Umanoff Wine Rack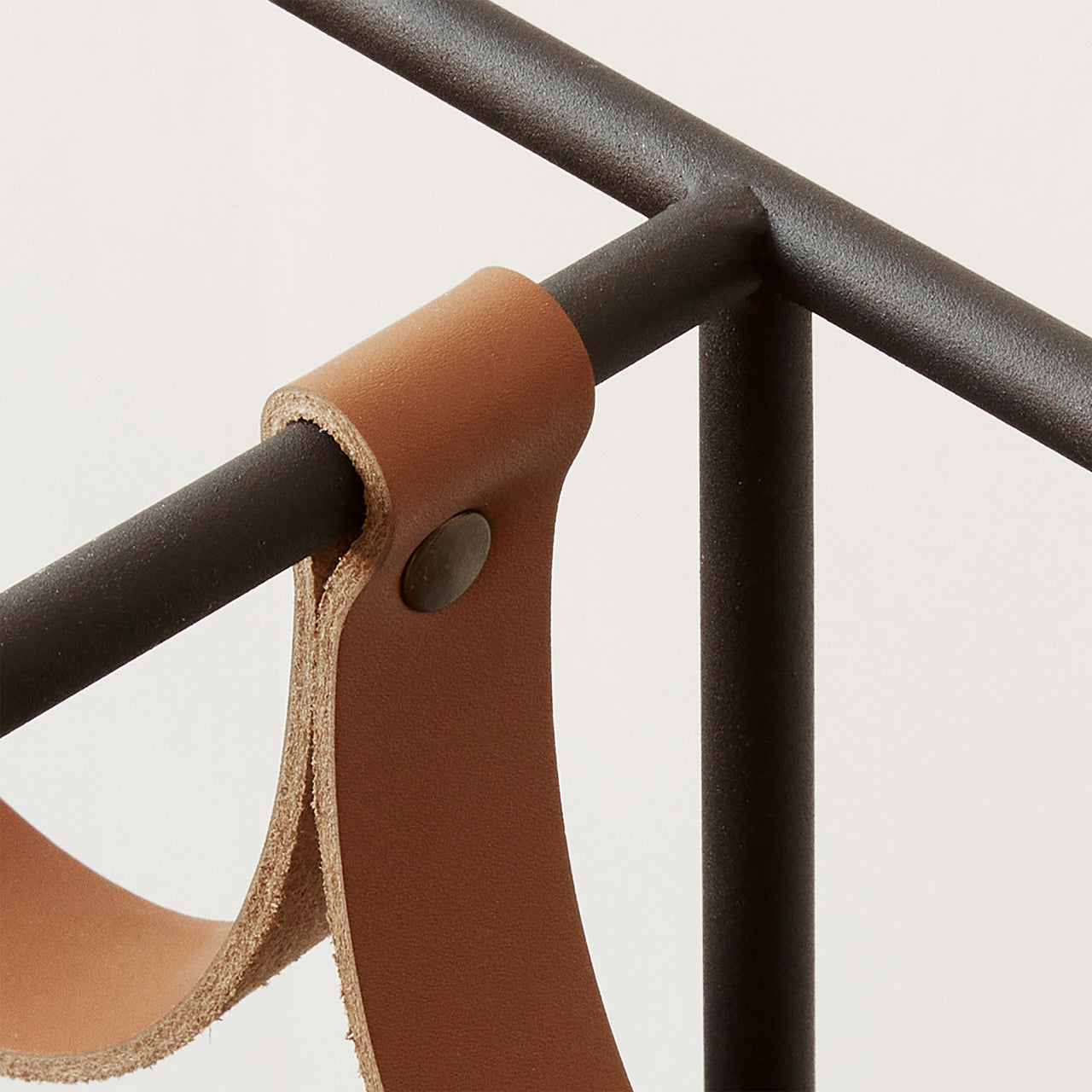 Umanoff Wine Rack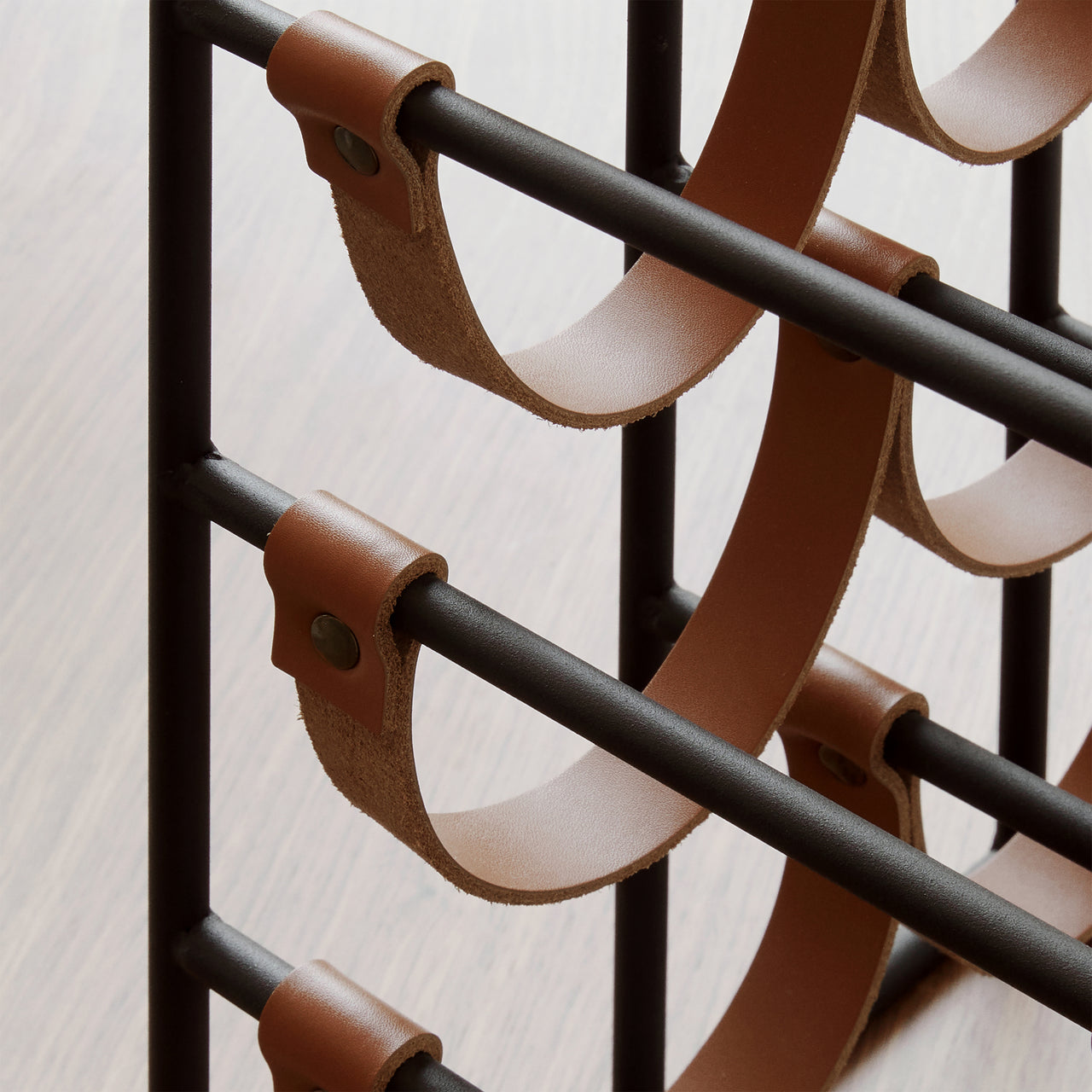 Umanoff Wine Rack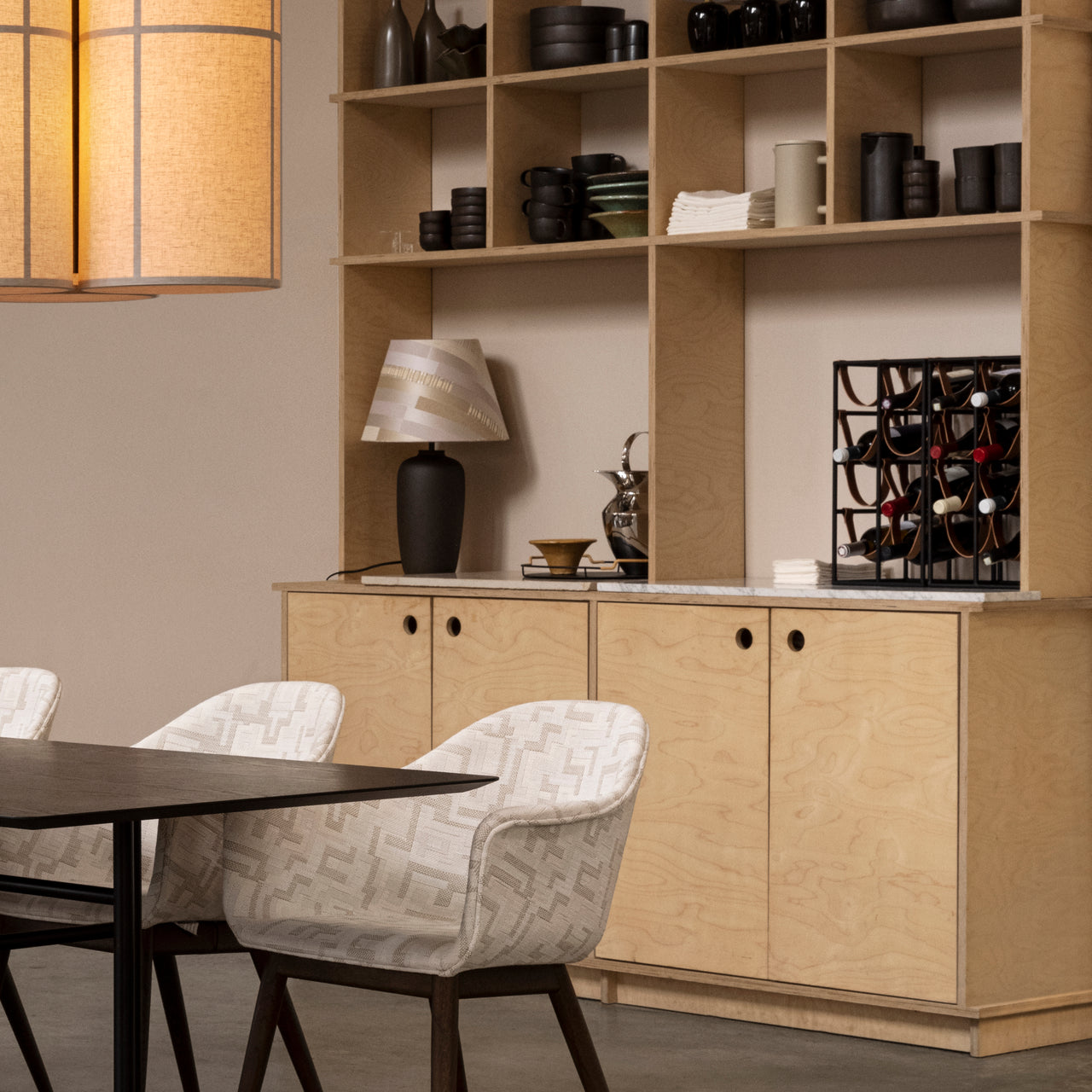 Umanoff Wine Rack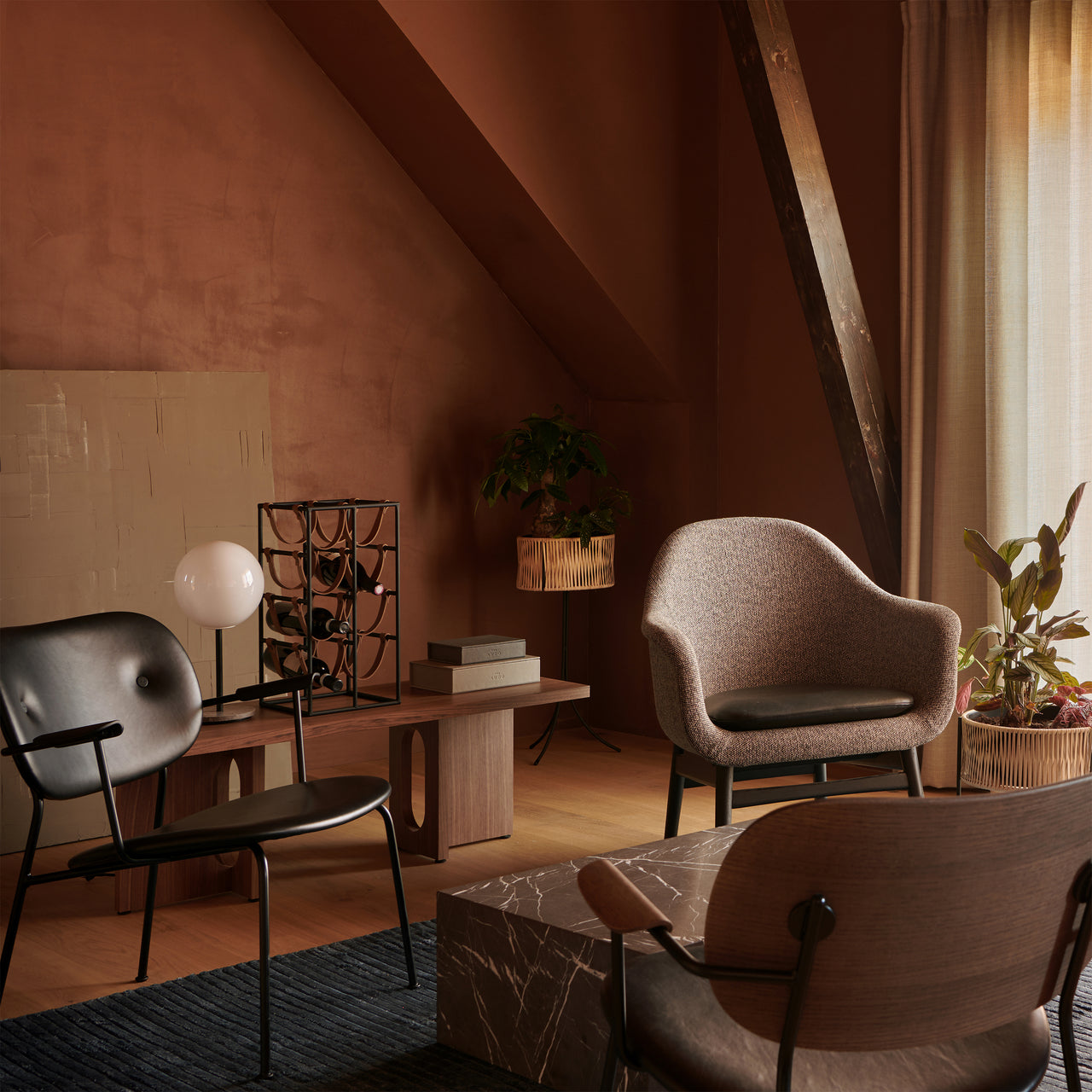 Umanoff Wine Rack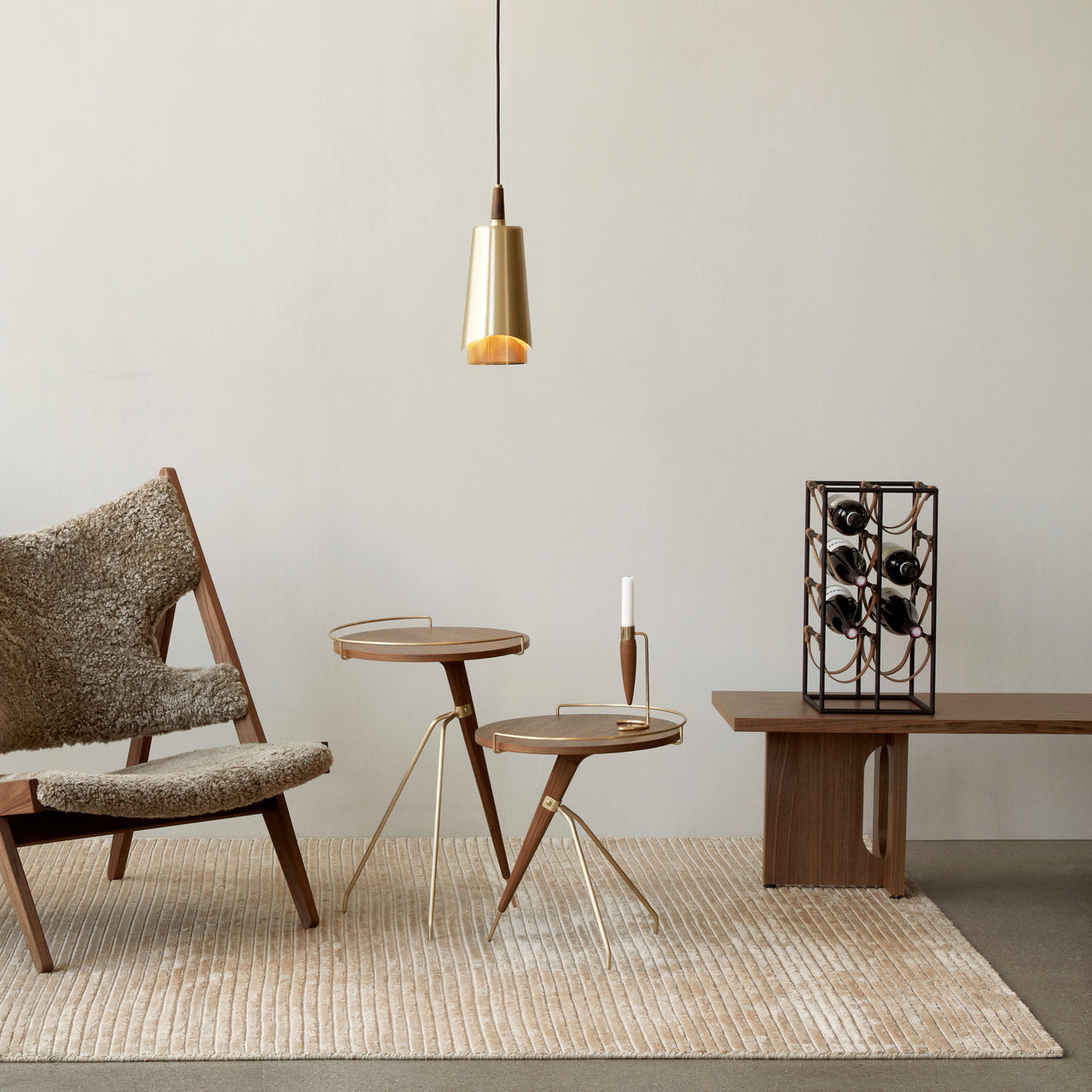 Umanoff Wine Rack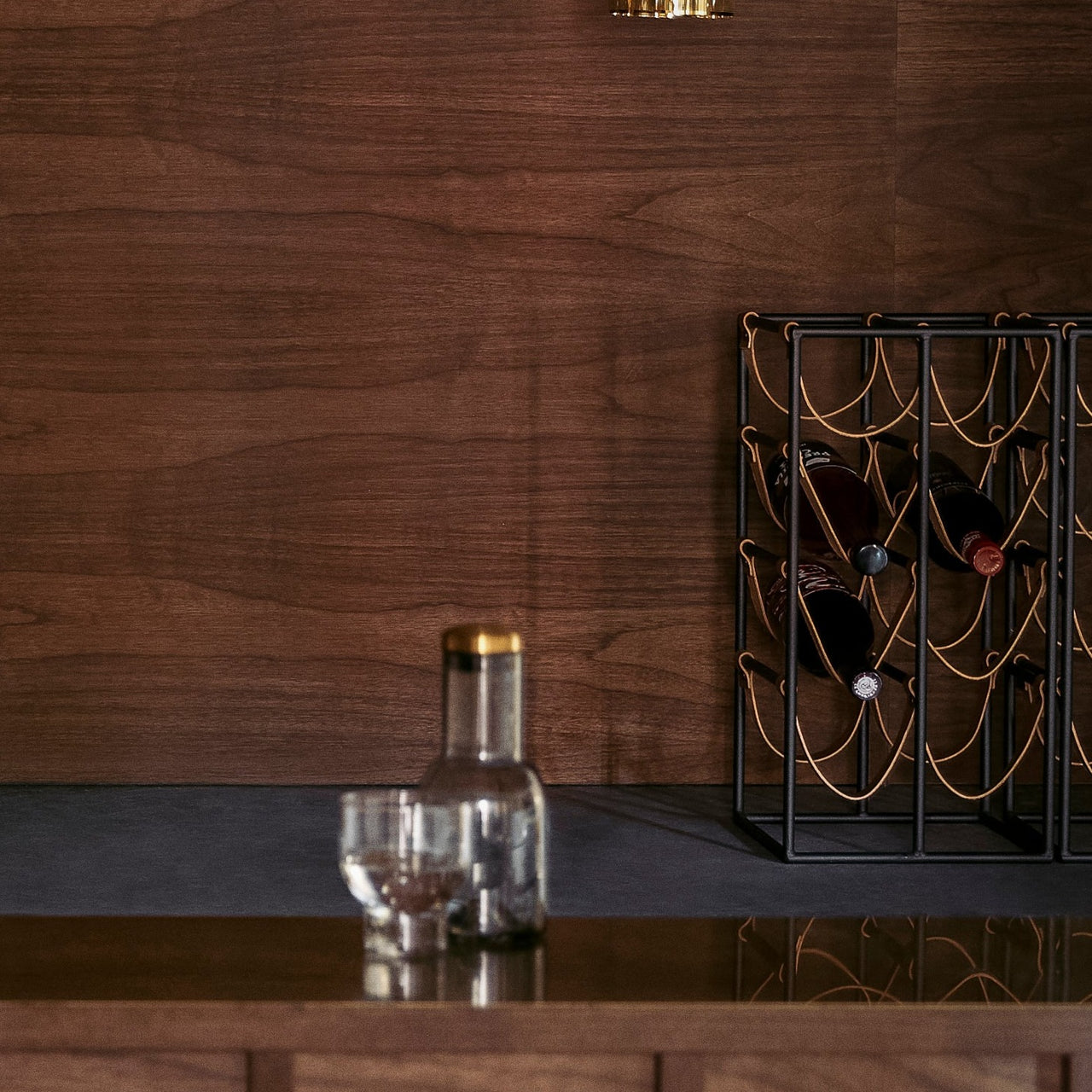 Umanoff Wine Rack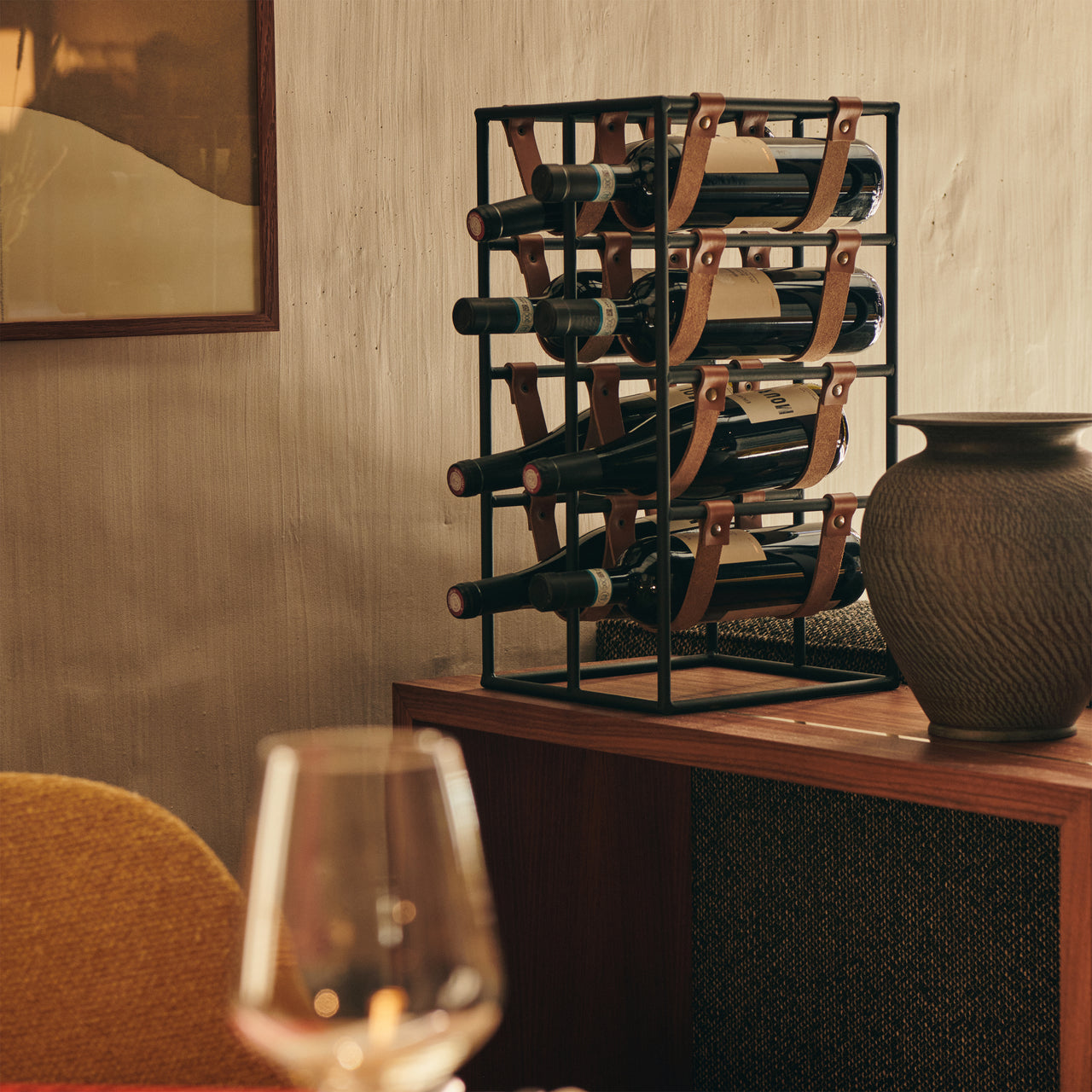 Umanoff Wine Rack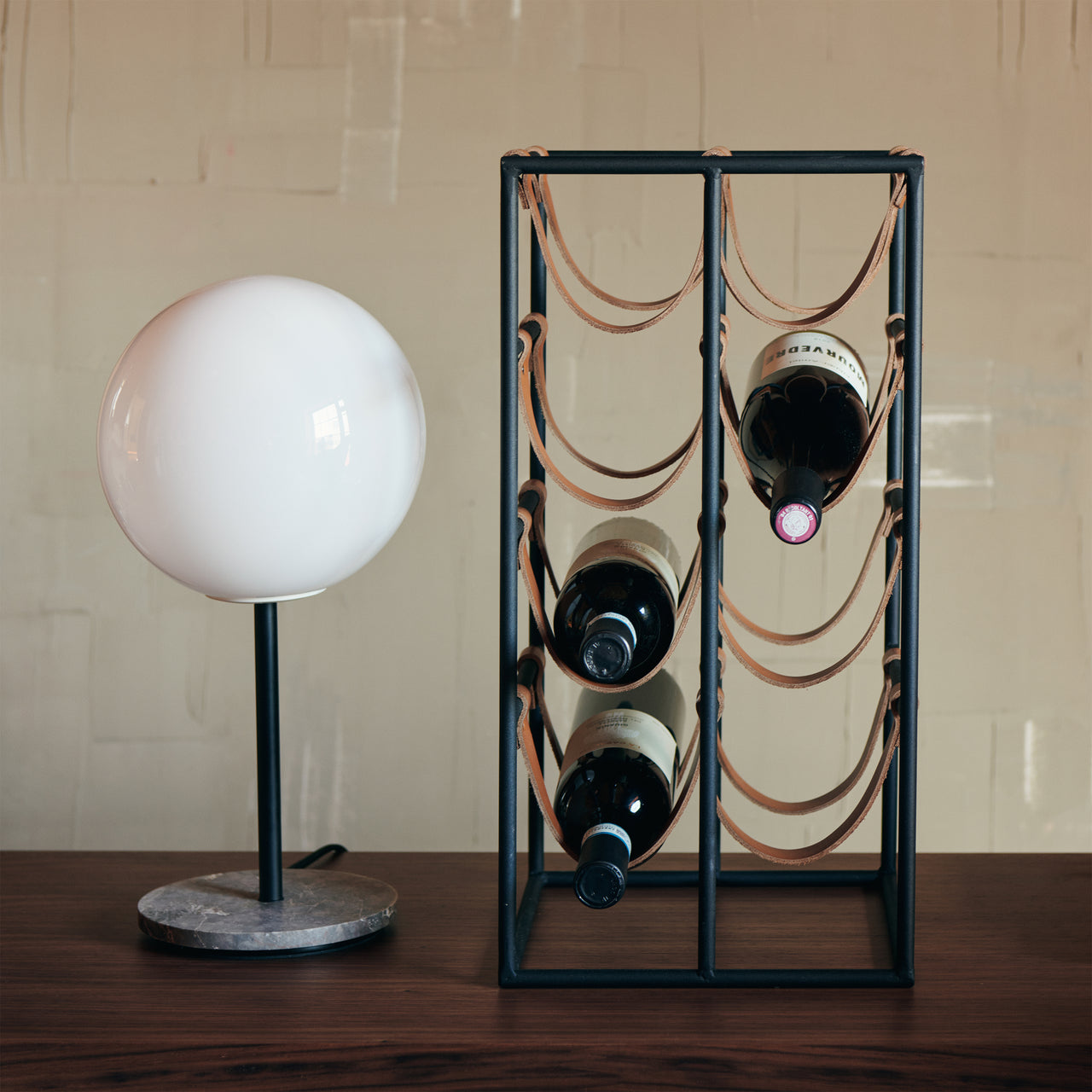 Umanoff Wine Rack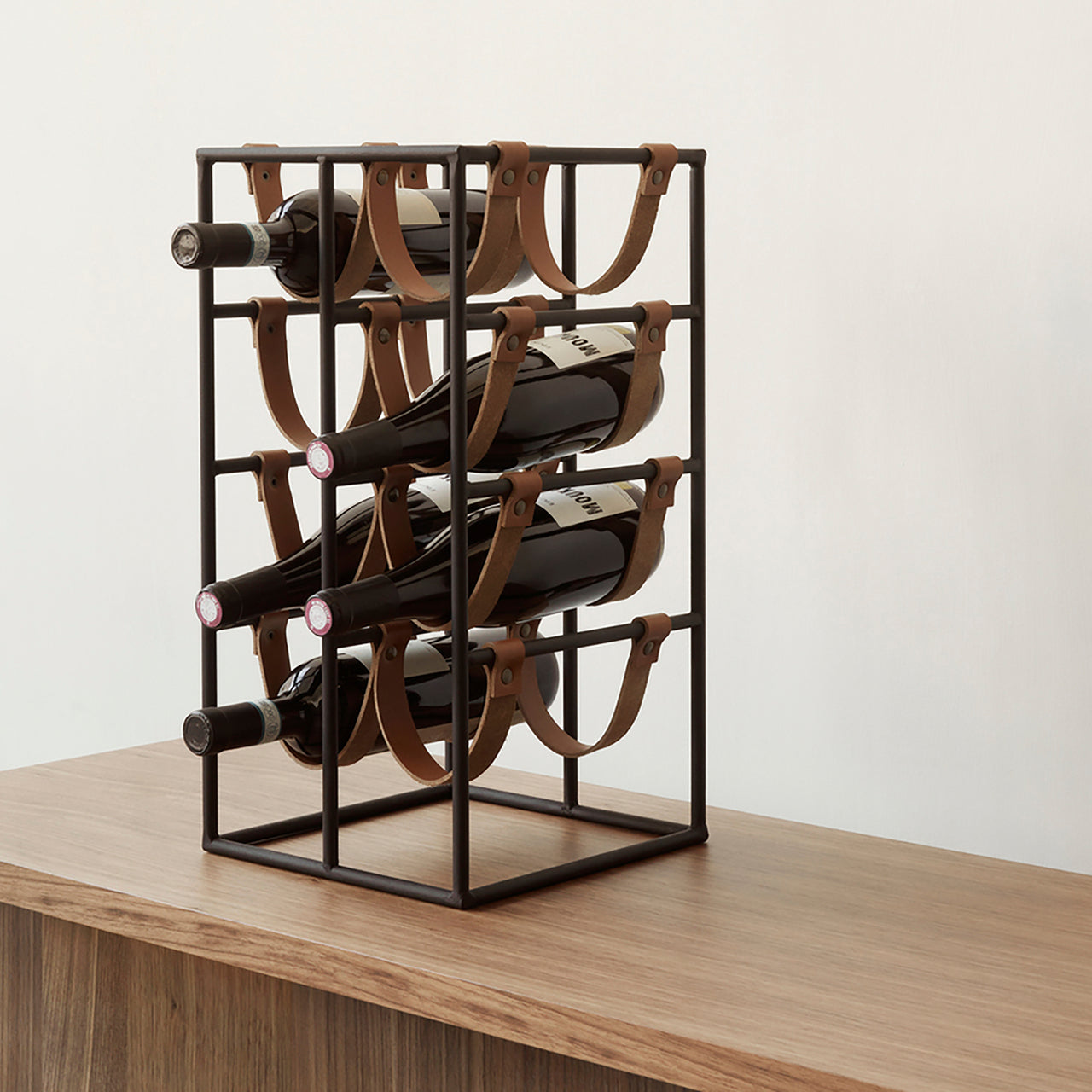 Umanoff Wine Rack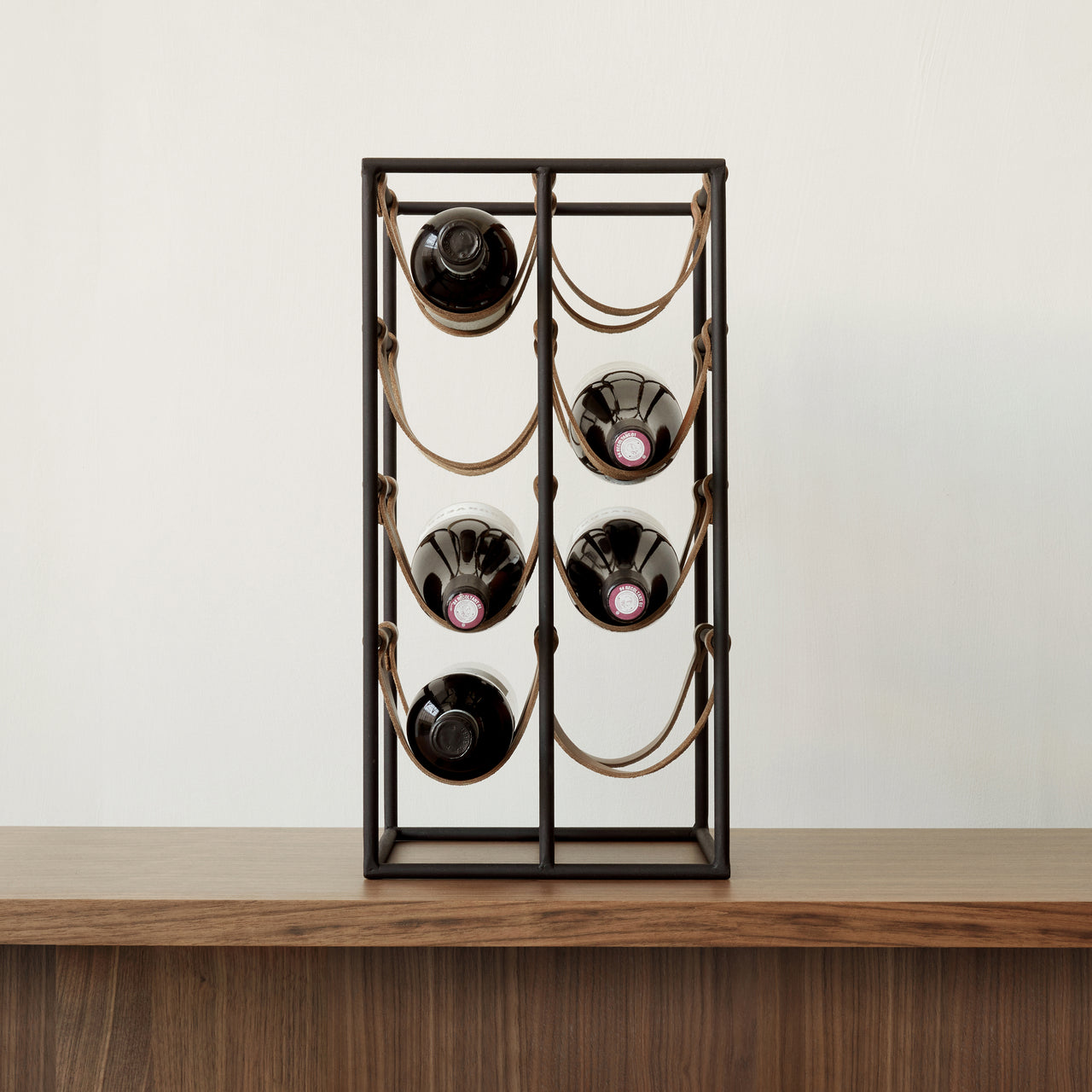 insitu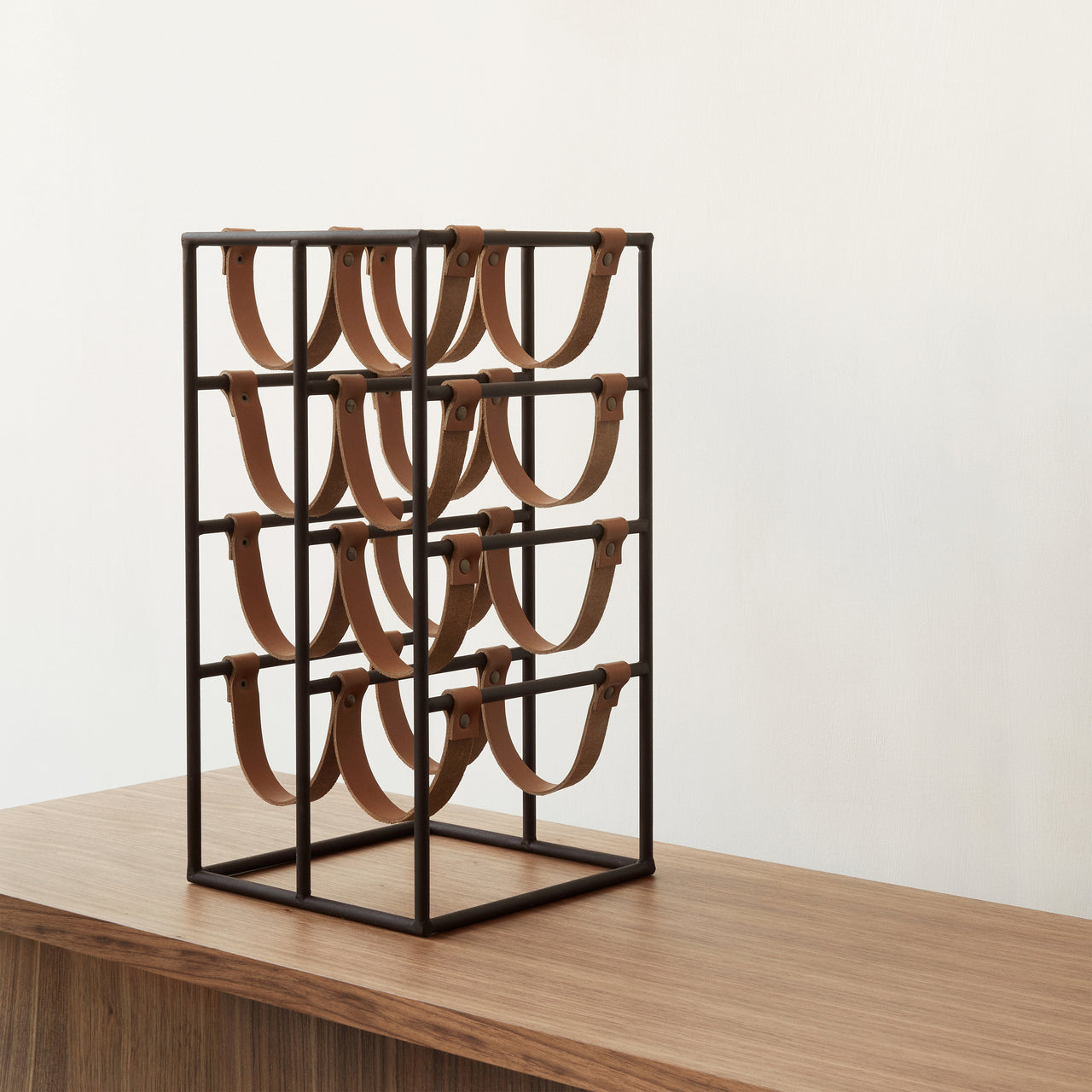 insitu
Umanoff Wine Rack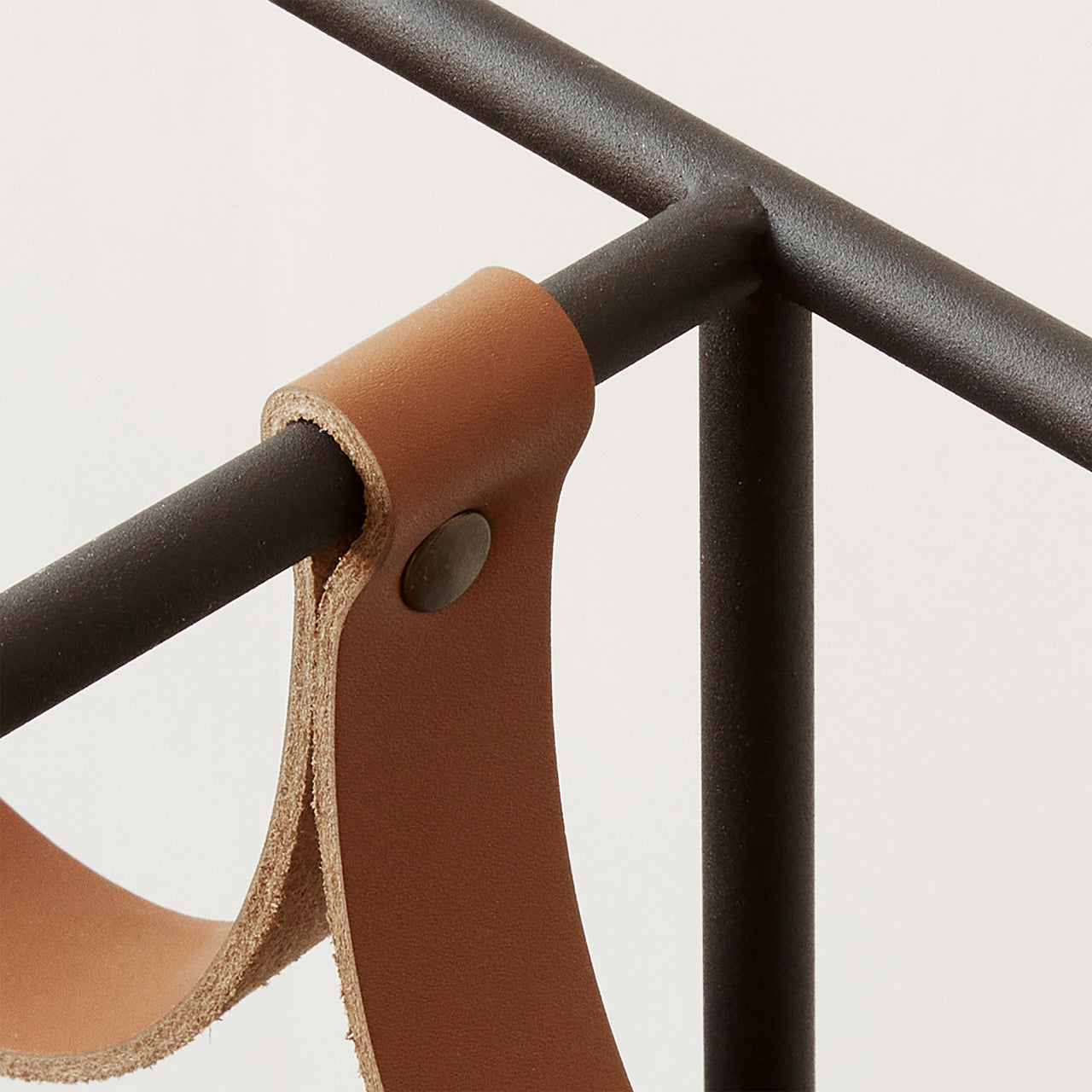 Umanoff Wine Rack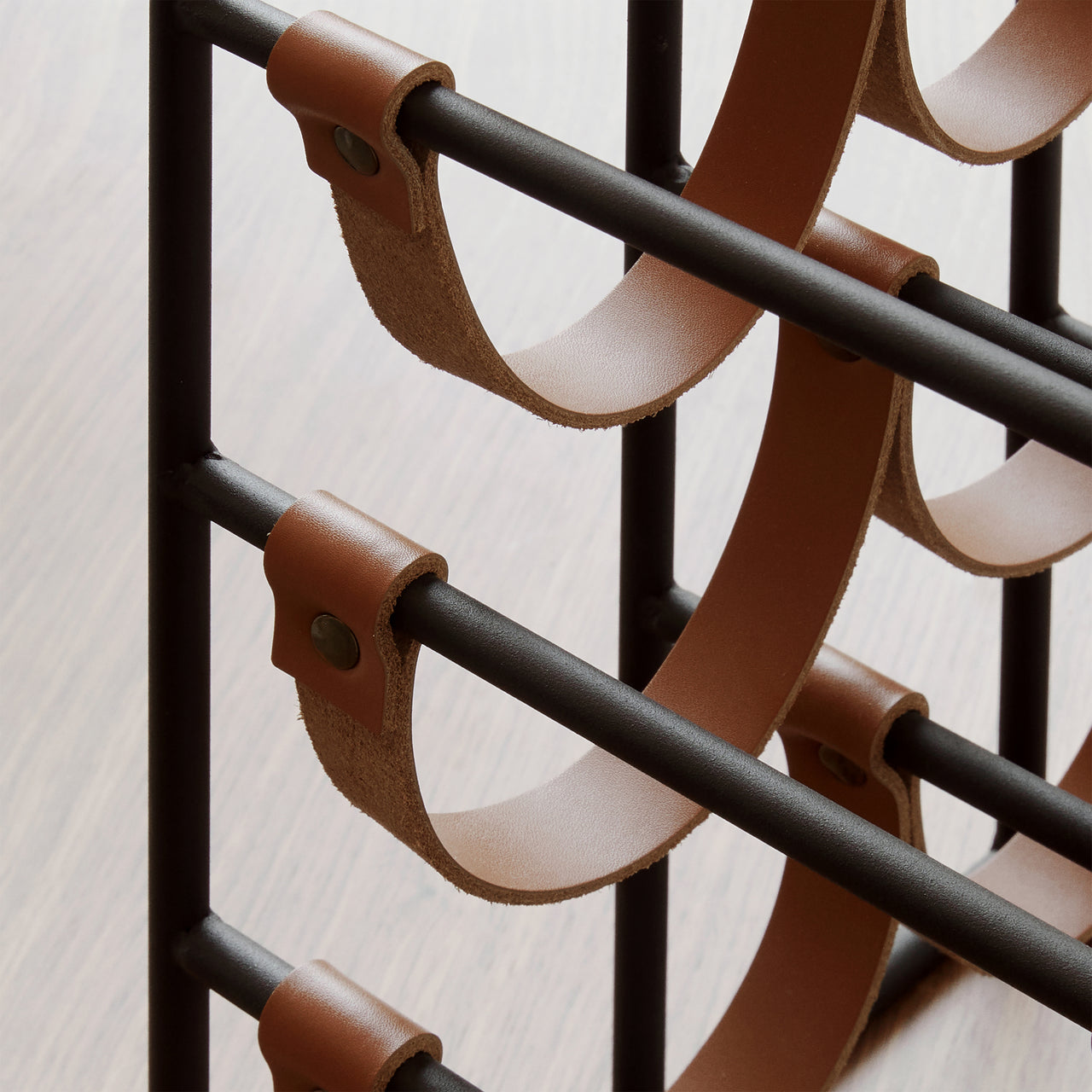 Umanoff Wine Rack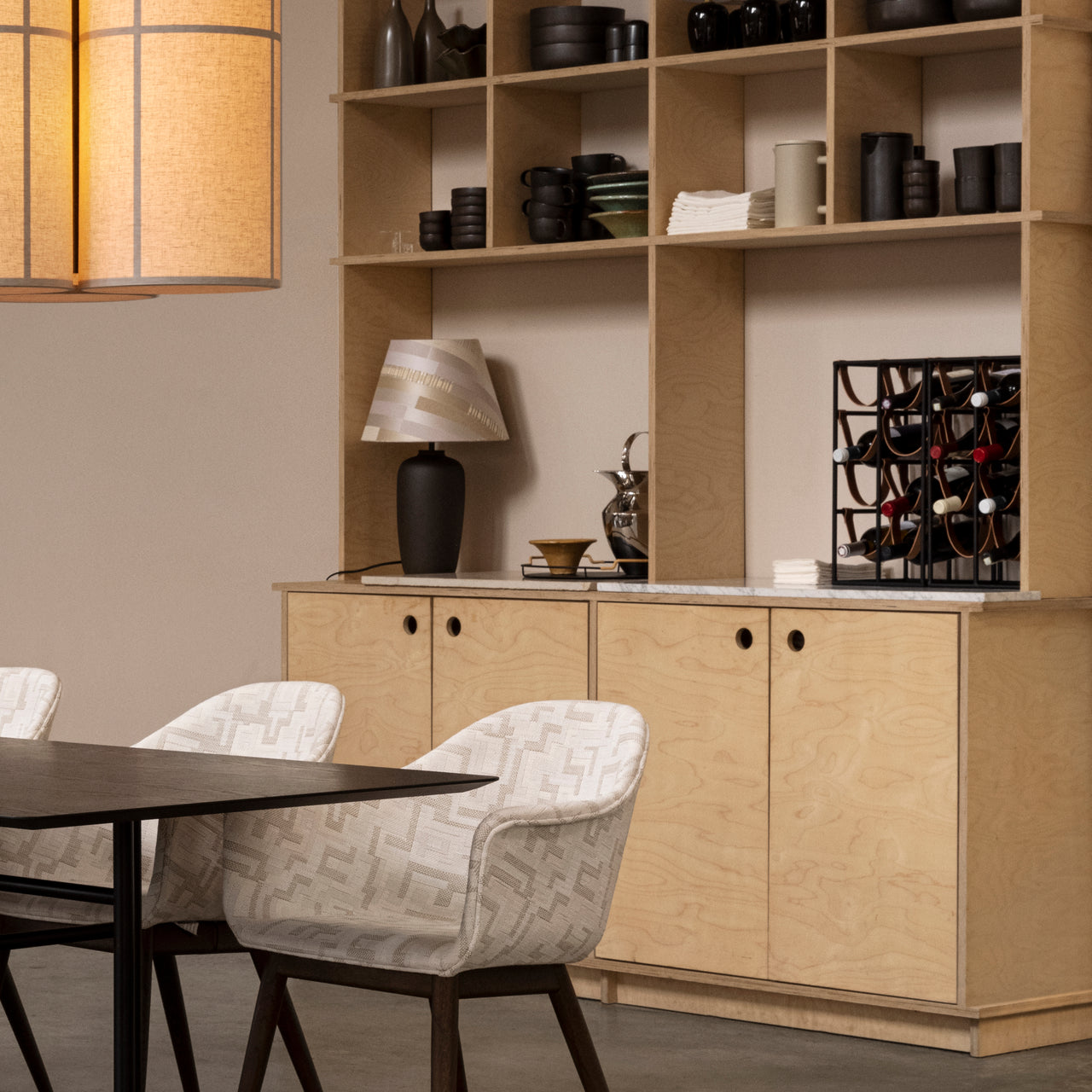 Umanoff Wine Rack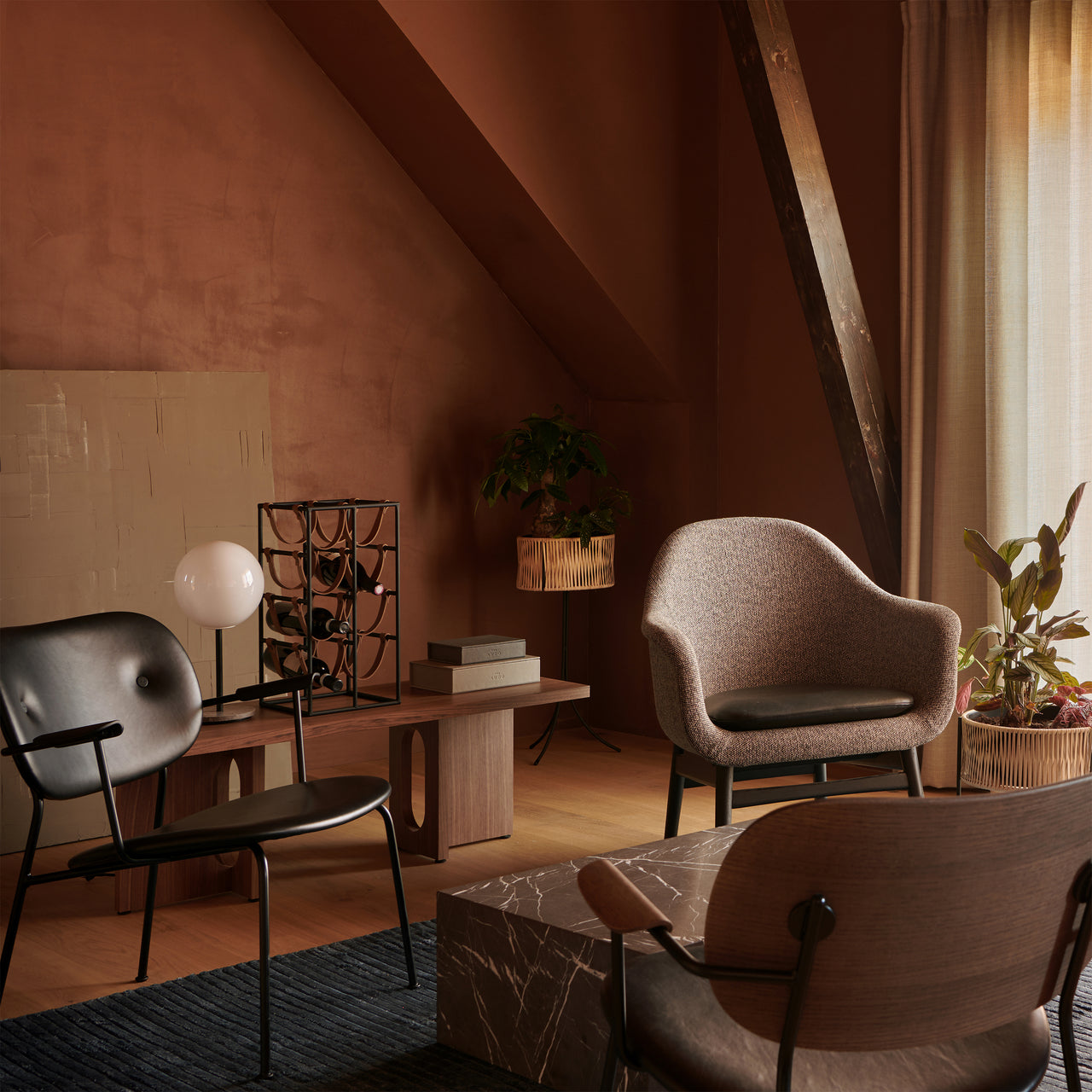 Umanoff Wine Rack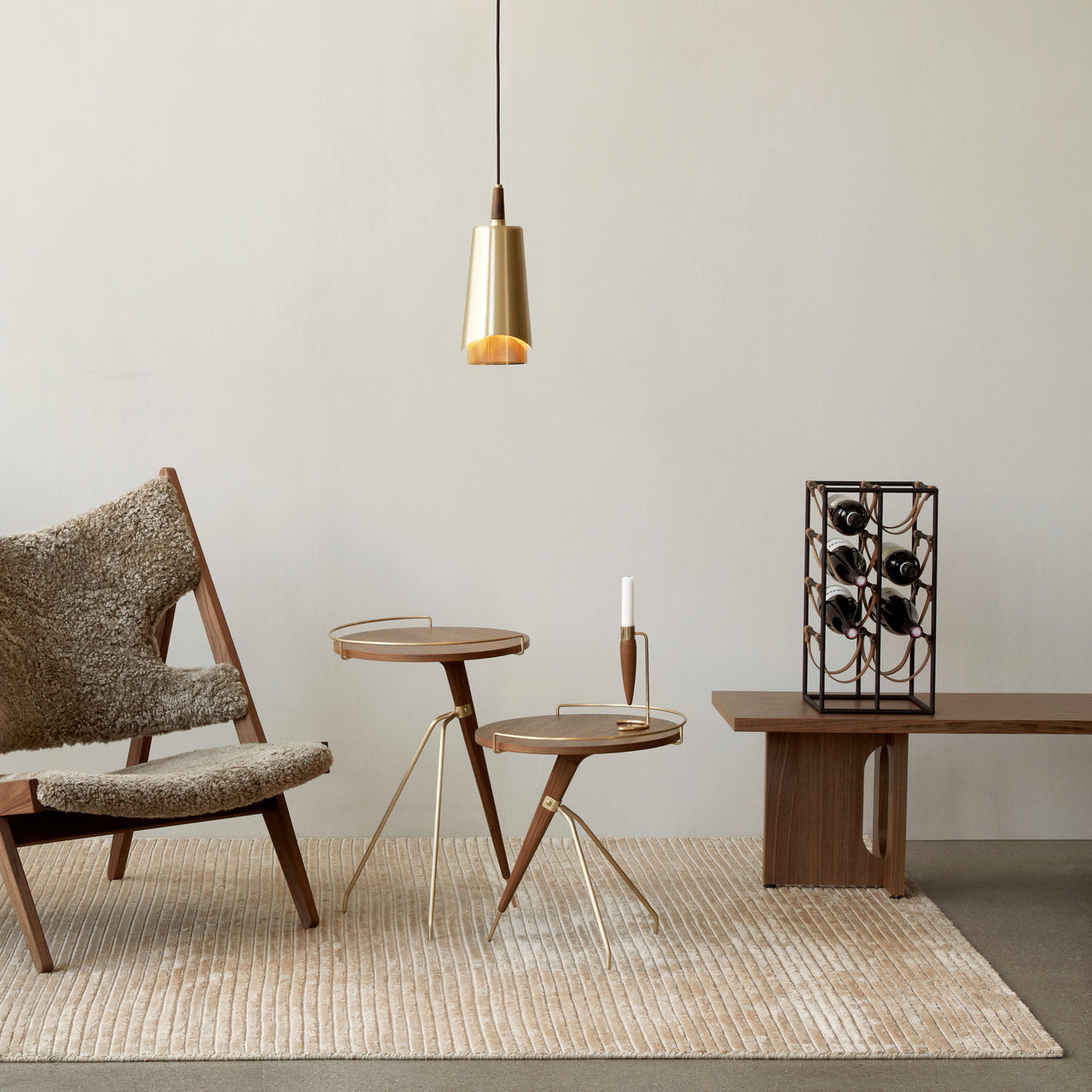 Umanoff Wine Rack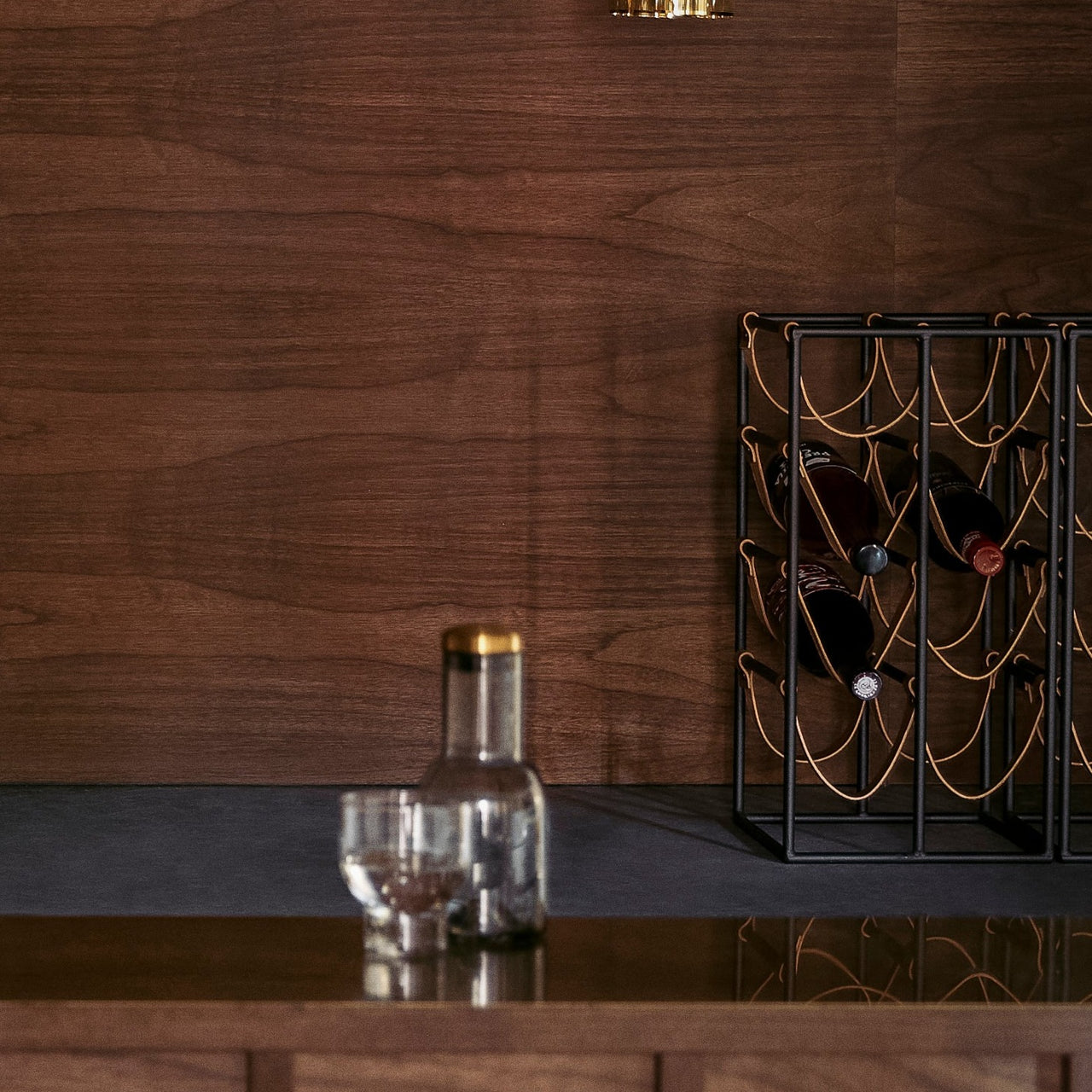 Umanoff Wine Rack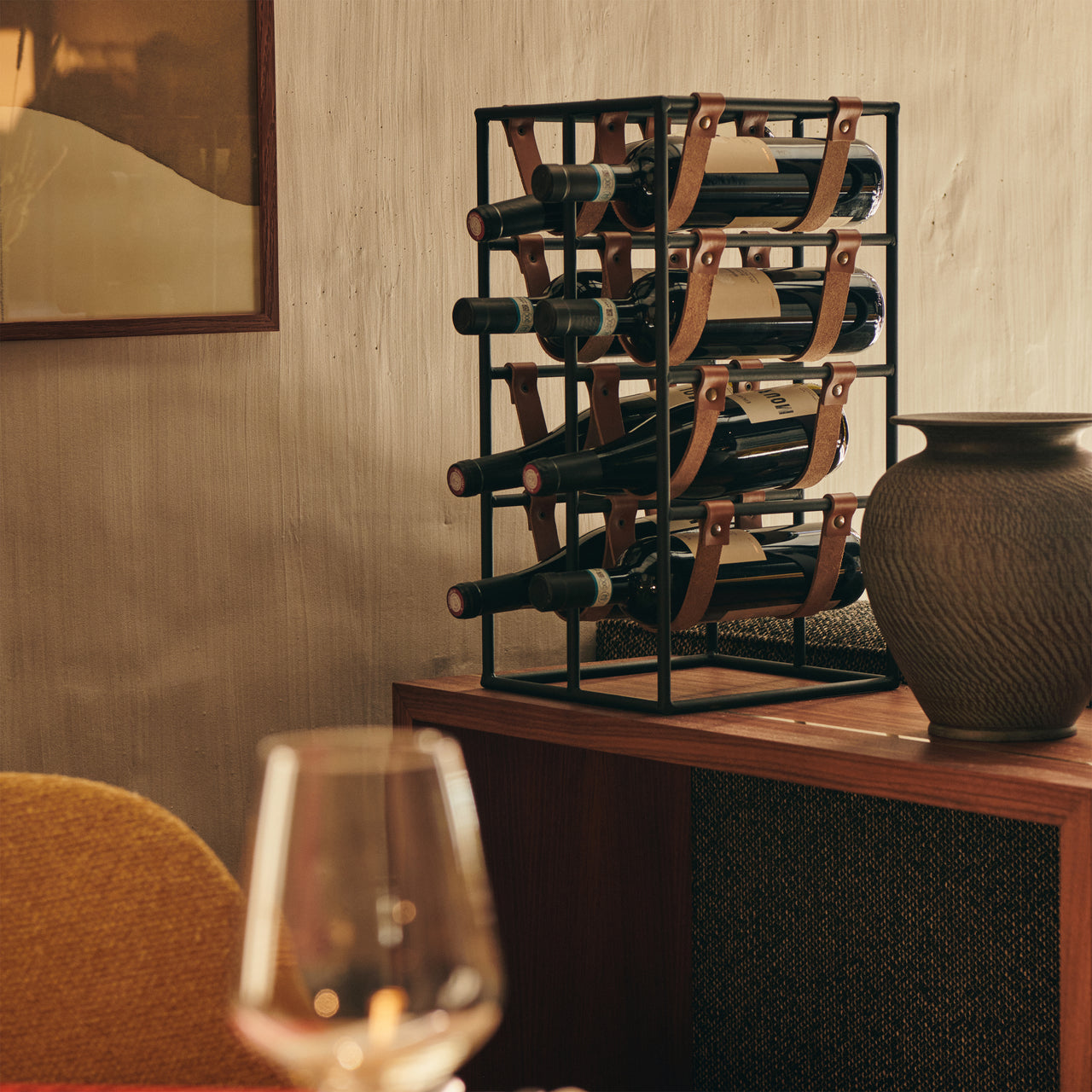 Umanoff Wine Rack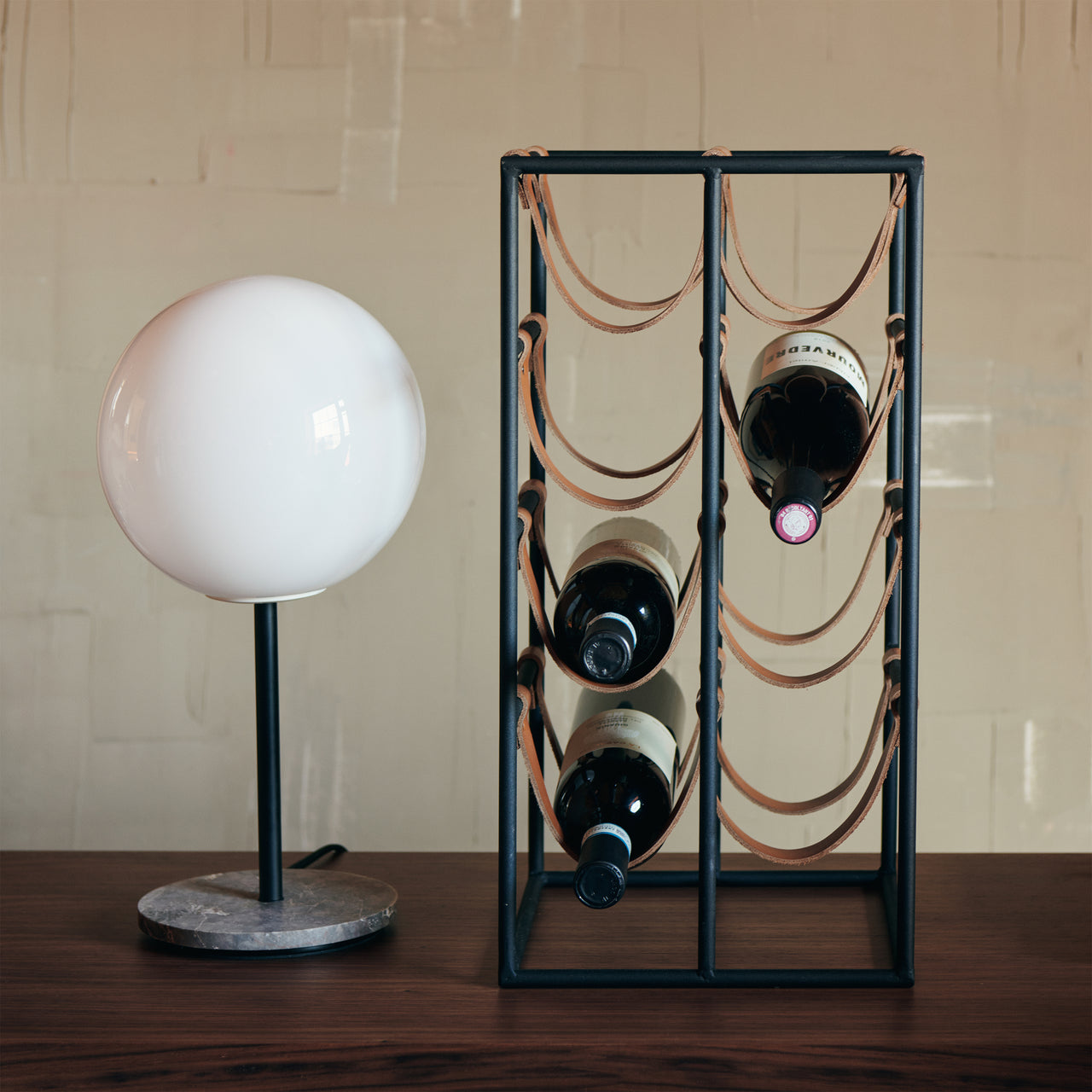 Umanoff Wine Rack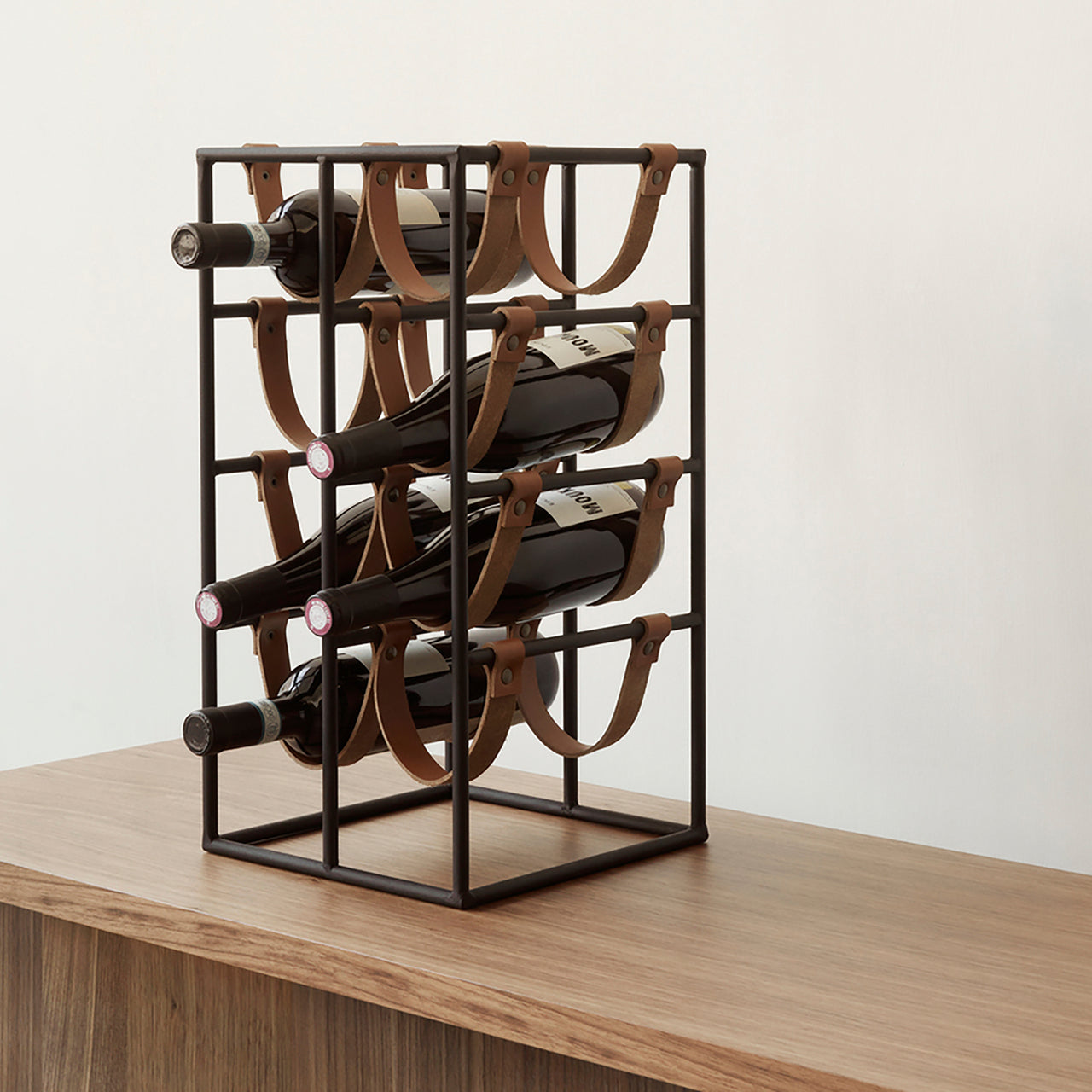 Umanoff Wine Rack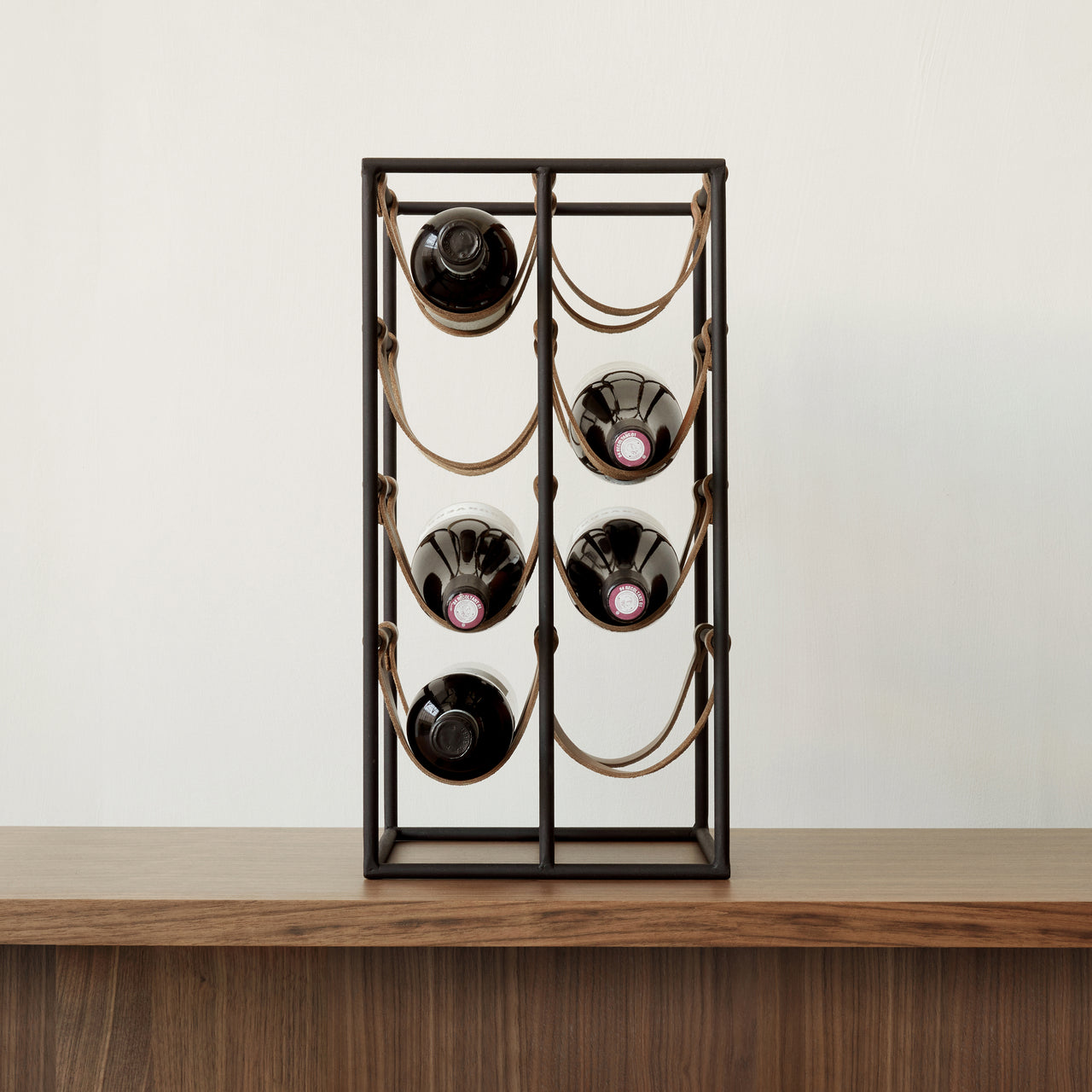 insitu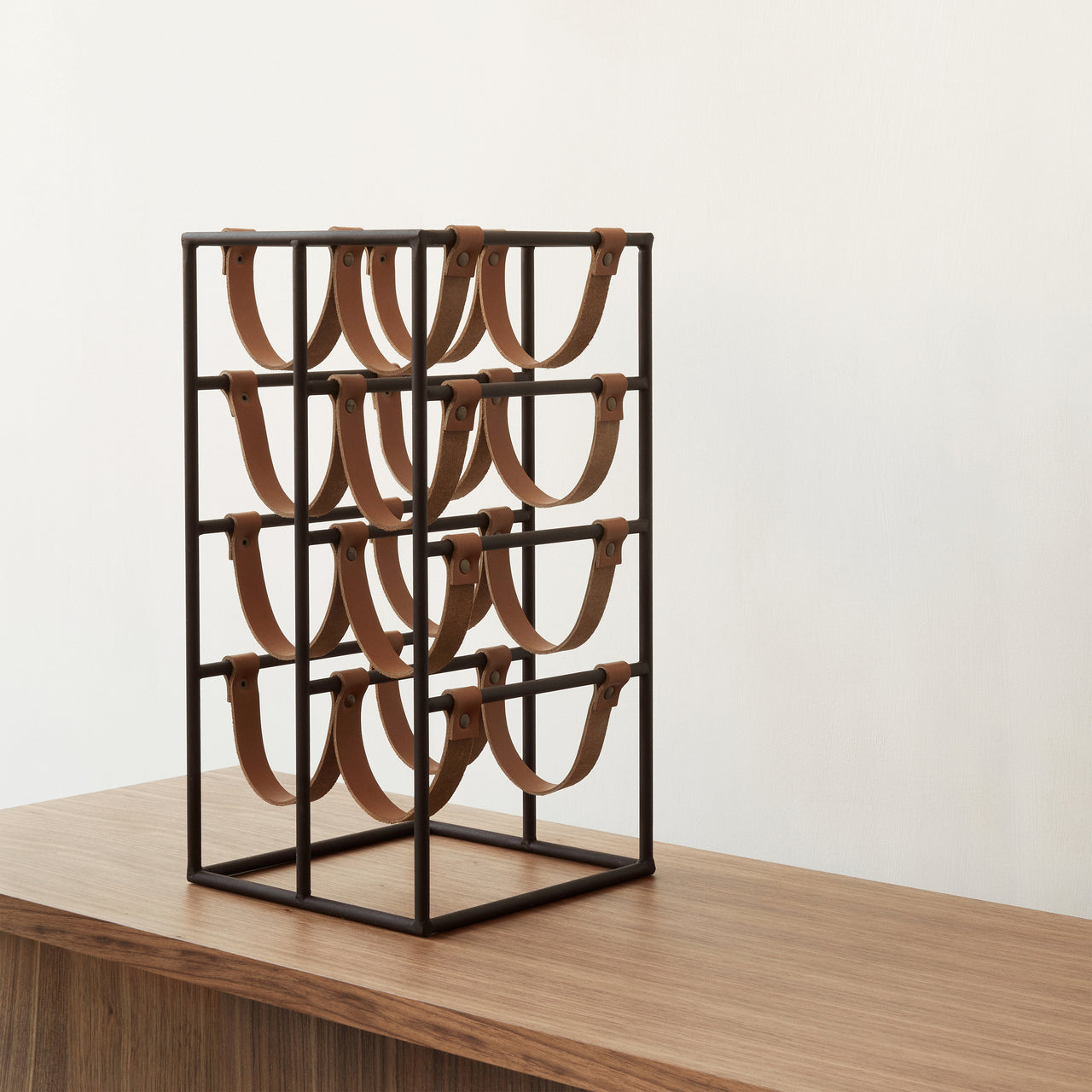 insitu
---
---
Midcentury American designer Arthur Umanoff's industrial leanings come through in a steel wine rack with natural leather rungs, now reissued by Danish brand Audo Copenhagen. With a black powder-coated steel finish, it's scaled to hold 8 standard bottles. Within easy reach in the kitchen or dining room, it makes for a handsome standalone piece with a sculptural presence.
Size
18.7" h x 9.4" w x 9.8" d (47.5x24x25cm)
Material
Powder-coated steel, full grain leather, solid brass
Brand
Audo Copenhagen
Good design is as much about tradition as it is evolution, and the 2023 launch of Audo Copenhagen signals a new era in products and experience for a trio of favorite Danish brands: the furniture, lighting and accessories of Menu and By Lassen, and the experiential space The Audo. Together, they are now branded under the collective Audo.

Audo Copenhagen draws on a century of Scandinavian design, just as its formerly known brands did, from late legends such as the Lassen brothers to modern stars Norm Architects, Jonas Wagell and Afteroom Studio, among others.

The communal space is newly minted as Audo House. It opened in 2019 under the name Menu and as part of the brand transition, came to be known as The Audo. Located in Copenhagen, the newly minted Audo House is a café, restaurant, shop, along with coworking and event facilities and a single residence. And, of course, it is fully appointed with furnishings and lighting from this design resource.

"Audo Copenhagen will offer the same world- class design and collaborations that fans and followers of Menu and By Lassen have come to expect," says design and brand director Joachim Kornbek Engell-Hansen. Emphasizing the ongoing core values encompassing a sense of community, cooperation and mindful production, the enterprise begins an exciting new chapter of Nordic creative distinction.
Designer
Arthur Umanoff
An intriguing figure in the midcentury American design years, New Yorker Arthur Umanoff (1923–1985) has seen a revival of his work among collectors and most recently with Danish brand Menu reintroducing select pieces. Reflecting warmth and practicality, the designer often worked in natural materials such as wrought iron, rattan, walnut and birch with an eye to functionality as well as slender, elegant lines.
"His designs and the materials he used are still really prominent today," says his daughter Wendy Umanoff. "Natural materials don't go away, and he was in touch with that early on." A graduate of Brooklyn's Pratt Institute, he collaborated with several furniture companies during his career. "In those days it was not hard for a young designer interested in furniture or architecture to be familiar with the European design movement to simplify the home, inside and out," says Wendy. Ever prolific, Arthur Umanoff's take on pared-down style has truly proved to be timeless.