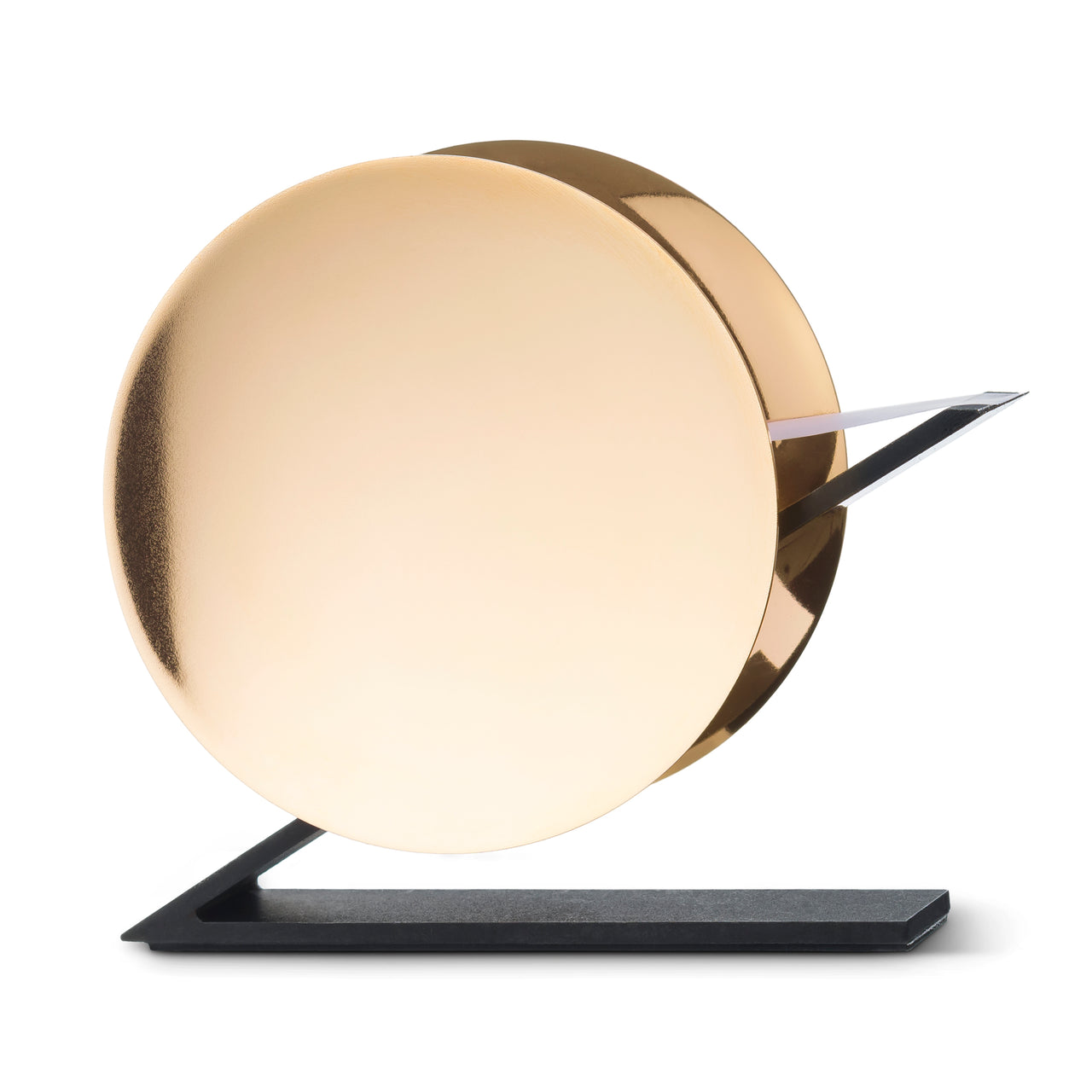 Cantili Tape Dispenser: Gold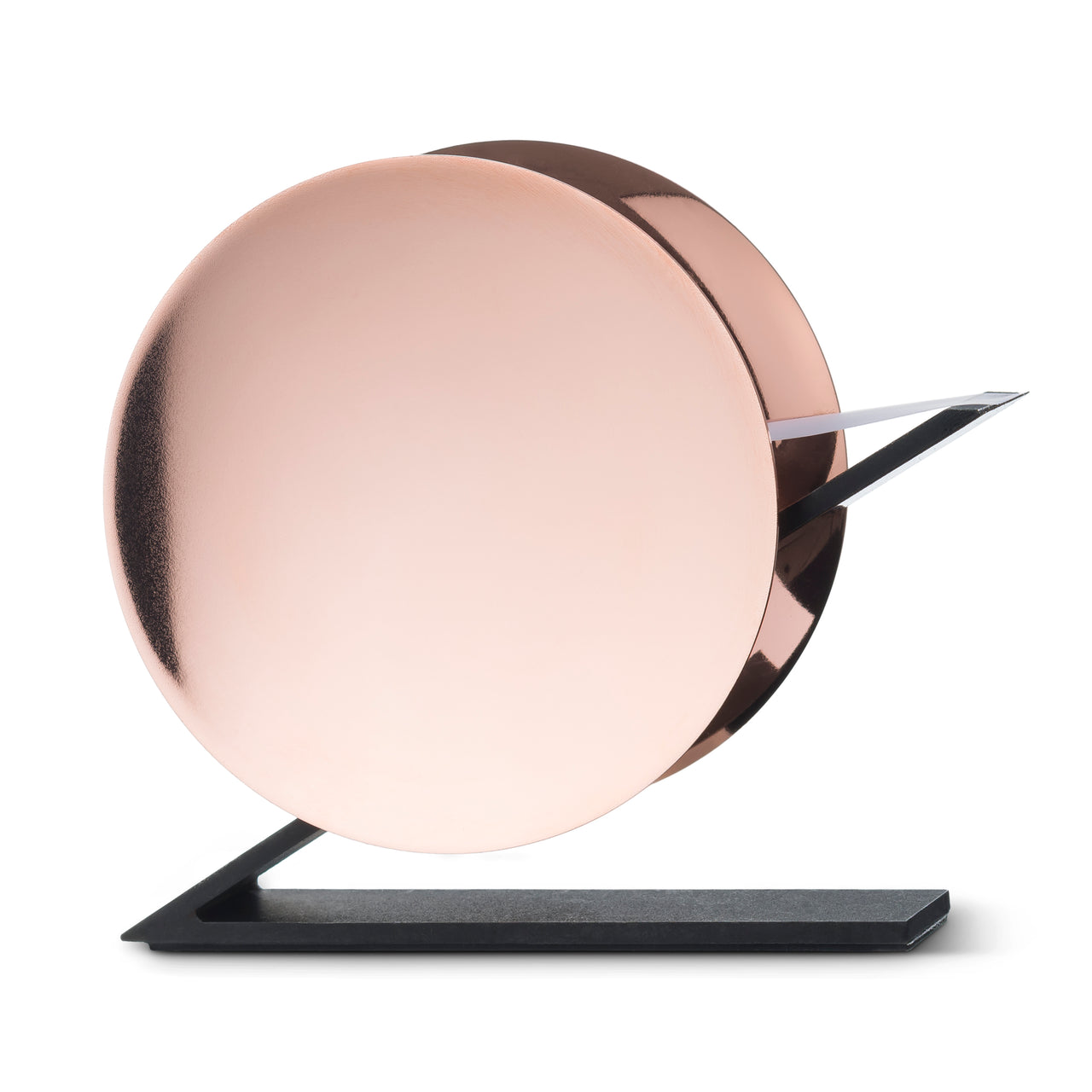 Cantili Tape Dispenser: Copper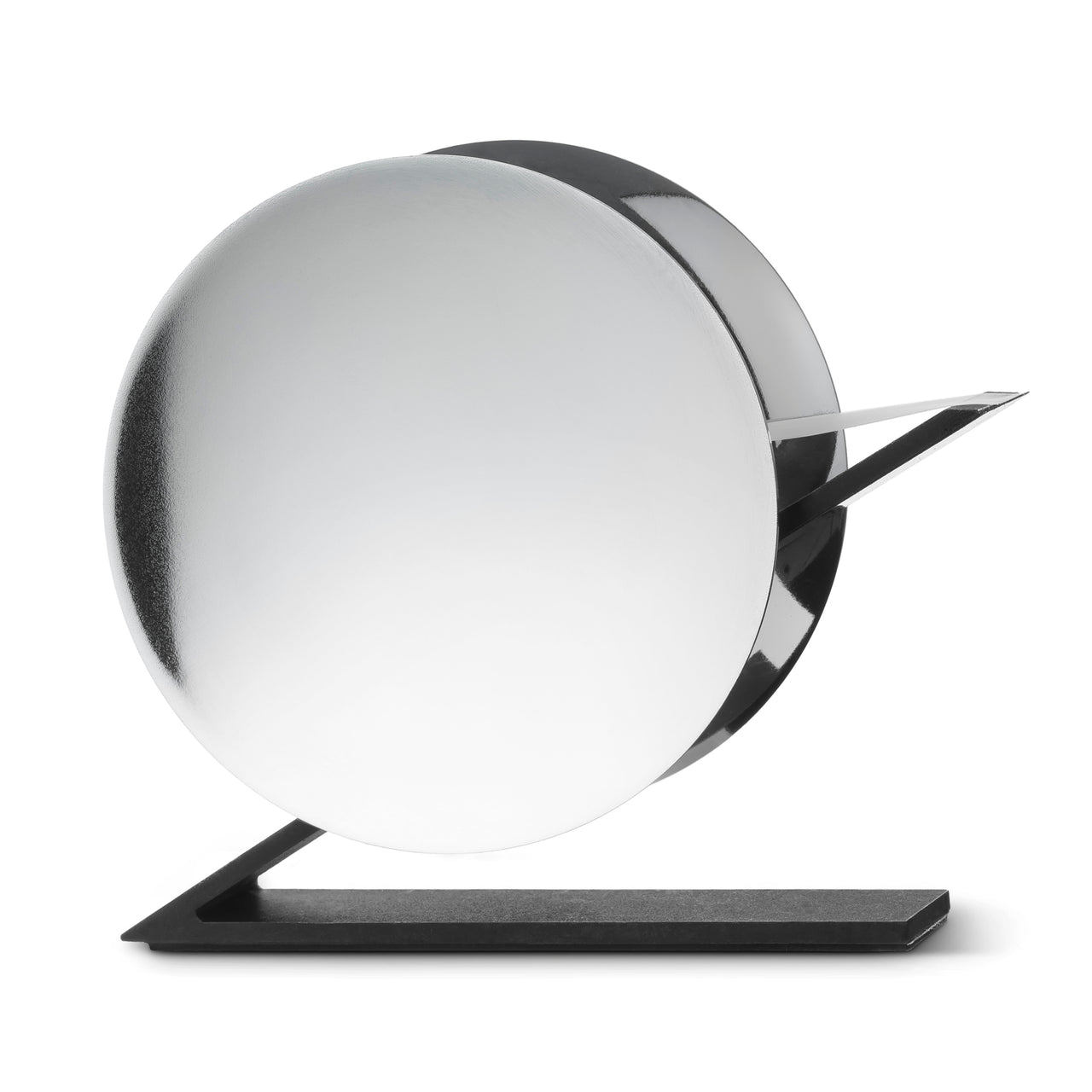 Cantili Tape Dispenser: Silver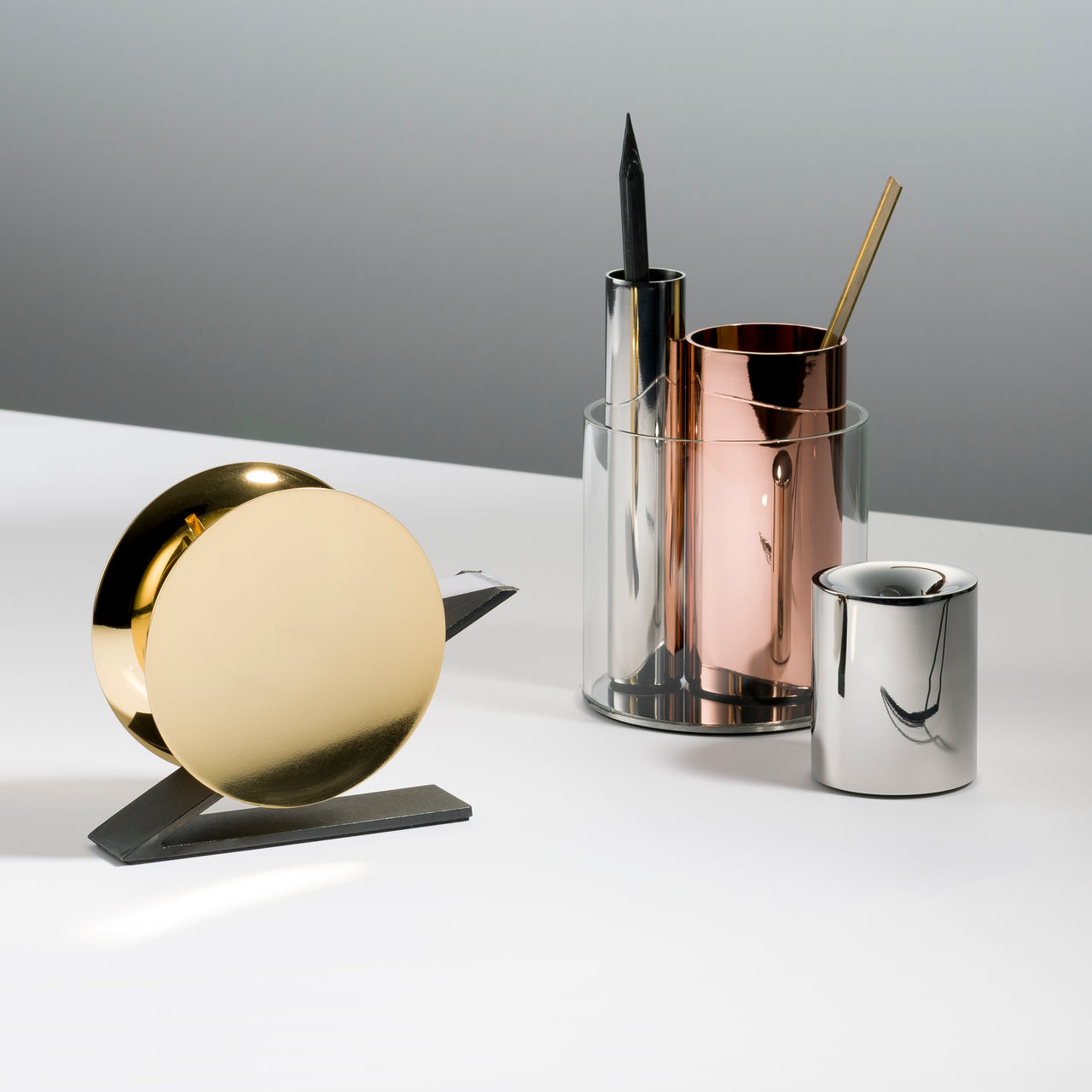 insitu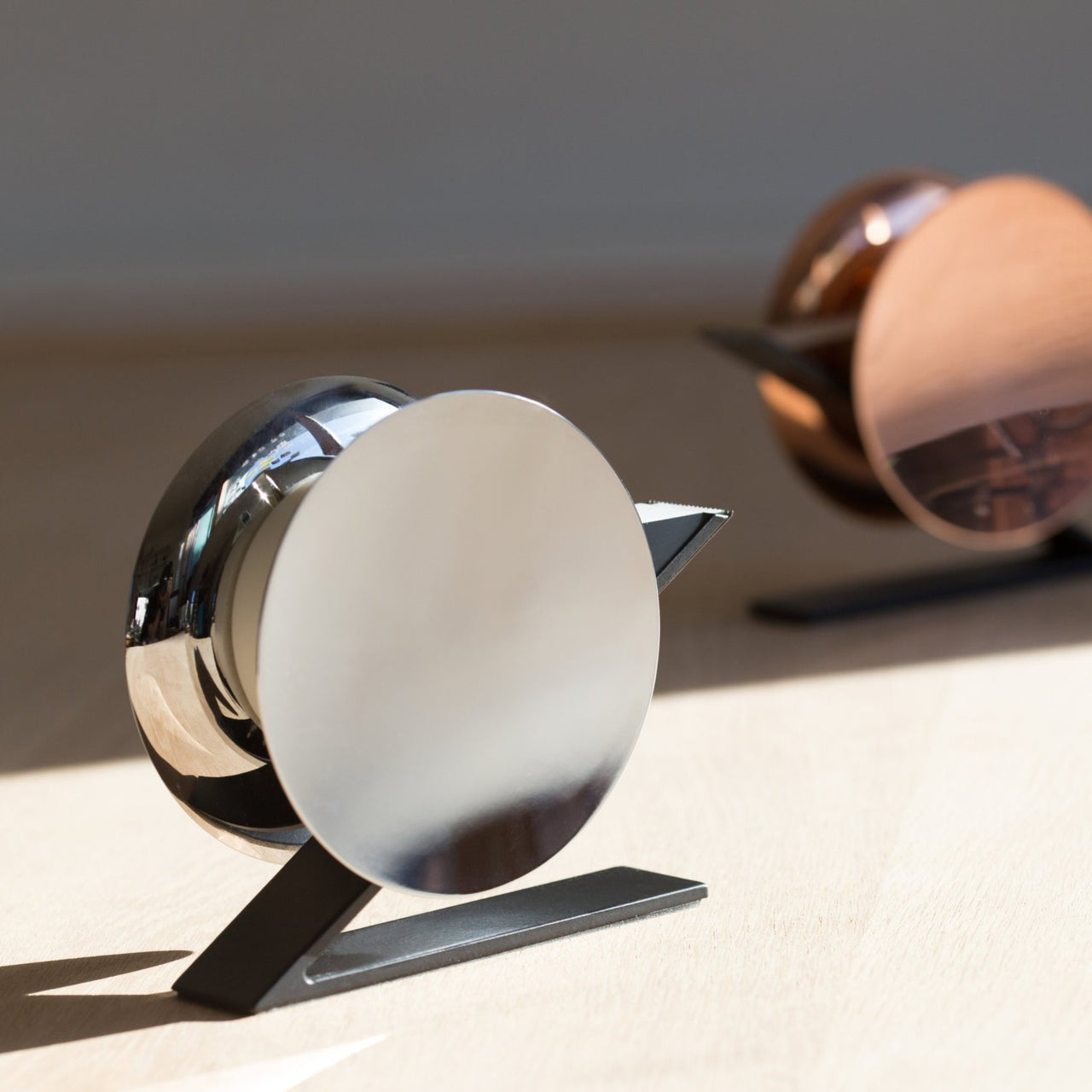 insitu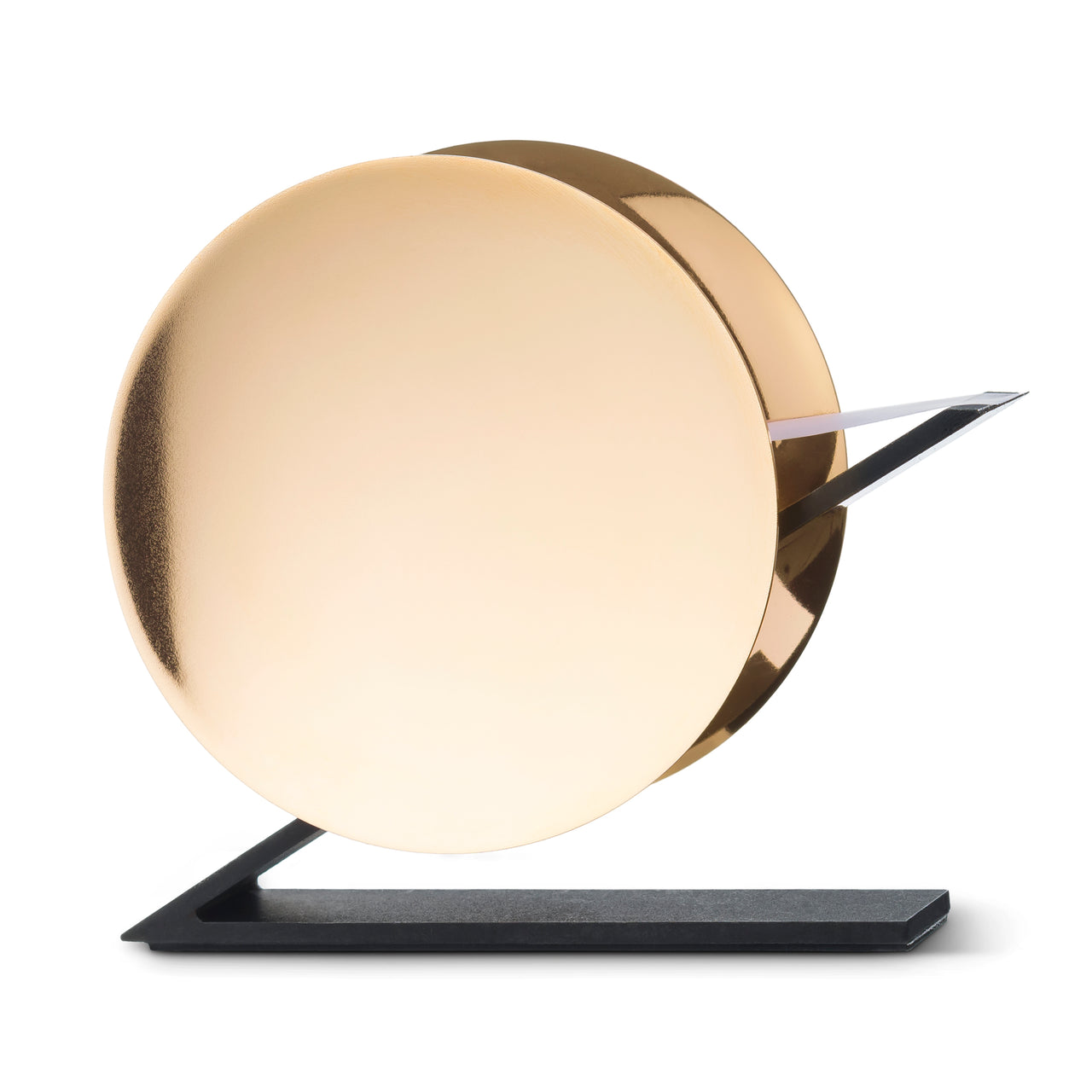 Cantili Tape Dispenser: Gold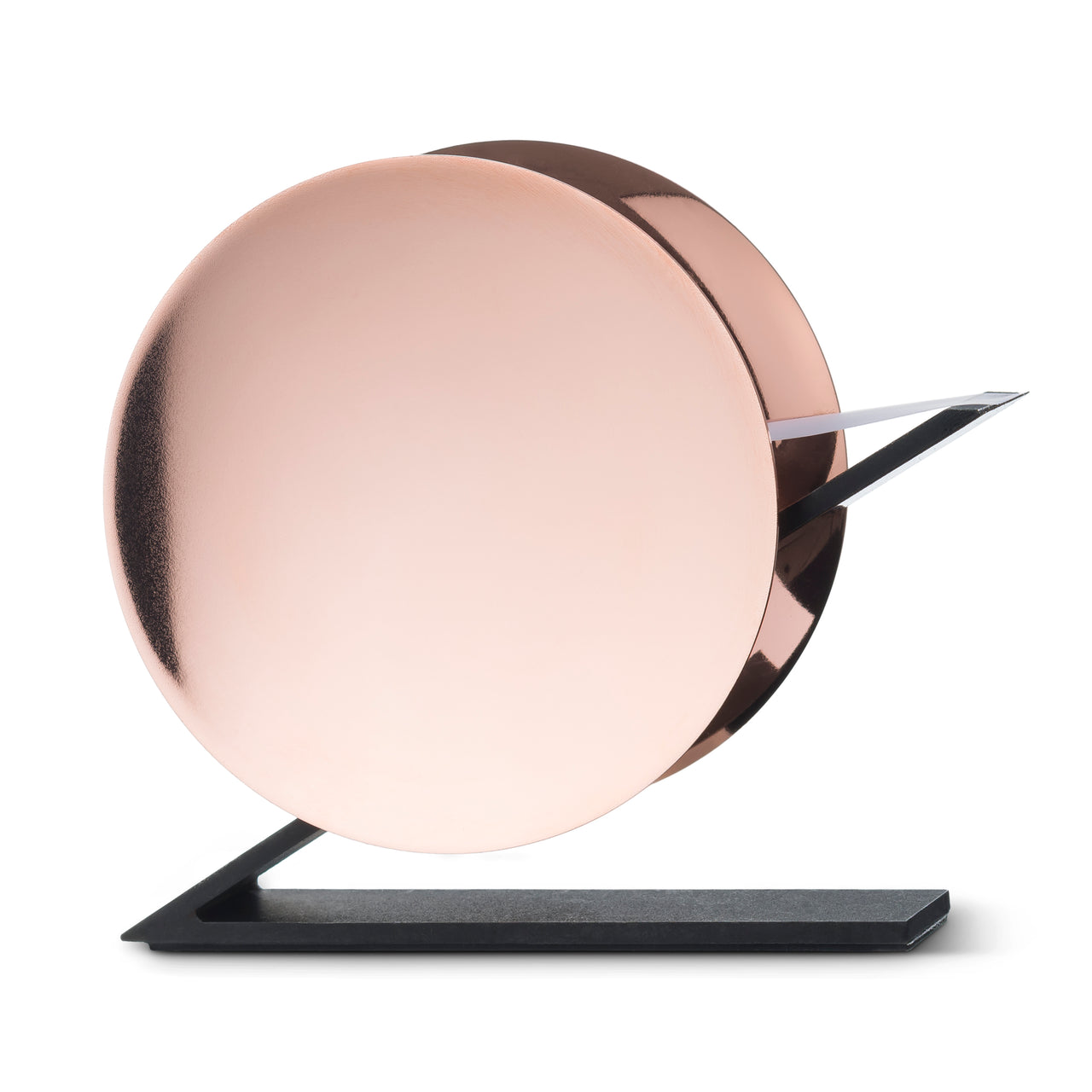 Cantili Tape Dispenser: Copper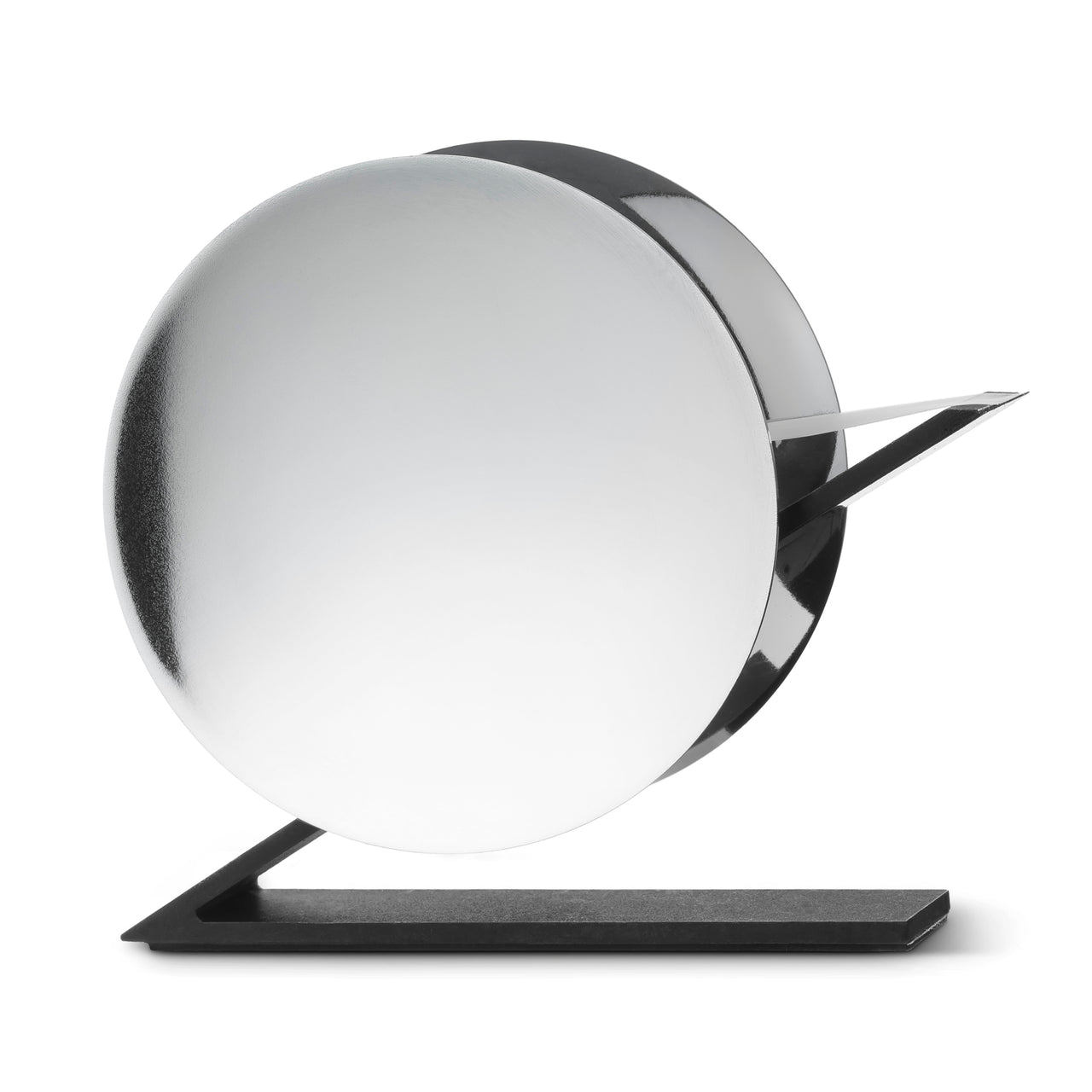 Cantili Tape Dispenser: Silver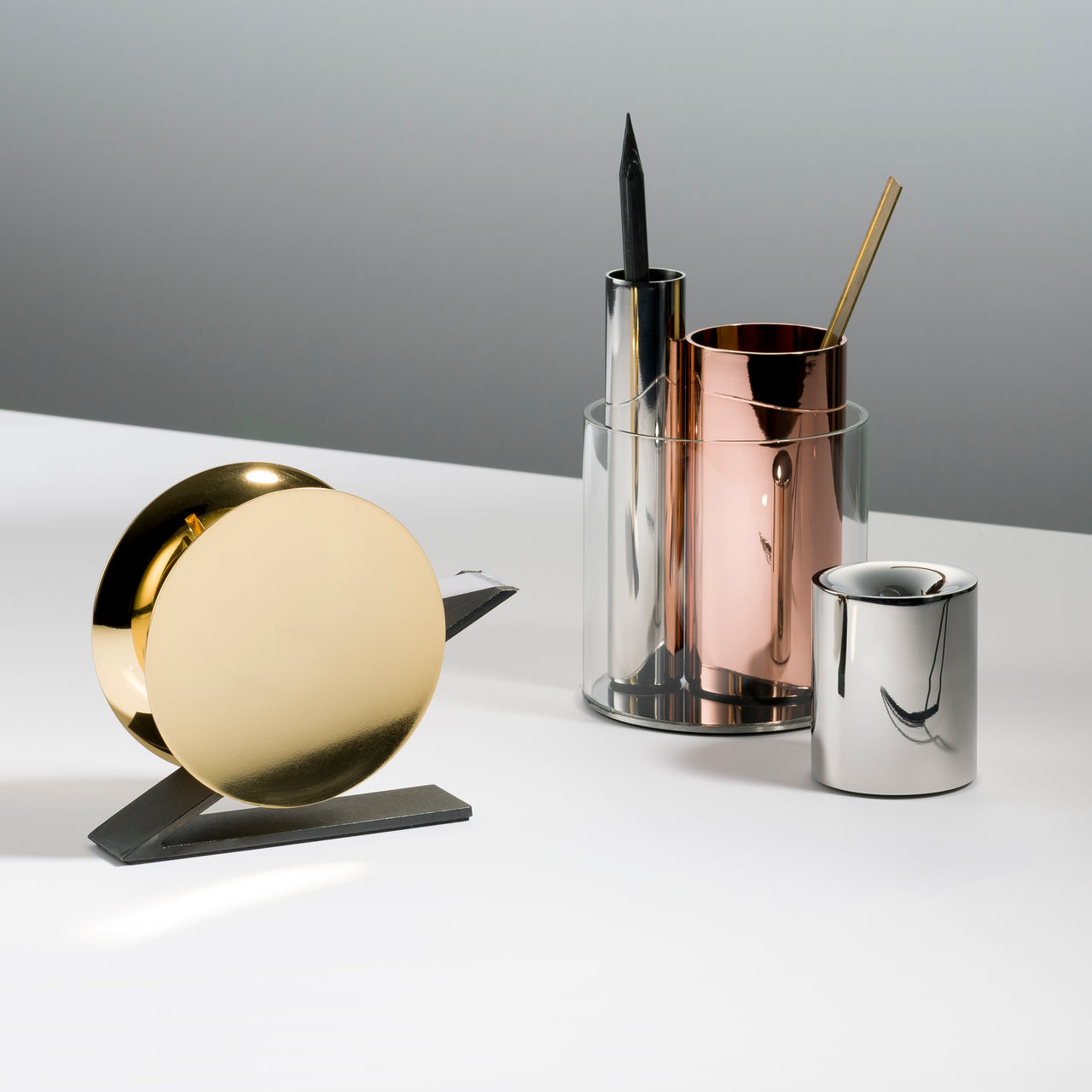 insitu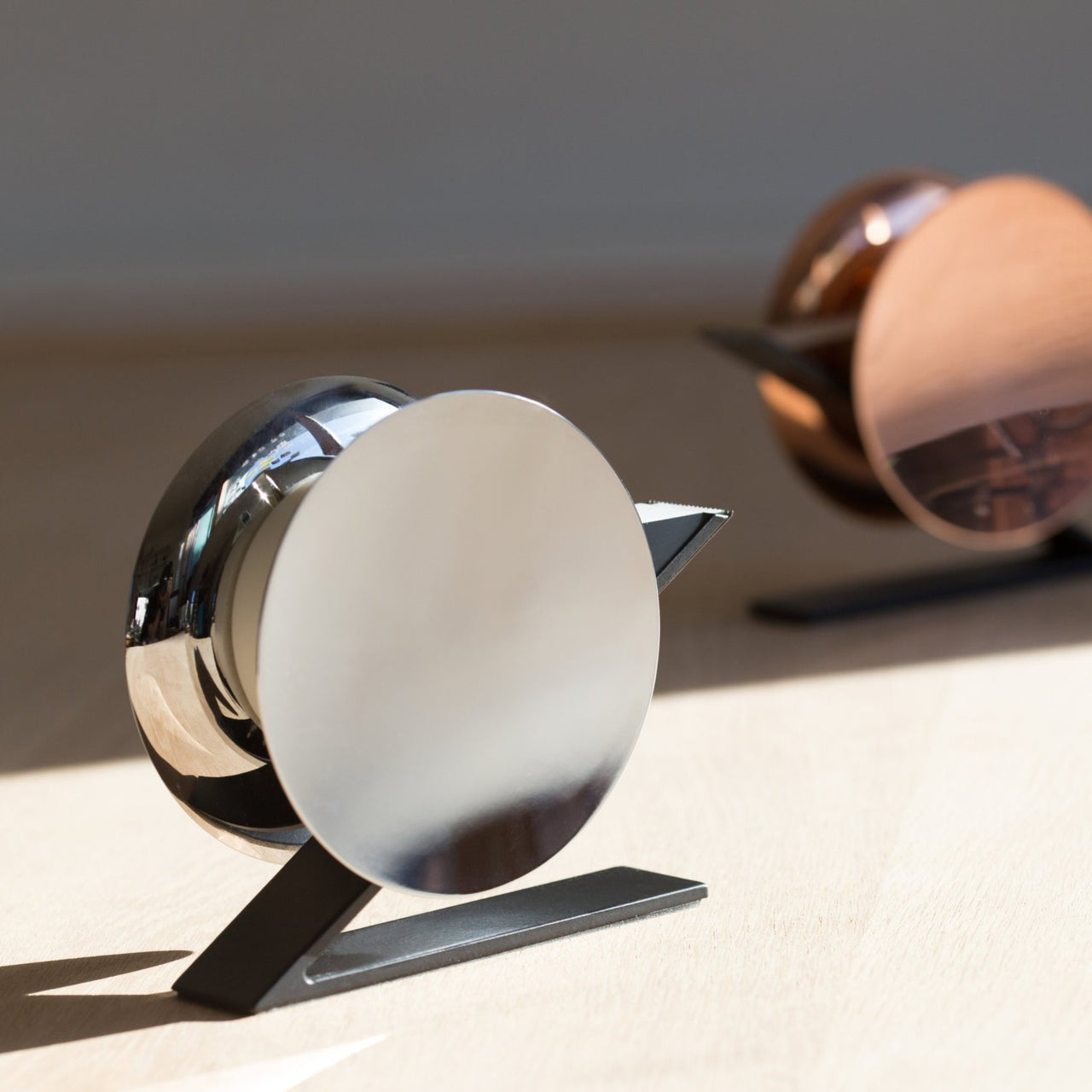 insitu
---
---
The Cantili Tape Dispenser is part of a sleek desktop grouping that London-based brand Beyond Object calls "logical sculpture." Two mirror-finish concave circles sandwich a roll of tape, cantilevered by a slender angled stand that also provides a protruding edge for cutting. Yet this abstracted design is actually stable enough that the dispenser can be used with a single hand. Hard to argue with that kind of logic.
Size
4.25" h x 4.5" w x 1.5" d (10.5x11.5x3.75cm)
Material
Steel, zinc alloy, PVD plating
Brand
Beyond Object
Beyond Object began as a one-off mashup between a pair of Taiwanese-born, London-based designers and Royal College of Art graduates, ShiKai Tseng and Hahnsi Chen. "The collaboration actually started from a small gathering with friends," Chen says, when they discovered that they were each planning similar projects. From that jumping-off point, Beyond Object found an identity as a design-led brand focusing on desktop objects and home accessories.
 "We believe functional objects can be designed and crafted as art," Chen says. "You might find yourself a bit lost seeing our collection for the first time, wondering what are the objects made for." But getting customers to say "Aha!" is all part of the plan. "It won't take long until you figure it out," Chen says. "And that magic moment of surprise reveals the true essence of our design."