QlockTwo Touch Table Clock With Alarm
QlockTwo Touch Table Clock With Alarm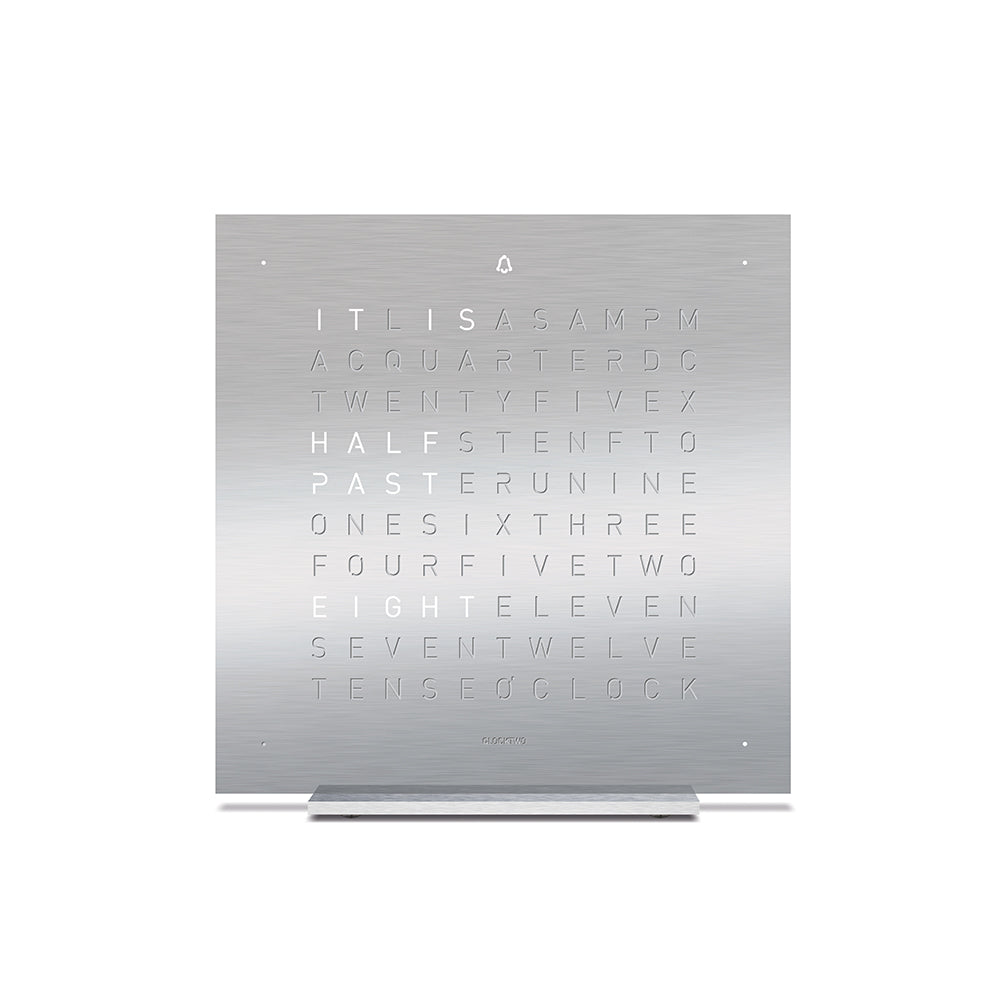 QlockTwo Touch Table Clock With Alarm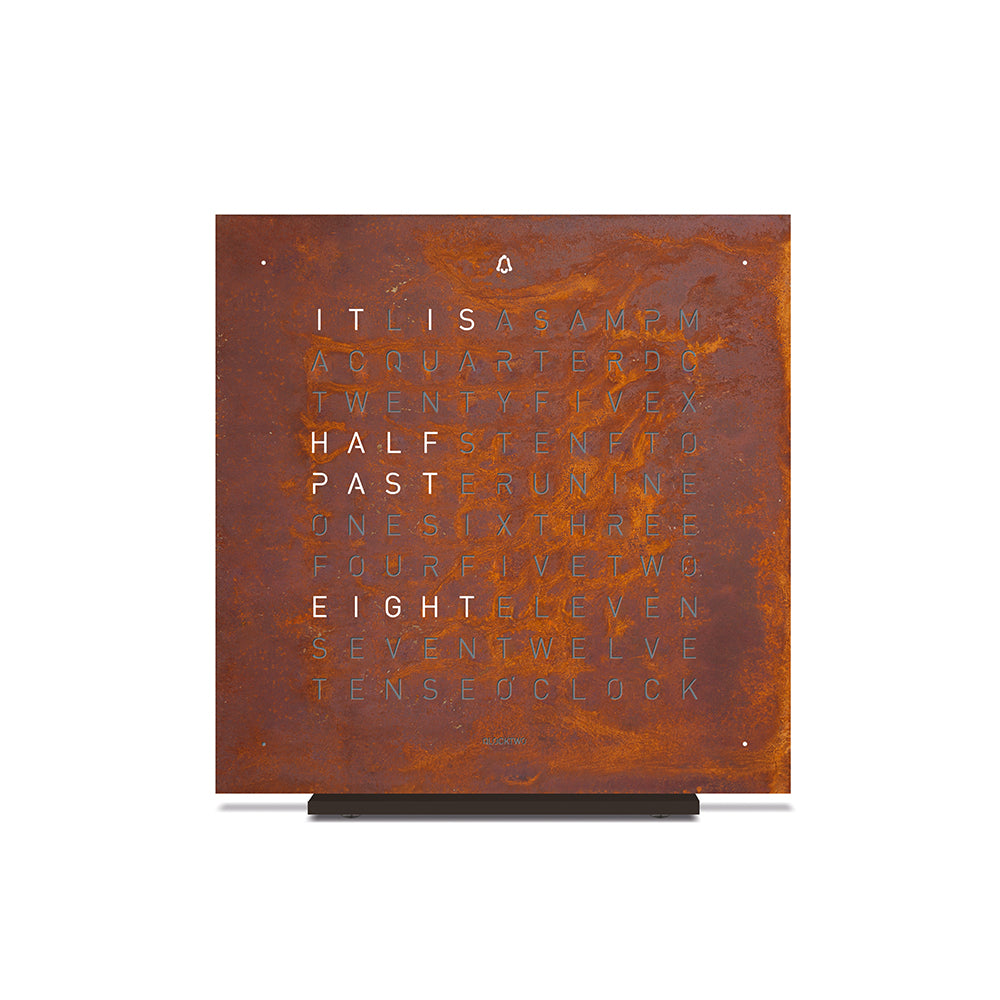 QlockTwo Touch Table Clock With Alarm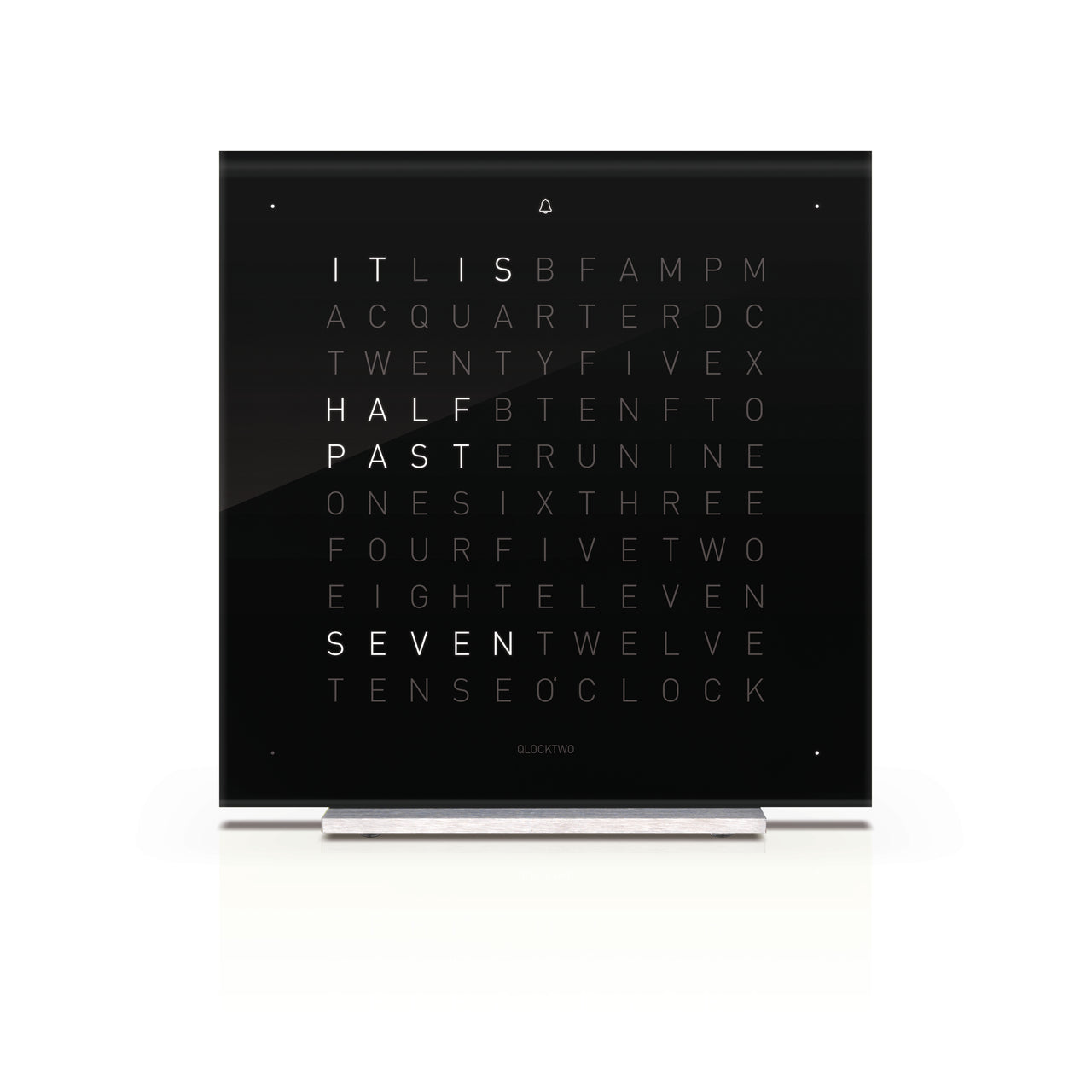 QlockTwo Touch Table Clock With Alarm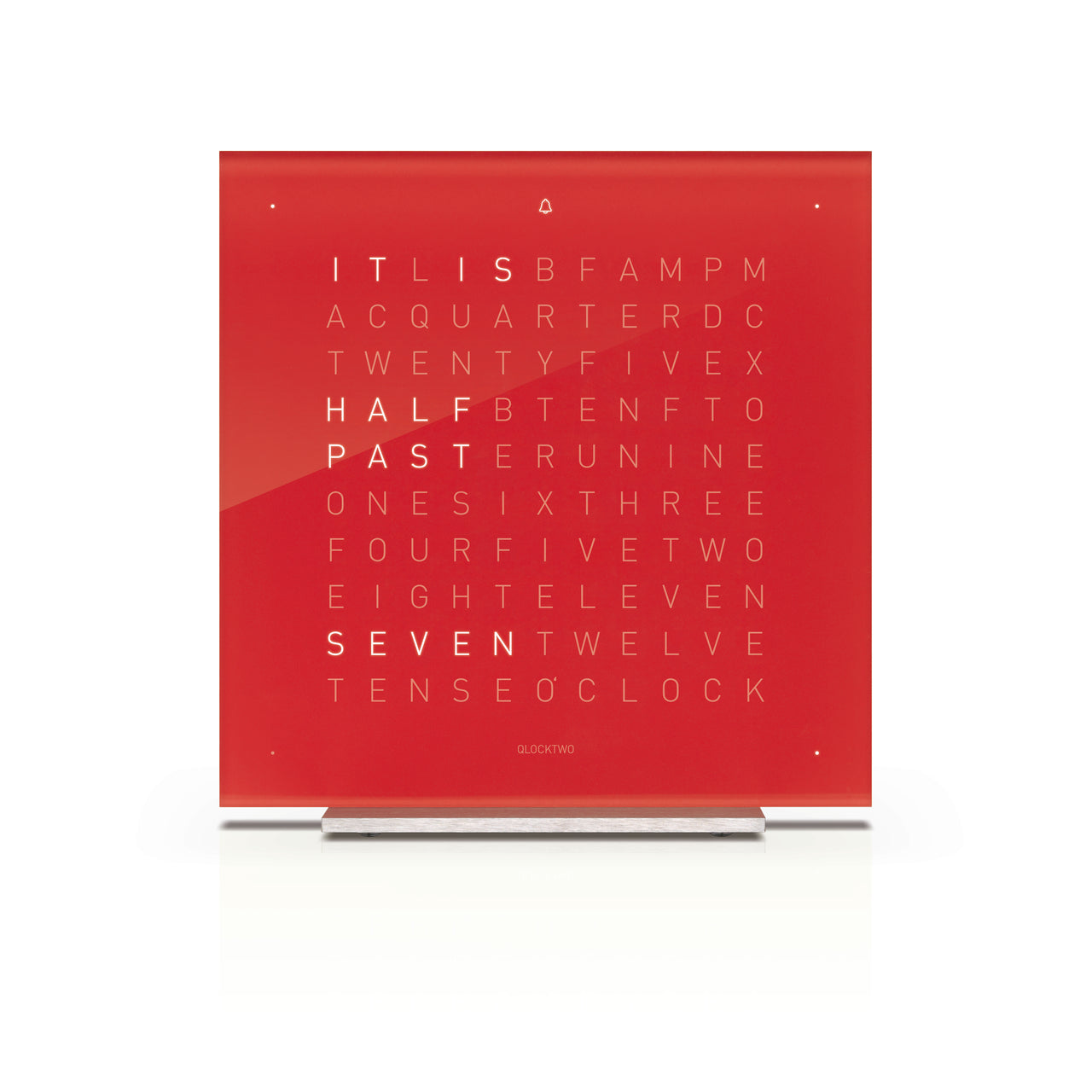 QlockTwo Touch Table Clock With Alarm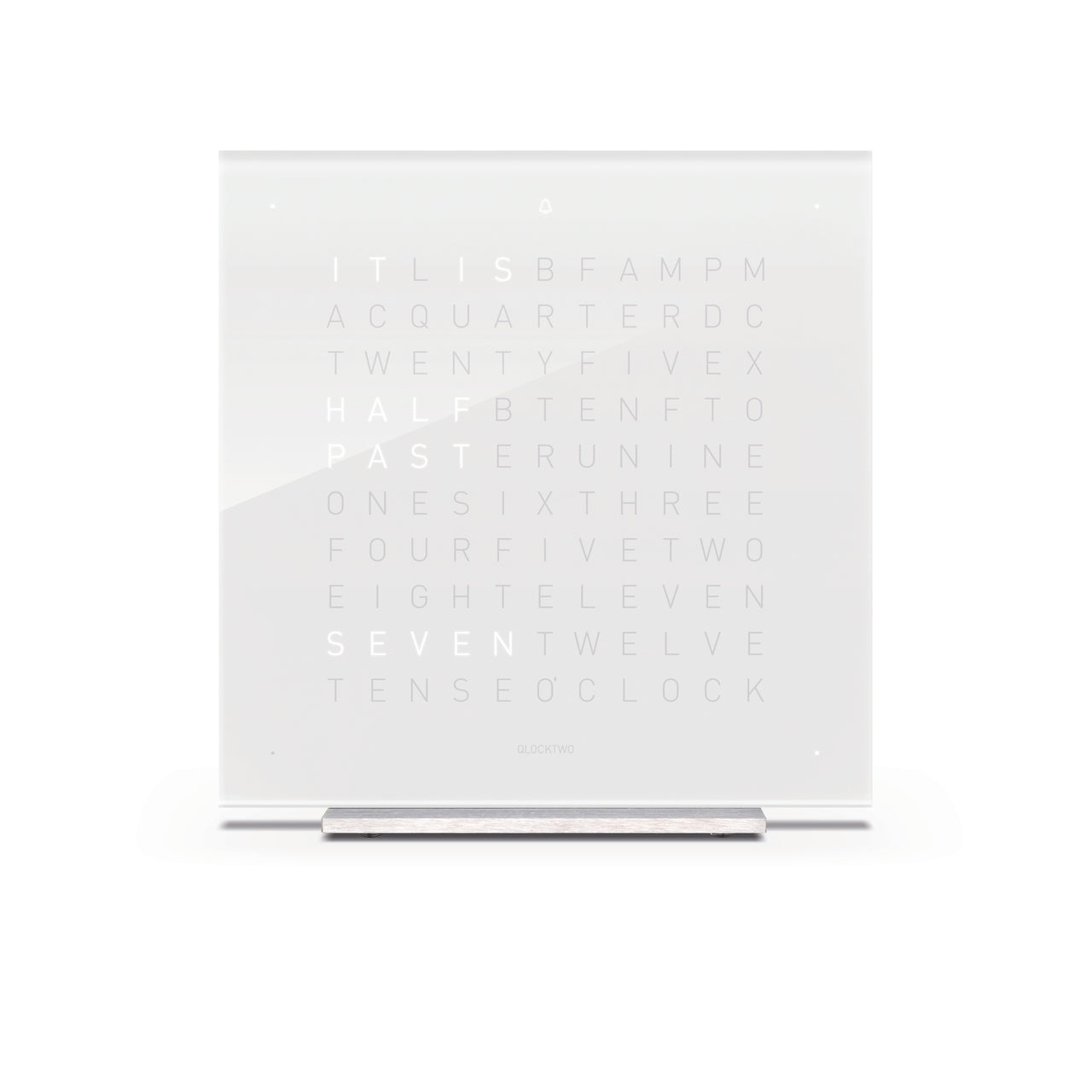 QlockTwo Touch Table Clock With Alarm
QlockTwo Touch Table Clock With Alarm
QlockTwo Touch Table Clock With Alarm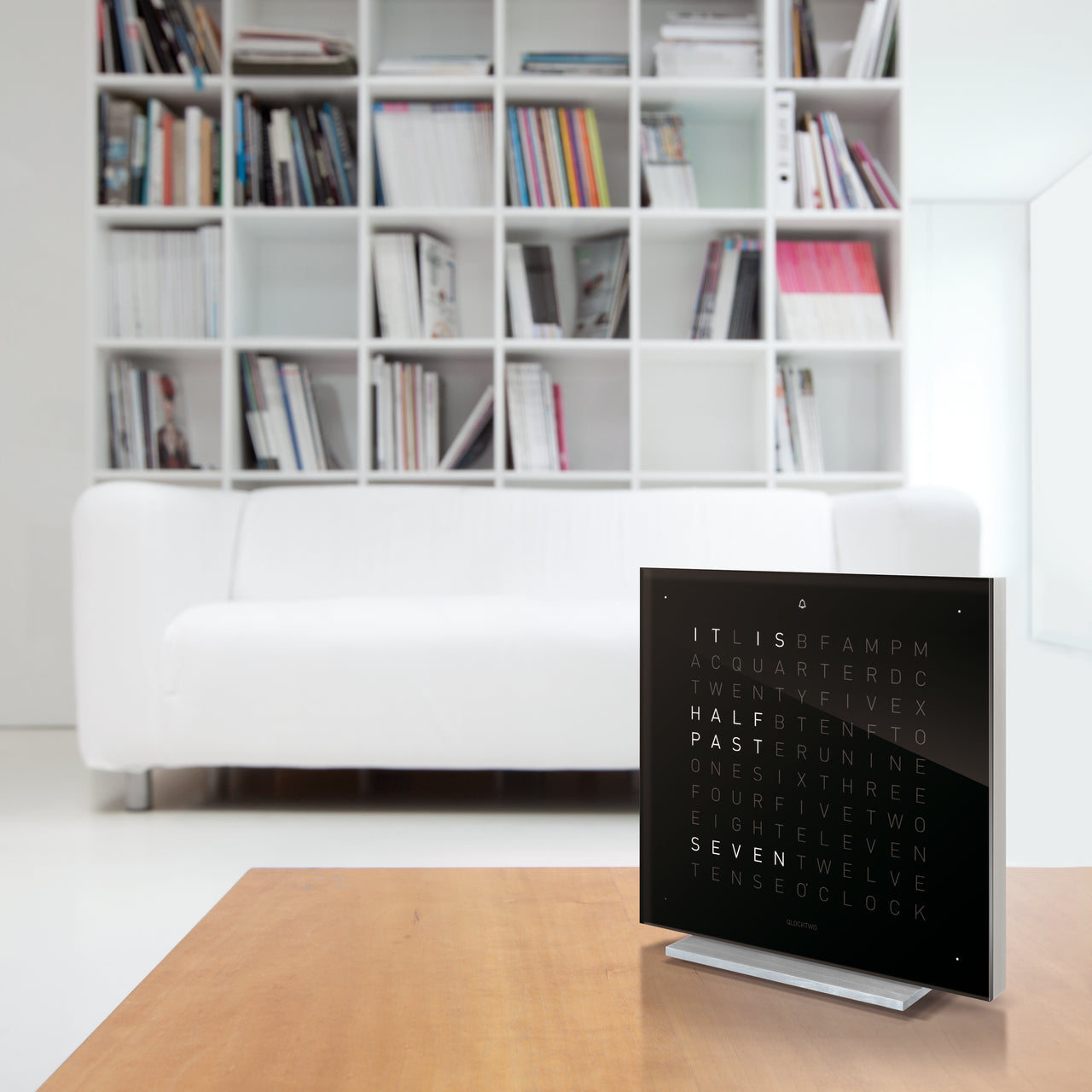 QlockTwo Touch Table Clock With Alarm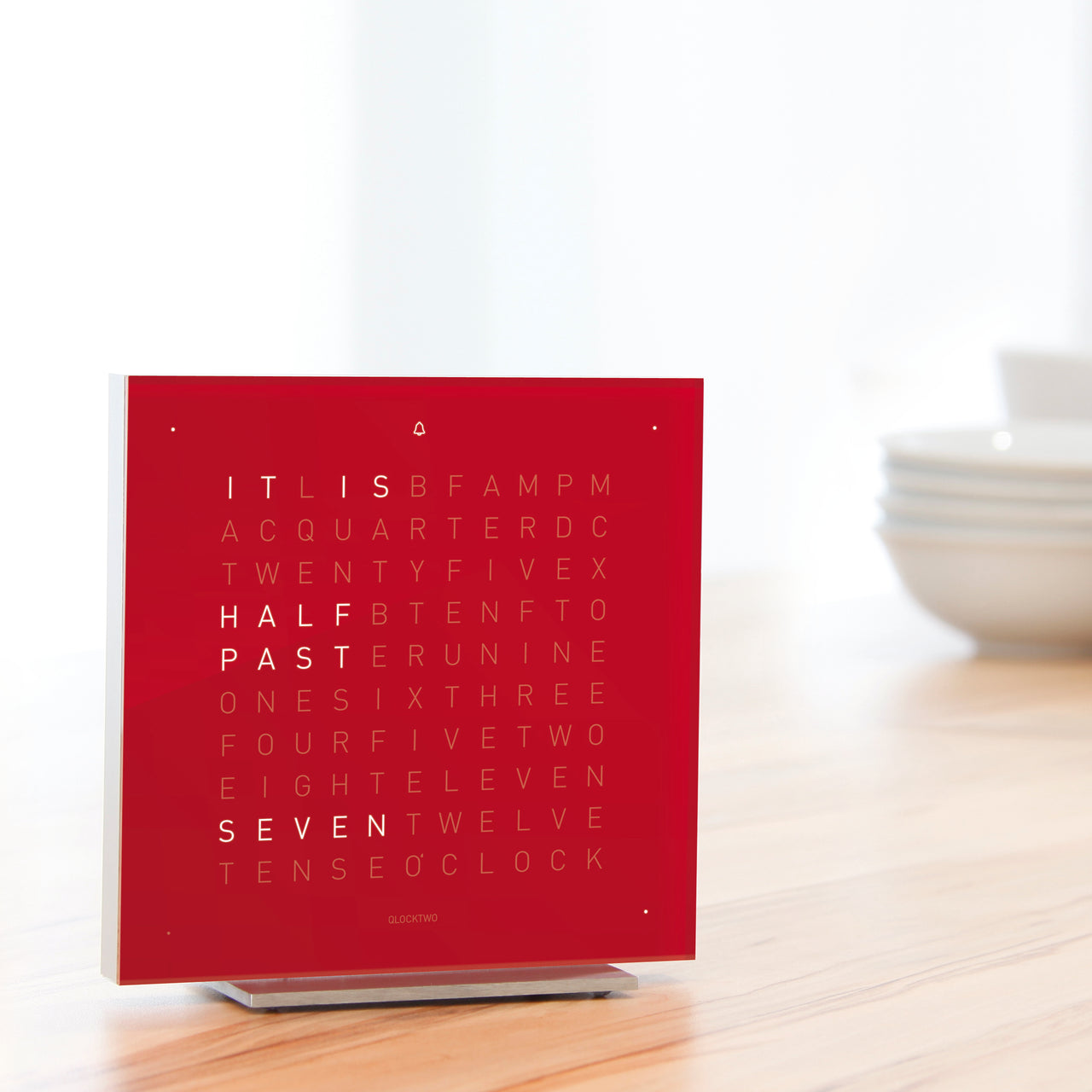 insitu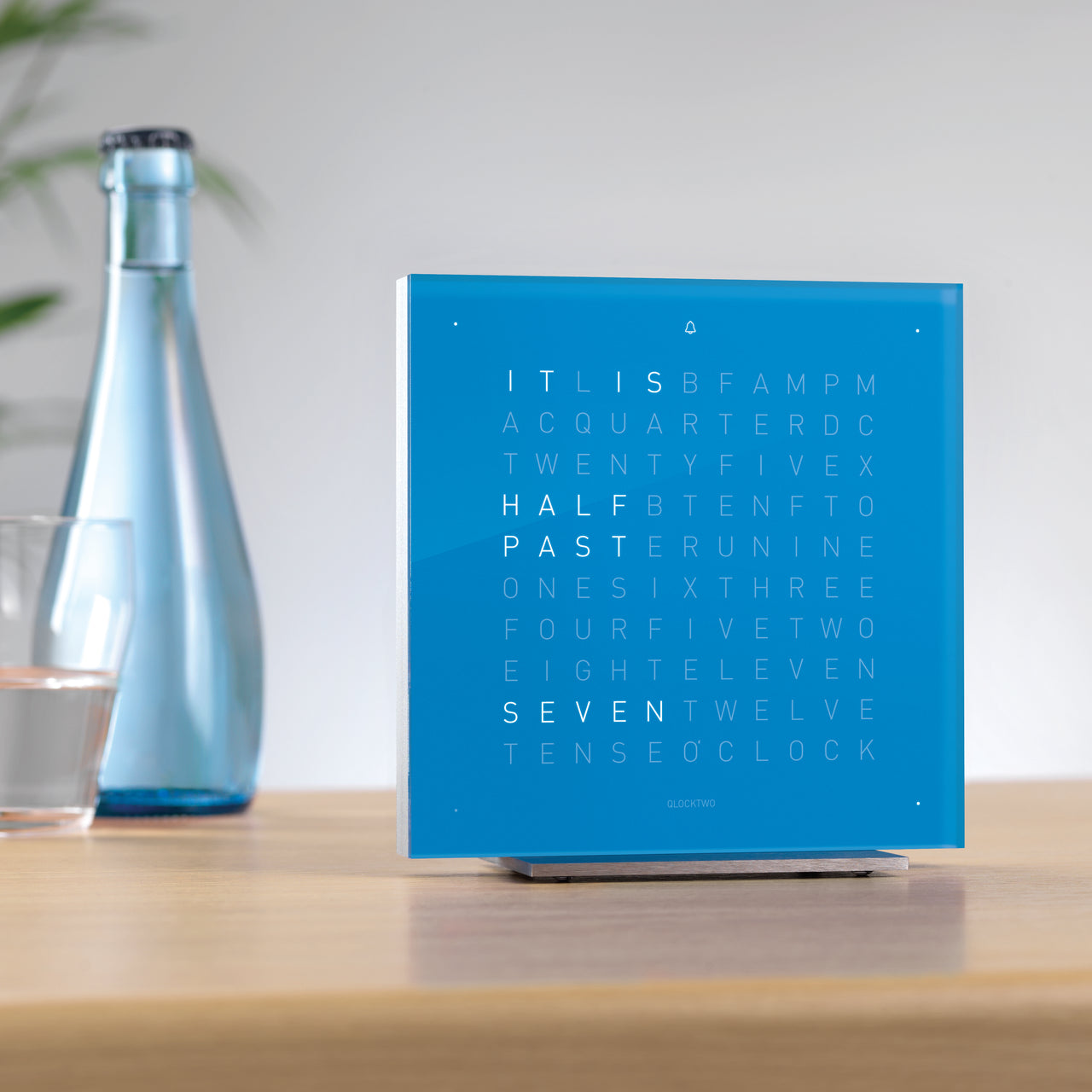 insitu
QlockTwo Touch Table Clock With Alarm
QlockTwo Touch Table Clock With Alarm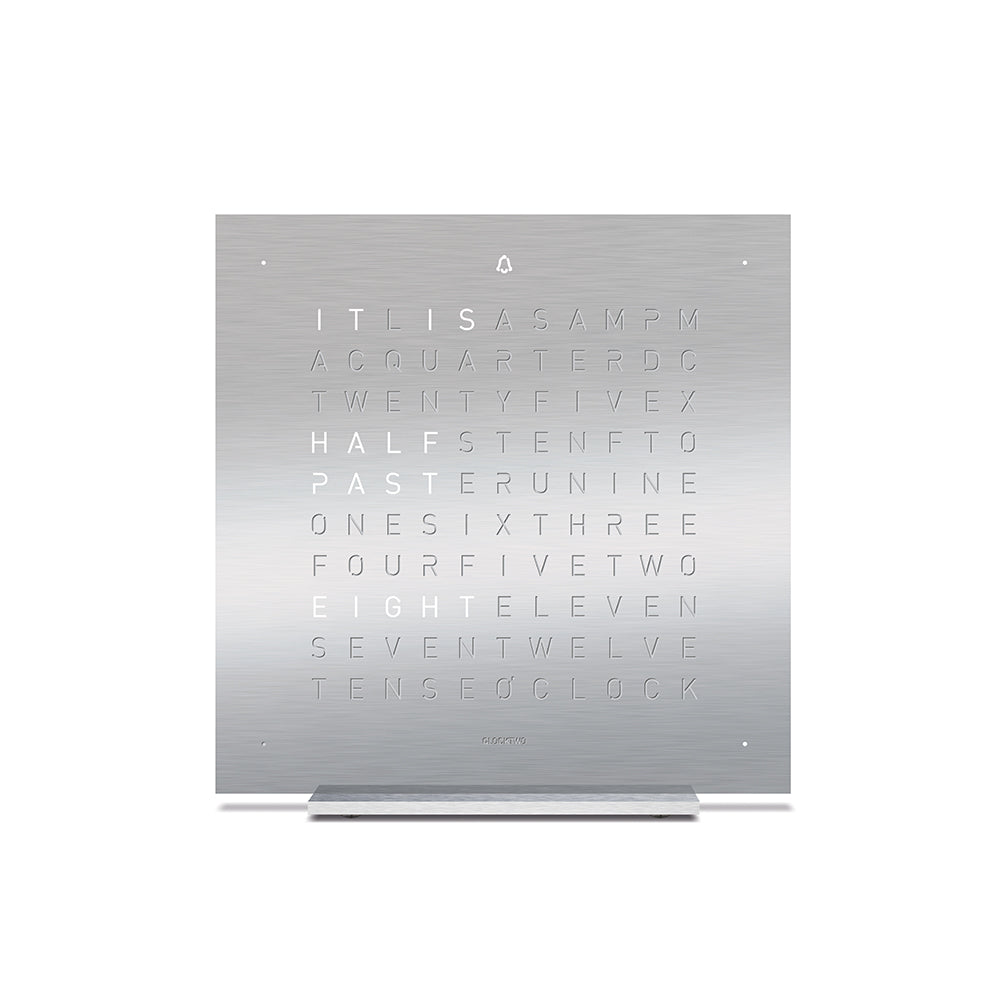 QlockTwo Touch Table Clock With Alarm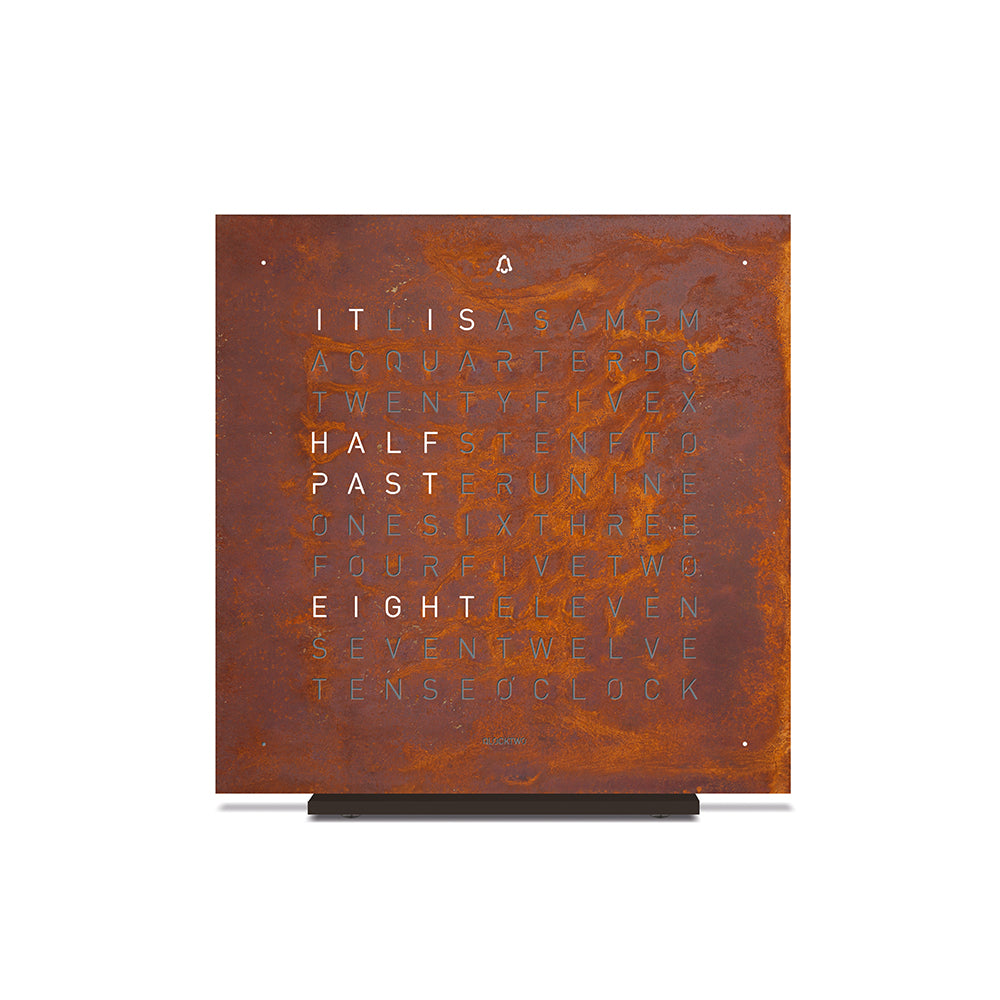 QlockTwo Touch Table Clock With Alarm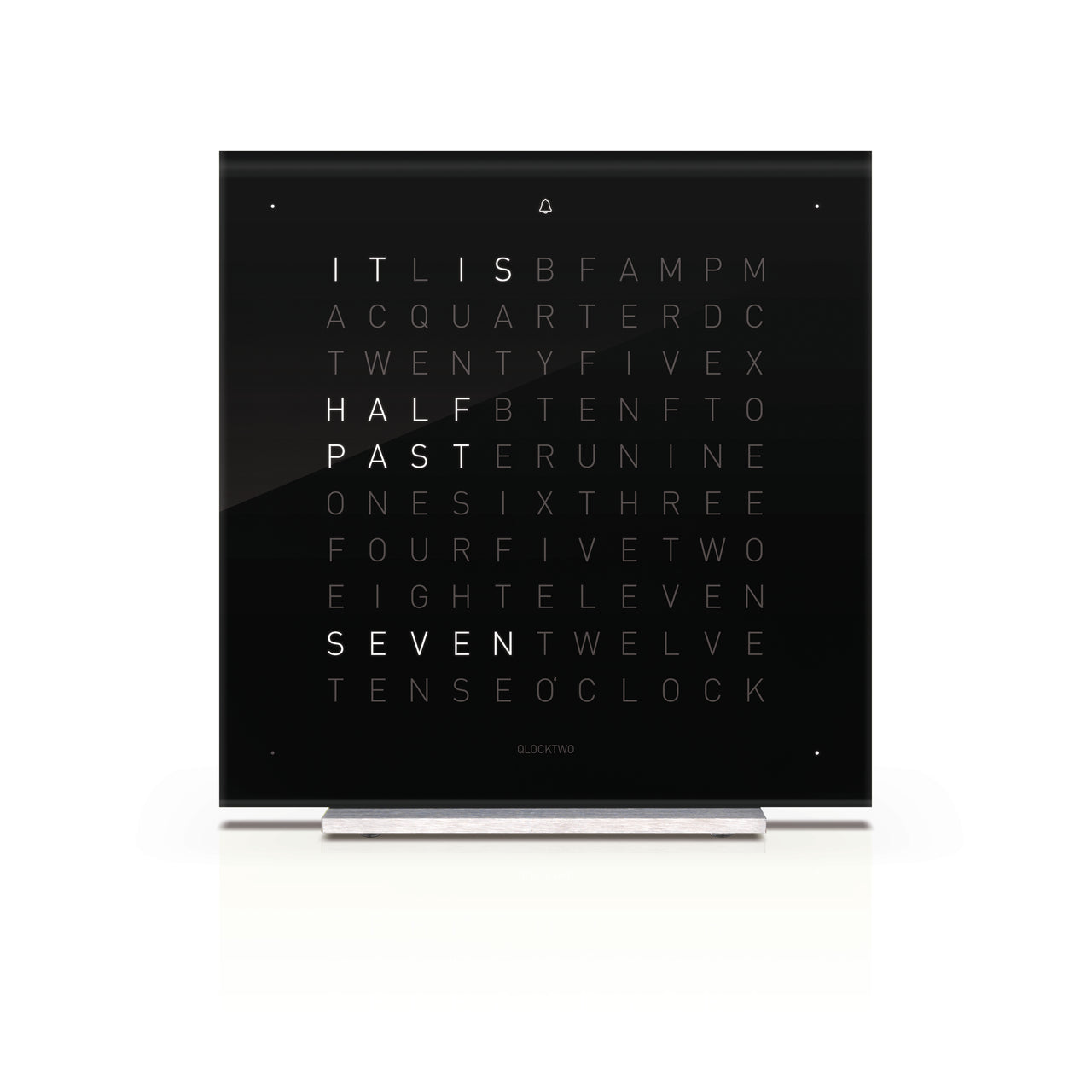 QlockTwo Touch Table Clock With Alarm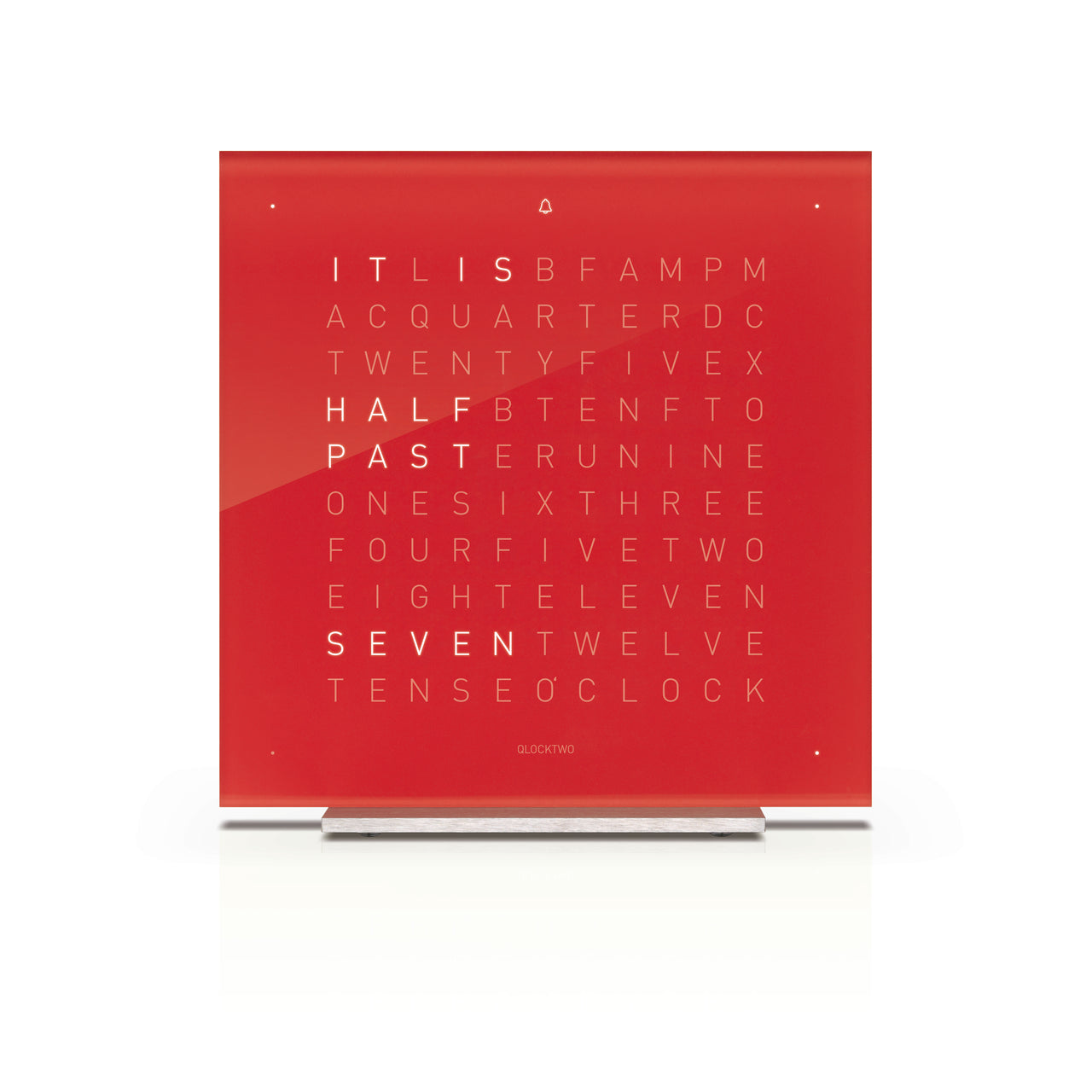 QlockTwo Touch Table Clock With Alarm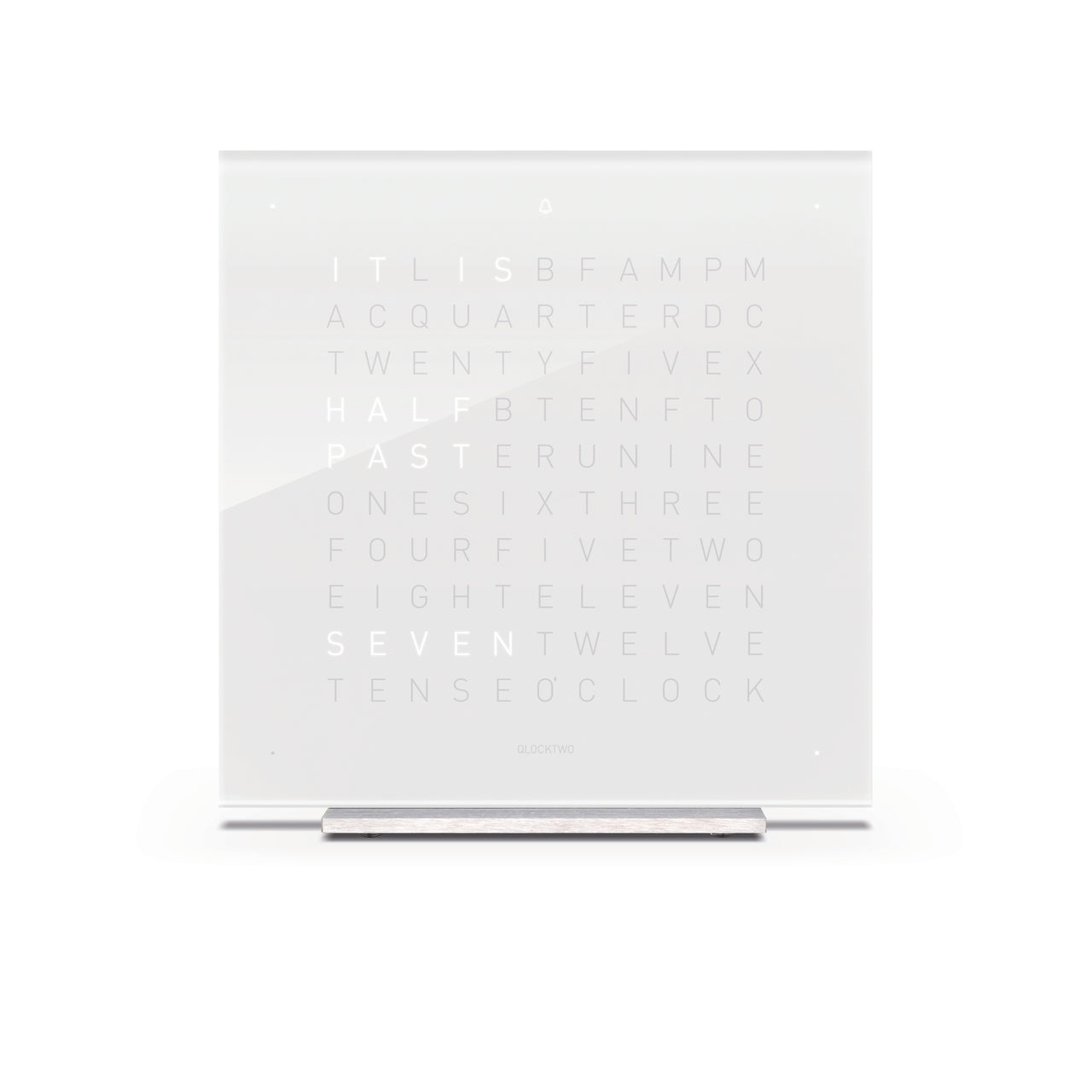 QlockTwo Touch Table Clock With Alarm
QlockTwo Touch Table Clock With Alarm
QlockTwo Touch Table Clock With Alarm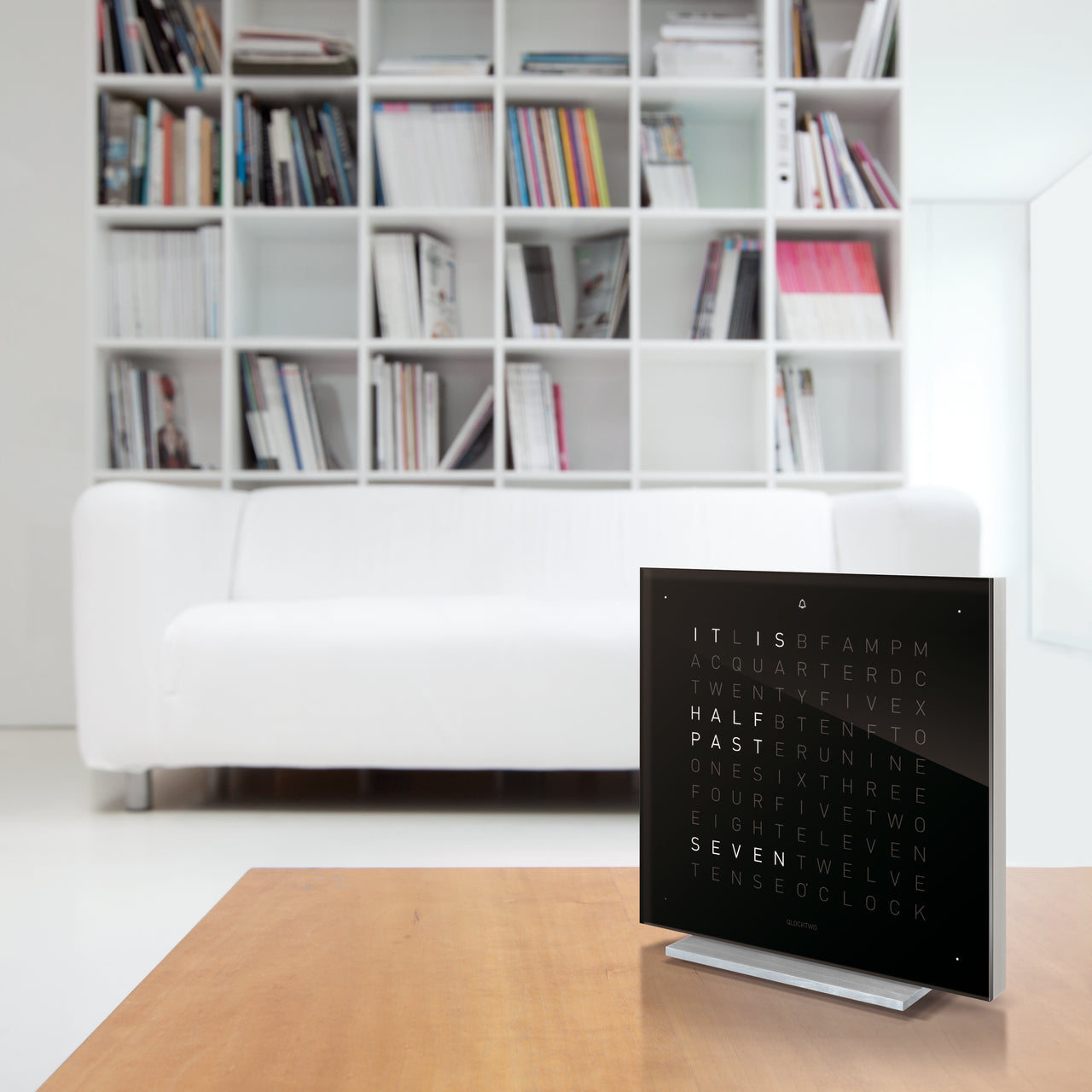 QlockTwo Touch Table Clock With Alarm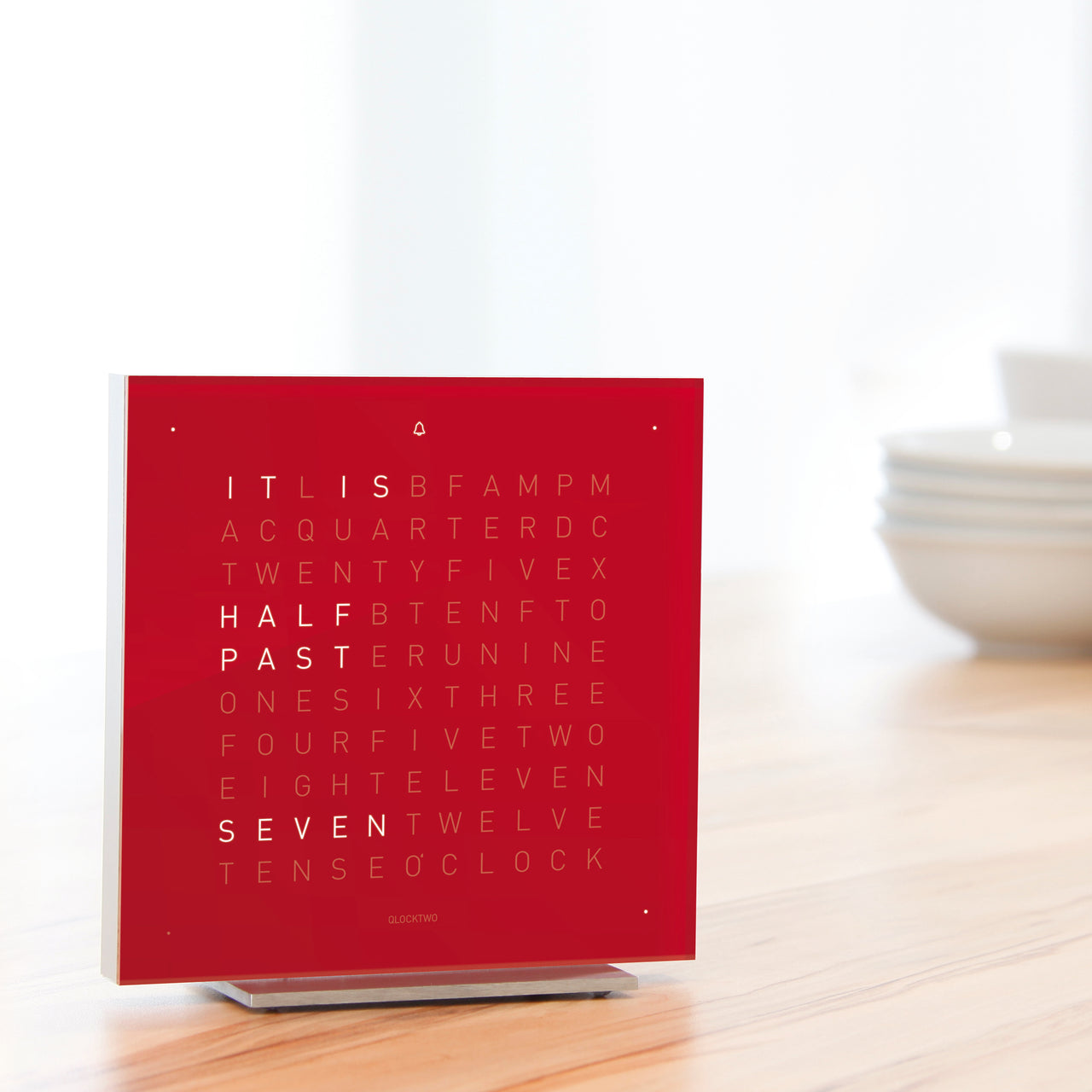 insitu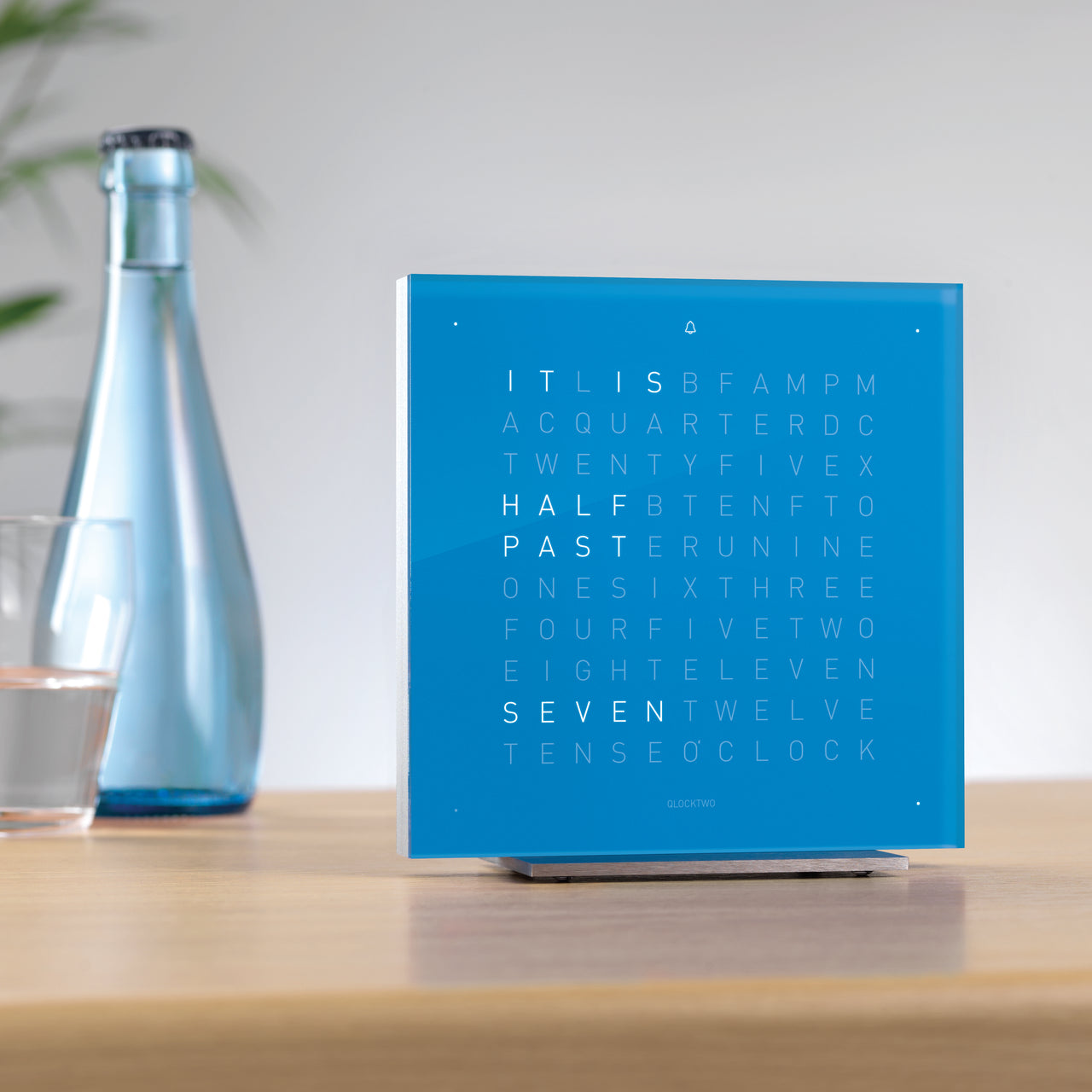 insitu
QlockTwo Touch Table Clock With Alarm
$690

SKU: BAF-QCKTCH-SB-BLK
$690

SKU: BAF-QCKTCH-SB-BLU
$690

SKU: BAF-QCKTCH-SB-GRN
$690

SKU: BAF-QCKTCH-SB-RED
$690

SKU: BAF-QCKTCH-SB-WHT
$770

SKU: BAF-QCKTCH-SB-SS
$990

SKU: BAF-QCKTCH-BB-BLK
$1,250

SKU: BAF-QCKTCH-BB-RST
$1,850

SKU: BAF-QCKTCH-GB-GLD
---
---
Compact, tabletop timekeeper boasts an alarm feature, plus adjustable illumination, night light and lights-out functions. Like the larger models in the QlockTwo family, this innovative, artful reimagining of keeping tabs on the seconds, minutes and hours is more than just a clock. The Qlock's clever display "combines the moment with the written word and turns it into a statement," notes German designers Marco Biegert and Andreas Funk of their highly awarded timepiece, which has racked up more than 30 international awards, including the prestigious Red Dot Design, iF Product Design and ADC Europe's Gold.

Precise time is conveyed typographically, in a matrix of words, sharply illuminated by LEDs. Hours and 5-minute increments are spelled out, and a pinpoint in each corner of the square adds each additional minute. Even seconds can be displayed as an option, shown as large numbers brandished on the matrix panel.

A special screen process provides the crisply defined, lit figures on the interchangeable front panel, fixed by magnets and cut from highly polished synthetic glass or steel. (Additional panels sold separately.)

Automatic features include time using radio signals, and adjusting to ambient light. Luminosity can be adjusted manually, too, via a light sensor under the front panel. Or darken the unit completely with the "night touch" function. To read clock, simply tap surface and time appears for 2 seconds.

Five buttons on backside easily control unit. Among them is the "night light," which is activated with separate on and off buttons. There's another to control the alarm, which can be gentle or, as Marco and Andreas say, sound with "some persuasion." There's always the "snooze" by touching the top of the frame.

QlockTwo Touch masters more than 20 languages. Because front cover plate can be easily removed, you can replace with another language plate, available as an accessory. Or you can order first in a selected language. Contact A+R directly to special order.
Size
5.25" h x 5.25" w x .75" d (13.5x13.5x1.8cm)
Material
Body: milled aluminum casing
Face: stainless steel or synthetic glass
Details
Alarm with two options
Snooze with touch activation
Night Touch mode leaves clock completely dark until surface is tapped for 2-second illumination
Night Light mode
Easy to operate
Cover Plates: fixed by magnets and easily replaced for another color or finish. Additional plates sold separately.
Languages: Each Qlock Touch features integrated technology for 20-plus languages. Magnetic cover plate in corresponding language must be used to facilitate this function. QlockTouch or cover plate can be ordered in a specific language.
Handmade in Germany
Technical
Power supply: 120 - 220V
Reduced power consumption due to brilliant LED technology
Automatically sets time by radio signals
Light sensor allows for easy adjustment of illumination
Automatically modifies to ambient light
Can display seconds
Brand
QlockTwo
Deservedly racking up more than 20 international awards in just the last few years, the German product design studio of Biegert & Funk continues to bowl over the design world with versions of their signature achievement, the Qlock. Designers Marco Biegert and Andreas Funk have, in essence, reinvented the notion of telling time with an innovative grid display of the hours, minutes and seconds of daily life. And all in 110 letters!
With variations ranging from wall clocks to wristwatches to an iPhone App, the Qlock "combines the moment with the written word and turns it into a statement," say Marco and Andreas. Among the dozens of distinguished prizes the firm has ratcheted up are the Red Dot, iF Product Design, Good Design and the prestigious Gold Award of the ADC Europe.