Libertine Rack: Light Grey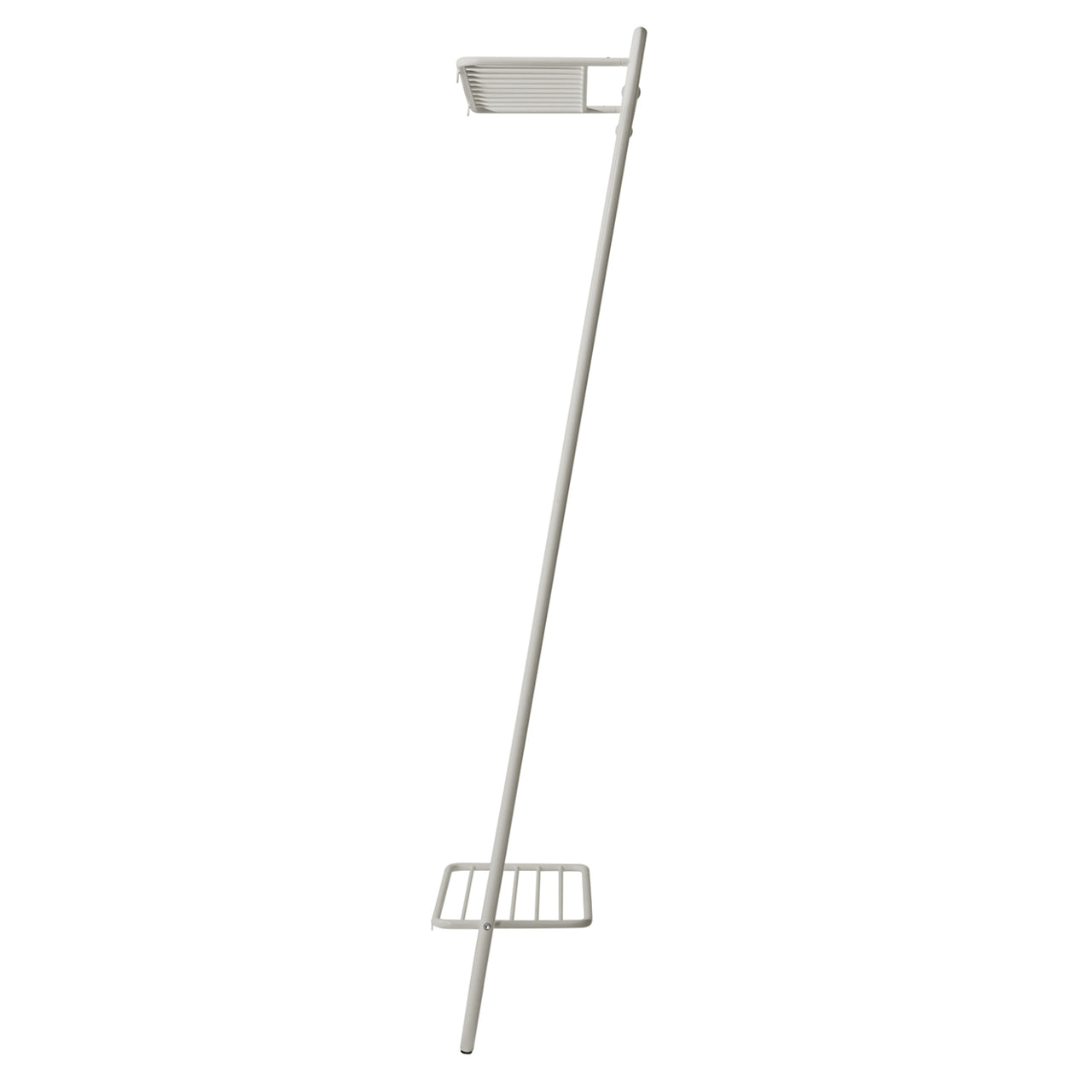 Libertine Rack: Light Grey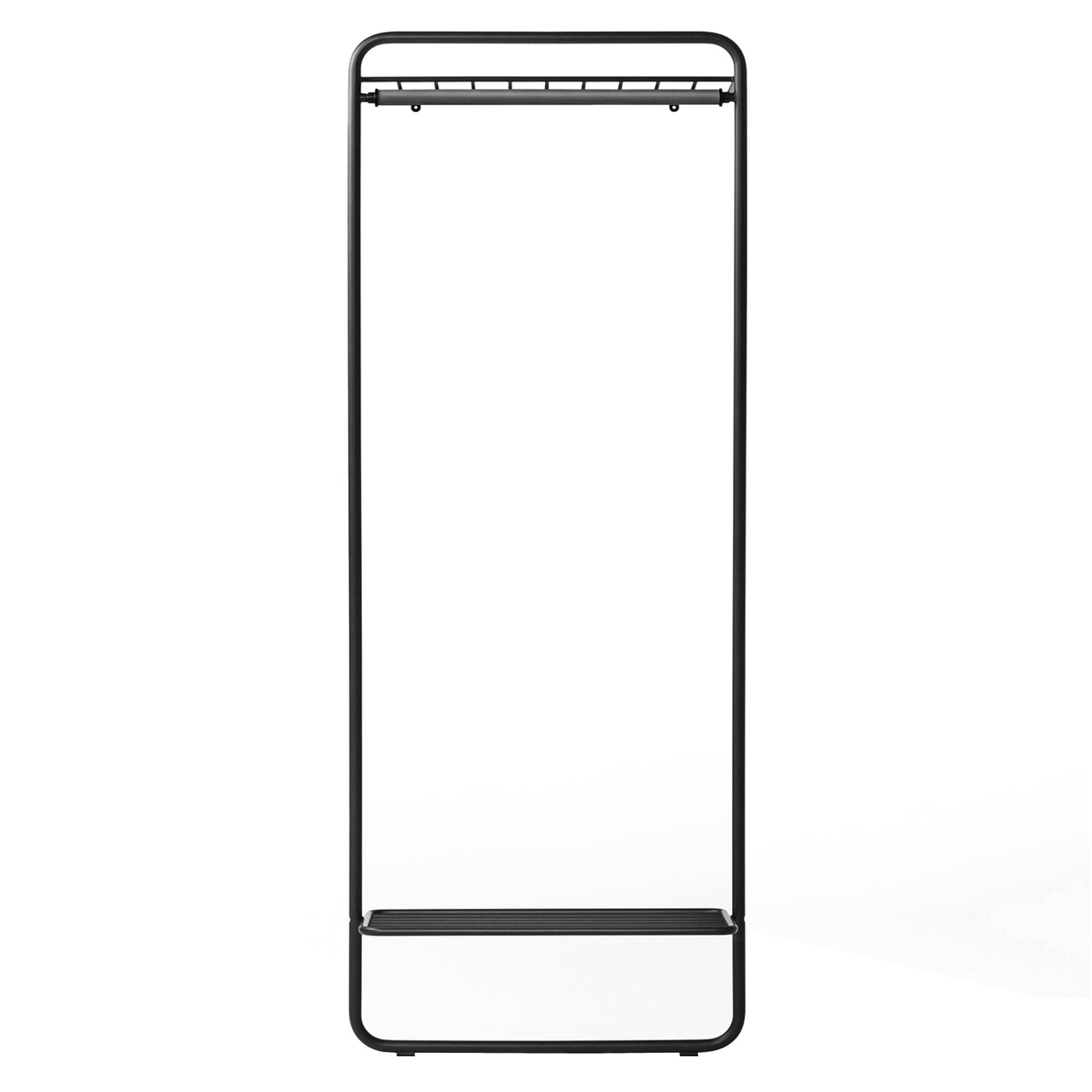 Libertine Rack: Black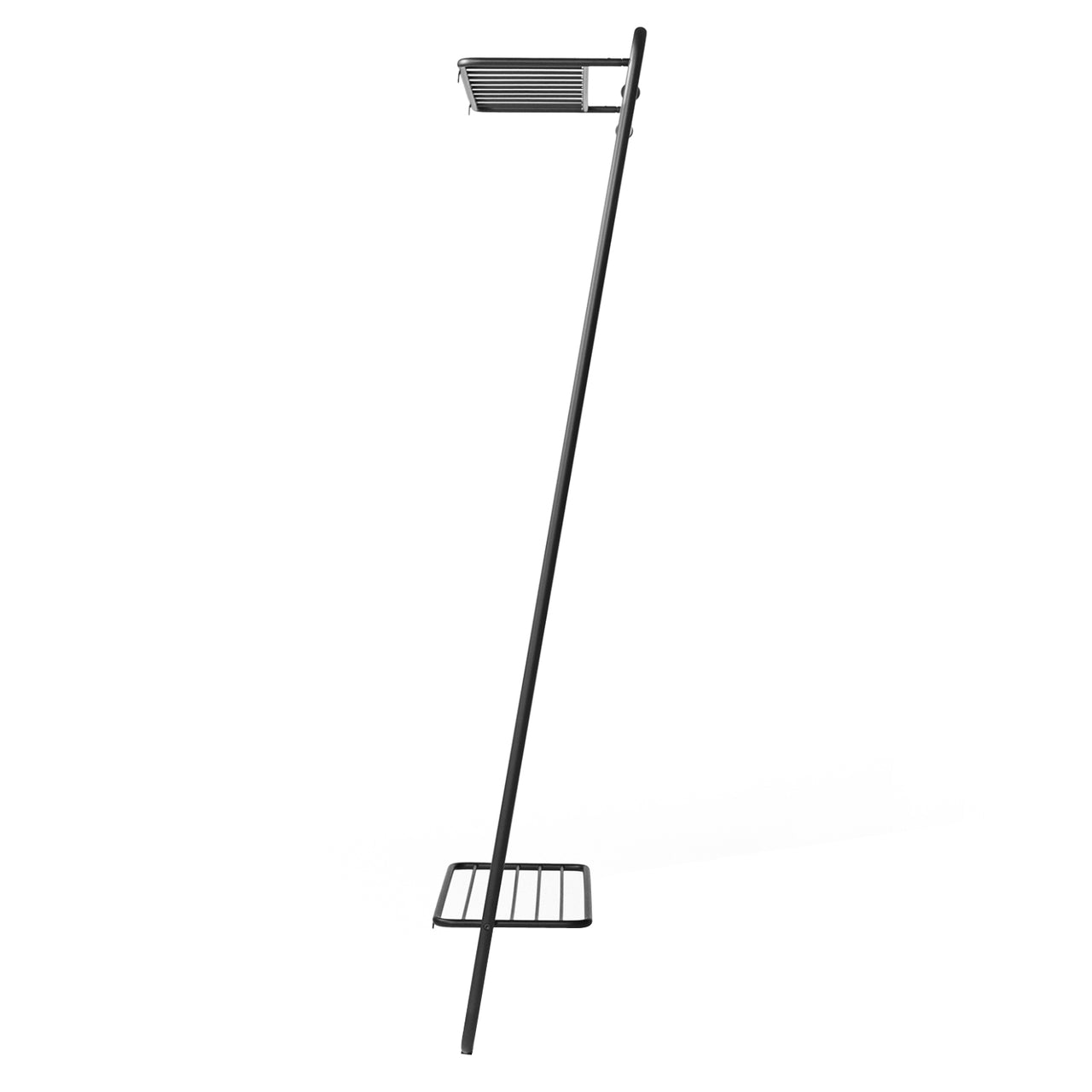 Libertine Rack: Black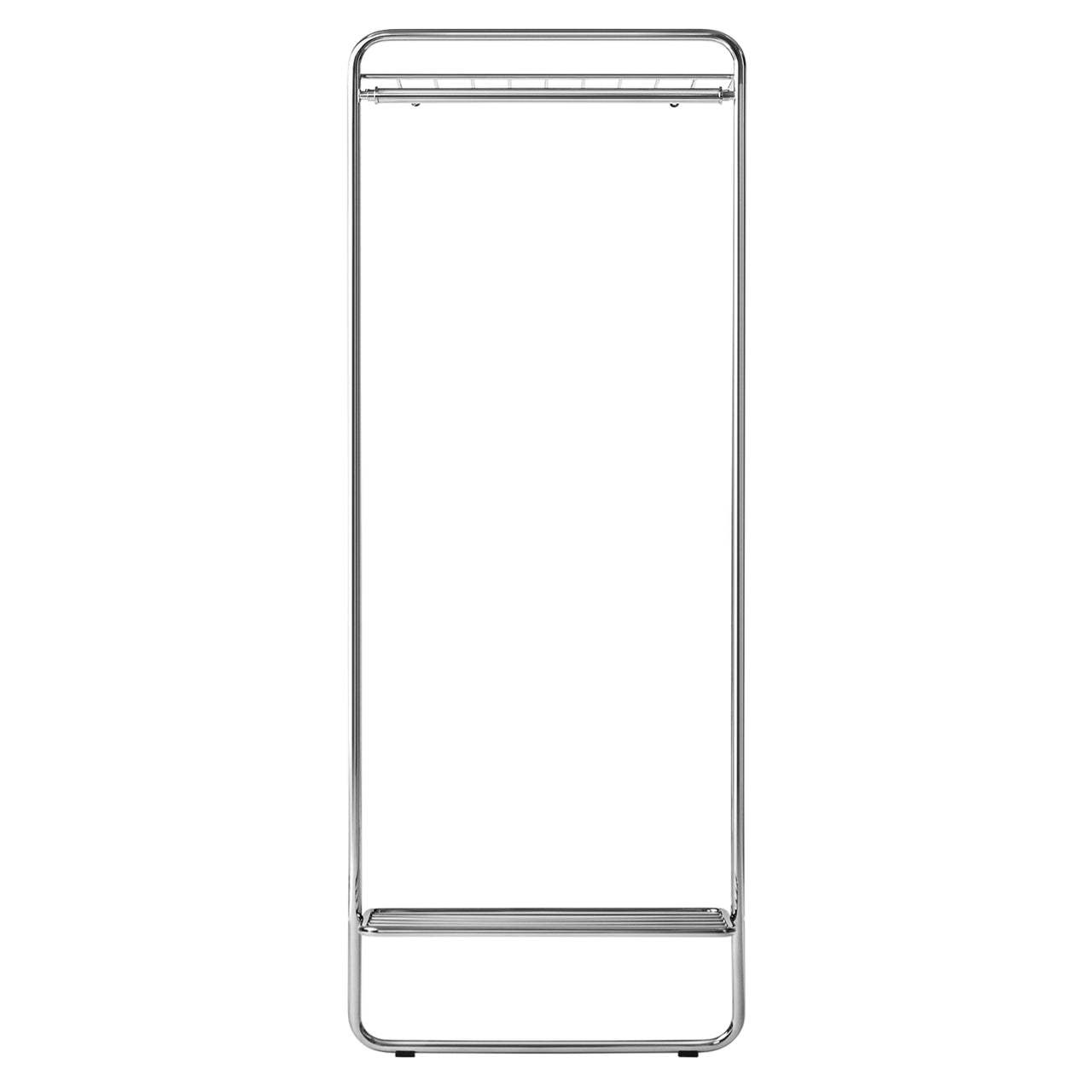 Libertine Rack: Chrome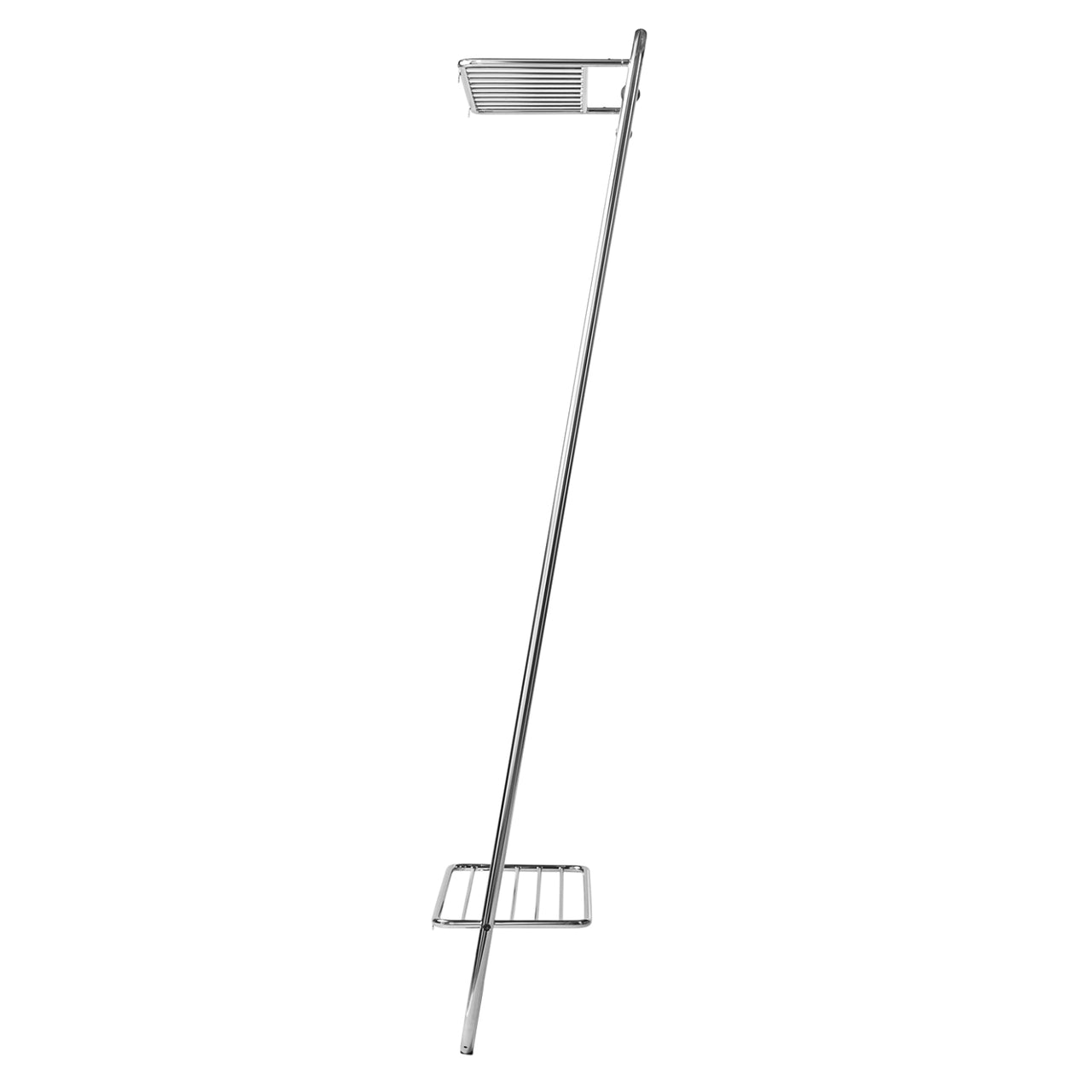 Libertine Rack: Chrome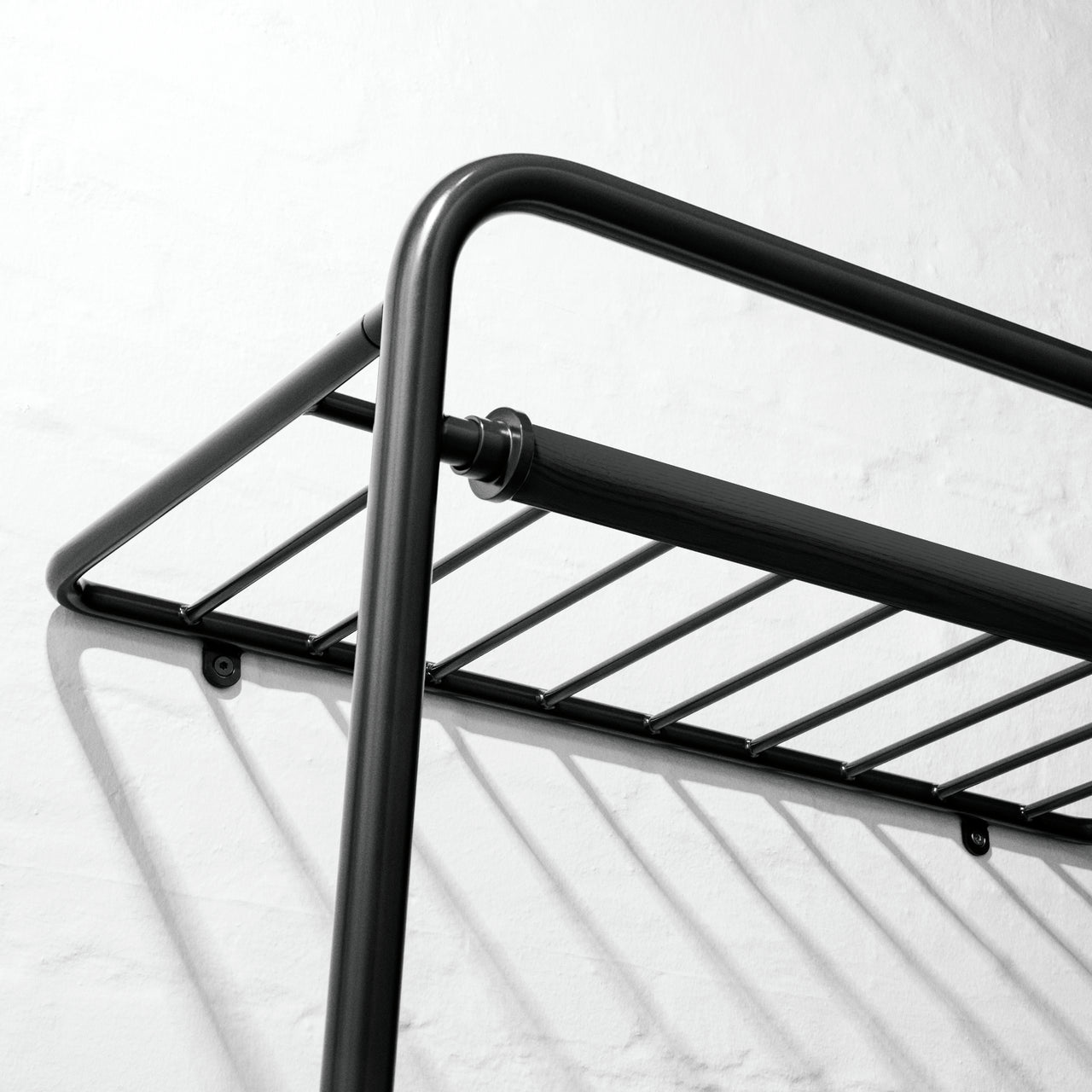 Libertine Rack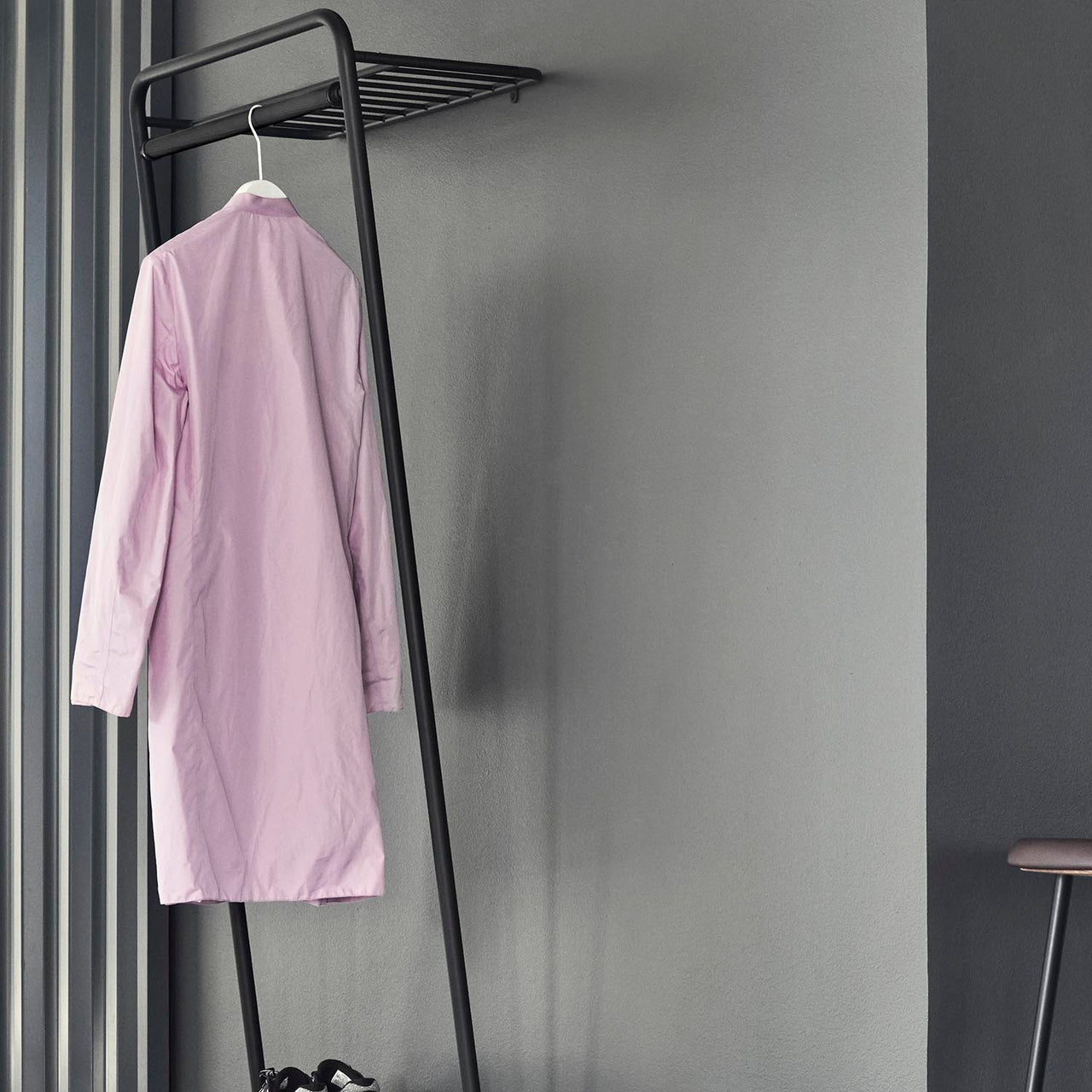 Libertine Rack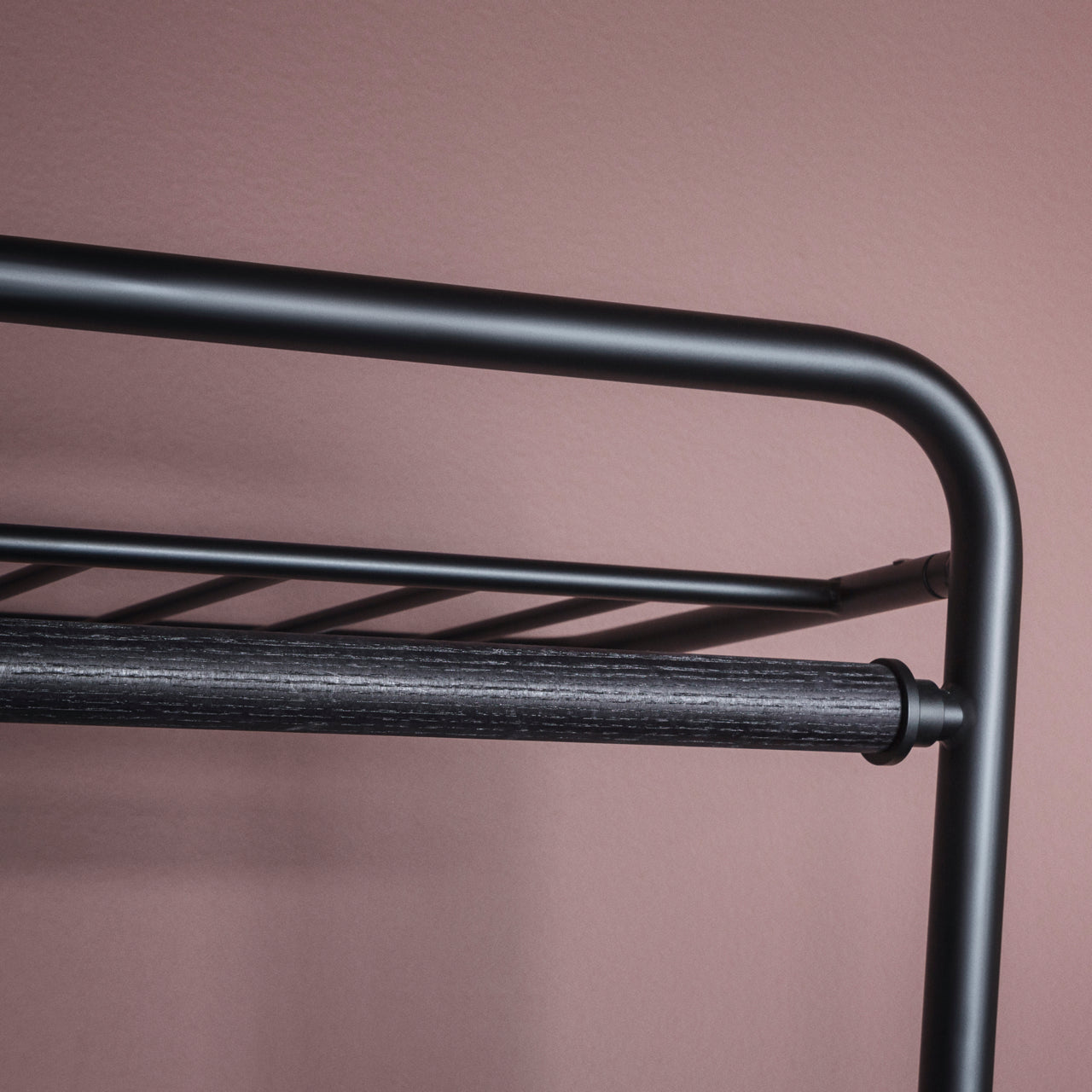 Libertine Rack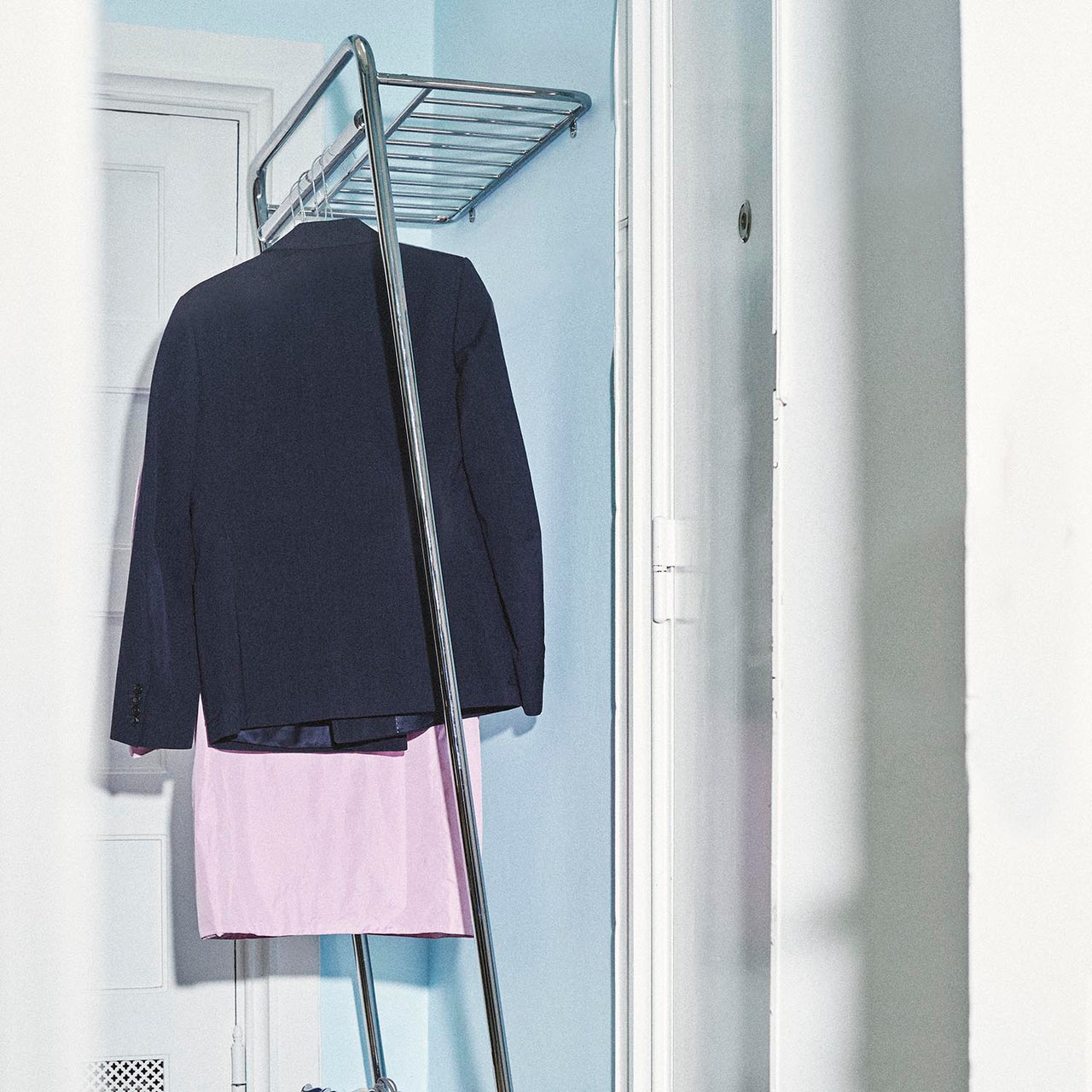 Libertine Rack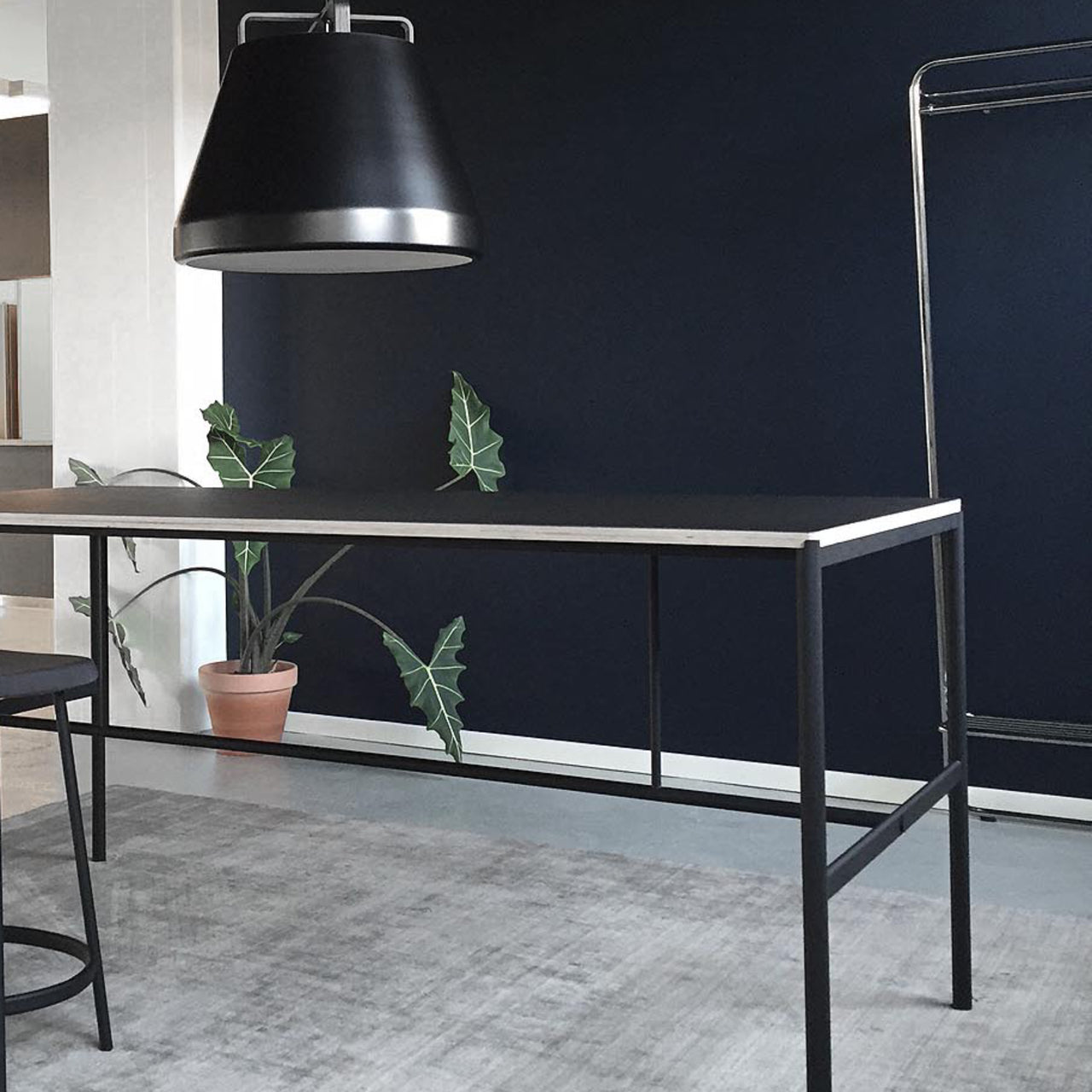 Libertine Rack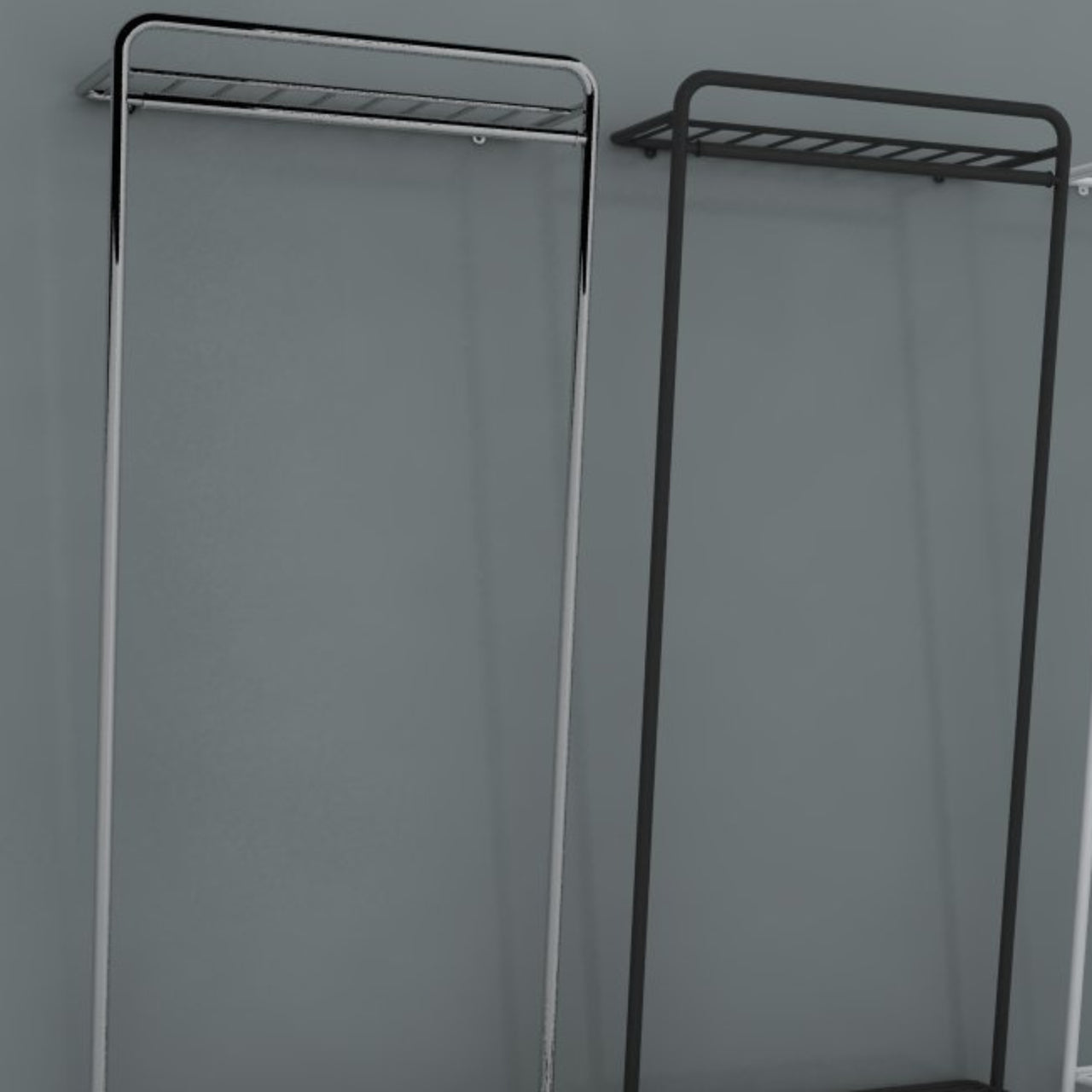 Libertine Rack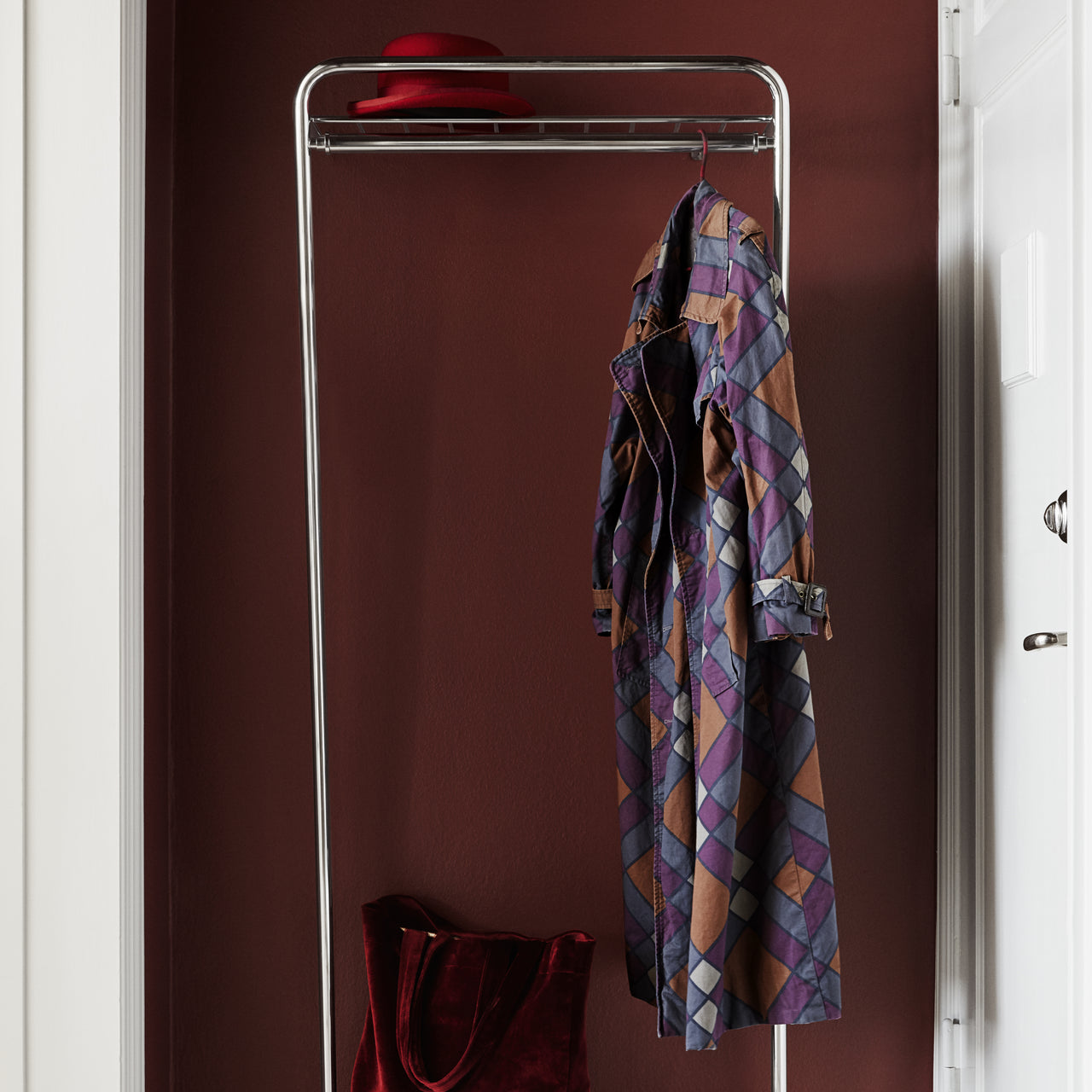 Libertine Rack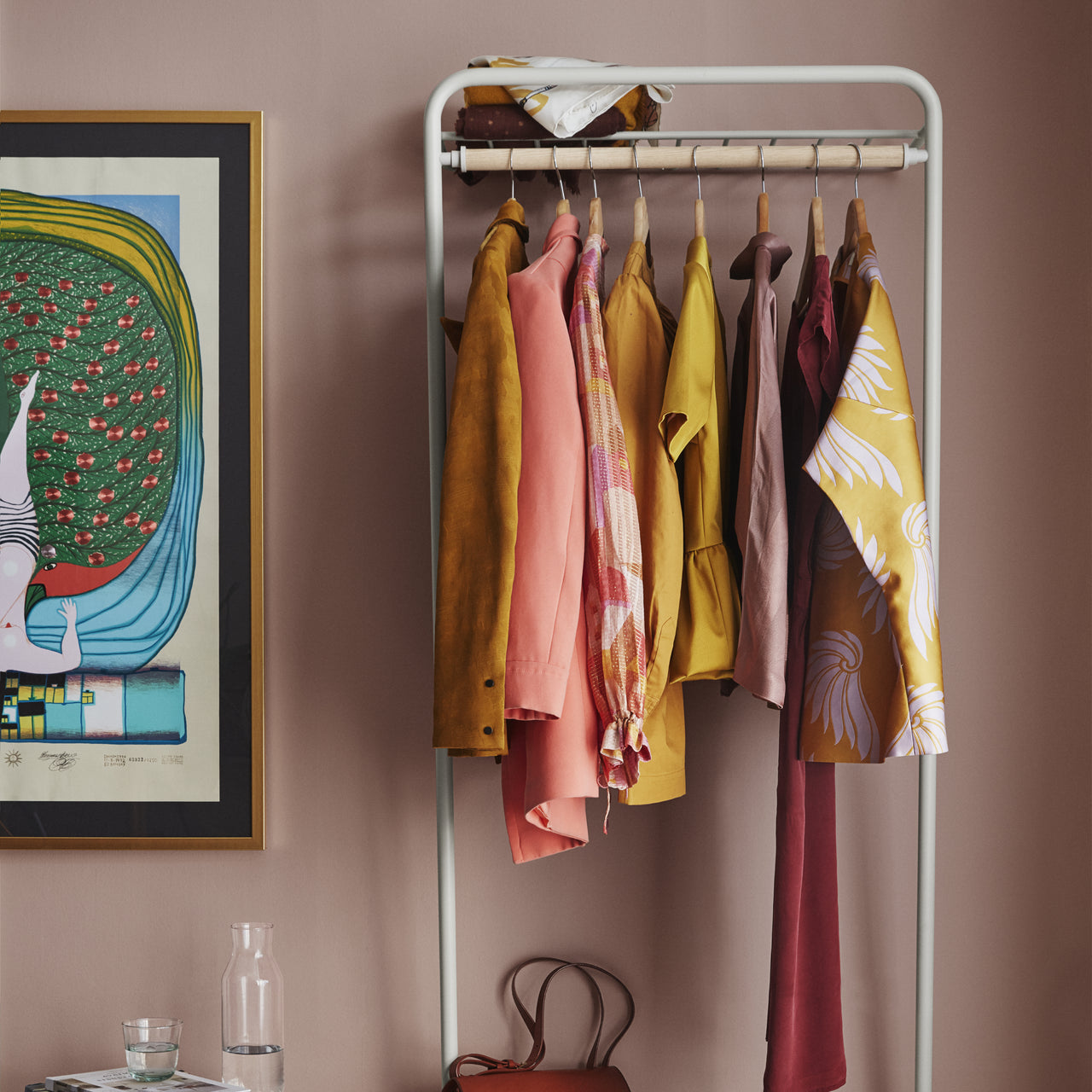 Libertine Rack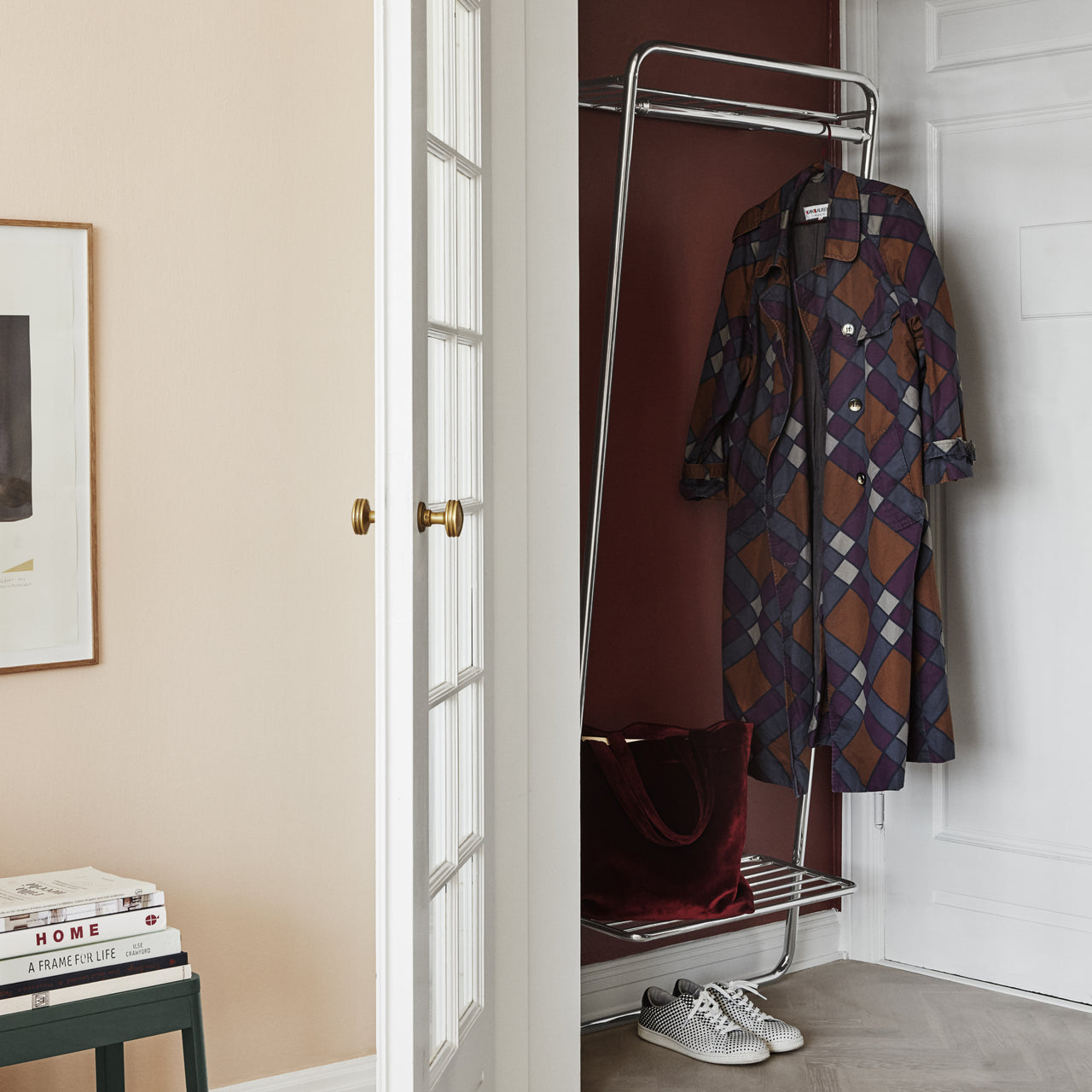 insitu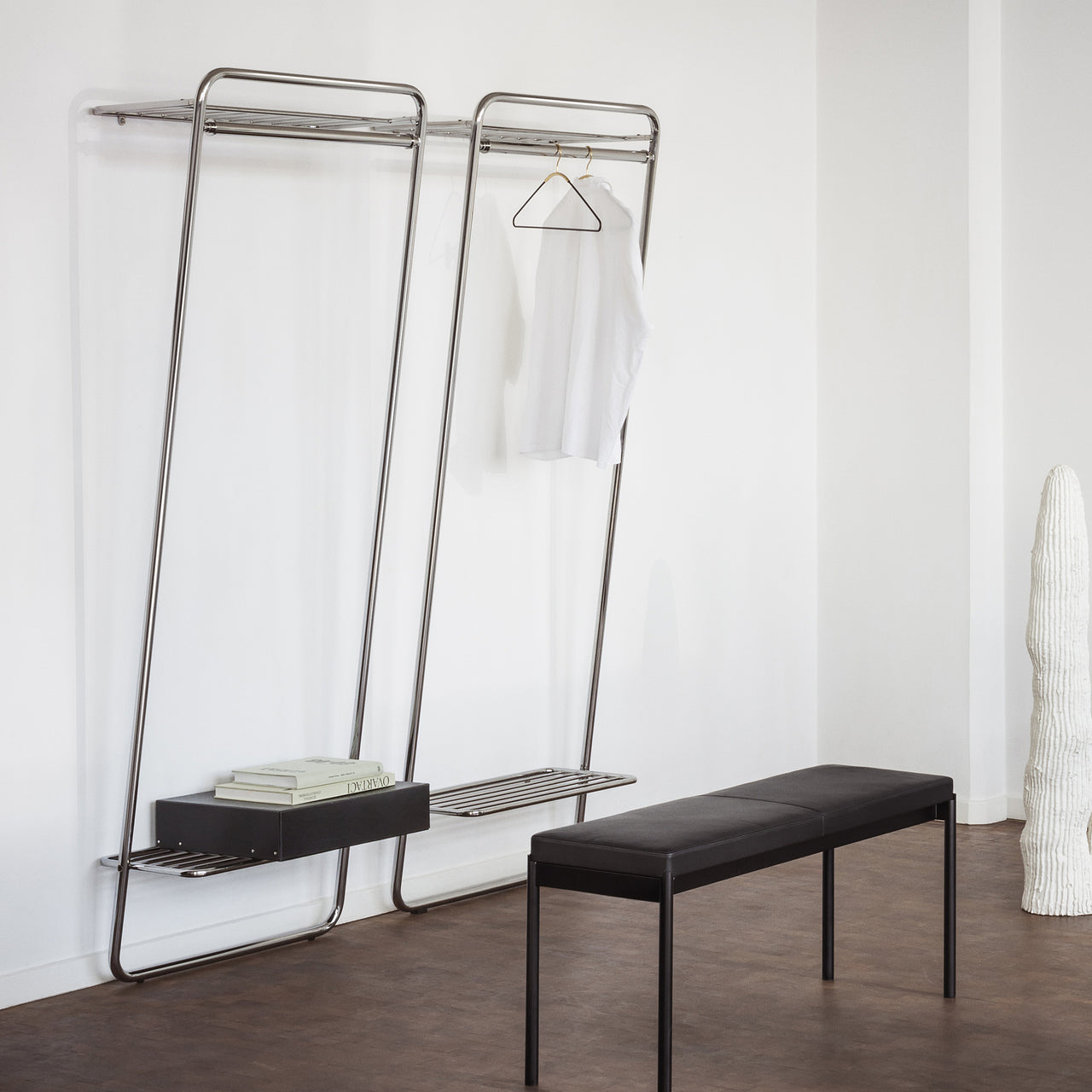 insitu
Libertine Rack: Light Grey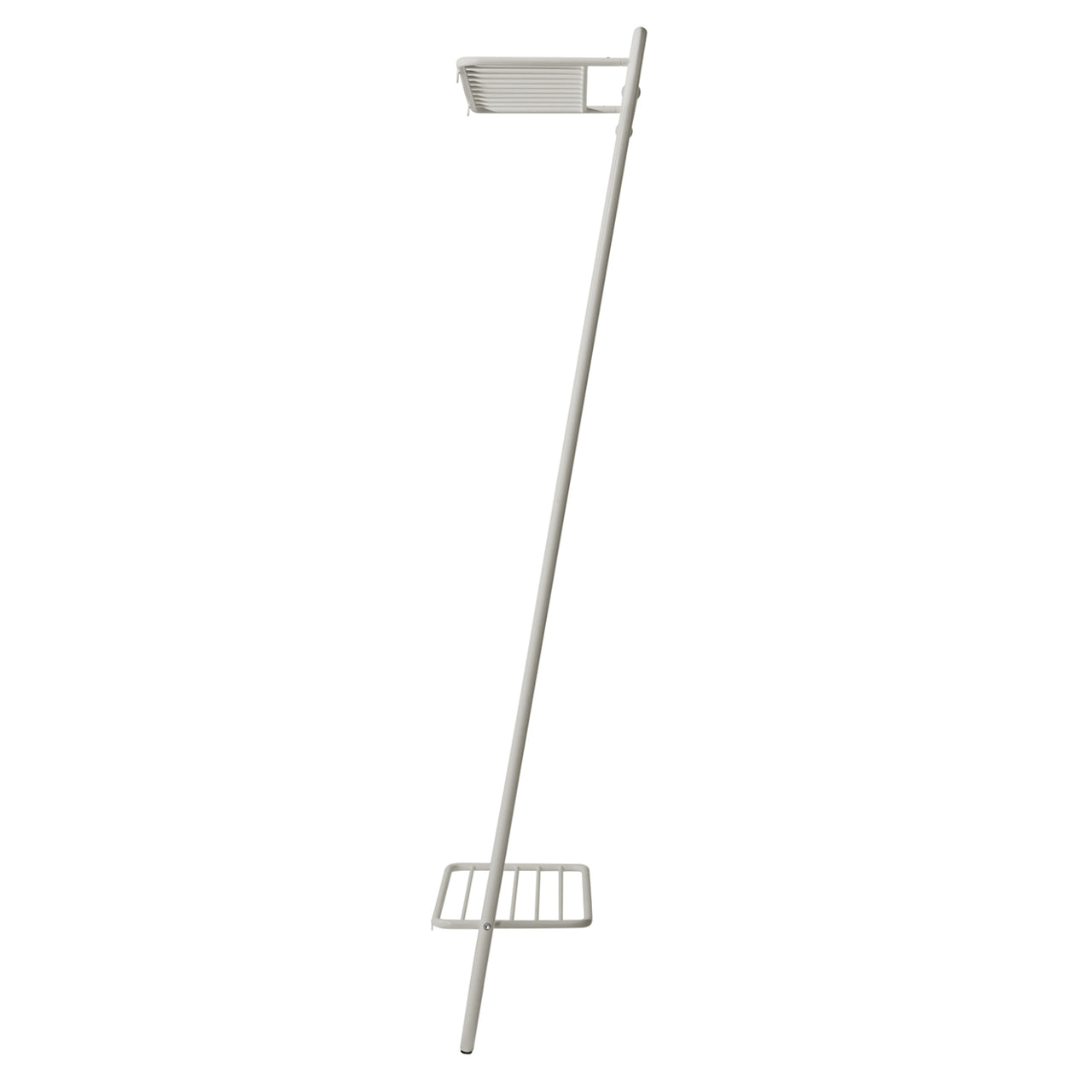 Libertine Rack: Light Grey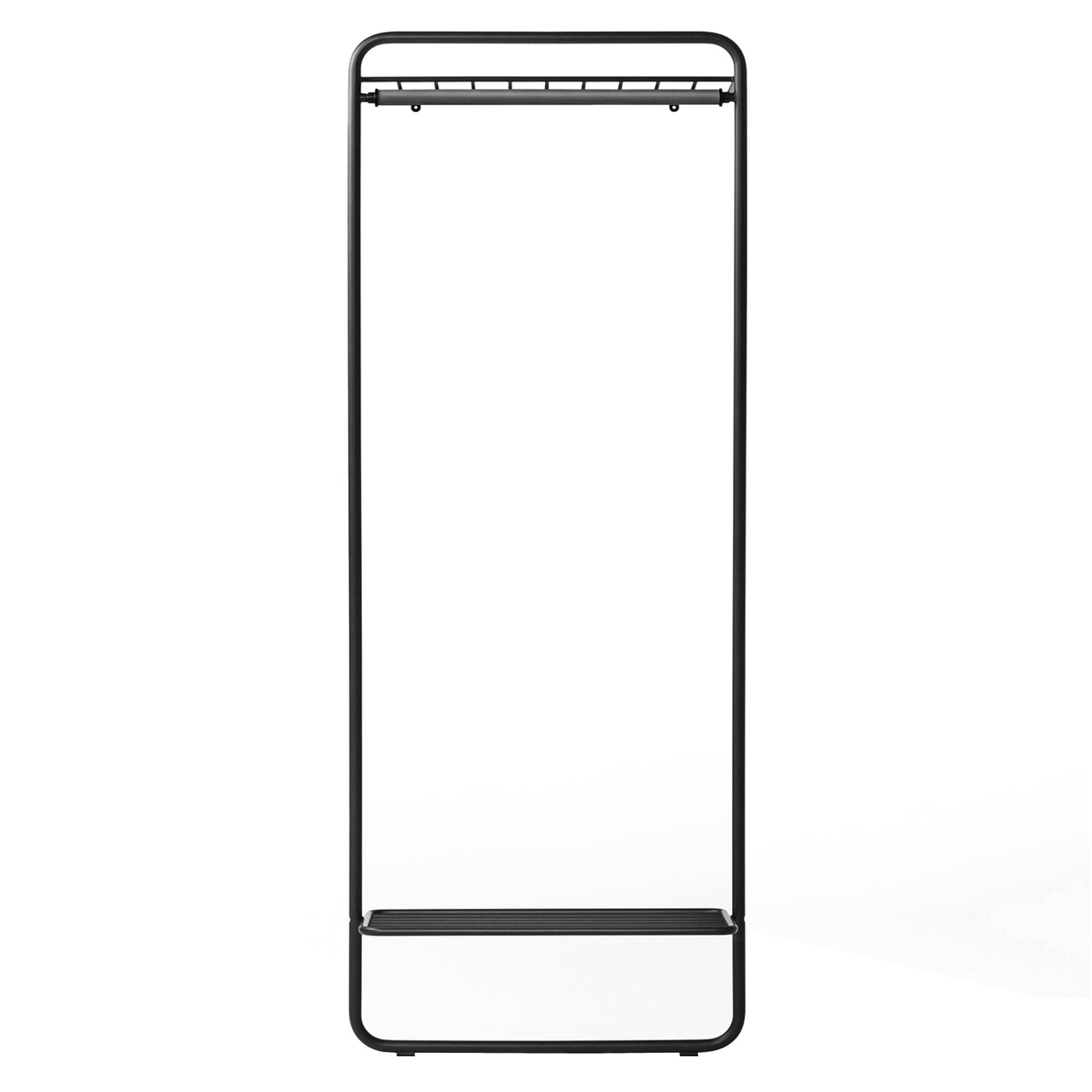 Libertine Rack: Black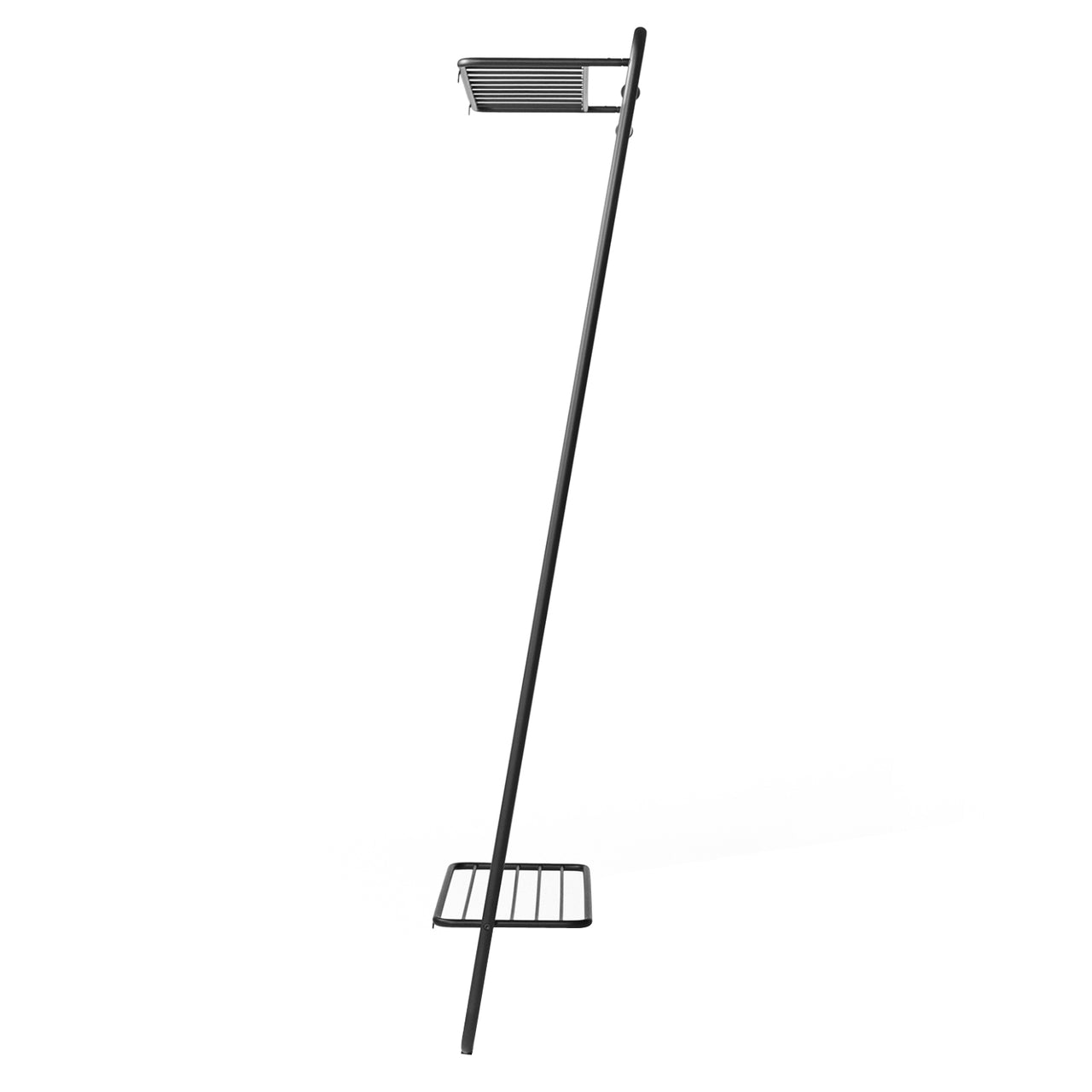 Libertine Rack: Black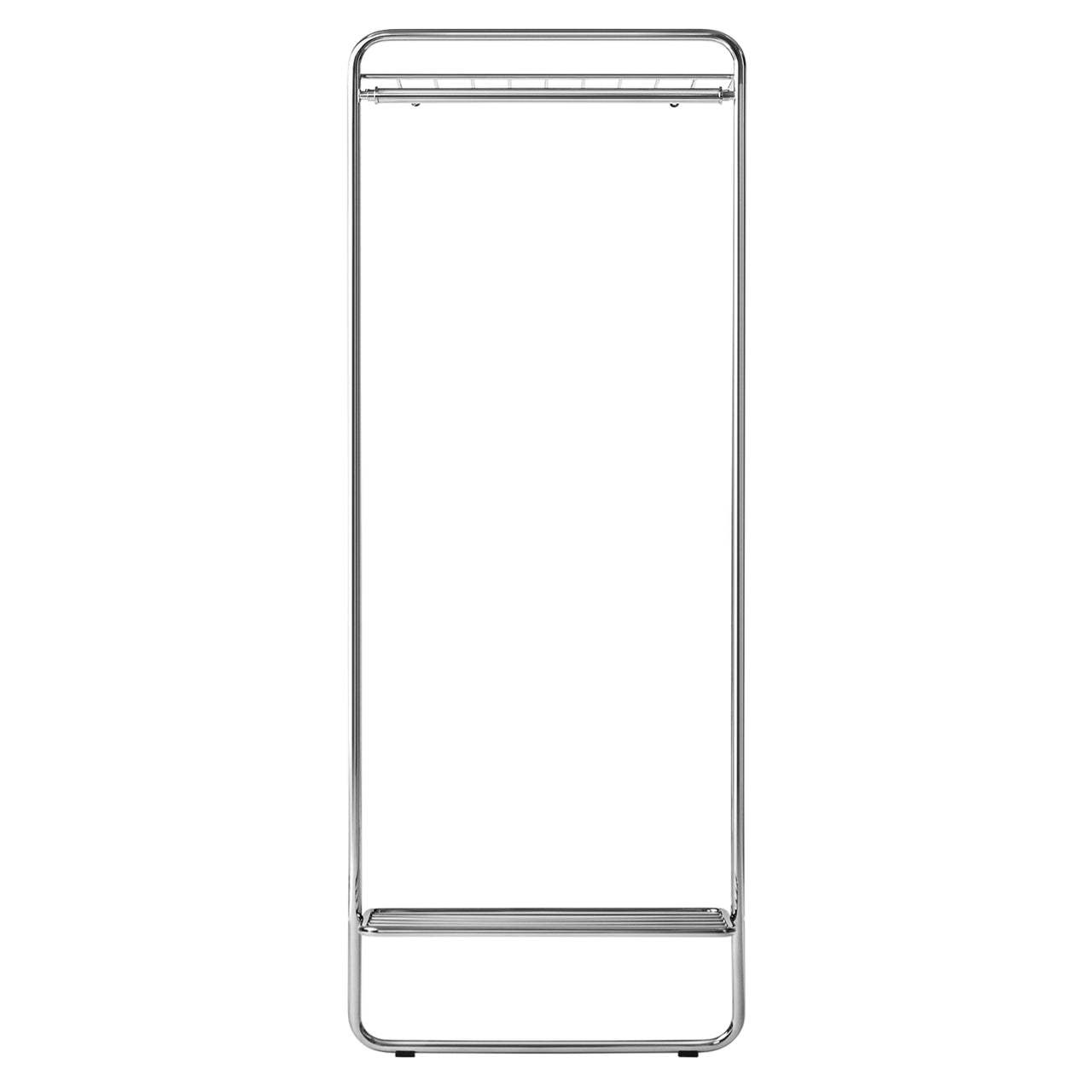 Libertine Rack: Chrome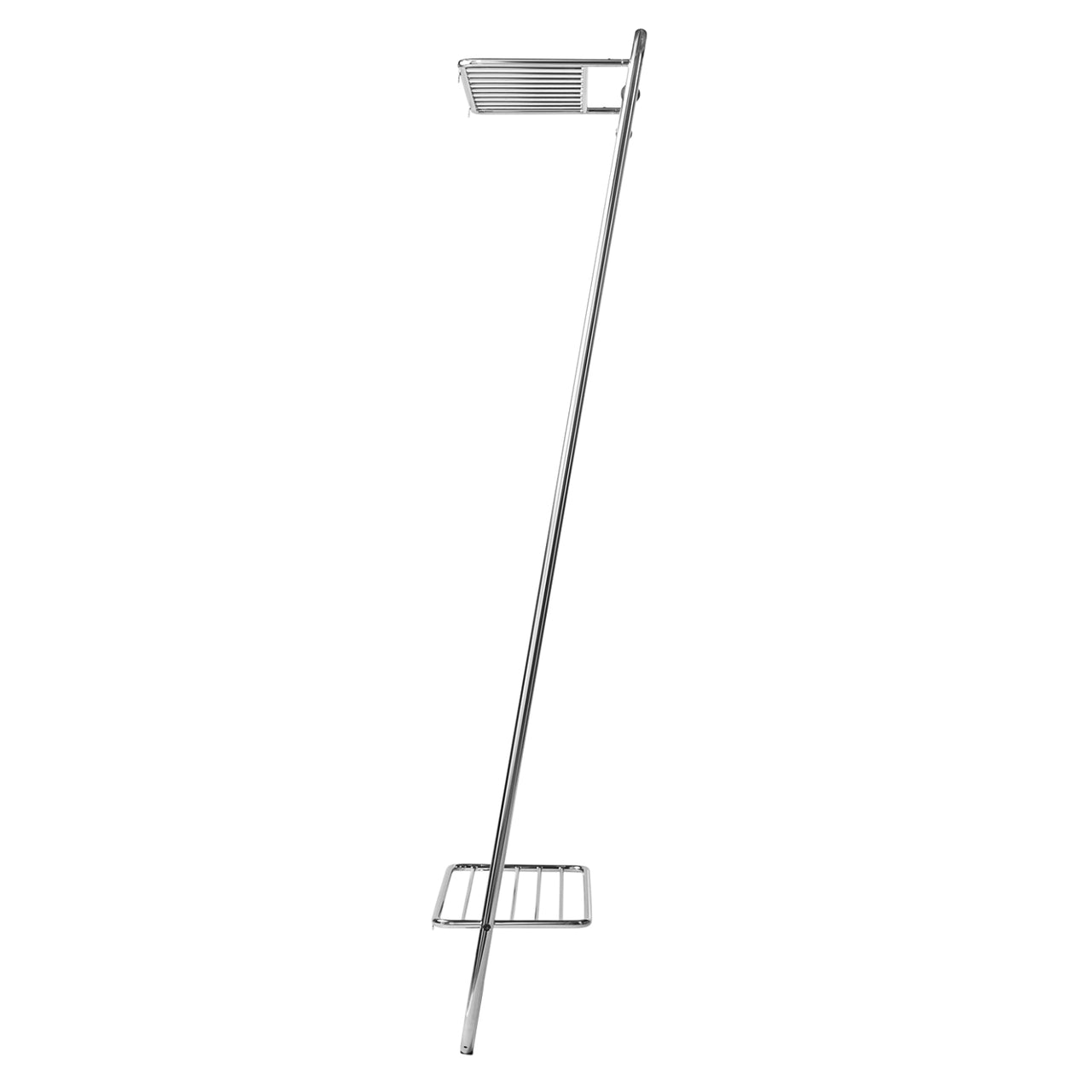 Libertine Rack: Chrome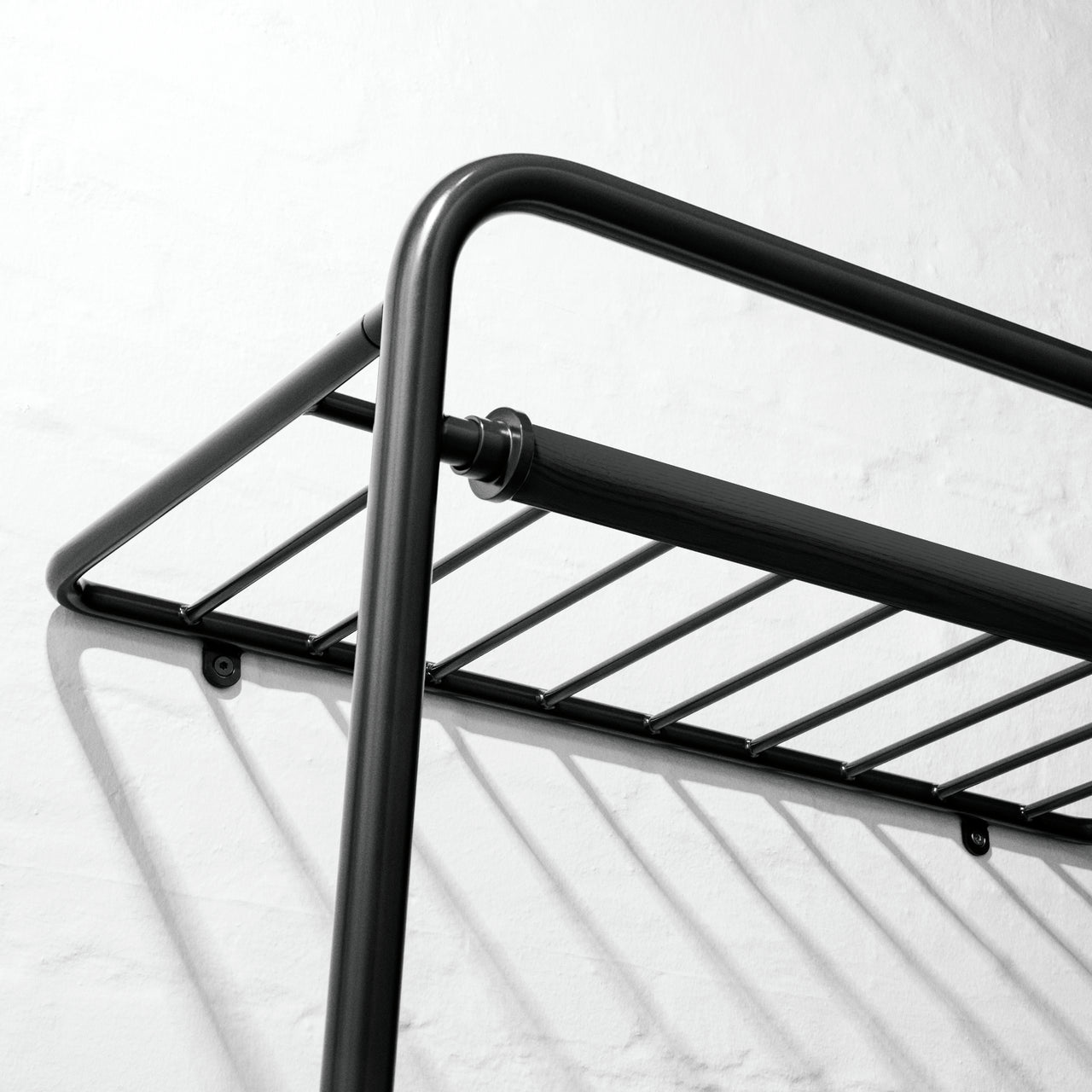 Libertine Rack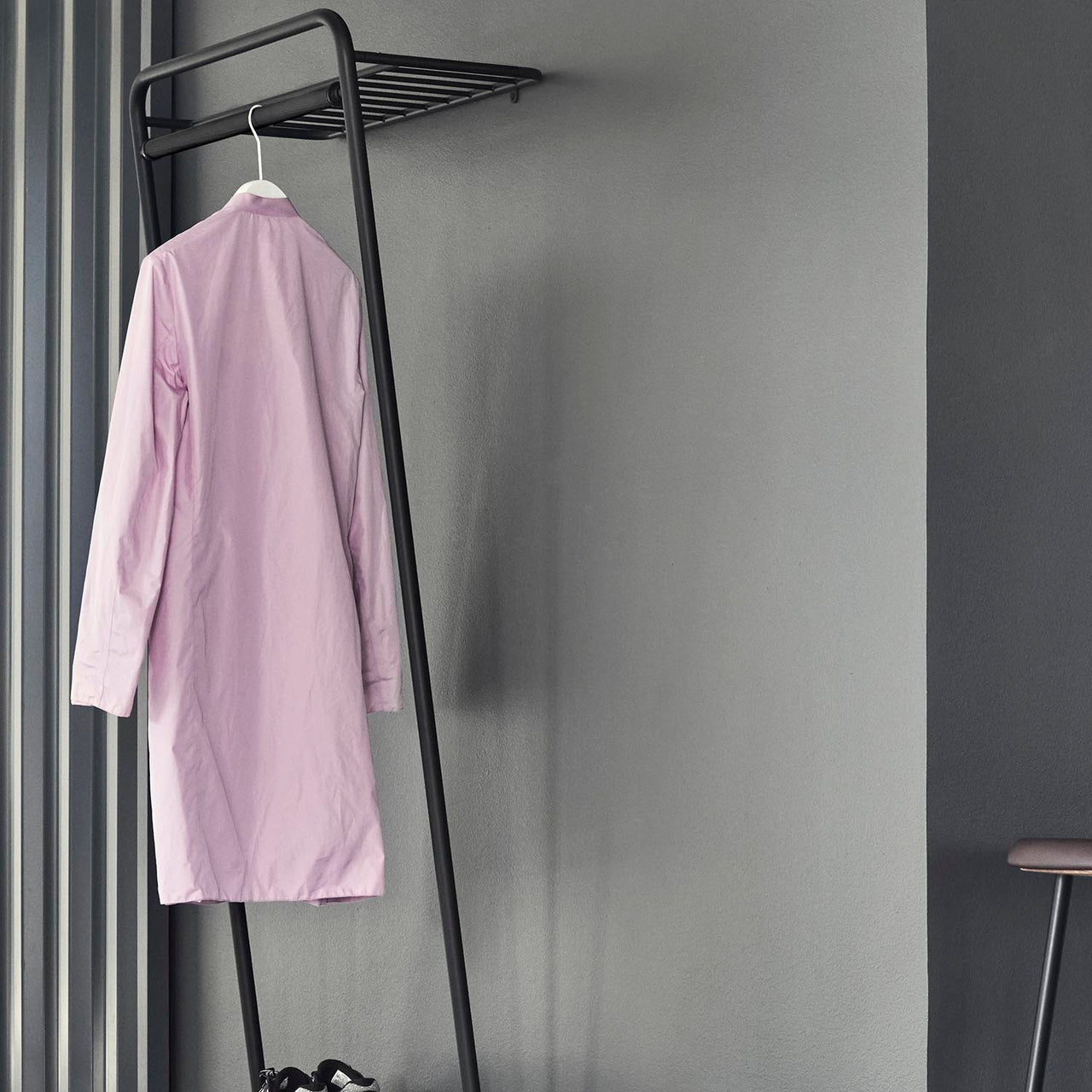 Libertine Rack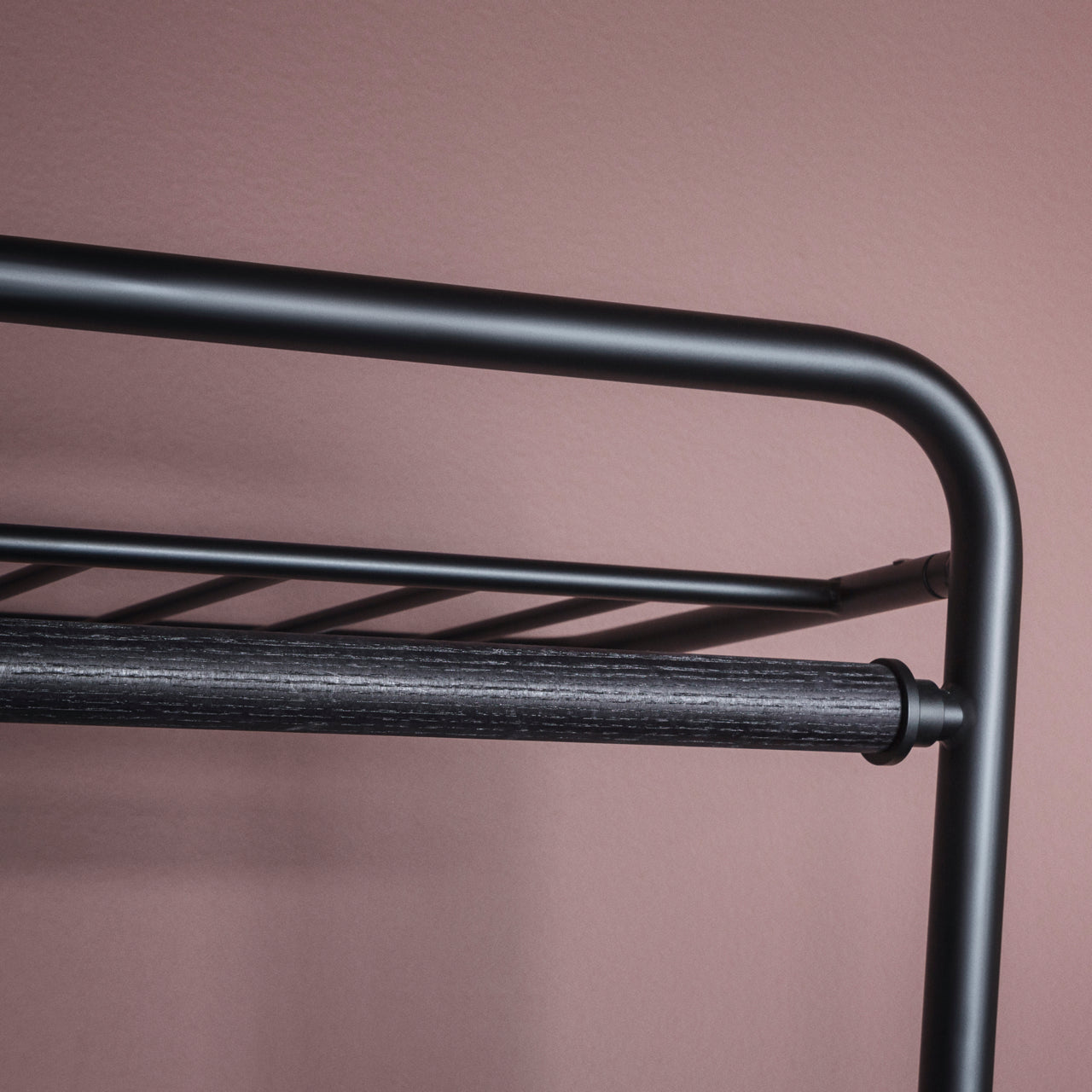 Libertine Rack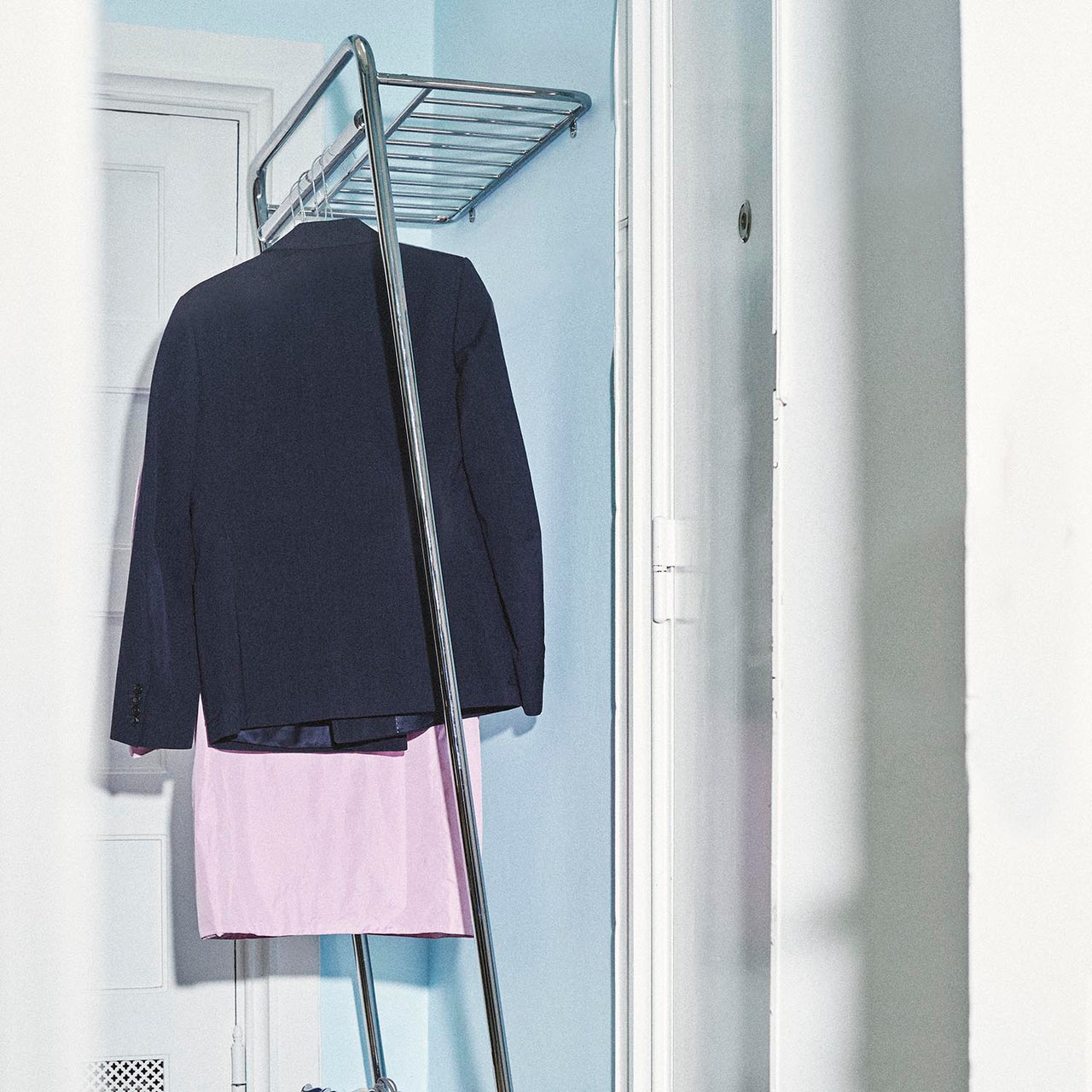 Libertine Rack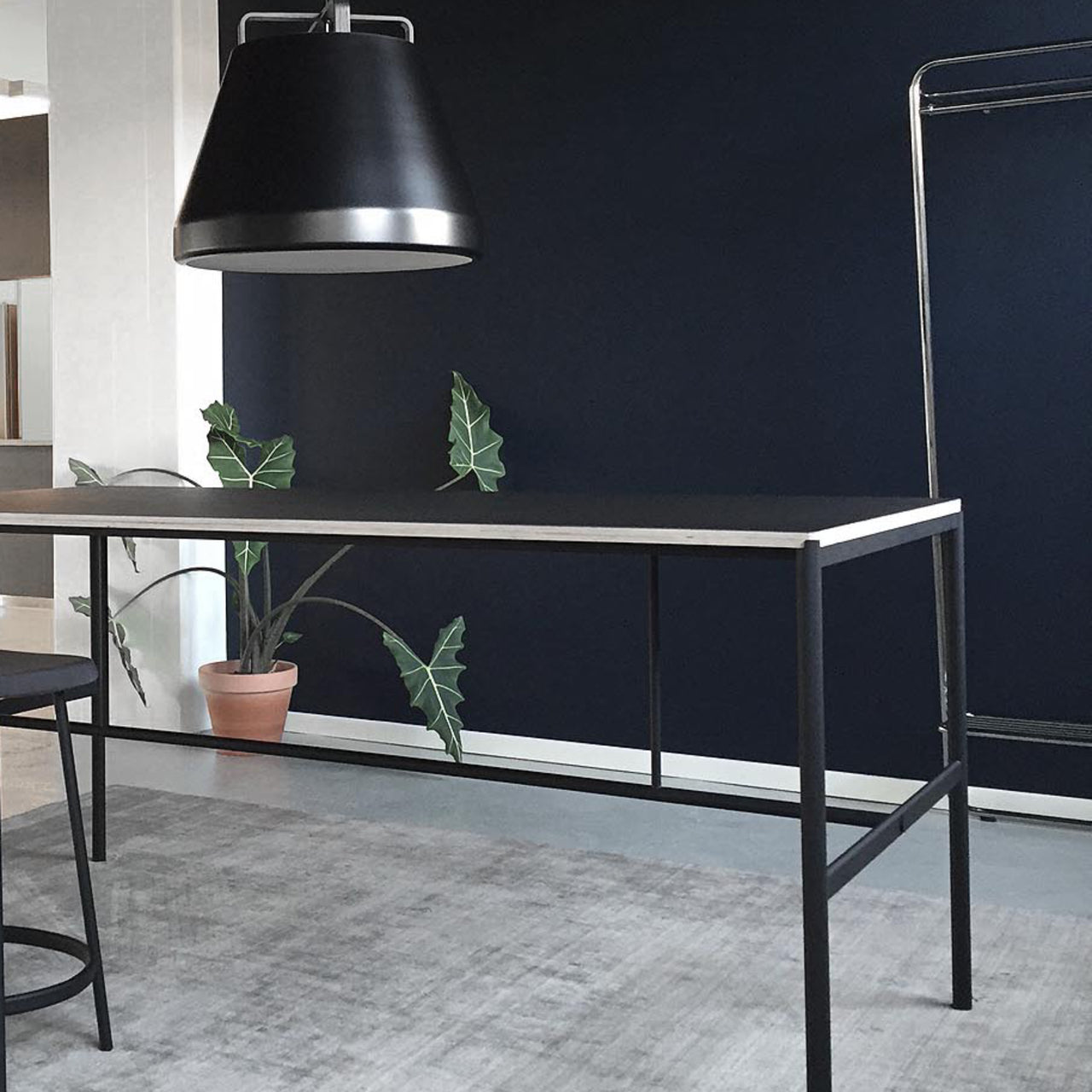 Libertine Rack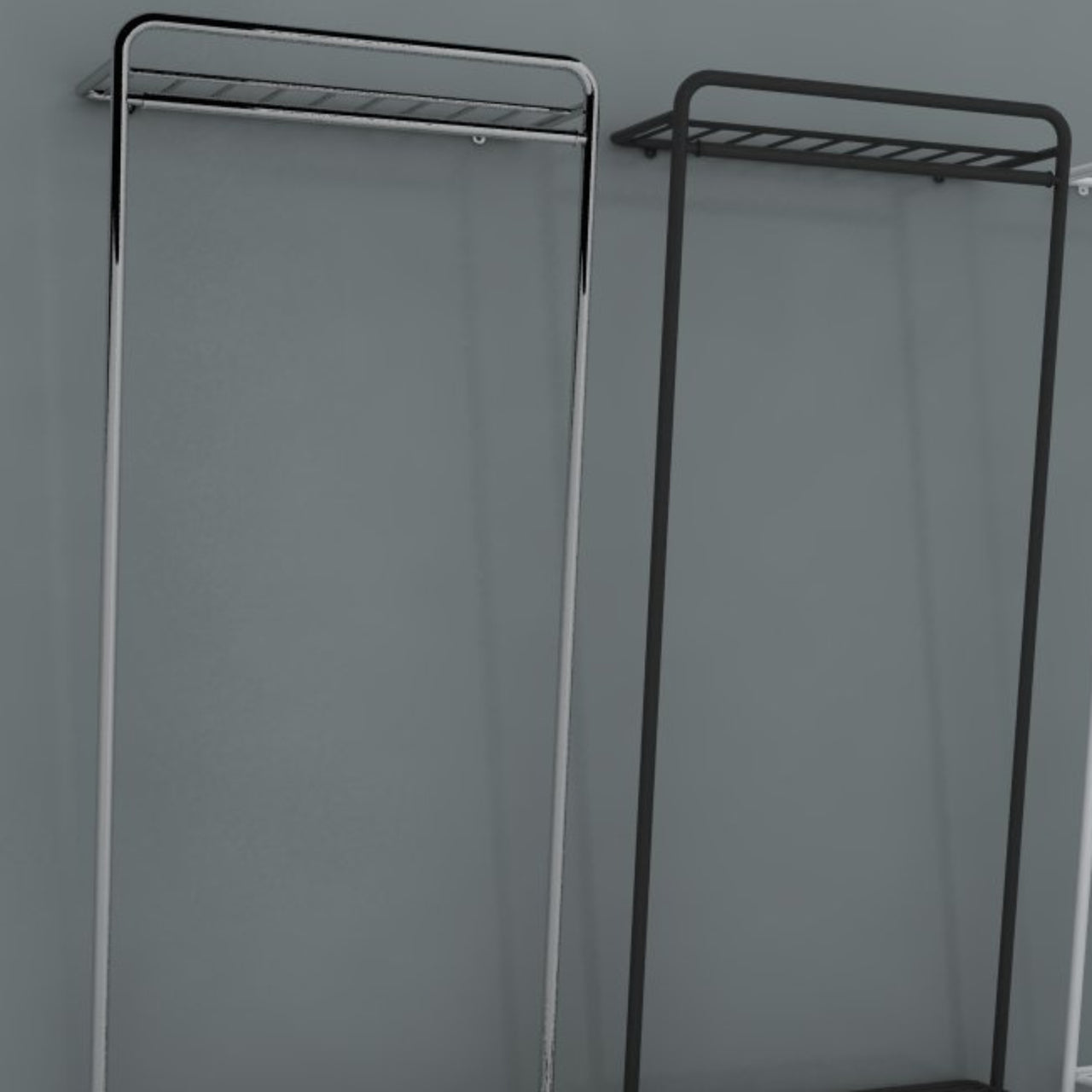 Libertine Rack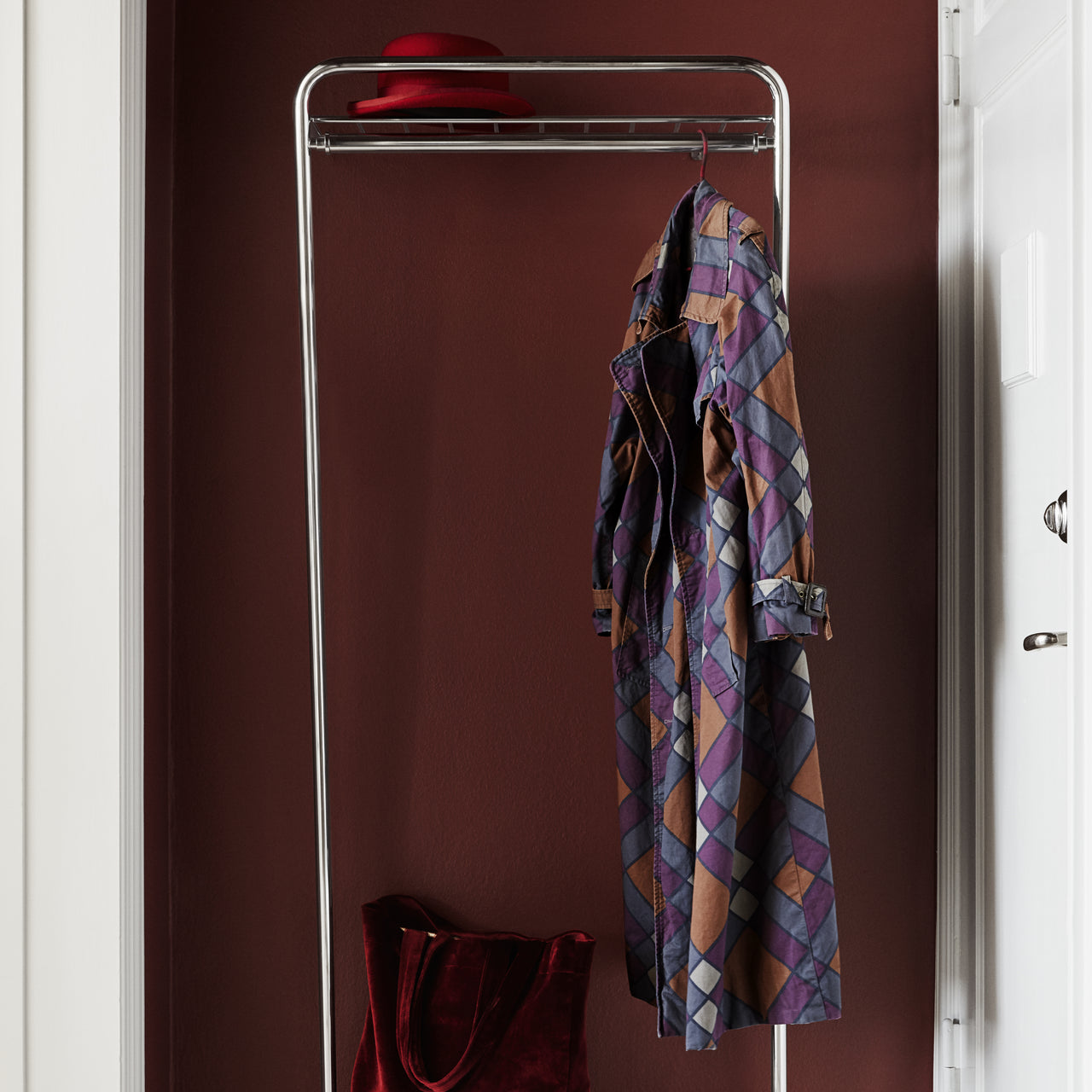 Libertine Rack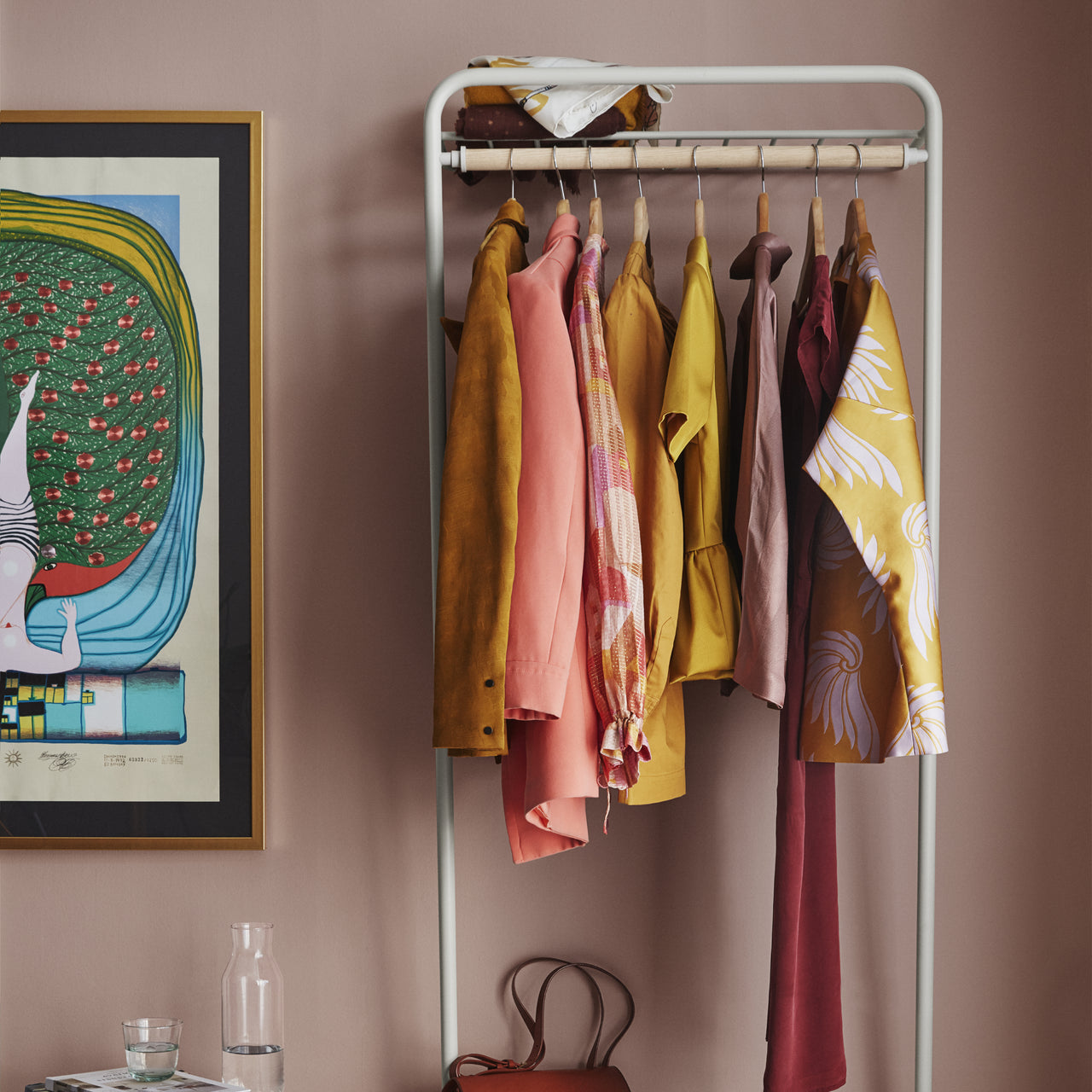 Libertine Rack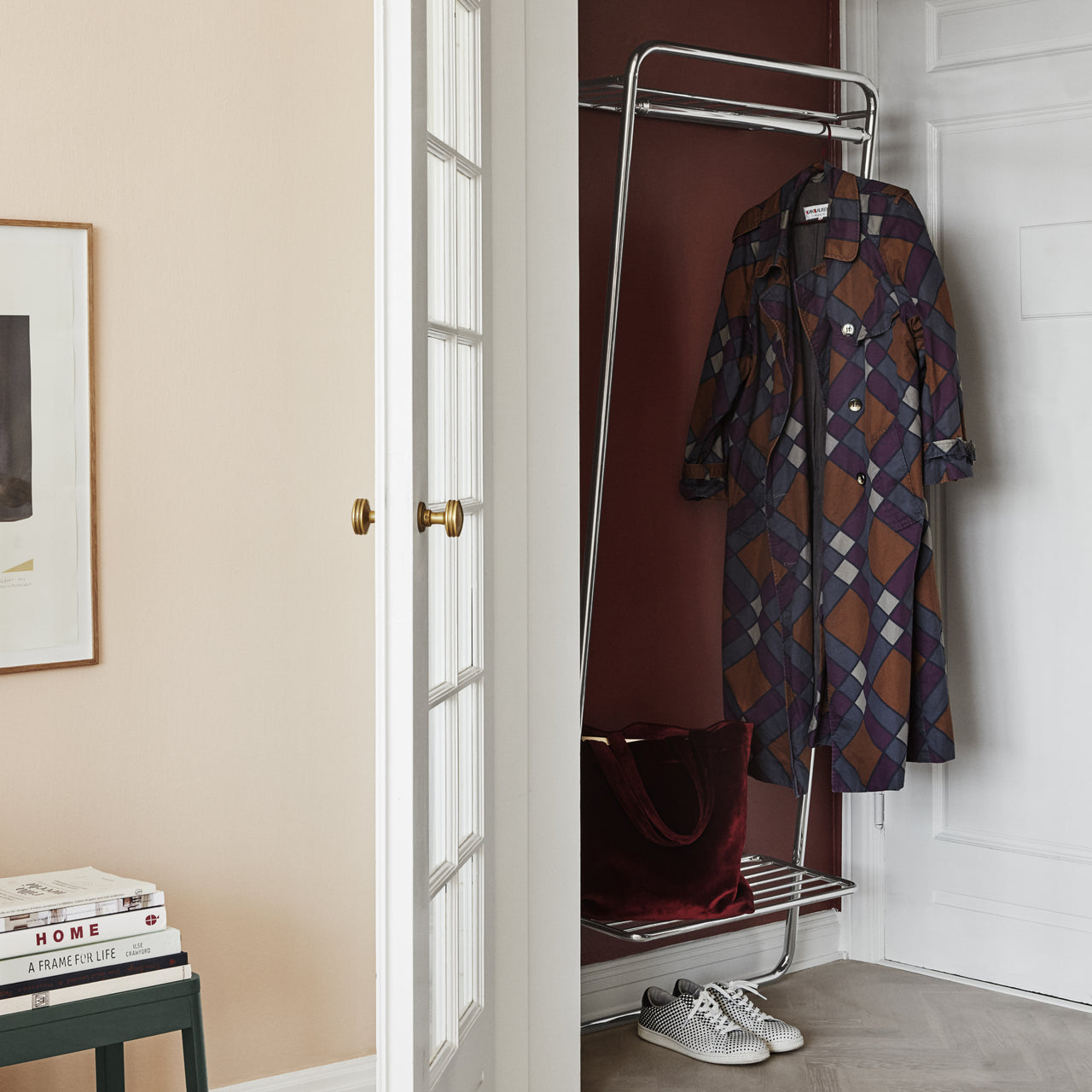 insitu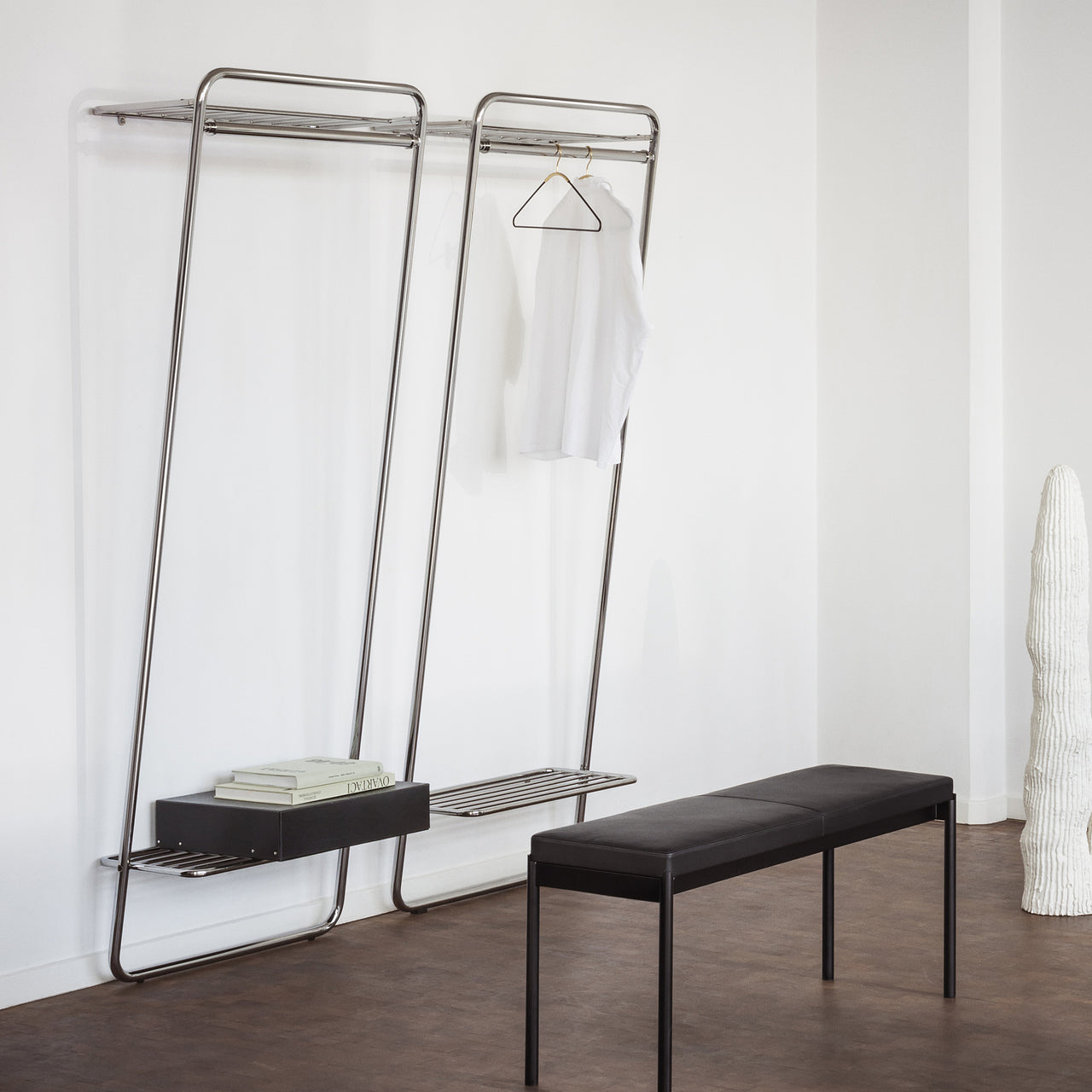 insitu
---
---
Perhaps it's called Libertine because this coat rack departs from the usual dogma of mundane storage options with a design that melds industrial cool with a Scandinavian tone. Slender and stable, it rests on the floor and leans against the wall (where it can be attached), with the powder-coated frame holding a rounded oak pole that makes a pleasant sound when a coat hanger is placed on it. In a trio of powder-coated shades or a chromed version in a nod from Danish maker Million to the iconic Bauhaus cantilevered chairs in tubular steel.
Size
76" h x 28.3" w x 11.8" d (193x72x30cm)
Material
Steel, solid ash, solid european oak
Brand
Million
With a commitment to exacting production in Denmark and timeless design, Million cofounders Jens Kajus and Claus Jakobsen collaborate with designers and architects to create lighting, furniture and decorative items that uphold Scandinavian design tenants.
Jens and Claus both attended the Danish Design School at the Royal Danish Academy of Fine Arts, yet a decade apart. Jens focused on visual identities and branding, mostly at his award-winning company e-Types. It was there that he and Claus—a wood craftsman who spent 7 years overseeing design and production at HAY, then another couple of years for Muuto—co-designed much of the furniture for the e-Type design studios. The pair joined forces in 2015 to launch Million in Copenhagen.