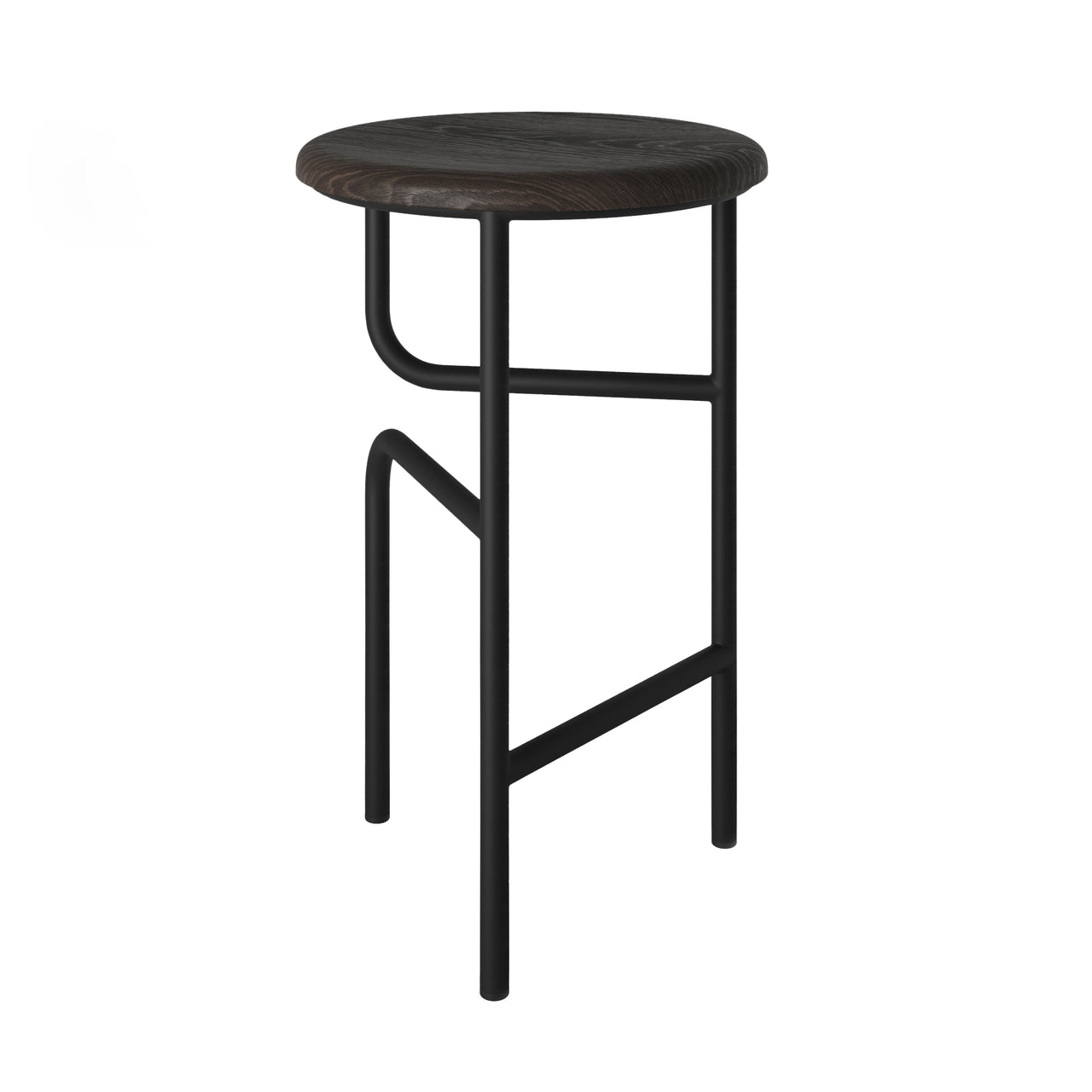 Blend Stool High: Dark Brown Oak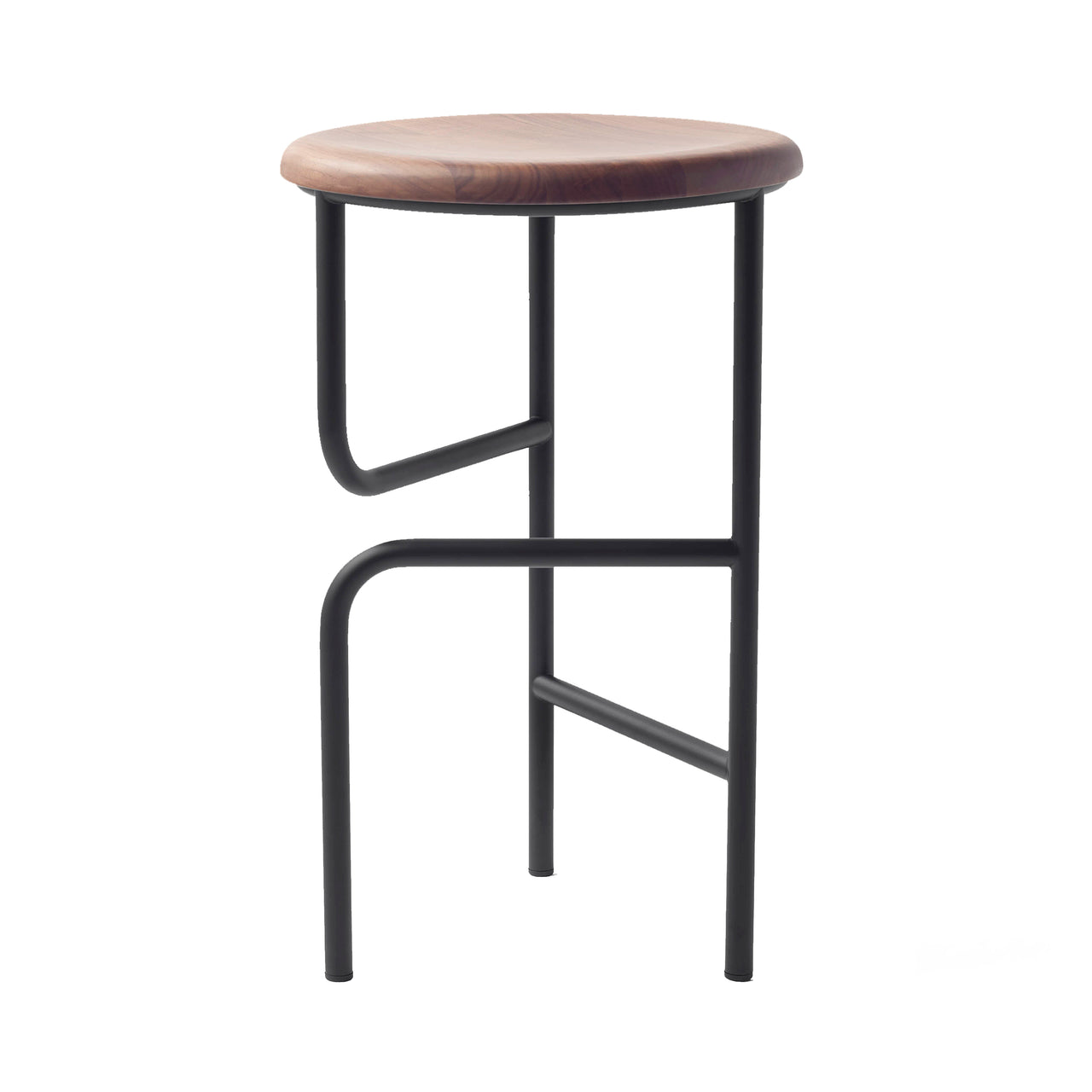 Blend Stool High: Natural Walnut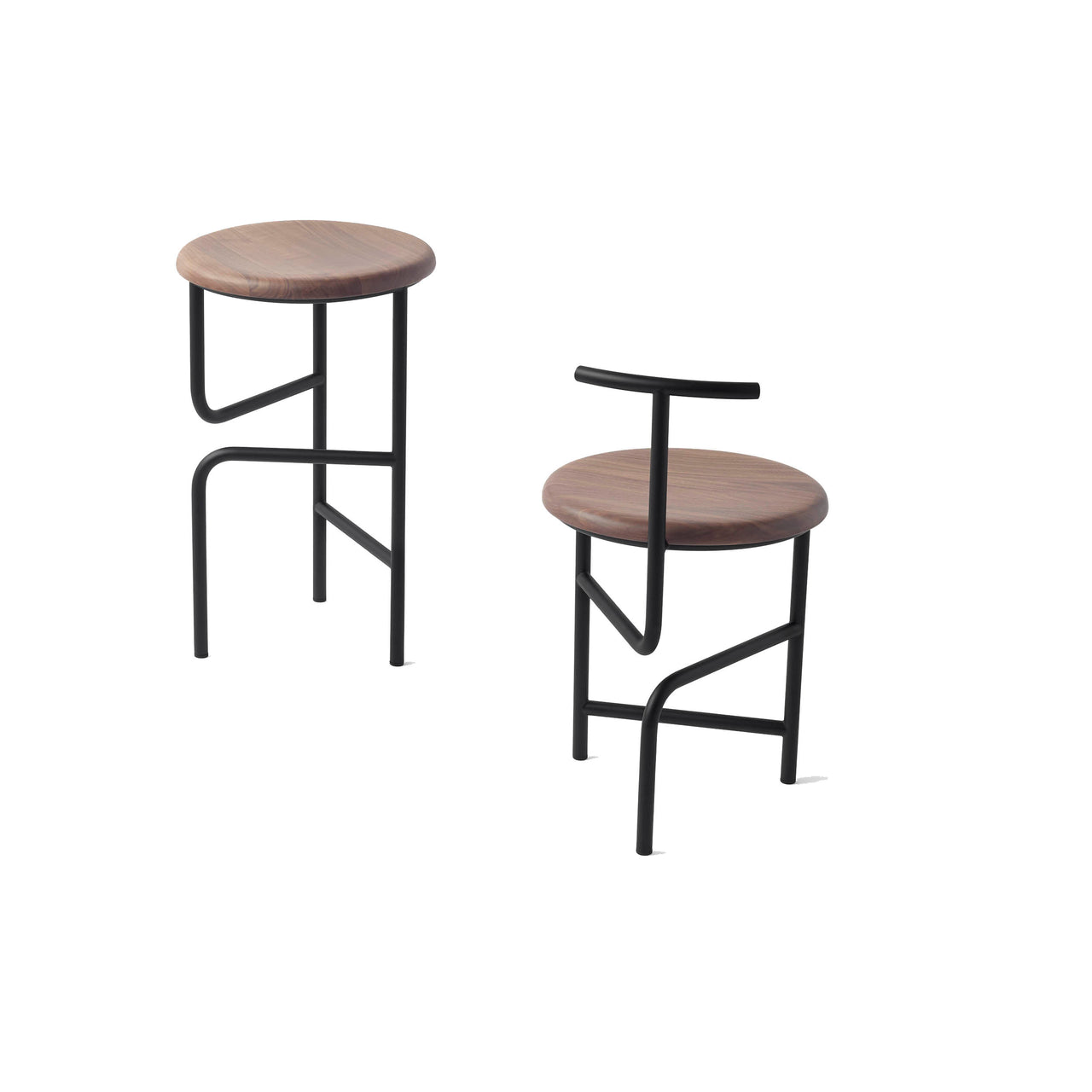 Blend Stool High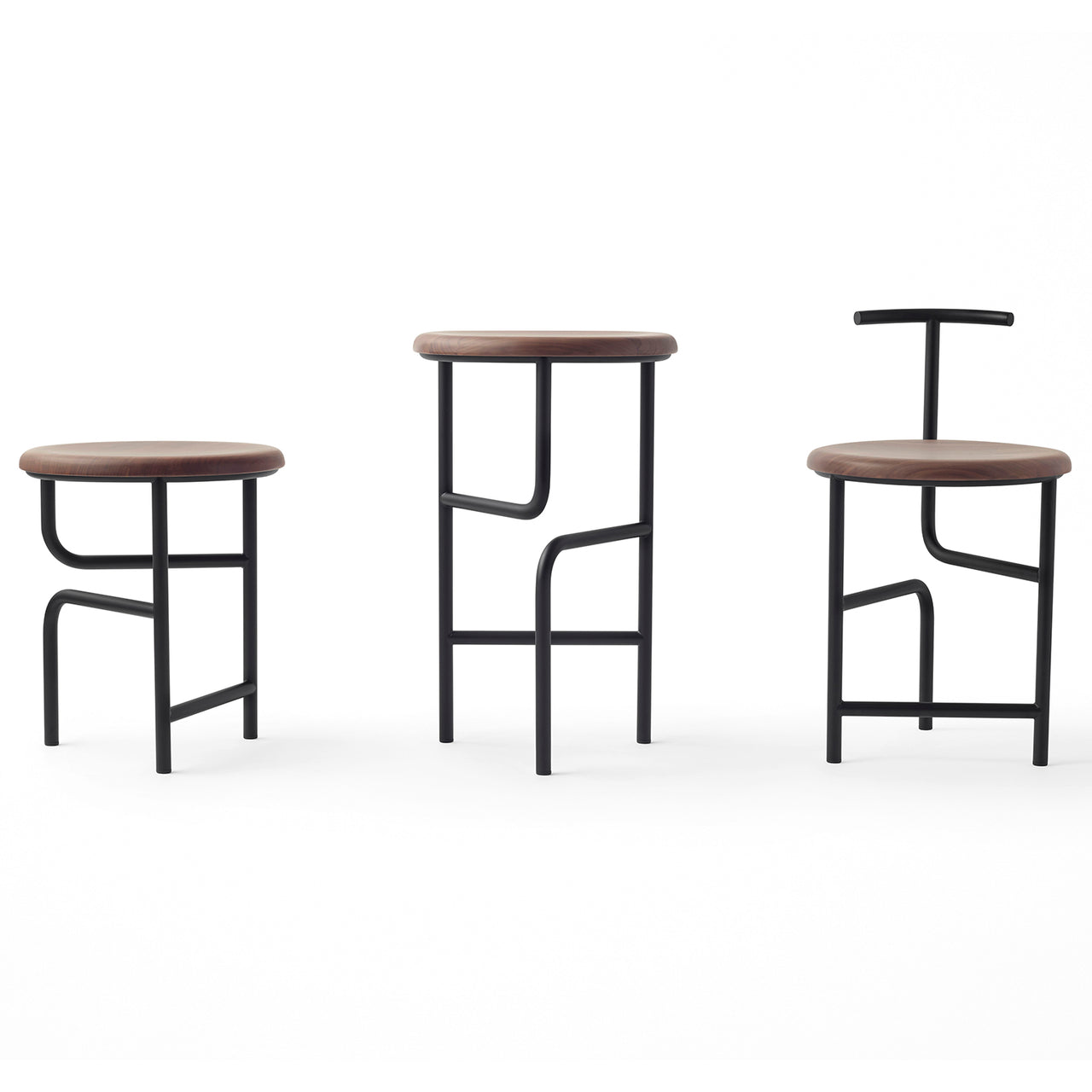 Blend Stool High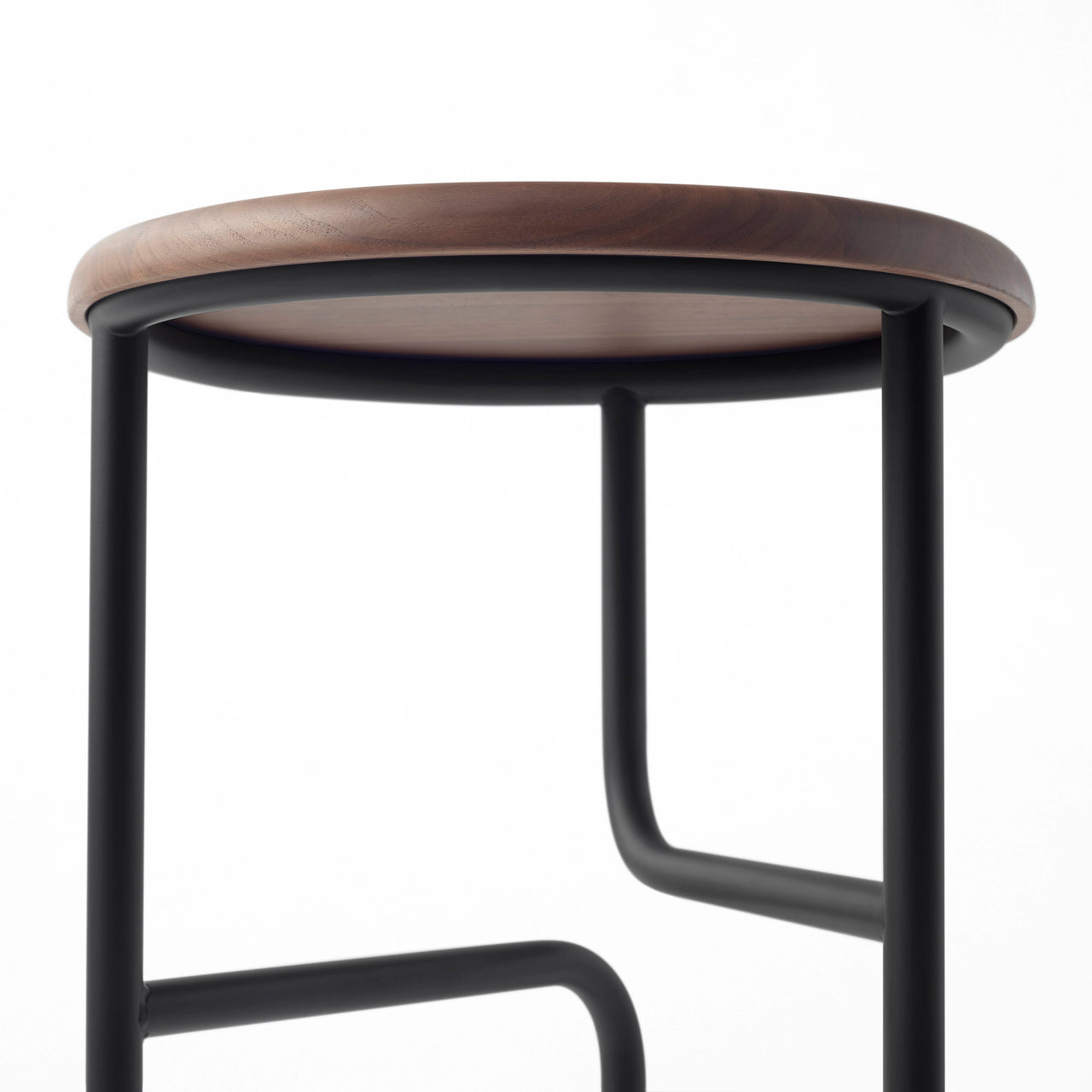 Blend Stool High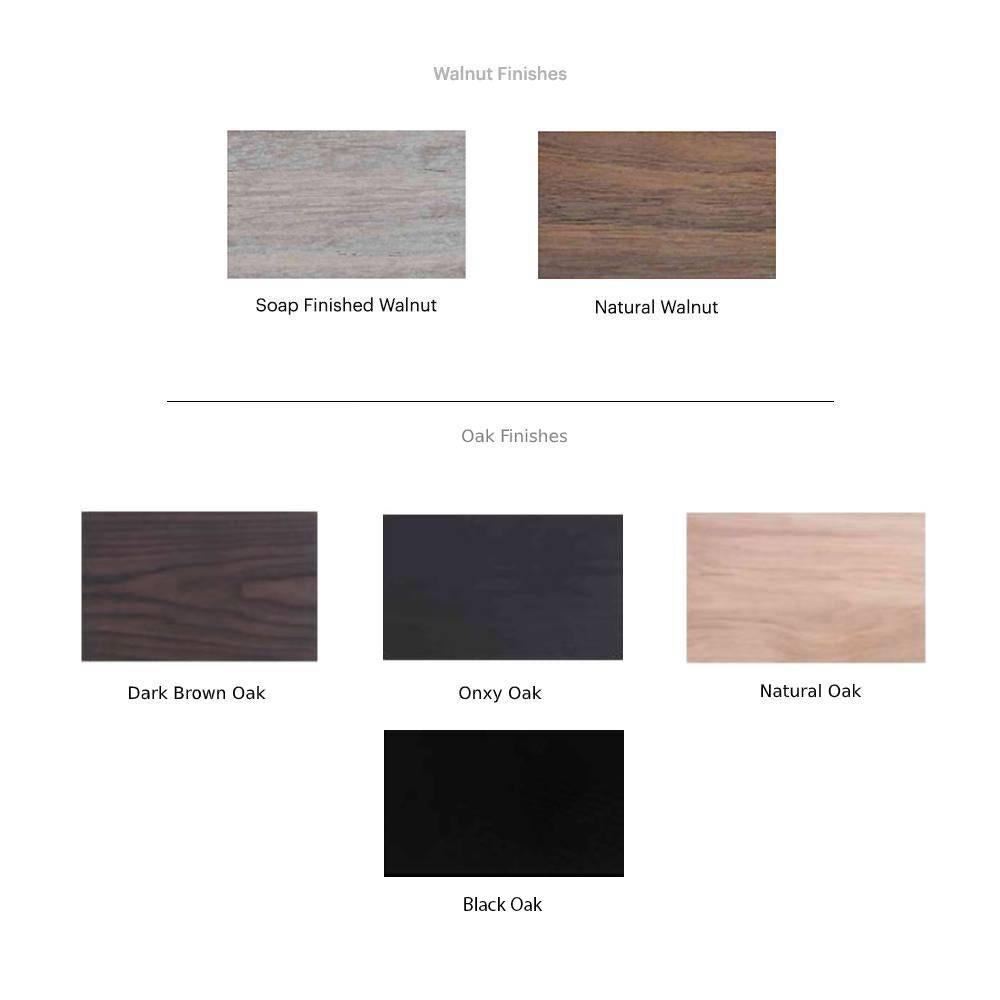 Blend Stool High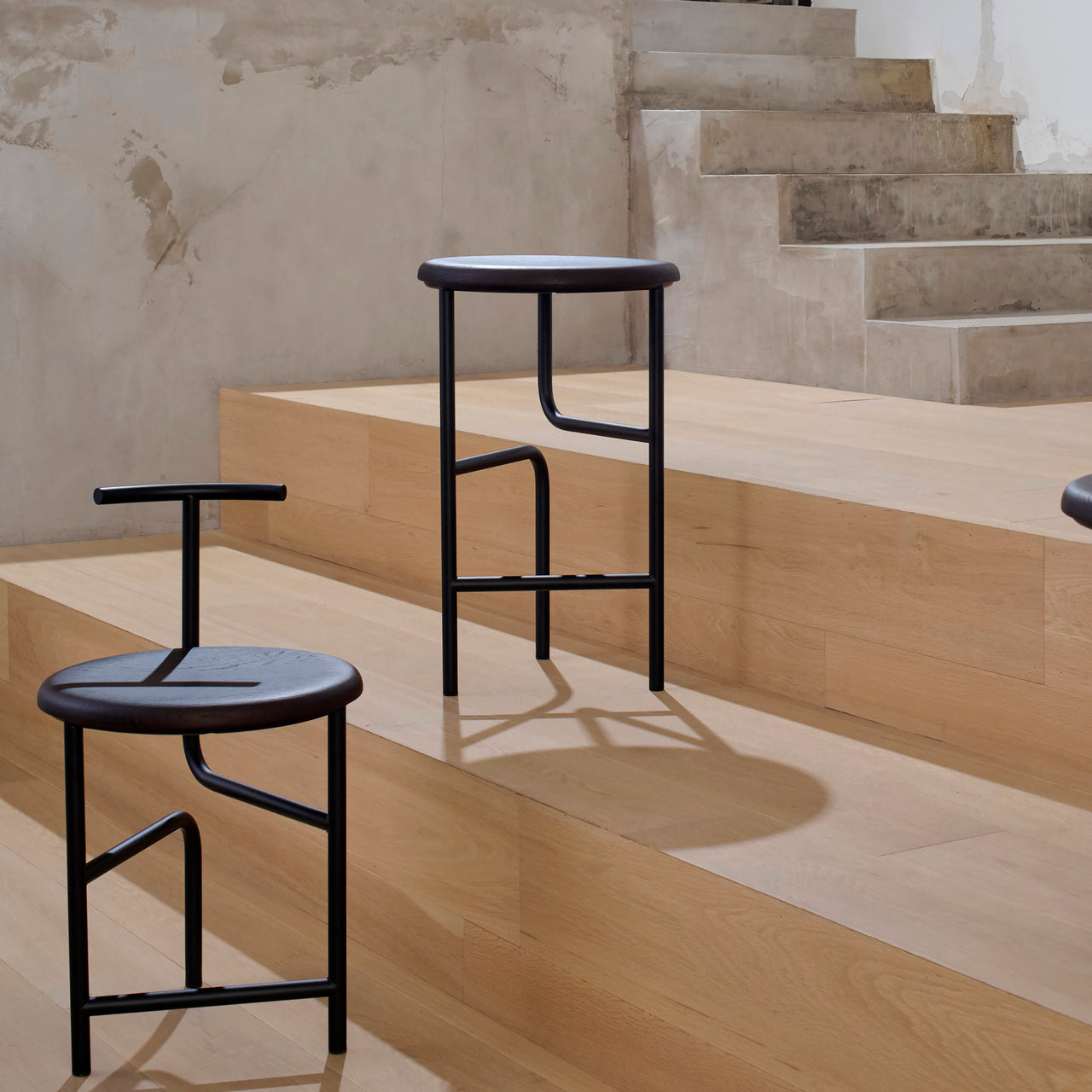 insitu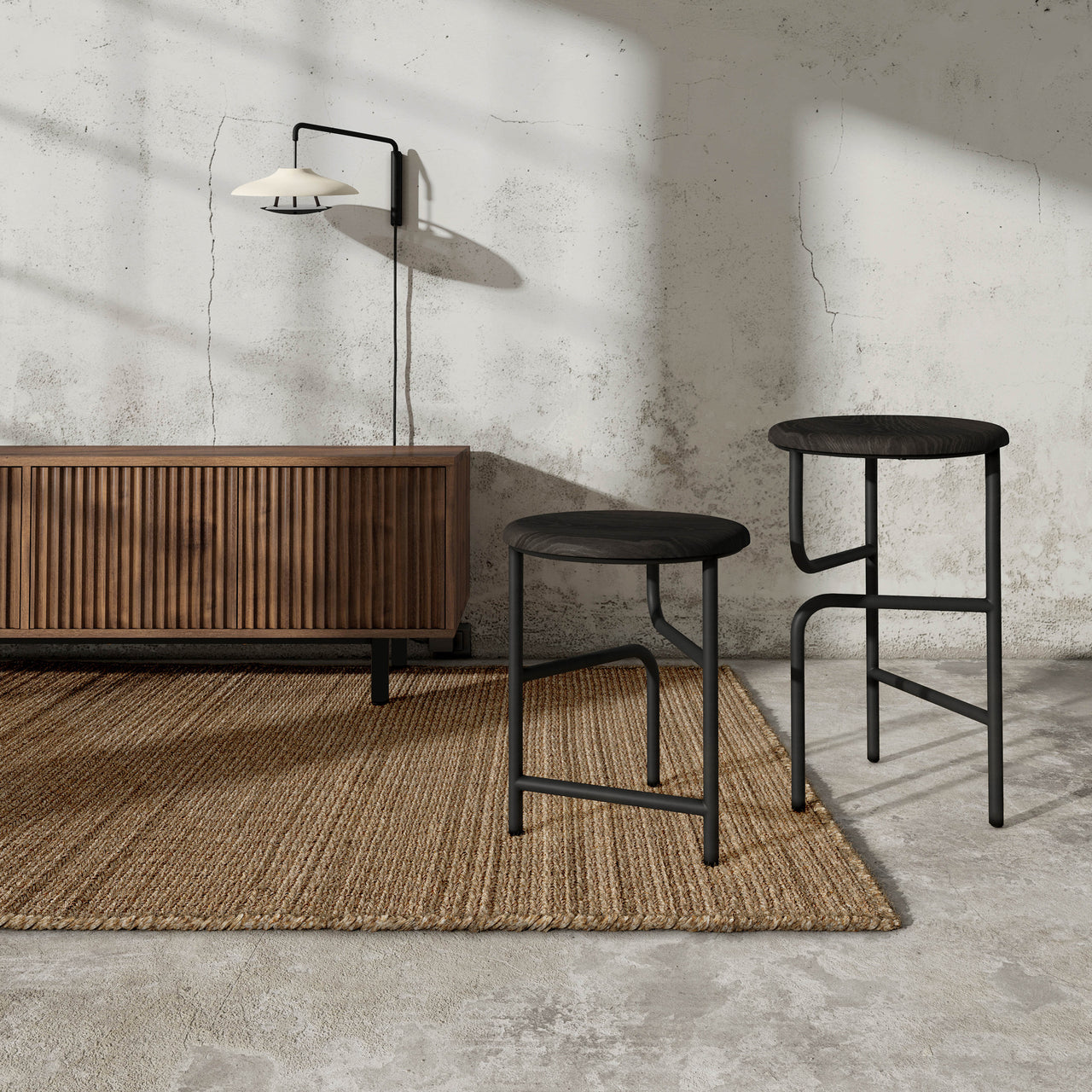 insitu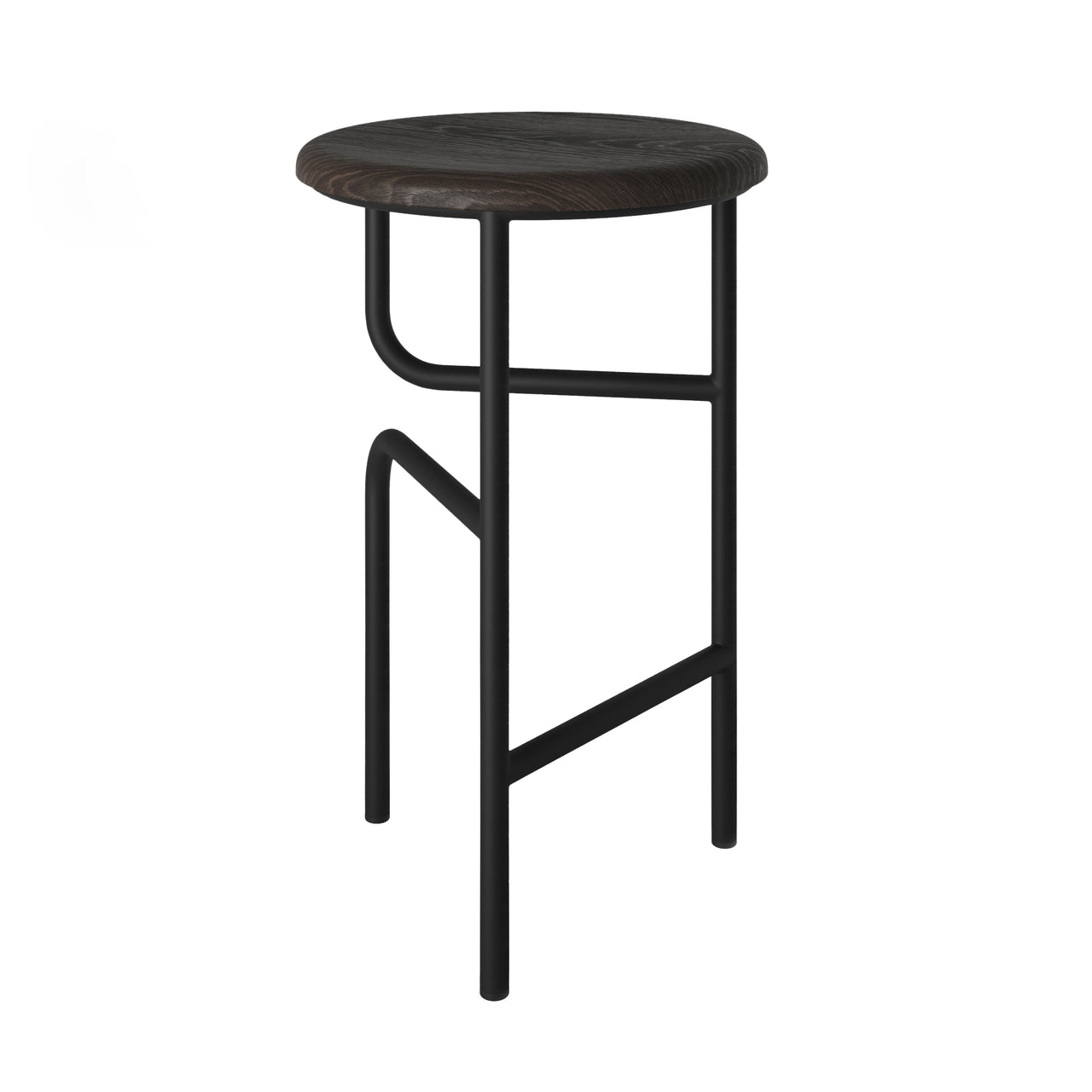 Blend Stool High: Dark Brown Oak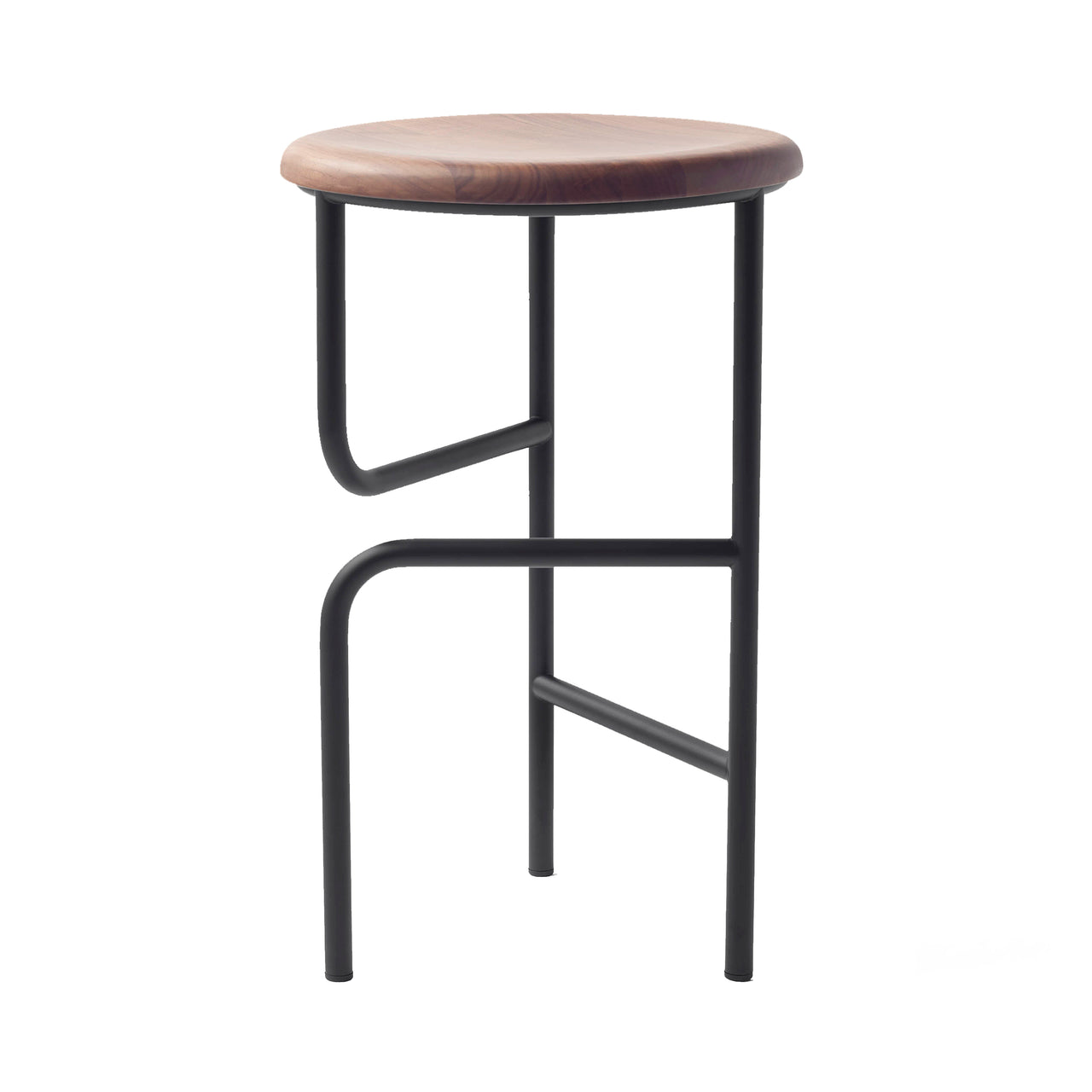 Blend Stool High: Natural Walnut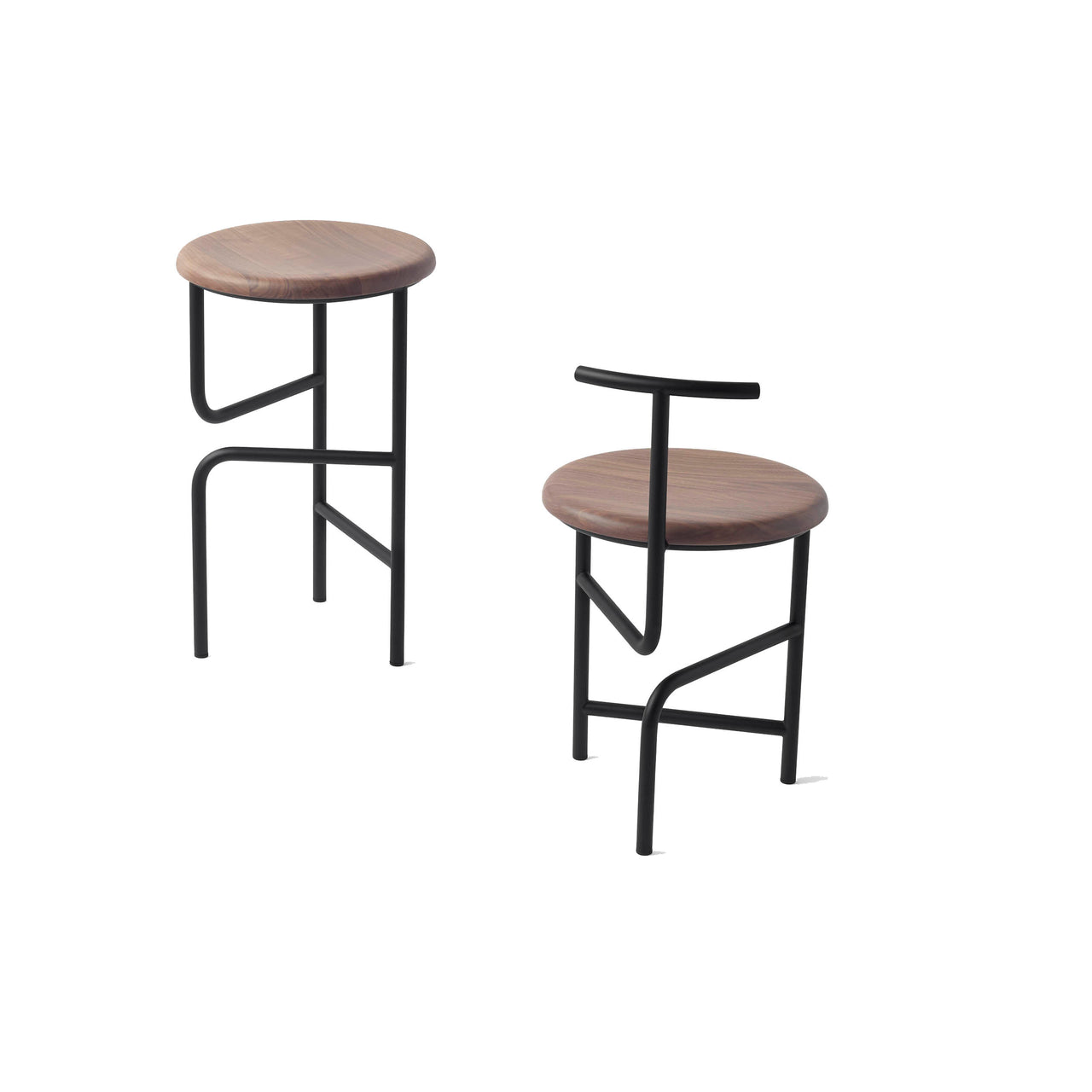 Blend Stool High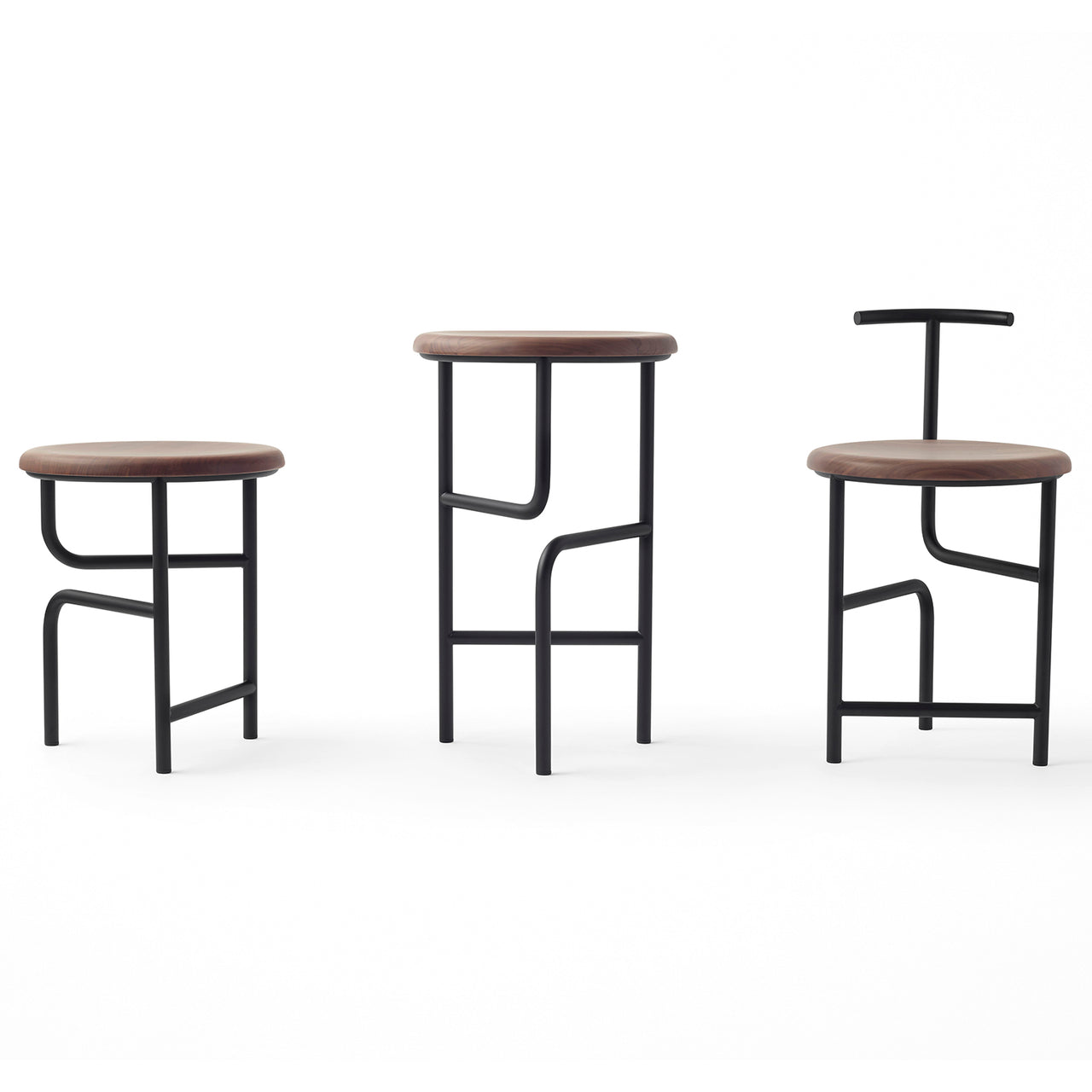 Blend Stool High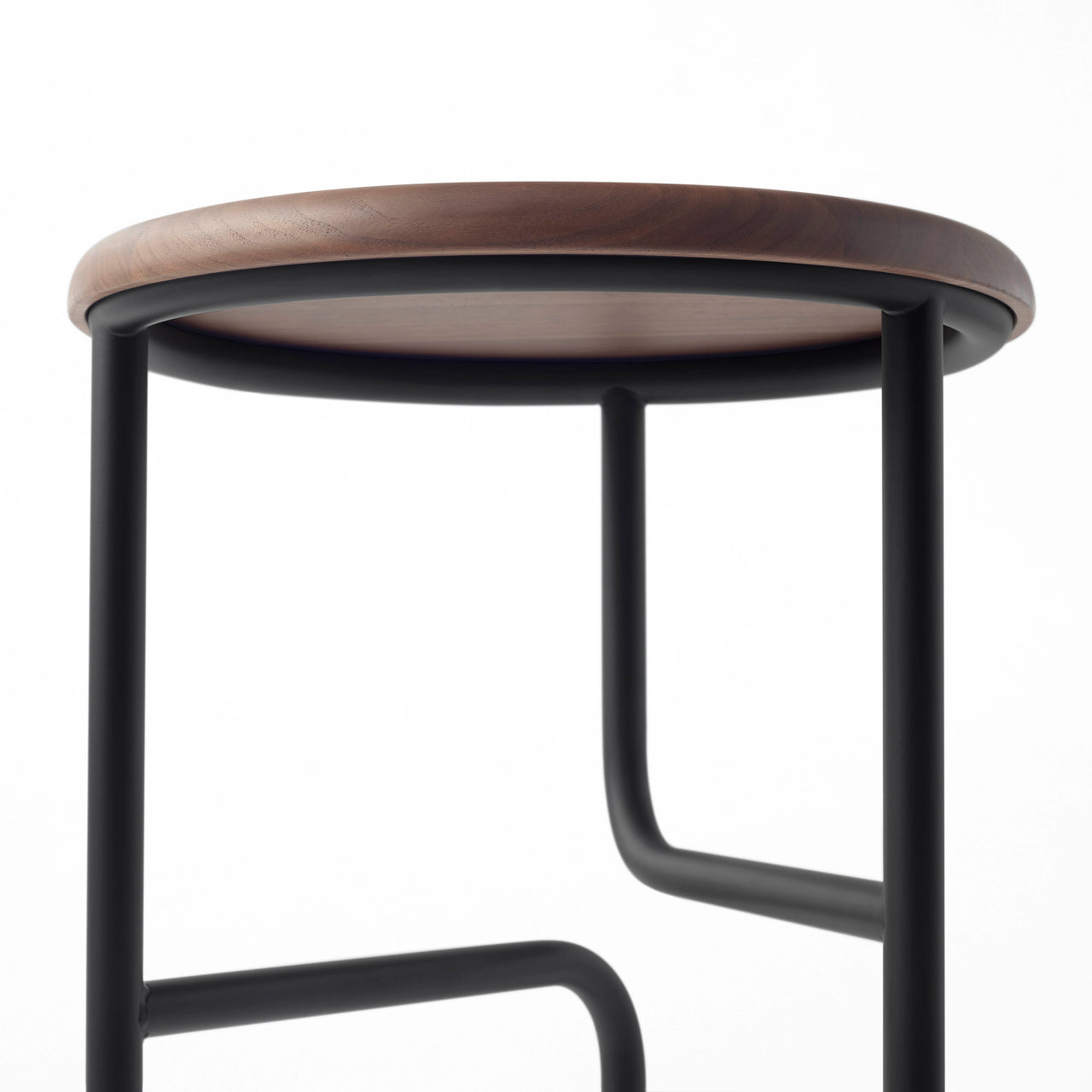 Blend Stool High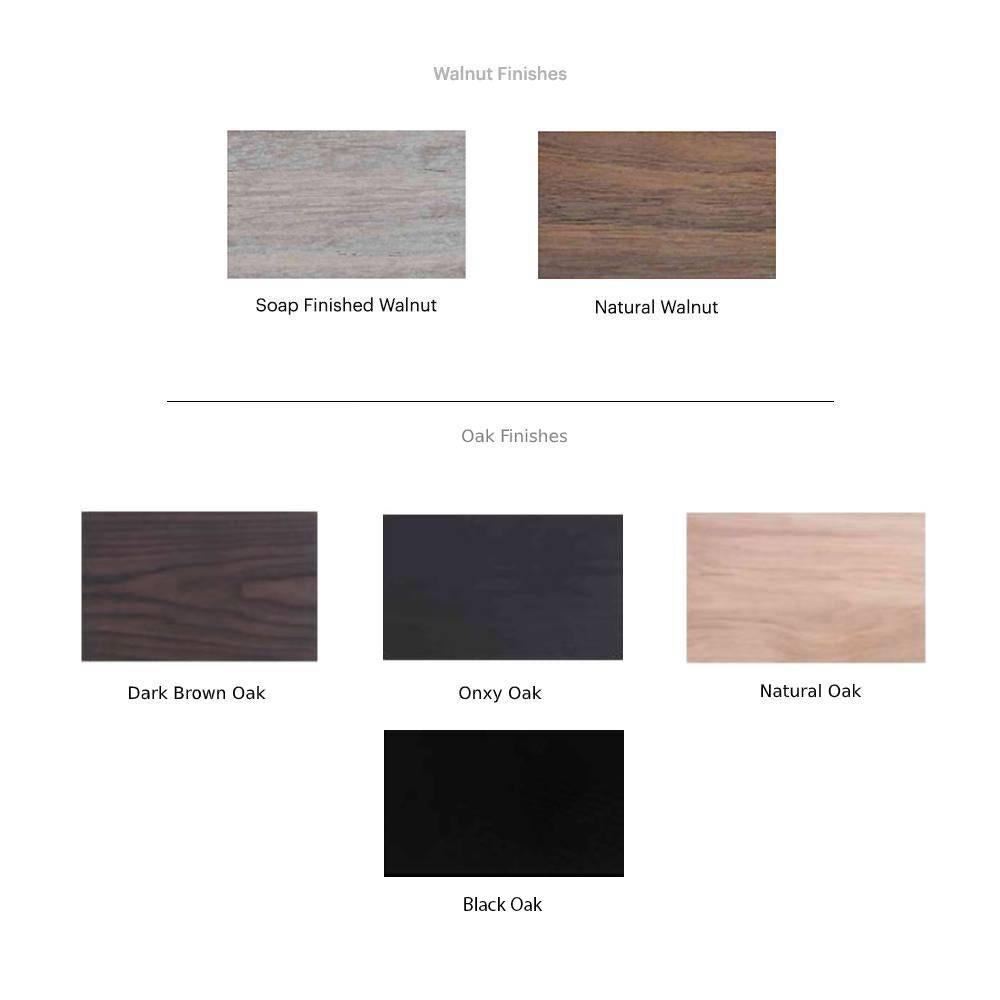 Blend Stool High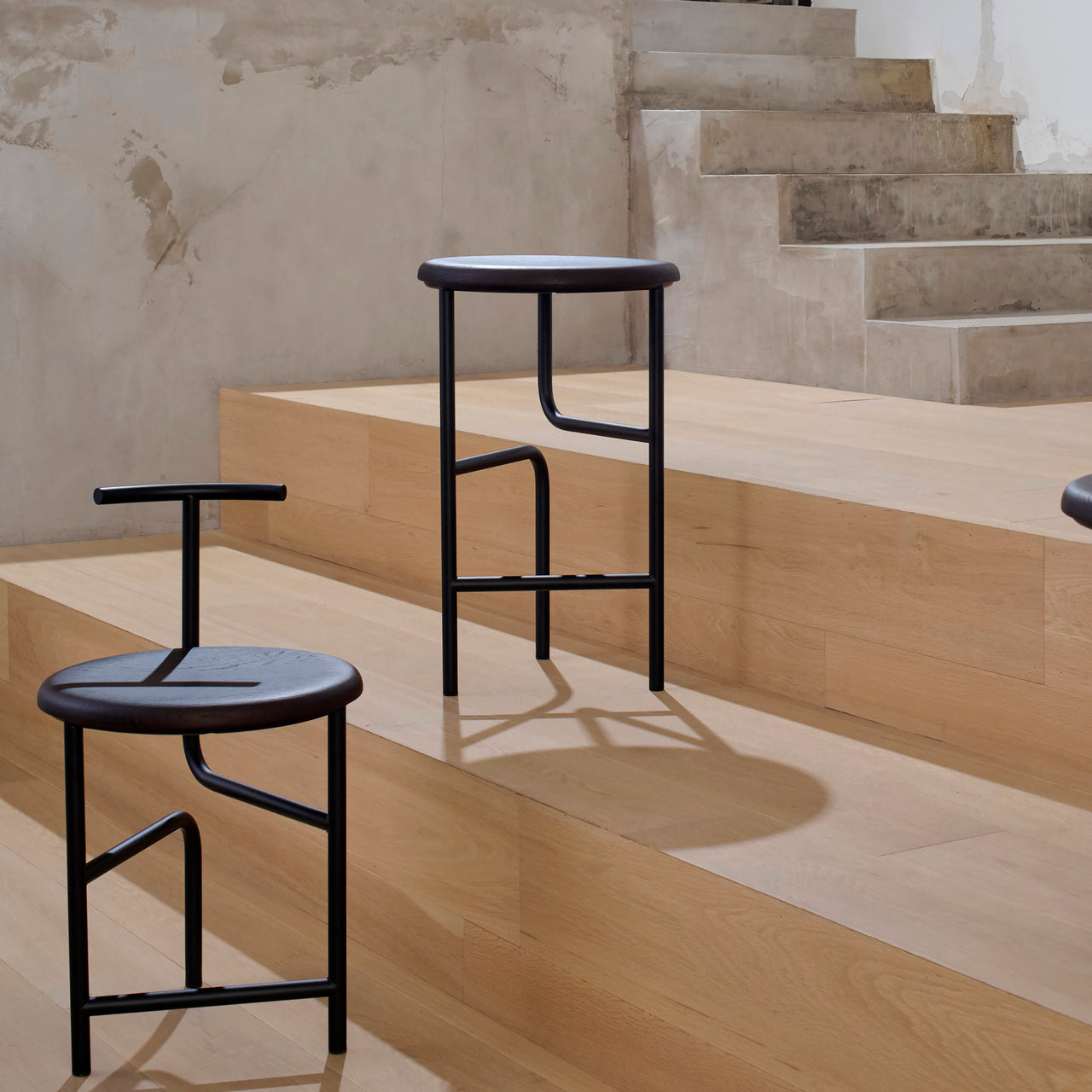 insitu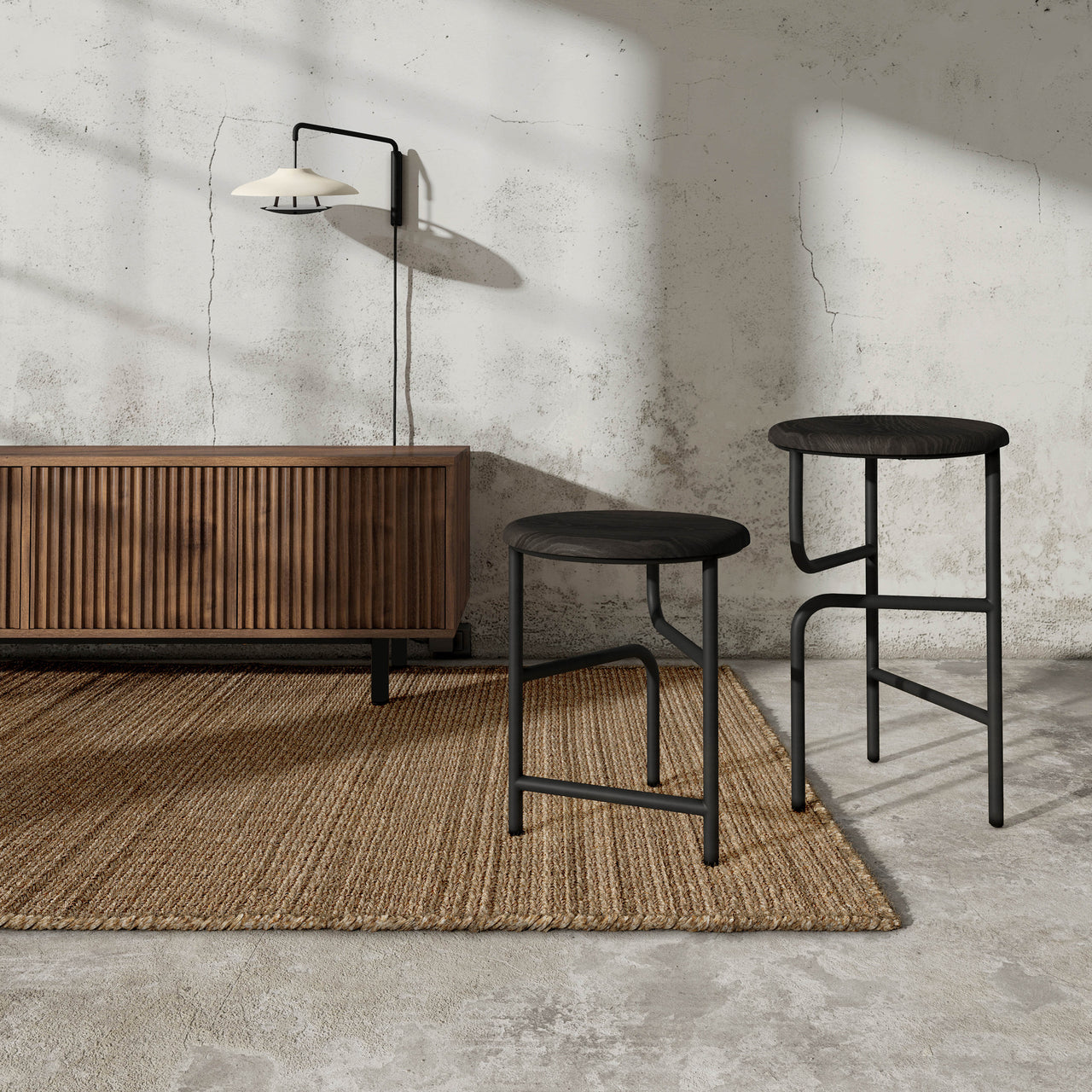 insitu
Blend Stool High
$670

SKU: SW-BD-S610-H-NAT-OAK
$670

SKU: SW-BD-S610-H-DBWN-OAK
$670

SKU: SW-BD-S610-H-ONX-OAK
$750

SKU: SW-BD-S610-H-NAT-WAL
$750

SKU: SW-BD-S610-H-SOA-WAL
$670

SKU: SW-BD-S610-H-BLK-OAK
$670

SKU: SW-BD-S610-H-GRY-OAK
---
---
Japanese studio Nendo adapts its unconventional stool in a bar-height version for Stellar Works. Originating as a 3-legged design, the crossbar supports unexpectedly break apart and "melt away" in the middle, turning perpendicular to support the seat and a leg with only the remaining crossbar in place to act as a footrest. The seat adds a textural contrast in a choice of solid oak or walnut in a range of curated finishes to complement the tubular steel stool in a matte-black powder coat.
Size
24.6" h x 15.4" w x 15.4" d (62.5x39x39cm)
Seat height: 24.6" (62.5cm)
Material
Solid oak or walnut, powder-coated steel 
Brand
Stellar Works
Craftsmanship is at the heart of Stellar Works since a couple of design enthusiasts from France and Japan launched the line in 2013. Operations benefit from Japanese management, while the craftsmanship draws on premium European furniture practices and technical proficiency that comes with the brand's own state-of-the-art factory in Shanghai, China.
Because Stellar Works controls end to end, it takes great pride in abiding to Japan's Four-Star standards—the most stringent in the industry worldwide—offering transparency regarding the sourcing of every material, be it leather, metal or fabric, along with ensuring that all woods come from FSC-certified forests.
The line's urbane sense of materials, colorways and forms is a reflection of a global roster that includes New York designer-architect David Rockwell, Toronto's Yabu Pushelberg, Copenhagen's Space Copenhagen and Monaco-based Humbert & Poyet—along with an exacting Asian lens by appointing Chinese duo Lyndon Neri and Rossana Hu—widely known as Neri&Hu—as creative directors for the brand.
Designer
Nendo
A clue to architect and designer Oki Sato's playful persona lies in the fact that he named his studio Nendo, after the Japanese word for children's modelling clay. In fact, the Tokyo-based creative says, ""Good design is when I can explain my ideas to my grandmother or to a young child." Without preconceived notions of what is "good" design, Oki is free to follow his often-whimsical, meandering path to conceive objects that amaze, delight and still stay true to their function. Originally from Toronto, and he took his M.A. in Architecture at Waseda University in Tokyo and established Nendo there in 2002. The studio now includes a management staff and around 30 design-architecture professionals, not all of the Japanese.
That makes sense, as Oki regards the market as a global arena. "We are not too concerned with whether our clients are Japanese or Western," he says. "After many years, we have developed 'the Nendo way' that doesn't refer to any specific visual style or signature look, but rather the way we approach challenges and find solutions." It is said that the mind behind Nendo is the first person since Philippe Starck's heyday in the 1980s and 1990s whose design has such a characteristic signature. For the studio's work, Nendo has been awarded with Dezeen, Wallpaper and Red Dot design awards among many more throughout its brief lifetime.