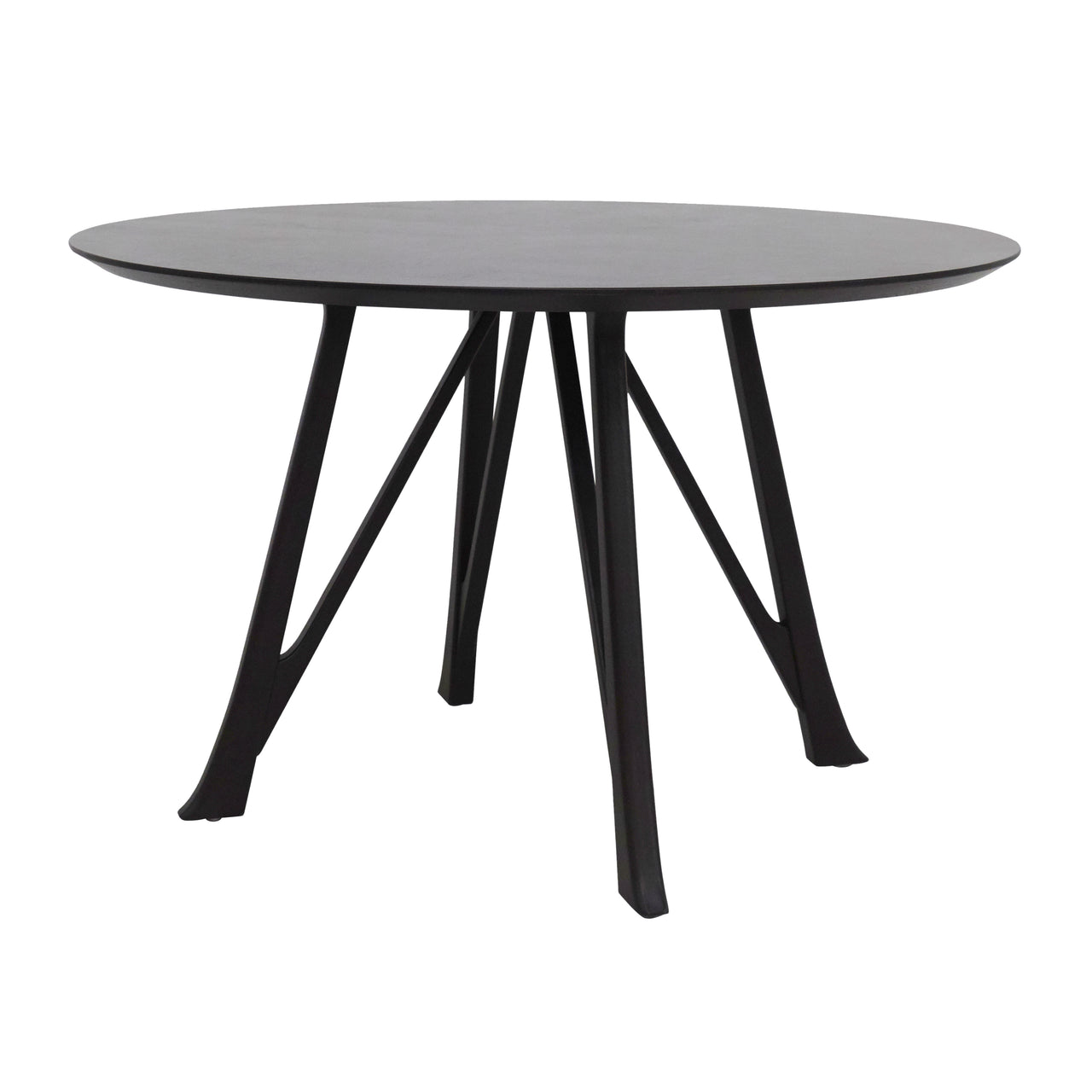 Stay Dining Table: Onyx Oak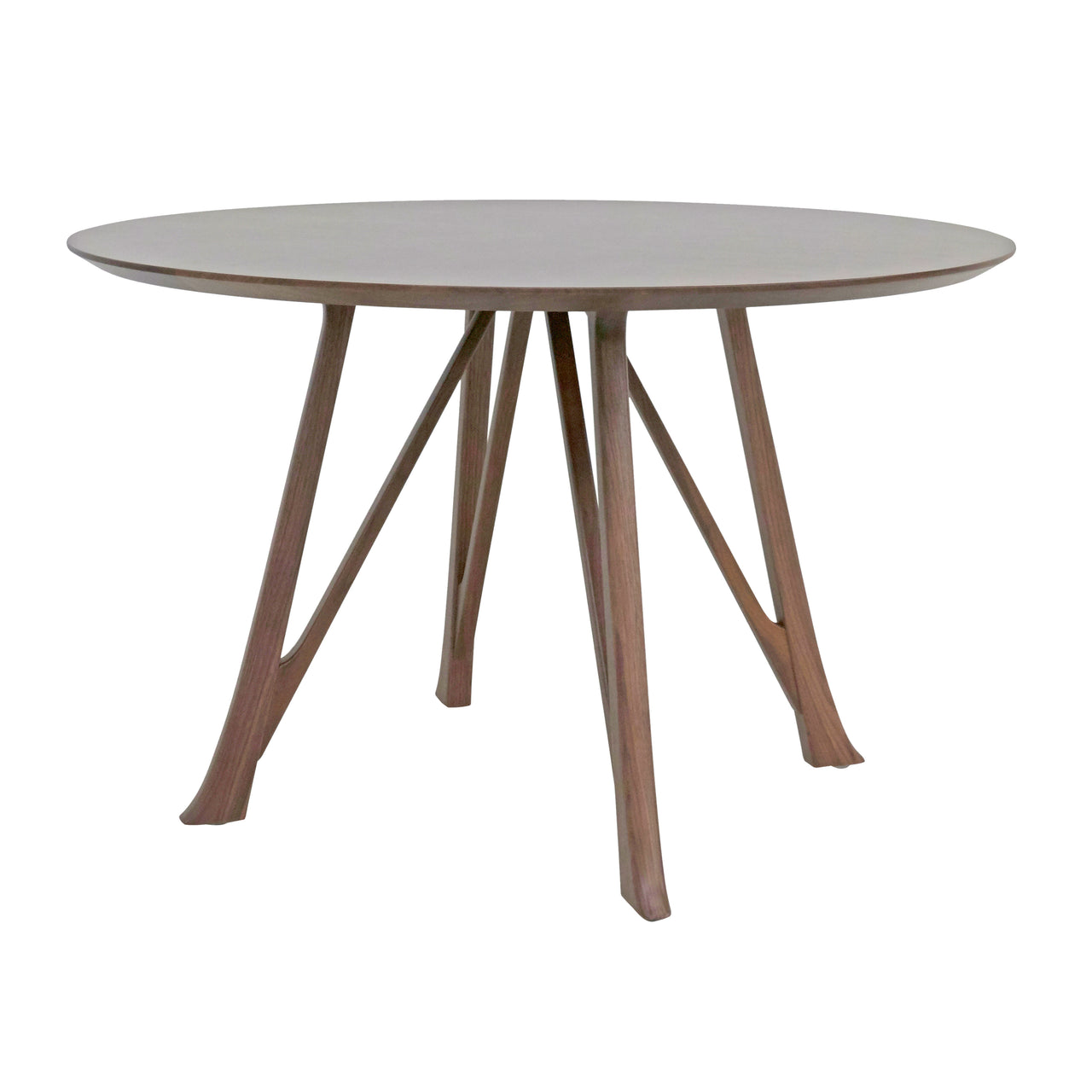 Stay Dining Table: Natural Walnut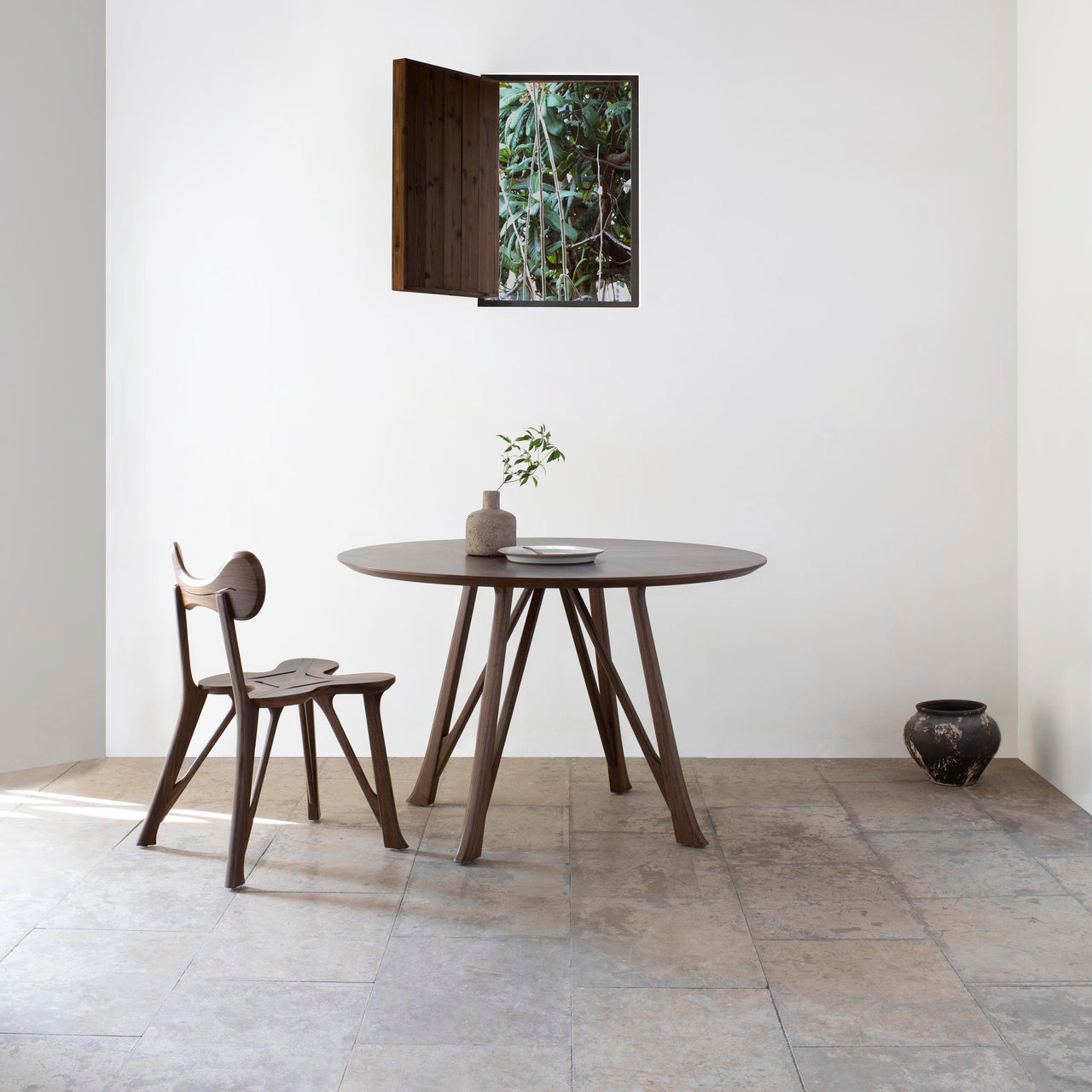 Stay Dining Table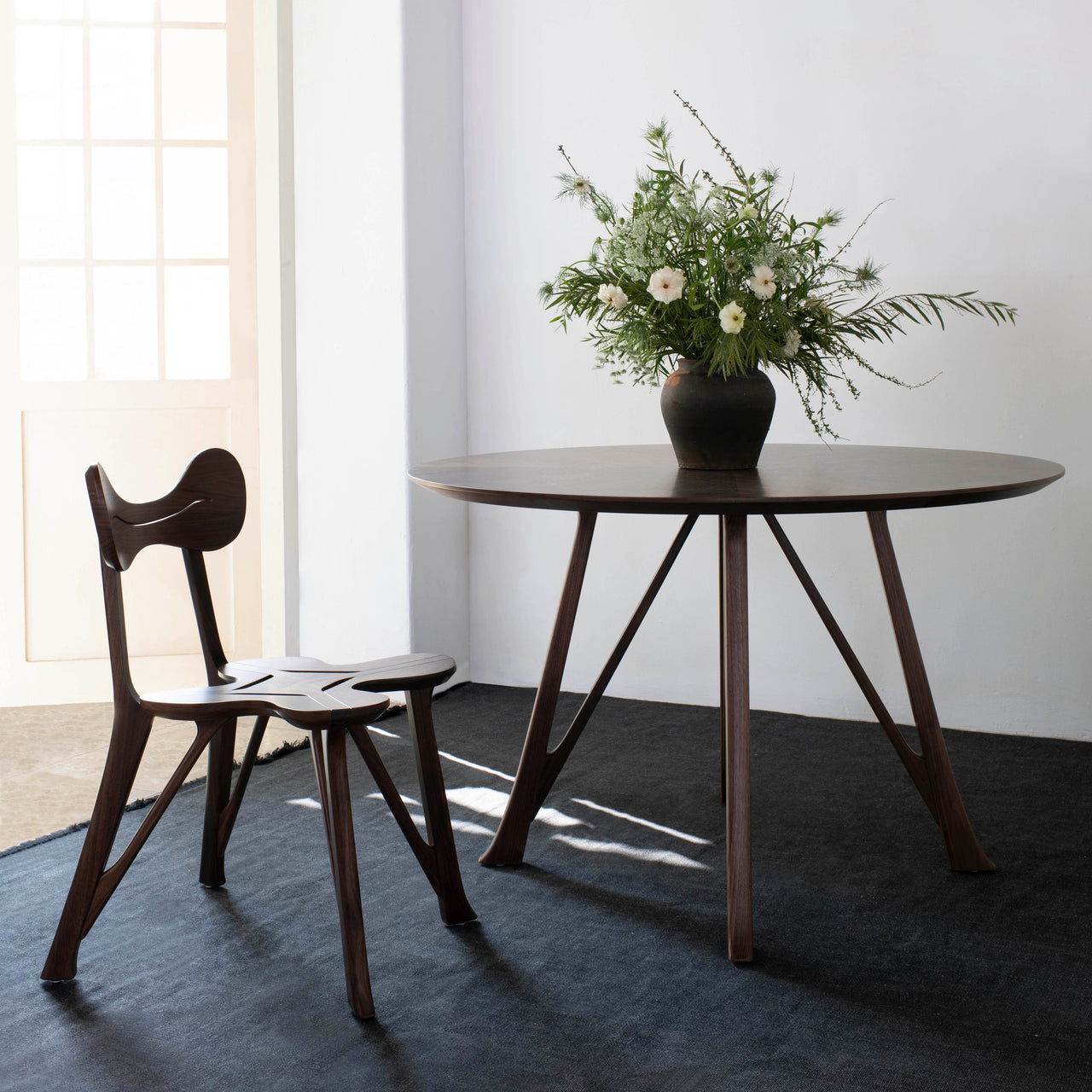 Stay Dining Table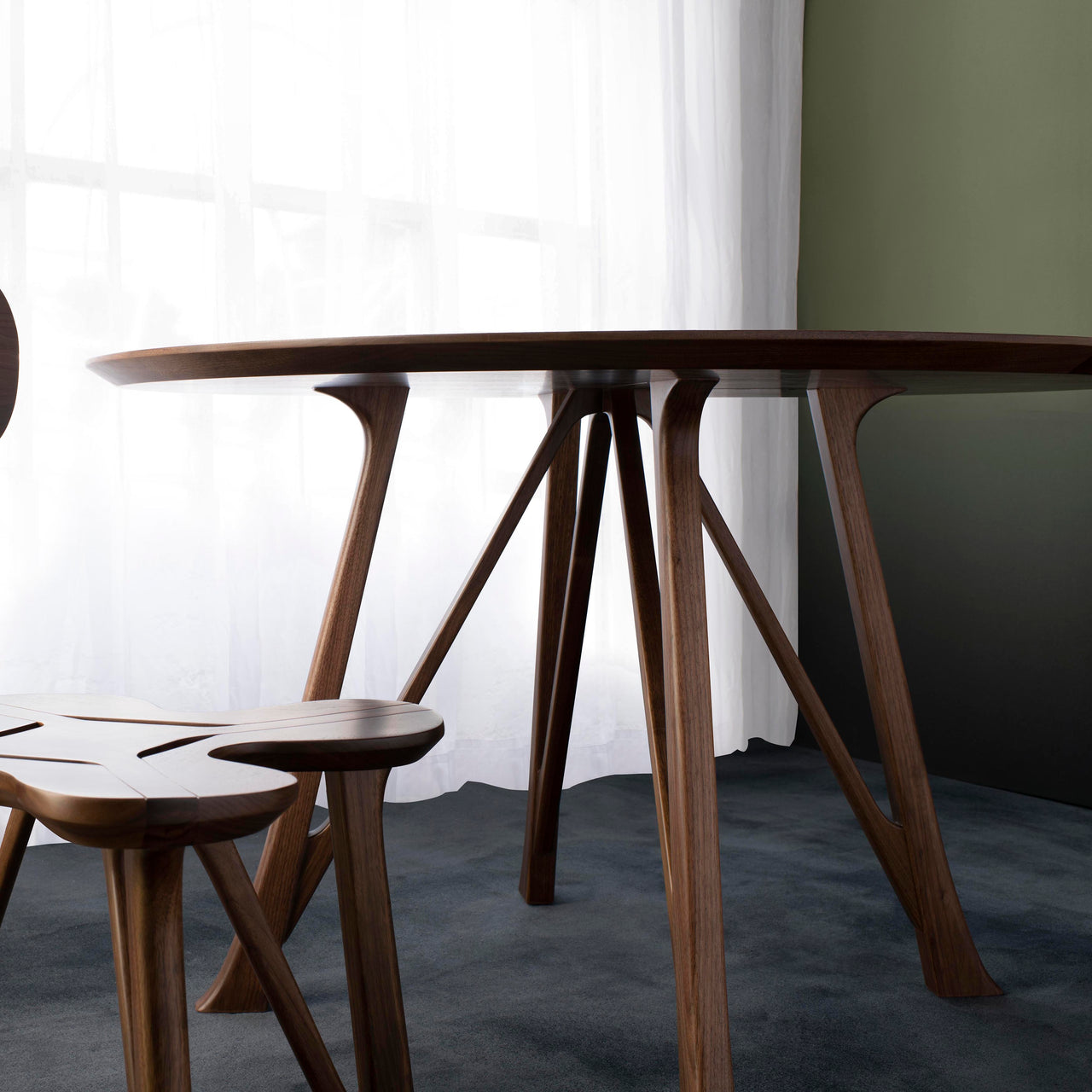 Stay Dining Table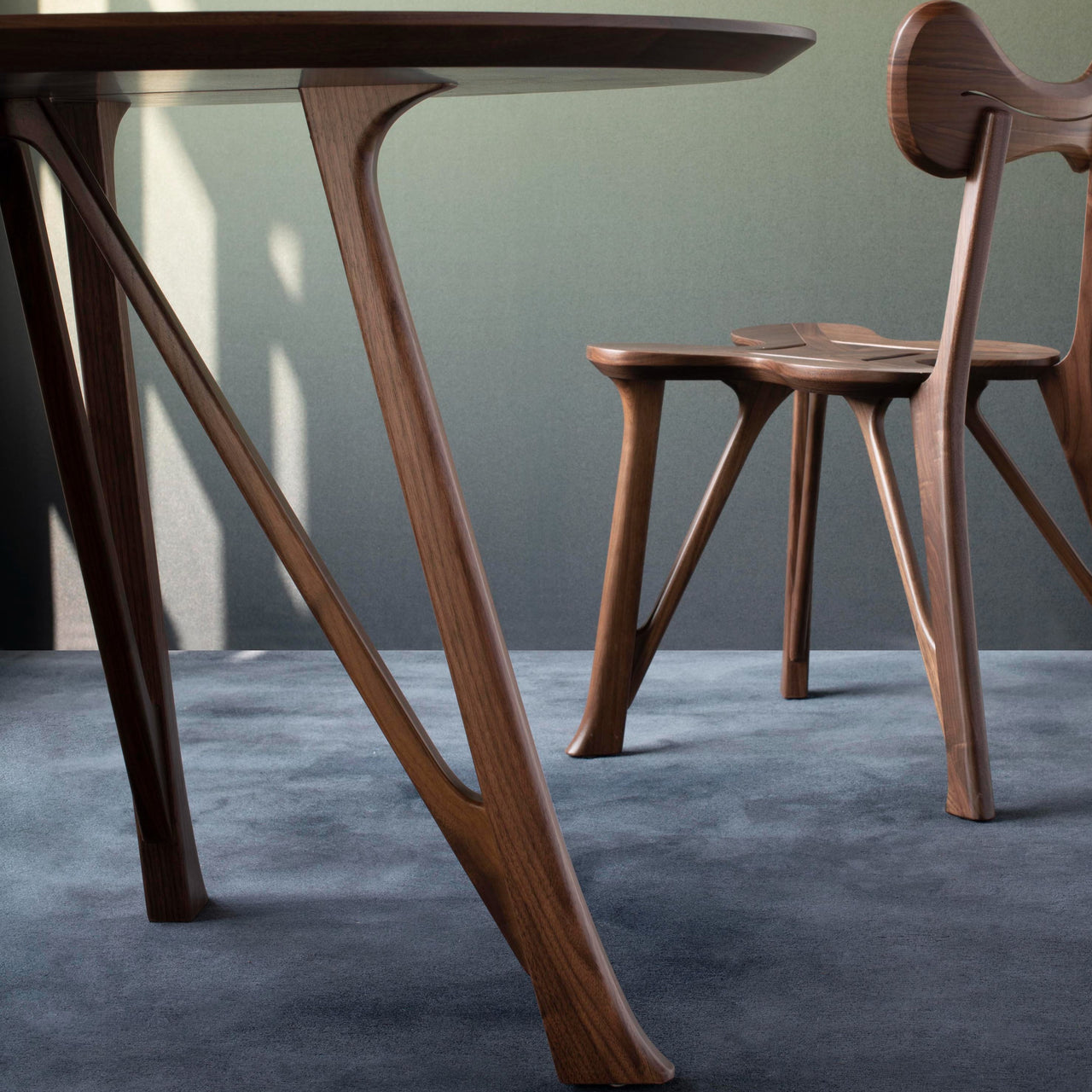 Stay Dining Table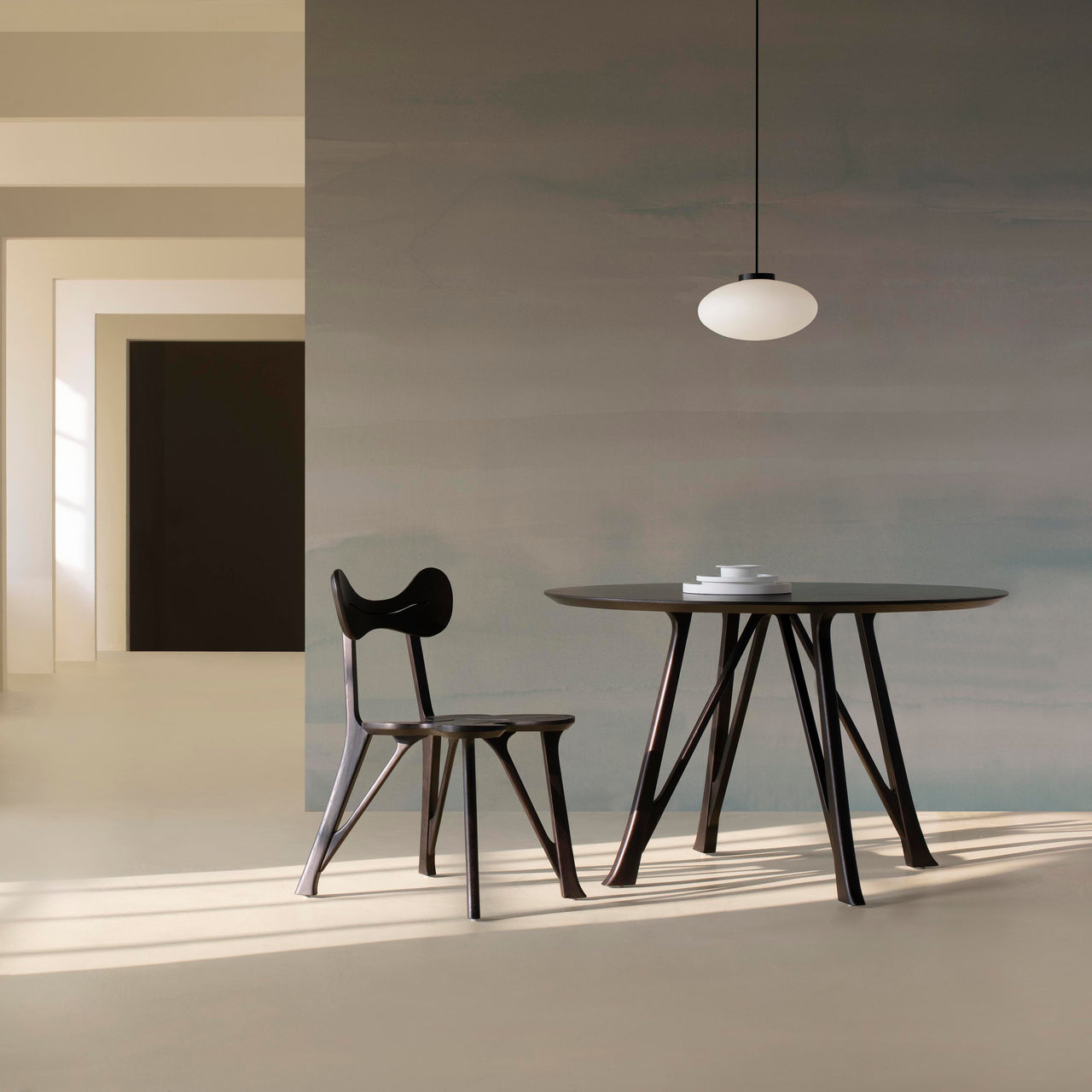 Stay Dining Table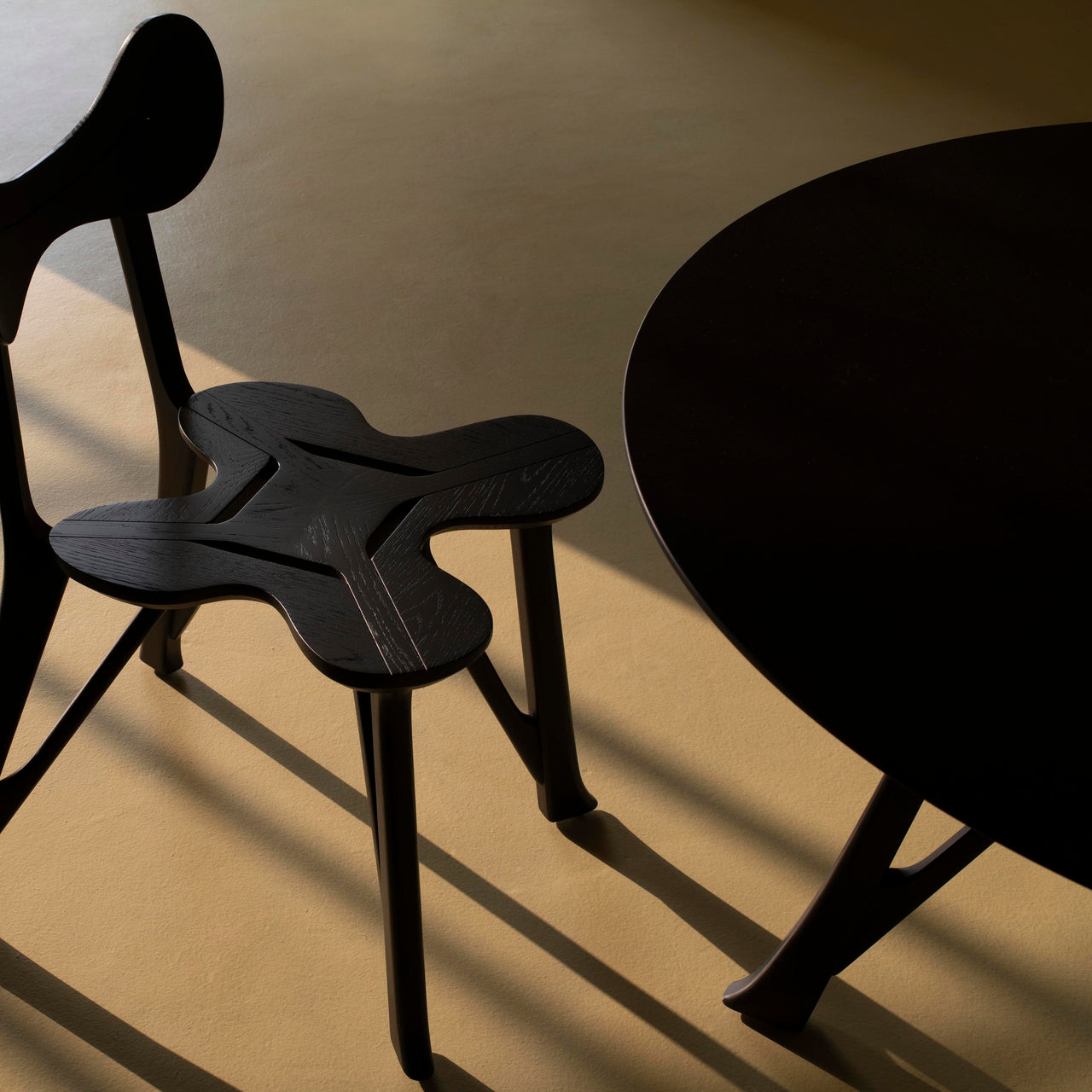 Stay Dining Table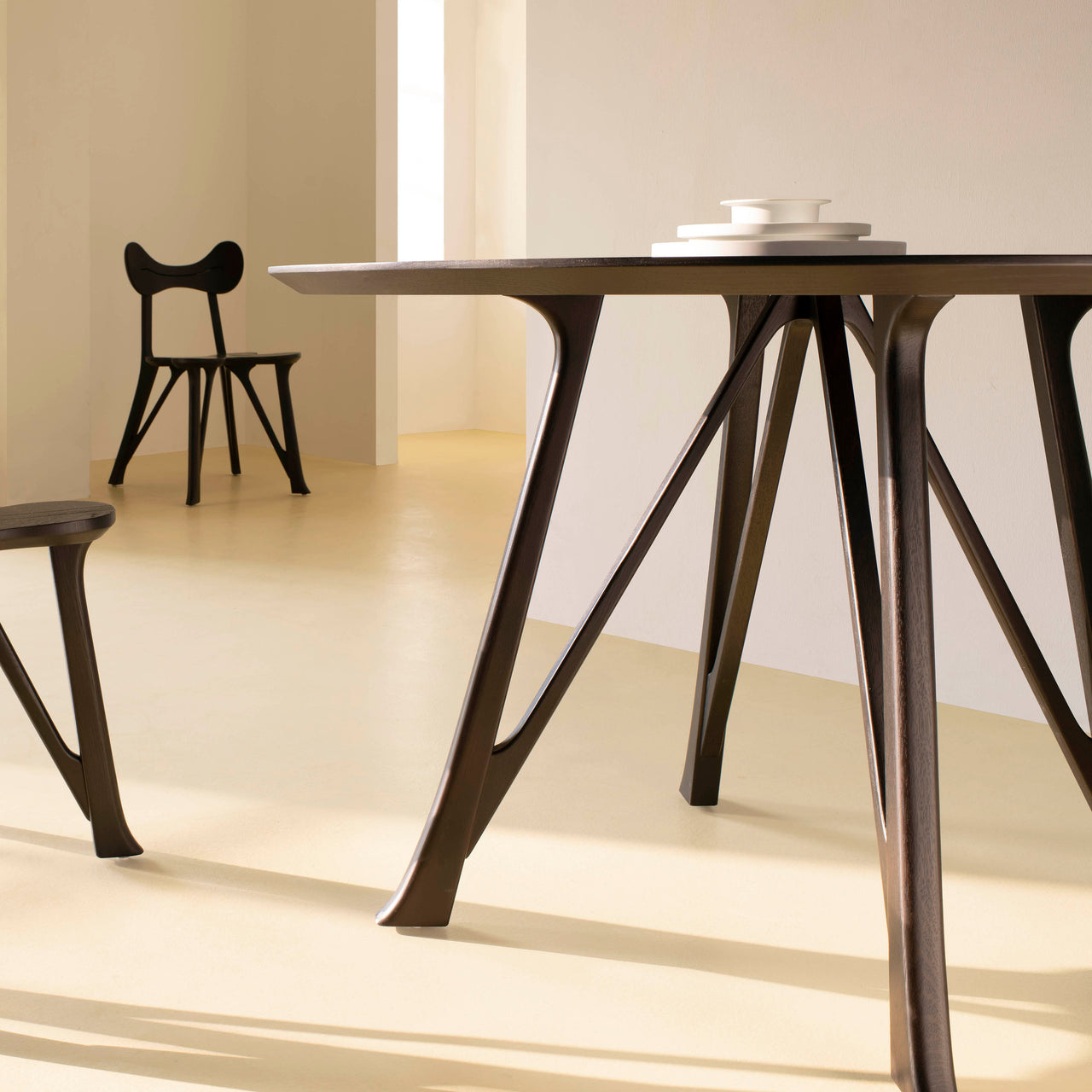 Stay Dining Table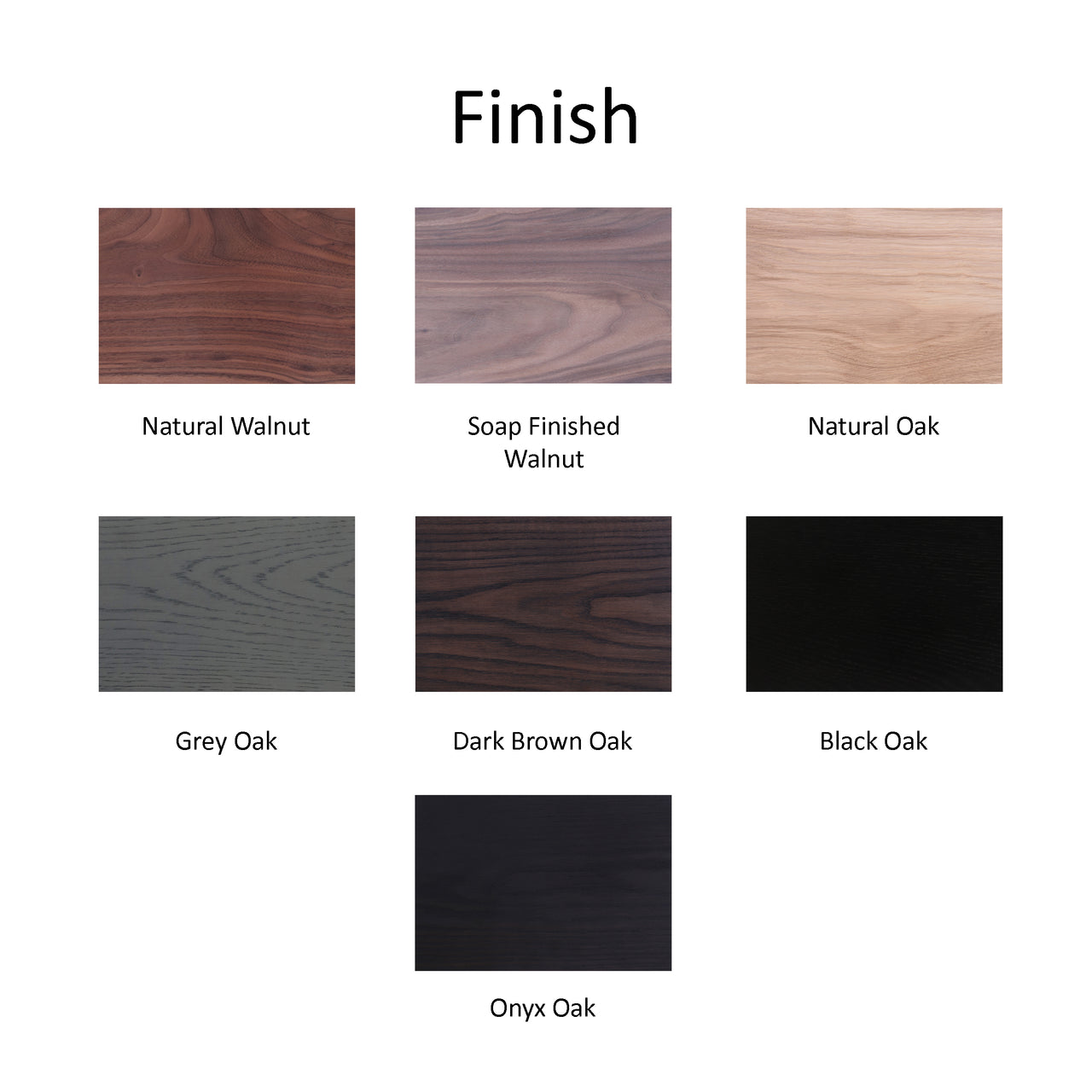 Stay Dining Table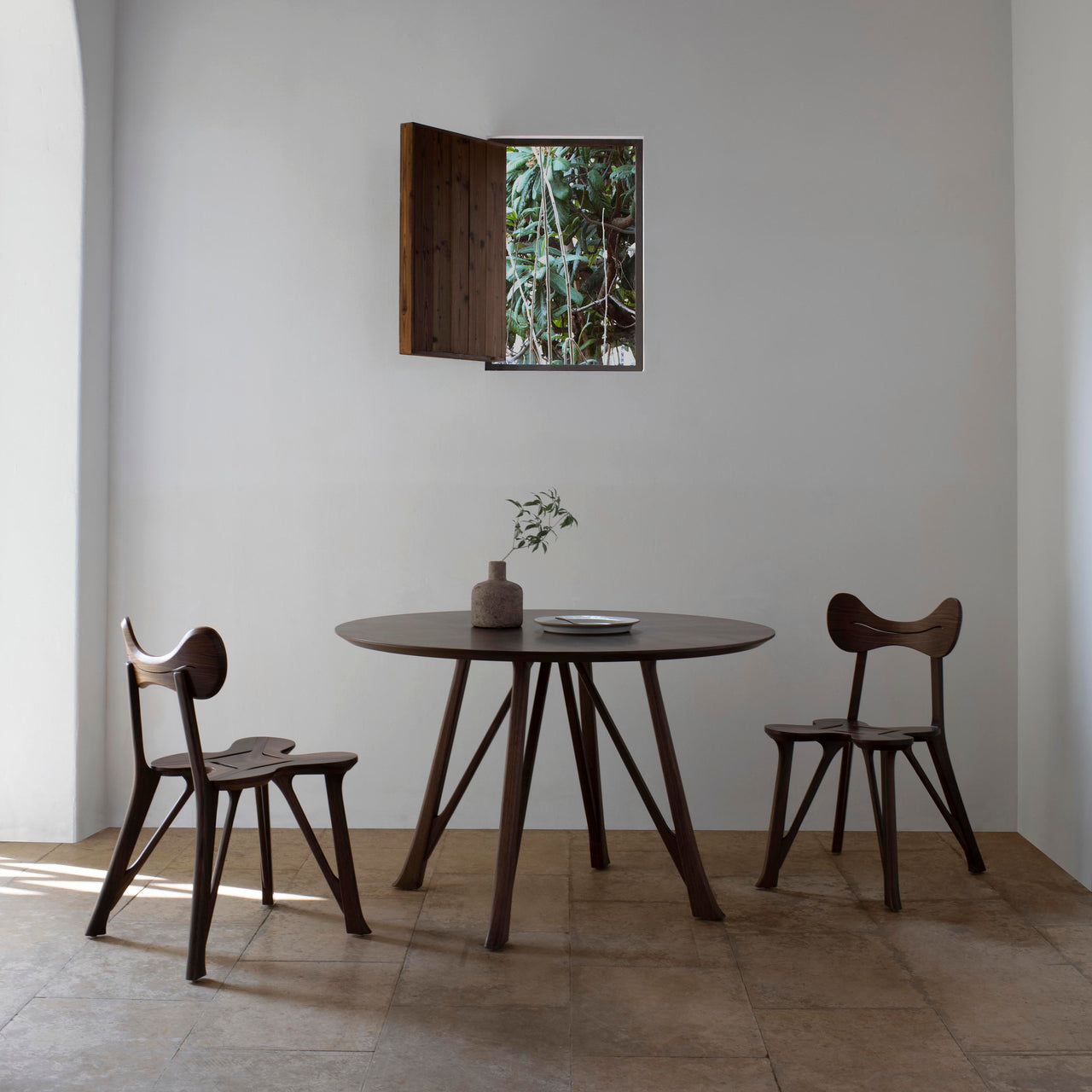 insitu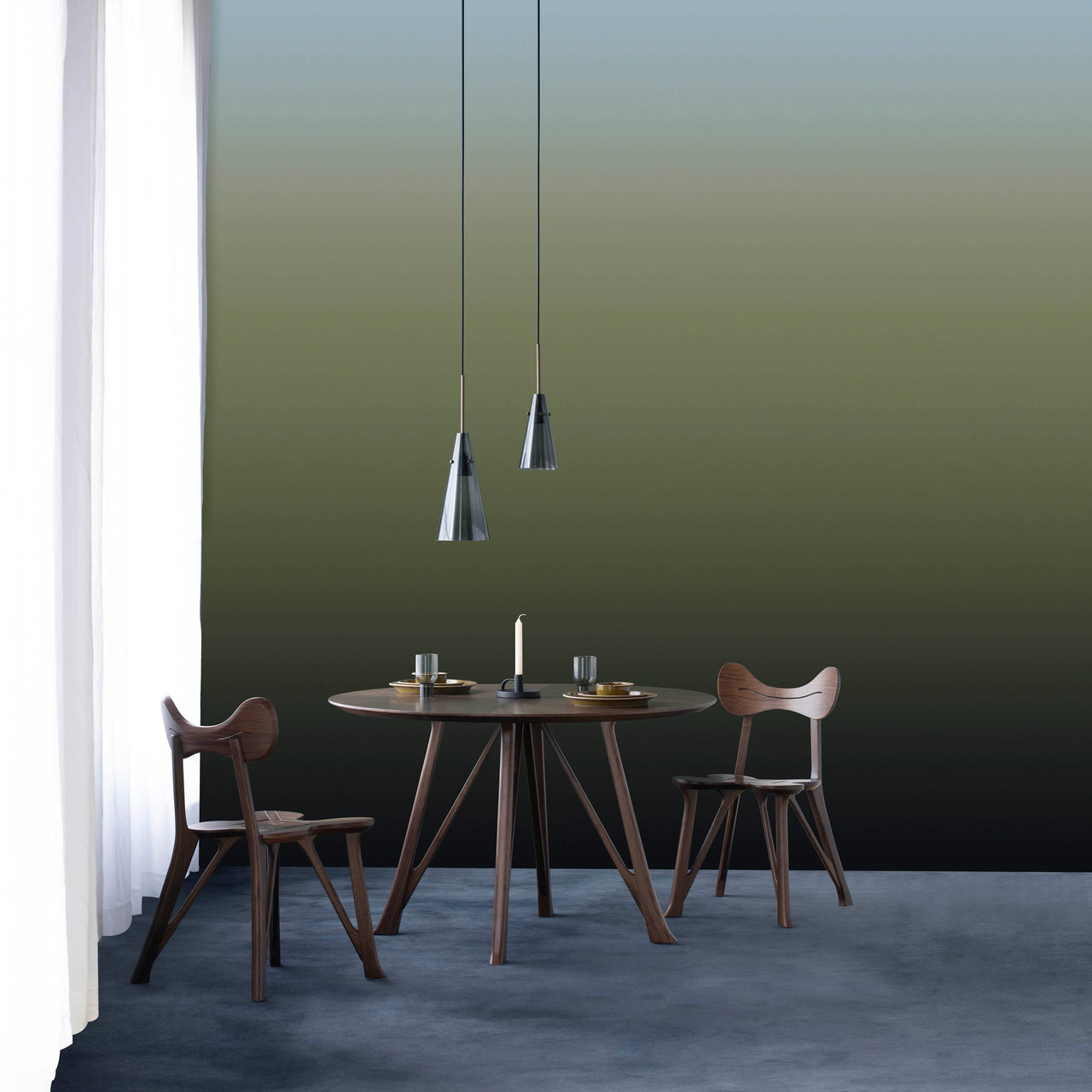 insitu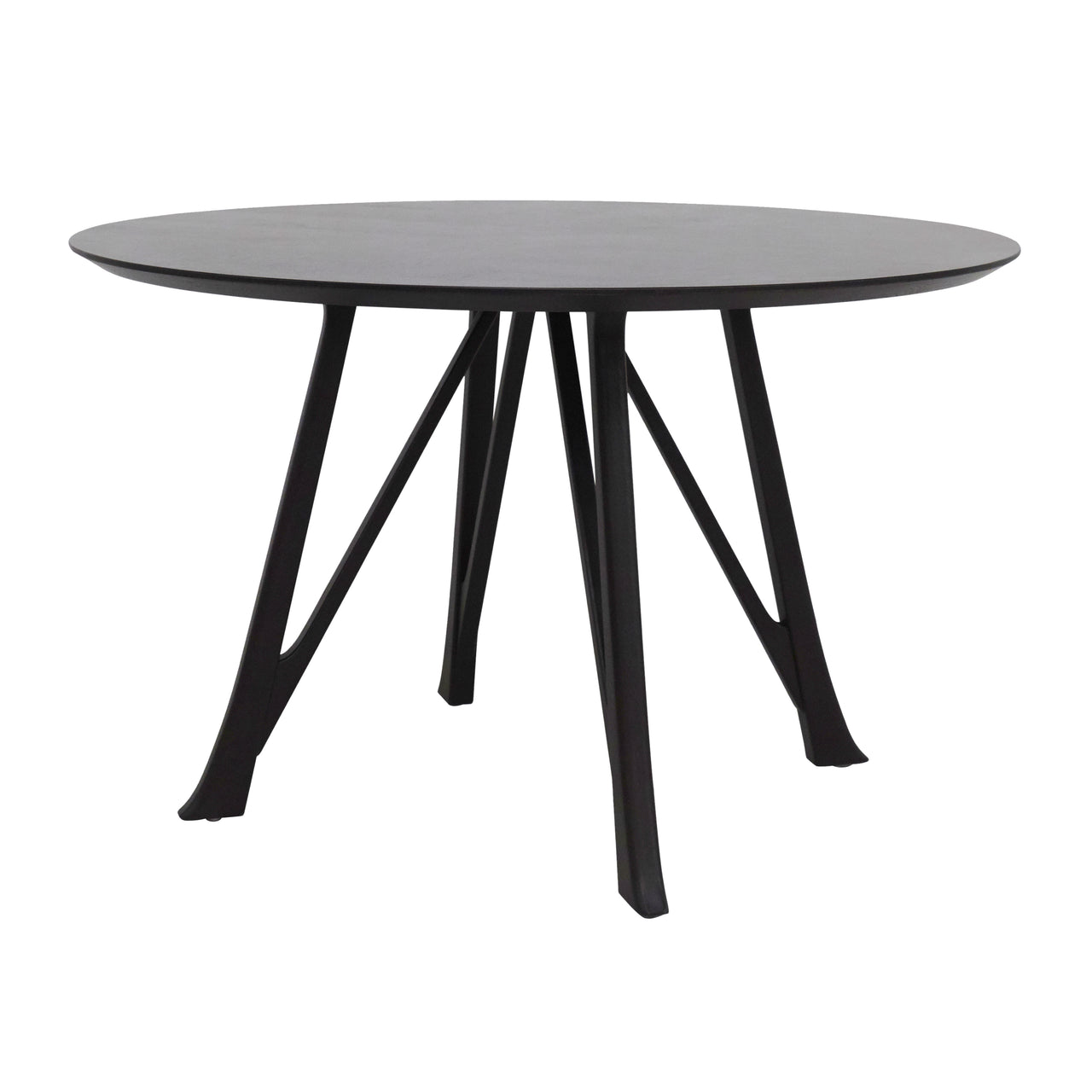 Stay Dining Table: Onyx Oak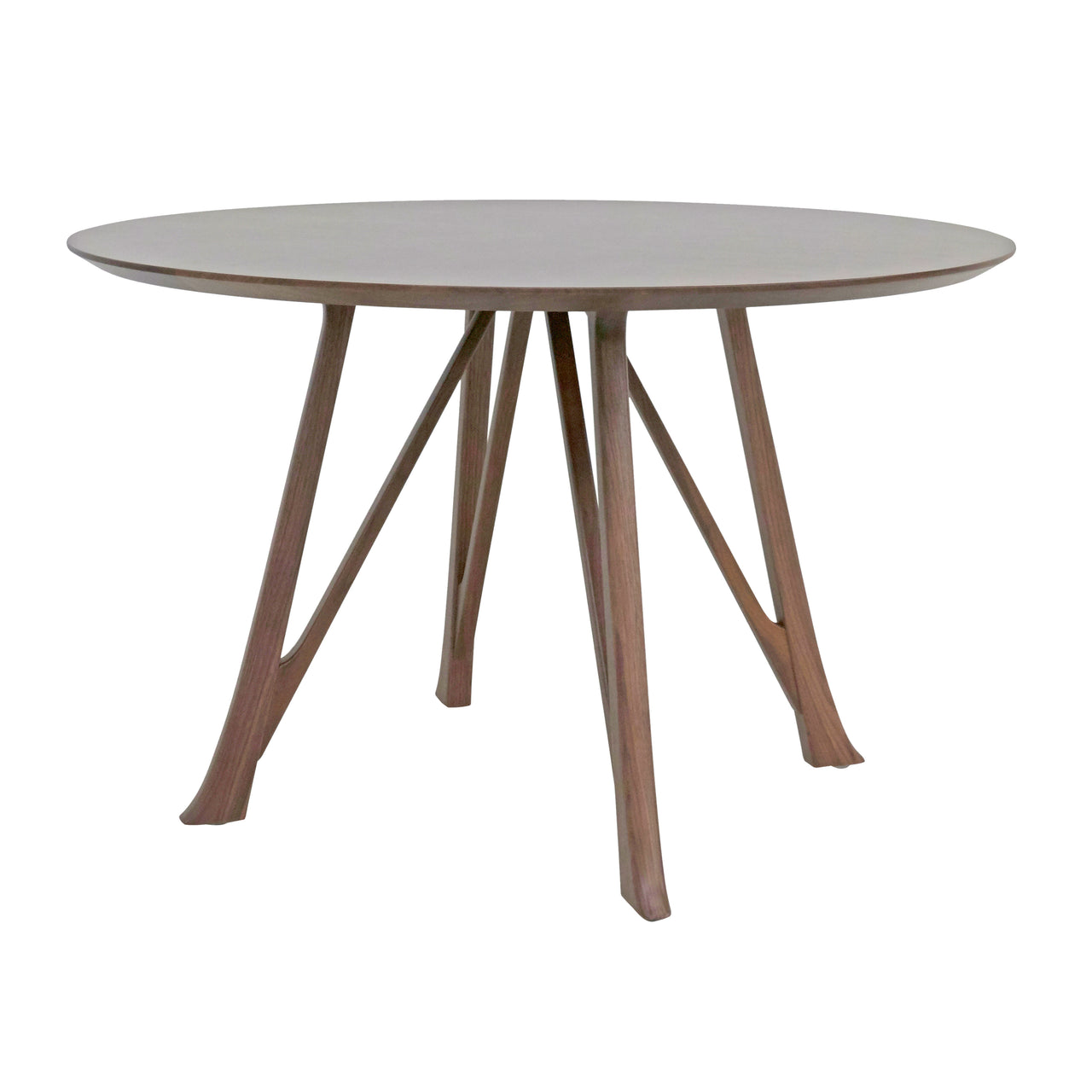 Stay Dining Table: Natural Walnut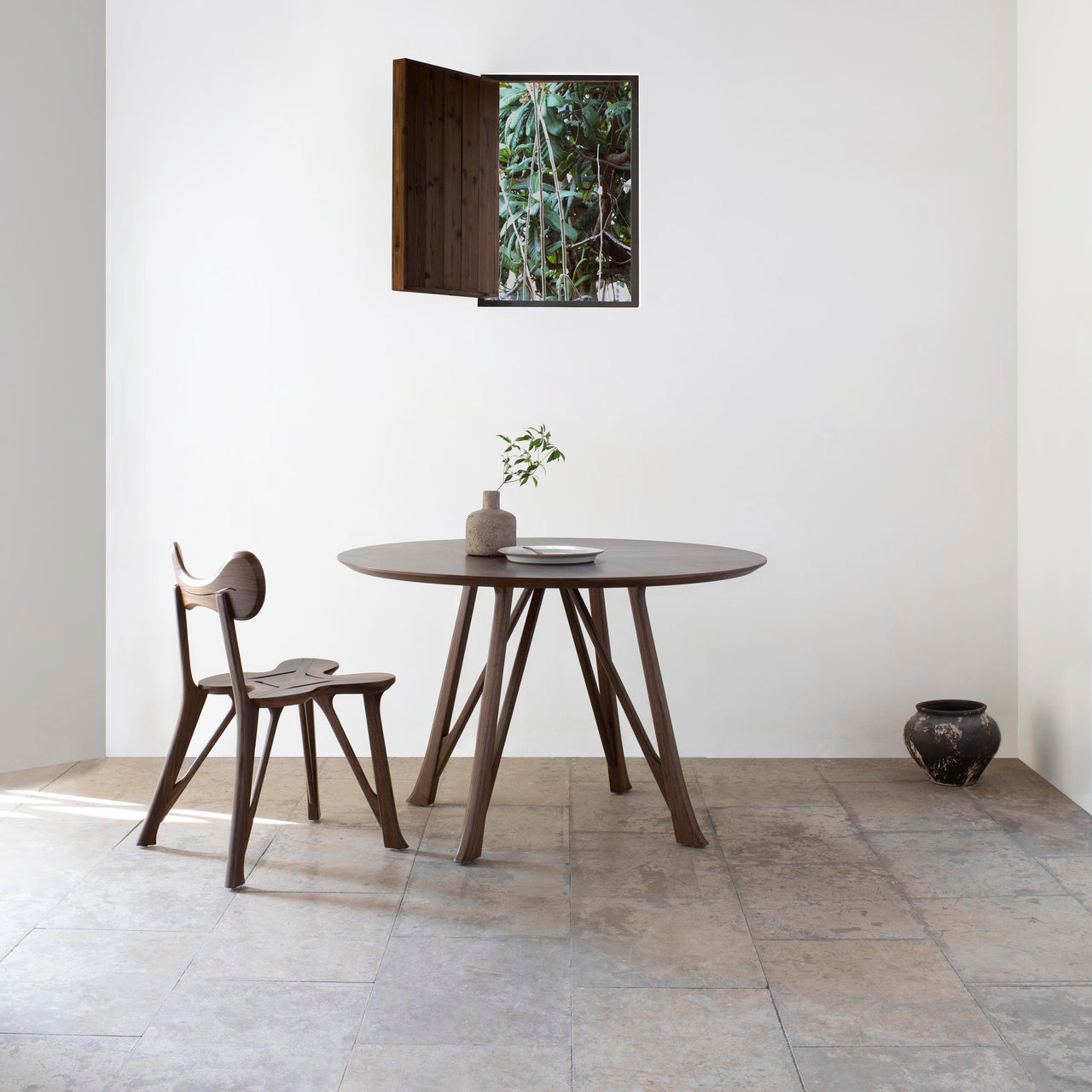 Stay Dining Table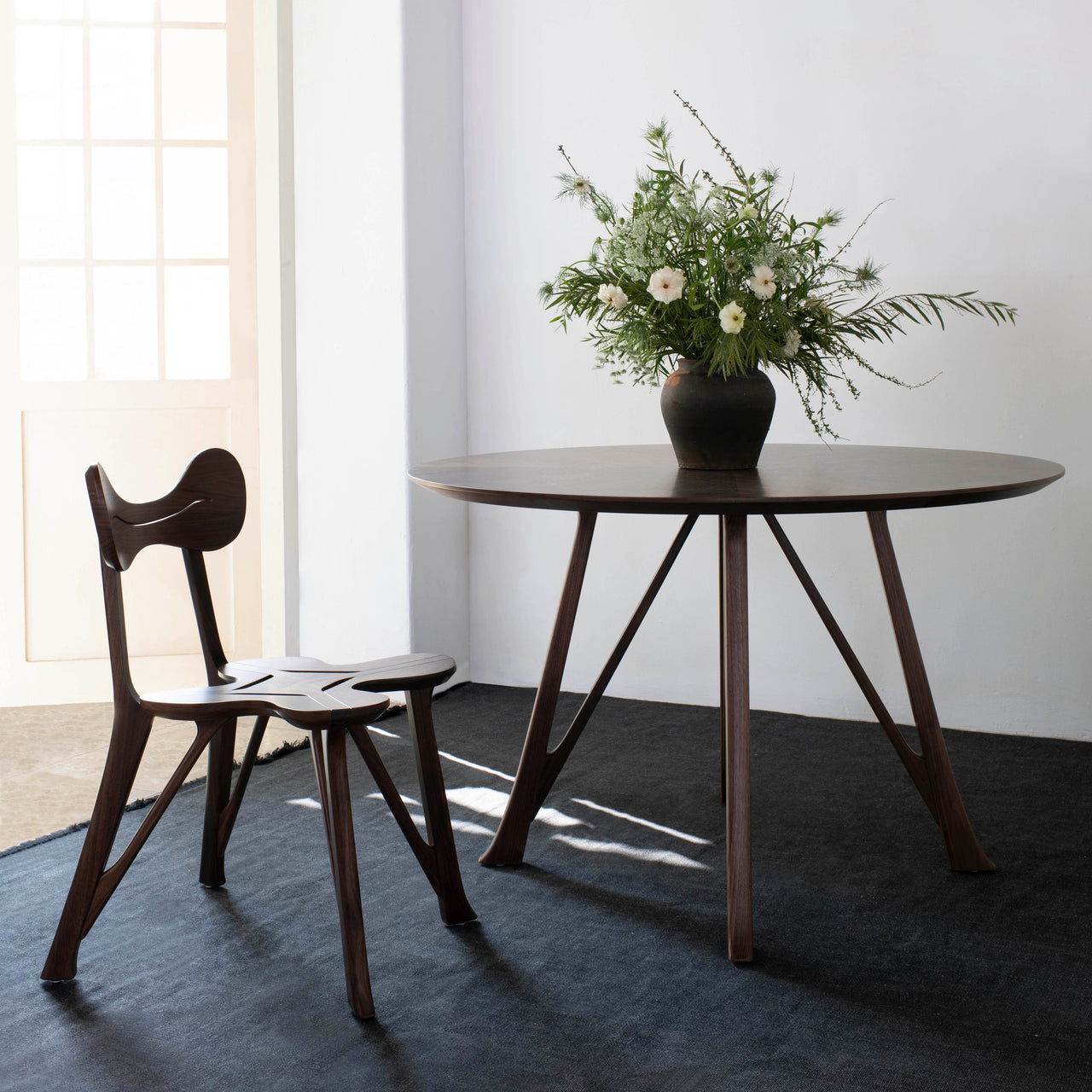 Stay Dining Table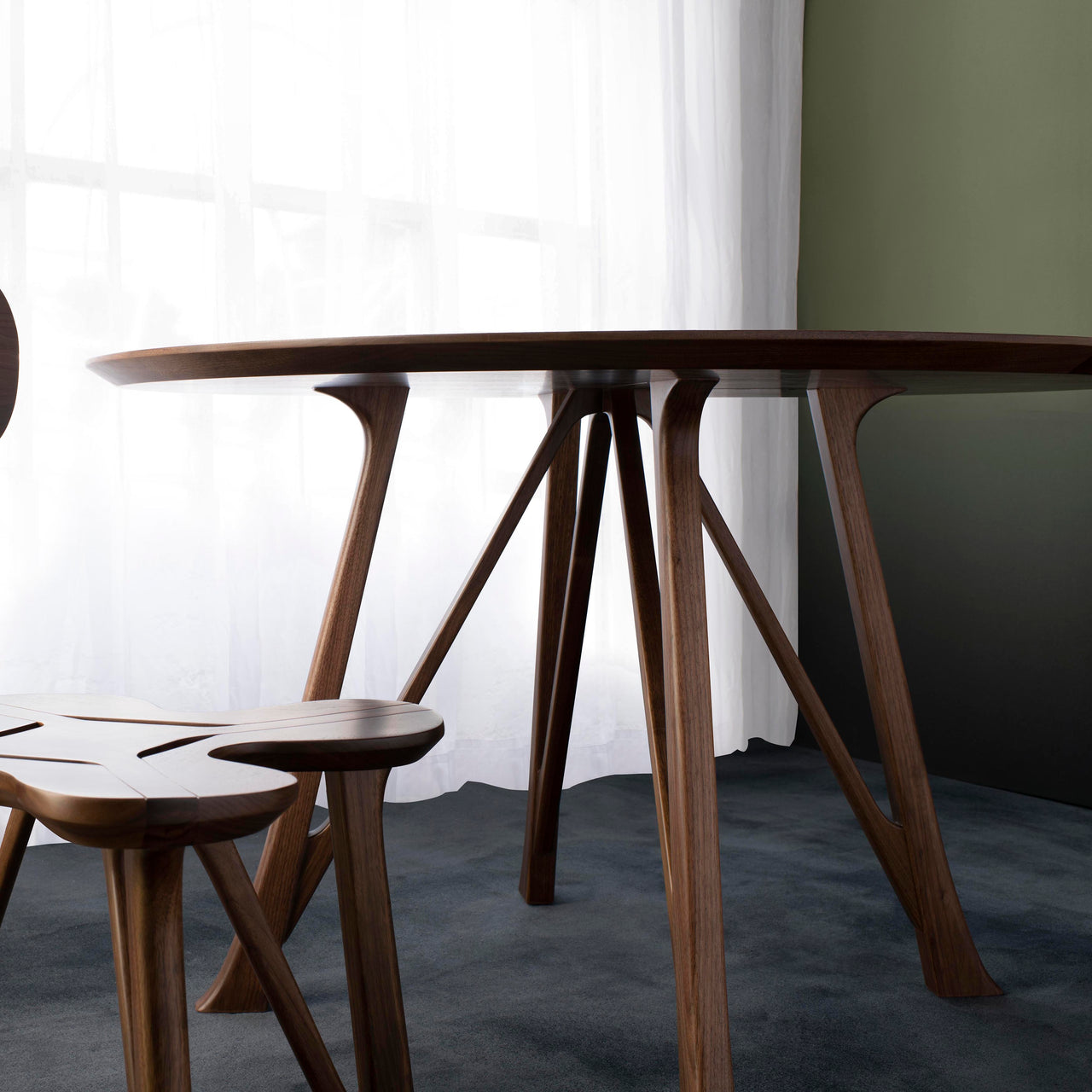 Stay Dining Table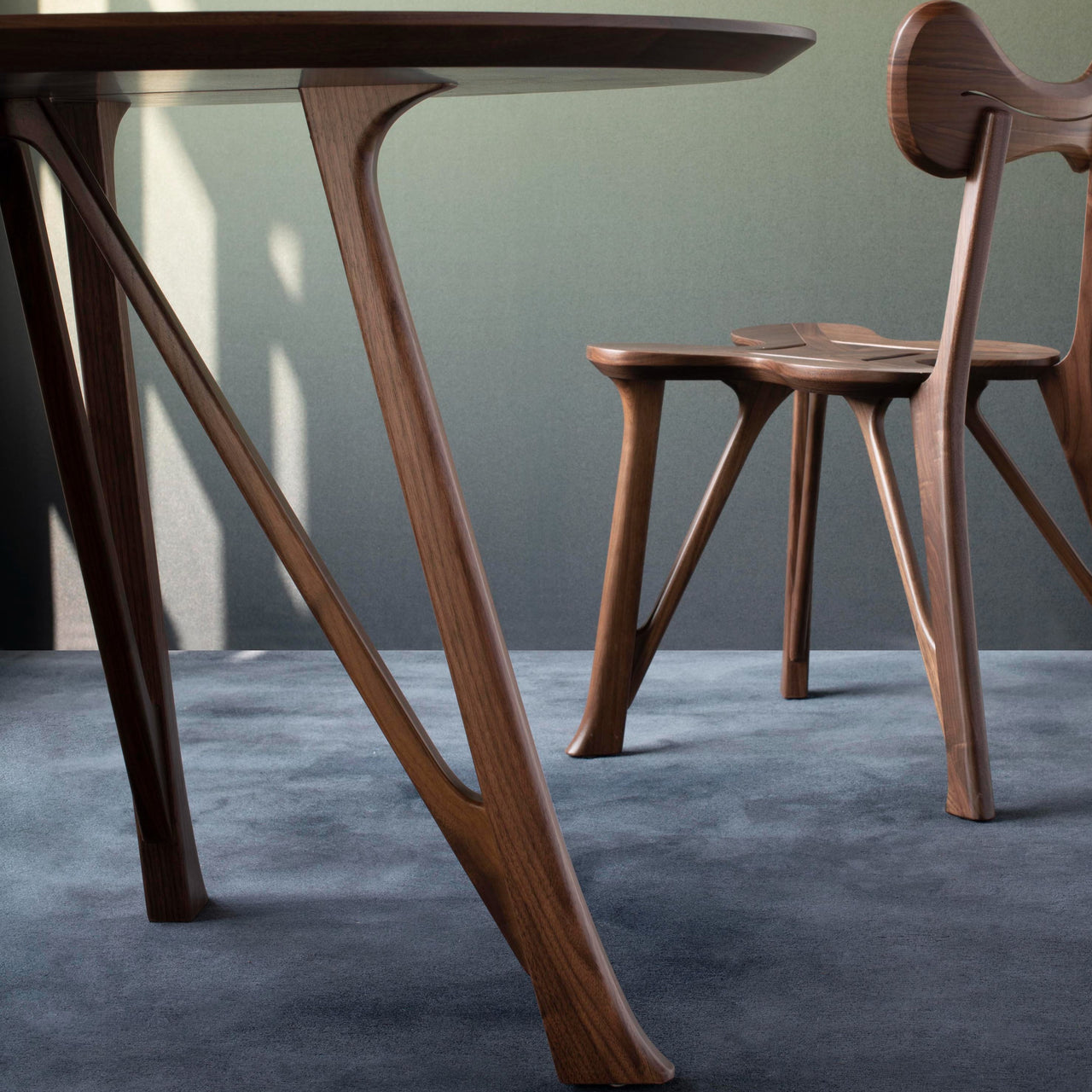 Stay Dining Table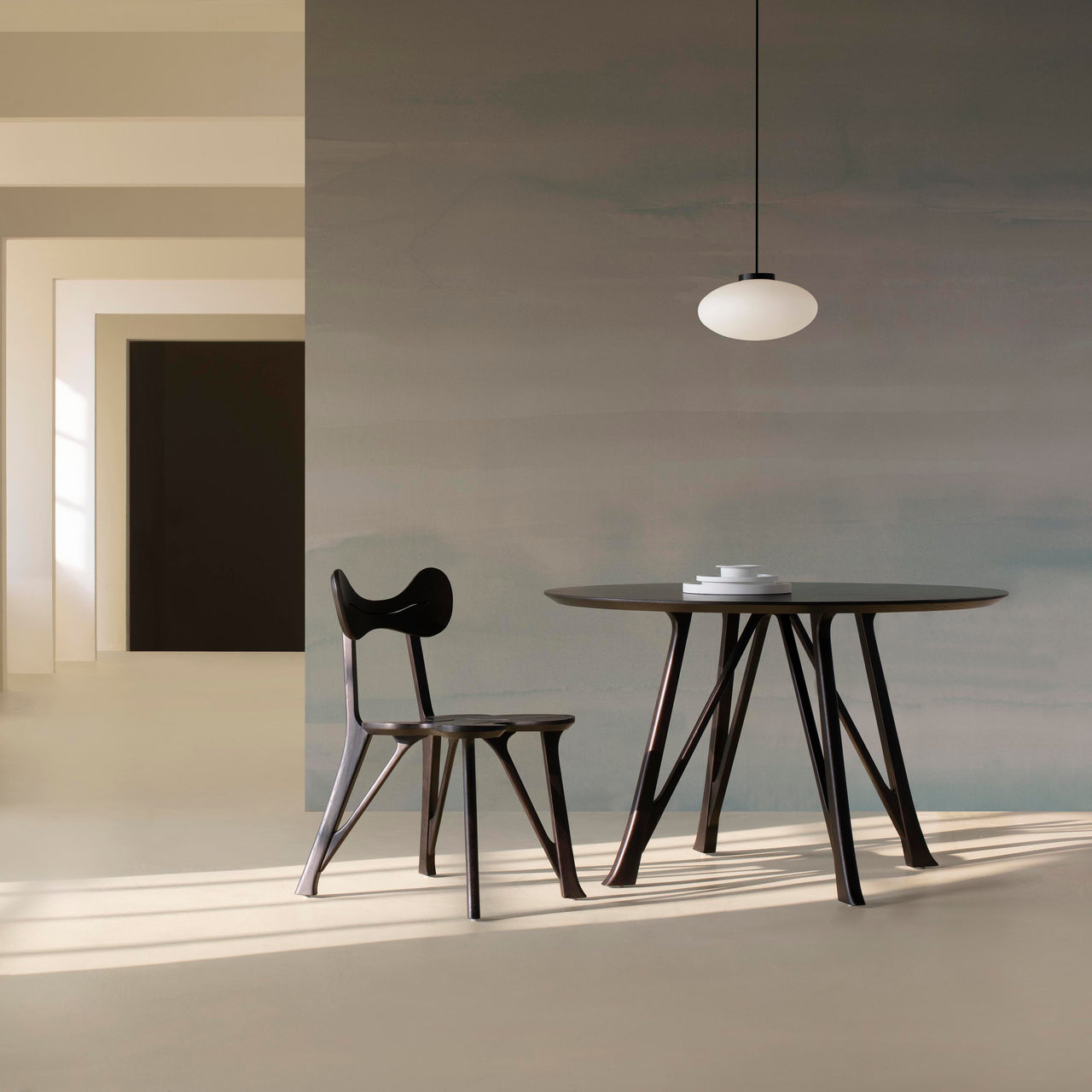 Stay Dining Table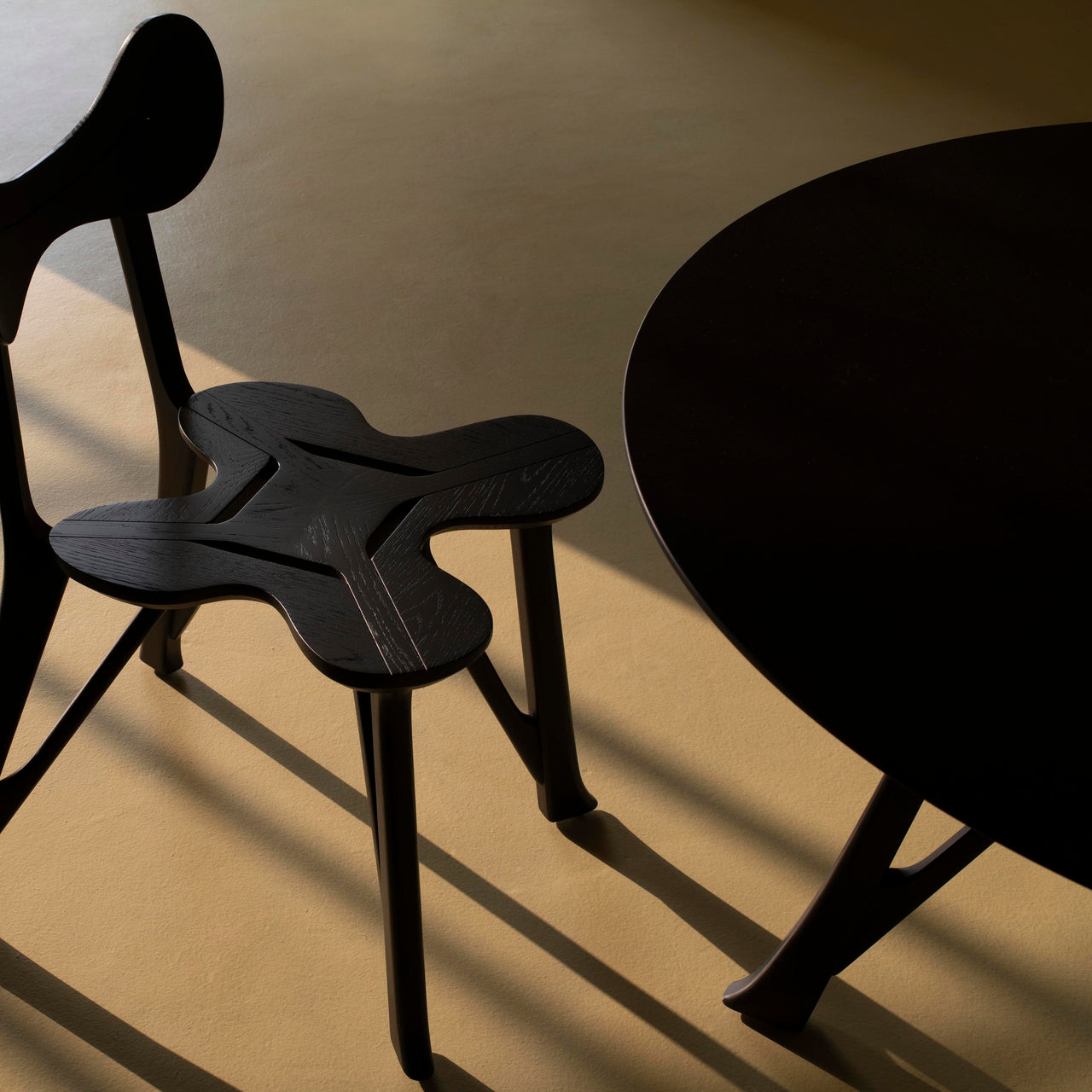 Stay Dining Table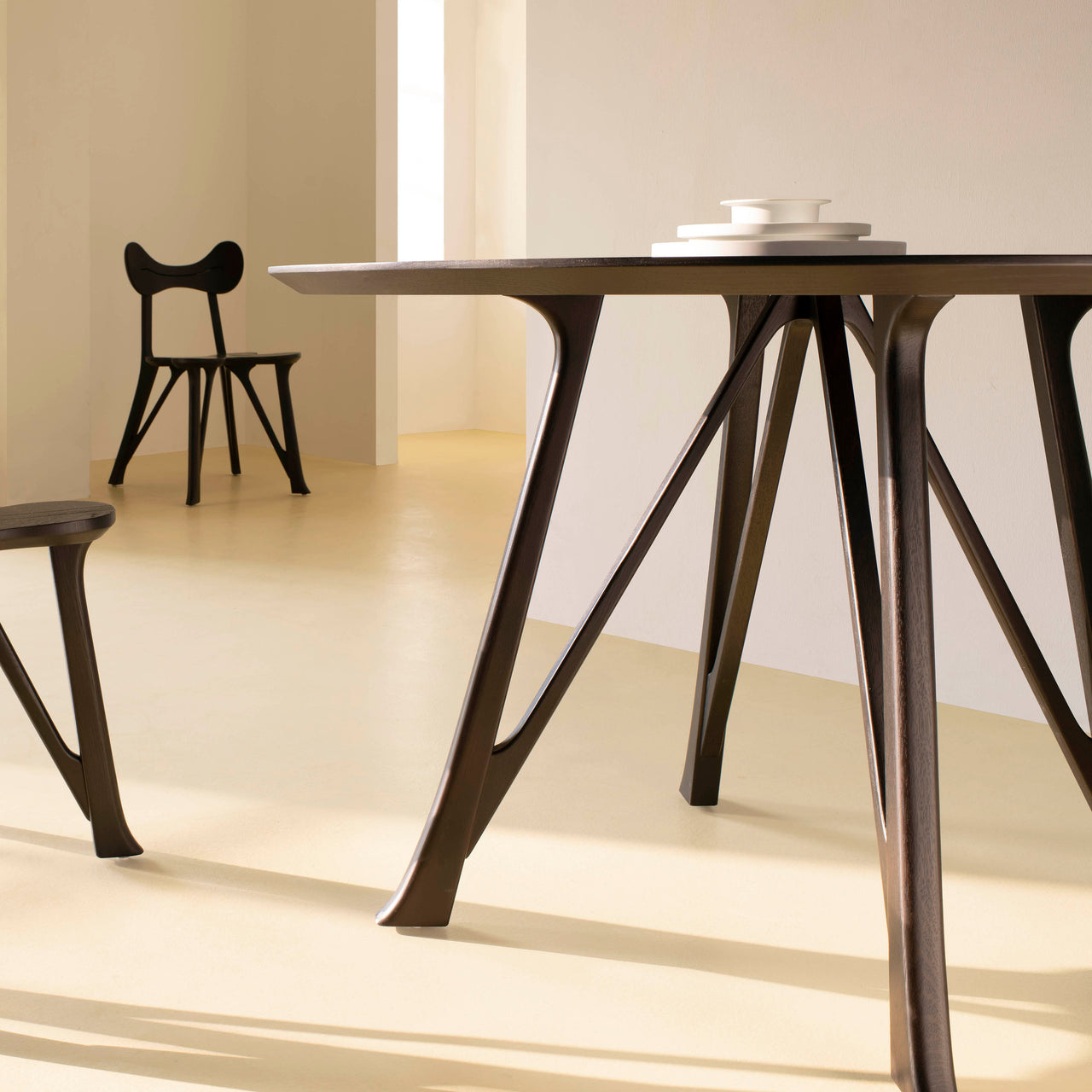 Stay Dining Table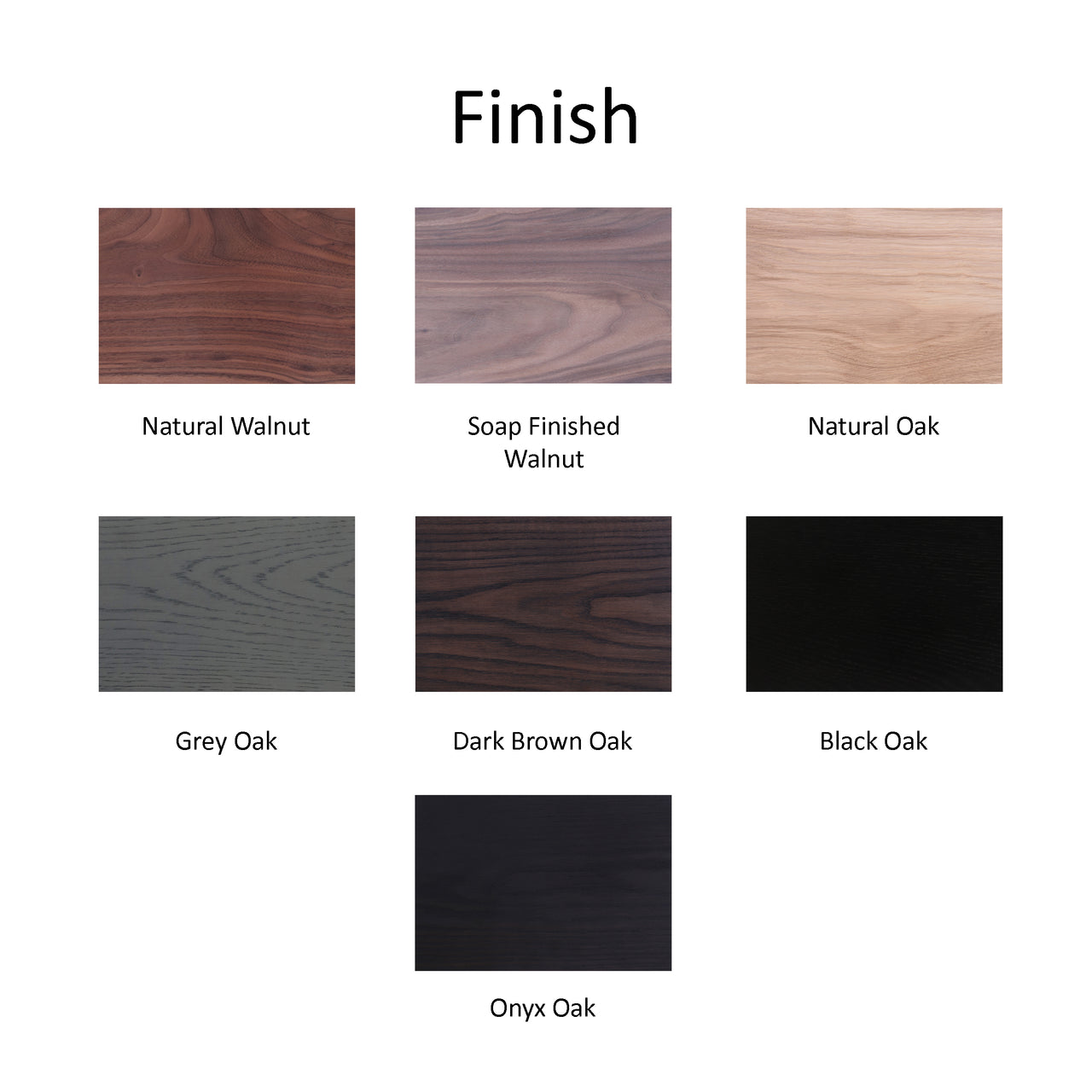 Stay Dining Table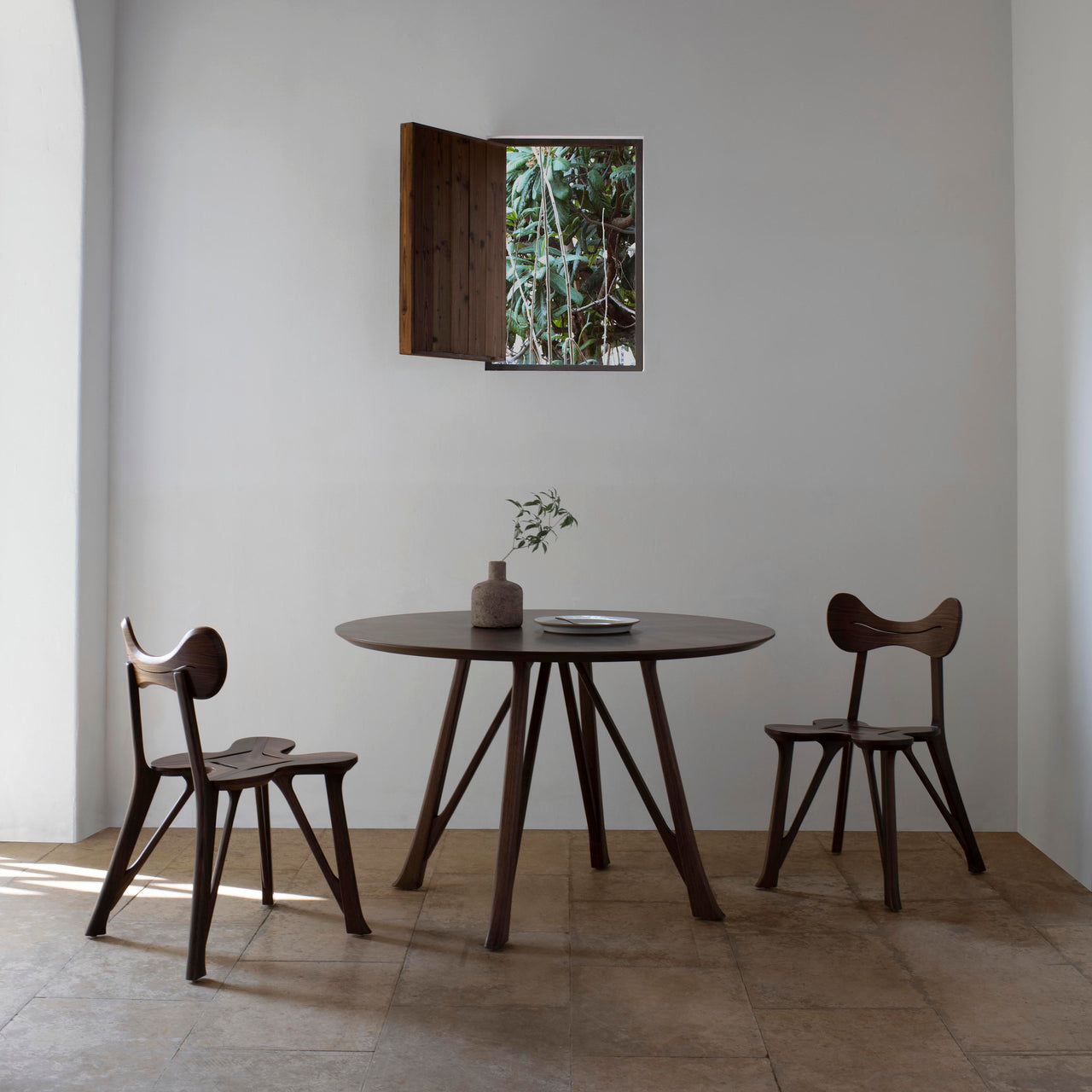 insitu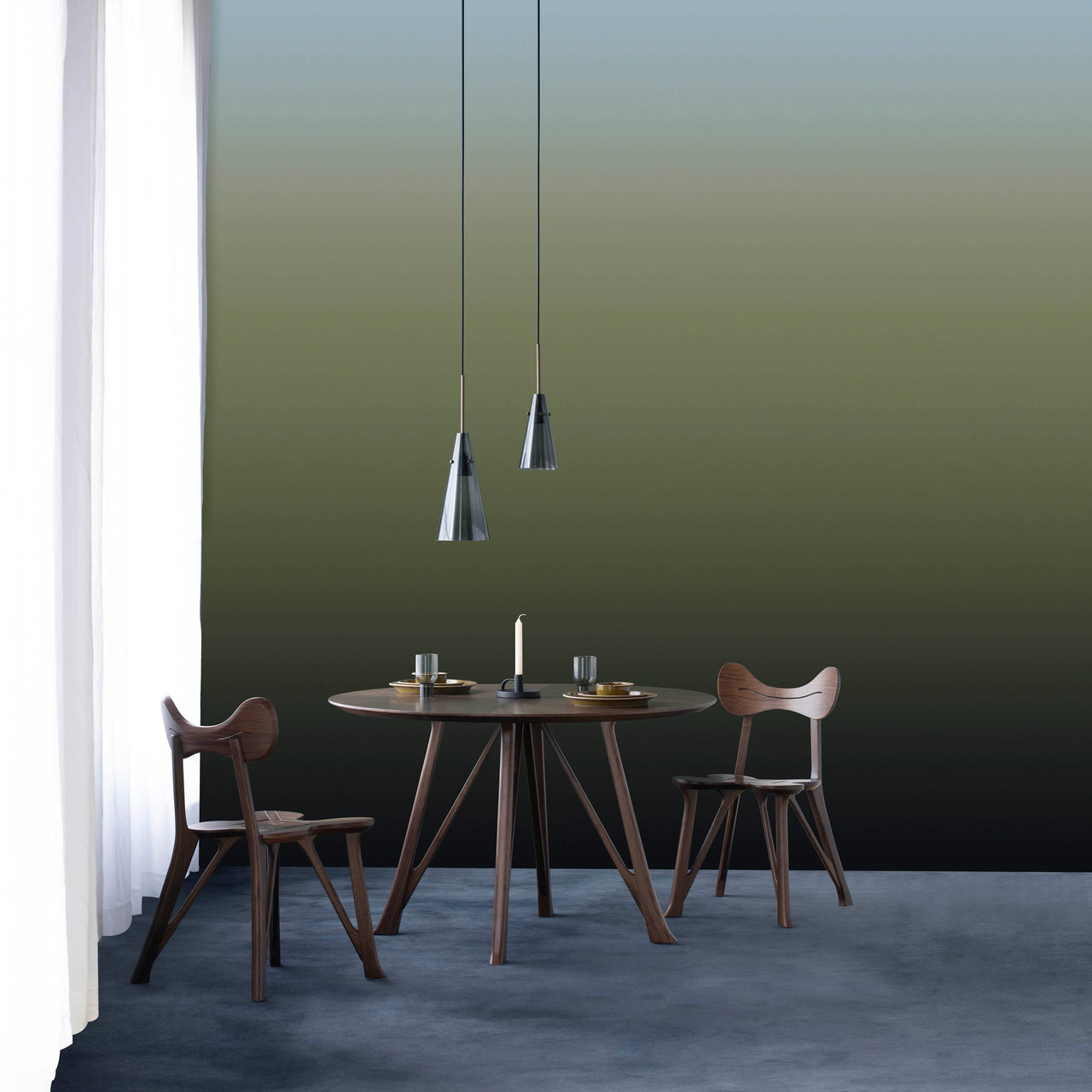 insitu
Stellar Works × Michele De Lucchi
Stay Dining Table
$2,665

SKU: SW-SA-T410-BLK-OAK
$2,665

SKU: SW-SA-T410-GRY-OAK
$2,665

SKU: SW-SA-T410-NAT-OAK
$3,720

SKU: SW-SA-T410-NAT-WAL
$2,665

SKU: SW-SA-T410-ONX-OAK
$2,665

SKU: SW-SA-T410-DBWN-OAK
$3,720

SKU: SW-SA-T410-SOA-WAL
---
---
Fashioned from 4 lengths of wood that seamlessly join in the center and a subtle top edge bevel, Stay Dining Table displays an organic and intrinsic refinement. From architect, editor and educator Michele De Lucchi, who was a prime adherent of the iconic Memphis design movement, the table has a similar exuberance in the arched joinery and tapering leg expression. Stay is crafted in solid oak or walnut and offers an array of sophisticated finish options to suit any interior.
Size
29.5" h x 47.2" dia (75x120cm)
Material
Walnut or oak
Brand
Stellar Works
Craftsmanship is at the heart of Stellar Works since a couple of design enthusiasts from France and Japan launched the line in 2013. Operations benefit from Japanese management, while the craftsmanship draws on premium European furniture practices and technical proficiency that comes with the brand's own state-of-the-art factory in Shanghai, China.
Because Stellar Works controls end to end, it takes great pride in abiding to Japan's Four-Star standards—the most stringent in the industry worldwide—offering transparency regarding the sourcing of every material, be it leather, metal or fabric, along with ensuring that all woods come from FSC-certified forests.
The line's urbane sense of materials, colorways and forms is a reflection of a global roster that includes New York designer-architect David Rockwell, Toronto's Yabu Pushelberg, Copenhagen's Space Copenhagen and Monaco-based Humbert & Poyet—along with an exacting Asian lens by appointing Chinese duo Lyndon Neri and Rossana Hu—widely known as Neri&Hu—as creative directors for the brand.