Tripod Dining Table: Natural Oak
Tripod Dining Table: Natural Oak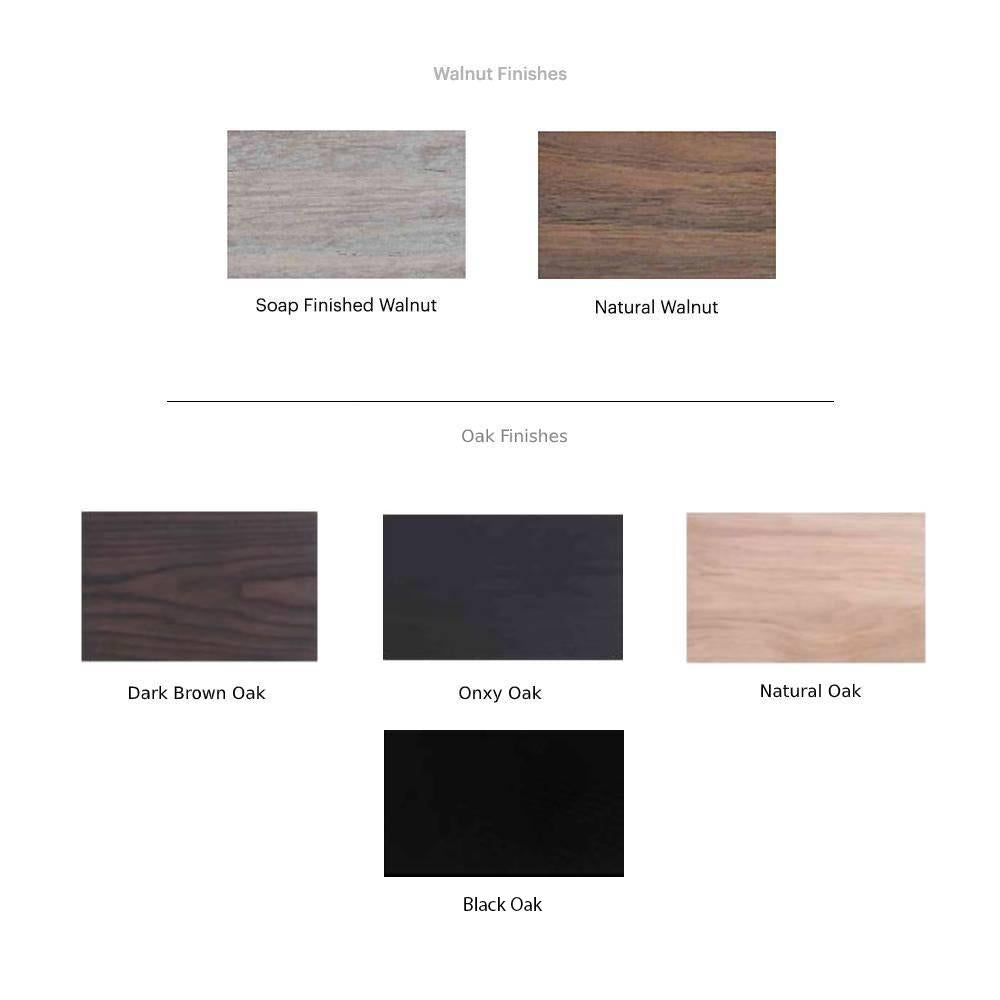 Tripod Dining Table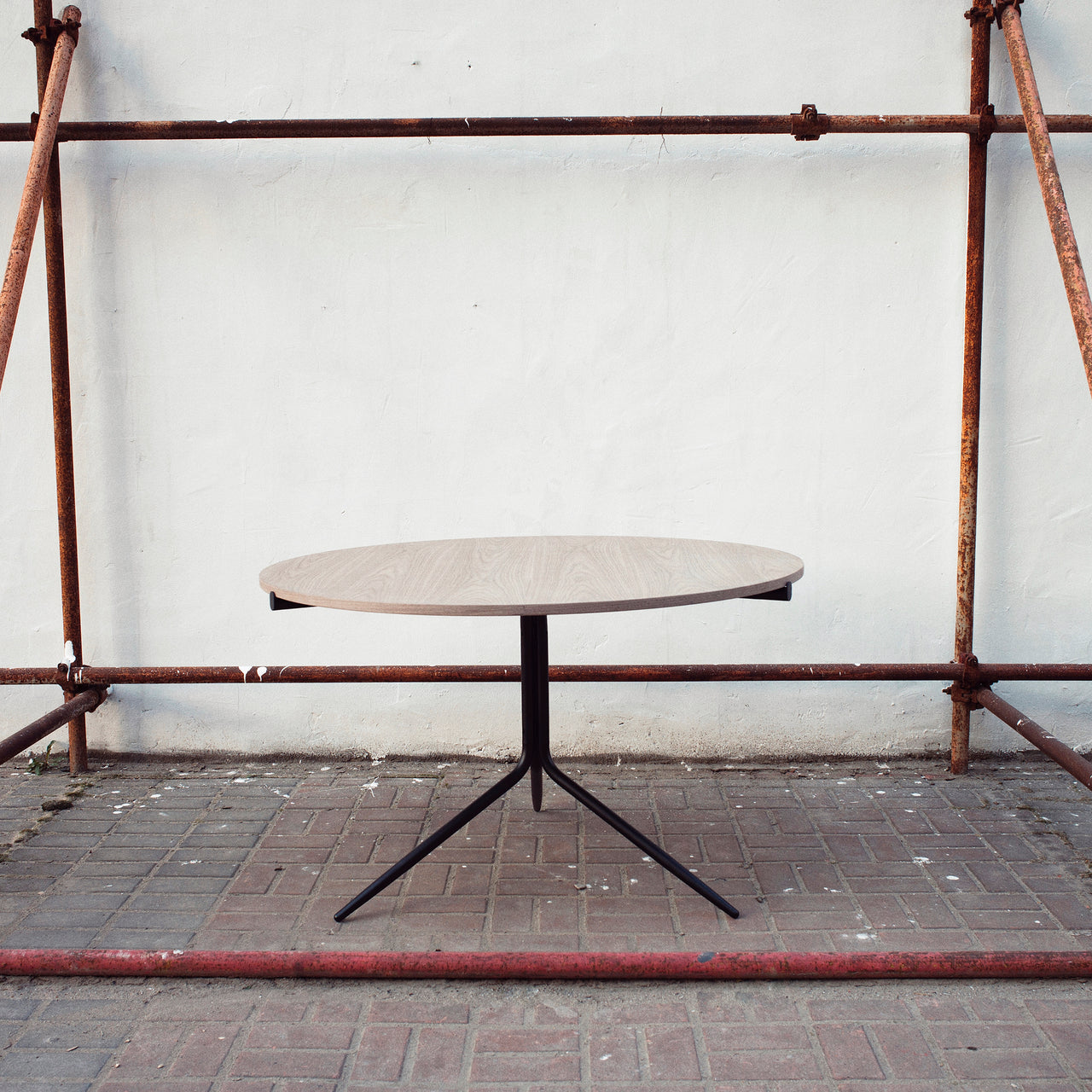 Tripod Dining Table
Tripod Dining Table: Natural Oak
Tripod Dining Table: Natural Oak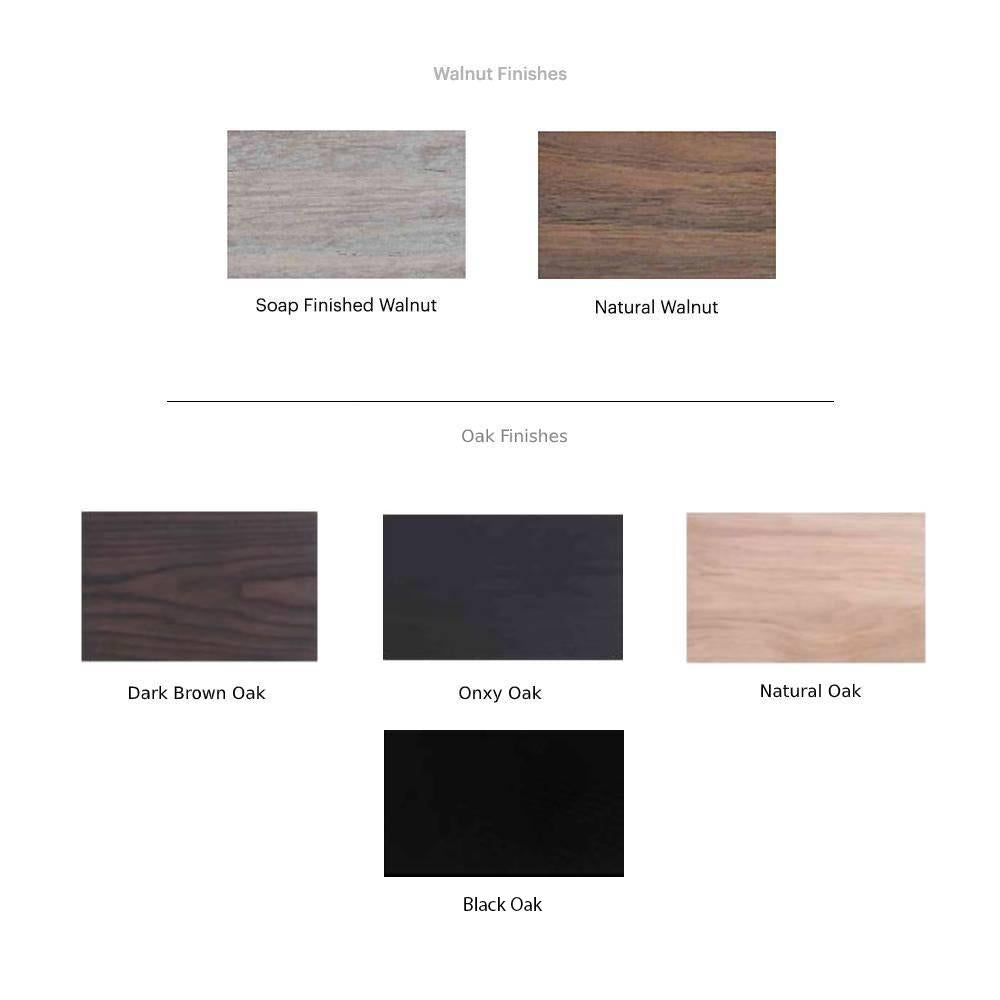 Tripod Dining Table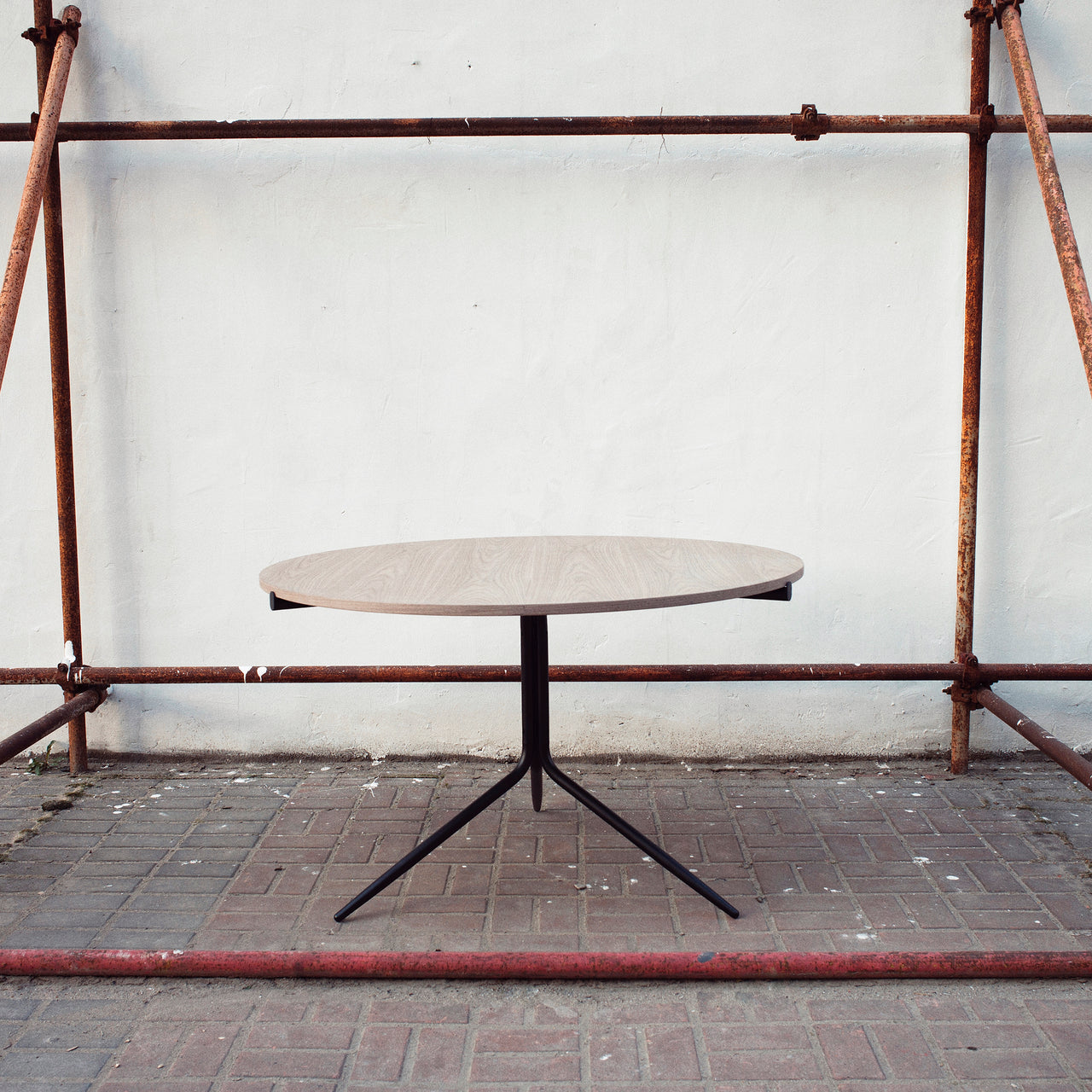 Tripod Dining Table
Tripod Dining Table
$2,250

SKU: SW-TR-T410-SOA-WAL
$2,250

SKU: SW-TR-T410-NAT-WAL
$2,210

SKU: SW-TR-T410-NAT-OAK
$2,210

SKU: SW-TR-T410-DB-OAK
$2,210

SKU: SW-TR-T410-O-OAK
$2,210

SKU: SW-TR-T410-BLK-OAK
$2,210

SKU: SW-TR-T410-GRY-OAK
---
---
Elegantly minimal yet with an industrial influence, Neri&Hu's dining table from the Tripod series makes a standout impression. The creative directors of Stellar Works, Rossana Hu and Lyndon Neri, pair a tactile round tabletop in rich wood veneer laminate with the contrast of utilitarian steel rods that form the familiar 3-legged base. That eclectic mix makes Tripod adaptable to a range of decor styles in both residential and hospitality spaces.
Size
29.1" h x 47.2" dia (74x120cm)
Material
Steel, oak, walnut
Brand
Stellar Works
Craftsmanship is at the heart of Stellar Works since a couple of design enthusiasts from France and Japan launched the line in 2013. Operations benefit from Japanese management, while the craftsmanship draws on premium European furniture practices and technical proficiency that comes with the brand's own state-of-the-art factory in Shanghai, China.
Because Stellar Works controls end to end, it takes great pride in abiding to Japan's Four-Star standards—the most stringent in the industry worldwide—offering transparency regarding the sourcing of every material, be it leather, metal or fabric, along with ensuring that all woods come from FSC-certified forests.
The line's urbane sense of materials, colorways and forms is a reflection of a global roster that includes New York designer-architect David Rockwell, Toronto's Yabu Pushelberg, Copenhagen's Space Copenhagen and Monaco-based Humbert & Poyet—along with an exacting Asian lens by appointing Chinese duo Lyndon Neri and Rossana Hu—widely known as Neri&Hu—as creative directors for the brand.
Designer
Neri&Hu
"We believe in architecture and design as a powerful cultural force," observes Rosanna Hu, who founded her eponymous and much-acclaimed practice with partner Lyndon Neri in 2004. Though based in a bustling Shanghai neighborhood, the Neri&Hu Design and Research Office is known for a global portfolio that spans architecture, interior design, furniture, products and exhibition design. To wit, the multi-cultural team speak more than 30 languages.

Neri&Hu initiate both their own design projects for a number of brands as well as oversee the entire creative direction of luxury furniture maker Stellar Works, also based in Shanghai. At A+R, their lighting for Barcelona's Paranchilna and for Dutch house Moooi is also represented. "We are still too young to have a distinct language," notes Rosanna, "so we flow in many directions depending on the specificity of the project."

Both Rosanna and Lyndon's worldview stems from their educational and professional trajectories. "We are both born in different parts of the world than that of our grandparents, grew up learning multiple dialects and then went to school in the West," says Lyndon, who received a Master of Architecture at Harvard University after his undergraduate days at UC Berkeley. Rosanna received her Master of Architecture and Urban Planning at Princeton University after also studying at UC Berkeley. The duo subsequently worked for a number of noted American firms including Michael Graves and Skidmore.

Their prolific studio has earned a host of awards, including Dezeen's Architecture Studio of the Year for 2021, induction into U.S. Interior Design Hall of Fame in 2013, UK Wallpaper Designer of The Year and I. D. Magazine's I.D. Forty, to name just a few.