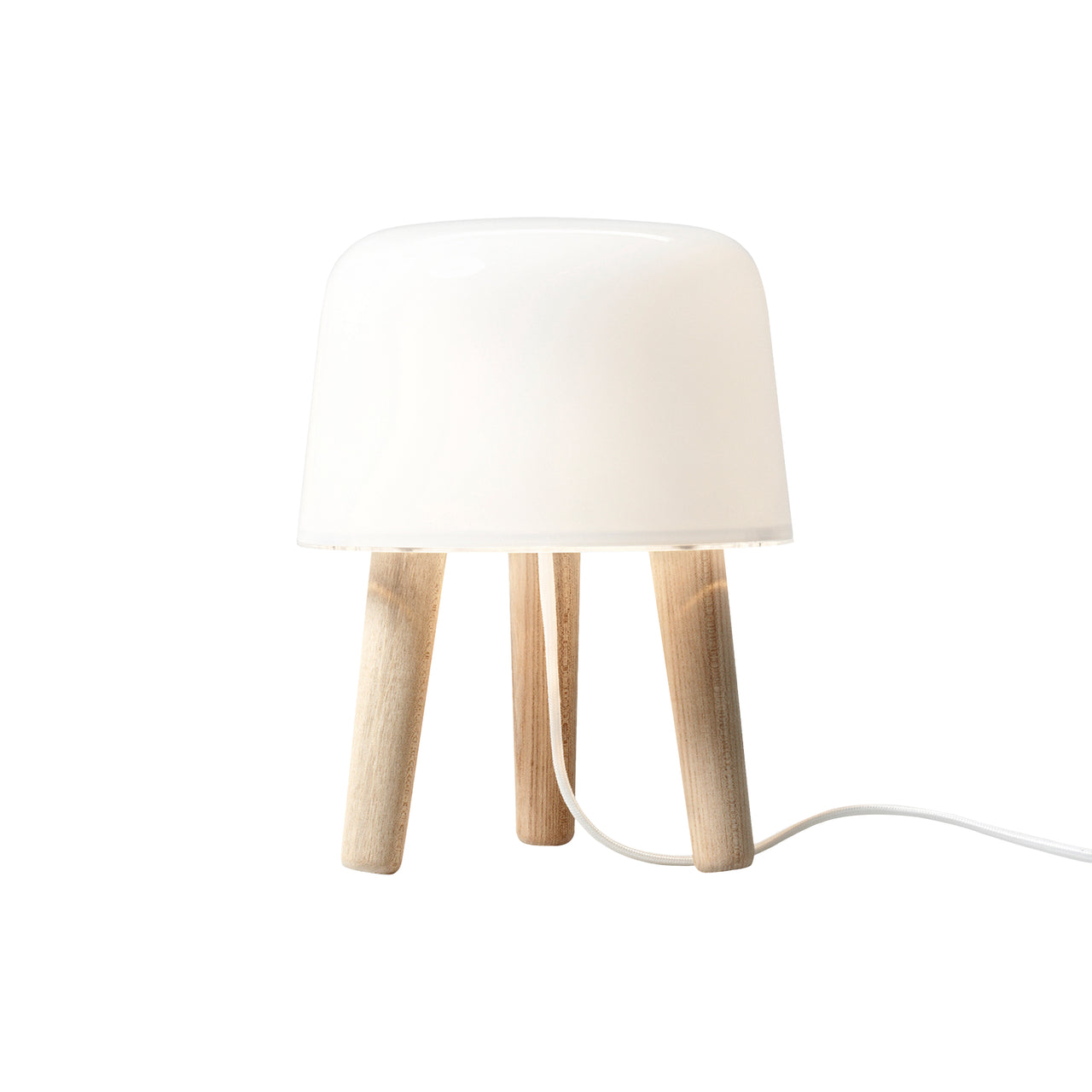 Milk NA1 Light: Natural Ash + White
Milk NA1 Light: Smoked Oiled Ash + Black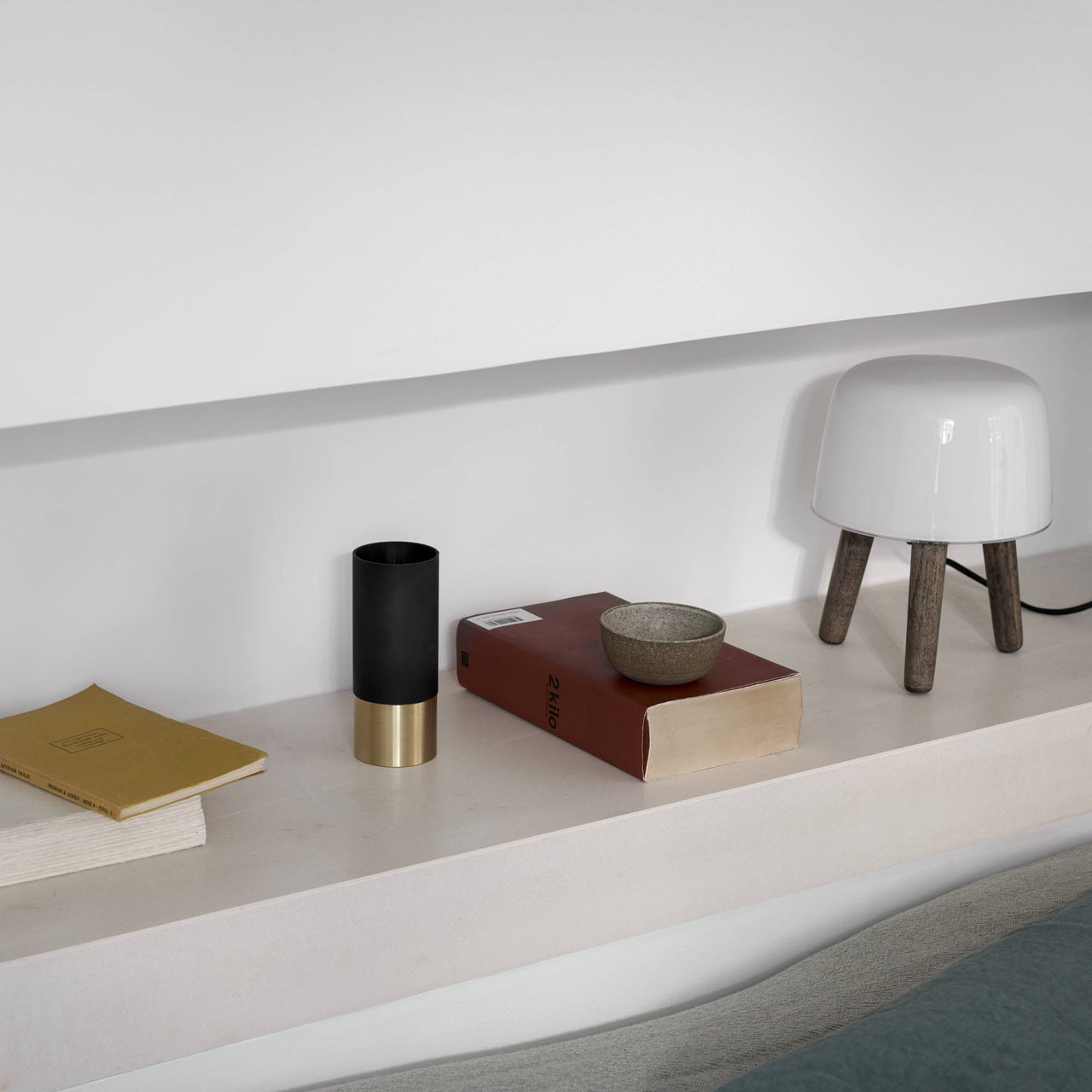 Milk NA1 Light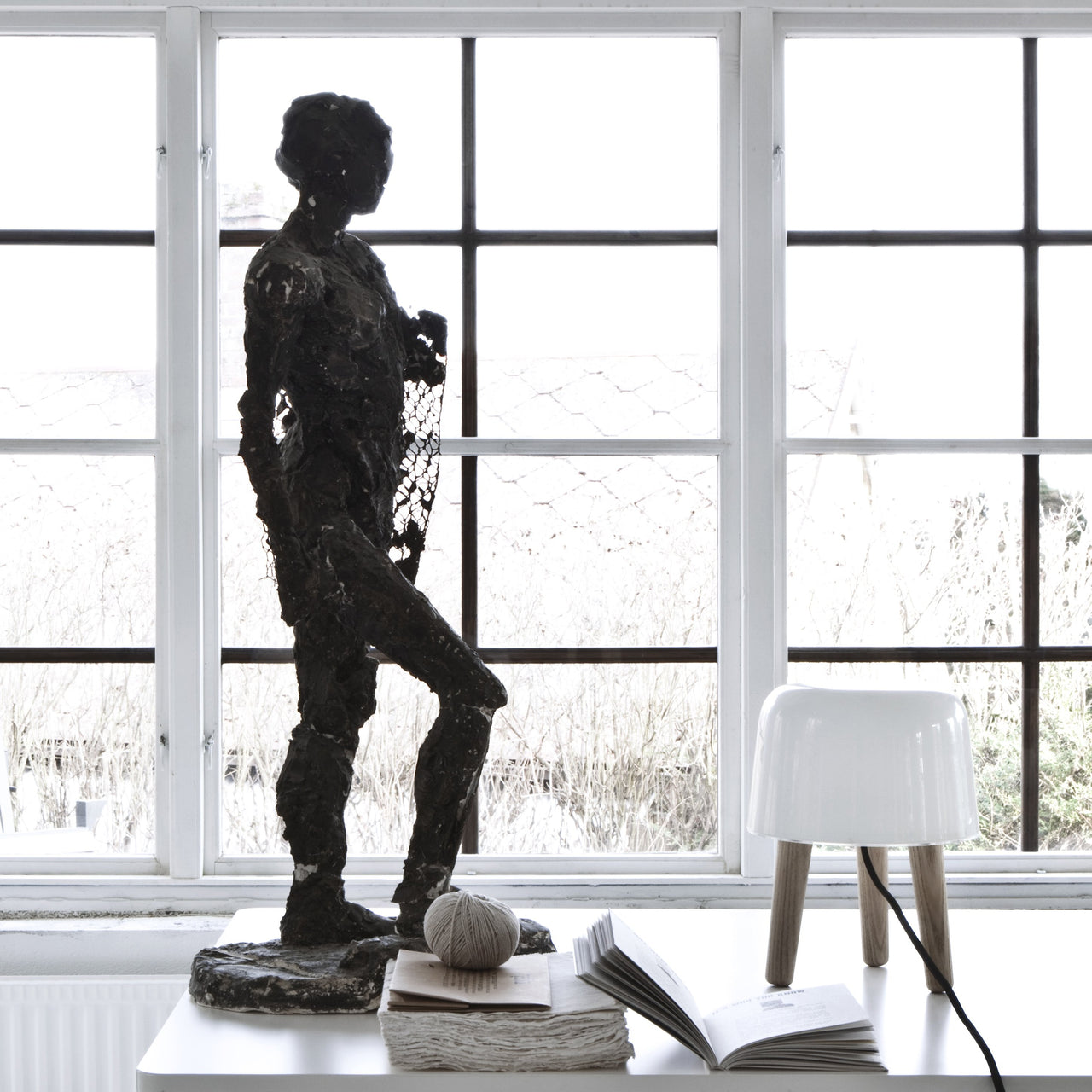 Milk NA1 Light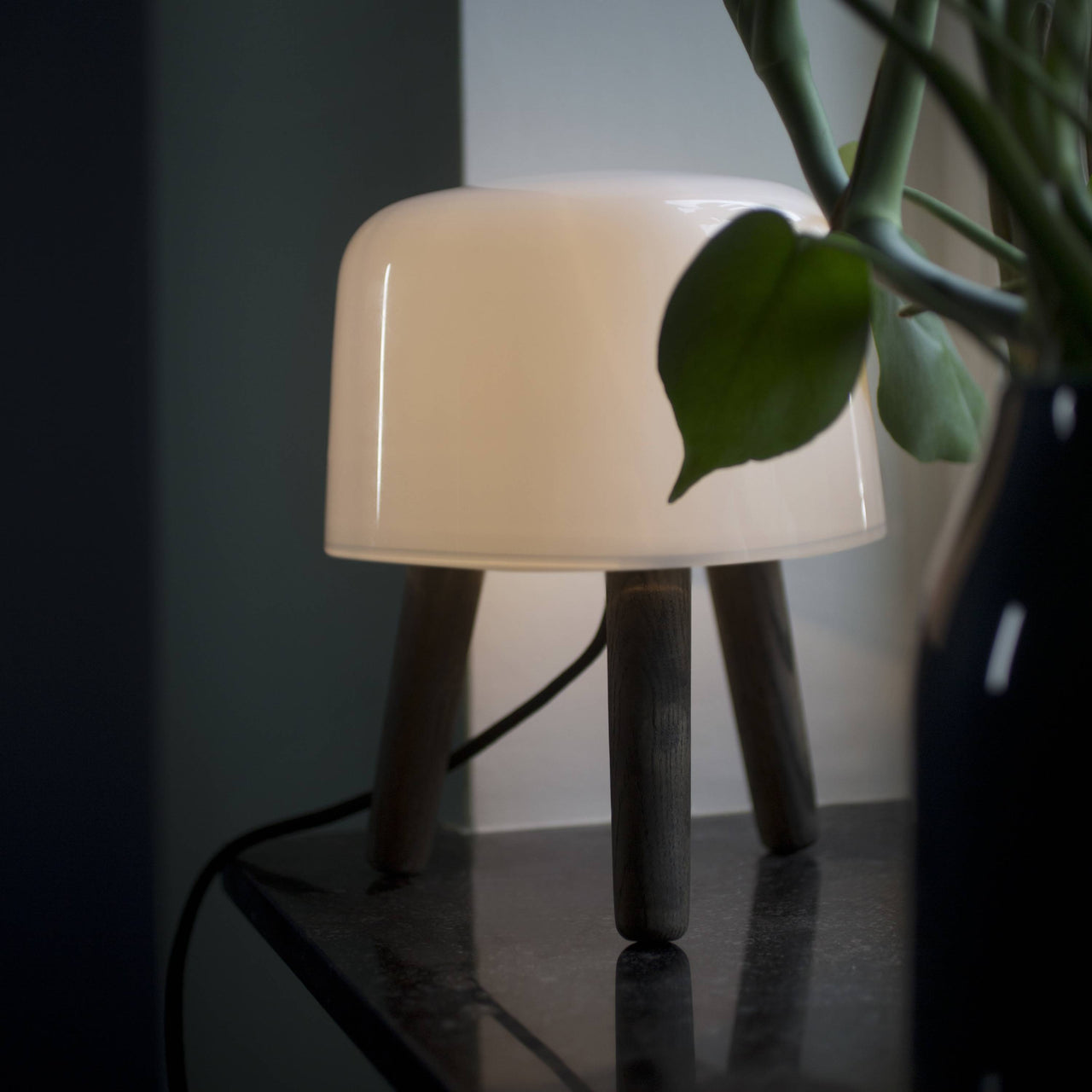 Milk NA1 Light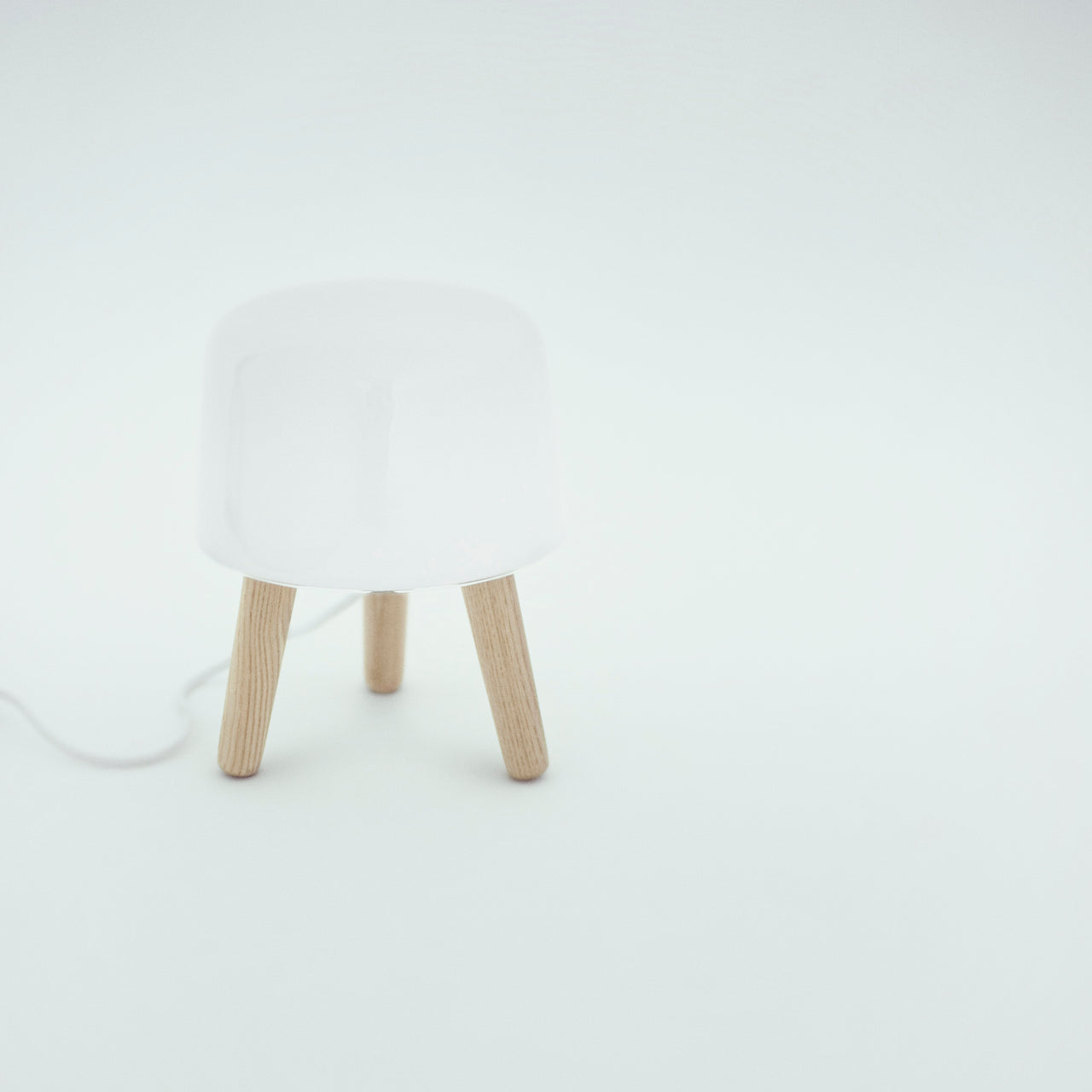 Milk NA1 Light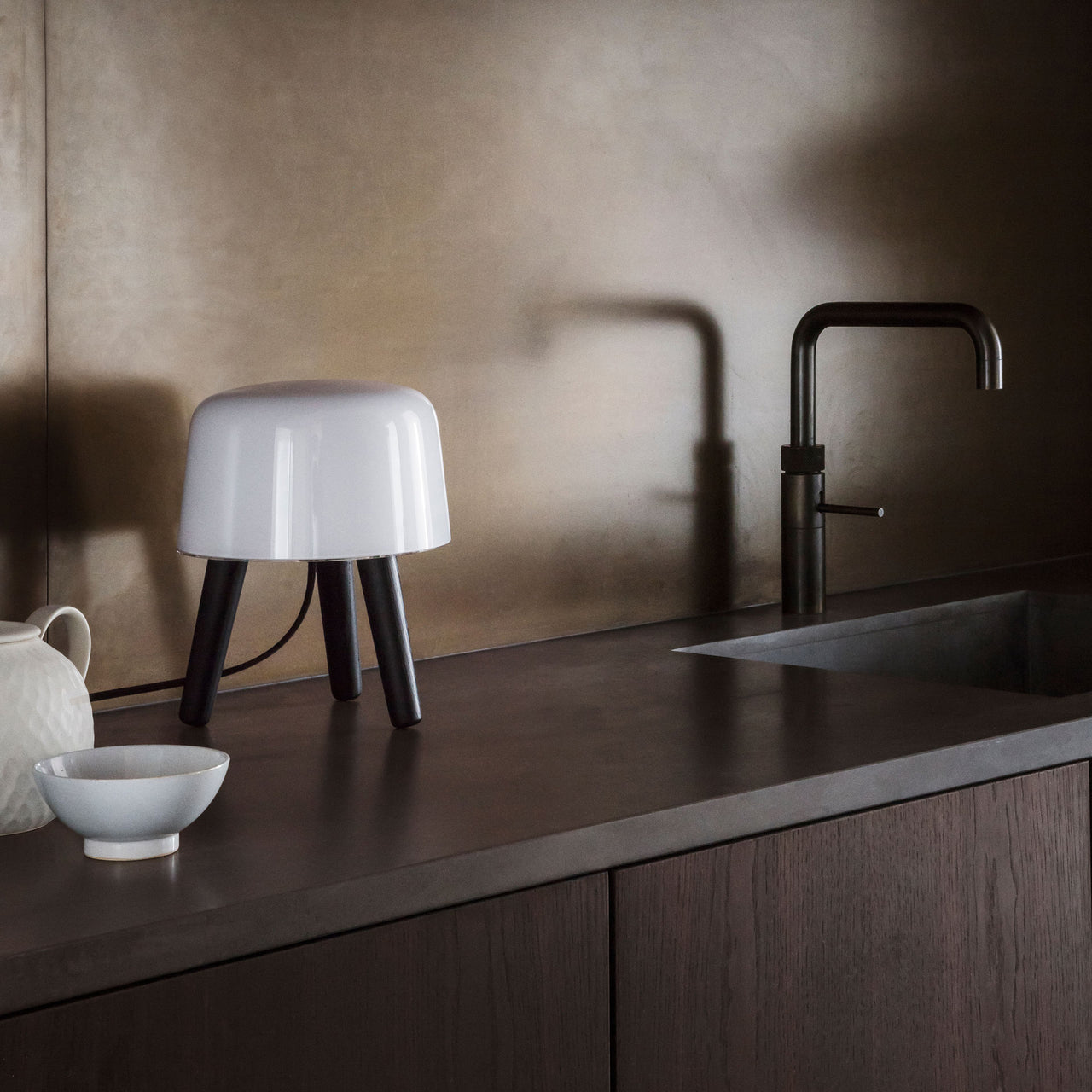 Milk NA1 Light
insitu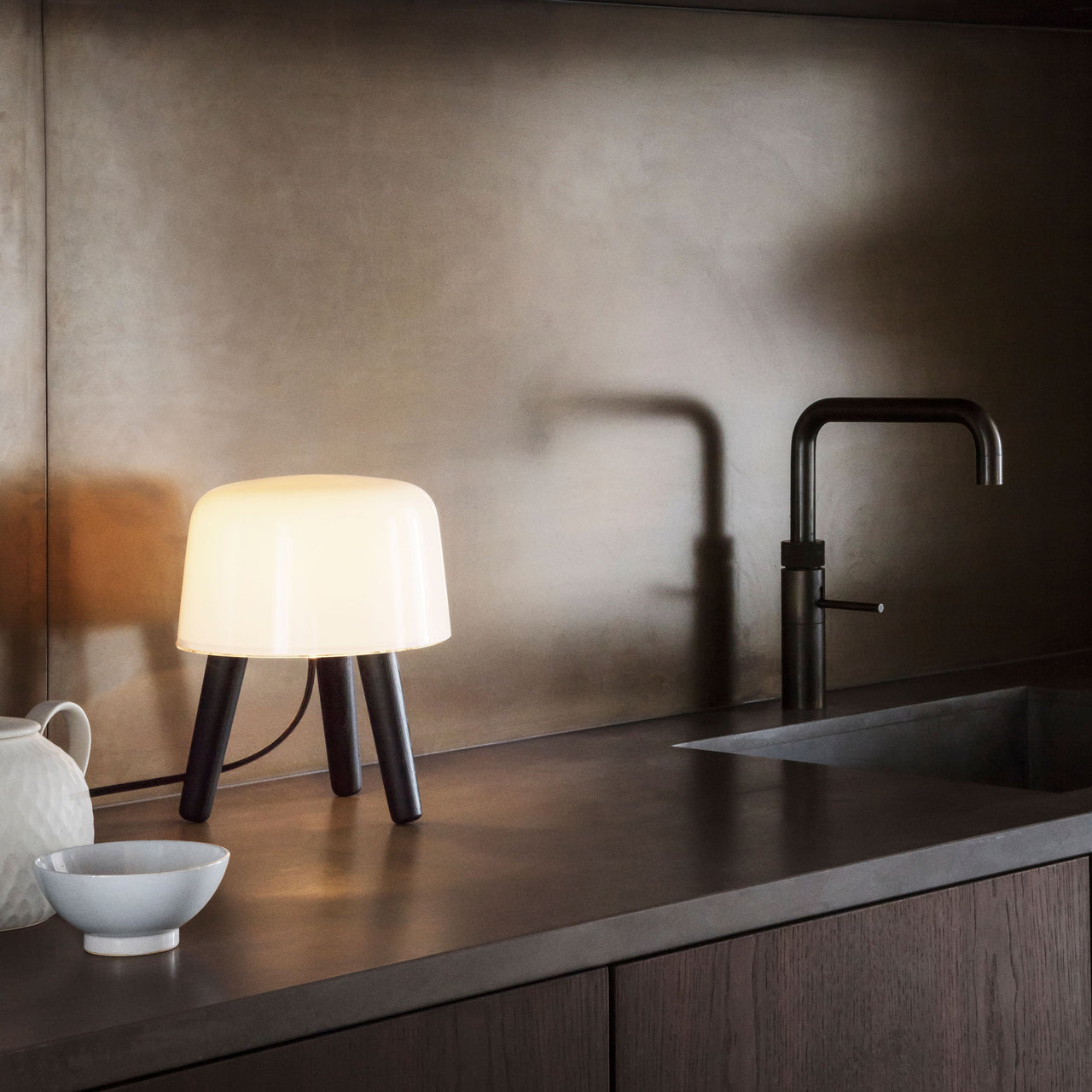 insitu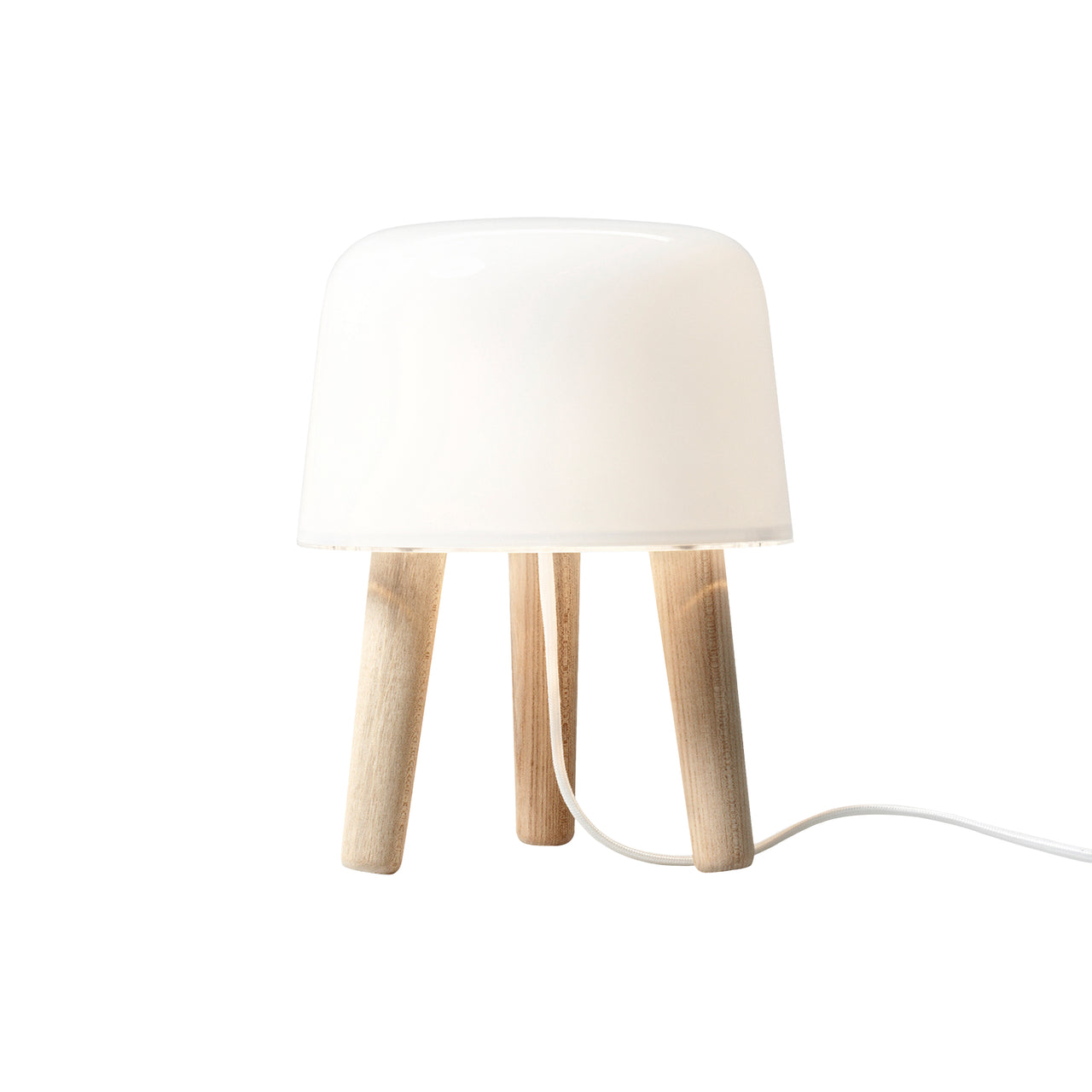 Milk NA1 Light: Natural Ash + White
Milk NA1 Light: Smoked Oiled Ash + Black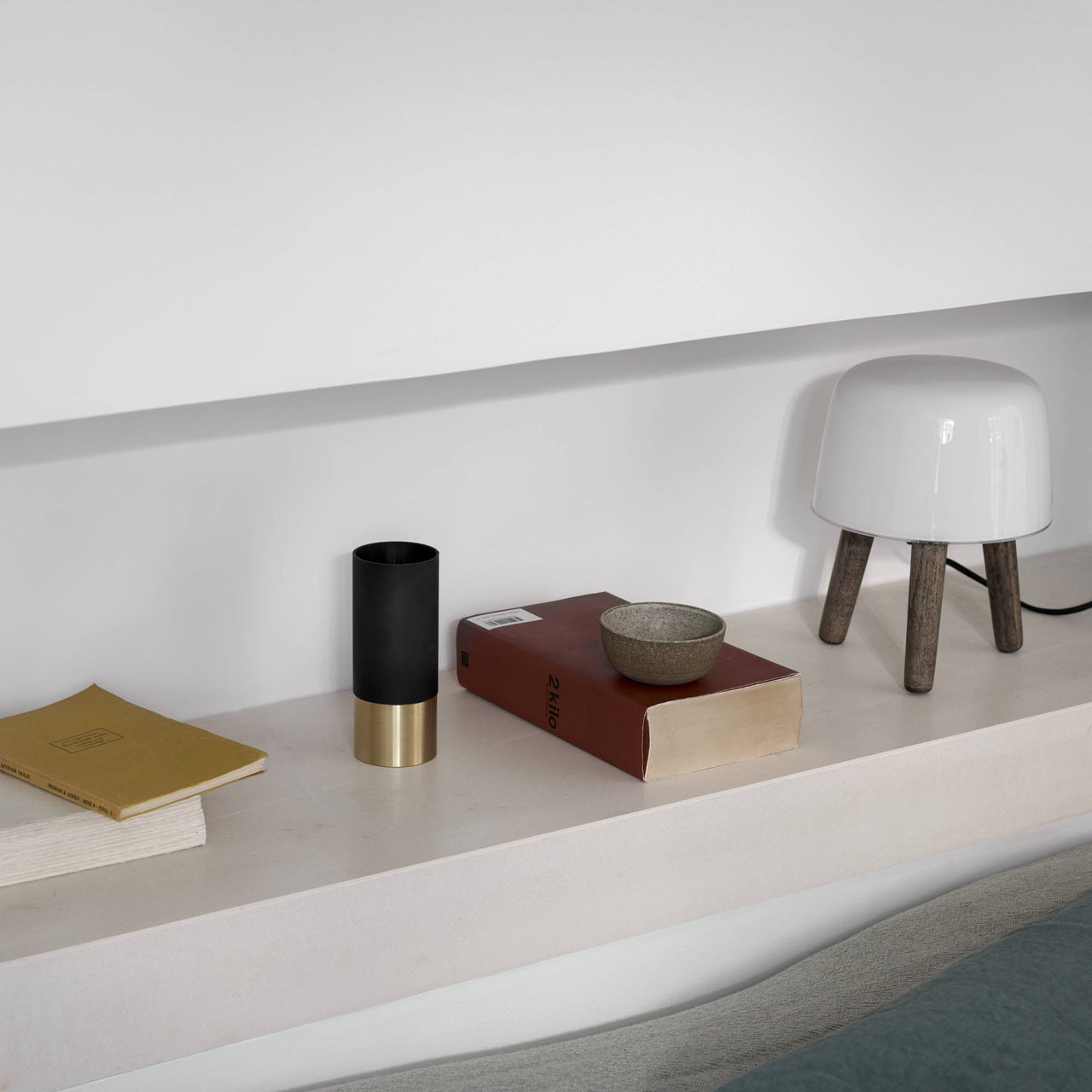 Milk NA1 Light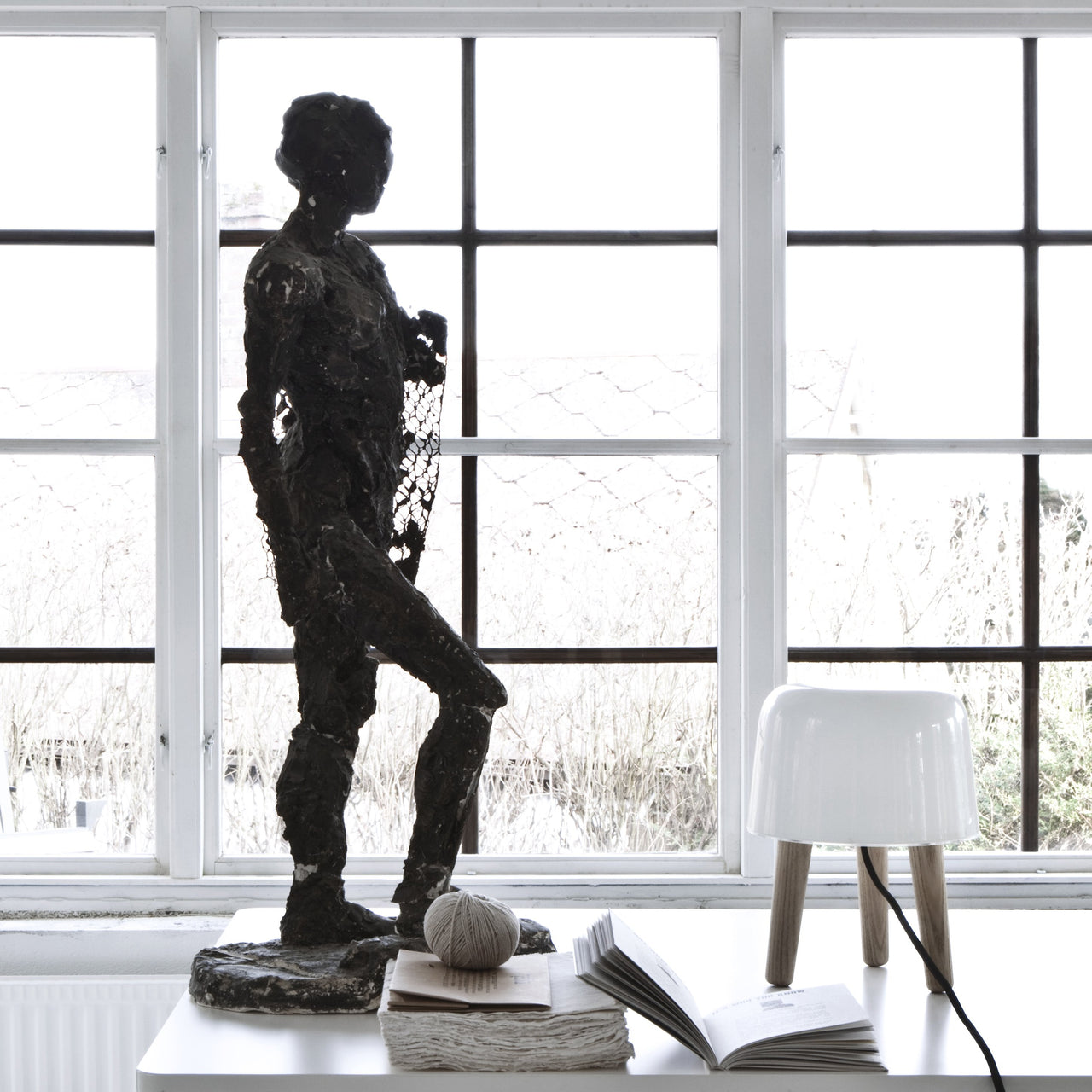 Milk NA1 Light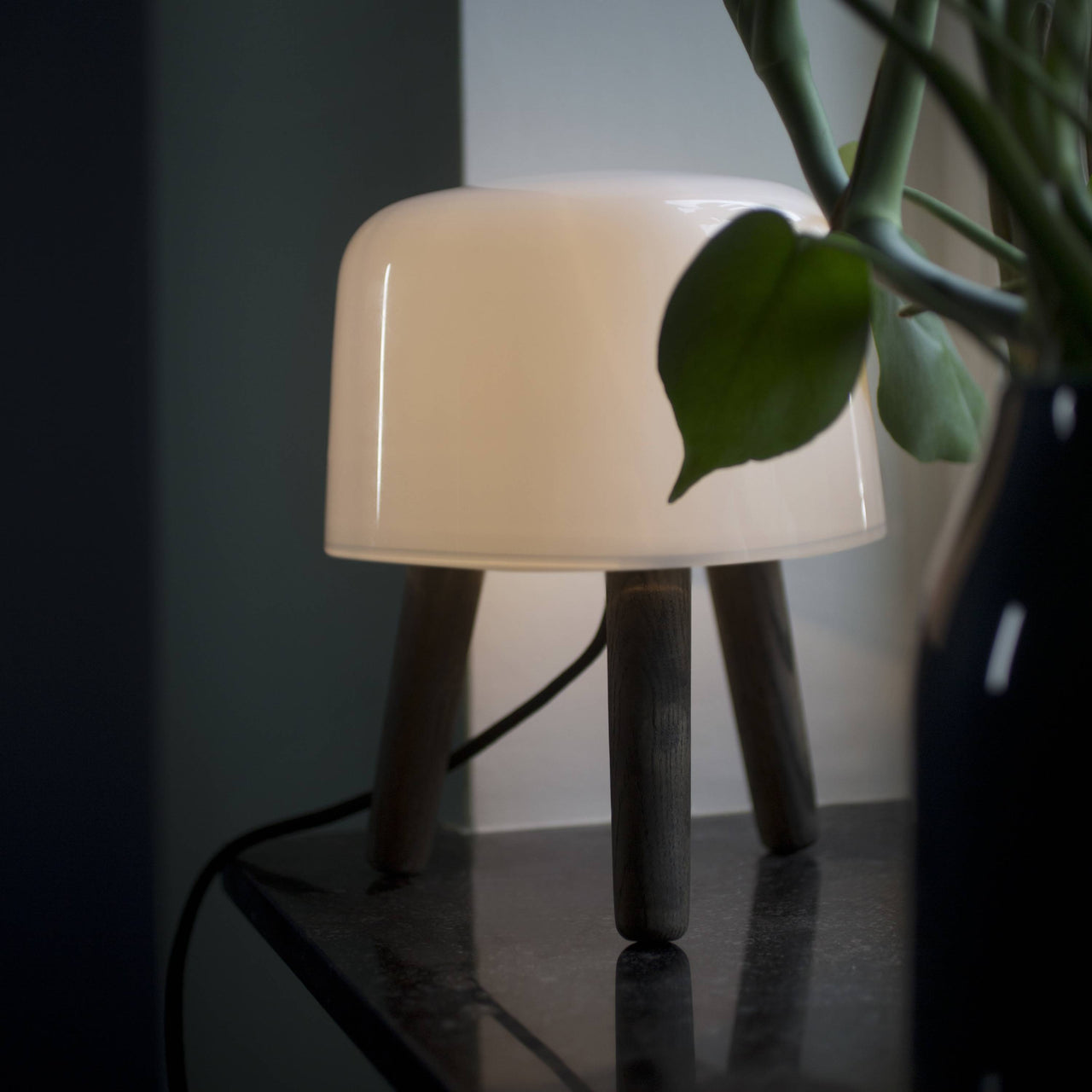 Milk NA1 Light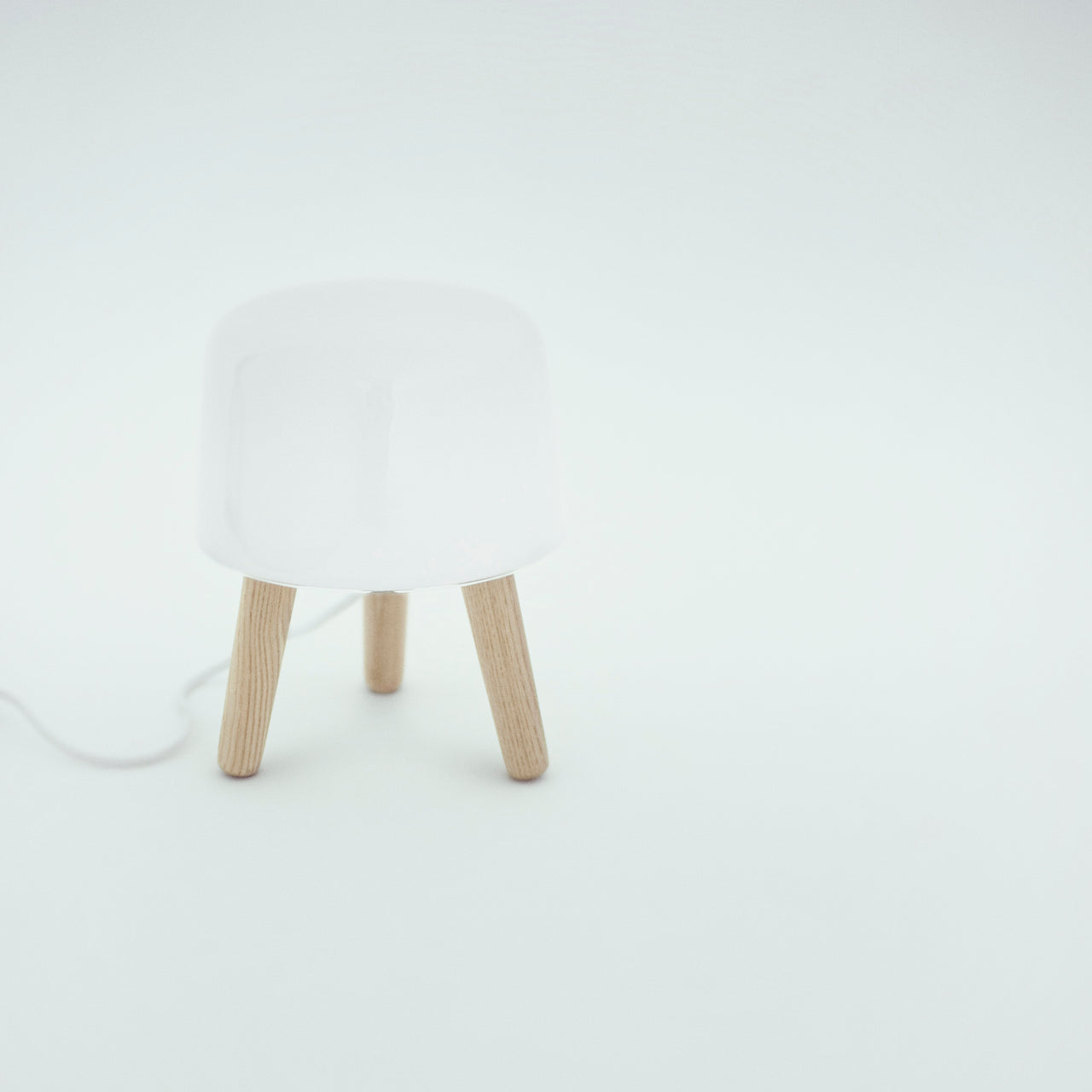 Milk NA1 Light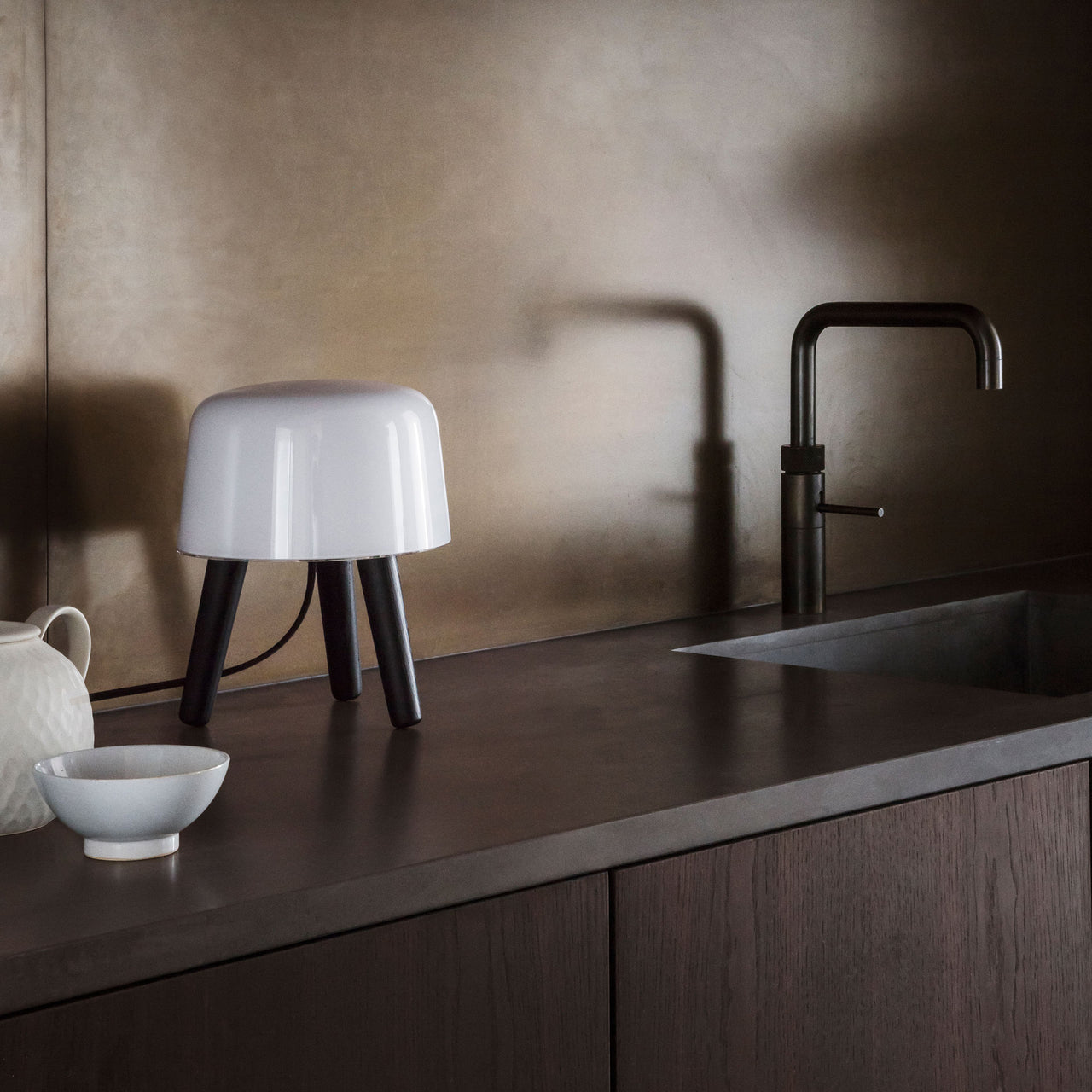 Milk NA1 Light
insitu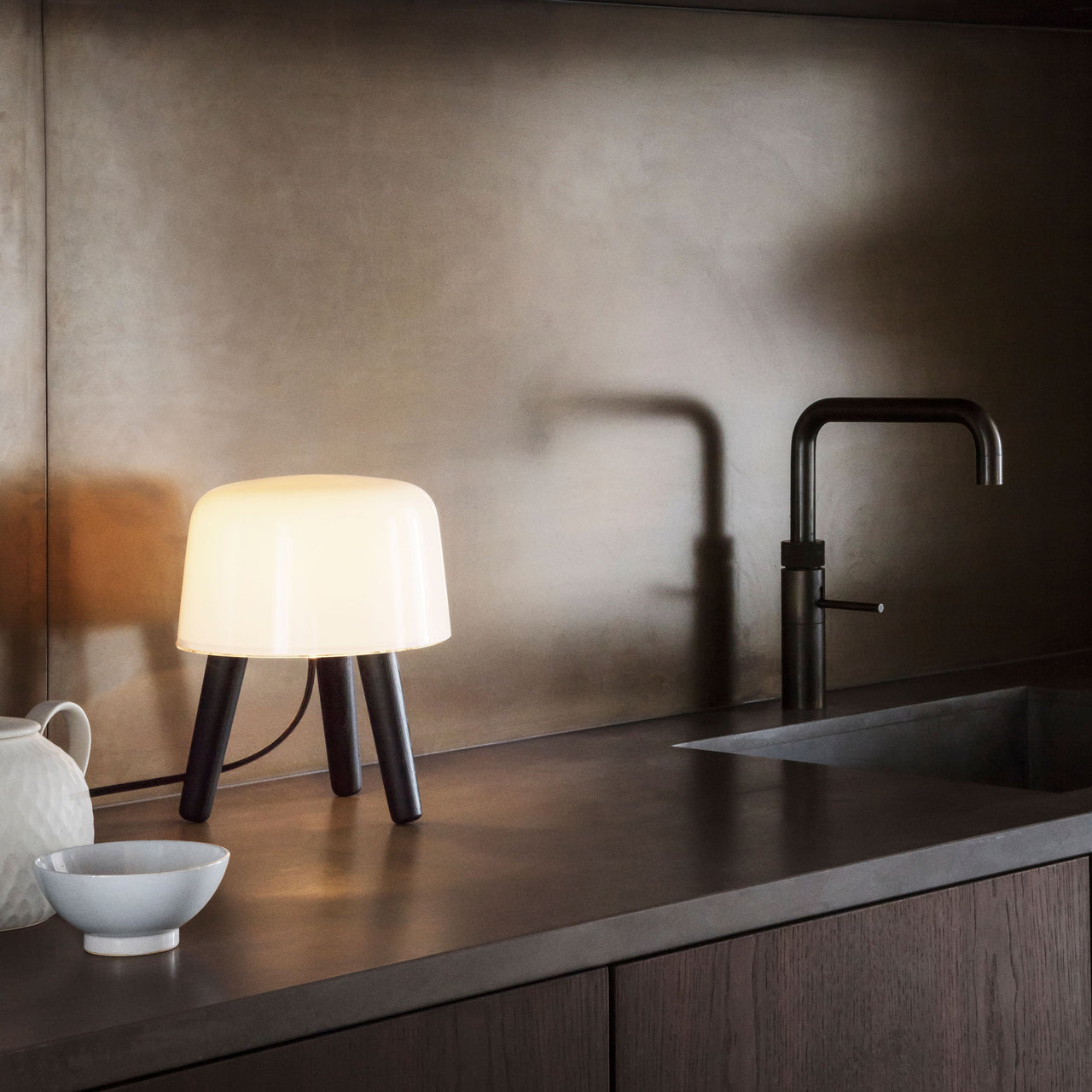 insitu
---
---
Old MacDonald never saw anything down on the farm like &Tradition's Milk NA1. Evocative of the lowly milking stool, designers Kasper Rønn and Jonas Bjerre-Poulsen, both of Norm.Architects, have crafted a disarmingly minimalist accent piece with three natural oak turned-legs that support a glowing milky glass fixture. Powered by an energy-efficient halogen bulb, the warm light can be placed anywhere to brighten up the atmosphere.
Size
9.8" h x 7.9" dia (25x20cm)
Cord length: 78.7" (200cm)
Material
Mouth-blown opal glass, solid ash
Technical
Contact us for UL details
G9
Dimmable
Bulb not included
Brand
&Tradition
Design is never static. When Copenhagen-based &Tradition was established in 2010, founder Martin Kornbek Hansen's mission was to produce work that was defined by a unique vision, whether it came from Danish legends of the past or young innovators of the future. The roster extends from timeless luminaries such as Verner Panton and Arne Jacobsen to current leading lights Samuel Wilkinson and Norm.Architects to exciting new names Mia Hamborg and Victor Vetterlein. As the company's Kornbek Hansen puts it:  "We see a kinship between the old masters, who were avant-garde in their time, and new designers creating the ground-breaking icons of today."
With its library of furniture and lighting extending from the 1930s to the present day, the firm is uniquely positioned to carry on the Nordic tradition of unstinting craftsmanship and adroit use of materials. Nonetheless, &Tradition sees its future in global terms, handpicking design talent and production facilities internationally in an effort to continually produce relevant product and engage a new generation of conscious consumers.
Designer
Norm Architects
"Norms aren't boring," Jonas Bjerre-Poulsen of Norm Architects says, reflecting on the name of his Copenhagen-based design studio, formed with fellow architect Kasper Rønn. "On the contrary, the firm wants to make use of all that centuries-old wisdom that we now know as design." Norm encompasses furniture, dinner service, kitchenware and lighting fixtures as well as architecture projects with third partner Linda Korndal.
"There's something in our design culture that's born out of our connection to the Nordic climate, to the crafts and the natural materials that surround us, and that 'something' makes us stand out," Jonas says. Norm Architects has garnered numerous prestigious awards such as Red Dot, IF Design Award and Design Plus Award. Jonas focuses on aesthetics and Kasper concentrates on technology but the lines are often blurred on any offering, says Jonas. "You should be able to look at it in 10, 20 years' time and still find it useful and beautiful."