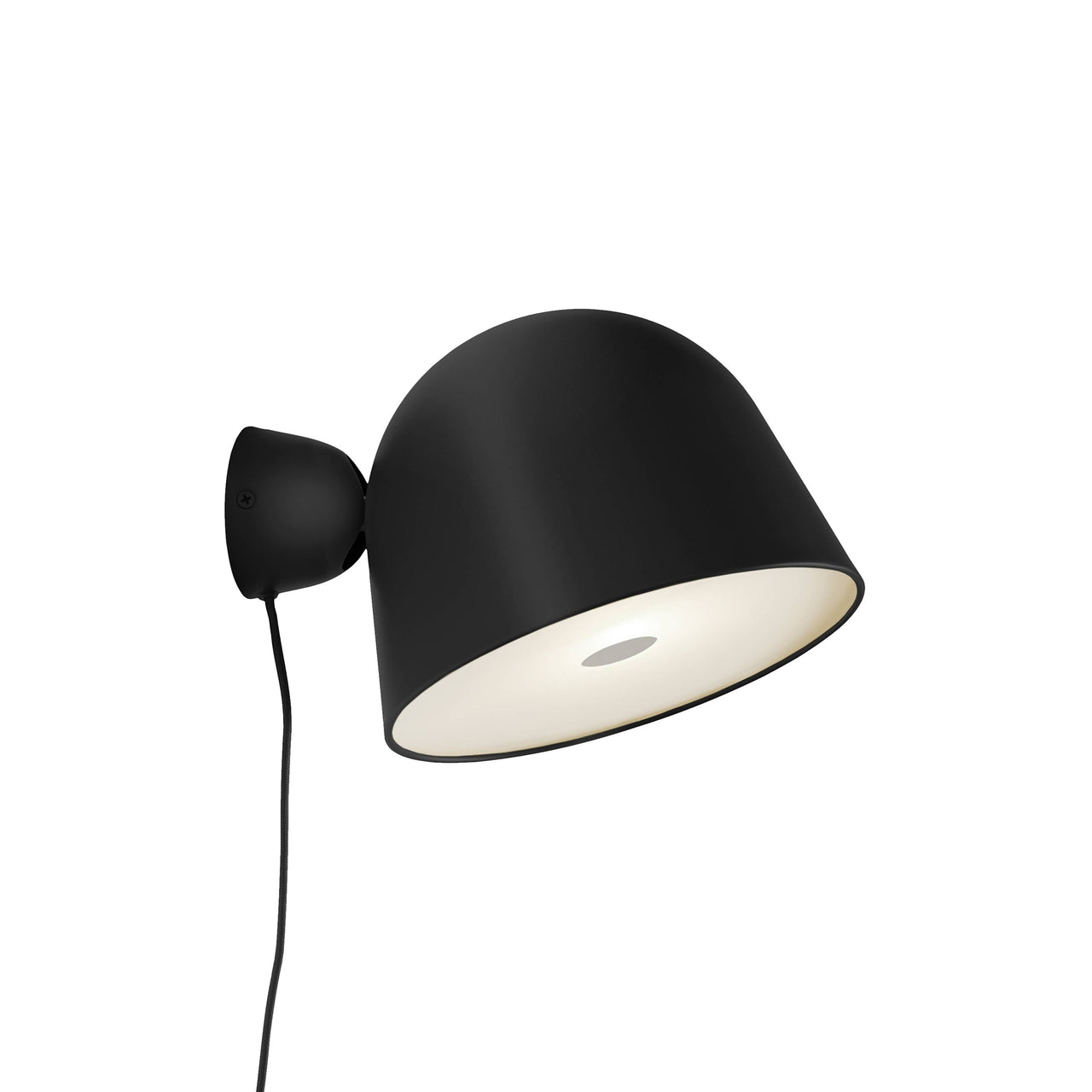 Kuppi Wall Lamp 2.0: Set of 2 + Black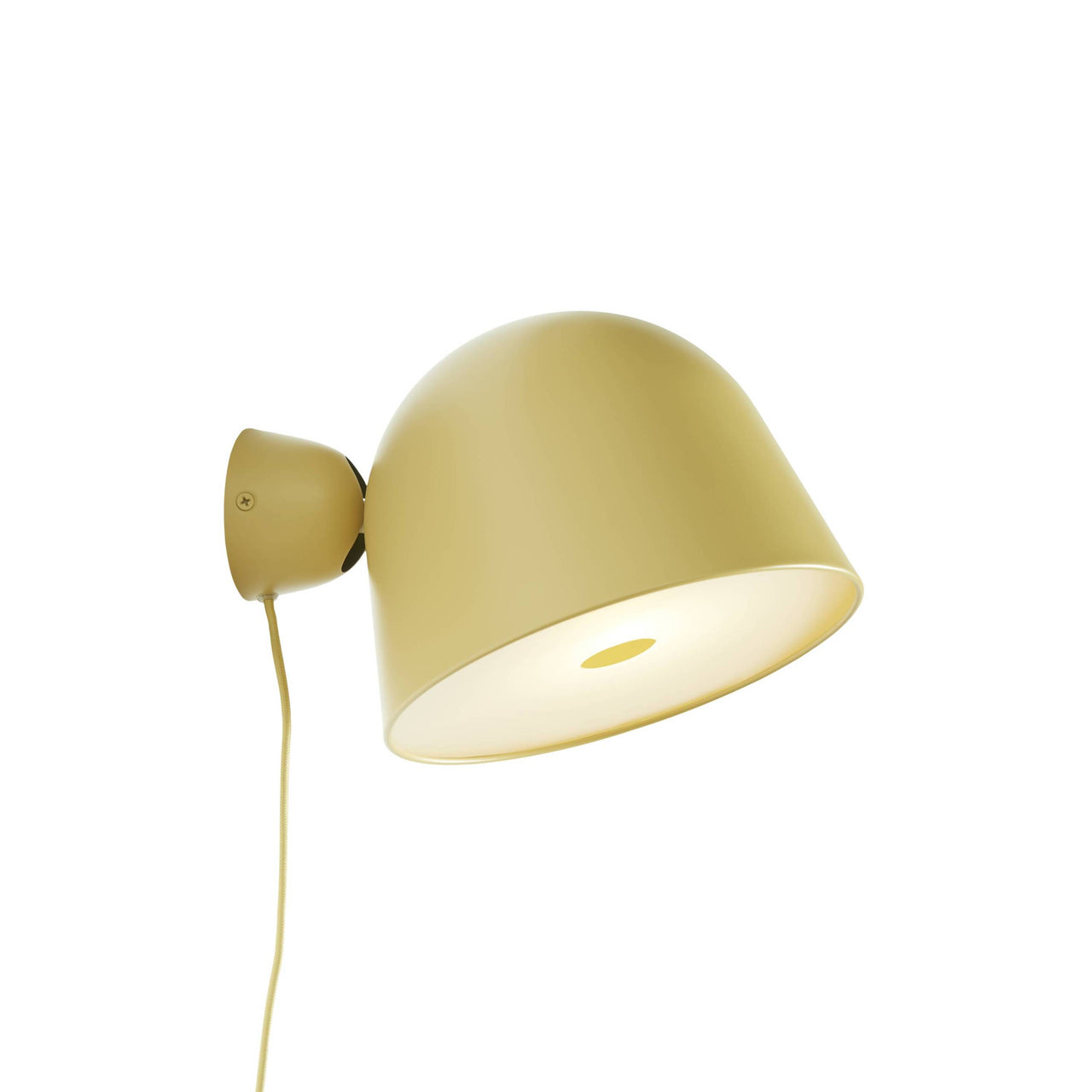 Kuppi Wall Lamp 2.0: Set of 2 + Mustard Yellow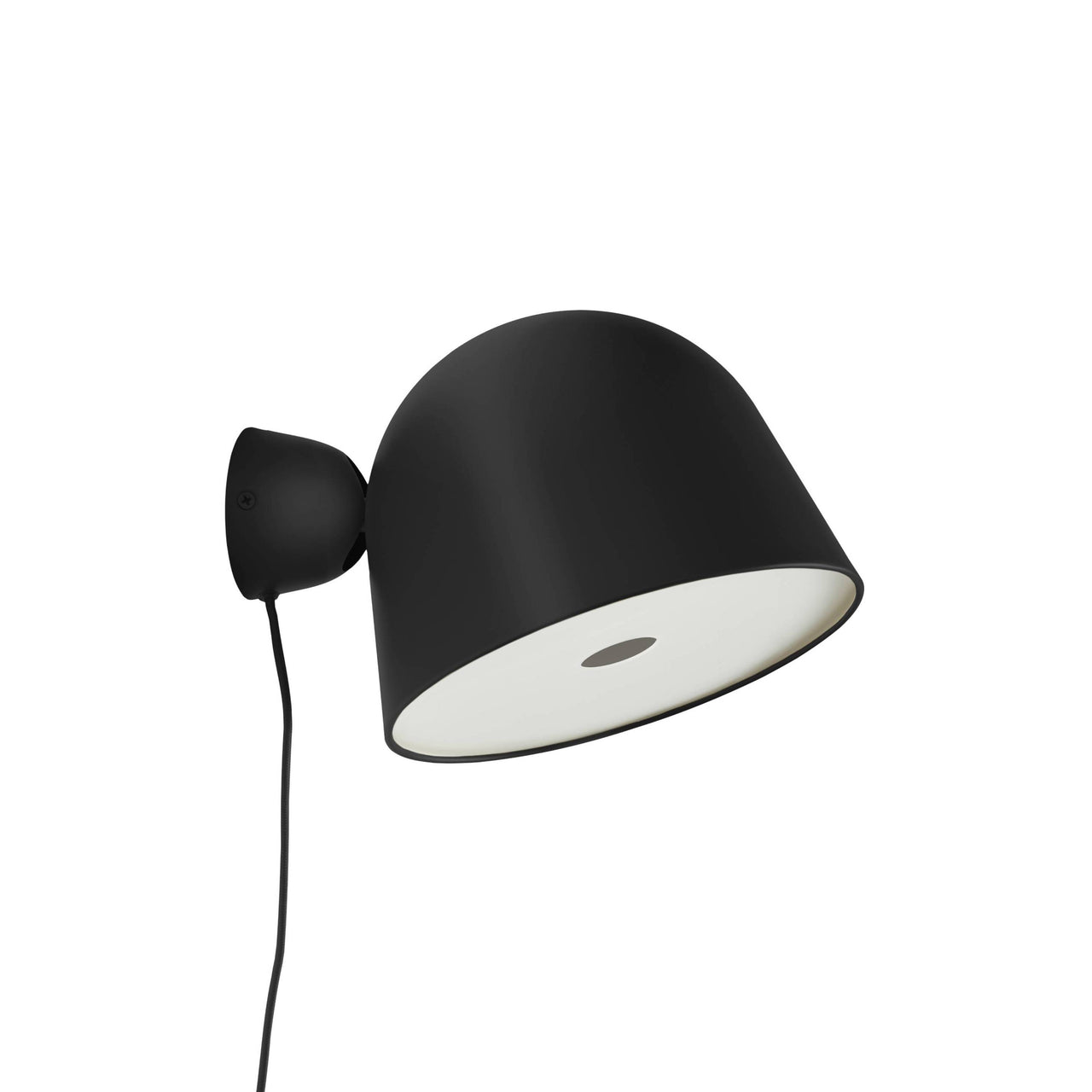 Kuppi Wall Lamp 2.0: Set of 2 + Black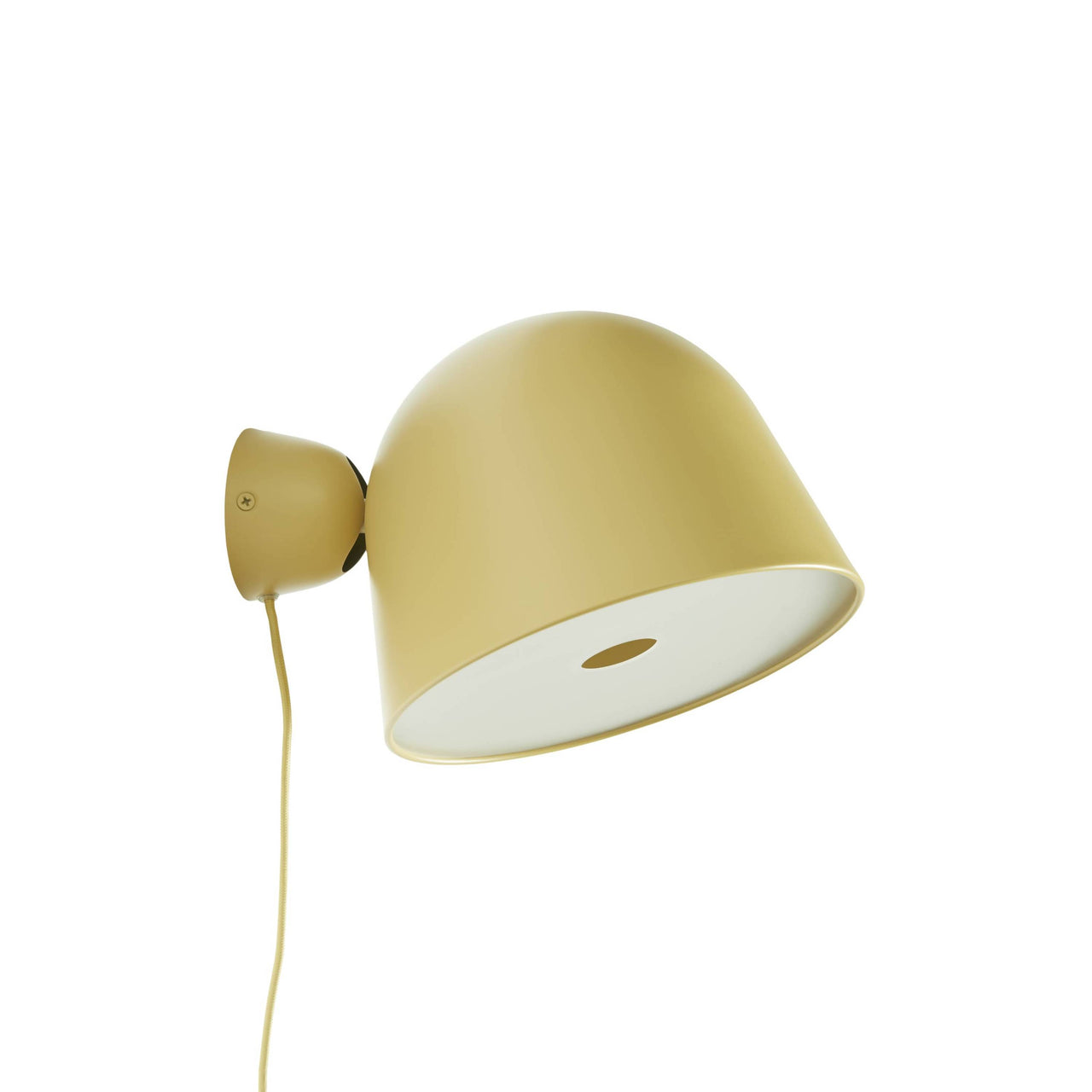 Kuppi Wall Lamp 2.0: Set of 2 + Mustard Yellow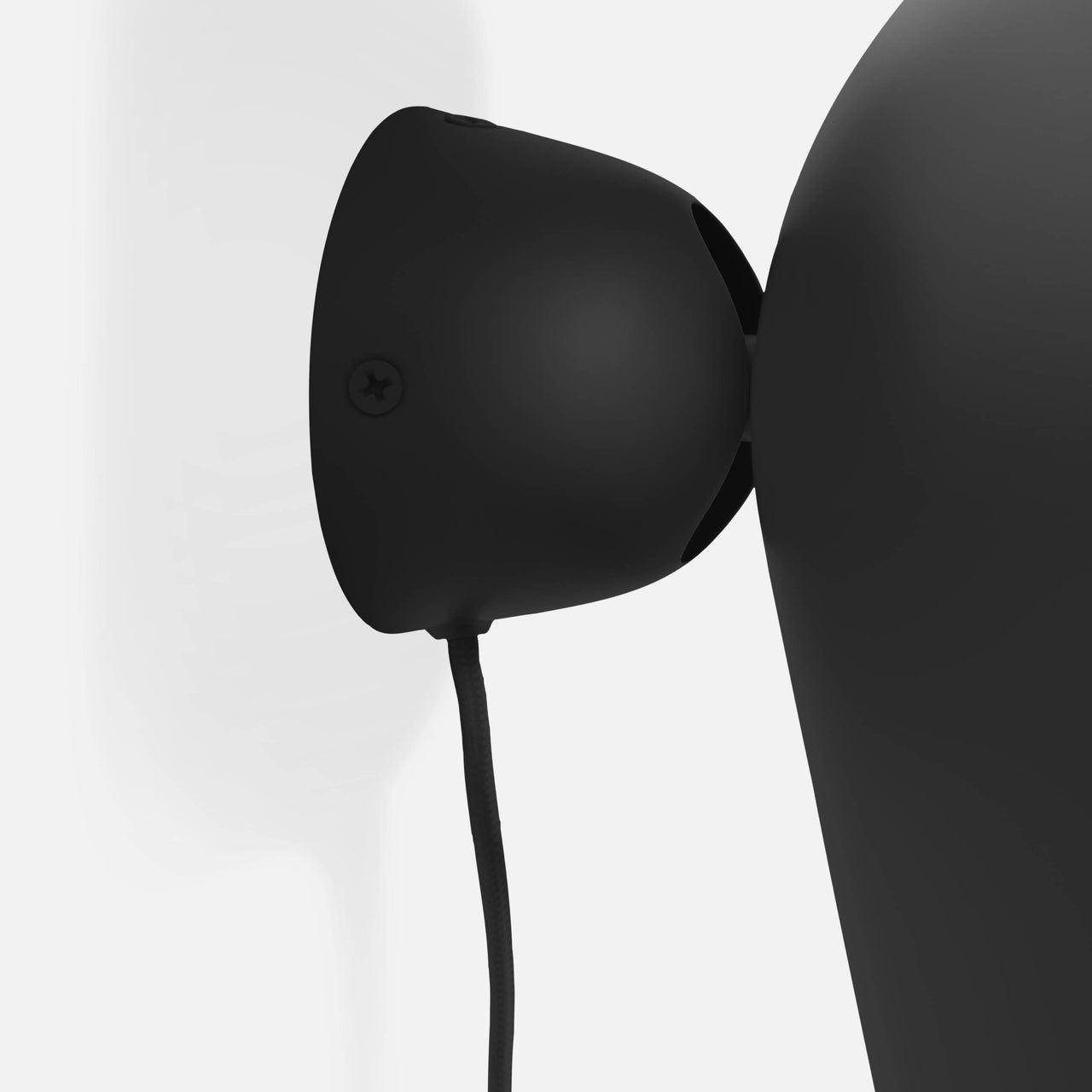 Kuppi Wall Lamp 2.0: Set of 2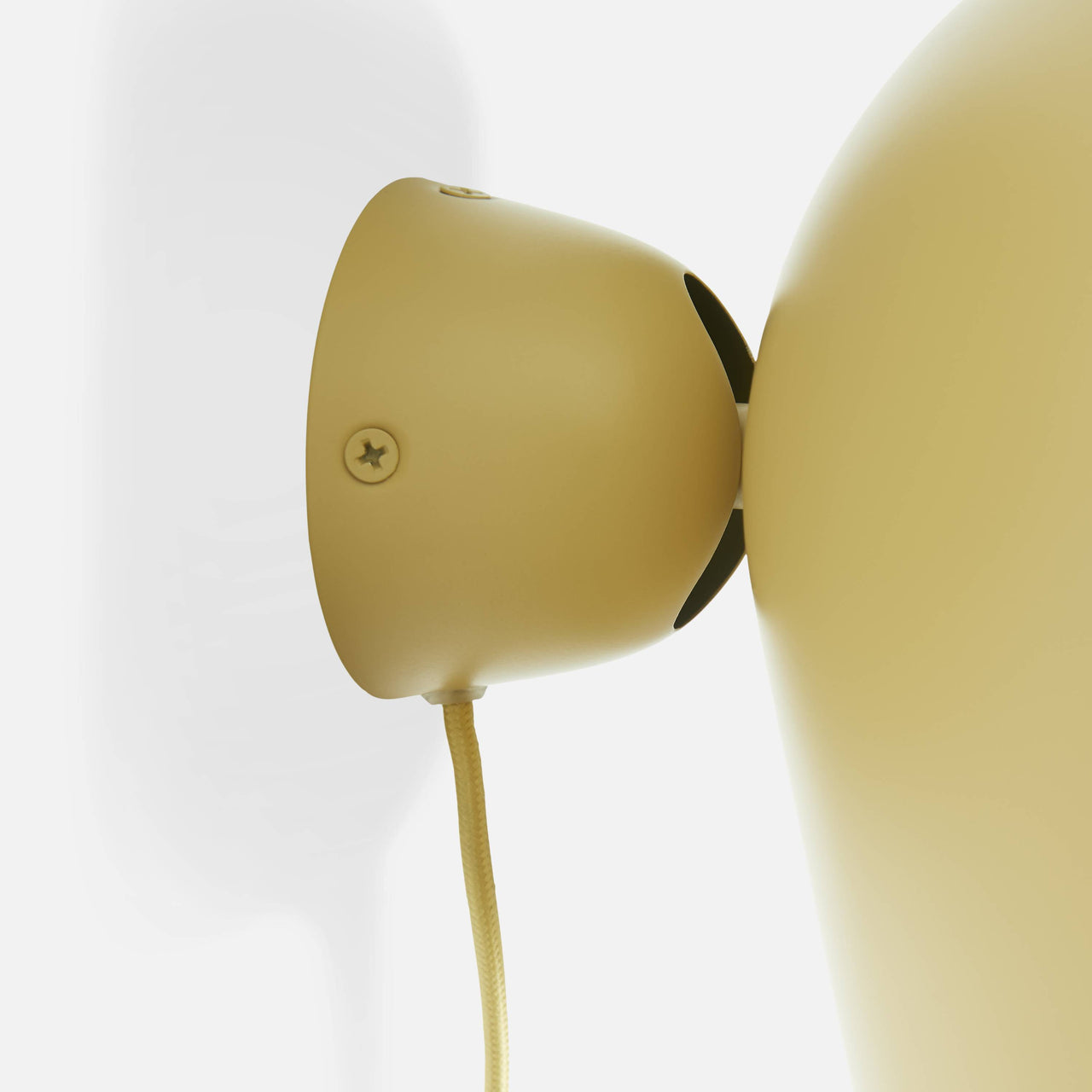 Kuppi Wall Lamp 2.0: Set of 2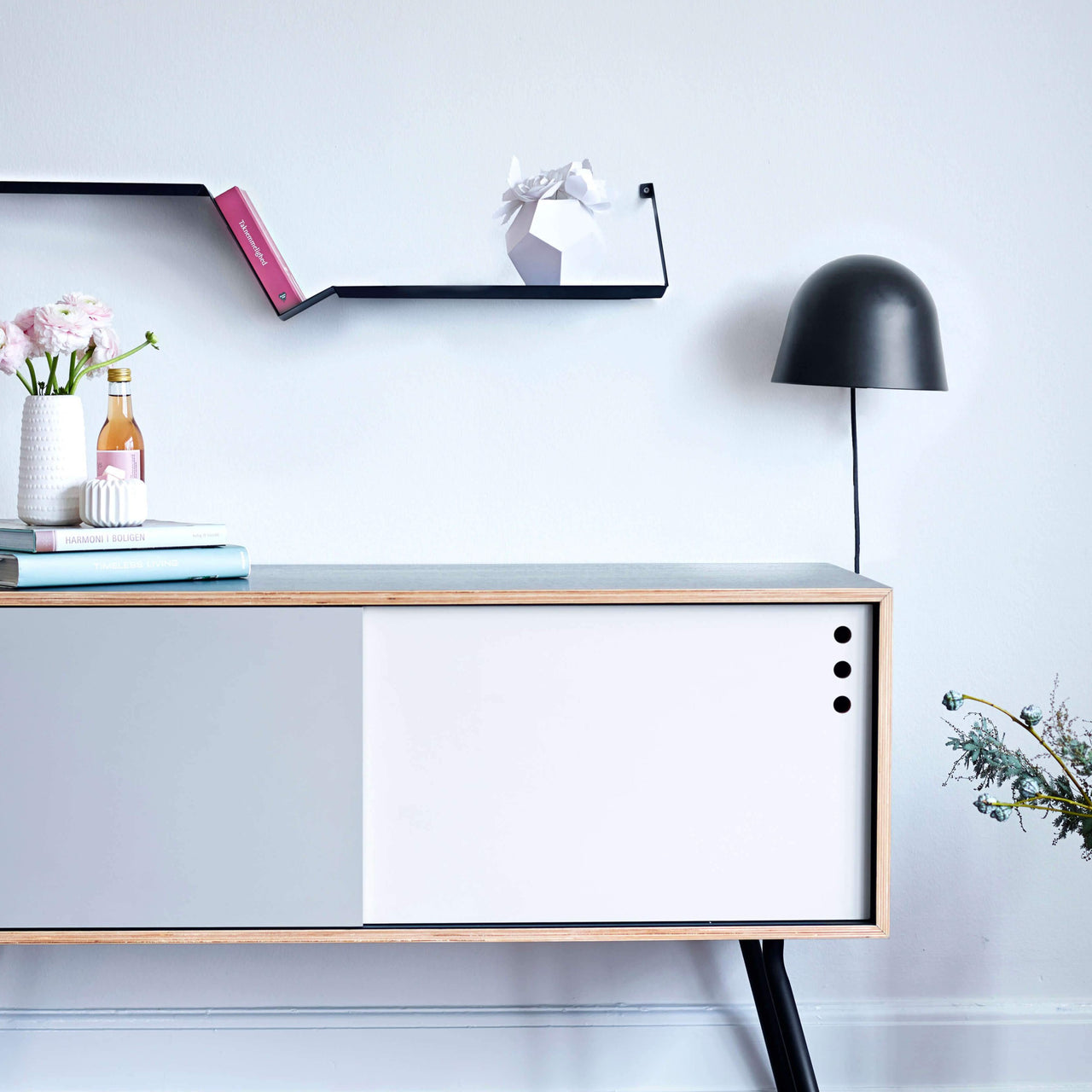 Kuppi Wall Lamp 2.0: Set of 2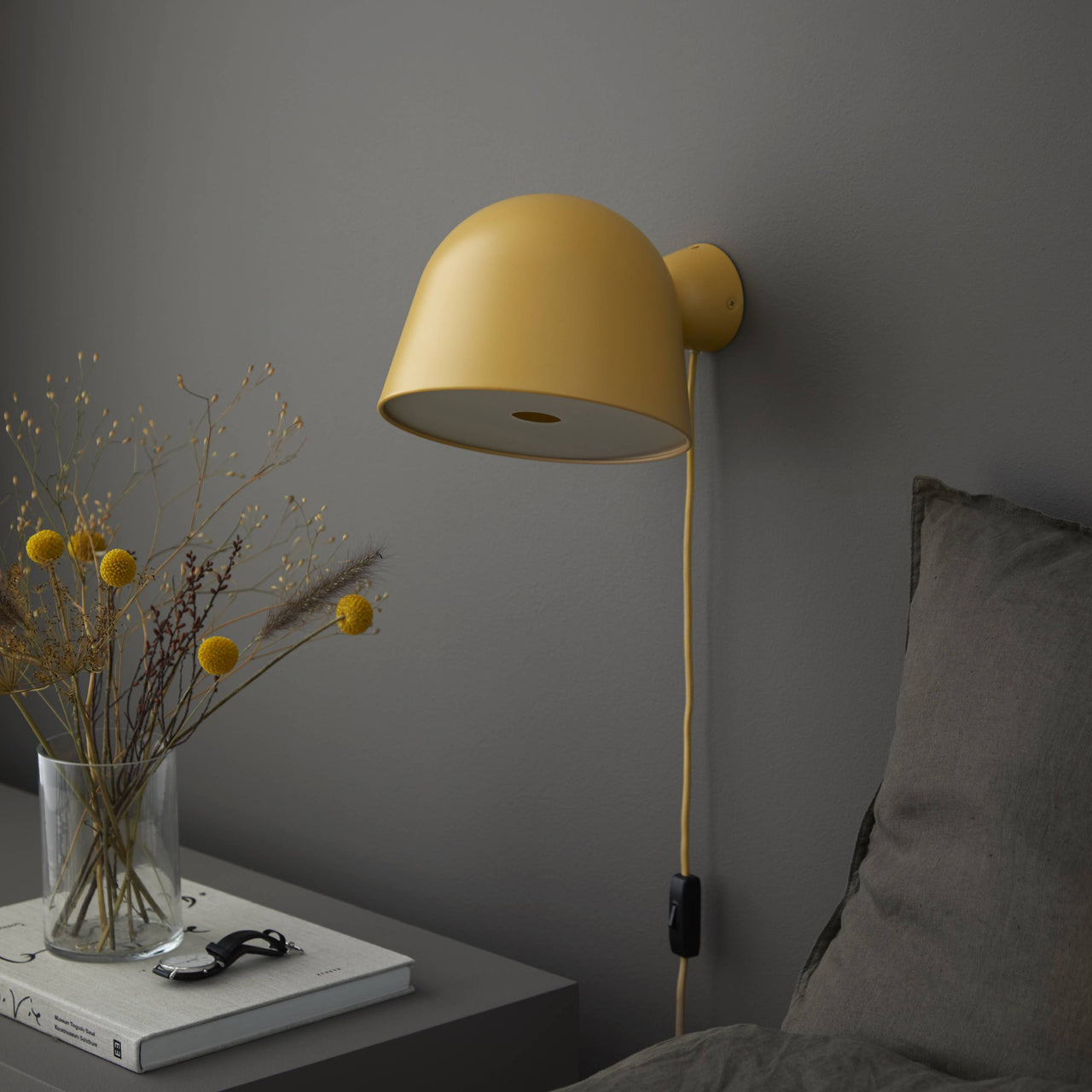 Kuppi Wall Lamp 2.0: Set of 2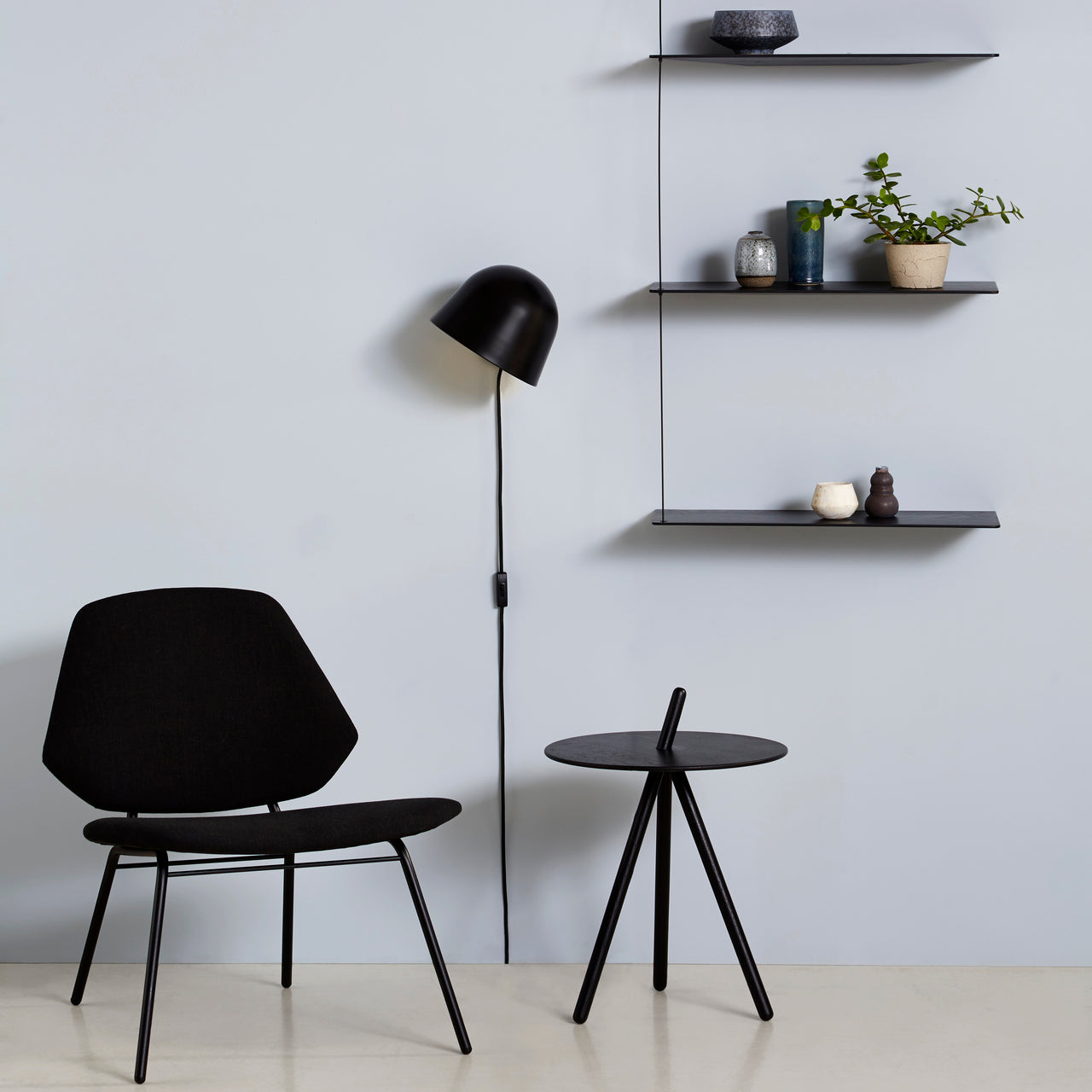 Kuppi Wall Lamp 2.0: Set of 2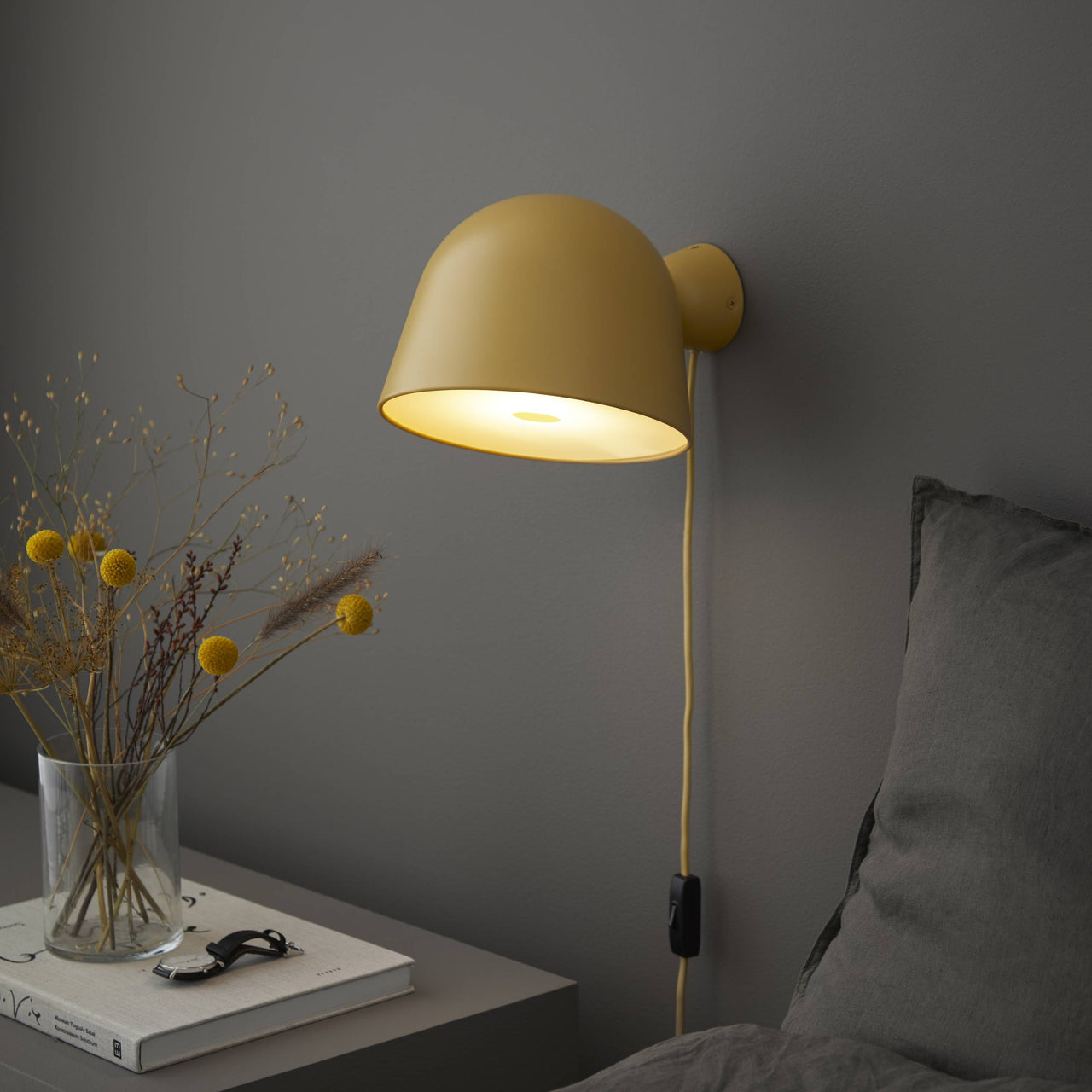 insitu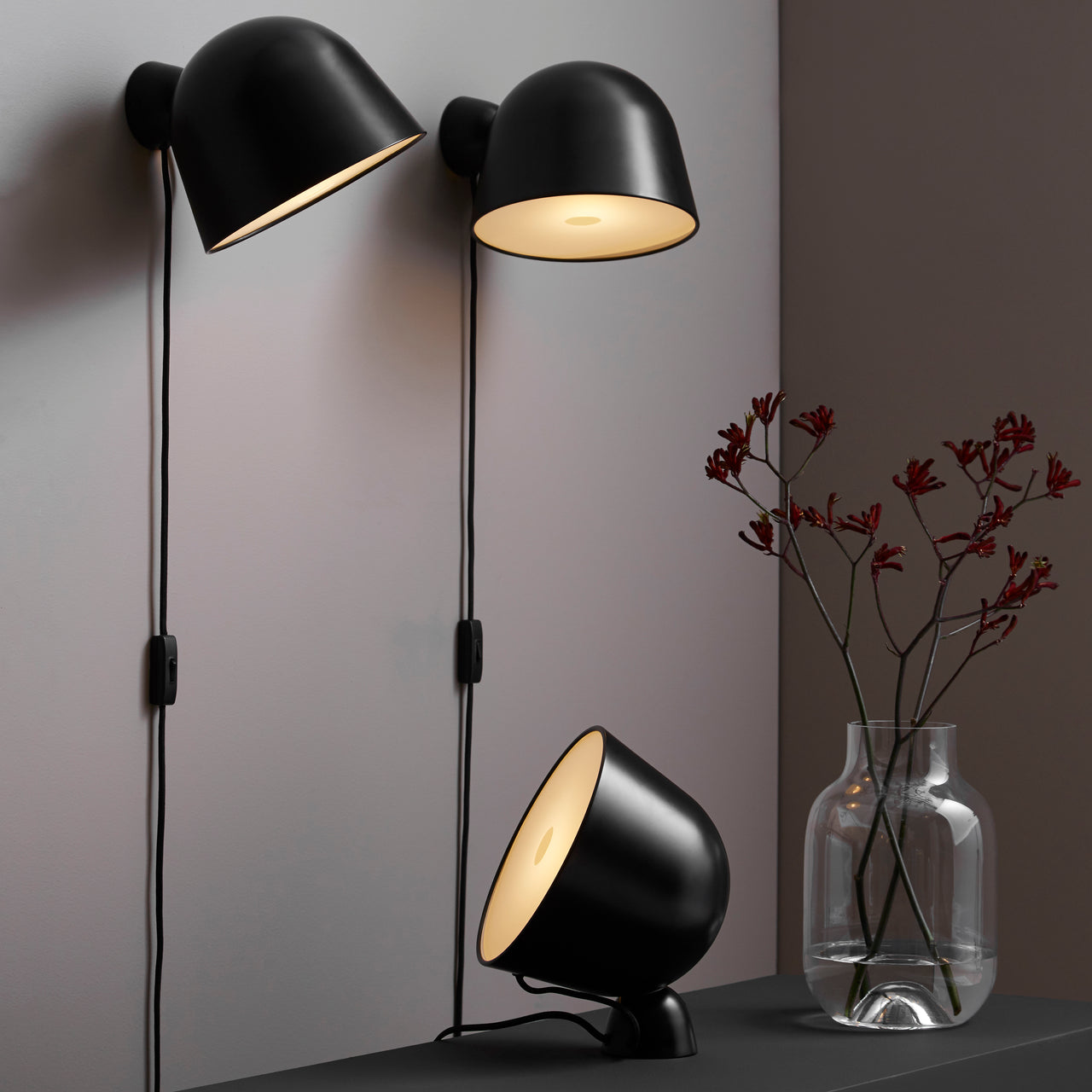 insitu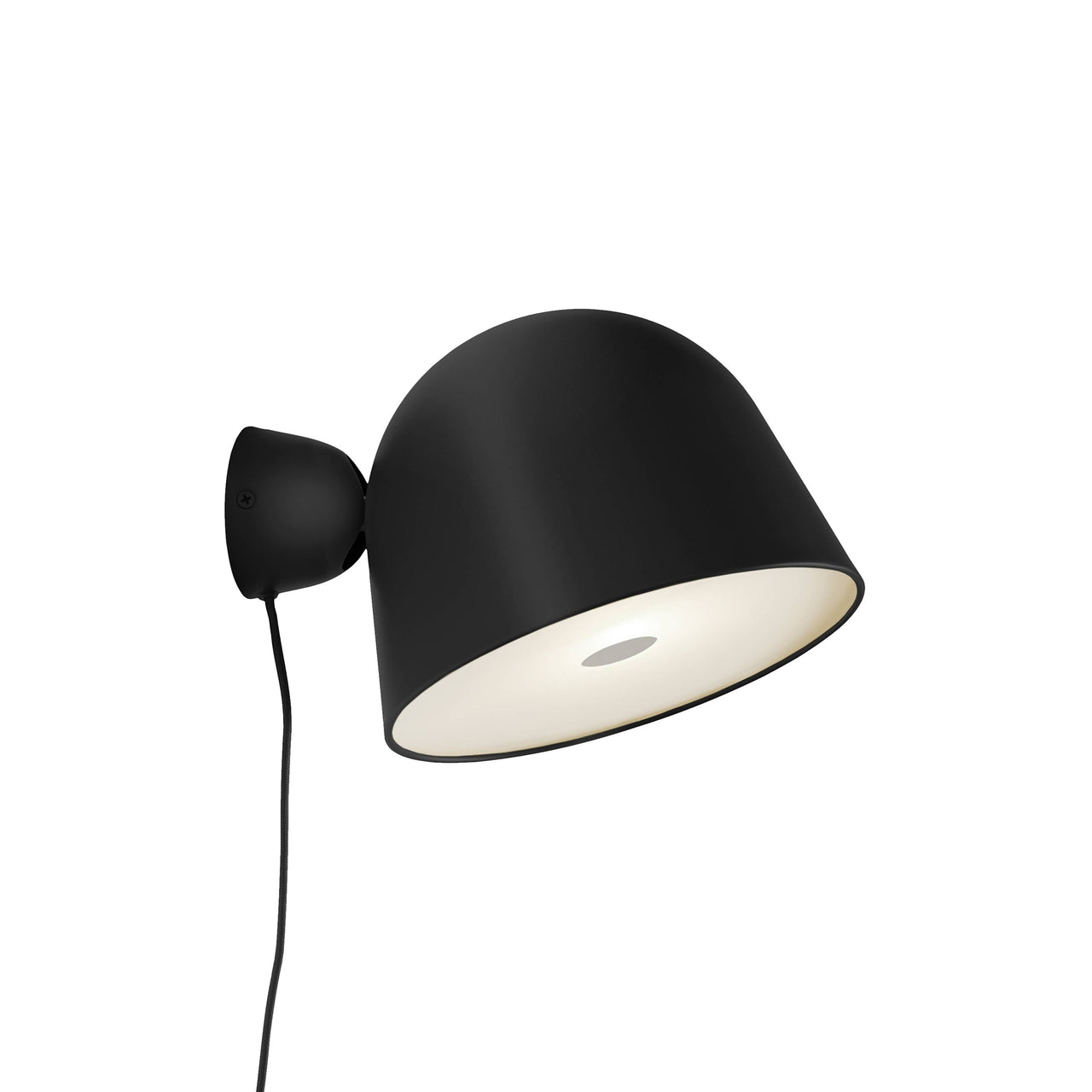 Kuppi Wall Lamp 2.0: Set of 2 + Black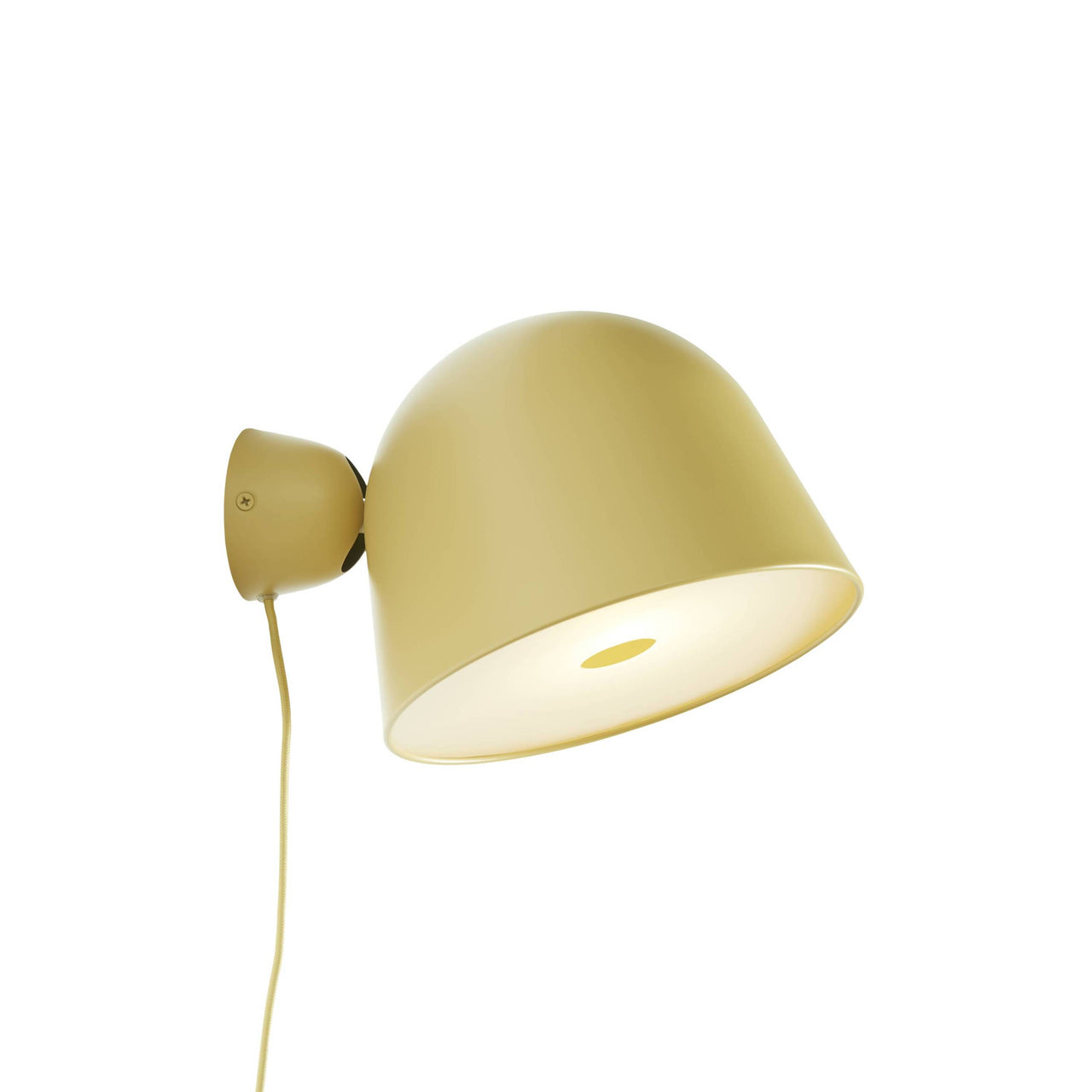 Kuppi Wall Lamp 2.0: Set of 2 + Mustard Yellow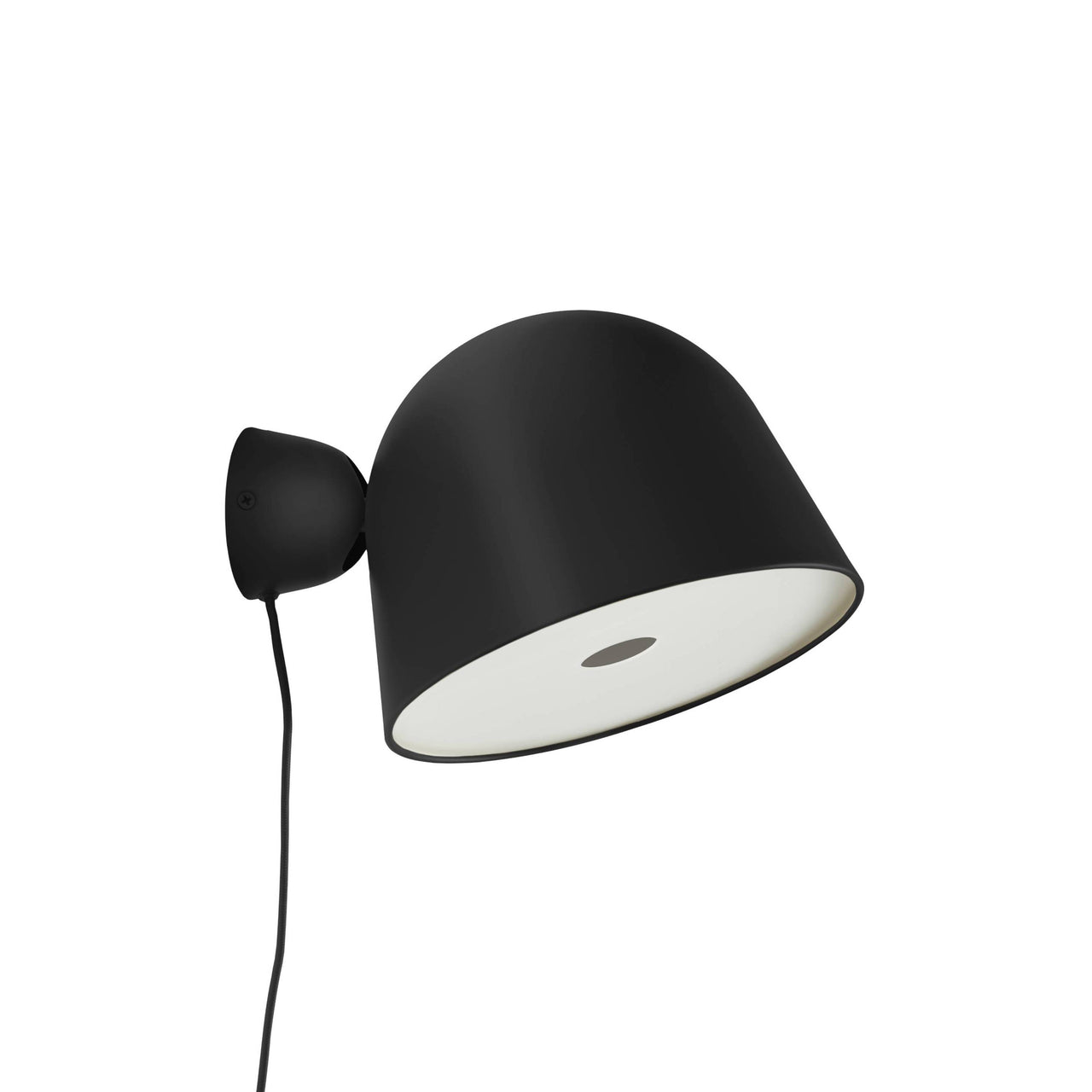 Kuppi Wall Lamp 2.0: Set of 2 + Black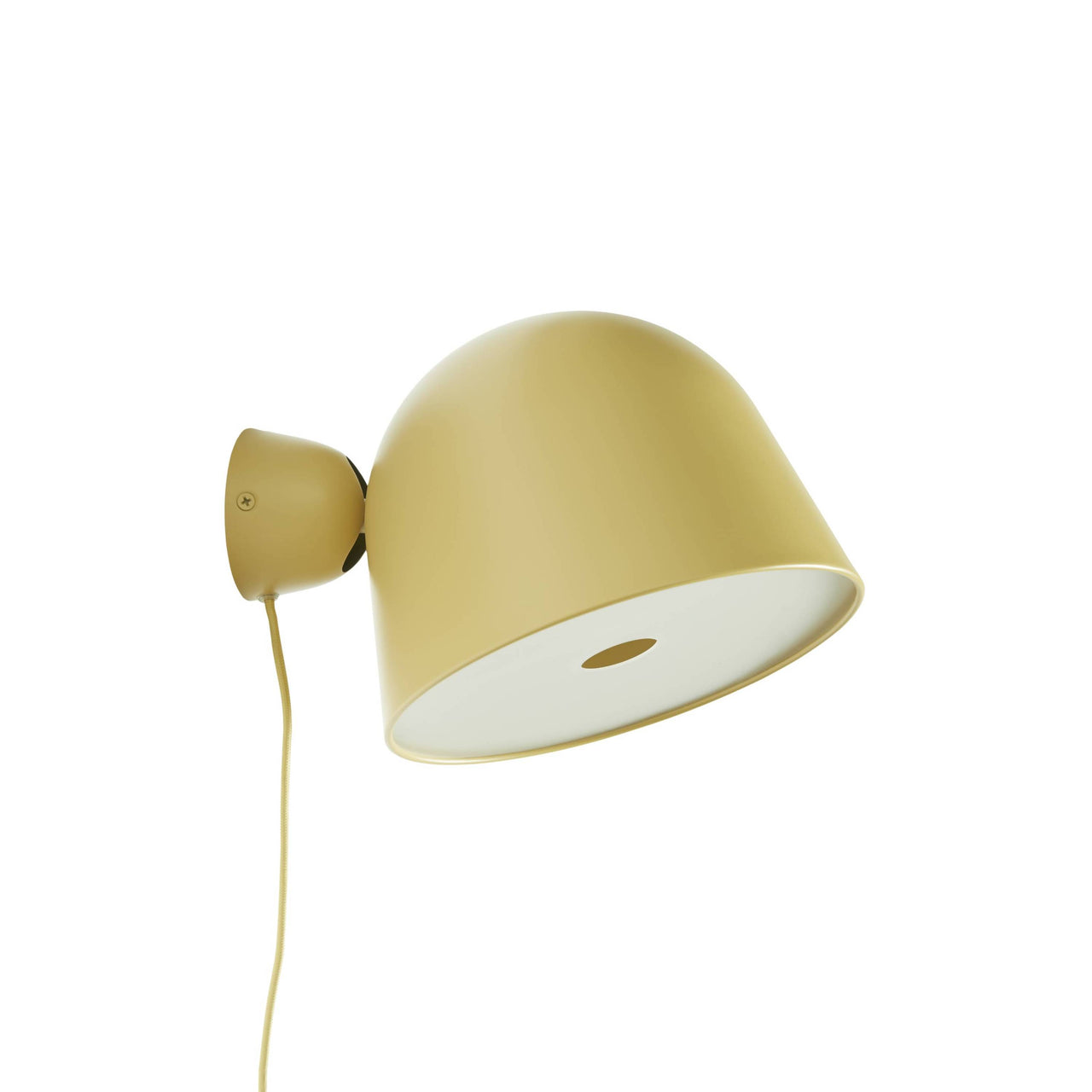 Kuppi Wall Lamp 2.0: Set of 2 + Mustard Yellow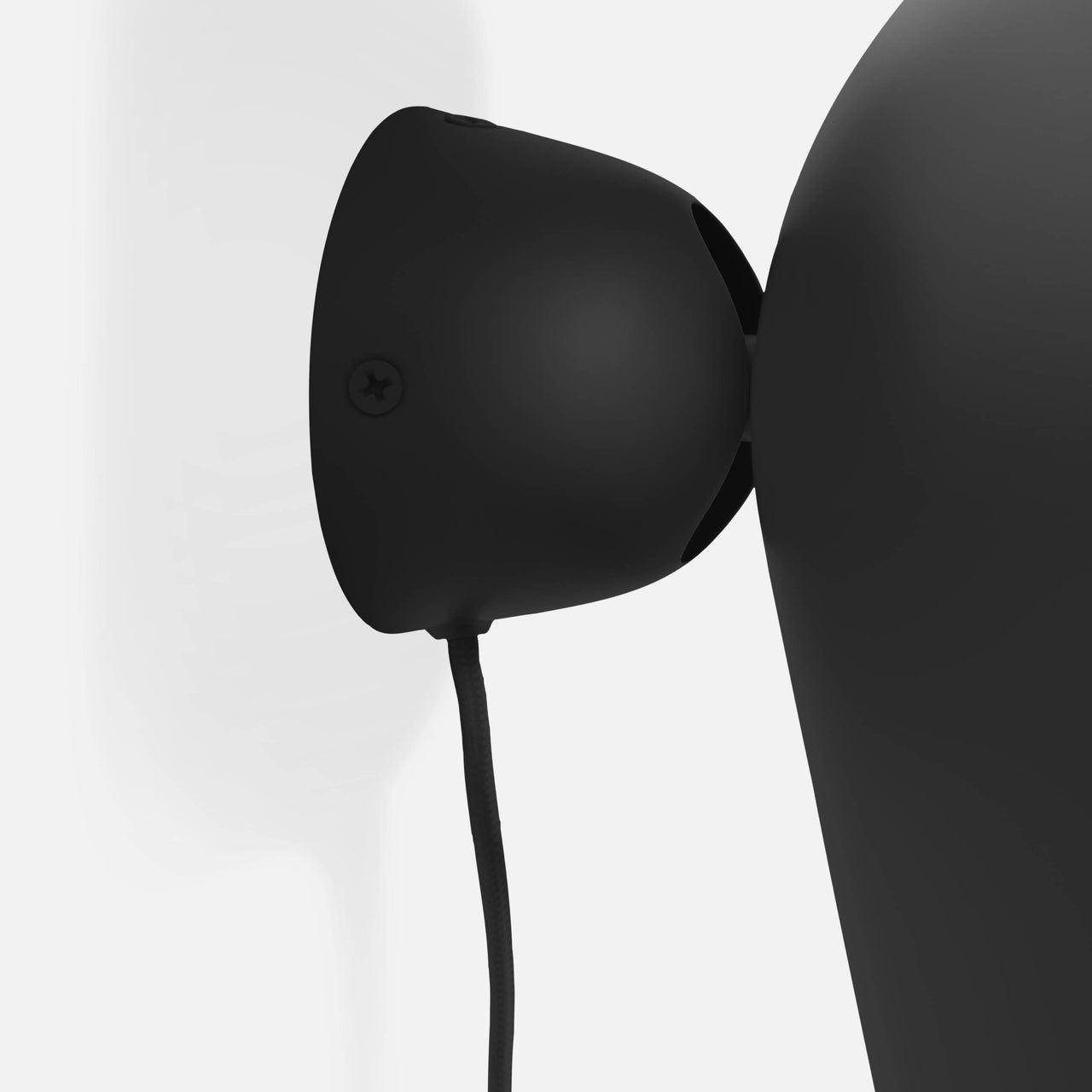 Kuppi Wall Lamp 2.0: Set of 2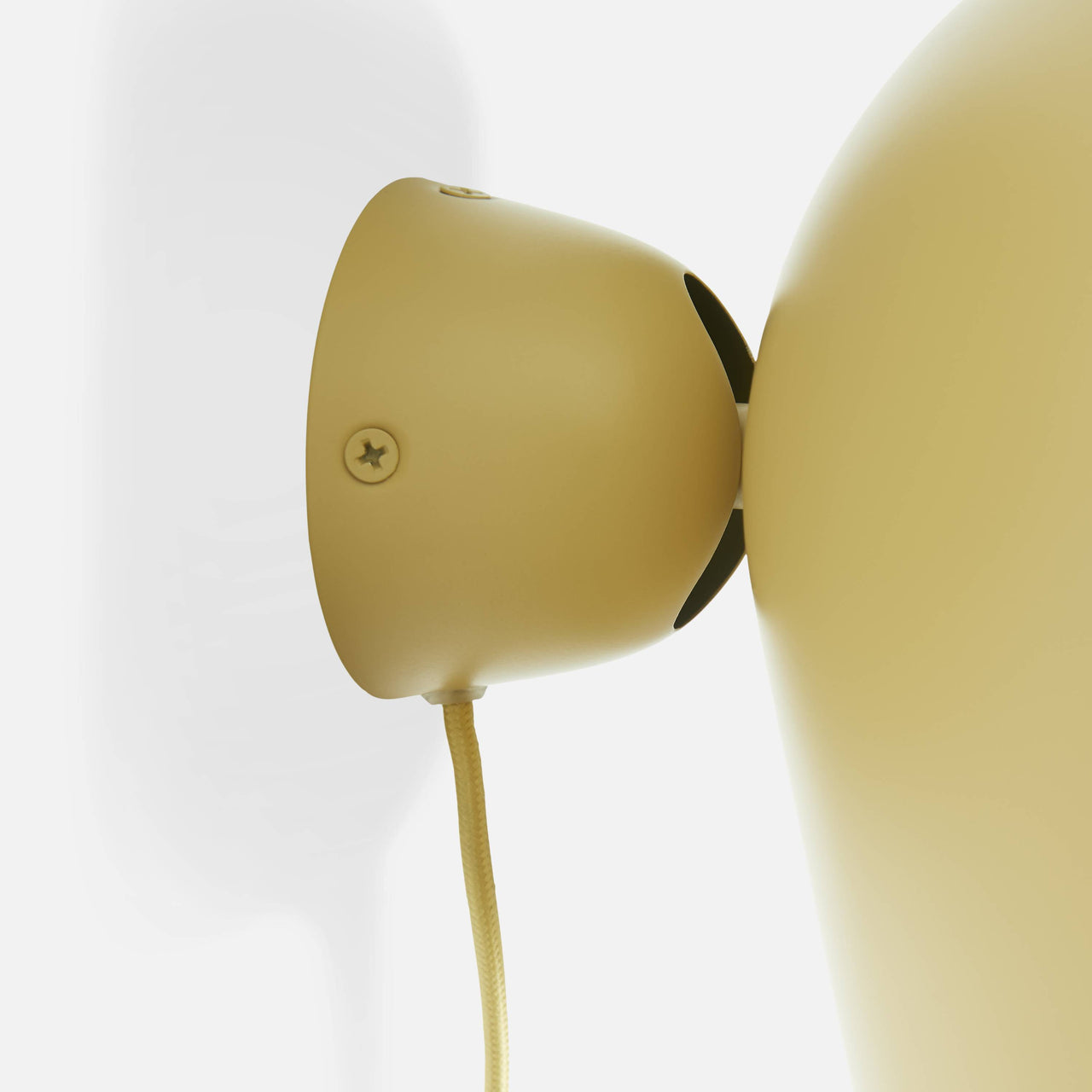 Kuppi Wall Lamp 2.0: Set of 2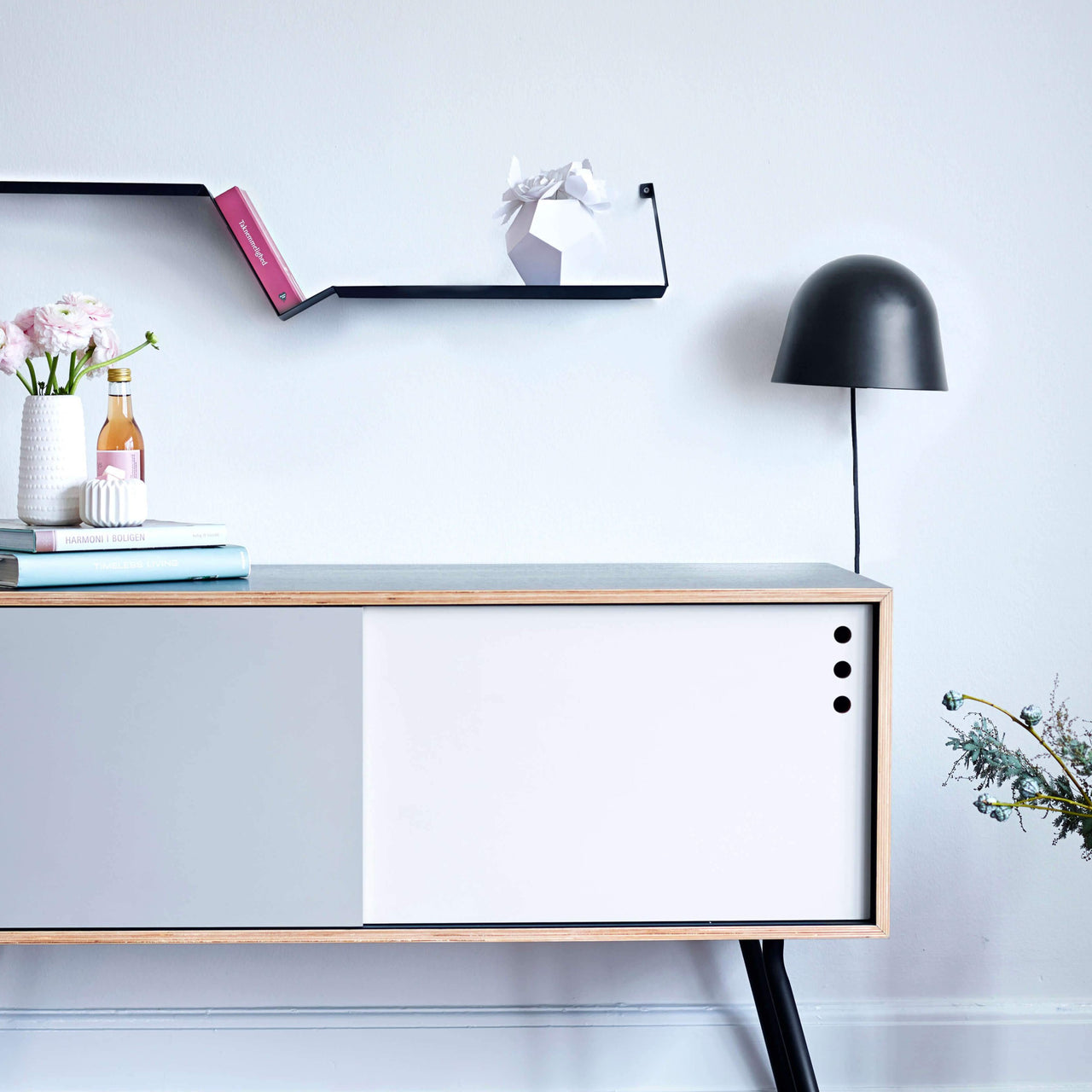 Kuppi Wall Lamp 2.0: Set of 2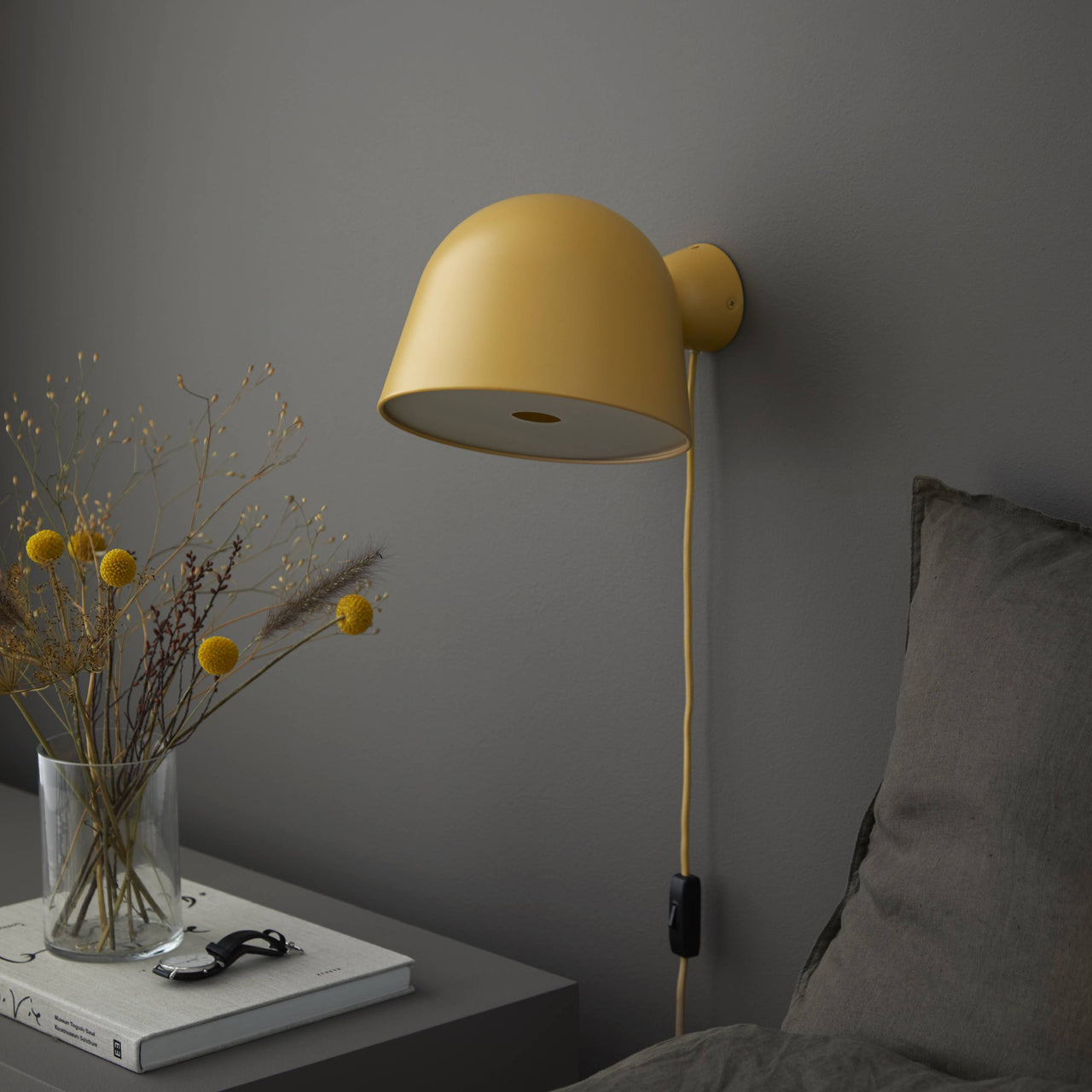 Kuppi Wall Lamp 2.0: Set of 2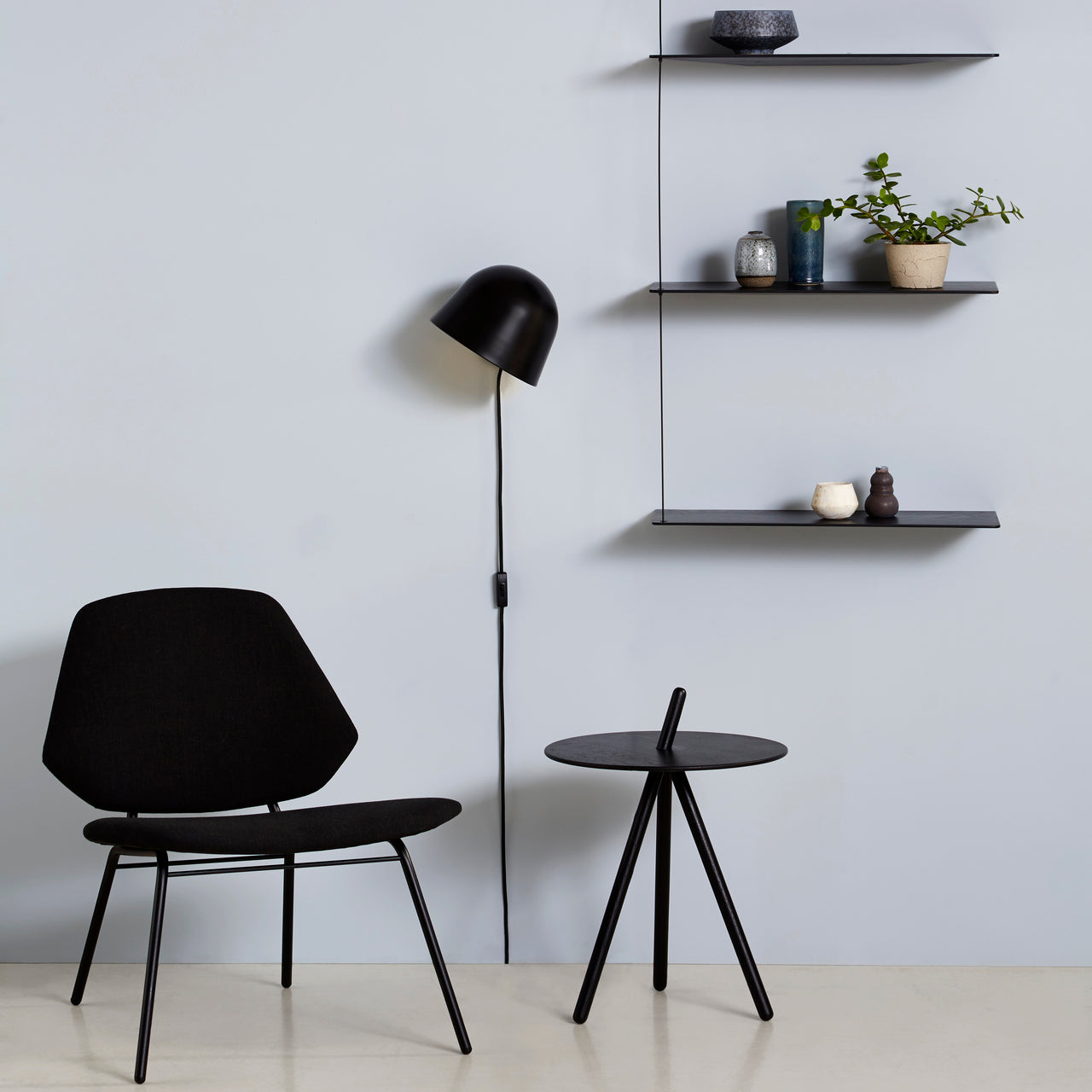 Kuppi Wall Lamp 2.0: Set of 2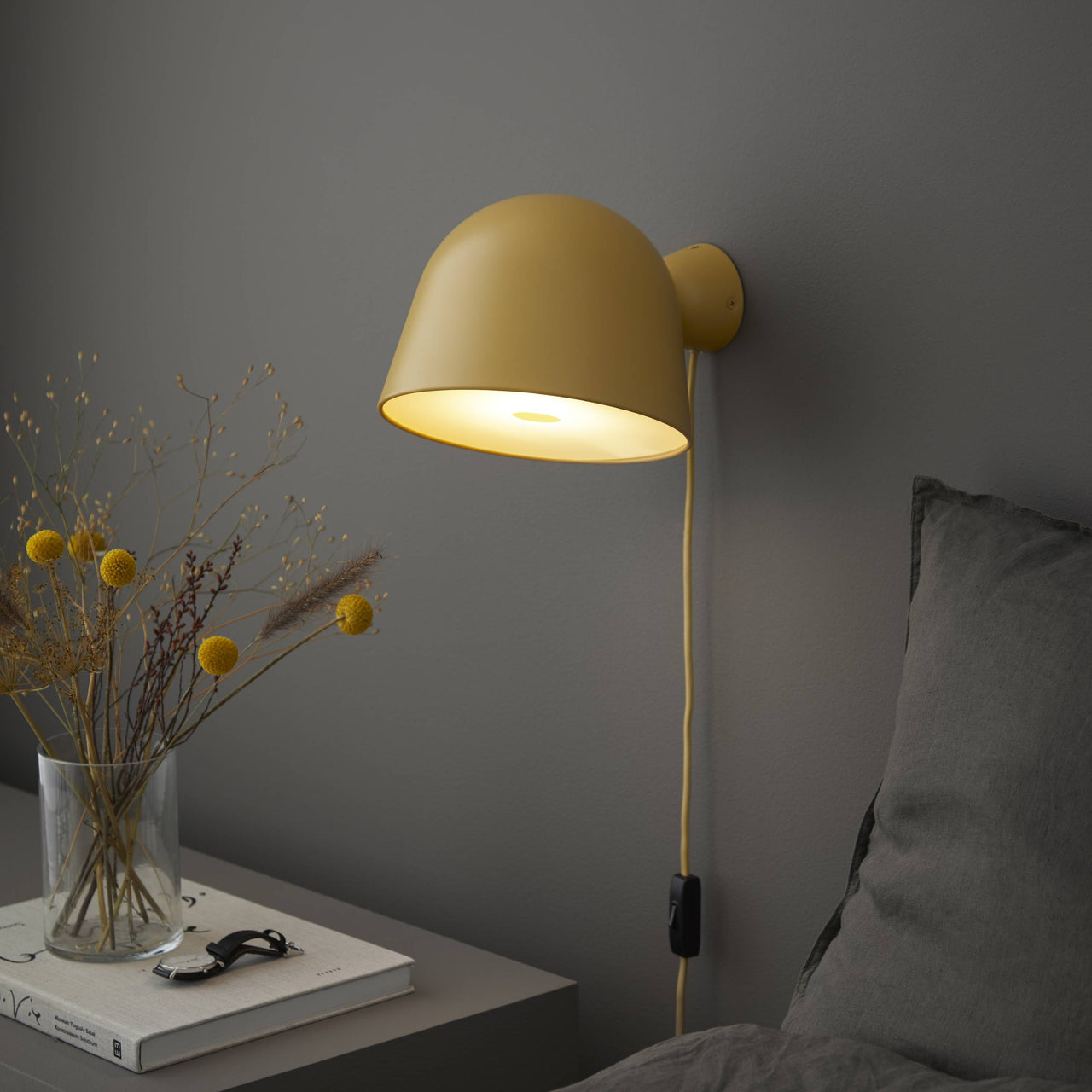 insitu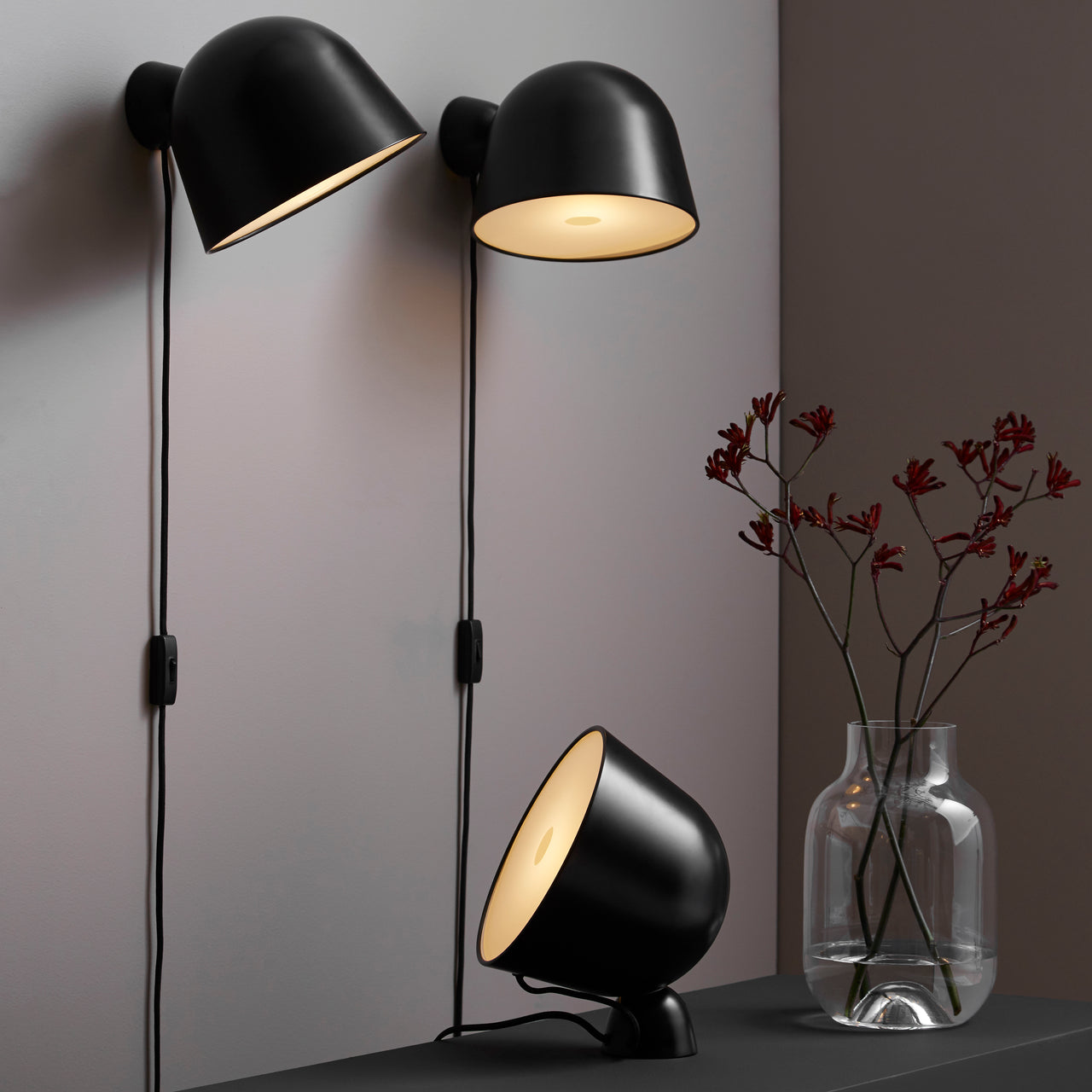 insitu
Kuppi Wall Lamp 2.0: Set of 2
---
---
Designer Mika Tolvanen takes his inspiration from a simple cup—kuppi in his native Finnish—for this handy lamp for bedside or a reading nook. Kuppi can be mounted on the wall or situated on a table or desk and the 2 cup-like shapes make it easy to adjust the light. And the simple sculptural shape is accentuated by its painted finish in either graphic black or white.
Size
6.5" h x 8.7" dia (16.5x22.1cm)
Cord length: 82.7" (210cm)
Material
Metal
Technical
UL listed
E12
Bulb not included
Brand
Woud
"We wanted a challenge," say husband and wife Mia and Torben Koed, founders of Copenhagen-based Woud, and they got one. Sitting around the dinner table a couple of years ago, they realized it was time to leverage their experience in private-label furniture and create something of their own. In just a few short years, they've masterminded one of the most influential Danish brands around.
Now adding accessories to the mix of furniture and lighting, Woud expands on the essential simplicity of Nordic design with an emphasis on finely crafted function and startlingly original form. Embracing upcoming design talents, both from Denmark and abroad, the couple is also keen on finding new materials that fit the Scandinavian tradition. Ultimately, they say, "We believe timeless design can express personalities, inspire people and create beautiful homes."
Designer
Mika Tolvanen
"My designs are function-oriented," says Finnish creative light Mika Tolvanen, "but that does not mean they cannot be beautiful at the same time." Mika founded his Helsinki studio after graduating from London's Royal College of Art and is part of a lively network of his country's young creators called the Rehti Design Group. 
For an impressive list of companies such as Muuto, Zanotta and Offect, he has designed furniture, lamps and household goods. Mika's priority is always to look for ways that design can serve the needs of everyday life. "What really defines objects is how we use them not what they appear to be," he says. "Design should not be the one that requires attention by being special."