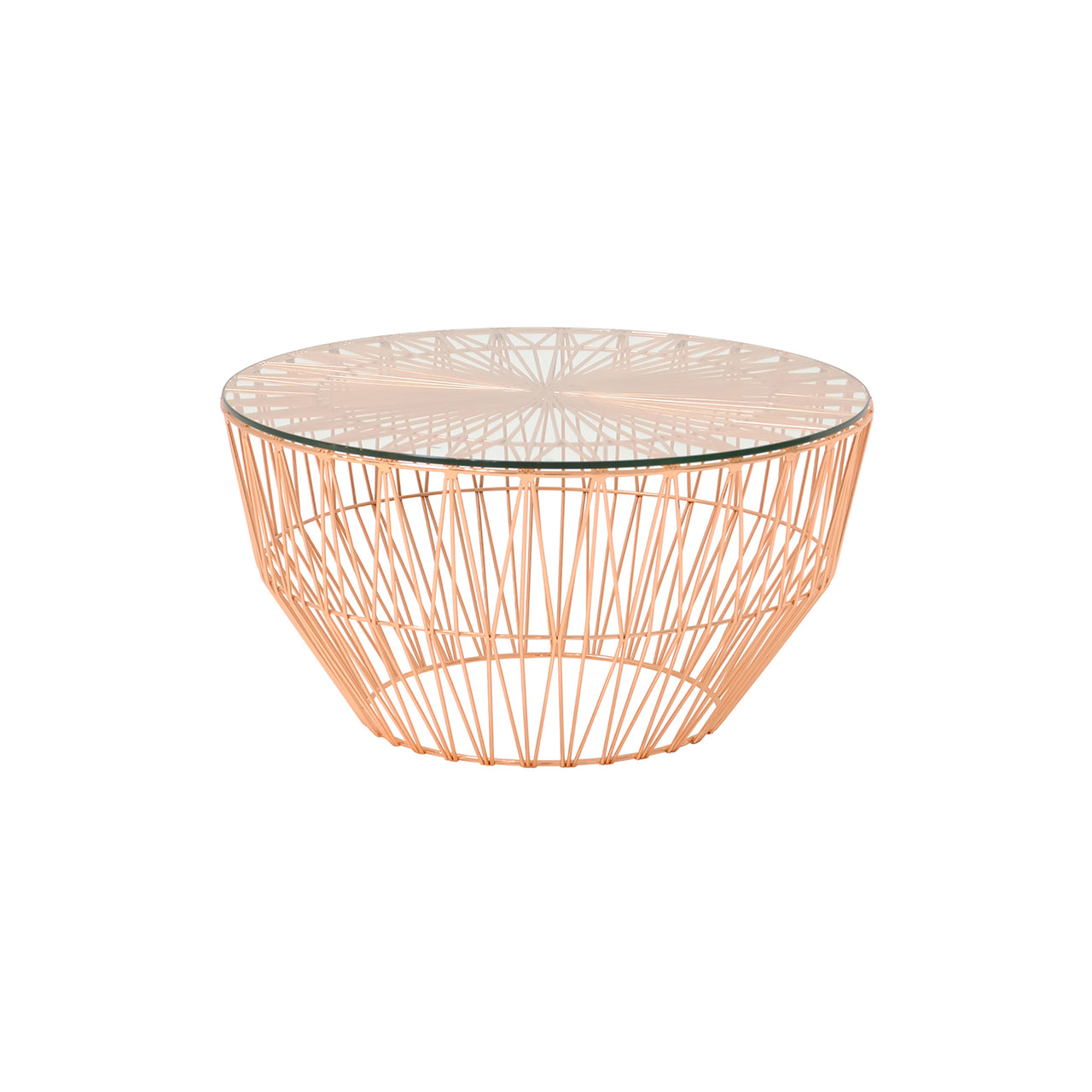 Drum Ottoman/Table: Metallic + With Glass Top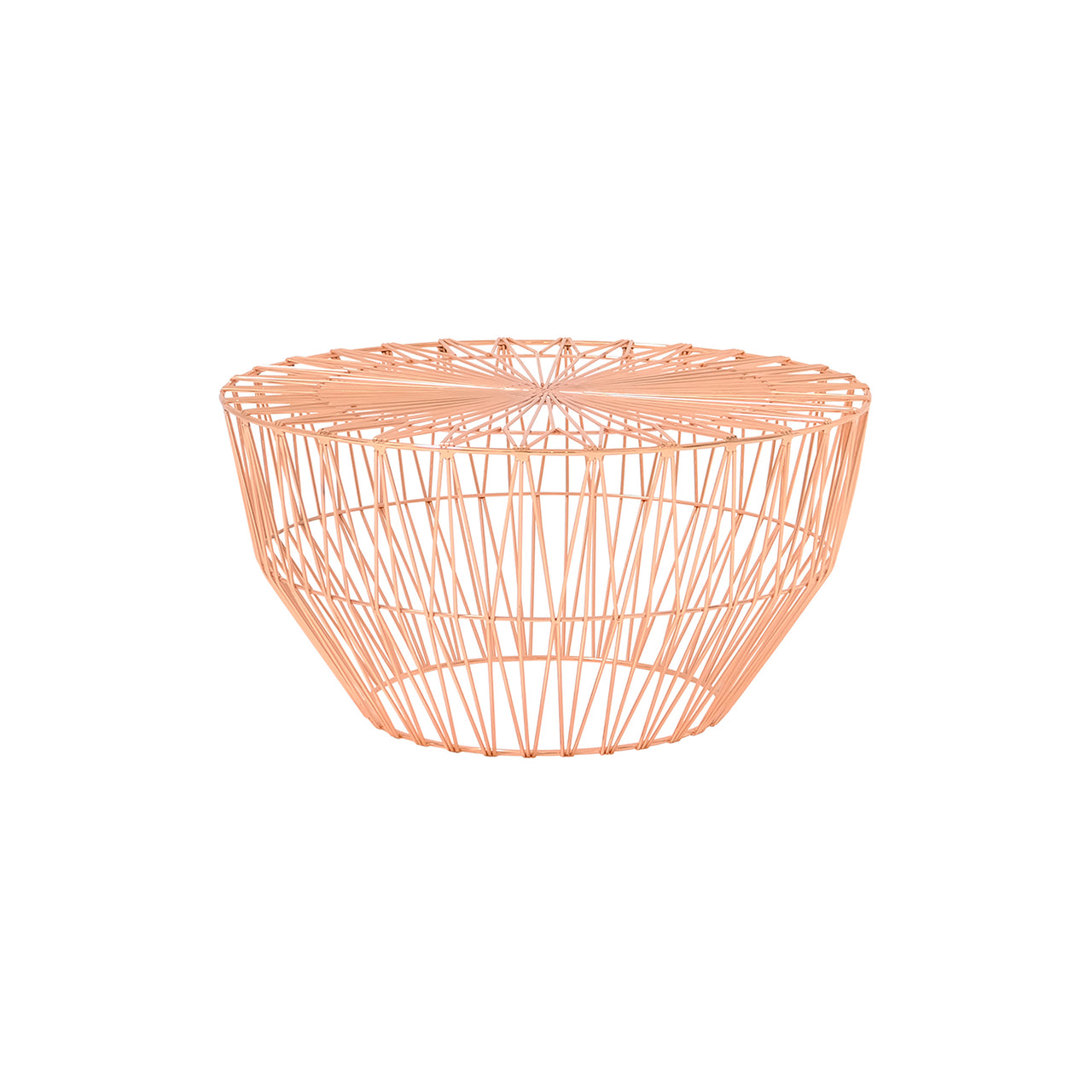 Drum Ottoman/Table: Metallic + Without Top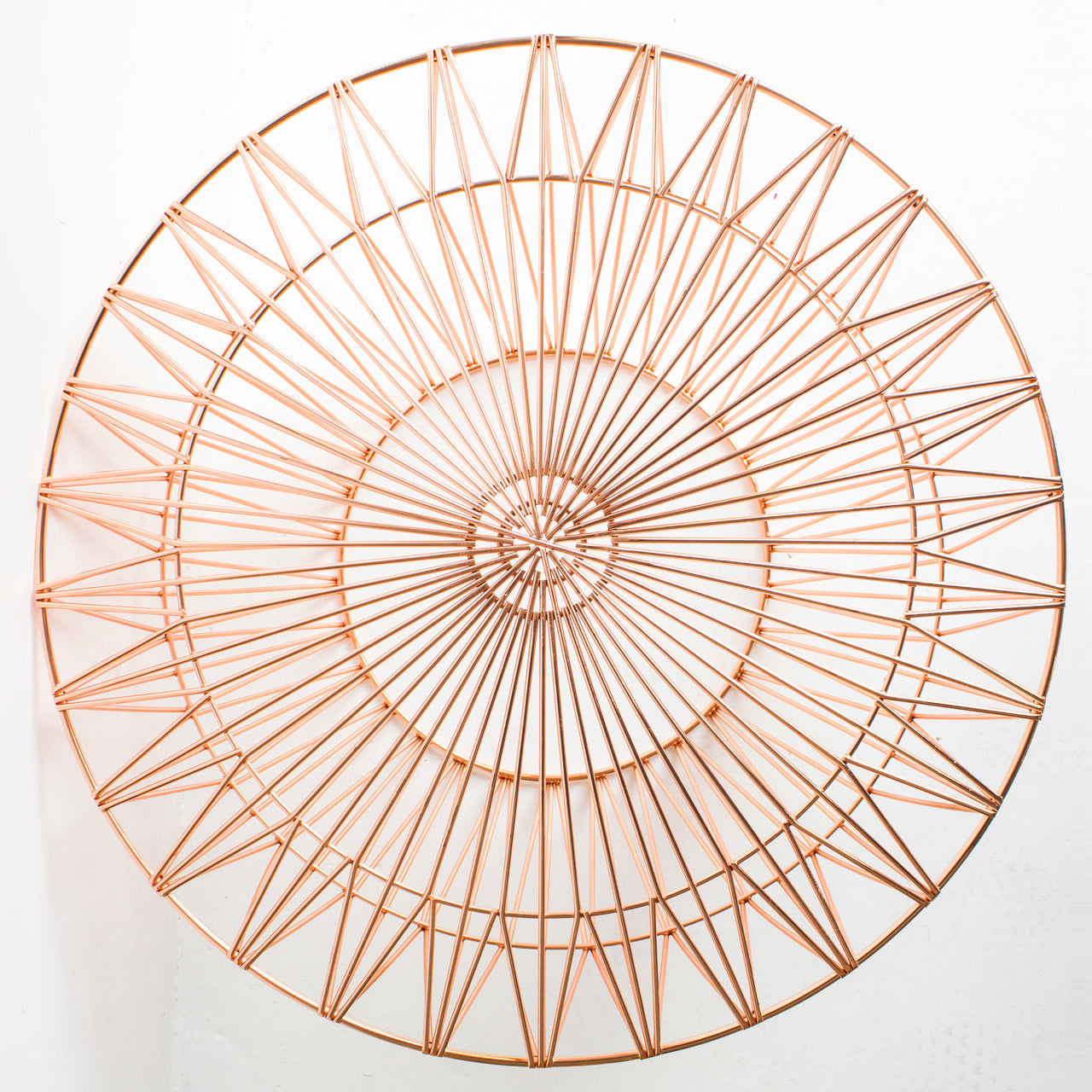 Drum Ottoman/Table: Metallic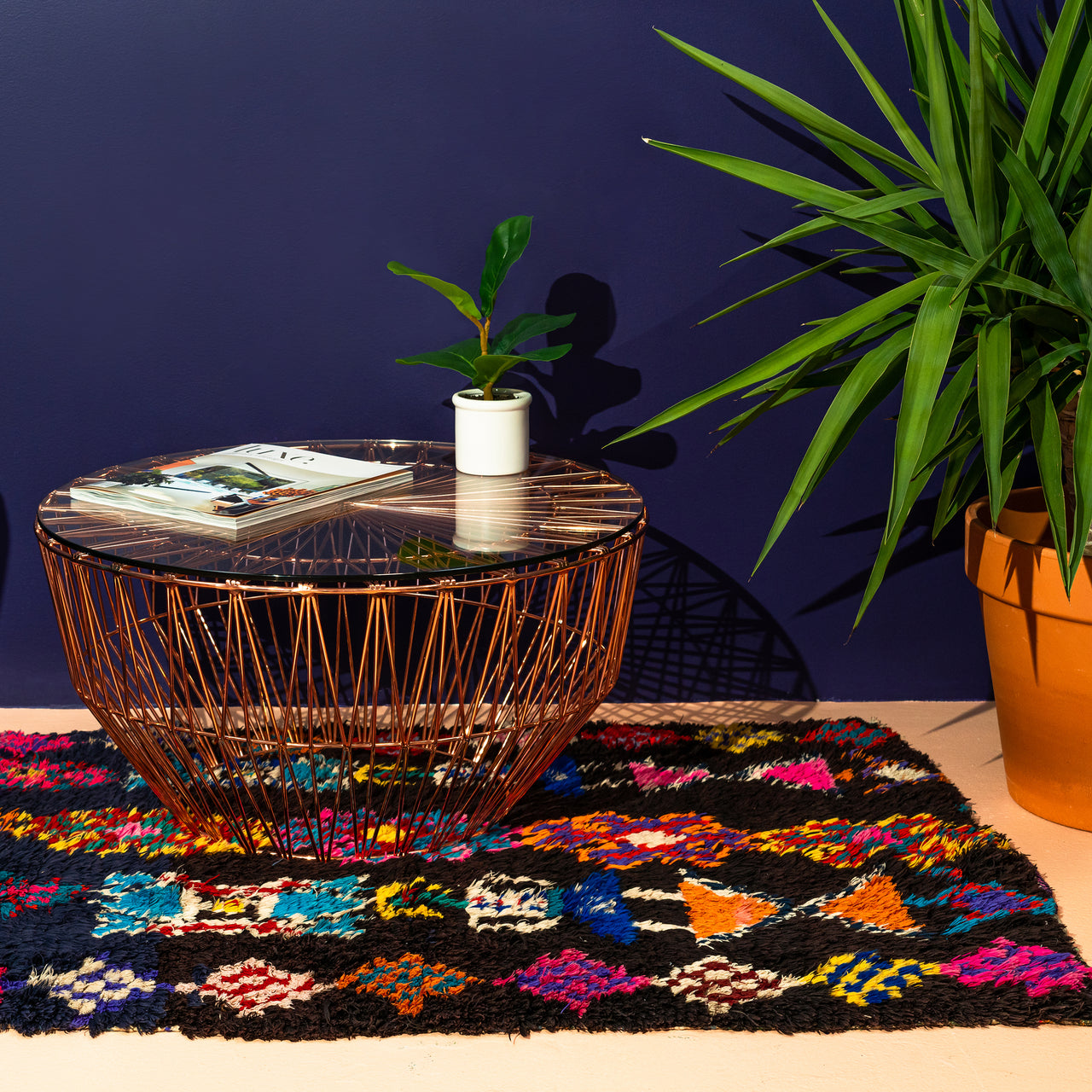 Drum Ottoman/Table: Metallic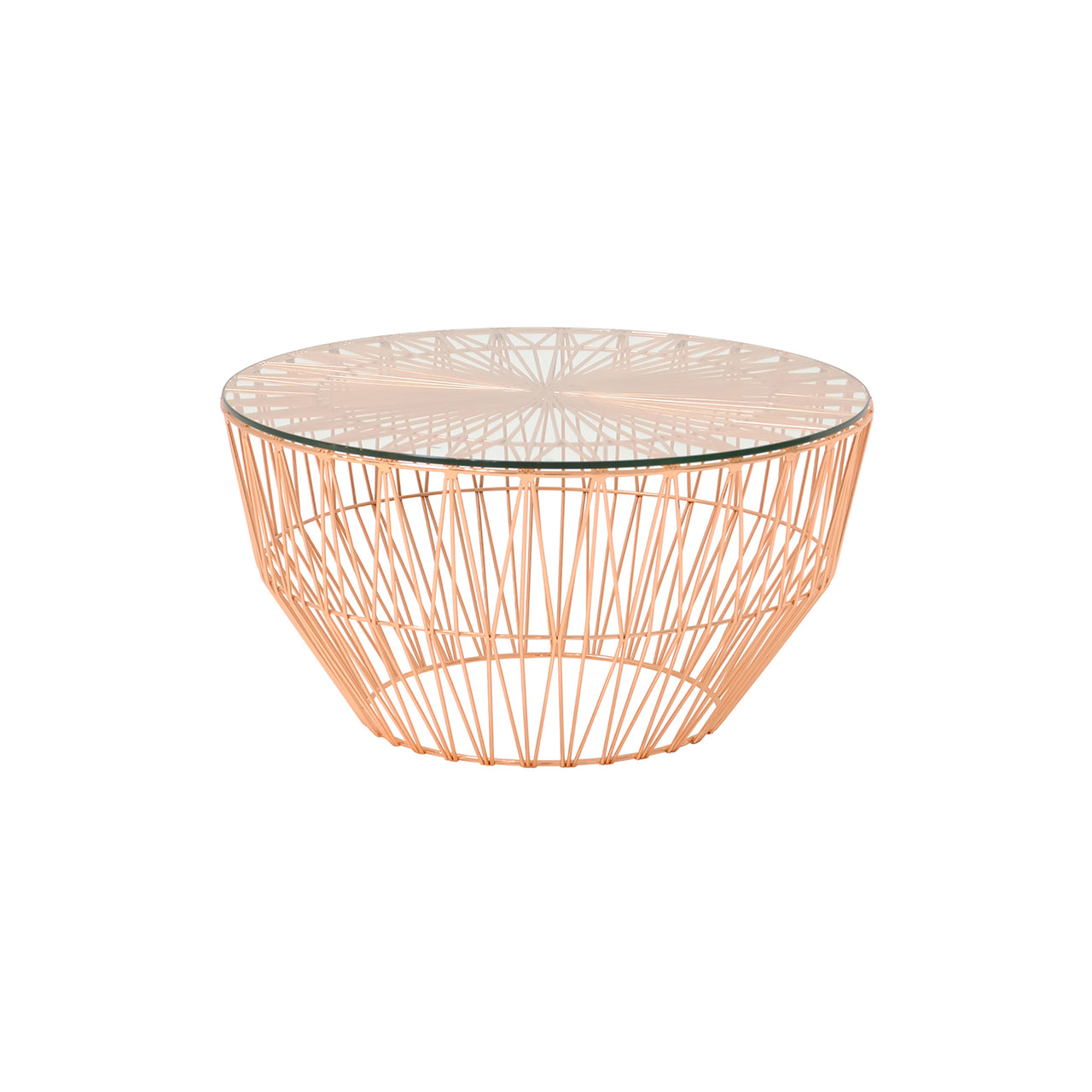 Drum Ottoman/Table: Metallic + With Glass Top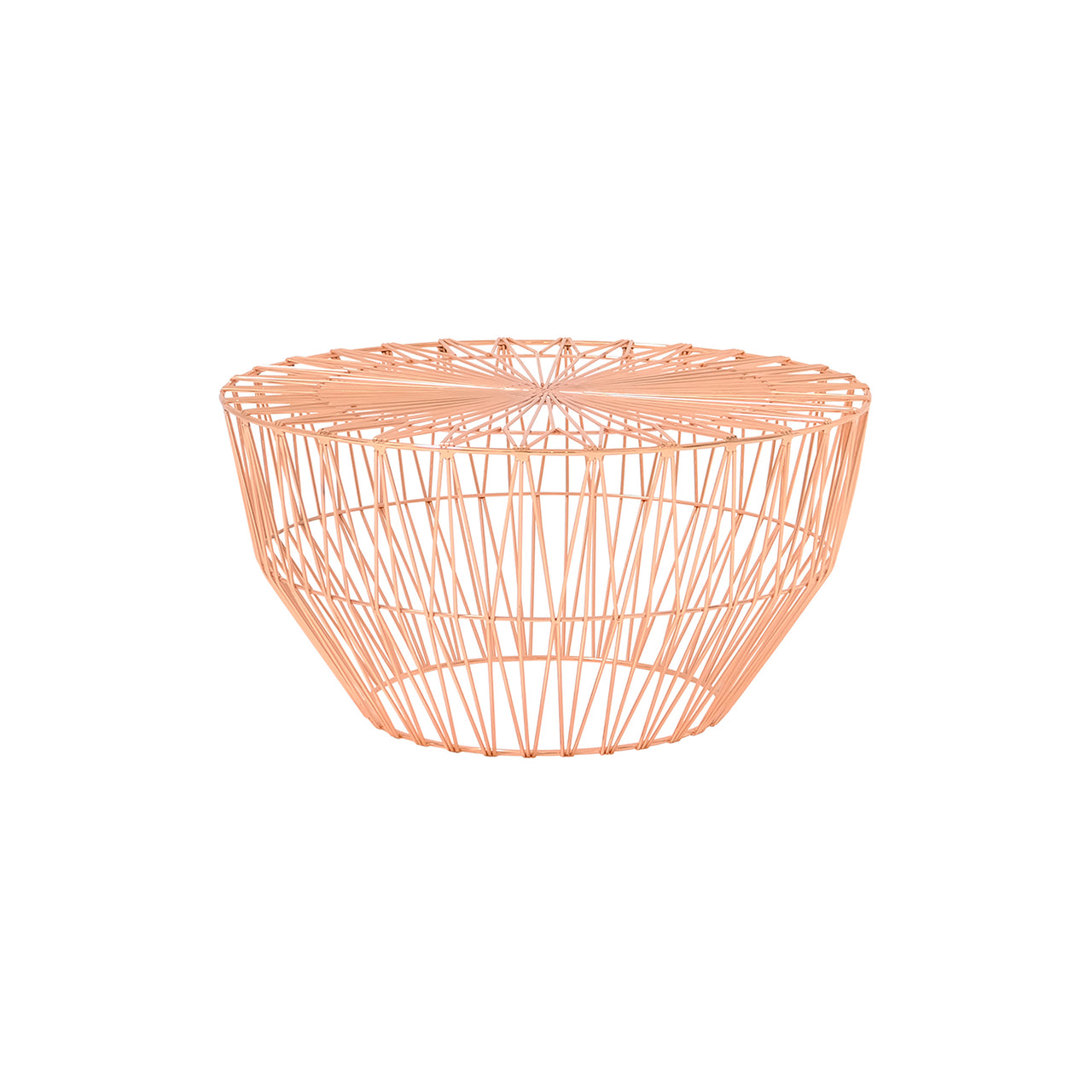 Drum Ottoman/Table: Metallic + Without Top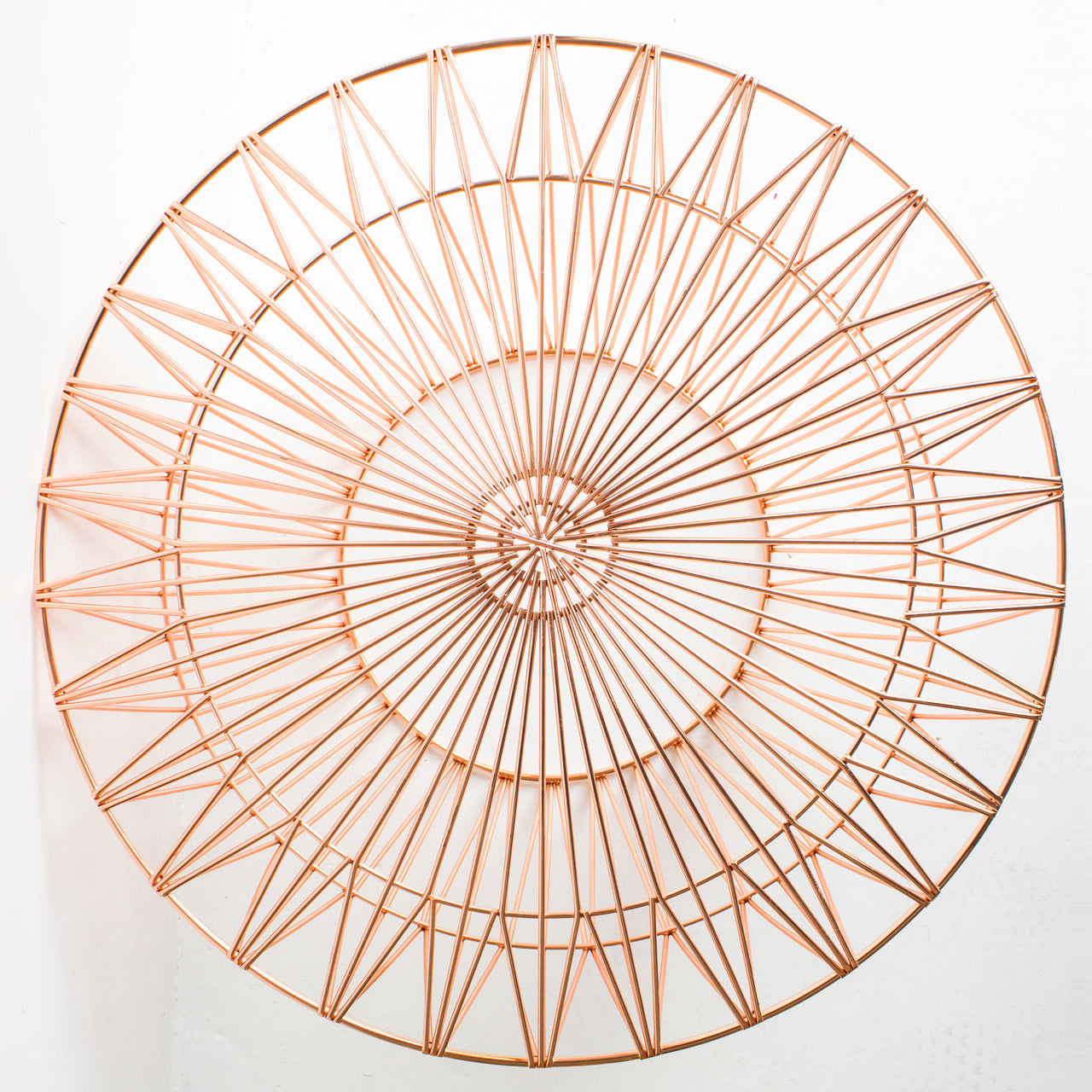 Drum Ottoman/Table: Metallic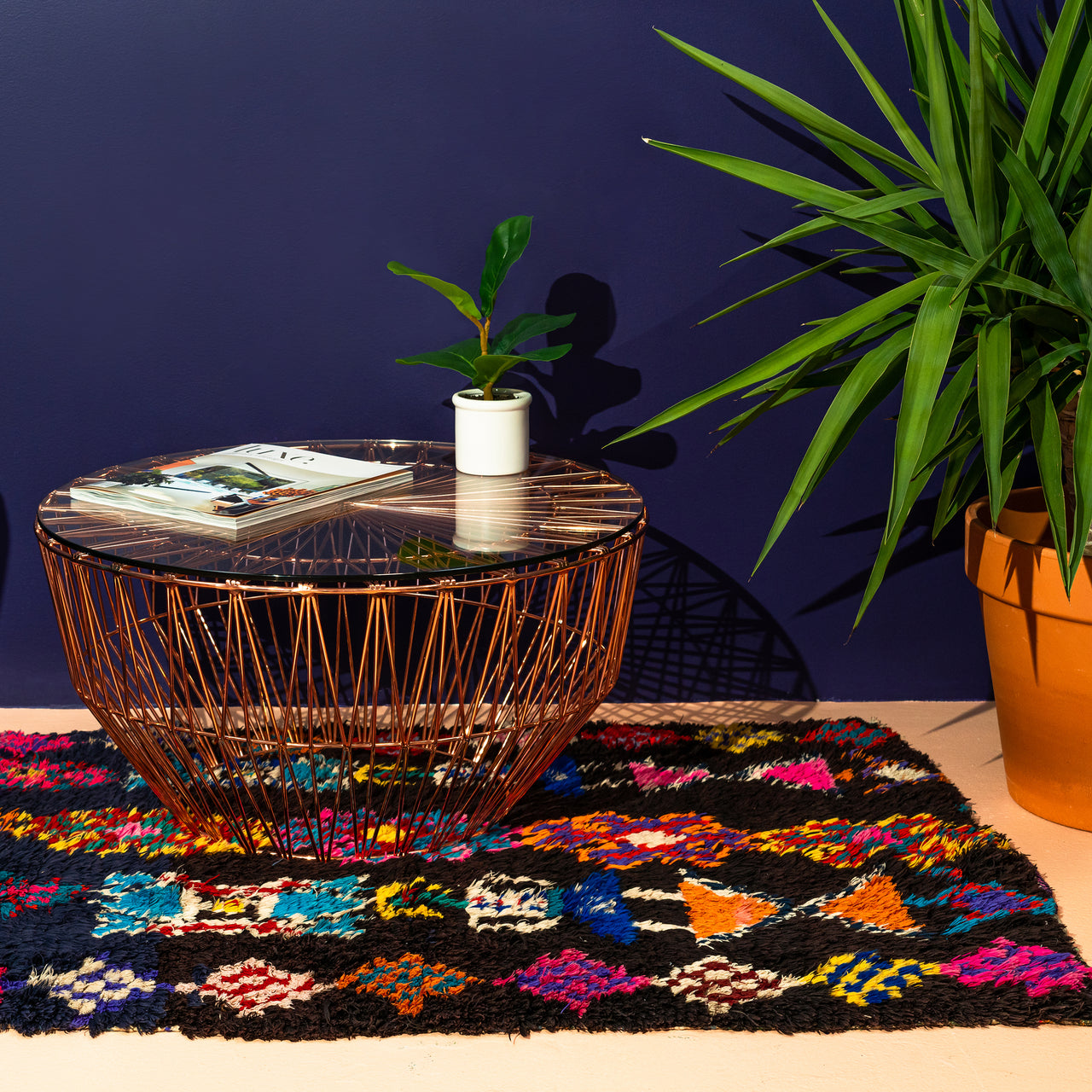 Drum Ottoman/Table: Metallic
Drum Ottoman/Table: Metallic
$490

SKU: BND-DRUMCOP/24GLASS
---
---
Strike gold (or copper) with the metallic version of The Drum, a table-cum-ottoman from Los Angeles-based Bend Goods. Brings a dash of flash to any room in the house. Gaurav Nanda's tables and chairs are designed with an easygoing and versatile life in mind. Each piece starts with a machine-molded iron frame that undergoes upwards of 400 handmade spot-welds—a process he refers to as "bending." Each bend is carefully placed to ensure structural strength. Gaurav's finished pieces take inspiration from childhood memories of his mother's macramé and Spirograph drawing sets. Metallic plated finishes intended for interior use only.
Size
12" h x 24" dia (30.5x61cm)
Material
Metal plated iron
Brand
Bend Goods
Around the Bend is a bright and happy place to be when speaking of the cool iron wire furniture from Los Angeles' own Bend Goods. In true Southern Cali style, these corrosion-resistant pieces with their pop of powder-coat color can easily meander from indoors to outside. Sculptor, designer and entrepreneur Gaurav Nanda perfected the signature process he calls "bending"—shaping and spot welding the wire by hand—to achieve intricate patterns in Bend's furniture, lighting and accessories.
Michigan native Gaurav, formerly a designer for General Motors, values performance just as much as polish. The structural strength of each piece of furniture is contract grade, while the ergonomics and the spacing of the wires assure comfort and utility. Environmental impact is also a concern, and he envisions each piece as something built to last a lifetime, fabricated from the plentiful resource iron and sustainable woods. Though Gaurav's work draws on the legacy of modernist objects in wire, he wants "to offer something different, something edgier."
Designer
Gaurav Nanda
Of his brand Los-Angeles-based company Bend, founder Gaurav Nanda says he wanted "to offer something different, something edgier, a lot more intricate and comfortable" in the realm of wire furniture than the usually-admired but heritage Bertoia designs for Knoll. For inspiration Gaurav looked to an unlikely combination of sources: his own stint as an automobile sculptor/designer for General Motors on the one hand and an appreciation of 1970s-influenced crafts, including string art and the knotted patterns of macramé plant holders made by his mother, on the other.
Gaurav's attention to the production process is unstinting—for example, each chair undergoes 300 to 400 handmade spot-welds (a process called "bending," hence the company name) and is painstakingly sandblasted, rustproofed and powder-coated to a weatherproof finish. Expanding his range beyond furniture to decorative objects was a natural progression. "Inspiration comes from everywhere but music plays a crucial role in my process.  New songs and artists are constantly playing in the workshop, which makes for a lively and happier work environment too," he says. "It is exciting to see our ideas evolve and where we want our story to go."