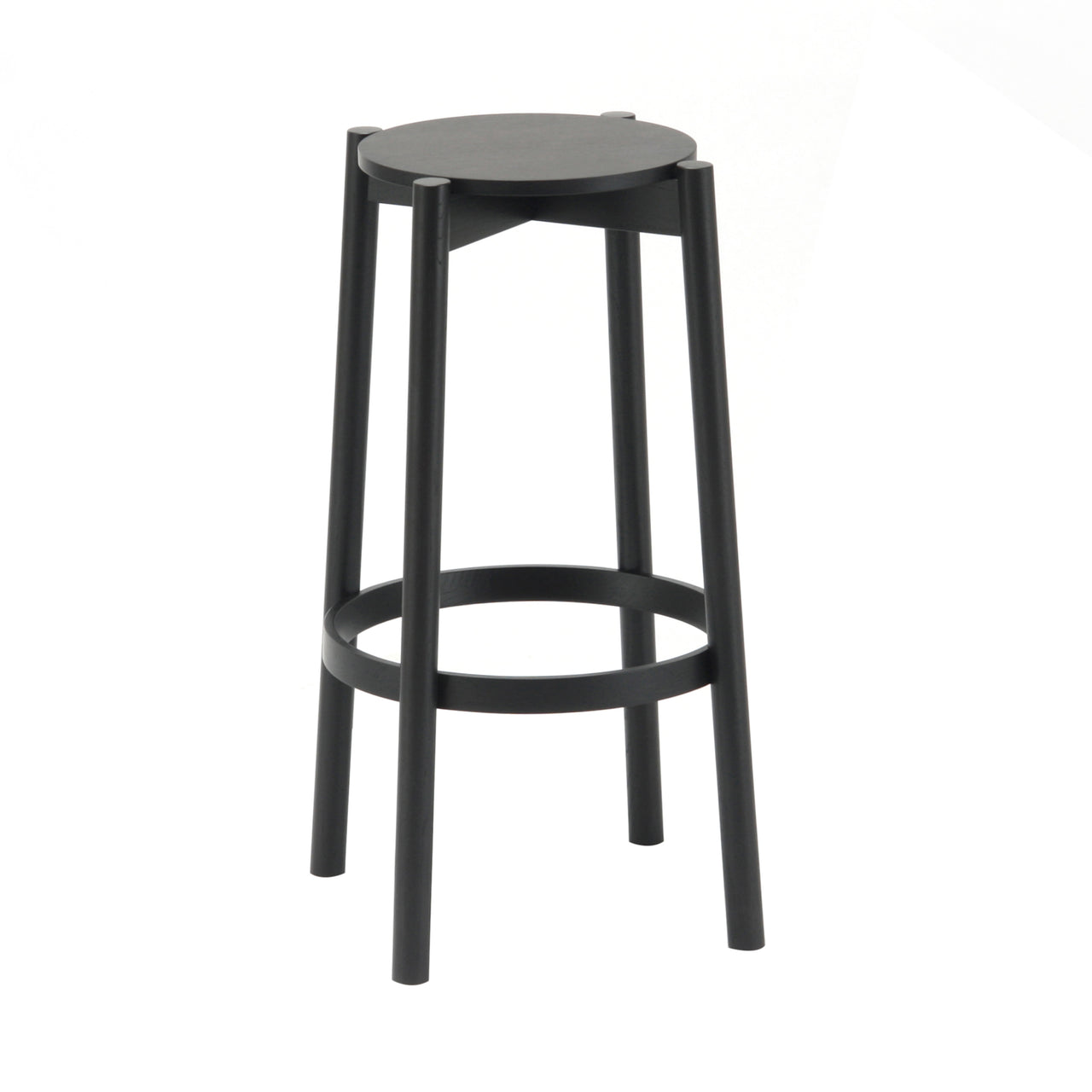 Castor Bar + Counter Stool: Bar + Black Oak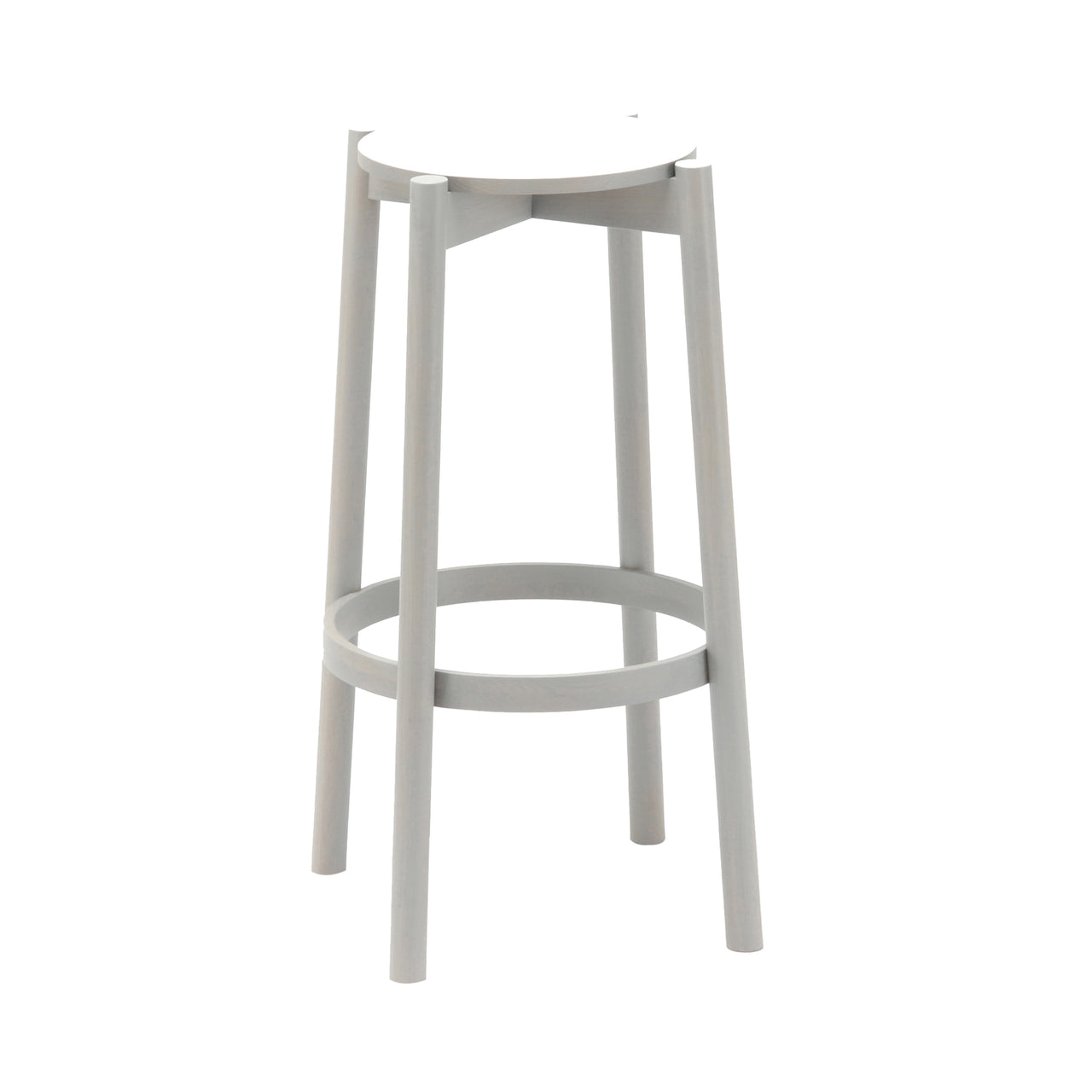 Castor Bar + Counter Stool: Bar + Grain Grey Oak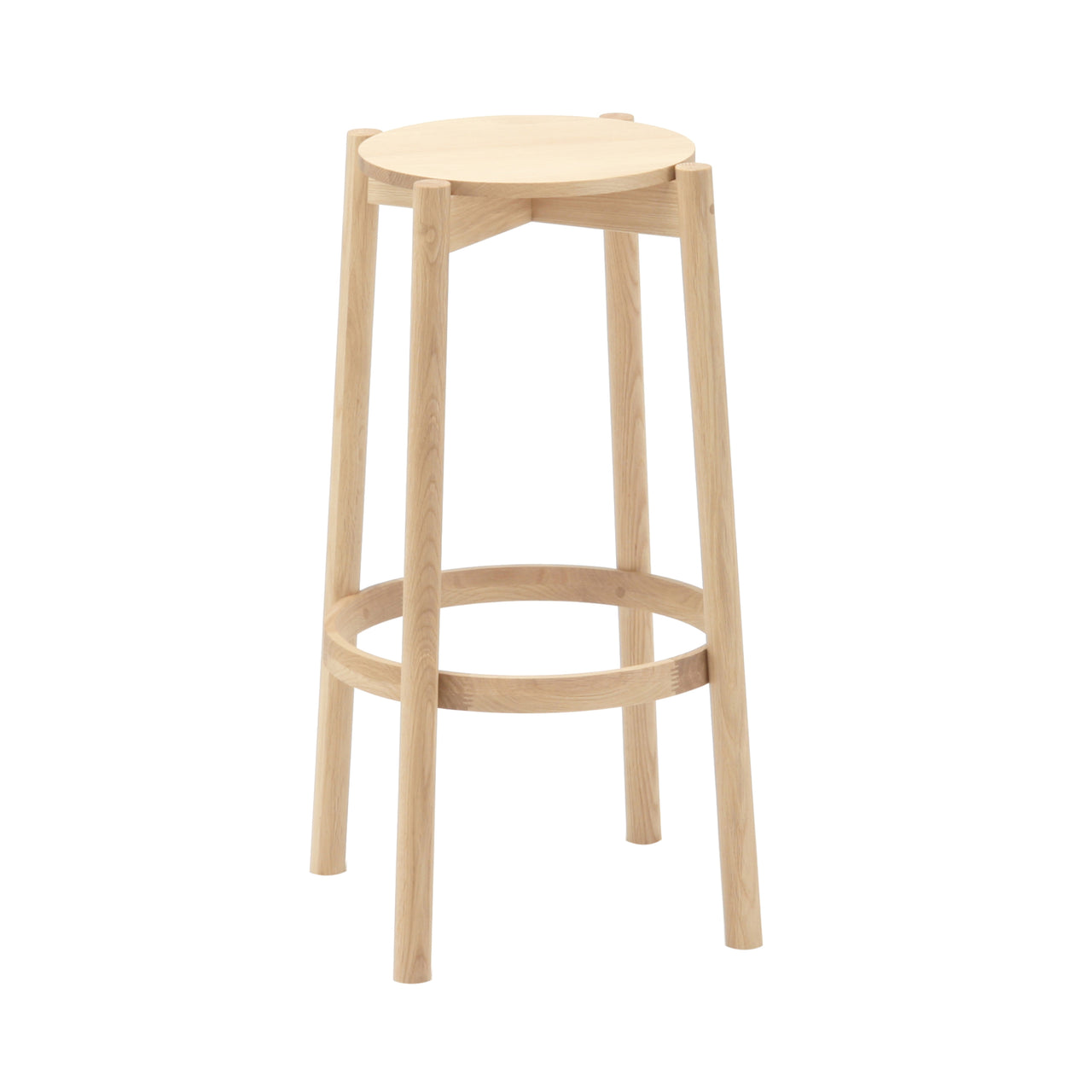 Castor Bar + Counter Stool: Bar + Pure Oak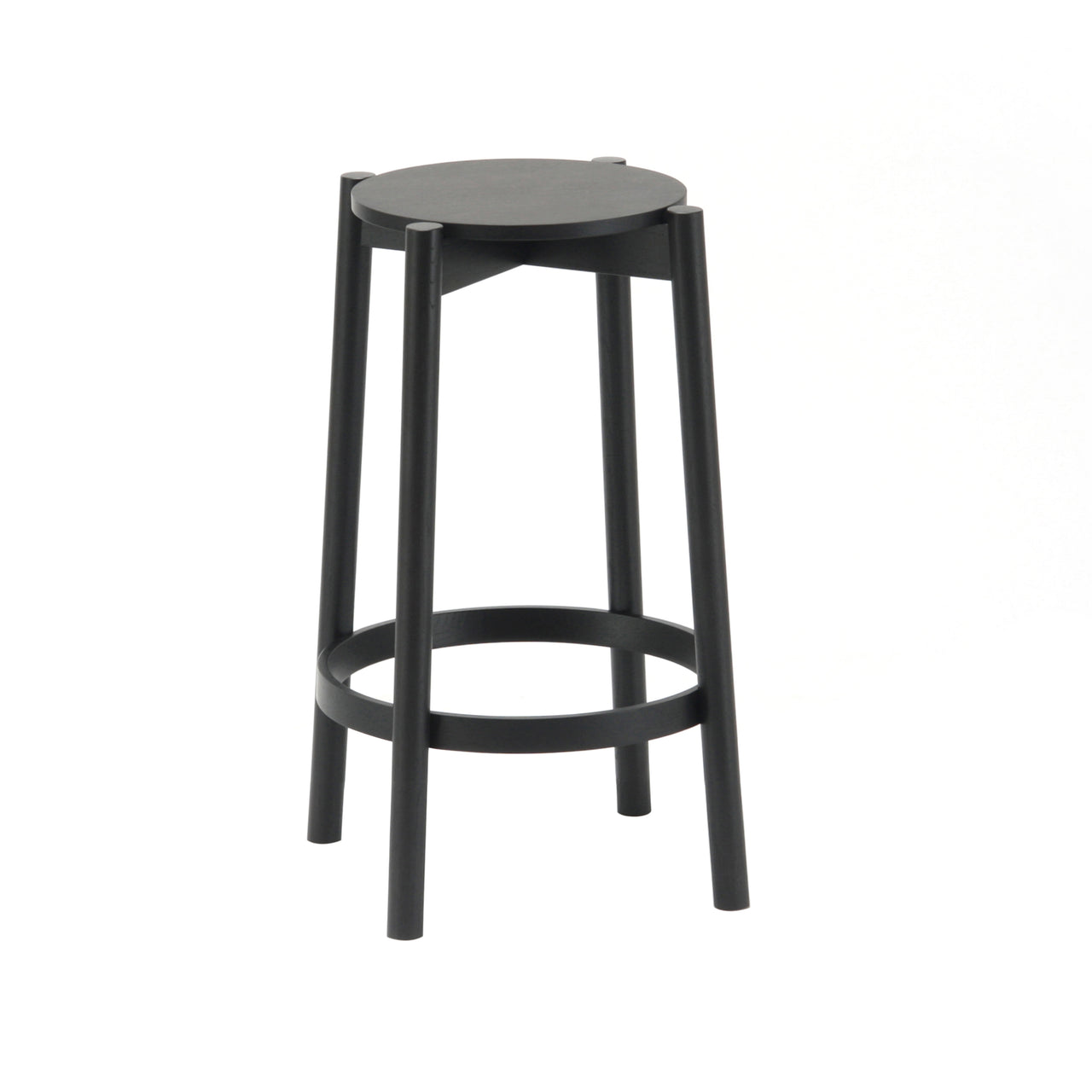 Castor Bar + Counter Stool: Counter + Black Oak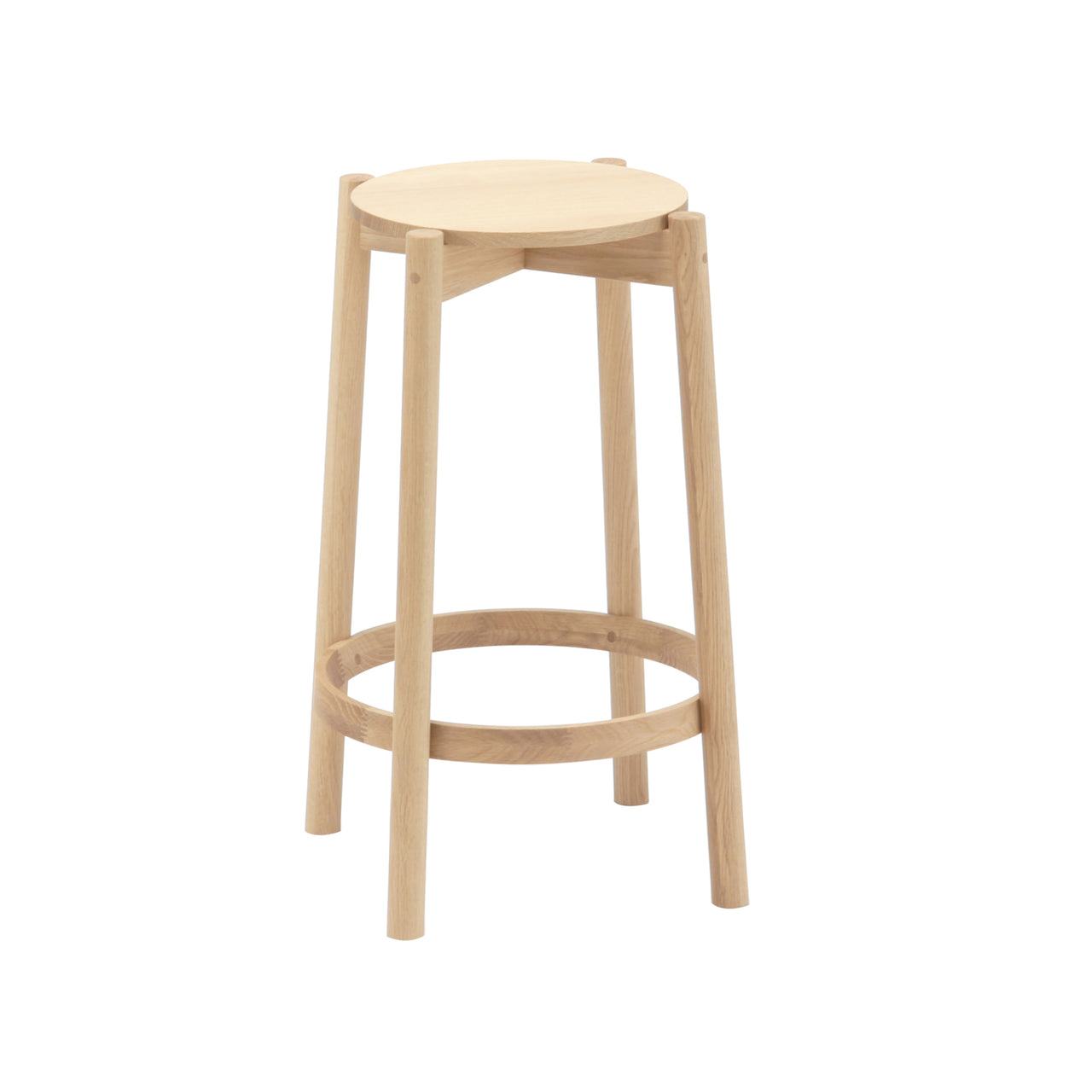 Castor Bar + Counter Stool: Counter + Pure Oak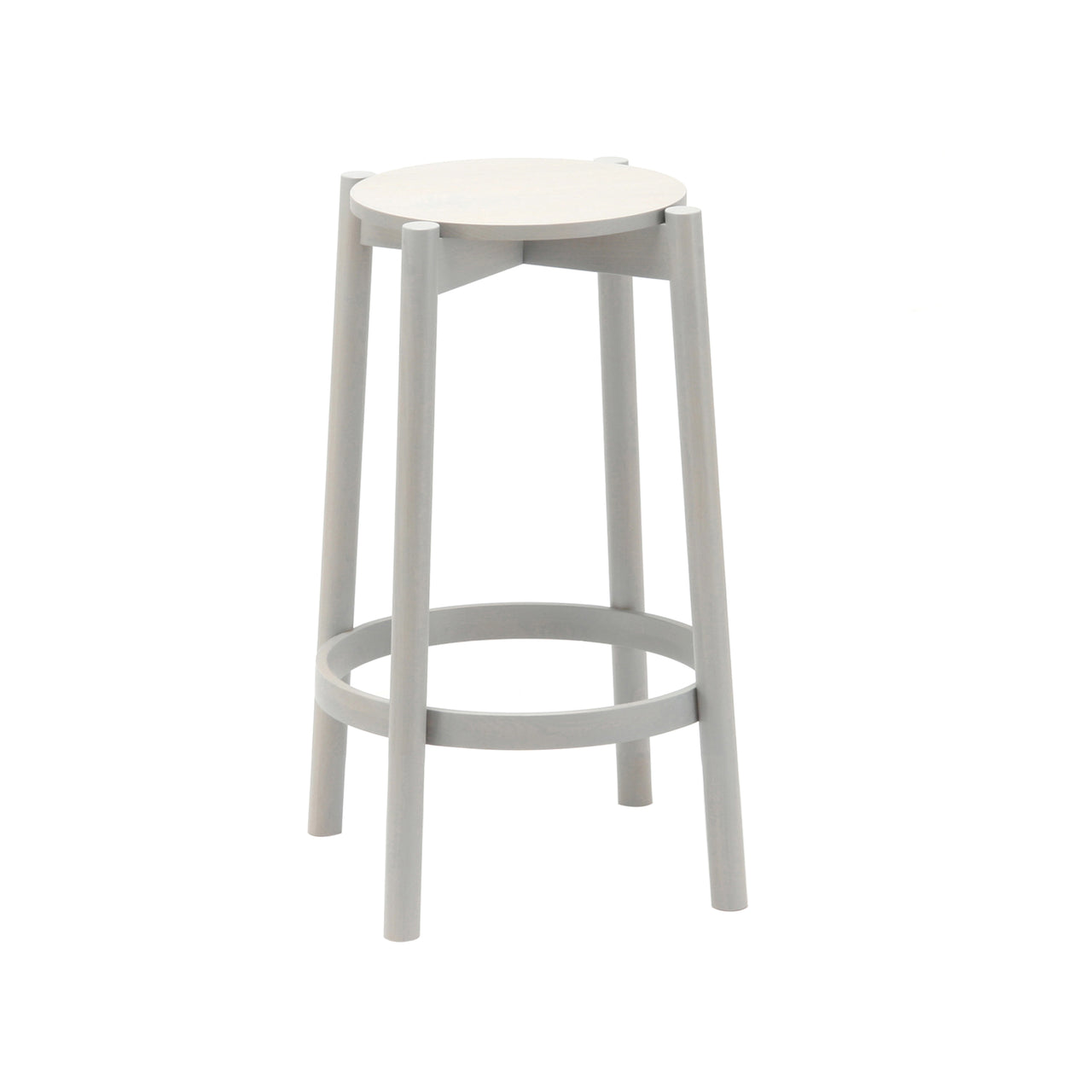 Castor Bar + Counter Stool: Counter + Grain Grey Oak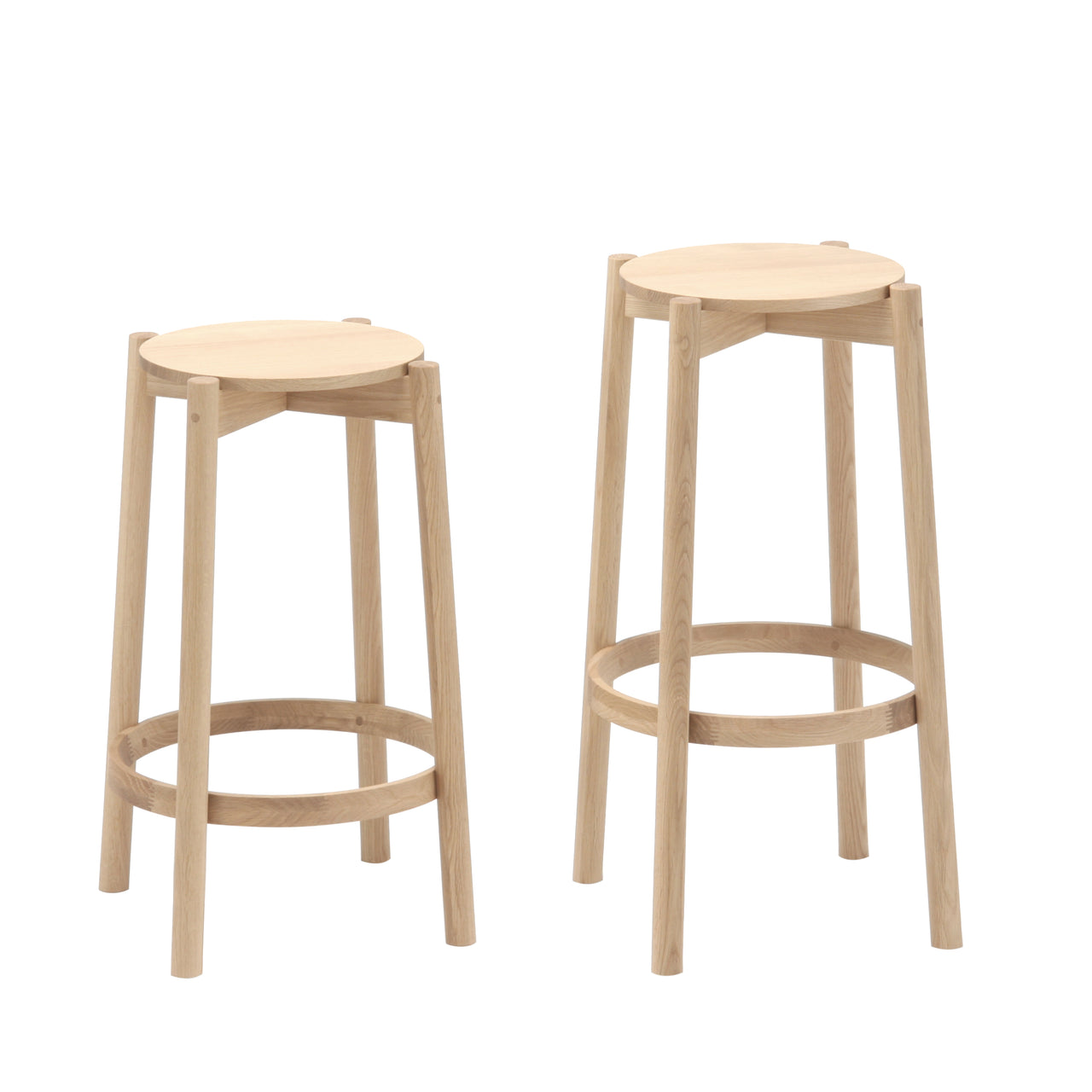 Castor Bar + Counter Stool: Bar + Pure Oak + Counter + Pure Oak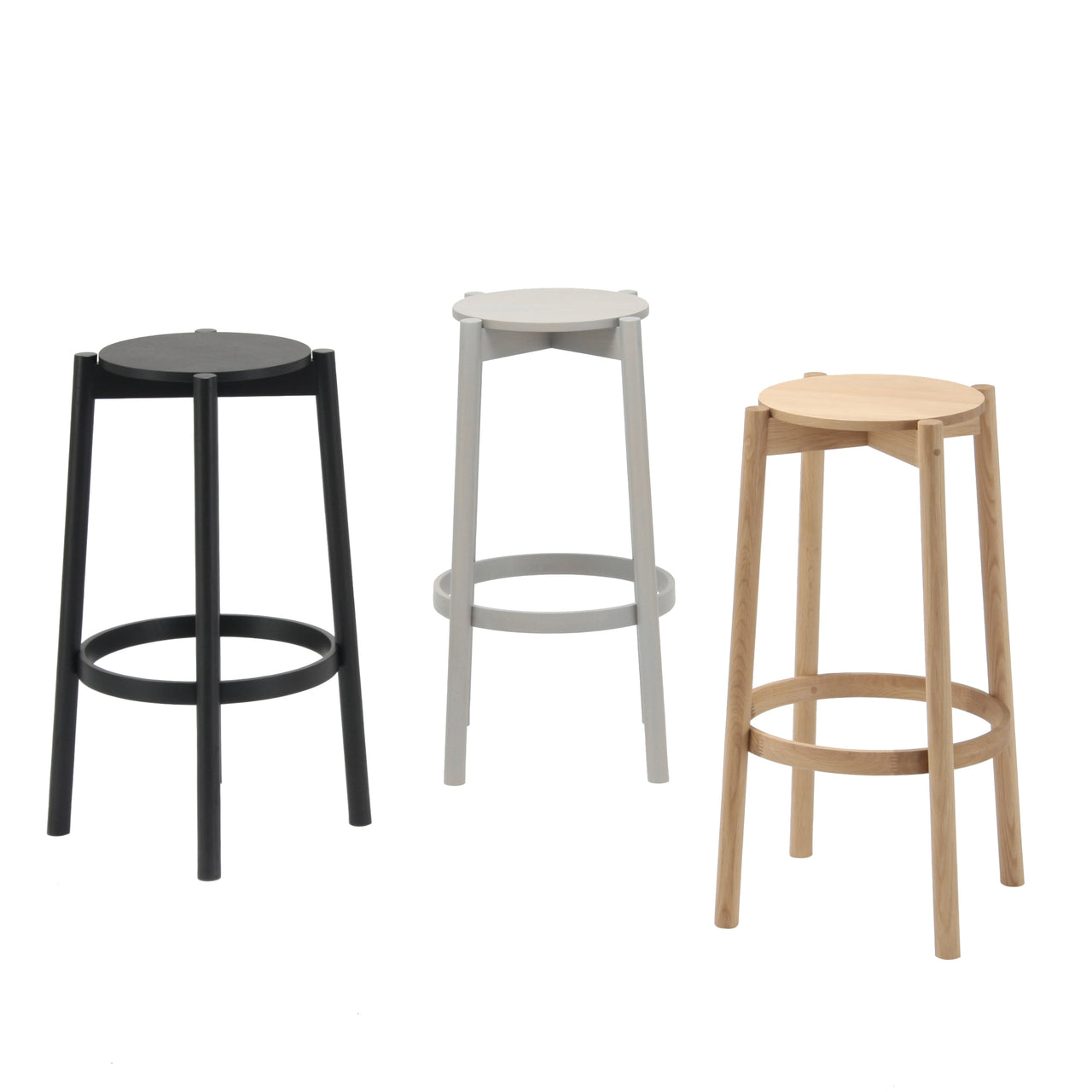 Castor Bar + Counter Stool: Bar + Black + Grain Grey + Pure Oak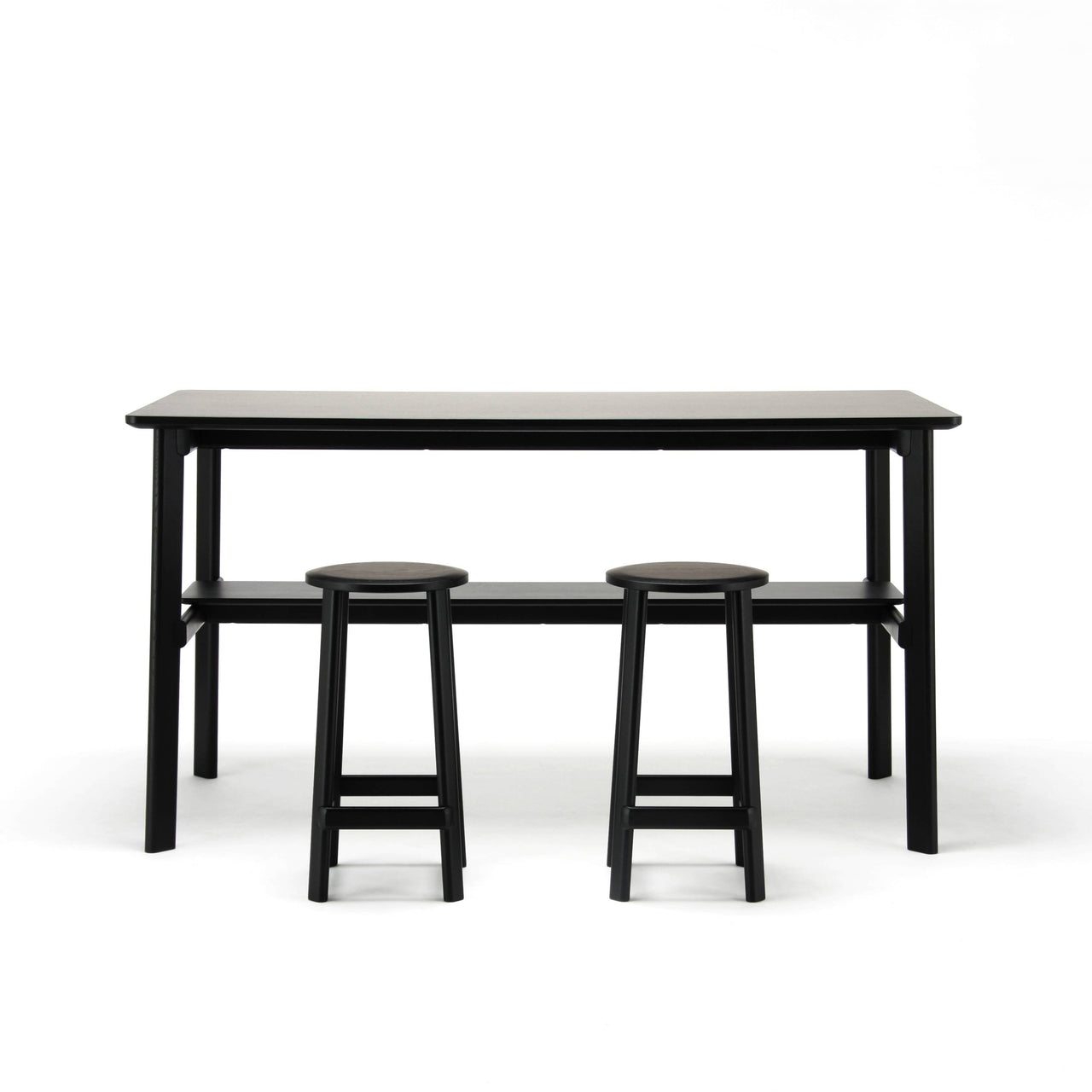 Castor Bar + Counter Stool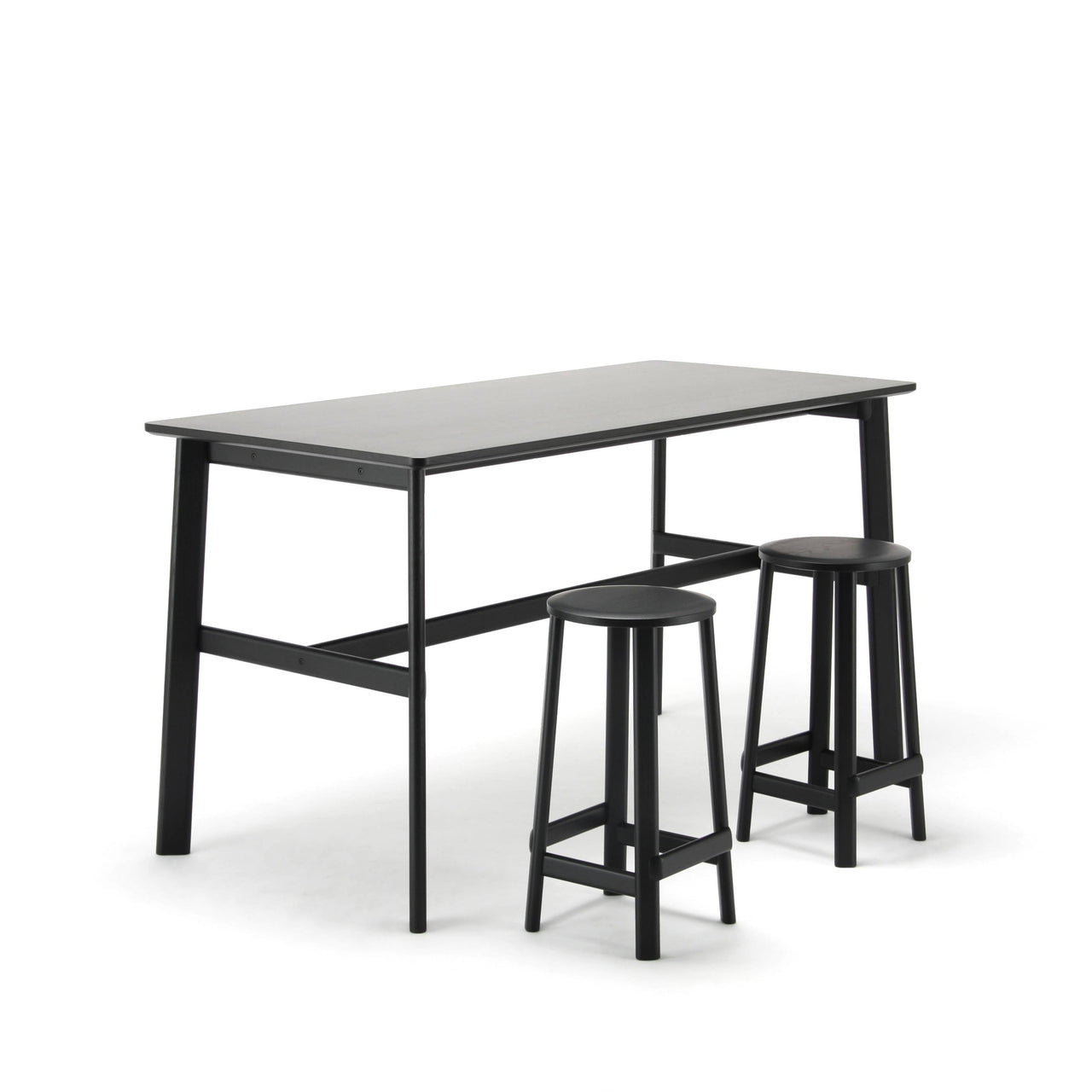 Castor Bar + Counter Stool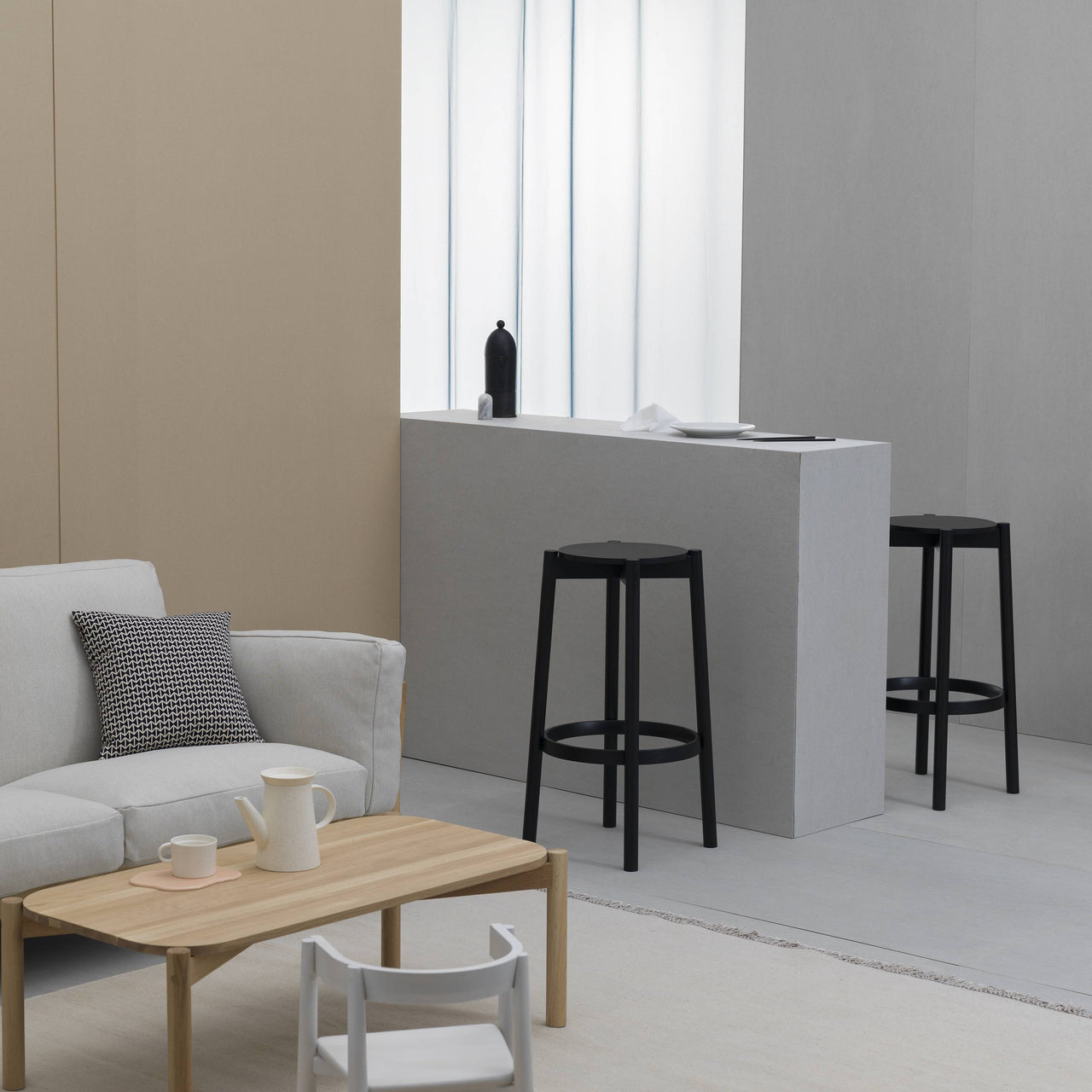 insitu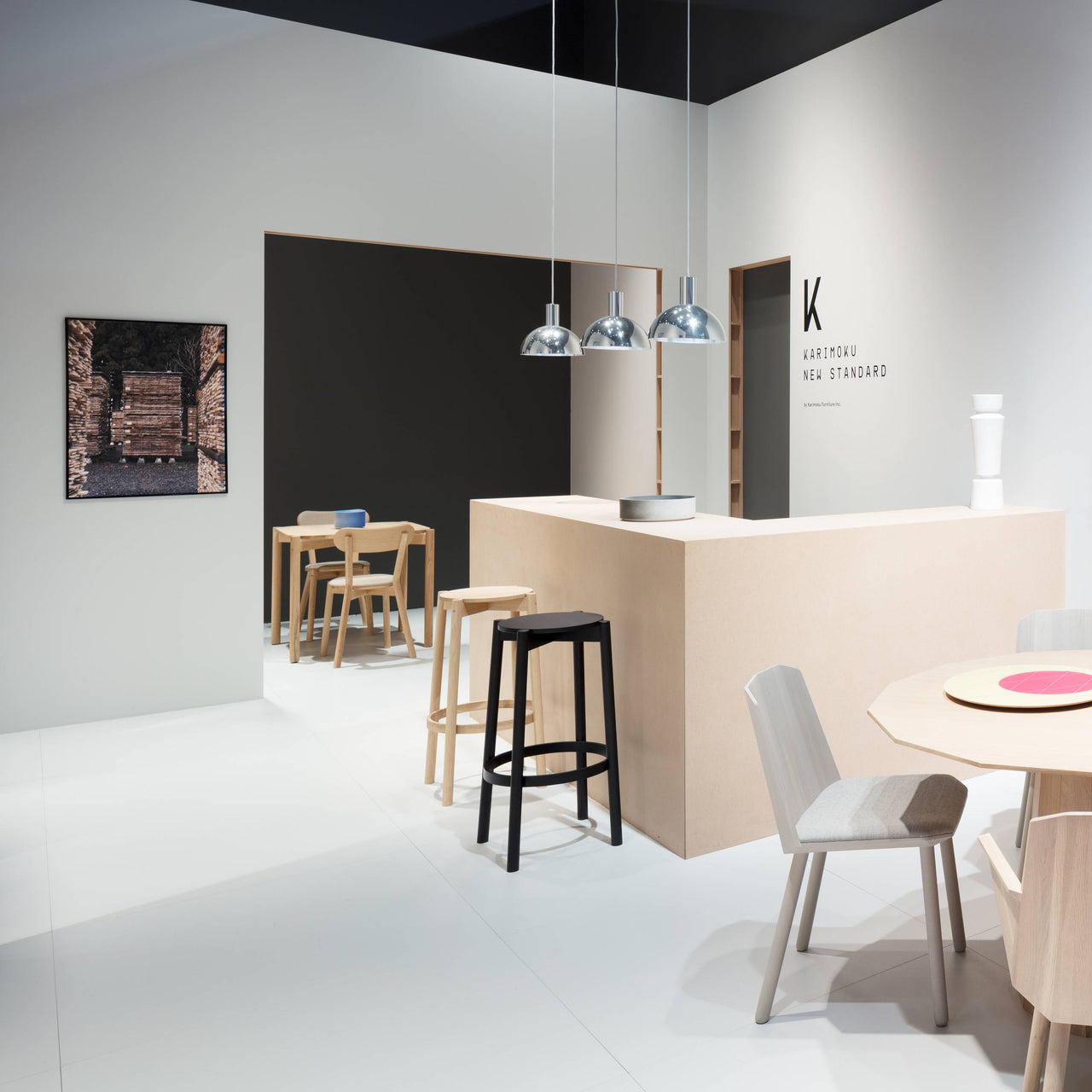 insitu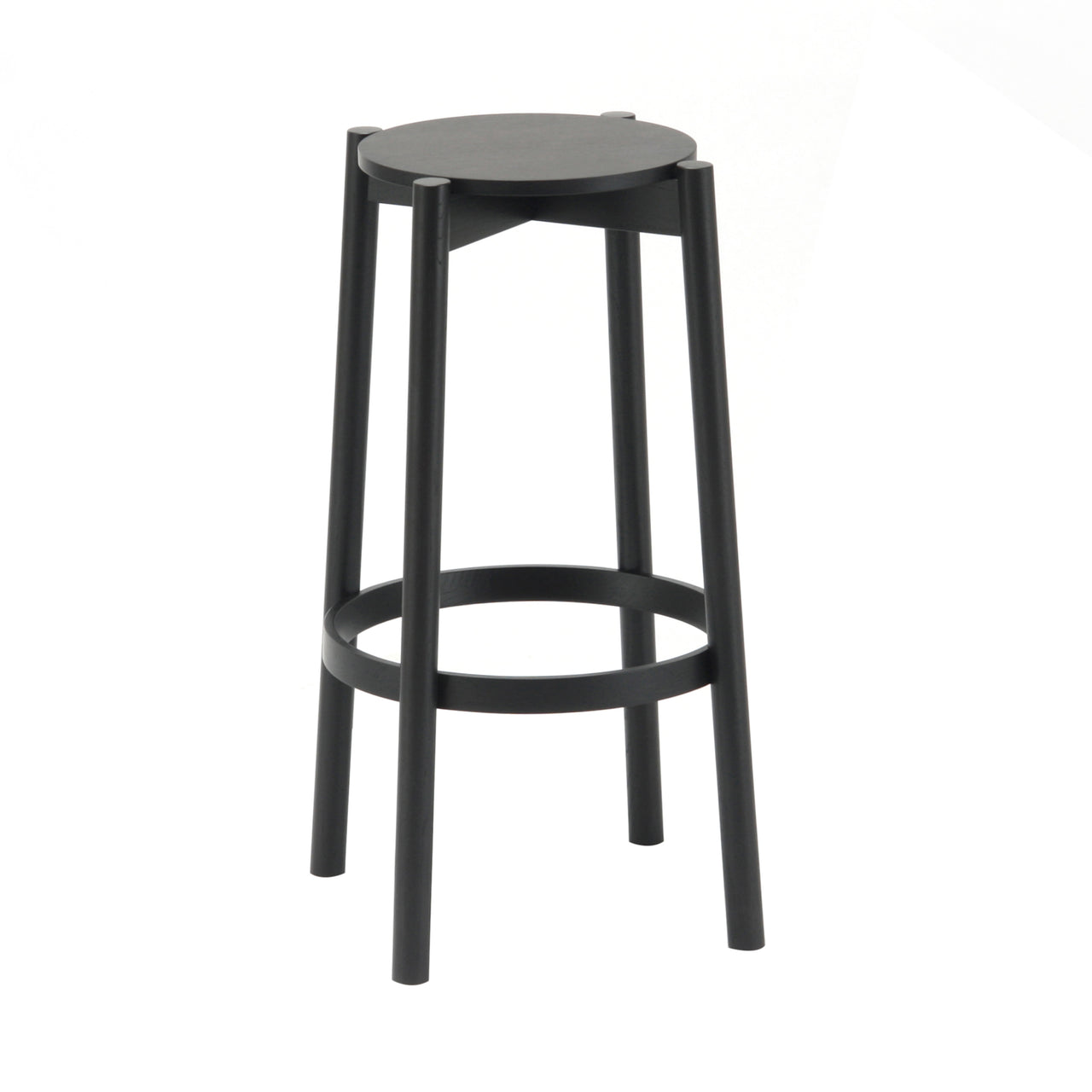 Castor Bar + Counter Stool: Bar + Black Oak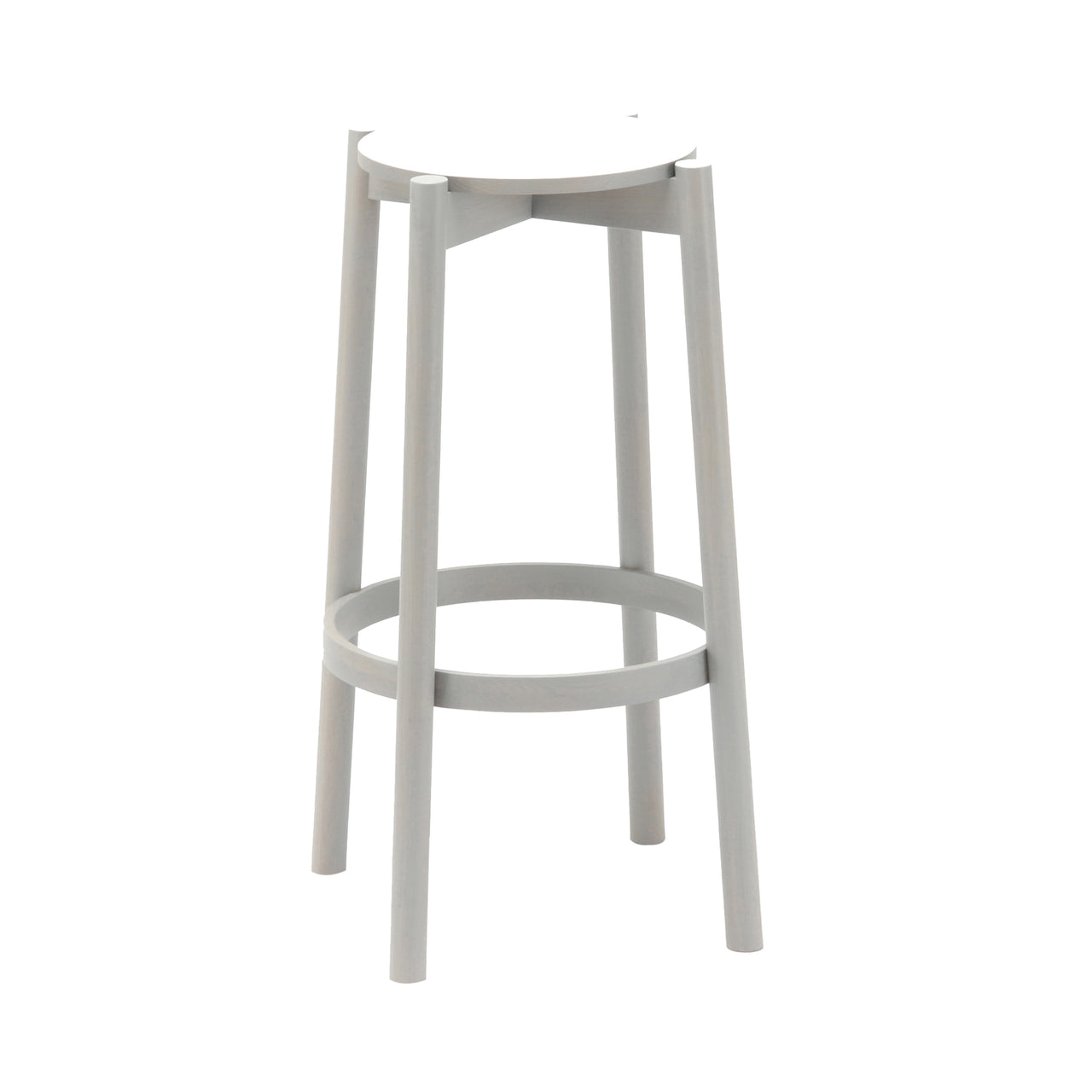 Castor Bar + Counter Stool: Bar + Grain Grey Oak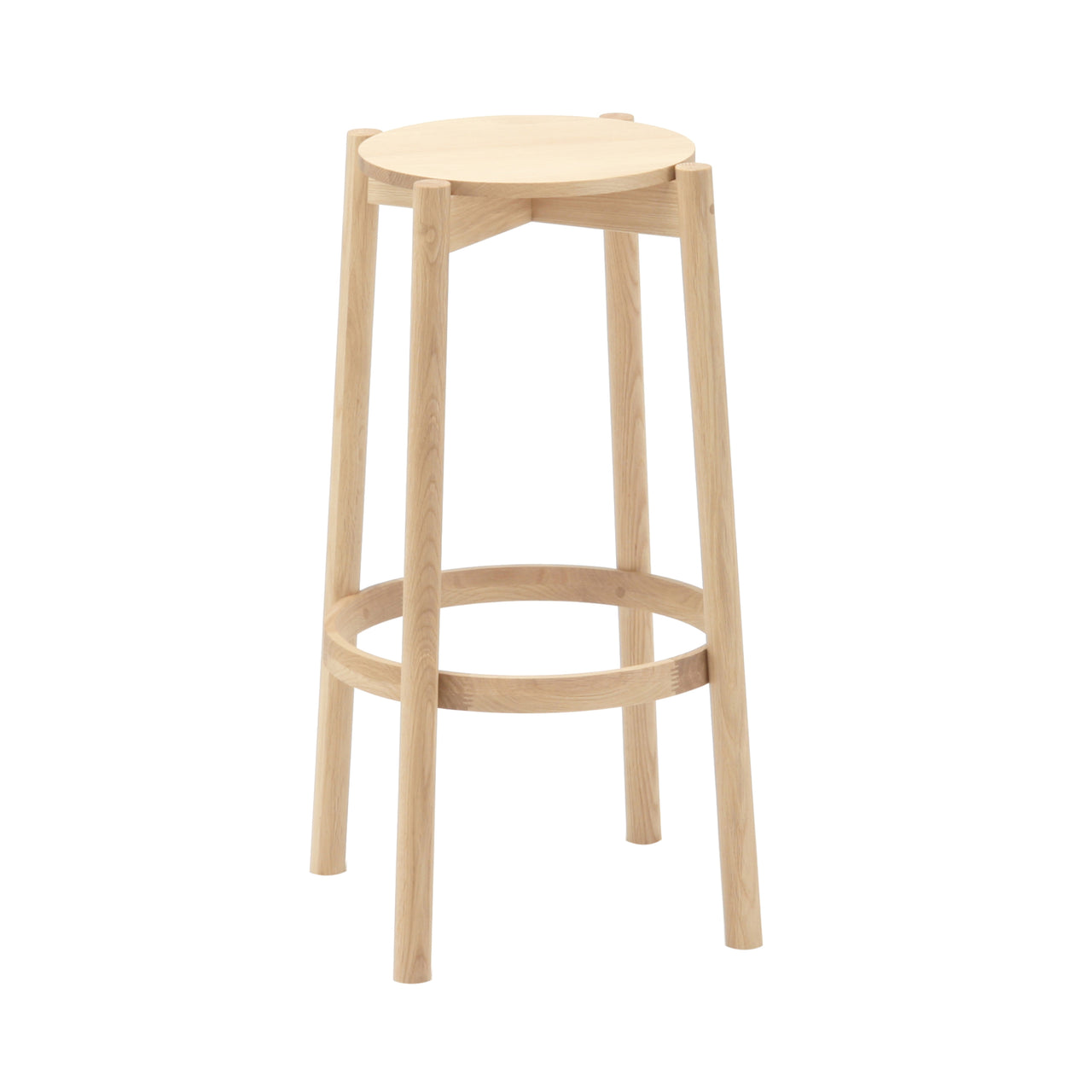 Castor Bar + Counter Stool: Bar + Pure Oak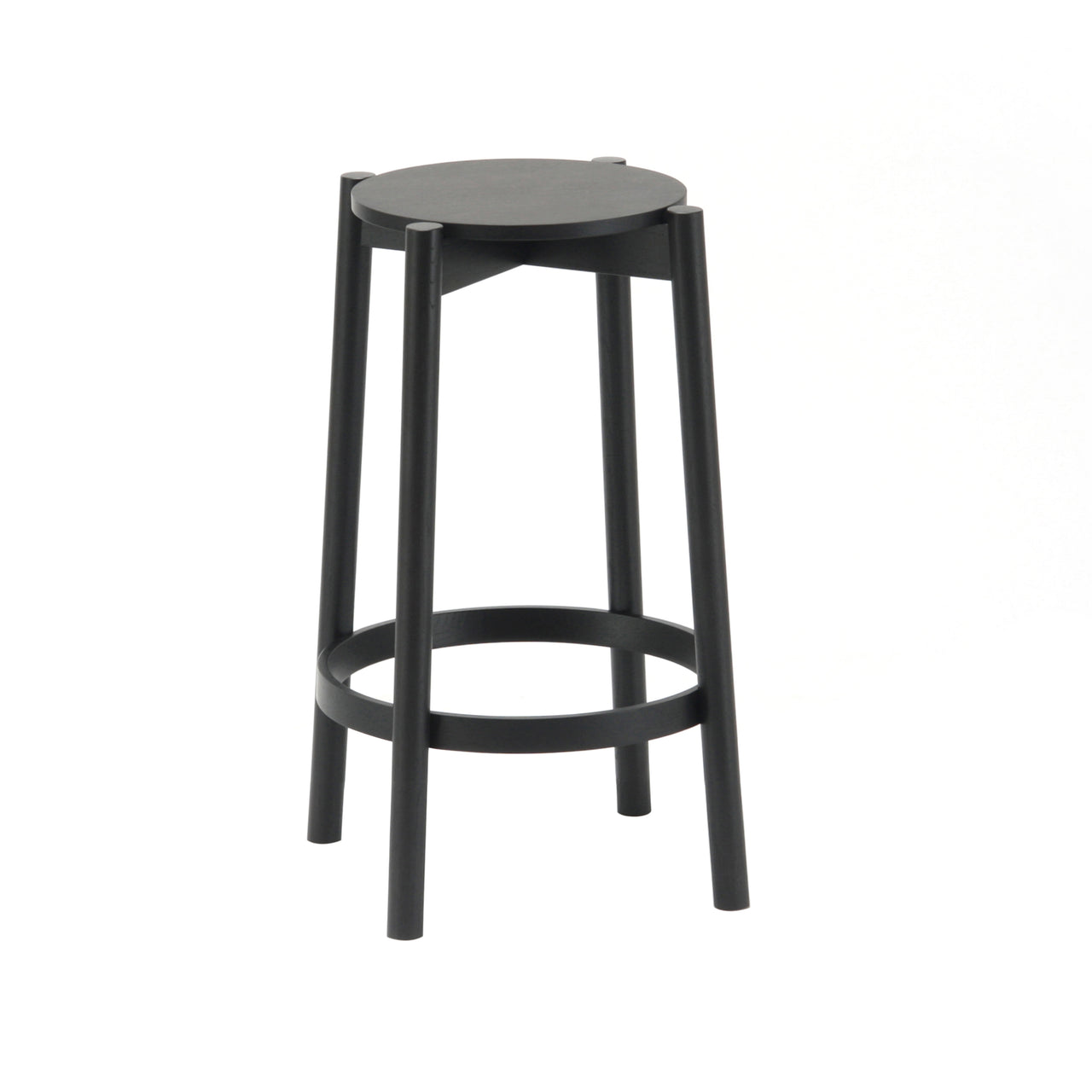 Castor Bar + Counter Stool: Counter + Black Oak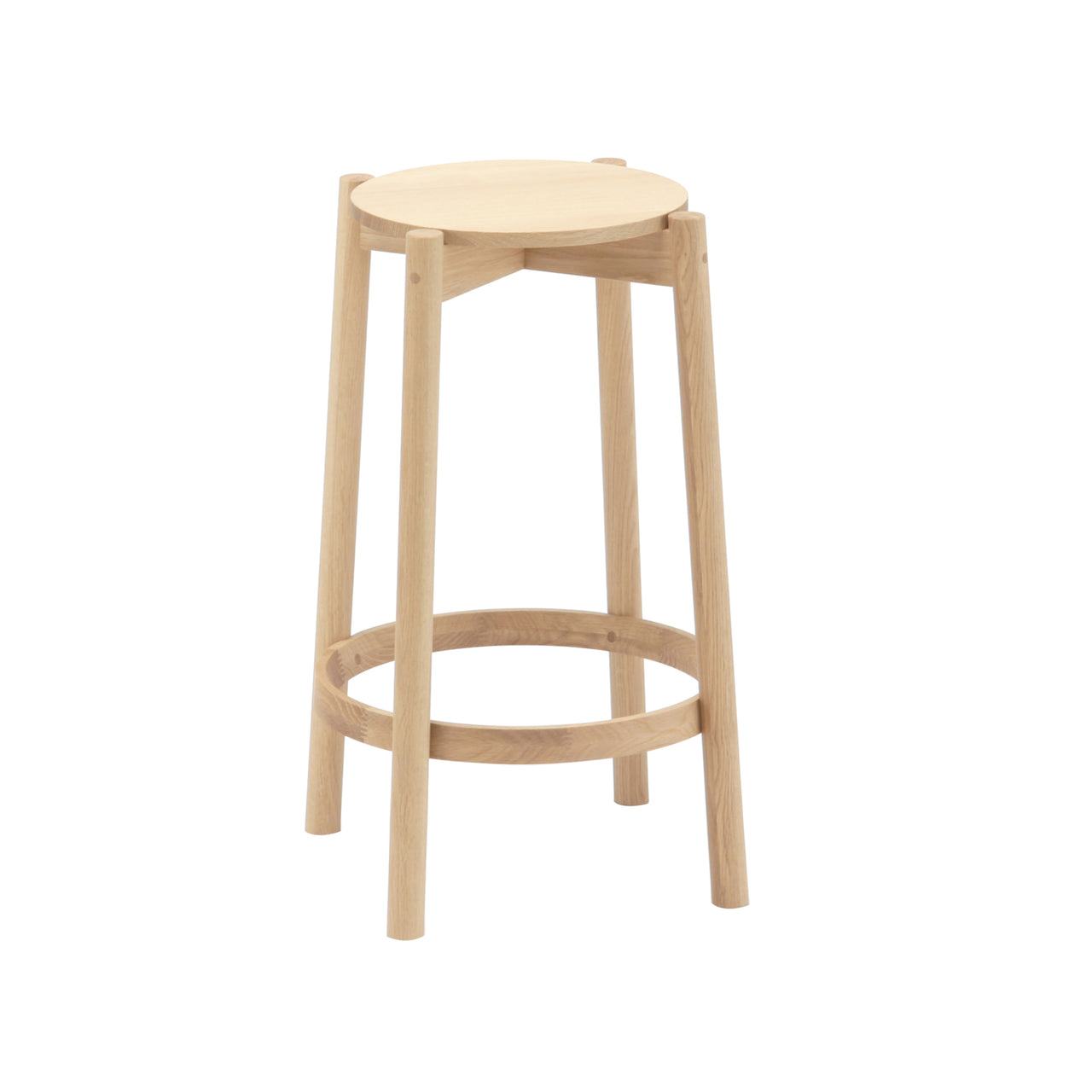 Castor Bar + Counter Stool: Counter + Pure Oak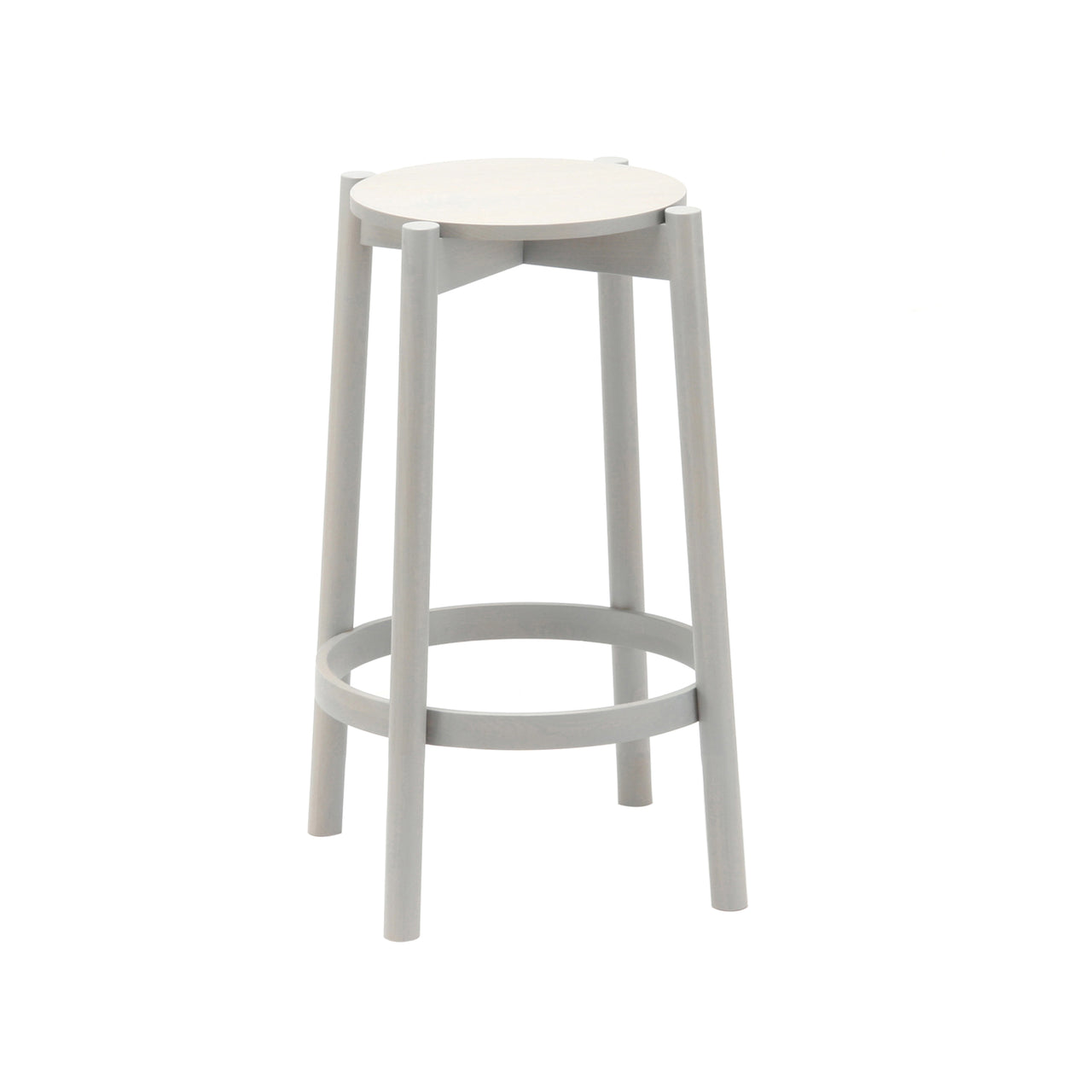 Castor Bar + Counter Stool: Counter + Grain Grey Oak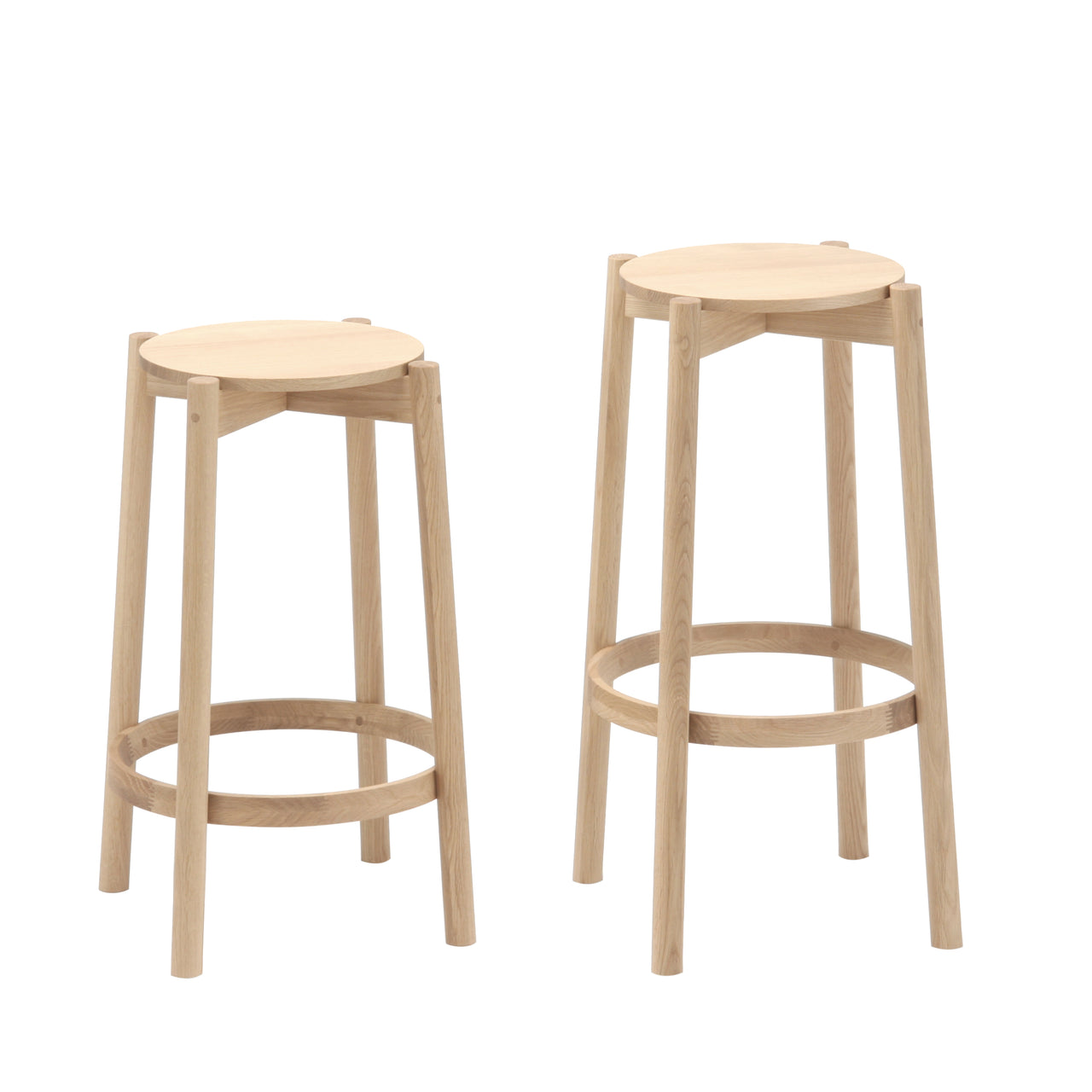 Castor Bar + Counter Stool: Bar + Pure Oak + Counter + Pure Oak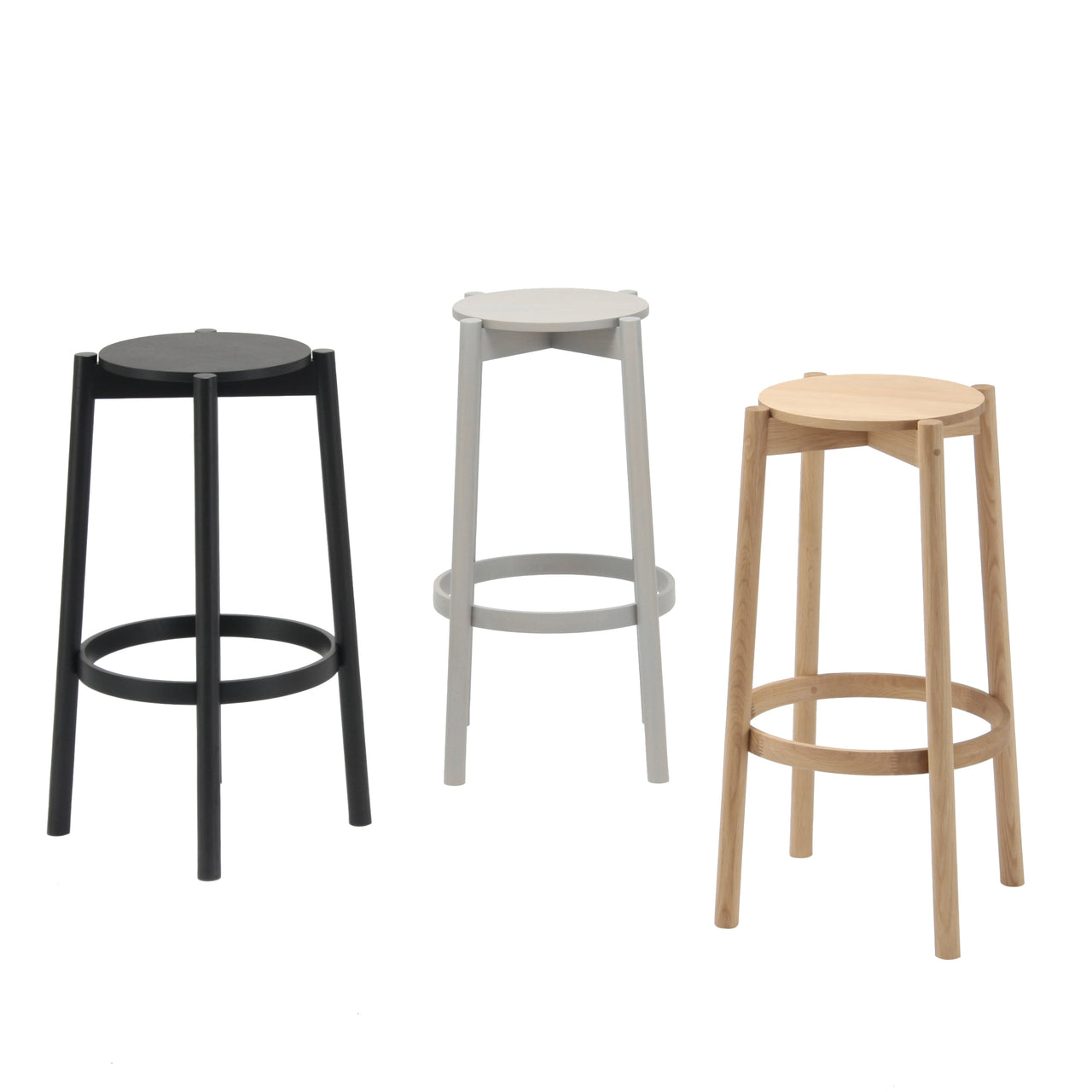 Castor Bar + Counter Stool: Bar + Black + Grain Grey + Pure Oak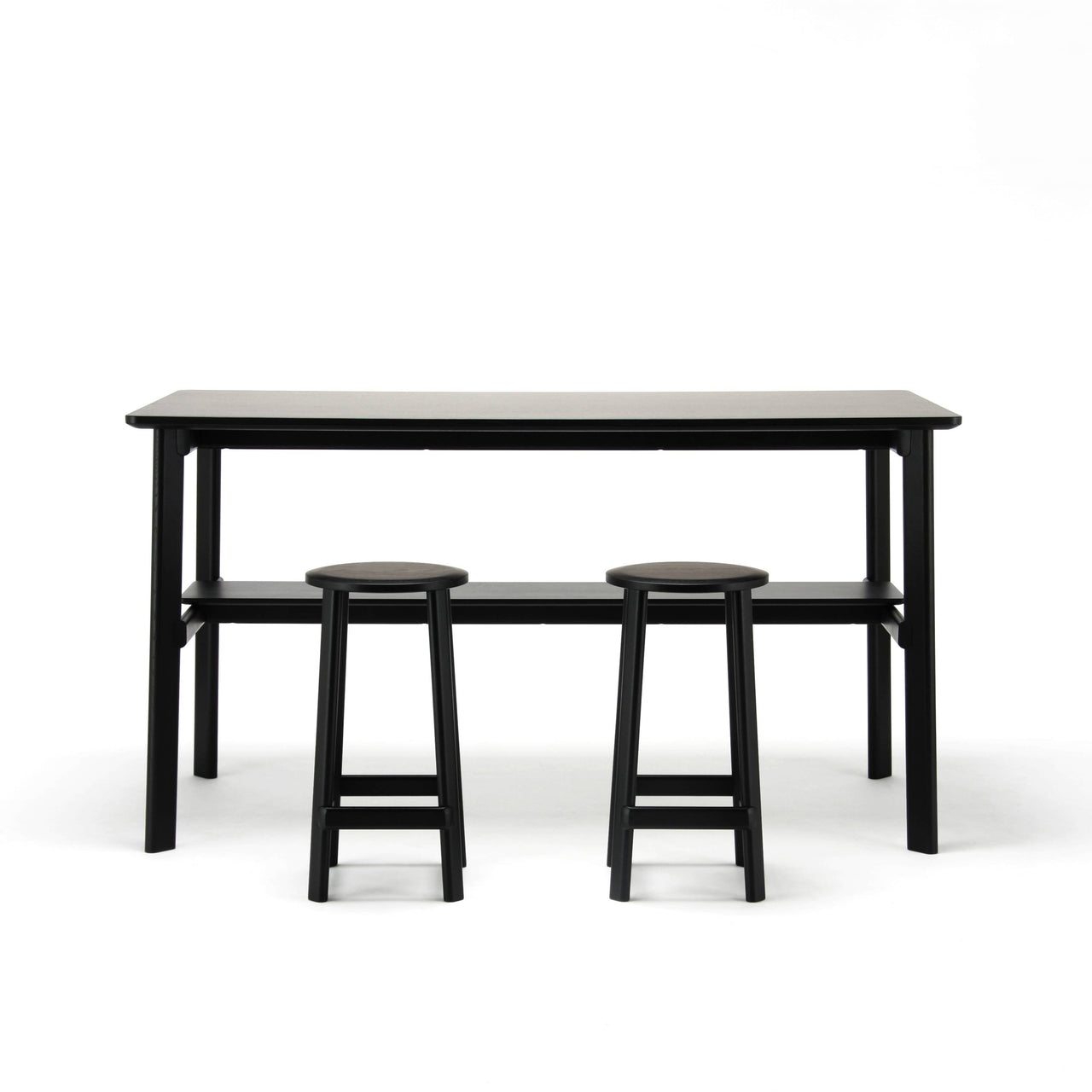 Castor Bar + Counter Stool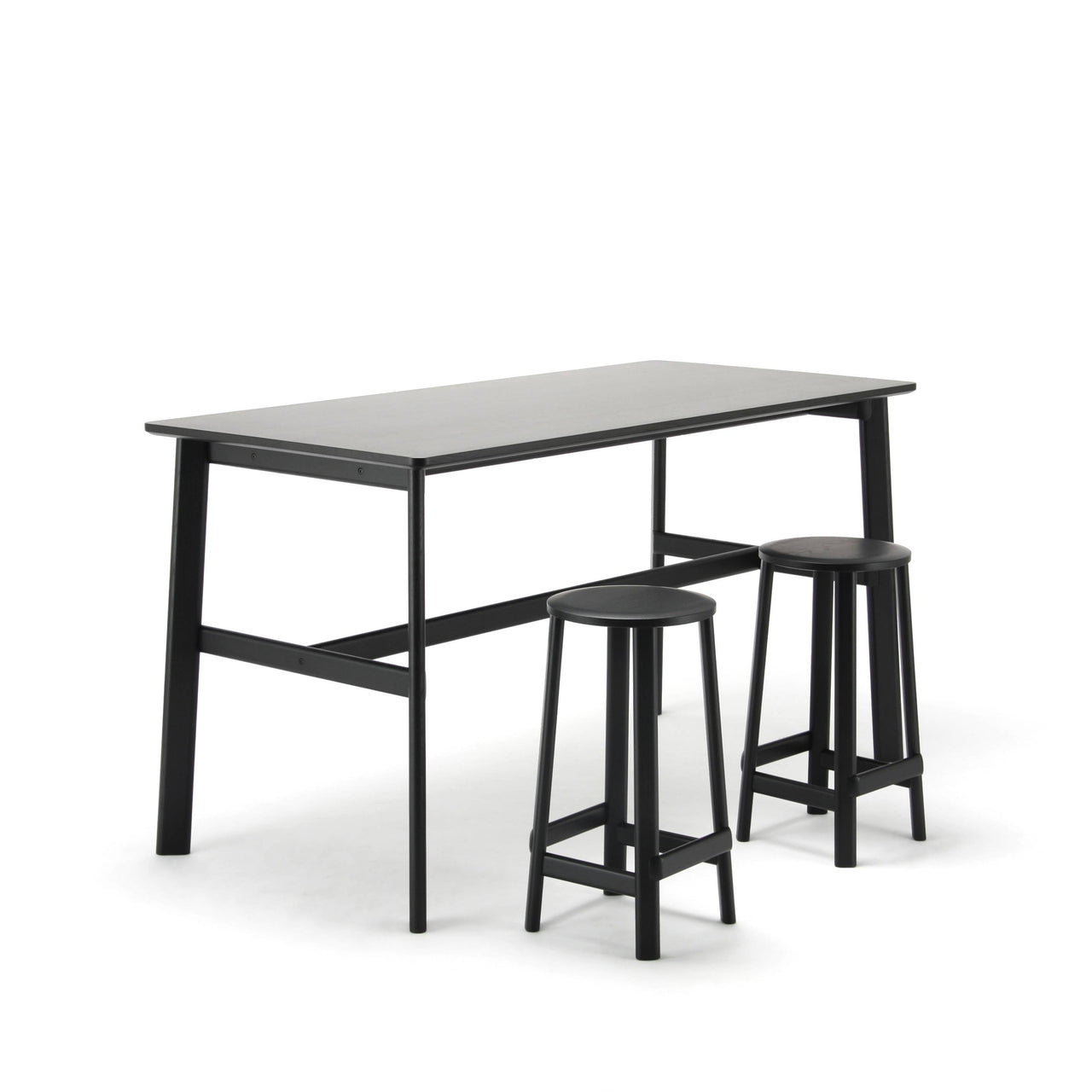 Castor Bar + Counter Stool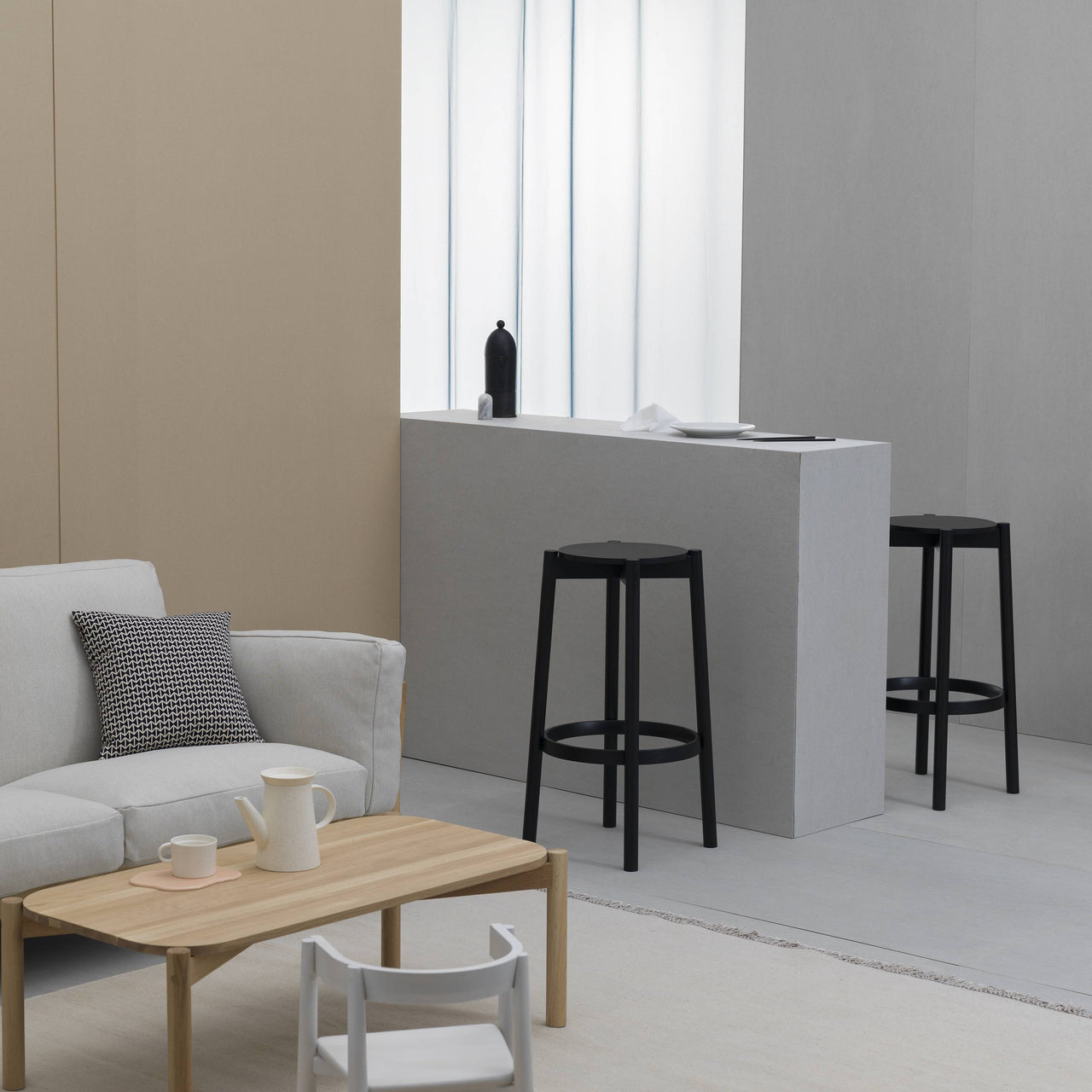 insitu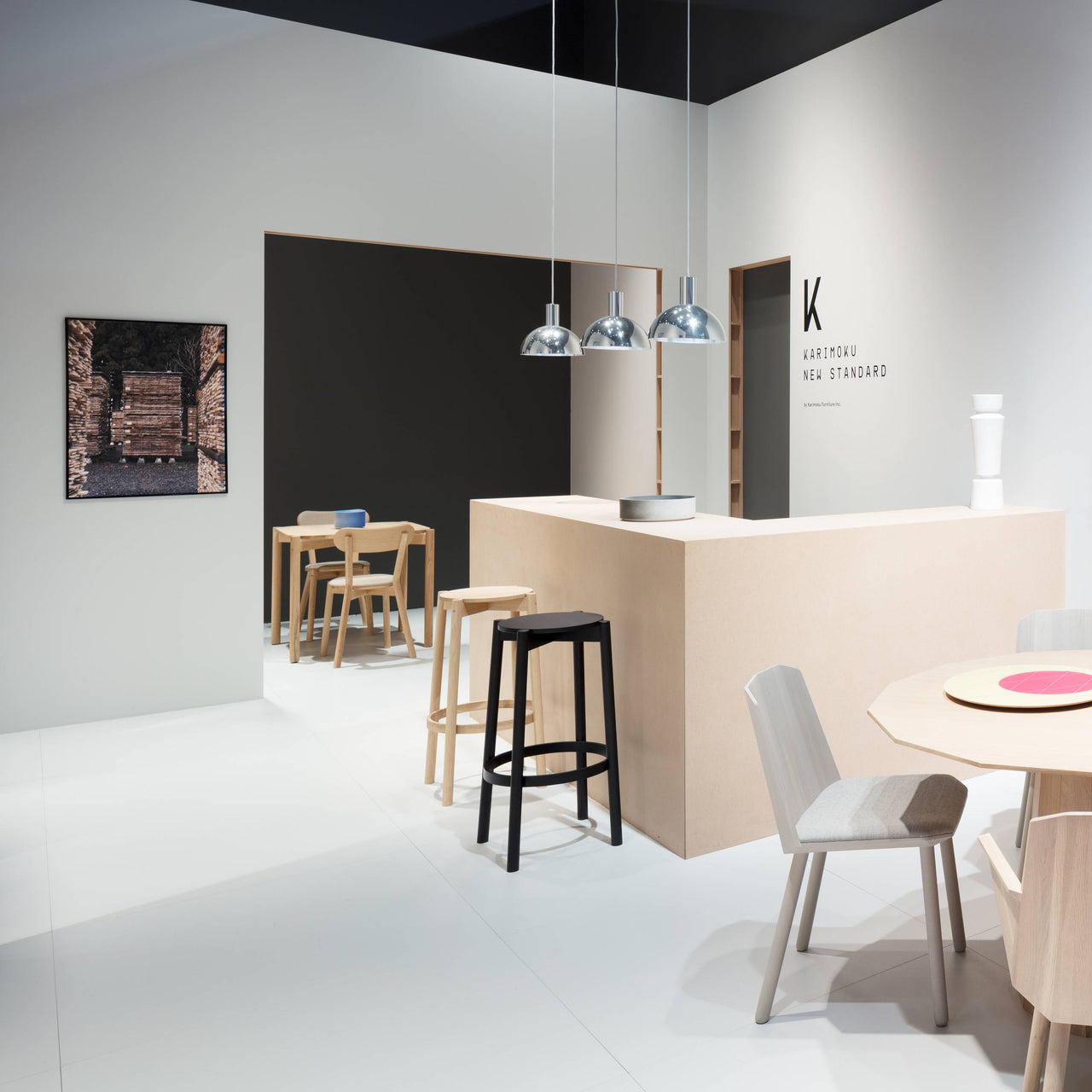 insitu
---
---
The Castor Plus grows up—to bar and counter height—in this taller version of the stool from the signature Castor series by Swiss Studio Big-Game for Japanese maker Karimoku New Standard. Like its shorter counterparts, also made from Japanese Oak, a small diameter of wood is the starting point, a joint detail that is a nod to the traces left by beavers on wood. A reinforced joint between the legs and the cross supporting the seat makes the light and stool a sturdy and durable companion.

Big-Game is only among the latest to join KNS. Some 70 years into producing quality furniture with a Midcentury sensibility, Japanese brand Karimoku decided in 2009 to write a new chapter in design by engaging in collaboration with a young crop of international talent and rechristening itself as Karimoku New Standard. Solid Japanese hardwoods such as maple, chestnut and oak are the basis of a line informed by a cultural understanding of craftsmanship coupled with innovative technologies in terms of manufacturing and sustainability. To preserve and revitalize Japanese forests, the hardwood used is from low-diameter trees, long underused.

Based in Lausanne, Switzerland, Big-Game is a product, furniture and interior design studio helmed by native Grégoire Jeanmonod and French expat Augustin Scott de Martinville and Belgium expat Elric Petit. Besides KNS, they have designed for Praxis, Alessi, Materia and Globe Trotter.
Size
Bar: 29.9" h x 15.9" Dia (76x40.4cm)

Seat height: 29.9" (76cm)

Counter: 26.4" h x 15.9" Dia (67x40.4cm)

Seat height: 26.4" (67cm)
Material
Oak
Brand
Karimoku New Standard
It has always been about the wood. Shohei Kato opened a small woodworking shop in 1940 from a longstanding timber firm he acquired in Kariya. The first letters of the town name combined with "moku," as in "mokuzai" ( "wood") provided the brand name. Furniture followed within 2 decades, along with several brands under the Karimoku umbrella. Then in 2009, with his grandson Hiroshi Kato as vice president, the Karimoku New Standard branch launched to develop works with international designers in the modern design arena.

The star roster includes Swedish studio TAF, the Swiss team Big-Game and Dutch duo Scholten & Baijings. Among them is David Glaettli, who also serves as KNS brand creative director and dubbed its credo as "high-tech and high-touch." The highly skilled Japanese carpentry and hand-applied painting that are a part of the parent company heritage are integral to KNS. It also looks forward, revitalizing native forests by targeting undervalued, sustainably grown hardwoods. Advanced technologies have elevated the low-diameter chestnut, maple and oak trees, once turned into wood chips for paper pulp, into something of lasting beauty. The aim, notes Hiroshi, is "furniture that will be used and loved for more than 100 years."