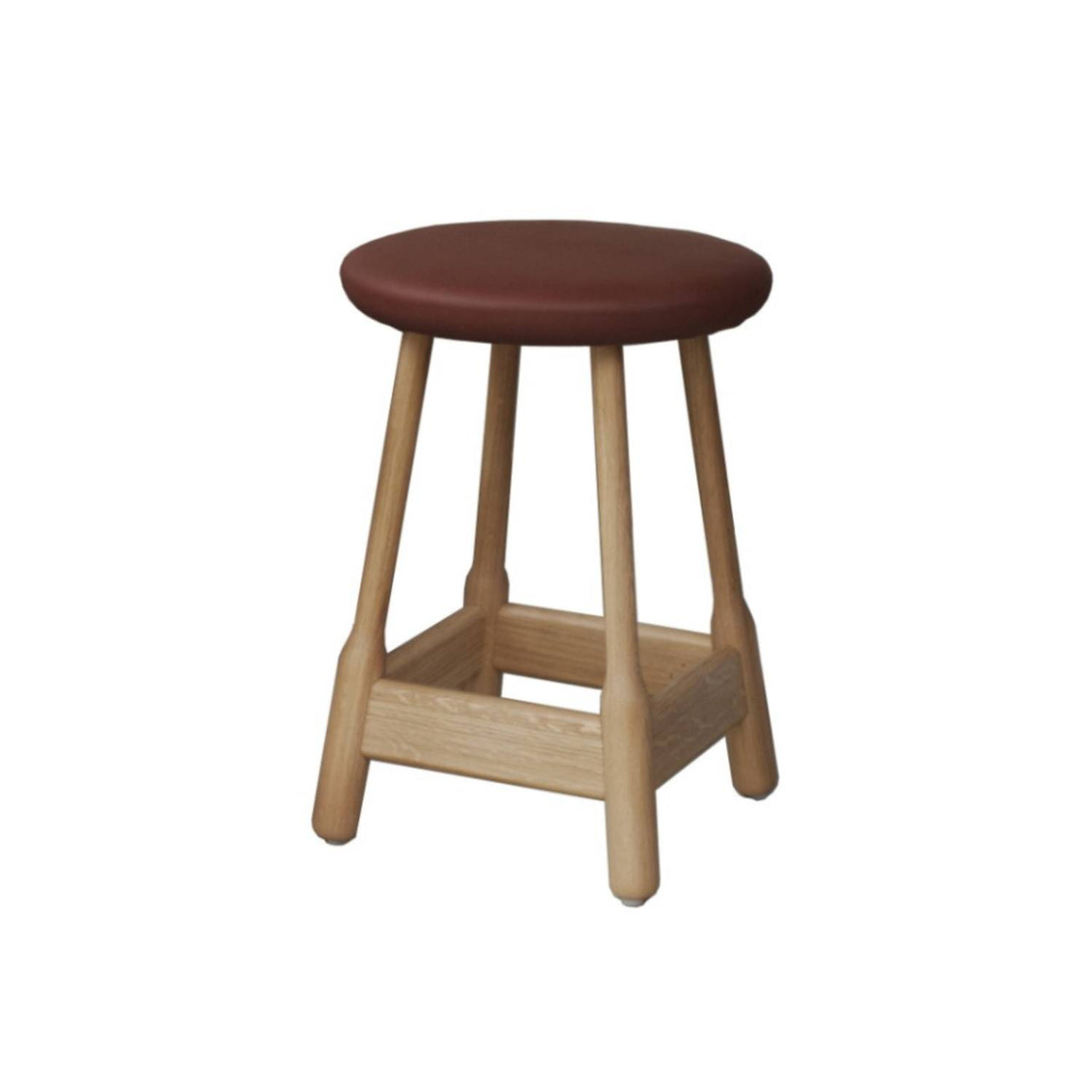 Albert Stool: Upholstered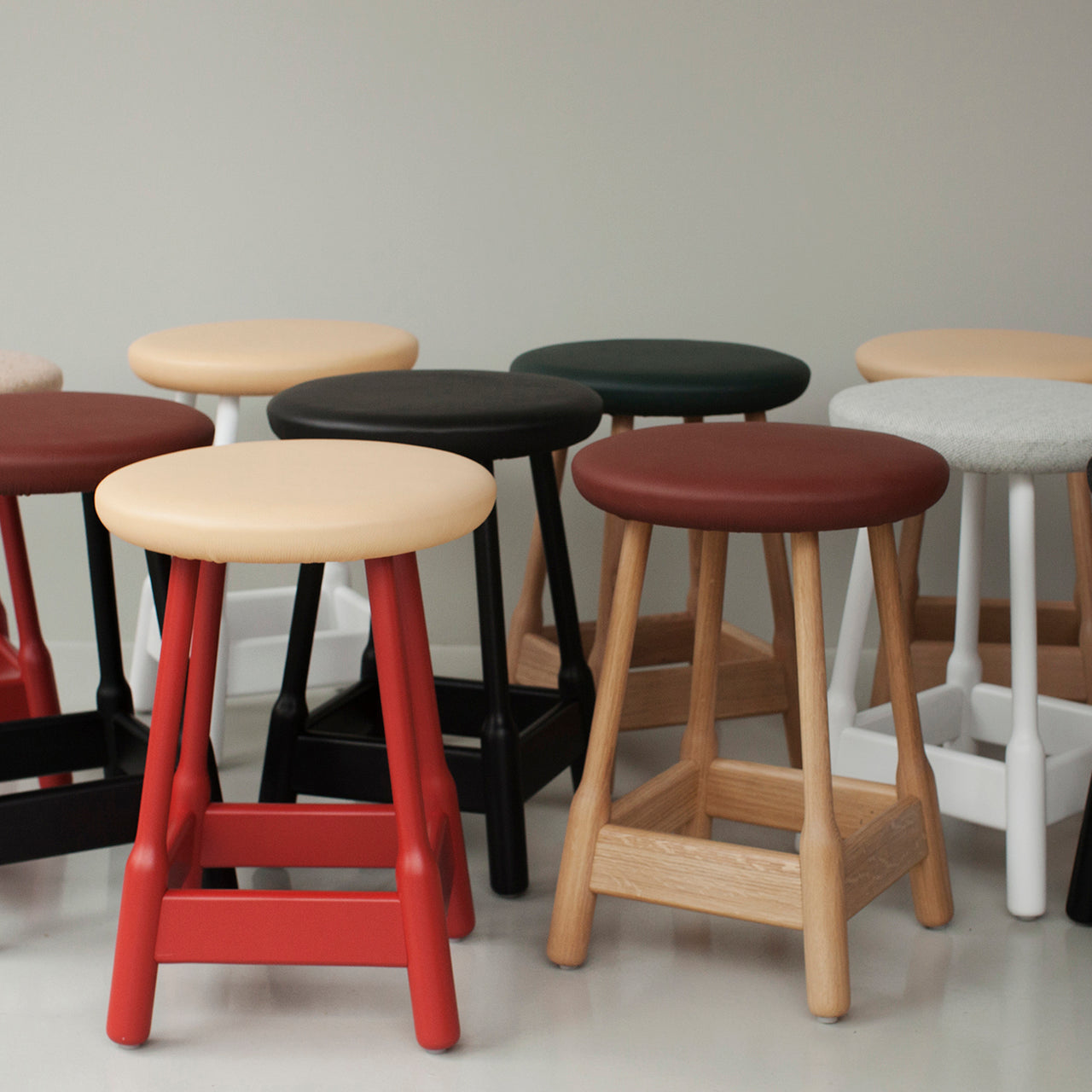 Albert Stool: Upholstered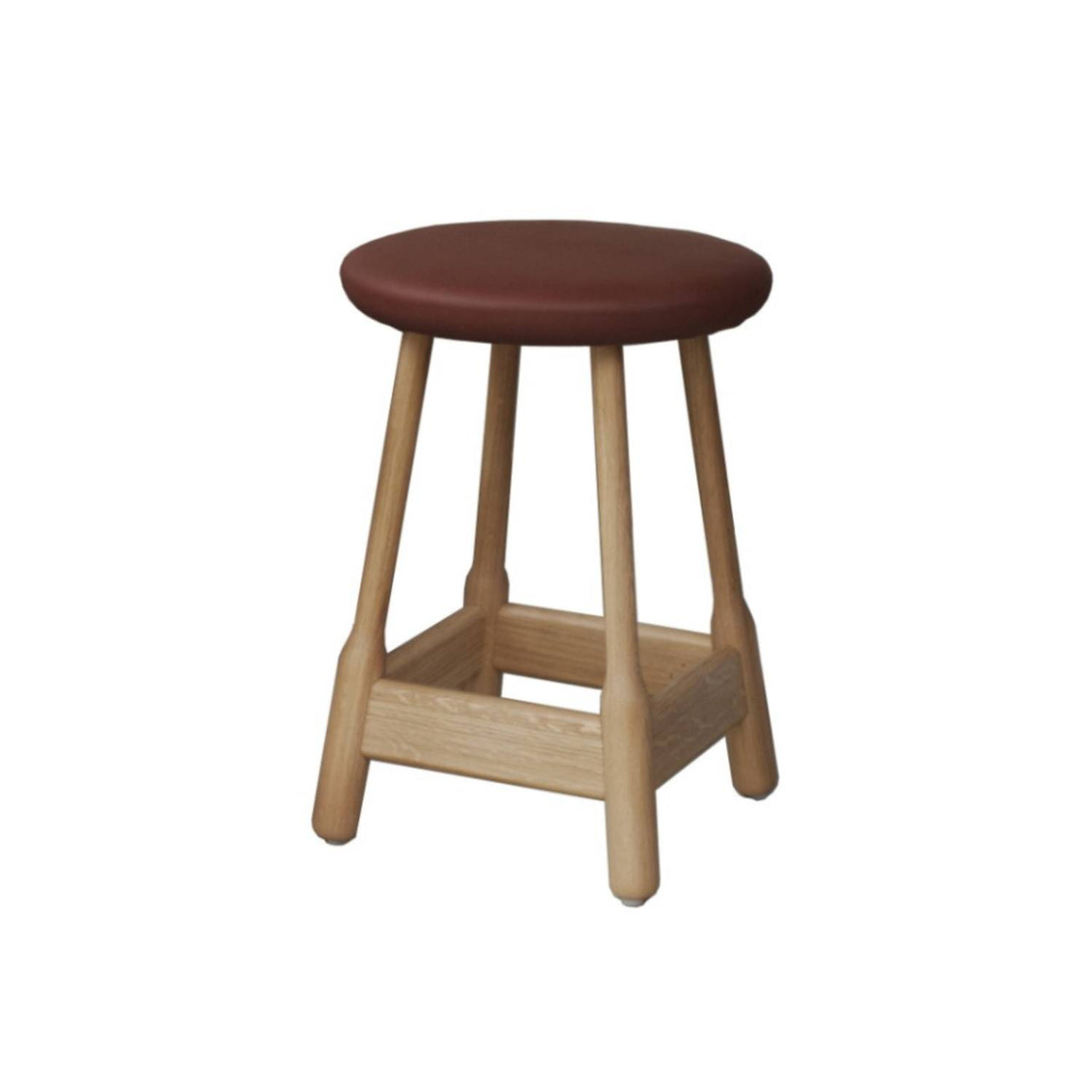 Albert Stool: Upholstered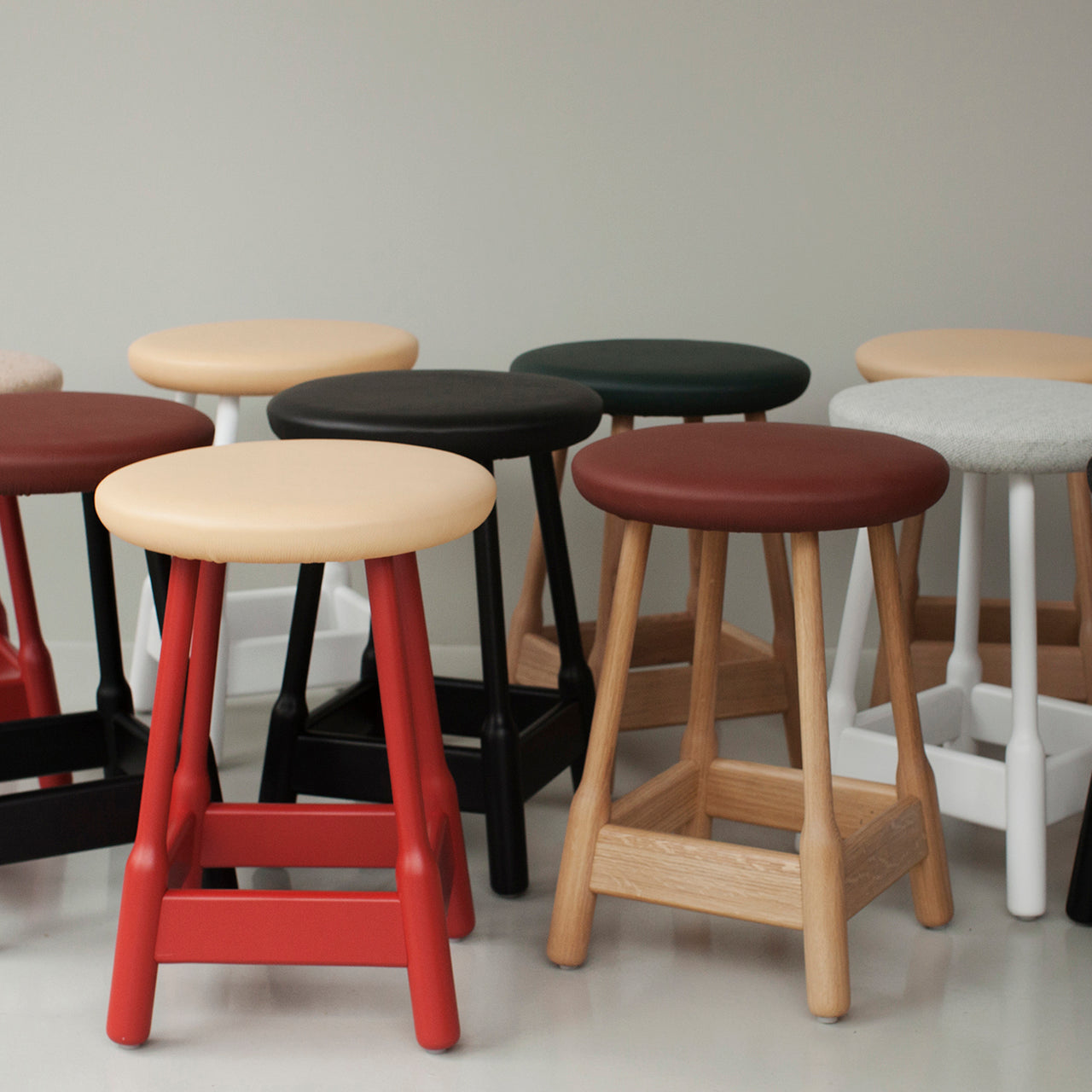 Albert Stool: Upholstered
---
---
The humble pub stool gets a refined gloss in Massproductions' redo with the comfort of an upholstered seat. Albert reinterprets the British classic with clean lines and fine craftsmanship in solid oak or beech with varied finishes. Adding a further customized touch, the seat cushion can be clad in a variety of select textile or leather options.
Size
19.7" h x 14.8" dia (50x37.5cm)
Material
Beech or oak
Details
Fabric A: Era, Mainline Flax, Smooth, Field 2, Reflect, Relate, Linara
Fabric B: Molly 2, Remix 3, Kota, Lido, Lido Trend, Acton, Creek, Leone plus
Fabric C: Silk, Planum, Loop, Canvas 2, Foss, Melange Nap, Re-wool, Safire (Sahco), Steelcut 3, Steelcut Trio 3, Tonus 4, Wooly, Wooly+, Fuga, Lamu, Ponza
Fabric C Plus: Tweed, Mosiac 2, Plecto, Sprinkles, Divina 3, Divina MD, Hallingdal 65, Vidar 3
Fabric D: Elmo Nordic, Elmo Soft, Euro Post, Luna 2, Coda 2, Nuance
Fabric D Plus: Storr, Tiree, Elmo Rustical, Pilot, Silas, Dunes
COM and COL are available on request
Brand
Massproductions
"Our goal is to use industrial processes to create furniture which people can get excited about, something that gives them pride of ownership," says Chris Martin of Stockholm-based Massproductions. "You can do that with a hand-crafted piece, but for us the satisfaction comes from achieving it with an industrially produced article." Chris, an Englishman, and Swedish business partner Magnus Elebäck first met as independent consultants and eventually put their accumulated knowledge to work for themselves in 2009 by opening their own furniture company, Massproductions. 
Within modernist design codes, they strive for a "dignified simplicity" and their emblematic Tio Chair took the prestigious Golden Chair award from the Swedish Association of Architects. Also cognizant of environmental factors, a core concept is to produce "cleverly and in volume" to emphasize sustainability as well as social ethics, Chris says. "We believe that responsible and rational mass production benefits the consumer, the factory worker and everyone in-between."