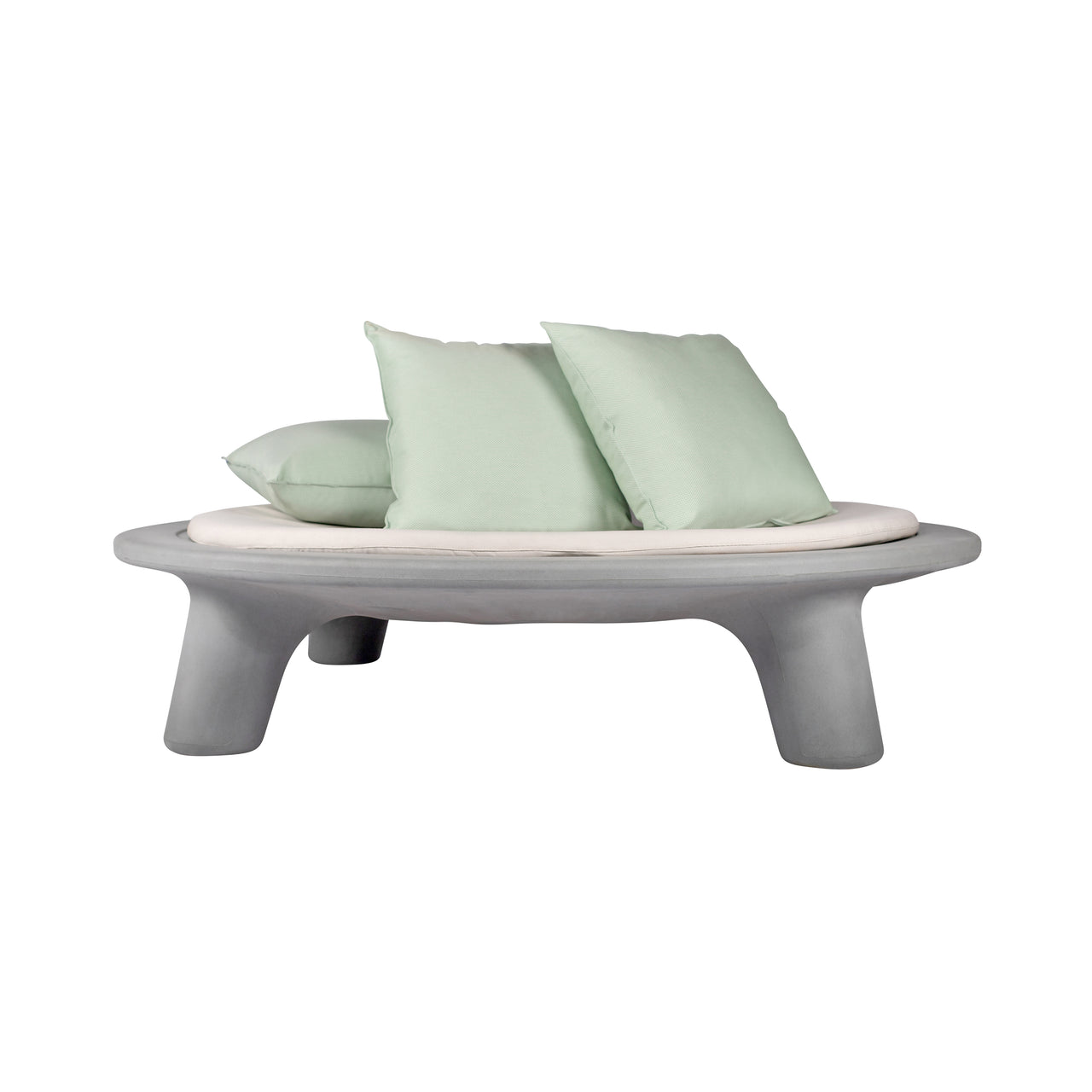 Flying Dishman + Pillowset: Green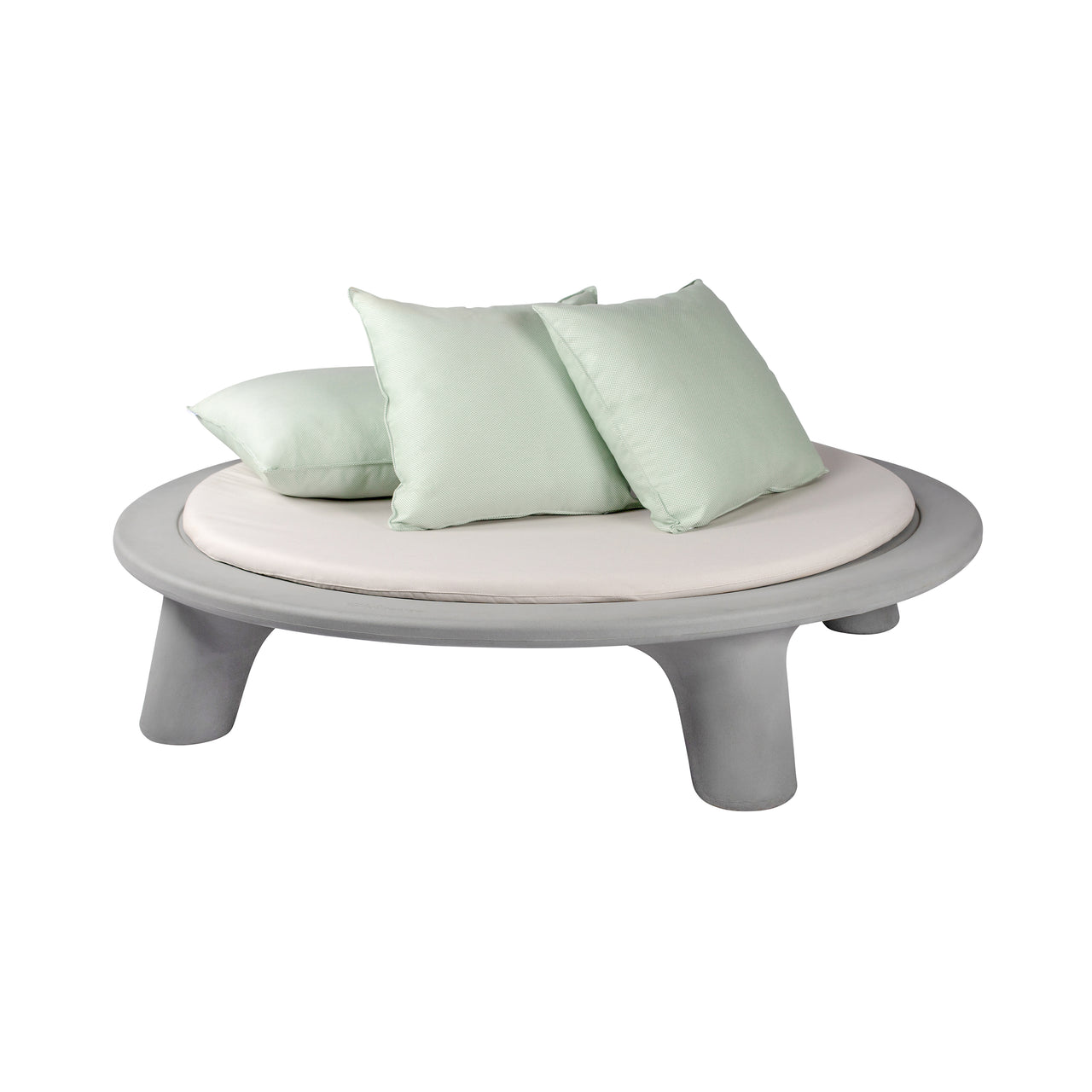 Flying Dishman + Pillowset: Green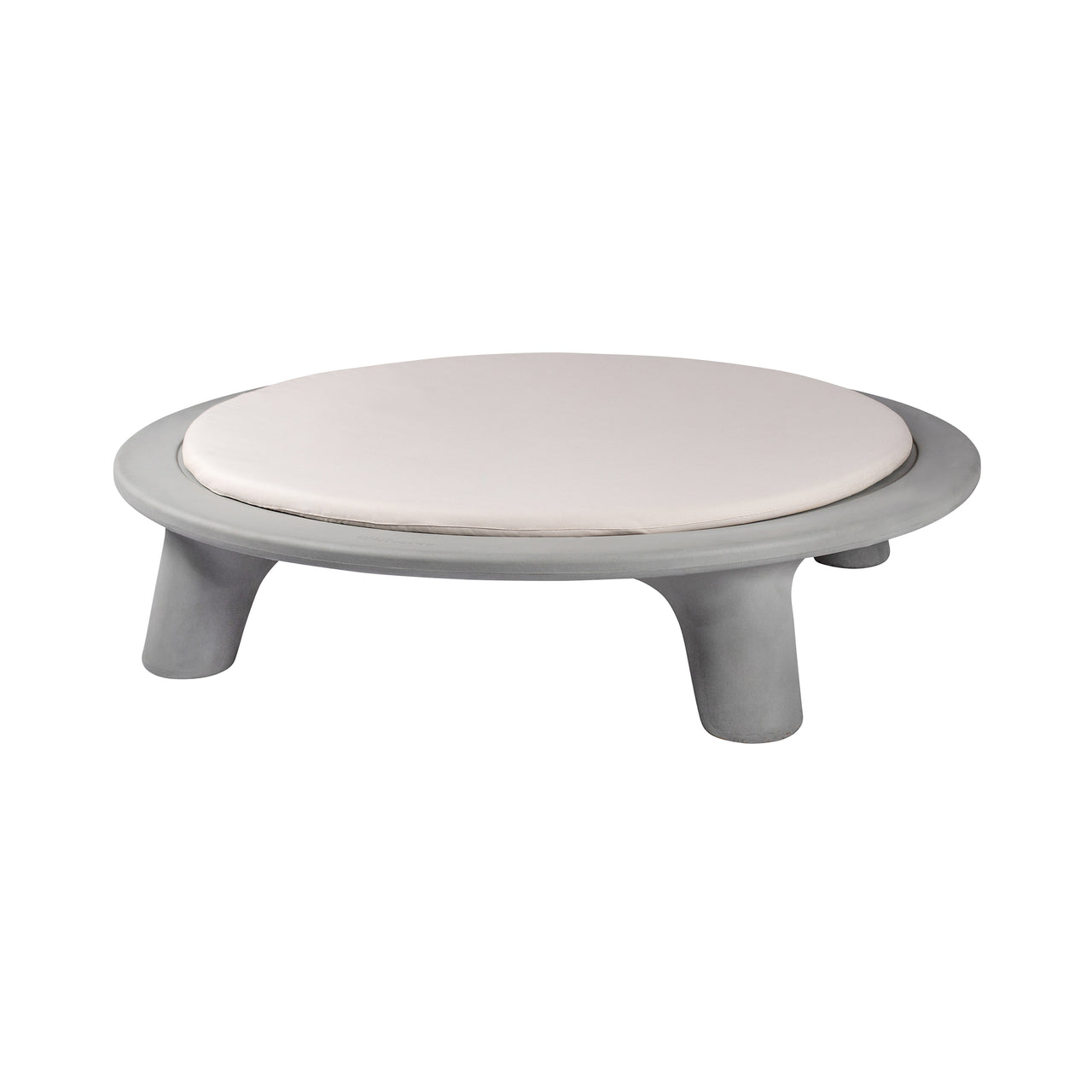 Flying Dishman + Pillowset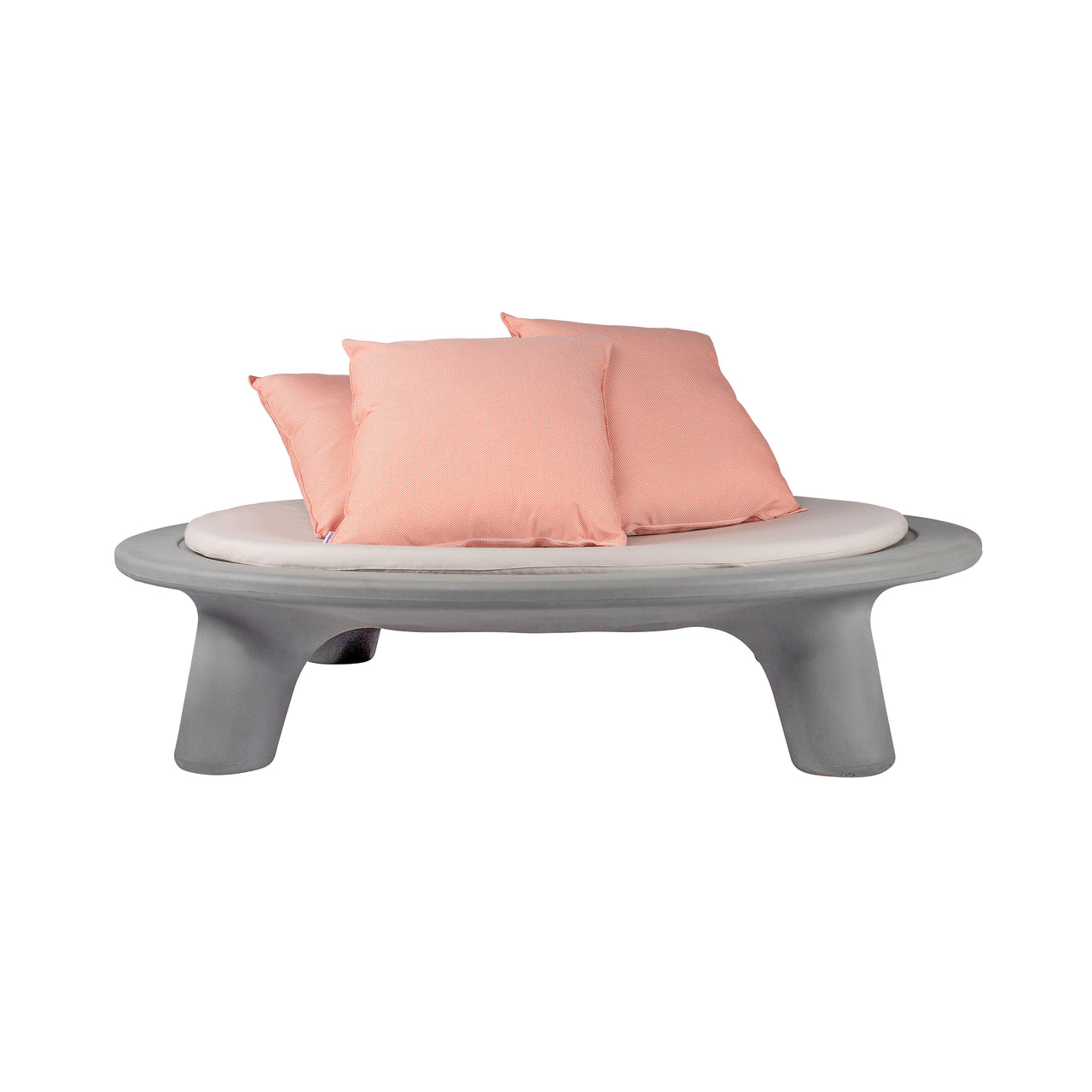 Flying Dishman + Pillowset: Orange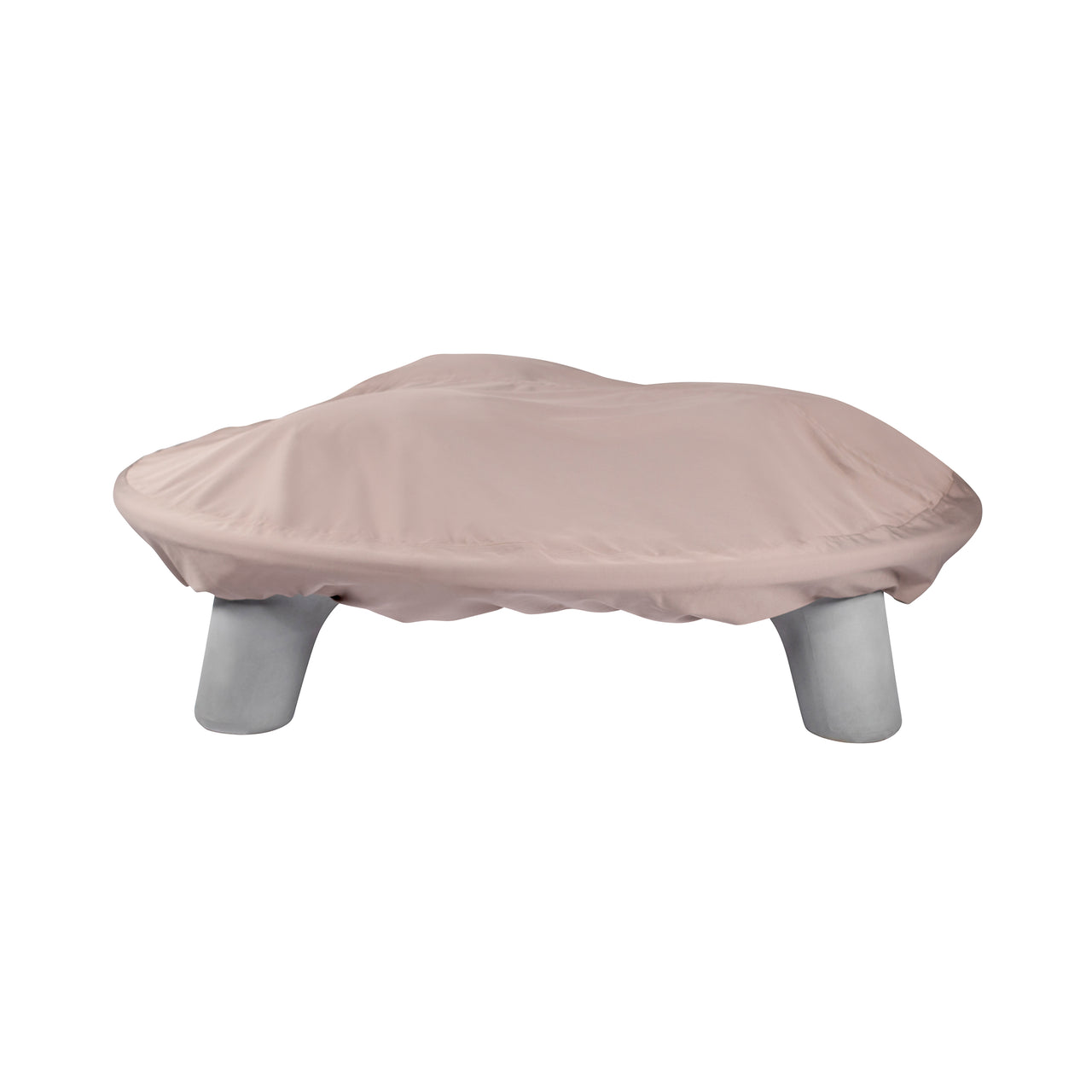 Flying Dishman + Pillowset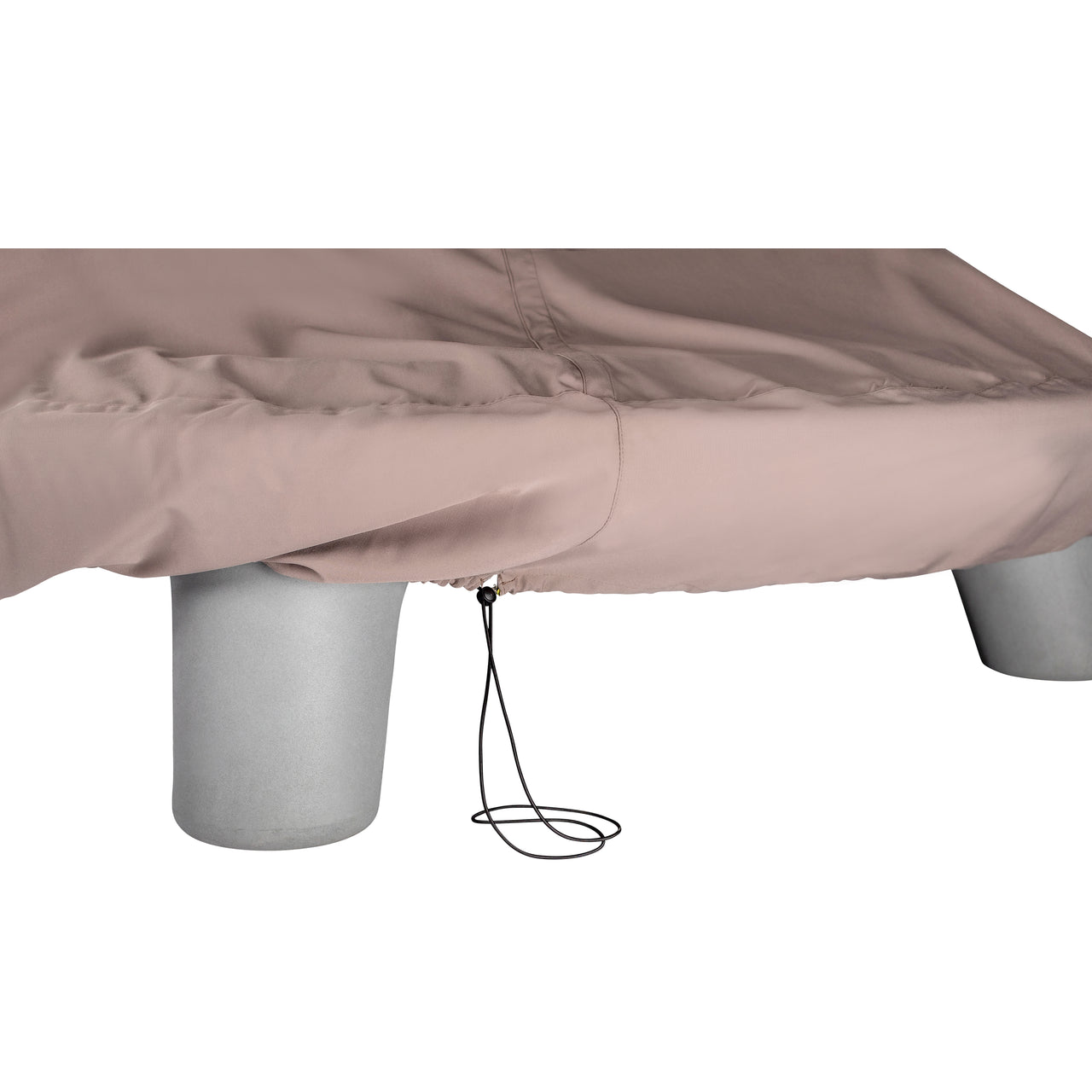 Flying Dishman + Pillowset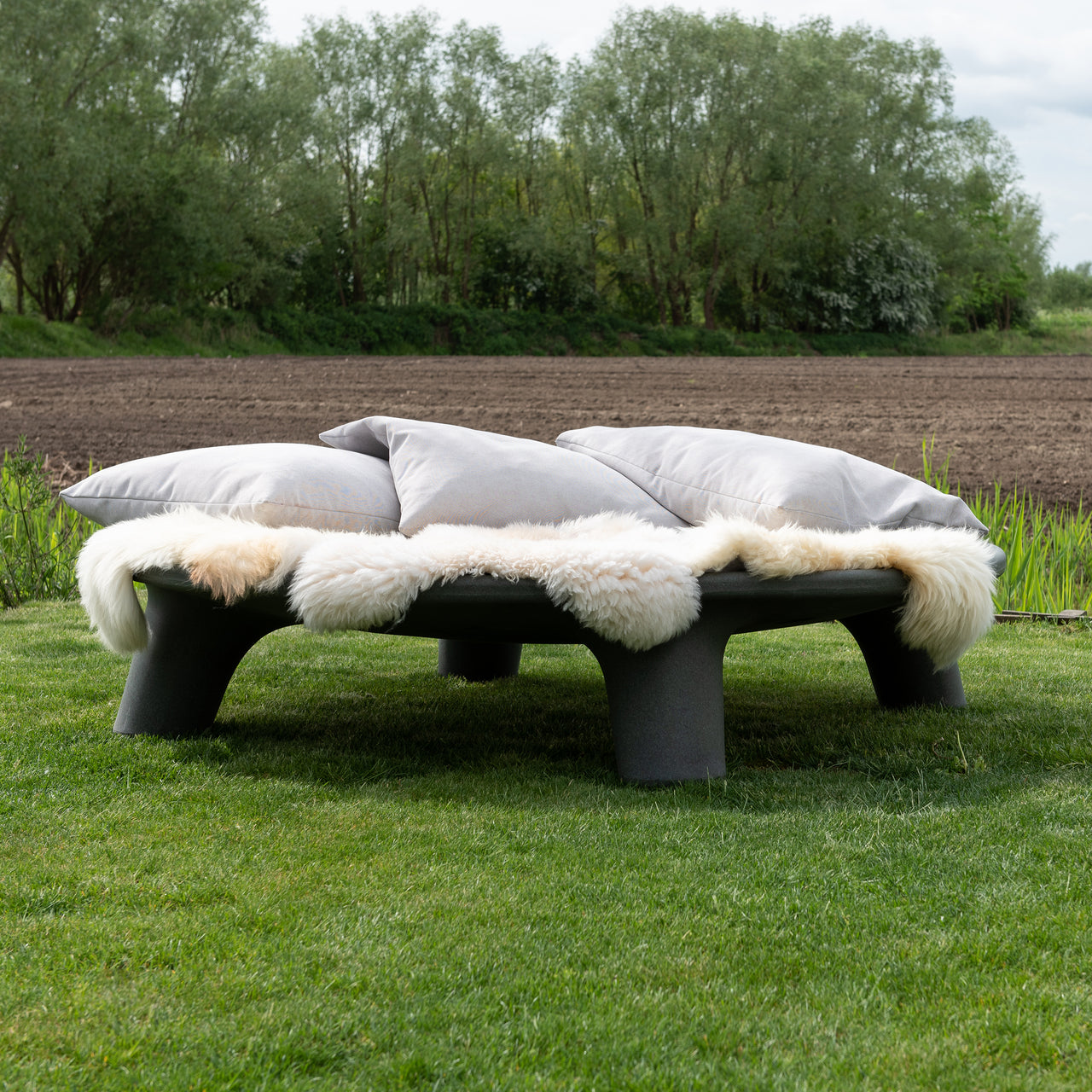 Flying Dishman + Pillowset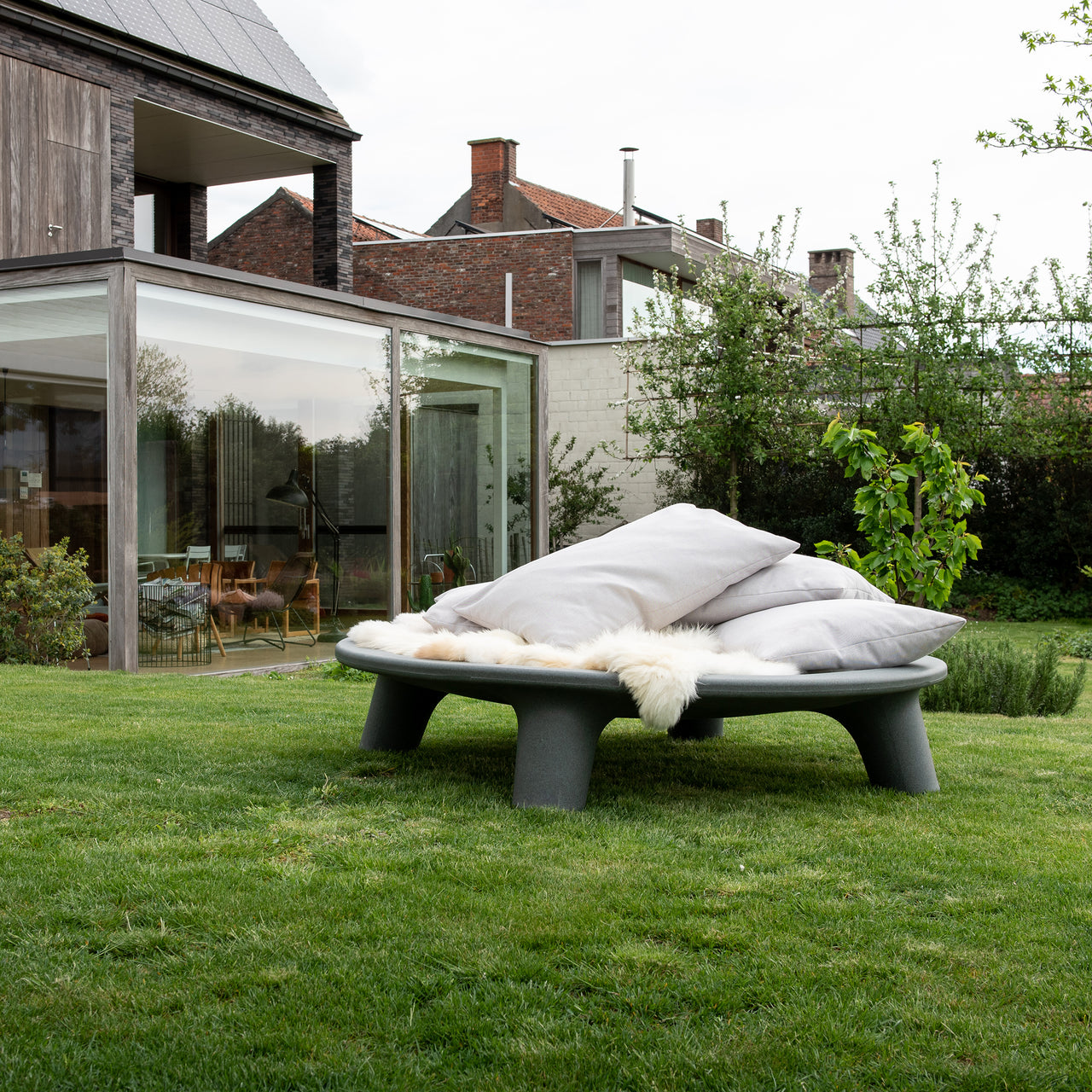 Flying Dishman + Pillowset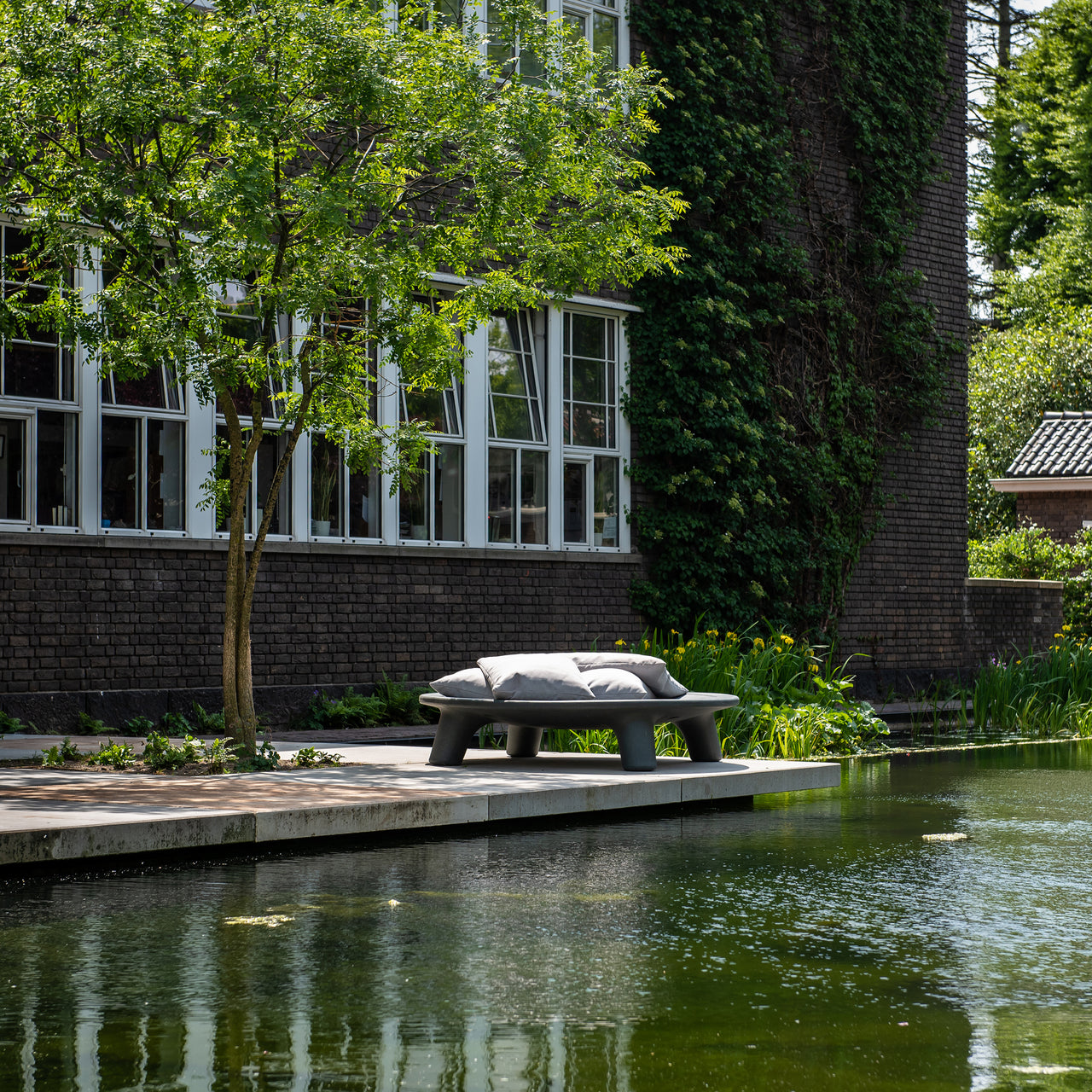 Flying Dishman + Pillowset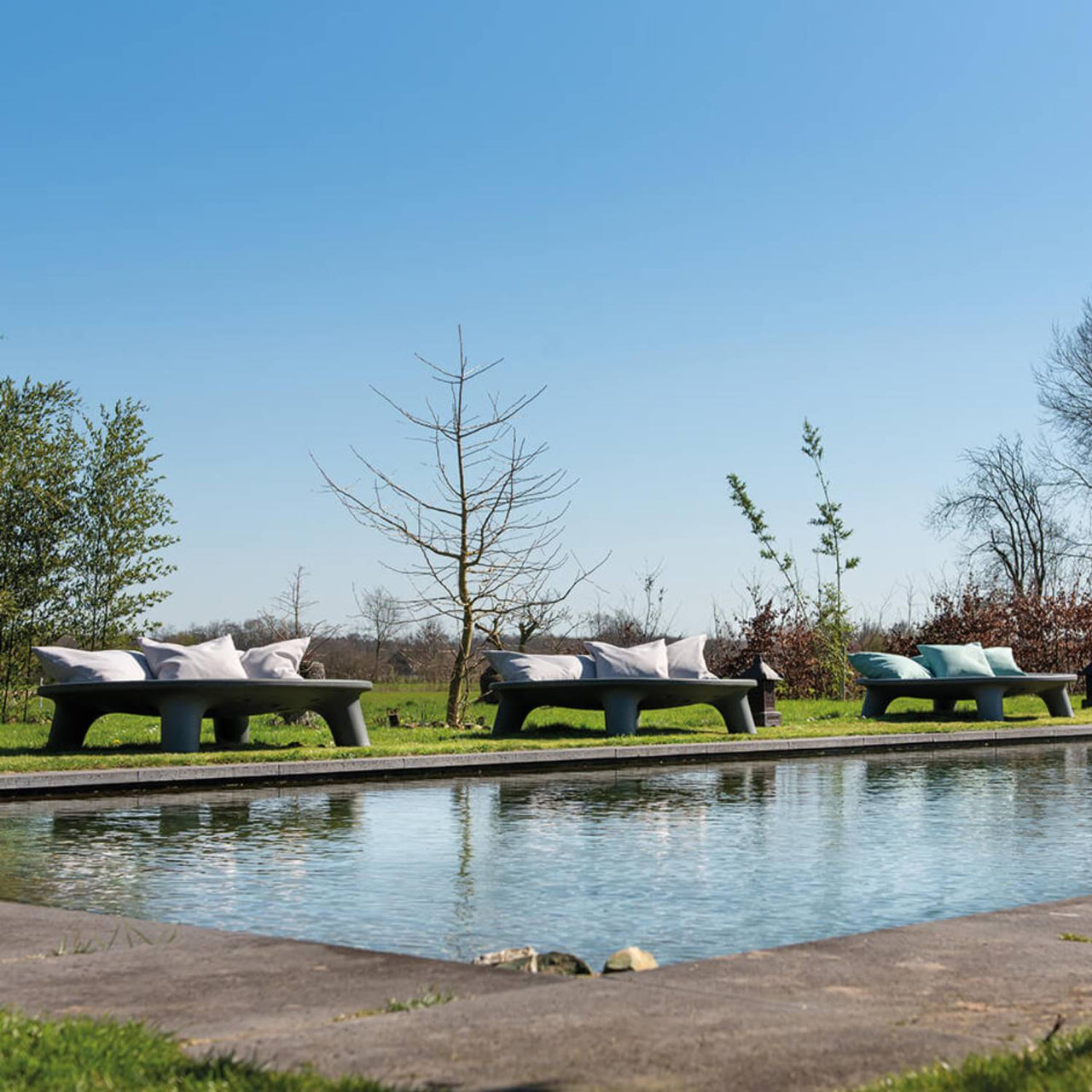 insitu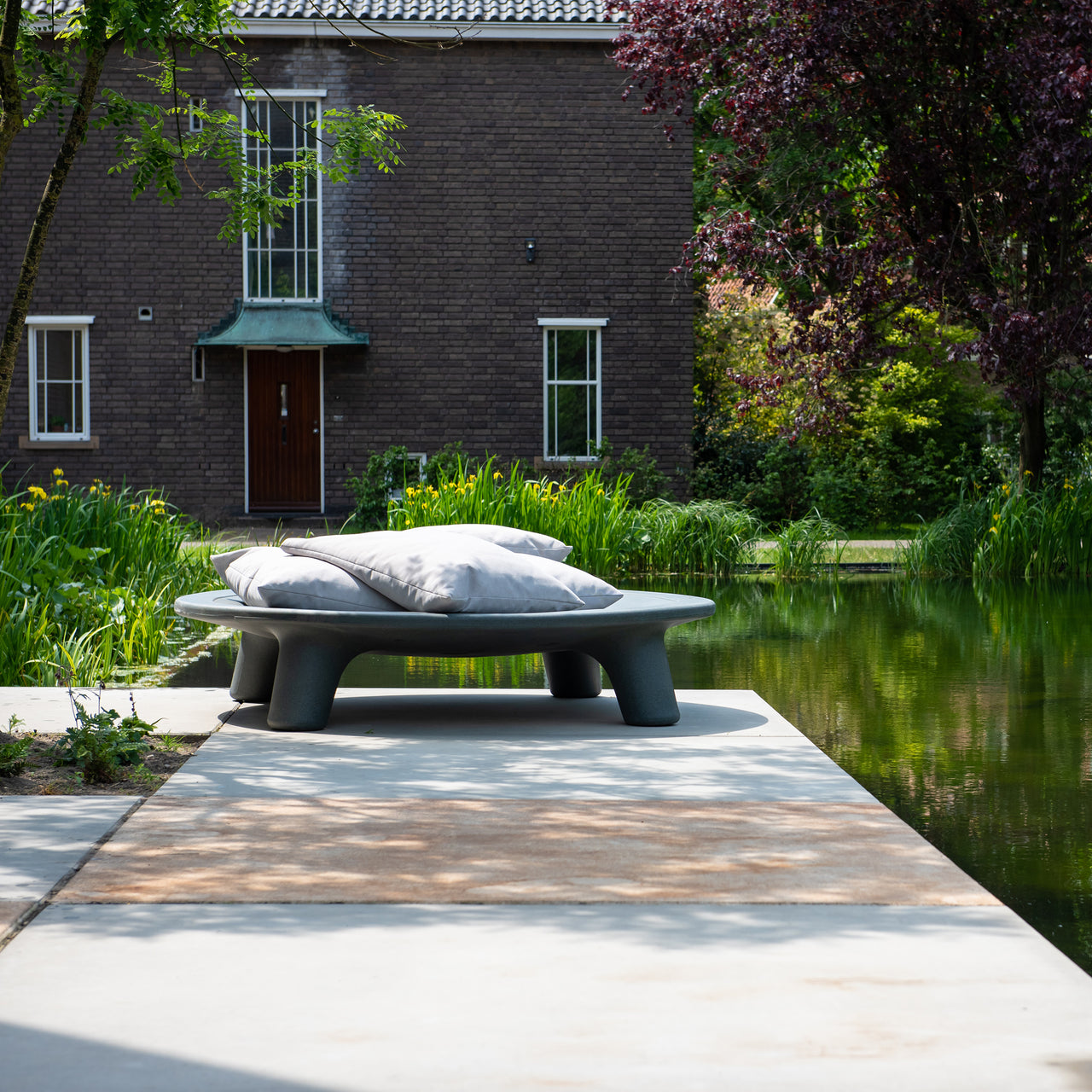 insitu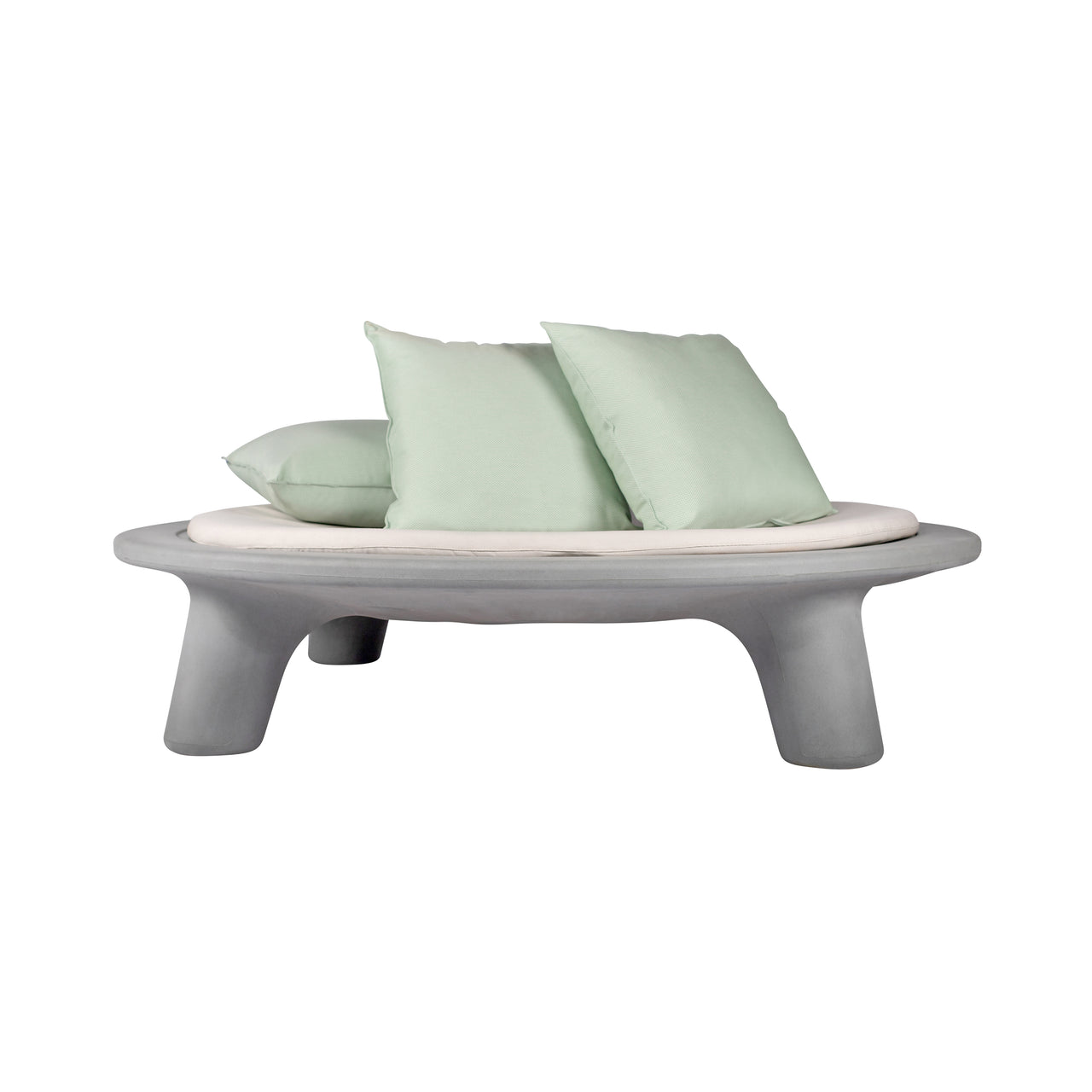 Flying Dishman + Pillowset: Green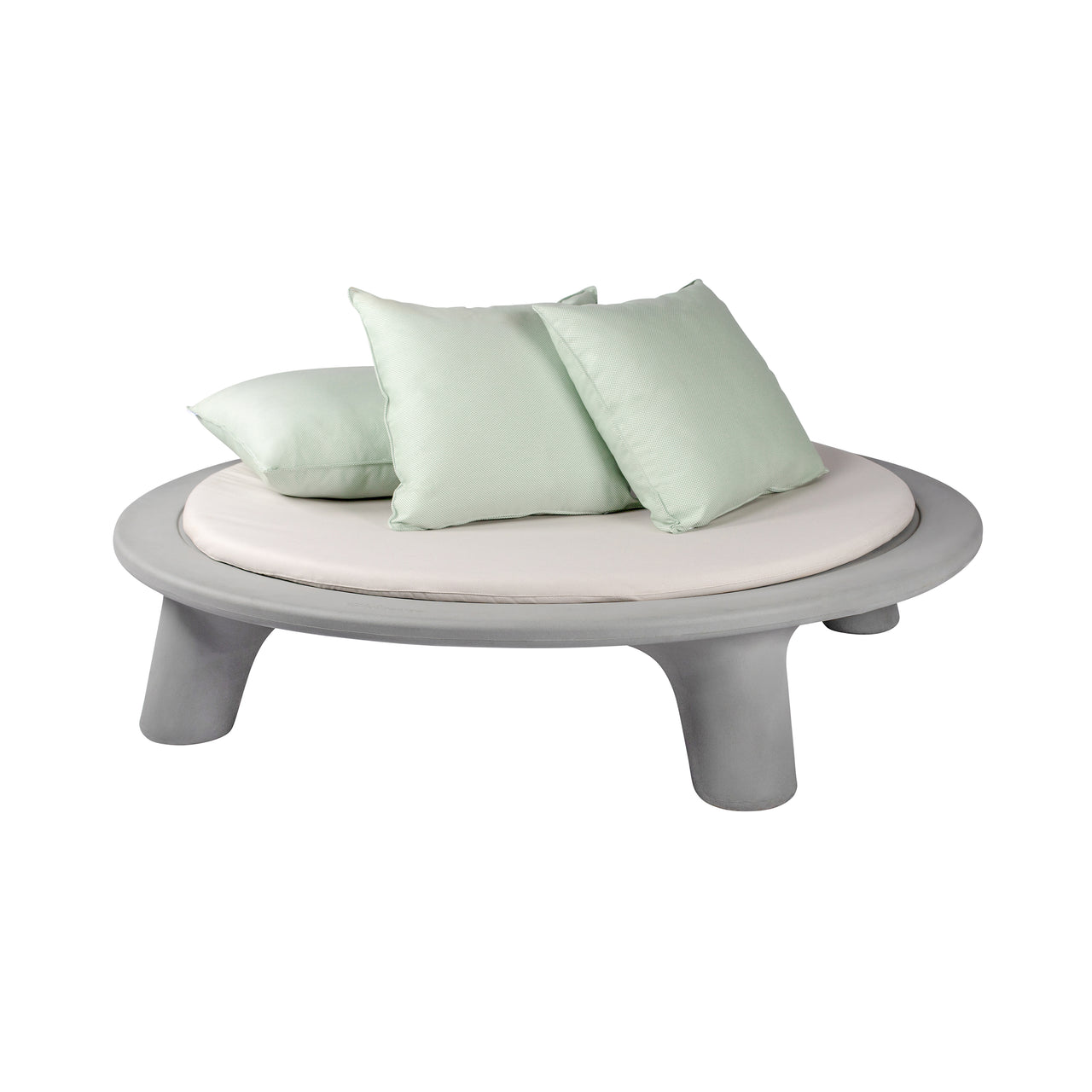 Flying Dishman + Pillowset: Green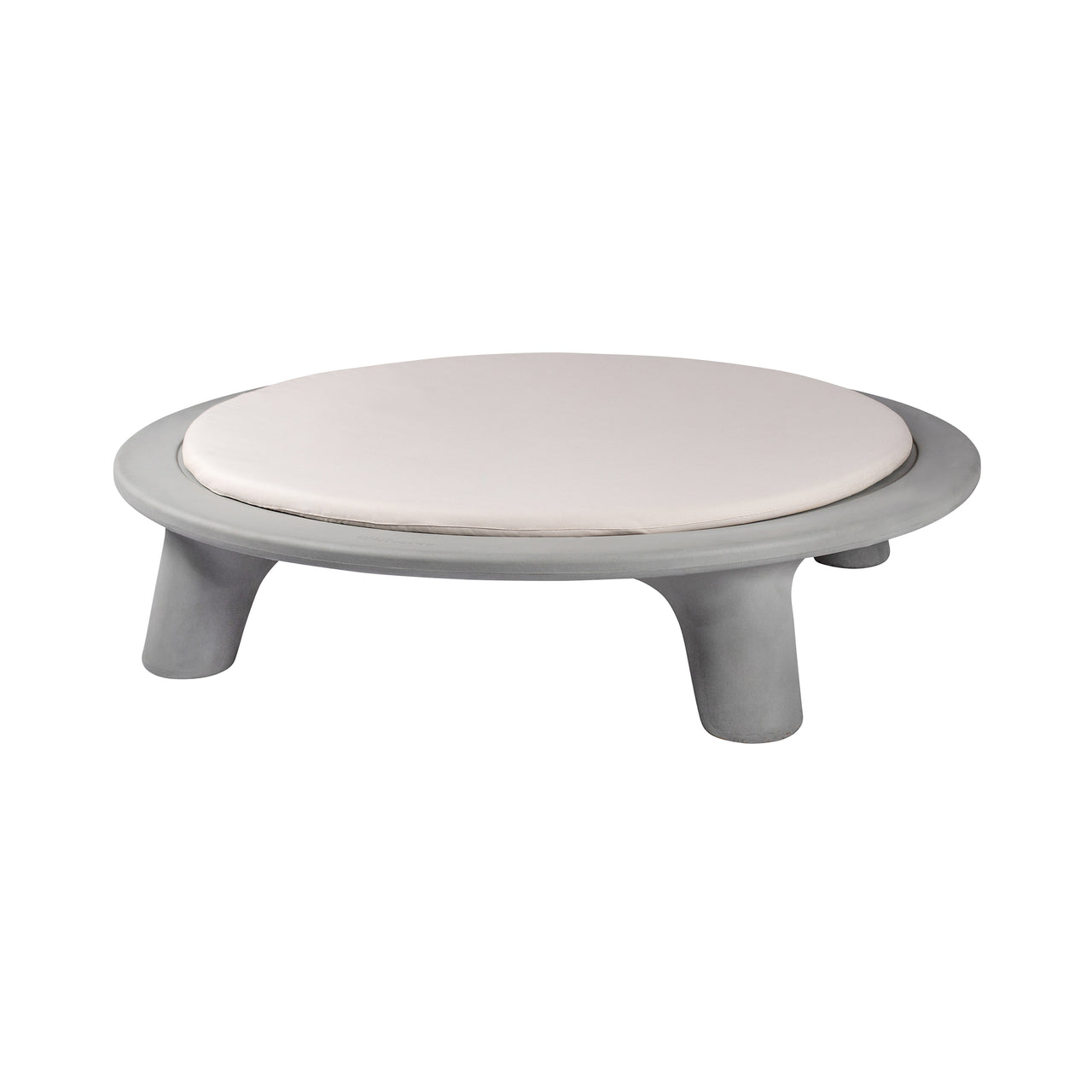 Flying Dishman + Pillowset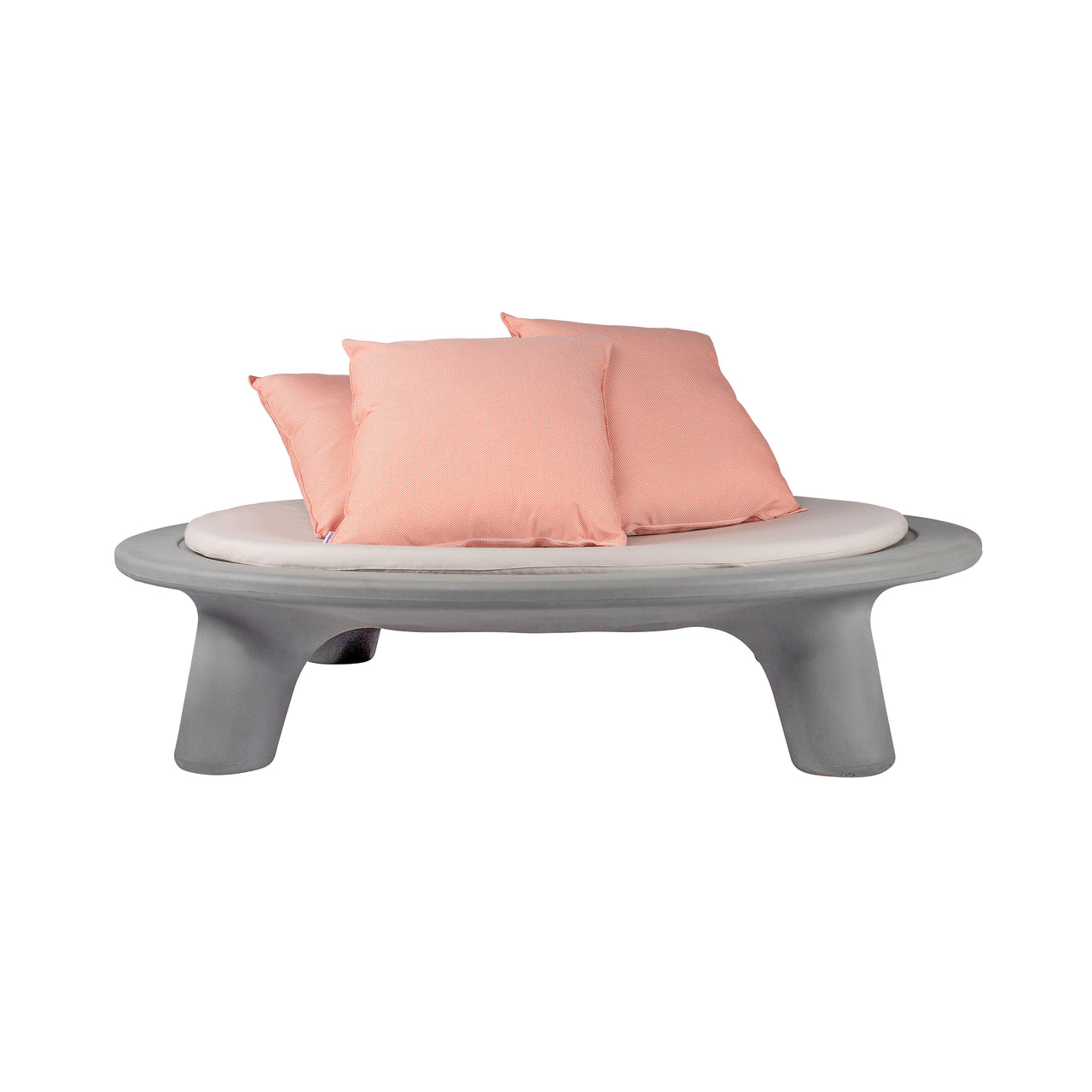 Flying Dishman + Pillowset: Orange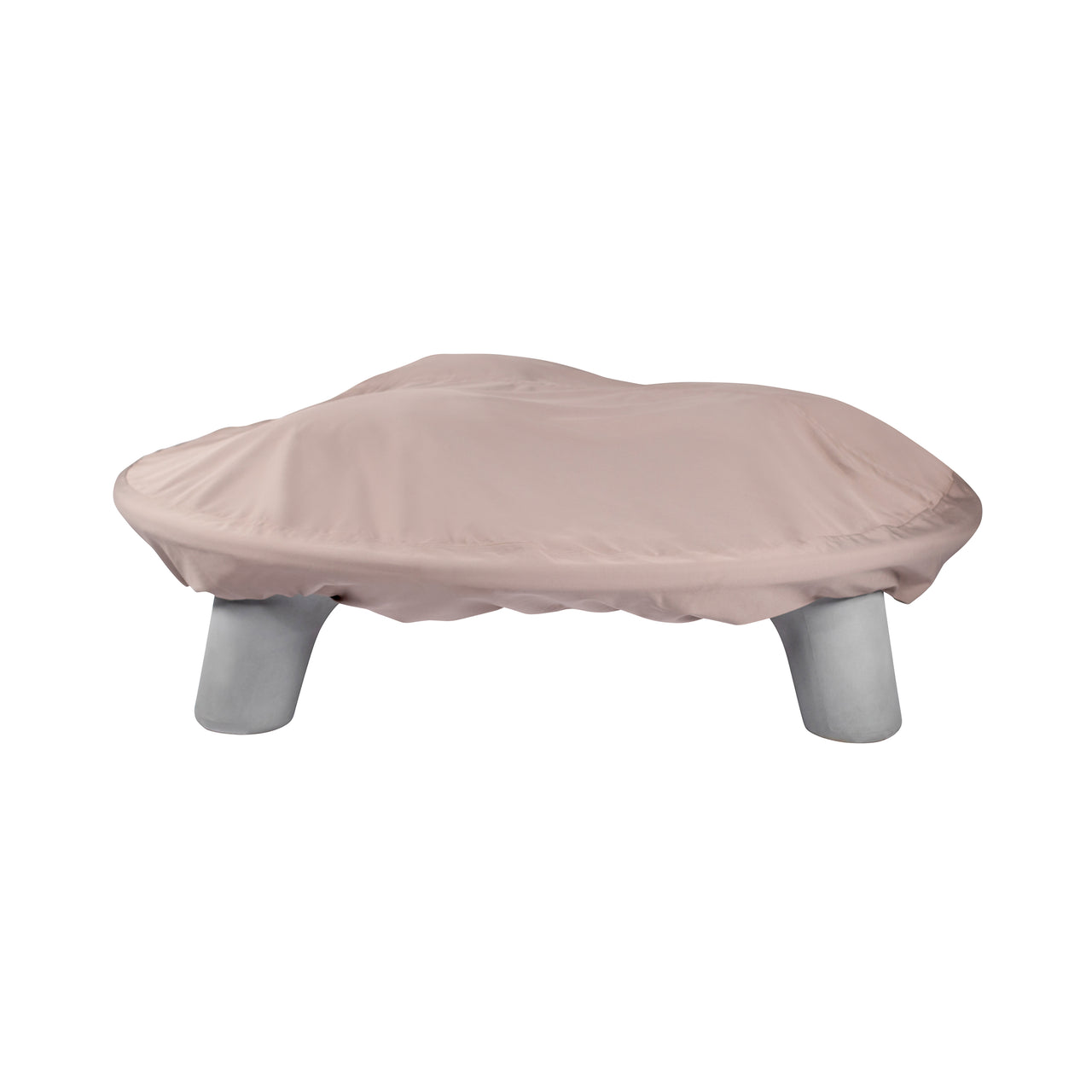 Flying Dishman + Pillowset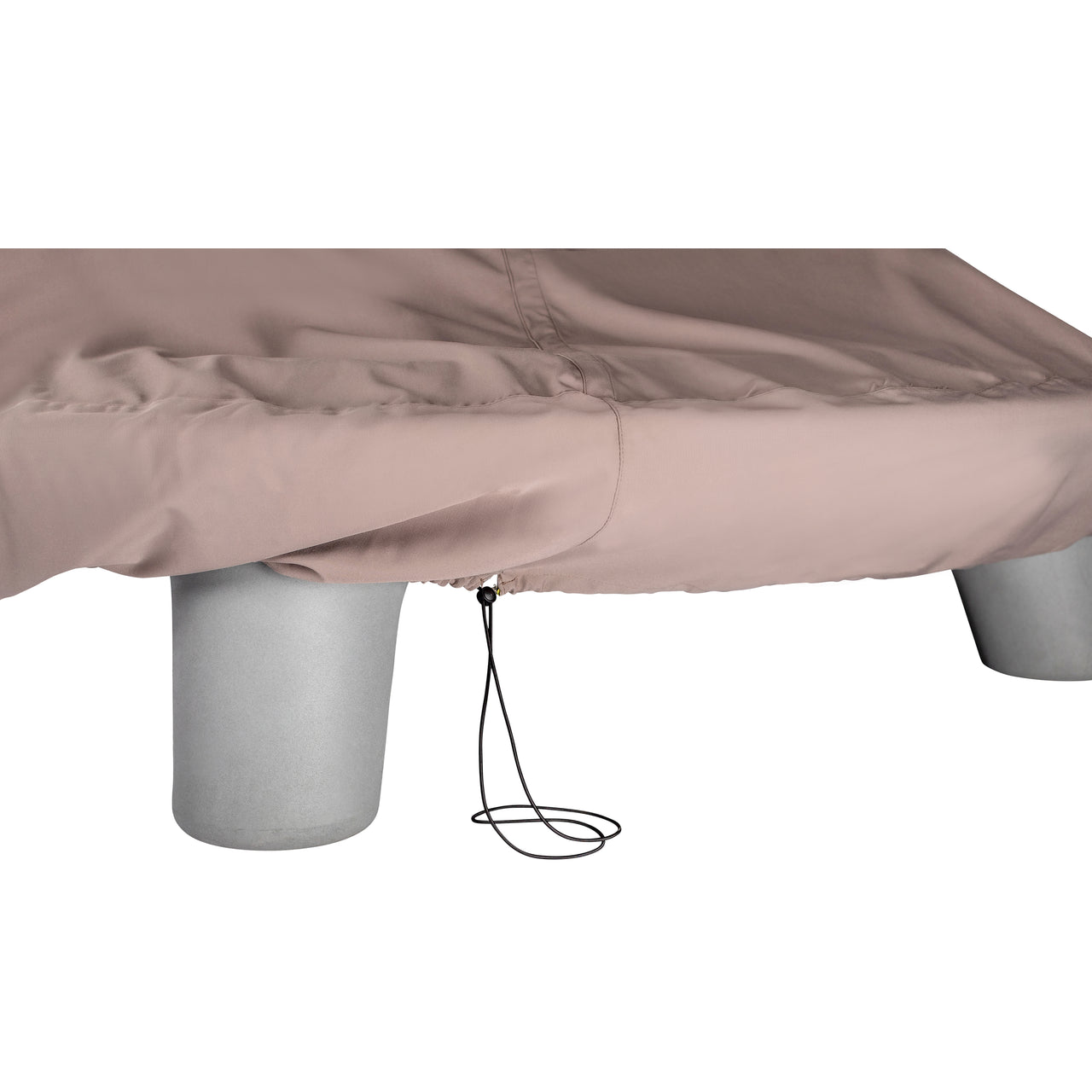 Flying Dishman + Pillowset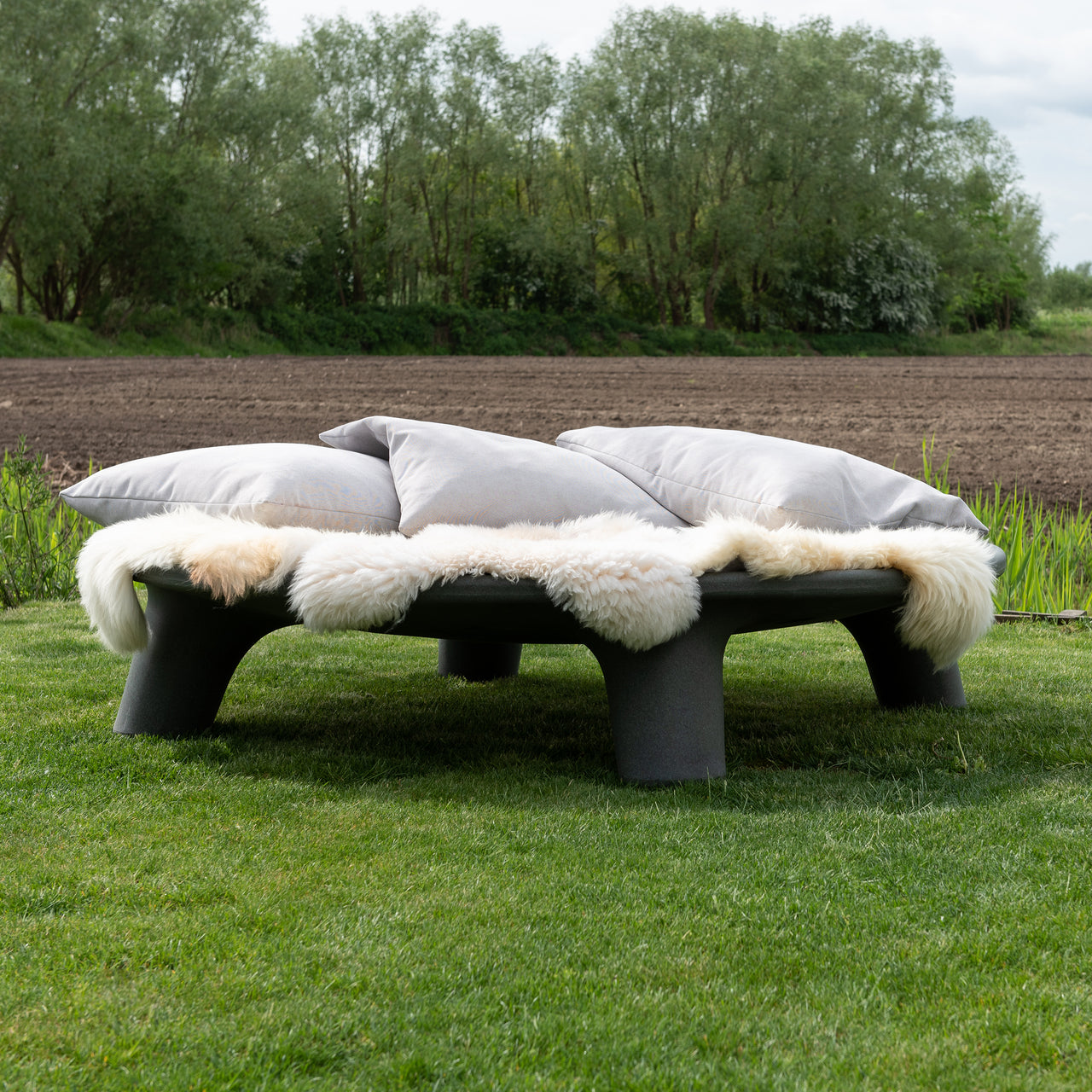 Flying Dishman + Pillowset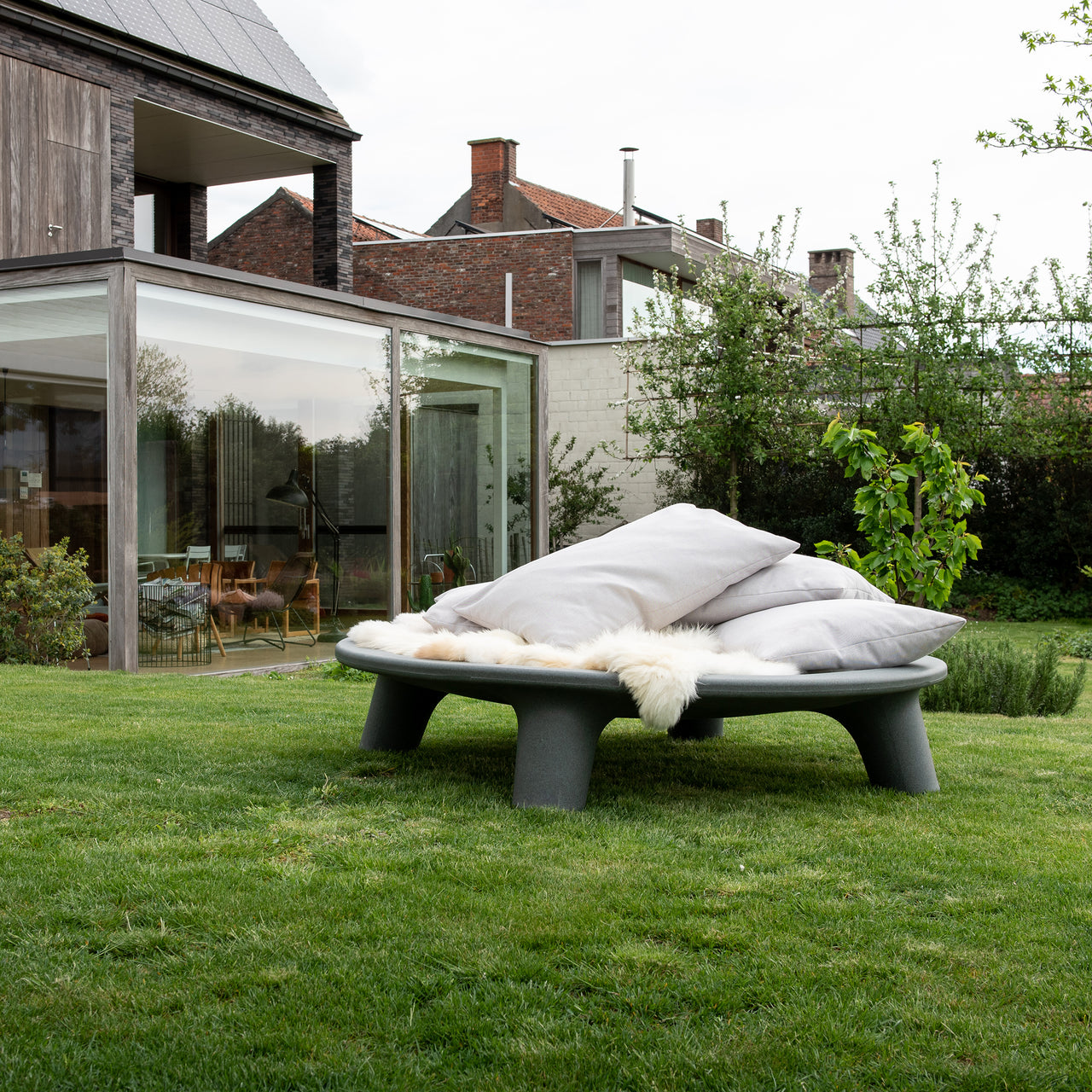 Flying Dishman + Pillowset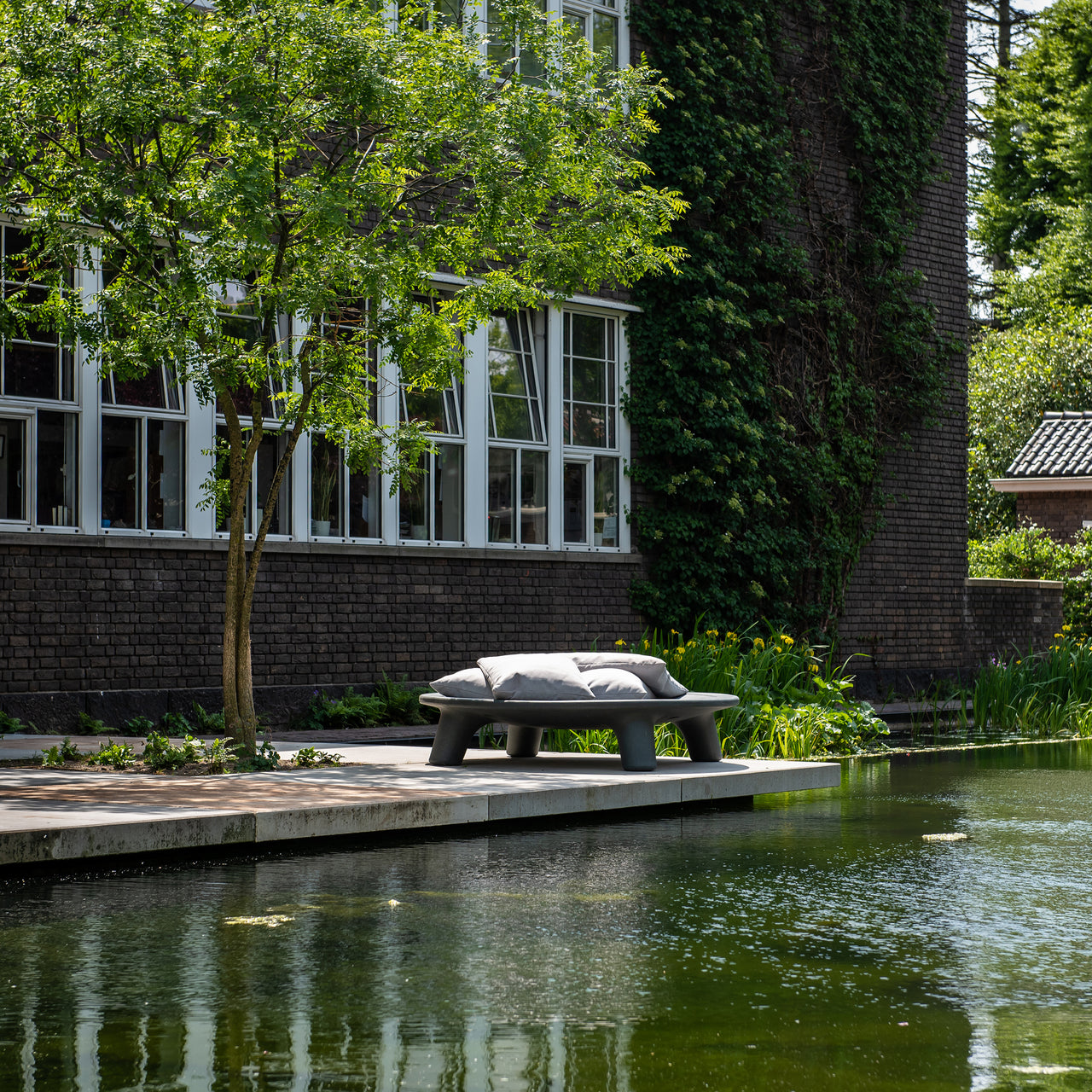 Flying Dishman + Pillowset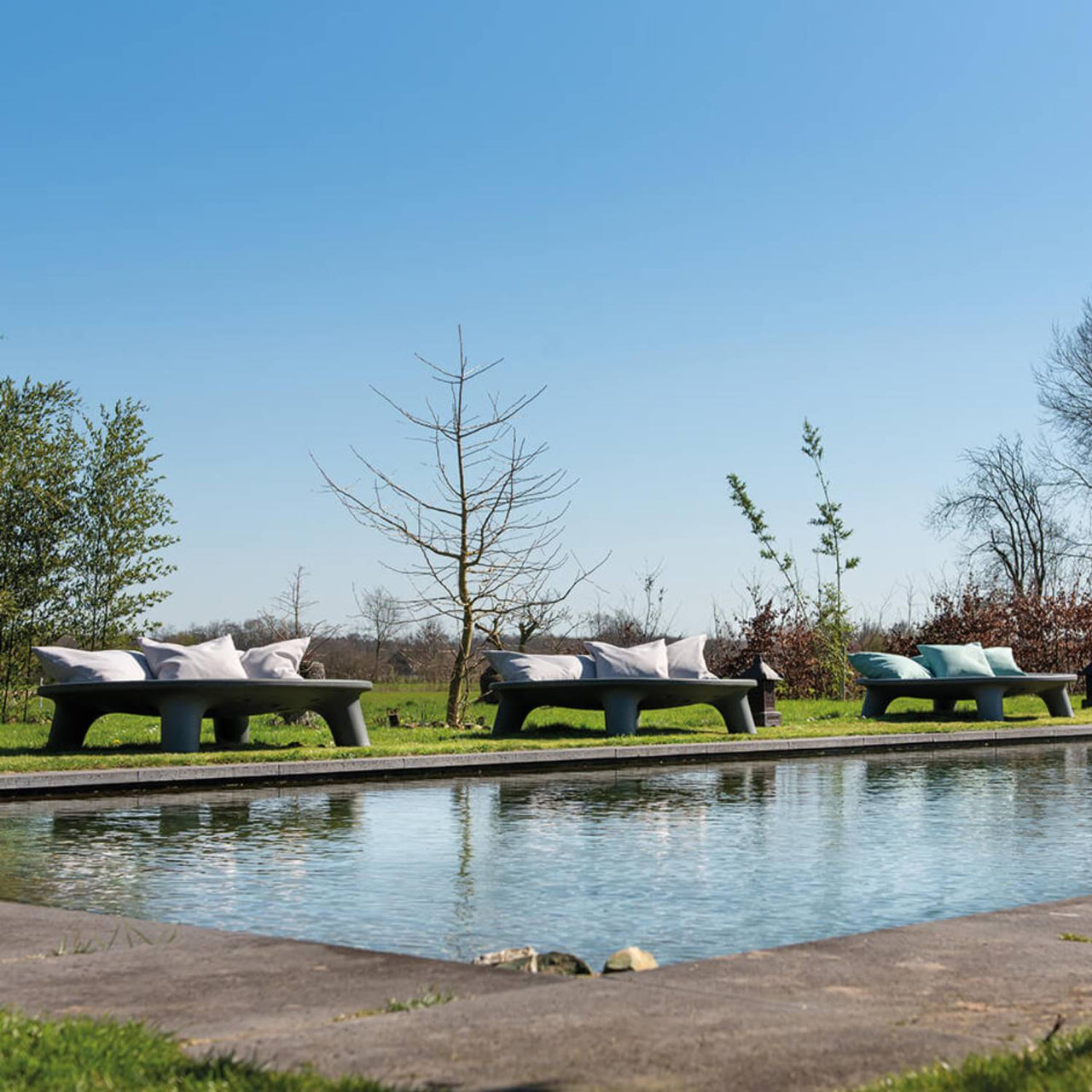 insitu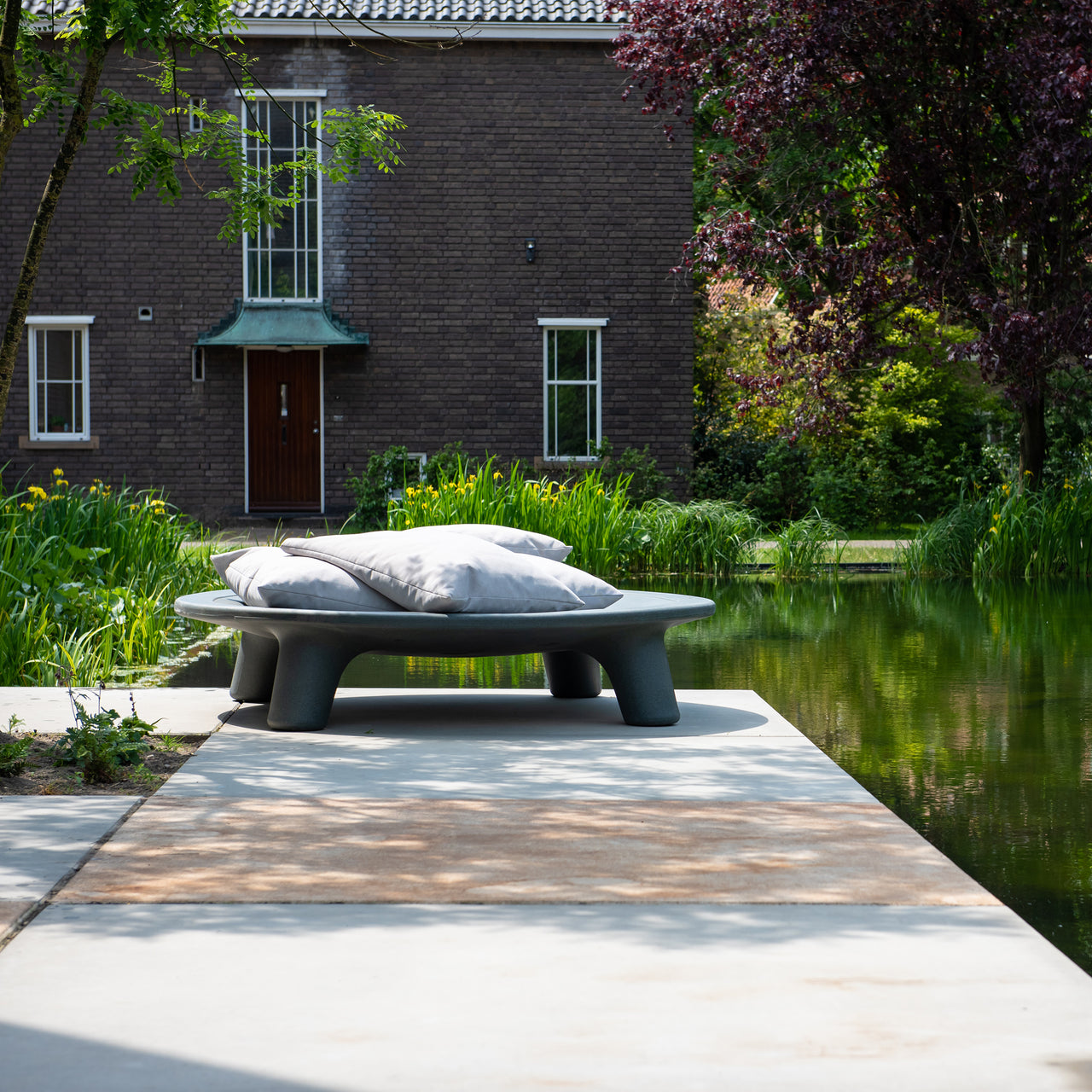 insitu
Flying Dishman + Pillowset
---
---
Recycled plastic is integral to this sturdy outdoor daybed from this Dutch outdoor brand. The round form accommodates up to 3 adults supine or 6 siting up. The weatherproof neutral dark green structure can be softened by the optional set of 3 cushions in durable Kvadrat Patio fabric. Designer Joep van Lieshout took its name from the legend of the Flying Dutchman who had to keep sailing perpetually. Noting the similar 24/7 pace of modern life, he says his take is " the ideal place to take a break and hide out from our mad world."
Size
Dishman: 16.5" h x 76.8" dia (42x195cm)
Mattress: 65" dia (165cm)
Pillow set

Big: 39.4" l x 27.6" w (100x70cm)
Small: 27.6" l x 27.6" w (70x70cm)
Material
Plastic, HDPE, HR PU foam, polyester fiber, acrylic fabric
Details

Suitable for outdoors

Cushion set consists of a large mattress, two cushions (small) and a large cushion.
Brand
Weltevree
The bold and bulbous wood-burning Dutchtub hot tub grabbed our attention in 2013, and with a wider range of equally unorthodox, high-quality, yet essential outdoor furniture and lighting newly on offer from this Holland house of design, it was high time A+R roll it out stateside as the brand's first North American dealer. Perfect poolside at home or in hotels, or take the to-go Beach Rocker or Guidelight seaside or camping. 
Quality of life is what drives the Weltevree family, and that includes their approach to design: from FSC-approved and -certified timber, much of it harvested from Dutch forests; to premium steel and finishes. To them, it's about "indulging experiences that promote well-being. We totally believe life is about what you experience; not what you own." We can totally get behind that.