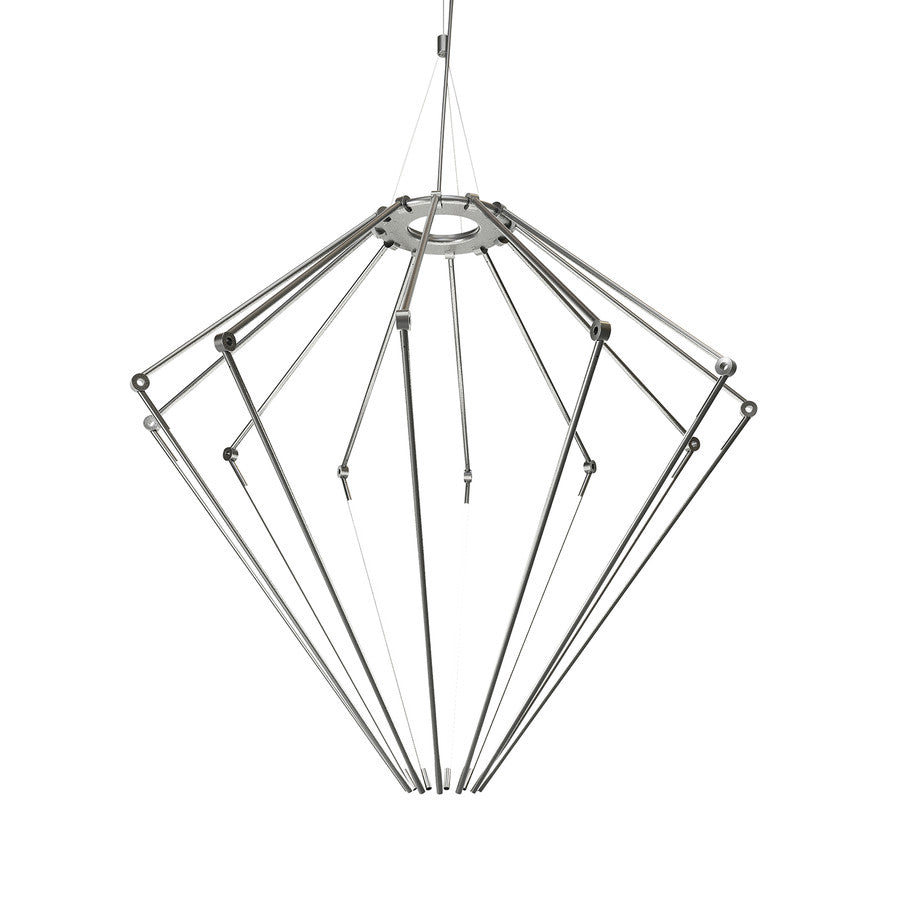 Thin Chandelier: Black Oxide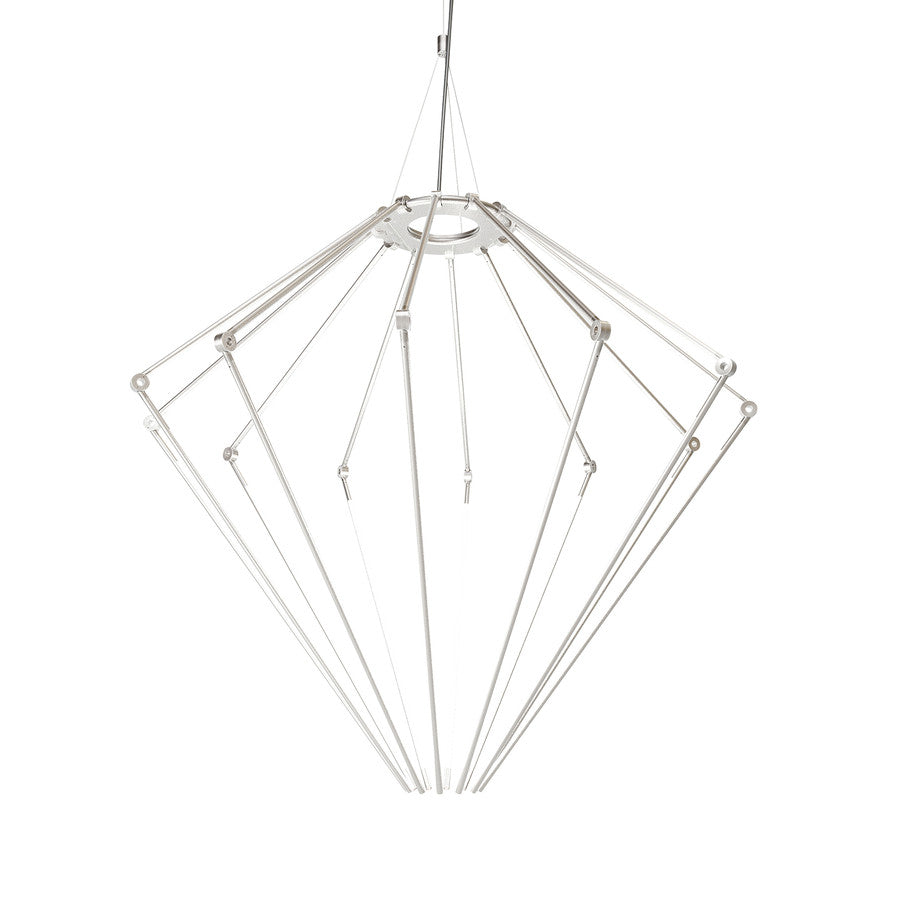 Thin Chandelier: Satin Nickel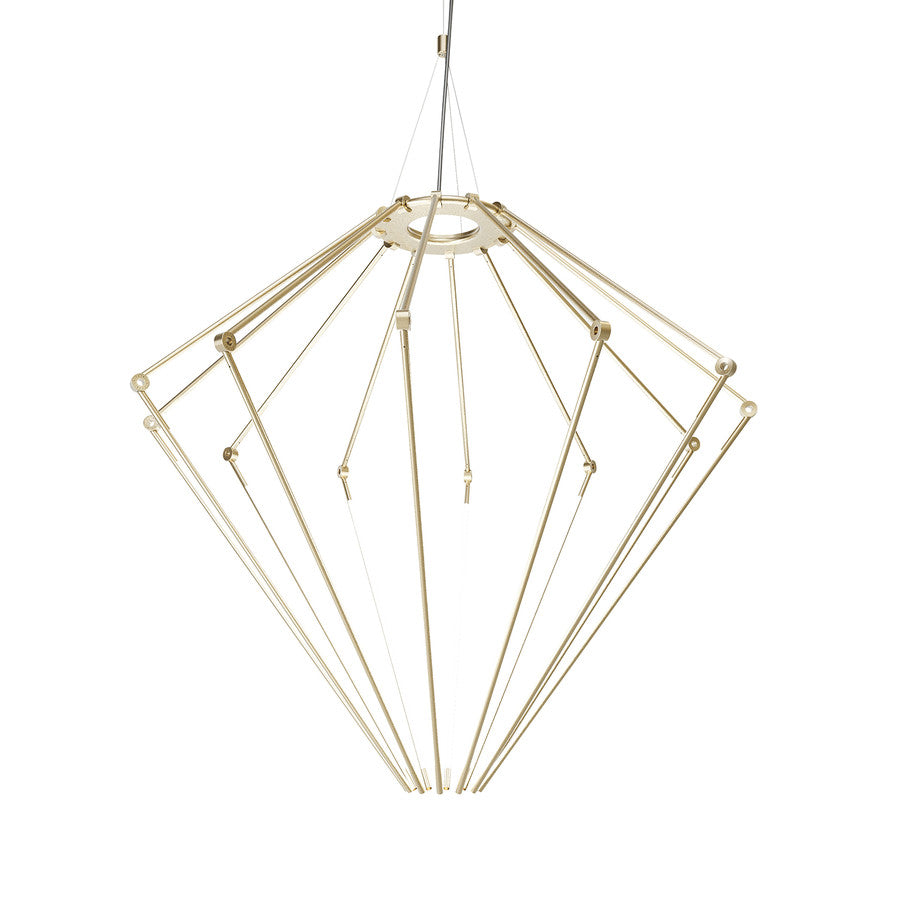 Thin Chandelier: Satin Brass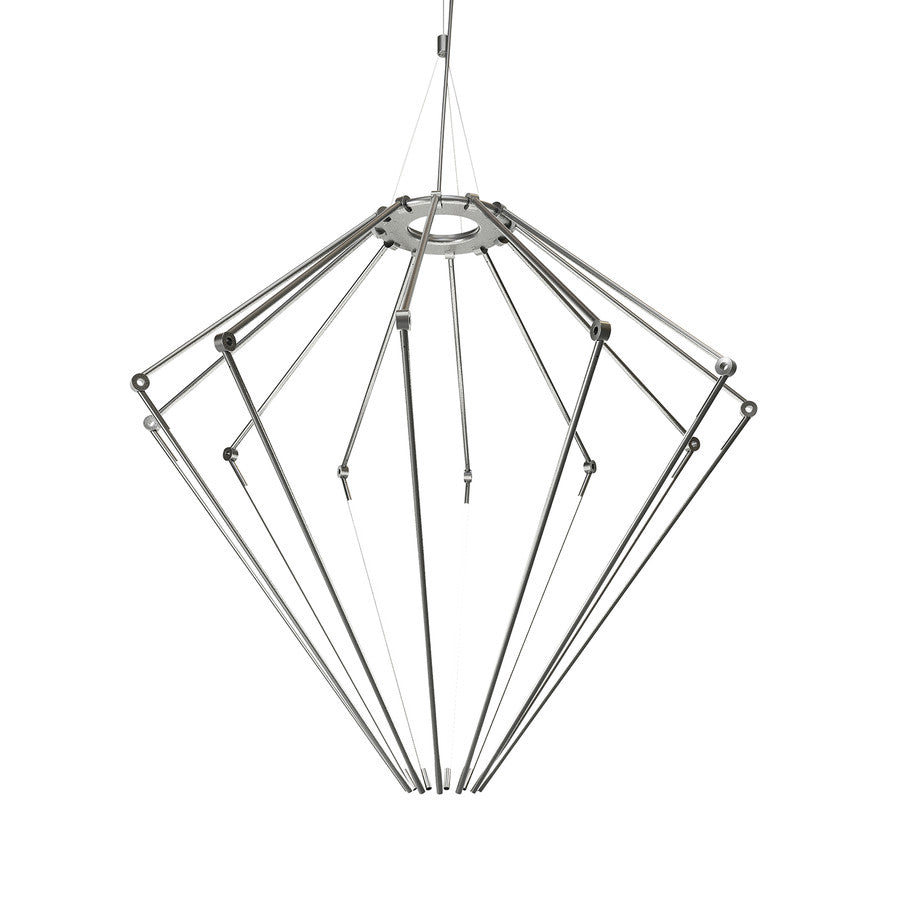 Thin Chandelier: Black Oxide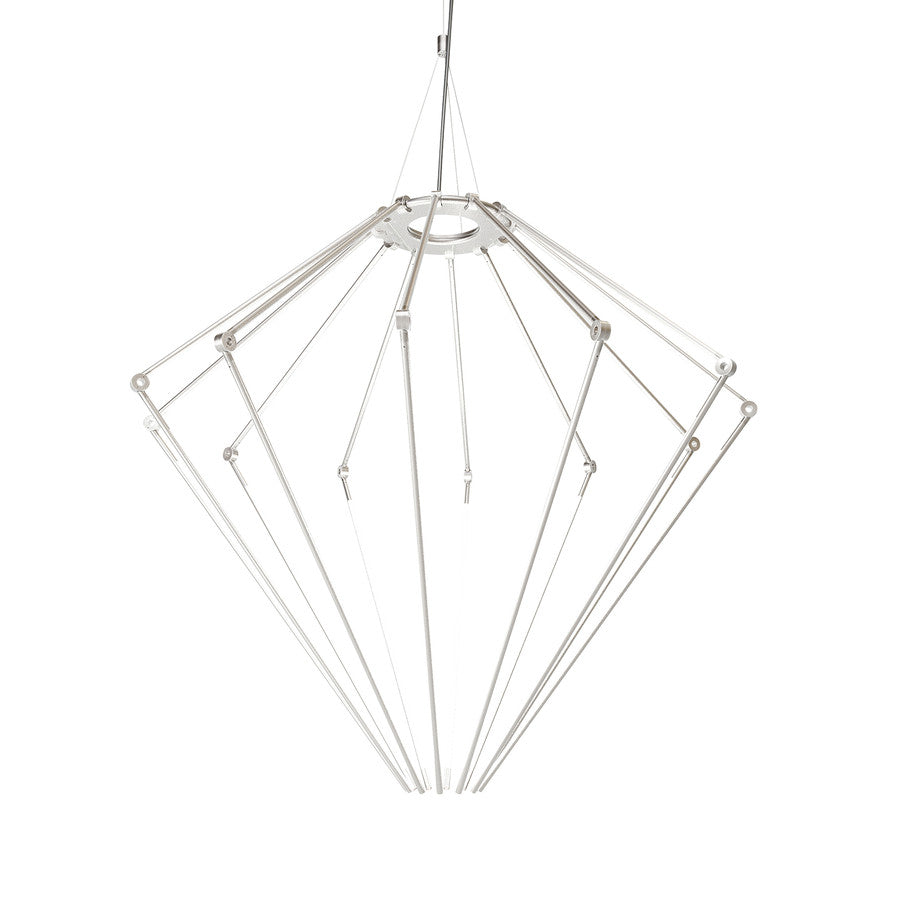 Thin Chandelier: Satin Nickel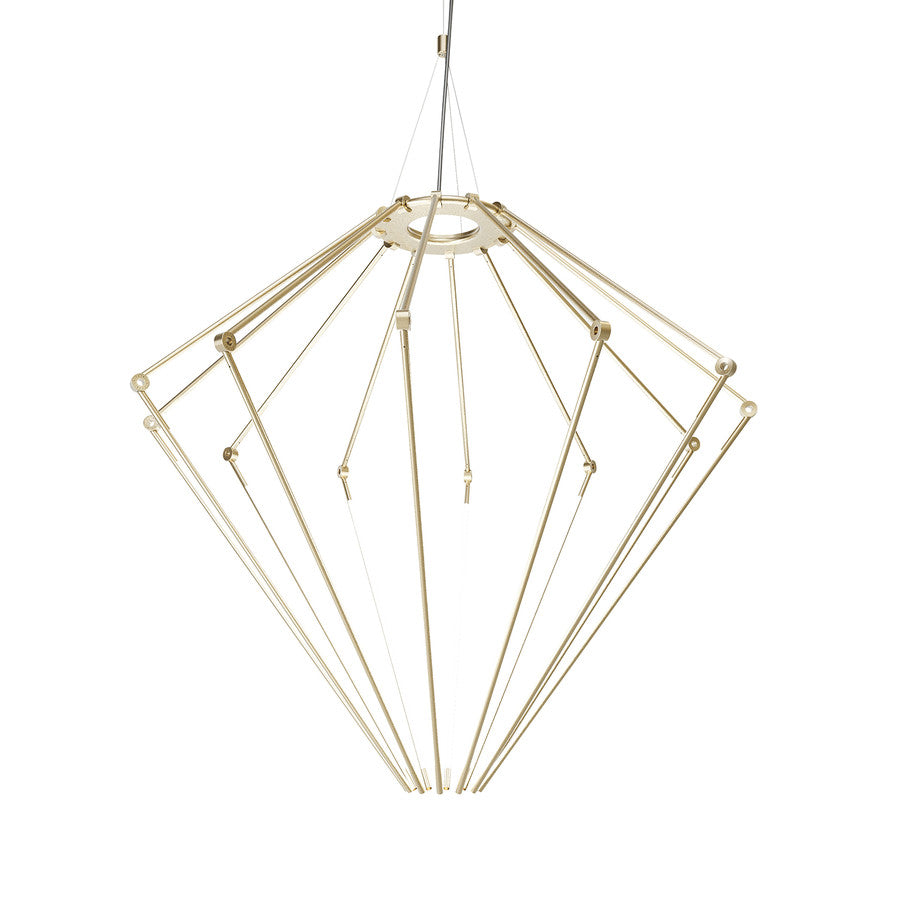 Thin Chandelier: Satin Brass
Thin Chandelier
$8,250

SKU: JUN-THCS-27-02
$8,250

SKU: JUN-THCS-27-03
$8,250

SKU: JUN-THCS-27-01
---
---
A thicket of Thin. The astounding chandelier in Peter Bristol's signature Thin series has a dozen of the attenuated arms to be swiveled, folded and stretched as desired. Articulate a prevailing mood—from seriously dramatic to whimsically playful—limited only by the surrounding space and your imagination. Appearing nearly weightless and magically illuminated with a warm LED glow, the chandelier can be manipulated to form almost any configuration, up to a head-turning 10 feet wide. Unstintingly crafted with precision-machined components by Brooklyn-based Juniper Designs.
Size
Closed: 23.5" h x 13" w (59.7x33cm)
Open: 87.3" w (221.7cm)
Cord length: 115" (292.1cm)
Material
Solid brass, PMMA
Technical
UL listed
LED
Color temperature: 2700K
Dimmable
Details
Other color temperature are available on request(3000K, 3500K, 4000K)
Brand
Juniper
Juniper founder and president Shant Madjarian has come full circle. The Montréal native resisted joining his parents' four-decade-long lighting manufacturing business and spent 15 years as an investment banker in New York. Then, in 2011, bit by the creative rejuvenation of Brooklyn, he went back into the light, so to speak, by launching his own studio, Juniper Design.

The renaissance in design and technologies and chance meetings with early collaborators helped define the brand's ethos of elegantly spare fixtures achieved with complex and precise inner workings. With industrial designer David Irwin, Juniper produced the M Lamp, a rechargeable update on the traditional miner's light. The ultra-slender, visually graphic Thin, with Peter Bristol, reinforced Juniper as contender to watch. A widening range of critically acclaimed lighting and burgeoning businesss prompted the move to an expanded facility in Connecticut where much of the line is assembled.