Thin Floor Lamp: Satin Brass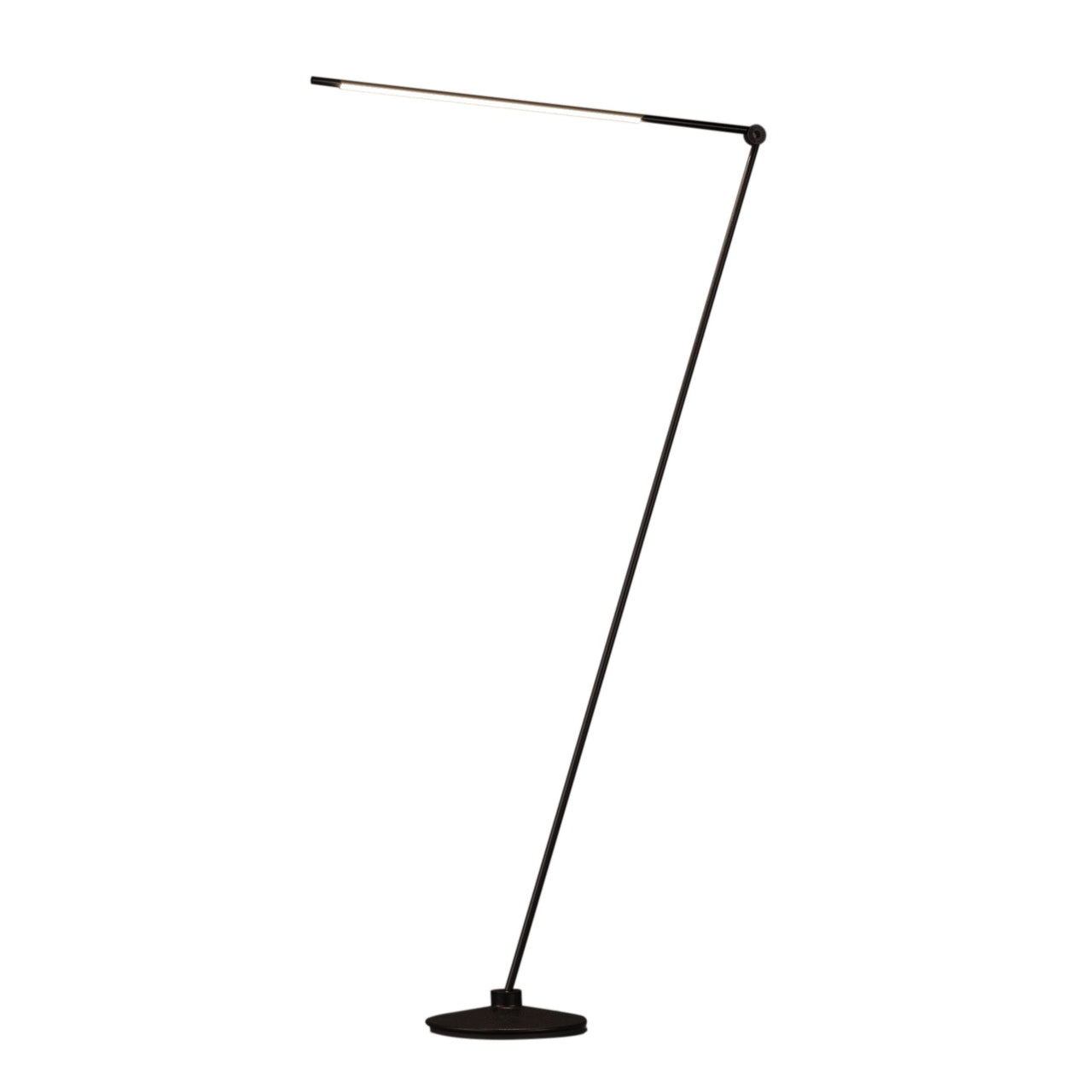 Thin Floor Lamp: Black Oxide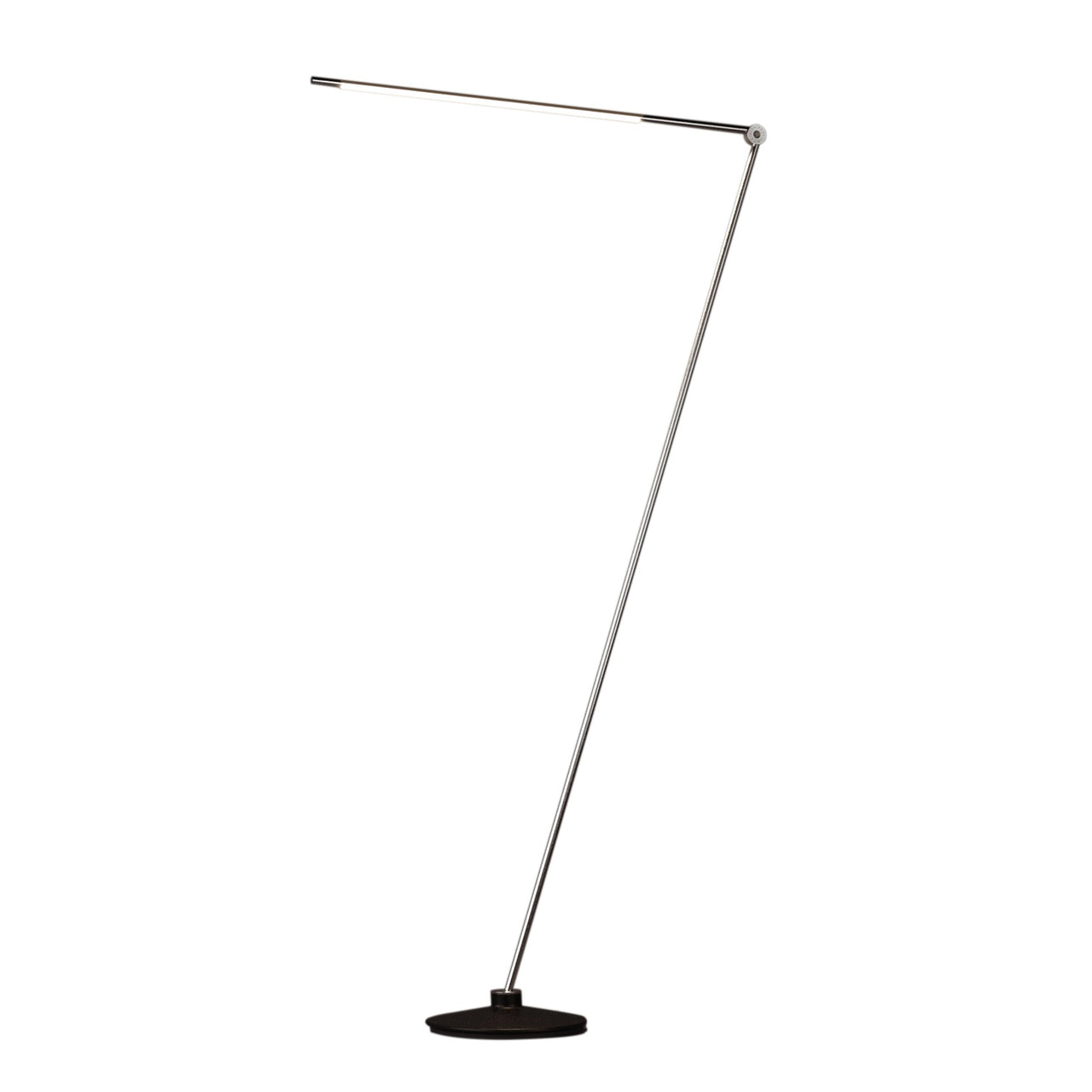 Thin Floor Lamp: Satin Nickel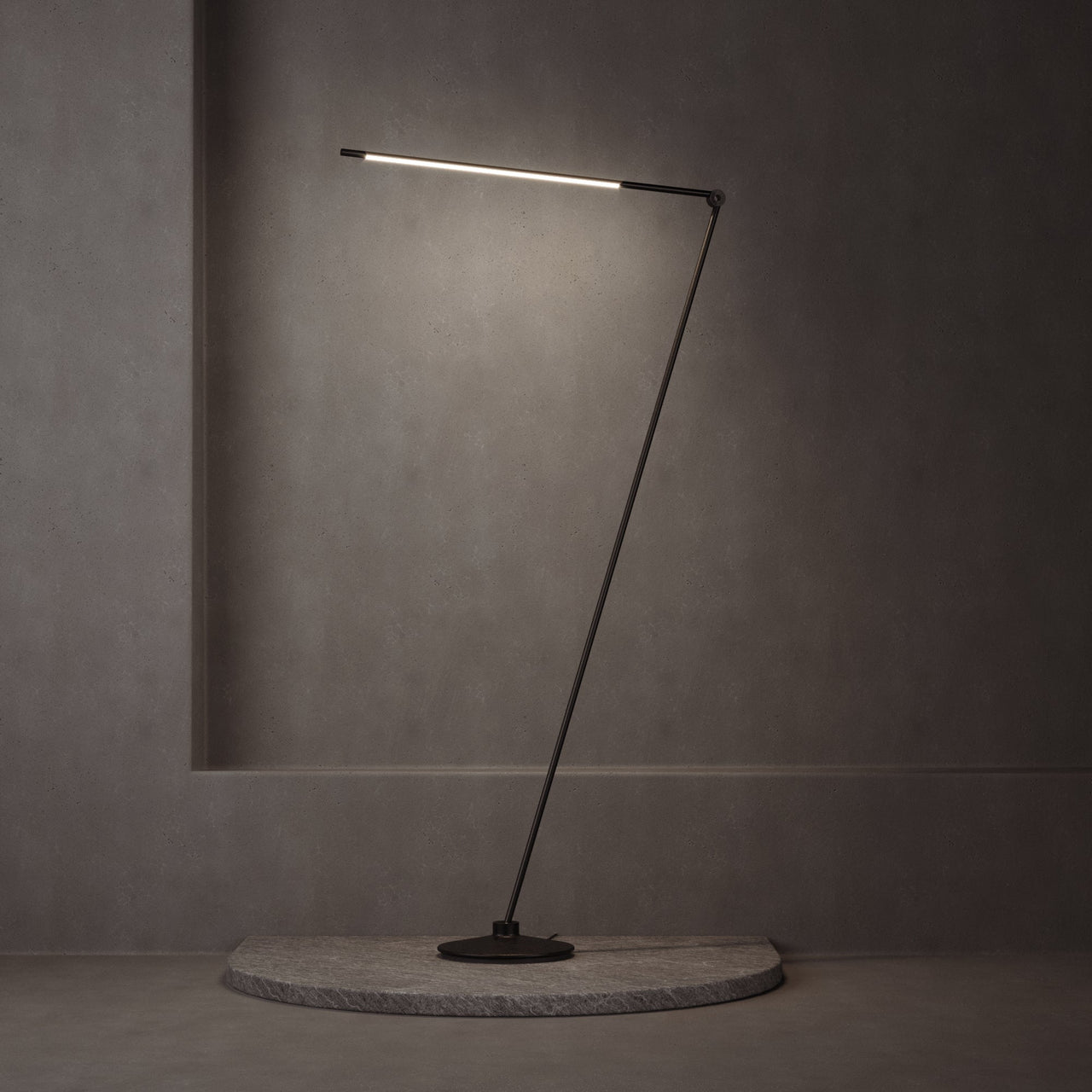 Thin Floor Lamp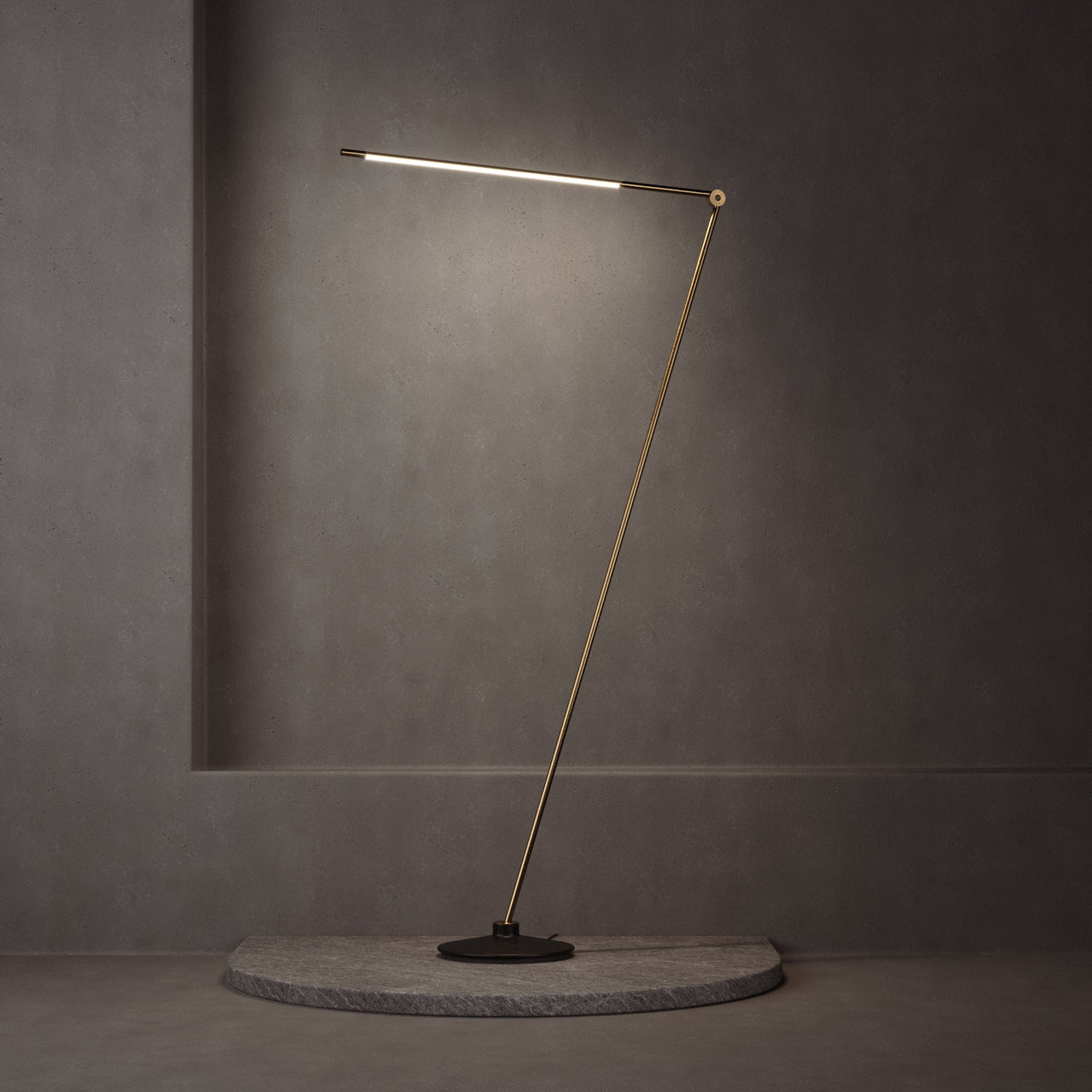 Thin Floor Lamp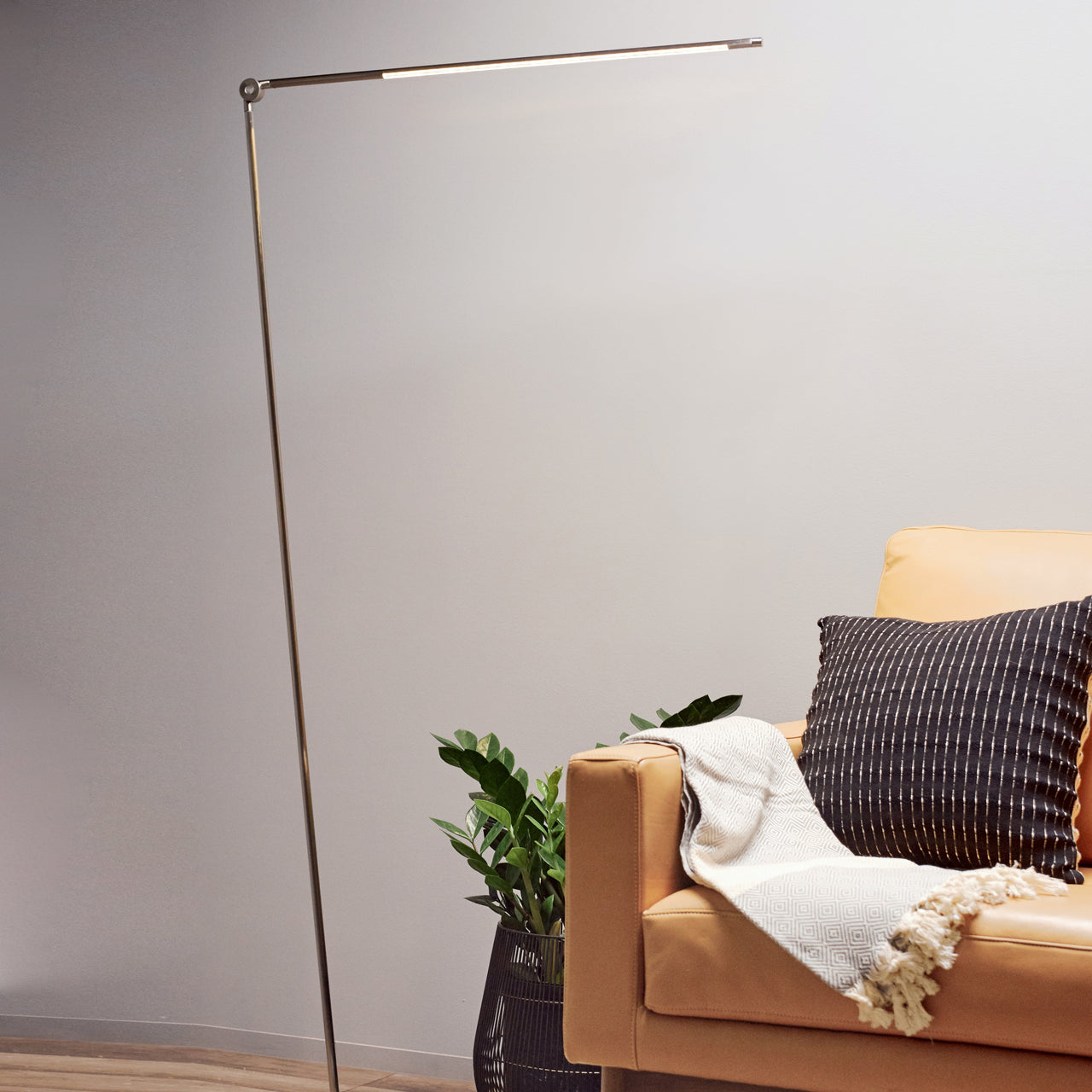 Thin Floor Lamp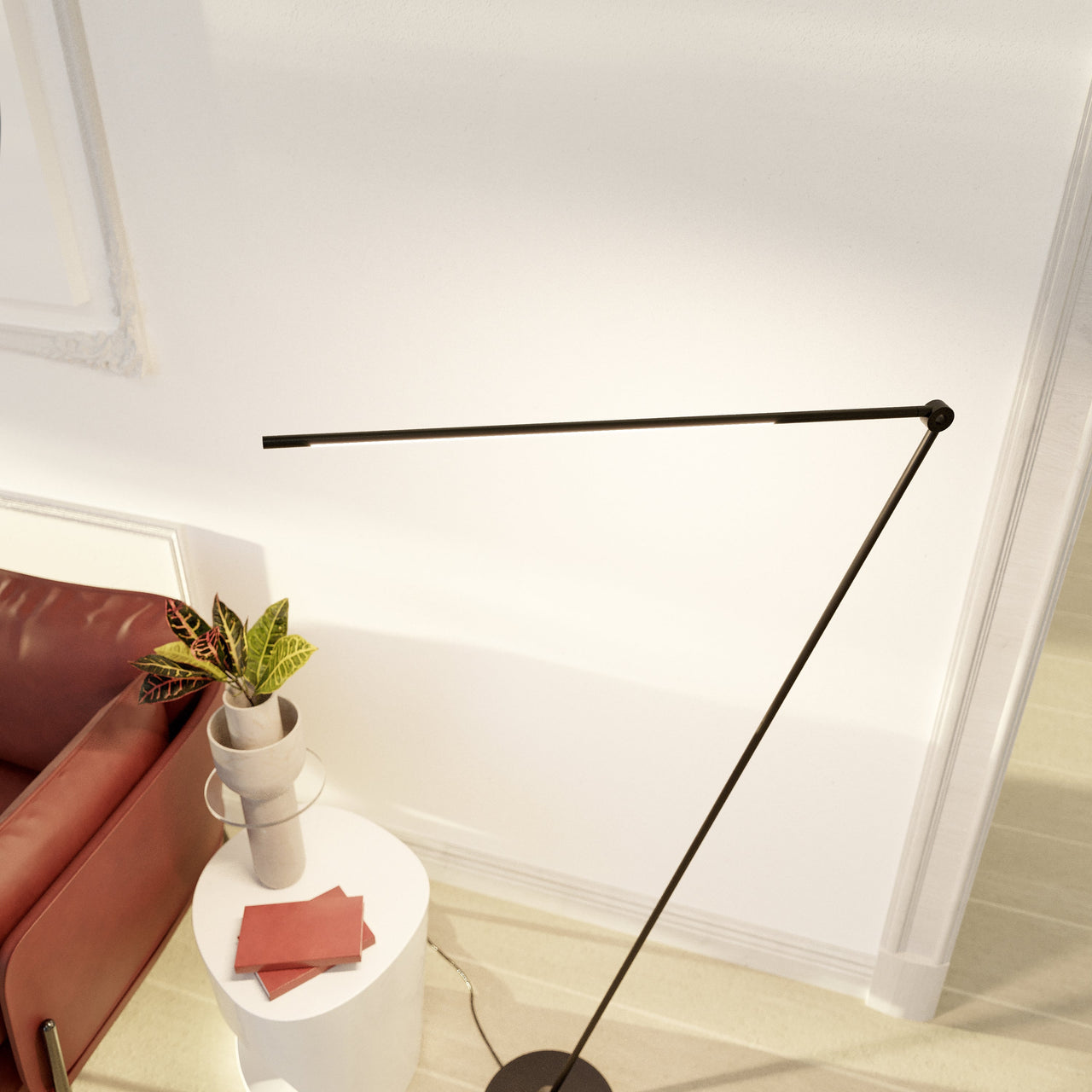 Thin Floor Lamp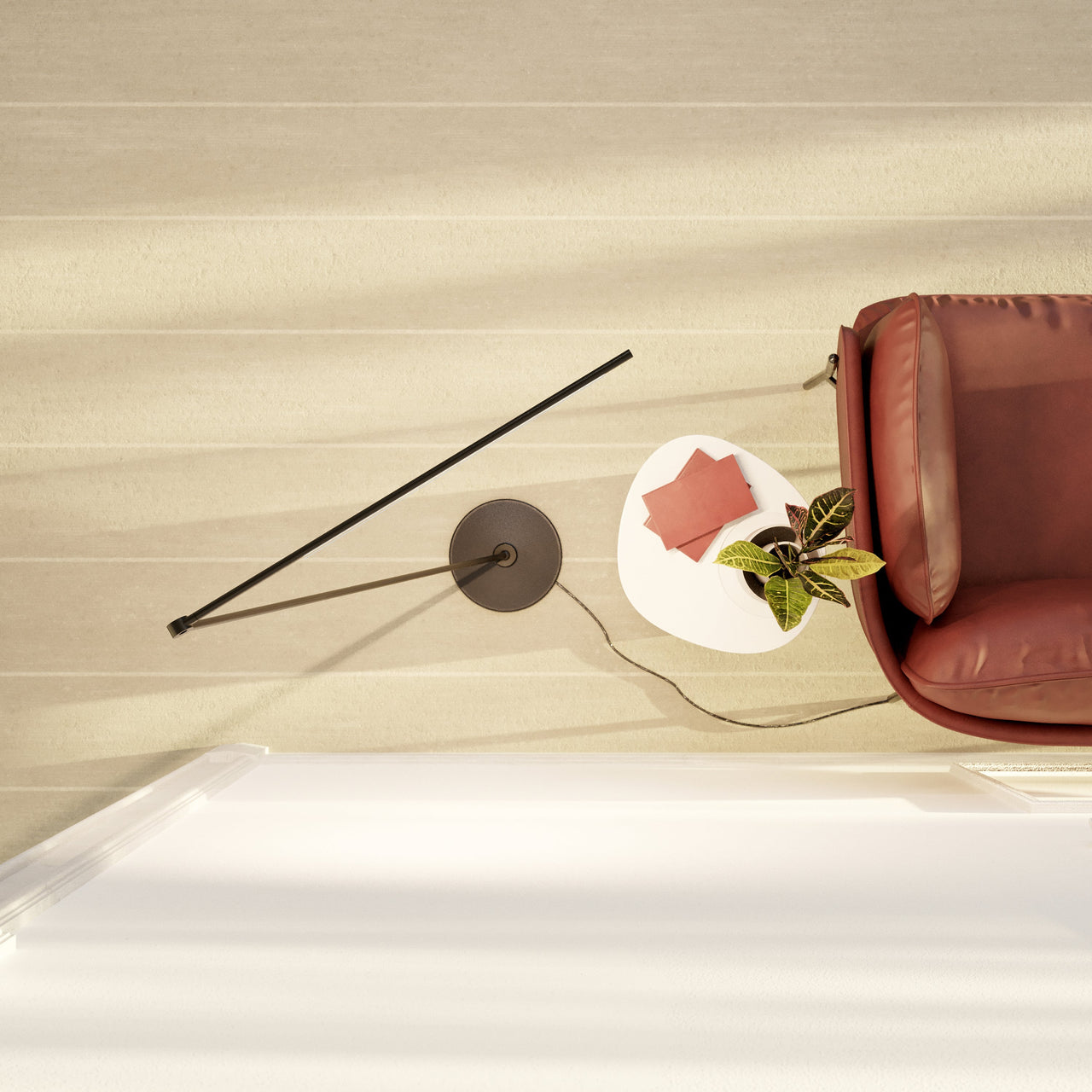 Thin Floor Lamp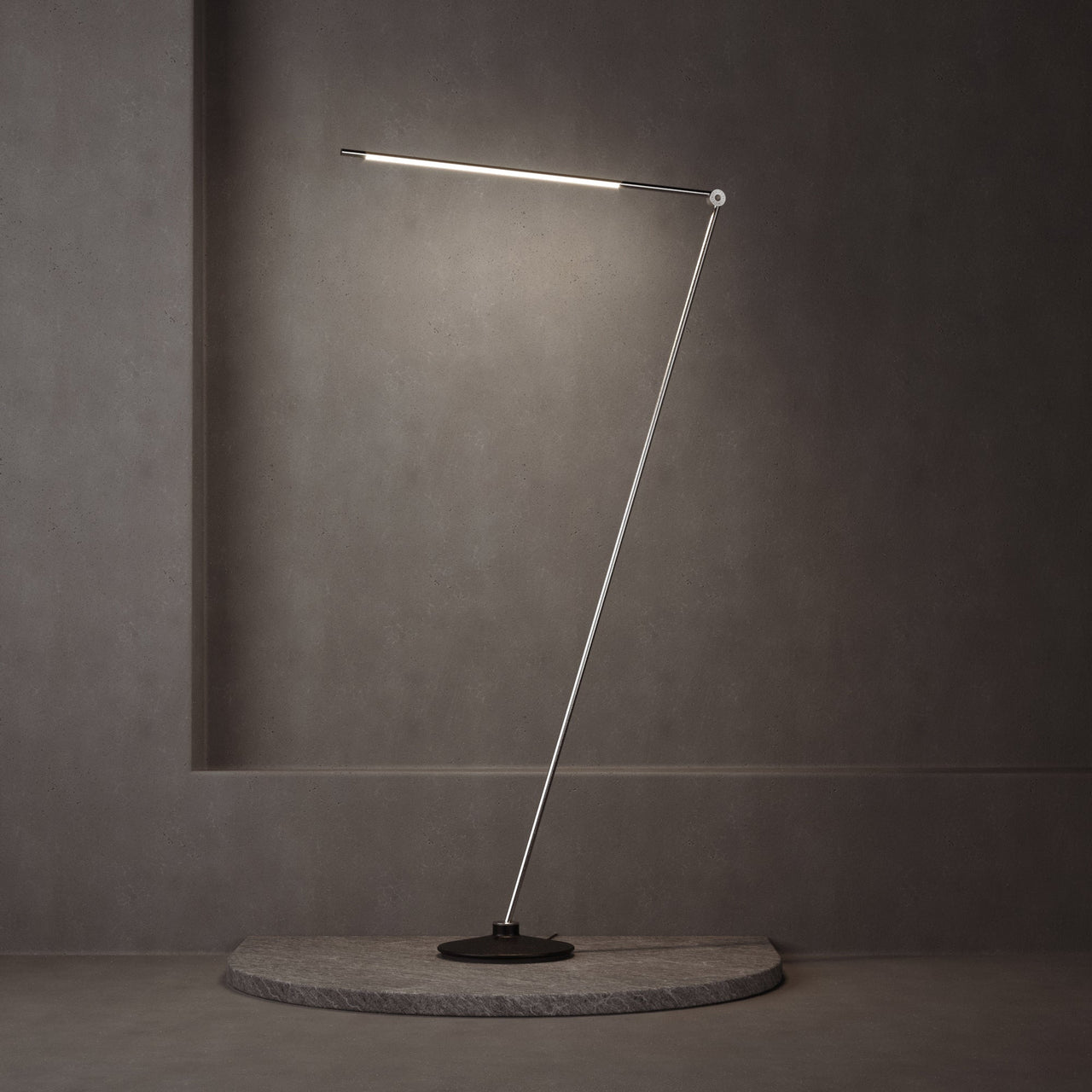 insitu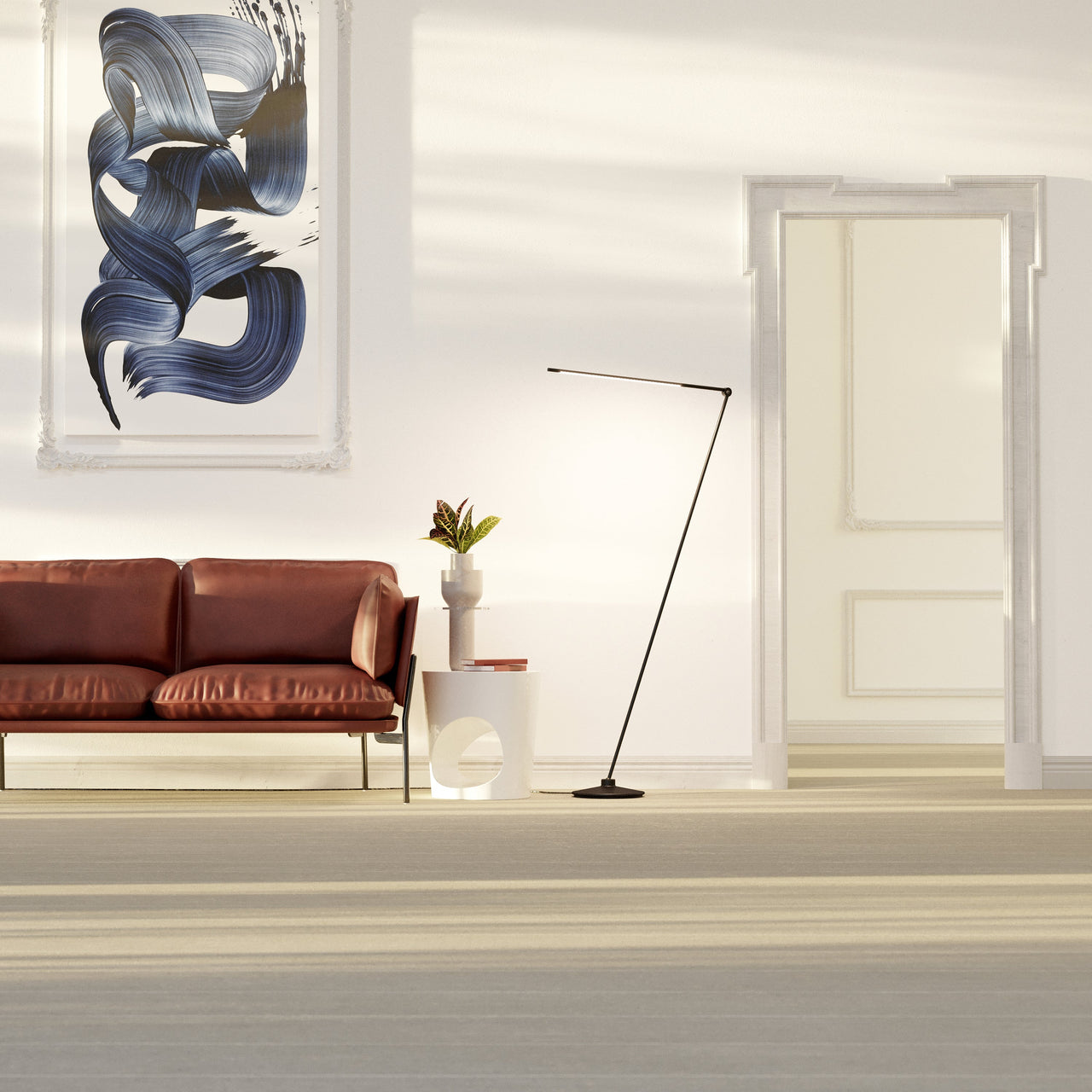 insitu
Thin Floor Lamp: Satin Brass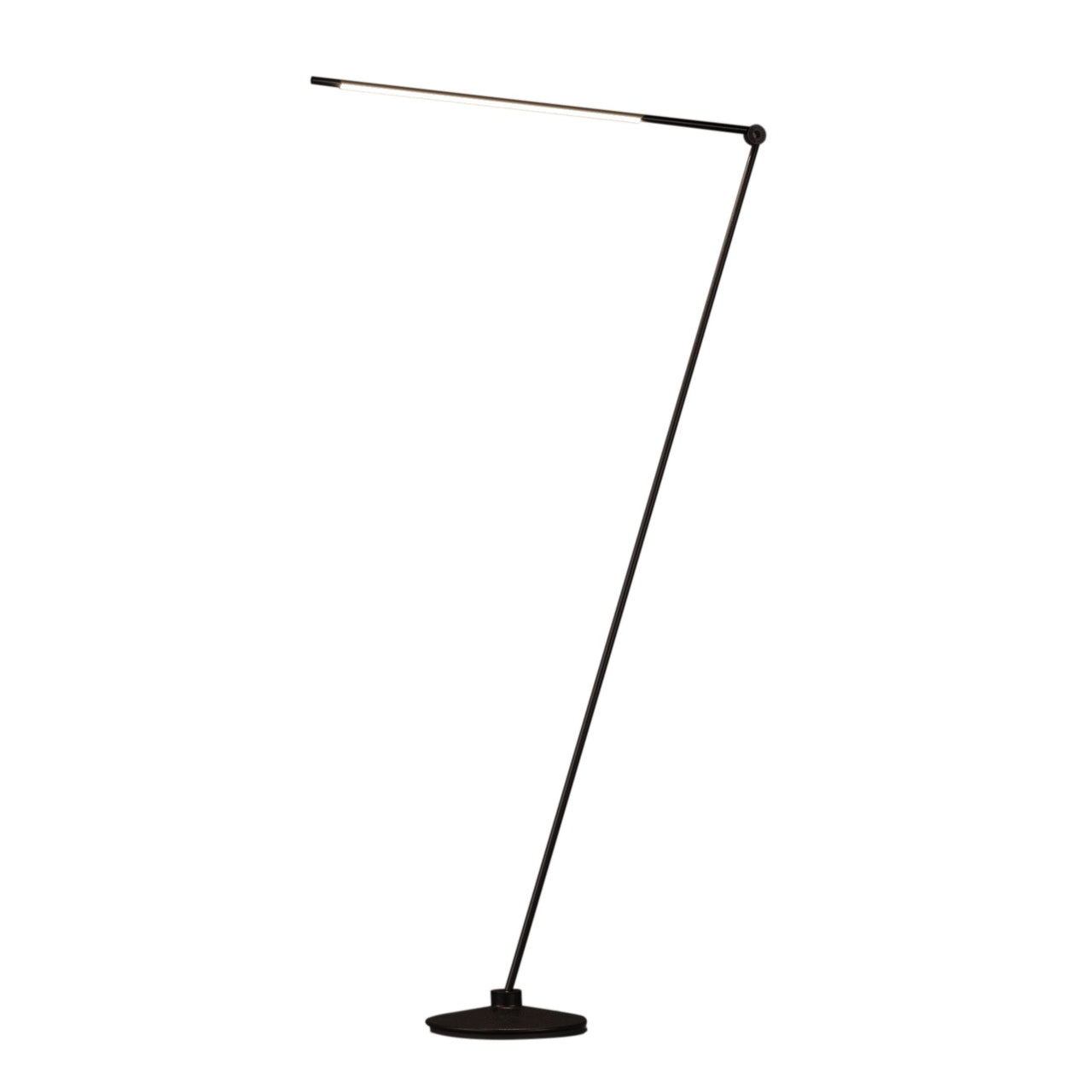 Thin Floor Lamp: Black Oxide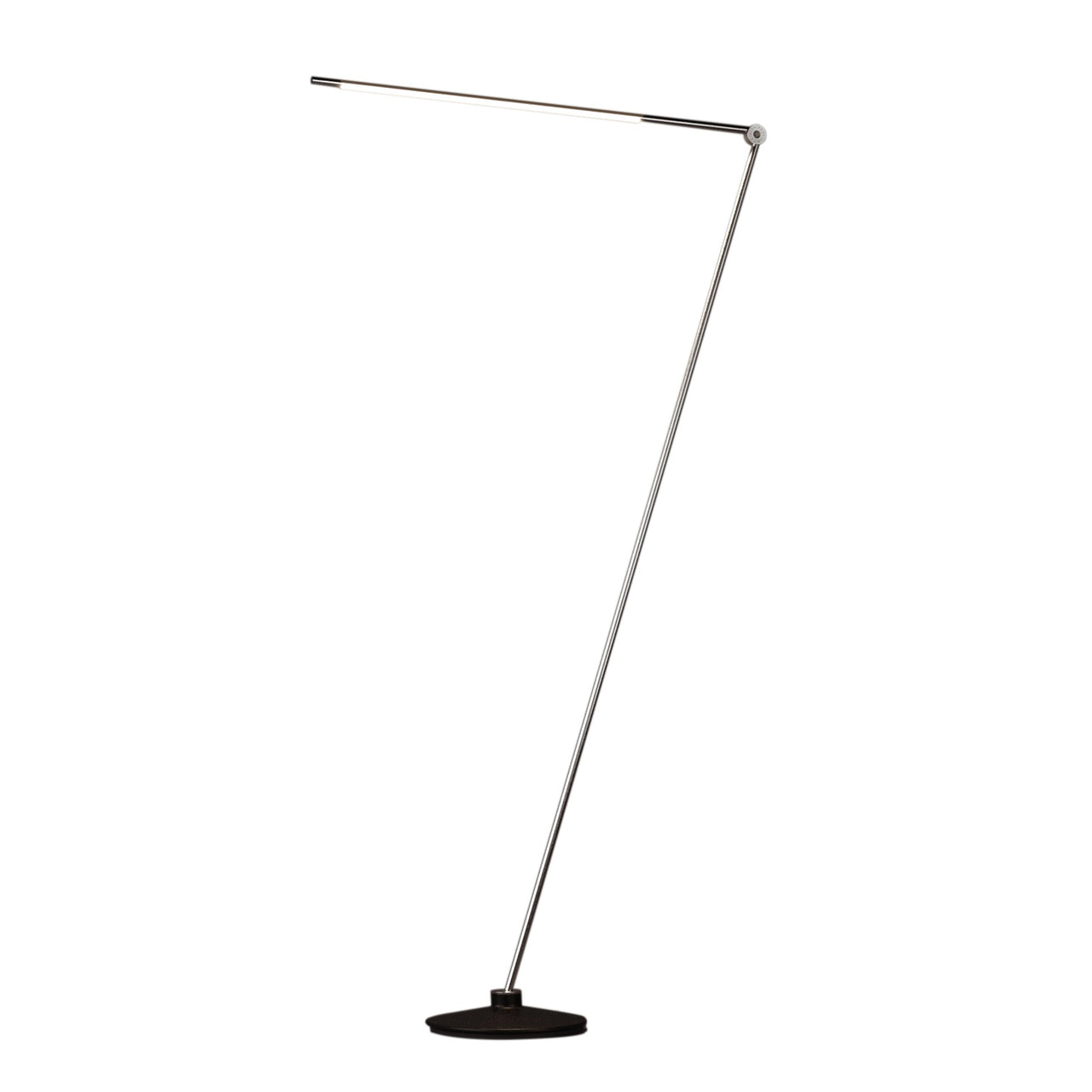 Thin Floor Lamp: Satin Nickel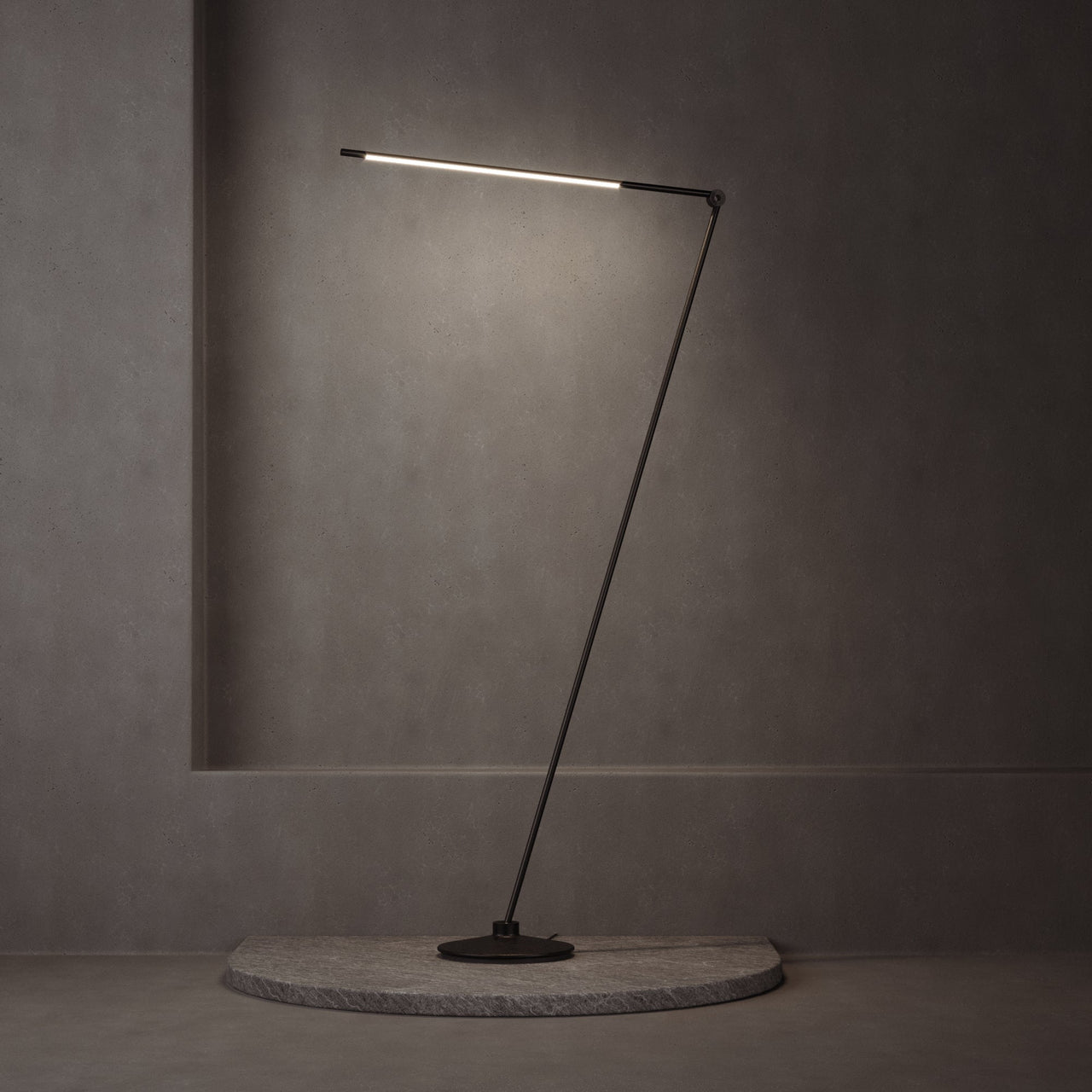 Thin Floor Lamp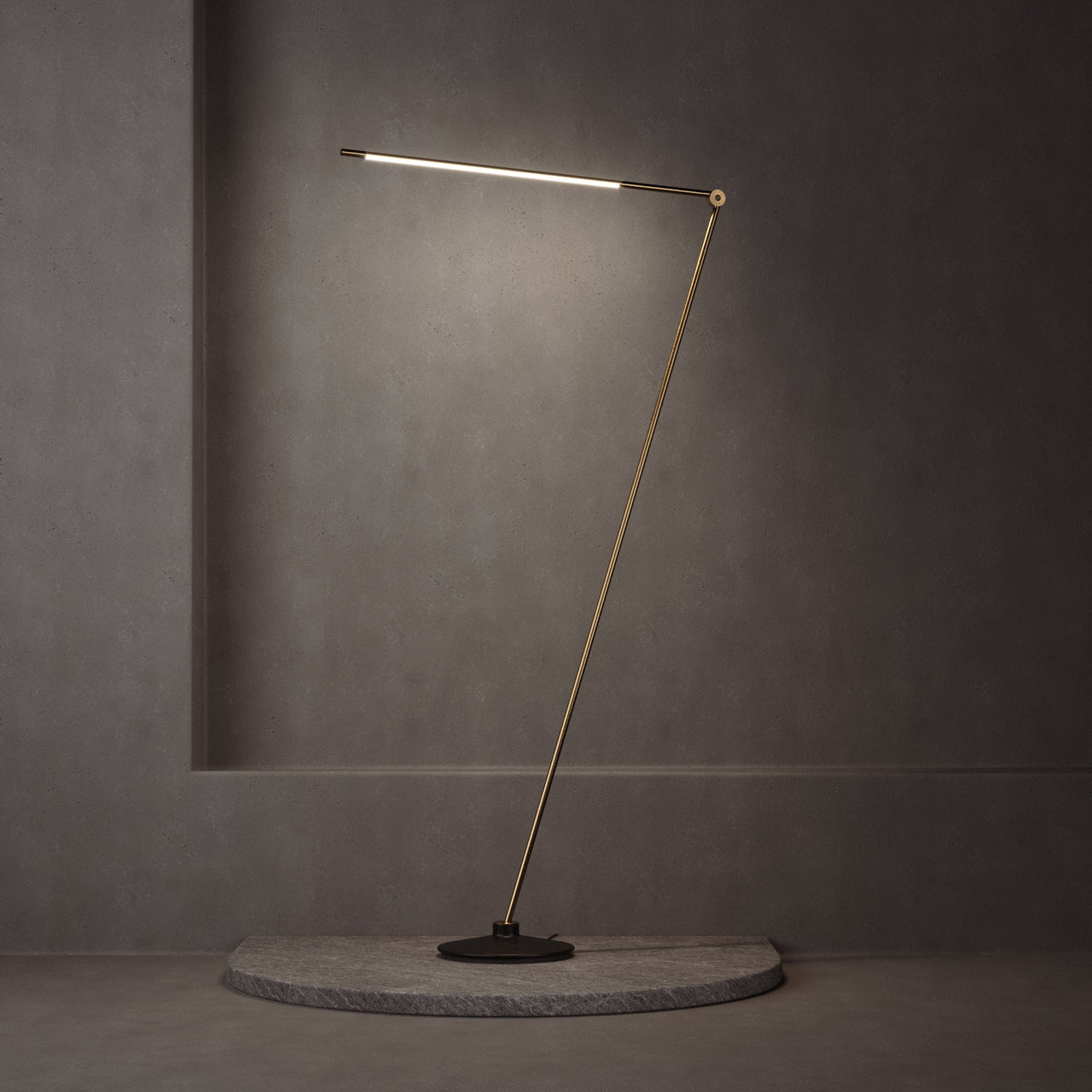 Thin Floor Lamp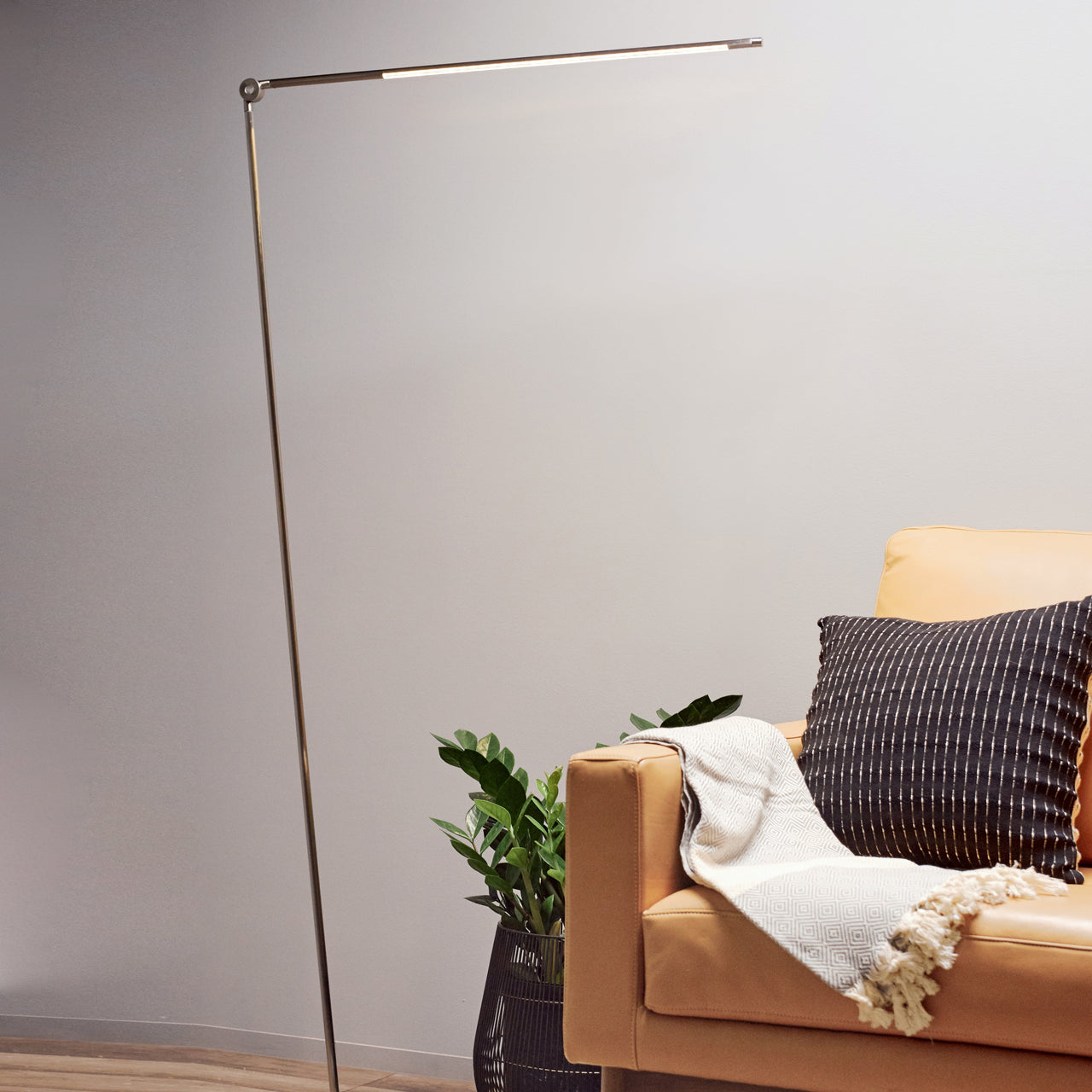 Thin Floor Lamp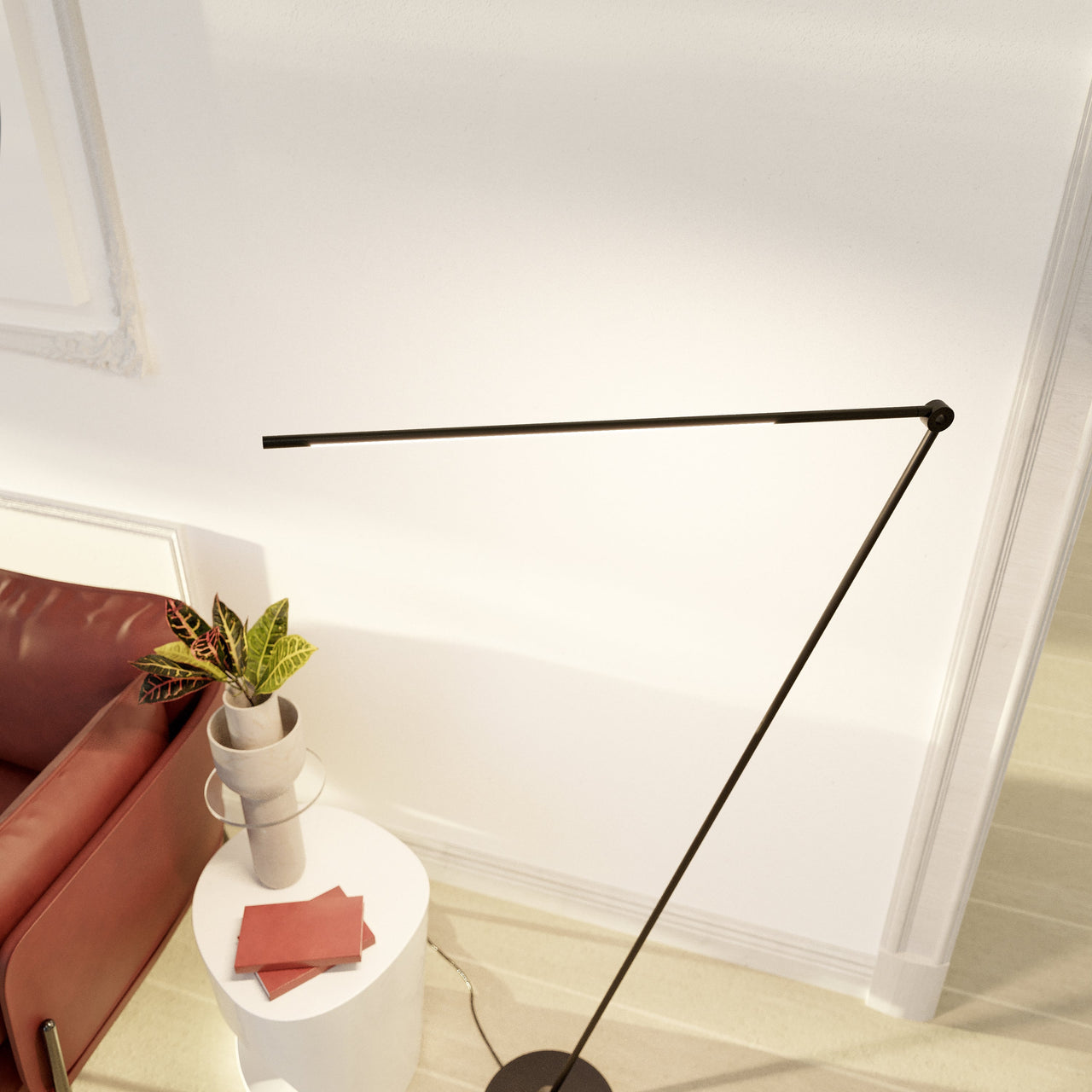 Thin Floor Lamp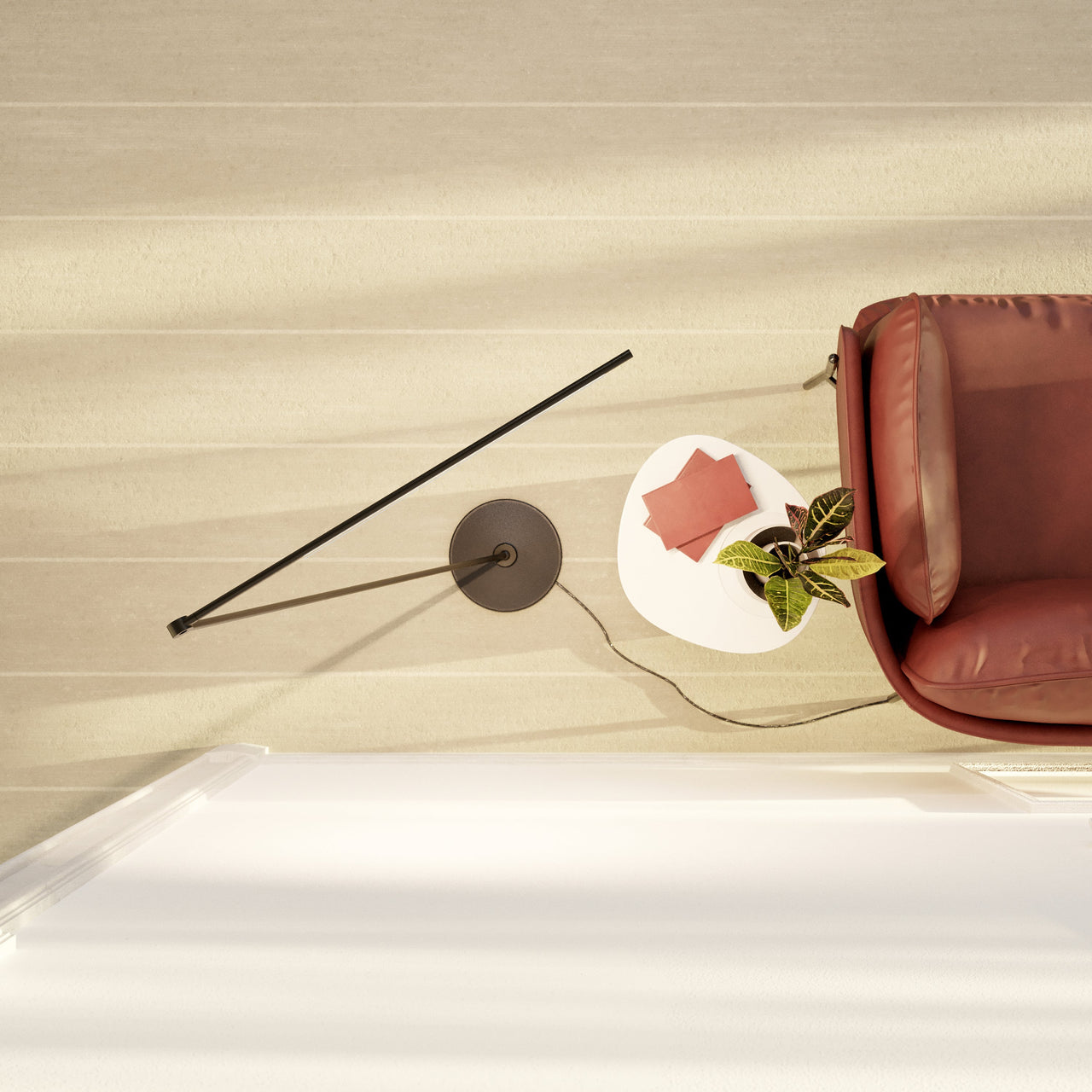 Thin Floor Lamp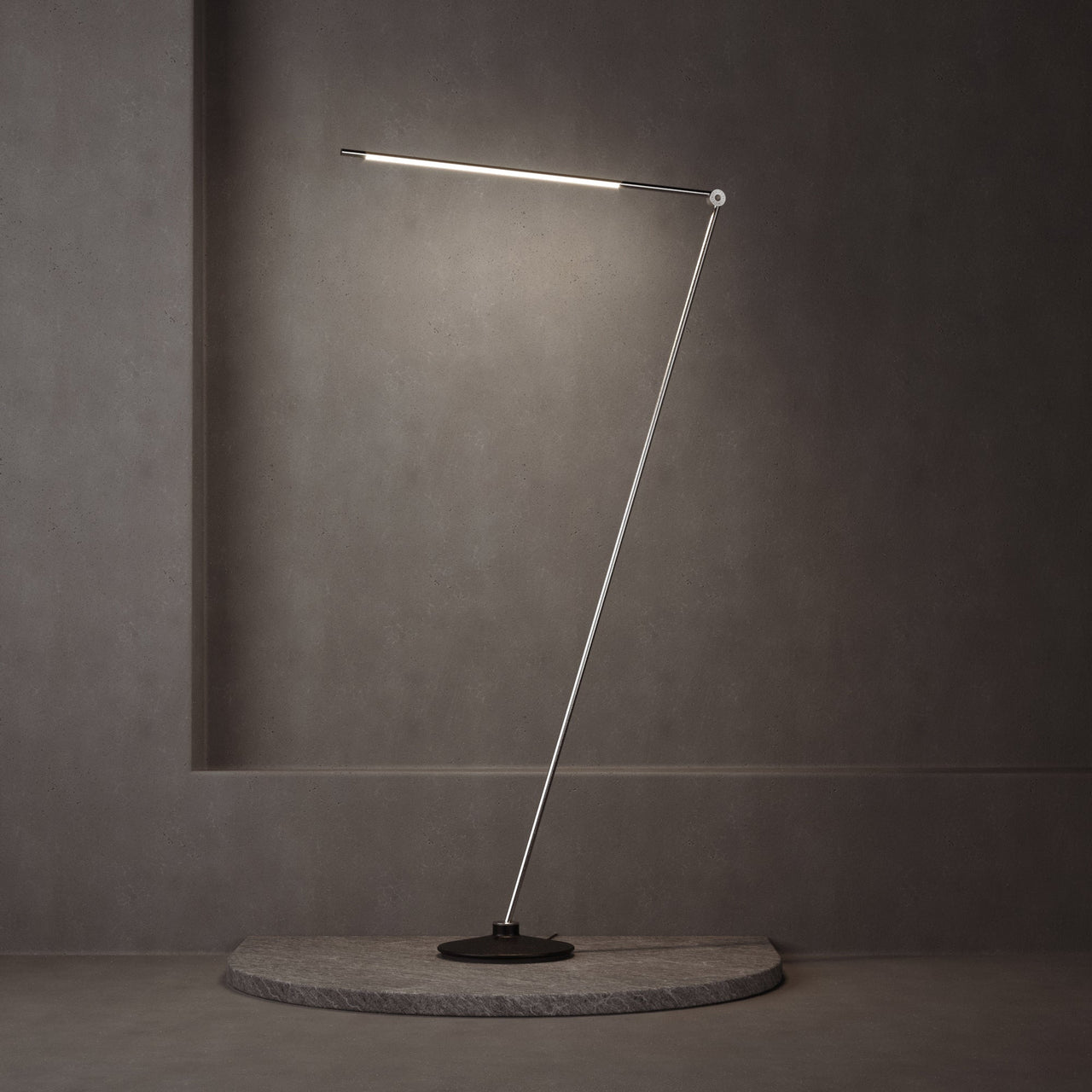 insitu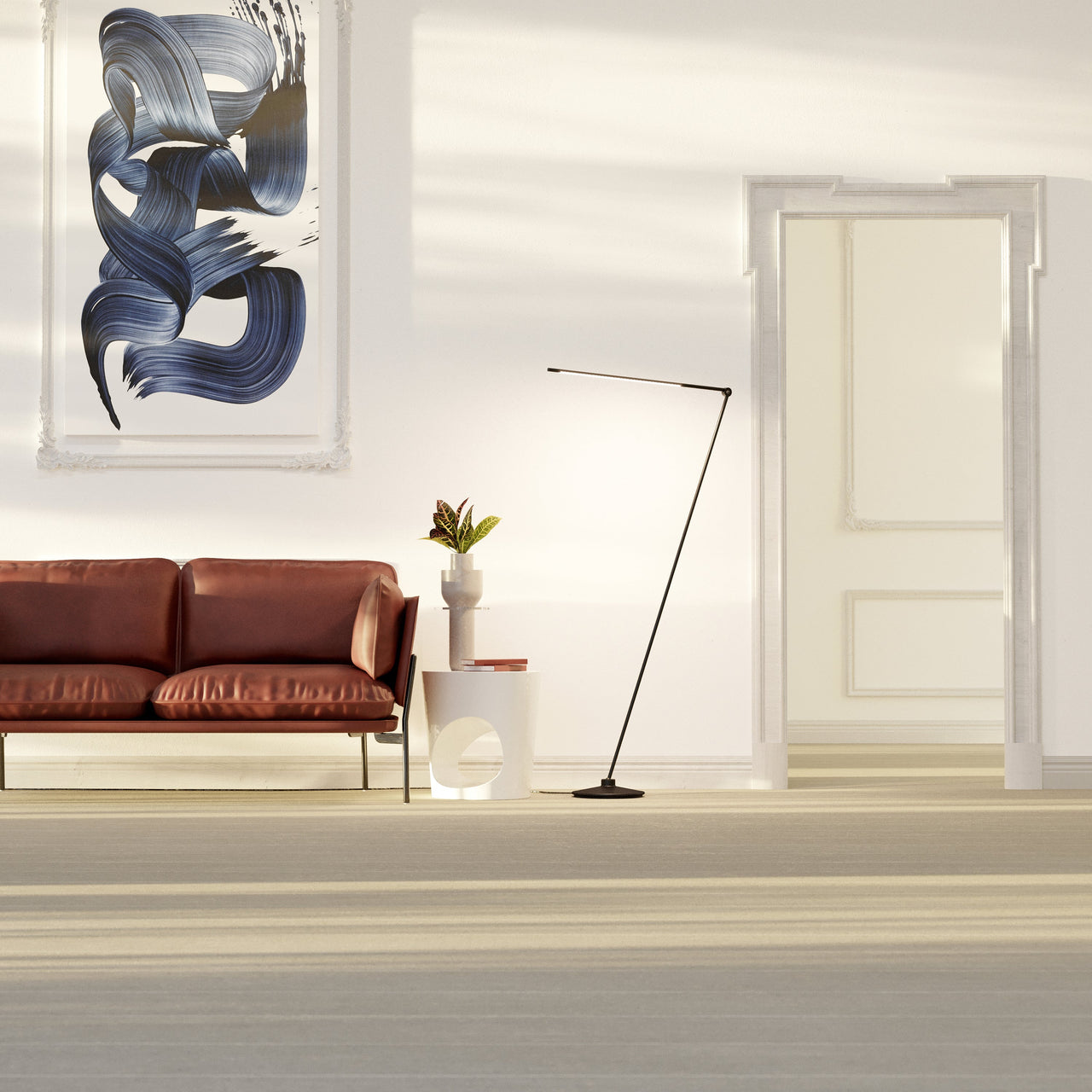 insitu
---
---
The floor version of the best-selling Thin Lamp is a marvel of minimal volume and maximal effect. Enabled by LED technology, it's an ultra-slim wand of light—a mere 1/2 inch—mounted on a ball joint for multi-directional movement. This lithe light is powered by a maximum 7 watts of power for an awesome 500 lumens of warm white illumination. Seattle-based creative director Peter Bristol collaborated on the Thin concept with lighting brand Juniper for this ever-expanding collection of freestanding, wall and ceiling versions.
Size
Closed: 58" h (147.3cm)
Extended: 86" h x 48.3" w (218.4x122.7cm)
Base: 9.8" dia (24.9cm)
Material
Solid brass, PMMA
Technical
Brand
Juniper
Juniper founder and president Shant Madjarian has come full circle. The Montréal native resisted joining his parents' four-decade-long lighting manufacturing business and spent 15 years as an investment banker in New York. Then, in 2011, bit by the creative rejuvenation of Brooklyn, he went back into the light, so to speak, by launching his own studio, Juniper Design.

The renaissance in design and technologies and chance meetings with early collaborators helped define the brand's ethos of elegantly spare fixtures achieved with complex and precise inner workings. With industrial designer David Irwin, Juniper produced the M Lamp, a rechargeable update on the traditional miner's light. The ultra-slender, visually graphic Thin, with Peter Bristol, reinforced Juniper as contender to watch. A widening range of critically acclaimed lighting and burgeoning businesss prompted the move to an expanded facility in Connecticut where much of the line is assembled.