Oda Table Lamp: Amber + Black
Oda Table Lamp: White + Light Blue + Galvanized
Oda Table Lamp: Aubergine + Black
Oda Table Lamp: Aubergine + Brass
Oda Table Lamp: Moonlight White + Black
Oda Table Lamp: Moonlight White + White
Oda Table Lamp: Cosmo Chocolate + Black
Oda Table Lamp: Rose + Maron + Brass
Oda Table Lamp: Smoky Grey Acetato + Brass
Oda Table Lamp: Smoky Grey Acetato + Black
Oda Table Lamp: Smoky Grey + Black
Oda Table Lamp: Smoky Grey + Brass
Oda Table Lamp: Steel Grey + Black
Oda Table Lamp: Steel Grey + Brass
Oda Table Lamp: White + Black
Oda Table Lamp: White + White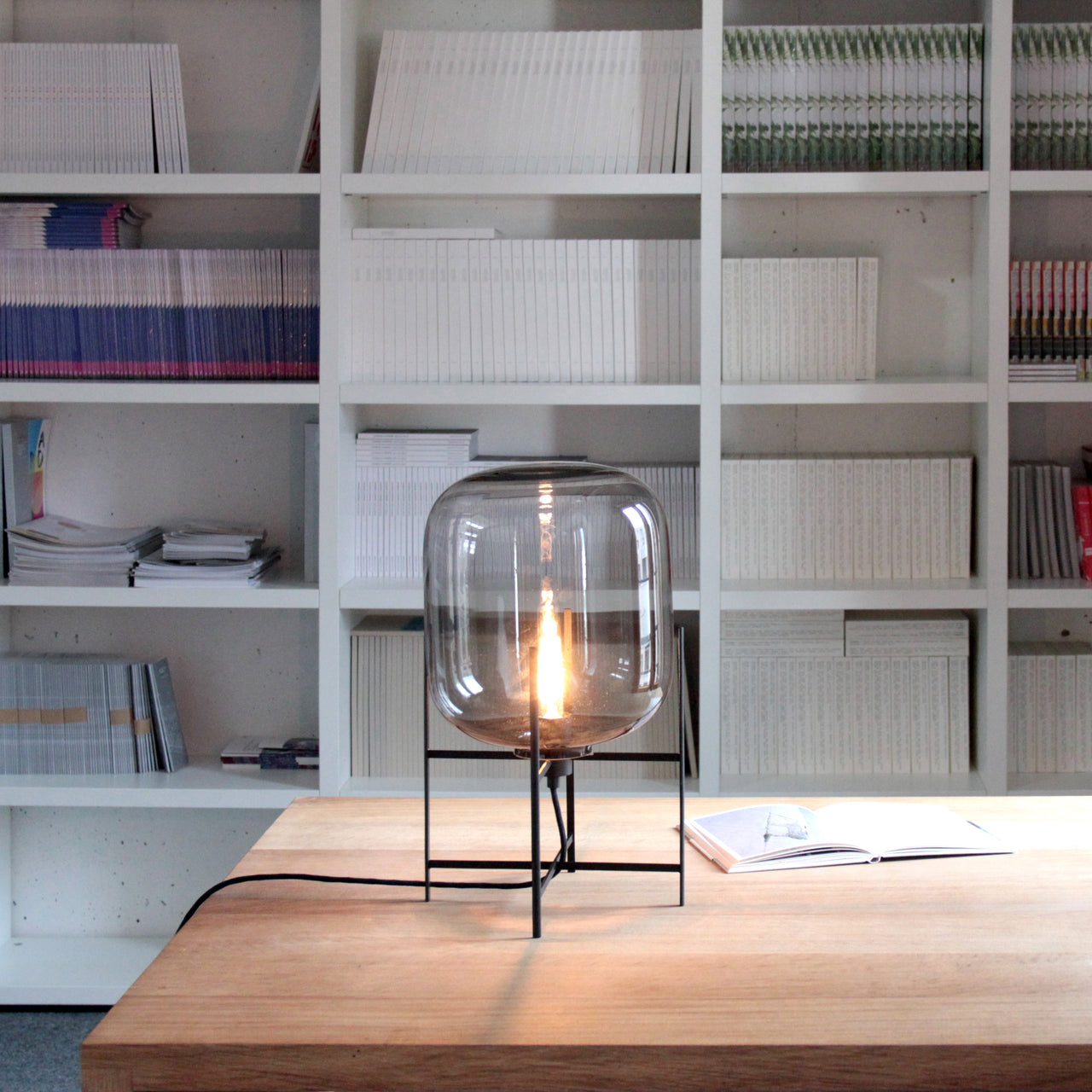 insitu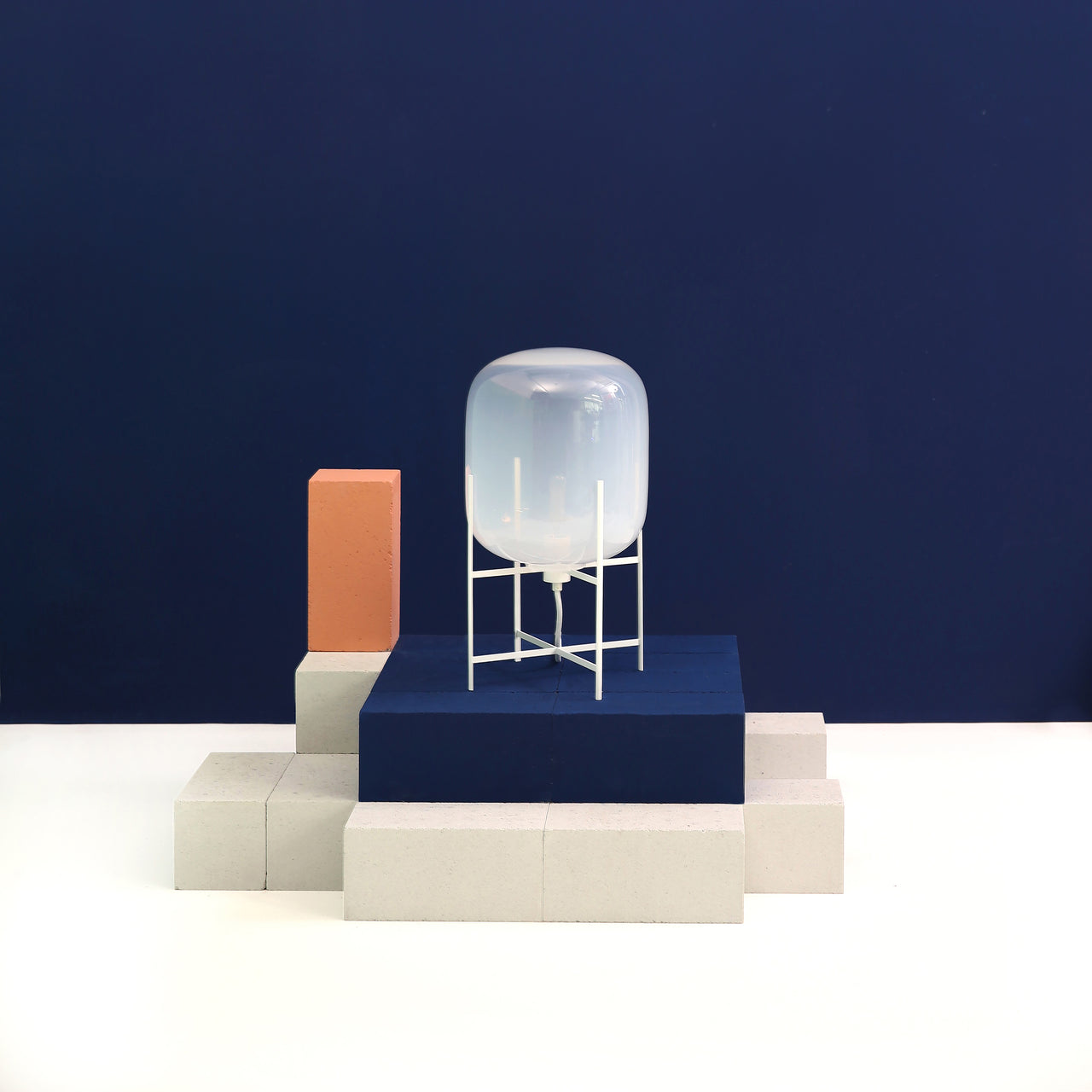 insitu
Oda Table Lamp: Amber + Black
Oda Table Lamp: White + Light Blue + Galvanized
Oda Table Lamp: Aubergine + Black
Oda Table Lamp: Aubergine + Brass
Oda Table Lamp: Moonlight White + Black
Oda Table Lamp: Moonlight White + White
Oda Table Lamp: Cosmo Chocolate + Black
Oda Table Lamp: Rose + Maron + Brass
Oda Table Lamp: Smoky Grey Acetato + Brass
Oda Table Lamp: Smoky Grey Acetato + Black
Oda Table Lamp: Smoky Grey + Black
Oda Table Lamp: Smoky Grey + Brass
Oda Table Lamp: Steel Grey + Black
Oda Table Lamp: Steel Grey + Brass
Oda Table Lamp: White + Black
Oda Table Lamp: White + White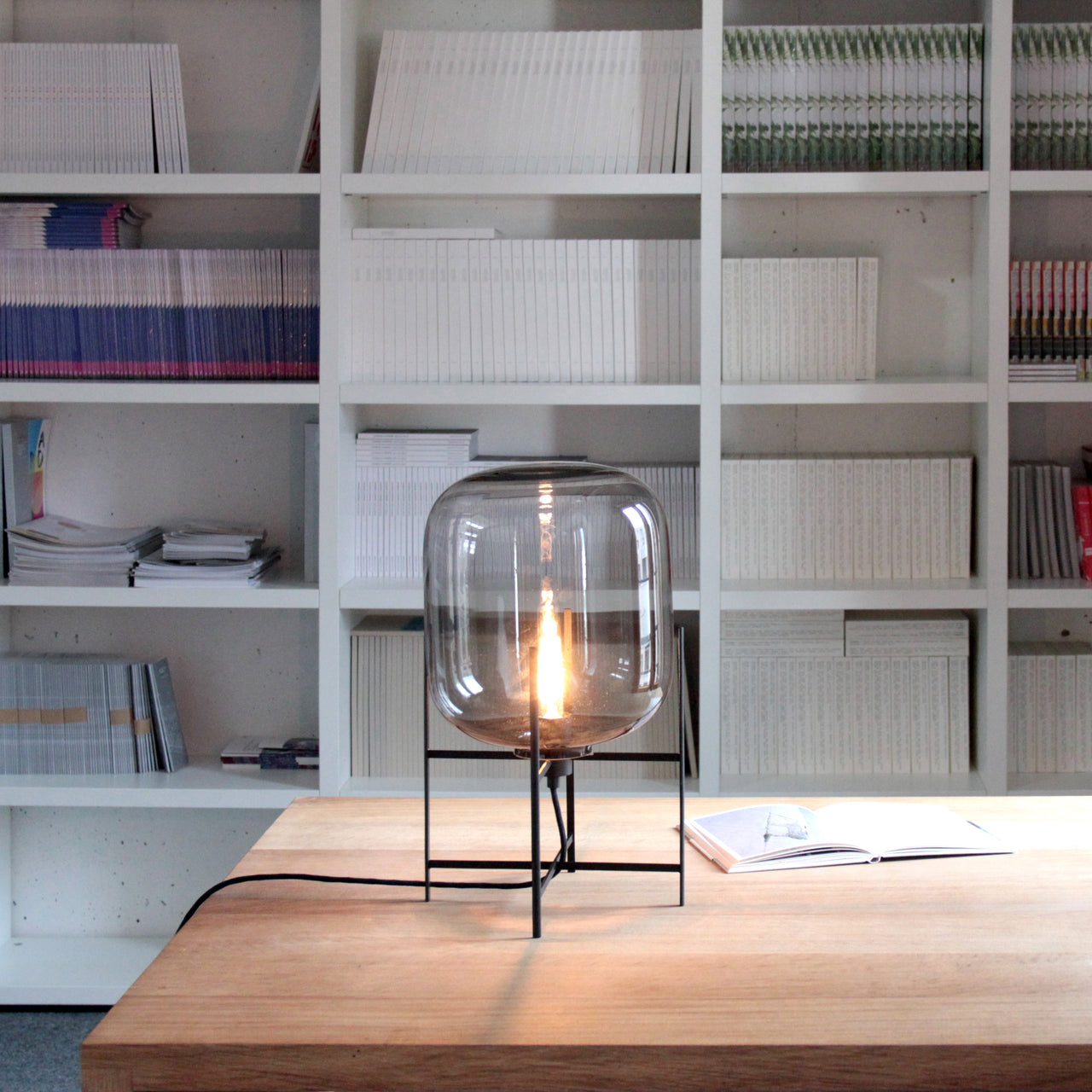 insitu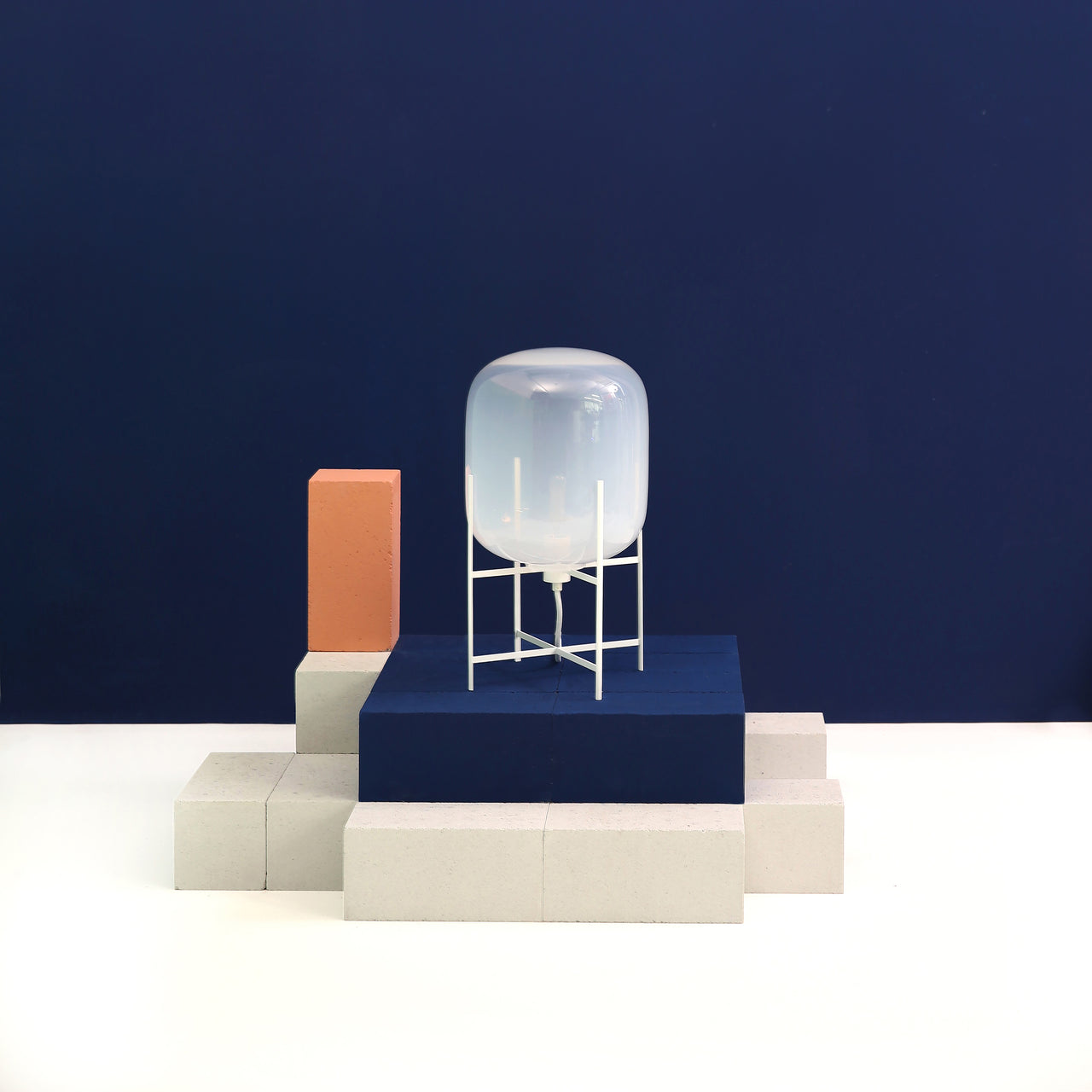 insitu
Oda Table Lamp
$1,520

SKU: PUL-3060GACBR
$1,520

SKU: PUL-3060AUBBR
$1,350

SKU: PUL-3060MLWGAL
$1,610

SKU: PUL-3060WBLGAL
$1,775

SKU: PUL-3060ROMABR
$1,610

SKU: PUL-3060COCHOB
---
---
Sebastian Herkner's "balloon full of light" hovers elegantly atop a desk or sideboard. Each hand-blown glass "balloon" bears the characteristic tiny bubbles, streaks and variations one would expect from an individually crafted piece. The powder-coated steel base structure references the renowned photo series of industrial water towers by German couple Bernd and Hilla Becher. The pair dubbed them "anonymous sculptures." Yet Sebastian's design is hardly nondescript. His visually striking lamp series is achieved with rising German brand Pulpo, which makes a point of honoring the tradition of artisan craftsmanship within it modern point of view.
Size
17.7" h x 9.4" dia (45x24cm)
Cable length: 157.5" (400cm)
Material
Handblown glass, steel
Technical
UL listed
E14, LED
Color temperature: 2500K
Dimmable
Details
Each glass is hand blown and bears small bubbles and other minor variations in color and size, characteristic of handmade glass.
Shipping
Please contact us for current availability and lead times.
info@aplusrstore.com