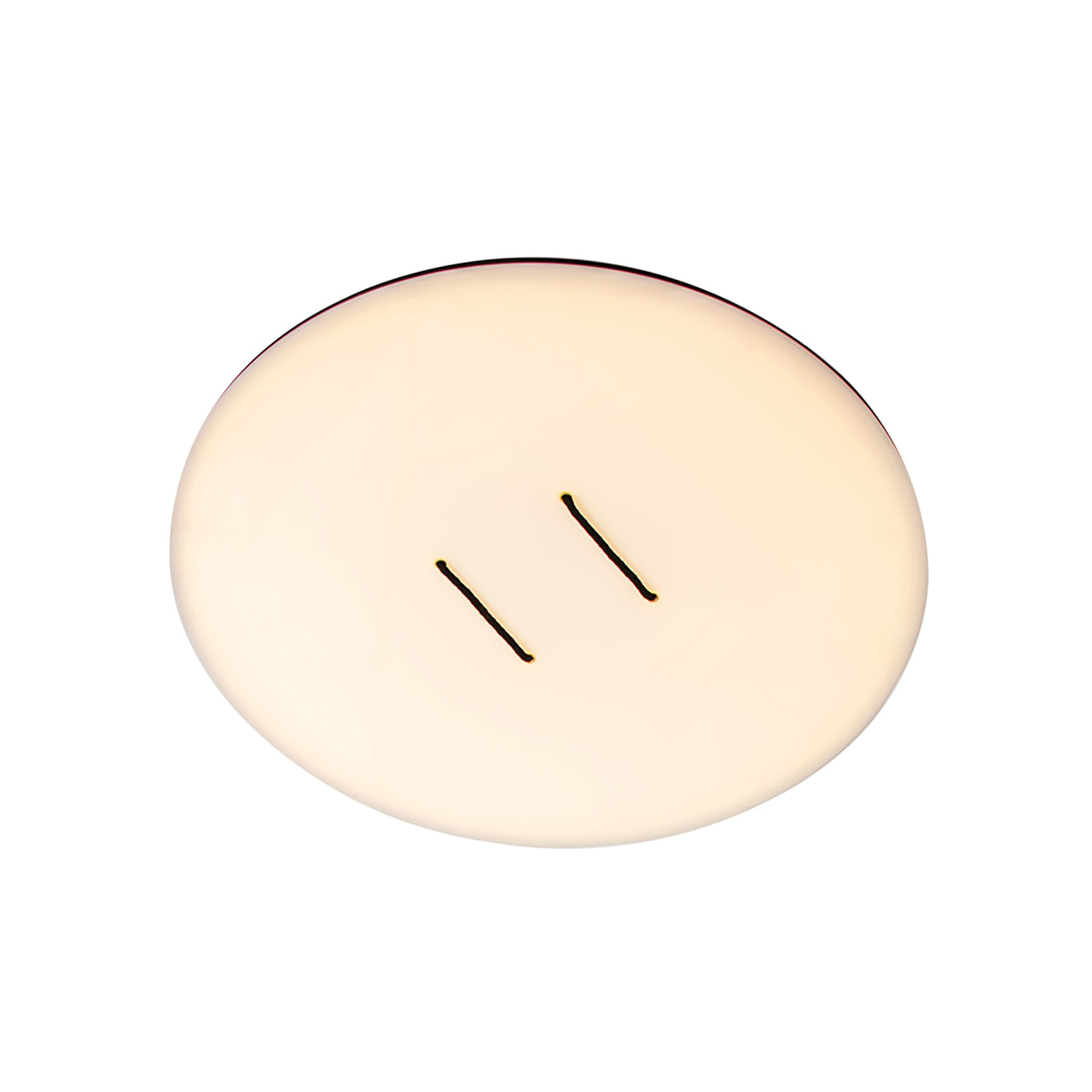 Button Ceiling/Wall Light: Small - 23.6" + Black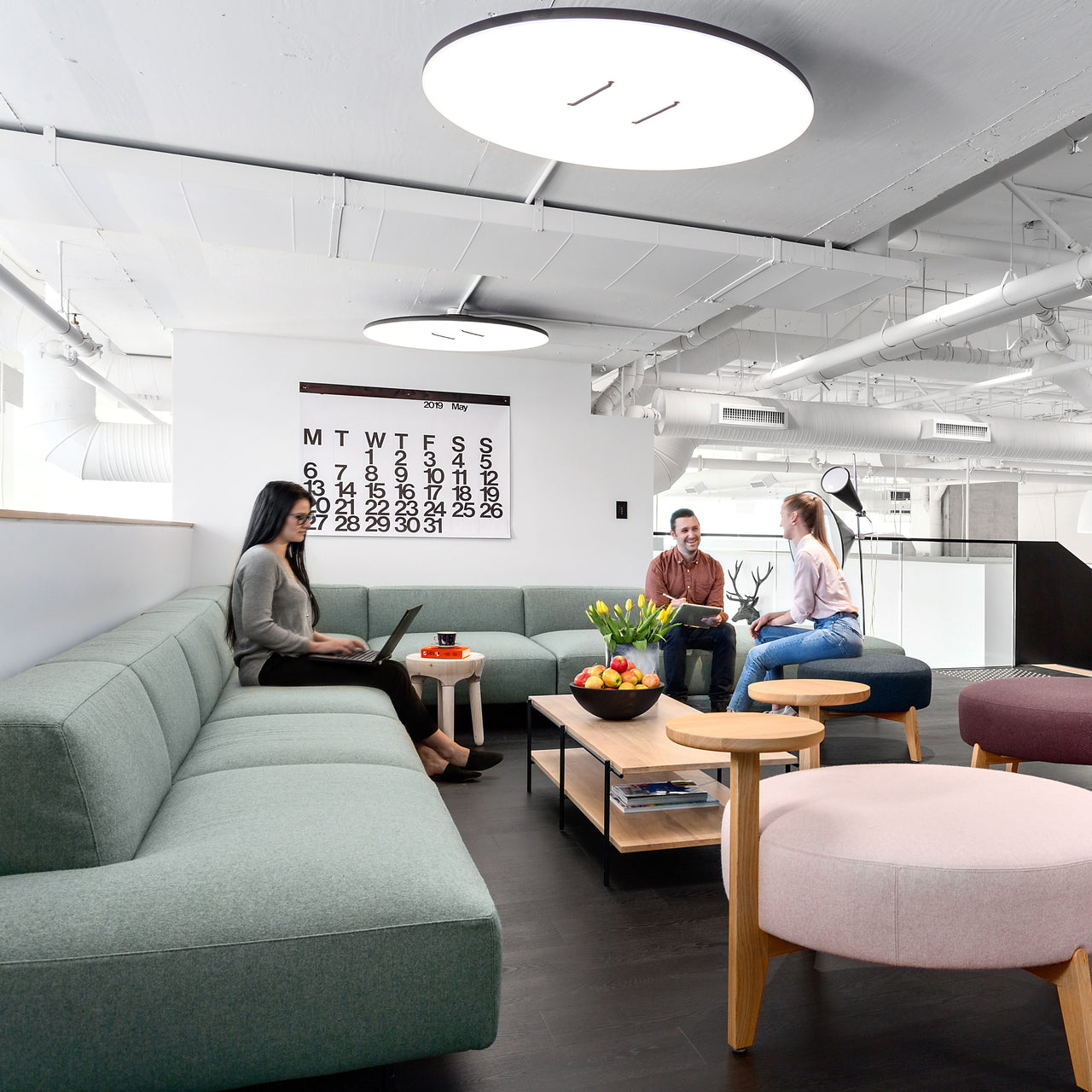 Button Ceiling/Wall Light
insitu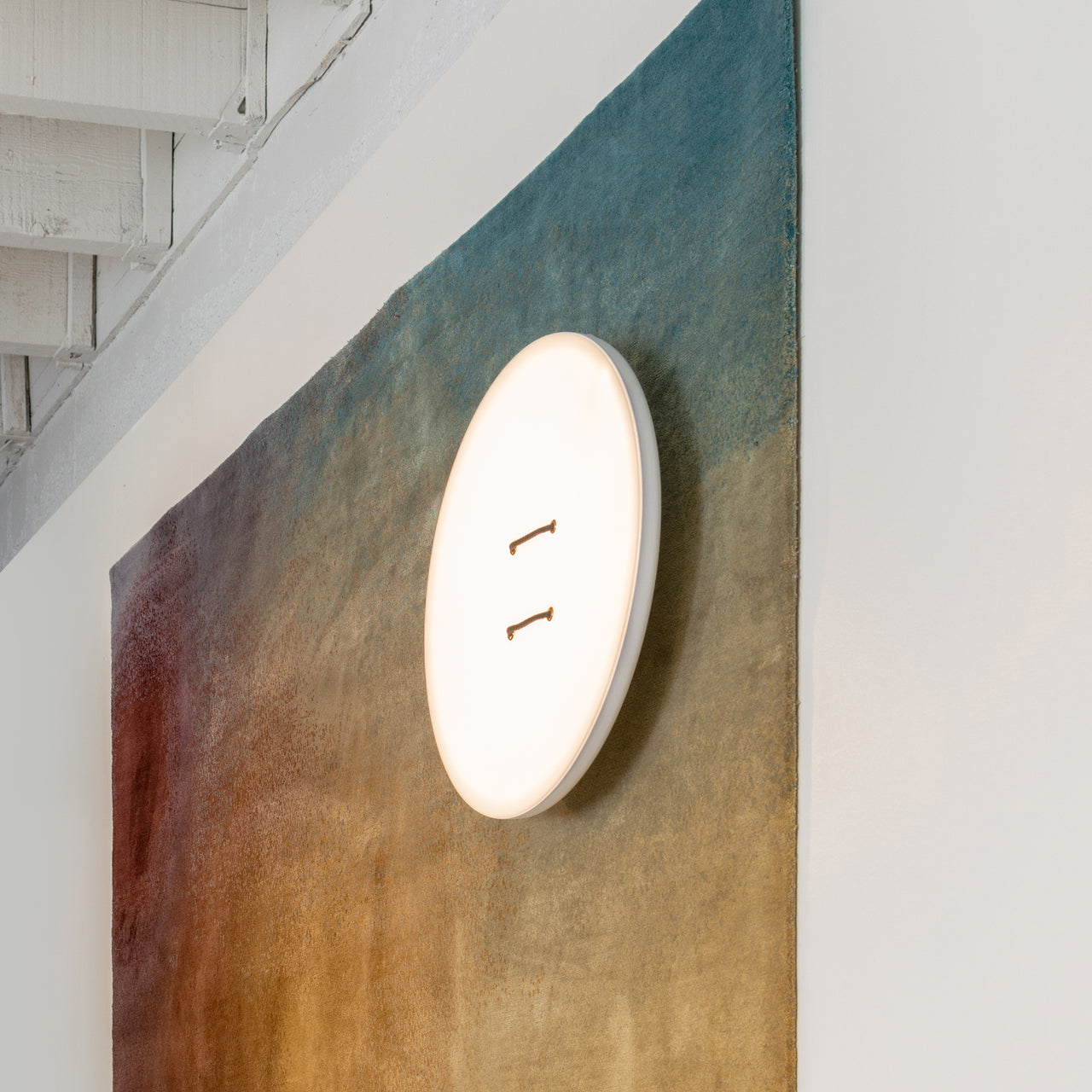 insitu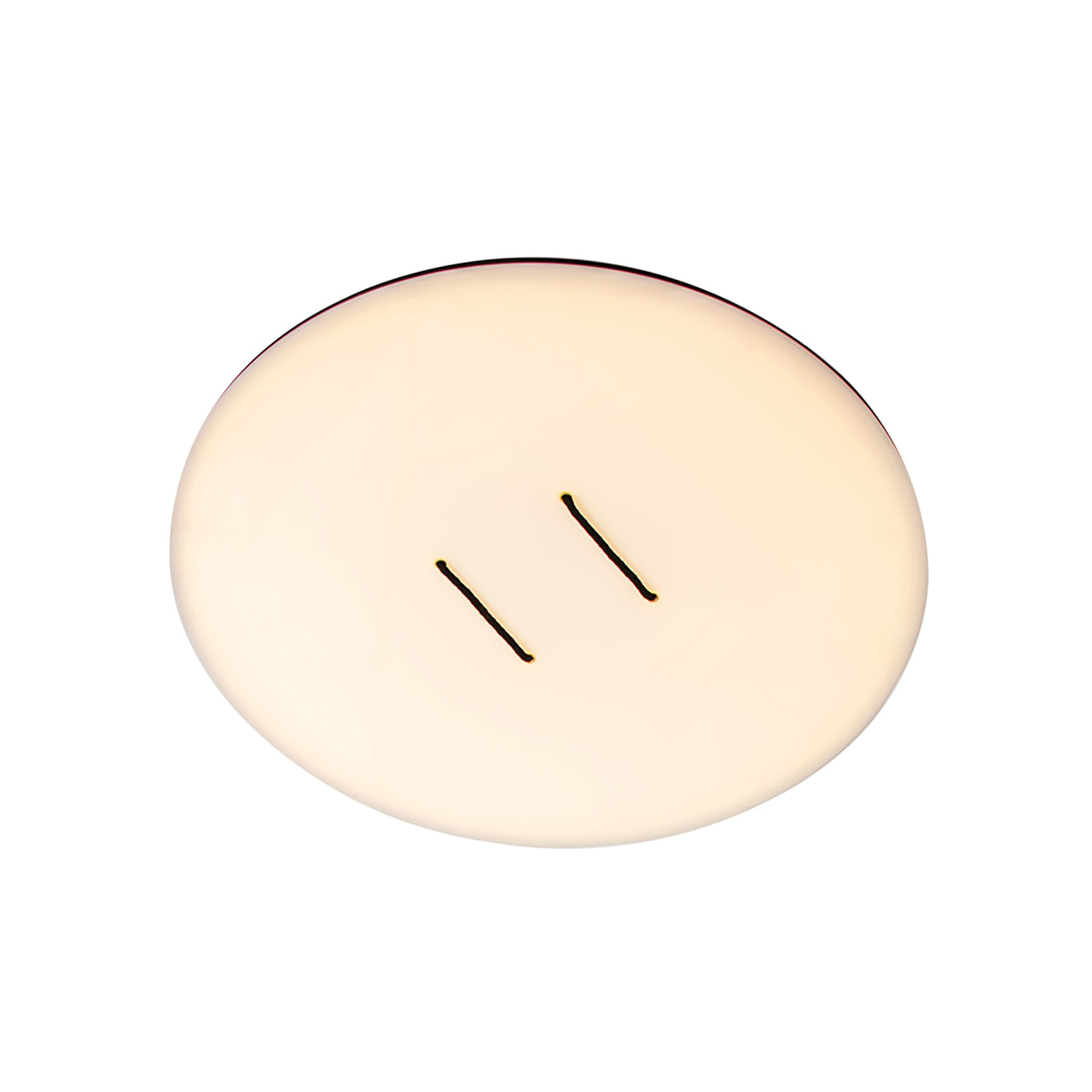 Button Ceiling/Wall Light: Small - 23.6" + Black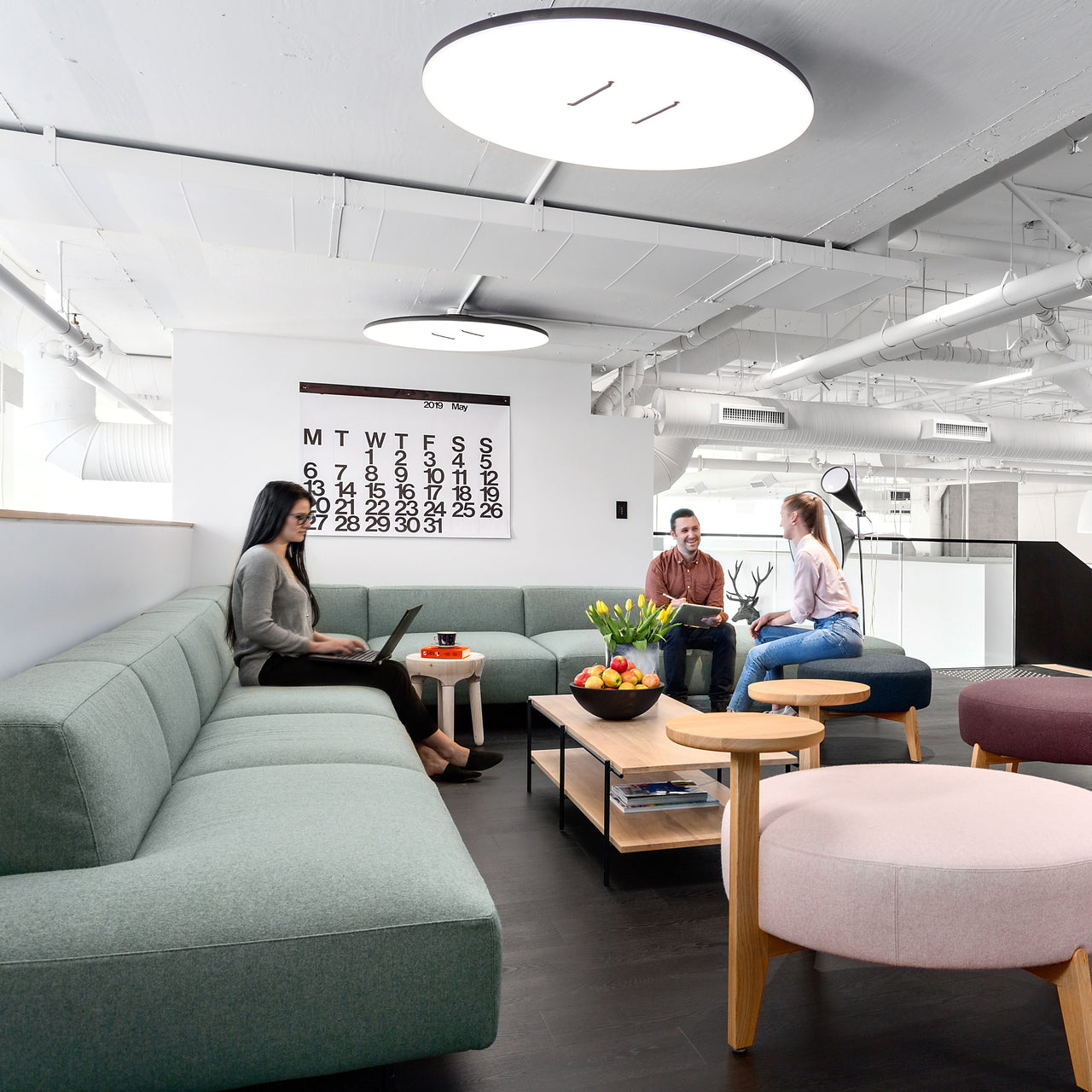 Button Ceiling/Wall Light
insitu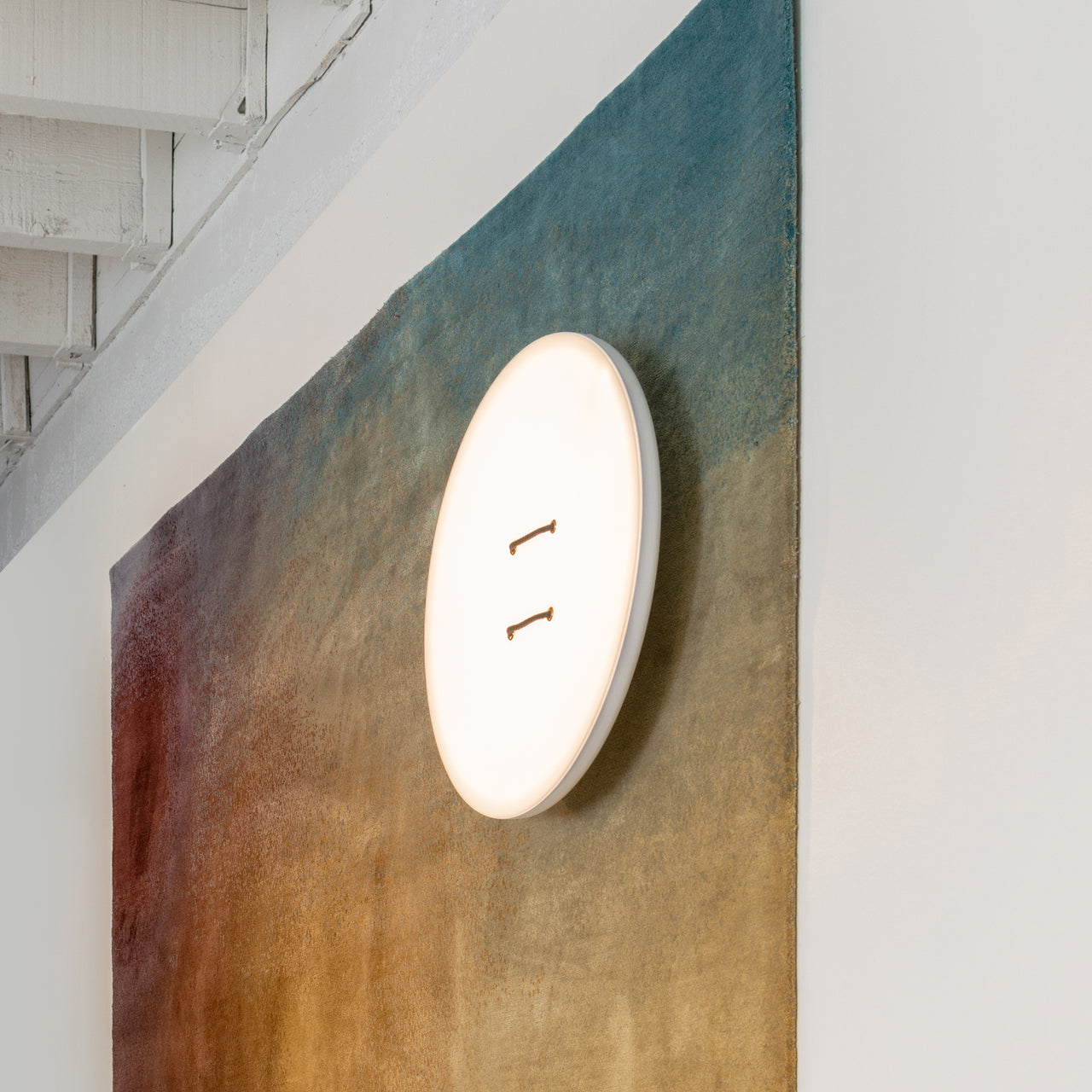 insitu
Button Ceiling/Wall Light
$2,995

SKU: ANDL-BUT-60-CW-WH-27
$2,995

SKU: ANDL-BUT-60-CW-GD-27
$2,995

SKU: ANDL-BUT-60-CW-AB-27
$2,995

SKU: ANDL-BUT-60-CW-BK-27
$4,050

SKU: ANDL-BUT-90-CW-WH-27
$4,050

SKU: ANDL-BUT-90-CW-GD-27
$4,050

SKU: ANDL-BUT-90-CW-AB-27
$4,050

SKU: ANDL-BUT-90-CW-BK-27
---
---
Designer Lukas Peet adapts his striking LED light Button to a surface-mounted version for either wall or ceiling. Fully dimmable, the flat circular fixture casts a warm and inviting light. Elegant yet playful, it's available in a choice of metallic finishes as well as cool black or white.
Size
Small: 3.9" h x 23.6" dia (10x60cm)
Large: 3.9" h x 35.4" dia (10x90cm)
Material
Aluminum, nylon, brass
Technical
UL listed
LED
Color temperature: 2700K
Dimmable
Intergrated LED
Details
Made in Canada
Brand
A-N-D
Vancouver-based A-N-D (formerly ANDlight) reflects creative director Lukas Peet's aim to imbue his designs with a timeless spirit and deeply thought-out functionality. Influenced by his jewelry designer father, he attended the prestigious Design Academy Eindhoven in the Netherlands before co-founding A-N-D in Canada with partners Caine Heintzman and Matt Davis—a combined studio and manufacturer where original collections are conceptualized, built and assembled in-house.

There is also a touch of playfulness in pieces like the Button series, with its tilting circular LED face, or Orbit, with its allusion to the solar system. Inspiration can come from anywhere but Lukas wants each piece to be unique. "Everything has to have a unique little angle," he says. "If you're a musician or an artist or a designer, your whole life should revolve around creating new things—not copying someone else."