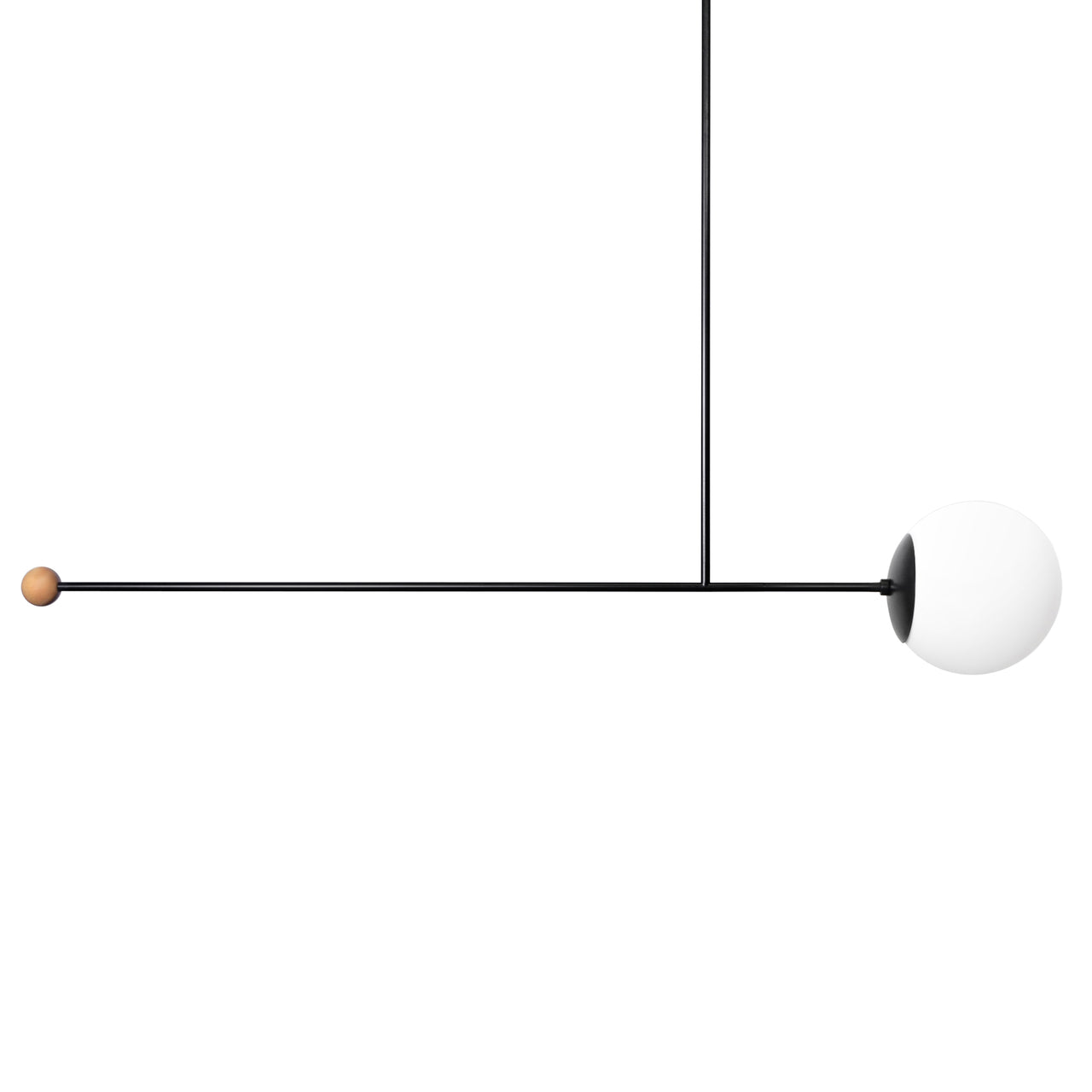 Astro Light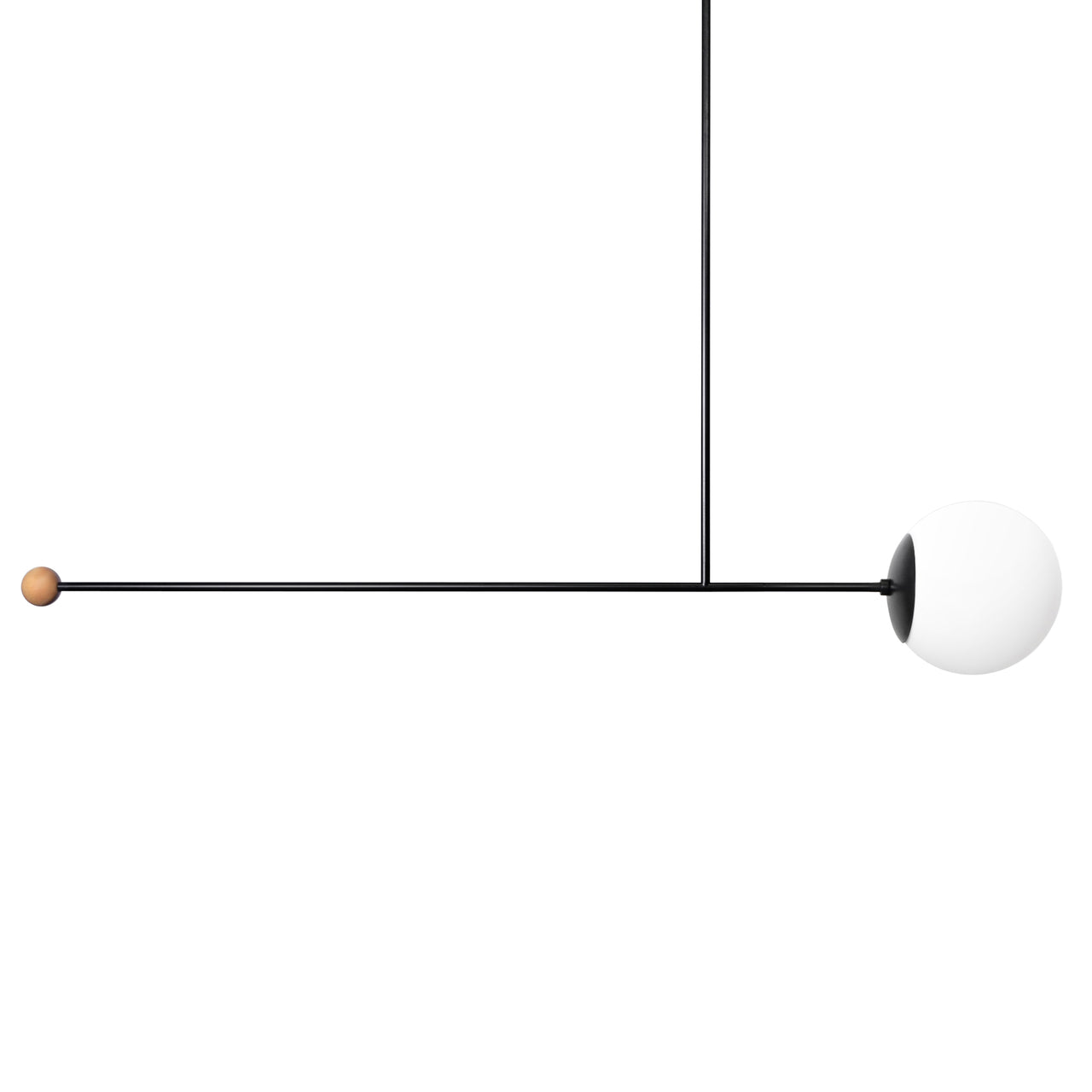 Astro Light
Astro Light
$500

SKU: NEYR-AL-01-BLK-6
$500

SKU: NEYR-AL-01-GRY-6
$500

SKU: NEYR-AL-01-WHT-6
$500

SKU: NEYR-AL-01-BLK-12
$500

SKU: NEYR-AL-01-GRY-12
$500

SKU: NEYR-AL-01-WHT-12
$500

SKU: NEYR-AL-01-BLK-18
$500

SKU: NEYR-AL-01-GRY-18
$500

SKU: NEYR-AL-01-WHT-18
$500

SKU: NEYR-AL-01-BLK-24
$500

SKU: NEYR-AL-01-GRY-24
$500

SKU: NEYR-AL-01-WHT-24
$500

SKU: NEYR-AL-01-BLK-36
$500

SKU: NEYR-AL-01-GRY-36
$500

SKU: NEYR-AL-01-WHT-36
$513

SKU: NEYR-AL-01-BLK-42
$513

SKU: NEYR-AL-01-GRY-42
$513

SKU: NEYR-AL-01-WHT-42
$525

SKU: NEYR-AL-01-BLK-48
$525

SKU: NEYR-AL-01-GRY-48
$525

SKU: NEYR-AL-01-WHT-48
$538

SKU: NEYR-AL-01-BLK-54
$538

SKU: NEYR-AL-01-GRY-54
$538

SKU: NEYR-AL-01-WHT-54
$550

SKU: NEYR-AL-01-BLK-60
$550

SKU: NEYR-AL-01-GRY-60
$550

SKU: NEYR-AL-01-WHT-60
$575

SKU: NEYR-AL-01-BLK-72
$575

SKU: NEYR-AL-01-GRY-72
$575

SKU: NEYR-AL-01-WHT-72
---
---
Astro Light riffs on gravity with its large satin-glass globe balancing a small wooden sphere—as if in orbit. American artist-designer Andrew Neyer creates lighting as asymmetrically balanced sculpture. Handmade in powder-coated steel in his Cincinnati quarters, the tethered forms provide an arresting visual while illuminating the surrounding space with warm light.
Size
8" h x 51" w (20.3x129.5cm)
Stem lengths available in 12" (30.5cm) increments
Material
Powder-coated steel, aluminum, wood
Details
Bulb included
Handmade in Cincinnati, OH
Technical
Bulb: LED A19
E26 medium base socket/10W max
120V
Brand
Andrew Neyer
Cincinnati-based Andrew Neyer began his excursion into lighting with his jaw-dropping 6-foot cantilevering Crane wall light. Though trained as a fine artist and not a product designer, the acclaim for his initial effort led Andrew to develop a full collection based on objects as diverse as a gym barbell, a door chime or a toy yo-yo.

"Our design process is centered on reimagining familiar forms to inspire a new appreciation of ordinary objects," he says. "The process involves a series of reductions until the design feels effortless." That said, Andrew's fixtures continue to astonish, especially in dramatic pendant and mobile formations.