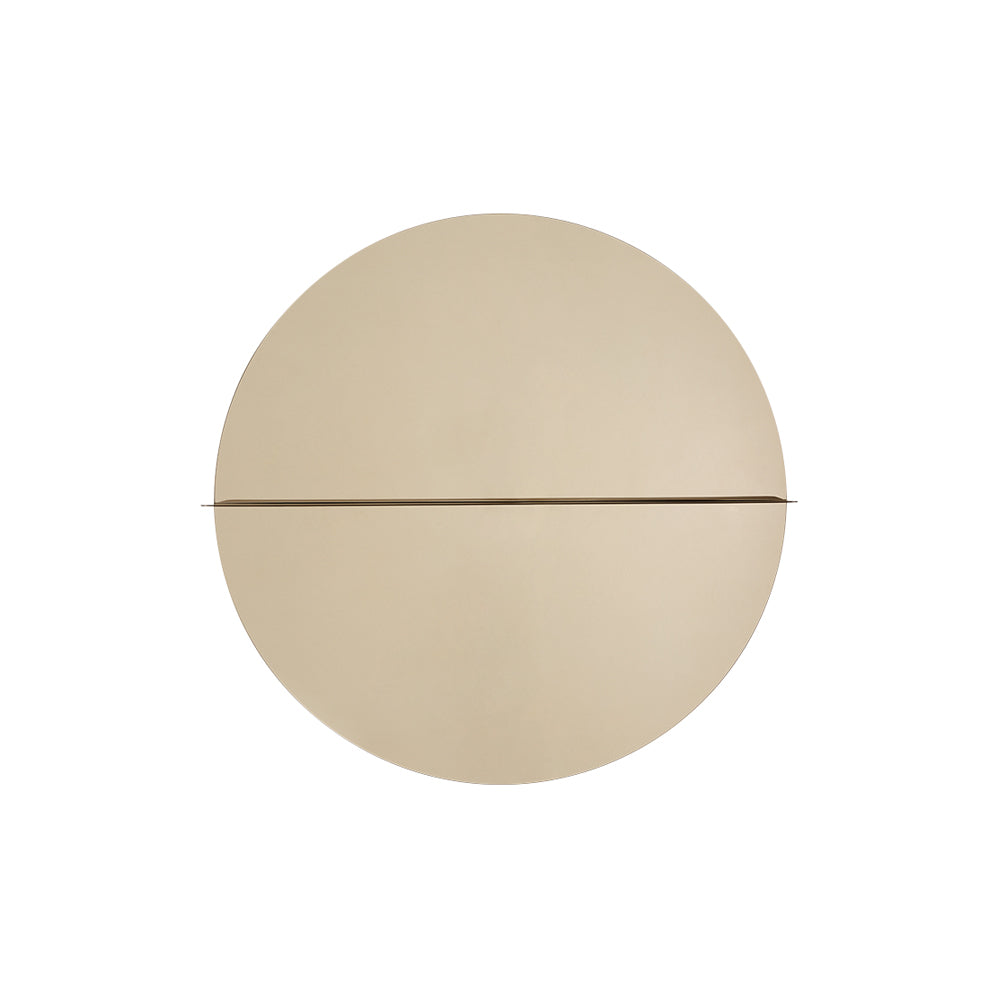 Otto Mirror: Large - 43.3" + Bronze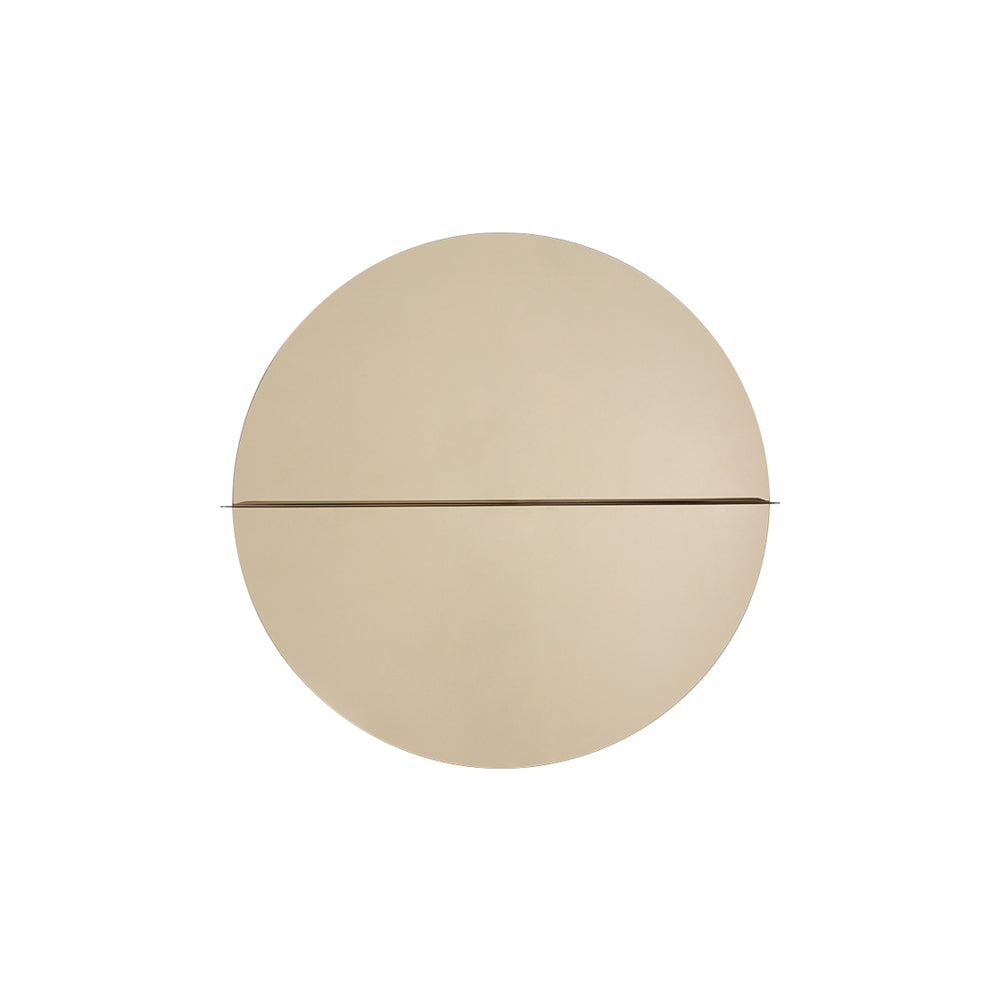 Otto Mirror: Medium - 31.5" + Bronze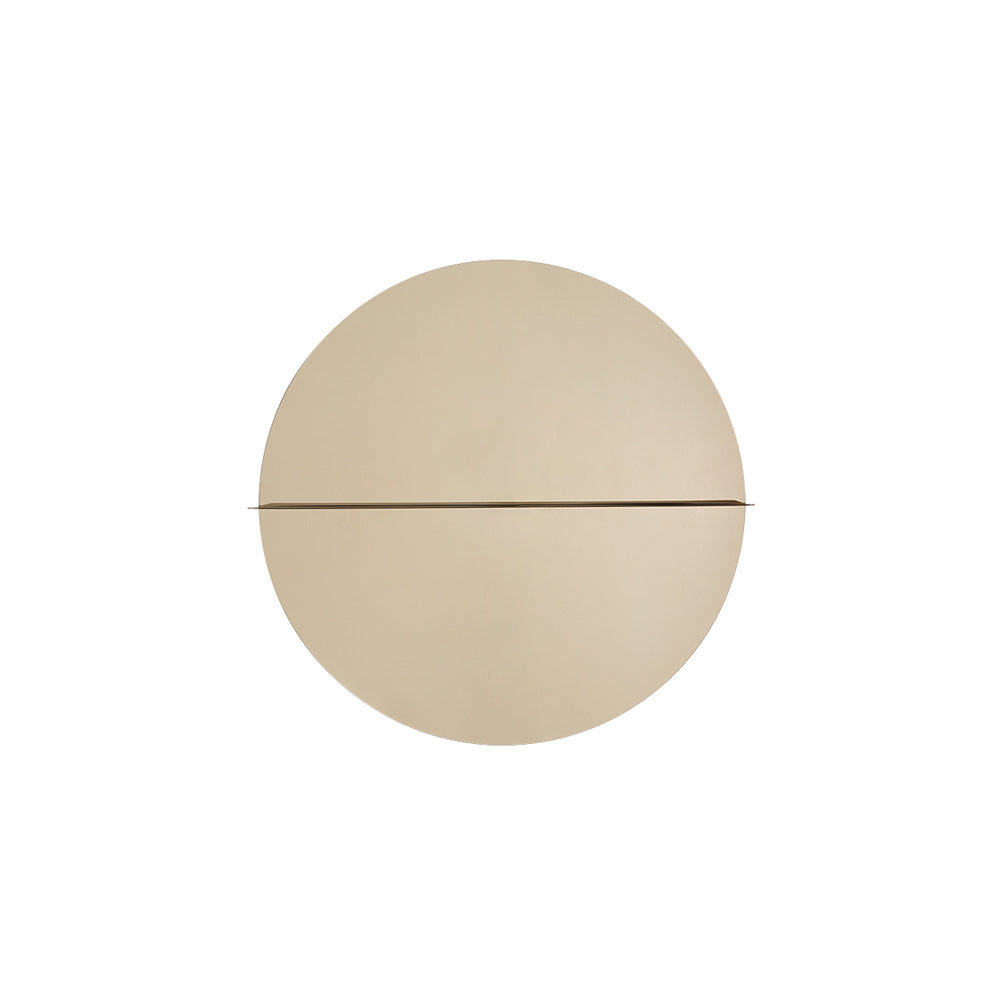 Otto Mirror: Small - 23.6" + Bronze
Otto Mirror: Large - 43.3" + Char Grey + Smoked
Otto Mirror: Large - 43.3" + Green Khaki + Clear
Otto Mirror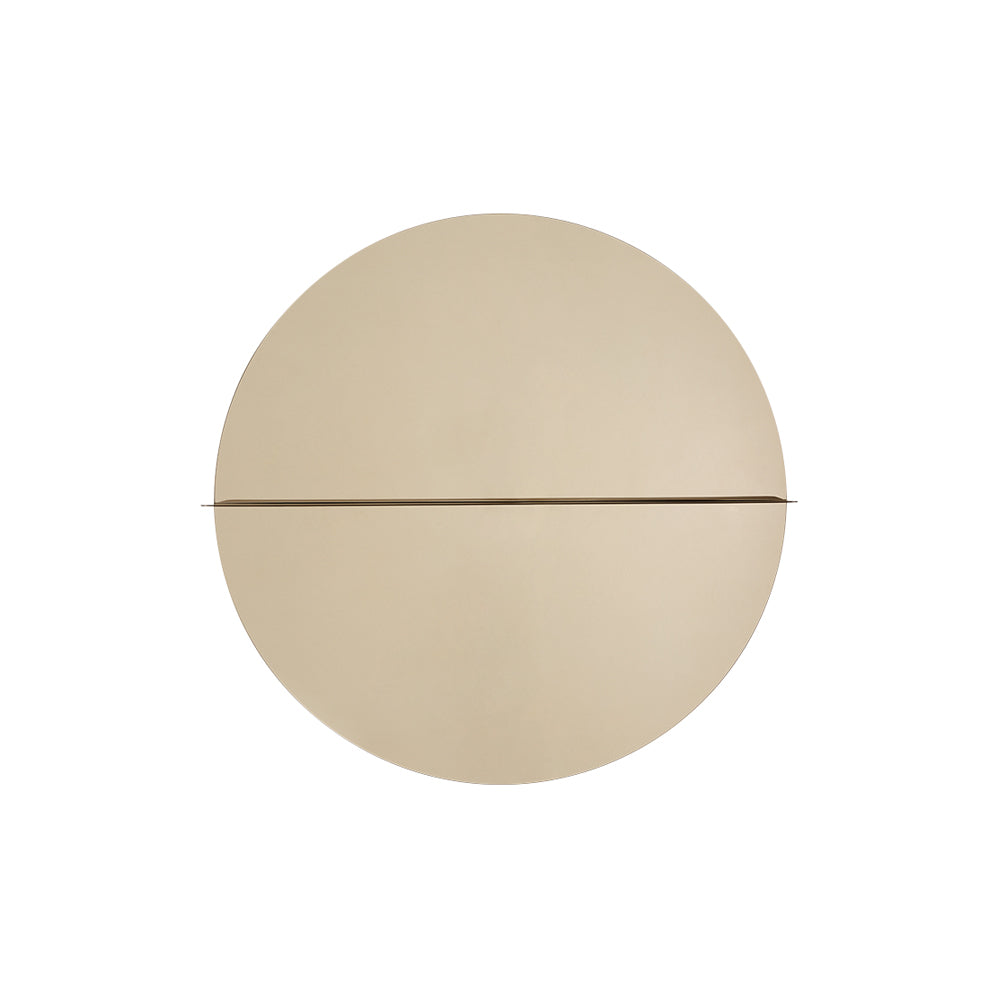 Otto Mirror: Large - 43.3" + Bronze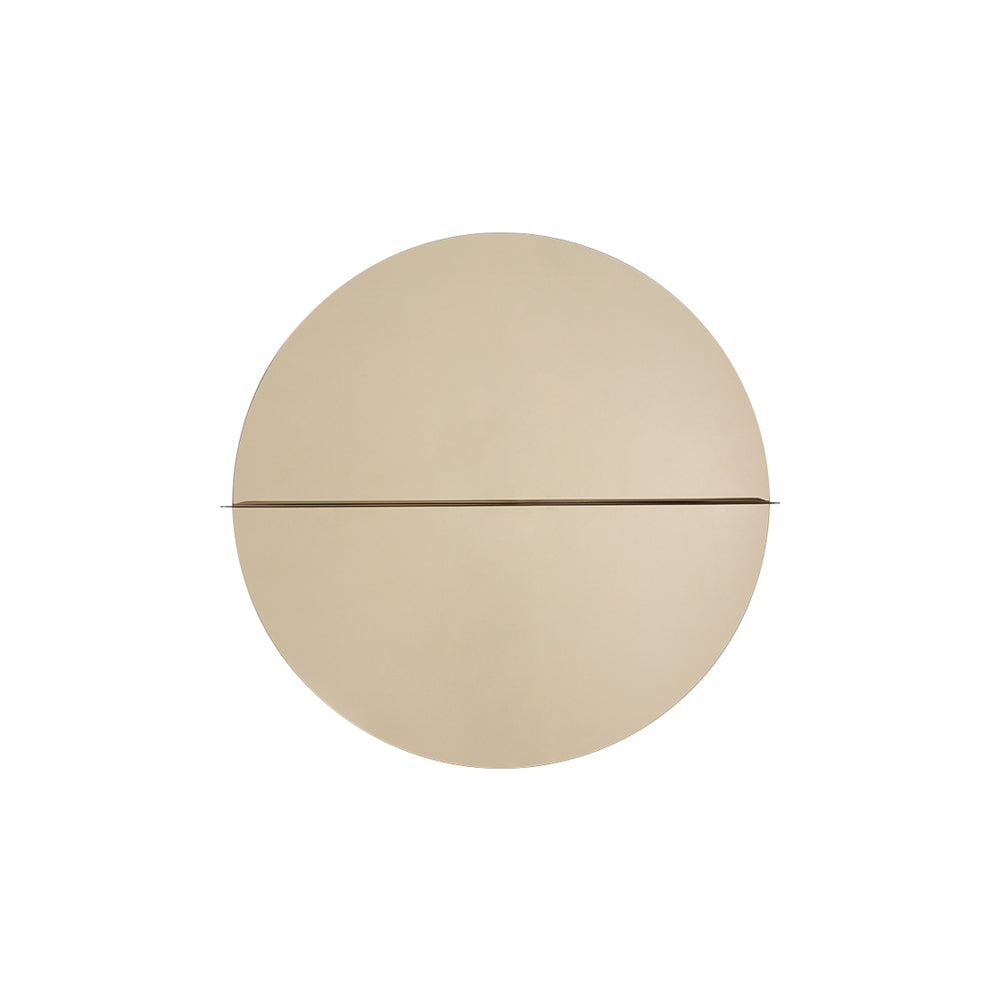 Otto Mirror: Medium - 31.5" + Bronze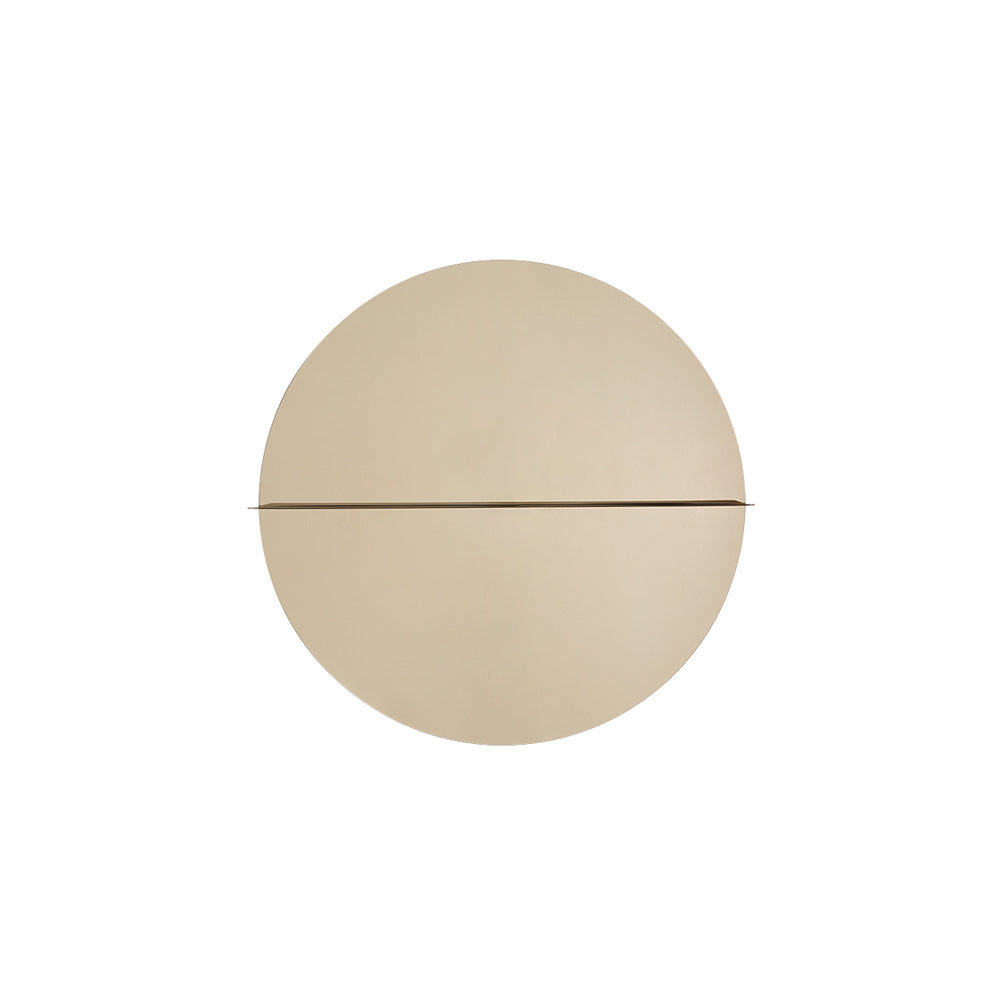 Otto Mirror: Small - 23.6" + Bronze
Otto Mirror: Large - 43.3" + Char Grey + Smoked
Otto Mirror: Large - 43.3" + Green Khaki + Clear
Otto Mirror
Asplund × Anya Sebton & Eva Lilja Lowenhielm
Otto Mirror
$1,229

SKU: ASP-039110249
$1,229

SKU: ASP-039110348
$1,183

SKU: ASP-039110445
$1,494

SKU: ASP-039100249
$1,494

SKU: ASP-039100348
$1,338

SKU: ASP-039100445
---
---
A circular mirror with a winsome accent shelf, Otto represents a collaboration between independent Swedish designers Anya Sebtion and Eva Lilja Löwenhielm. The wall-mounted series comes in a choice of 3 sizes with the powder-coated metal shelf proportioned to match. Choose from a trio of handsome finish combinations, with the structure in charcoal grey with a smoked mirror, bronze structure with a bronze mirror or khaki green structure with clear mirror glass. 
Size
Small: 23.6" dia (60cm)
Medium: 31.5" dia (80cm)
Large: 43.3" dia (110cm)
Material
Powder-coated metal, glass, bronze
Brand
Asplund
"Small details are more important in simple minimalist design, because you see every line," says Sandra Adrian Asplund, creative director at the eponymous Stockholm-based furniture brand. The brothers Asplund—Michael, an art dealer, and Thomas, a banker—originally teamed up to open a gallery that treated furnishings as works of fine art. When their vision took off, Sandra joined the team as creative head (and later spouse of Thomas) to develop a collection in a style they dub "Friendly Minimalism" that has grown into an internationally acclaimed design leader.
A warmer take on iconic Swedish minimalism, the Asplund look is similarly grounded in functionality and and hews to an ethos of sustainably. "Natural materials often require a bit of love and care, but in return, they age beautifully and last a lifetime," says Sandra. Carefully produced in Sweden with environmentally friendly processes and a large measure of hand craftsmanship, Asplund goods are contemporary heirlooms, she says. "Unless every inch is perfect, it is not good enough."