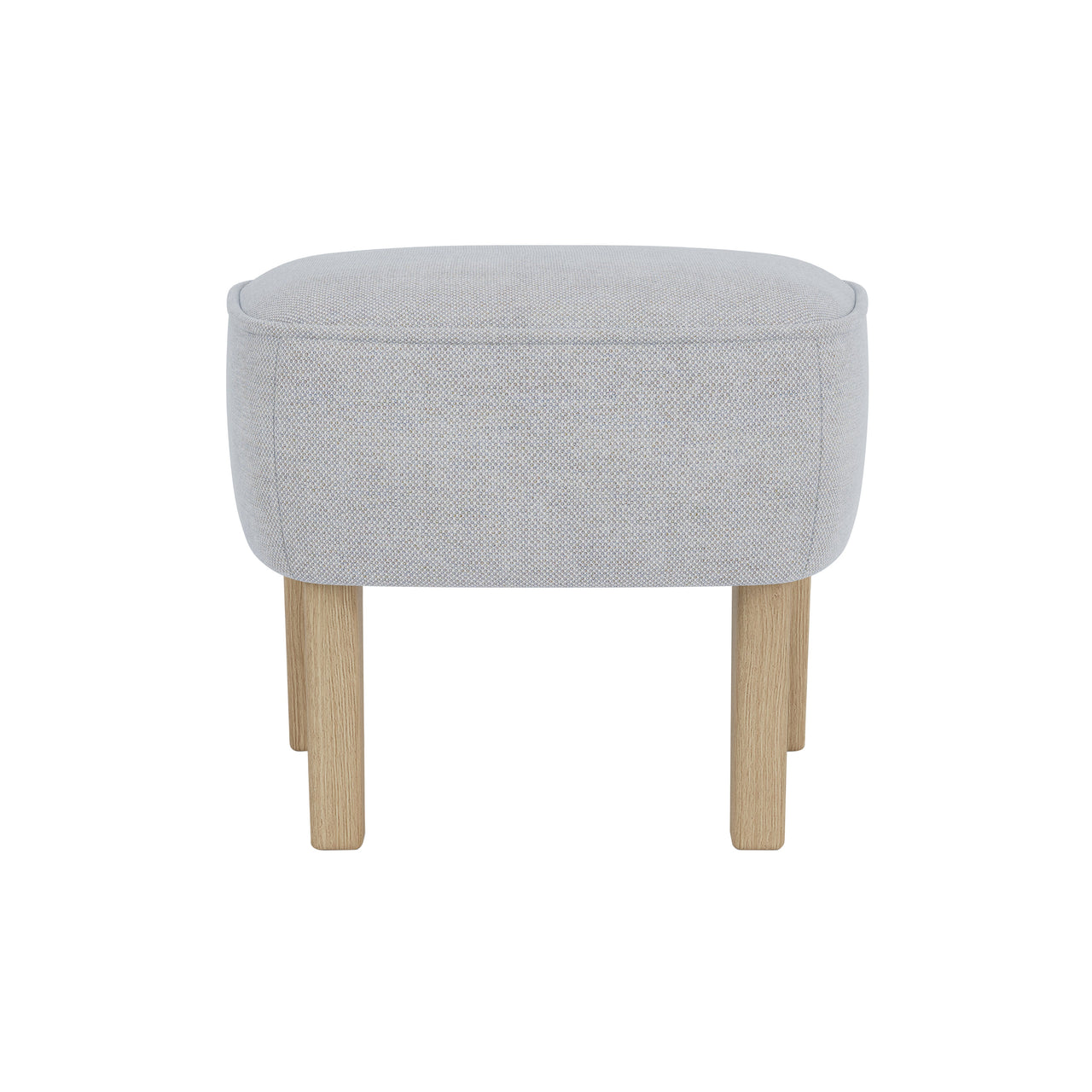 Ingeborg Footstool: Natural Oak + Fiord 0751
Ingeborg Footstool: Natural Oak + Fiord 0751
Ingeborg Footstool: Natural Oak + Fiord 0751
Ingeborg Footstool: Natural Oak + Fiord 0751
Ingeborg Footstool: Dark Stained Oak + Fiord 0751
Ingeborg Footstool: Dark Stained Oak + Fiord 0751
Ingeborg Footstool: Dark Stained Oak + Fiord 0751
Ingeborg Footstool: Dark Stained Oak + Fiord 0751
Ingeborg Footstool: Natural Oak + Fiord 0782
Ingeborg Footstool: Natural Oak + Fiord 0782
Ingeborg Footstool: Natural Oak + Fiord 0782
Ingeborg Footstool: Natural Oak + Fiord 0782
Ingeborg Footstool: Dark Stained Oak + Fiord 0782
Ingeborg Footstool: Dark Stained Oak + Fiord 0782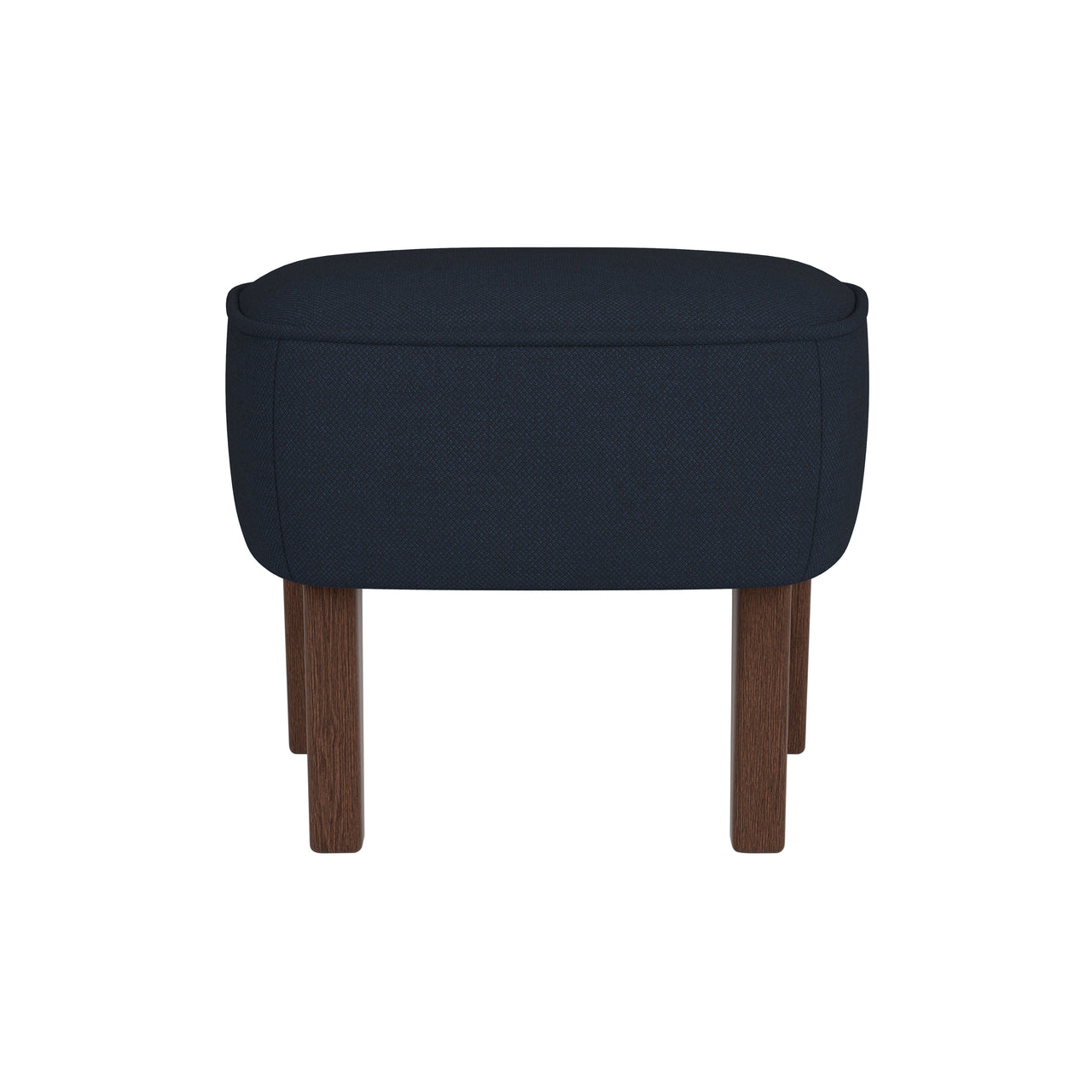 Ingeborg Footstool: Dark Stained Oak + Fiord 0782
Ingeborg Footstool: Dark Stained Oak + Fiord 0782
Ingeborg Footstool: Natural Oak + Grand Mohair 1103
Ingeborg Footstool: Natural Oak + Grand Mohair 1103
Ingeborg Footstool: Natural Oak + Grand Mohair 1103
Ingeborg Footstool: Natural Oak + Grand Mohair 1103
Ingeborg Footstool: Dark Stained Oak + Grand Mohair 1103
Ingeborg Footstool: Dark Stained Oak + Grand Mohair 1103
Ingeborg Footstool: Dark Stained Oak + Grand Mohair 1103
Ingeborg Footstool: Dark Stained Oak + Grand Mohair 1103
Ingeborg Footstool: Natural Oak + Grand Mohair 8205
Ingeborg Footstool: Natural Oak + Grand Mohair 8205
Ingeborg Footstool: Natural Oak + Grand Mohair 8205
Ingeborg Footstool: Natural Oak + Grand Mohair 8205
Ingeborg Footstool: Dark Stained Oak + Grand Mohair 8205
Ingeborg Footstool: Dark Stained Oak + Grand Mohair 8205
Ingeborg Footstool: Dark Stained Oak + Grand Mohair 8205
Ingeborg Footstool: Dark Stained Oak + Grand Mohair 8205
Ingeborg Footstool: Natural Oak + Grand Mohair 2600
Ingeborg Footstool: Natural Oak + Grand Mohair 2600
Ingeborg Footstool: Natural Oak + Grand Mohair 2600
Ingeborg Footstool: Natural Oak + Grand Mohair 2600
Ingeborg Footstool: Dark Stained Oak + Grand Mohair 2600
Ingeborg Footstool: Dark Stained Oak + Grand Mohair 2600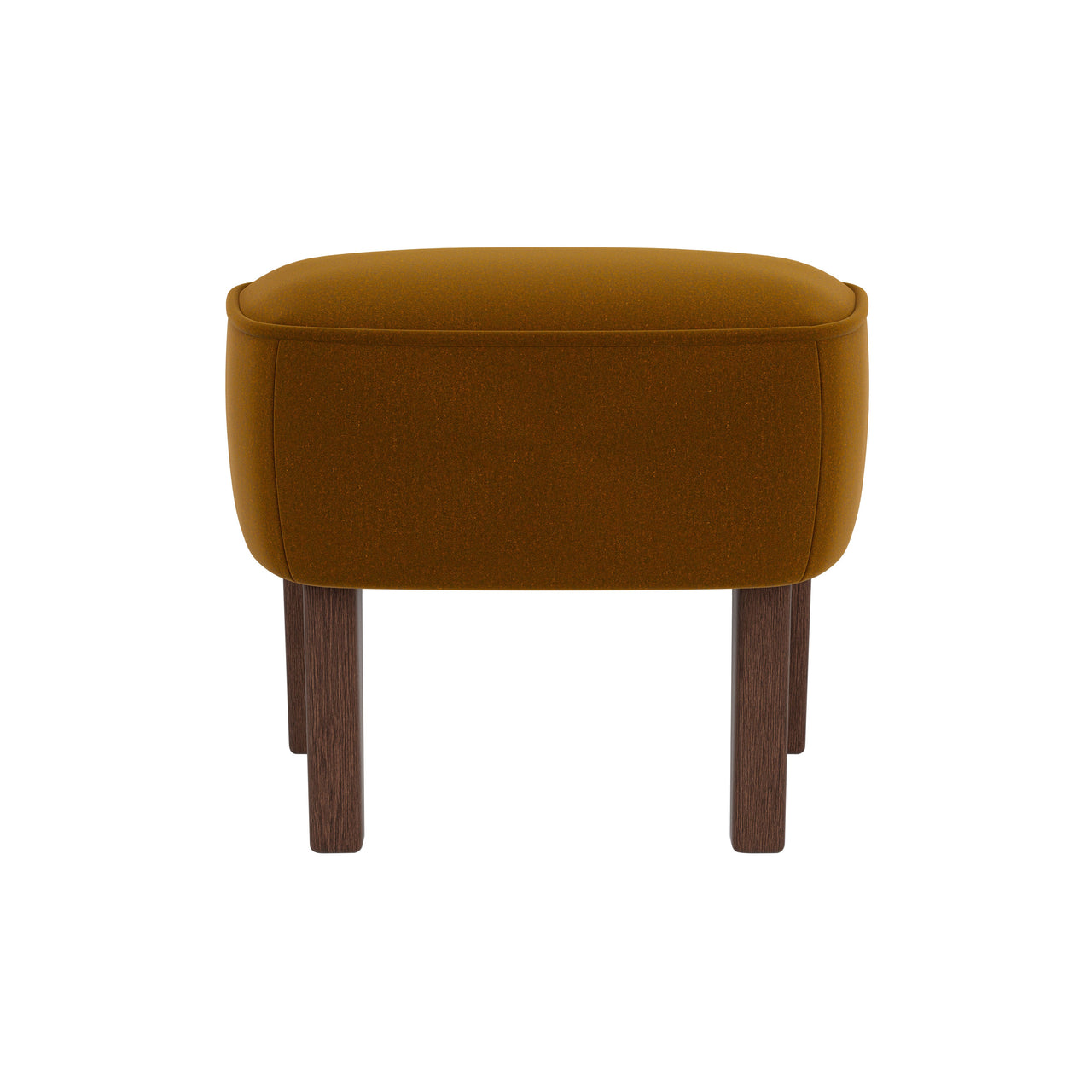 Ingeborg Footstool: Dark Stained Oak + Grand Mohair 2600
Ingeborg Footstool: Dark Stained Oak + Grand Mohair 2600
Ingeborg Footstool: Dark Stained Oak + Sheepskin Moonlight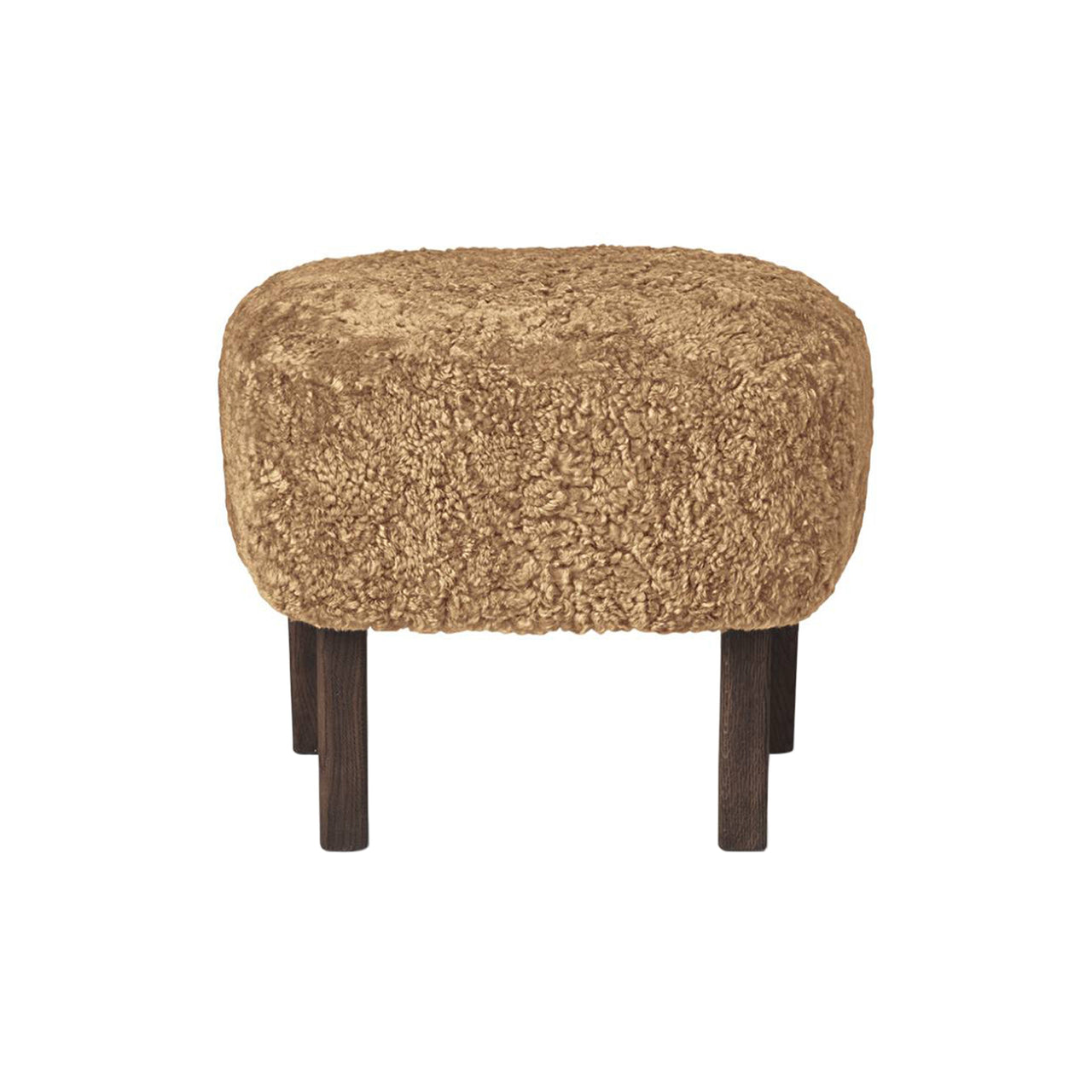 Ingeborg Footstool: Dark Stained Oak + Sheepskin Honey
Ingeborg Footstool: Dark Stained Oak + Sheepskin Moonlight
Ingeborg Footstool: Dark Stained Oak + Sheepskin Sahara
Ingeborg Footstool: Dark Stained Oak + Zero 0001
Ingeborg Footstool: Dark Stained Oak + Sheepskin Honey
Ingeborg Footstool: Natural Oak + Sheepskin Honey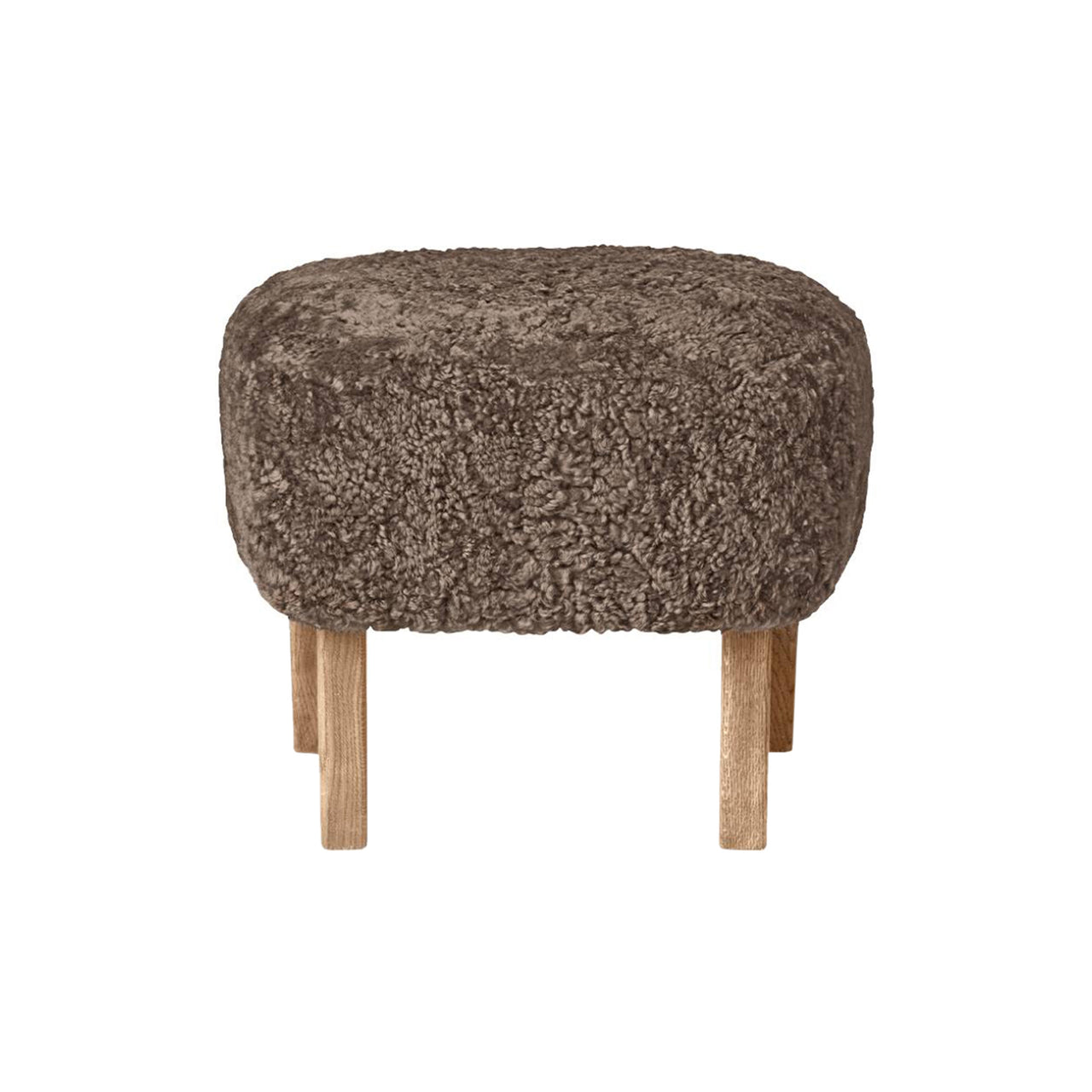 Ingeborg Footstool: Natural Oak + Sheepskin Sahara
Ingeborg Footstool: Natural Oak + Zero 0001
Ingeborg Footstool: Natural Oak + Sheepskin Honey
Ingeborg Footstool: Natural Oak + Sheepskin Moonlight
Ingeborg Footstool: Natural Oak + Sheepskin Moonlight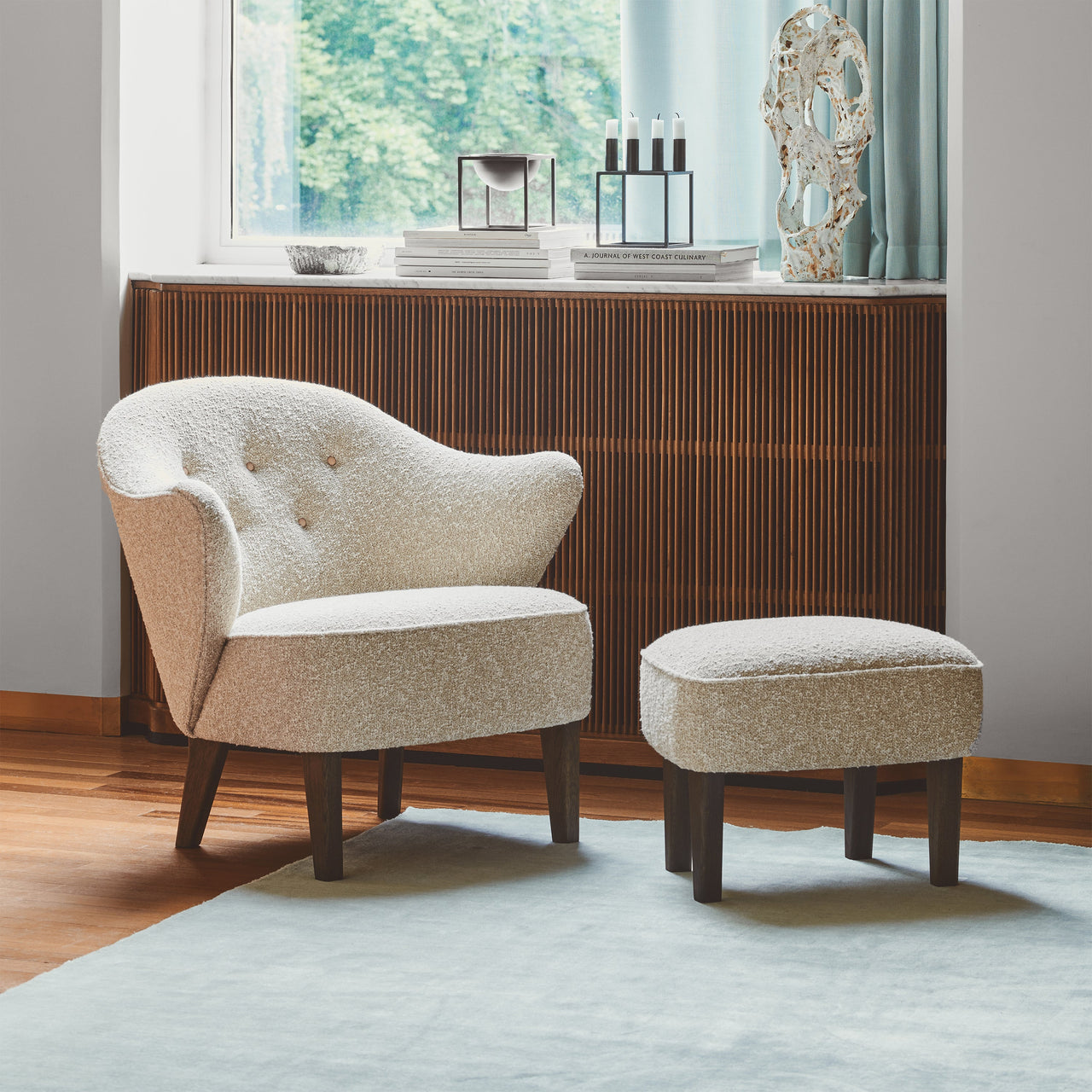 Ingeborg Footstool
Ingeborg Footstool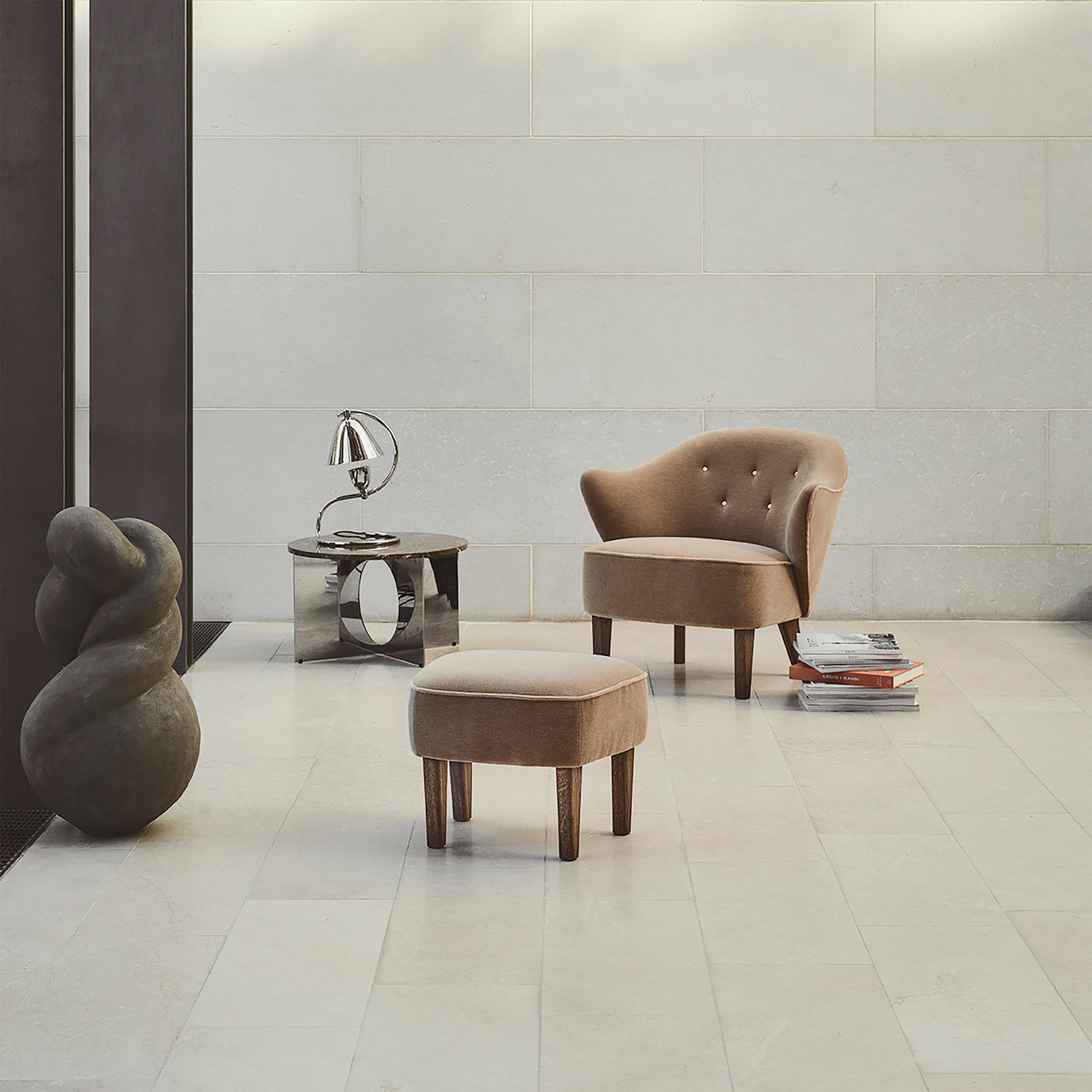 Ingeborg Footstool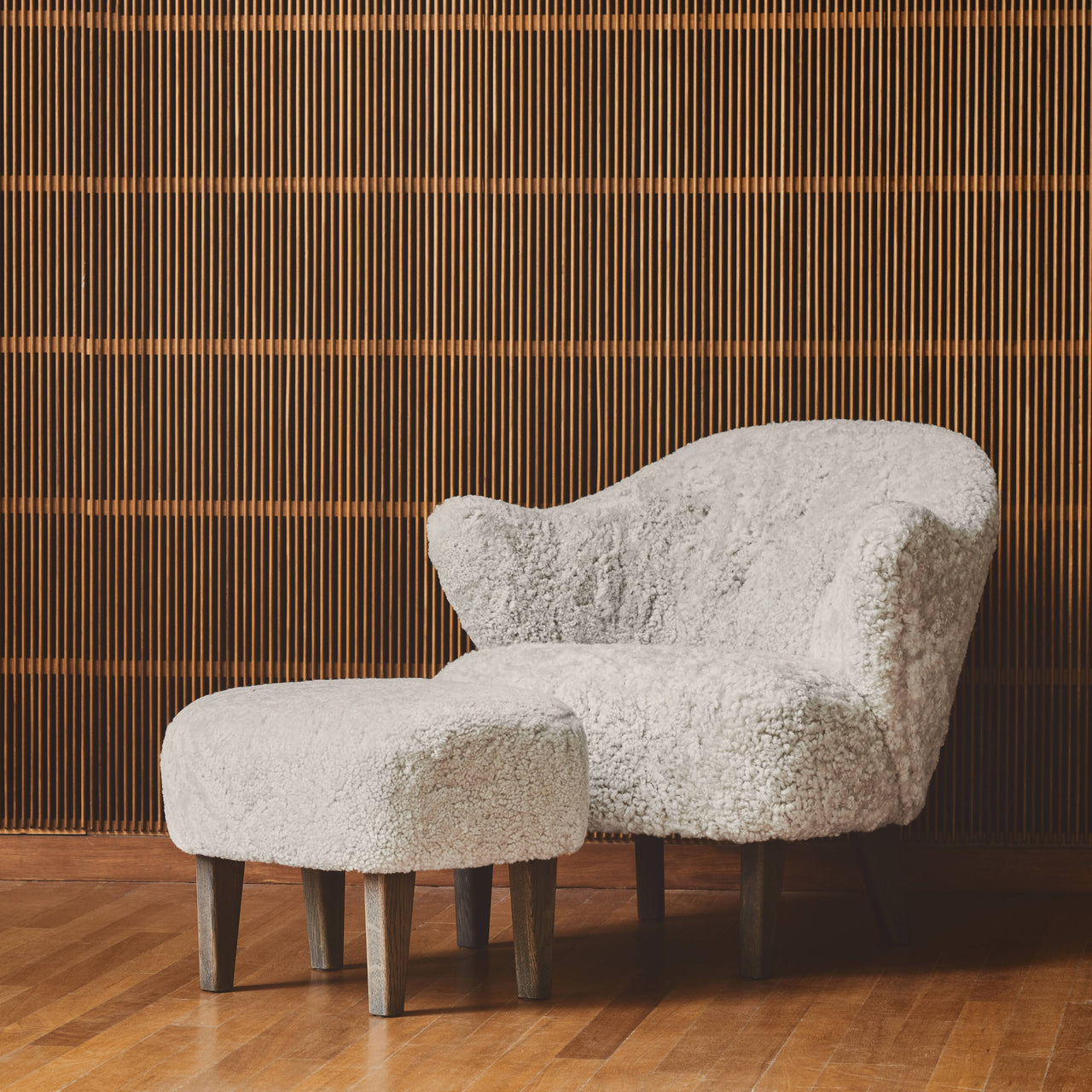 Ingeborg Footstool
Ingeborg Footstool
Ingeborg Footstool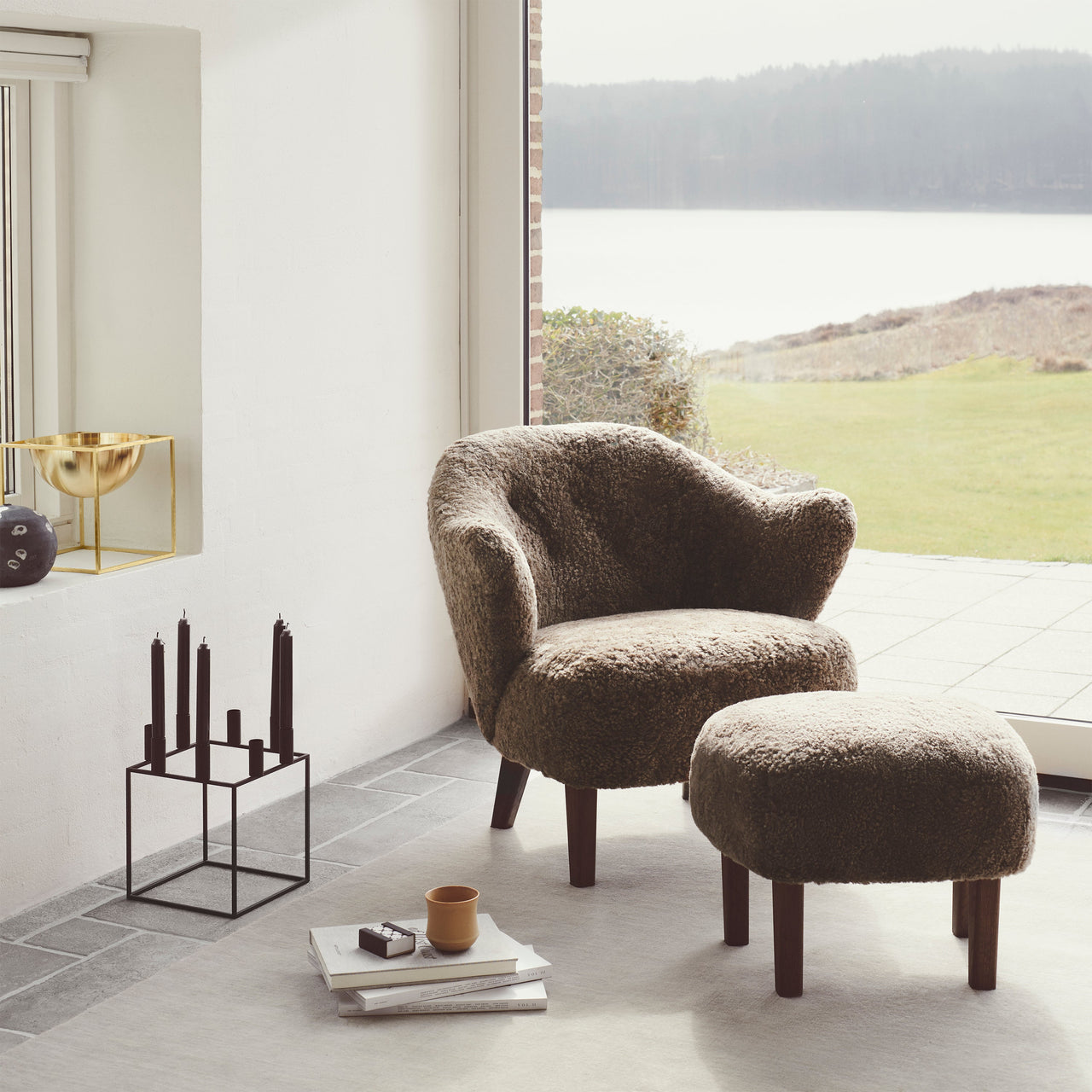 Ingeborg Footstool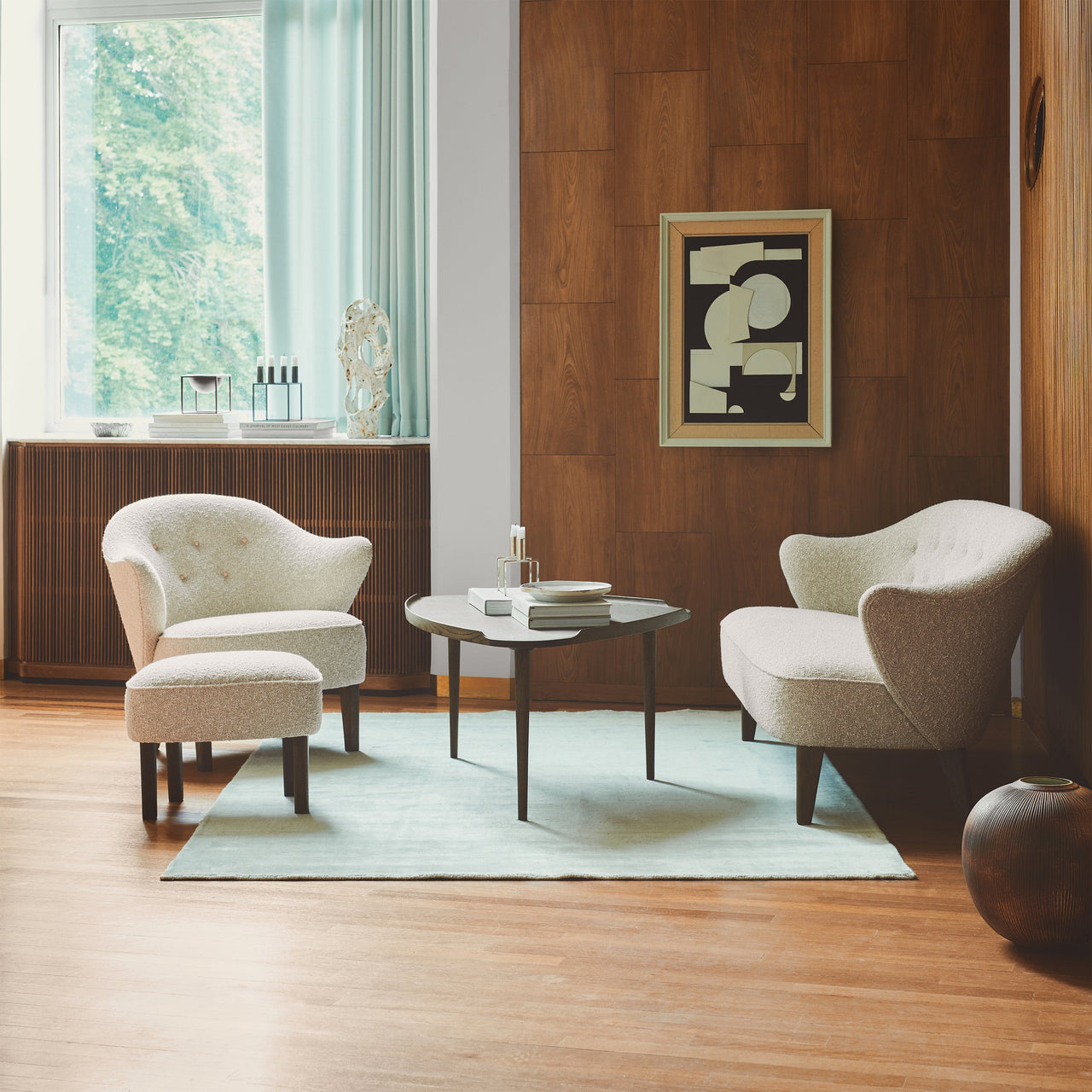 Ingeborg Footstool
Ingeborg Footstool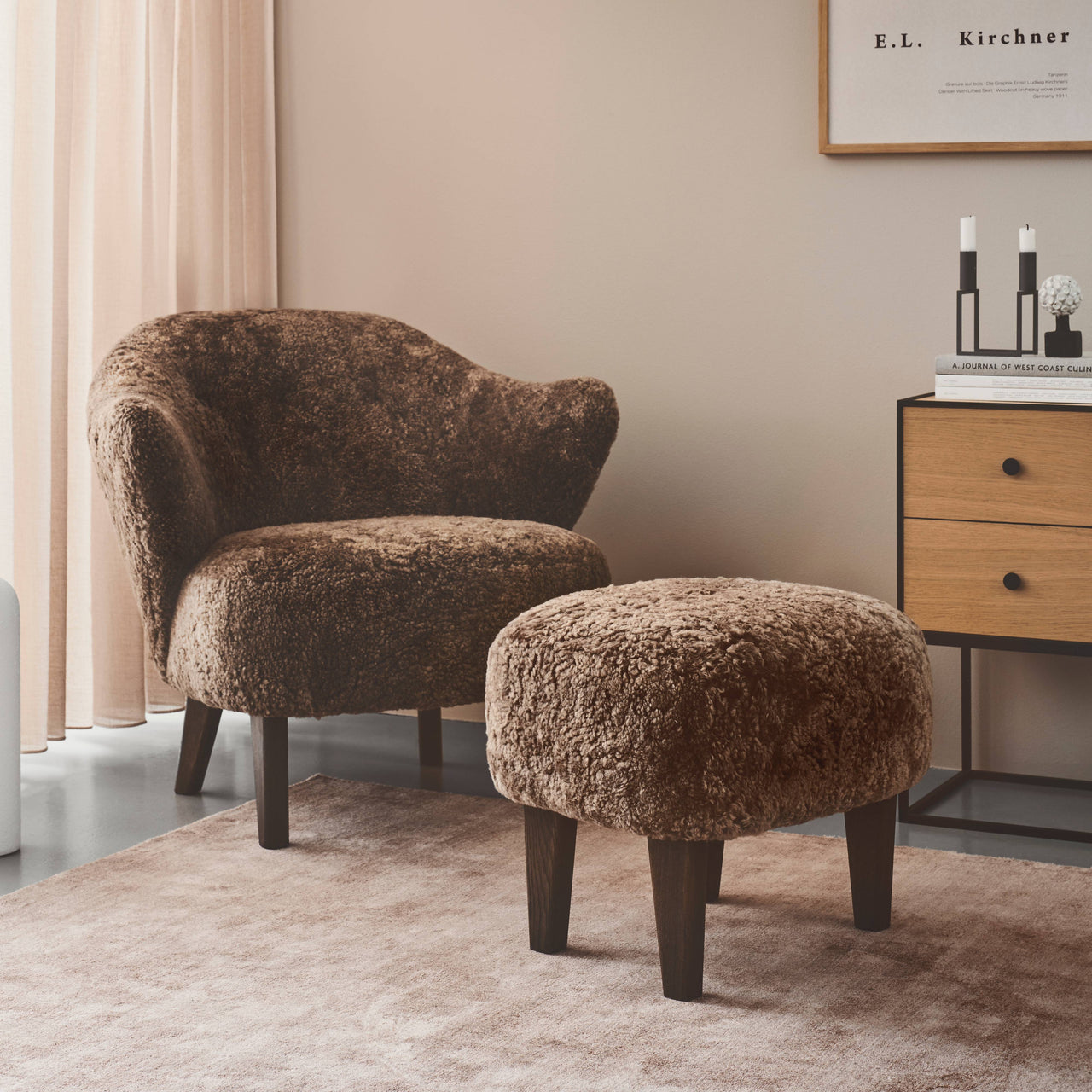 insitu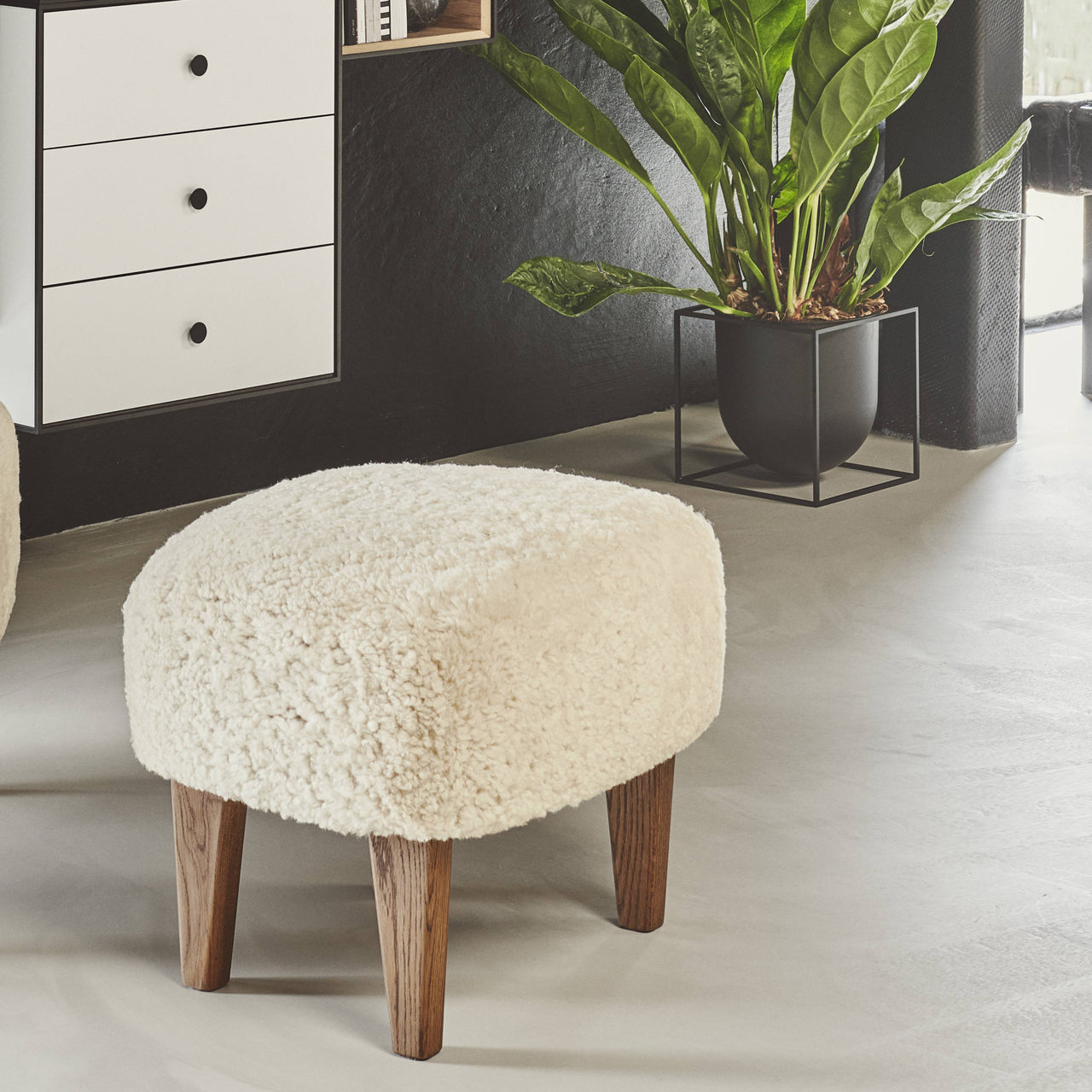 insitu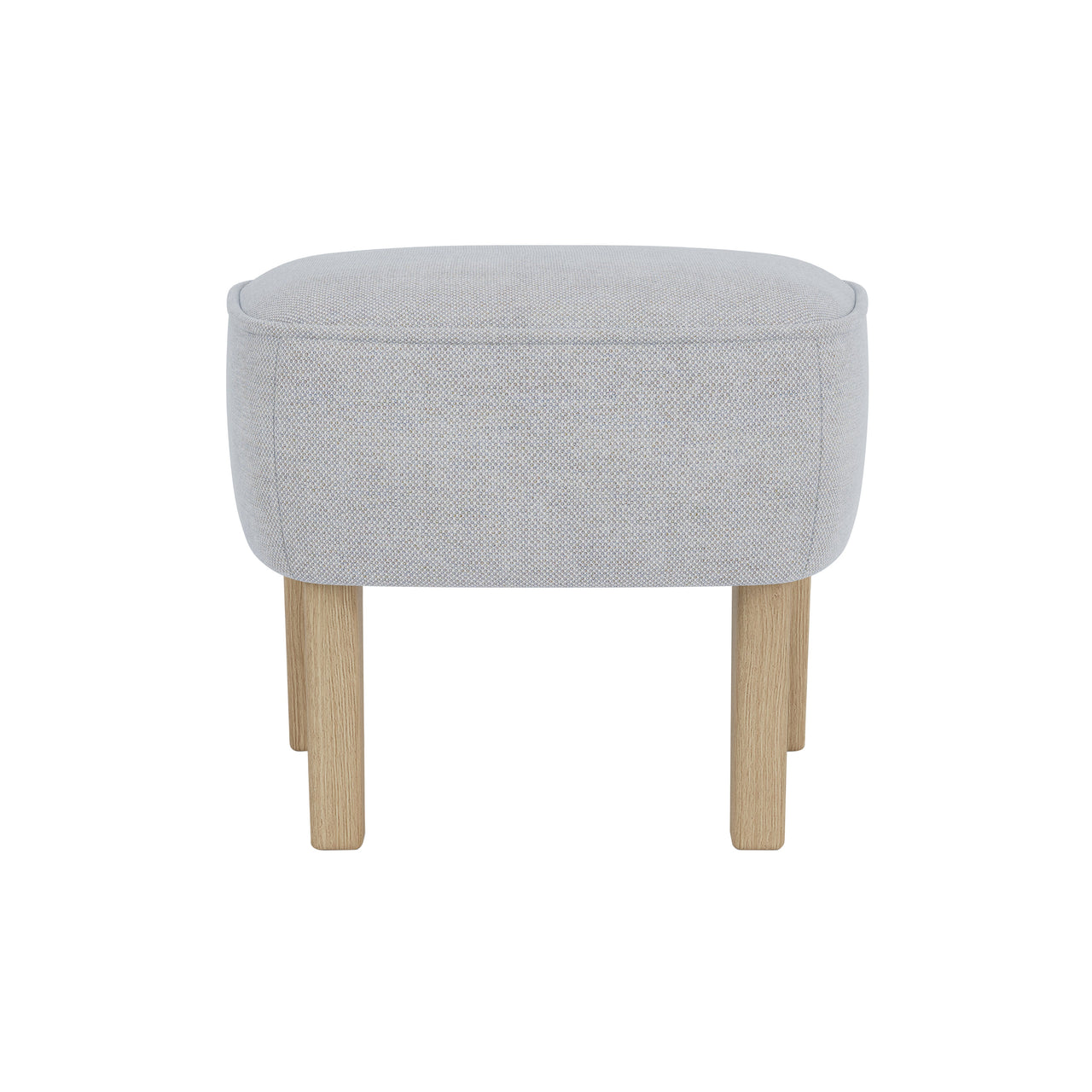 Ingeborg Footstool: Natural Oak + Fiord 0751
Ingeborg Footstool: Natural Oak + Fiord 0751
Ingeborg Footstool: Natural Oak + Fiord 0751
Ingeborg Footstool: Natural Oak + Fiord 0751
Ingeborg Footstool: Dark Stained Oak + Fiord 0751
Ingeborg Footstool: Dark Stained Oak + Fiord 0751
Ingeborg Footstool: Dark Stained Oak + Fiord 0751
Ingeborg Footstool: Dark Stained Oak + Fiord 0751
Ingeborg Footstool: Natural Oak + Fiord 0782
Ingeborg Footstool: Natural Oak + Fiord 0782
Ingeborg Footstool: Natural Oak + Fiord 0782
Ingeborg Footstool: Natural Oak + Fiord 0782
Ingeborg Footstool: Dark Stained Oak + Fiord 0782
Ingeborg Footstool: Dark Stained Oak + Fiord 0782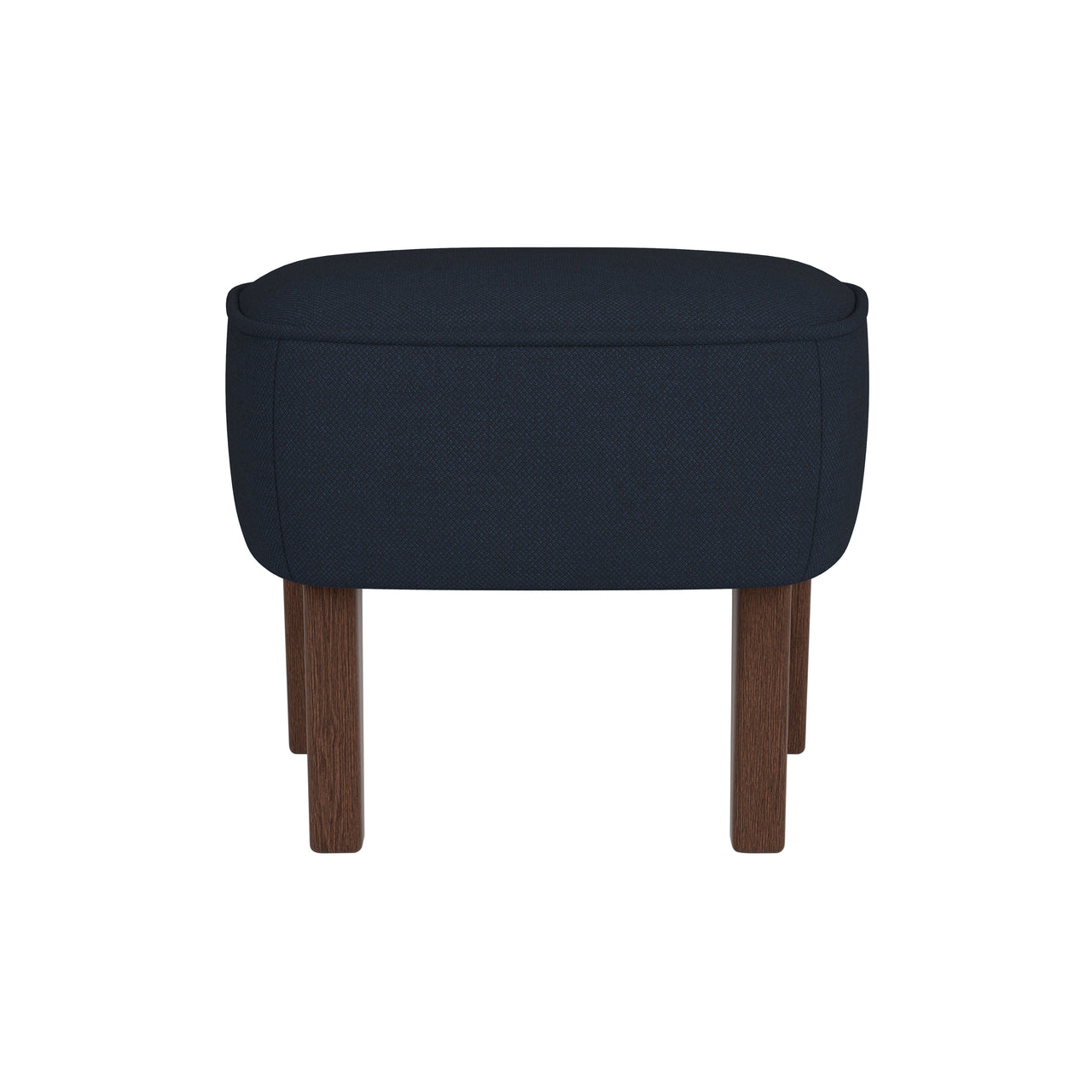 Ingeborg Footstool: Dark Stained Oak + Fiord 0782
Ingeborg Footstool: Dark Stained Oak + Fiord 0782
Ingeborg Footstool: Natural Oak + Grand Mohair 1103
Ingeborg Footstool: Natural Oak + Grand Mohair 1103
Ingeborg Footstool: Natural Oak + Grand Mohair 1103
Ingeborg Footstool: Natural Oak + Grand Mohair 1103
Ingeborg Footstool: Dark Stained Oak + Grand Mohair 1103
Ingeborg Footstool: Dark Stained Oak + Grand Mohair 1103
Ingeborg Footstool: Dark Stained Oak + Grand Mohair 1103
Ingeborg Footstool: Dark Stained Oak + Grand Mohair 1103
Ingeborg Footstool: Natural Oak + Grand Mohair 8205
Ingeborg Footstool: Natural Oak + Grand Mohair 8205
Ingeborg Footstool: Natural Oak + Grand Mohair 8205
Ingeborg Footstool: Natural Oak + Grand Mohair 8205
Ingeborg Footstool: Dark Stained Oak + Grand Mohair 8205
Ingeborg Footstool: Dark Stained Oak + Grand Mohair 8205
Ingeborg Footstool: Dark Stained Oak + Grand Mohair 8205
Ingeborg Footstool: Dark Stained Oak + Grand Mohair 8205
Ingeborg Footstool: Natural Oak + Grand Mohair 2600
Ingeborg Footstool: Natural Oak + Grand Mohair 2600
Ingeborg Footstool: Natural Oak + Grand Mohair 2600
Ingeborg Footstool: Natural Oak + Grand Mohair 2600
Ingeborg Footstool: Dark Stained Oak + Grand Mohair 2600
Ingeborg Footstool: Dark Stained Oak + Grand Mohair 2600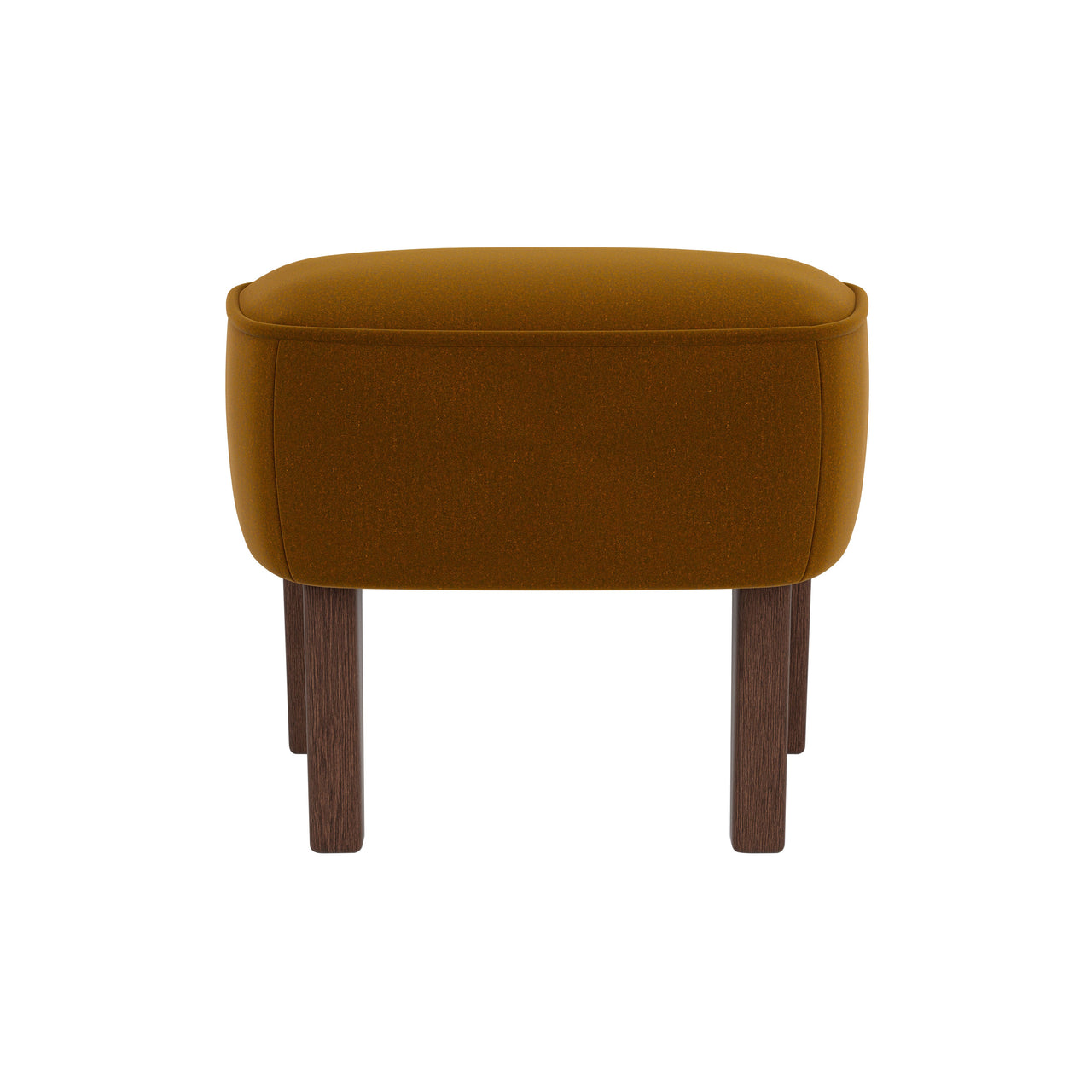 Ingeborg Footstool: Dark Stained Oak + Grand Mohair 2600
Ingeborg Footstool: Dark Stained Oak + Grand Mohair 2600
Ingeborg Footstool: Dark Stained Oak + Sheepskin Moonlight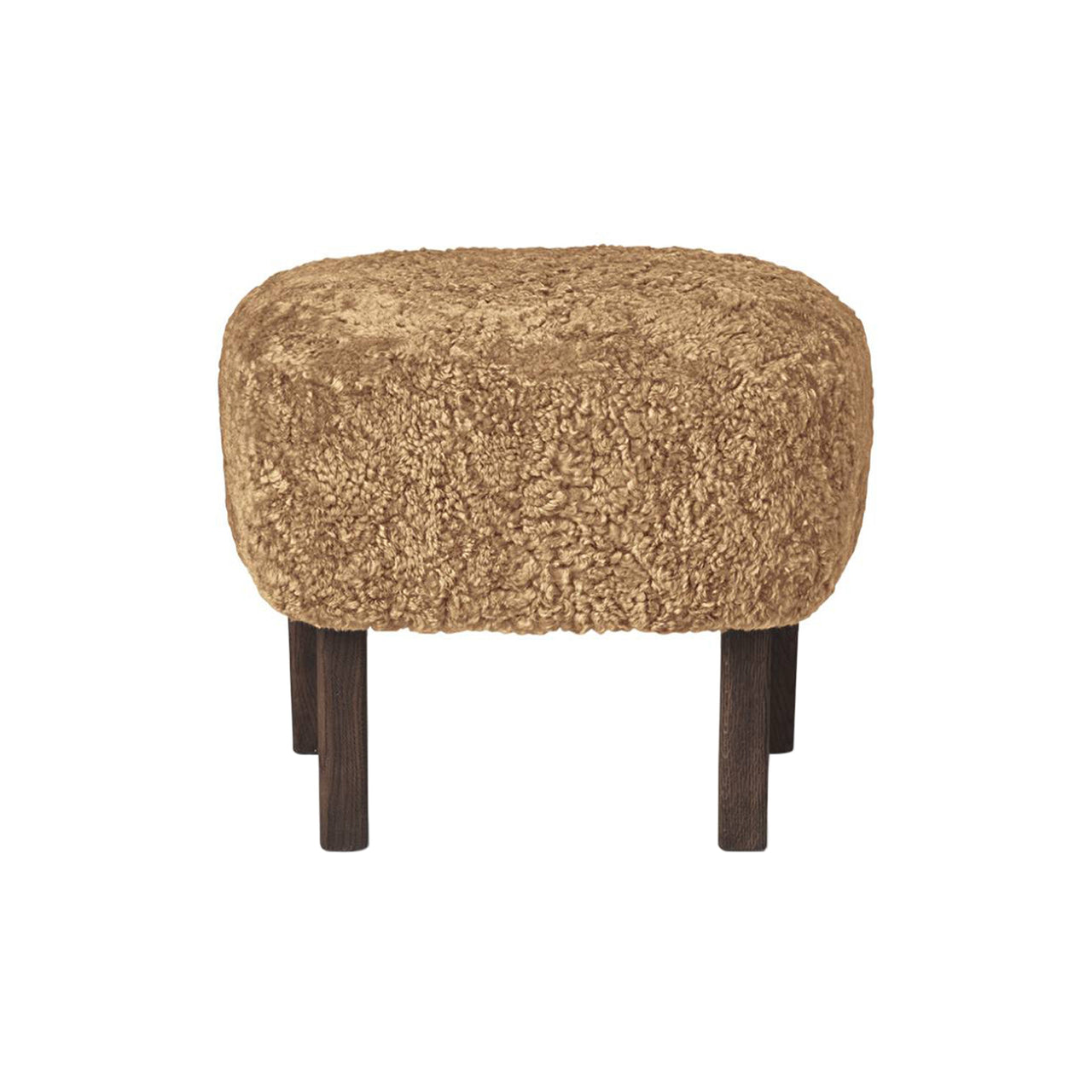 Ingeborg Footstool: Dark Stained Oak + Sheepskin Honey
Ingeborg Footstool: Dark Stained Oak + Sheepskin Moonlight
Ingeborg Footstool: Dark Stained Oak + Sheepskin Sahara
Ingeborg Footstool: Dark Stained Oak + Zero 0001
Ingeborg Footstool: Dark Stained Oak + Sheepskin Honey
Ingeborg Footstool: Natural Oak + Sheepskin Honey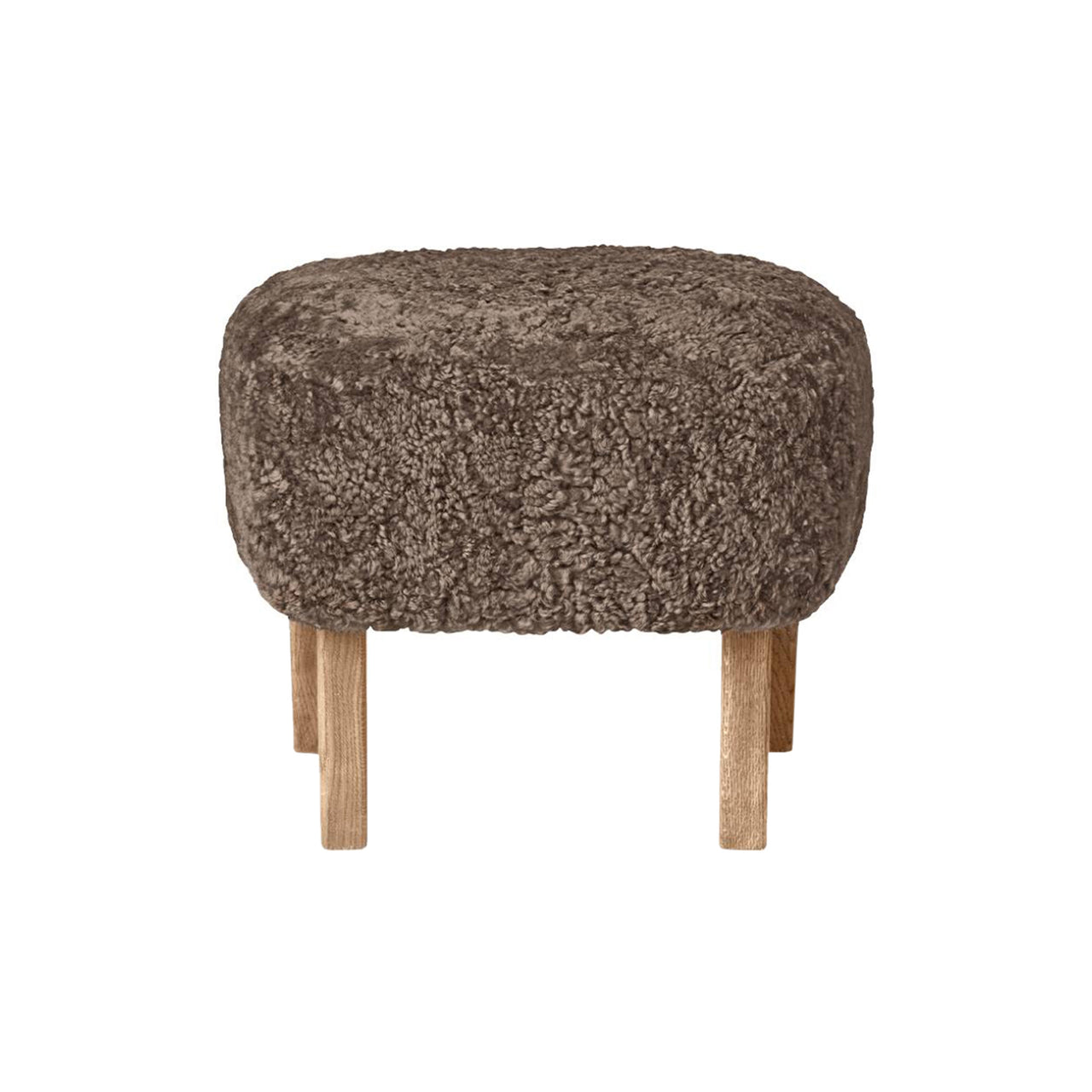 Ingeborg Footstool: Natural Oak + Sheepskin Sahara
Ingeborg Footstool: Natural Oak + Zero 0001
Ingeborg Footstool: Natural Oak + Sheepskin Honey
Ingeborg Footstool: Natural Oak + Sheepskin Moonlight
Ingeborg Footstool: Natural Oak + Sheepskin Moonlight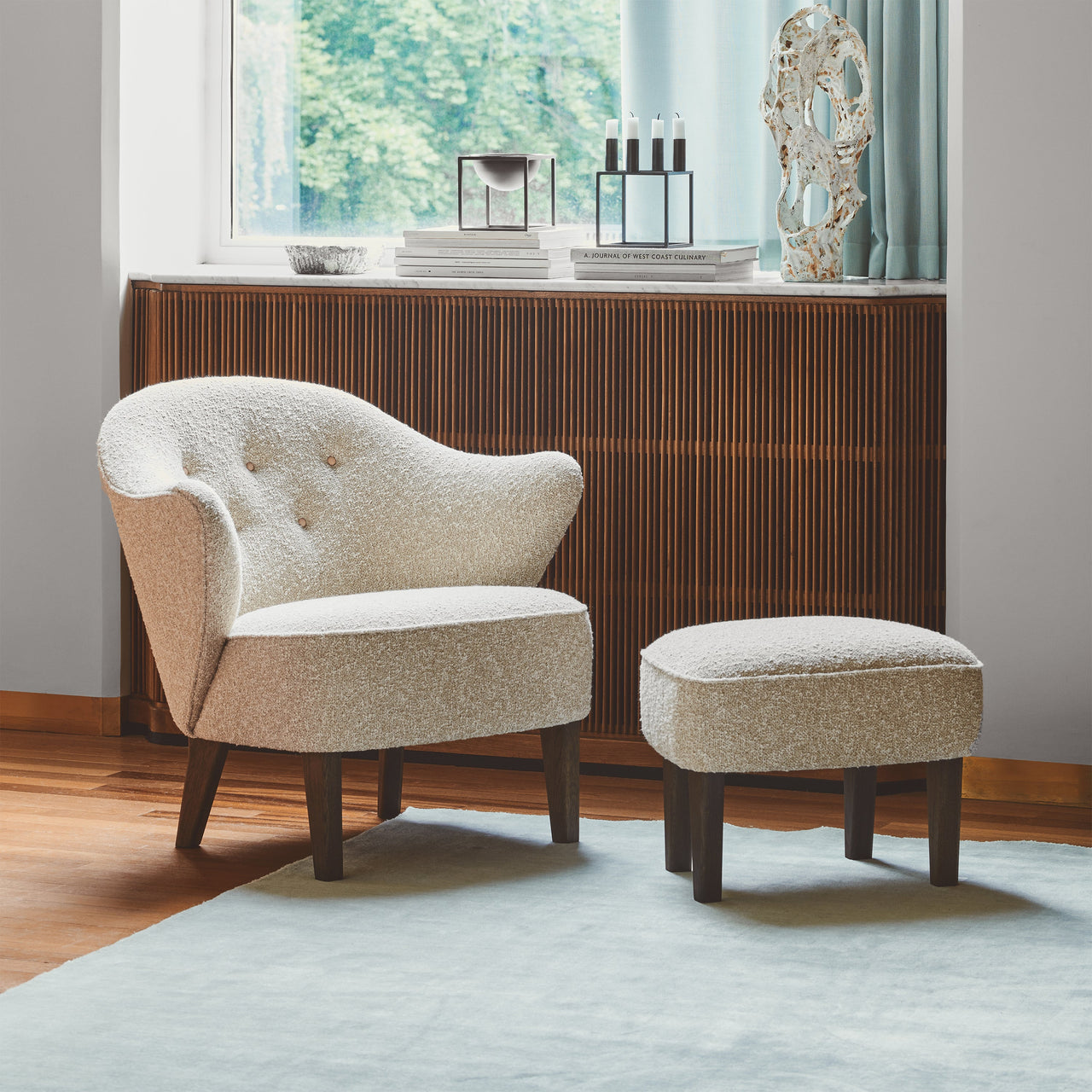 Ingeborg Footstool
Ingeborg Footstool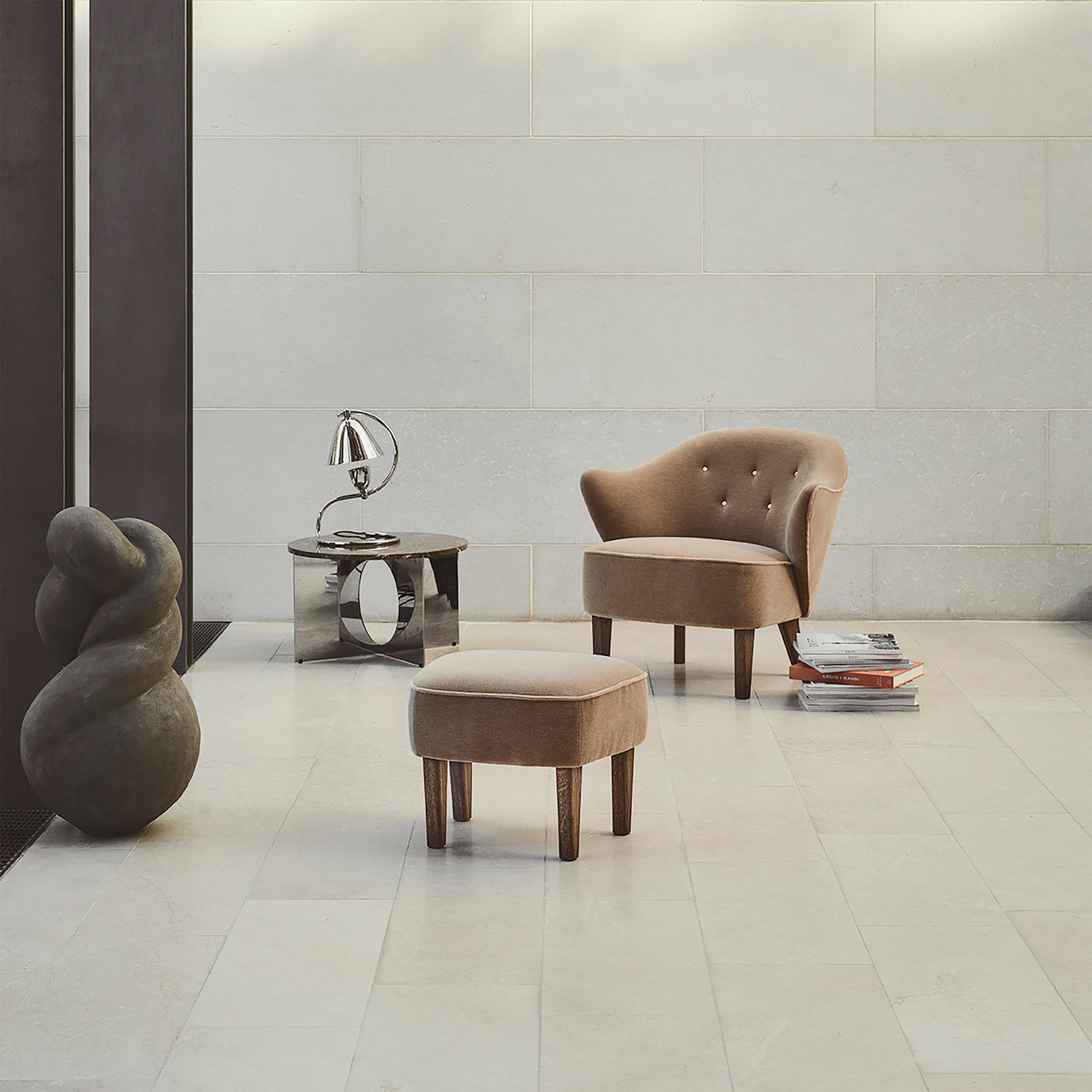 Ingeborg Footstool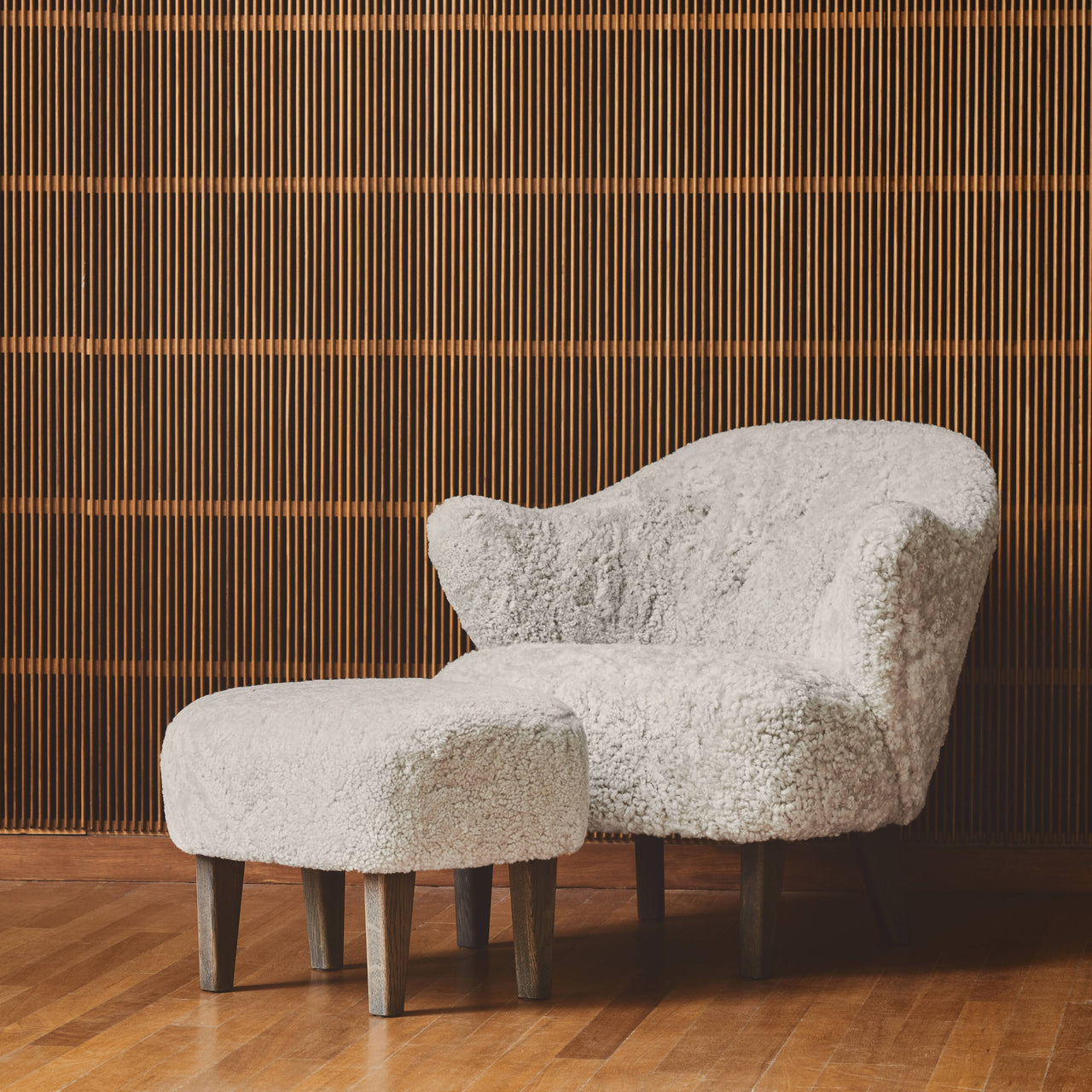 Ingeborg Footstool
Ingeborg Footstool
Ingeborg Footstool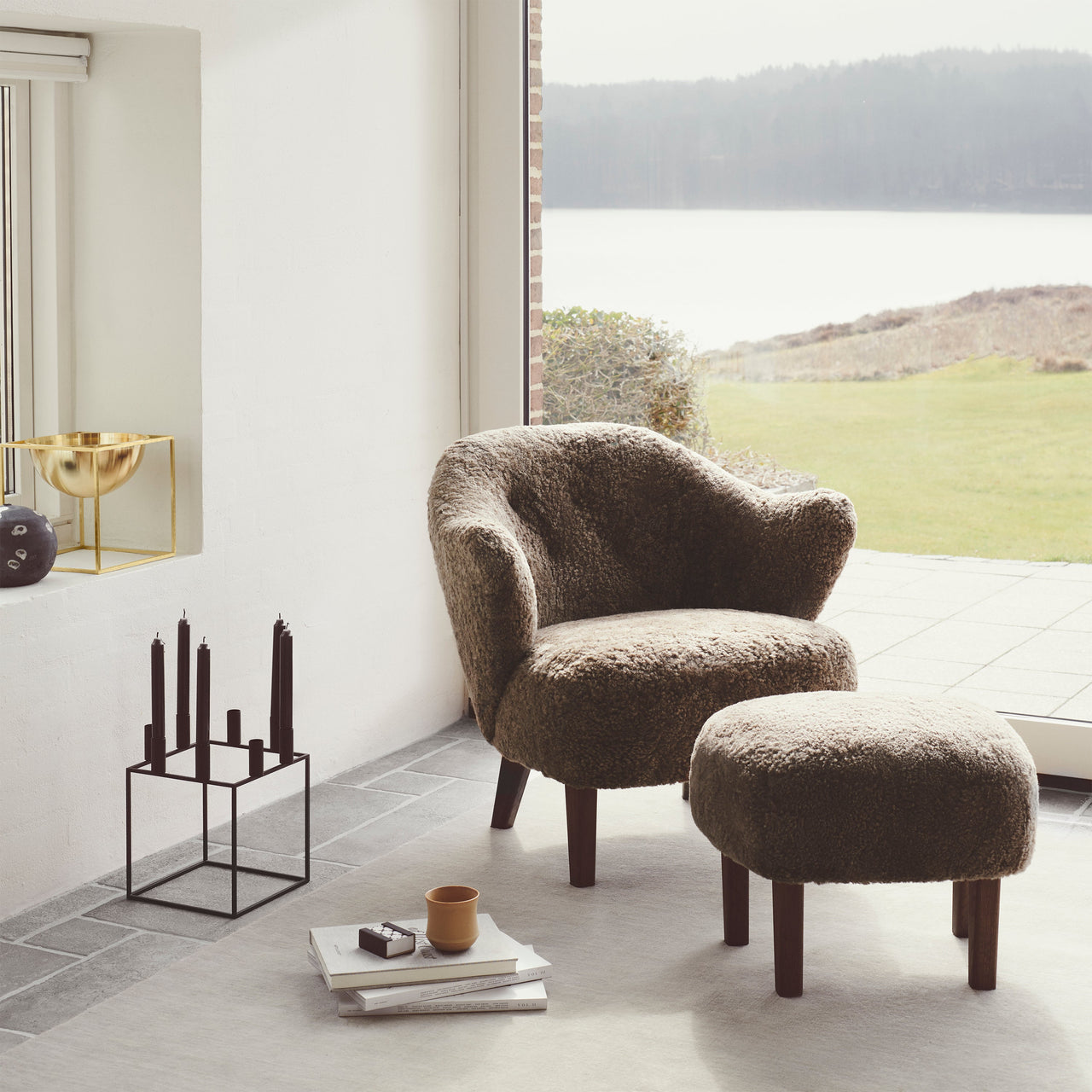 Ingeborg Footstool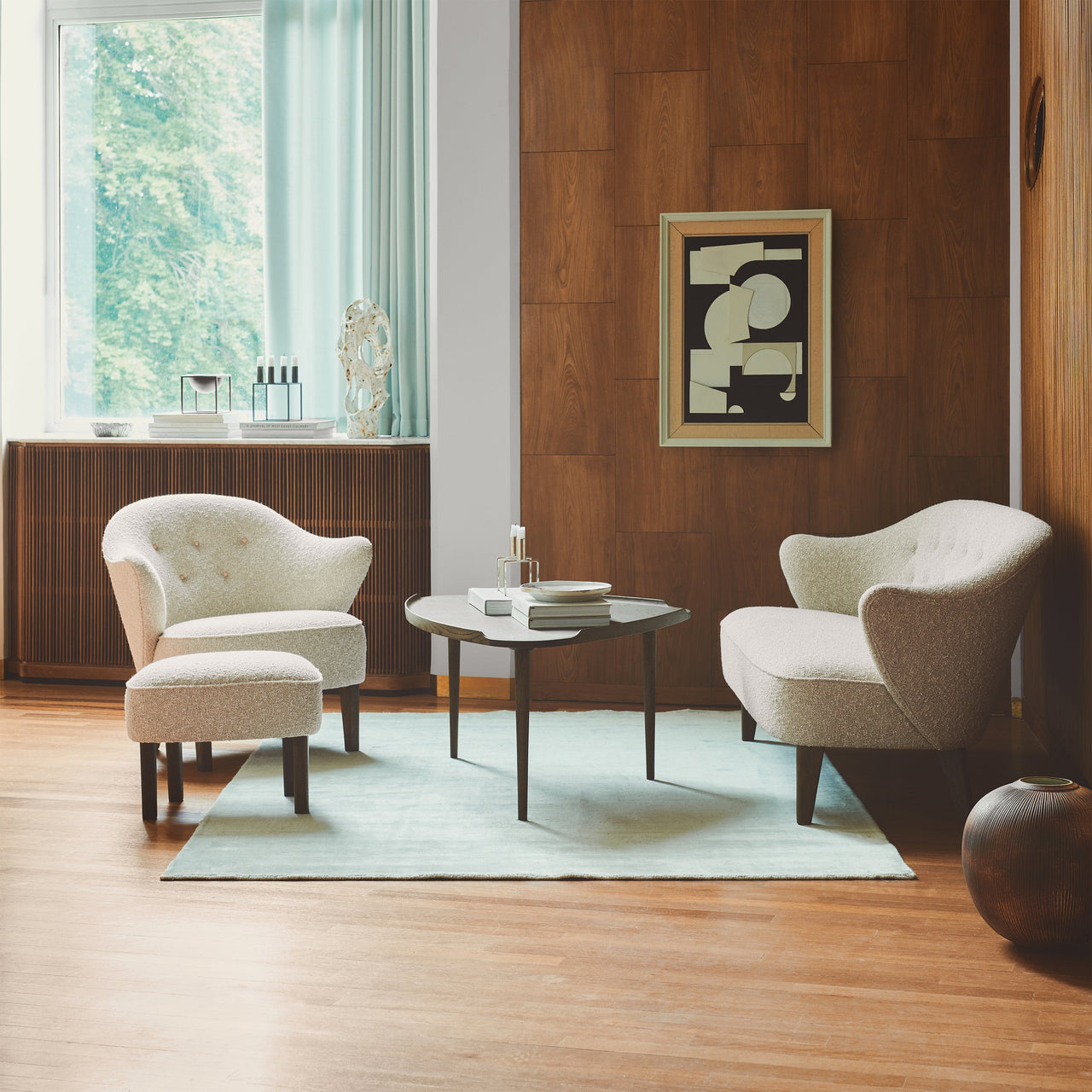 Ingeborg Footstool
Ingeborg Footstool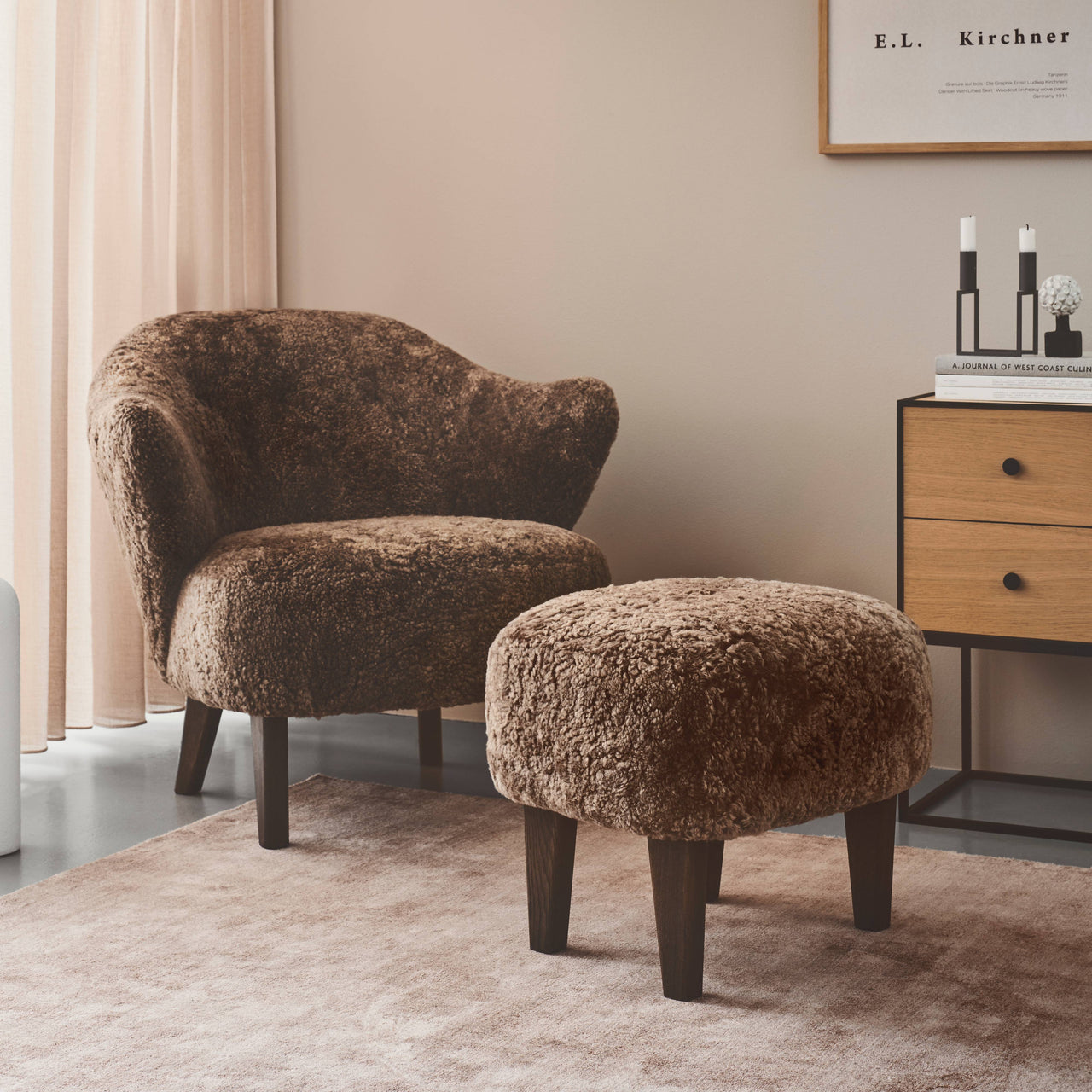 insitu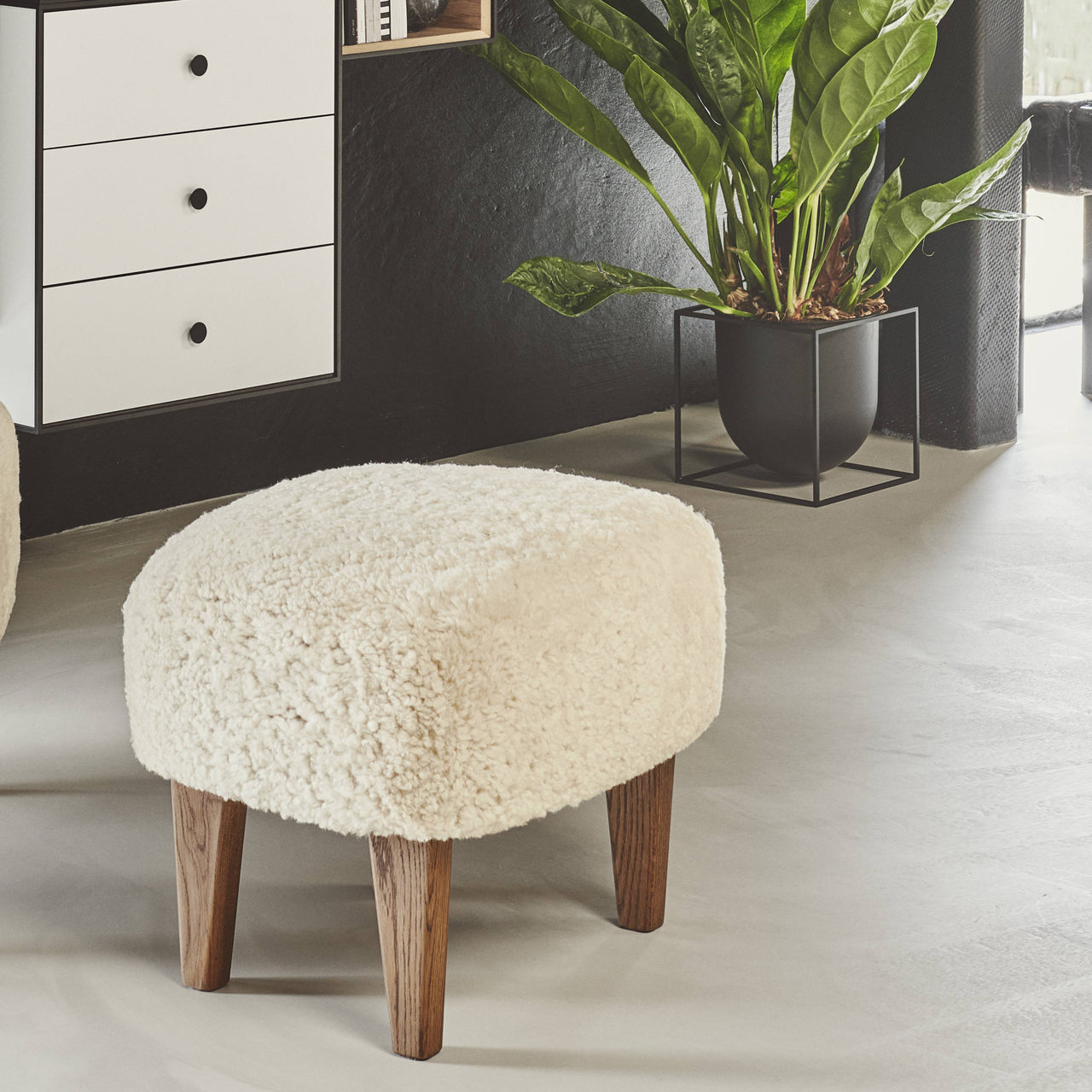 insitu
---
---
A compact footstool complements the Ingeborg easy chair named for the mother of Danish brother designers Flemming and Mogens Lassen. Originally designed in 1940, it offers put-your-feet-up repose without taking up too much space—or use it for ad-hoc seating. With oak legs, the footstool (and matching chair also at A+R) are available in a custom fabric, stocked bouclé or luxurious natural sheepskin.
Size
15" h x 16.1" w x 20.1" d (38x41x51cm)
Material
Sheepskin, foam, oak, plywood, wadding
Details
Textile Category 0: Boucle
Textile Category 2: Colline, Fiord, Hallingdal 65

Textile Category 3: Zero
Textile Category 4: Grand Mohair
Leather Category 3: Sheepskin

COM and COL are available on request
Brand
Audo Copenhagen
Good design is as much about tradition as it is evolution, and the 2023 launch of Audo Copenhagen signals a new era in products and experience for a trio of favorite Danish brands: the furniture, lighting and accessories of Menu and By Lassen, and the experiential space The Audo. Together, they are now branded under the collective Audo.

Audo Copenhagen draws on a century of Scandinavian design, just as its formerly known brands did, from late legends such as the Lassen brothers to modern stars Norm Architects, Jonas Wagell and Afteroom Studio, among others.

The communal space is newly minted as Audo House. It opened in 2019 under the name Menu and as part of the brand transition, came to be known as The Audo. Located in Copenhagen, the newly minted Audo House is a café, restaurant, shop, along with coworking and event facilities and a single residence. And, of course, it is fully appointed with furnishings and lighting from this design resource.

"Audo Copenhagen will offer the same world- class design and collaborations that fans and followers of Menu and By Lassen have come to expect," says design and brand director Joachim Kornbek Engell-Hansen. Emphasizing the ongoing core values encompassing a sense of community, cooperation and mindful production, the enterprise begins an exciting new chapter of Nordic creative distinction.
Designer
By Lassen
Among the fathers of Functionalism— the modernist movement where form is driven by the undecorated materials and the purpose of the object—brothers Mogens and Flemming Lassen contributed to the Danish Modern style as architects and furniture designers, highly awarded during life and their early pieces now command stratospheric prices at auction. With such a proud legacy, Søren Lassen (Mogens' grandson) launched By Lassen in 2008 to reintroduce both his grandfathers' iconic work along with new pieces by Søren, a notable designer in his own right.

The Kubus series, introduced upon the company's 10th anniversary, is in keeping with the movement his forebearers championed, minimalist and geometric in form and modern in making: it is sustainably produced with up to 95% recycled steel at By Lassen's factory in Holstebro, Denmark. Of course, Mogen's minimalist but voluptuous seating proportions live on in pieces like the Tired Man armchair and Wilhelm sofa; while Flemming, inspired by an early encounter with Le Corbusier in Paris, took a more angular route with output like his aptly named Frame storage range.

"It is By Lassen's vision to share the Lassen brothers' legacy with the coming generations," says Søren, who has also made it his mission for the house to offer pieces from other rising talent that reflects the By Lassen design language, "as beacons of the Danish design tradition that has inspired so many design talents."