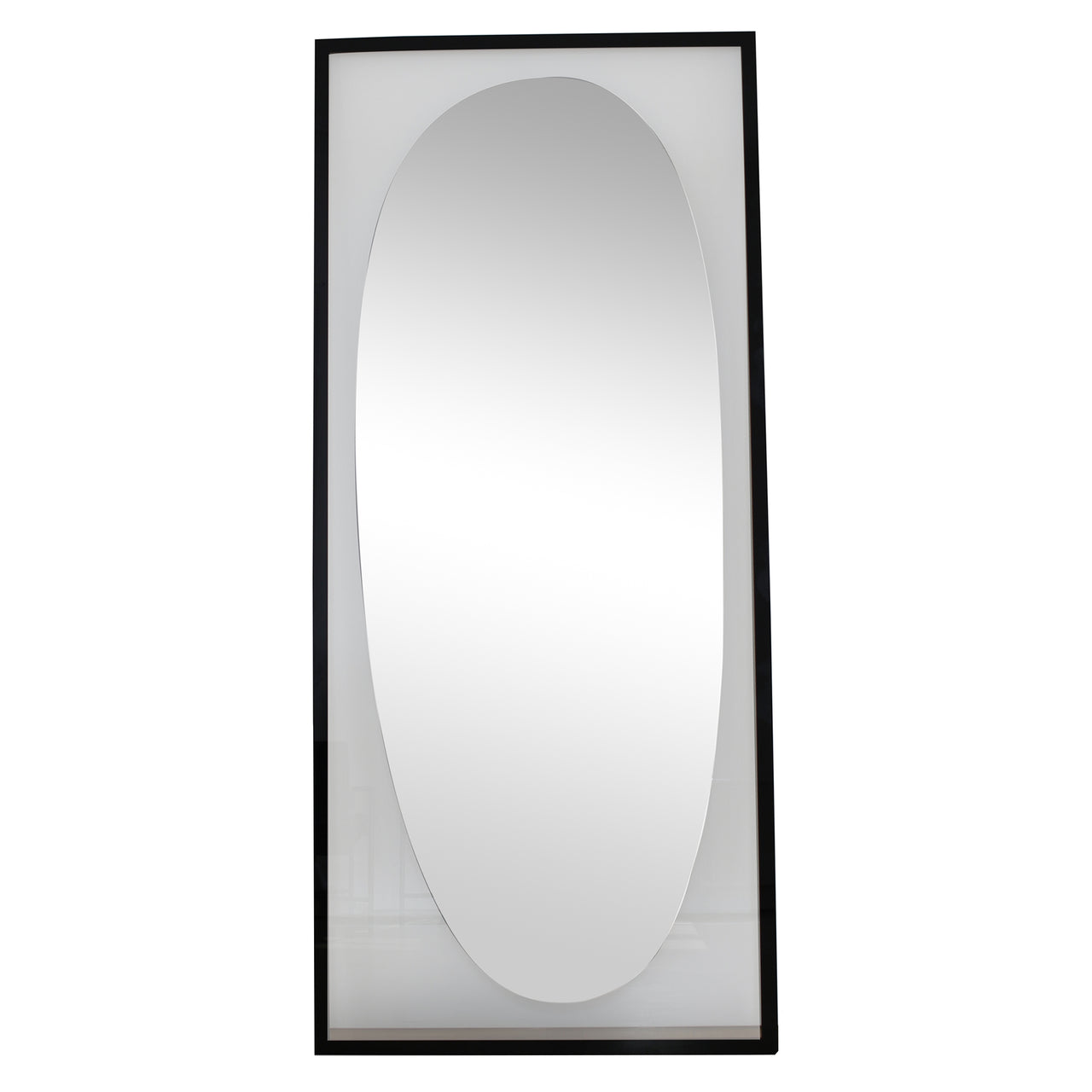 Shadow Mirror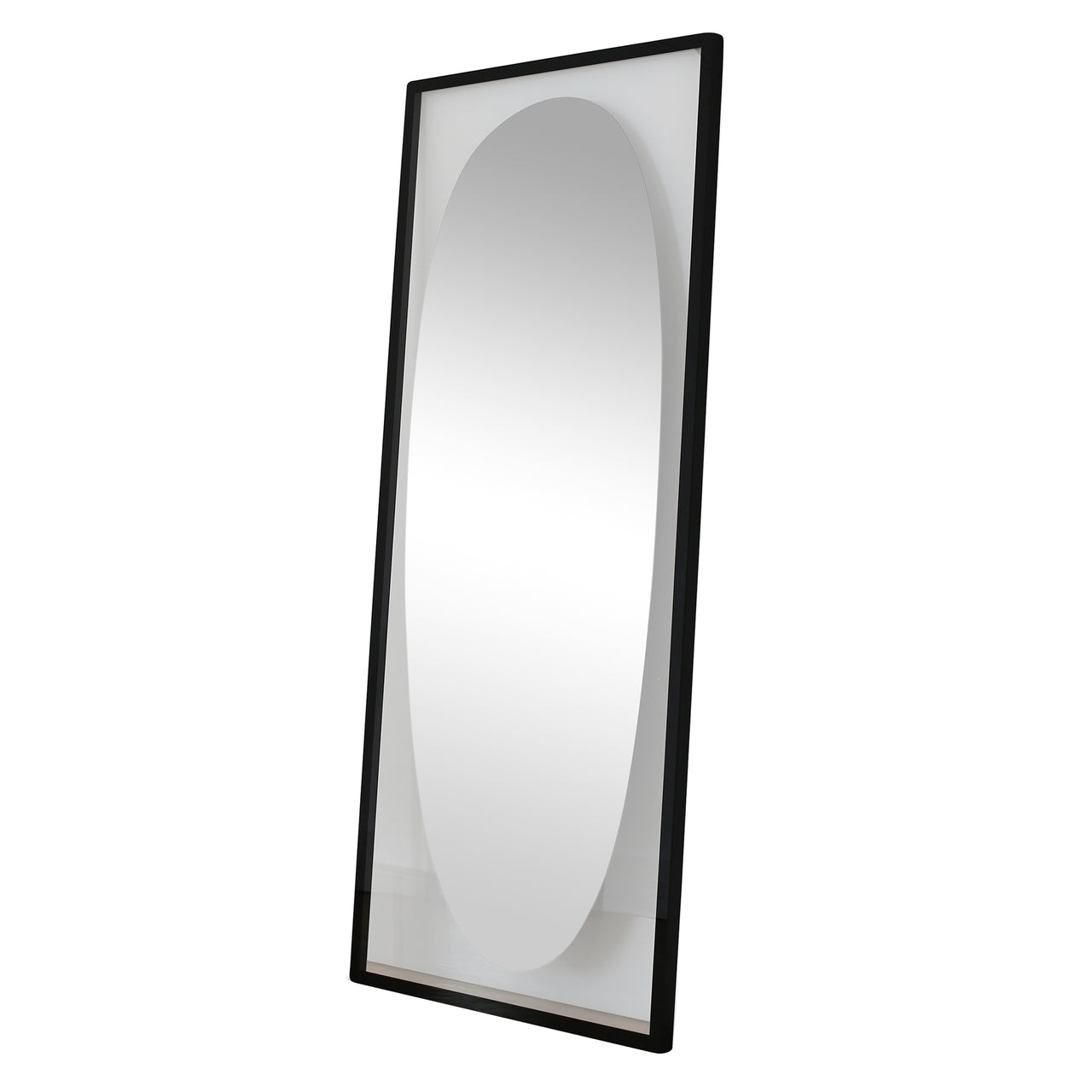 Shadow Mirror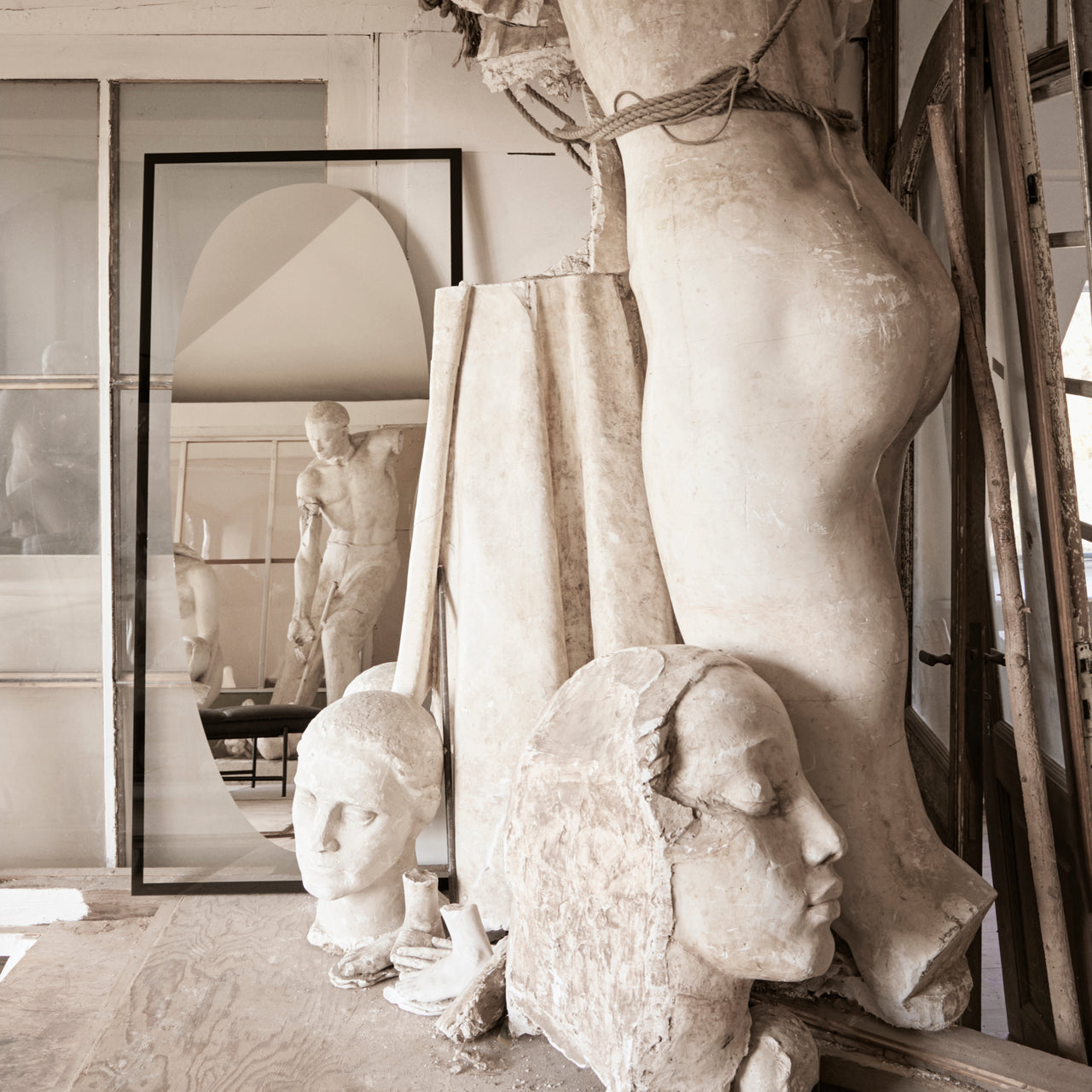 Shadow Mirror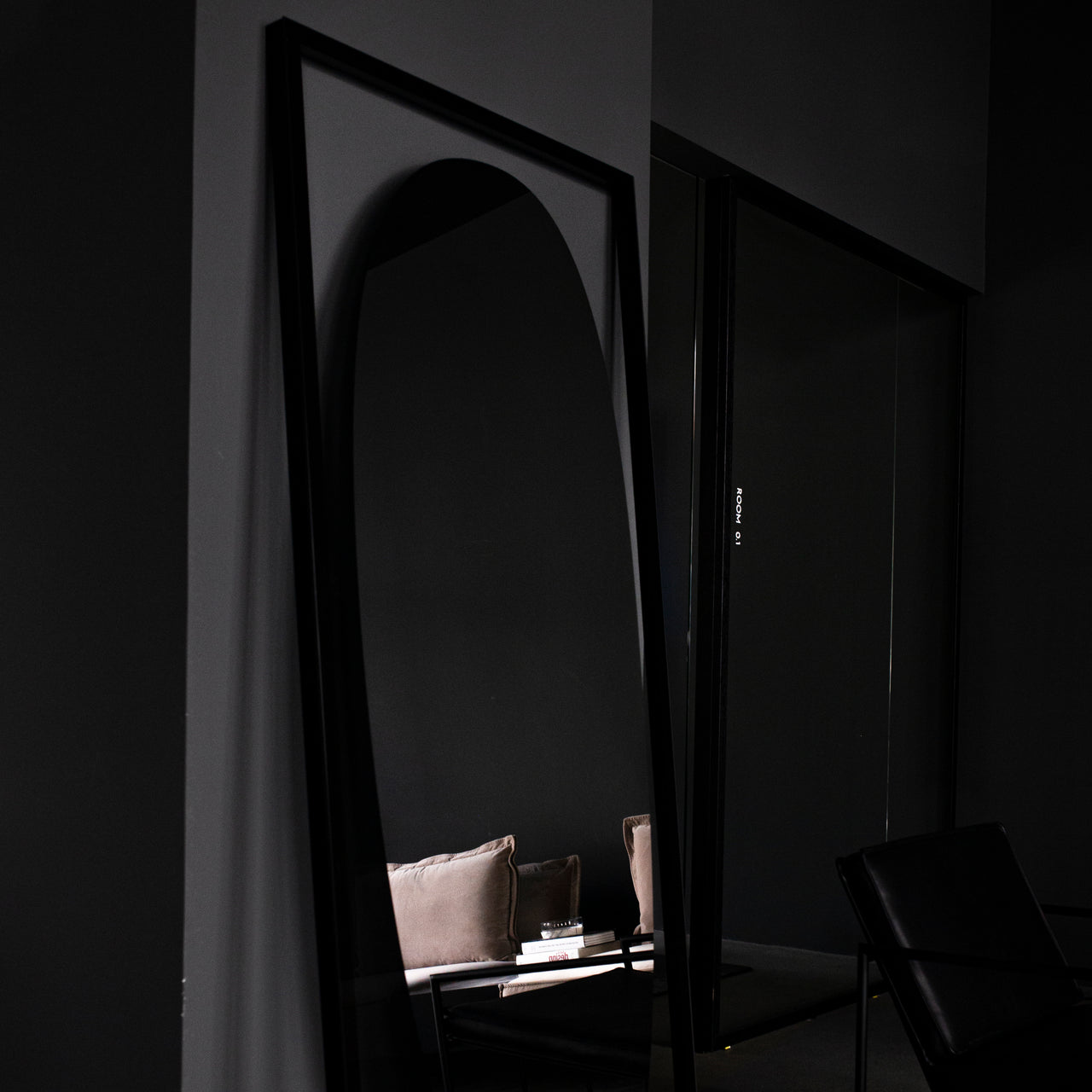 Shadow Mirror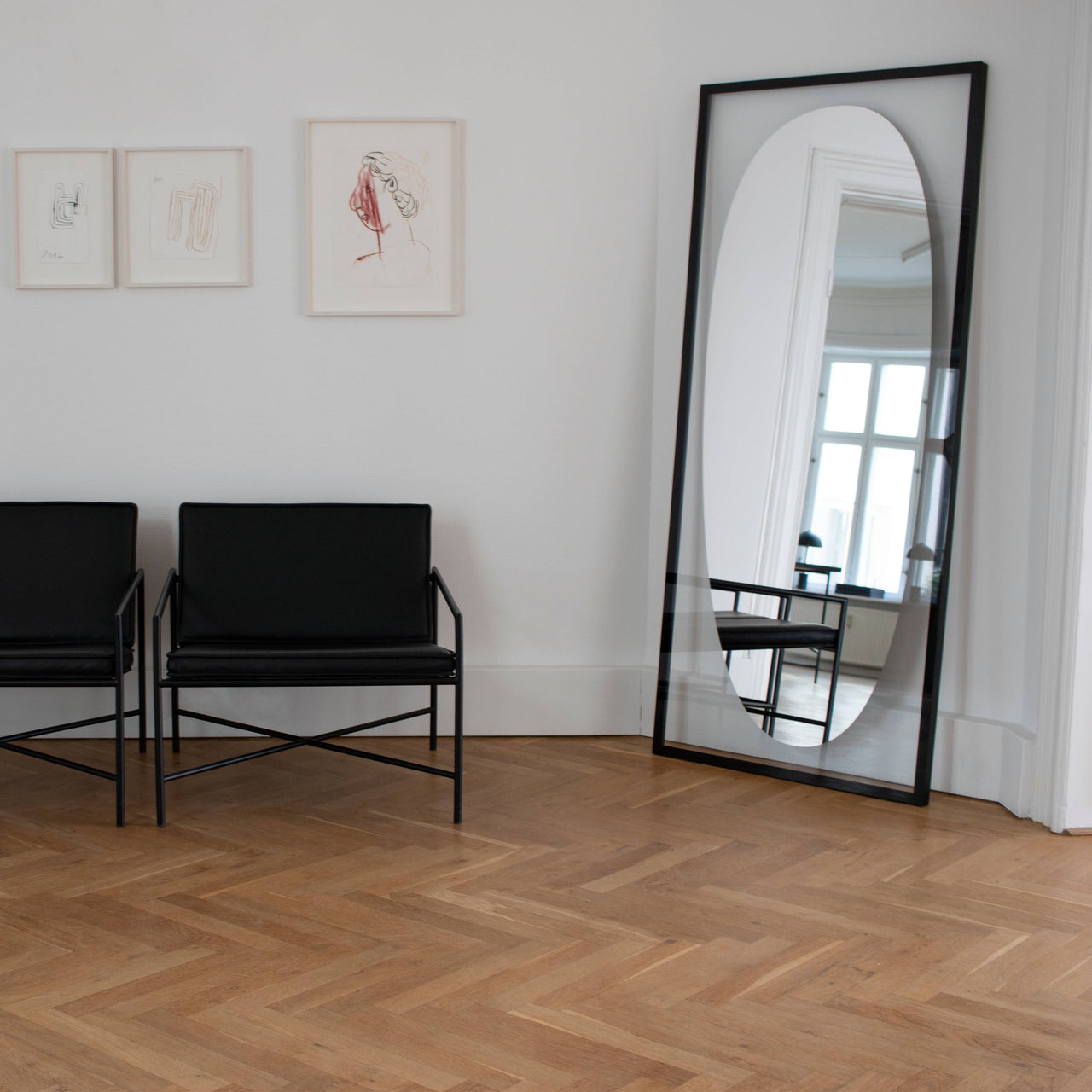 Shadow Mirror
Shadow Mirror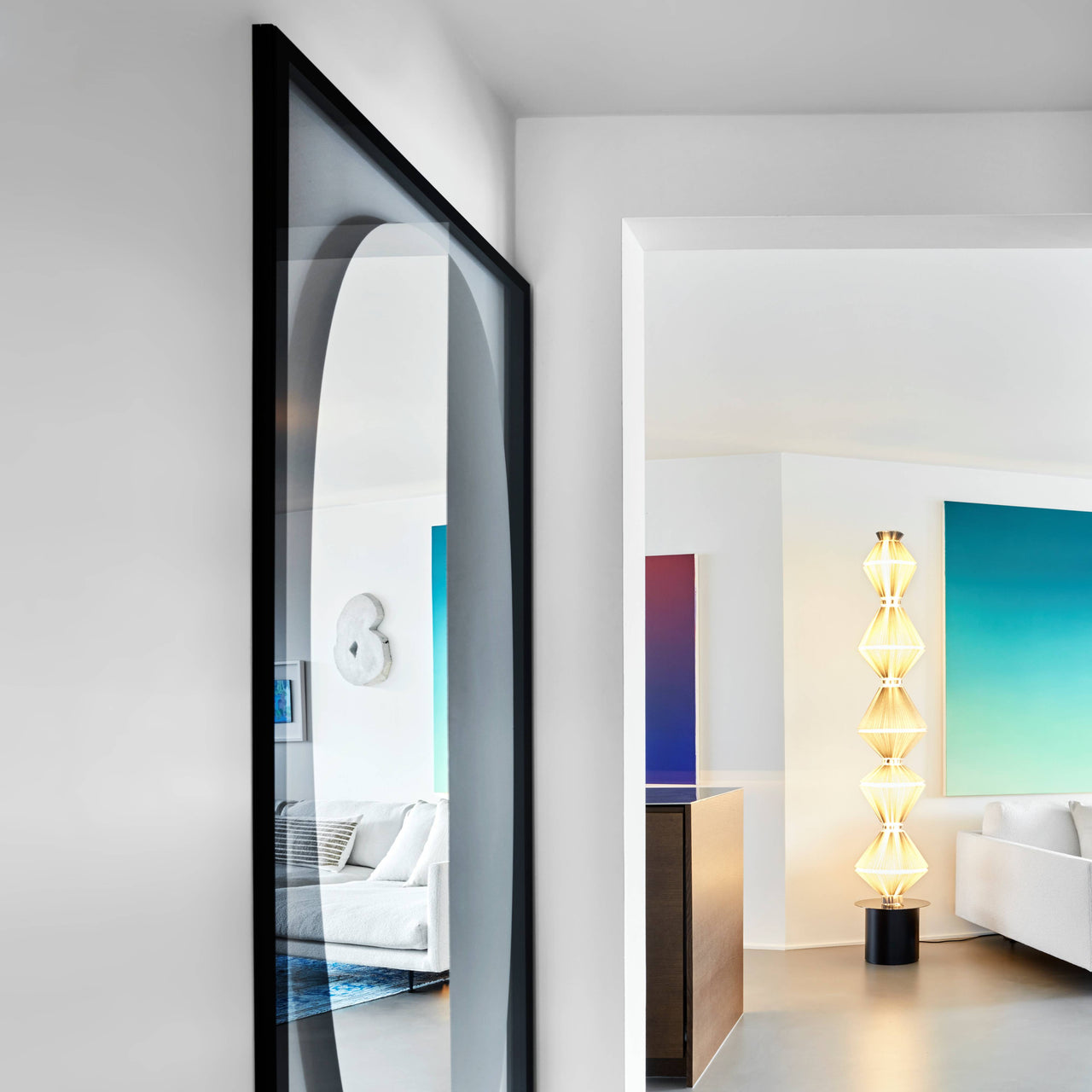 Shadow Mirror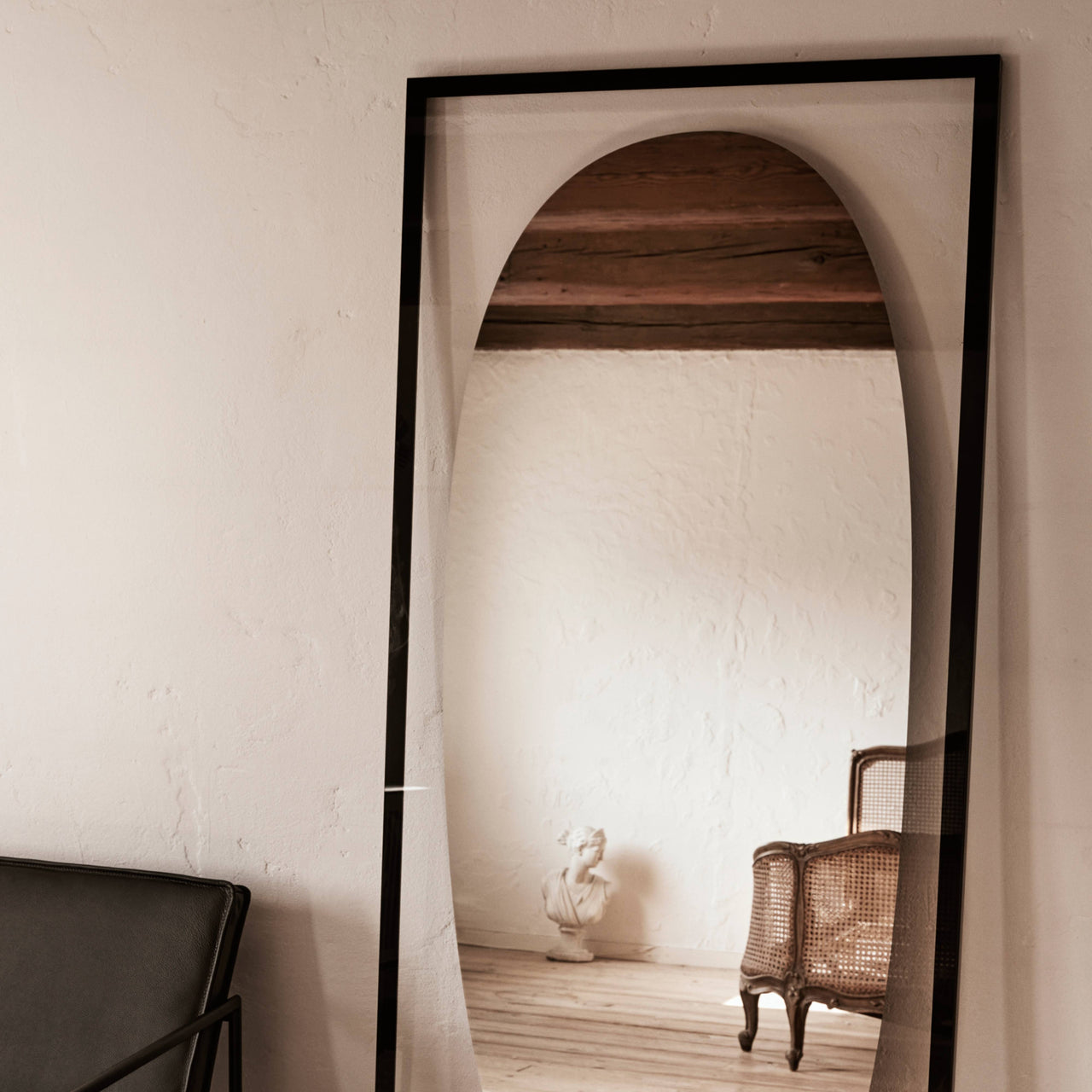 Shadow Mirror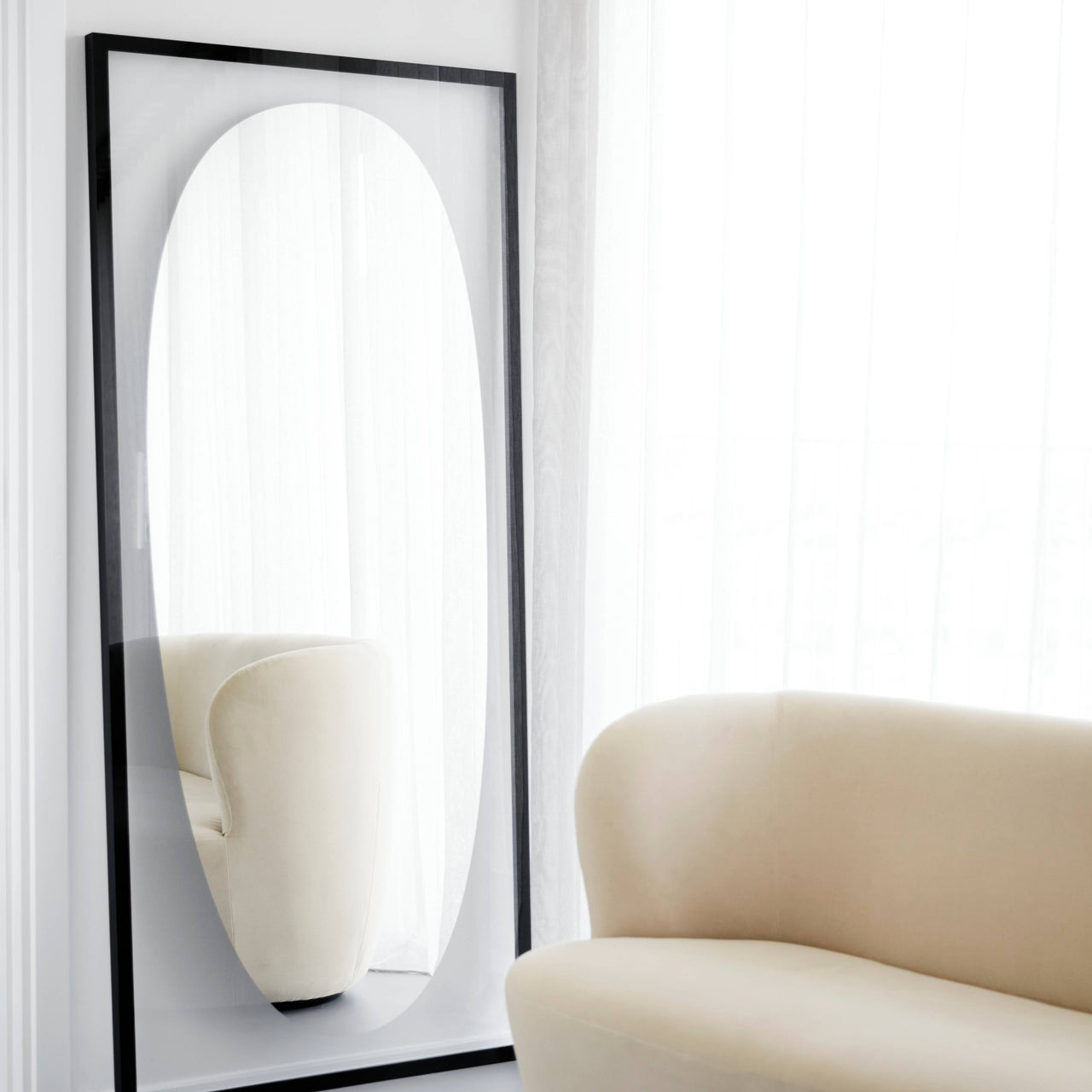 Shadow Mirror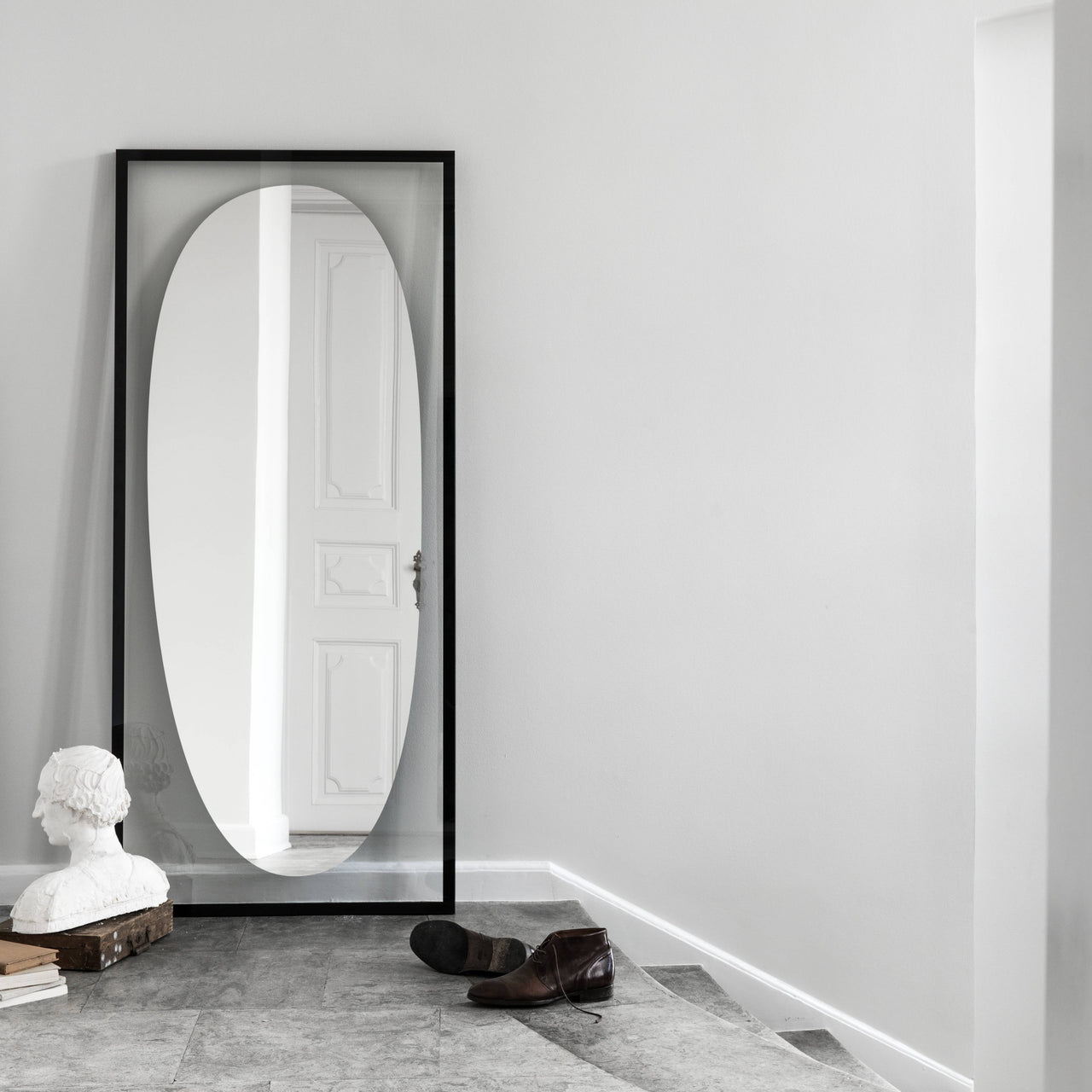 Shadow Mirror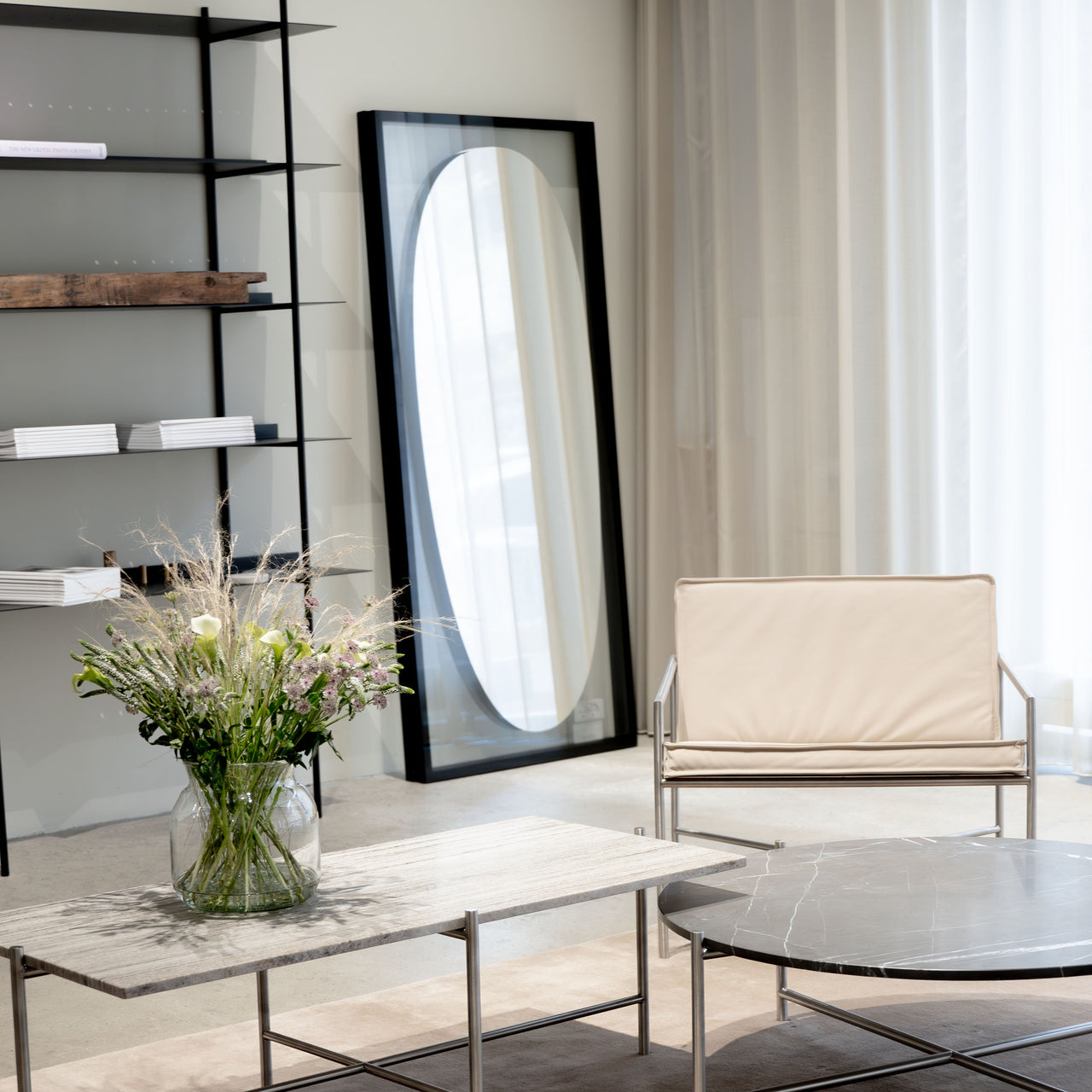 Shadow Mirror
insitu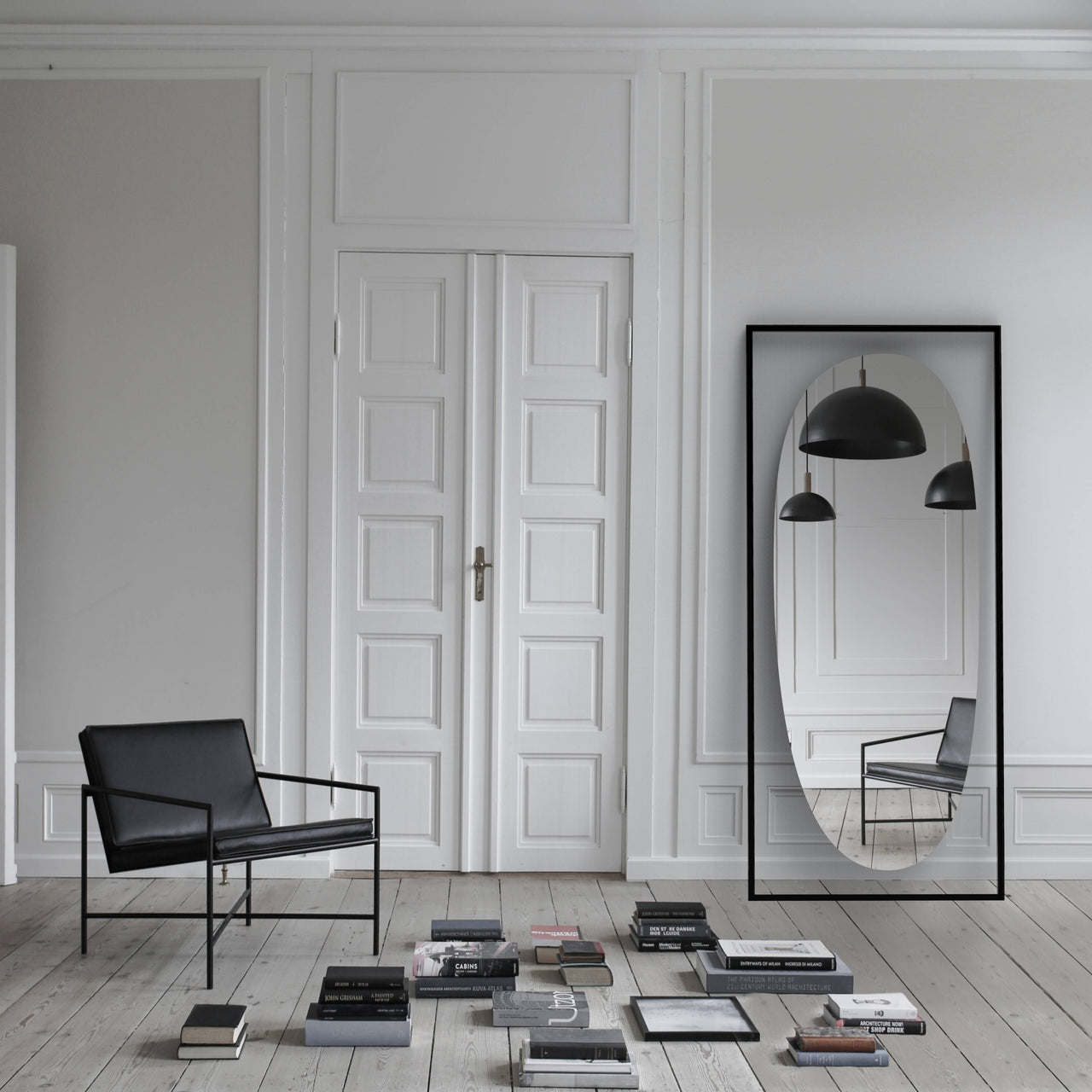 insitu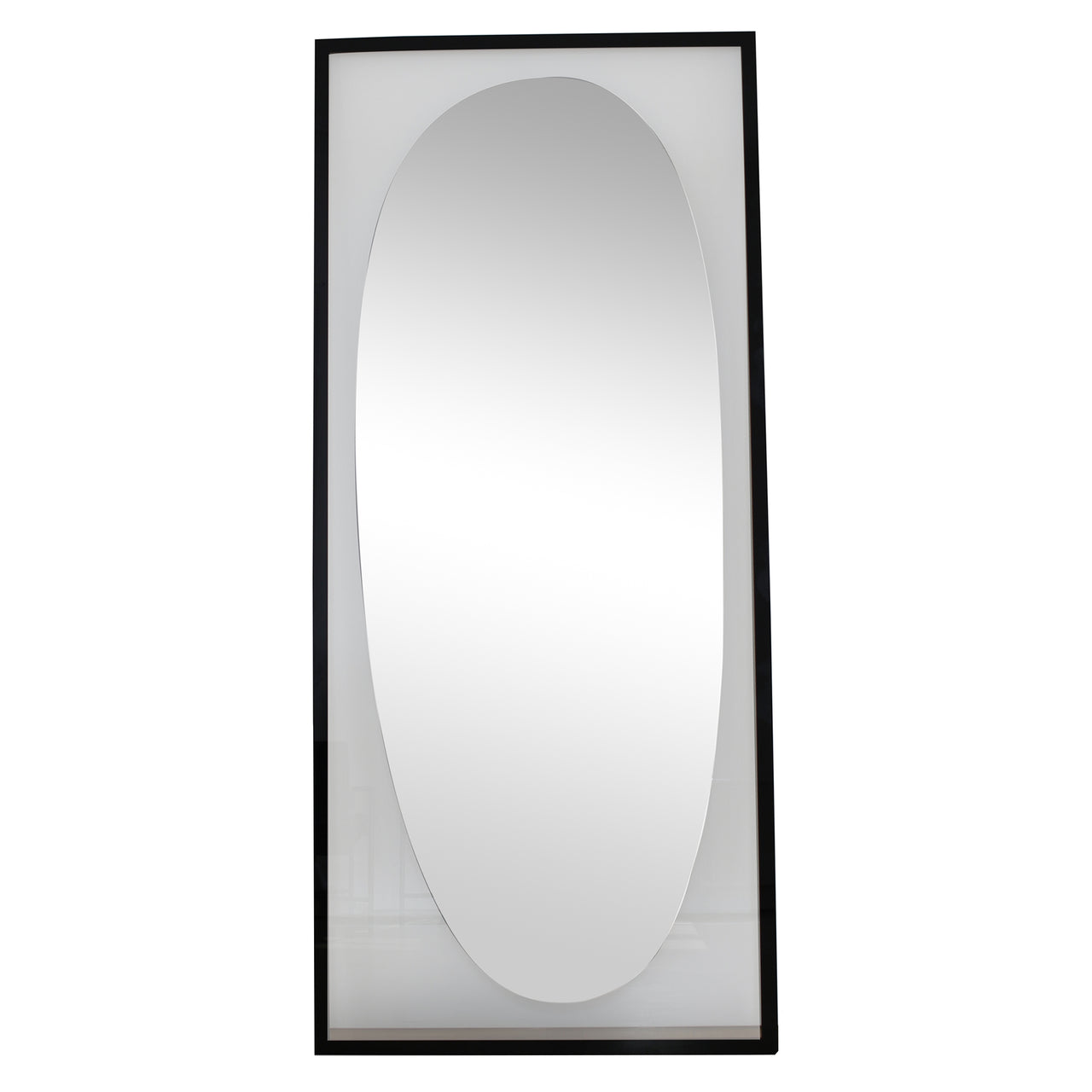 Shadow Mirror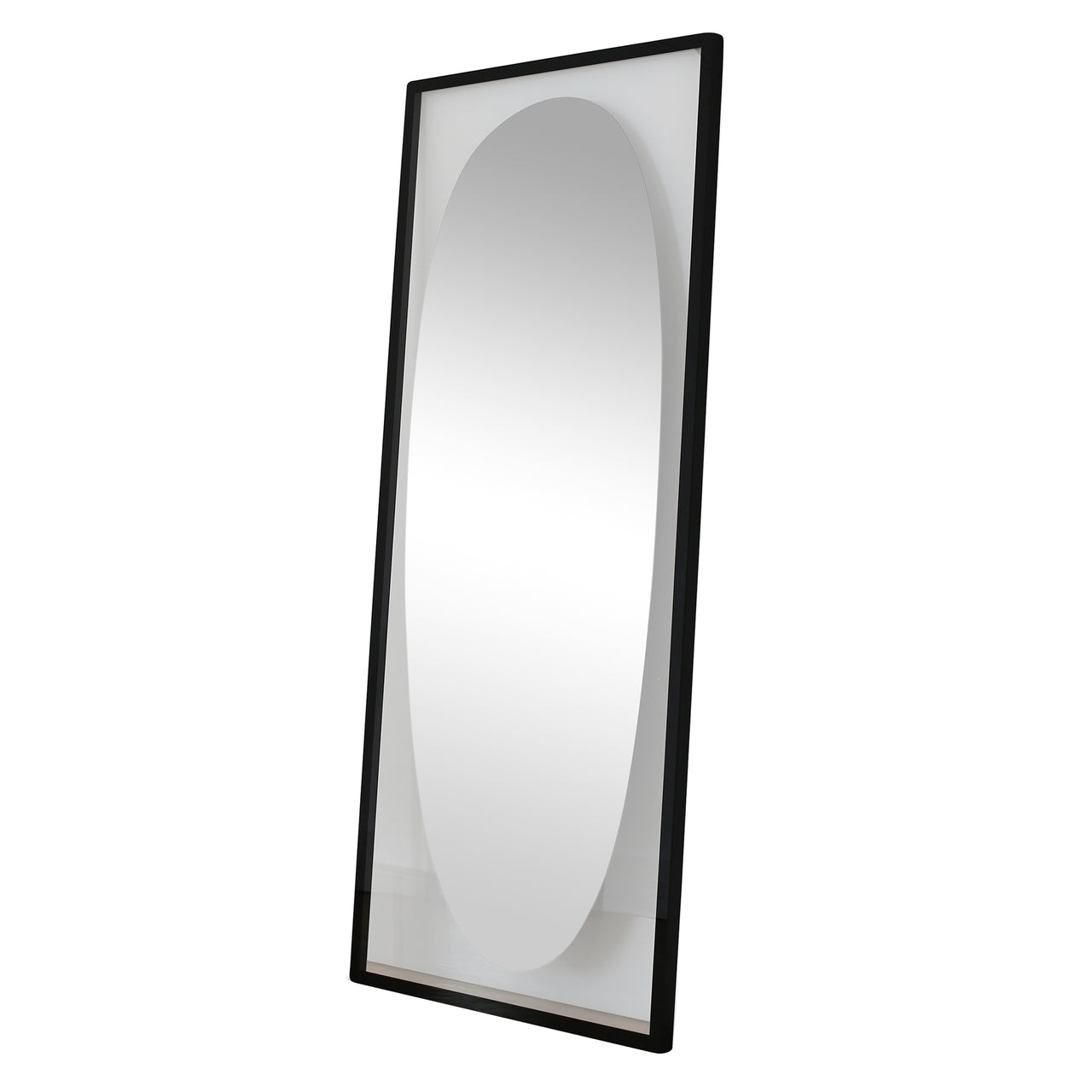 Shadow Mirror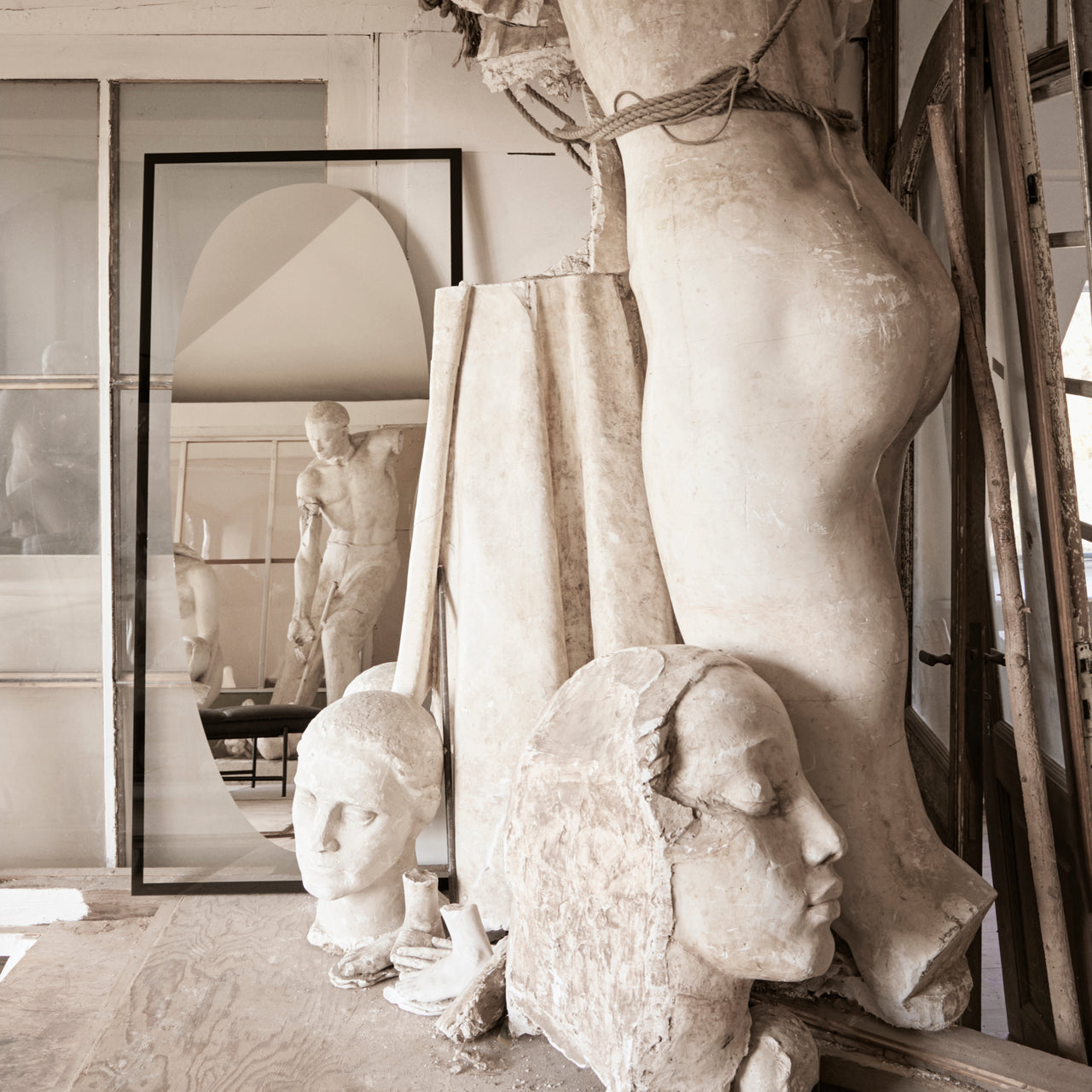 Shadow Mirror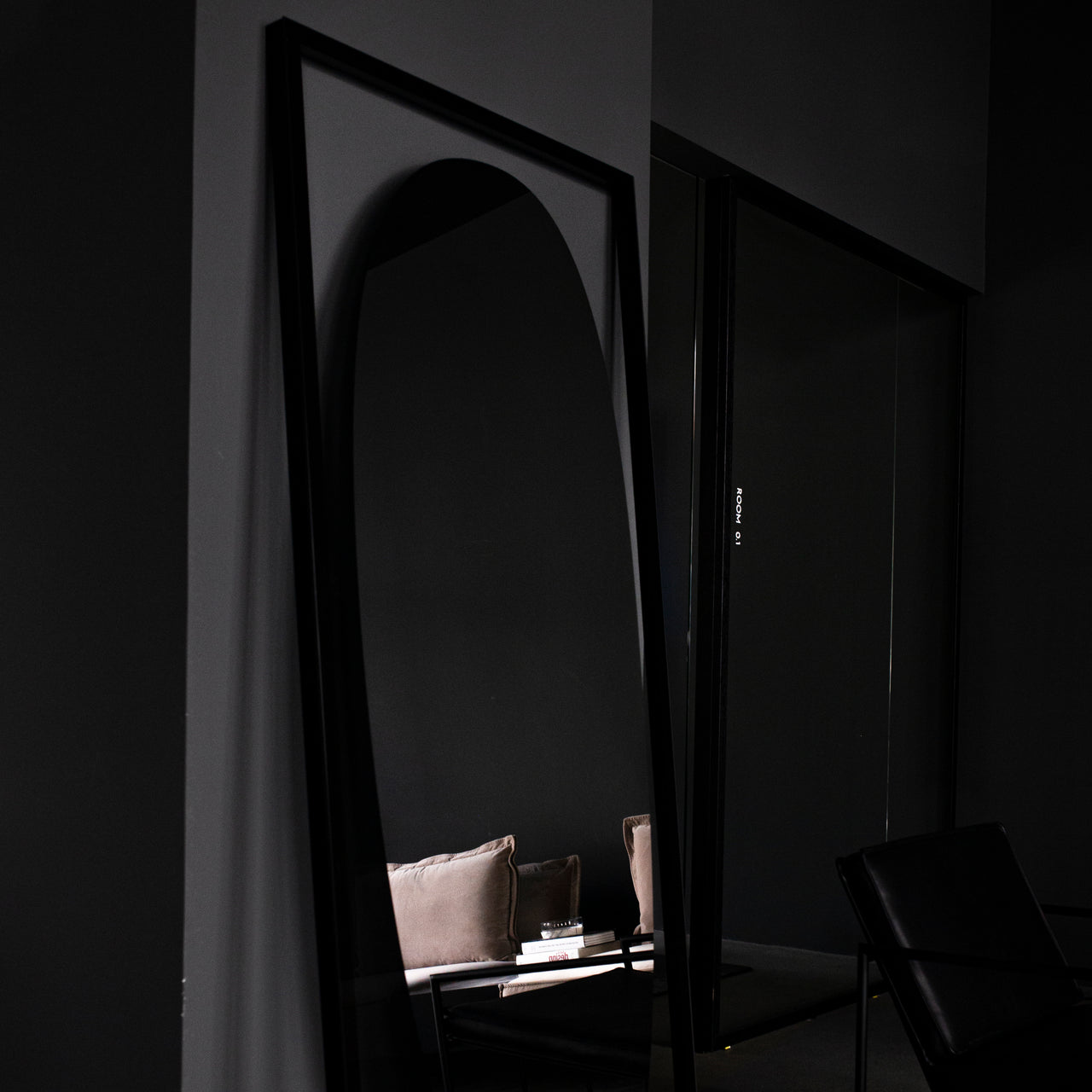 Shadow Mirror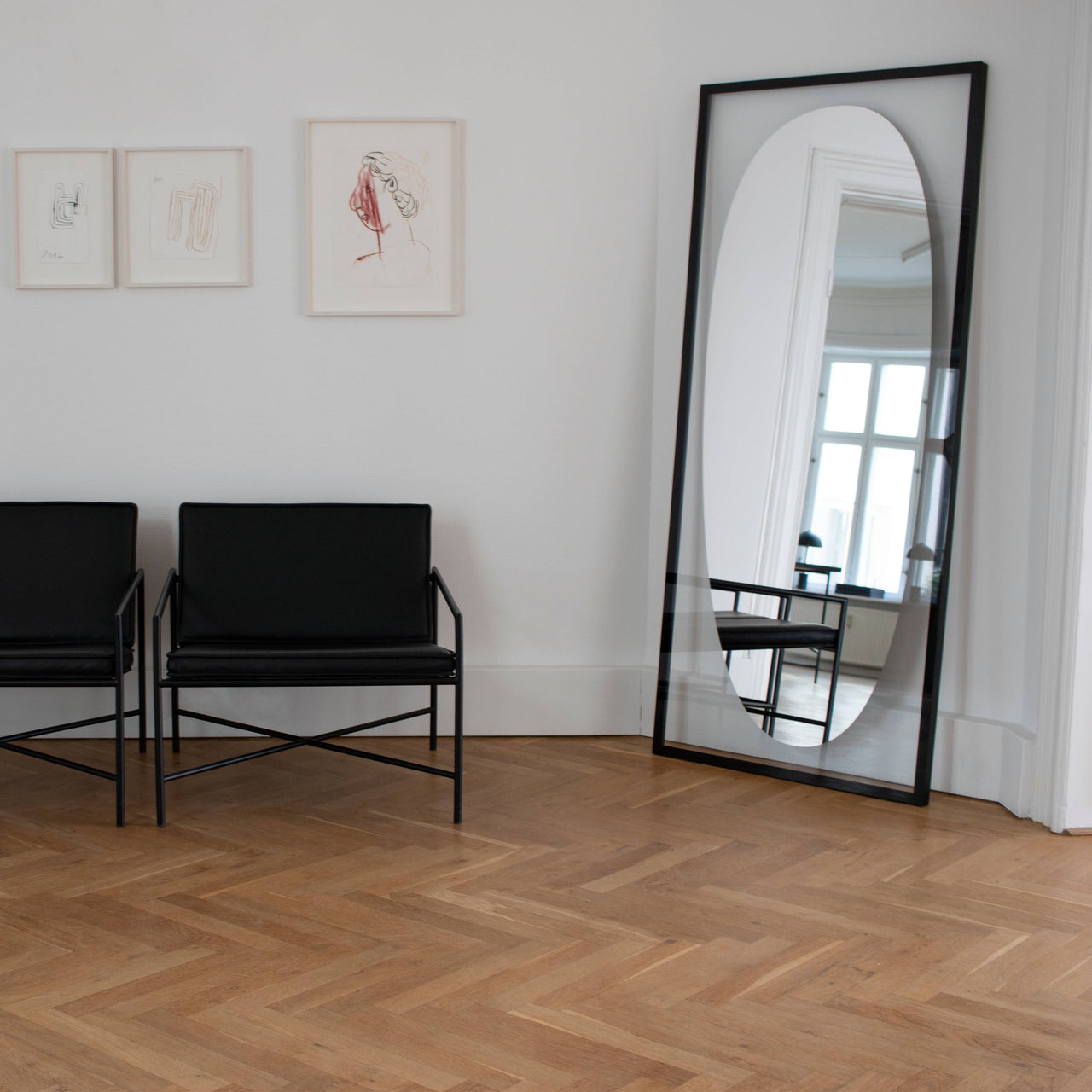 Shadow Mirror
Shadow Mirror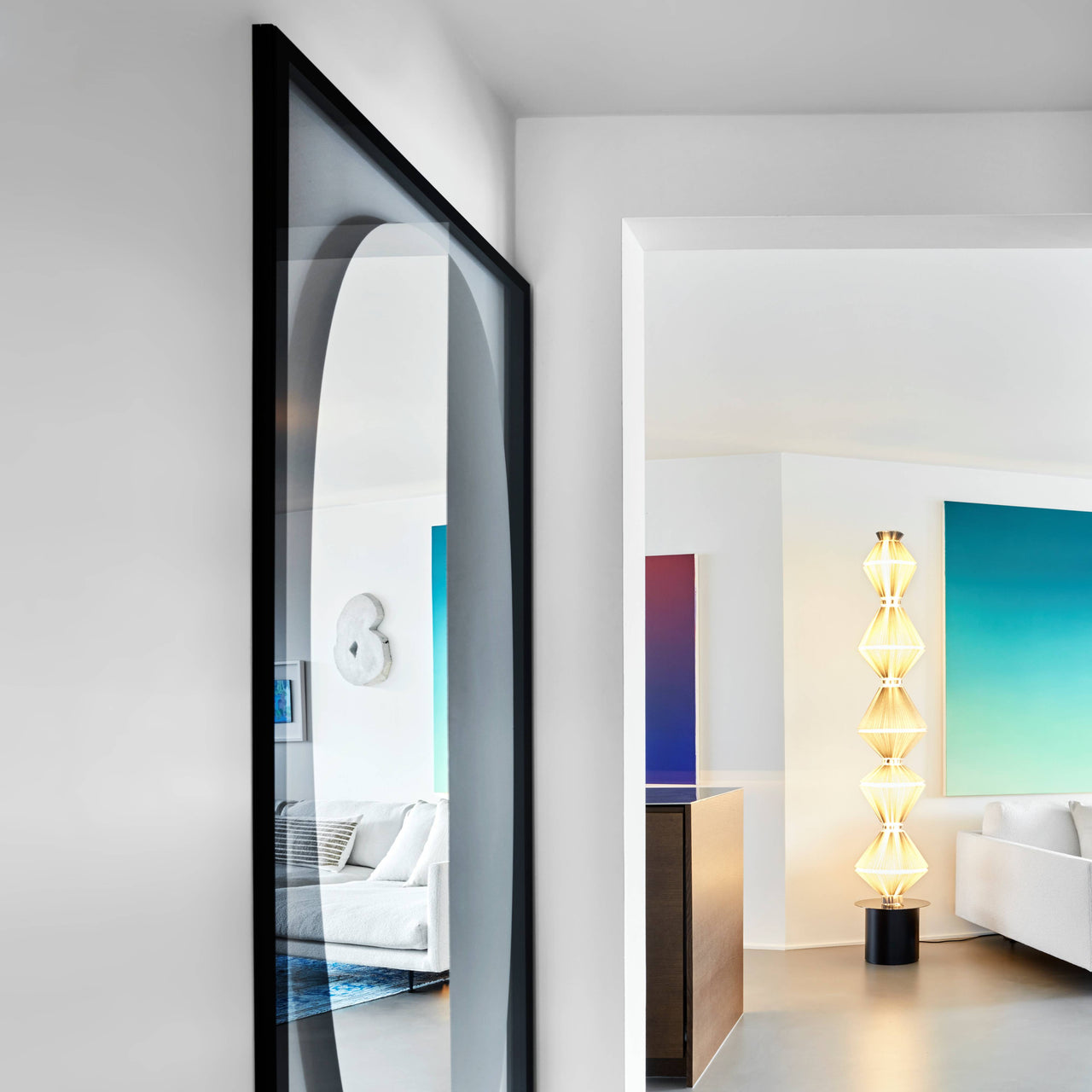 Shadow Mirror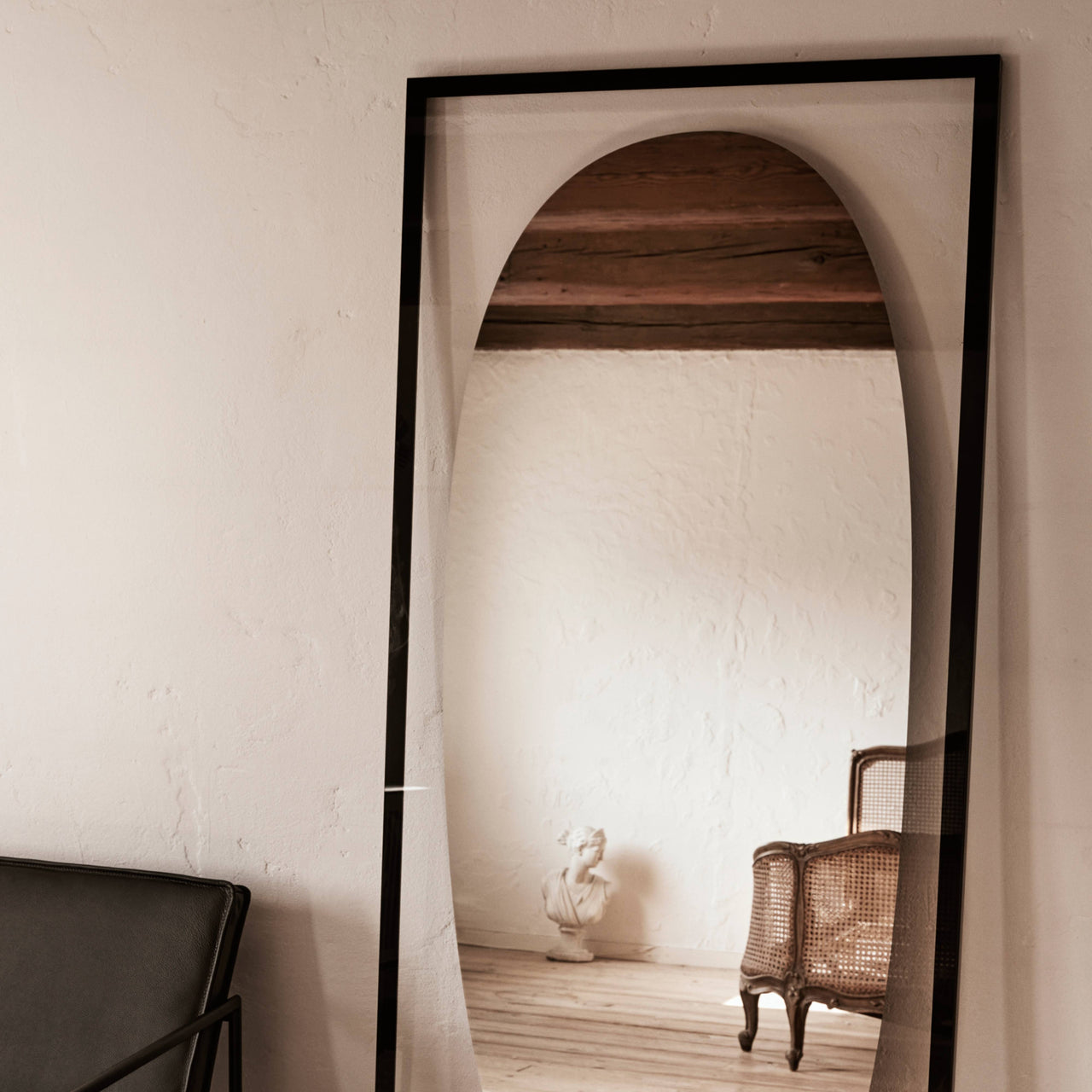 Shadow Mirror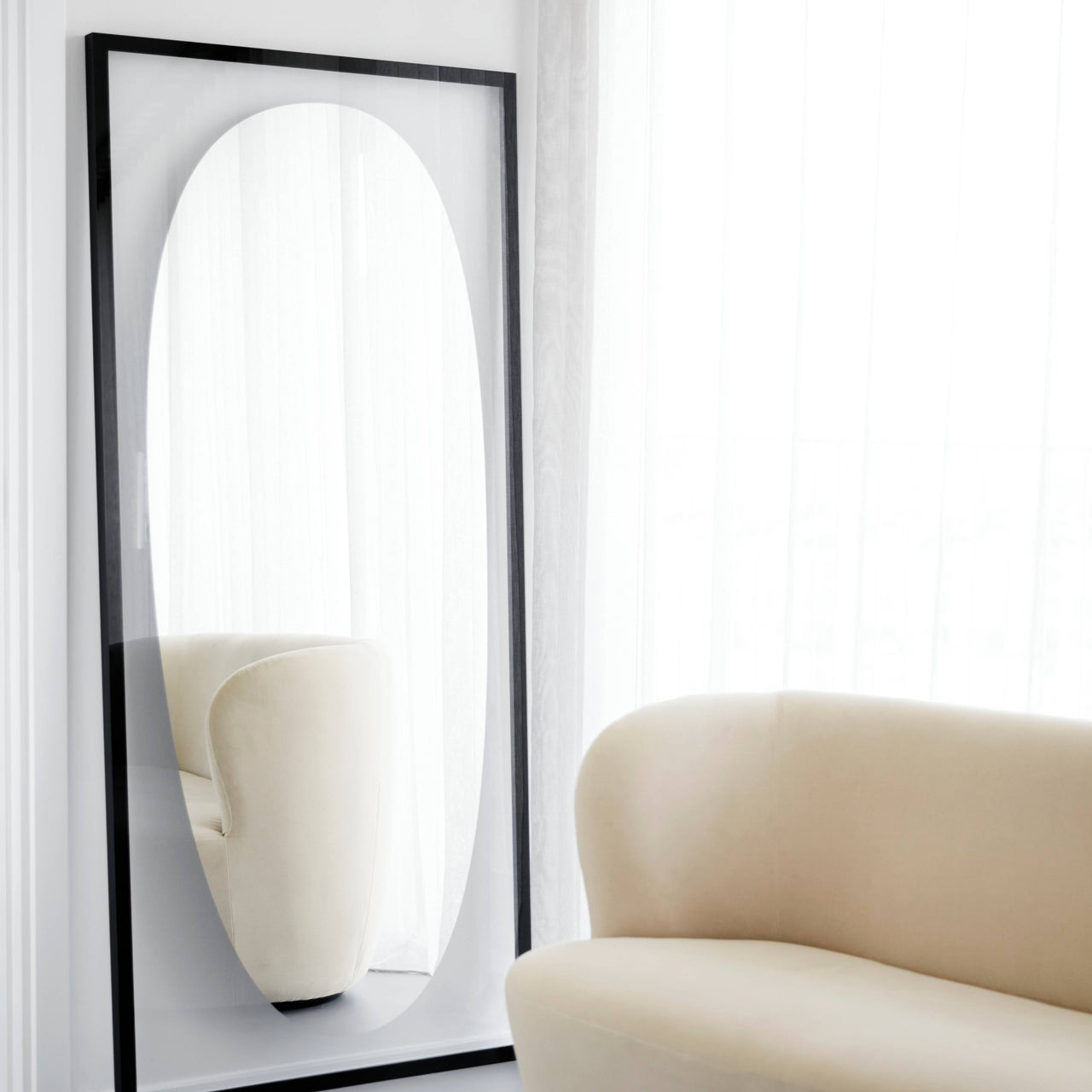 Shadow Mirror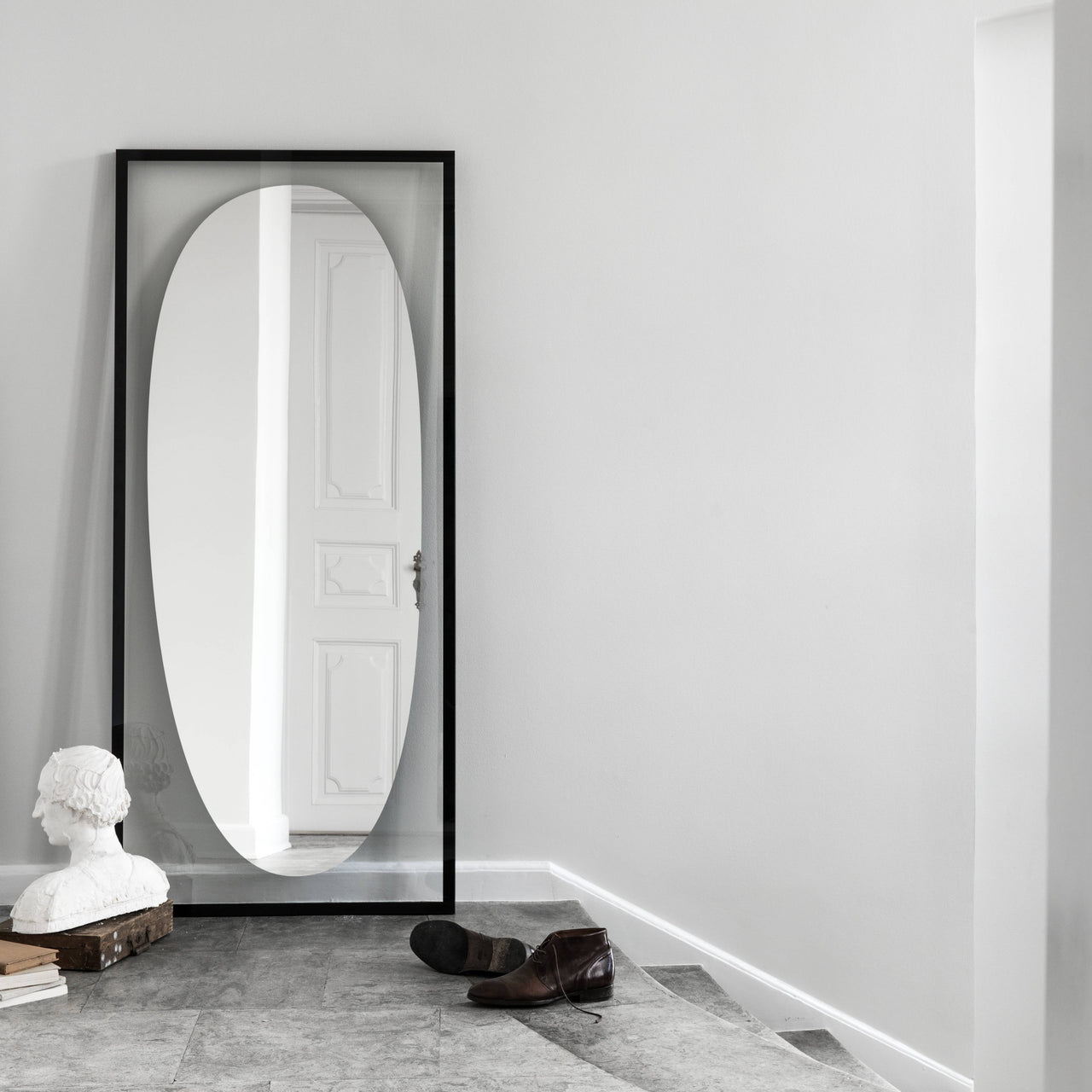 Shadow Mirror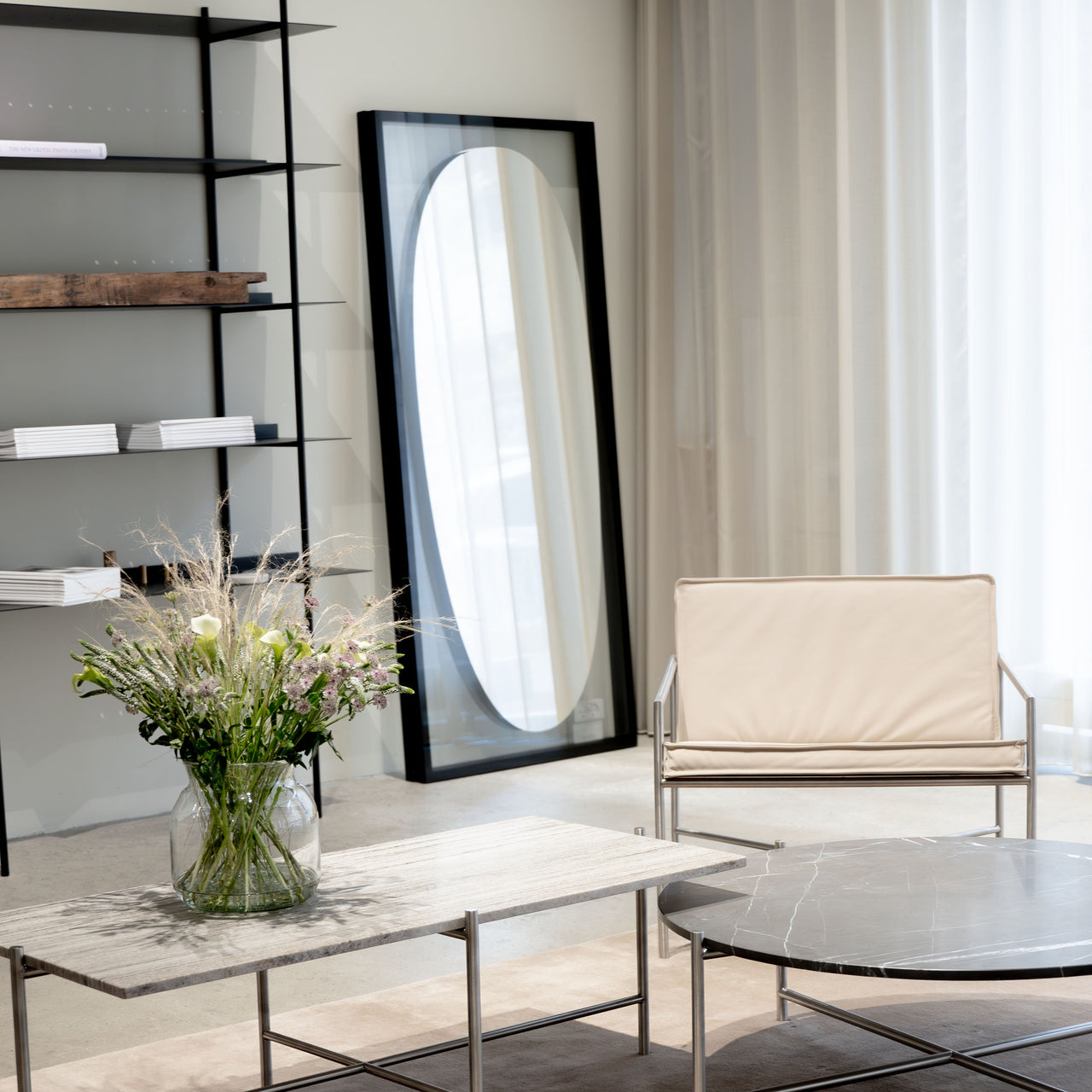 Shadow Mirror
insitu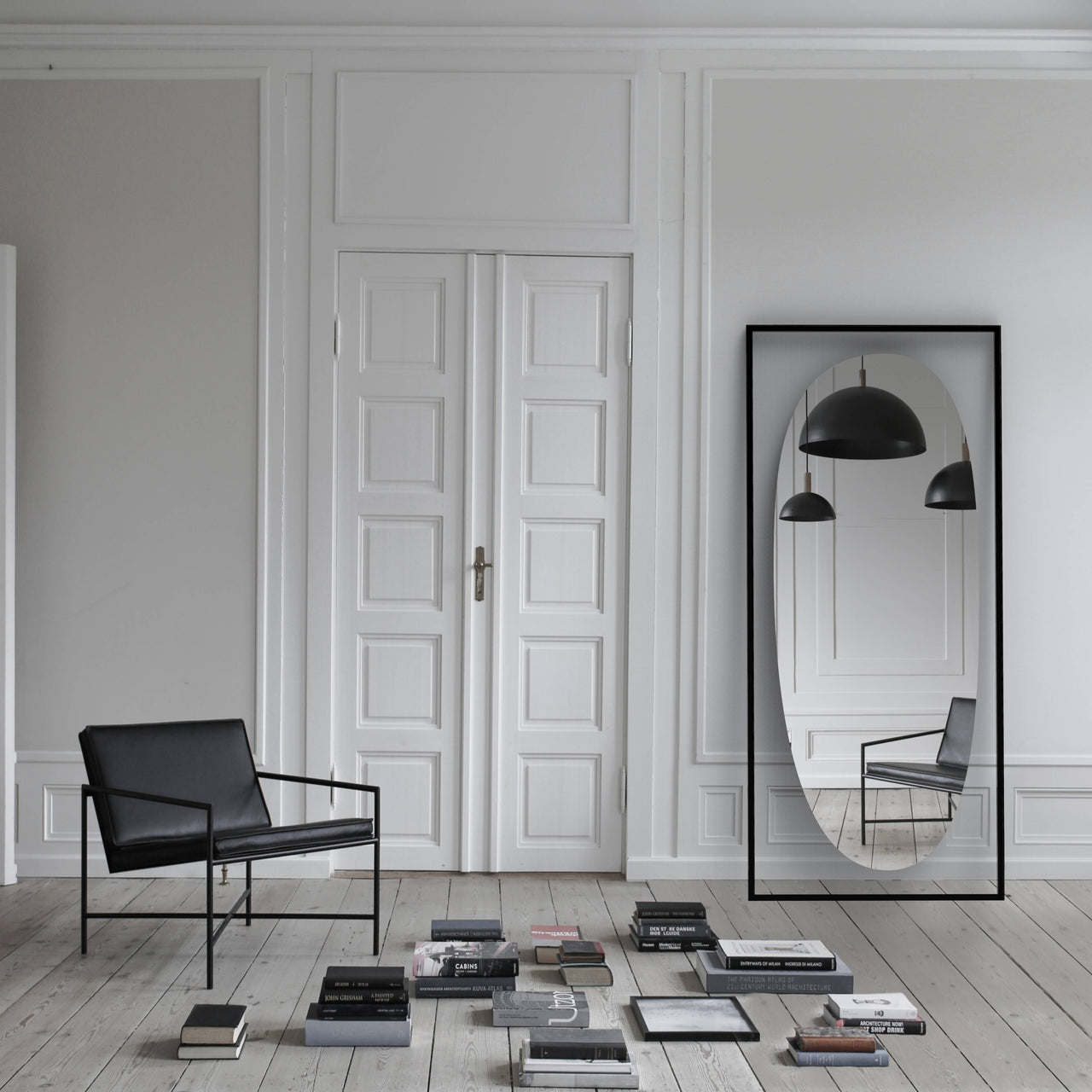 insitu
---
---
Casting an intriguing shadow on the wall behind, designer Aleksej Iskos surrounds a graceful oval mirror with a thin layer of transparent glass. Outlined by its luxe anodized aluminum frame, the mirror appears to float in midair, a captivating window-like reflection amid its surroundings. The classic rectangular piece melds with a host of interiors and can be situated as a leaning mirror or wall-mounted vertically or horizontally. 
Size
70.9" h x 31.5" w (180x80cm)
Material
Aluminum, glass
Details
Made in Europe
Brand
Handvärk
Aesthetic sustainability. This is the Handvärk way.
Designer and architect Emil Thorup founded the company in 2015 with an emphasis on handcrafted furnishings, stripped down to their functional and graphic essence, and made of luxe materials to stand the length of time.
The Nordic DNA notwithstanding, the brand's hallmark are the brackets repeated at least 8-12 times per piece. So, too, are the materials: in contrast to the penchant for wood by his fellow Danes, Emil focuses on premium steel, brass, iron, marble and leather. From the Modular Sofa with Chaise to the spare Console or Studio Floor Lamp, these basics are anything but.