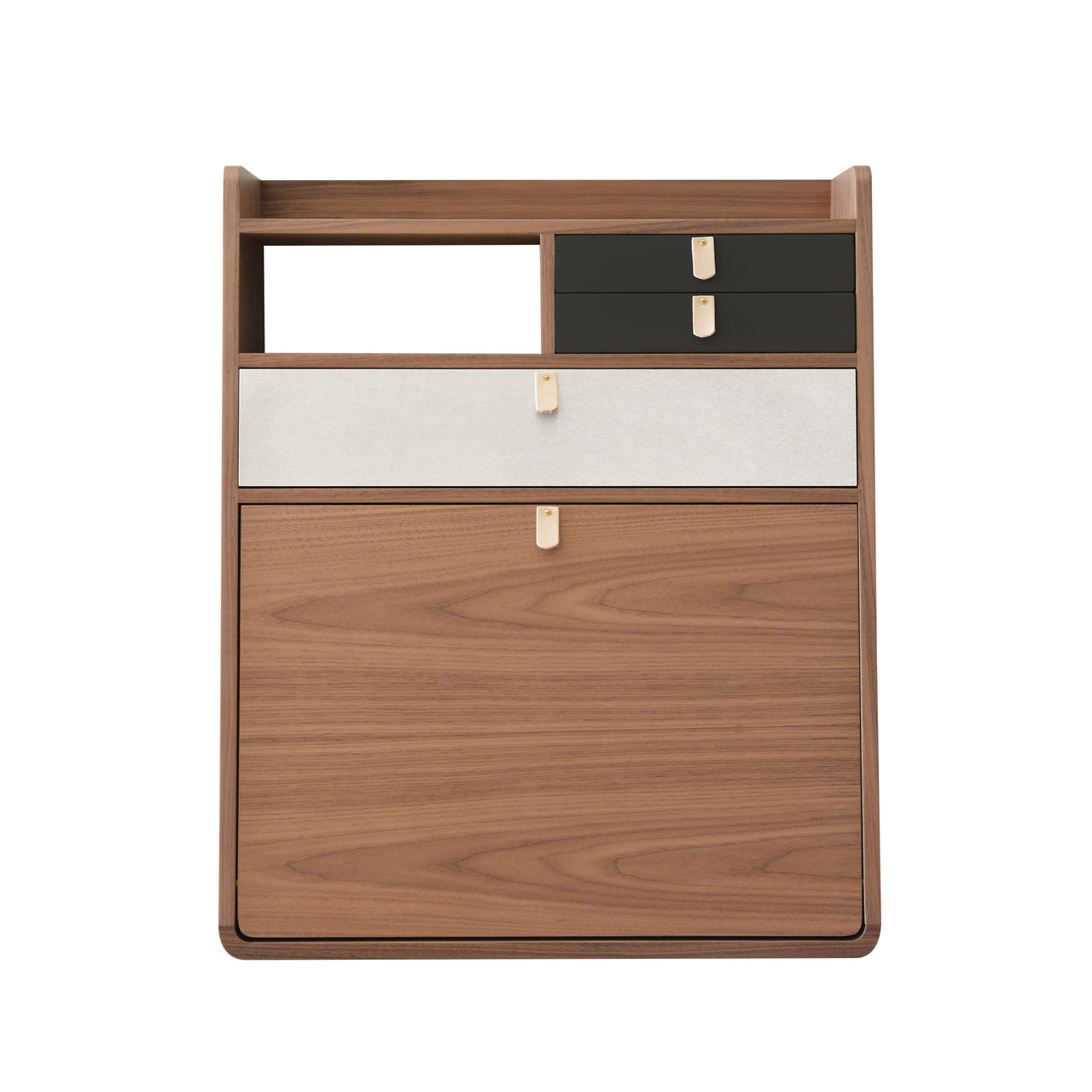 Gaston Wall Secretary Desk: Small - 23.6" + Natural Walnut + Slate Grey + Light Grey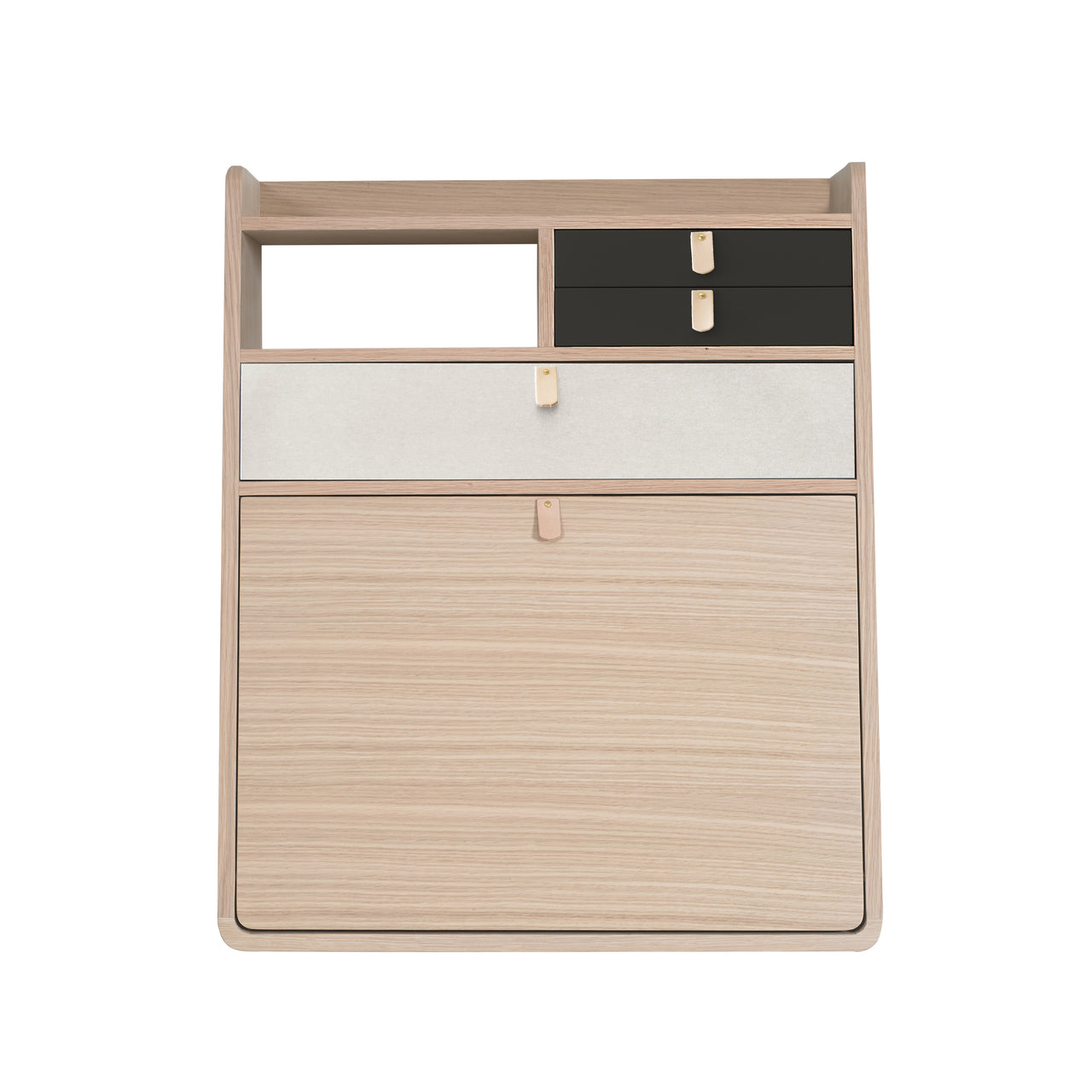 Gaston Wall Secretary Desk: Small - 23.6" + Natural Oak + Slate Grey + Light Grey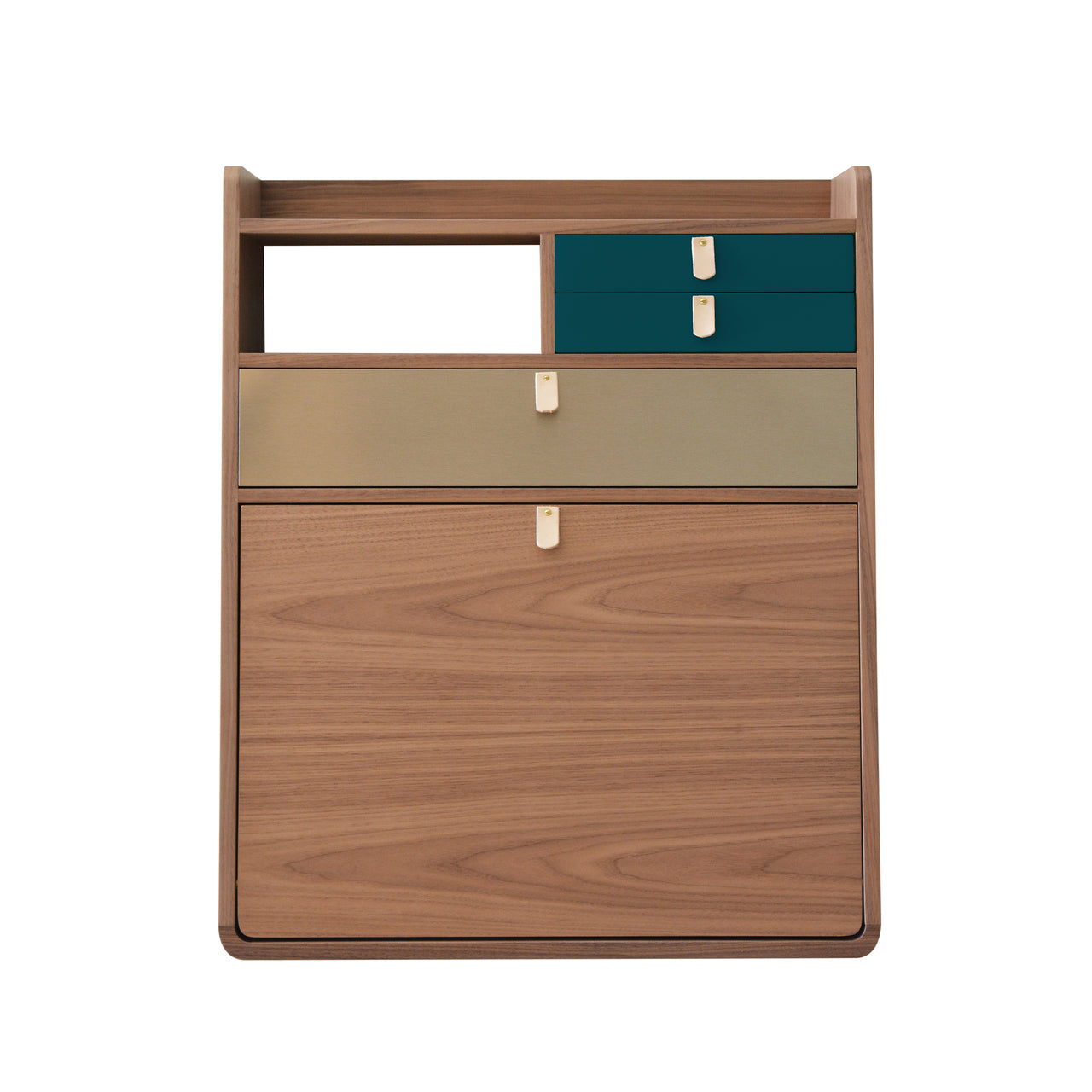 Gaston Wall Secretary Desk: Small - 23.6" + Natural Walnut + Petrol Blue + Brushed Brass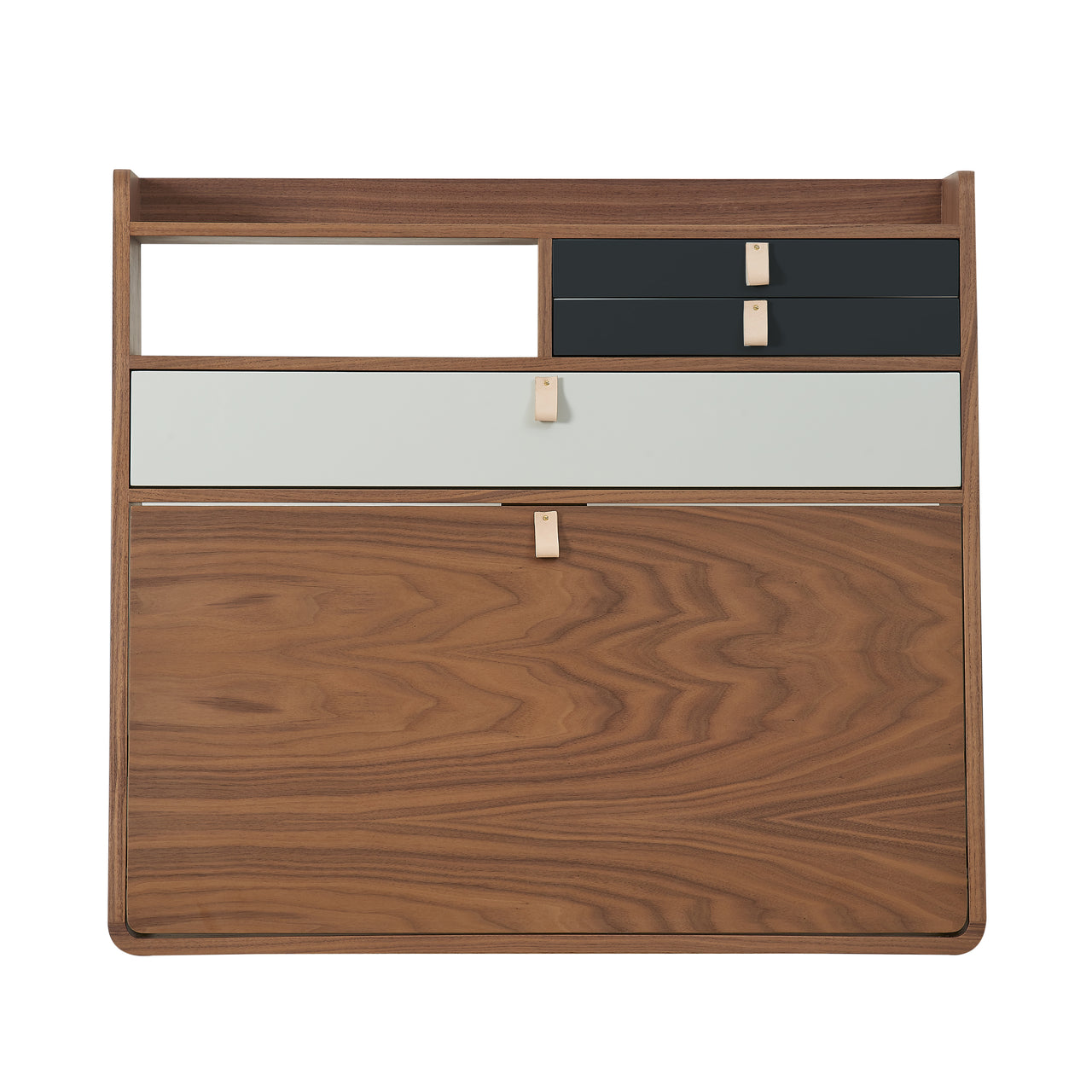 Gaston Wall Secretary Desk: Large - 31.5" + Natural Walnut + Slate Grey + Light Grey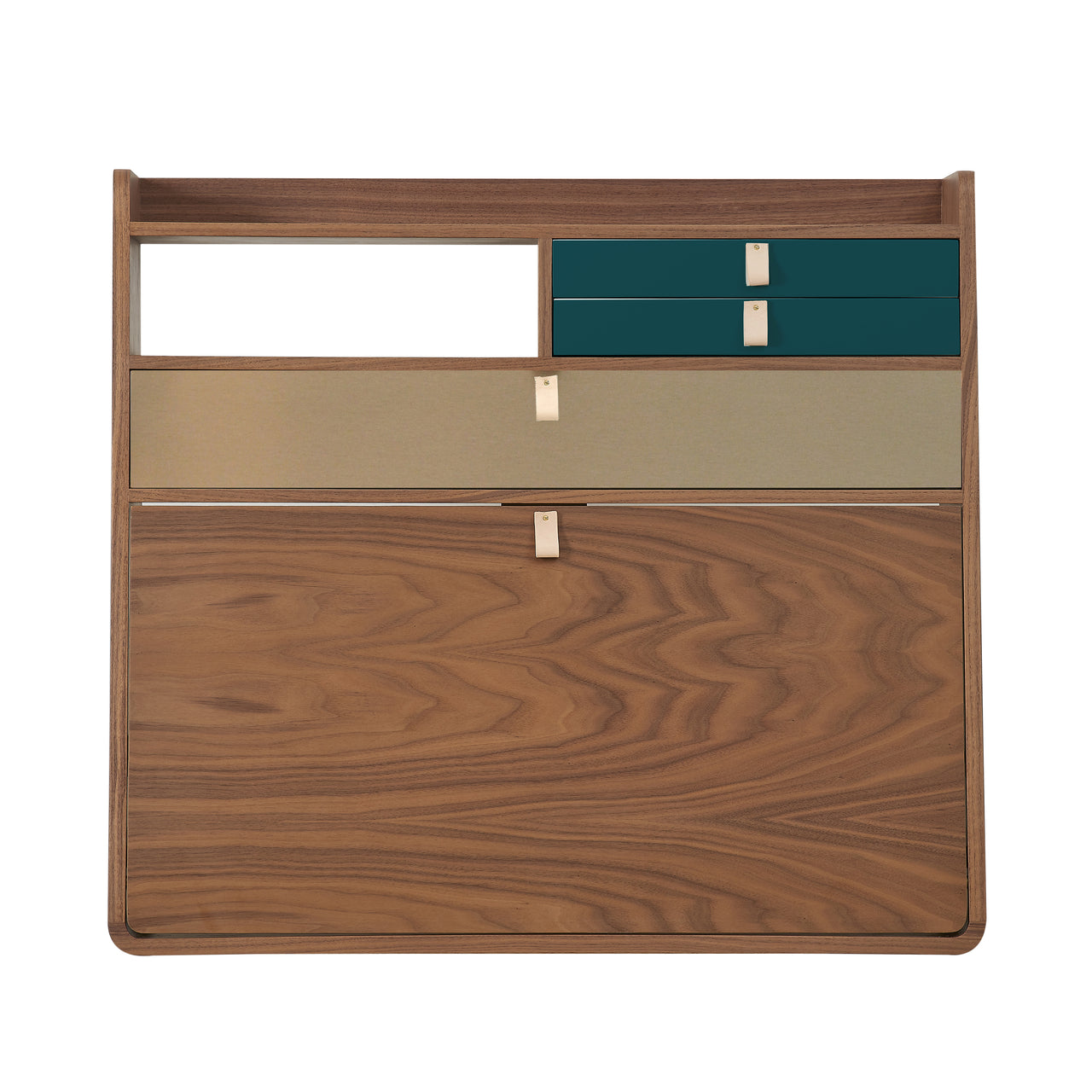 Gaston Wall Secretary Desk: Large - 31.5" + Natural Walnut + Petrol Blue + Brushed Brass
Gaston Wall Secretary Desk: Large - 31.5" + Natural Oak + Apricot Pink + Brushed Brass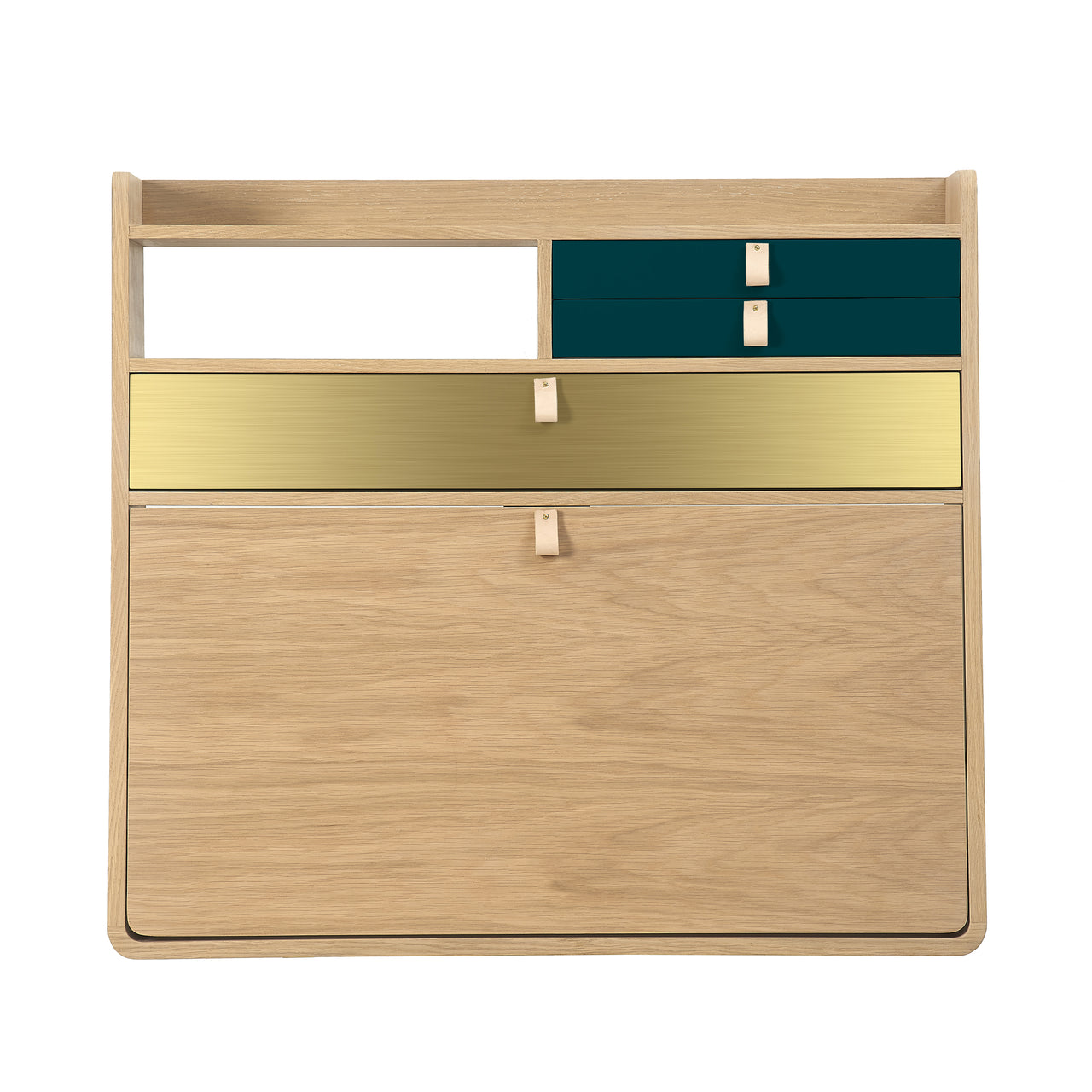 Gaston Wall Secretary Desk: Large - 31.5" + Natural Oak + Petrol Blue + Brushed Brass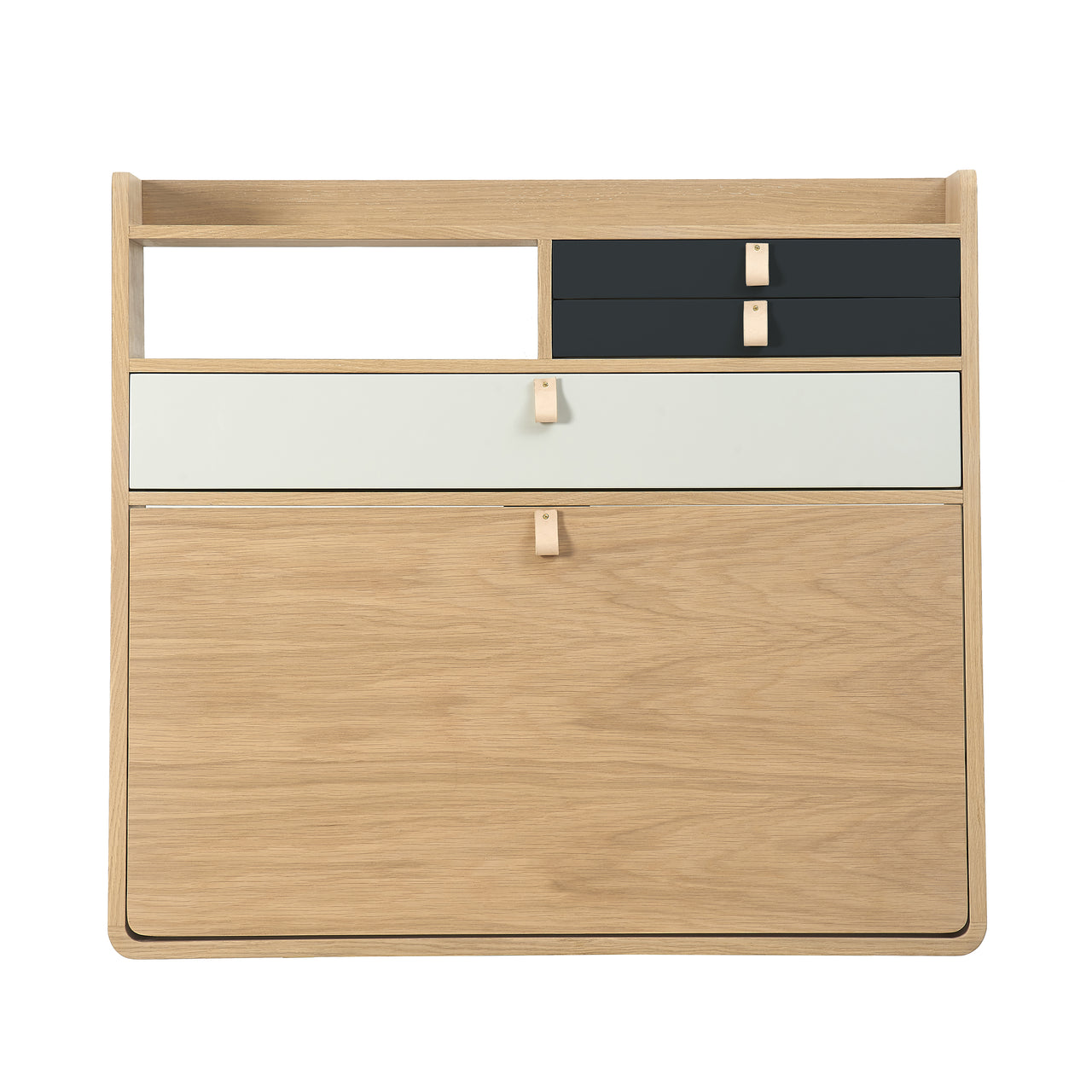 Gaston Wall Secretary Desk: Large - 31.5" + Natural Oak + Slate Grey + Light Grey
Gaston Wall Secretary Desk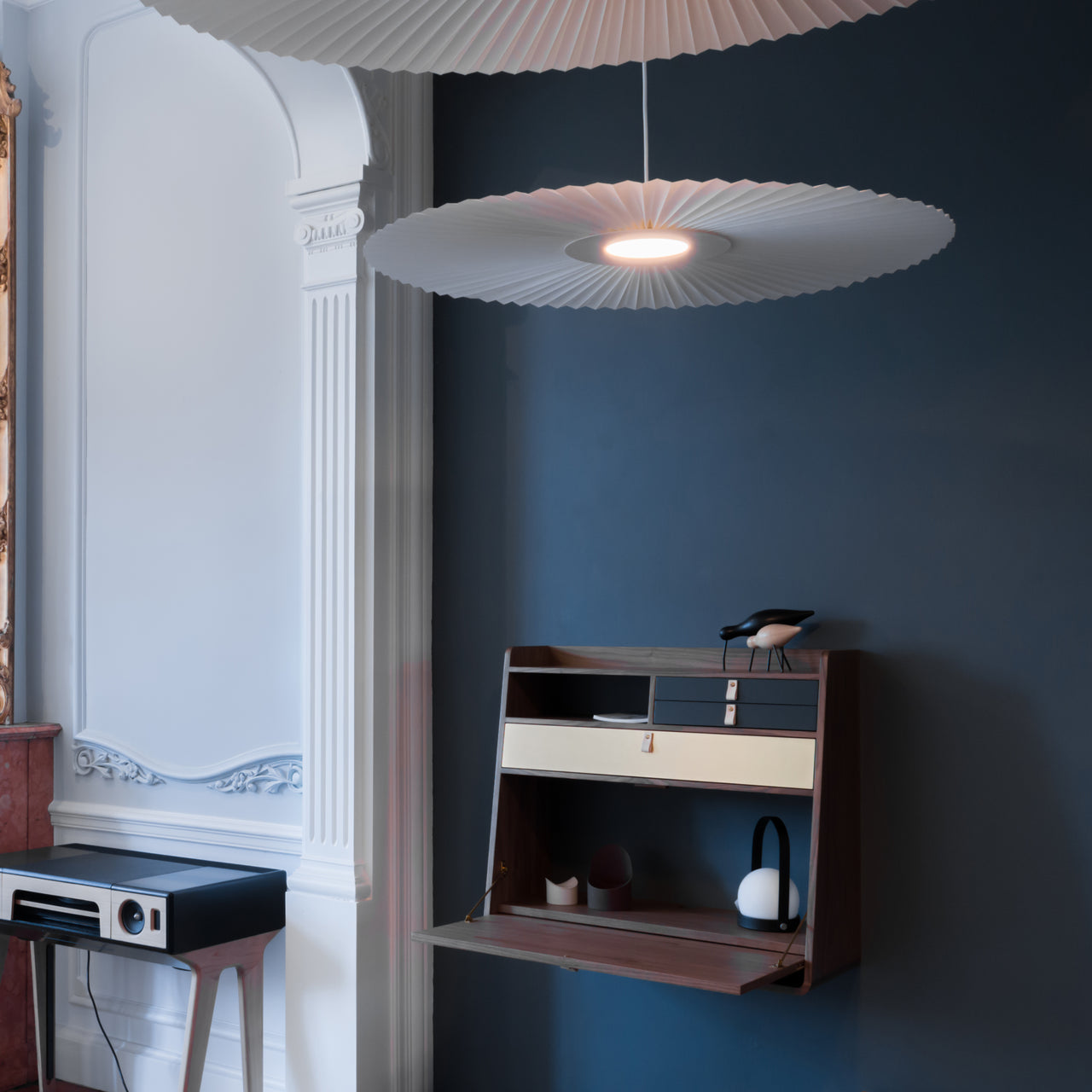 Gaston Wall Secretary Desk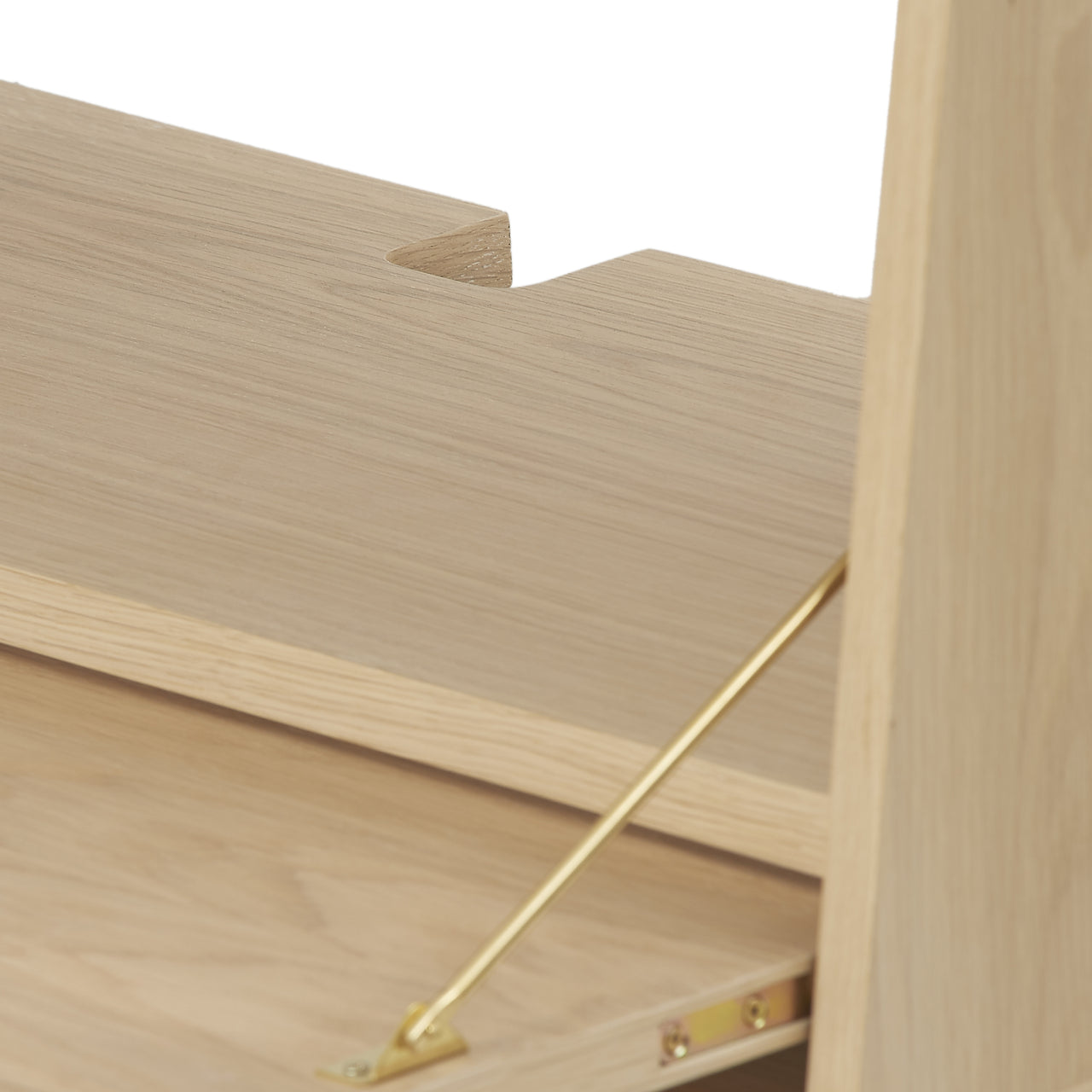 Gaston Wall Secretary Desk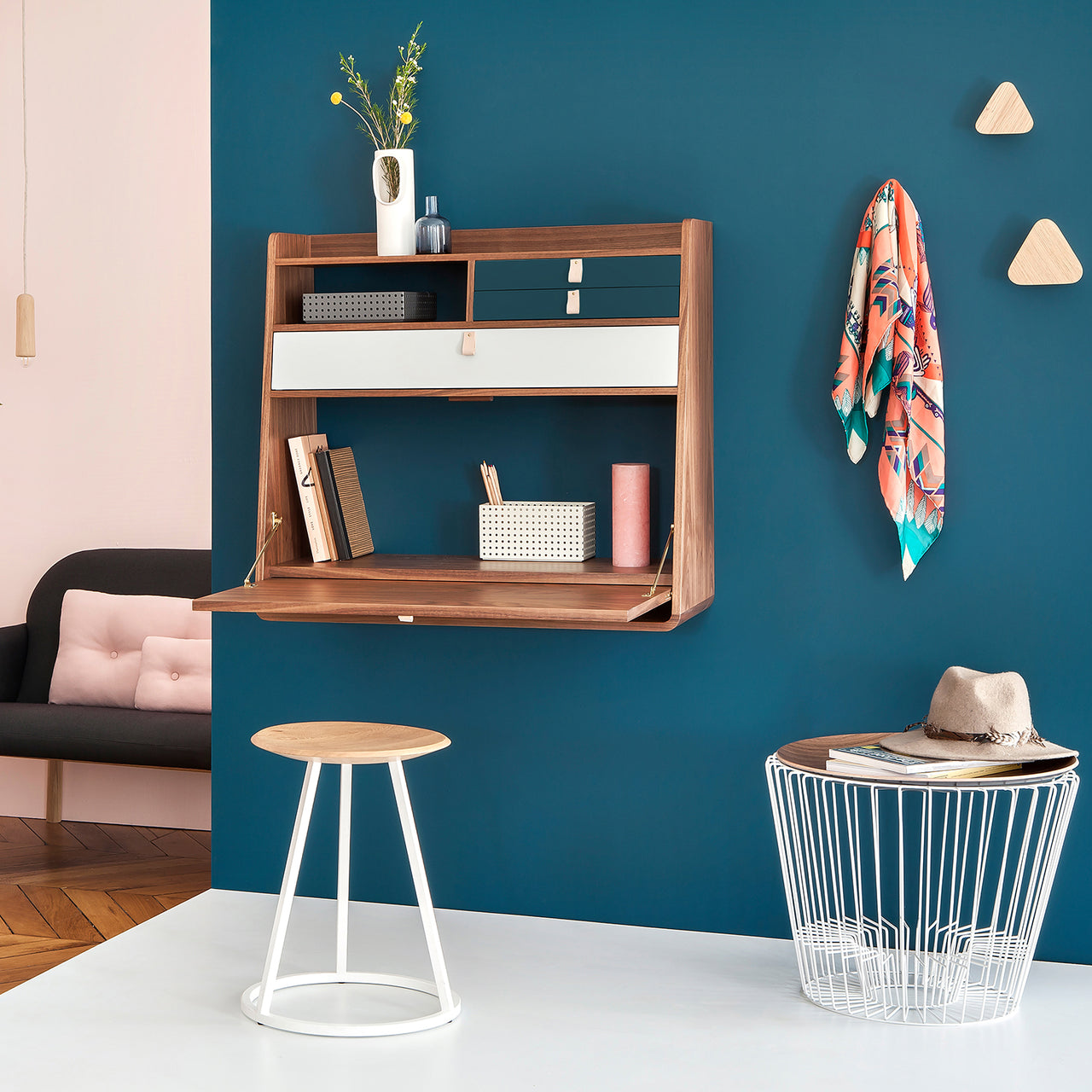 insitu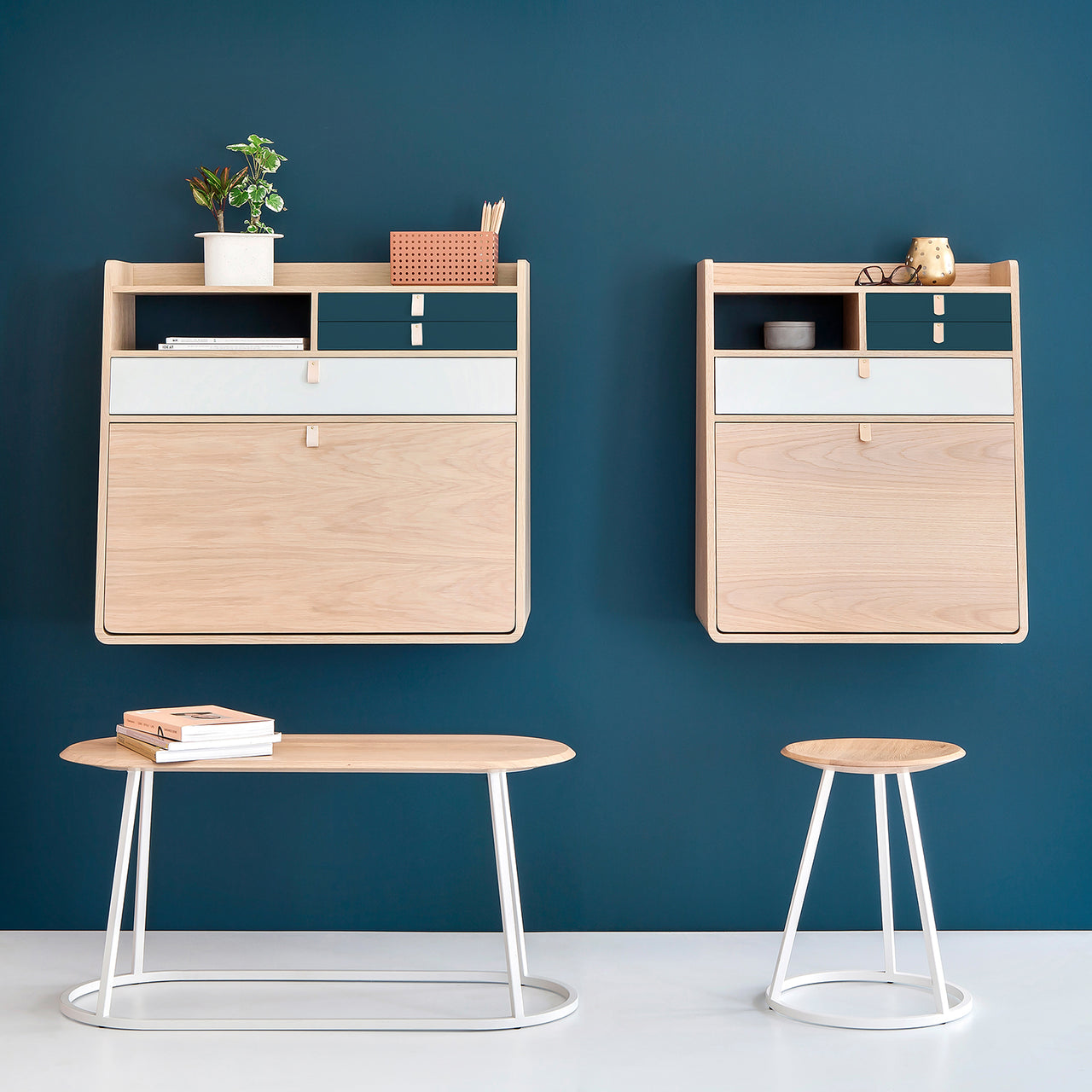 insitu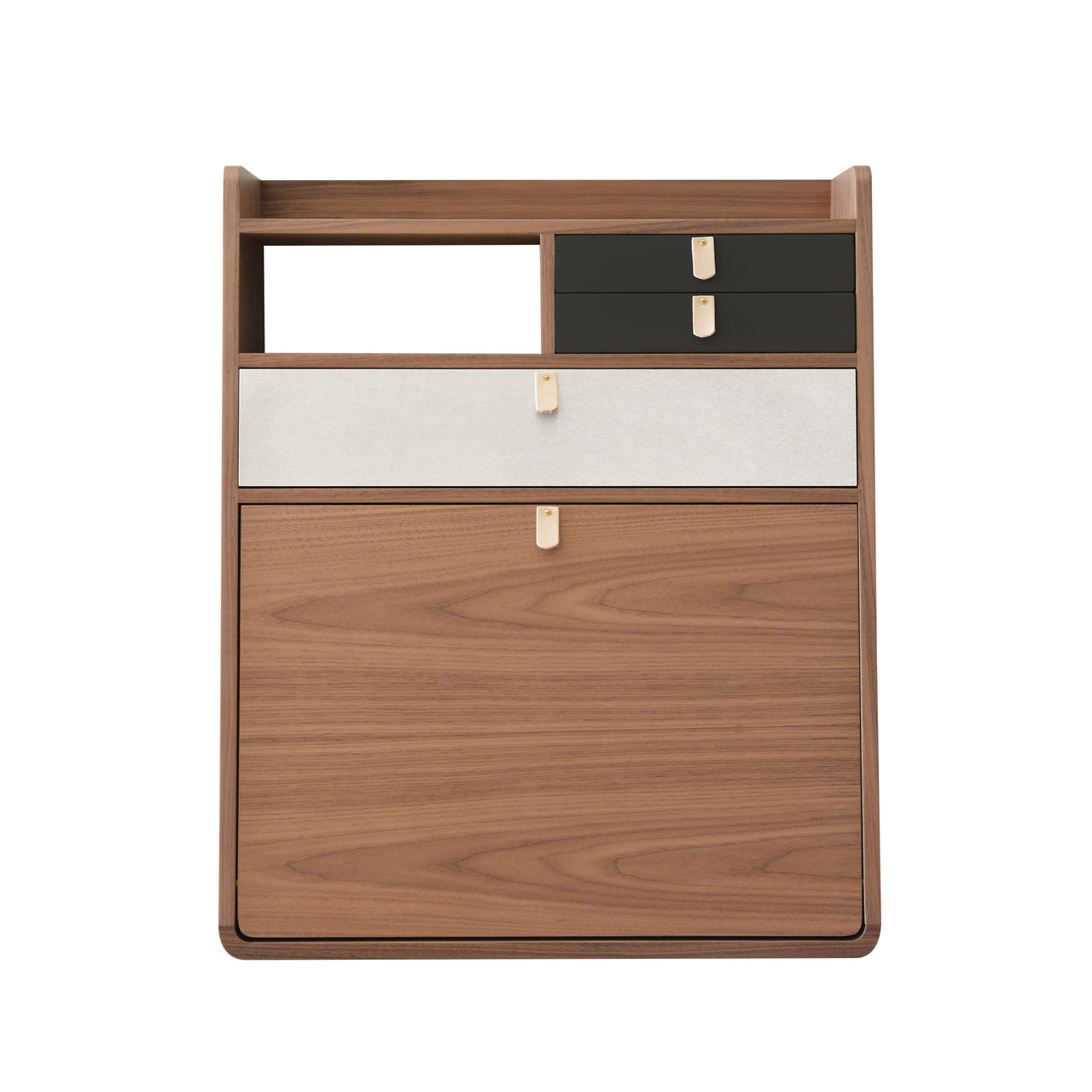 Gaston Wall Secretary Desk: Small - 23.6" + Natural Walnut + Slate Grey + Light Grey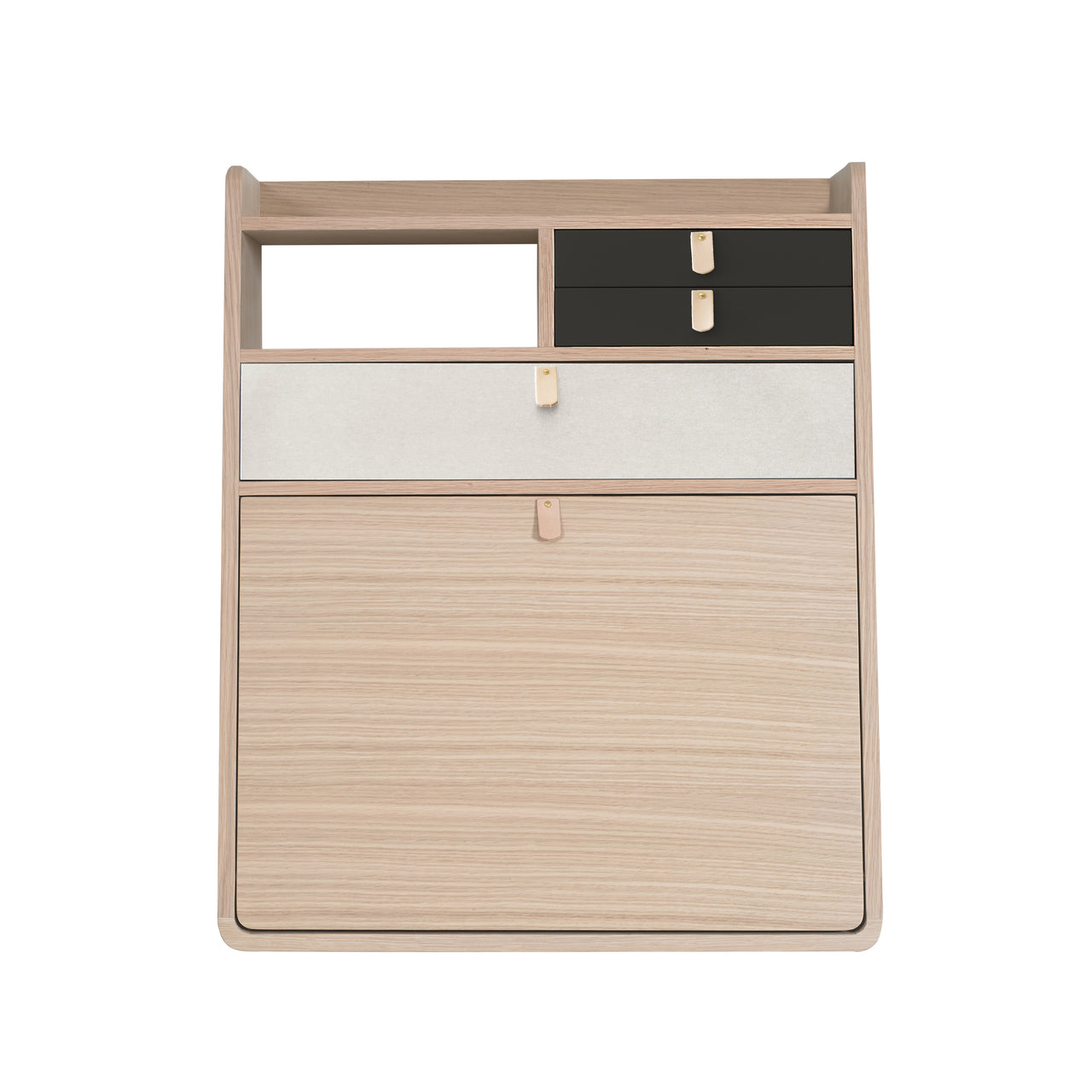 Gaston Wall Secretary Desk: Small - 23.6" + Natural Oak + Slate Grey + Light Grey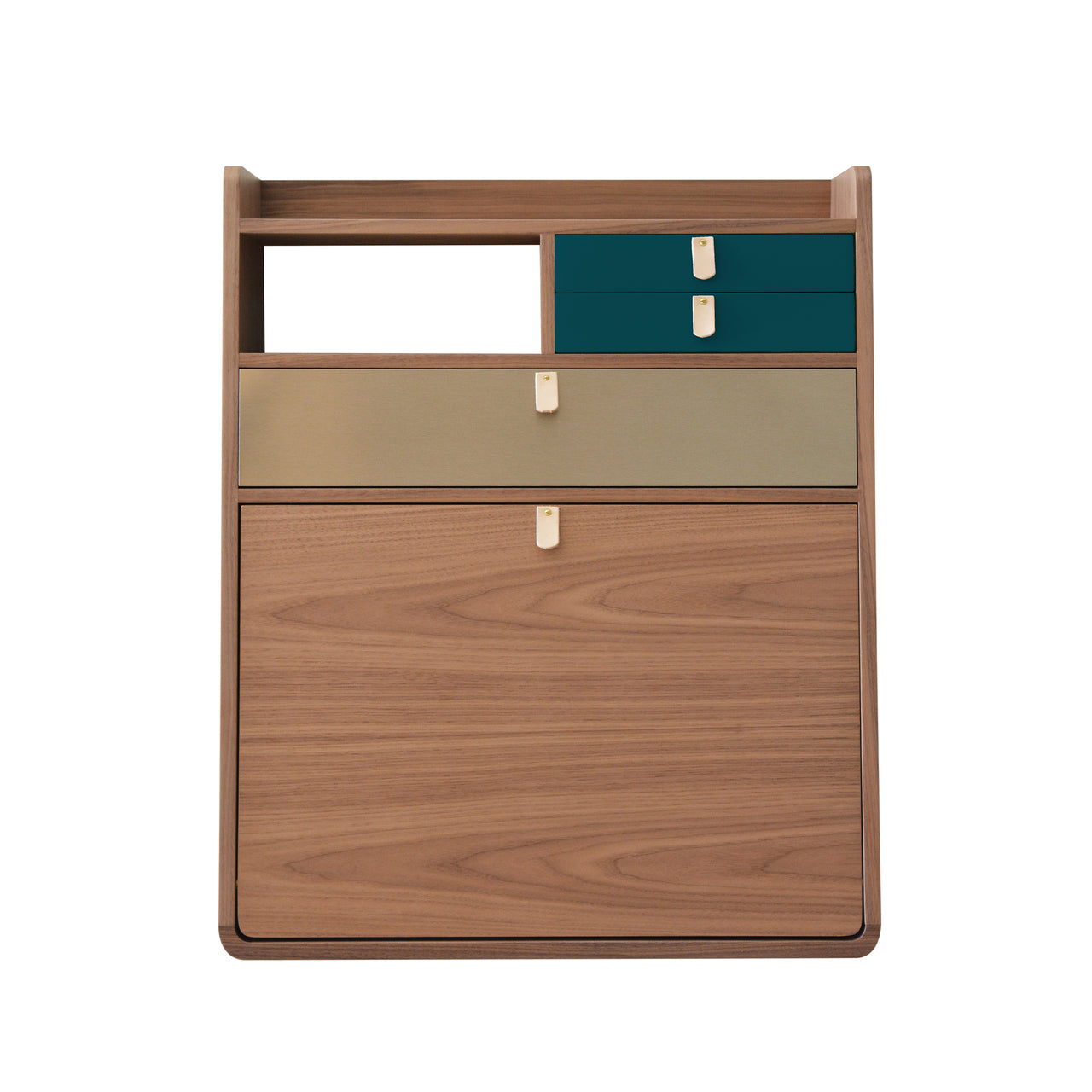 Gaston Wall Secretary Desk: Small - 23.6" + Natural Walnut + Petrol Blue + Brushed Brass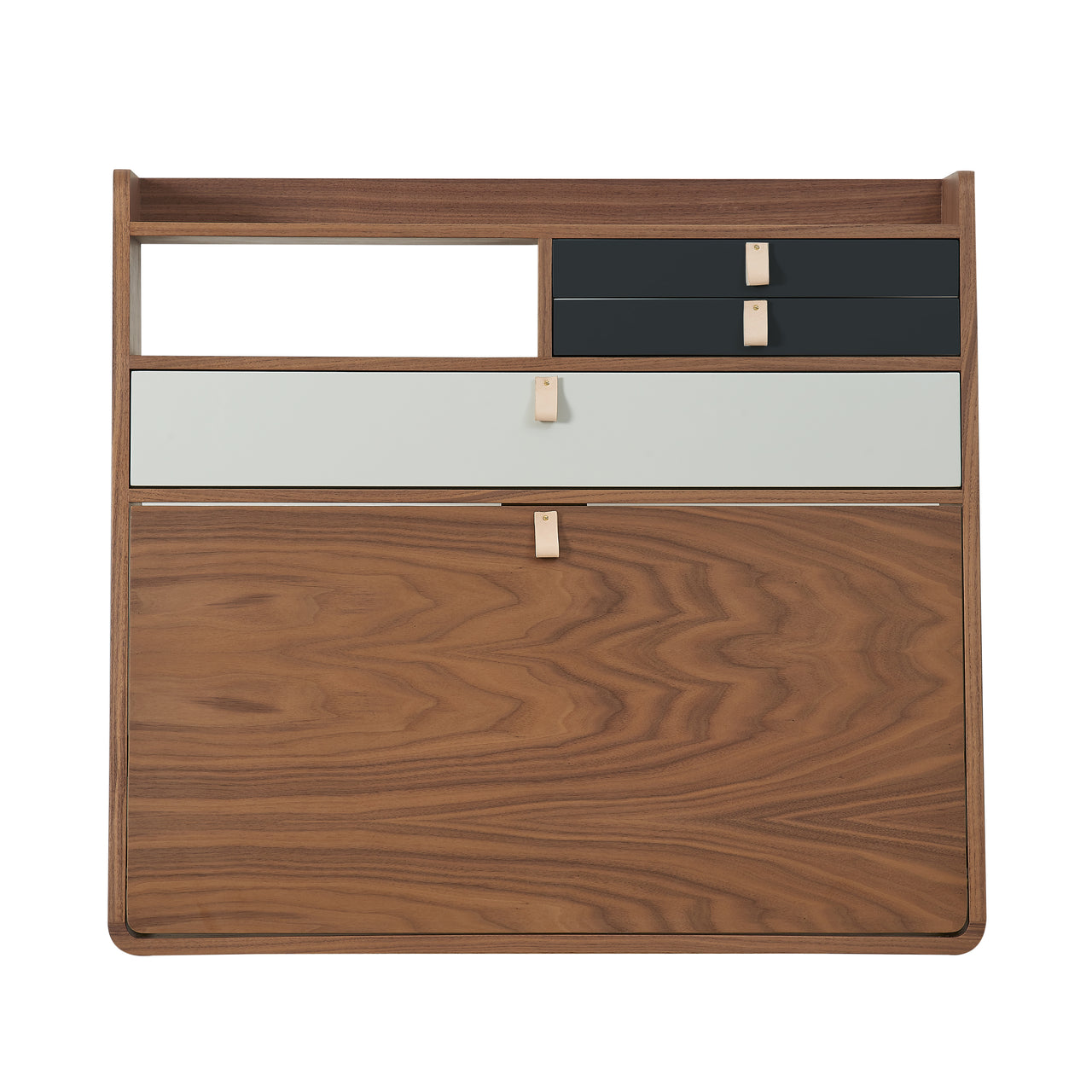 Gaston Wall Secretary Desk: Large - 31.5" + Natural Walnut + Slate Grey + Light Grey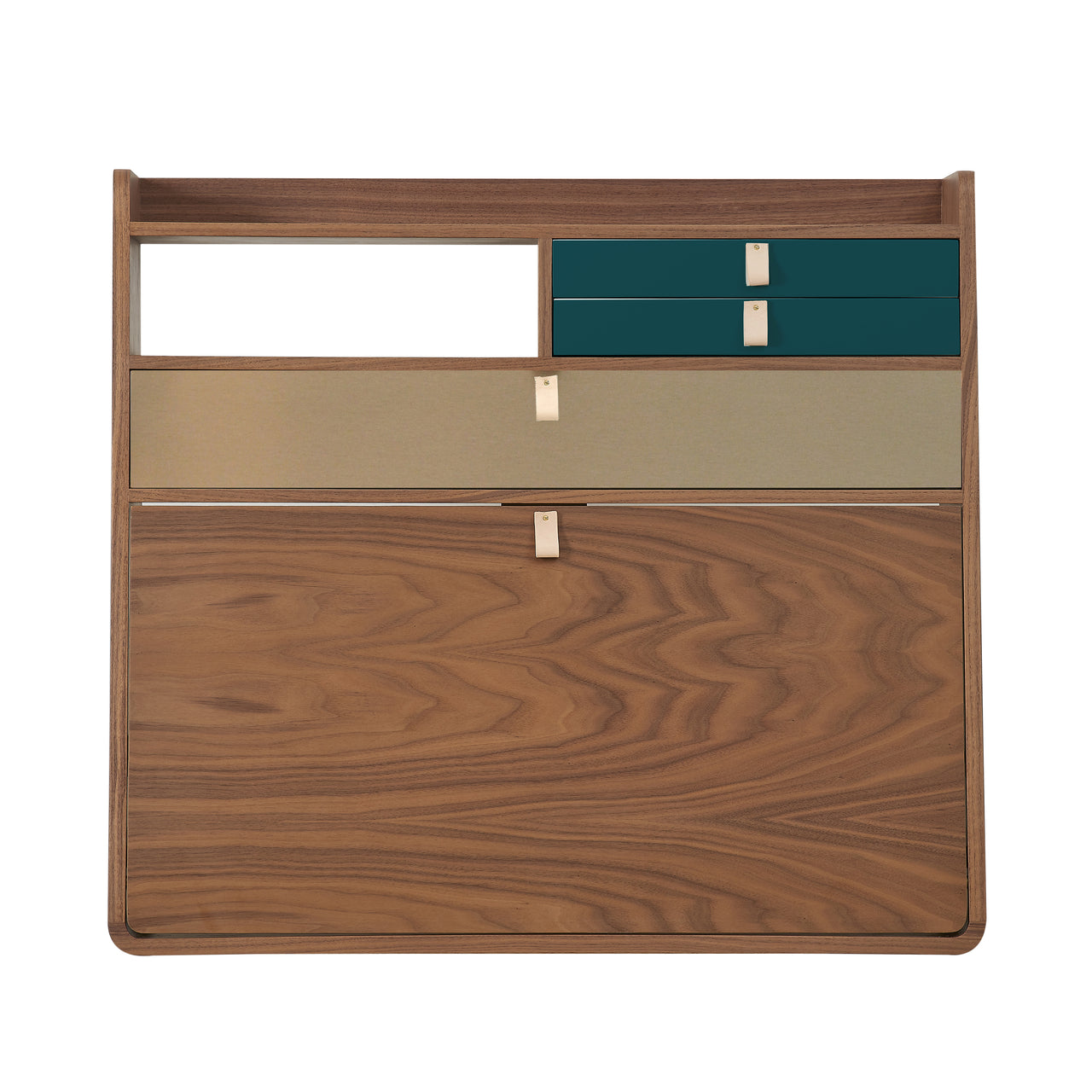 Gaston Wall Secretary Desk: Large - 31.5" + Natural Walnut + Petrol Blue + Brushed Brass
Gaston Wall Secretary Desk: Large - 31.5" + Natural Oak + Apricot Pink + Brushed Brass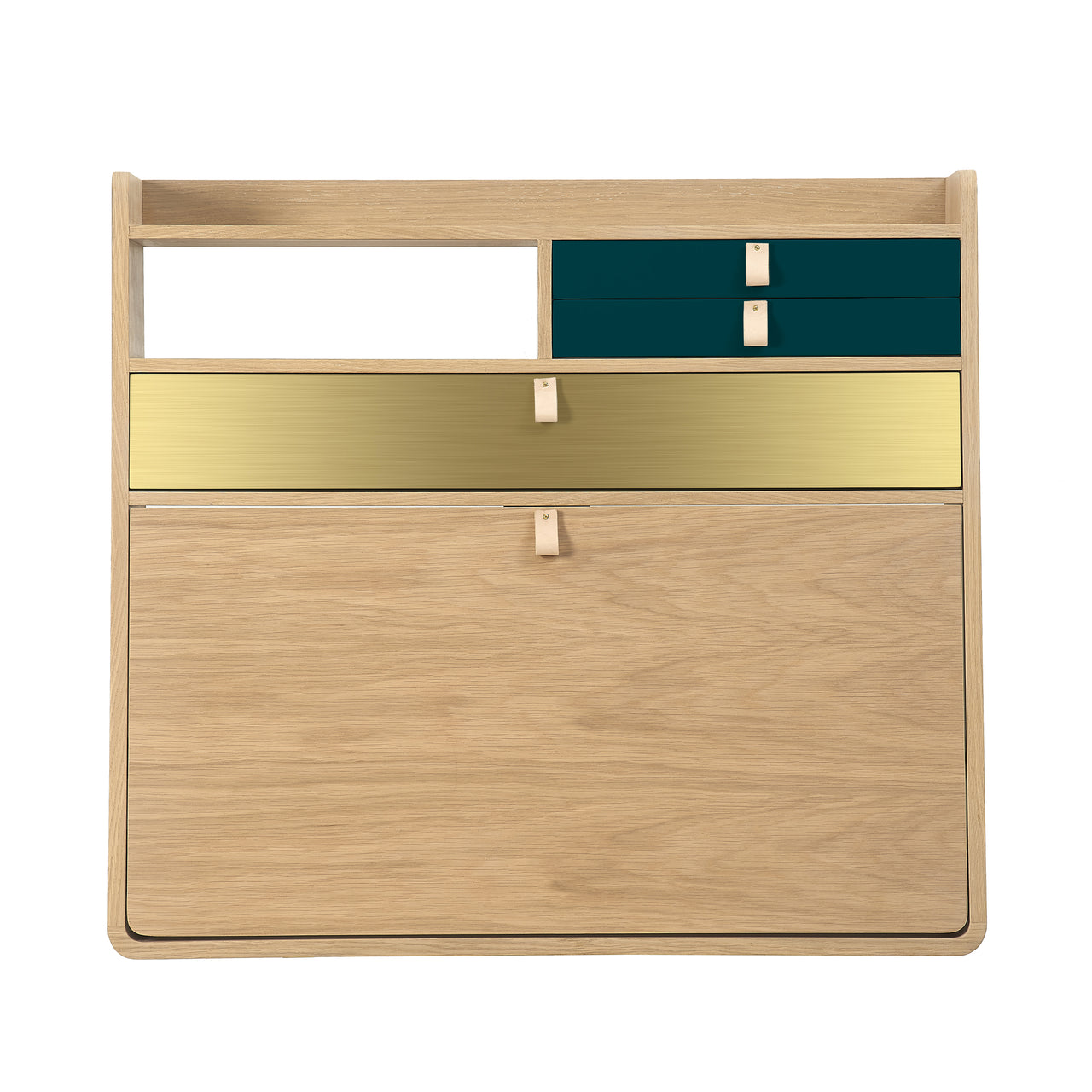 Gaston Wall Secretary Desk: Large - 31.5" + Natural Oak + Petrol Blue + Brushed Brass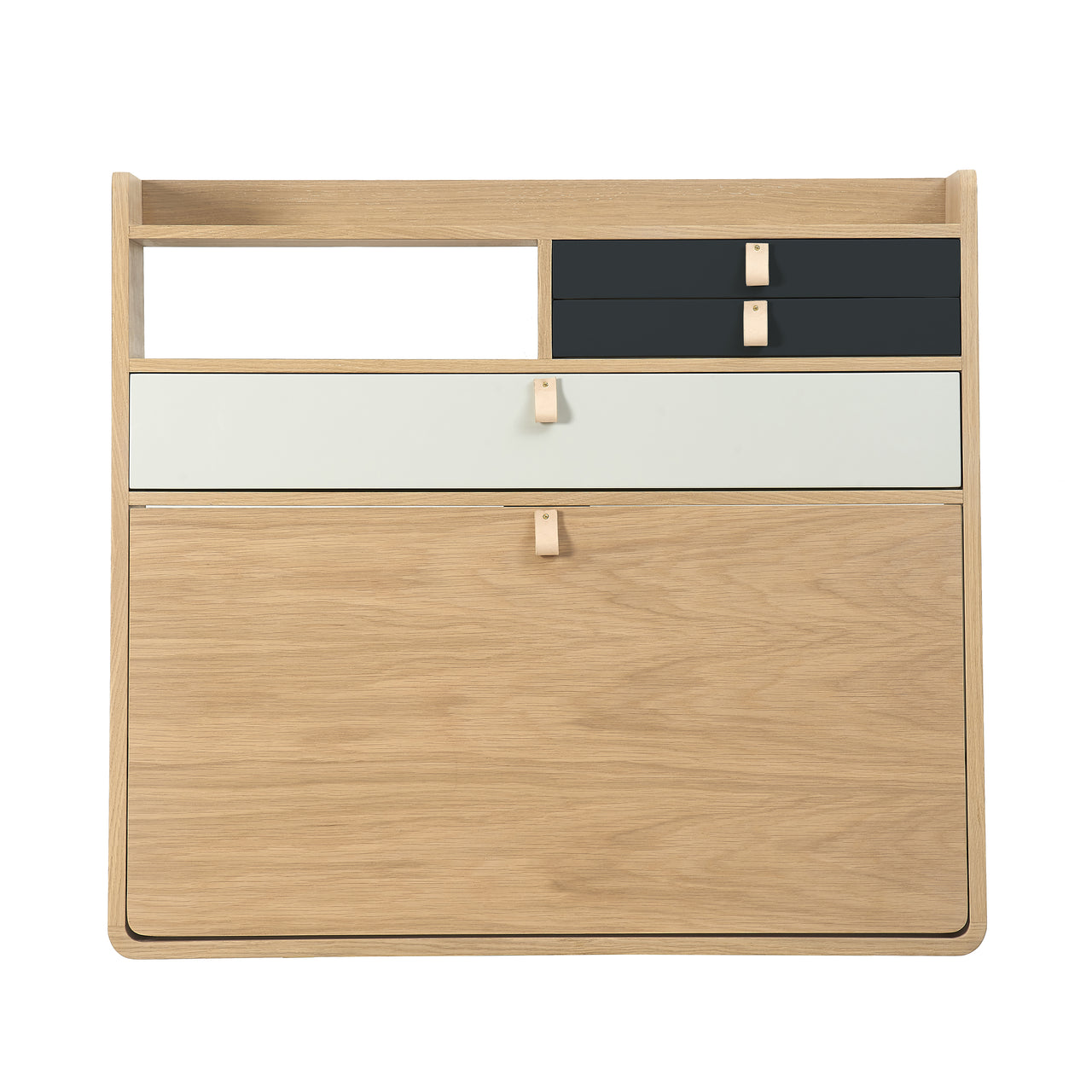 Gaston Wall Secretary Desk: Large - 31.5" + Natural Oak + Slate Grey + Light Grey
Gaston Wall Secretary Desk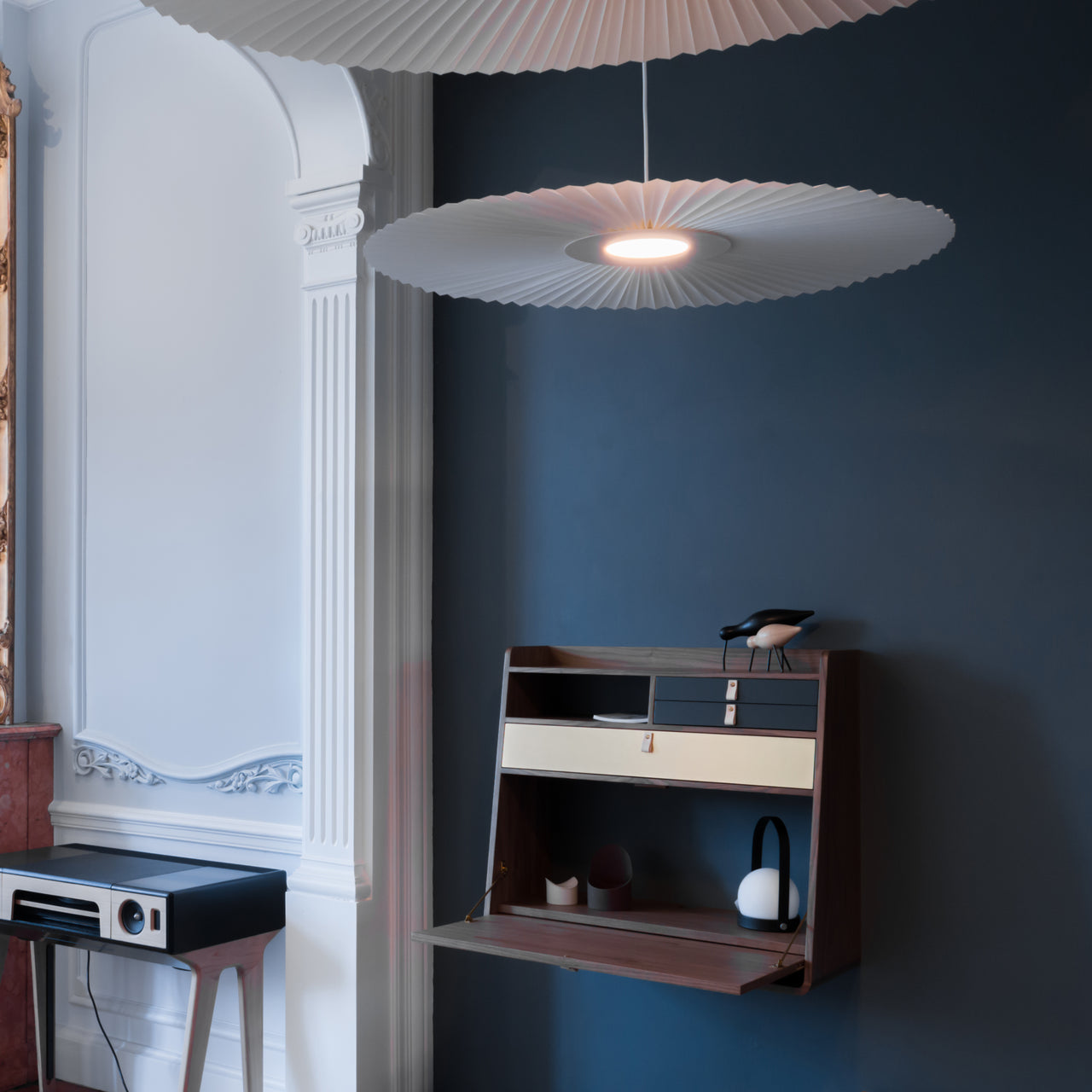 Gaston Wall Secretary Desk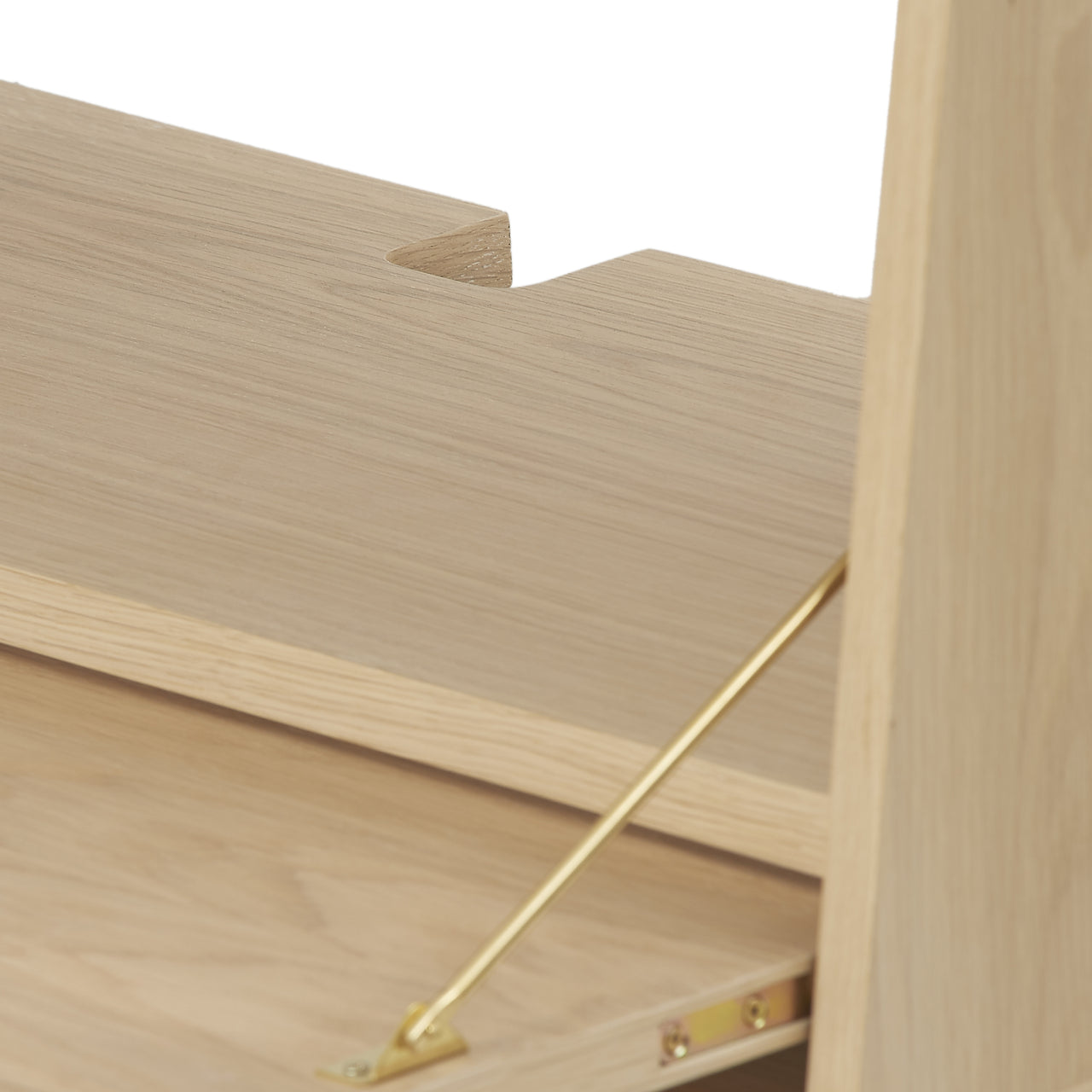 Gaston Wall Secretary Desk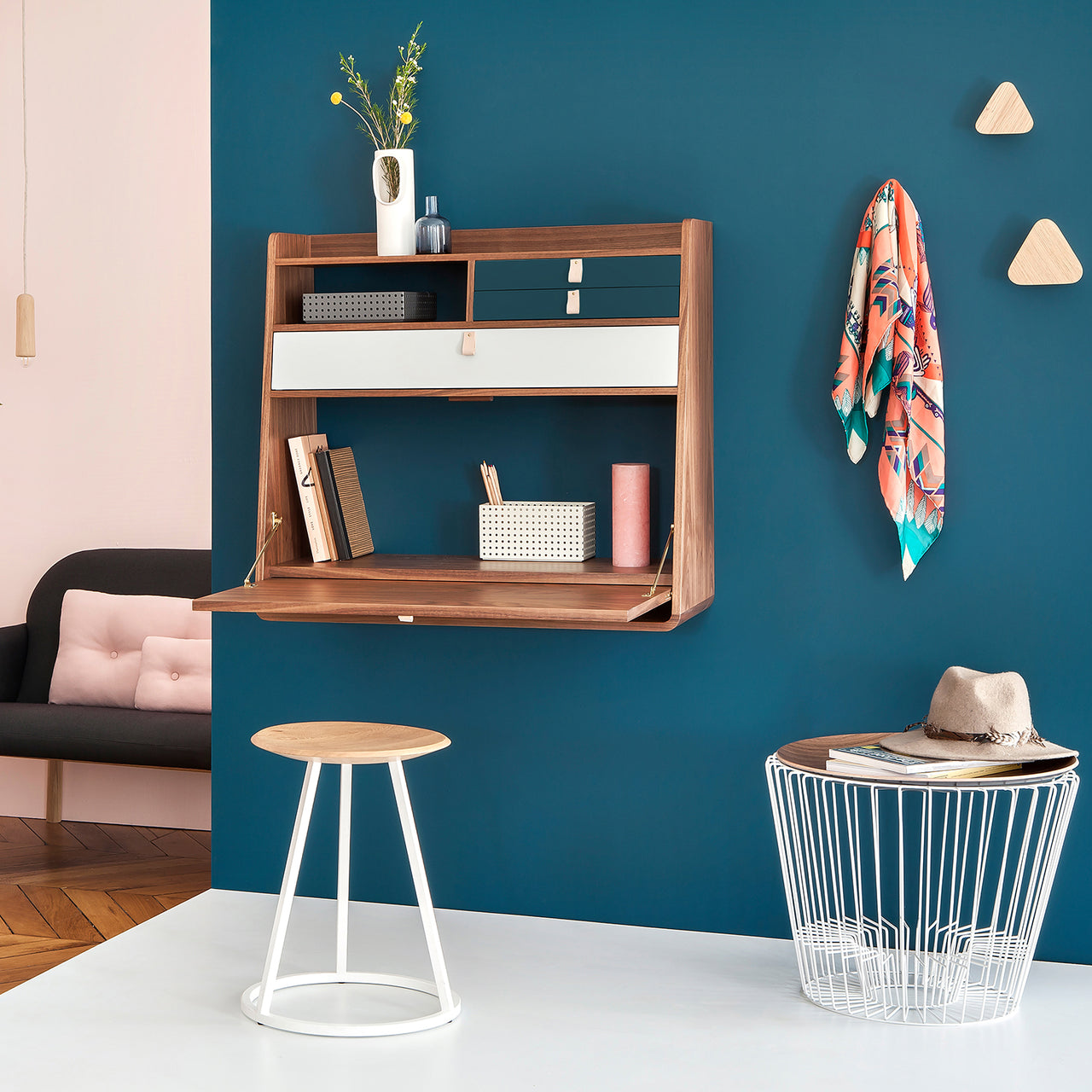 insitu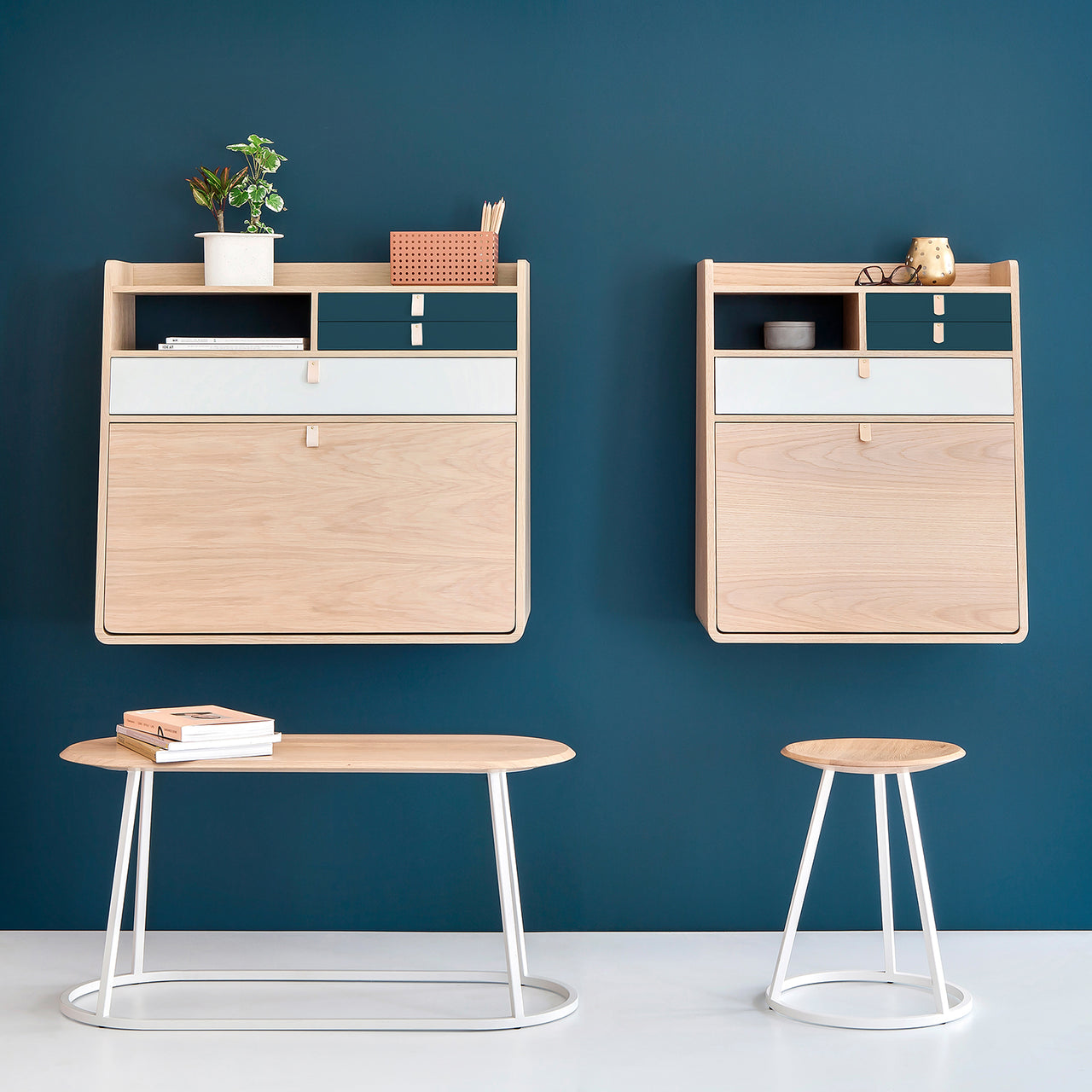 insitu
Gaston Wall Secretary Desk
$1,642

SKU: HAR-12010721058
$1,642

SKU: HAR-12010722587
$1,642

SKU: HAR-12010722586
$1,798

SKU: HAR-12010722589
$1,798

SKU: HAR-12010722588
$2,206

SKU: HAR-12010721987
$2,206

SKU: HAR-12010722591
$2,206

SKU: HAR-12010722590
$2,394

SKU: HAR-12010721986
$2,394

SKU: HAR-12010722592
---
---
French brand Hartô combines slim-lined functionality and its signature color play in Gaston, a singular wall-hung desk. In a choice of 2 sizes, with a top display surface, cubby shelf and small and larger drawers, beautifully detailed in matte lacquer with refined leather pull handles. The space-saving foldable desktop in either natural oak or walnut veneer harmonizes with designer Florence Watine's range of chic accenting colorations.
Size
Small: 28.3" h x 23.6" w x 12.6" d(72x60x32cm)
Large: 28.3" h x 31.5" w x 12.6" d (72x80x32cm)
Material
Oak or walnut veneered MDF, leather pulls, brass
Details
Includes 1 large drawer and 2 small drawers
Cleat and 4 screws included

Made in Portugal
Brand
Hartô
Rising French design brand Hartô was founded by Amandine Merle and Alexander Mulliez with only 10 introductory pieces. Today Hartô offers a full range of contemporary furniture, lighting and textiles. Working with about a dozen young designers, the collection displays an unrestrained, inventive and versatile attitude with its offerings. "We wanted to bring something new, with strong colors, in a feel-good spirit," says Amandine. "Something fun and different in terms of style."
Ironically, the name comes from a Spanish phrase "estoy harto" which means to have enough, indicating the company's desire to move outside of what is usually seen in furnishings and decorative objects. "We chose this small word to translate our feeling, and put a circumflex over the 'o', to give our own little graphic touch," Amandine explains. "At Hartô, we love furniture and objects that are practical. We believe that interiors should adapt seamlessly to our lifestyle, every day."