Honoré Desk: Natural Oak + White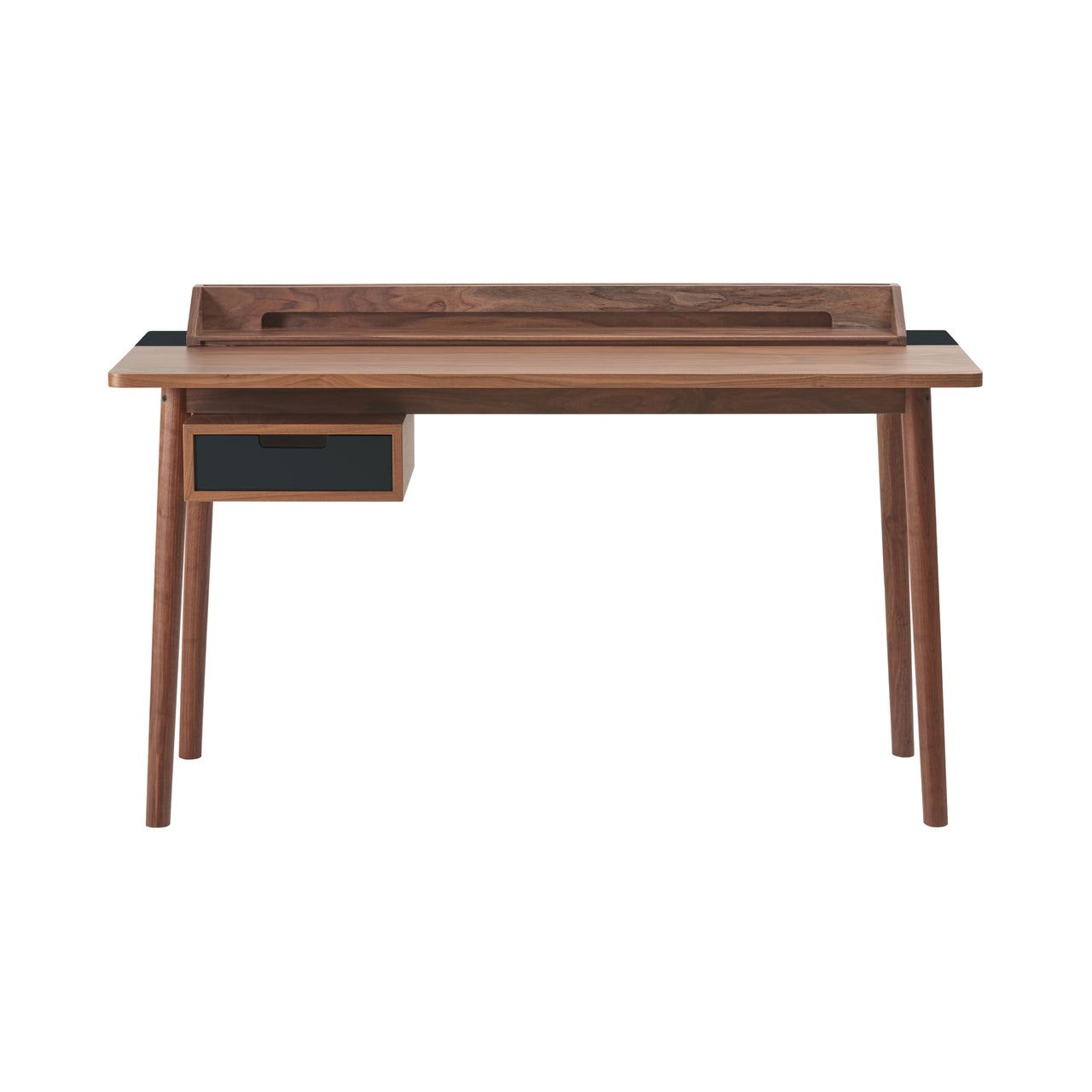 Honoré Desk: Natural Walnut + Slate Grey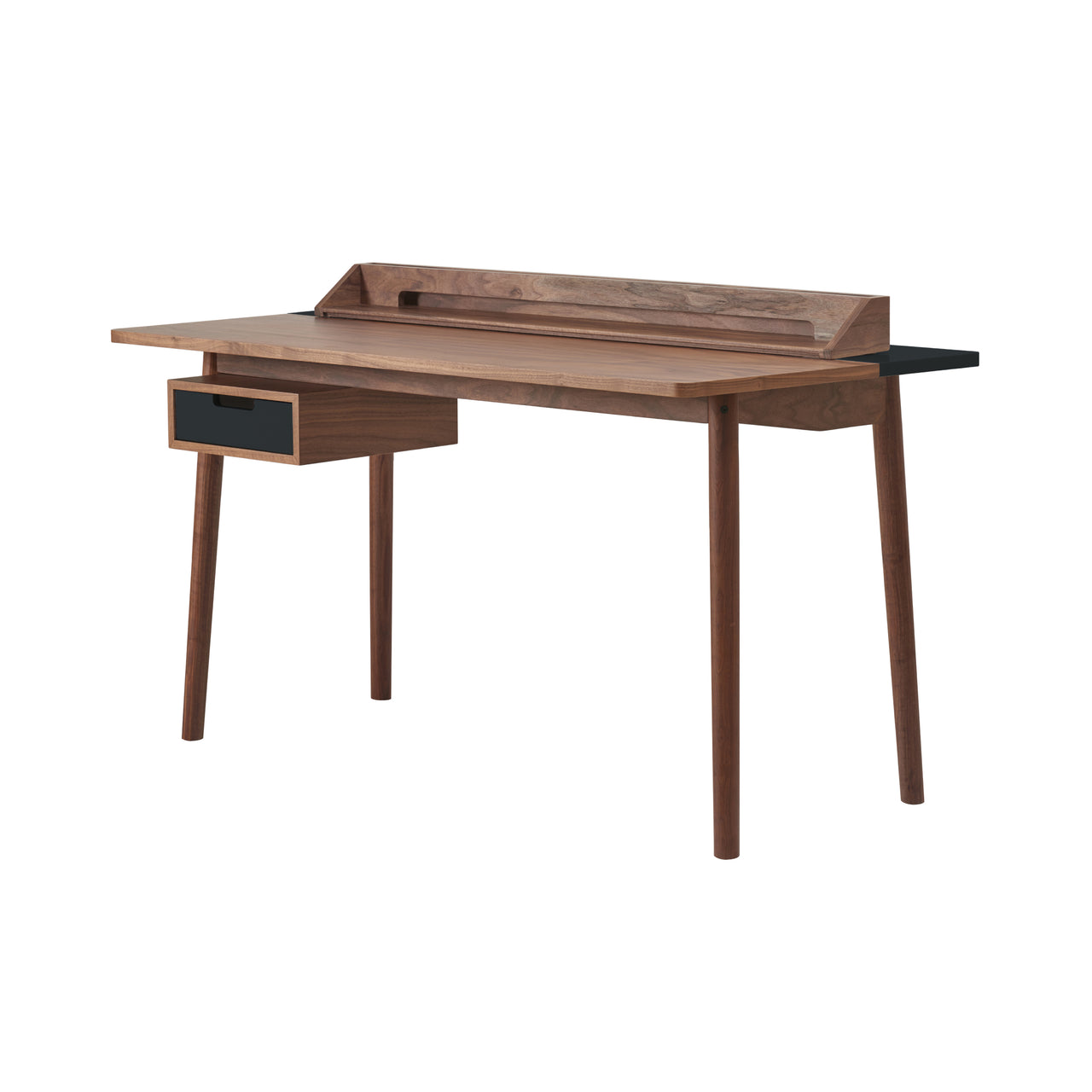 Honoré Desk: Natural Walnut + Slate Grey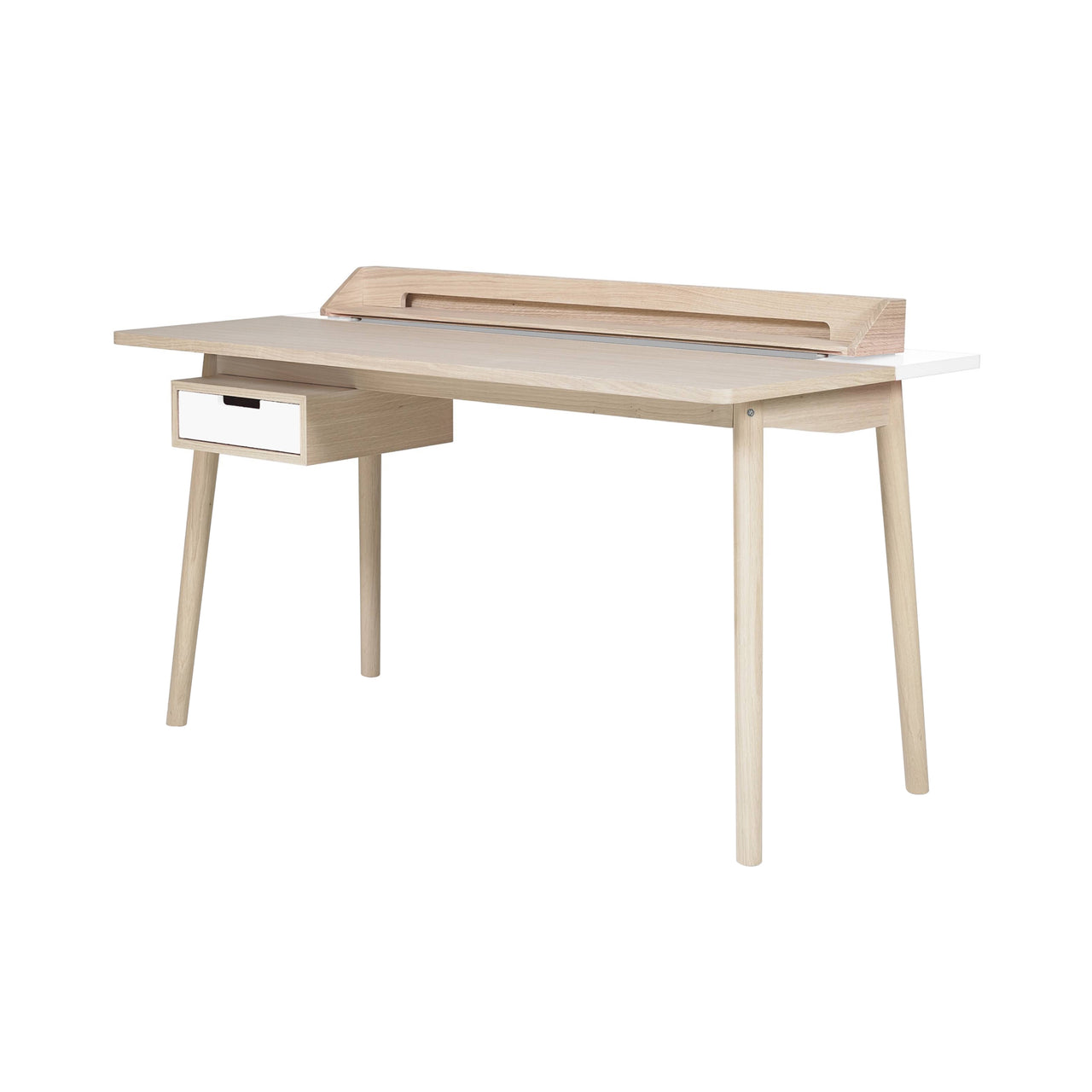 Honoré Desk: Natural Oak + White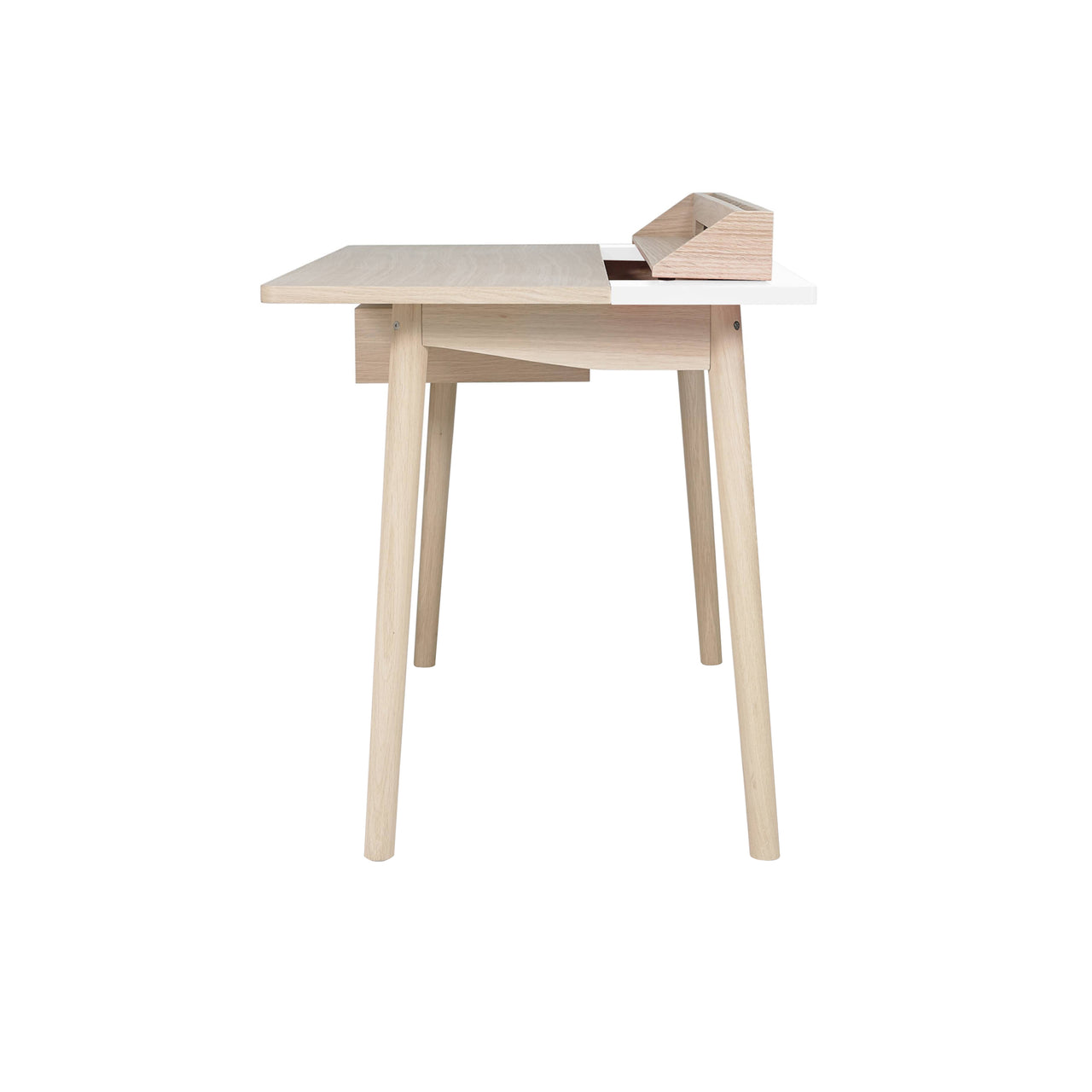 Honoré Desk: Natural Oak + White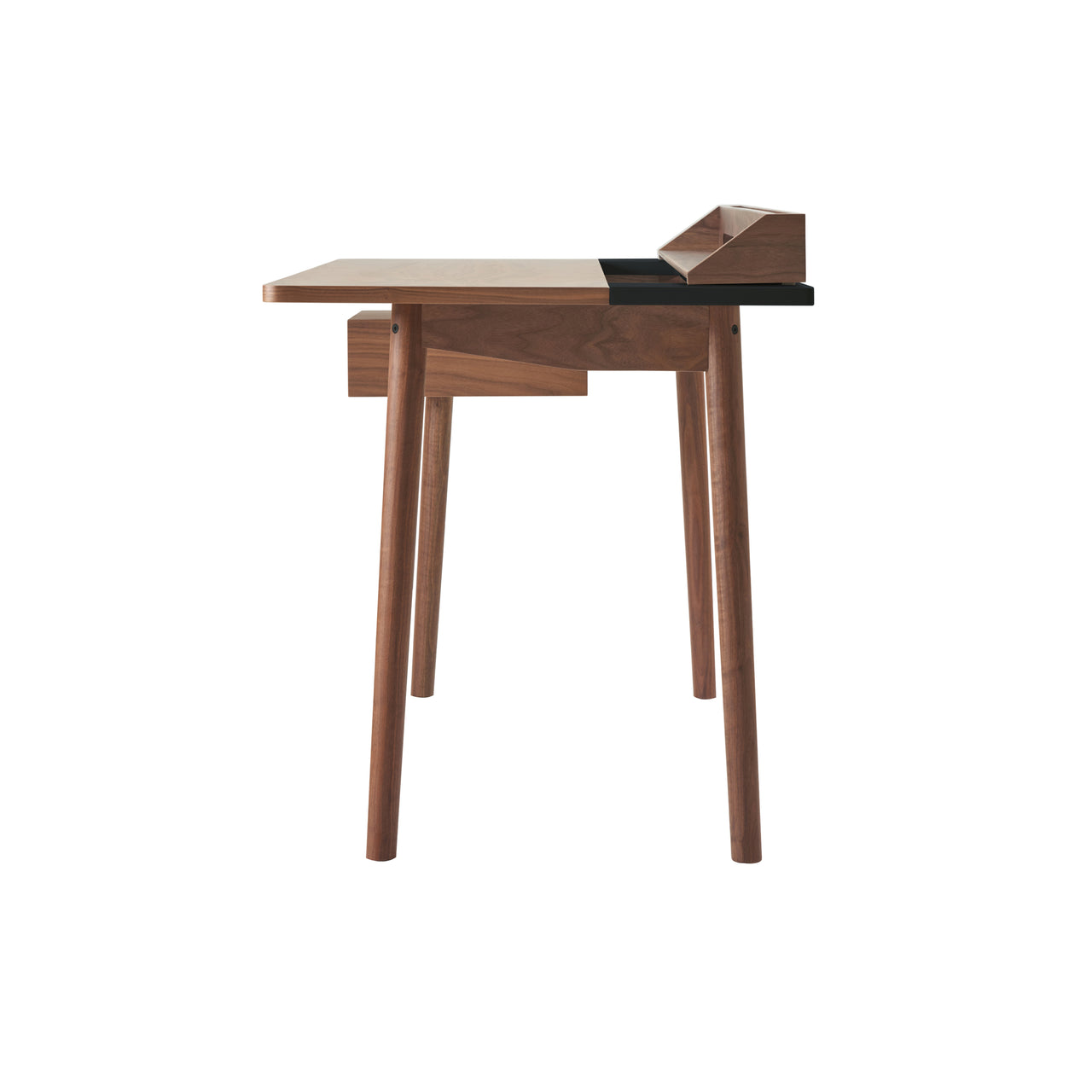 Honoré Desk: Natural Walnut + Slate Grey
Honoré Desk: Natural Oak + White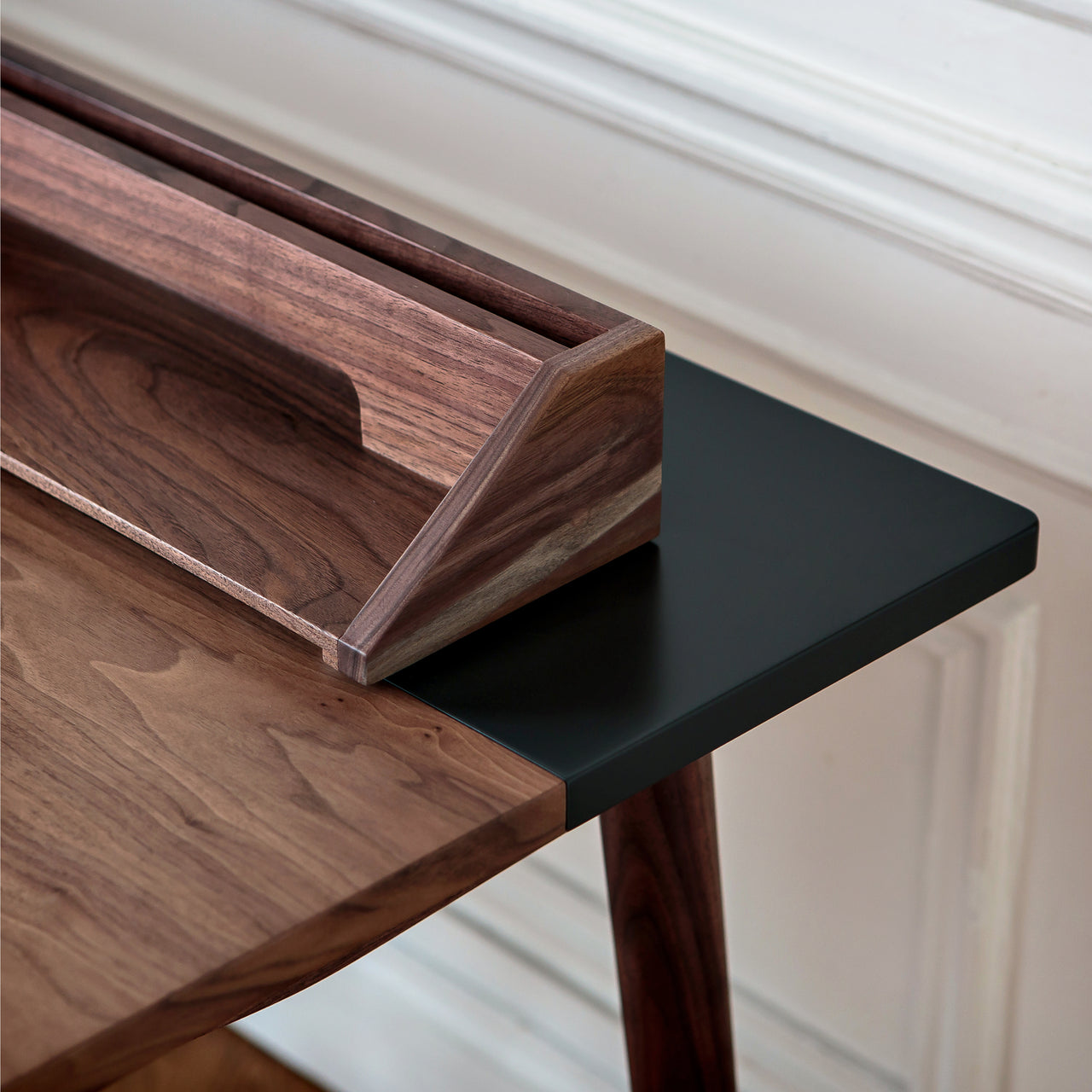 Honoré Desk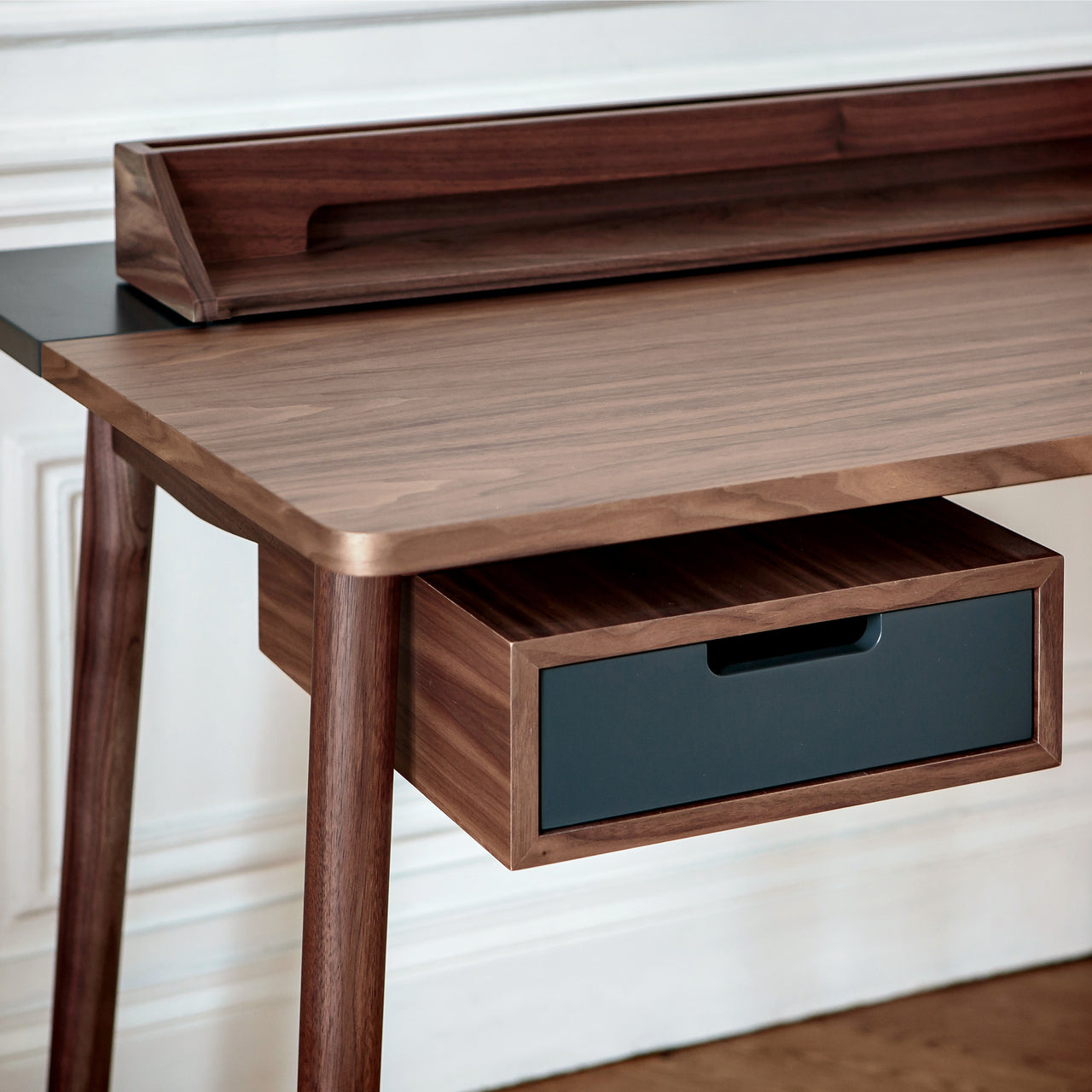 Honoré Desk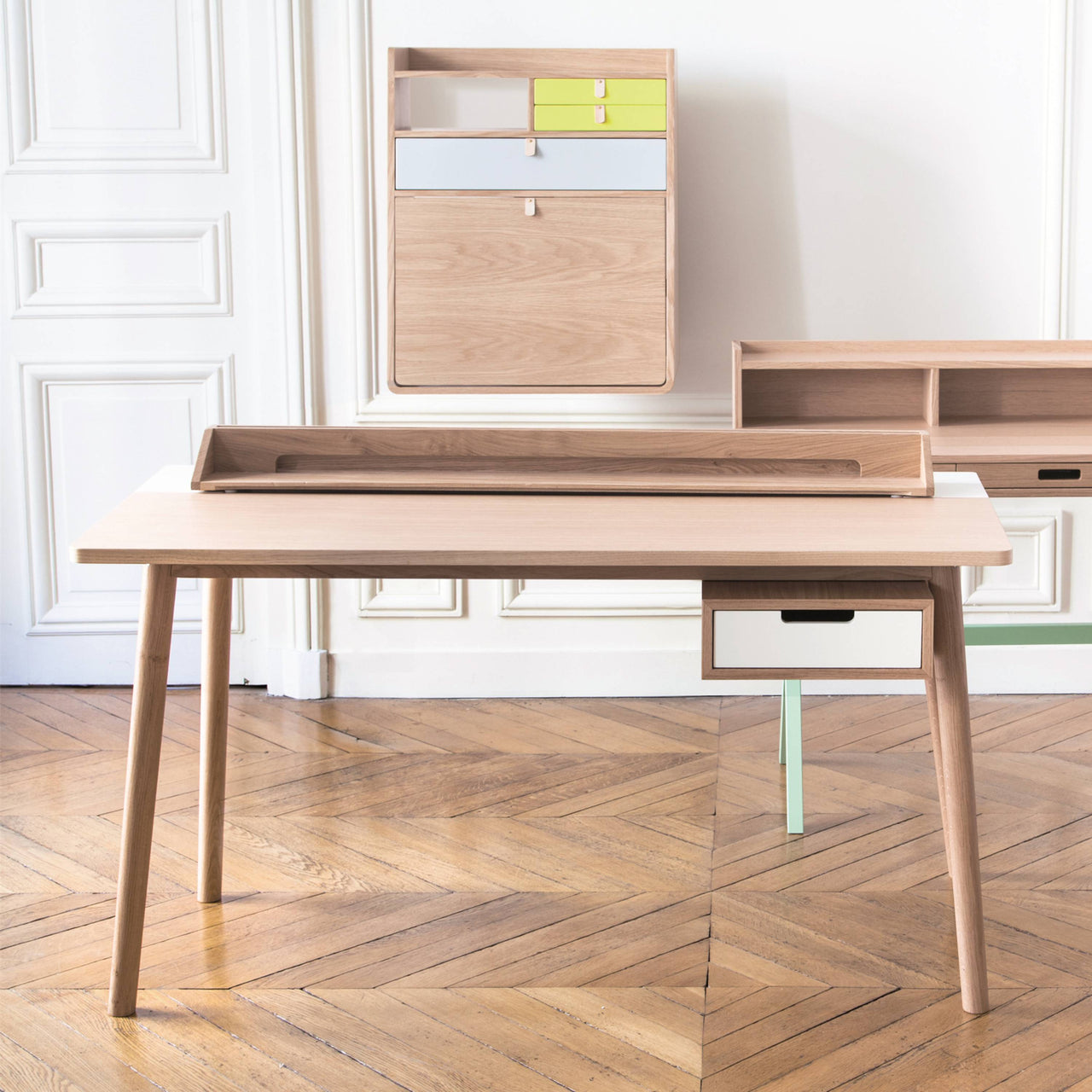 Honoré Desk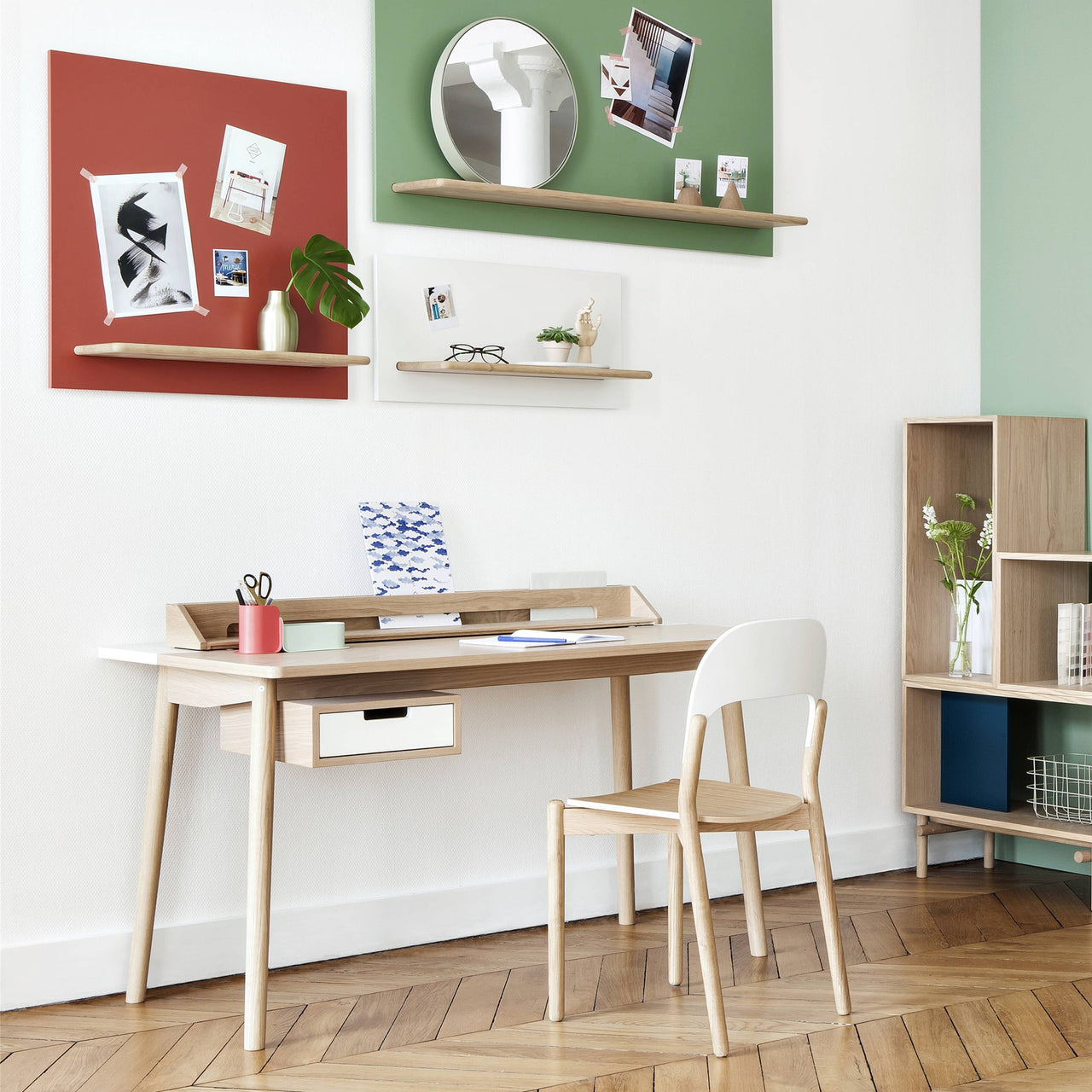 Honoré Desk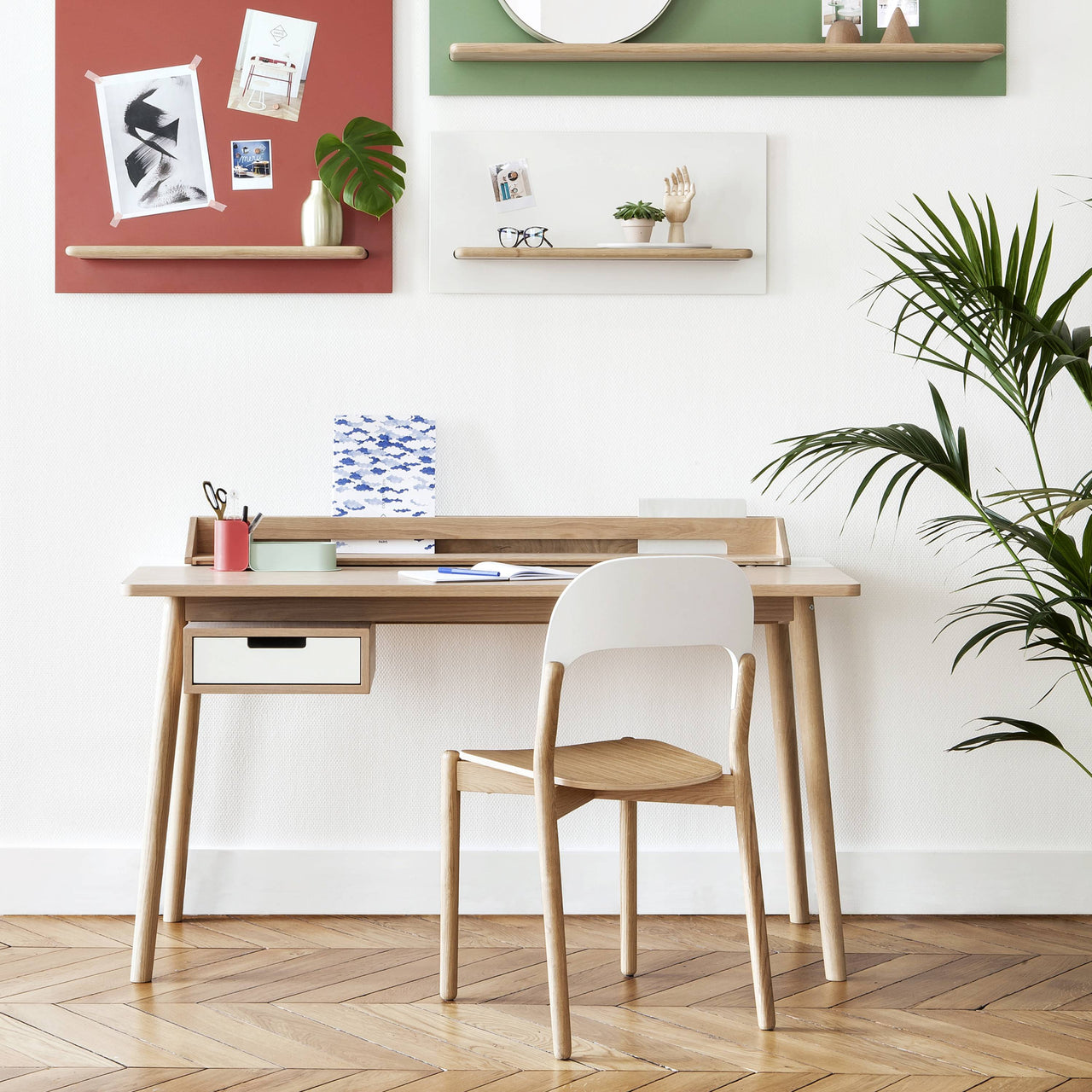 Honoré Desk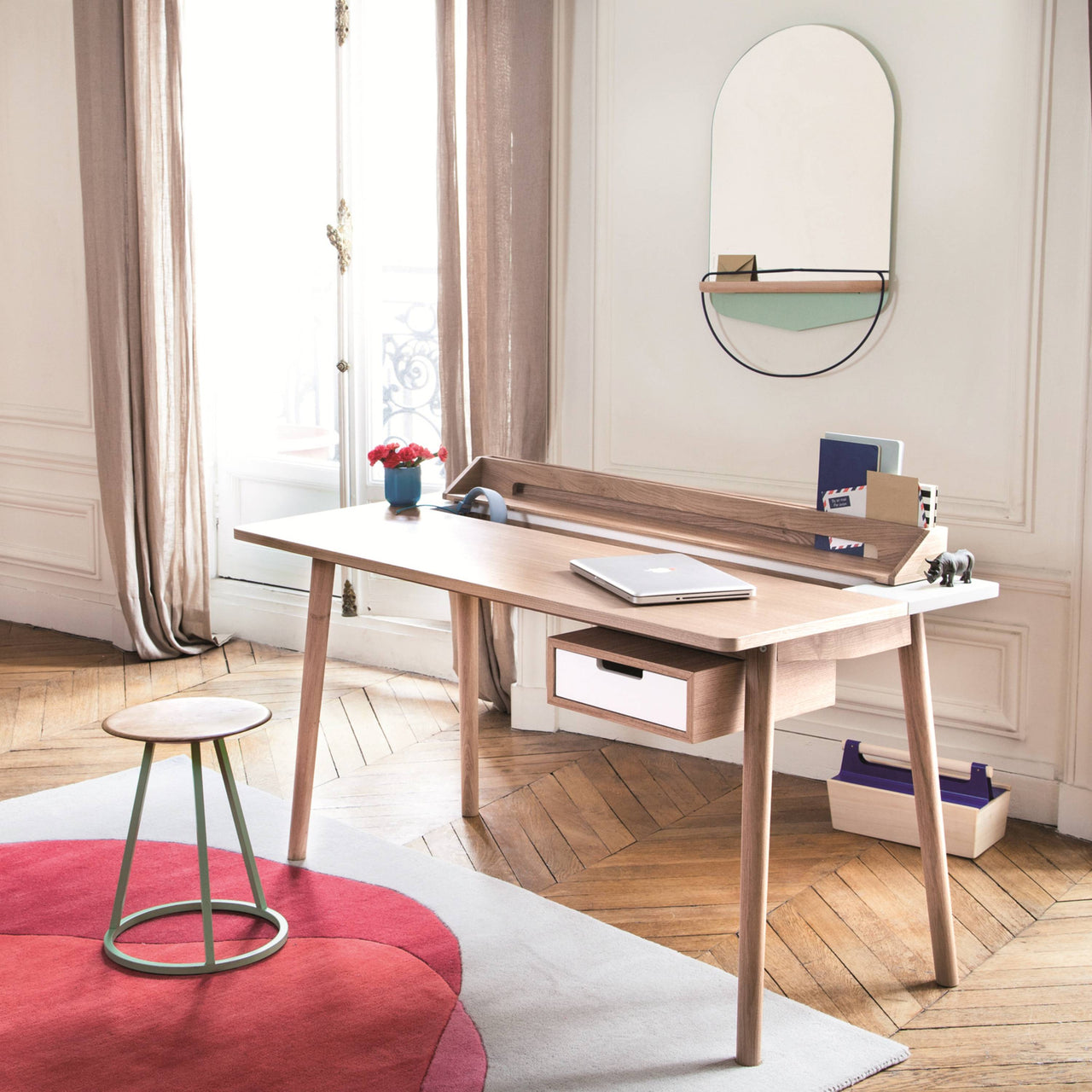 Honoré Desk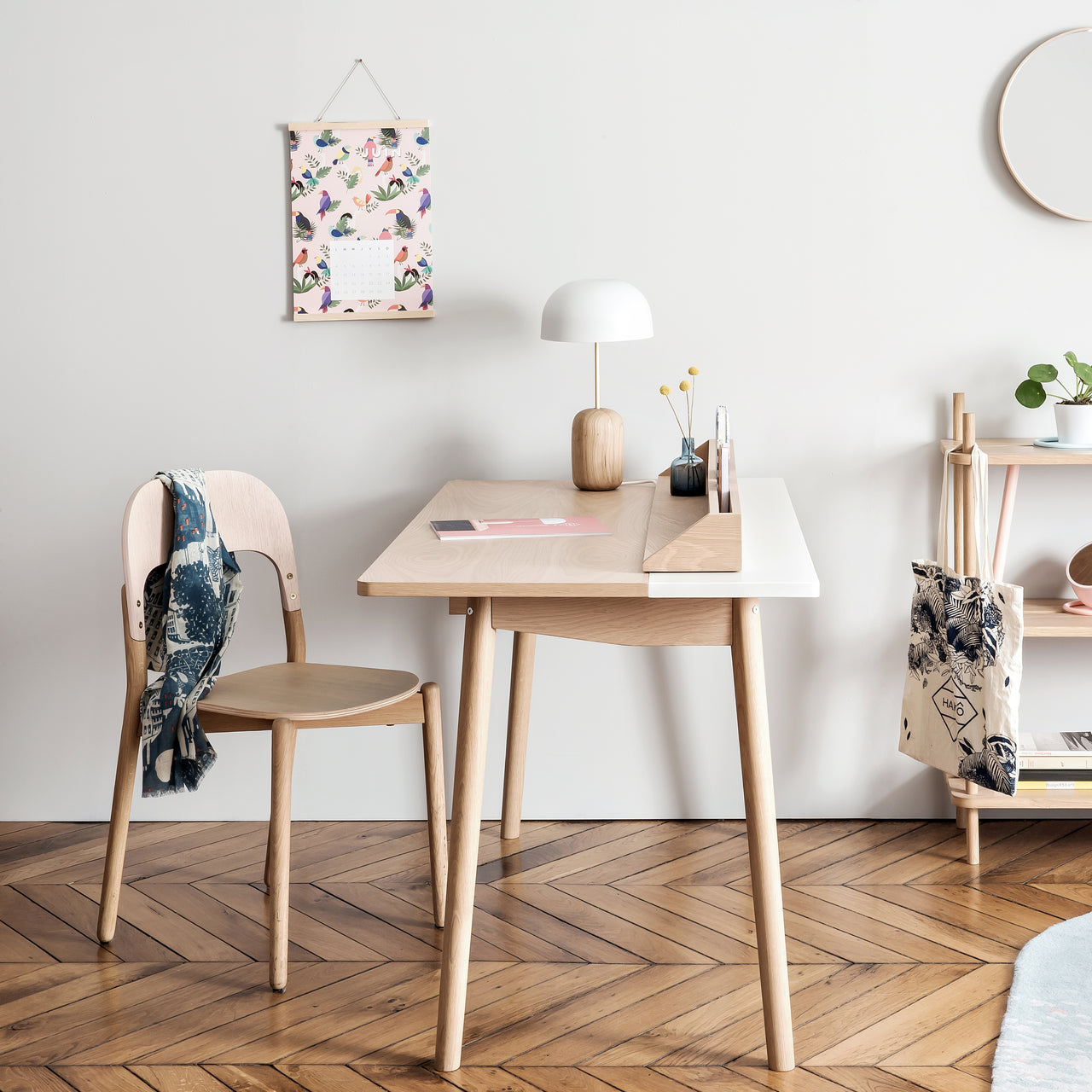 Honoré Desk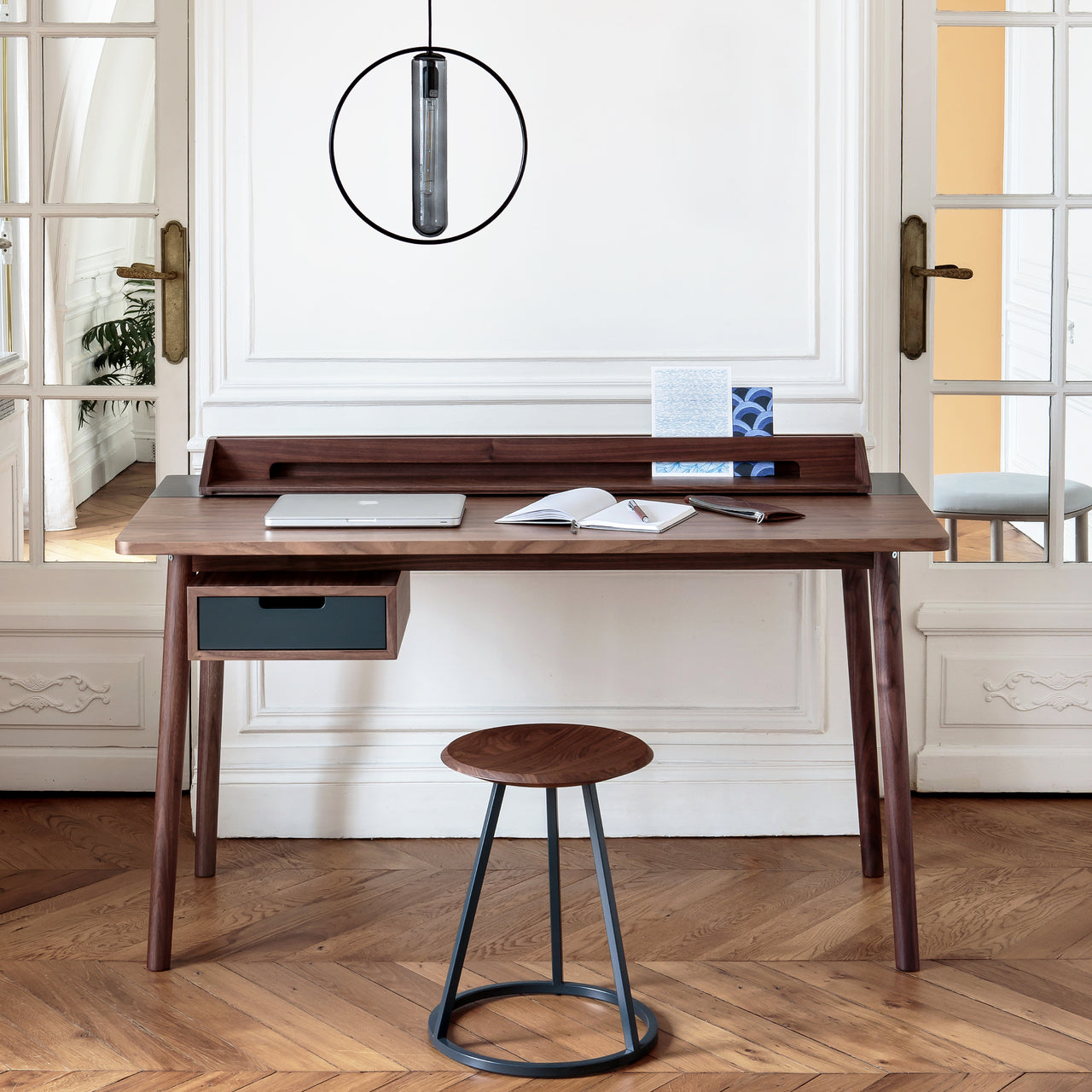 Honoré Desk
insitu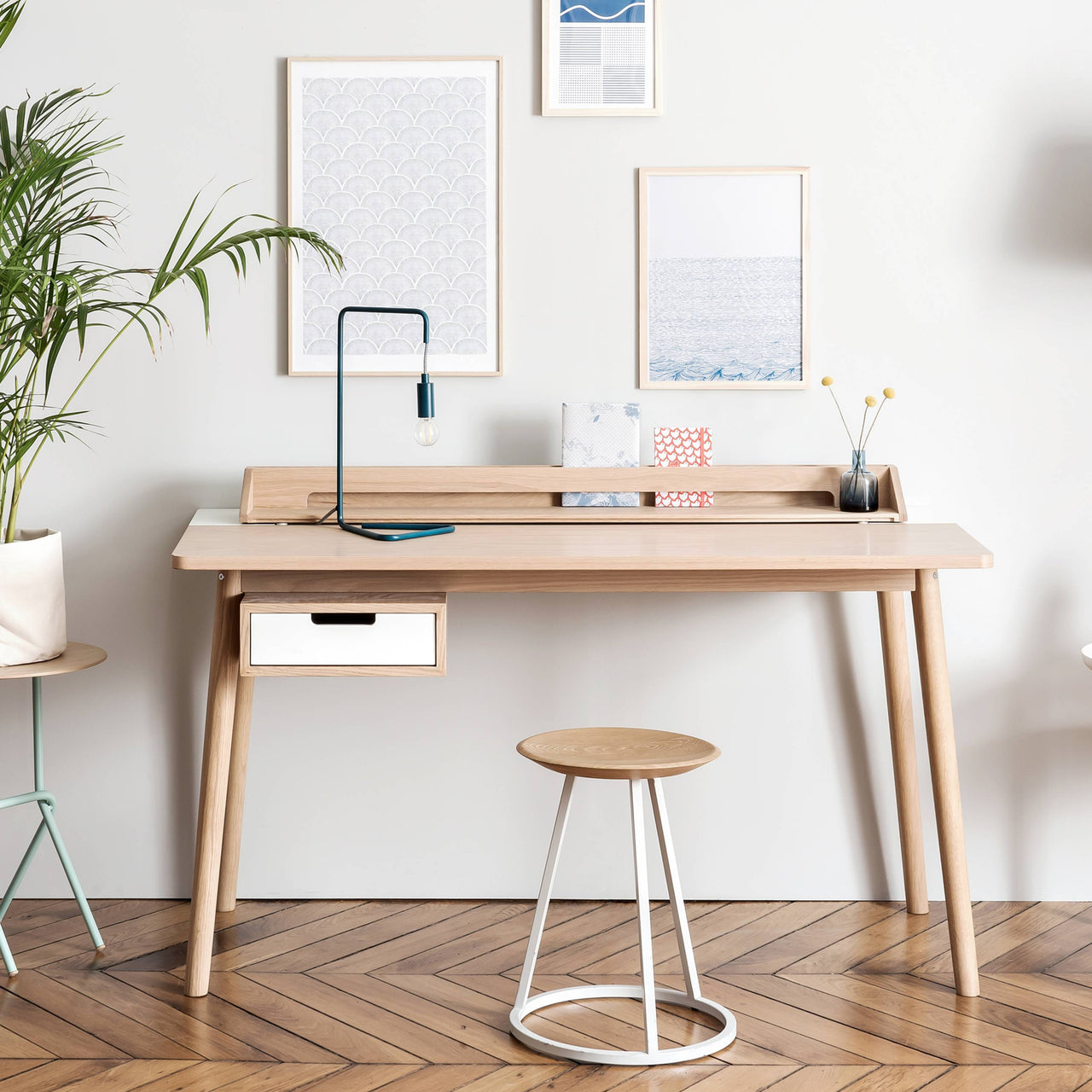 insitu
Honoré Desk: Natural Oak + White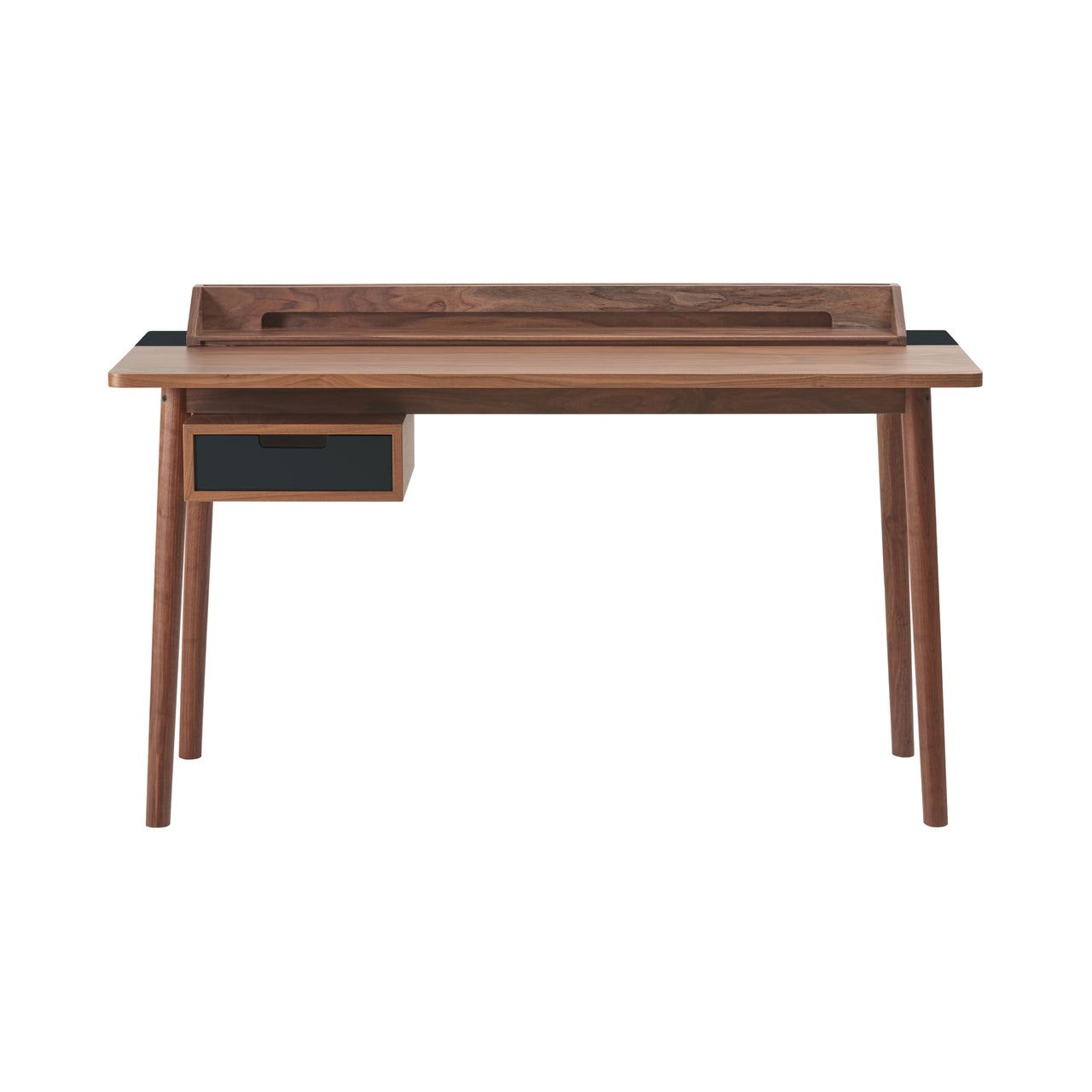 Honoré Desk: Natural Walnut + Slate Grey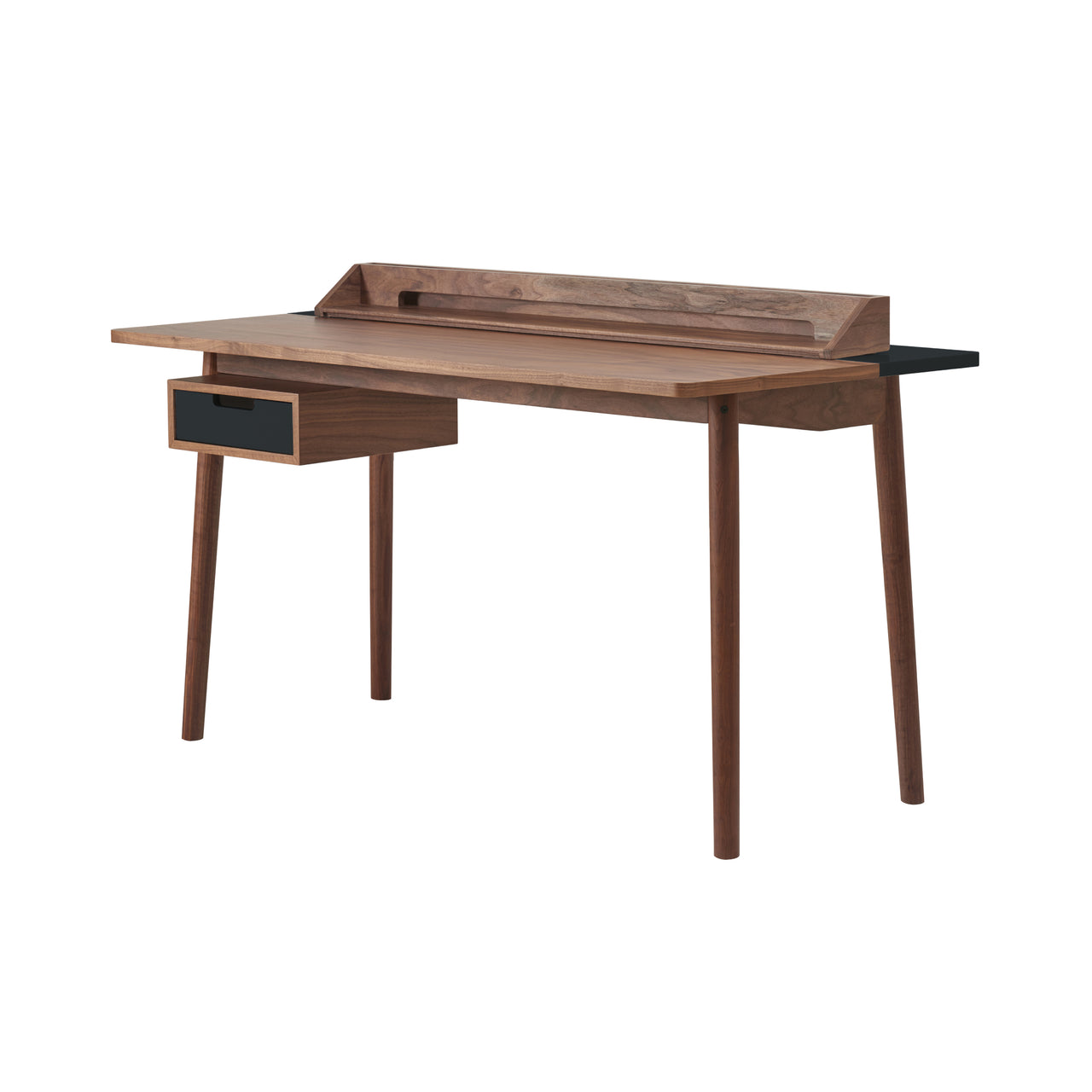 Honoré Desk: Natural Walnut + Slate Grey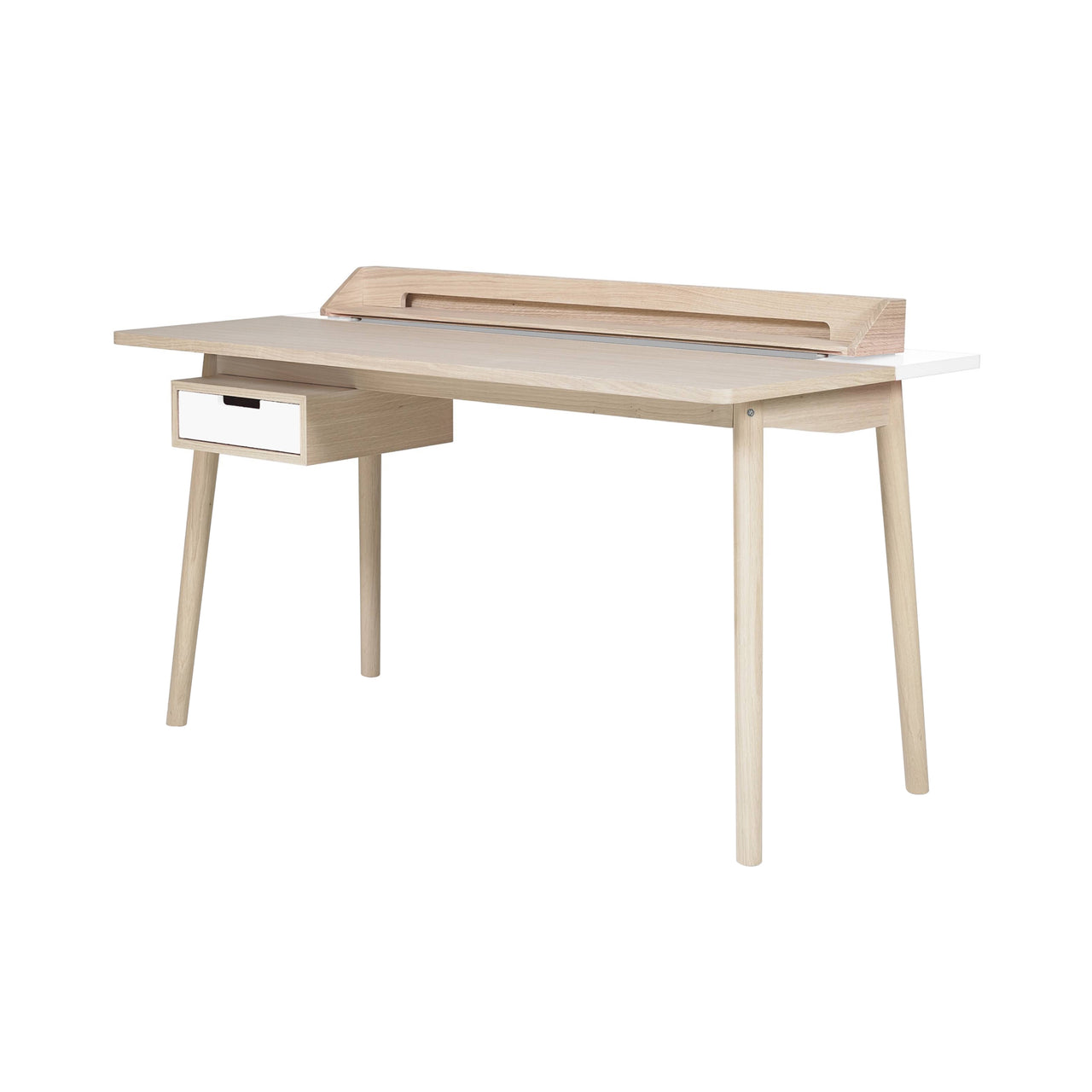 Honoré Desk: Natural Oak + White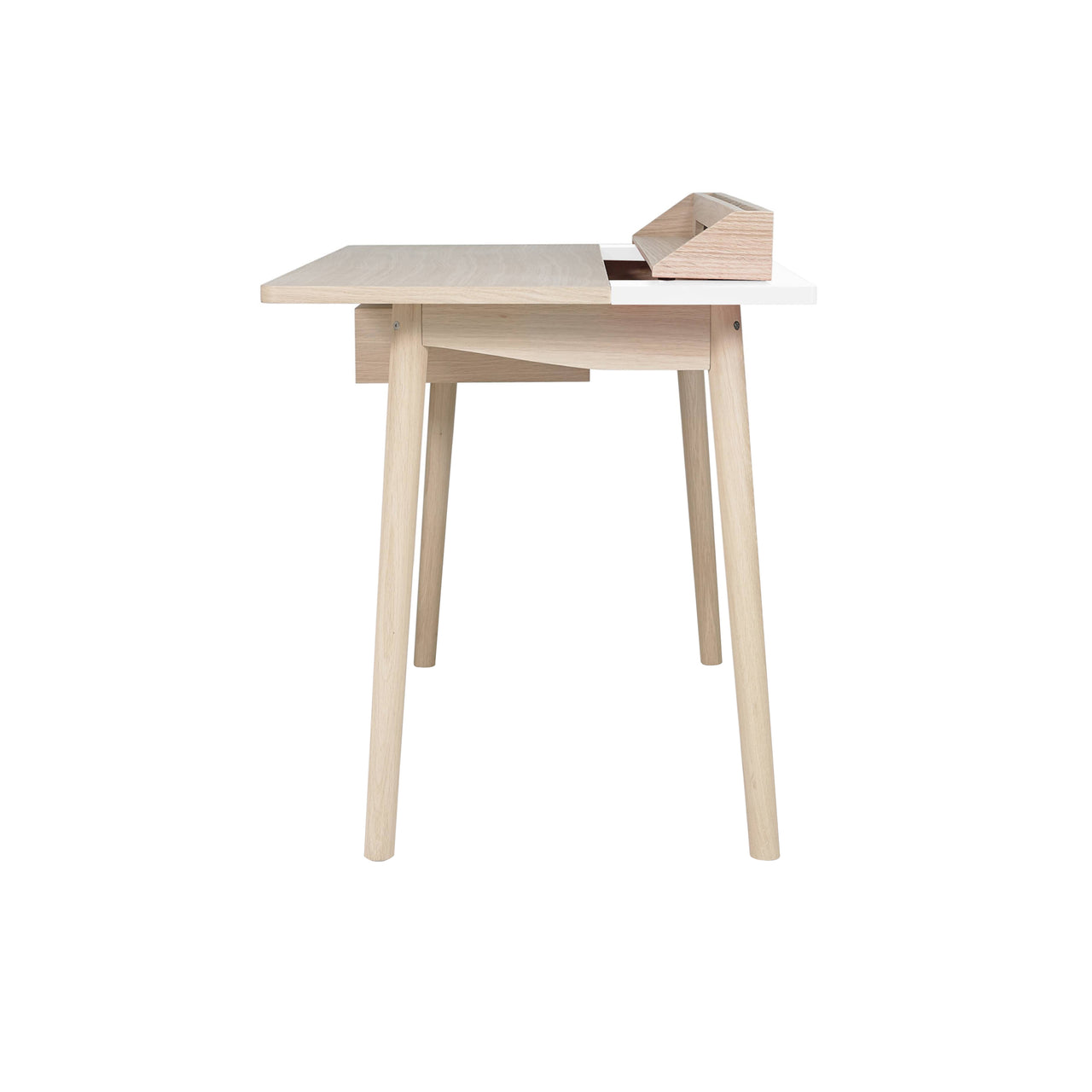 Honoré Desk: Natural Oak + White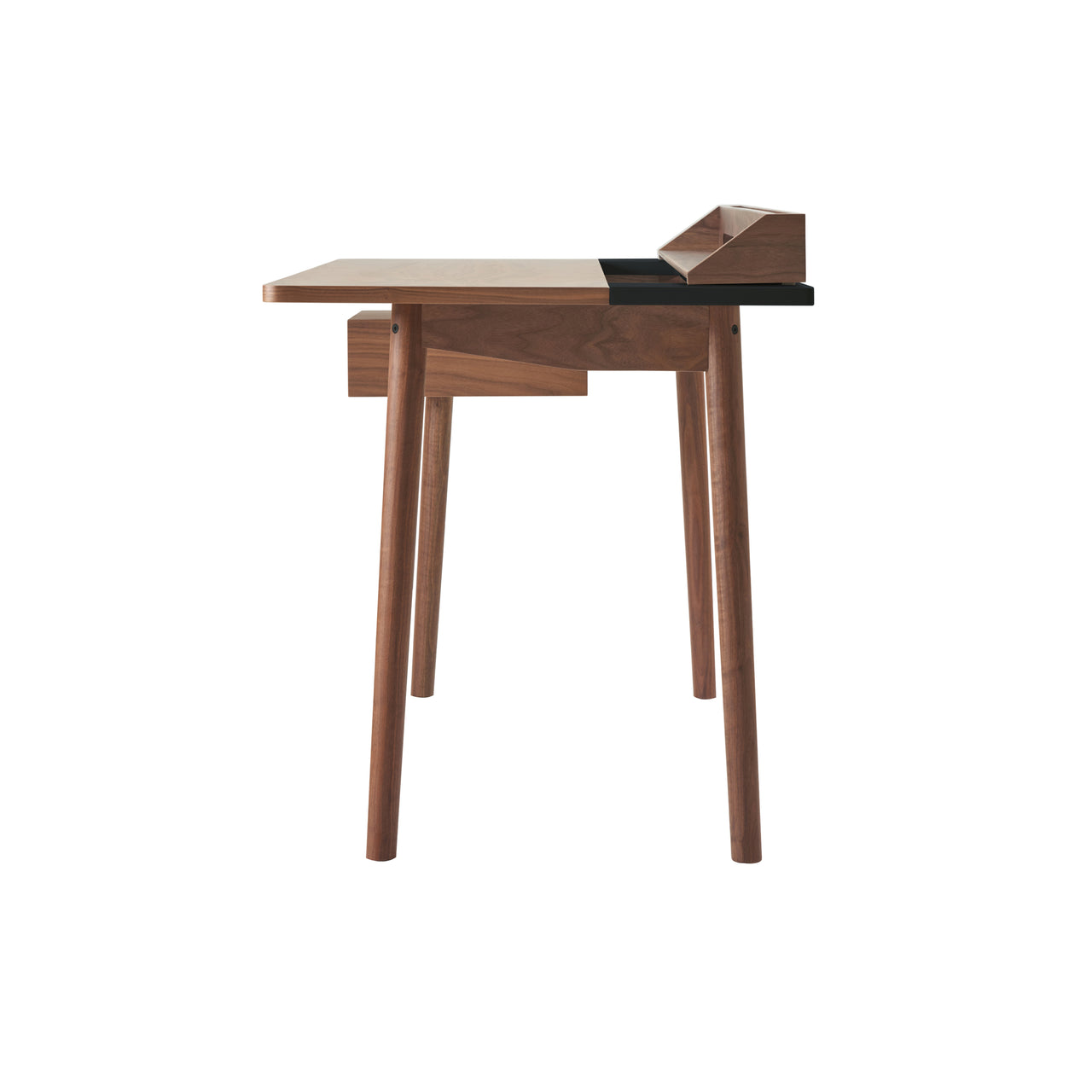 Honoré Desk: Natural Walnut + Slate Grey
Honoré Desk: Natural Oak + White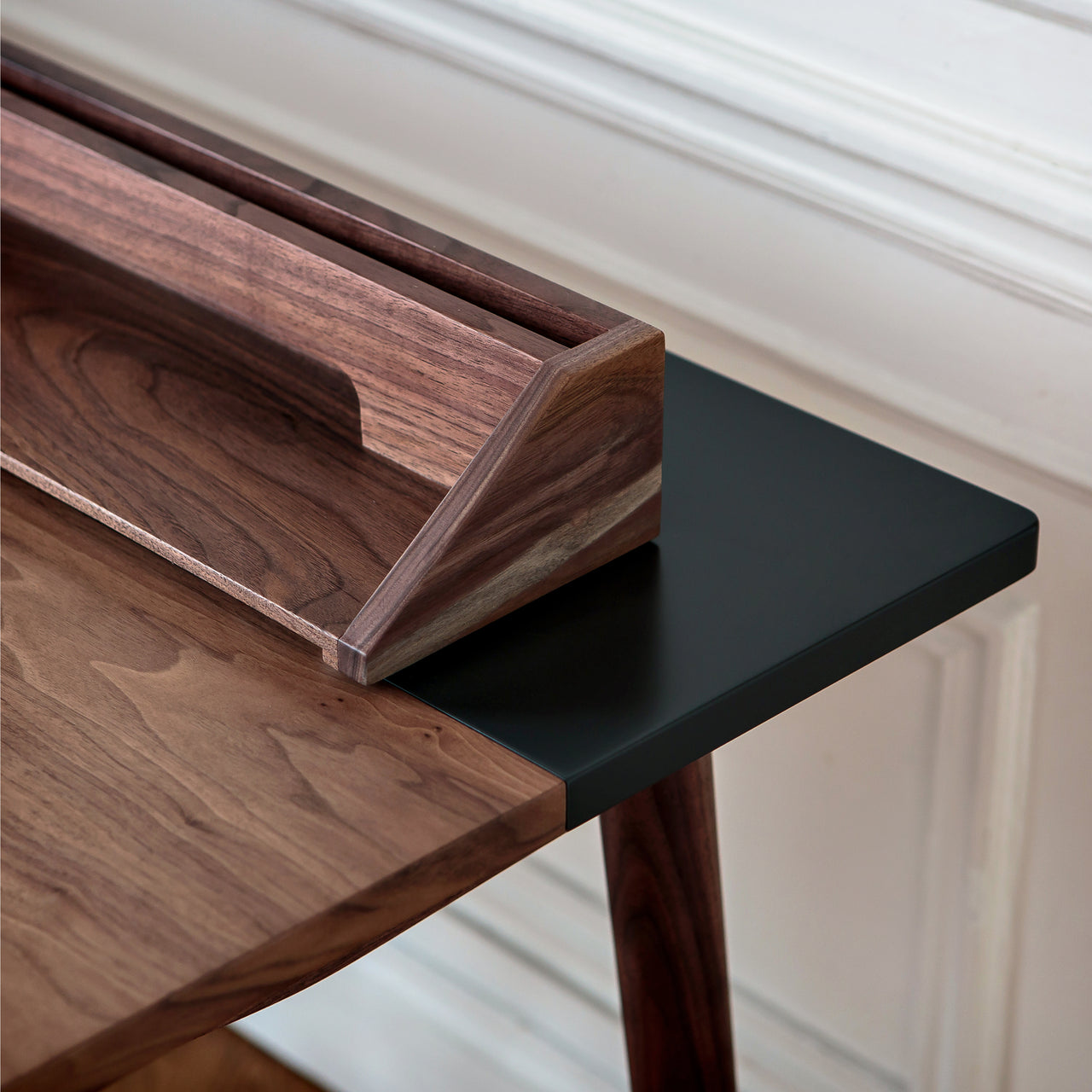 Honoré Desk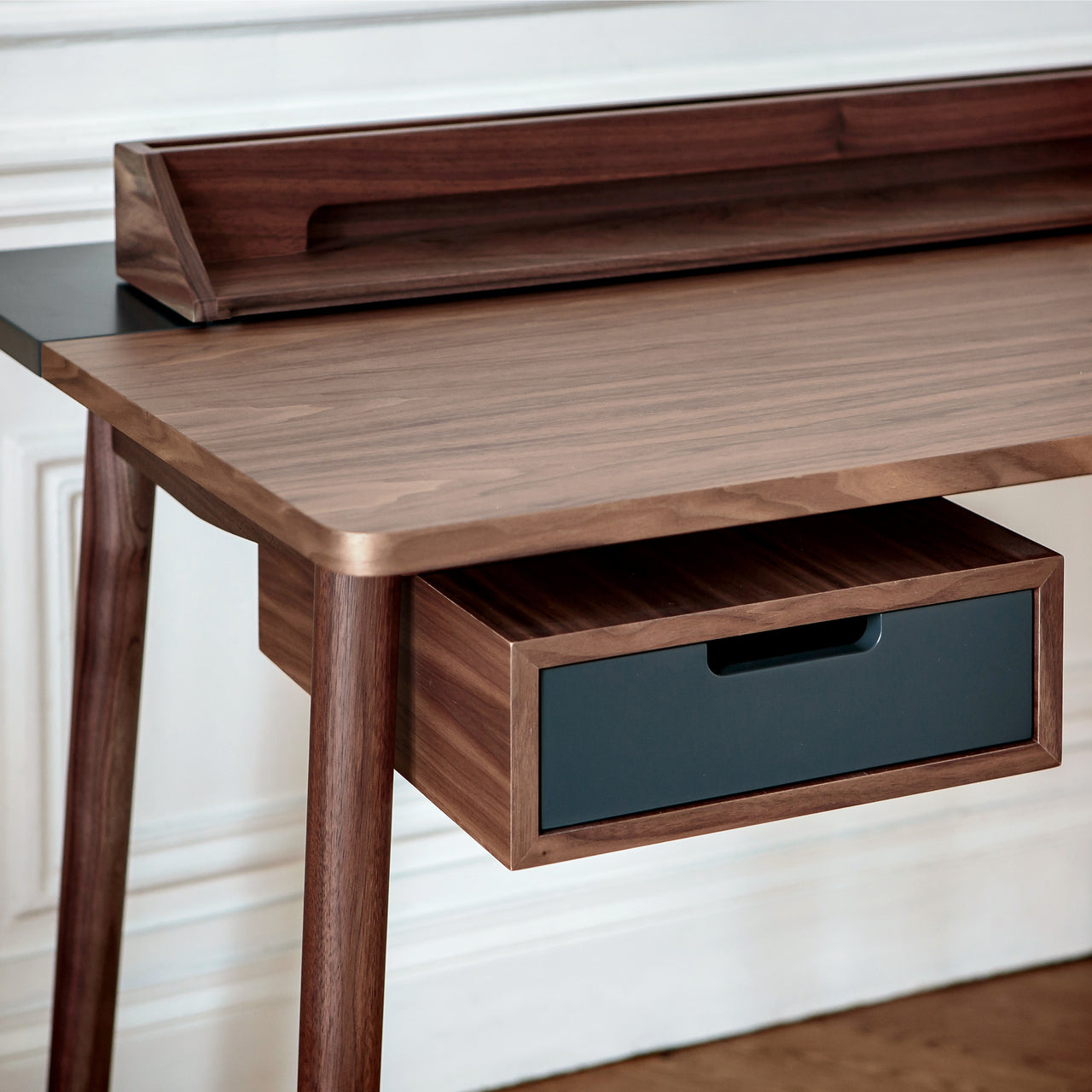 Honoré Desk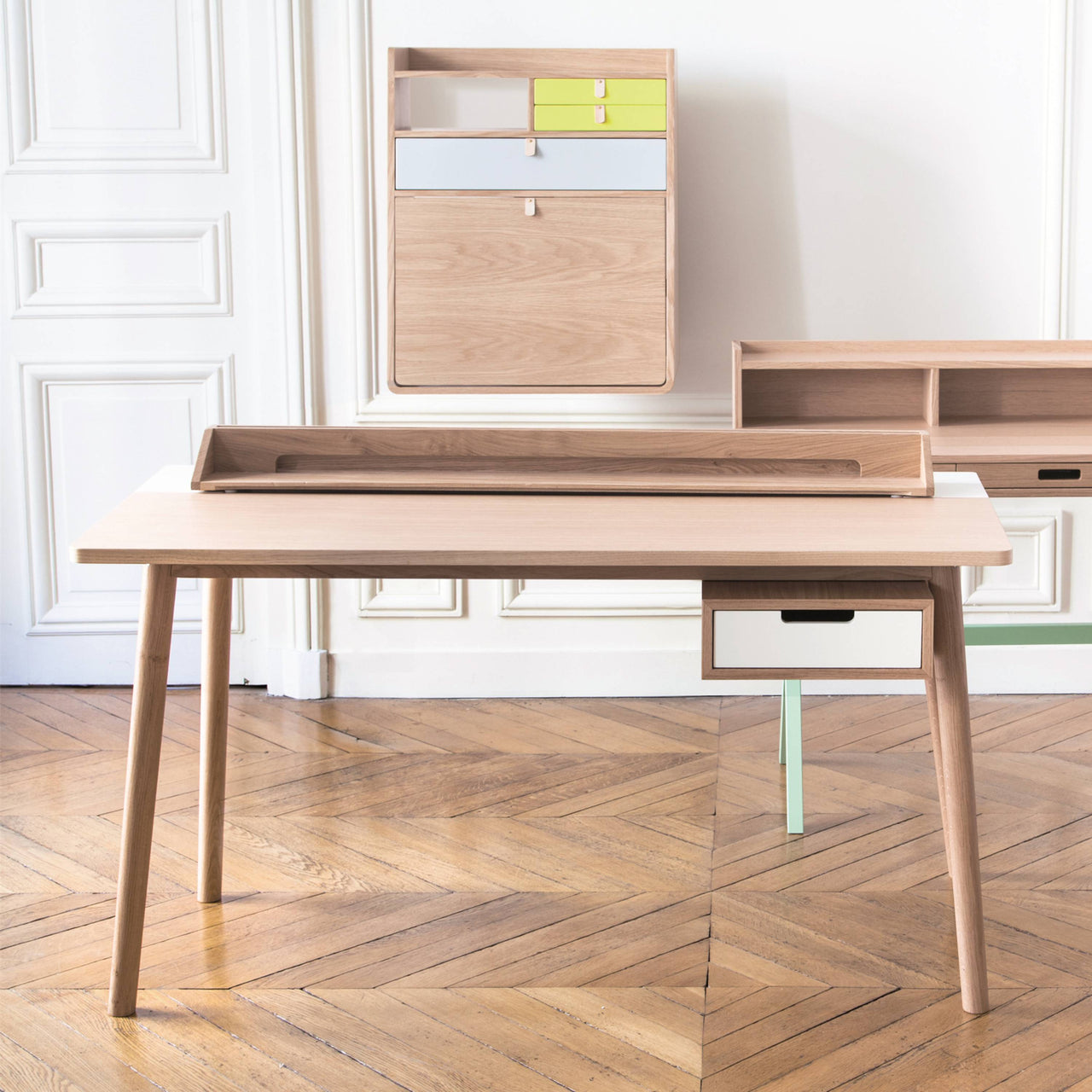 Honoré Desk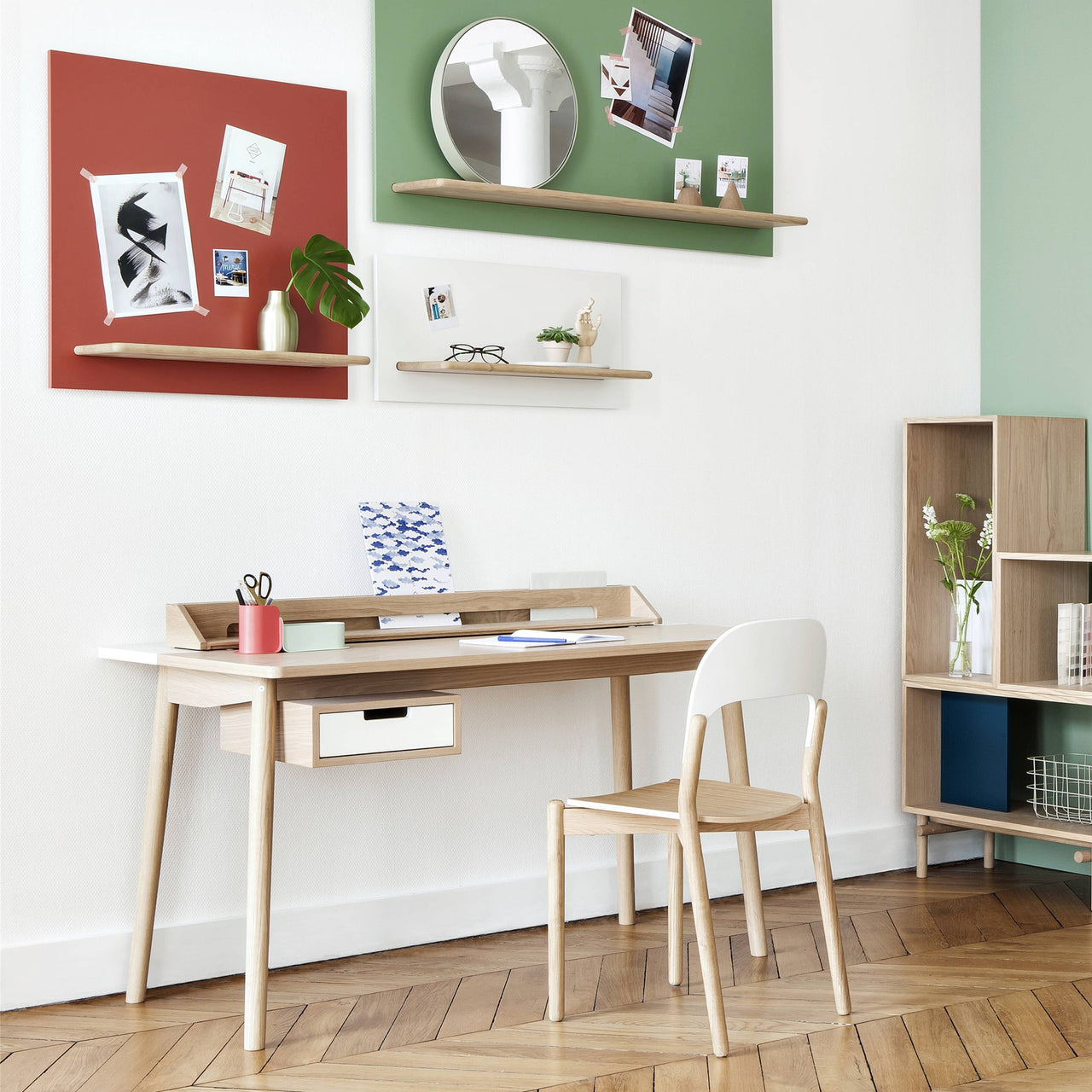 Honoré Desk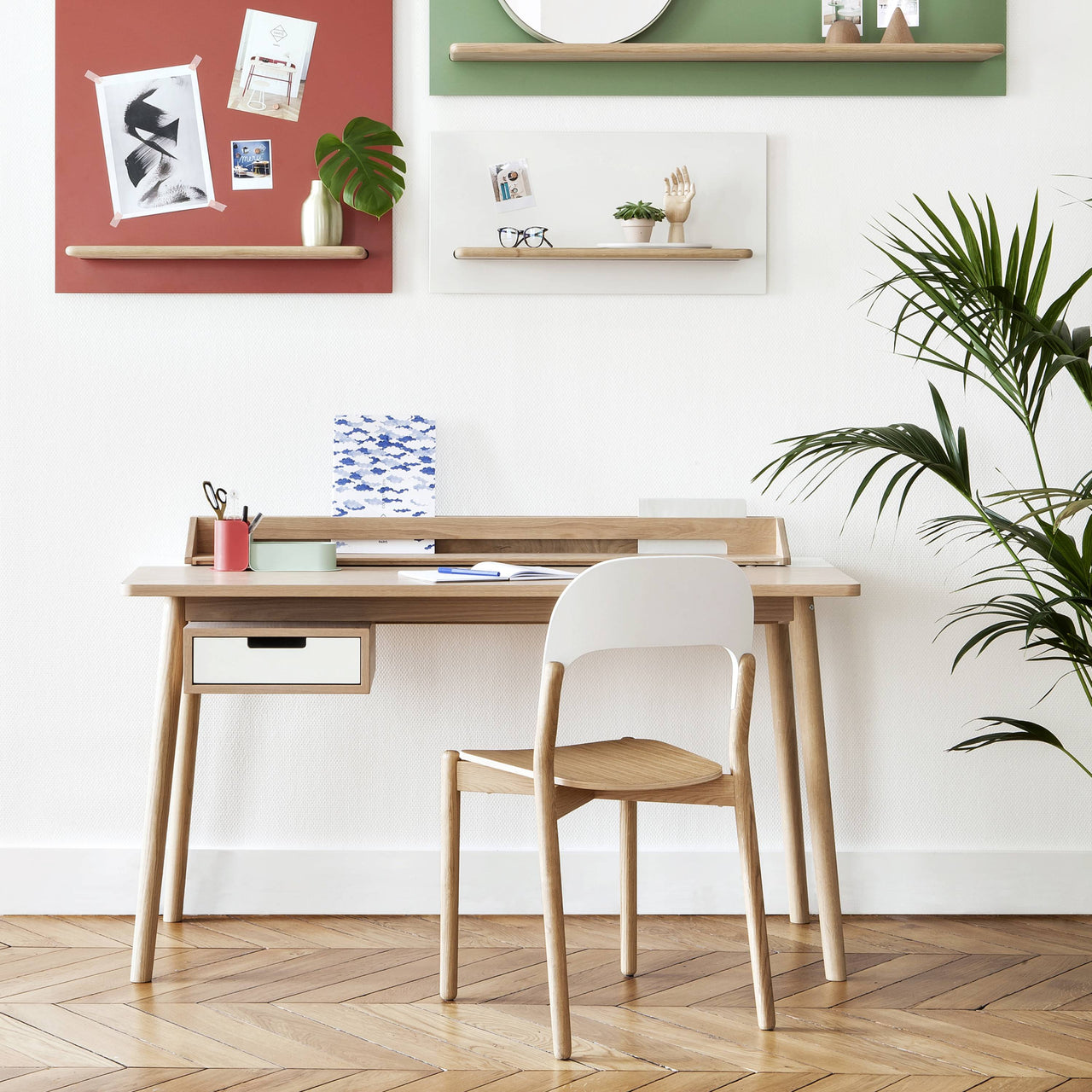 Honoré Desk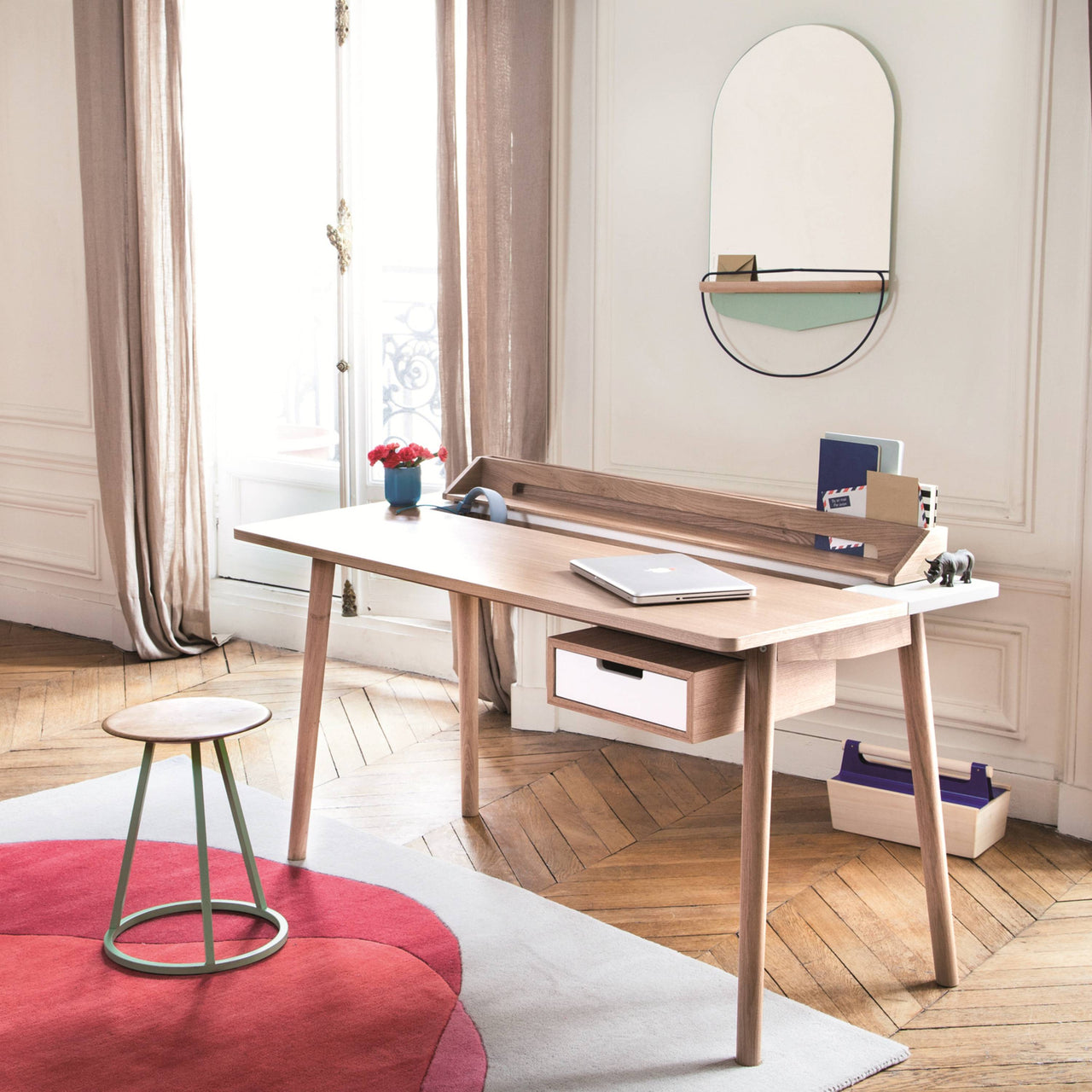 Honoré Desk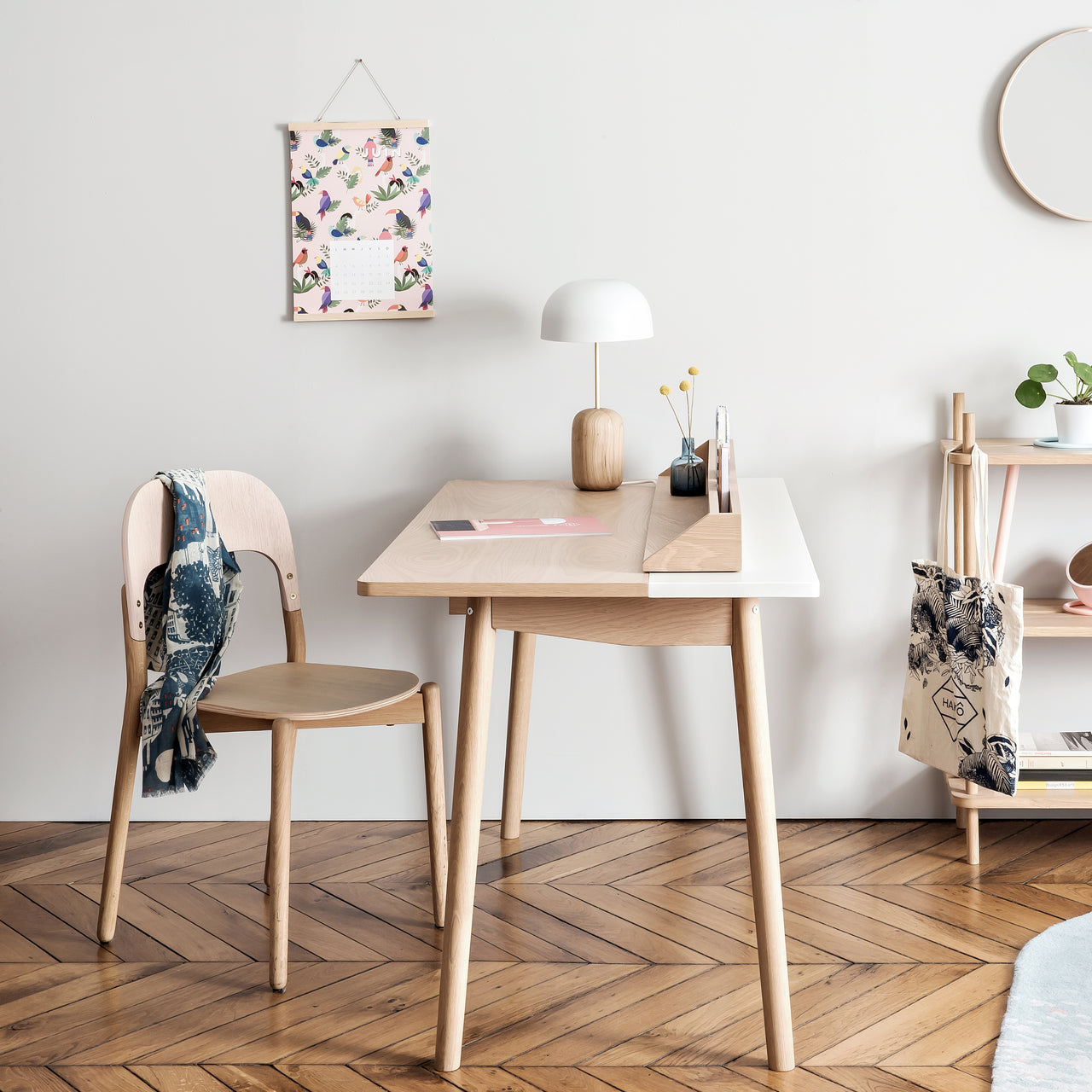 Honoré Desk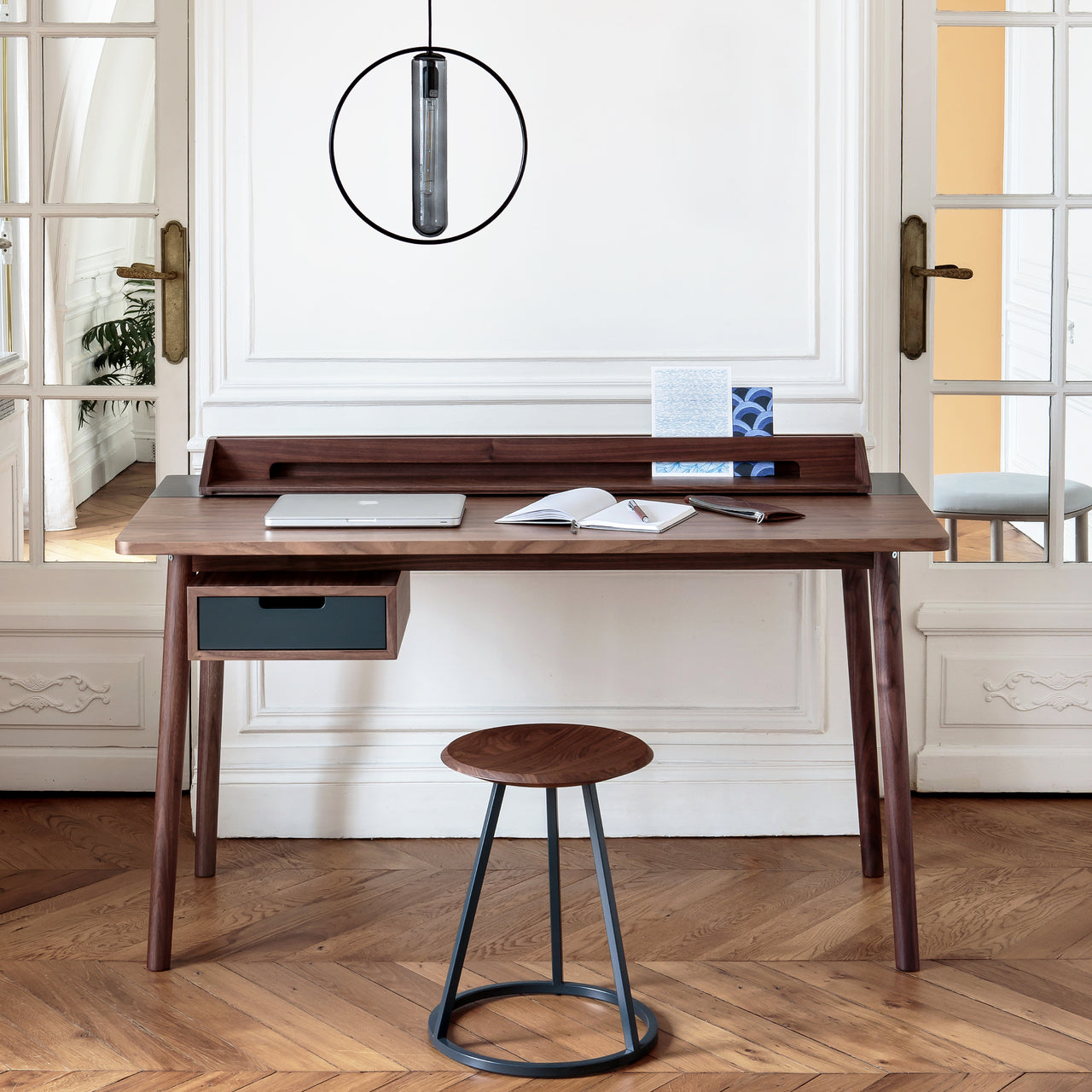 Honoré Desk
insitu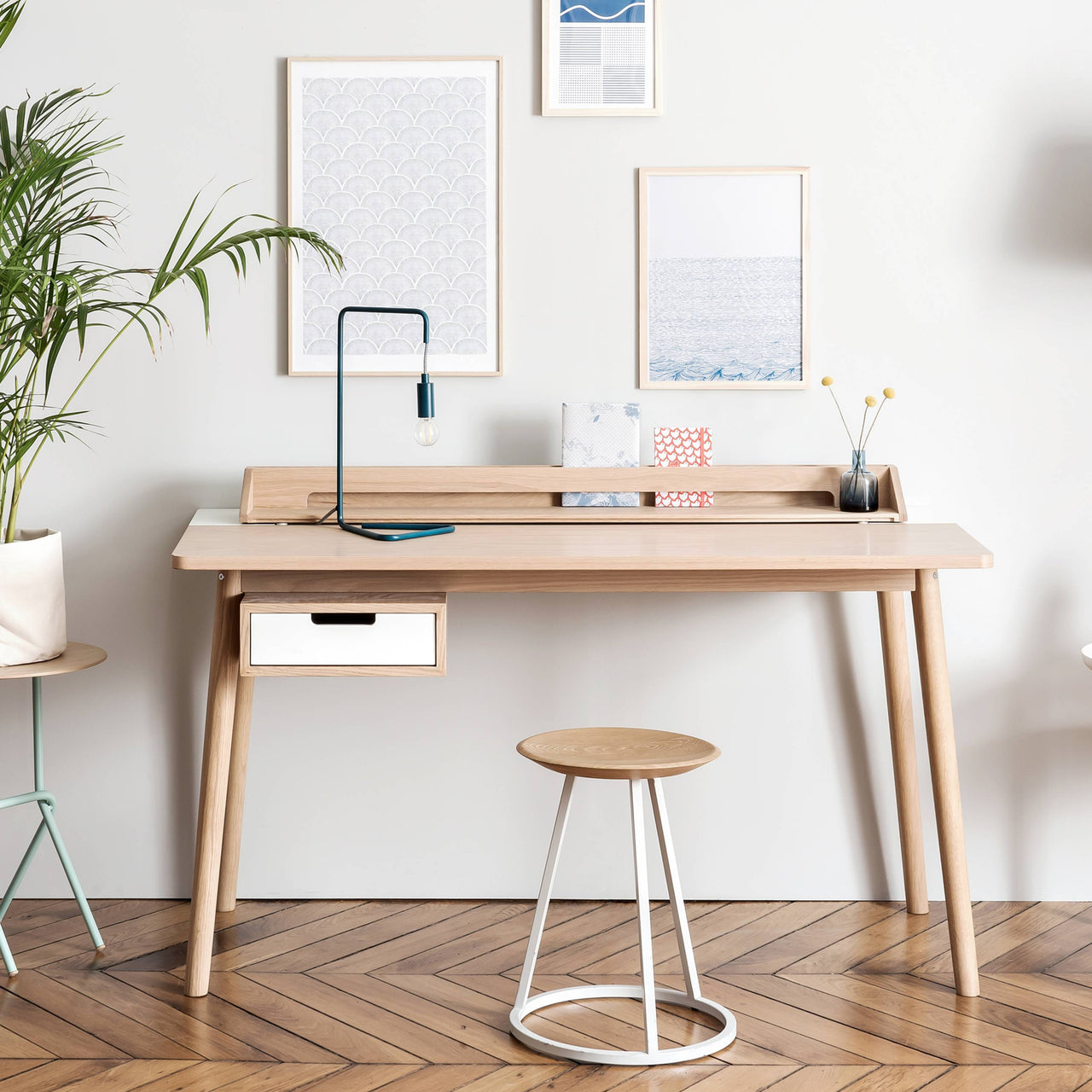 insitu
---
---
In designing Honoré, designer Pierre-François Dubois envisioned a desktop that is as functional as it is sleekly appointed. Cables and chargers are situated in an easily accessed chamber underneath while the built-in organizer keeps the generous working space clear and uncluttered. Fashioned in solid oak or walnut with lacquered insets at the top and fronting the single drawer, it's a timeless piece with clean lines and a discreet refinement.
Size
32.7" h x 53.5" w x 25.6" d (83x136x65cm)
Material
Oak or walnut veneered MDF
Details
Made in Portugal
Brand
Hartô
Rising French design brand Hartô was founded by Amandine Merle and Alexander Mulliez with only 10 introductory pieces. Today Hartô offers a full range of contemporary furniture, lighting and textiles. Working with about a dozen young designers, the collection displays an unrestrained, inventive and versatile attitude with its offerings. "We wanted to bring something new, with strong colors, in a feel-good spirit," says Amandine. "Something fun and different in terms of style."
Ironically, the name comes from a Spanish phrase "estoy harto" which means to have enough, indicating the company's desire to move outside of what is usually seen in furnishings and decorative objects. "We chose this small word to translate our feeling, and put a circumflex over the 'o', to give our own little graphic touch," Amandine explains. "At Hartô, we love furniture and objects that are practical. We believe that interiors should adapt seamlessly to our lifestyle, every day."