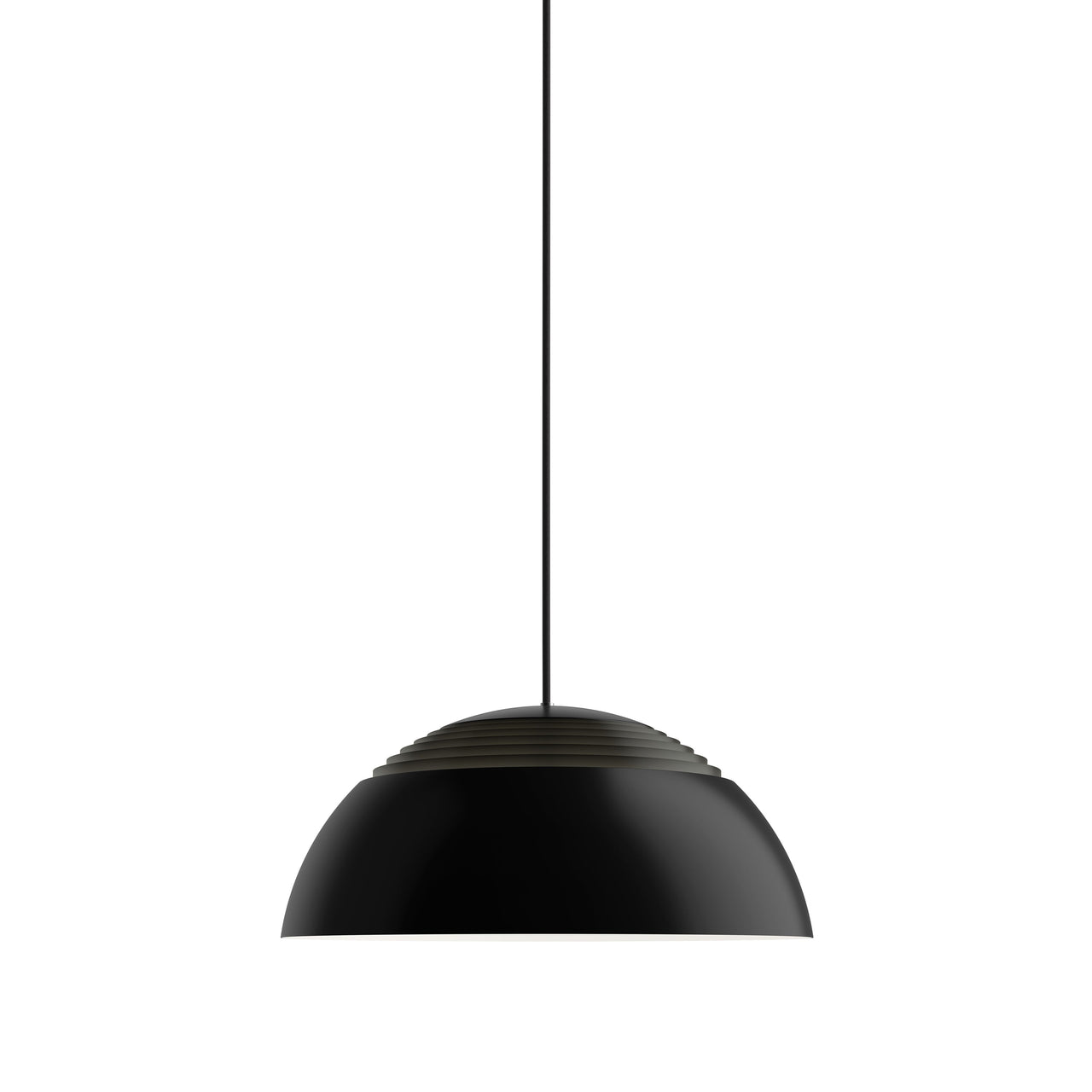 AJ Royal Pendant: Large - 19.7" + Black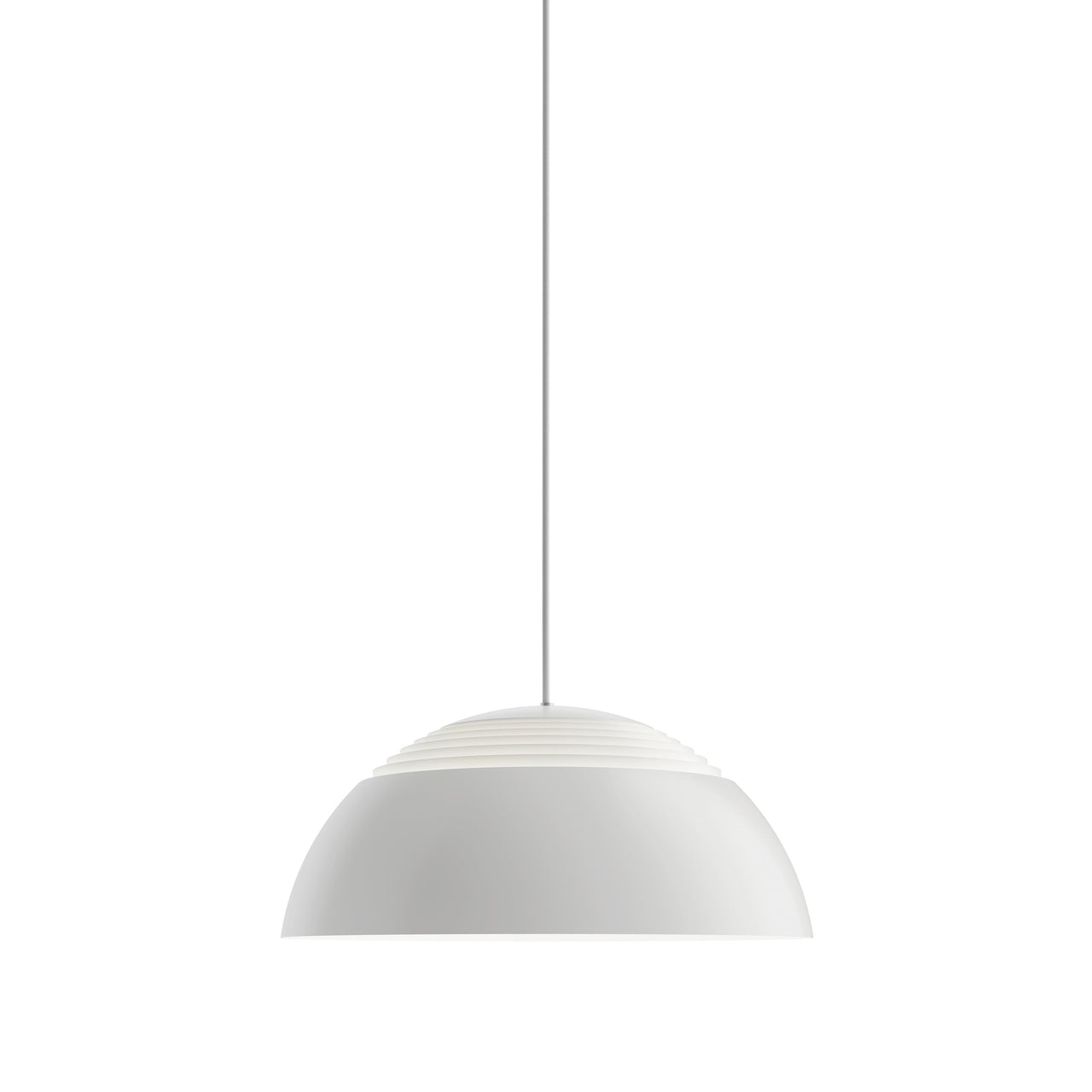 AJ Royal Pendant: Large - 19.7" + White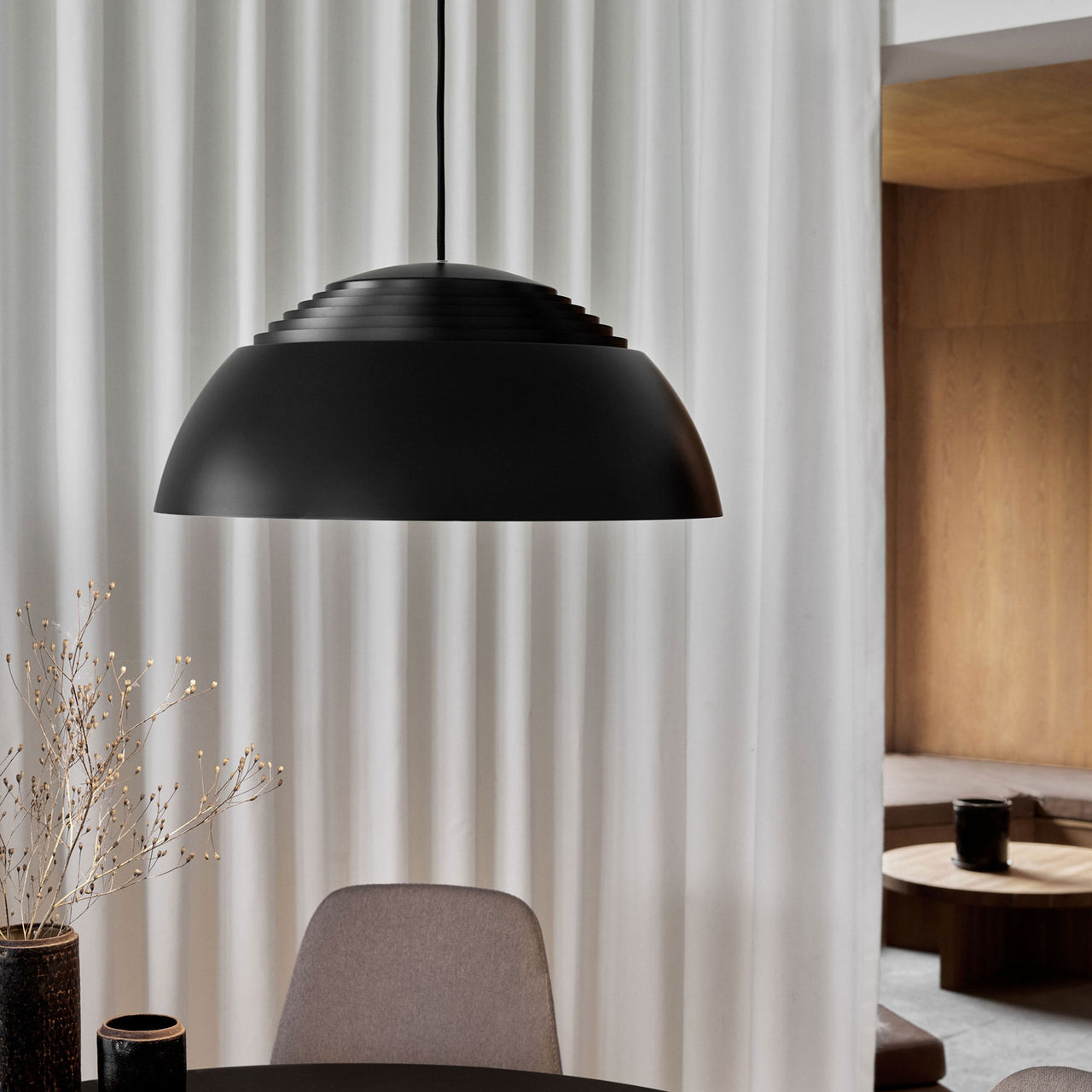 AJ Royal Pendant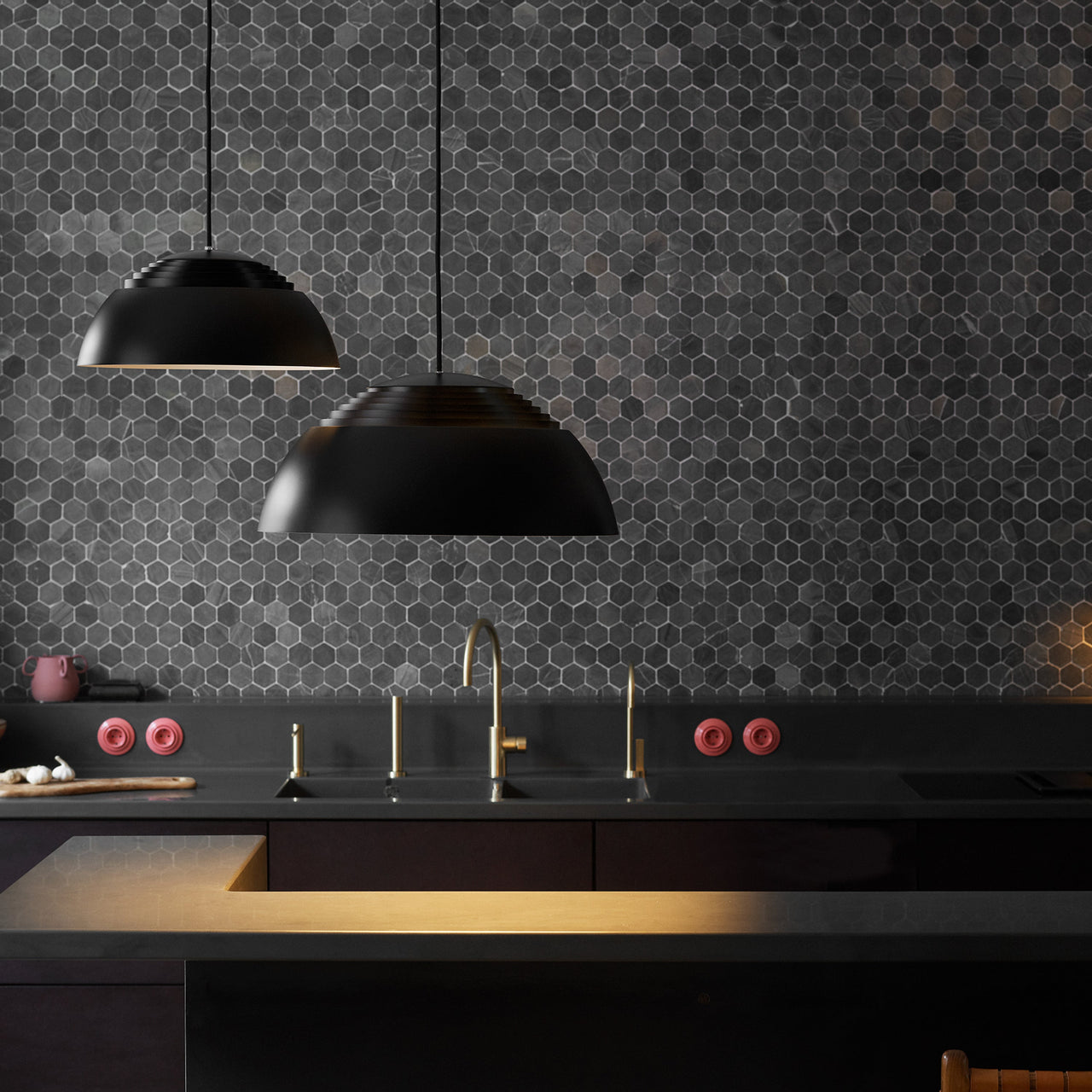 AJ Royal Pendant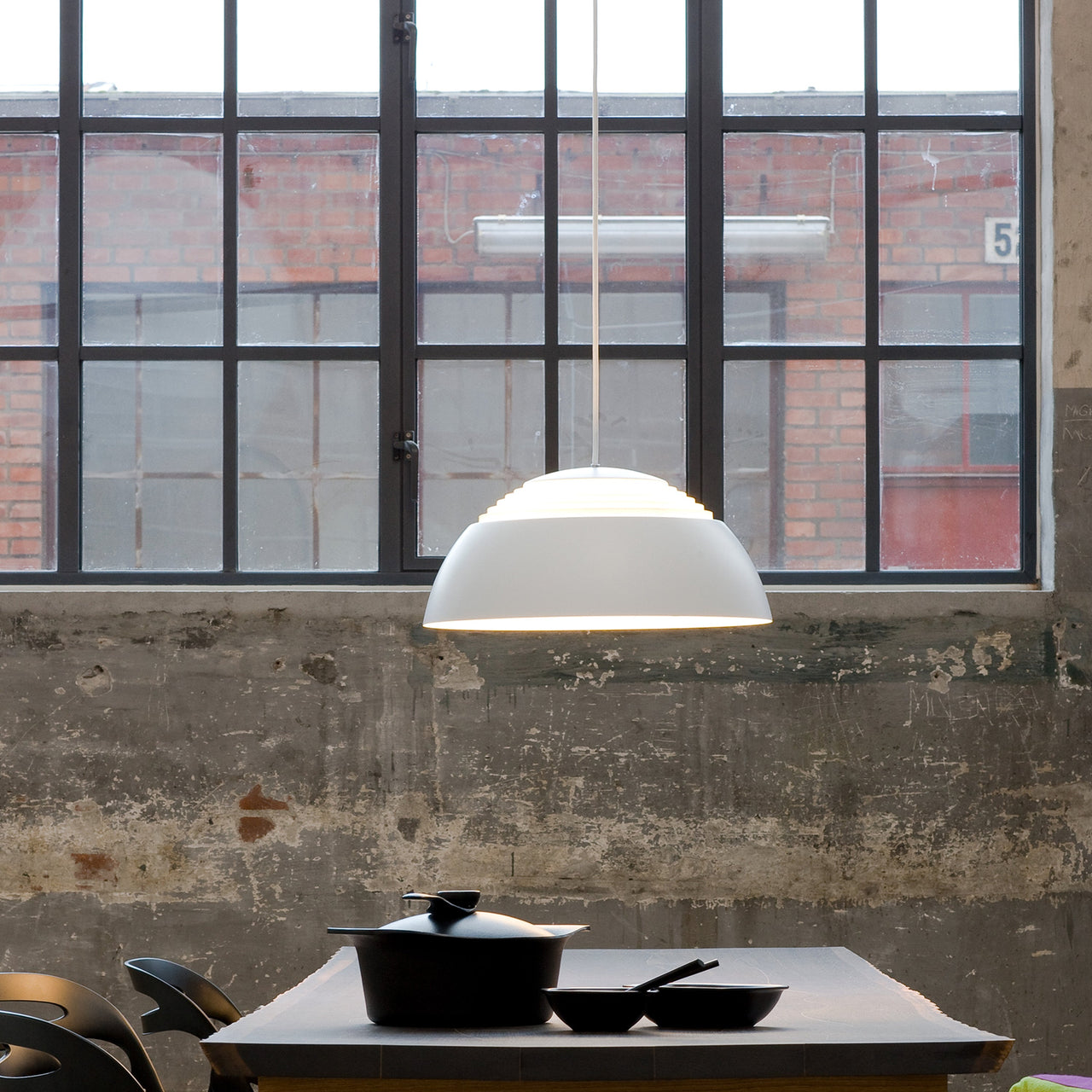 AJ Royal Pendant
AJ Royal Pendant
AJ Royal Pendant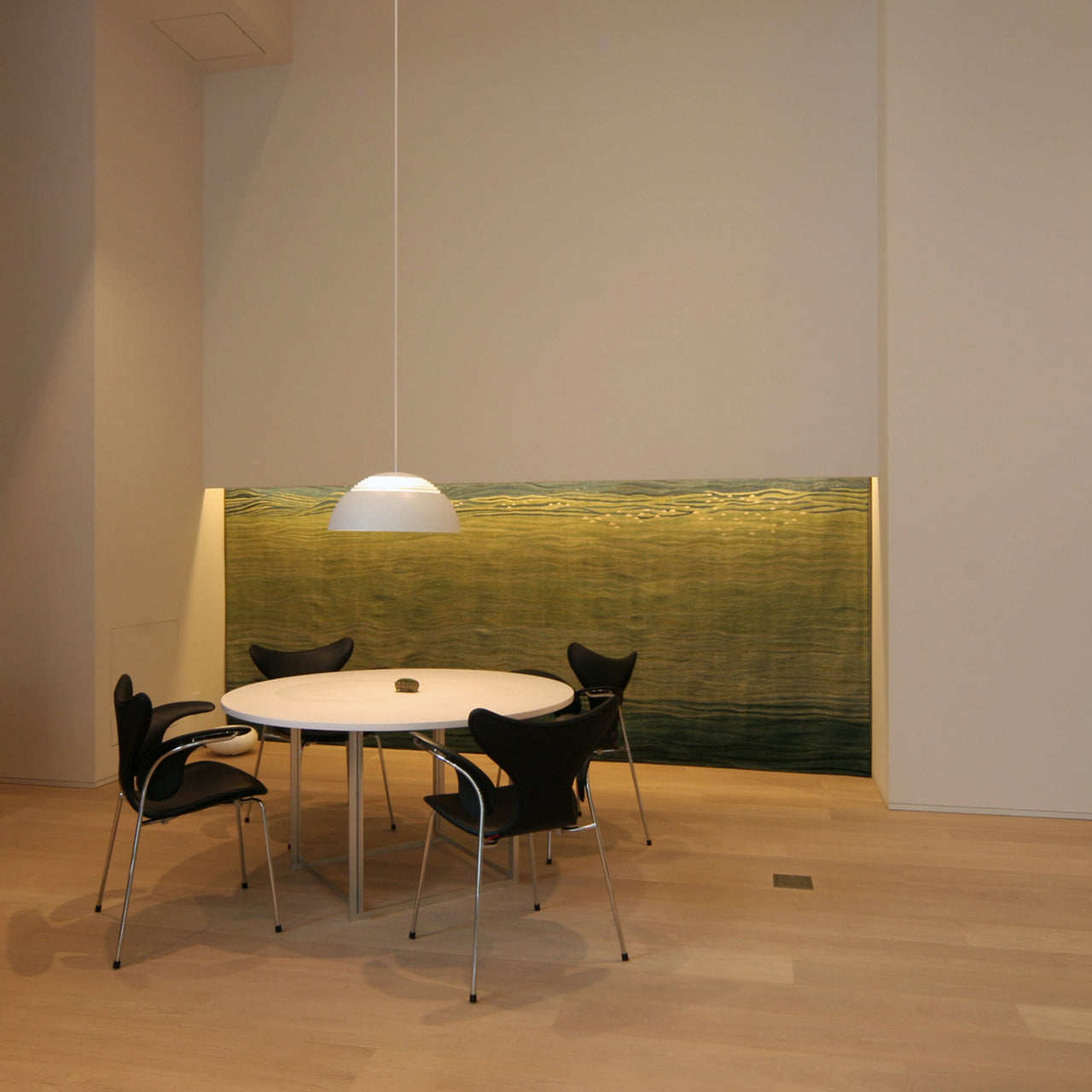 insitu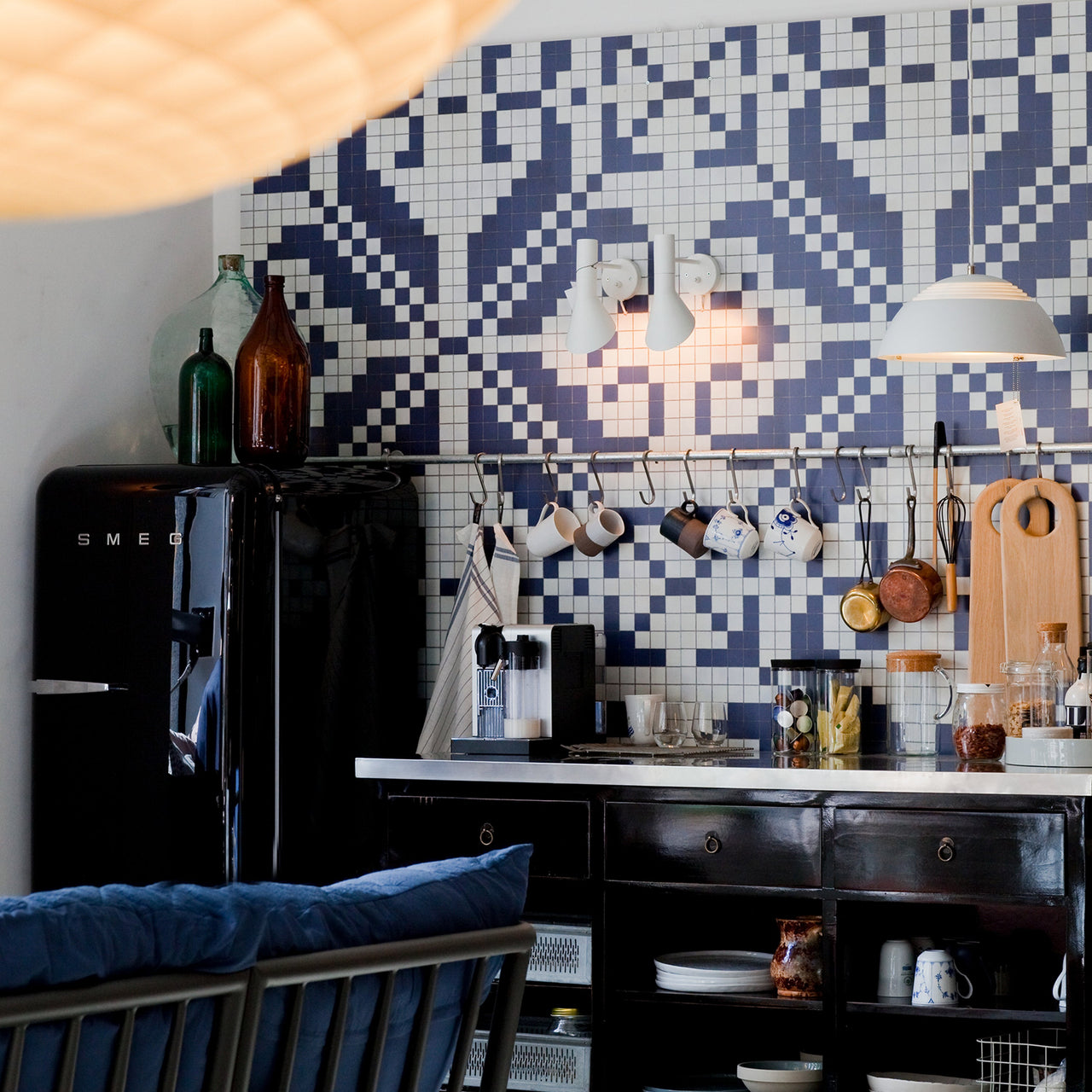 insitu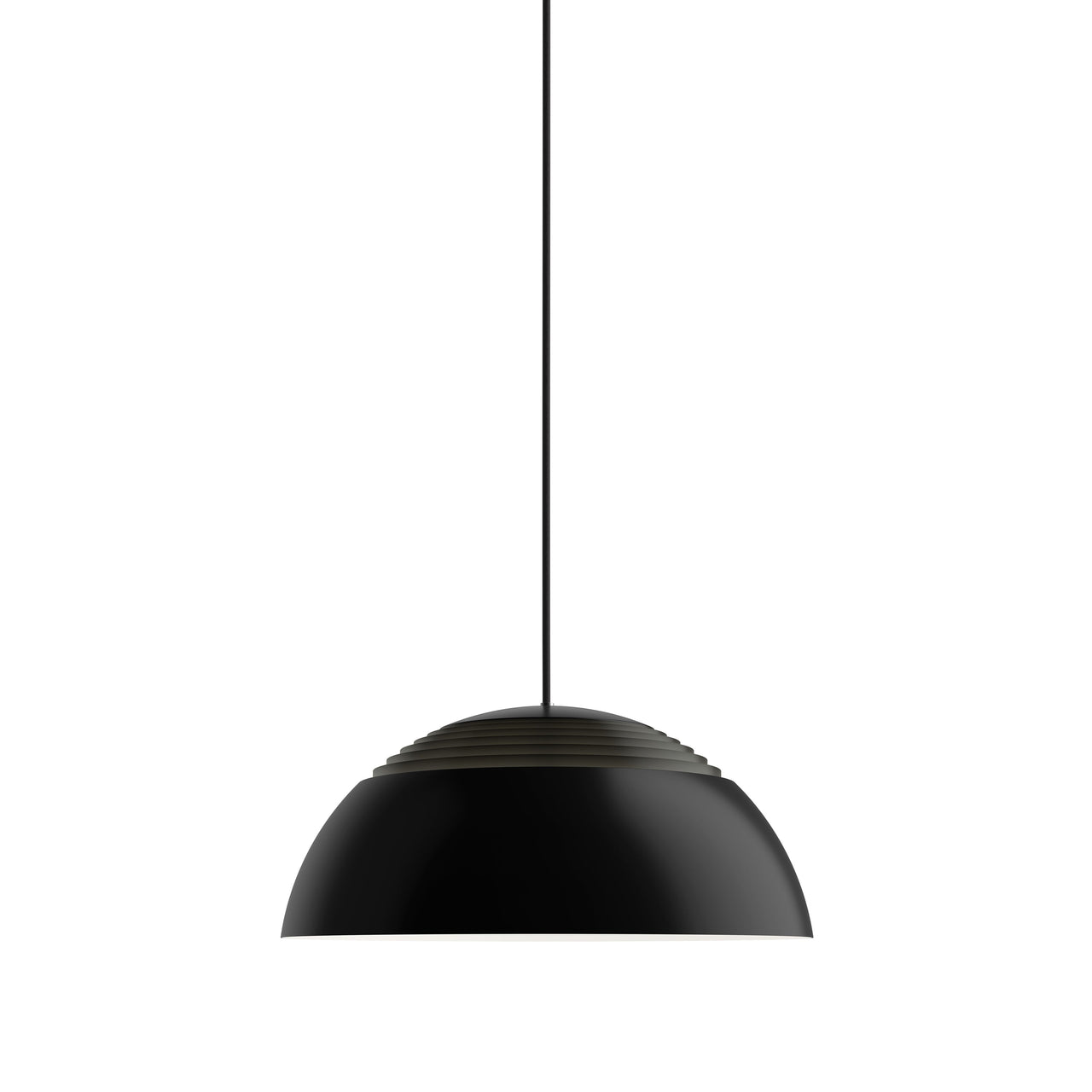 AJ Royal Pendant: Large - 19.7" + Black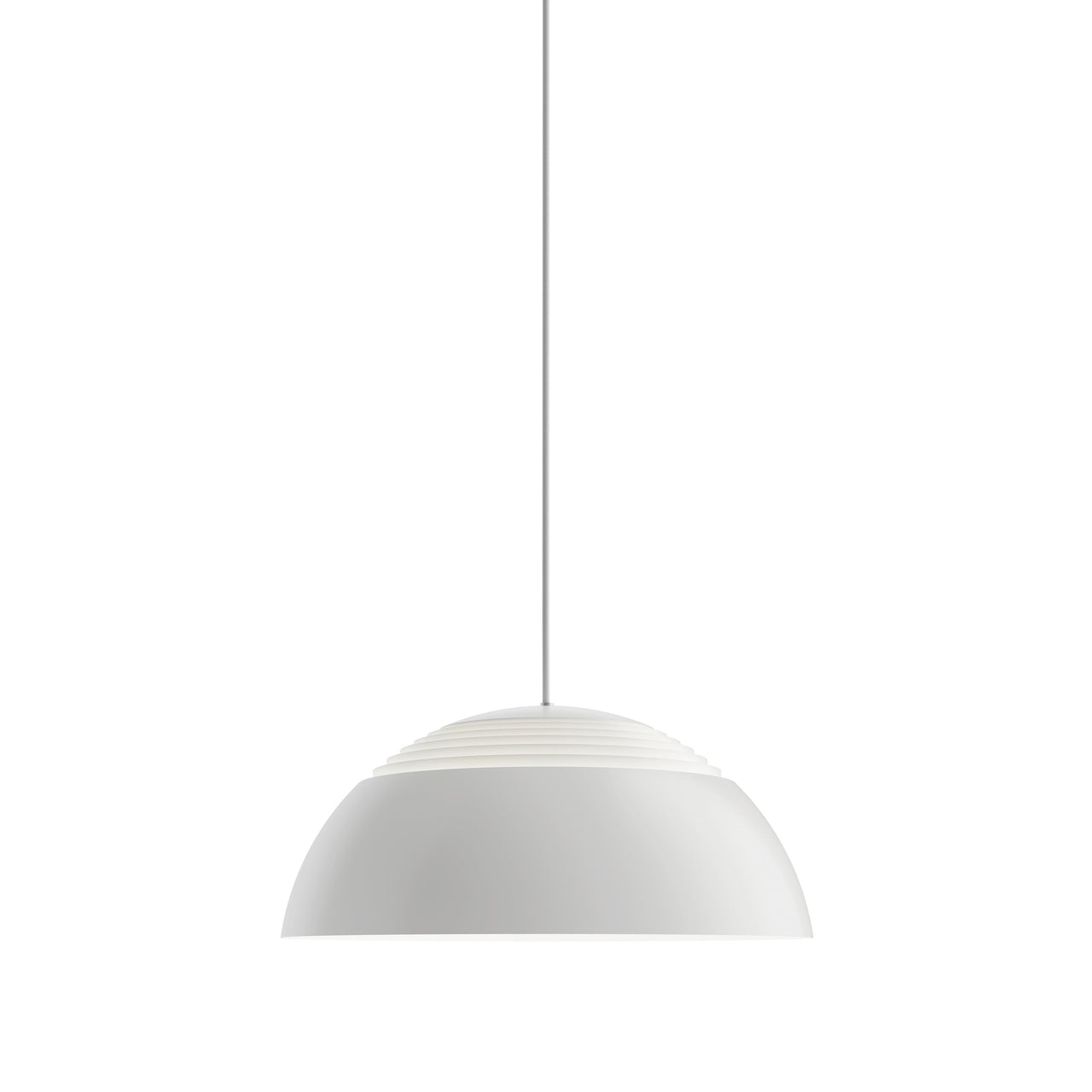 AJ Royal Pendant: Large - 19.7" + White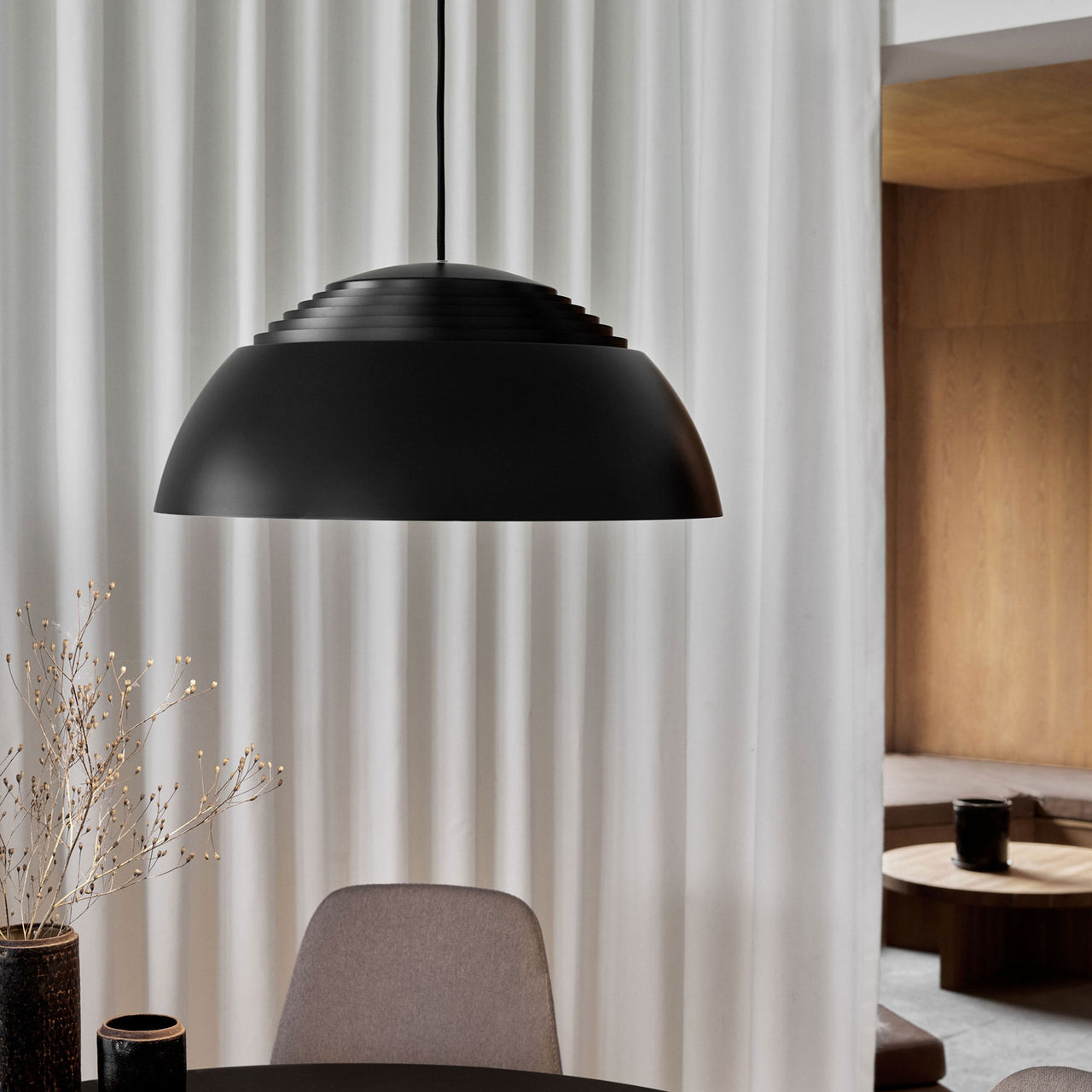 AJ Royal Pendant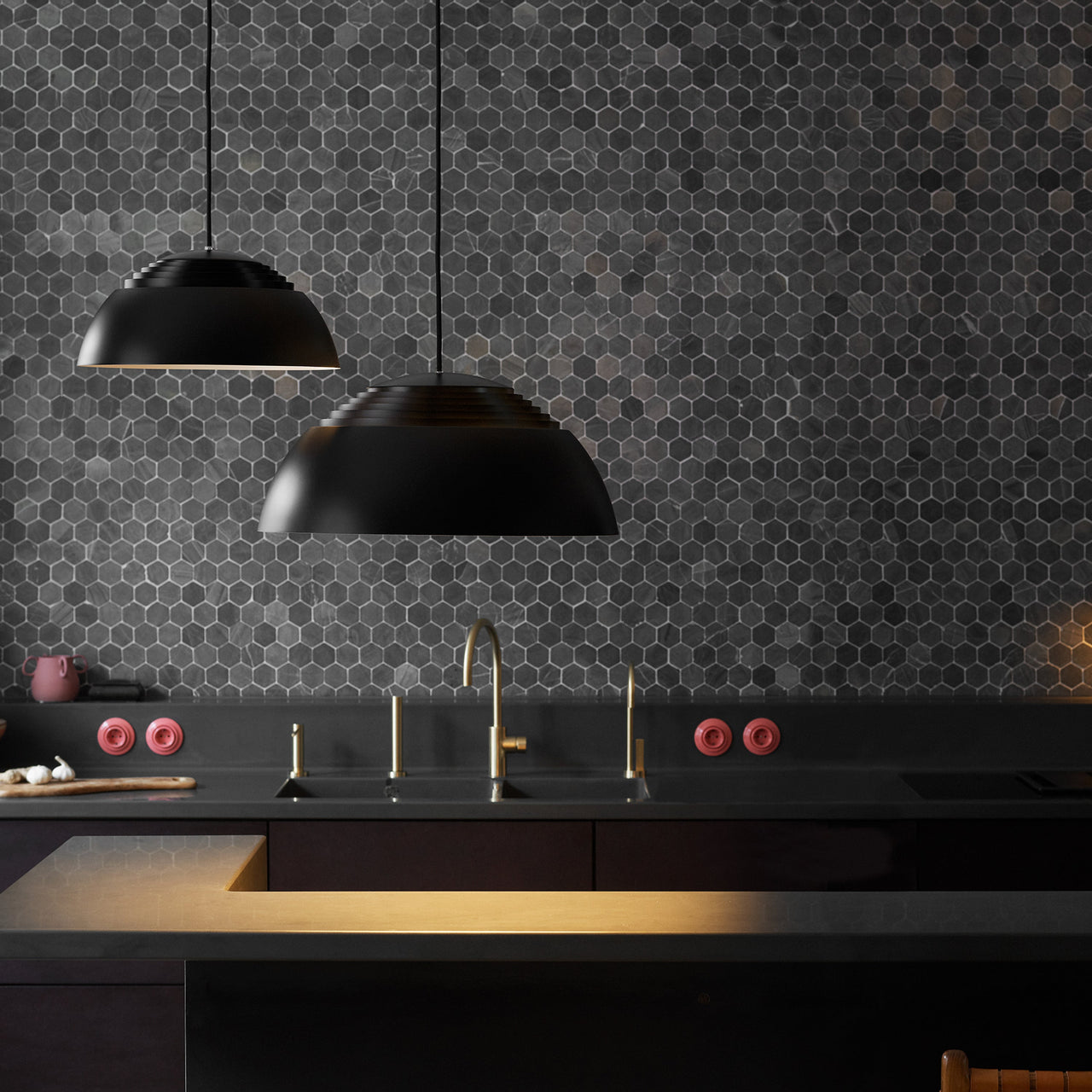 AJ Royal Pendant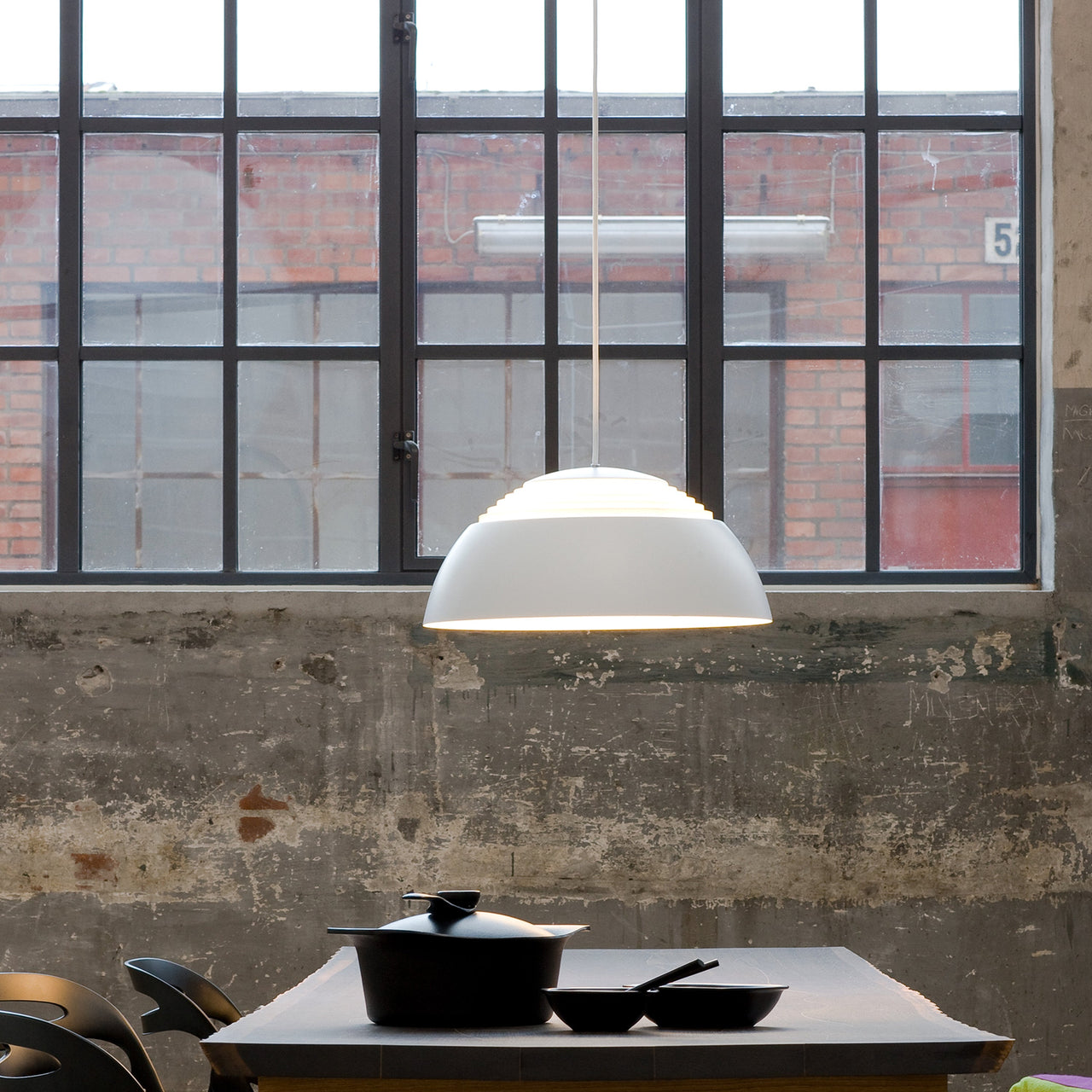 AJ Royal Pendant
AJ Royal Pendant
AJ Royal Pendant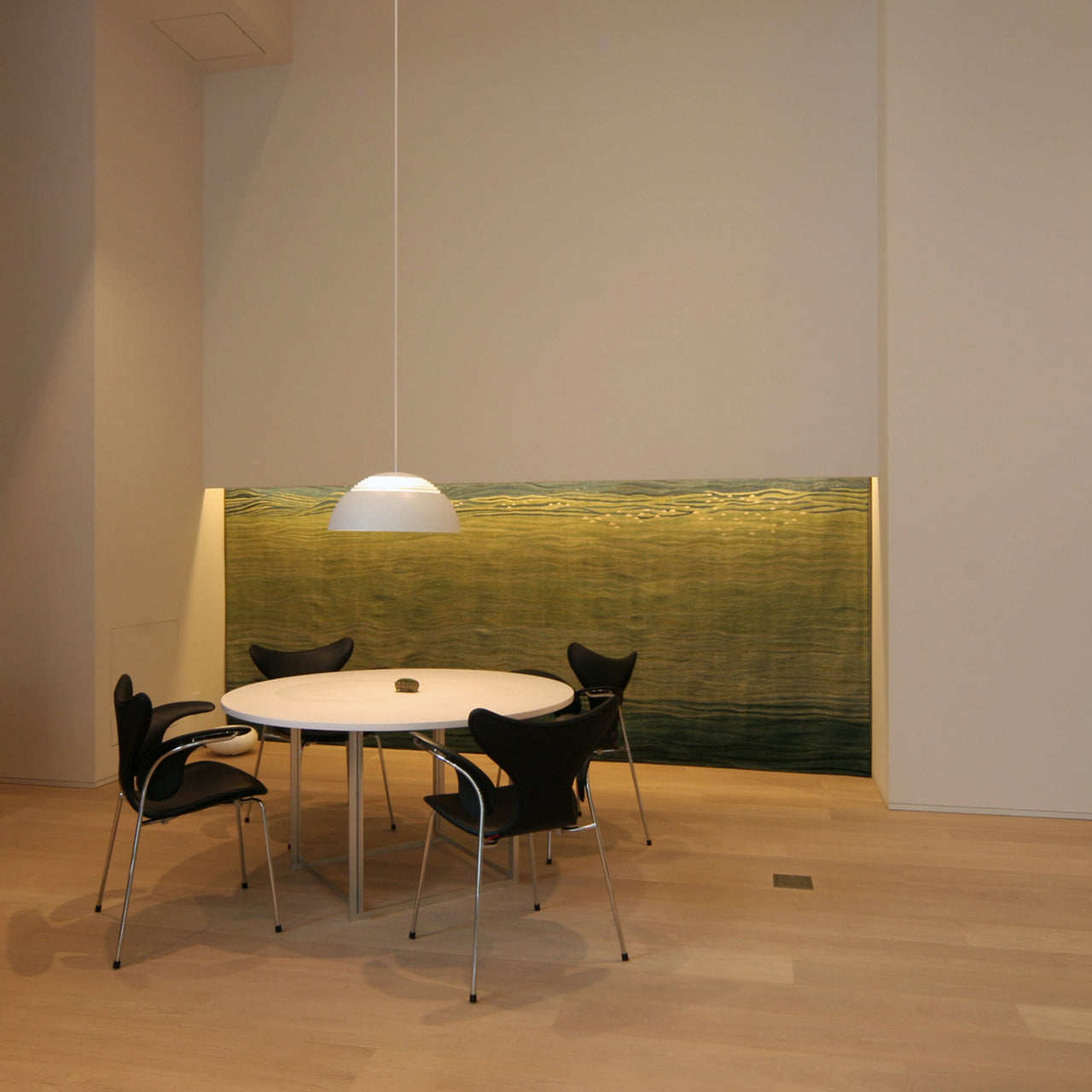 insitu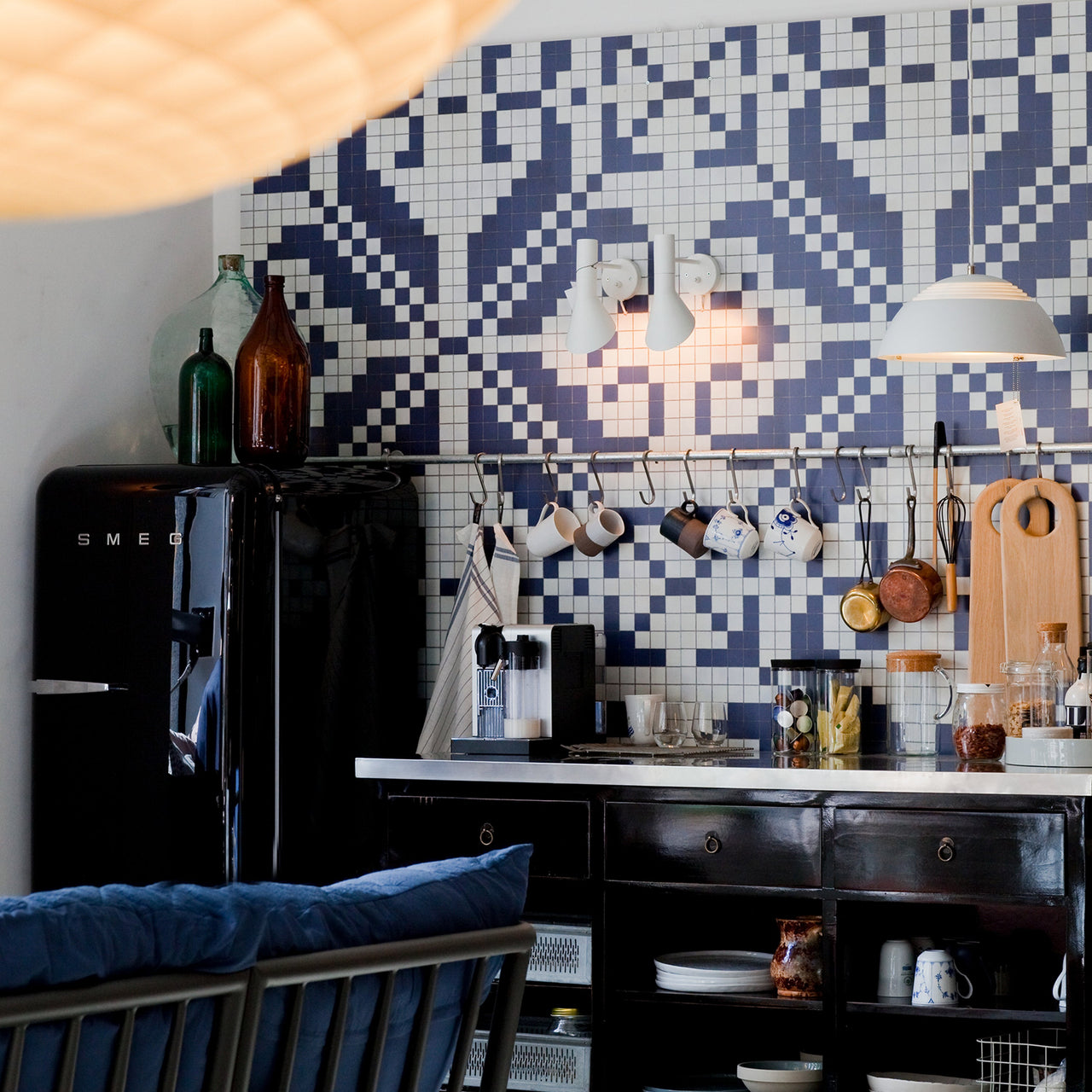 insitu
AJ Royal Pendant
$1,075

SKU: LP-5741932445
$1,075

SKU: LP-5741932432
$1,075

SKU: LP-5741931174
$1,075

SKU: LP-5741931161
$1,480

SKU: LP-5741932461
$1,480

SKU: LP-5741932458
$1,480

SKU: LP-5741931213
$1,480

SKU: LP-5741931200
$1,440

SKU: LP-10000151337
$1,440

SKU: LP-10000151340
$1,440

SKU: LP-10000151333
$1,440

SKU: LP-10000151334
$1,965

SKU: LP-10000151347
$1,965

SKU: LP-10000151345
$1,965

SKU: LP-10000151341
$1,965

SKU: LP-10000151342
---
---
A modernist talisman, AJ Royal was designed by Arne Jacobsen for Copenhagen's 1960 SAS Royal Hotel, a forerunner of the world-famous Danish architect's later work. In its 2 original sizes, the metal pendant is available in lacquered white as well as a black version marking the hotel's 60th anniversary, and yields 100% glare-free light via a built-in frosted acrylic diffusor.
Size
Small: 6.5" h x 14.7" dia (16.6x37cm)
Large: 8.8" h x 19.7" dia (22.3x50cm)
Cable length: 144" (366cm)
Material
Aluminum, steel
Technical
UL listed
Color temperature: 2700K, 3000K
Brand
Louis Poulsen
With some of the most iconic lighting in modern design, it's apropos to raise a glass to Louis Poulsen—especially as the Copenhagen lighting resource originated in the late 19th century in the after-finish of a wine-importing enterprise. Four years later, in 1878, founder Ludwig R. Poulsen was sparked by the new electricity technology hitting the city and opened a shop selling lighting and electrical supplies. Nephew Louis Poulsen joined as a shop assistant soon enough, and assumed the family business upon his uncle's death in 1904.

With the arrival 2 decades later of designer Poul Henningsen came 2 of the most collectible and coveted Midcentury modern fixtures, the PH-5 and the "Artichoke." The stable of now-legendary designers widened with the likes of Vilhelm Lauritzen, Arne Jacobson and Verner Panton. The output wasn't all stunning form either. During WWII, the firm contrived a blackout lamp that allowed famed Tivoli Gardens in Copenhagen to remain open in the evenings, without interfering with the fighter jets in the skies above.

That pioneering spirit extended into the new century: forays with noted Danish-British designer Louise Campbell, who designed the striking Collage group; and Olafur Eliasson, who created the sculptural pendant OE Quasi Light. Building on its legacy of innovation, design and craftsmanship, the company continues to chart its course forward with a focus on sustainability in every phase of the product life cycle.<
Designer
Arne Jacobsen
"The fundamental factor is proportion," said this icon of Danish design and minimalist style shortly before his death in 1971. Though trained as an architect (and he abhorred being called a designer), Arne Jacobsen perhaps is most remembered today for his furniture, lighting and household objects. His 3-legged Ant Chair (1951) inspired by a Charles Eames plywood chair was an instant classic and led to other sculptural furnishings such as the Egg Chair and Swan seating series.
Born in 1902, he originally trained as a bricklayer before studying at the Royal Danish Academy of Arts. Visiting the 1925 Exposition Internationale des Art Decoratifs in Paris, he was forever influenced by the modernists Le Corbusier and Mies van der Rohe. A major figure in Danish architecture, Arne Jacobsen's more memorable products include the 1960s Cylinda line of bar and table goods for Stelton, acclaimed with numerous international design awards.