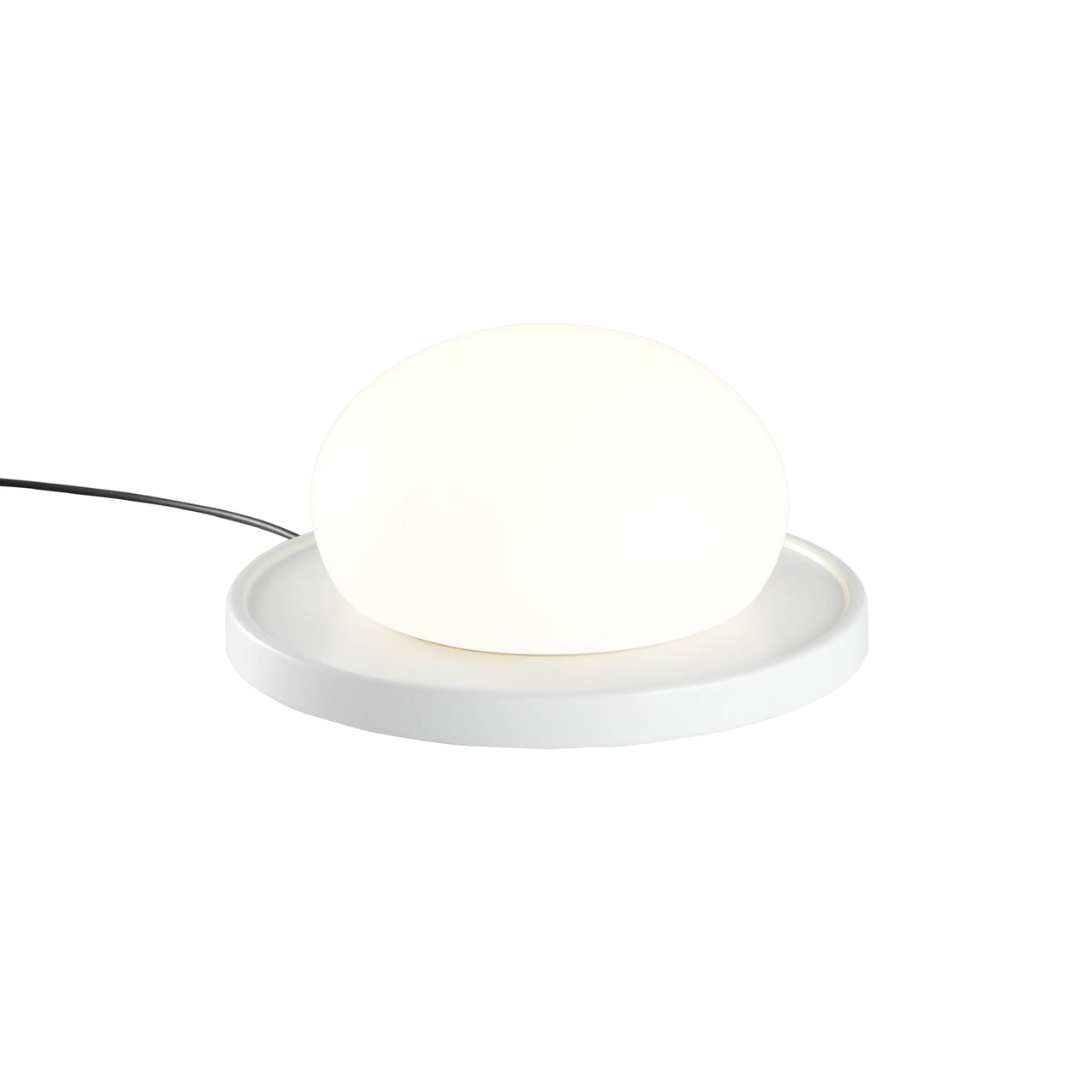 Bolita Table Lamp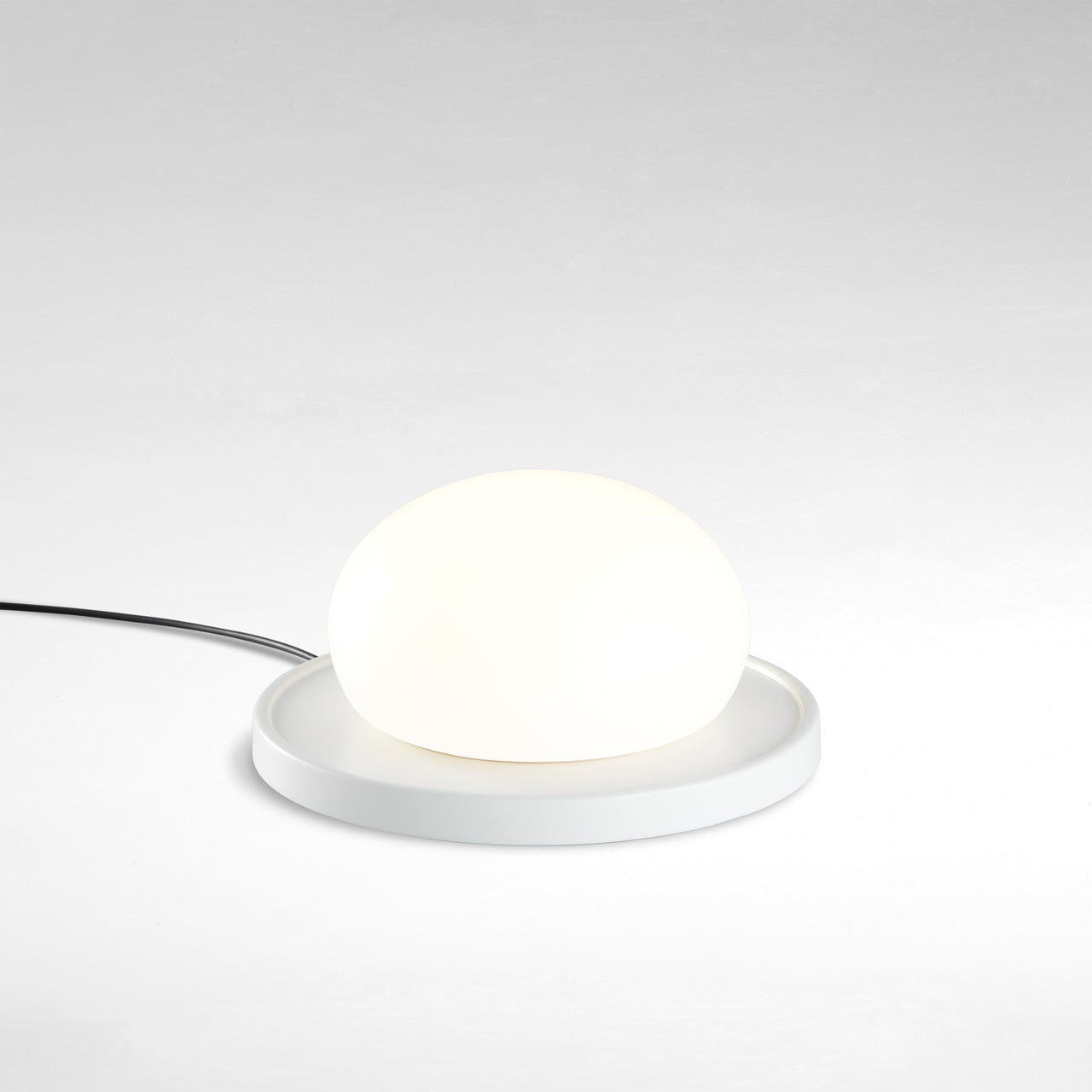 Bolita Table Lamp
Bolita Table Lamp
Bolita Table Lamp
Bolita Table Lamp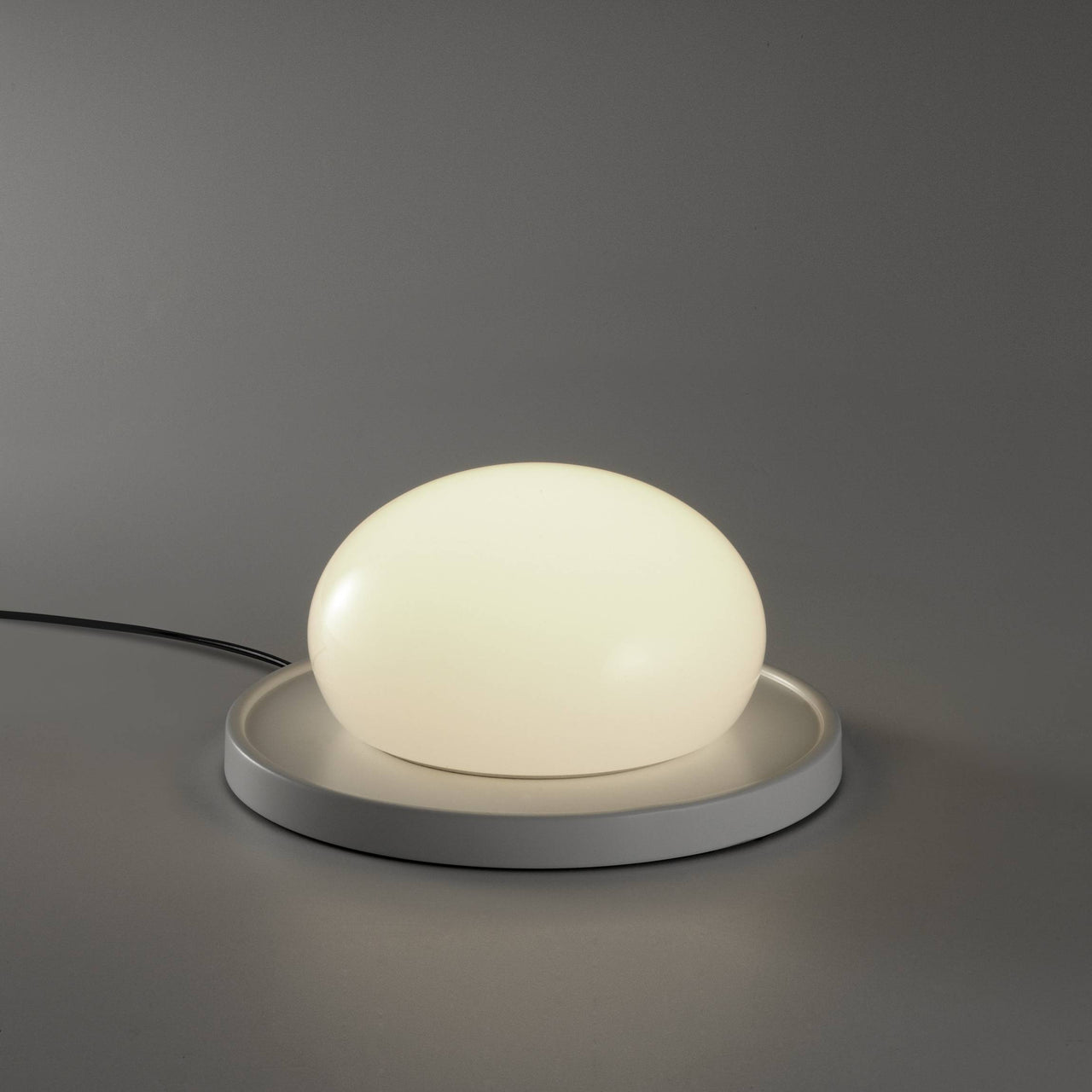 insitu
insitu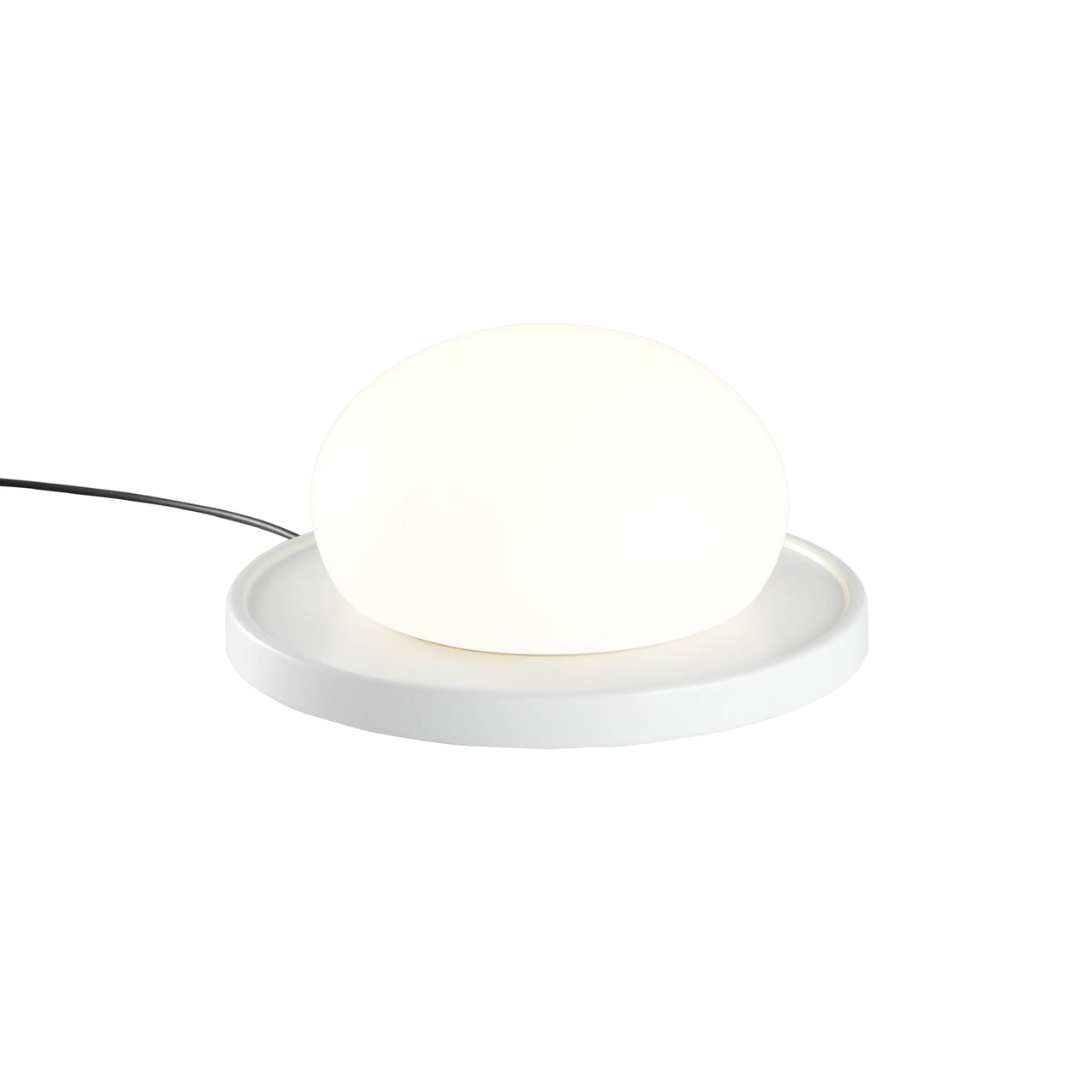 Bolita Table Lamp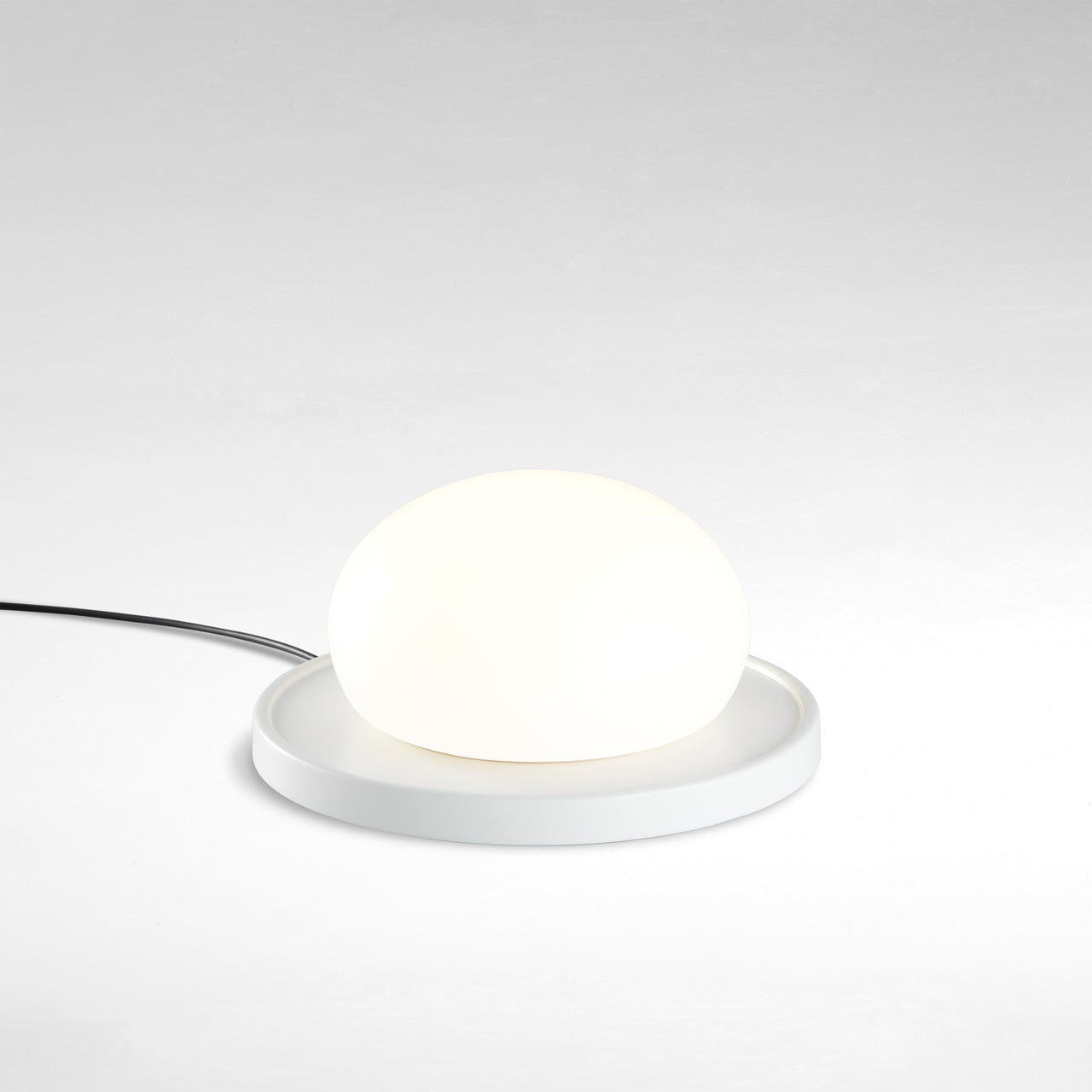 Bolita Table Lamp
Bolita Table Lamp
Bolita Table Lamp
Bolita Table Lamp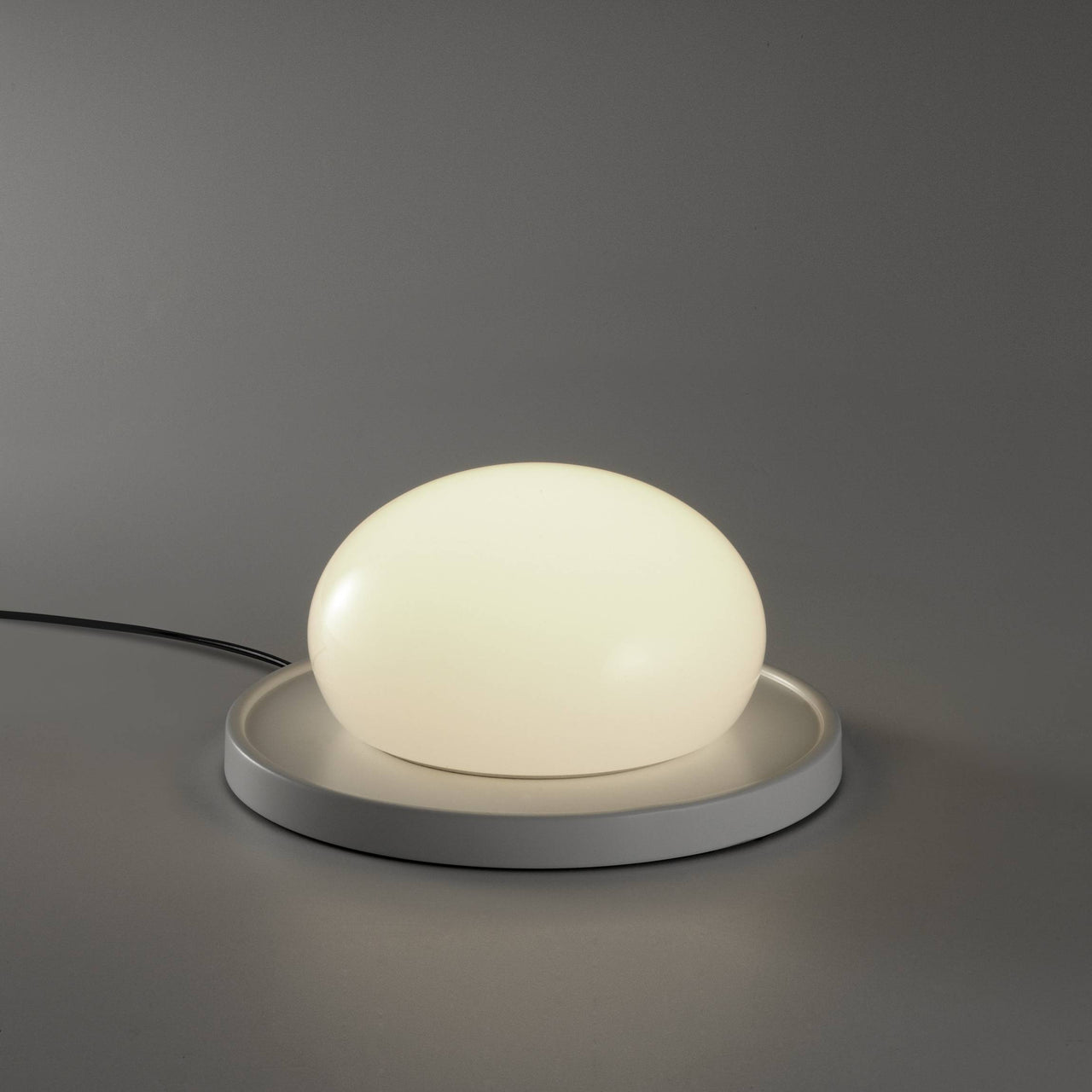 insitu
insitu
---
---
Much like the satisfaction of a manual-winding timepiece, Bolita offers contentment in a simple touch. Kaschkasch's Florian Kallus and Sebastian Schneider have designed a LED table lamp with a mechanical dimmer process rather than mindless electronics. Similar to an eclipse, by manually moving the central glass sphere around the lamp's base with a gentle touch, the light dims or brightens as desired.
Size
3.5" h x 5.3" dia (9x13.5cm)
Base: 0.7" h x 7" dia (1.7x18cm)
Cable length: 58.8" (149.4cm)
Material
Steel, opal blown glass
Technical
Contact us for UL details
LED
Color temperature: 2700K
Bulb included
Dimmable
Details

Sold in multiples of 4.
Brand
Marset
"Marset is more than lamps: We take care of light in its different nuances and effects, to create atmospheres with character, helping to improve people's quality of life," declares the Barcelona-based company. Marset's dual preoccupation with both crisp contemporary design and the more elusive ambiance of lighting has firmly fixed the firm on the design world's cutting-edge radar. A series of attention-grabbing and innovative fixtures account for the recent revitalization of the brand, though Marset has actually been around since the 1940s.
A family business, Marset was originally a foundry, not a lighting company. It segued into lighting design when Francisco Marset formally established Marset Illuminacion in 1965. Decades devoted to metalwork easily translated to the contemporary lighting industry, with a dexterity of materials available to create unexpected, atmospheric lighting effects. Not to mention the influence of its Barcelona home, a city renowned for architecture, design and visual inspiration.
Designer
Kaschkasch
The expressiveness of restraint. A symbiosis of straightforwardness and beauty that toes the line between function and formal severity. Traditional craftsmanship techniques coupled with the disruption of new technologies. These are among the mandates undertaken in the furniture and lighting design and art direction of Kaschkasch, the studio helmed by Florian Kallus and Sebastian Schneider and located in a charming backyard building in Cologne that was once a saddlery and adjoining horse stable.
The two arrived at their hands-on approach, initially having both trained in cabinetmaking, and then product design at Münster University of Applied Sciences. Soon after partnering in 2011, Kaschkasch design studio was nominated for best newcomer at the German Design Awards. The studio has since scooped up international prizes, including the prestigious Red Dot Award in 2019 for the Ani Lamp for Blomus, just one of 2 dozen international design houses realizing Kaschkasch's work—including Menu, Marset and Normann Copenhagen.