Discocó Pendant Light: Extra Large - 52" + White
Discocó Pendant Light: Extra Large - 52" + Matte Beige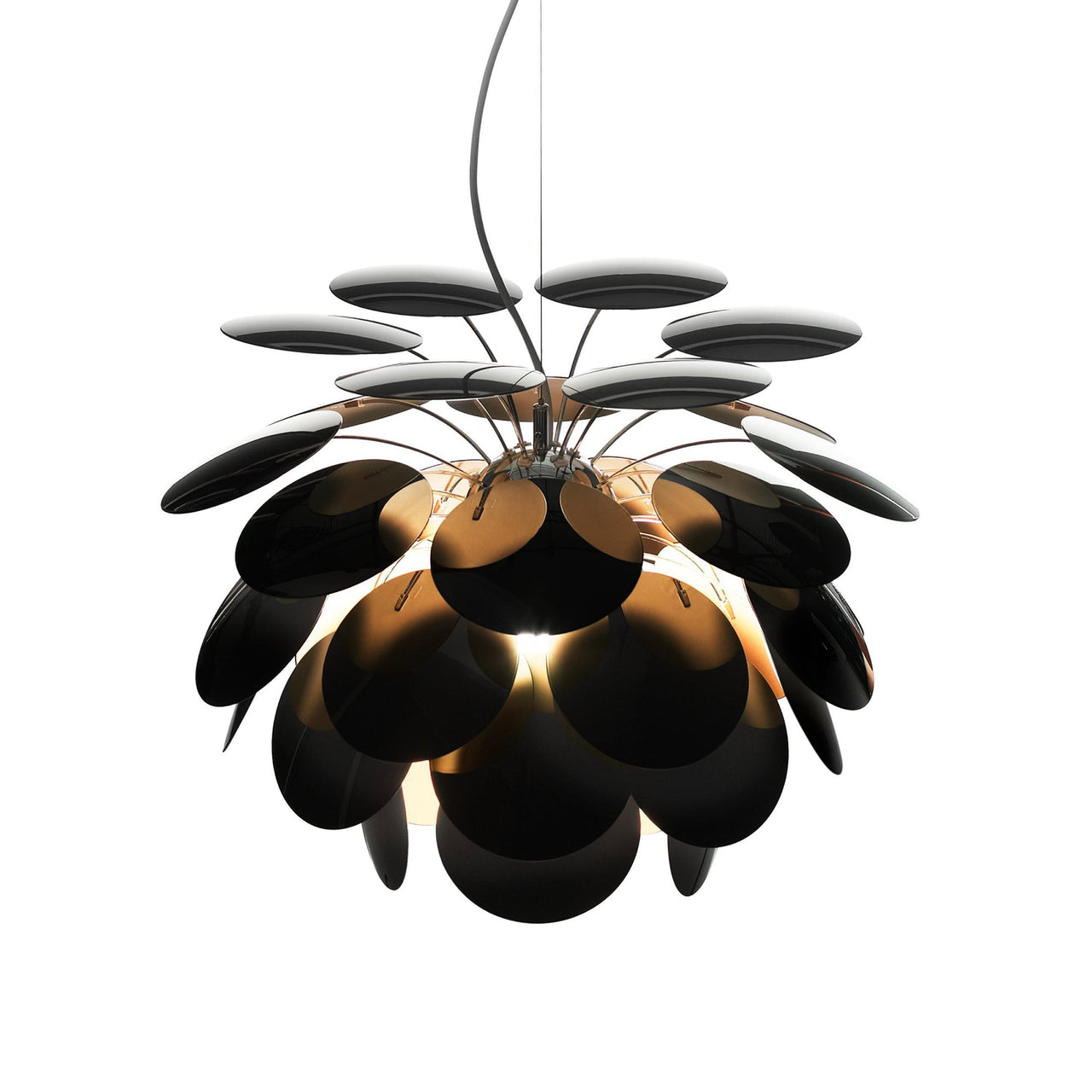 Discocó Pendant Light: Extra Large - 52" + Black + Gold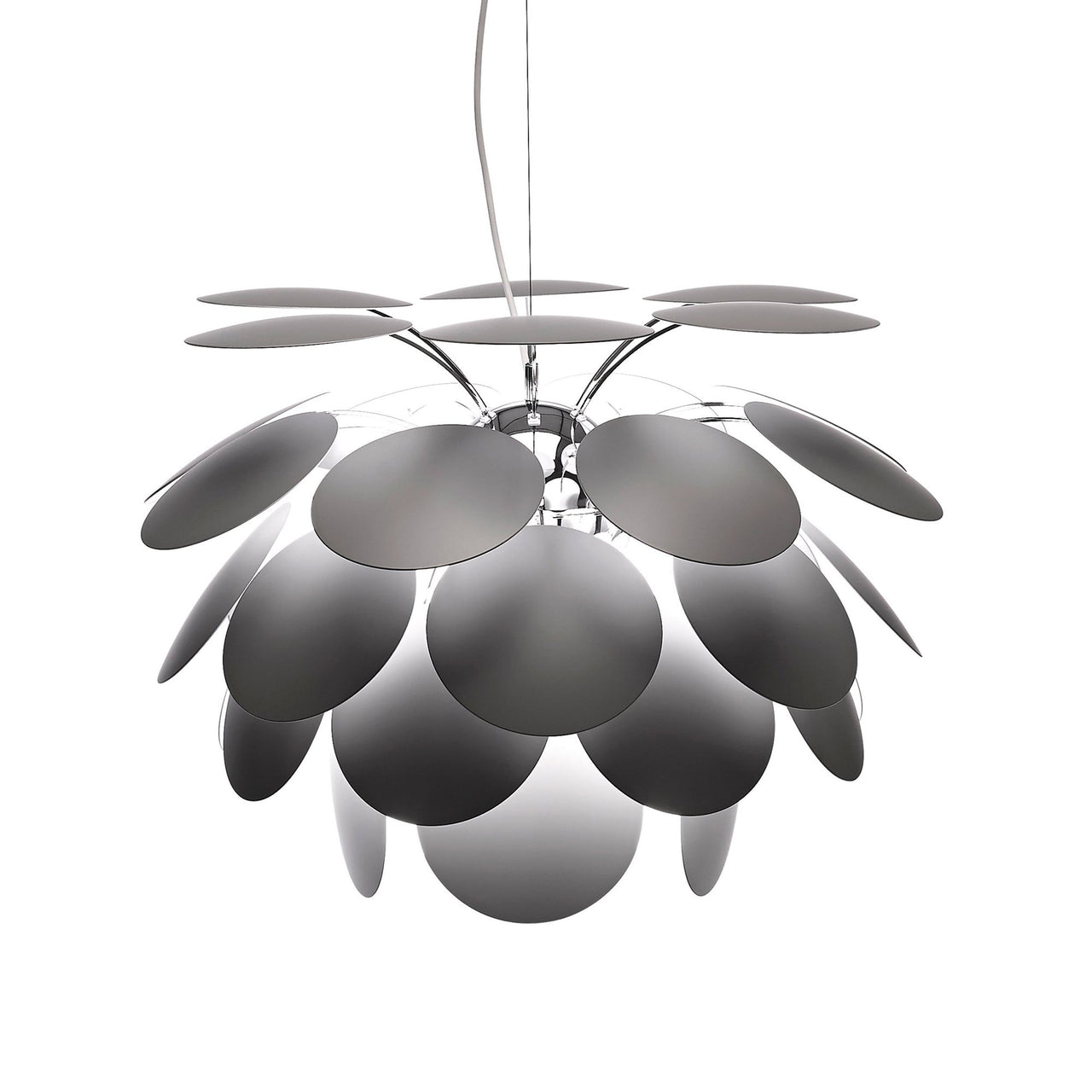 Discocó Pendant Light: Extra Large - 52" + Matte Grey
Discocó Pendant Light: Large - 34.7" + White
Discocó Pendant Light: Large - 34.7" + Matte Beige
Discocó Pendant Light: Large - 34.7" + Black + Gold
Discocó Pendant Light: Large - 34.7" + Matte Grey
Discocó Pendant Light: Medium - 26.8" + White
Discocó Pendant Light: Medium - 26.8" + Matte Beige
Discocó Pendant Light: Medium - 26.8" + Black + Gold
Discocó Pendant Light: Medium - 26.8" + Matte Grey
Discocó Pendant Light: Small - 20.9" + White
Discocó Pendant Light: Small - 20.9" + Matte Beige
Discocó Pendant Light: Small - 20.9" + Black + Gold
Discocó Pendant Light: Small - 20.9" + Matte Grey
Discocó Pendant Light: Extra Small - 13.9" + White
Discocó Pendant Light: Extra Small - 13.9" + Matte Beige
Discocó Pendant Light: Extra Small - 13.9" + Black + Gold
Discocó Pendant Light: Extra Small - 13.9" + Matte Grey
Discocó Pendant Light
Discocó Pendant Light
Discocó Pendant Light
Discocó Pendant Light
Discocó Pendant Light
Discocó Pendant Light
Discocó Pendant Light
Discocó Pendant Light
Discocó Pendant Light
Discocó Pendant Light
Discocó Pendant Light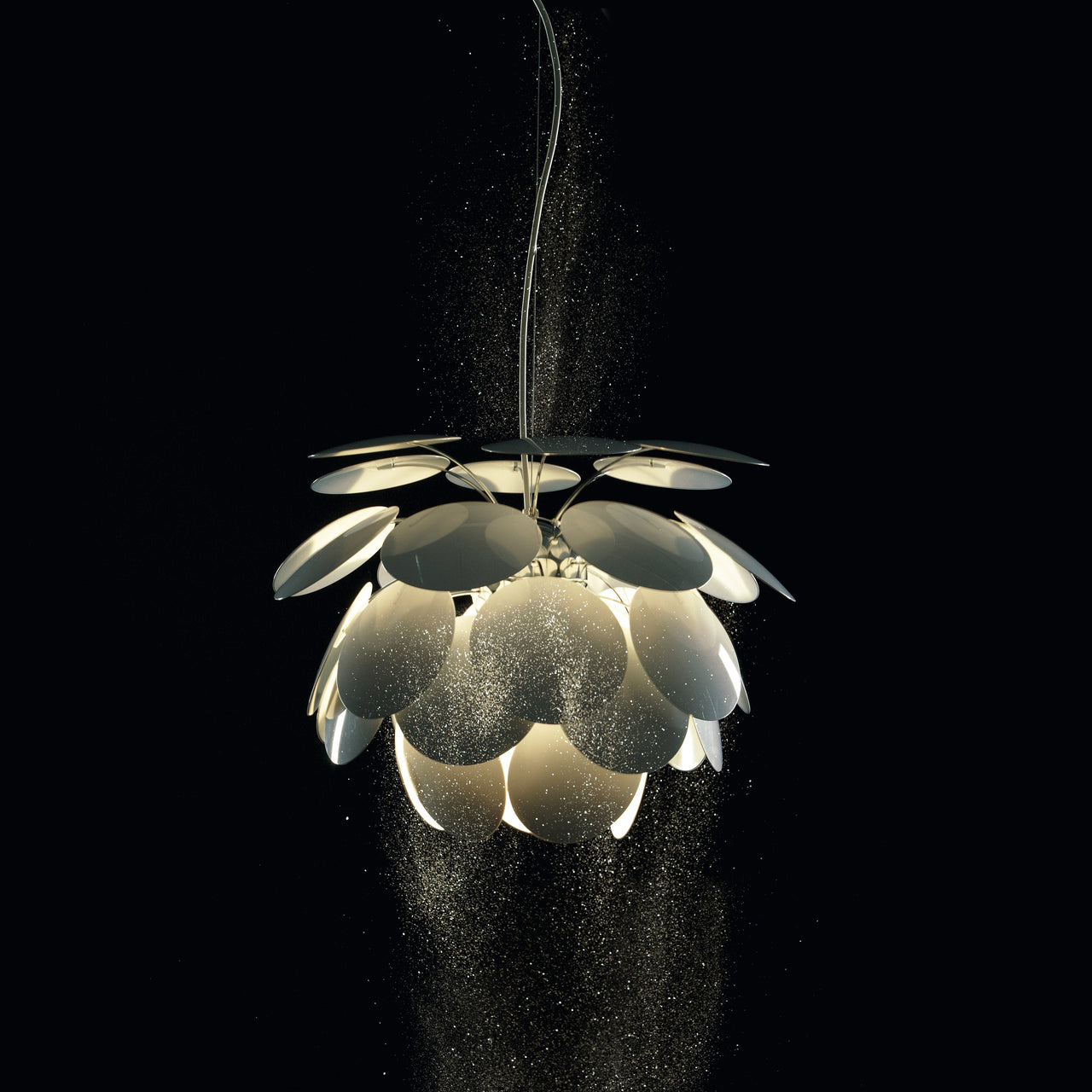 Discocó Pendant Light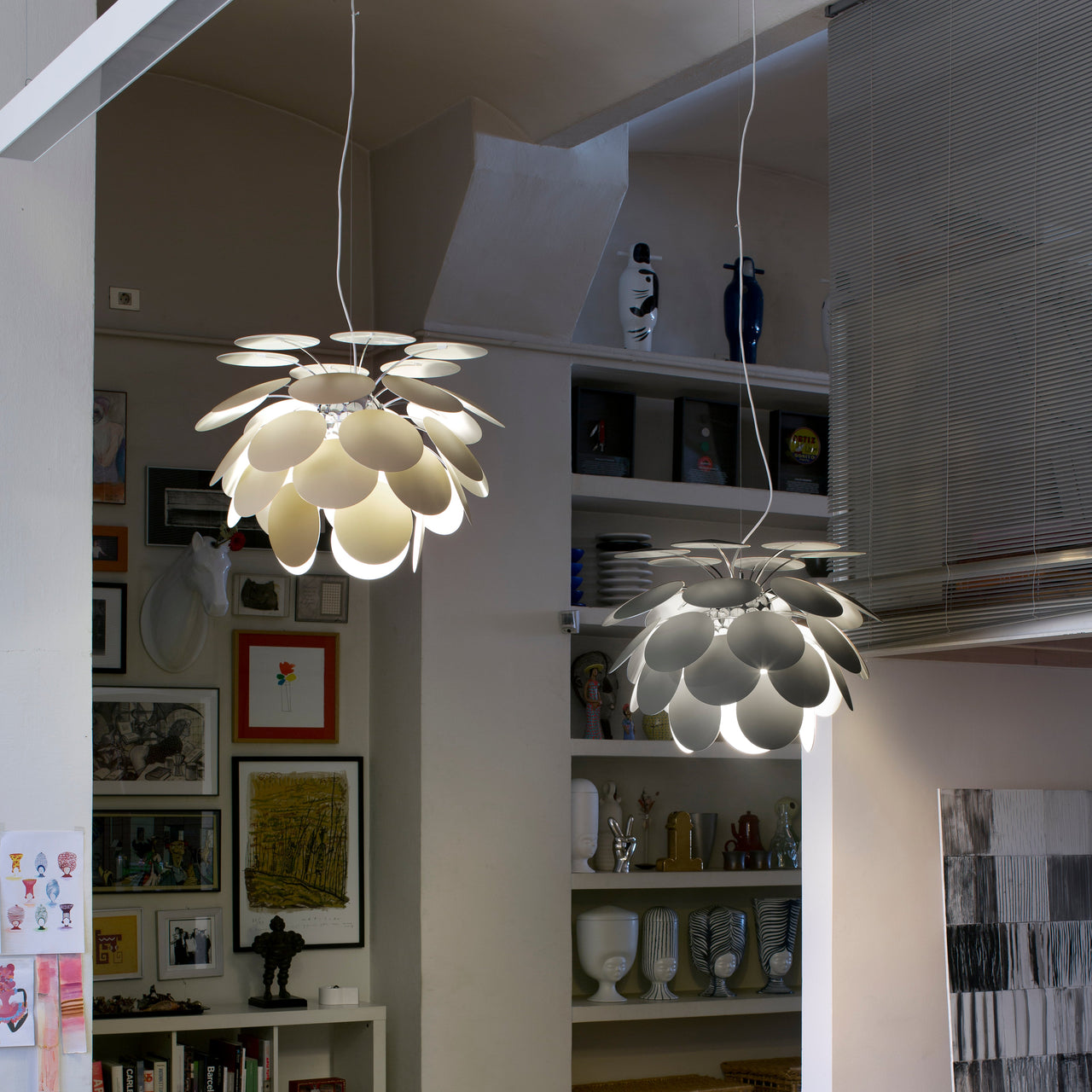 Discocó Pendant Light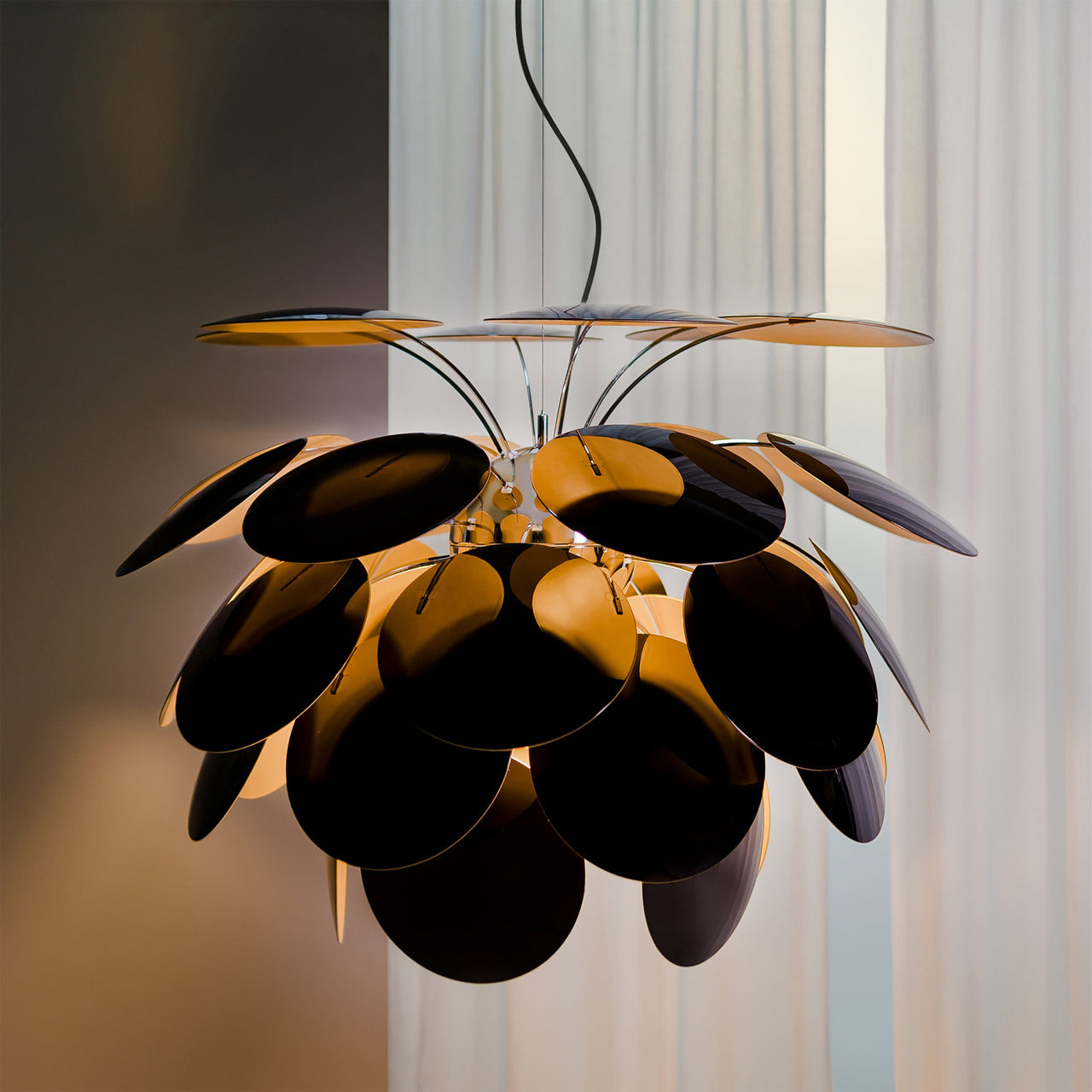 Discocó Pendant Light
Discocó Pendant Light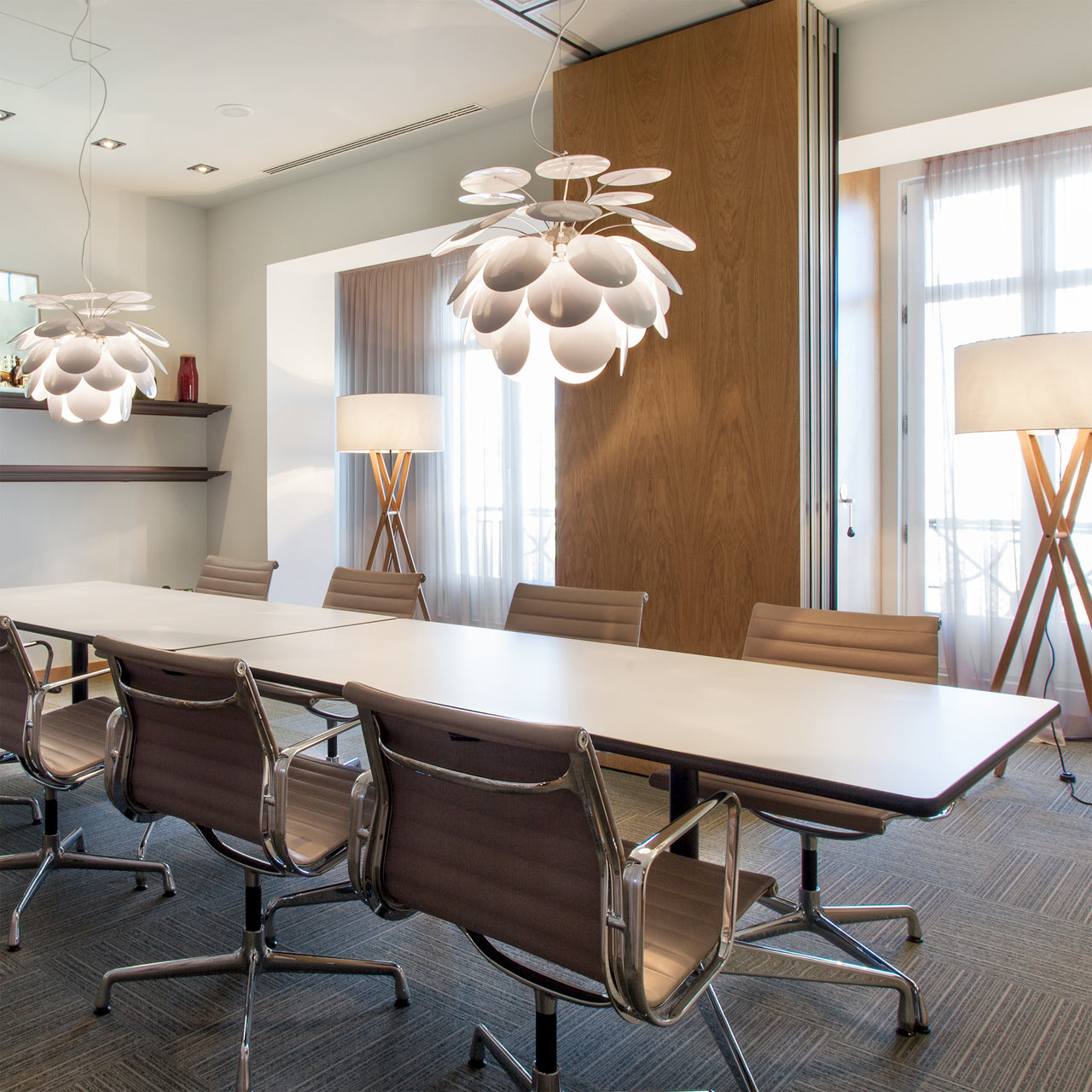 Discocó Pendant Light
Discocó Pendant Light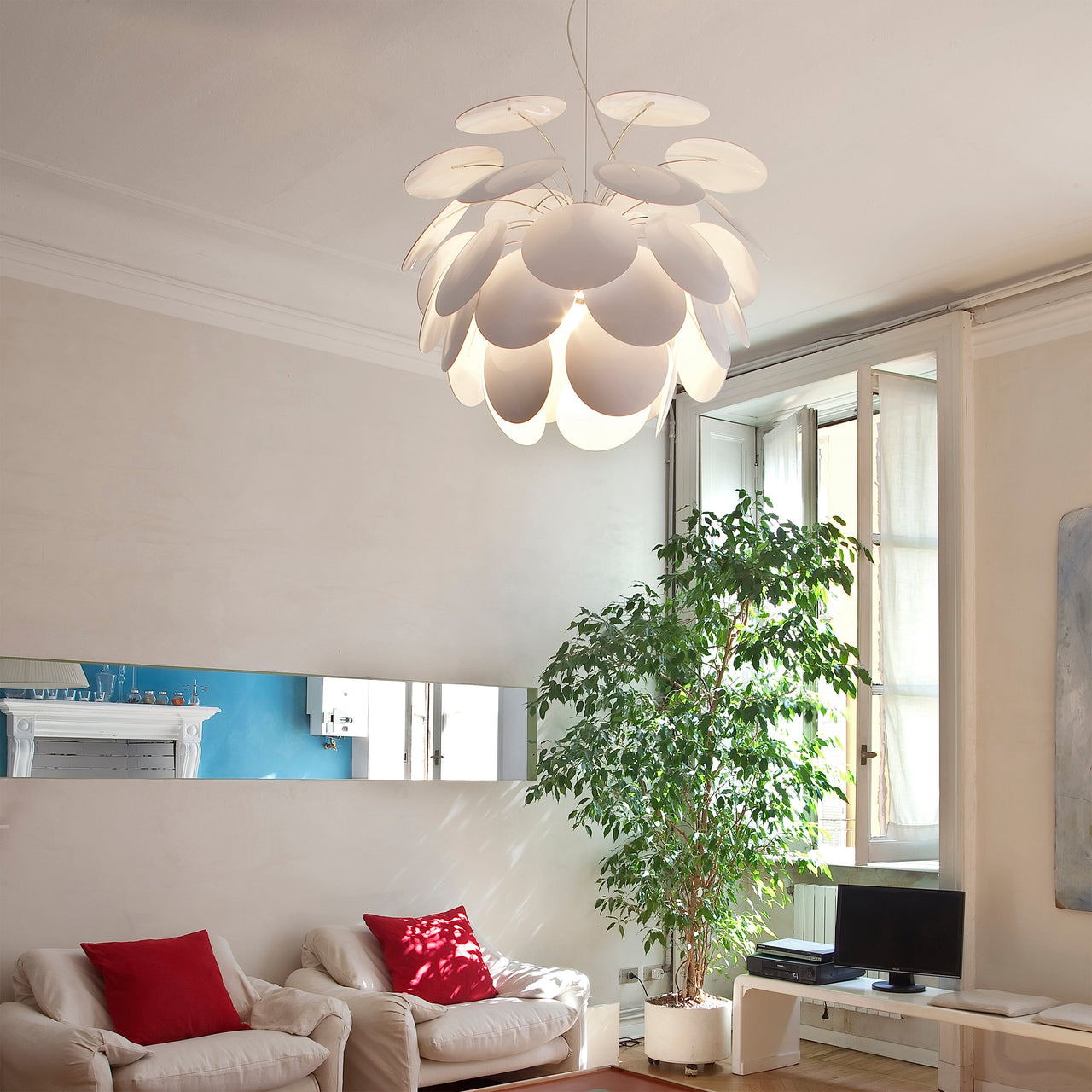 insitu
insitu
Discocó Pendant Light: Extra Large - 52" + White
Discocó Pendant Light: Extra Large - 52" + Matte Beige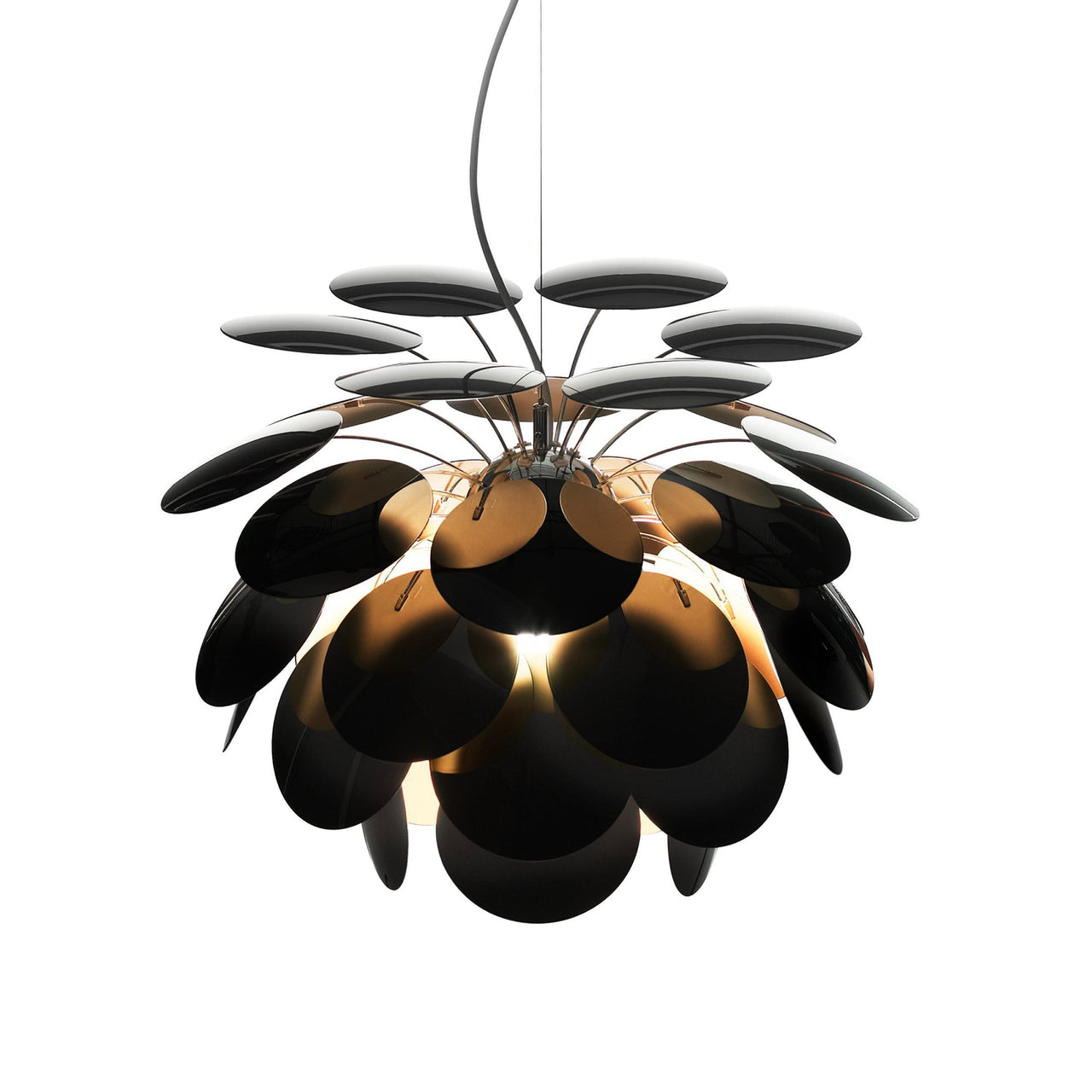 Discocó Pendant Light: Extra Large - 52" + Black + Gold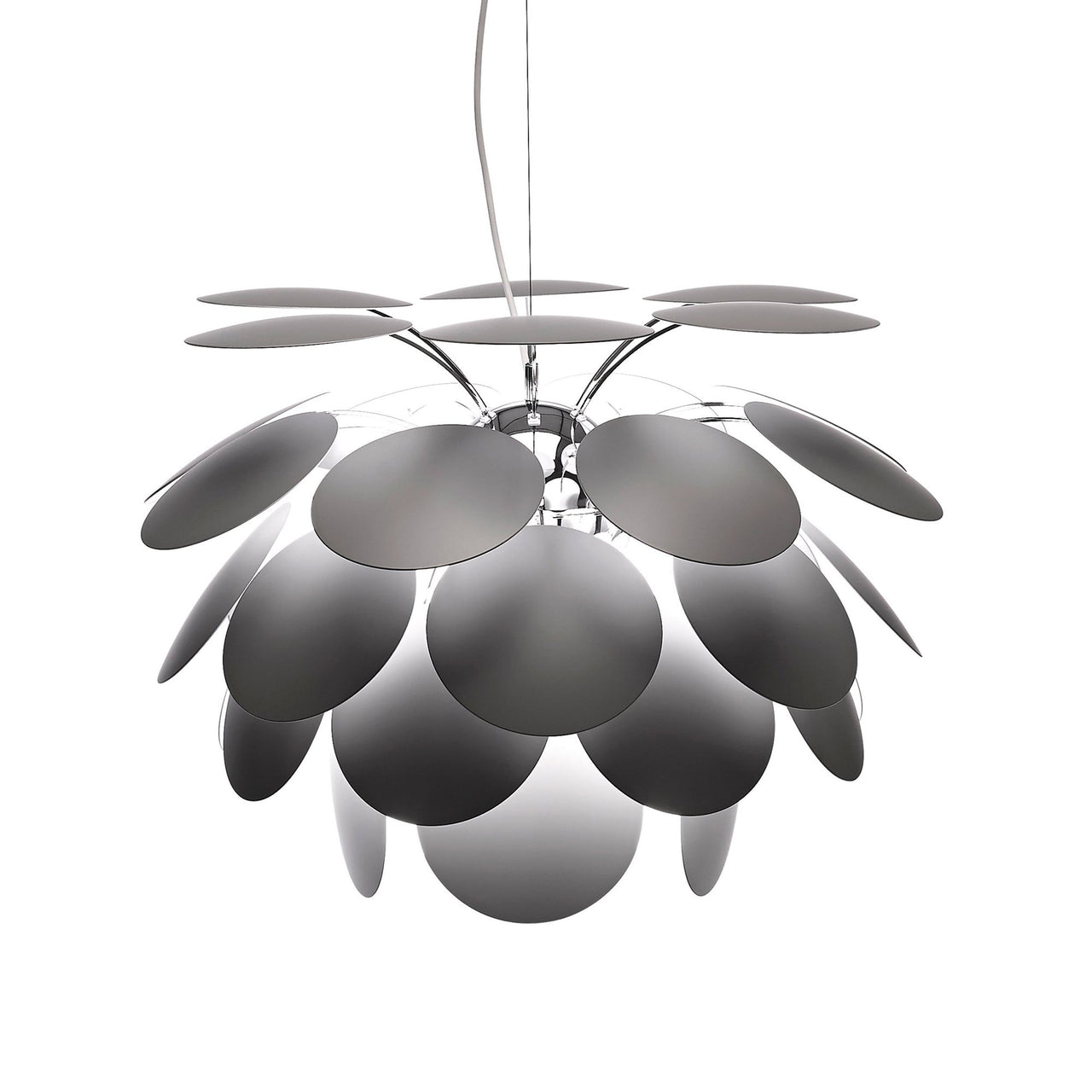 Discocó Pendant Light: Extra Large - 52" + Matte Grey
Discocó Pendant Light: Large - 34.7" + White
Discocó Pendant Light: Large - 34.7" + Matte Beige
Discocó Pendant Light: Large - 34.7" + Black + Gold
Discocó Pendant Light: Large - 34.7" + Matte Grey
Discocó Pendant Light: Medium - 26.8" + White
Discocó Pendant Light: Medium - 26.8" + Matte Beige
Discocó Pendant Light: Medium - 26.8" + Black + Gold
Discocó Pendant Light: Medium - 26.8" + Matte Grey
Discocó Pendant Light: Small - 20.9" + White
Discocó Pendant Light: Small - 20.9" + Matte Beige
Discocó Pendant Light: Small - 20.9" + Black + Gold
Discocó Pendant Light: Small - 20.9" + Matte Grey
Discocó Pendant Light: Extra Small - 13.9" + White
Discocó Pendant Light: Extra Small - 13.9" + Matte Beige
Discocó Pendant Light: Extra Small - 13.9" + Black + Gold
Discocó Pendant Light: Extra Small - 13.9" + Matte Grey
Discocó Pendant Light
Discocó Pendant Light
Discocó Pendant Light
Discocó Pendant Light
Discocó Pendant Light
Discocó Pendant Light
Discocó Pendant Light
Discocó Pendant Light
Discocó Pendant Light
Discocó Pendant Light
Discocó Pendant Light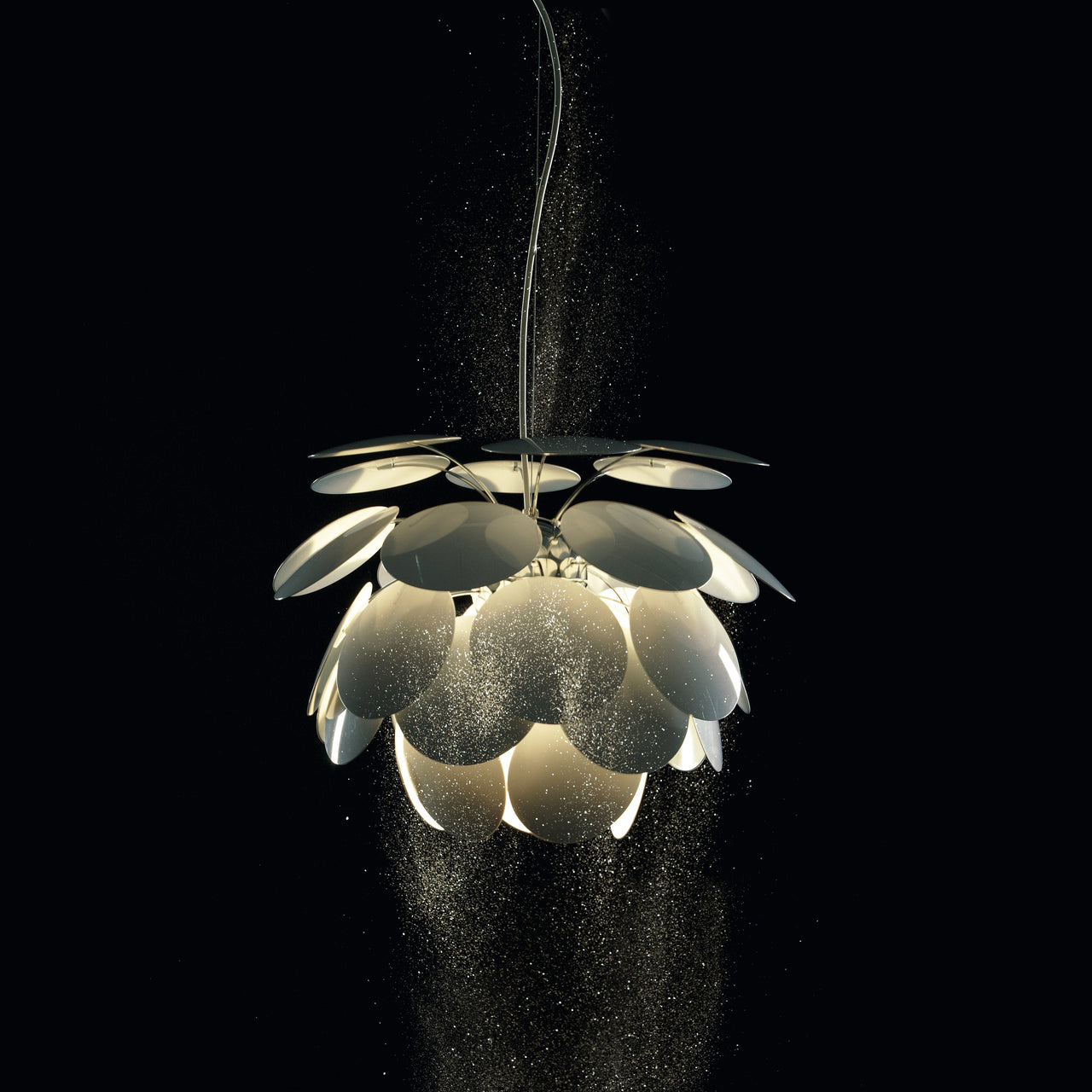 Discocó Pendant Light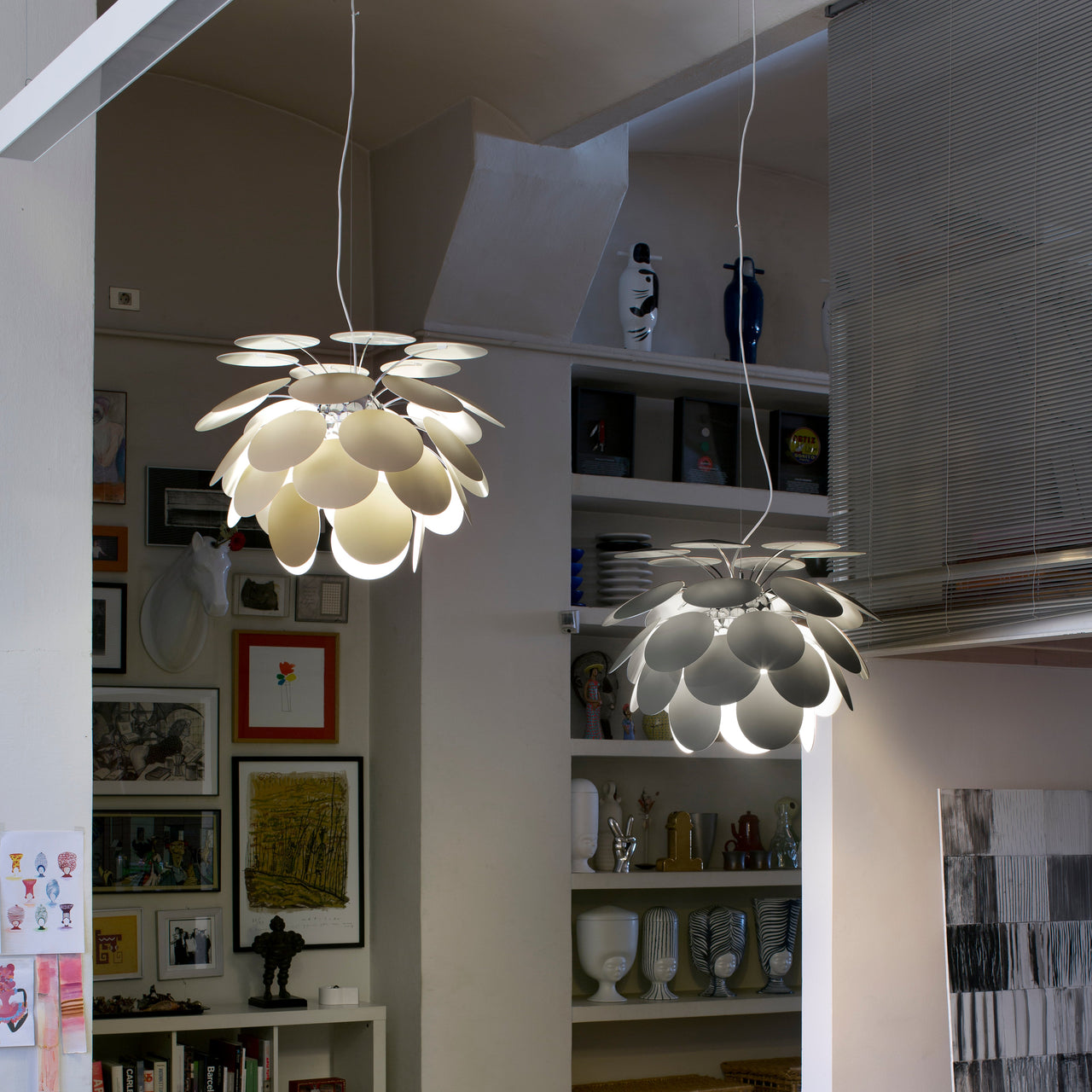 Discocó Pendant Light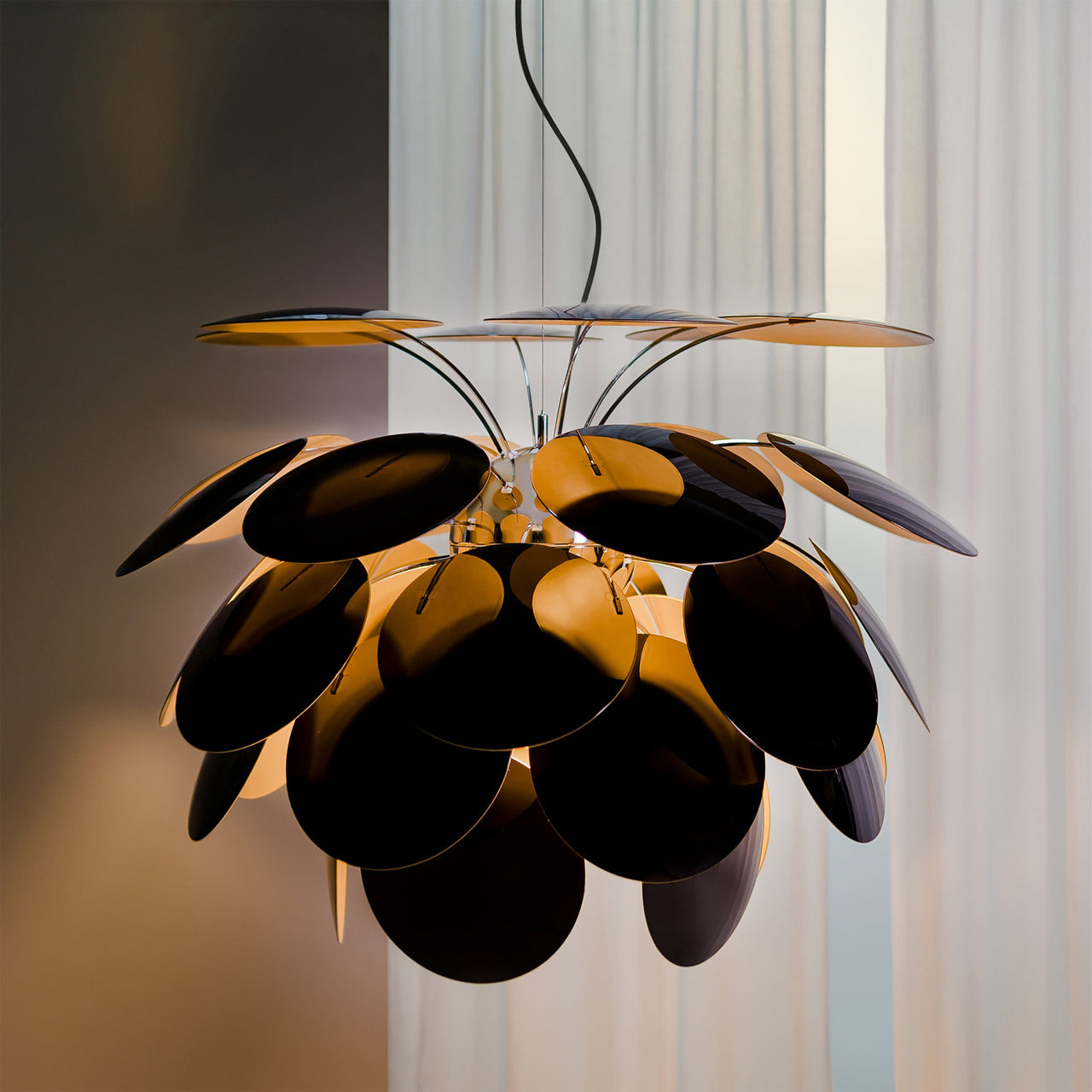 Discocó Pendant Light
Discocó Pendant Light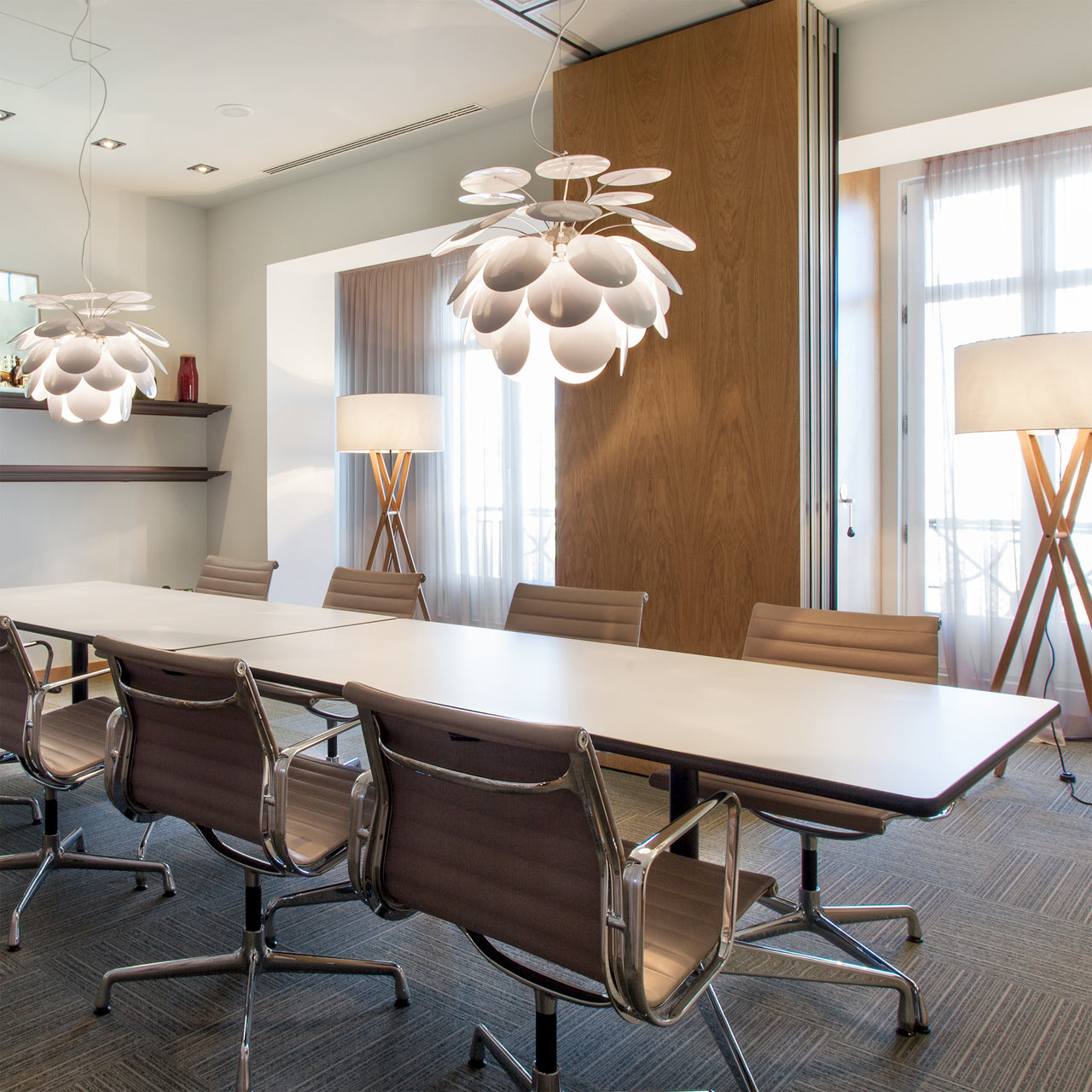 Discocó Pendant Light
Discocó Pendant Light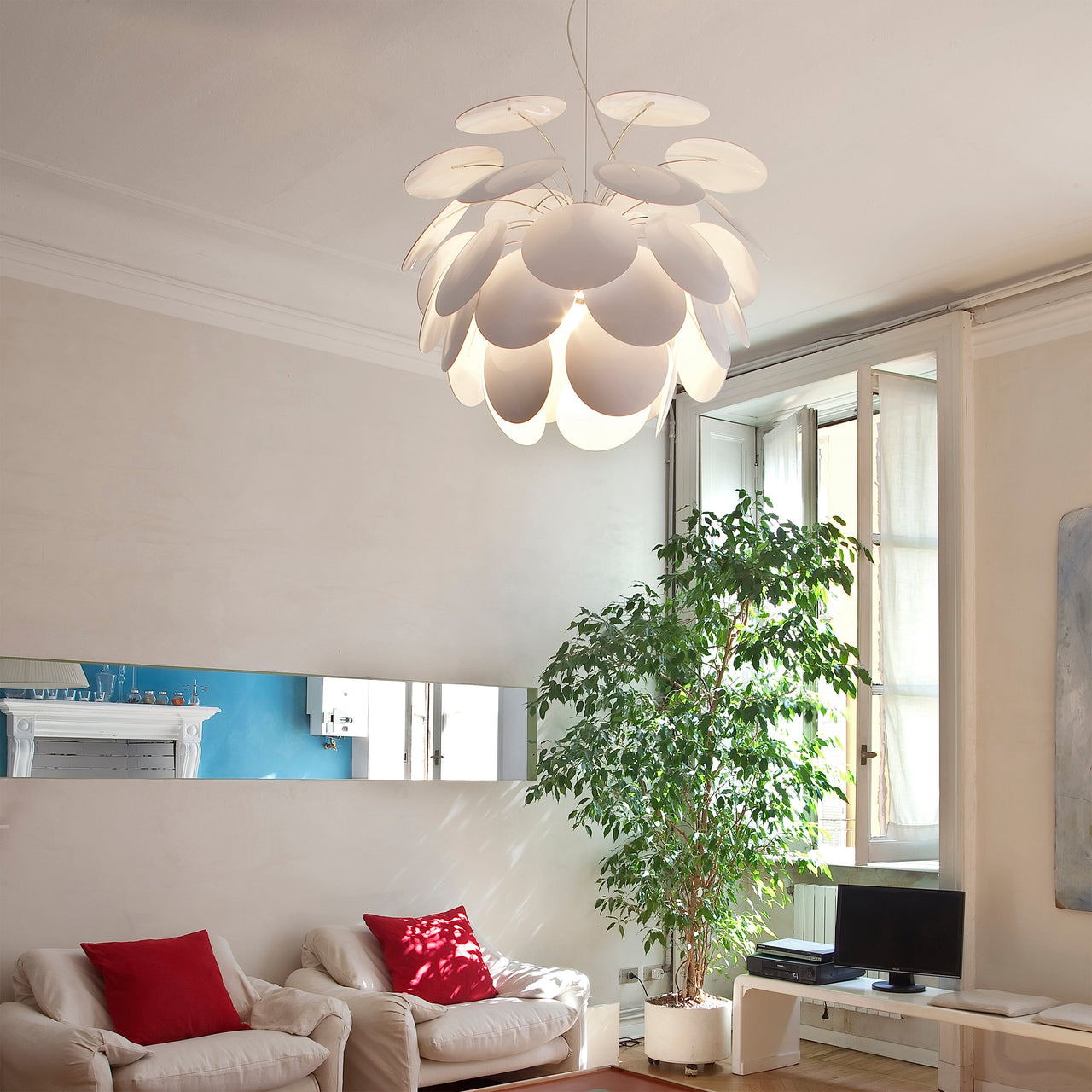 insitu
insitu
Discocó Pendant Light
$1,720

SKU: MARS-A620-005
$3,140

SKU: MARS-A620-145
$1,995

SKU: MARS-A620-122
$1,065

SKU: MARS-A620-127
$1,065

SKU: MARS-A620-128
$1,985

SKU: MARS-A620-129
$1,985

SKU: MARS-A620-130
$2,255

SKU: MARS-A620-131
$2,255

SKU: MARS-A620-132
$3,375

SKU: MARS-A620-133
$3,375

SKU: MARS-A620-134
$5,035

SKU: MARS-A620-135
$5,035

SKU: MARS-A620-136
$2,965

SKU: MARS-A620-006
$4,854

SKU: MARS-A620-047
$1,495

SKU: MARS-A620-083
$2,385

SKU: MARS-A620-084
$3,725

SKU: MARS-A620-085
$6,025

SKU: MARS-A620-086
---
---
Move to the Discocó beat! Designer Christophe Mathieu's pulsating arrangement of 35 disks in his pendant light for Barcelona's Marset is captivating even when turned off. But aglow, there's a dramatic play of light and shadow that has a rhythm all its own. Besides providing full downward illumination, light bounces off both sides of the disks in a nuanced gradation. And reflections dance off the chrome-covered sphere at the core where the disks are anchored. In a range of sizes to light up the night.
Size
Extra small: 11" h x 13.9" dia (27.9x35.3cm)
Small: 16.7" h x 20.9" dia (42.4x53.1cm)
Medium: 20.5" h x 26.8" dia (52.1x68.1cm)

Cable length: 79.2" (201.2cm)

Large: 26.8" h x 34.7" dia (68.1x88.1cm)

Cable length: 117.6" (298.7cm)

Extra large: 40.2" h x 52" dia (102.1x132.1cm)

Cable length: 138" (350.5cm)

Canopy: 1.2" h x 4.3" dia (3x10.9cm)
Material
ABS, chromed metal
Technical
UL Listed
E26 LED
Bulb not included
Contact us for pricing and availability of Discocó 132
Brand
Marset
"Marset is more than lamps: We take care of light in its different nuances and effects, to create atmospheres with character, helping to improve people's quality of life," declares the Barcelona-based company. Marset's dual preoccupation with both crisp contemporary design and the more elusive ambiance of lighting has firmly fixed the firm on the design world's cutting-edge radar. A series of attention-grabbing and innovative fixtures account for the recent revitalization of the brand, though Marset has actually been around since the 1940s.
A family business, Marset was originally a foundry, not a lighting company. It segued into lighting design when Francisco Marset formally established Marset Illuminacion in 1965. Decades devoted to metalwork easily translated to the contemporary lighting industry, with a dexterity of materials available to create unexpected, atmospheric lighting effects. Not to mention the influence of its Barcelona home, a city renowned for architecture, design and visual inspiration.