Lab 2 Wall Light: Rust Brown
Lab 2 Wall Light: Dark Iroko
Lab 2 Wall Light: Brown
Lab 2 Wall Light: White
Lab 2 Wall Light
Lab 2 Wall Light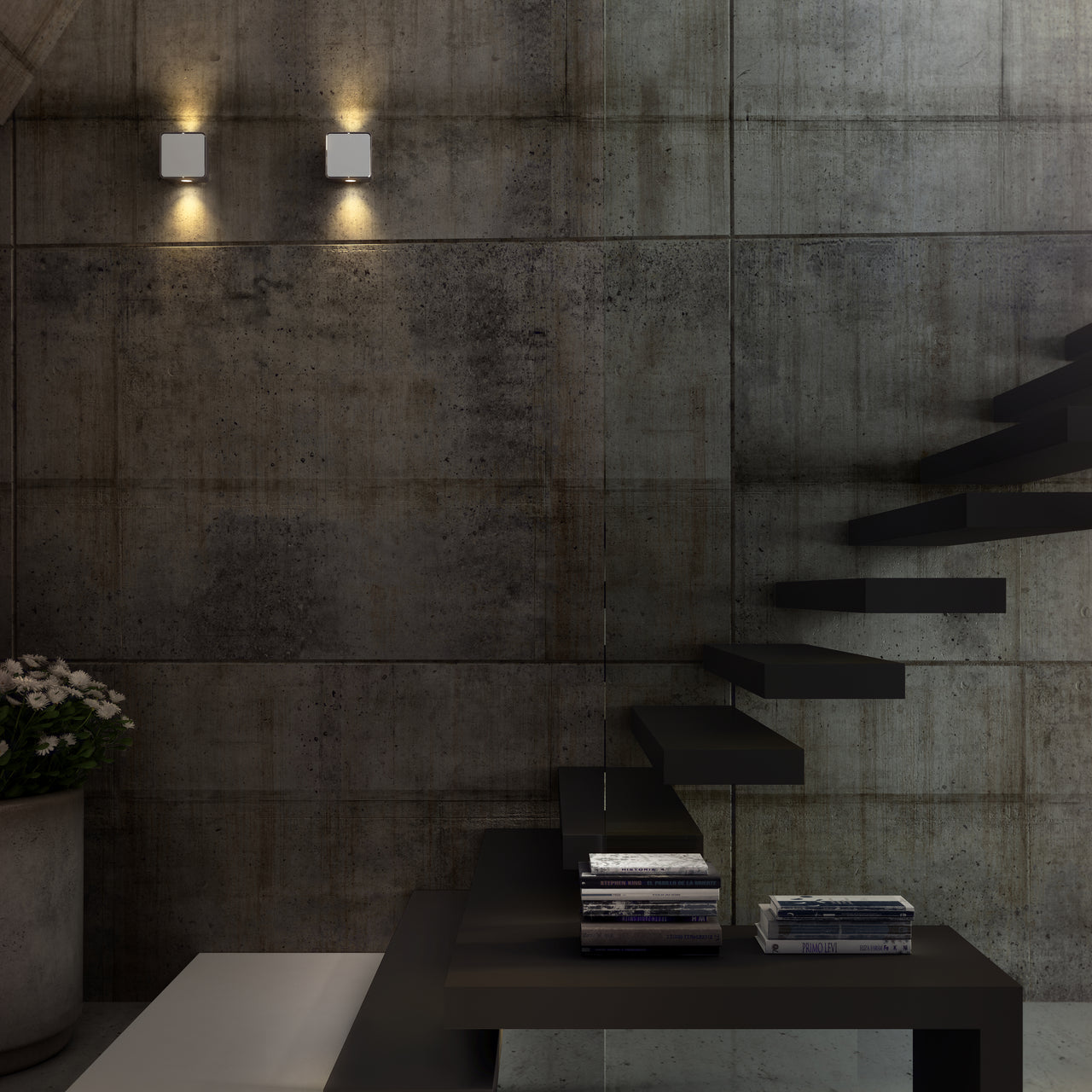 Lab 2 Wall Light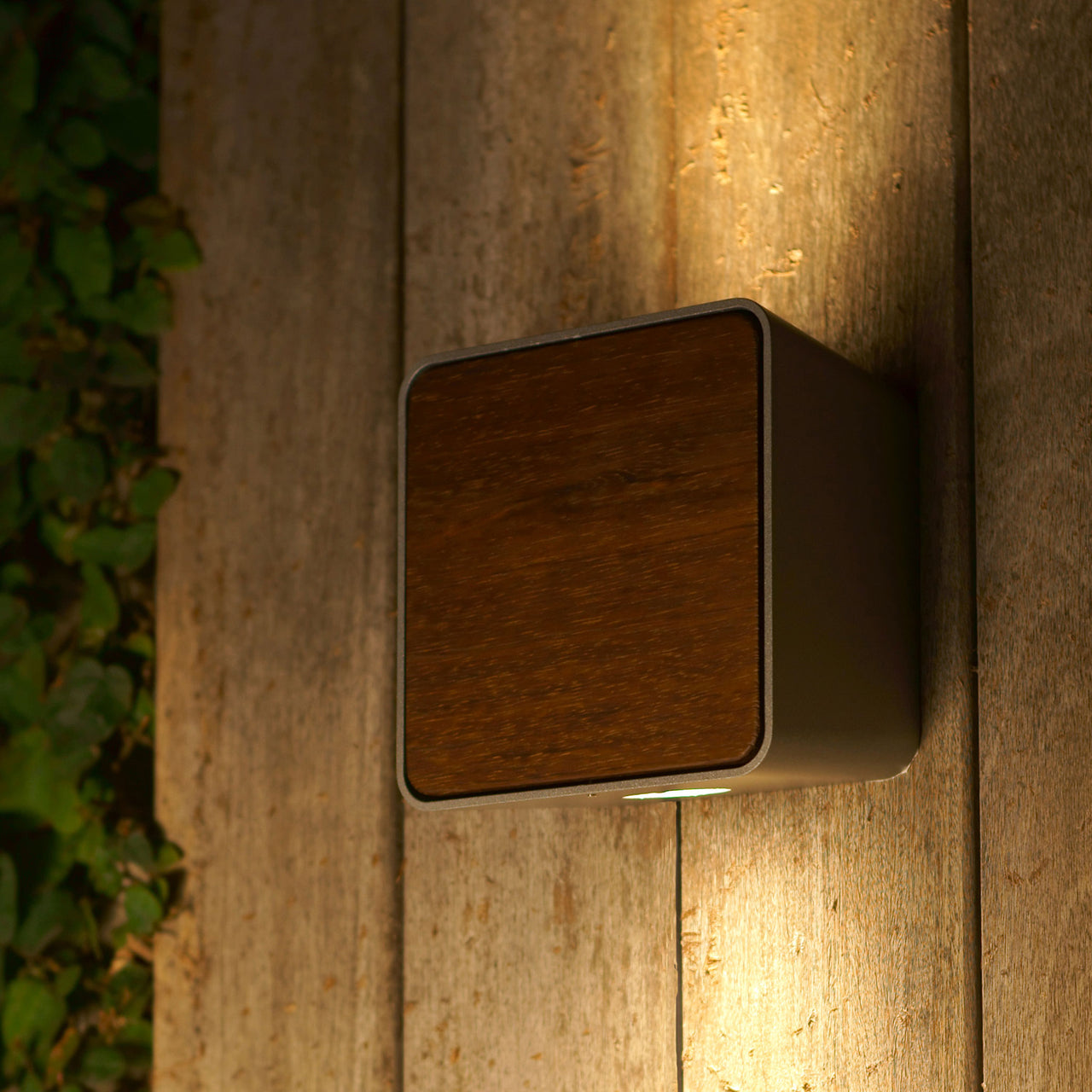 insitu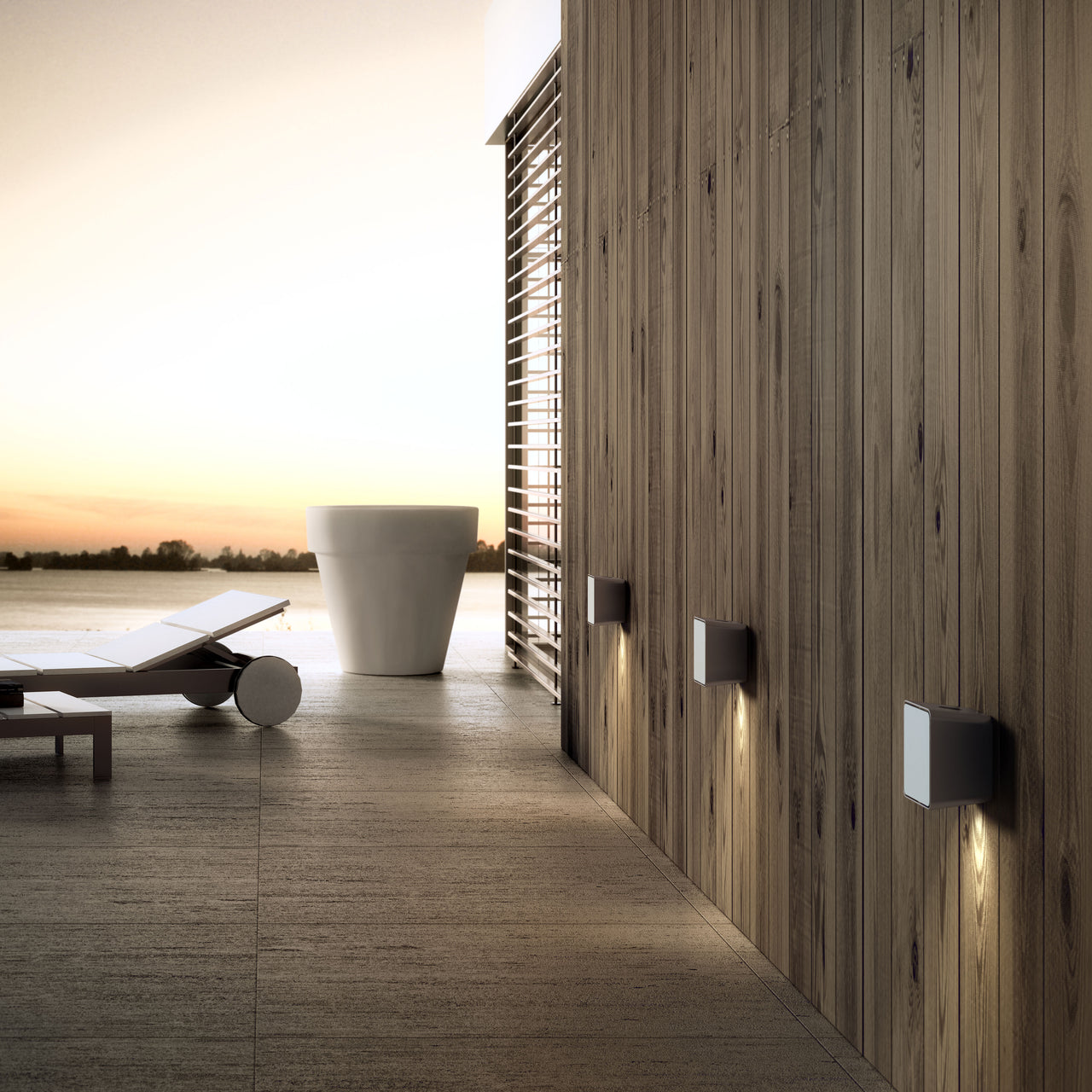 insitu
Lab 2 Wall Light: Rust Brown
Lab 2 Wall Light: Dark Iroko
Lab 2 Wall Light: Brown
Lab 2 Wall Light: White
Lab 2 Wall Light
Lab 2 Wall Light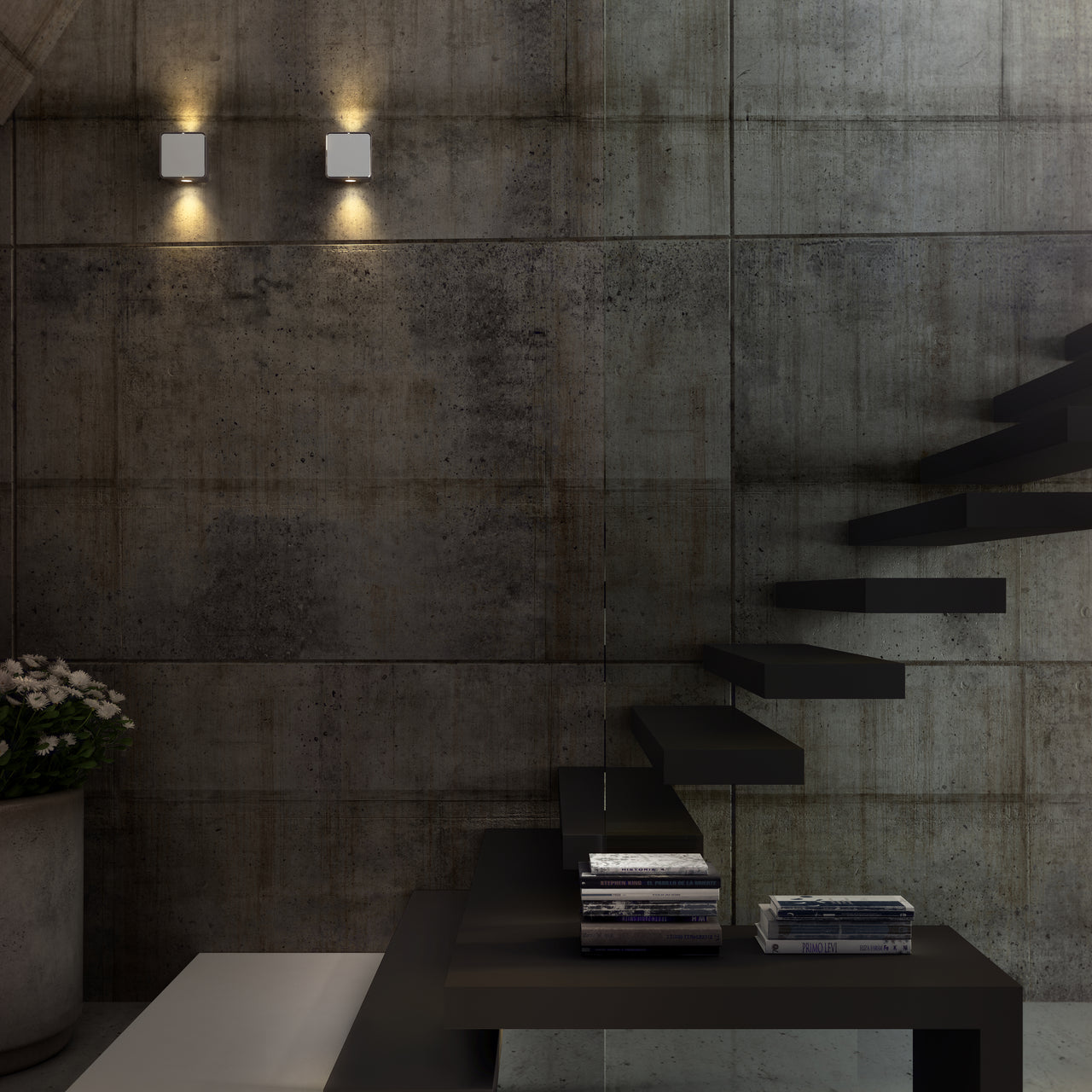 Lab 2 Wall Light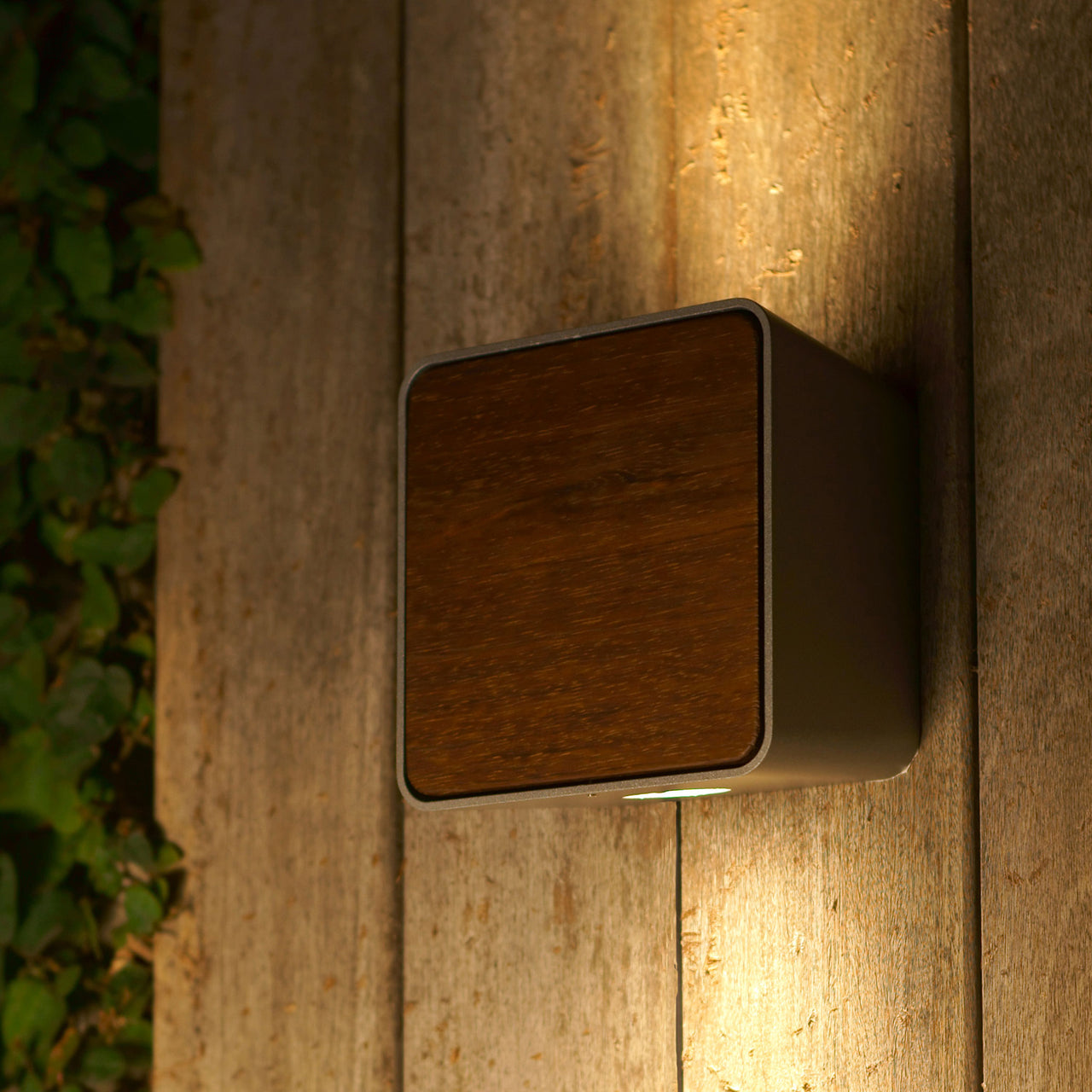 insitu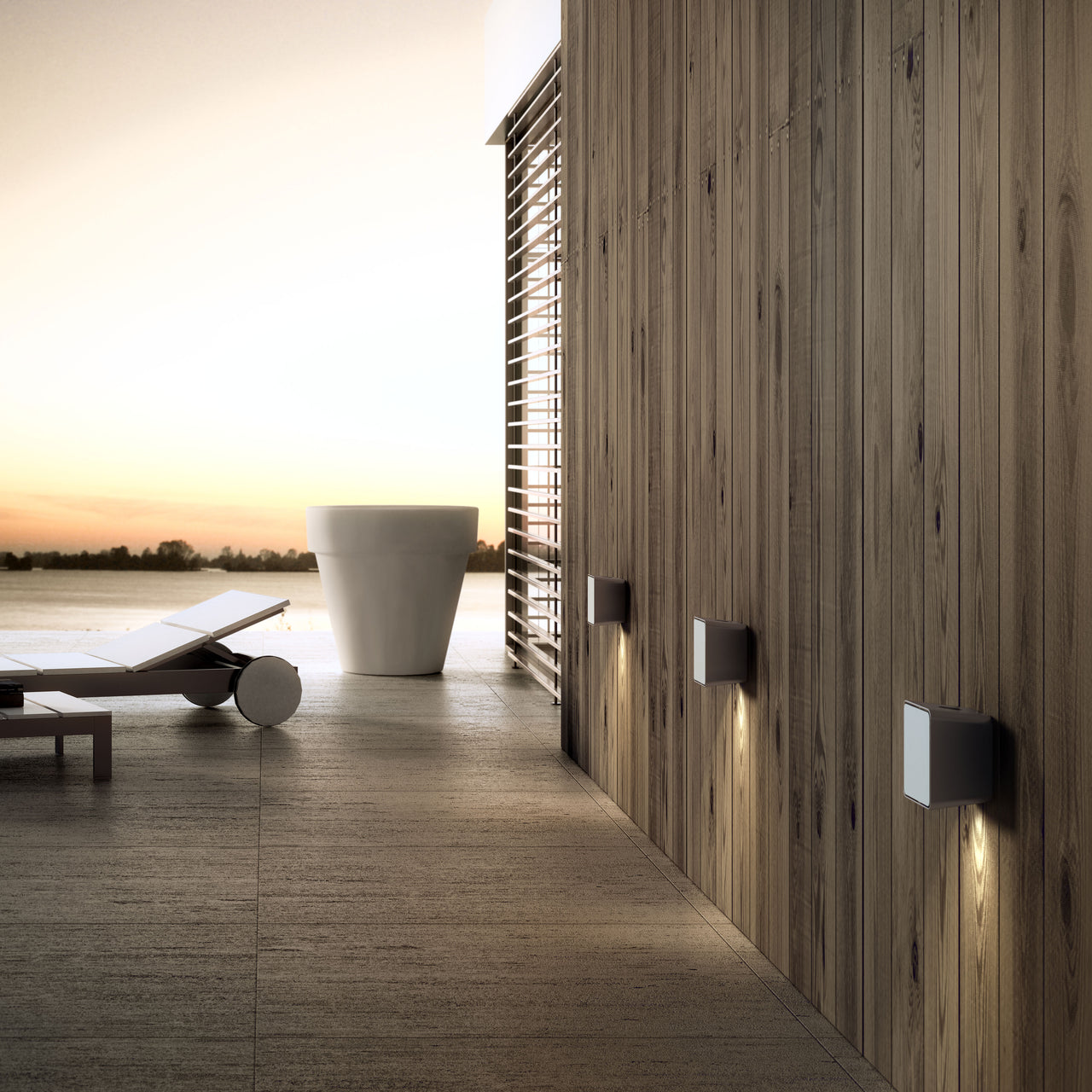 insitu
Lab 2 Wall Light
$506

SKU: MARS-A646-191/007
$448

SKU: MARS-A646-191/005
$448

SKU: MARS-A646-191/023
$448

SKU: MARS-A646-191/022
---
---
Call it camouflage by decor. Marset's weatherproof Lab Wall Light can either blend in or stand out. Designer Francesc Rifé's LED fixture employs variable front panels—in light or dark iroko wood, simulated stone or metal in black, grey, or white—to match up or contrast with its outdoor surroundings. For commercial spaces, custom graphics can be even incorporated as signage.
Size
4.9" h x 4.9" w x 3.1" d  (12.4x12.4x7.9cm)
Material
Aluminum, metal, iroko
Technical
UL listed
LED SMD
Color temperature: 2700K
Non-dimmable
Details
Due to the modularity of this light, the "Lid" is sold separately from the fixture
Brand
Marset
"Marset is more than lamps: We take care of light in its different nuances and effects, to create atmospheres with character, helping to improve people's quality of life," declares the Barcelona-based company. Marset's dual preoccupation with both crisp contemporary design and the more elusive ambiance of lighting has firmly fixed the firm on the design world's cutting-edge radar. A series of attention-grabbing and innovative fixtures account for the recent revitalization of the brand, though Marset has actually been around since the 1940s.
A family business, Marset was originally a foundry, not a lighting company. It segued into lighting design when Francisco Marset formally established Marset Illuminacion in 1965. Decades devoted to metalwork easily translated to the contemporary lighting industry, with a dexterity of materials available to create unexpected, atmospheric lighting effects. Not to mention the influence of its Barcelona home, a city renowned for architecture, design and visual inspiration.