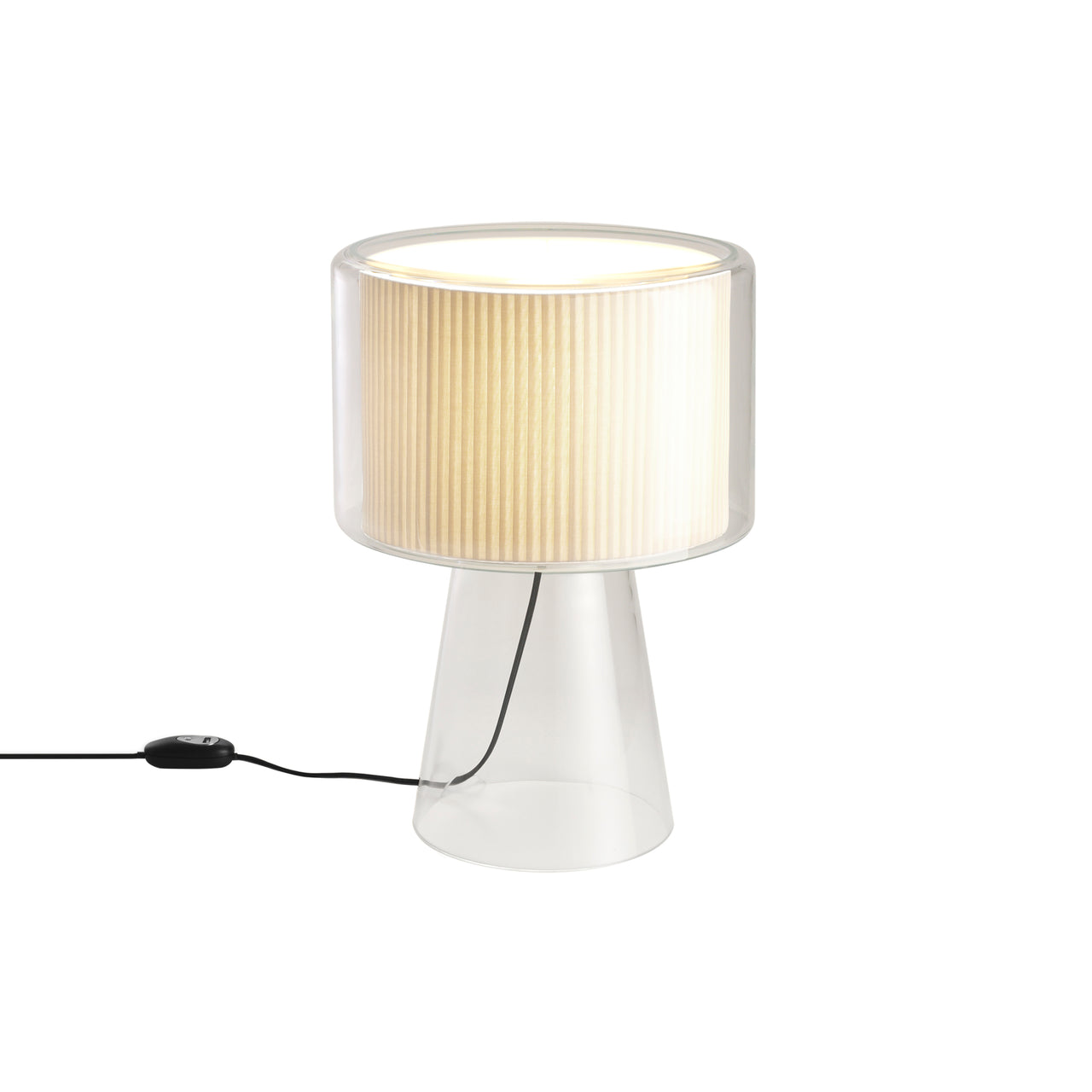 Mercer Table Lamp: Large - 14.9" + Pleated White Cotton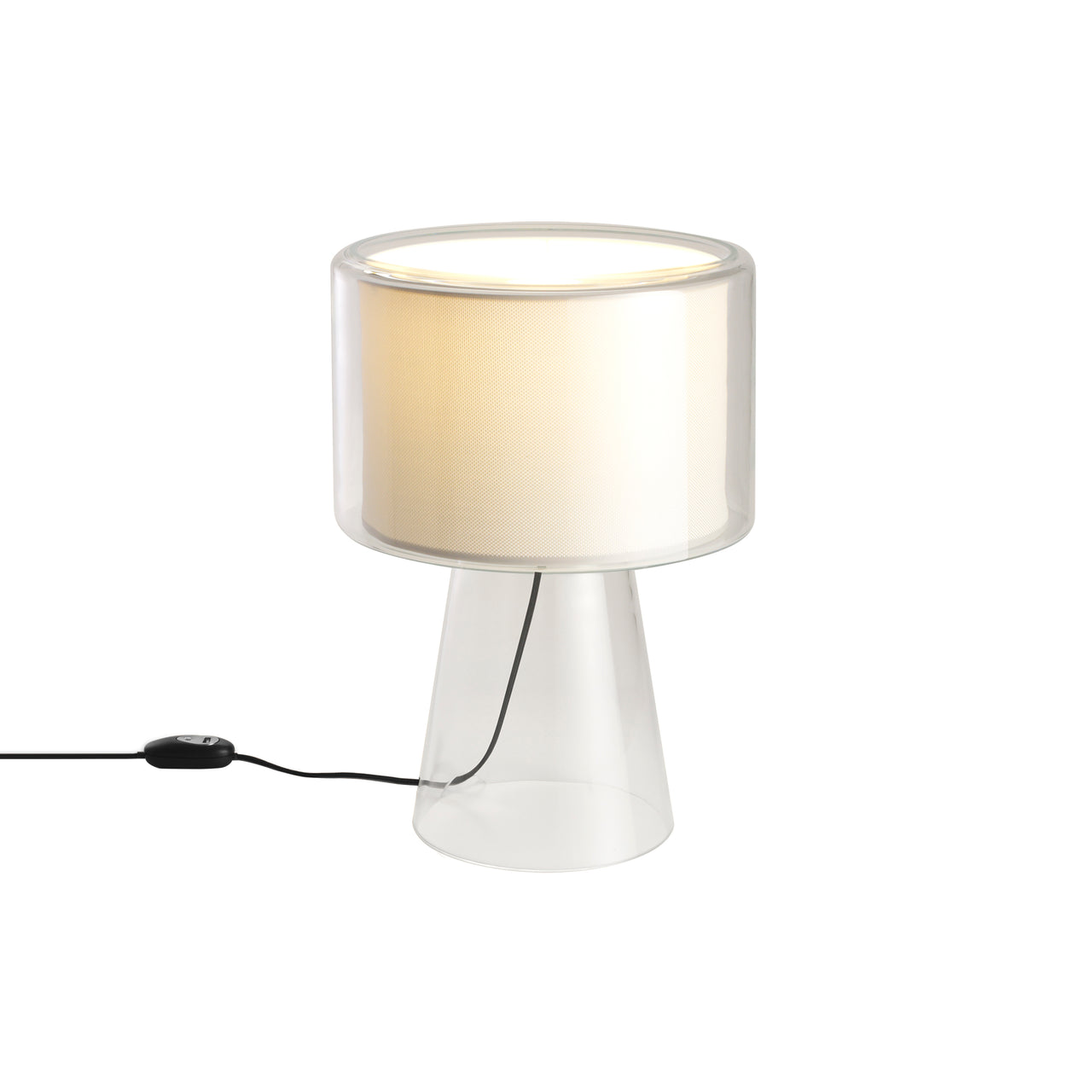 Mercer Table Lamp: Large - 14.9" + Pearl White
Mercer Table Lamp: Medium - 11.4" + Pleated White Cotton
Mercer Table Lamp: Medium - 11.4" + Pearl White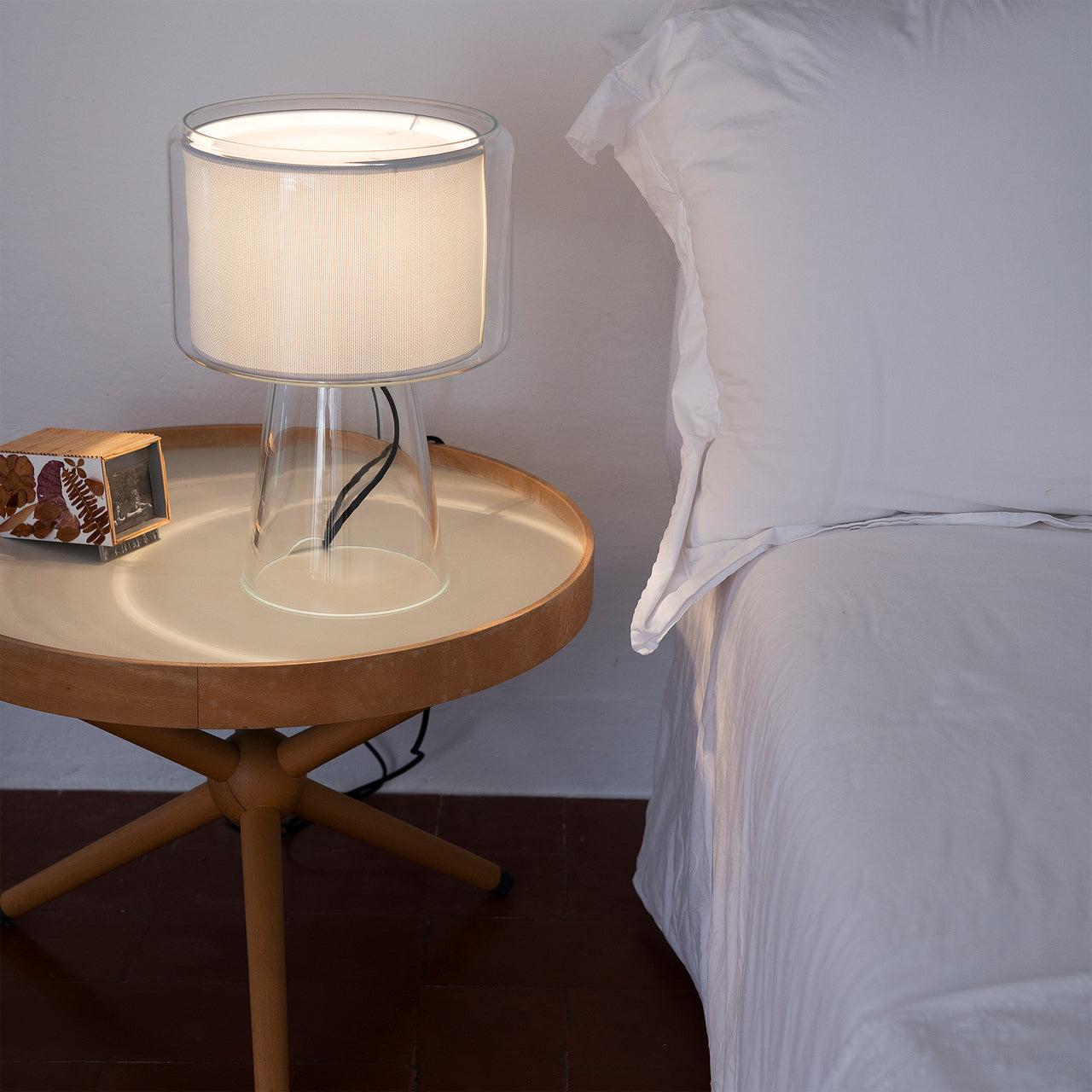 Mercer Table Lamp
Mercer Table Lamp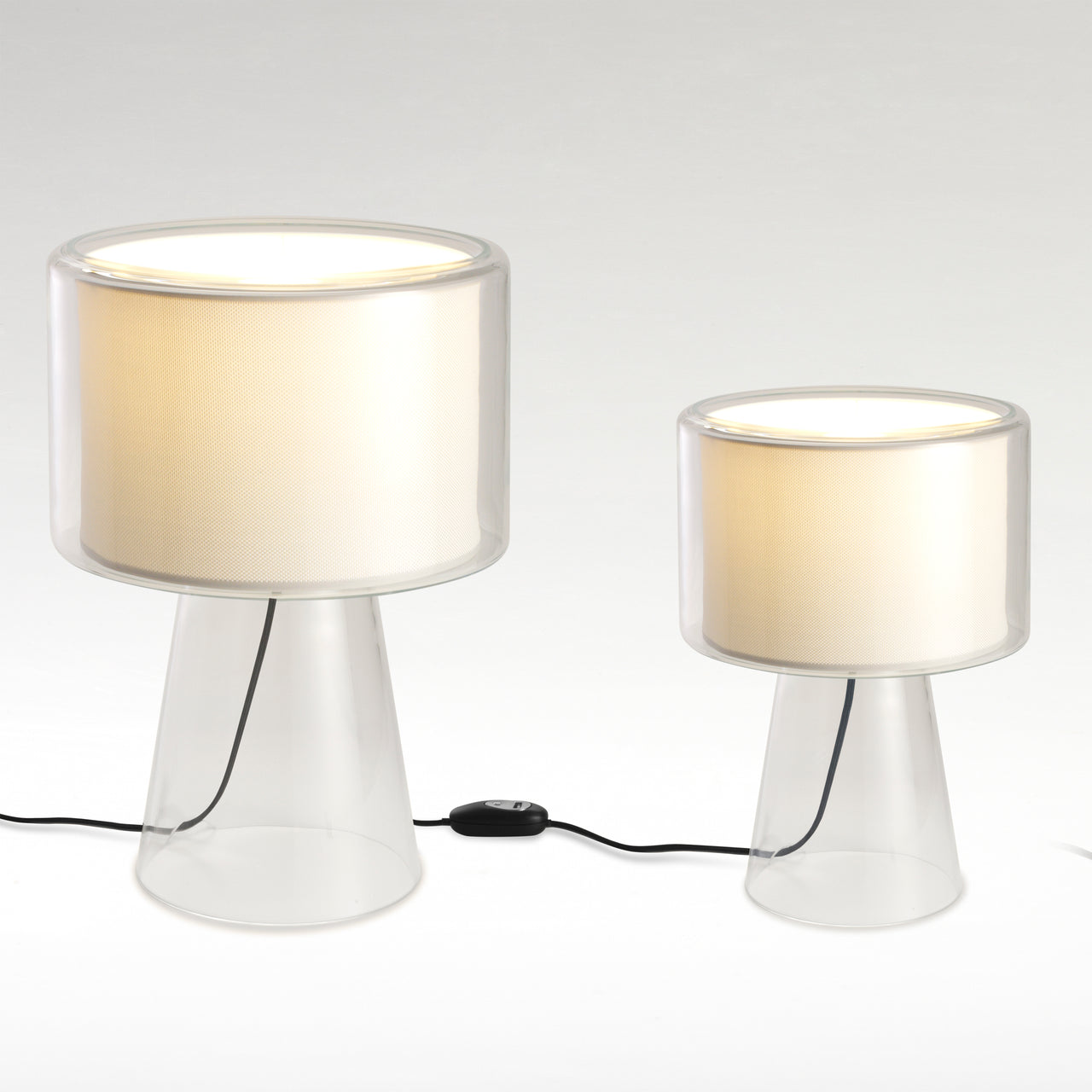 Mercer Table Lamp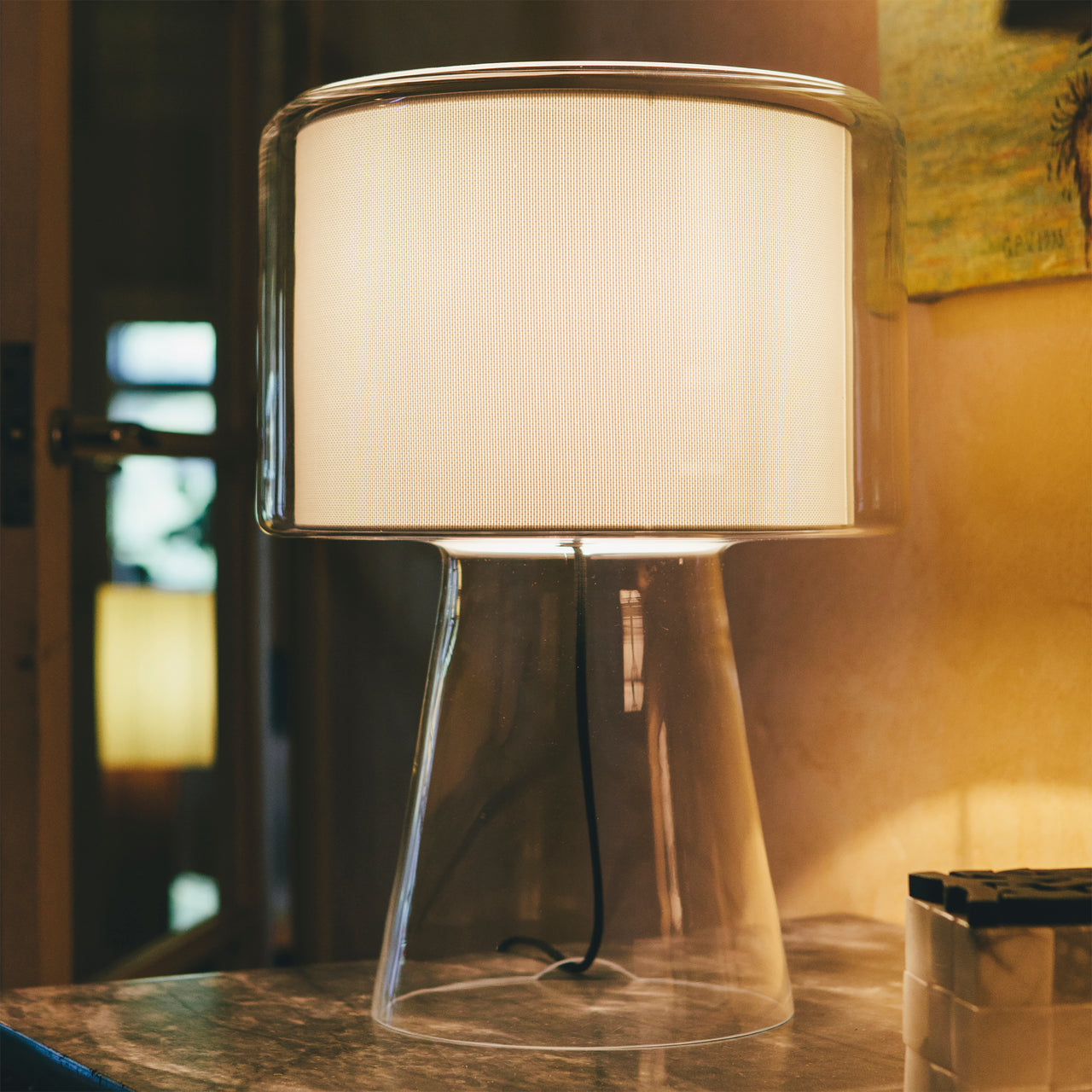 Mercer Table Lamp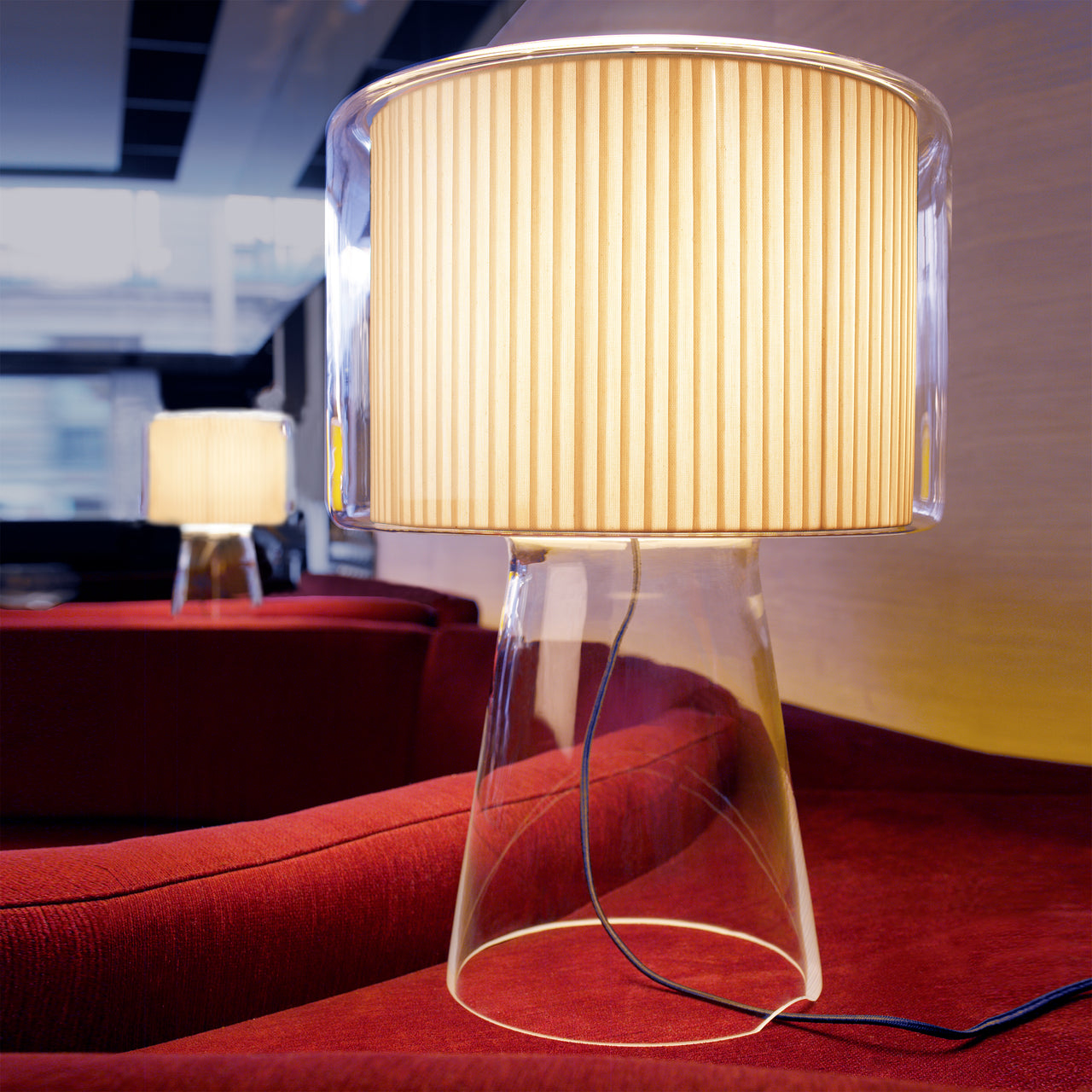 insitu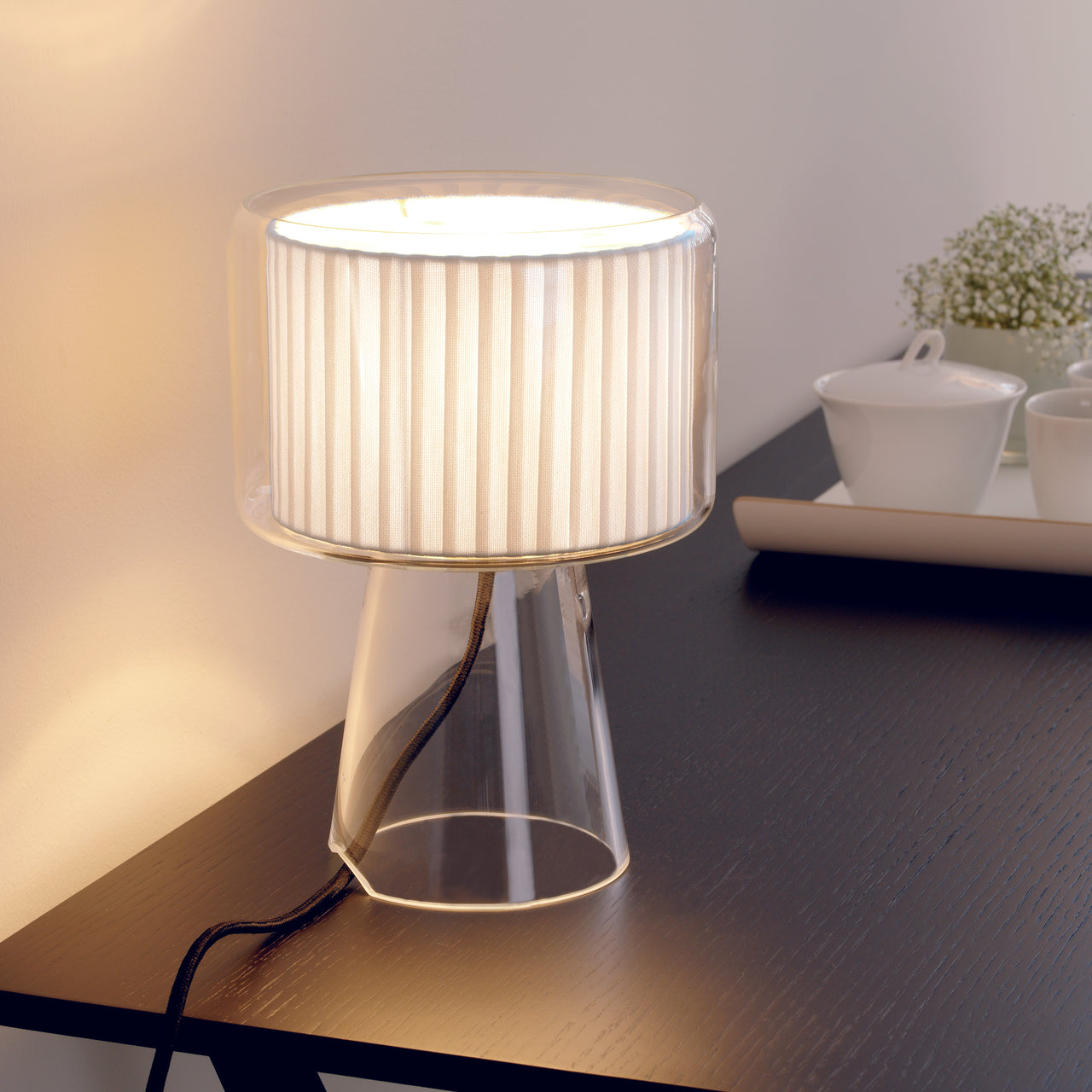 insitu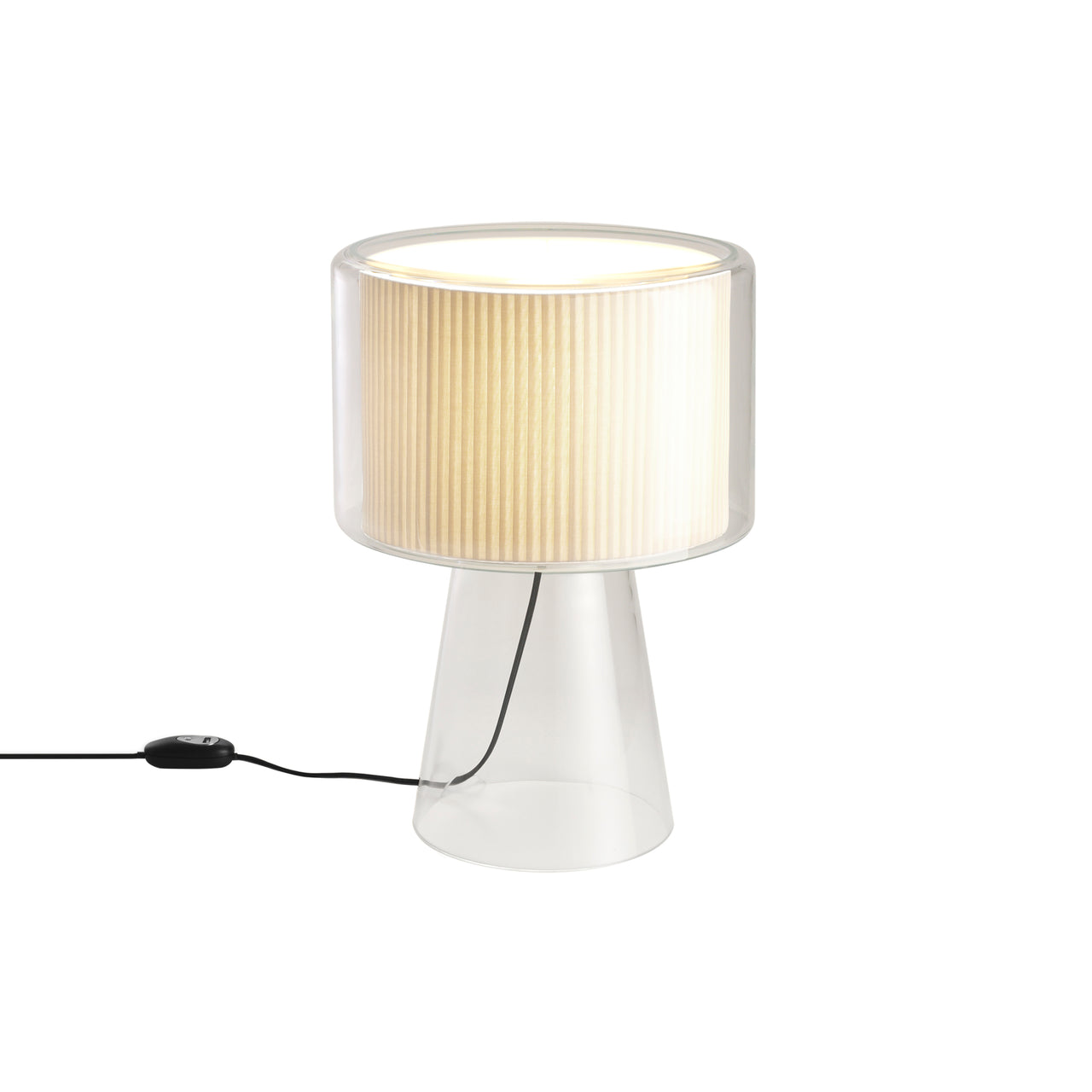 Mercer Table Lamp: Large - 14.9" + Pleated White Cotton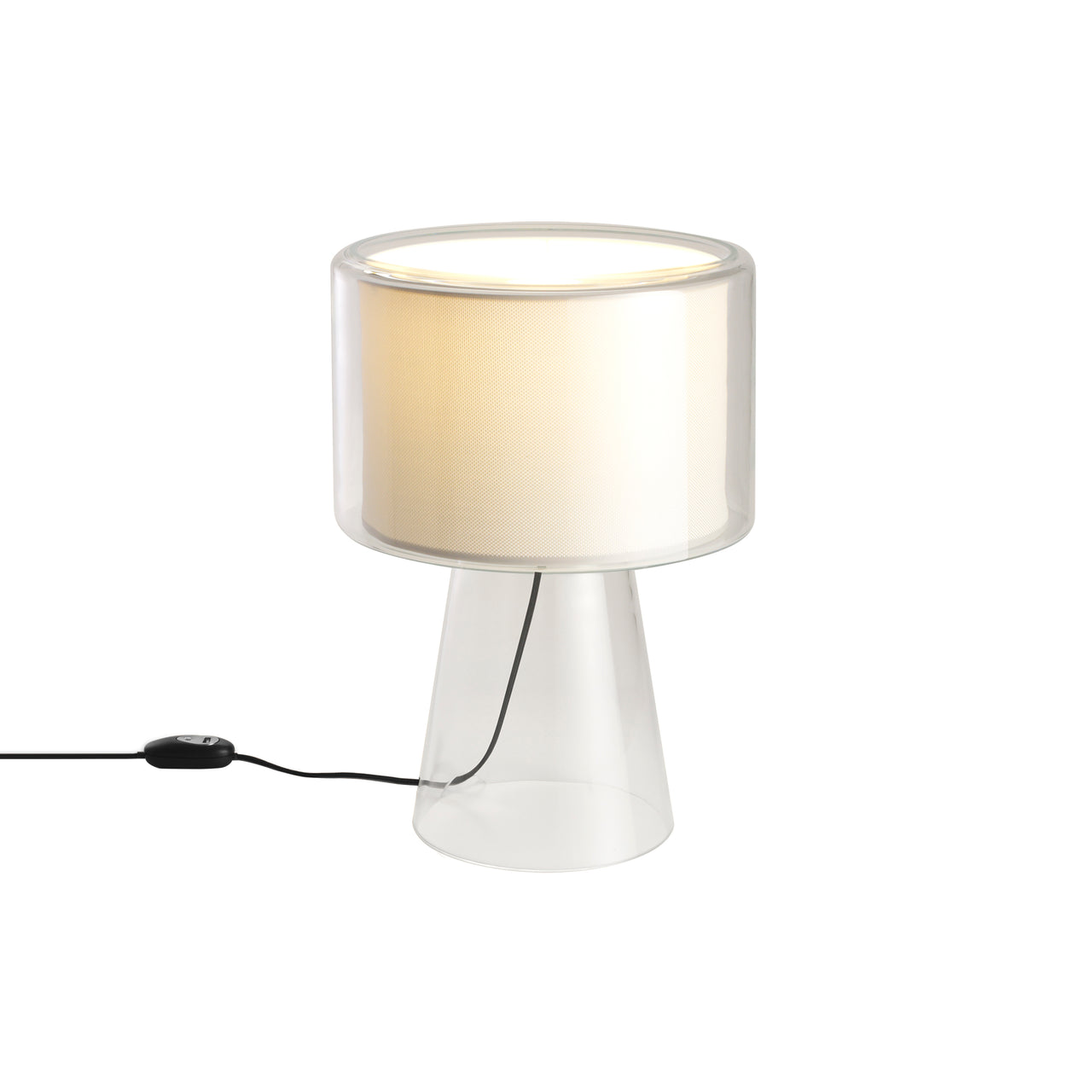 Mercer Table Lamp: Large - 14.9" + Pearl White
Mercer Table Lamp: Medium - 11.4" + Pleated White Cotton
Mercer Table Lamp: Medium - 11.4" + Pearl White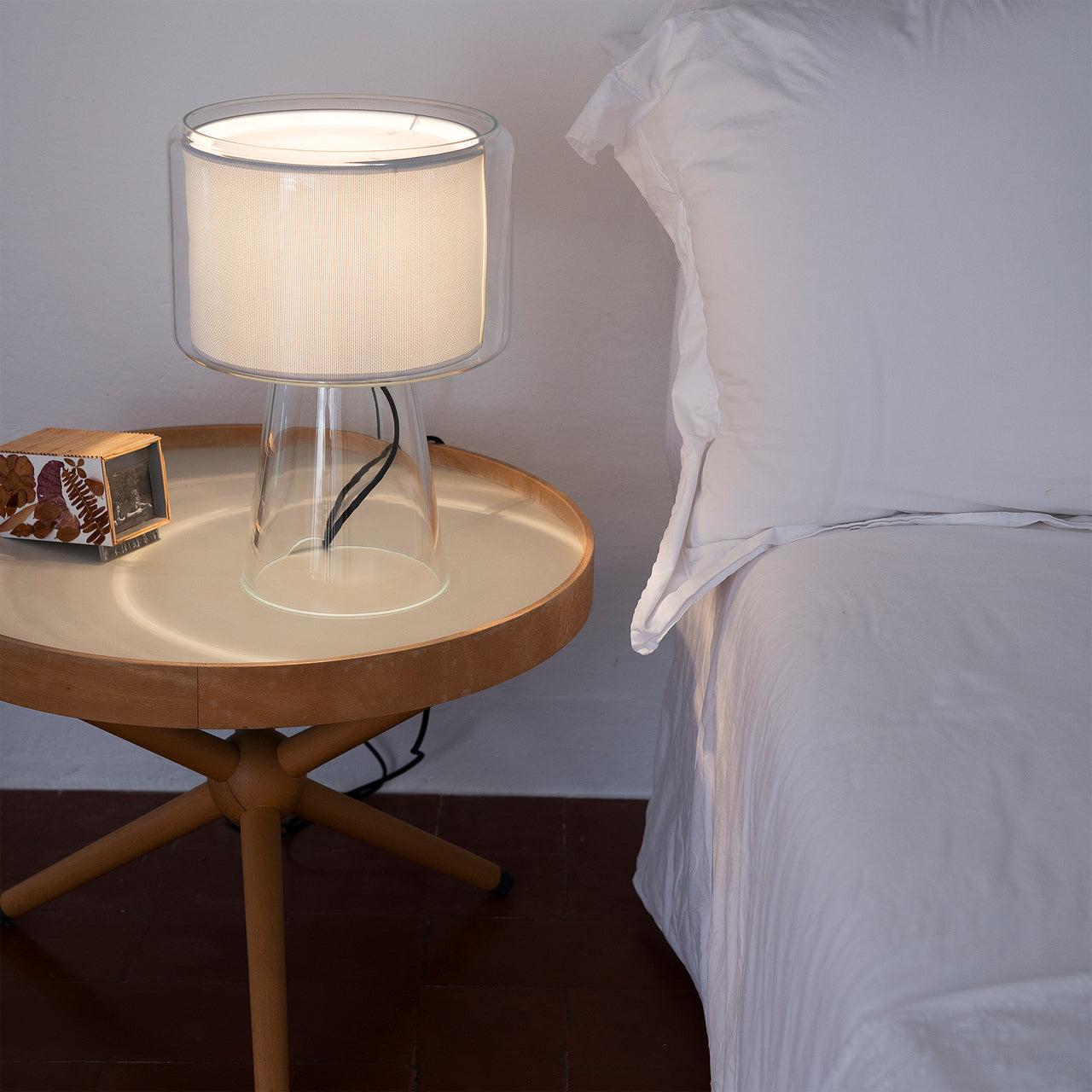 Mercer Table Lamp
Mercer Table Lamp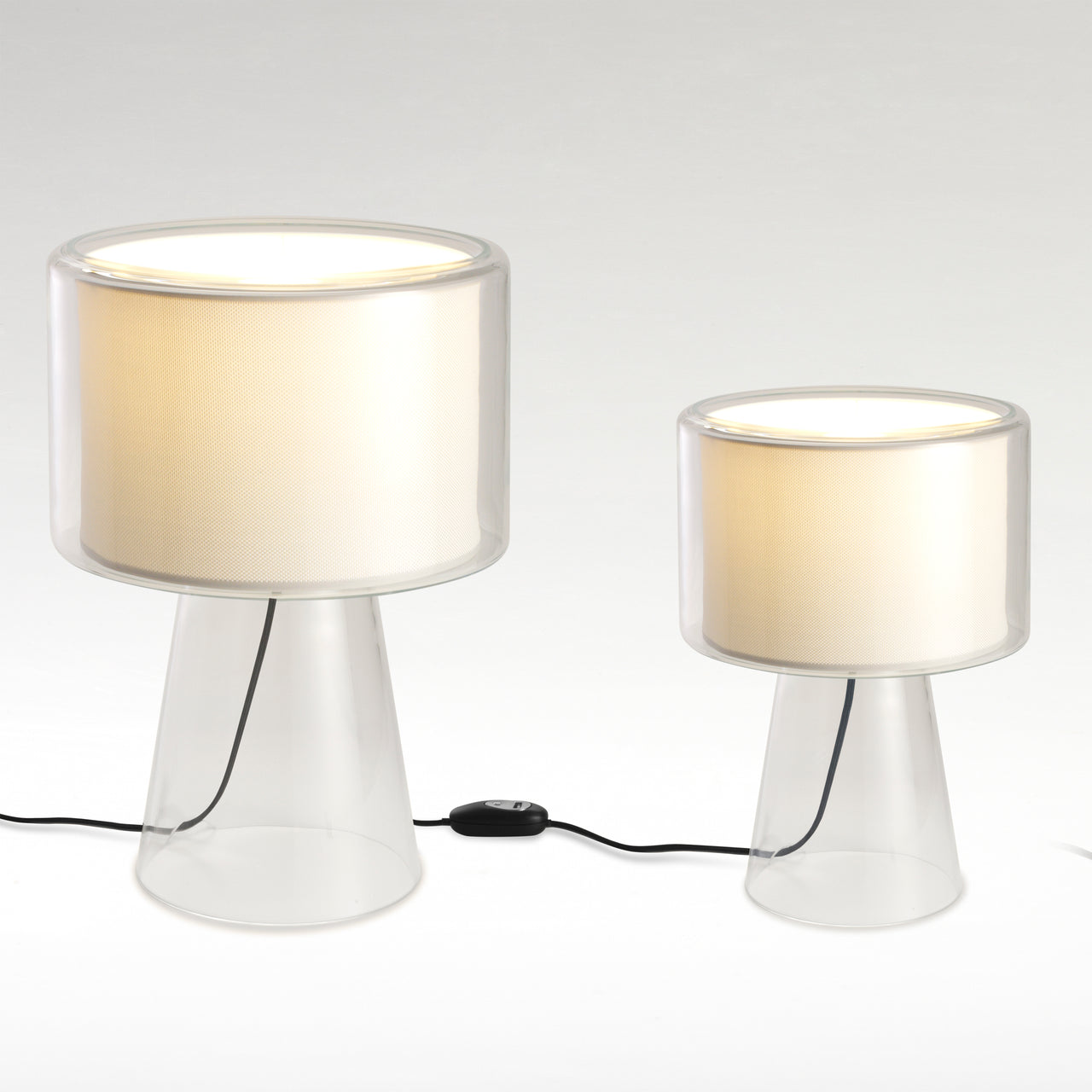 Mercer Table Lamp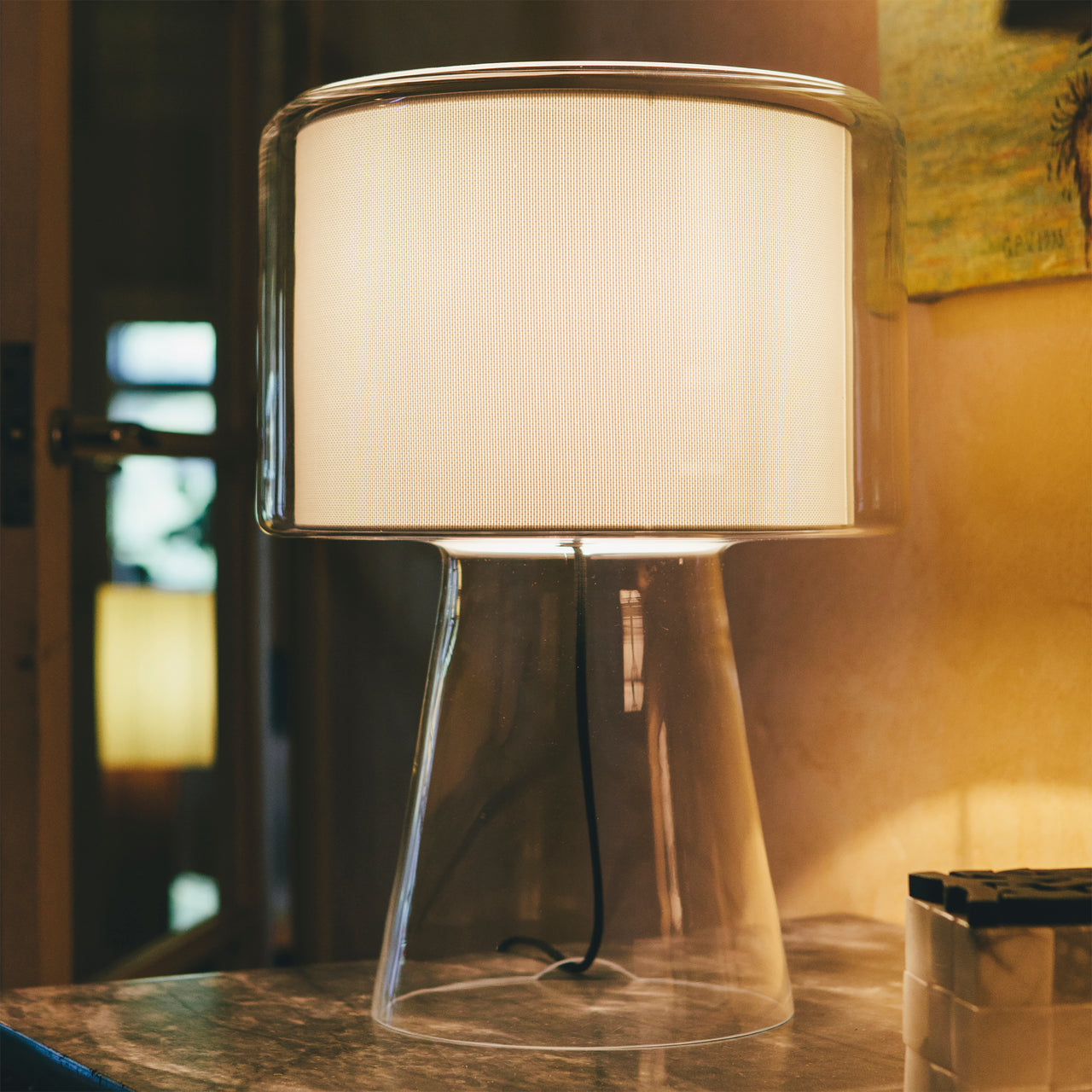 Mercer Table Lamp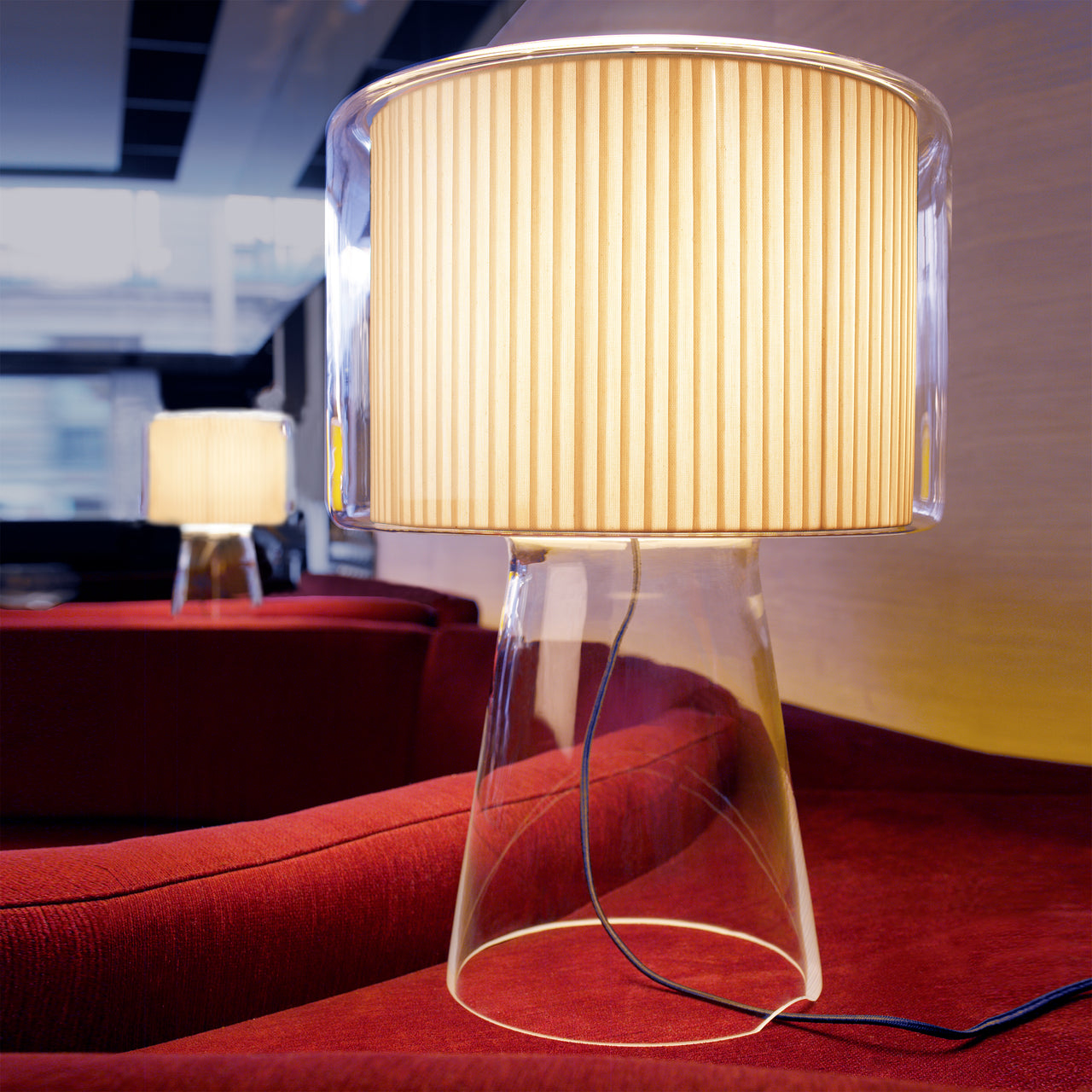 insitu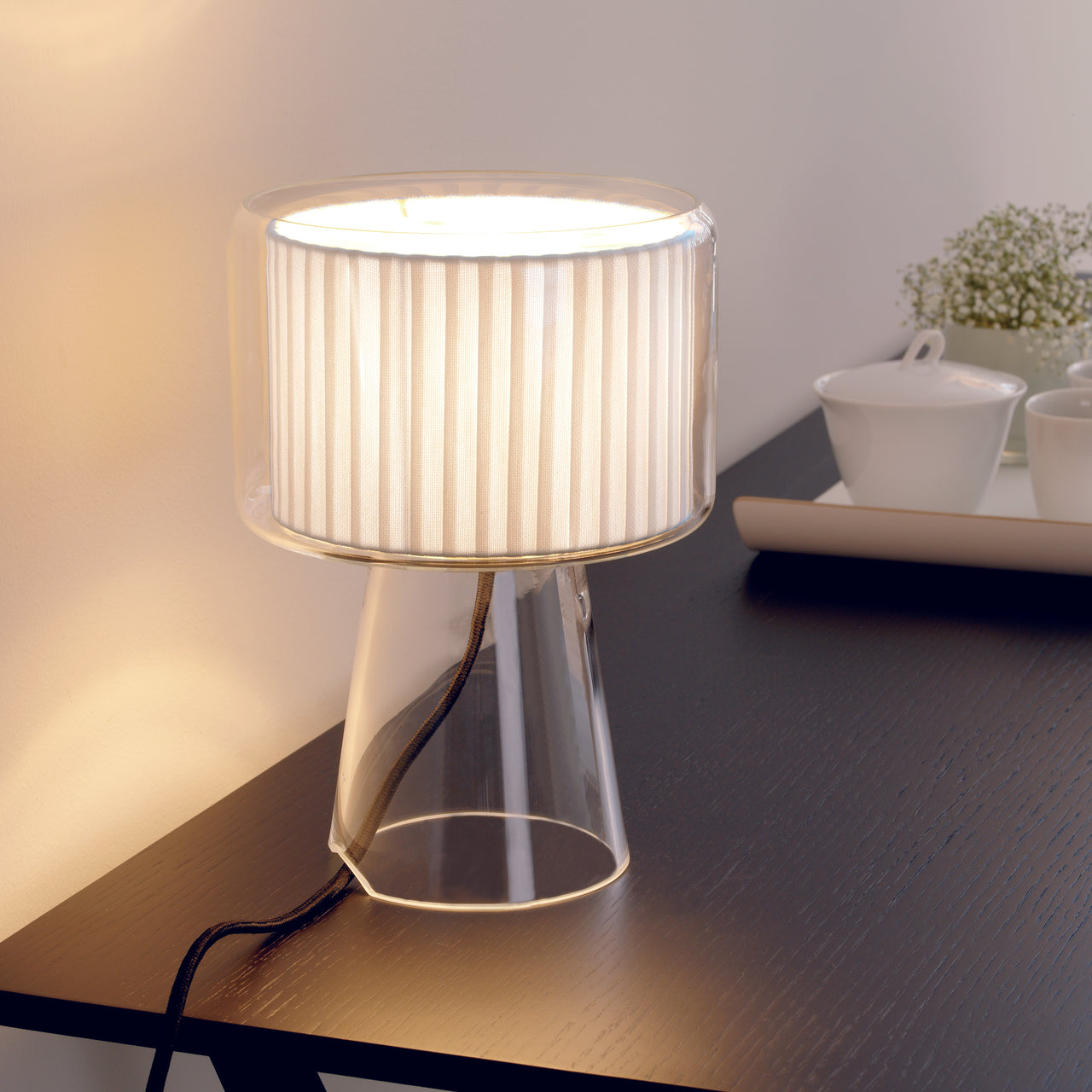 insitu
---
---
With the Mercer Table Lamp, Barcelona's Marset and designers Javier M. Borrás and Joan Gaspar engage in some imaginative role-reversal. Placing the lamp's shade inside the clear blown-glass structure is a striking turnabout that offers different degrees of illumination according to the pleated shade's coloring. A natural cotton option creates both direct and diffused, all-around light; the pearl white creates a crisper effect while the black shade focuses light just through the top and bottom. Offered in 3 sizes including the Mercer Mini, perfect for a bedside table.
Size
Medium: 16.1" h x 11.4" dia (40.9x29cm)
Large: 20.8" h x 14.9" dia (52.8x37.8cm)
Material
Textile, blown glass

Technical
UL listed
E26
Dimmable
Bulb not included
Brand
Marset
"Marset is more than lamps: We take care of light in its different nuances and effects, to create atmospheres with character, helping to improve people's quality of life," declares the Barcelona-based company. Marset's dual preoccupation with both crisp contemporary design and the more elusive ambiance of lighting has firmly fixed the firm on the design world's cutting-edge radar. A series of attention-grabbing and innovative fixtures account for the recent revitalization of the brand, though Marset has actually been around since the 1940s.
A family business, Marset was originally a foundry, not a lighting company. It segued into lighting design when Francisco Marset formally established Marset Illuminacion in 1965. Decades devoted to metalwork easily translated to the contemporary lighting industry, with a dexterity of materials available to create unexpected, atmospheric lighting effects. Not to mention the influence of its Barcelona home, a city renowned for architecture, design and visual inspiration.