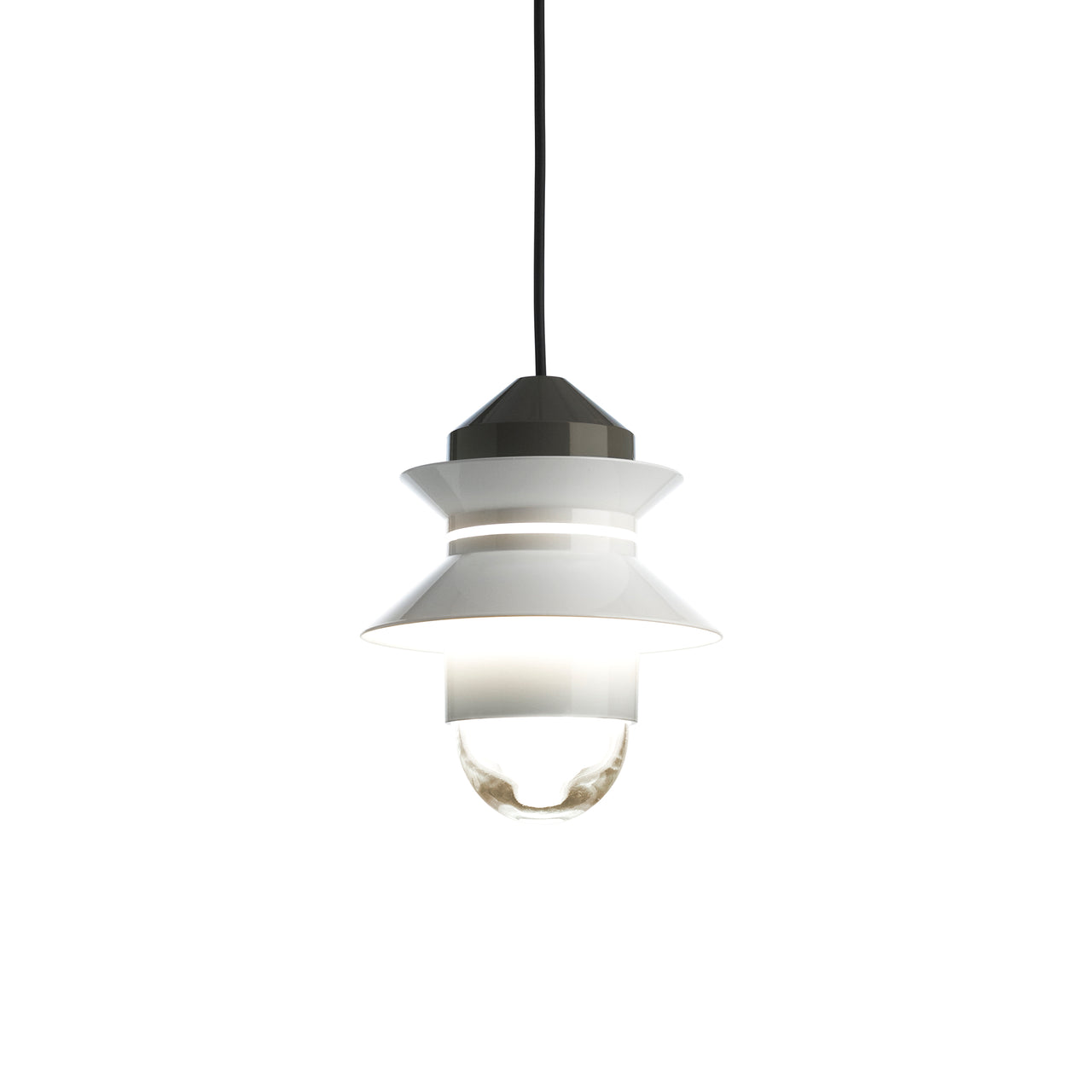 Santorini Pendant Light: White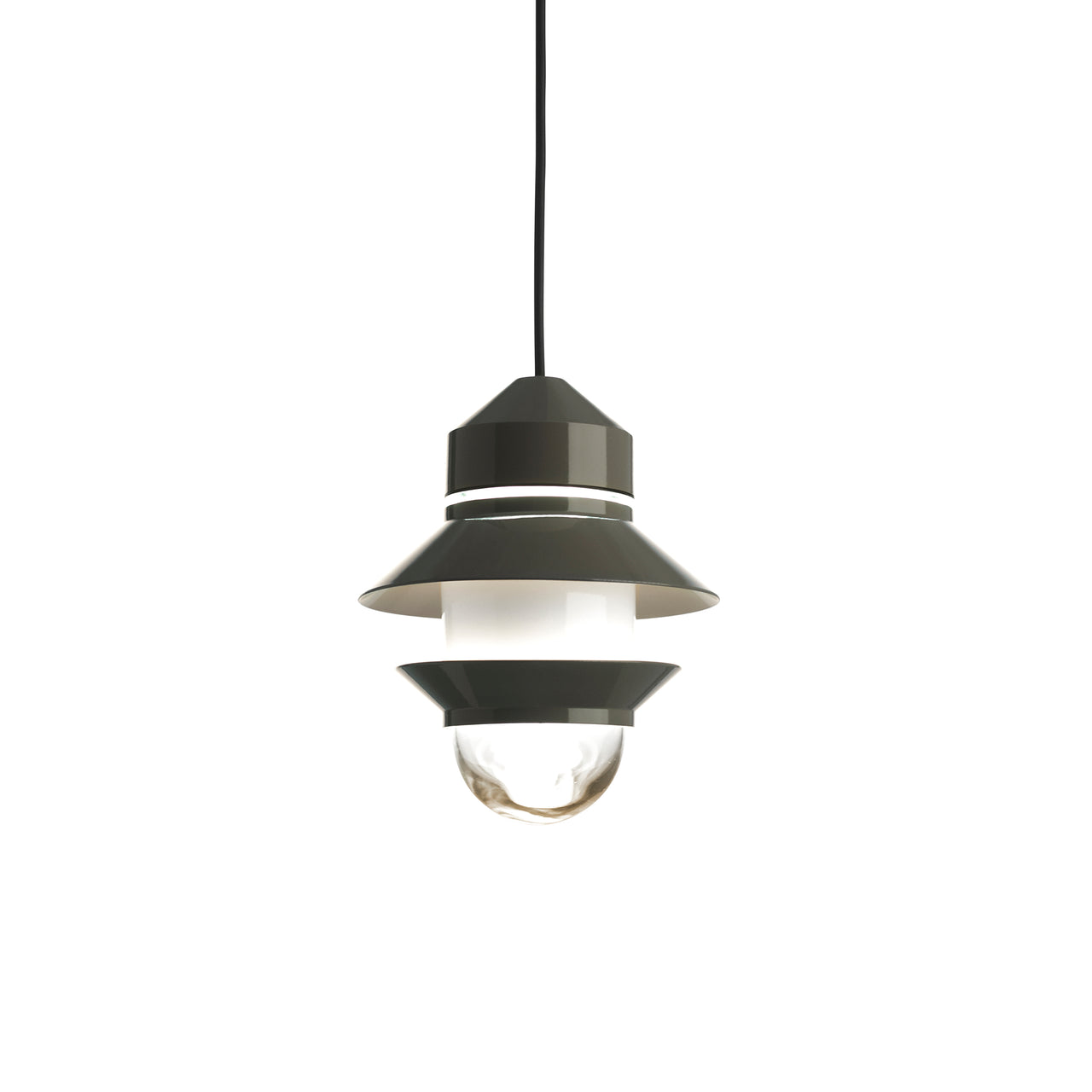 Santorini Pendant Light: Grey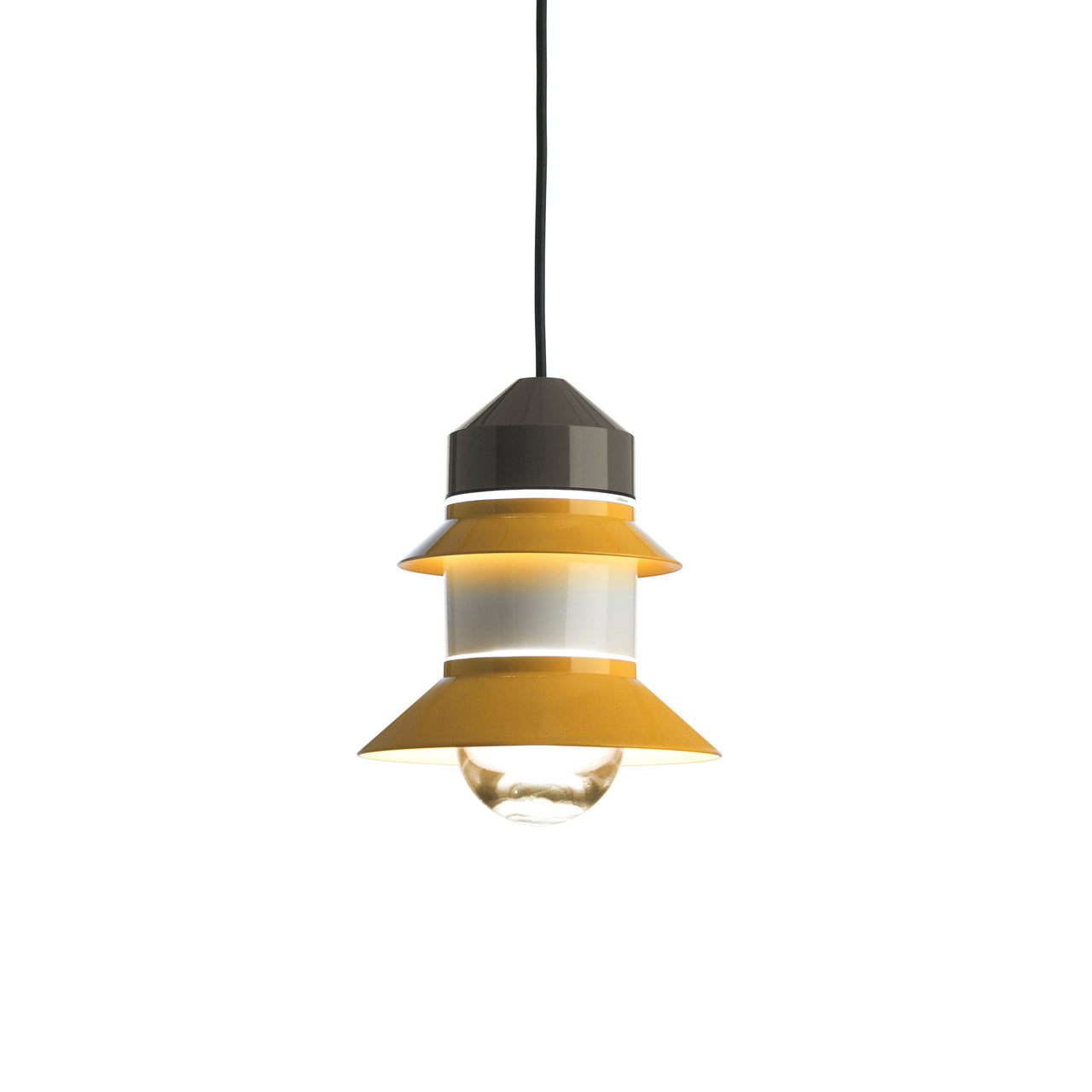 Santorini Pendant Light: Mustard
Santorini Pendant Light
Santorini Pendant Light
Santorini Pendant Light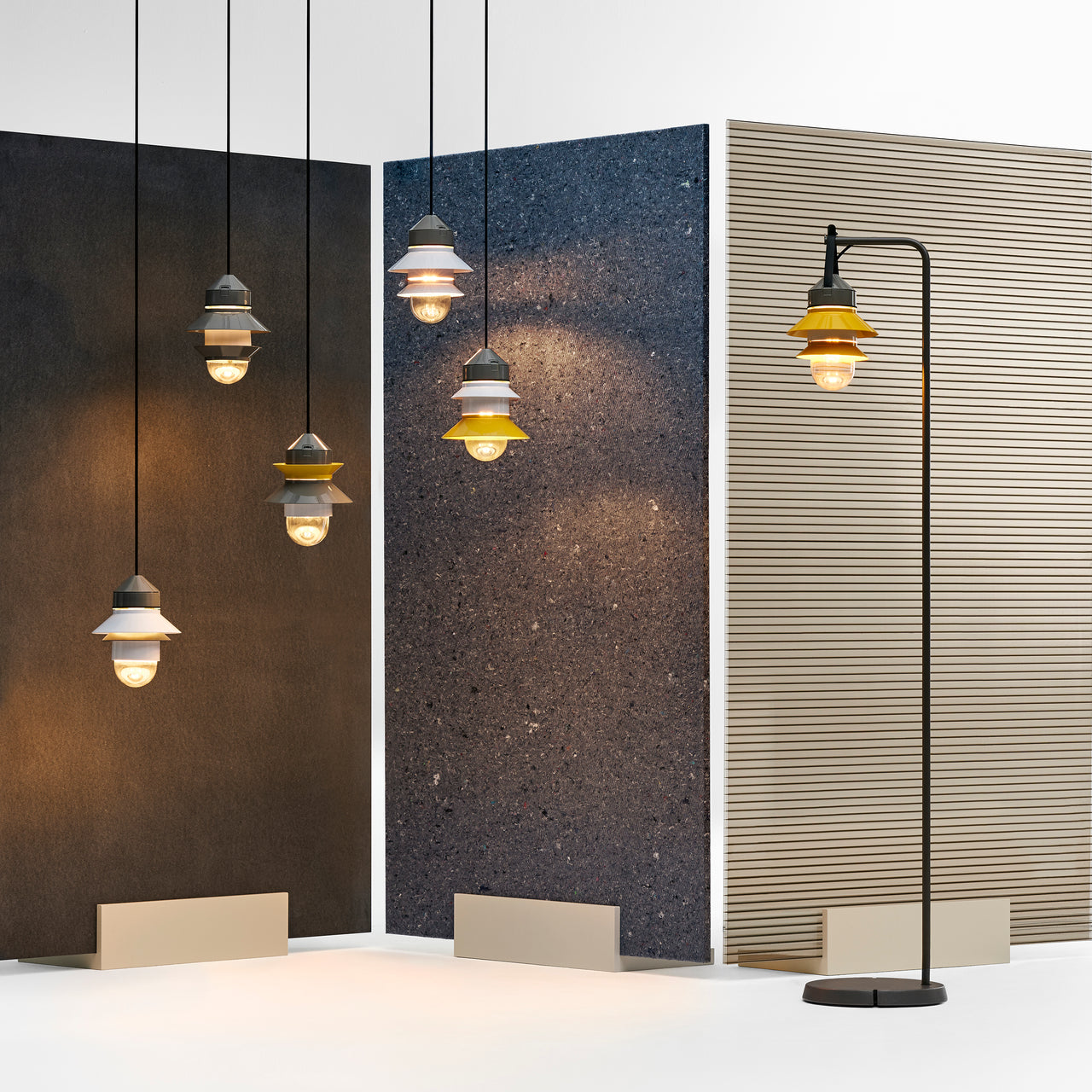 Santorini Pendant Light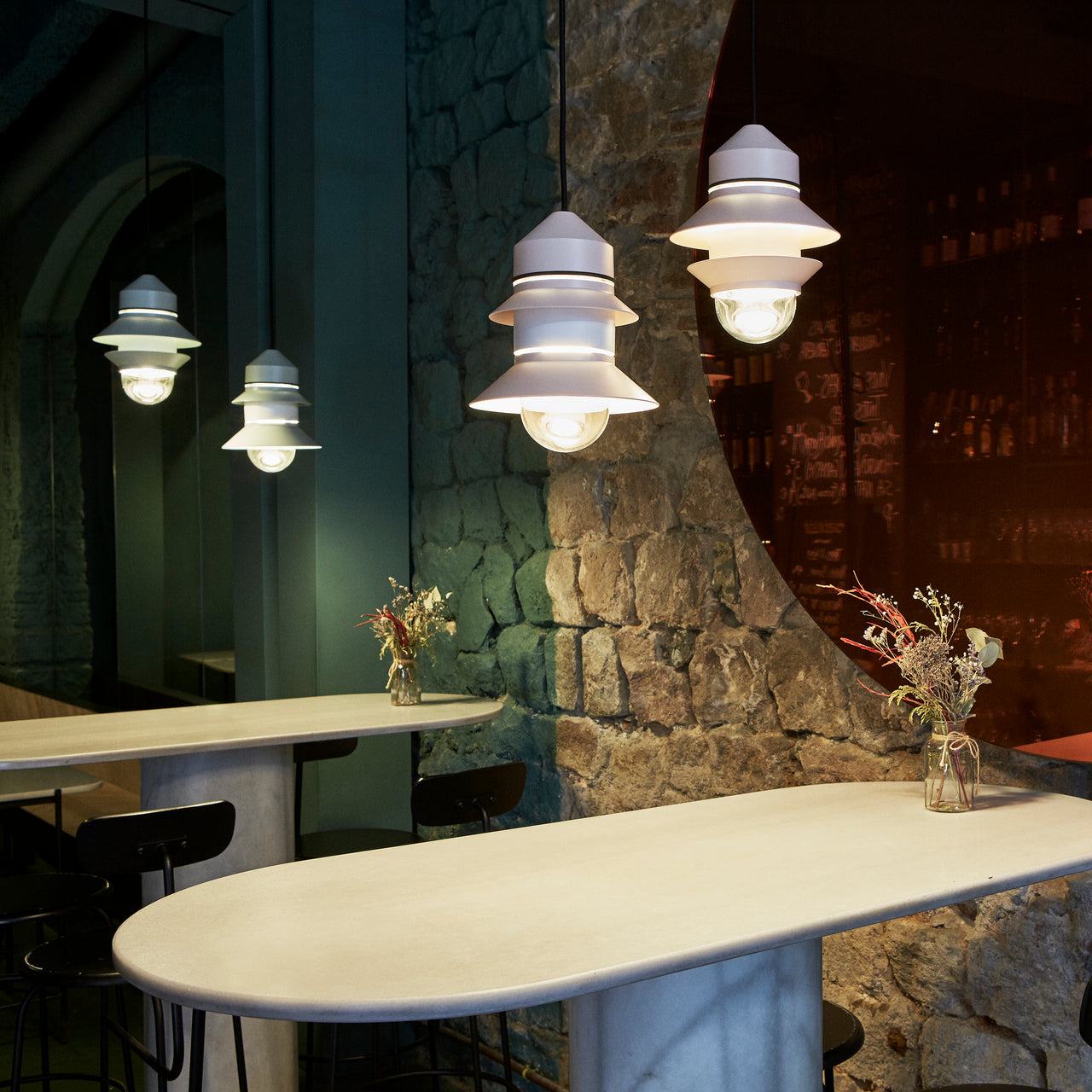 Santorini Pendant Light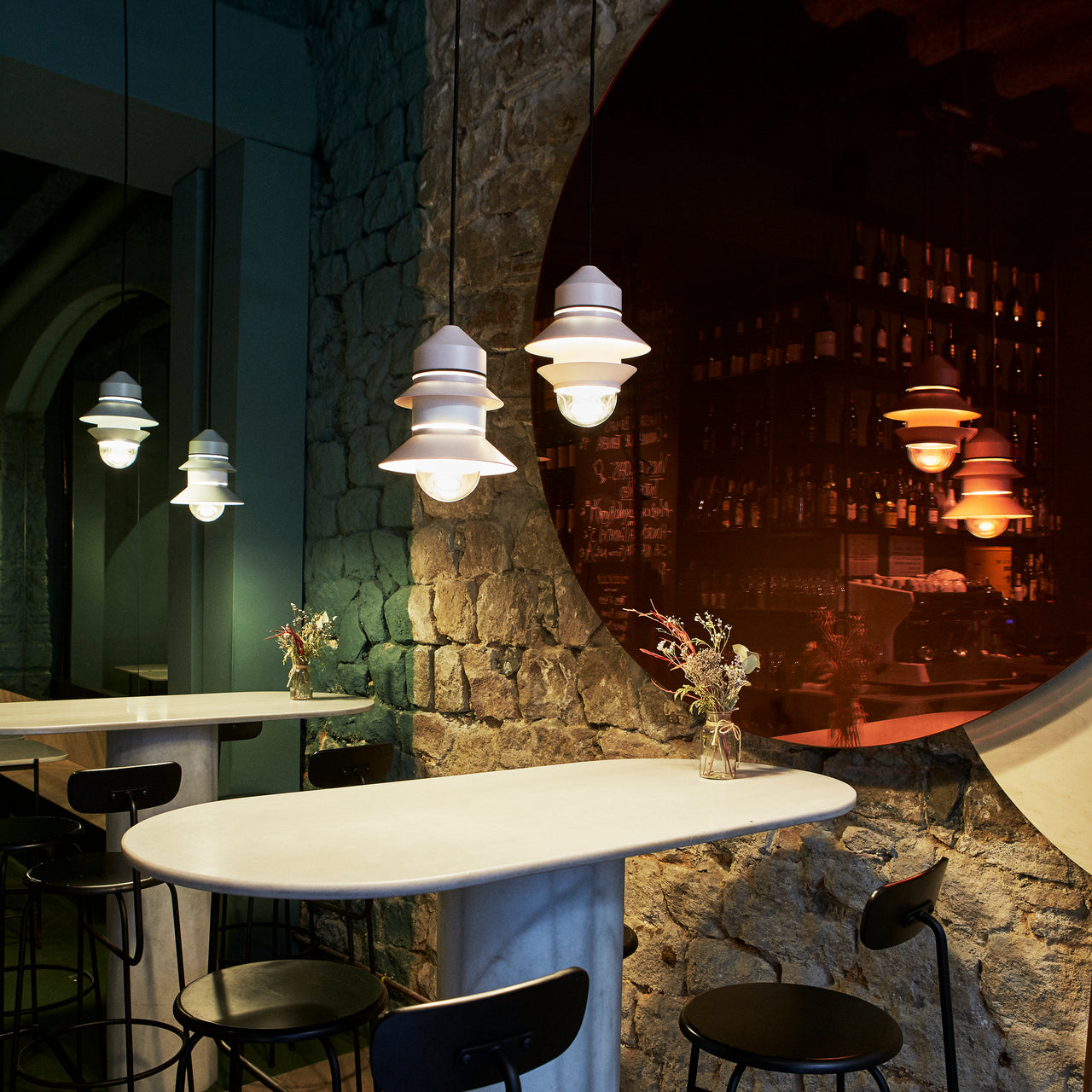 Santorini Pendant Light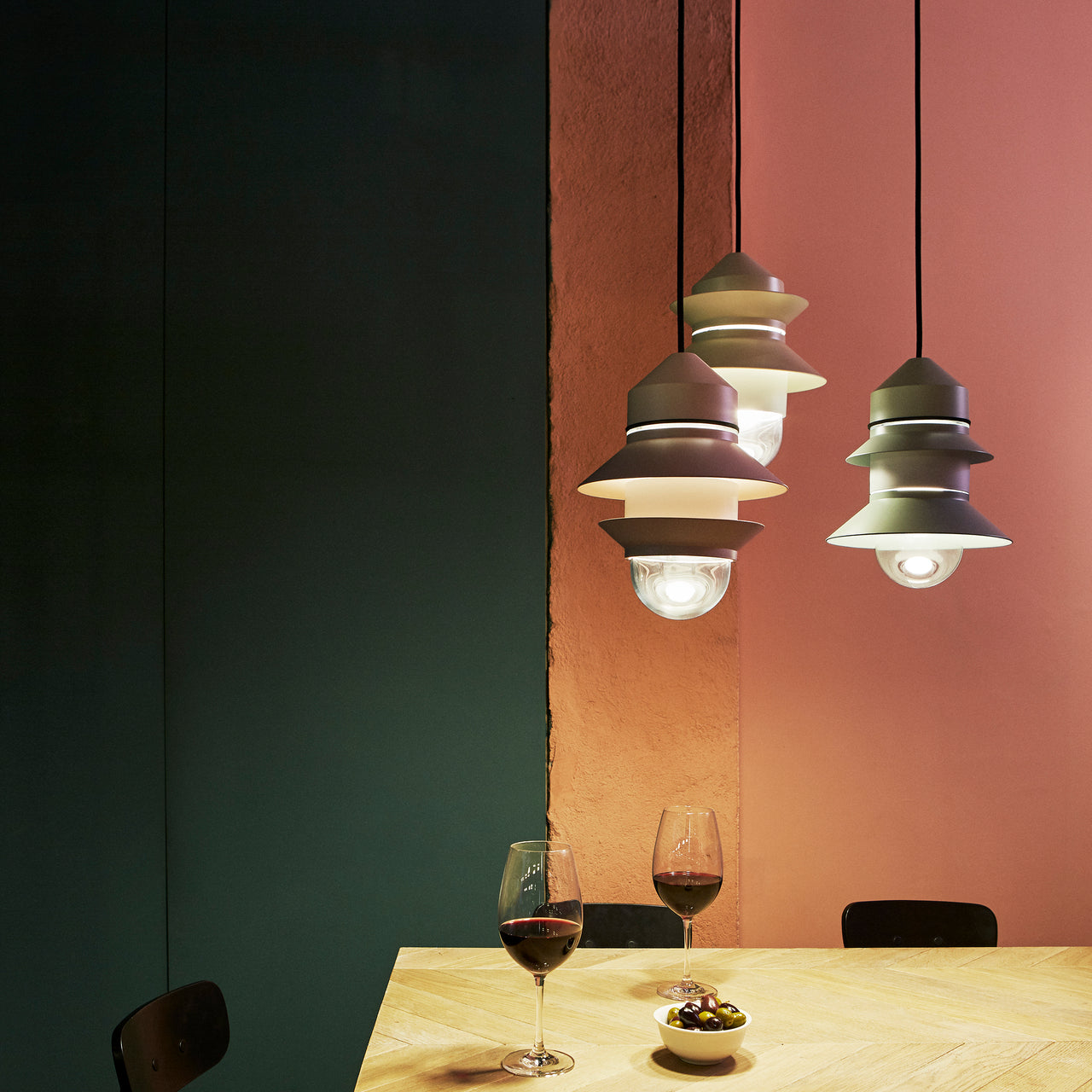 insitu
insitu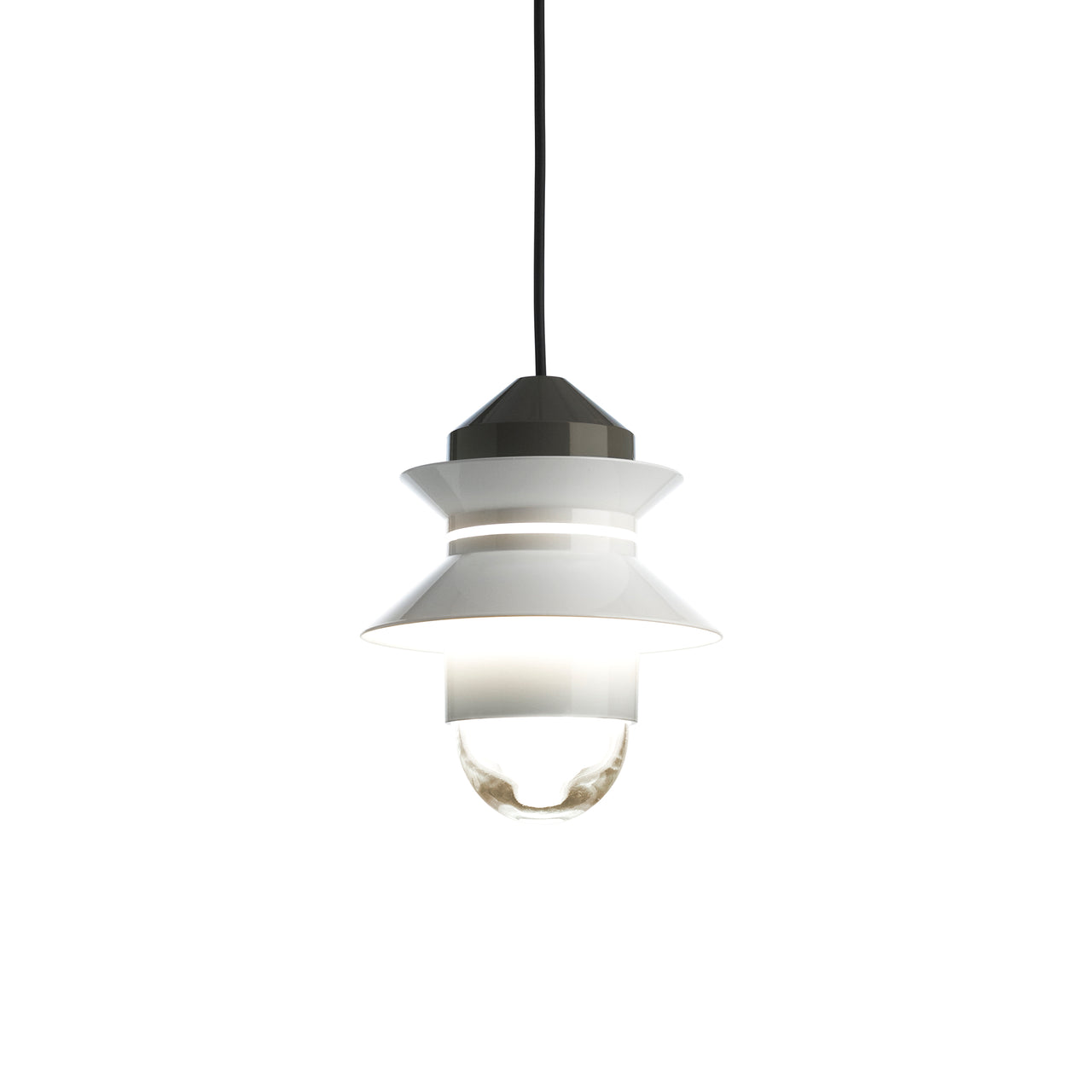 Santorini Pendant Light: White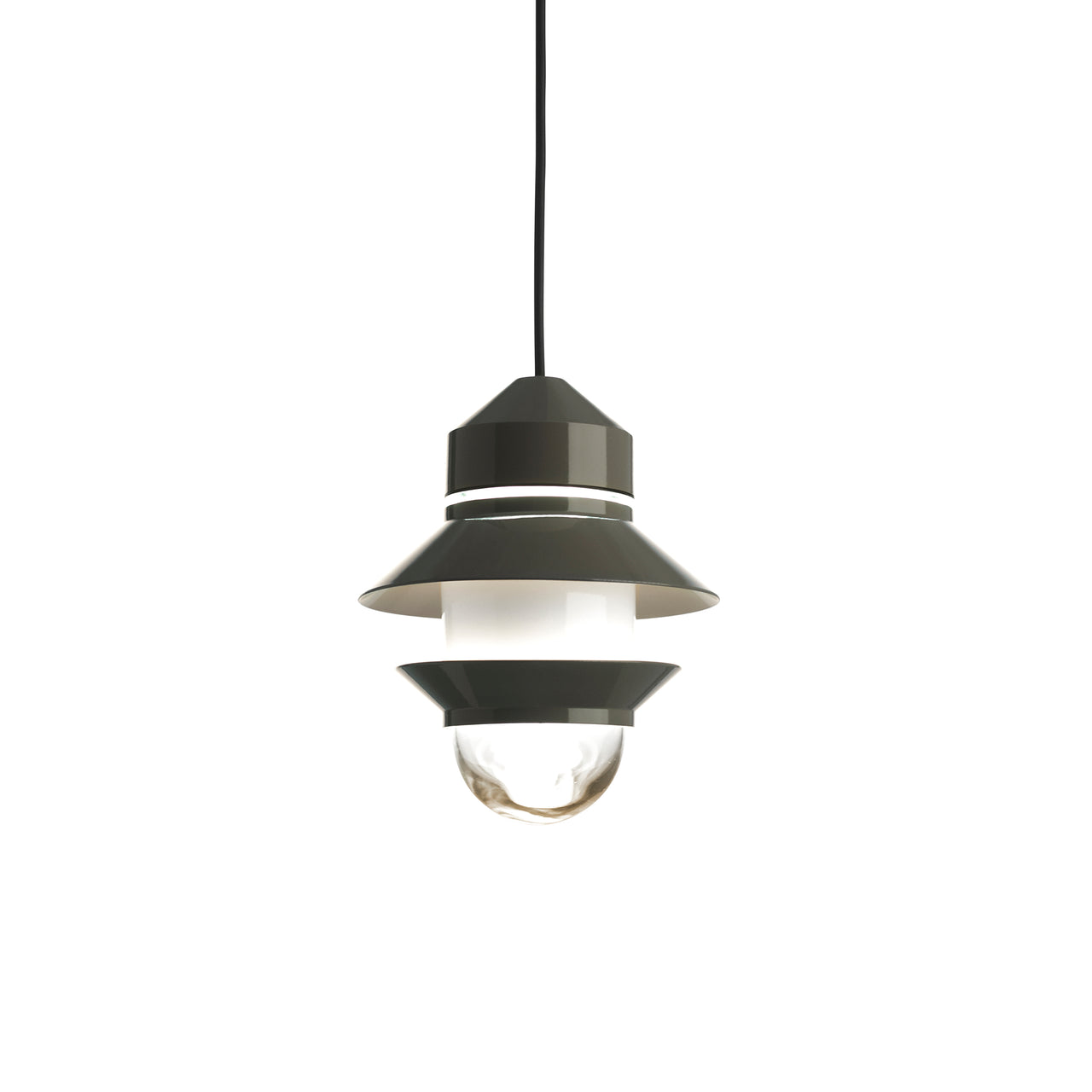 Santorini Pendant Light: Grey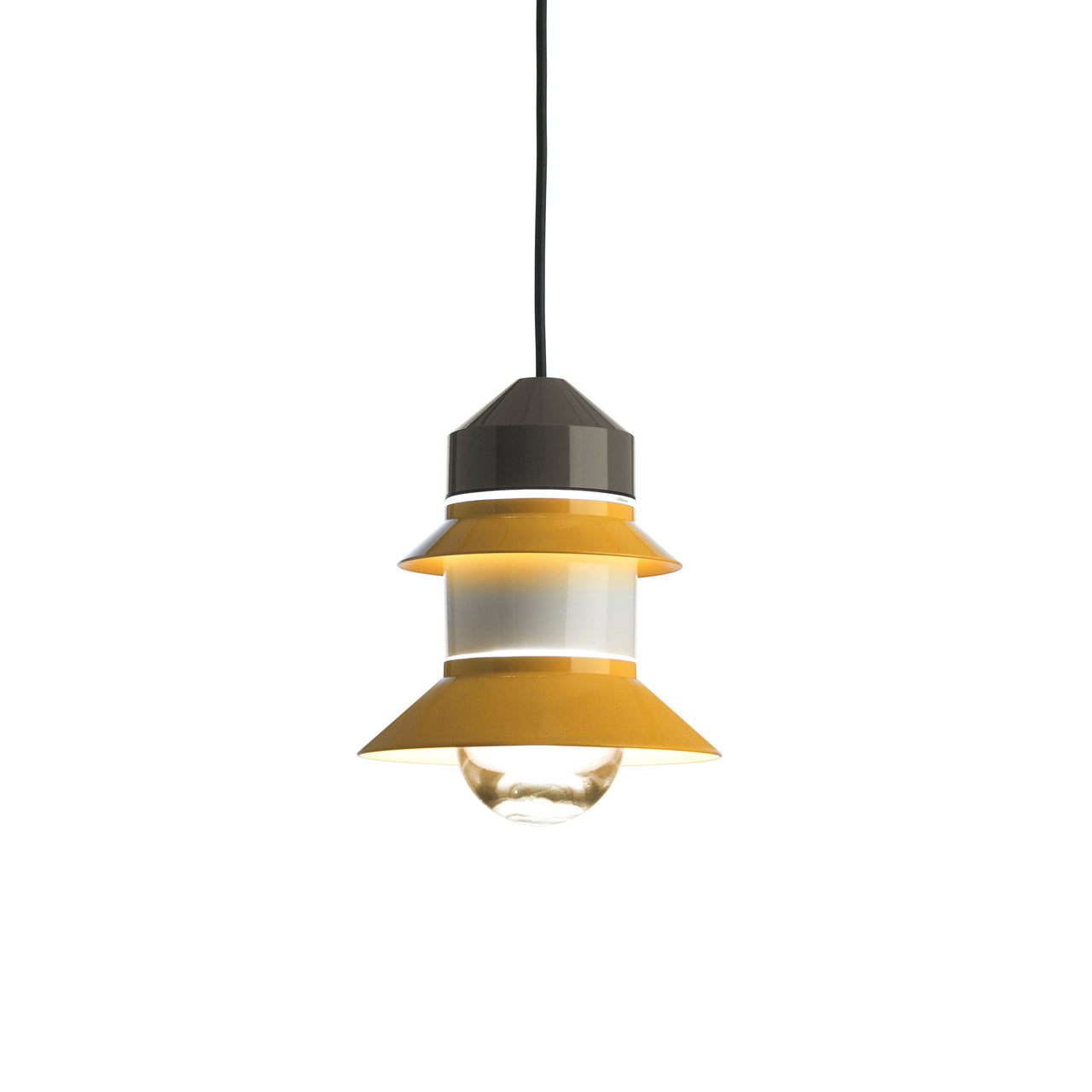 Santorini Pendant Light: Mustard
Santorini Pendant Light
Santorini Pendant Light
Santorini Pendant Light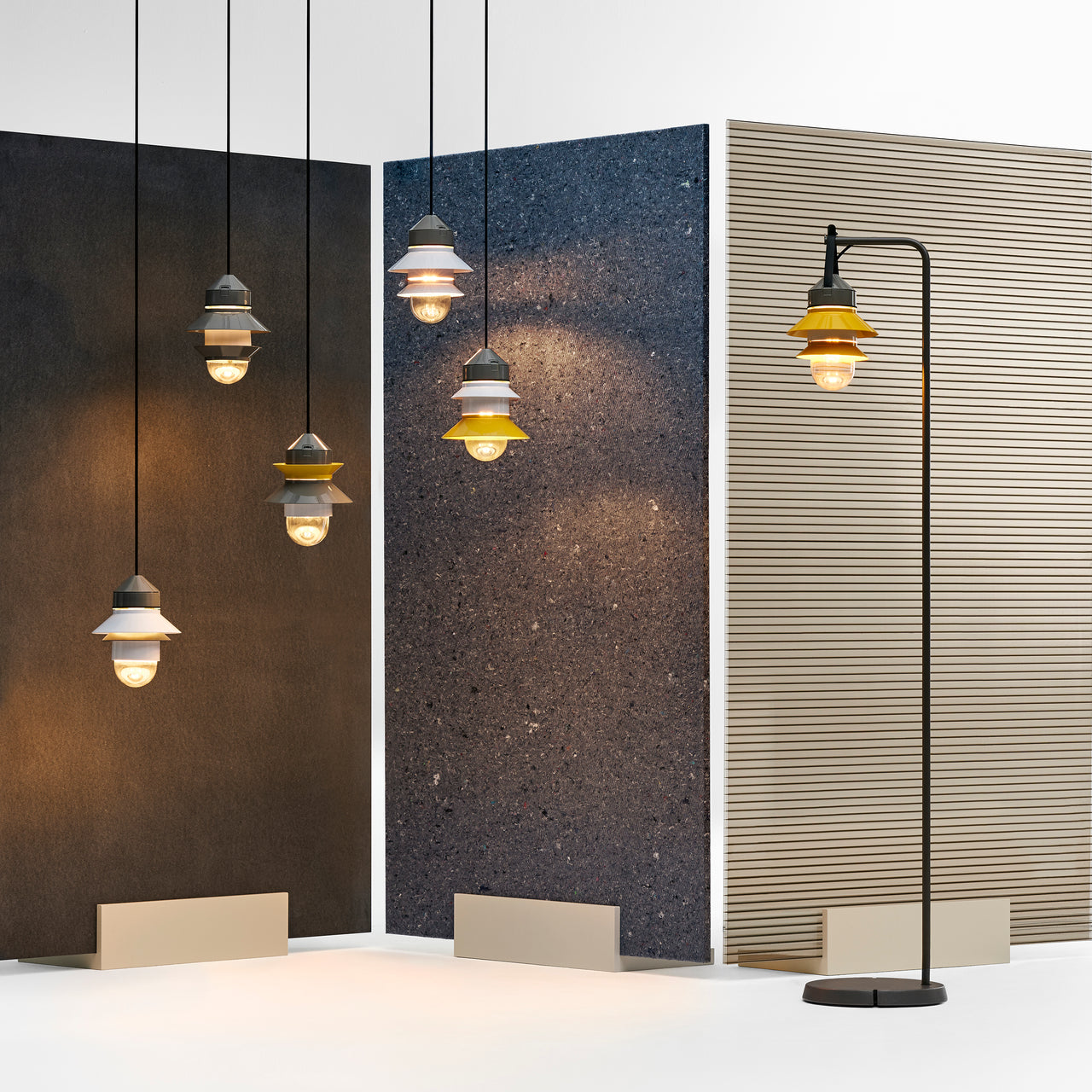 Santorini Pendant Light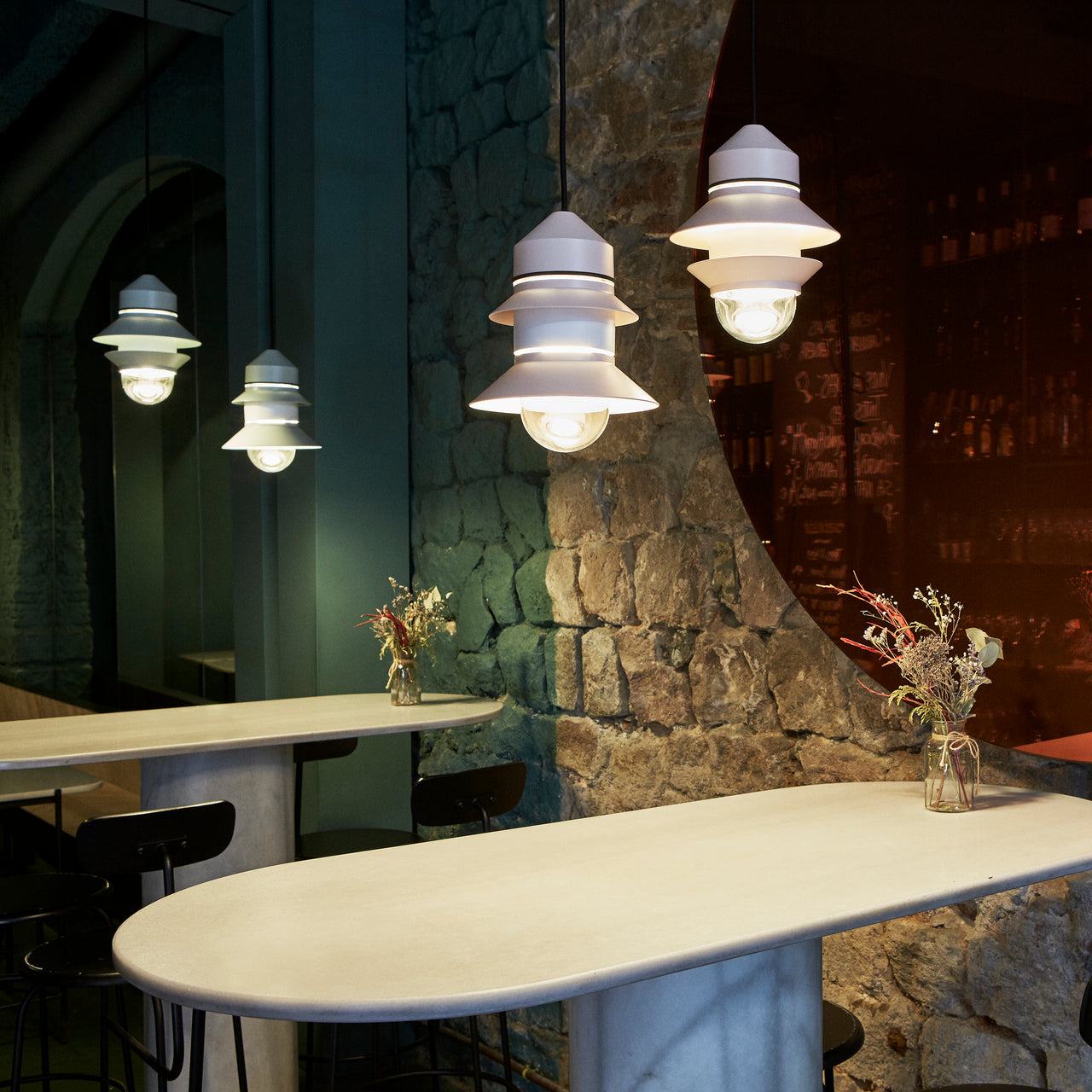 Santorini Pendant Light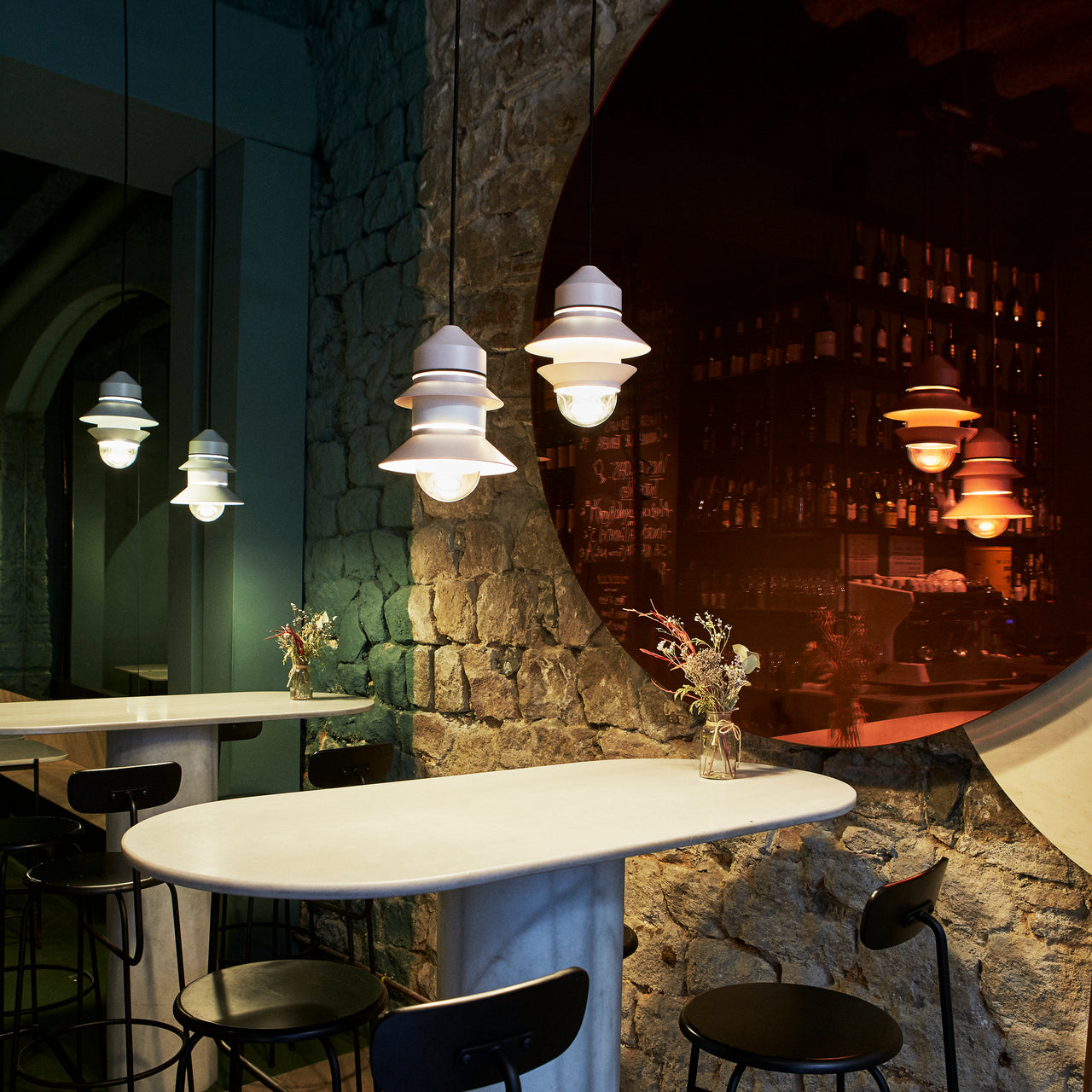 Santorini Pendant Light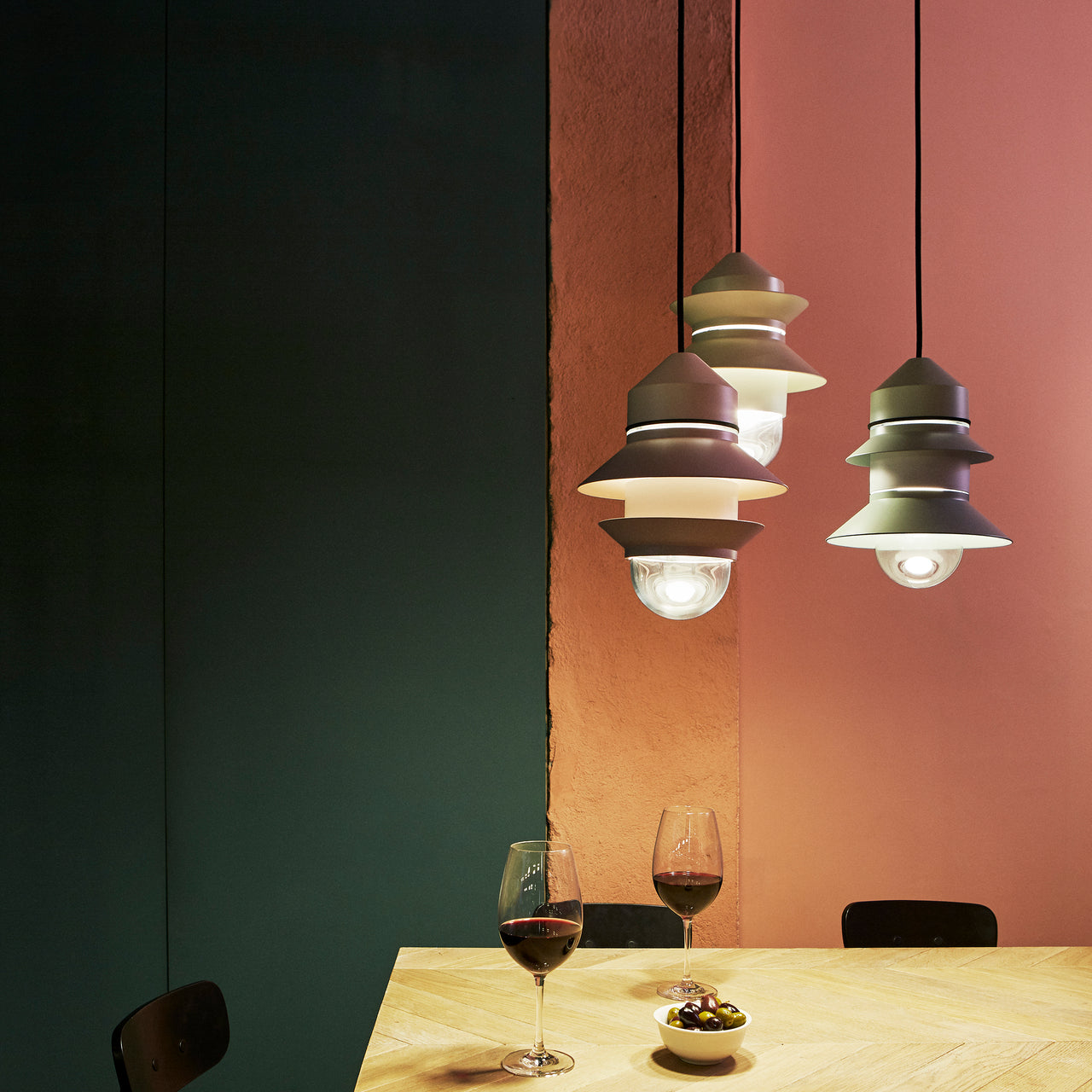 insitu
insitu
---
---
Lights strung on fishing boats inspired the Santorini Pendant Light for outdoor spaces from Barcelona-based Marset. Recalling traditional lanterns found on those crafts, the project's designers from Sputnik Estudio, a multidisciplinary design lab in Valencia, devised fixtures that are completely customizable. Decide how many shades to place on the blown-glass diffuser, and in what order and position. Shades can be placed facing up or down, for reflected or direct lighting. Eye-catching on its own or striking hung in a group. And, with a range of accessory fittings, the pendant can also be arrayed in multiples like a garland or adapted as a wall fixture or floor lamp.
Size
10.2" h x 8.4" dia (25.9x21.3cm)
Cord length: 180" (457.2cm)
Material
Glass, polycarbonate, metal
Technical
UL listed
E26
Bulb not included
Brand
Marset
"Marset is more than lamps: We take care of light in its different nuances and effects, to create atmospheres with character, helping to improve people's quality of life," declares the Barcelona-based company. Marset's dual preoccupation with both crisp contemporary design and the more elusive ambiance of lighting has firmly fixed the firm on the design world's cutting-edge radar. A series of attention-grabbing and innovative fixtures account for the recent revitalization of the brand, though Marset has actually been around since the 1940s.
A family business, Marset was originally a foundry, not a lighting company. It segued into lighting design when Francisco Marset formally established Marset Illuminacion in 1965. Decades devoted to metalwork easily translated to the contemporary lighting industry, with a dexterity of materials available to create unexpected, atmospheric lighting effects. Not to mention the influence of its Barcelona home, a city renowned for architecture, design and visual inspiration.