TXL Outdoor Floor Lamp: Large - 27.6" + Beige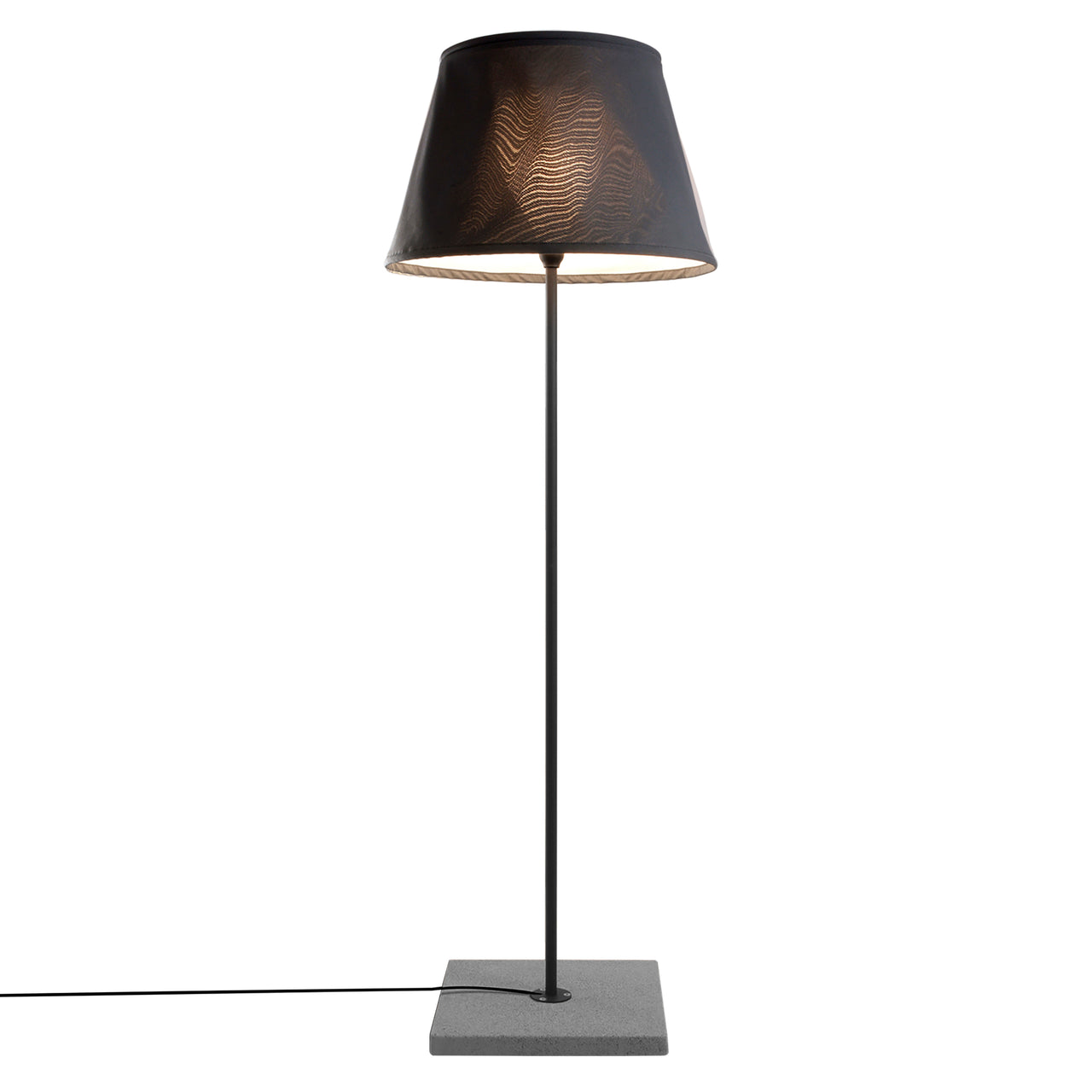 TXL Outdoor Floor Lamp: Large - 27.6" + Grey
TXL Outdoor Floor Lamp: Small - 22.9" + Beige
TXL Outdoor Floor Lamp: Small - 22.9" + Grey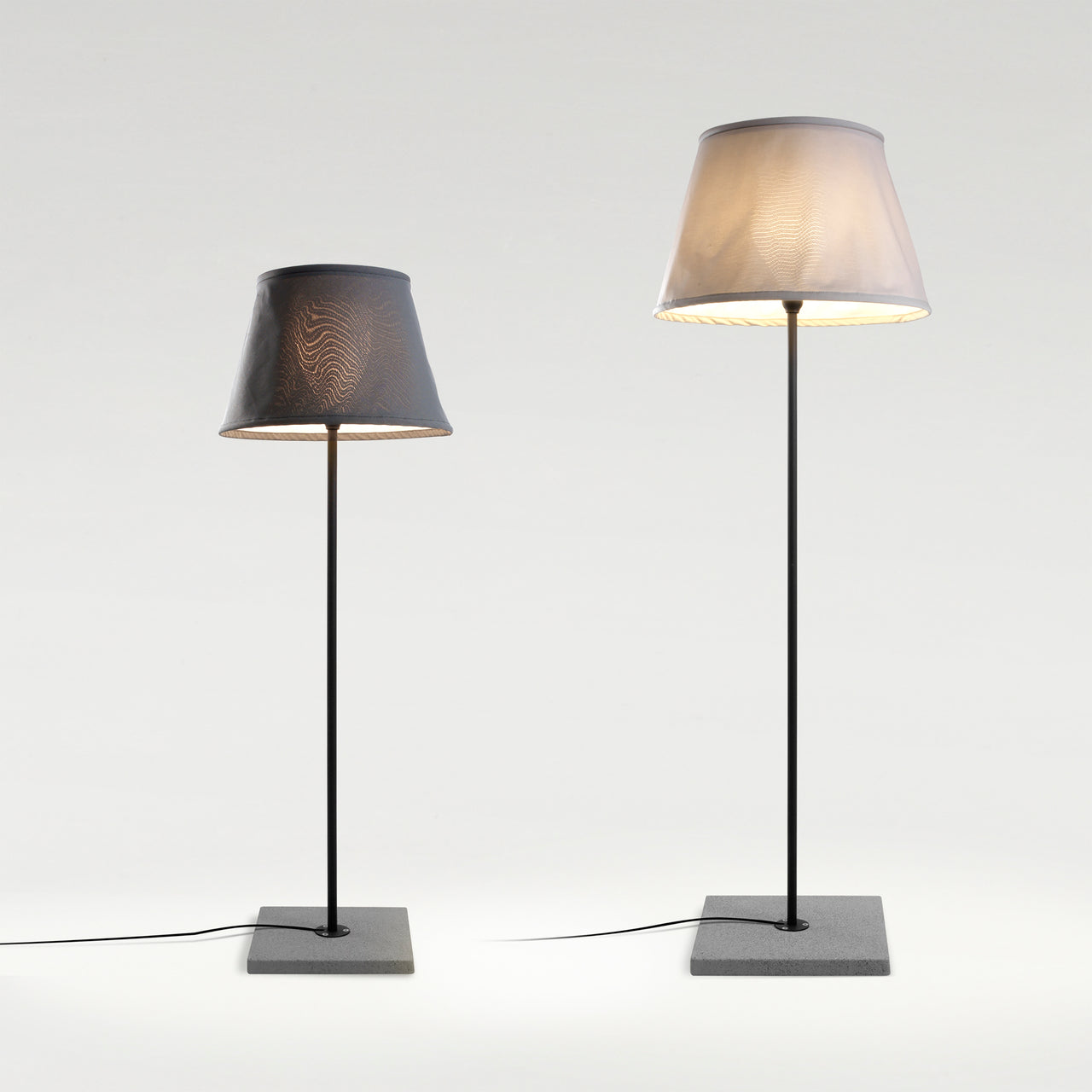 TXL Outdoor Floor Lamp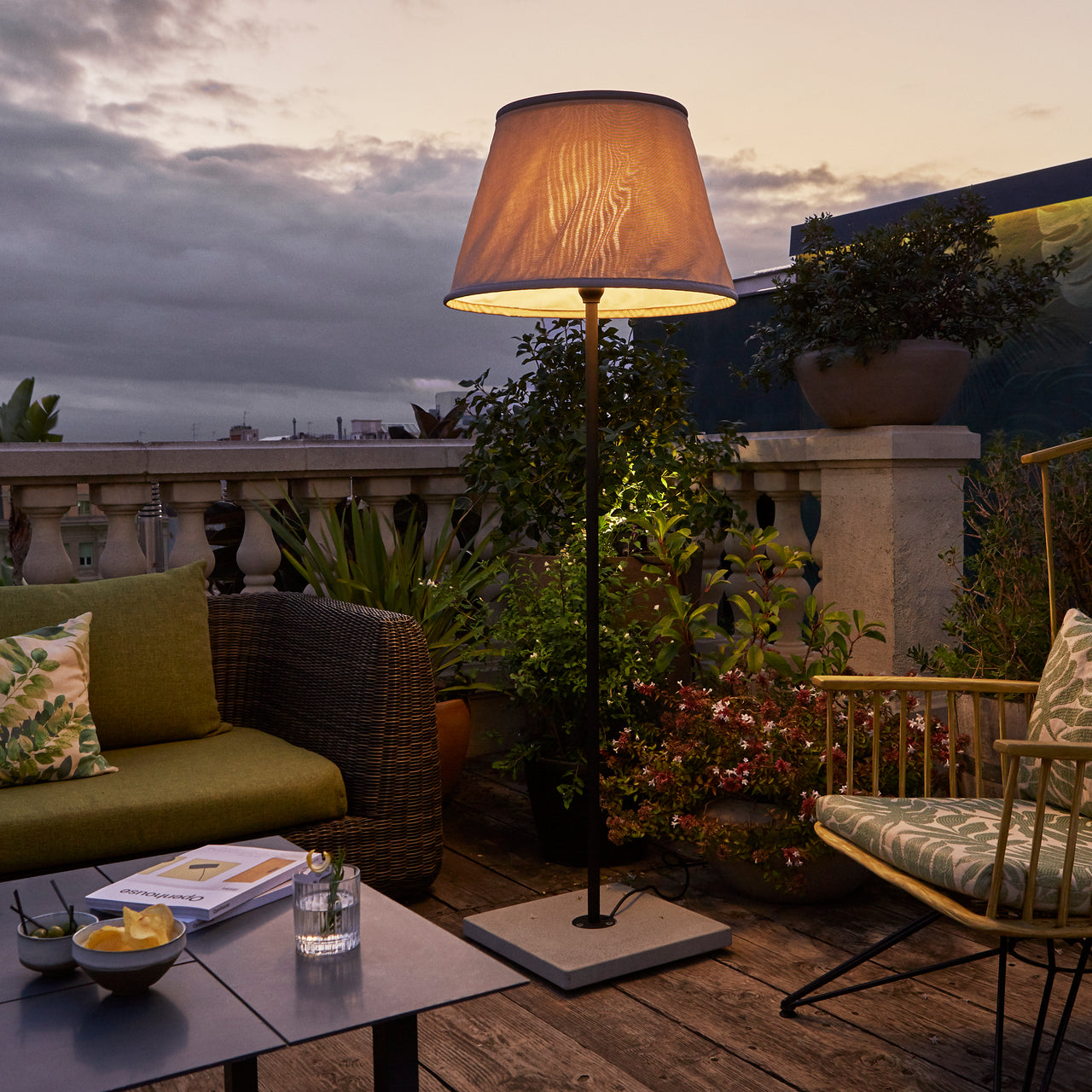 TXL Outdoor Floor Lamp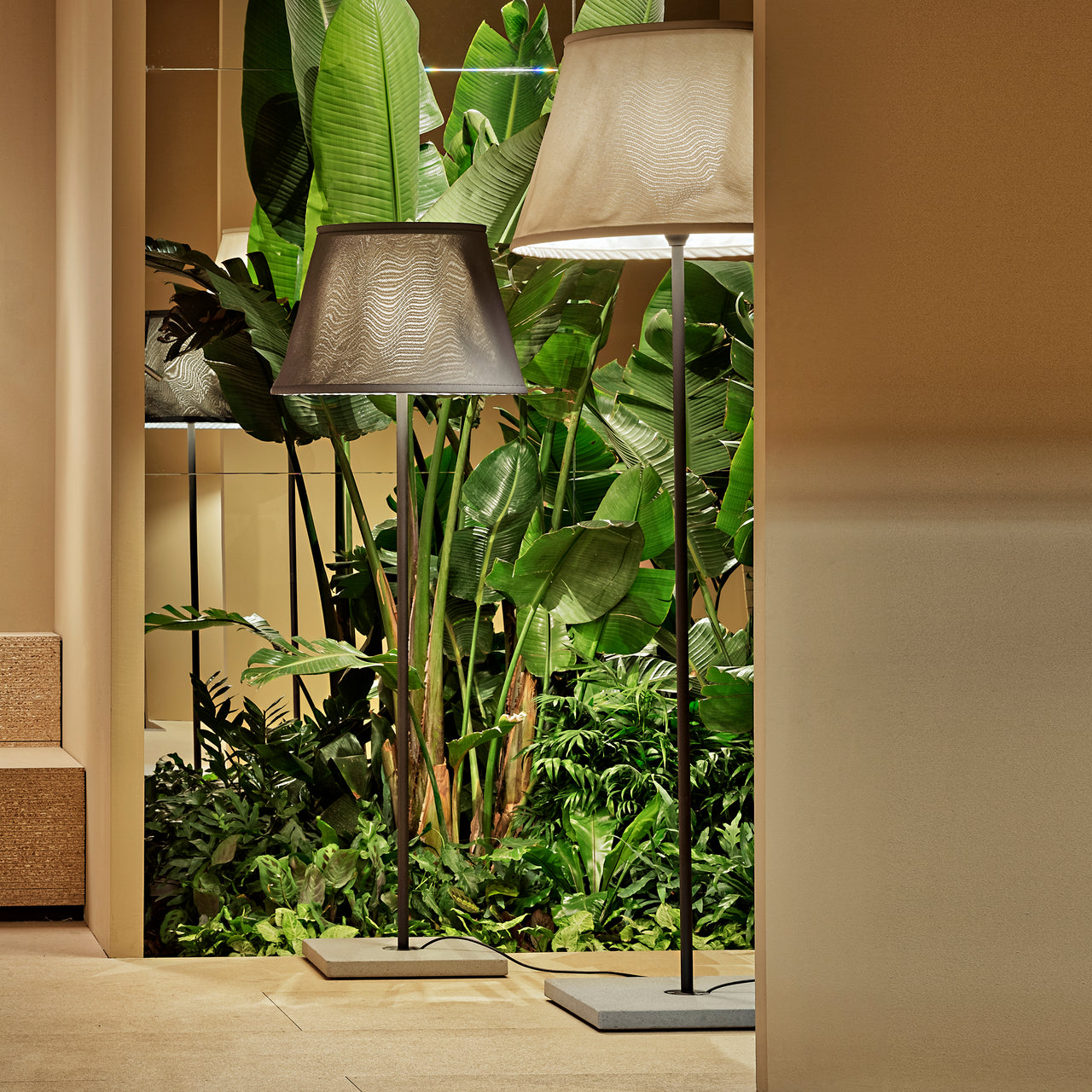 insitu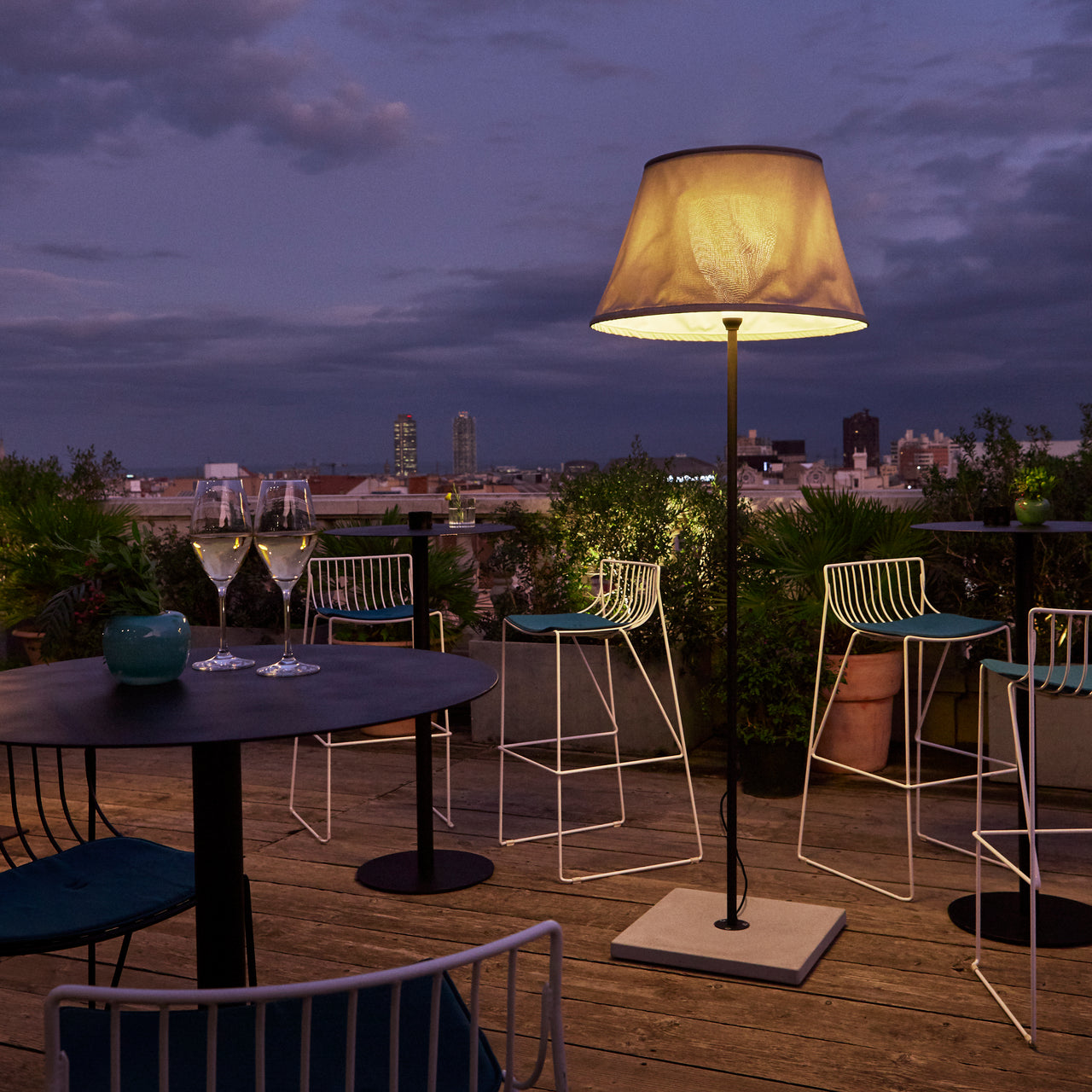 insitu
TXL Outdoor Floor Lamp: Large - 27.6" + Beige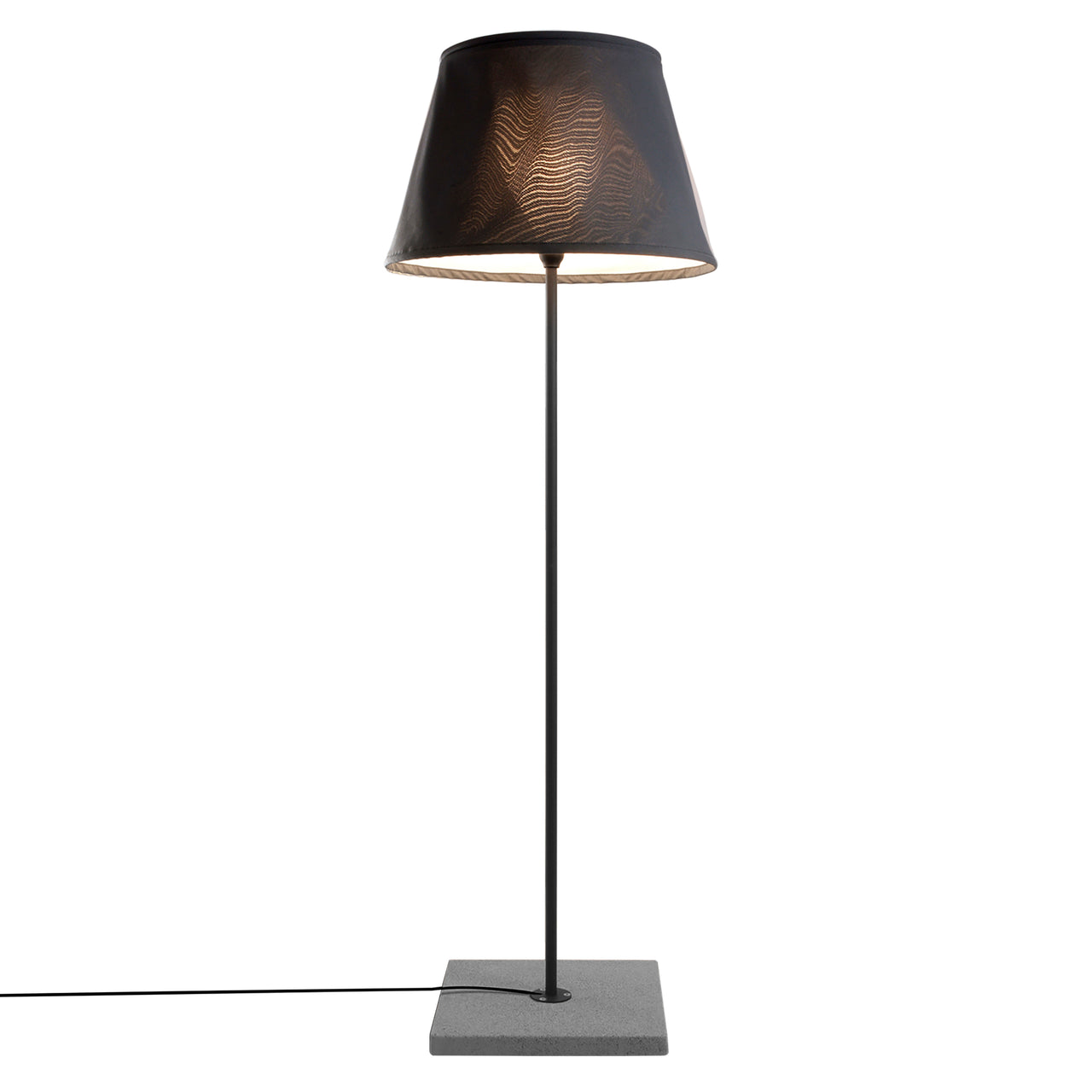 TXL Outdoor Floor Lamp: Large - 27.6" + Grey
TXL Outdoor Floor Lamp: Small - 22.9" + Beige
TXL Outdoor Floor Lamp: Small - 22.9" + Grey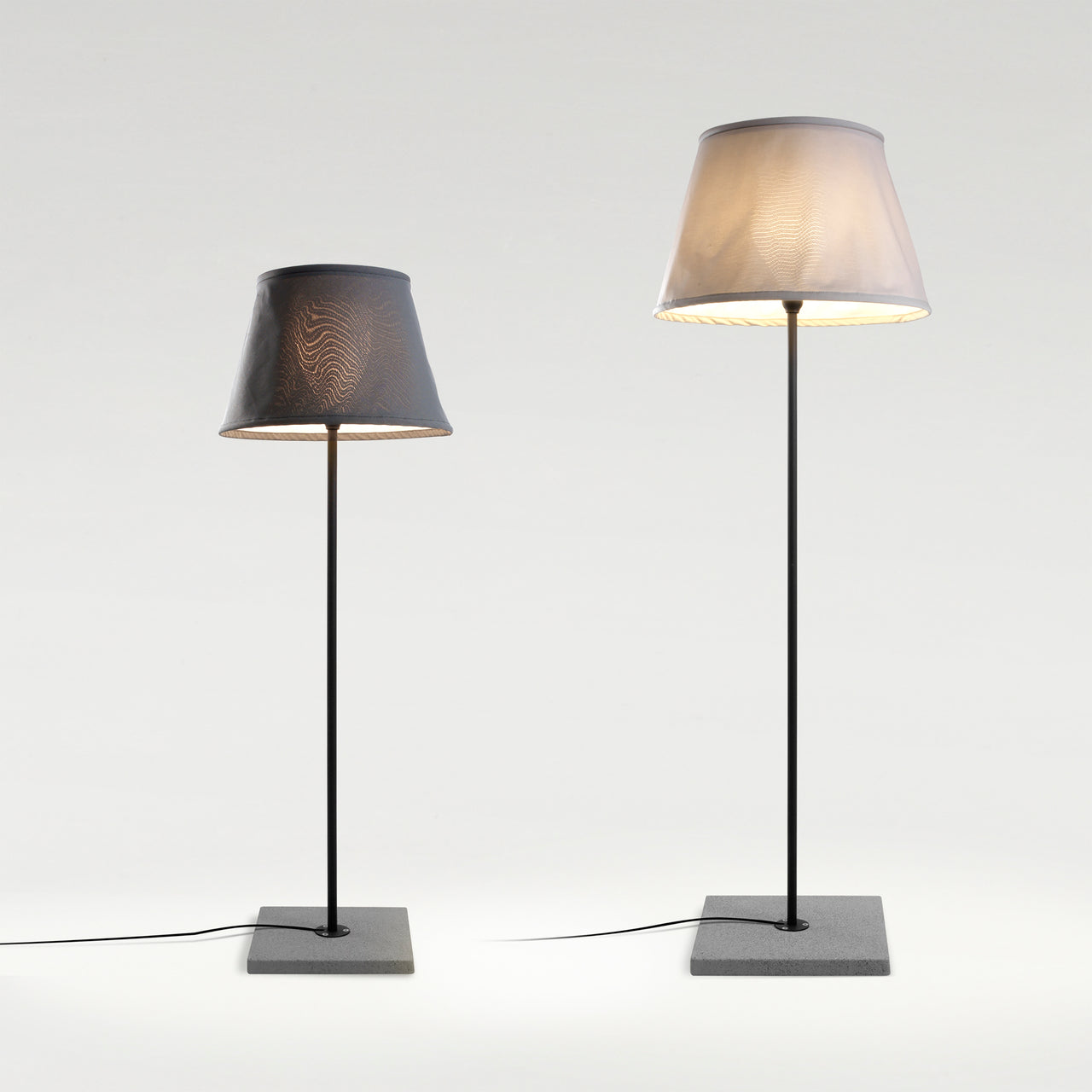 TXL Outdoor Floor Lamp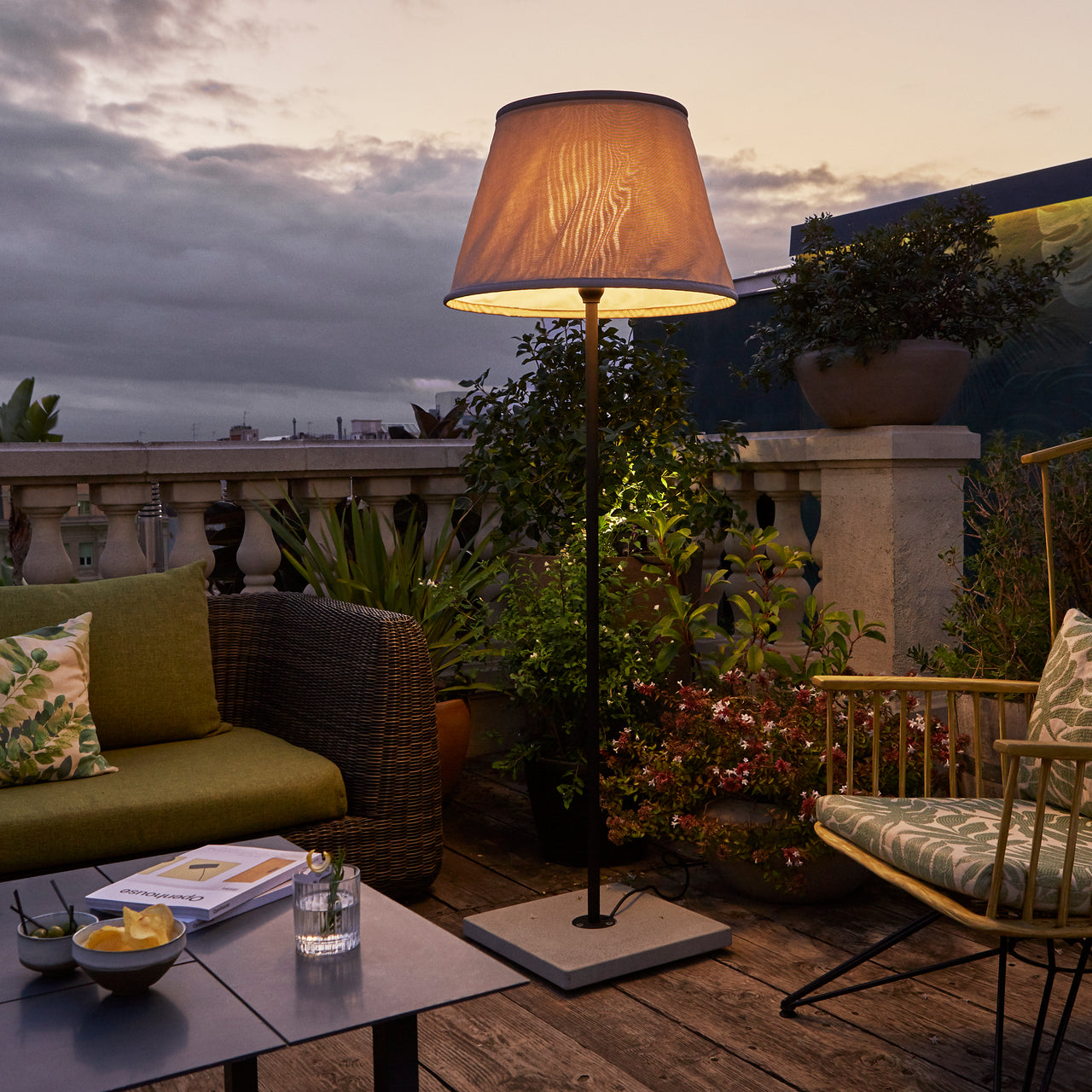 TXL Outdoor Floor Lamp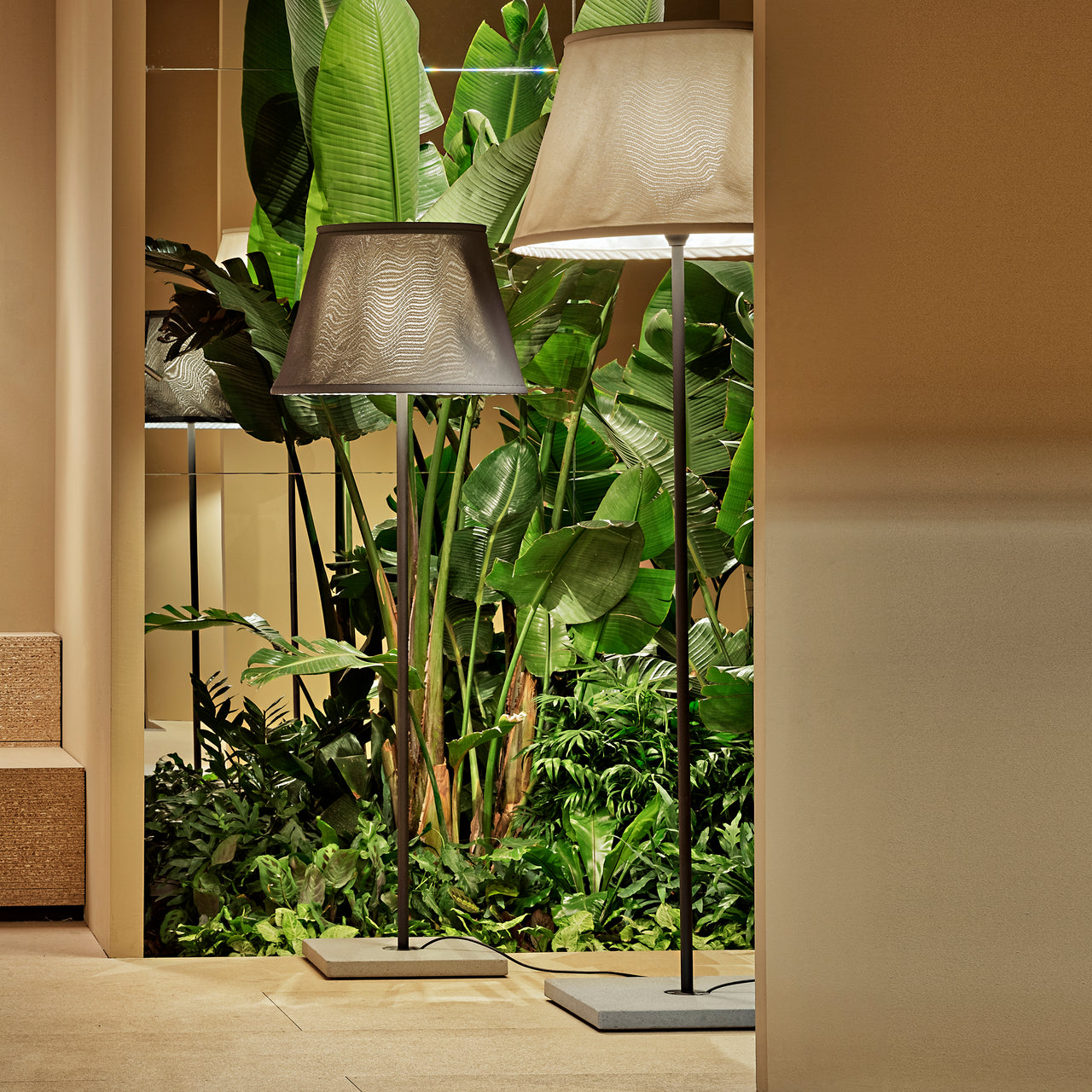 insitu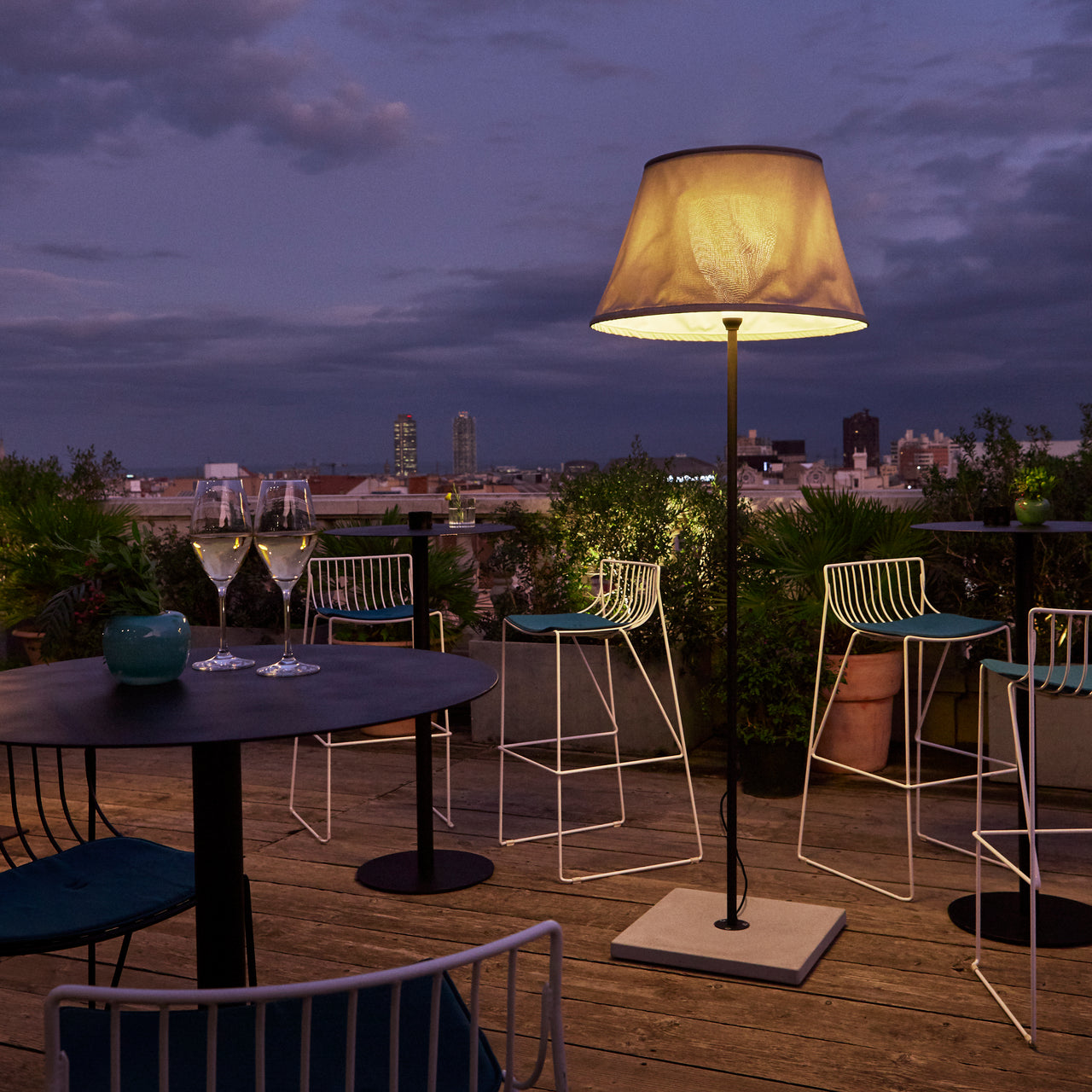 insitu
TXL Outdoor Floor Lamp
$3,850

SKU: MARS-A605-078
$4,364

SKU: MARS-A605-076
$3,850

SKU: MARS-A605-079
$4,364

SKU: MARS-A605-077
---
---
With the weatherproof TXL Floor Lamp, Marset brings a sense of the living room or lounge to outdoor terraces, gardens or even a balcony. Designer Joan Gaspar specified an oversize pleated shade in a PVC-coated textile to provide the kind of warm light usually found only in interiors. In cast iron with a stable square base with panels of slate, the TXL's minimalist lines harmonize with any setting, adding an complementary architectural fillip.
Size
Small: 67" h x 22.9" dia (170x58cm)
Large: 80.3" h x 27.6" dia (204x70cm)
Cable length: 96" (243.8cm)
Material
Stainless steel, glass, concrete
Technical
UL listed
E26 LED
Bulb not included
Brand
Marset
"Marset is more than lamps: We take care of light in its different nuances and effects, to create atmospheres with character, helping to improve people's quality of life," declares the Barcelona-based company. Marset's dual preoccupation with both crisp contemporary design and the more elusive ambiance of lighting has firmly fixed the firm on the design world's cutting-edge radar. A series of attention-grabbing and innovative fixtures account for the recent revitalization of the brand, though Marset has actually been around since the 1940s.
A family business, Marset was originally a foundry, not a lighting company. It segued into lighting design when Francisco Marset formally established Marset Illuminacion in 1965. Decades devoted to metalwork easily translated to the contemporary lighting industry, with a dexterity of materials available to create unexpected, atmospheric lighting effects. Not to mention the influence of its Barcelona home, a city renowned for architecture, design and visual inspiration.