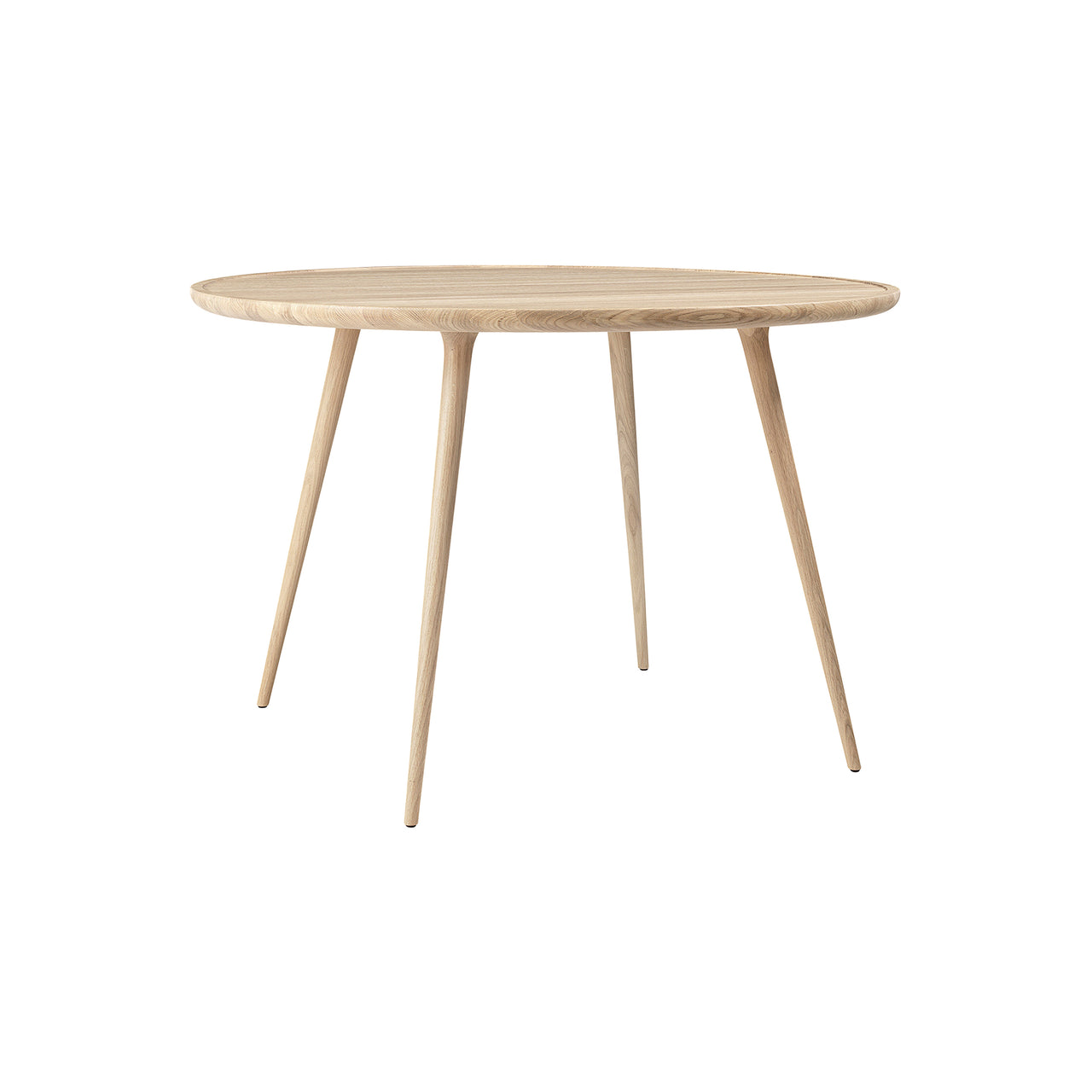 Accent Dining Table: Small - 43.3" + Matt Lacquered Oak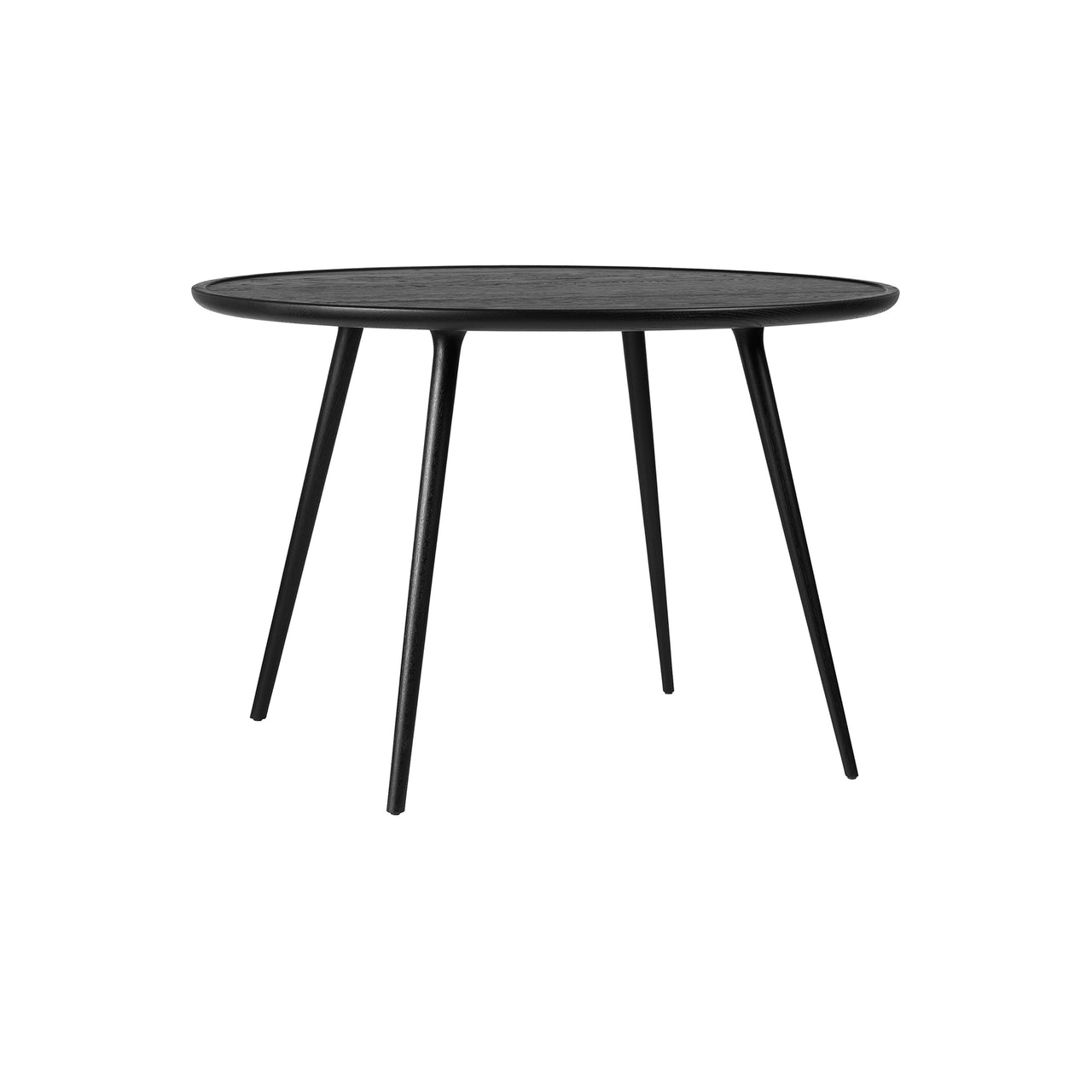 Accent Dining Table: Small - 43.3" + Black Stained Oak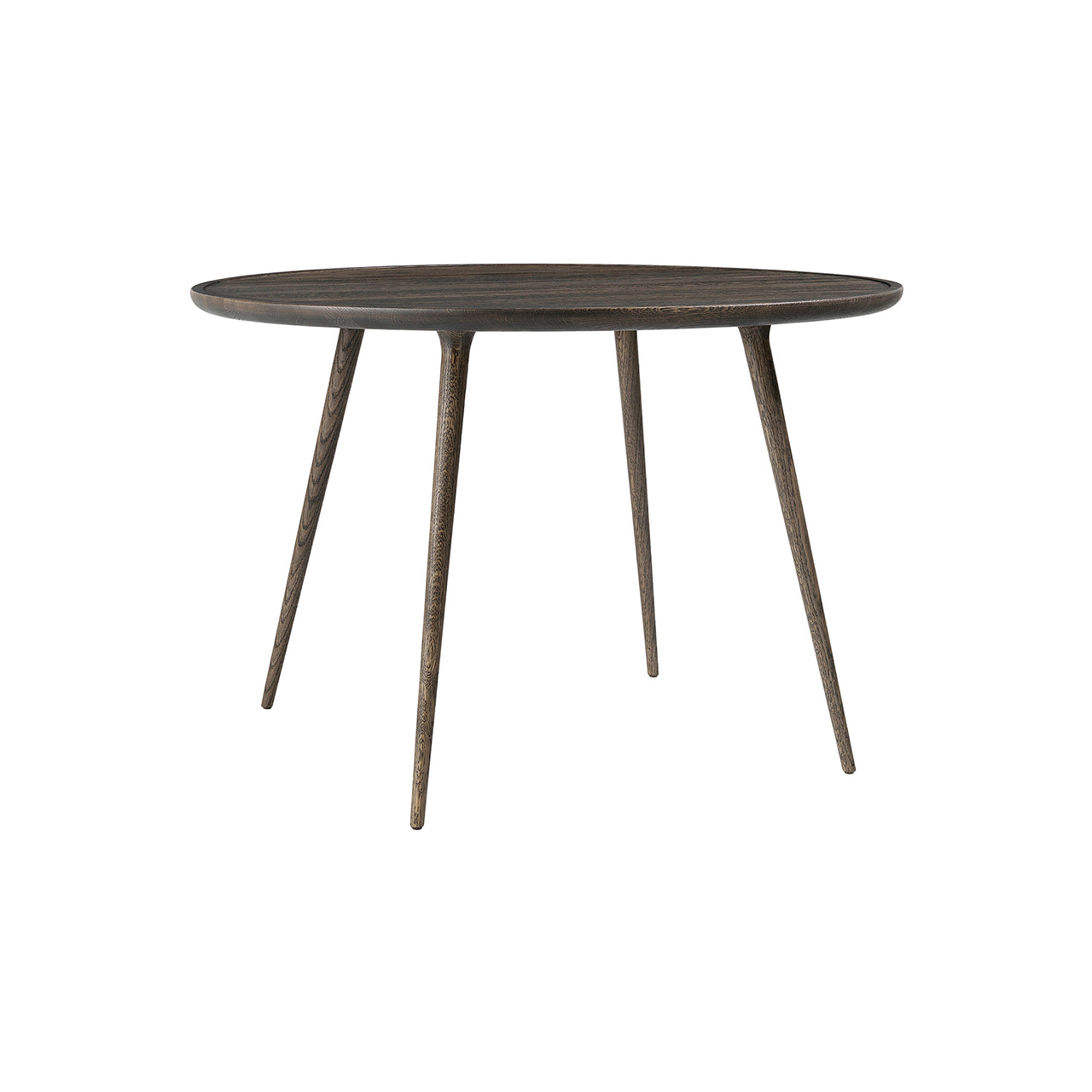 Accent Dining Table: Small - 43.3" + Grey Stained Lacquered Oak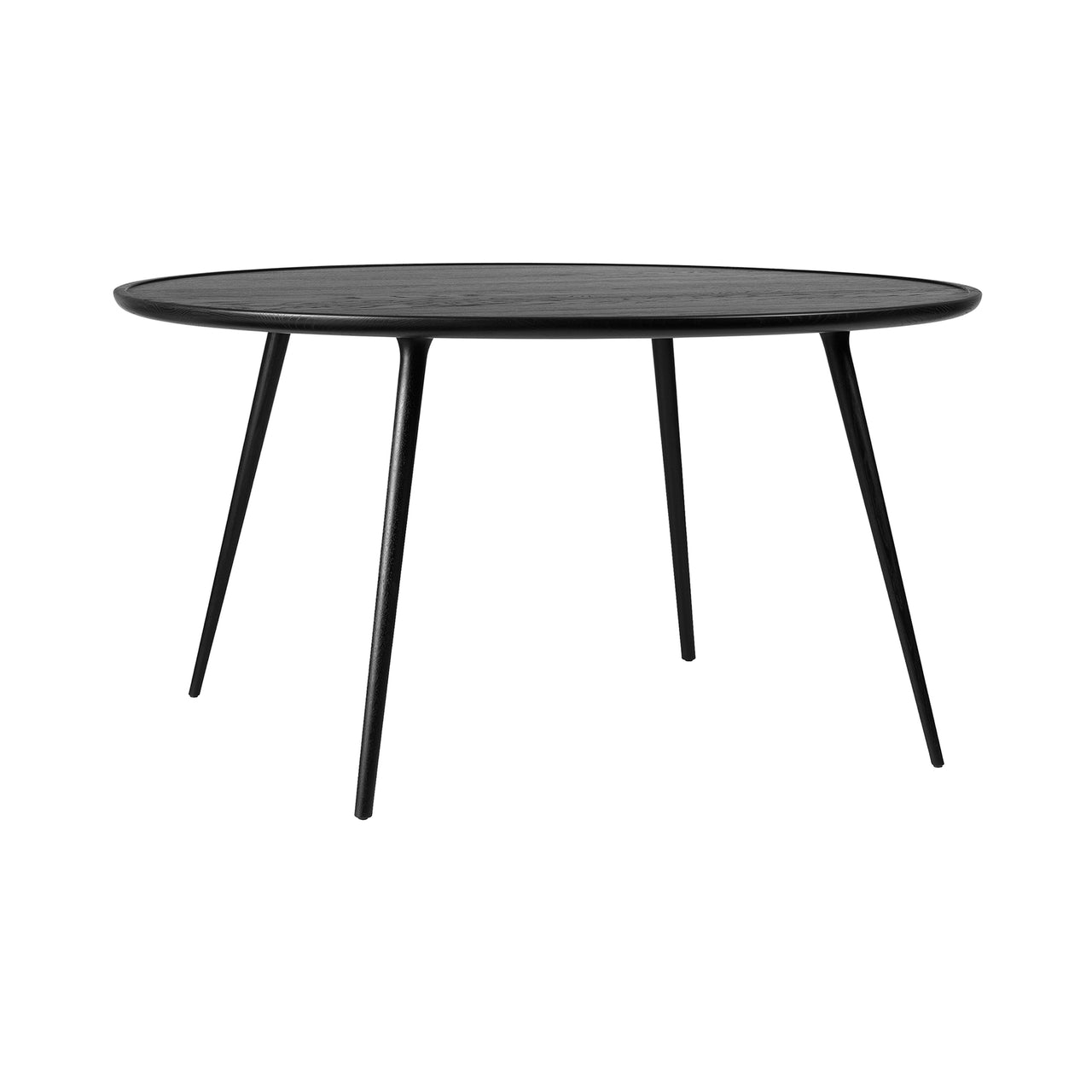 Accent Dining Table: Large - 55.1" + Black Stained Oak
Accent Dining Table: Large - 55.1" + Grey Stained Lacquered Oak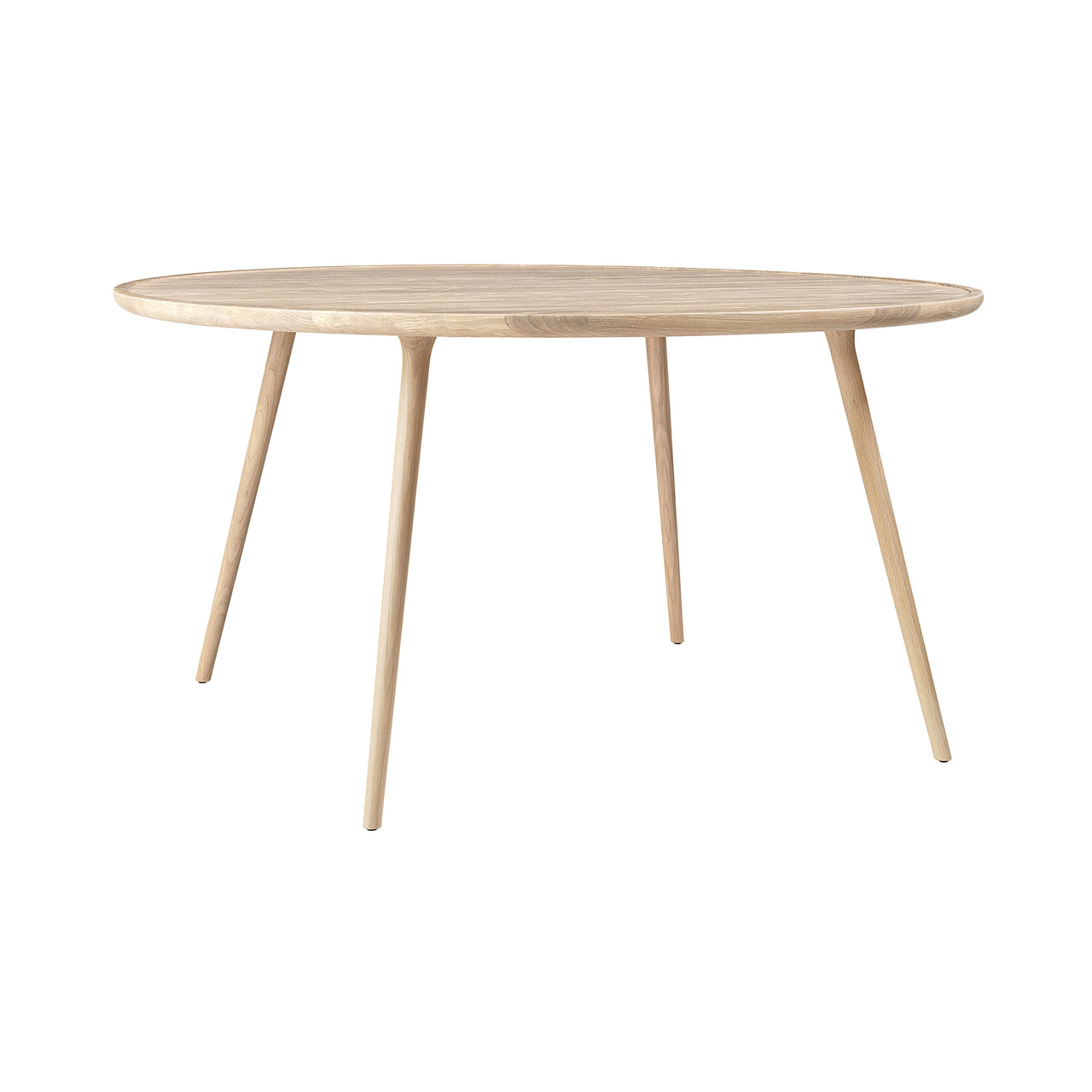 Accent Dining Table: Large - 55.1" + Matt Lacquered Oak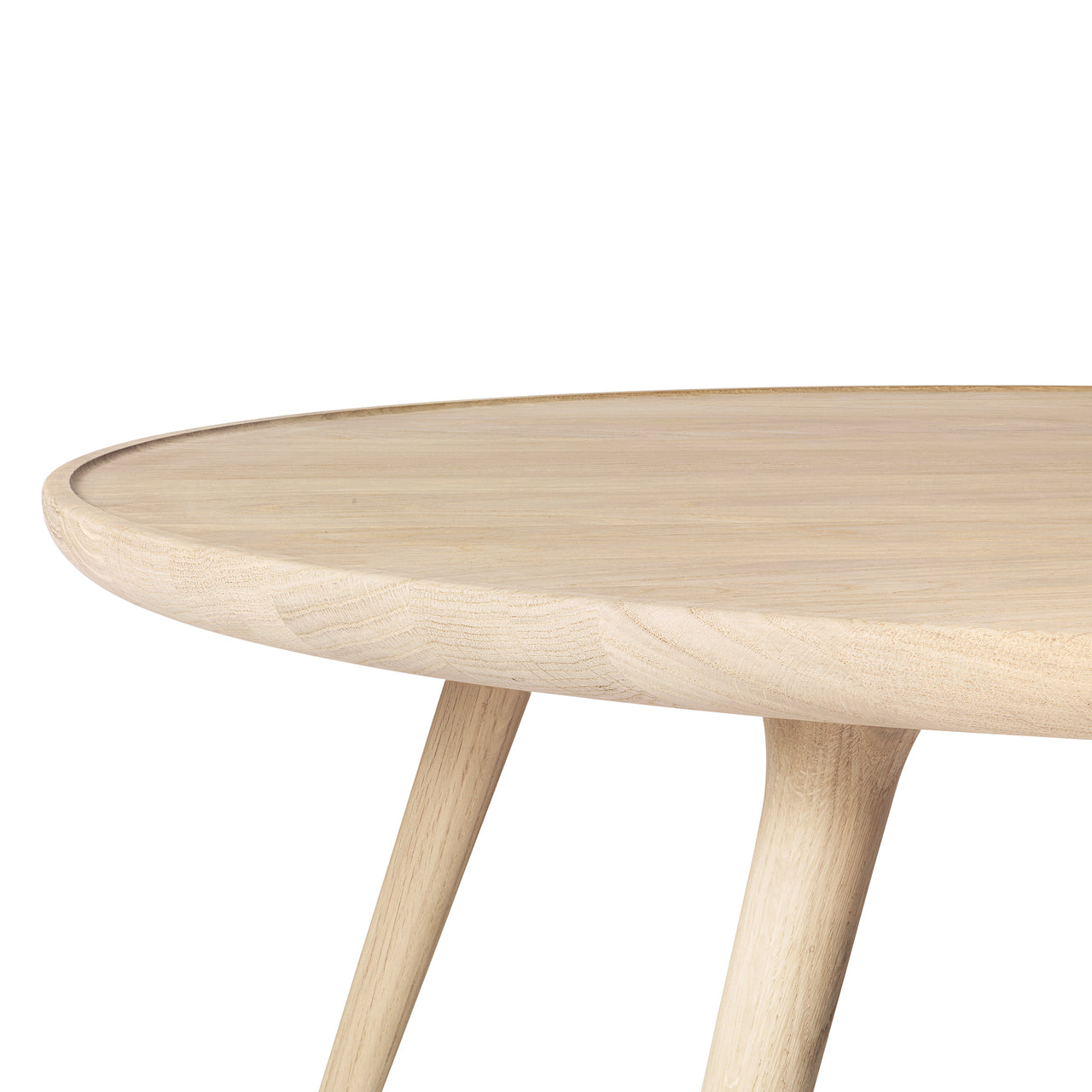 Accent Dining Table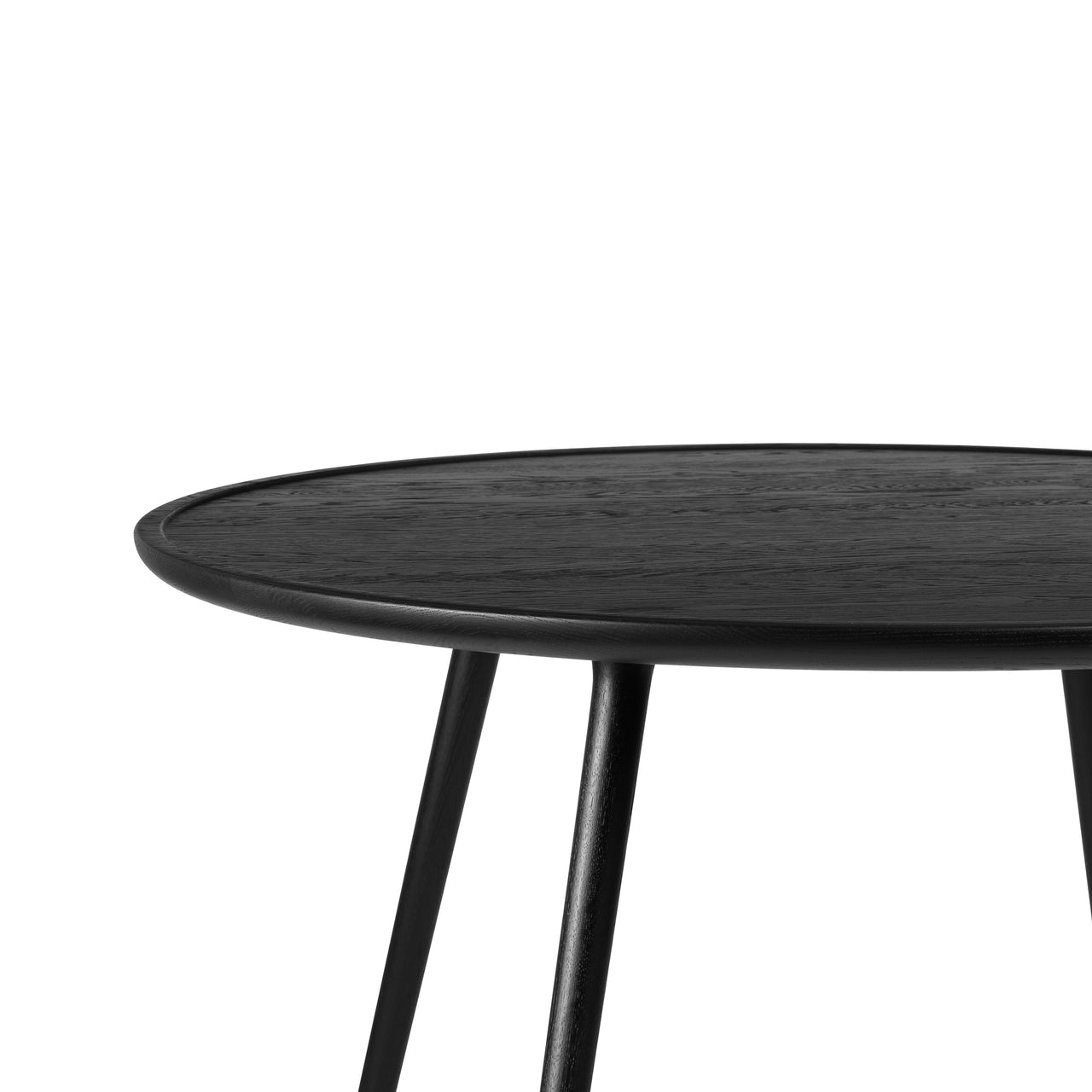 Accent Dining Table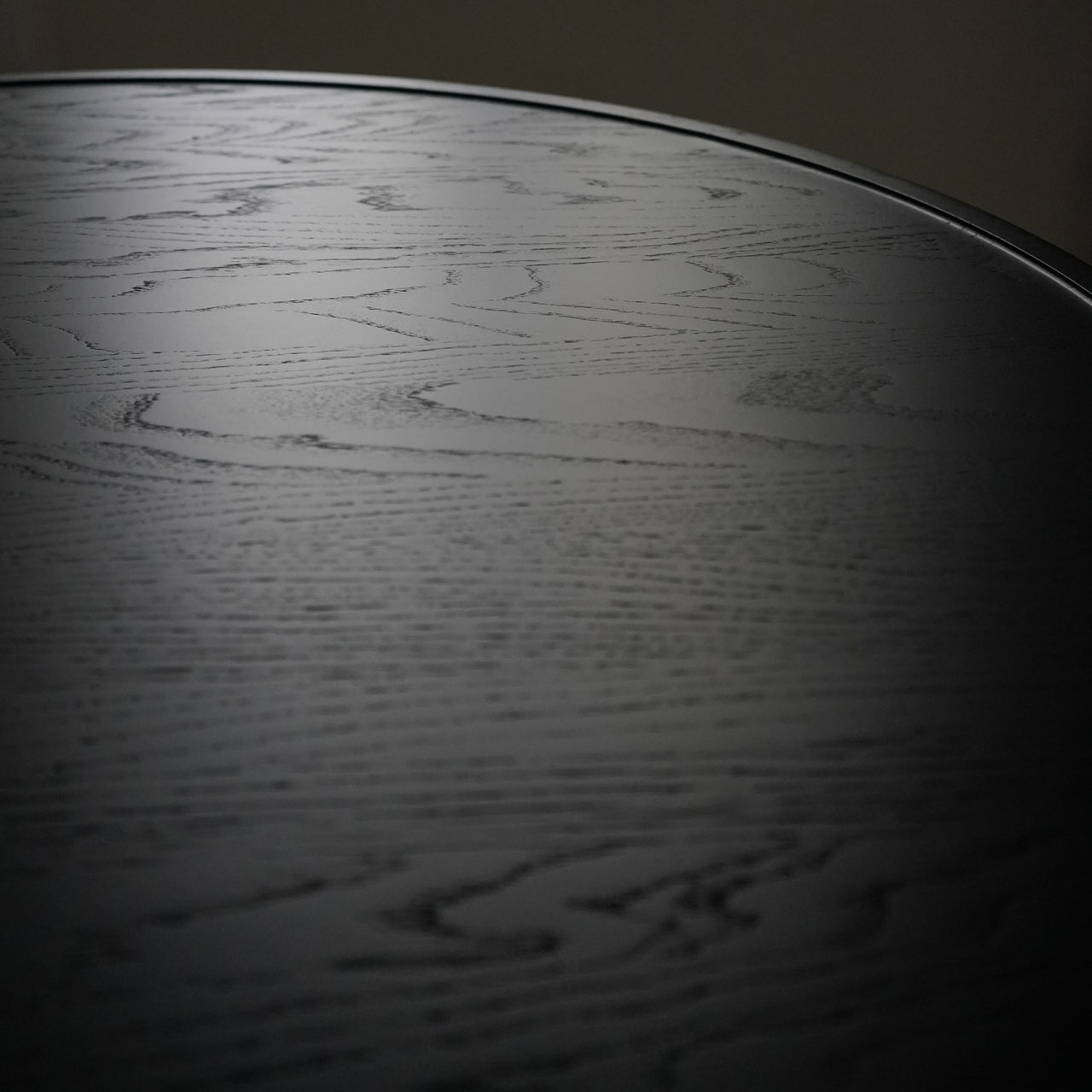 Accent Dining Table
Accent Dining Table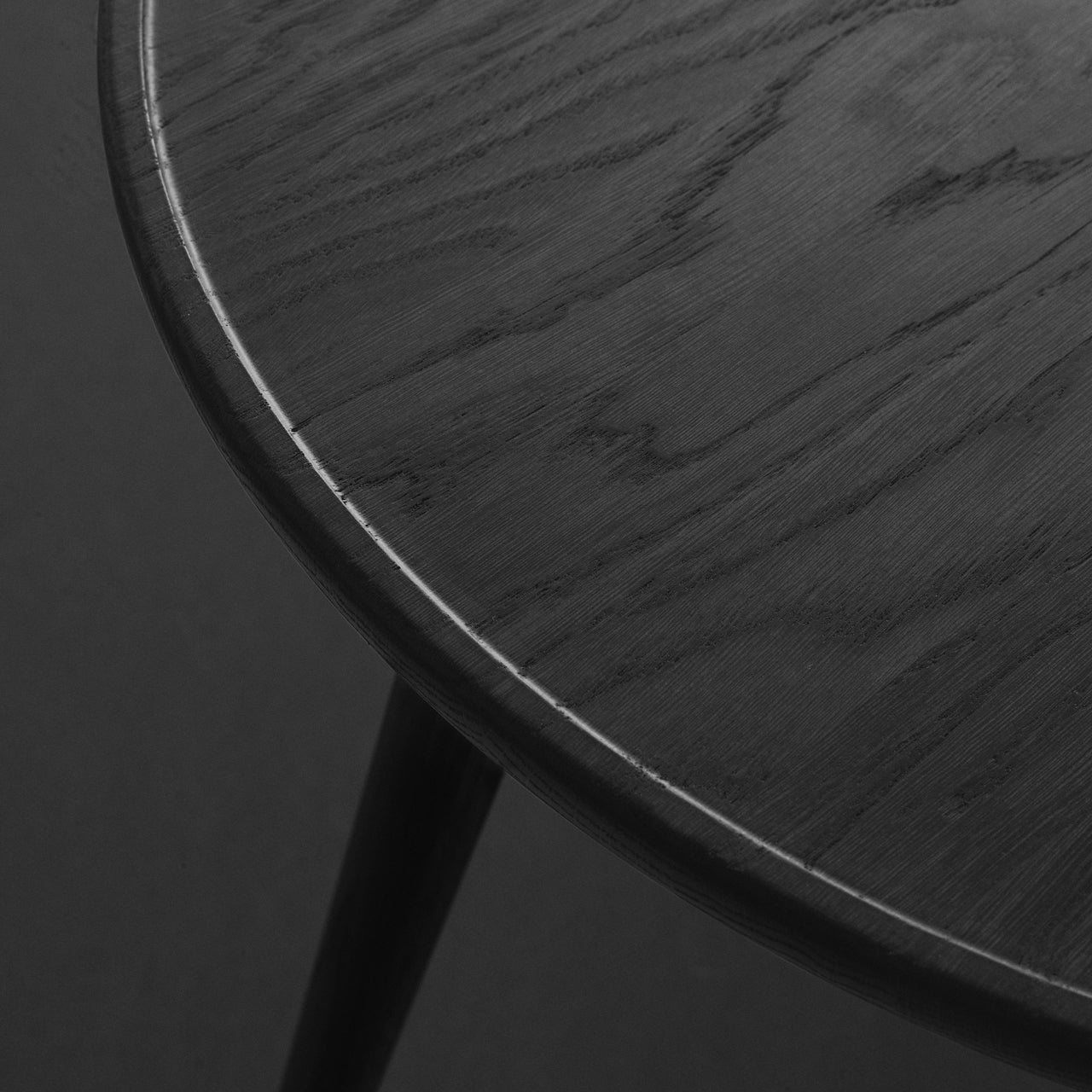 Accent Dining Table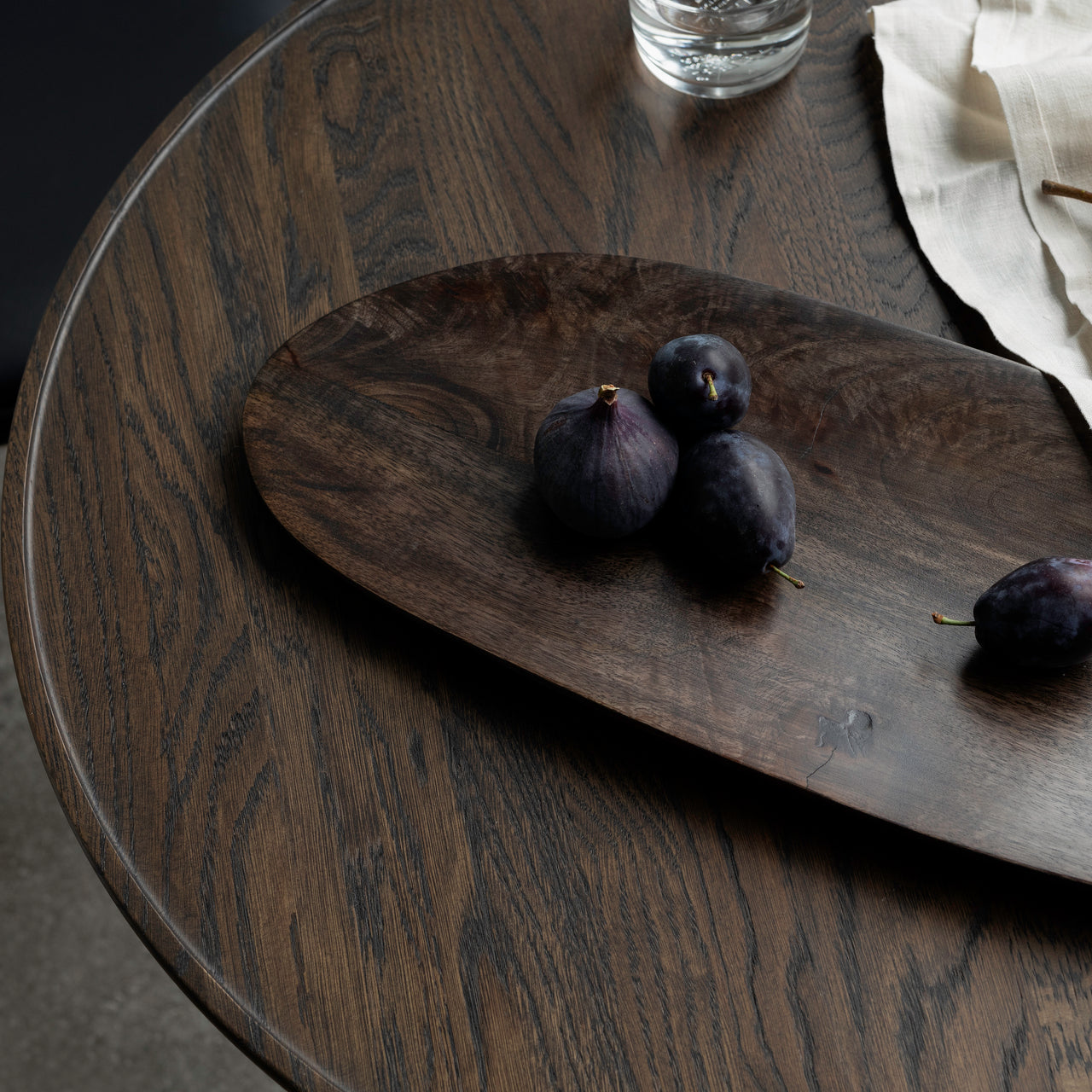 Accent Dining Table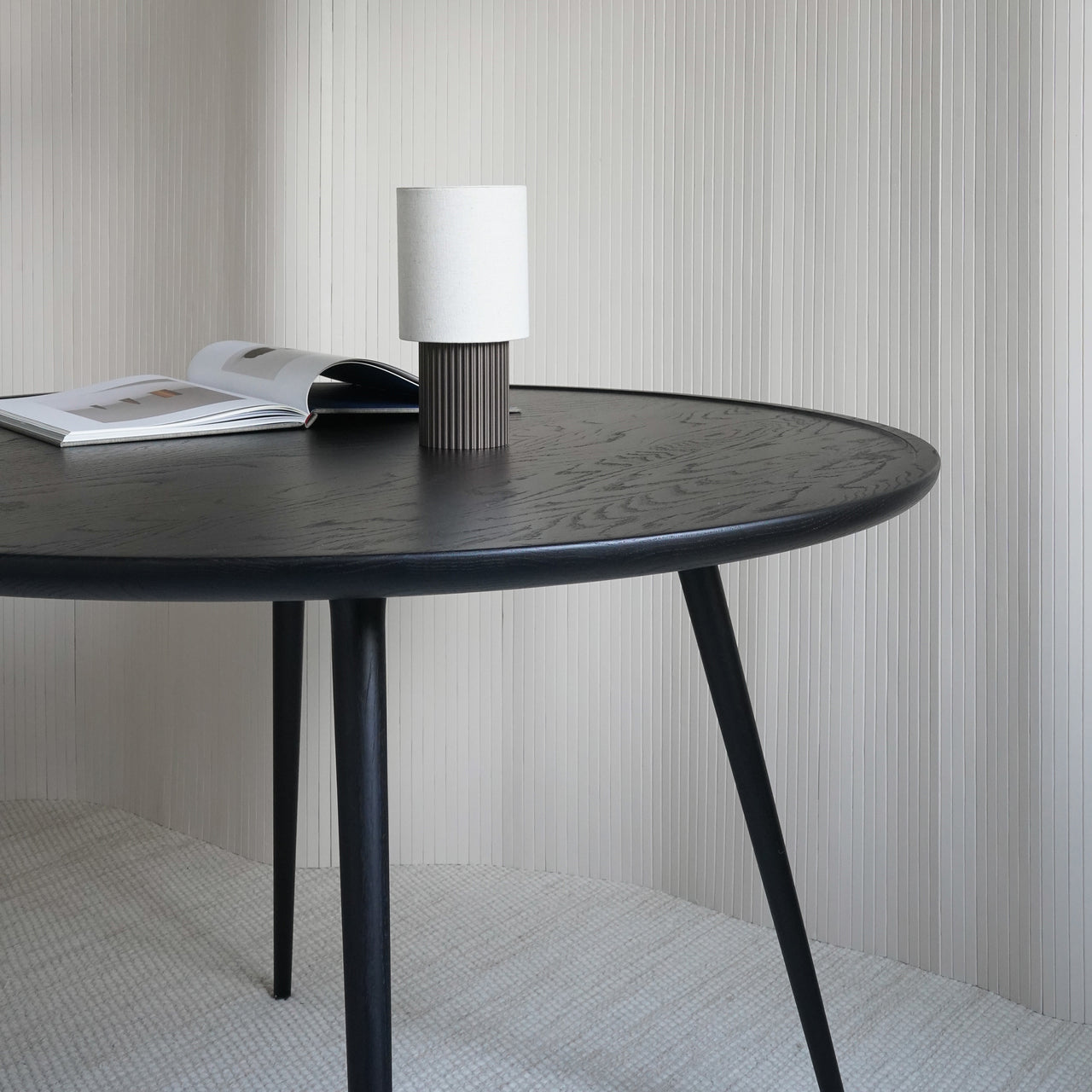 Accent Dining Table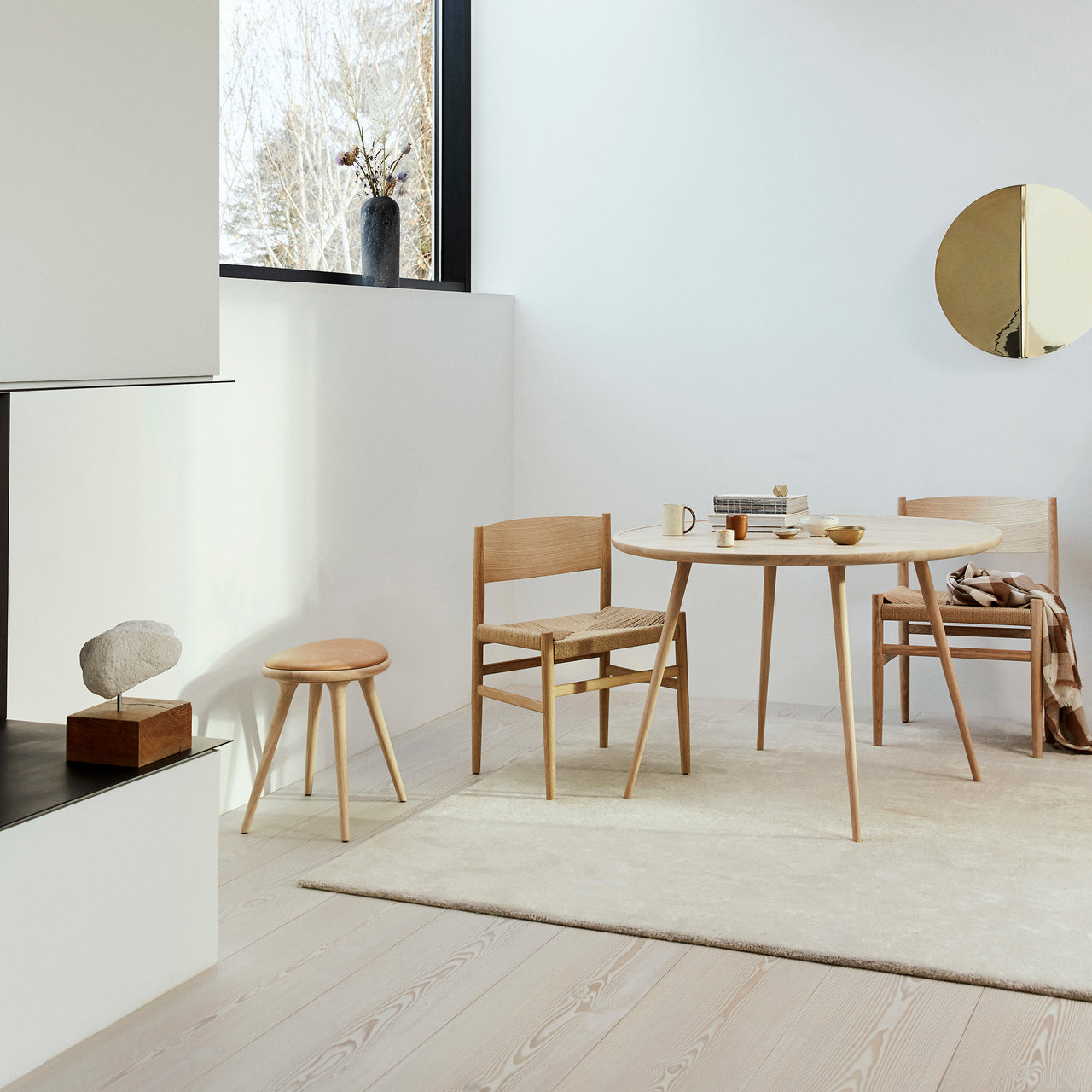 Accent Dining Table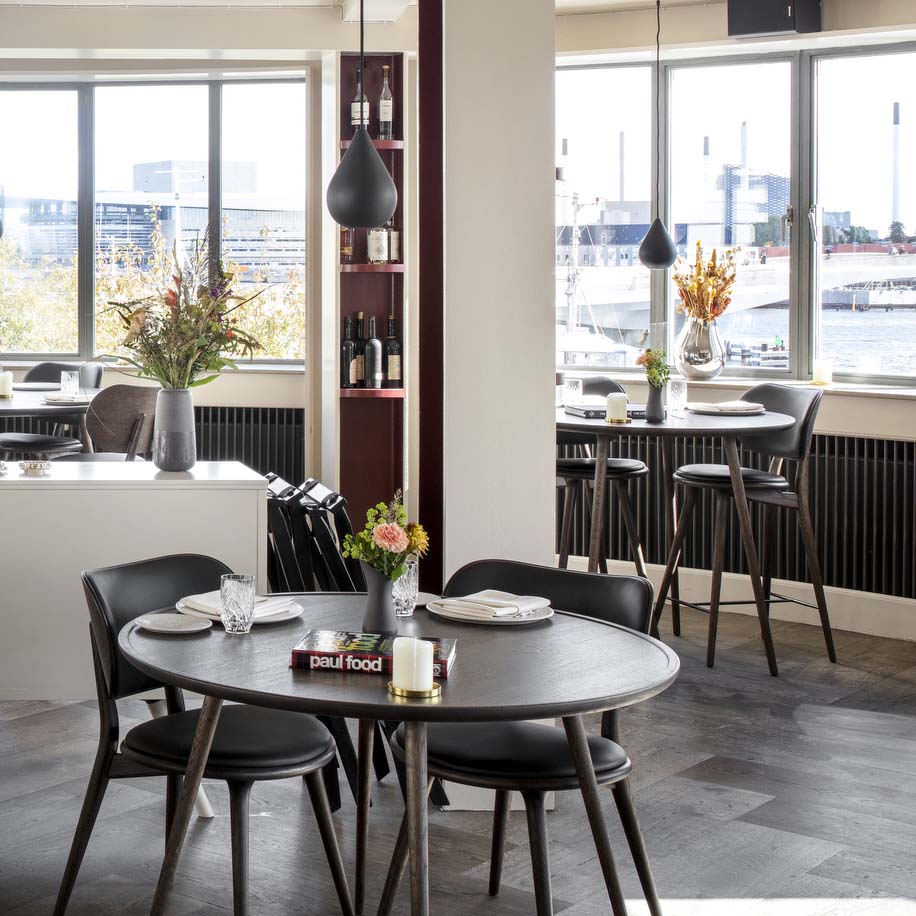 Accent Dining Table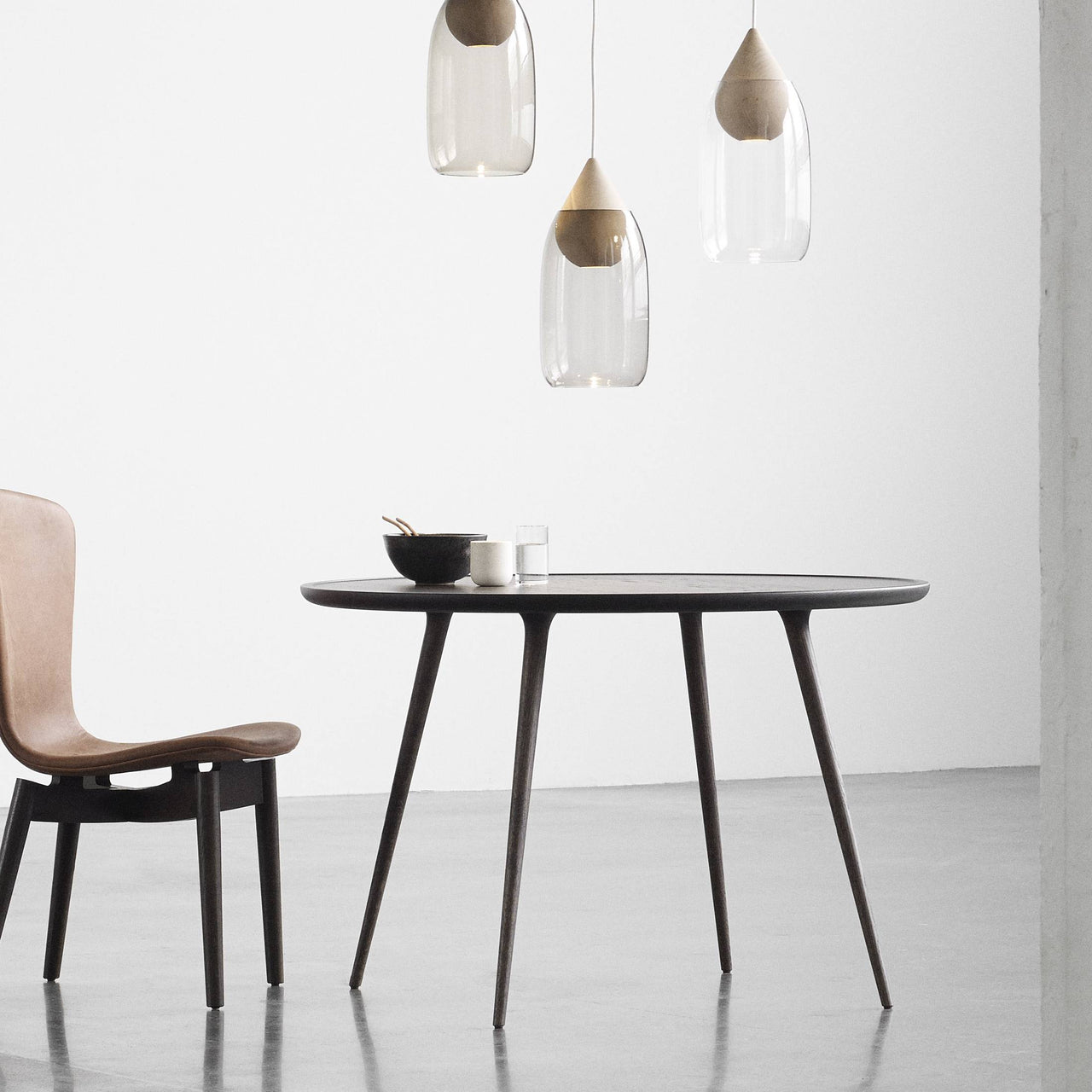 insitu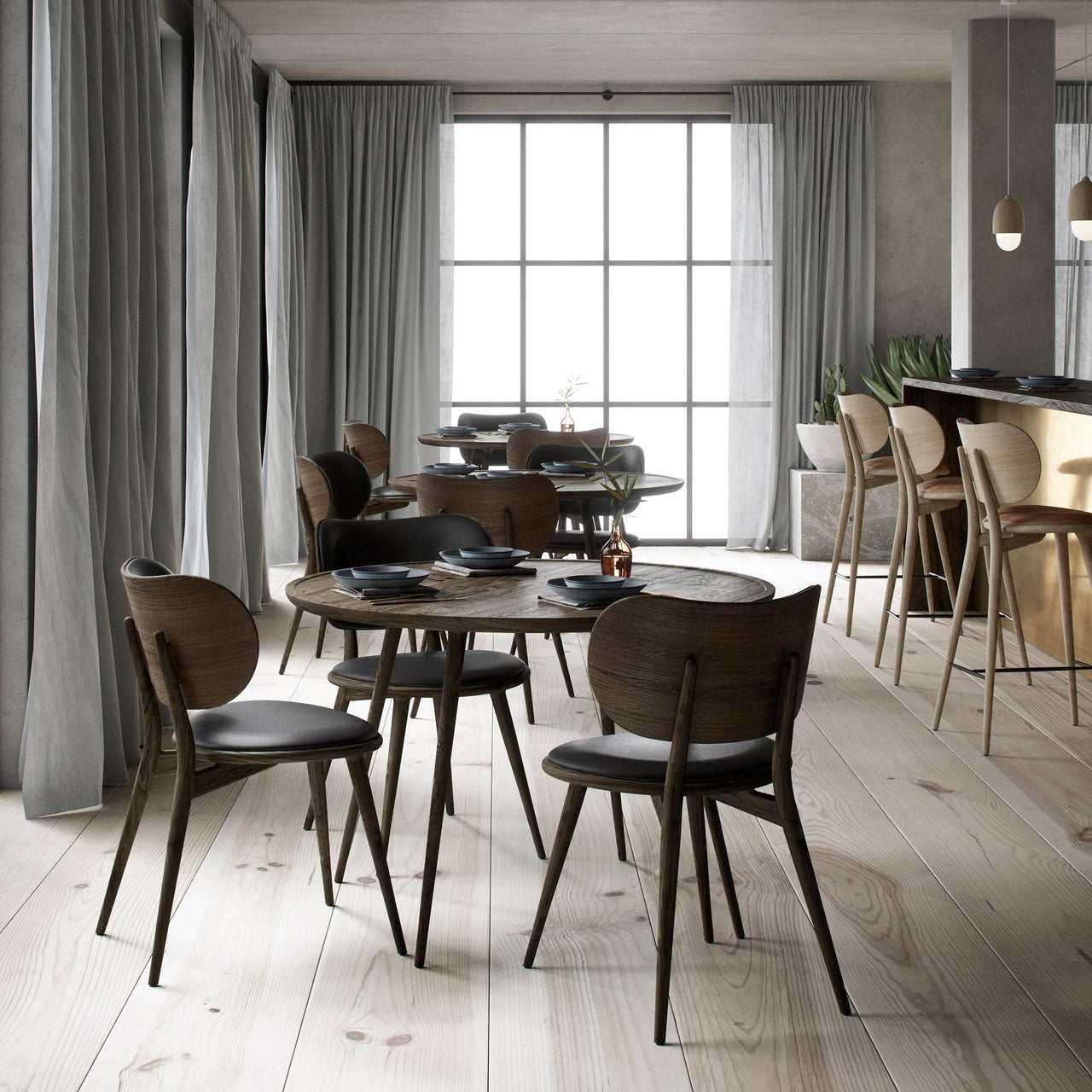 Accent Dining Table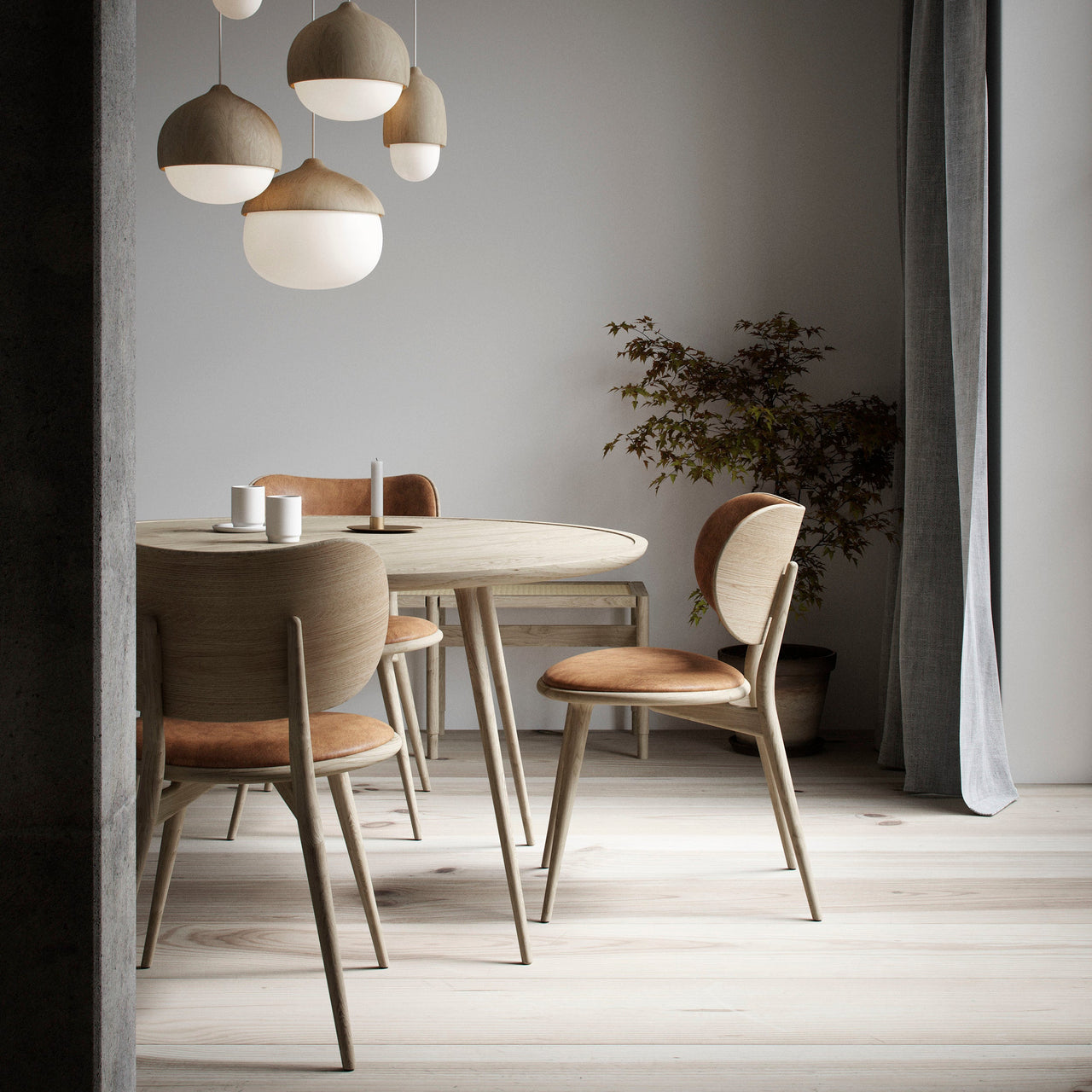 Accent Dining Table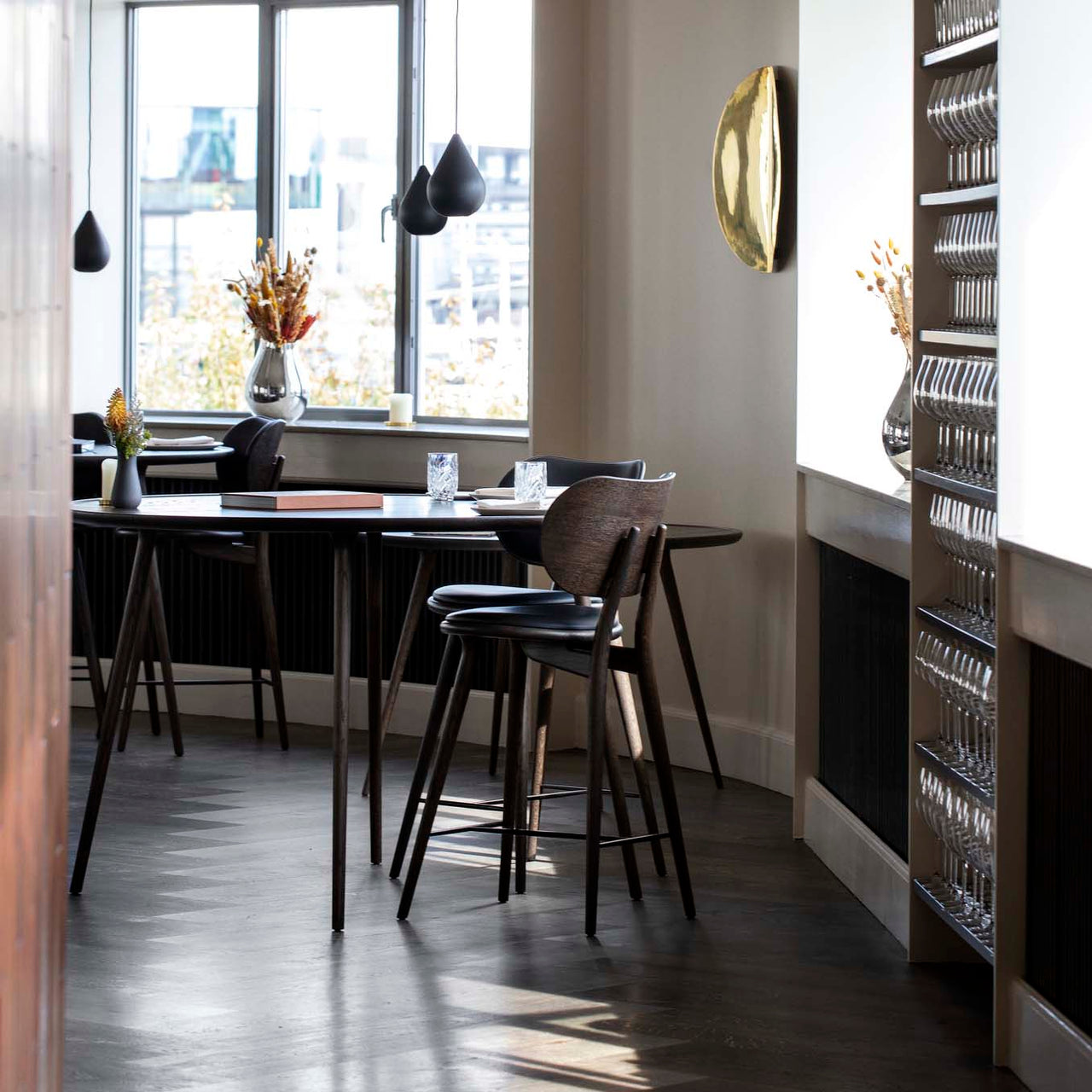 Accent Dining Table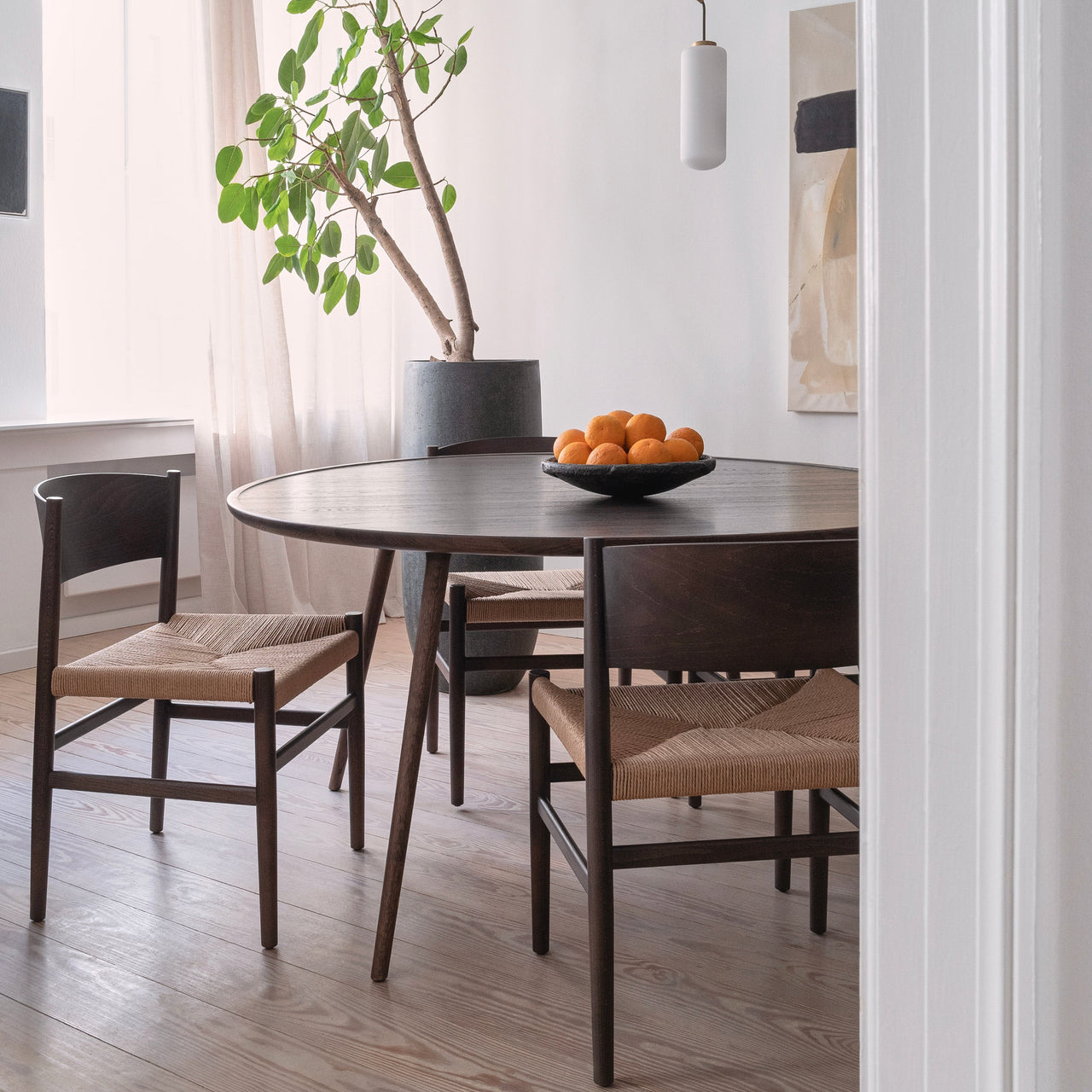 Accent Dining Table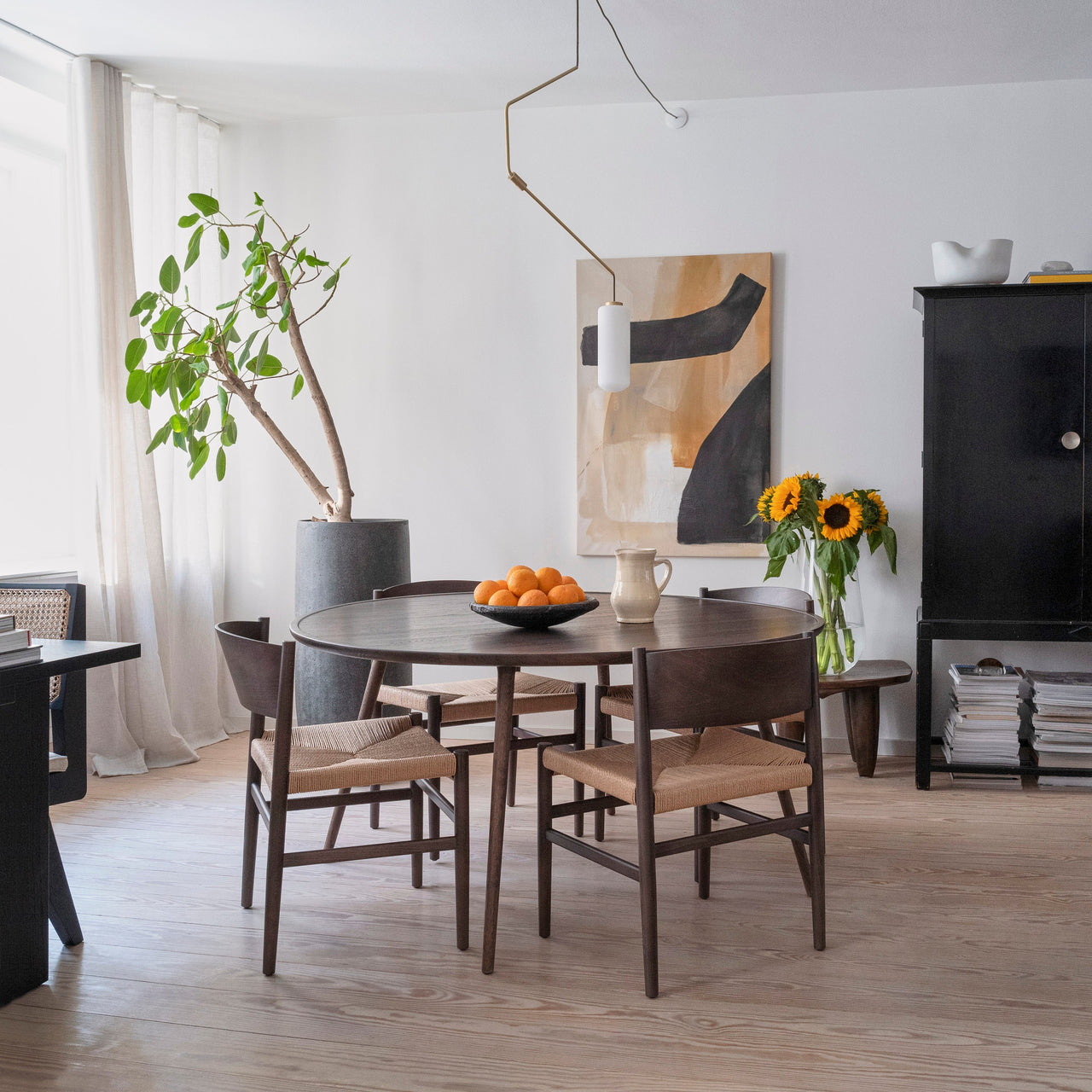 Accent Dining Table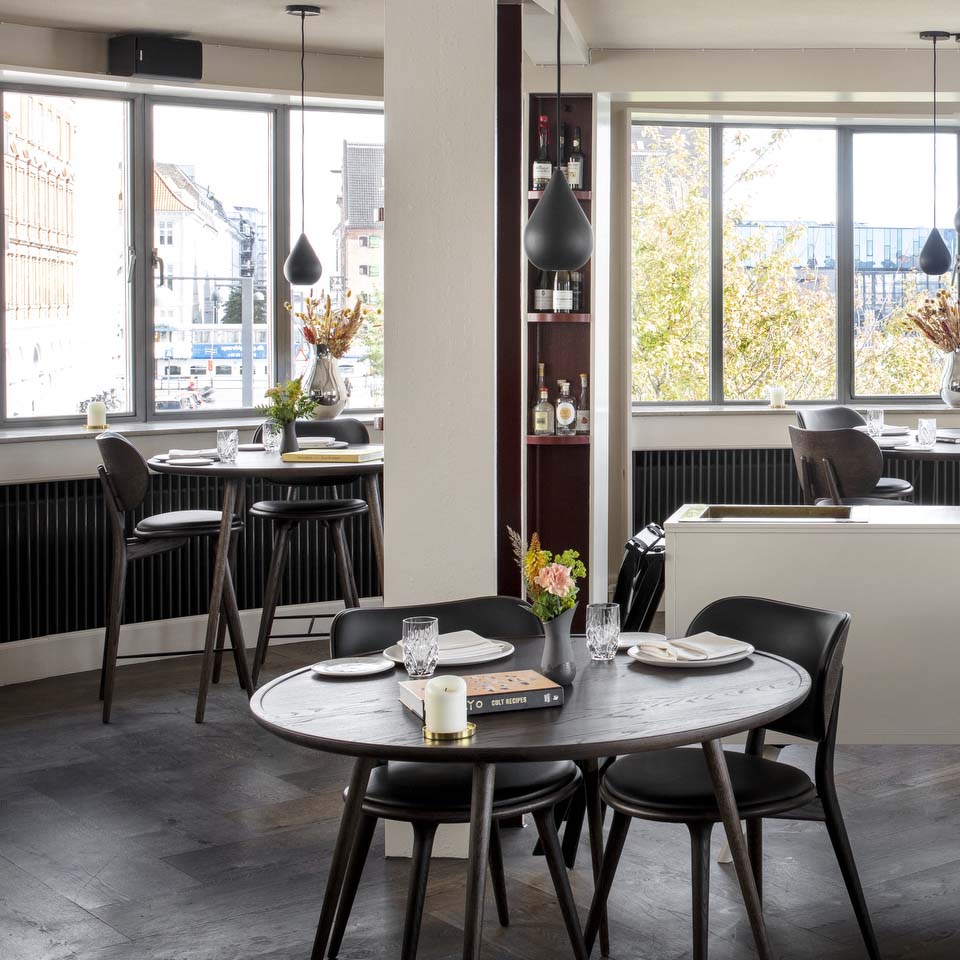 Accent Dining Table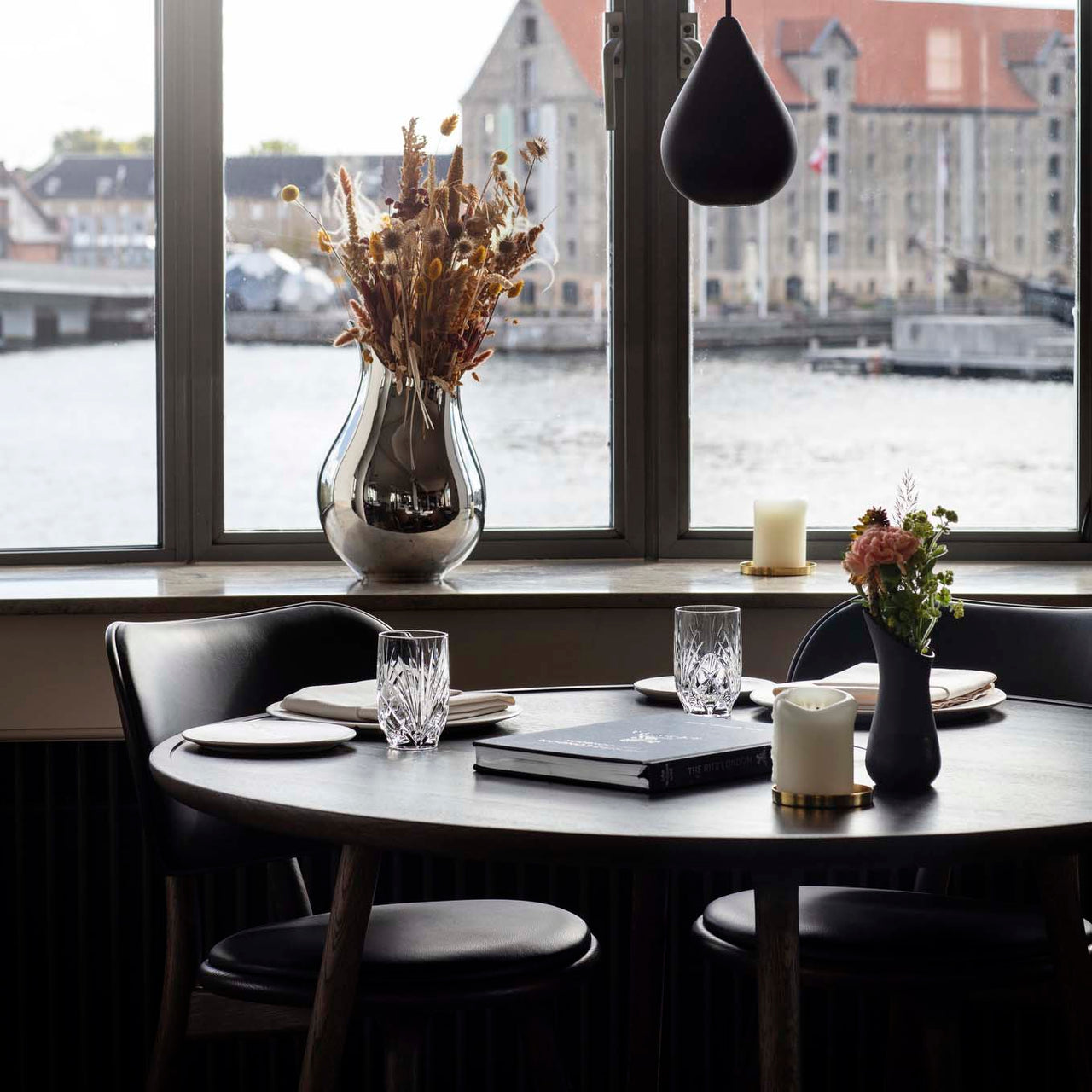 Accent Dining Table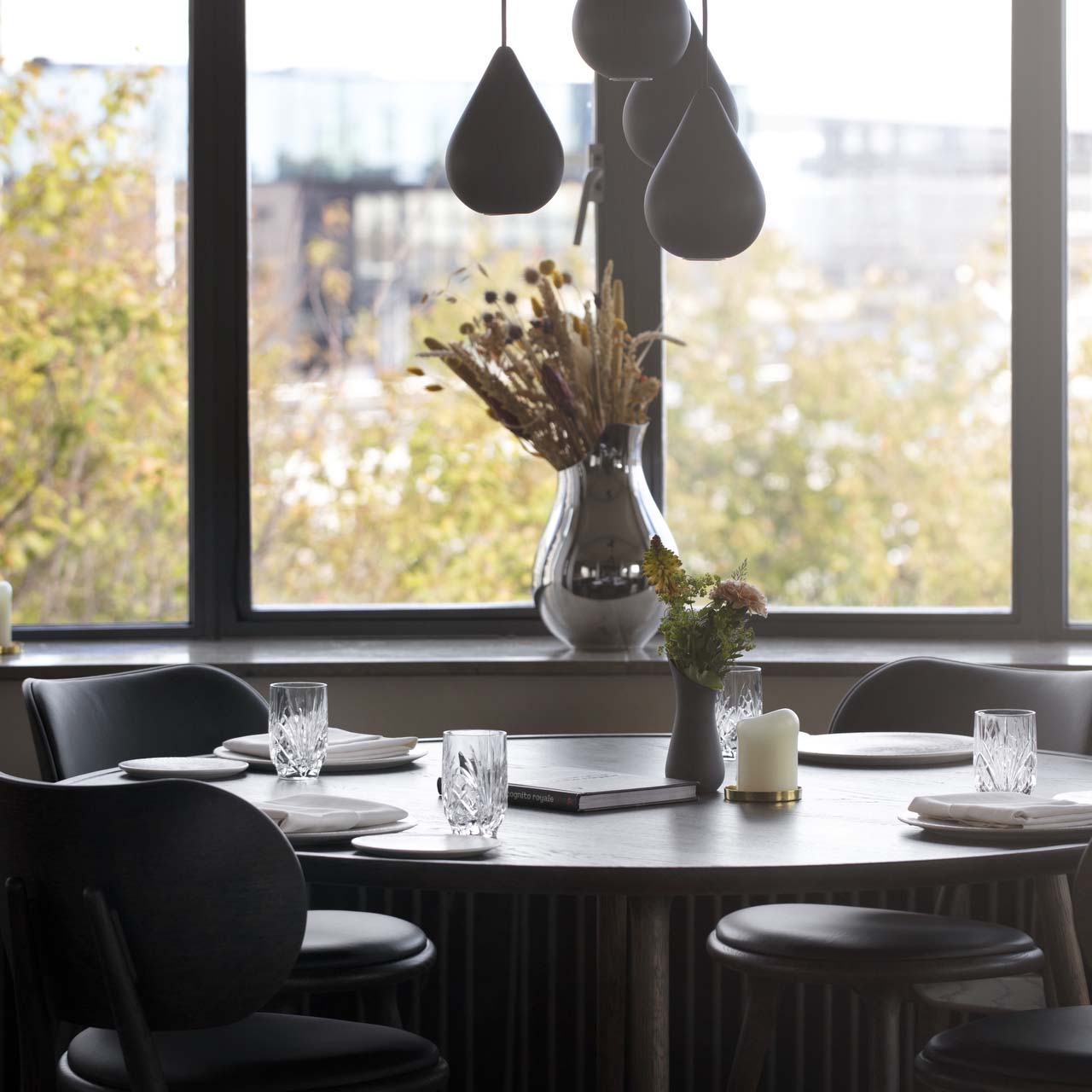 Accent Dining Table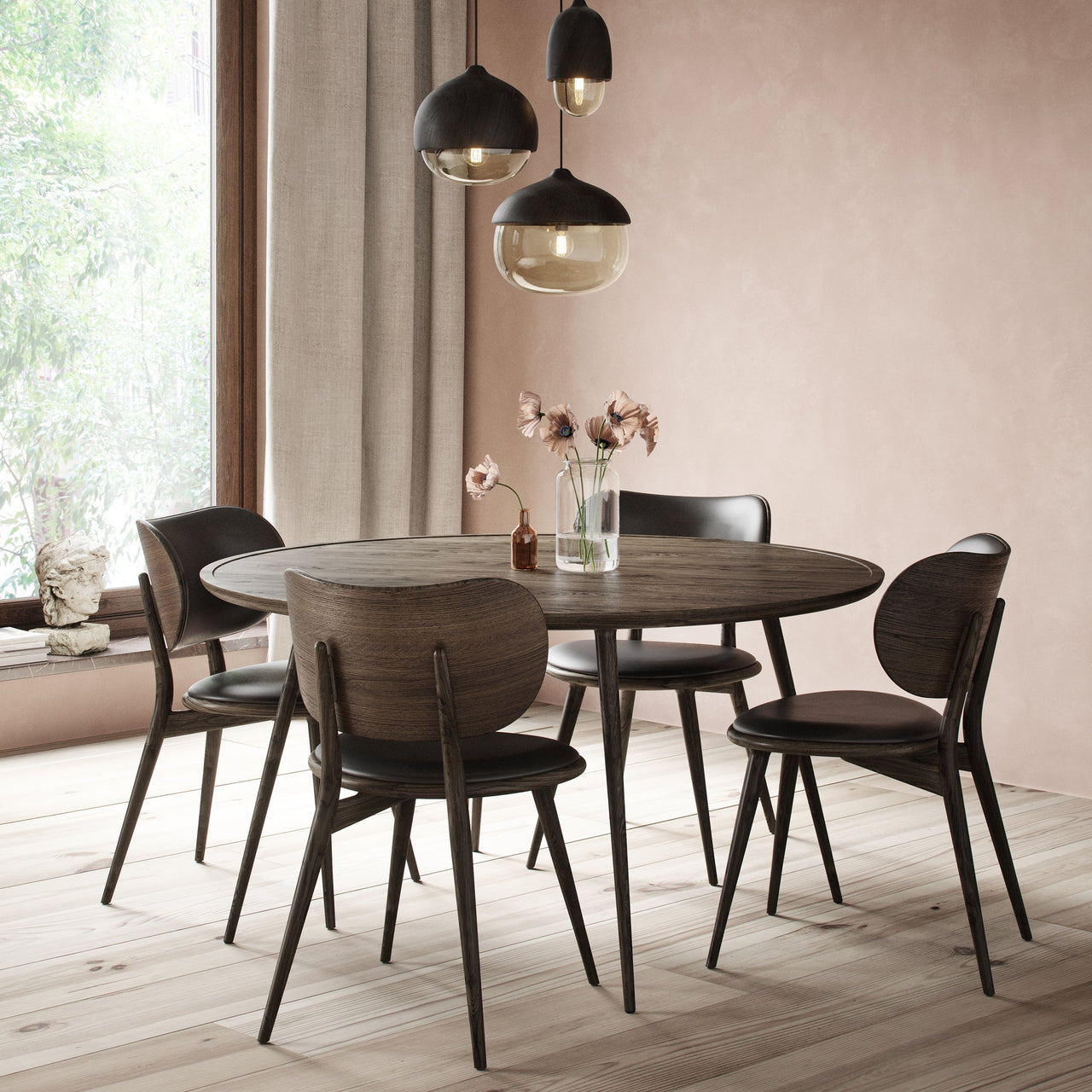 insitu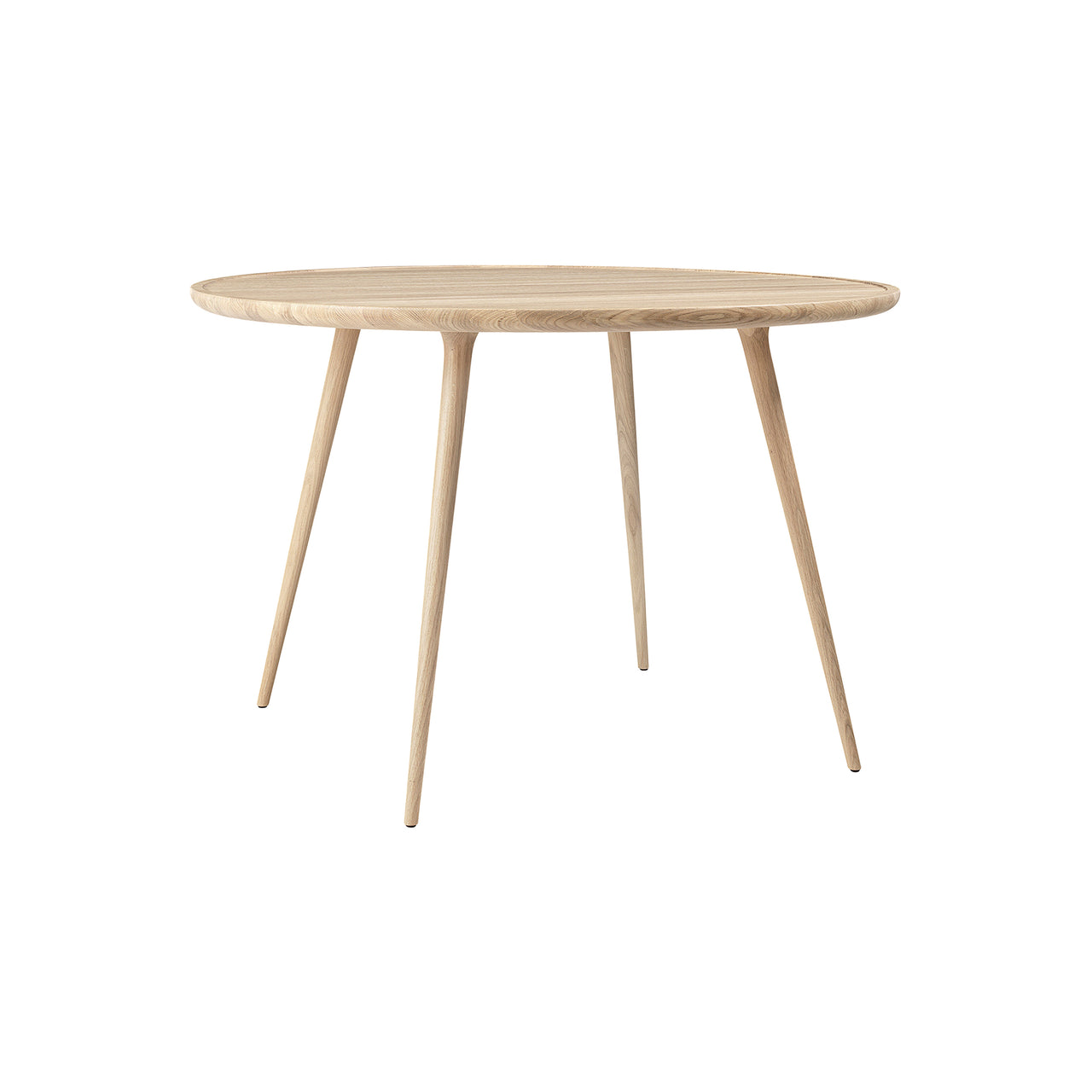 Accent Dining Table: Small - 43.3" + Matt Lacquered Oak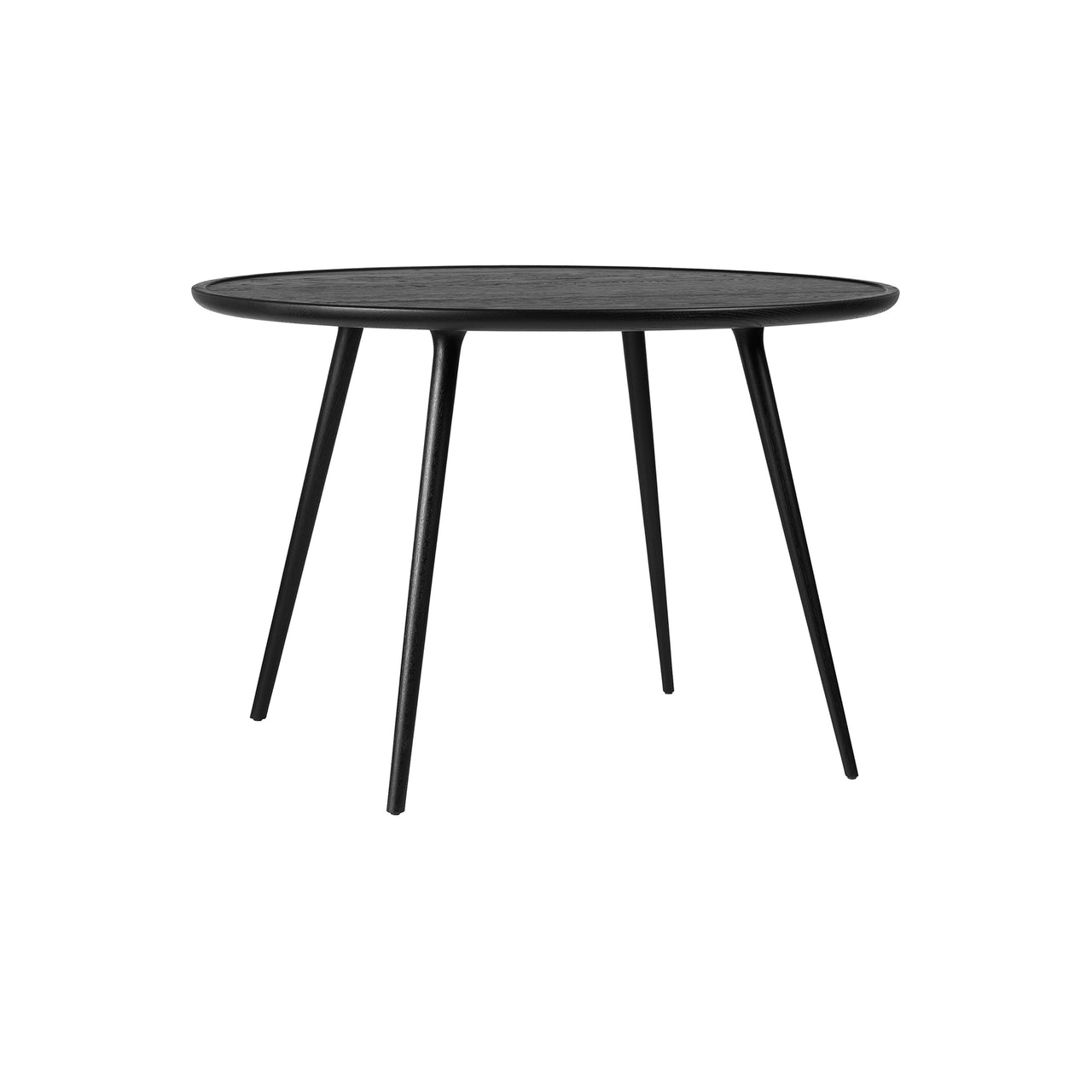 Accent Dining Table: Small - 43.3" + Black Stained Oak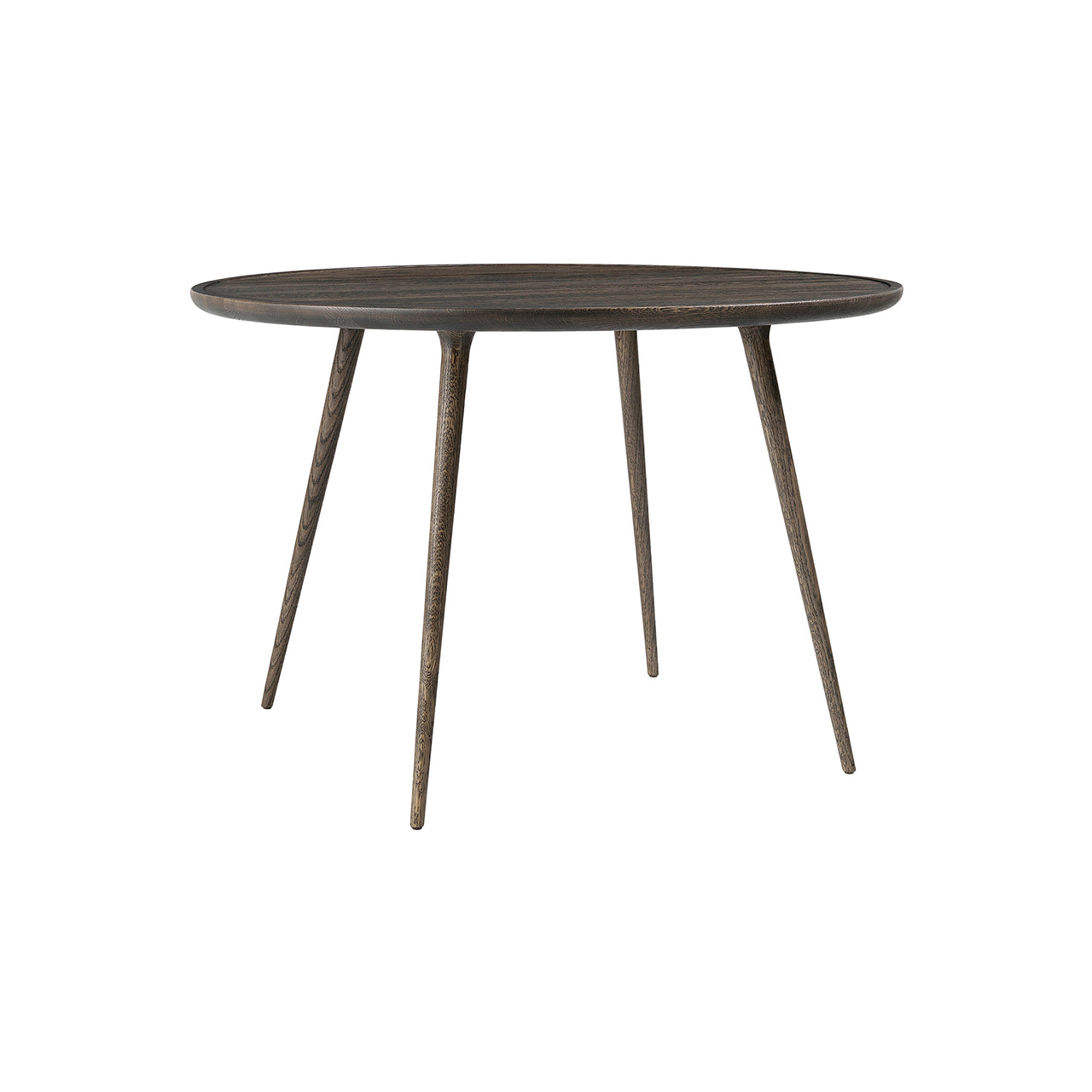 Accent Dining Table: Small - 43.3" + Grey Stained Lacquered Oak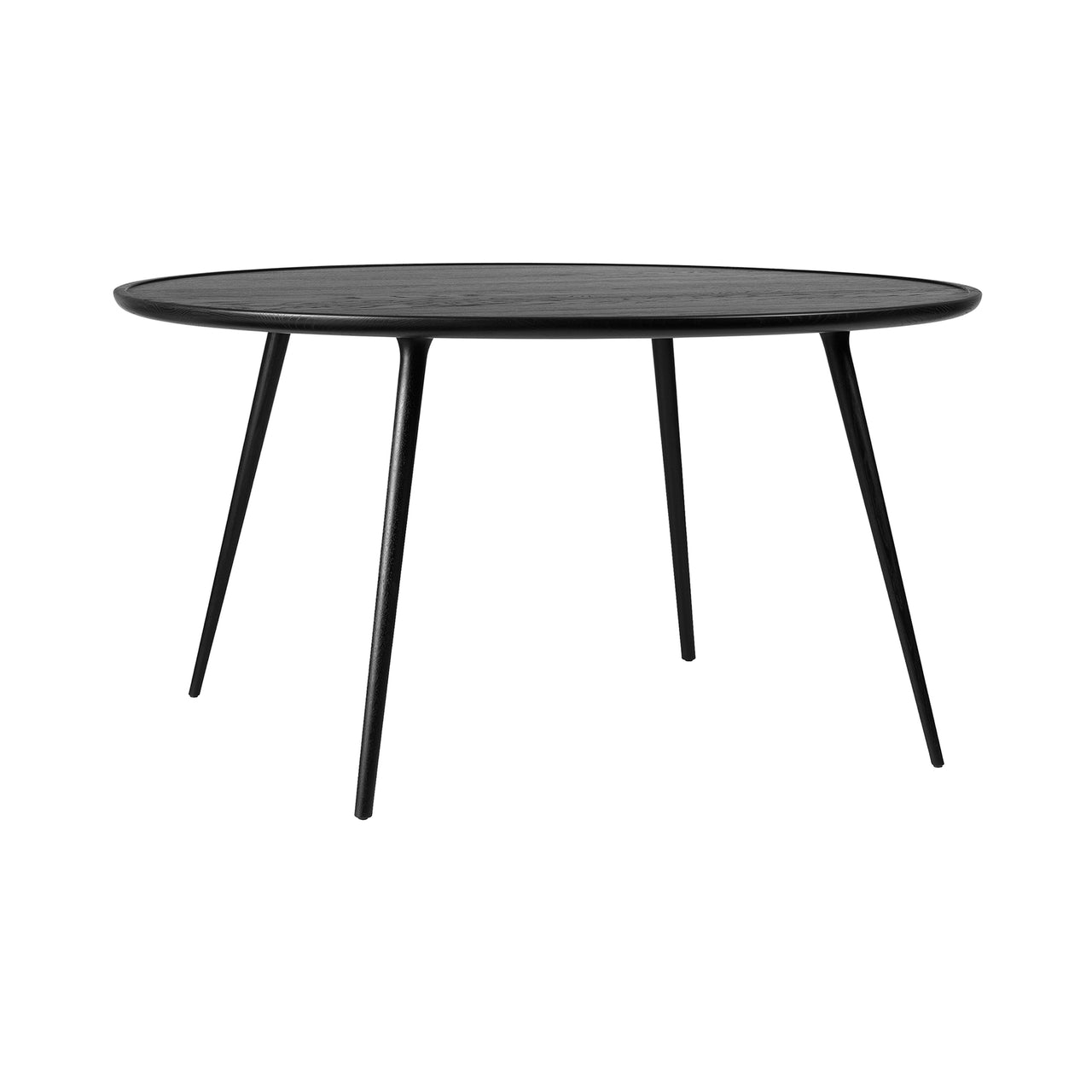 Accent Dining Table: Large - 55.1" + Black Stained Oak
Accent Dining Table: Large - 55.1" + Grey Stained Lacquered Oak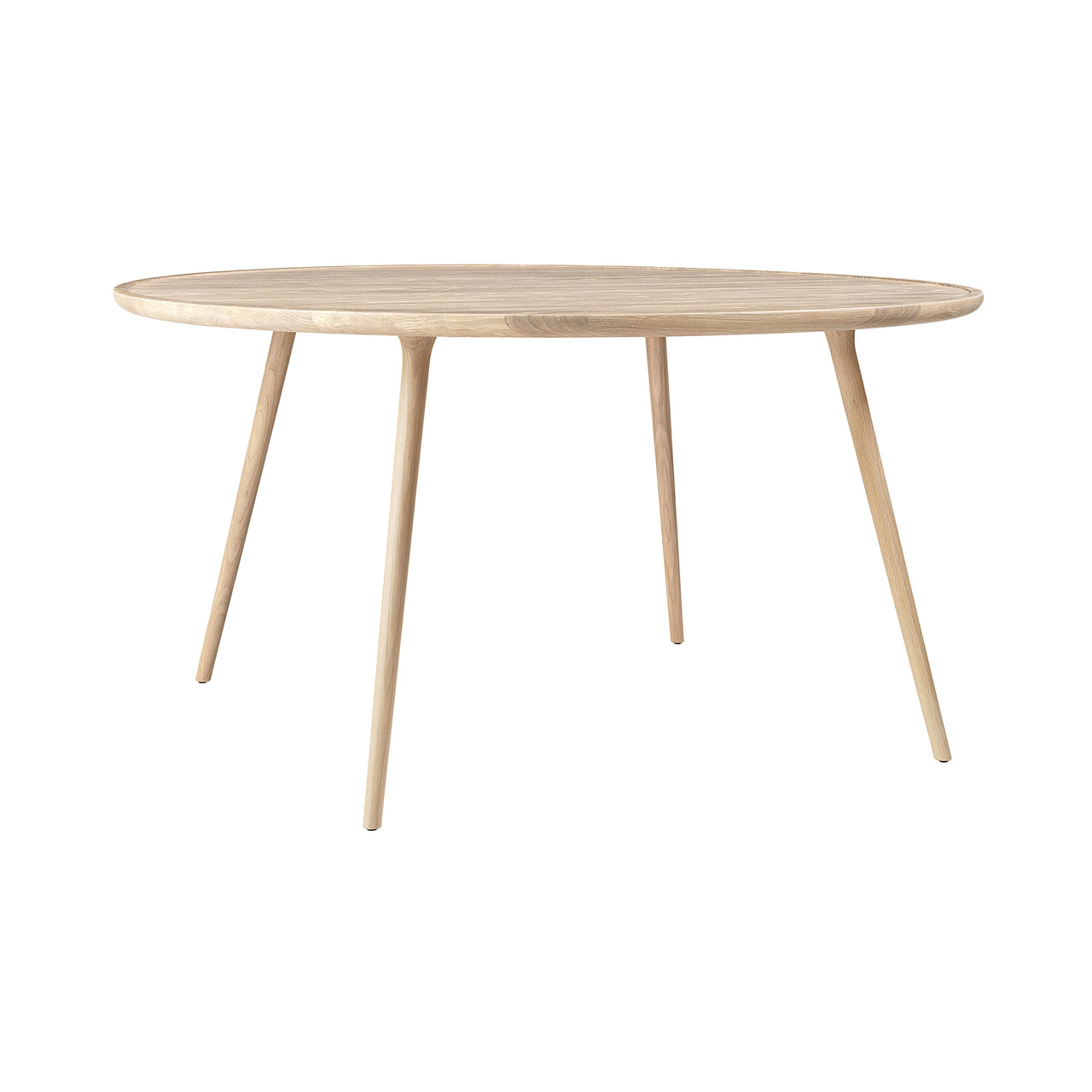 Accent Dining Table: Large - 55.1" + Matt Lacquered Oak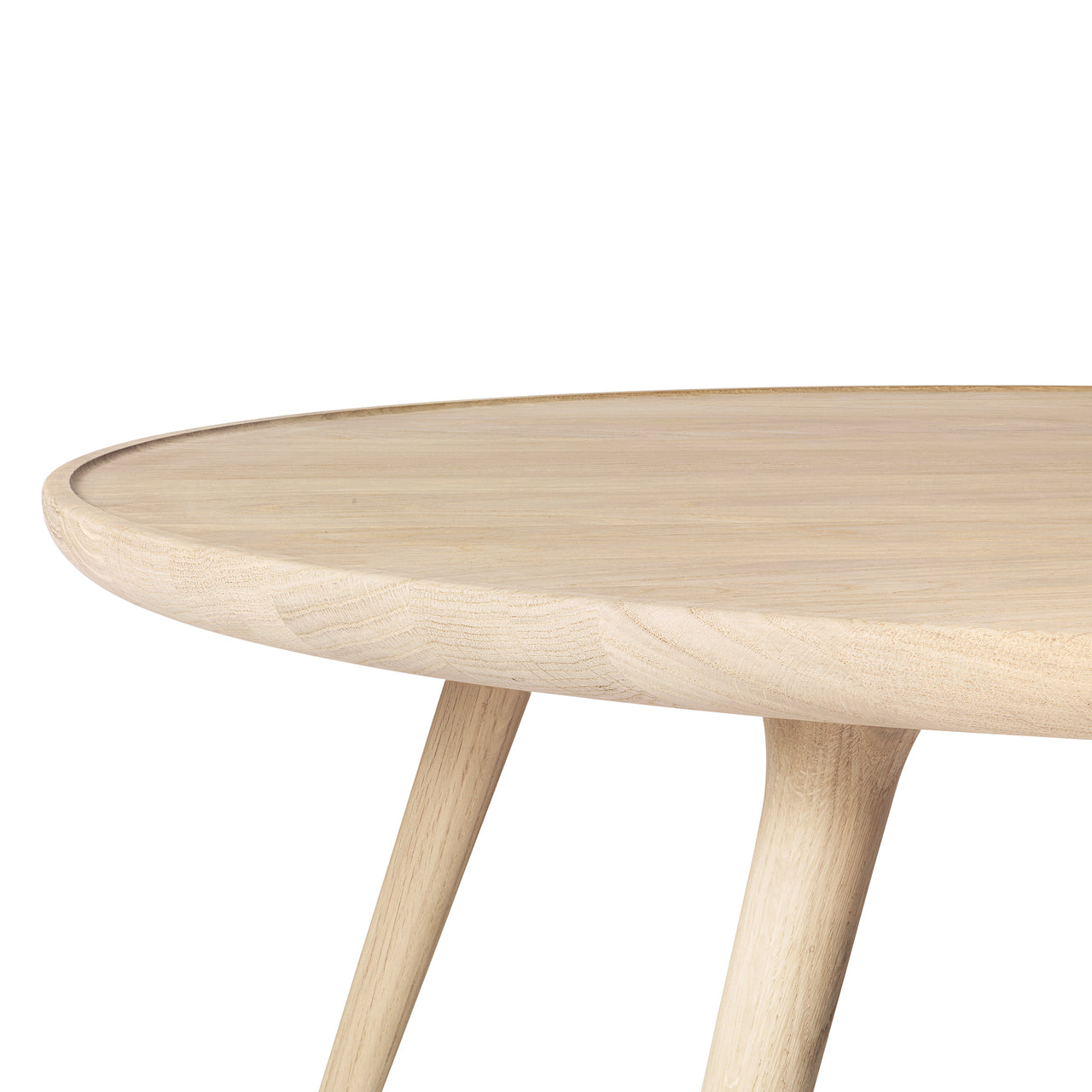 Accent Dining Table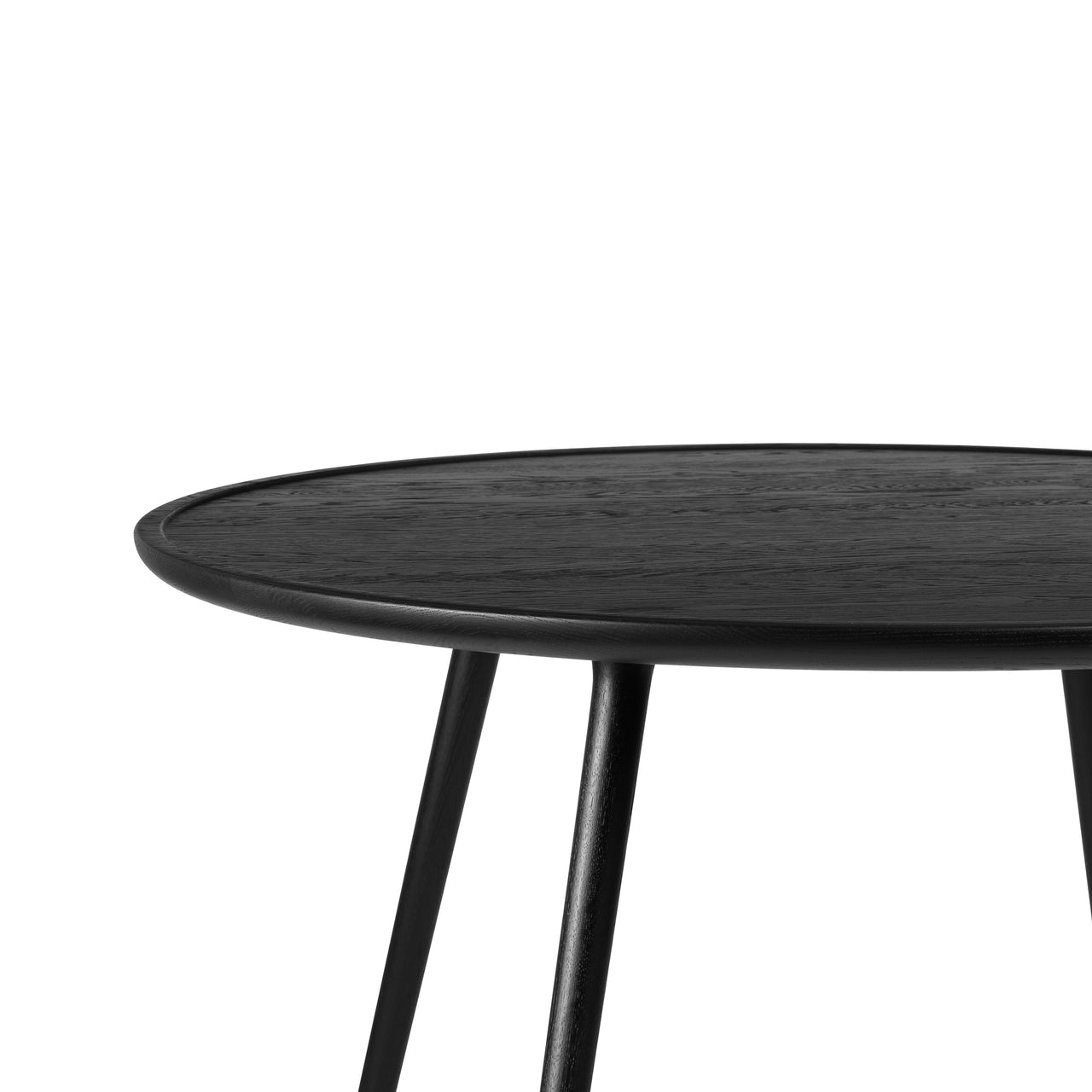 Accent Dining Table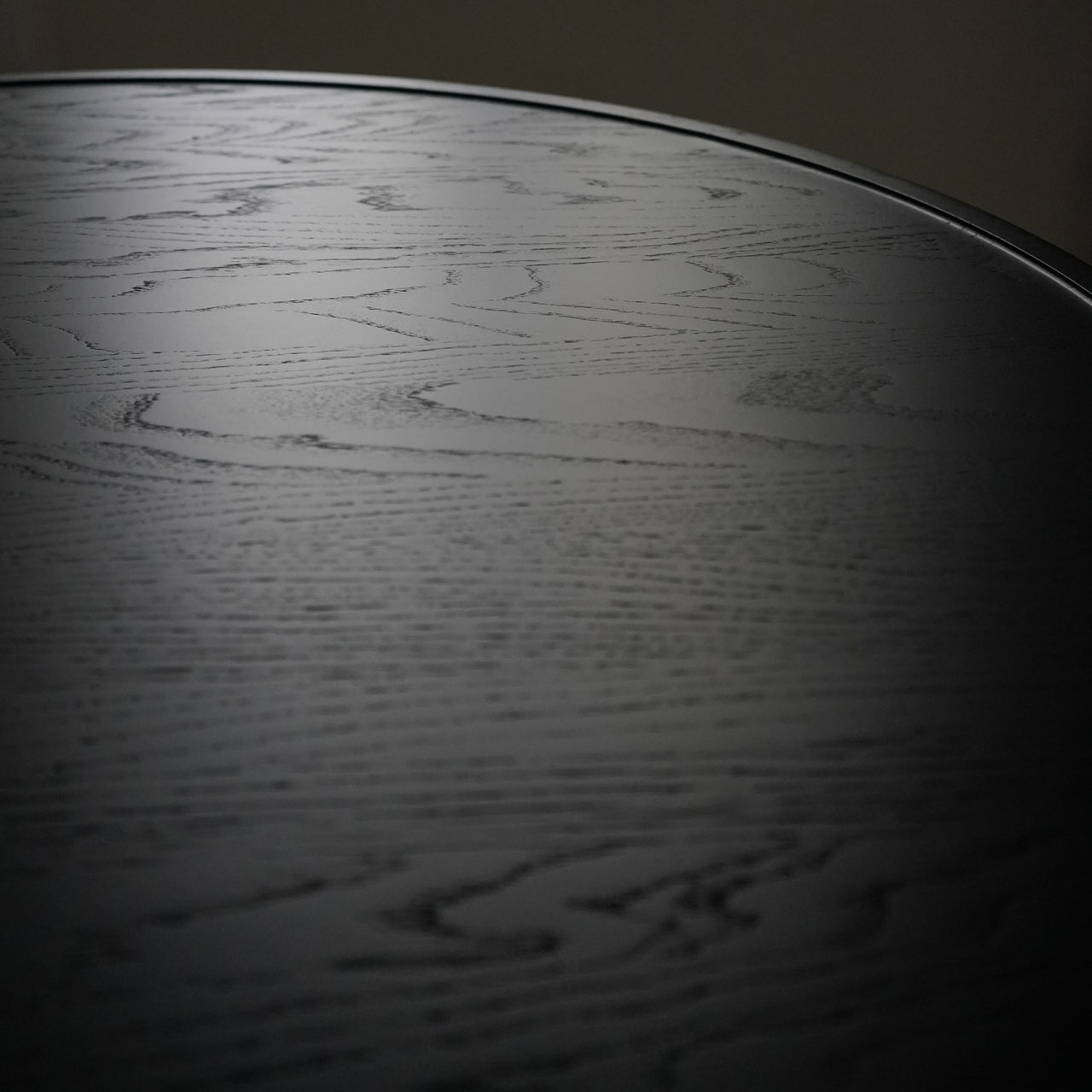 Accent Dining Table
Accent Dining Table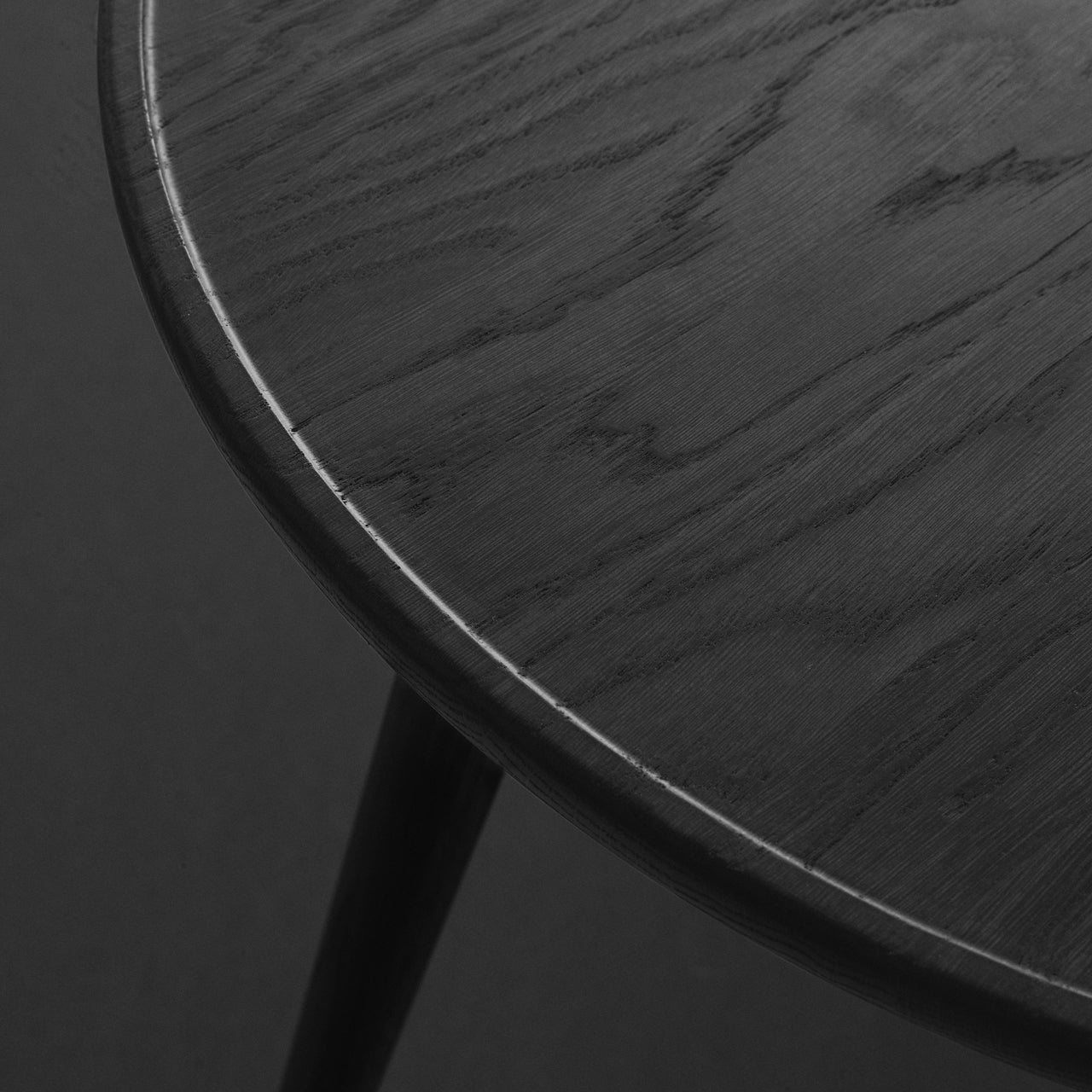 Accent Dining Table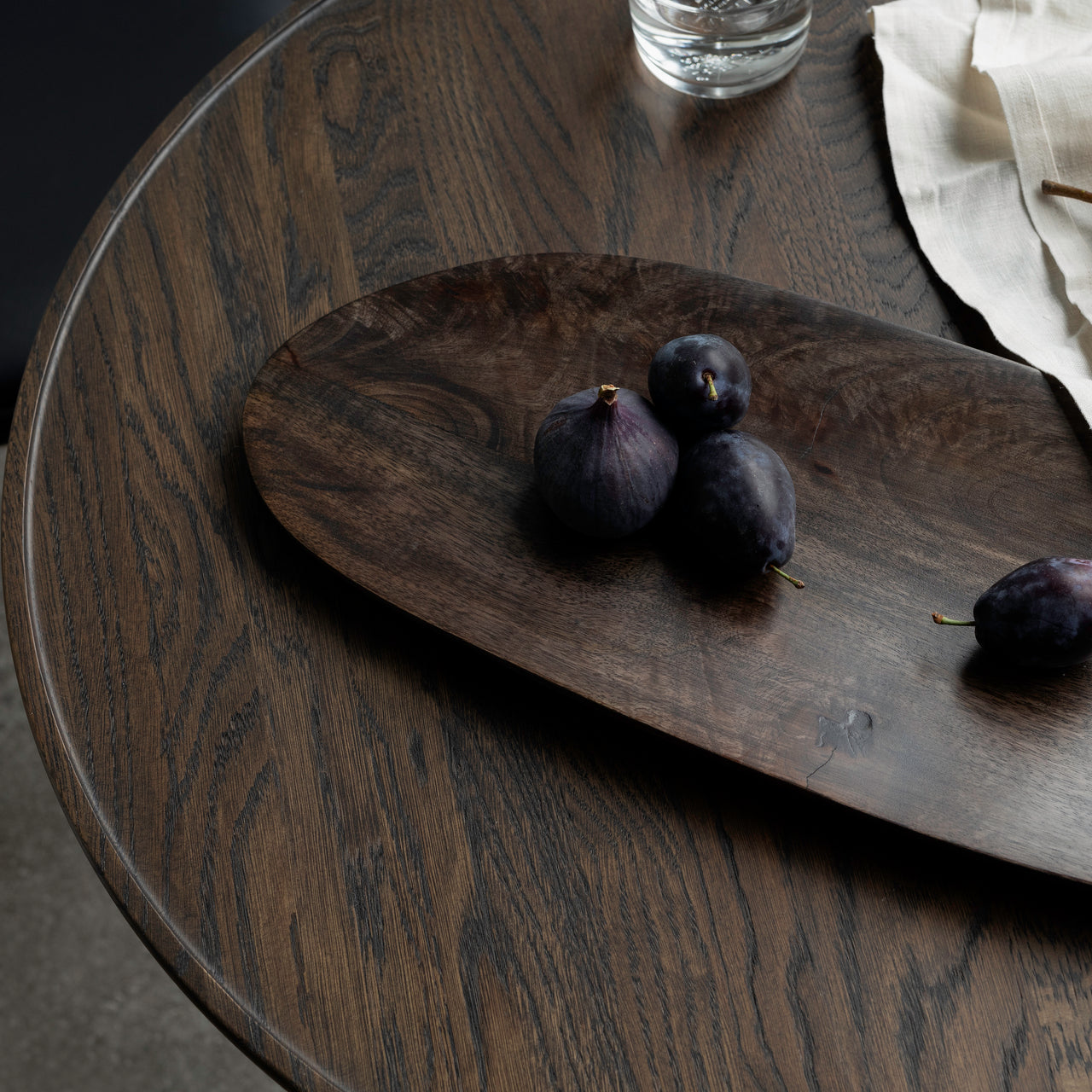 Accent Dining Table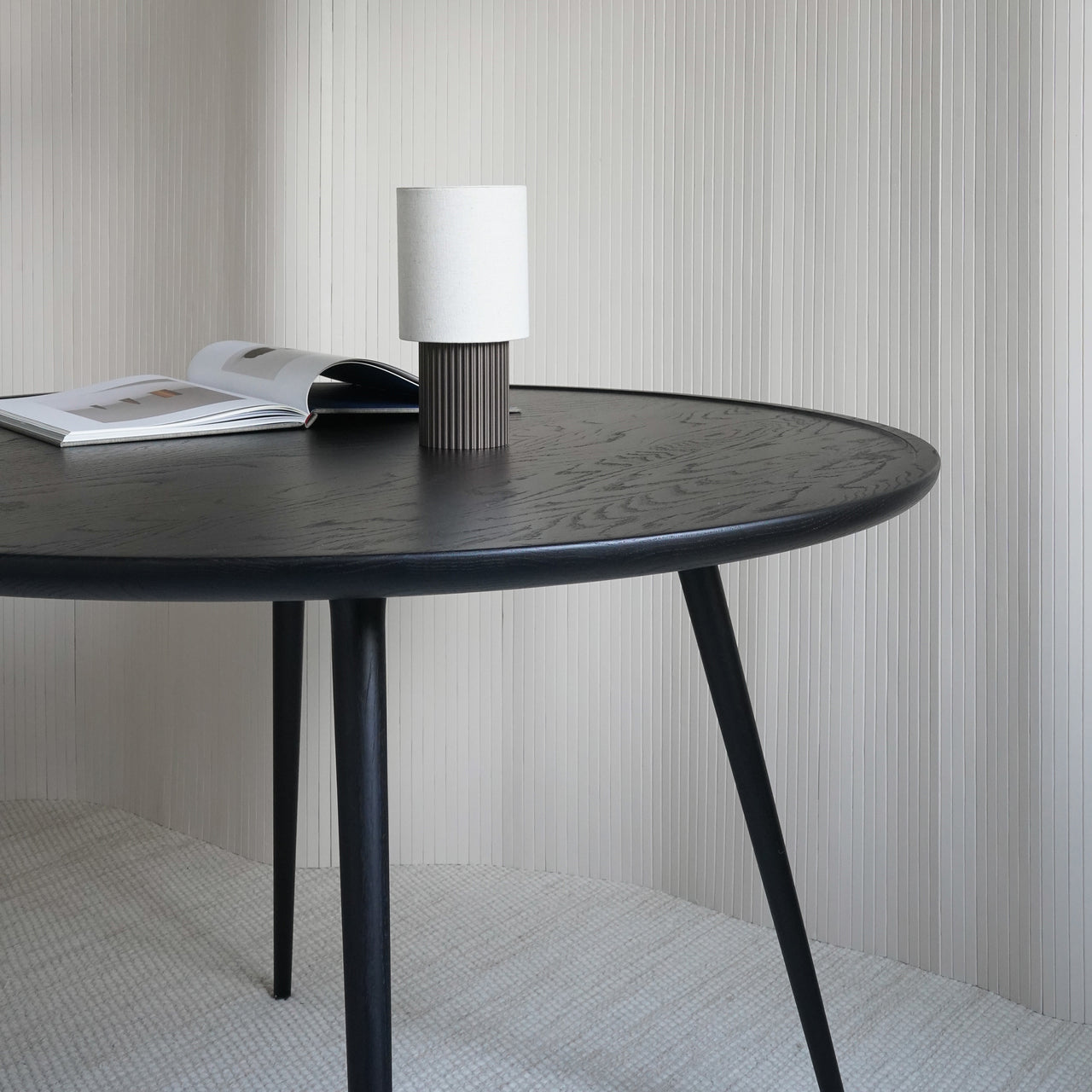 Accent Dining Table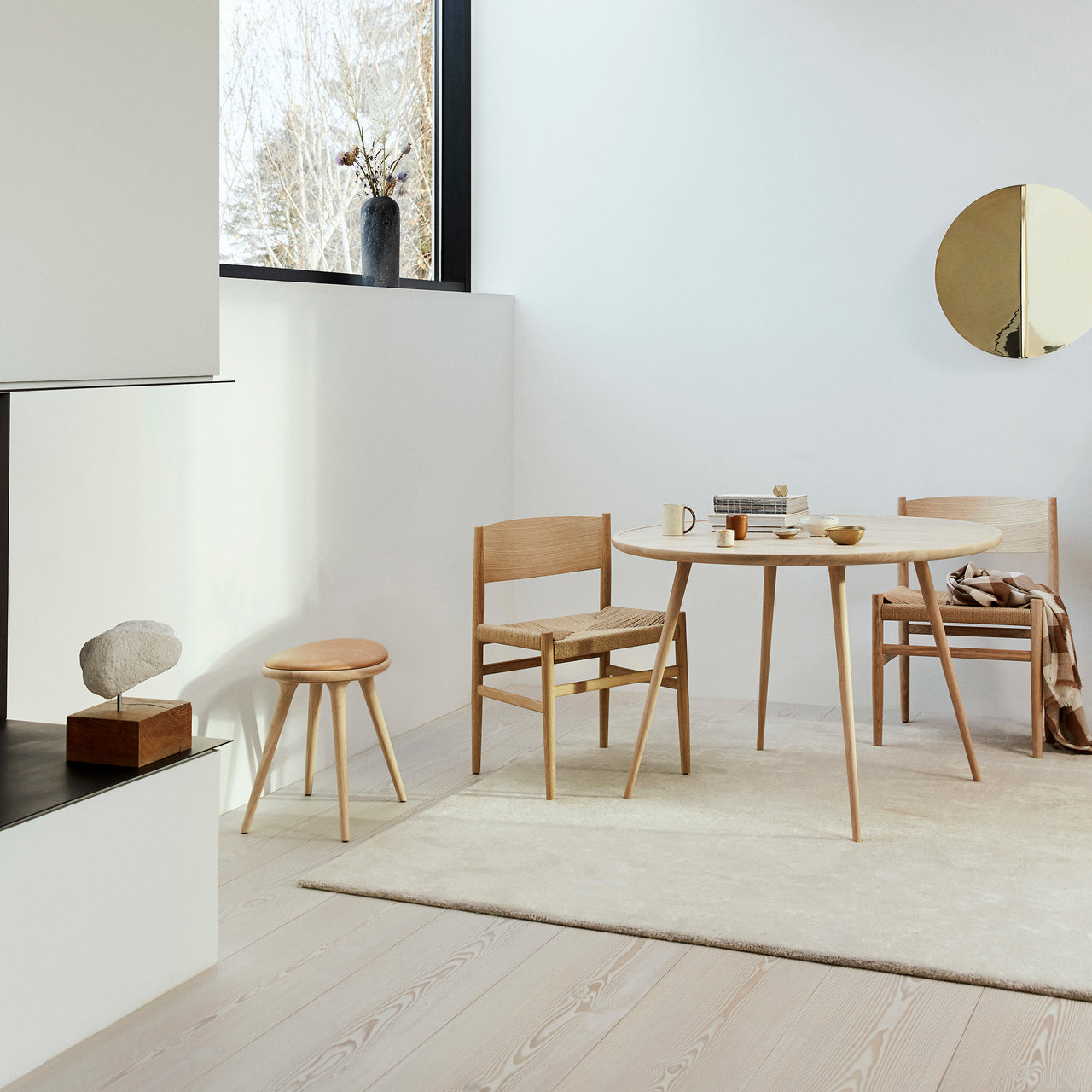 Accent Dining Table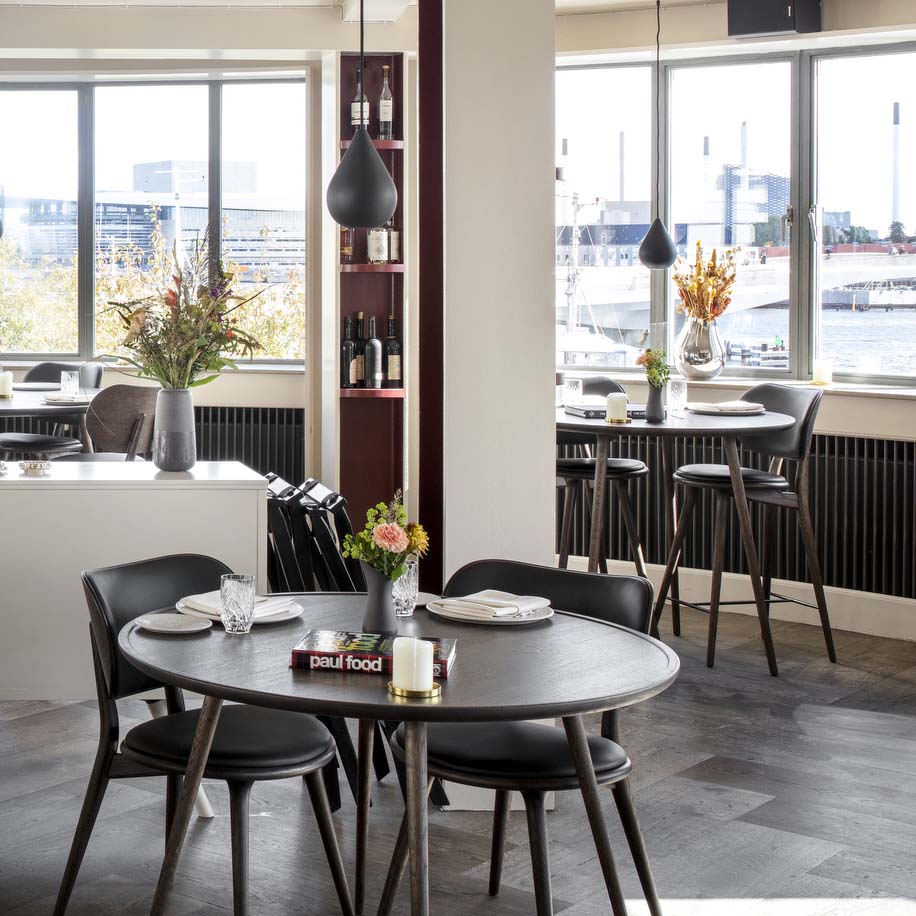 Accent Dining Table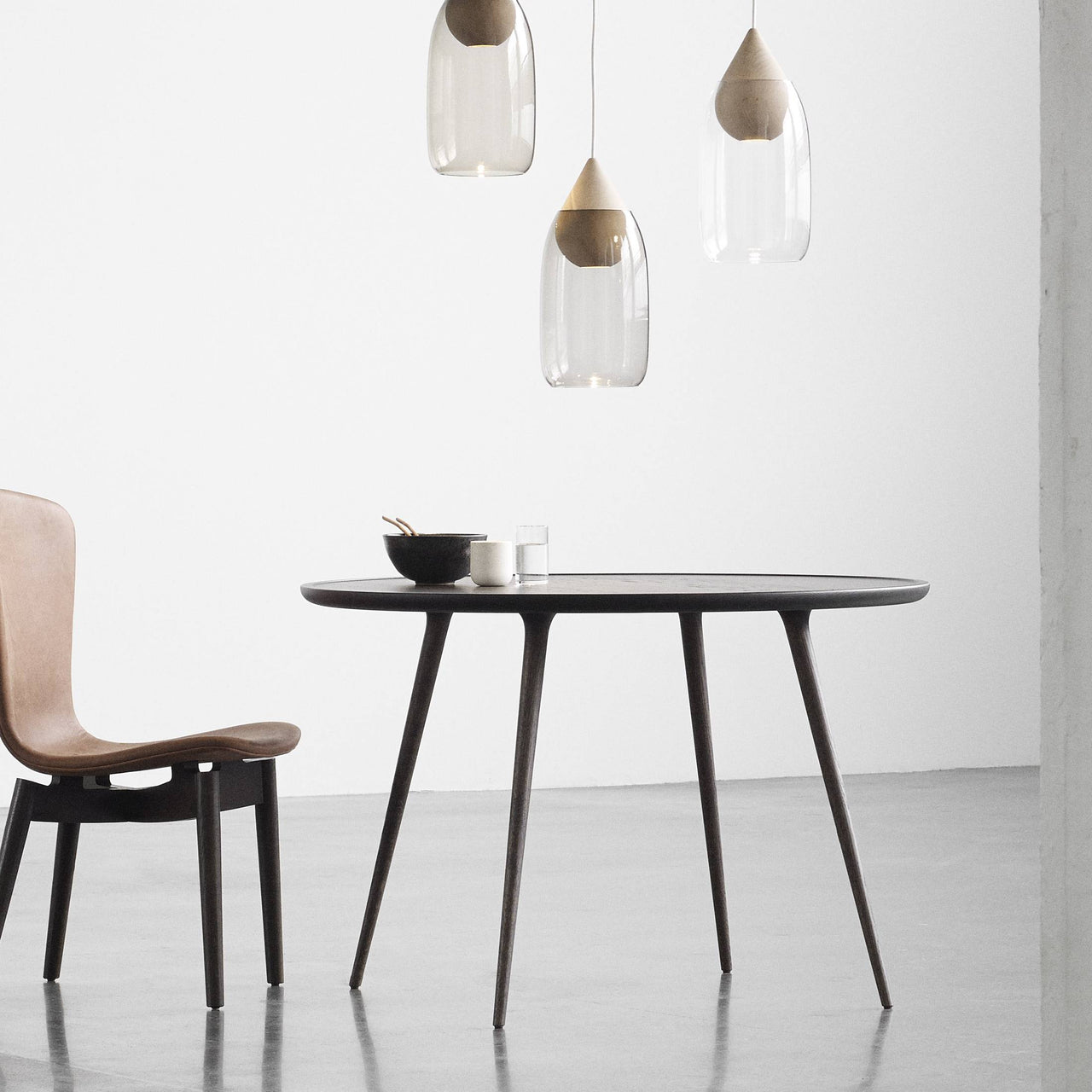 insitu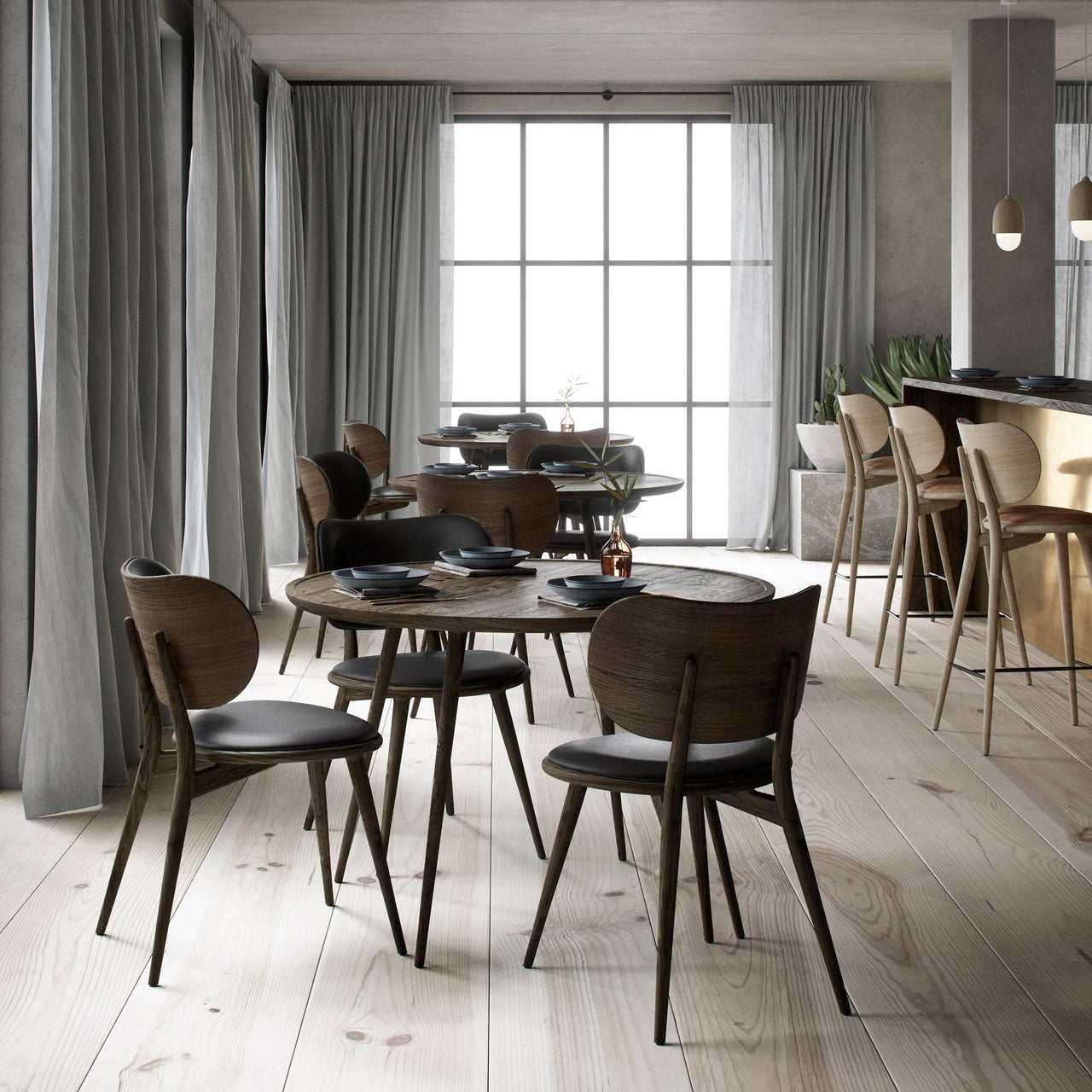 Accent Dining Table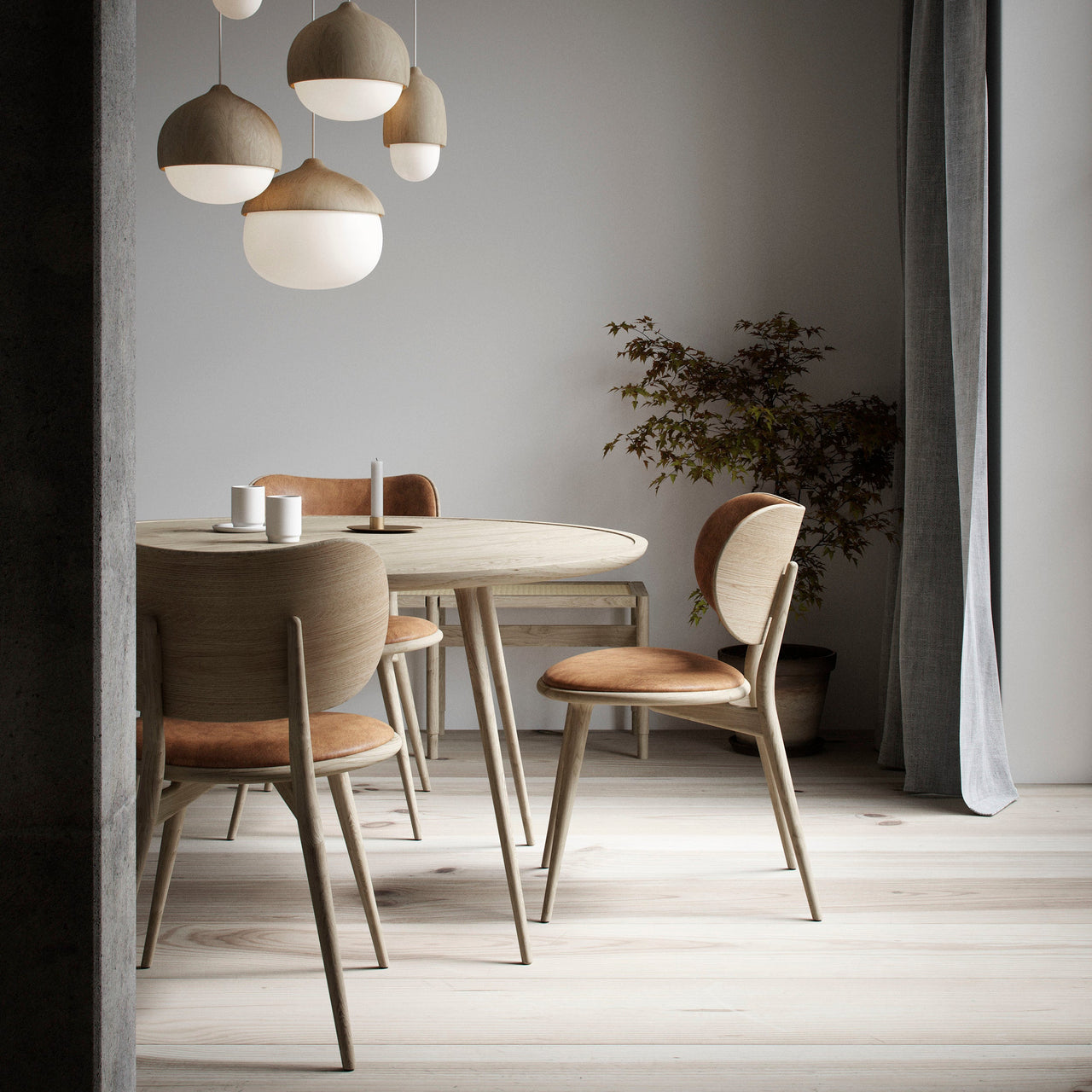 Accent Dining Table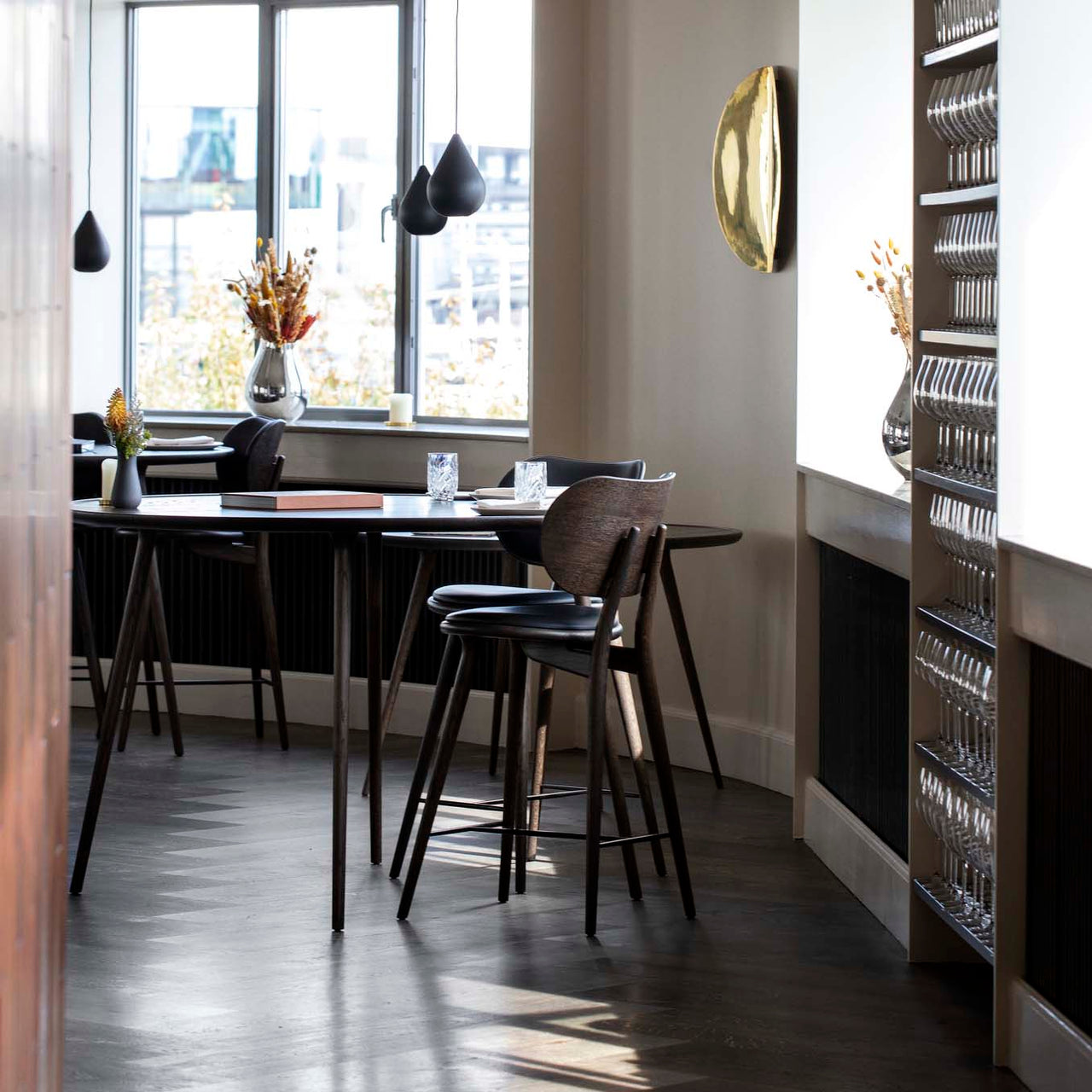 Accent Dining Table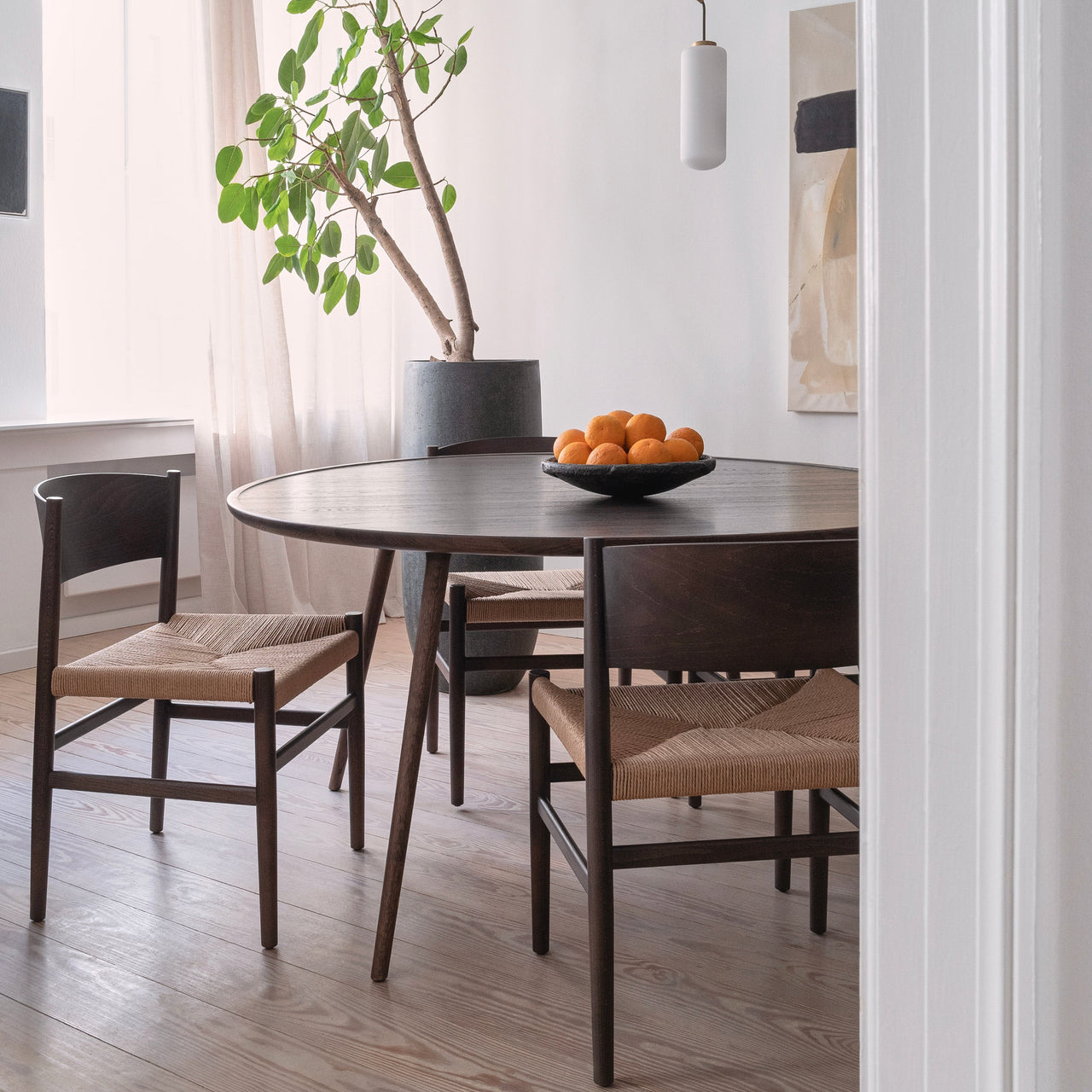 Accent Dining Table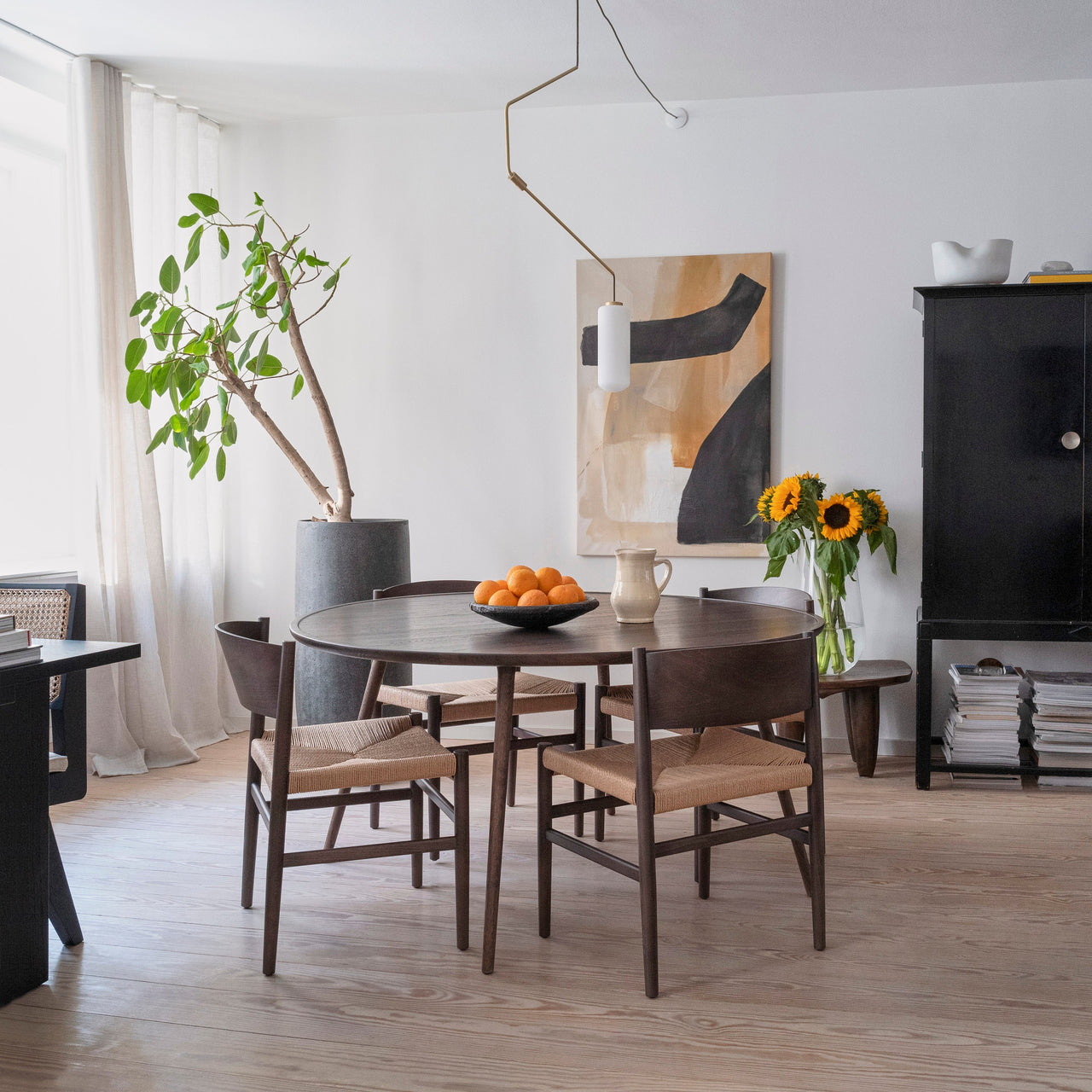 Accent Dining Table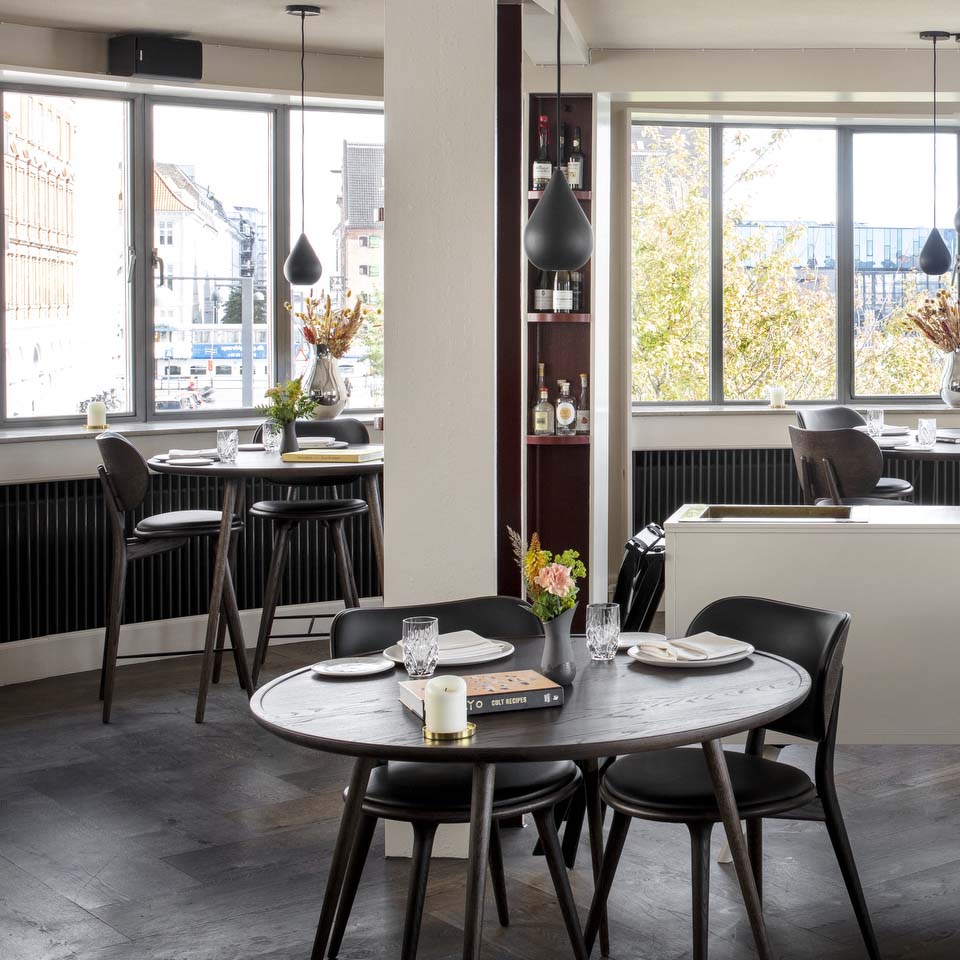 Accent Dining Table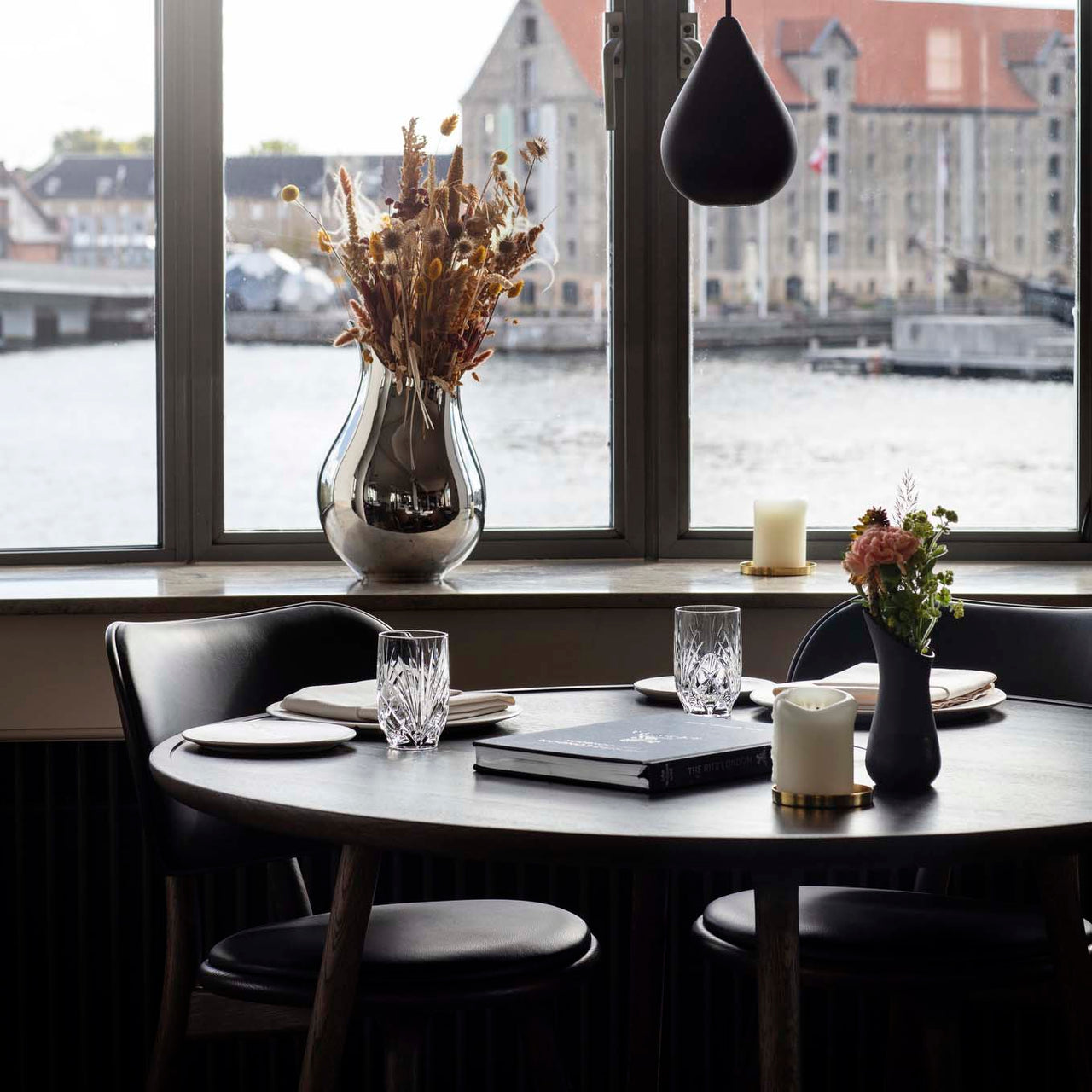 Accent Dining Table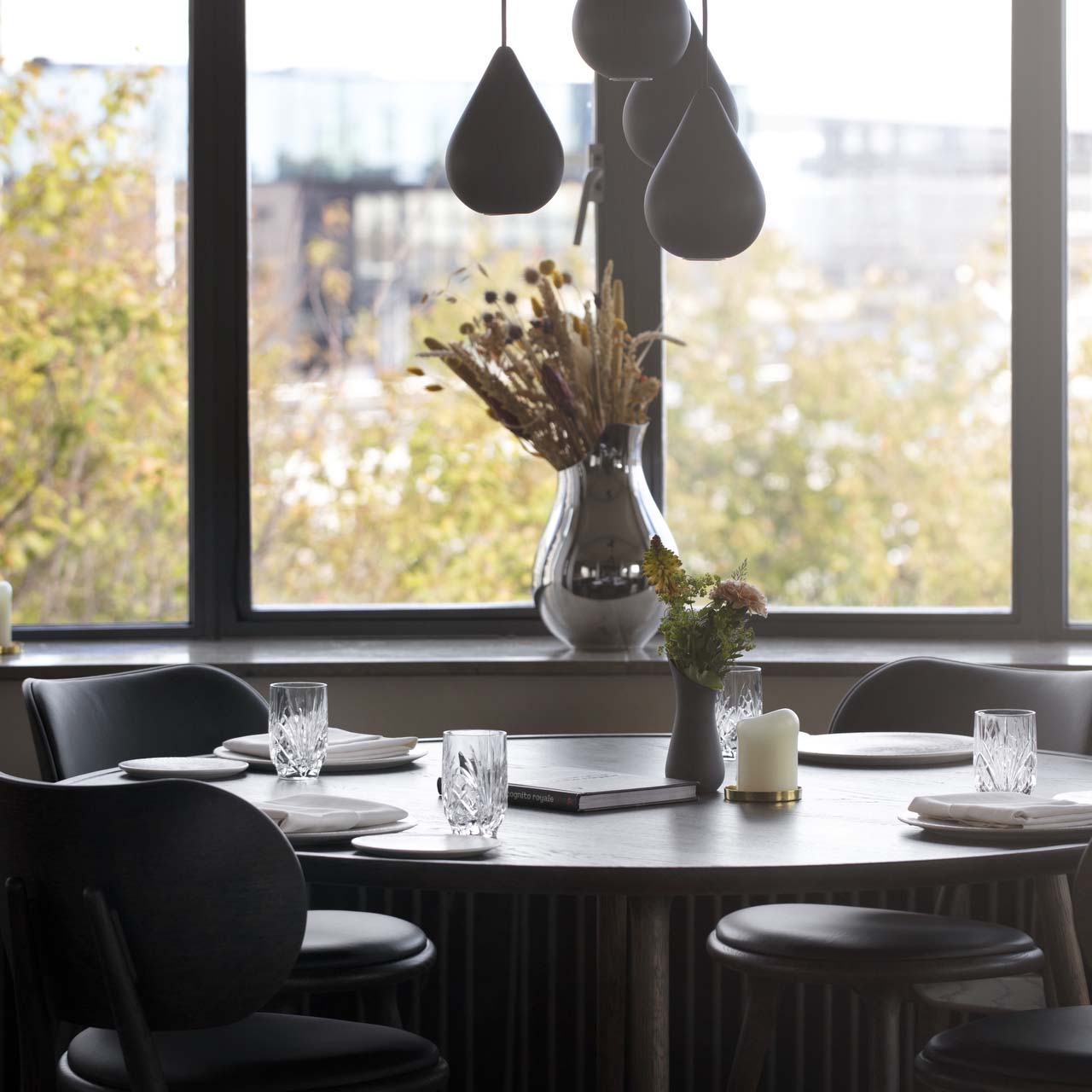 Accent Dining Table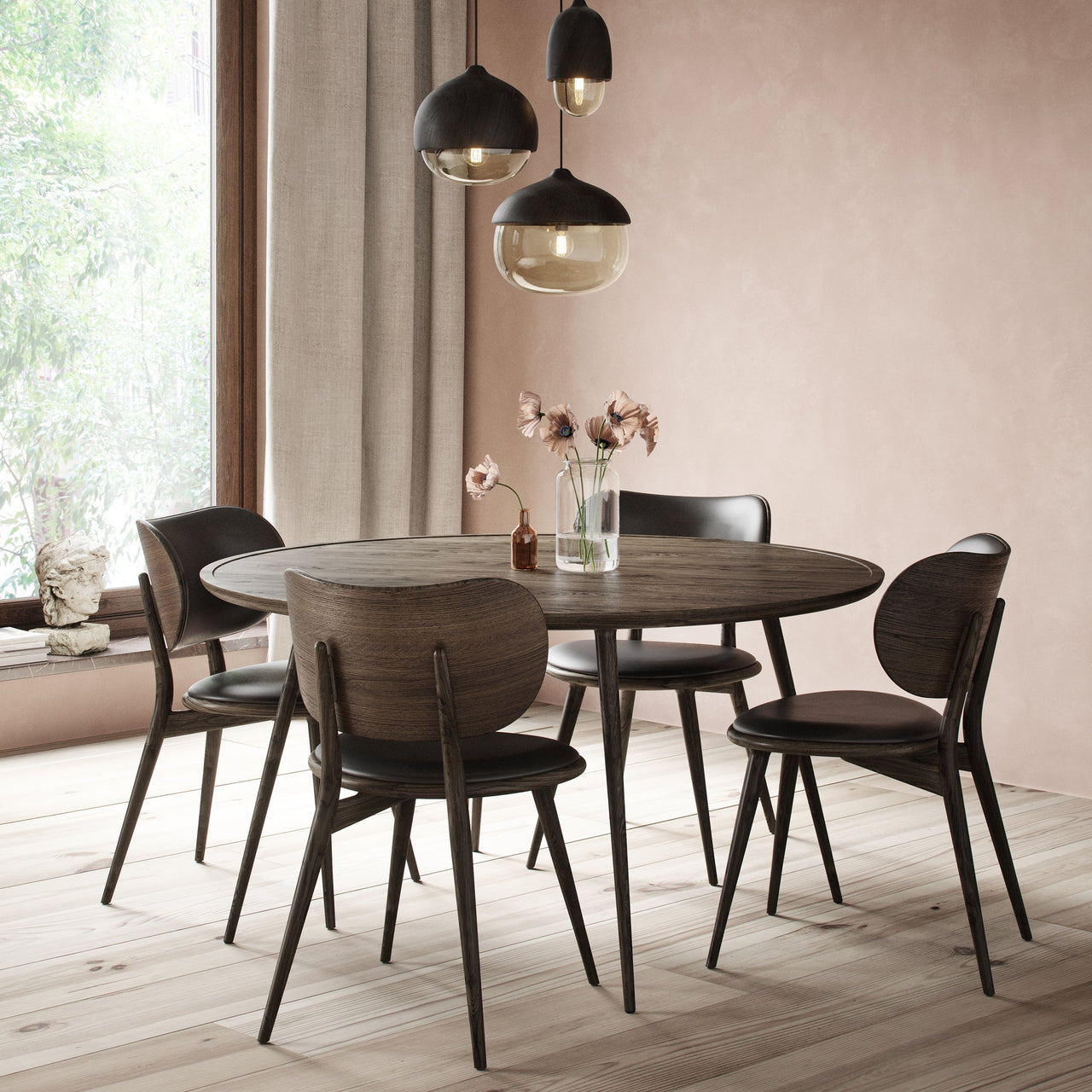 insitu
---
---
Mater's Accent collection includes this capacious wood dining table in a choice of sizes. Following a sculptural and handcrafted aesthetic, Denmark-based design studio Space Copenhagen borrows the tapering lines from its similar High Stool. Crafted in sustainably sourced solid oak in a choice of lacquer finishes, the oval-topped table puts a graceful spin on modernism.
Size
Small: 28.7" h x 43.3" dia (72.9x110cm)
Large: 28.7" h x 55.1" dia (72.9x140cm)
Material
Solid oak
Details
Made in Slovenia
Brand
Mater
"I wanted to launch a brand that has a strong vision to create timeless and beautiful design, based on an ethical business strategy," says Henrik Marstrand, the chief executive and founder of Mater, the Danish design brand. Named for the Latin word for "mother," the company signals a return to meaningful values  of sustainable, eco-conscious and socially responsible design, Henrik says, and away from the self-conscious pursuit of "name" products that can confer a false sense of status. For its collections of lighting and furniture, Mater looks to both emerging talent and established designers as well as working methods that support local craft traditions, laborers and the environment. A member of the United Nations Global Compact, Mater has also been named Best Debut Design Brand by Wallpaper magazine.