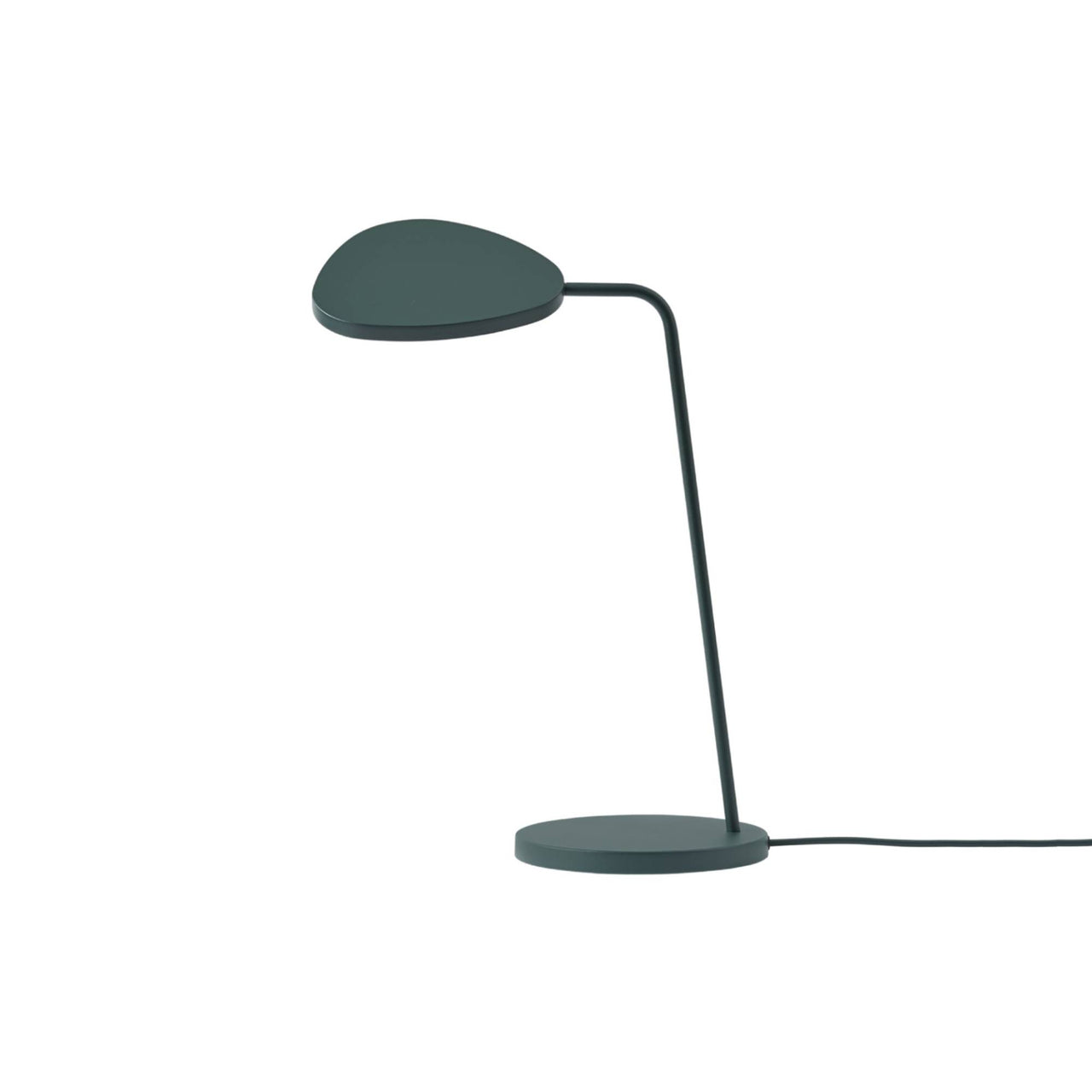 Leaf Table Lamp: Dark Green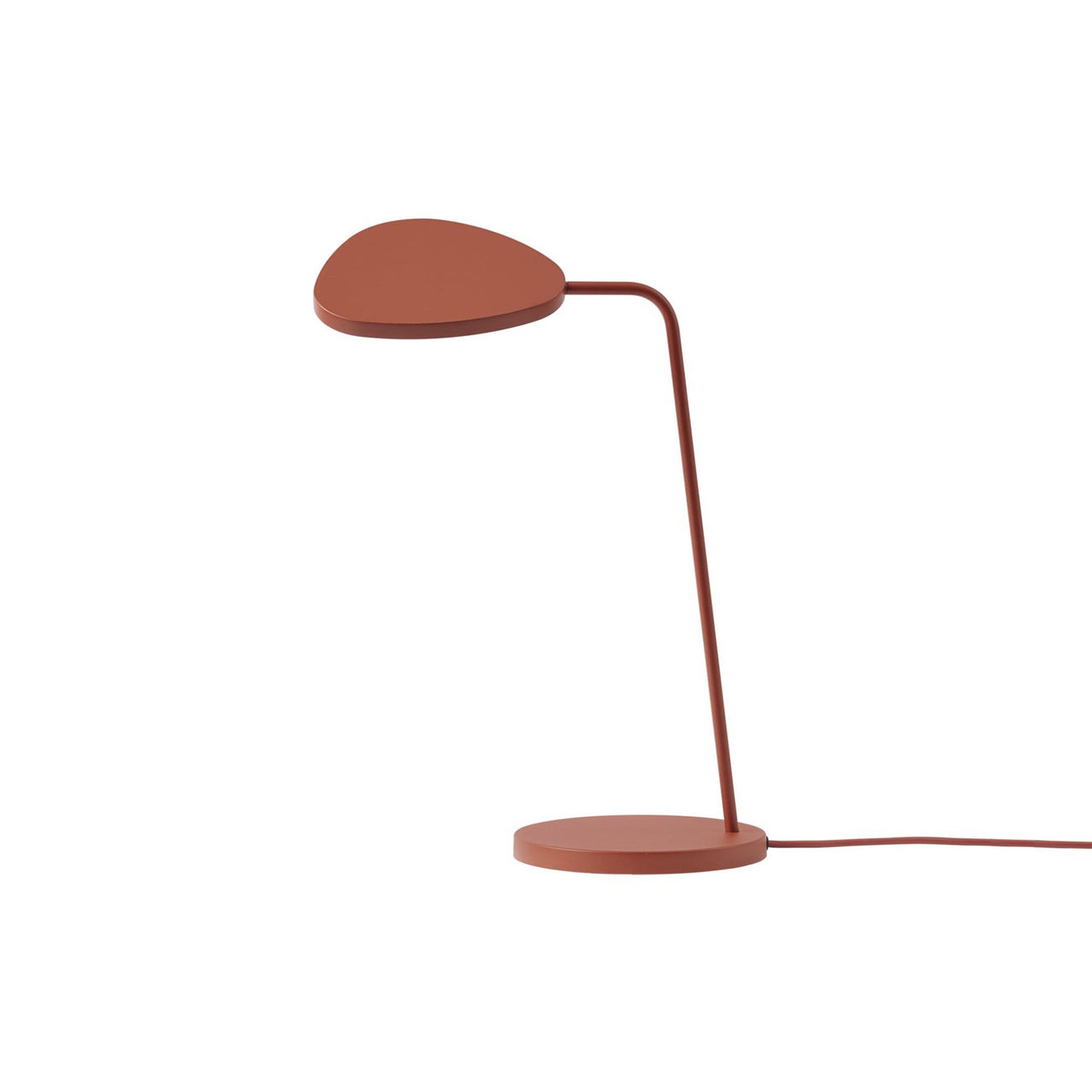 Leaf Table Lamp: Copper Brown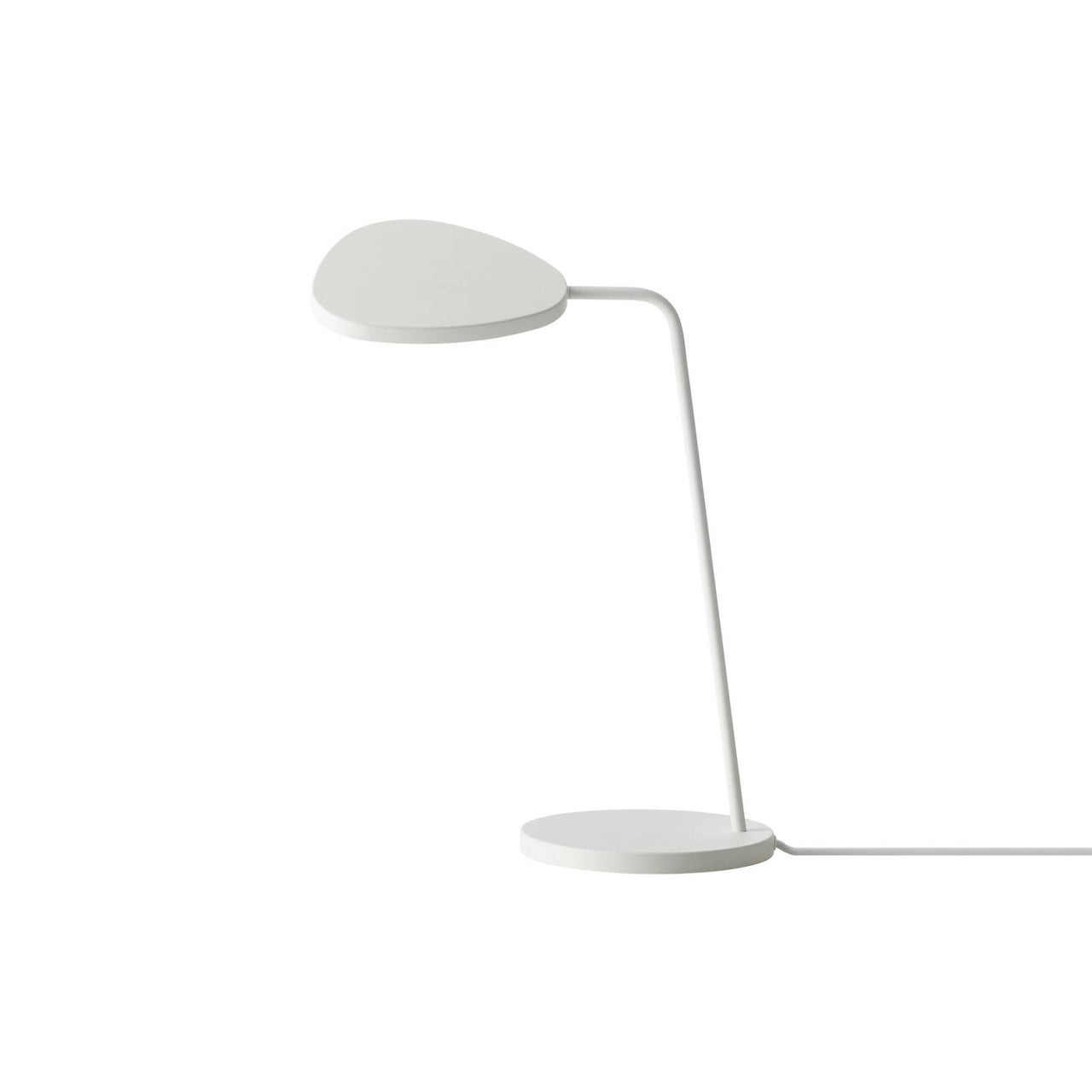 Leaf Table Lamp: White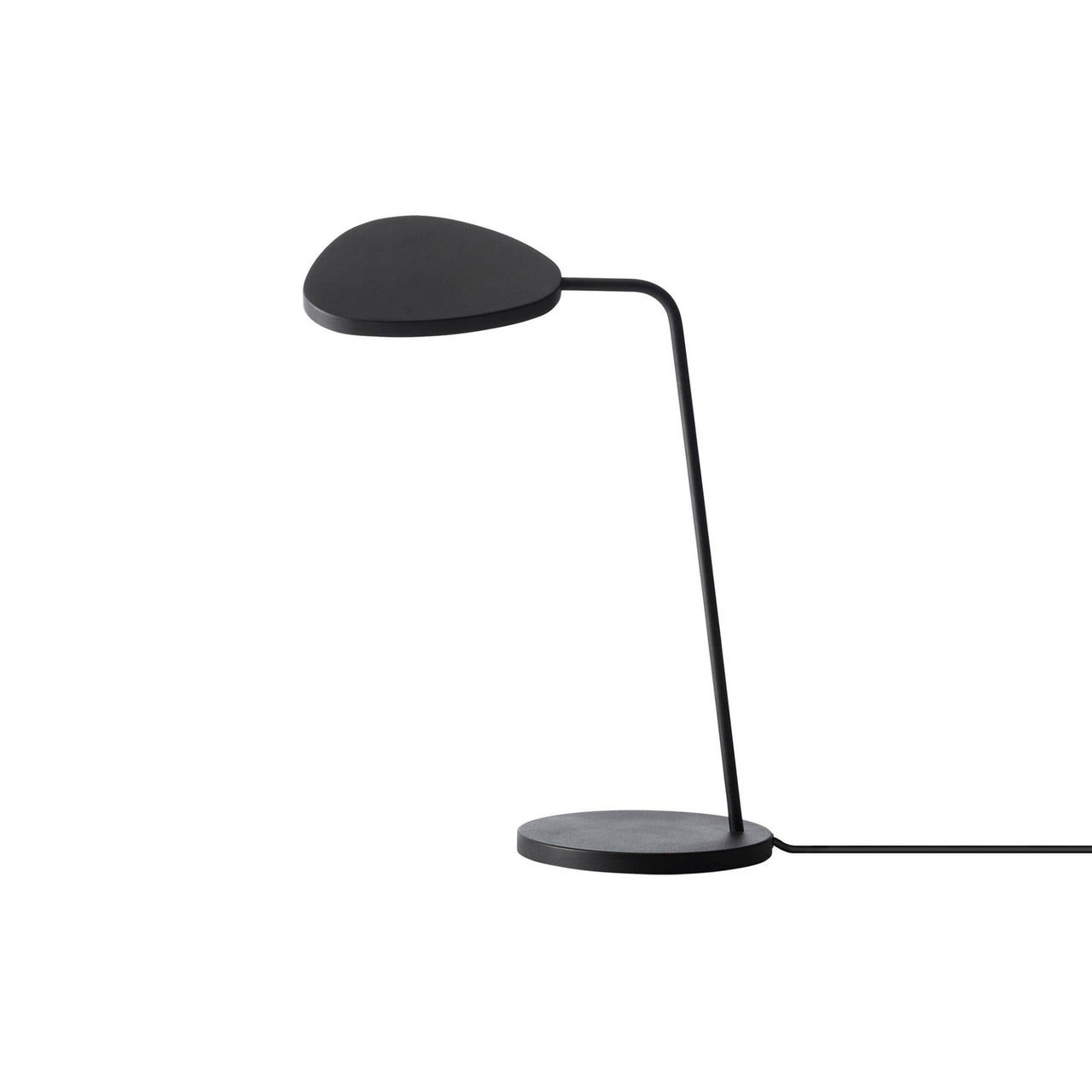 Leaf Table Lamp: Black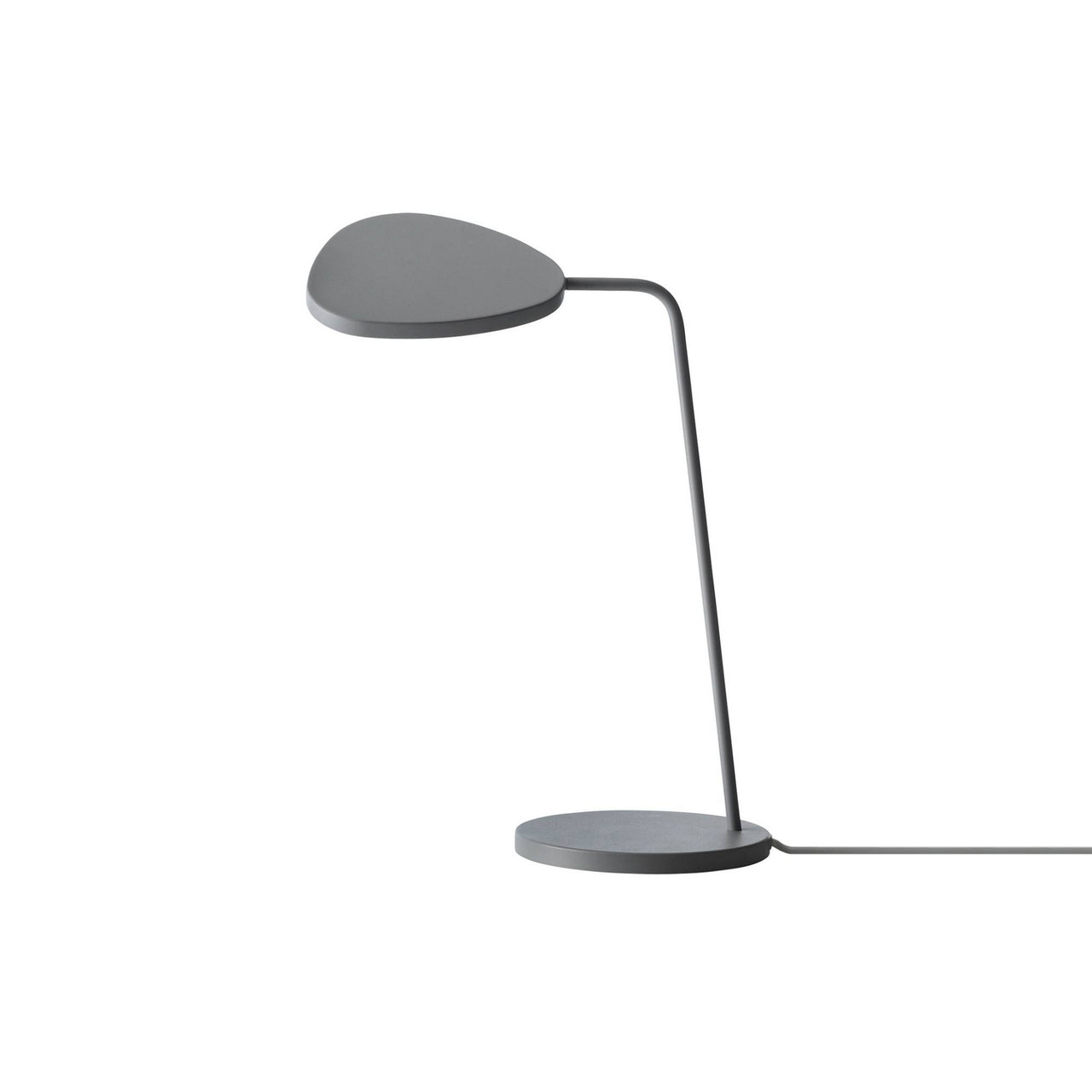 Leaf Table Lamp: Grey
Leaf Table Lamp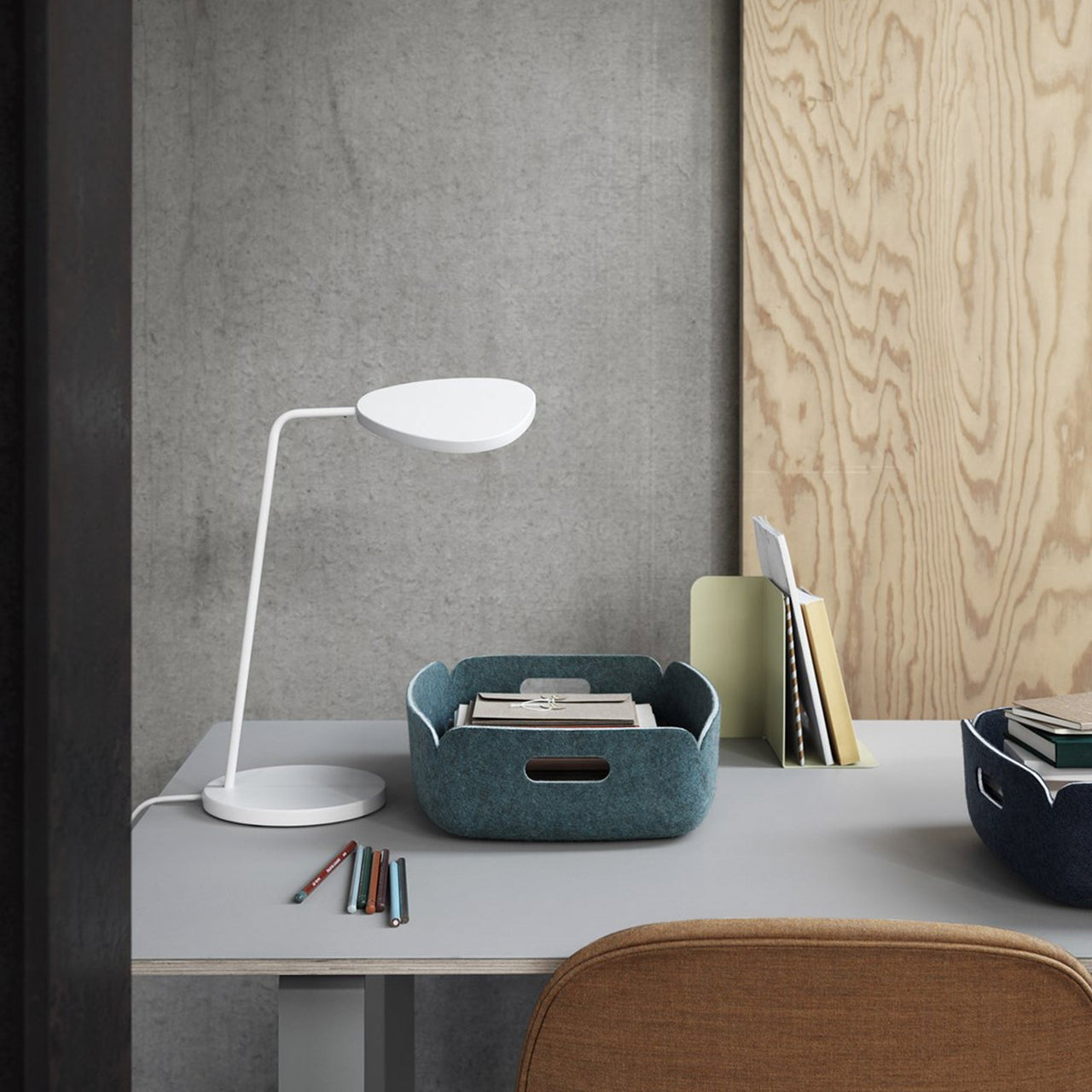 Leaf Table Lamp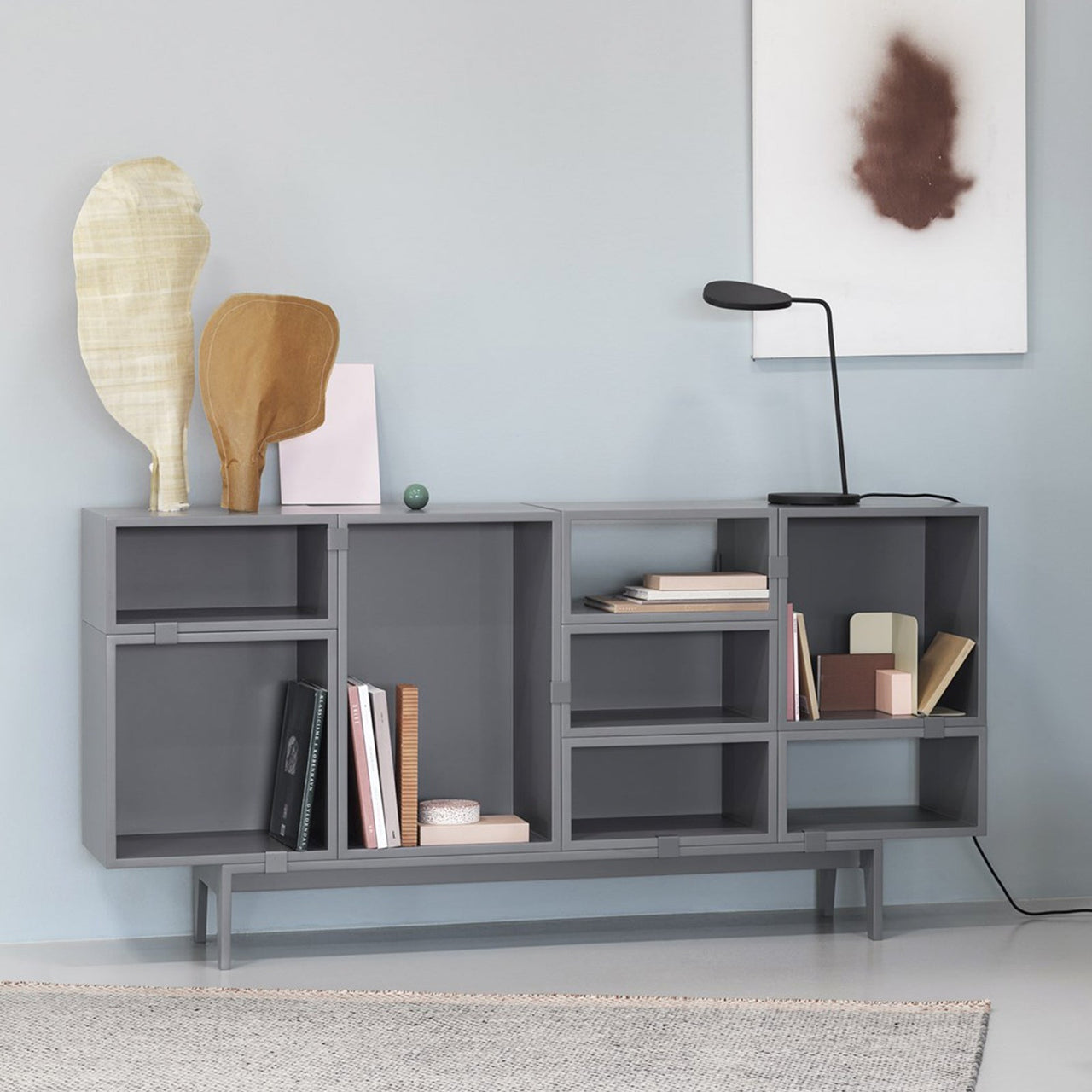 Leaf Table Lamp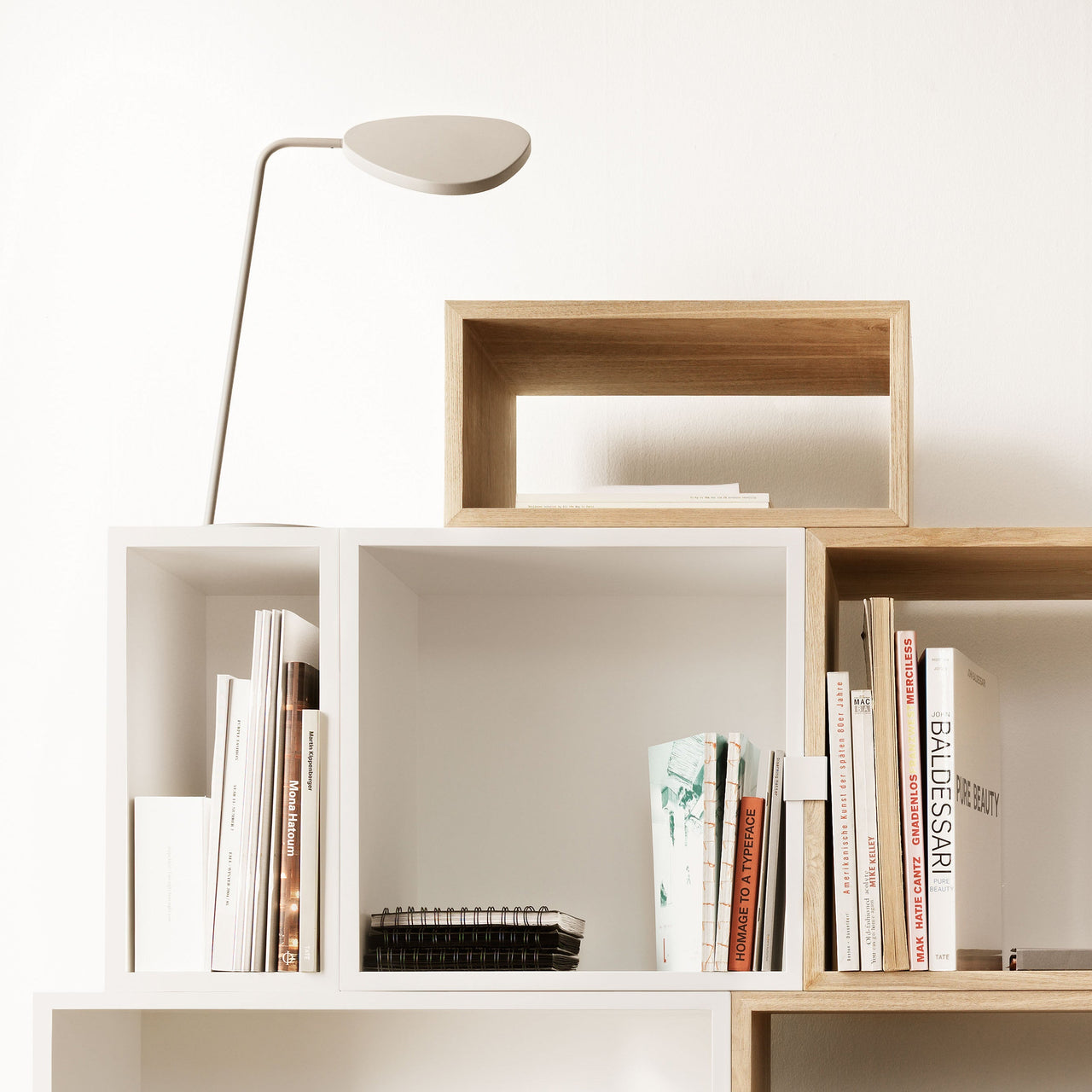 Leaf Table Lamp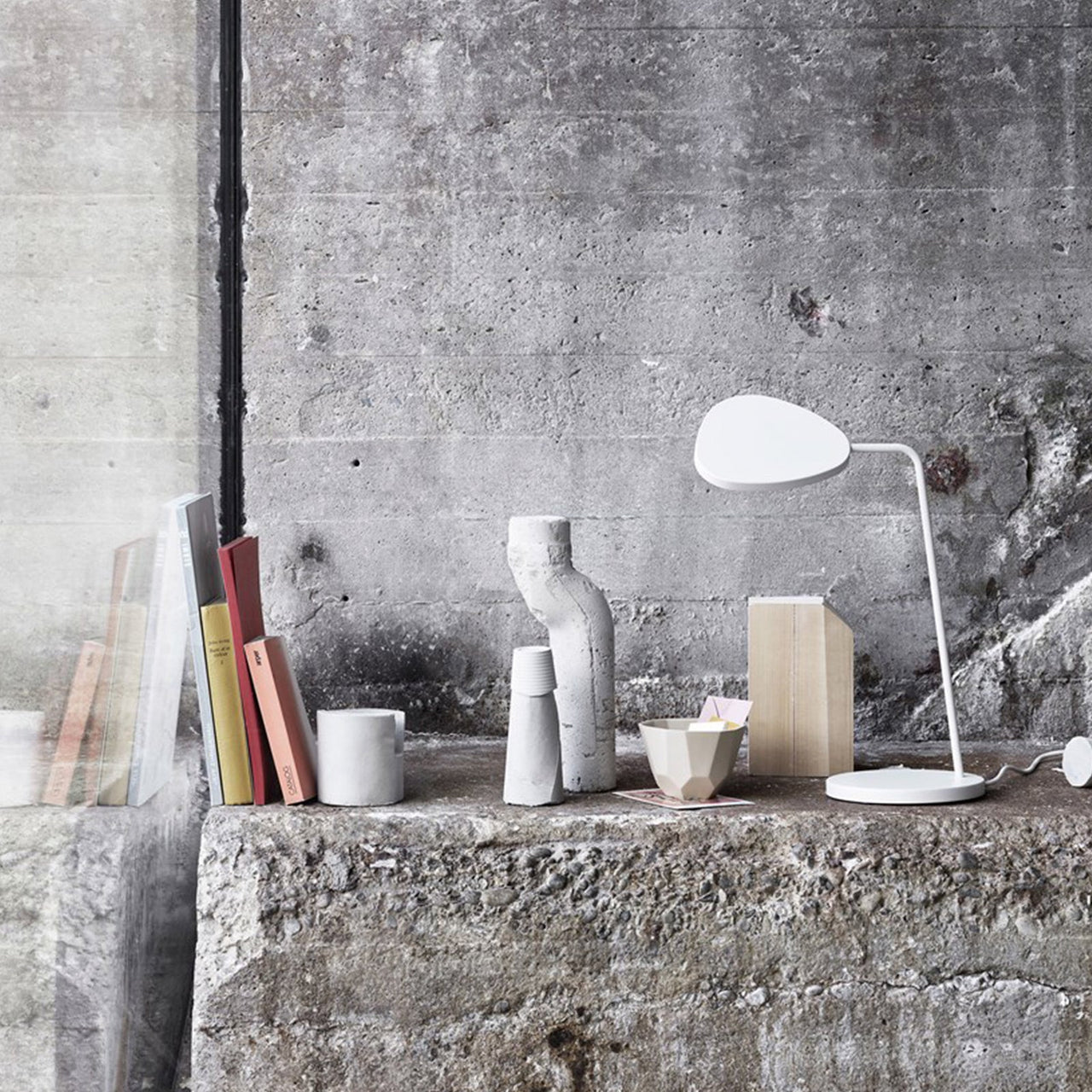 Leaf Table Lamp
Leaf Table Lamp
Leaf Table Lamp
Leaf Table Lamp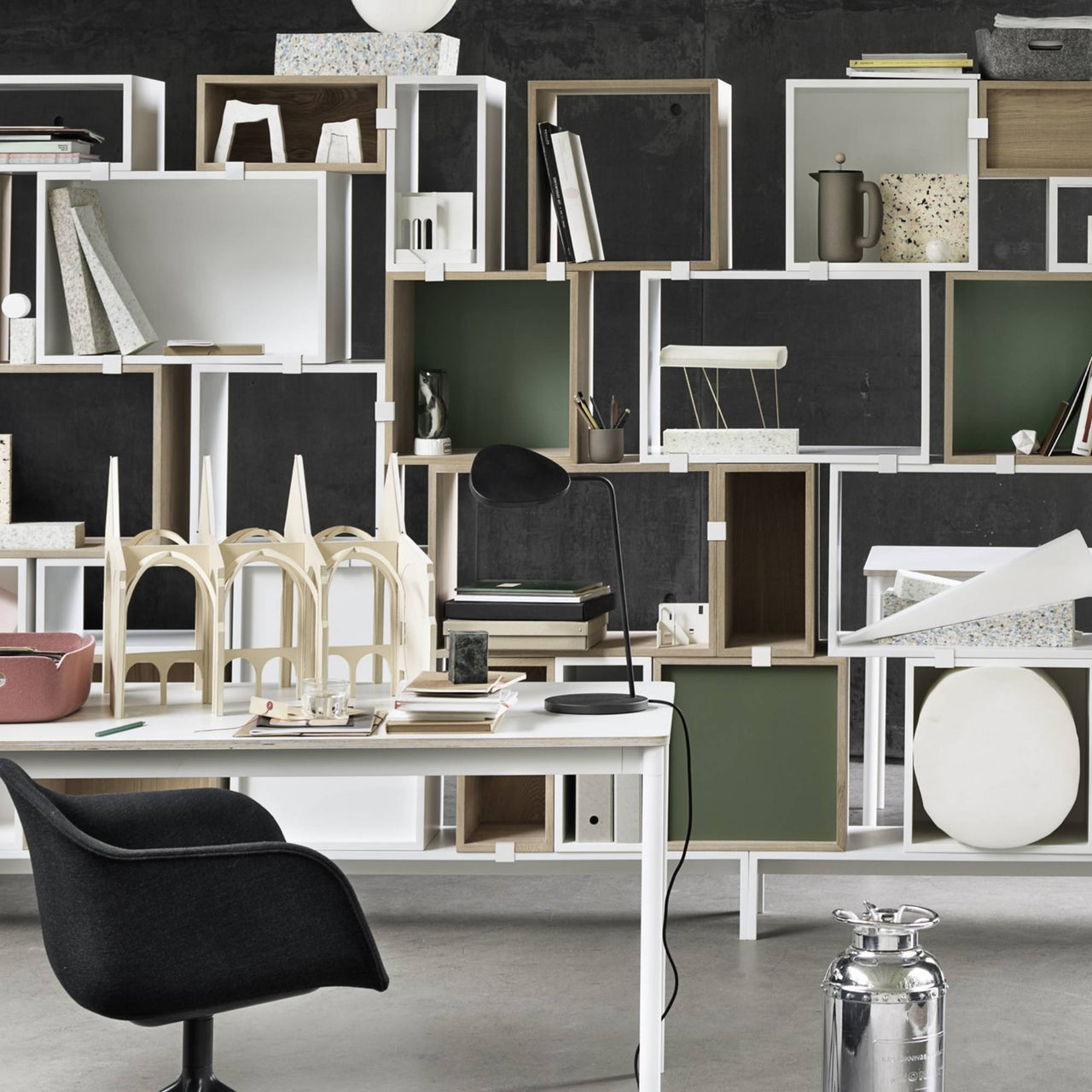 Leaf Table Lamp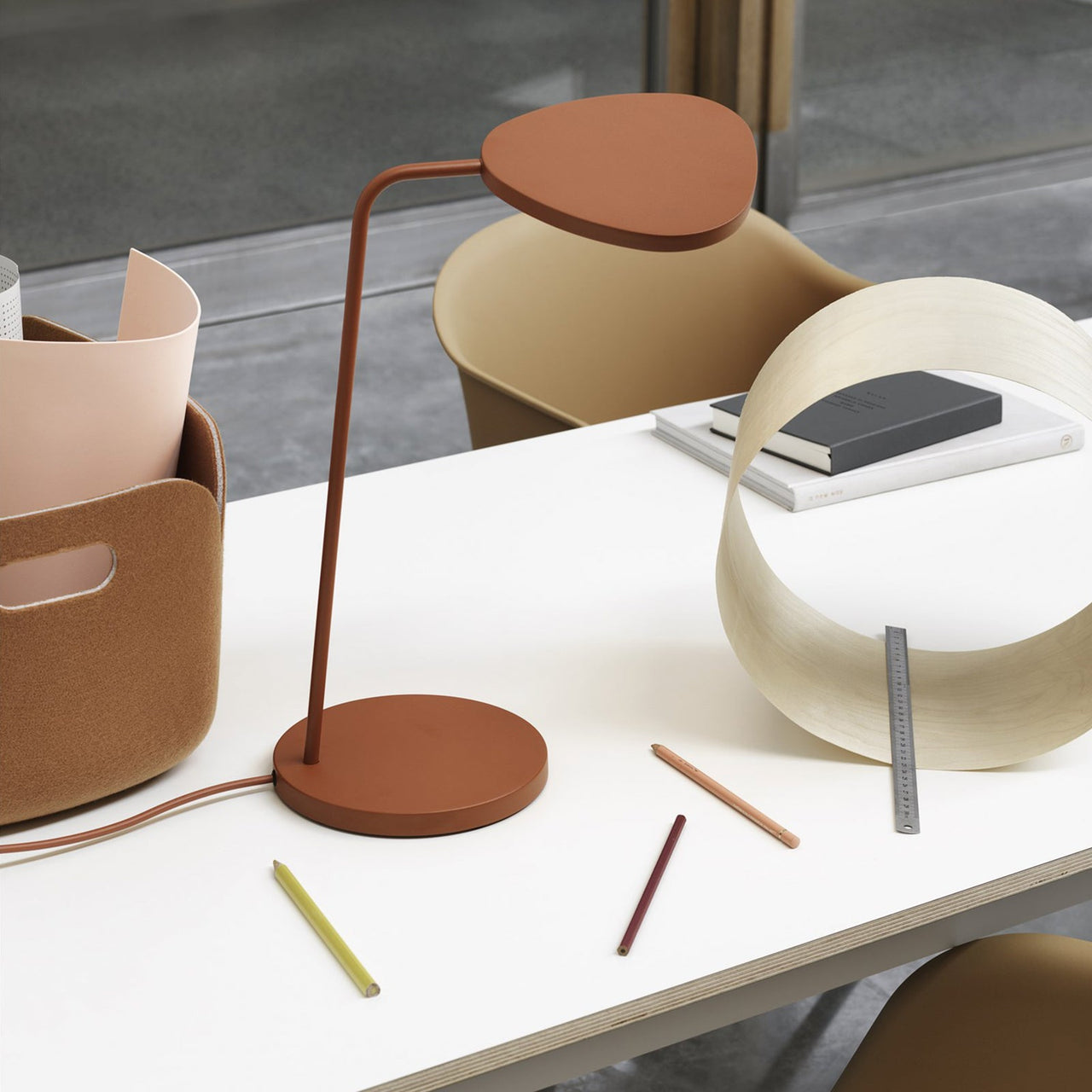 insitu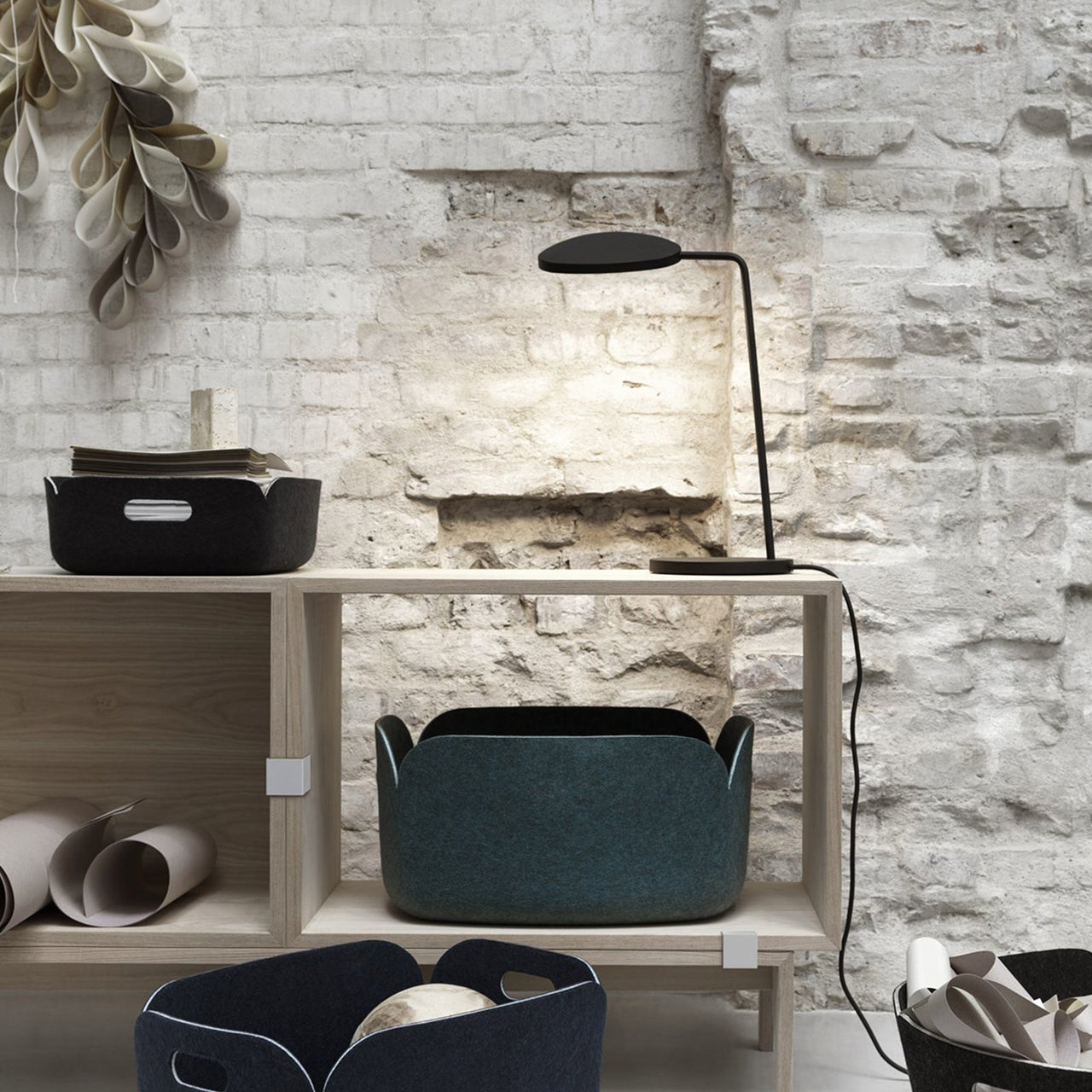 insitu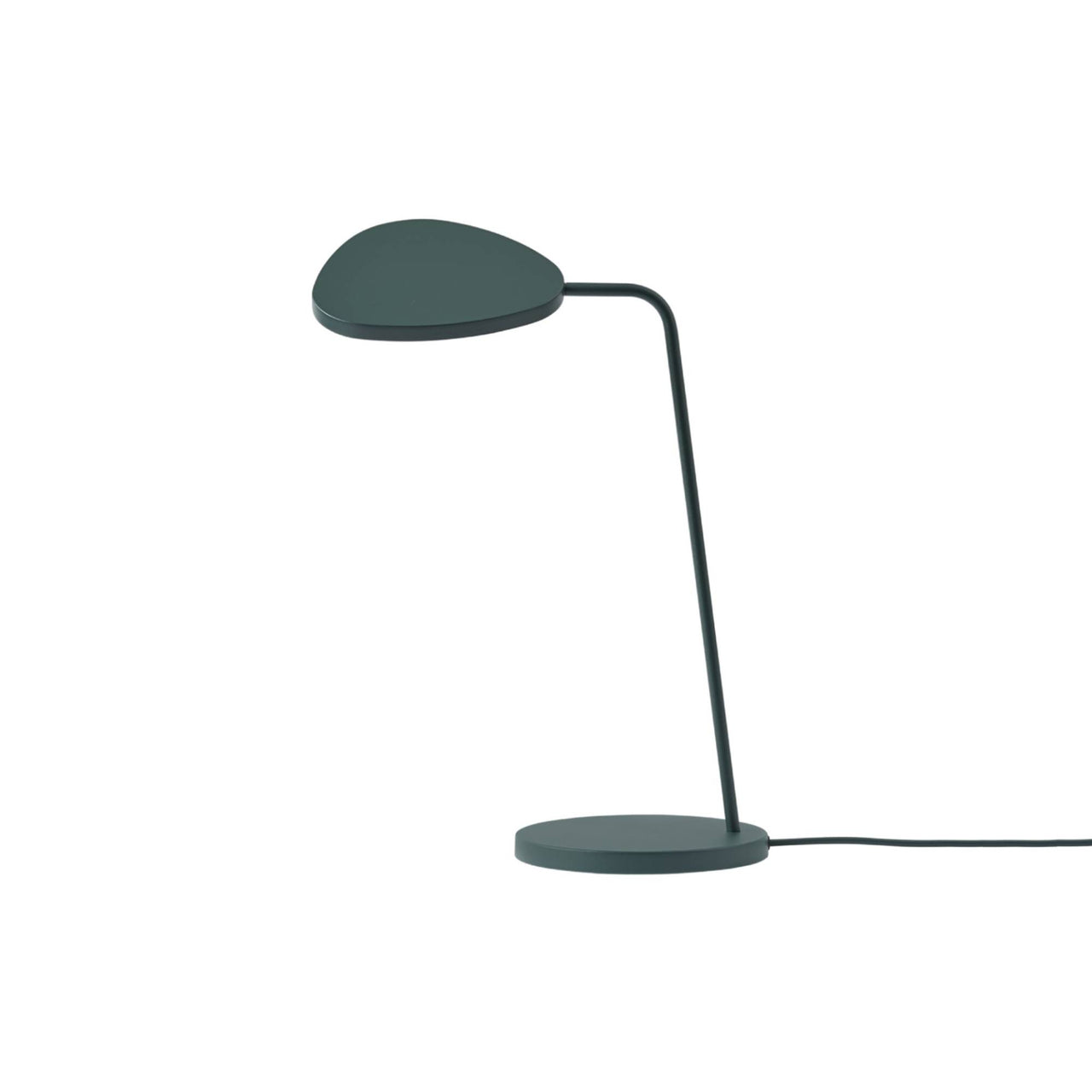 Leaf Table Lamp: Dark Green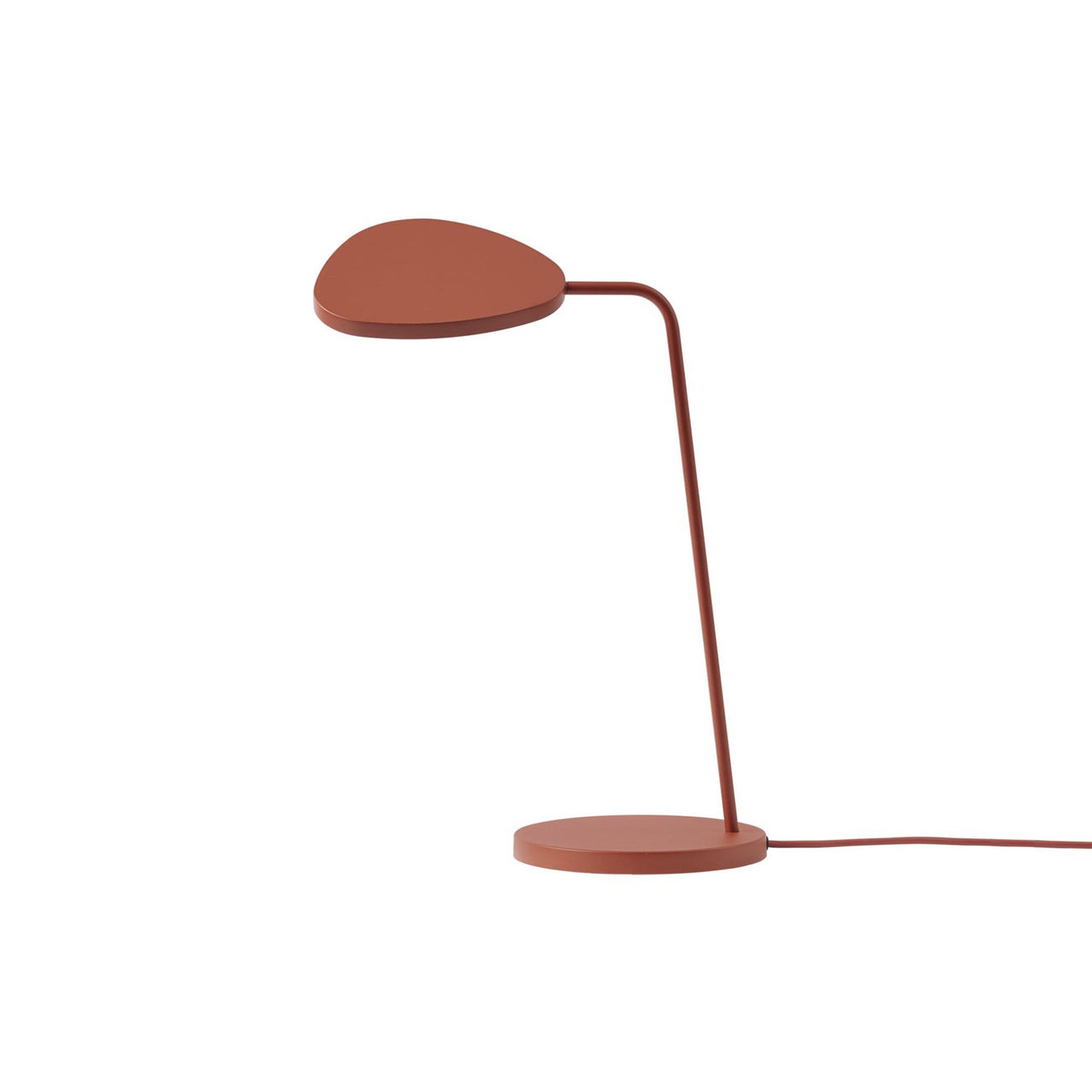 Leaf Table Lamp: Copper Brown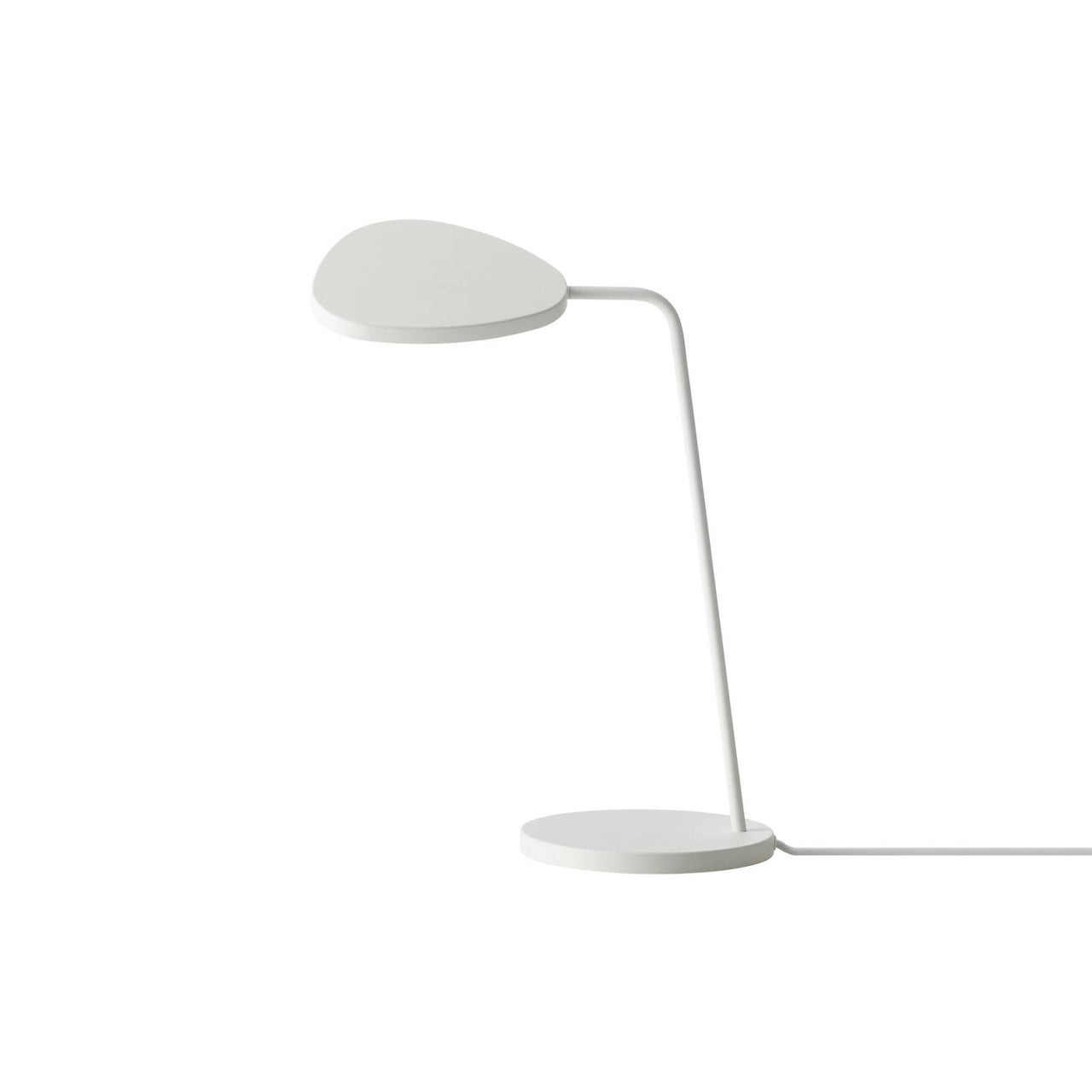 Leaf Table Lamp: White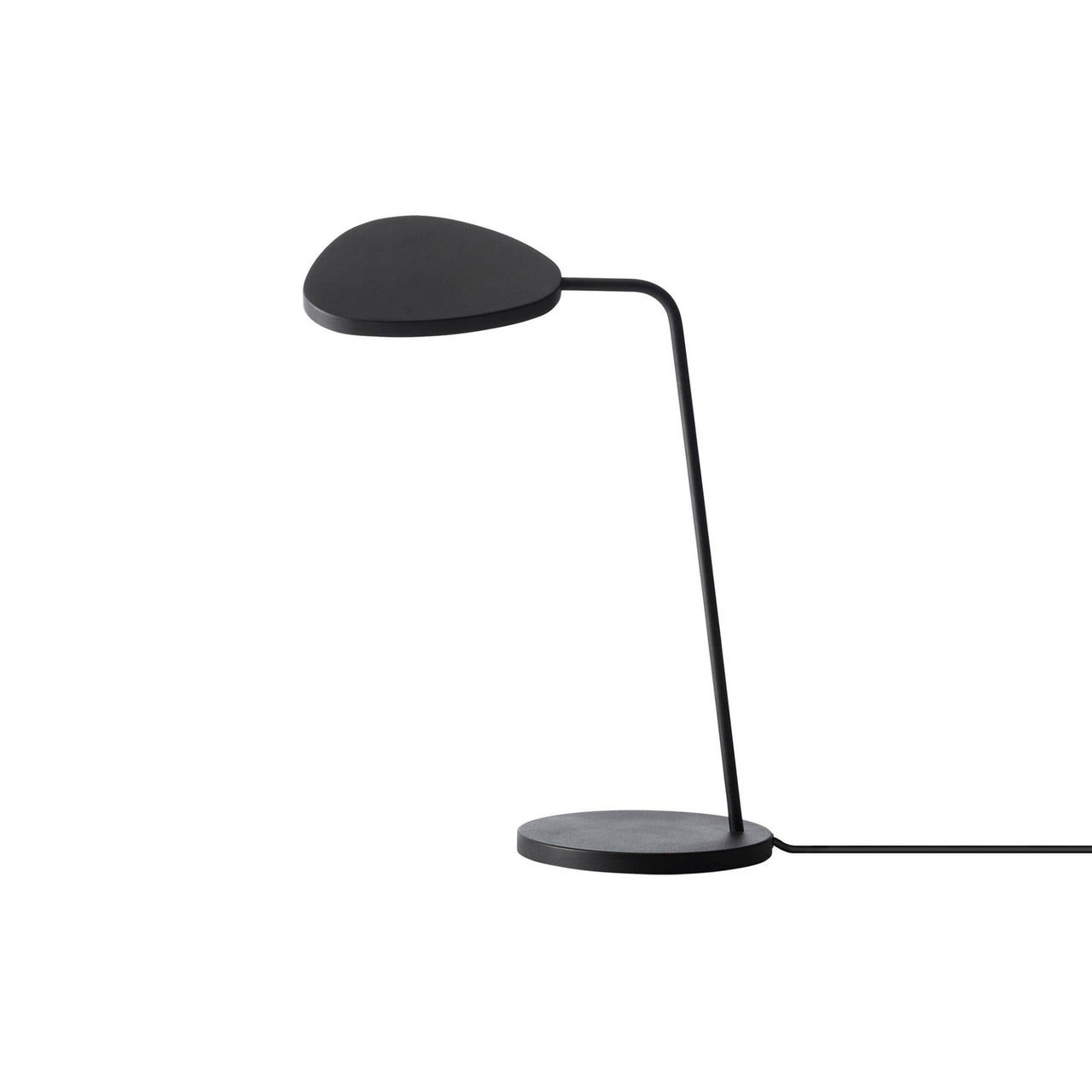 Leaf Table Lamp: Black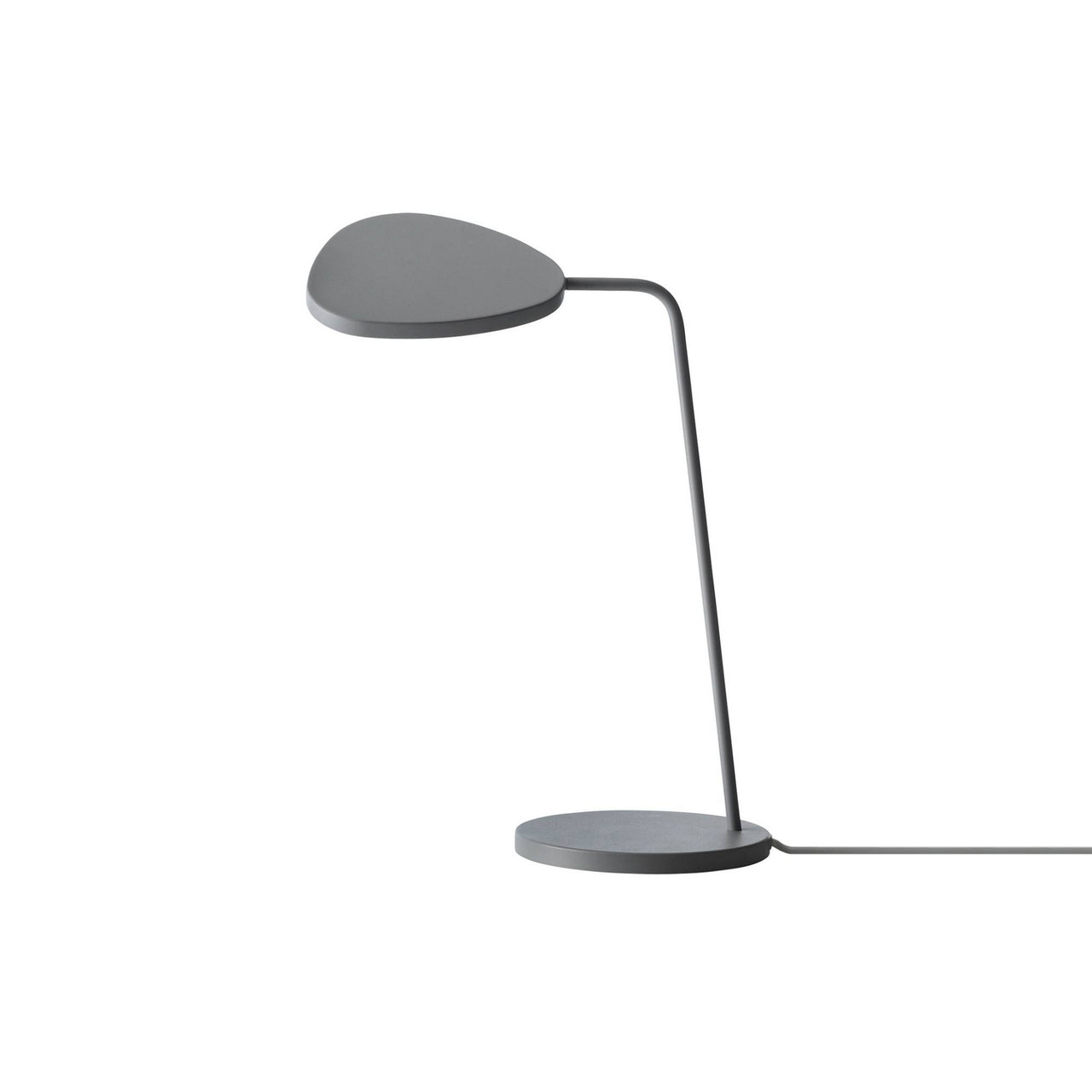 Leaf Table Lamp: Grey
Leaf Table Lamp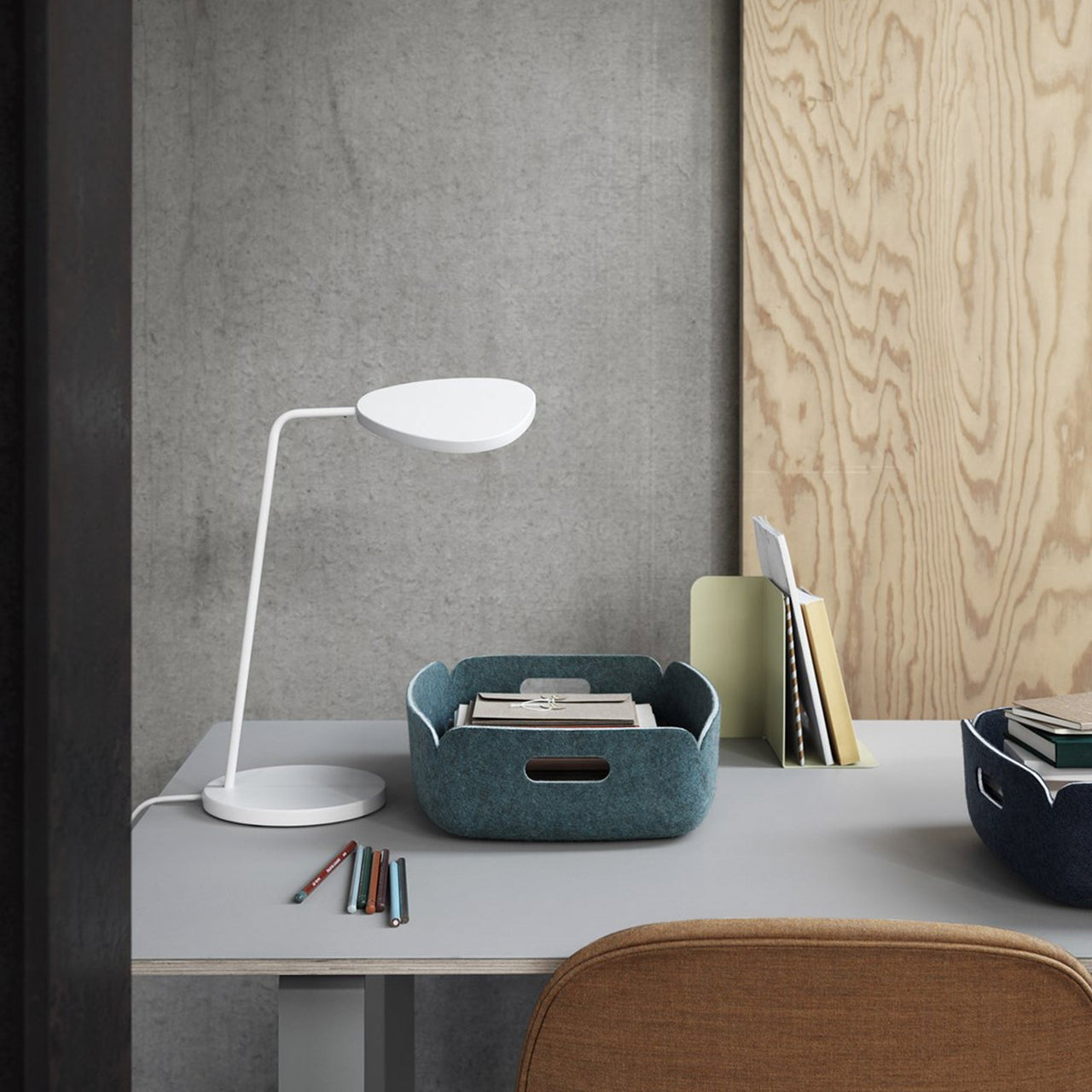 Leaf Table Lamp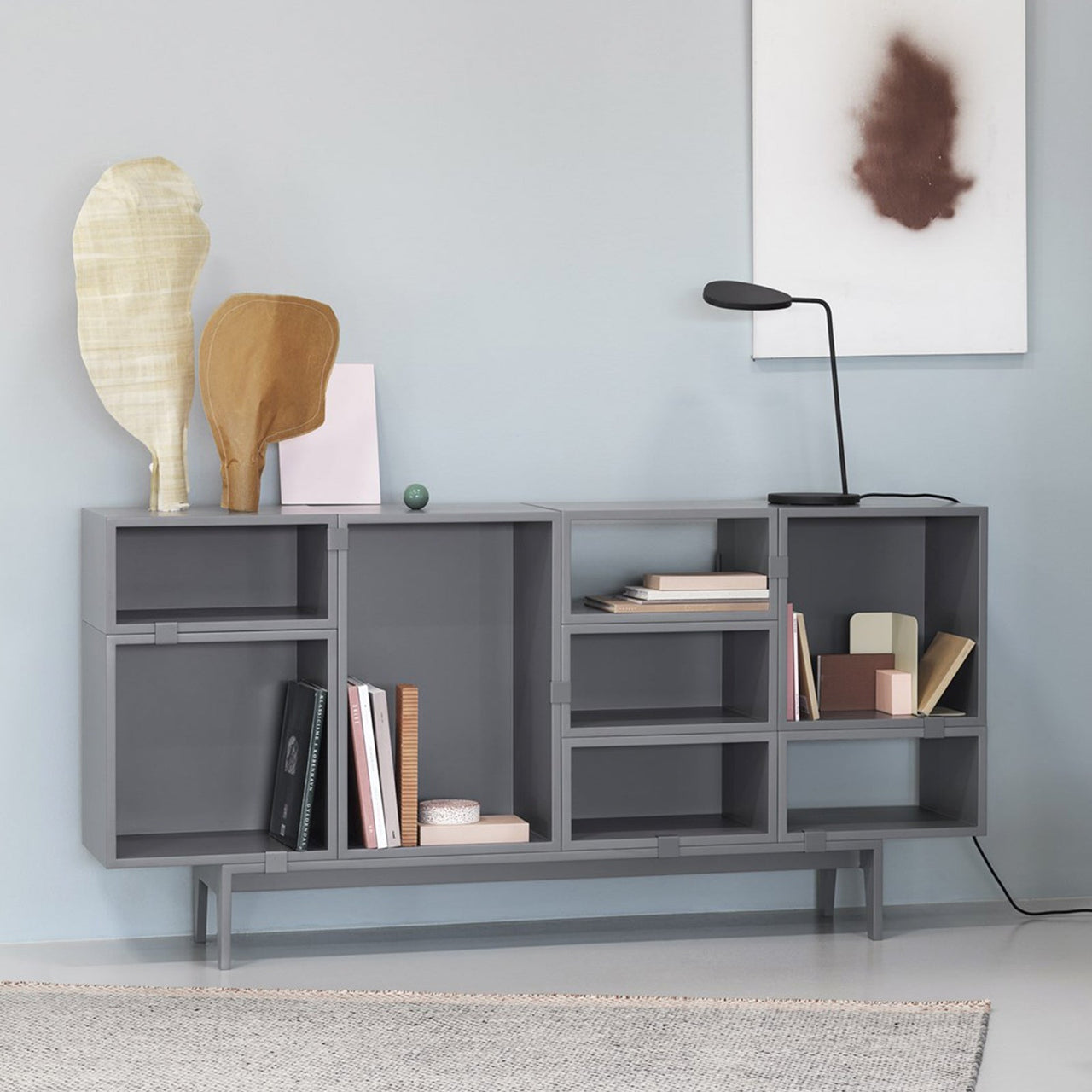 Leaf Table Lamp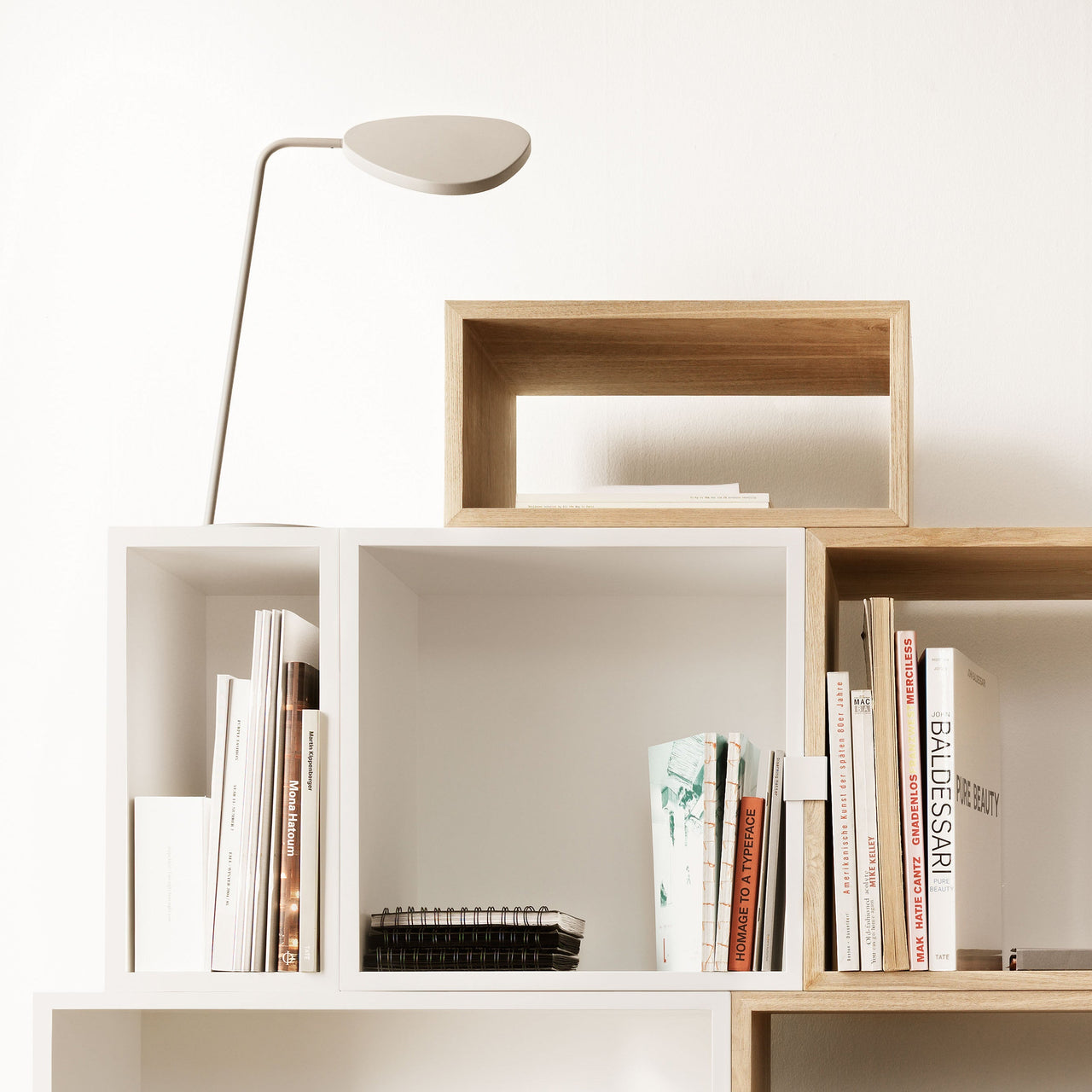 Leaf Table Lamp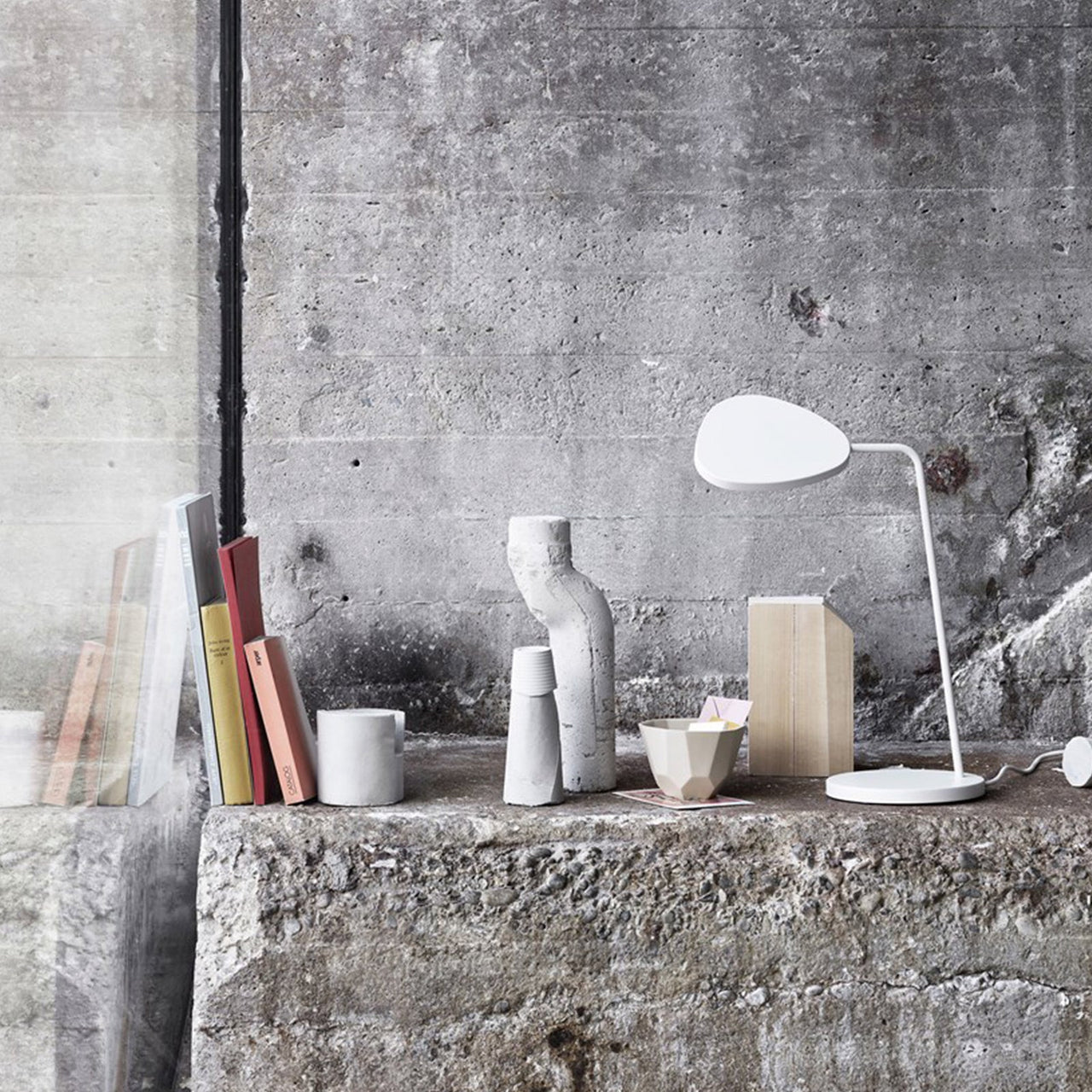 Leaf Table Lamp
Leaf Table Lamp
Leaf Table Lamp
Leaf Table Lamp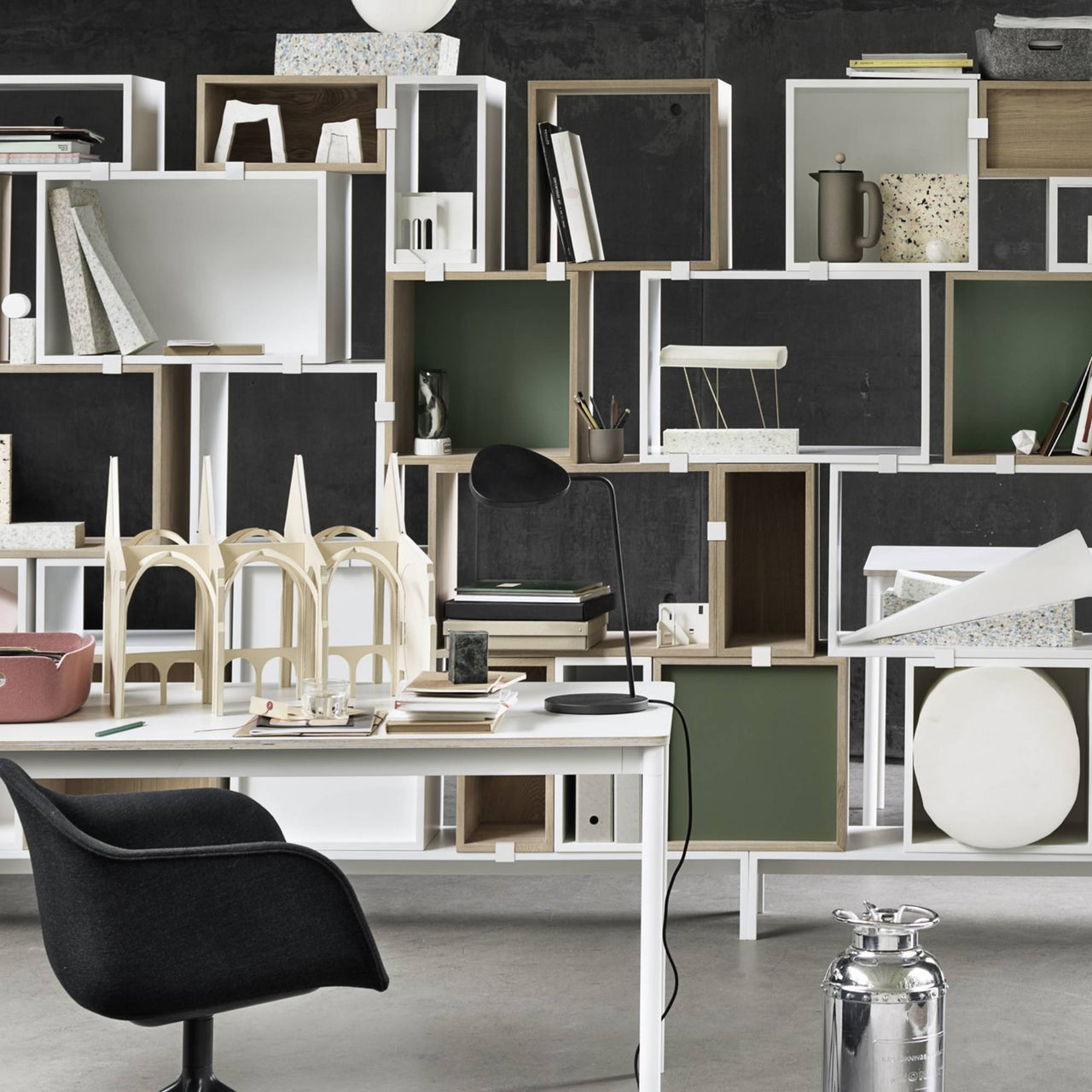 Leaf Table Lamp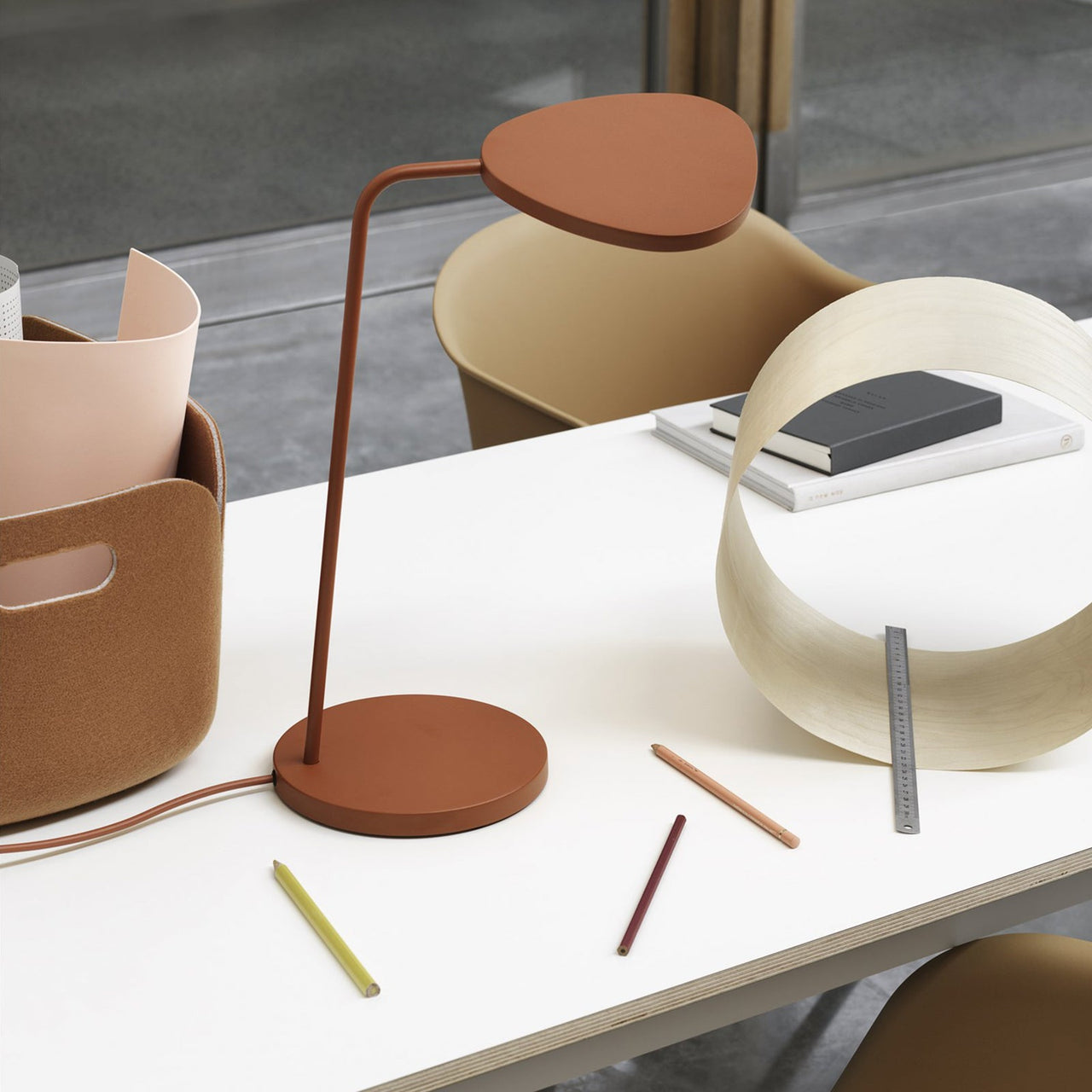 insitu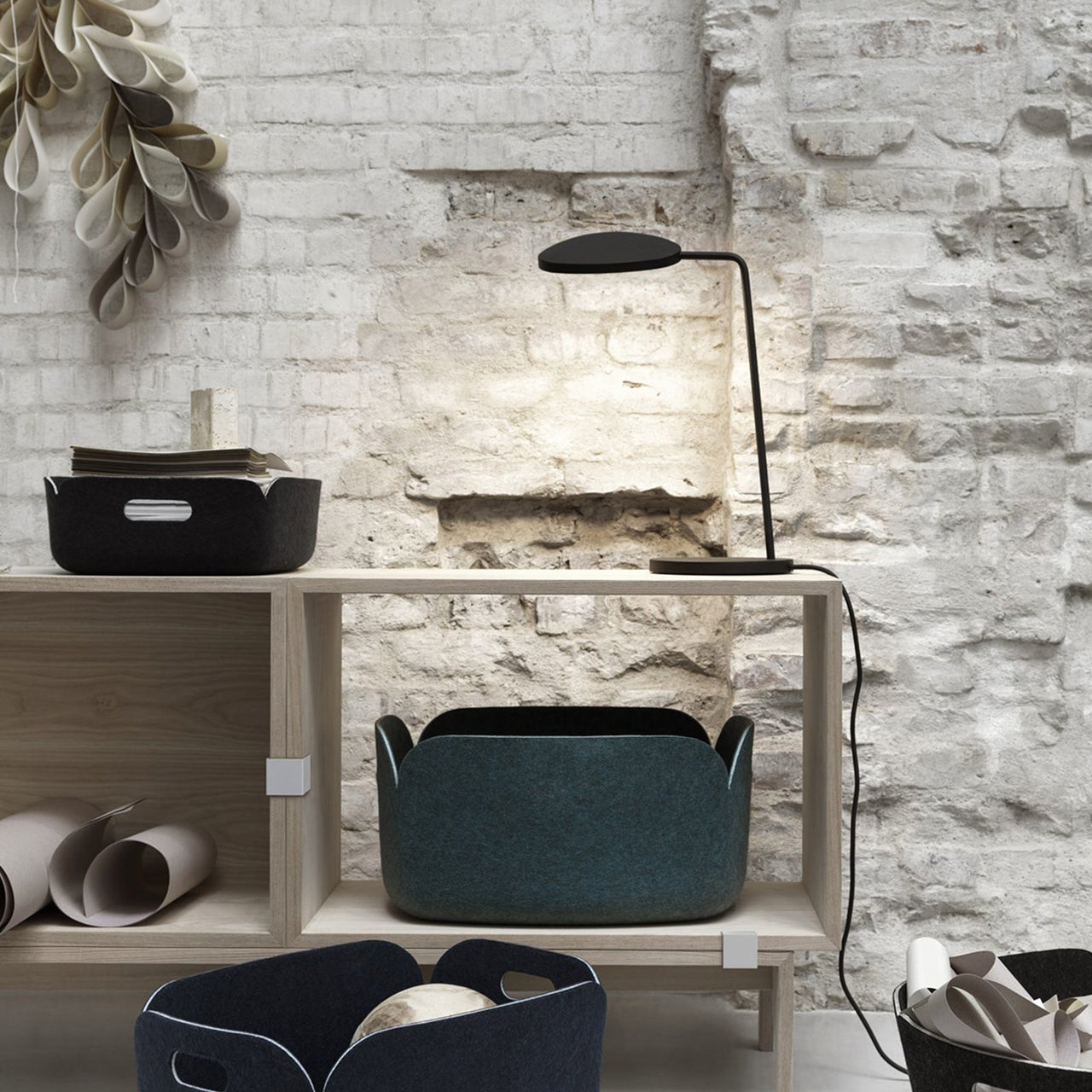 insitu
Muuto × Broberg & Ridderstråle
Leaf Table Lamp
$393.60 $492

SKU: MUU-MLEATBLP-GREY
$393.60 $492

SKU: MUU-MLEATBLP-BLCK
$393.60 $492

SKU: MUU-MLEATBLP-WHIT
$393.60 $492

SKU: MUU-MLEATBLP-CPBN
$393.60 $492

SKU: MUU-MLEATBLP-DKGN
---
---
You just have to keep your eyes open. That's what Nordic designers Mats Broberg and Johan Ridderstråle say about their acclaimed Leaf Lamp group for Danish design powerhouse Muuto, inspired by a single leaf atop a long stem. The Leaf Table Lamp embodies both the inherent wit and standout efficiency of the series - a light and elegant design with an energy-efficient diffused LED light that can be turned to any angle. We're also quite partial to Leaf's subtle drama in the asymmetric line that brings an organic quality to the surroundings and throws interesting shadows on the walls.
Size
Shade: 16.3" h x 6.1" w (41.5x15.5cm)
Base: 7.1" dia (18cm)
Cord length: 70.9" (180cm)
Material
Aluminum, brass, PVC cord
Technical
Color temperature: 3000K
Dimmable
Bulb included
Brand
Muuto
Muuto made its impact on the design world by living up to its namesake "muttos," the Finnish word that alludes to looking at things with a new perspective. "We give the designers the freedom to create new designs," says co-founder Peter Bonnén. By giving free rein to the brightest design talent in Sweden, Norway, Finland and Denmark, there's the breathing room to conjure a new take on a chair, vase or a lamp. Expanding on that success, Muuto was subsequently acquired by legendary brand Knoll In 2017, though it continues to be run independently from the company's headquarters in Copenhagen.
Peter and co-founder Kristian Byrge, who originally trained in economics and management respectively, might not have seemed destined to helm a new-influencer design firm. But it was a shared passion for all things design and and the distinctive style they dubbed "New Nordic" that rapidly brought worldwide recognition. "It serves as proof that we have something special to offer the design industry," the partners say. "We're proud to be part of the Knoll family and can't wait to unfold Muuto's global potential further in close collaboration with them."
Designer
Broberg & Ridderstråle
These "creative collaborators" open a window on their line of thinking while explaining the Tati series for Swedish maker Asplund: "We decided to mix warm and cold material … and the simple expression led to a strict form with a feminine touch." Designers Johan Ridderstråle and Mats Broberg have been collaborating ever since meeting as students at Konstfack University College of Arts, Crafts and Design almost 10 years ago. Headquartered in Stockholm, their studio mixes an architectural practice with furnishings design. They often draw inspiration from everyday life and filter their work through a lens of rational thinking and a good bit of wit.
Tati, named for the French cinema icon of Mr Hulot's Holiday, proves Broberg & Ridderstråle doesn't take itself too seriously (though the design racked up serious recognition as Furniture of the Year when introduced.) Perhaps they share an worldview with the auteur they celebrate: "You should always be open to new ideas, impressions and inspiration, because you never know when you are going to find them."