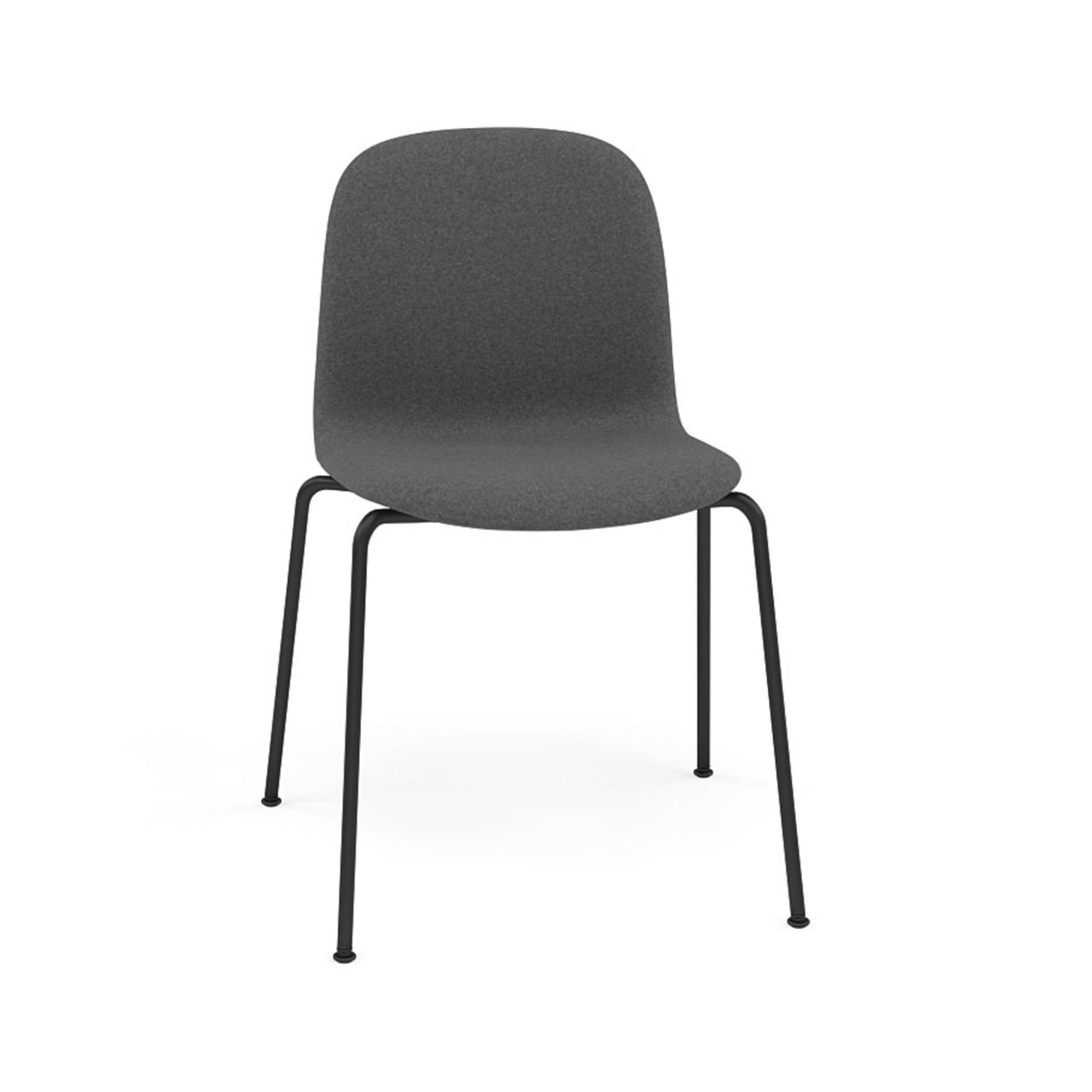 Visu Chair: Tube Base + Upholstered + Black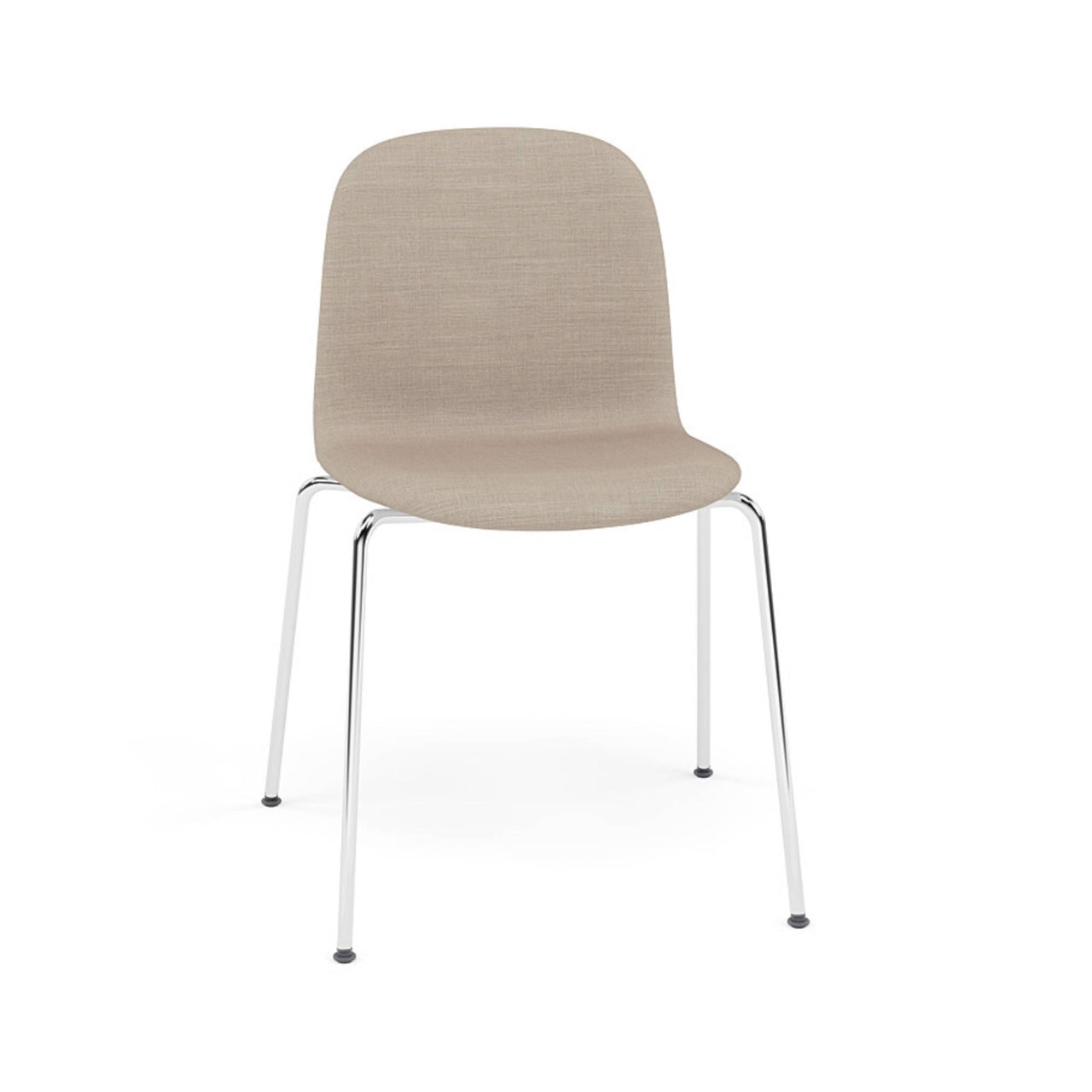 Visu Chair: Tube Base + Upholstered + Chrome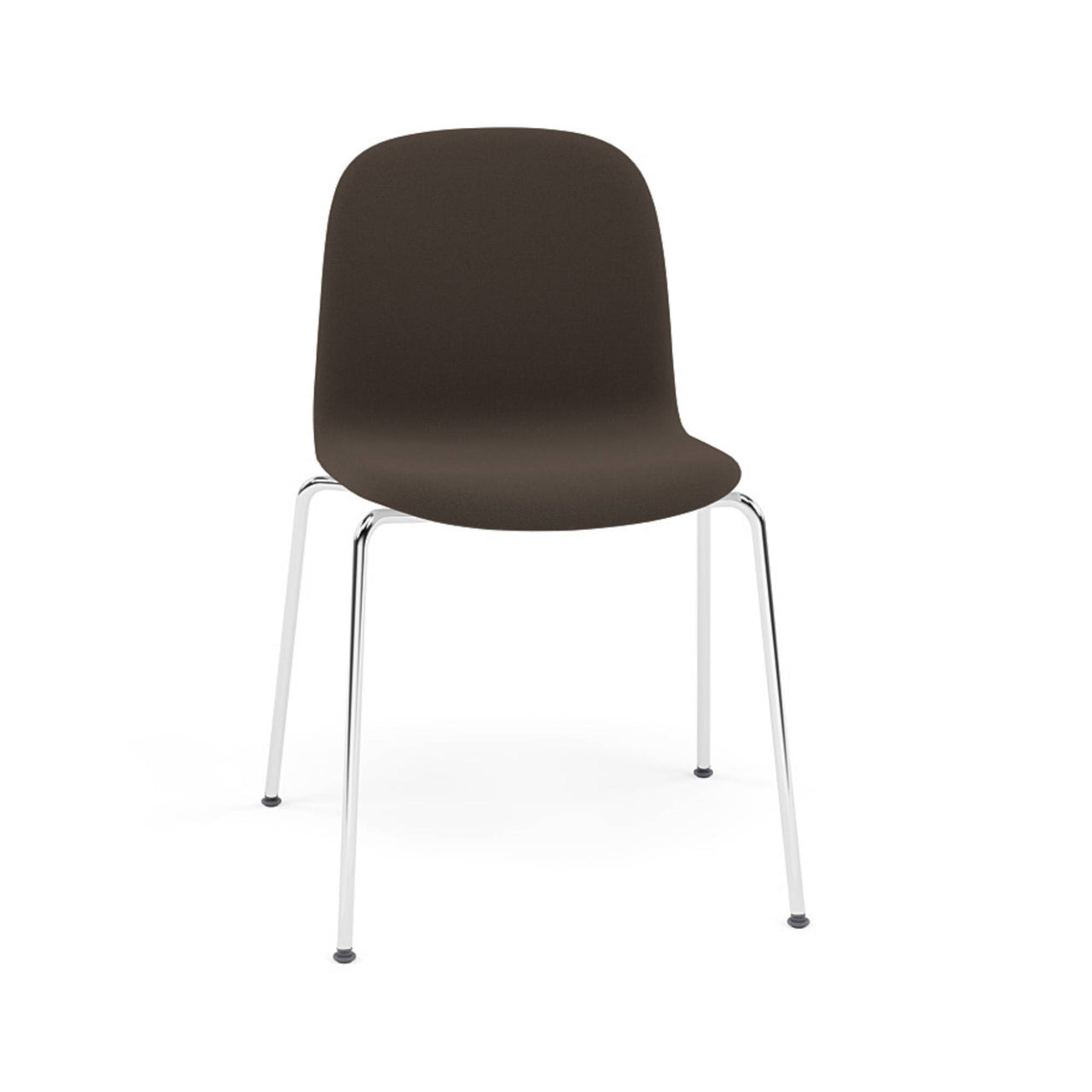 Visu Chair: Tube Base + Upholstered + Chrome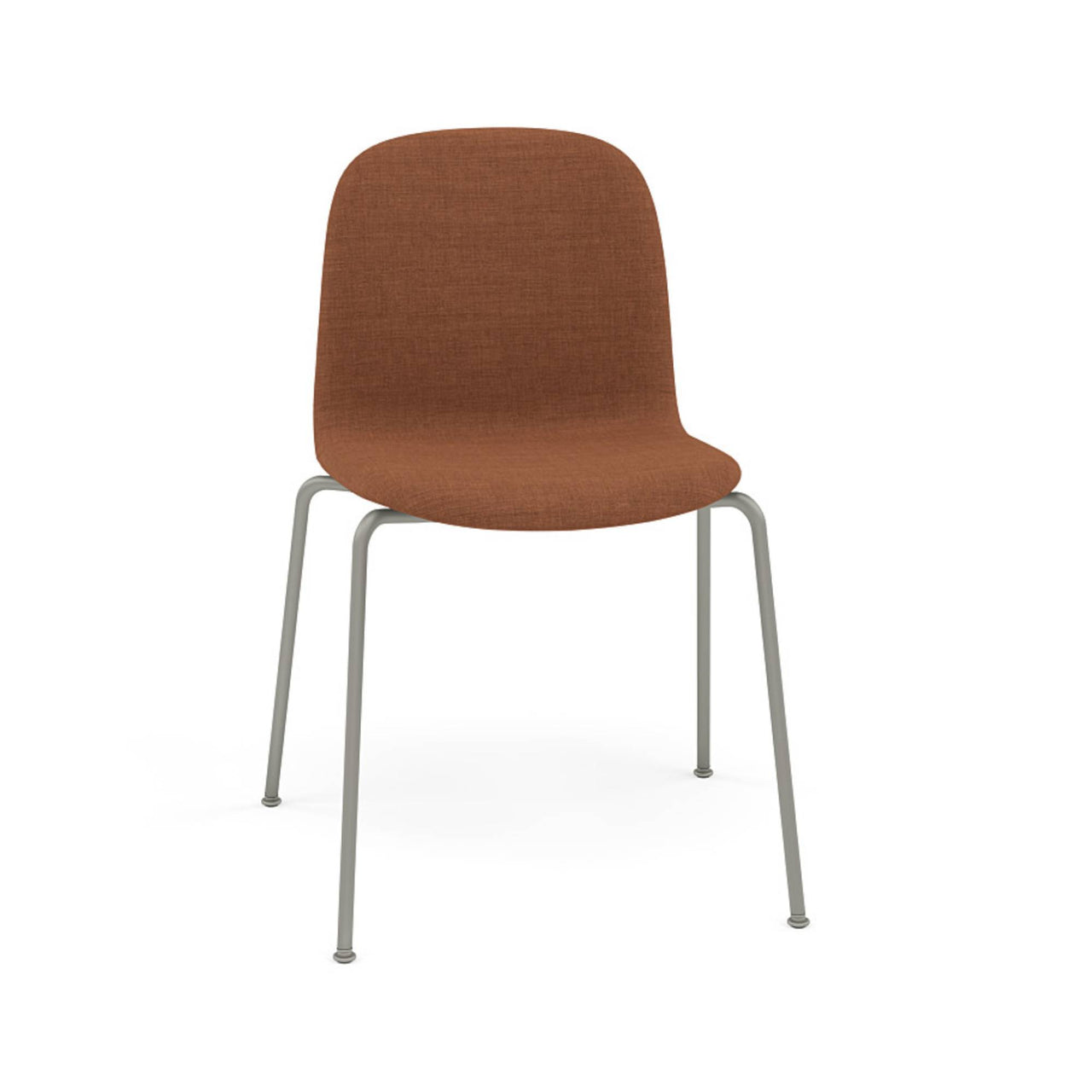 Visu Chair: Tube Base + Upholstered + Grey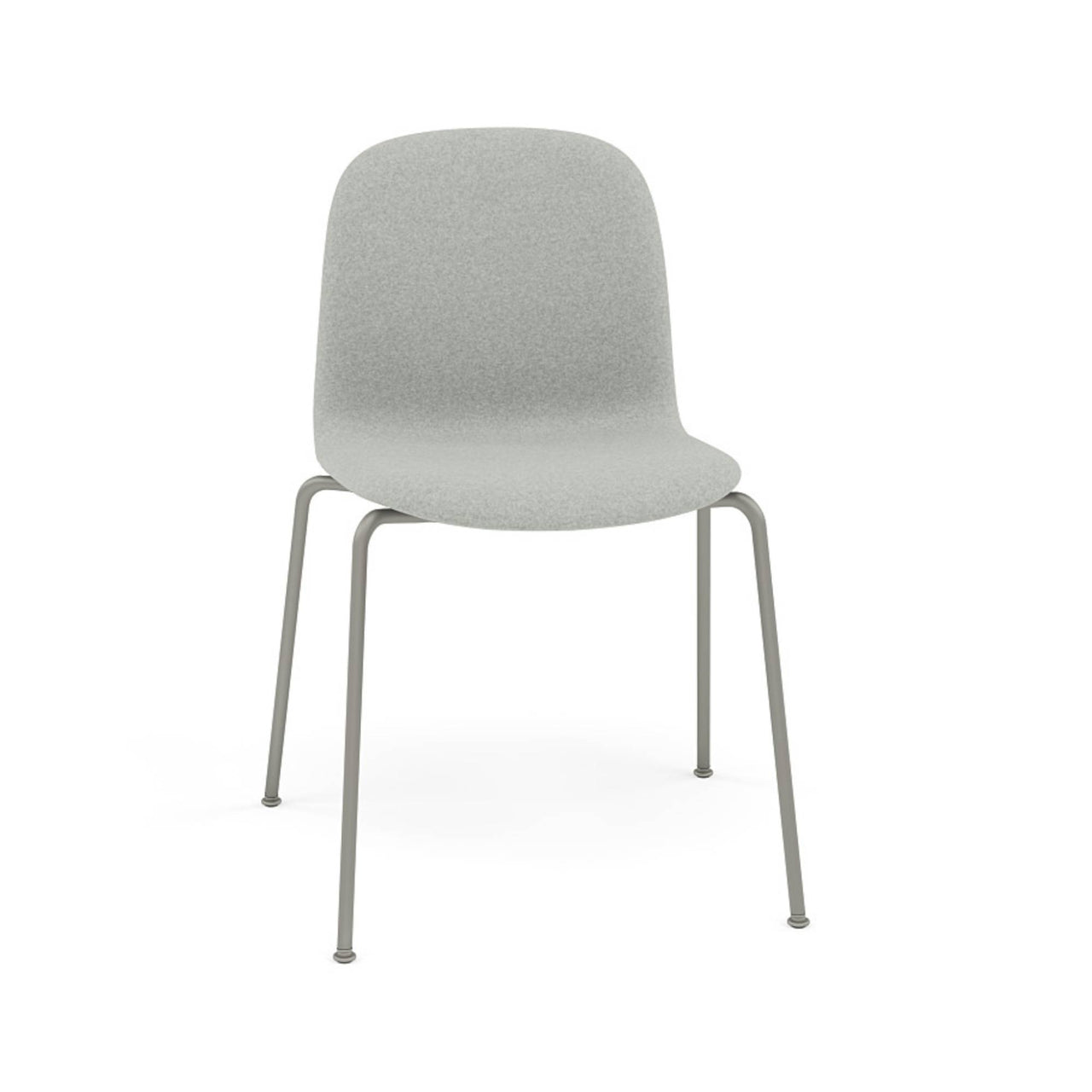 Visu Chair: Tube Base + Upholstered + Grey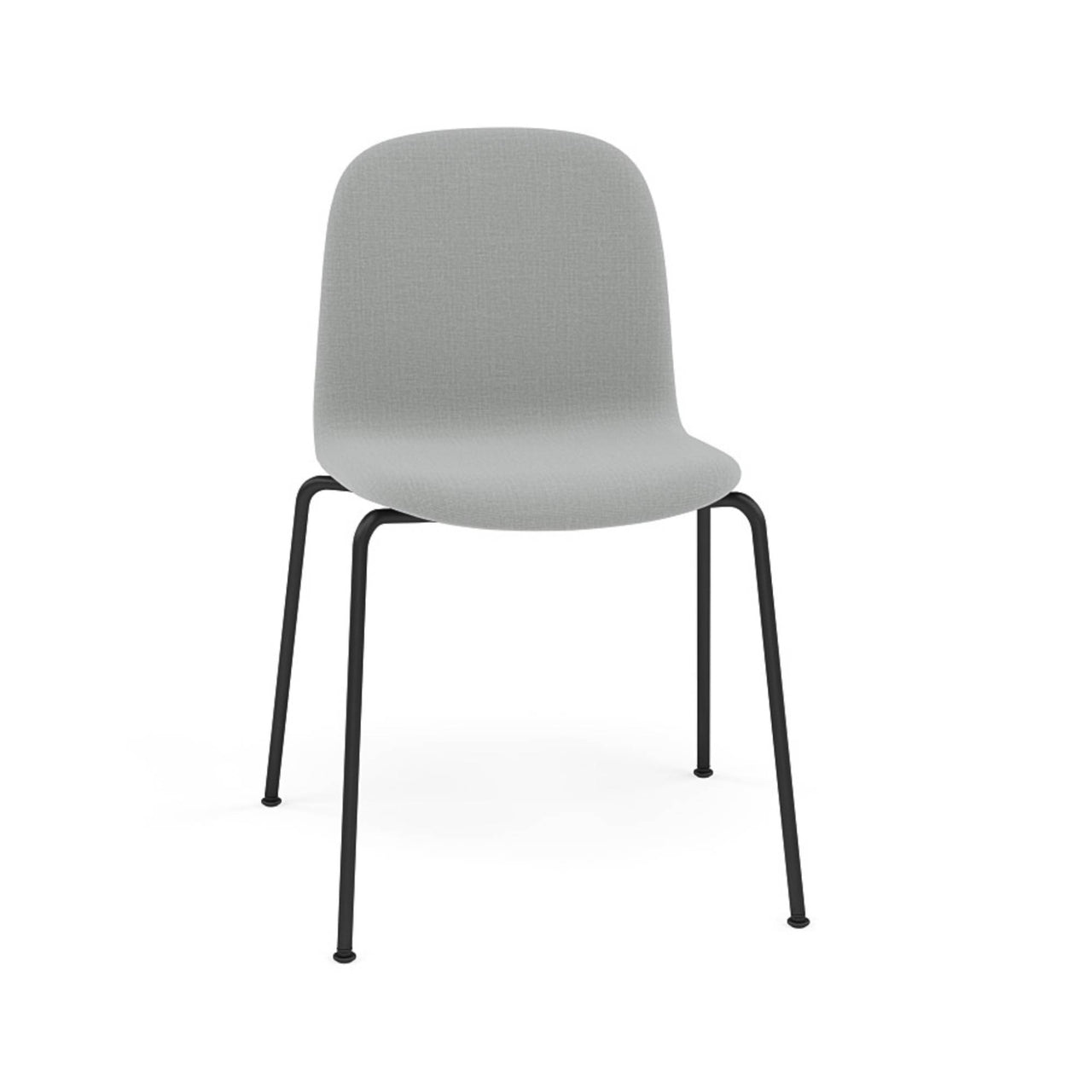 Visu Chair: Tube Base + Upholstered + Black
Visu Chair: Tube Base + Upholstered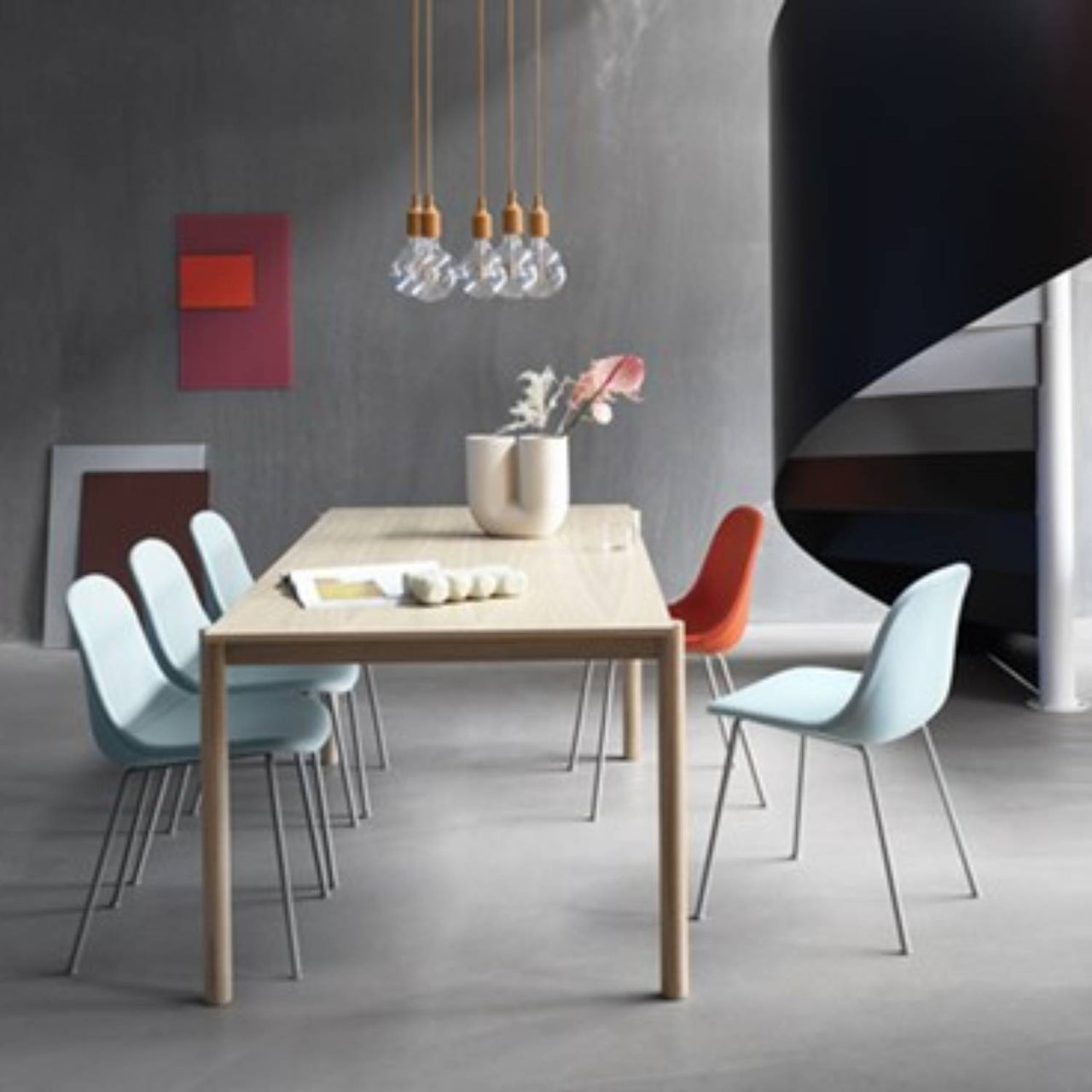 insitu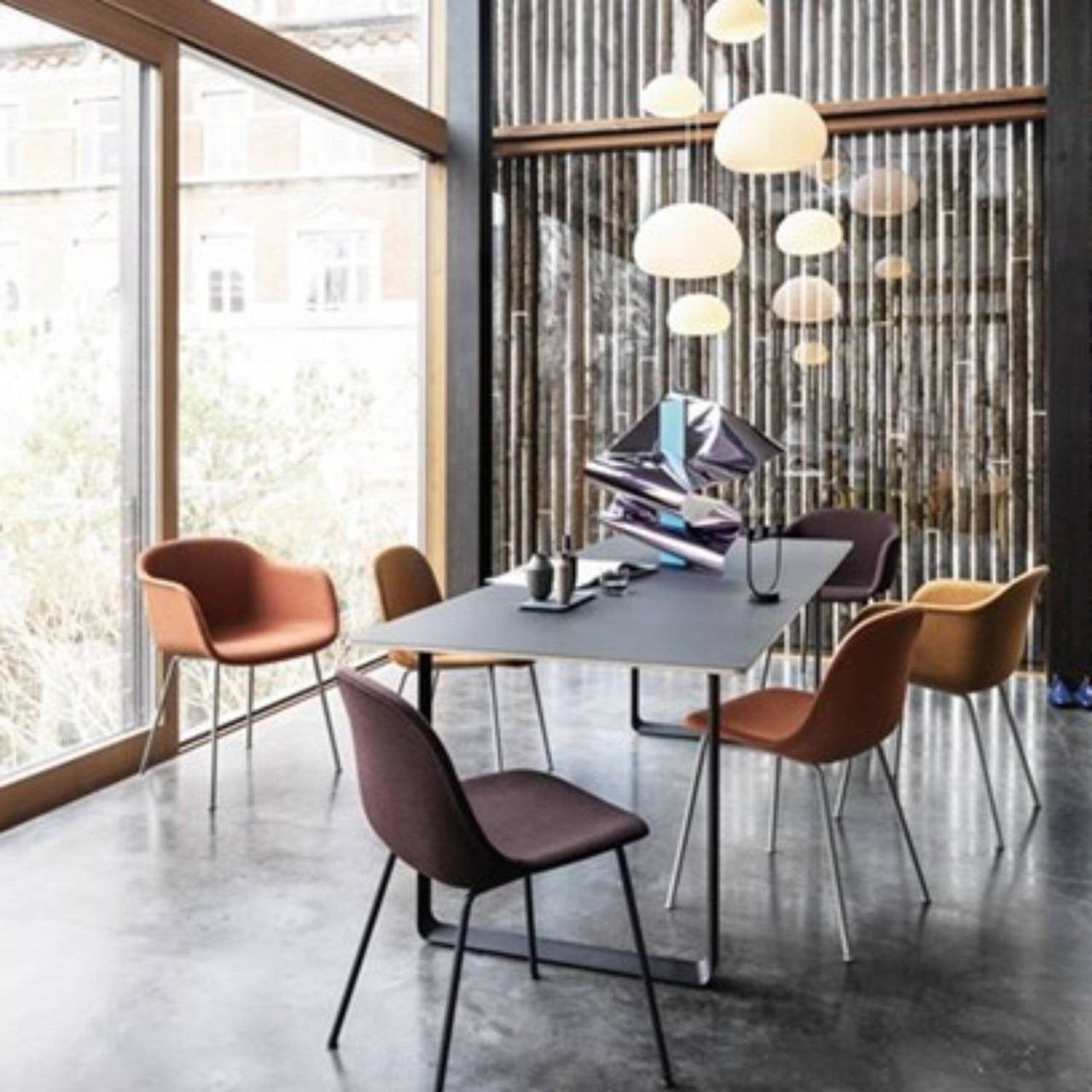 insitu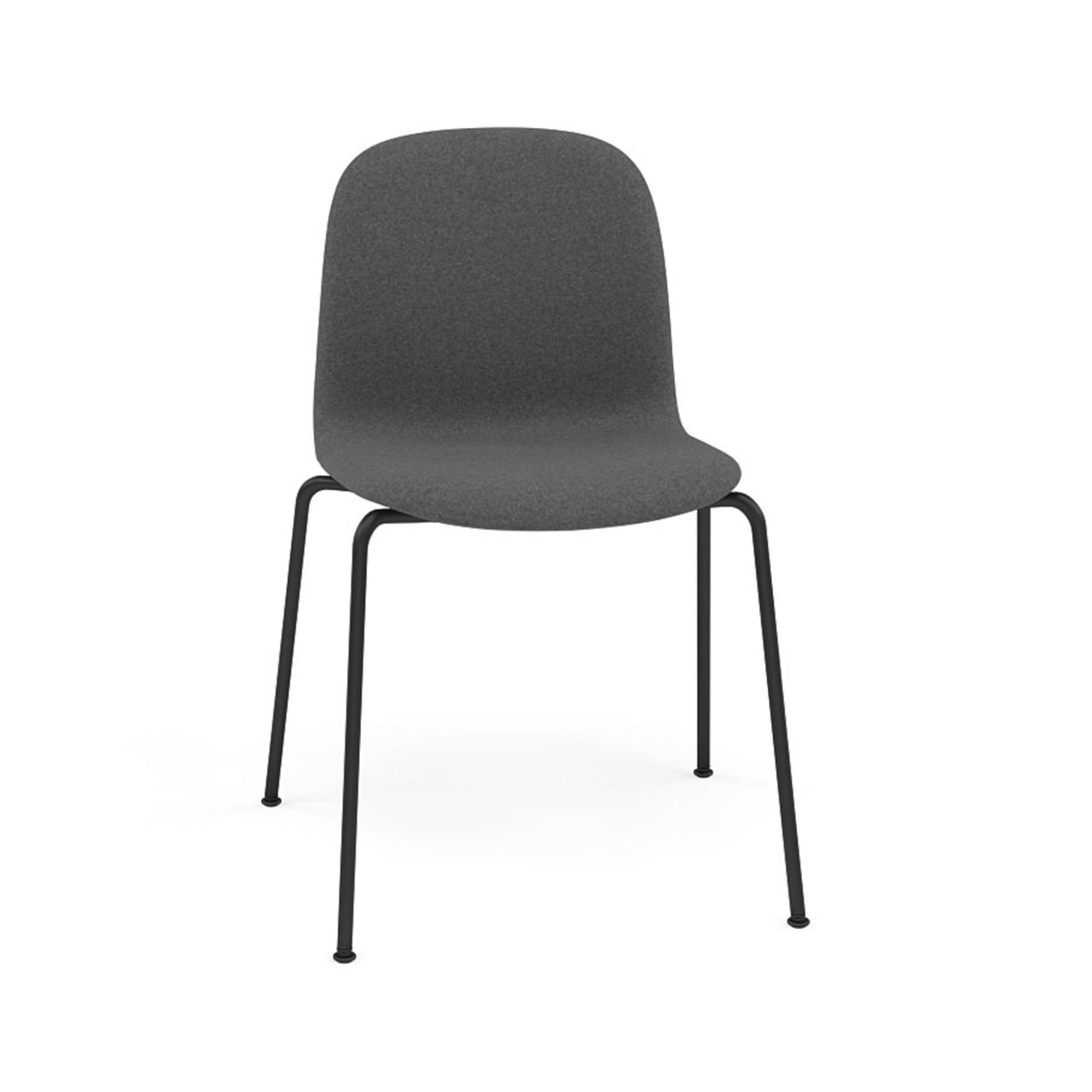 Visu Chair: Tube Base + Upholstered + Black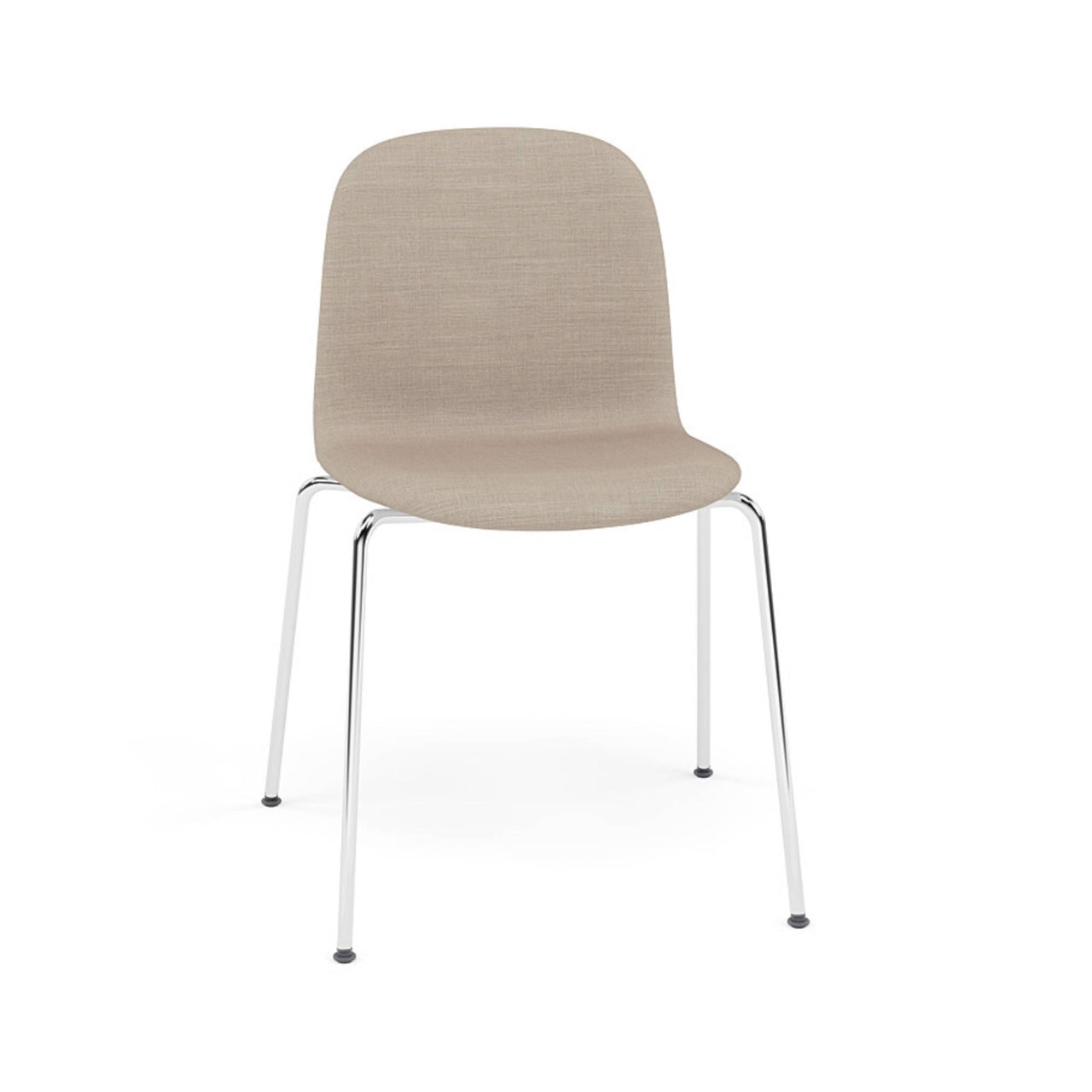 Visu Chair: Tube Base + Upholstered + Chrome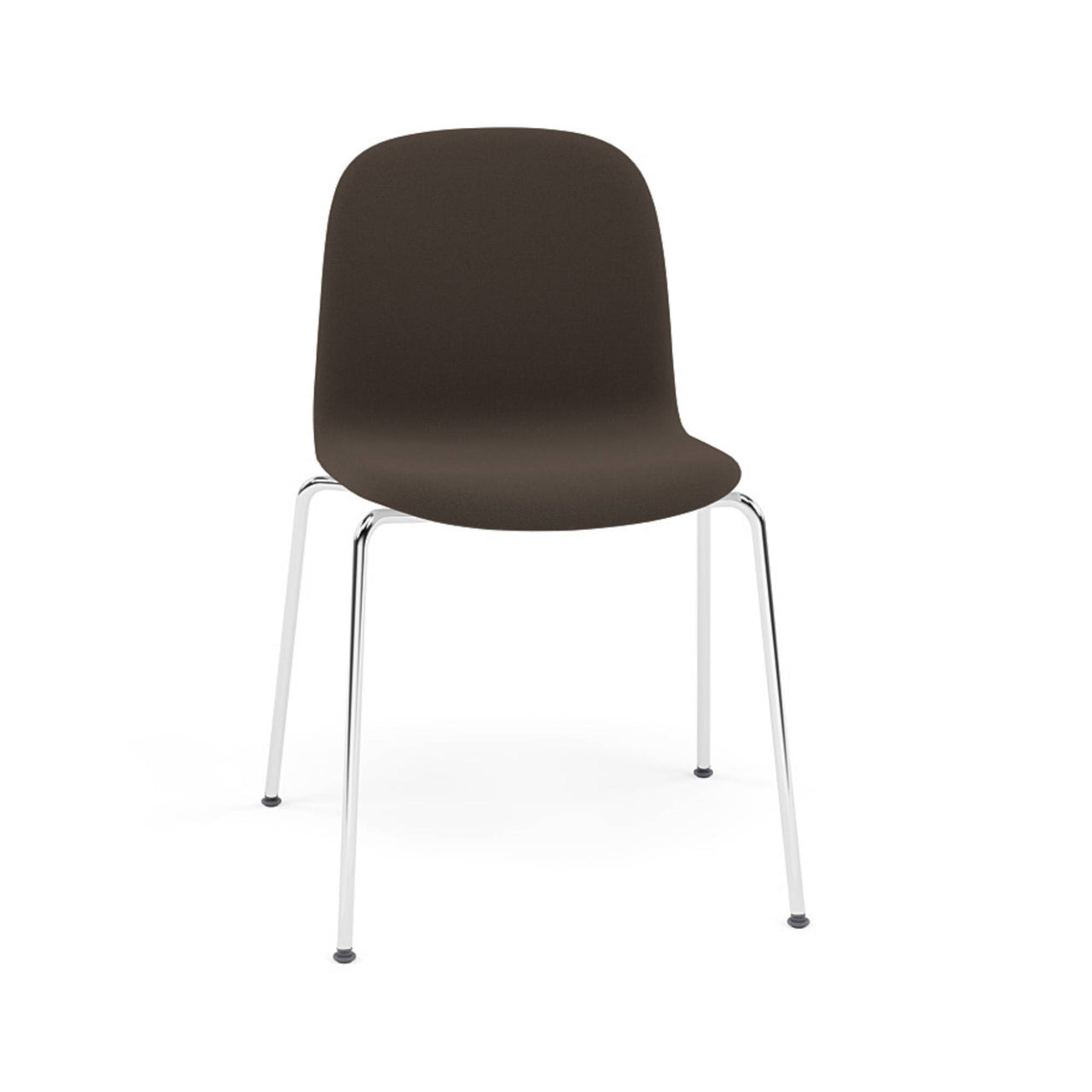 Visu Chair: Tube Base + Upholstered + Chrome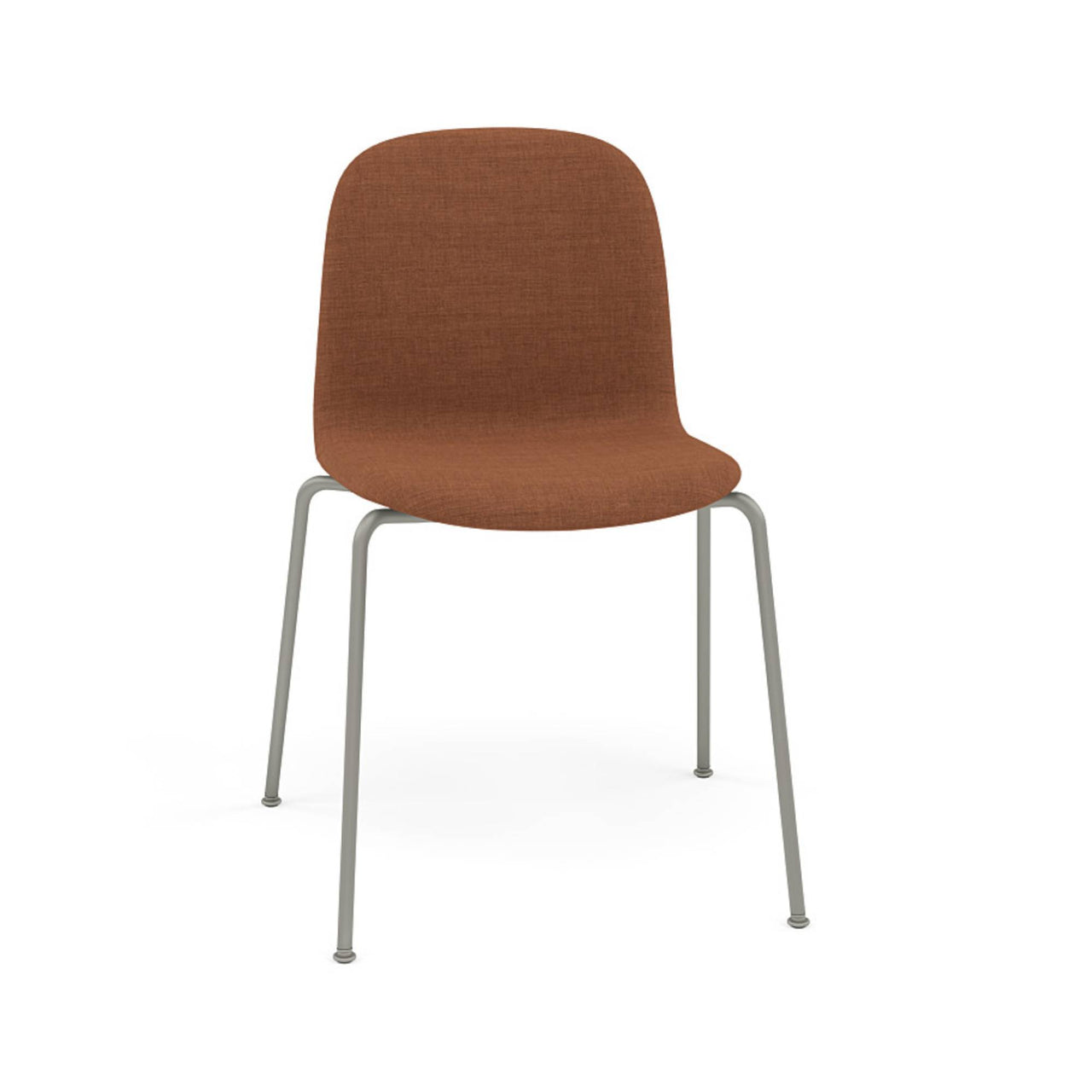 Visu Chair: Tube Base + Upholstered + Grey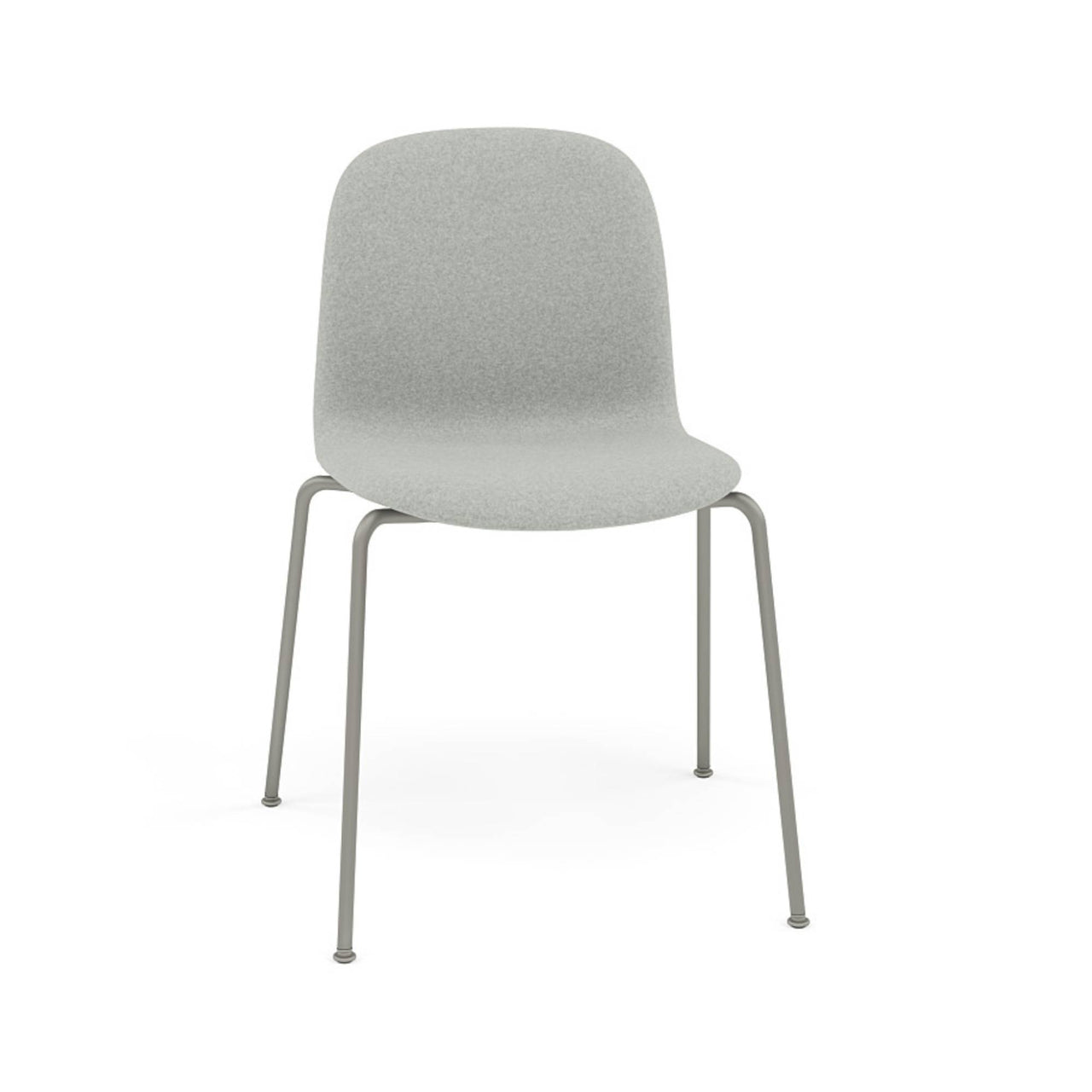 Visu Chair: Tube Base + Upholstered + Grey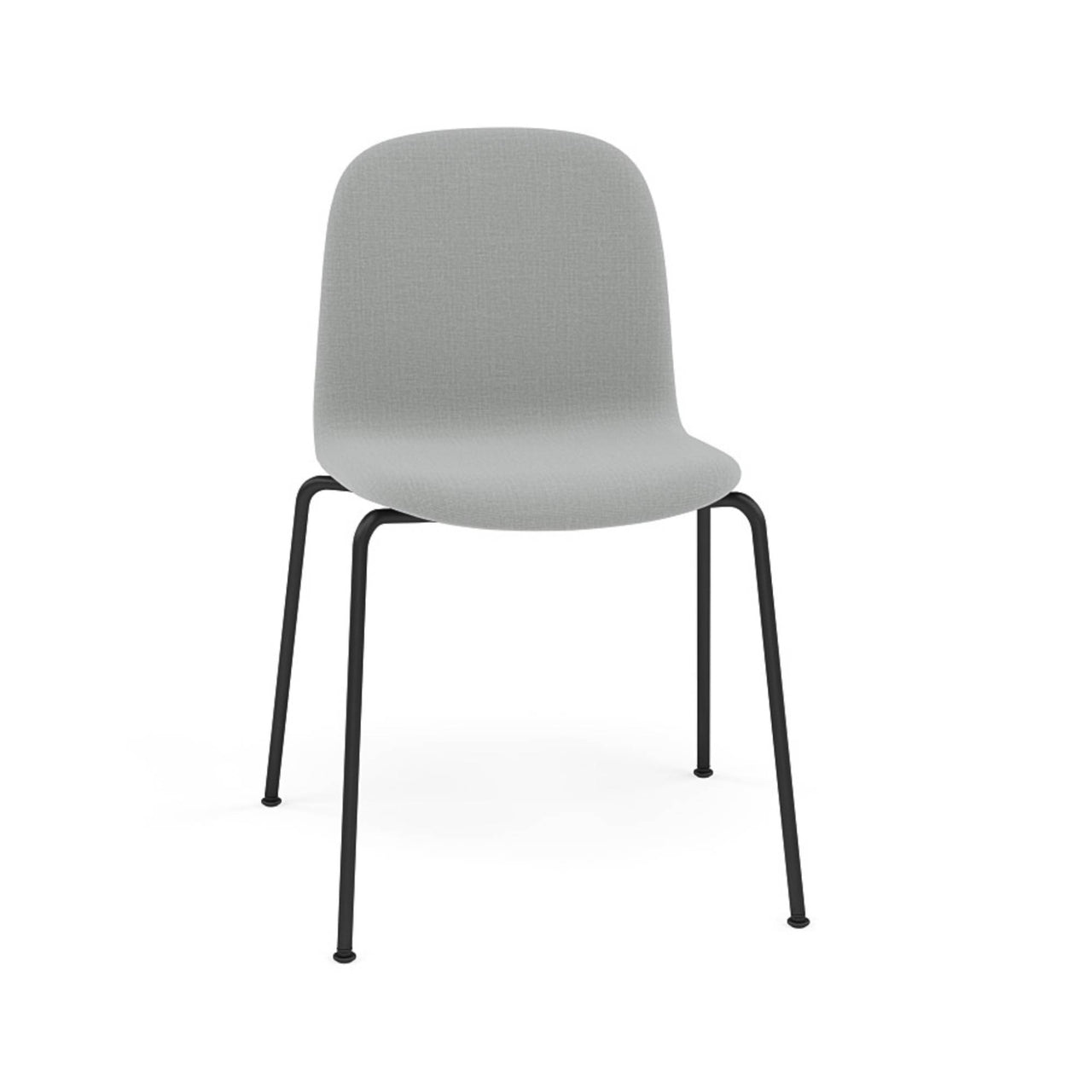 Visu Chair: Tube Base + Upholstered + Black
Visu Chair: Tube Base + Upholstered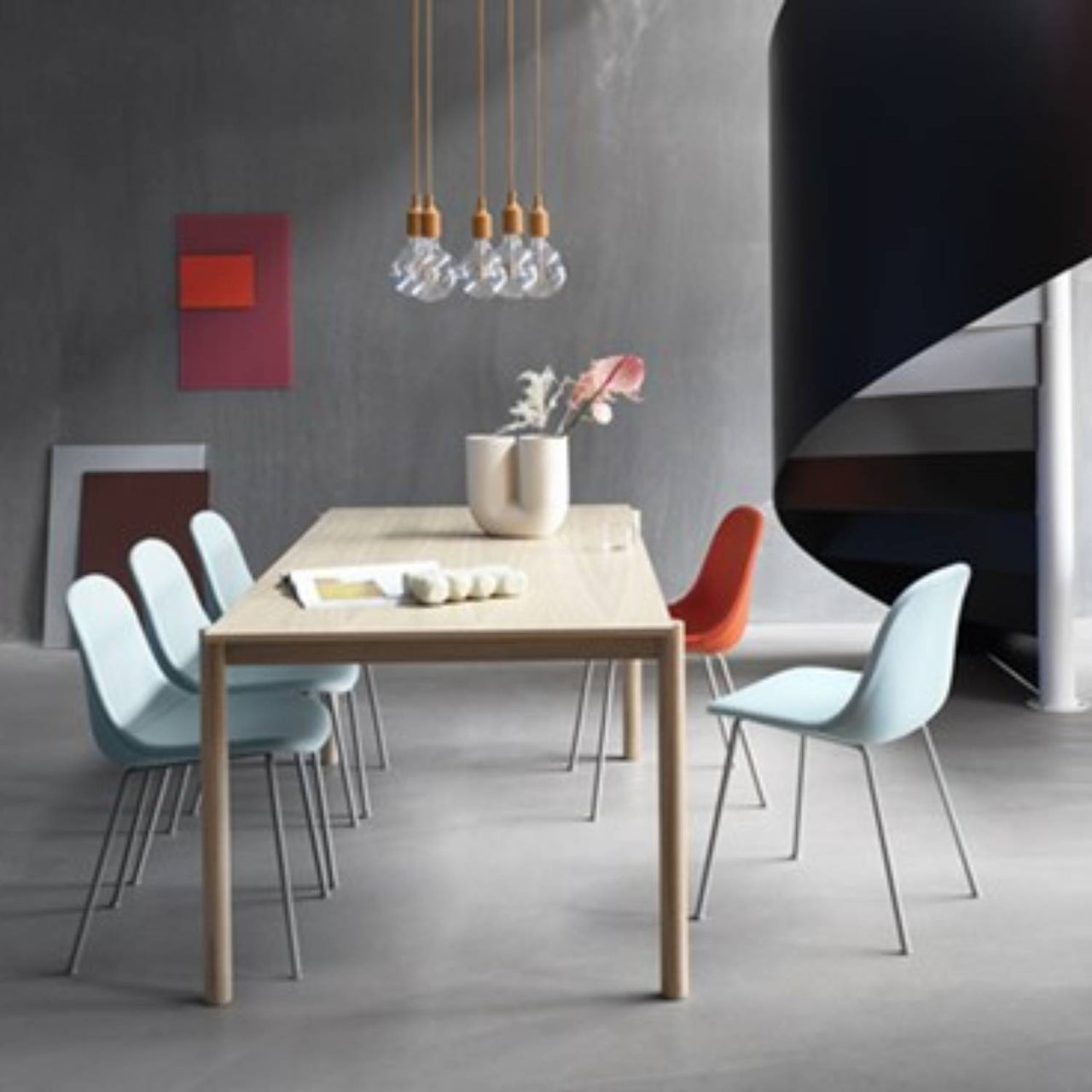 insitu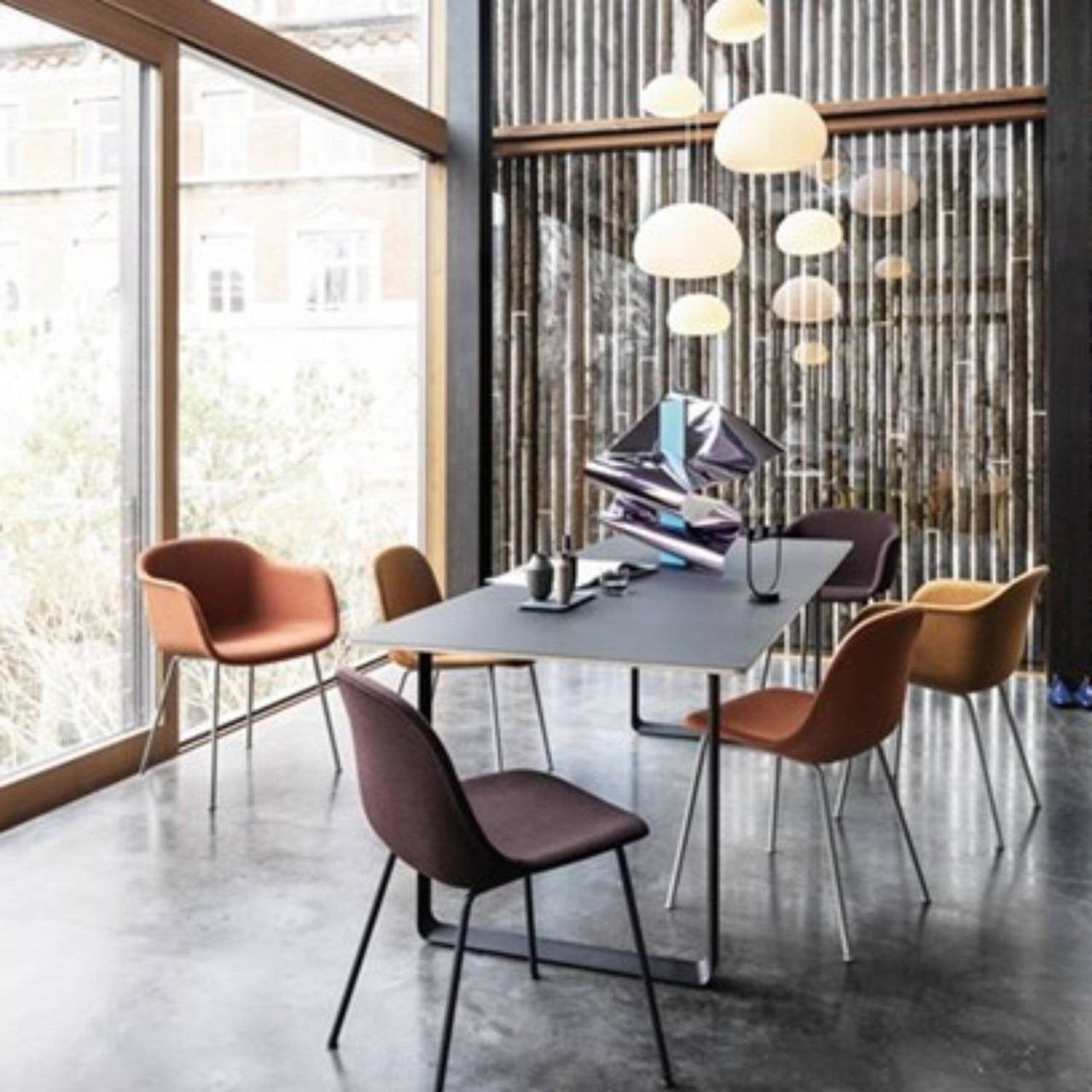 insitu
Visu Chair: Tube Base + Upholstered
---
---
Muuto adds to the Visu family with a customized upholstered chair with slim tube legs that make it easily stackable. Fit for conferences, office spaces, restaurants or home dining areas alike, the choice of fabric or leather covering pairs with the base in black, grey or gleaming chrome. Finnish designer Mika Tolvanen's exacting vision for the collection (named for the Danish word for "precision") has yielded distinctively modern and comfortably functional seating. 
Size
31.9" h x 21.7" w x 20.7" d (81x55x52.5cm)
Seat height: 18.5" (47cm)
Material
Powder-coated chrome or steel, foam, plastic
Details
Group A: Ocean, Remix
Group B: Canvas, Clara, Colline, Sabi, Steelcut, Steelcut Trio
Group C: Hallingdal
Group E: Twill Weave, Divina, Divina MD, Divina Melange, Planum
Group R: Easy Leather
Group T: Refine Leather
Group U: Endure Leather
COM and COL are available on request
Made in Latvia
Brand
Muuto
Muuto made its impact on the design world by living up to its namesake "muttos," the Finnish word that alludes to looking at things with a new perspective. "We give the designers the freedom to create new designs," says co-founder Peter Bonnén. By giving free rein to the brightest design talent in Sweden, Norway, Finland and Denmark, there's the breathing room to conjure a new take on a chair, vase or a lamp. Expanding on that success, Muuto was subsequently acquired by legendary brand Knoll In 2017, though it continues to be run independently from the company's headquarters in Copenhagen.
Peter and co-founder Kristian Byrge, who originally trained in economics and management respectively, might not have seemed destined to helm a new-influencer design firm. But it was a shared passion for all things design and and the distinctive style they dubbed "New Nordic" that rapidly brought worldwide recognition. "It serves as proof that we have something special to offer the design industry," the partners say. "We're proud to be part of the Knoll family and can't wait to unfold Muuto's global potential further in close collaboration with them."
Designer
Mika Tolvanen
"My designs are function-oriented," says Finnish creative light Mika Tolvanen, "but that does not mean they cannot be beautiful at the same time." Mika founded his Helsinki studio after graduating from London's Royal College of Art and is part of a lively network of his country's young creators called the Rehti Design Group. 
For an impressive list of companies such as Muuto, Zanotta and Offect, he has designed furniture, lamps and household goods. Mika's priority is always to look for ways that design can serve the needs of everyday life. "What really defines objects is how we use them not what they appear to be," he says. "Design should not be the one that requires attention by being special."