Mini Puntero Clock: Polished Brass
Mini Puntero Clock: Polished Brass
Mini Puntero Clock: Graphite Brass
Mini Puntero Clock: Graphite Brass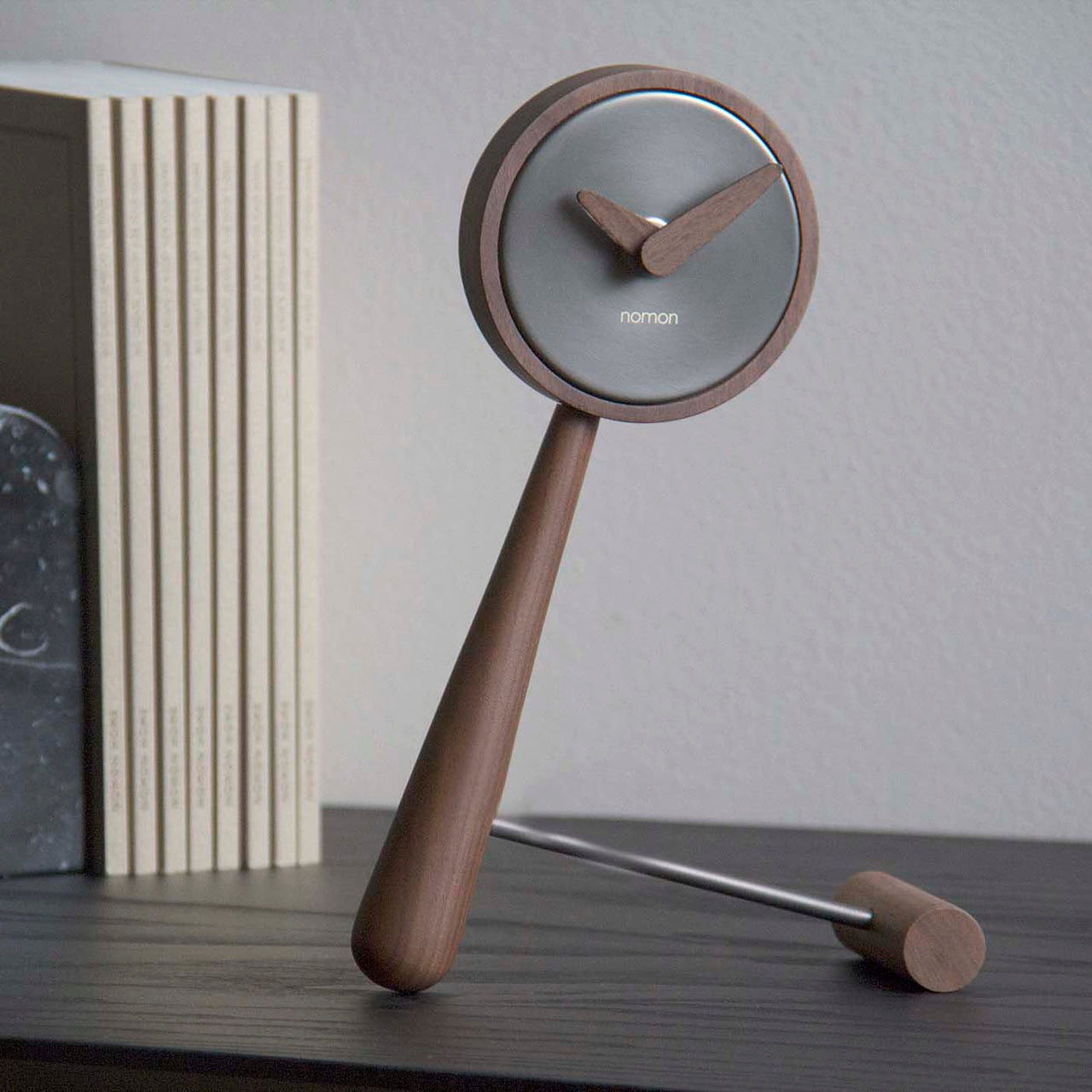 Mini Puntero Clock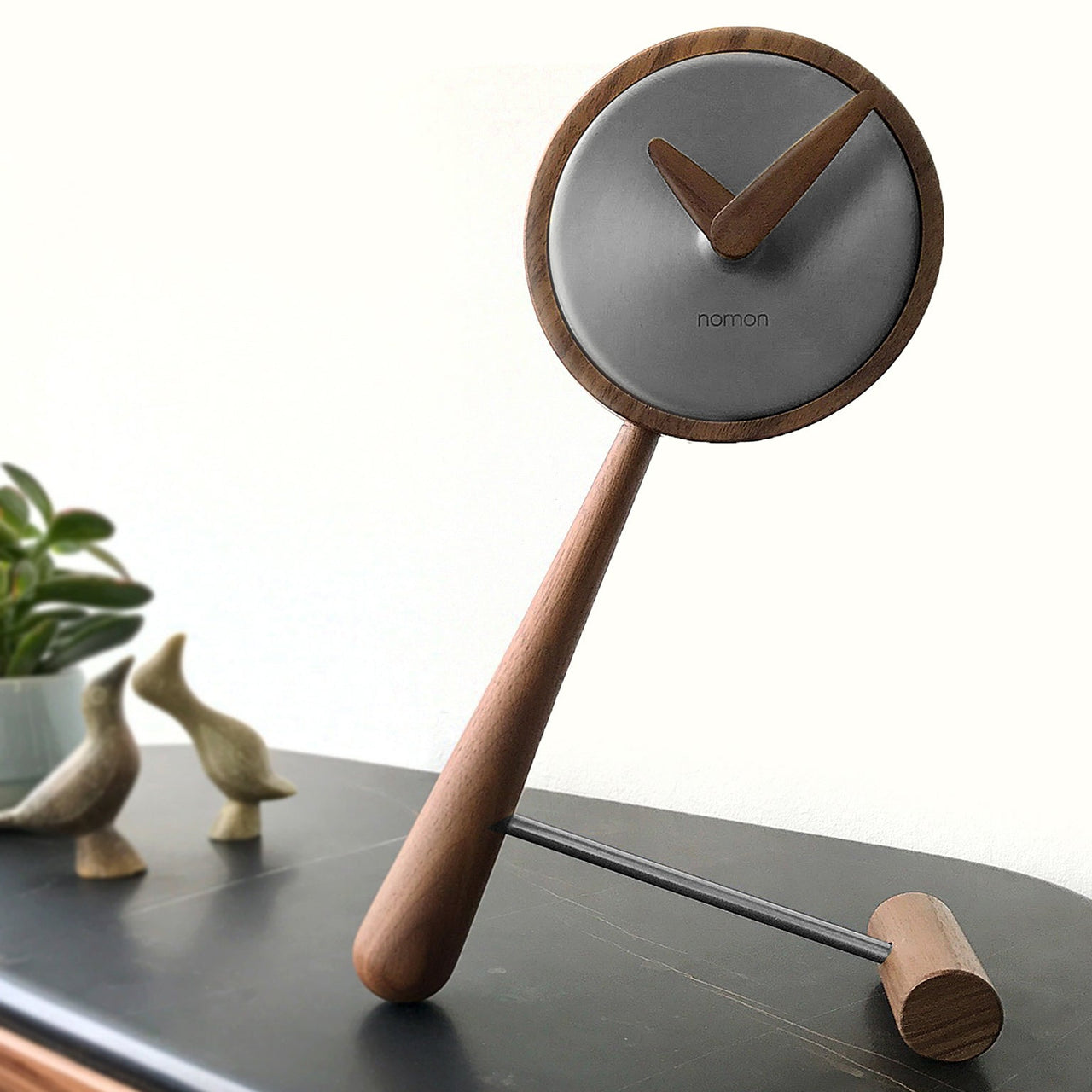 Mini Puntero Clock
insitu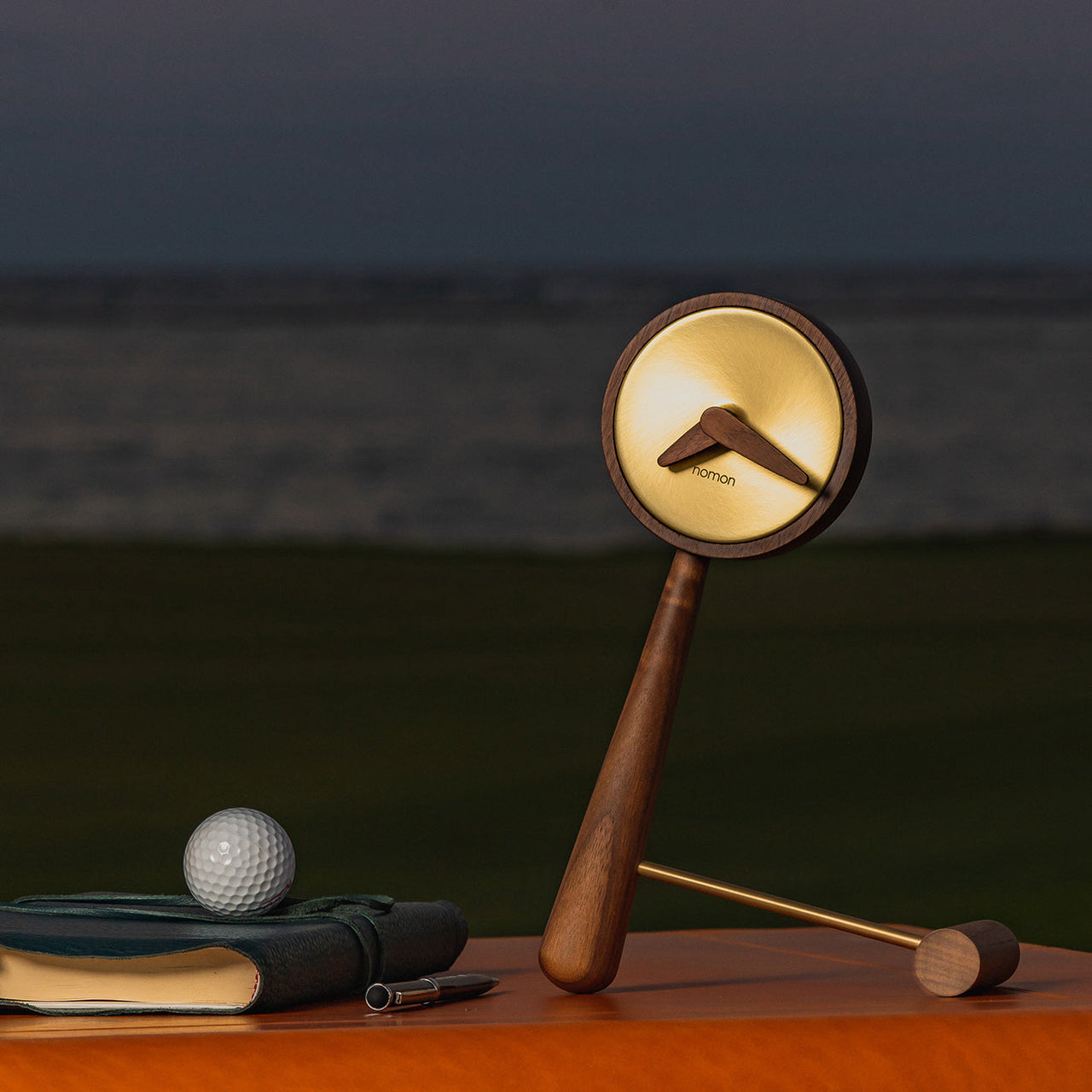 insitu
Mini Puntero Clock: Polished Brass
Mini Puntero Clock: Polished Brass
Mini Puntero Clock: Graphite Brass
Mini Puntero Clock: Graphite Brass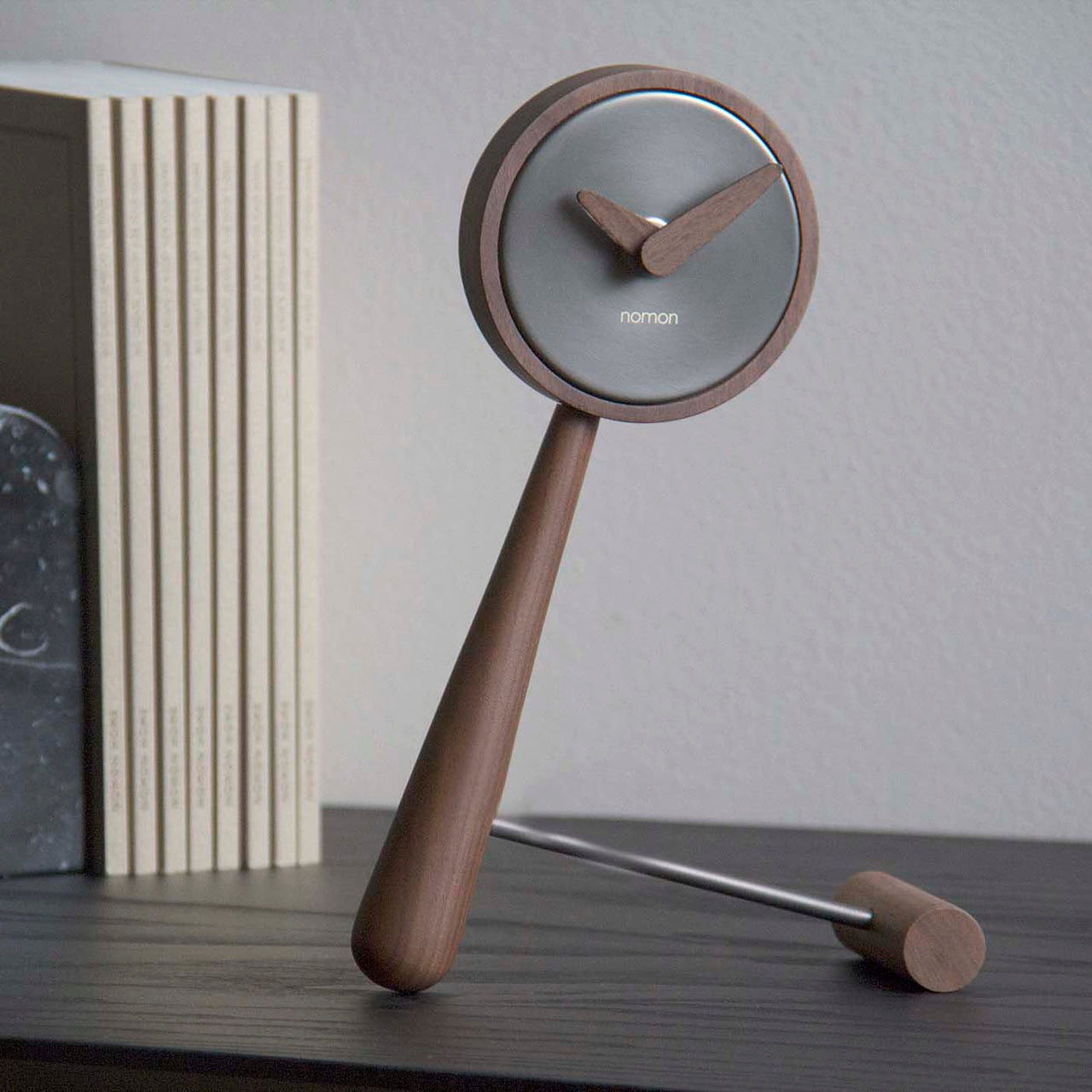 Mini Puntero Clock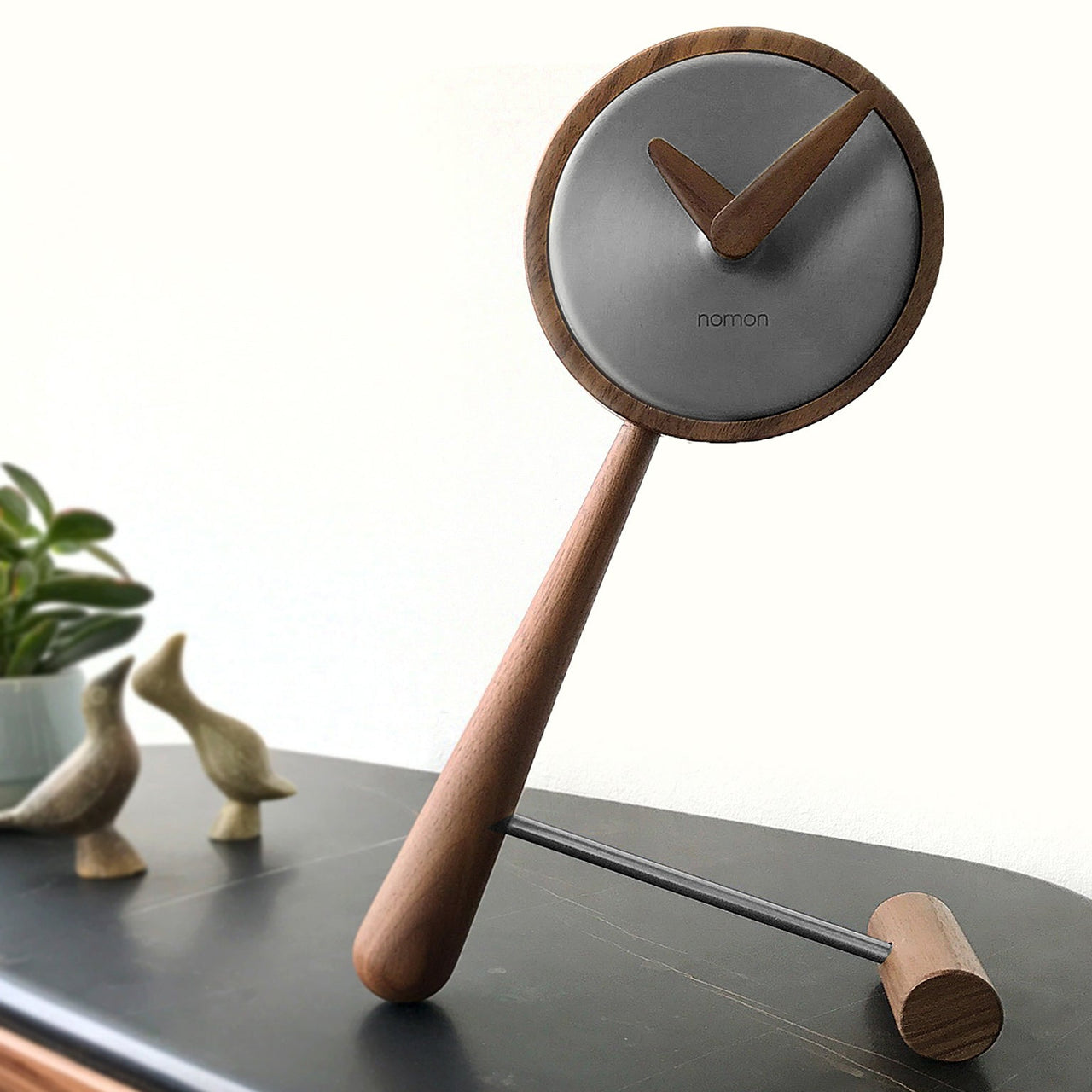 Mini Puntero Clock
insitu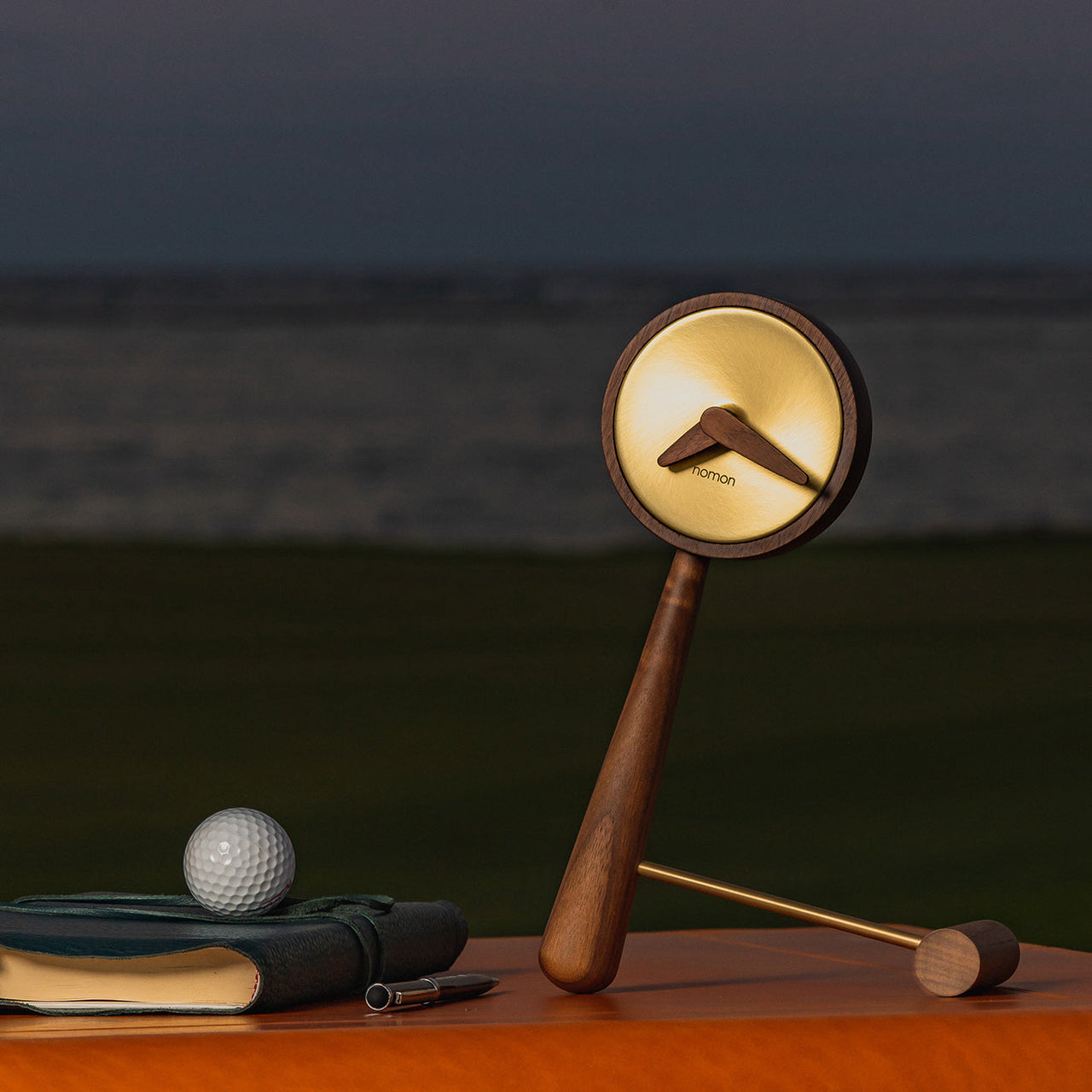 insitu
---
---
Nomon reaches a wry tipping point with Mini Puntero, given its playful leaning tabletop style in rich solid walnut with a polished brass finish or sleek graphite steel for the center of the clock. Based in Barcelona, Nomon melds creatively handcrafted artisanship with precision German-origin UTS technology.
Size
10.2" h x 7.1" w (26x18cm)
Material
Brass, walnut
Details

Made in Spain

Brand
Nomon Home
One of Europe's most vibrant design hives seems an apt point of origin for this standout collection of sleek furniture pieces and sybaritic accessories that reflect a marriage of superb craftsmanship and noble materials like luminous marble, solid woods and adroit metalwork.

Nomon Home unveiled its first collection in 2016, an offshoot of the striking modernist wall clock business founded 15 years earlier by José María Reina. The celebrated creative is part of the pioneering generation that brought the Spanish port city to the forefront as a vibrant design hive.

This "Home" arm is now under the design direction Andrés Martínez and Stefano Bigi. Cordoba-born Andrés hails from a family with a discerning jewelry tradition; Stefano is of French origin and educated in Italy. Their combined influences are reflected in the high standards of metal work and craftsmanship, and use of luxe materials. So, too, in the decided emphasis on living the good life—from valet stands and pedestal mirrors for a dressing area, to a bar station and standing Champagne bucket for entertaining.