Flip Mirror: Matte Steel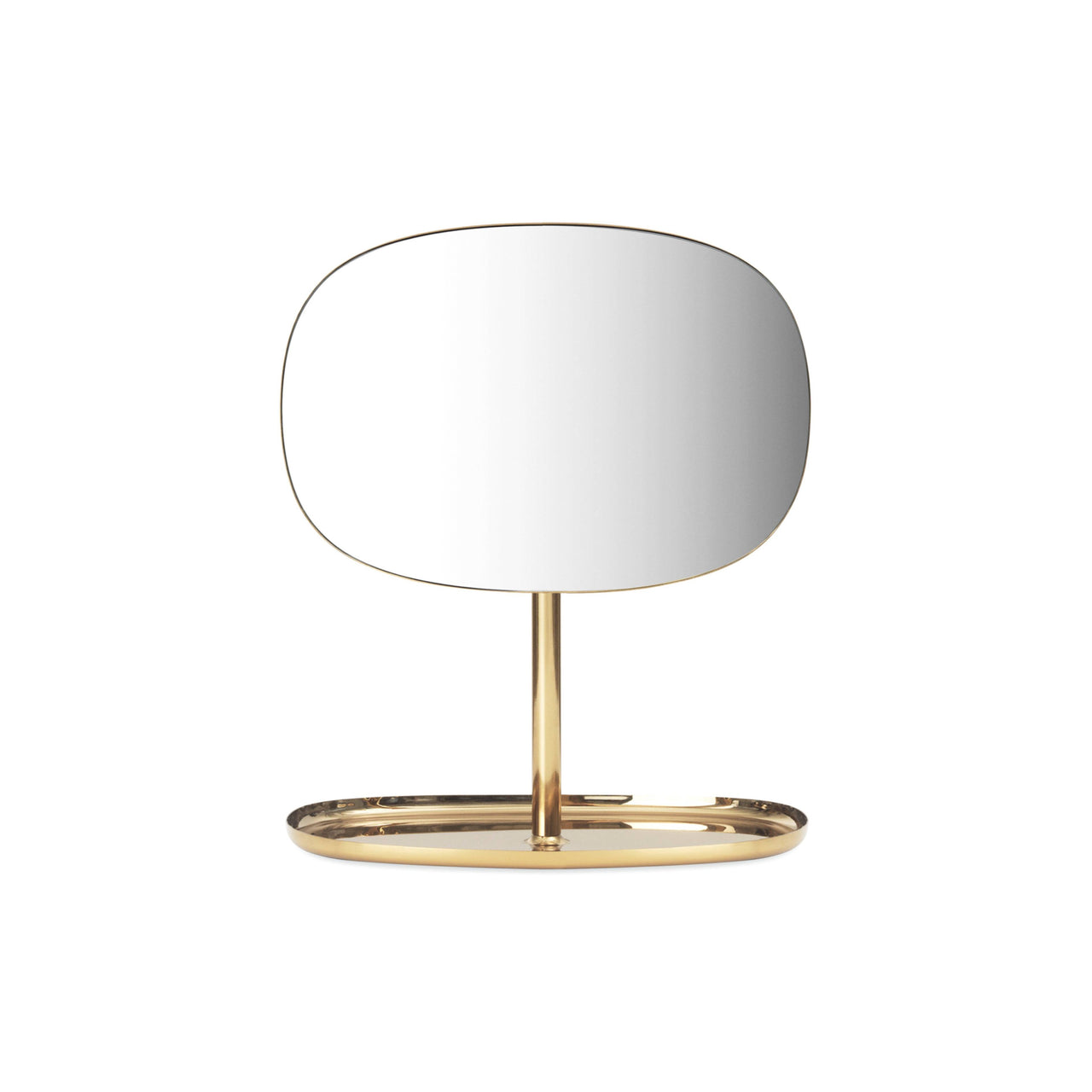 Flip Mirror: Brass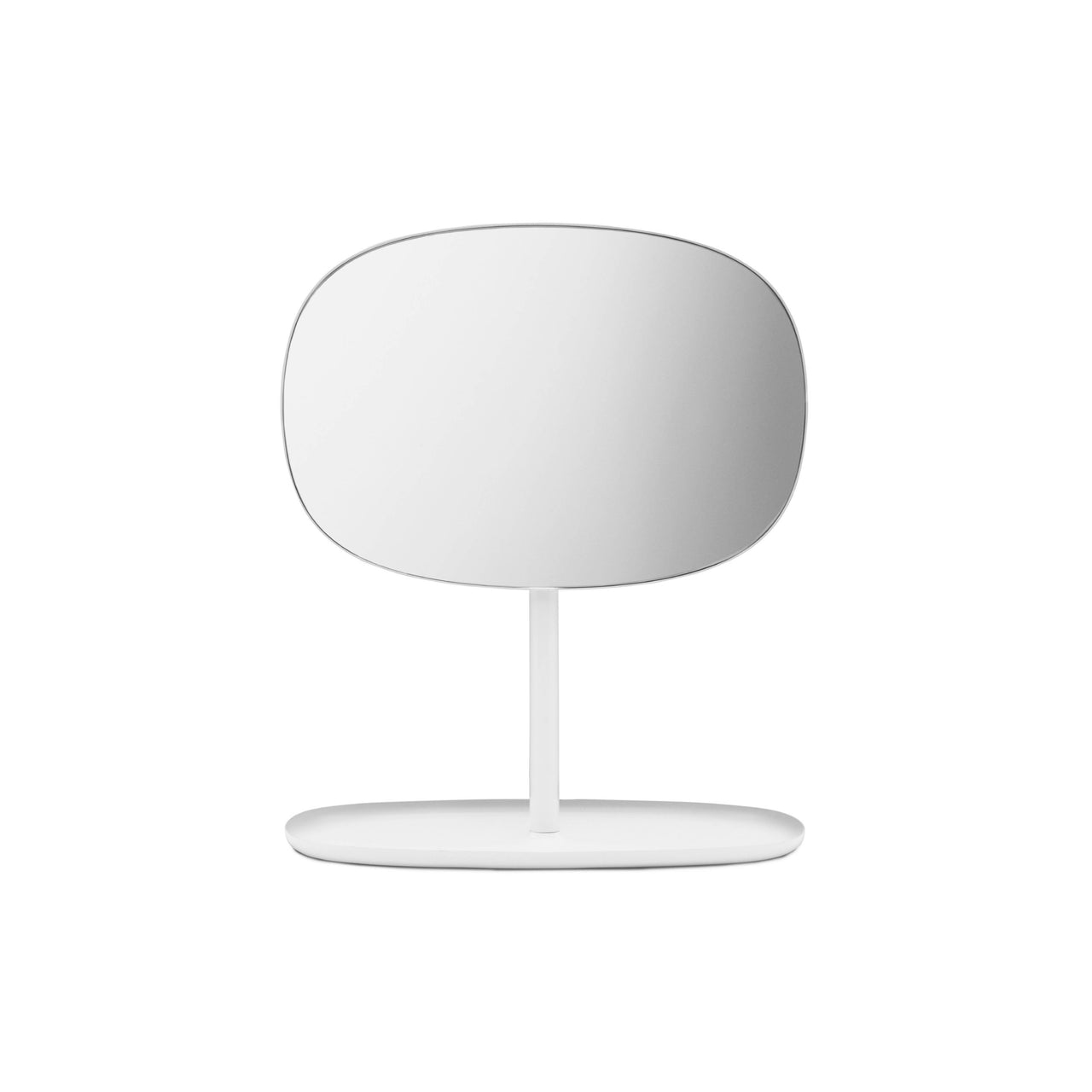 Flip Mirror: White
Flip Mirror: Sand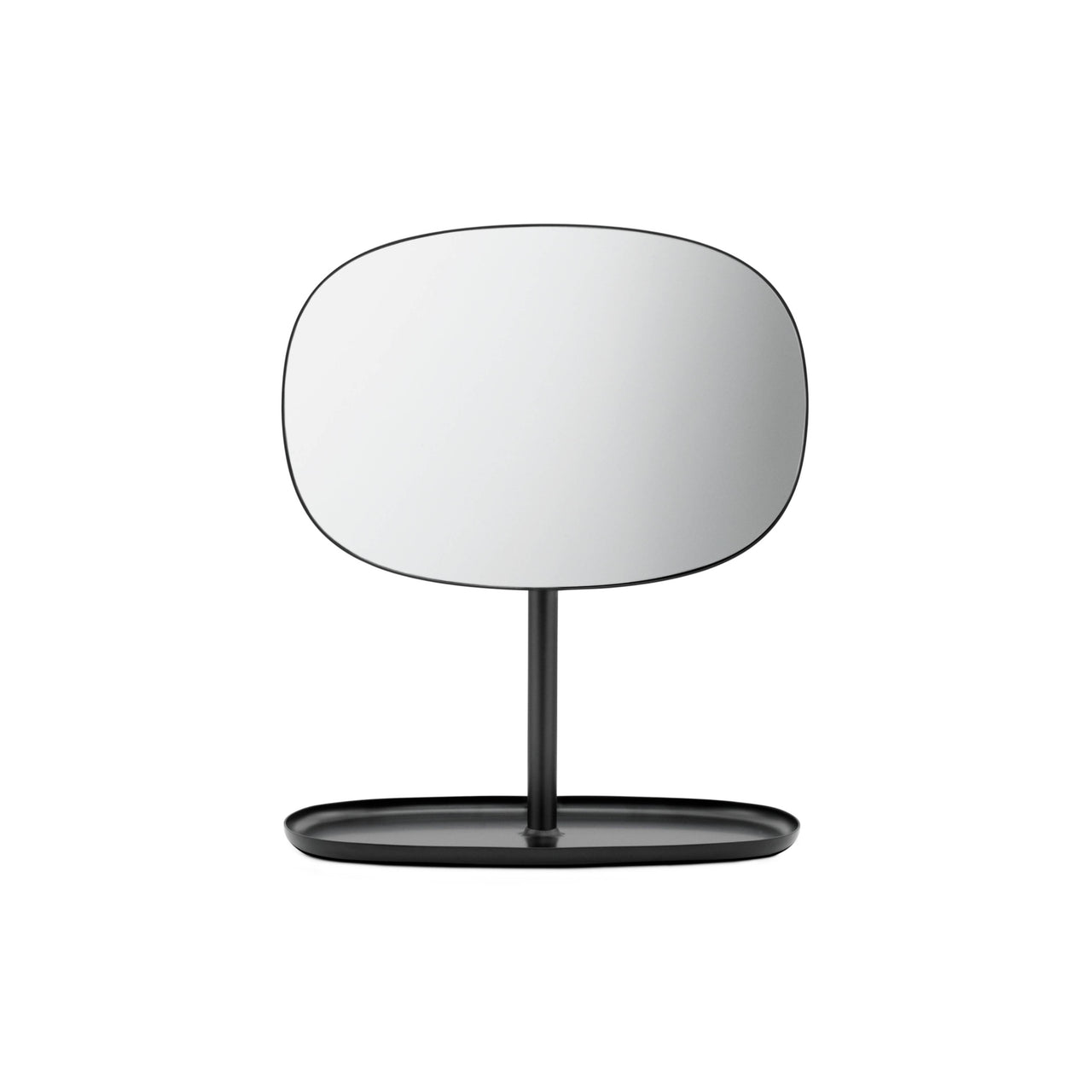 Flip Mirror: Black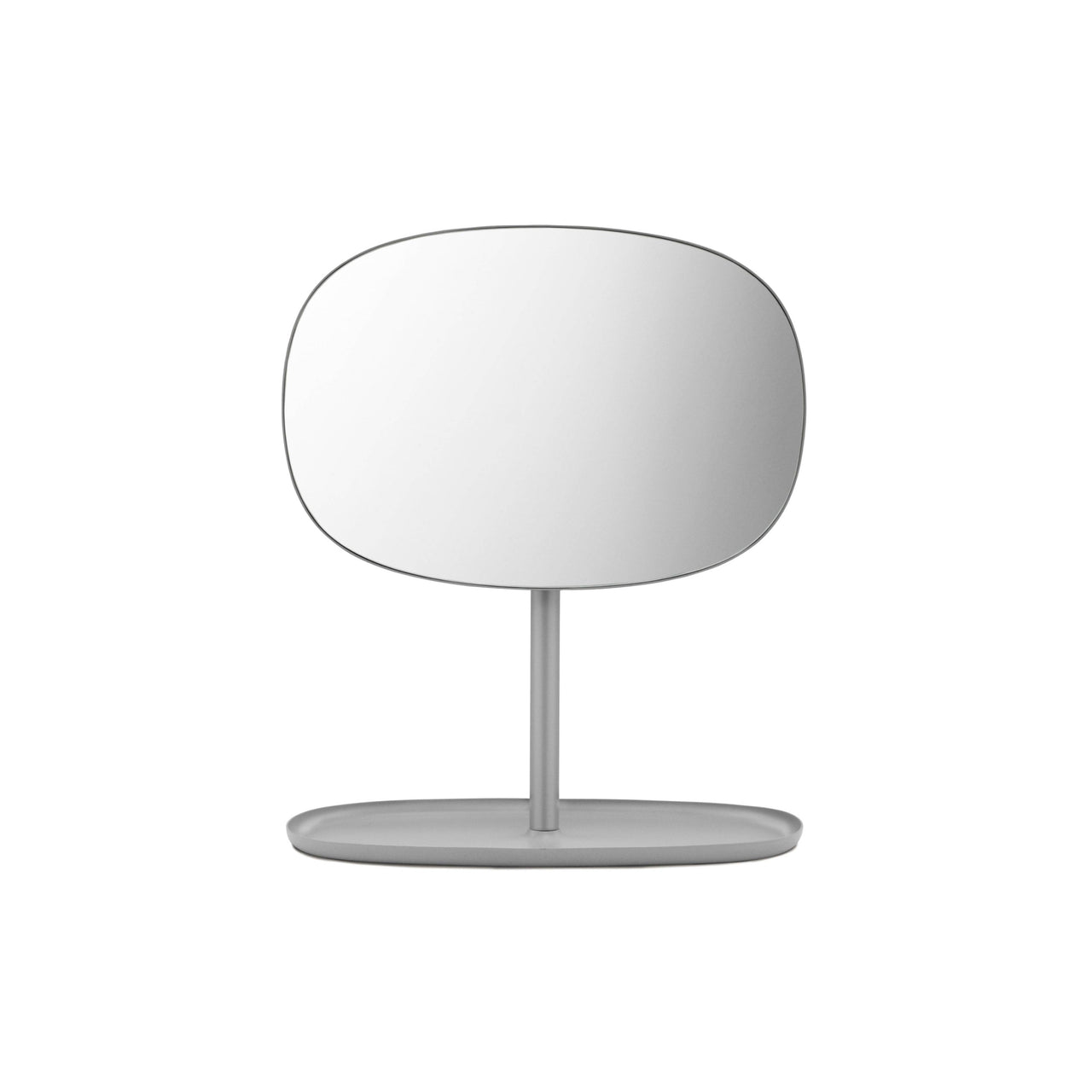 Flip Mirror: Grey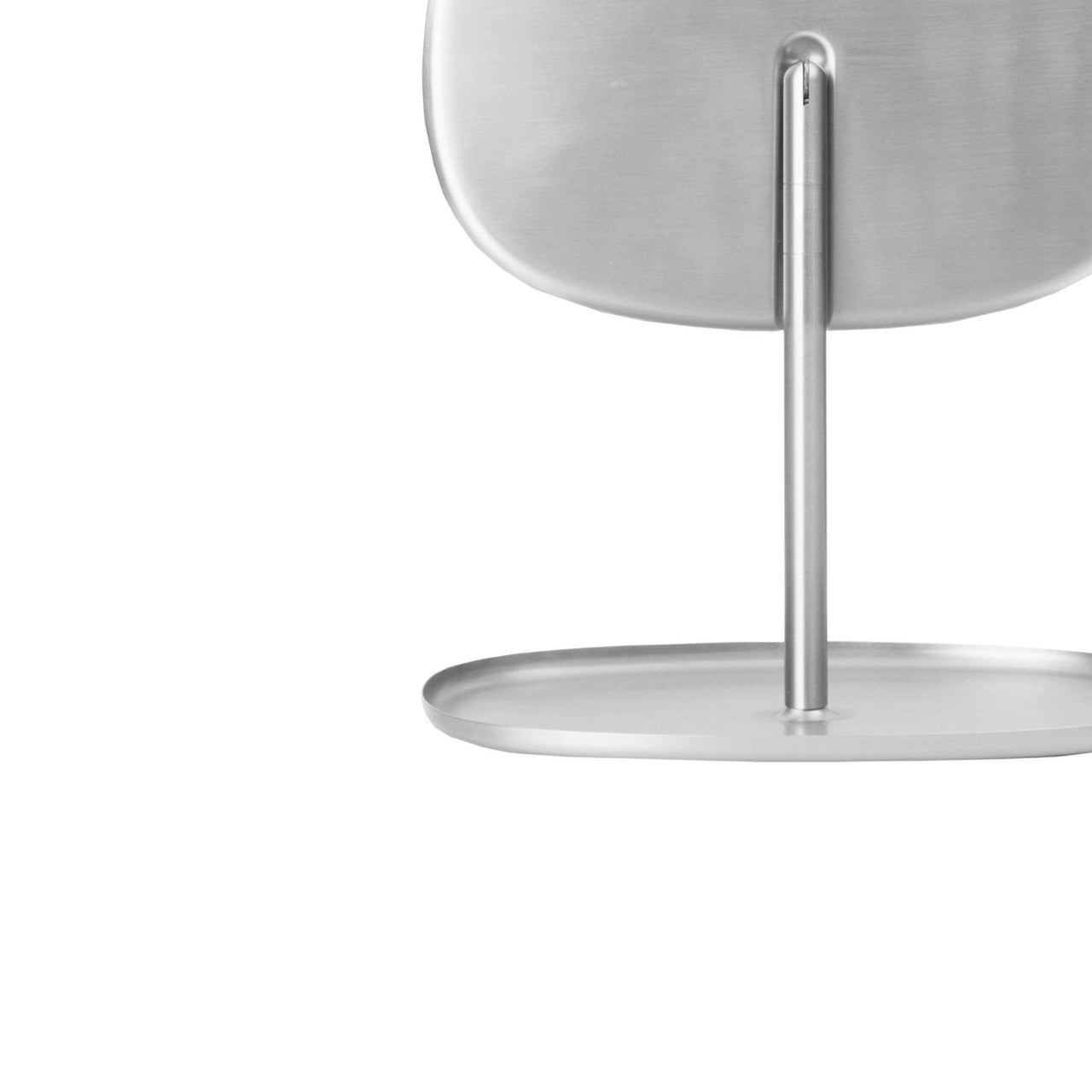 Flip Mirror: Matte Steel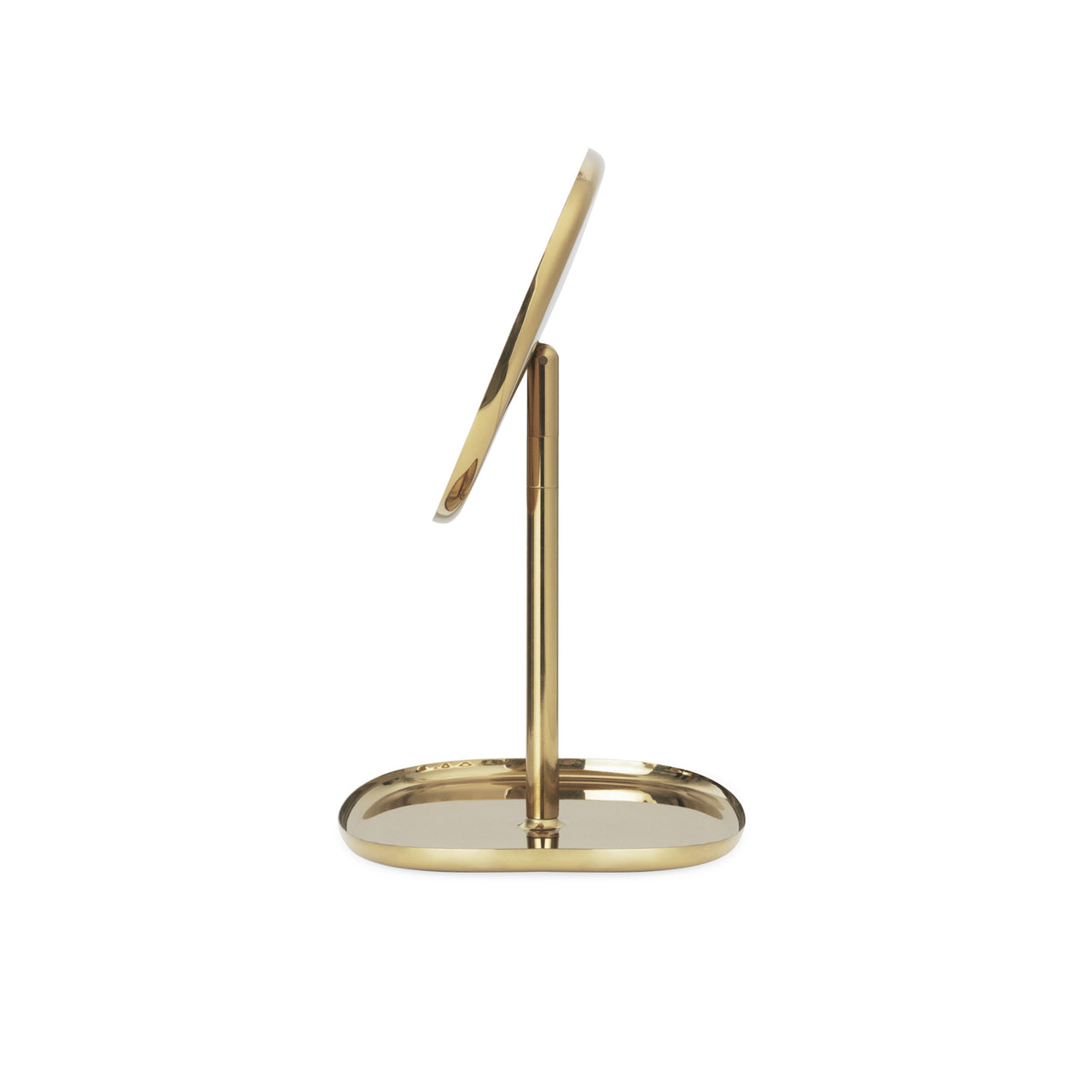 Flip Mirror: Brass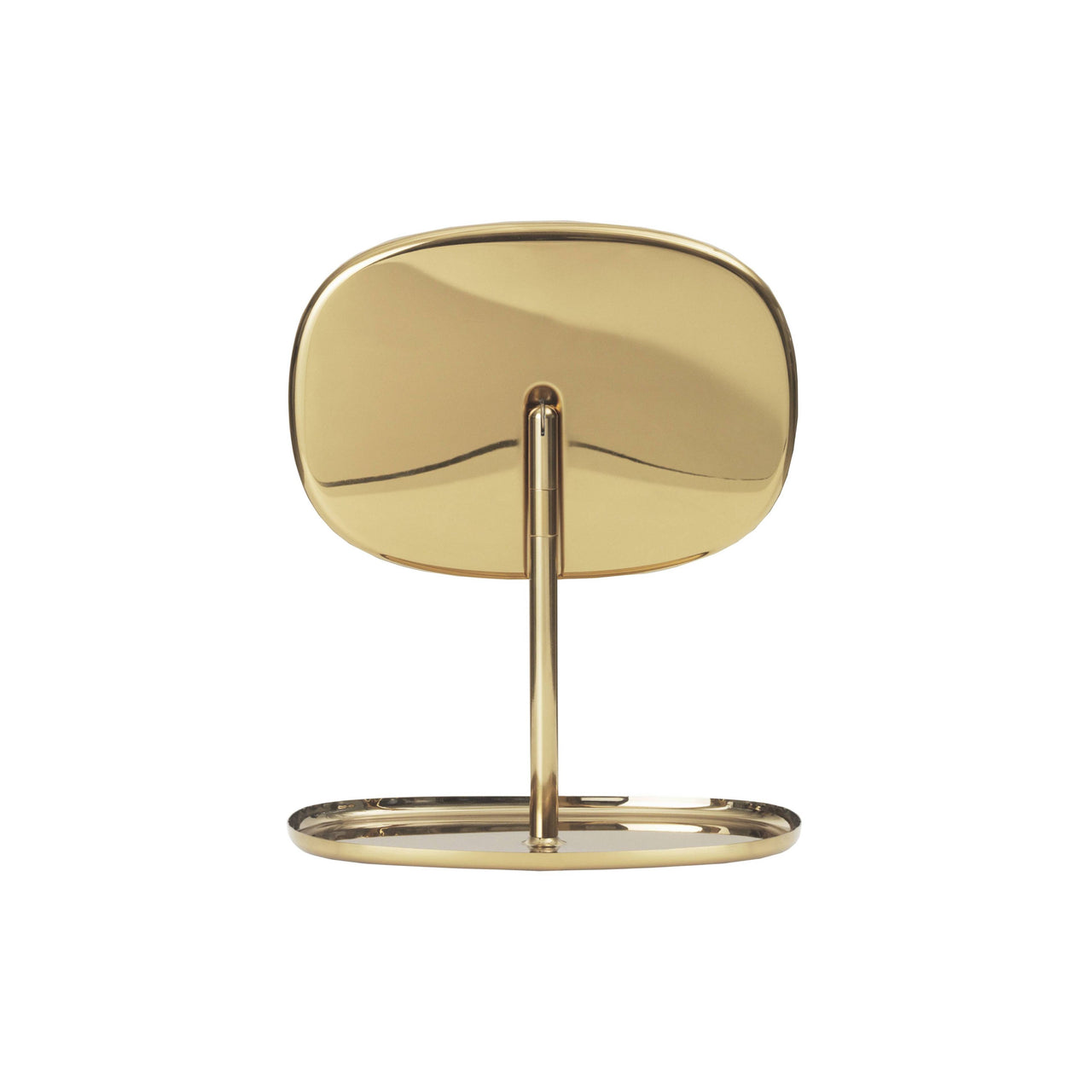 Flip Mirror: Brass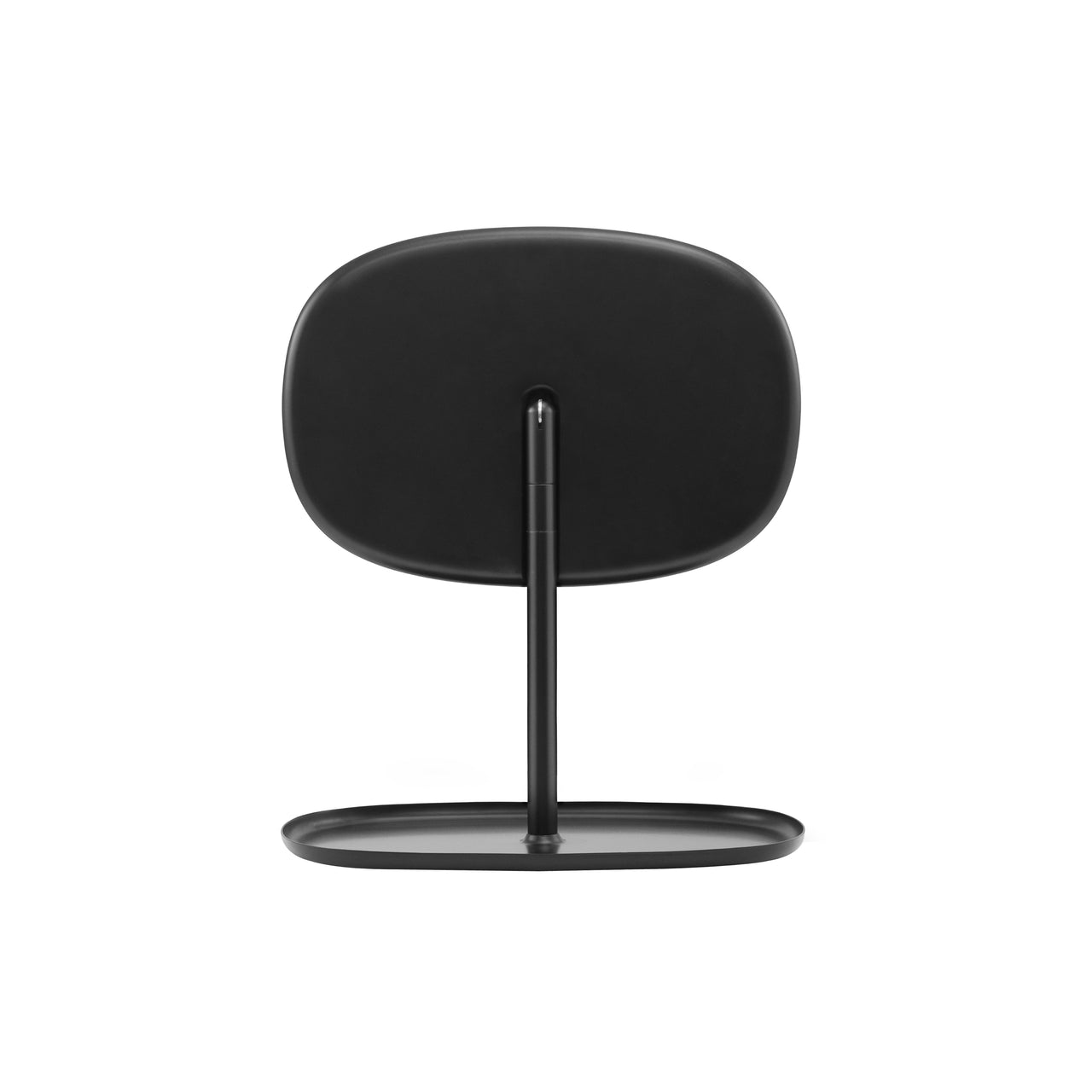 Flip Mirror: Black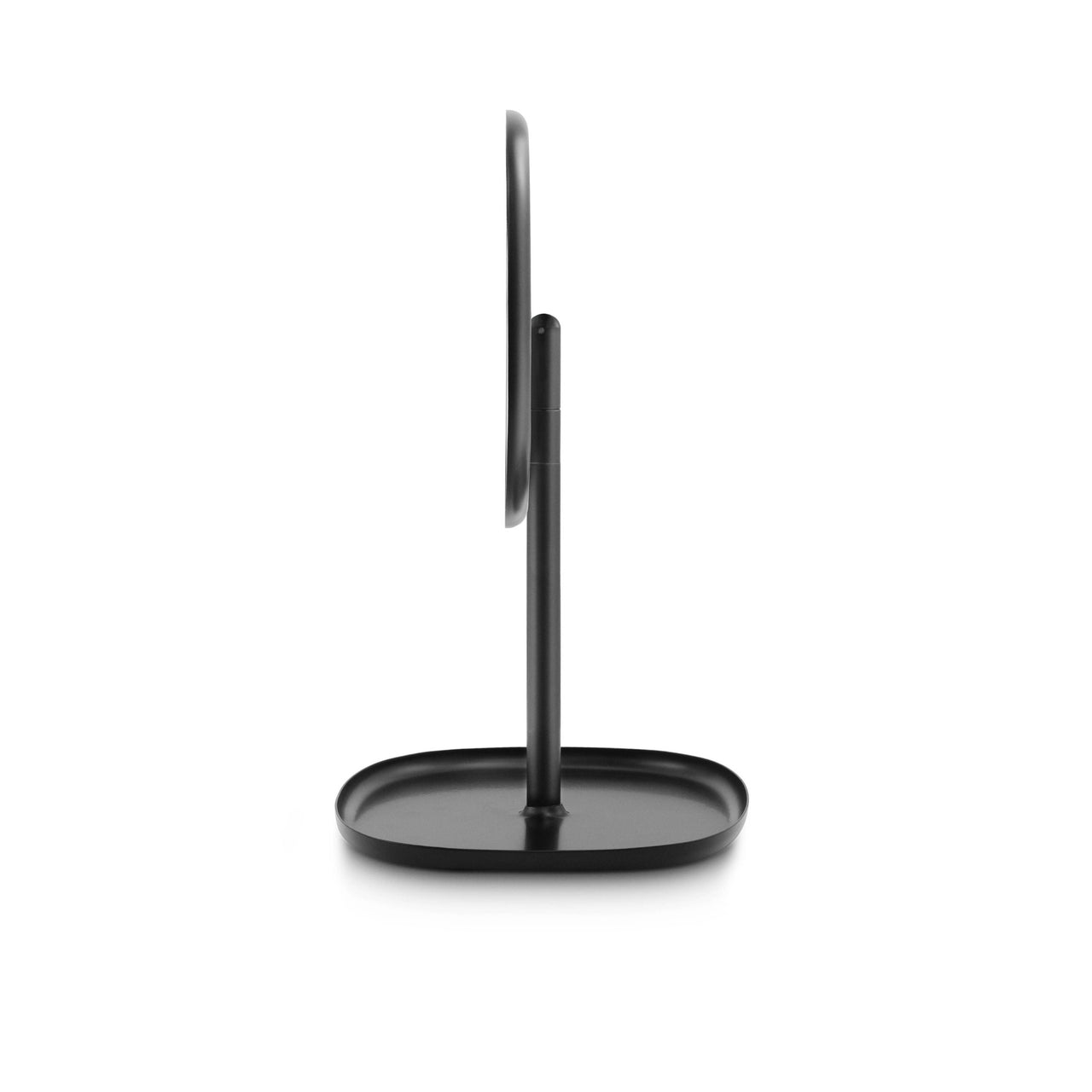 Flip Mirror: Black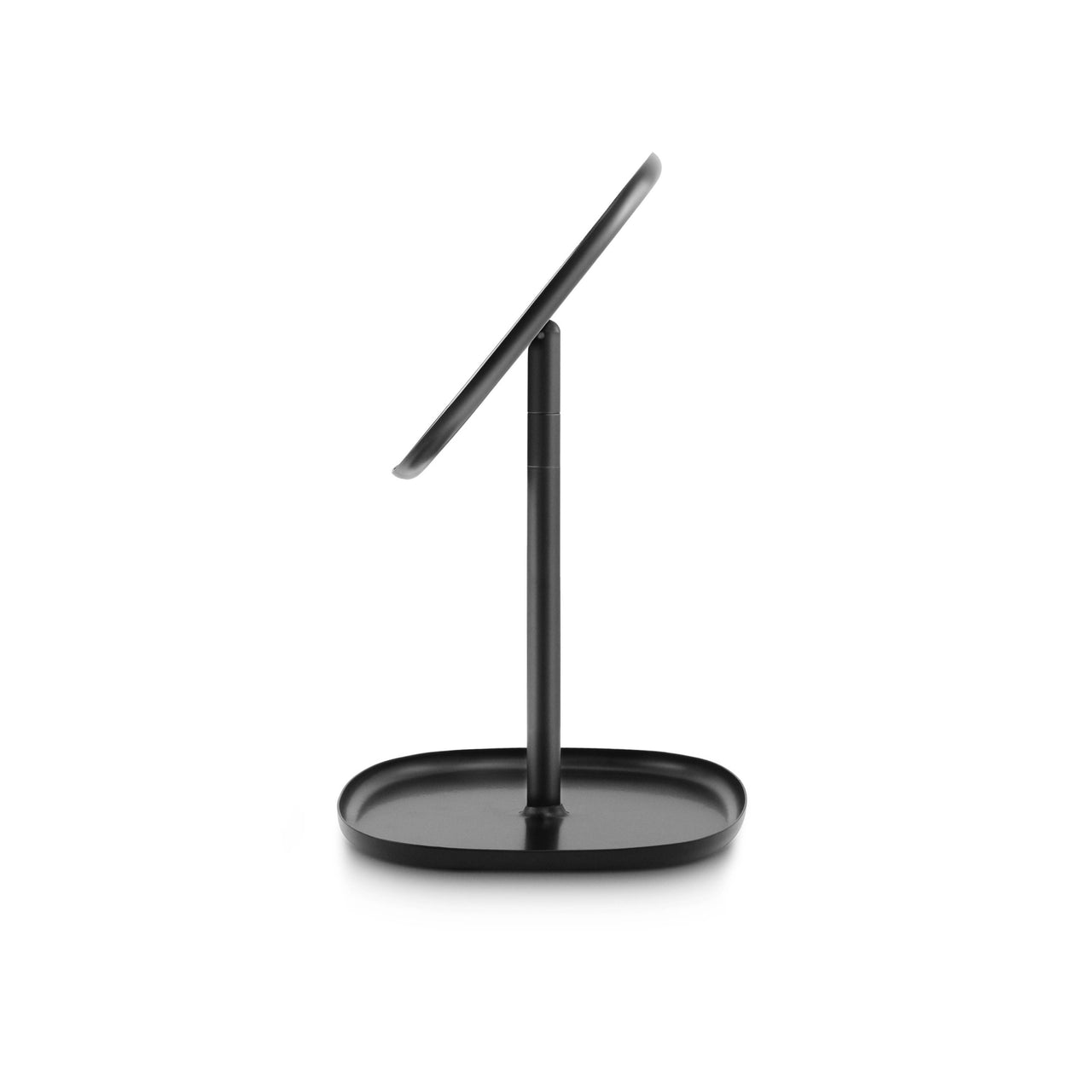 Flip Mirror: Black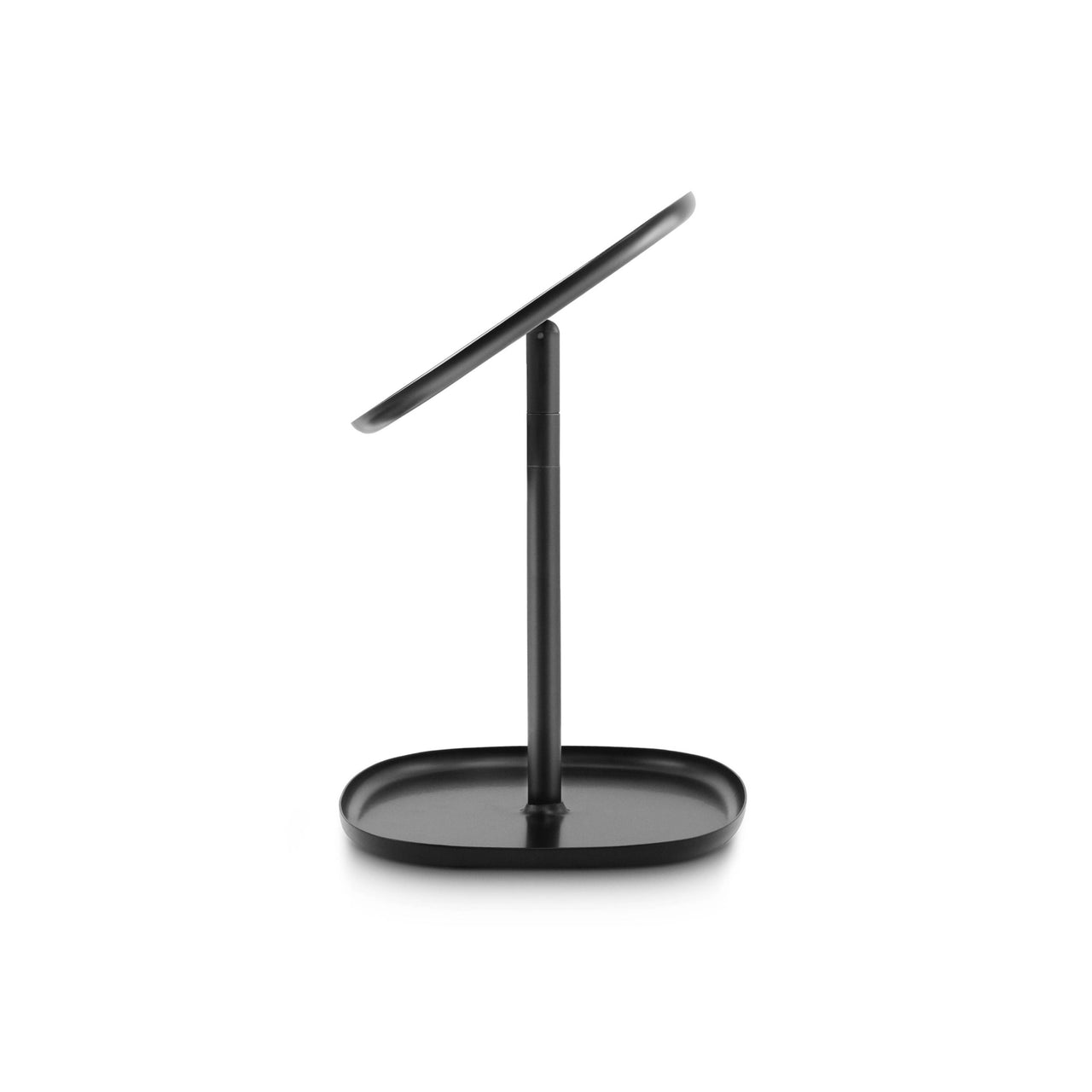 Flip Mirror: Black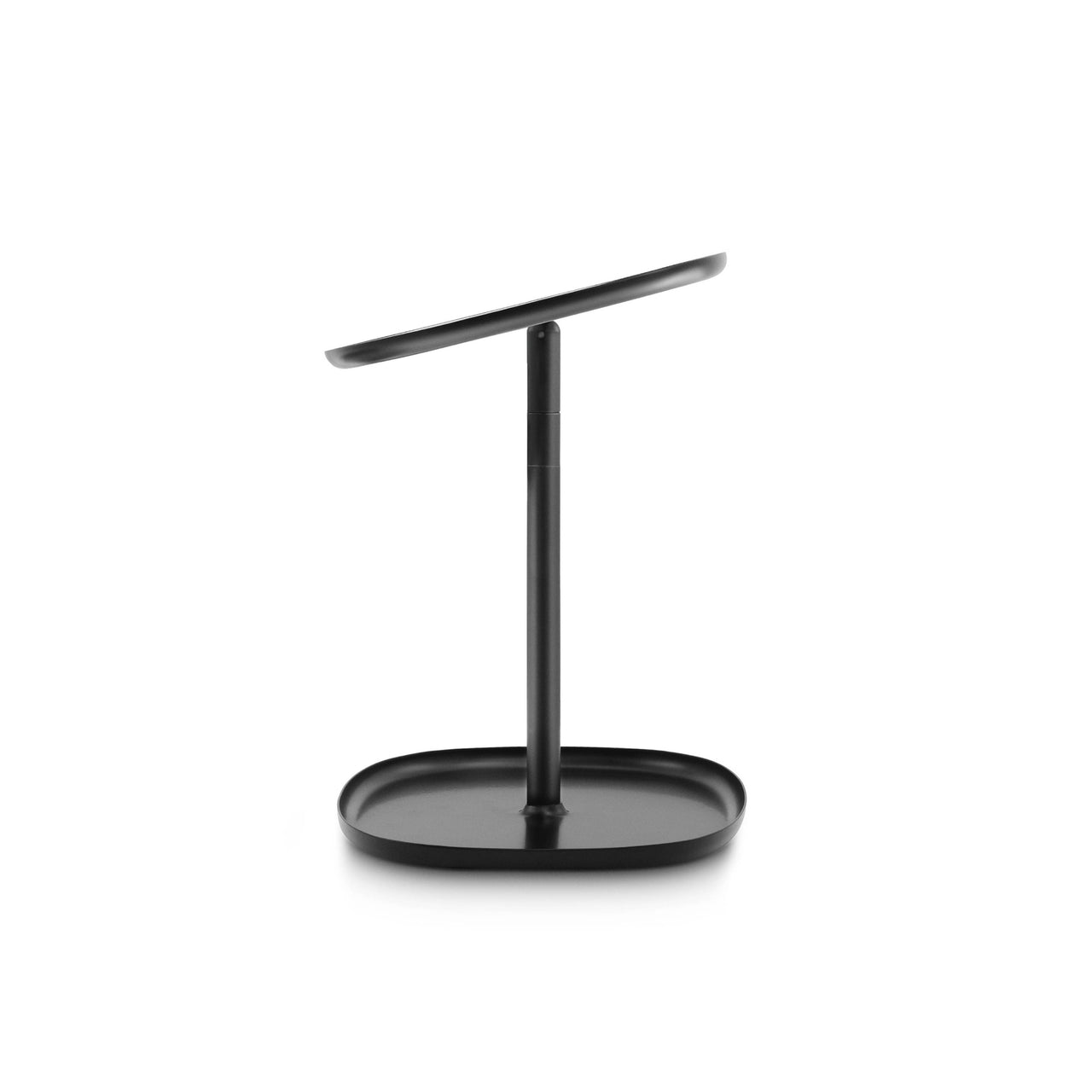 Flip Mirror: Black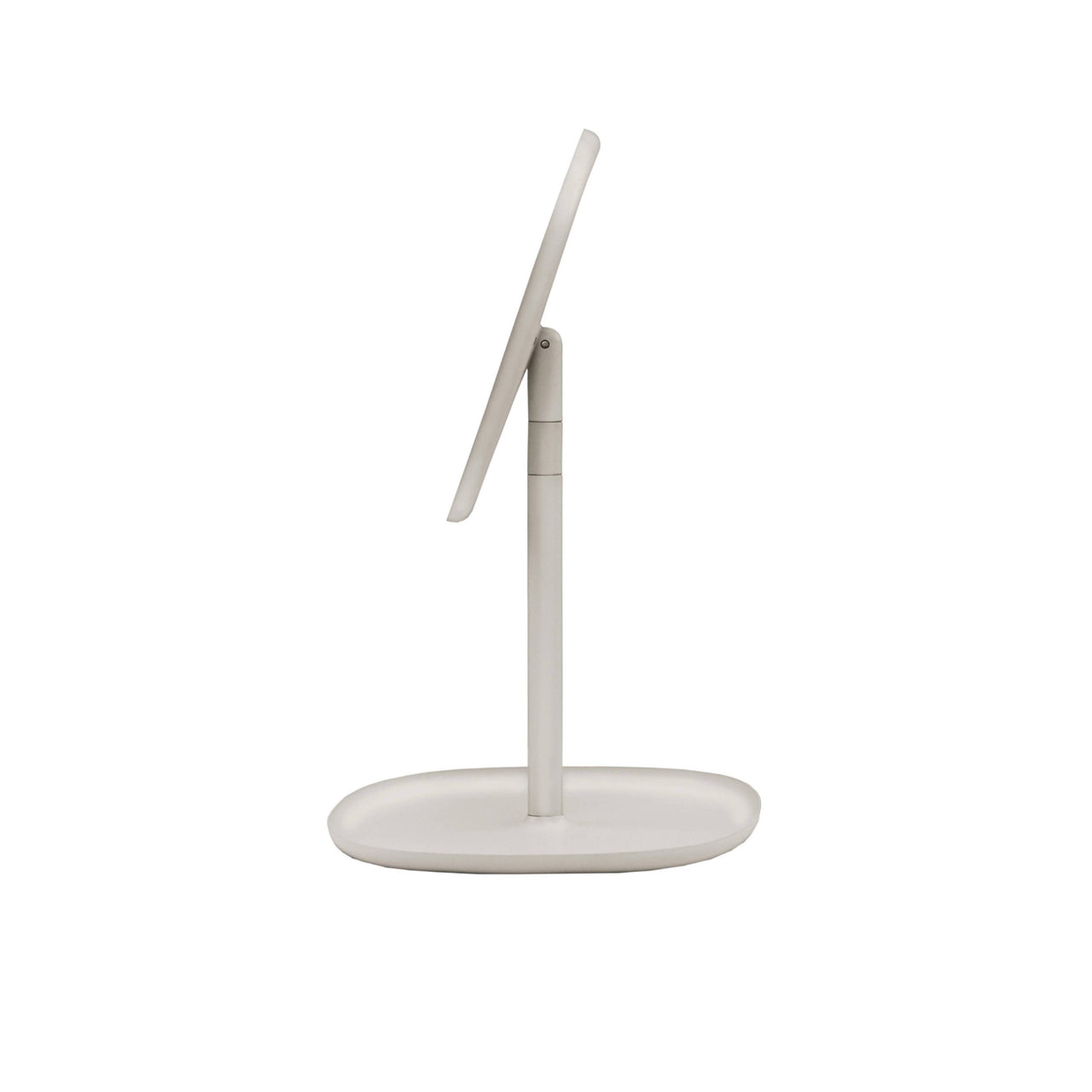 Flip Mirror: Sand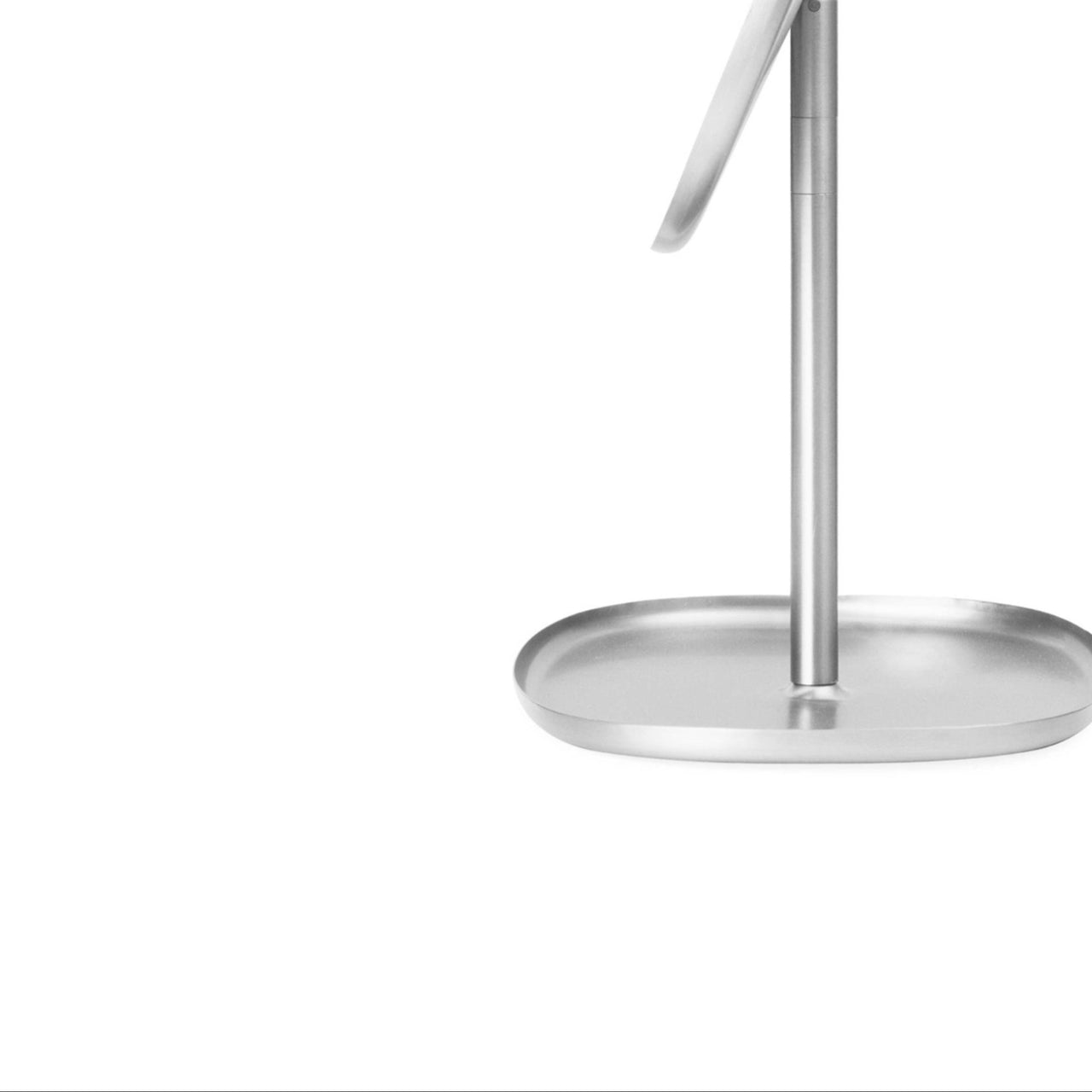 Flip Mirror: Matte Steel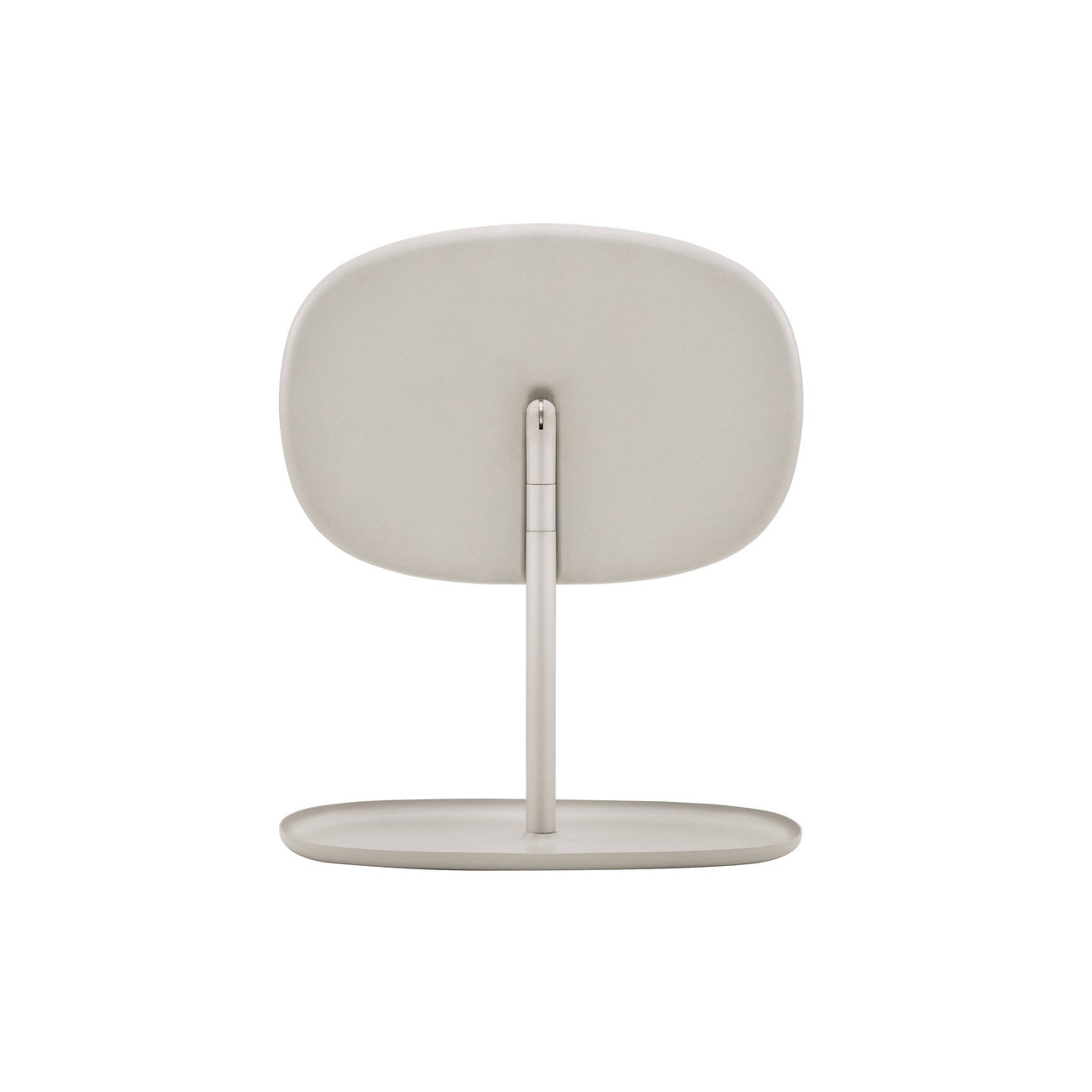 Flip Mirror: Sand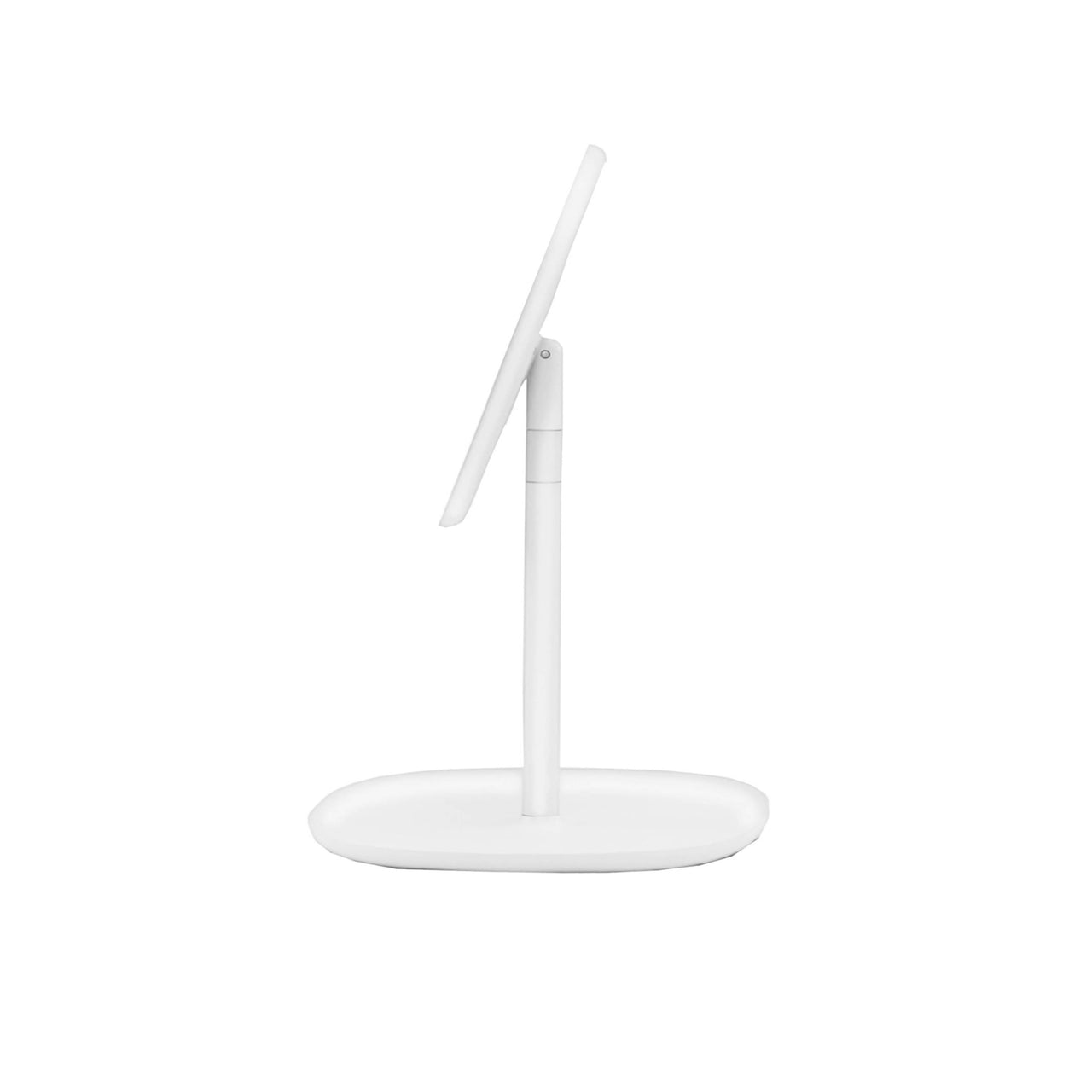 Flip Mirror: White
Flip Mirror: White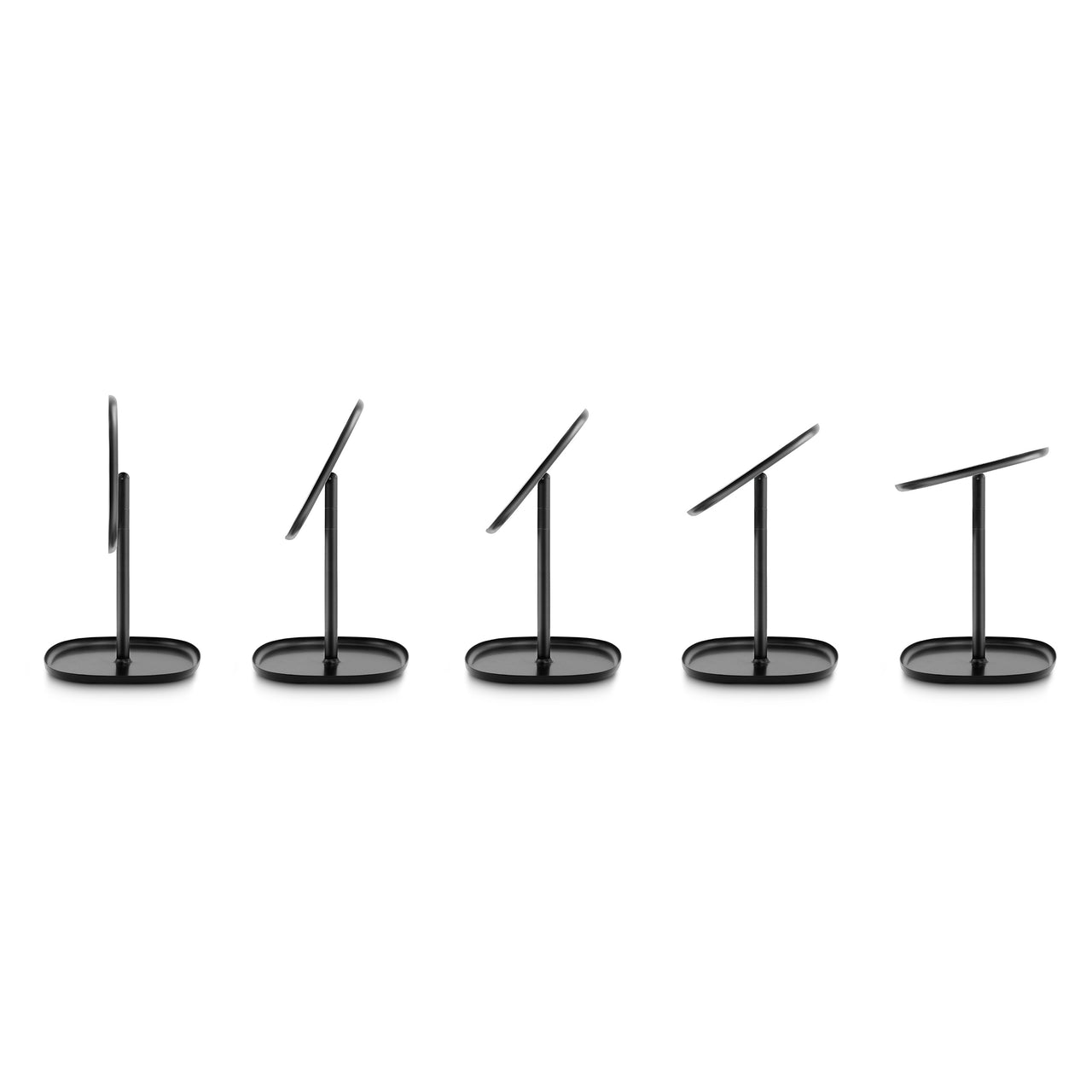 Flip Mirror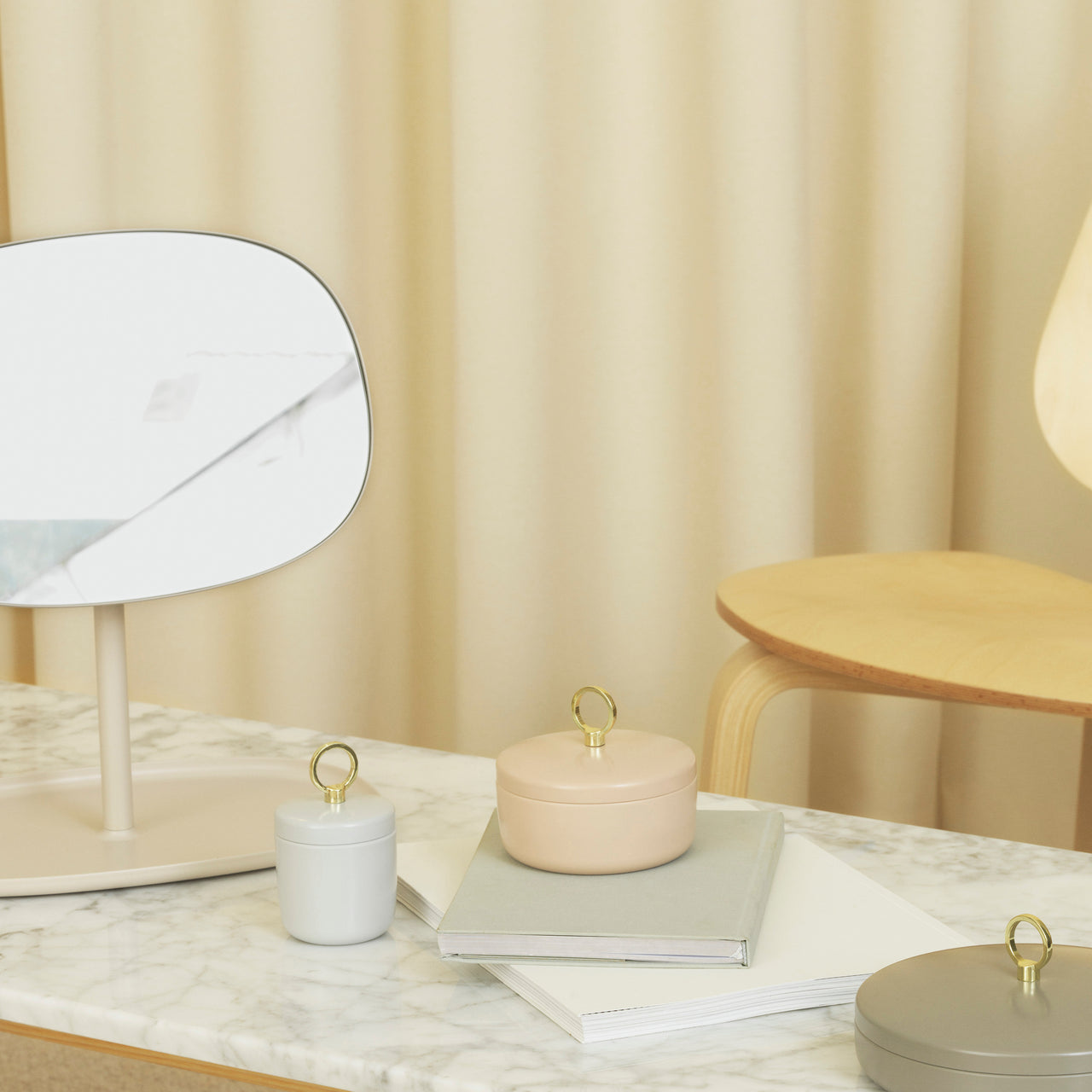 Flip Mirror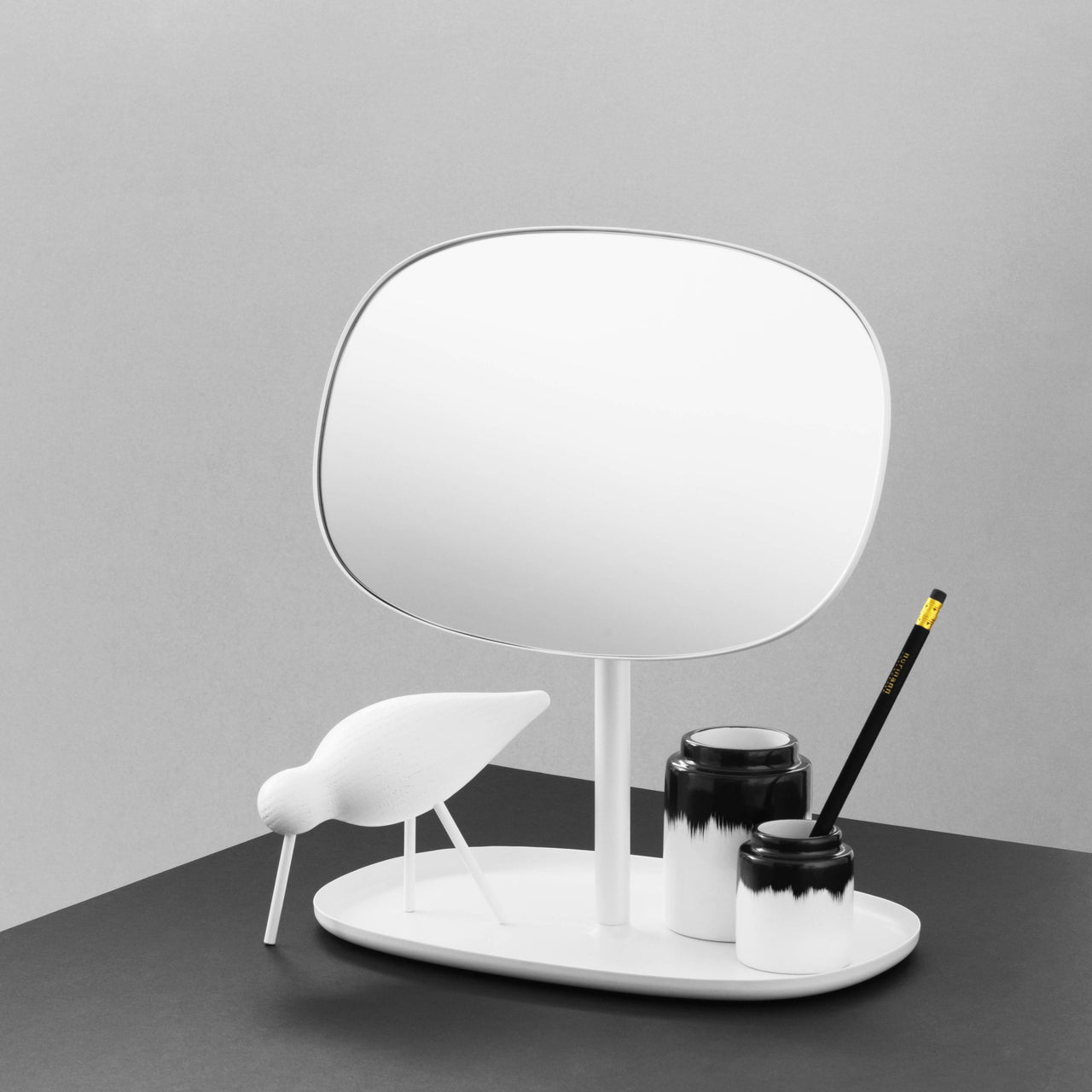 Flip Mirror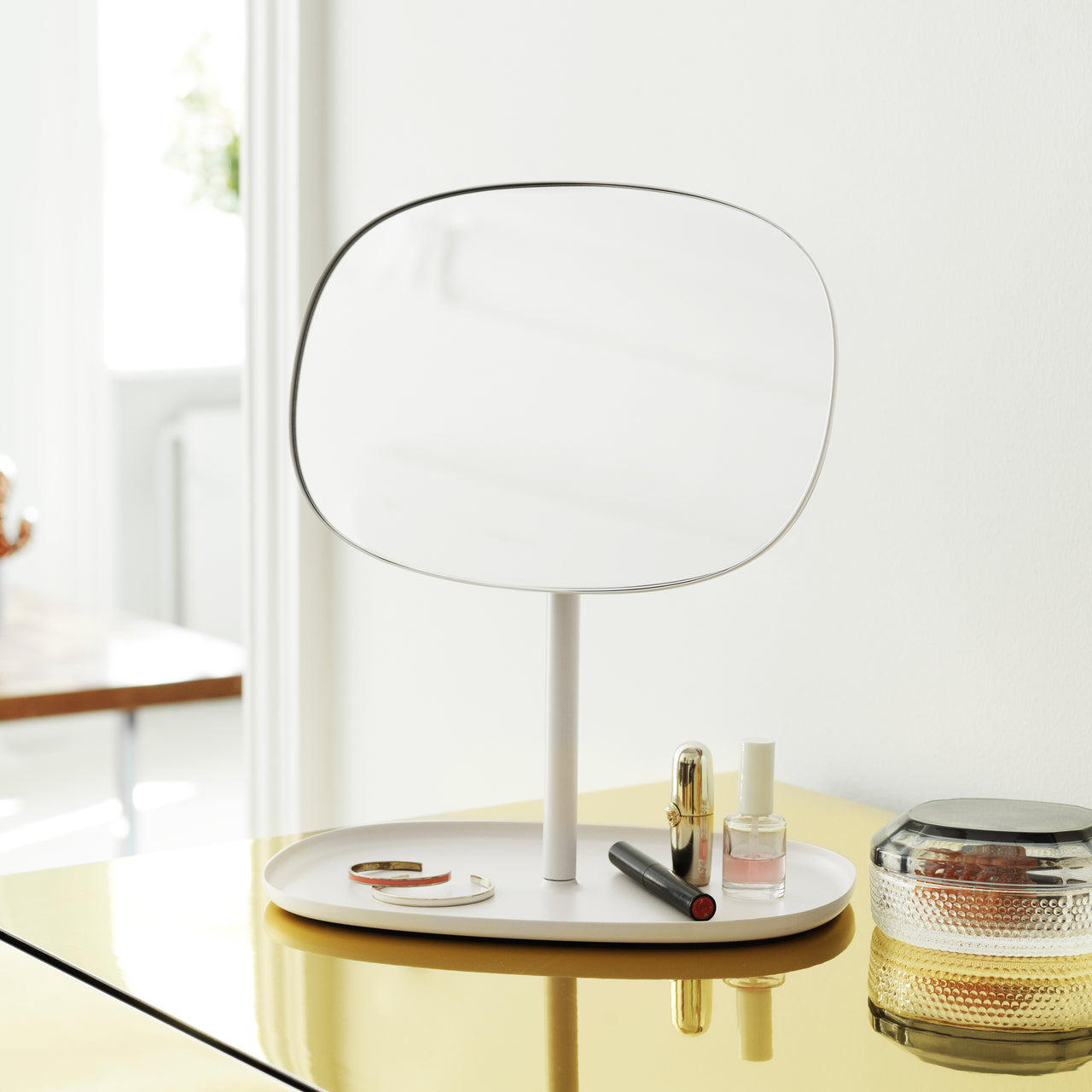 Flip Mirror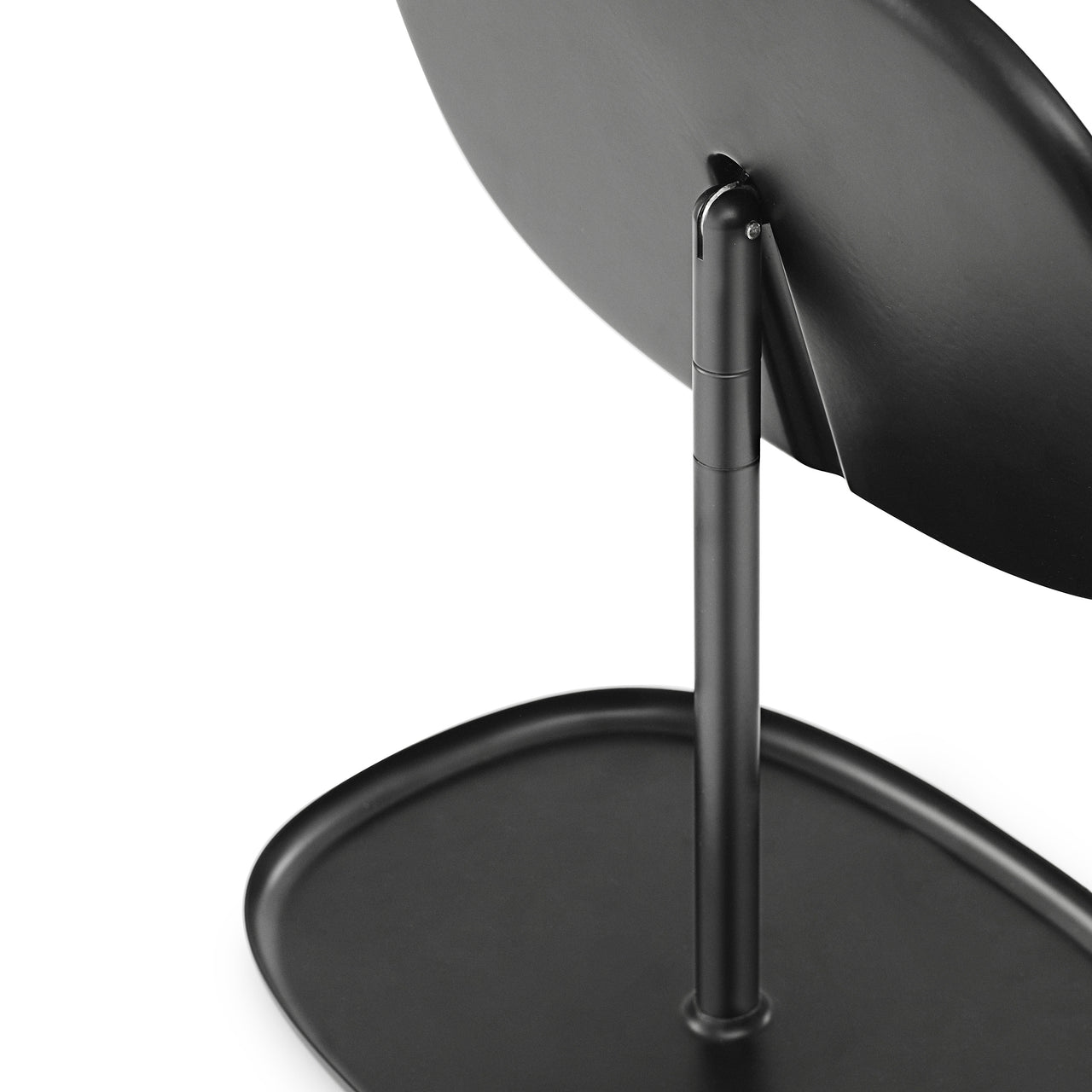 Flip Mirror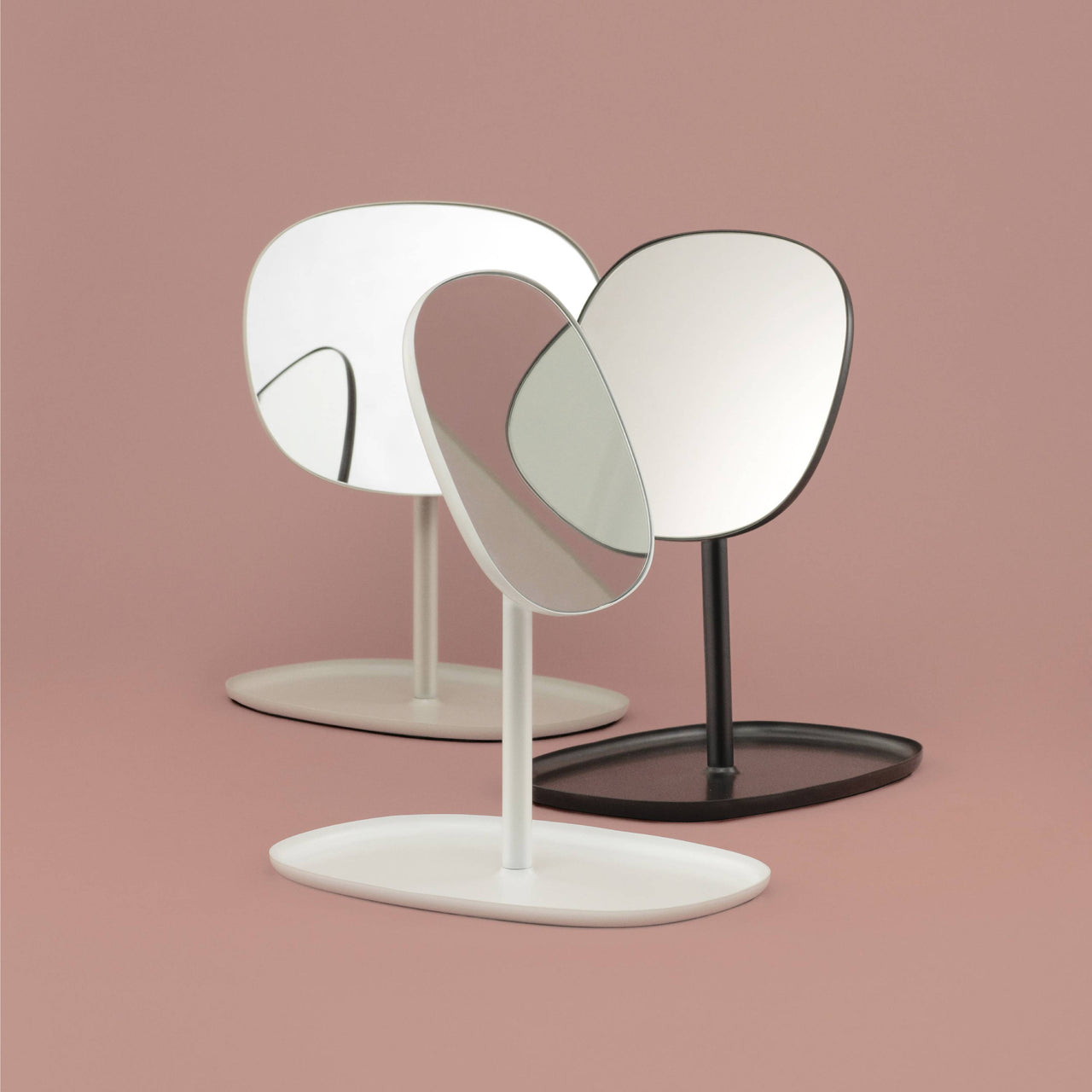 Flip Mirror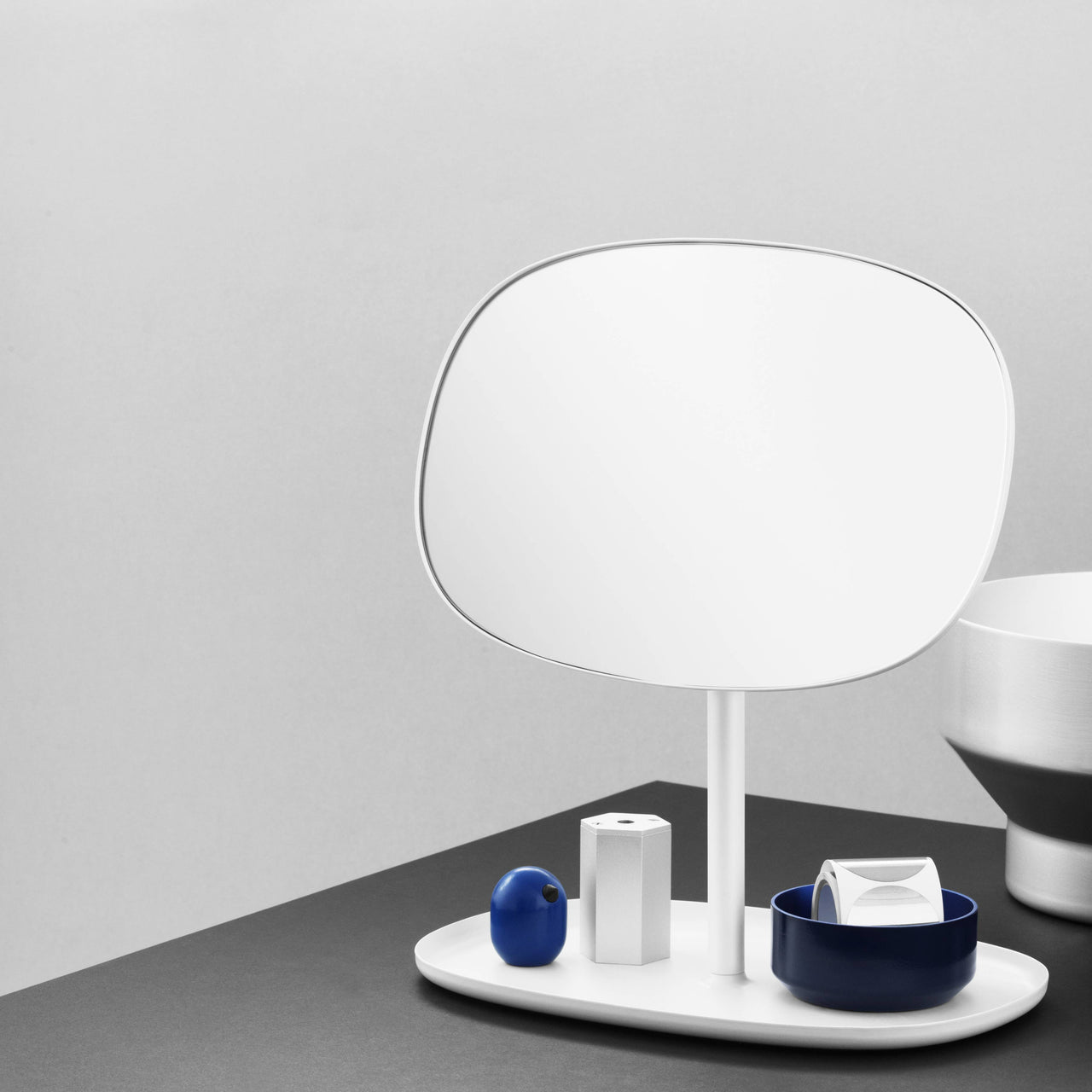 Flip Mirror
Flip Mirror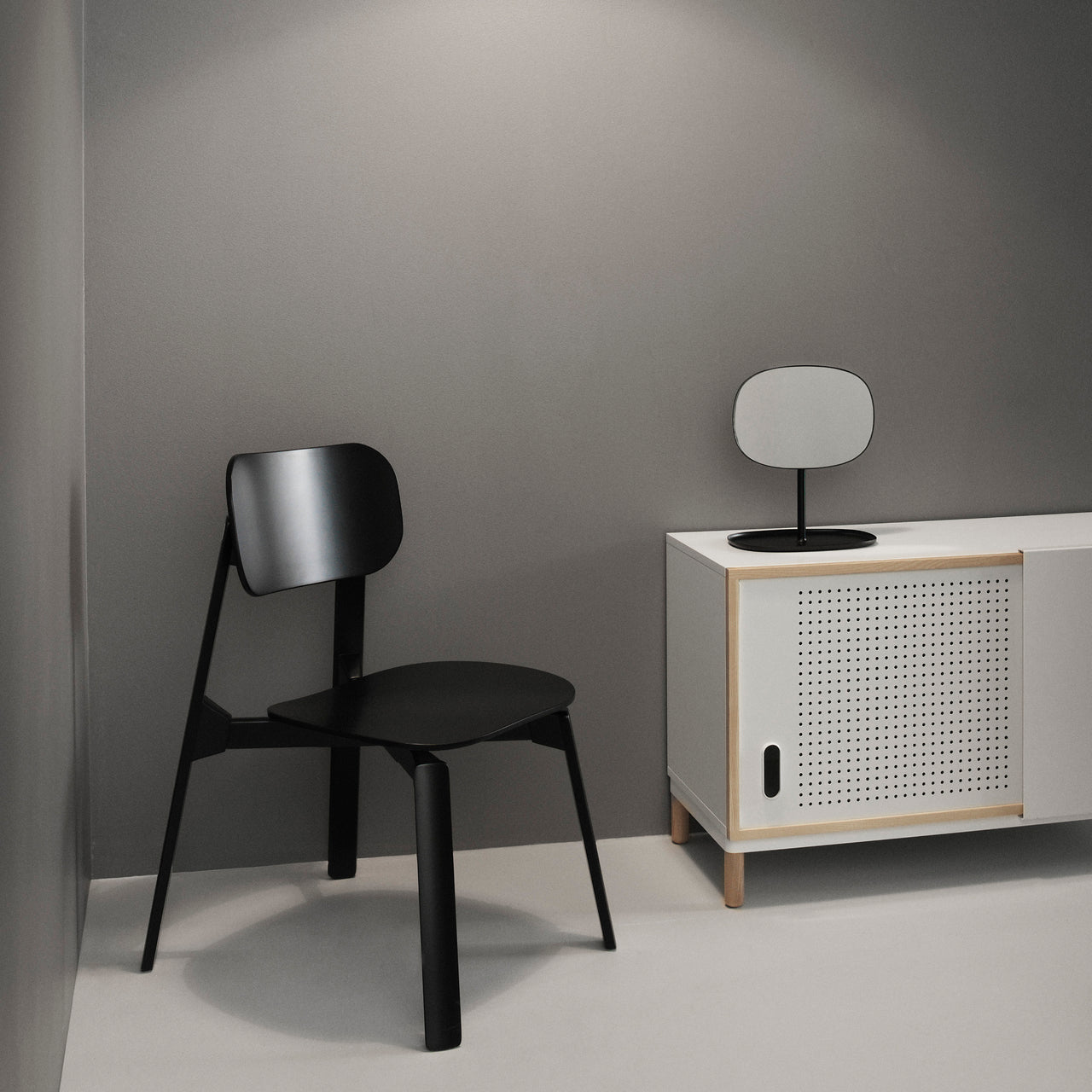 Flip Mirror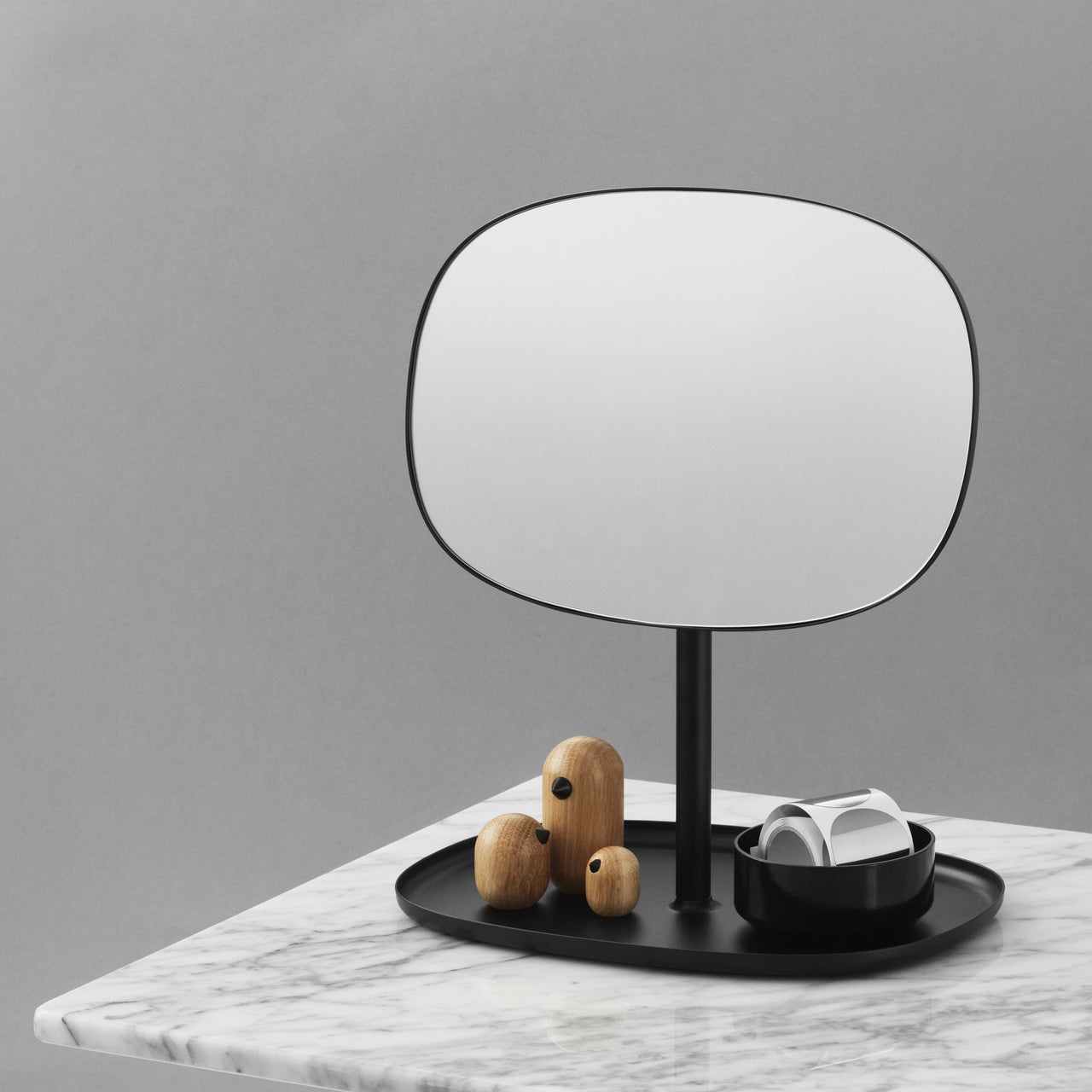 insitu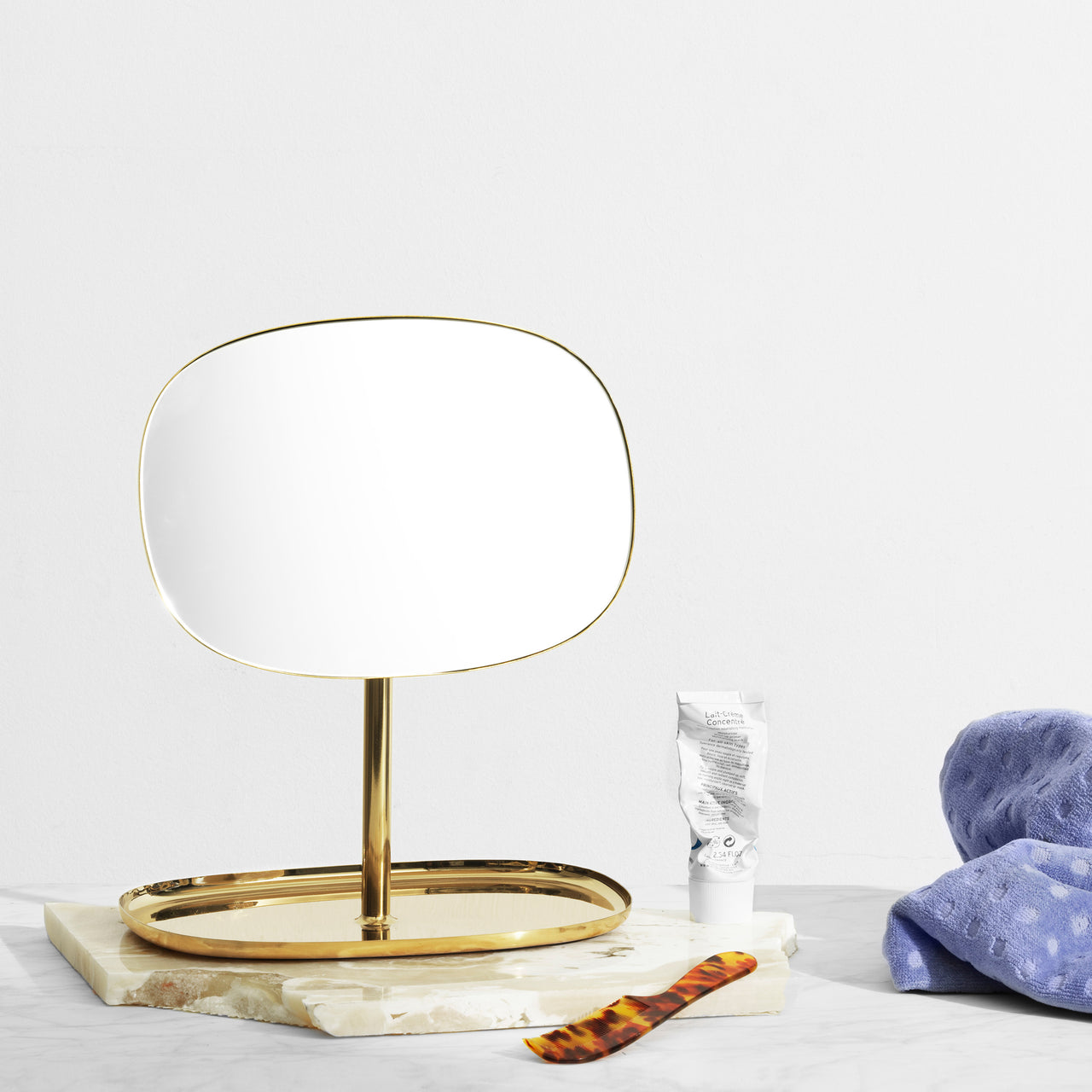 insitu
Flip Mirror: Matte Steel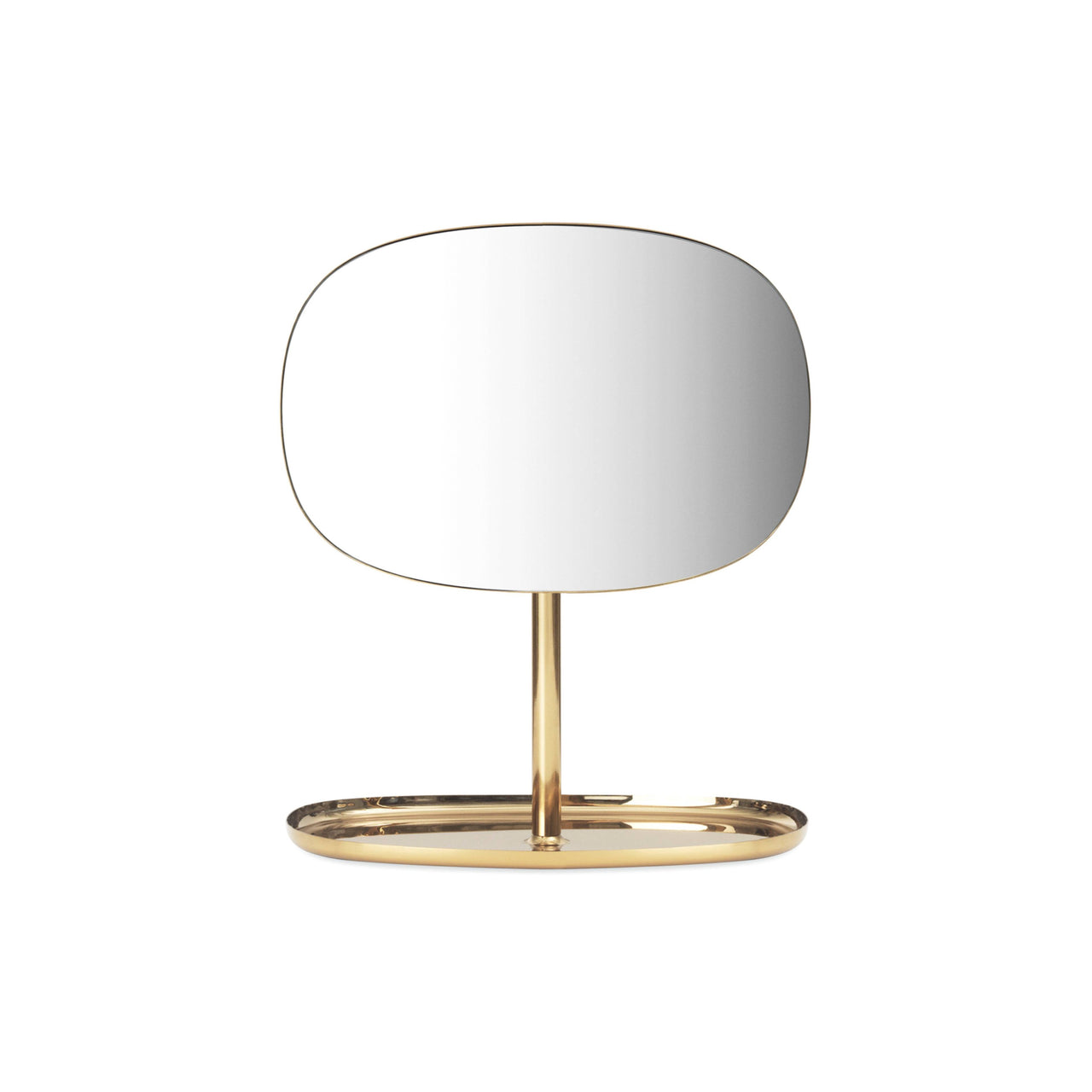 Flip Mirror: Brass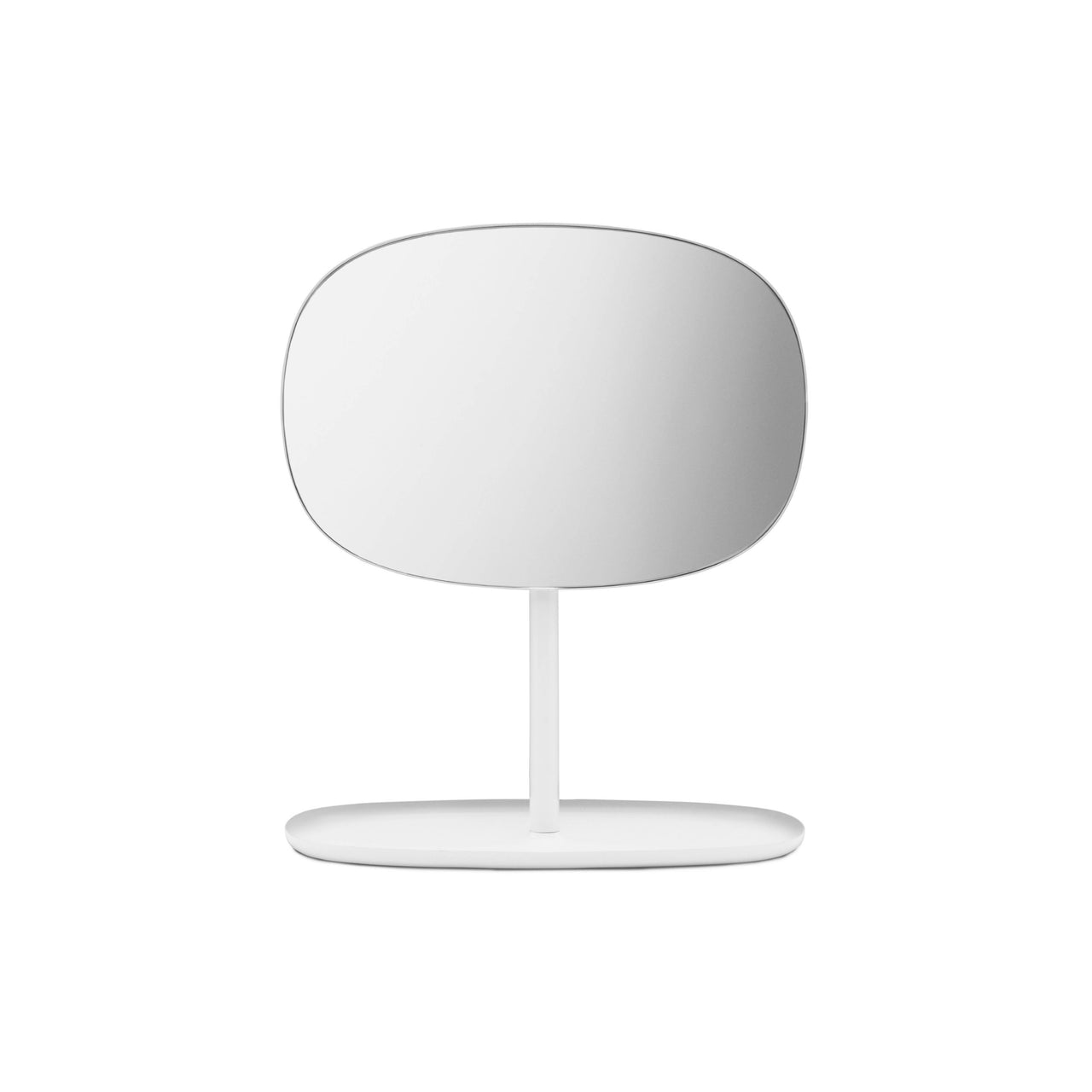 Flip Mirror: White
Flip Mirror: Sand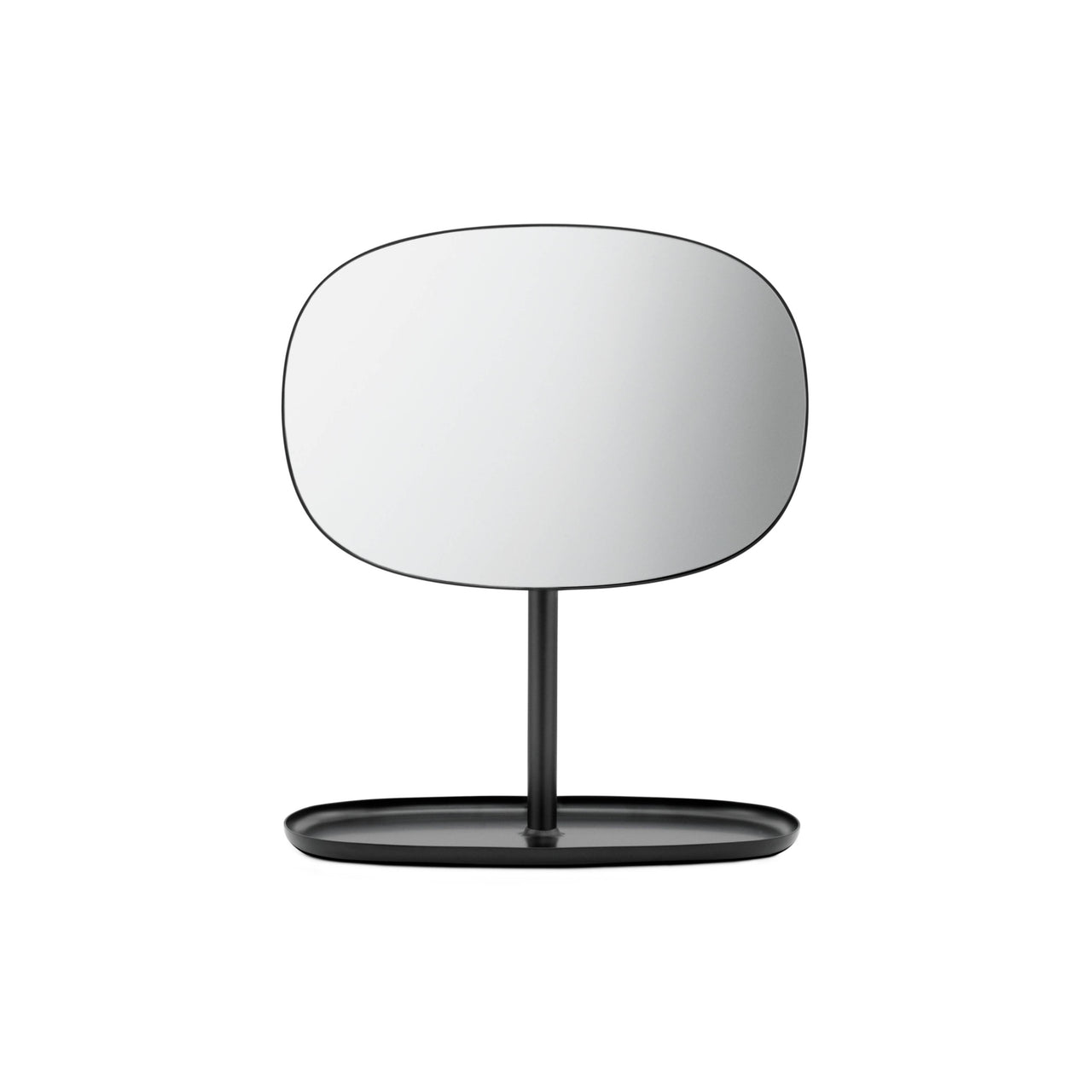 Flip Mirror: Black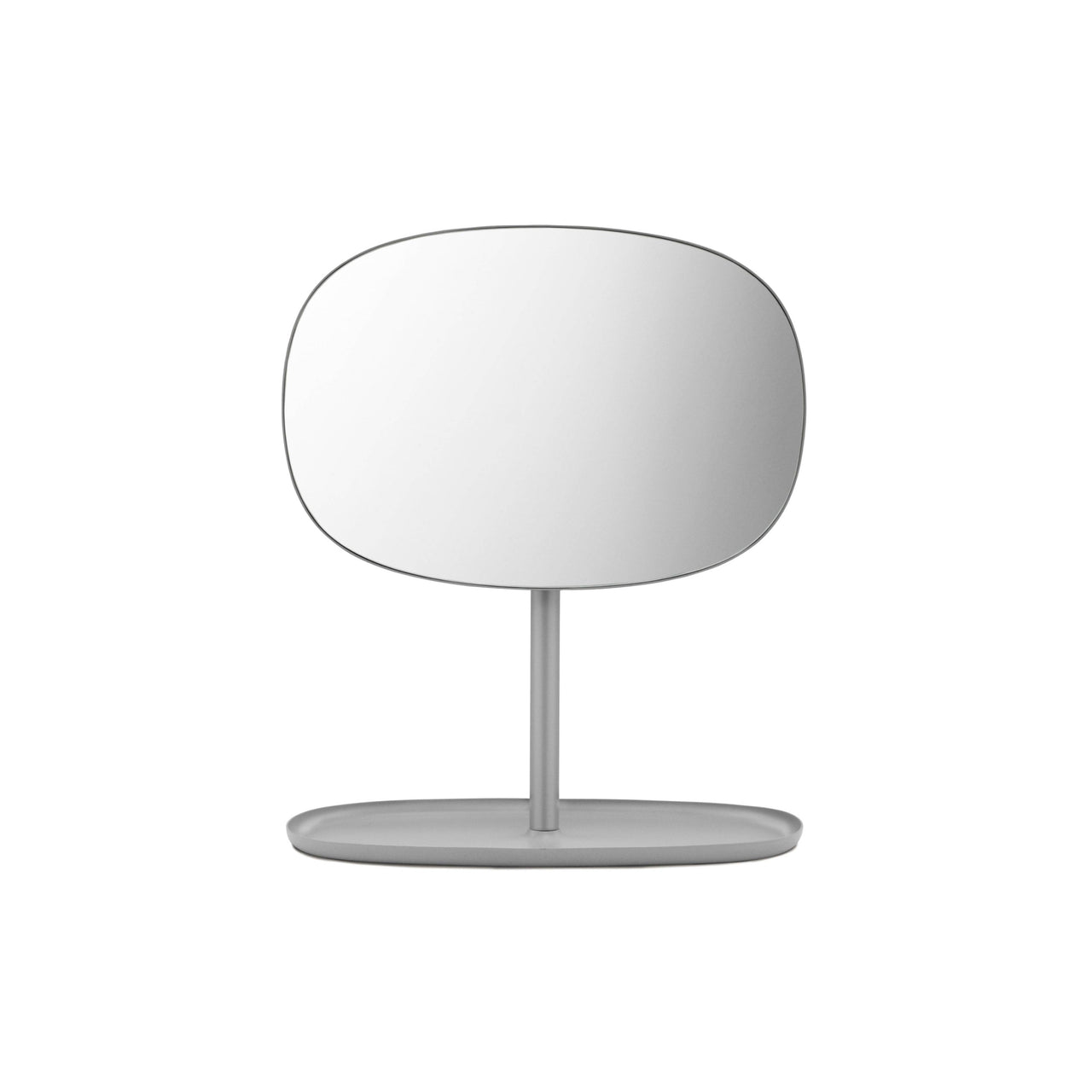 Flip Mirror: Grey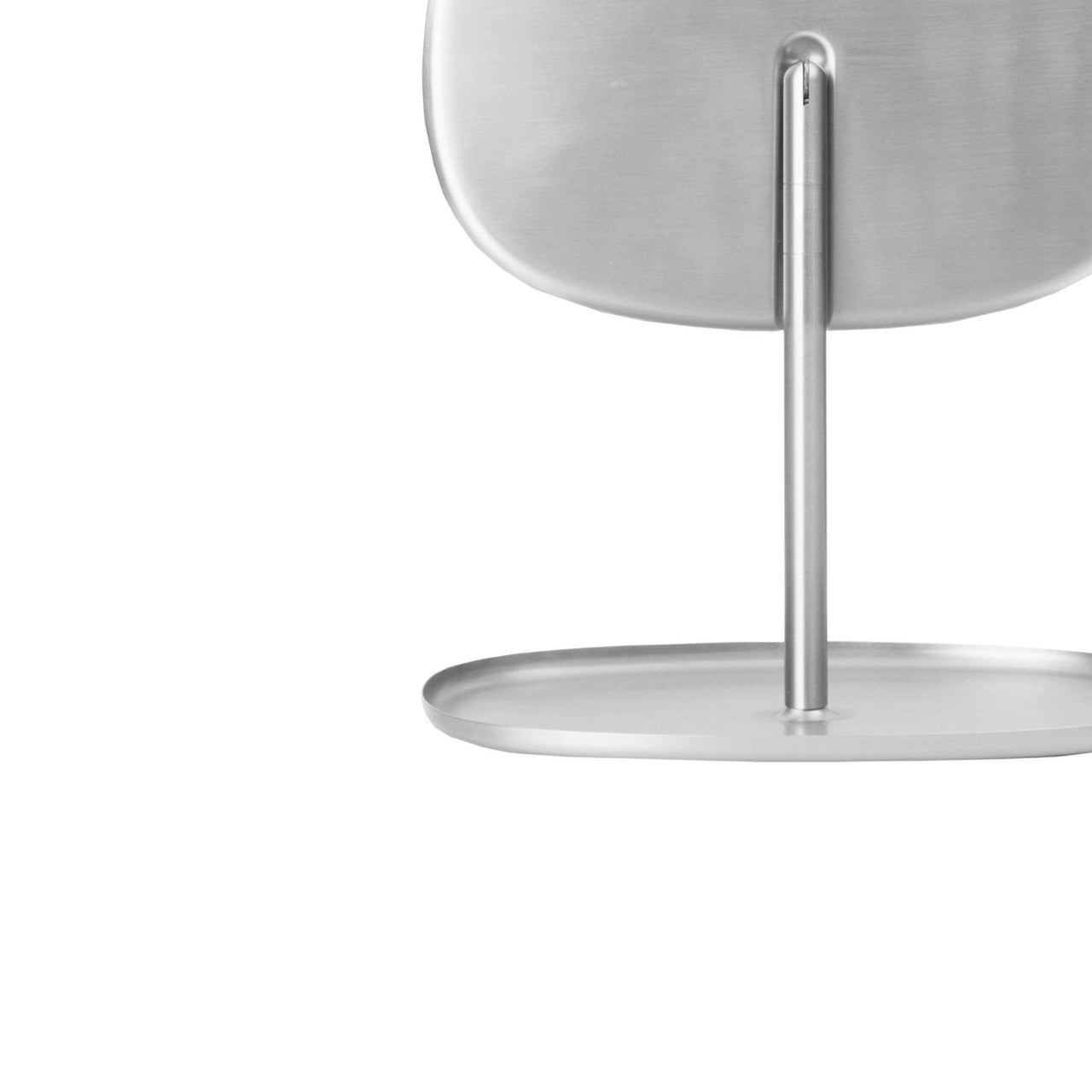 Flip Mirror: Matte Steel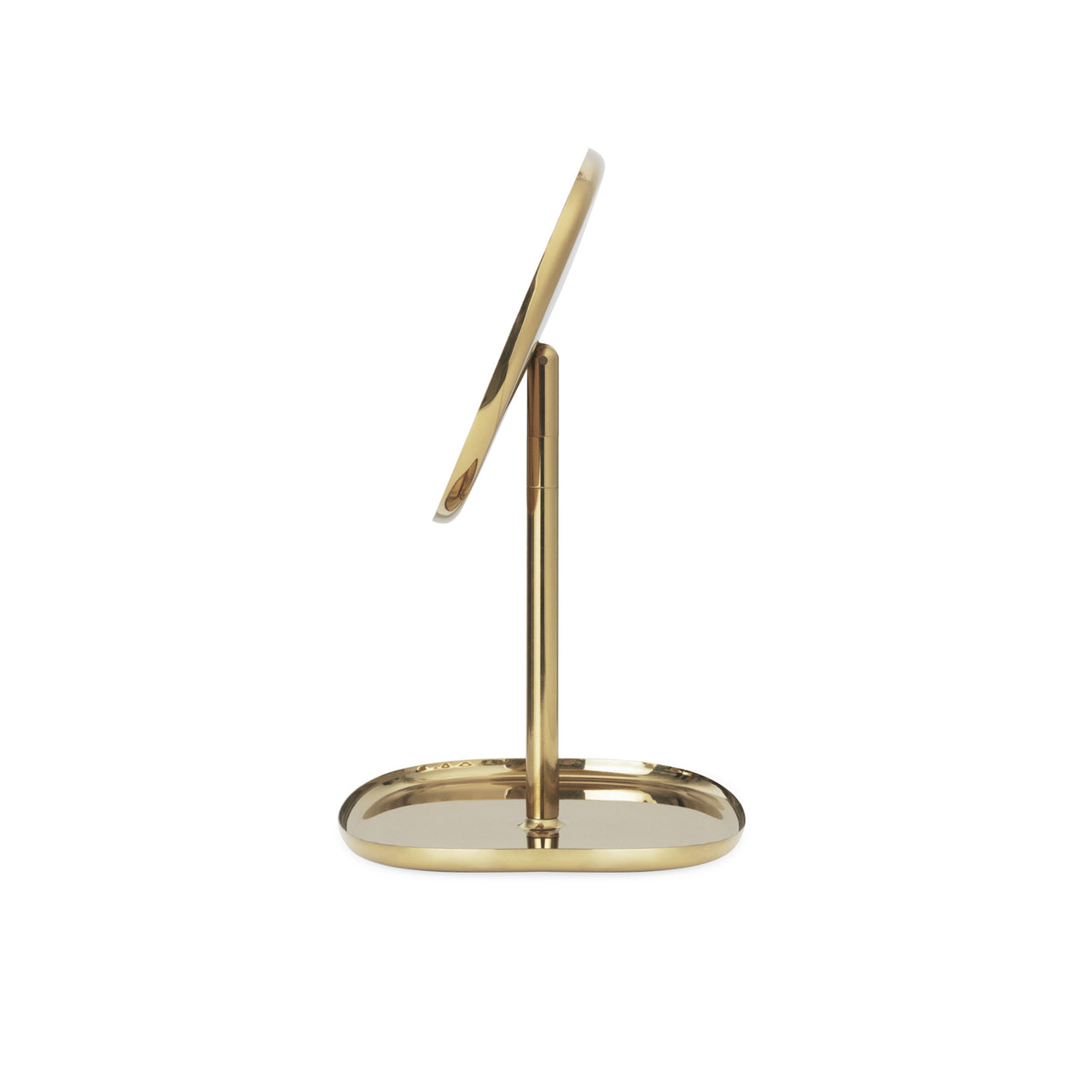 Flip Mirror: Brass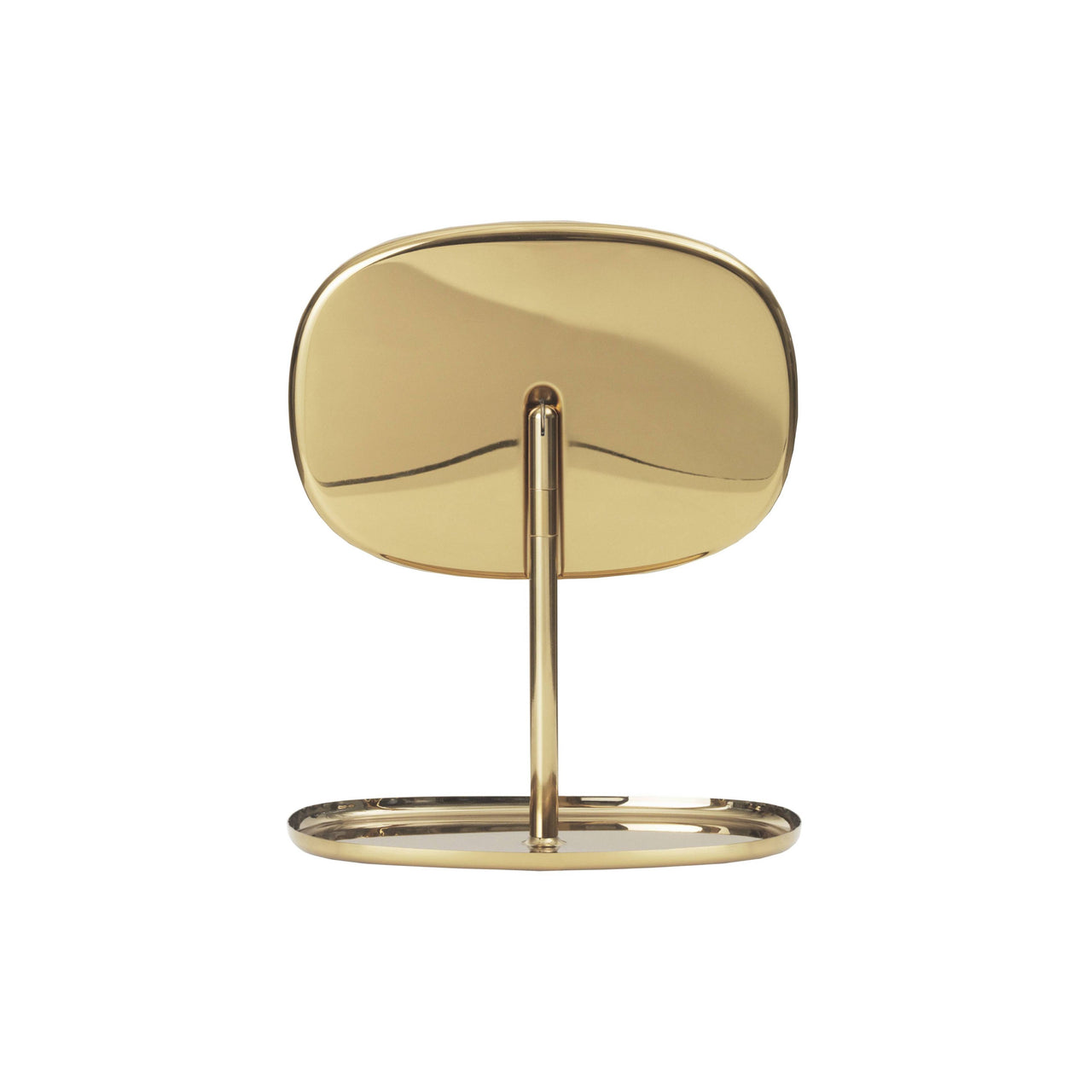 Flip Mirror: Brass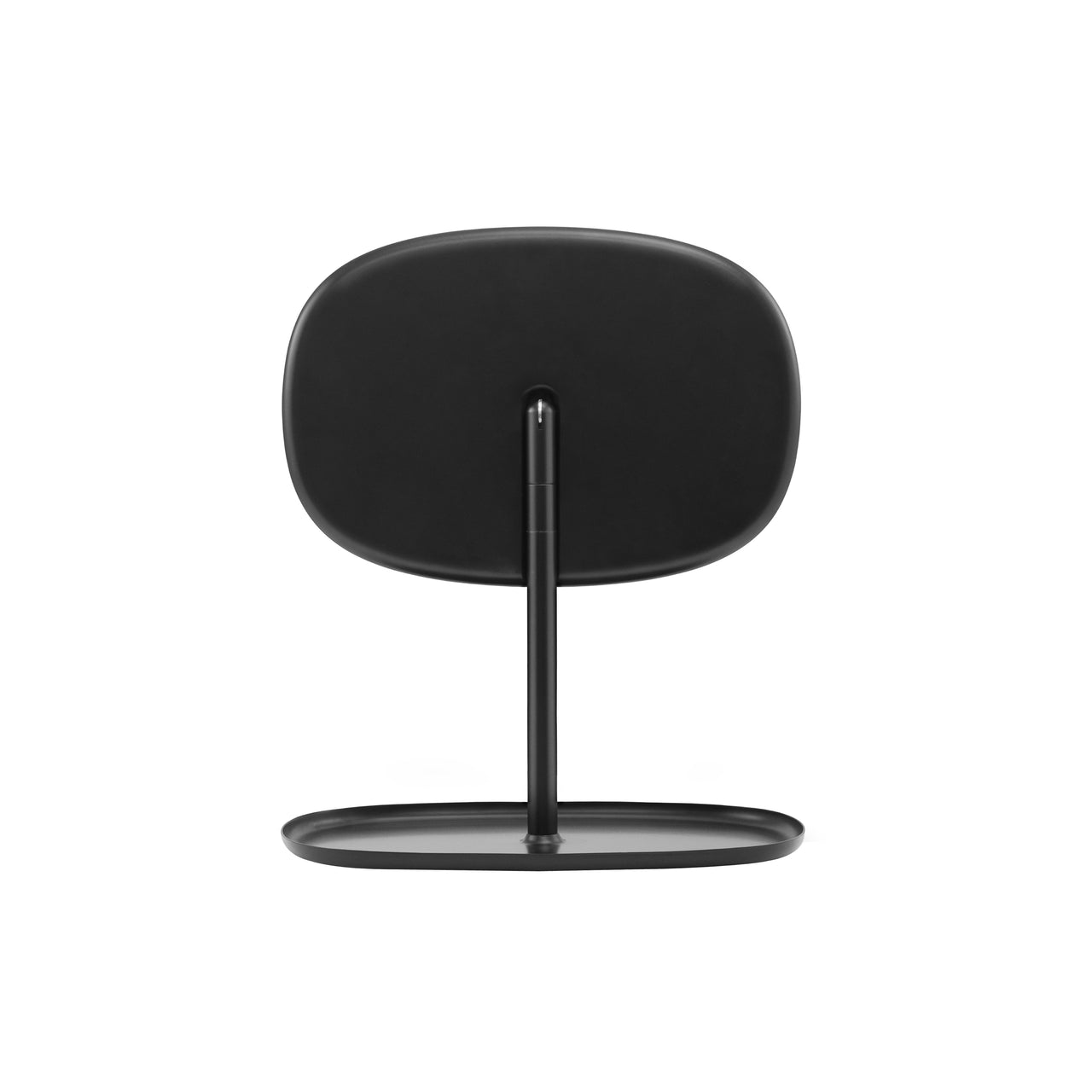 Flip Mirror: Black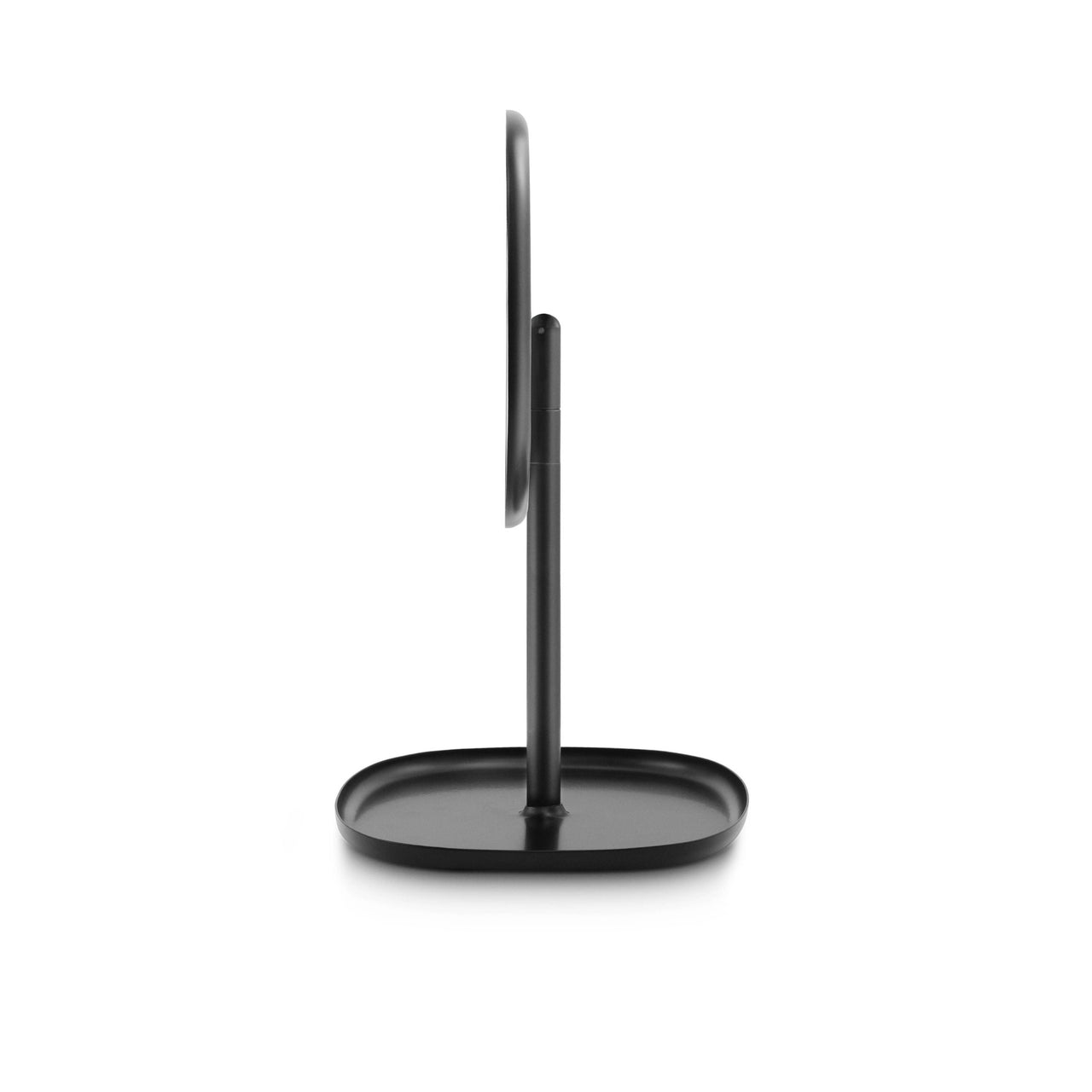 Flip Mirror: Black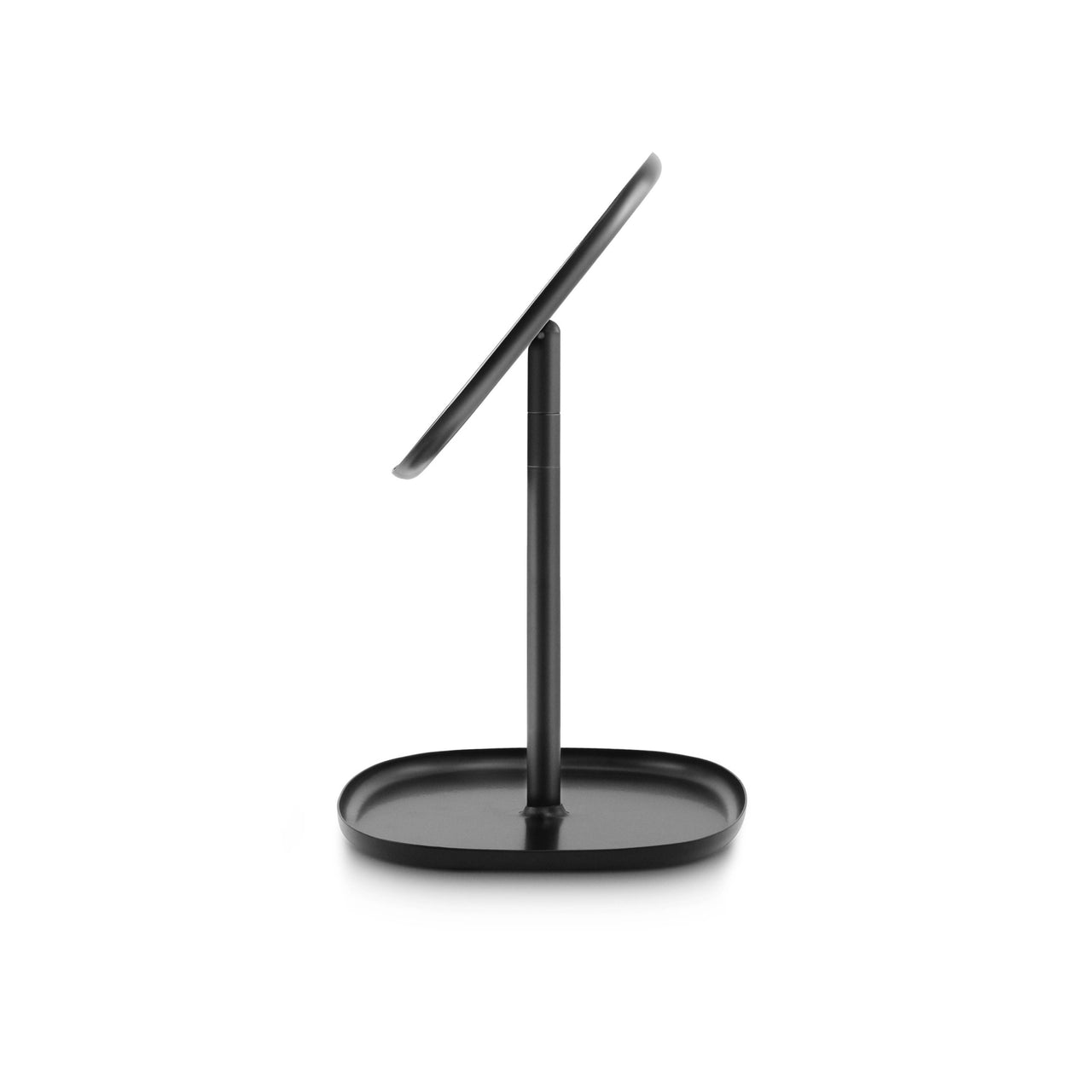 Flip Mirror: Black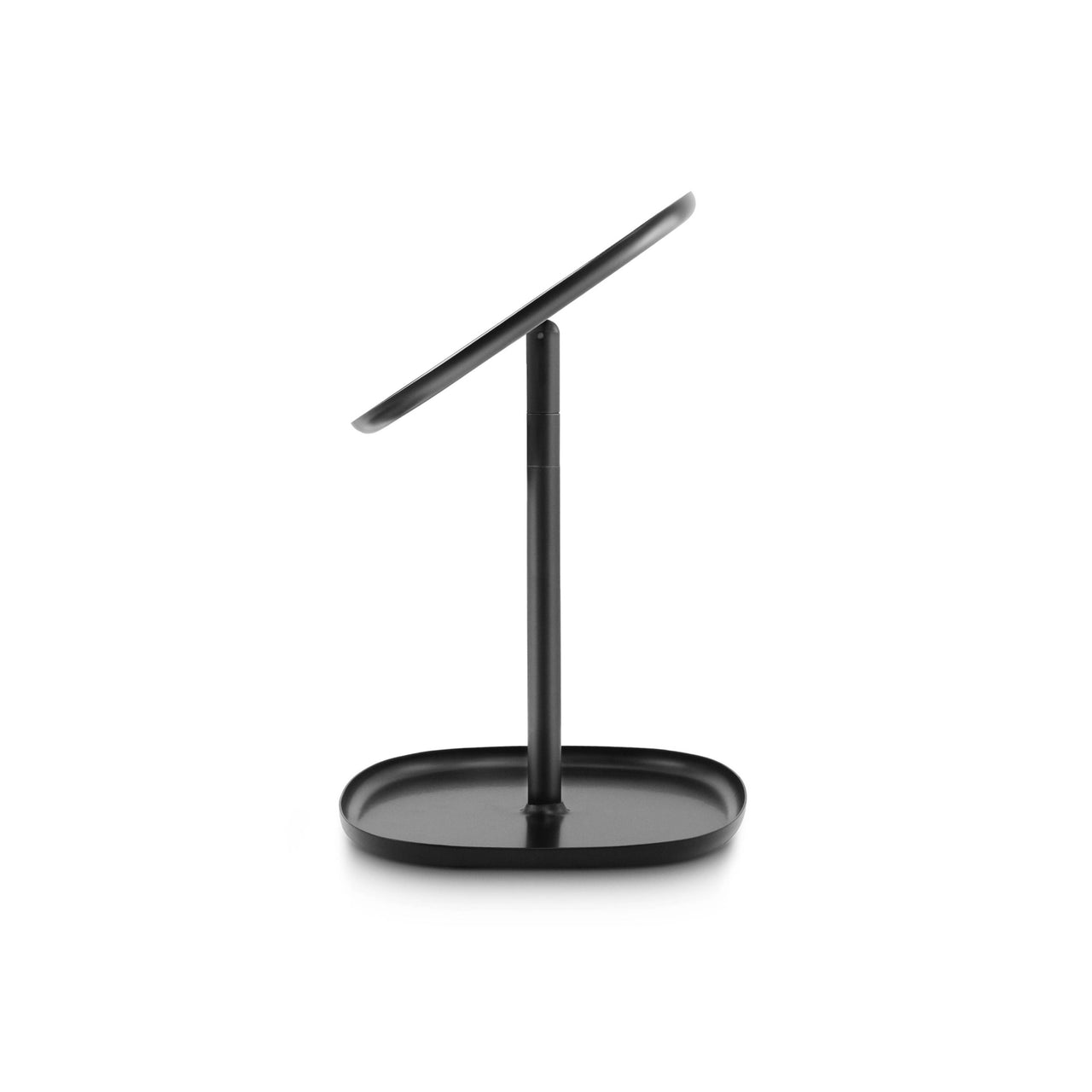 Flip Mirror: Black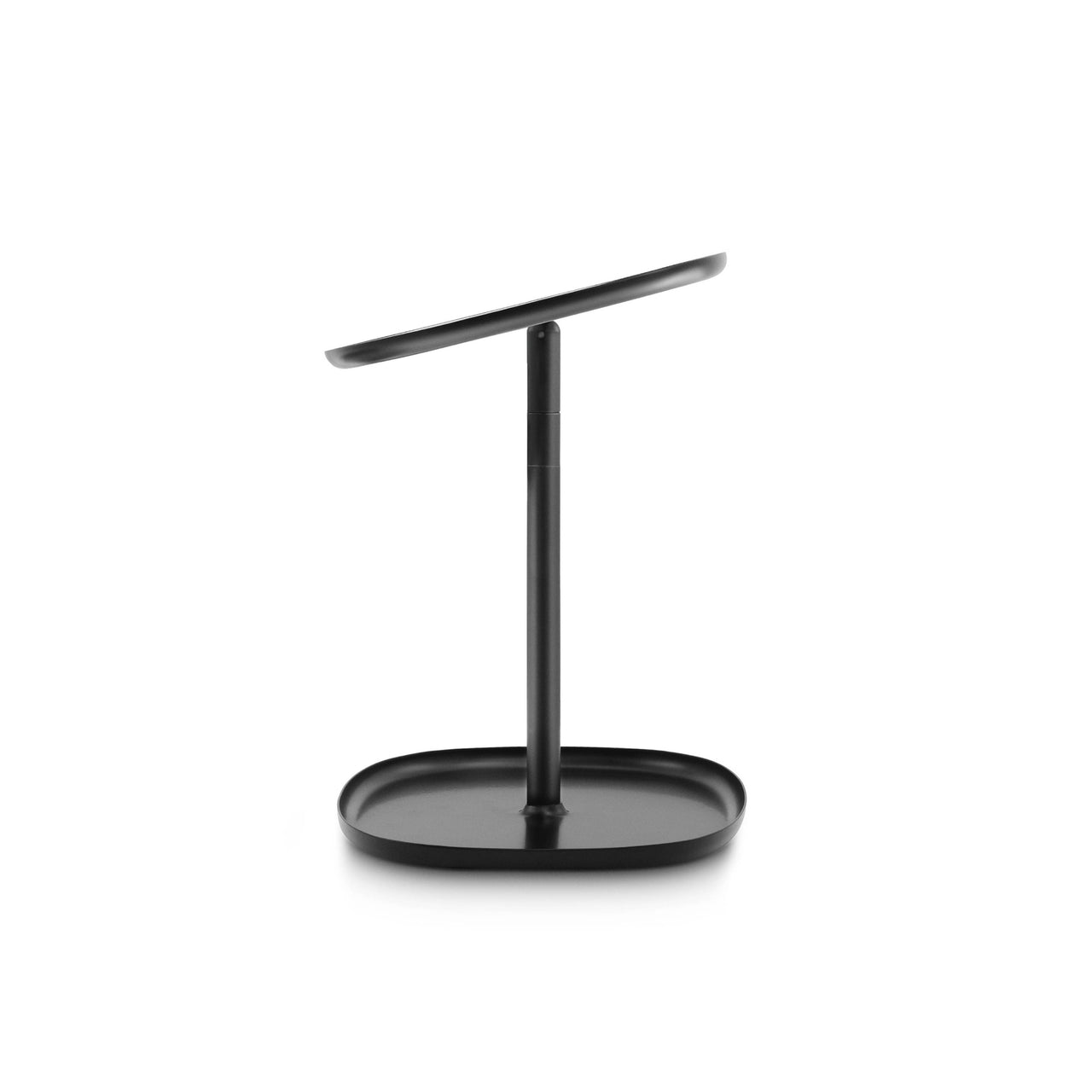 Flip Mirror: Black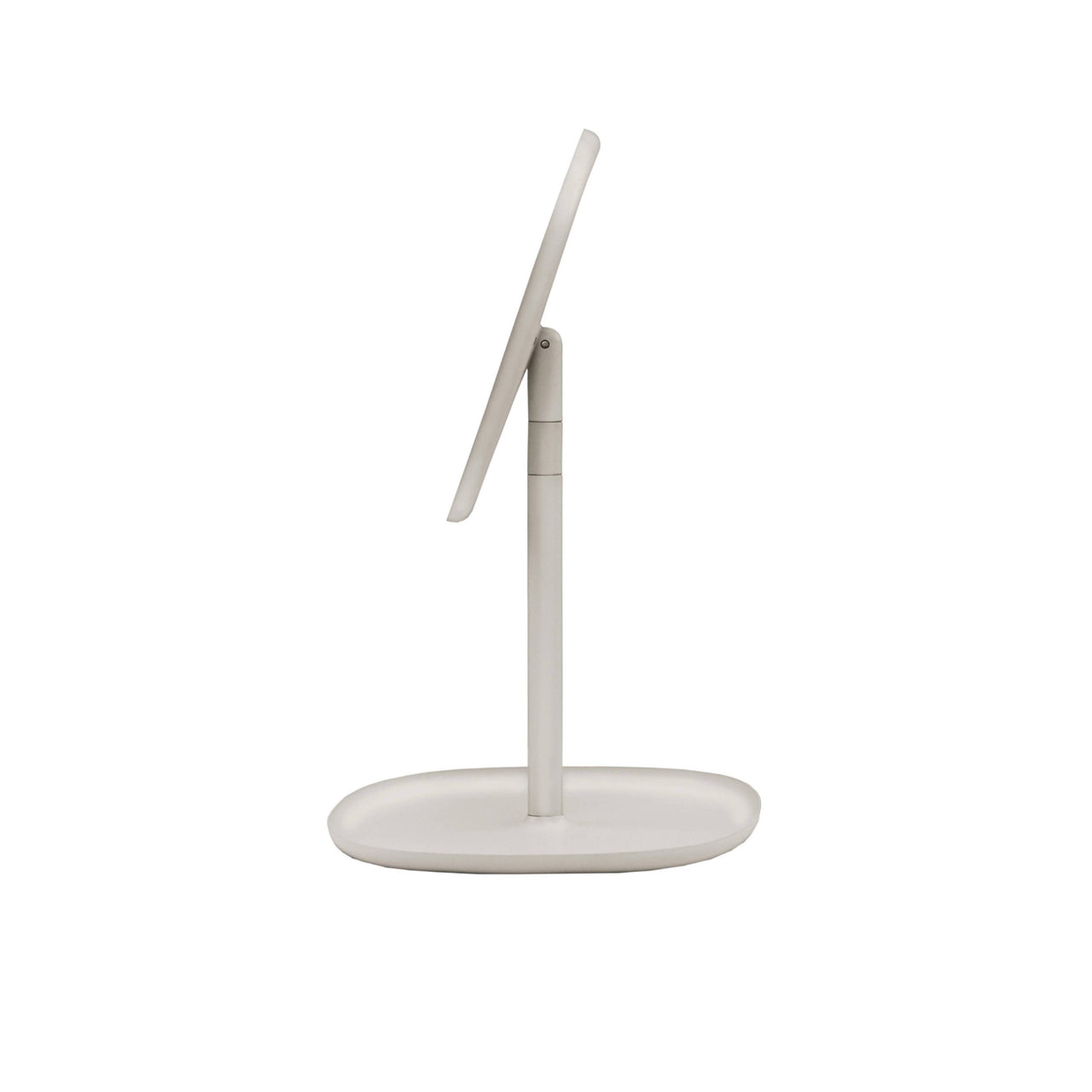 Flip Mirror: Sand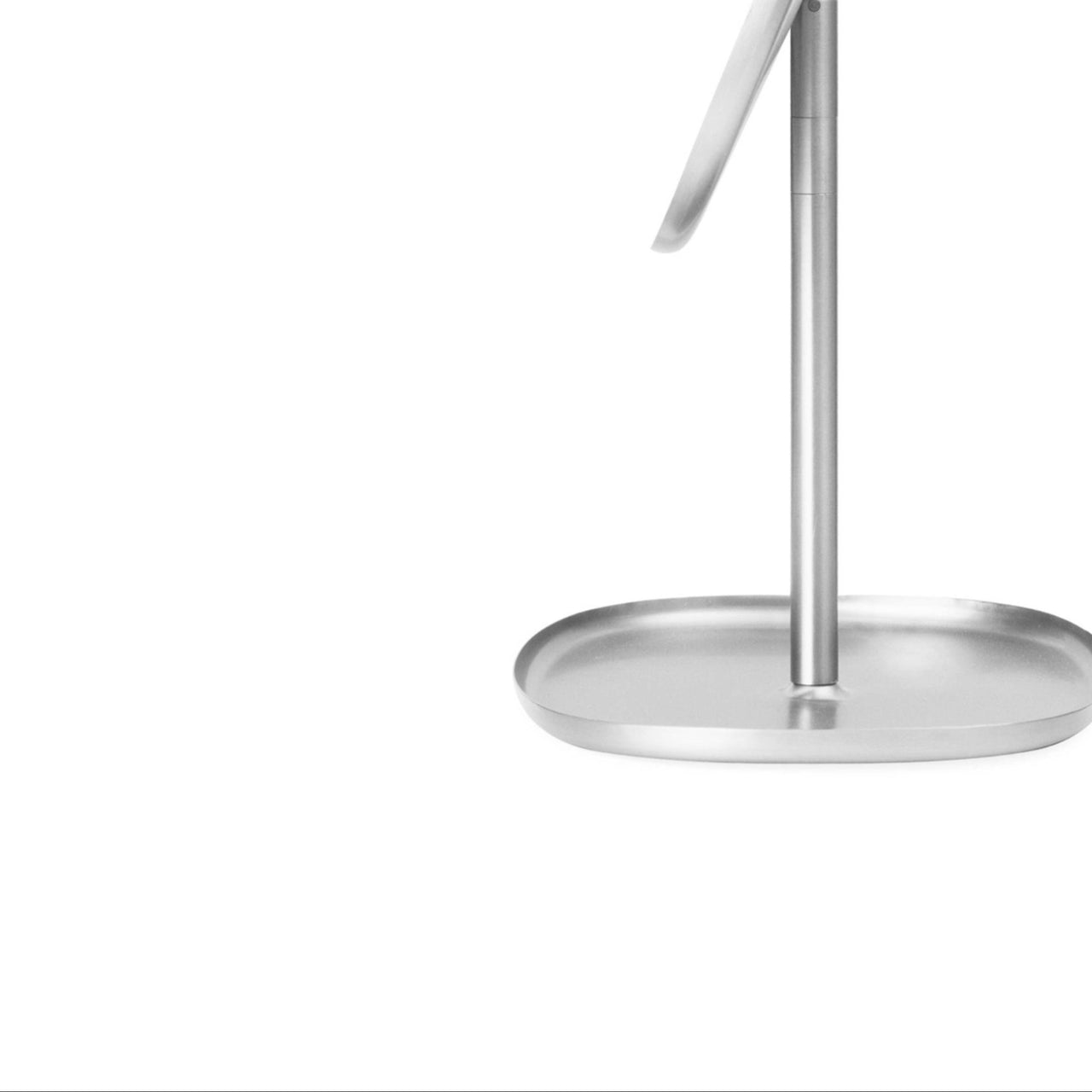 Flip Mirror: Matte Steel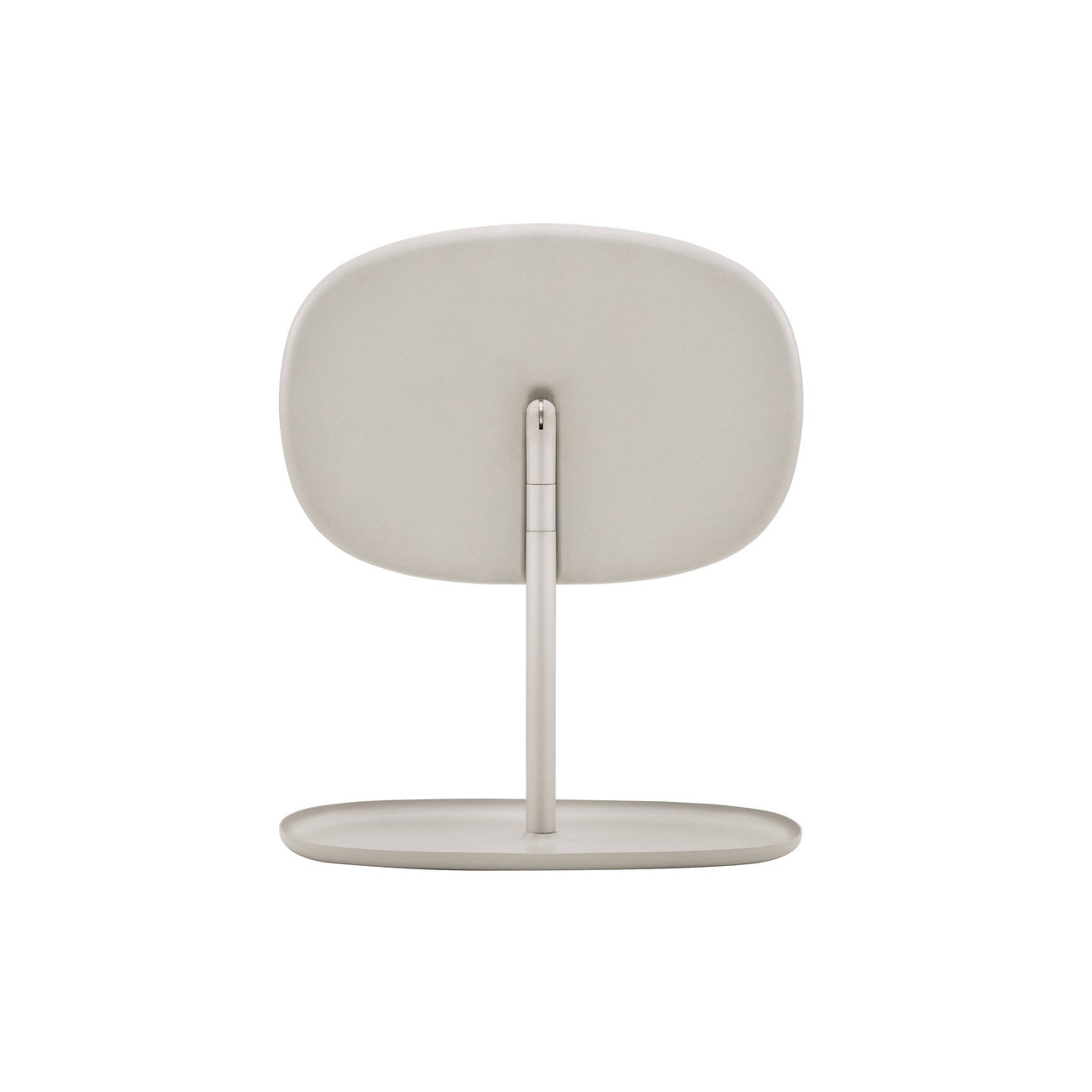 Flip Mirror: Sand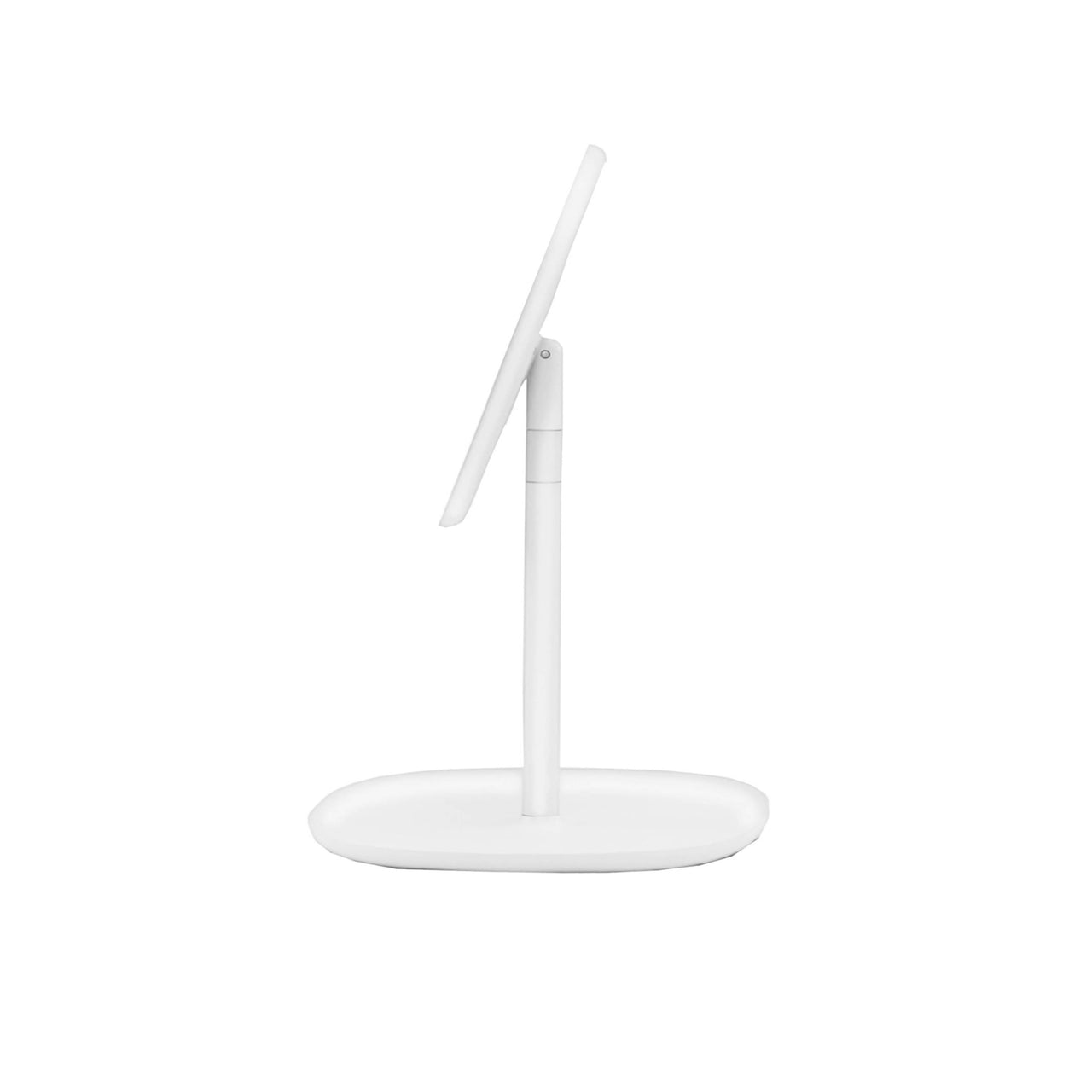 Flip Mirror: White
Flip Mirror: White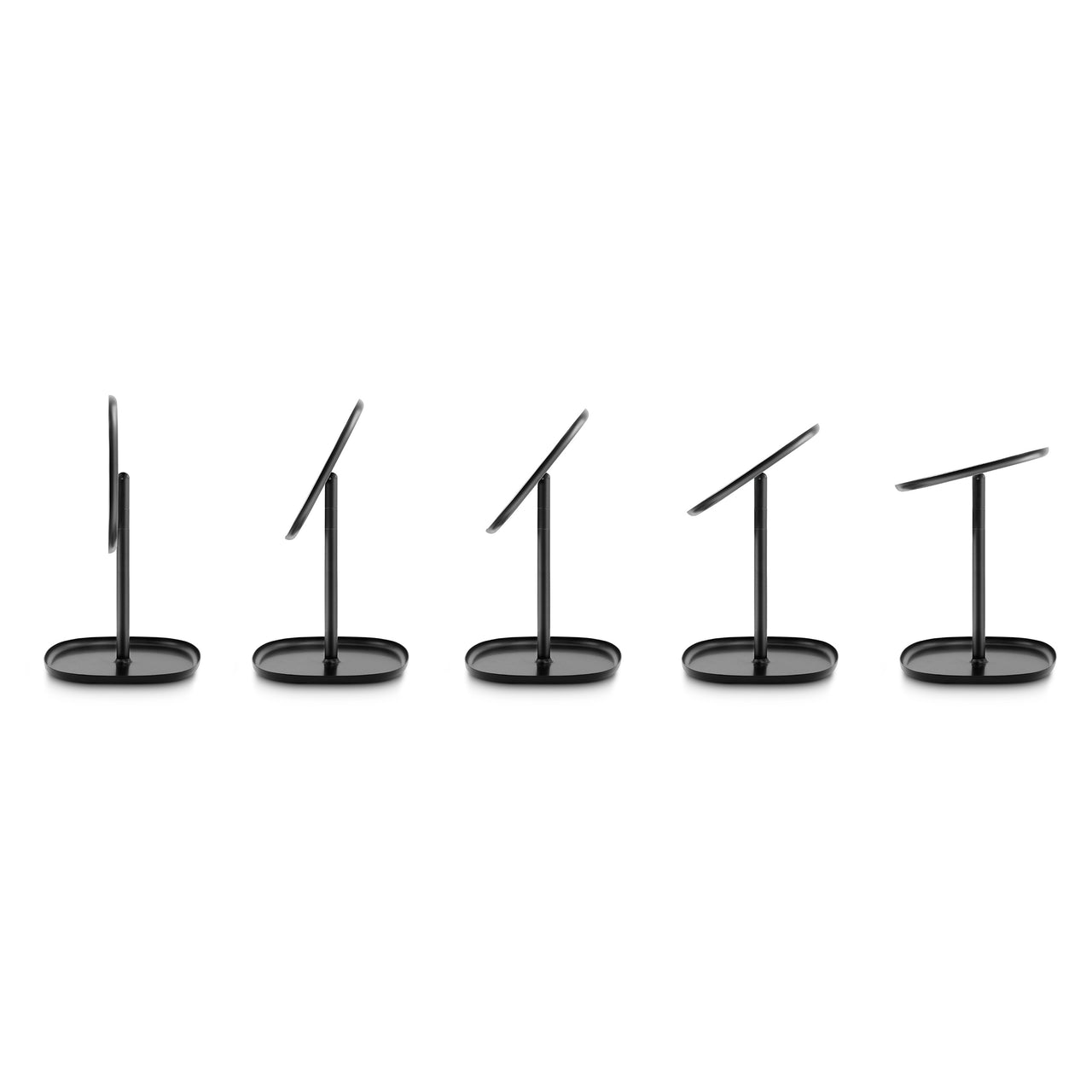 Flip Mirror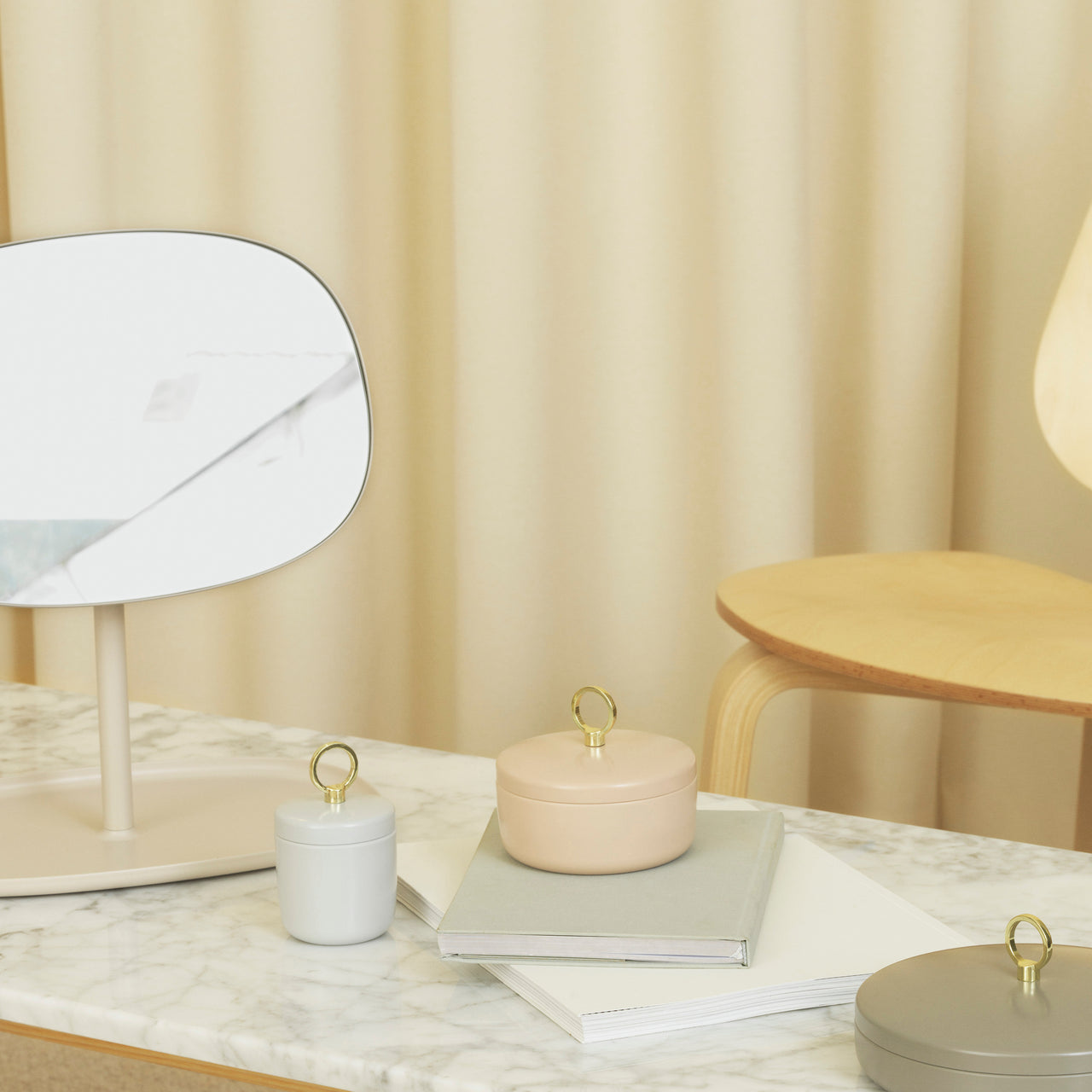 Flip Mirror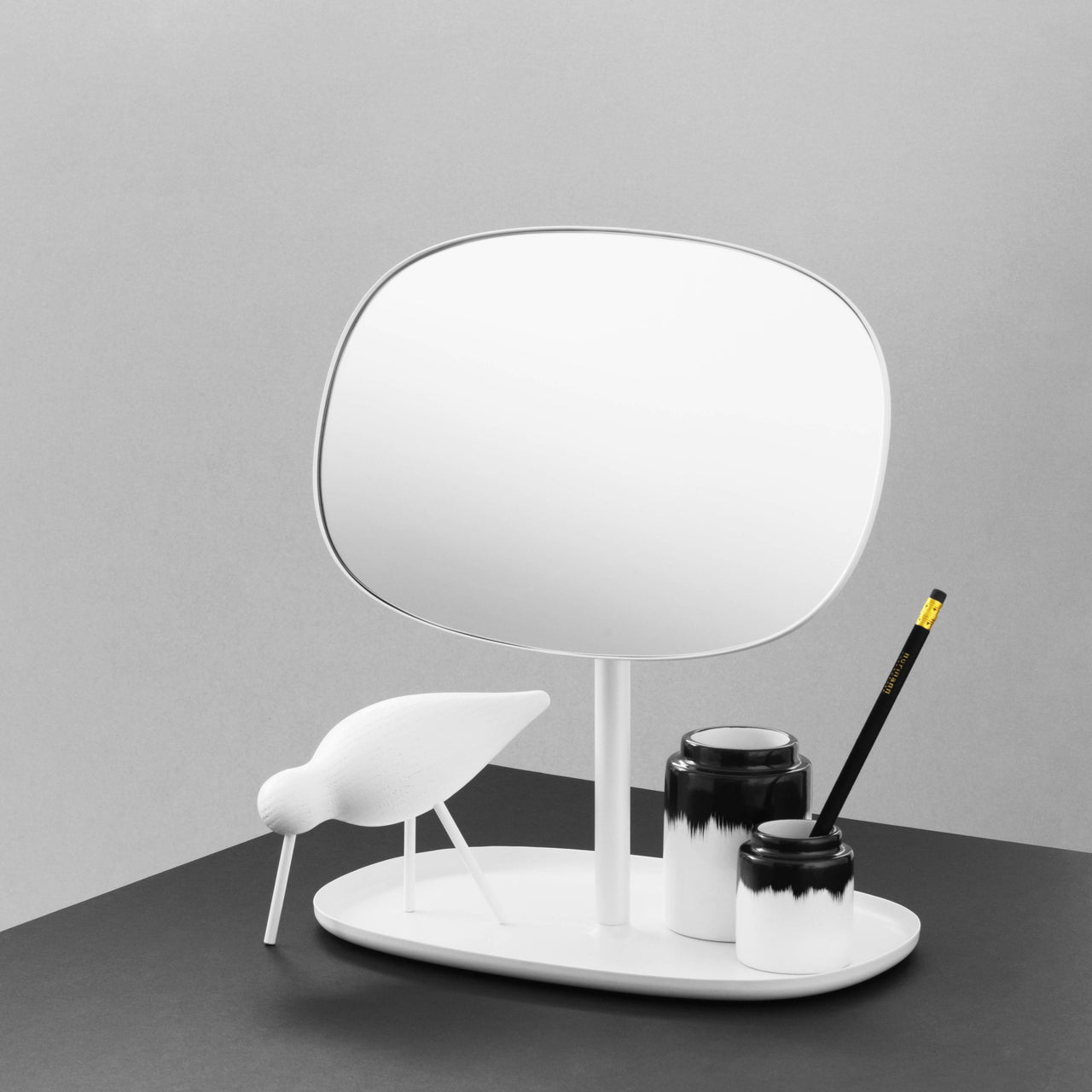 Flip Mirror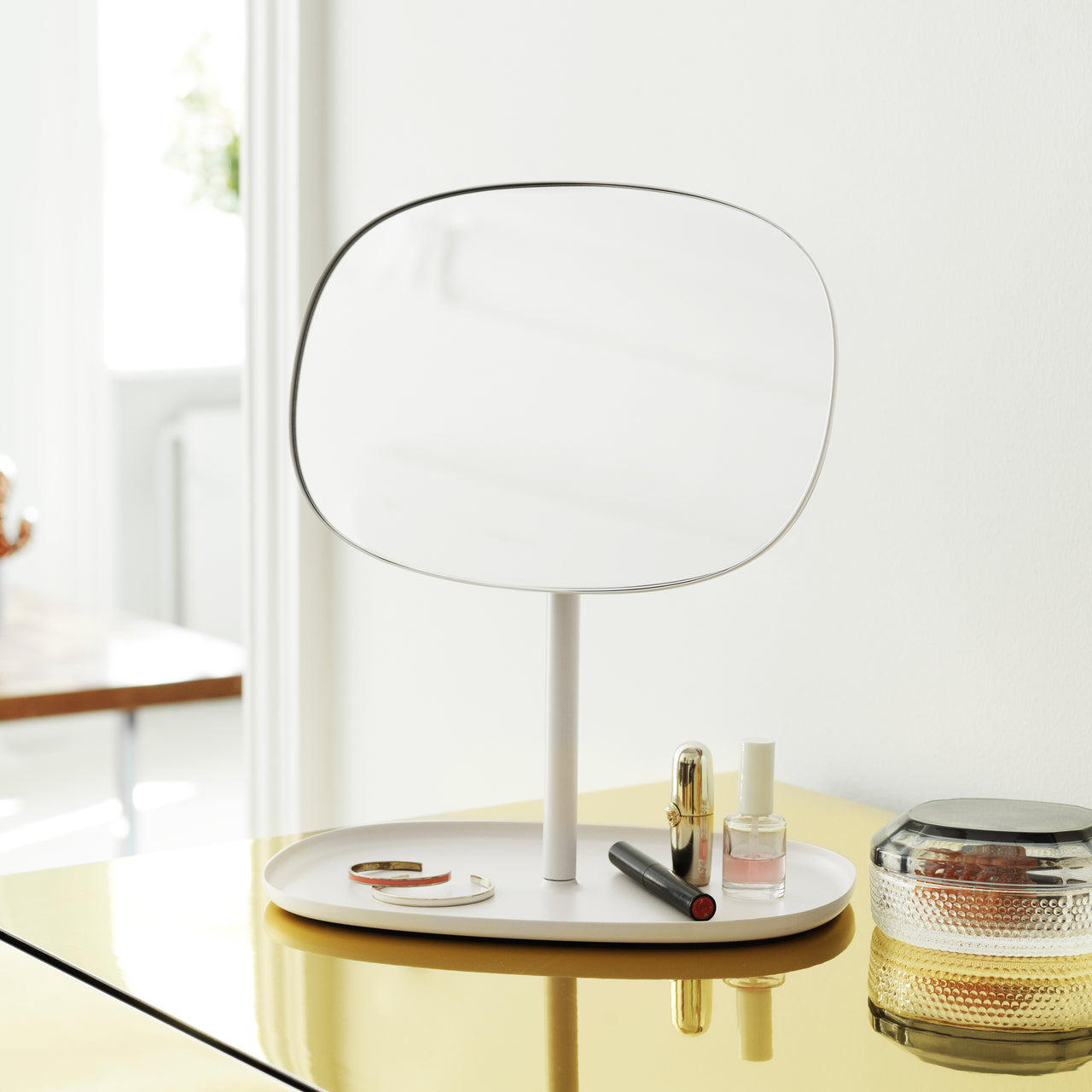 Flip Mirror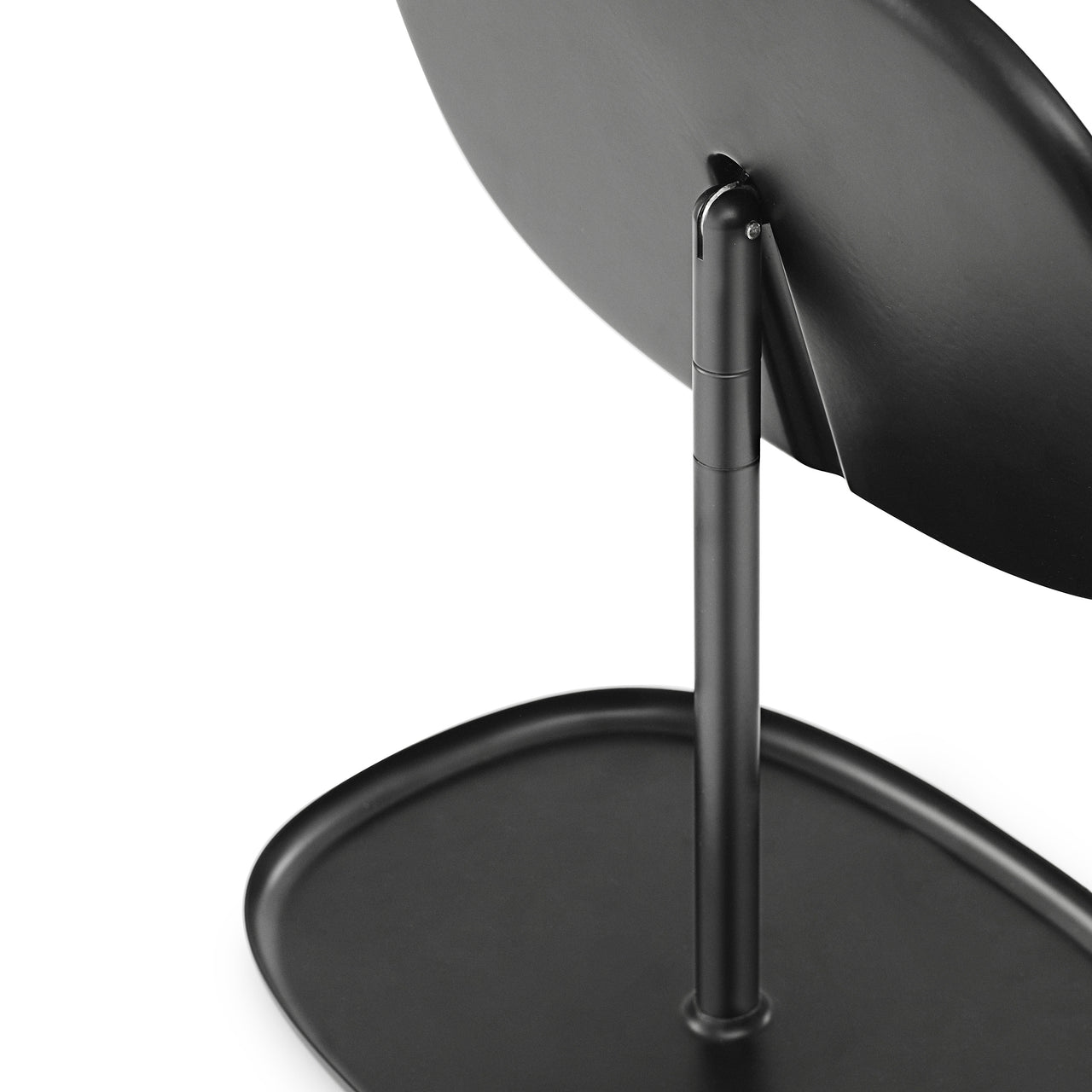 Flip Mirror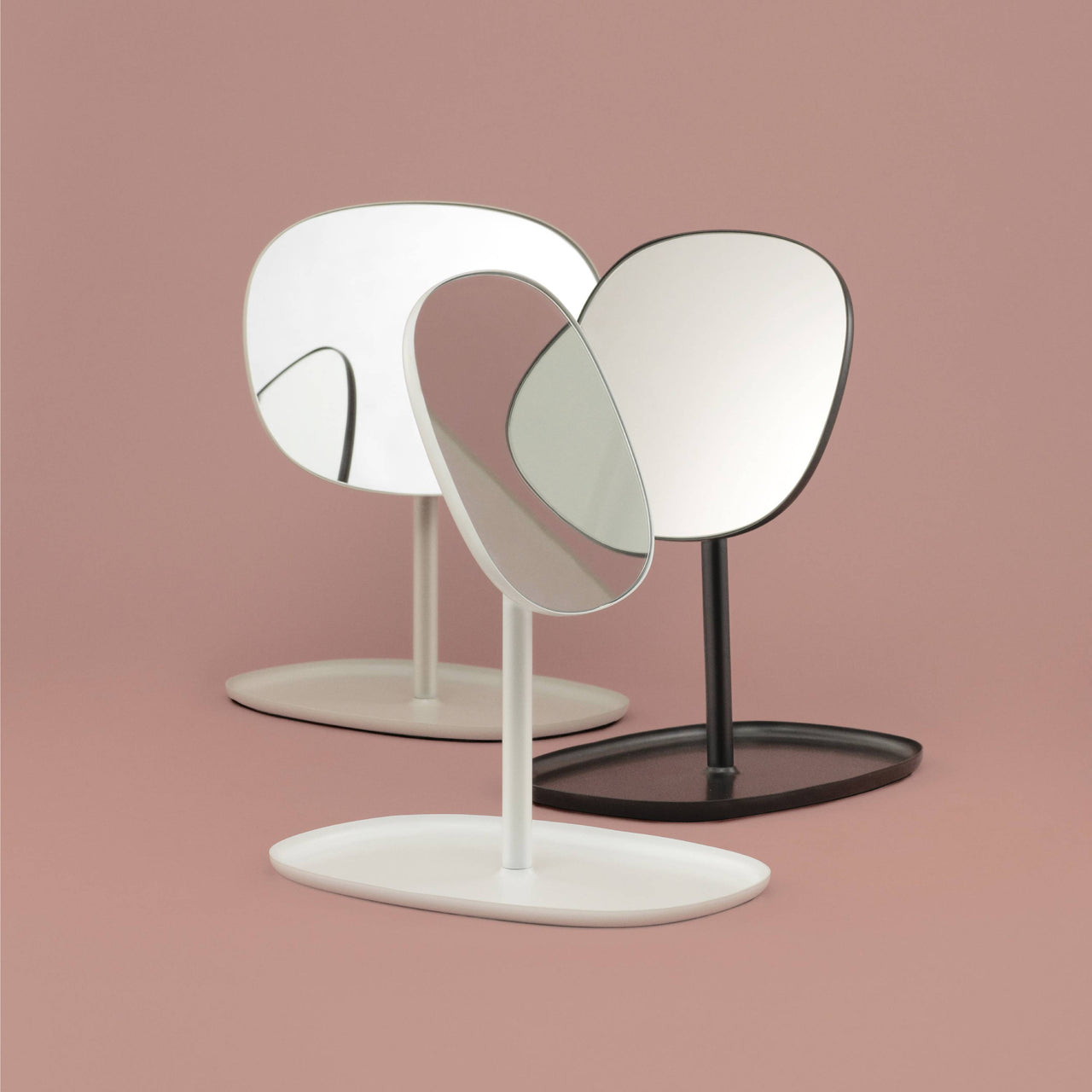 Flip Mirror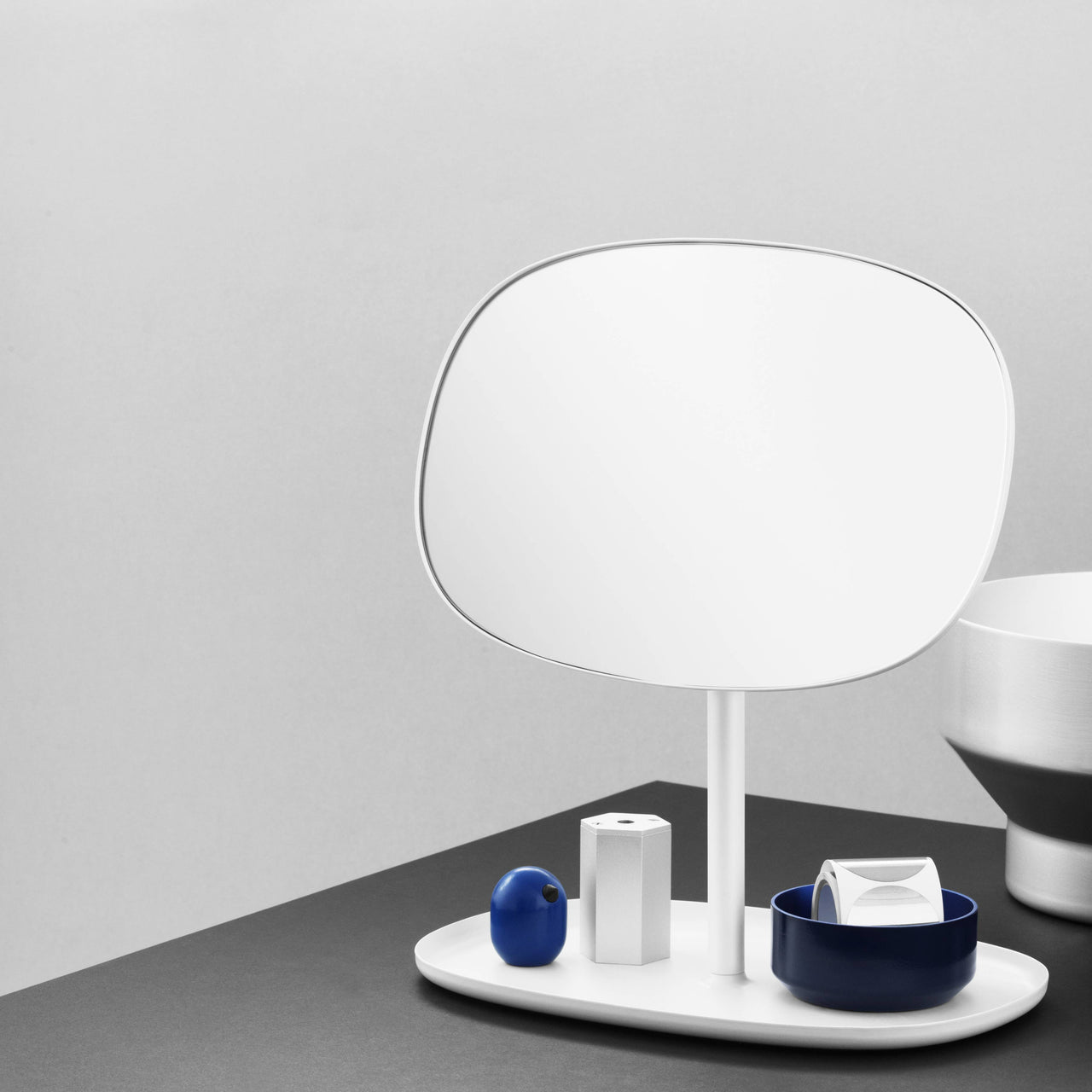 Flip Mirror
Flip Mirror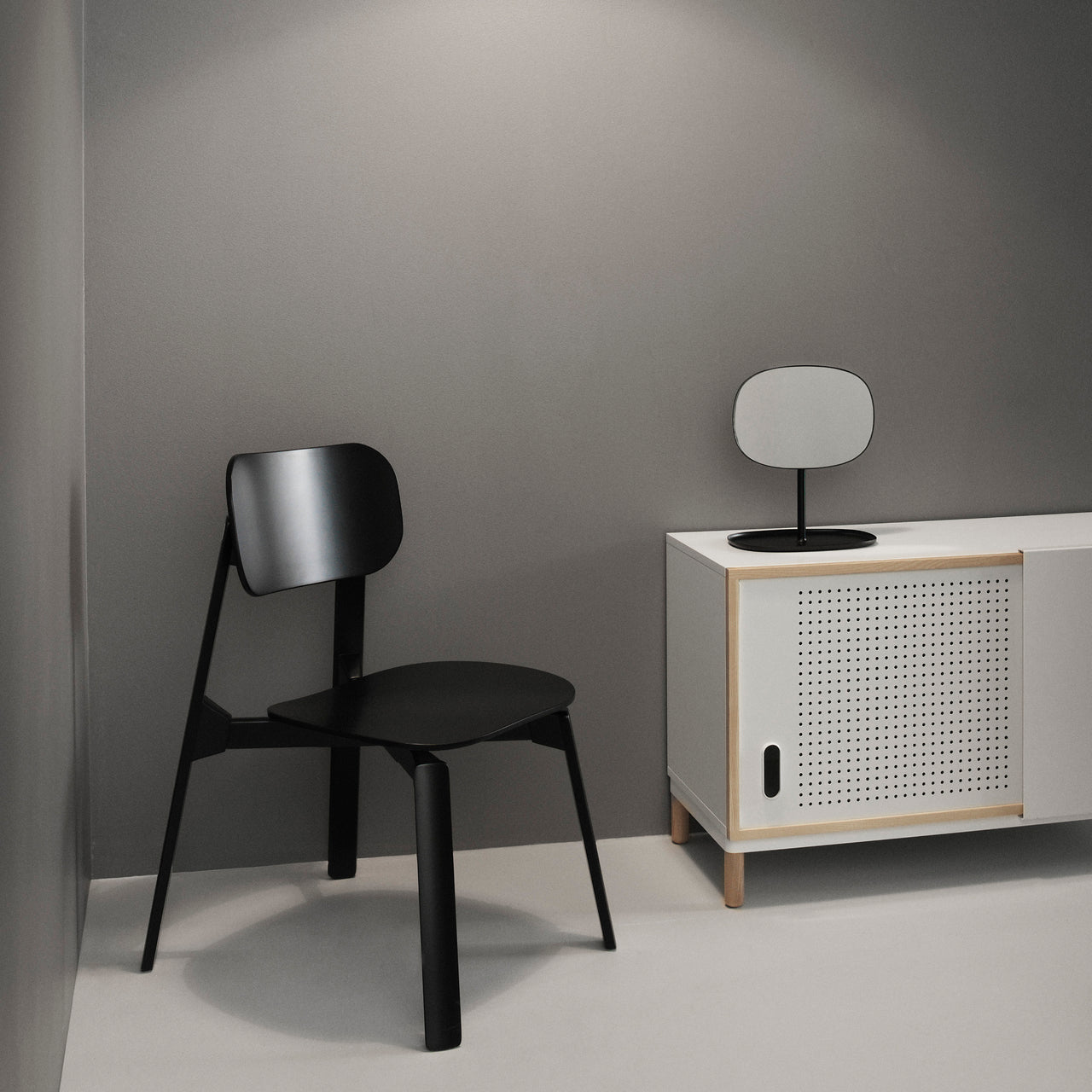 Flip Mirror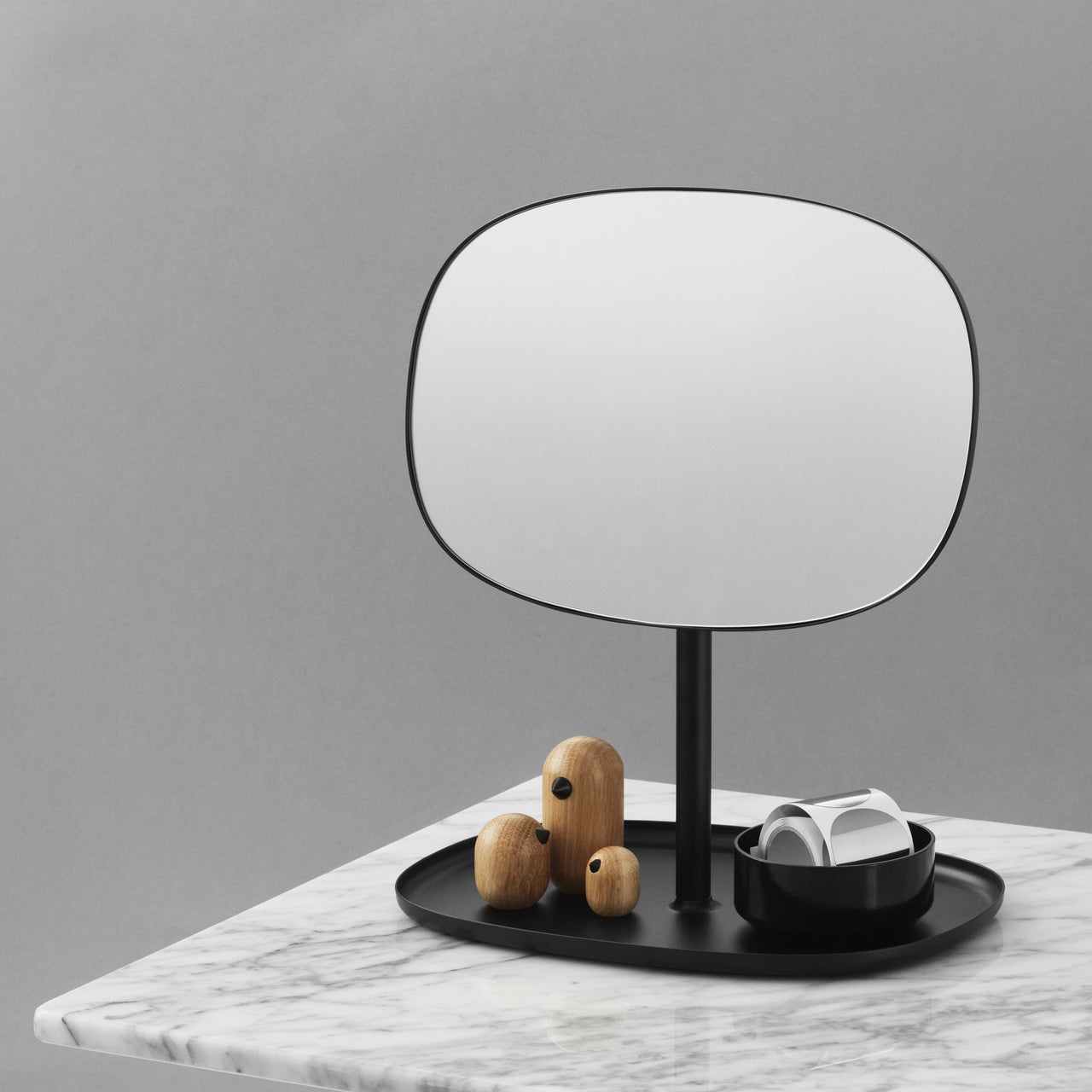 insitu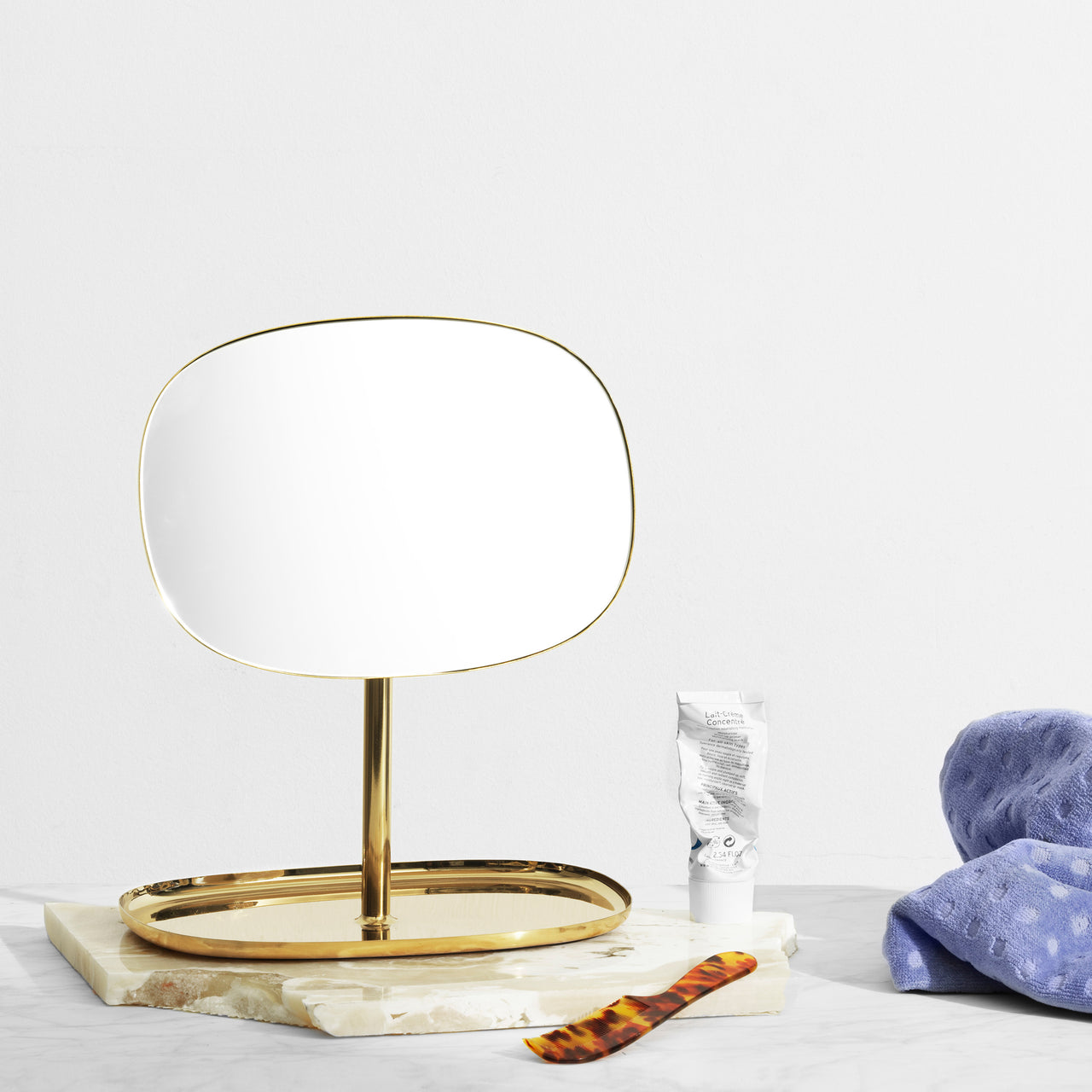 insitu
---
---
Spanish designer Javier Moreno rethinks the vanity mirror from all sides in this curved catchall for Norman Copenhagen. Glass mirror can be turned up, down and rotated 360 degrees. Organically shaped mirrored top is reflected in the base, ideal for jewelry, make-up and whatnots. The overall softness is underscored by the matte powder-coat finish. Position it on a table near the front door for keys and a last look before heading out.
Size
13.6" h x 11" w x 7.7" d (34.5x28x19.5cm)
Material
Stainless or brass-plated steel, glass
Brand
Normann Copenhagen
"When Jan and I look at new designs for Normann Copenhagen, we take a very intuitive approach to the products," according to cofounder Poul Madsen. "A picture can say much more than words and if we are both struck by what we see, we are interested." Jan Andersen and Poul Madsen teamed up to create the Normann Copenhagen with a vision to shake up the contemporary design field. Now known the world over, they collaborate with new names and established talents from their native Denmark as well as internationally.
The company puts a premium on challenging conventional thinking in collections of tabletop products, lighting and furniture—with bold design strokes, innovative materials and a deft enjoyment of color. "We like products that have an original idea and a simple design, although we do not tie ourselves to a particular line," Poul adds. "For us, the important thing is that the projects we get involved in bring something new into the world of design."