Just Bar + Counter Stool: Full Upholstered + Bar + Black Steel
Just Bar + Counter Stool: Full Upholstered + Bar + Black Steel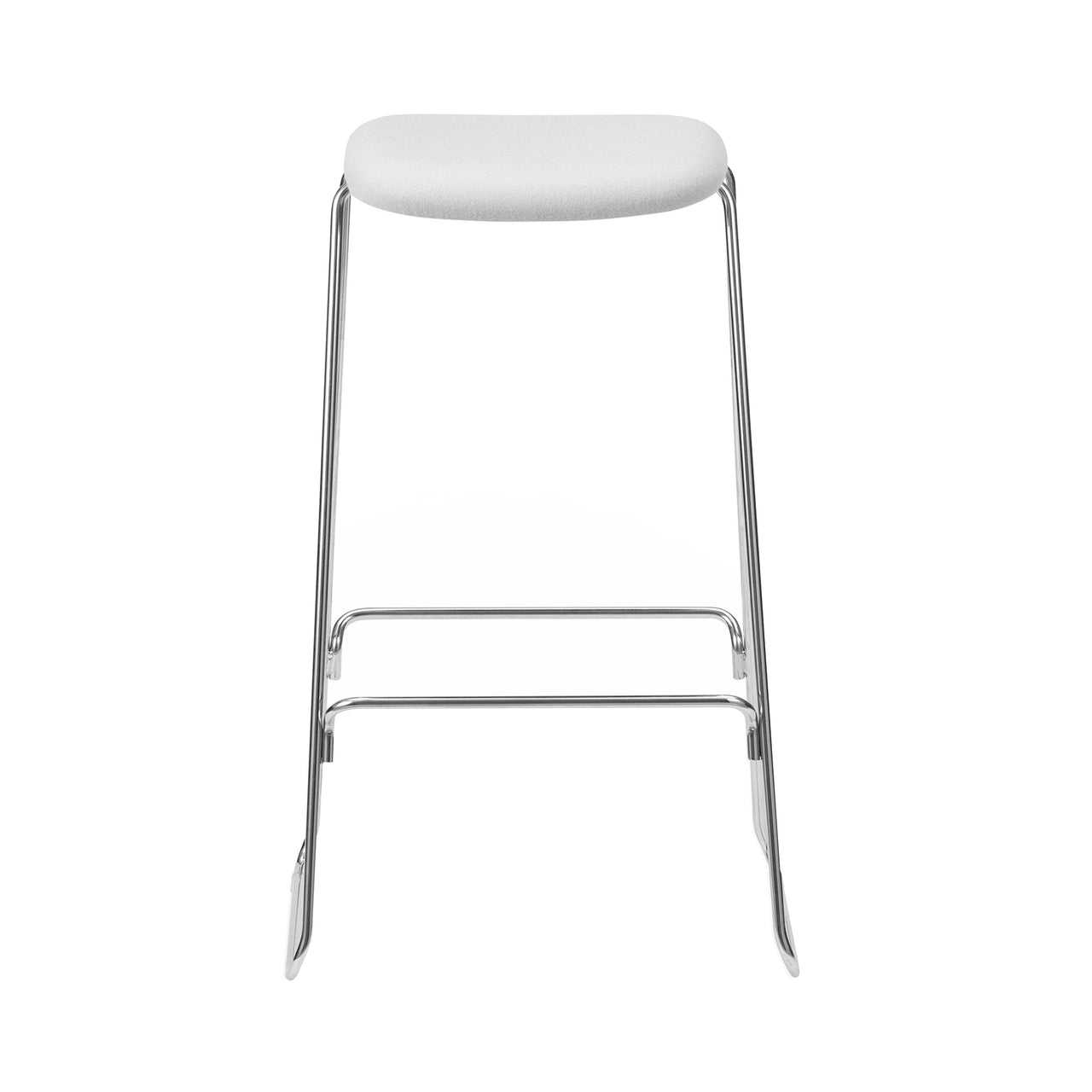 Just Bar + Counter Stool: Full Upholstered + Bar + Chrome
Just Bar + Counter Stool: Full Upholstered + Counter + Black Steel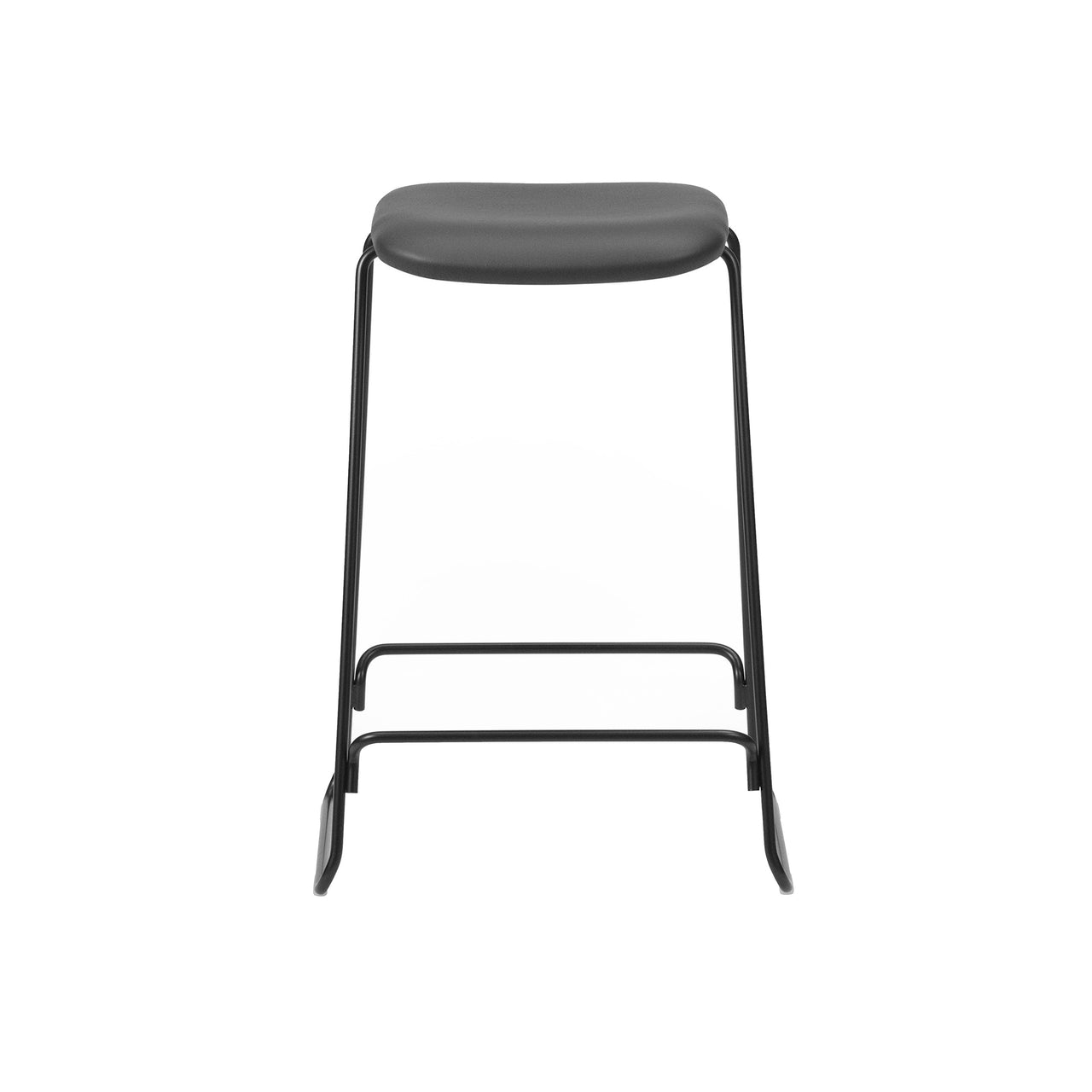 Just Bar + Counter Stool: Full Upholstered + Counter + Black Steel
Just Bar + Counter Stool: Full Upholstered + Counter + Chrome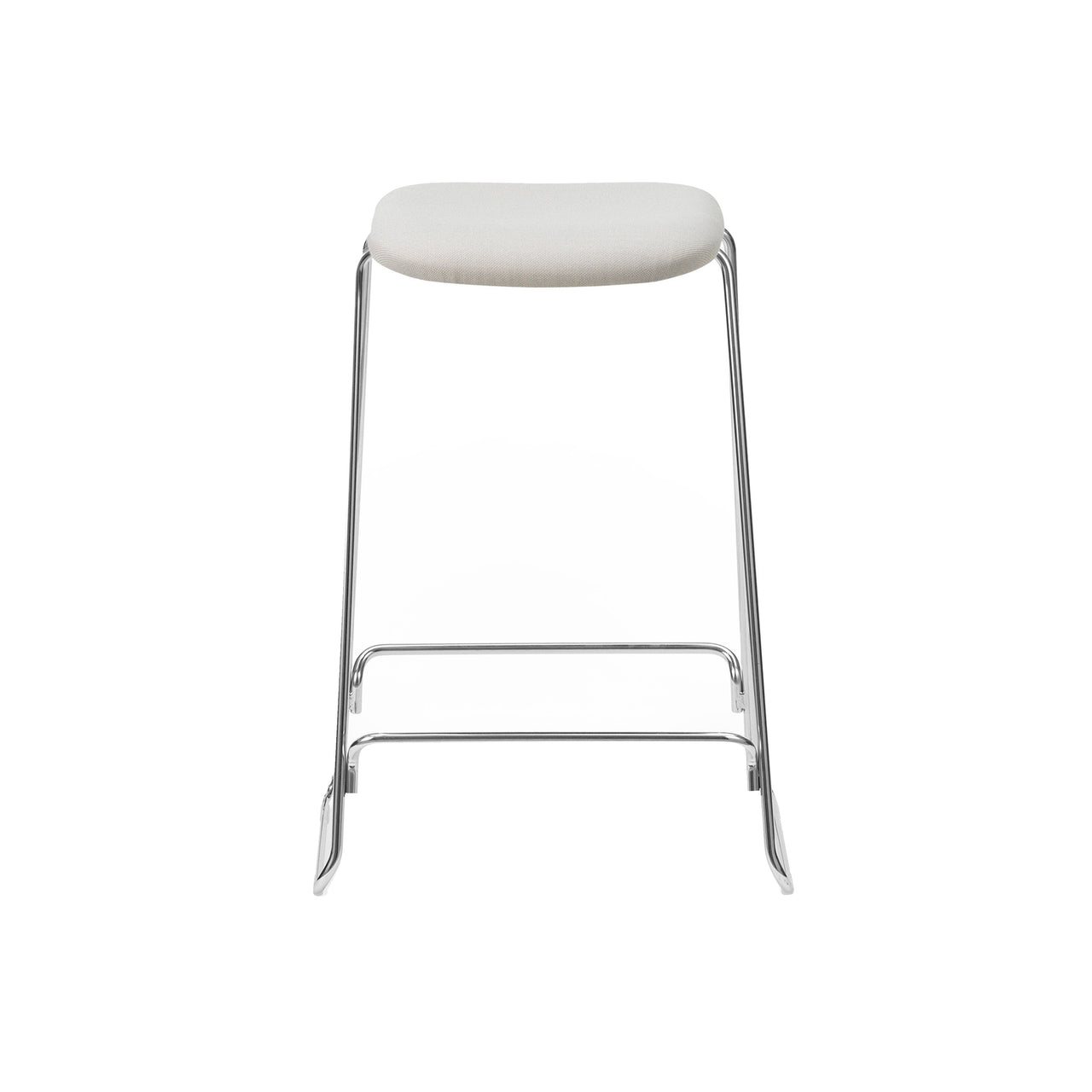 Just Bar + Counter Stool: Full Upholstered + Counter + Chrome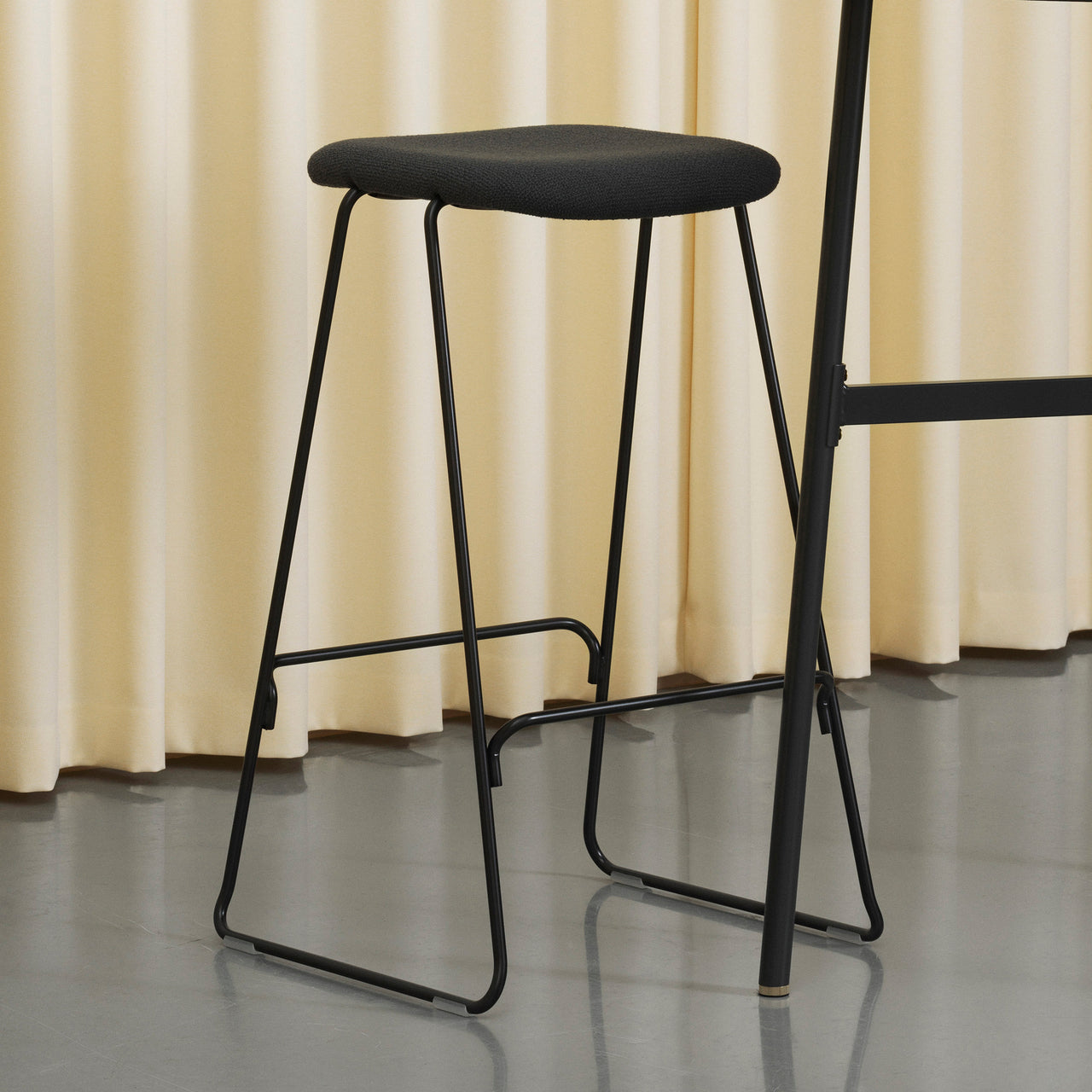 Just Bar + Counter Stool: Full Upholstered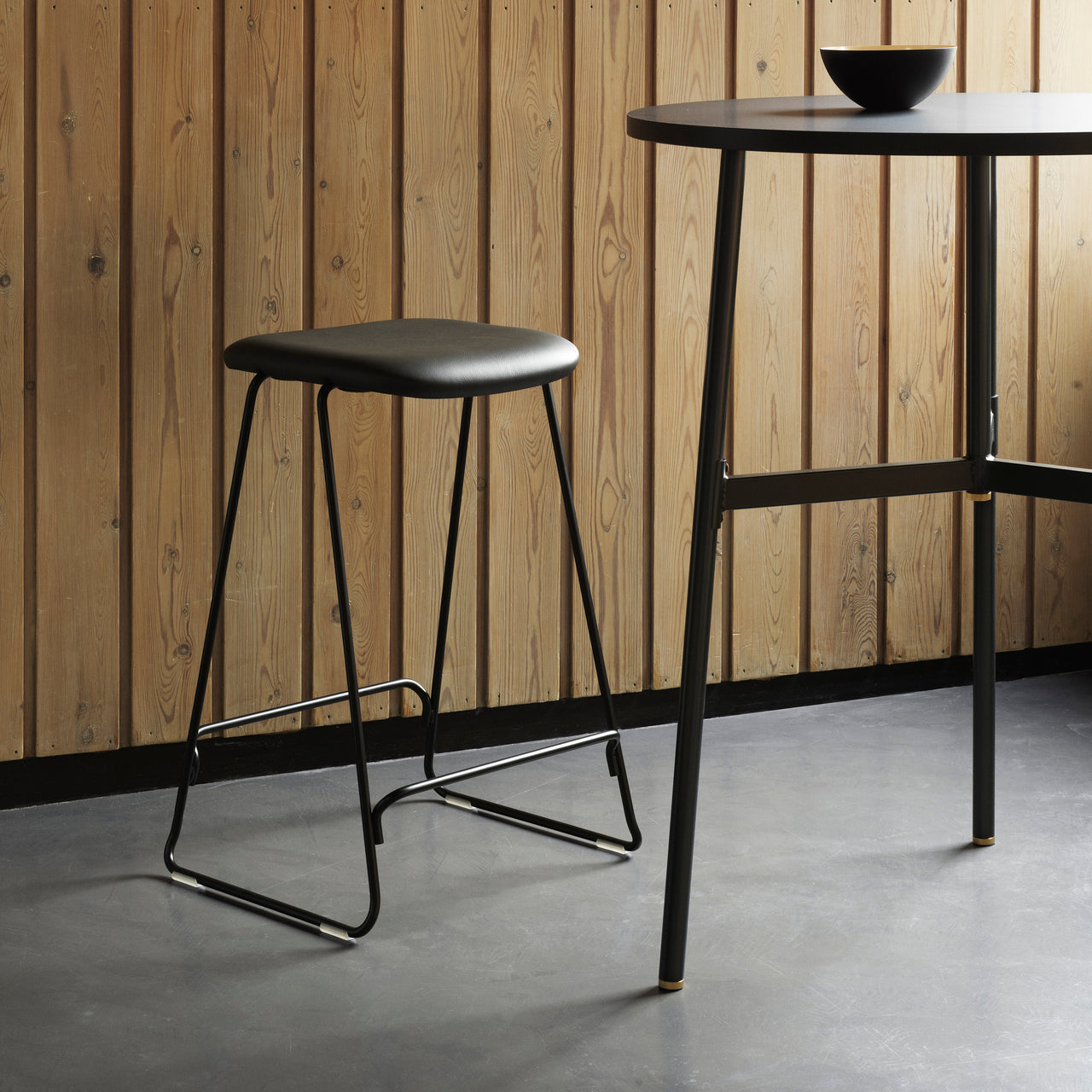 Just Bar + Counter Stool: Full Upholstered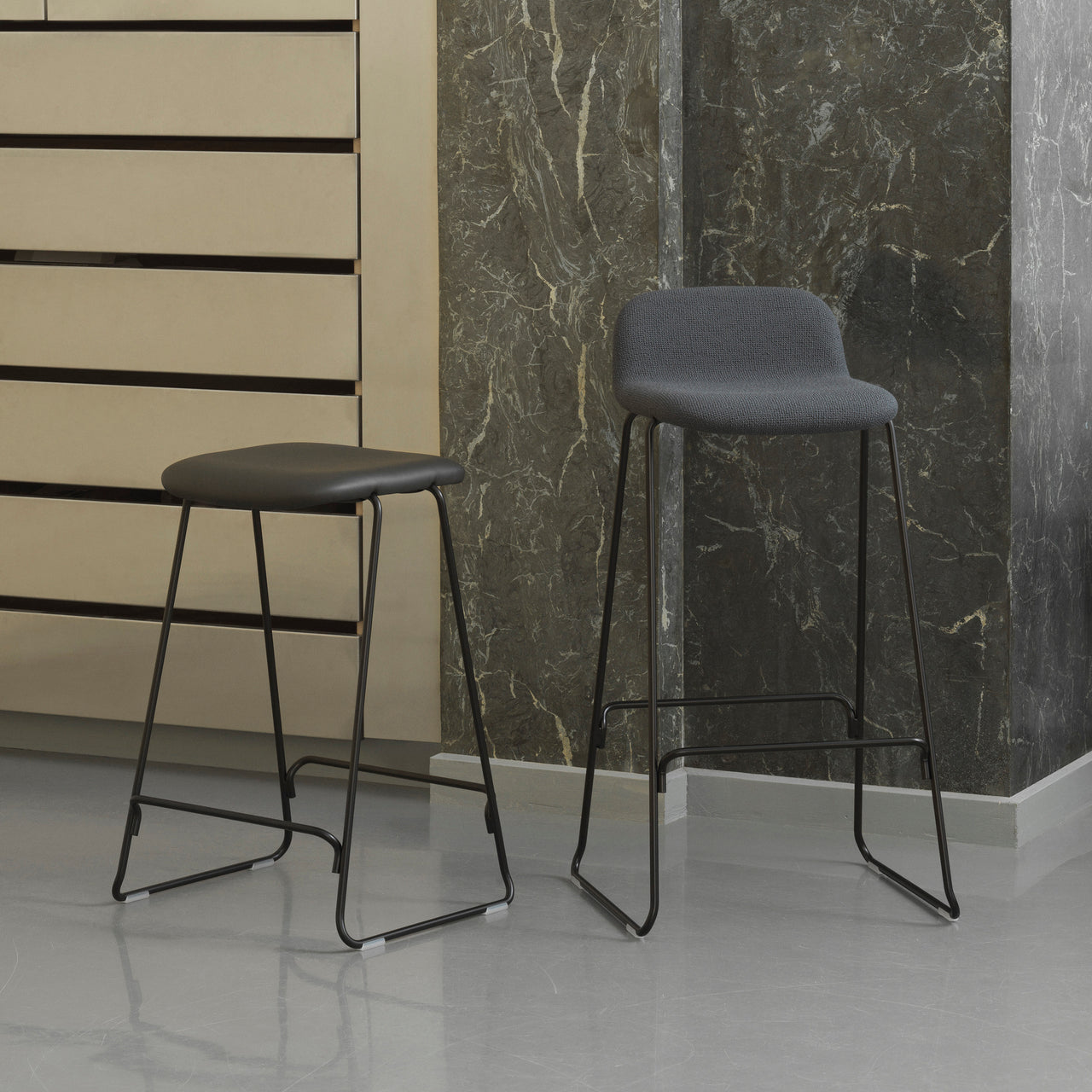 Just Bar + Counter Stool: Full Upholstered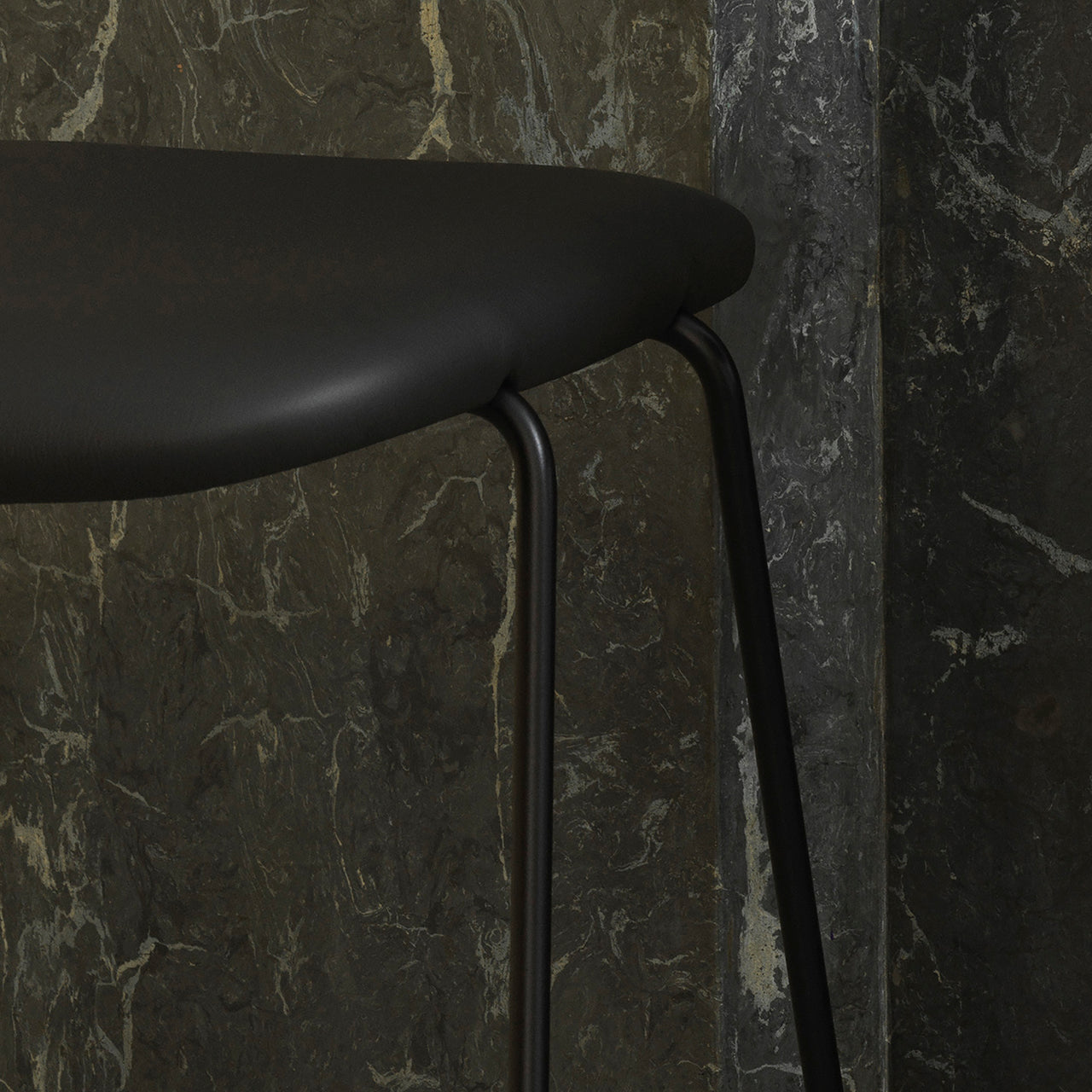 Just Bar + Counter Stool: Full Upholstered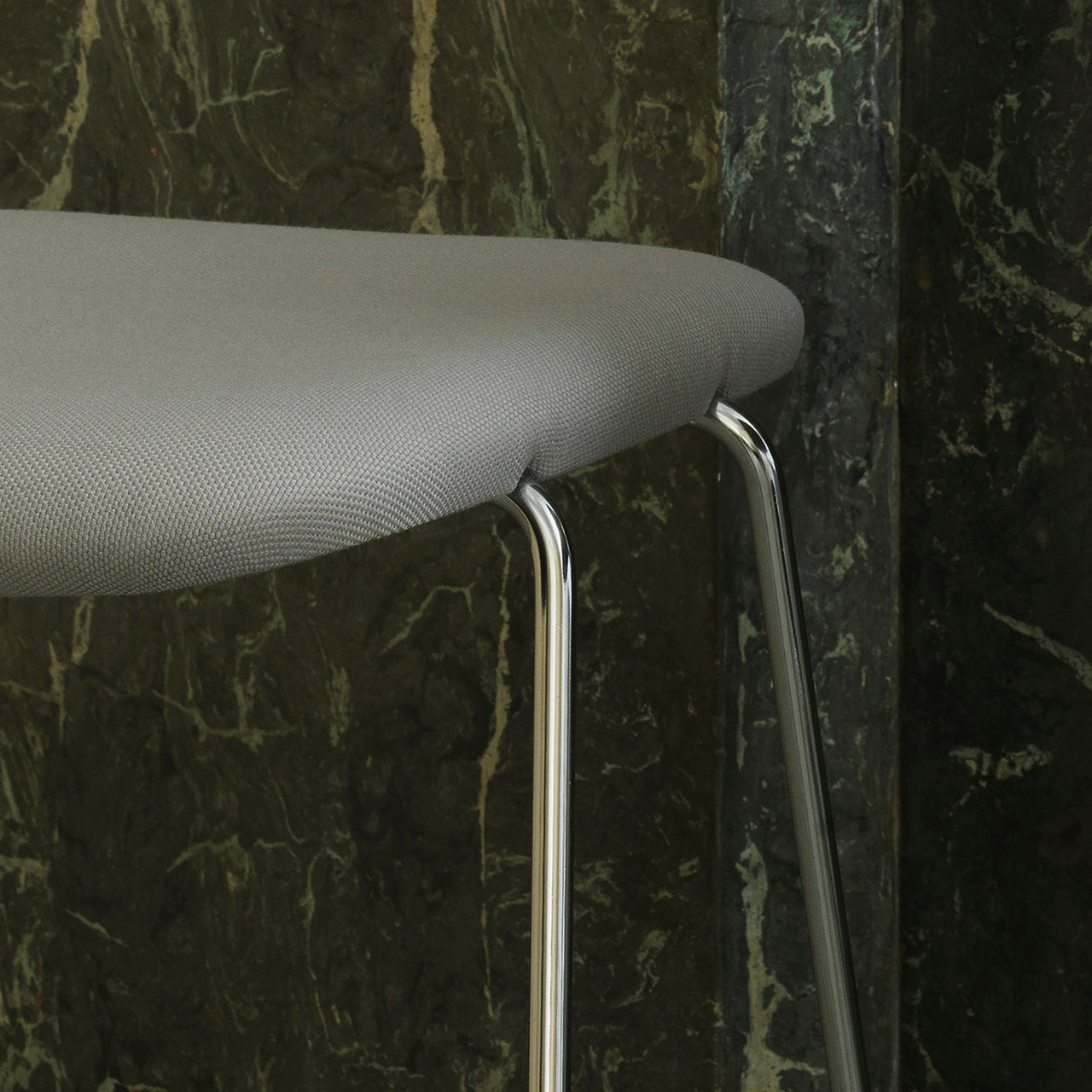 Just Bar + Counter Stool: Full Upholstered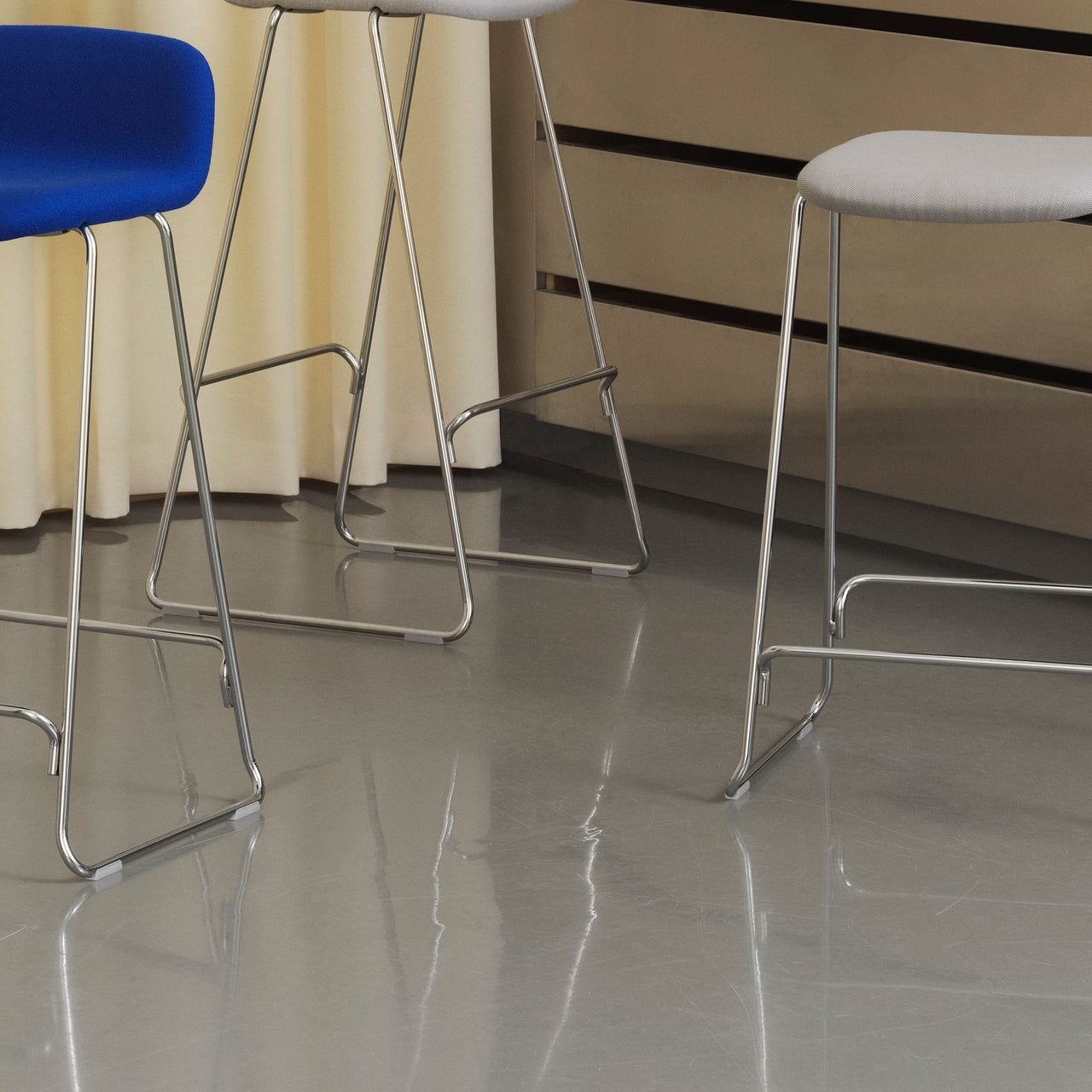 Just Bar + Counter Stool: Full Upholstered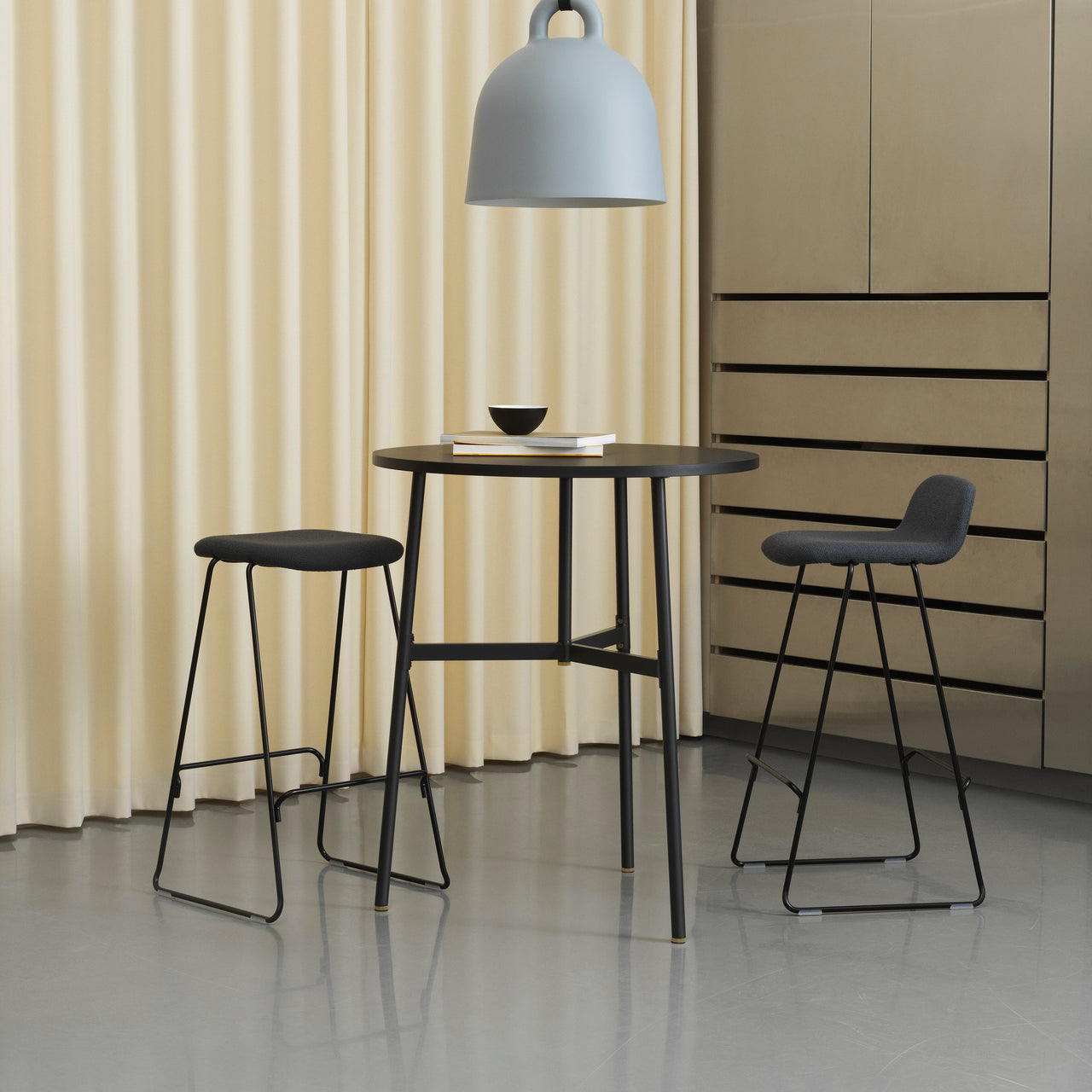 insitu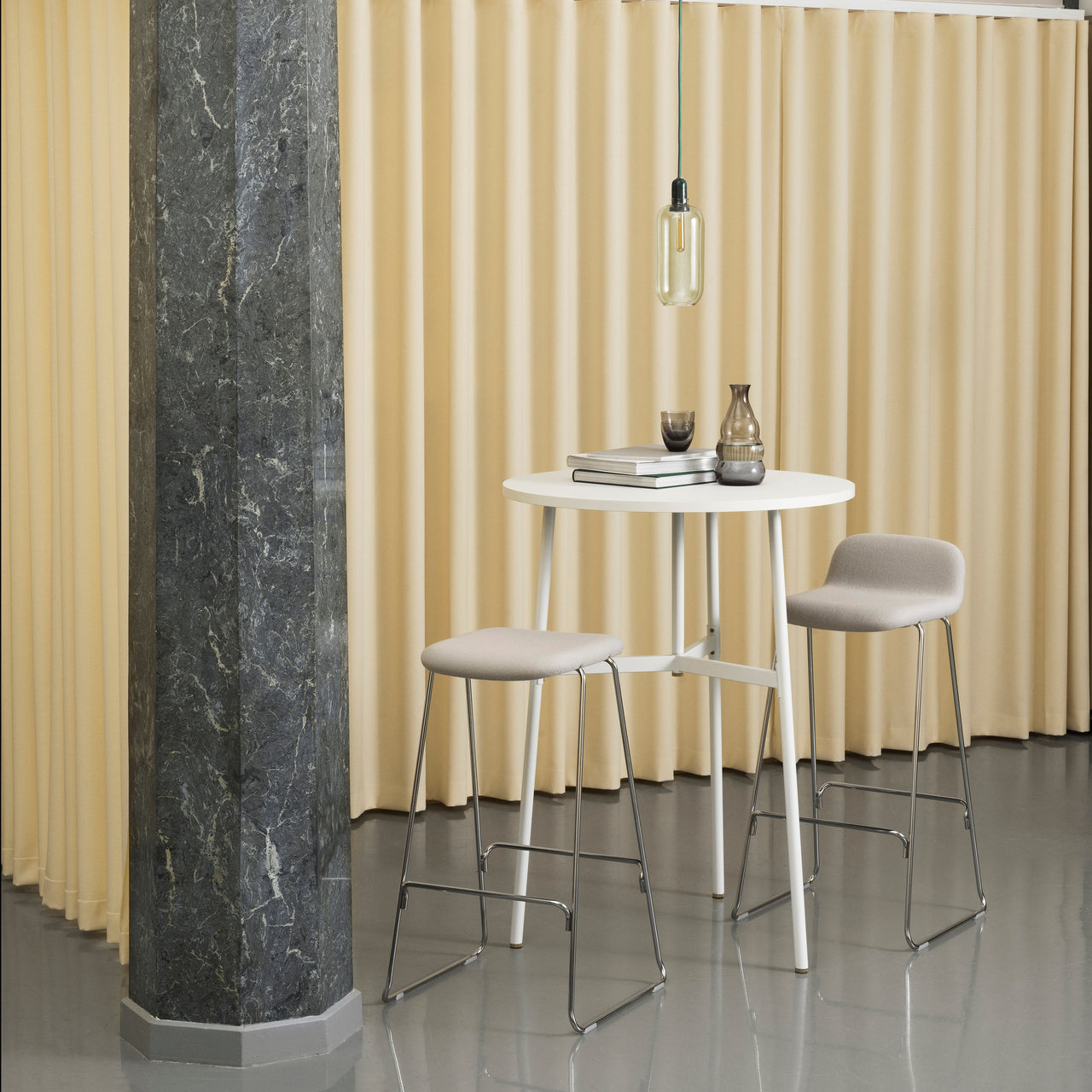 insitu
Just Bar + Counter Stool: Full Upholstered + Bar + Black Steel
Just Bar + Counter Stool: Full Upholstered + Bar + Black Steel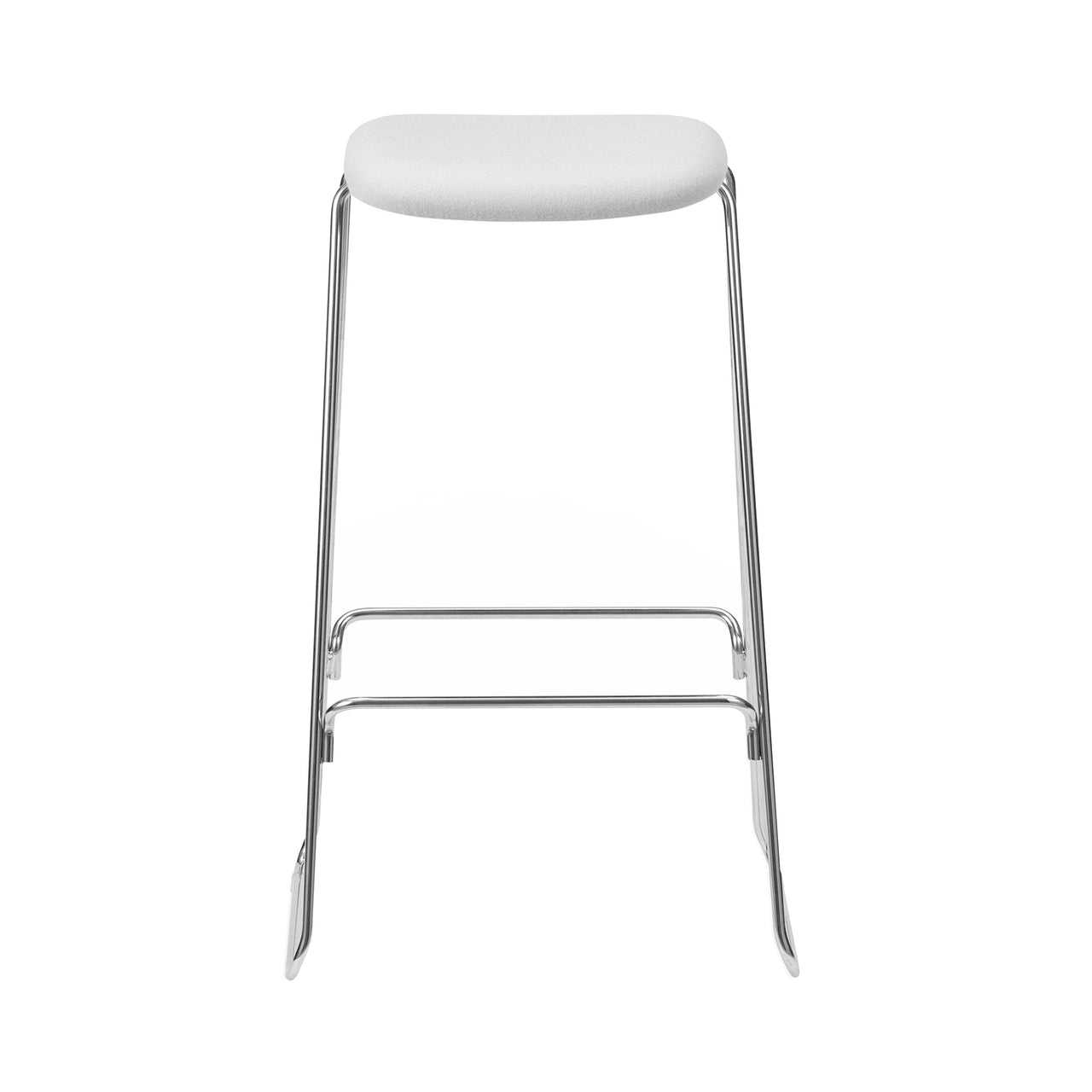 Just Bar + Counter Stool: Full Upholstered + Bar + Chrome
Just Bar + Counter Stool: Full Upholstered + Counter + Black Steel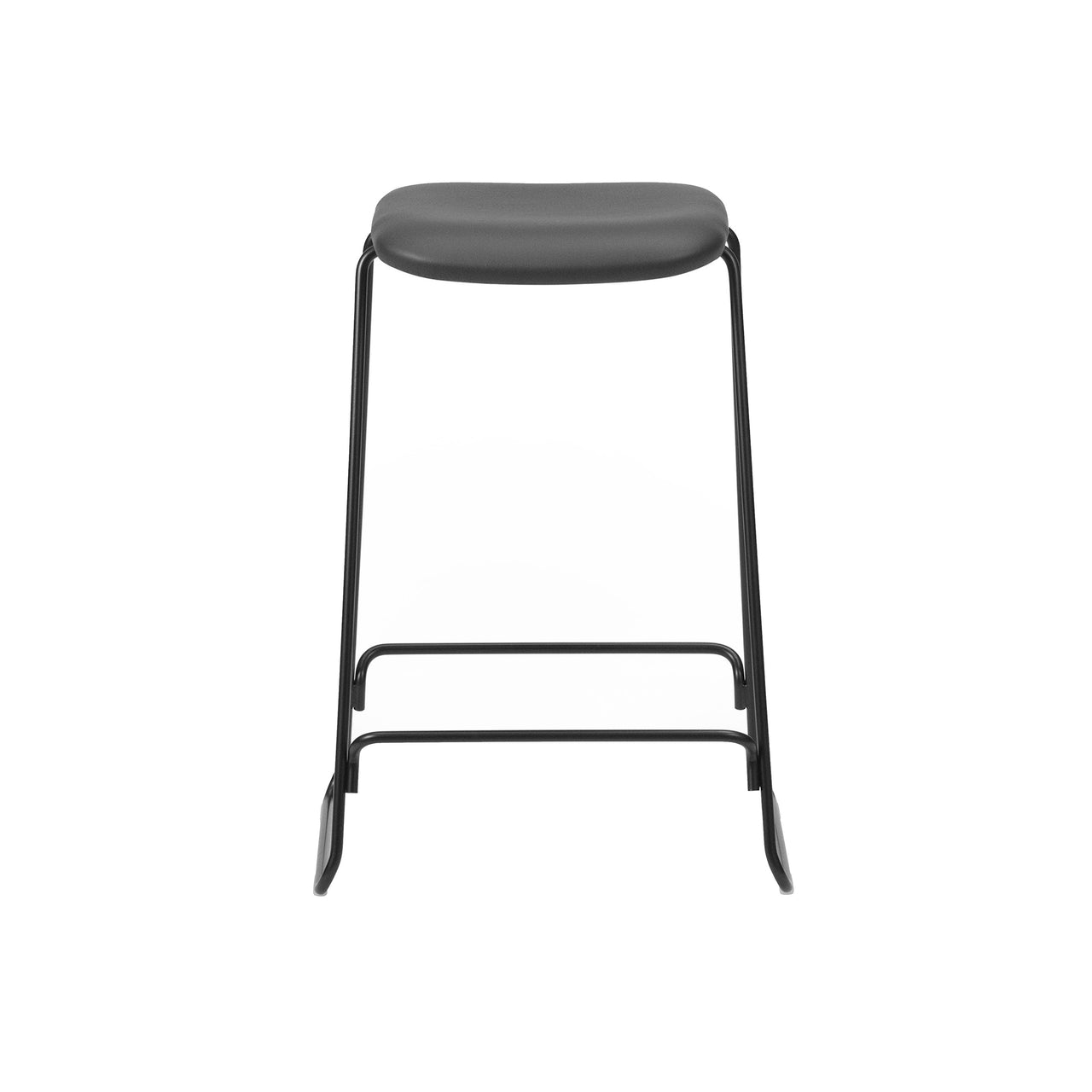 Just Bar + Counter Stool: Full Upholstered + Counter + Black Steel
Just Bar + Counter Stool: Full Upholstered + Counter + Chrome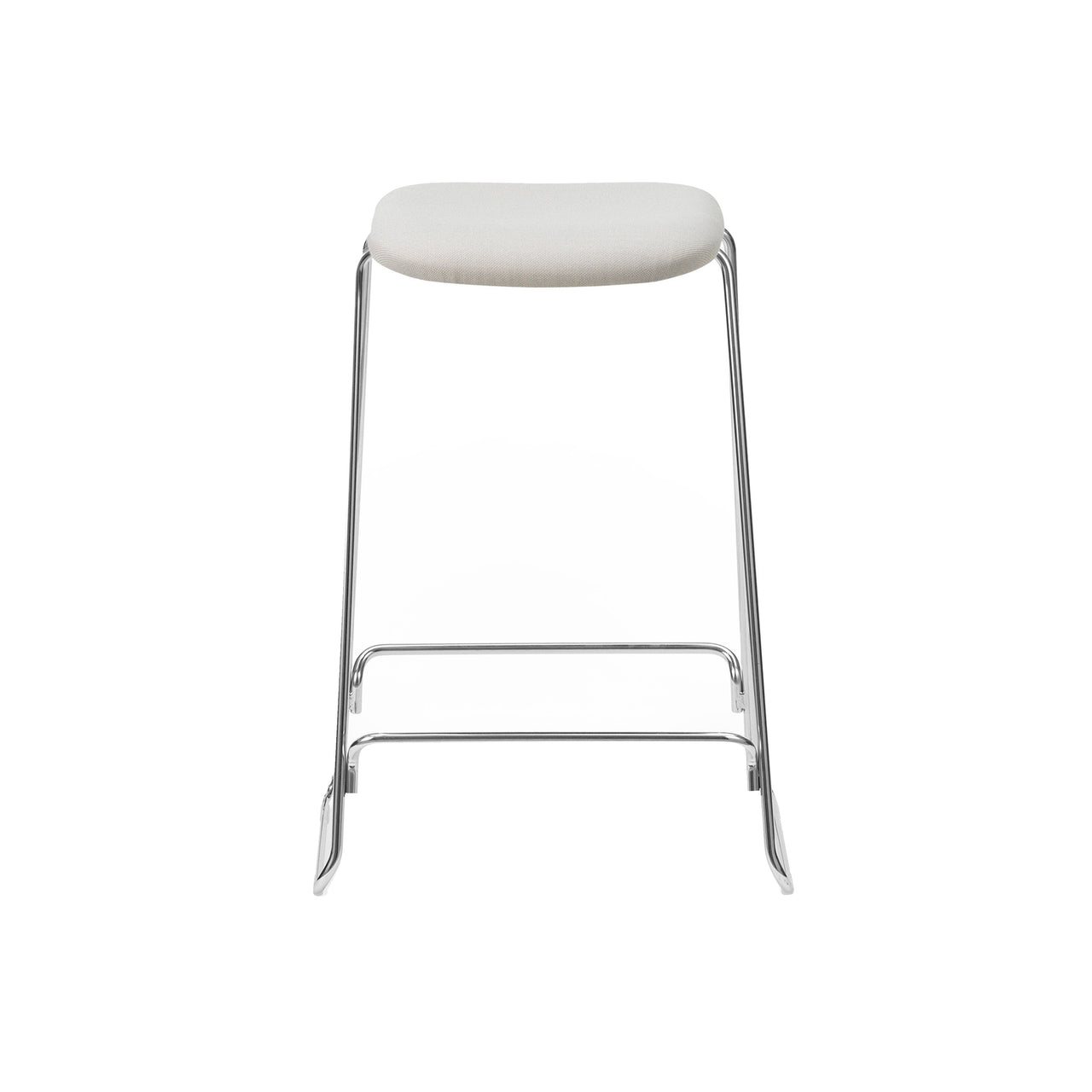 Just Bar + Counter Stool: Full Upholstered + Counter + Chrome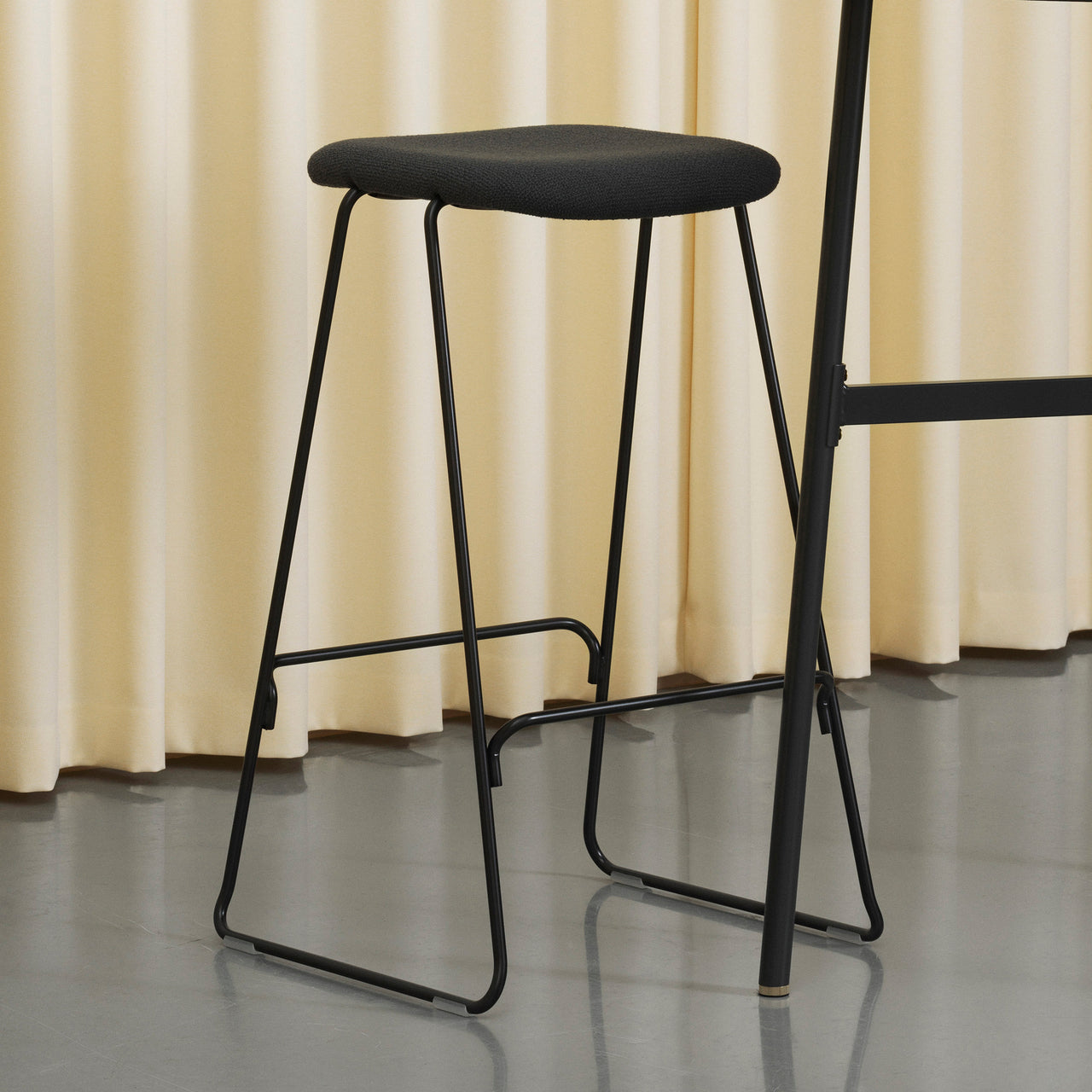 Just Bar + Counter Stool: Full Upholstered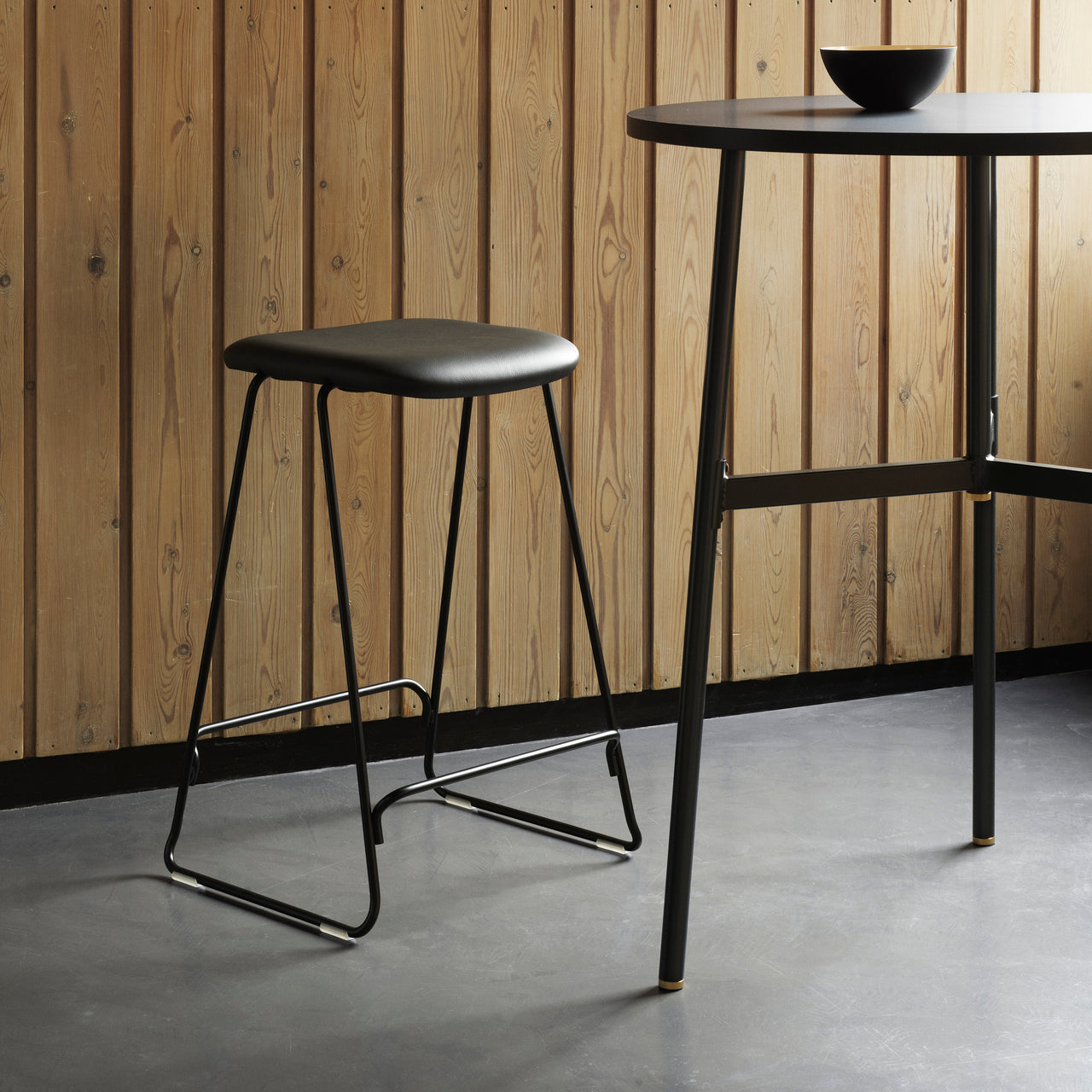 Just Bar + Counter Stool: Full Upholstered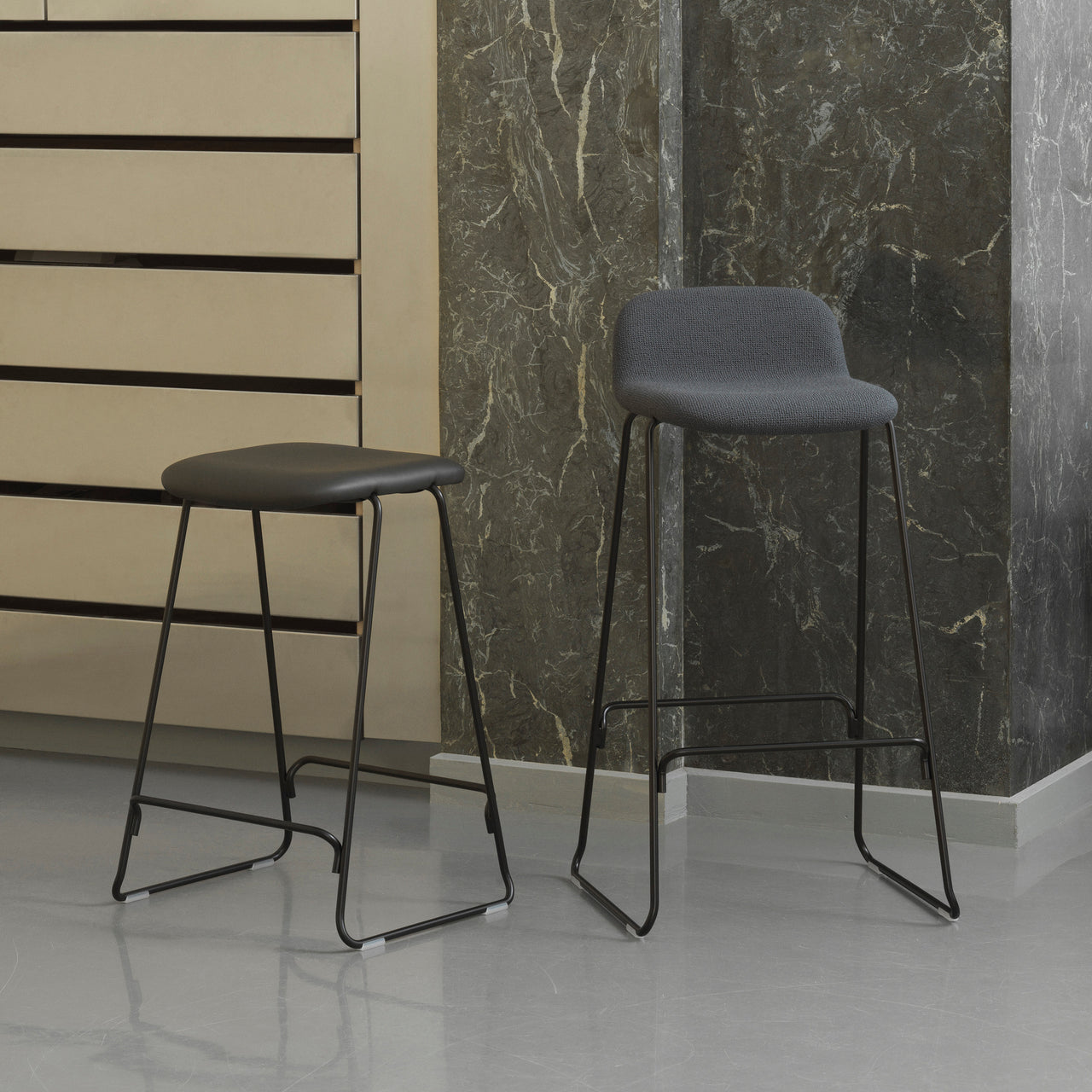 Just Bar + Counter Stool: Full Upholstered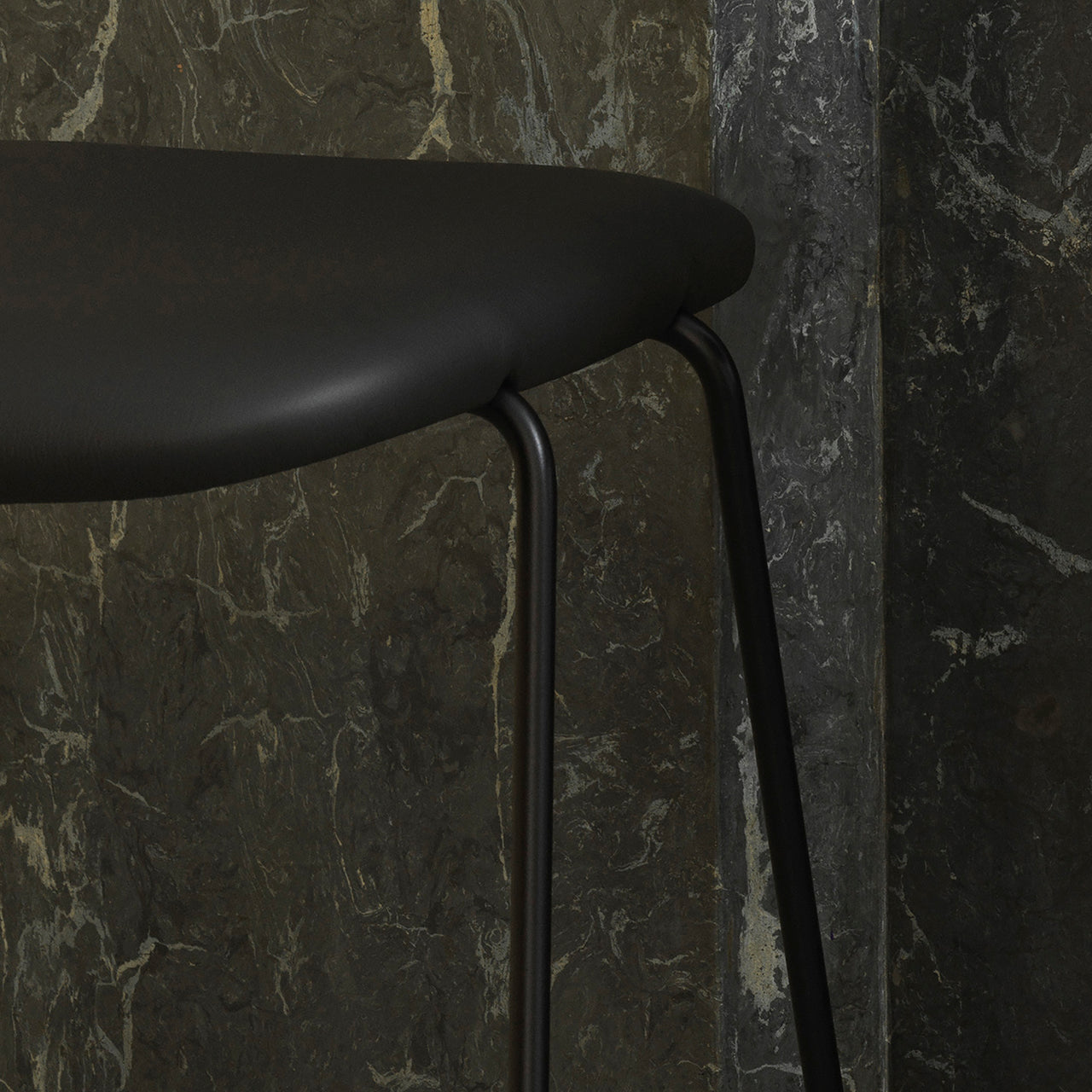 Just Bar + Counter Stool: Full Upholstered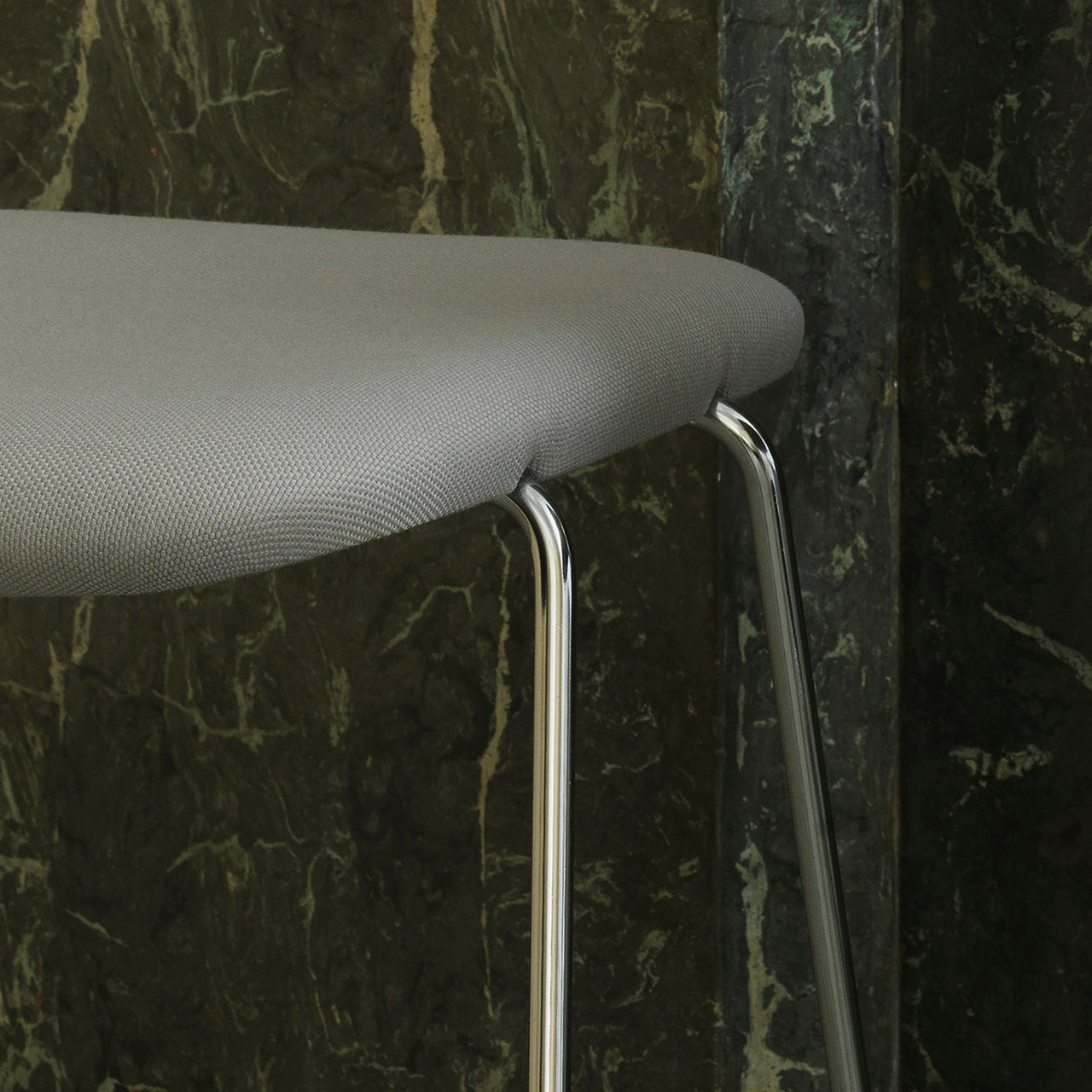 Just Bar + Counter Stool: Full Upholstered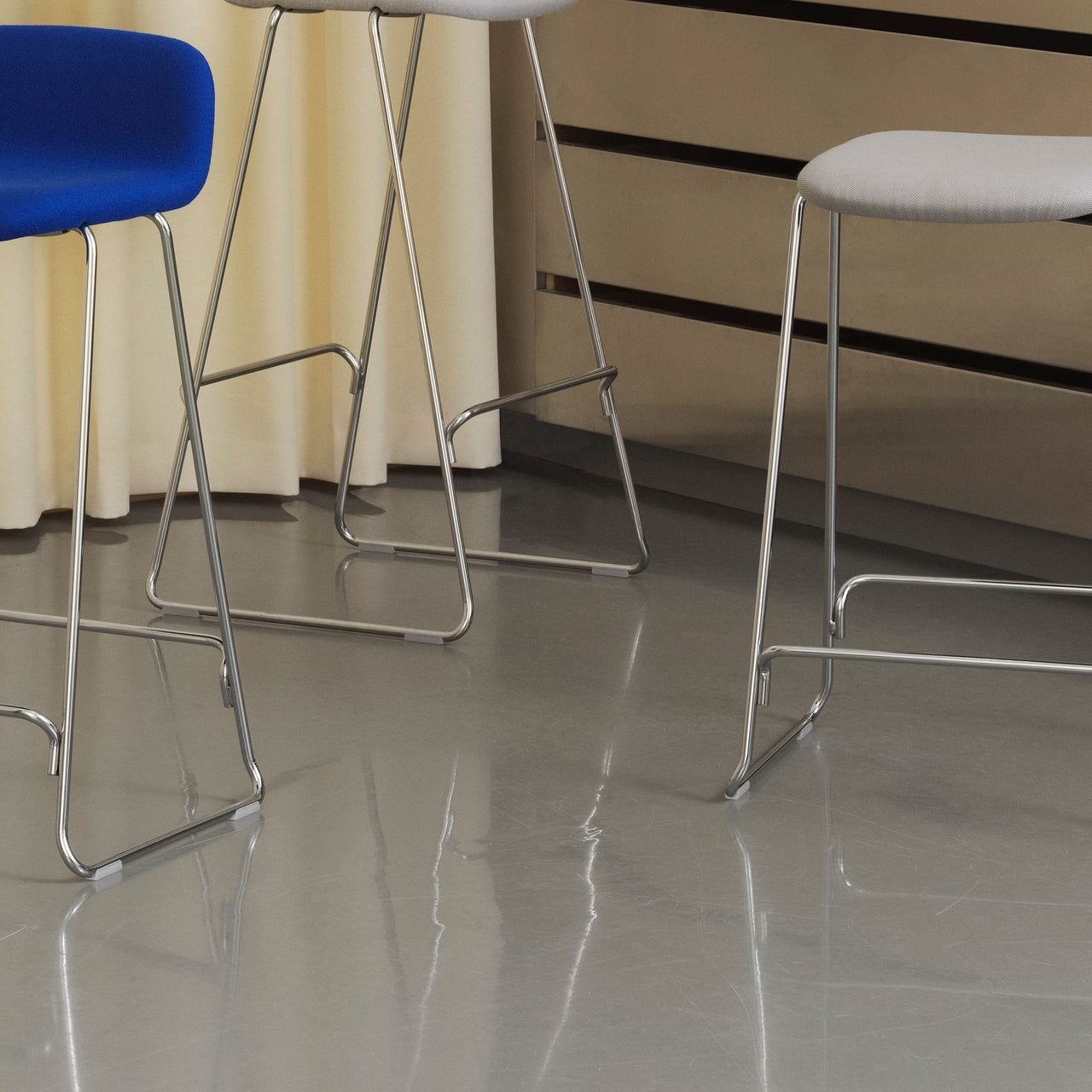 Just Bar + Counter Stool: Full Upholstered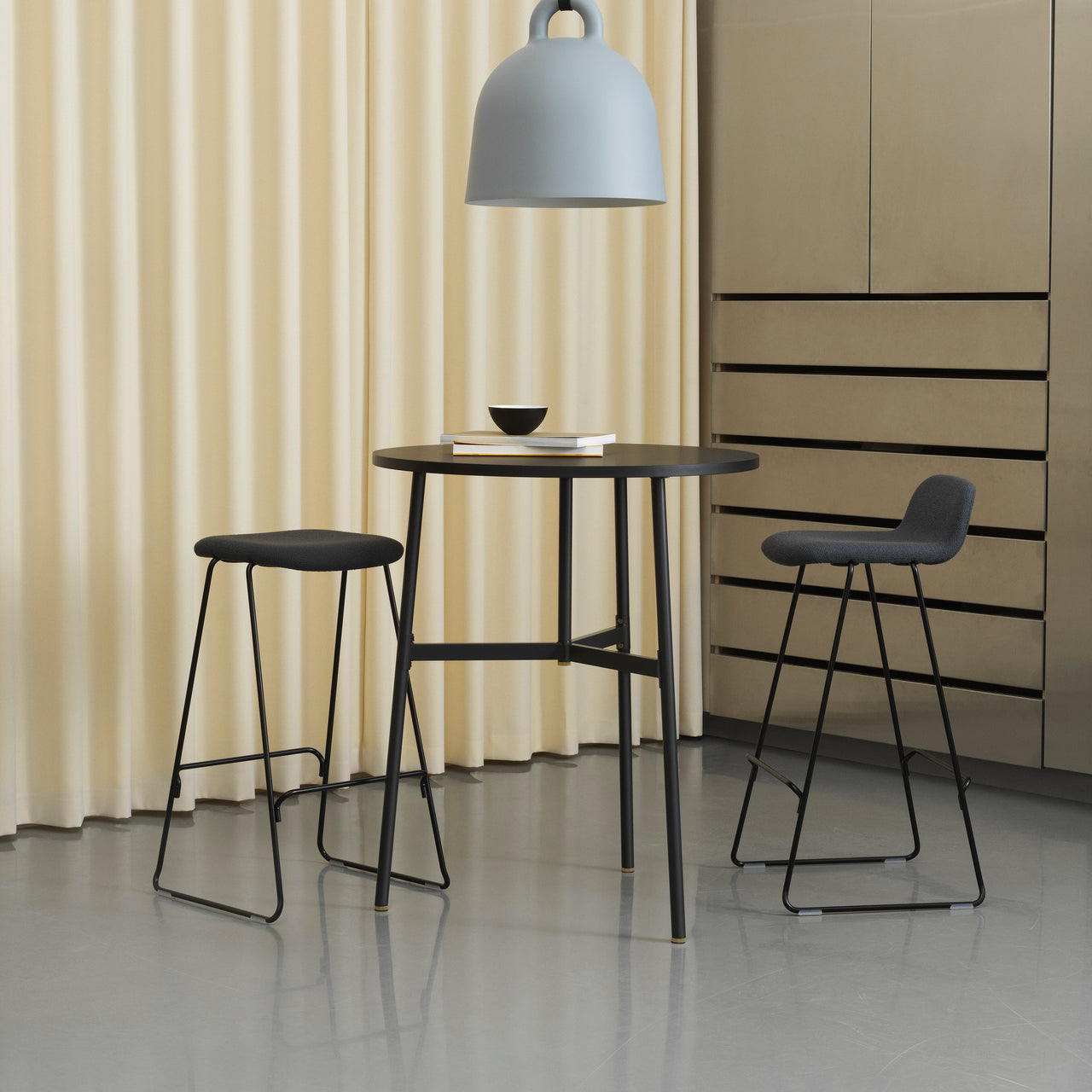 insitu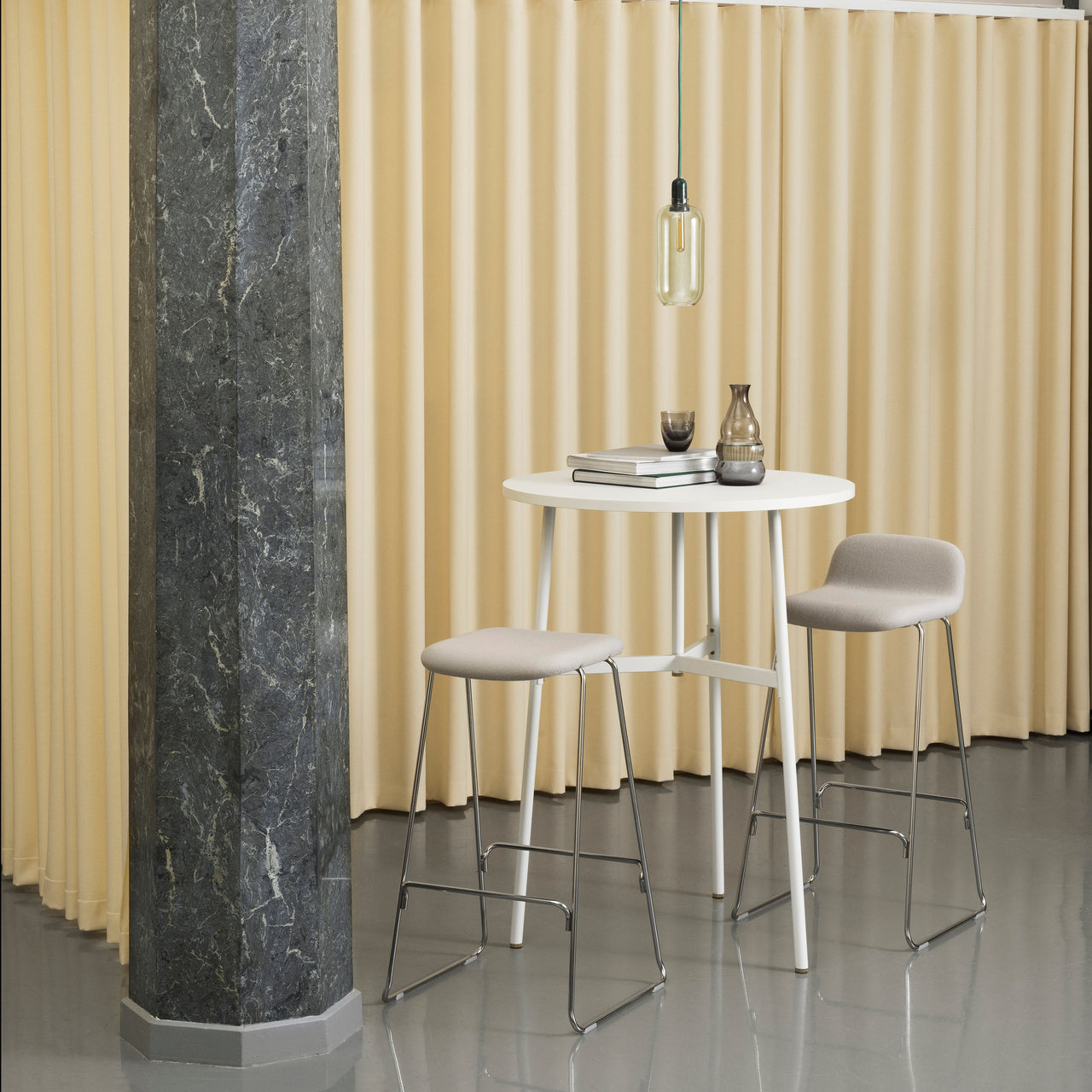 insitu
---
---
With both bar or counter versions, Normann Copenhagen ups the ante on its Just molded stool with cushioning clad in a custom choice of elevated fabric or leather. Iskos-Berlin's sleek seating melds ergonomic comfort with appealing contours that originate with a shell made of molded ash veneer and covered with PU foam before the final upholstery. A discreetly integrated sledge base with footrest in chrome-finish or blackened steel completes the picture.
Size
Bar: 29.5" h x 18.7" w x 17.3" d (75x47.5x44cm)
Counter: 25.6" h x 18.3" w x 15.7" d (65x46.5x40cm)
Material
Powder-coated steel or chrome, oak veneer, PU foam
Details
Group 1: Oceanic, Aquarius
Group 2: Synergy, Remix, Main Line Flax
Group 3: Yoredale, Canvas
Group 4: Steelcut Trio, City Velvet
Group 5: Hallingdal, Fiord, Divina MD, Divina Melange, Divina
Group 6: Zero, Vidar
Group 7: Ultra Leather, Elle
COM and COL are available on request
Made in Latvia
Brand
Normann Copenhagen
"When Jan and I look at new designs for Normann Copenhagen, we take a very intuitive approach to the products," according to cofounder Poul Madsen. "A picture can say much more than words and if we are both struck by what we see, we are interested." Jan Andersen and Poul Madsen teamed up to create the Normann Copenhagen with a vision to shake up the contemporary design field. Now known the world over, they collaborate with new names and established talents from their native Denmark as well as internationally.
The company puts a premium on challenging conventional thinking in collections of tabletop products, lighting and furniture—with bold design strokes, innovative materials and a deft enjoyment of color. "We like products that have an original idea and a simple design, although we do not tie ourselves to a particular line," Poul adds. "For us, the important thing is that the projects we get involved in bring something new into the world of design."
Designer
Iskos-Berlin
"One of the biggest challenges for a designer," notes Boris Berlin of Iskos-Berlin, "is to create quiet objects that don't intrude with their egocentricity, don't compete with the surroundings or the architecture, but still carry a strong identity and are easy to recognize and remember." With design partner Aleksej Iskos, the duo's Copenhagen-based studio has gained international renown for its furniture, industrial and graphic design. Leningrad-born, Boris previously founded much-lauded Komplot Design, where Ukraine native Aleksej was employed as a longtime assistant. Collaborating with some of the world's most prestigious manufacturers, Iskos-Berlin's work has been featured in museums around the world and at both MoMA and the Danish Design Museum.
The partners say their aim is for a sharper and more precise take on design with an emphasis on delving into new technologies and materials. Likening their process to the art of storytelling, they admit that the narrative of a product may be complex but, in the end, the clearer the story is, the more likely people are to understand it. As to finding inspiration, Aleksej says it comes from everywhere. "From the beauty of nature in all its shapes, constructions and materials, to industrial processes," he says.  &