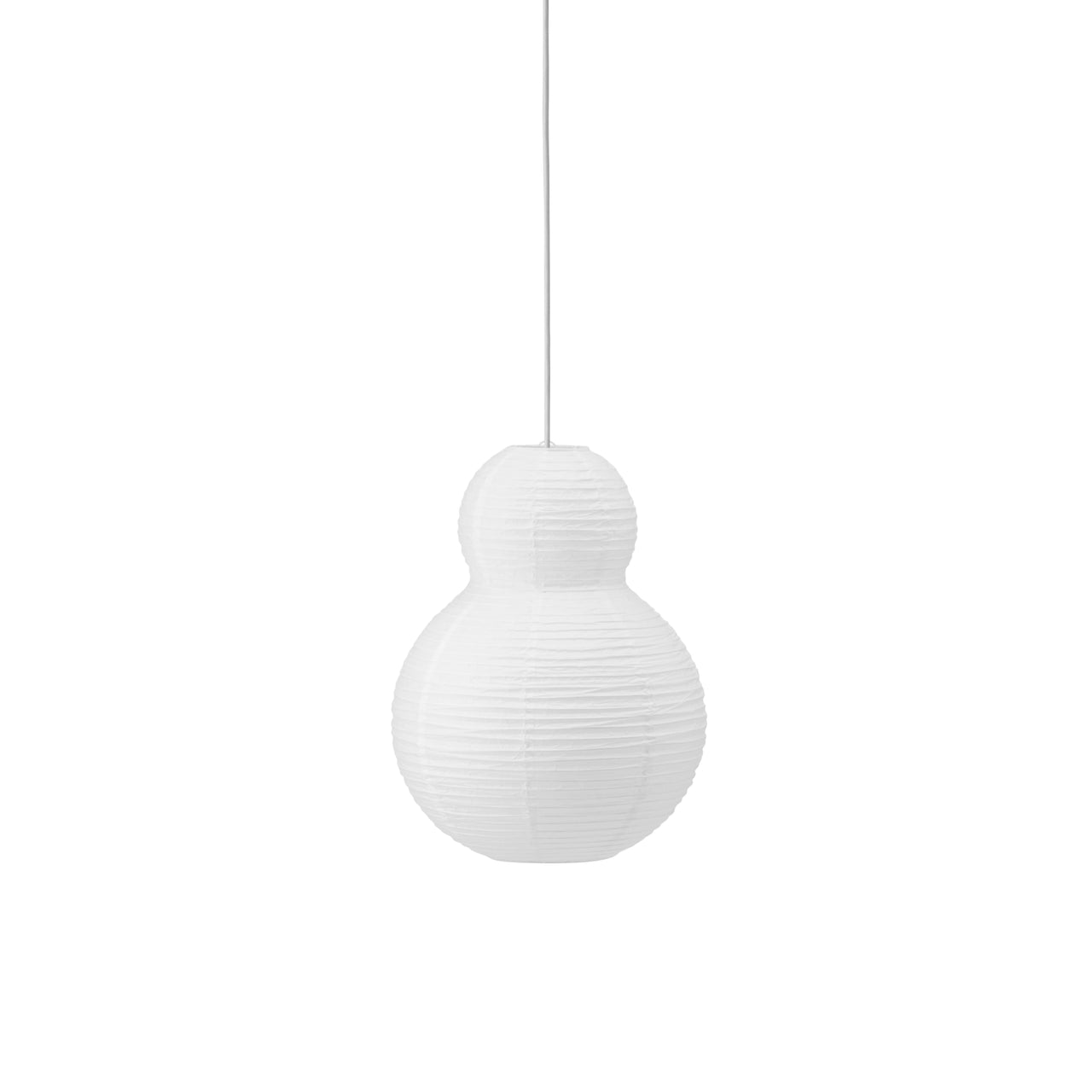 Puff Lamp: Bubble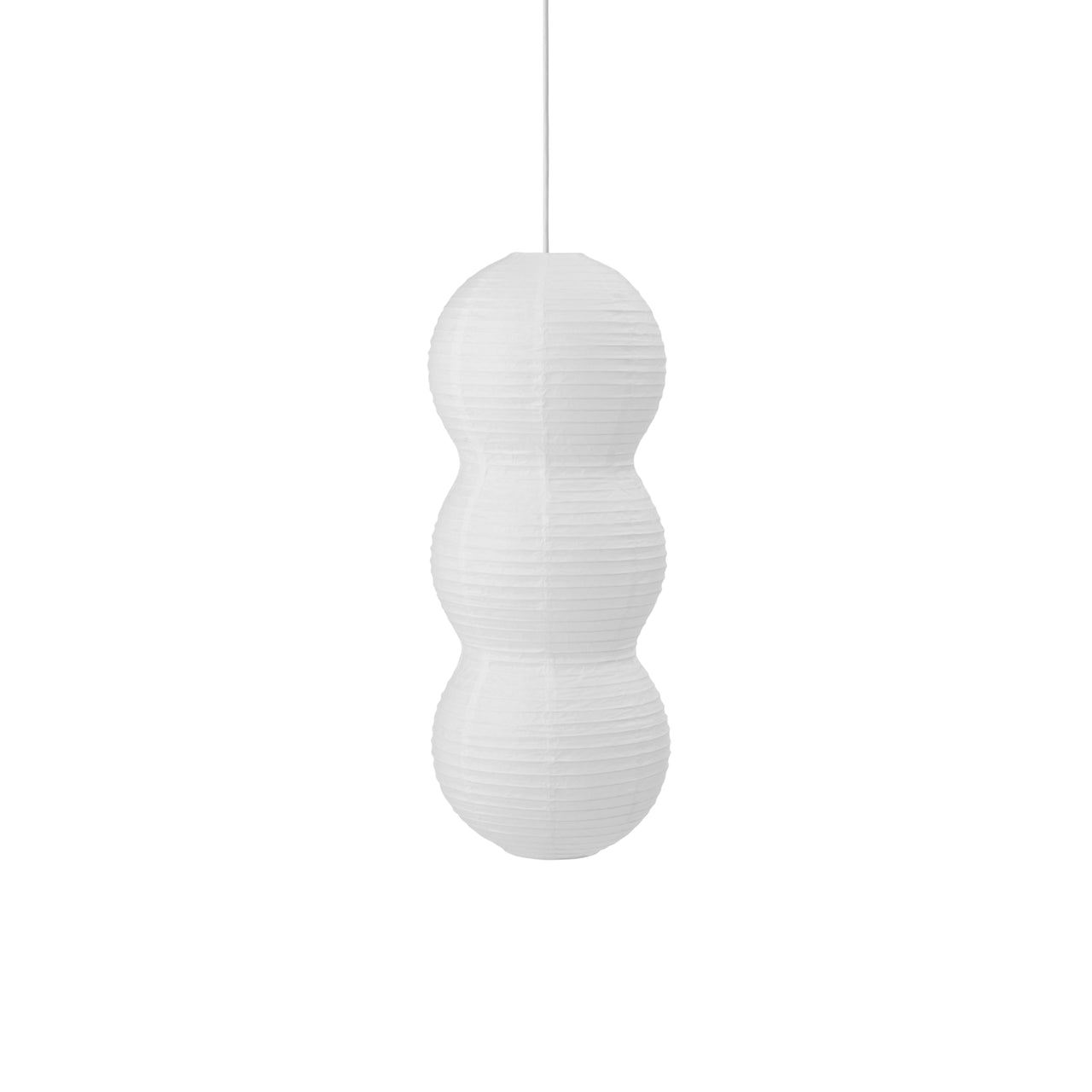 Puff Lamp: Multitude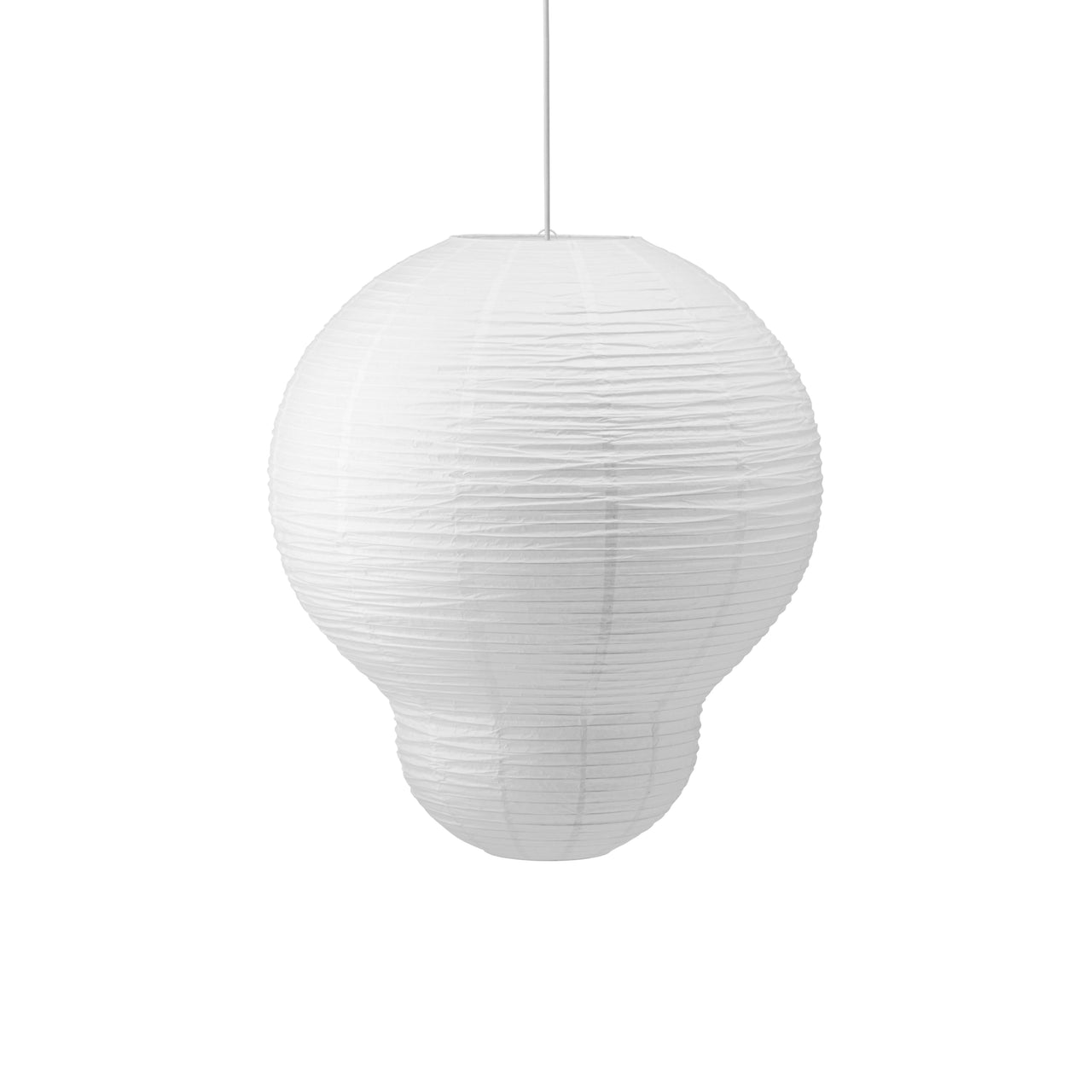 Puff Lamp: Bulb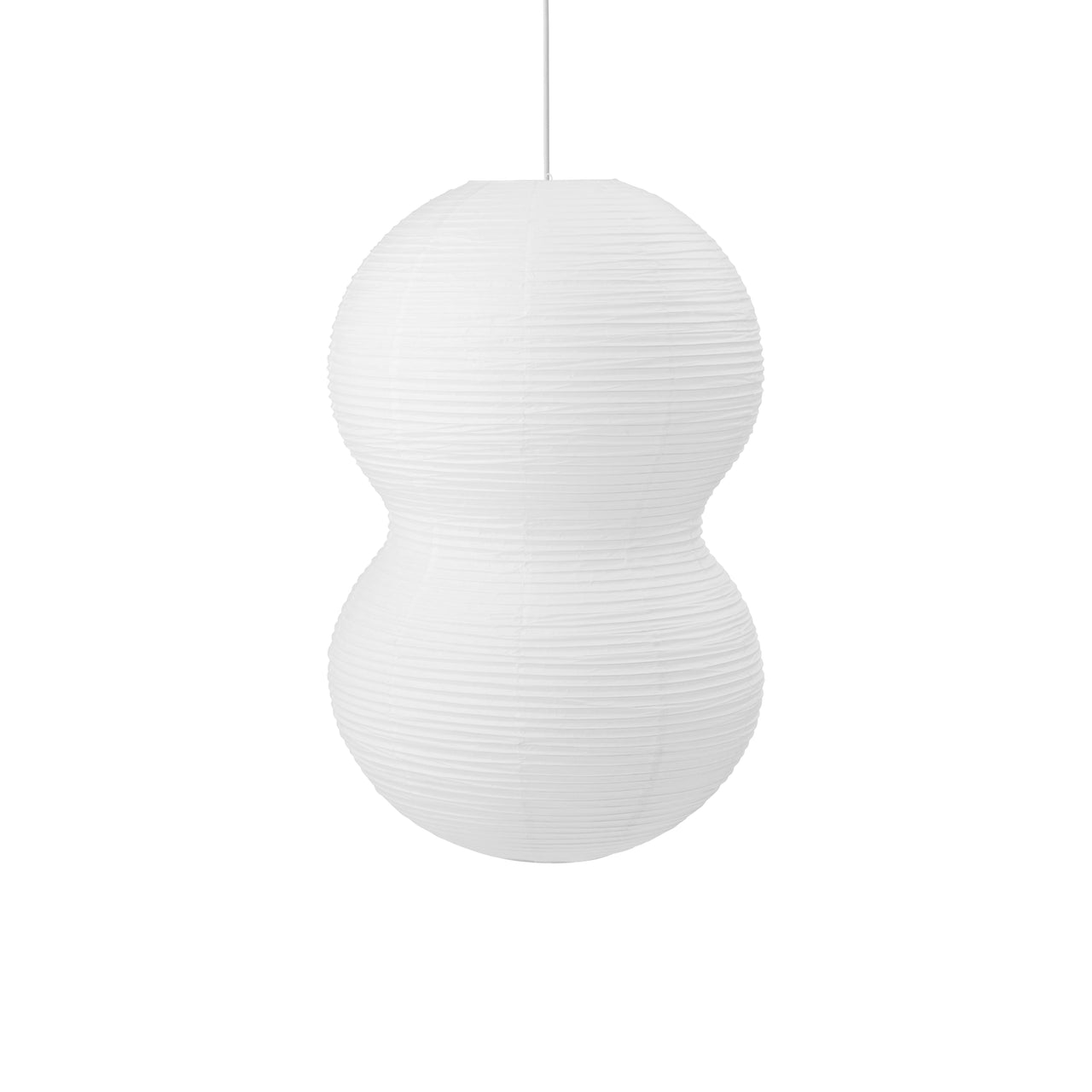 Puff Lamp: Twist
Puff Lamp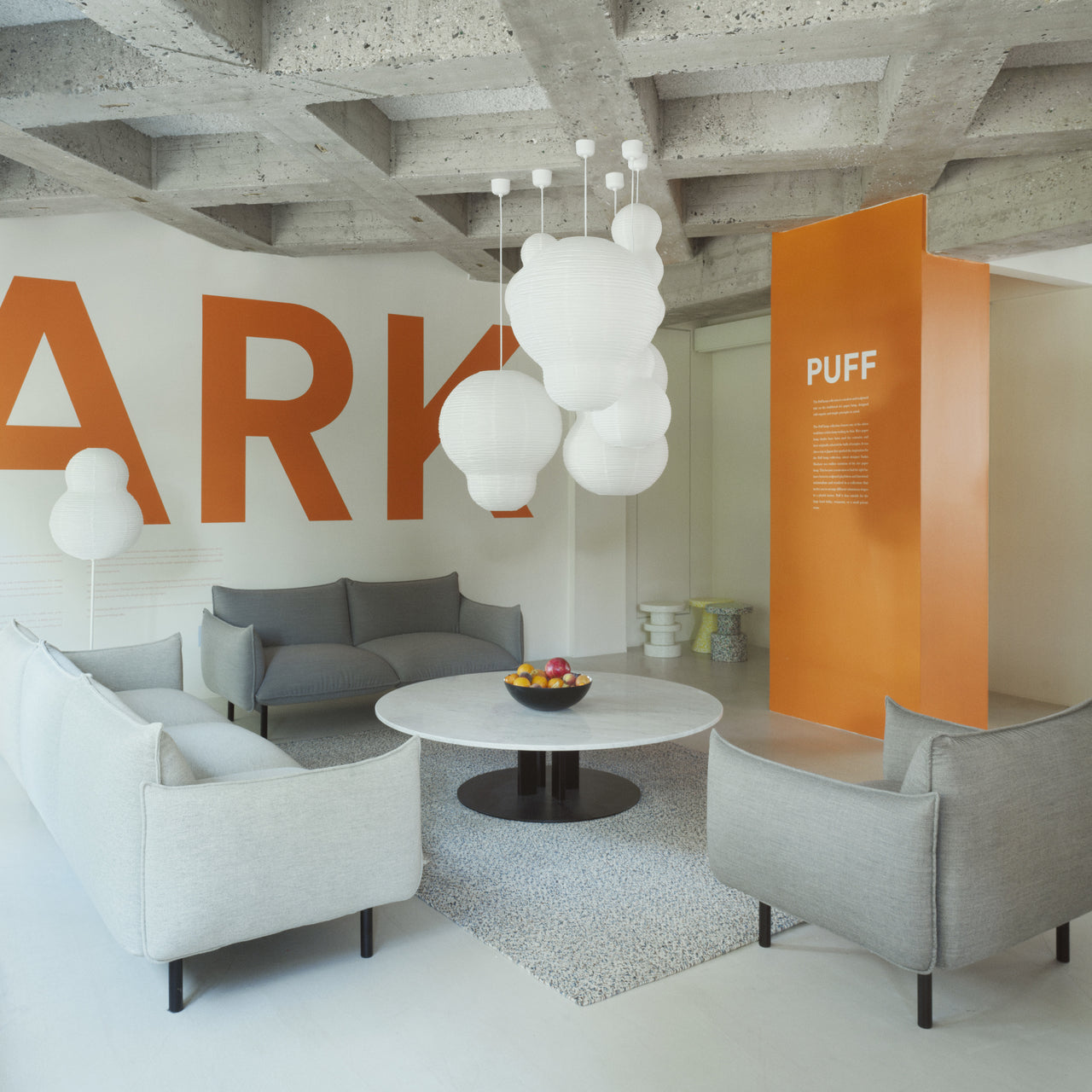 Puff Lamp
Puff Lamp
Puff Lamp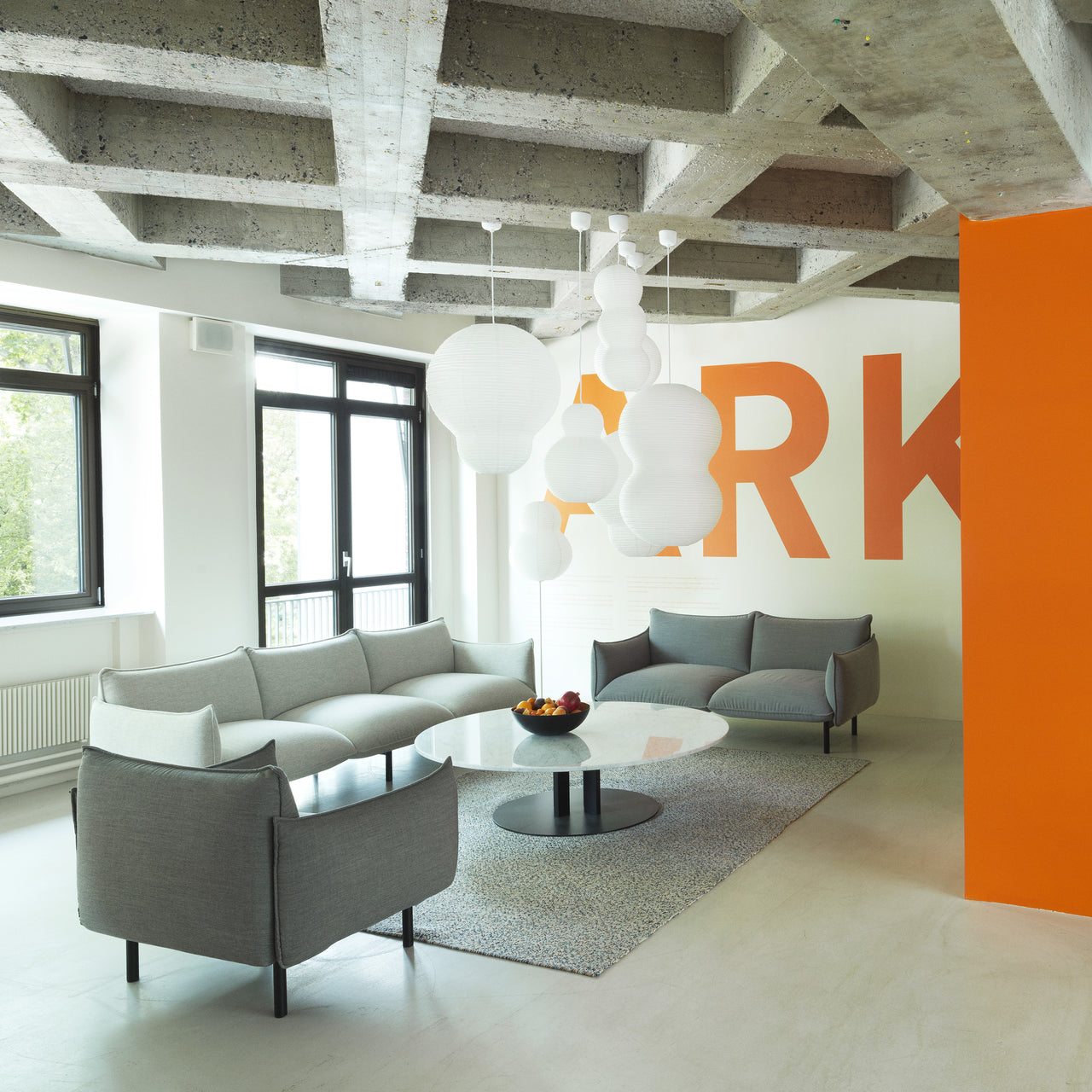 Puff Lamp
Puff Lamp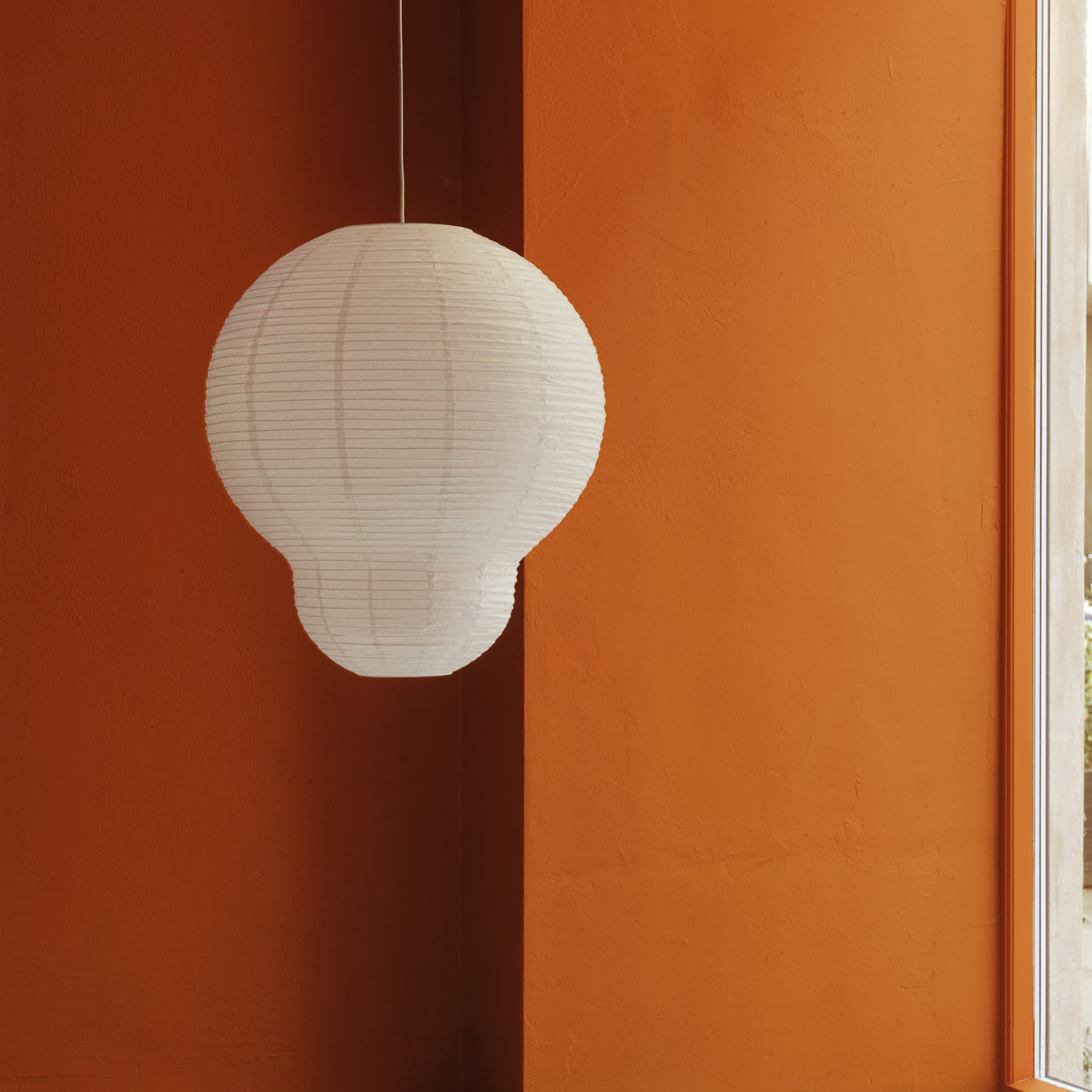 Puff Lamp
insitu
insitu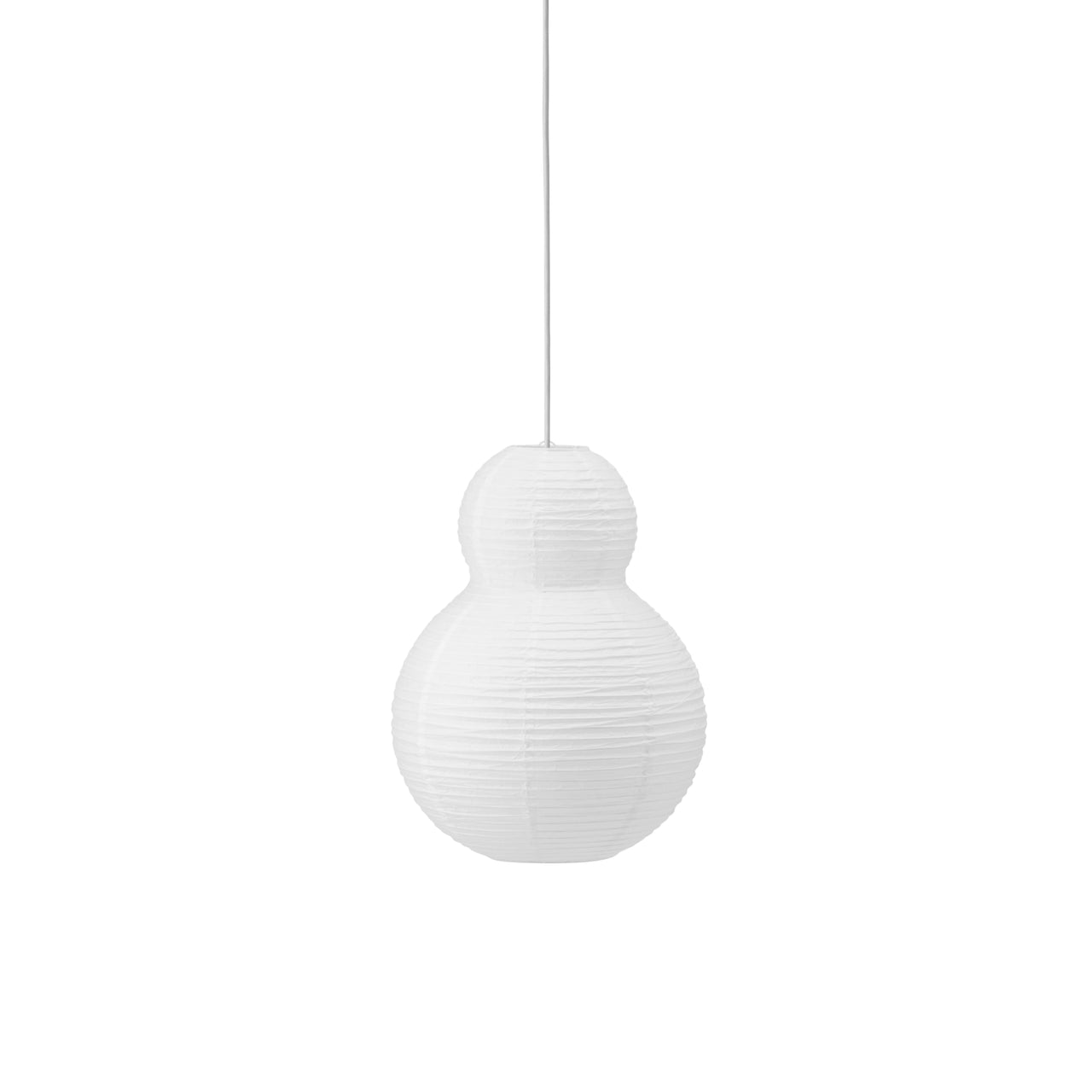 Puff Lamp: Bubble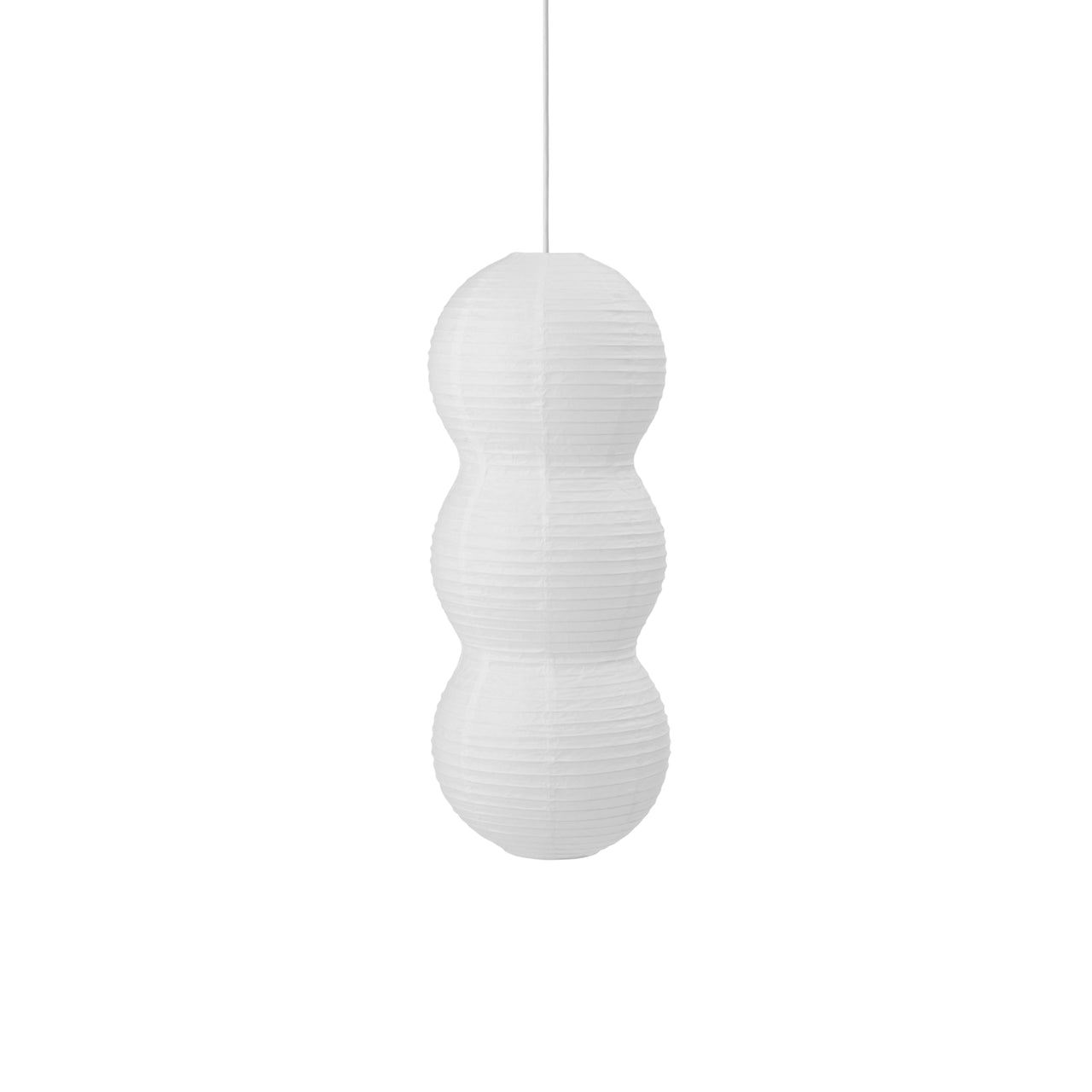 Puff Lamp: Multitude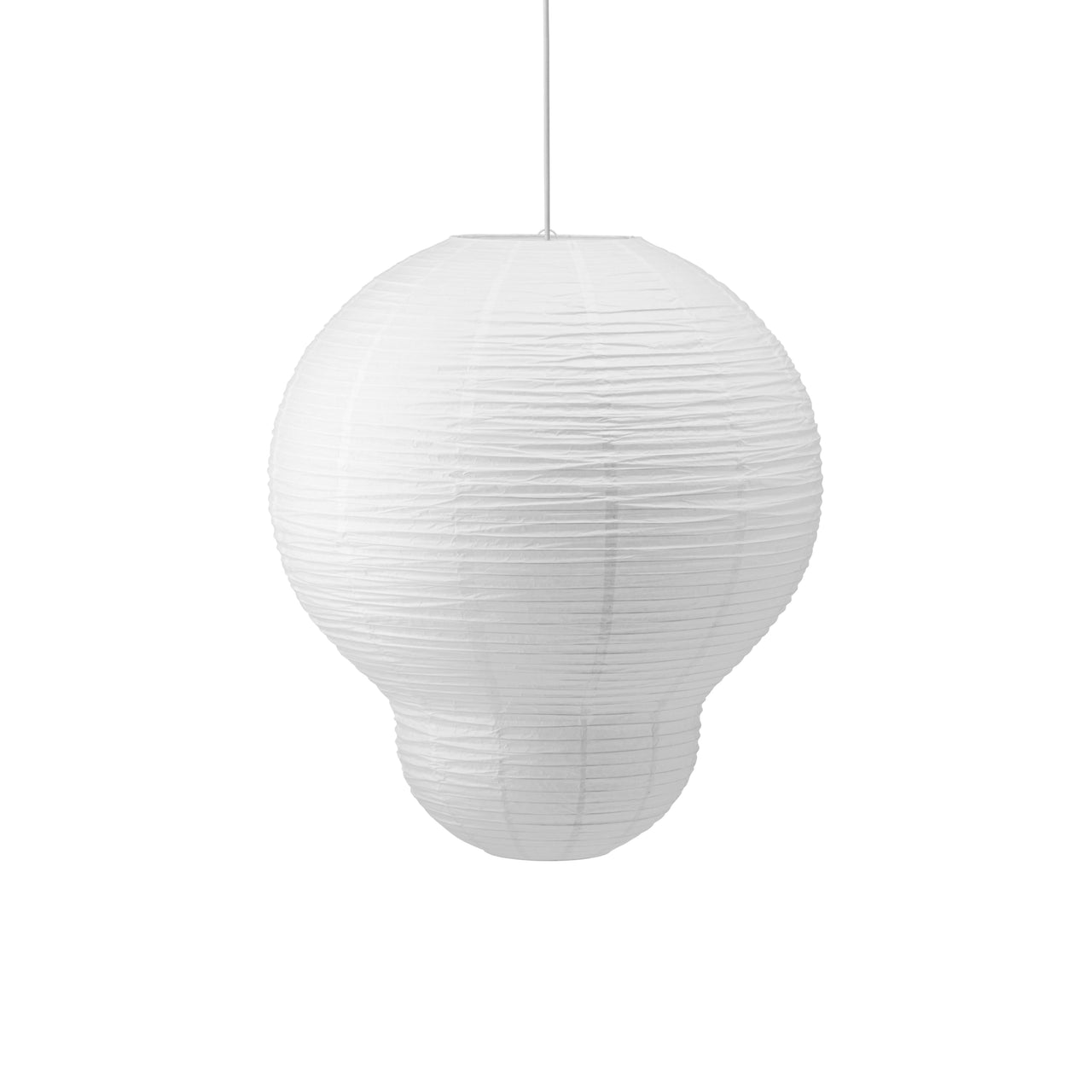 Puff Lamp: Bulb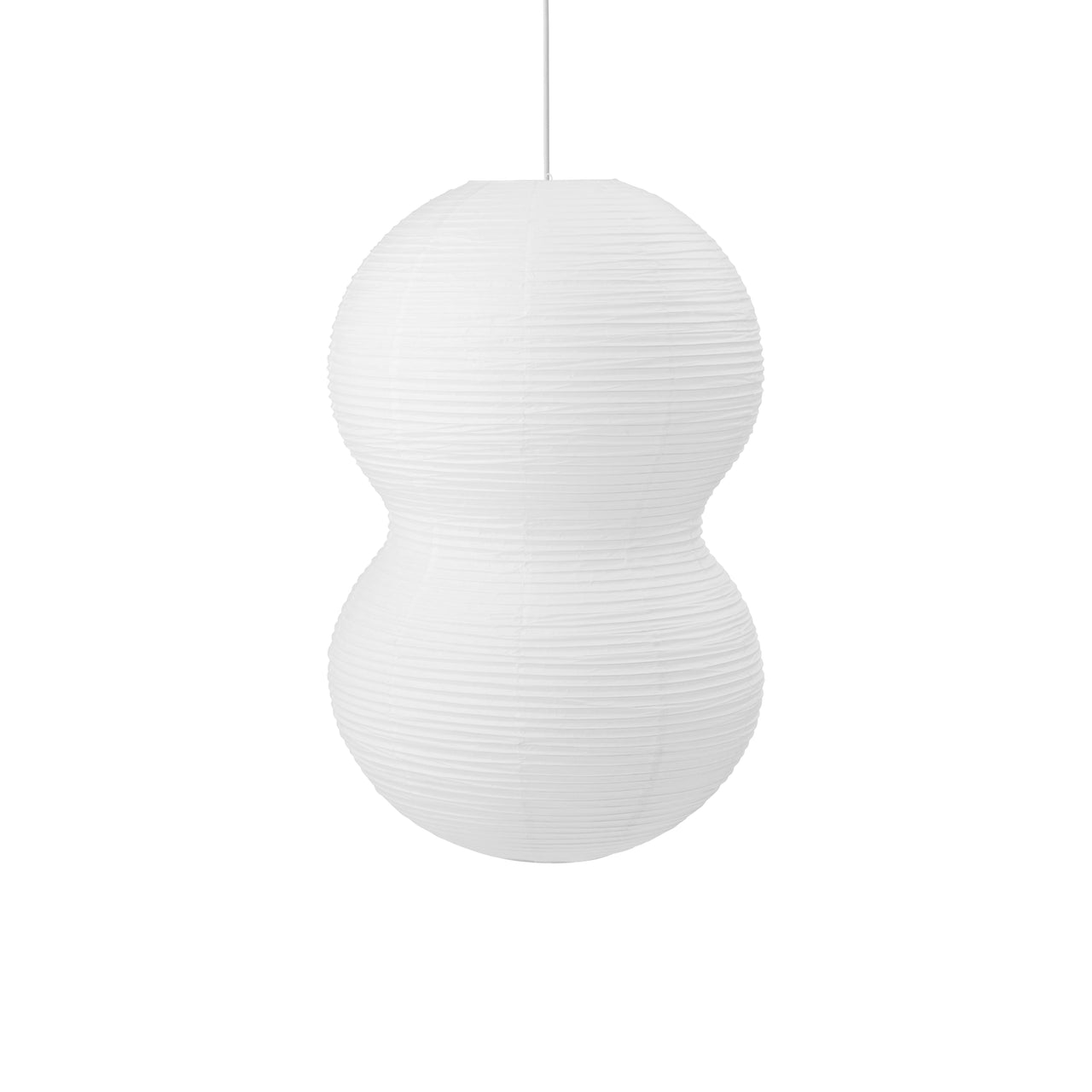 Puff Lamp: Twist
Puff Lamp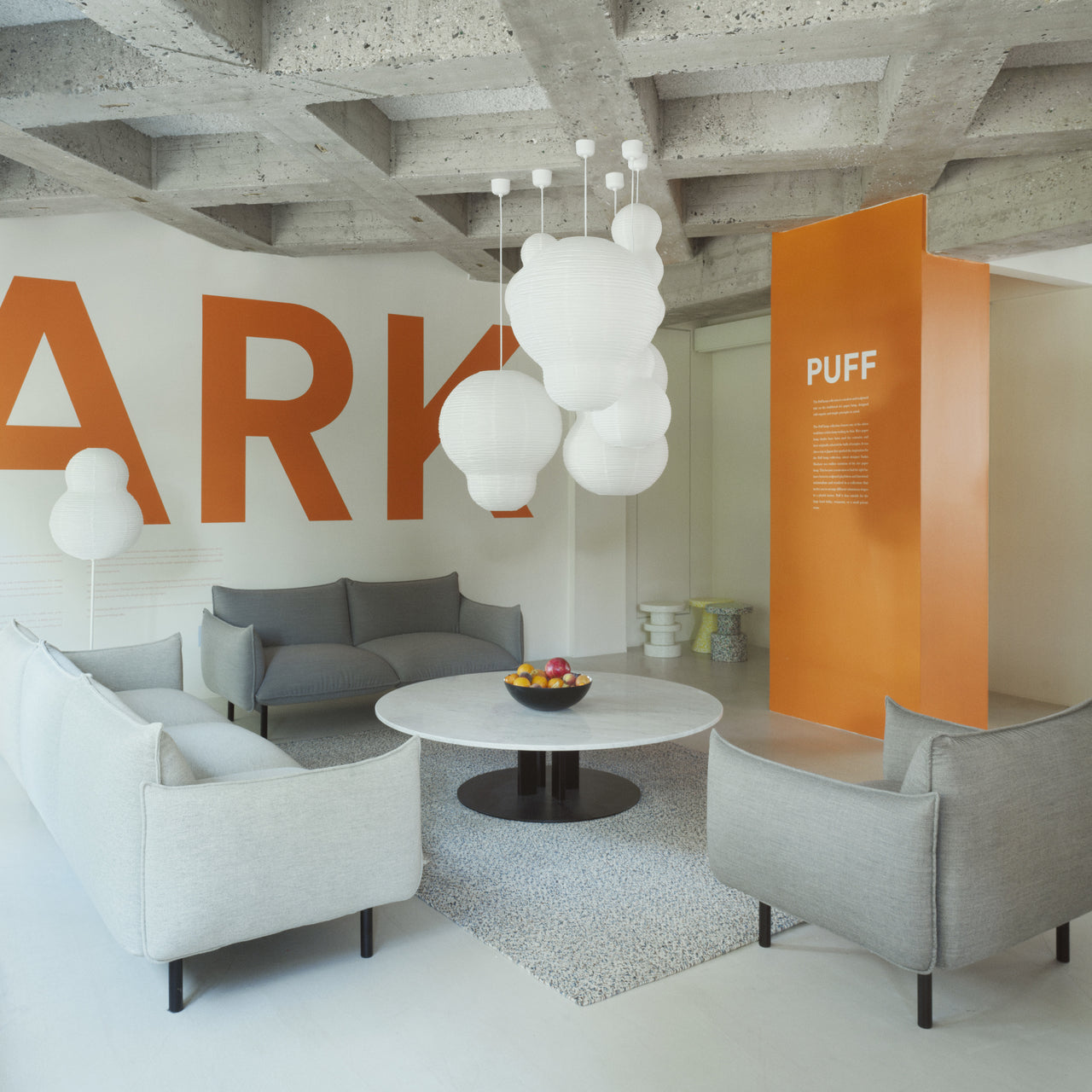 Puff Lamp
Puff Lamp
Puff Lamp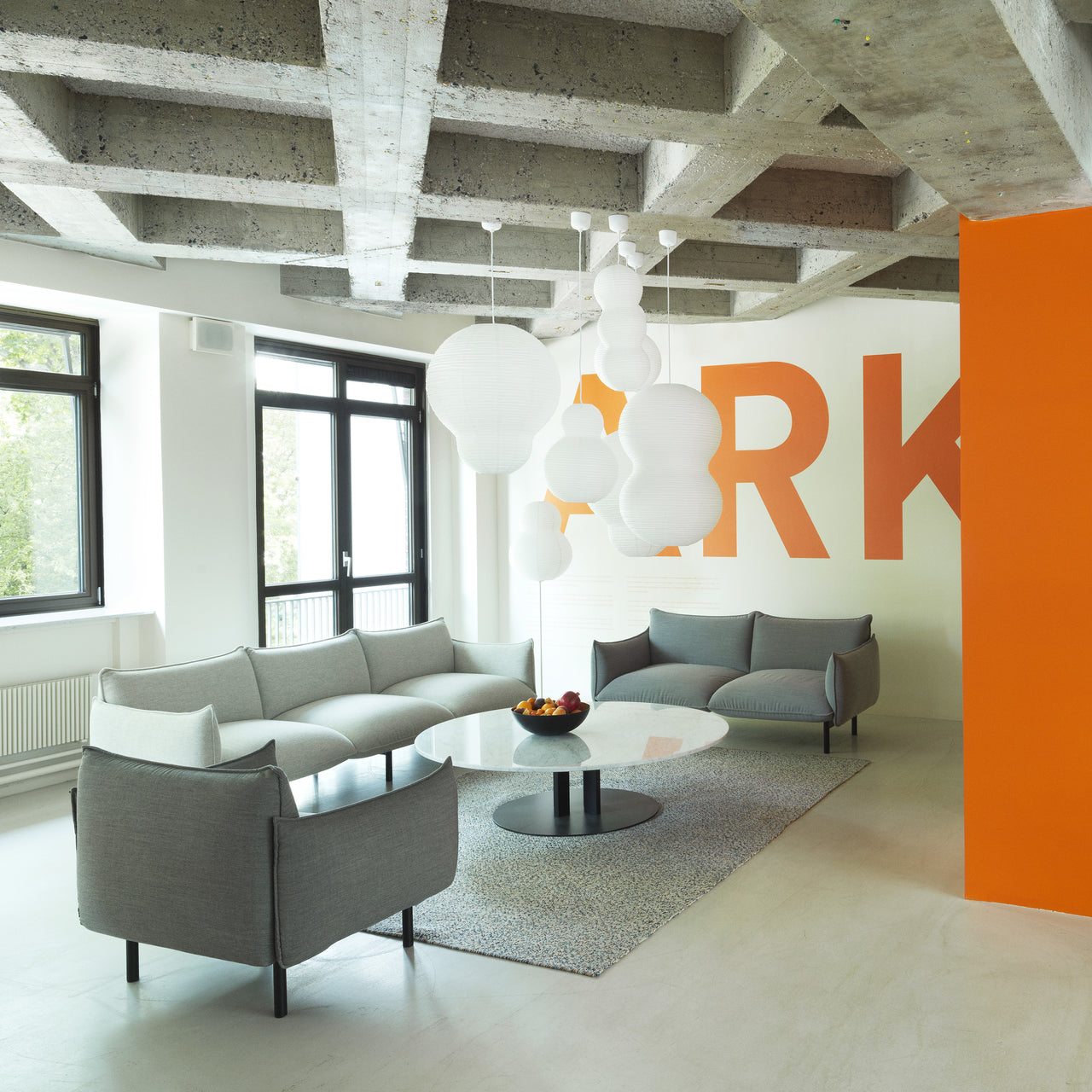 Puff Lamp
Puff Lamp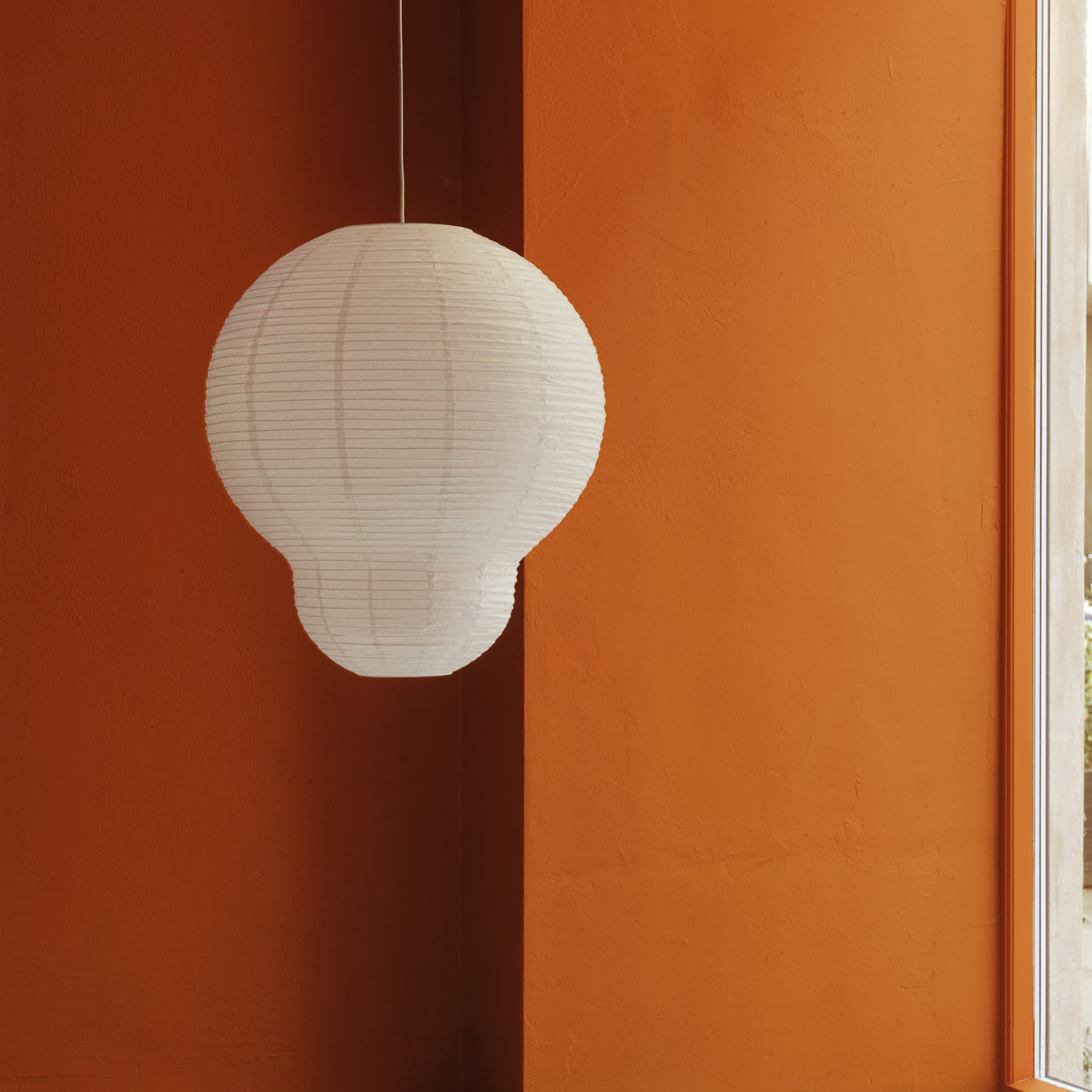 Puff Lamp
insitu
insitu
---
---
A trip to Japan sparked designer Saskia Huebner to conceive a whimsically sculptural take on the traditional rice paper lamp. In 4 voluminous pendant versions, Puff strikes a balance of playfulness and function and also takes particularly well to arraying in multiples for illuminating expansive spaces. The rice paper yields a soft warm light, as it gently shields the light source from being too bright and animates the fanciful organic shapes.
Size
Bubble: 19.7" h x 13.8" dia (50x35cm)
Bulb: 29.5" h x 23.6" dia (75x60cm)
Multitude: 23.6" h x 9" dia (60x23cm)
Twist: 35.4" h x 19.7" dia (90x50cm)
Cord length: 98.4" (250cm)
Material
Rice paper, steel
Technical
Brand
Normann Copenhagen
"When Jan and I look at new designs for Normann Copenhagen, we take a very intuitive approach to the products," according to cofounder Poul Madsen. "A picture can say much more than words and if we are both struck by what we see, we are interested." Jan Andersen and Poul Madsen teamed up to create the Normann Copenhagen with a vision to shake up the contemporary design field. Now known the world over, they collaborate with new names and established talents from their native Denmark as well as internationally.
The company puts a premium on challenging conventional thinking in collections of tabletop products, lighting and furniture—with bold design strokes, innovative materials and a deft enjoyment of color. "We like products that have an original idea and a simple design, although we do not tie ourselves to a particular line," Poul adds. "For us, the important thing is that the projects we get involved in bring something new into the world of design."