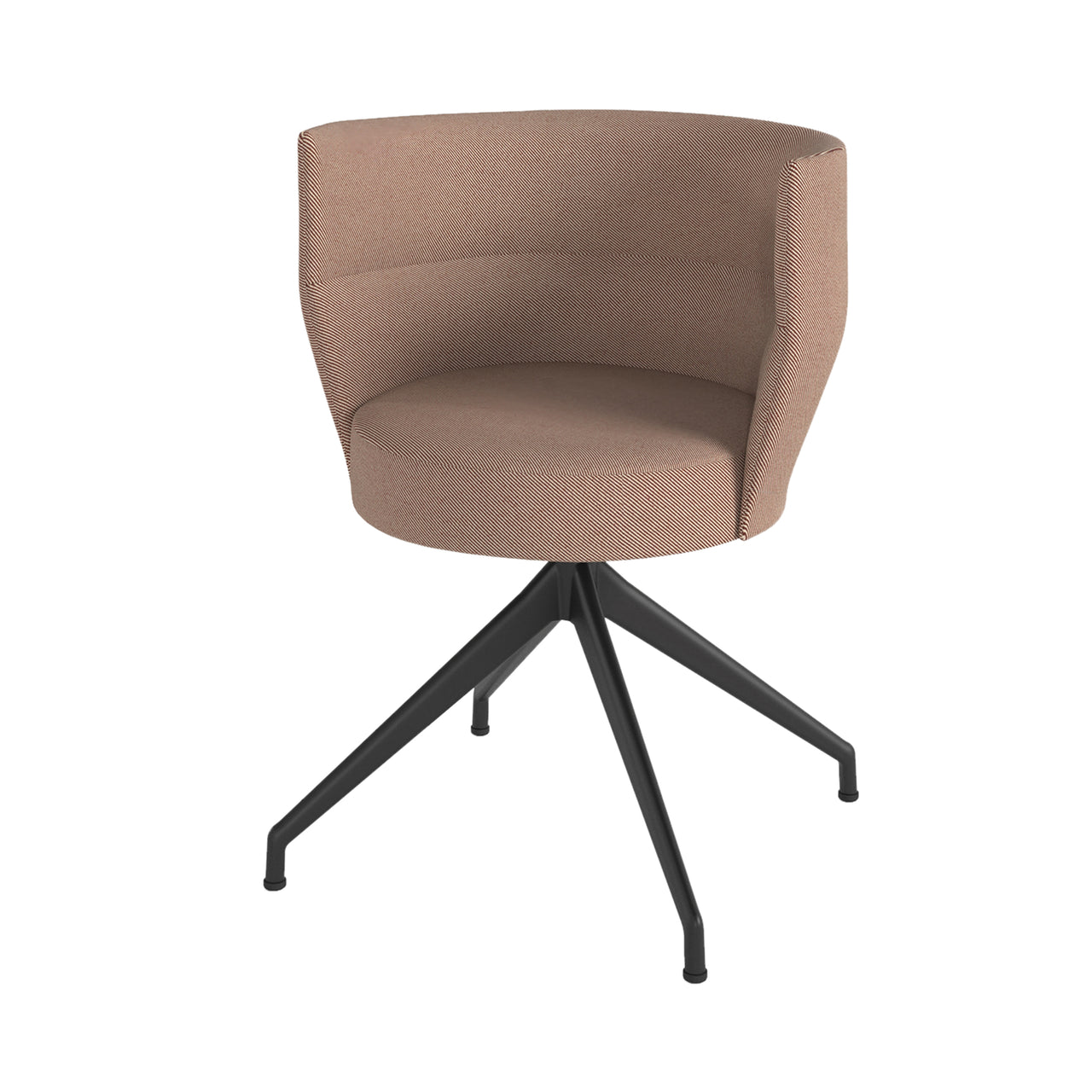 Sena Chair: Metal + Black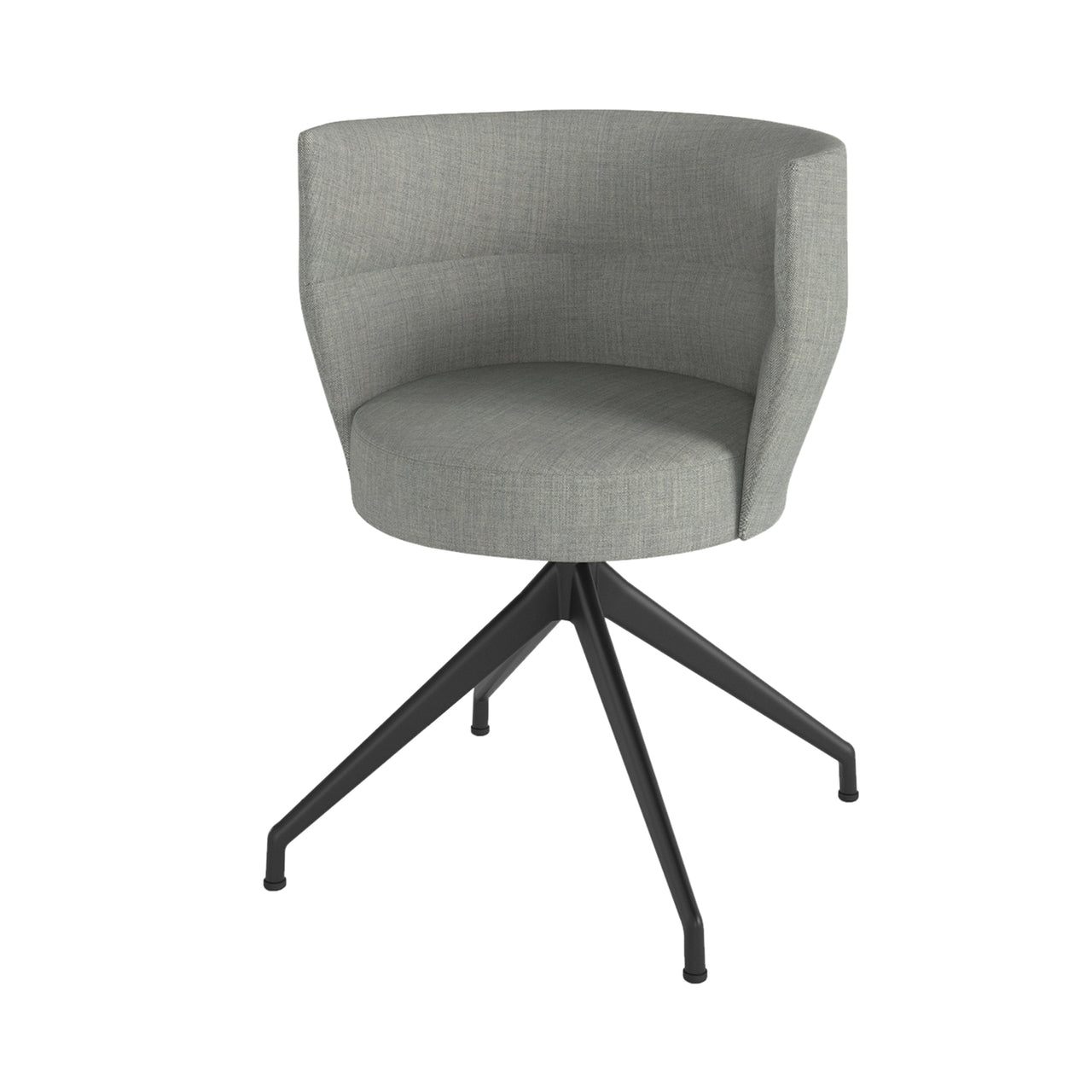 Sena Chair: Metal + Black
Sena Chair: Metal + Bronze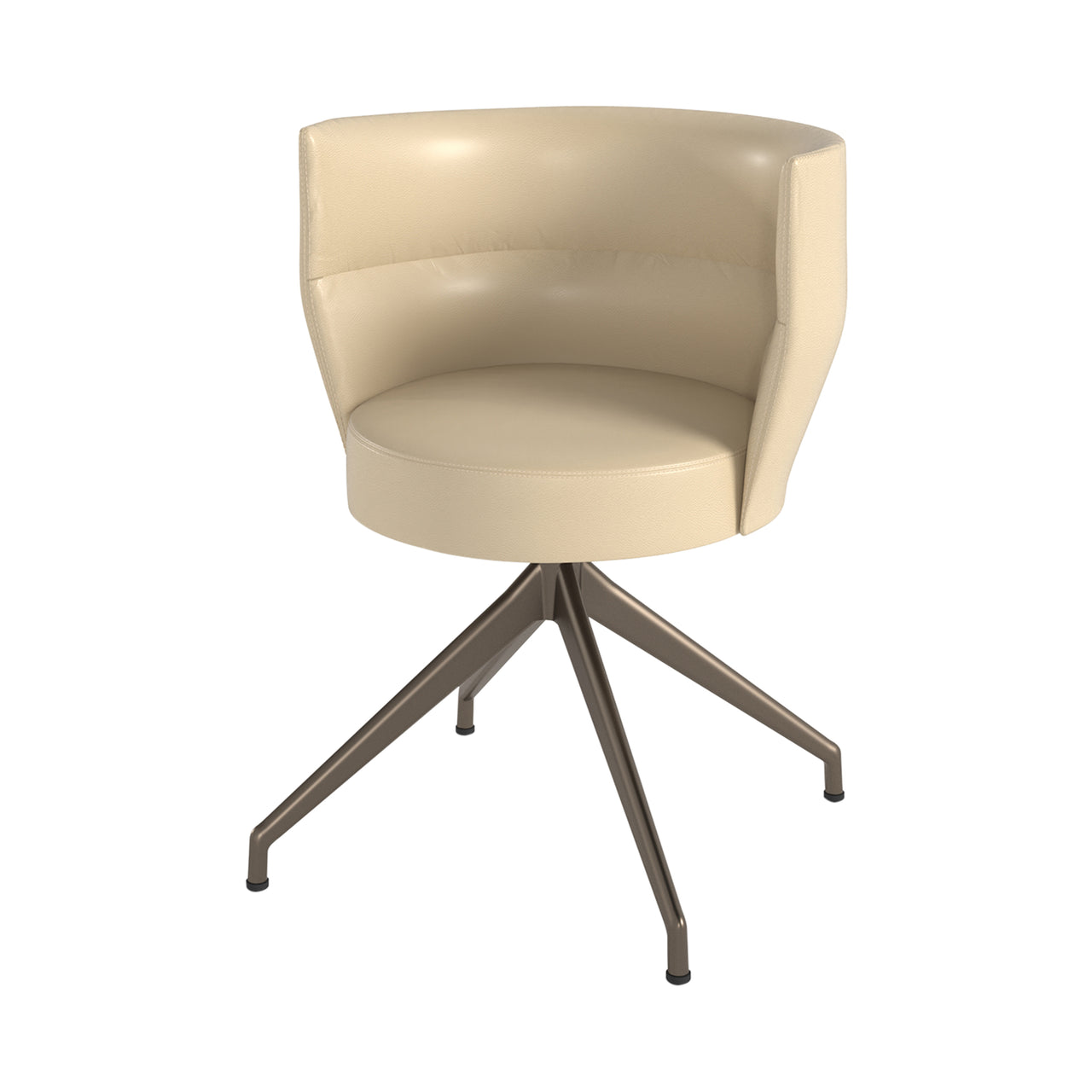 Sena Chair: Metal + Bronze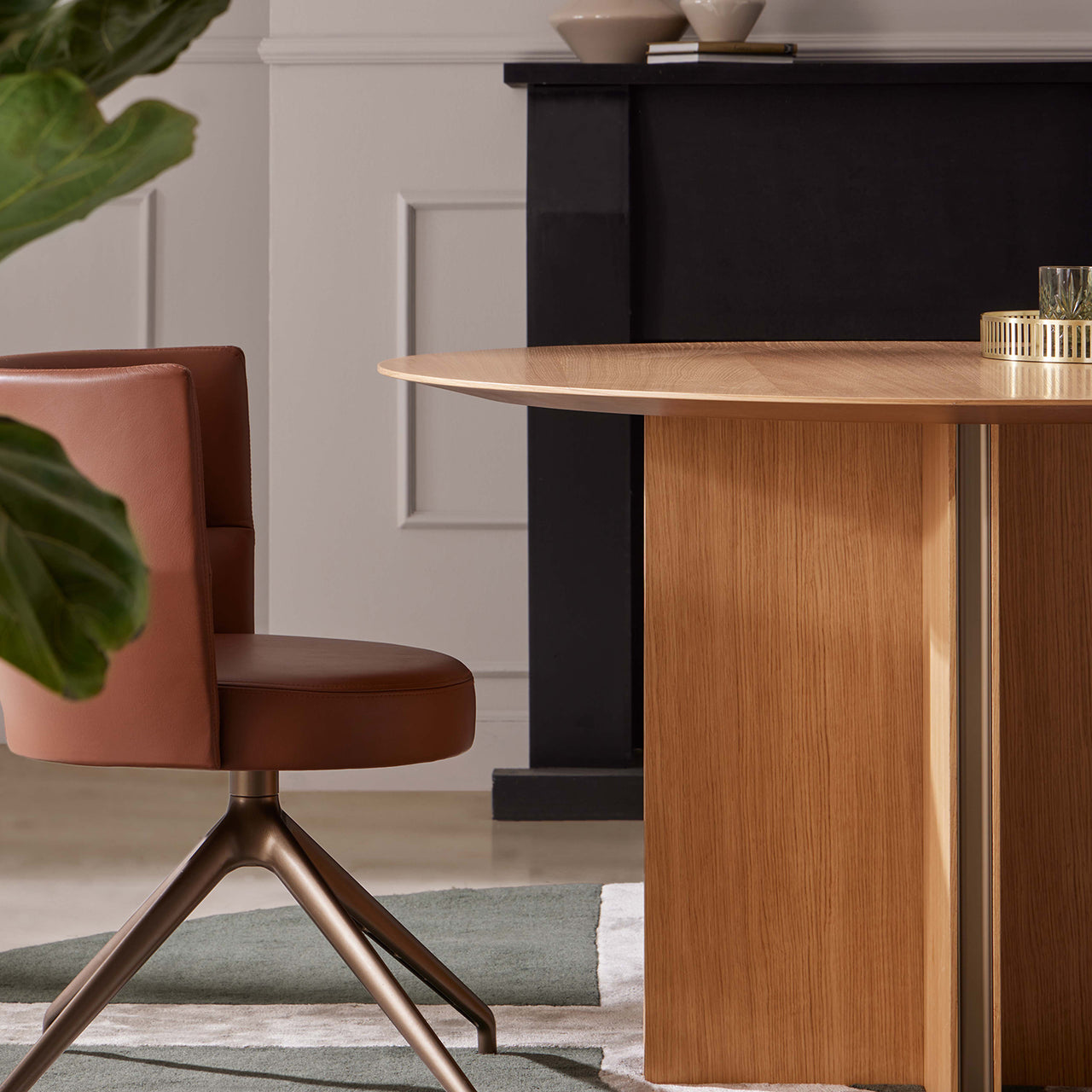 Sena Chair: Metal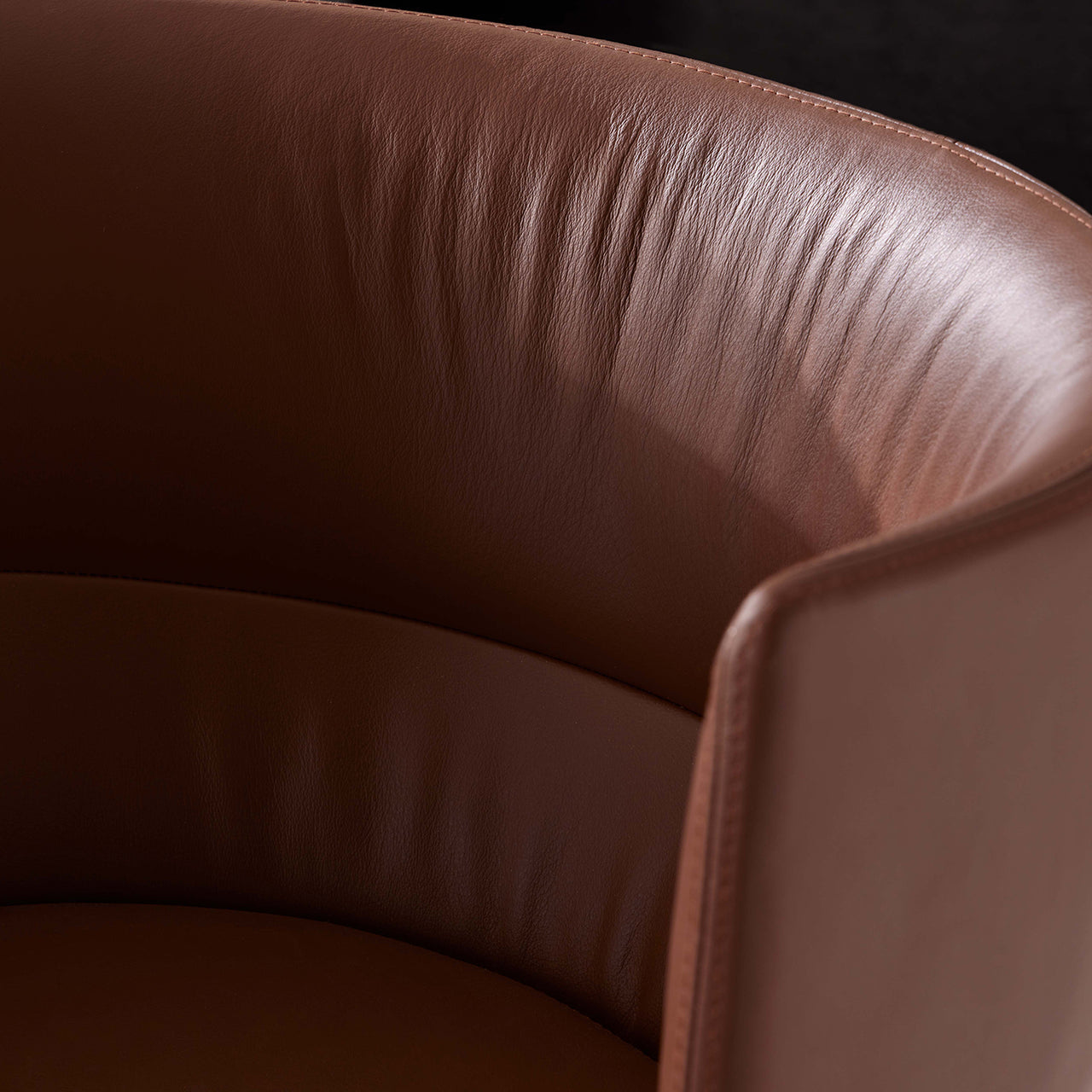 Sena Chair: Metal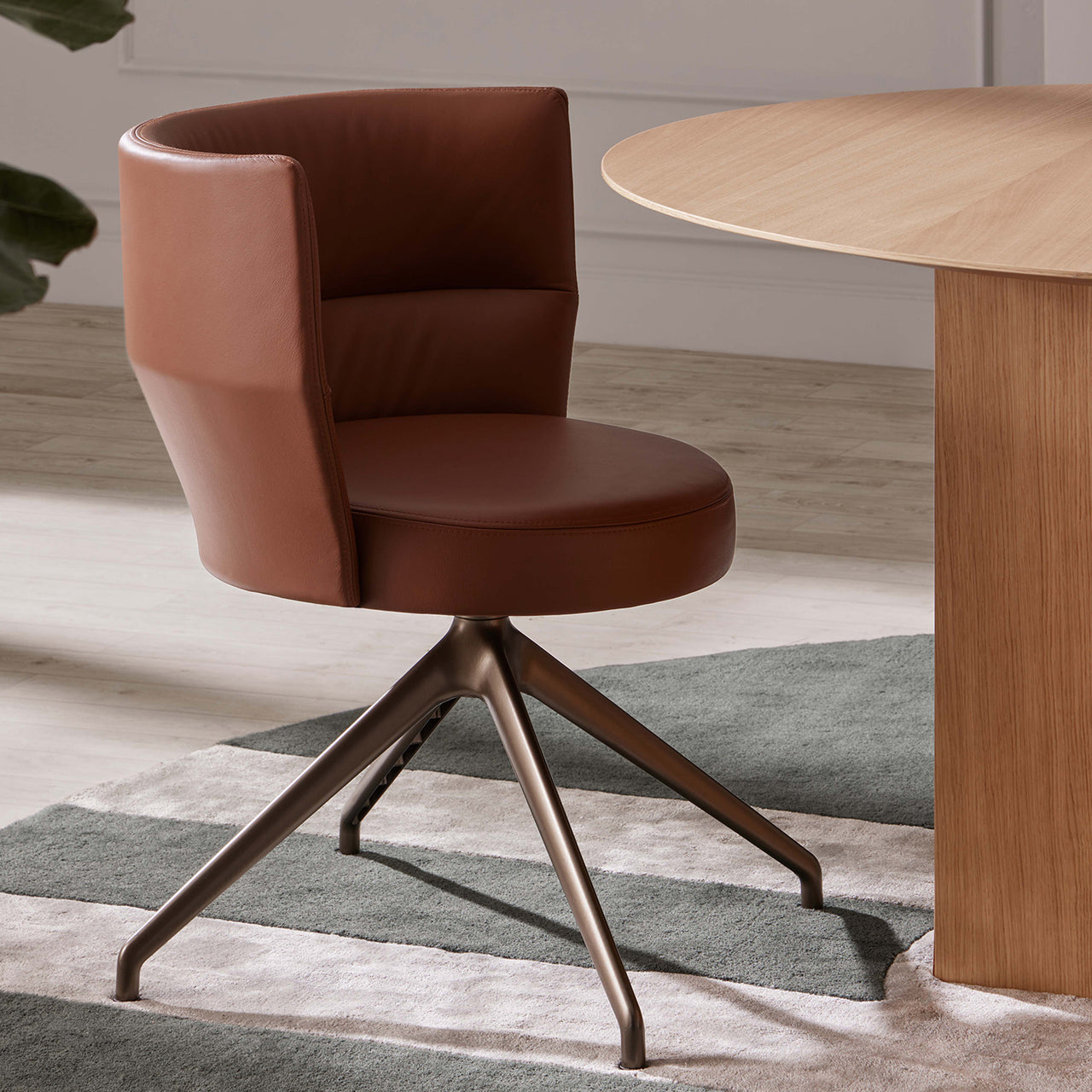 Sena Chair: Metal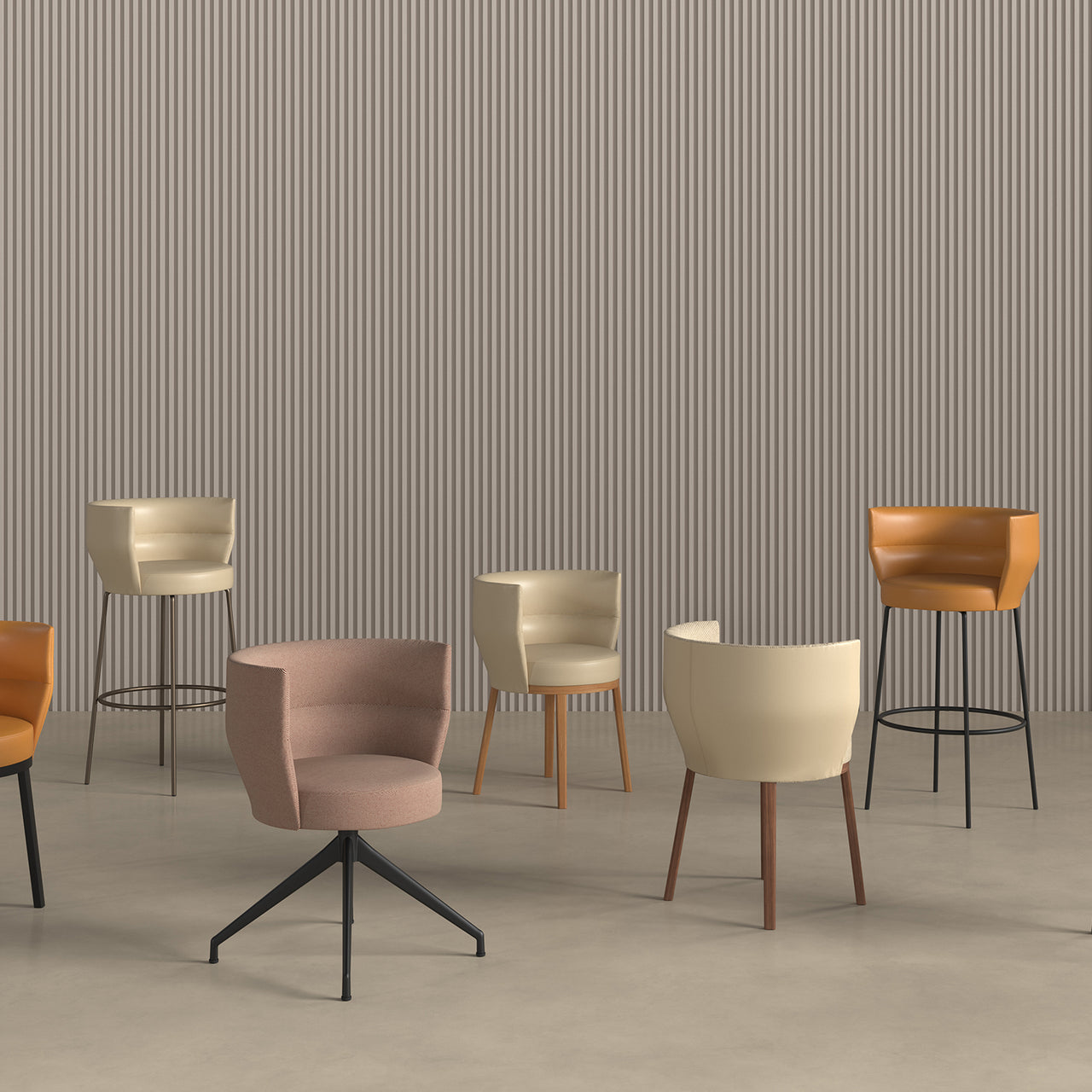 Sena Chair: Metal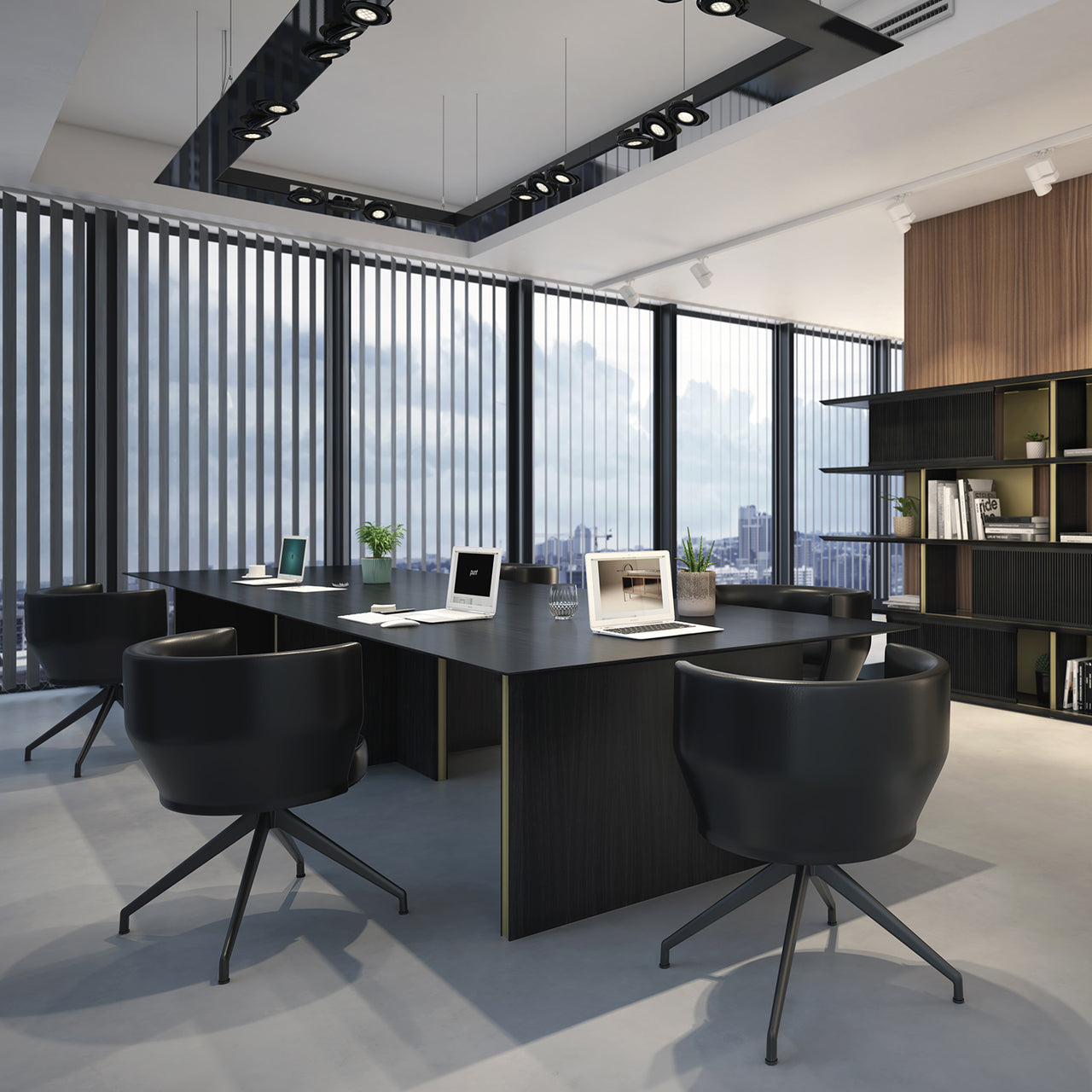 Sena Chair: Metal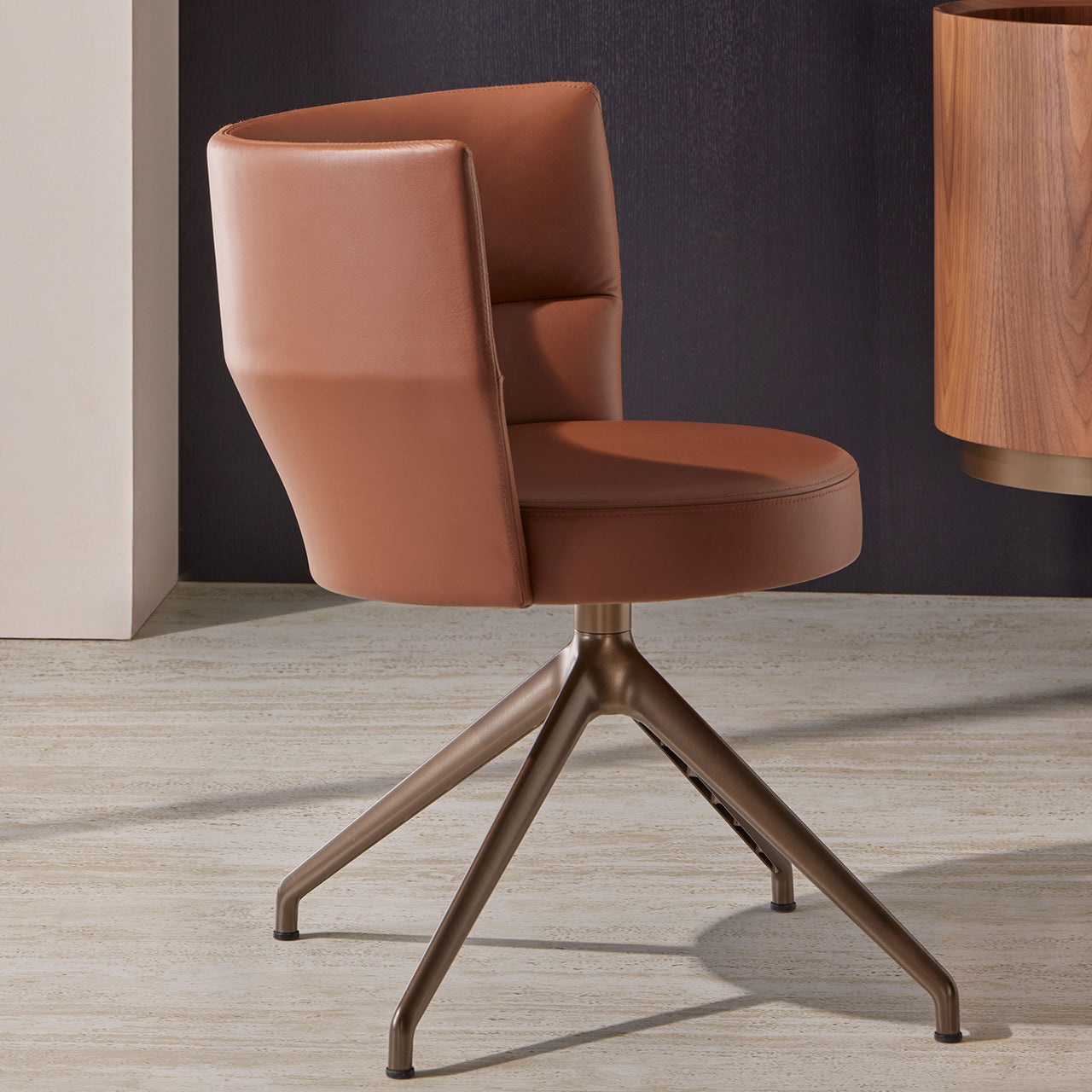 Sena Chair: Metal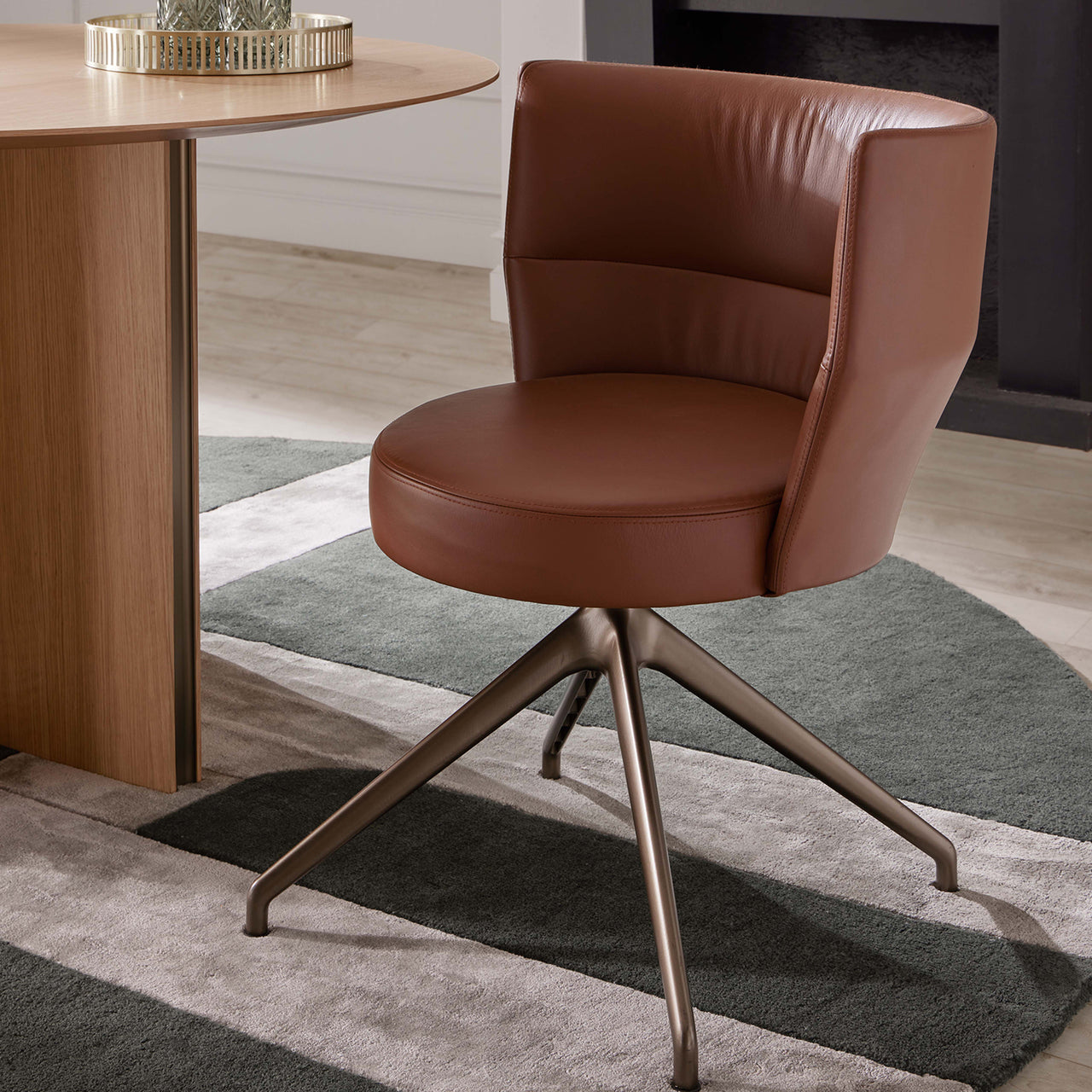 Sena Chair: Metal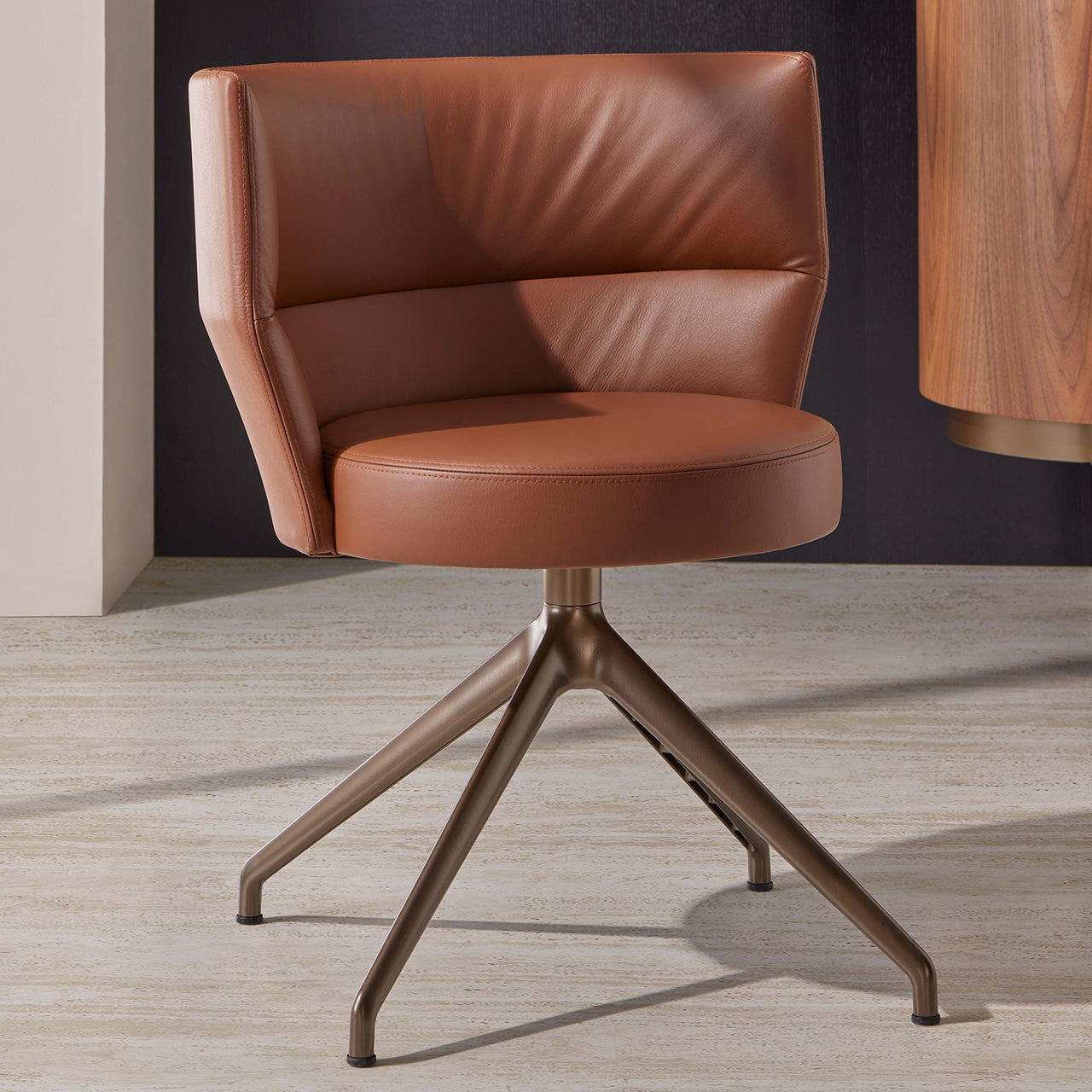 Sena Chair: Metal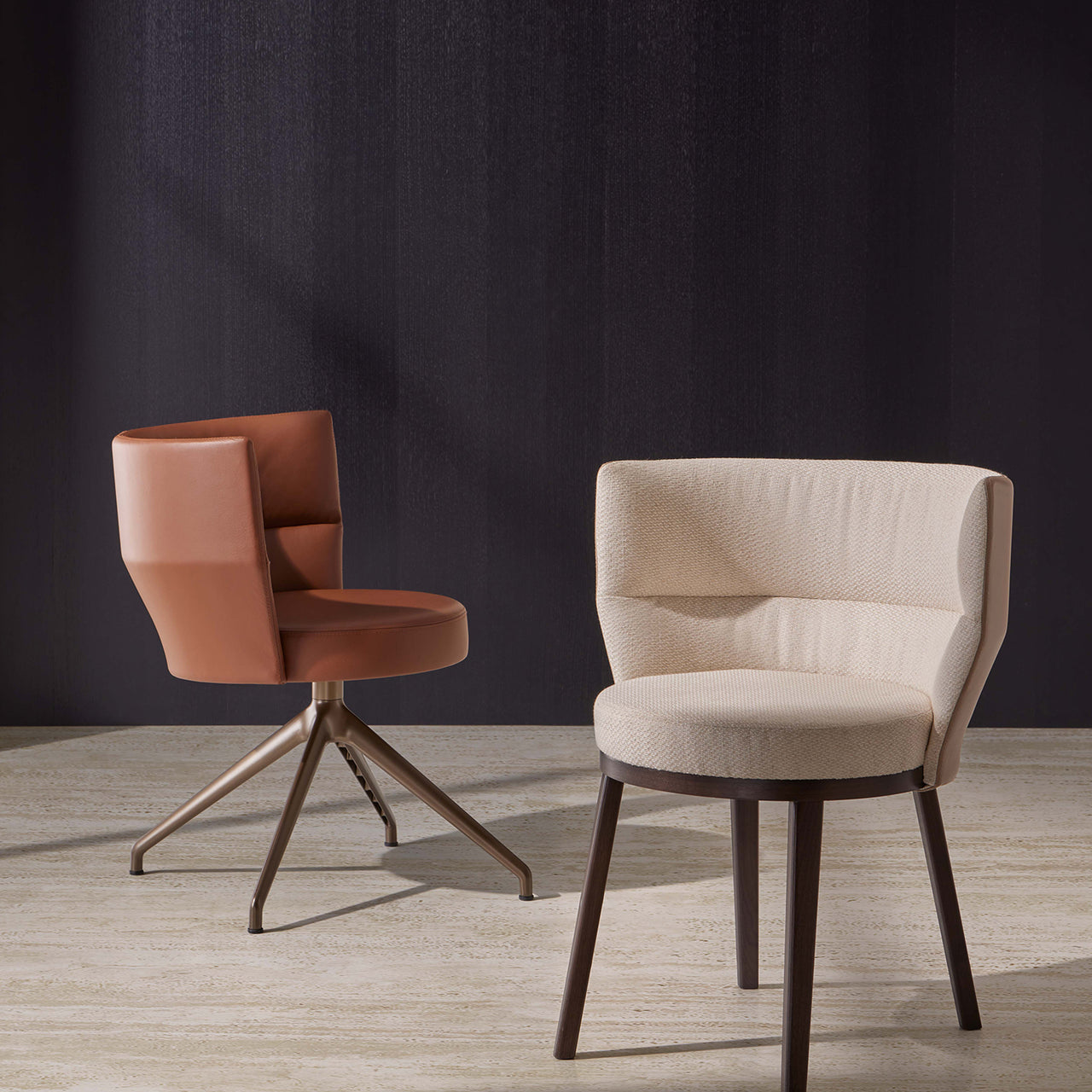 Sena Chair: Metal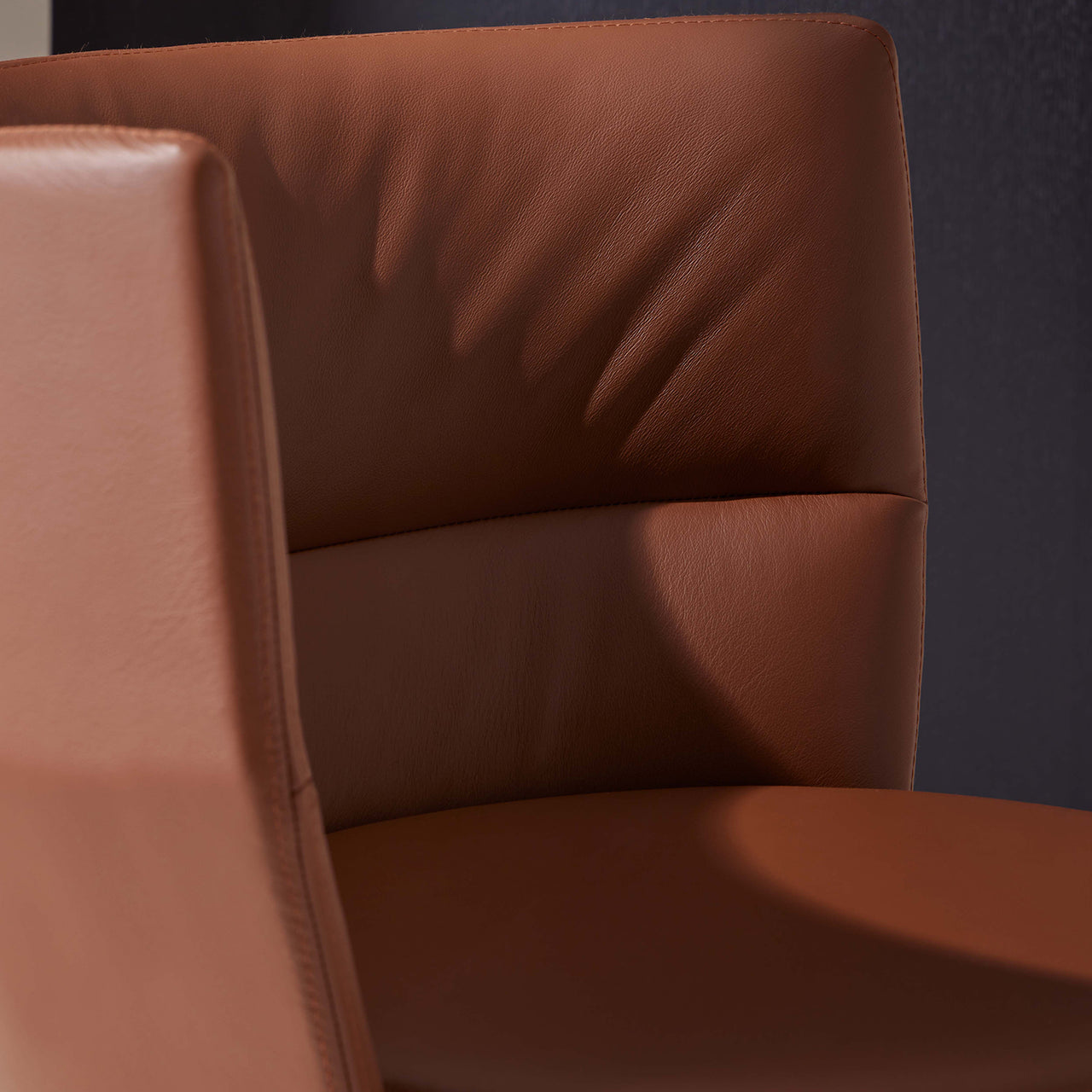 Sena Chair: Metal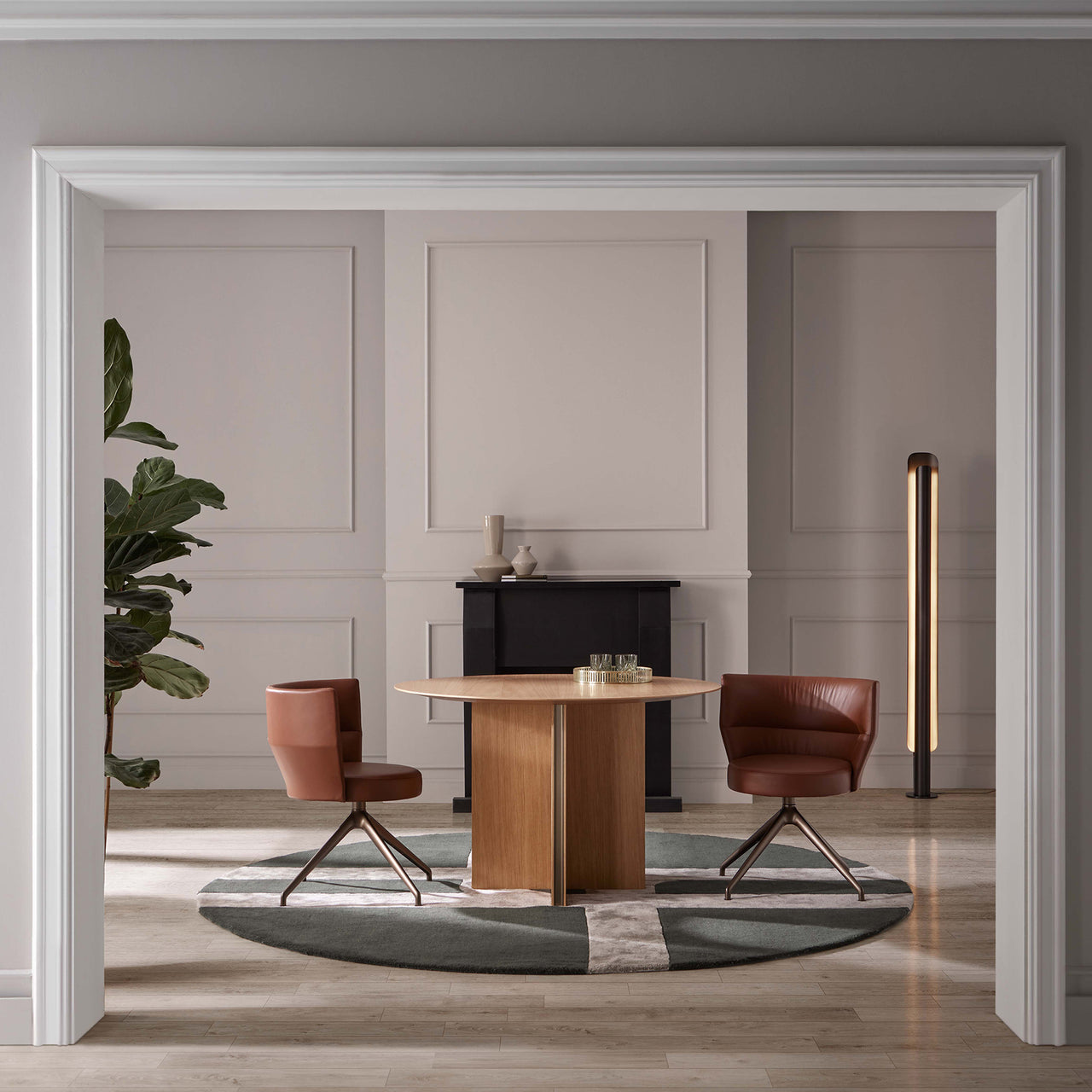 insitu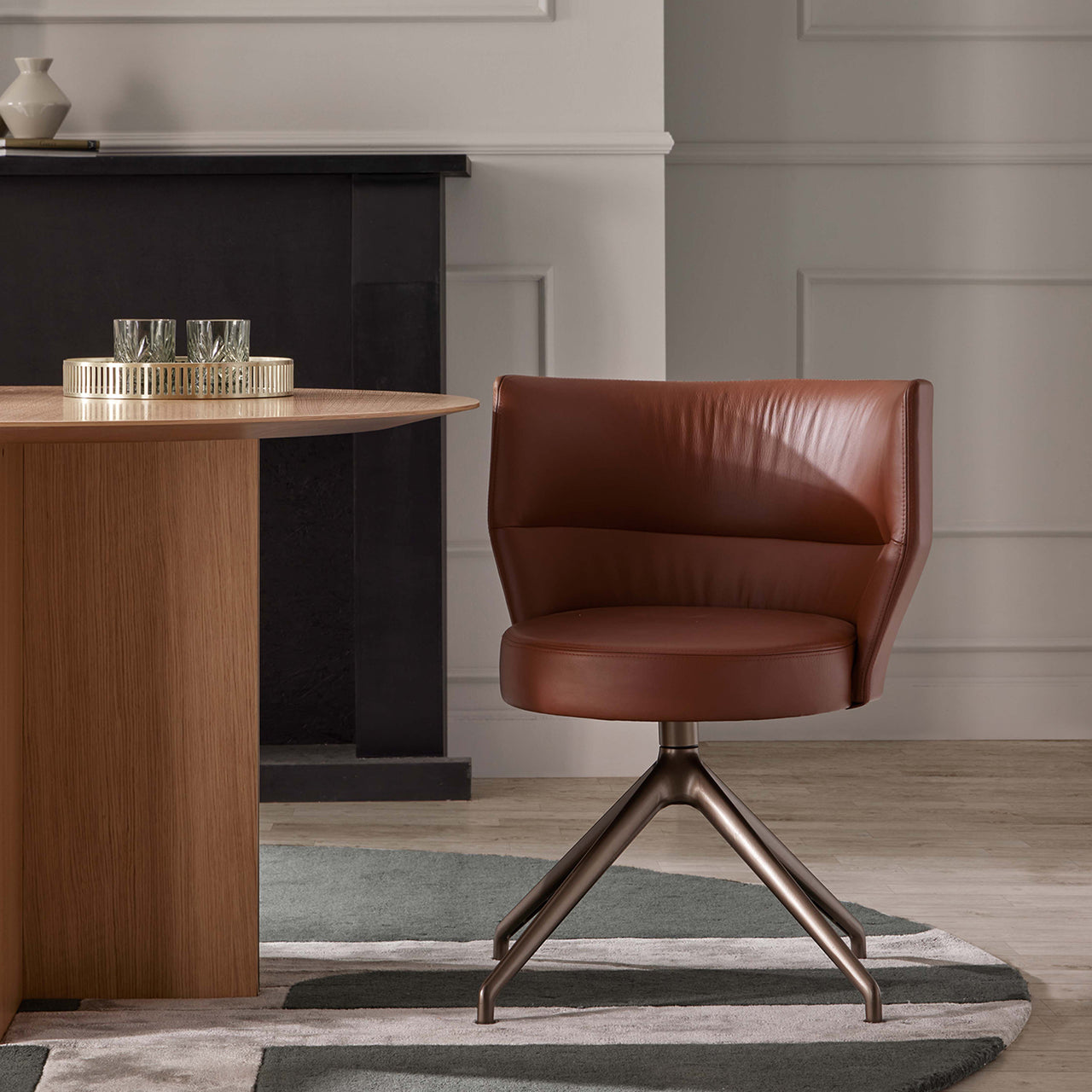 insitu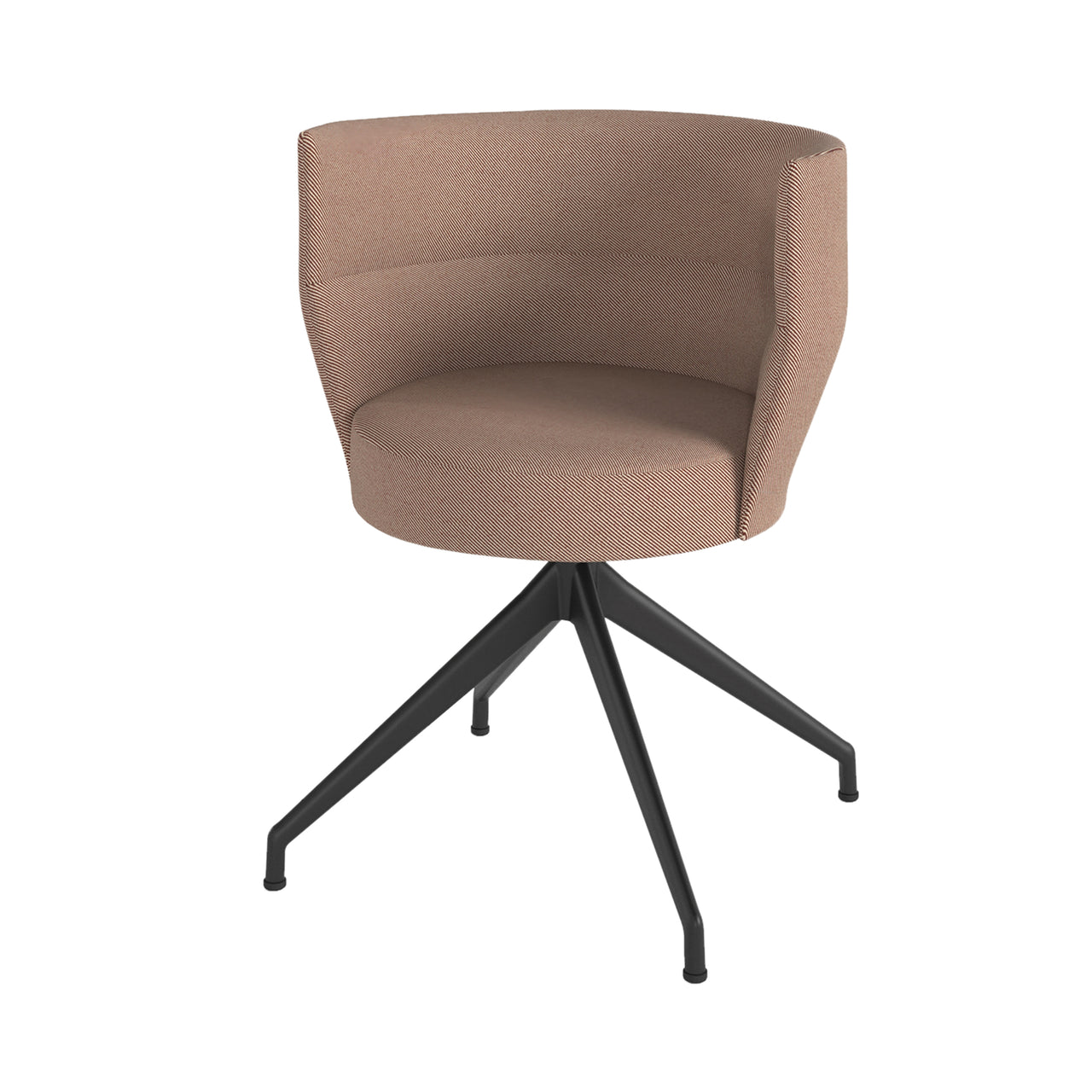 Sena Chair: Metal + Black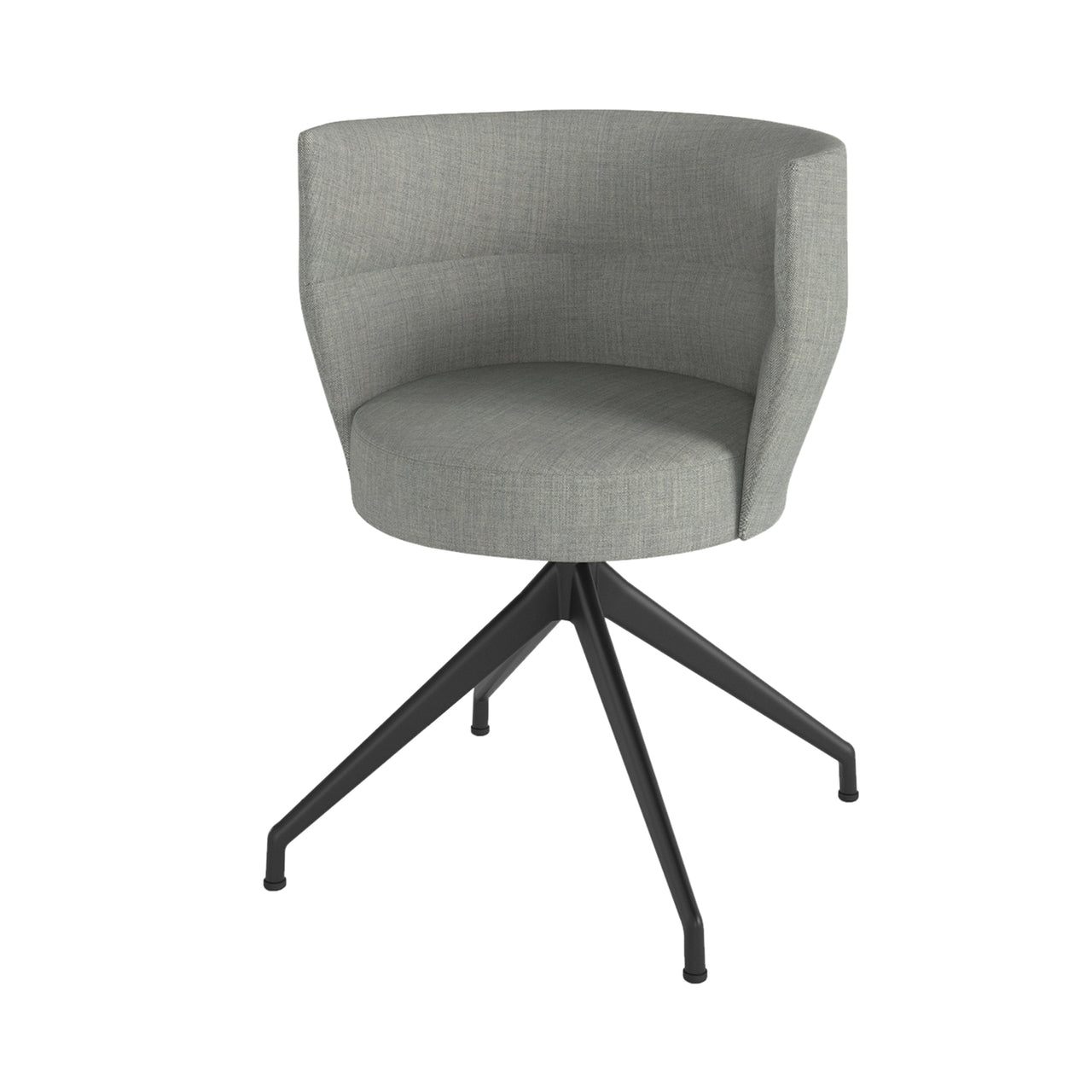 Sena Chair: Metal + Black
Sena Chair: Metal + Bronze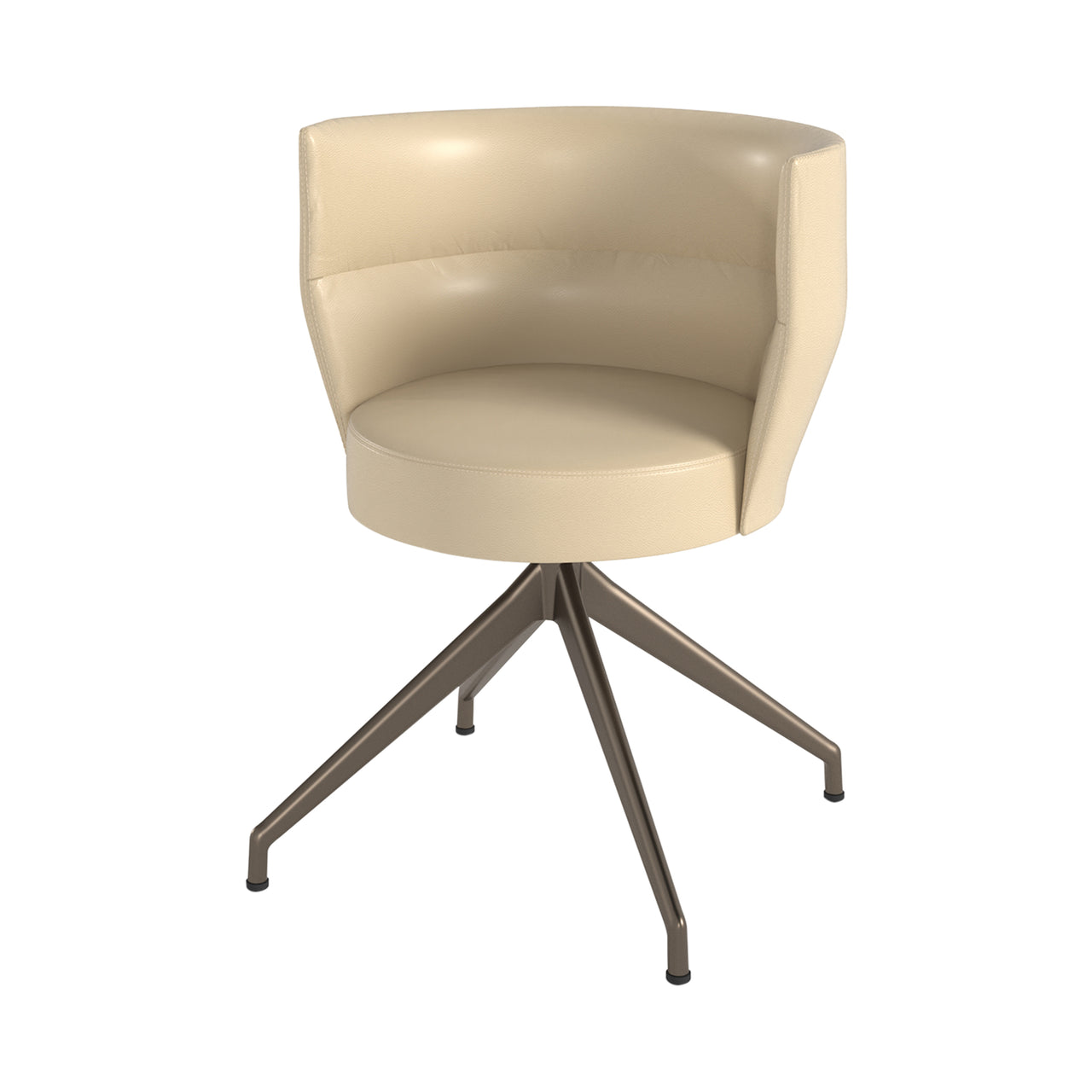 Sena Chair: Metal + Bronze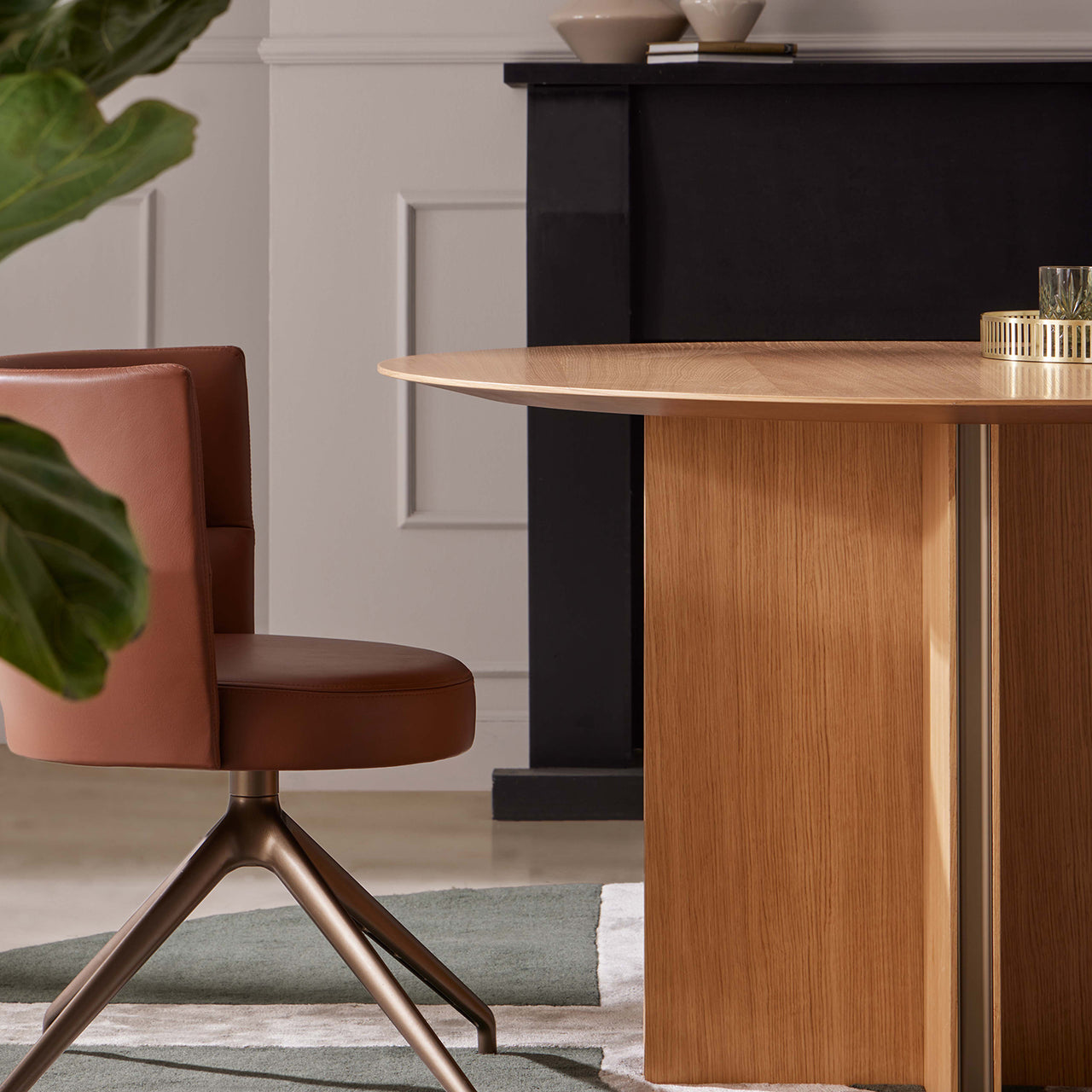 Sena Chair: Metal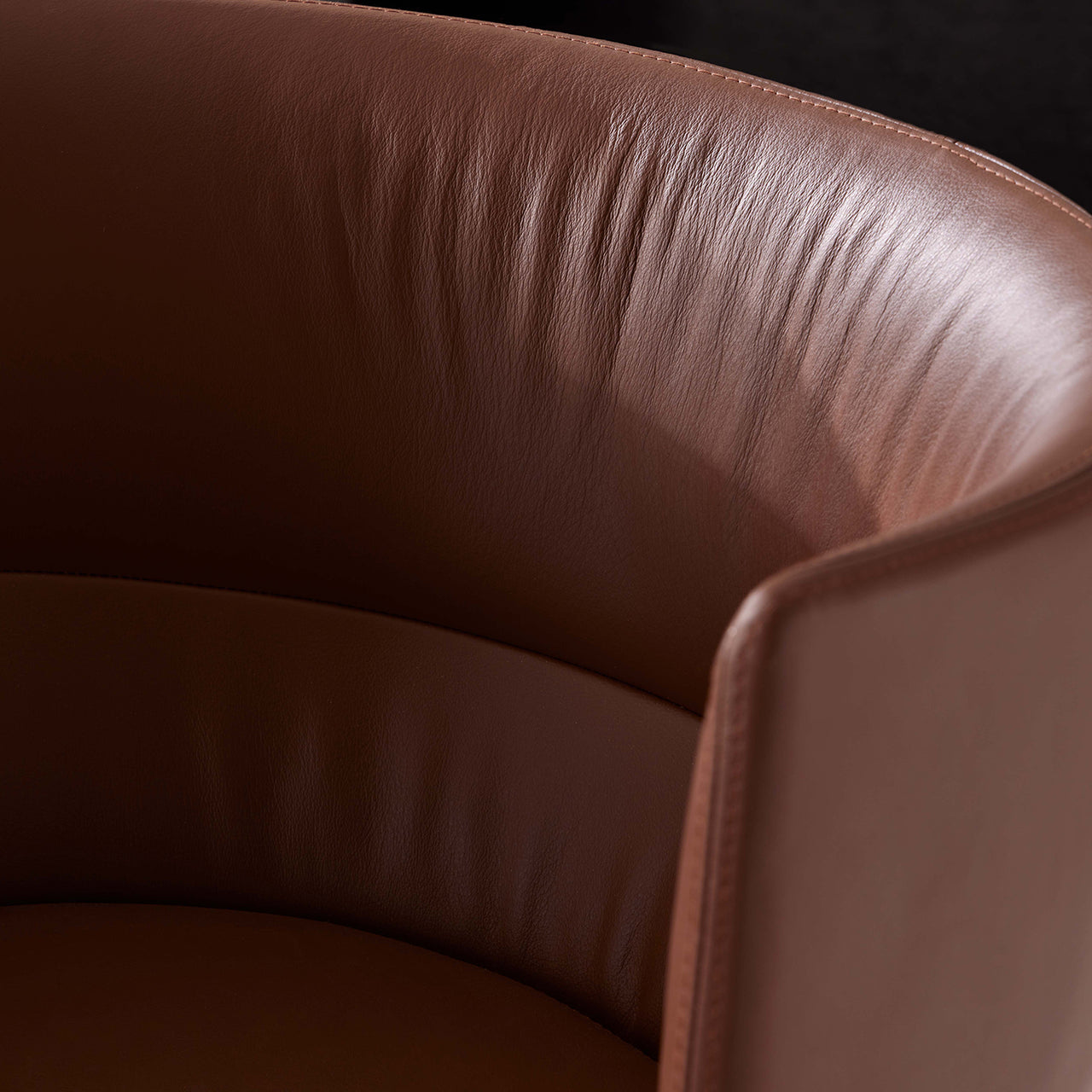 Sena Chair: Metal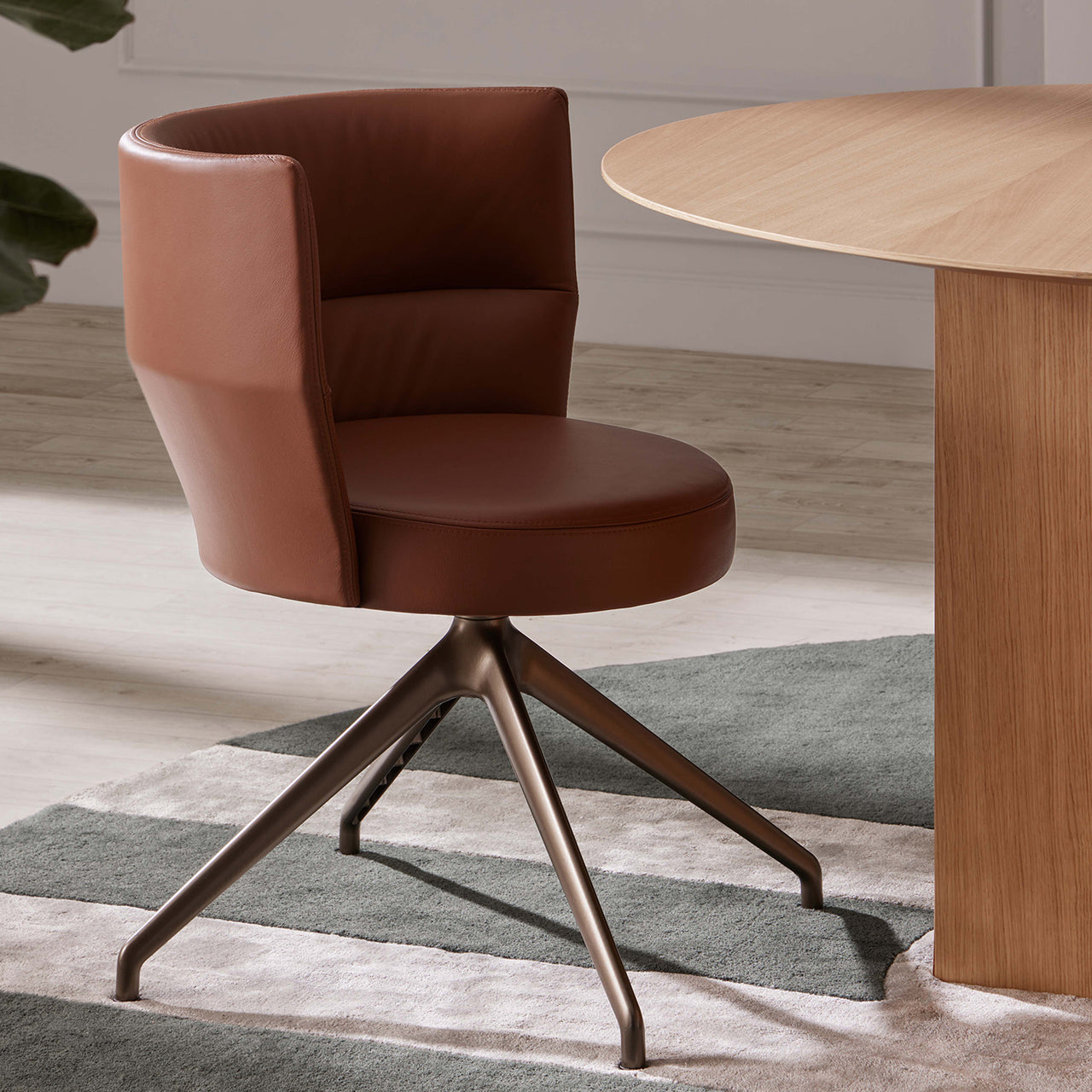 Sena Chair: Metal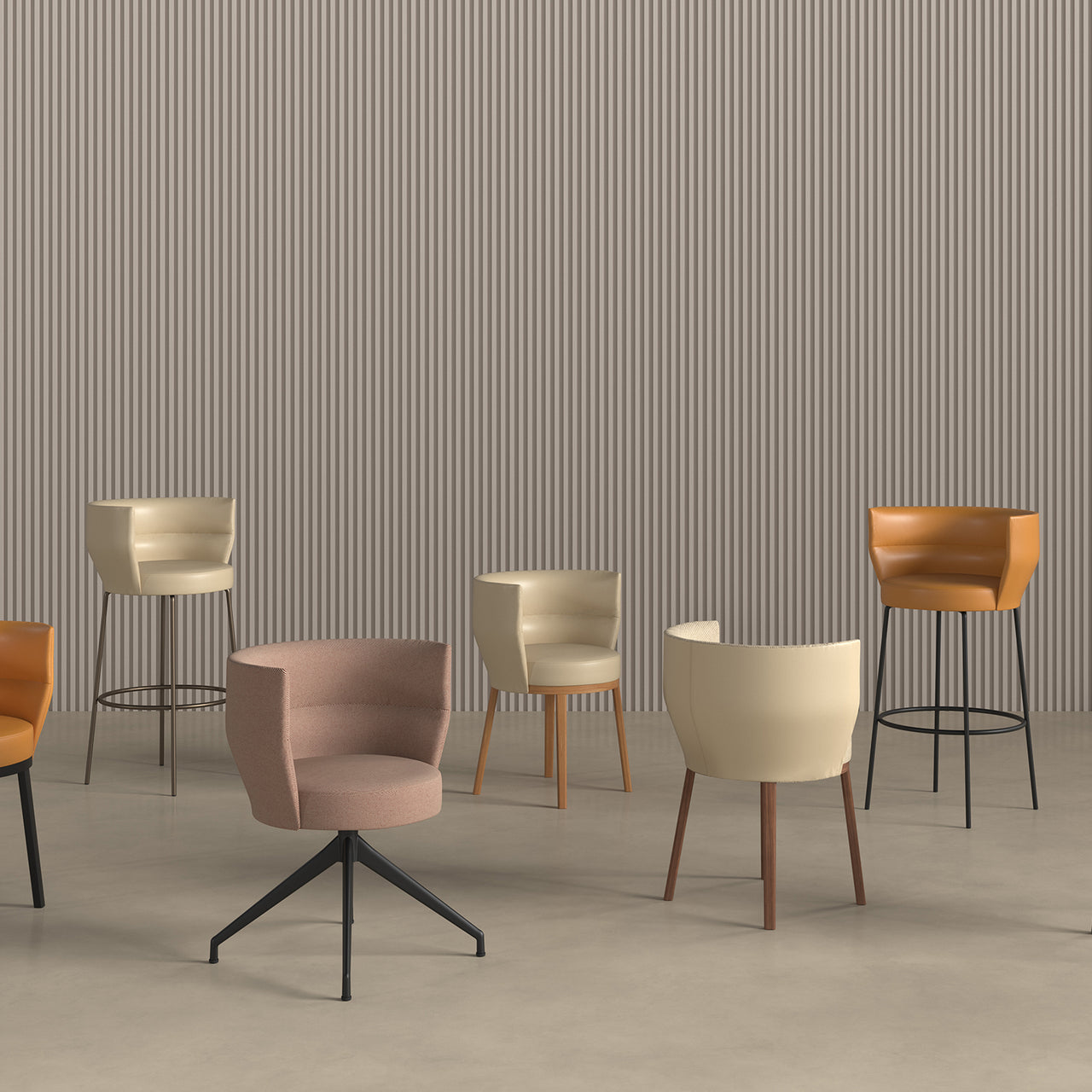 Sena Chair: Metal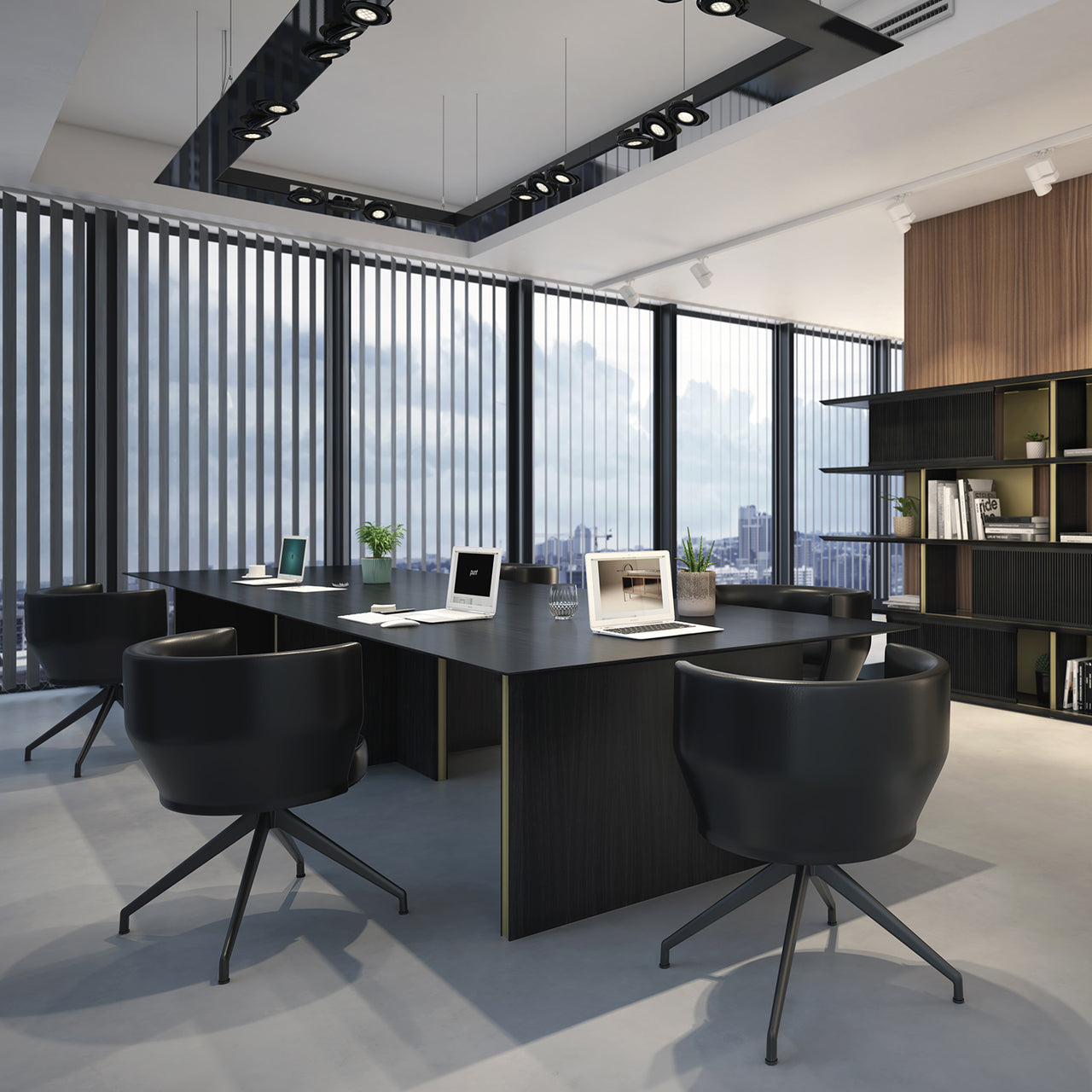 Sena Chair: Metal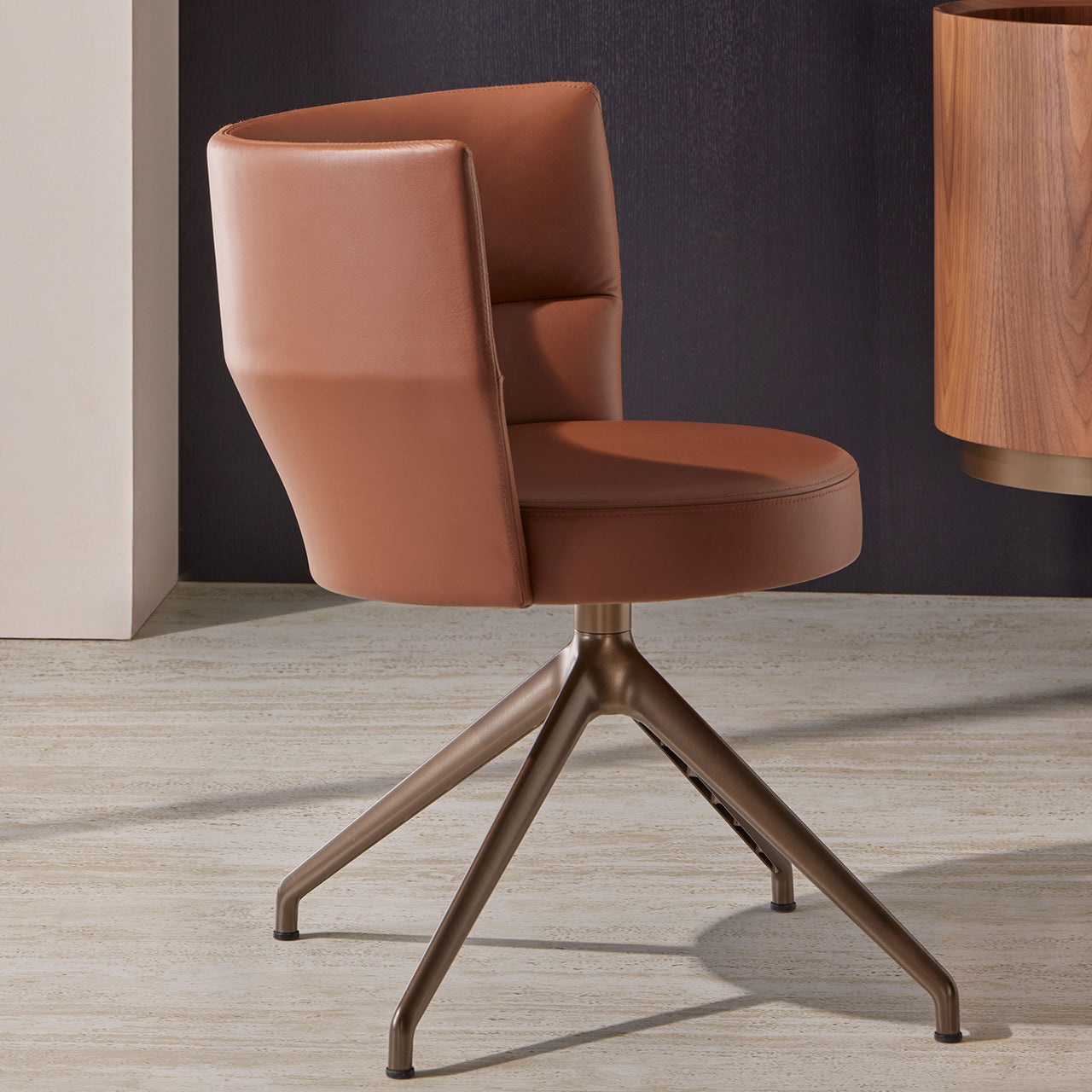 Sena Chair: Metal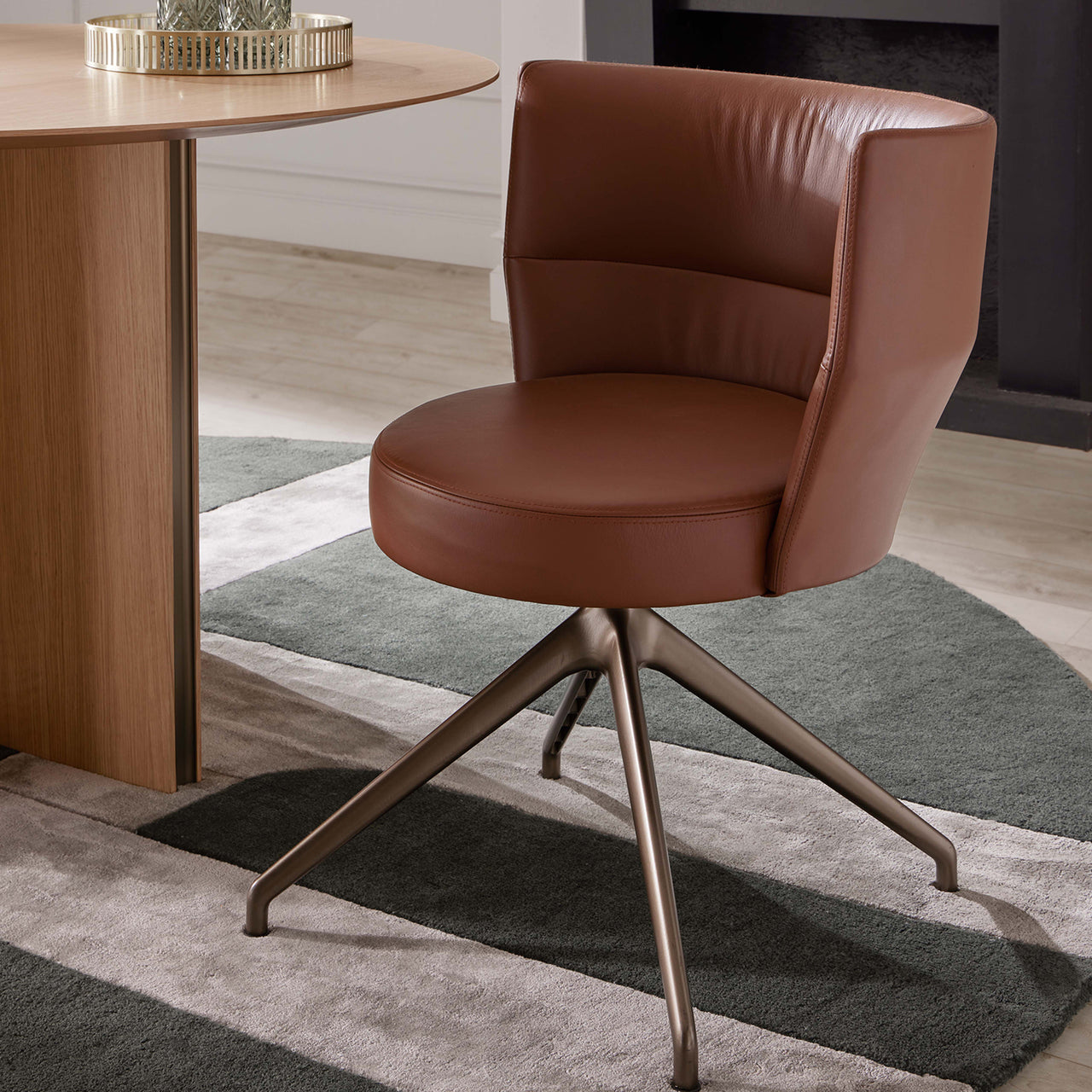 Sena Chair: Metal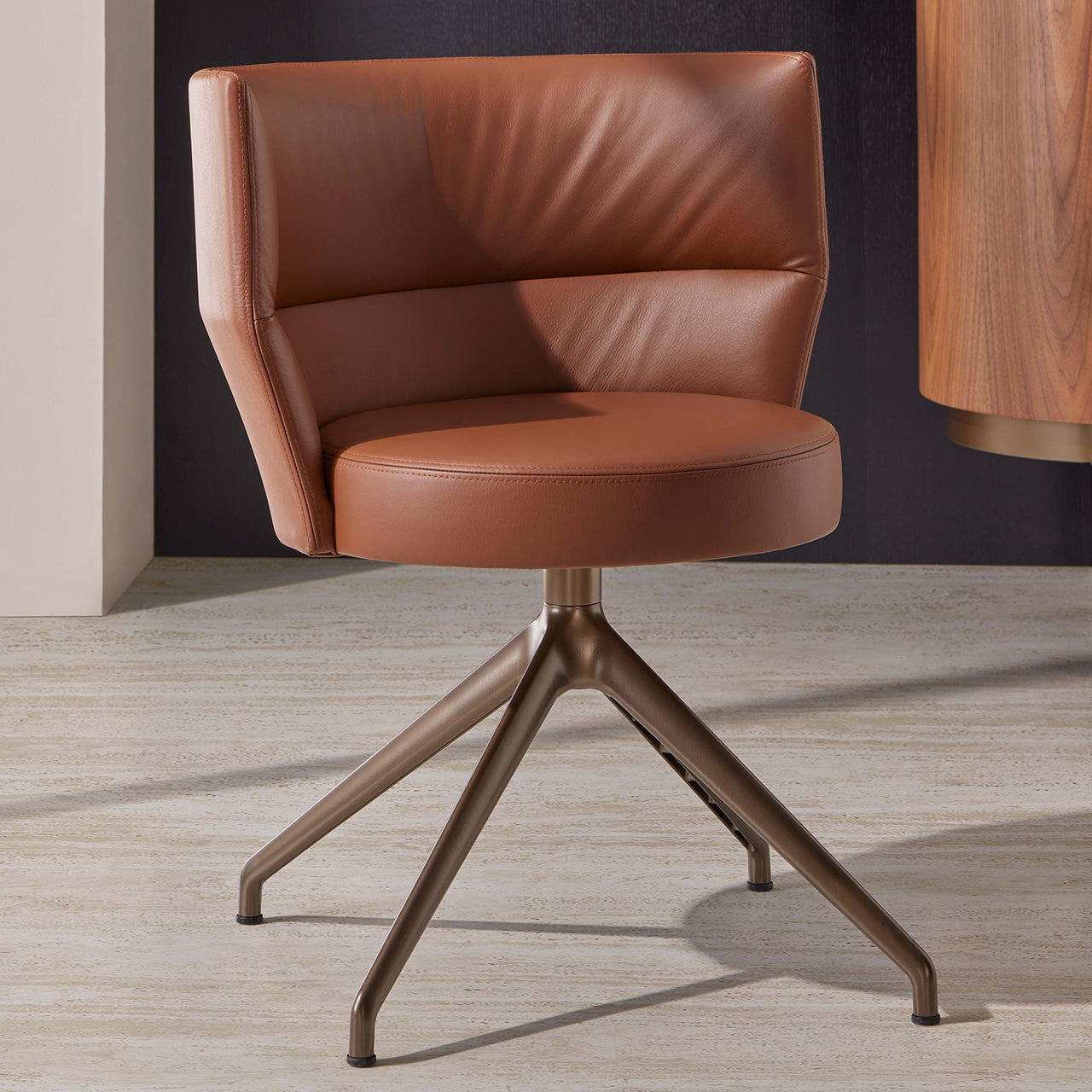 Sena Chair: Metal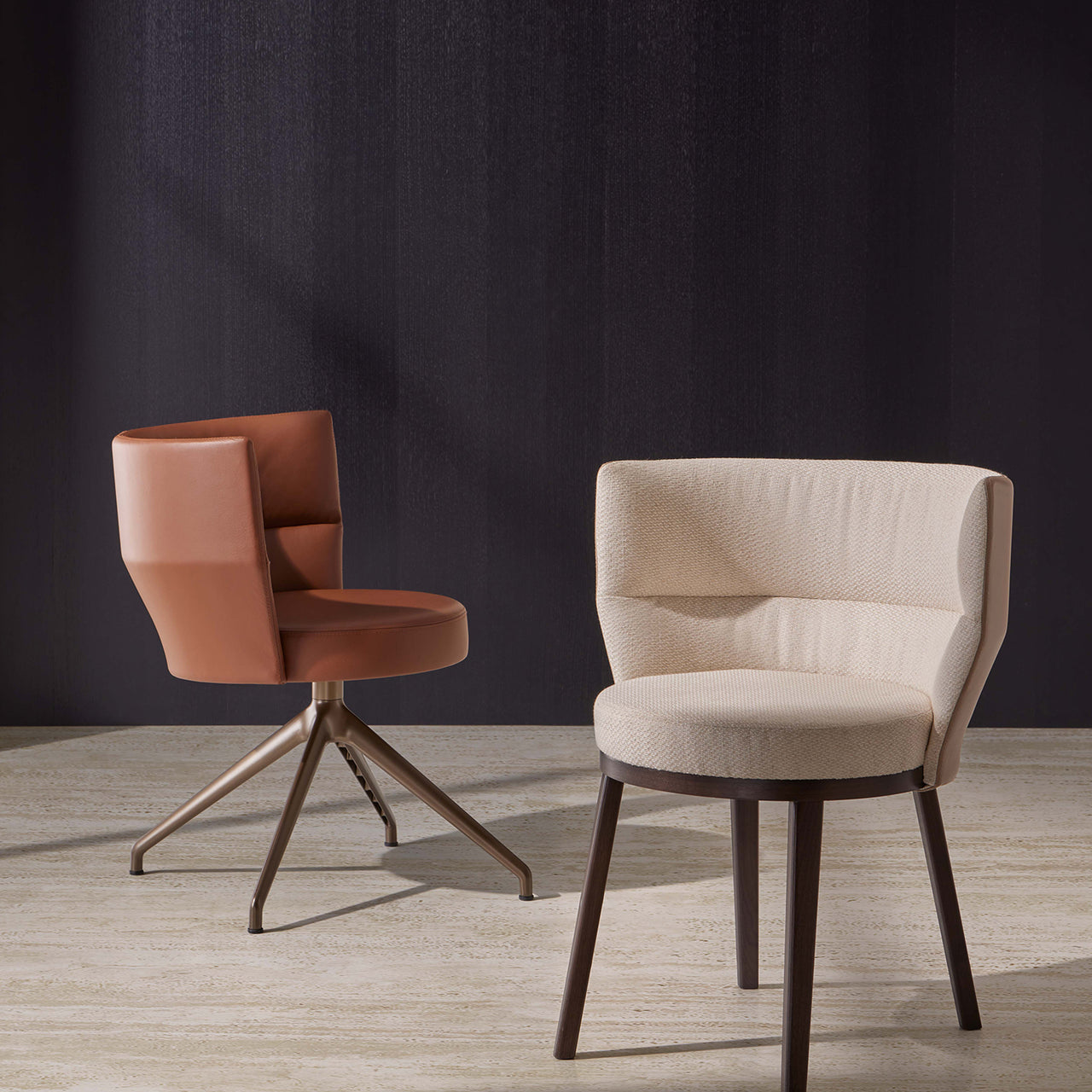 Sena Chair: Metal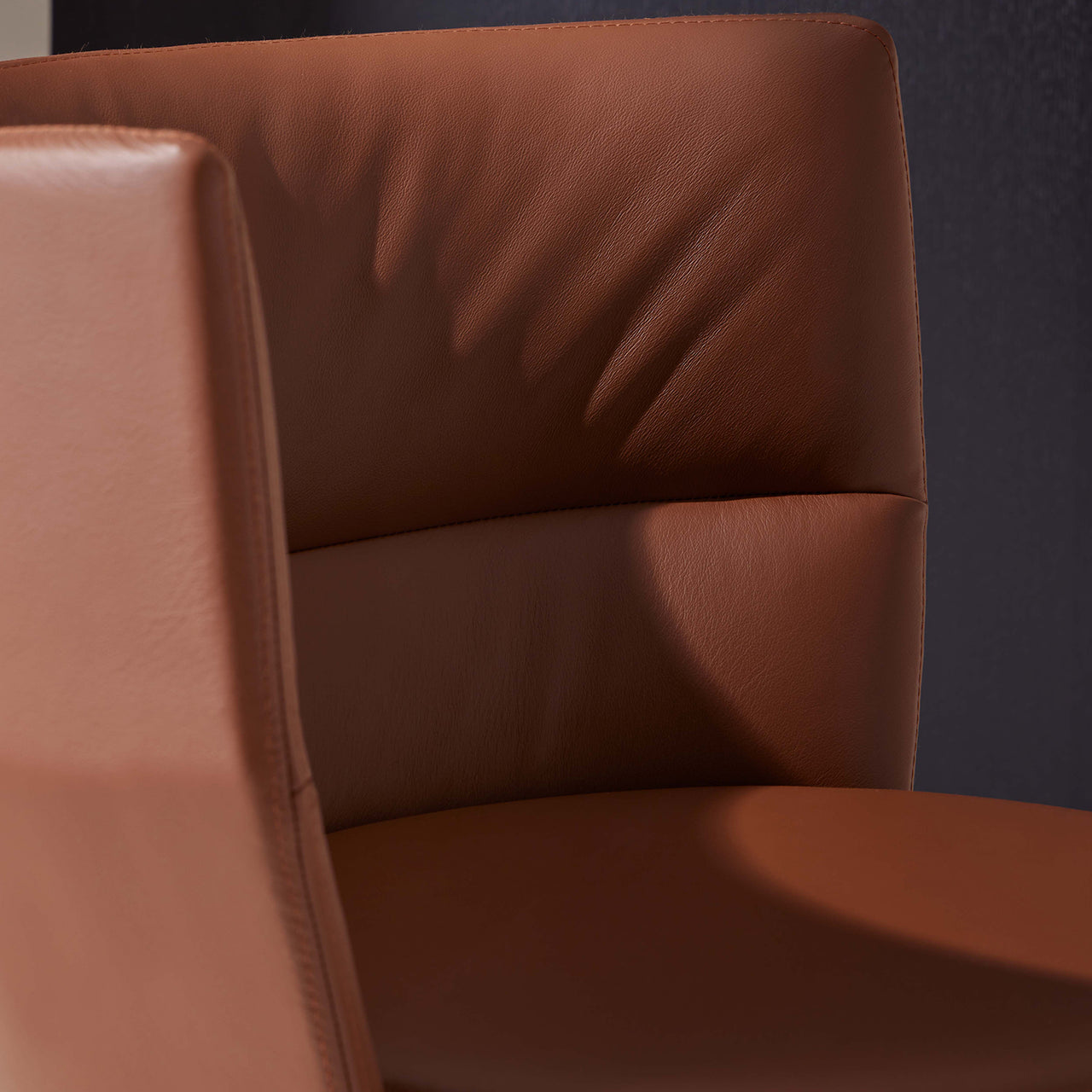 Sena Chair: Metal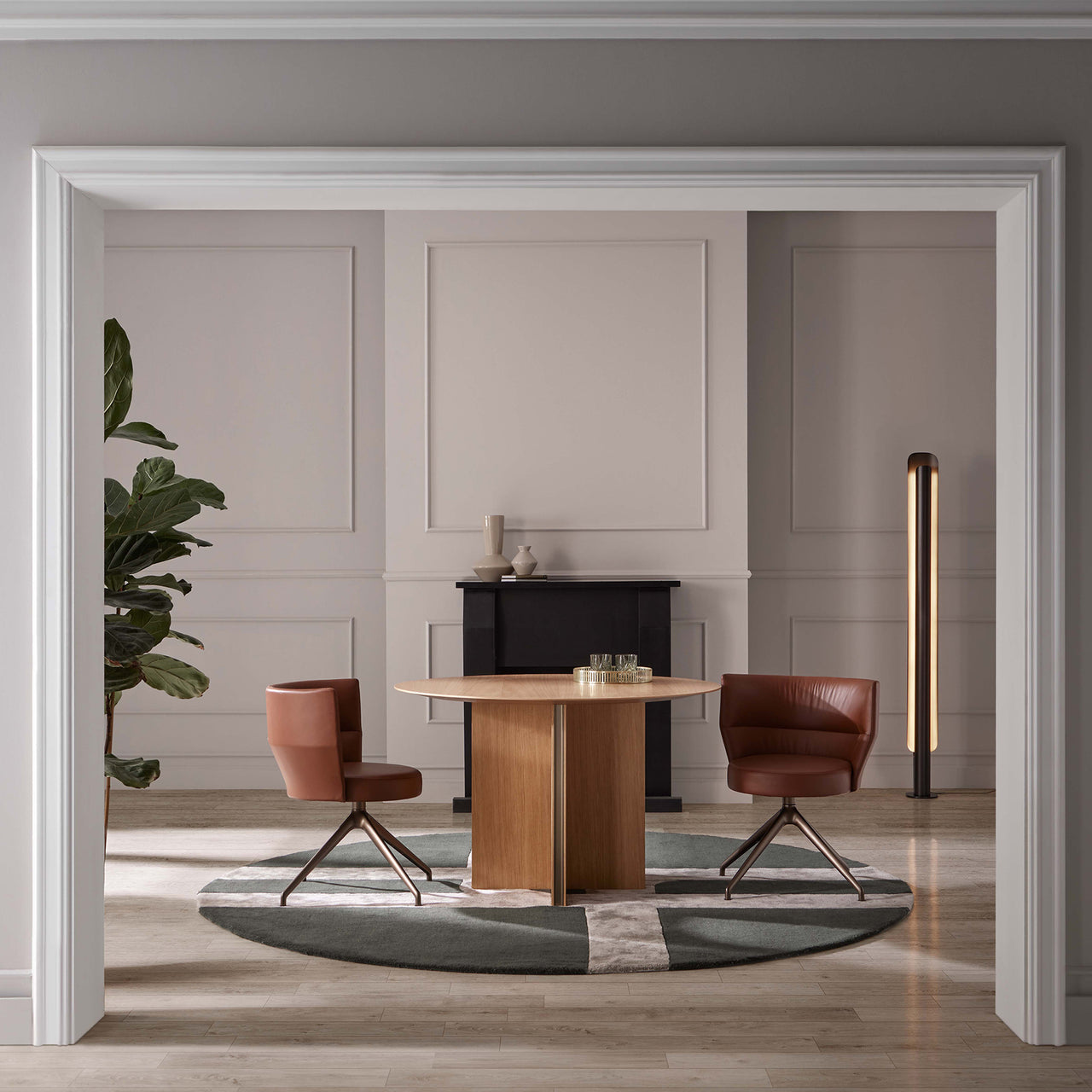 insitu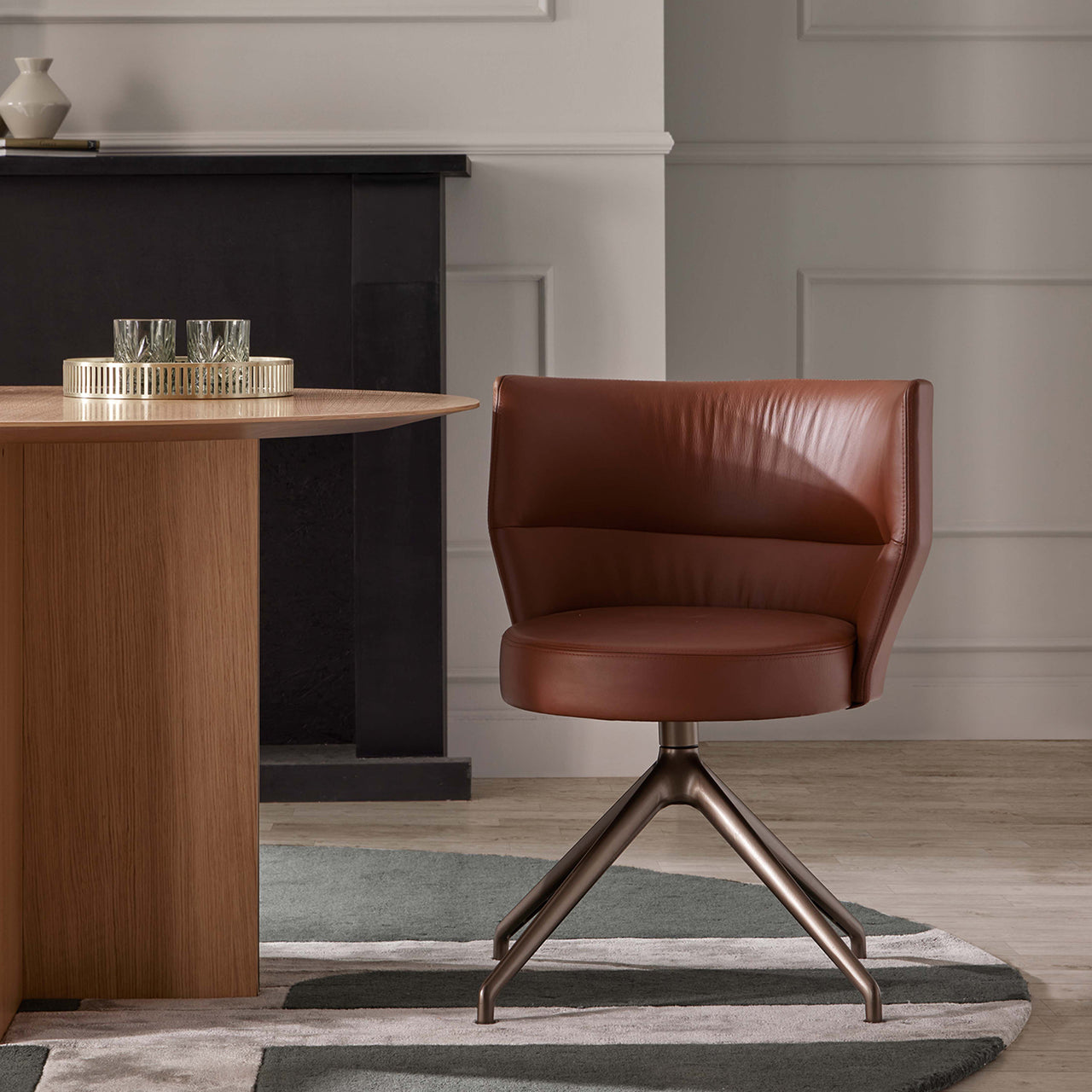 insitu
---
---
Christophe Pillet's striking armchair with its signature back curve adds a 360-degree swivel version with lacquered aluminum legs in black or bronze finish. Sena's underlying structure is fashioned in beech plywood with a comfortable foam cladding before final upholstery in buttery leather or a fine textile, certain to enhance any workspace, restaurant or home.
Size
28.7" h x 23.6" w x 21.7" d (72.9x59.9x55.1cm)
Seat height: 17.7" (45cm)
Material
Beech plywood, lacquered aluminum, plastic or felt
Details
Group 2: Acuatonic, Rubens, Apollo, Oddi, Relate, Valencia, Tonal, Matis, Seven
Group 3: Messenger, Field, Remix
Group 4: Focus Melagne, Savanna
Group 5: Moss, Leather Babel
COM and COL available upon request
Brand
Punt
Got the Punt? The company's name translates as "point," representing the start of design for this modern Spanish design house. Designers Lola Castelló and Vicent Martínez pioneered the design scene in the beautiful seaside city of Valencia when they founded the brand in 1980. Five years later, Vicent debuted Literatura—a double-row, overlapping bookcase with the front component on wheels that, he observed, "was born to solve the problem of storing books." More literature and other objects could be contained this way. The now-signature piece put the company on the global design map, acknowledges José Manuel, Punt's current creative director.

Today, Punt's collaborative roster includes studios in and outside Spain, among them Copenhagen's Norm Architects, Paris-based Arik Levy, Barcenloa's Estudio Manel Molina, London's Terrence Woodgate, Berlin's Stephanie Jasny, and Monica Armani from Trento, Italy. Each piece is carefully crafted down to the last impressive detail in Spain.