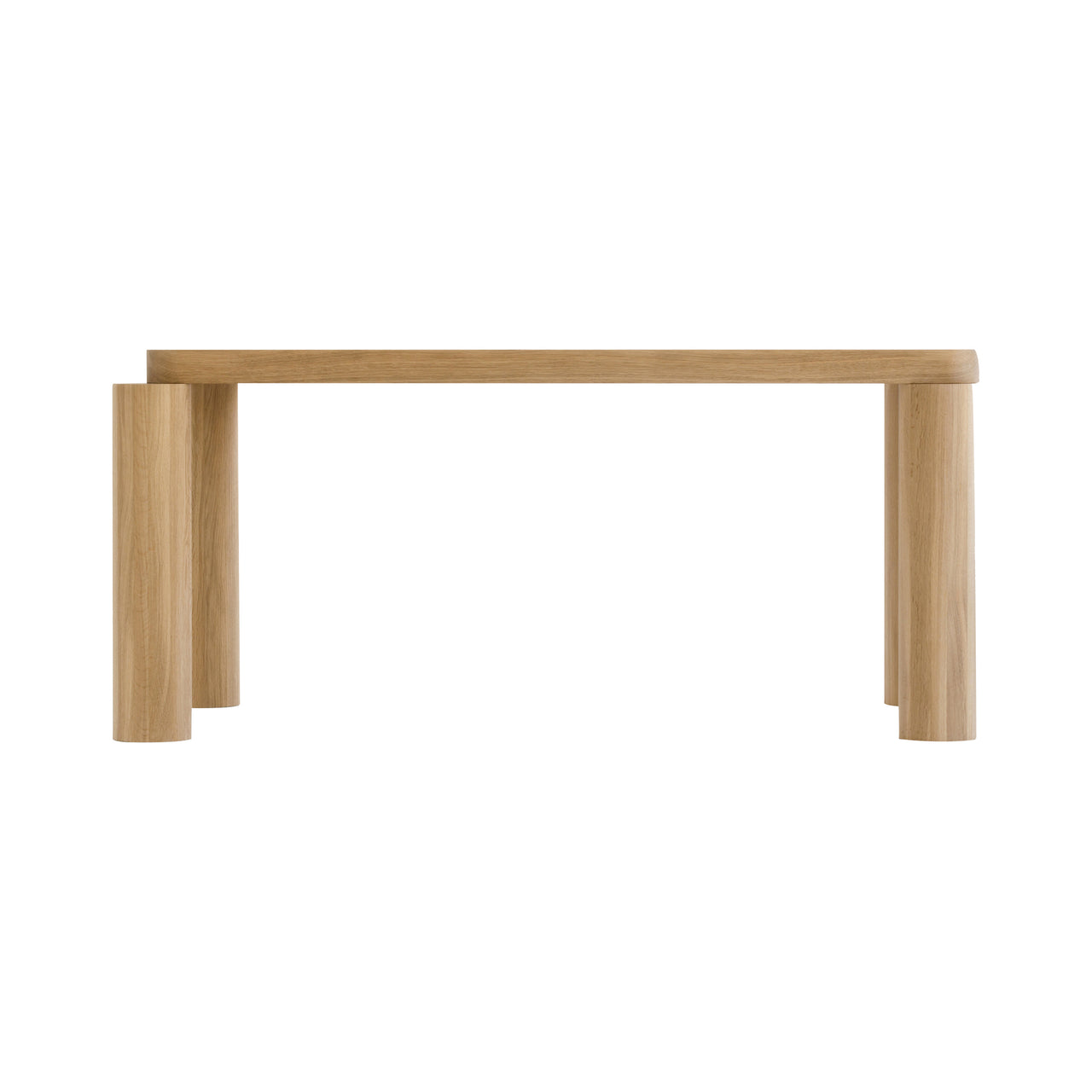 Offset Dining Table: Natural Oak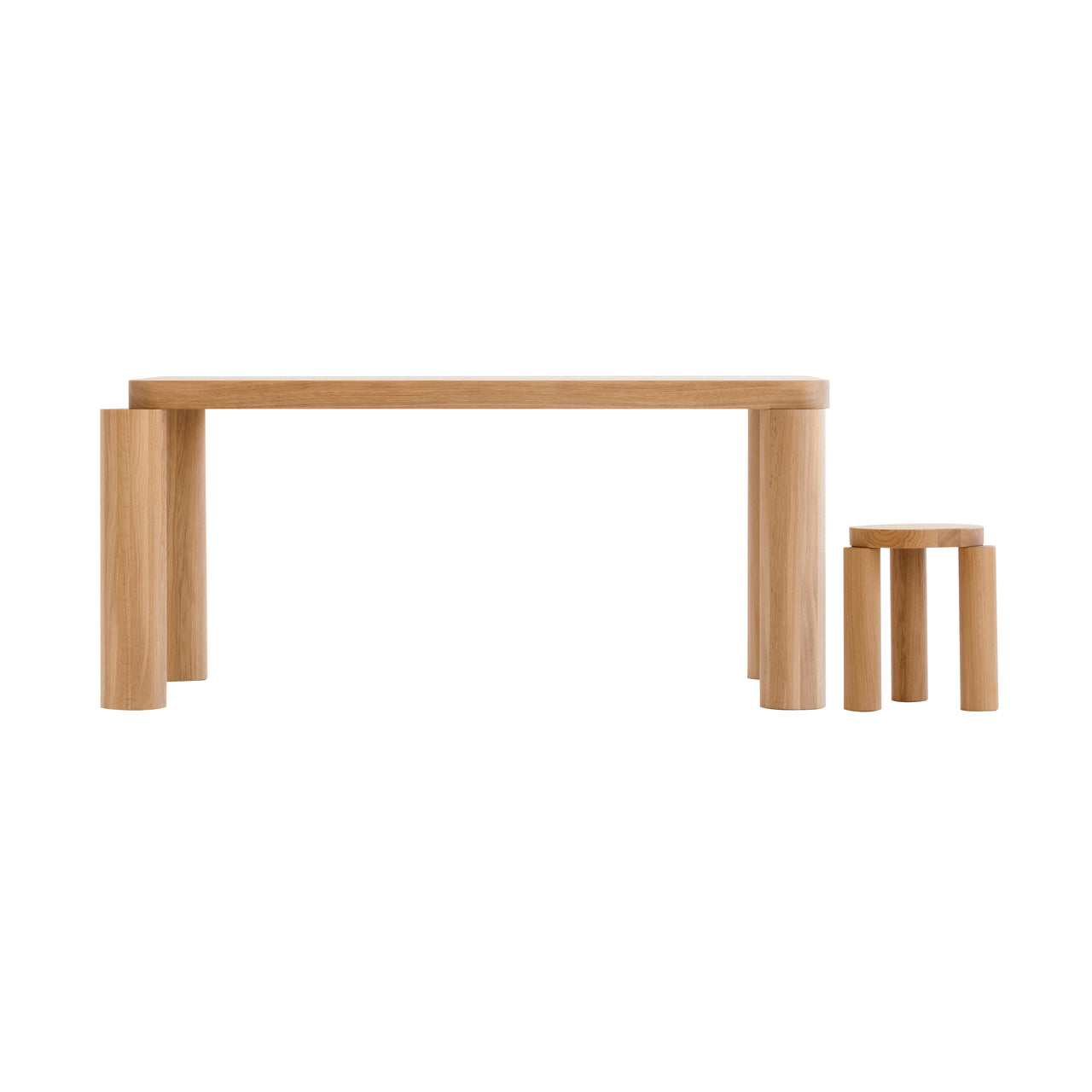 Offset Dining Table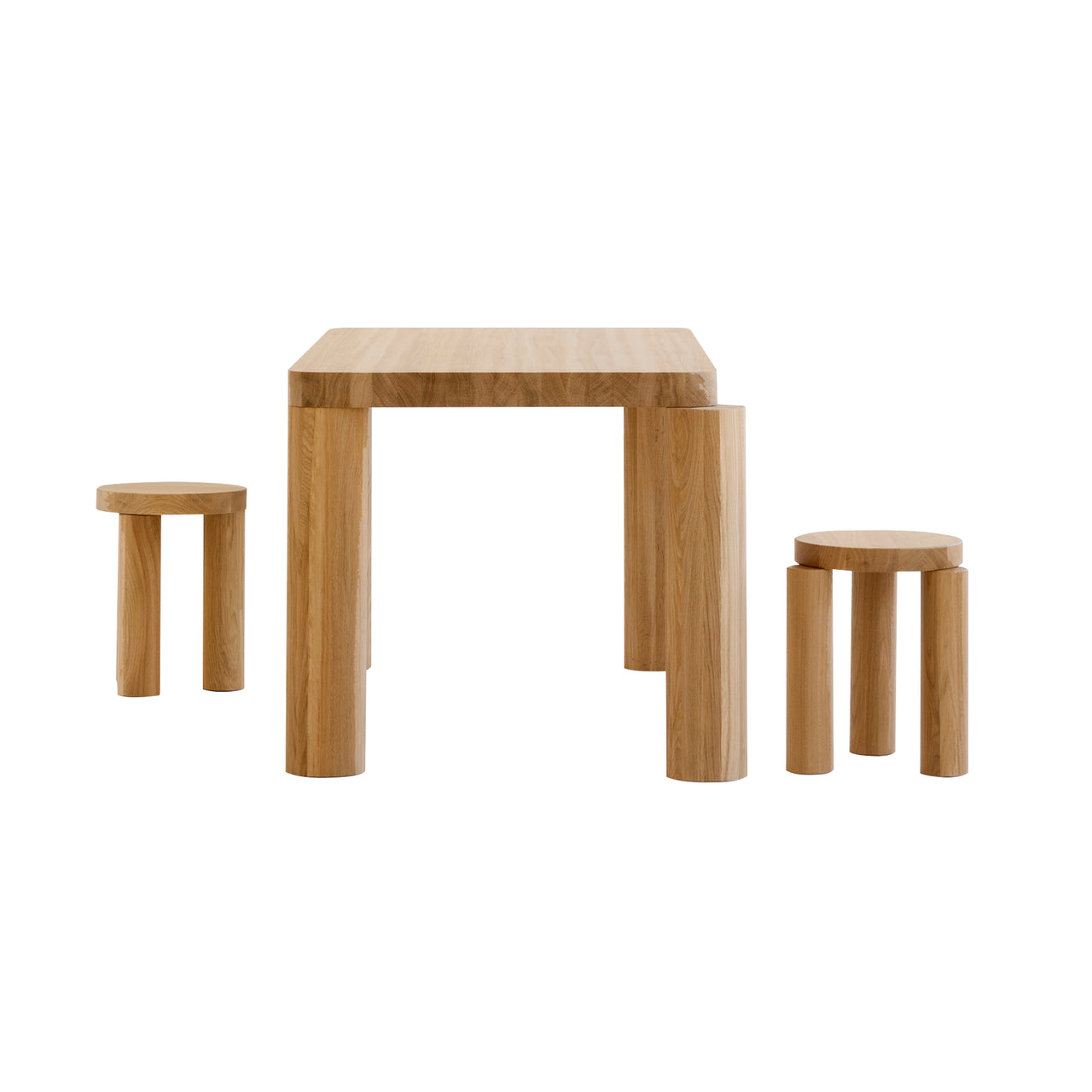 Offset Dining Table
Offset Dining Table
Offset Dining Table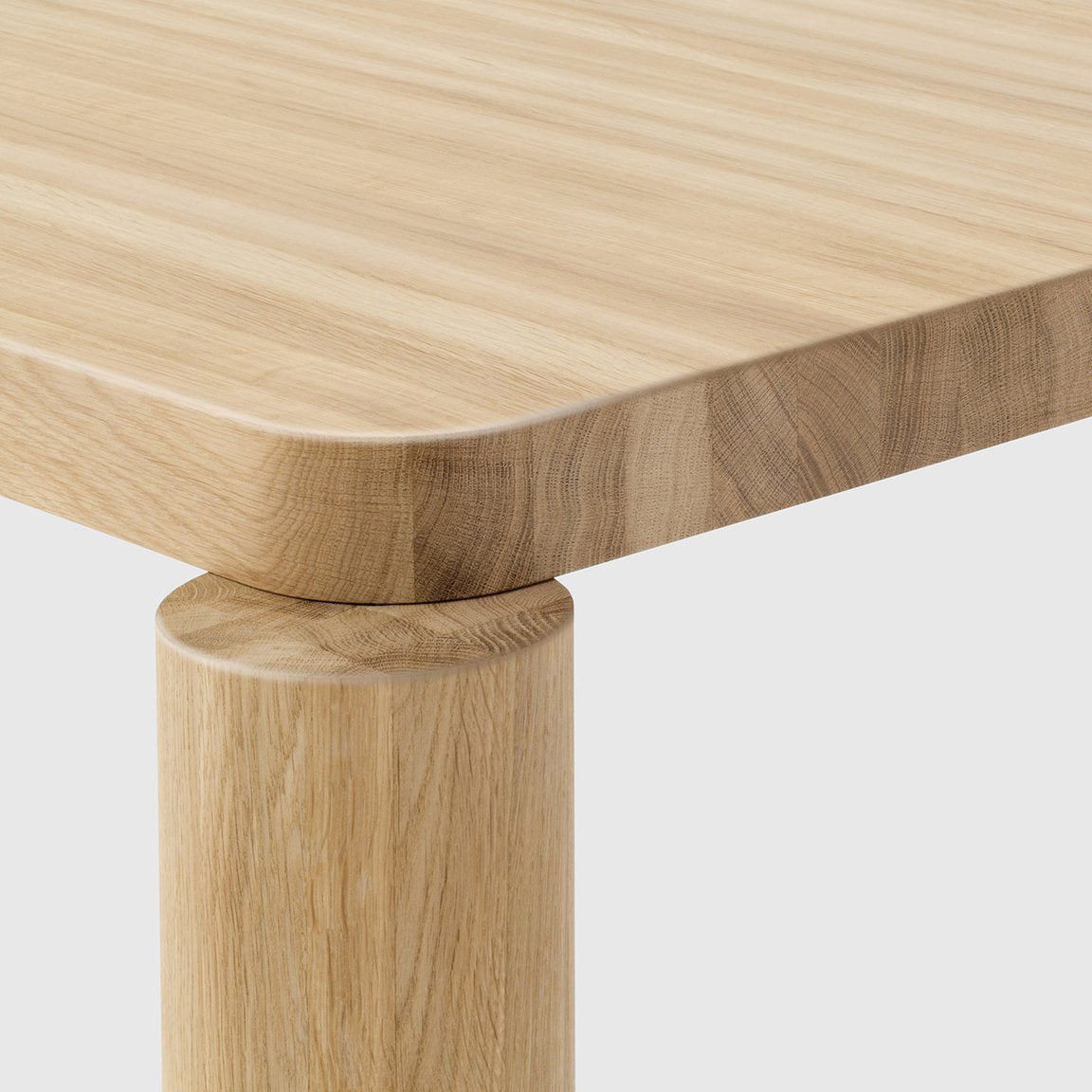 Offset Dining Table
Offset Dining Table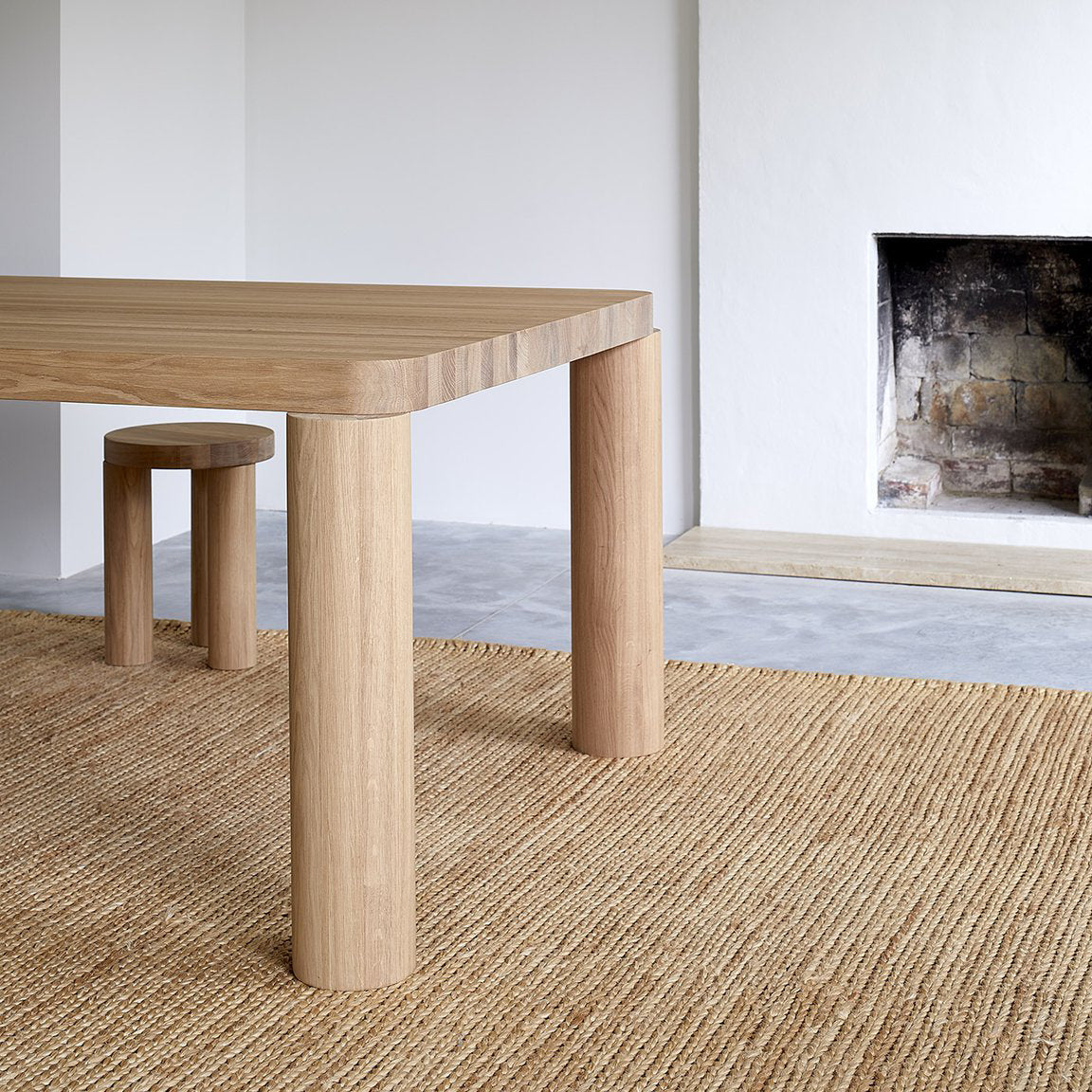 Offset Dining Table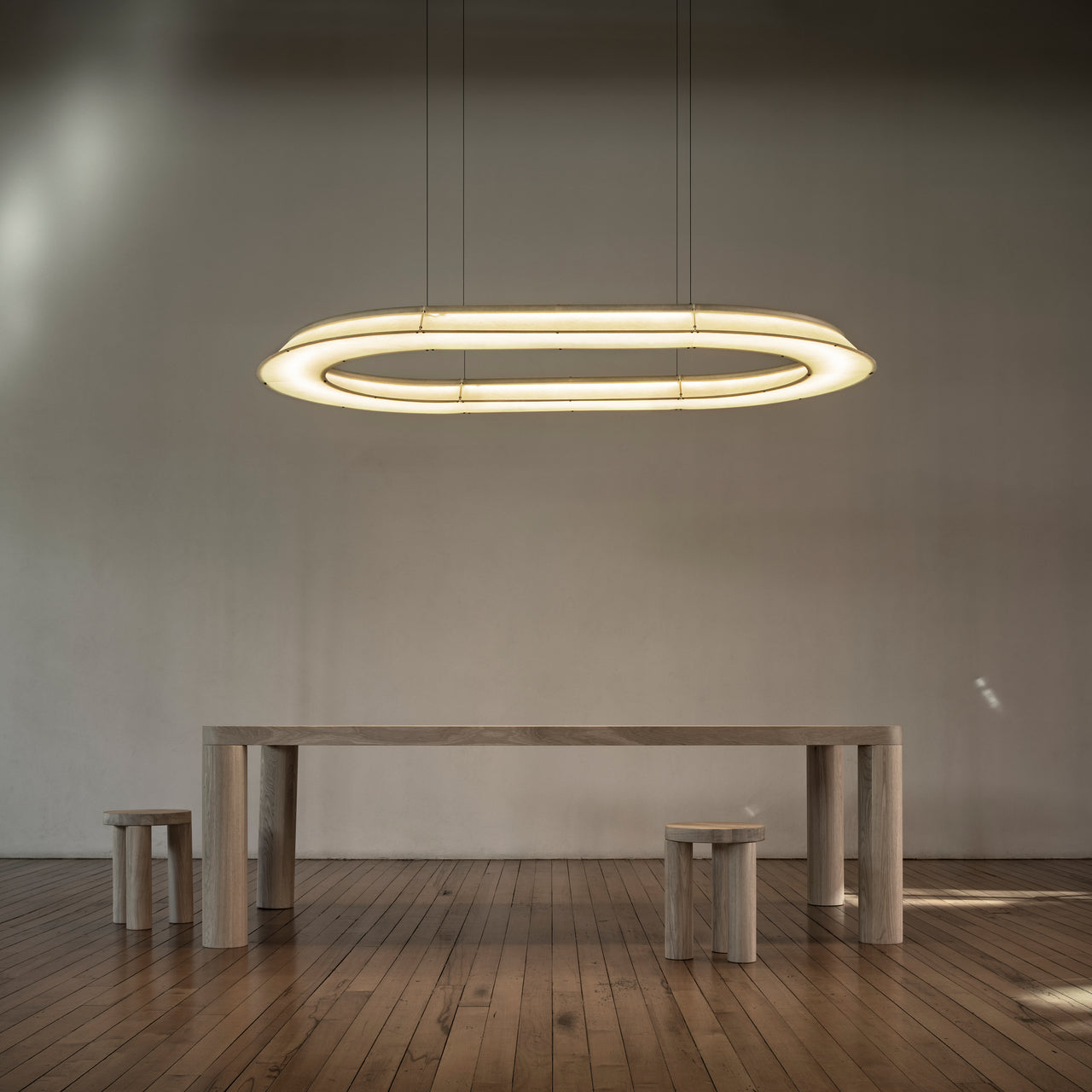 insitu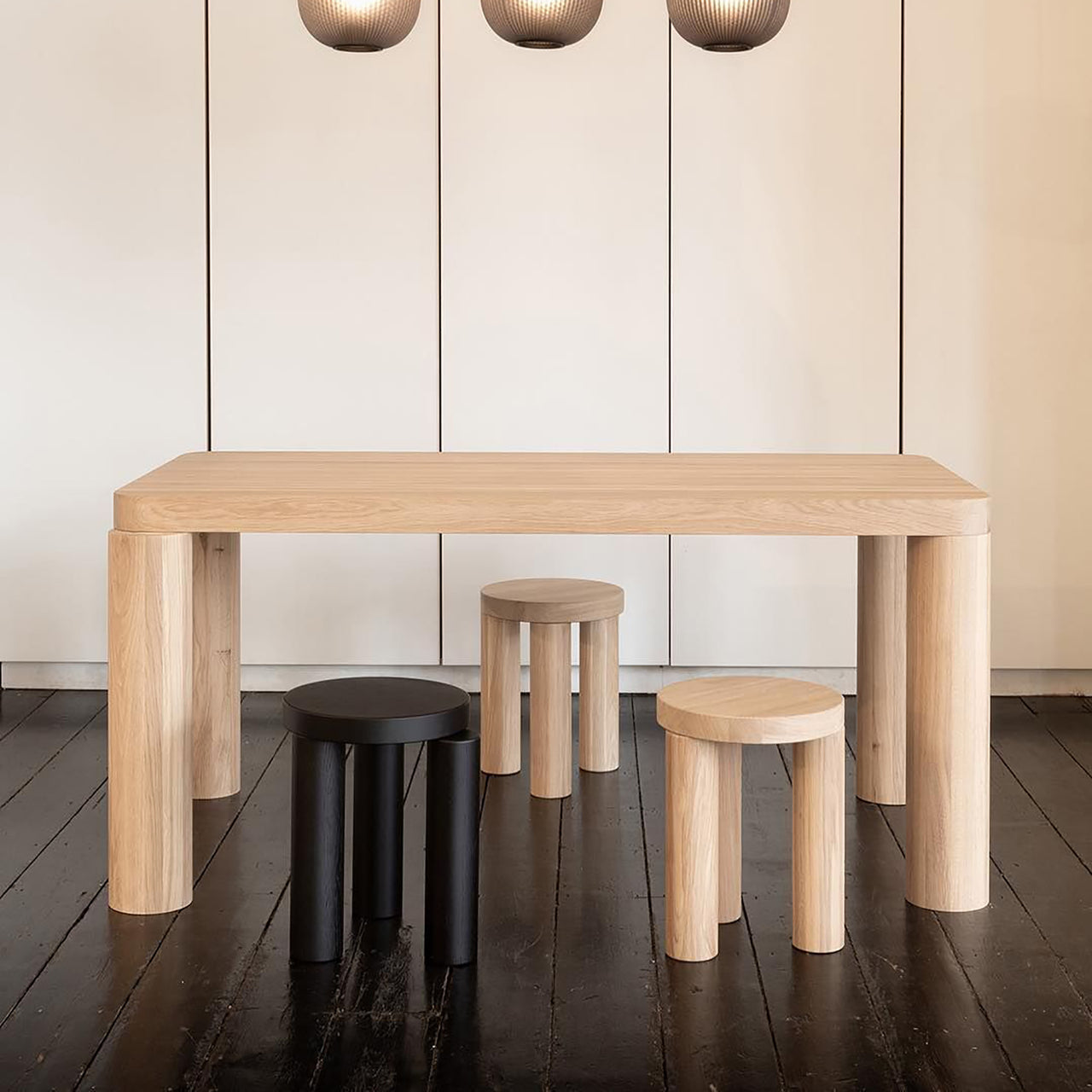 insitu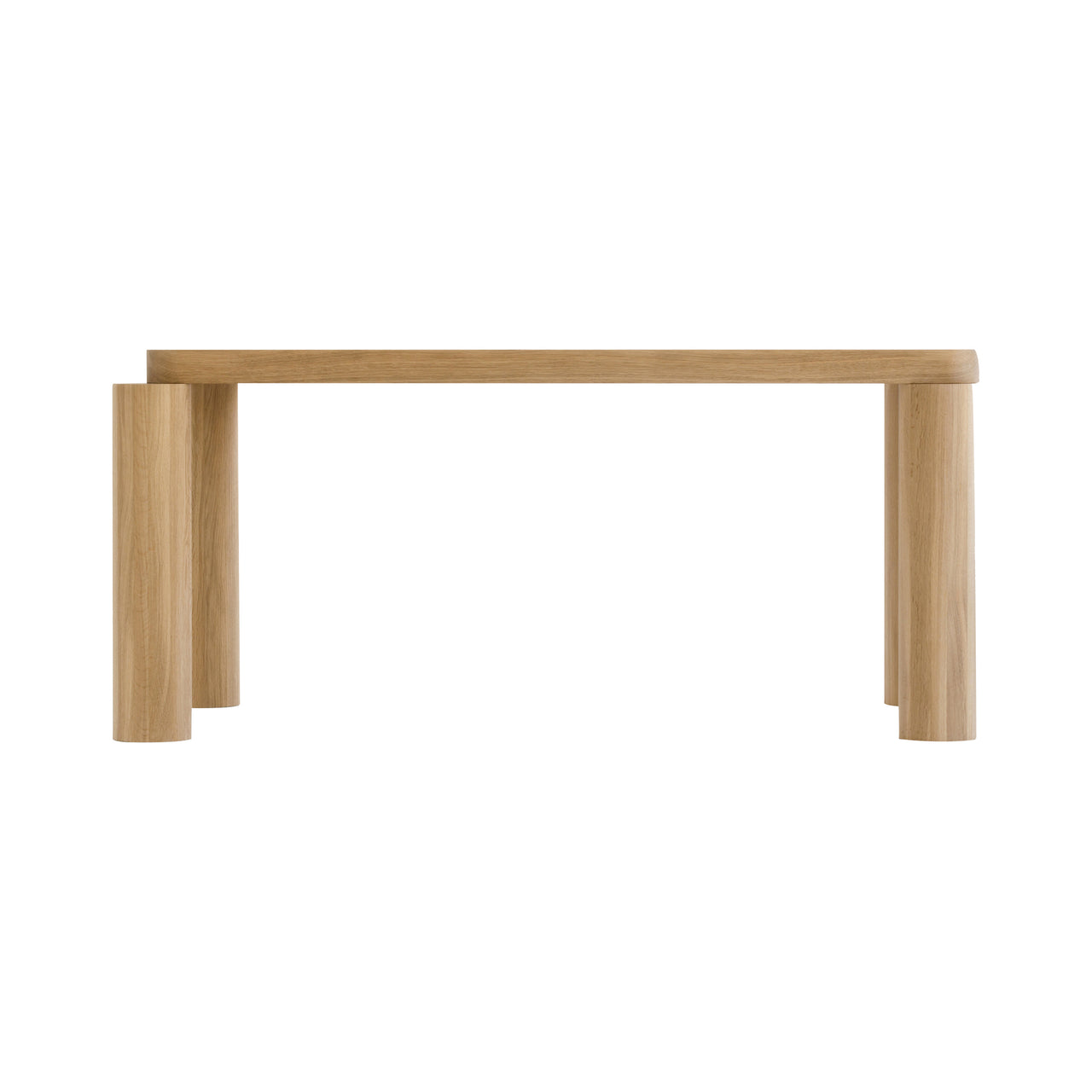 Offset Dining Table: Natural Oak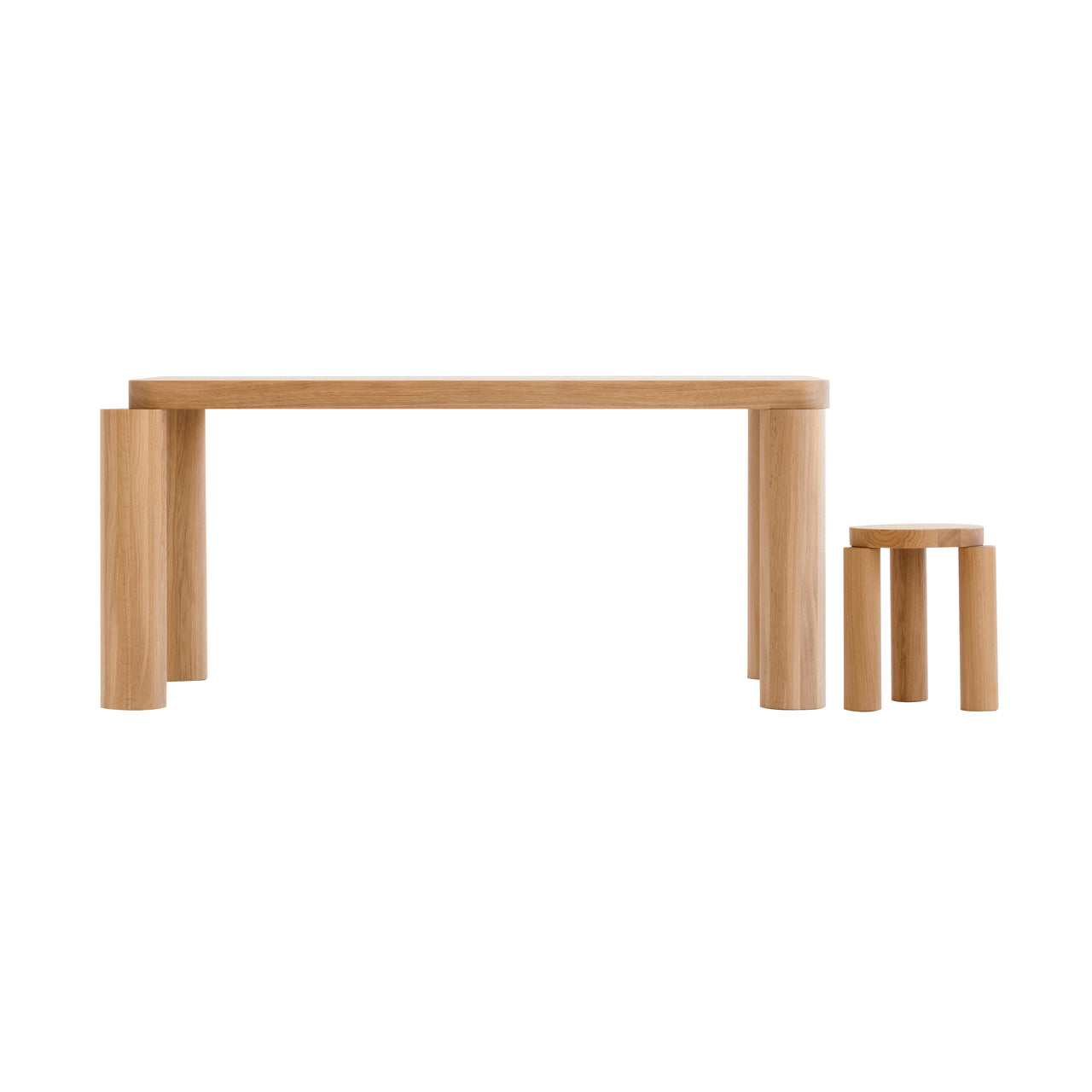 Offset Dining Table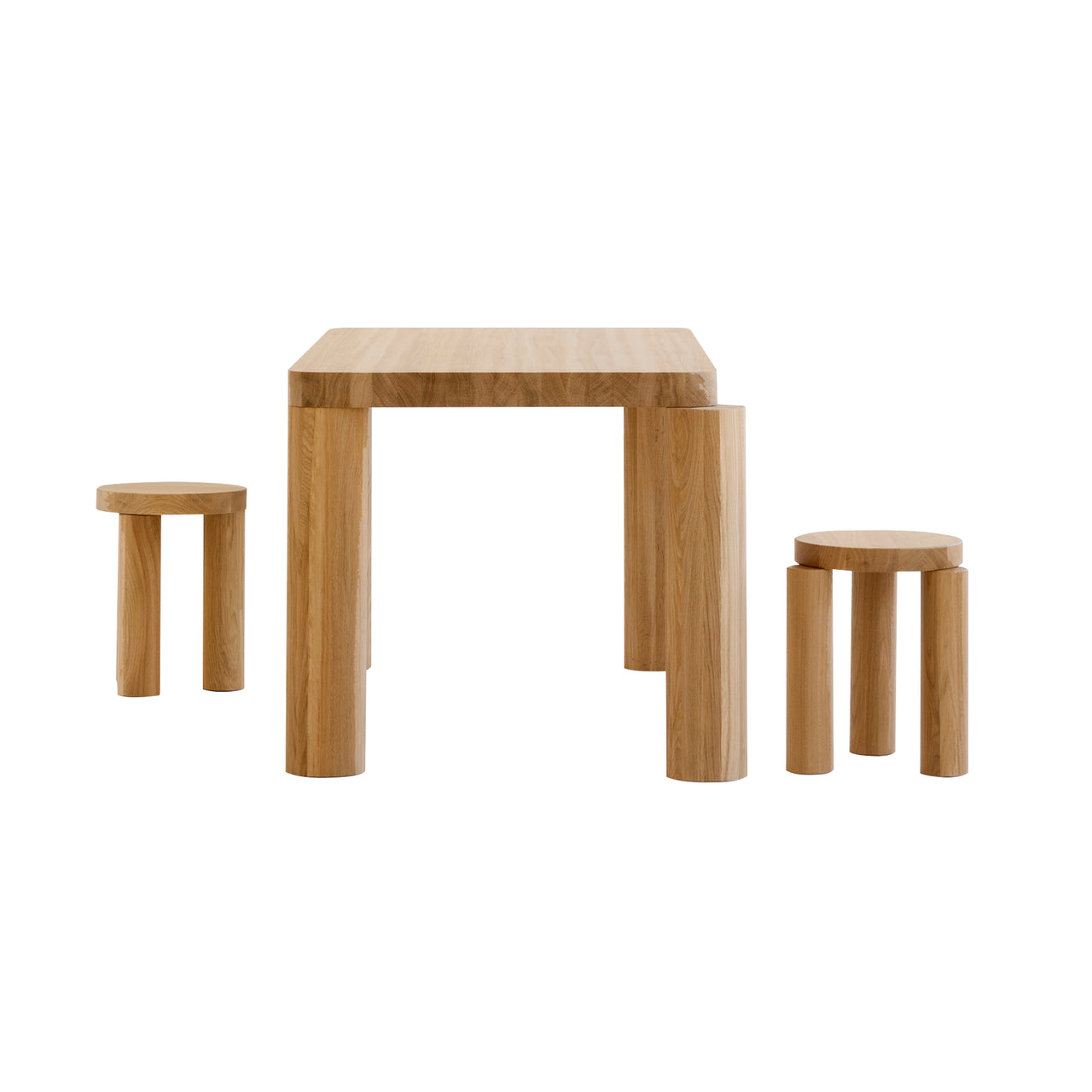 Offset Dining Table
Offset Dining Table
Offset Dining Table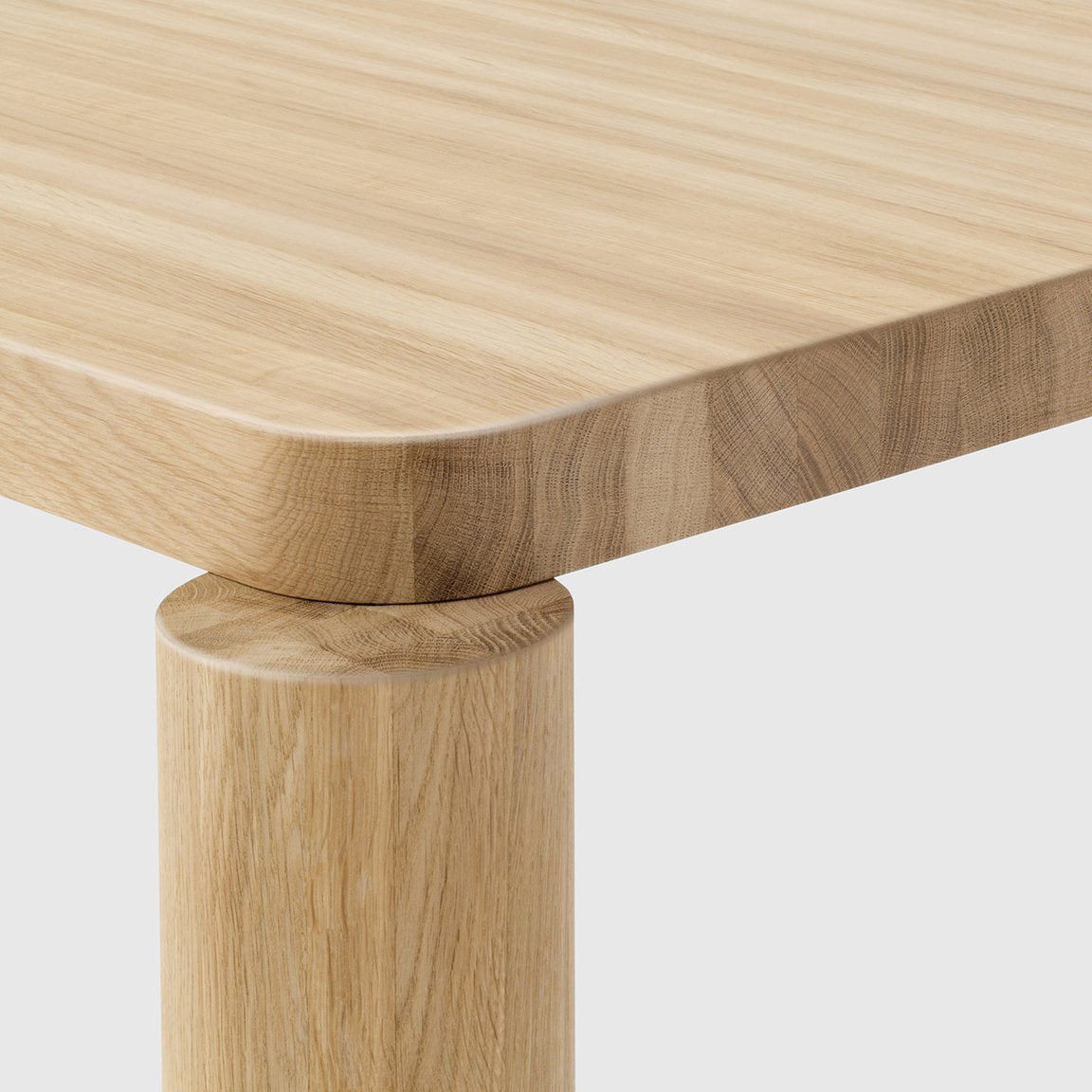 Offset Dining Table
Offset Dining Table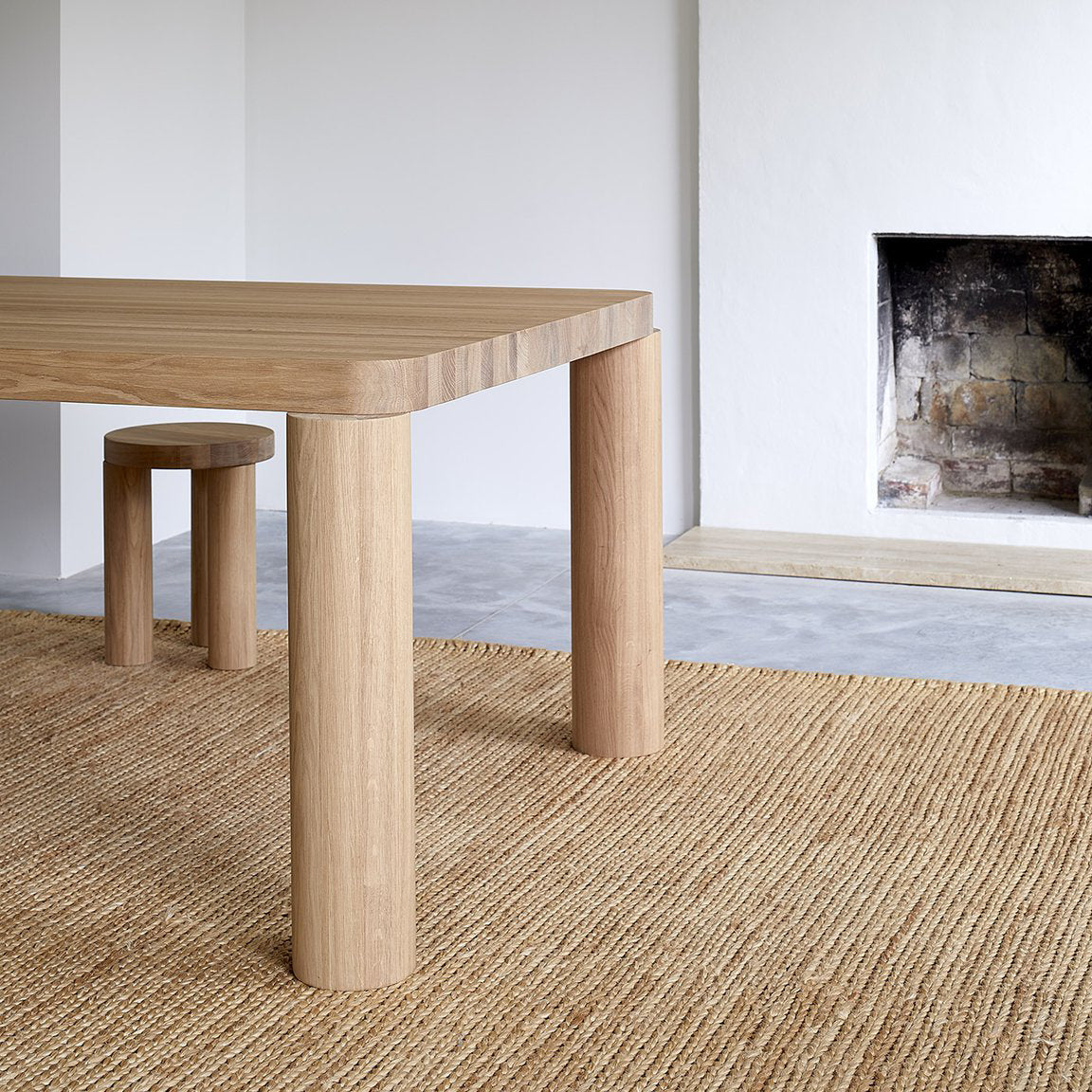 Offset Dining Table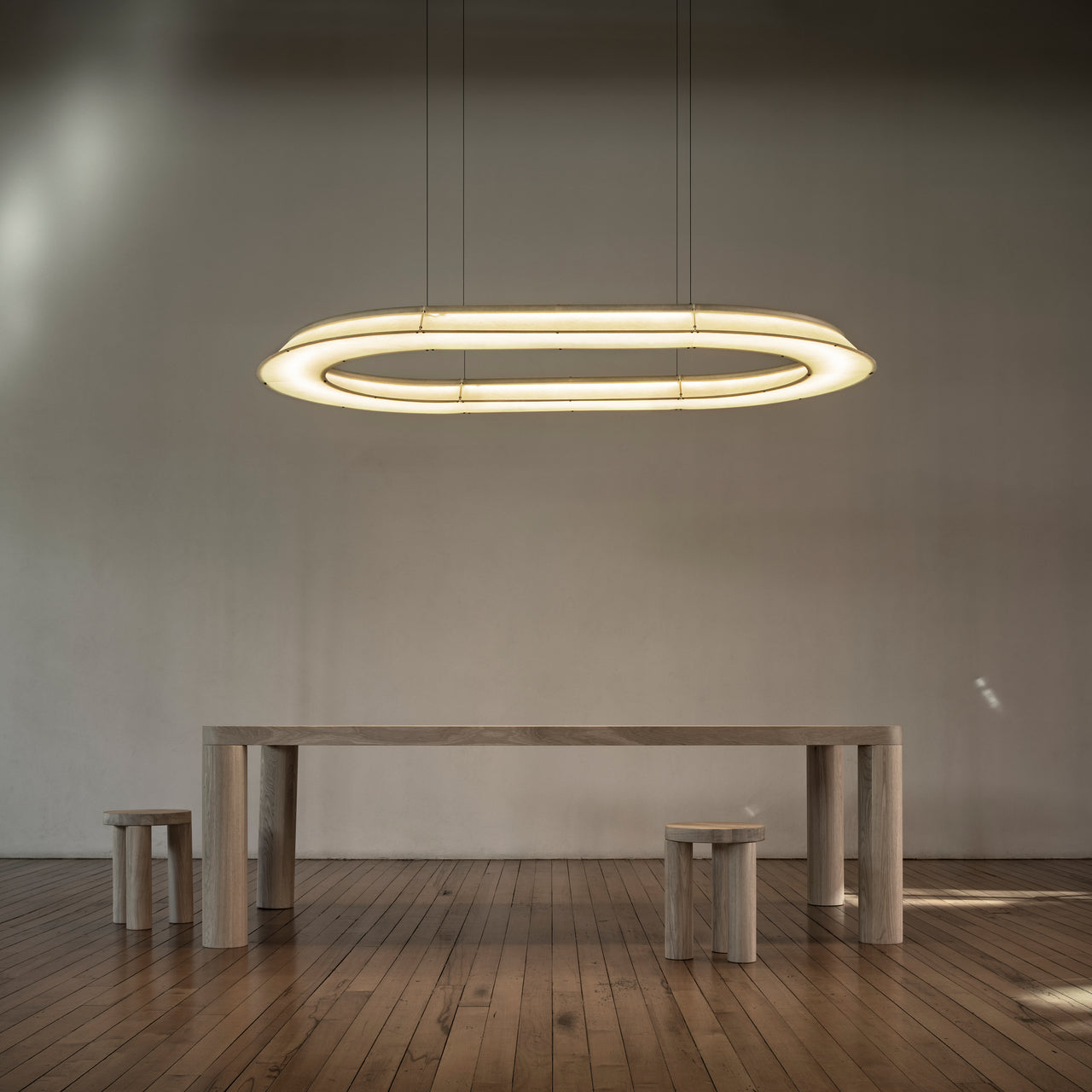 insitu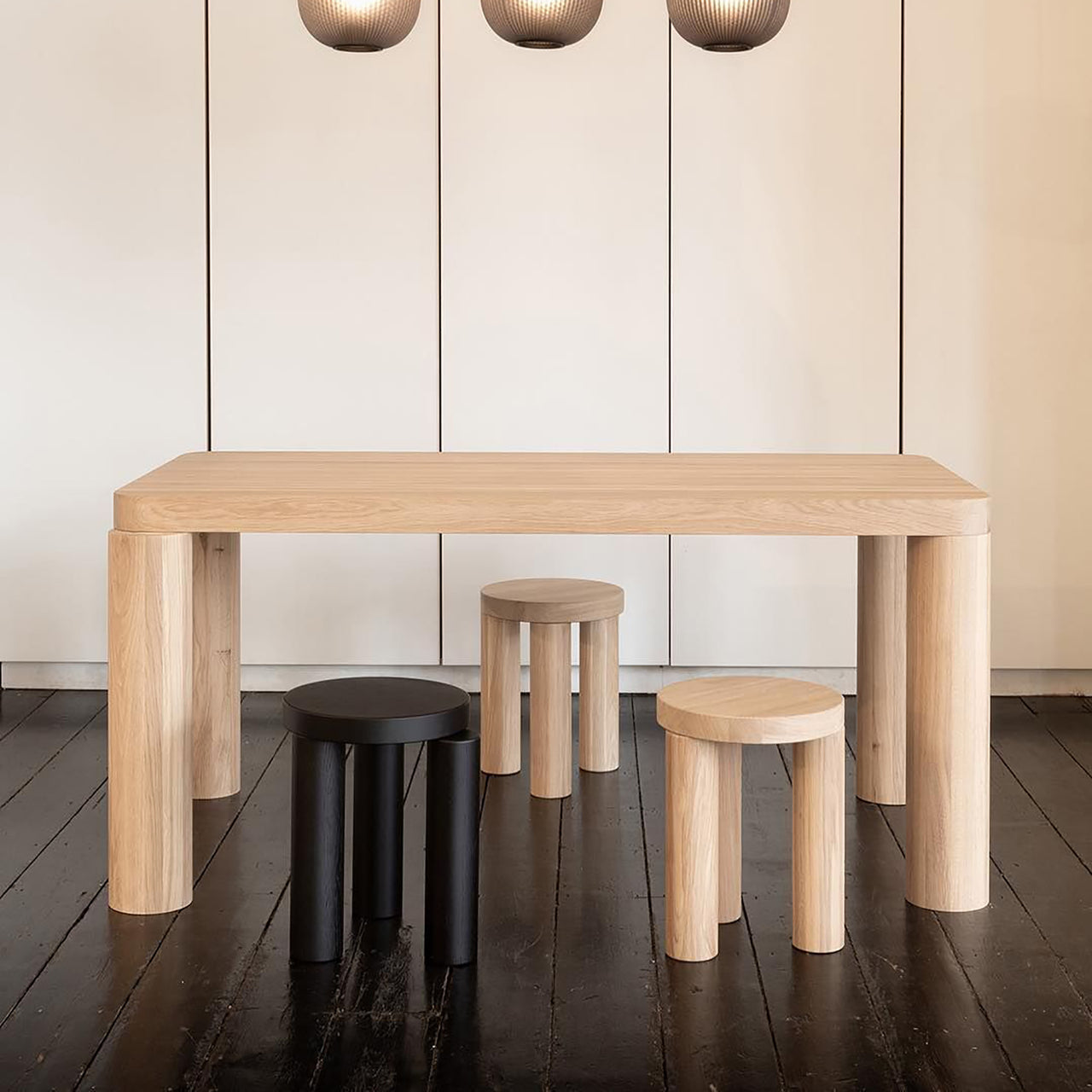 insitu
---
---
Offset reveals beauty in a skewed approach to aesthetics, with each leg of the dining table attached with an off-center orientation. The table's frankly bold proportions are carefully crafted in a generous measure of solid oak. Designer Philippe Malouin has created a statement-making anchor piece with his uncommon but always refined vision.  
Size
29.1" h x 63" w x 31.5" d (73.9x160x80cm)
Material
Solid oak

Details
Custom length and width sizes available on request
Due to the use of natural materials, each item is unique and may vary from image shown
Brand
Resident
"I'd be ripping my hair out if something took more than half an hour to put together," says Resident founder Simon James on the subject of flat-pack furniture, something he knows quite a lot about. "Most of our products wouldn't have more than five or six screws, maximum, nor do they take longer than 5 or 10 minutes to put together." That's just one of the innovative qualities of the New Zealand contemporary design and manufacturing company established in 2011. With equal parts dedication to an authentic brand of craft and an eclectic but refined aesthetic, Resident has quickly made a indelible impression.
Set up in a cleverly international way with a small head office in Auckland and a distribution hub in the UK to equal the supply-time equal of its European counterparts, Resident manufactures both in New Zealand and Europe. (Partner Scott Bridgens' knowledge of logistics comes from previously working as operations manager for Brit design firm Tom Dixon.) A small stable of designers, artists and architects—all New Zealanders and based in various parts of the globe—keeps things tight design-wise. As Simon says: "We've gone with people we know and whose work we admire."