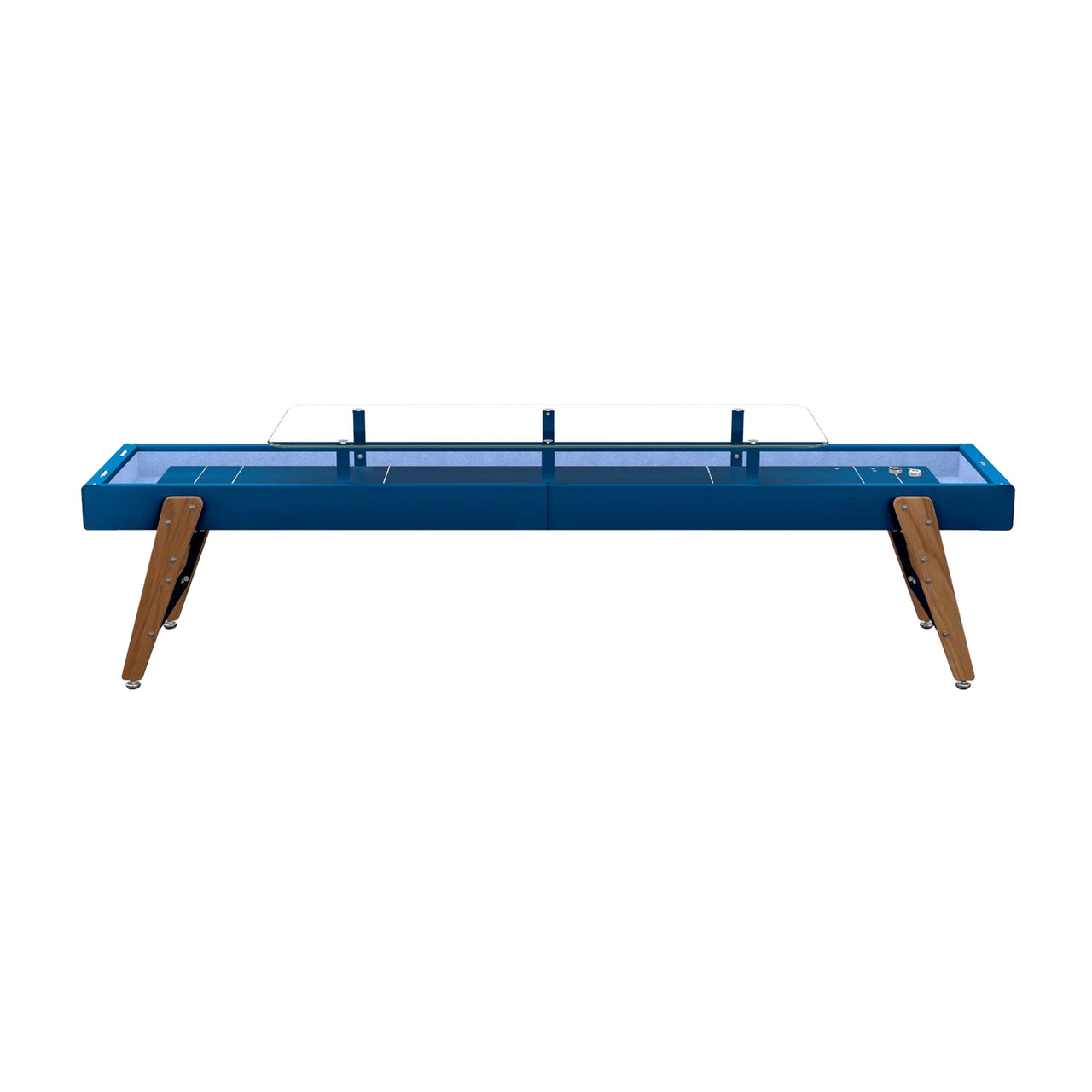 Track Dining Shuffleboard: Small - 108" + Blue + Blue Lining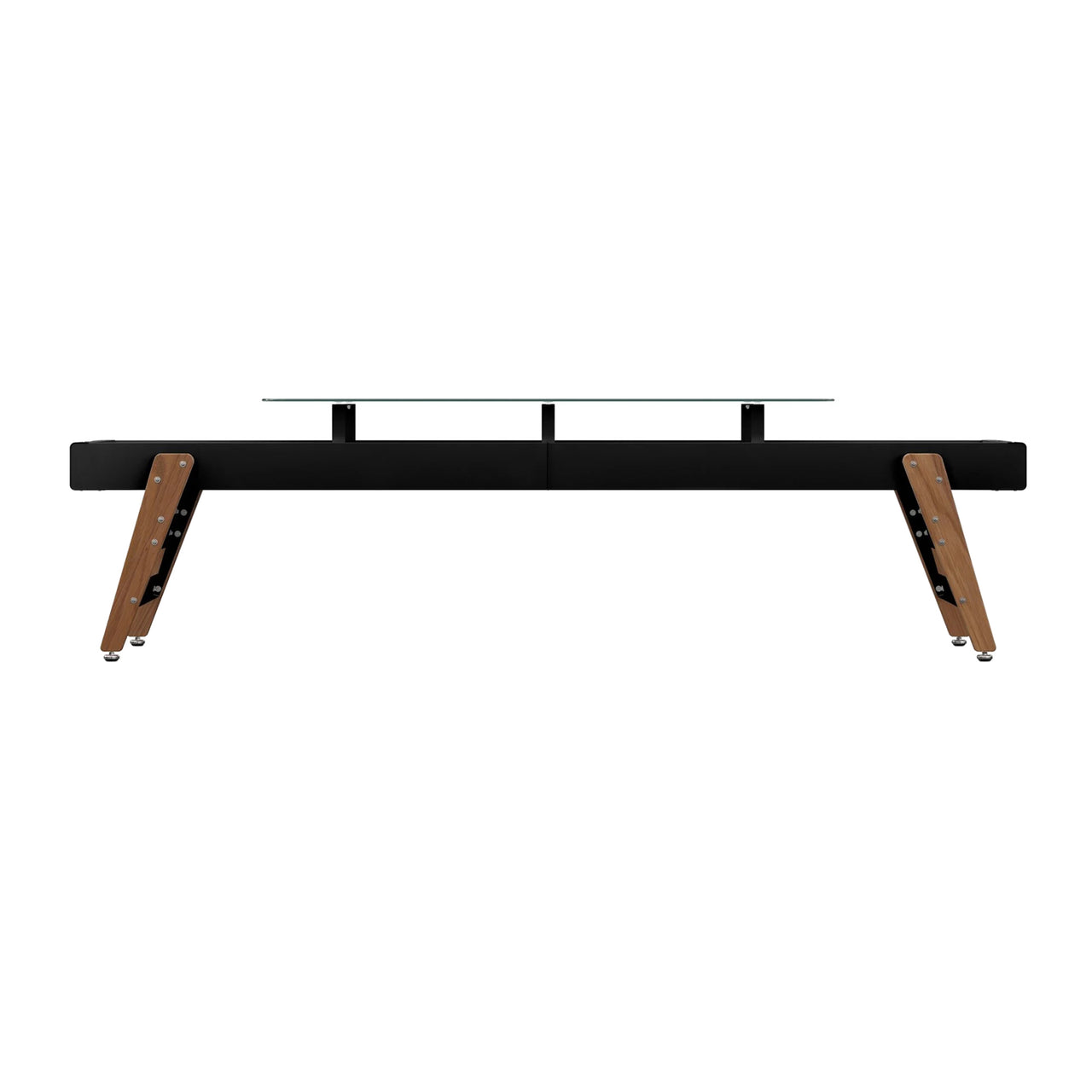 Track Dining Shuffleboard: Small - 108" + Black + Black Lining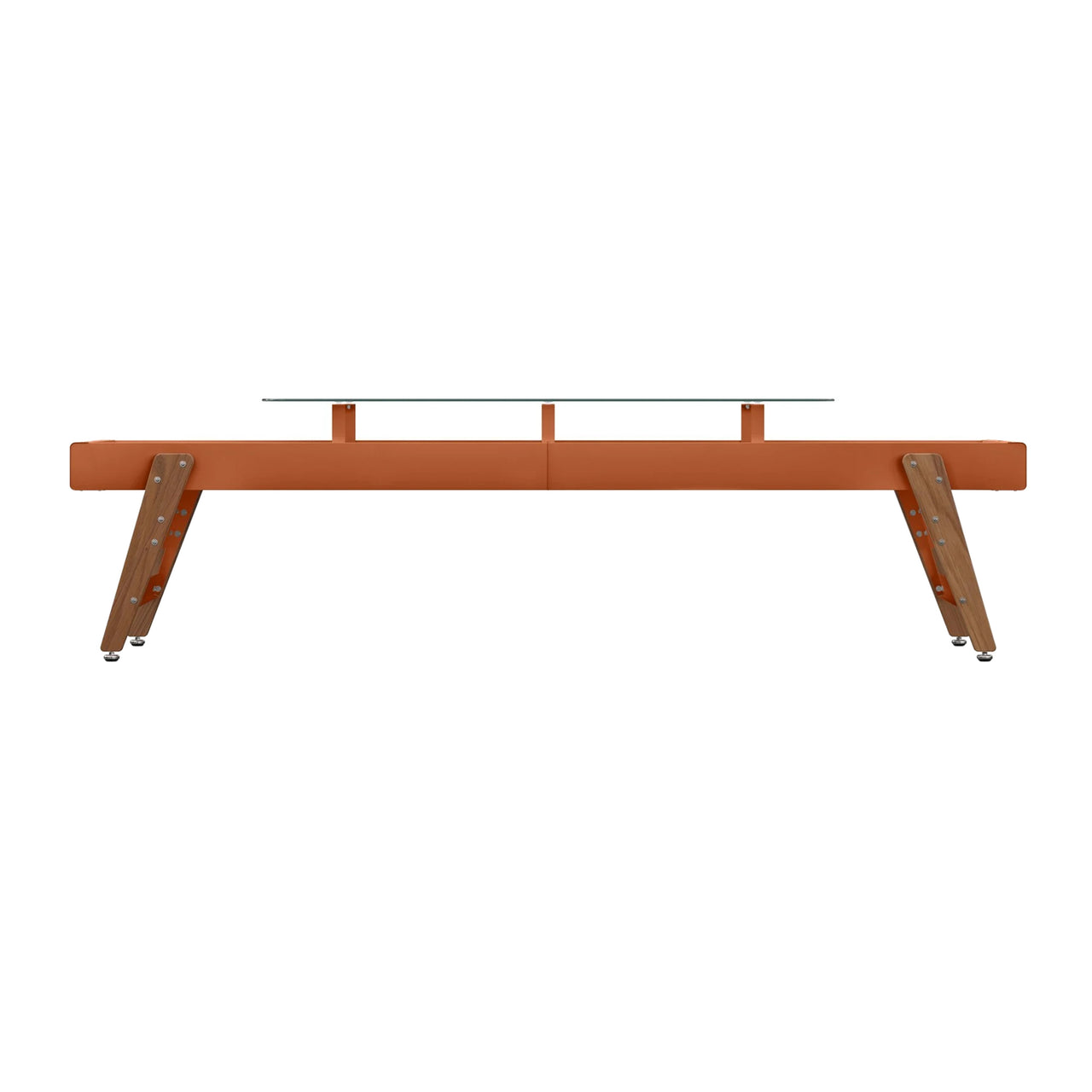 Track Dining Shuffleboard: Small - 108" + Terracotta + Brown Lining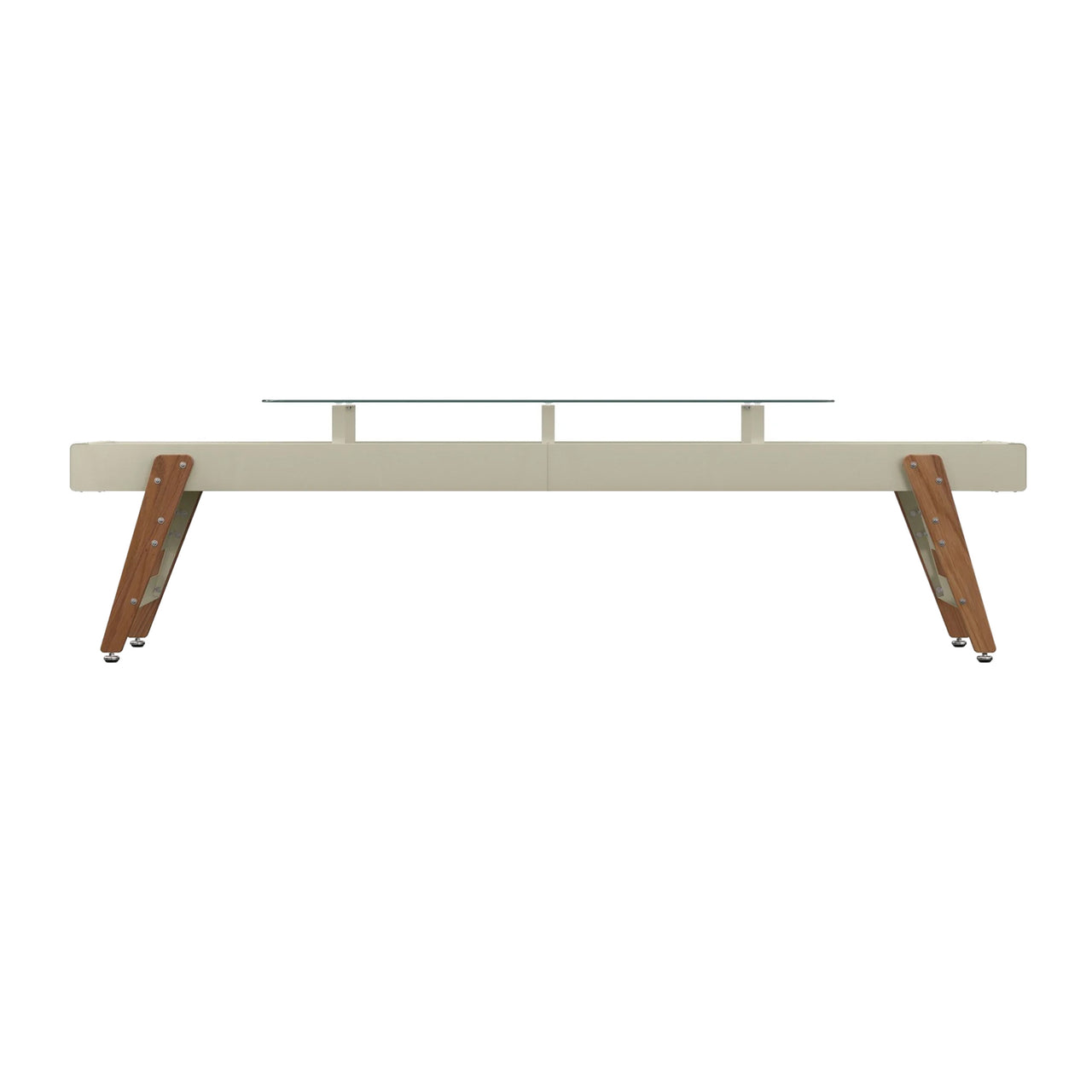 Track Dining Shuffleboard: Small - 108" + Grey + Light Brown Lining
Track Dining Shuffleboard: Small - 108" + Blue + Blue Lining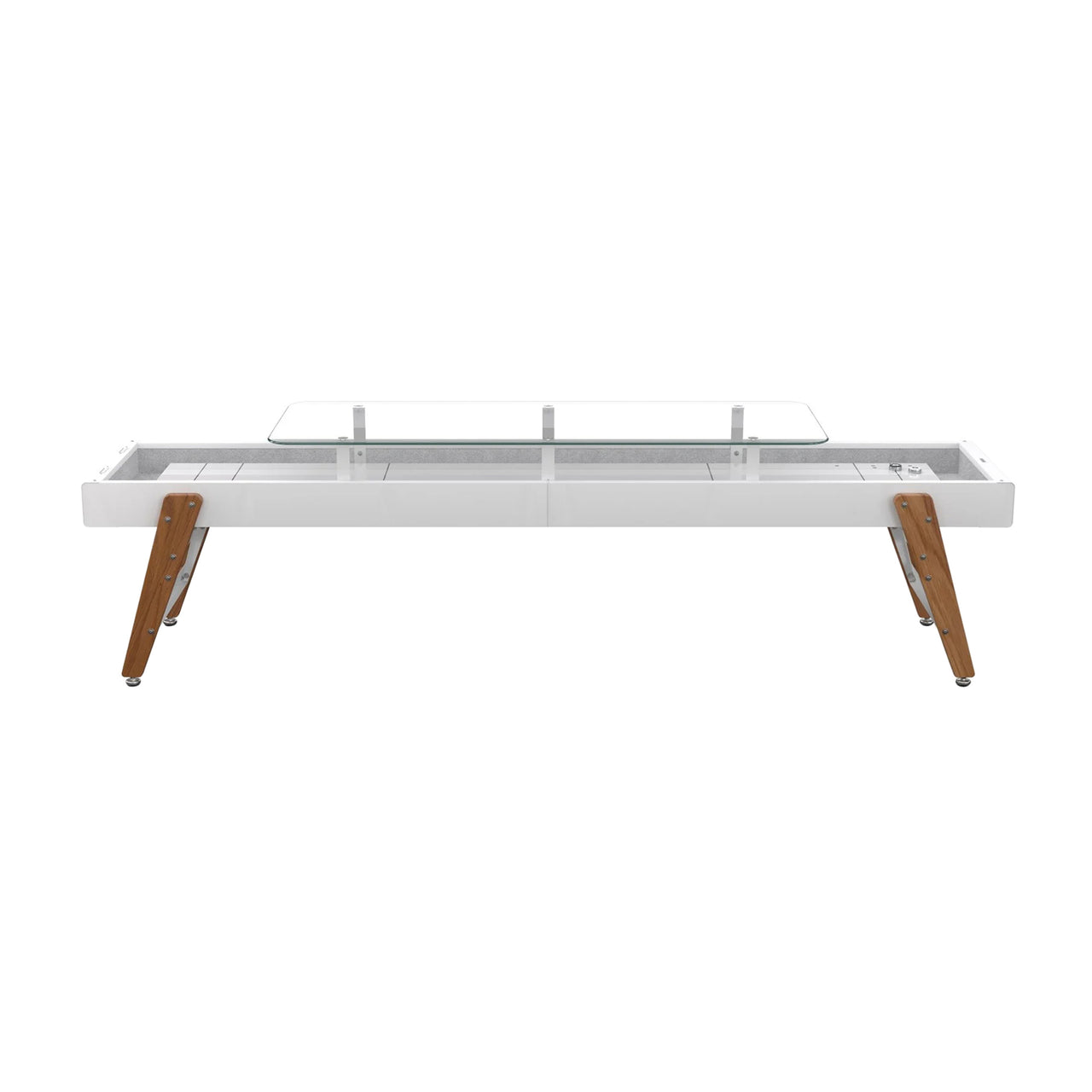 Track Dining Shuffleboard: Small - 108" + White + Grey Lining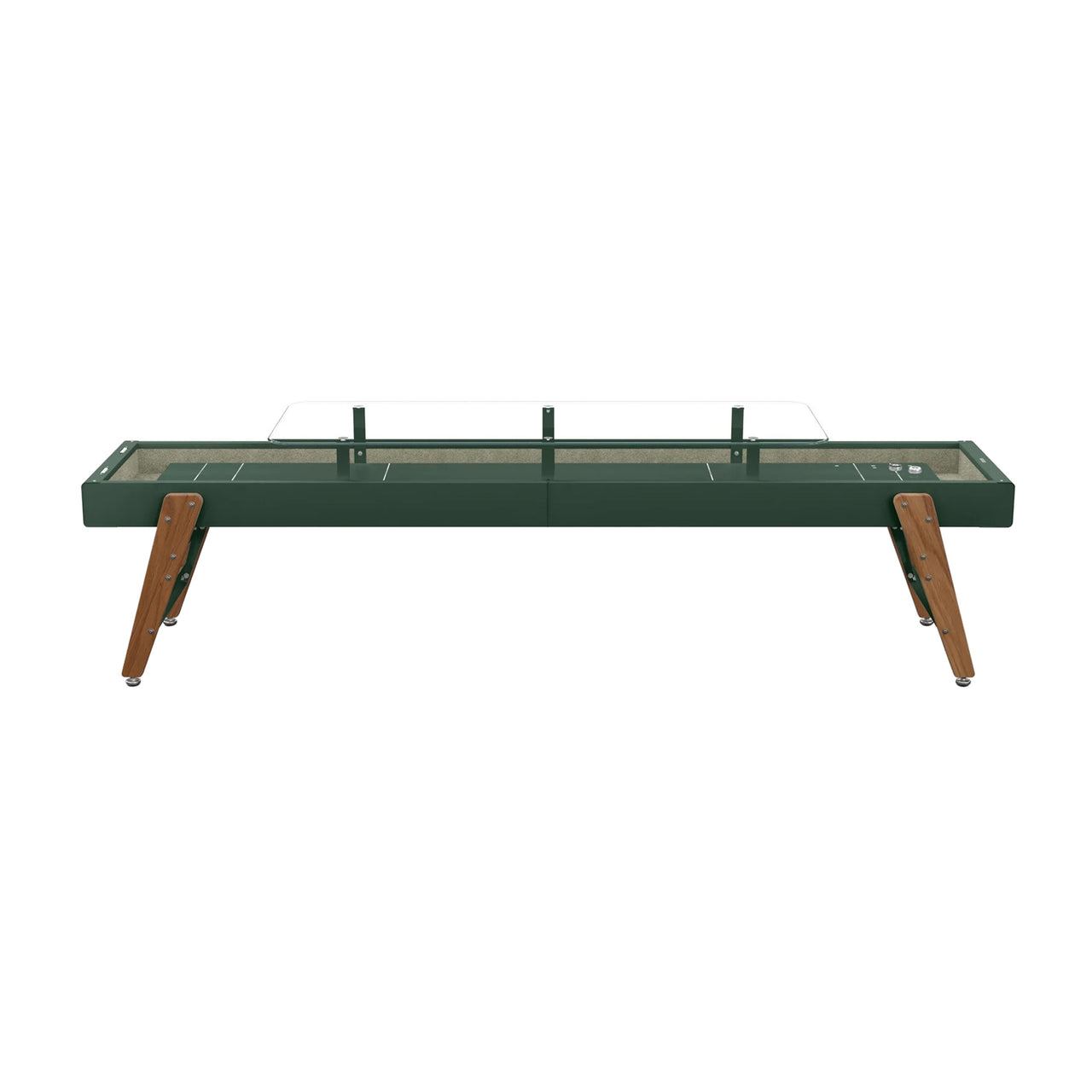 Track Dining Shuffleboard: Small - 108" + Green + Green Lining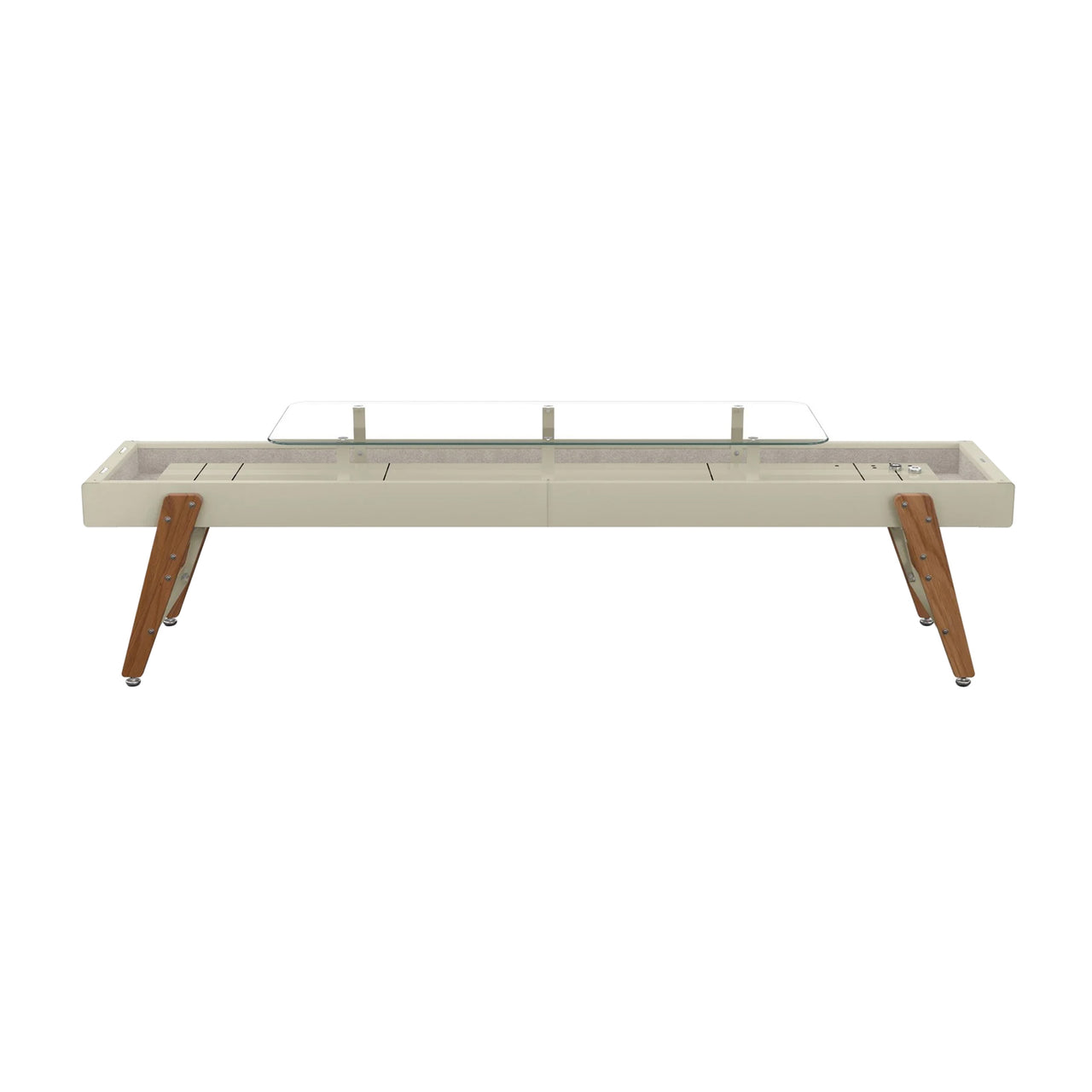 Track Dining Shuffleboard: Small - 108" + Grey + Light Brown Lining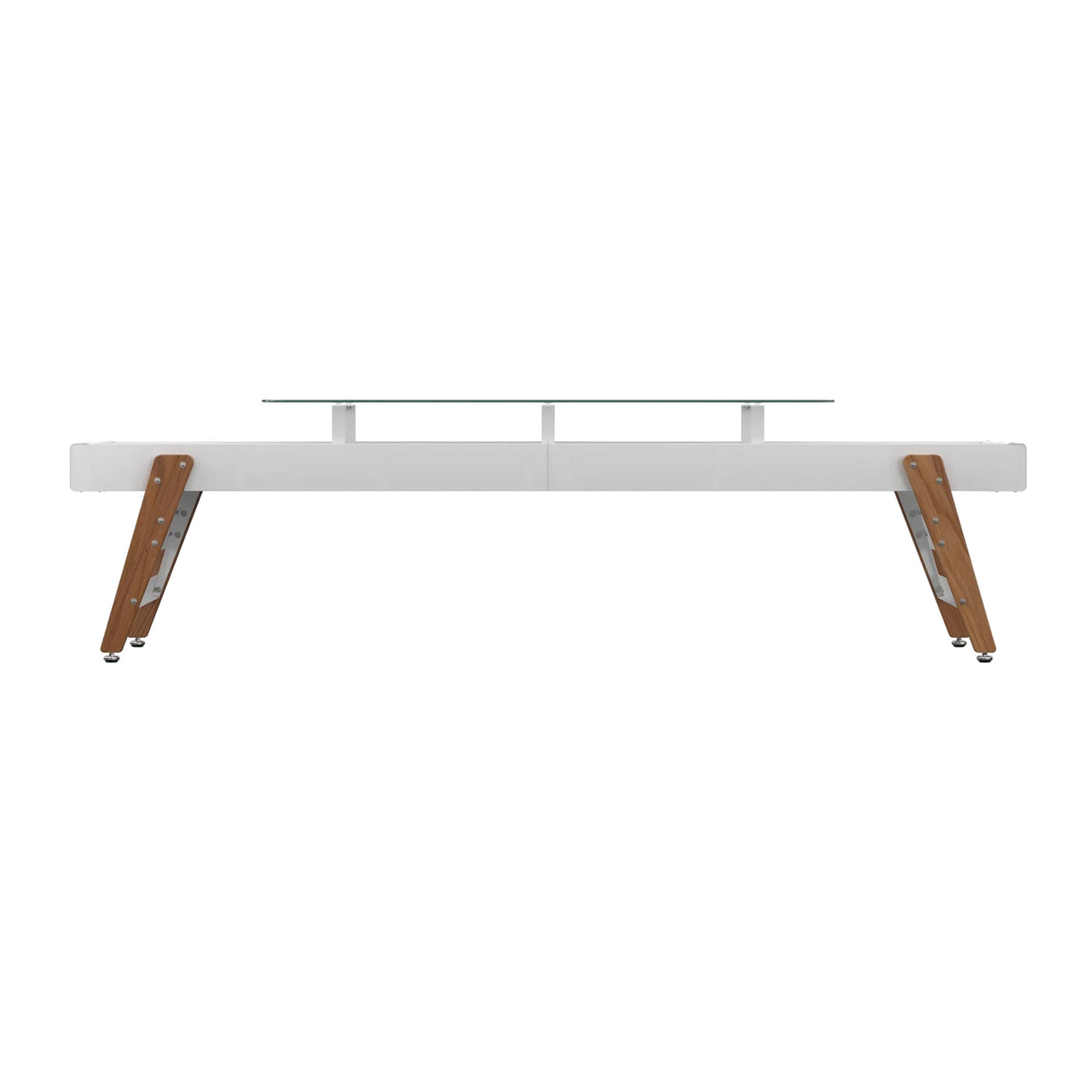 Track Dining Shuffleboard: Small - 108" + White + Grey Lining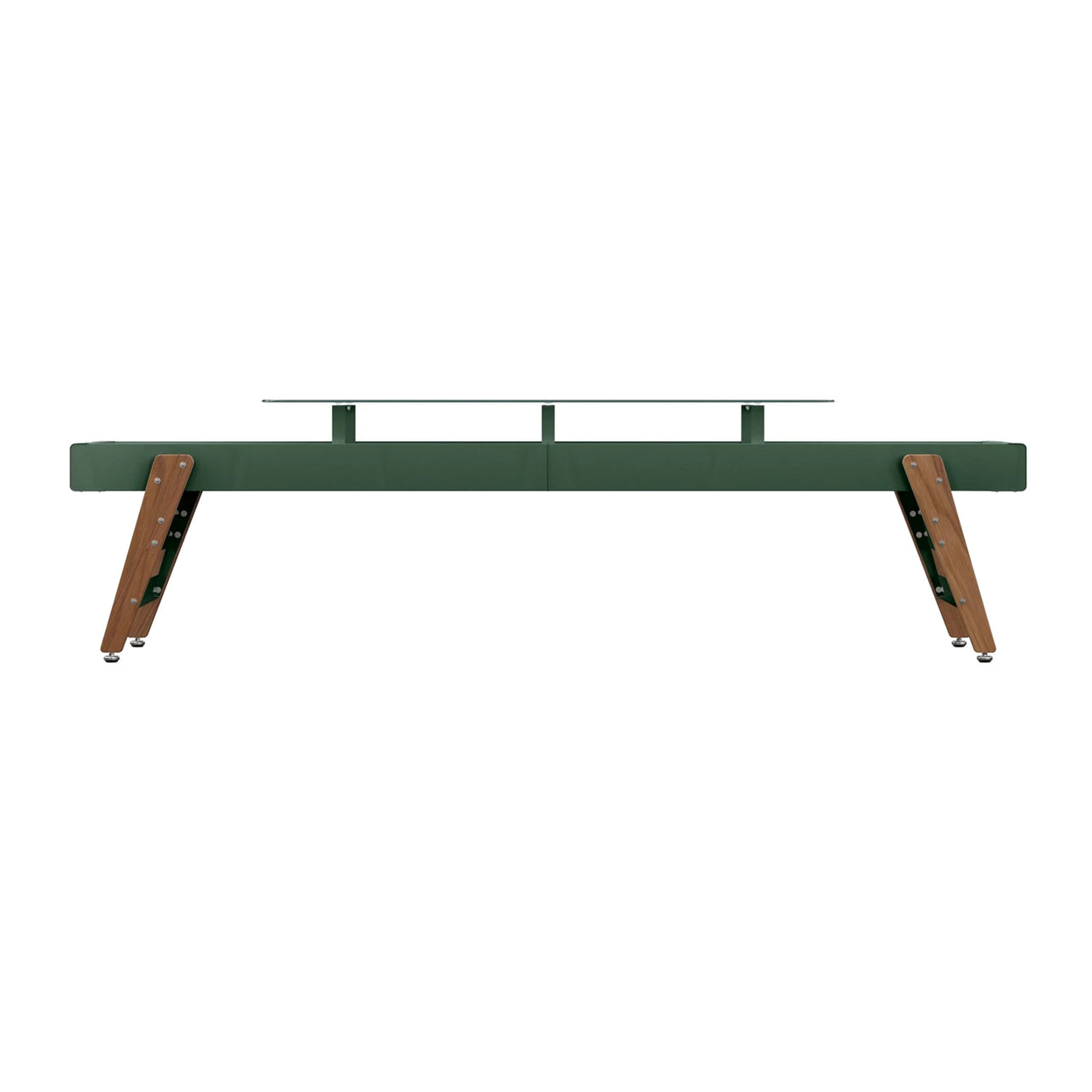 Track Dining Shuffleboard: Small - 108" + Green + Green Lining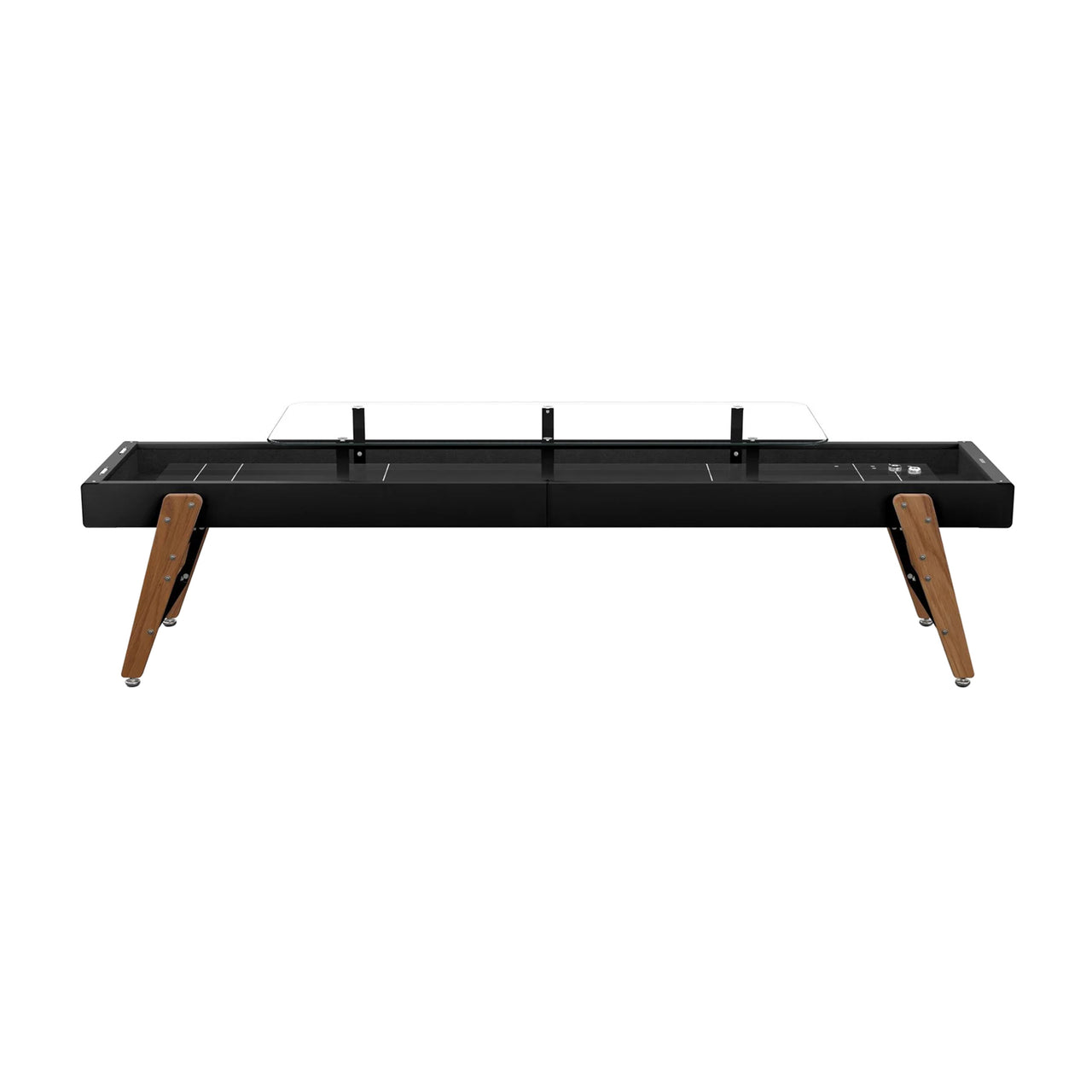 Track Dining Shuffleboard: Small - 108" + Black + Black Lining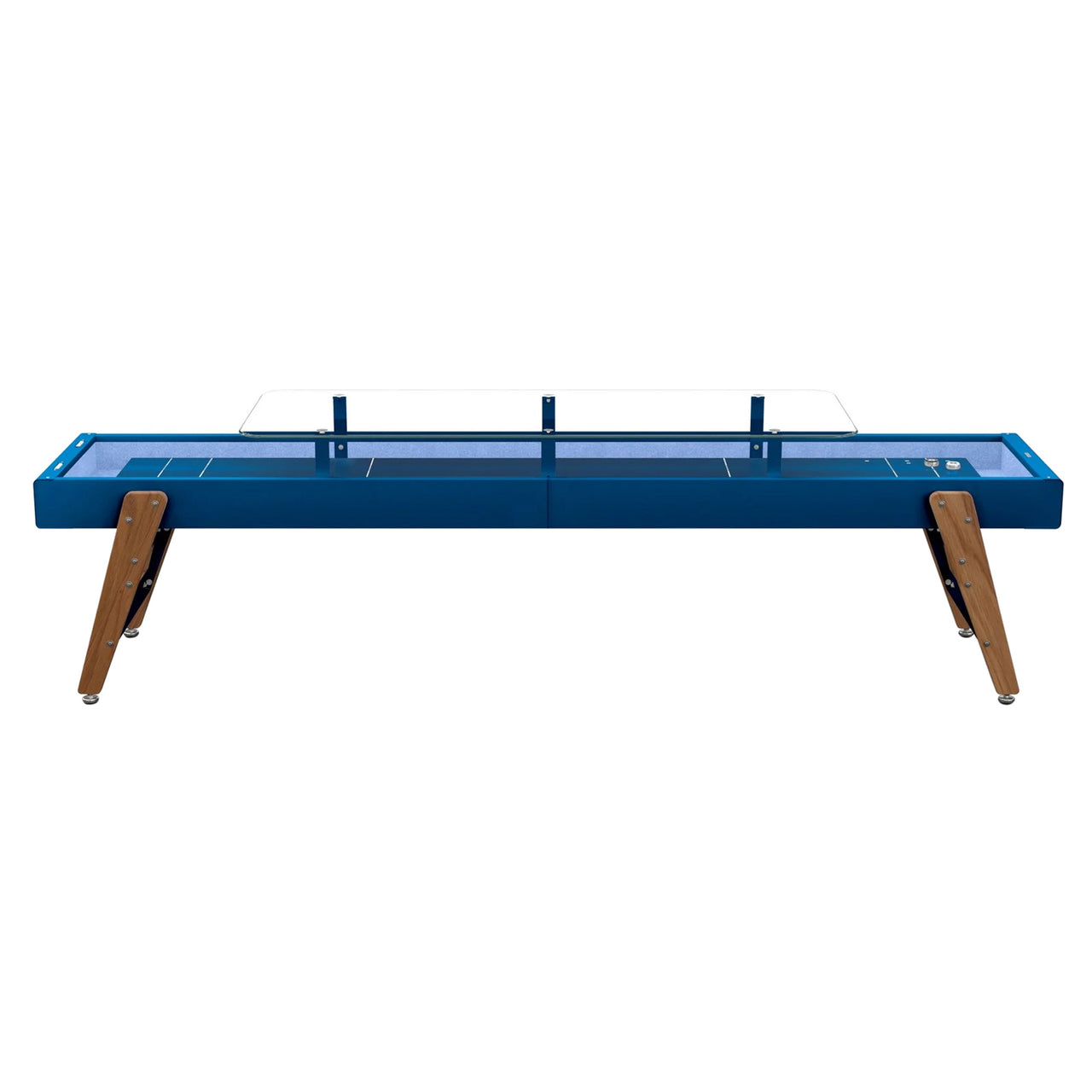 Track Dining Shuffleboard: Large - 144.1" + Blue + Blue Lining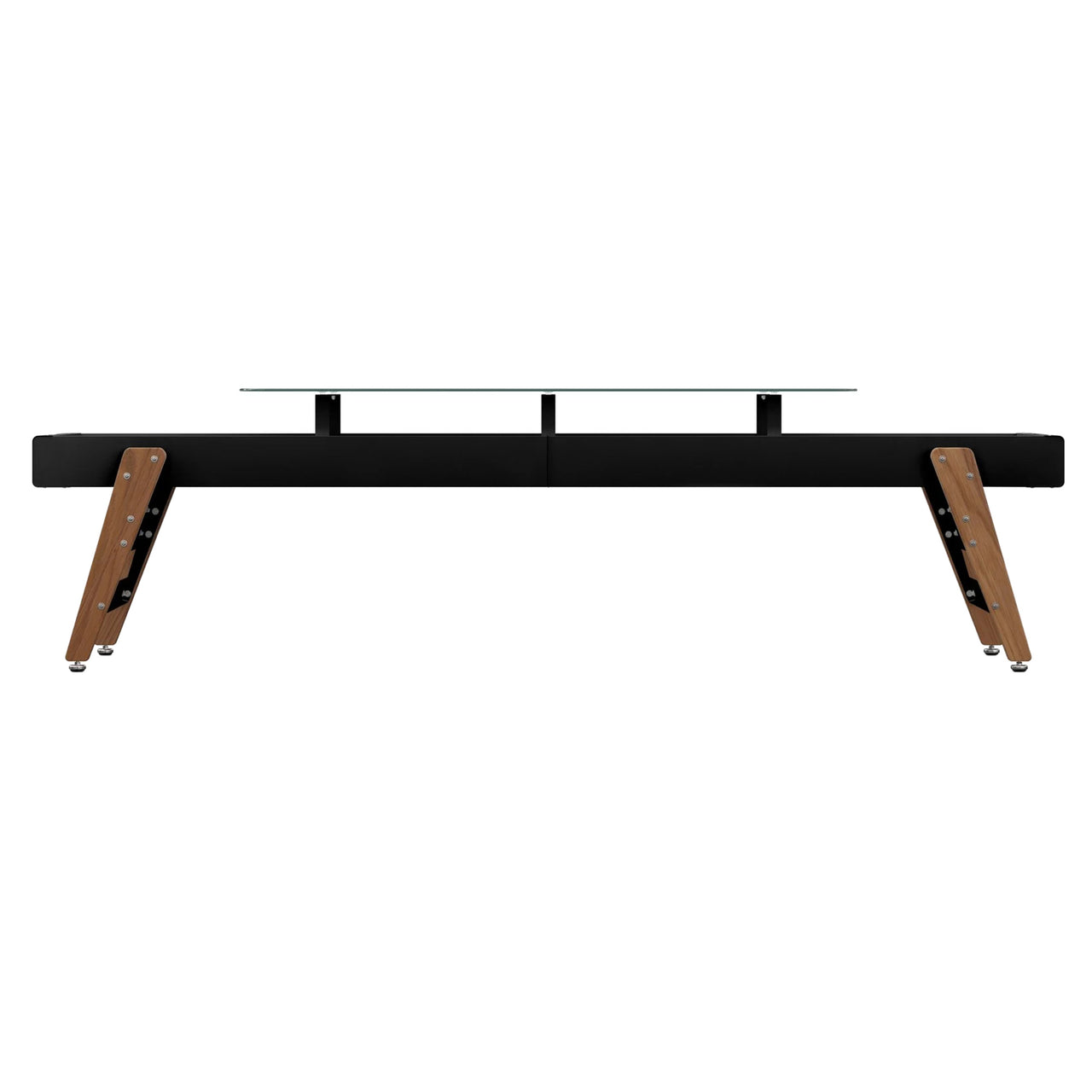 Track Dining Shuffleboard: Large - 144.1" + Black + Black Lining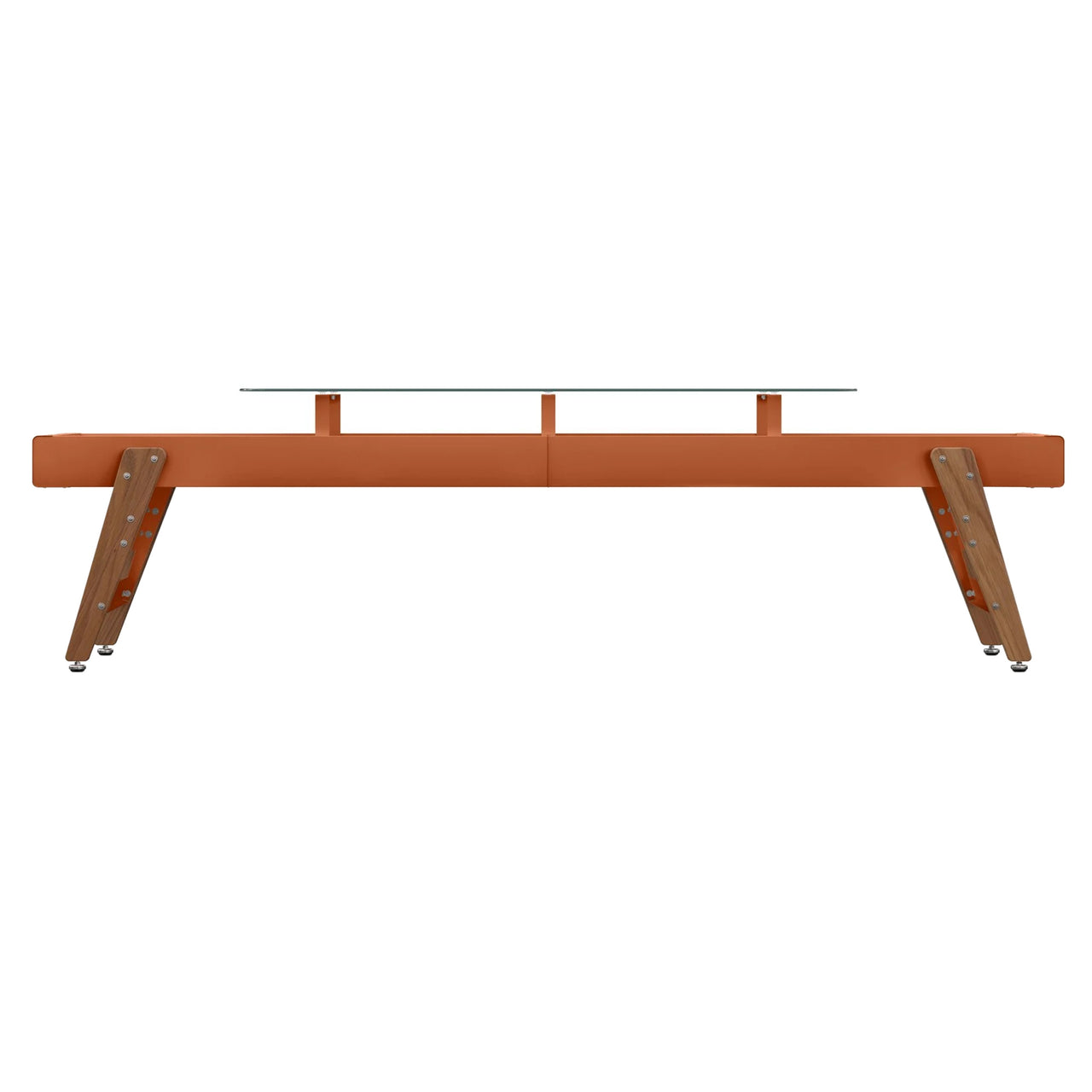 Track Dining Shuffleboard: Large - 144.1" + Terracotta + Brown Lining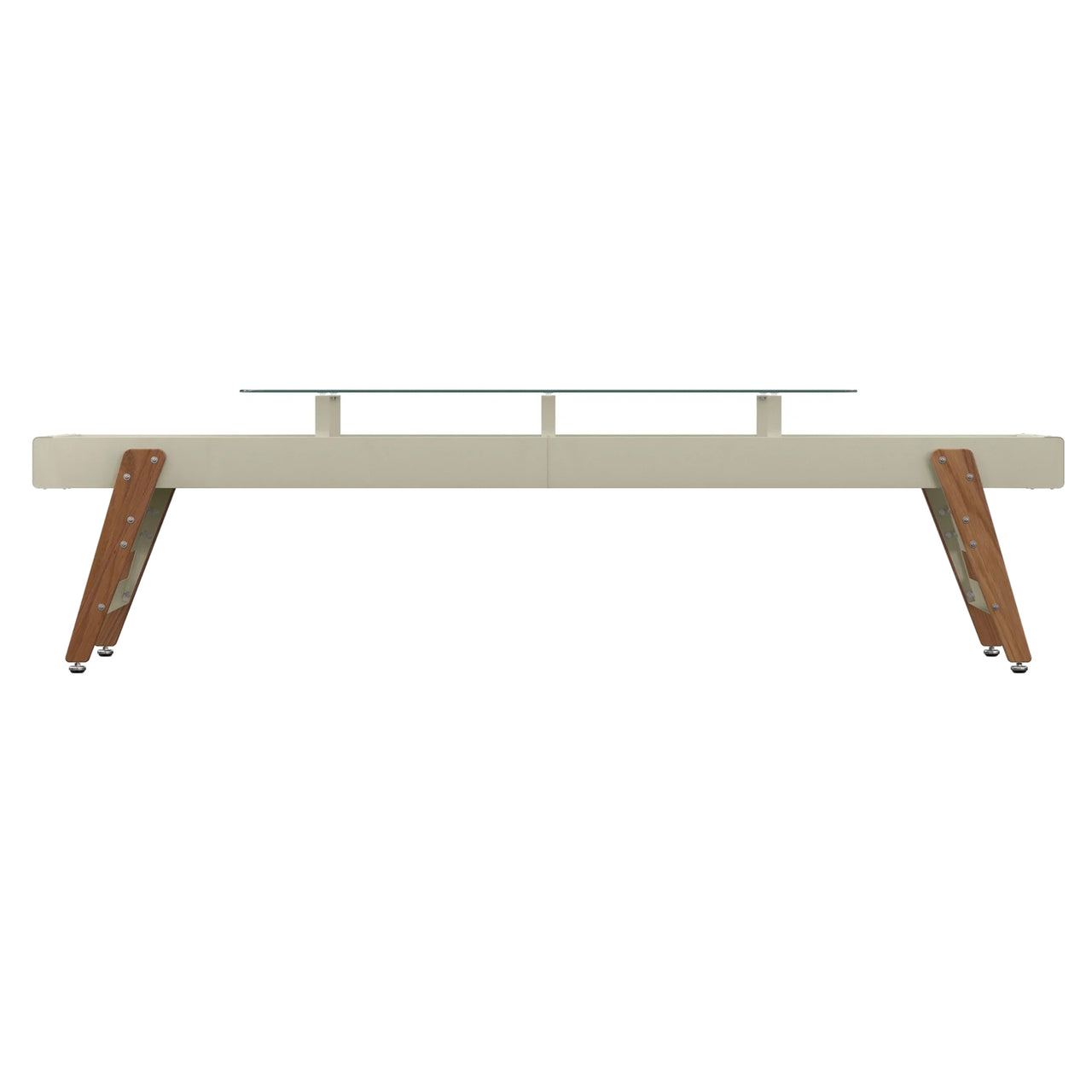 Track Dining Shuffleboard: Large - 144.1" + Grey + Light Brown Lining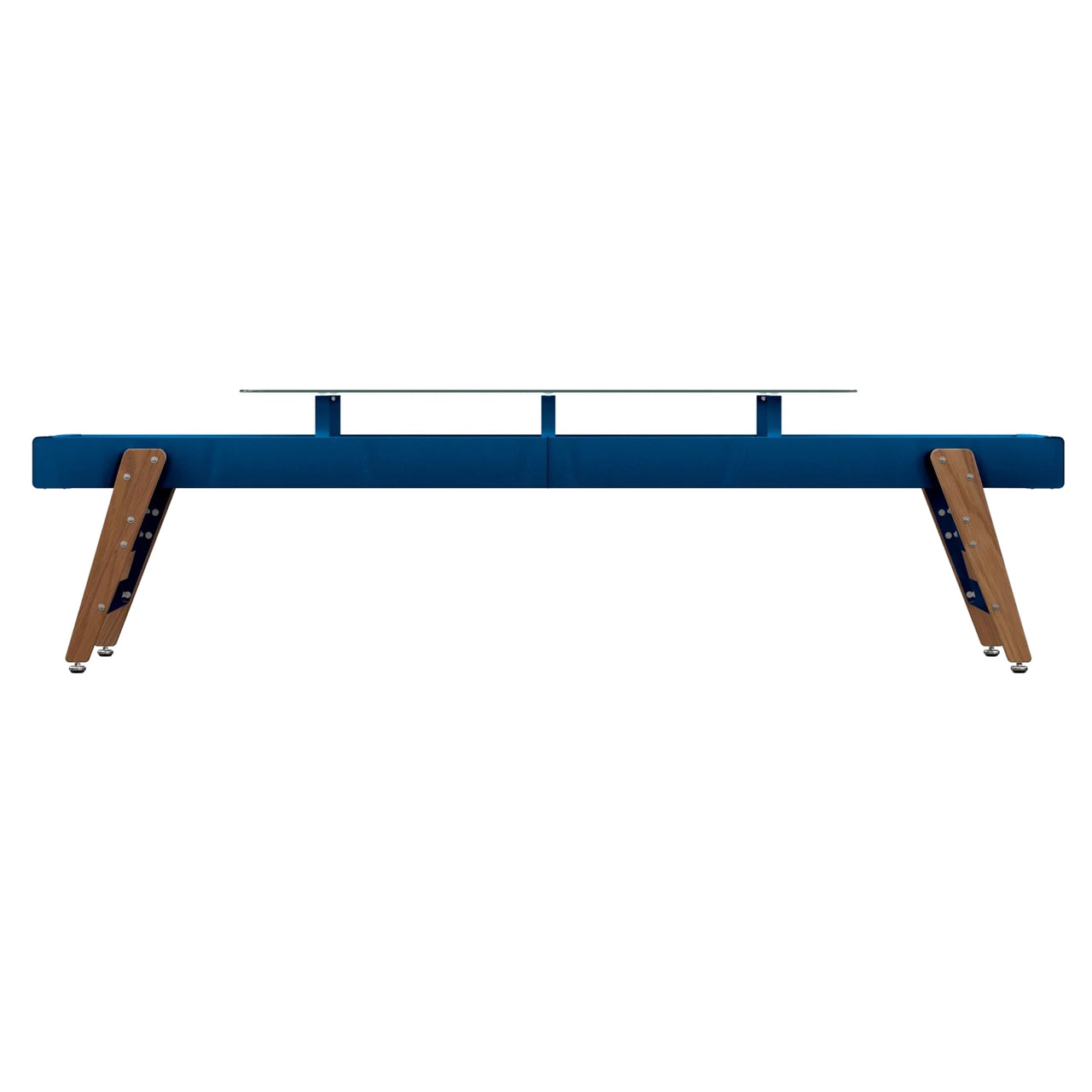 Track Dining Shuffleboard: Large - 144.1" + Blue + Blue Lining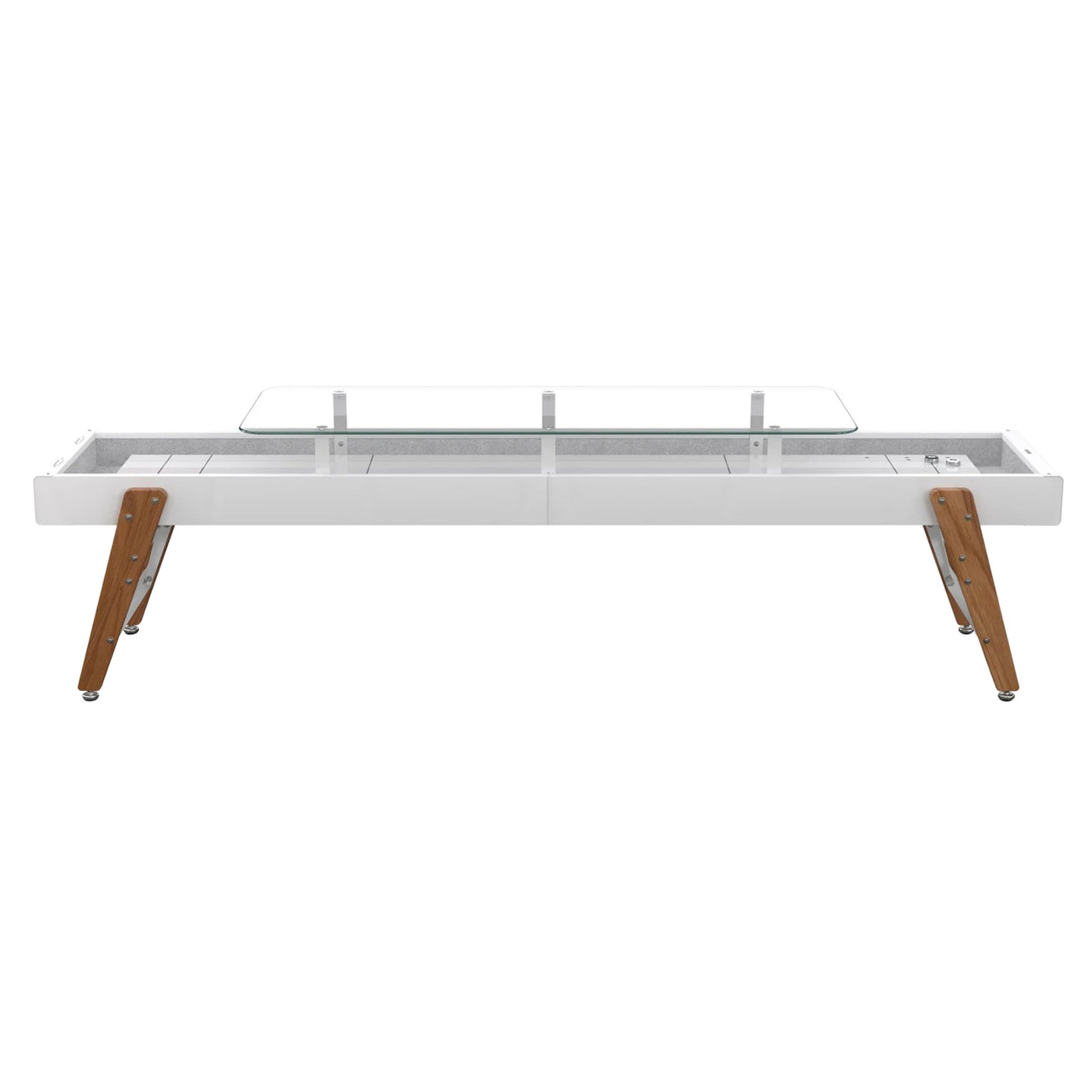 Track Dining Shuffleboard: Large - 144.1" + White + Grey Lining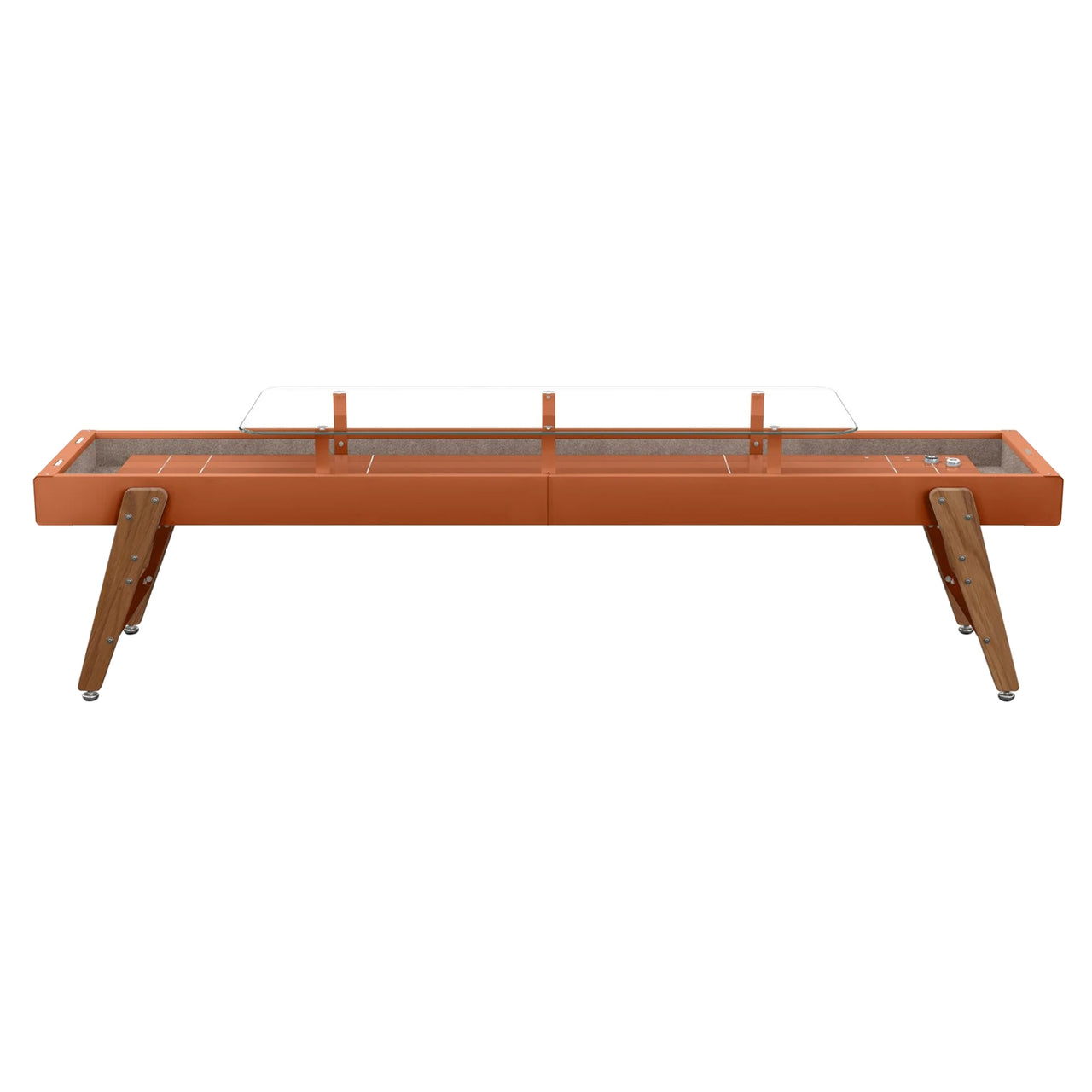 Track Dining Shuffleboard: Large - 144.1" + Terracotta + Brown Lining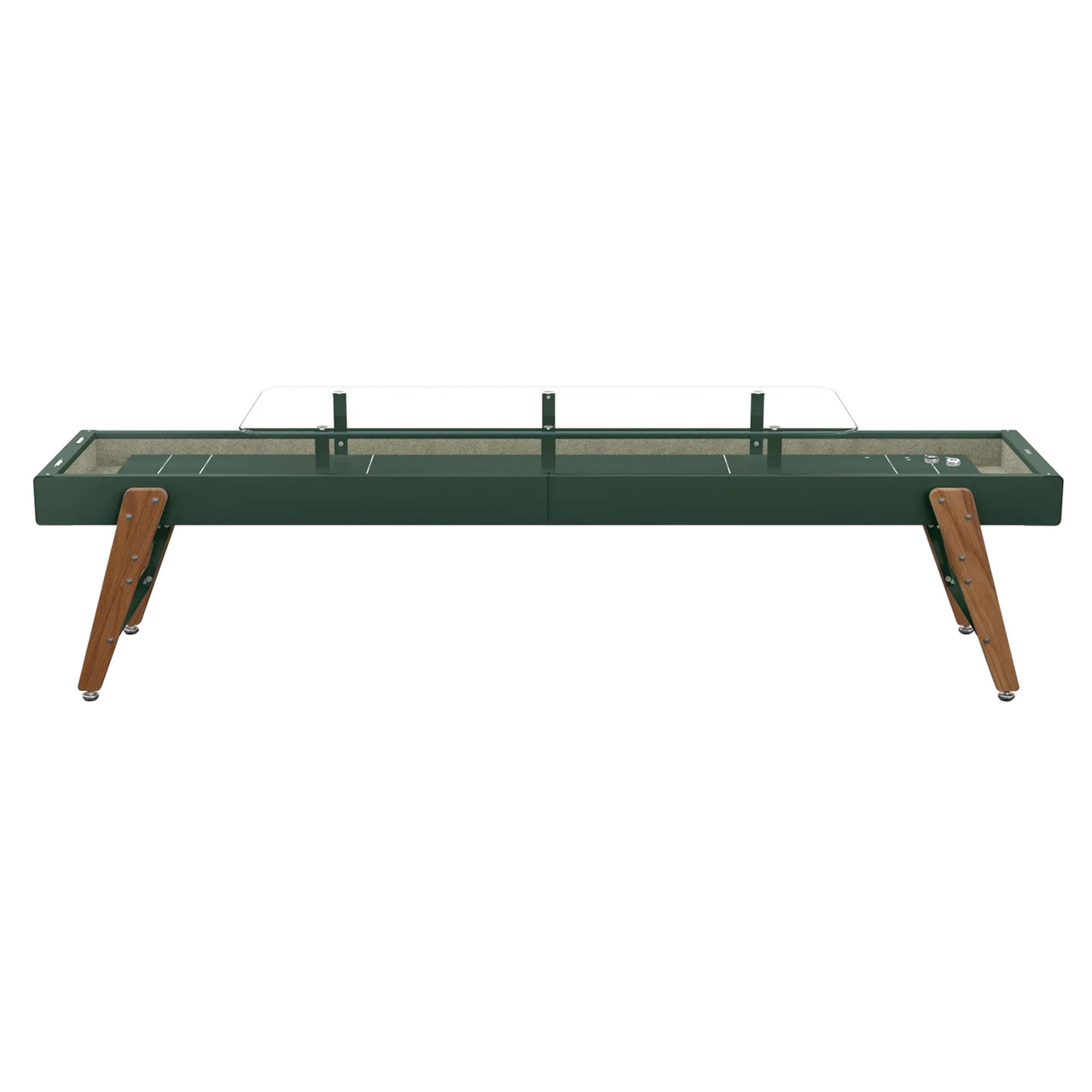 Track Dining Shuffleboard: Large - 144.1" + Green + Green Lining
Track Dining Shuffleboard: Large - 144.1" + Grey + Light Brown Lining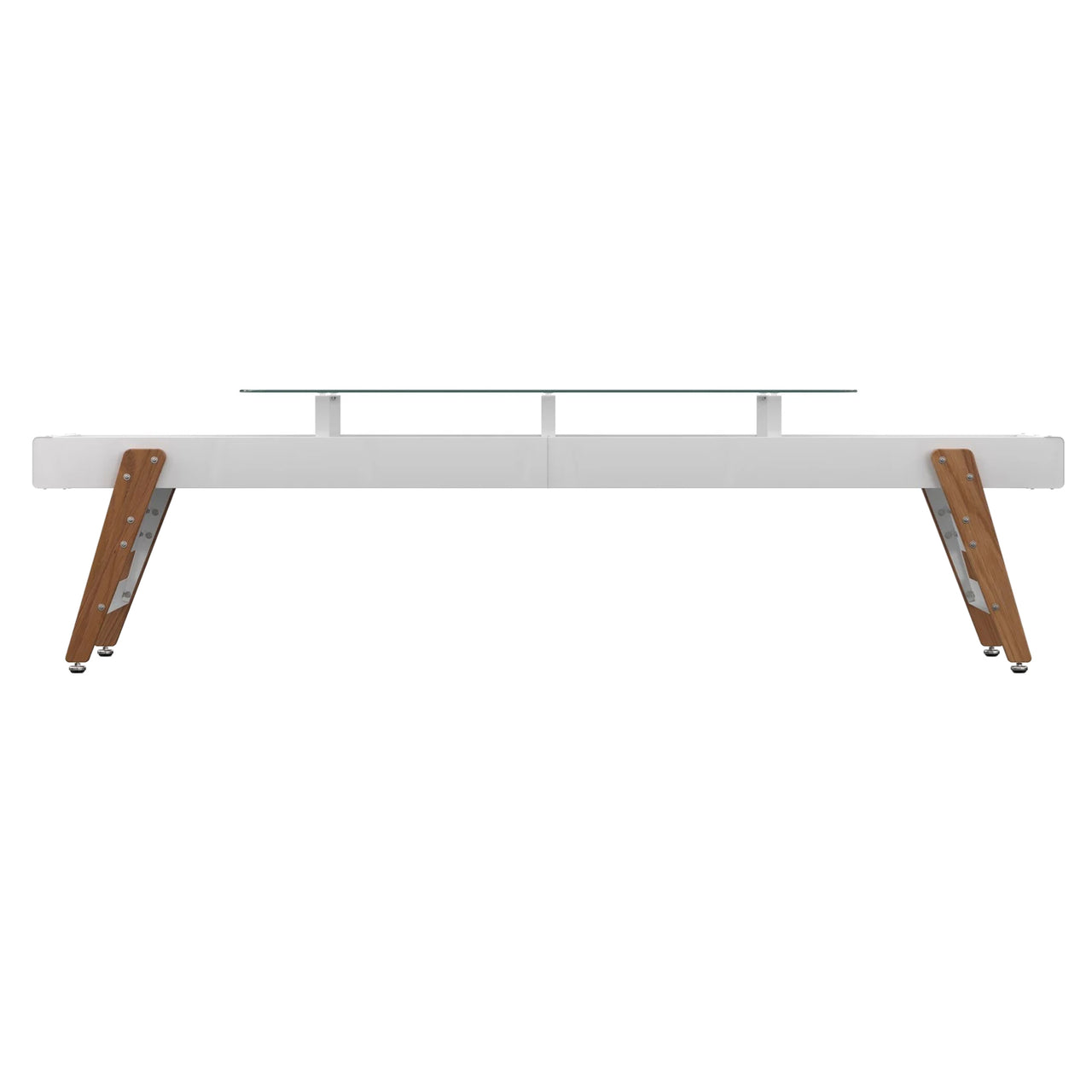 Track Dining Shuffleboard: Large - 144.1" + White + Grey Lining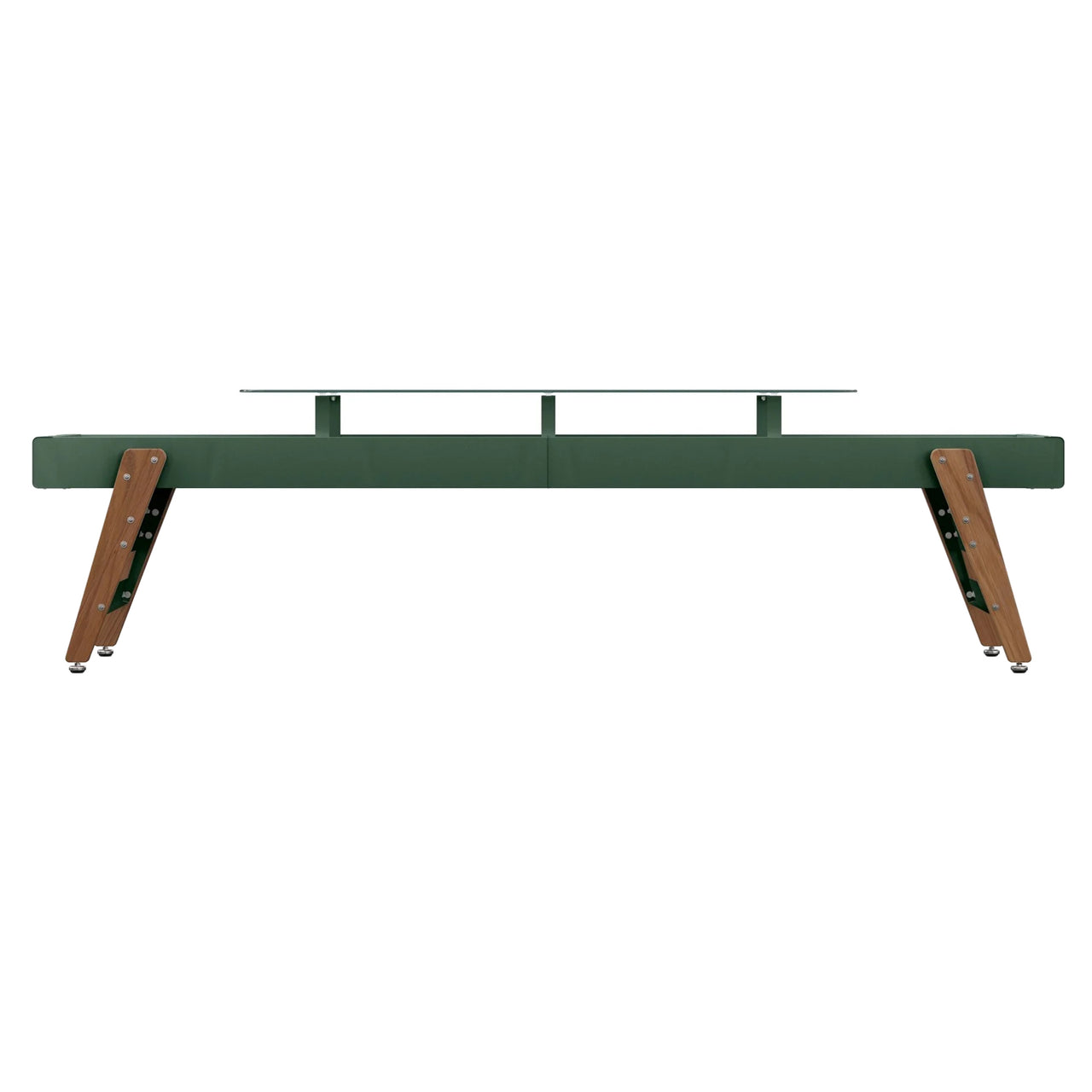 Track Dining Shuffleboard: Large - 144.1" + Green + Green Lining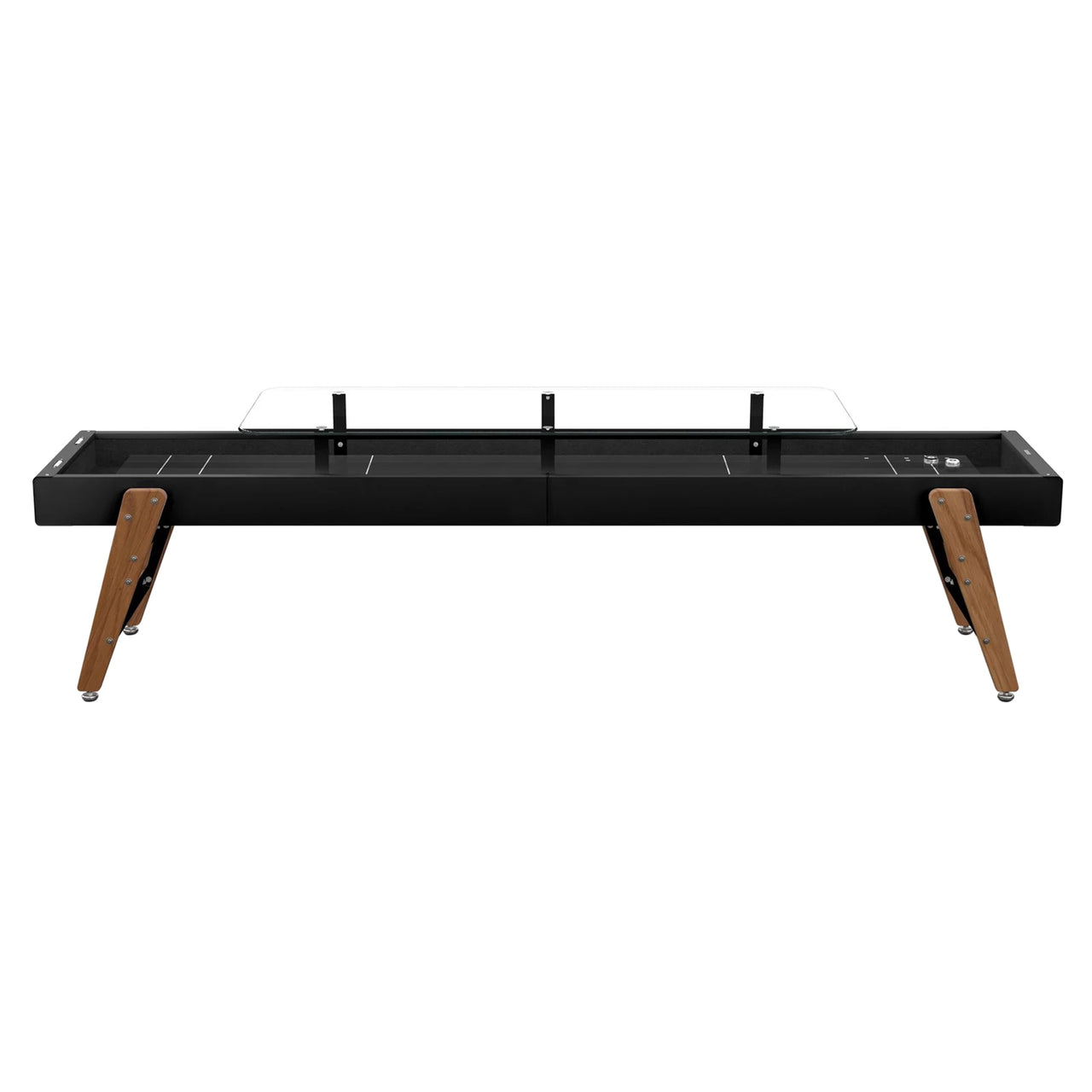 Track Dining Shuffleboard: Large - 144.1" + Black + Black Lining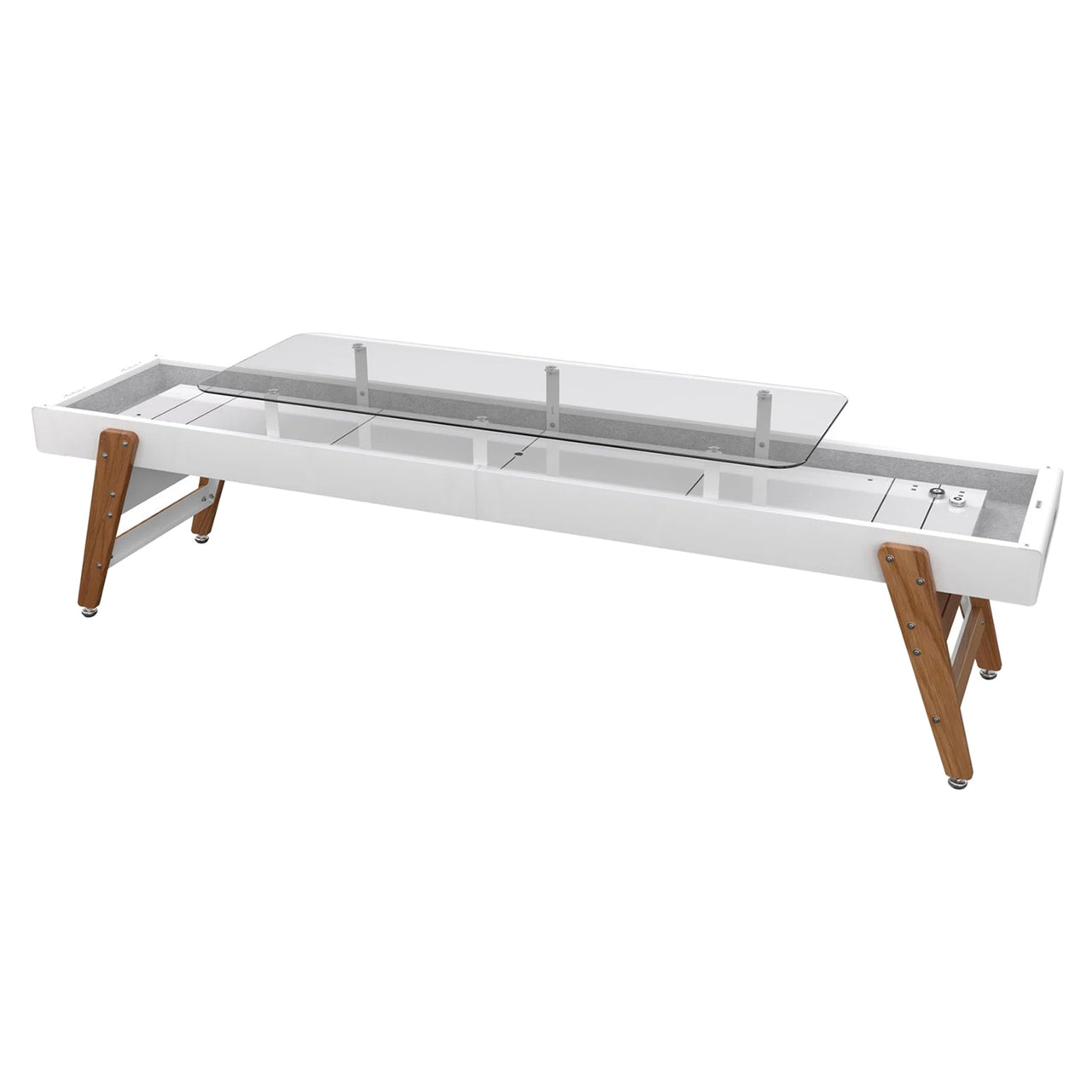 Track Dining Shuffleboard: White + Grey Lining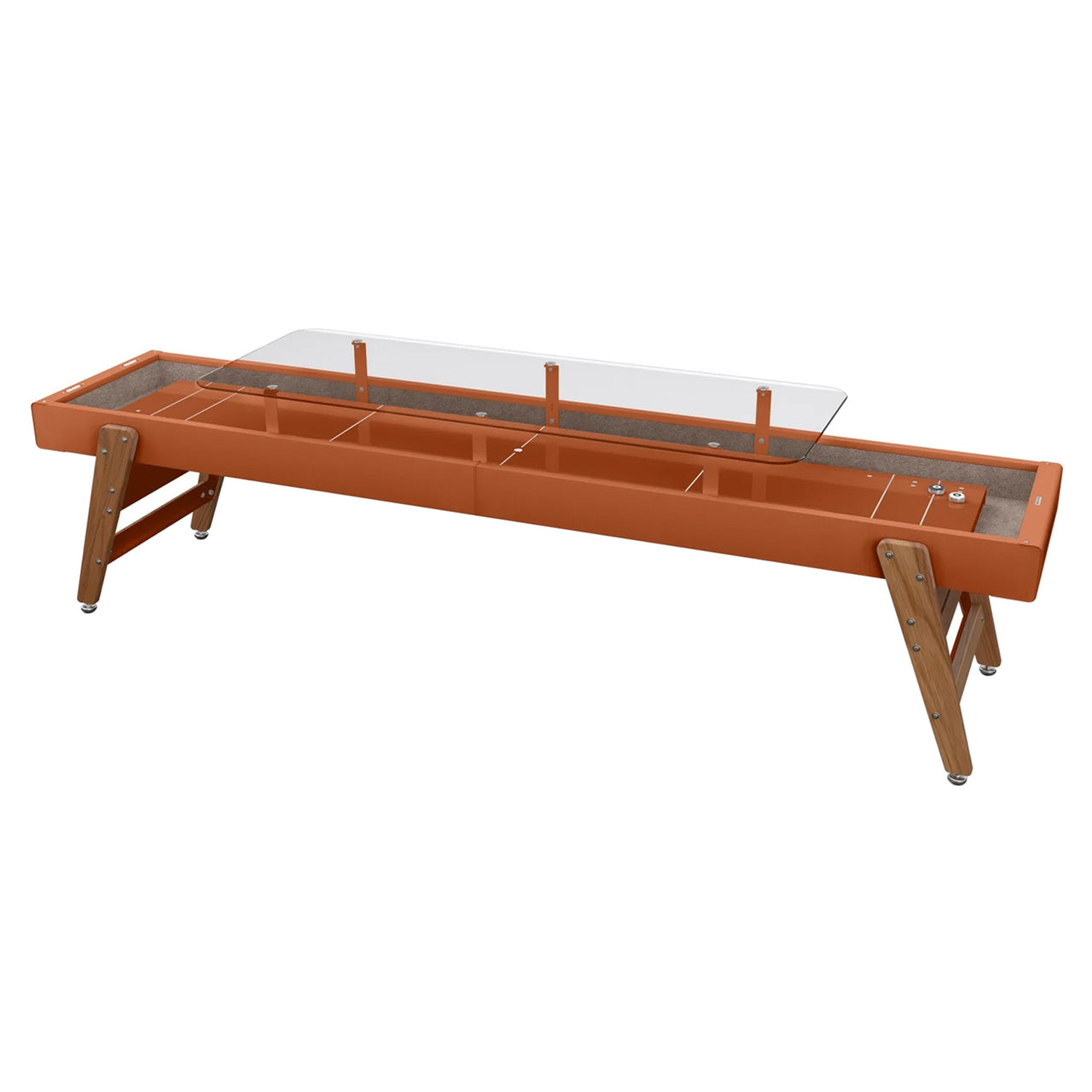 Track Dining Shuffleboard: Terracotta + Brown Lining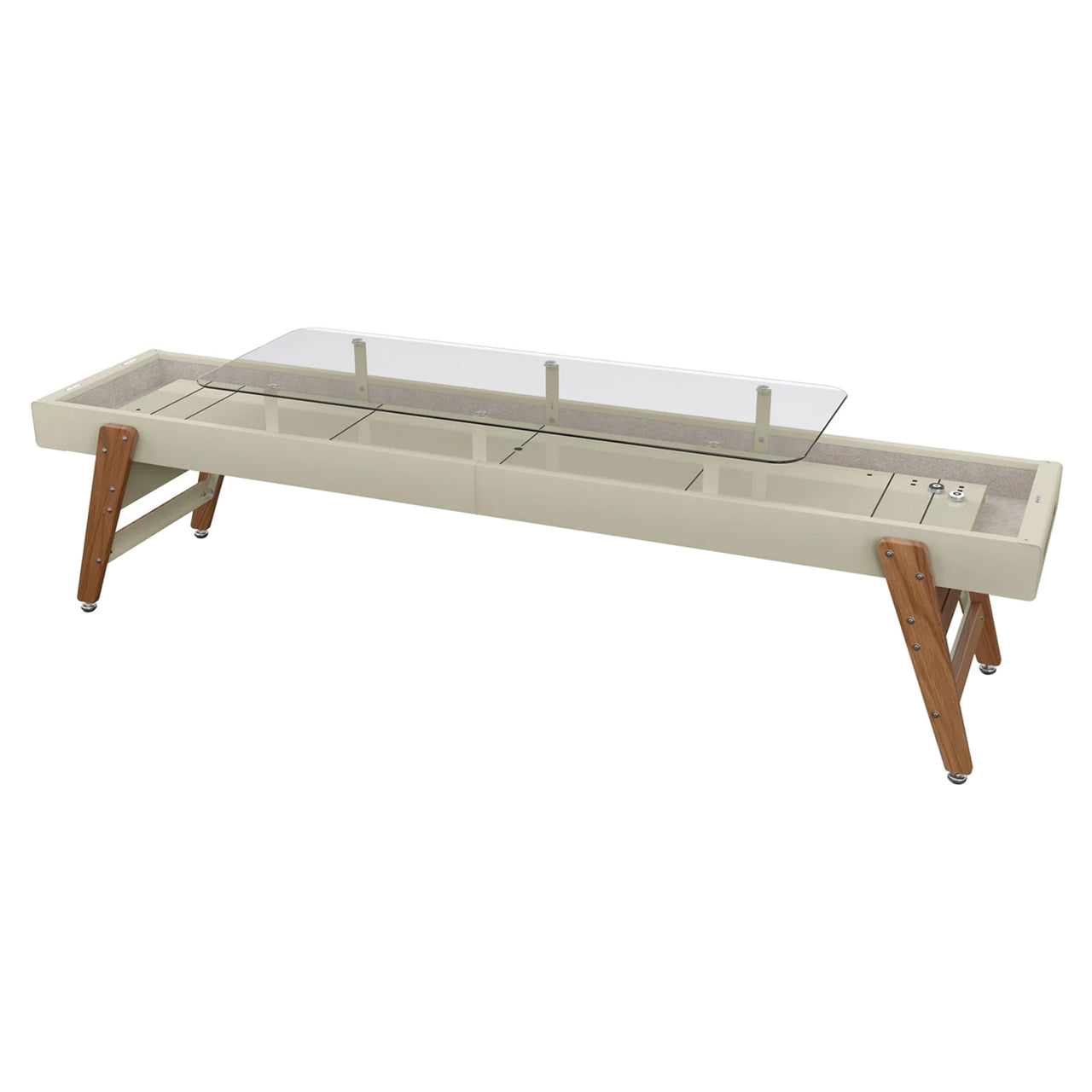 Track Dining Shuffleboard: Grey + Light Brown Lining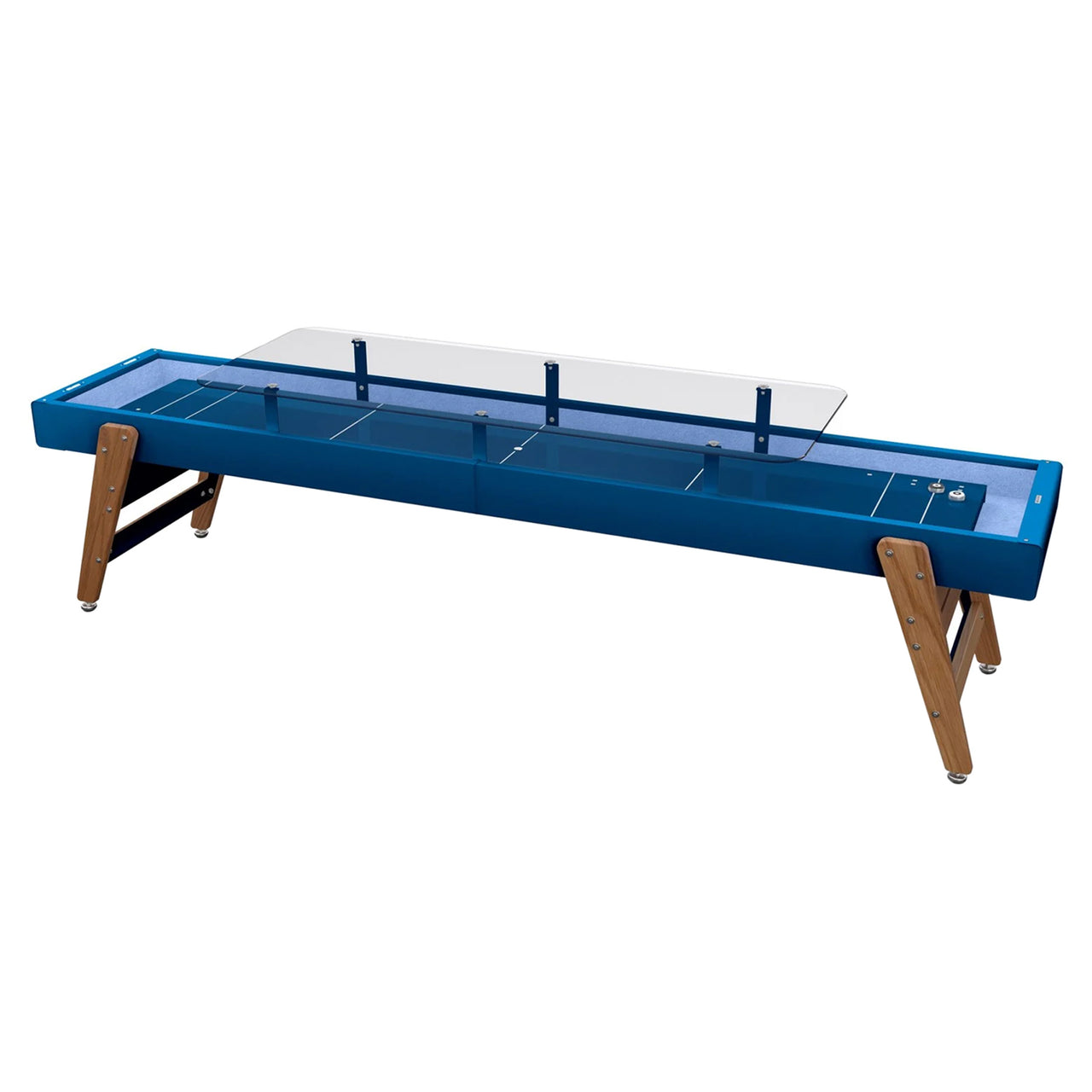 Track Dining Shuffleboard: Blue + Blue Lining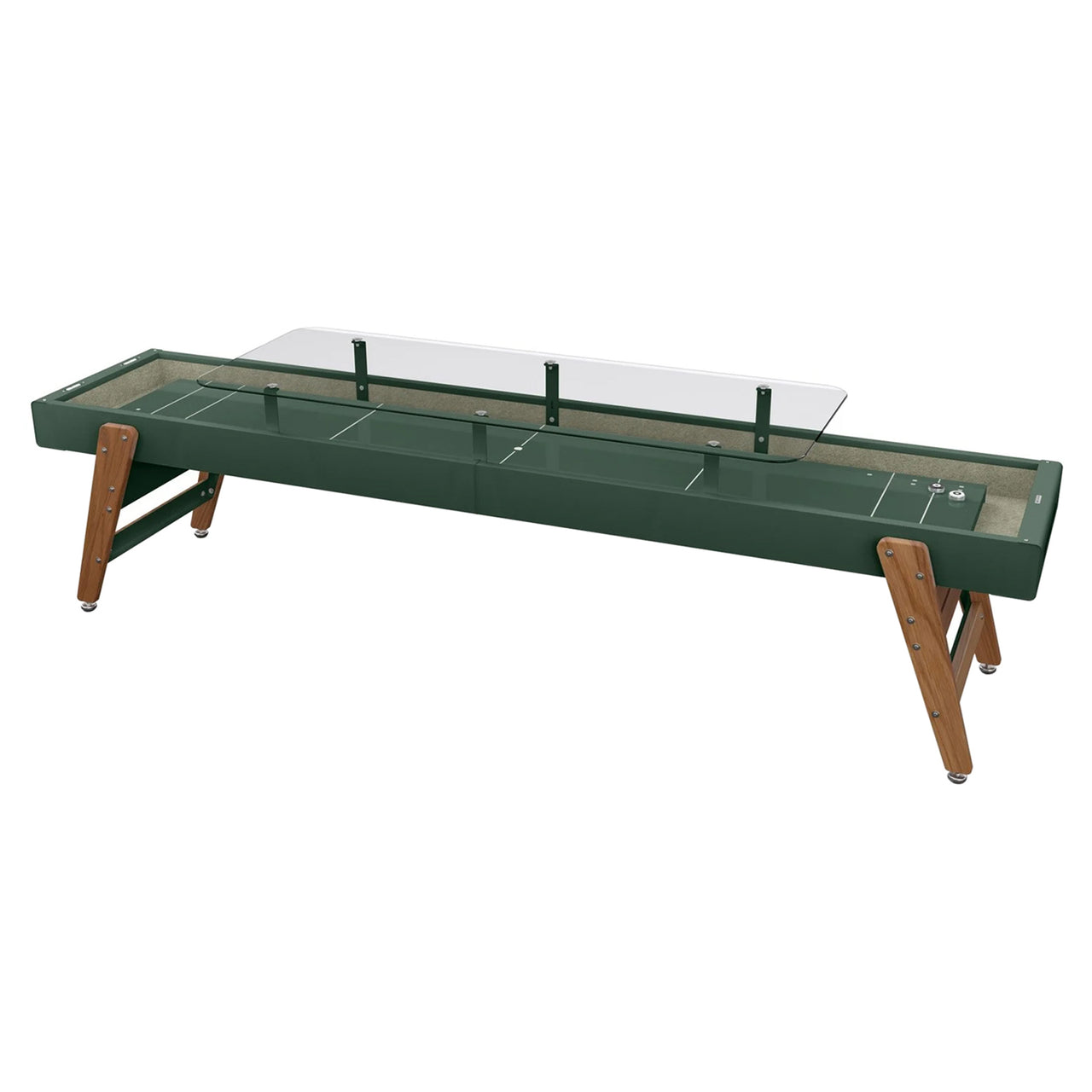 Track Dining Shuffleboard: Green + Green Lining
insitu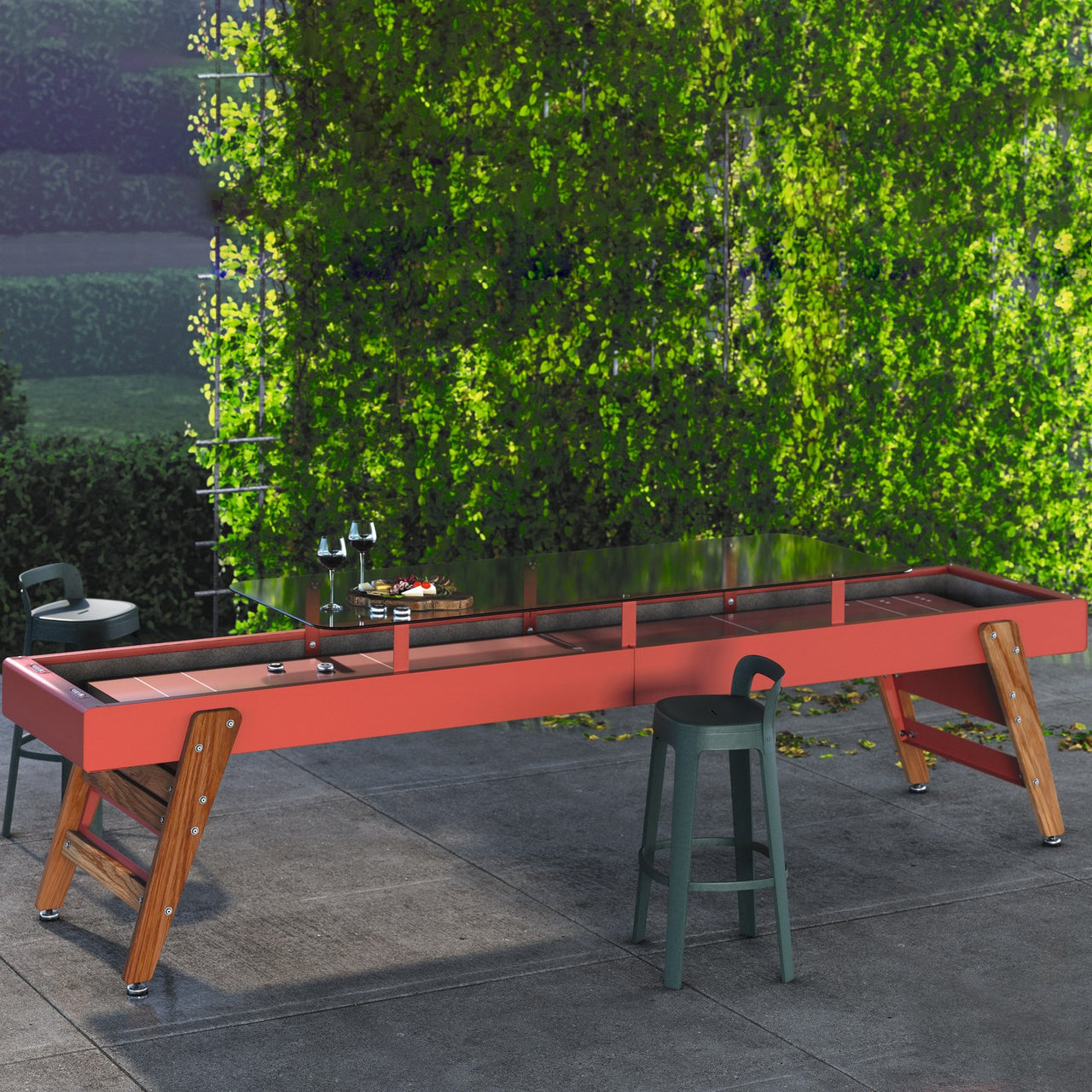 insitu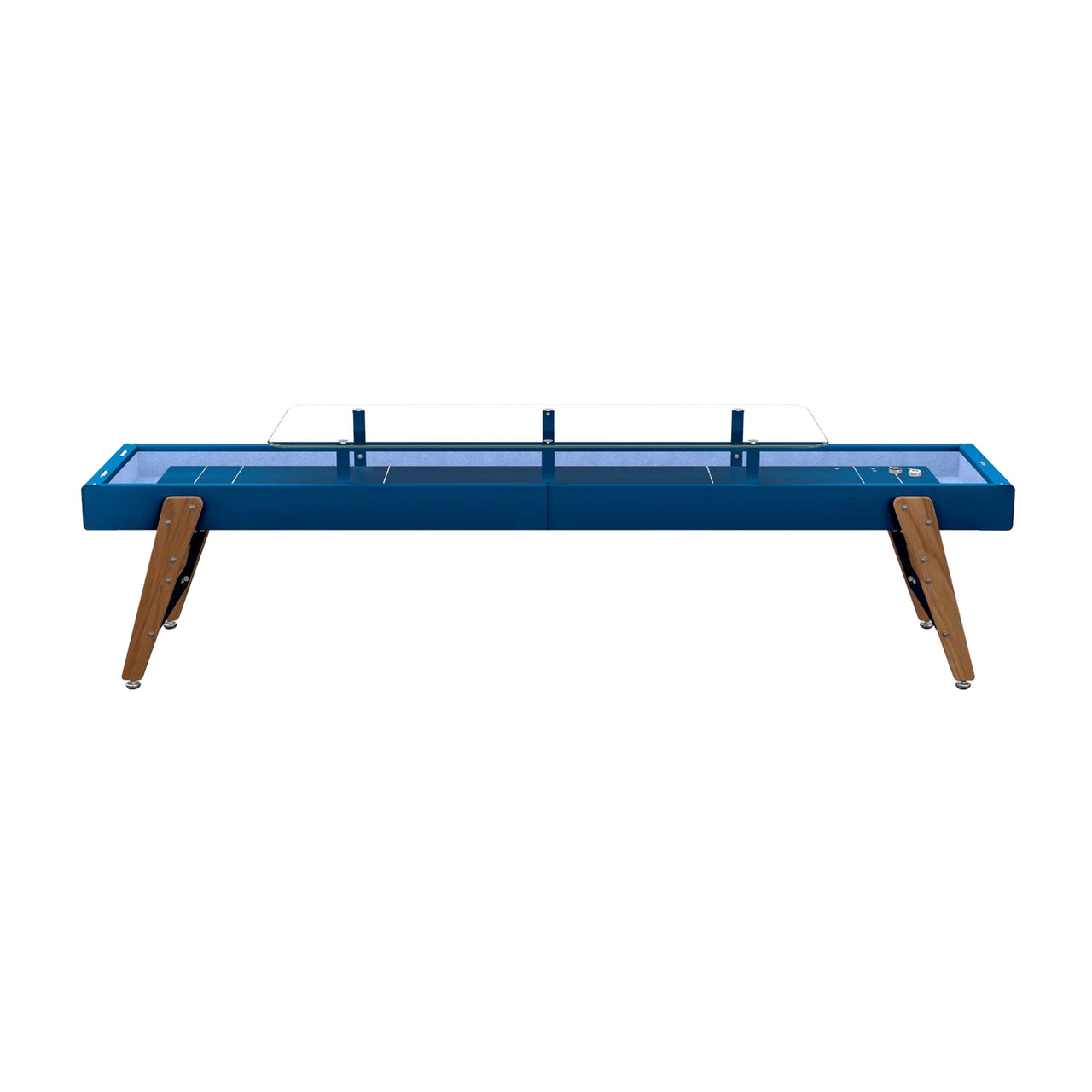 Track Dining Shuffleboard: Small - 108" + Blue + Blue Lining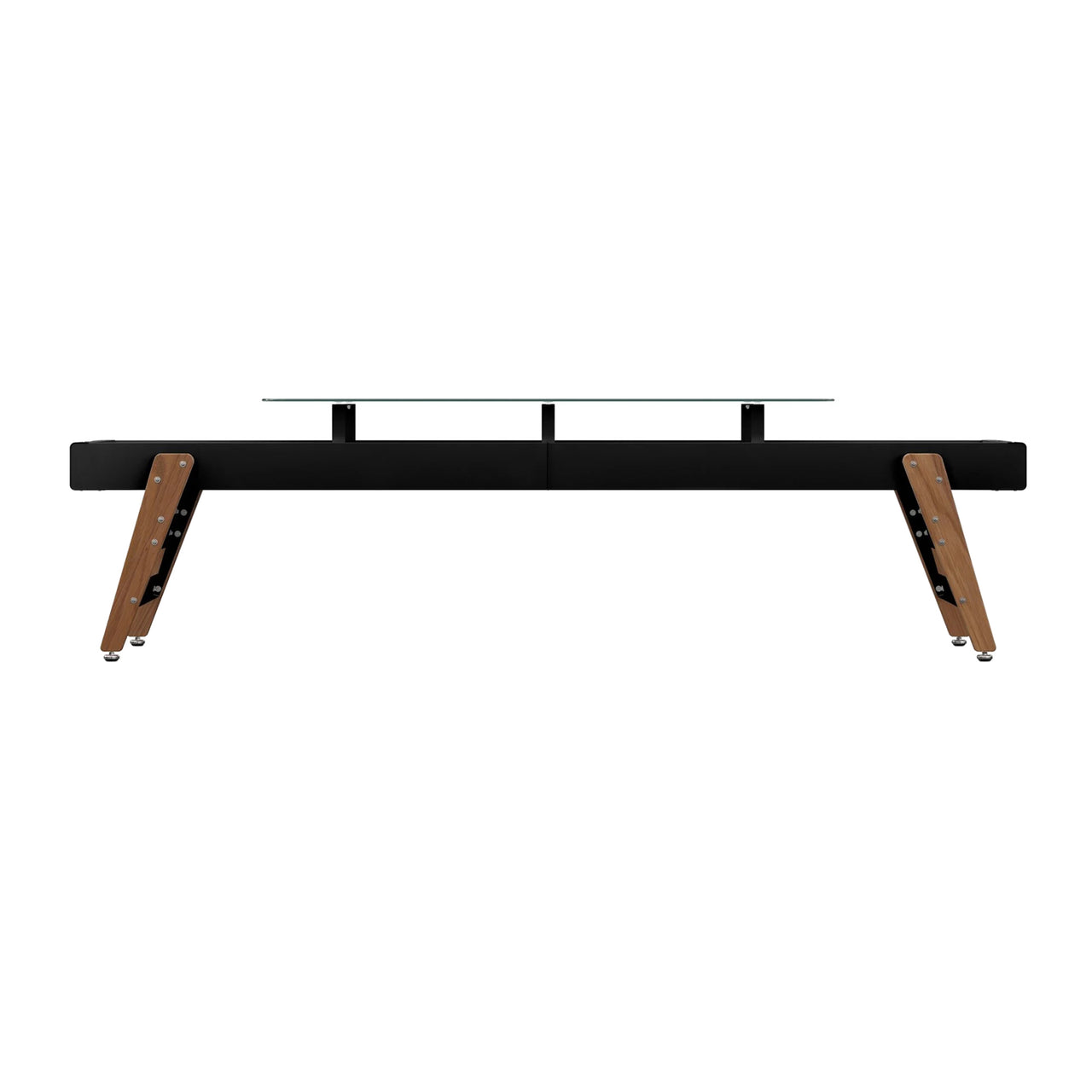 Track Dining Shuffleboard: Small - 108" + Black + Black Lining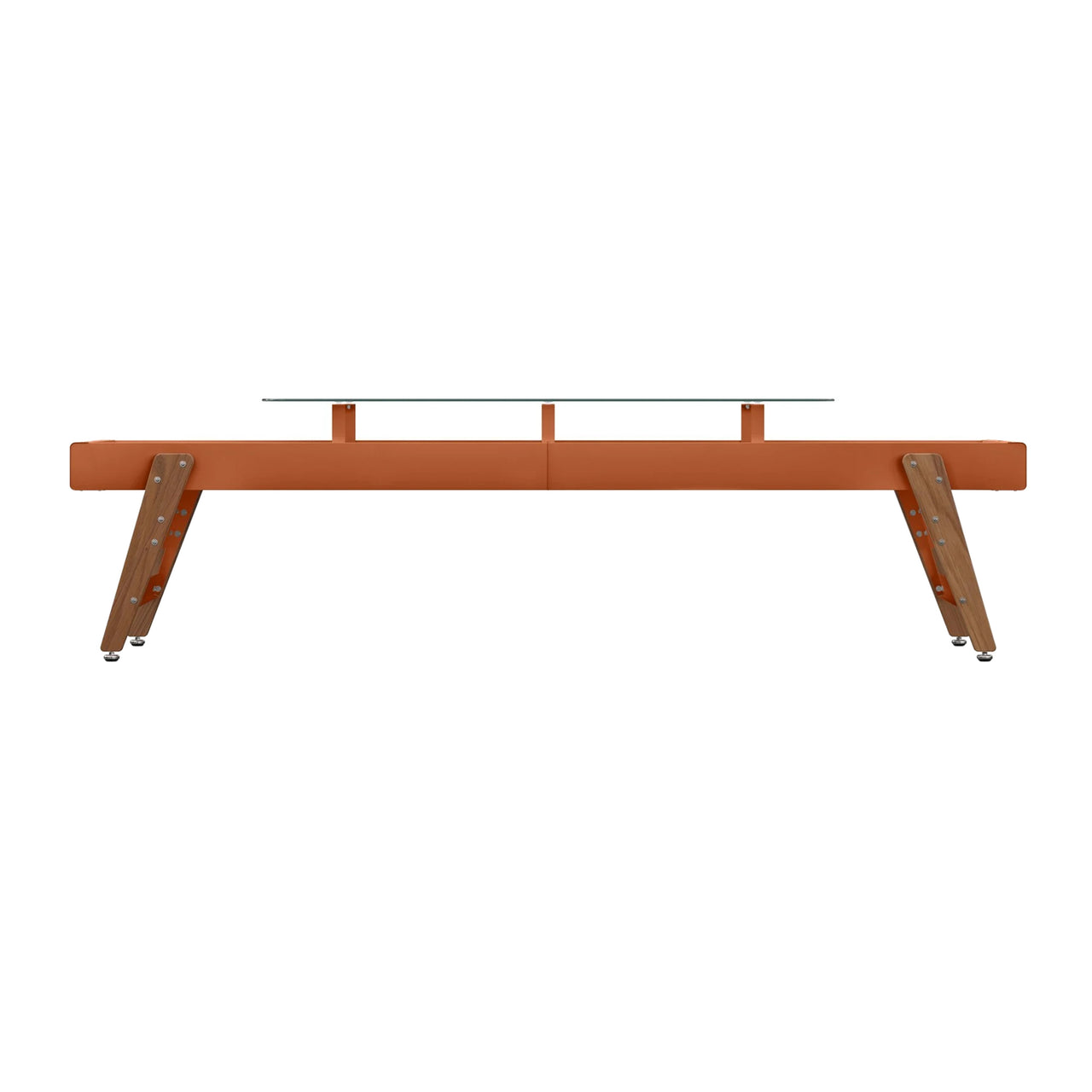 Track Dining Shuffleboard: Small - 108" + Terracotta + Brown Lining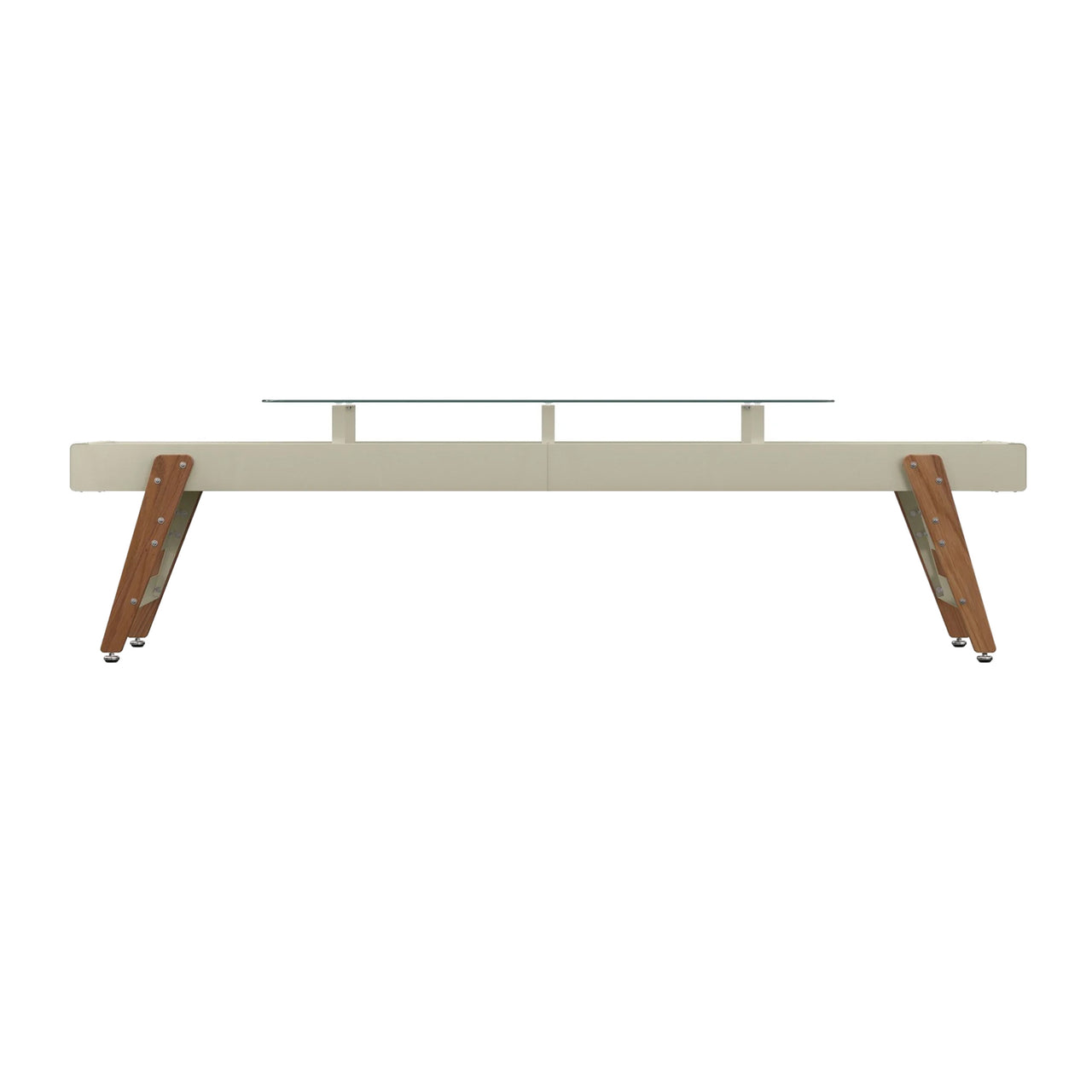 Track Dining Shuffleboard: Small - 108" + Grey + Light Brown Lining
Track Dining Shuffleboard: Small - 108" + Blue + Blue Lining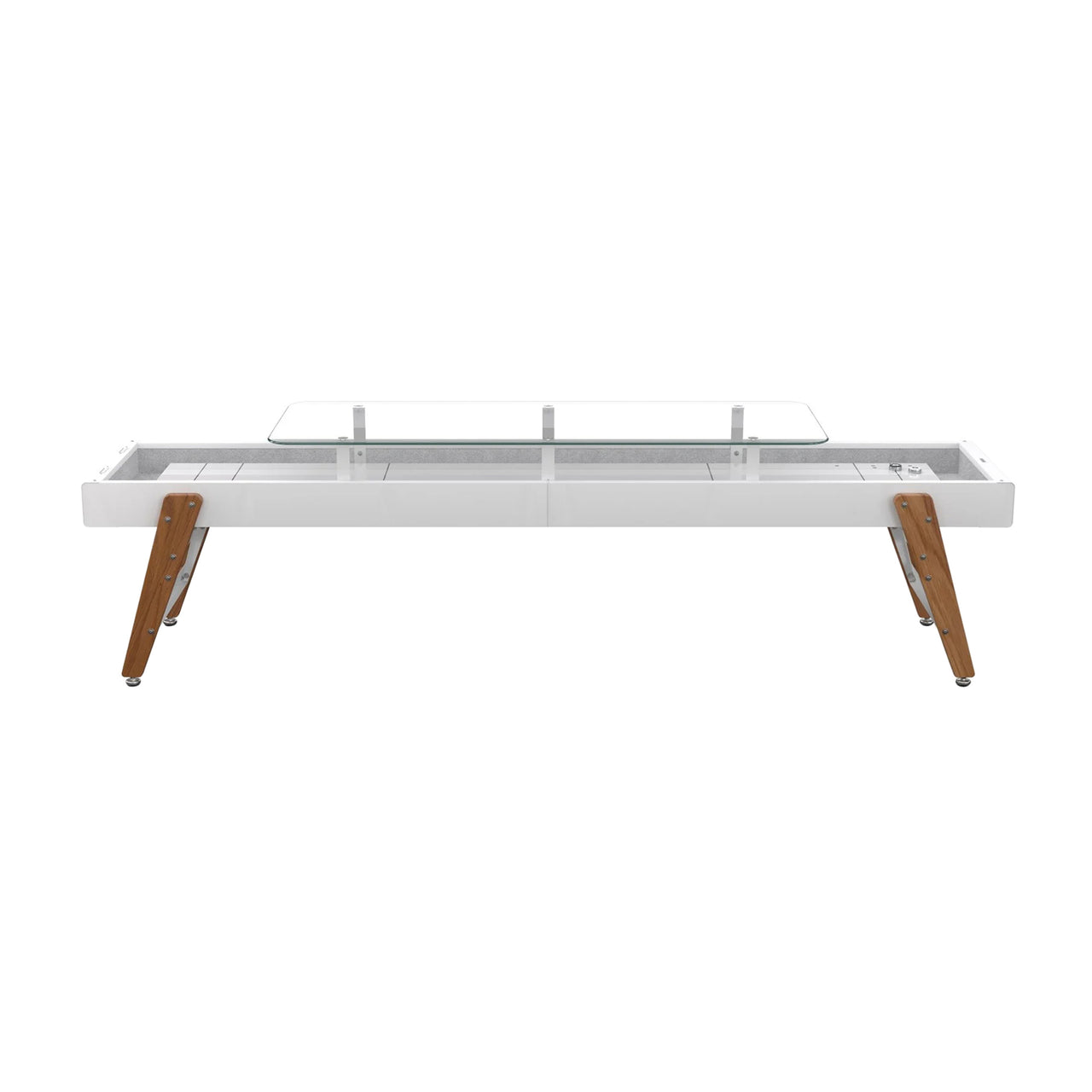 Track Dining Shuffleboard: Small - 108" + White + Grey Lining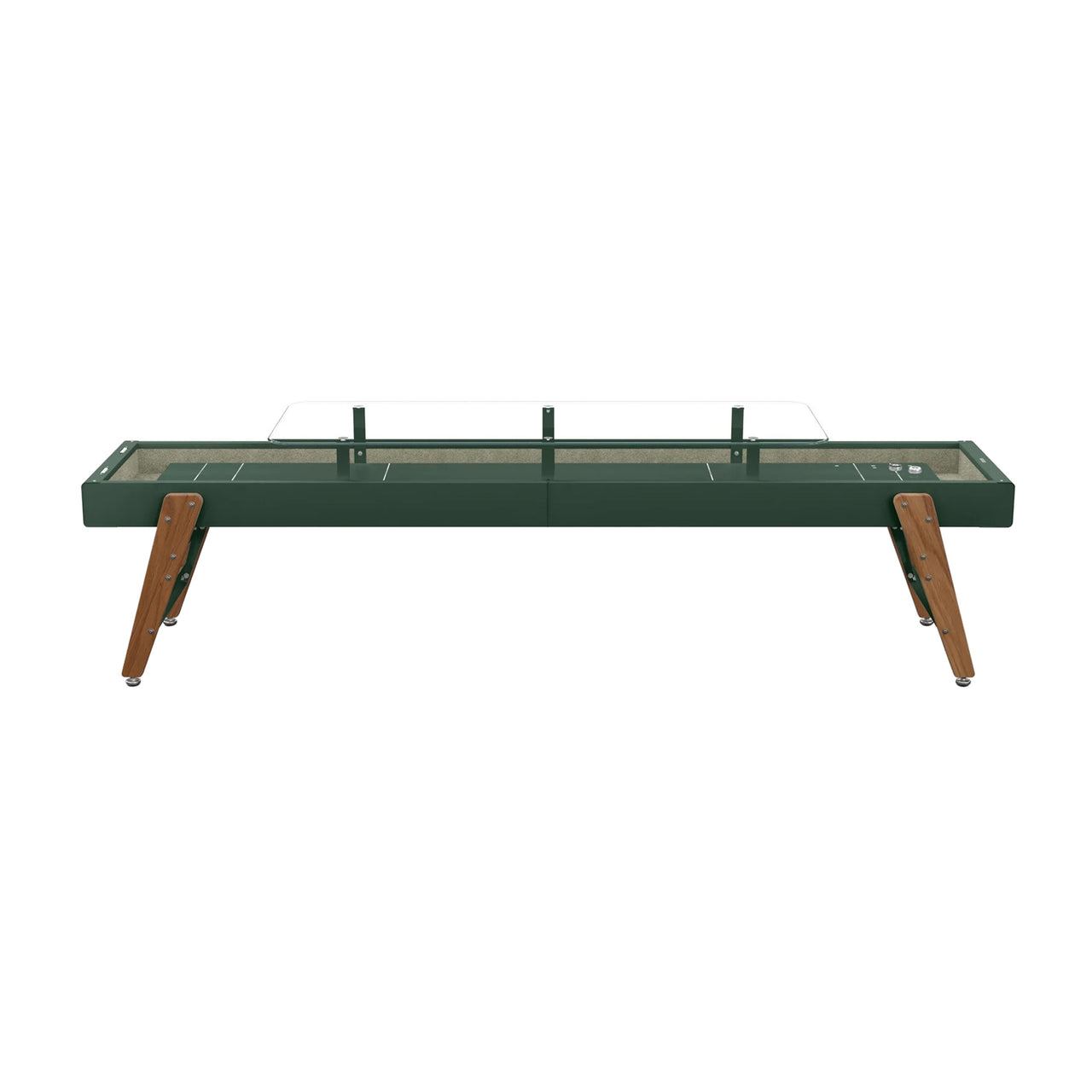 Track Dining Shuffleboard: Small - 108" + Green + Green Lining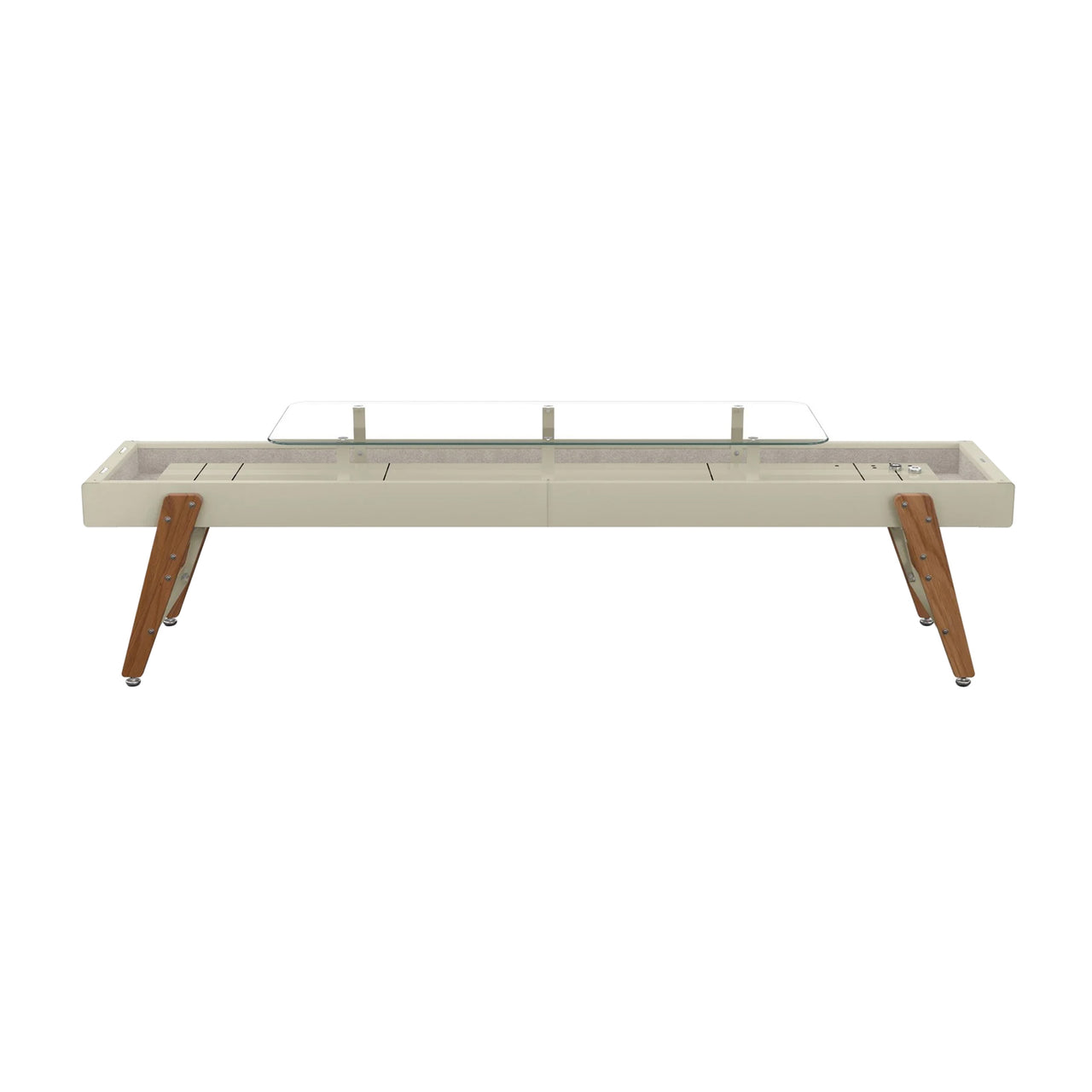 Track Dining Shuffleboard: Small - 108" + Grey + Light Brown Lining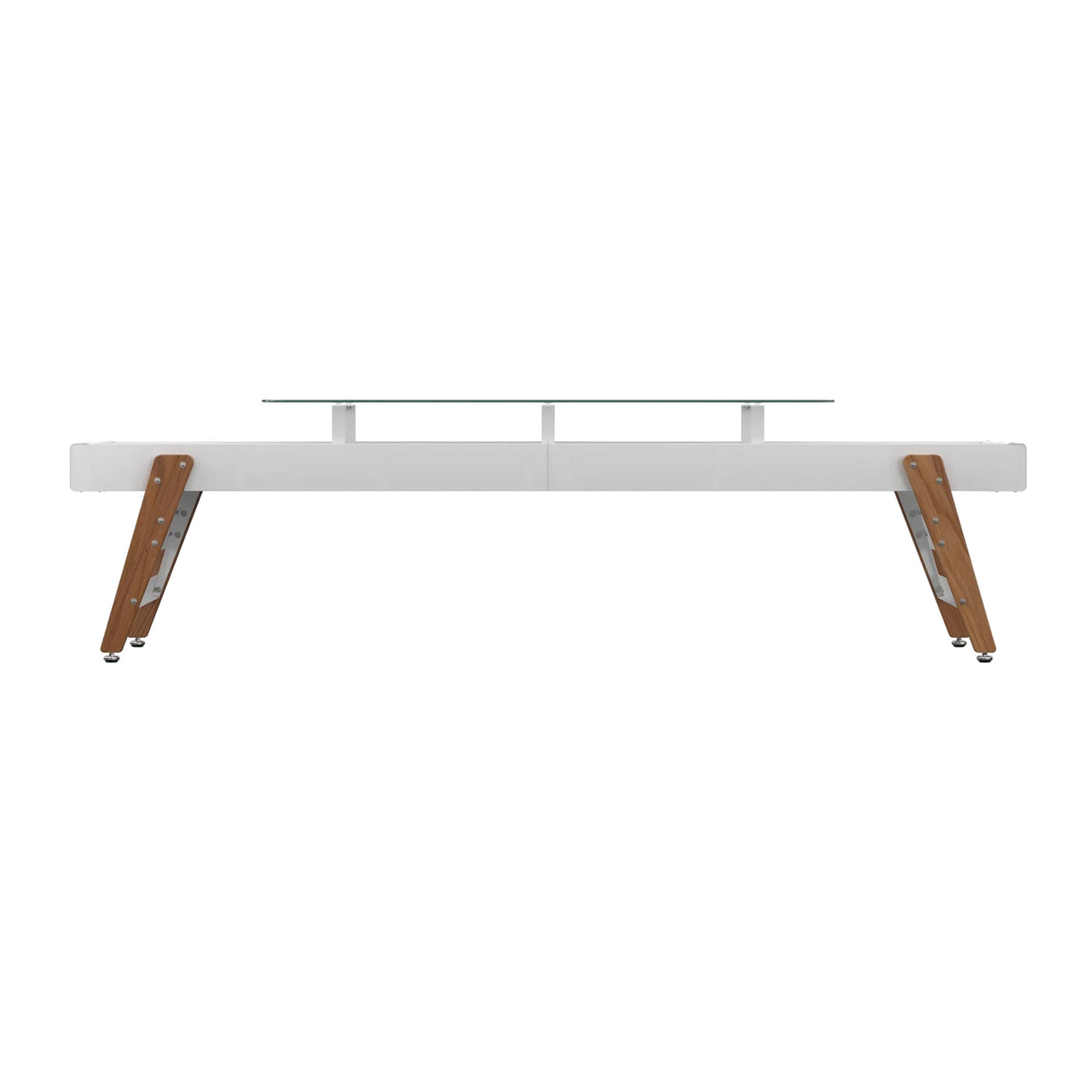 Track Dining Shuffleboard: Small - 108" + White + Grey Lining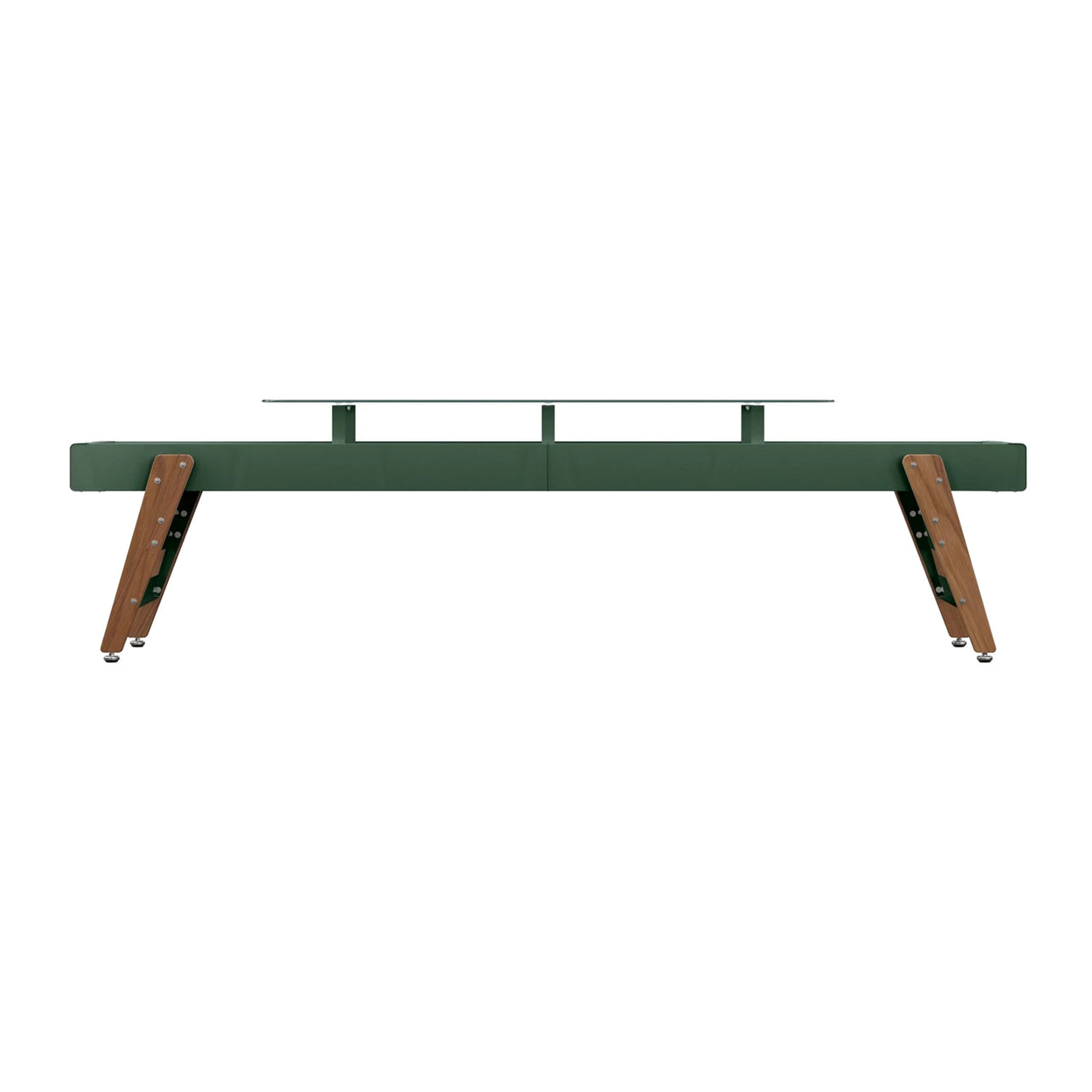 Track Dining Shuffleboard: Small - 108" + Green + Green Lining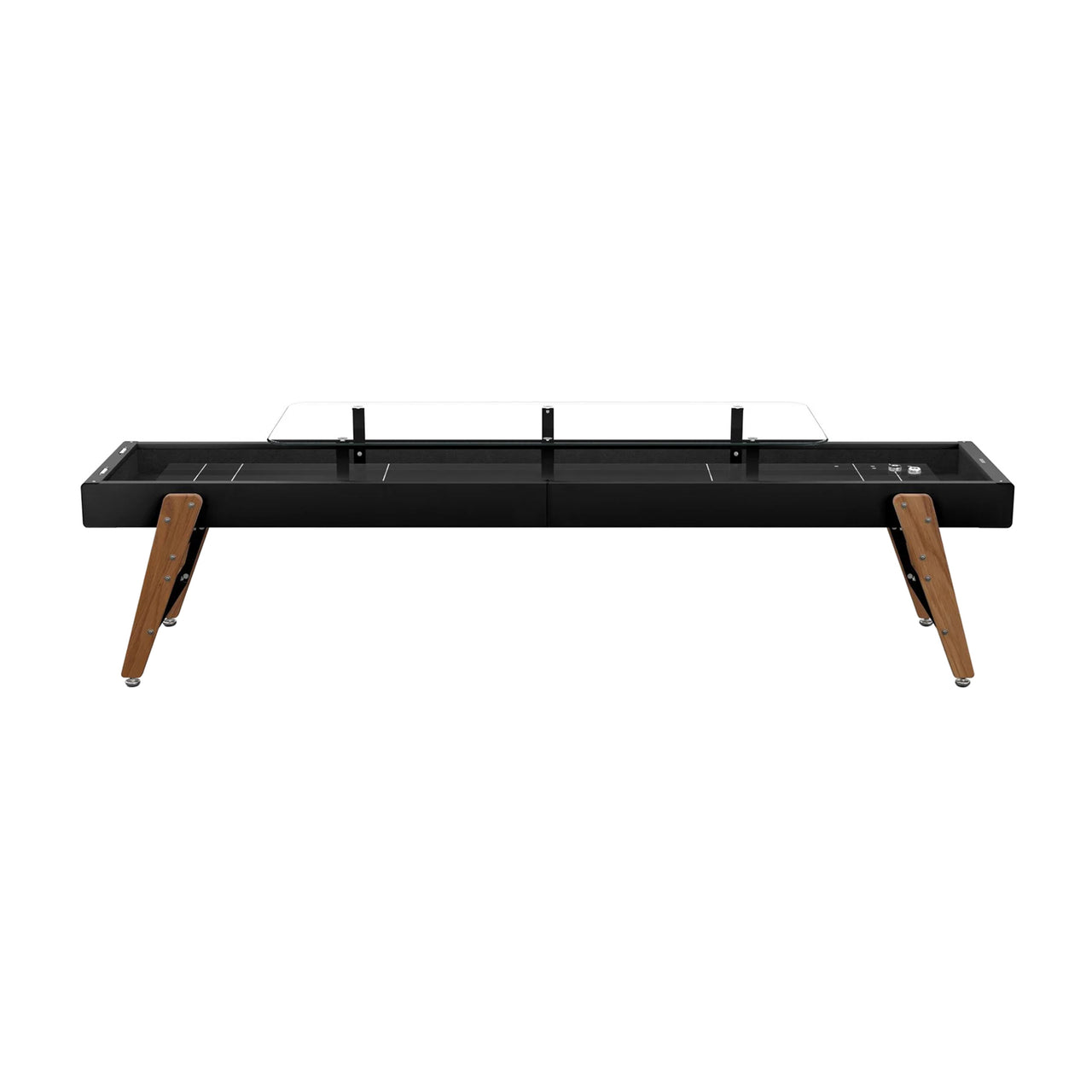 Track Dining Shuffleboard: Small - 108" + Black + Black Lining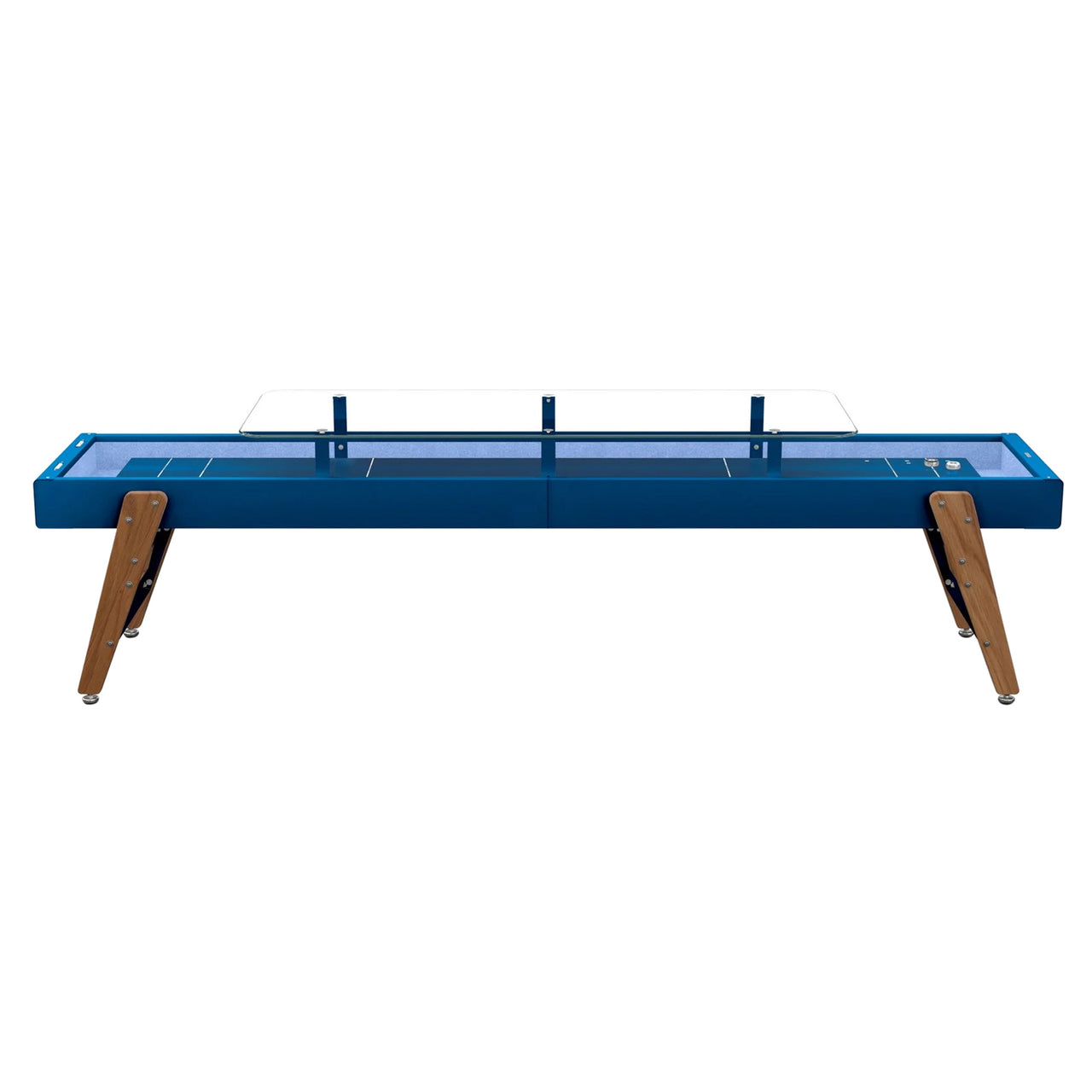 Track Dining Shuffleboard: Large - 144.1" + Blue + Blue Lining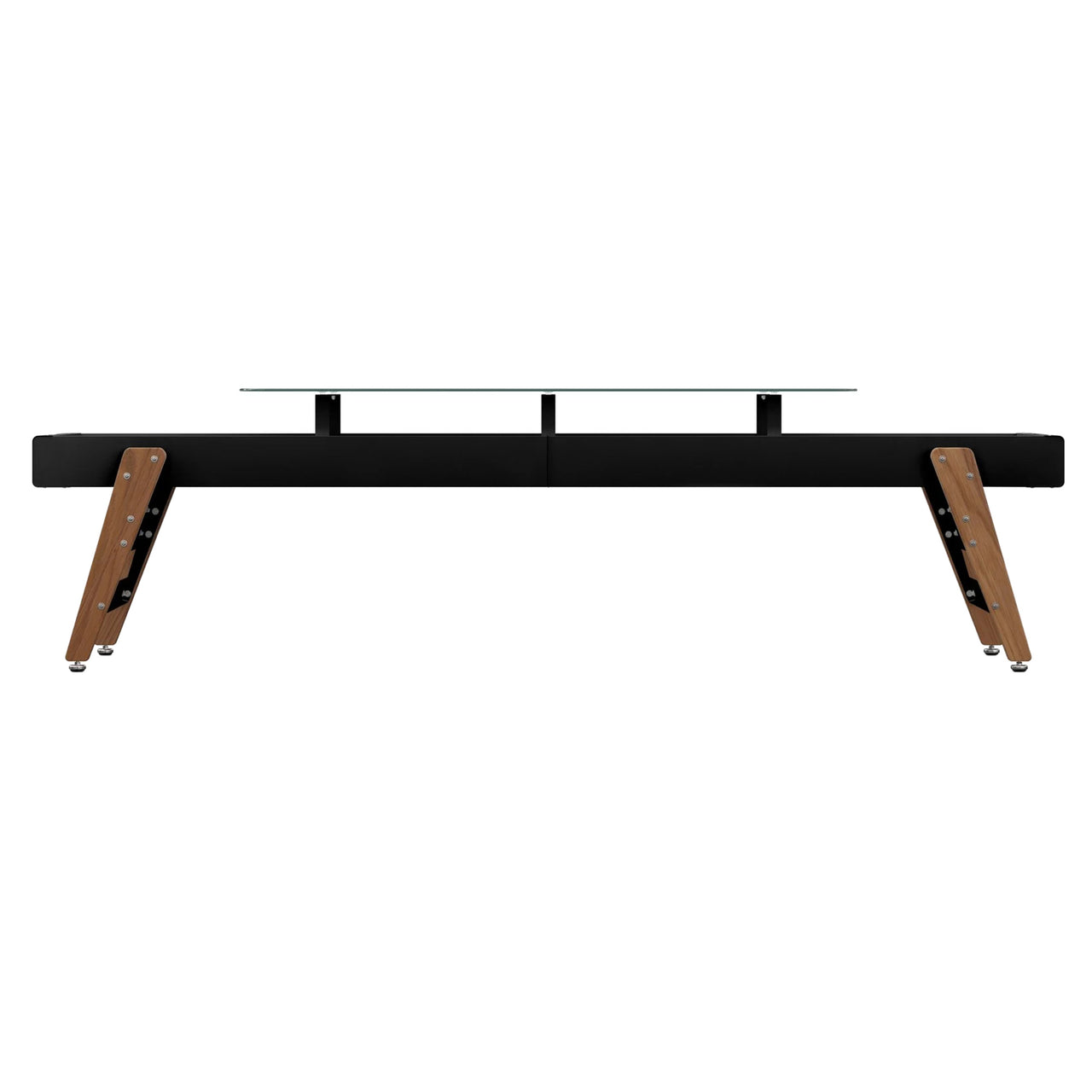 Track Dining Shuffleboard: Large - 144.1" + Black + Black Lining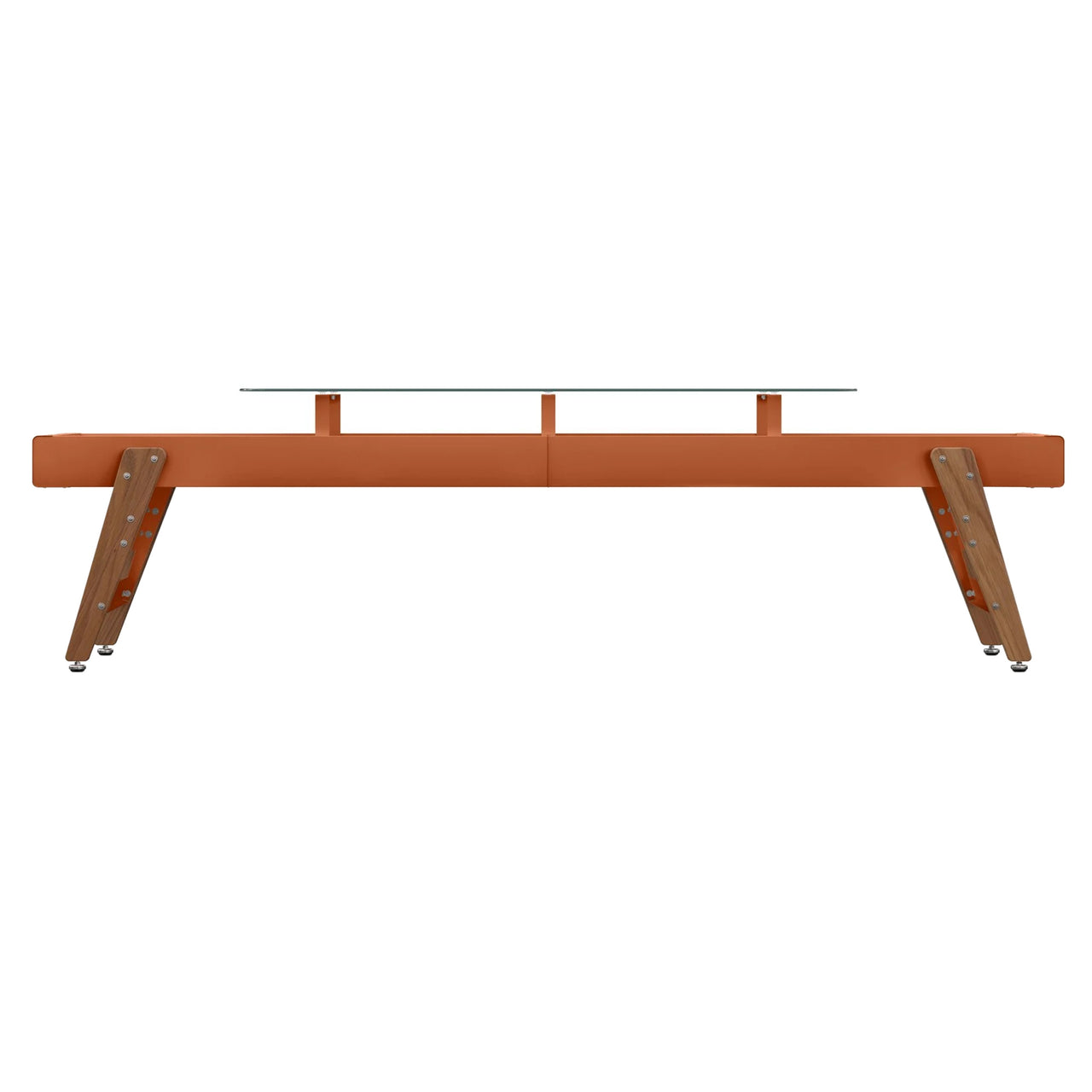 Track Dining Shuffleboard: Large - 144.1" + Terracotta + Brown Lining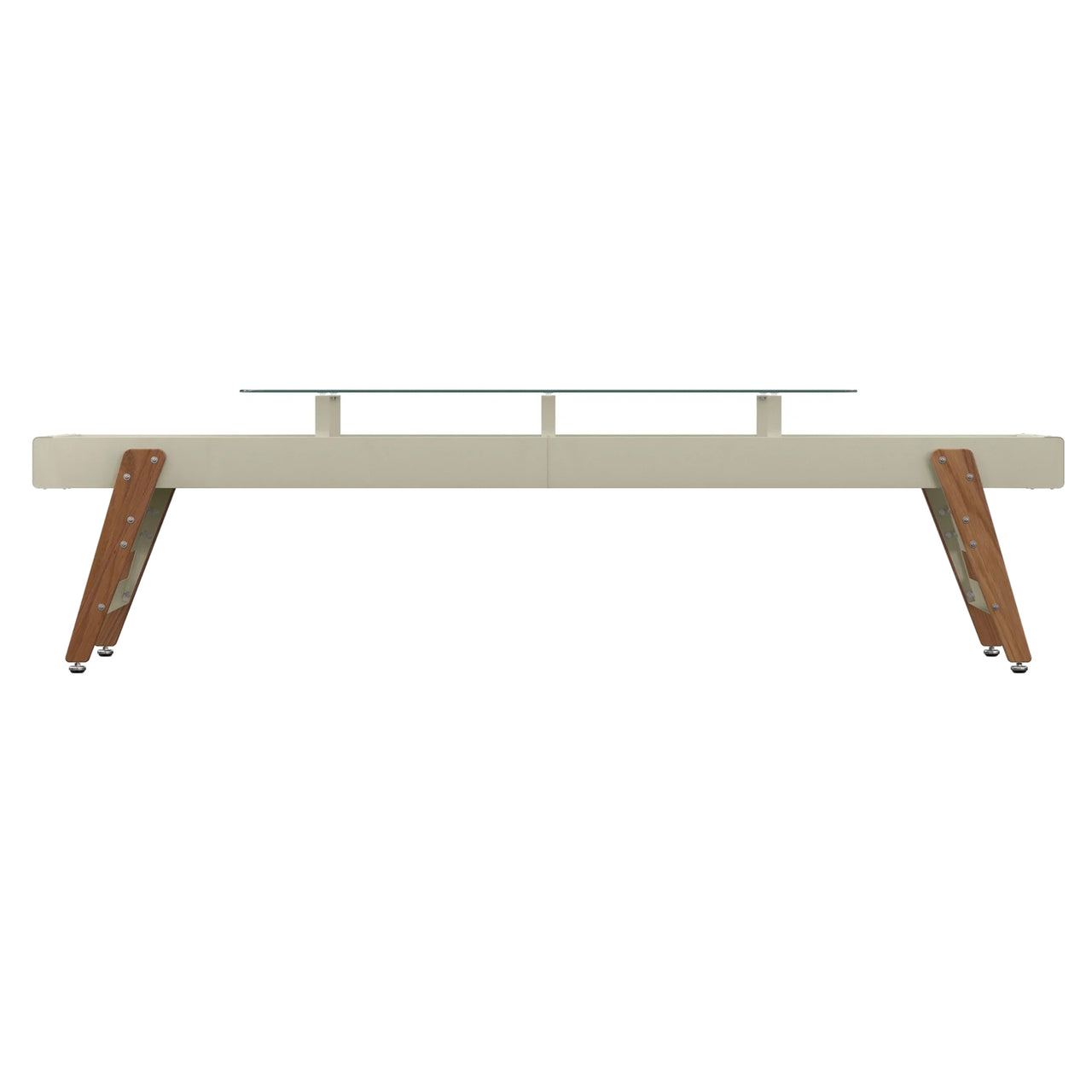 Track Dining Shuffleboard: Large - 144.1" + Grey + Light Brown Lining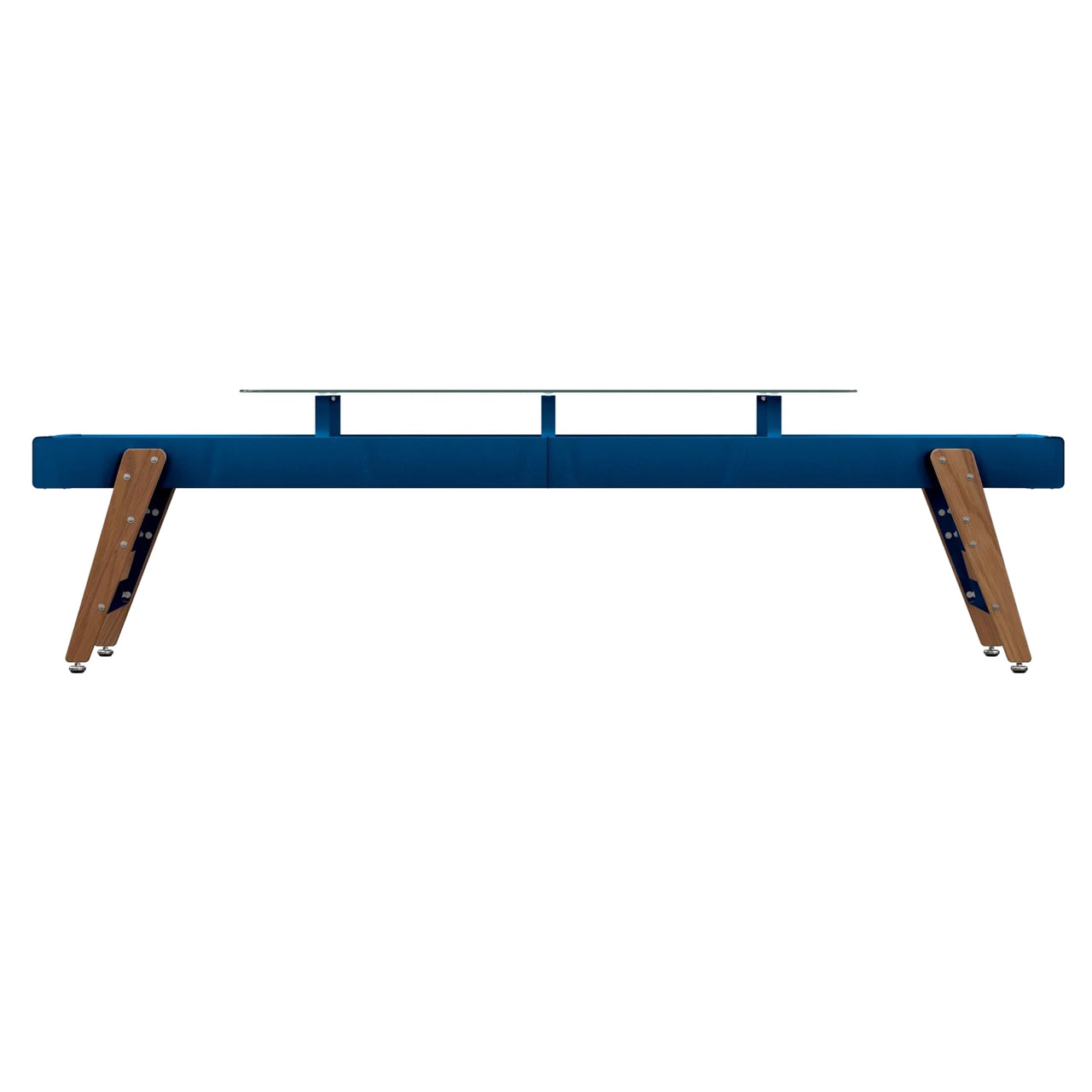 Track Dining Shuffleboard: Large - 144.1" + Blue + Blue Lining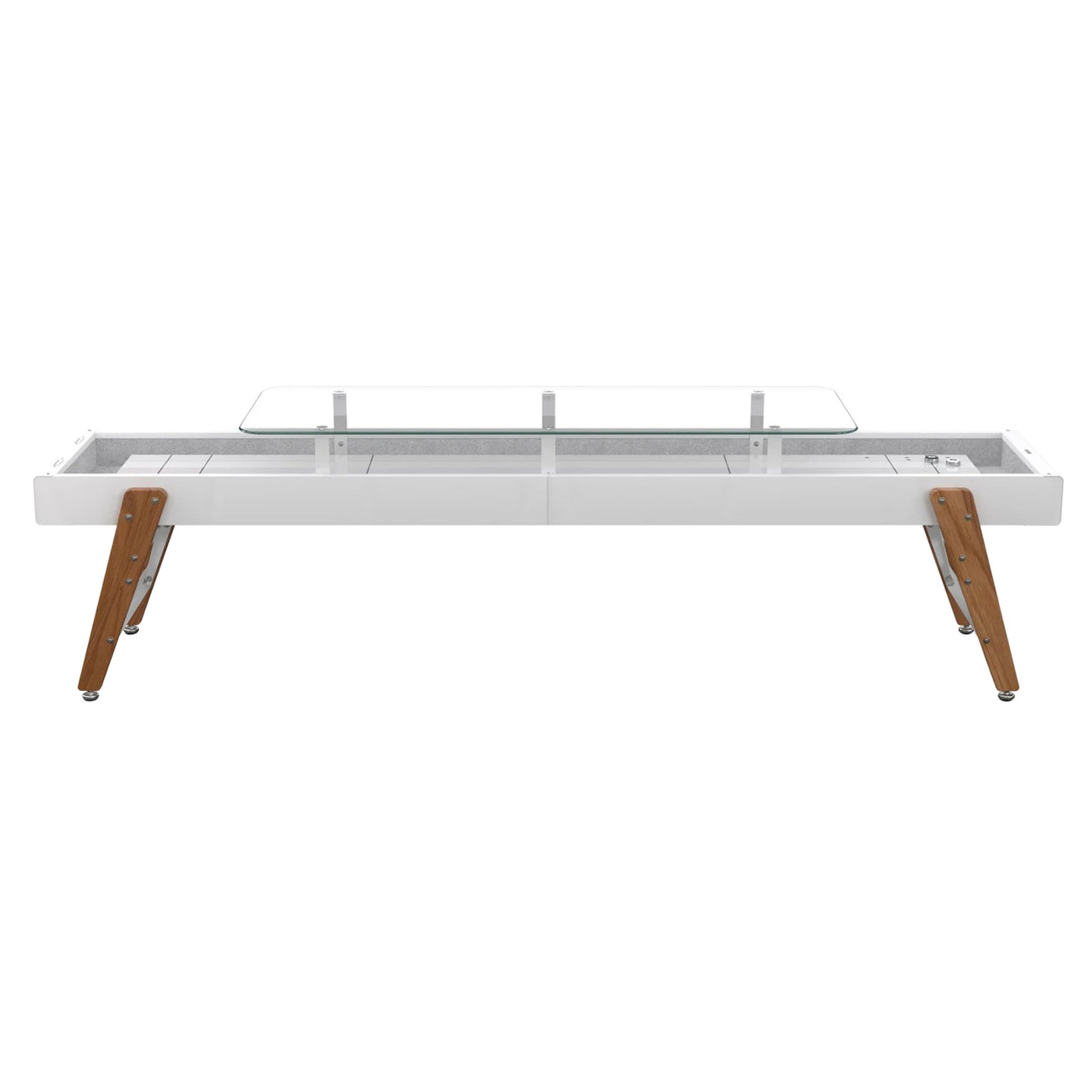 Track Dining Shuffleboard: Large - 144.1" + White + Grey Lining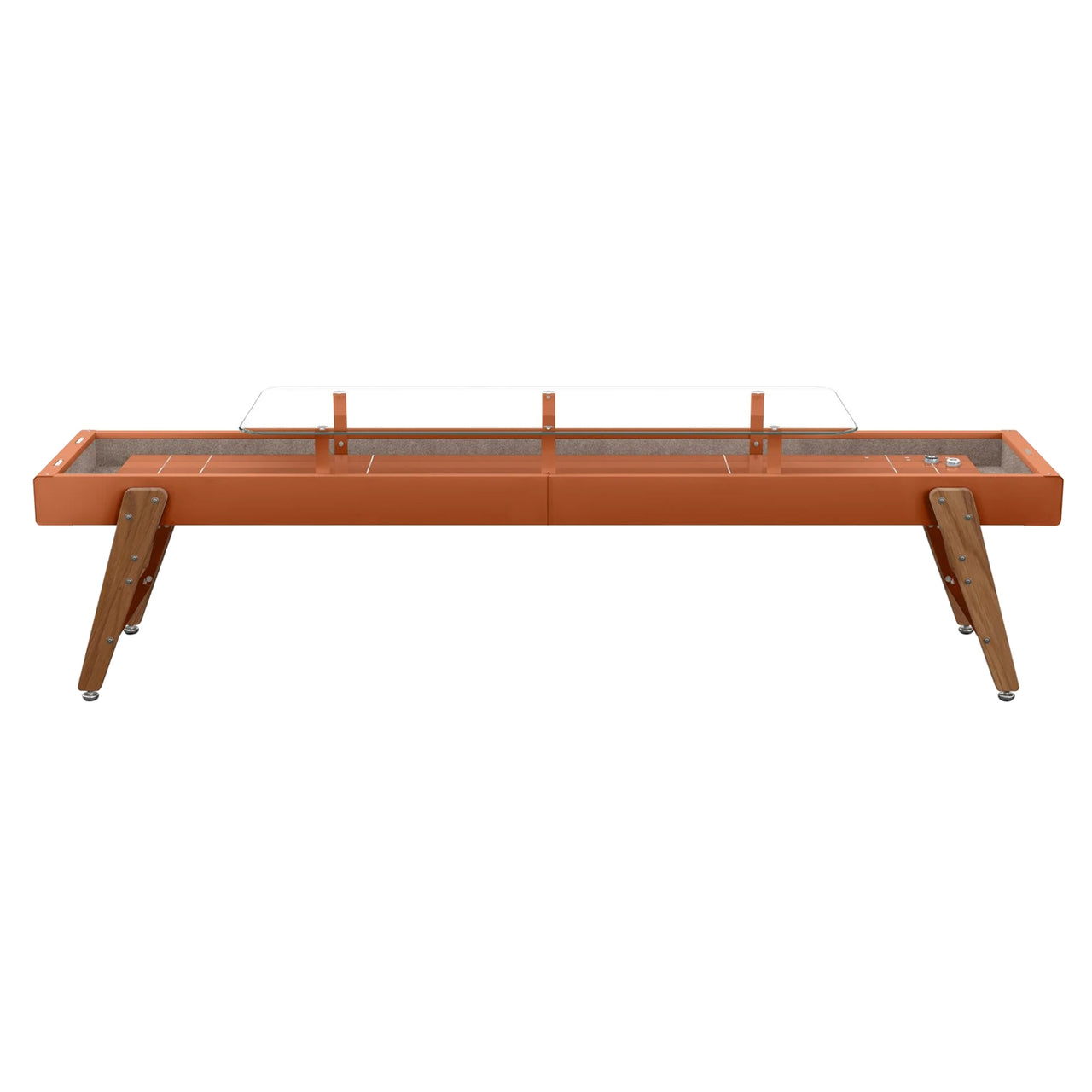 Track Dining Shuffleboard: Large - 144.1" + Terracotta + Brown Lining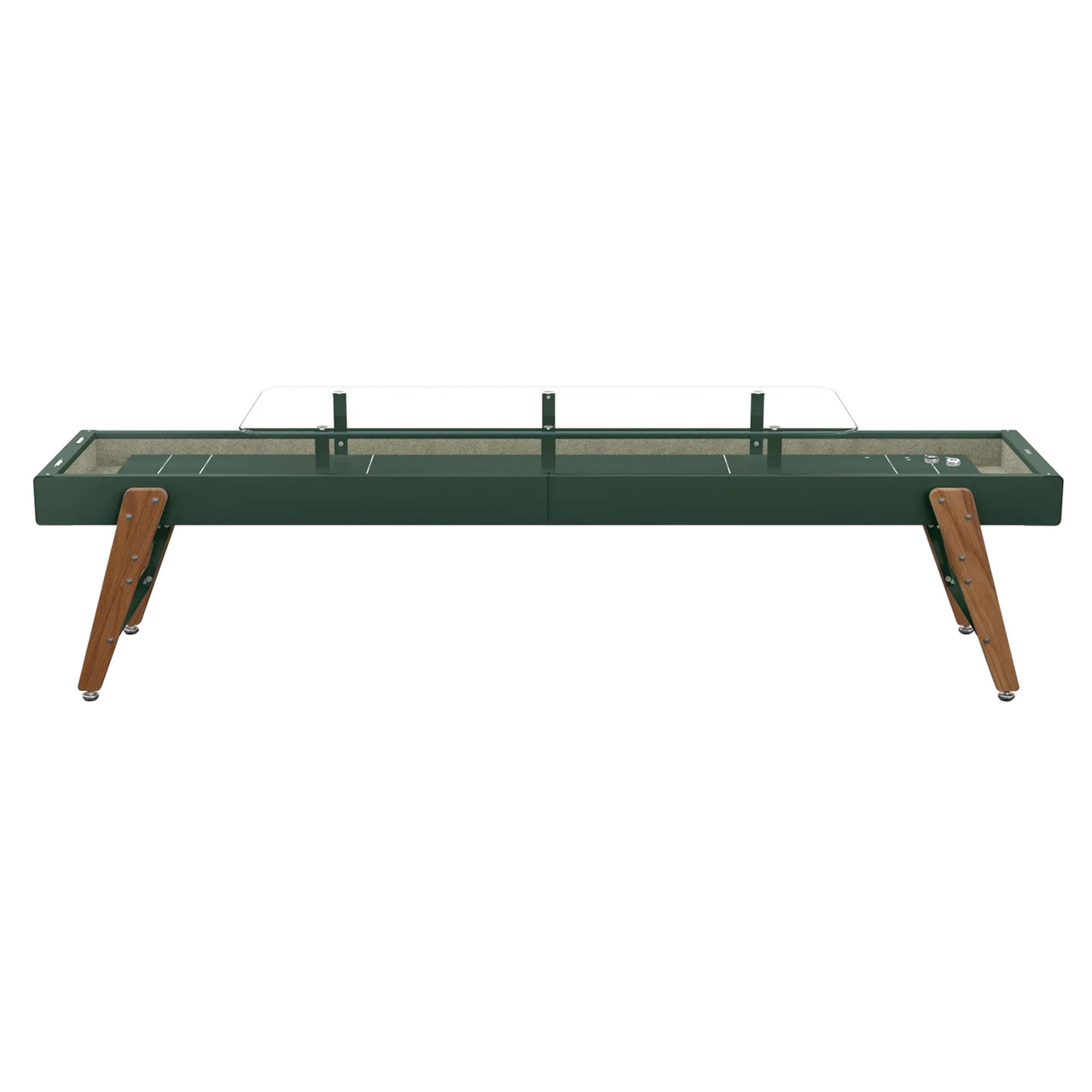 Track Dining Shuffleboard: Large - 144.1" + Green + Green Lining
Track Dining Shuffleboard: Large - 144.1" + Grey + Light Brown Lining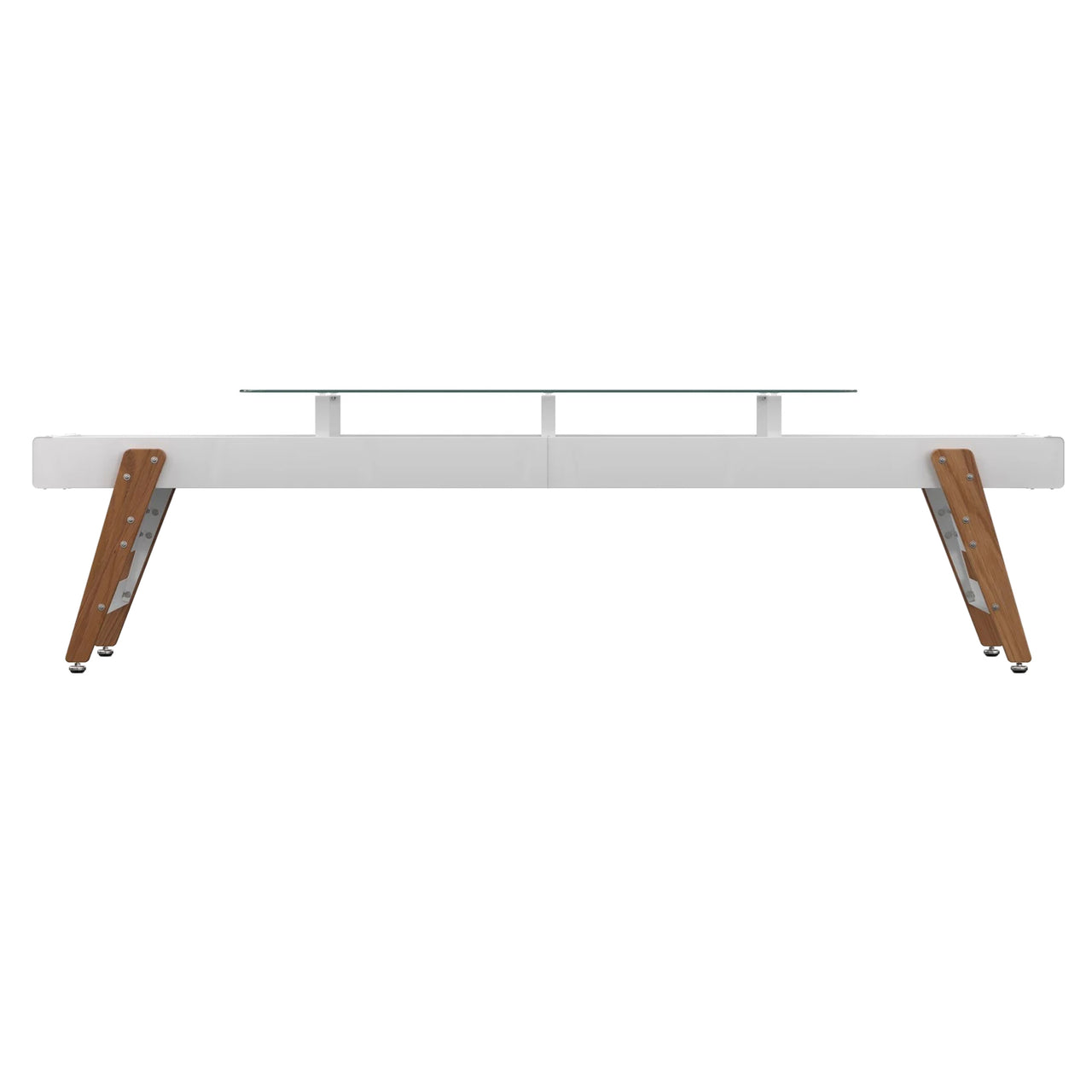 Track Dining Shuffleboard: Large - 144.1" + White + Grey Lining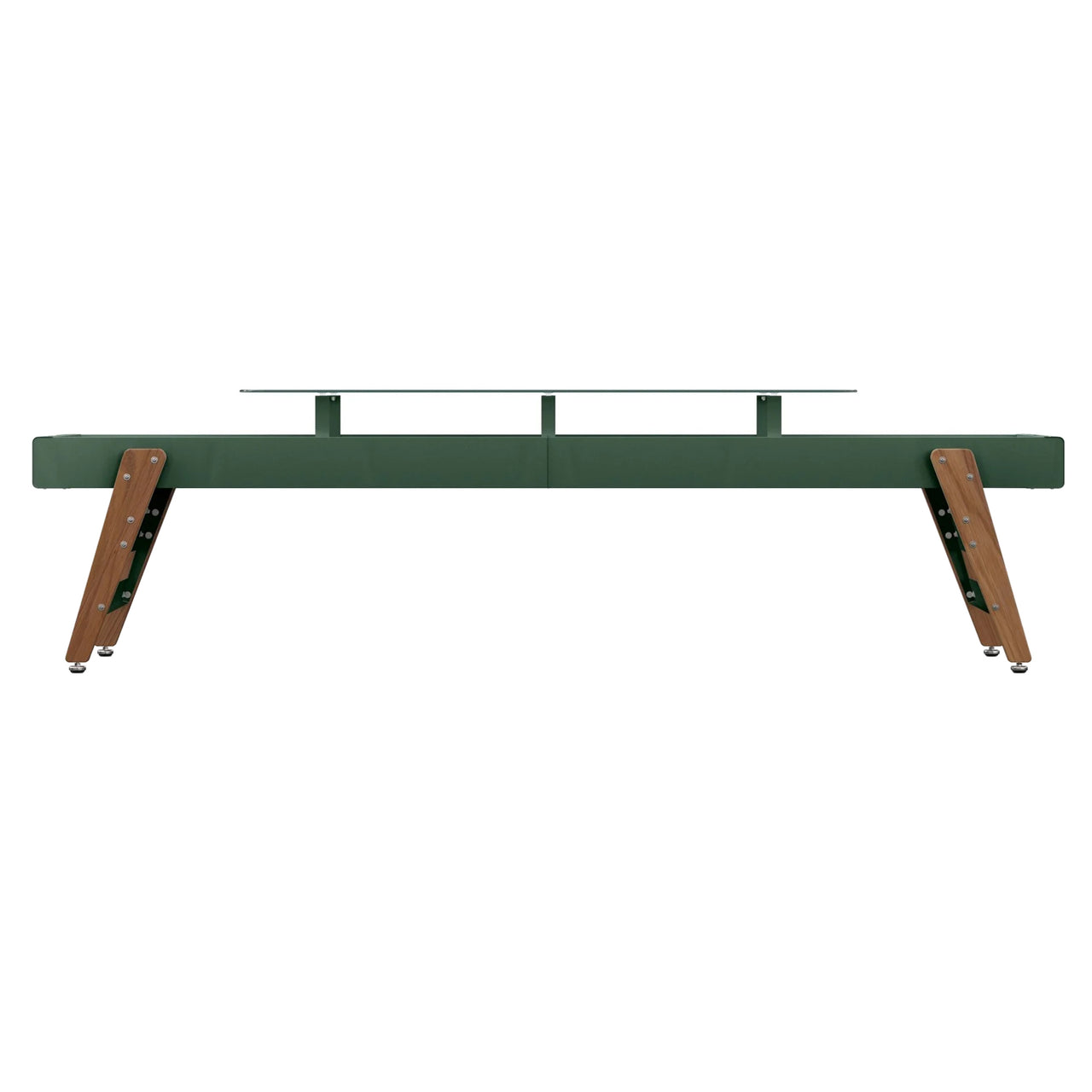 Track Dining Shuffleboard: Large - 144.1" + Green + Green Lining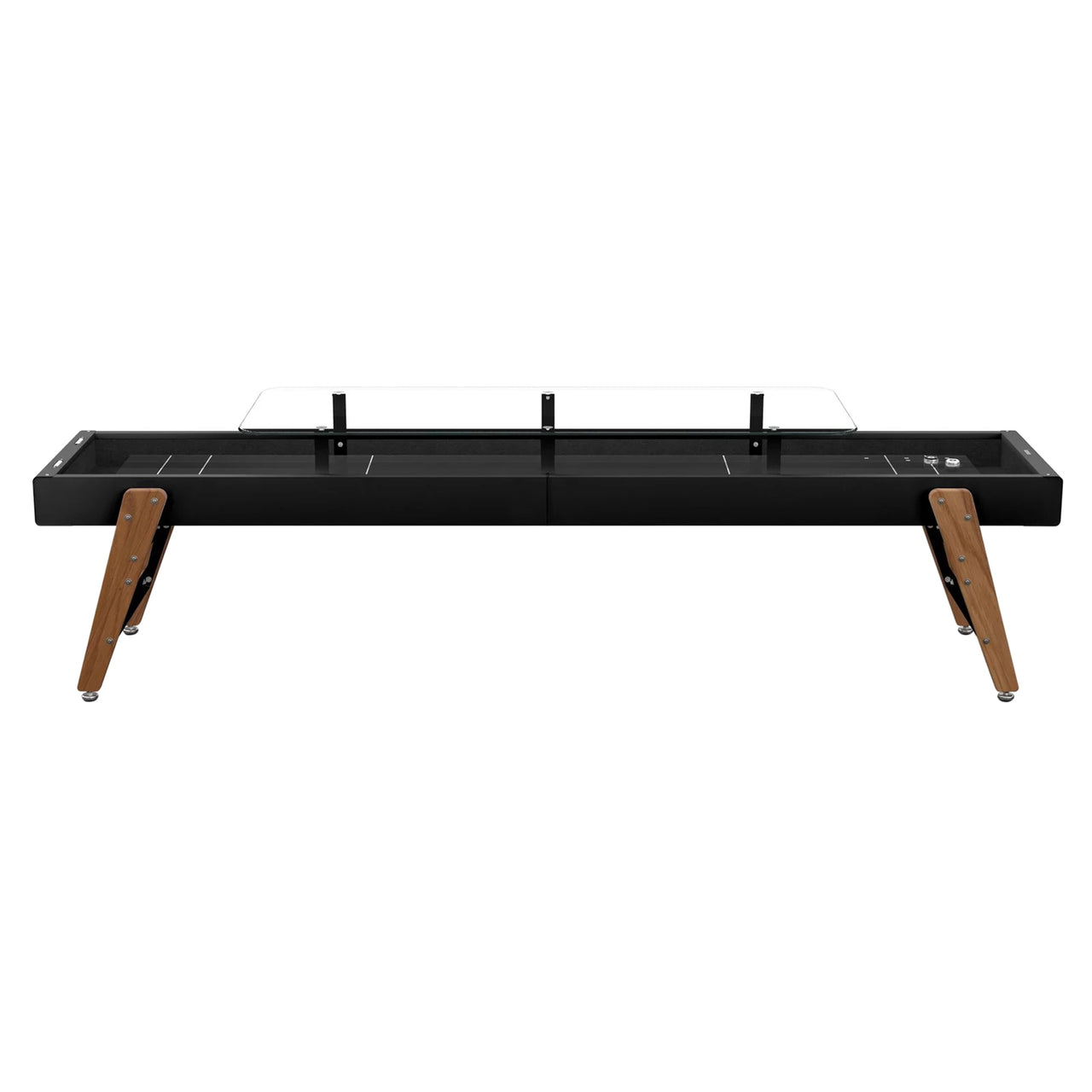 Track Dining Shuffleboard: Large - 144.1" + Black + Black Lining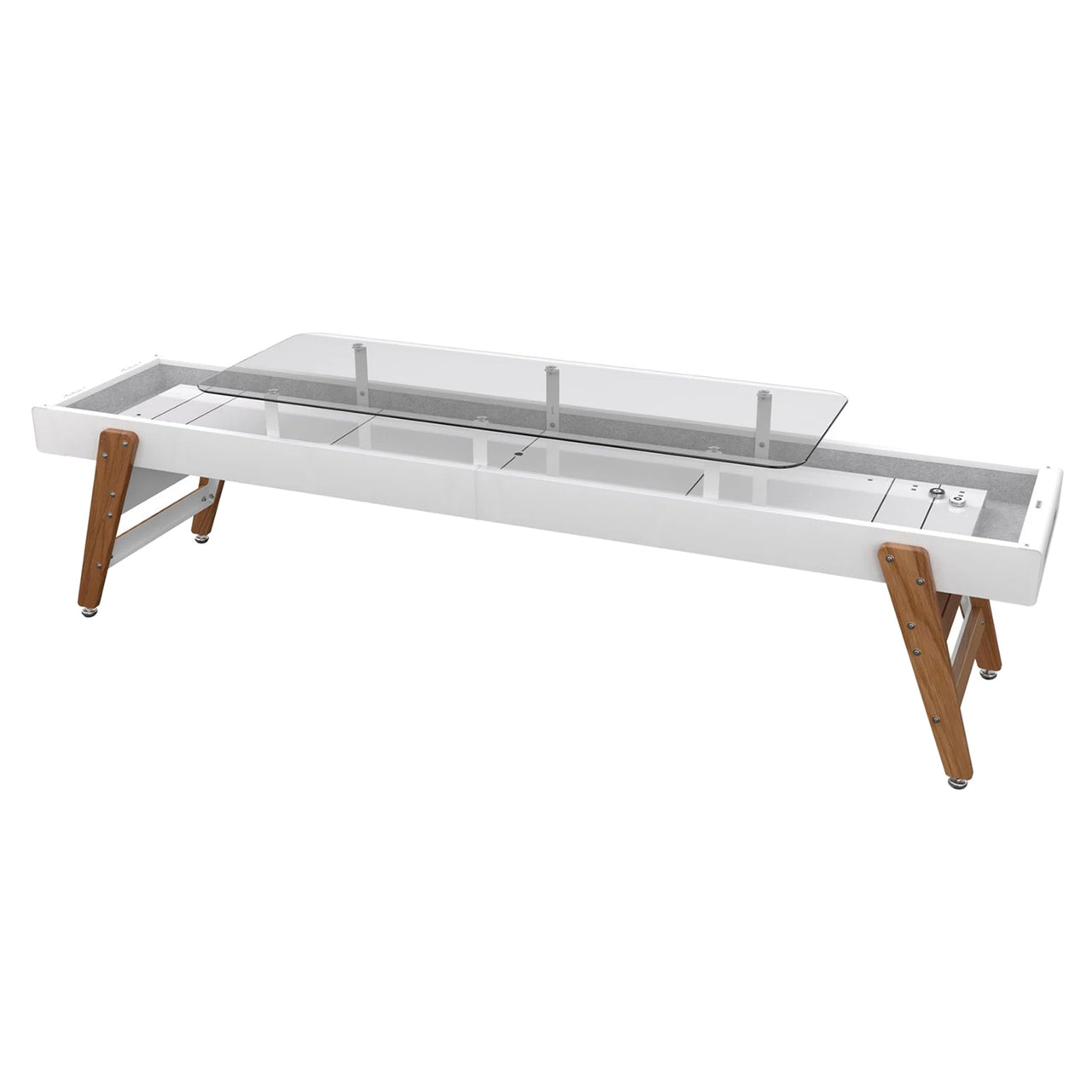 Track Dining Shuffleboard: White + Grey Lining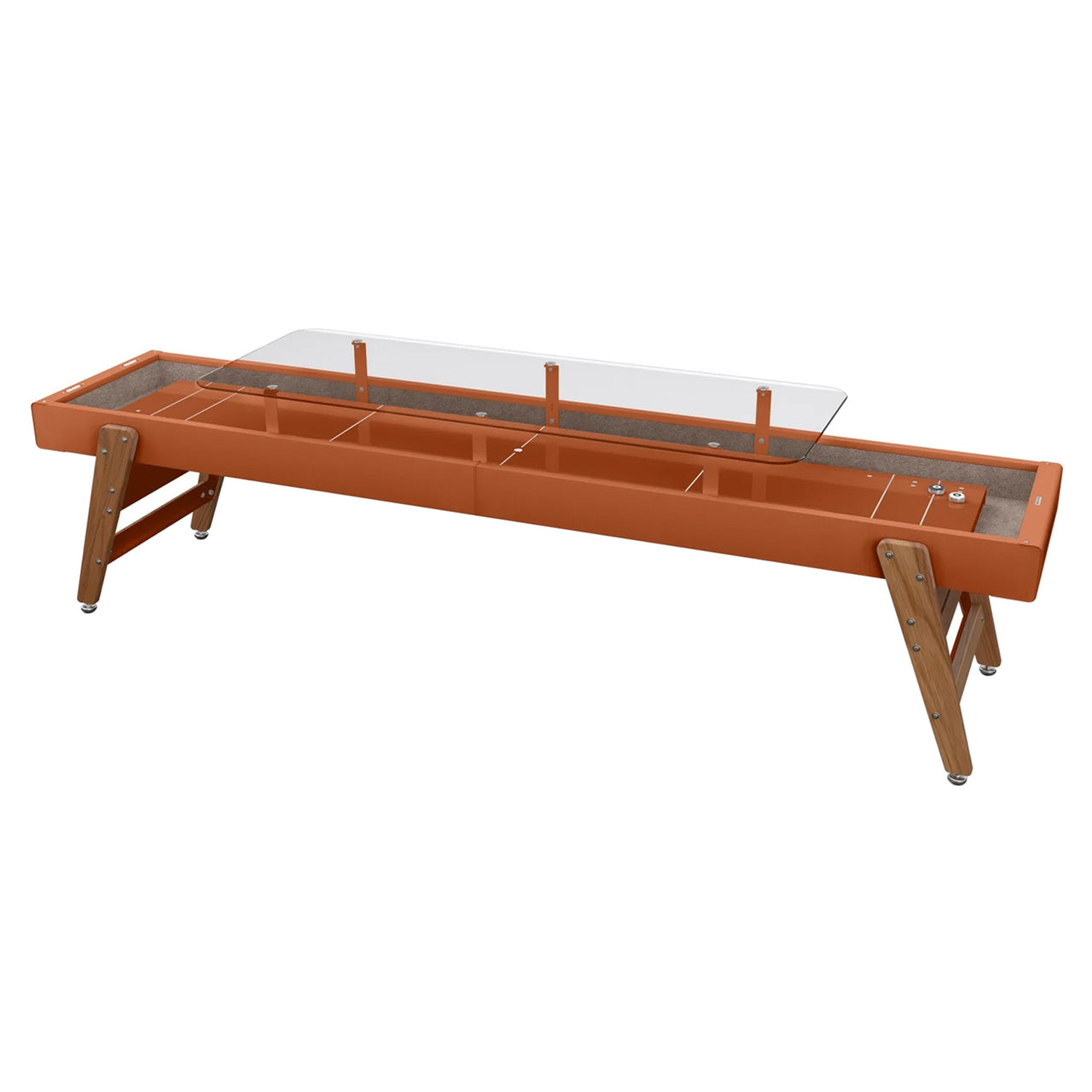 Track Dining Shuffleboard: Terracotta + Brown Lining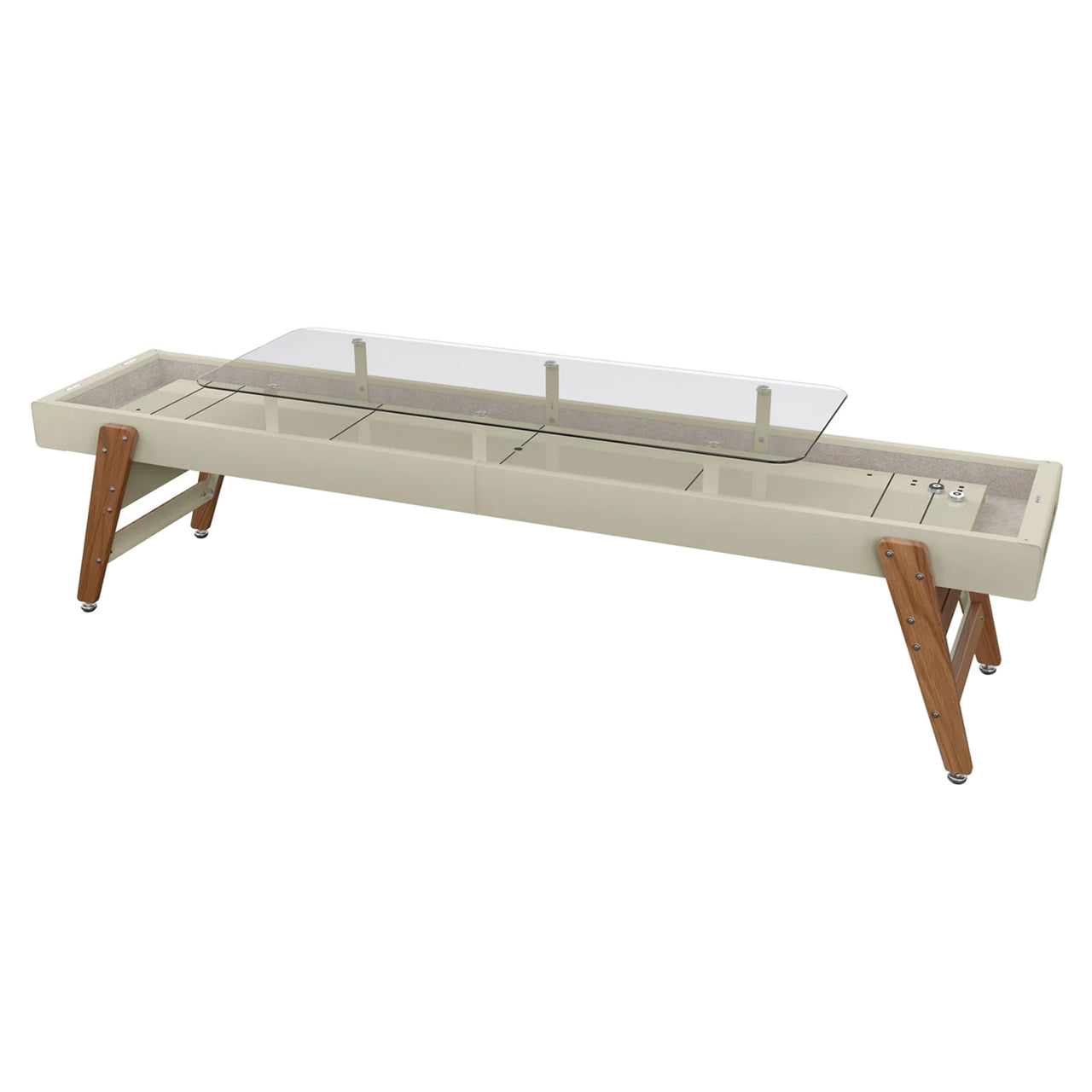 Track Dining Shuffleboard: Grey + Light Brown Lining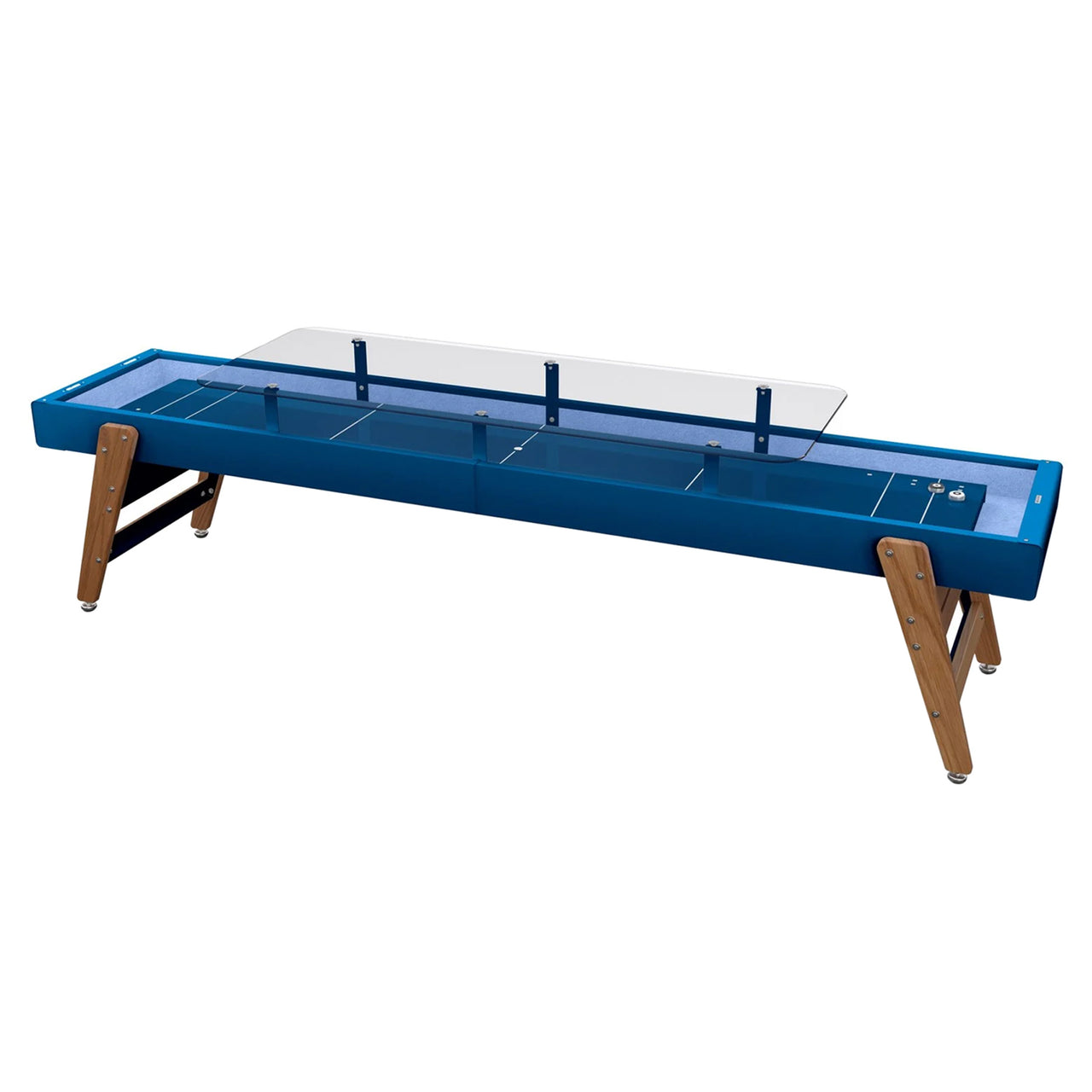 Track Dining Shuffleboard: Blue + Blue Lining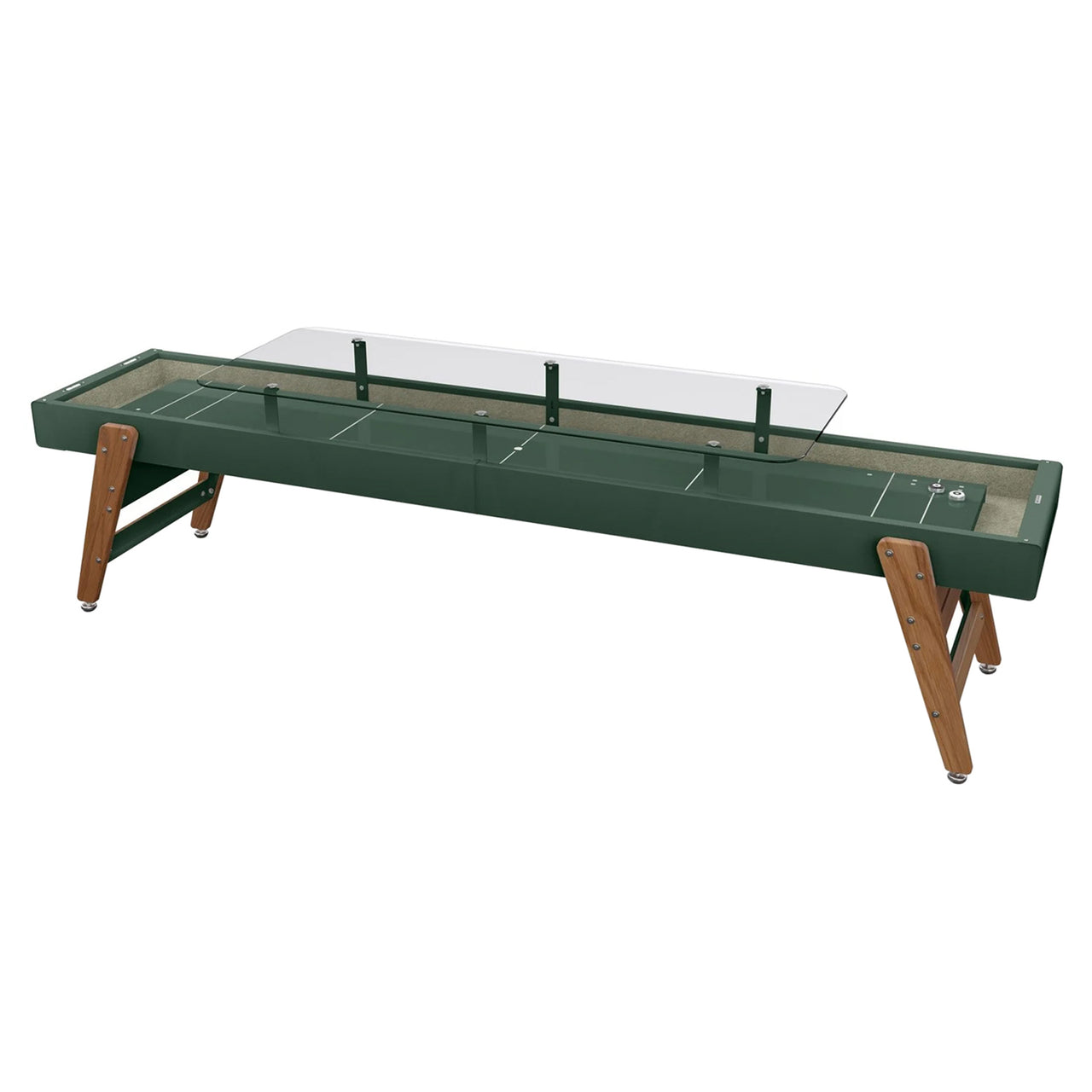 Track Dining Shuffleboard: Green + Green Lining
insitu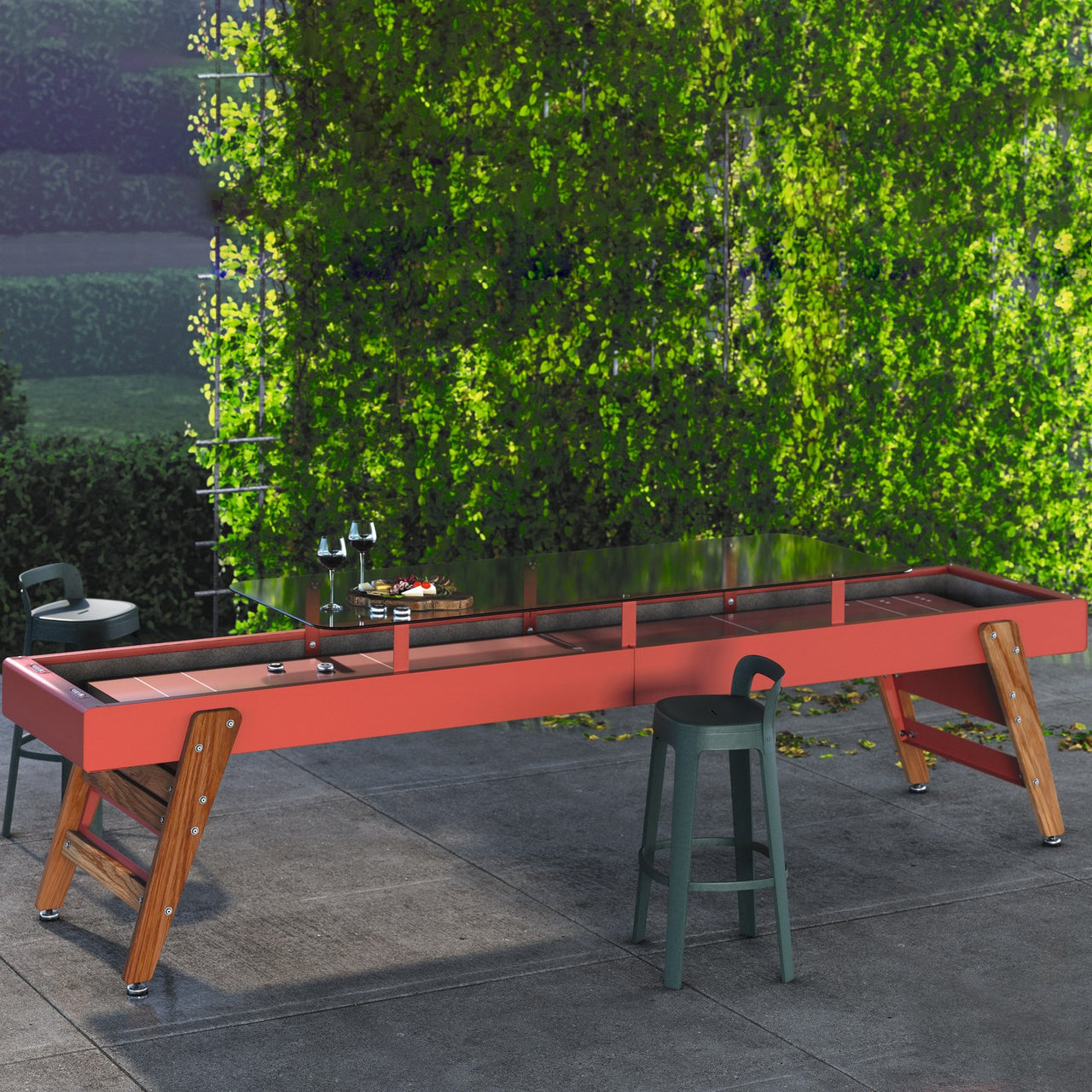 insitu
RS Barcelona × Rafael Rodríguez
Track Dining Shuffleboard
$18,000

SKU: RS-DTRACK12-1N
$18,000

SKU: RS-DTRACK12-2N
$18,000

SKU: RS-DTRACK12-4N
$18,000

SKU: RS-DTRACK12-5N
$18,000

SKU: RS-DTRACK12-6N
$18,000

SKU: RS-DTRACK12-7N
$15,950

SKU: RS-DTRACK9-1N
$15,950

SKU: RS-DTRACK9-2N
$15,950

SKU: RS-DTRACK9-4N
$15,950

SKU: RS-DTRACK9-5N
$15,950

SKU: RS-DTRACK9-6N
$15,950

SKU: RS-DTRACK9-7N
---
---
Track Dining by designer Rafael Rodríguez rolls out the good times with a glass bar surface that holds snacks and drinks atop his sleek shuffleboard table, to place indoors or in covered outdoor spaces. The steel table set on FSC-certified iroko wood legs comes in 2 sizes and has an epoxy-resin playing field and cataphoretic powder coat finish in a range of colors.
Size
Small: 39.4" h x 108" w x 31.8" d (100x274.3x80.8cm)
Large: 39.4" h x 144" w x 31.8" d (100x365.7x80.8cm)
Material
Powder-coated polyester, steel, templated glass, iroko wood
Brand
RS Barcelona
"It's about generating smiles." Not the usual business plan, but for RS Barcelona it's a premise that's made the brand a head-turning standout with its 2unconventional modernist home decor and furnishings. First begun as a small family-owned metal workshop in 1975, Rafael Rodríguez Castillo had a bigger dream for his business. Joined by his 2 sons, they caught the creative bug and wanted to design and produce their own products and show them to the world.
A certain metal foosball table—in quirky but also practical weatherproof bold colors—set them on their way. With that initial success, the company turned a corner and now is continually searching out young and imaginative talents from the new generation of designers for future collaborations. All because the RS Barcelona team says they enjoy seeing things in a different light. "It's about feeling good and surrounding yourself with the things you like. To never stop playing and learning."