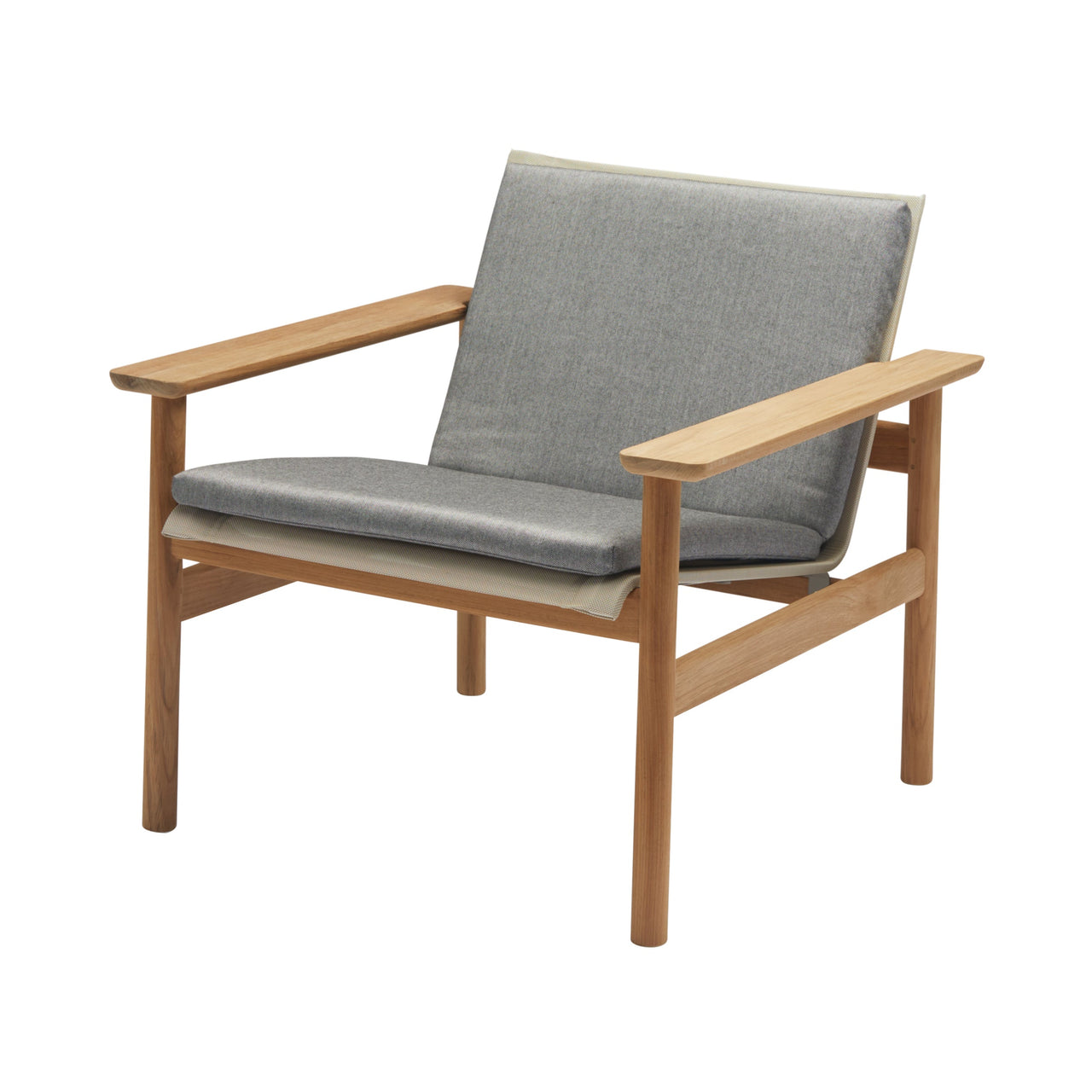 Pelagus Lounge Chair: Ash Cushion
Pelagus Lounge Chair: Charcoal Cushion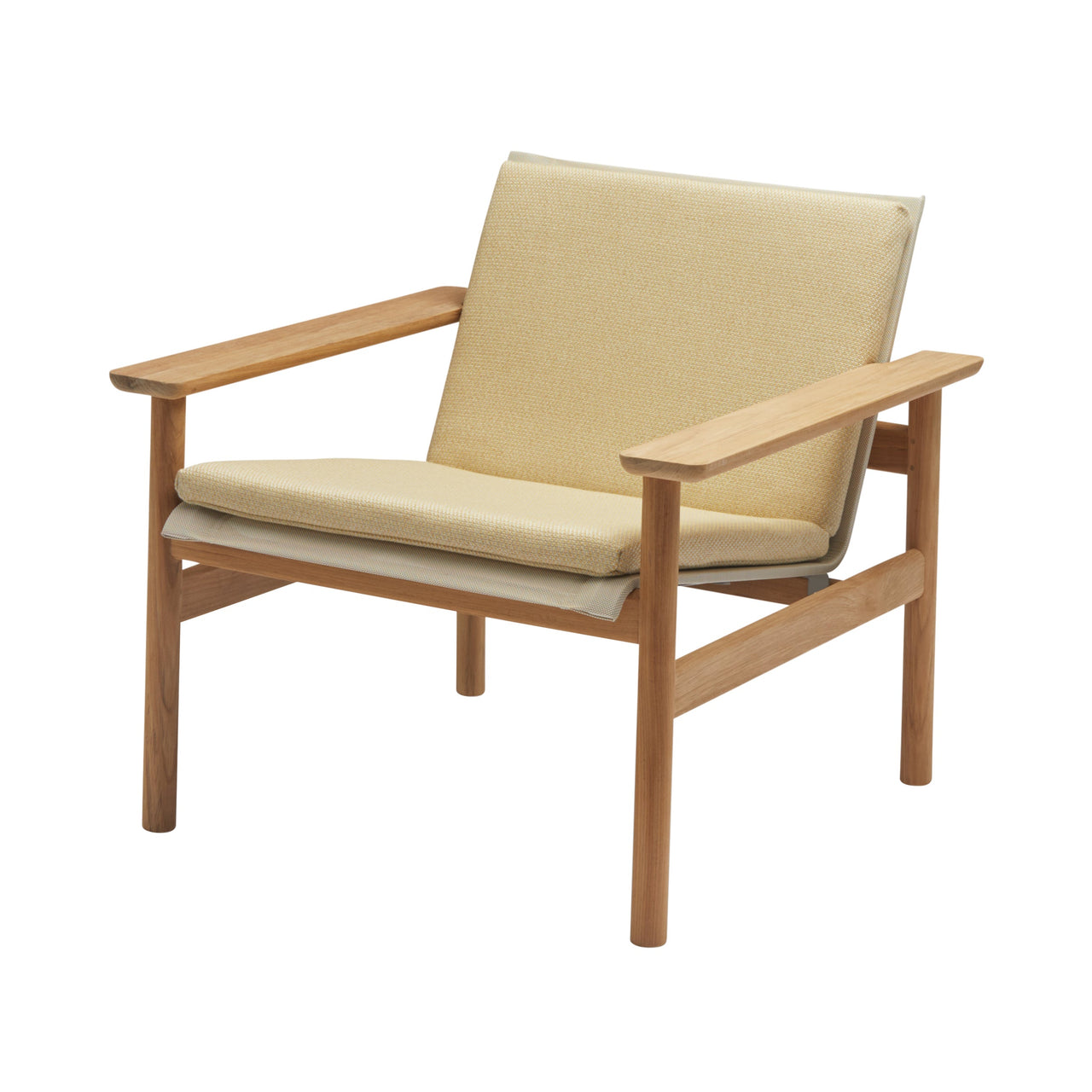 Pelagus Lounge Chair: Honey Yellow Cushion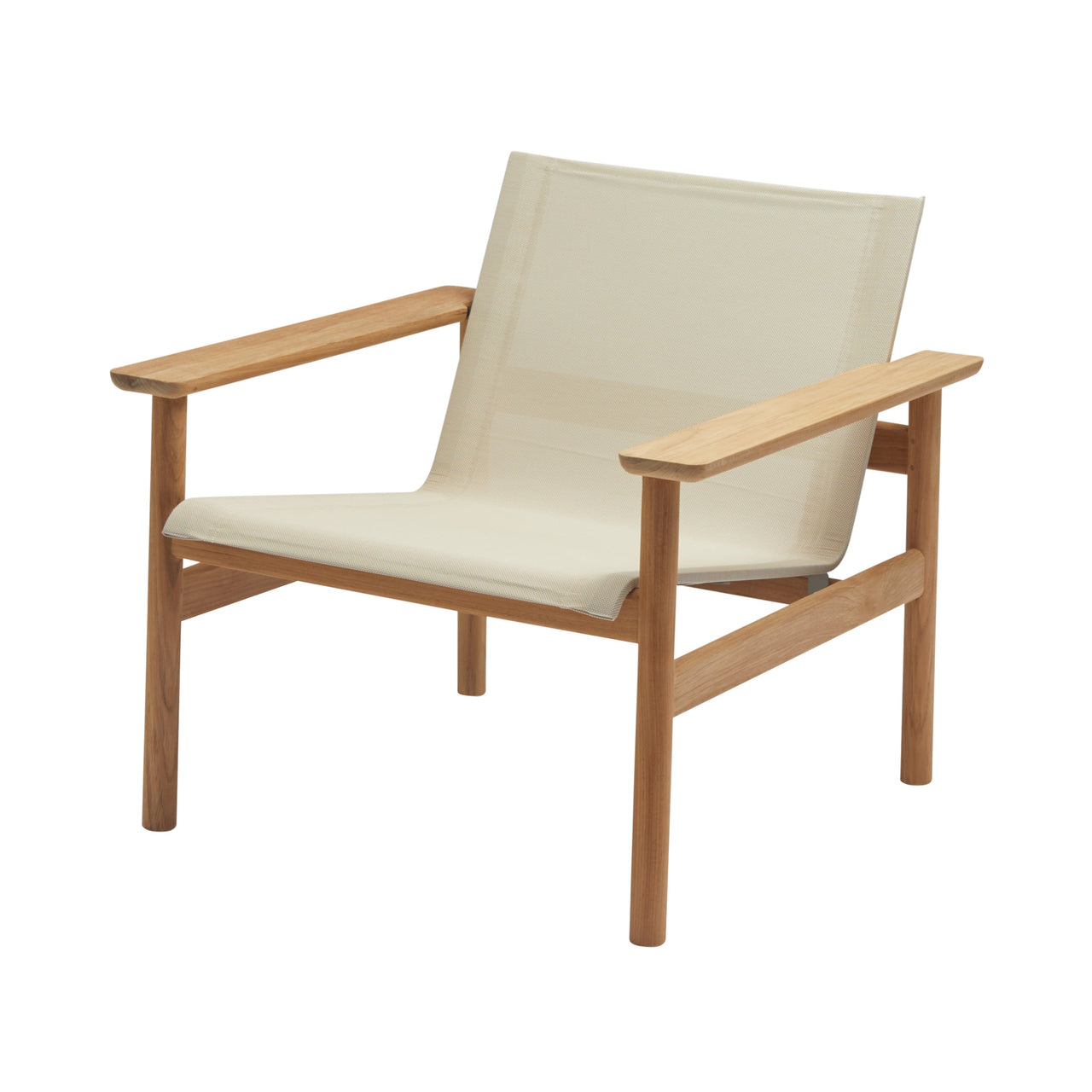 Pelagus Lounge Chair: Without Cushion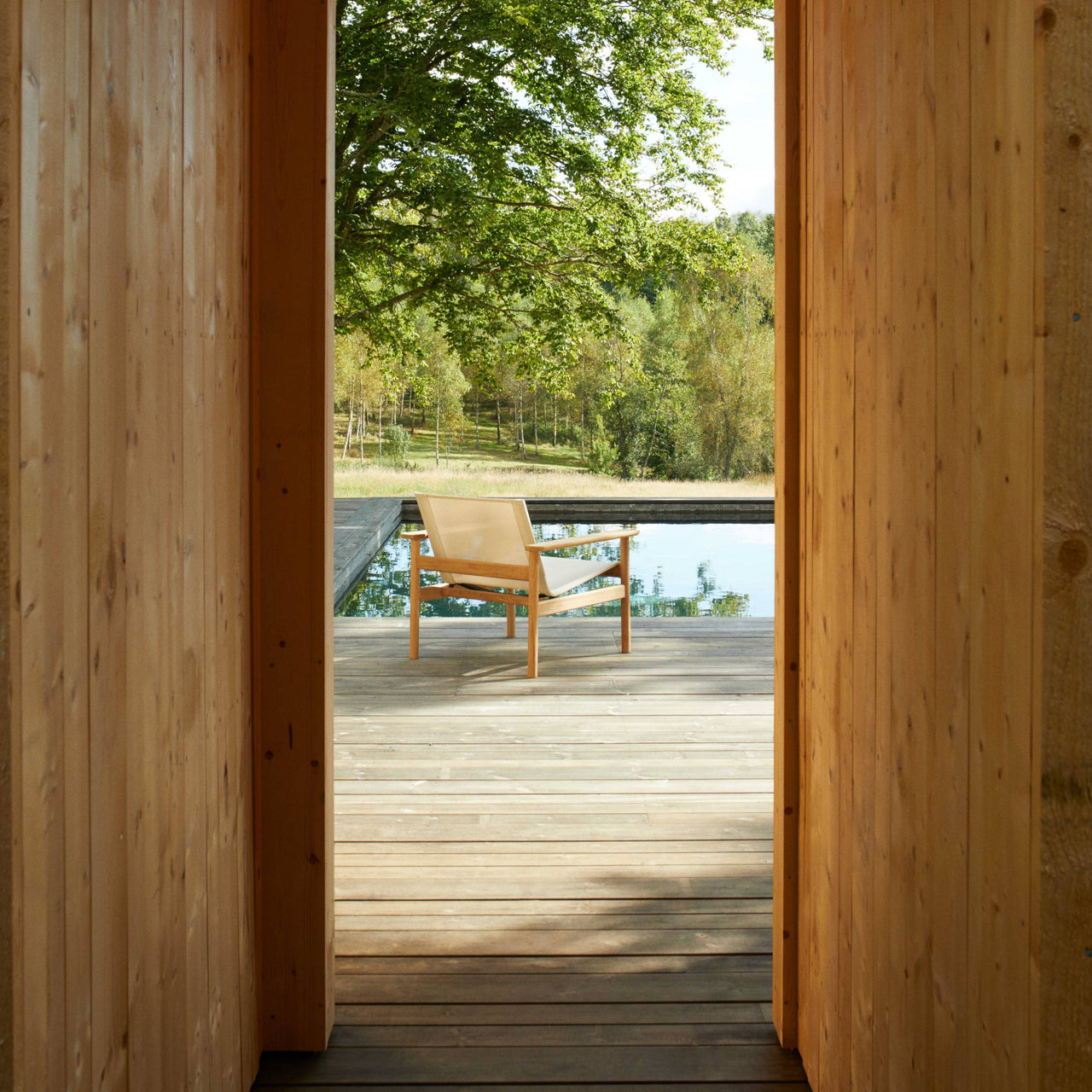 Pelagus Lounge Chair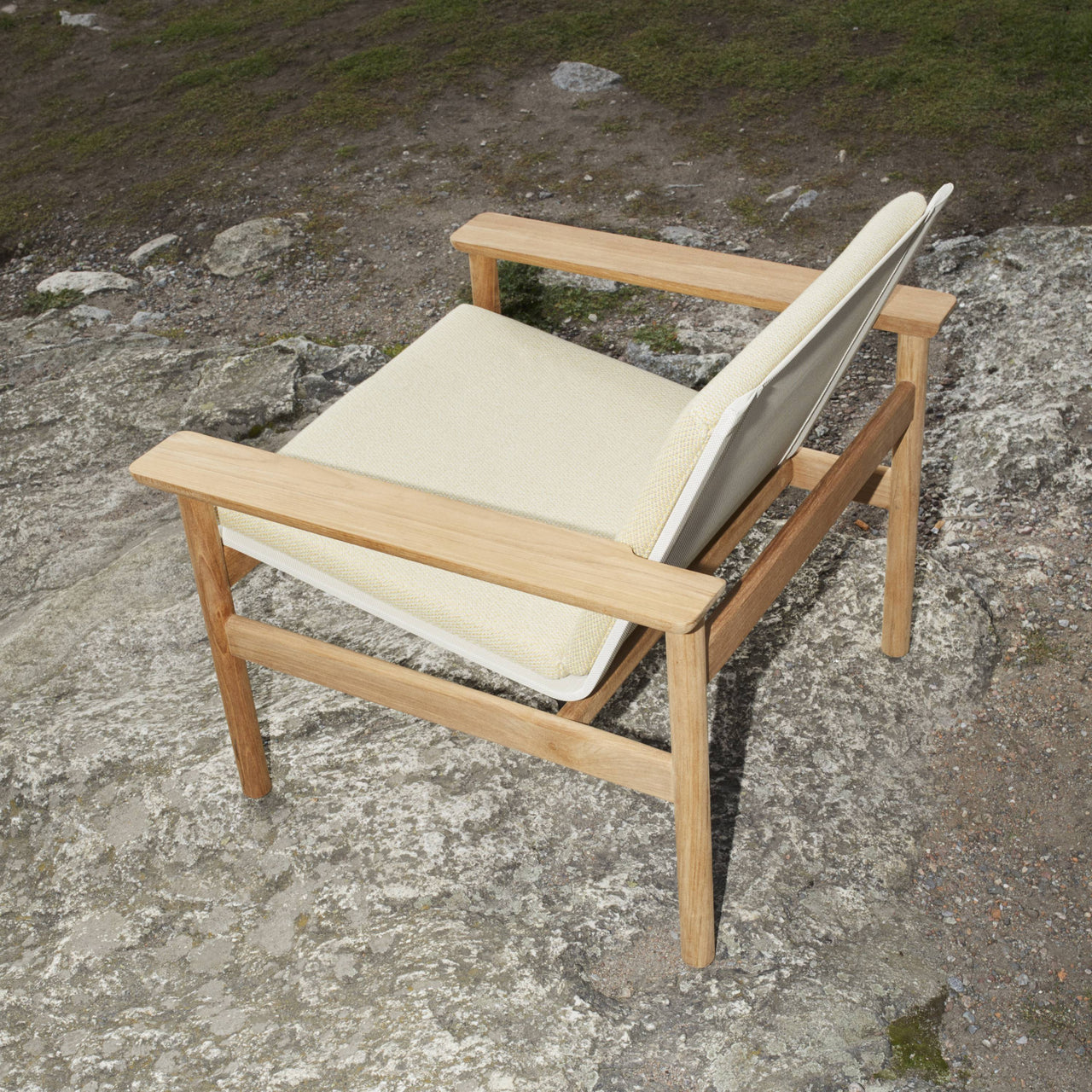 Pelagus Lounge Chair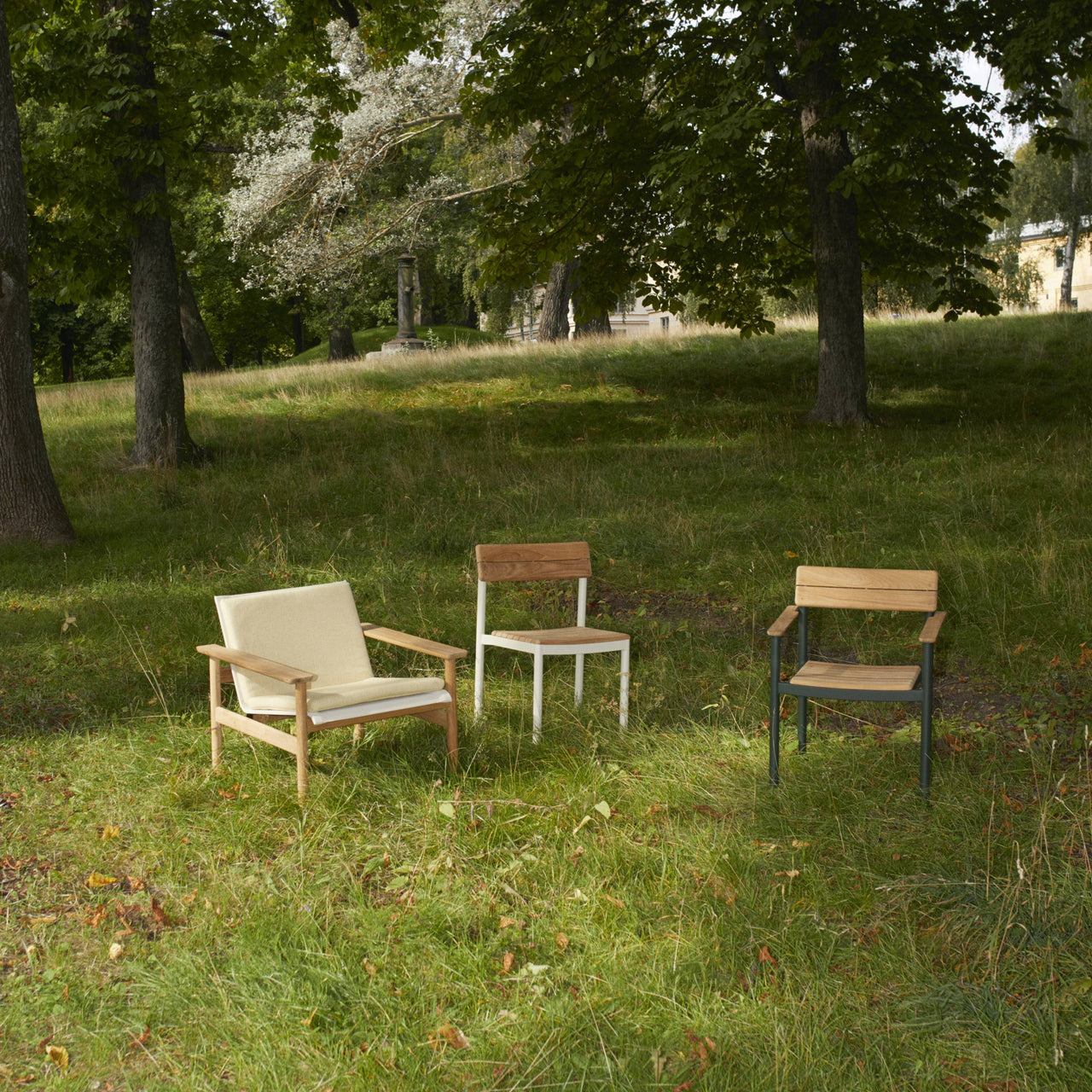 Pelagus Lounge Chair
Pelagus Lounge Chair
Pelagus Lounge Chair
Pelagus Lounge Chair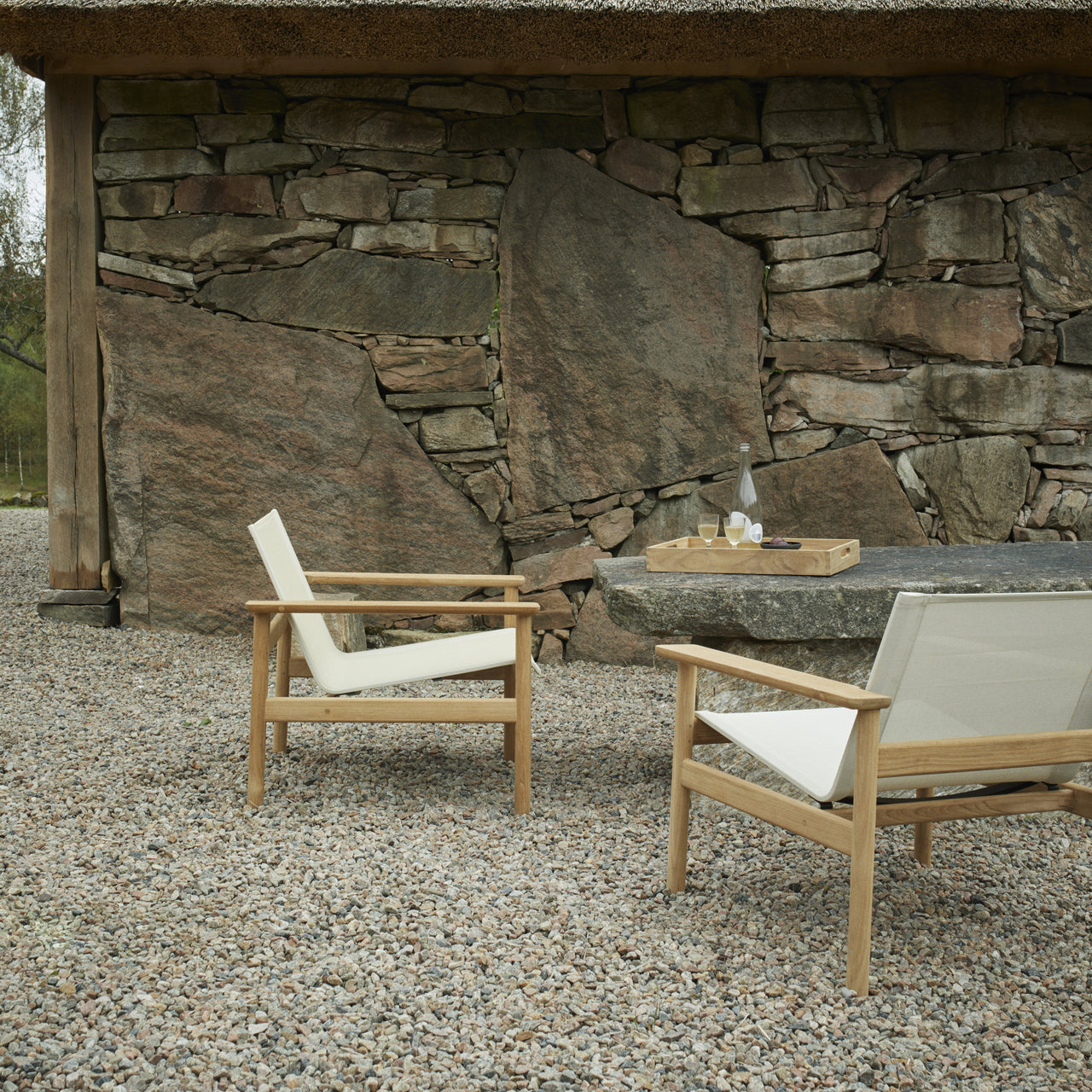 Pelagus Lounge Chair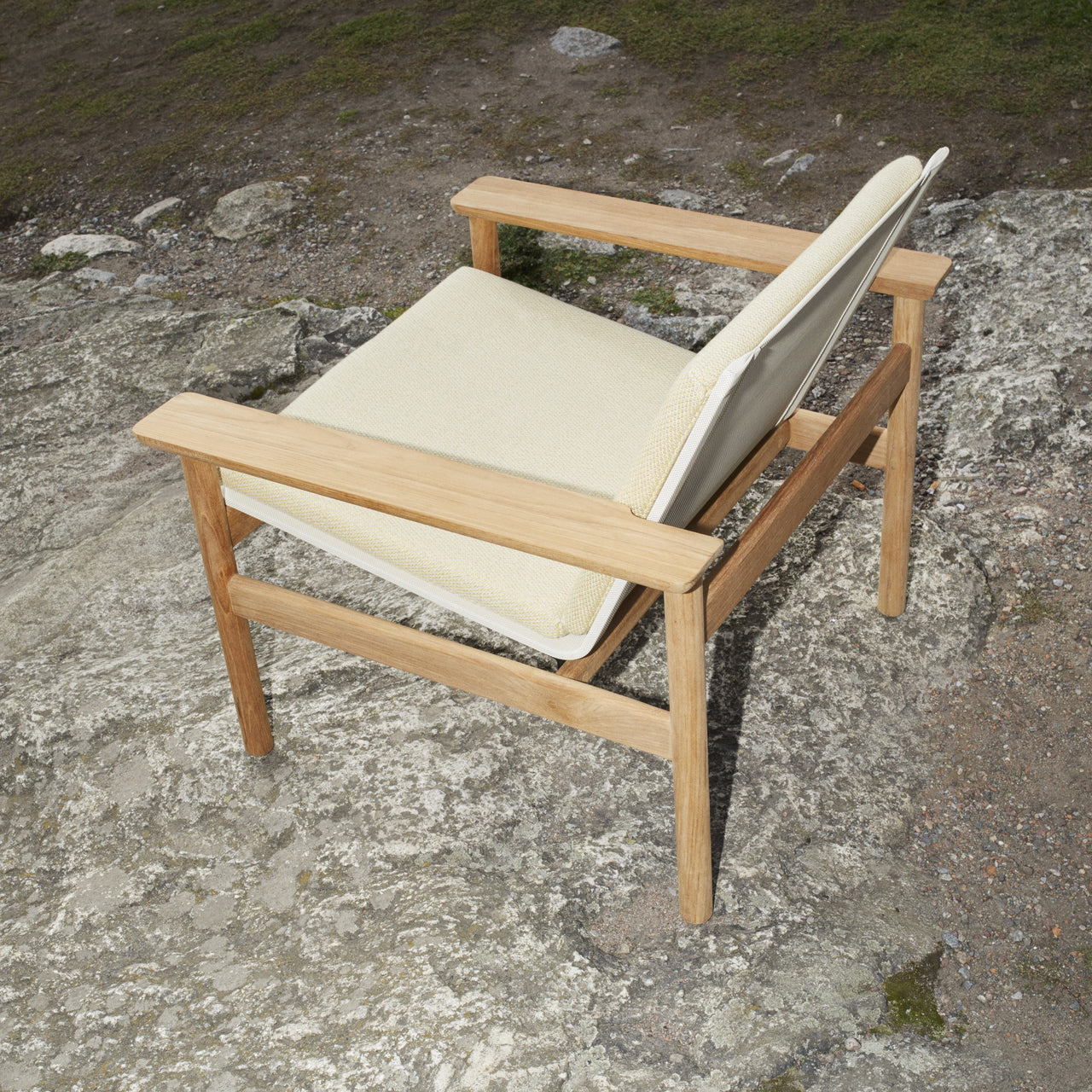 Pelagus Lounge Chair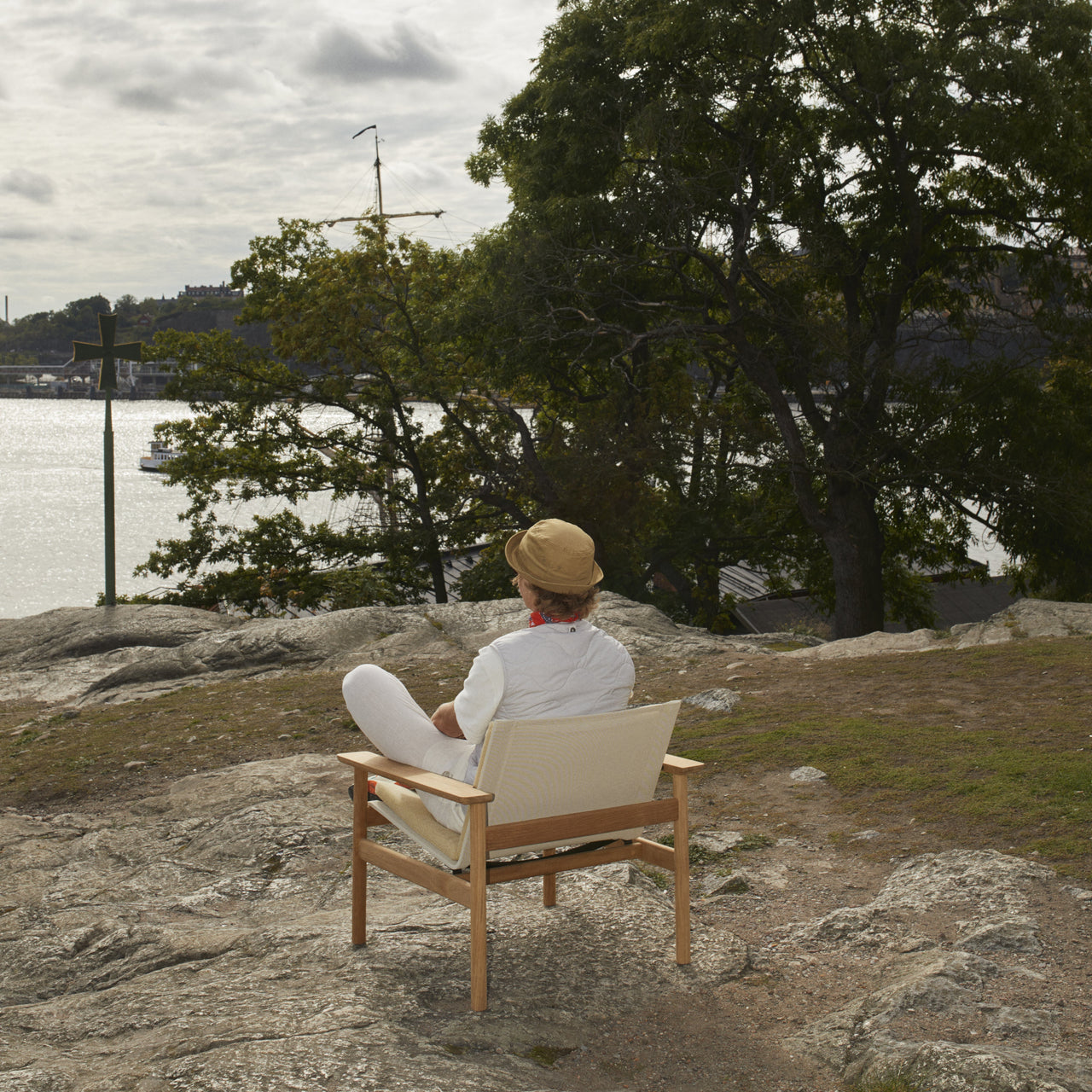 Pelagus Lounge Chair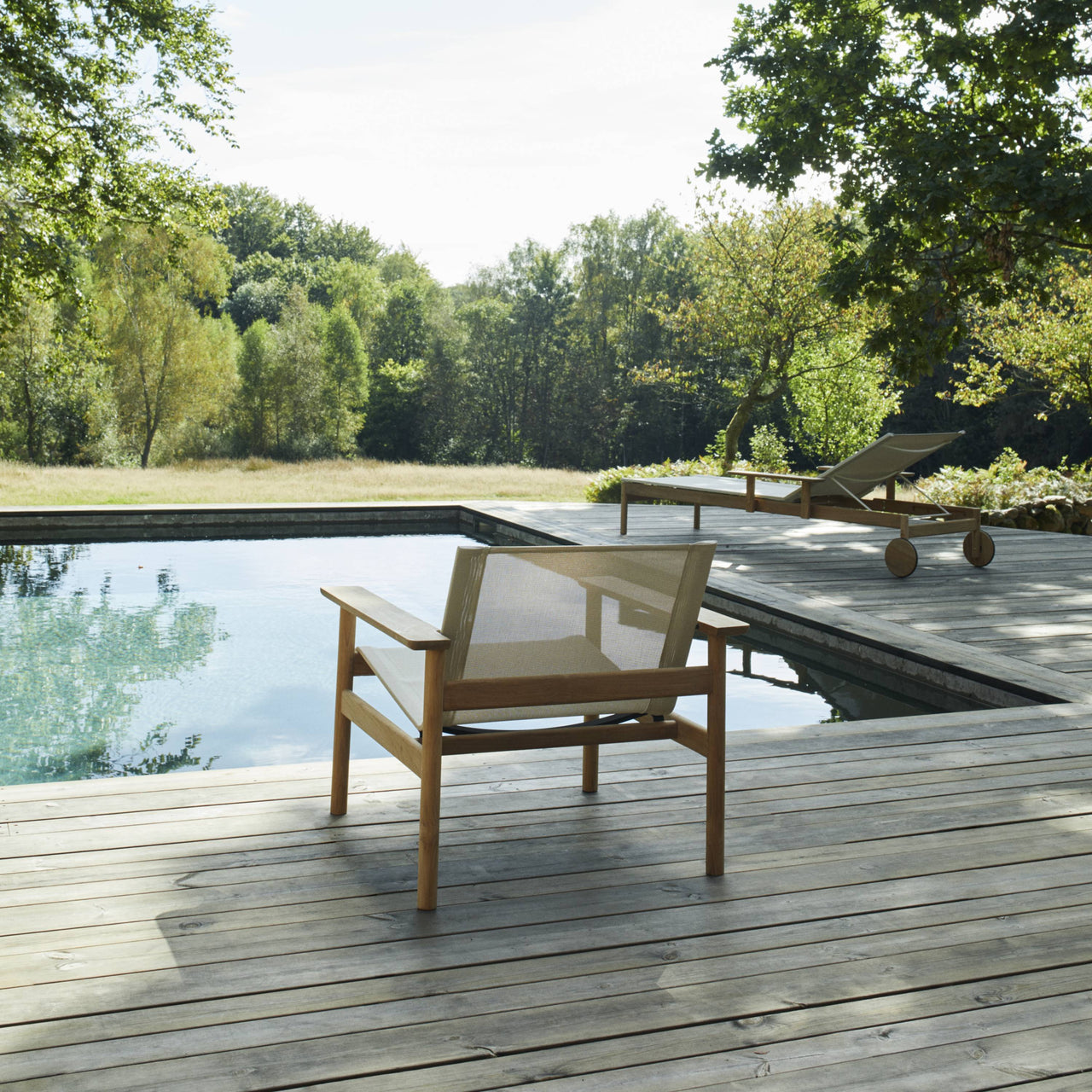 Pelagus Lounge Chair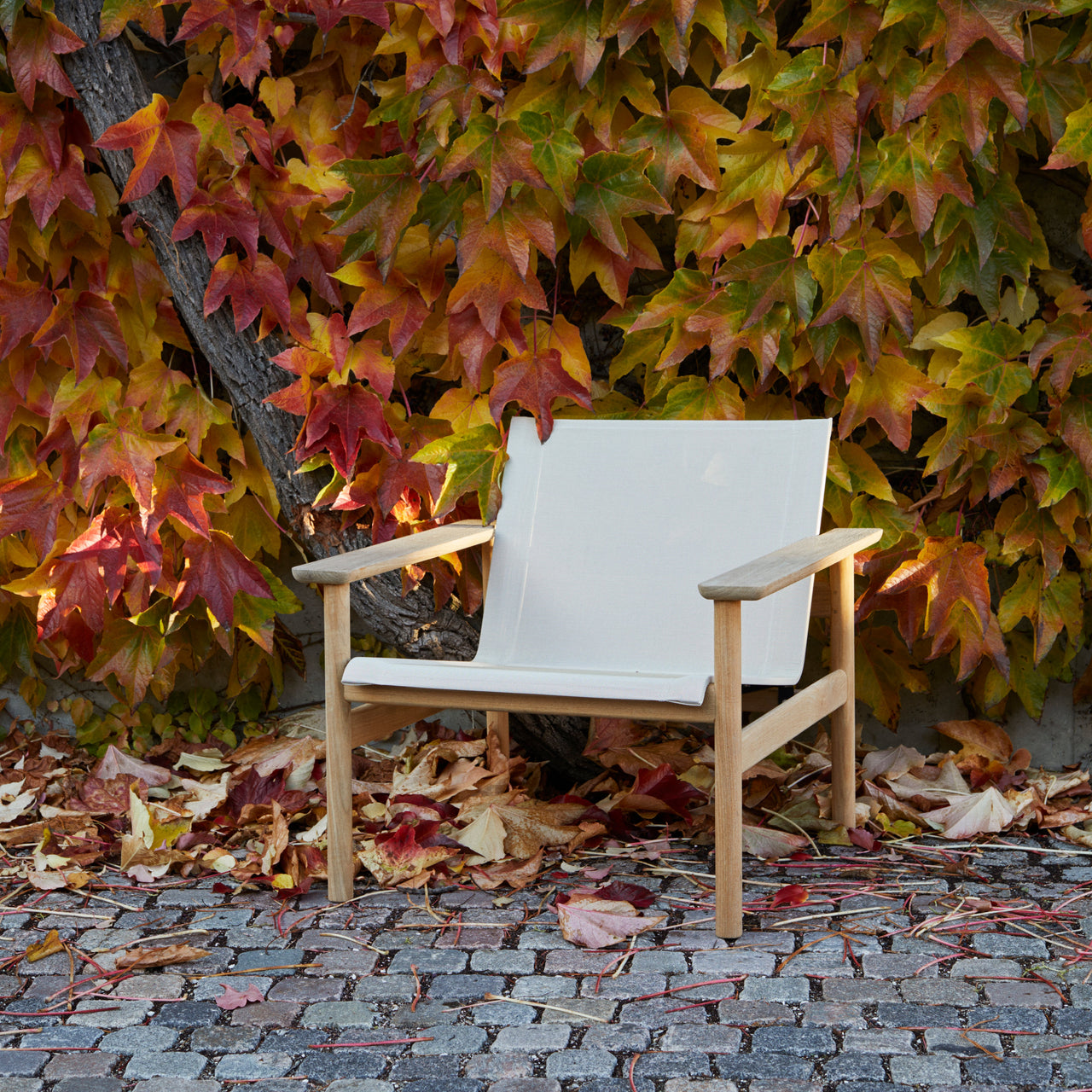 insitu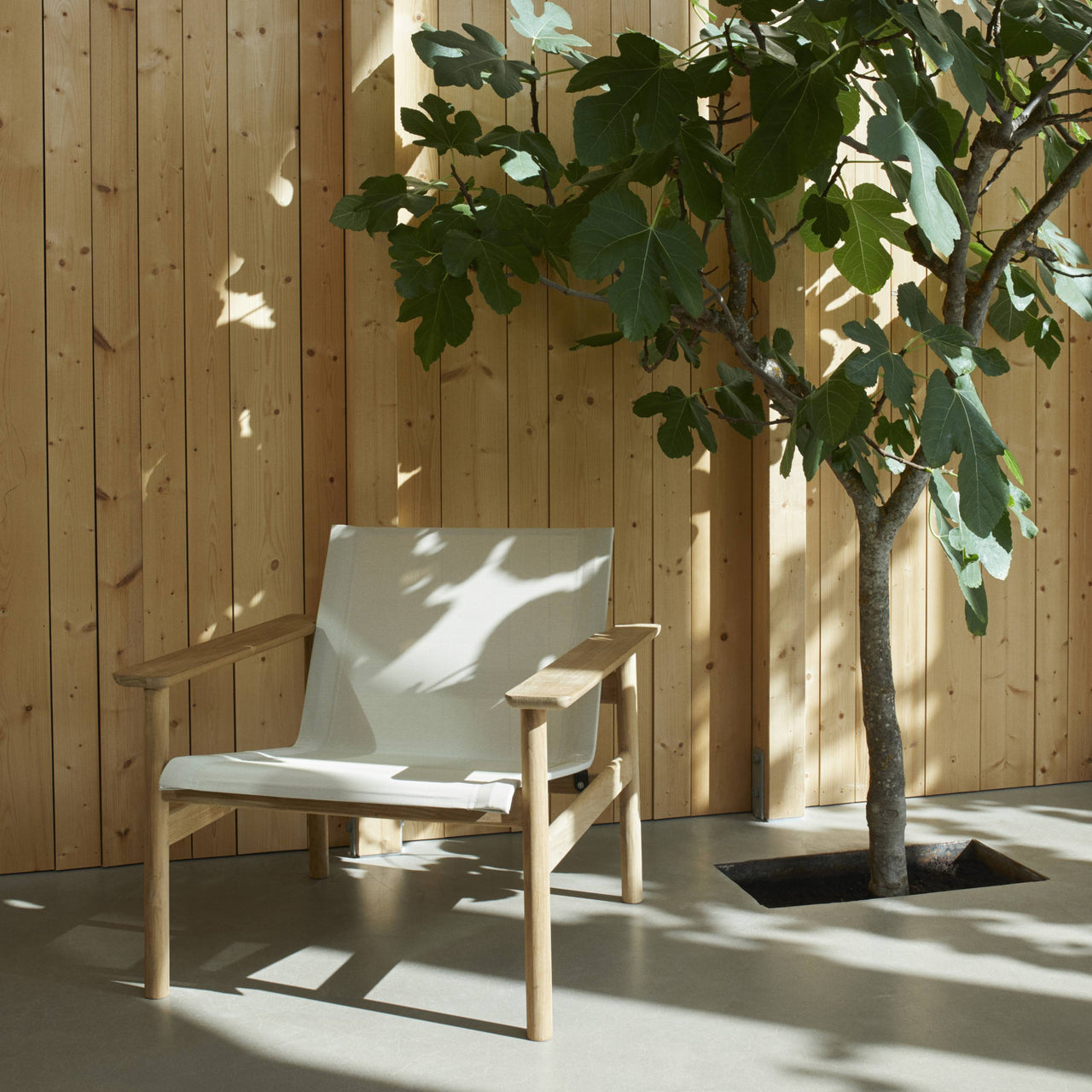 insitu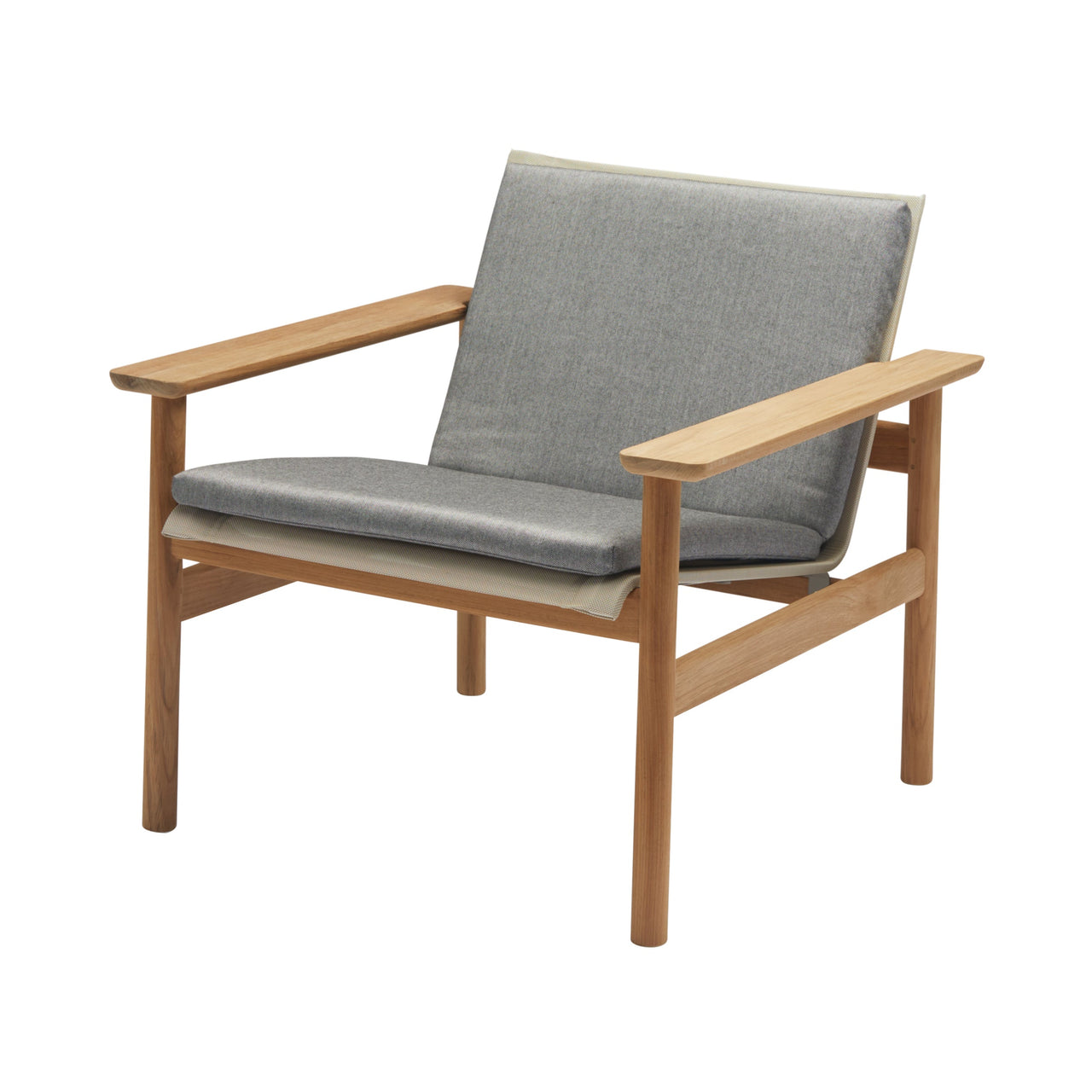 Pelagus Lounge Chair: Ash Cushion
Pelagus Lounge Chair: Charcoal Cushion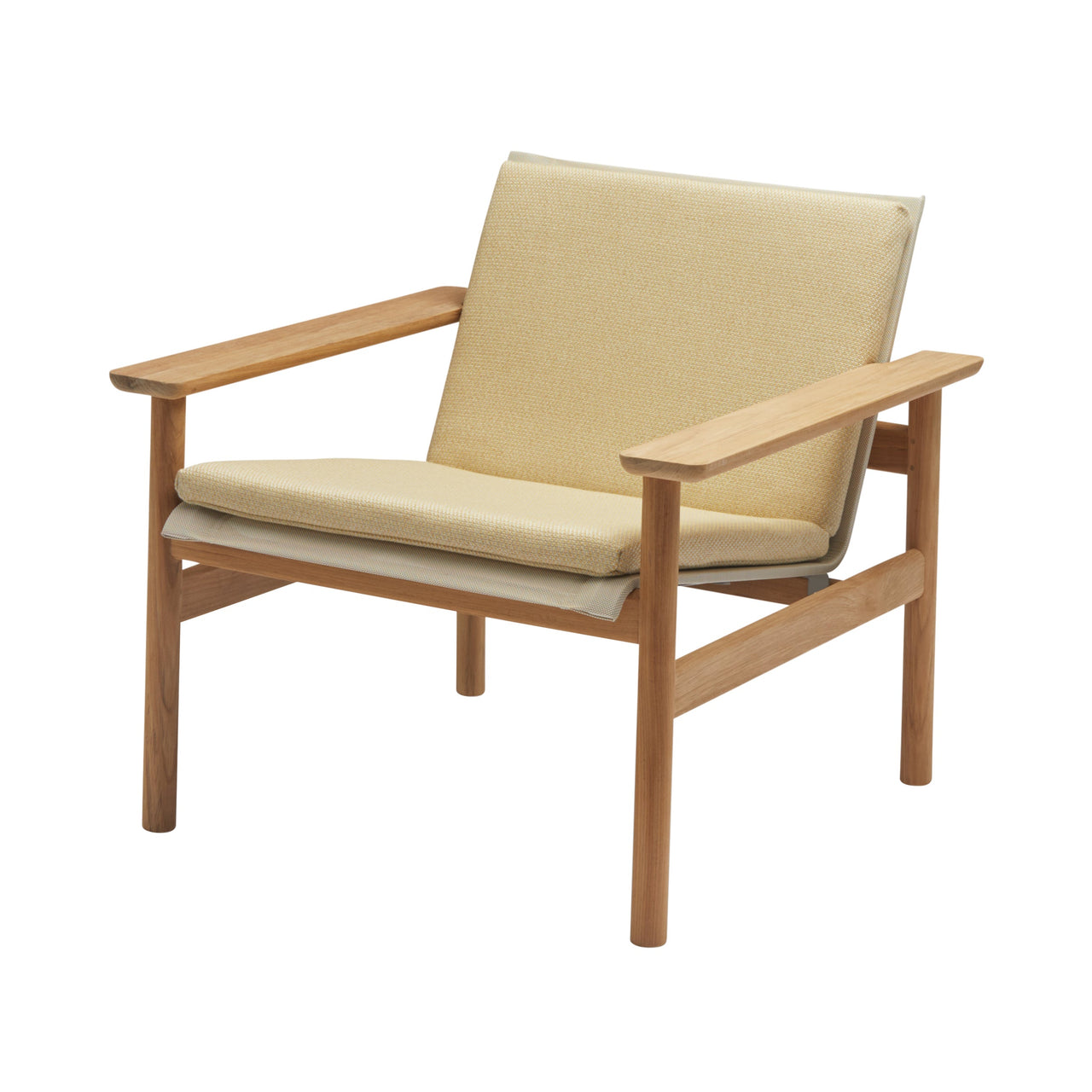 Pelagus Lounge Chair: Honey Yellow Cushion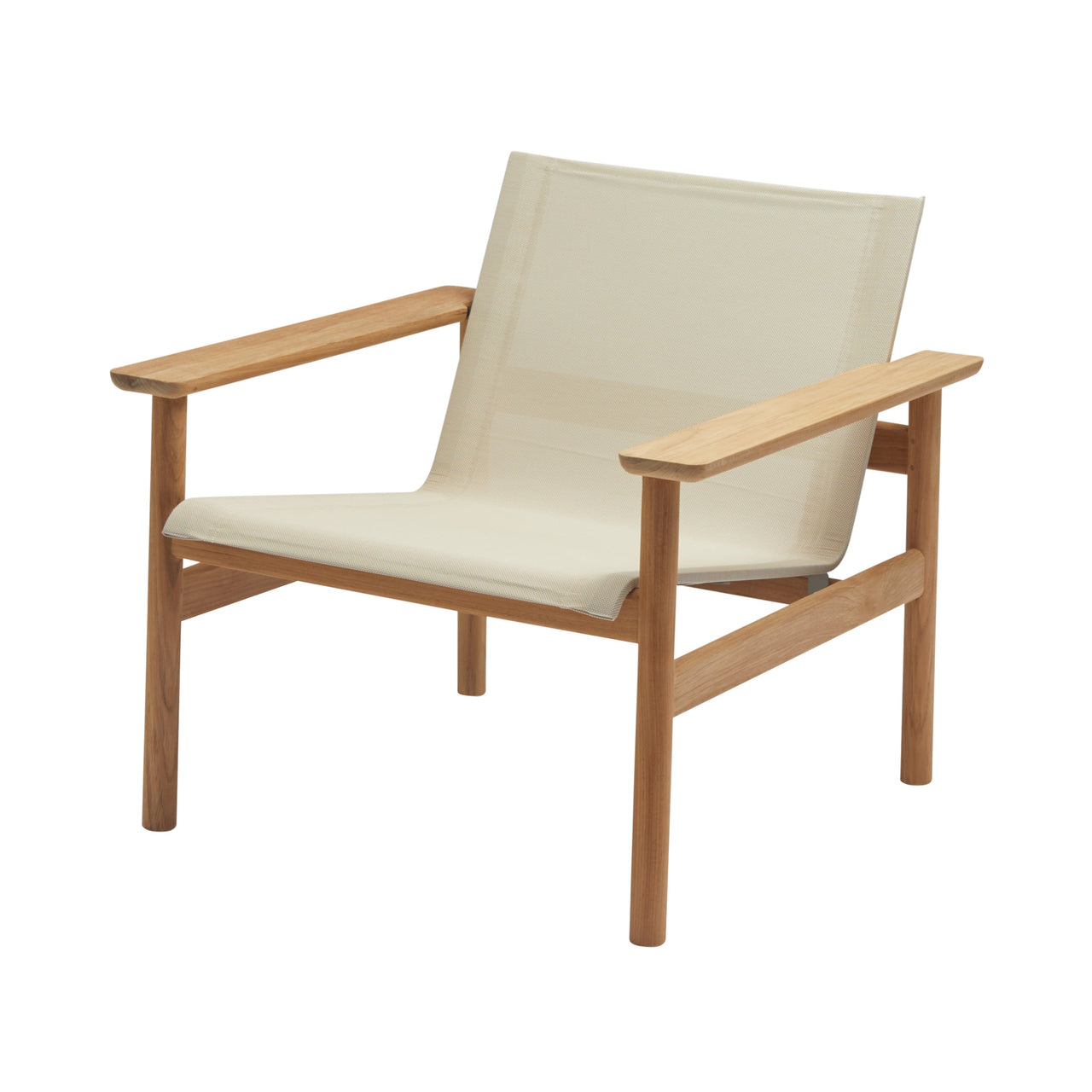 Pelagus Lounge Chair: Without Cushion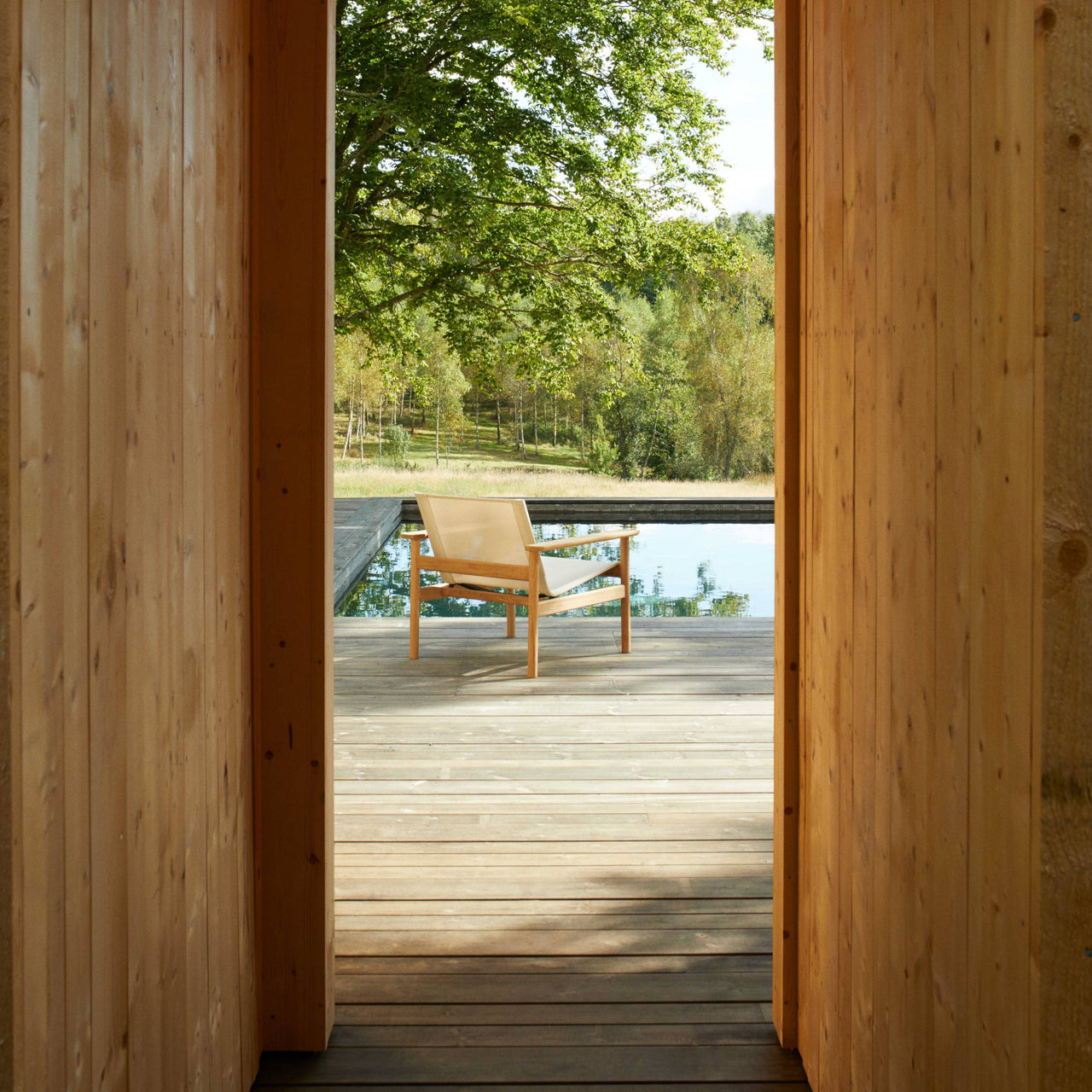 Pelagus Lounge Chair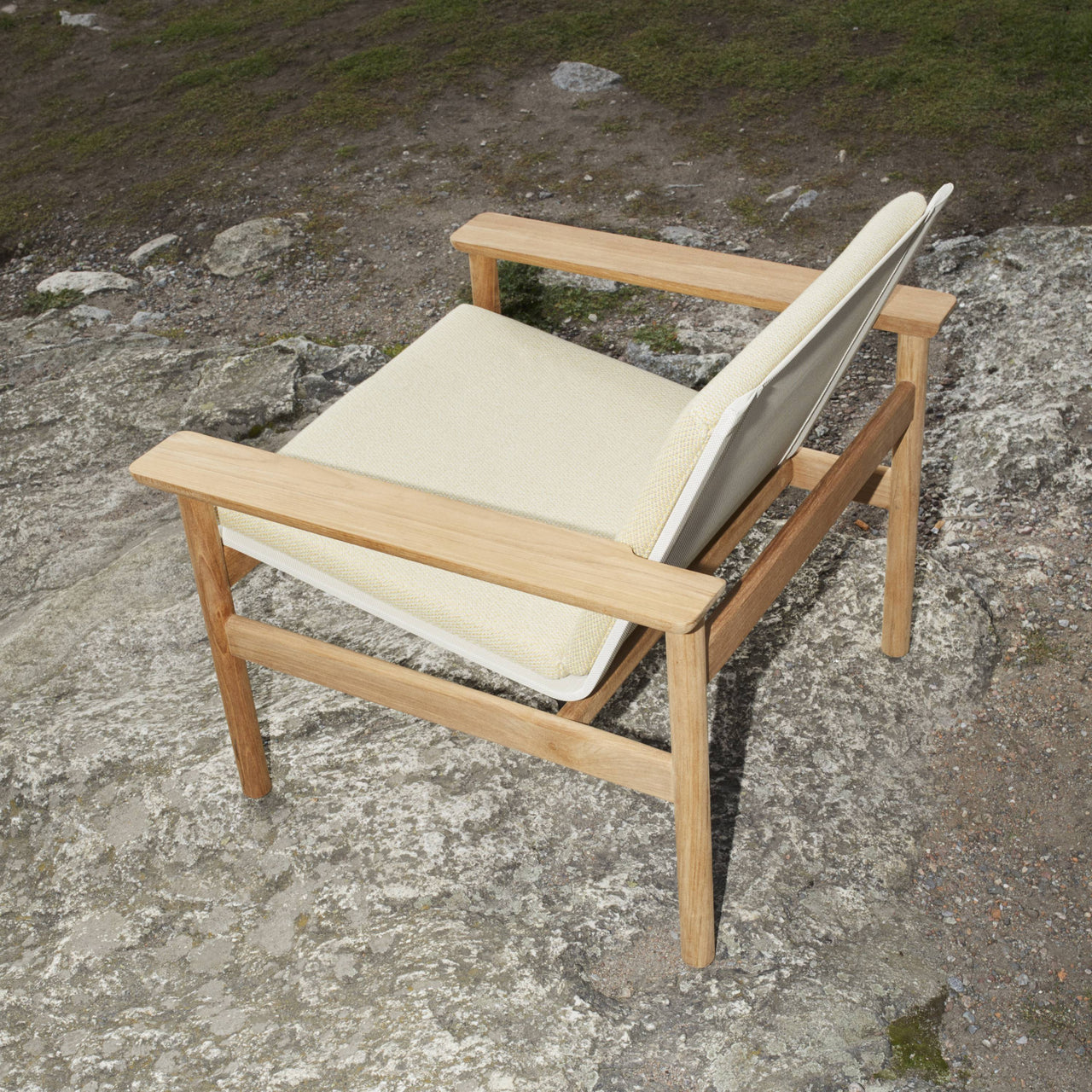 Pelagus Lounge Chair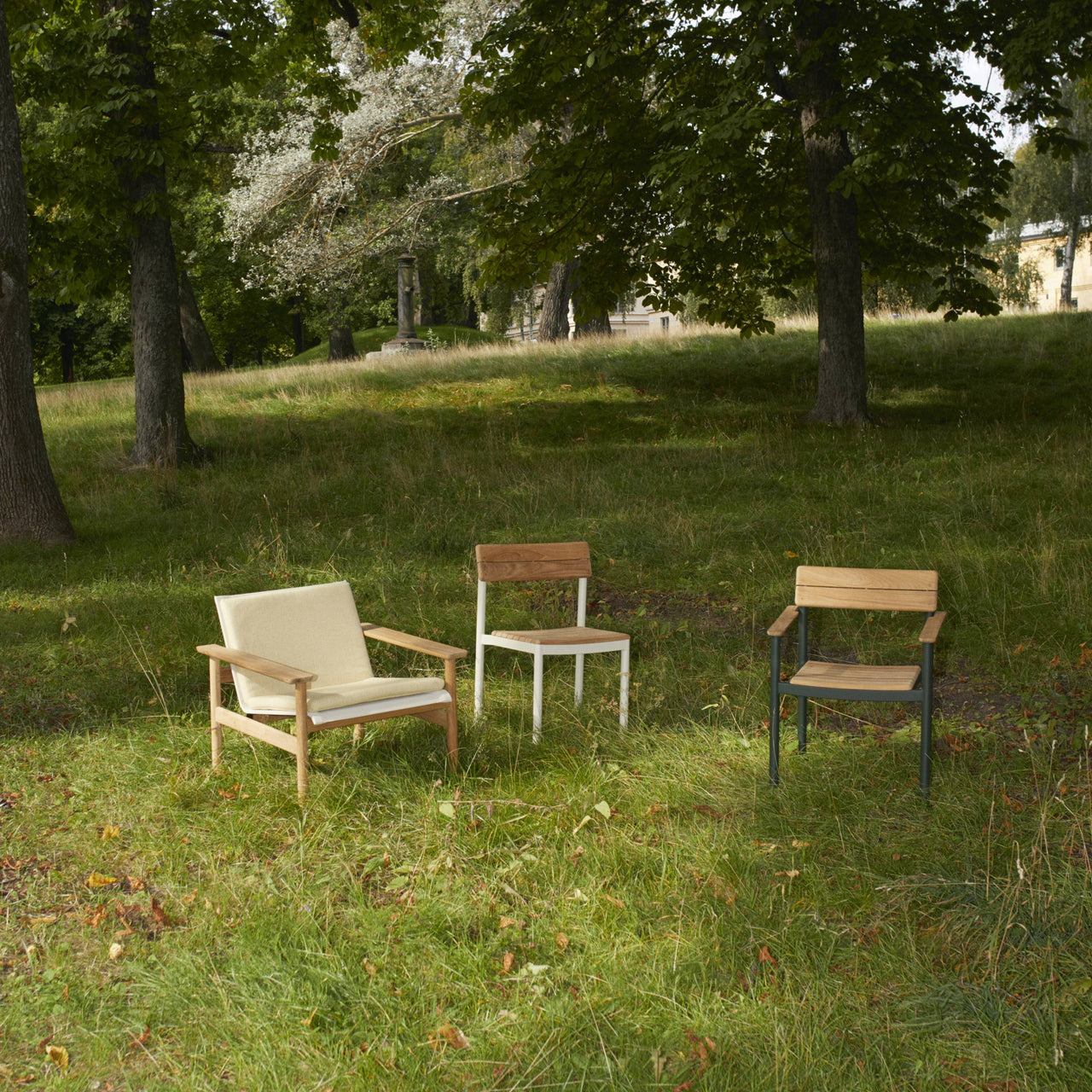 Pelagus Lounge Chair
Pelagus Lounge Chair
Pelagus Lounge Chair
Pelagus Lounge Chair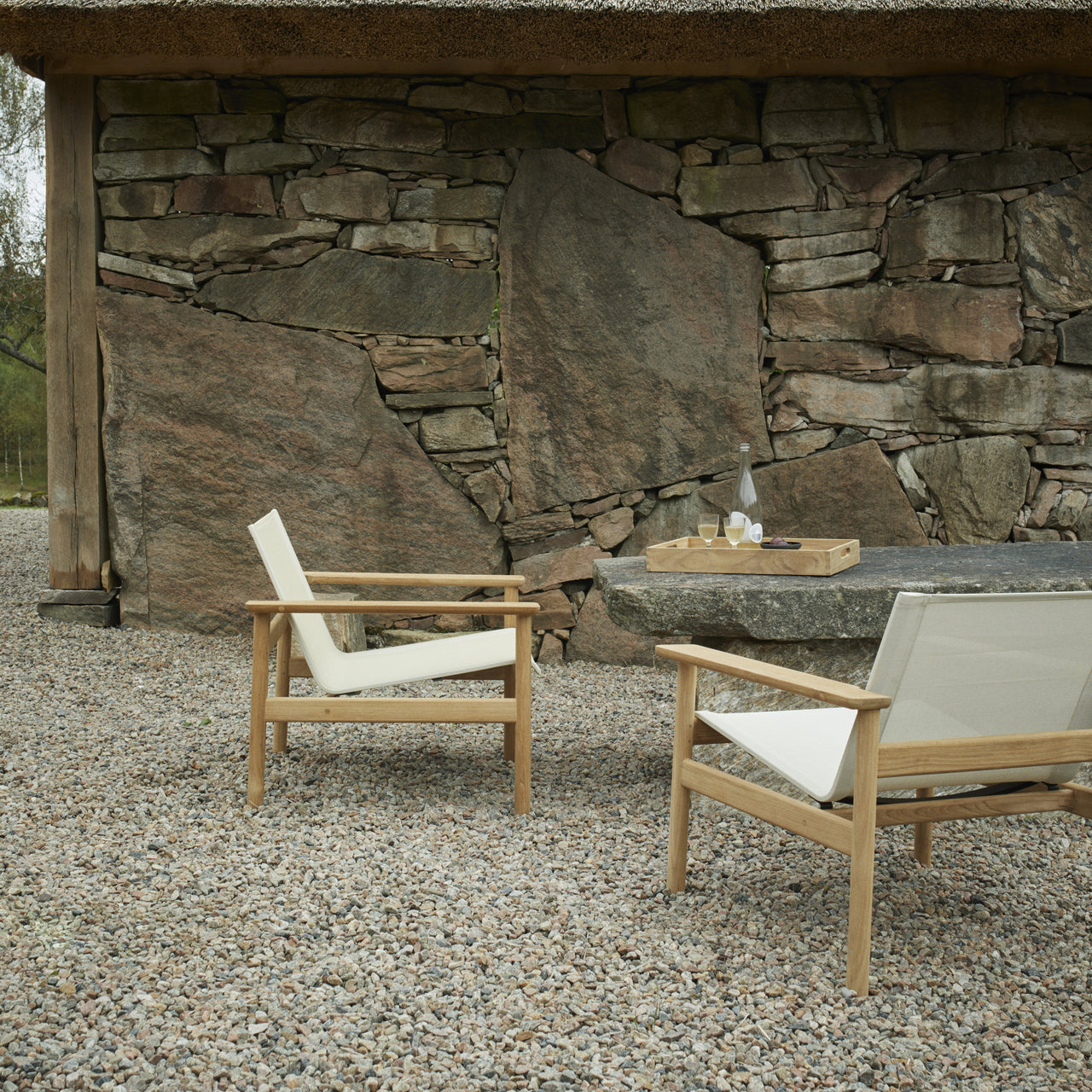 Pelagus Lounge Chair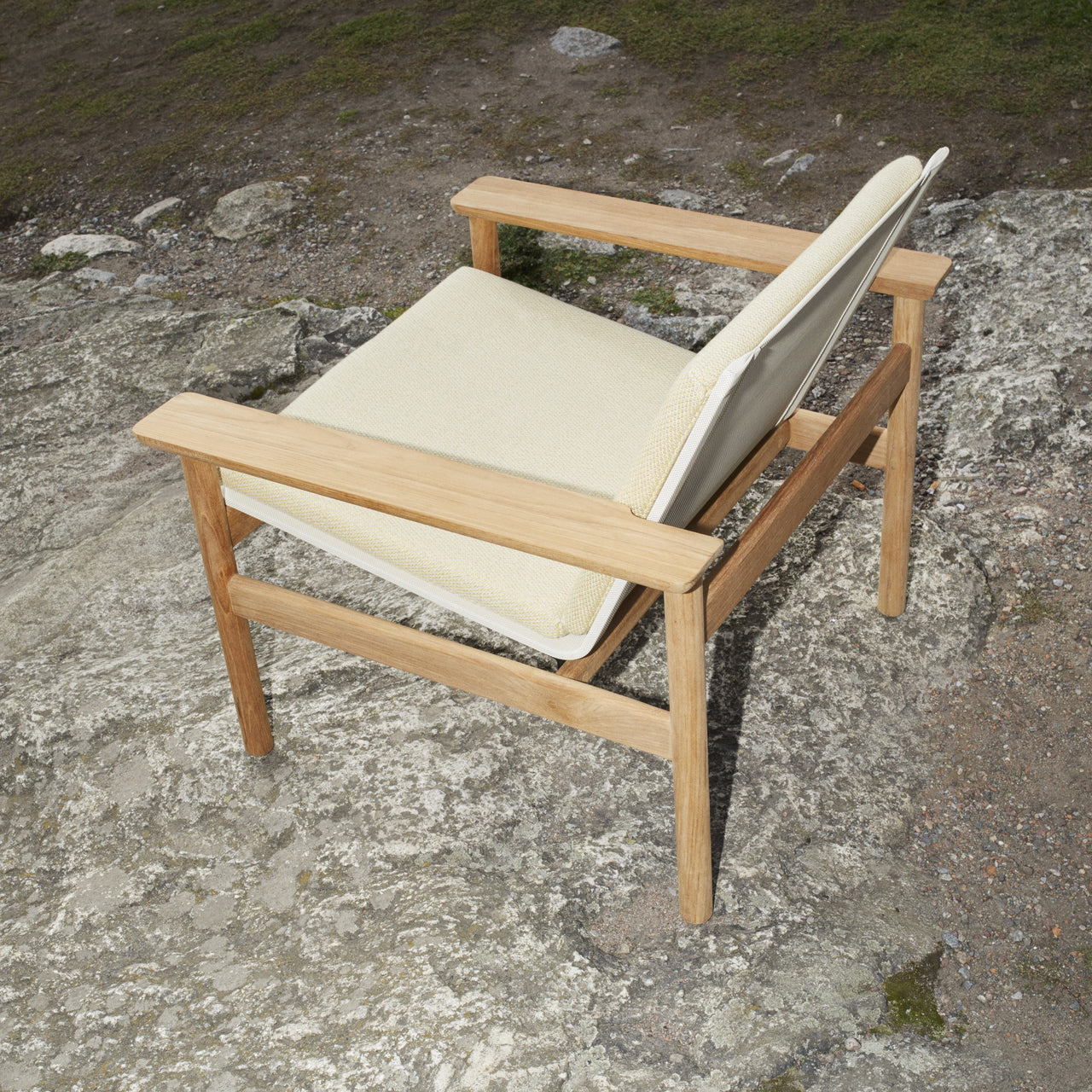 Pelagus Lounge Chair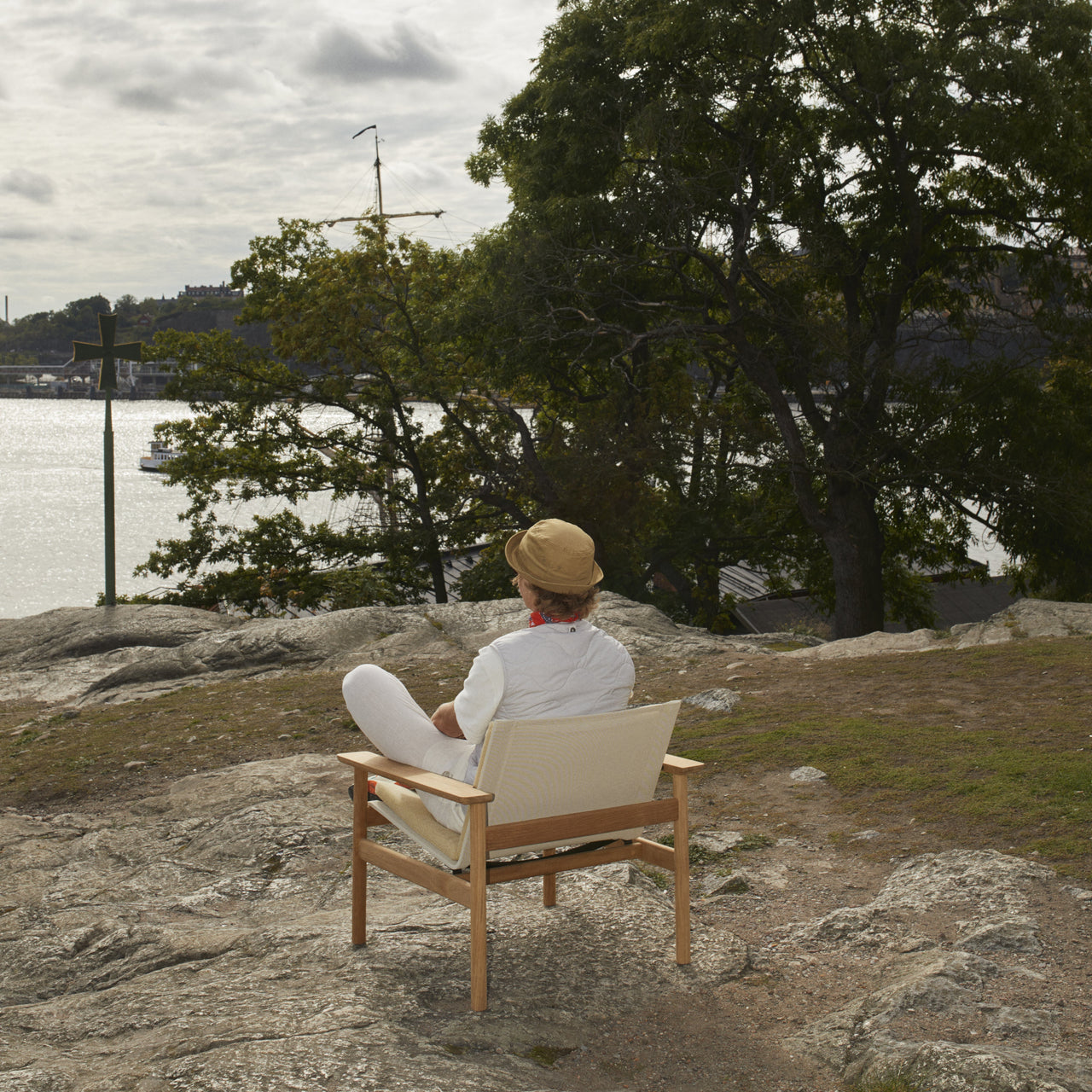 Pelagus Lounge Chair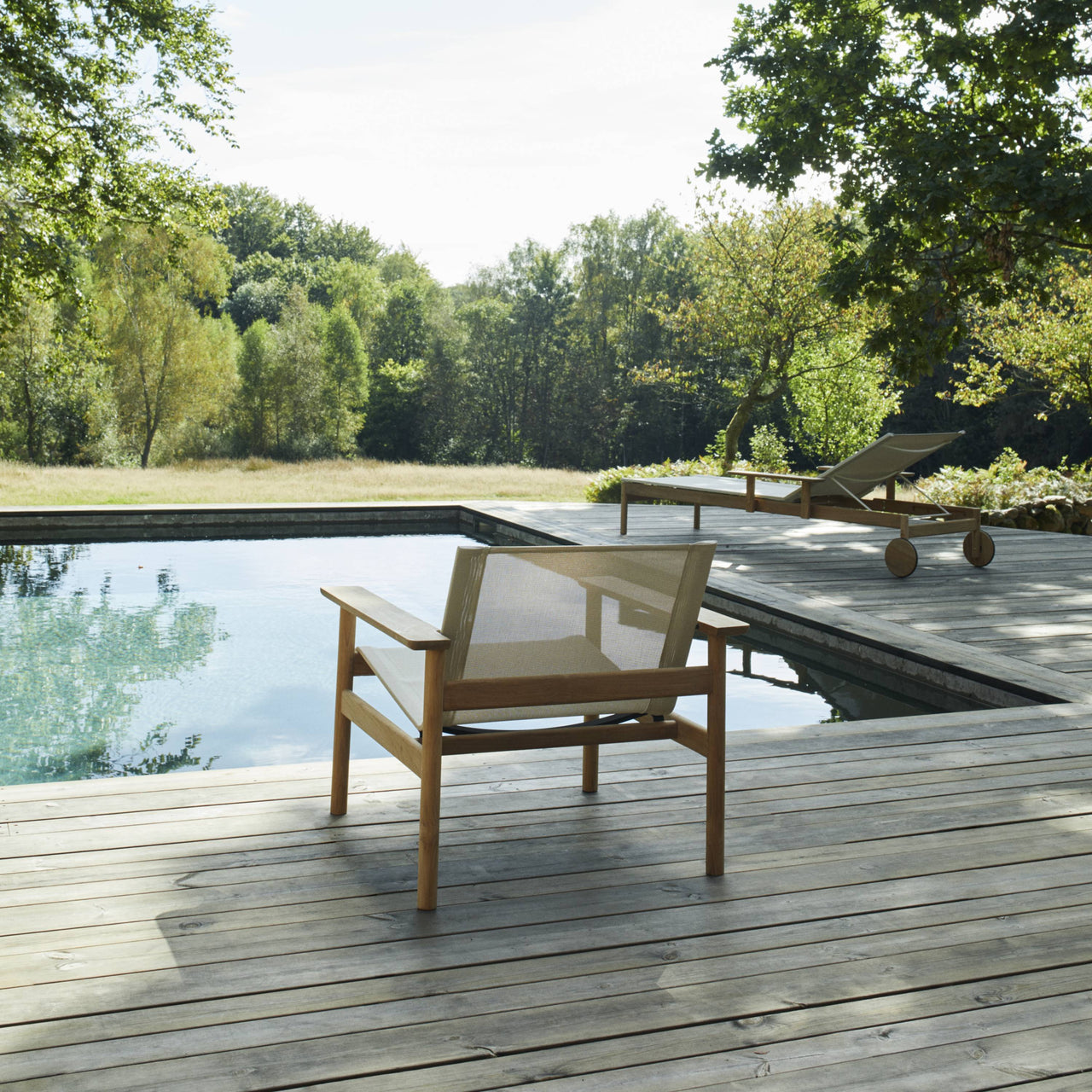 Pelagus Lounge Chair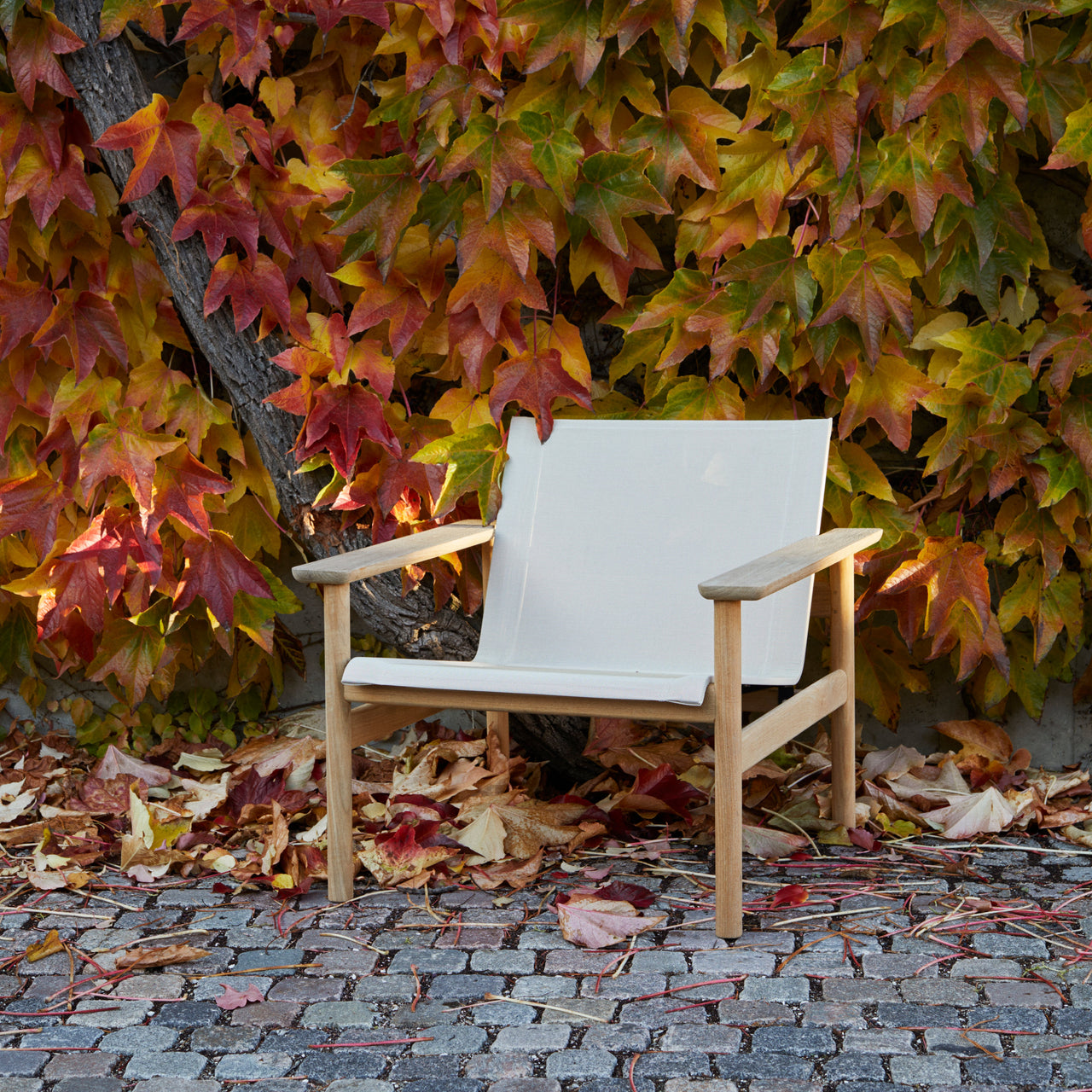 insitu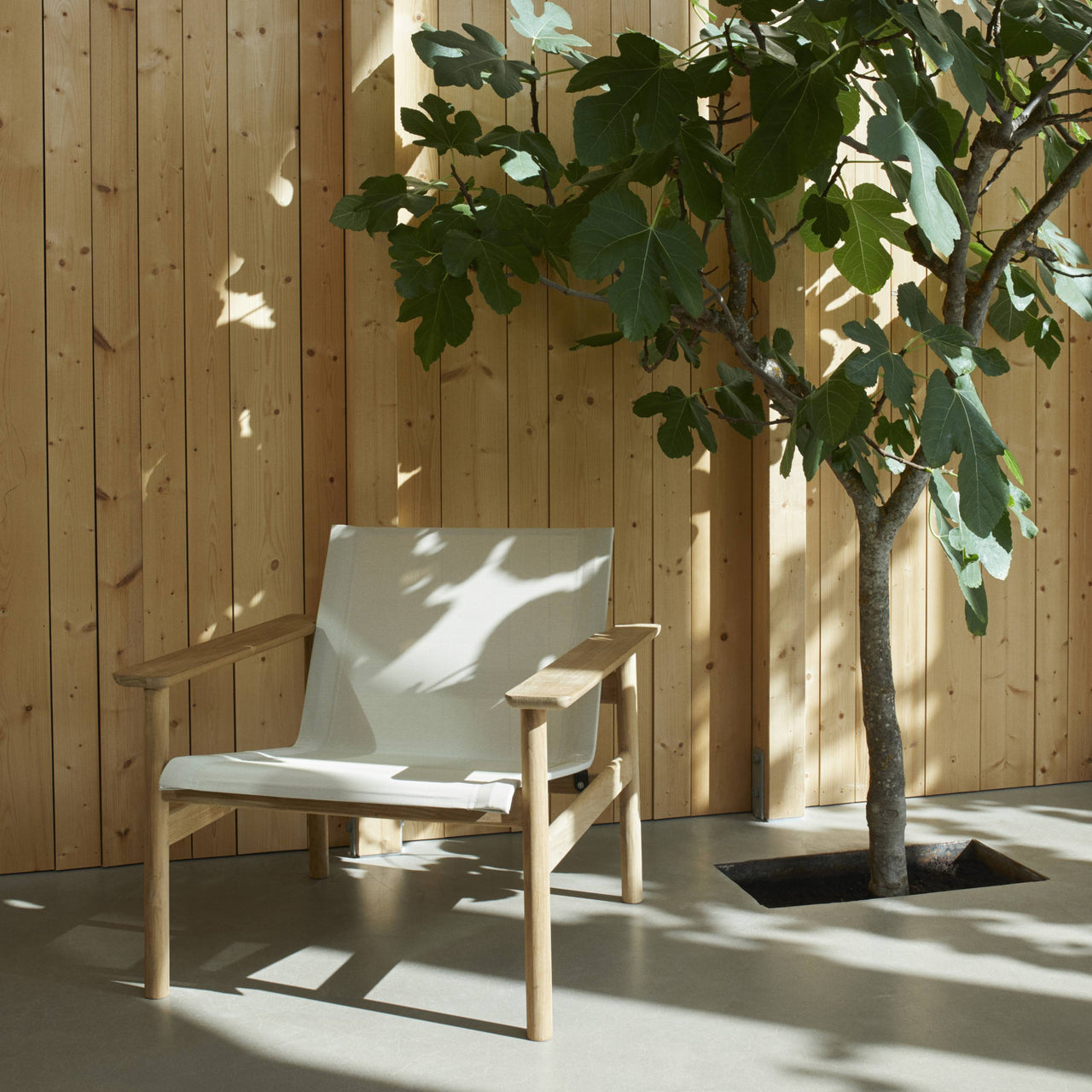 insitu
---
---
Poolside or on the patio, Pelago Lounge Chair hews to the collection's signature FSC-certified frame in solid teak while Note Studio's designers juxtapose a weatherproof Sling fabric seat that lends lightness and transparency. The seat angle is perfectly calibrated for whiling away the hours and wide armrests easily hold a drink or a book. Optional version available with a foam cushion covered in weatherproof Sunbrella fabric.
Size
27.4" h x 29.5" w x 27.2" d (69.5x75x69cm)
Cushion: 33.7" l x 21.7" w (85.5x55cm)

Seat height: 15" (38cm)
Material
Teak, sling, sand, foam
Brand
Skagerak by Fritz Hansen
"It's important that each of us think of sustainability in our everyday lives," says Vibeke Panduro, who along with husband Jesper founded Danish brand Skagerak in 1976. "Invest in furniture that you absolutely love and eventually can pass on to the next generation." She's her own best example, recently furnishing a home with pieces some of which were 50 years old and juxtaposed with a new dining table from one of the company's designers, Chris Liljenberg Halstrøm. Sustainability runs deep in the veins of the family-owned company, along with a timeless aesthetic rooted in the Scandinavian heritage and skilled craftmanship.
The offerings include a wide range of indoor and outdoor furniture, beautifully pared-down lighting and a number of natural wood décor and kitchen accessories, all produced from responsibly sourced timber and as an ethically conscious B Corp. Skagerak's name is inspired by the strait connecting Denmark with Sweden and Norway, also called Skagerrak (with two Rs). "We like to think of ourselves as similar to the strait: forever the same—unchangeable—yet always on the move and presented in new ways," Vibeke says. "Constantly mixing state-of-the-art ideas and methods with longstanding knowhow and virtues deeply embedded in the Nordic culture."
Designer
Note Design Studio
"To note something, to get noted." That's the epigram that the founders of Note Design Studio, a Stockholm-based collective, use to explain their vision. "We are named after what we try to achieve. We like to pay attention to our surroundings, and try to create things that make others do the same."
Working within the fields of architecture, interiors, products, graphic design and design strategy, the partners emphasize a tactile quality in both objects and architecture and embrace off-the-cuff inspiration—even doodles in the margins of their design notebooks. Alexis Holmqvist, Johannes Carlström, Susanna Wahlin, Kristoffer Fagerström and Cristiano Pigazzini bring an exuberance to their work that's witty, irrepressible and, well, noteworthy.