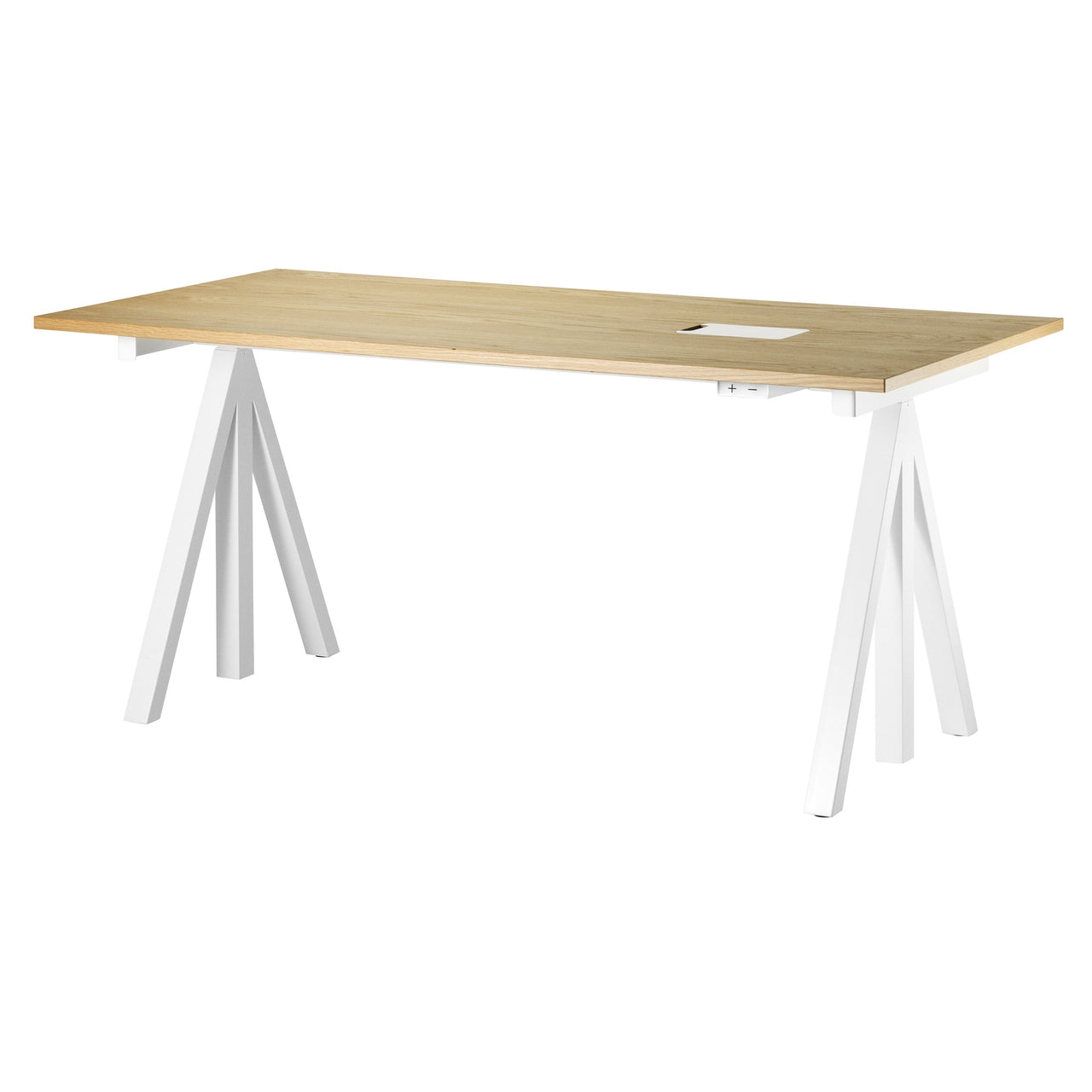 String Works: Height Adjustable Work Desk + Large - 63" + Oak + White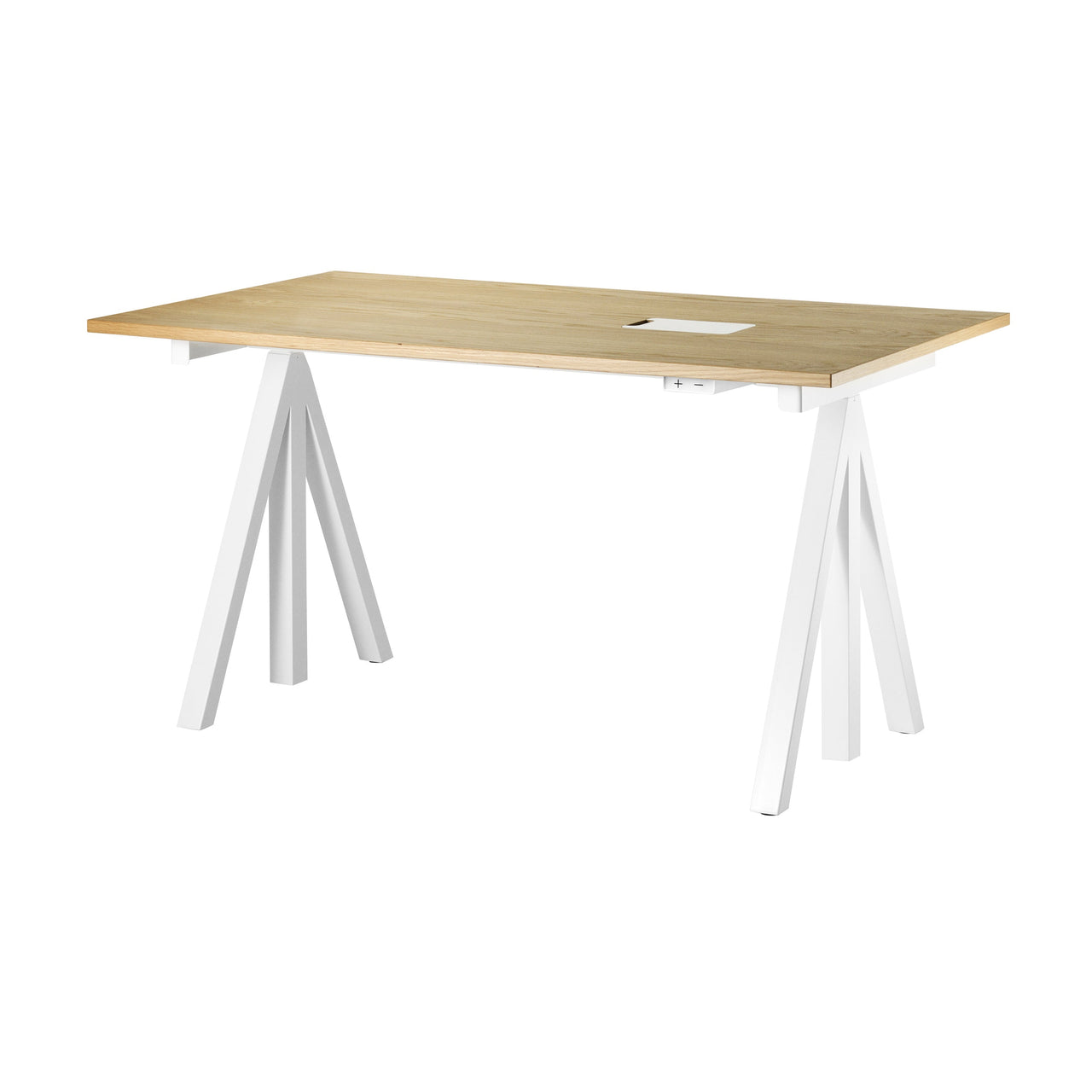 String Works: Height Adjustable Work Desk + Medium - 55.1" + Oak + White
String Works: Height Adjustable Work Desk + Small - 47.2" + Oak + White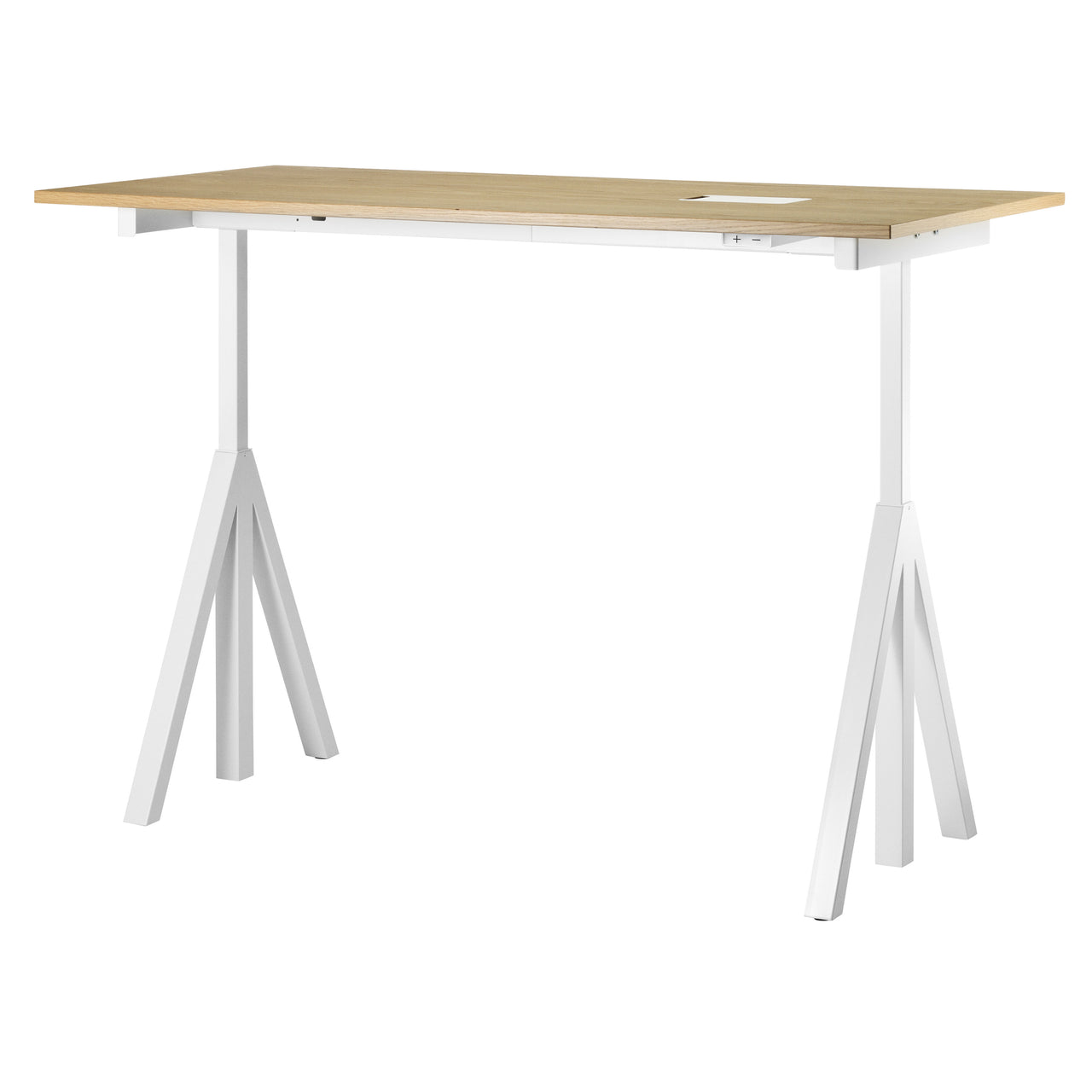 String Works: Height Adjustable Work Desk + Large - 63" + Oak + White
String Works: Height Adjustable Work Desk + Medium - 55.1" + Light Grey Linoleum + White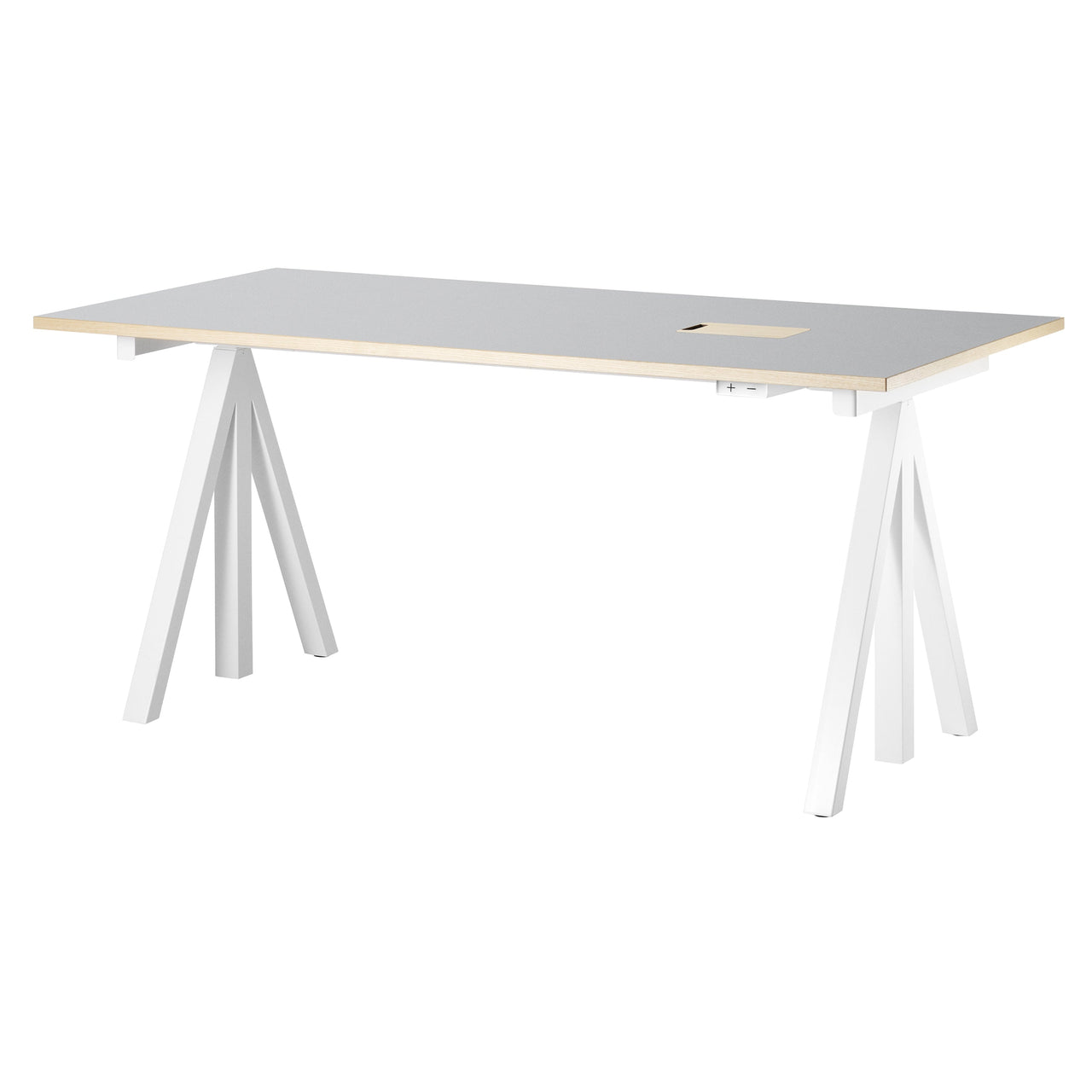 String Works: Height Adjustable Work Desk + Large - 63" + Light Grey Linoleum + White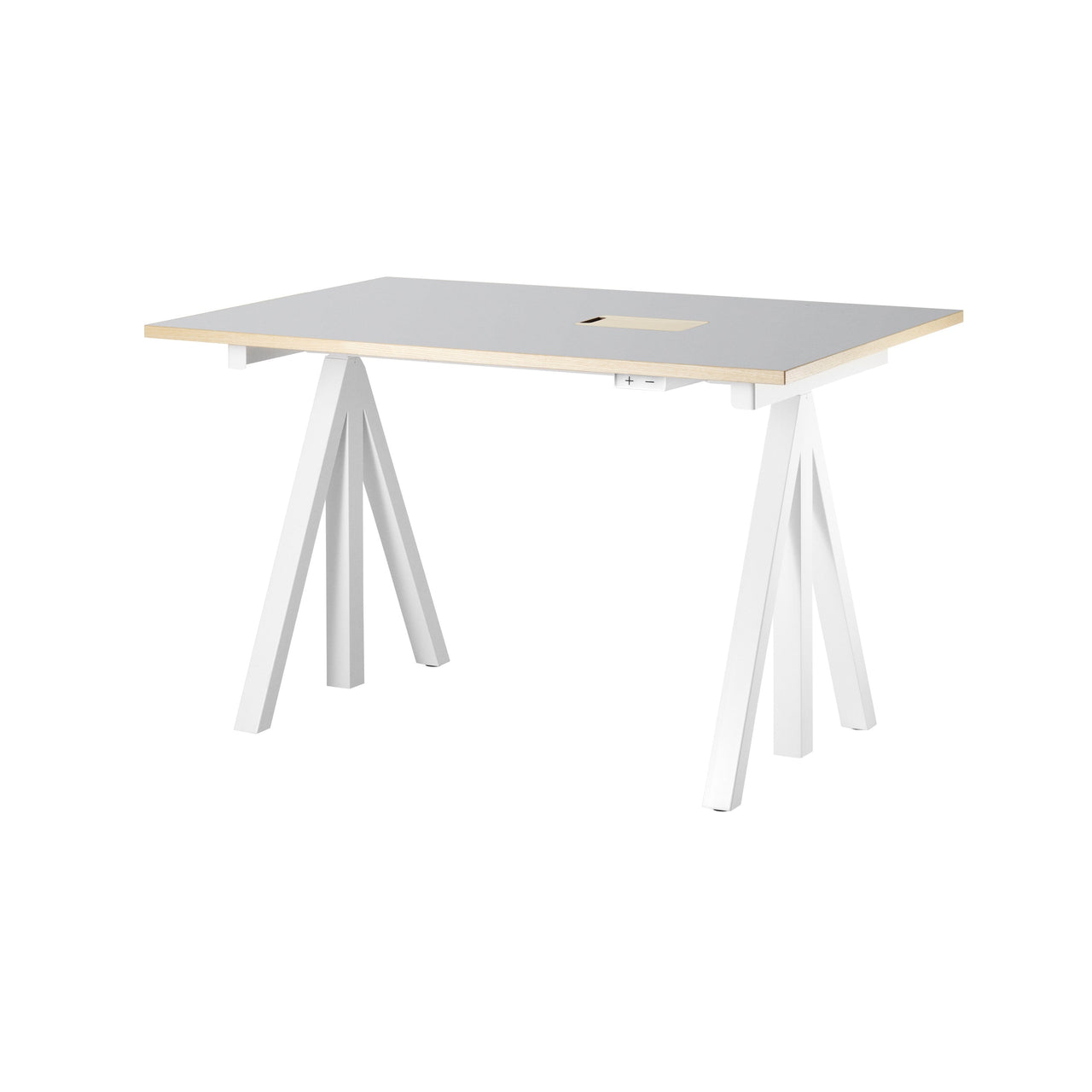 String Works: Height Adjustable Work Desk + Small - 47.2" + Light Grey Linoleum + White
String Works: Height Adjustable Work Desk + Large - 63" + Light Grey Linoleum + White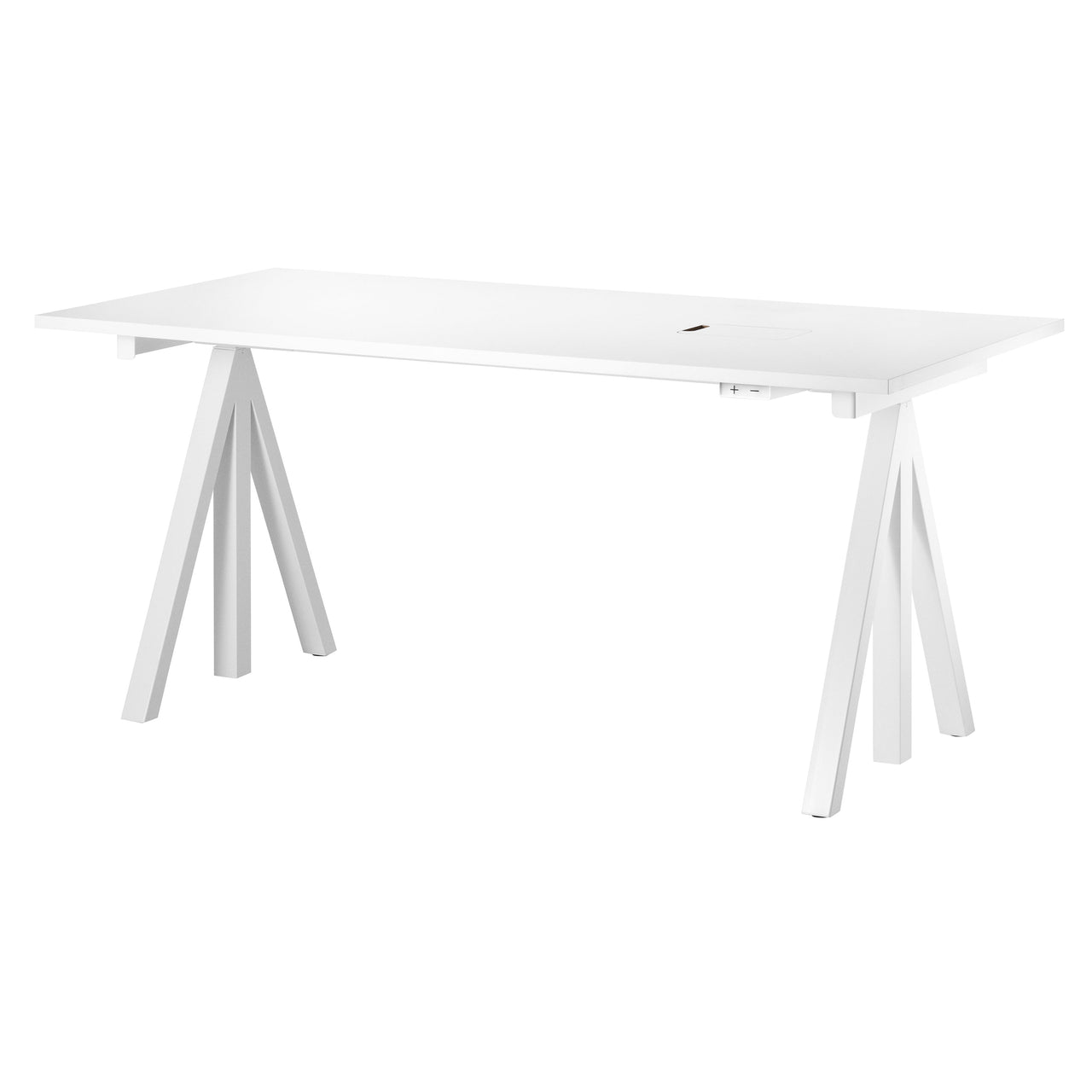 String Works: Height Adjustable Work Desk + Large - 63" + White Laminate + White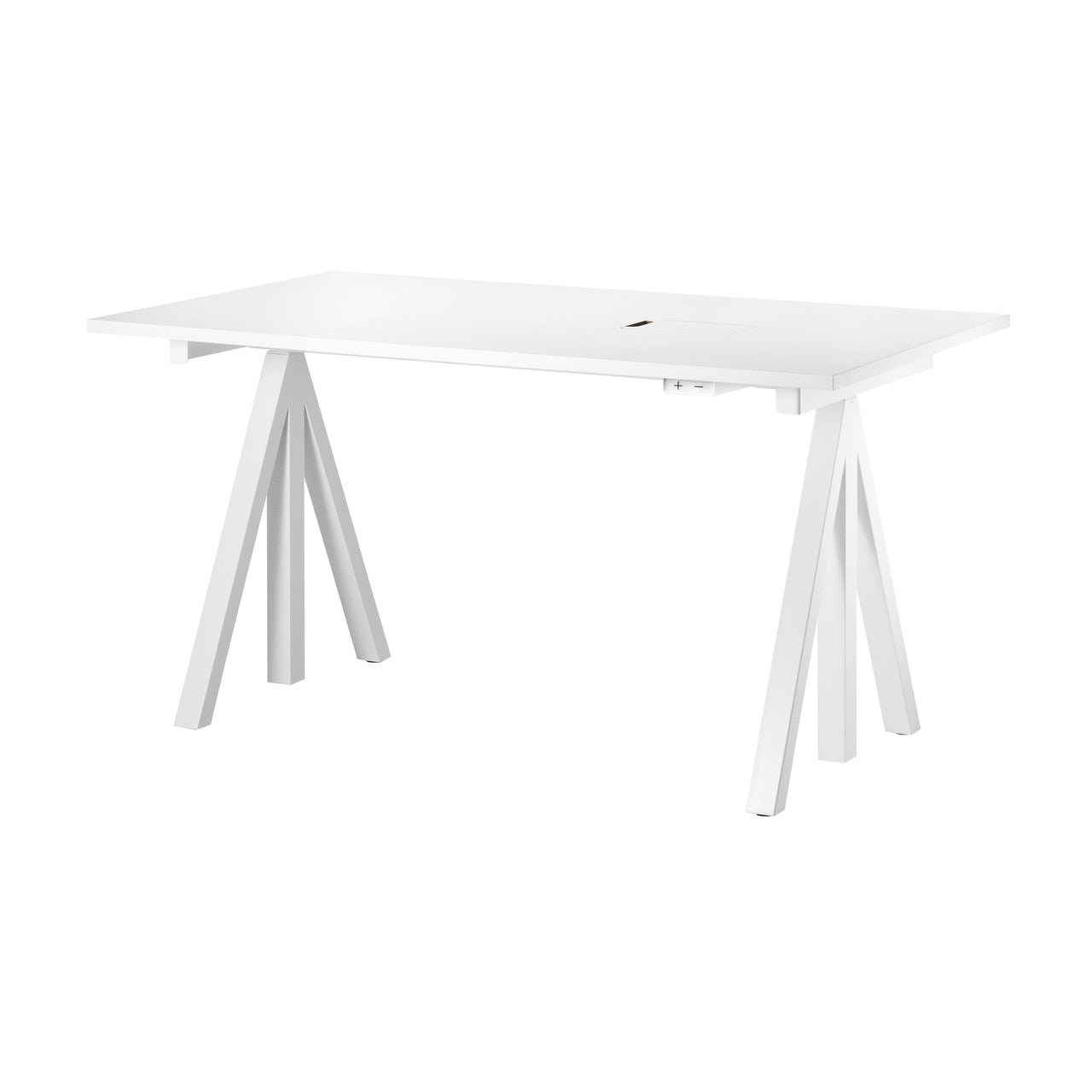 String Works: Height Adjustable Work Desk + Medium - 55.1" + White Laminate + White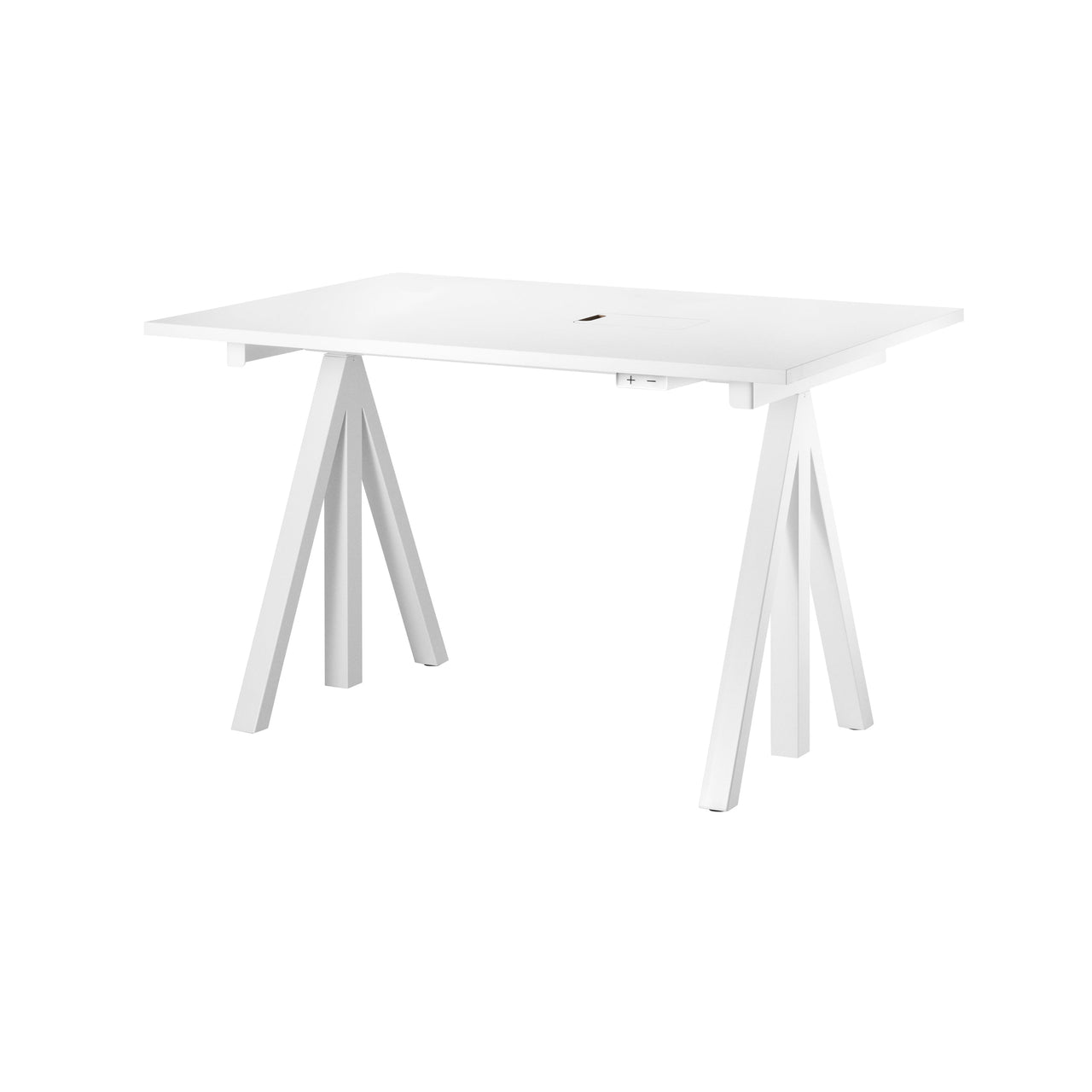 String Works: Height Adjustable Work Desk + Small - 47.2" + White Laminate + White
String Works: Height Adjustable Work Desk + Large - 63" + White Laminate + White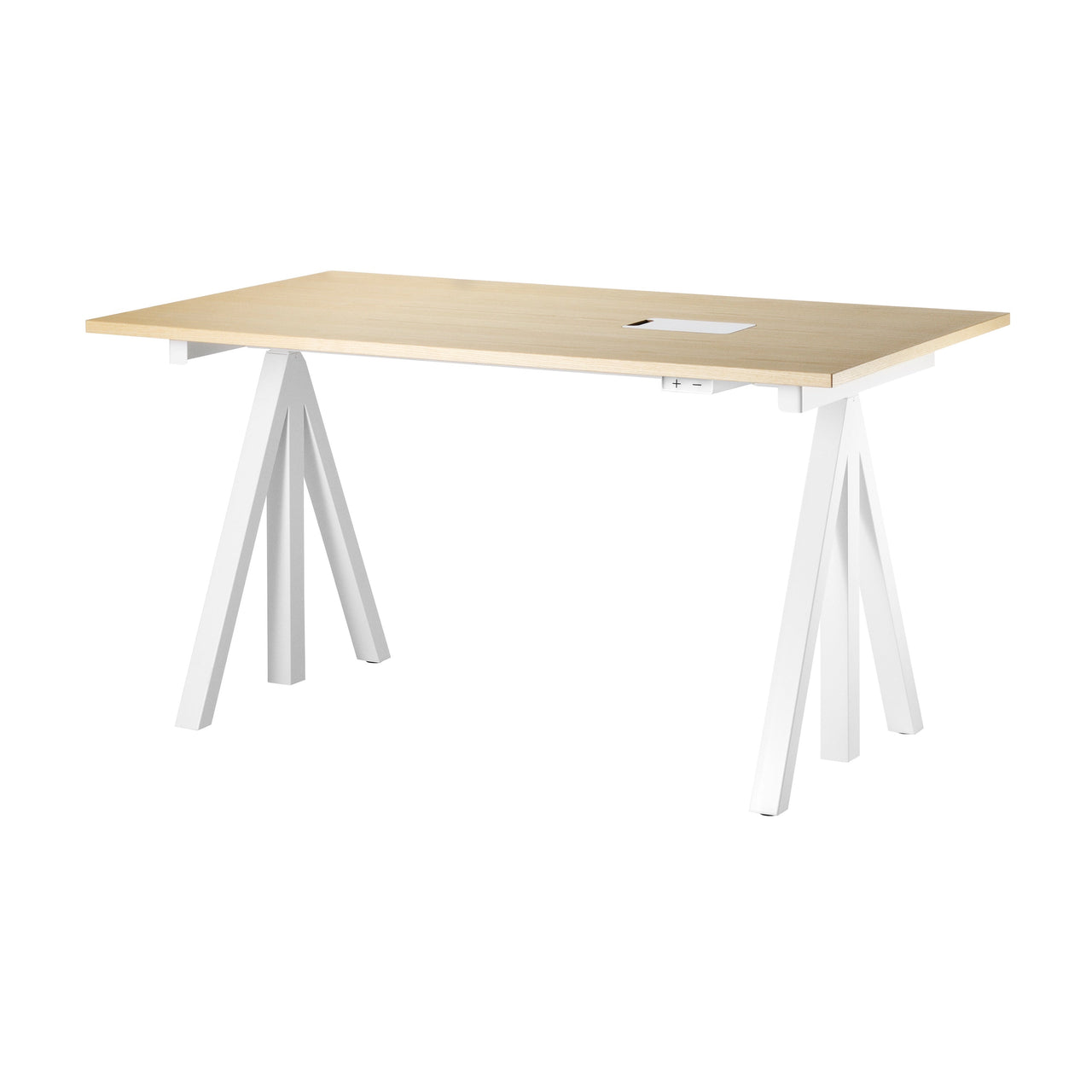 String Works: Height Adjustable Work Desk + Medium - 55.1" + Ash + White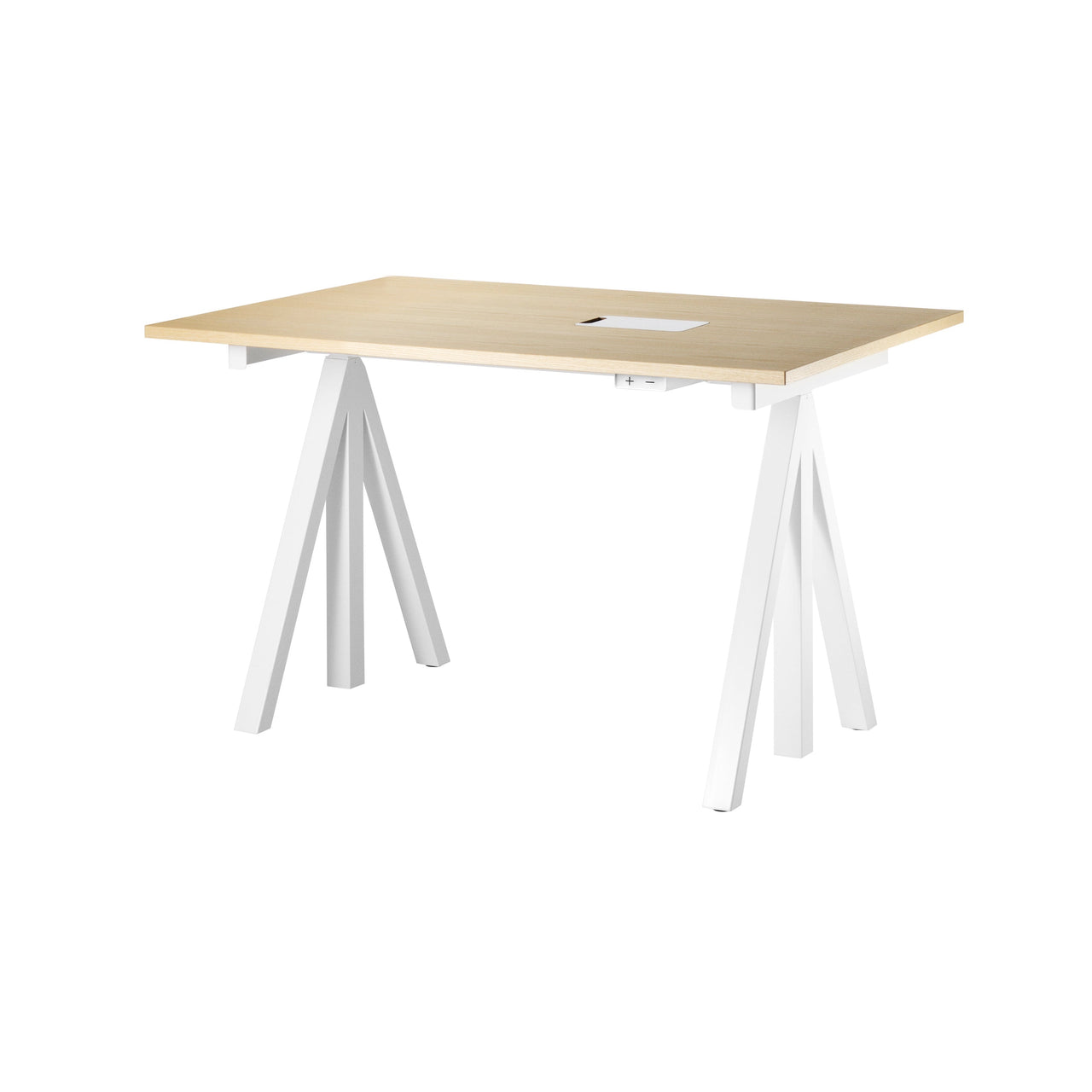 String Works: Height Adjustable Work Desk + Small - 47.2" + Ash + White
String Works: Height Adjustable Work Desk + Large - 63" + Ash + White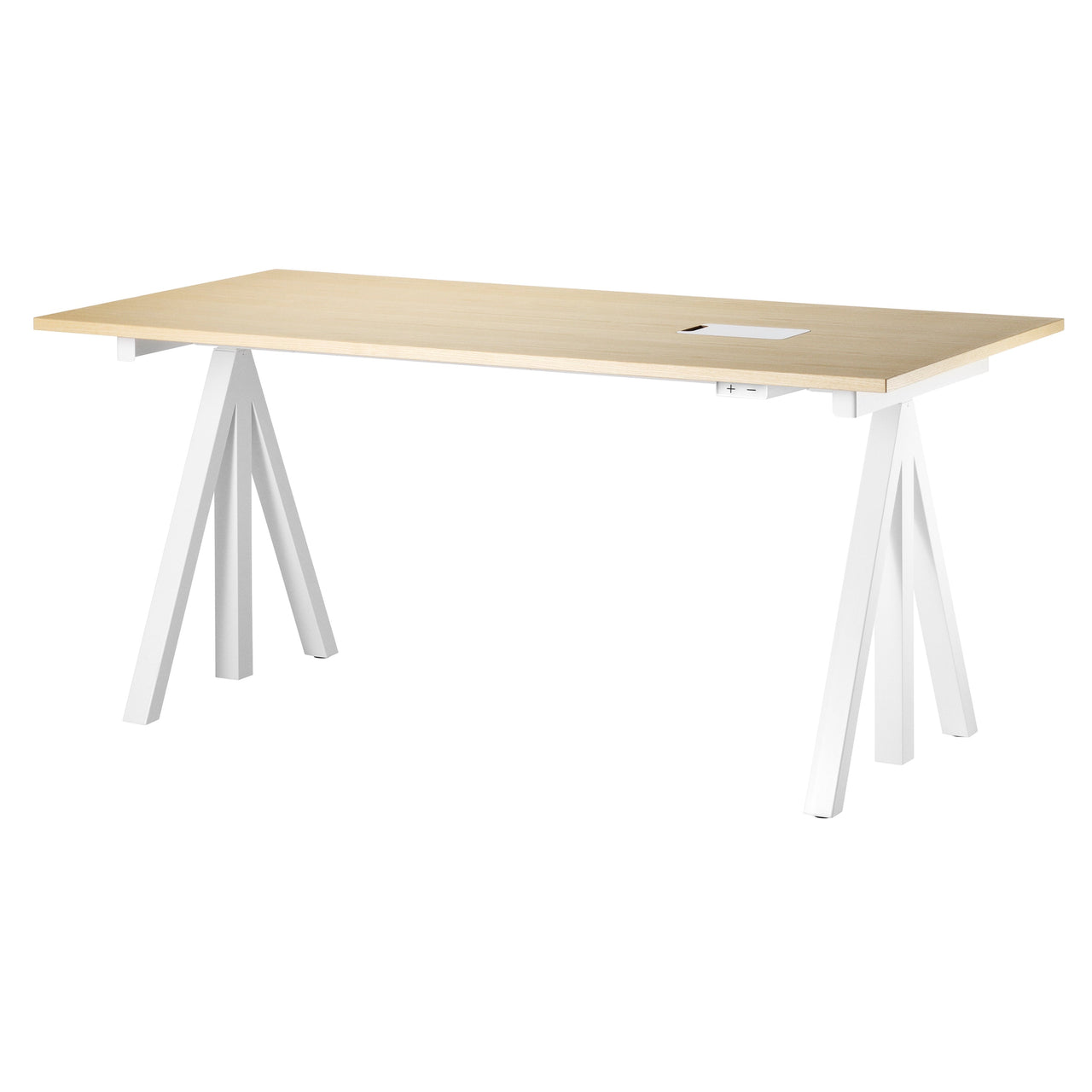 String Works: Height Adjustable Work Desk + Large - 63" + Ash + White
String Works: Height Adjustable Work Desk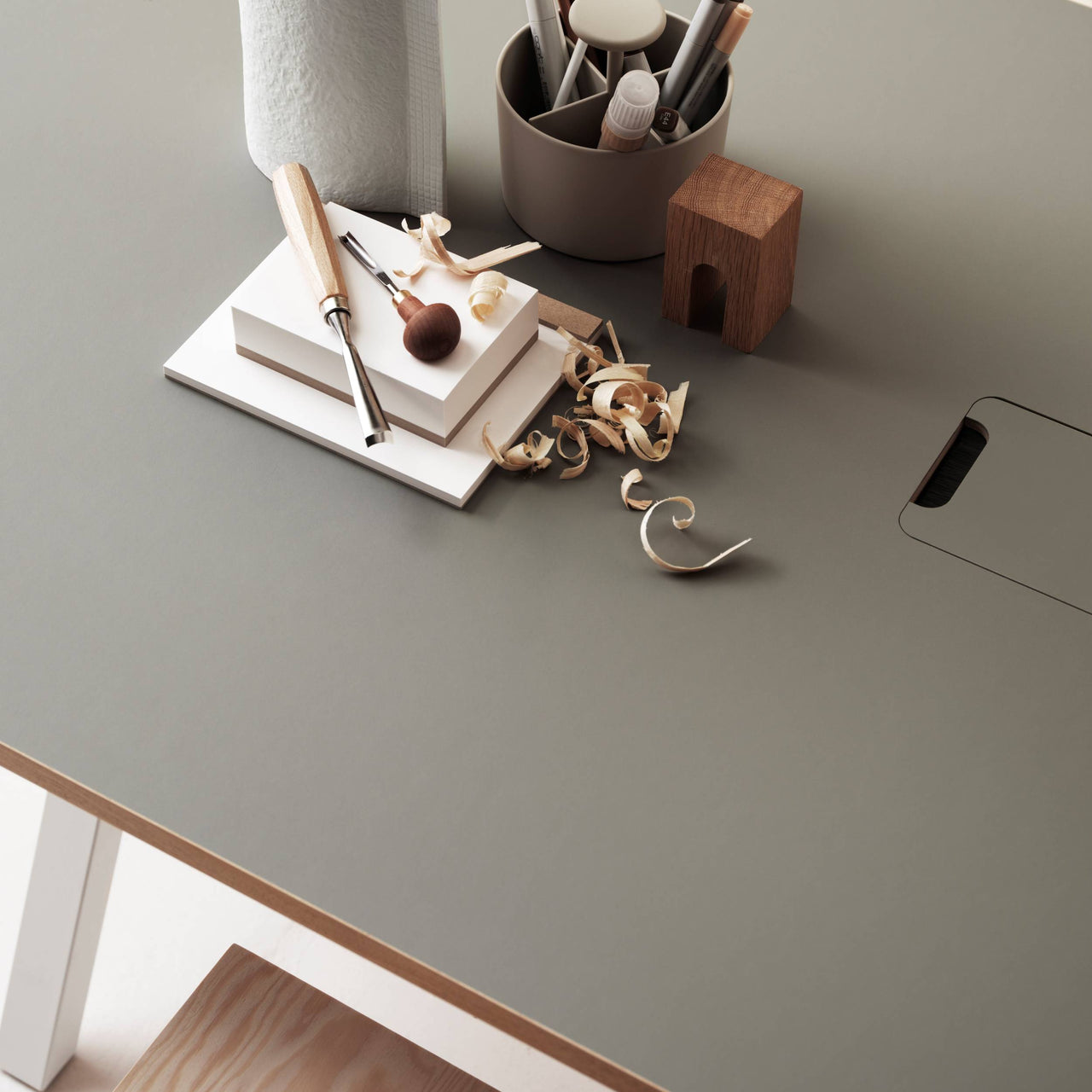 String Works: Height Adjustable Work Desk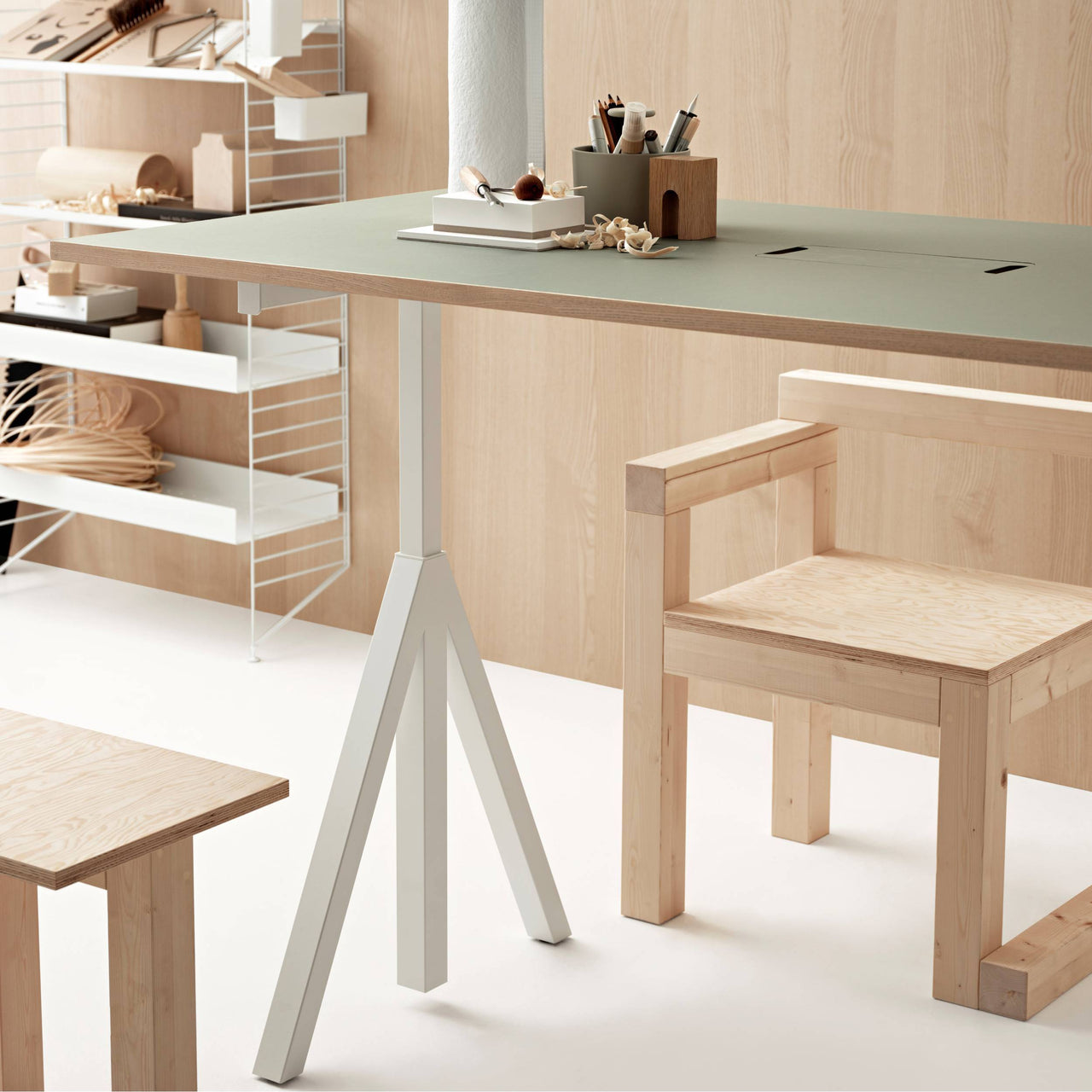 String Works: Height Adjustable Work Desk
String Works: Height Adjustable Work Desk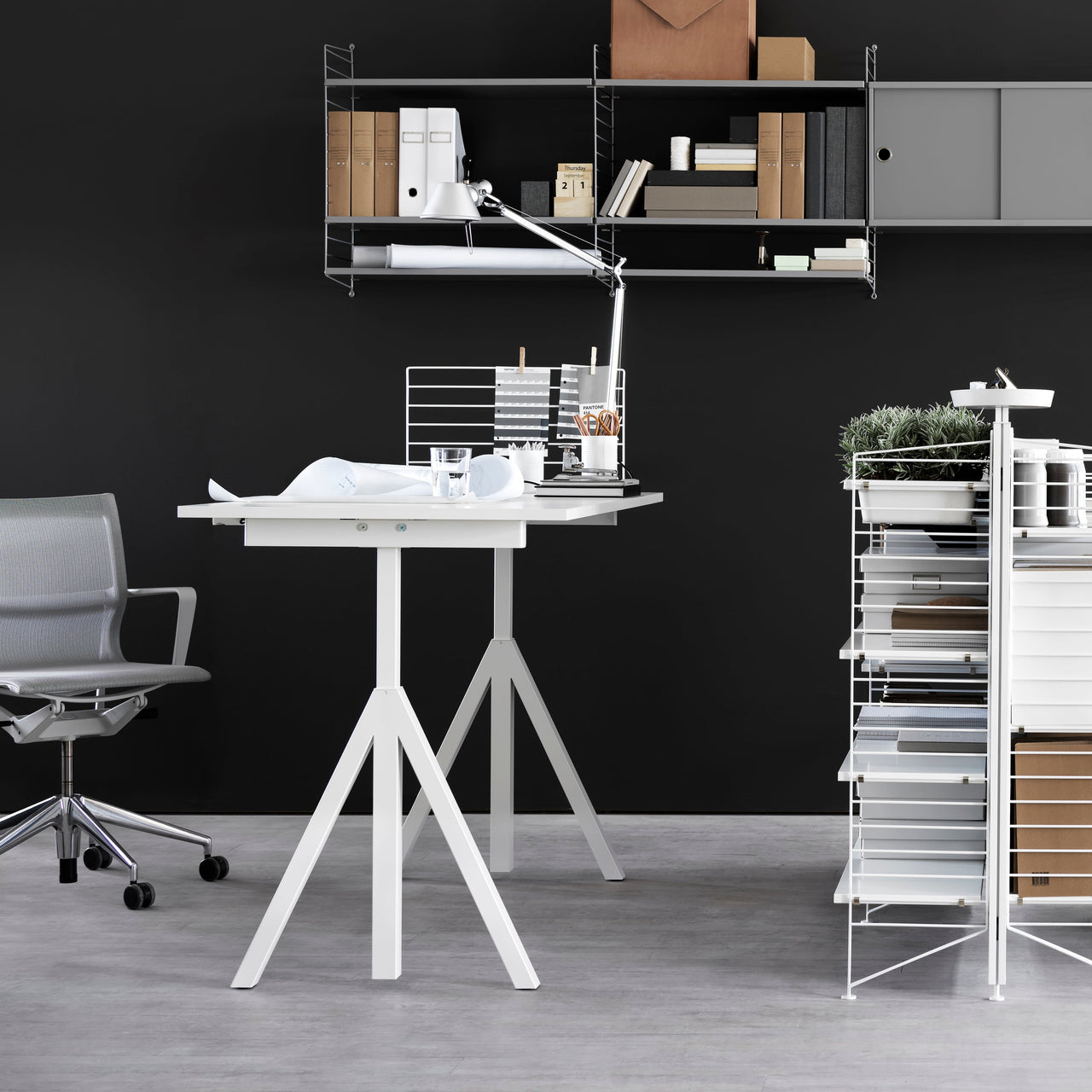 String Works: Height Adjustable Work Desk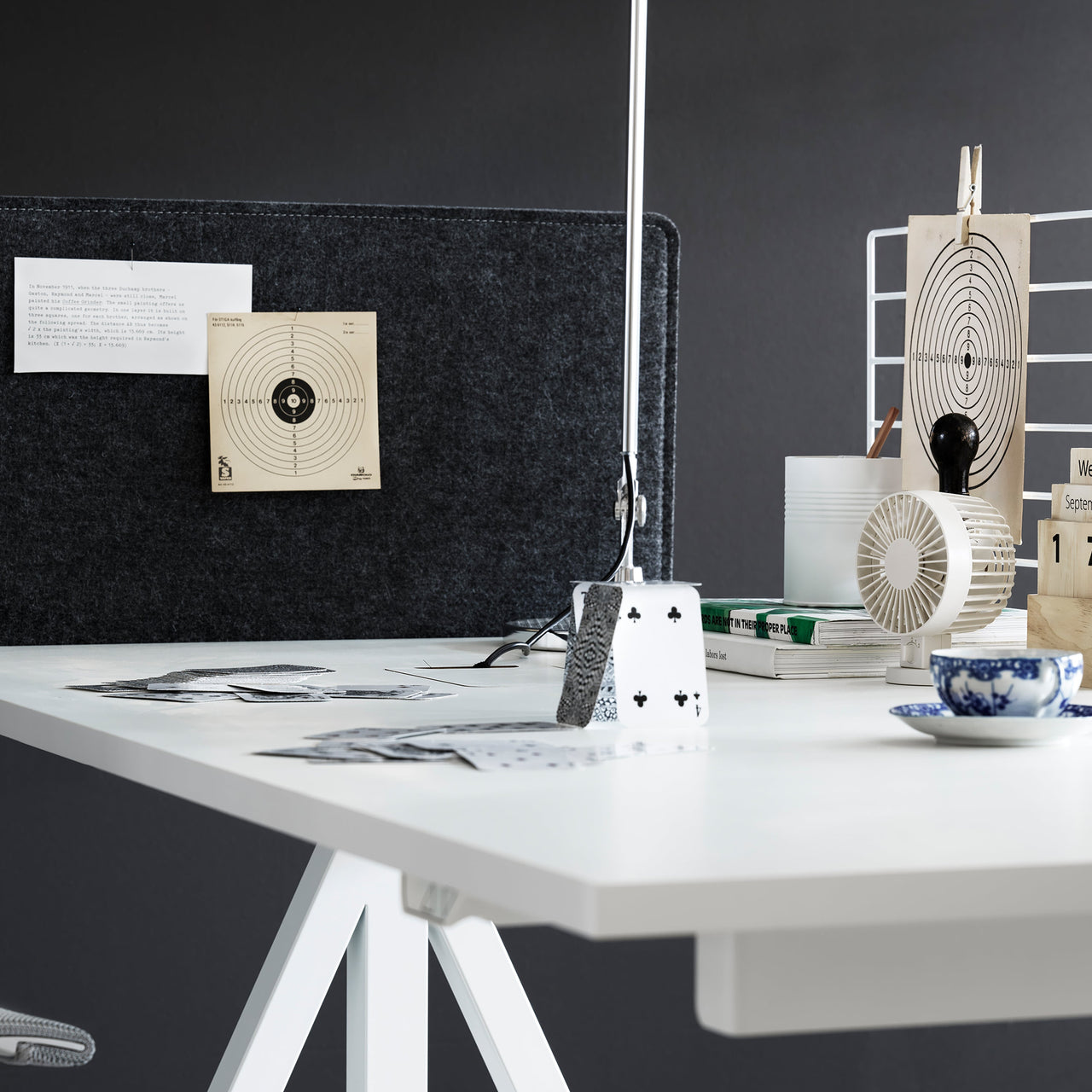 String Works: Height Adjustable Work Desk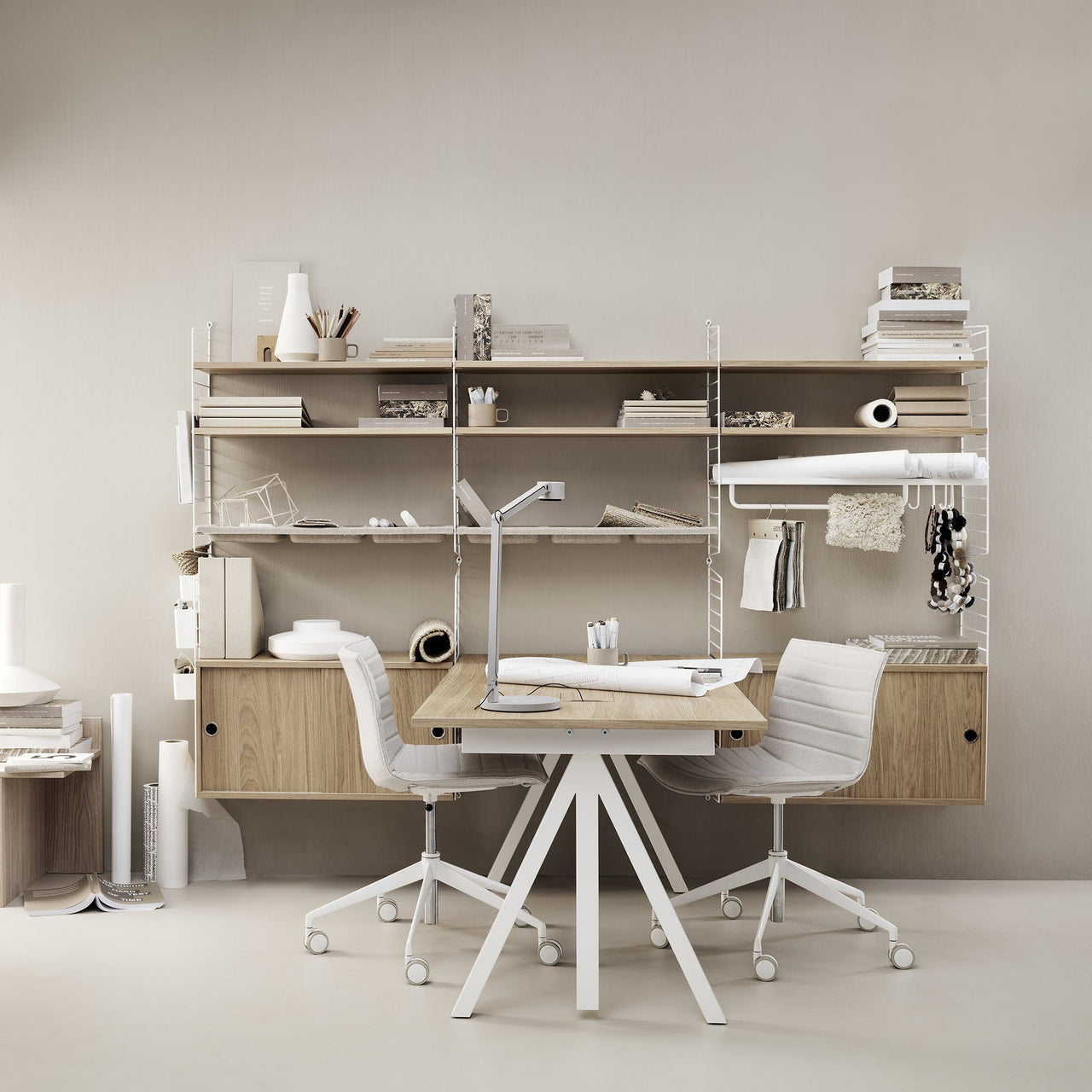 String Works: Height Adjustable Work Desk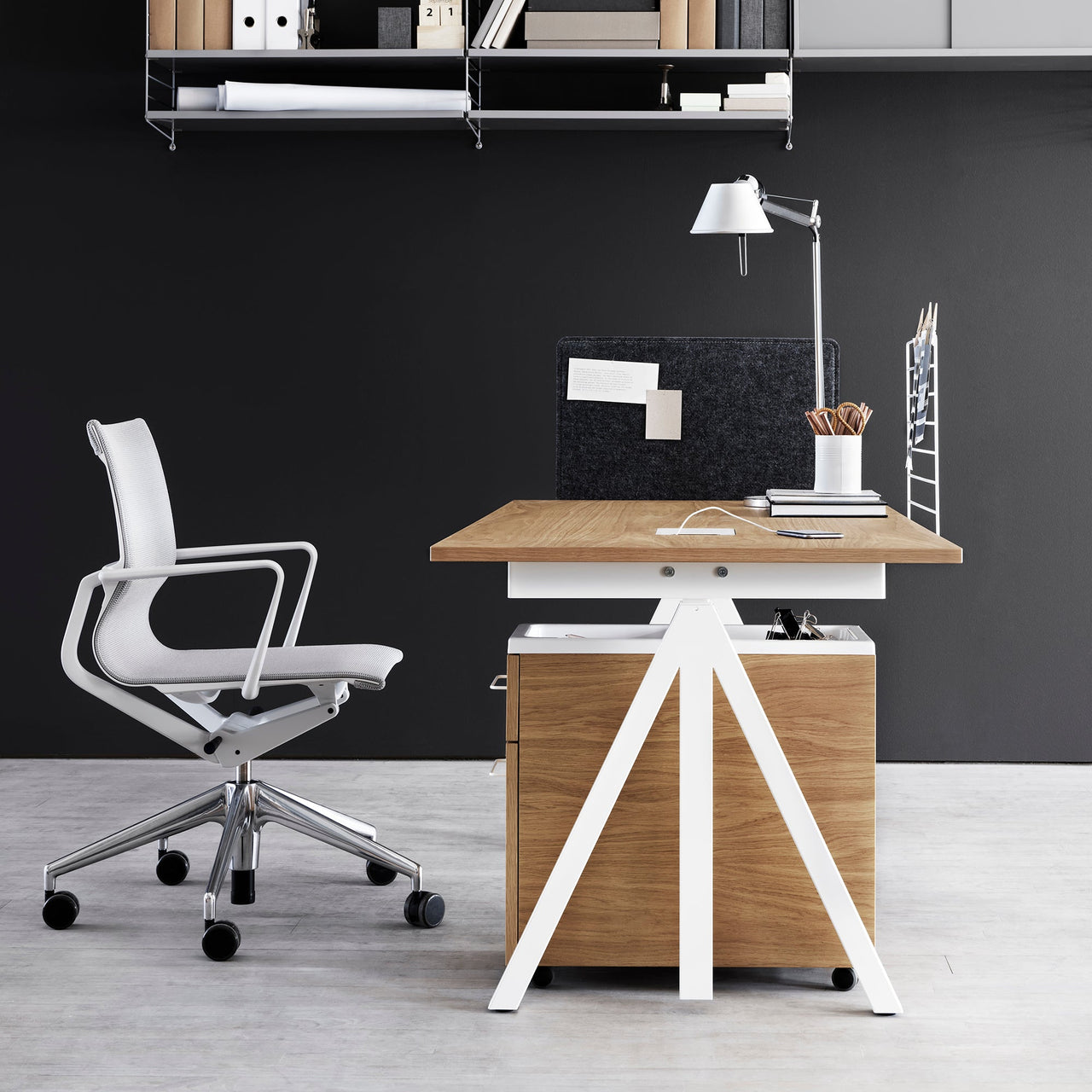 String Works: Height Adjustable Work Desk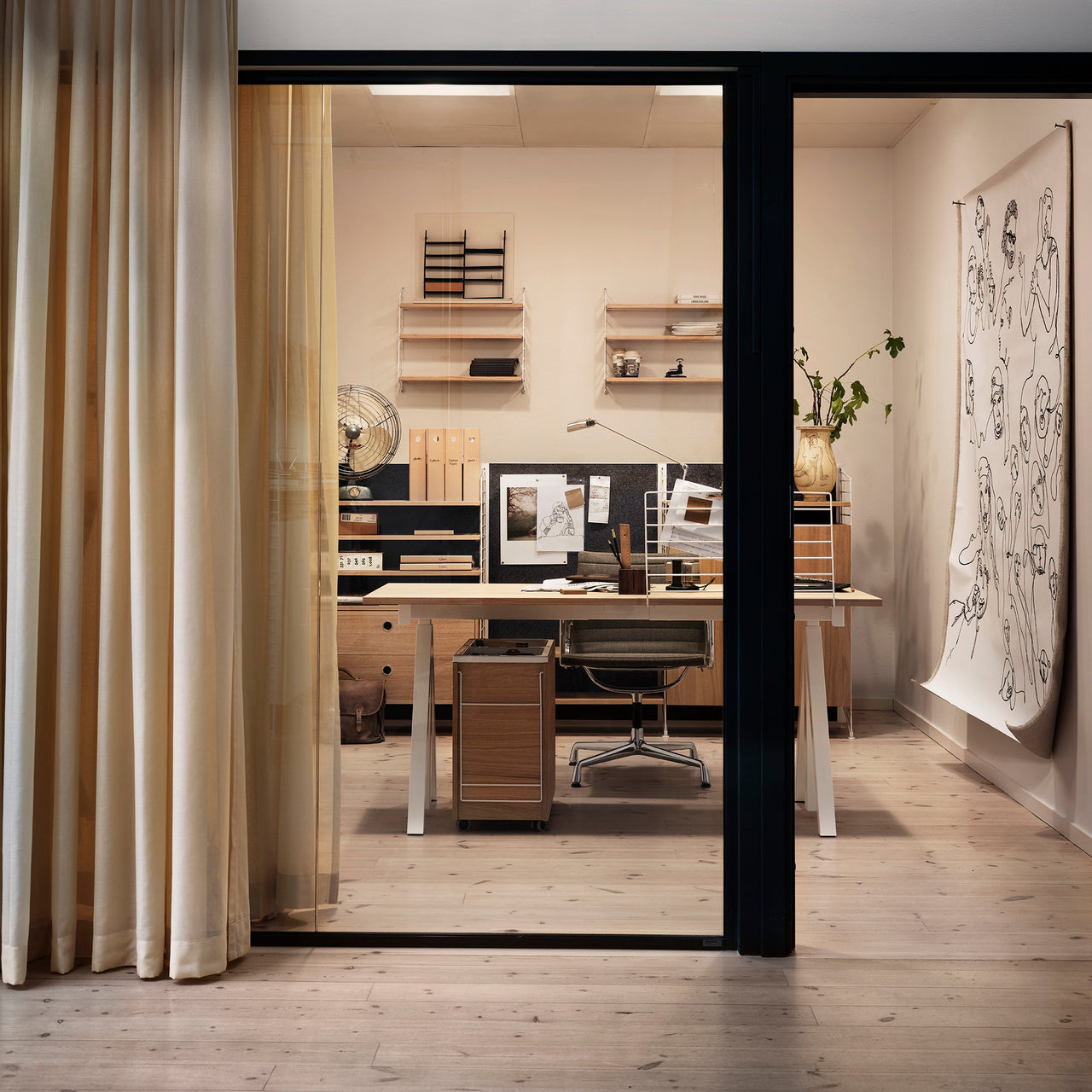 String Works: Height Adjustable Work Desk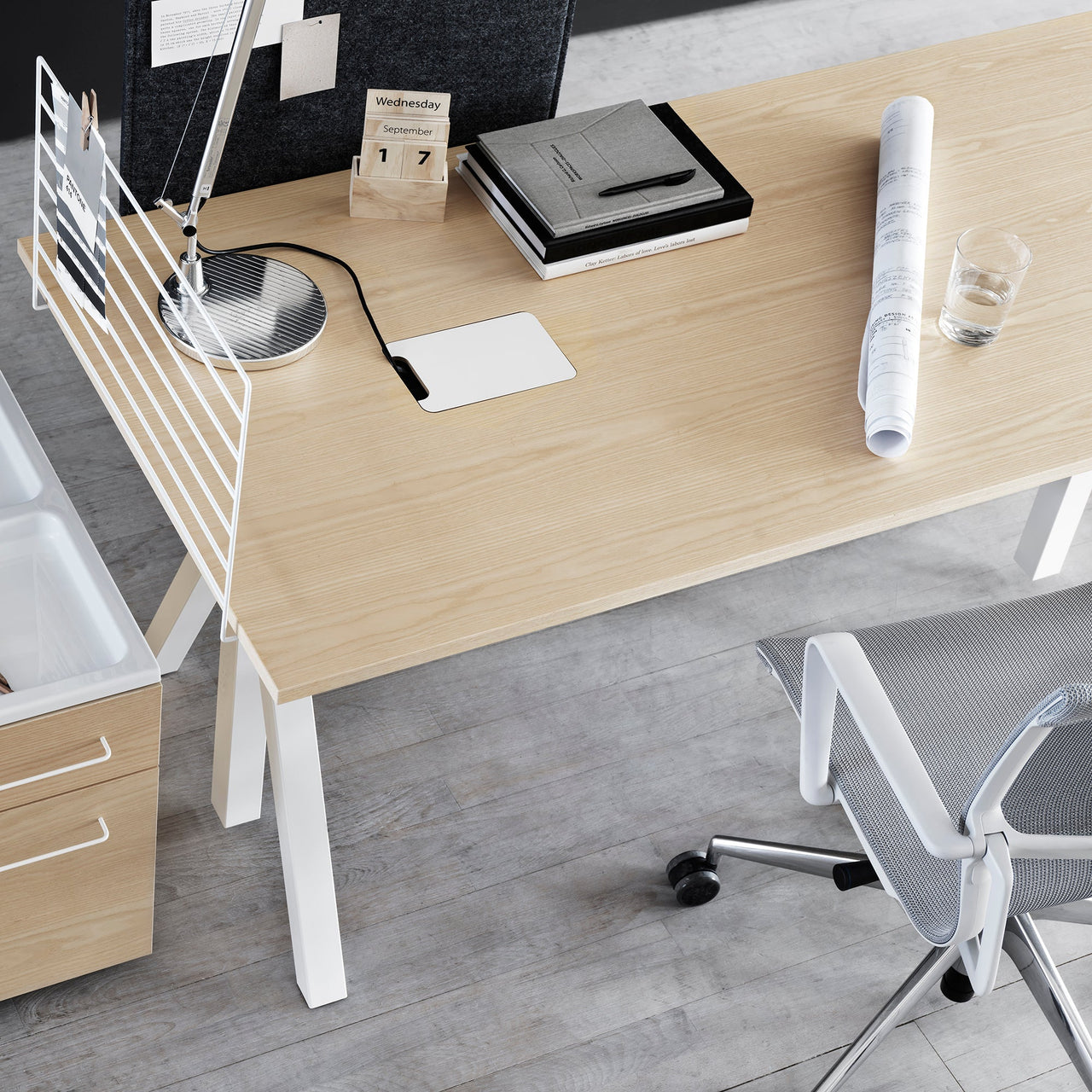 String Works: Height Adjustable Work Desk
String Works: Height Adjustable Work Desk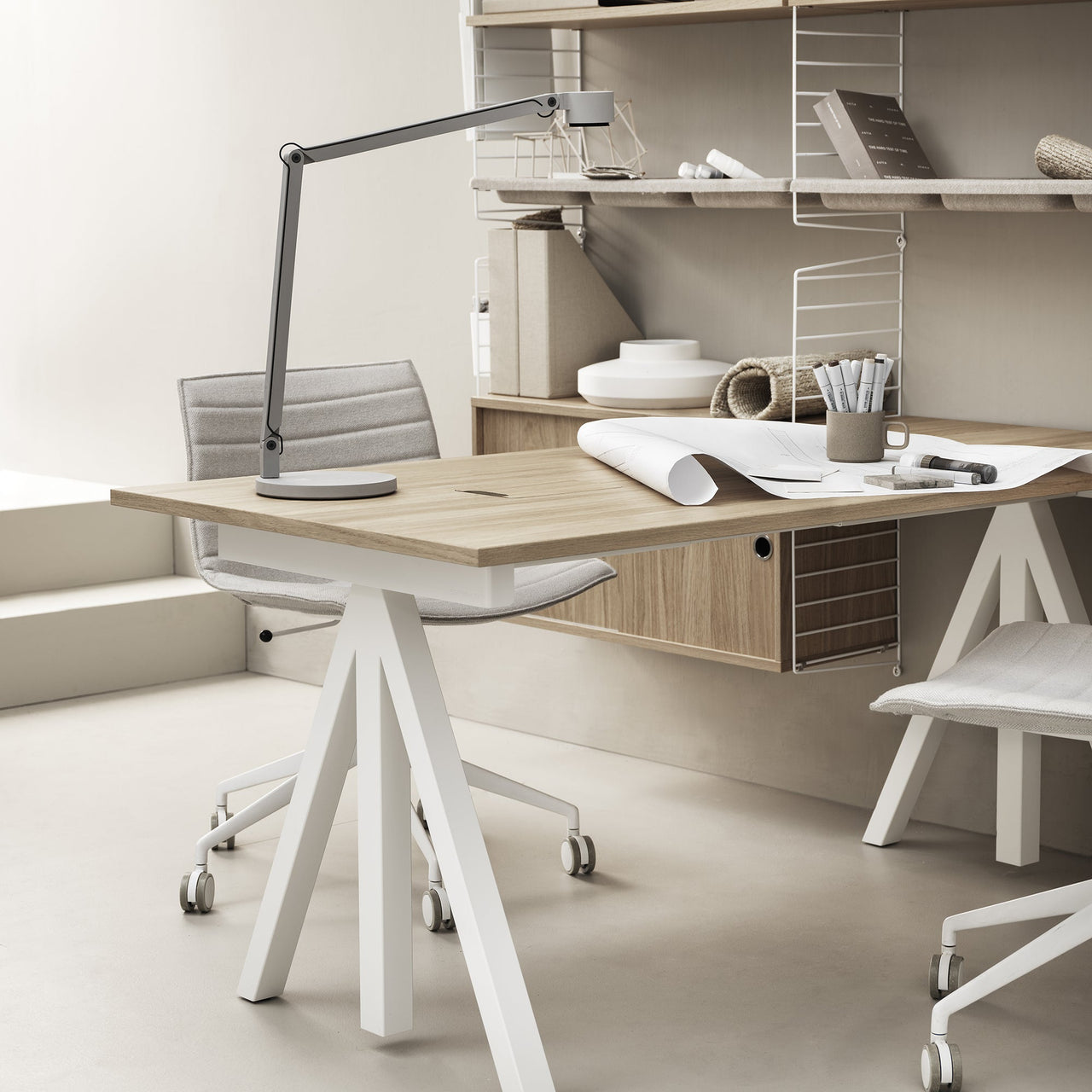 String Works: Height Adjustable Work Desk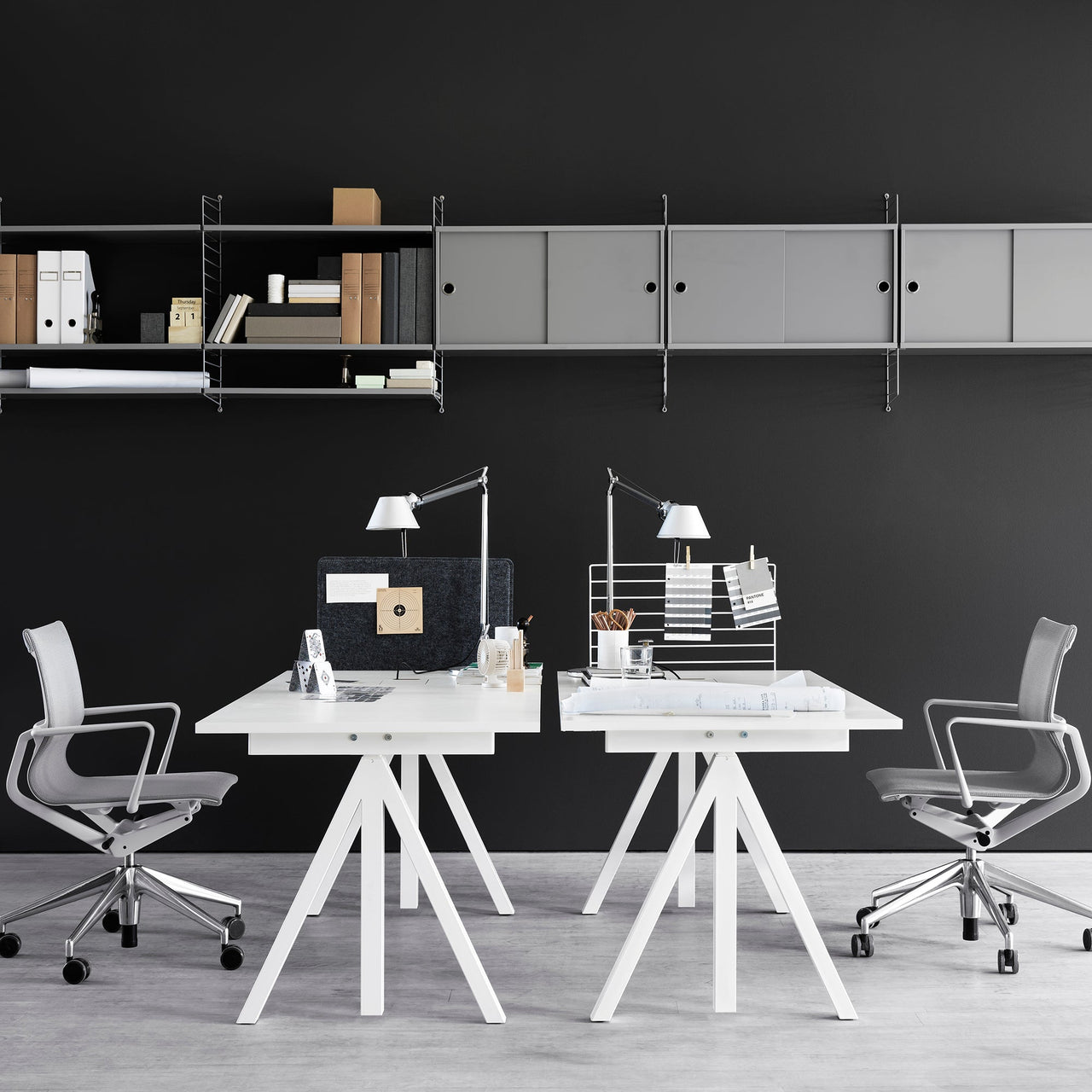 insitu
insitu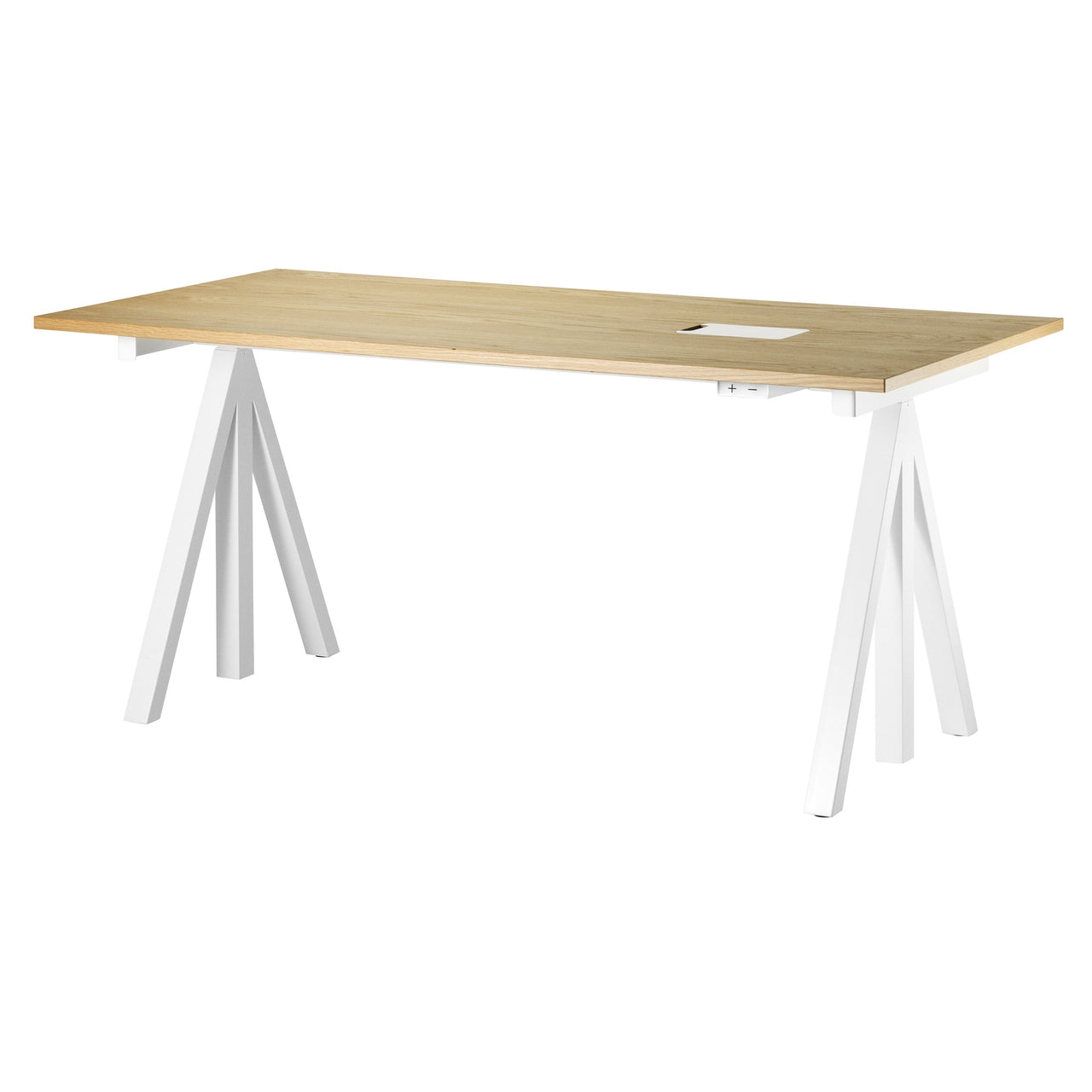 String Works: Height Adjustable Work Desk + Large - 63" + Oak + White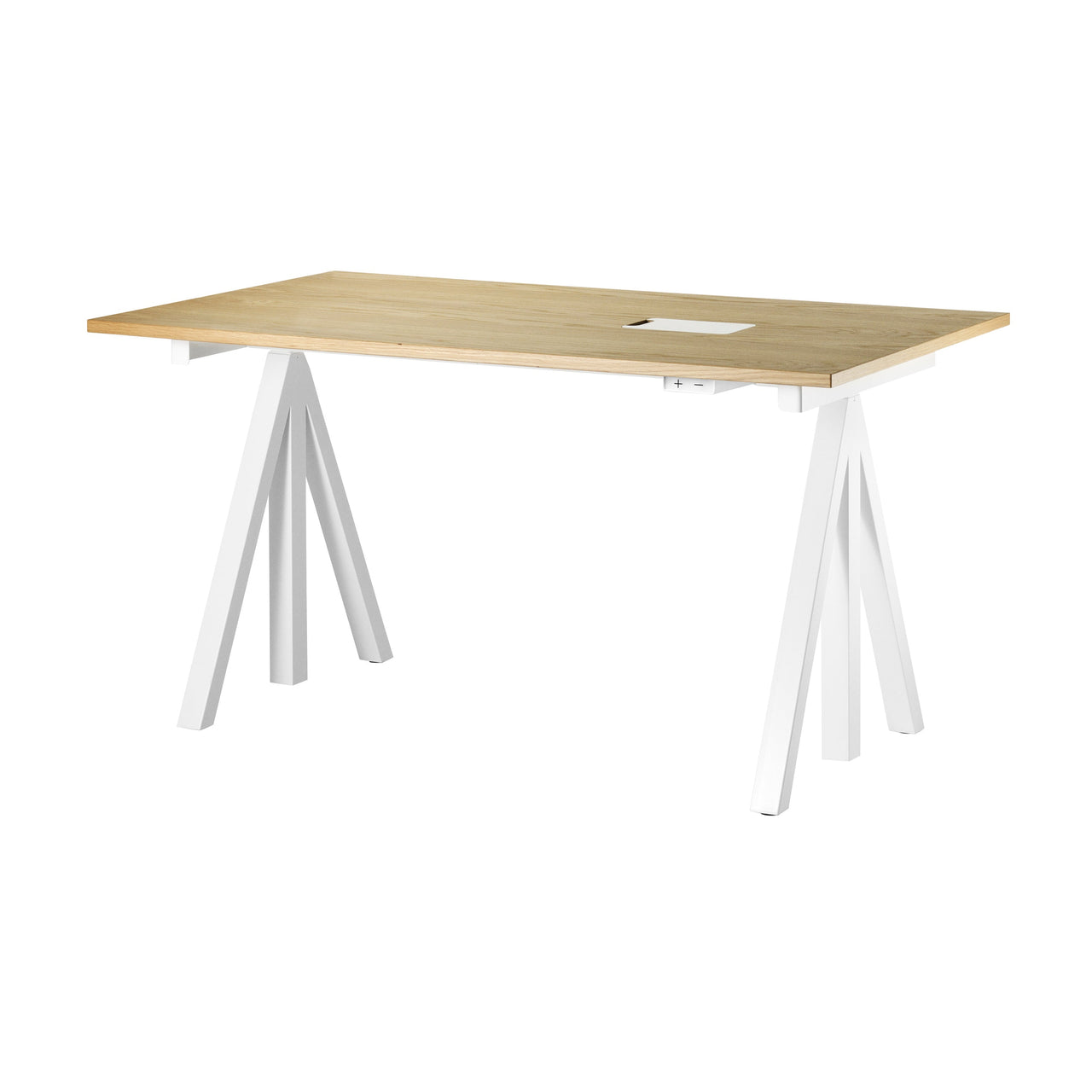 String Works: Height Adjustable Work Desk + Medium - 55.1" + Oak + White
String Works: Height Adjustable Work Desk + Small - 47.2" + Oak + White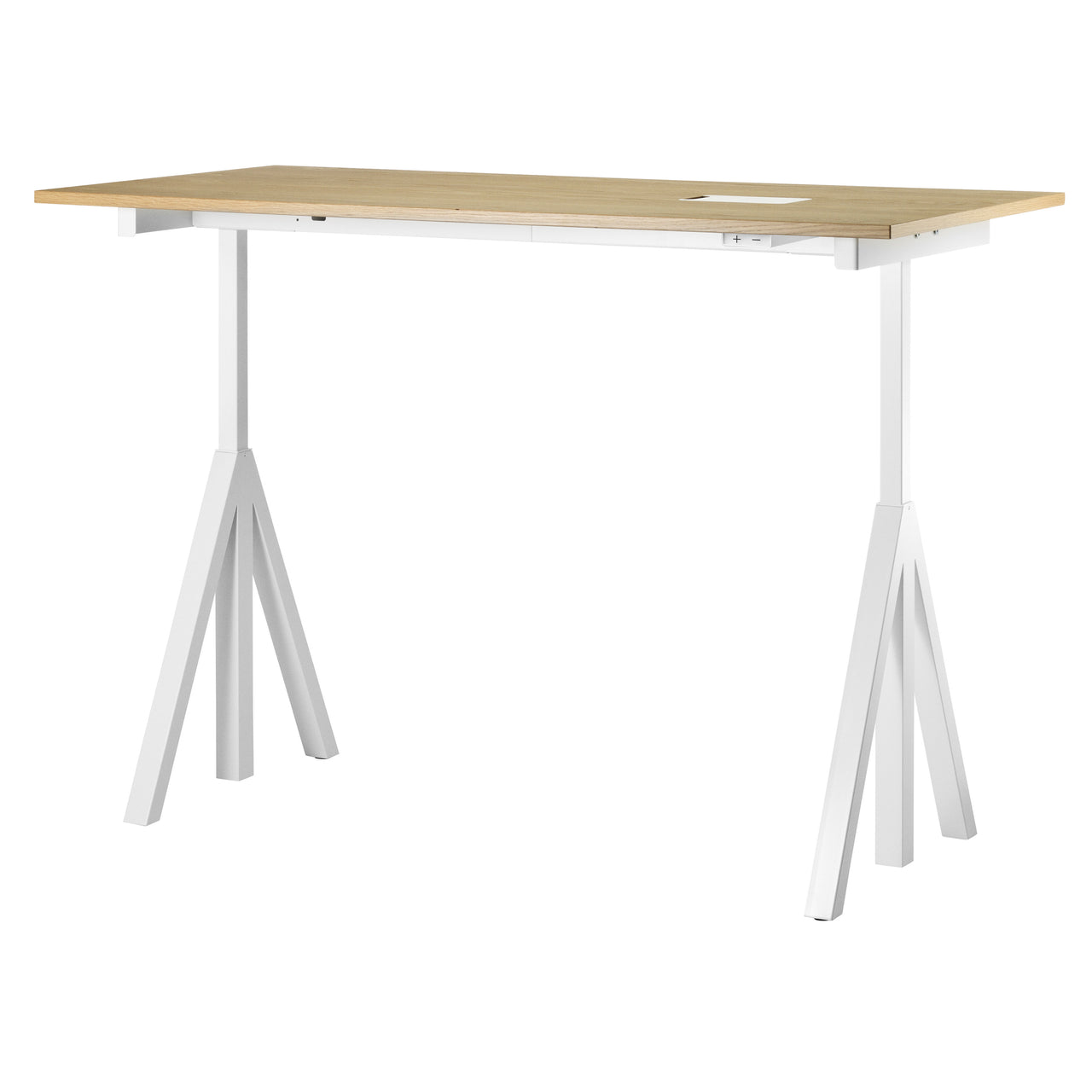 String Works: Height Adjustable Work Desk + Large - 63" + Oak + White
String Works: Height Adjustable Work Desk + Medium - 55.1" + Light Grey Linoleum + White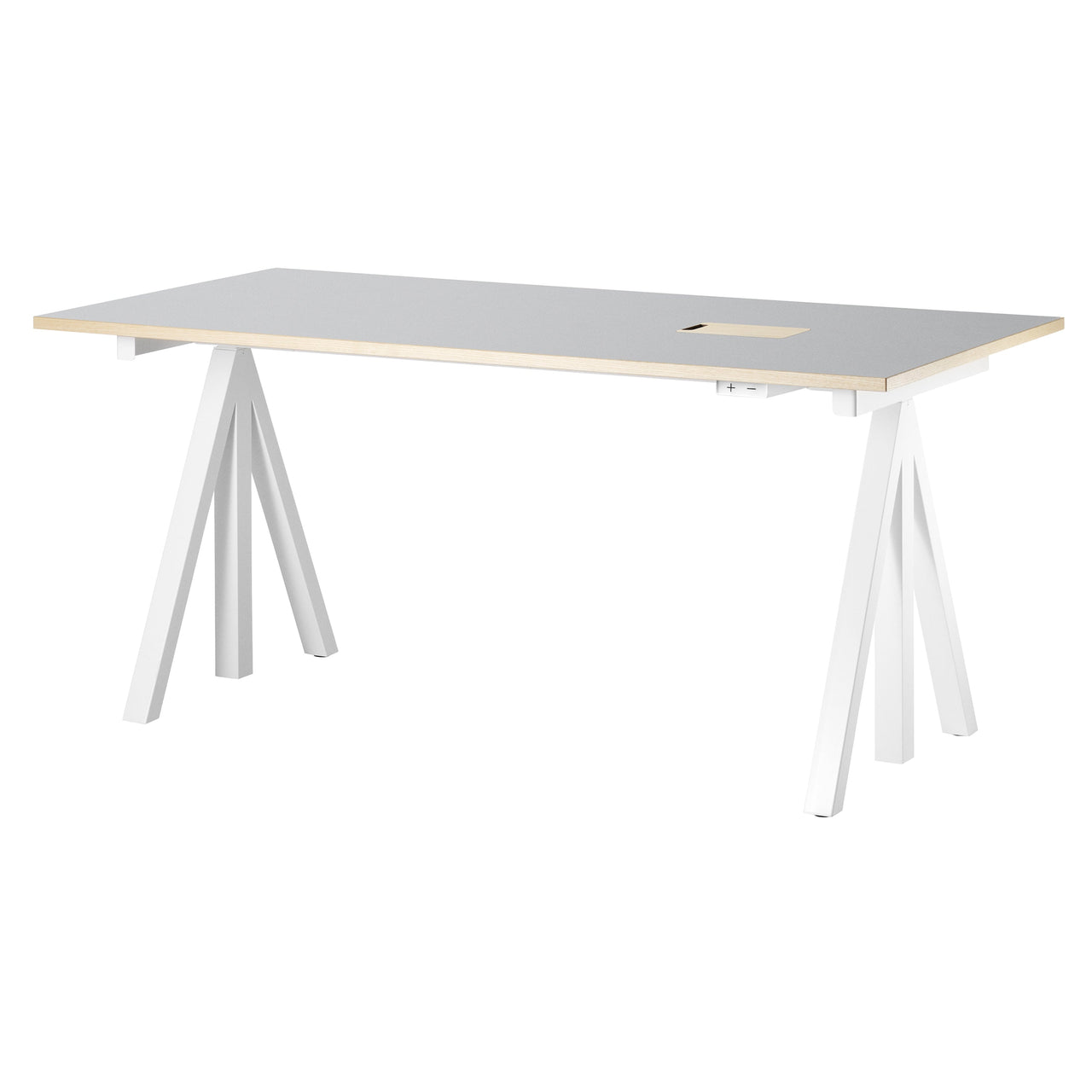 String Works: Height Adjustable Work Desk + Large - 63" + Light Grey Linoleum + White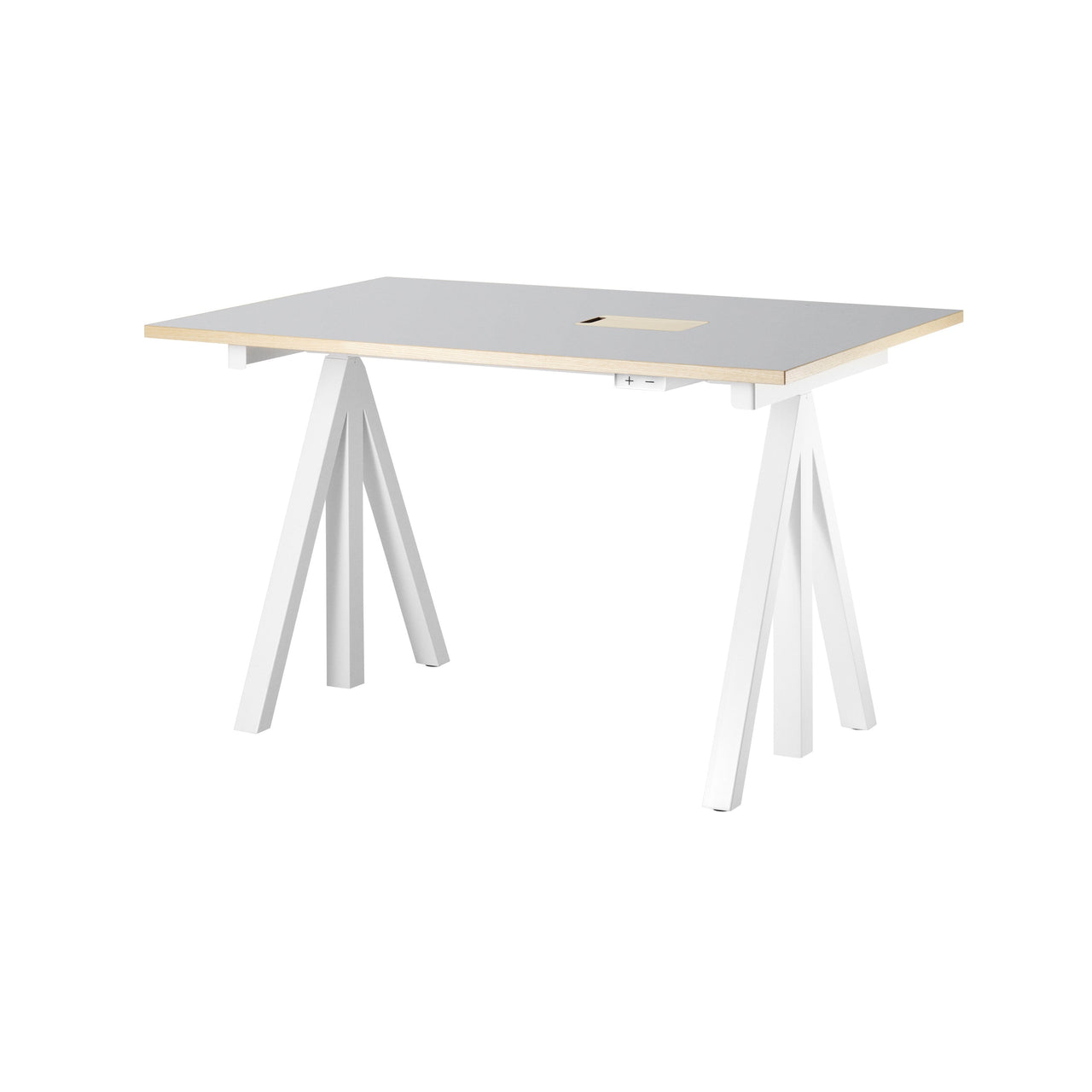 String Works: Height Adjustable Work Desk + Small - 47.2" + Light Grey Linoleum + White
String Works: Height Adjustable Work Desk + Large - 63" + Light Grey Linoleum + White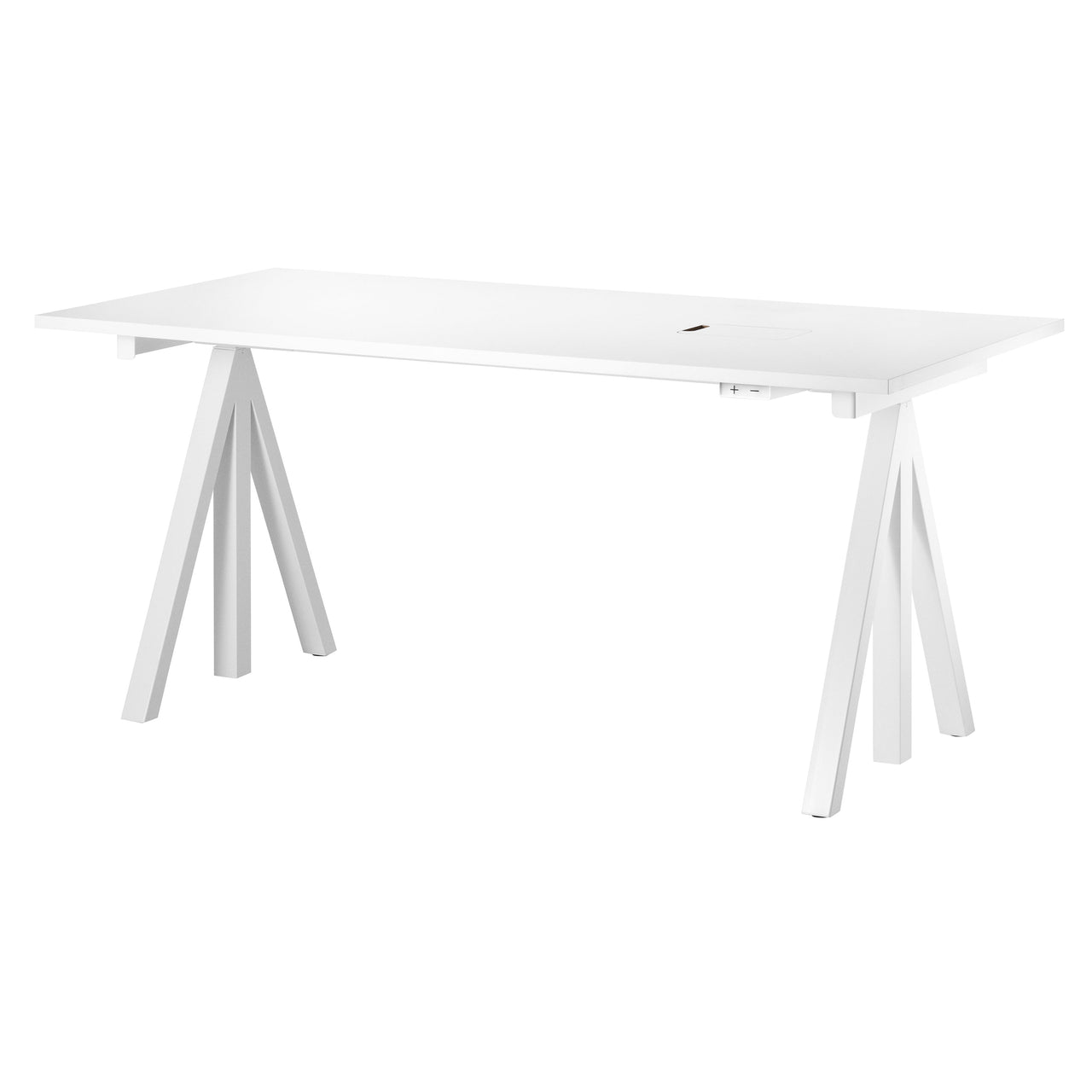 String Works: Height Adjustable Work Desk + Large - 63" + White Laminate + White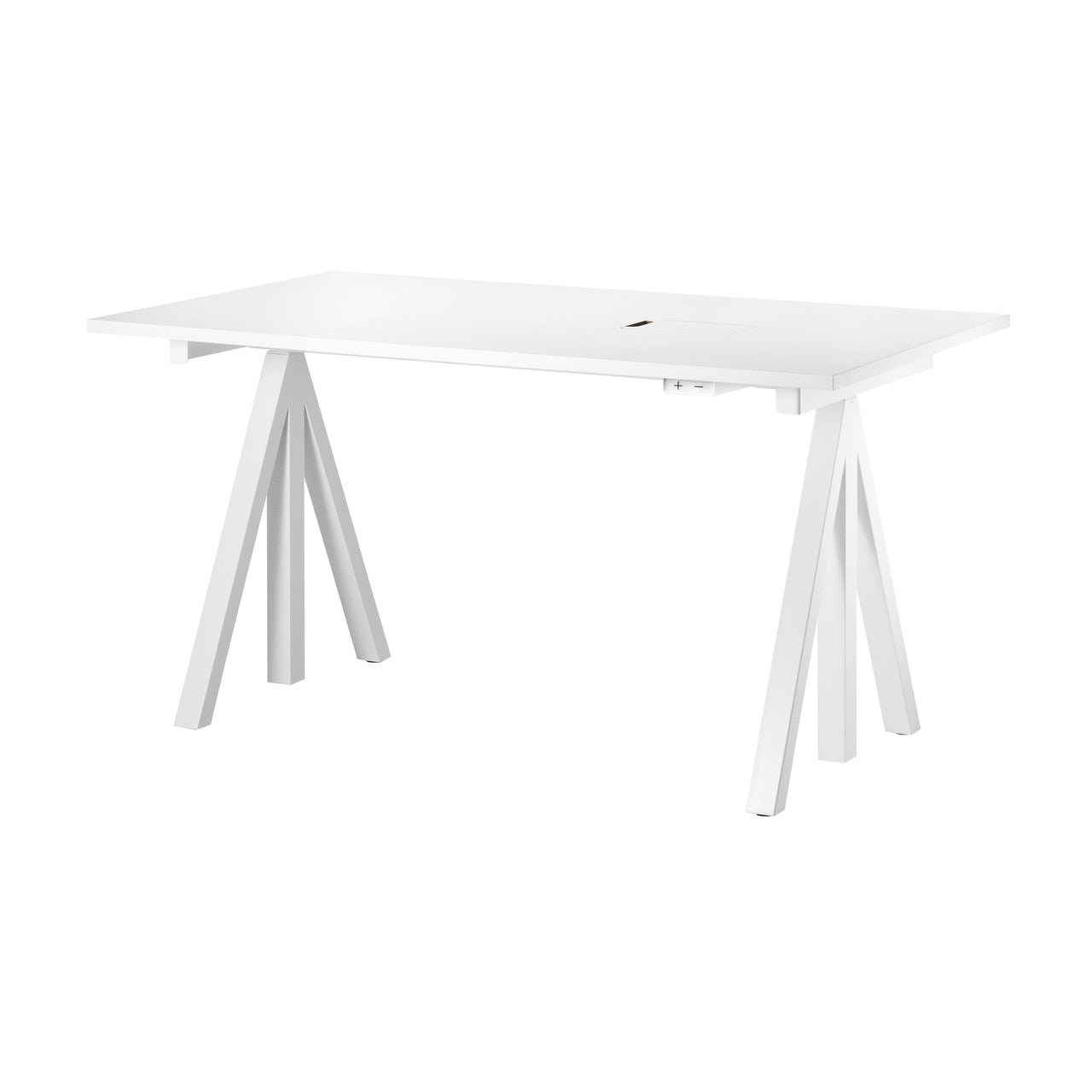 String Works: Height Adjustable Work Desk + Medium - 55.1" + White Laminate + White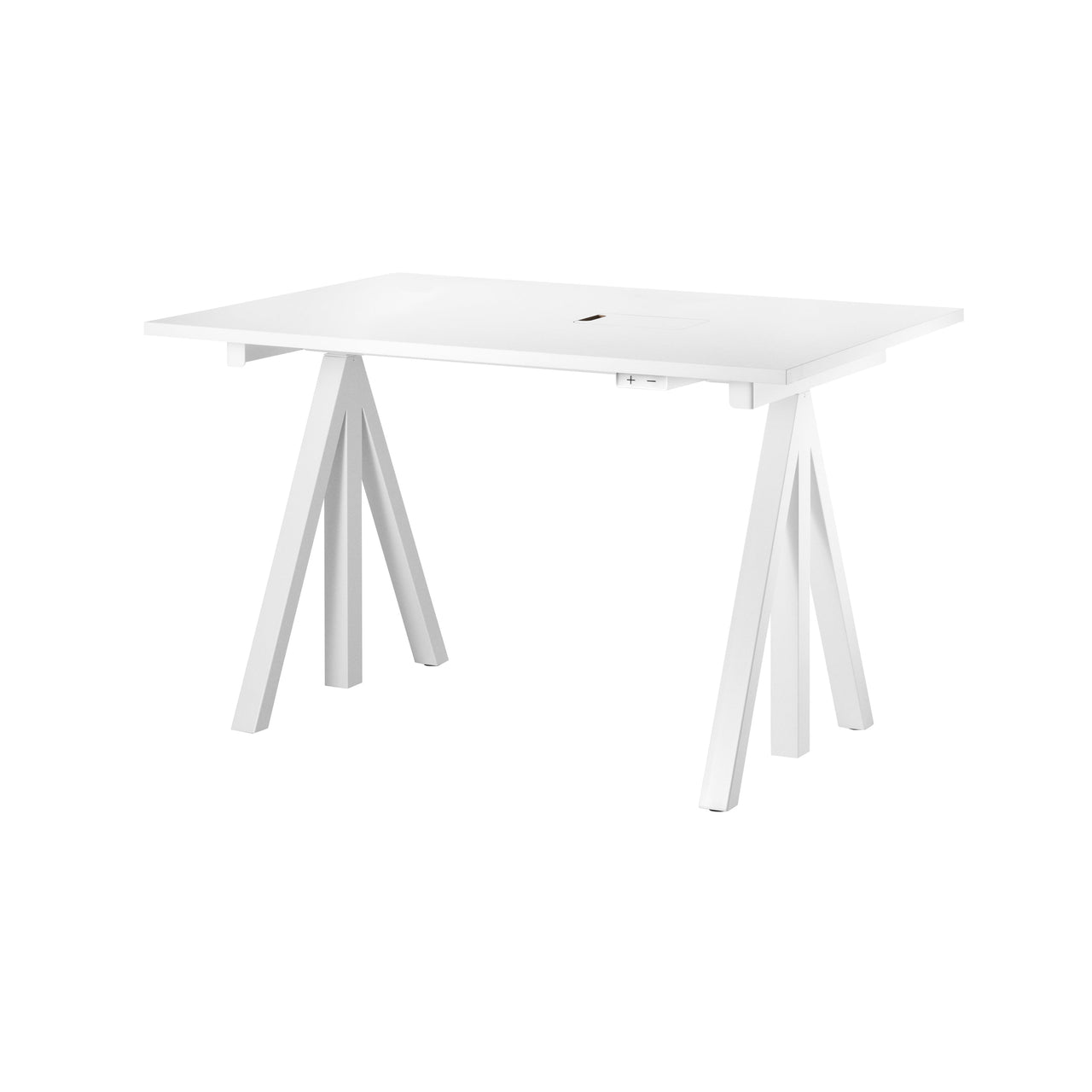 String Works: Height Adjustable Work Desk + Small - 47.2" + White Laminate + White
String Works: Height Adjustable Work Desk + Large - 63" + White Laminate + White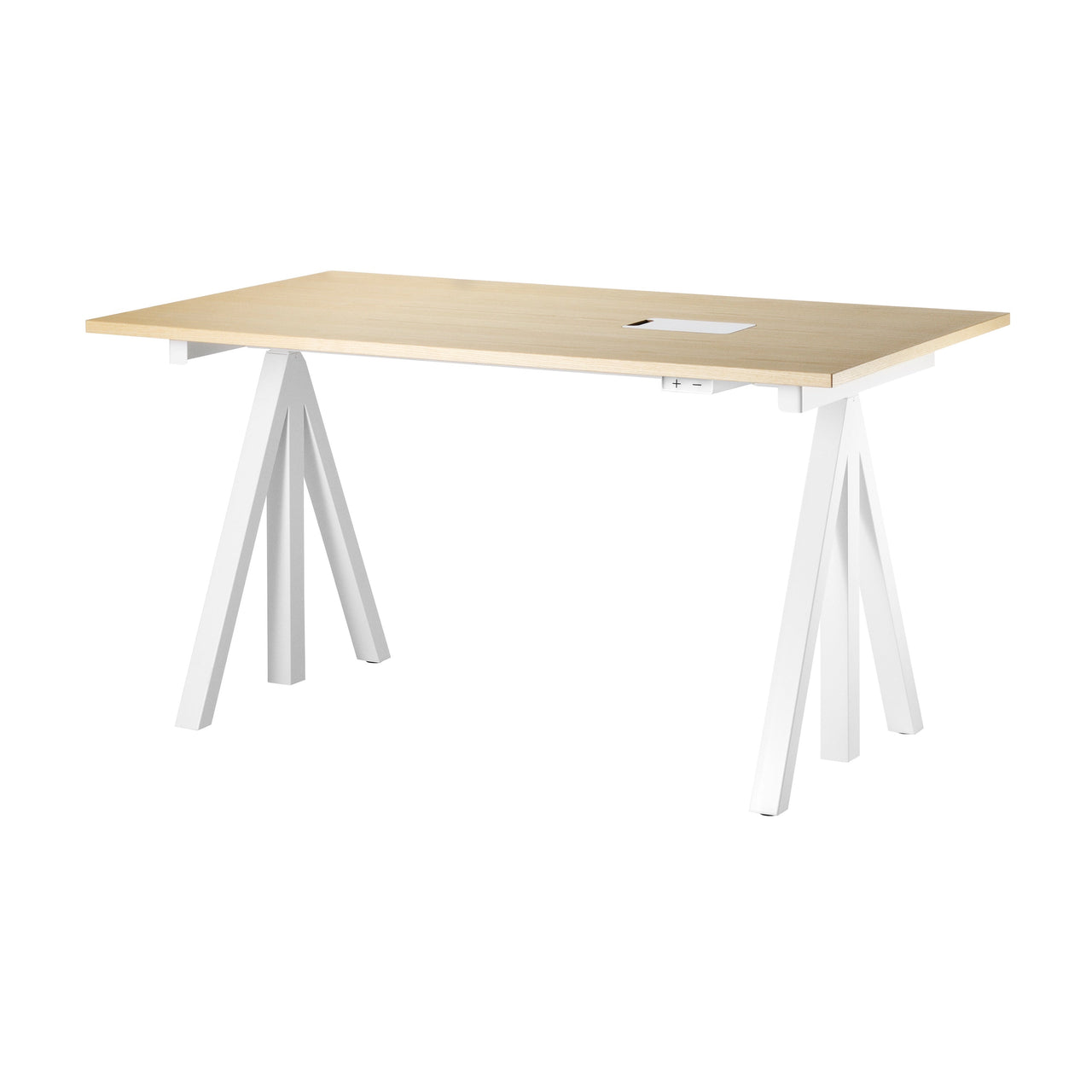 String Works: Height Adjustable Work Desk + Medium - 55.1" + Ash + White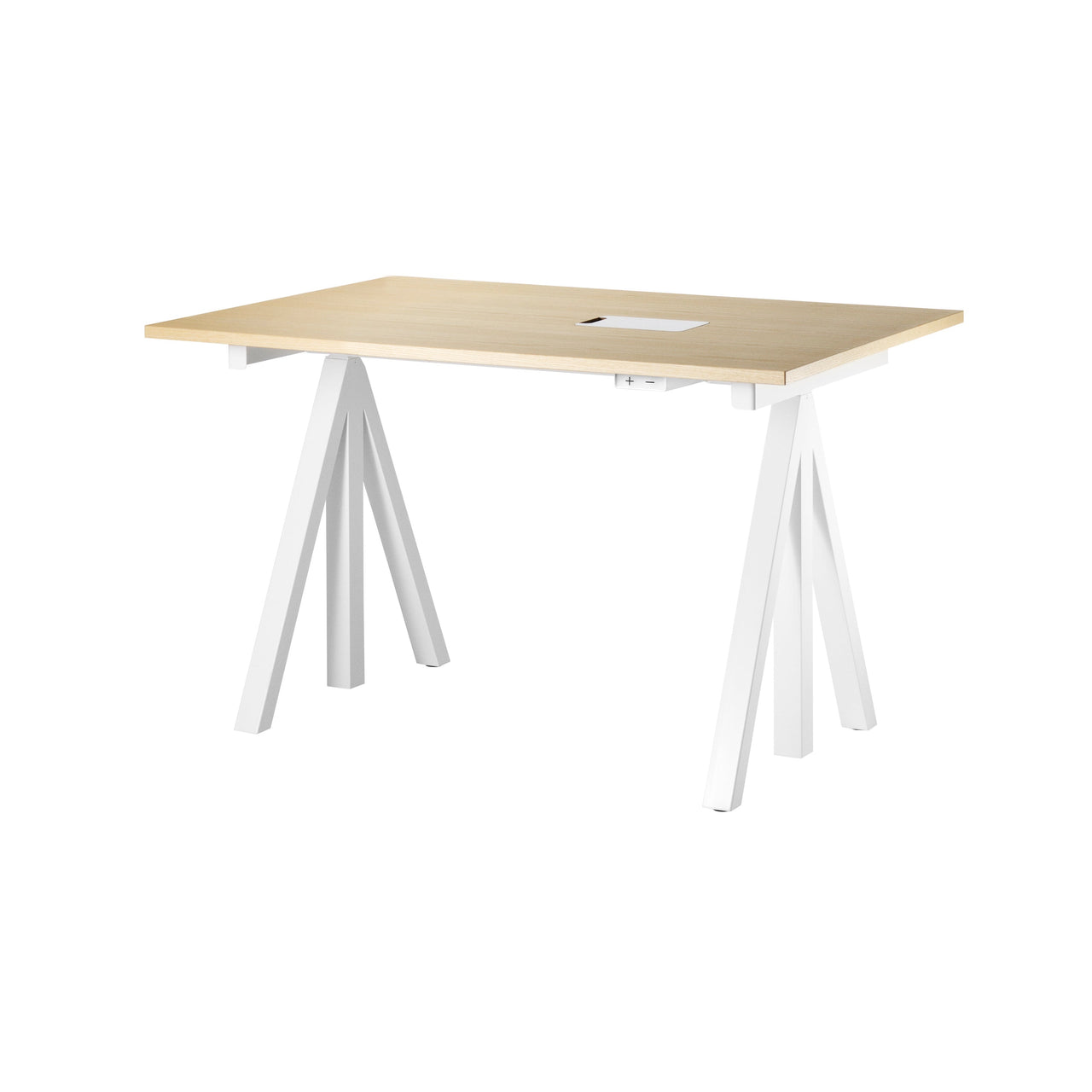 String Works: Height Adjustable Work Desk + Small - 47.2" + Ash + White
String Works: Height Adjustable Work Desk + Large - 63" + Ash + White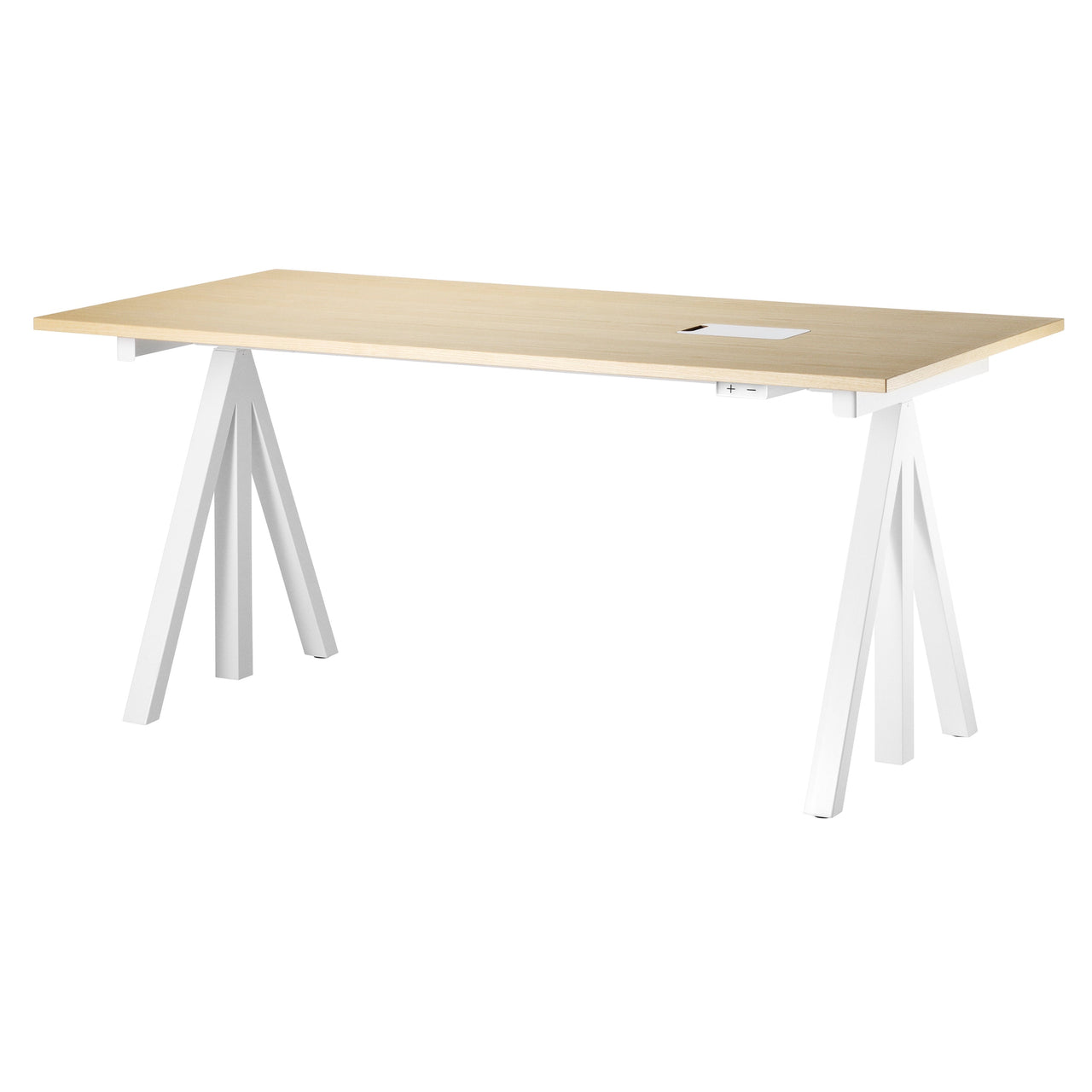 String Works: Height Adjustable Work Desk + Large - 63" + Ash + White
String Works: Height Adjustable Work Desk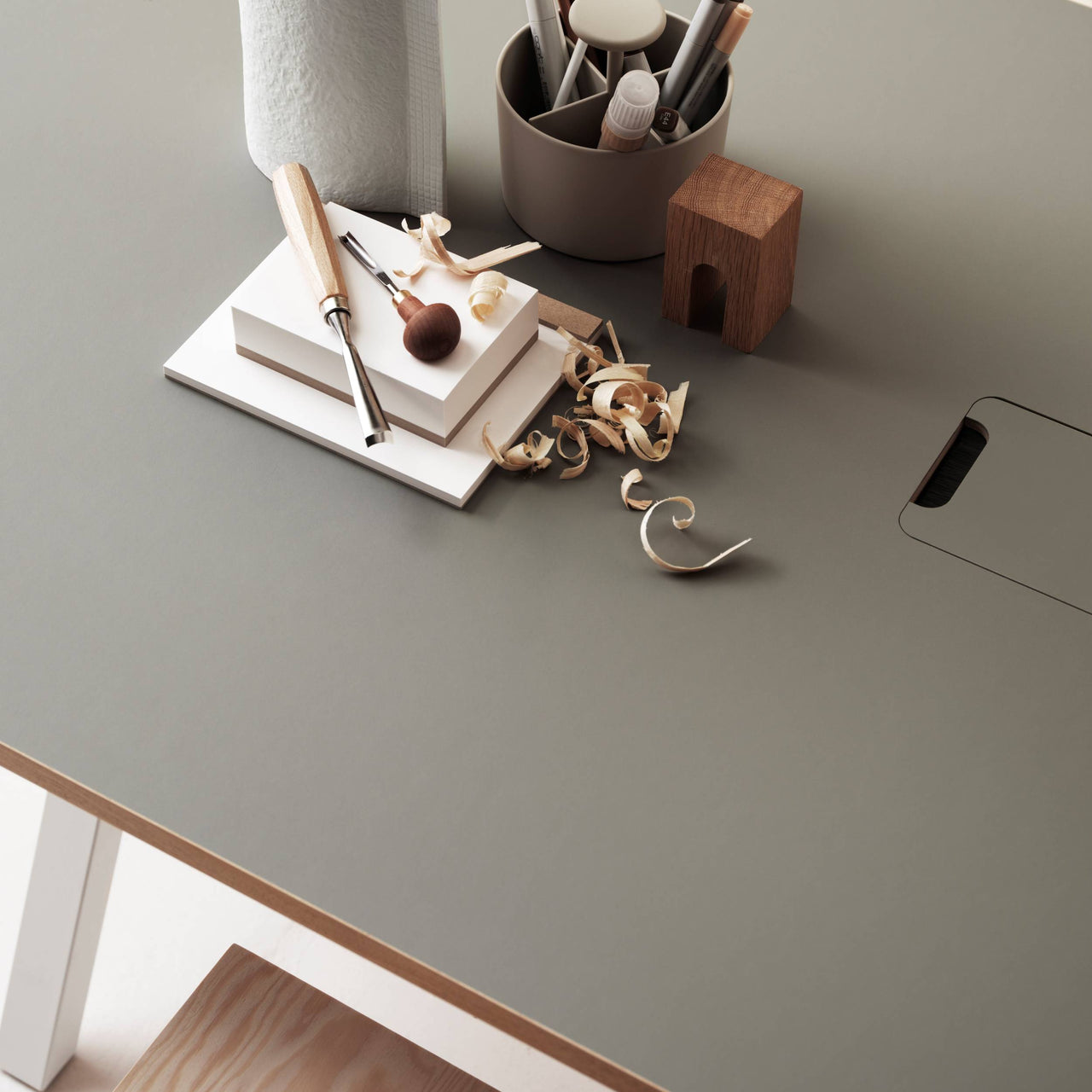 String Works: Height Adjustable Work Desk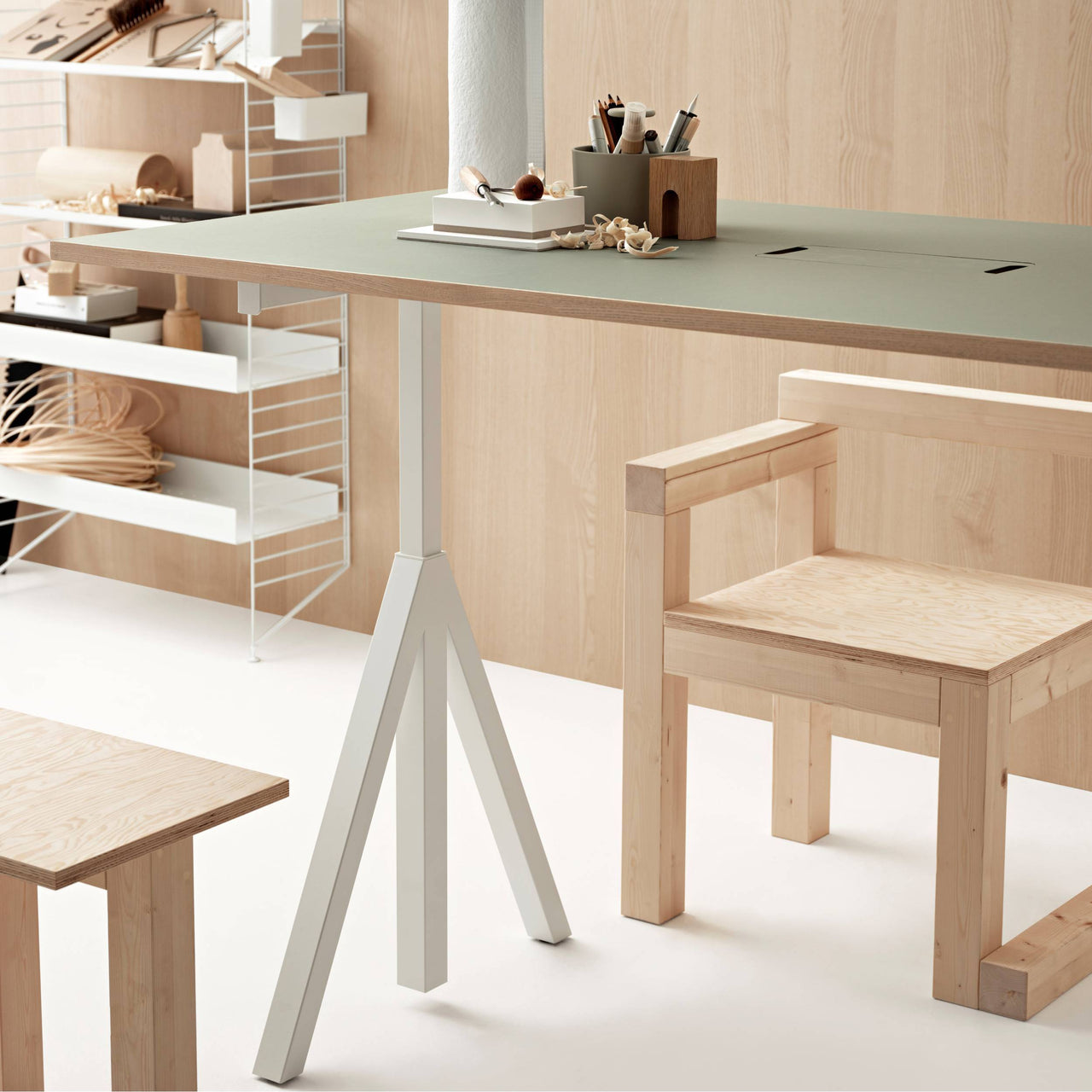 String Works: Height Adjustable Work Desk
String Works: Height Adjustable Work Desk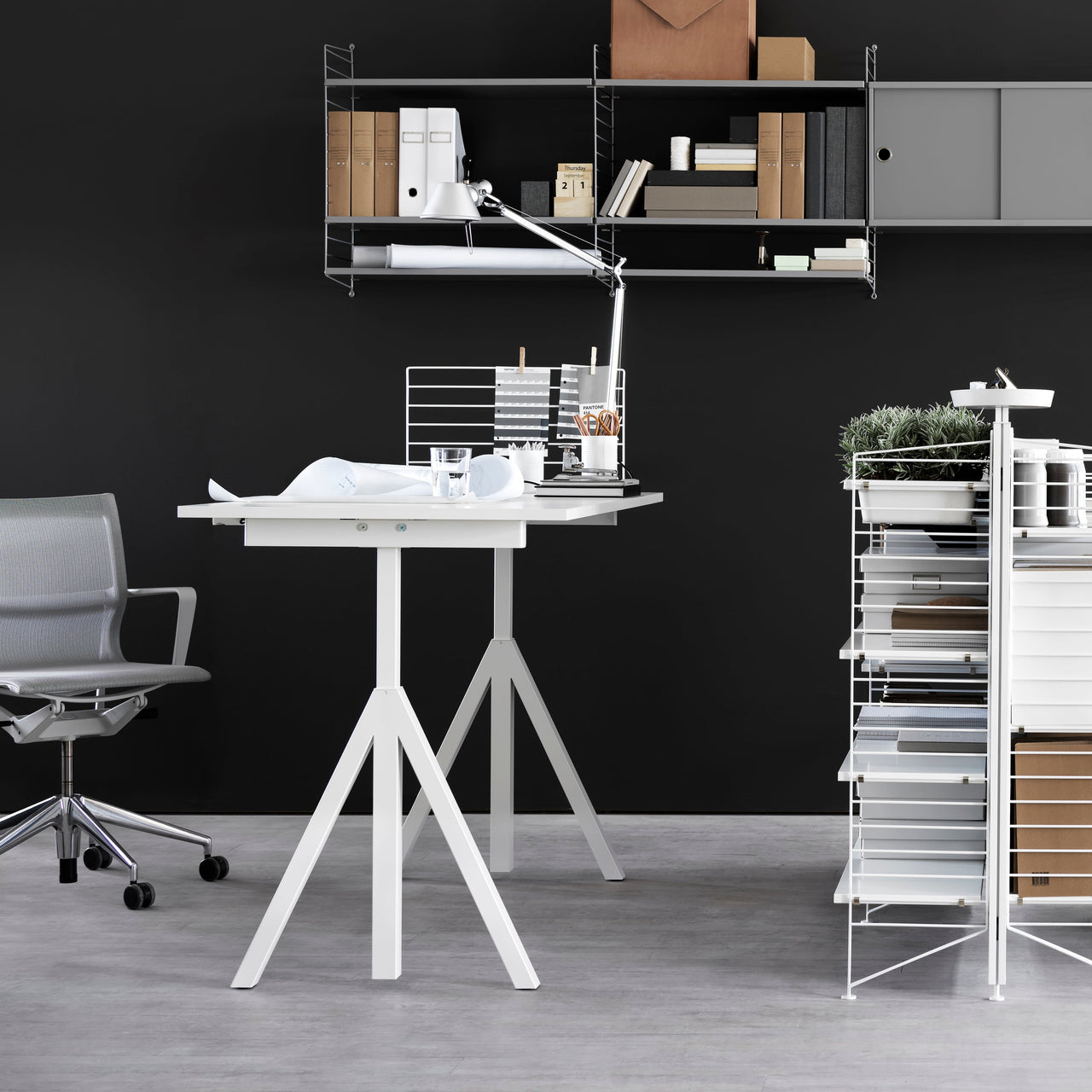 String Works: Height Adjustable Work Desk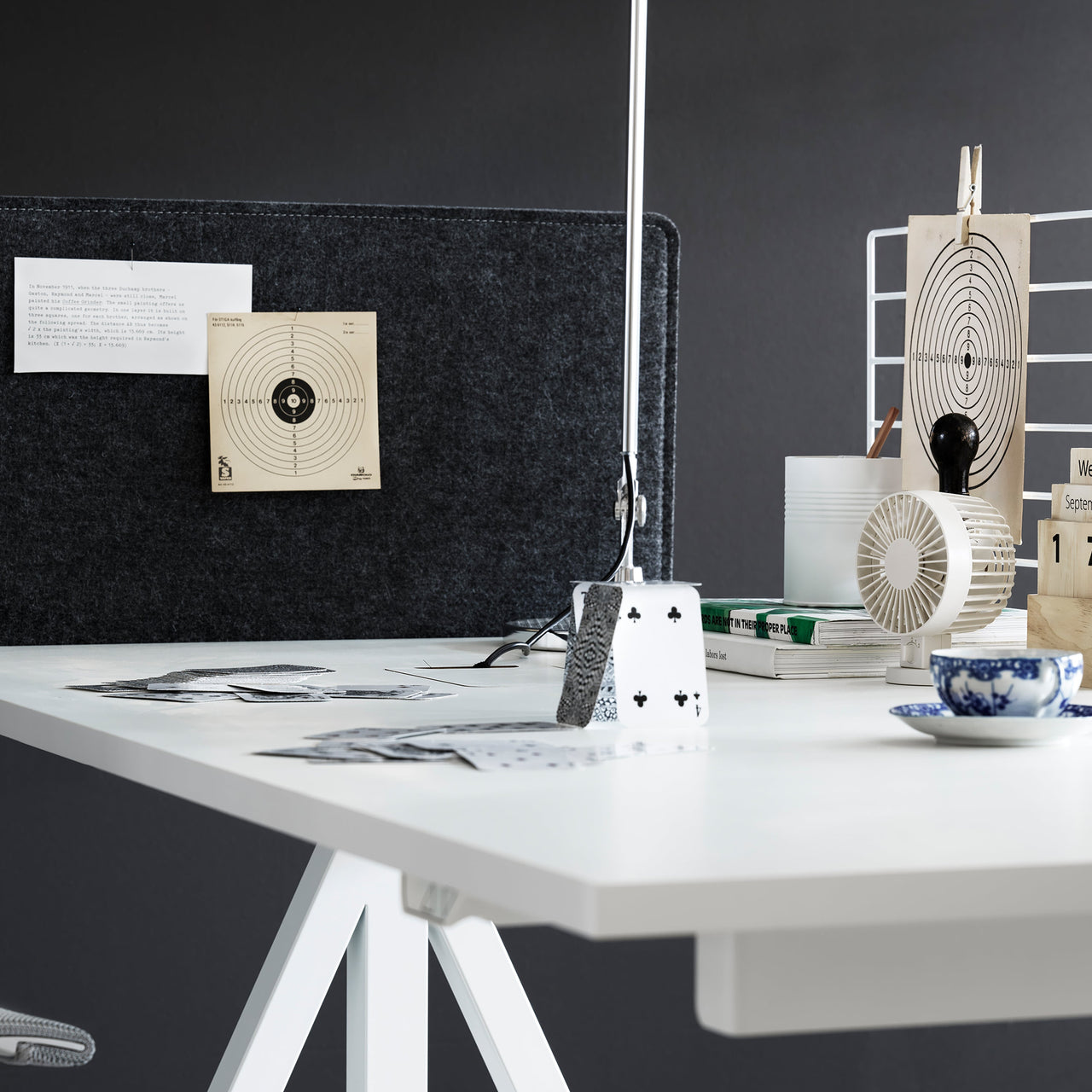 String Works: Height Adjustable Work Desk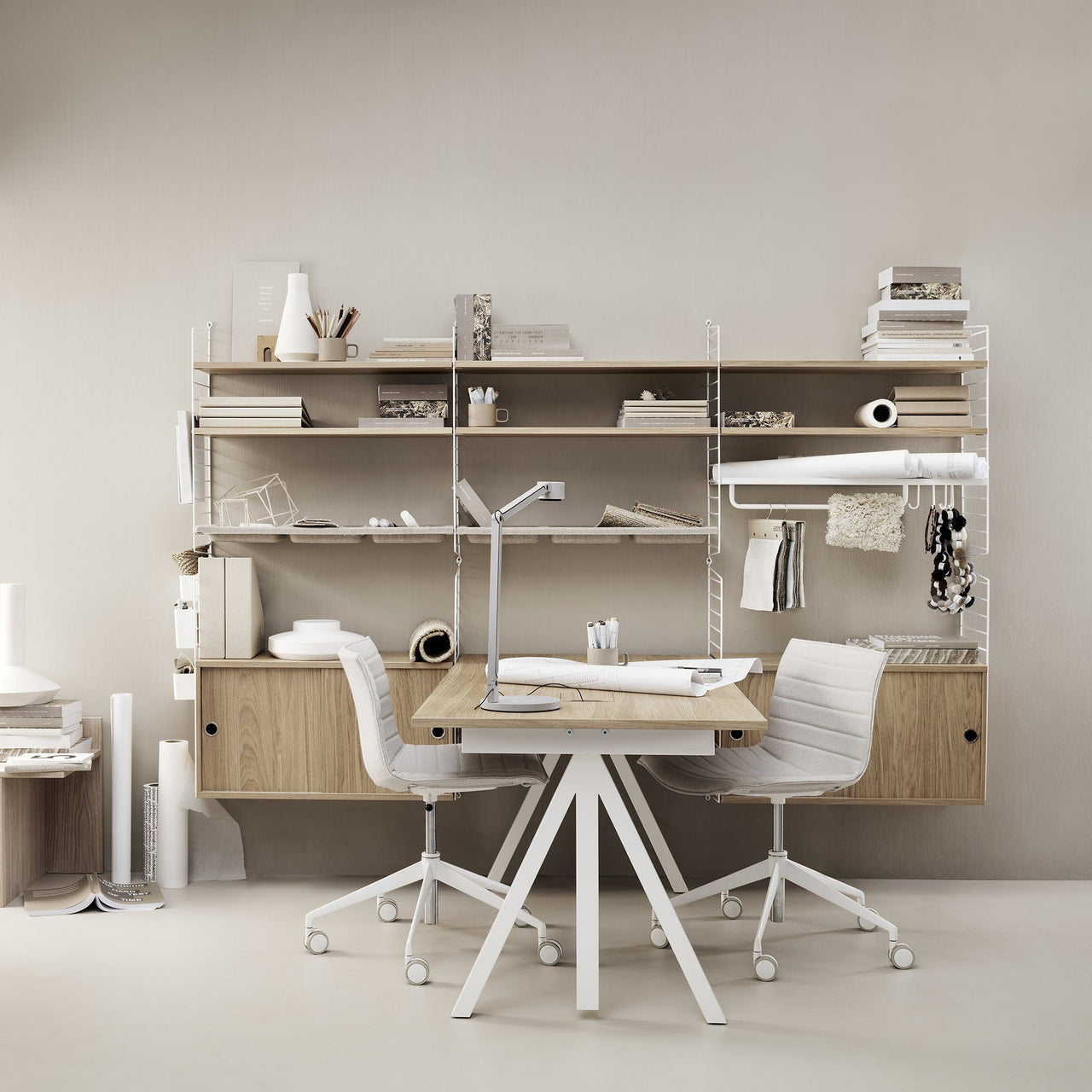 String Works: Height Adjustable Work Desk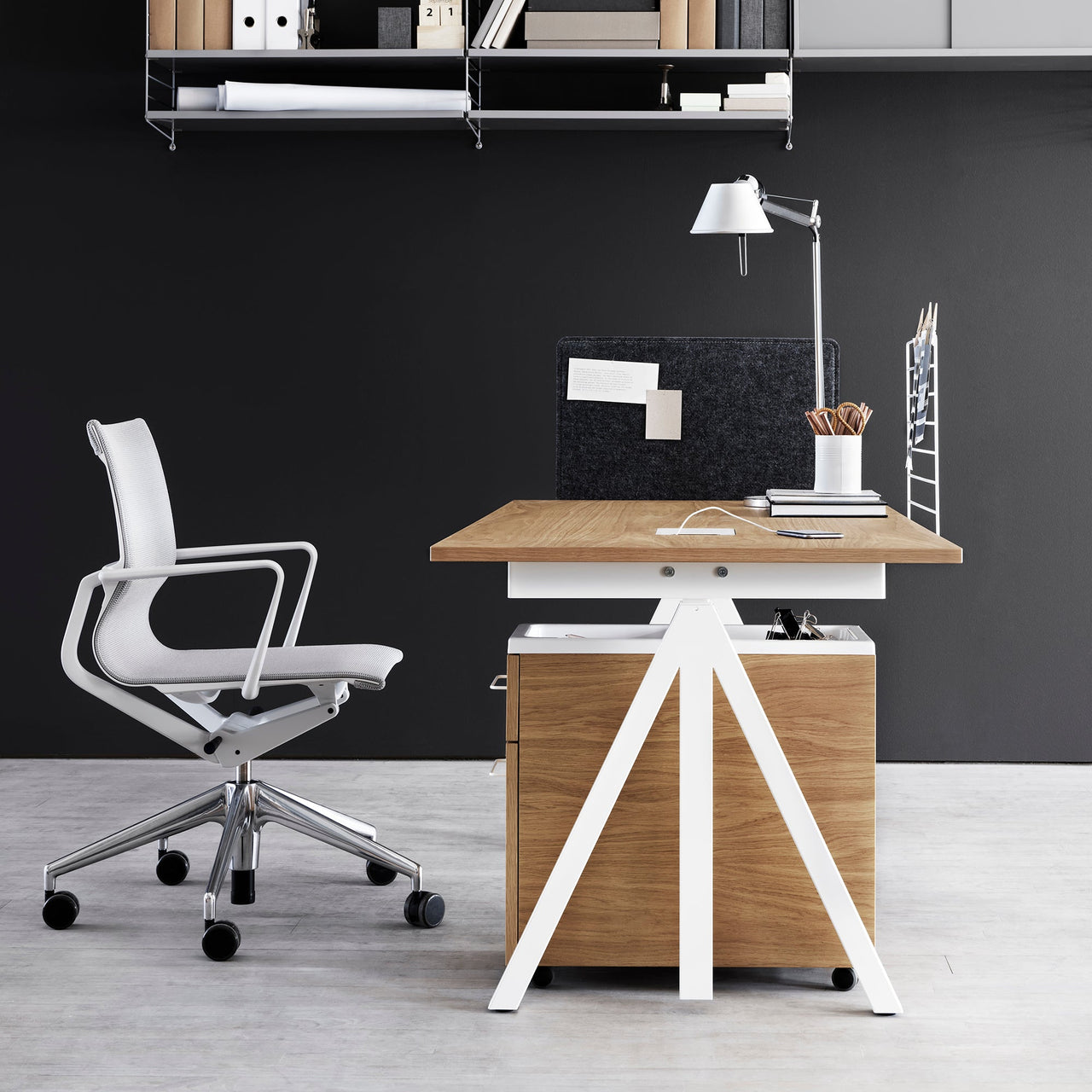 String Works: Height Adjustable Work Desk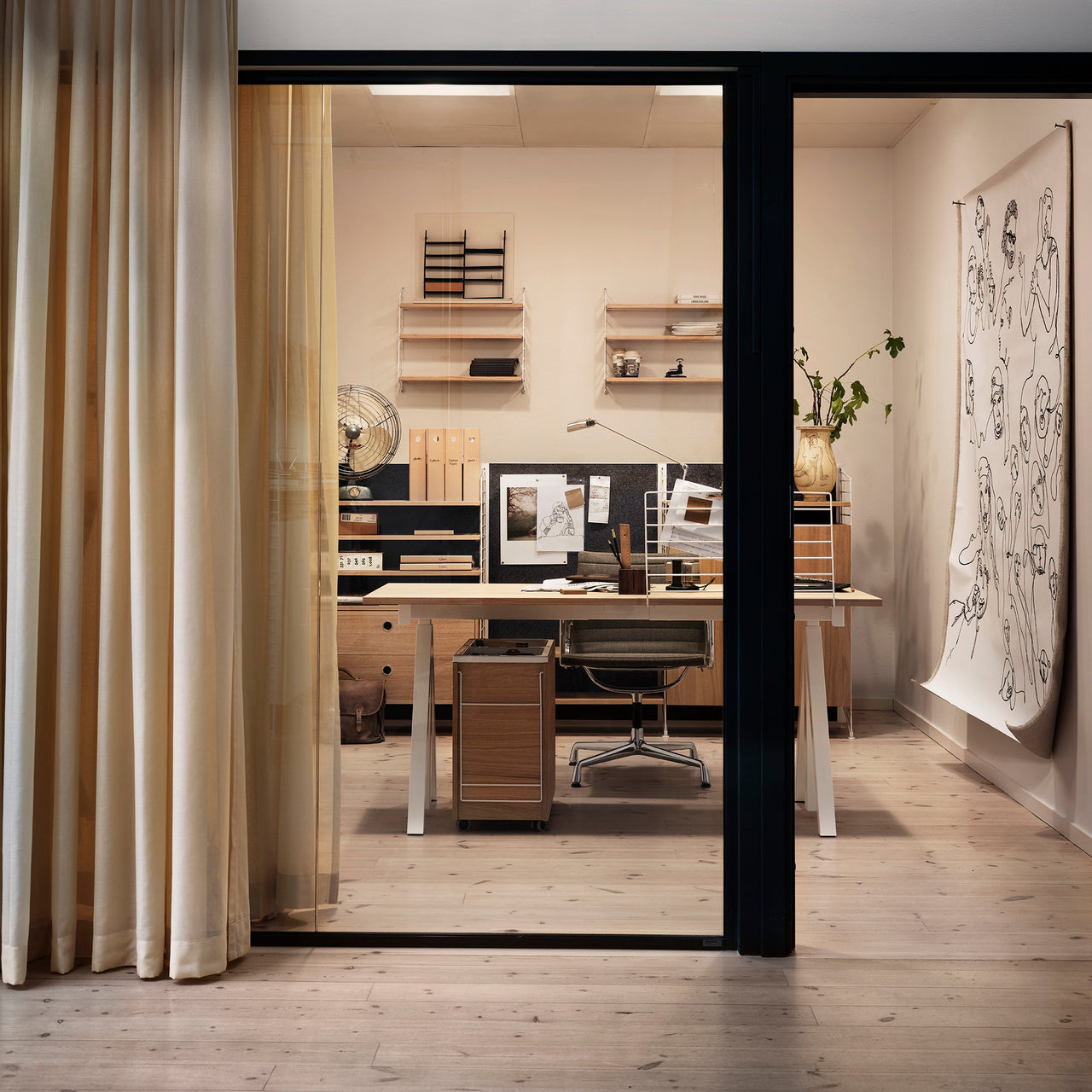 String Works: Height Adjustable Work Desk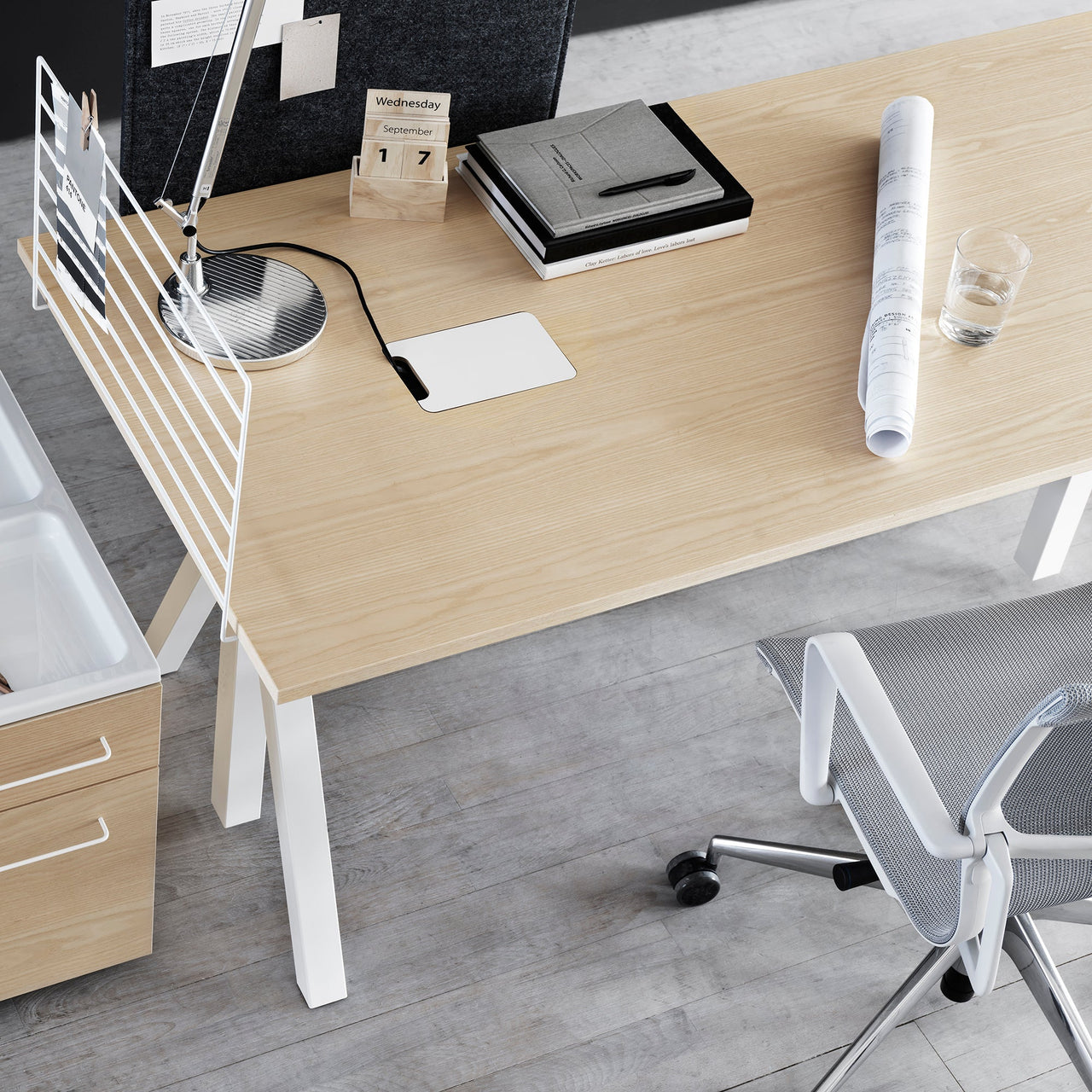 String Works: Height Adjustable Work Desk
String Works: Height Adjustable Work Desk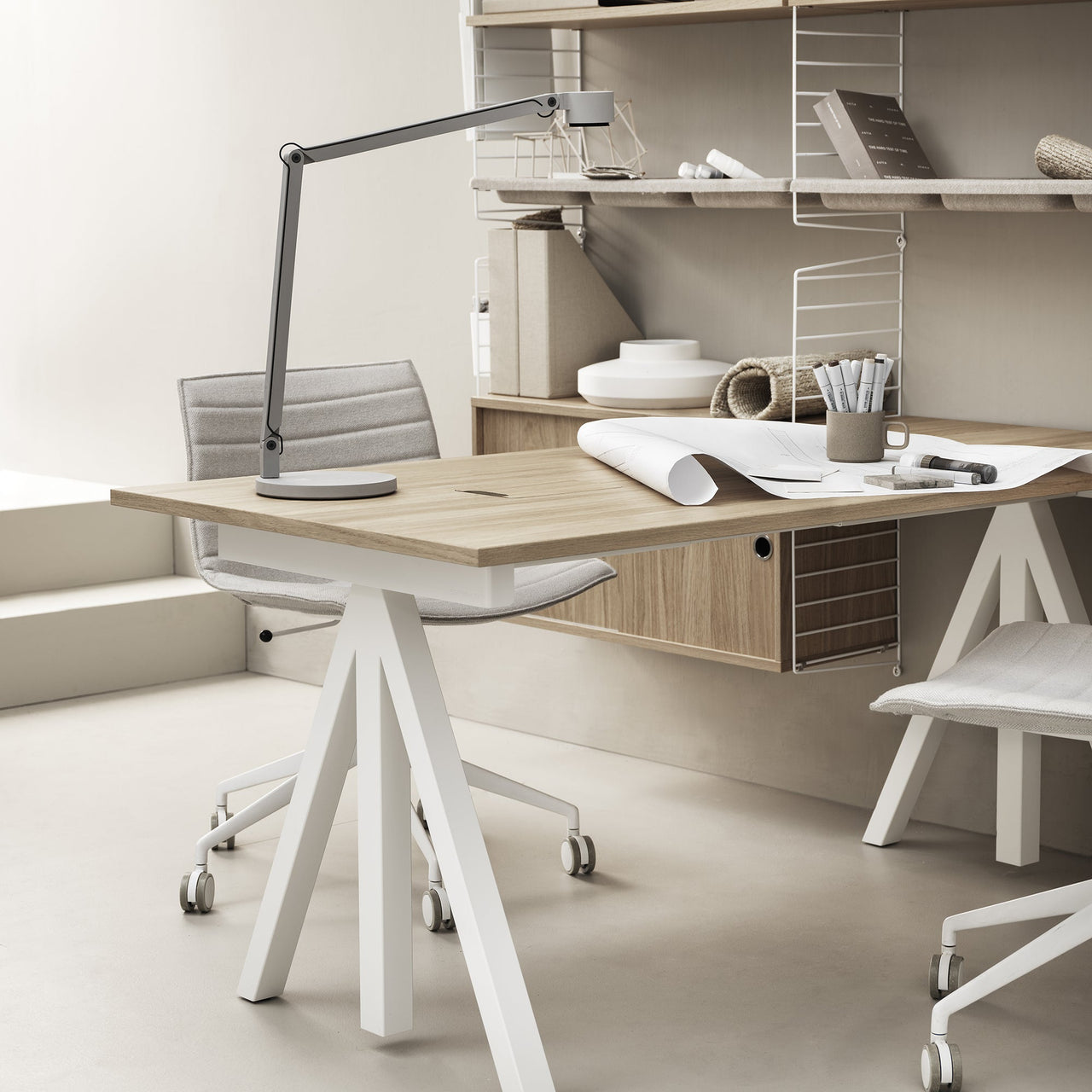 String Works: Height Adjustable Work Desk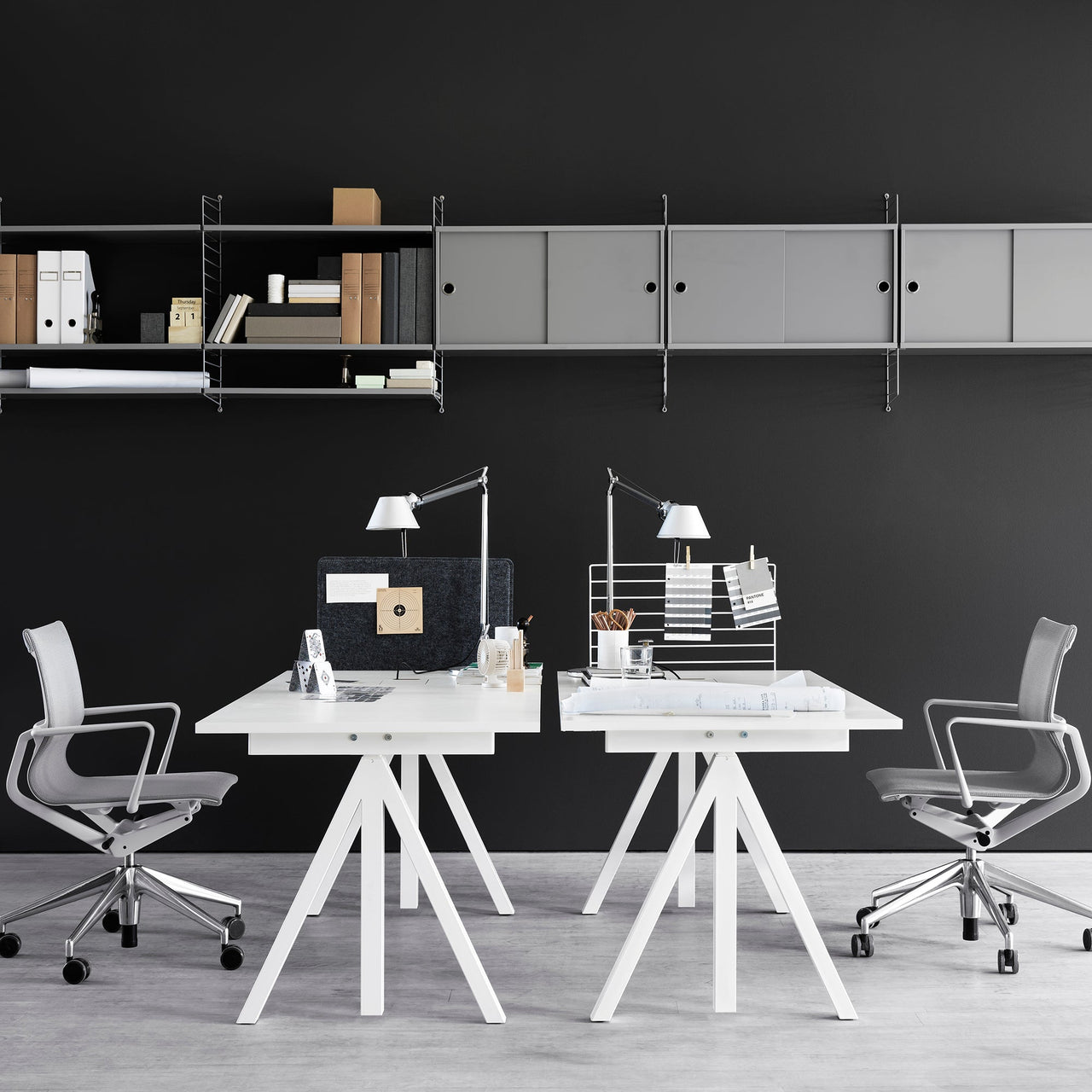 insitu
insitu
String × Anna von Schewen & Björn Dahlström
String Works: Height Adjustable Work Desk
$2,355

SKU: STR-ETF-12-1/DT12078-05-1
$2,355

SKU: STR-ETF-12-1/DT12078-06-1
$2,355

SKU: STR-ETF-12-1/DT12078-22-1
$2,430

SKU: STR-ETF-12-1/DT14078-05-1
$2,430

SKU: STR-ETF-12-1/DT14078-06-1
$2,430

SKU: STR-ETF-12-1/DT14078-22-1
$2,490

SKU: STR-ETF-12-1/DT16078-05-1
$2,490

SKU: STR-ETF-12-1/DT16078-06-1
$2,490

SKU: STR-ETF-12-1/DT16078-22-1
$2,535

SKU: STR-ETF-12-1/DT12078-24-1
$2,635

SKU: STR-ETF-12-1/DT14078-24-1
$2,745

SKU: STR-ETF-12-1/DT16078-24-1
---
---
If sitting is the new smoking, where do we stand? The height-adjustable desk from Swedish design house String mixes it up during the course of a shift, and all at the touch of a button. Unlike many other desks in this category, String's maintains the signature visually light profile of the rest of this modular line, in this case due to the slim metal tubes that make up the framework. An adjustment range between 715 and 1185mm means the desk height fits a wide range of standing adults. Ample space under the desk, plus the option of cable routing and a small table-top compartment for passing device cables. Ample space under the desk, plus a plethora of attachments and accessories to optimize a clutter-free, yet functional zone, makes this one elegant work horse for office for home use. What's more, the desk comes in 3 sizes, the larger version lending itself to more of a collective or conference application.

As the longest-running resource for this Swedish heritage brand in North America, A+R offers the entire String collection.

(And p.s., recent studies indicate that it's not so much sitting but a lack of physical exercise that contributes to health issues. So split the time you sit and stand at your desk—and don't skip those all-critical brisk walks at break time!).
Size
Work Desk:

Small: 28.1"-46.7" h x 47.2" w x 30.7" d (71.5 - 118.5x120x78cm)
Medium: 28.1"-46.7" h x 55.1" w x 30.7" d (71.5 - 118.5x140x78cm)
Large: 28.1"-46.7" h x 63" w x 30.7" d (71.5 - 118.5x160x78cm)
Material
Powder-coated steel, laminated MDF, oak, ash
Details
Height adjustable from 28.15in (71.5cm) to 46.75 (118.5cm)
Also available in Meeting and Conference Tables
Please email info@aplusrstore.com for stock availability.
Brand
String
When a Swedish publisher held a bookshelf design competition in 1946, there was no way of knowing the result would become one of the most iconic concepts of the 20th Century. Bonnier wanted to jump-start sales of its books in the postwar economy but realized customers would need a place to store them at home. The winner, out of 194 entries in all, was Nils Strinnings (with an assist from his designer wife, Kajsa) and his system named String.
Based on a ladder-like, coated-wire framework, it was lightweight, versatile and redoubtably stable. Not to mention quick to assemble, easy to reposition and little trouble to transport. String was an immediate success far and wide—especially with a newly identifiable younger generation. Just a few years later, in 1950, the shelves were even ordered for the new UN headquarters in New York. String continues to produce the timeless original designs as well as updated versions for both residential and office spaces.