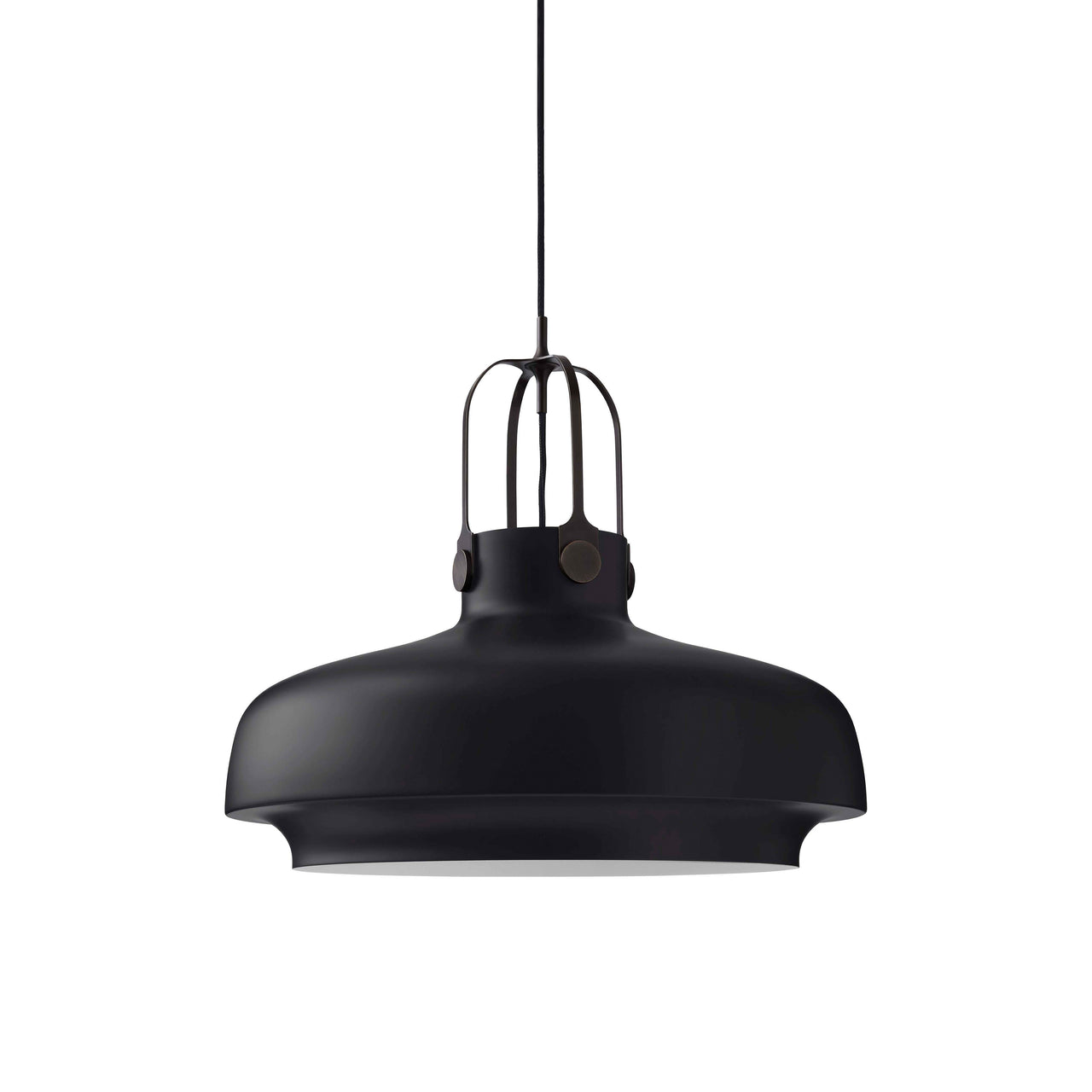 Copenhagen Pendant: SC6 + SC7 + SC8 + Large (SC8) - 23.6" + Matt Black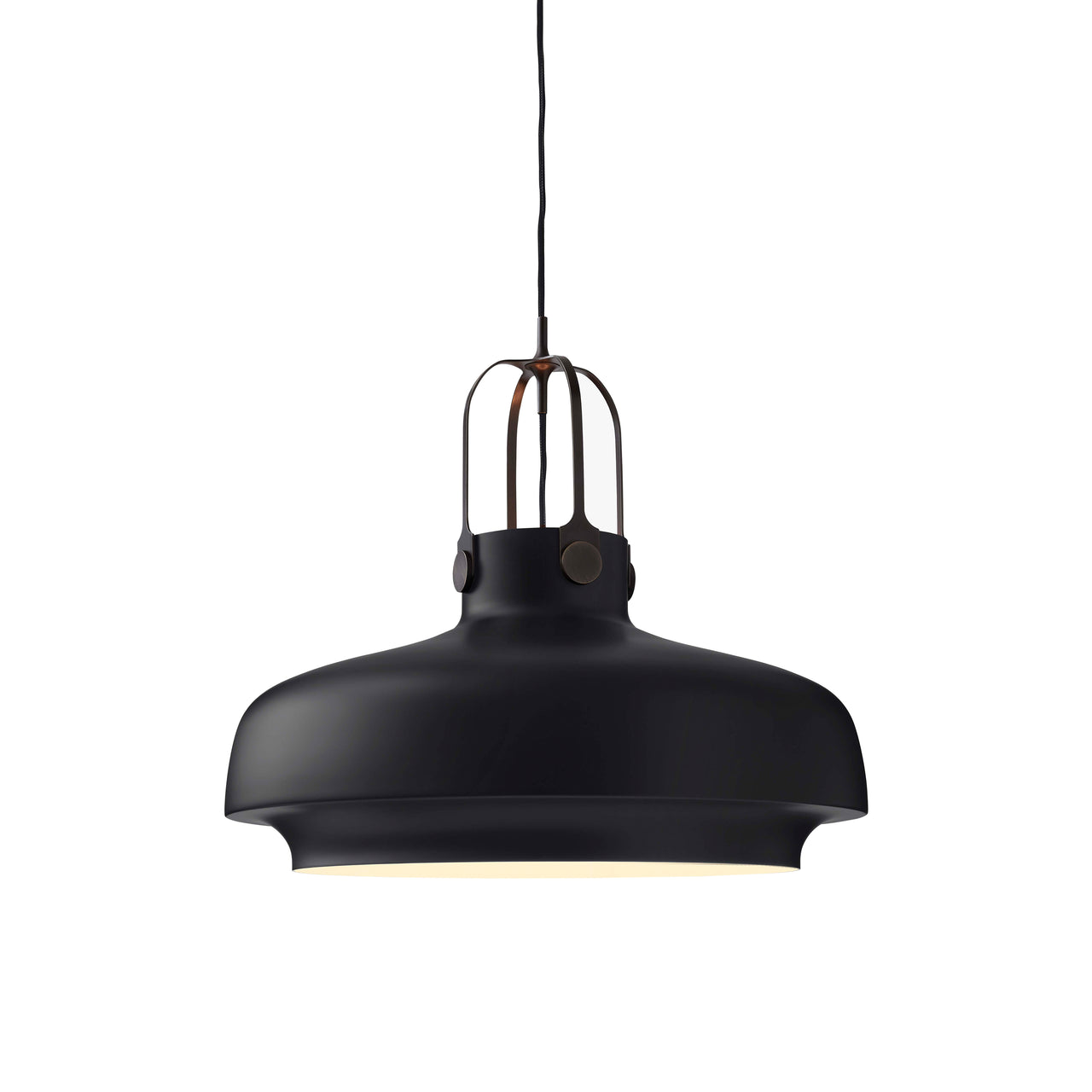 Copenhagen Pendant: SC6 + SC7 + SC8 + Large (SC8) - 23.6" + Matt Black
Copenhagen Pendant: SC6 + SC7 + SC8 + Medium (SC7) - 13.8" + Satinized Opal Glass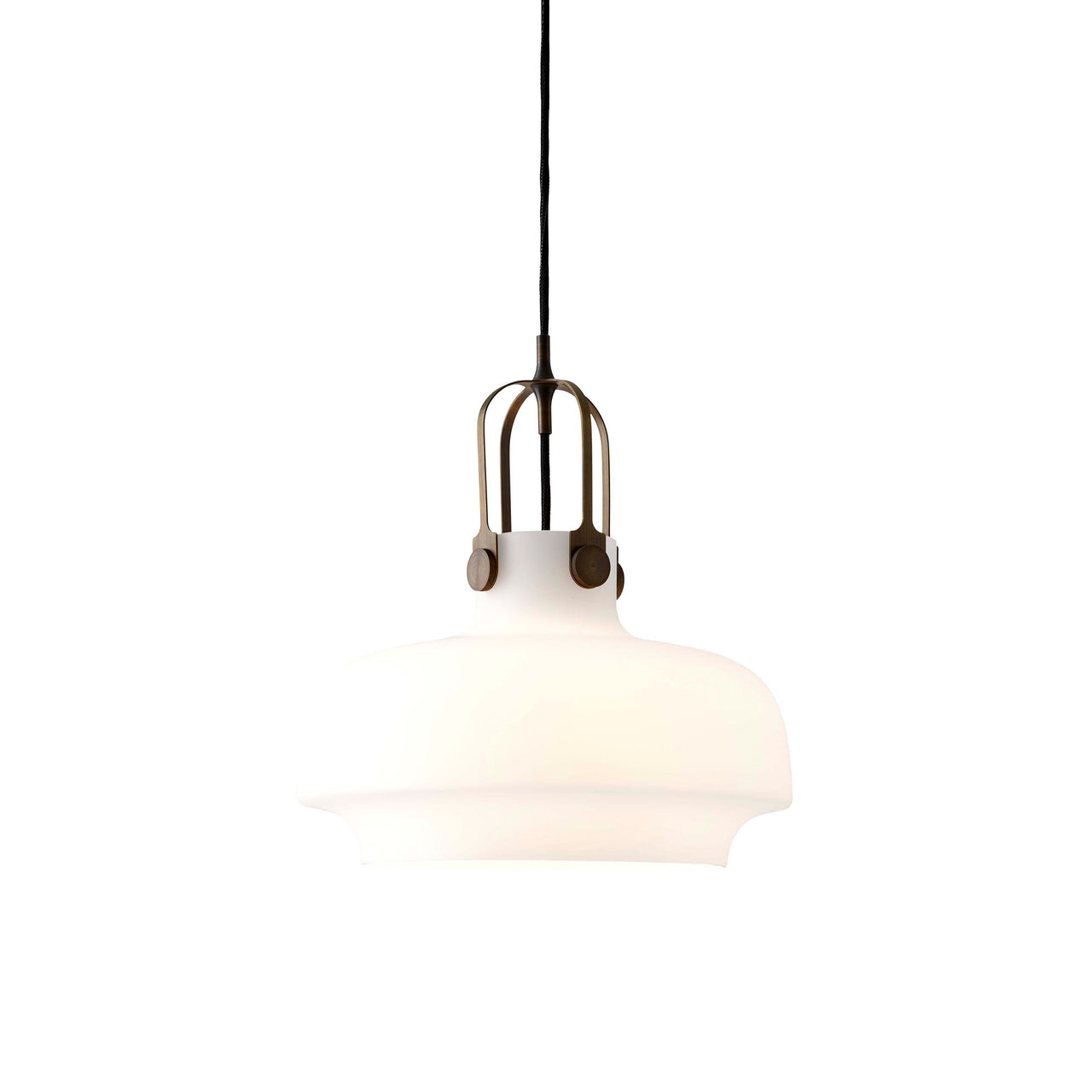 Copenhagen Pendant: SC6 + SC7 + SC8 + Medium (SC7) - 13.8" + Satinized Opal Glass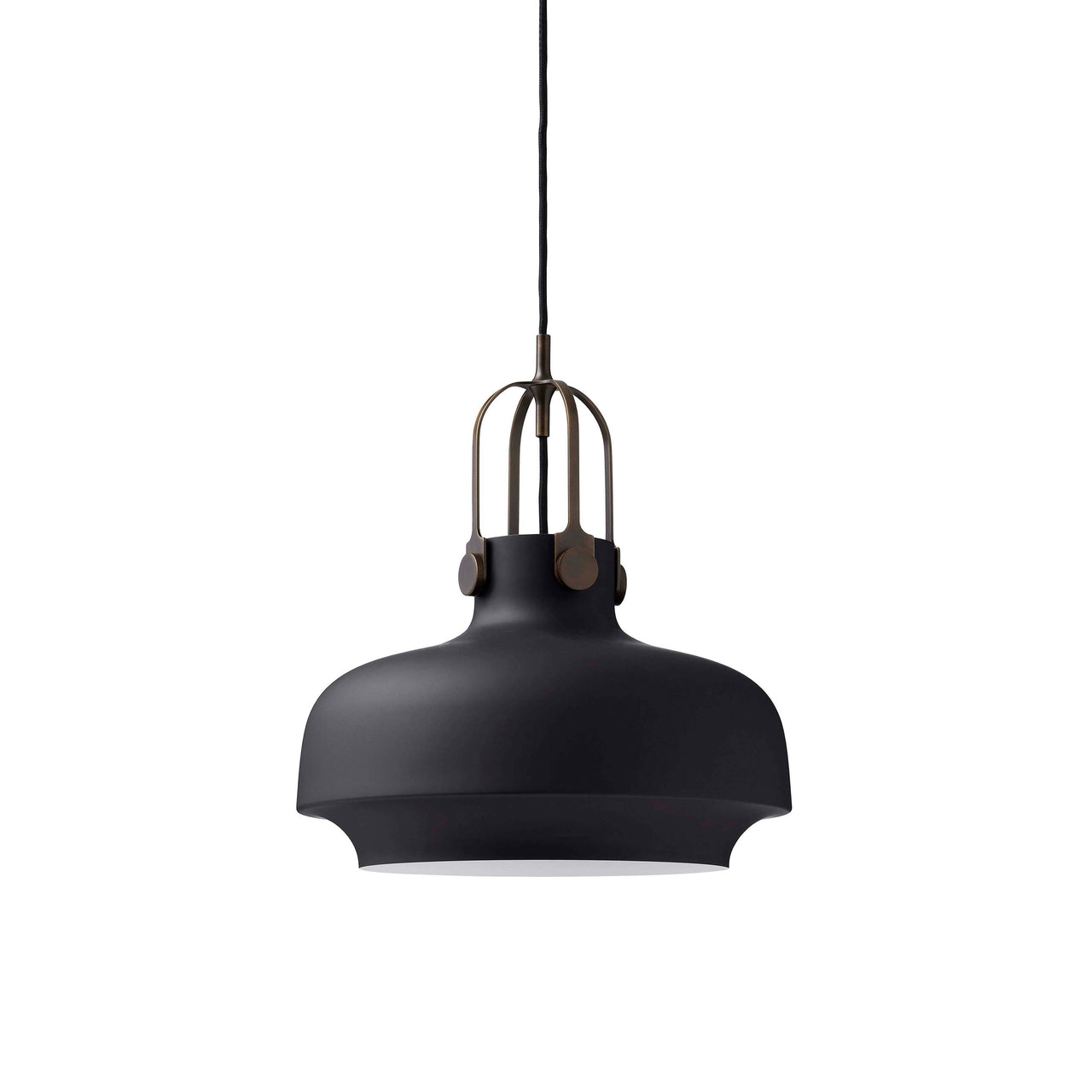 Copenhagen Pendant: SC6 + SC7 + SC8 + Medium (SC7) - 13.8" + Matt Black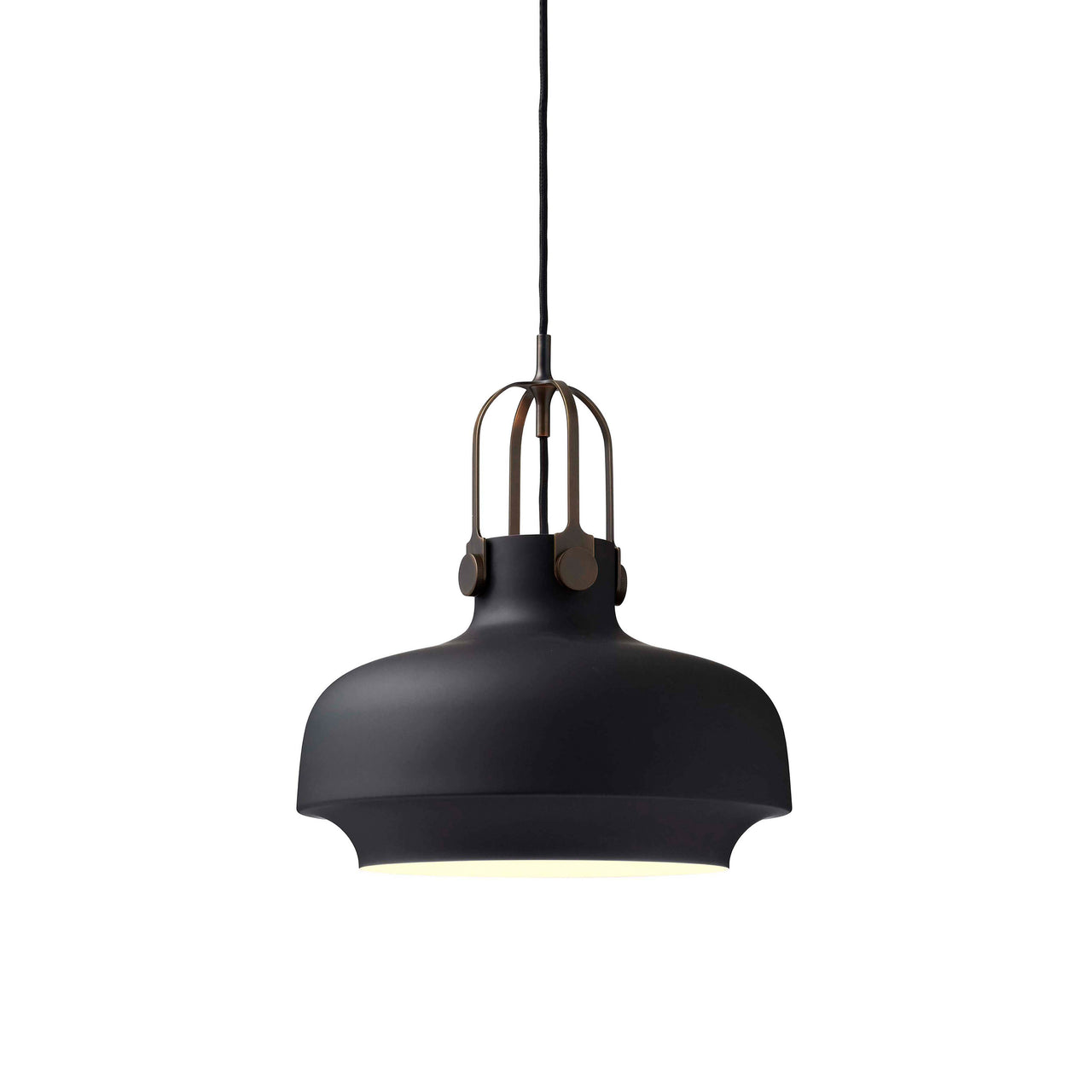 Copenhagen Pendant: SC6 + SC7 + SC8 + Medium (SC7) - 13.8" + Matt Black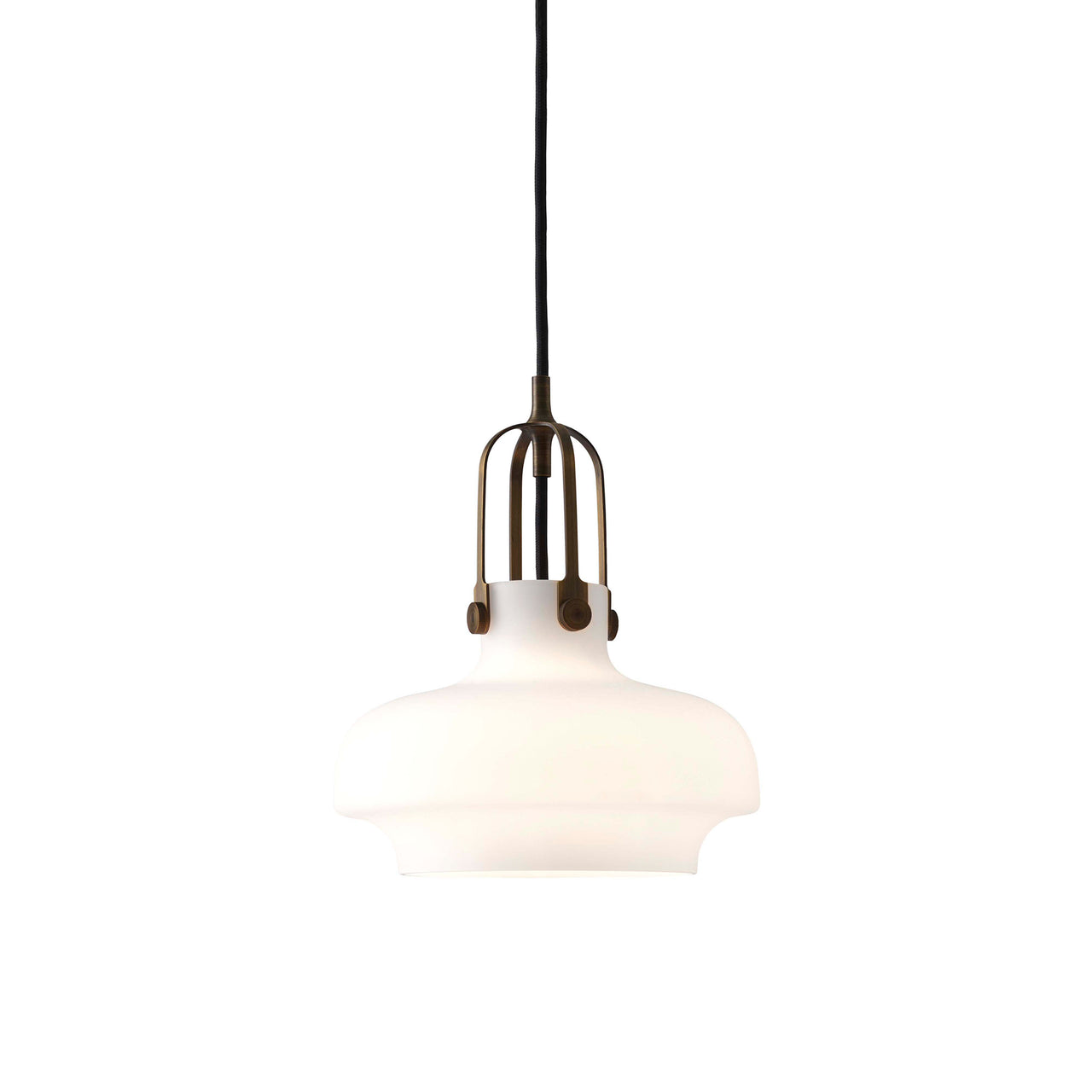 Copenhagen Pendant: SC6 + SC7 + SC8 + Small (SC6) - 7.9" + Satinized Opal Glass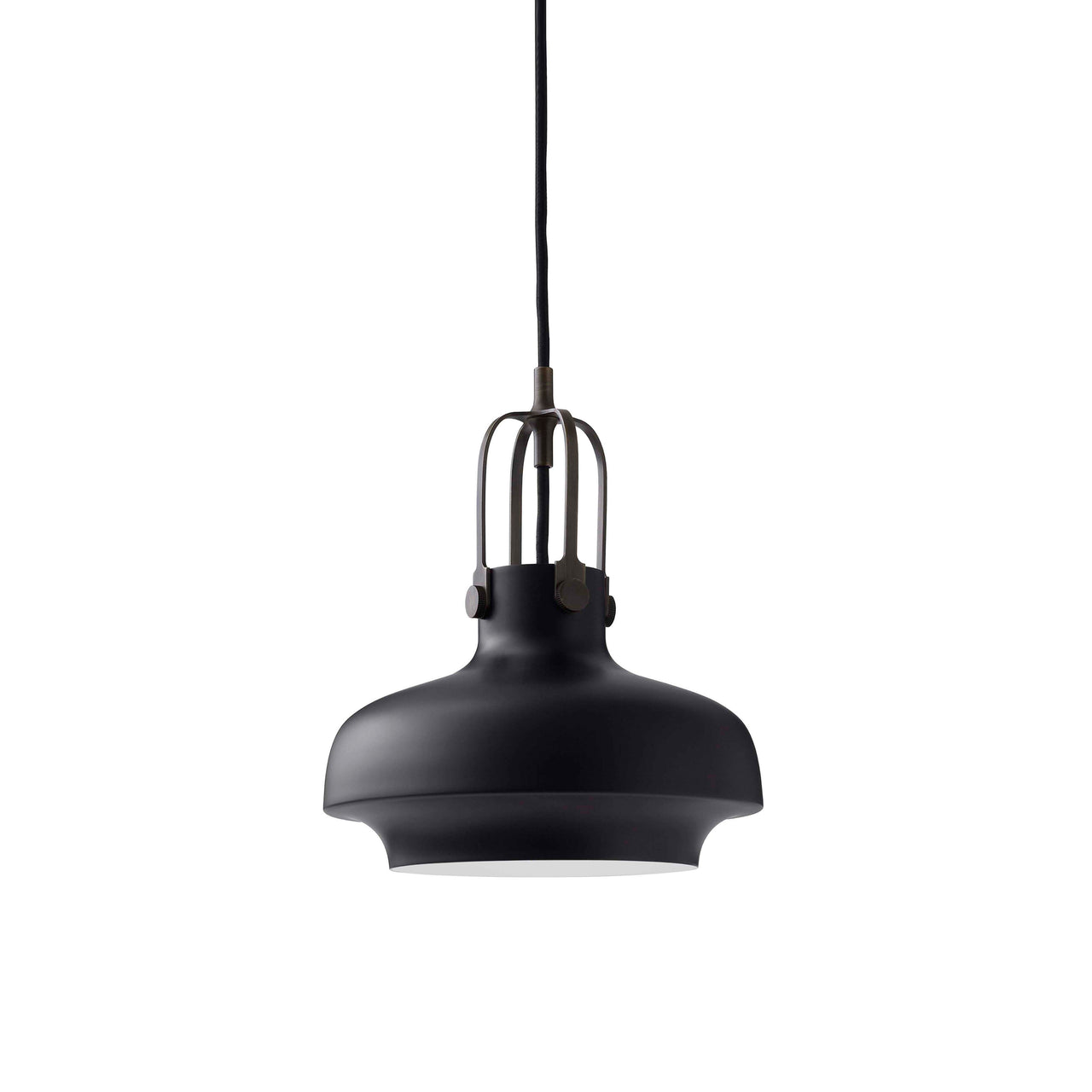 Copenhagen Pendant: SC6 + SC7 + SC8 + Small (SC6) - 7.9" + Matt Black
Copenhagen Pendant: SC6 + SC7 + SC8 + Small (SC6) - 7.9" + Matt Black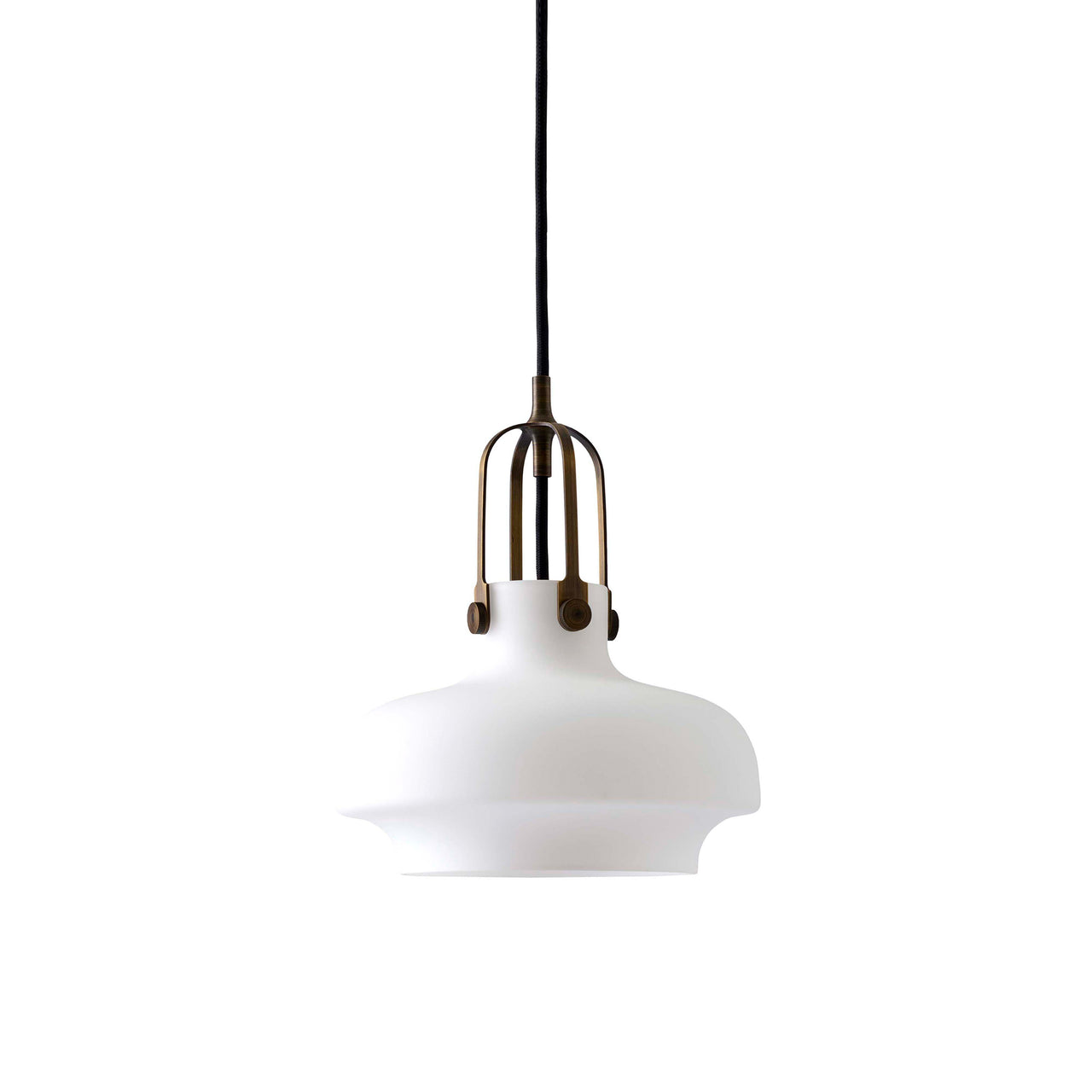 Copenhagen Pendant: SC6 + SC7 + SC8 + Small (SC6) - 7.9" + Satinized Opal Glass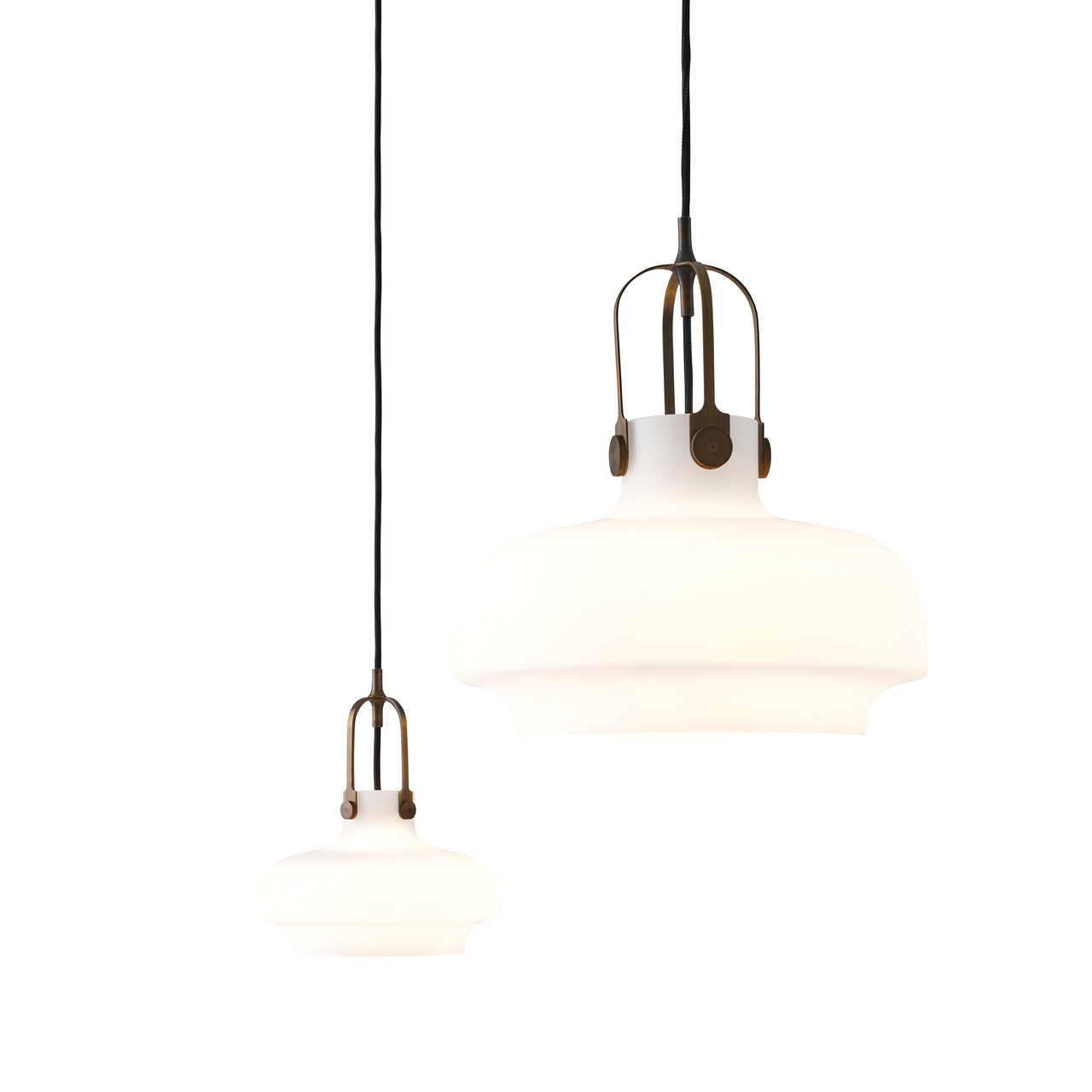 Copenhagen Pendant: SC6 + SC7 + SC8 + Small (SC6) - 7.9" + Medium (SC7) - 13.8" + Opal Glass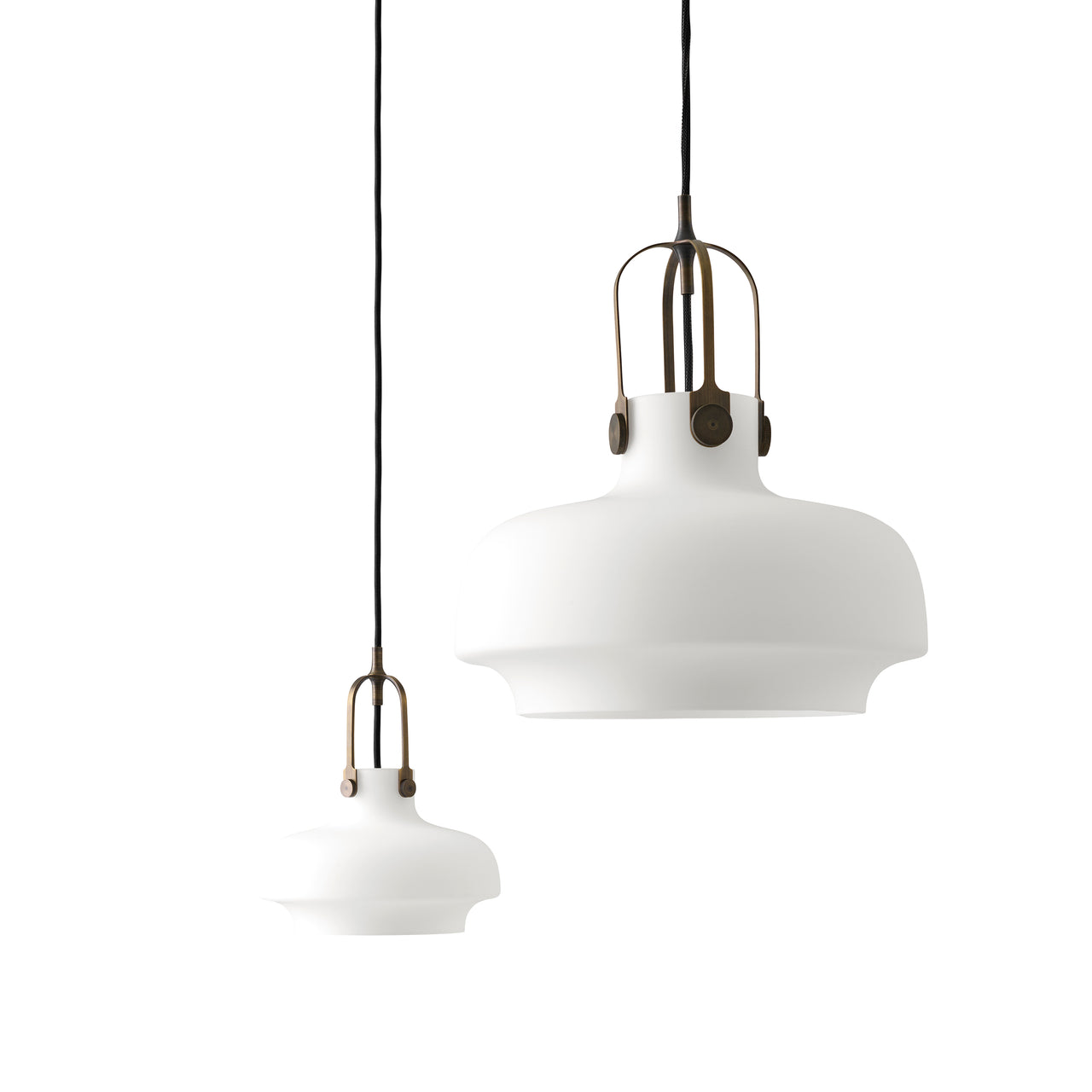 Copenhagen Pendant: SC6 + SC7 + SC8 + Opal Glass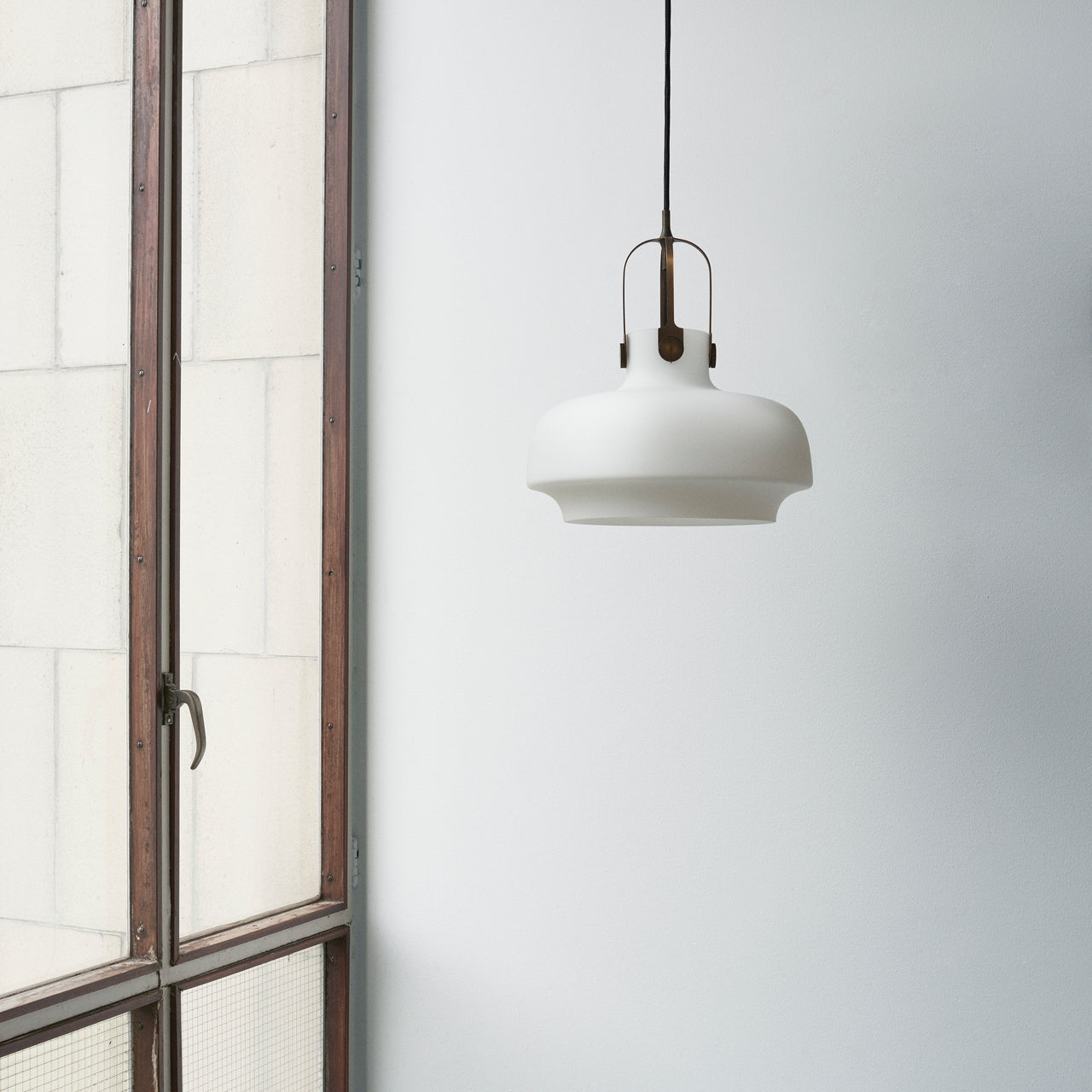 Copenhagen Pendant: SC6 + SC7 + SC8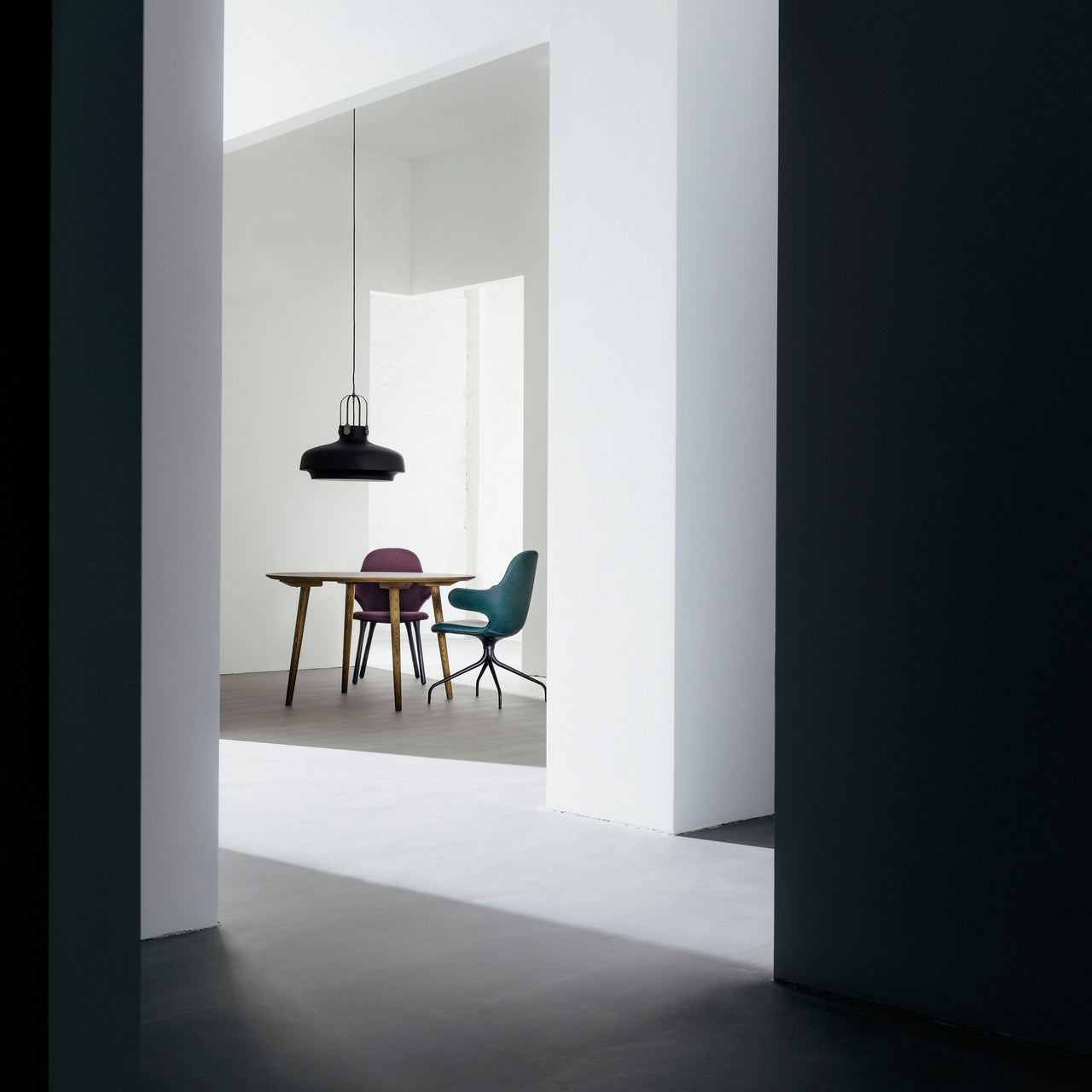 Copenhagen Pendant: SC6 + SC7 + SC8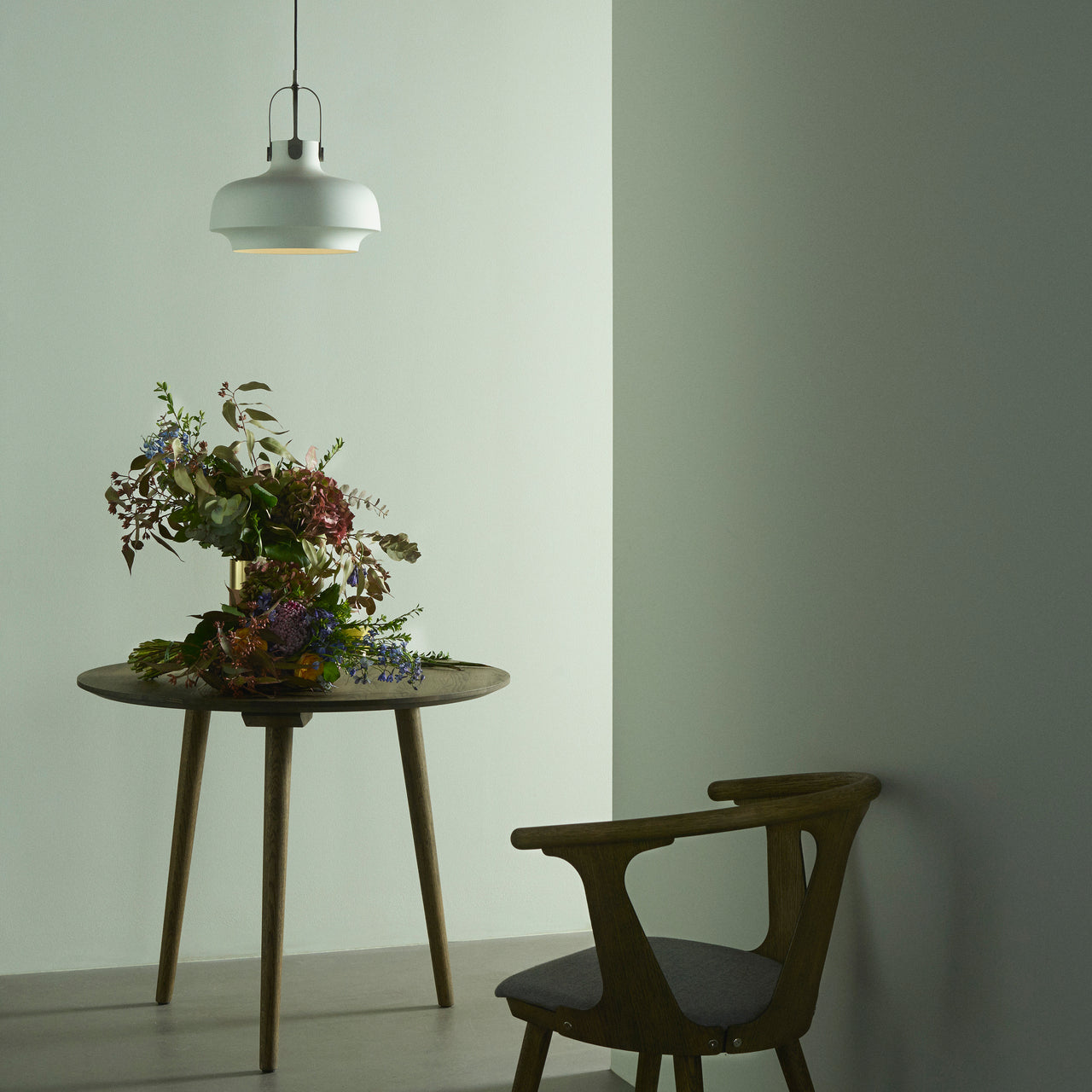 Copenhagen Pendant: SC6 + SC7 + SC8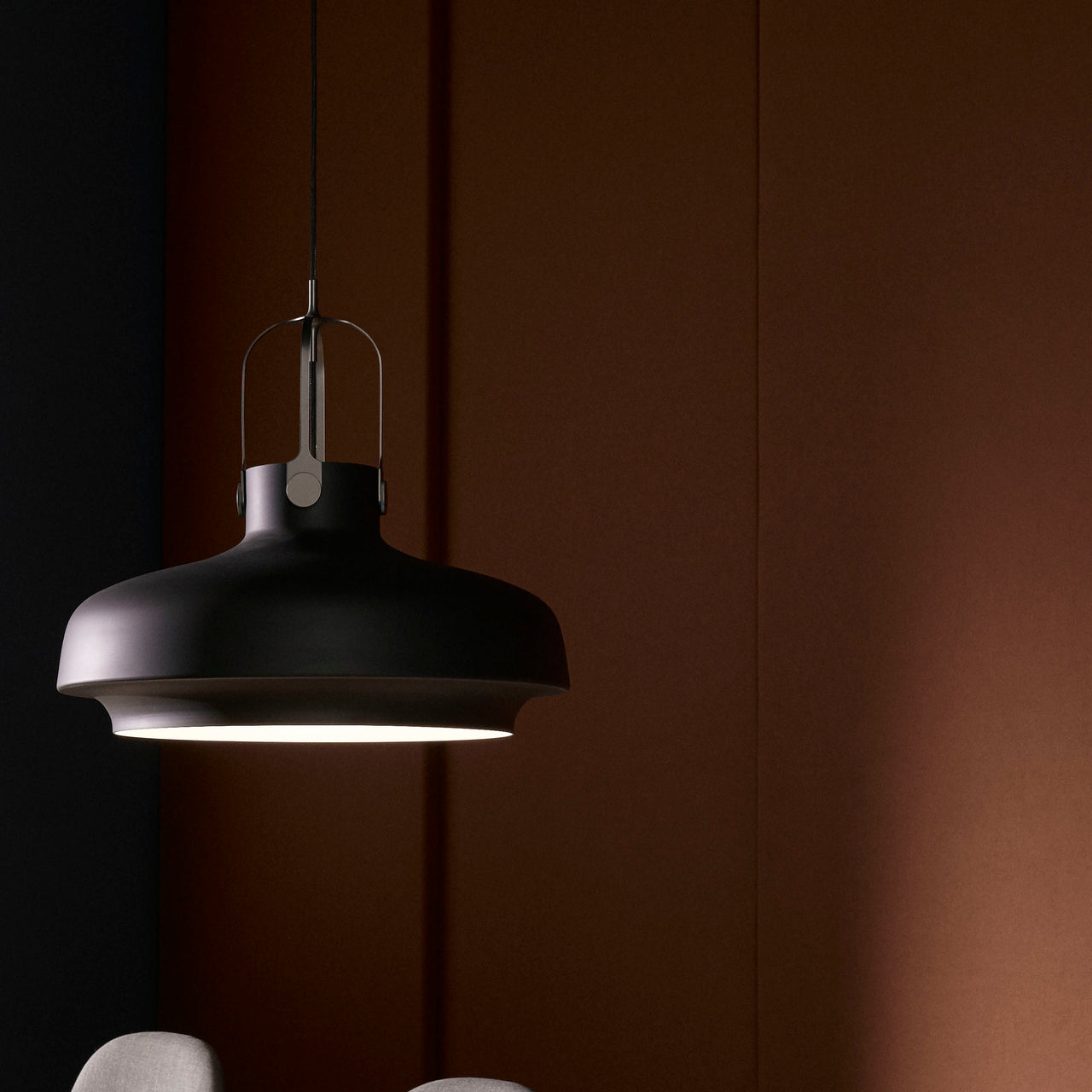 Copenhagen Pendant: SC6 + SC7 + SC8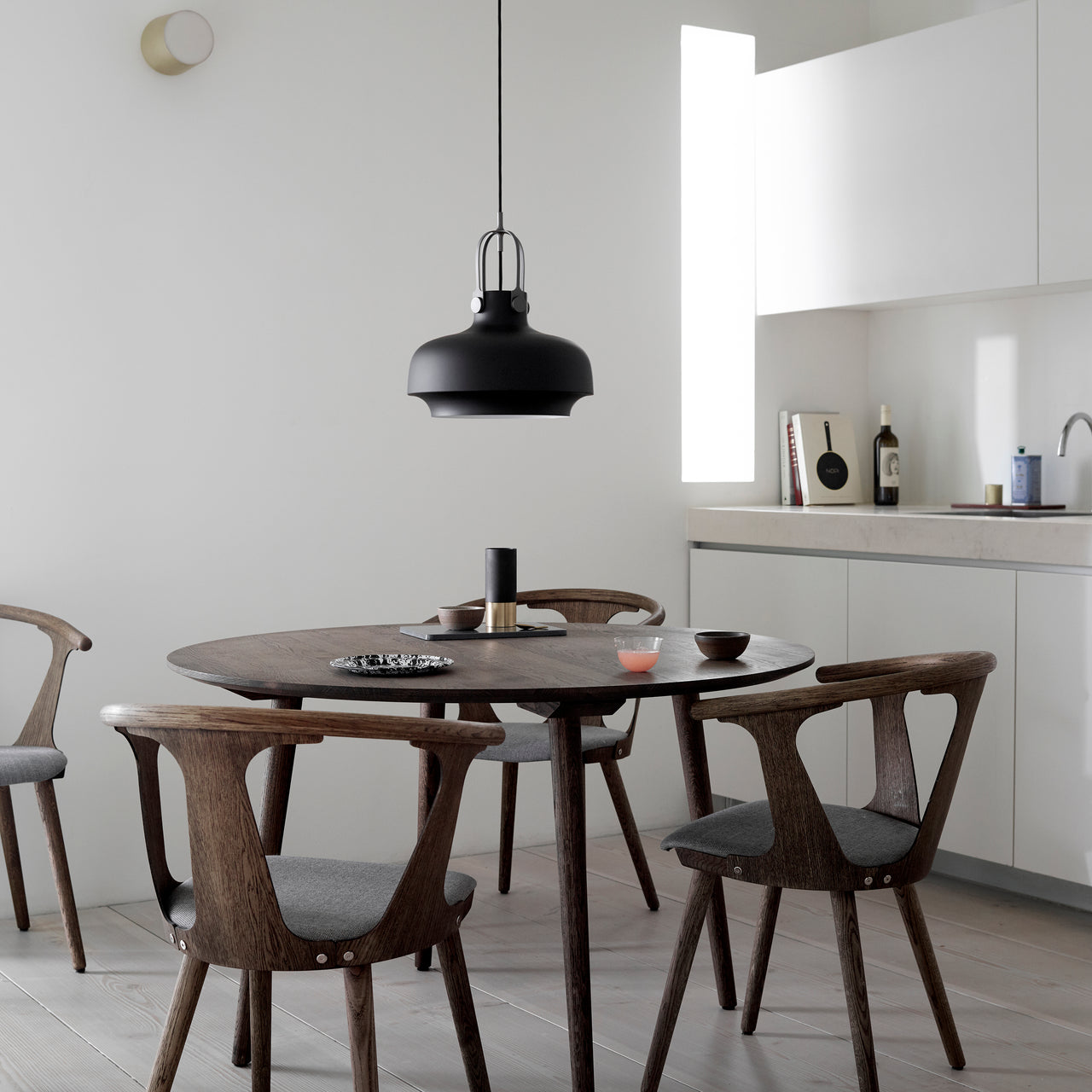 Copenhagen Pendant: SC6 + SC7 + SC8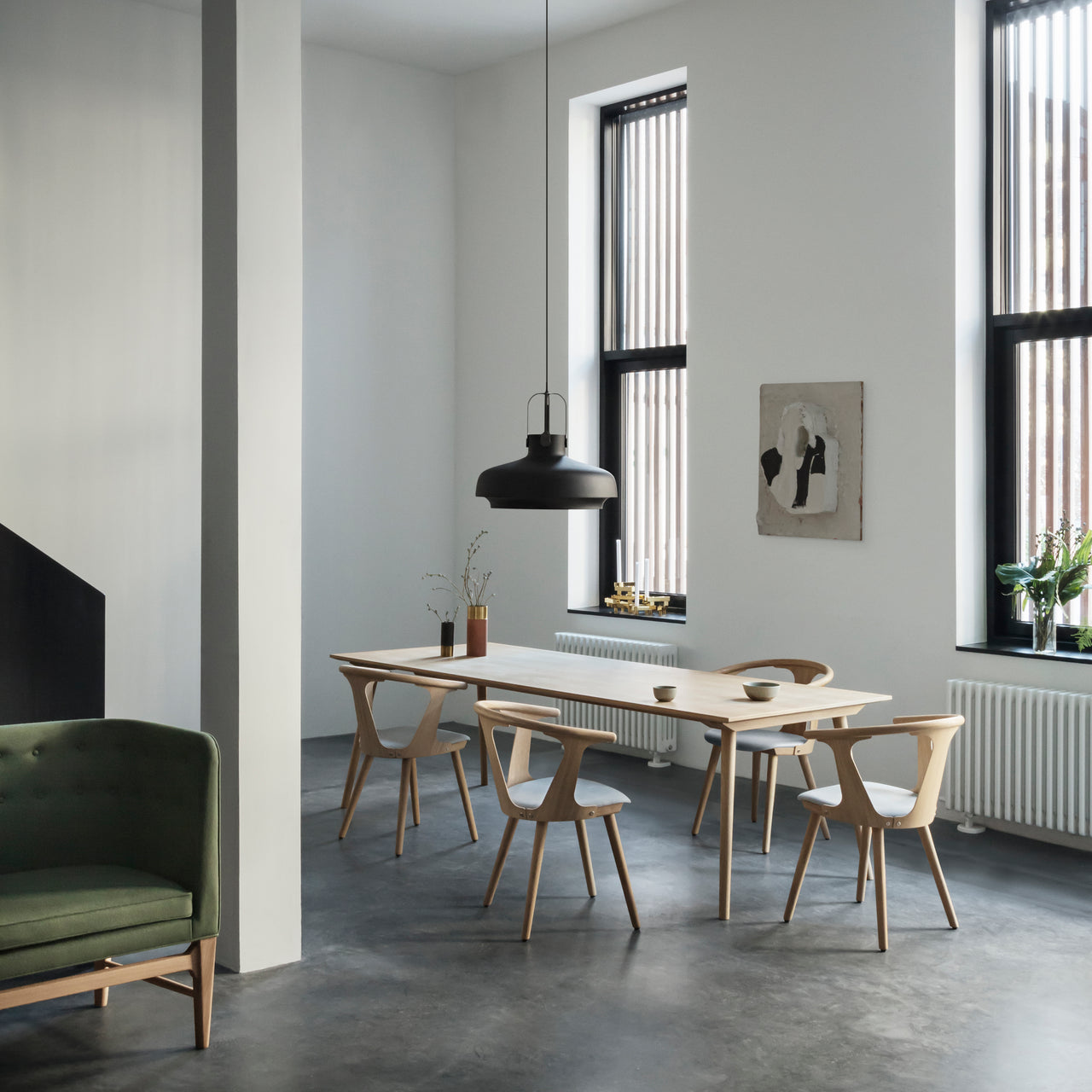 Copenhagen Pendant: SC6 + SC7 + SC8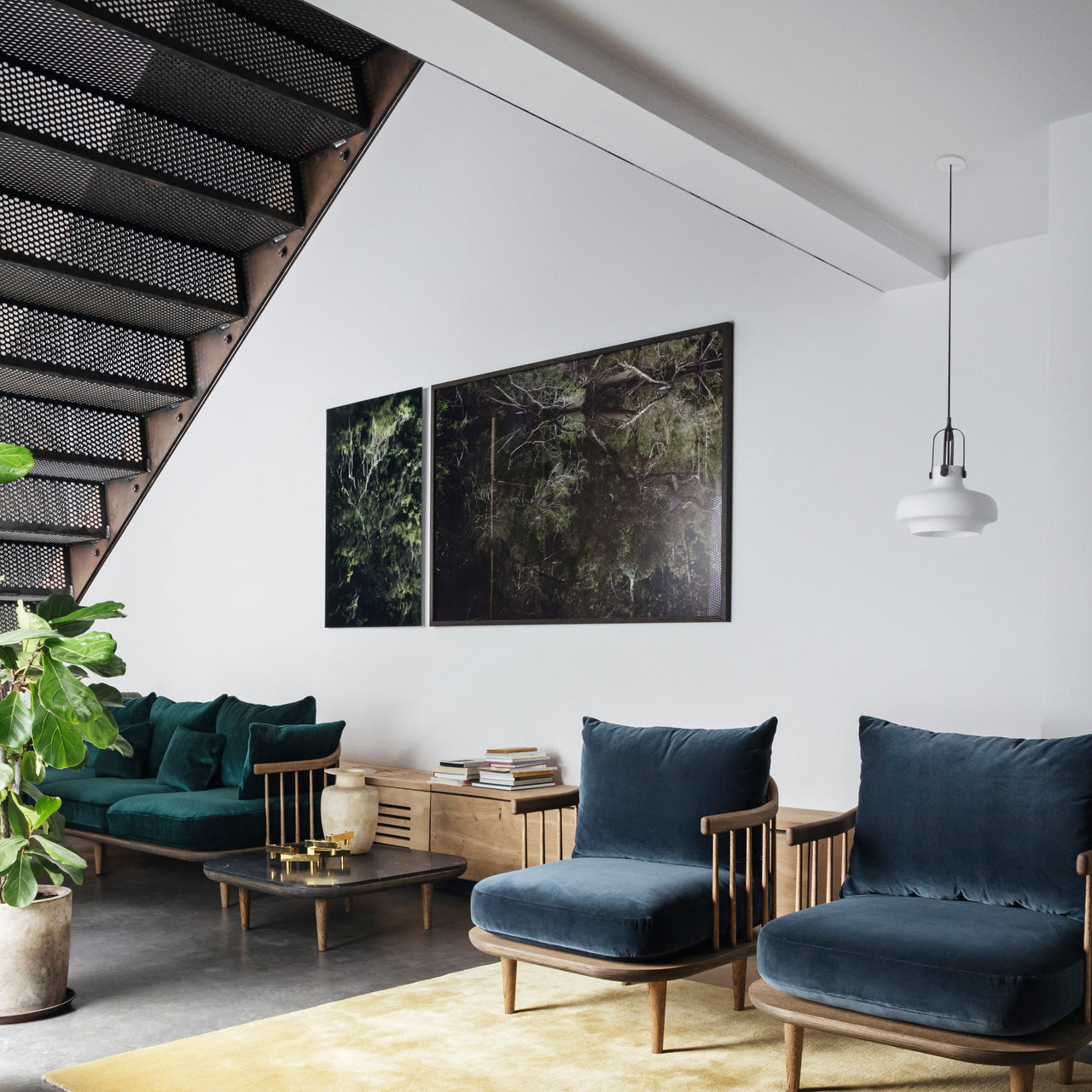 Copenhagen Pendant: SC6 + SC7 + SC8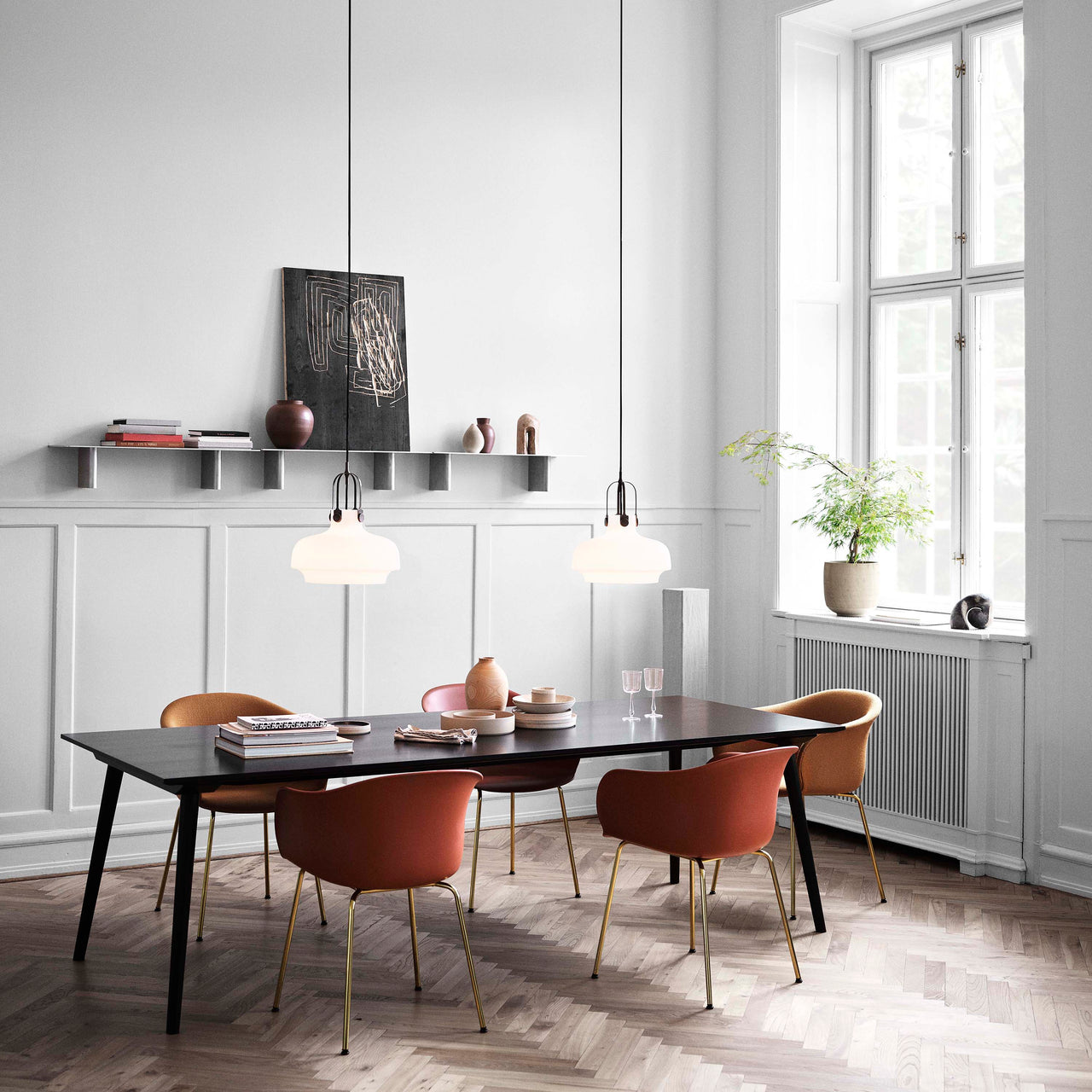 Copenhagen Pendant: SC6 + SC7 + SC8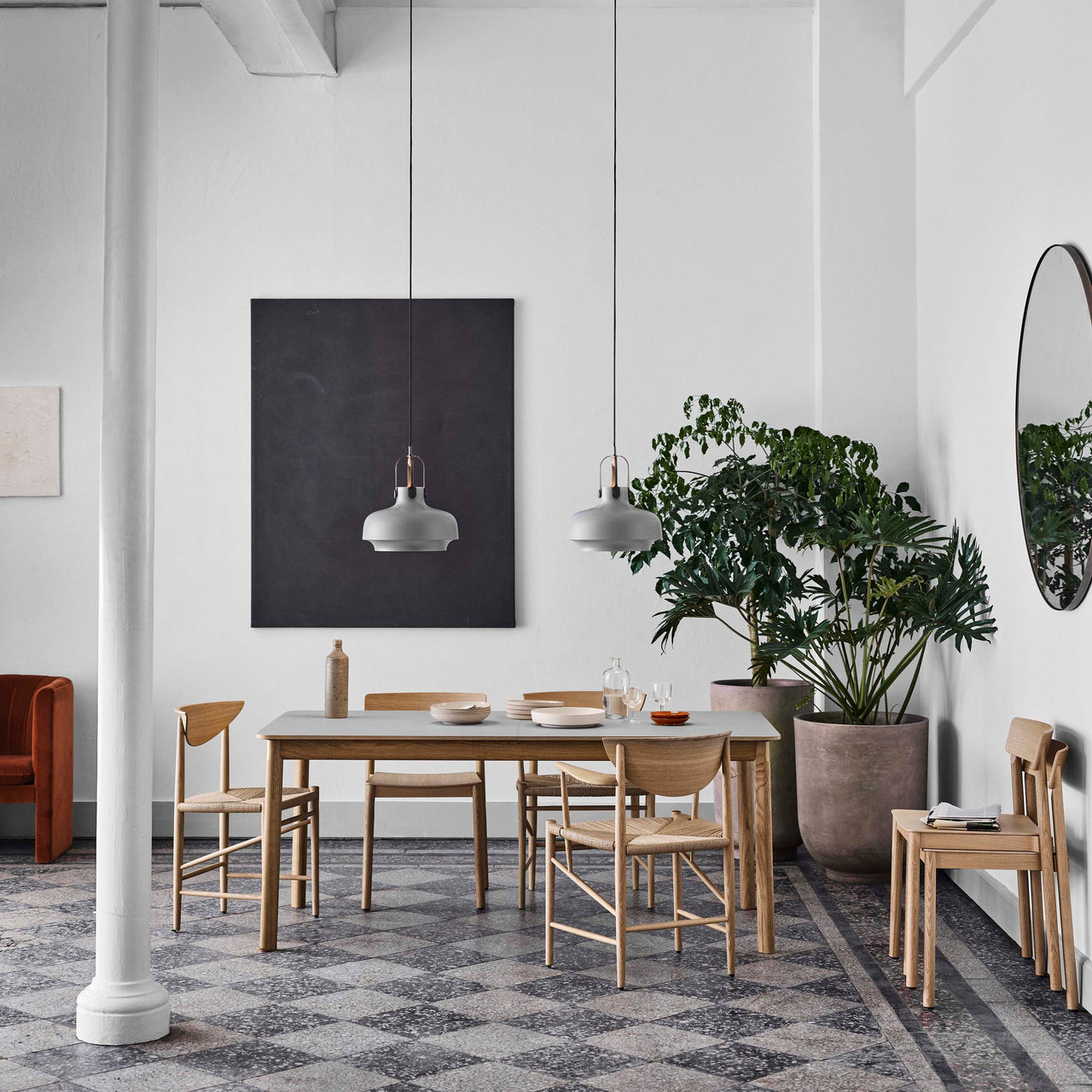 Copenhagen Pendant: SC6 + SC7 + SC8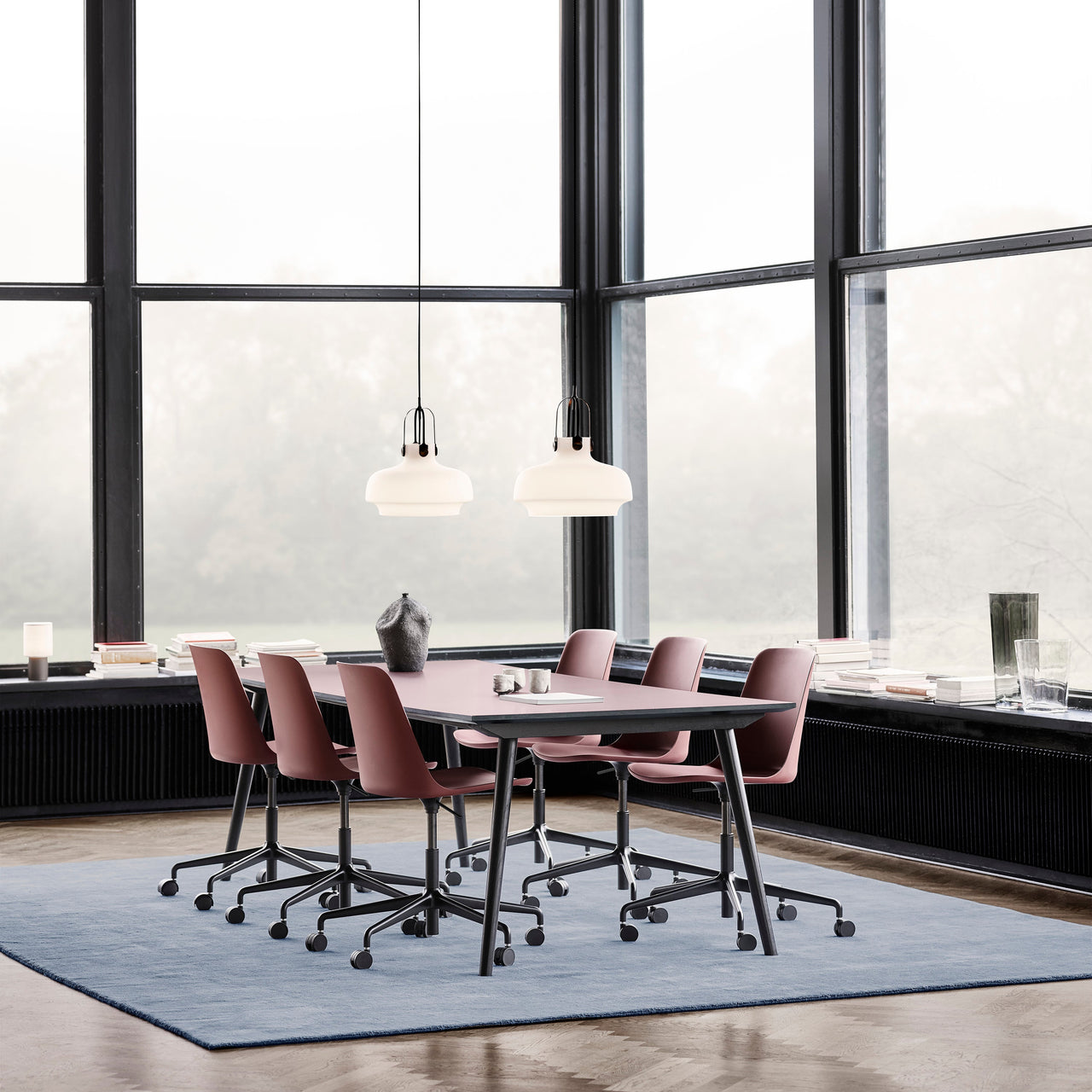 insitu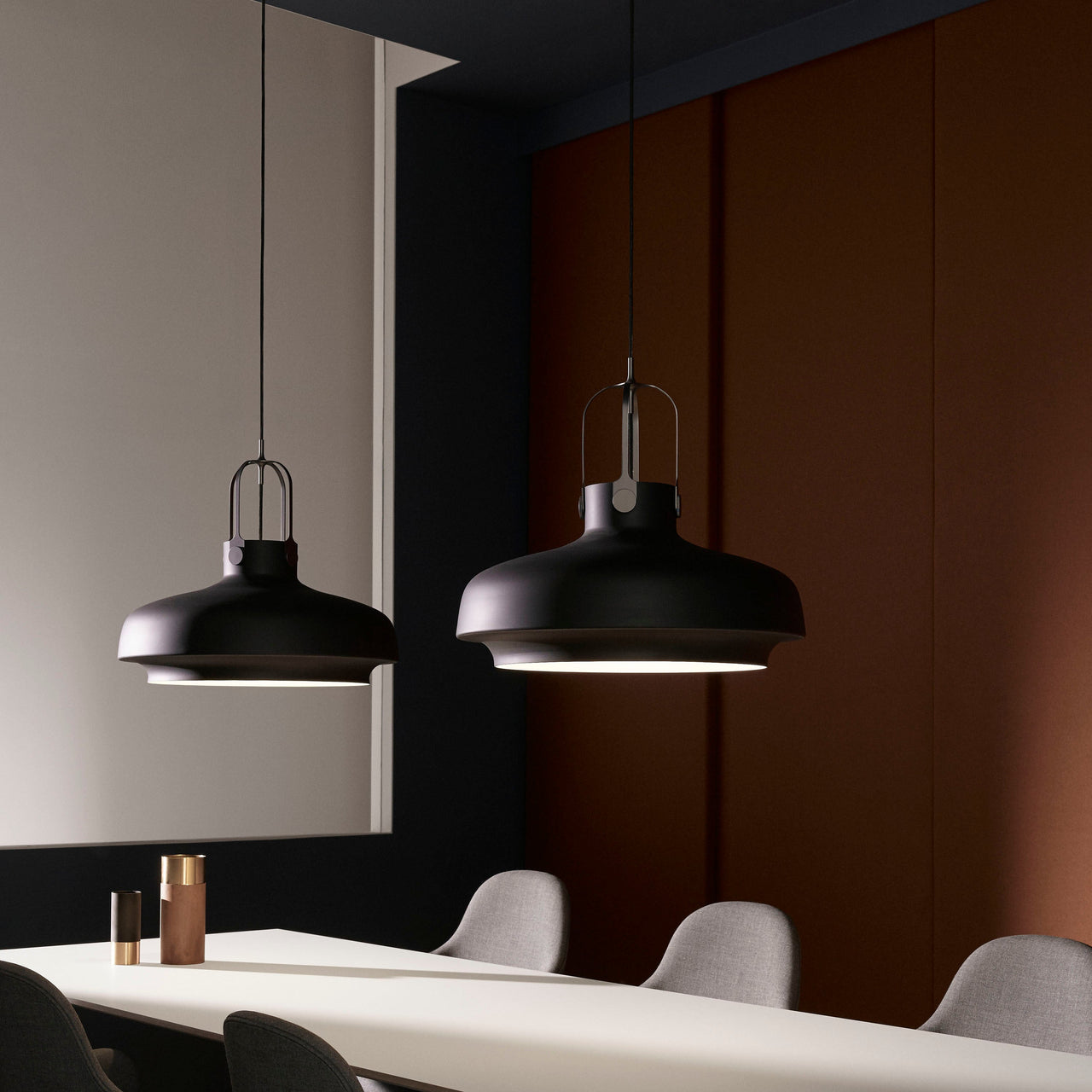 insitu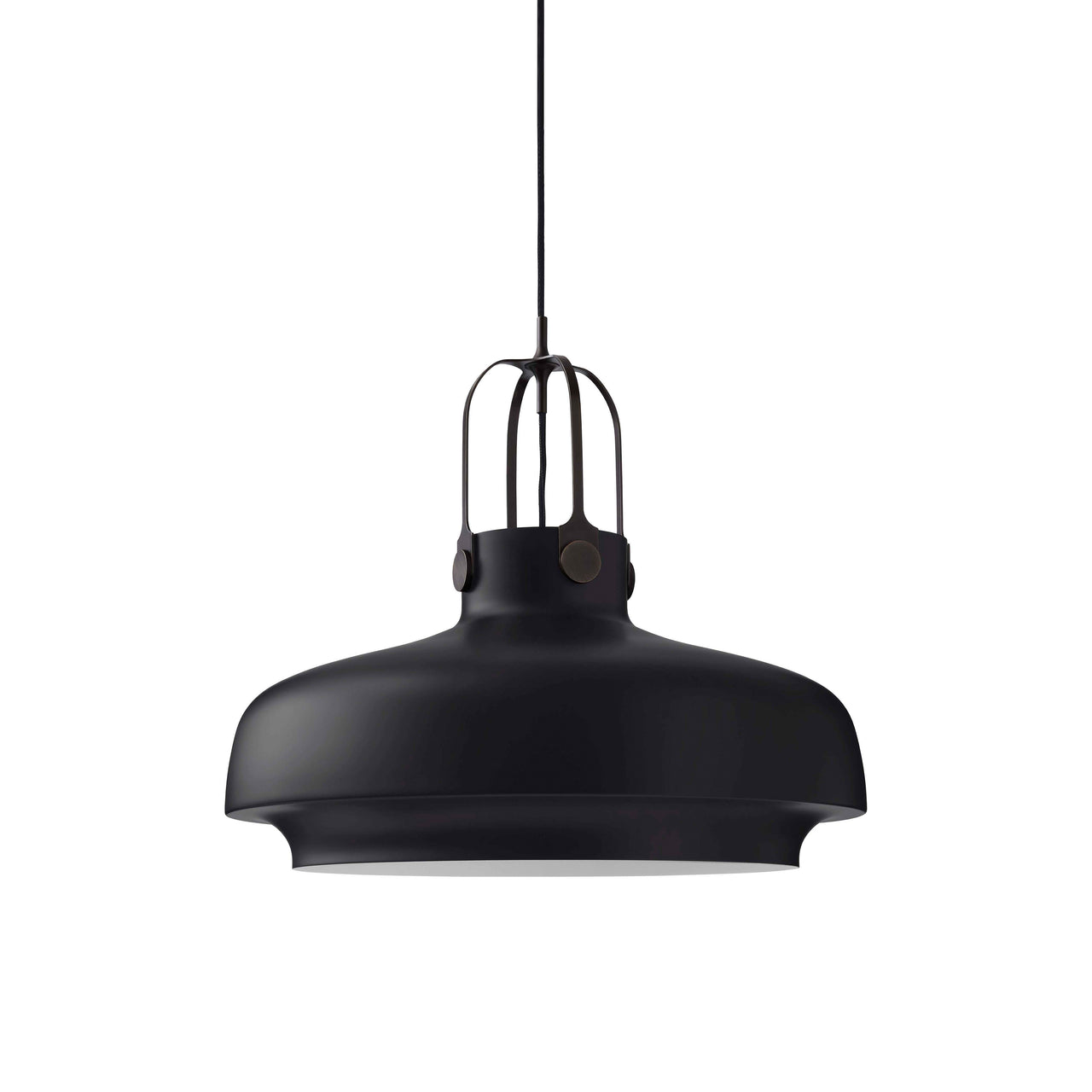 Copenhagen Pendant: SC6 + SC7 + SC8 + Large (SC8) - 23.6" + Matt Black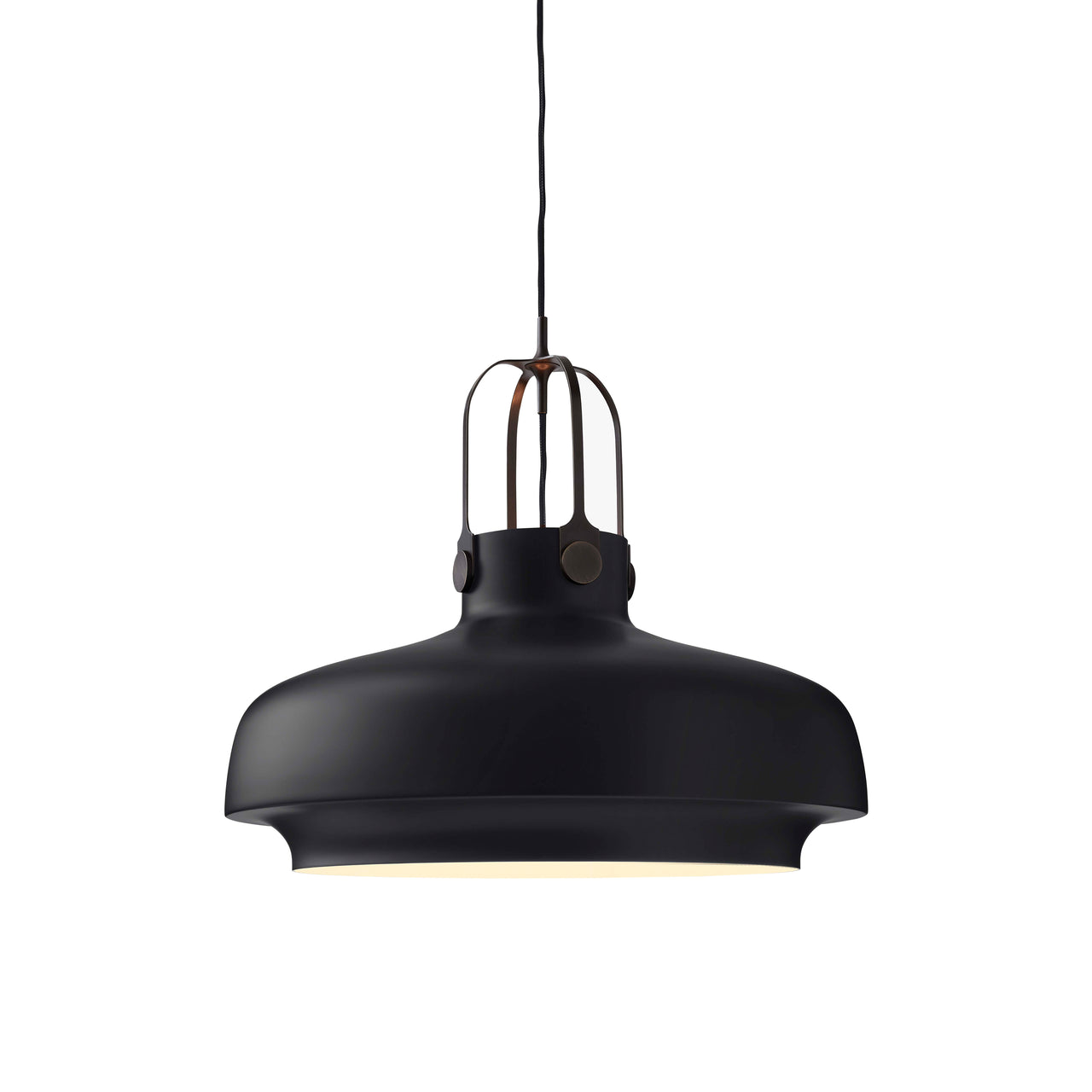 Copenhagen Pendant: SC6 + SC7 + SC8 + Large (SC8) - 23.6" + Matt Black
Copenhagen Pendant: SC6 + SC7 + SC8 + Medium (SC7) - 13.8" + Satinized Opal Glass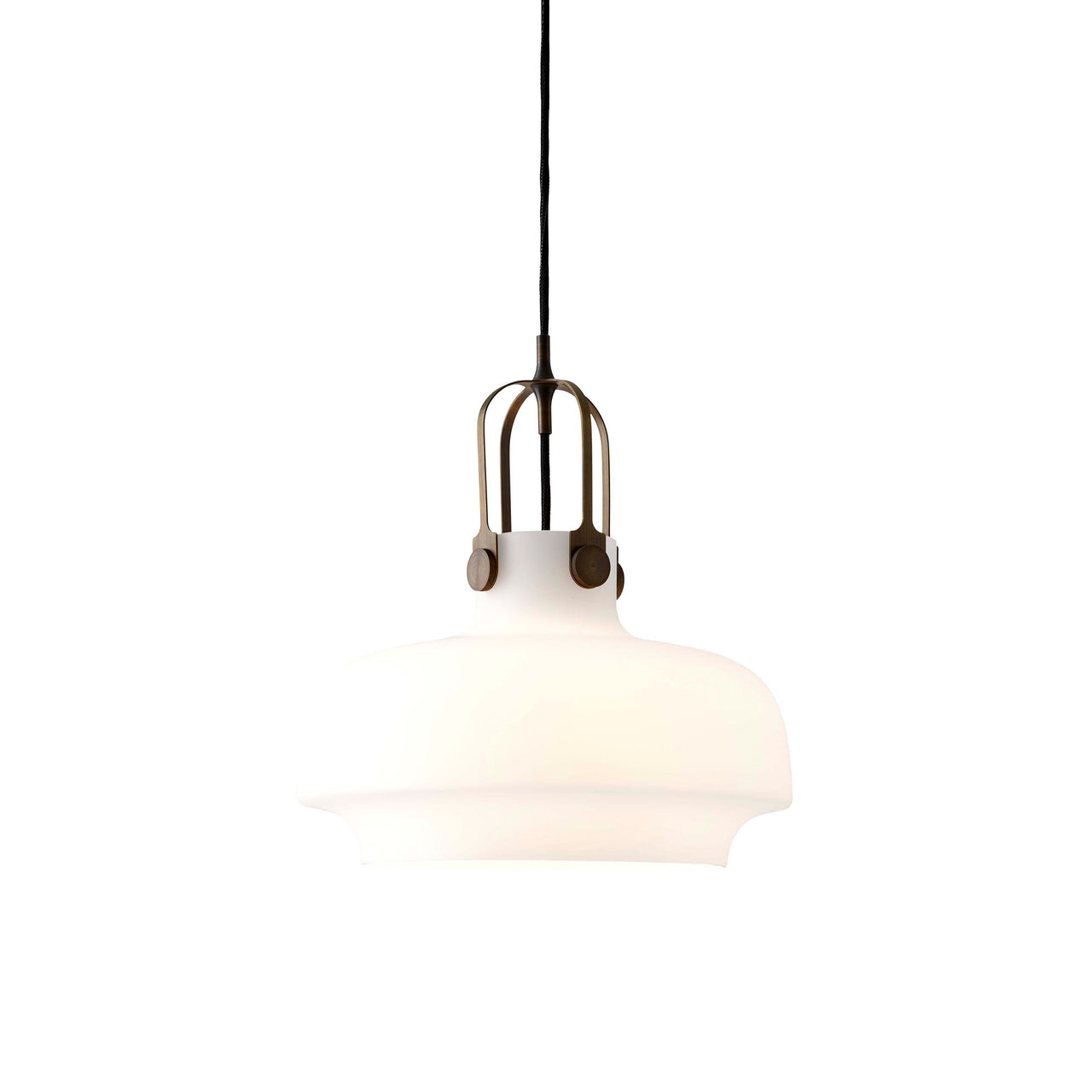 Copenhagen Pendant: SC6 + SC7 + SC8 + Medium (SC7) - 13.8" + Satinized Opal Glass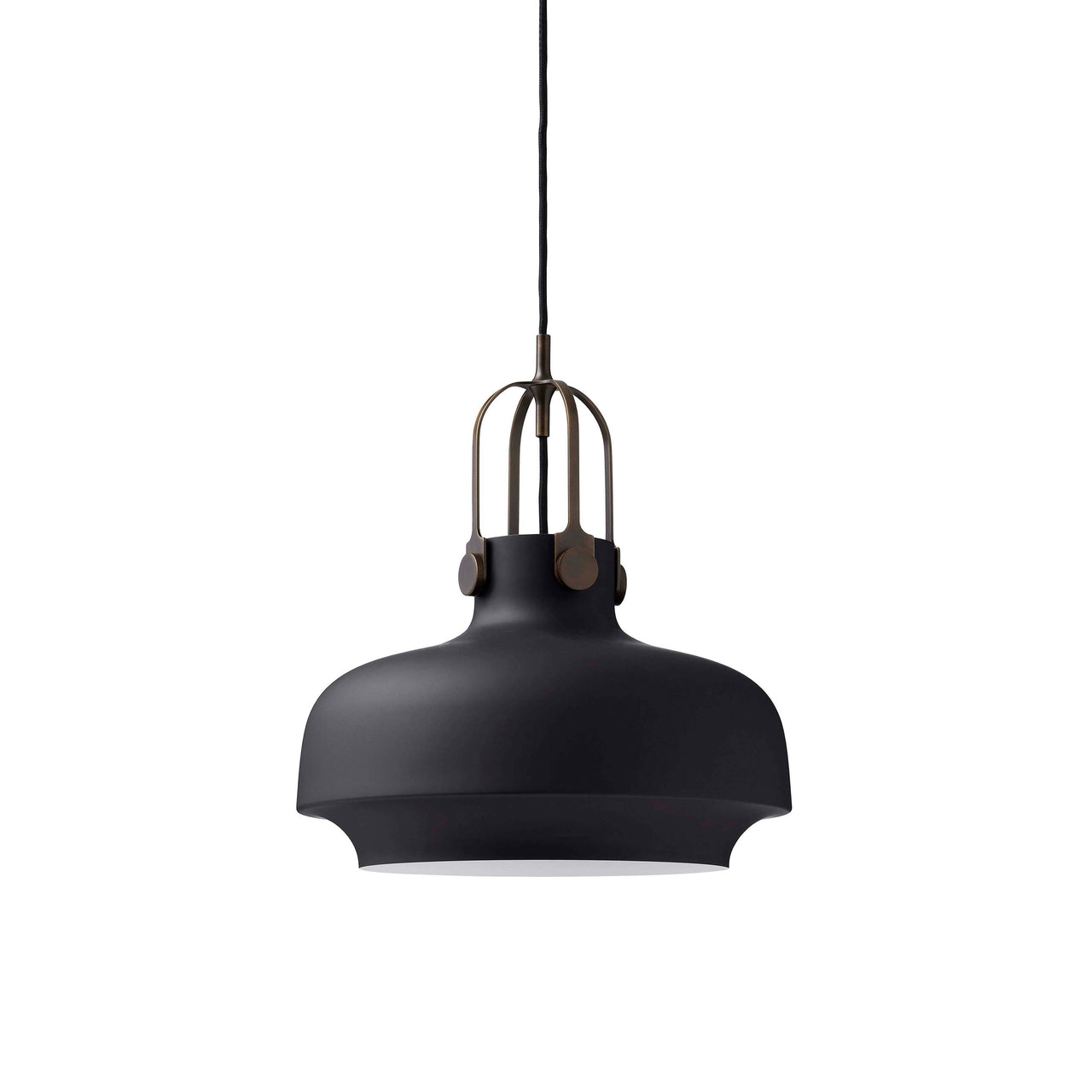 Copenhagen Pendant: SC6 + SC7 + SC8 + Medium (SC7) - 13.8" + Matt Black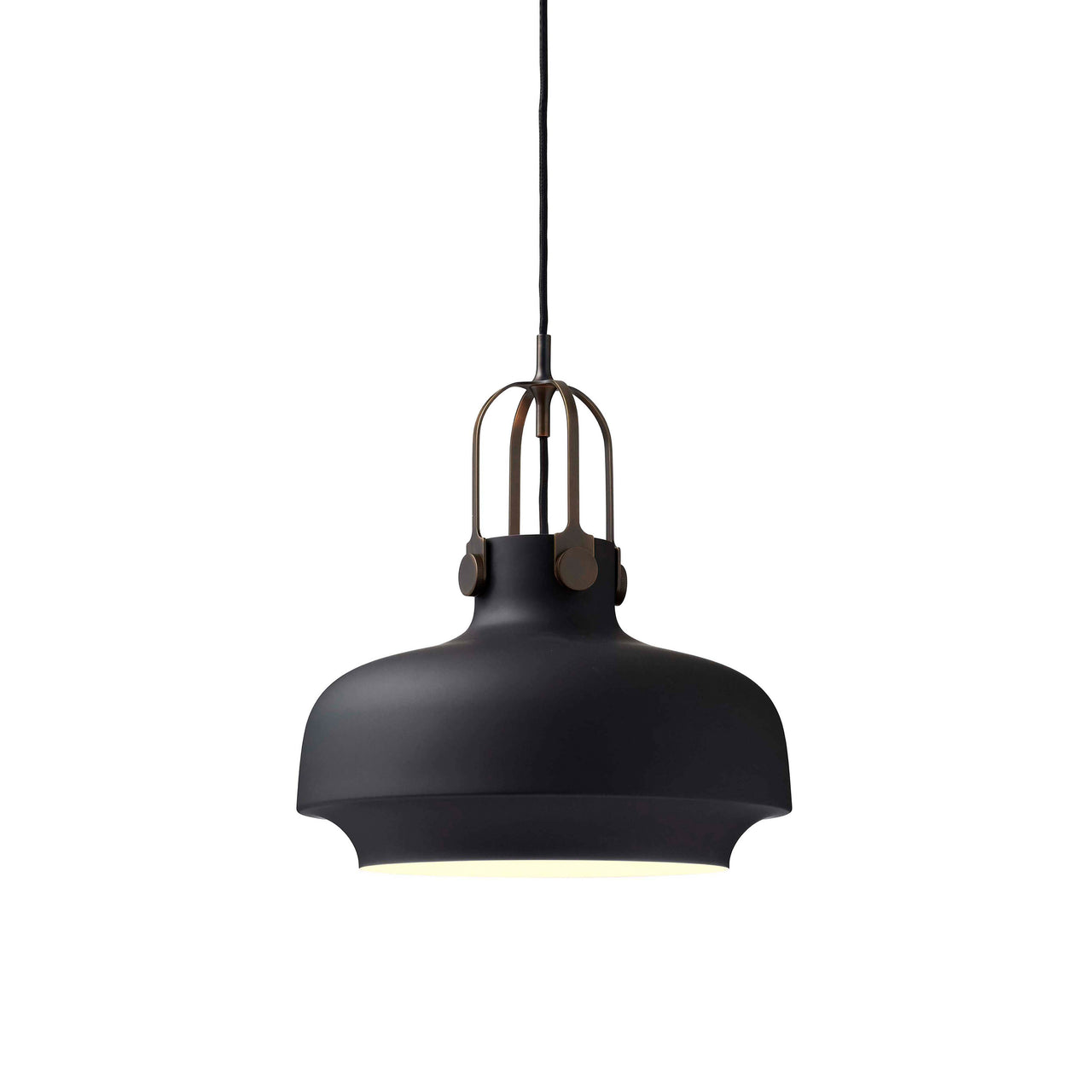 Copenhagen Pendant: SC6 + SC7 + SC8 + Medium (SC7) - 13.8" + Matt Black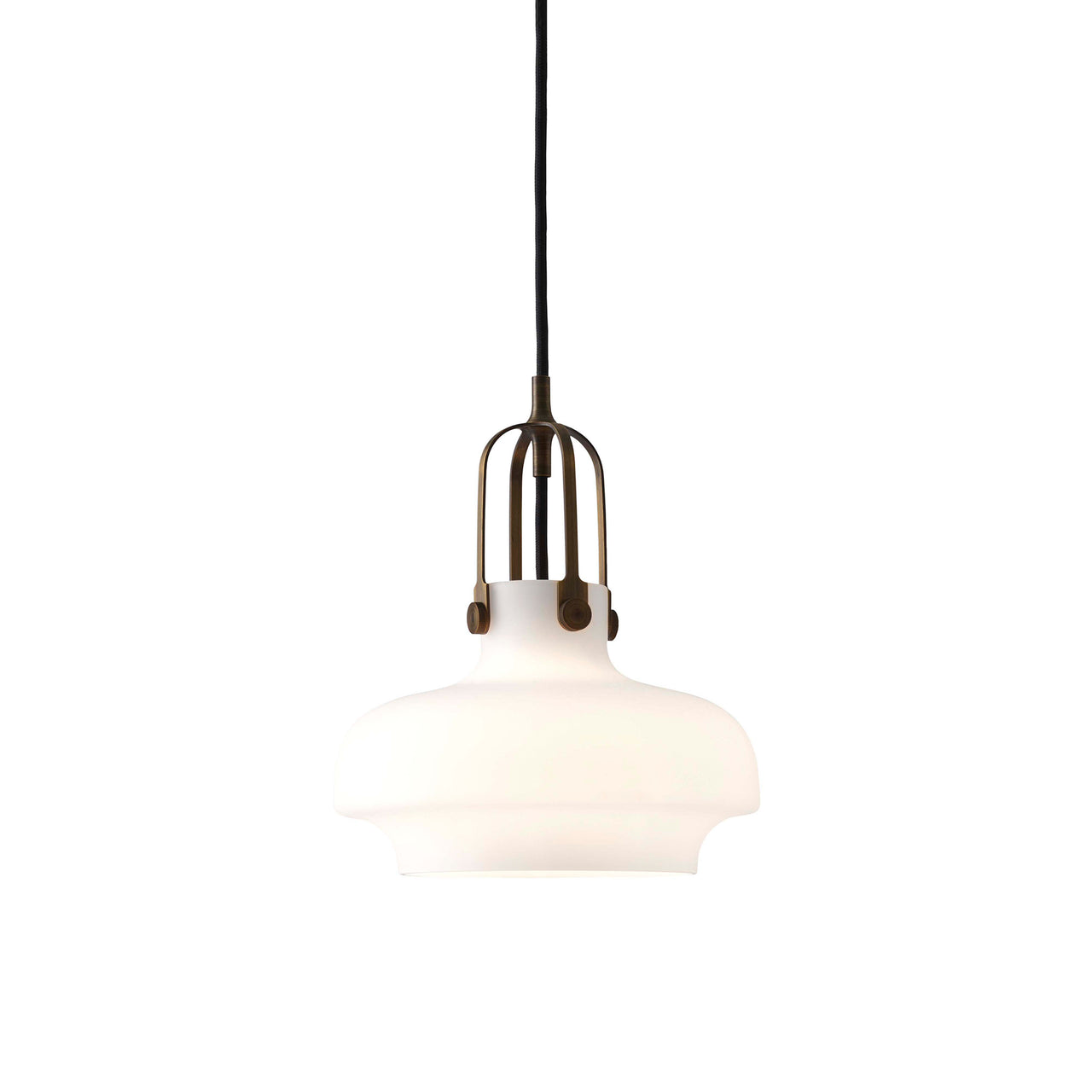 Copenhagen Pendant: SC6 + SC7 + SC8 + Small (SC6) - 7.9" + Satinized Opal Glass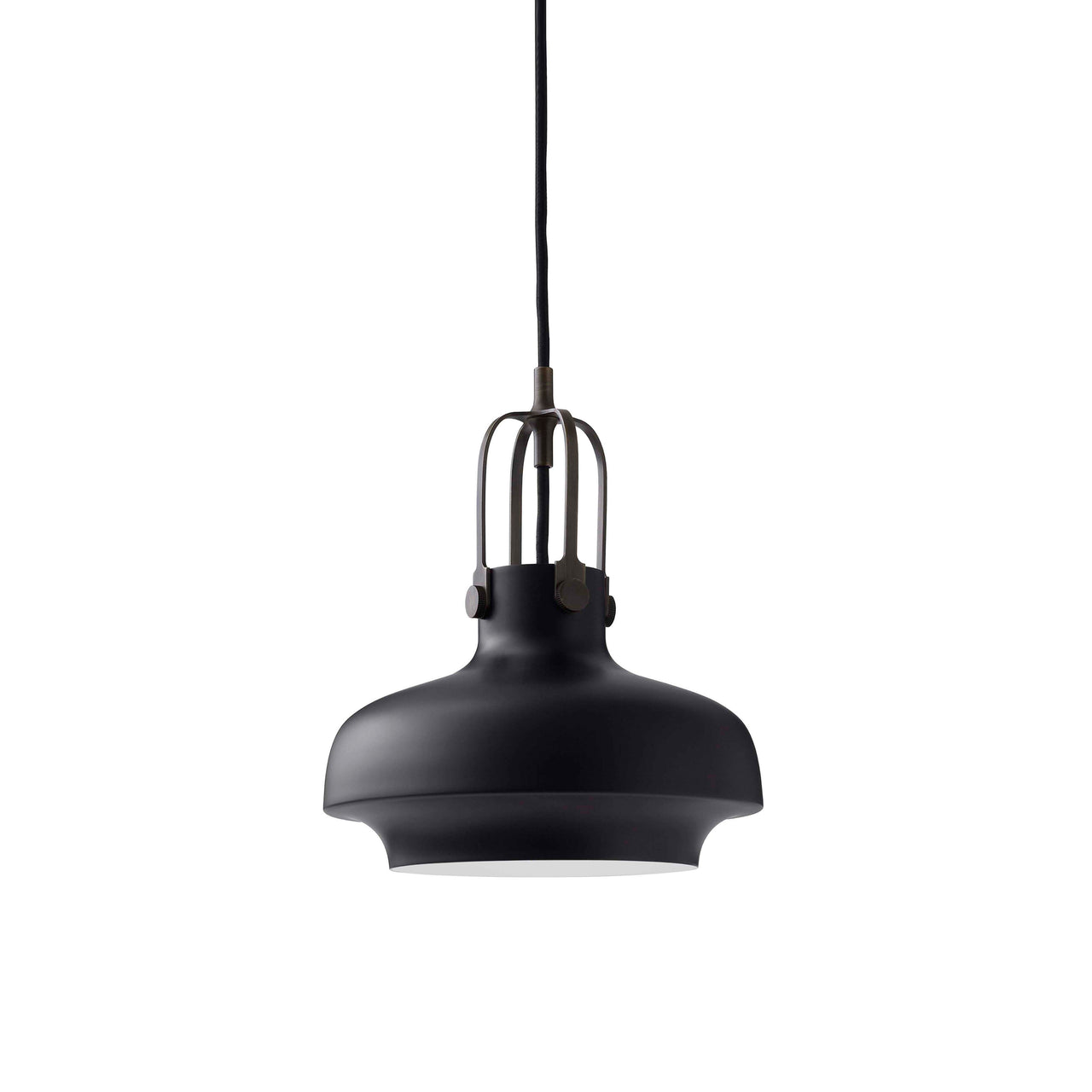 Copenhagen Pendant: SC6 + SC7 + SC8 + Small (SC6) - 7.9" + Matt Black
Copenhagen Pendant: SC6 + SC7 + SC8 + Small (SC6) - 7.9" + Matt Black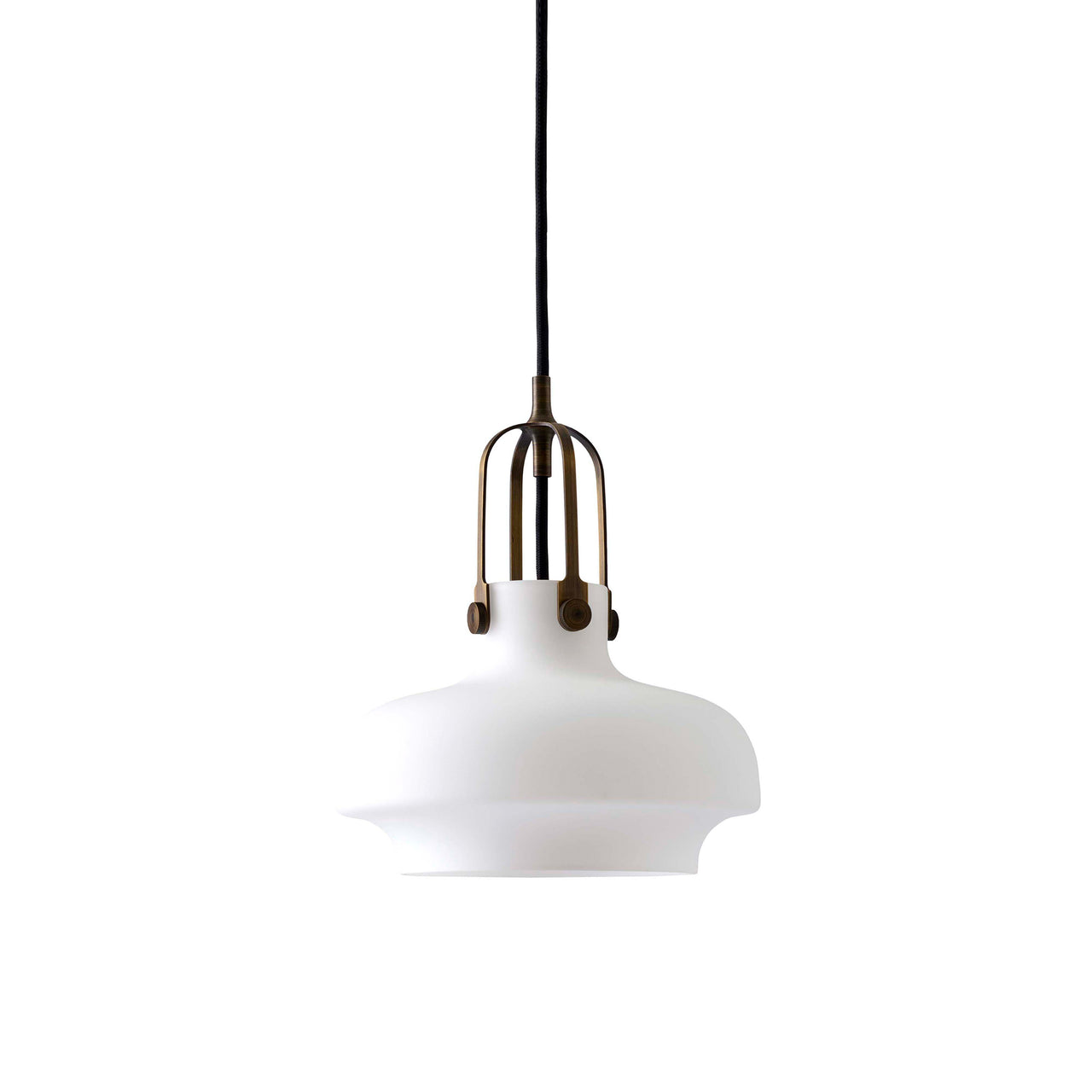 Copenhagen Pendant: SC6 + SC7 + SC8 + Small (SC6) - 7.9" + Satinized Opal Glass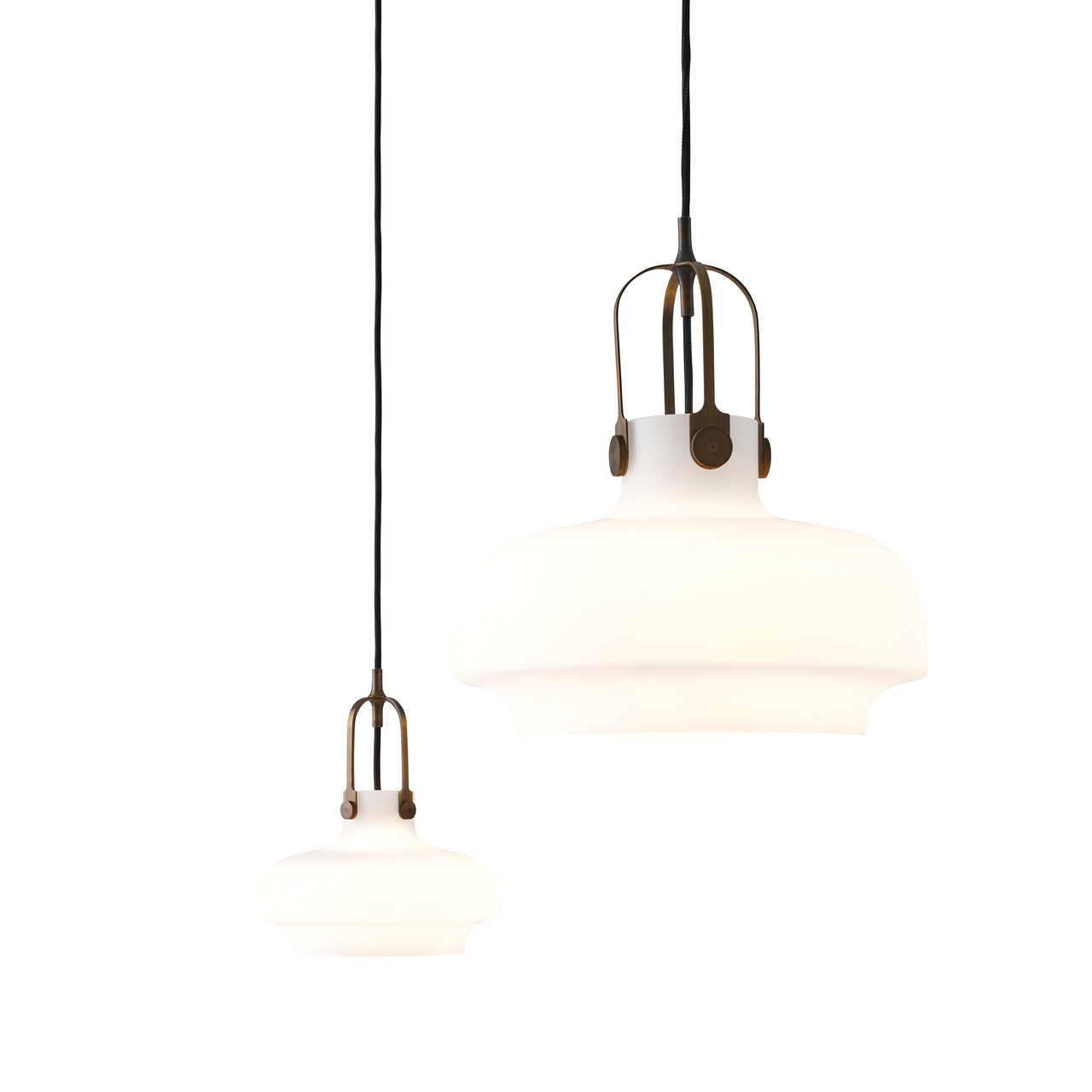 Copenhagen Pendant: SC6 + SC7 + SC8 + Small (SC6) - 7.9" + Medium (SC7) - 13.8" + Opal Glass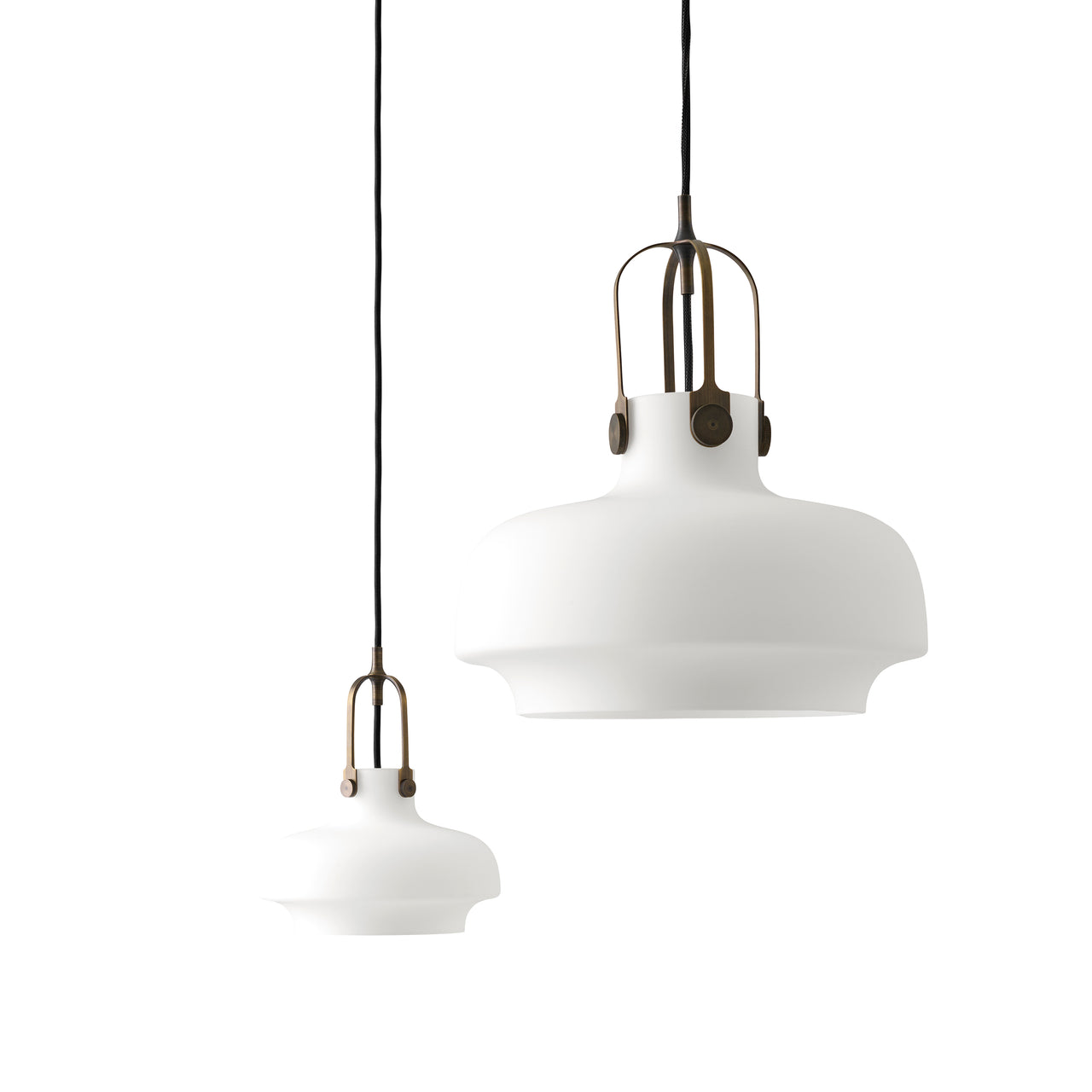 Copenhagen Pendant: SC6 + SC7 + SC8 + Opal Glass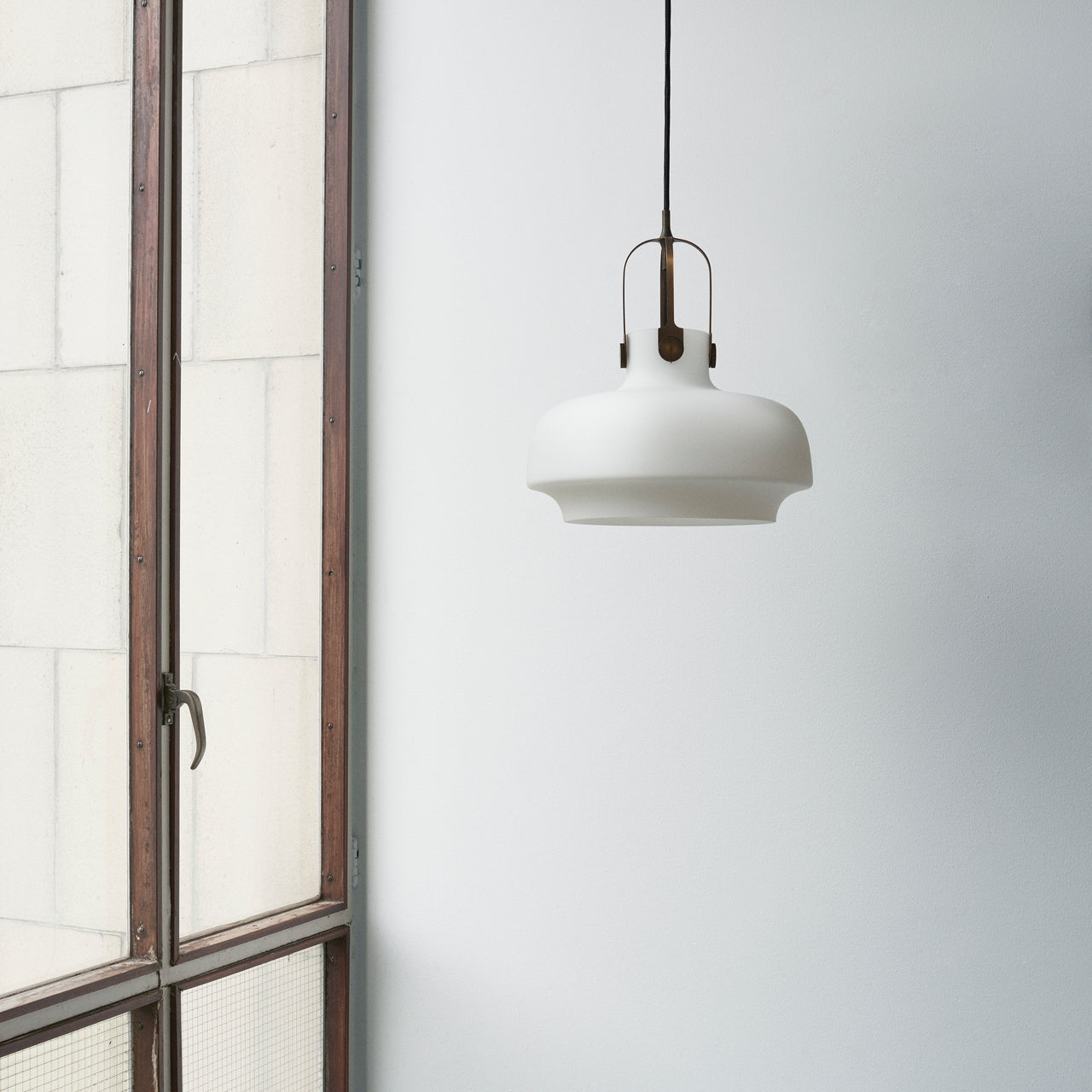 Copenhagen Pendant: SC6 + SC7 + SC8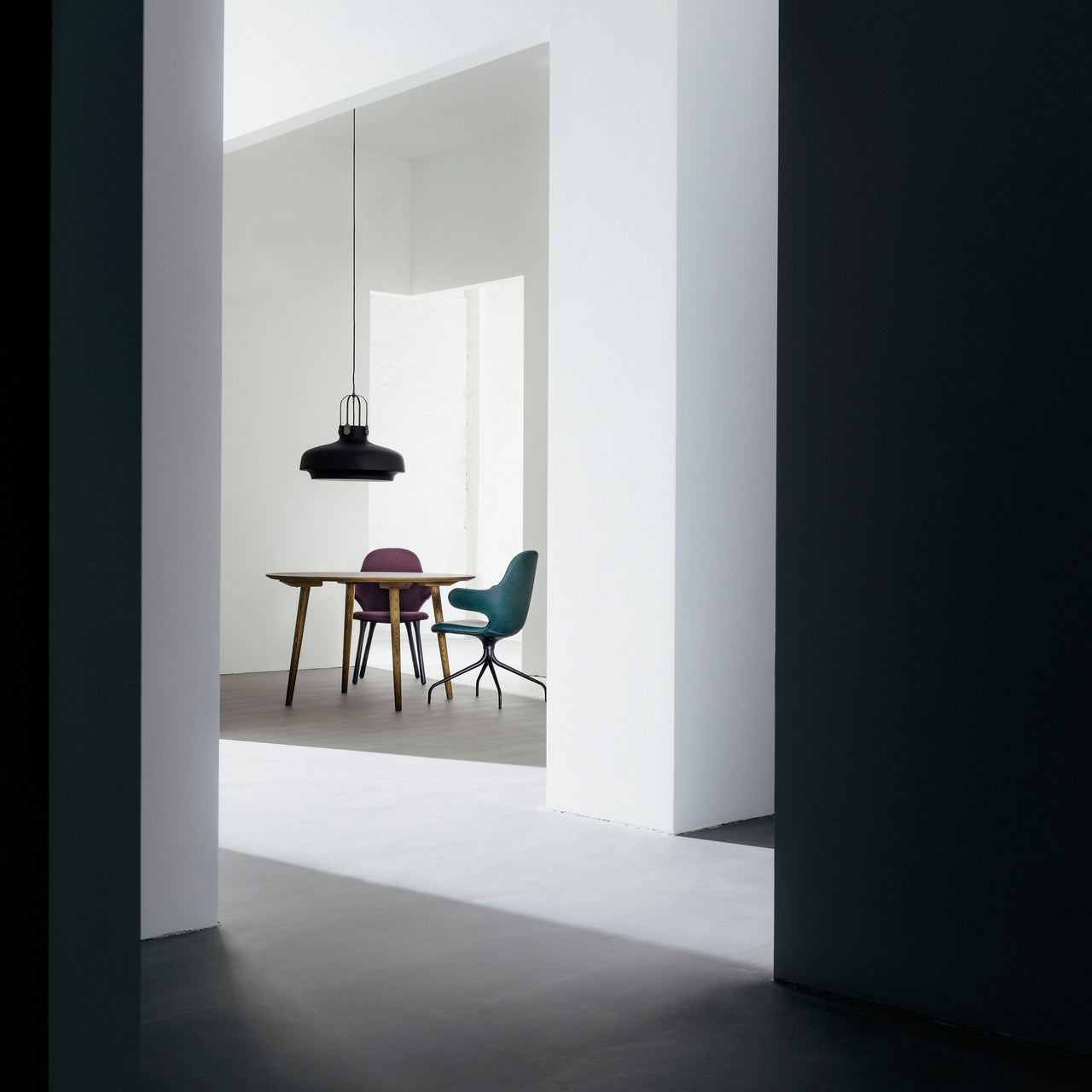 Copenhagen Pendant: SC6 + SC7 + SC8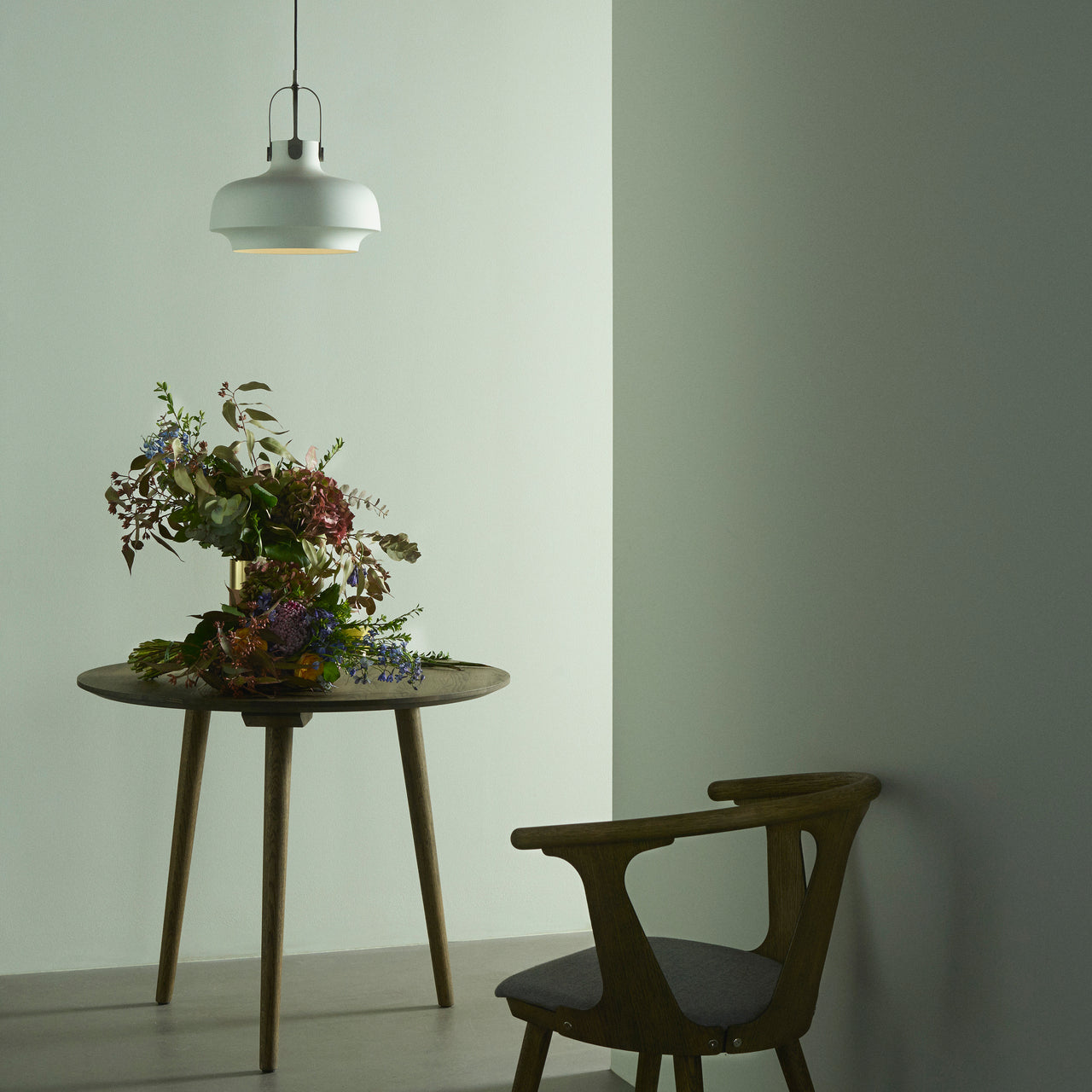 Copenhagen Pendant: SC6 + SC7 + SC8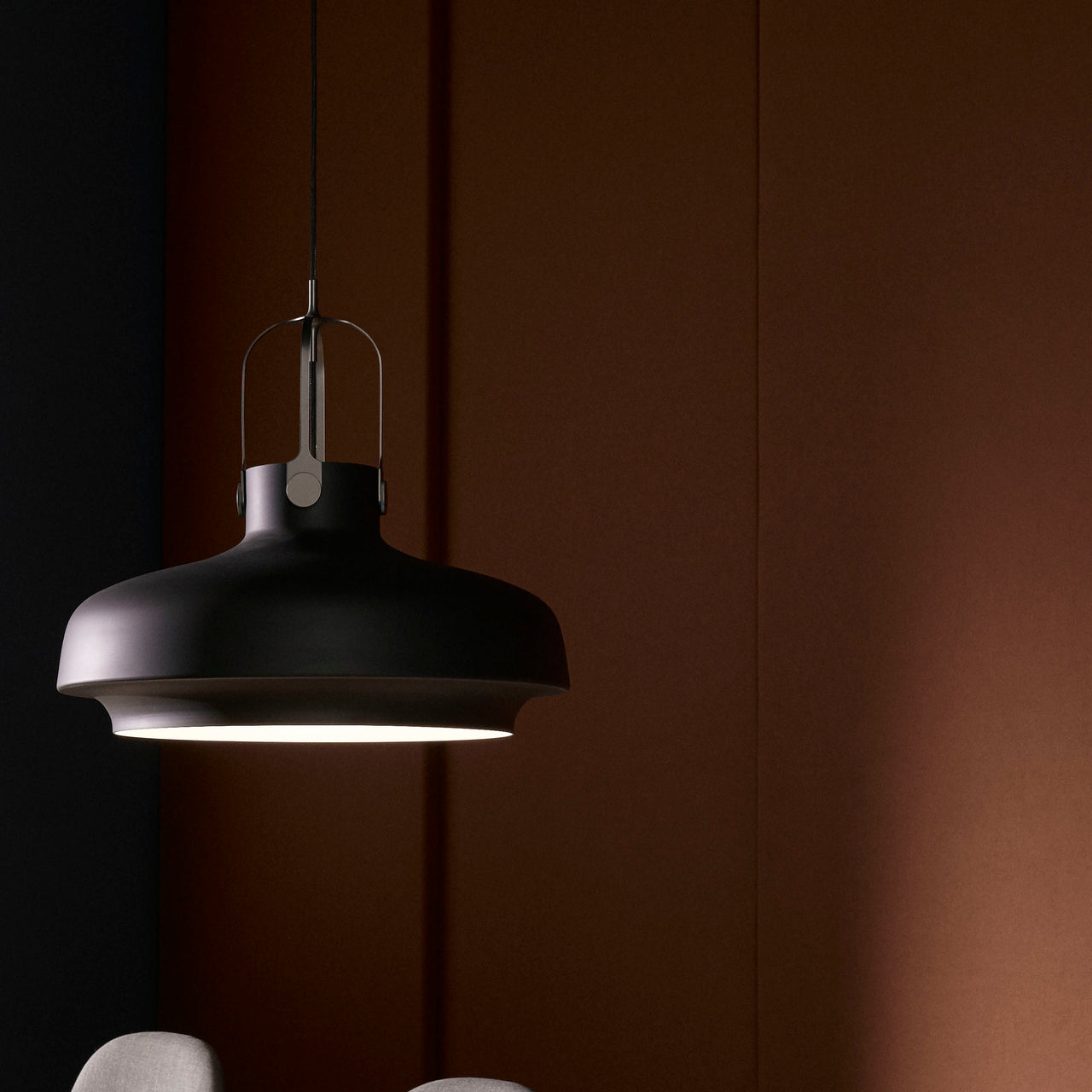 Copenhagen Pendant: SC6 + SC7 + SC8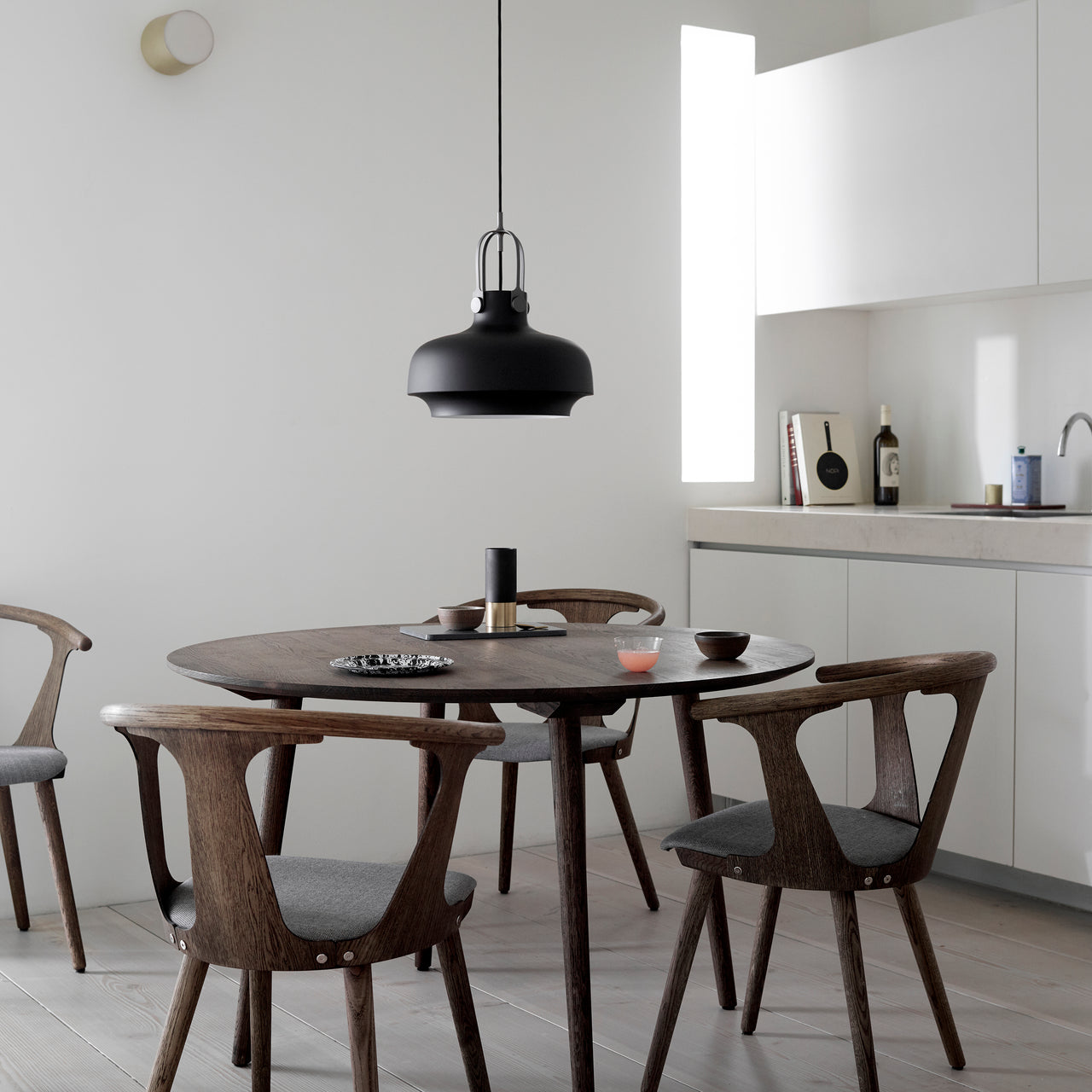 Copenhagen Pendant: SC6 + SC7 + SC8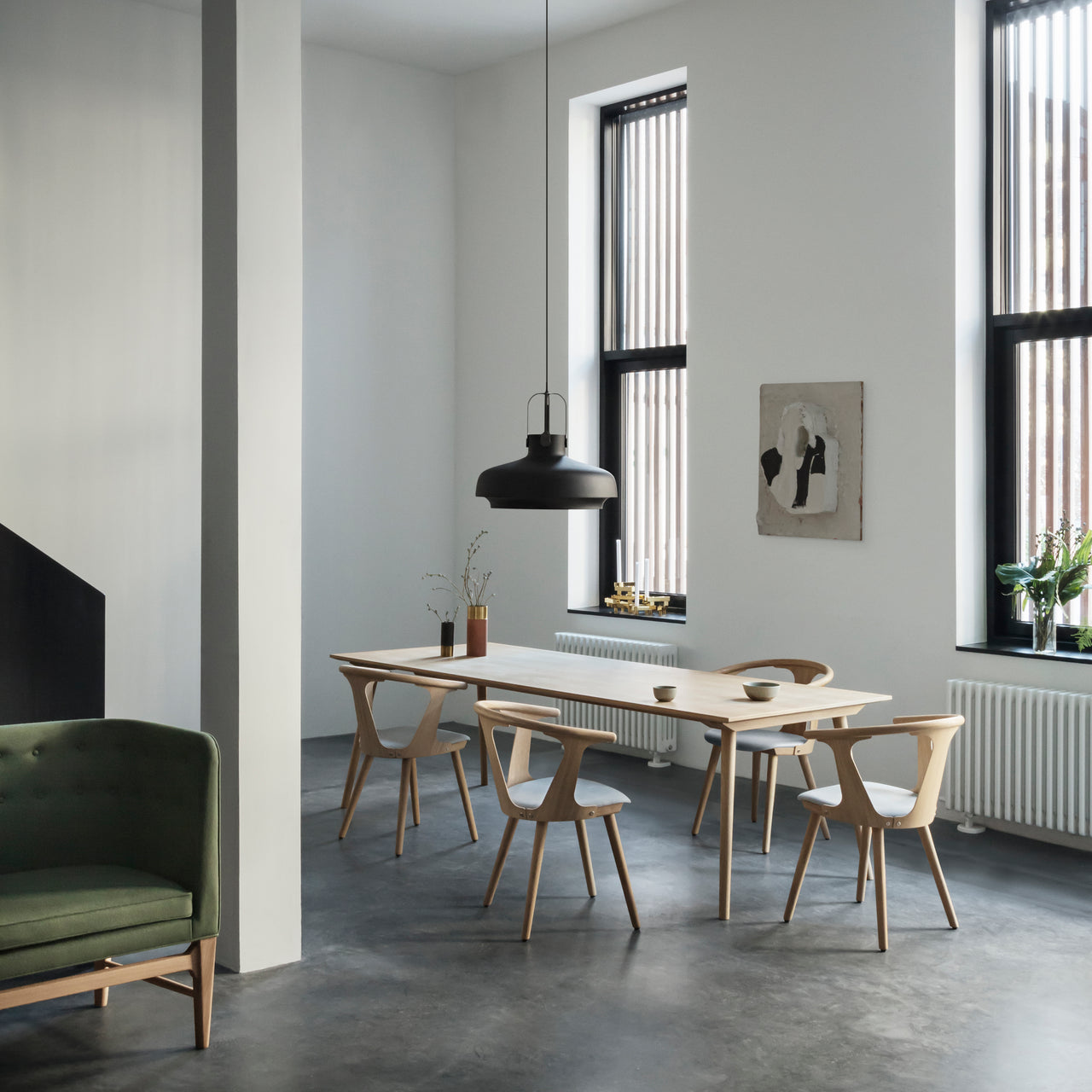 Copenhagen Pendant: SC6 + SC7 + SC8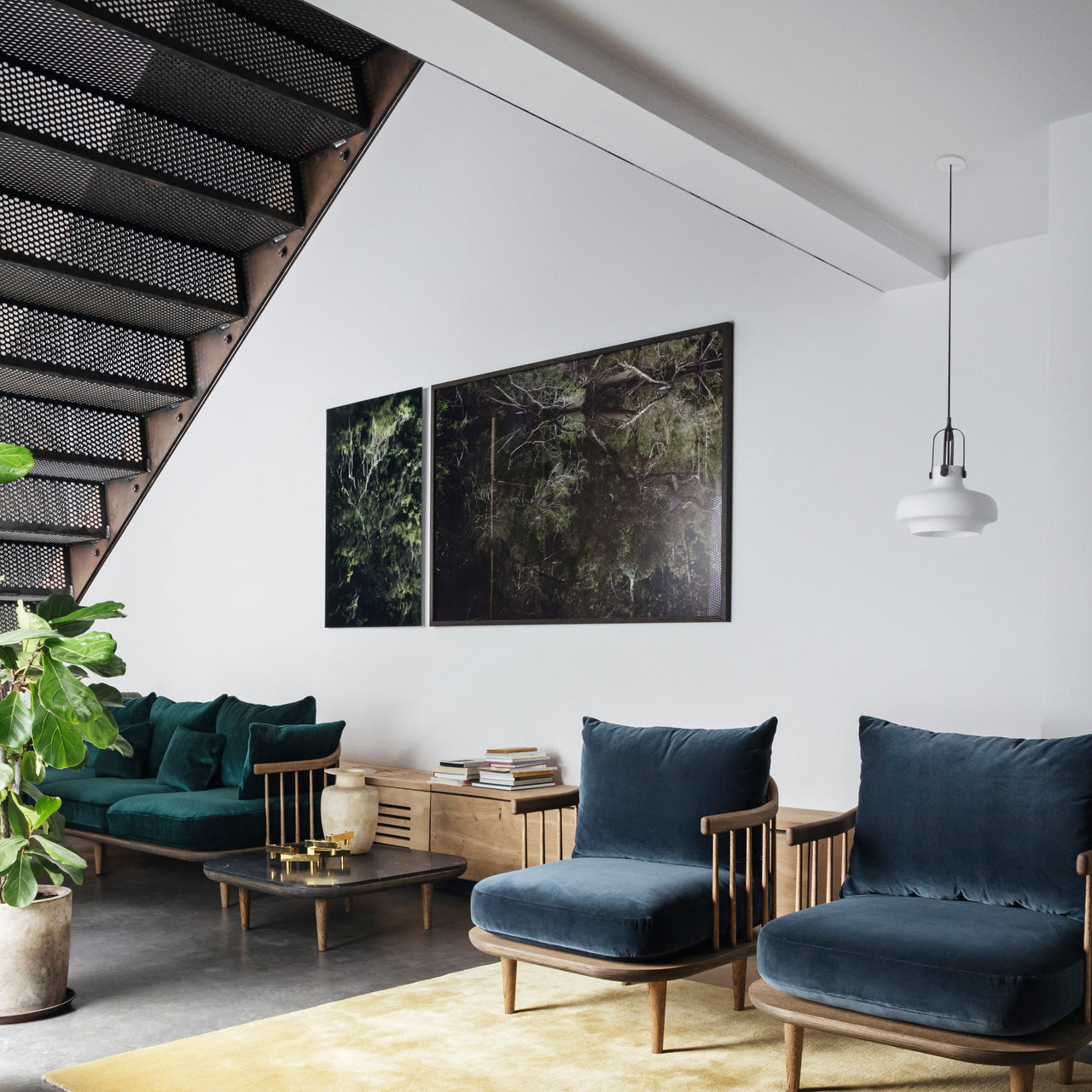 Copenhagen Pendant: SC6 + SC7 + SC8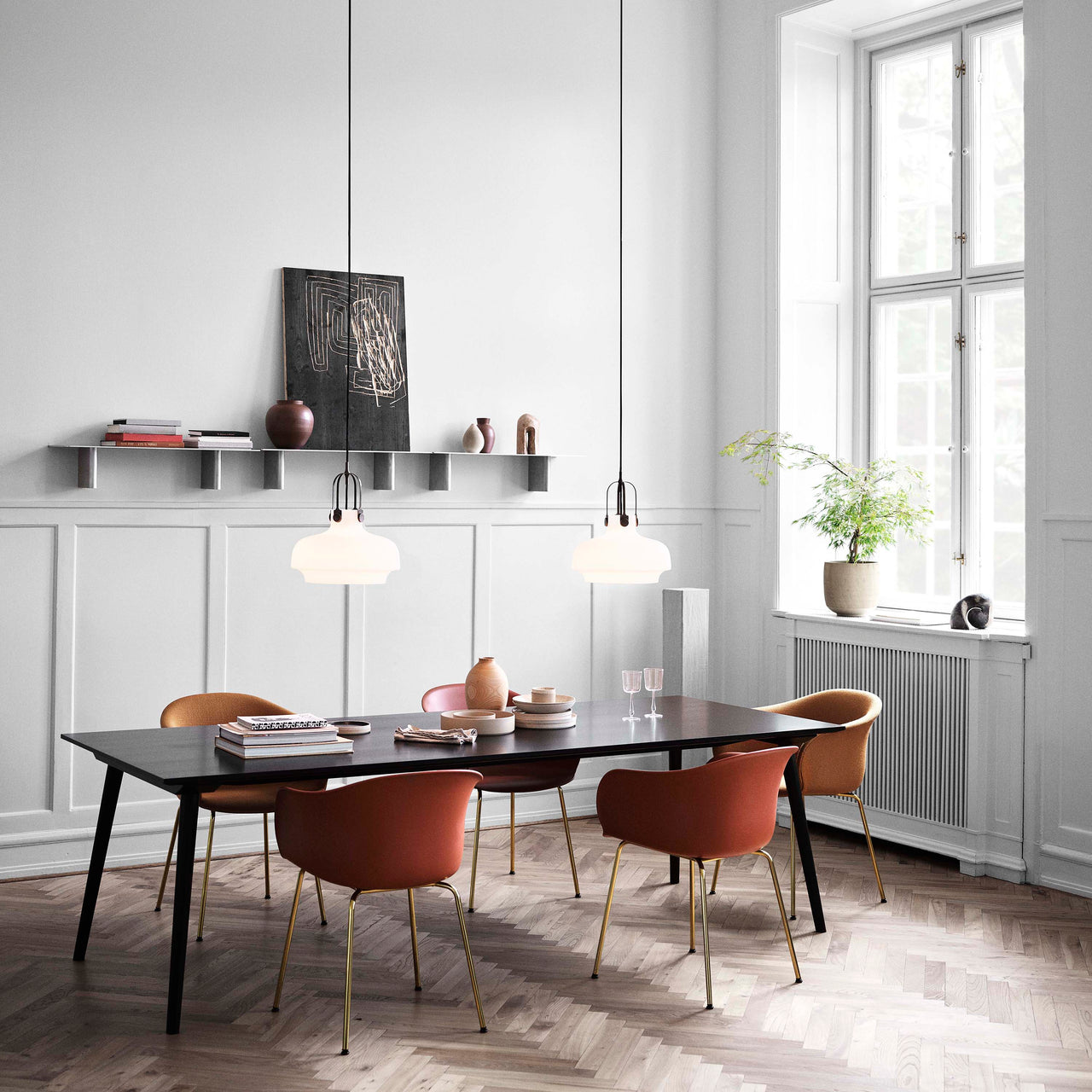 Copenhagen Pendant: SC6 + SC7 + SC8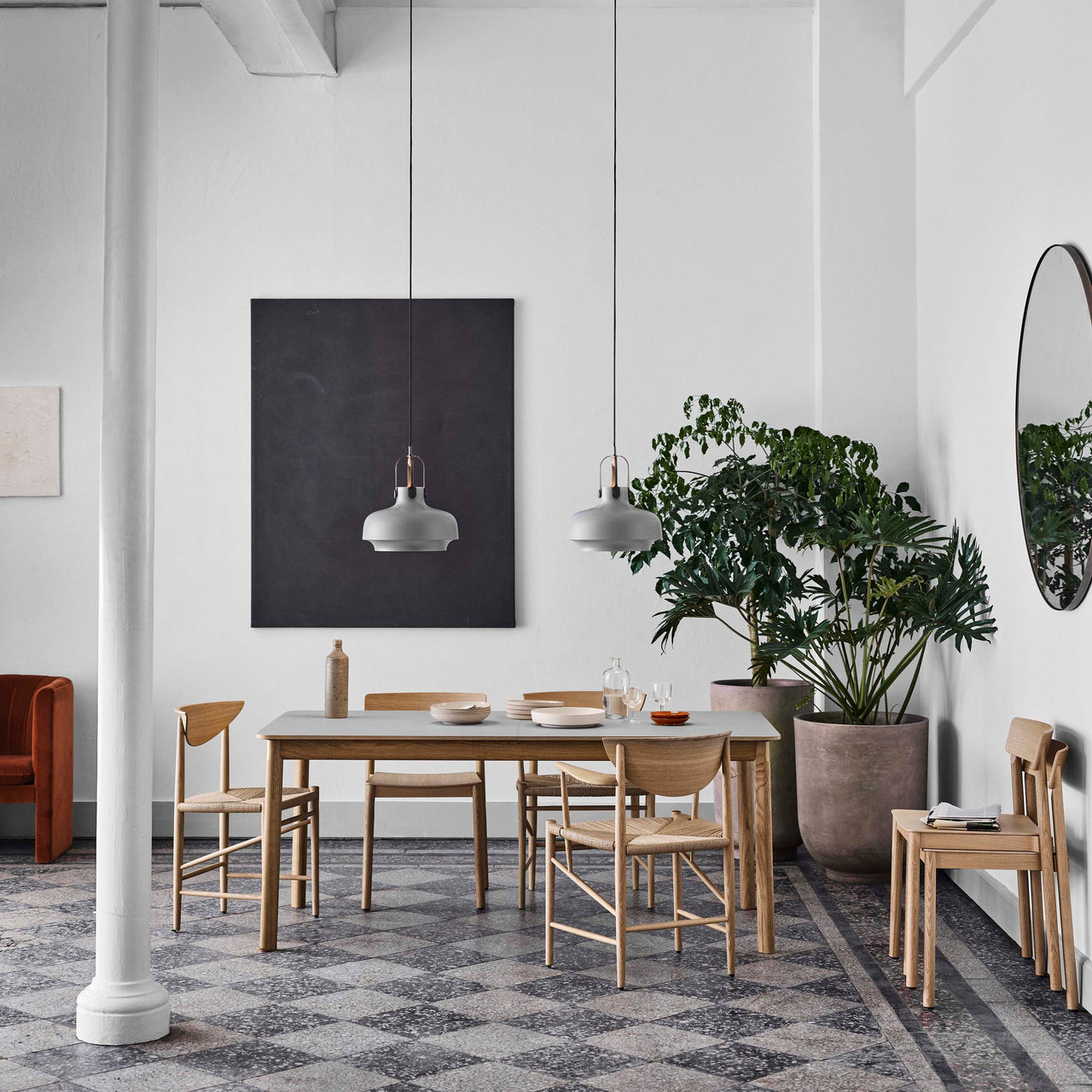 Copenhagen Pendant: SC6 + SC7 + SC8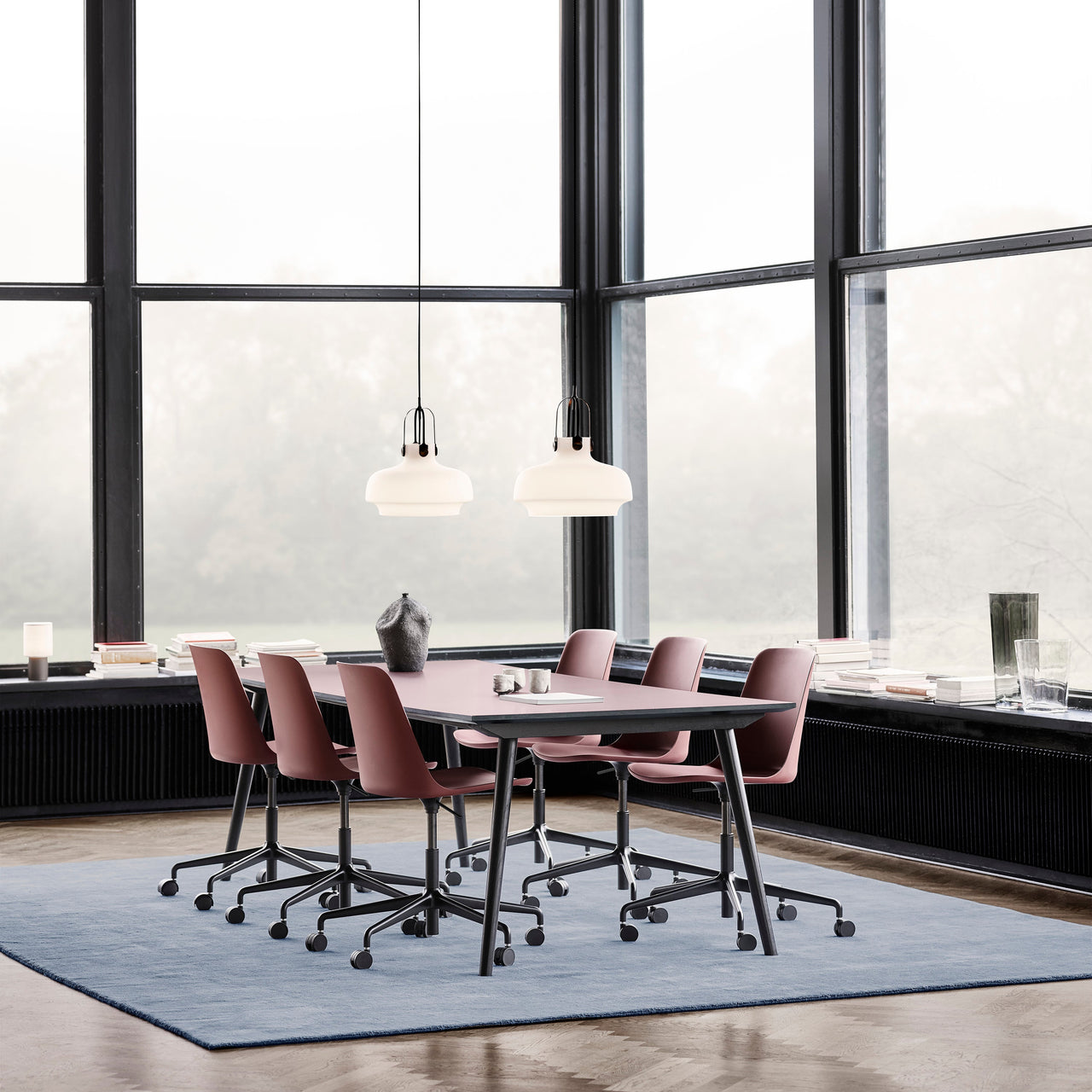 insitu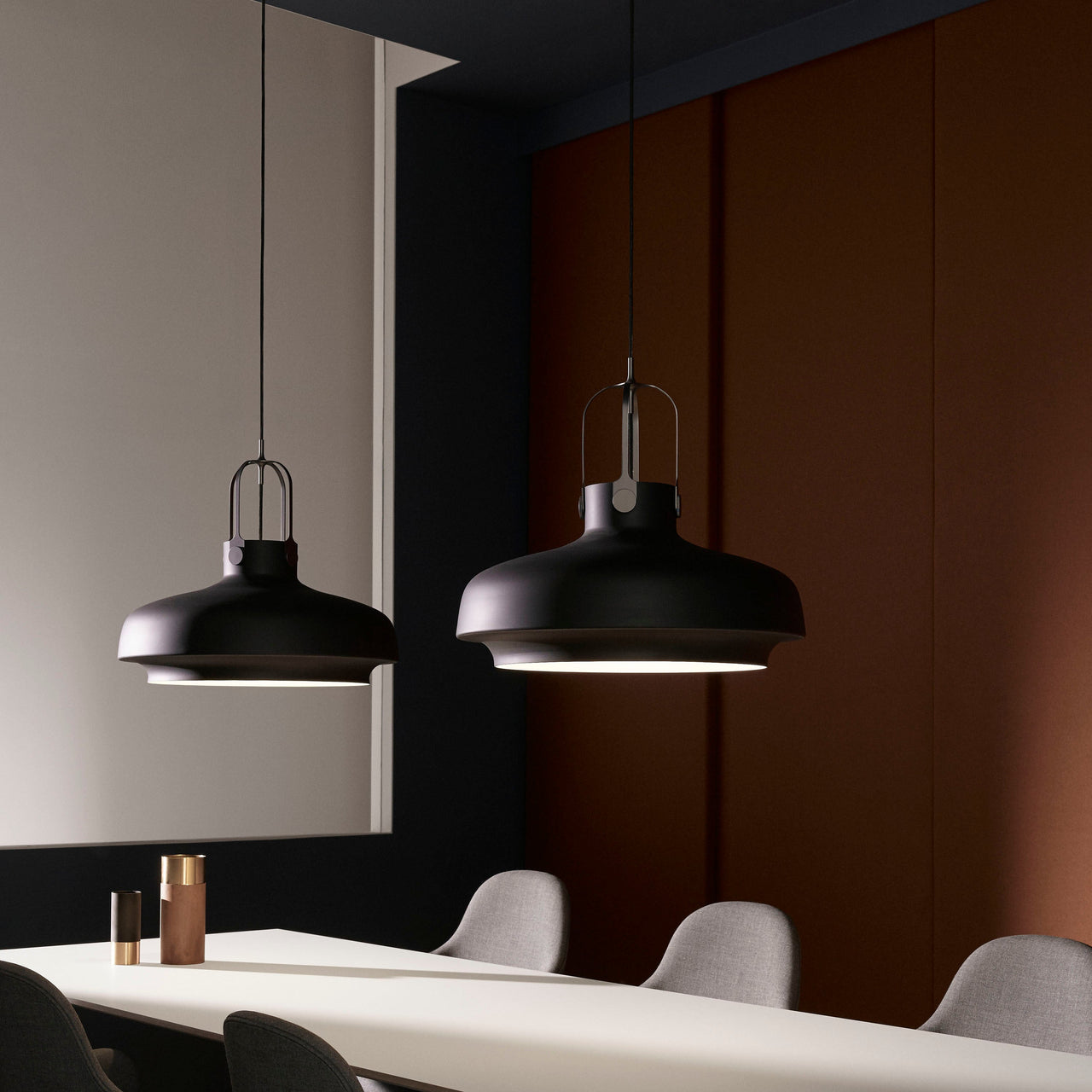 insitu
Copenhagen Pendant: SC6 + SC7 + SC8
---
---
Moody Danish piers and the memory of maritime gas lamps silhouetted against an inky sky form the back-story behind the evocative shape of the Copenhagen Pendant Collection for &Tradition. A curving metal shade is secured to a cord with four arching plated steel tabs where it narrows at the top. The smallest version in the series, the SC6 is available in matte black, white or a selection of offbeat pastels in a lacquered finish, and is especially effective when deployed in multiples. Recalling the atmospheric effect of gaslight, the downward light is even and solid, while the subtle up-light is diffused. No mere exercise in nostalgia, the light is resolutely modern. Designer Space Copenhagen's founding partner Peter Bundgaard Rützou has aptly observed: "Our ambition was to design a pendant with a simple industrial feel, but which was still elegant and poetic."
Size
Small (SC6): 9.8" h x 7.9" dia (25x20cm)
Medium (SC7): 15.7" h x 13.8" dia (40x35cm)
Cord length:

Satinized opal glass

: 118.1" (300cm)
Matt black: 157.5" (400cm)

Large (SC8): 20.9" h x 23.6" dia (53x60cm)


Cord length: 236.2" (600cm)
Material
Opal glass or metal, bronzed brass, textile cord
Technical
Contact us for UL details
E27
Bulb not included
Brand
&Tradition
Design is never static. When Copenhagen-based &Tradition was established in 2010, founder Martin Kornbek Hansen's mission was to produce work that was defined by a unique vision, whether it came from Danish legends of the past or young innovators of the future. The roster extends from timeless luminaries such as Verner Panton and Arne Jacobsen to current leading lights Samuel Wilkinson and Norm.Architects to exciting new names Mia Hamborg and Victor Vetterlein. As the company's Kornbek Hansen puts it:  "We see a kinship between the old masters, who were avant-garde in their time, and new designers creating the ground-breaking icons of today."
With its library of furniture and lighting extending from the 1930s to the present day, the firm is uniquely positioned to carry on the Nordic tradition of unstinting craftsmanship and adroit use of materials. Nonetheless, &Tradition sees its future in global terms, handpicking design talent and production facilities internationally in an effort to continually produce relevant product and engage a new generation of conscious consumers.