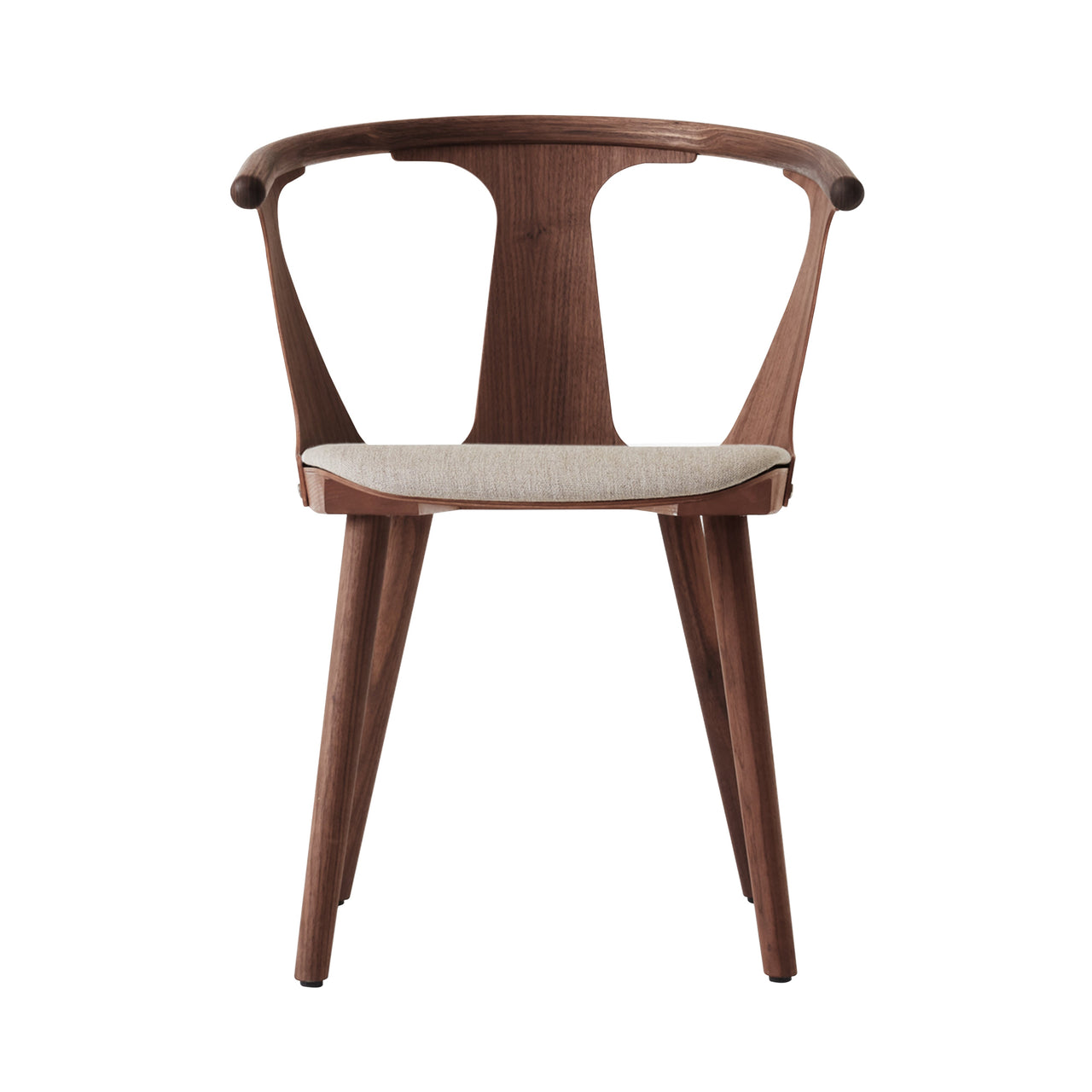 In Between Chair SK2: Upholstered + Oiled Walnut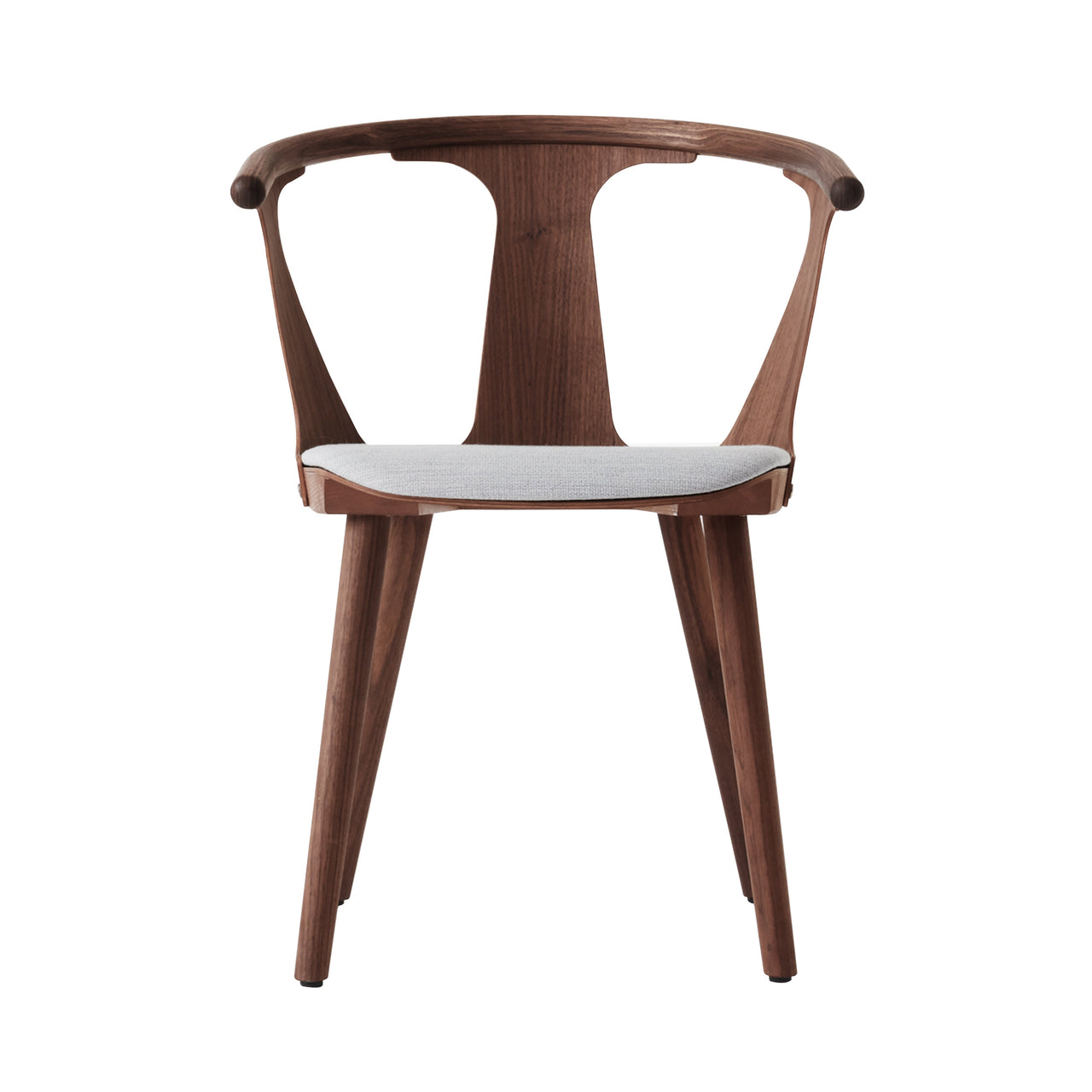 In Between Chair SK2: Upholstered + Oiled Walnut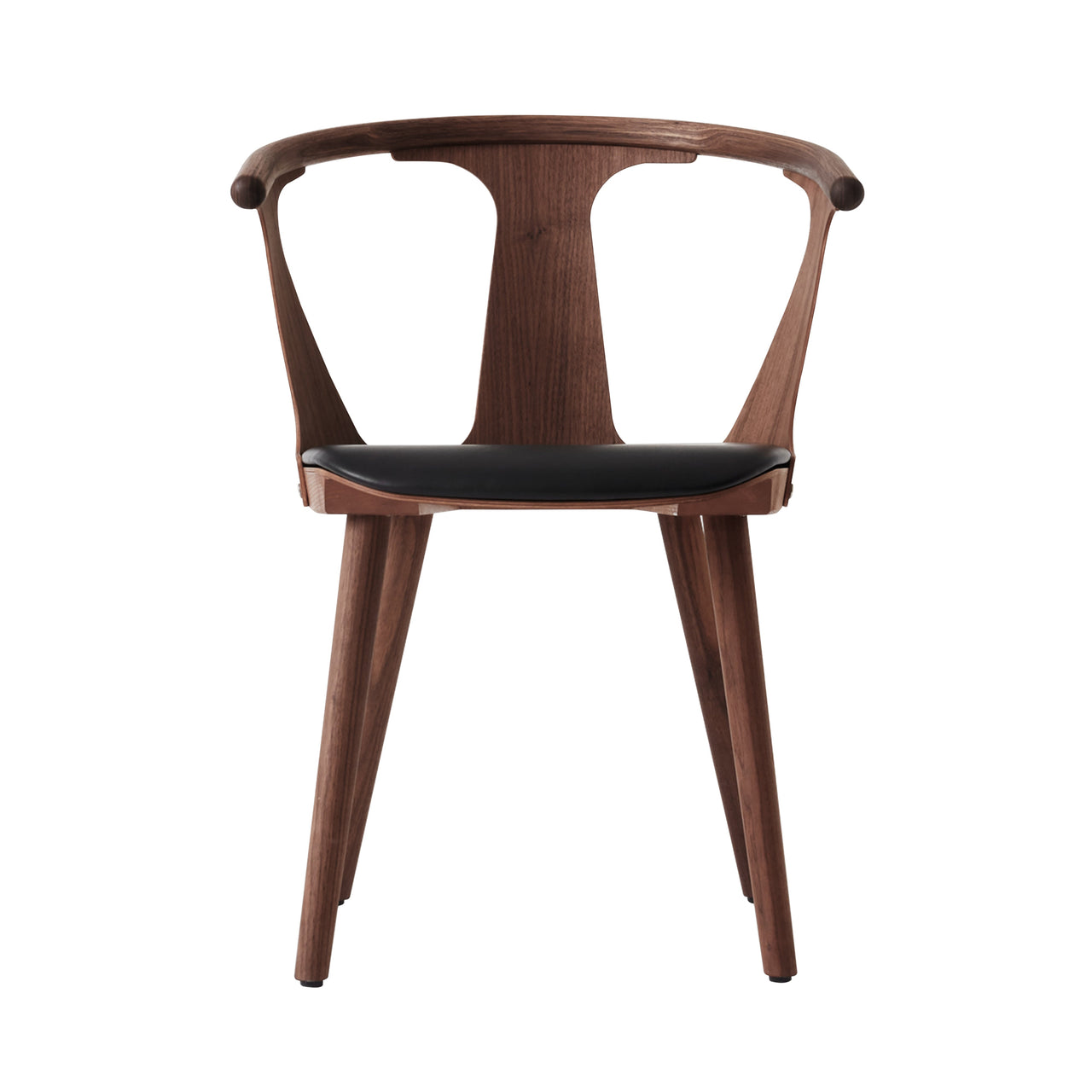 In Between Chair SK2: Upholstered + Oiled Walnut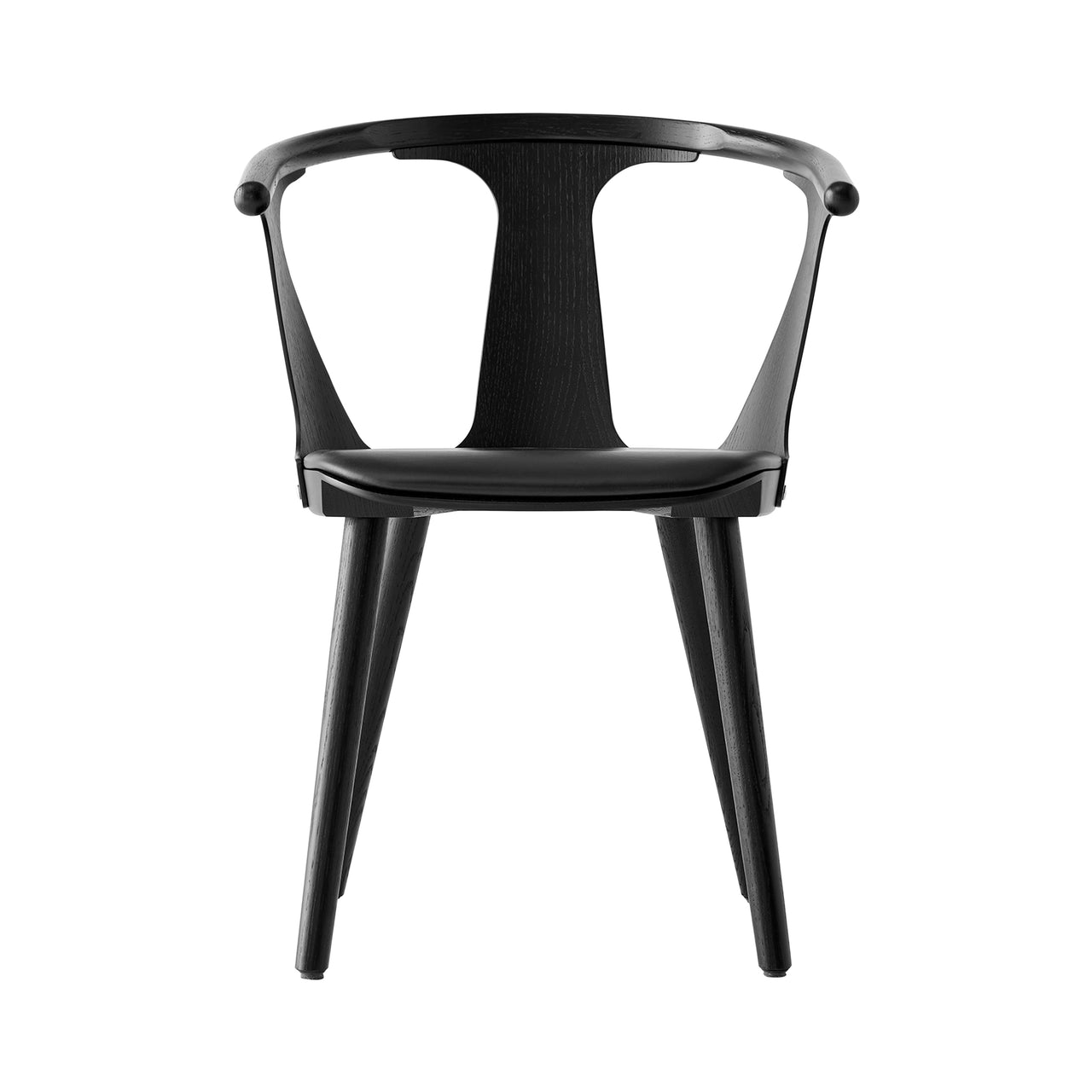 In Between Chair SK2: Upholstered + Black Lacquered Oak
In Between Chair SK2: Upholstered + Black Lacquered Oak + Fiord 191
In Between Chair SK2: Upholstered + Black Lacquered Oak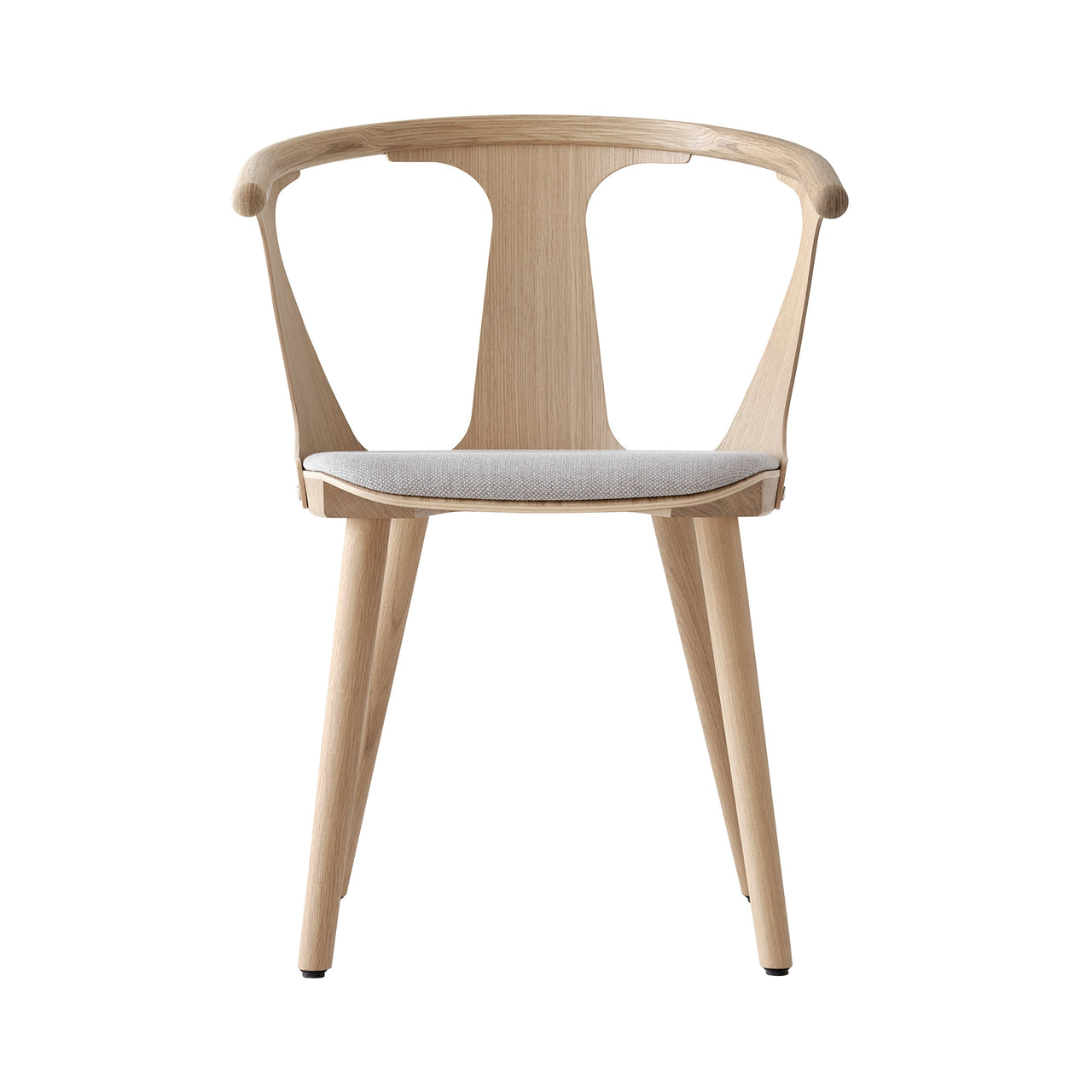 In Between Chair SK2: Upholstered + Oiled Oak + Fiord 251
In Between Chair SK2: Upholstered + Oiled Oak + Fiord 251
In Between Chair SK2: Upholstered + Oiled Oak
In Between Chair SK2: Upholstered + Oiled Oak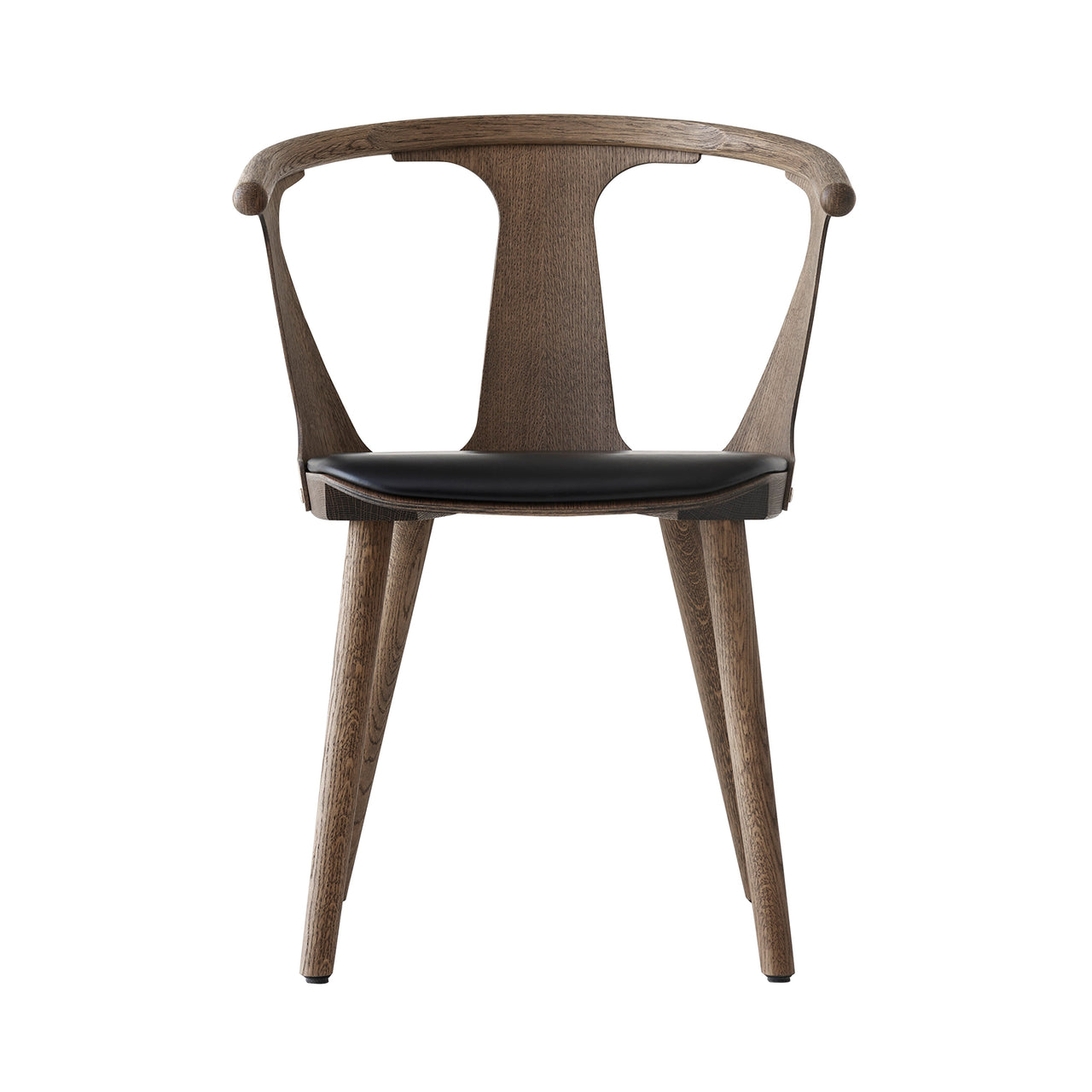 In Between Chair SK2: Upholstered + Smoked Oiled Oak
In Between Chair SK2: Upholstered + Smoked Oiled Oak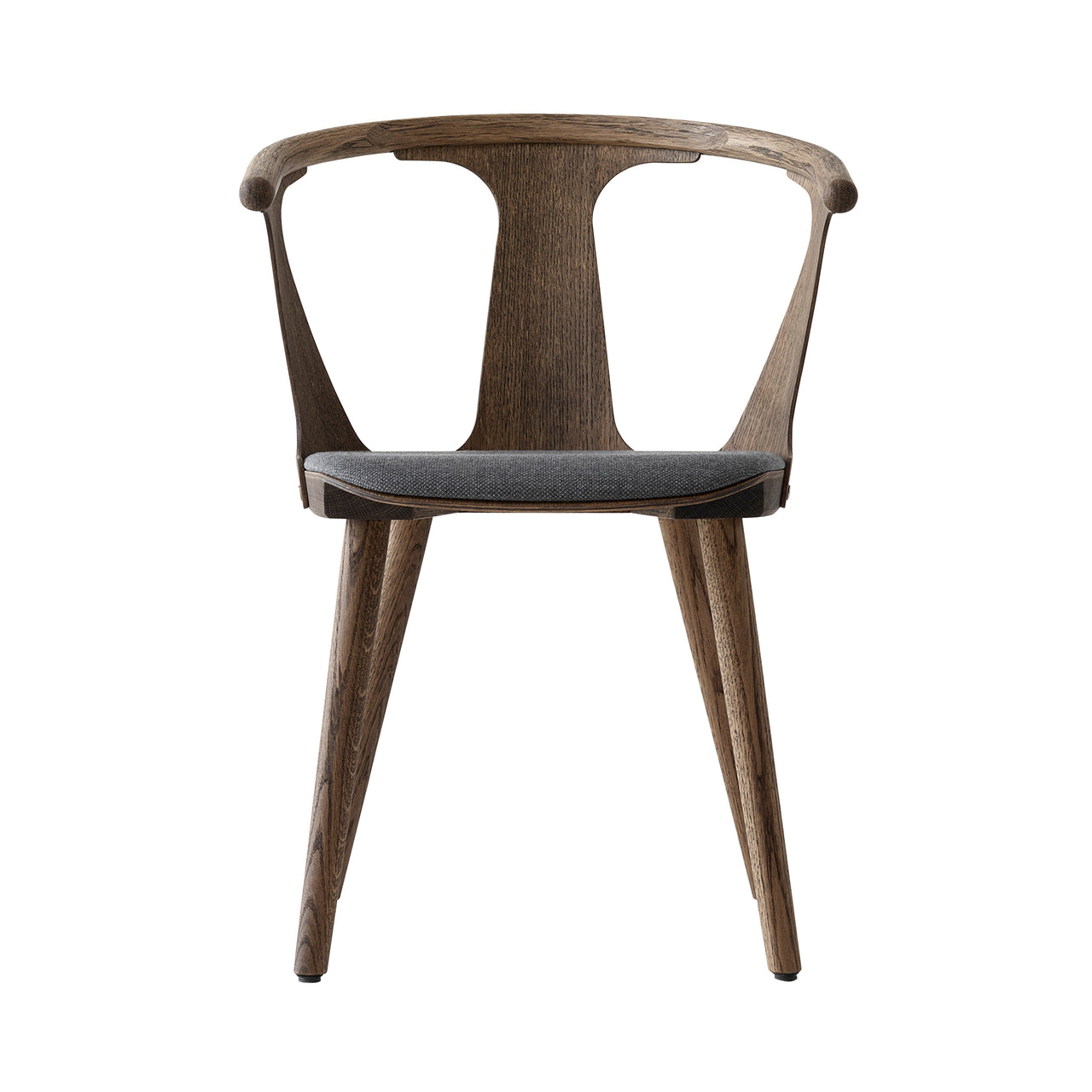 In Between Chair SK2: Upholstered + Smoked Oiled Oak + Fiord 171
In Between Chair SK2: Upholstered + Smoked Oiled Oak + Fiord 171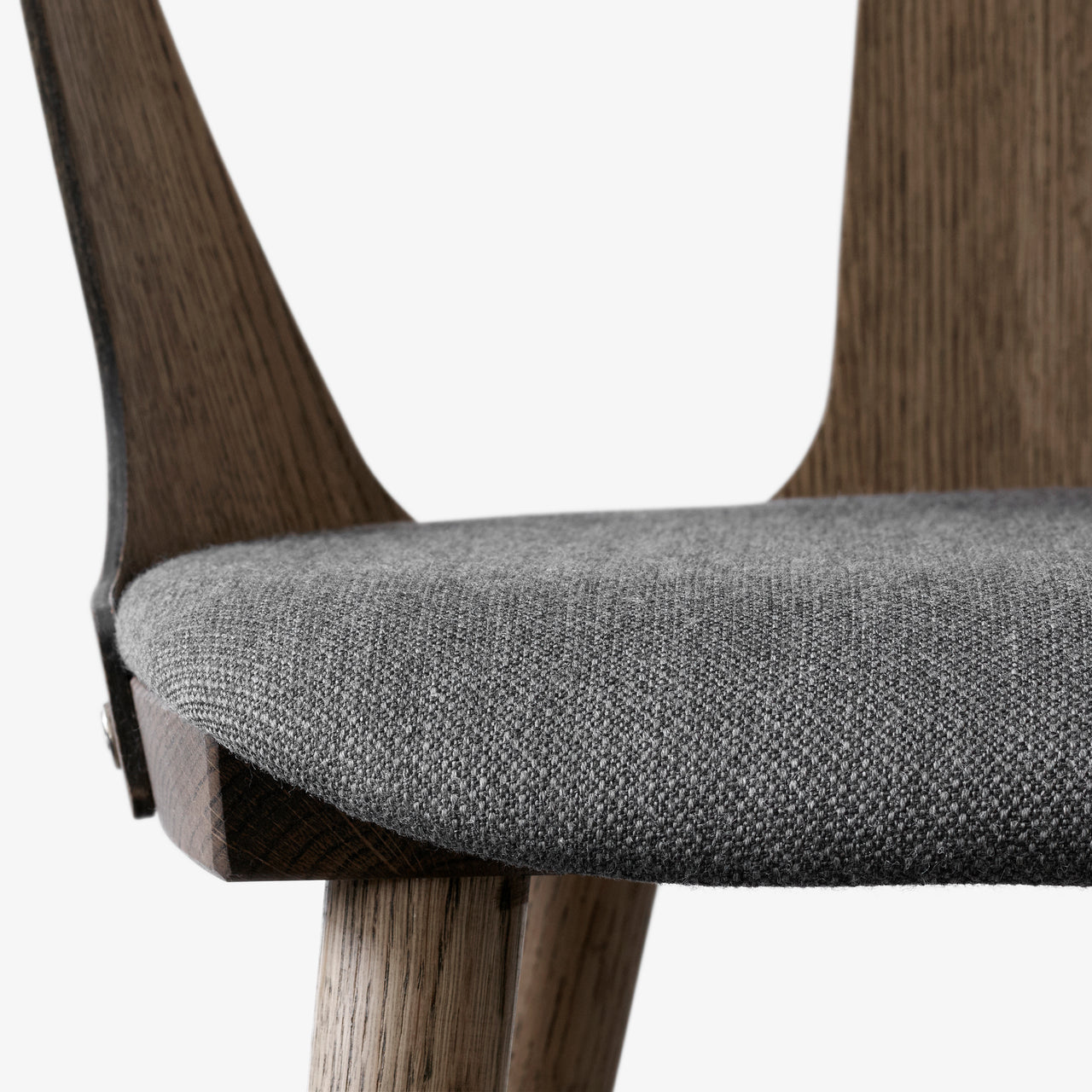 In Between Chair SK2: Upholstered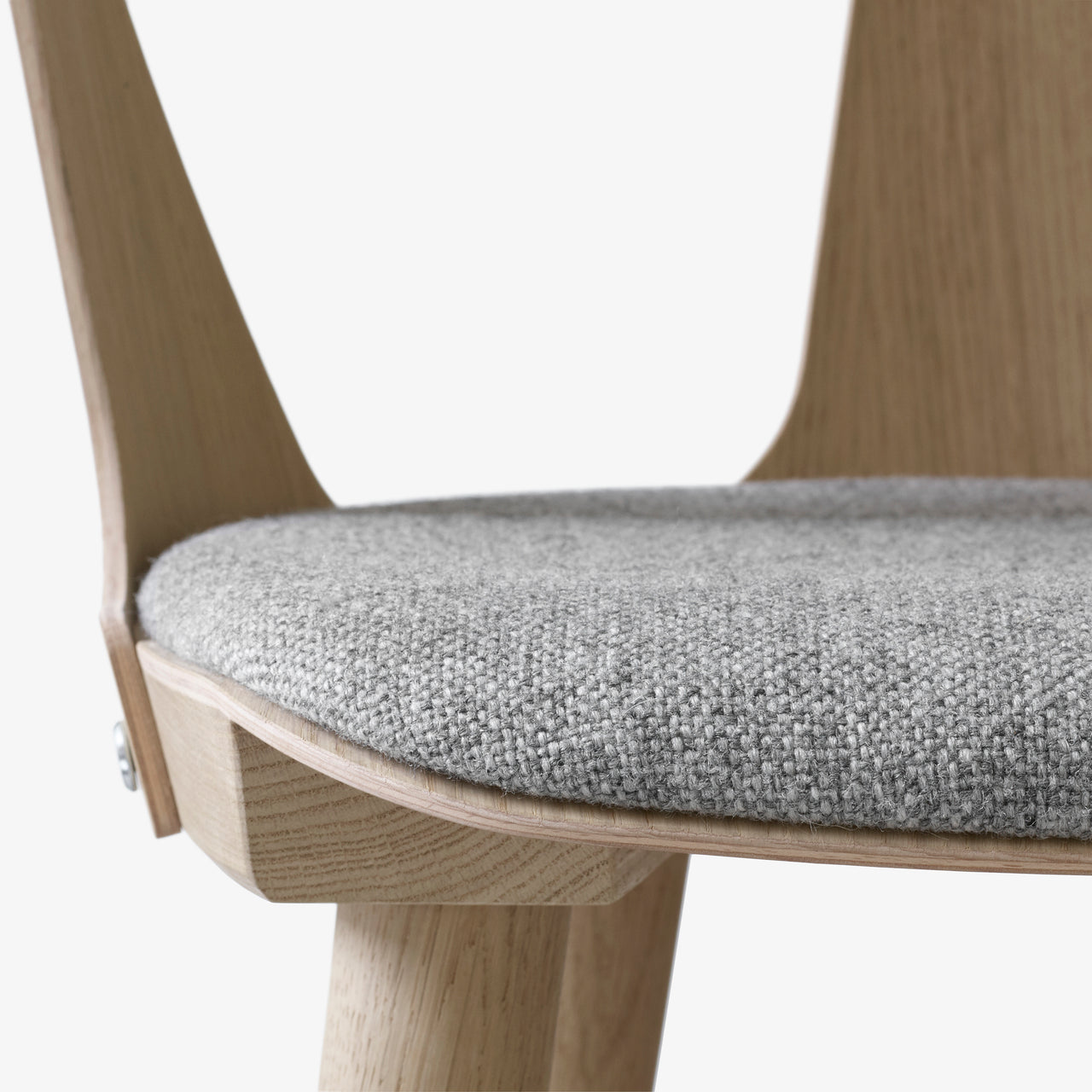 In Between Chair SK2: Upholstered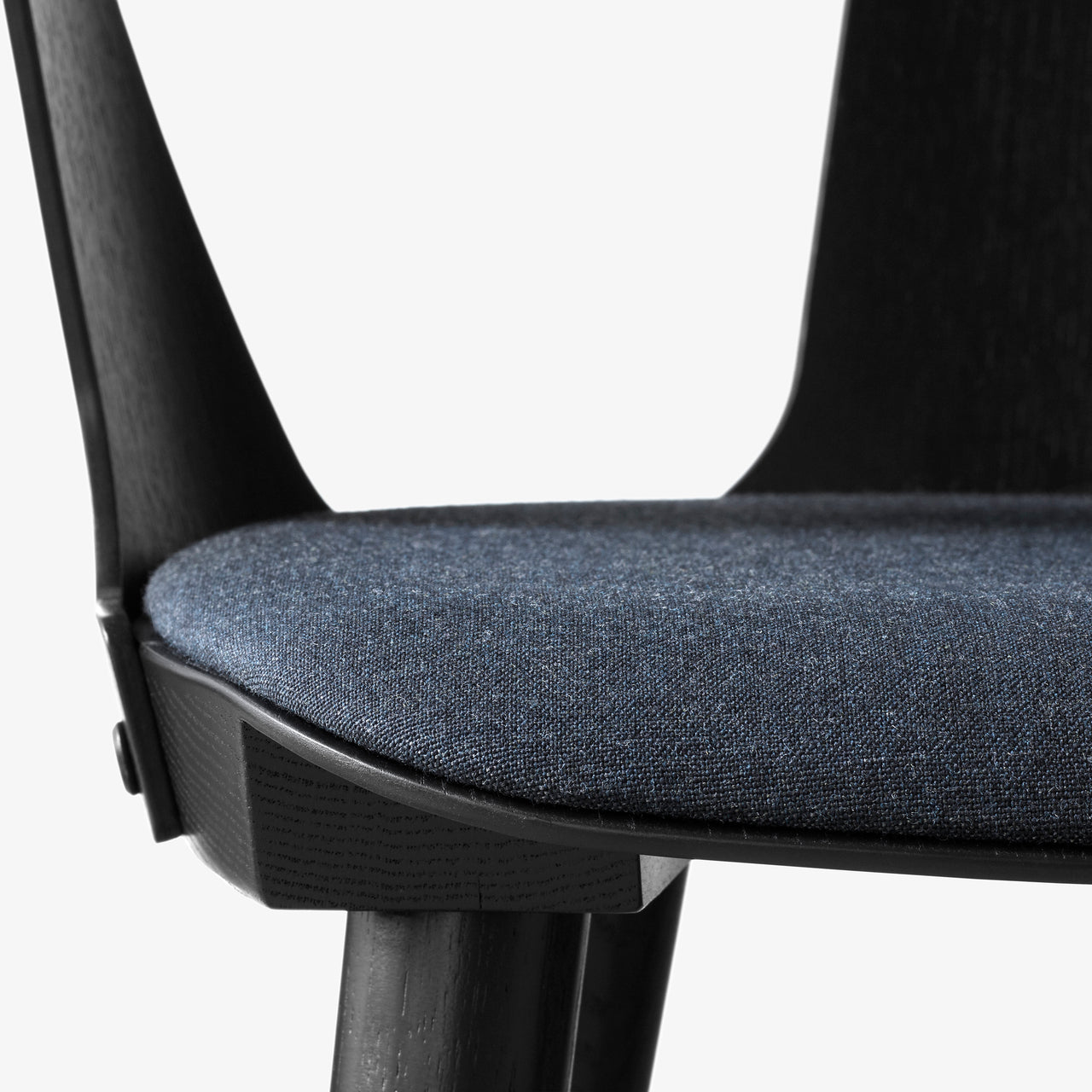 In Between Chair SK2: Upholstered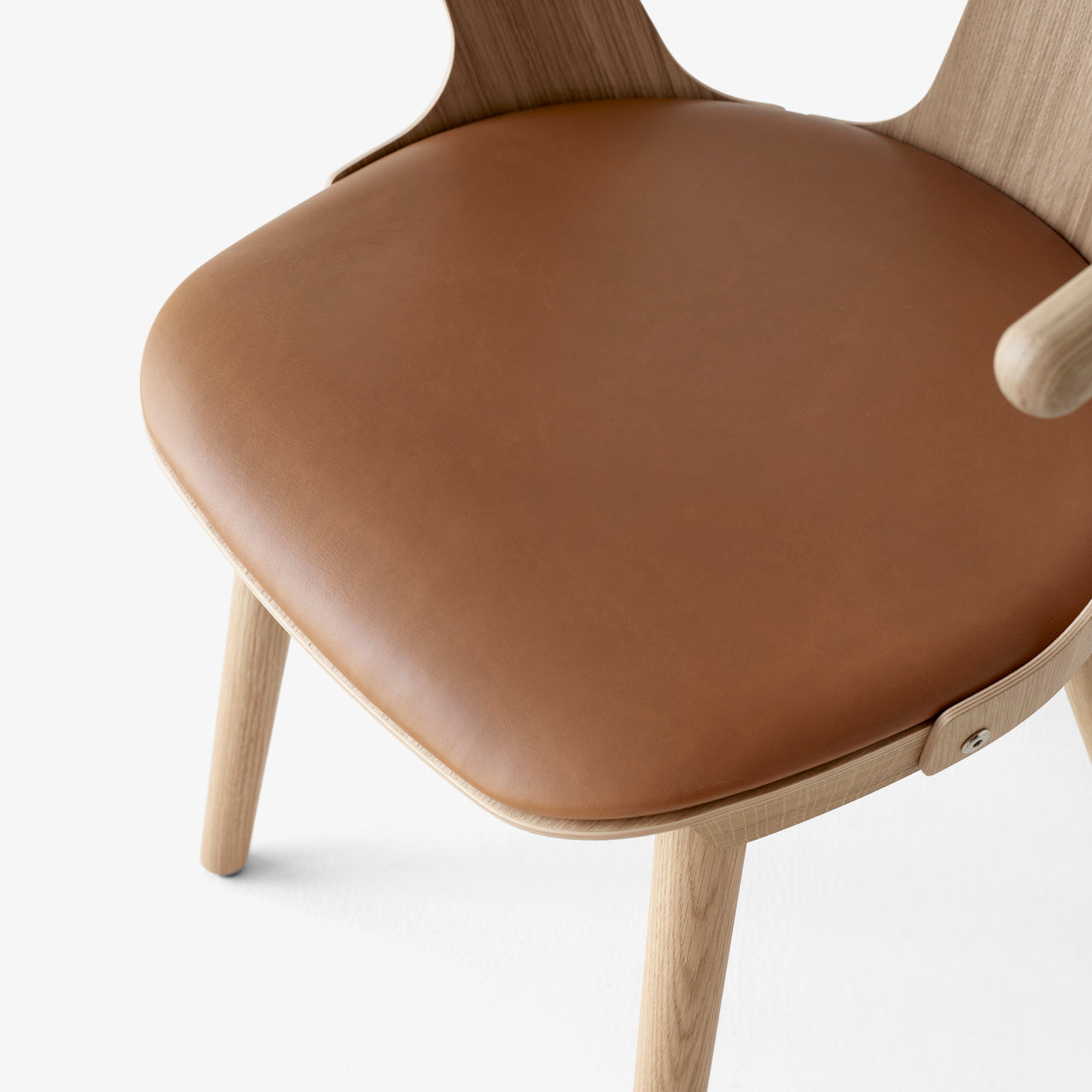 In Between Chair SK2: Upholstered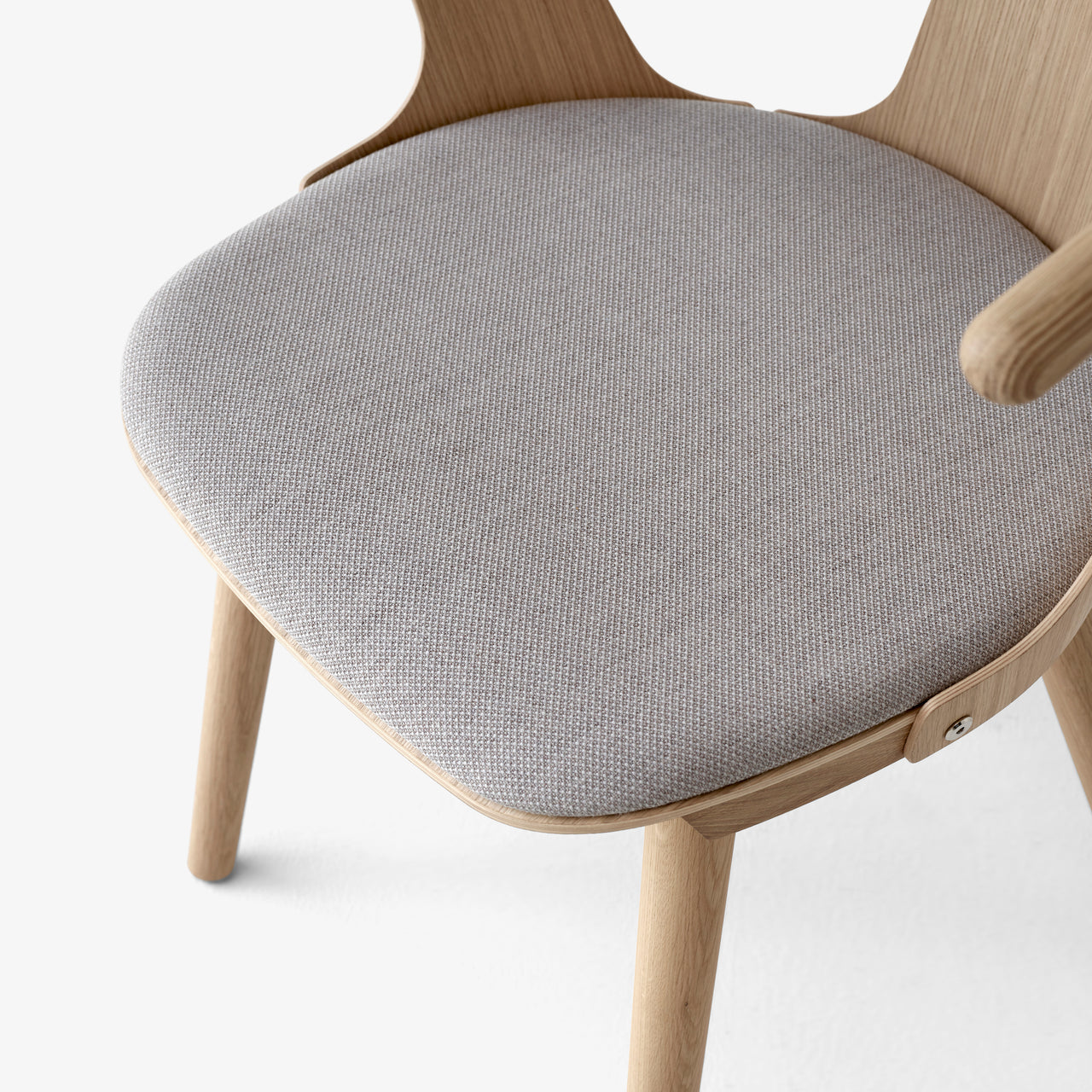 In Between Chair SK2: Upholstered
In Between Chair SK2: Upholstered
In Between Chair SK2: Upholstered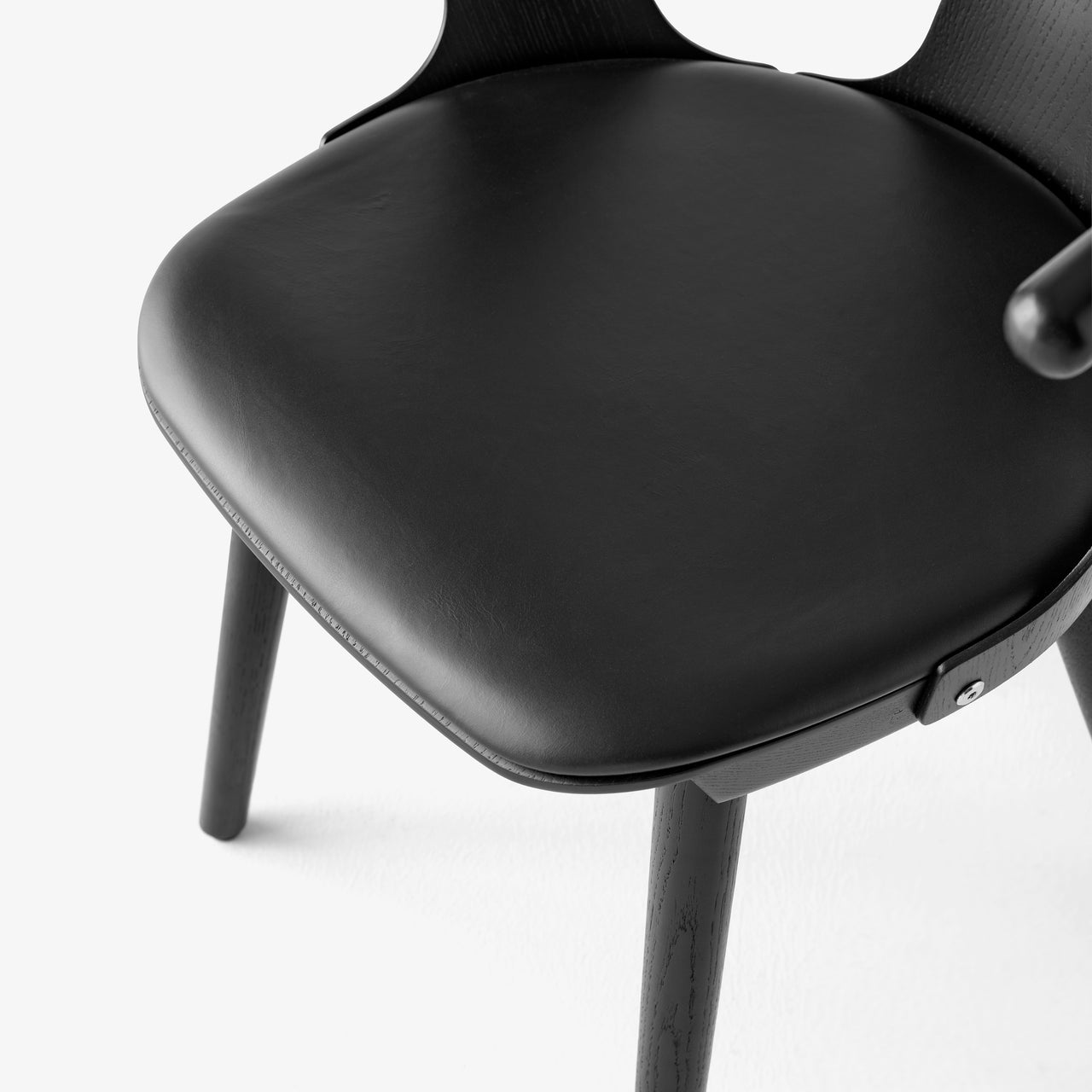 In Between Chair SK2: Upholstered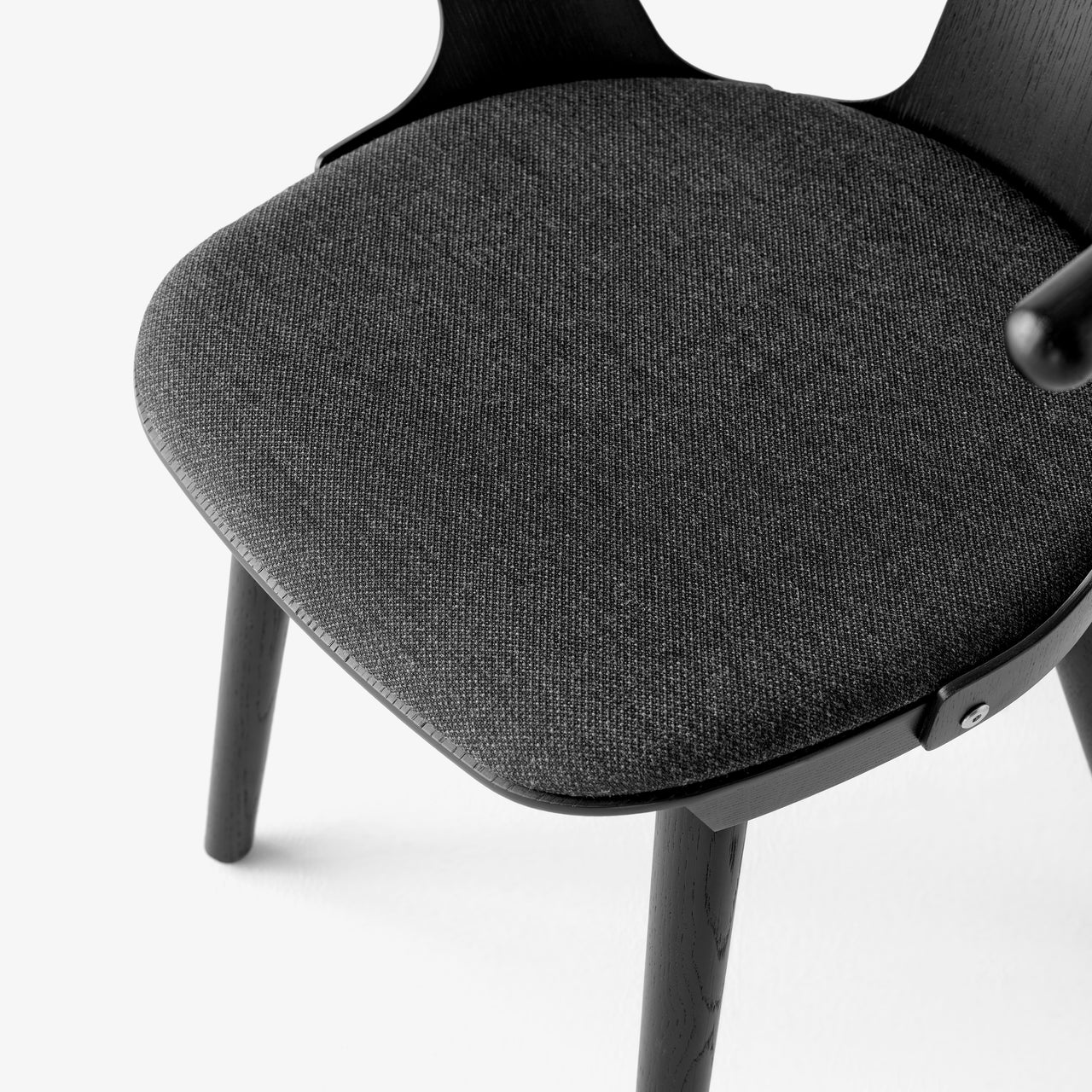 In Between Chair SK2: Upholstered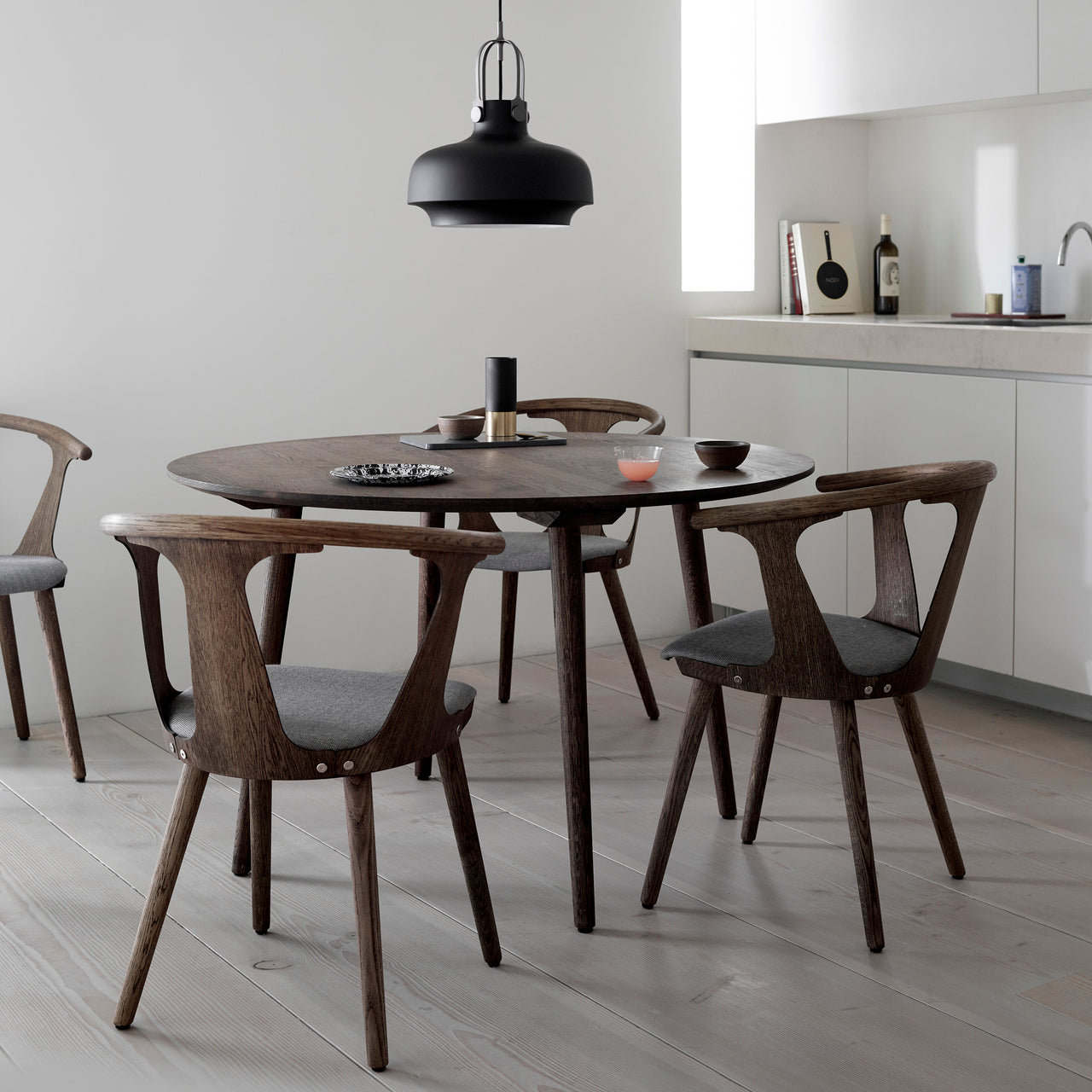 In Between Chair SK2: Upholstered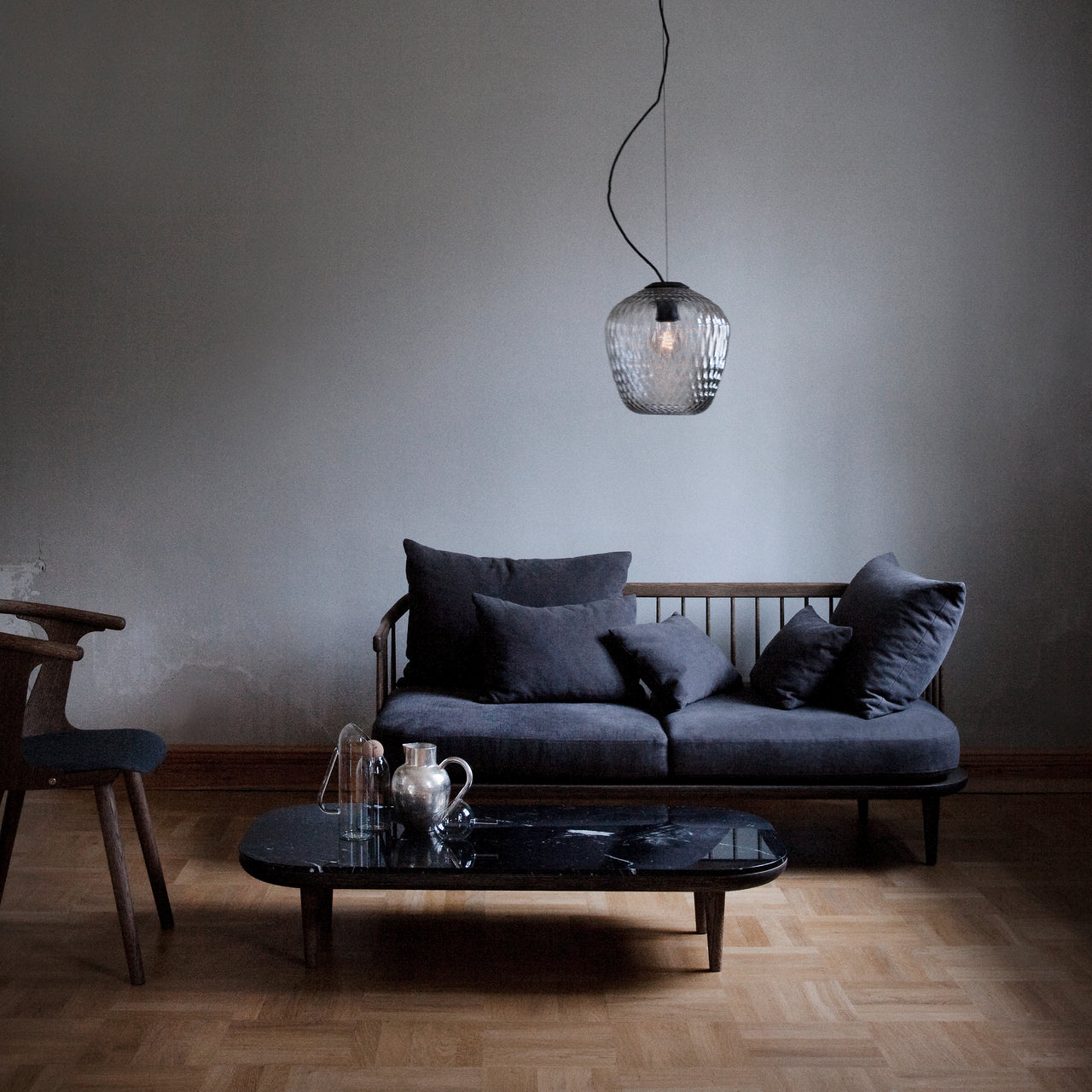 In Between Chair SK2: Upholstered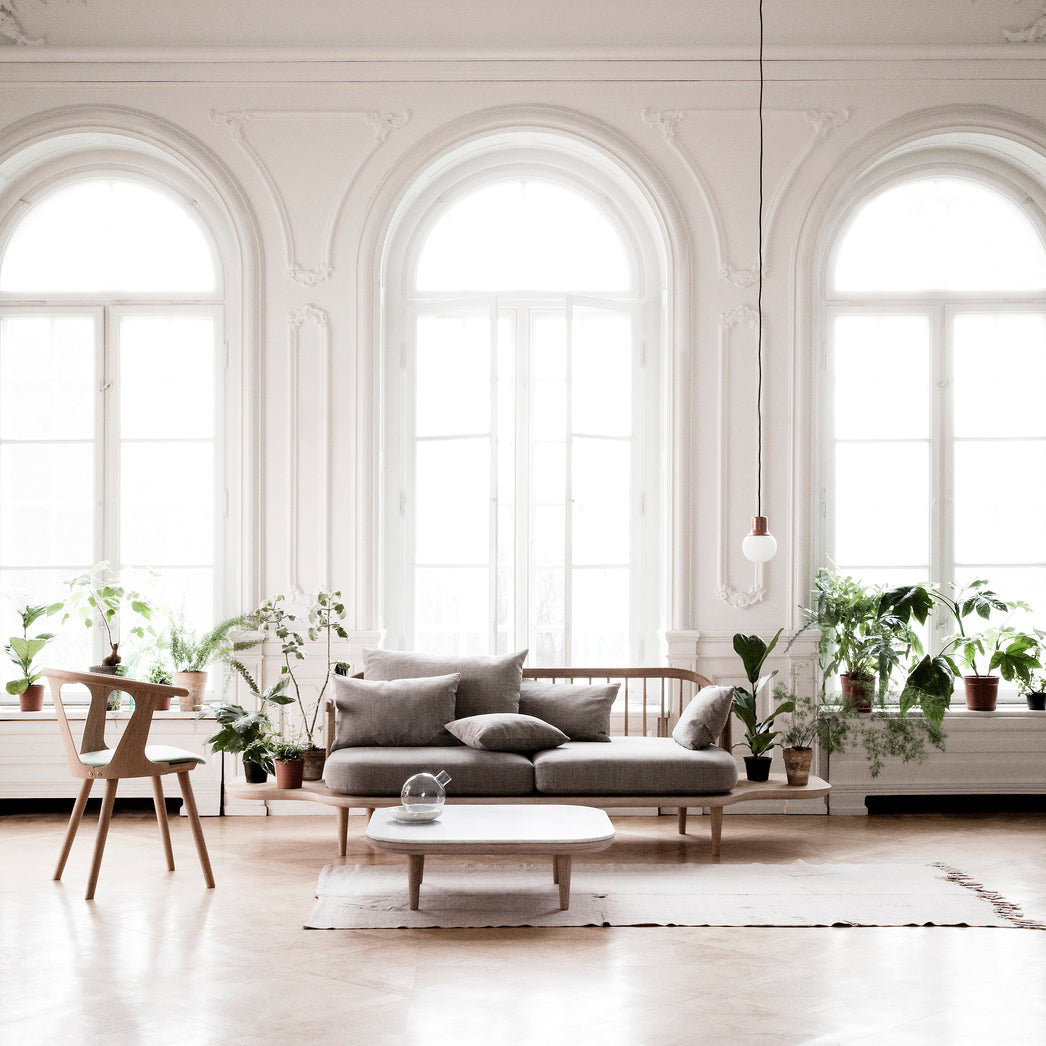 In Between Chair SK2: Upholstered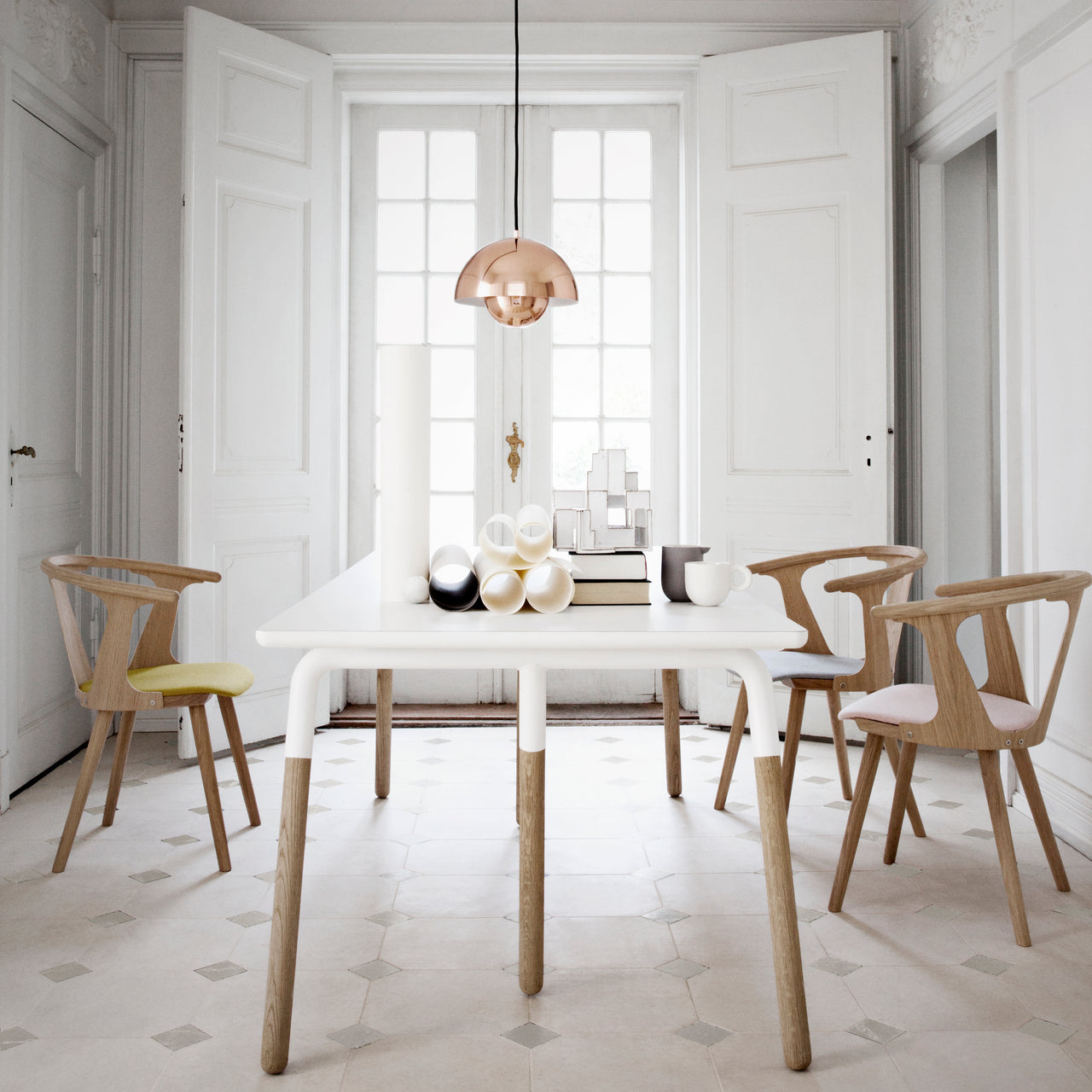 In Between Chair SK2: Upholstered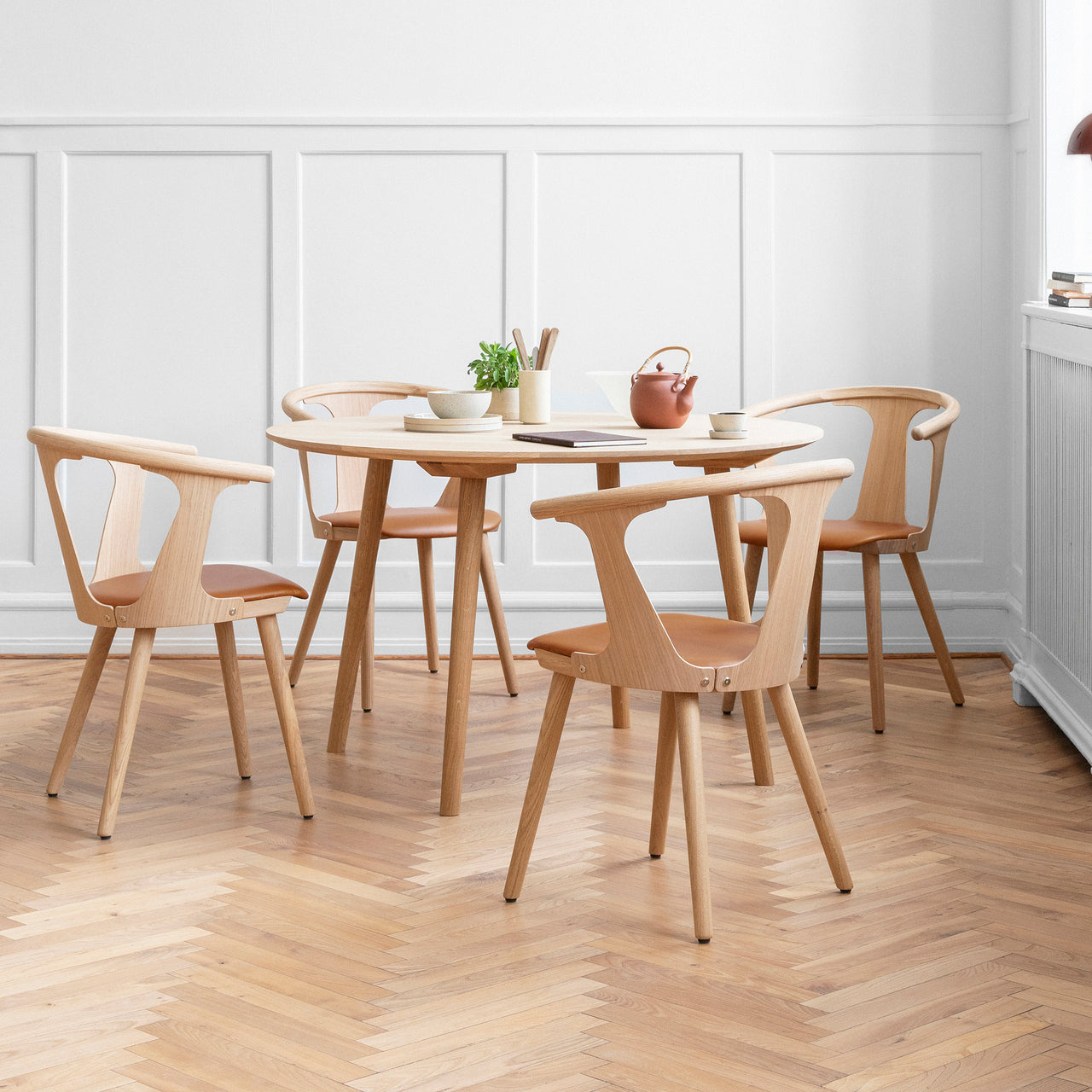 In Between Chair SK2: Upholstered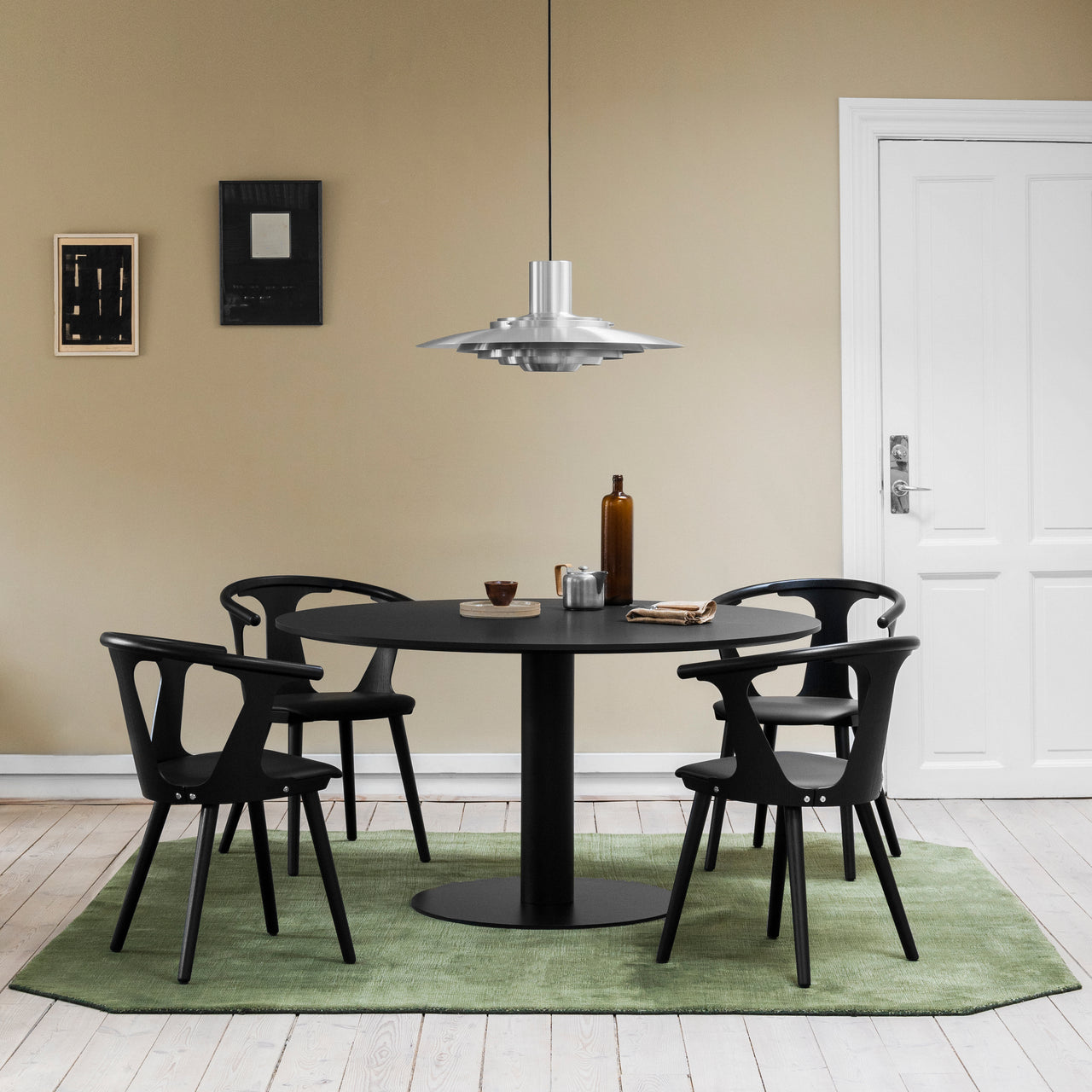 In Between Chair SK2: Upholstered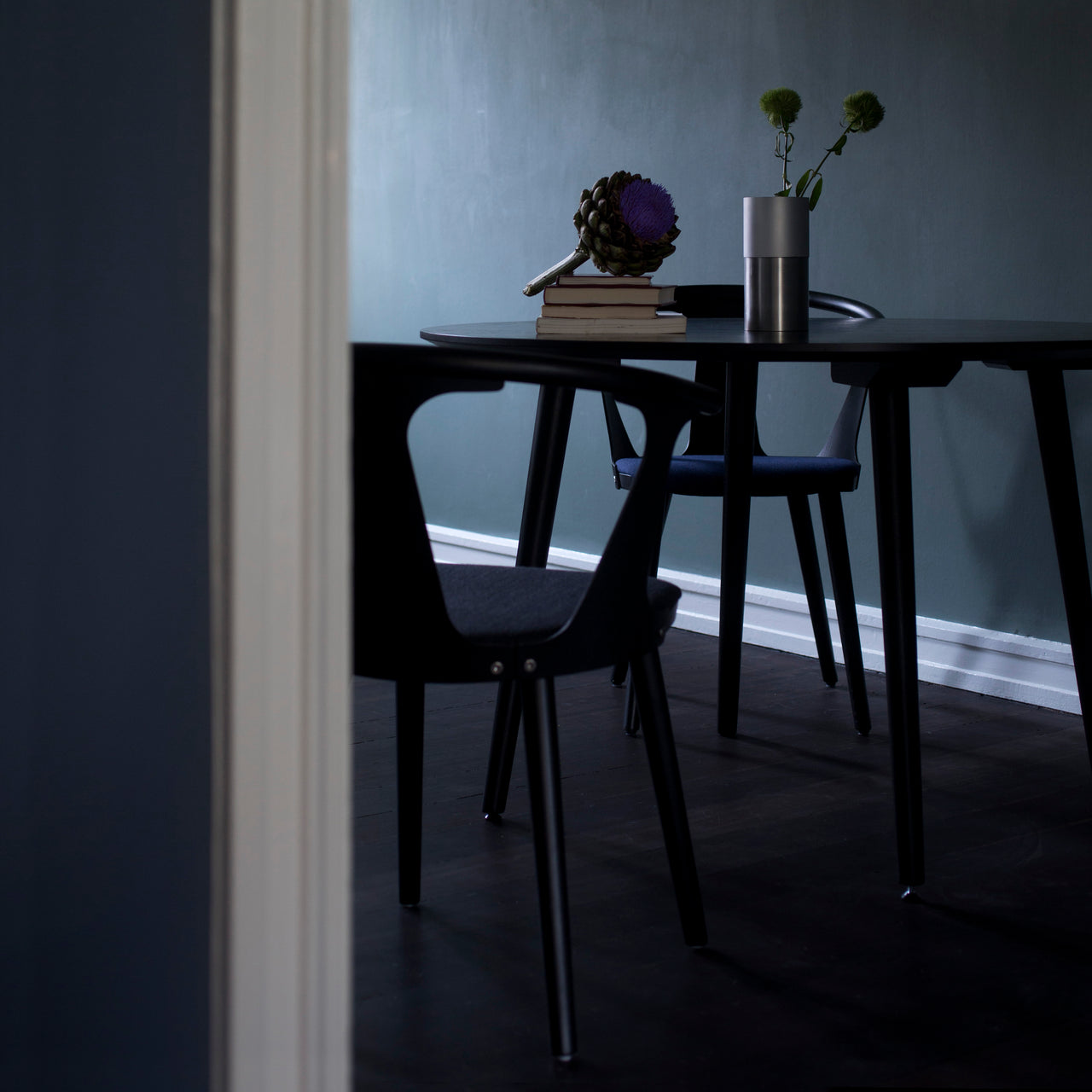 In Between Chair SK2: Upholstered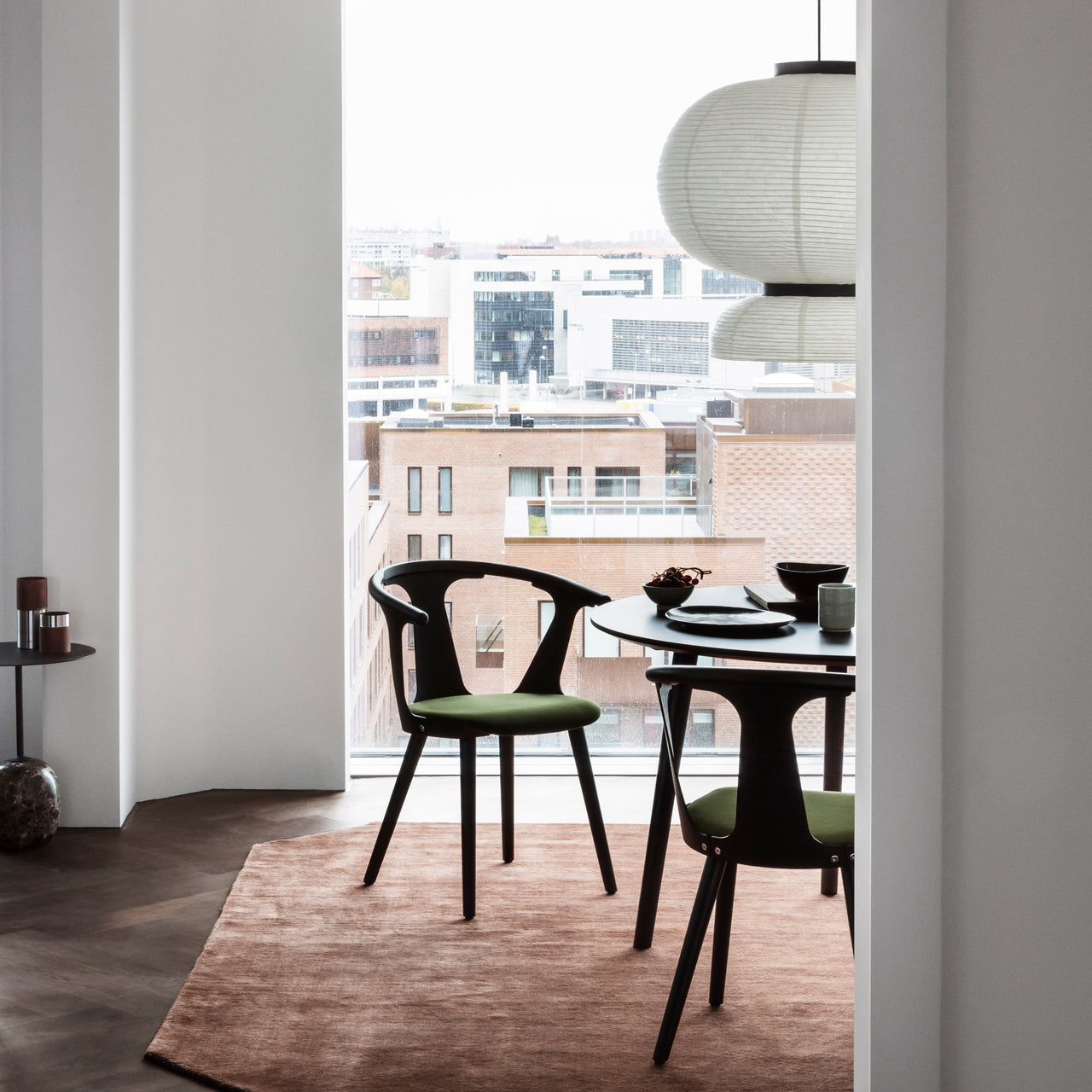 In Between Chair SK2: Upholstered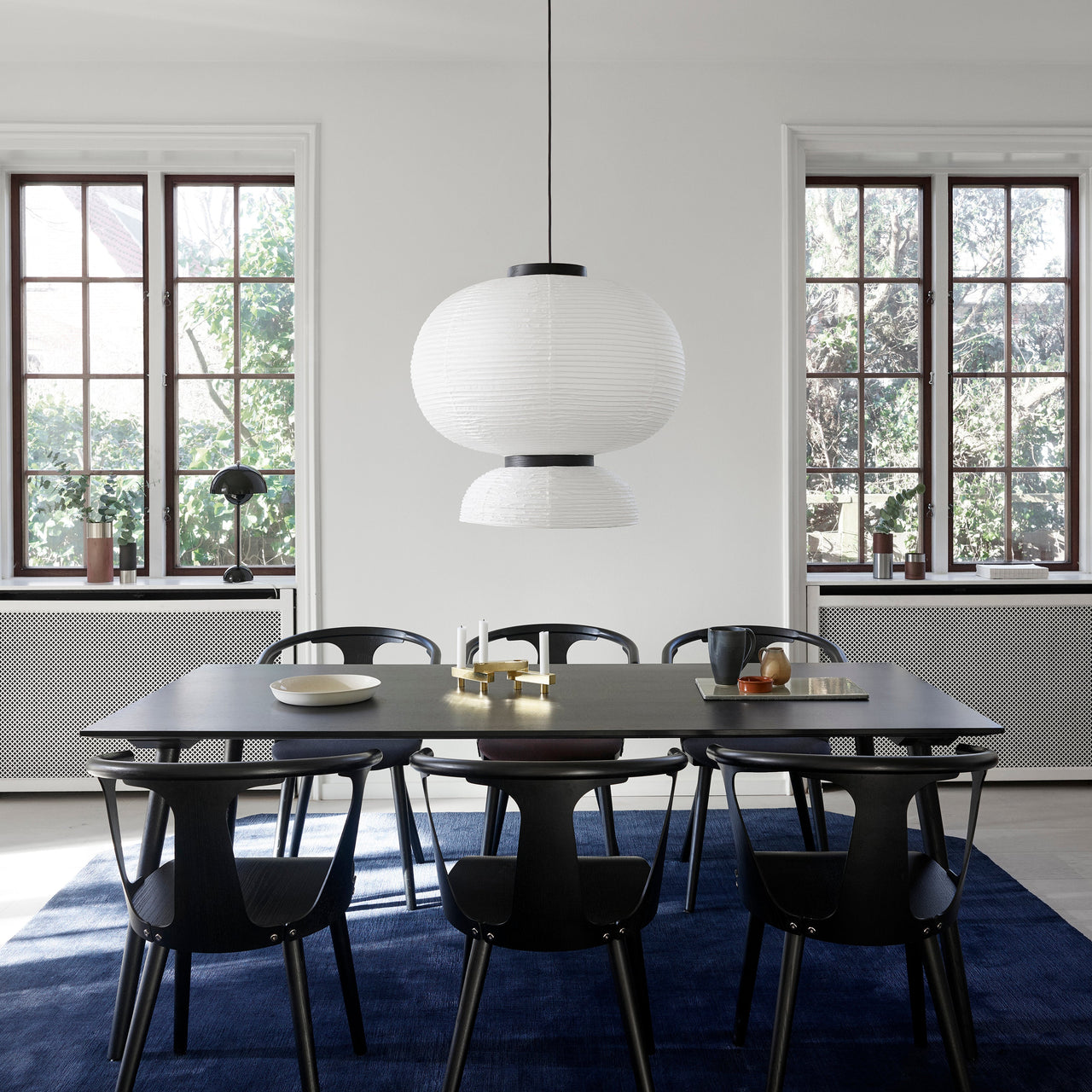 In Between Chair SK2: Upholstered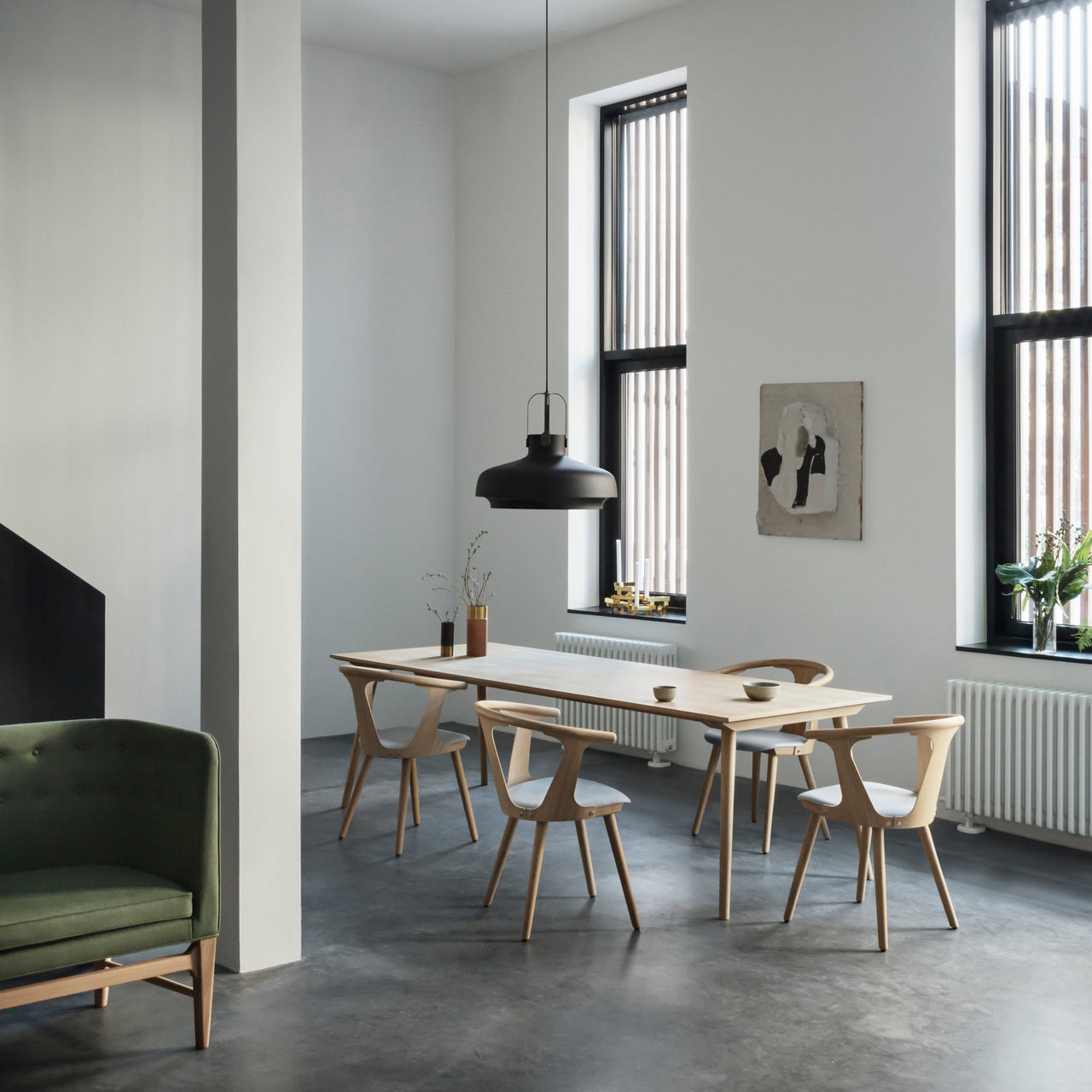 In Between Chair SK2: Upholstered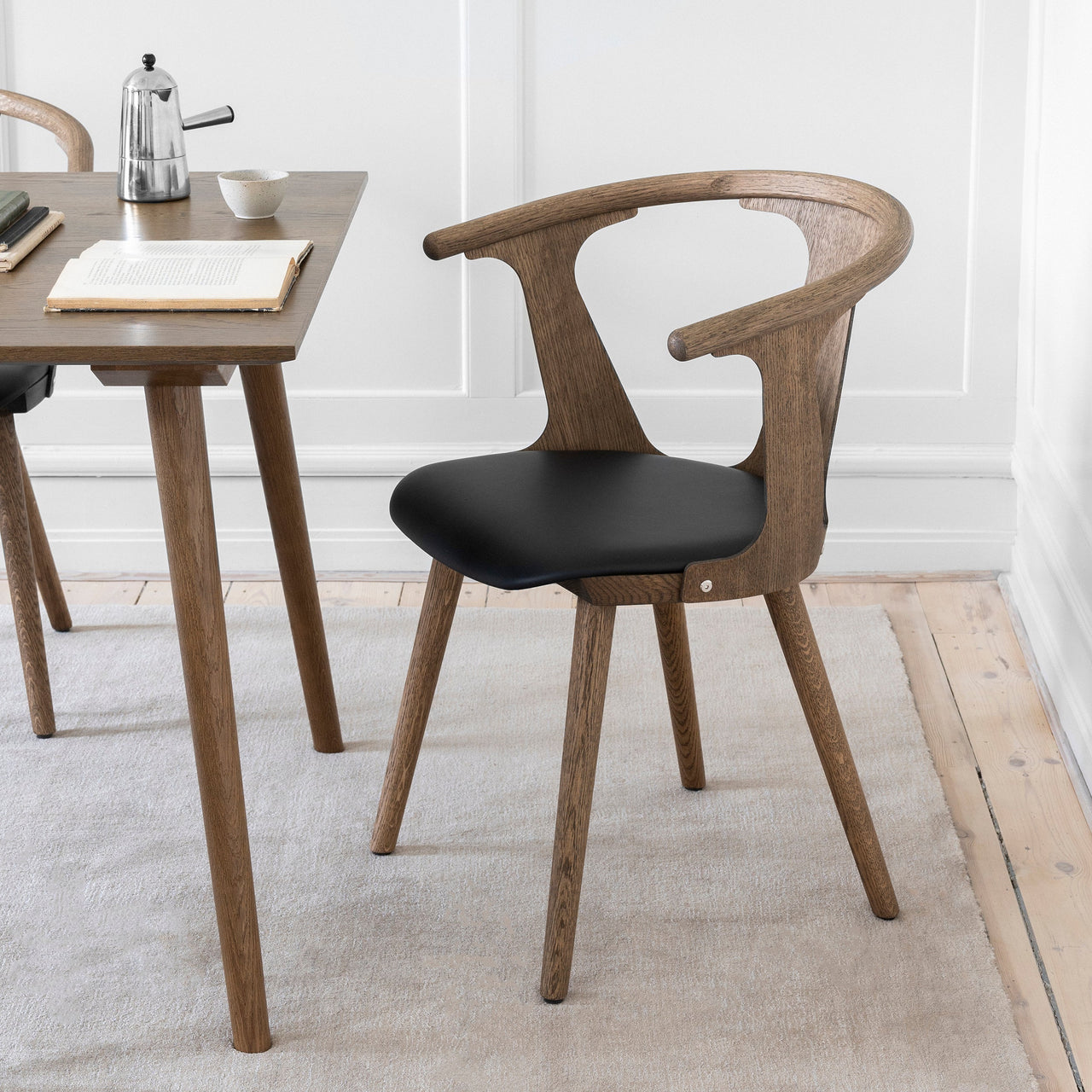 In Between Chair SK2: Upholstered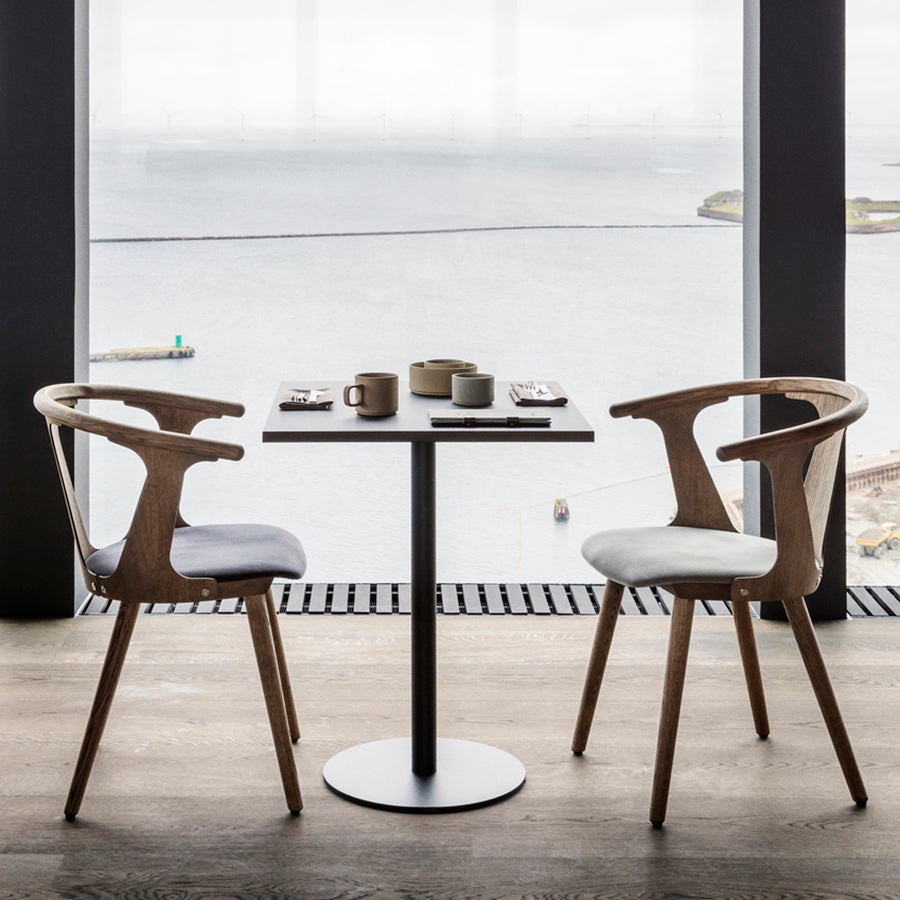 insitu
insitu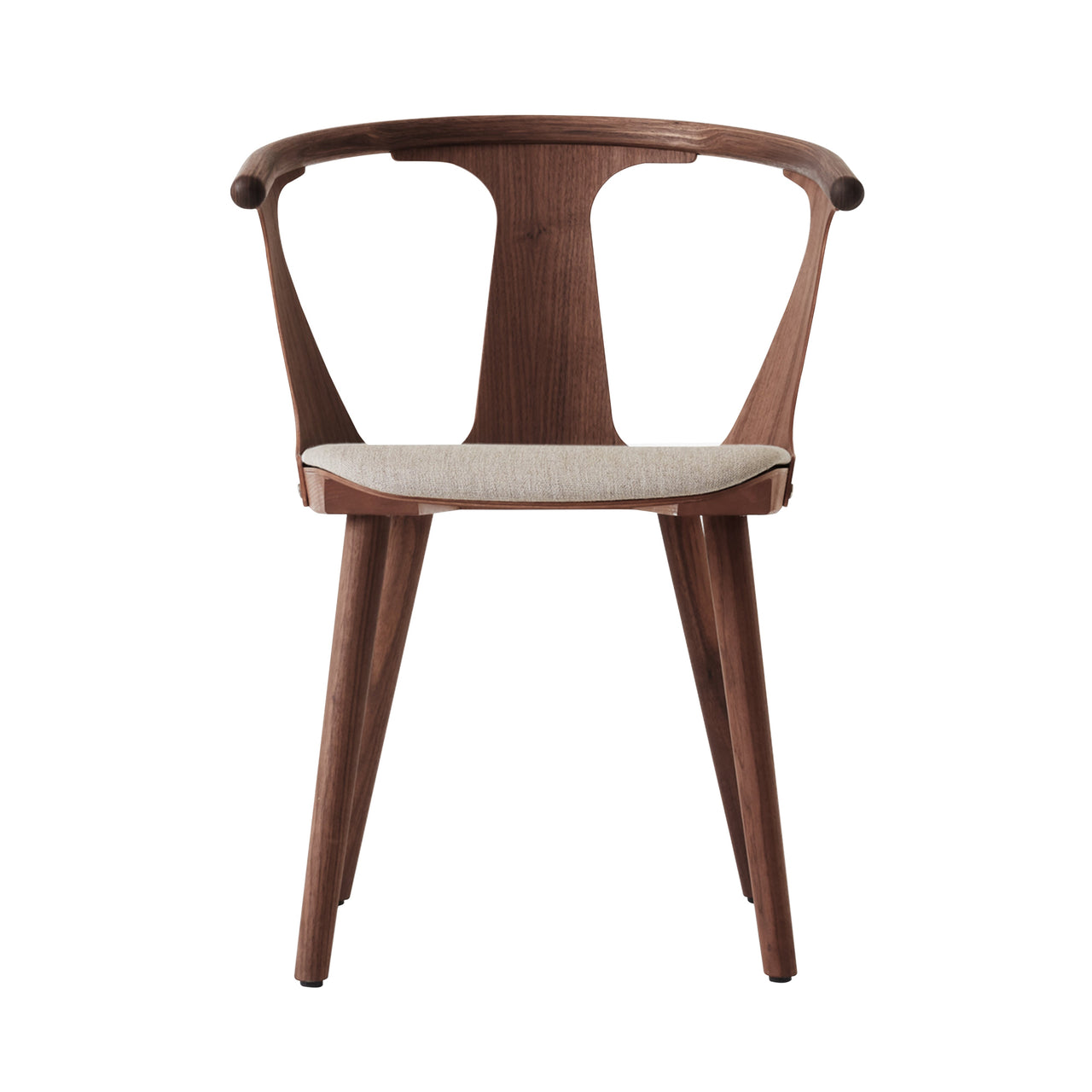 In Between Chair SK2: Upholstered + Oiled Walnut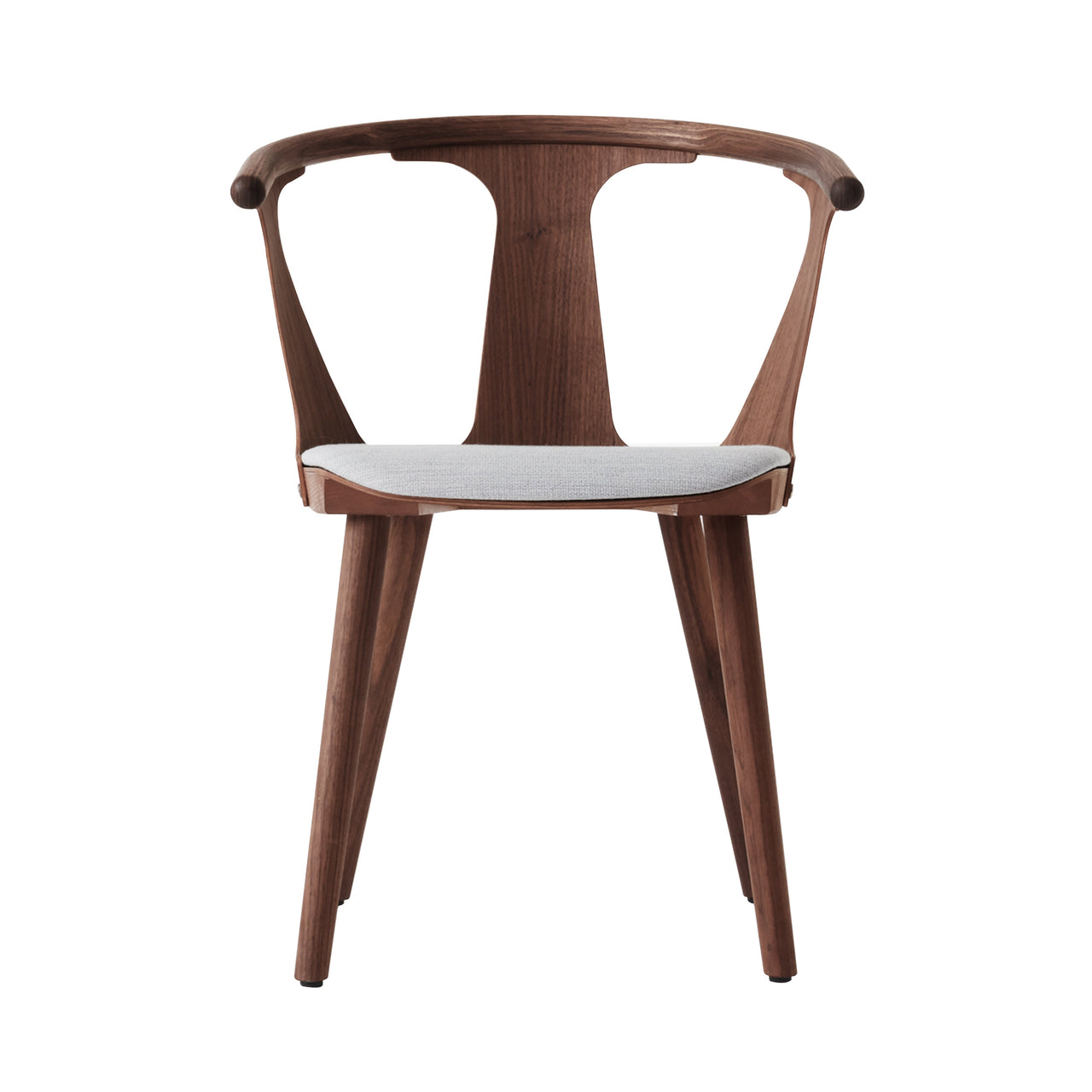 In Between Chair SK2: Upholstered + Oiled Walnut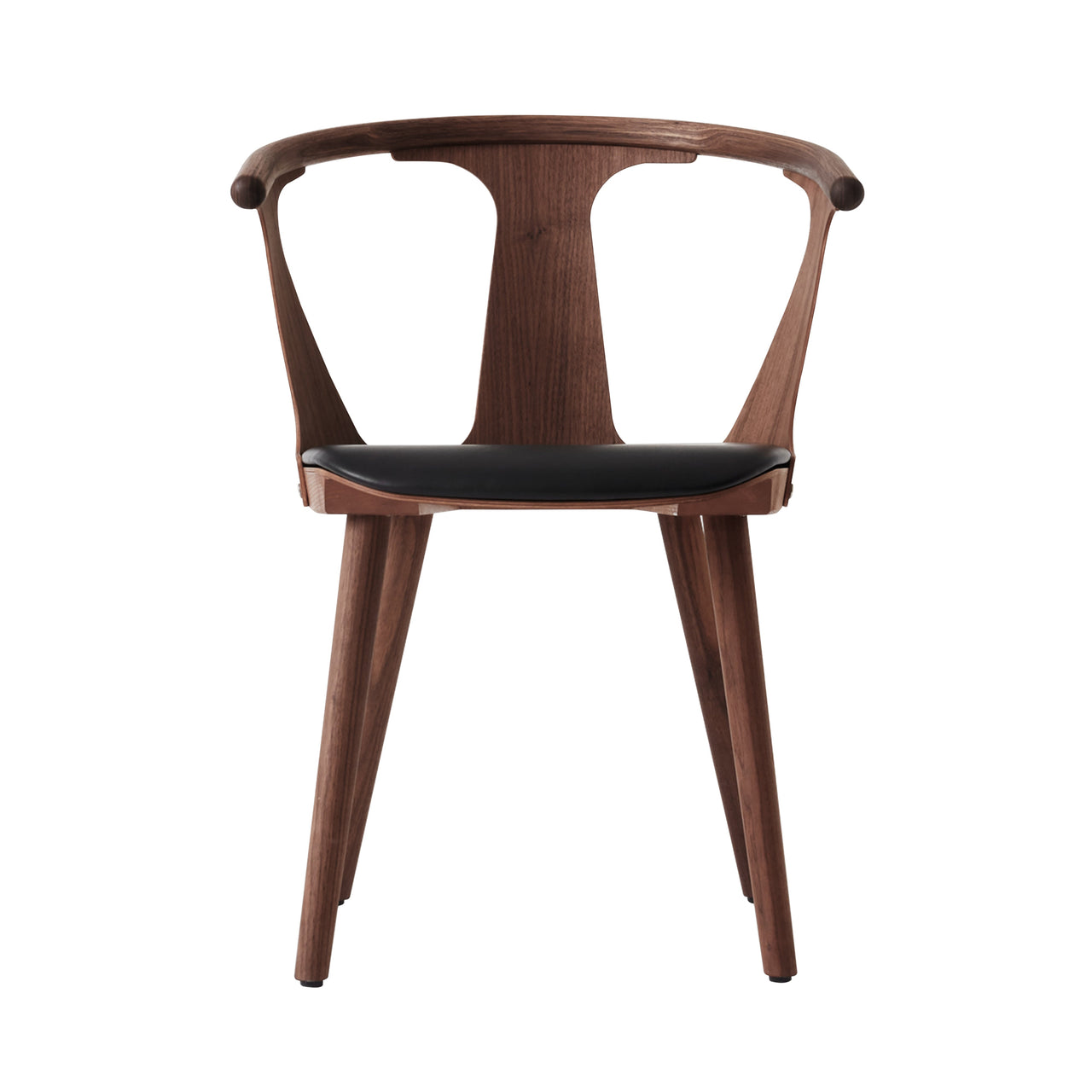 In Between Chair SK2: Upholstered + Oiled Walnut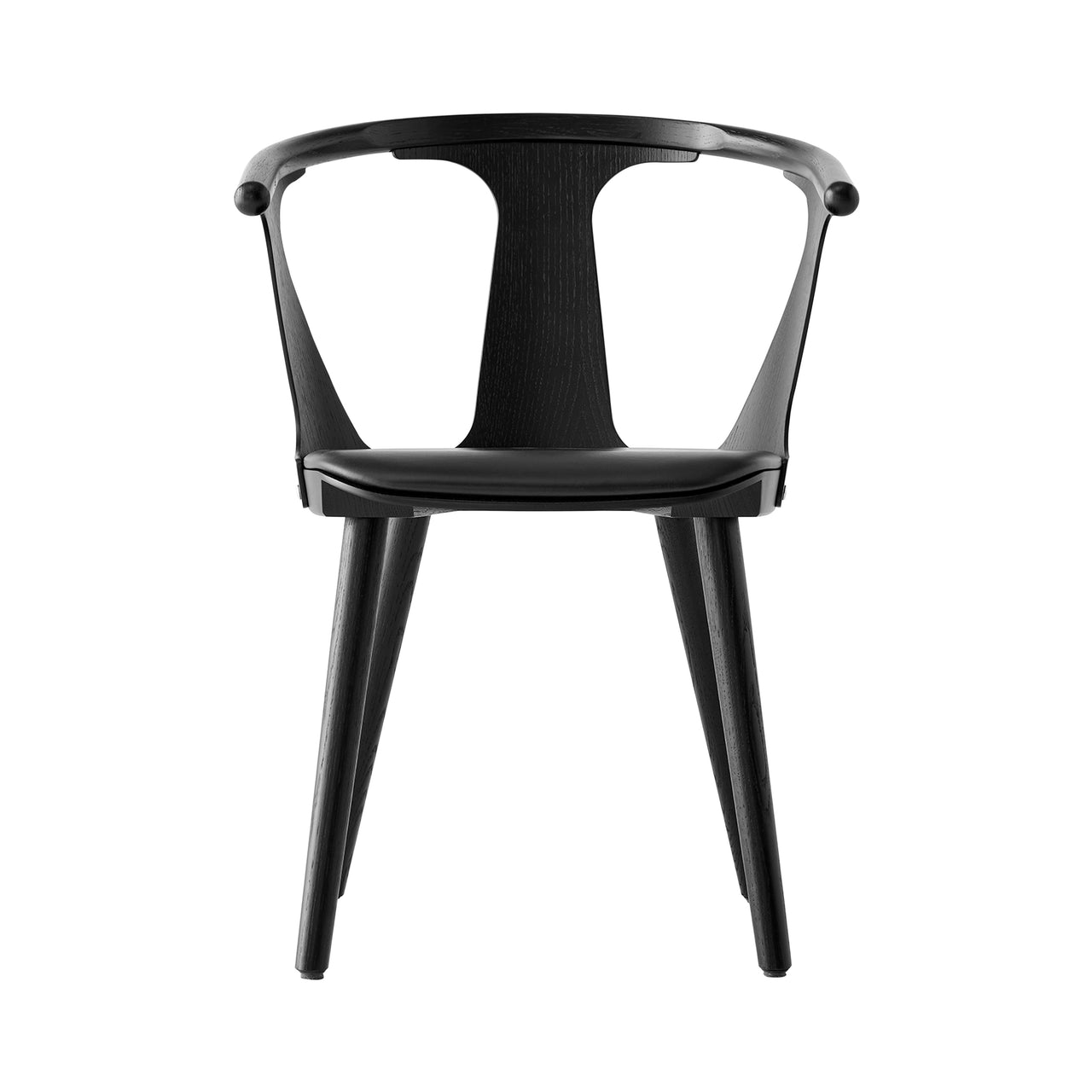 In Between Chair SK2: Upholstered + Black Lacquered Oak
In Between Chair SK2: Upholstered + Black Lacquered Oak + Fiord 191
In Between Chair SK2: Upholstered + Black Lacquered Oak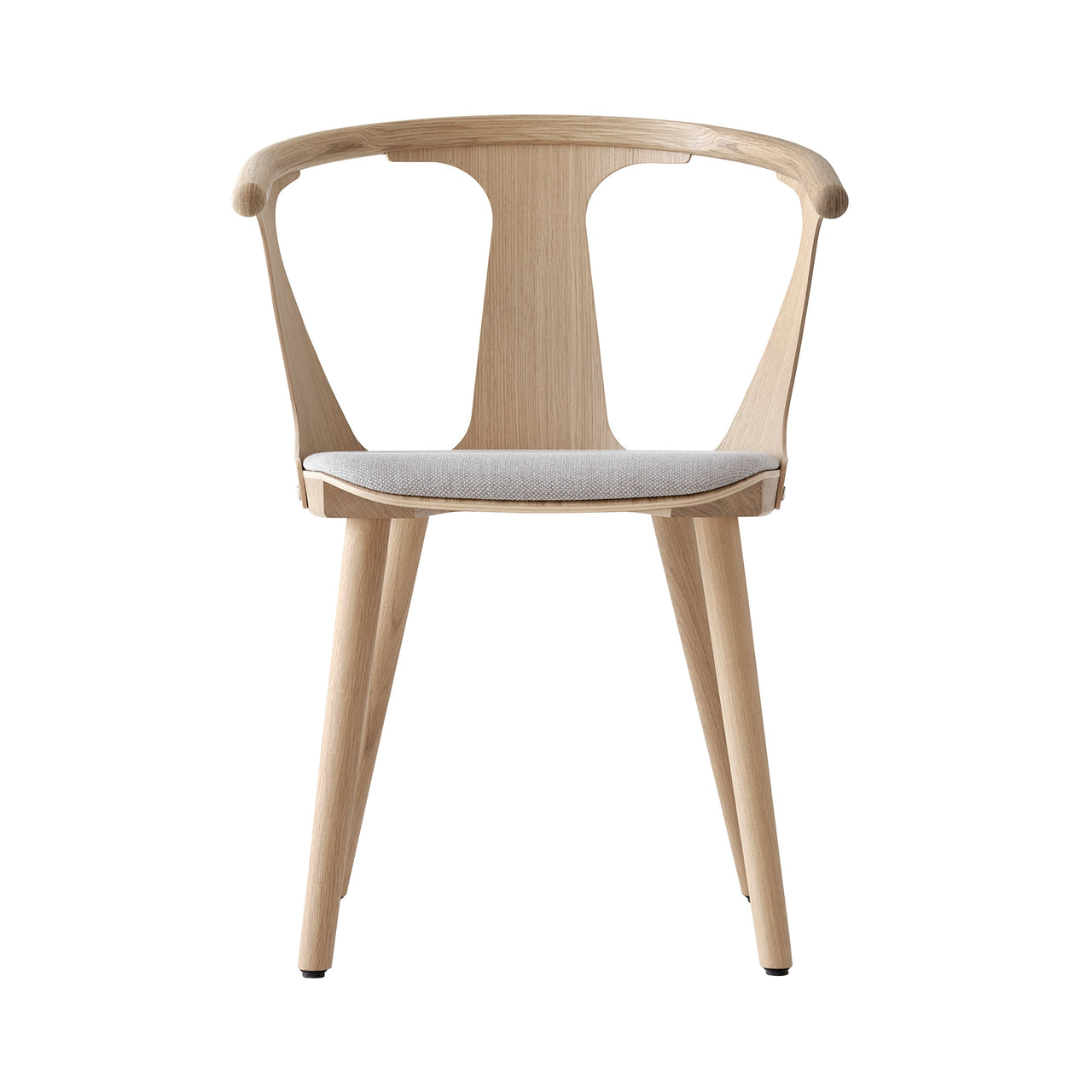 In Between Chair SK2: Upholstered + Oiled Oak + Fiord 251
In Between Chair SK2: Upholstered + Oiled Oak + Fiord 251
In Between Chair SK2: Upholstered + Oiled Oak
In Between Chair SK2: Upholstered + Oiled Oak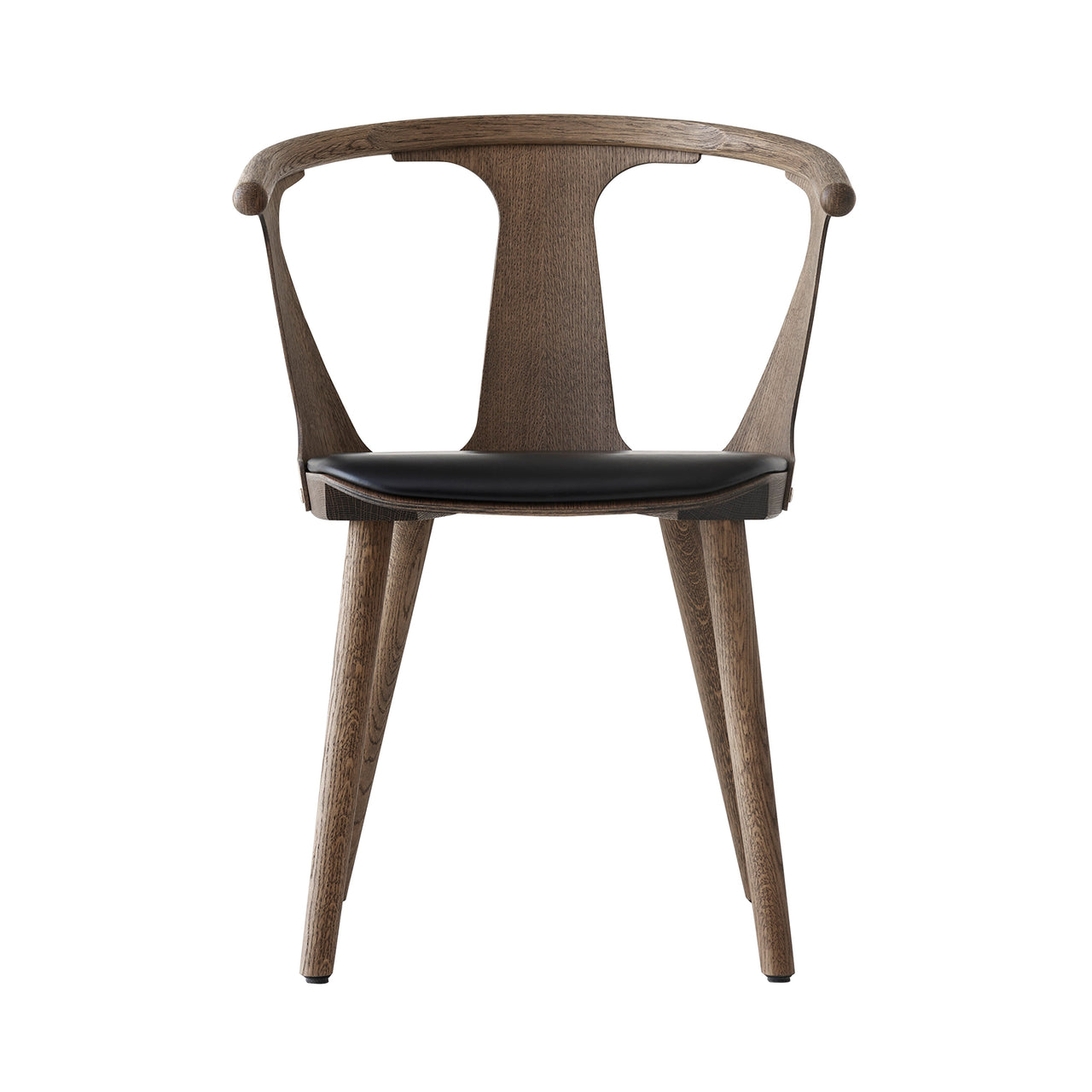 In Between Chair SK2: Upholstered + Smoked Oiled Oak
In Between Chair SK2: Upholstered + Smoked Oiled Oak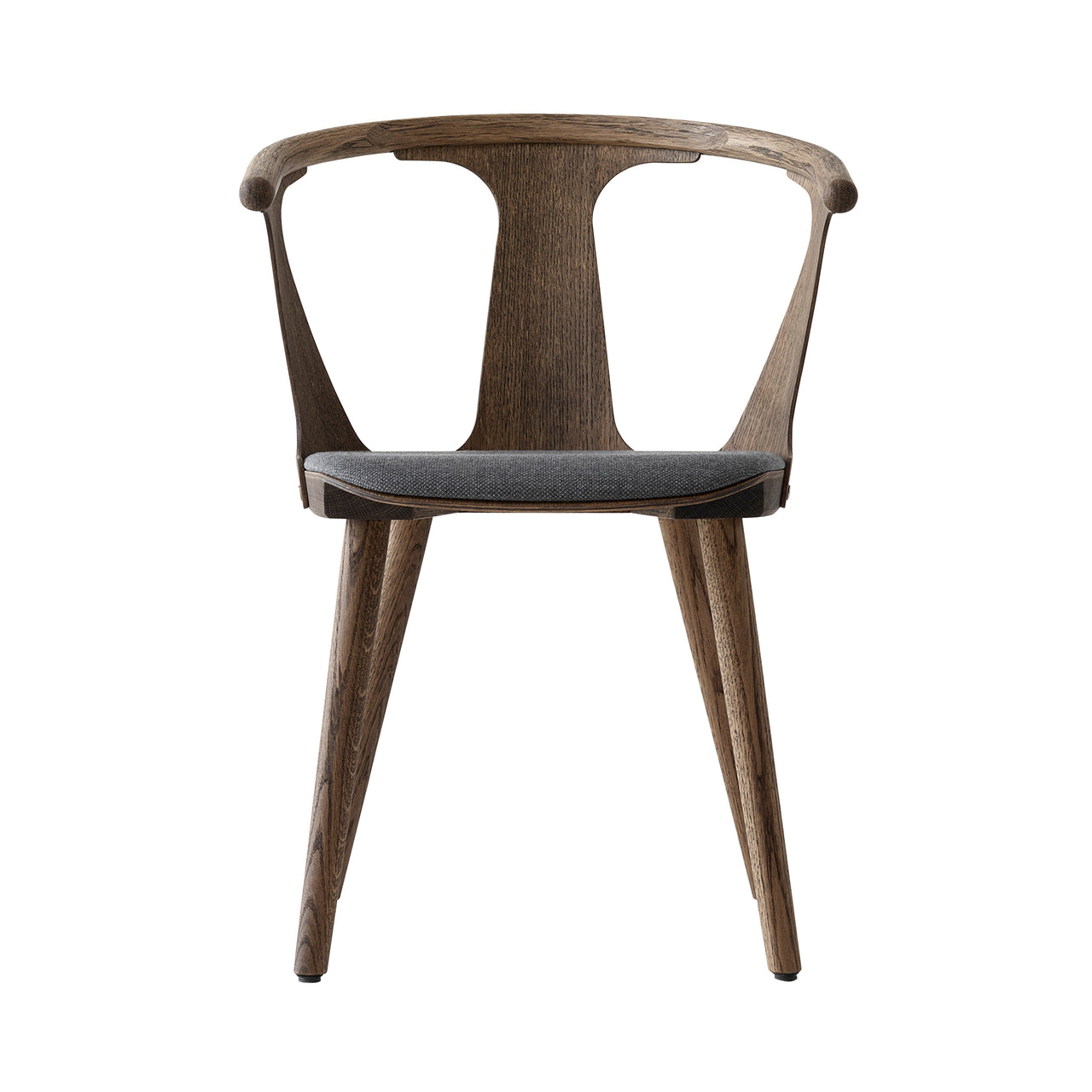 In Between Chair SK2: Upholstered + Smoked Oiled Oak + Fiord 171
In Between Chair SK2: Upholstered + Smoked Oiled Oak + Fiord 171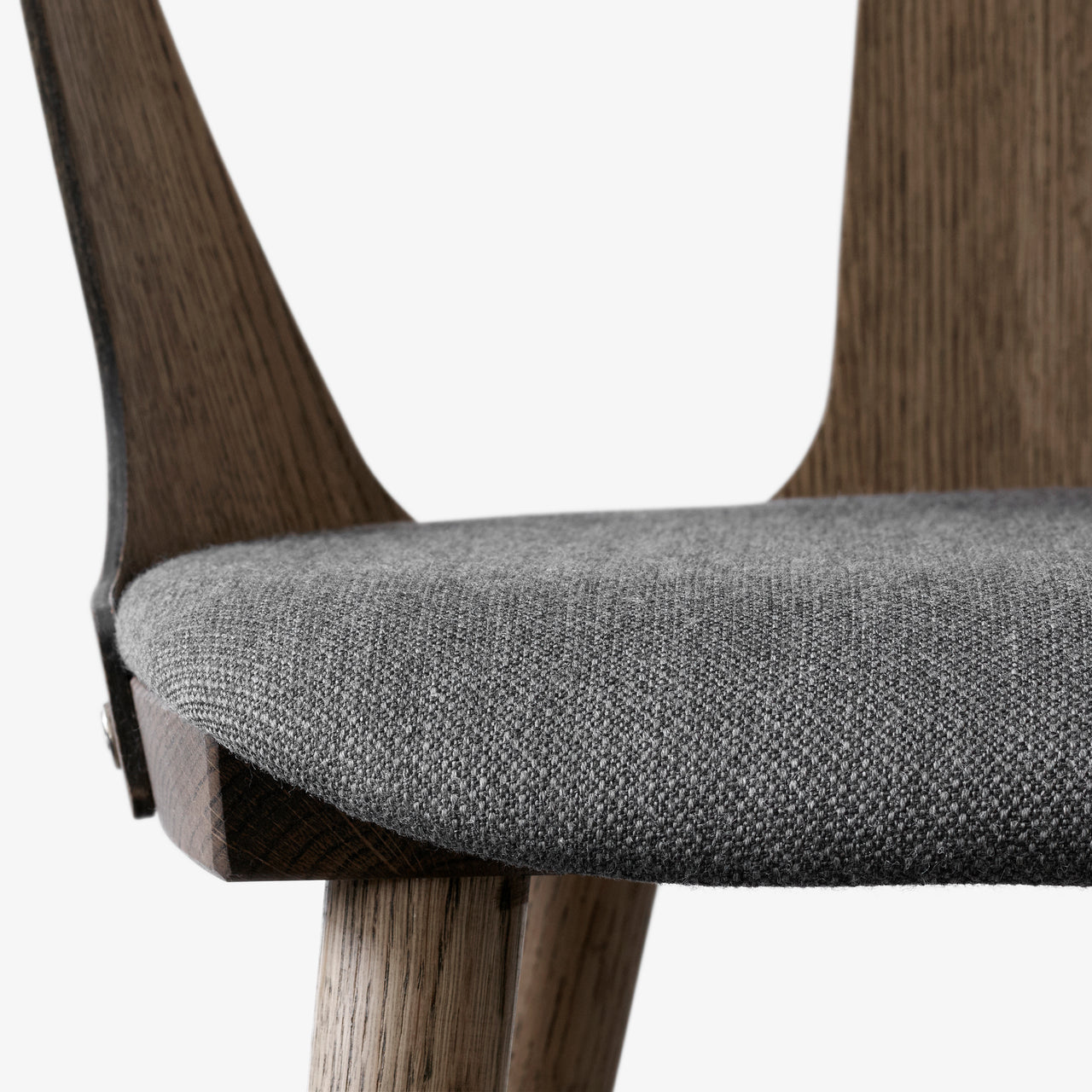 In Between Chair SK2: Upholstered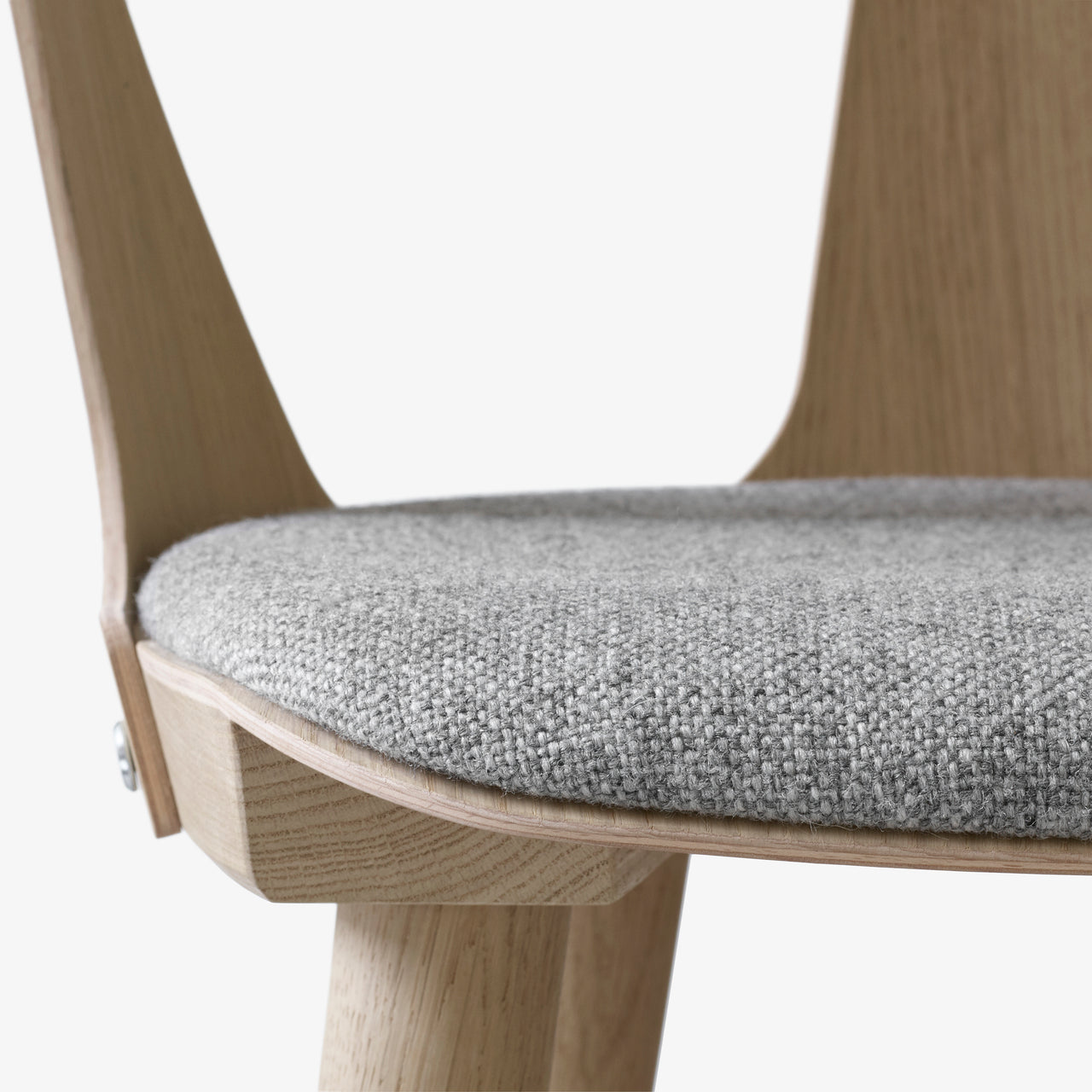 In Between Chair SK2: Upholstered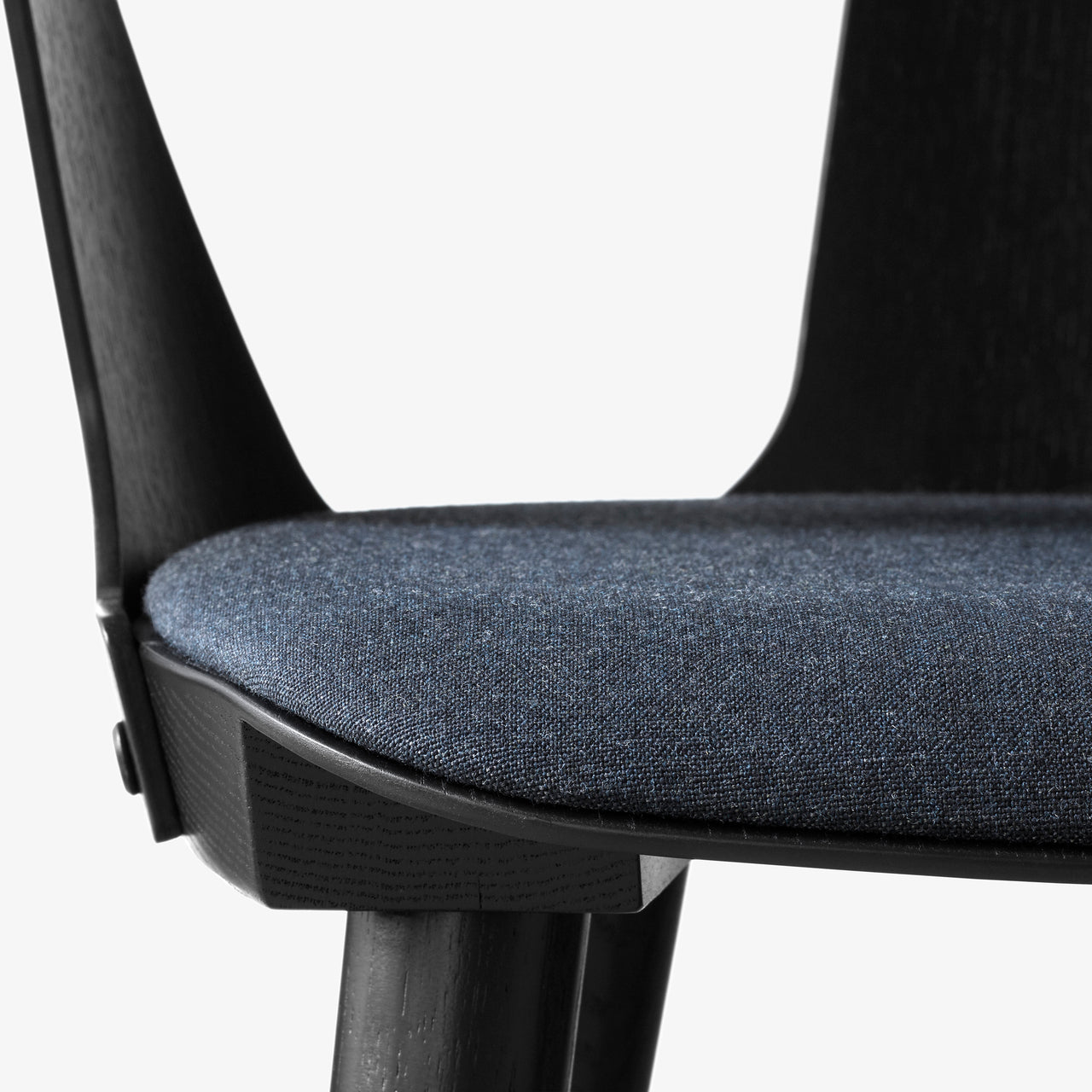 In Between Chair SK2: Upholstered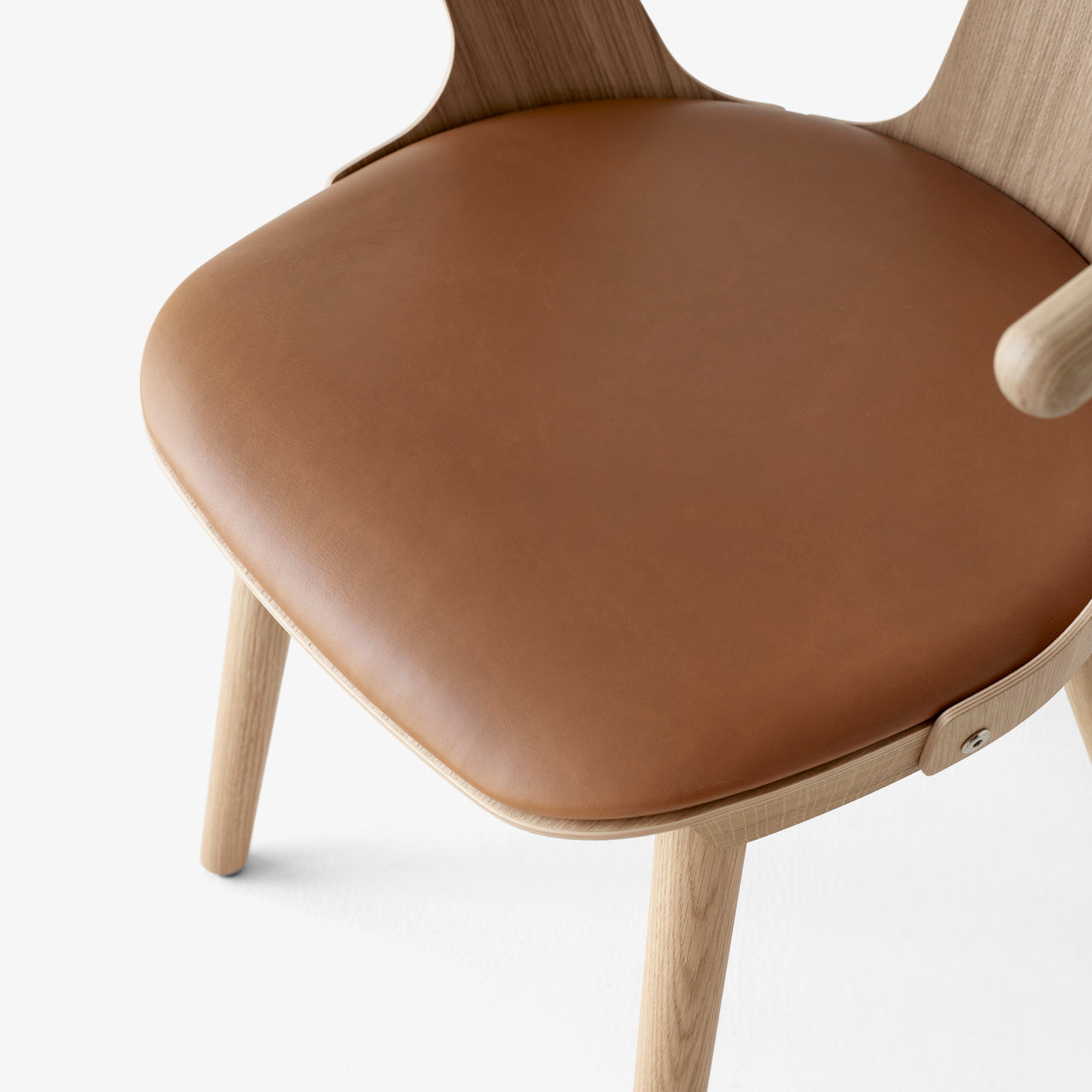 In Between Chair SK2: Upholstered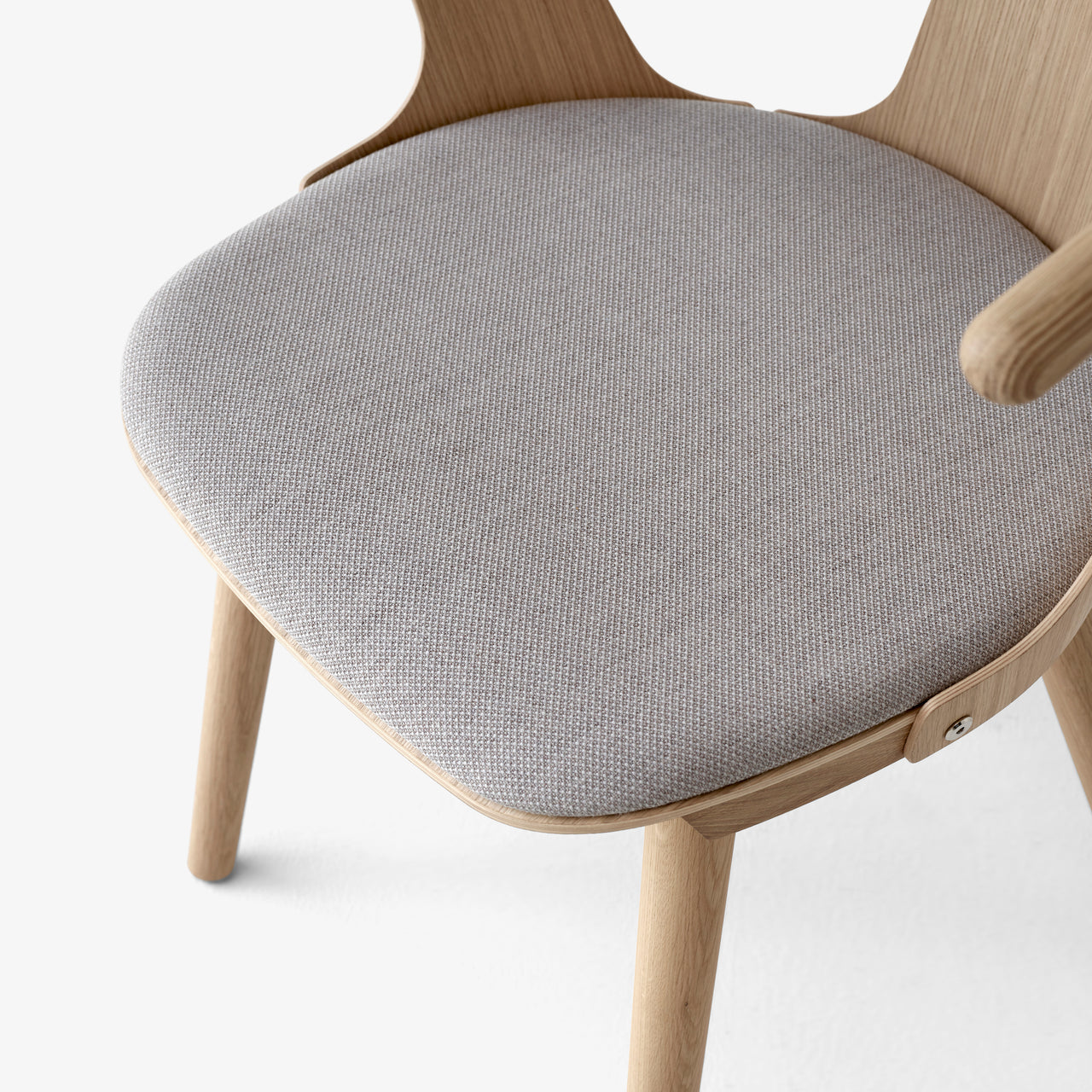 In Between Chair SK2: Upholstered
In Between Chair SK2: Upholstered
In Between Chair SK2: Upholstered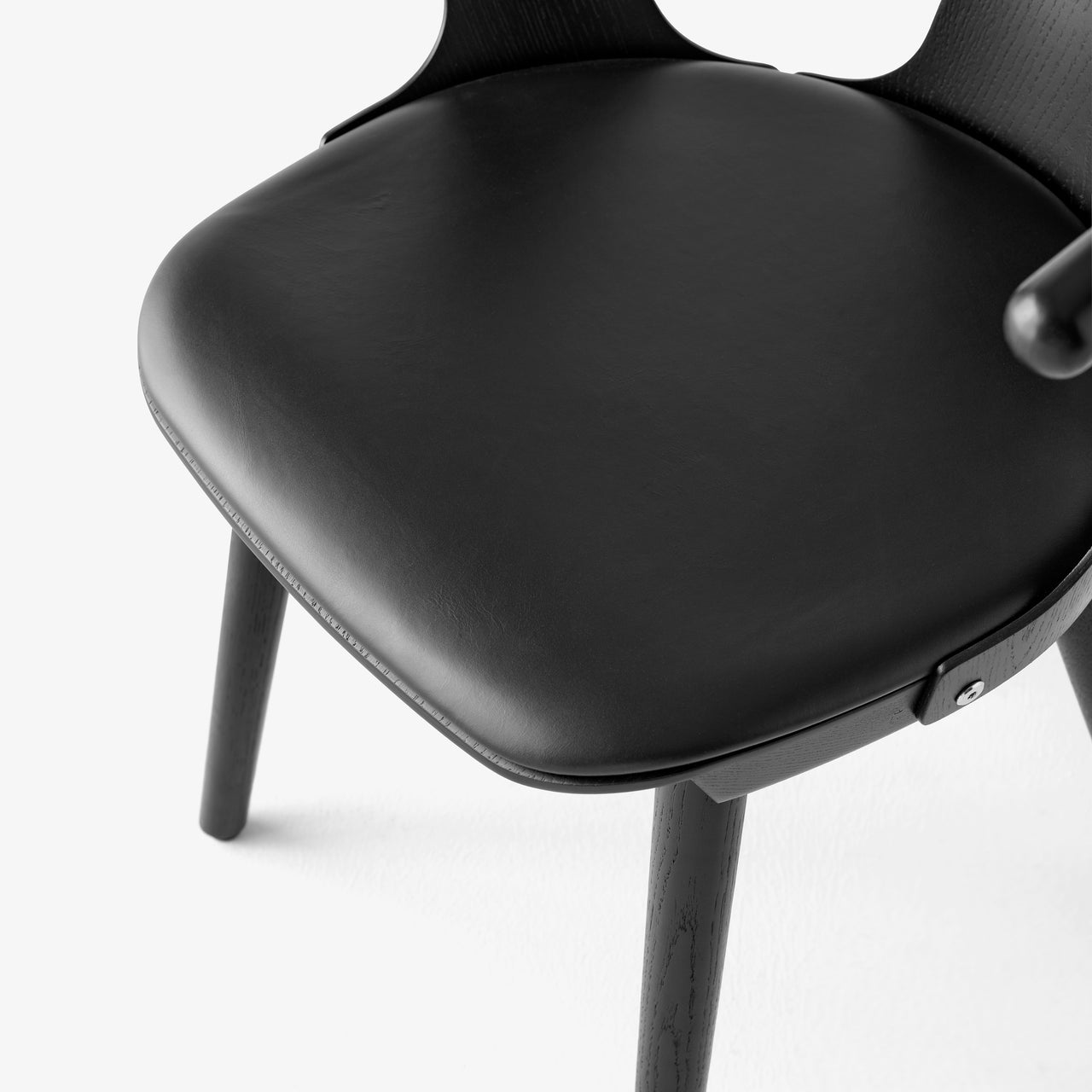 In Between Chair SK2: Upholstered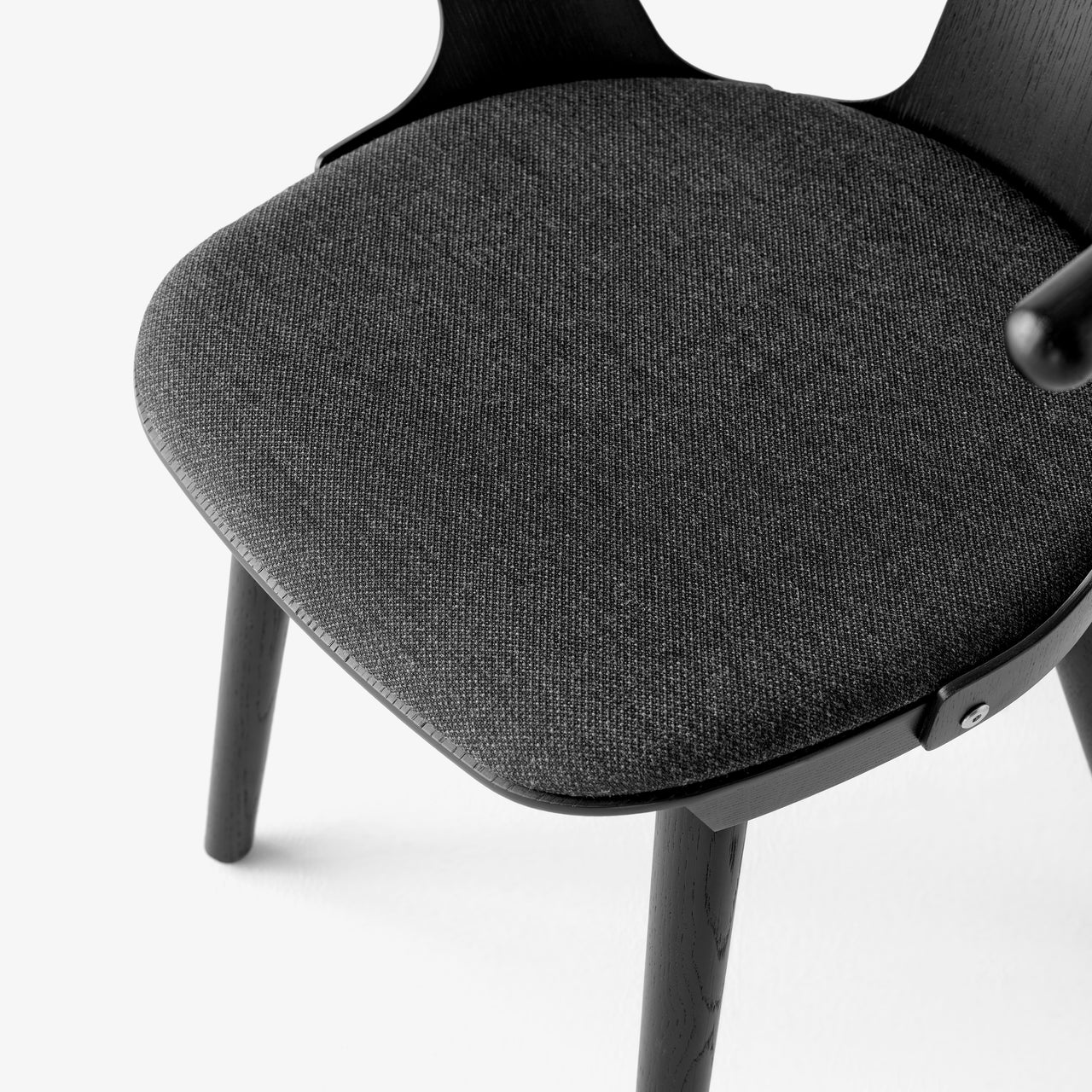 In Between Chair SK2: Upholstered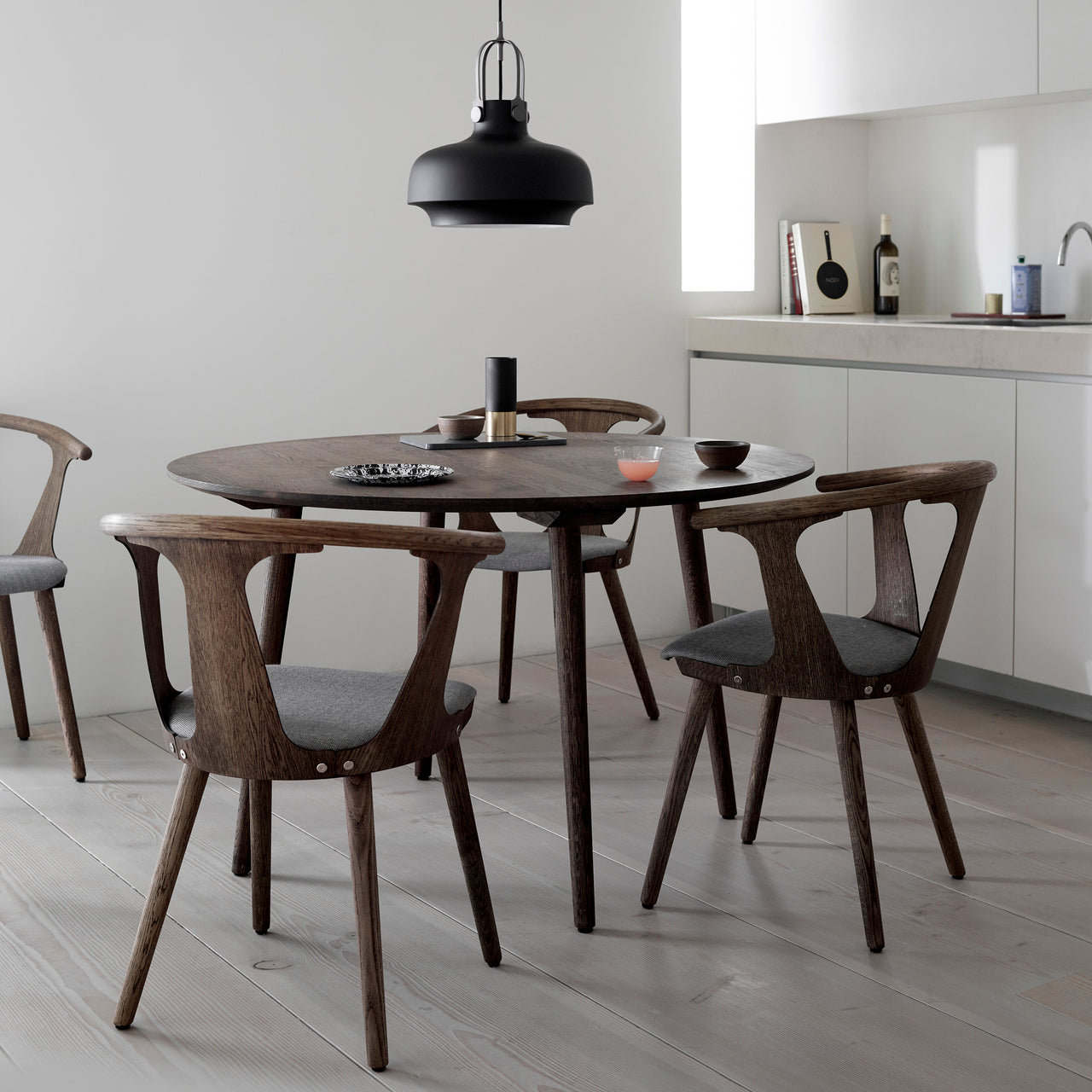 In Between Chair SK2: Upholstered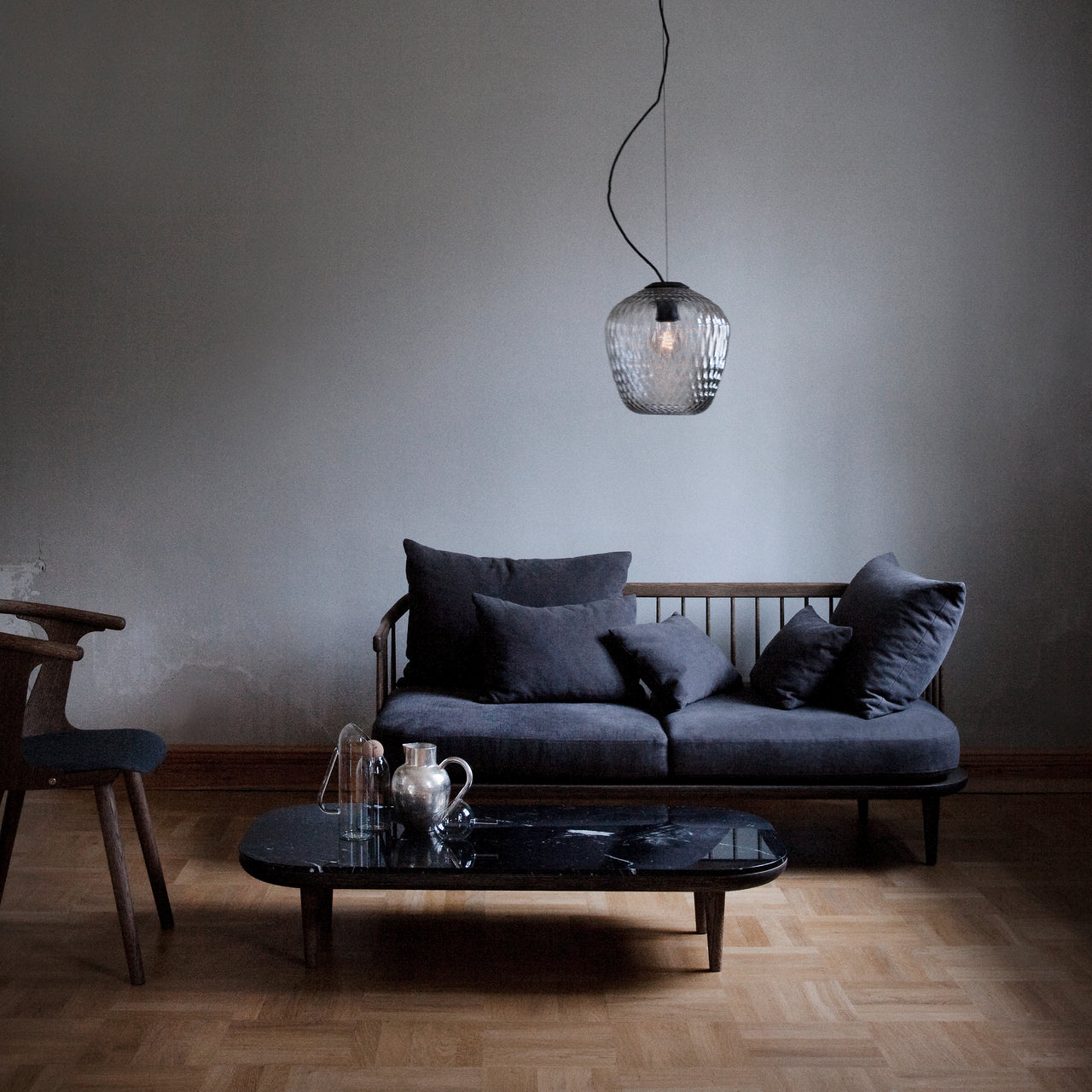 In Between Chair SK2: Upholstered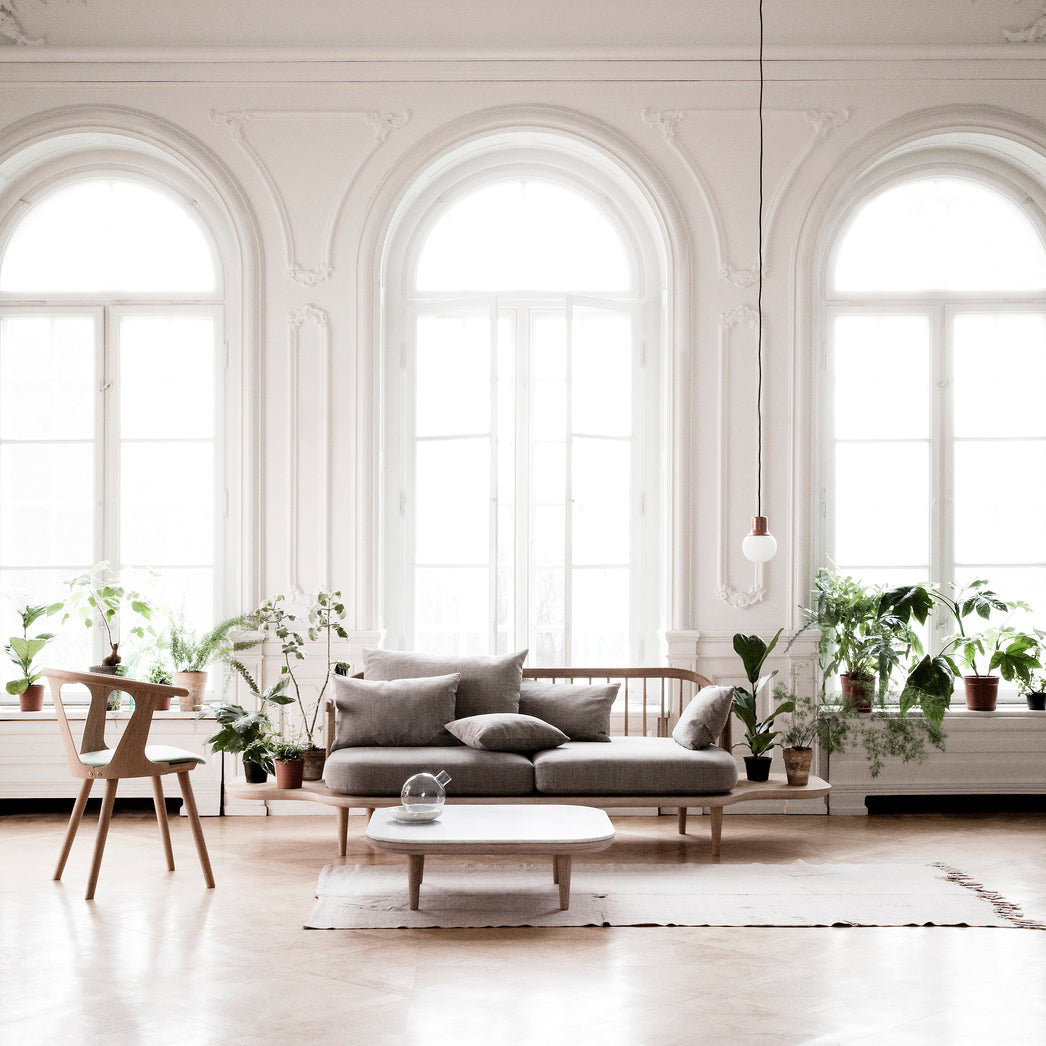 In Between Chair SK2: Upholstered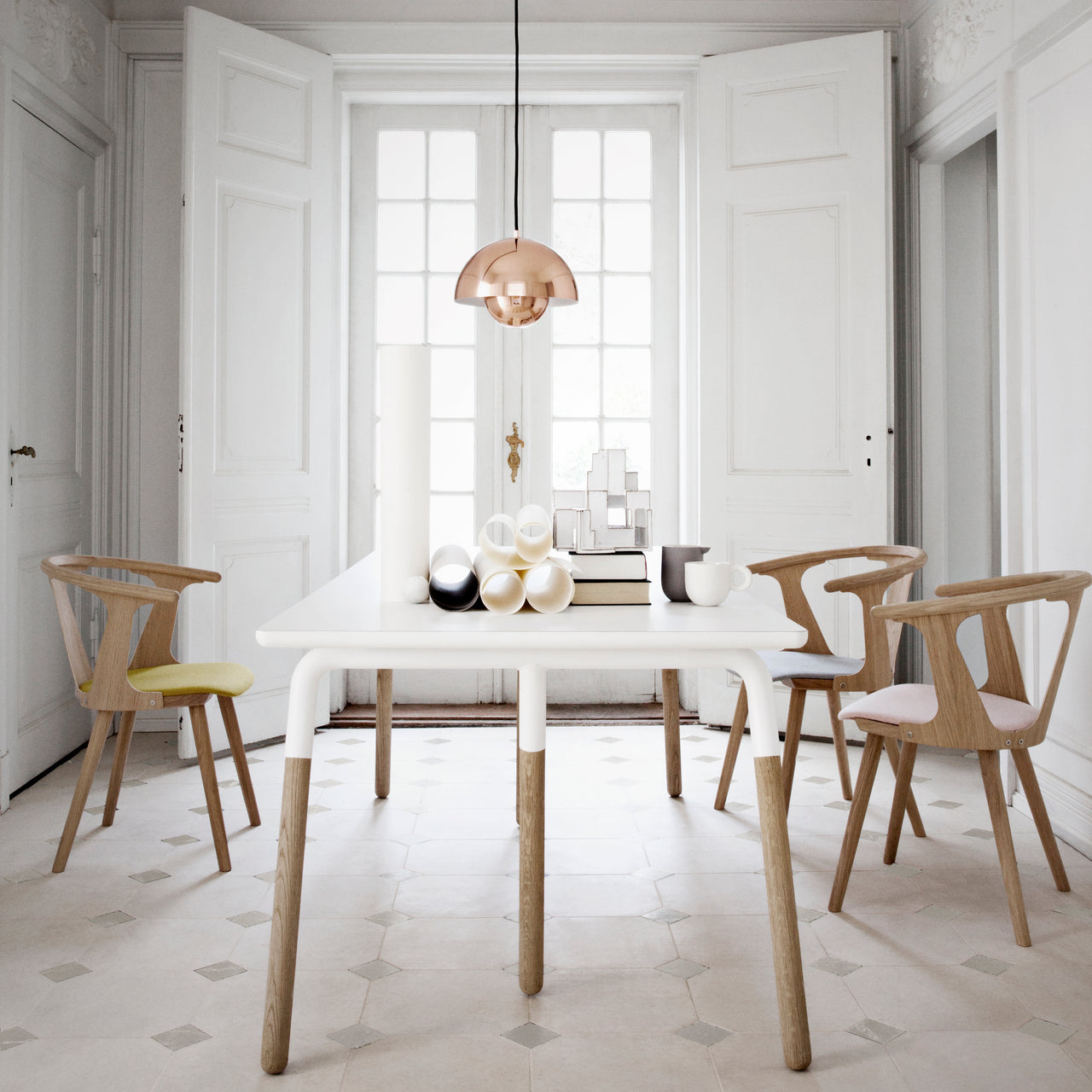 In Between Chair SK2: Upholstered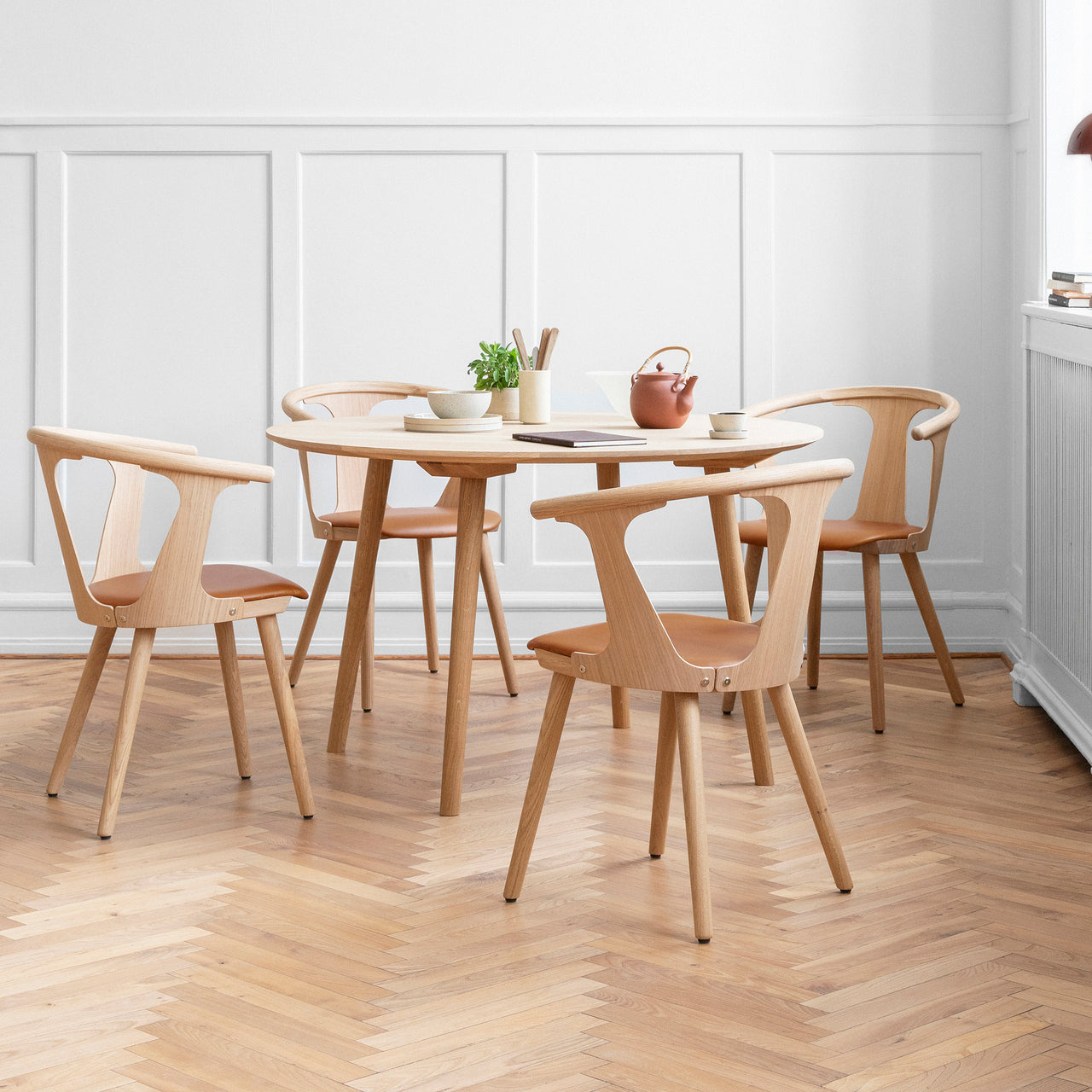 In Between Chair SK2: Upholstered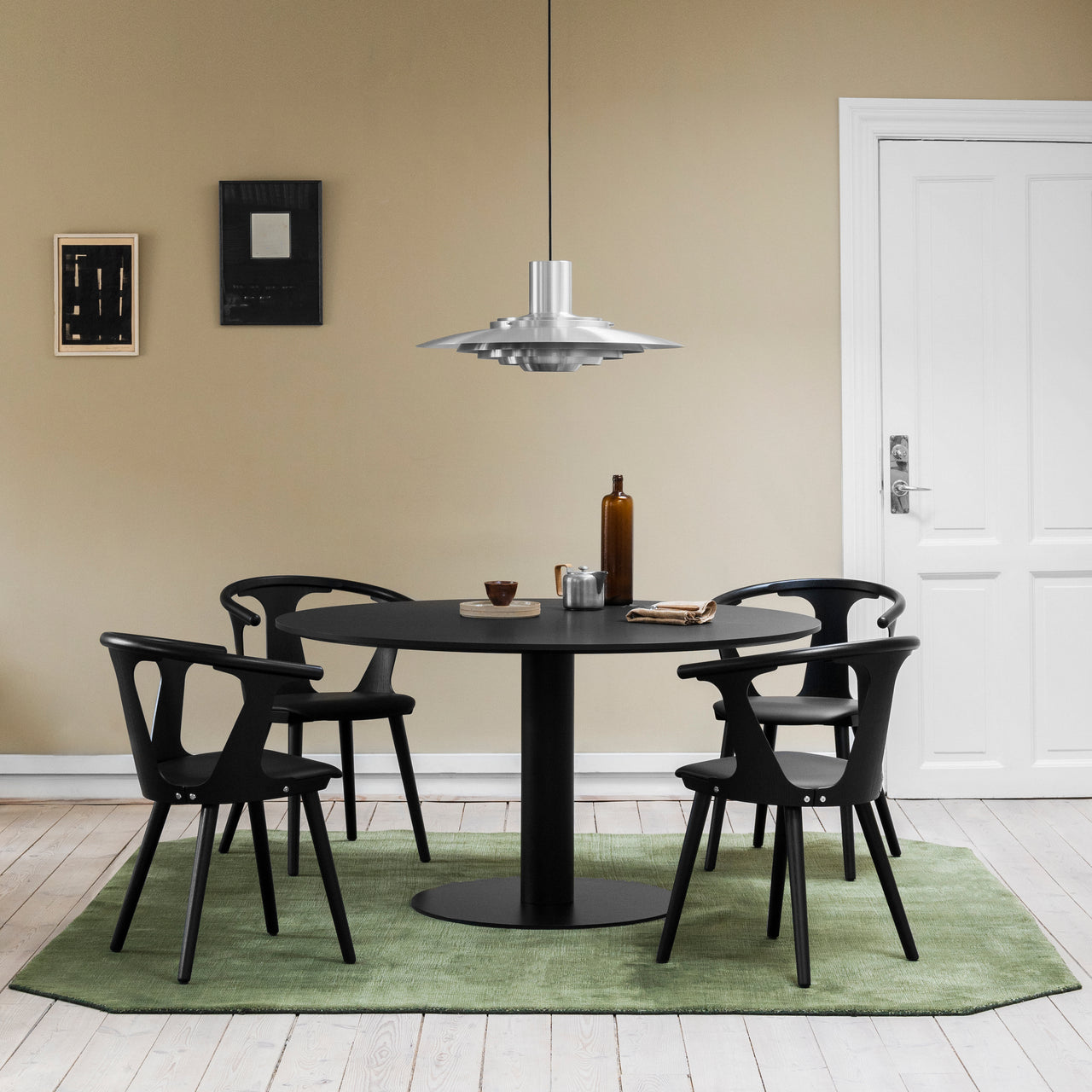 In Between Chair SK2: Upholstered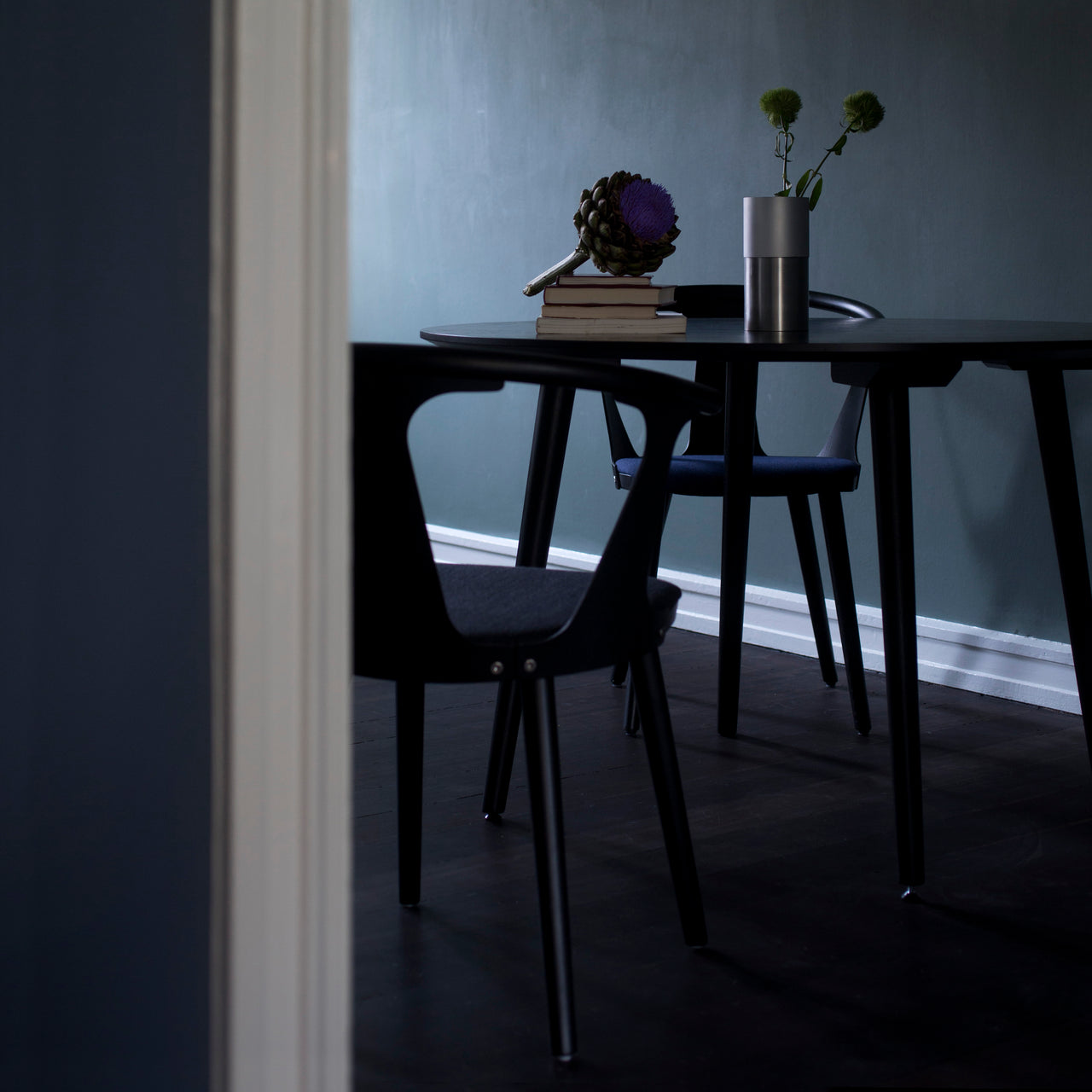 In Between Chair SK2: Upholstered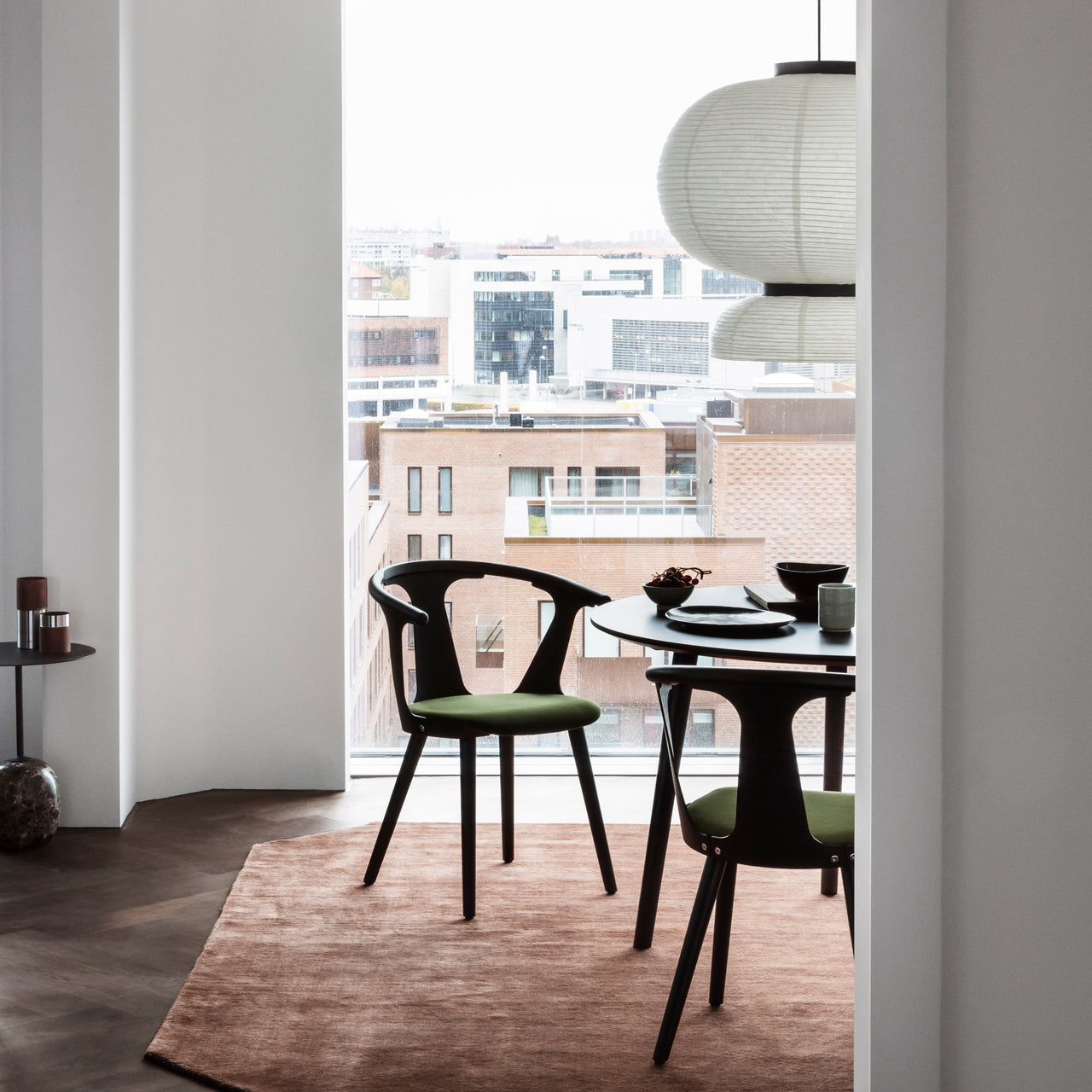 In Between Chair SK2: Upholstered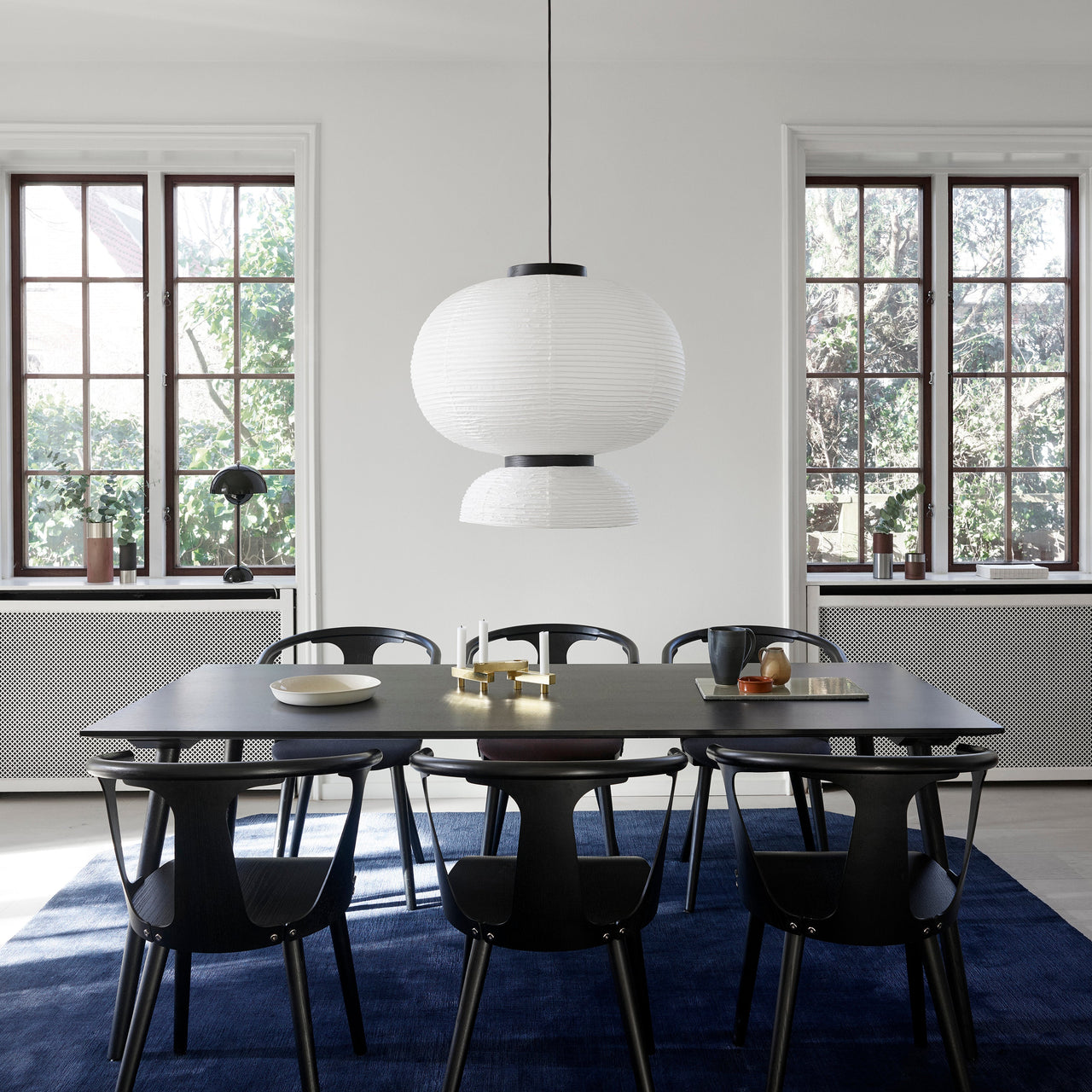 In Between Chair SK2: Upholstered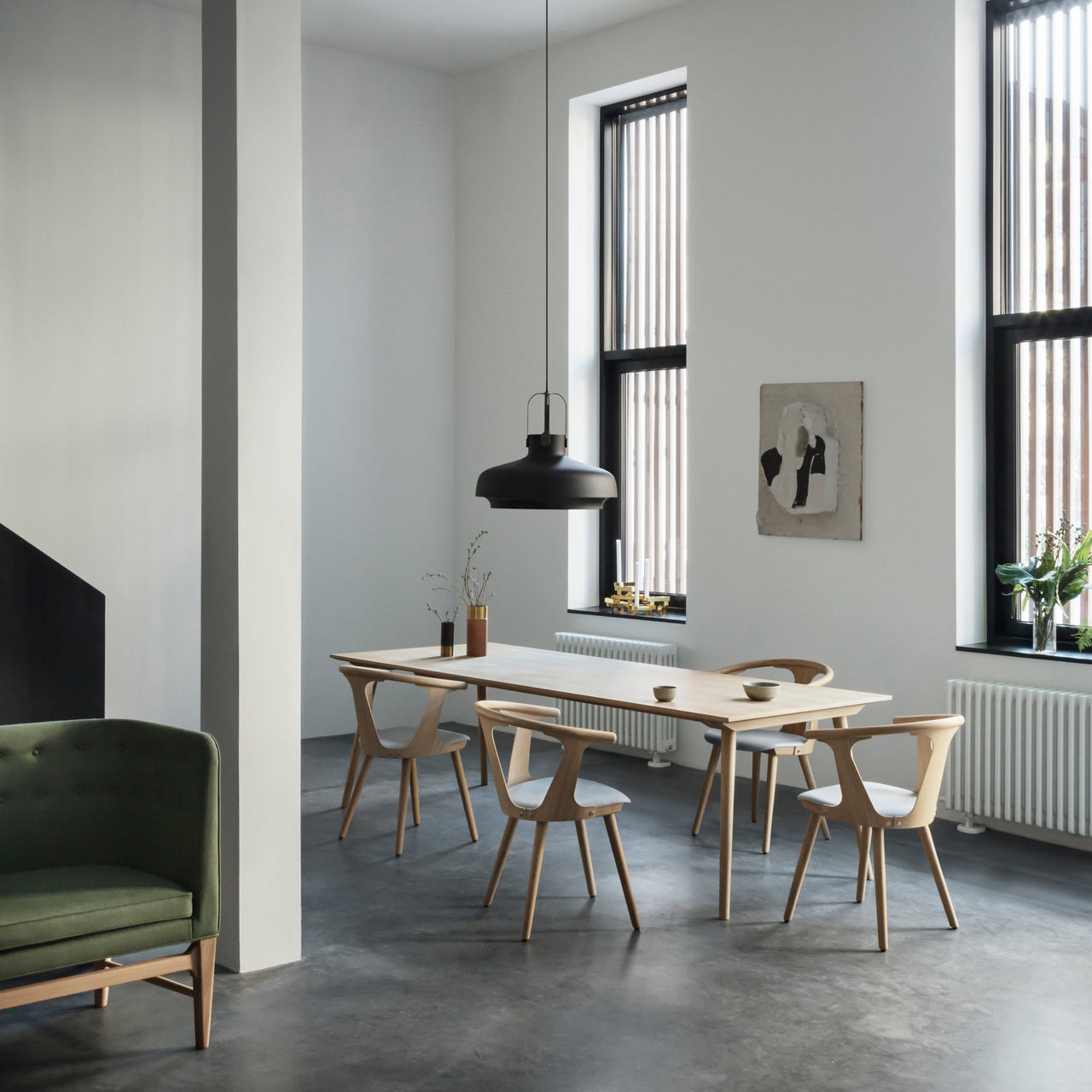 In Between Chair SK2: Upholstered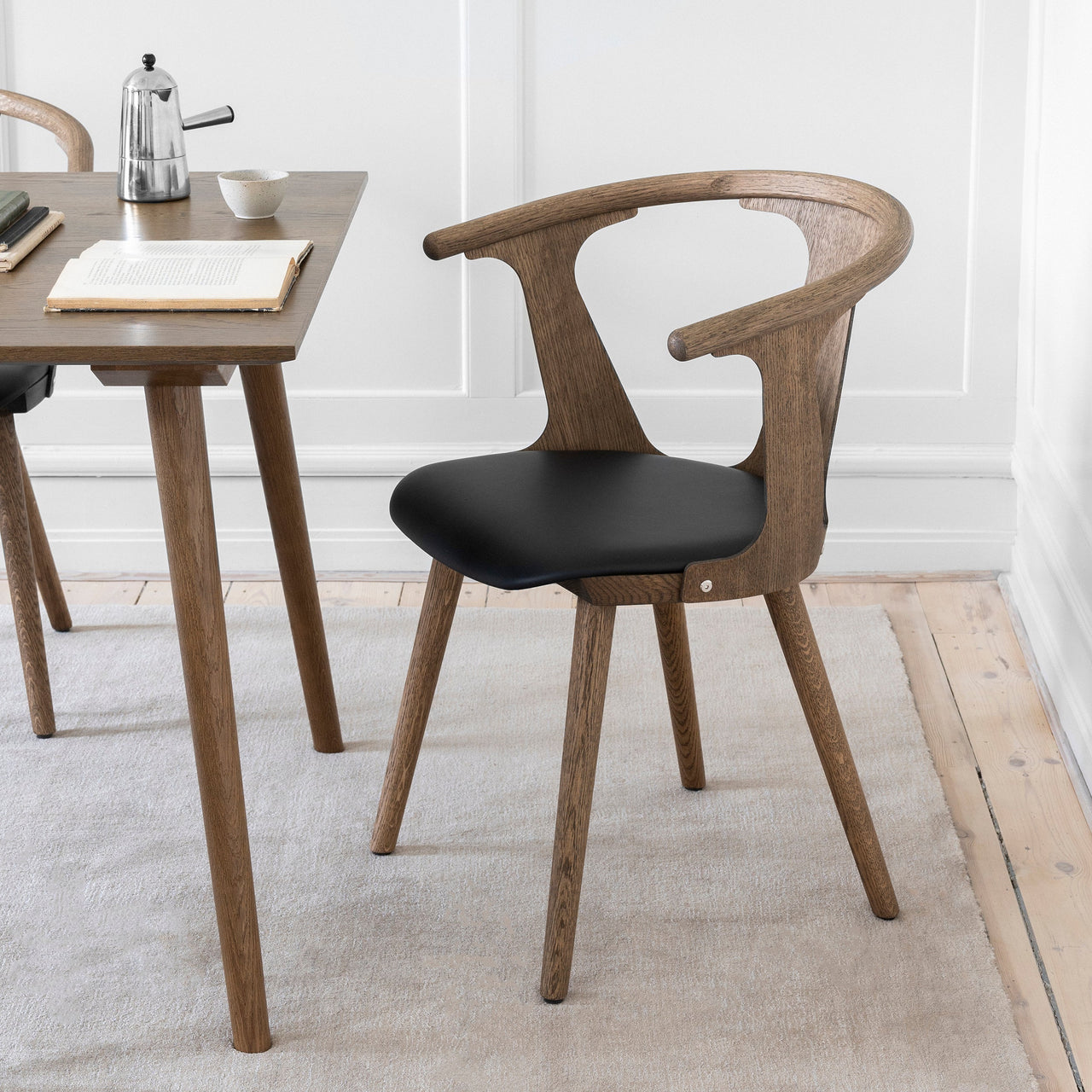 In Between Chair SK2: Upholstered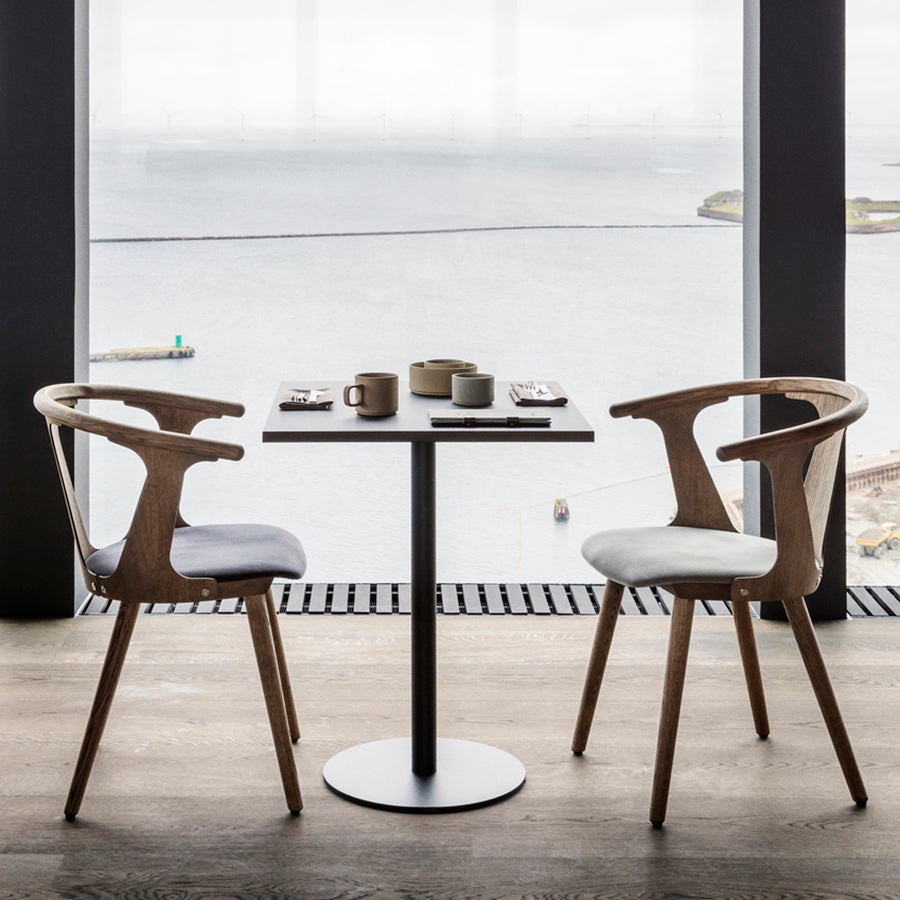 insitu
insitu
In Between Chair SK2: Upholstered
---
---
The first wooden chair in &Tradition's lineup, Sami Kallio's head-turning In Between, gets a variation with an upholstered seat for additional comfort without compromising the chair's light and elegant expression. Helsinki-born Sam's design reflects its perfect balance between methods of manufacturing, design and aesthetics. It's produced by way of hand and machine. There is the wood turning, a classic technique using a lathe for greater detail. Compression molding is also applied, allowing for strength despite the lightness of the thin frame. It's no accident that ash and oak, which Sam uses for this chair, respond very well to these techniques. Dynamically angled legs provide balance and equilibrium of form to the low-swung, crescent back, the armrest and very slightly pitched seat pan. The back and side panels offer solid support and a visual interplay of positive and negative space that further illustrates the In Between notion.If the semicircular rail brings to mind that 1949 Danish icon the Wishbone Chair (a.k.a. the Y Chair), Sam freely admits his regard for designer master Hans Wegner. Yet Sam also pushes his In Between forward with a more graphic, modular and lighter form.In Between is part of the "Between Gaps" series by this award-winning designer, who is now based in in Gothenburg, Sweden, and is produced by &Tradition in Copenhagen.
Size
30.3" h x 22.8" w x 21.3" d (77x58x54cm)
Seat: 17.7" h x 16.5" d (45x42cm)
Armrest height: 27.6" (70cm)
Material
Oak, walnut, veneer, HR foam
Details
Fabric Group 1: Canvas, Linara, Remix, Re-Wool
Fabric Group 2: Divina Melange, Fiord, Hallingdal, Loop, Steelcut, Steelcut Trio
Fabric Group 3: Balder, Nimbus, Sisu, Skai Parotega Artificial leather, Sunniva, Vidar
Fabric Group 4: Atlas, Karakorum
Leather Group 1: Tailor Leather
Leather Group 2: Noble Leather
Leather Group 3: Elmo Soft Leather
COM and COL are available on request
Brand
&Tradition
Design is never static. When Copenhagen-based &Tradition was established in 2010, founder Martin Kornbek Hansen's mission was to produce work that was defined by a unique vision, whether it came from Danish legends of the past or young innovators of the future. The roster extends from timeless luminaries such as Verner Panton and Arne Jacobsen to current leading lights Samuel Wilkinson and Norm.Architects to exciting new names Mia Hamborg and Victor Vetterlein. As the company's Kornbek Hansen puts it:  "We see a kinship between the old masters, who were avant-garde in their time, and new designers creating the ground-breaking icons of today."
With its library of furniture and lighting extending from the 1930s to the present day, the firm is uniquely positioned to carry on the Nordic tradition of unstinting craftsmanship and adroit use of materials. Nonetheless, &Tradition sees its future in global terms, handpicking design talent and production facilities internationally in an effort to continually produce relevant product and engage a new generation of conscious consumers.