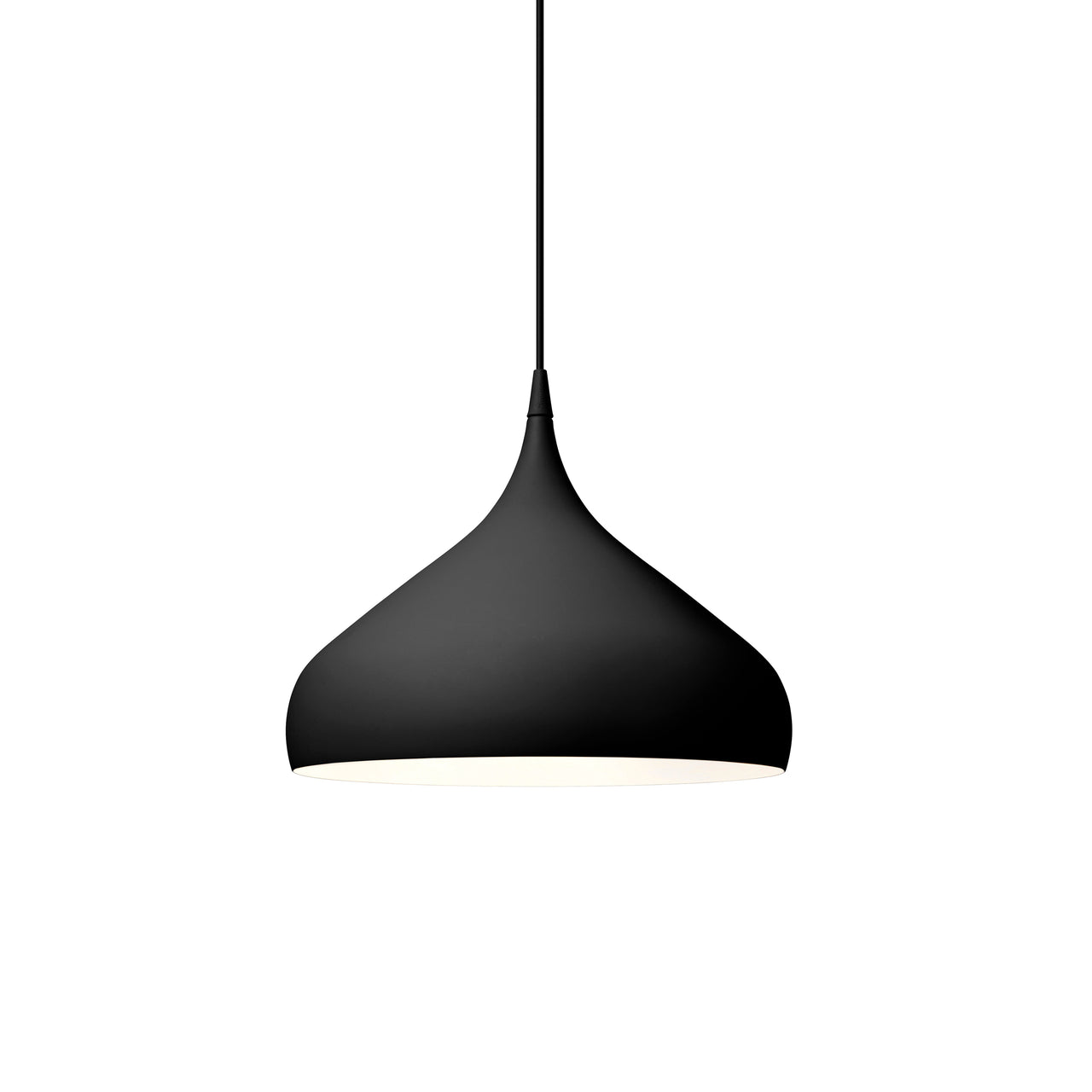 Spinning Pendant Light BH1+BH2: Large (BH2) - 15.7"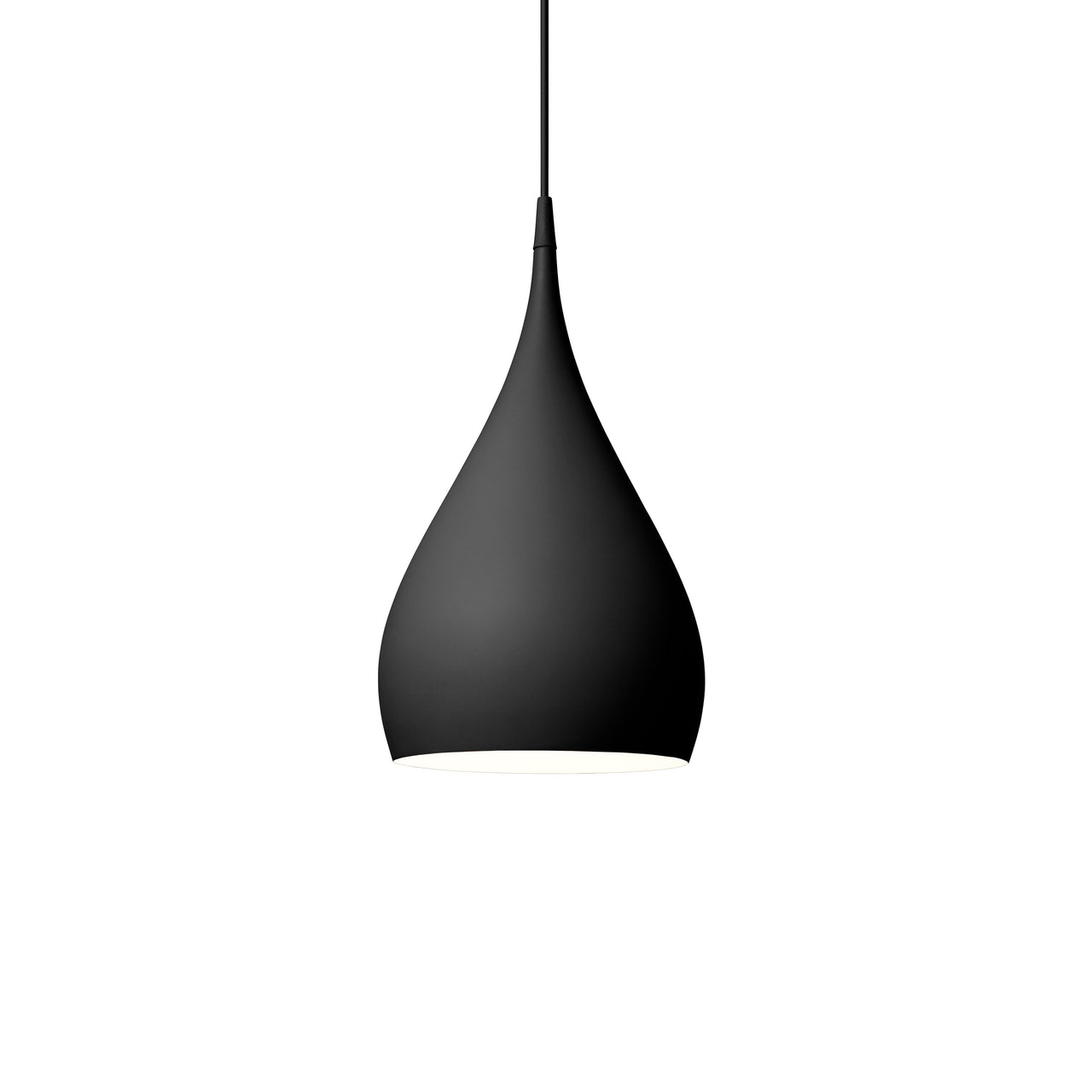 Spinning Pendant Light BH1+BH2: Small (BH1) - 9.8"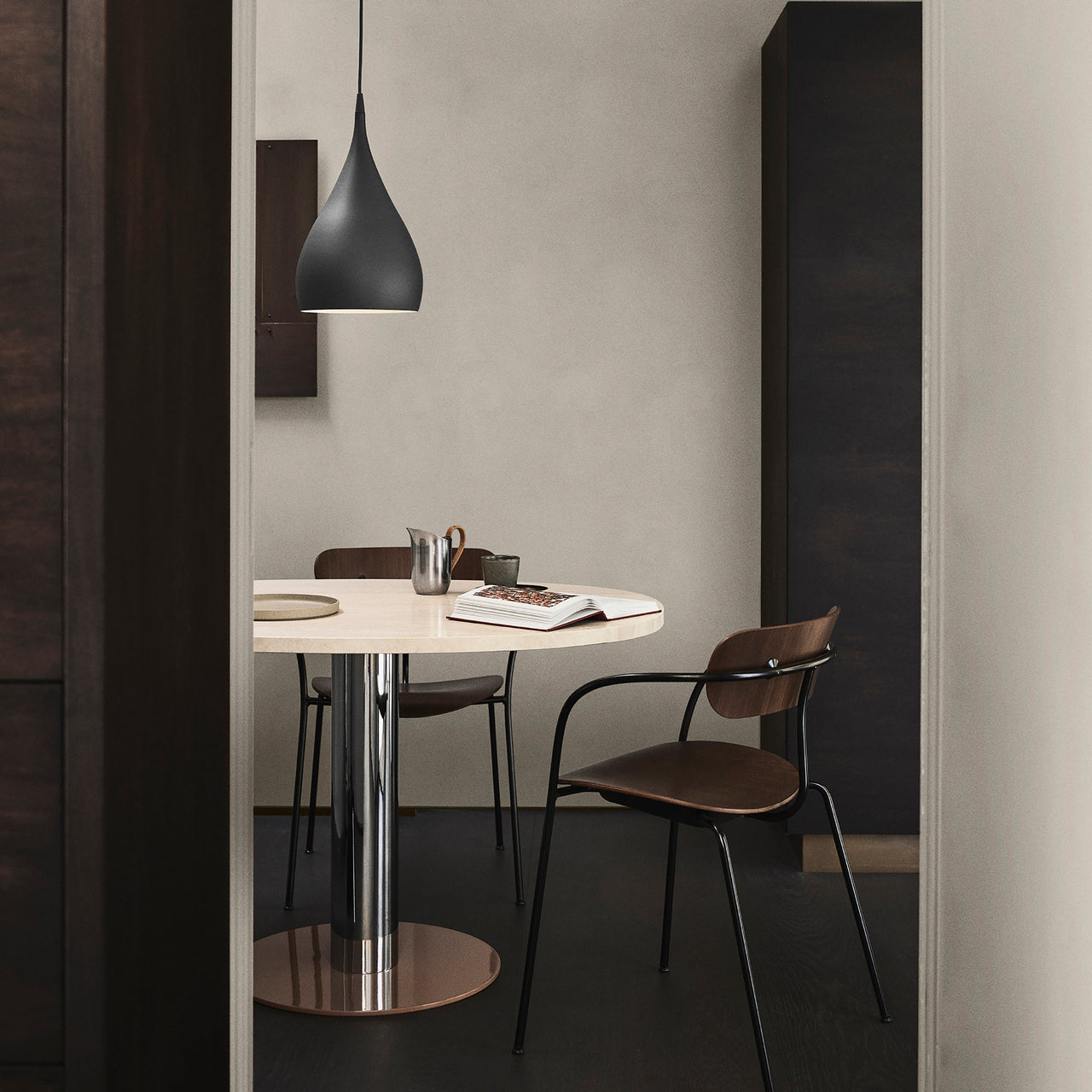 Spinning Pendant Light BH1+BH2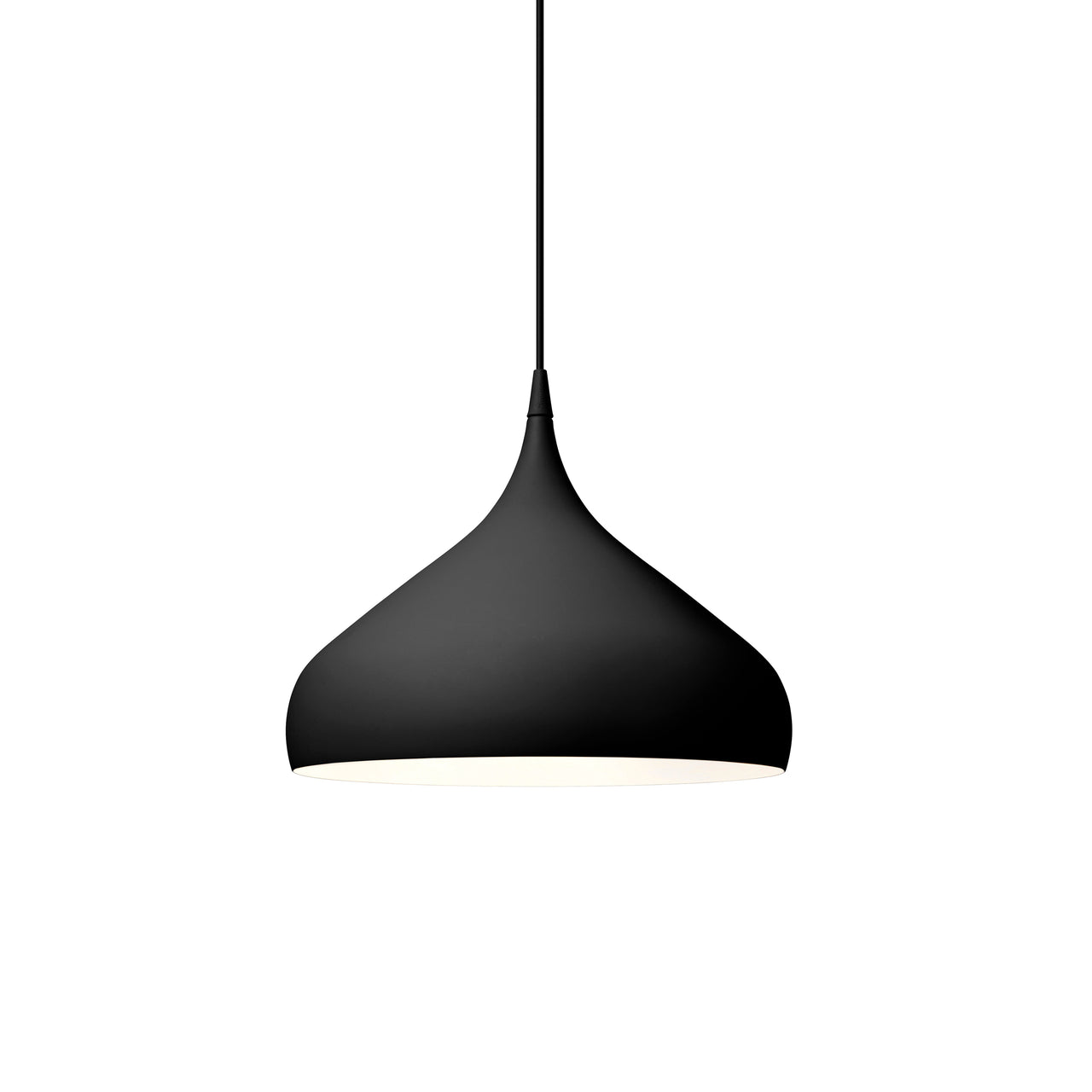 Spinning Pendant Light BH1+BH2: Large (BH2) - 15.7"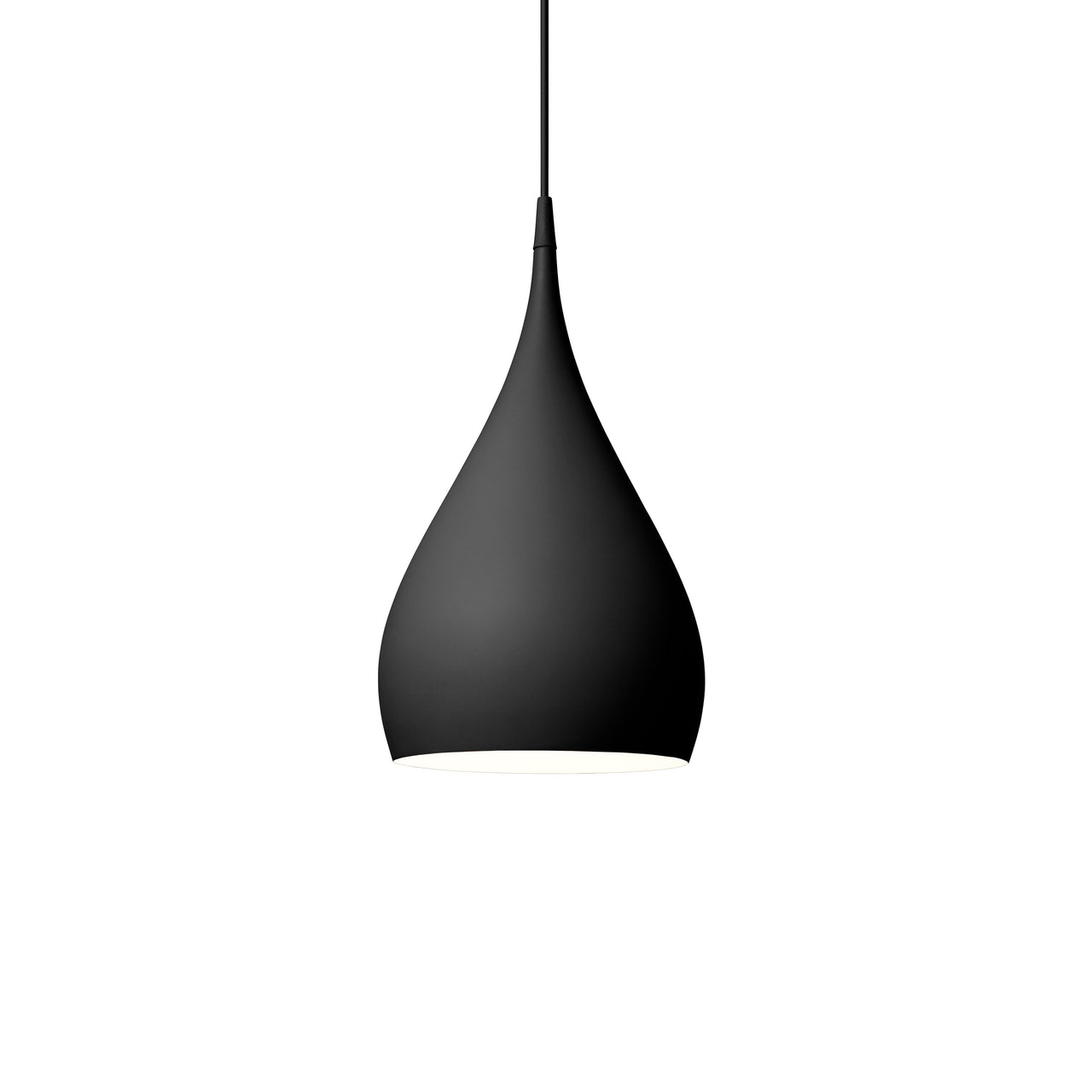 Spinning Pendant Light BH1+BH2: Small (BH1) - 9.8"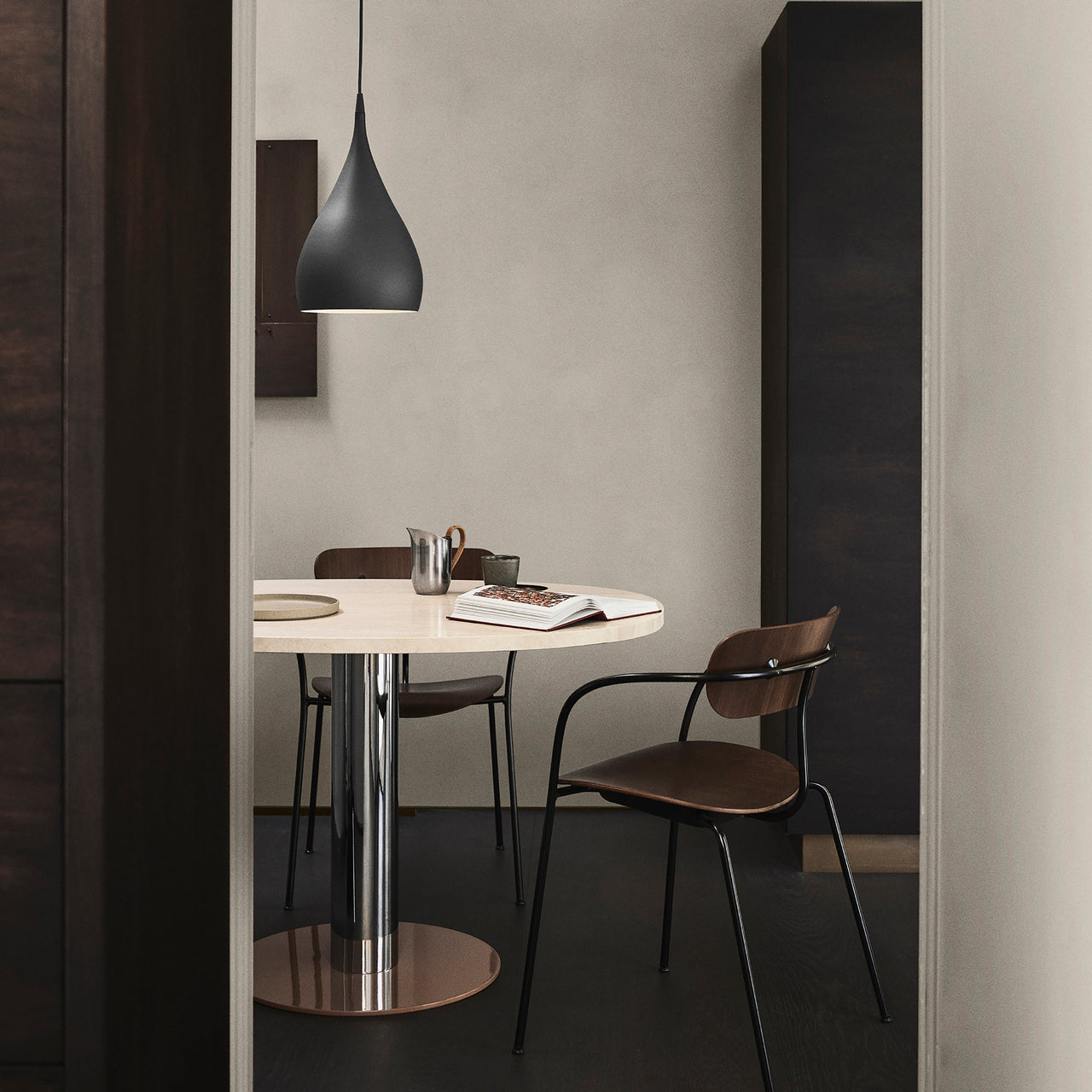 Spinning Pendant Light BH1+BH2
Spinning Pendant Light BH1+BH2
---
---
Inspired by the whimsical form of a spinning-top toy, the &Tradition Spinning Pendant Lamp was designed by Benjamin Hubert to evoke joy, just like that childhood favorite. It is comprised of spun aluminum and finished in a sleek black, white or purple gloss lacquer with molded silicon hardware, canopy and PVC cord all colored to match. Available in two sizes.
Size
Small (BH1): 17.7" h x 9.8" dia (45x25cm)
Large (BH2): 13.4" h x 15.7" dia (34x40cm)
Cord length: 157.5" (400cm)
Material
Lacquered aluminum, PVC cord

Technical
Contact us for UL details
E27
Bulb not included
Brand
&Tradition
Design is never static. When Copenhagen-based &Tradition was established in 2010, founder Martin Kornbek Hansen's mission was to produce work that was defined by a unique vision, whether it came from Danish legends of the past or young innovators of the future. The roster extends from timeless luminaries such as Verner Panton and Arne Jacobsen to current leading lights Samuel Wilkinson and Norm.Architects to exciting new names Mia Hamborg and Victor Vetterlein. As the company's Kornbek Hansen puts it:  "We see a kinship between the old masters, who were avant-garde in their time, and new designers creating the ground-breaking icons of today."
With its library of furniture and lighting extending from the 1930s to the present day, the firm is uniquely positioned to carry on the Nordic tradition of unstinting craftsmanship and adroit use of materials. Nonetheless, &Tradition sees its future in global terms, handpicking design talent and production facilities internationally in an effort to continually produce relevant product and engage a new generation of conscious consumers.
Designer
Benjamin Hubert
"Robust" is a favorite word of UK-born designer Benjamin Hubert when describing his eponymous firm's approach to furniture, lighting and accessory design. His team includes industrial designers, researchers and engineers, all focused on innovating with materials and strategies. That's led to Benjamin Hubert Ltd. collaborating with a roster of international brands from Europe to Asia and Australia to Brazil and the US. "We're a small studio, a young studio—but there's quite a lot of knowledge here," he says.
Educated at Loughborough University with a degree in Industrial Design and Technology, Benjamin first gained notice upon graduation at the New Designers '06 exhibit. Several honors followed, including 2 Red Dot citations, Design of the Year (British Design Awards) and Best Product (Blueprint Magazine 100% Design.) Perhaps such success stems from a regard for the rigor of his process: "If you give somebody a set of constraints, you push the limits."