Butterflies Hook: Medium - 8.9" + Saffron Yellow
Butterflies Hook: Mini - 6.7" + Saffron Yellow
Butterflies Hook: Medium - 8.9" + Ruby Red
Butterflies Hook: Mini - 6.7" + Ruby Red
Butterflies Hook: Medium - 8.9" + Anthracite Grey
Butterflies Hook: Mini - 6.7" + Anthracite Grey
Butterflies Hook: Medium - 8.9" + Pearl White
Butterflies Hook: Mini - 6.7" + Pearl White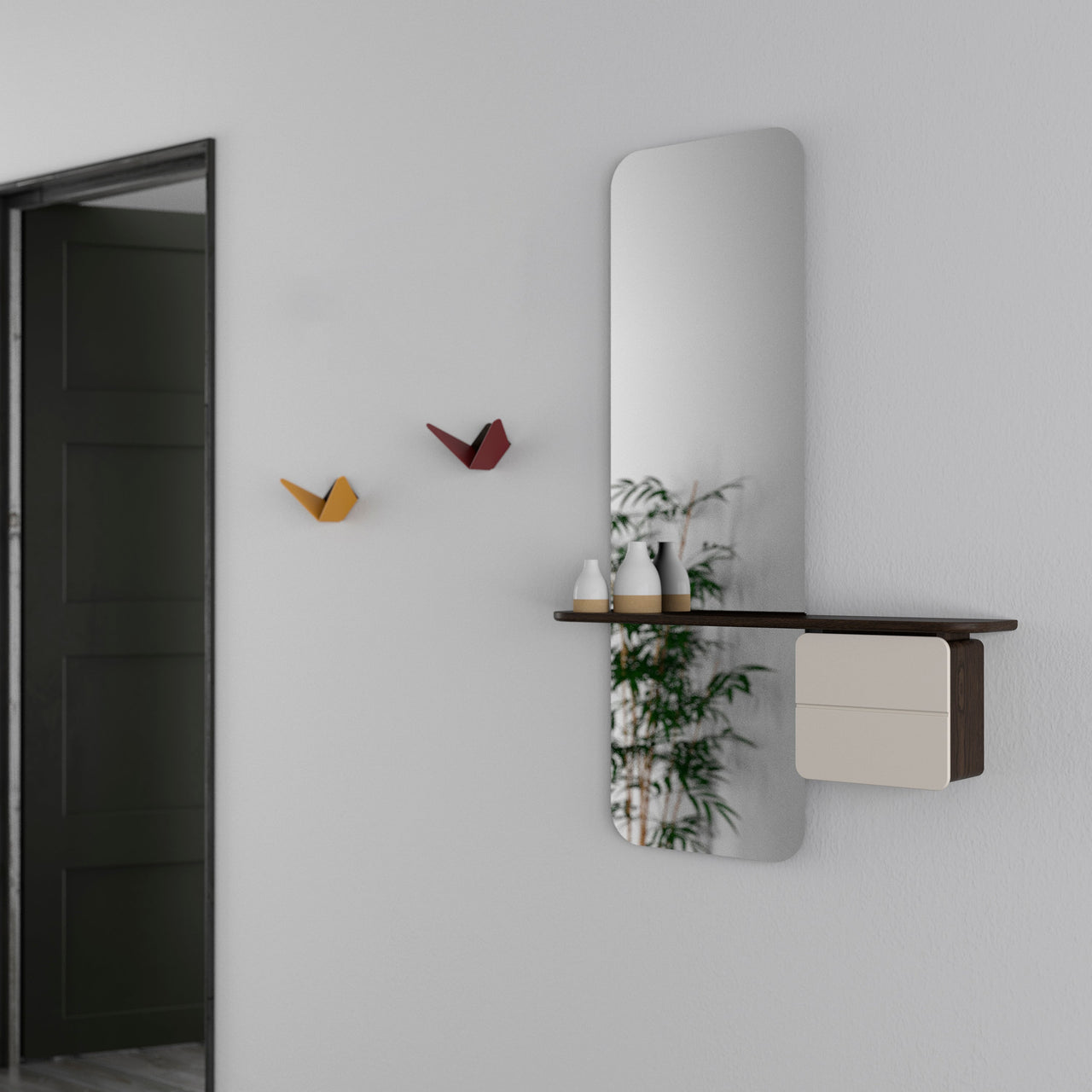 Butterflies Hook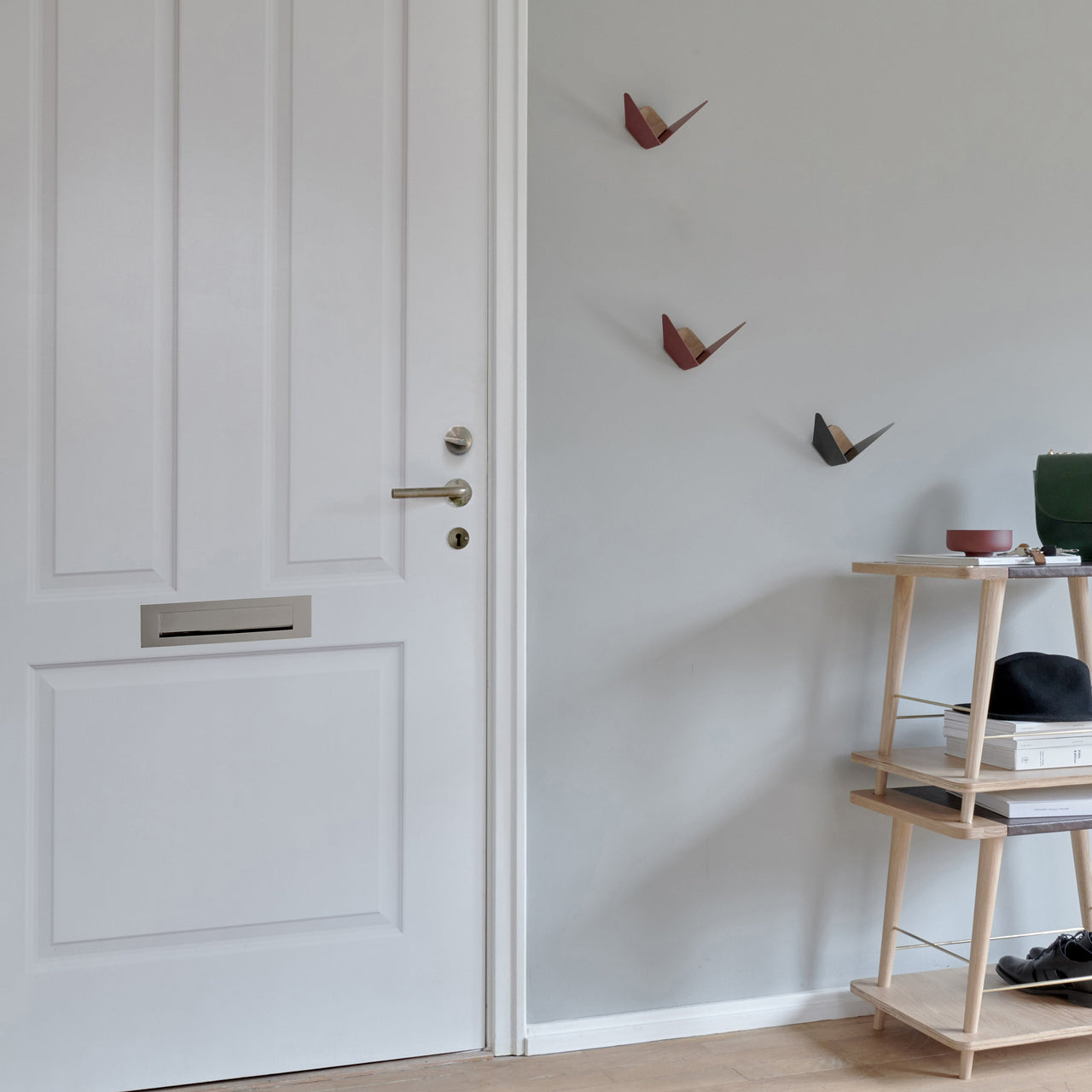 Butterflies Hook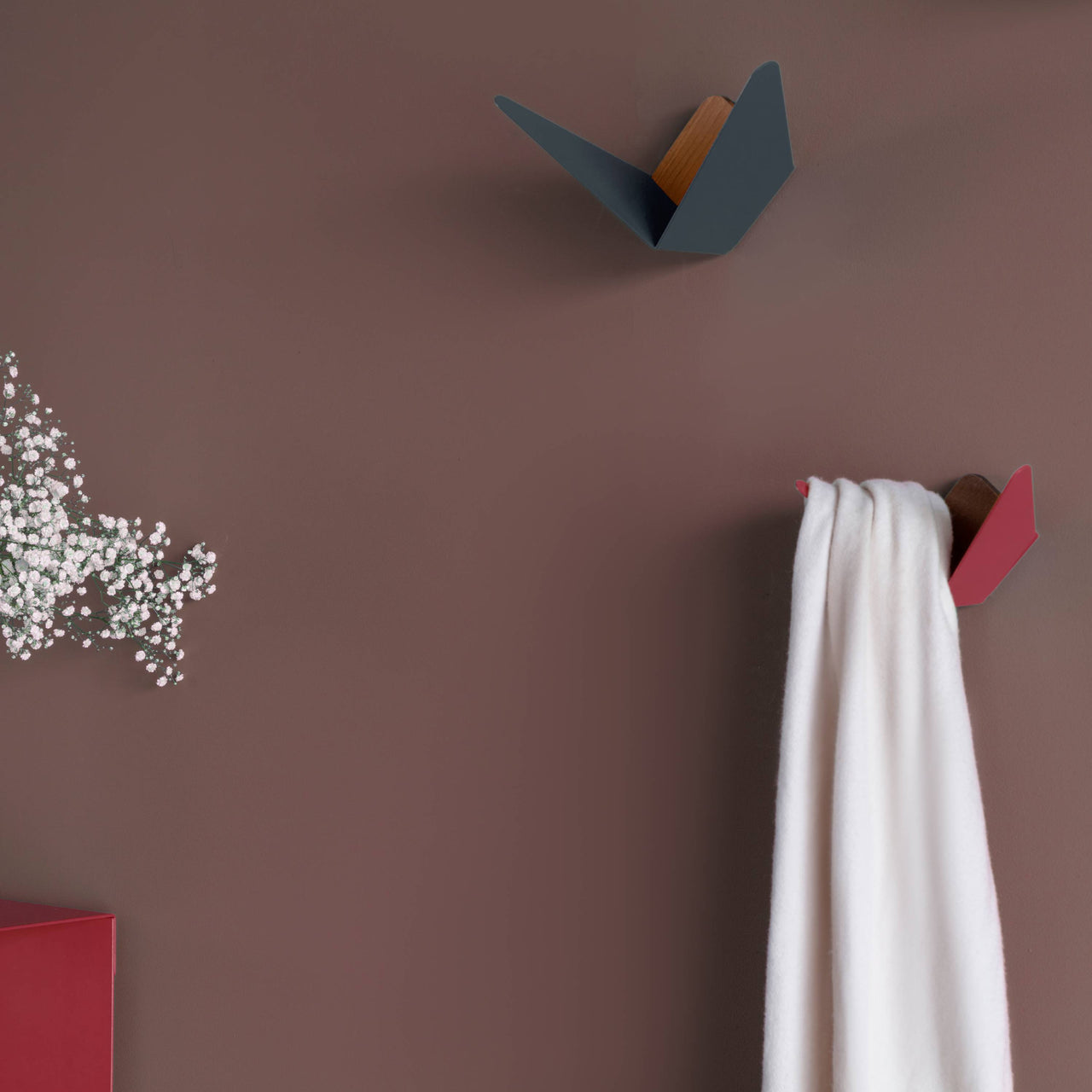 Butterflies Hook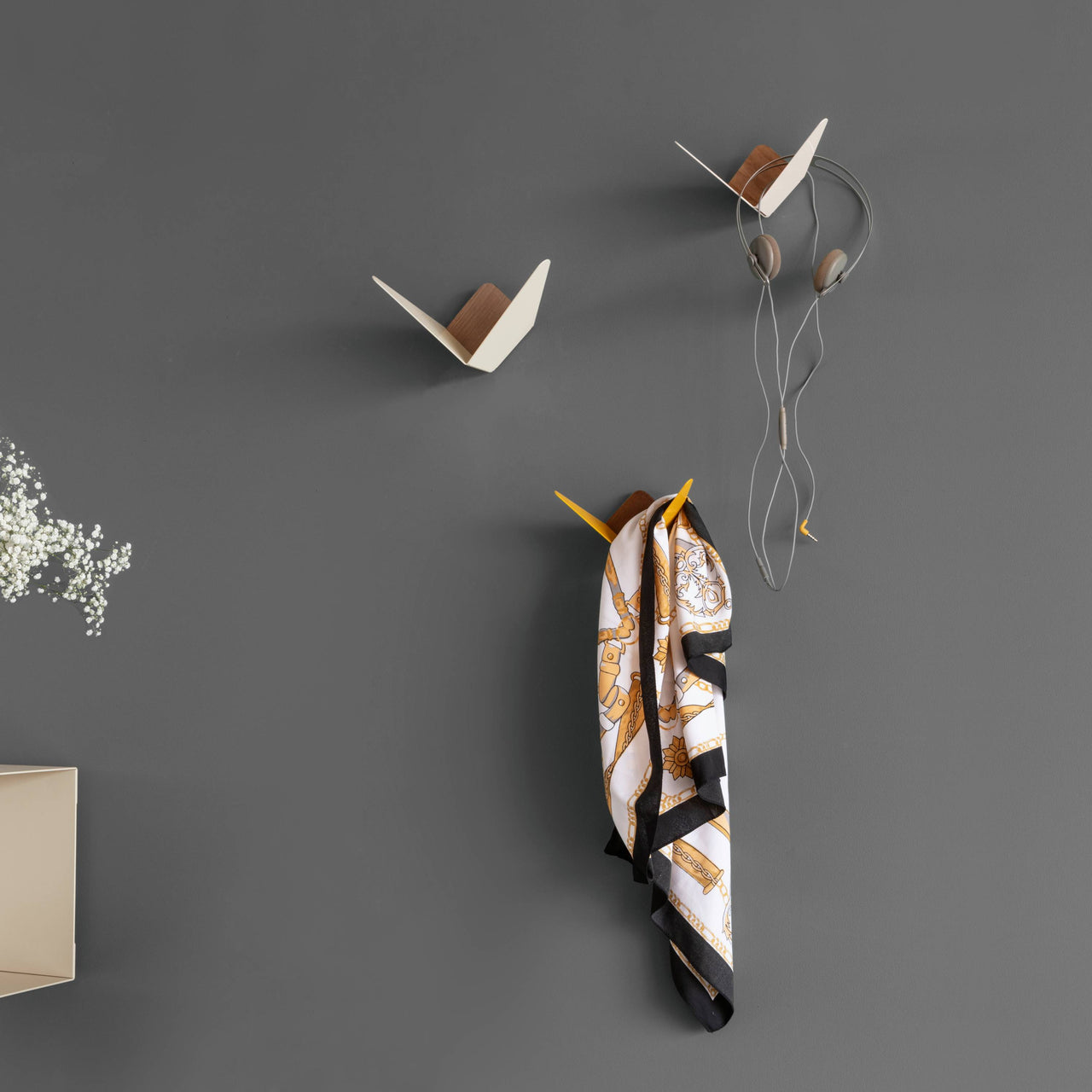 Butterflies Hook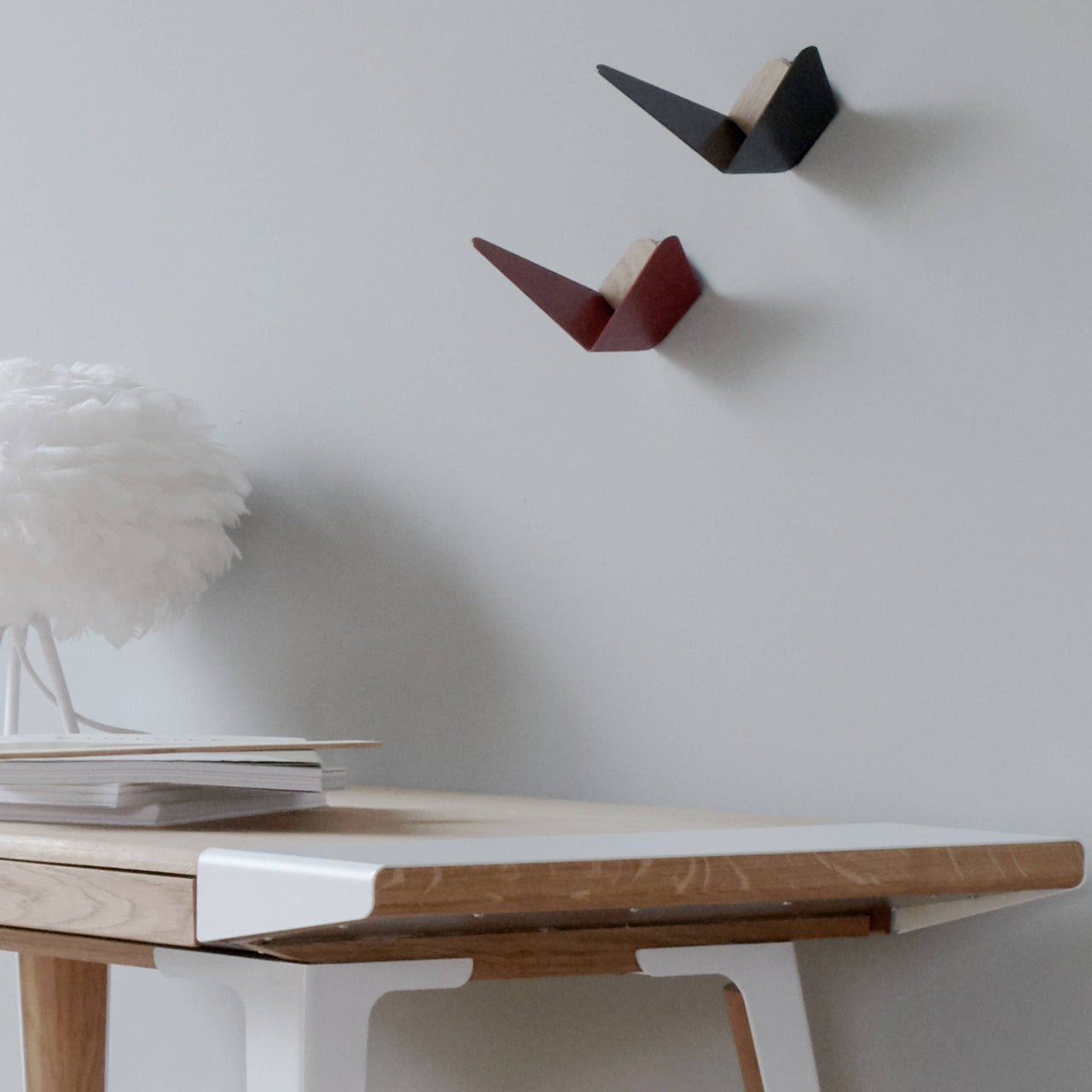 Butterflies Hook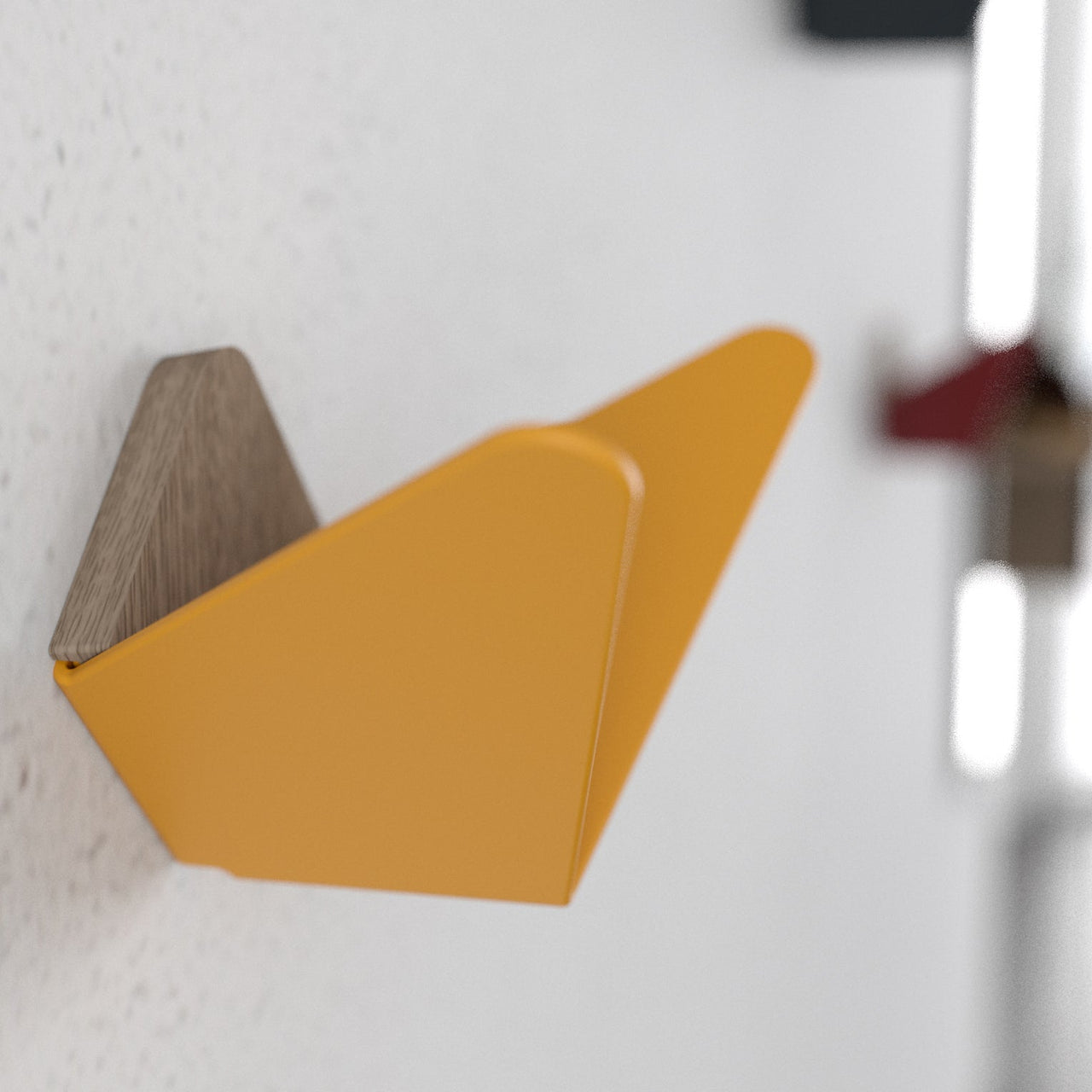 Butterflies Hook
Butterflies Hook
Butterflies Hook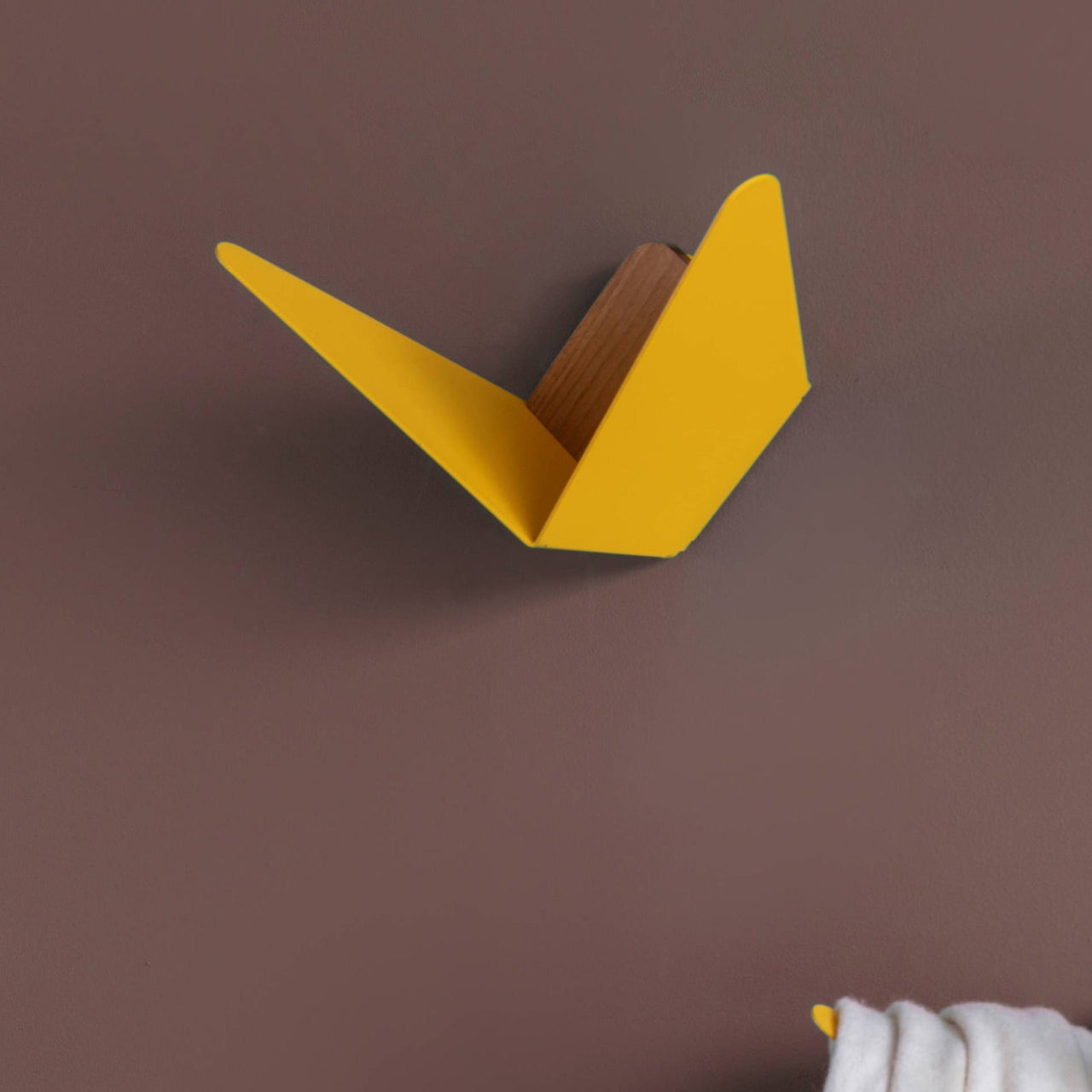 Butterflies Hook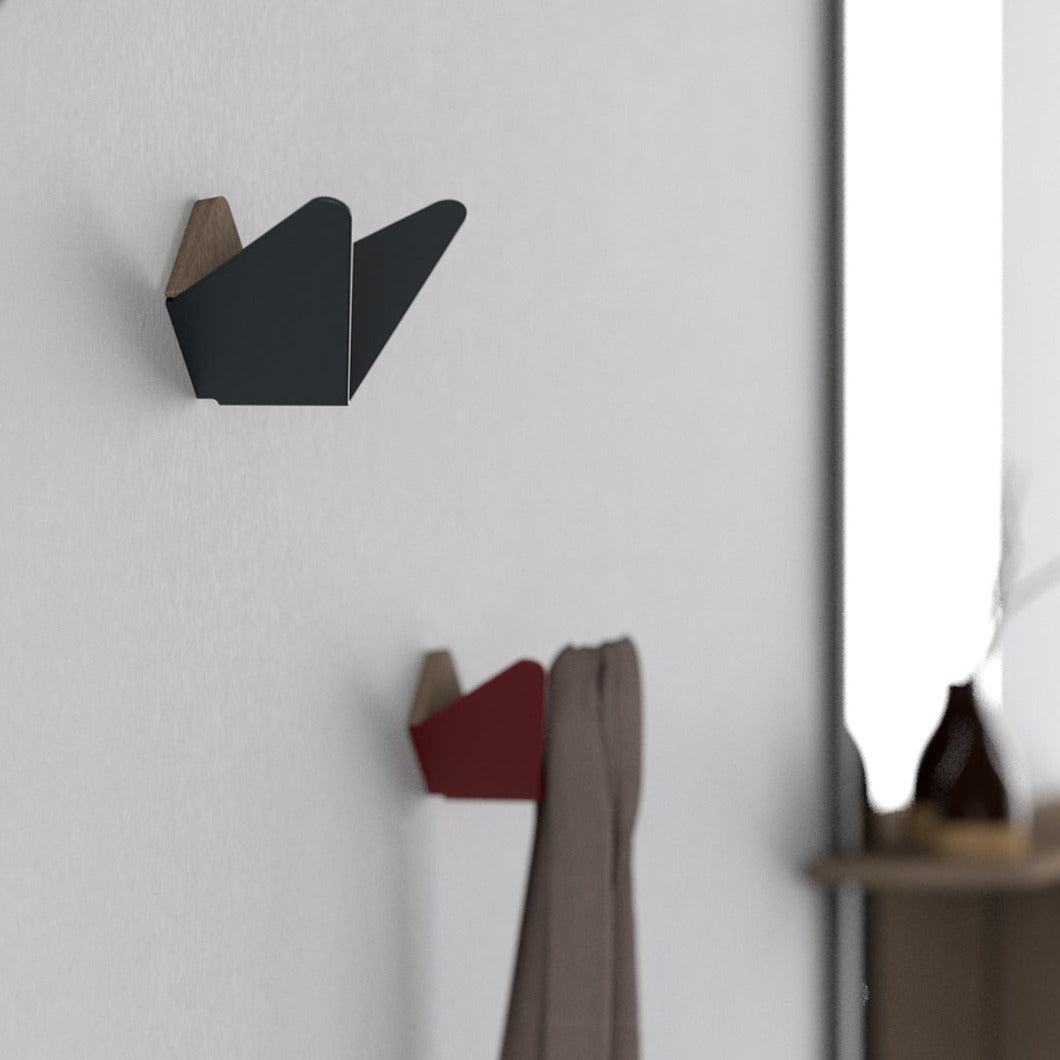 insitu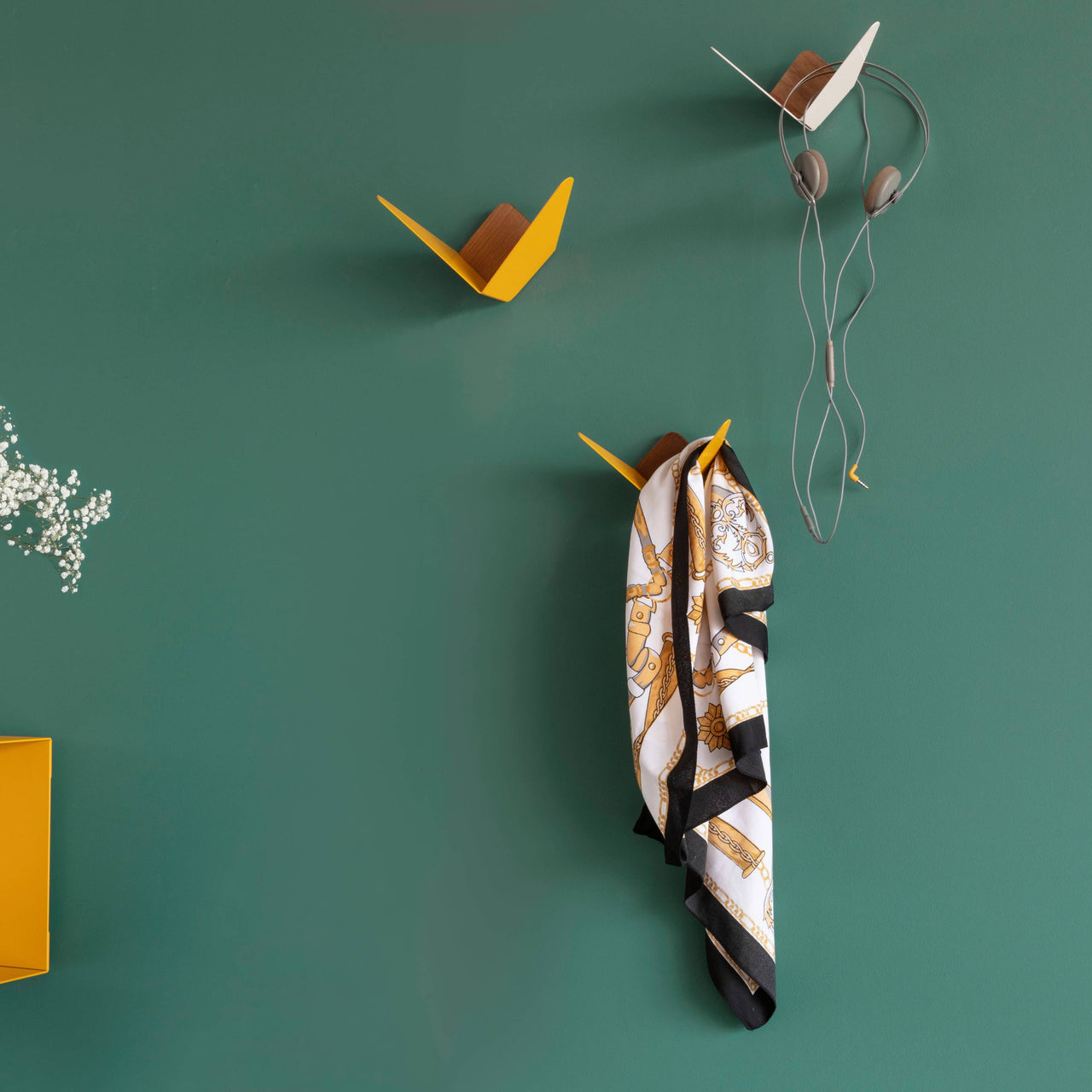 insitu
Butterflies Hook: Medium - 8.9" + Saffron Yellow
Butterflies Hook: Mini - 6.7" + Saffron Yellow
Butterflies Hook: Medium - 8.9" + Ruby Red
Butterflies Hook: Mini - 6.7" + Ruby Red
Butterflies Hook: Medium - 8.9" + Anthracite Grey
Butterflies Hook: Mini - 6.7" + Anthracite Grey
Butterflies Hook: Medium - 8.9" + Pearl White
Butterflies Hook: Mini - 6.7" + Pearl White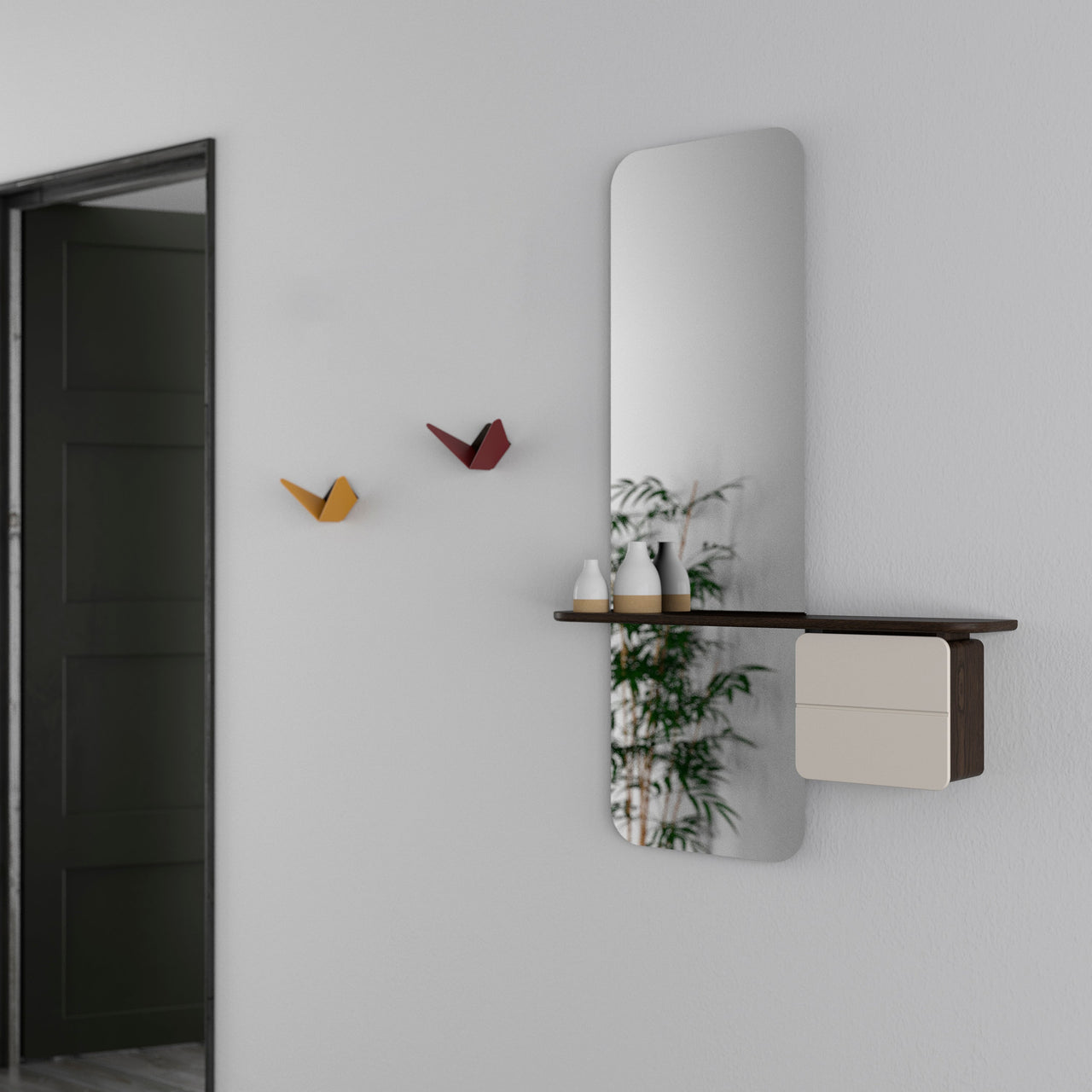 Butterflies Hook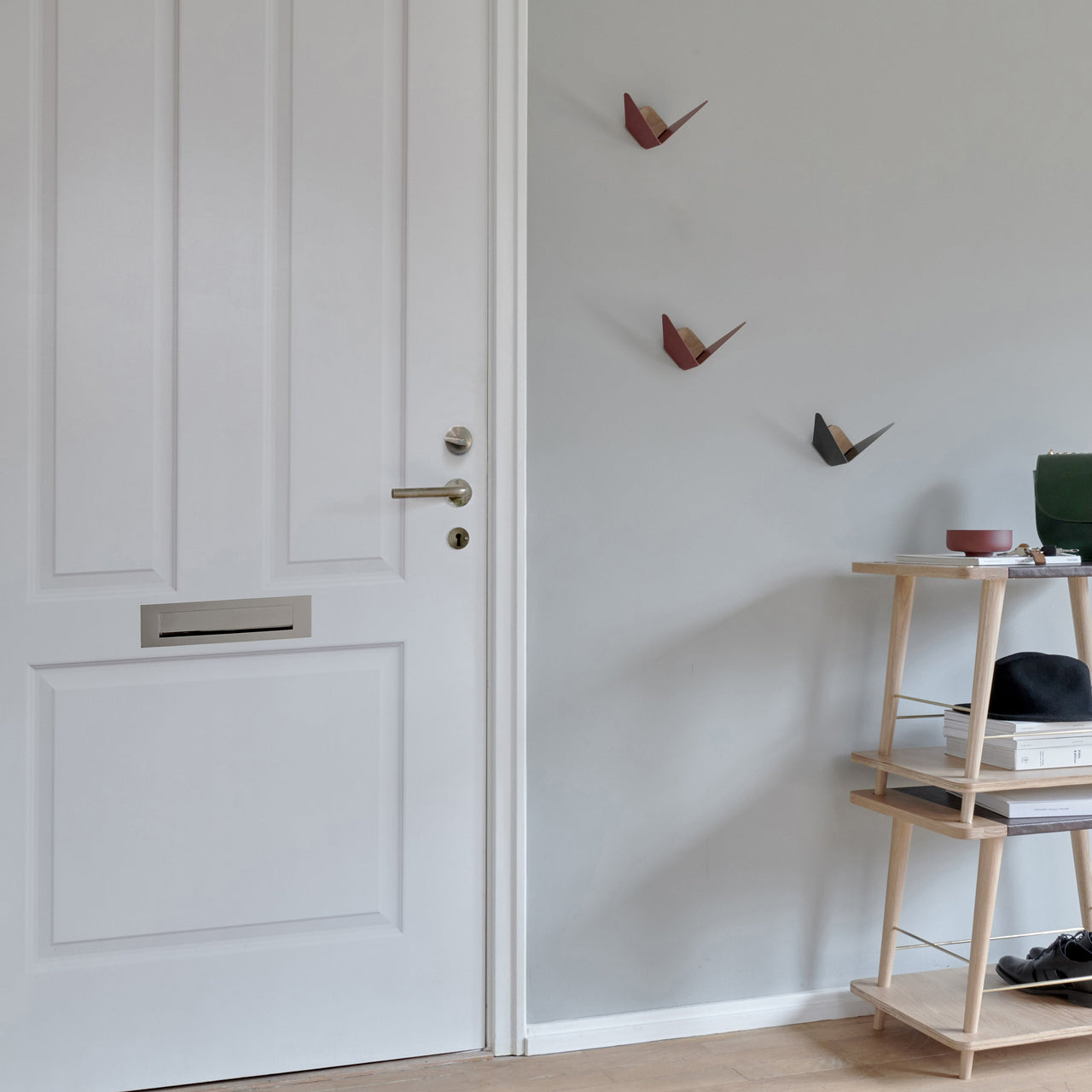 Butterflies Hook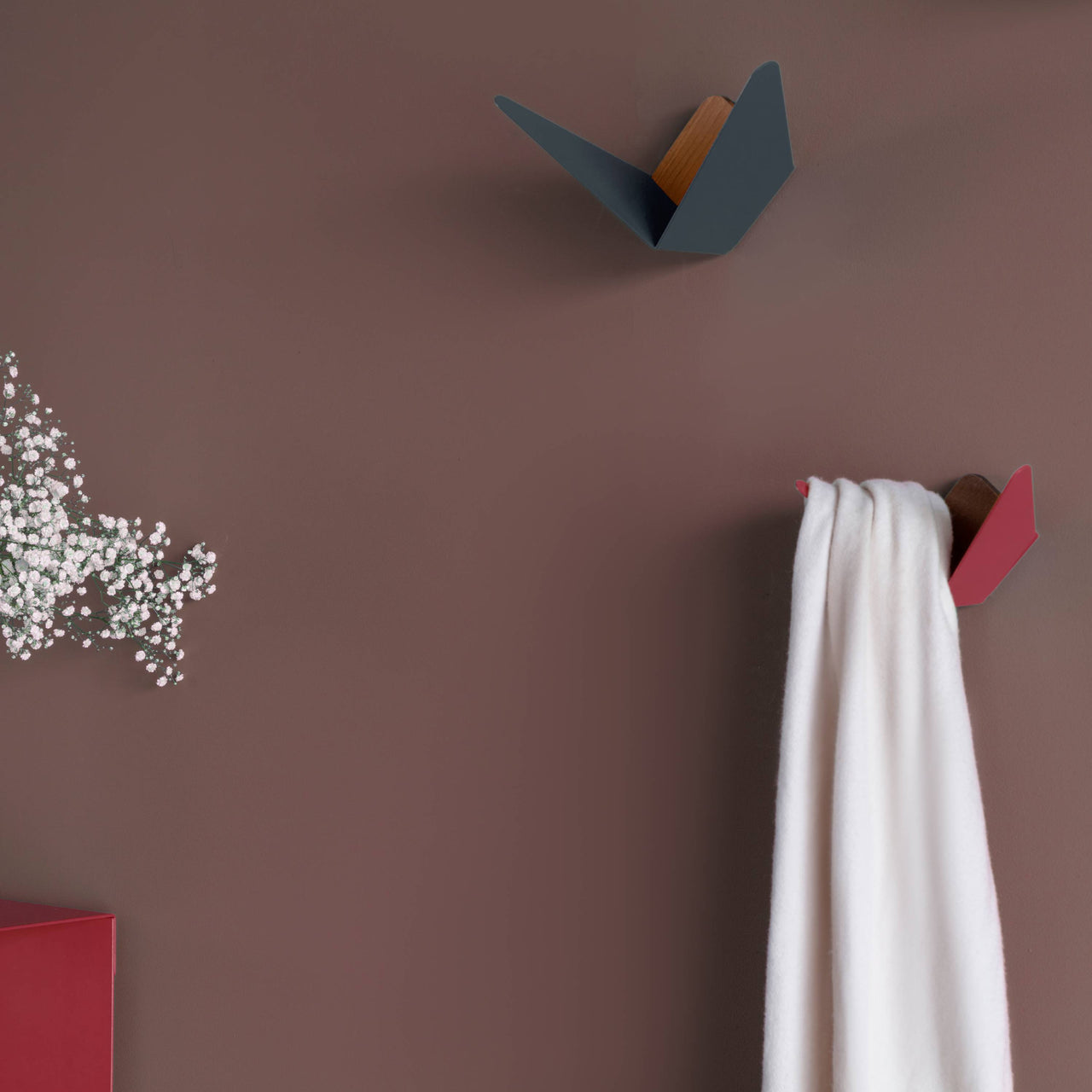 Butterflies Hook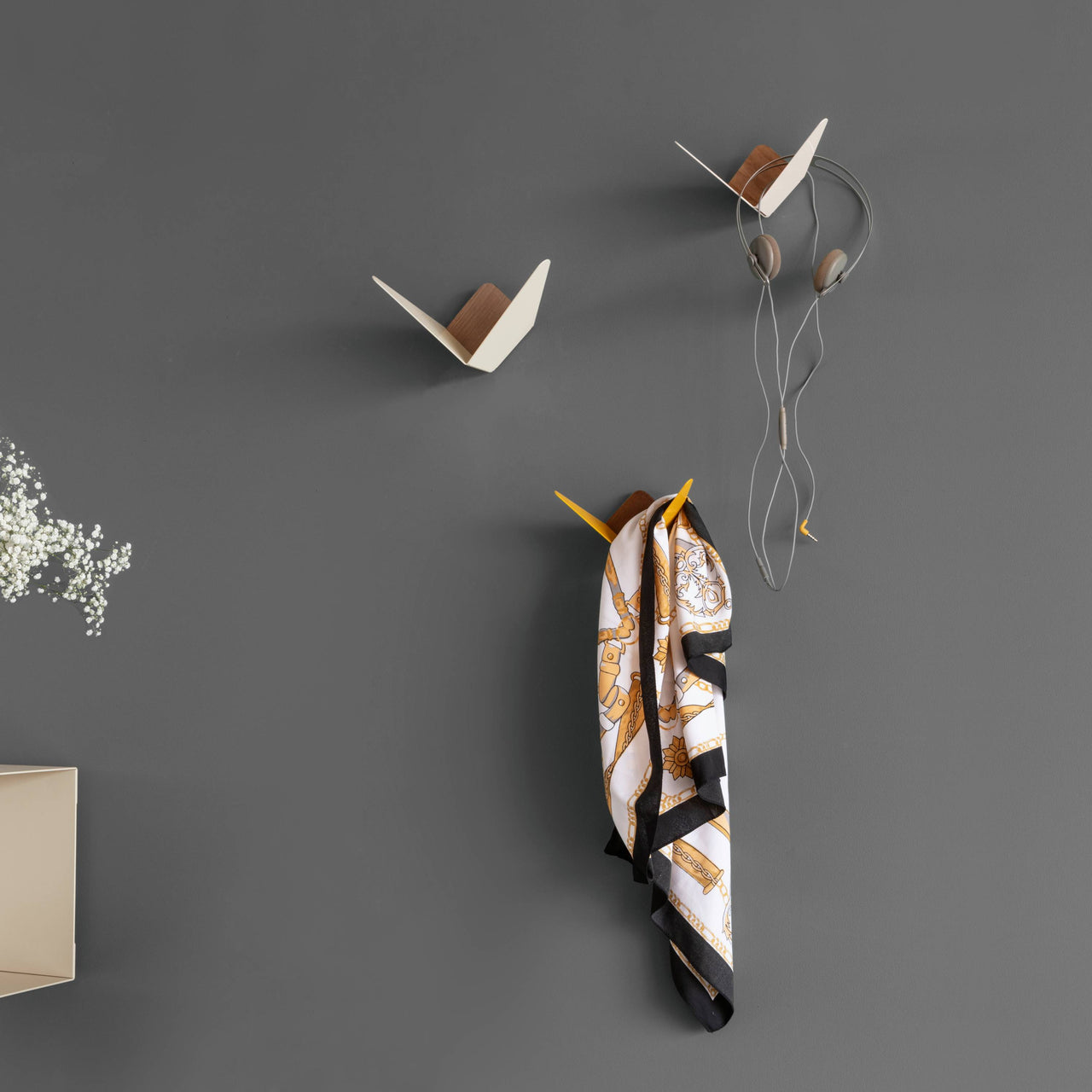 Butterflies Hook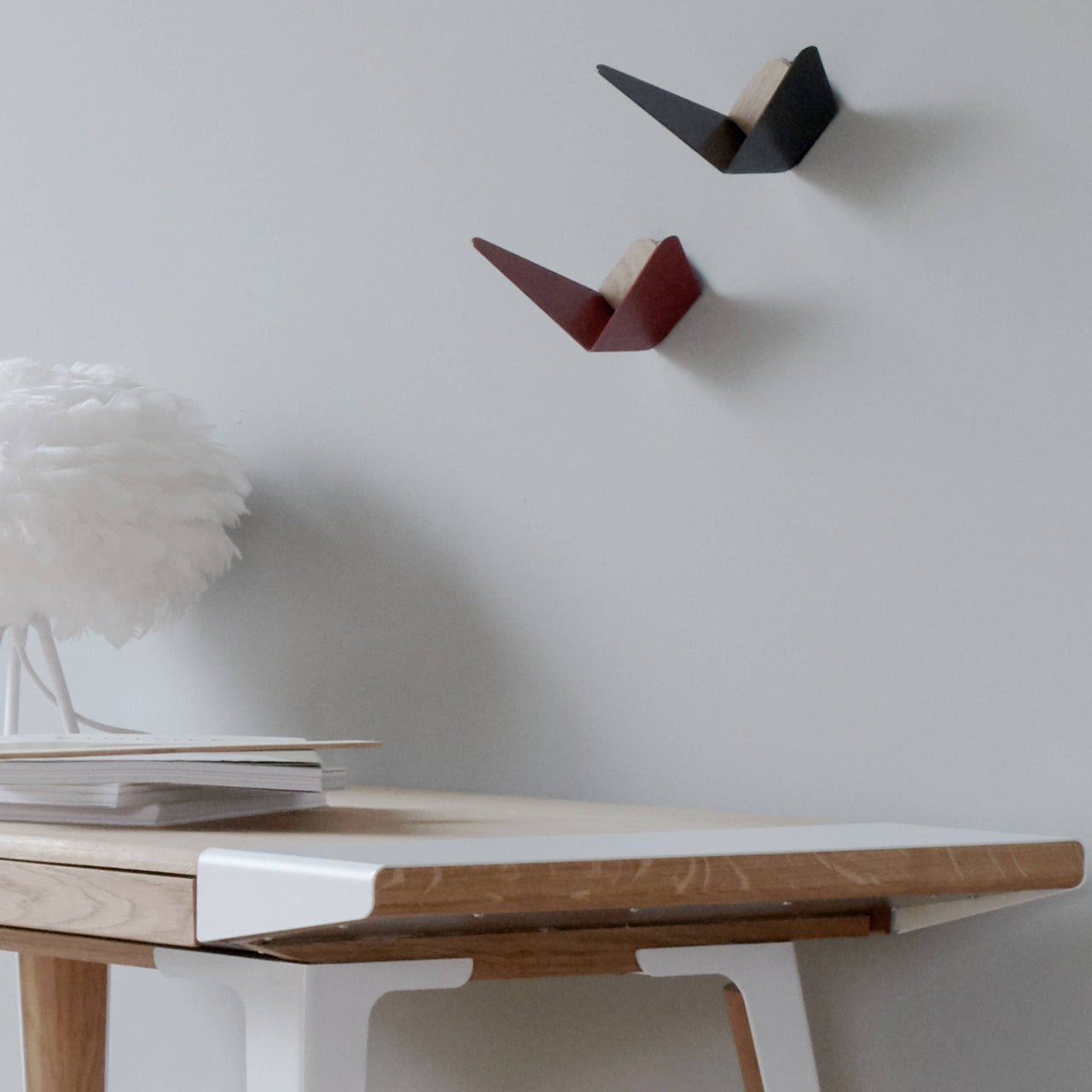 Butterflies Hook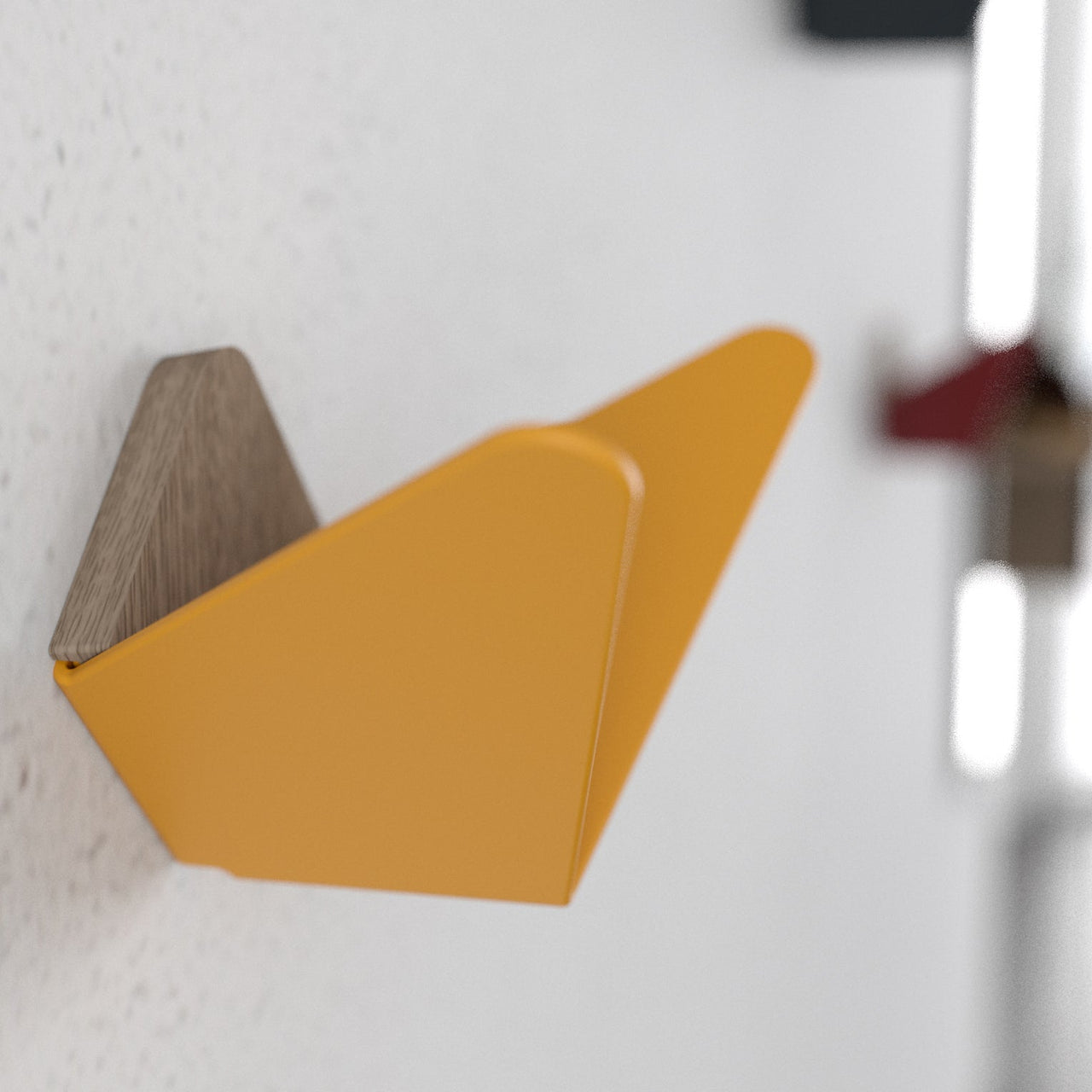 Butterflies Hook
Butterflies Hook
Butterflies Hook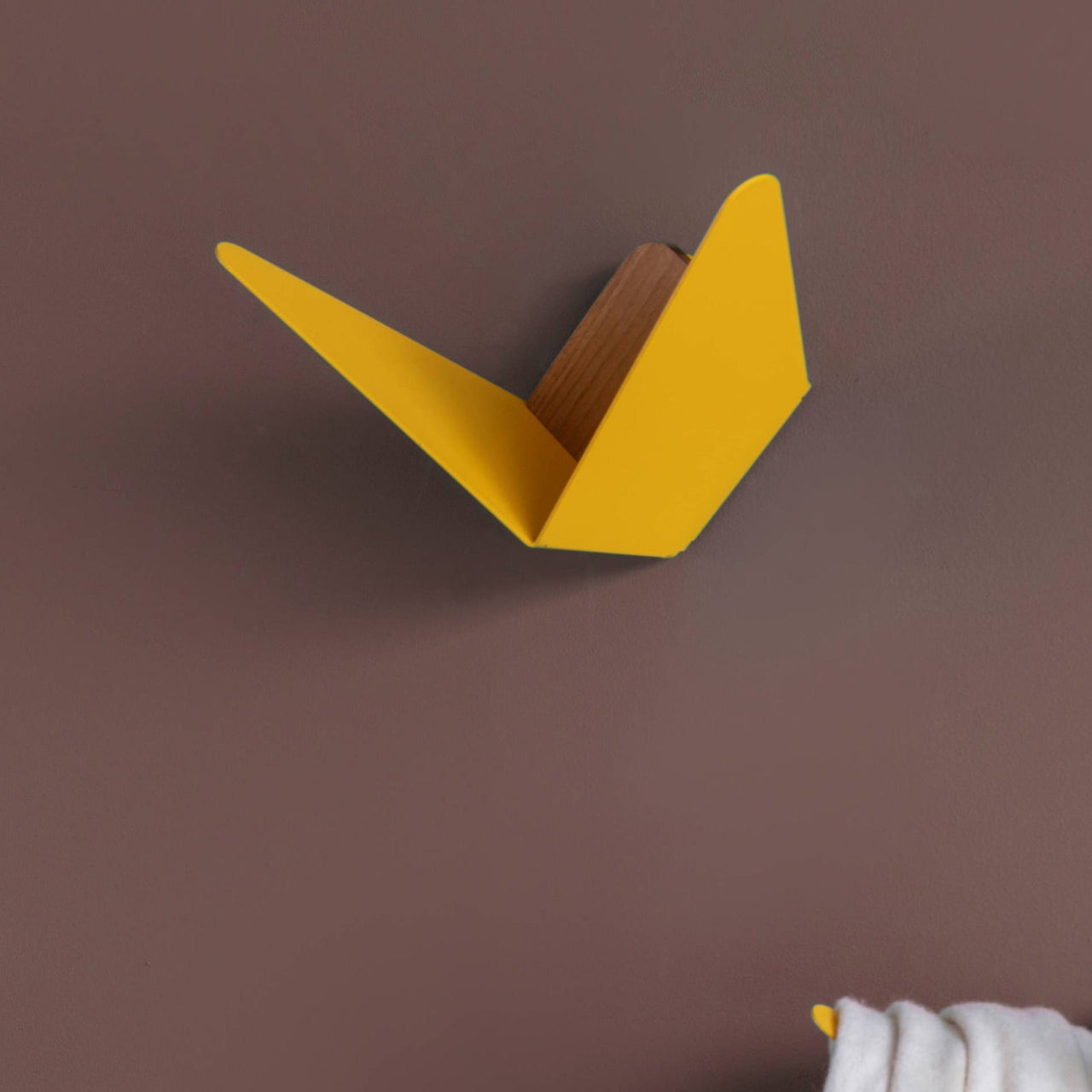 Butterflies Hook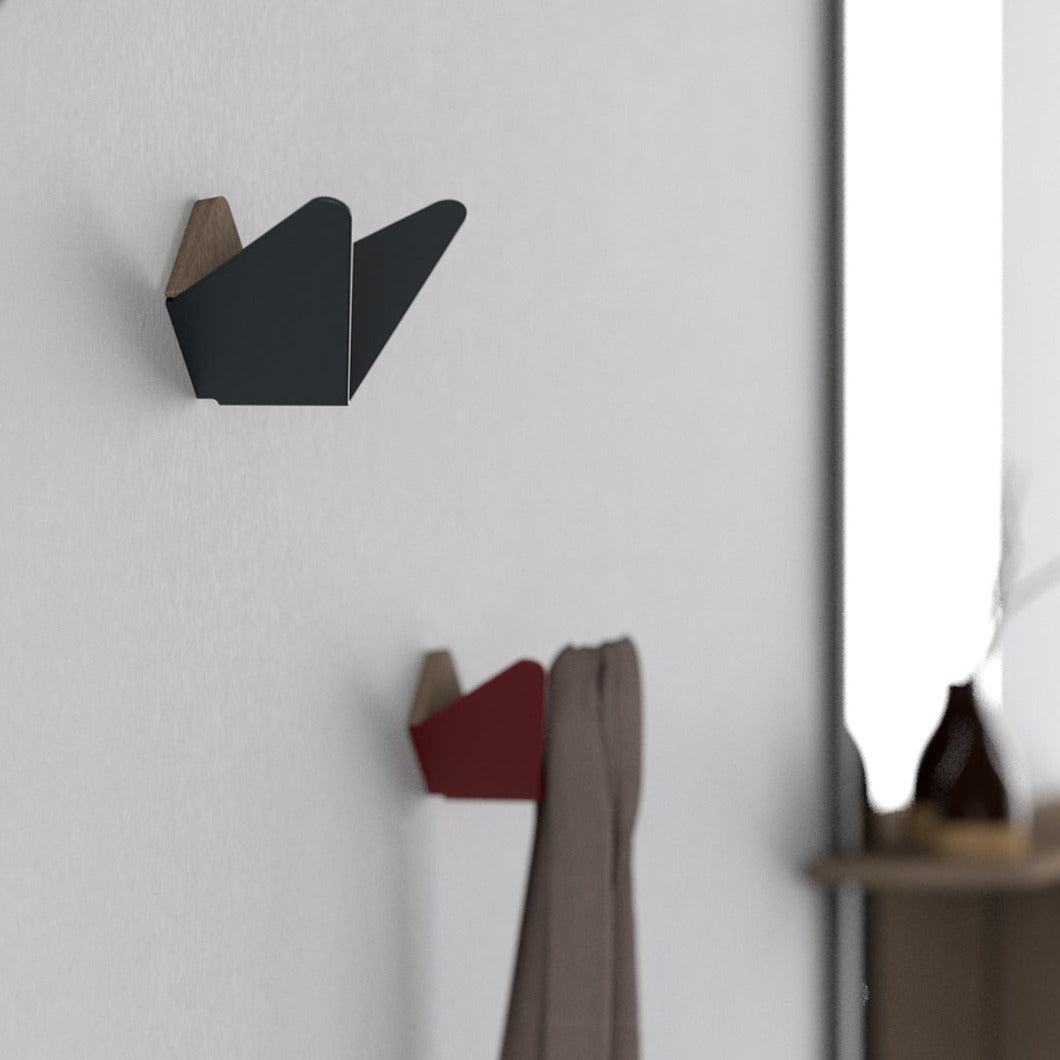 insitu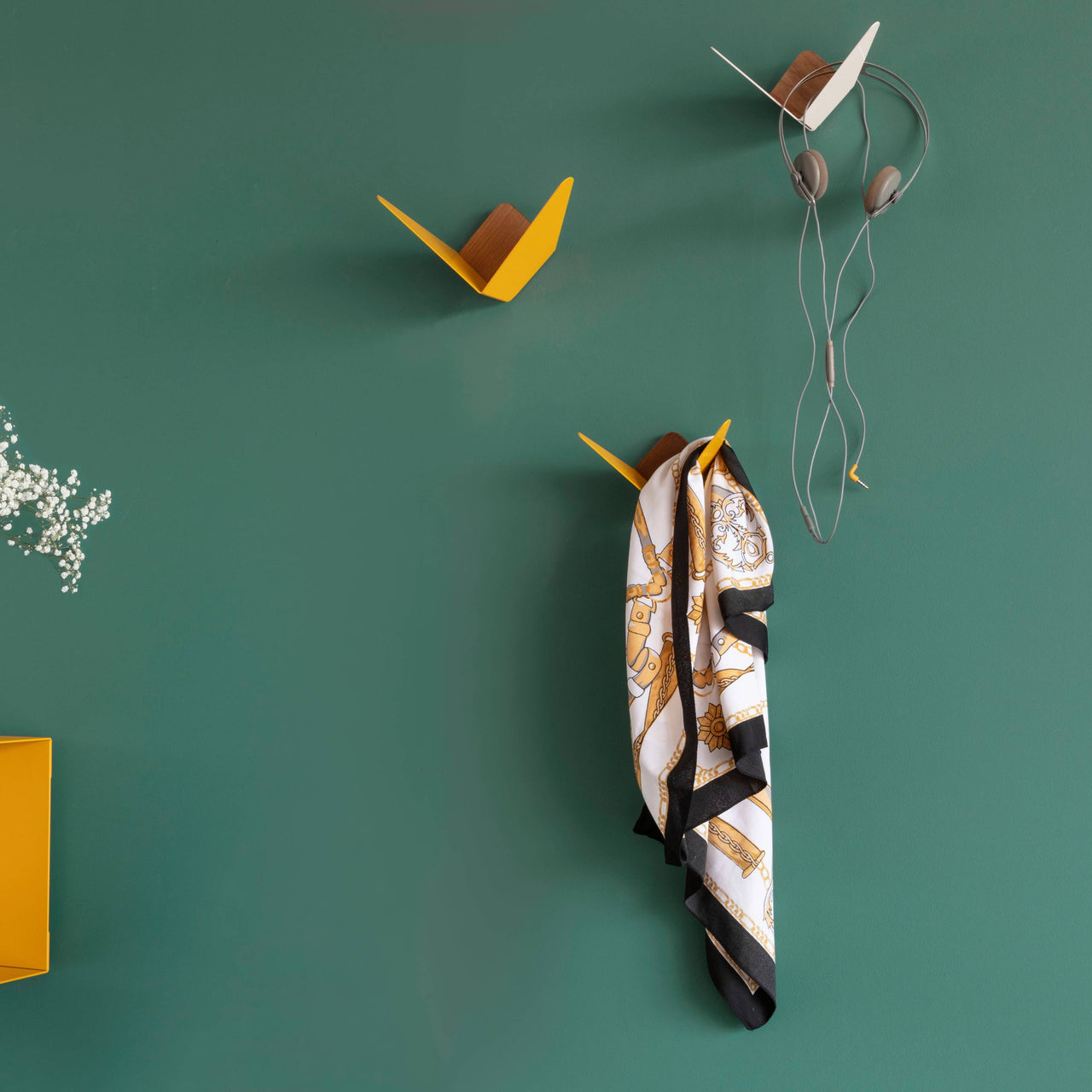 insitu
---
---
Time wasted searching for misplaced keys led to the design of Butterfly, a hook that holds a wallet and keys at the ready, as well providing two wings for bags, scarves or coats.
Design trio Makers With Agendas took inspiration from the fluttering insects for the colorful steel "wings." The oak wood "body" is a natural finish on one side and dark on the other, for facile switching as desired.
Butterfly is realized by Copenhagen-based Umage.
Size
Mini: 3.3" h x 6.7" w x 3.3" d (8.5x17x8.5cm)
Medium: 4.4" h x 8.9" w x 4.8" d (11.3x22.6x12.2cm)
Material
Powder-coated steel, solid oak
Brand
Umage
Not many people would give a successful brand a name-changing reboot but that's exactly what Søren Ravyn Christian did with Umage, which aptly translates from the Danish as making an extra effort. Formerly lighting label Vita Copenhagen, the relaunched company also branched into furniture, boldly debuting 15 pieces in a single swoop. For Søren, it's all about problem solving: "Our design ethos is to look at a design and think how can we make this functional?... How can we make the annoying and unattractive, functional and attractive?"
The answer is range of thoughtful offerings, from the feathered Eos pendant light to the sculptural Reader chair and multipurpose Lounge Around seating. All Umage products are flat-packed in stylish boxes, to simplfy global logistics, make the products more accessible and minimize the carbon footprint. "It means putting in the extra effort with all our designs and the whole journey and process of that piece," Soren says. "It means being clever with packaging so we are not shipping something across the oceans that is 90% air."