Wave Rug: Orange
Wave Rug: Yellow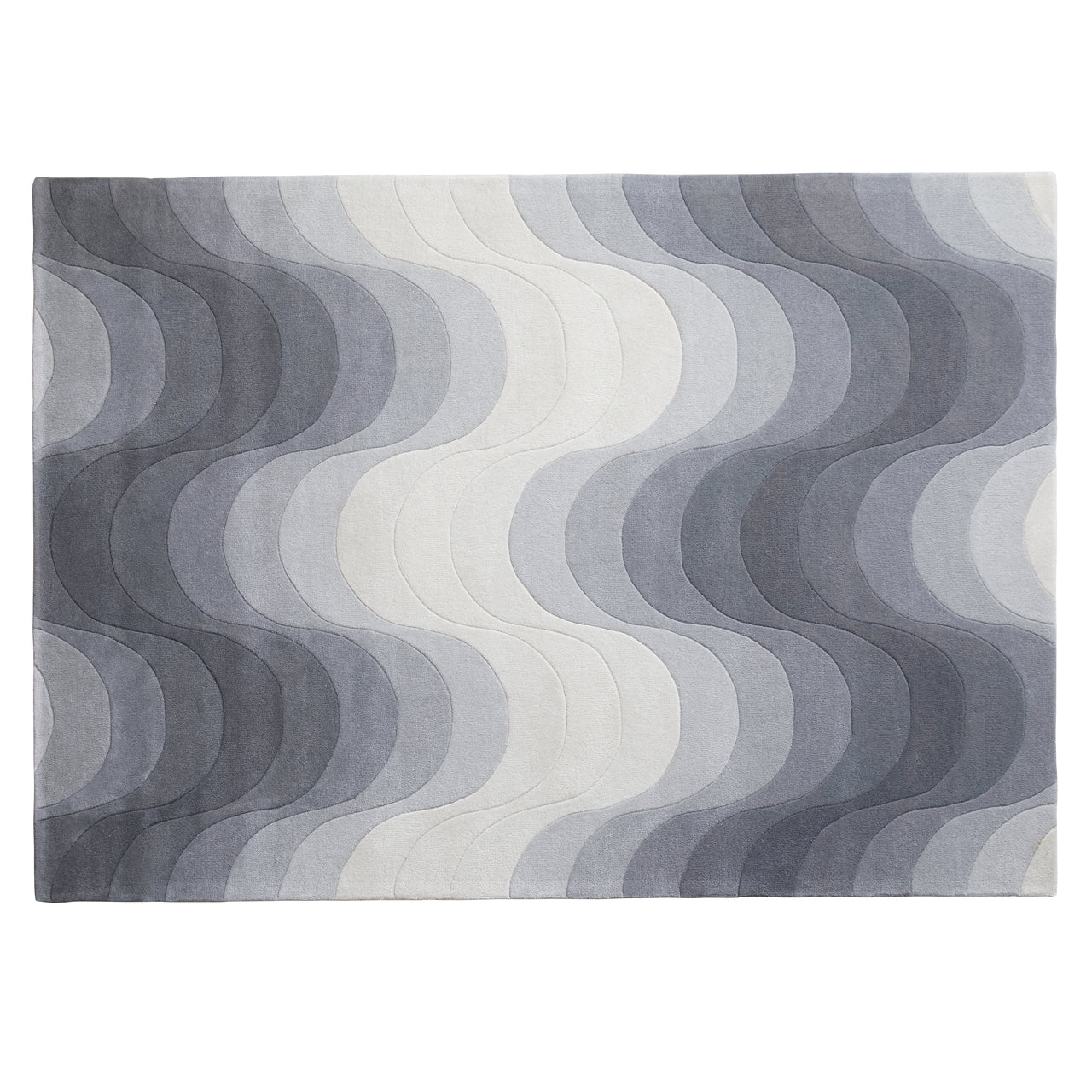 Wave Rug: Grey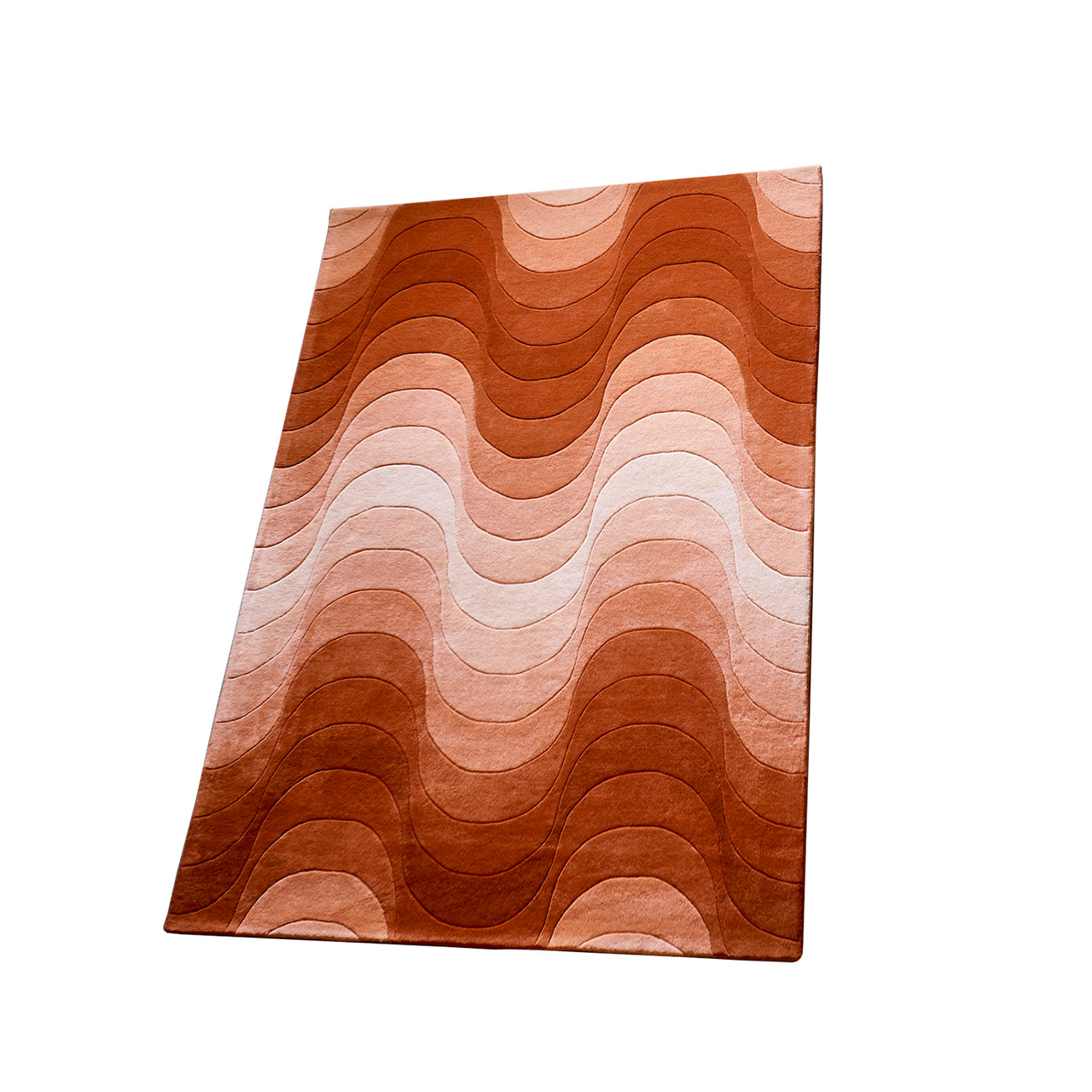 Wave Rug: Orange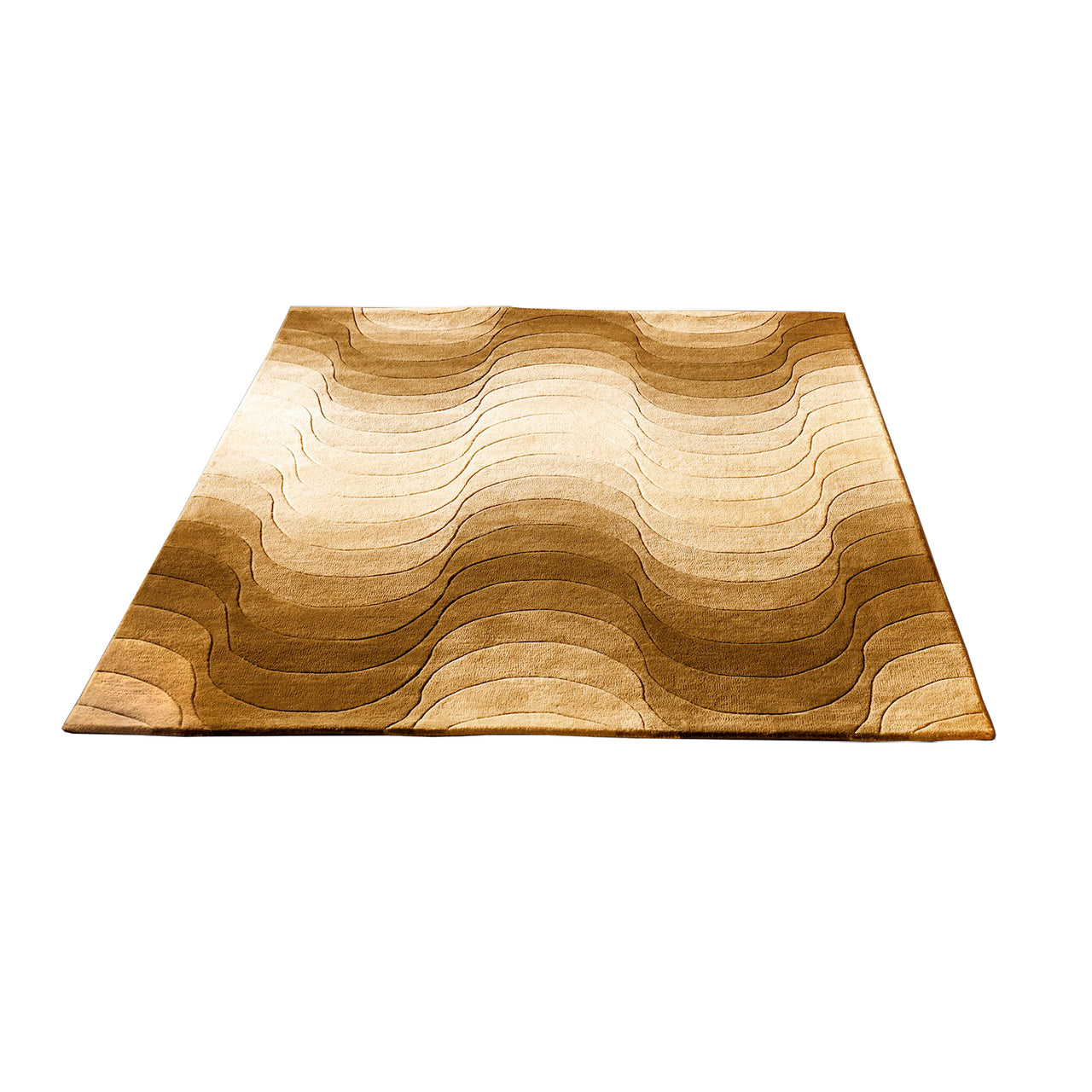 Wave Rug: Yellow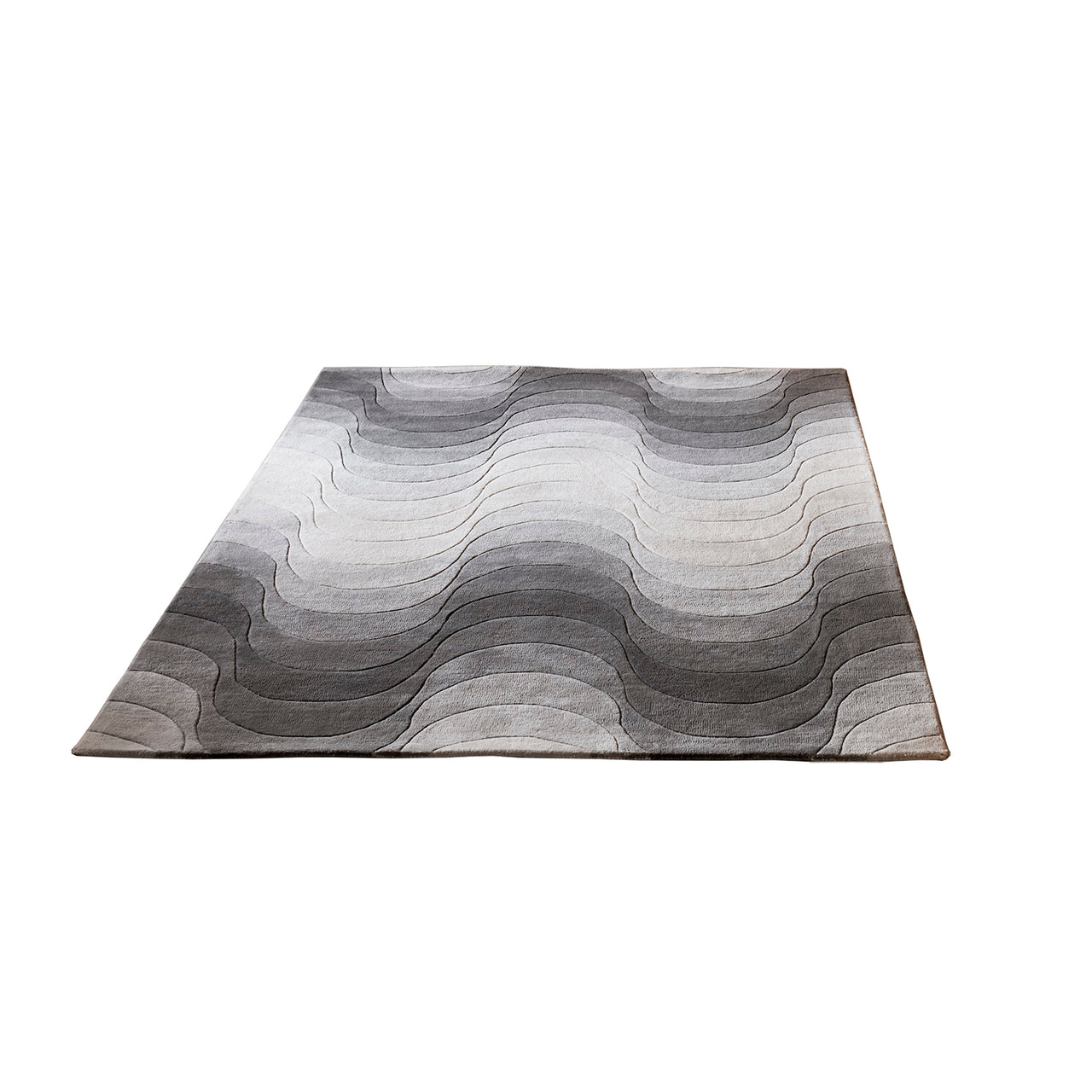 Wave Rug: Grey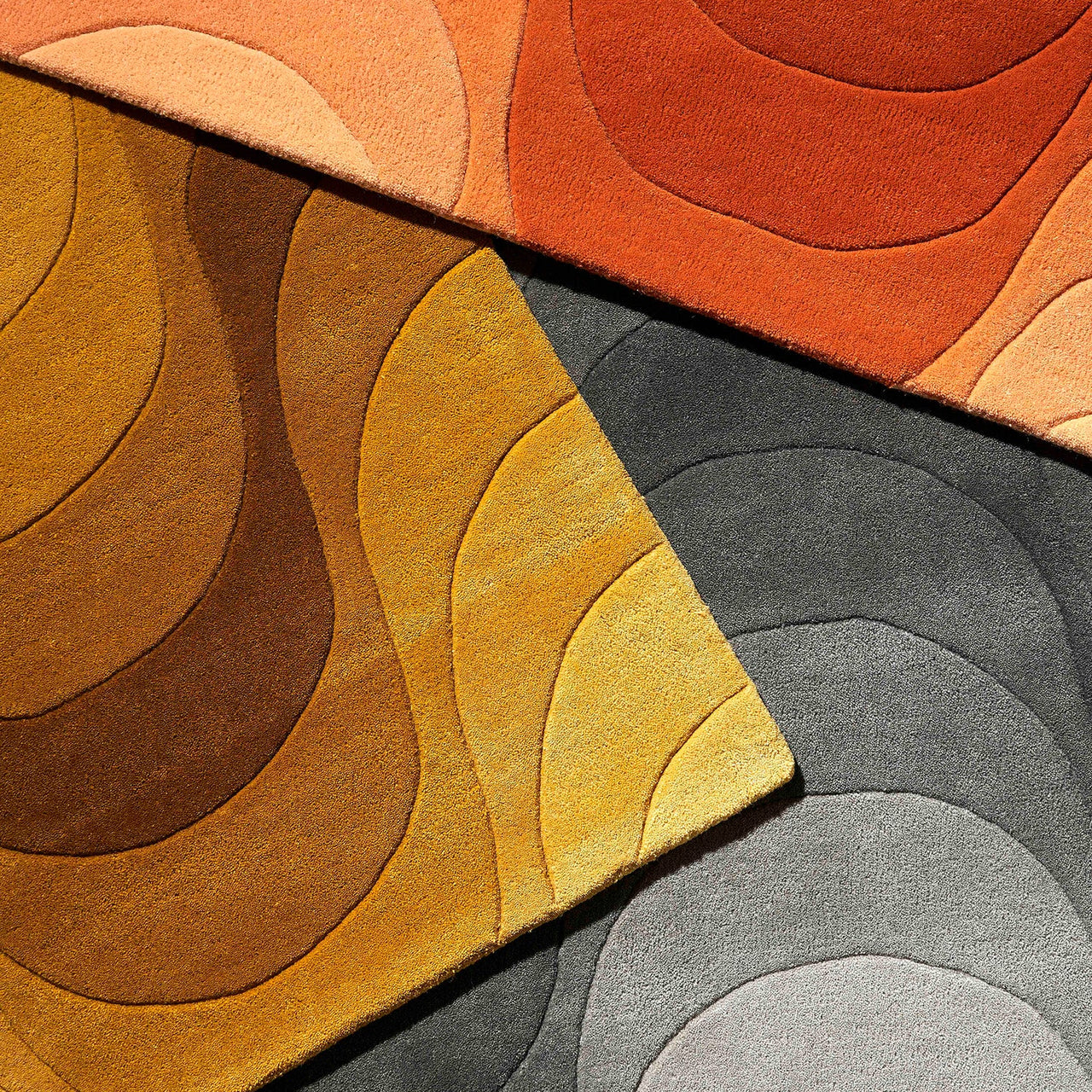 Wave Rug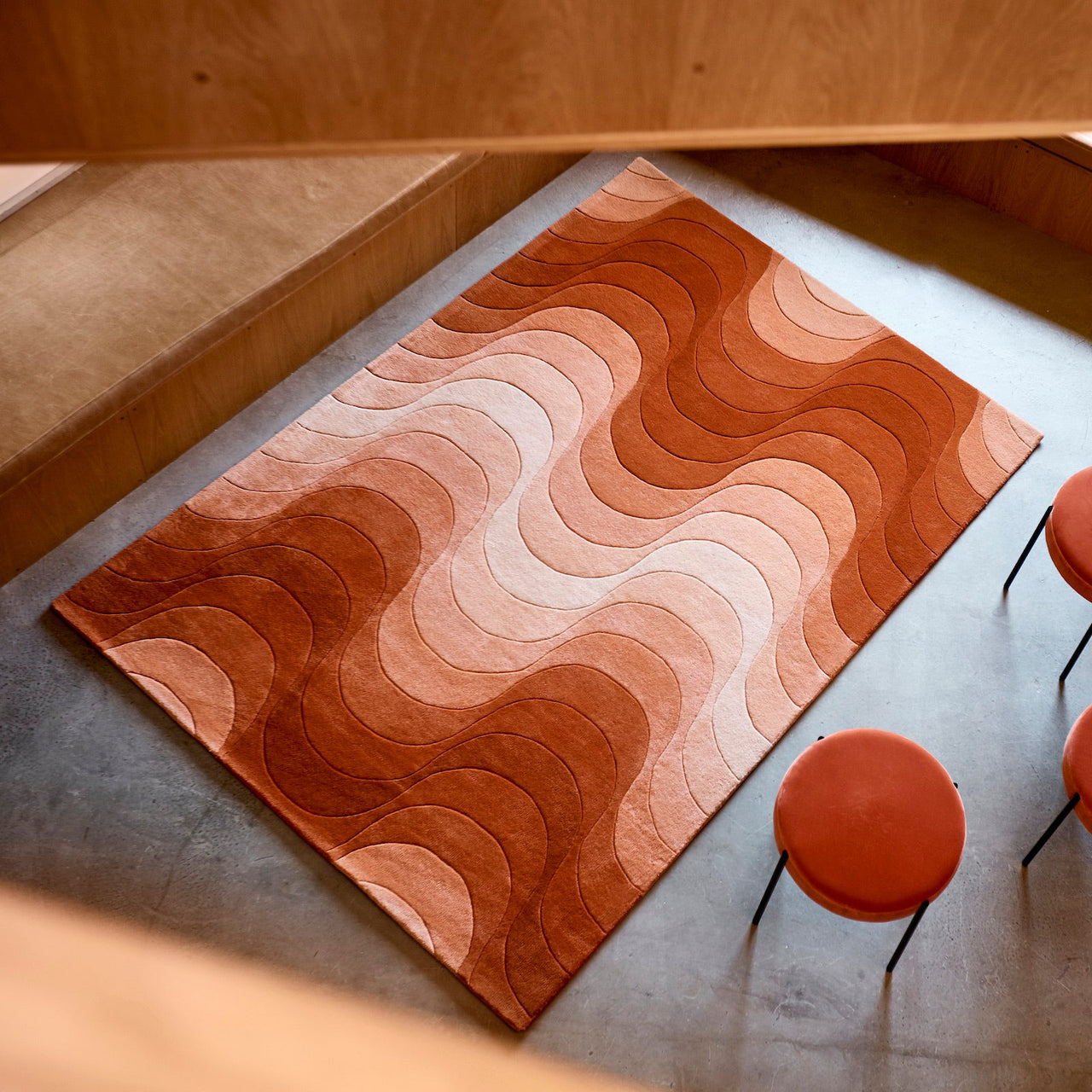 Wave Rug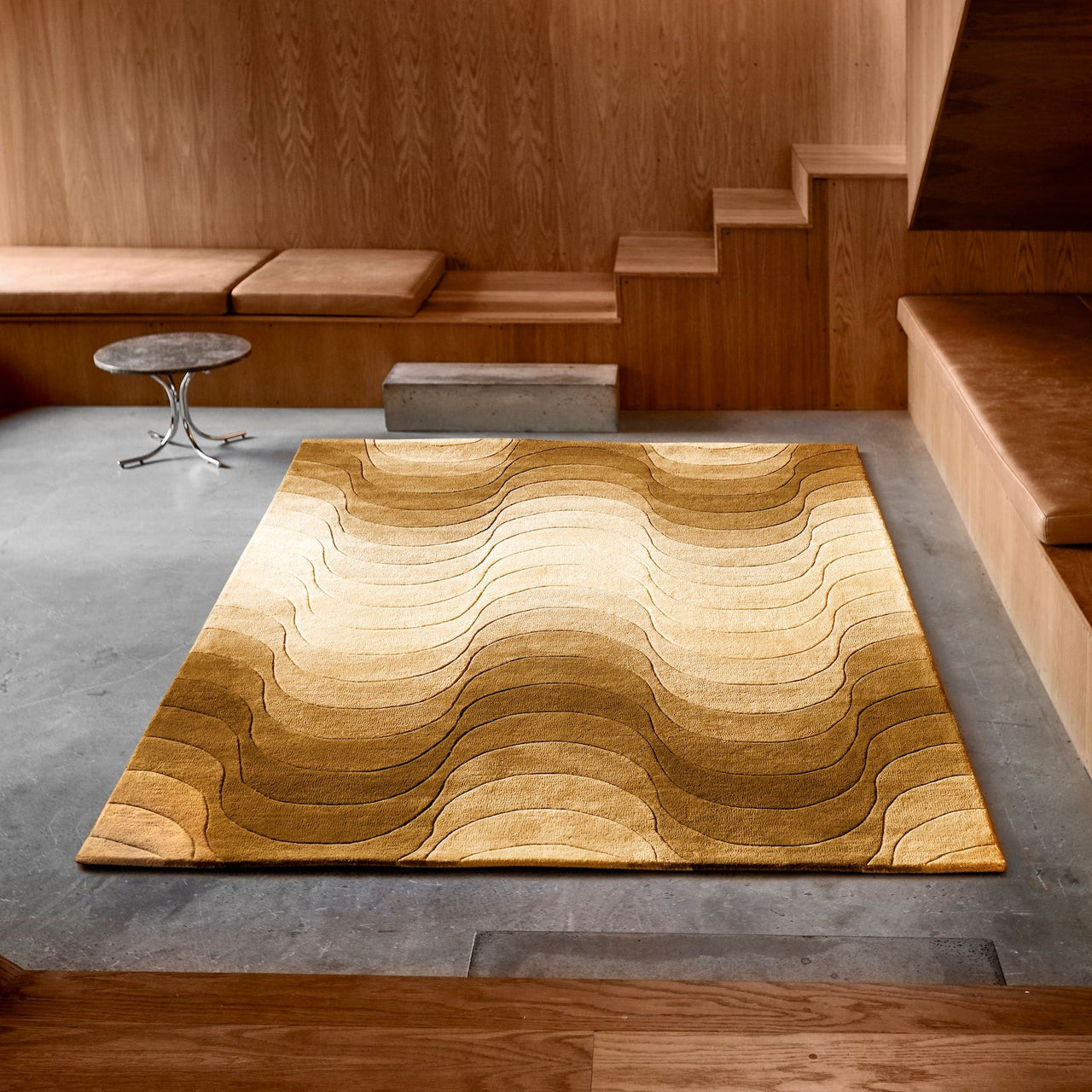 Wave Rug
Wave Rug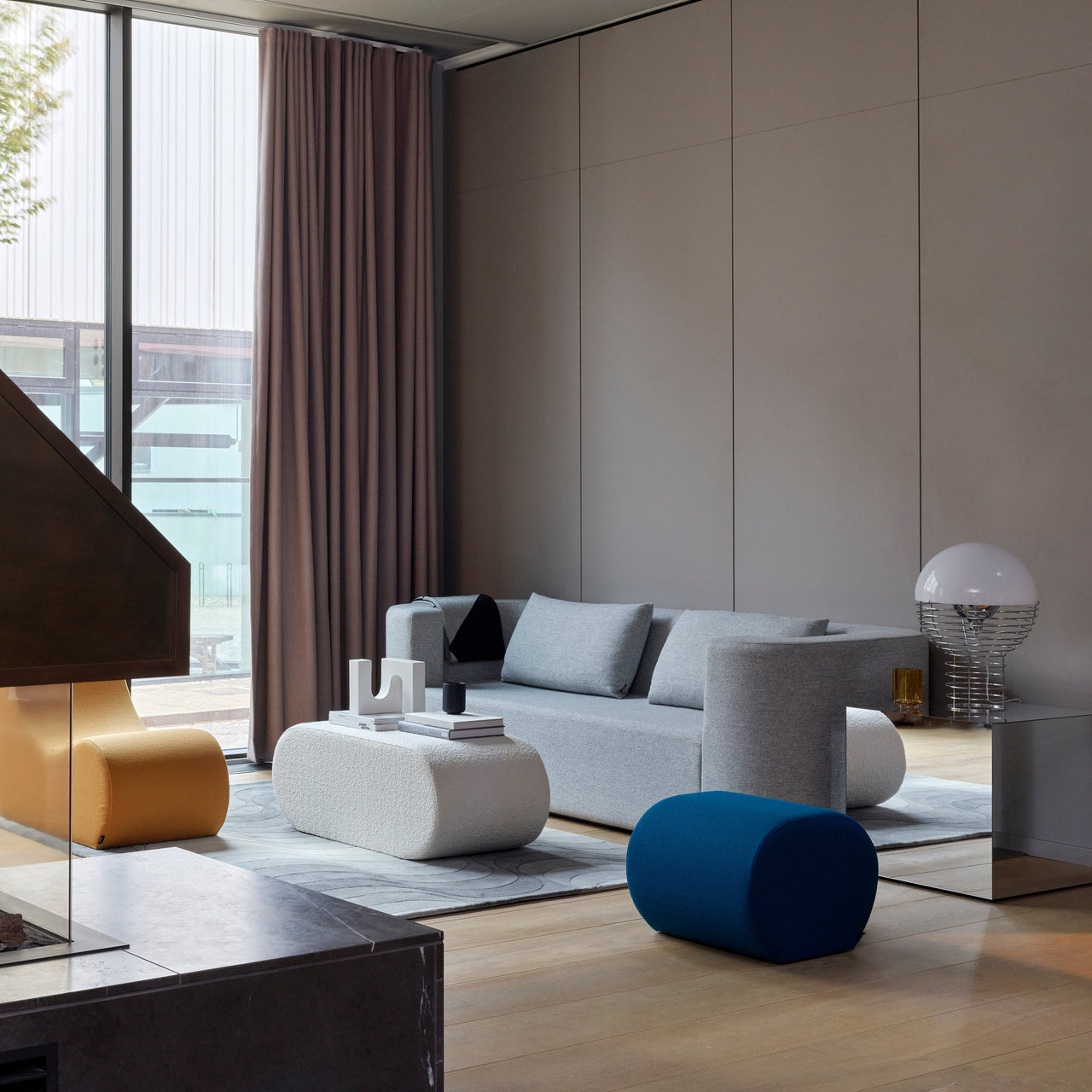 Wave Rug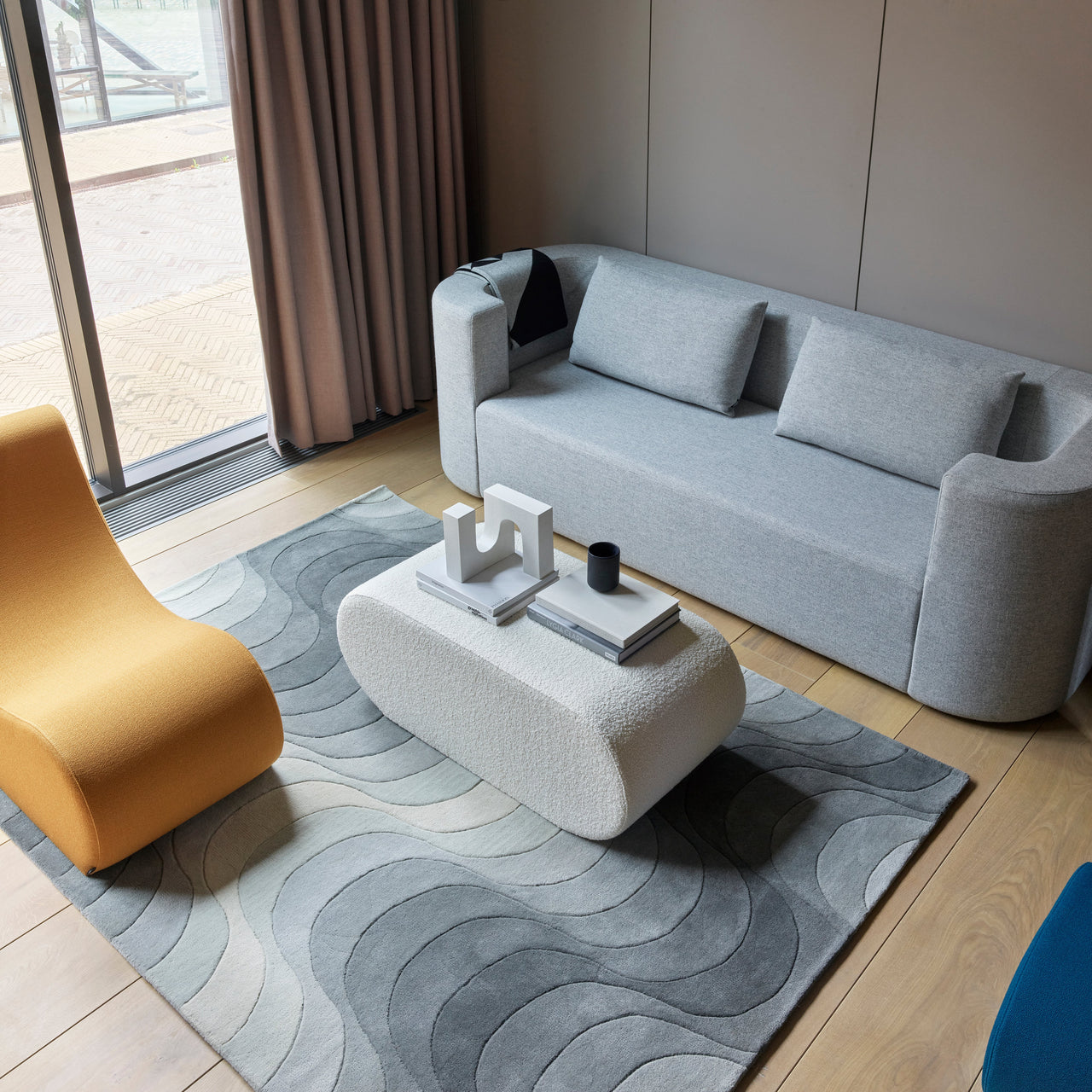 Wave Rug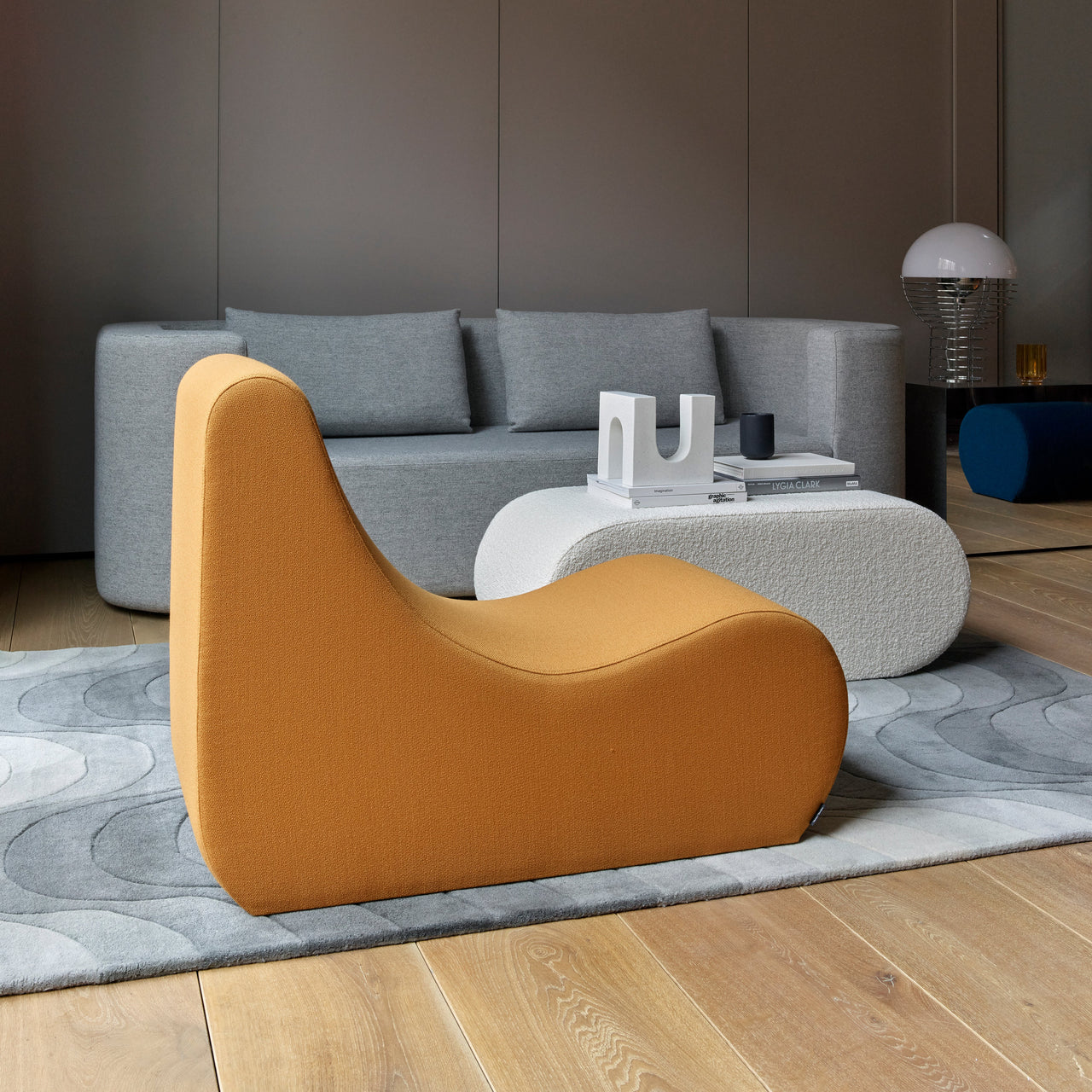 Wave Rug
Wave Rug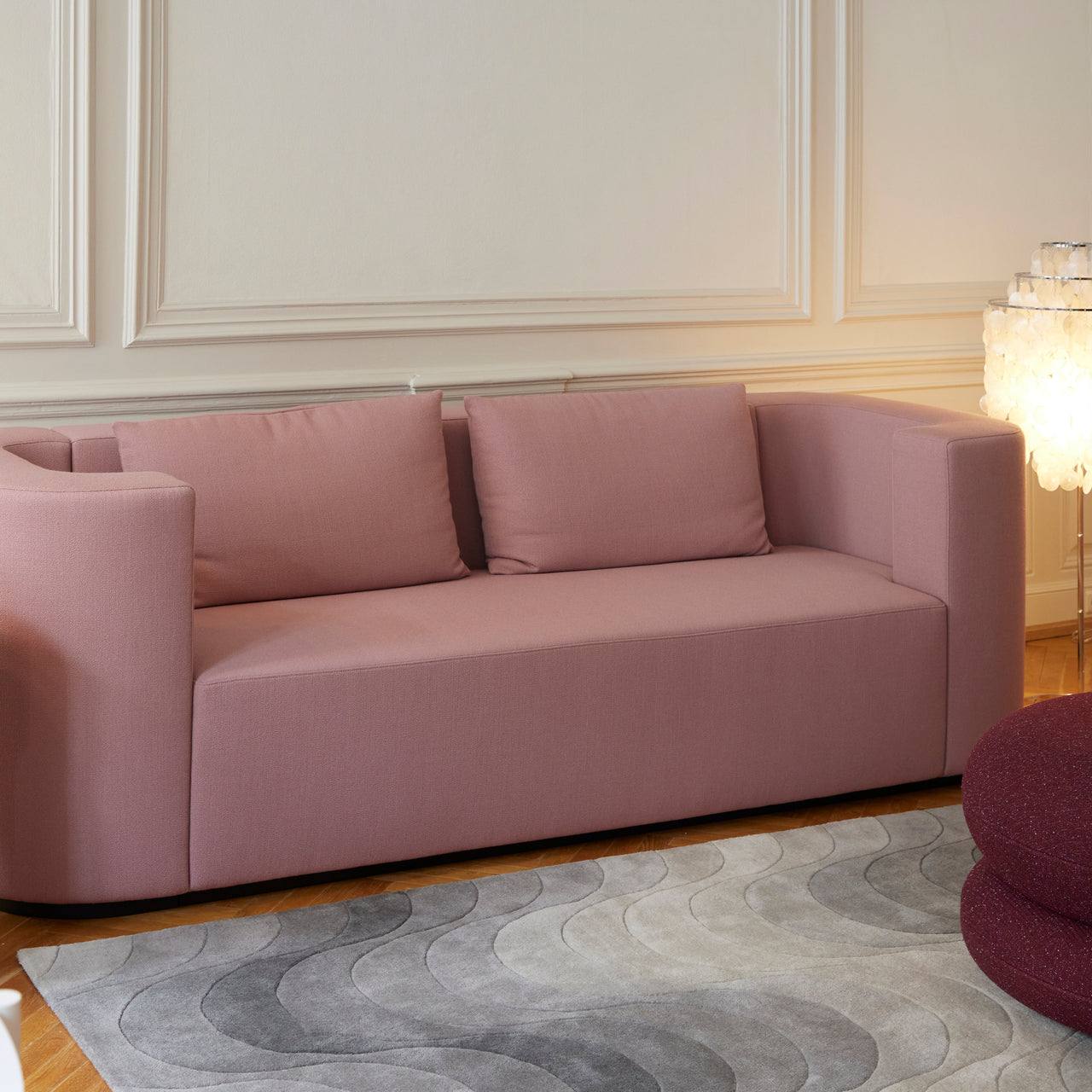 Wave Rug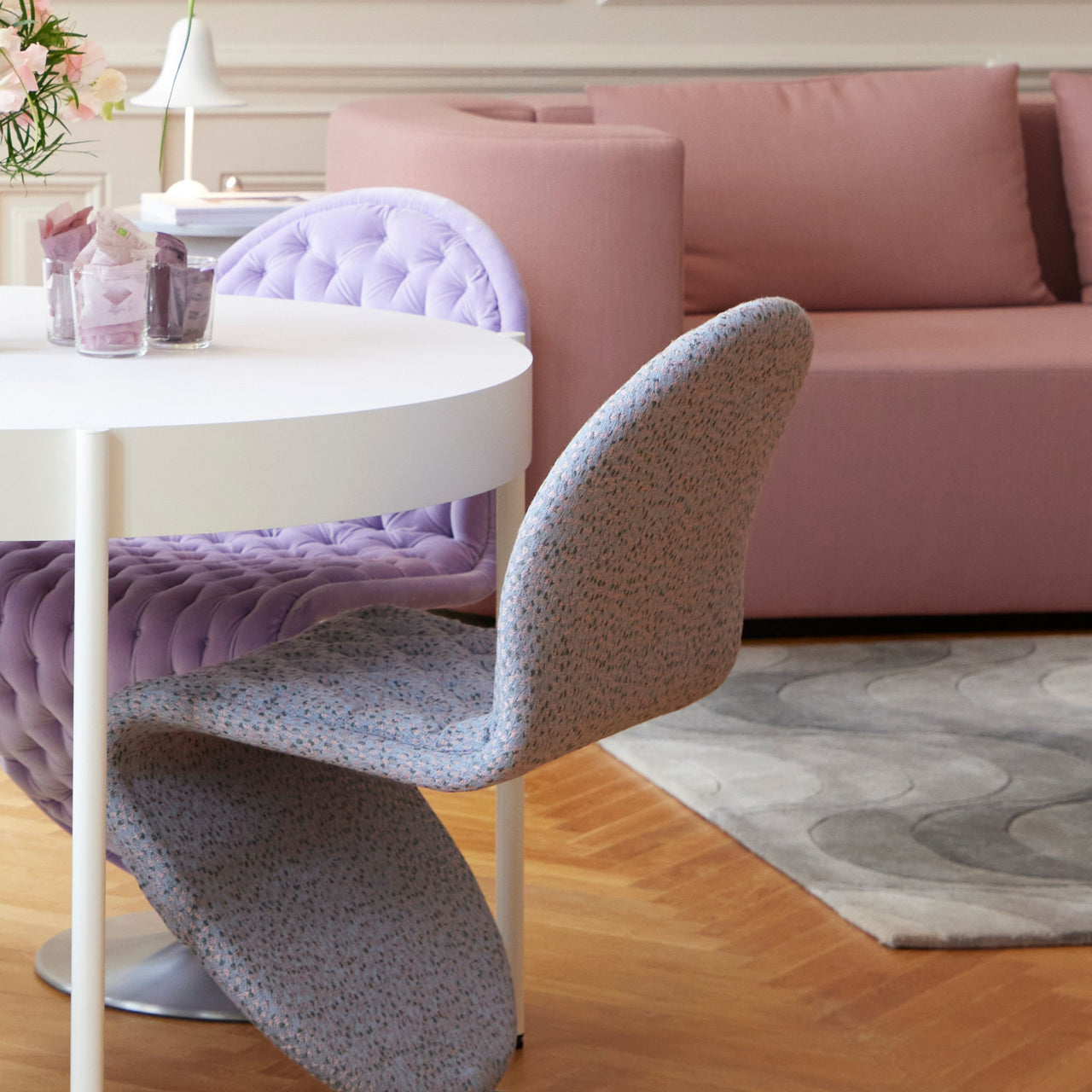 Wave Rug
Wave Rug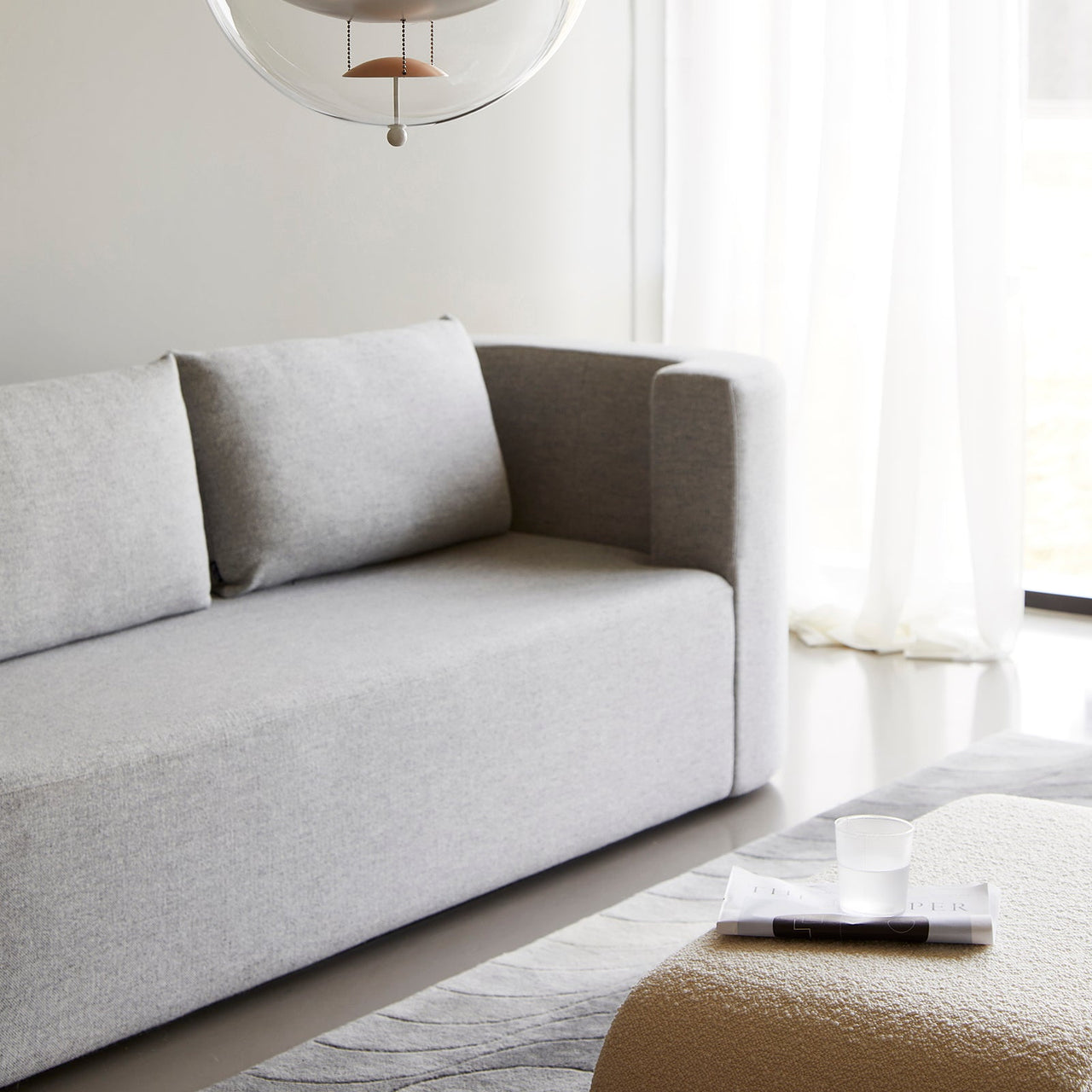 Wave Rug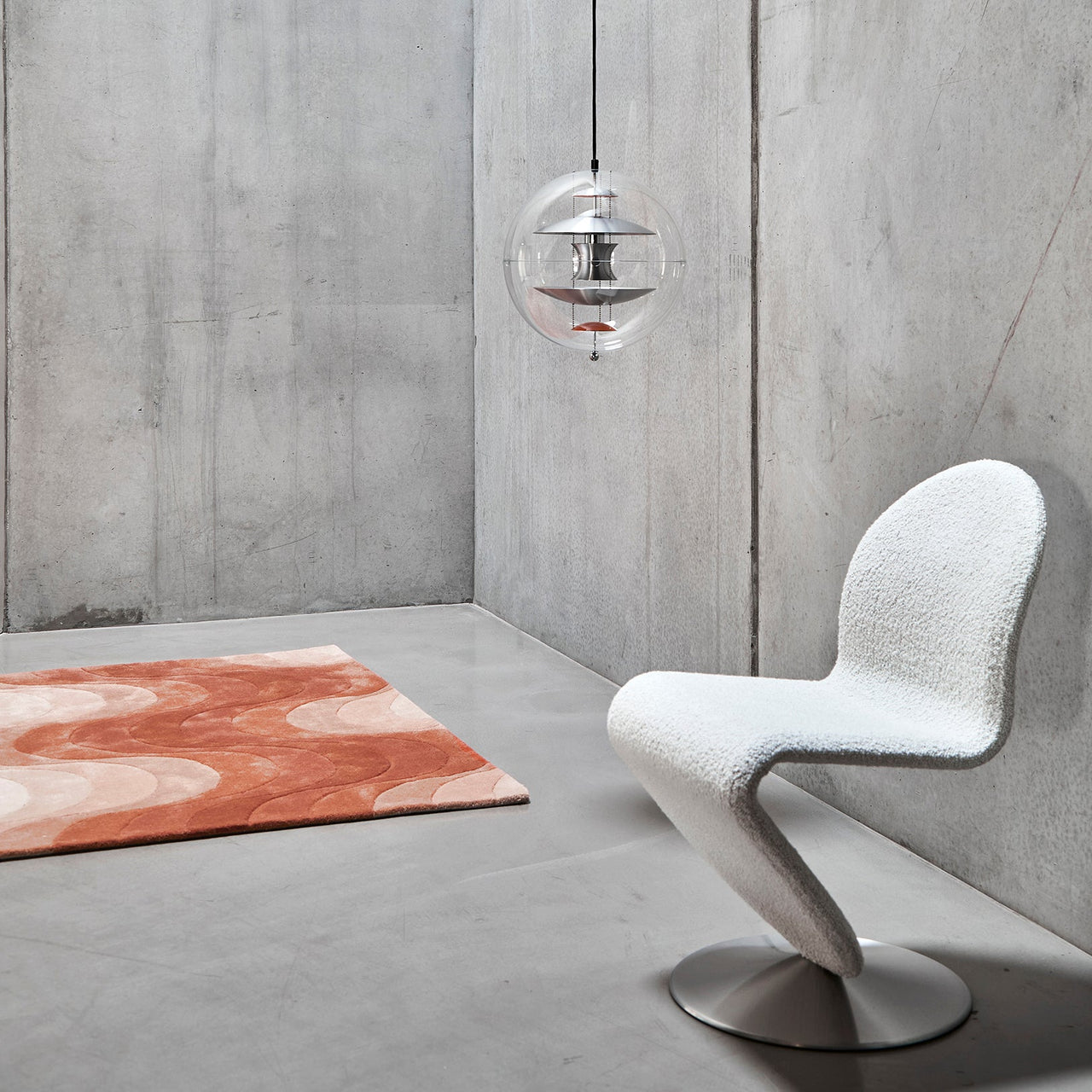 Wave Rug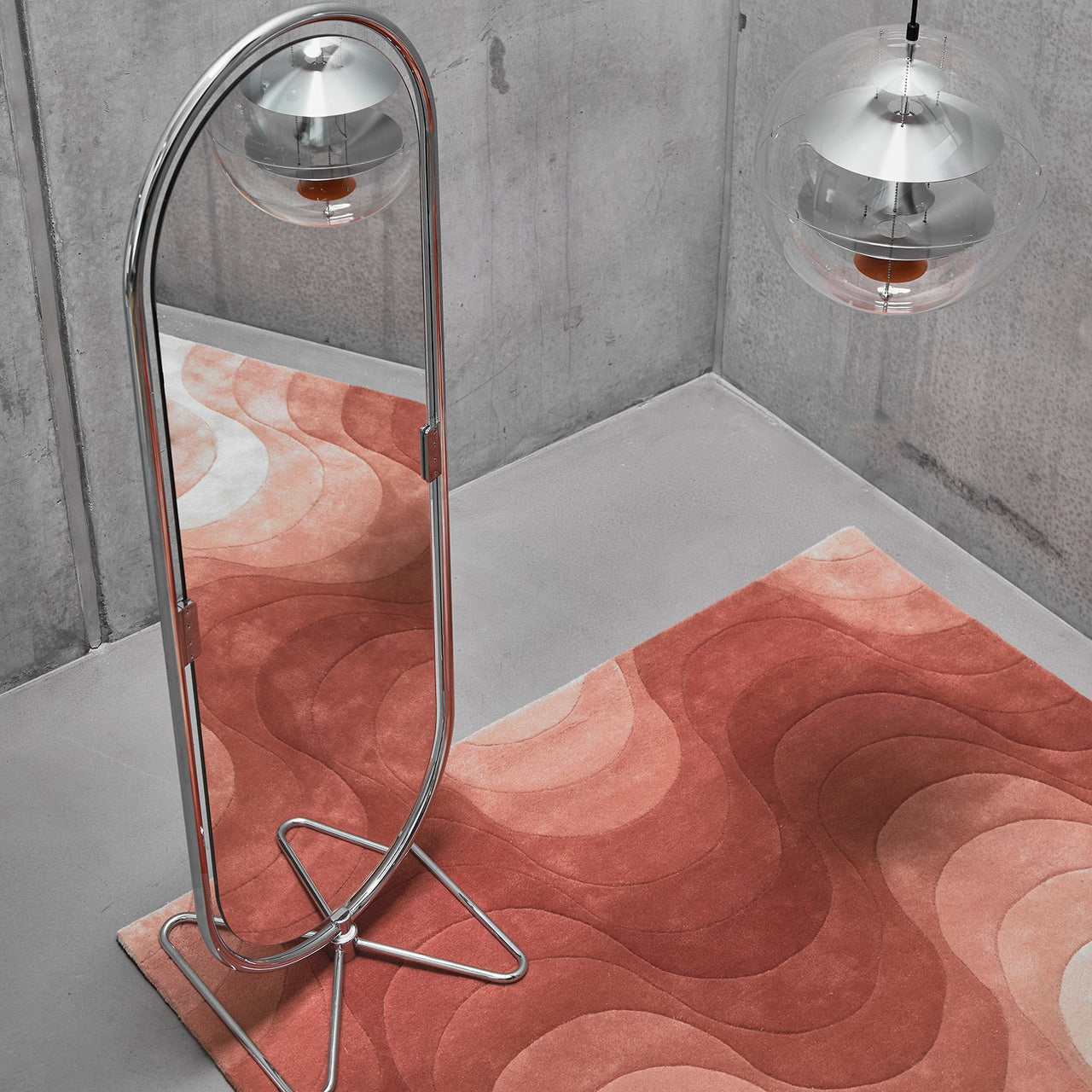 Wave Rug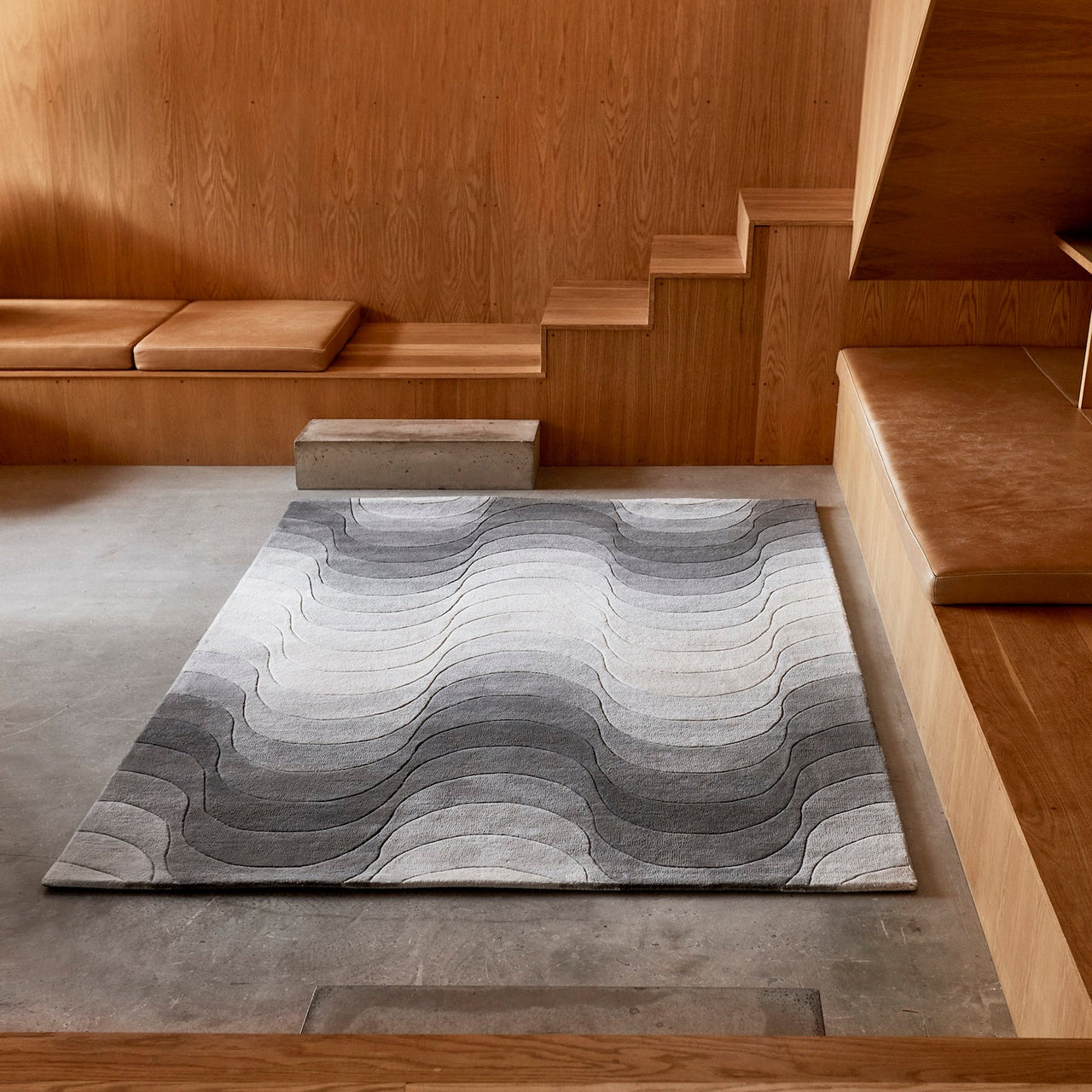 insitu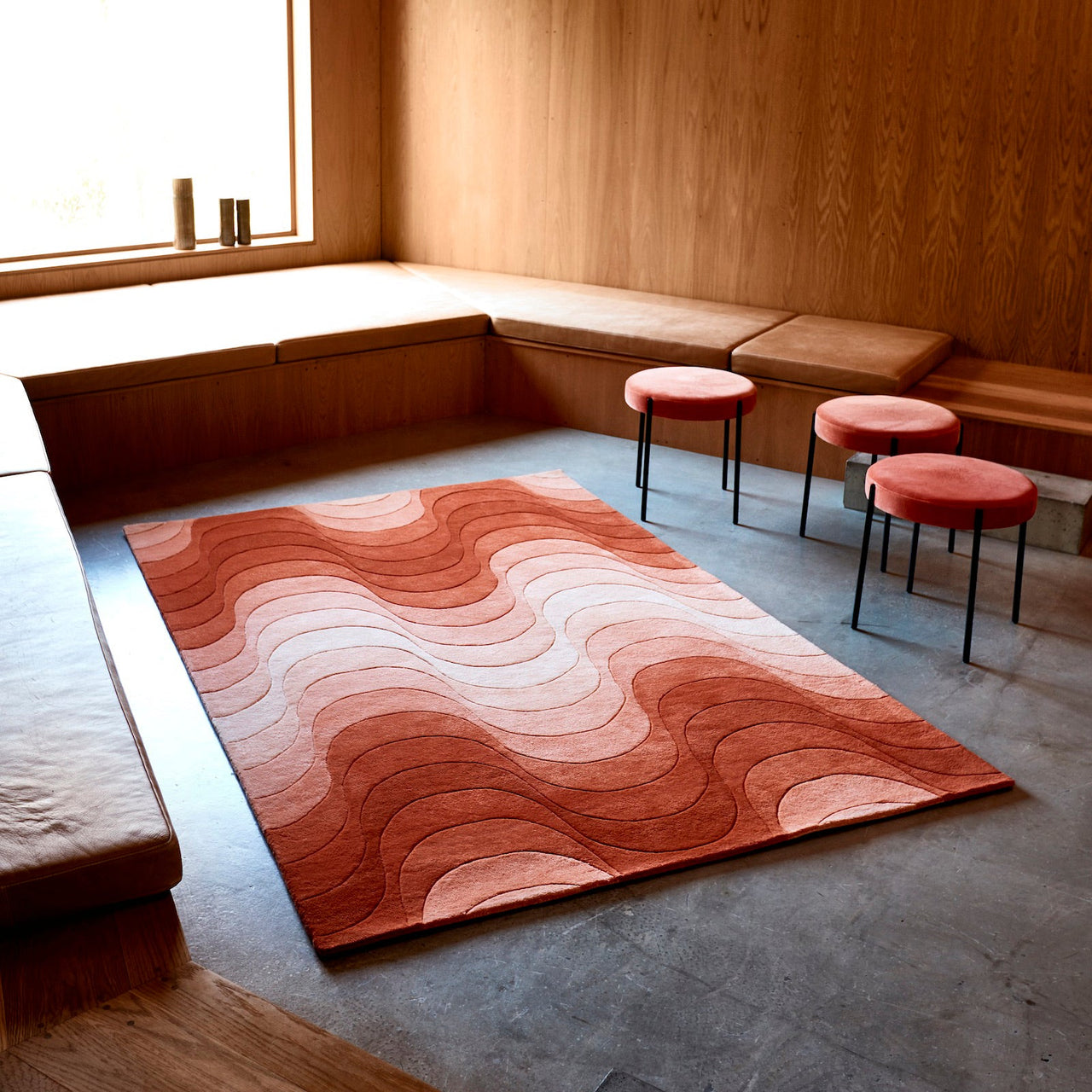 insitu
Wave Rug: Orange
Wave Rug: Yellow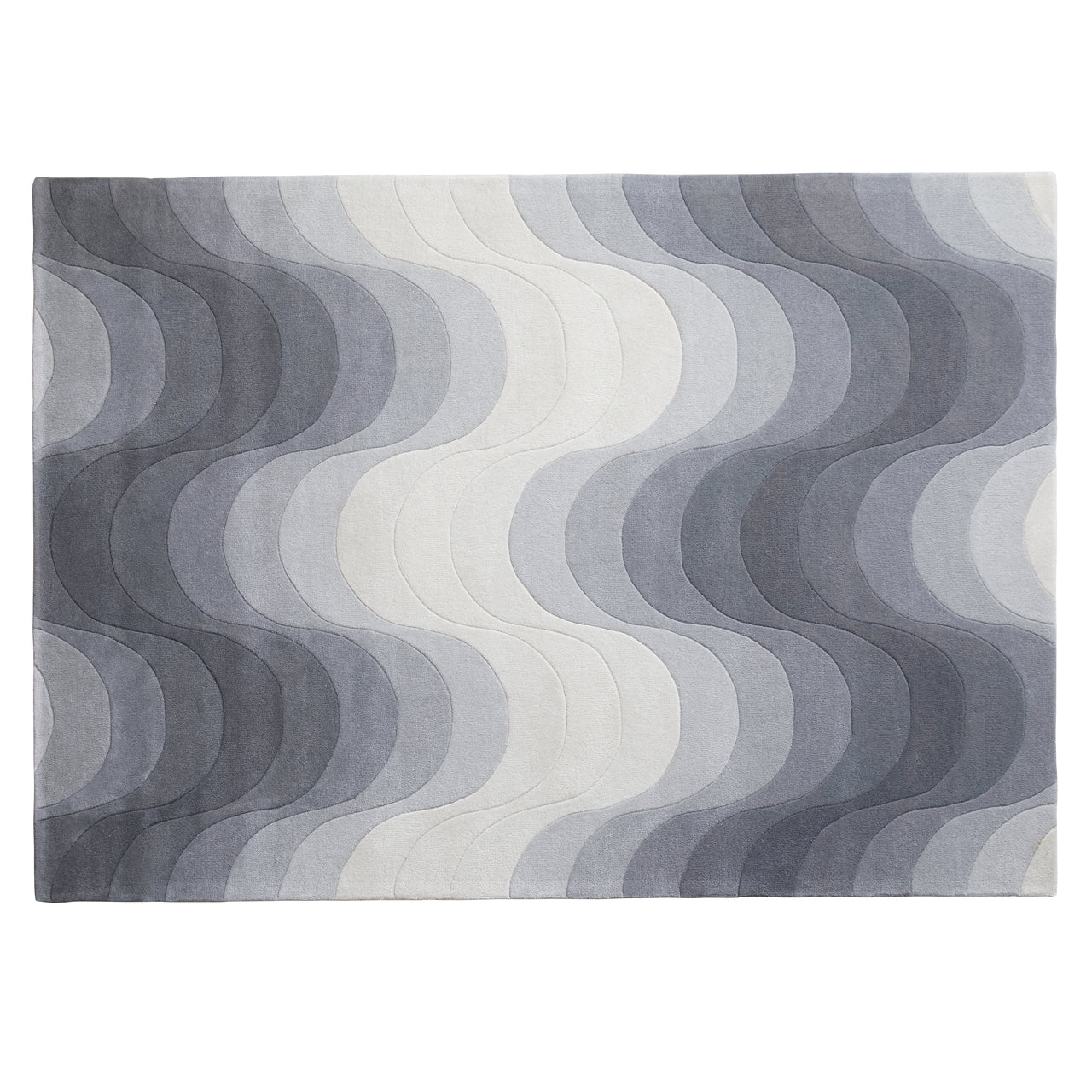 Wave Rug: Grey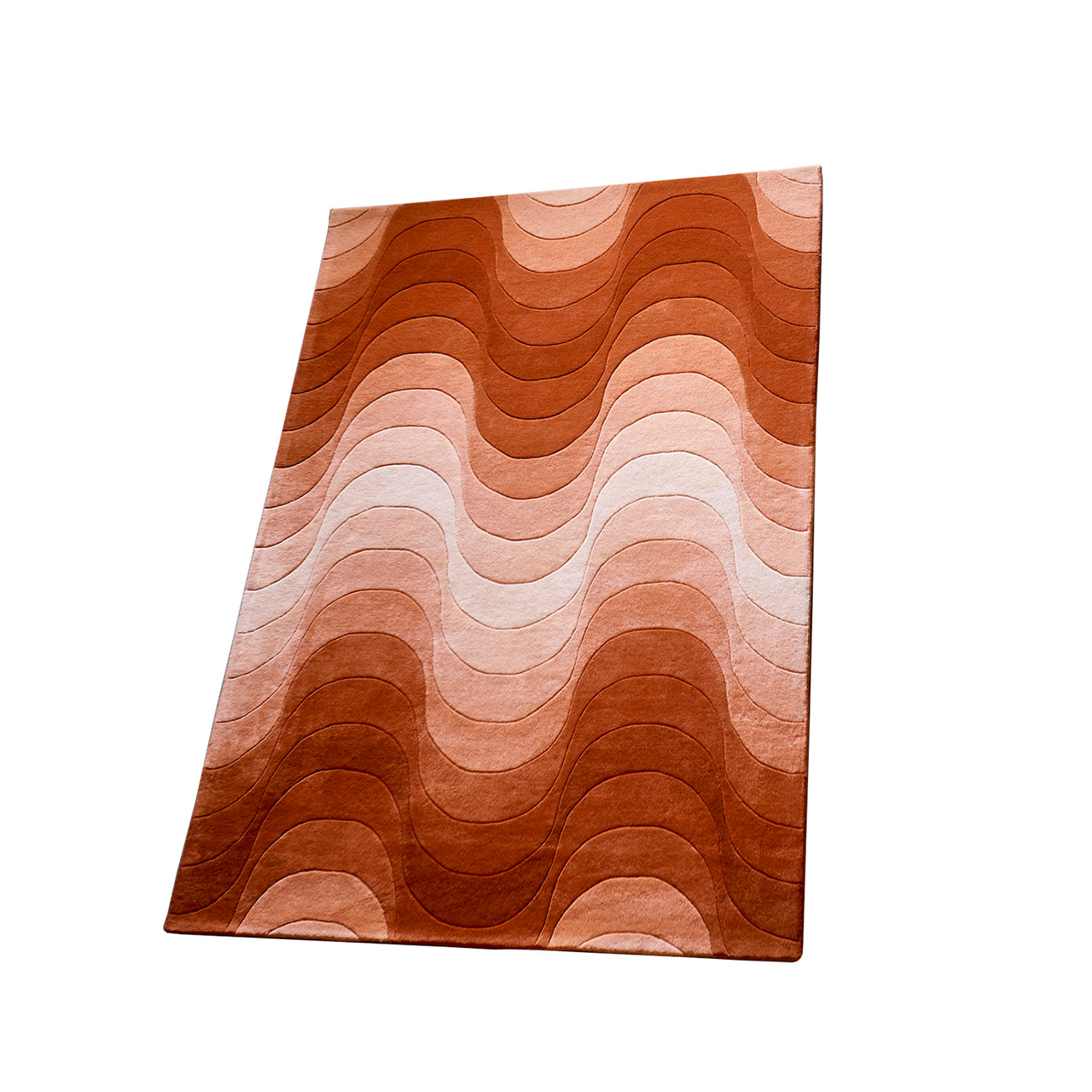 Wave Rug: Orange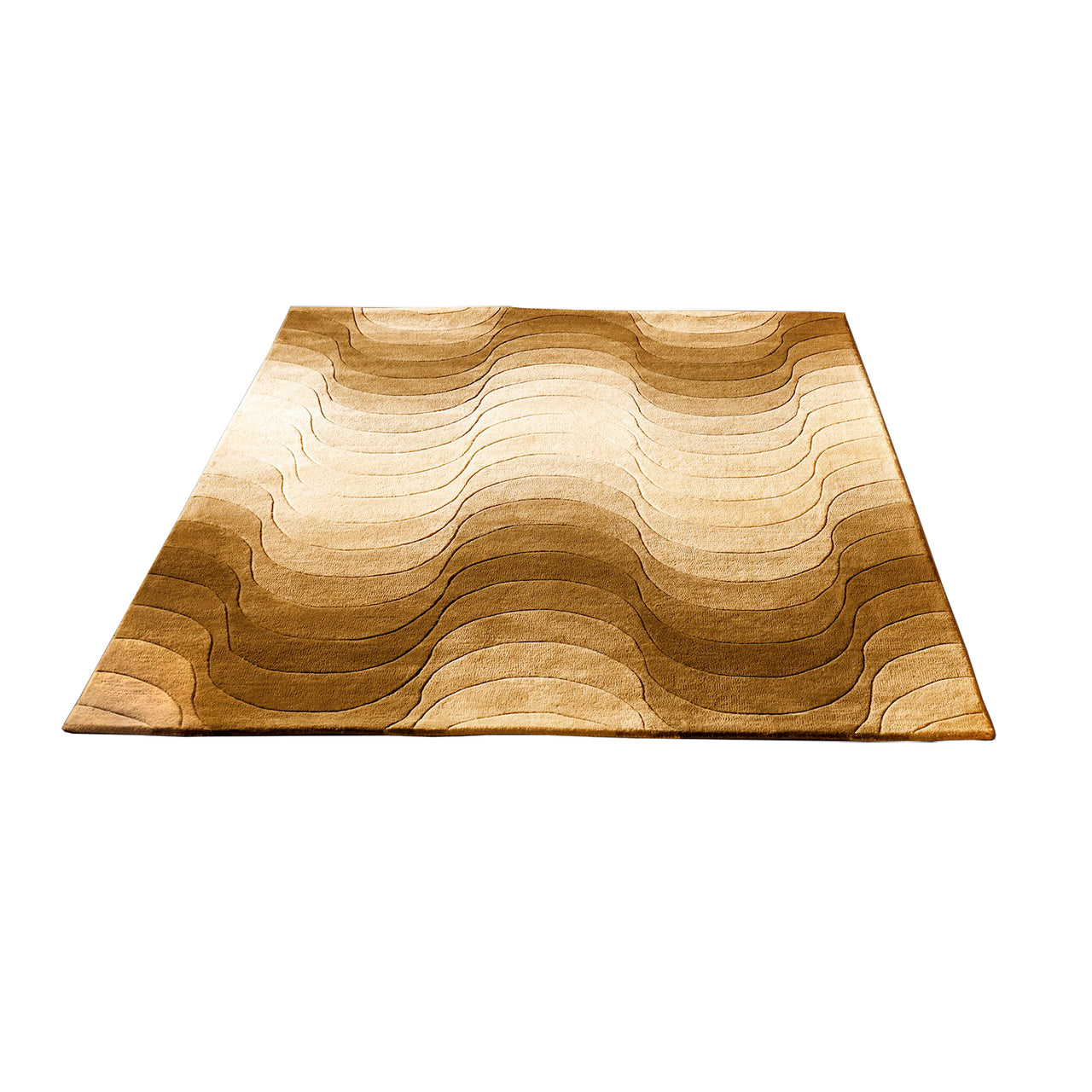 Wave Rug: Yellow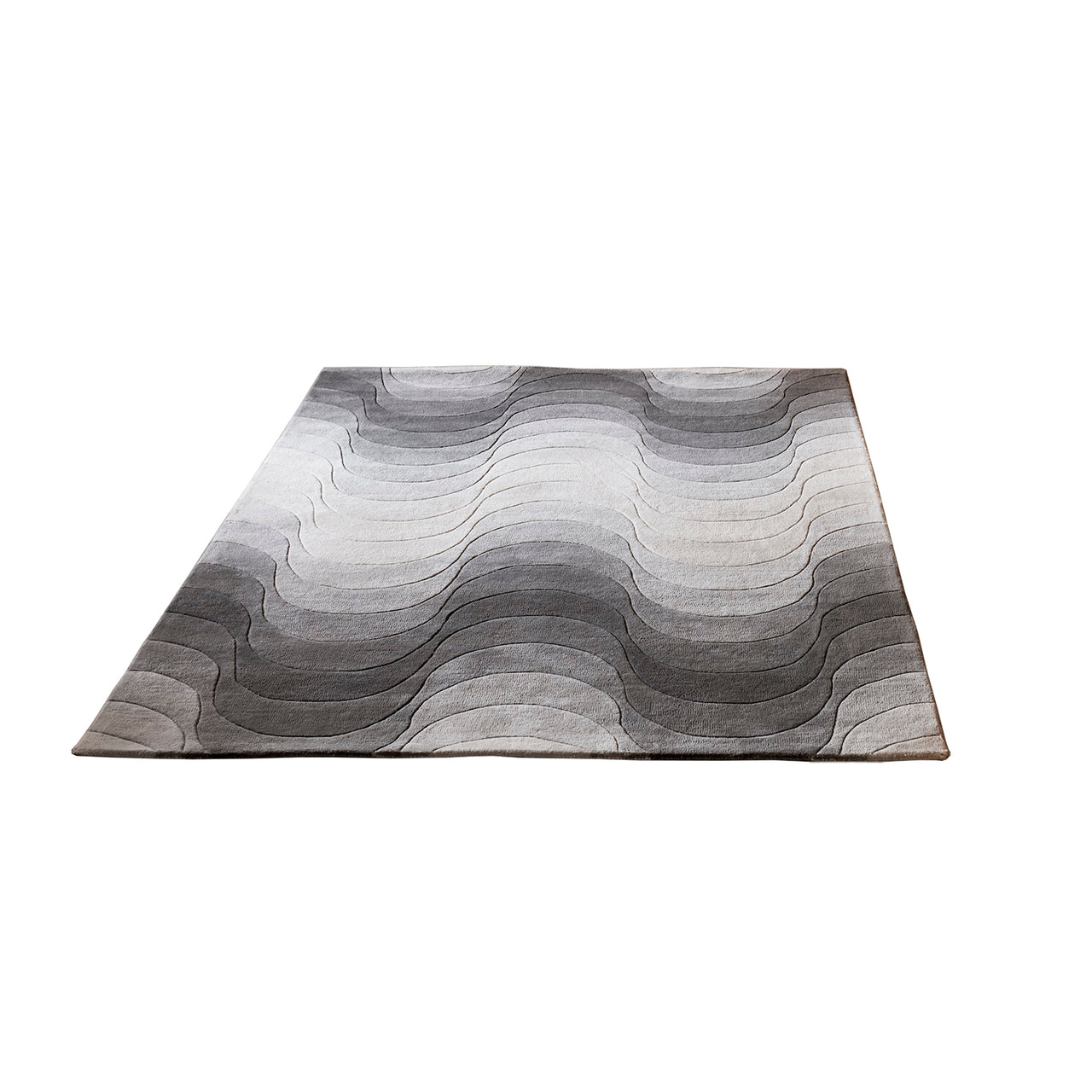 Wave Rug: Grey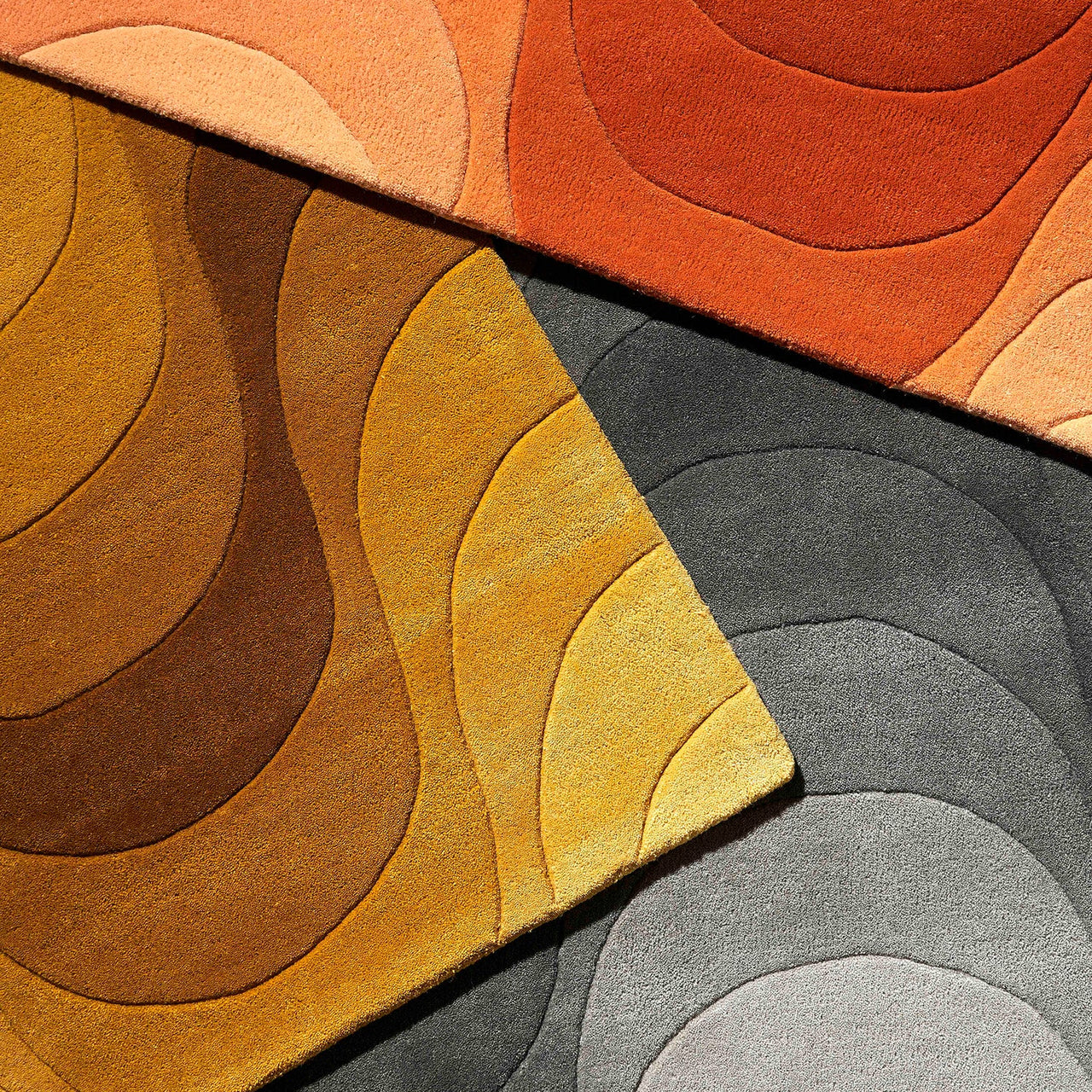 Wave Rug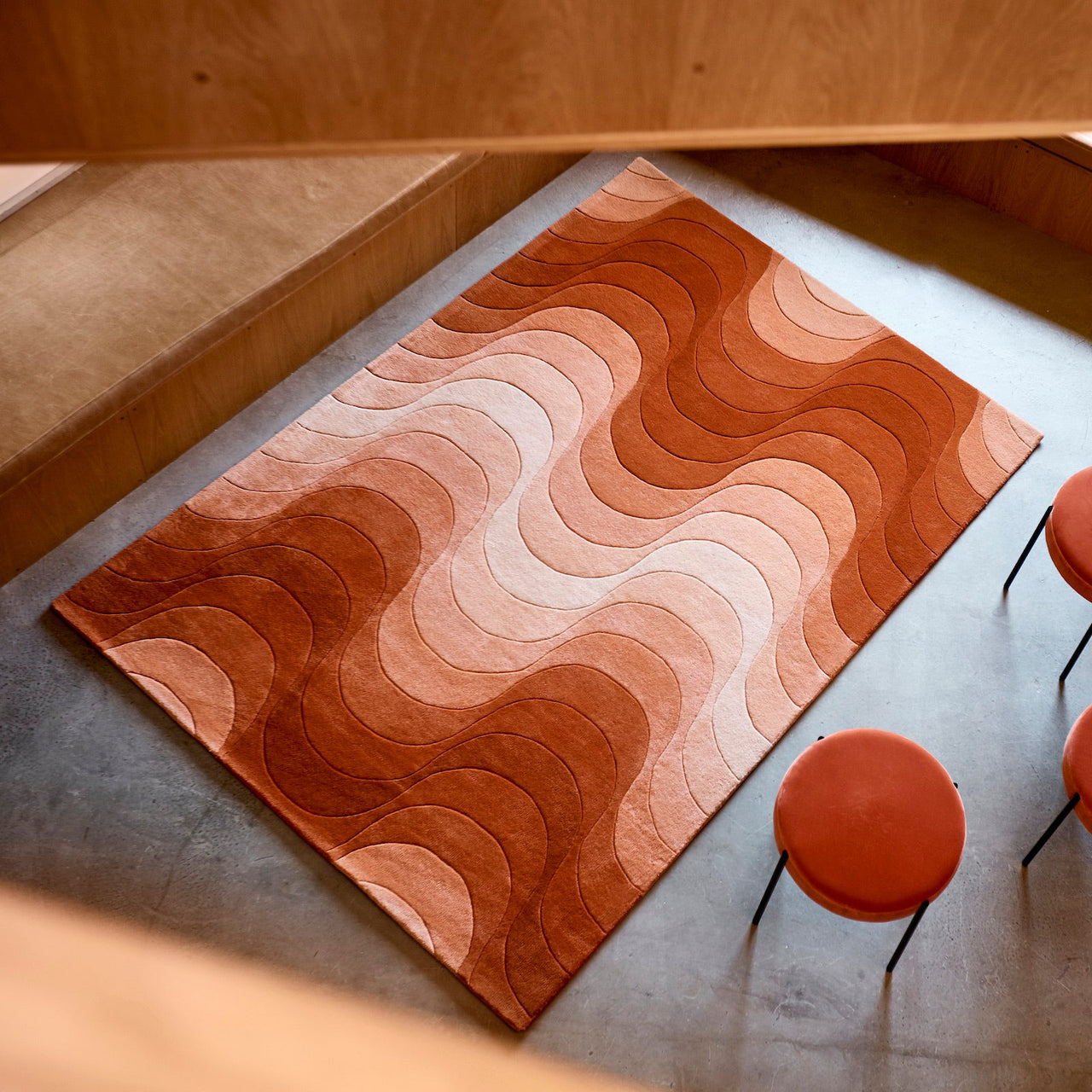 Wave Rug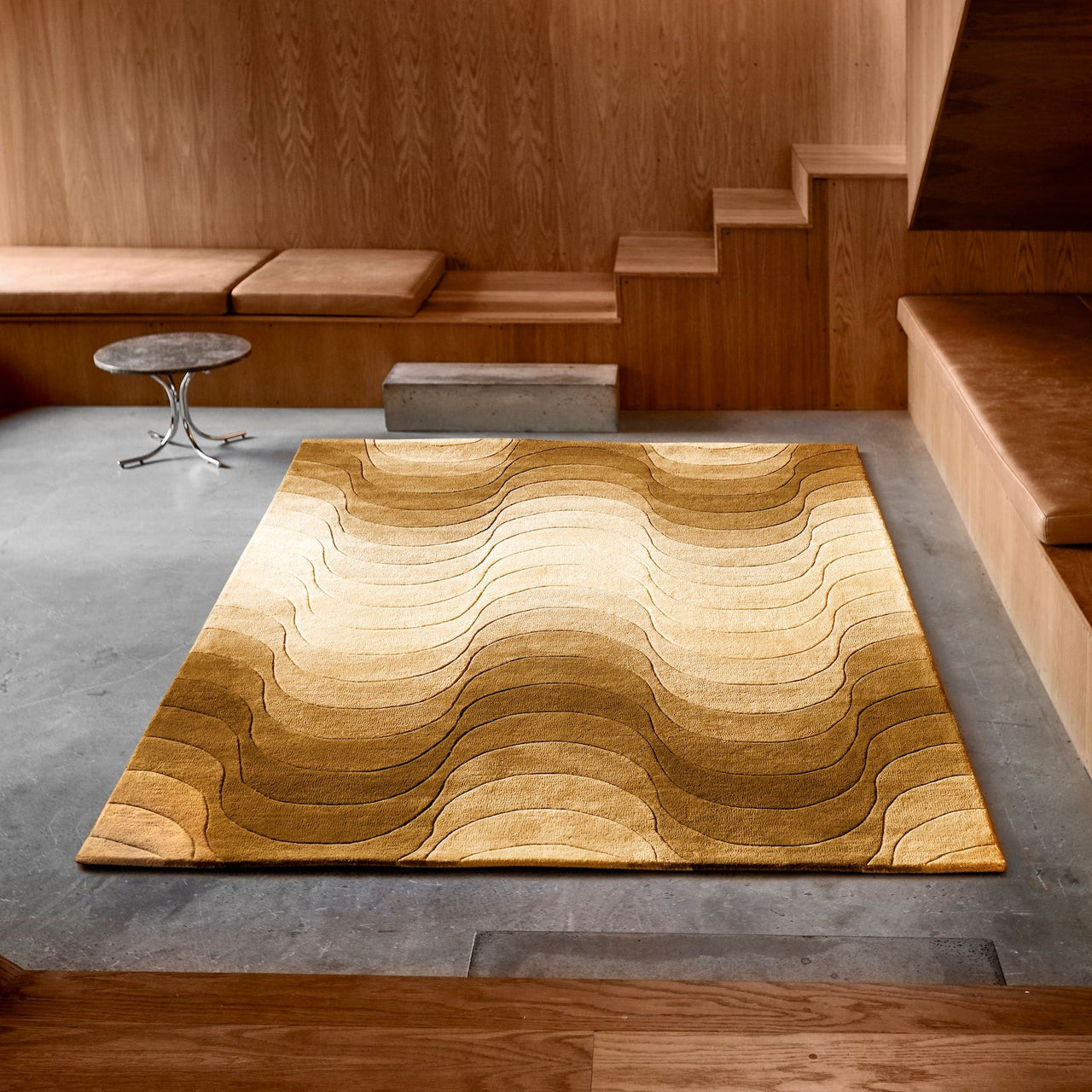 Wave Rug
Wave Rug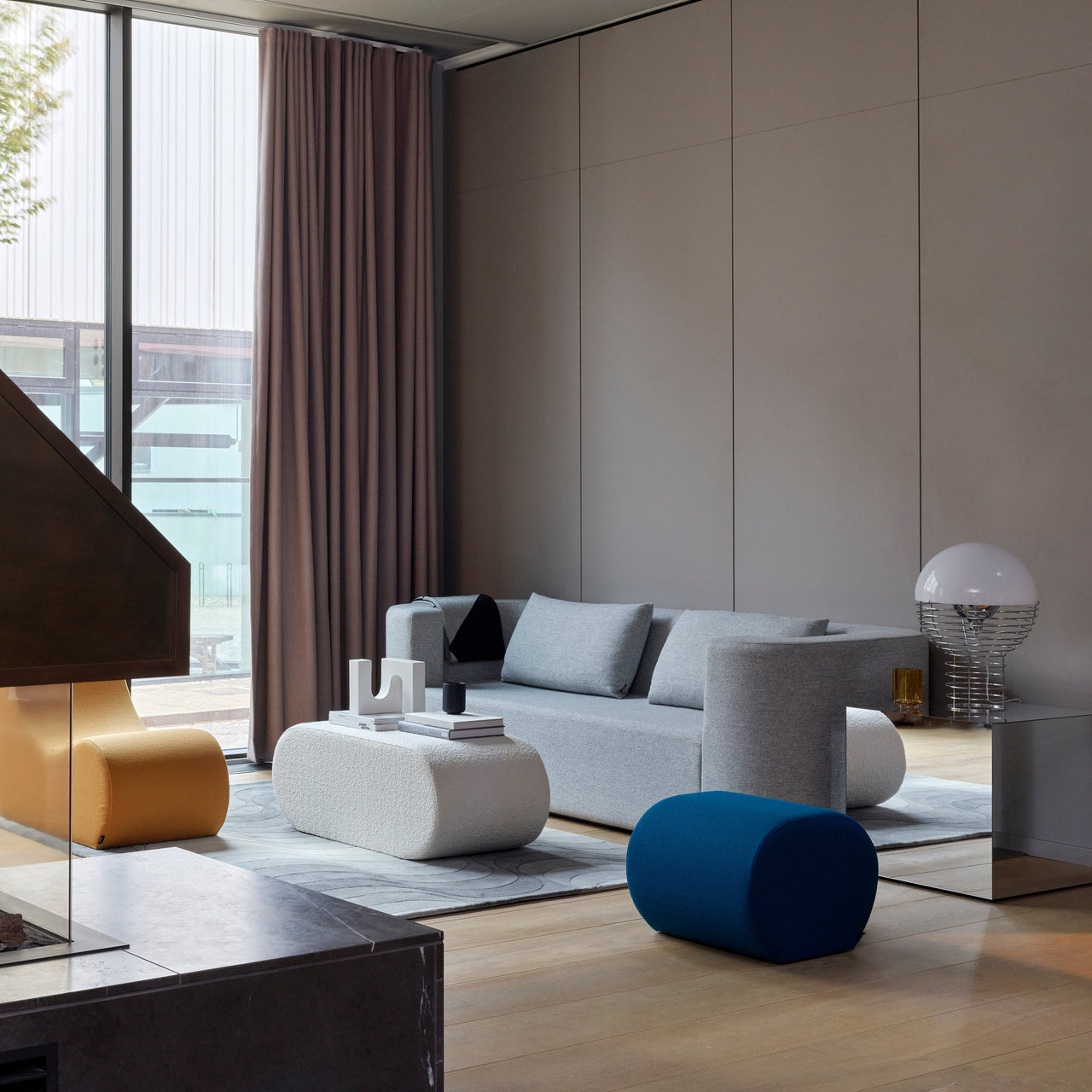 Wave Rug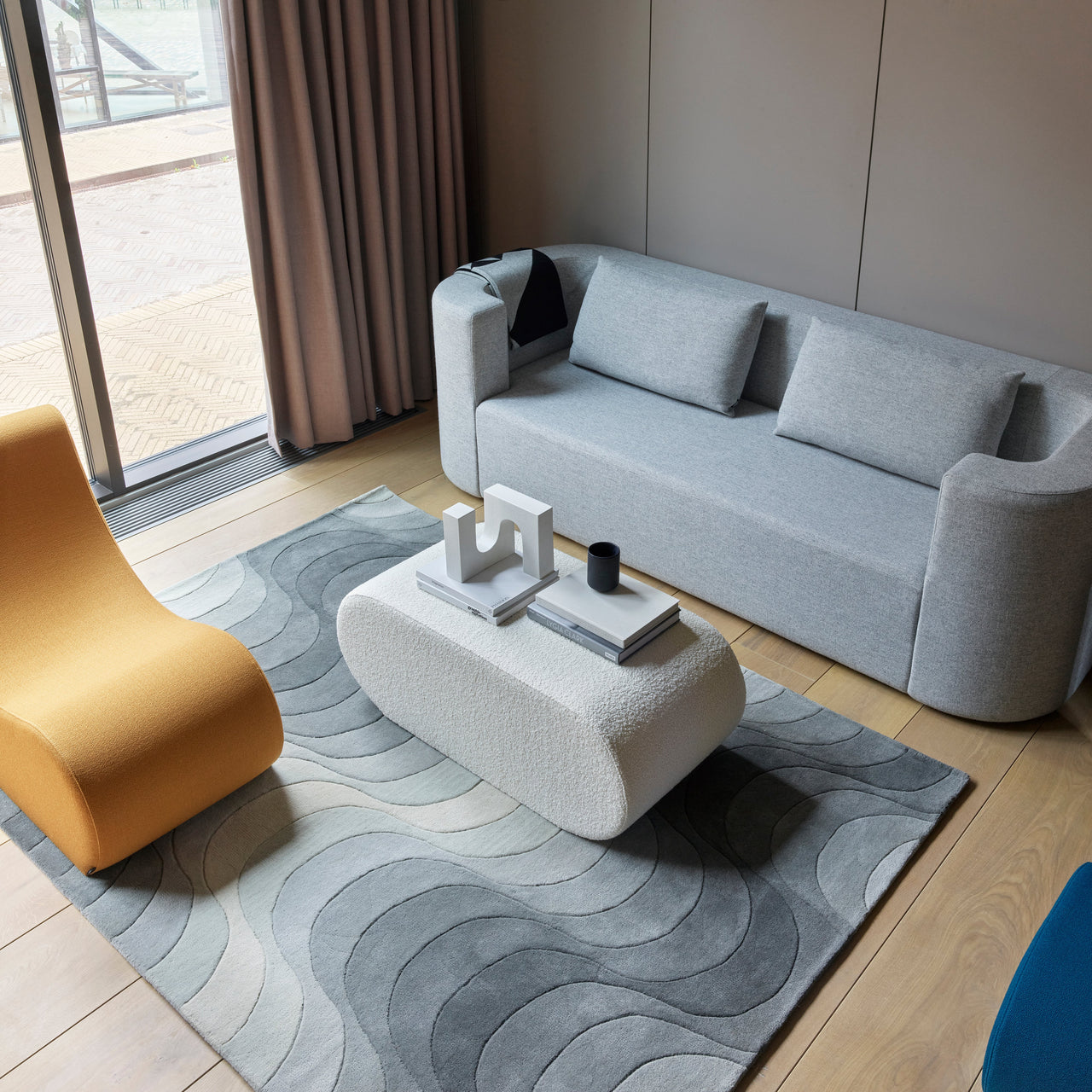 Wave Rug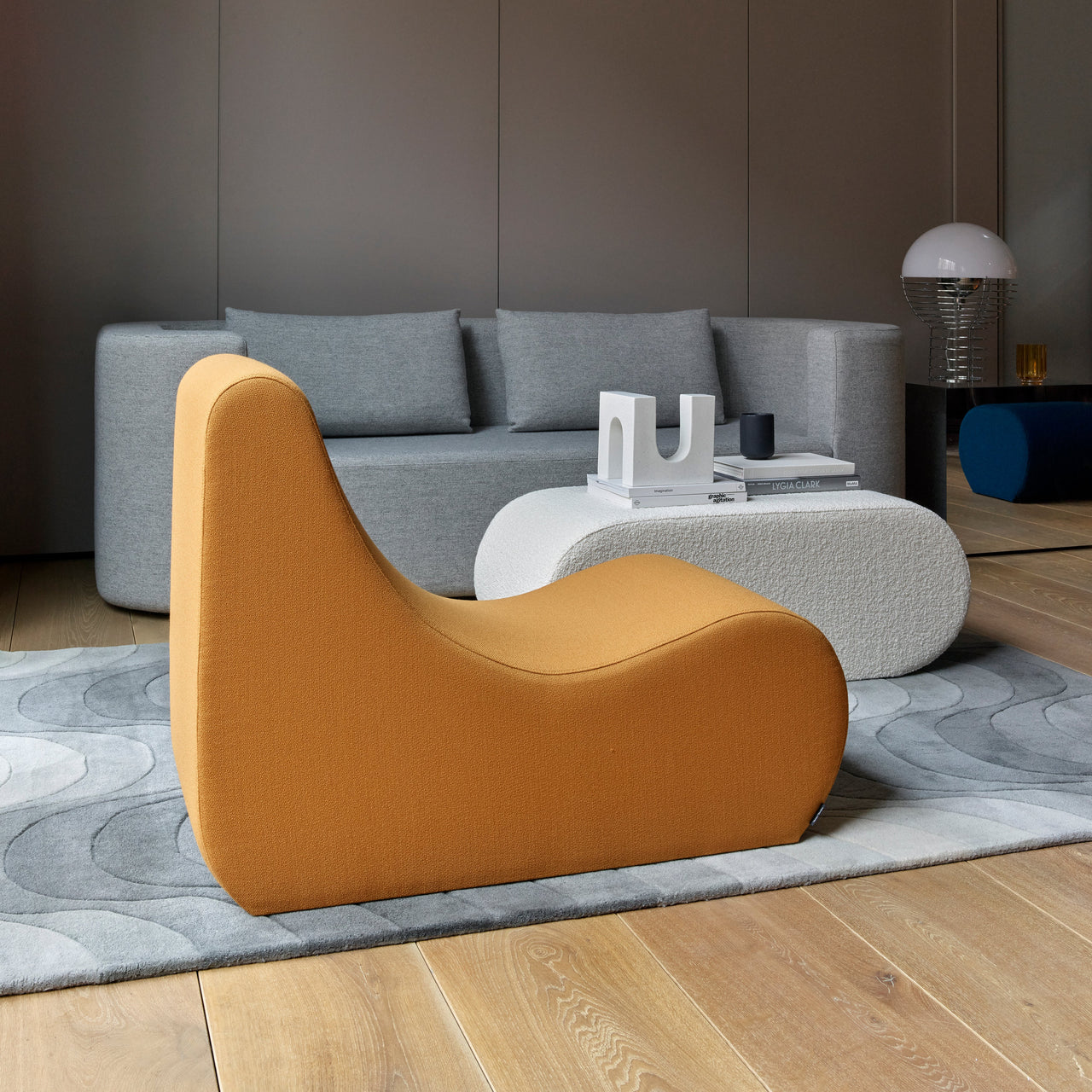 Wave Rug
Wave Rug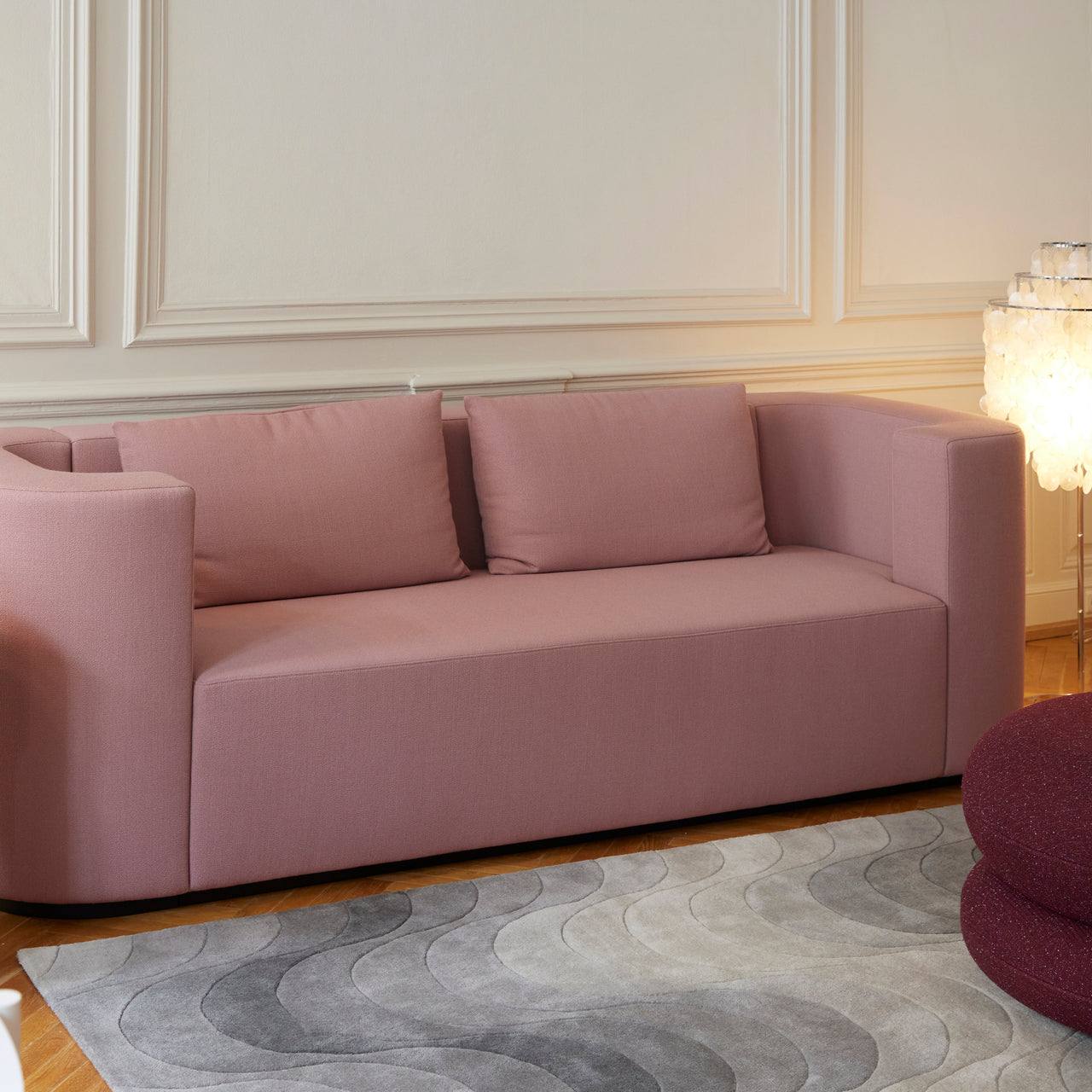 Wave Rug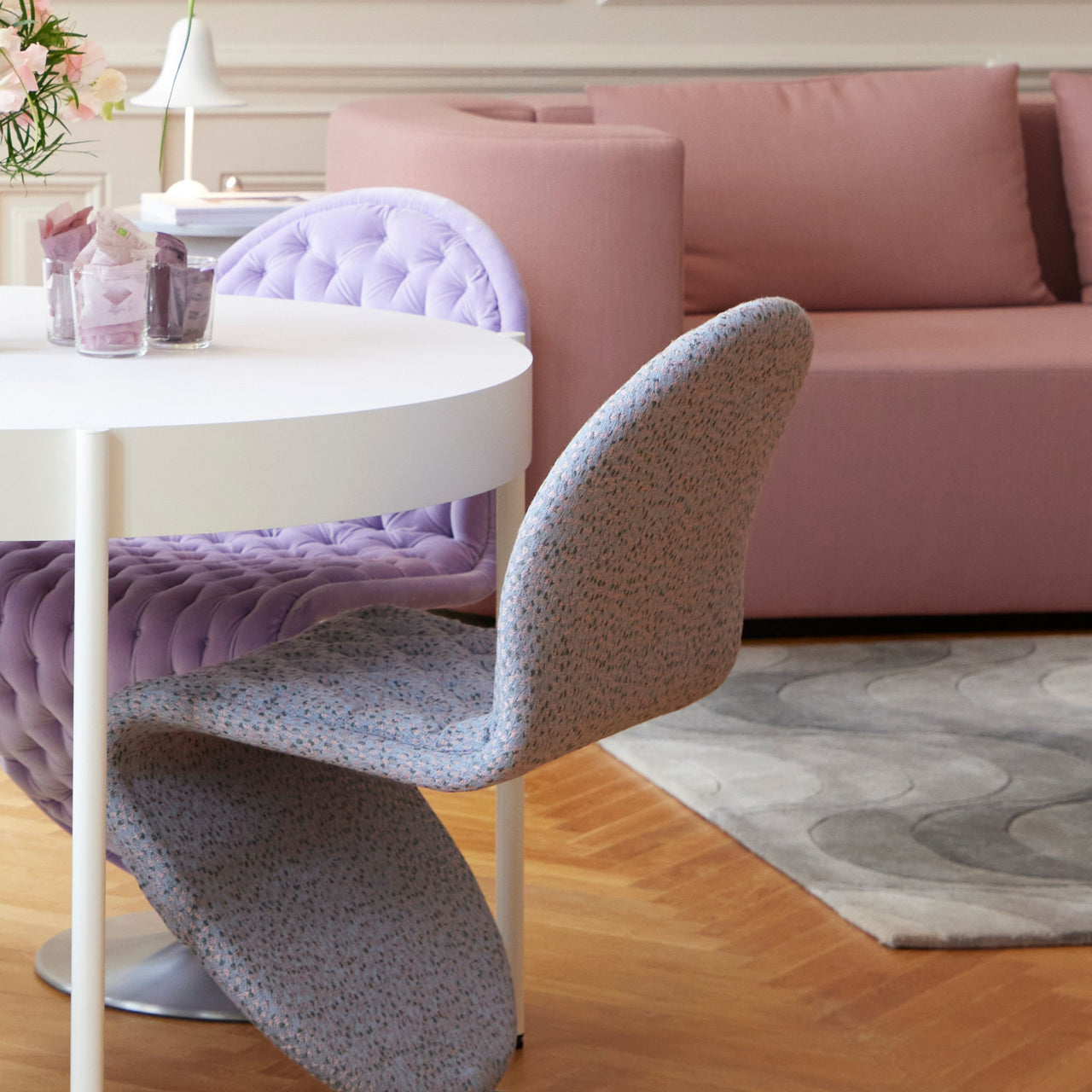 Wave Rug
Wave Rug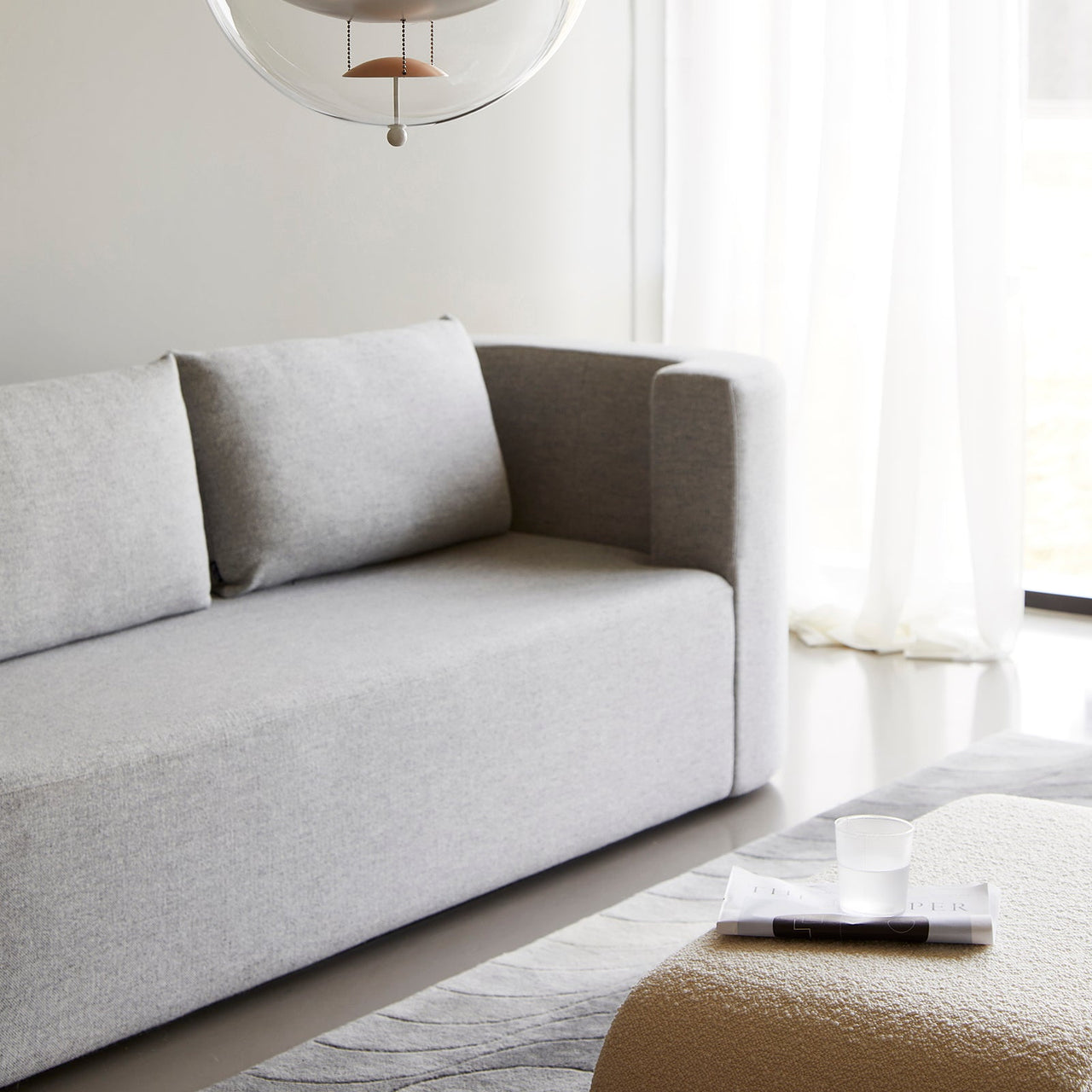 Wave Rug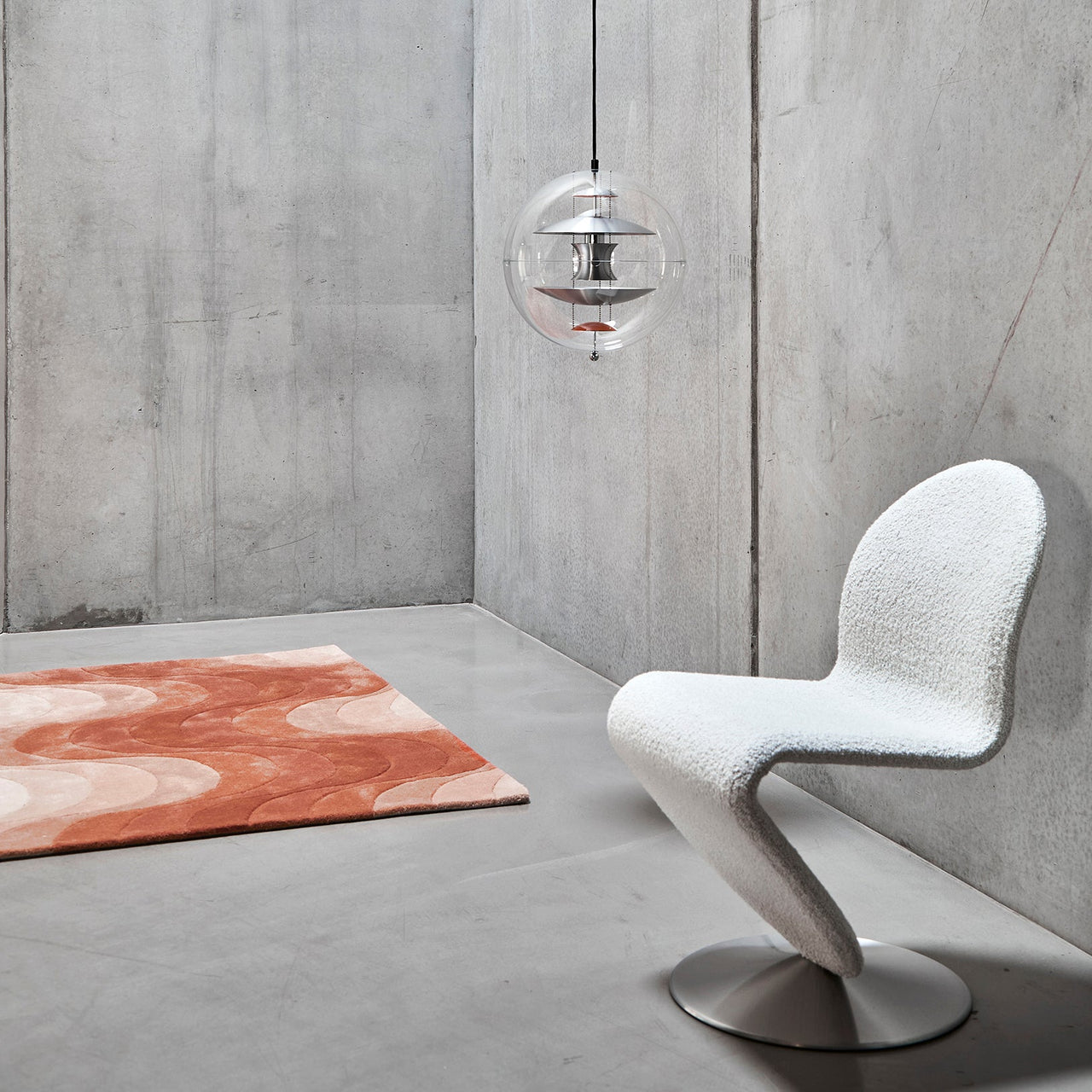 Wave Rug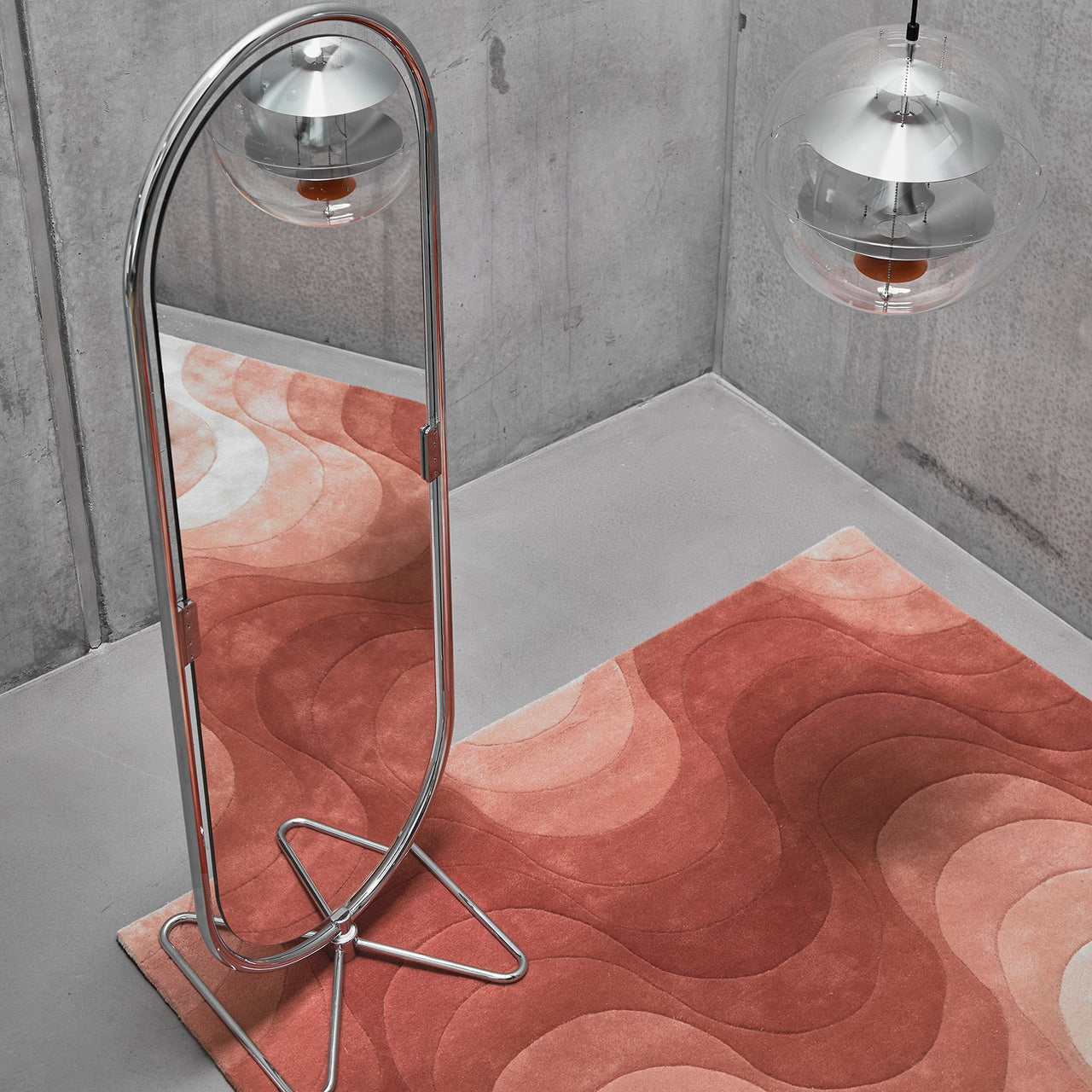 Wave Rug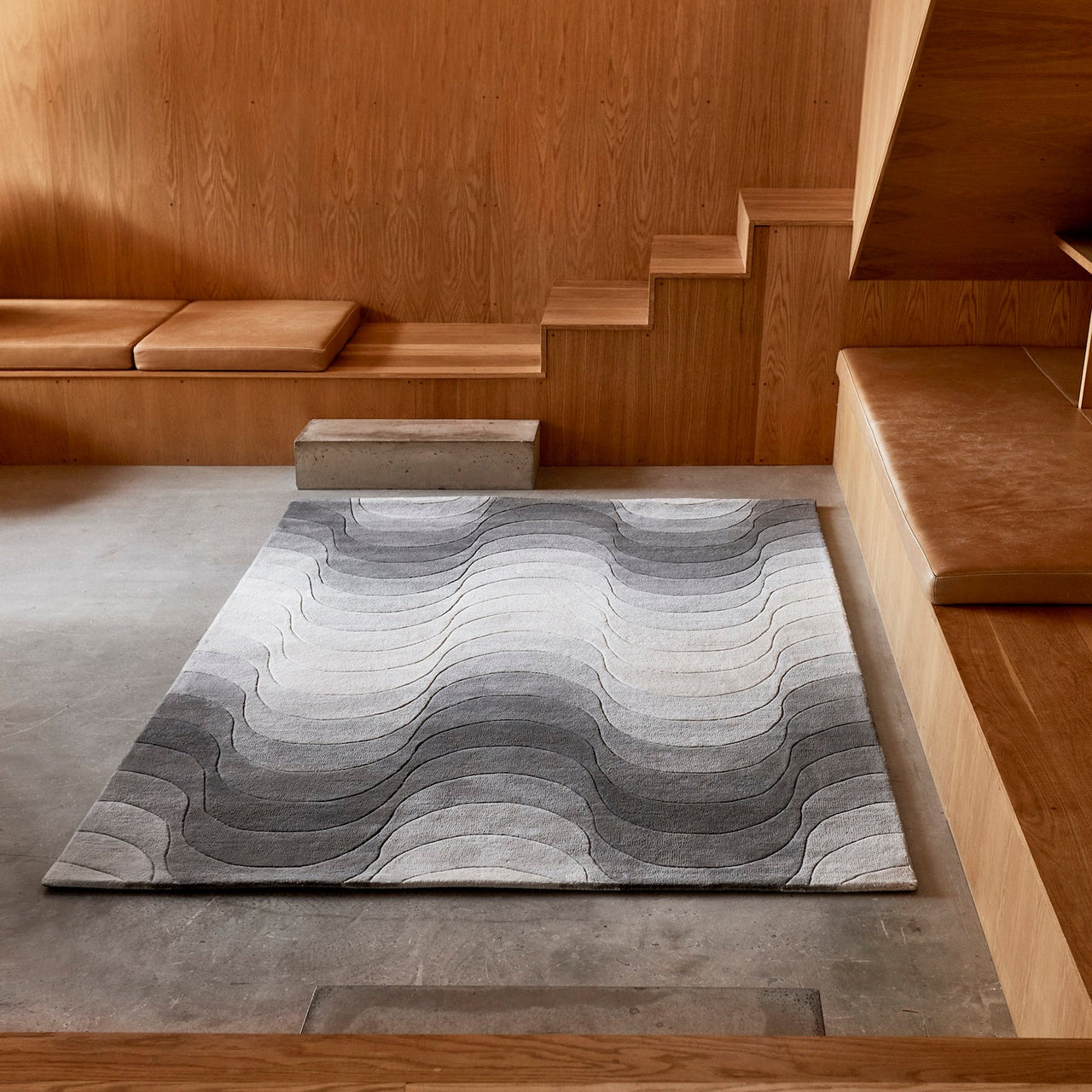 insitu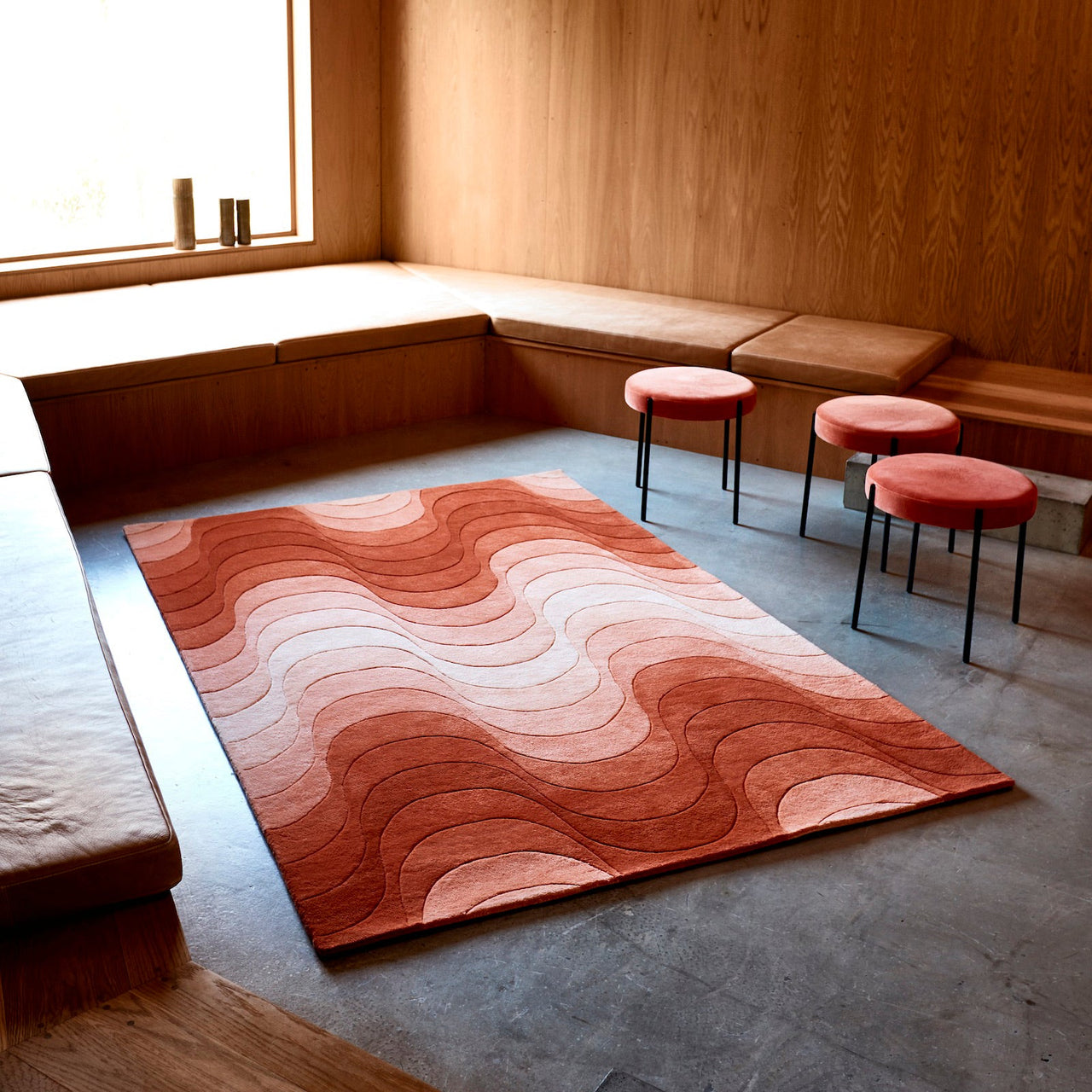 insitu
---
---
Designed by Danish maestro Verner Panton in 1974, this area rug design displays one of the late designer's most iconic motifs. Wave is crafted from hand-tufted pure New Zealand wool and captures 7 shades of a single color for its captivating ombré effect. Available in either orange, grey or yellow, the signature pattern adds ineffable panache to any setting.
Size
94.5" l x 66.9" w (240x169.9cm)
Material
100% New Zealand wool
Brand
Verpan
A sensation when it arrived in 1967, Verner Panton's iconic S chair (commonly cited as just the Panton chair) from the legendary Danish designer (1926-1998) cemented his reputation as a true innovator. An ineffable character in his own right, Panton left an enormous body of colorful, inventive and unmistakably "Verner" lighting, furniture and accessories that posses timeless appeal. With the originals long sought-after by collectors, Verpan, a Danish furniture and lighting firm dedicated itself to the works of its fellow countryman, acquired the exclusive rights to a significant measure of his work in close collaboration with the Panton estate and his widow Marianne Panton.
Verpan was established in 2003 with the production of lighting and expanded in 2010 when a furniture range was added. The dedicated Panton manufacturer not only continues to offer legacy designs made during the designer's lifetime but also is now beginning to introduce pieces of furniture that were never before put into production from an archive of his original sketches. In doing so, they continue Panton's pioneering spirit. As he said, "A less successful experiment is preferable to a beautiful platitude."
Designer
Verner Panton
Verner Panton has been called the most un-Danish of famous Danish designers. His 1960 breakthrough, the injection-molded, plastic S Chair, vividly summed up his experimental nature, propensity for bold color and relish for new materials. Then regarded as the bad boy of post-war Scandinavian design, he had originally studied architecture at the Royal Art Academy in Copenhagen, graduating in 1951. After a 2-year stint in the offices of fellow Dane Arne Jacobsen, he struck out on his own and his early architectural proposals using unlikely elements such as cardboard and plastics attracted wide notice.
One of the iconic designers of the 20th century, Verner's work was animated with a sense of fun and remains popular and influential today. "Most people spend their lives living in dreary, grey-beige conformity, mortally afraid of using colors," said the designer, who died in 1998. "I try to show new ways, to encourage people to use their imagination and make their surroundings more exciting."