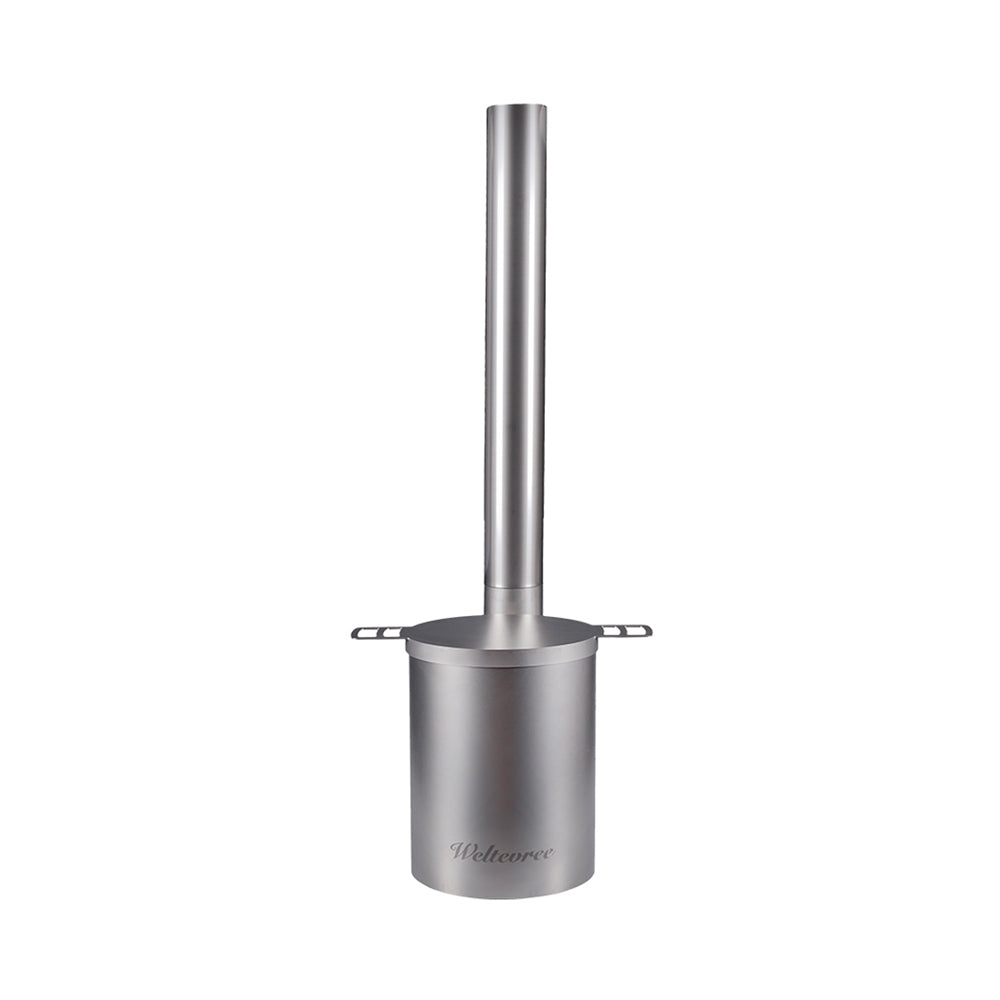 Dutchtub: Accessories + Chimney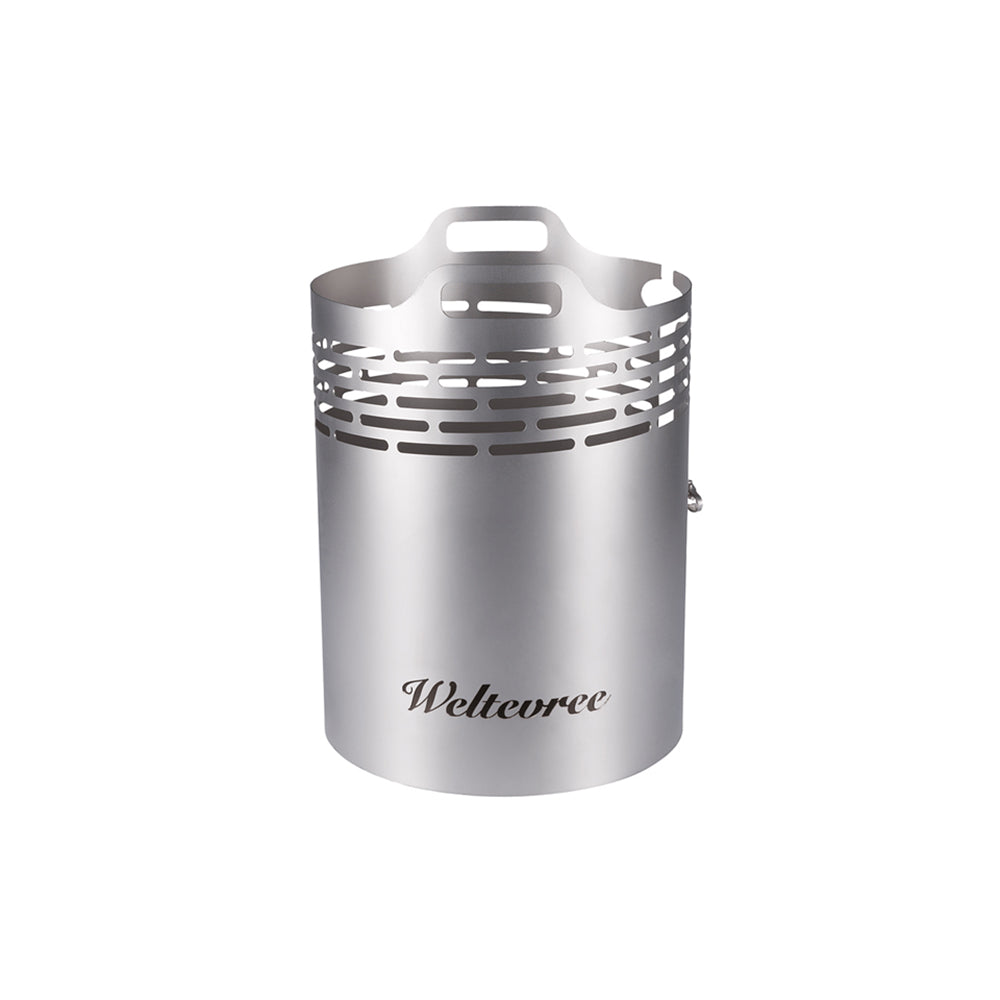 Dutchtub: Accessories + Wind Sheild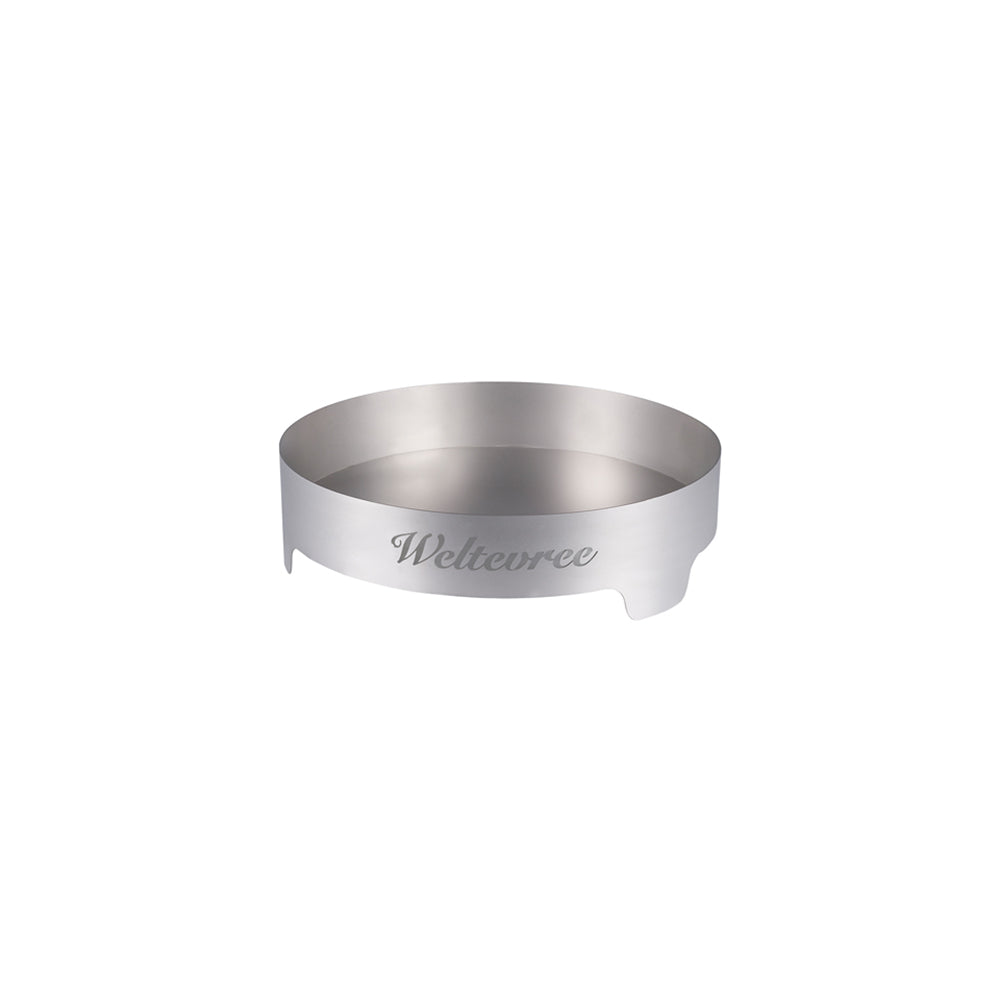 Dutchtub: Accessories + Ashtray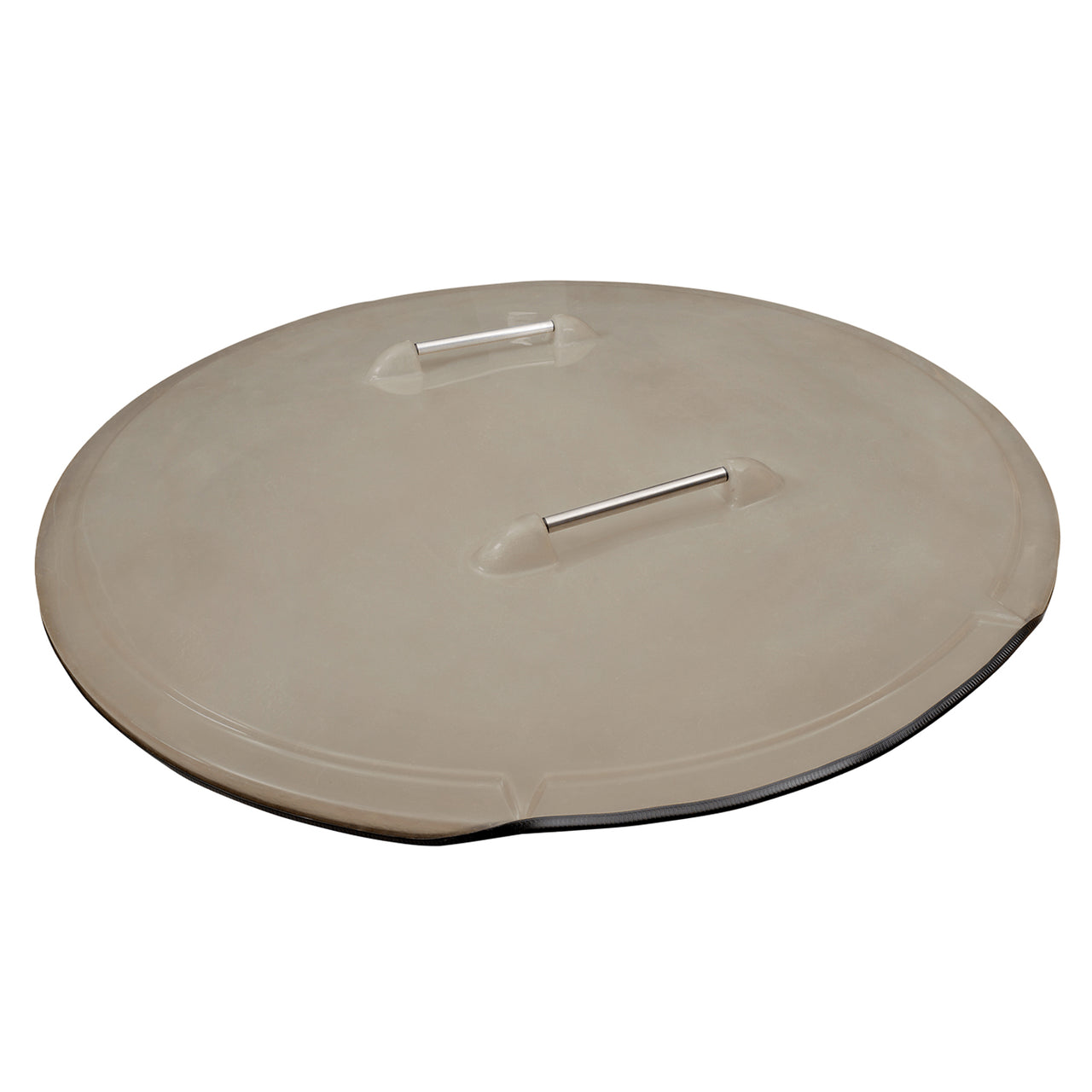 Dutchtub: Accessories + Cover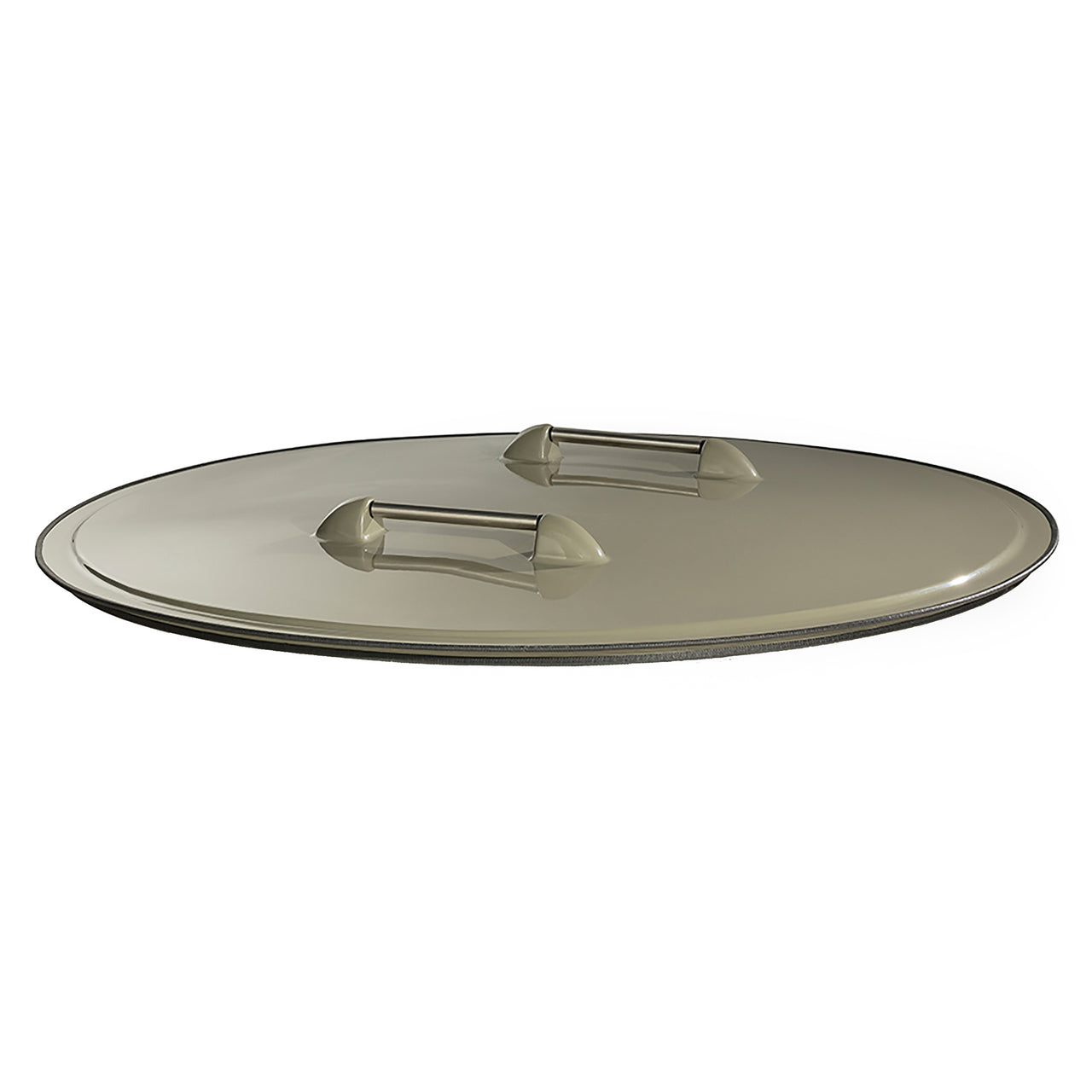 Dutchtub: Accessories + Cover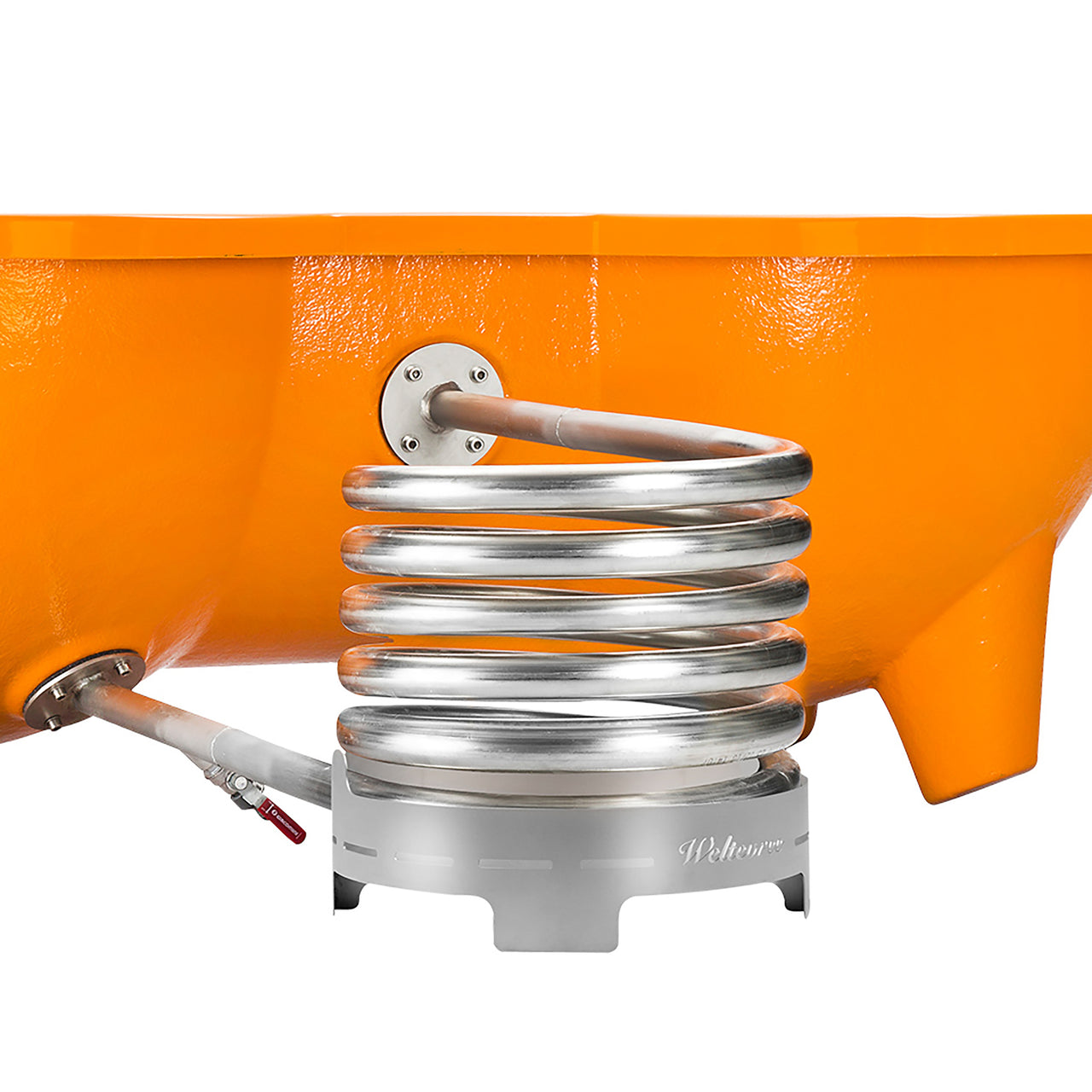 Dutchtub: Accessories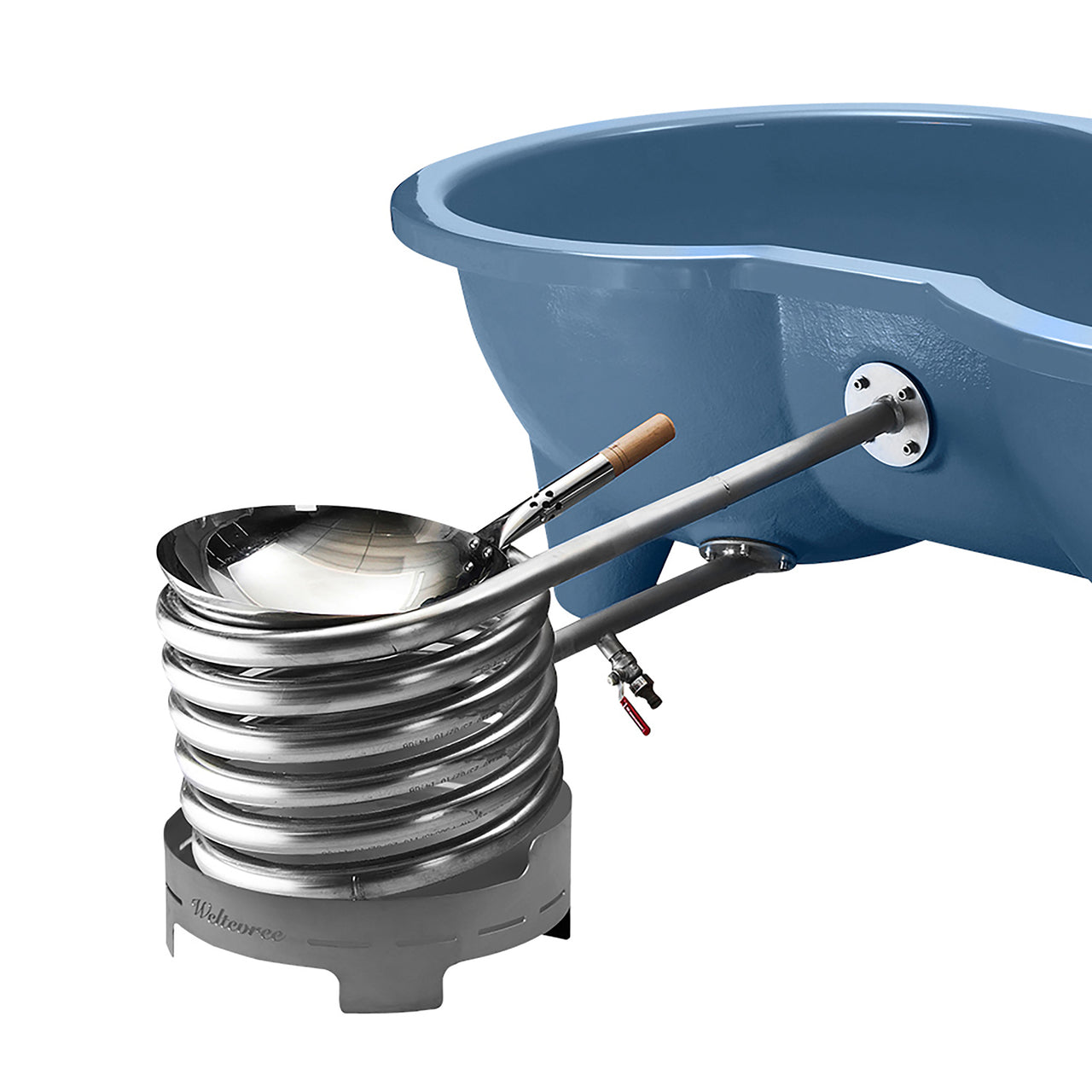 Dutchtub: Accessories
Dutchtub: Accessories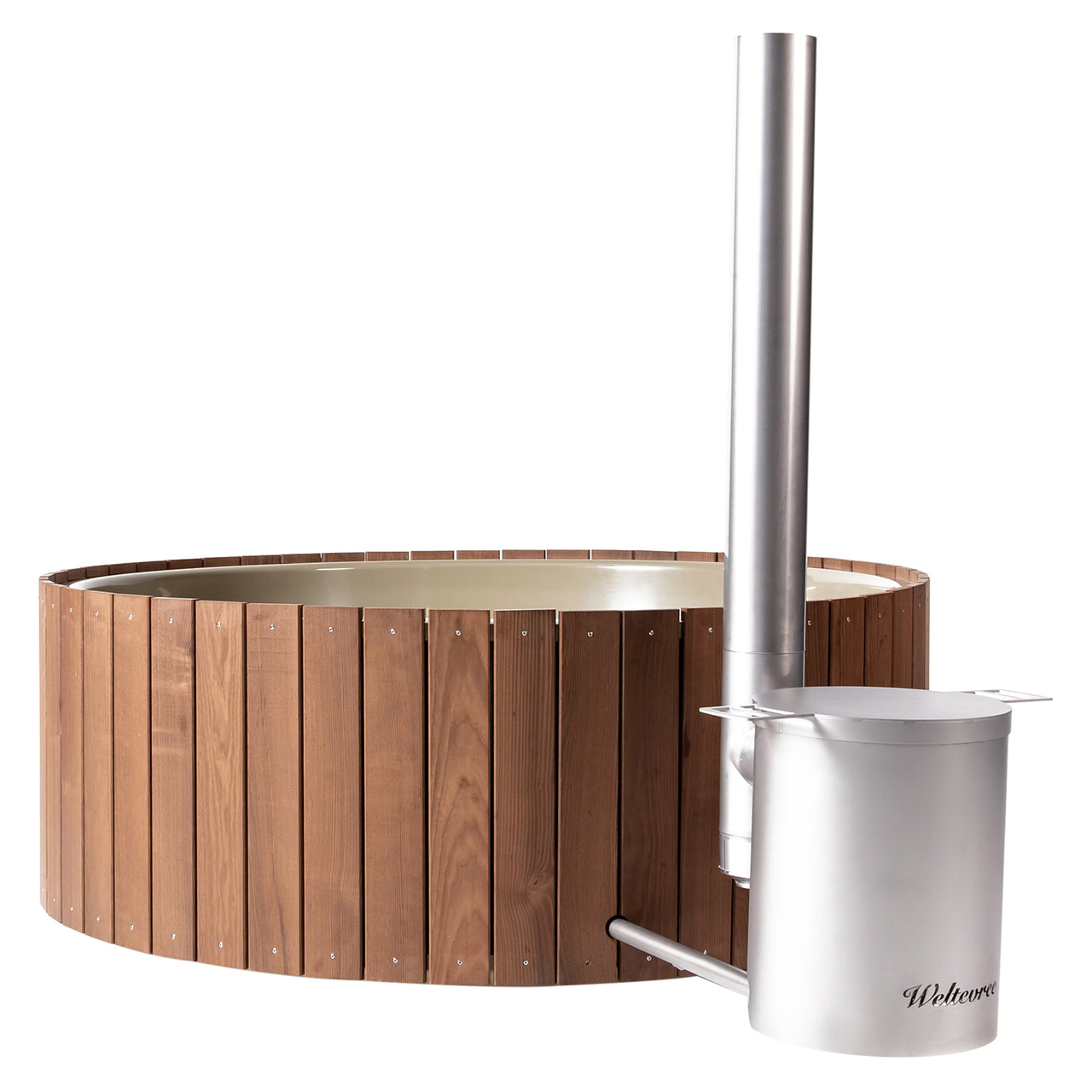 Dutchtub: Accessories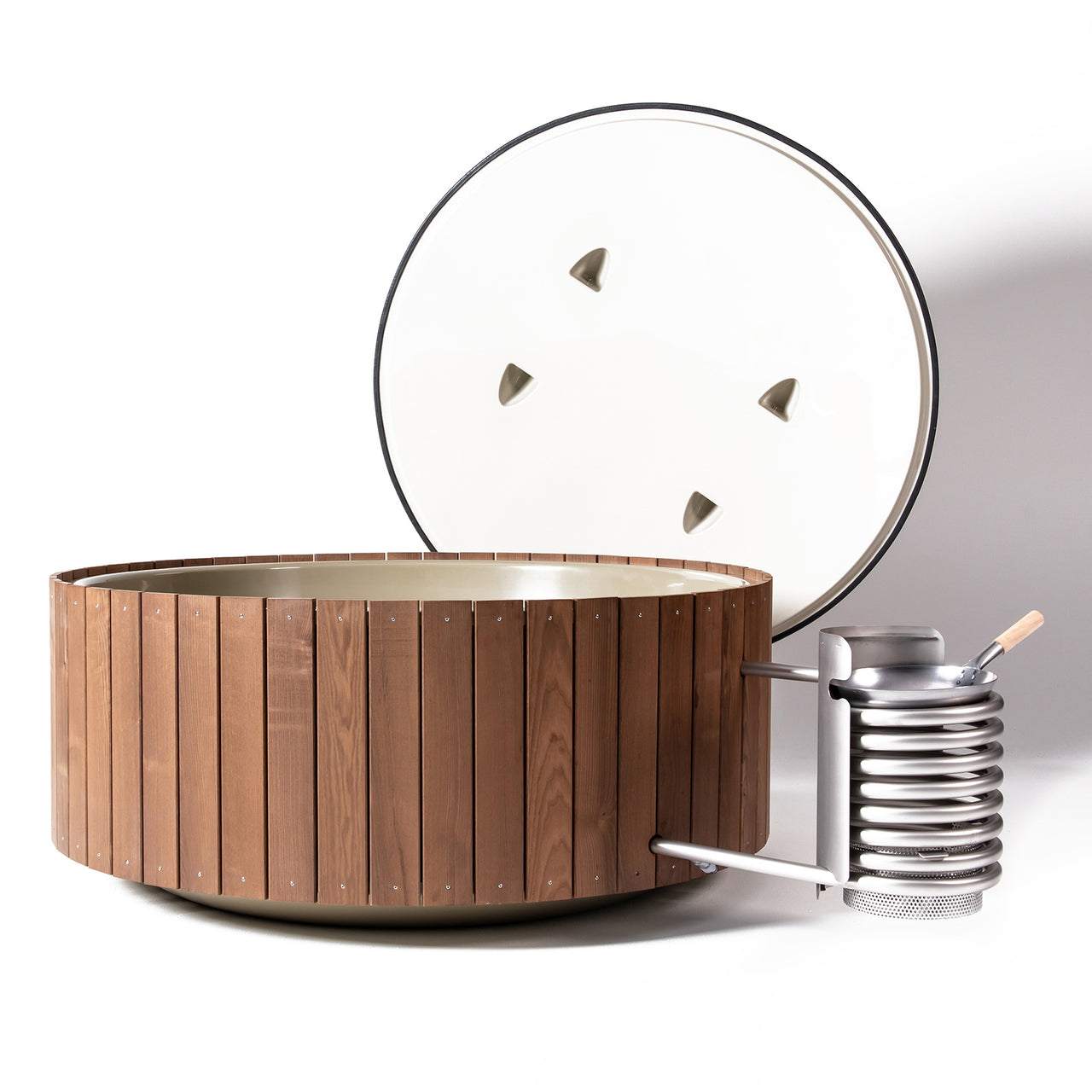 Dutchtub: Accessories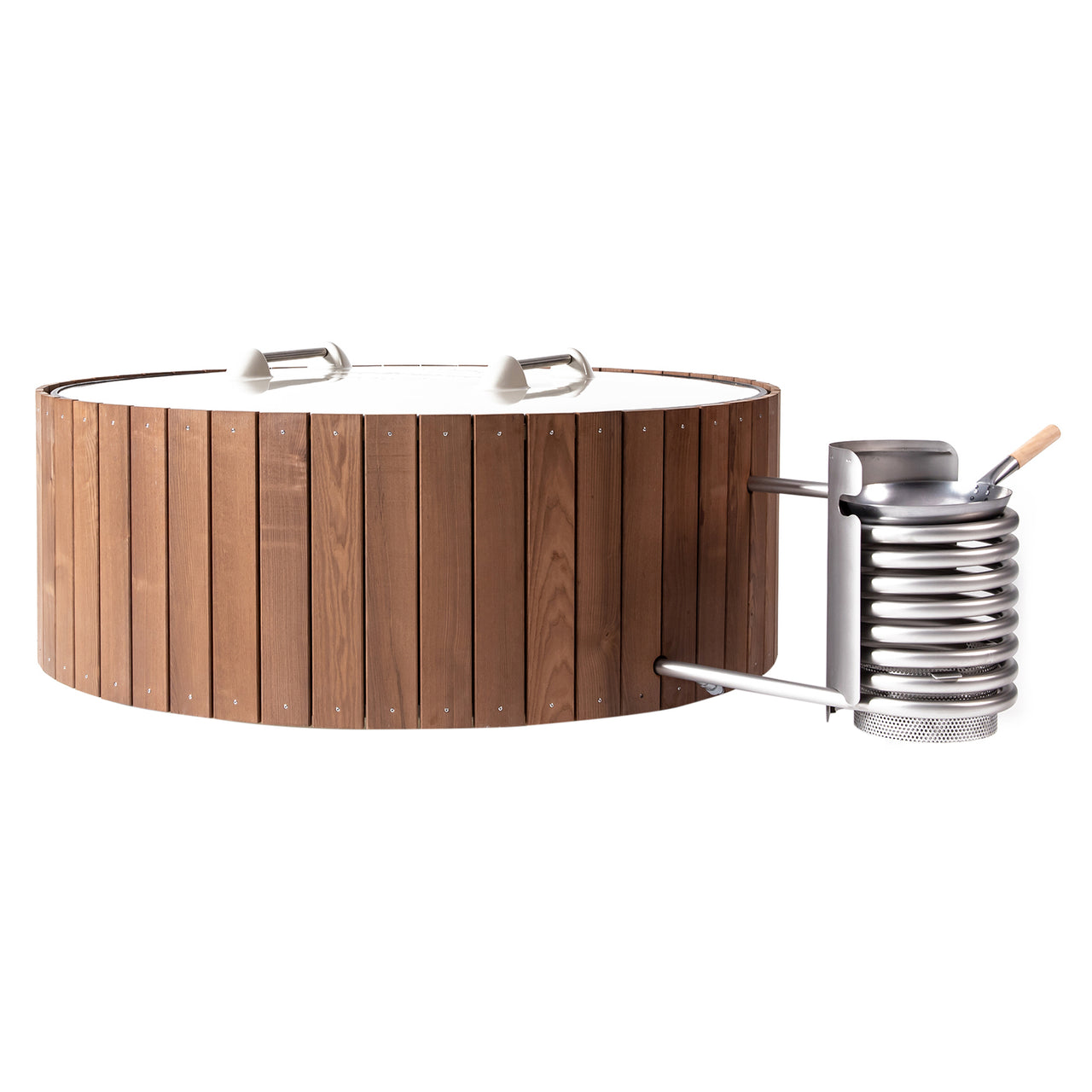 Dutchtub: Accessories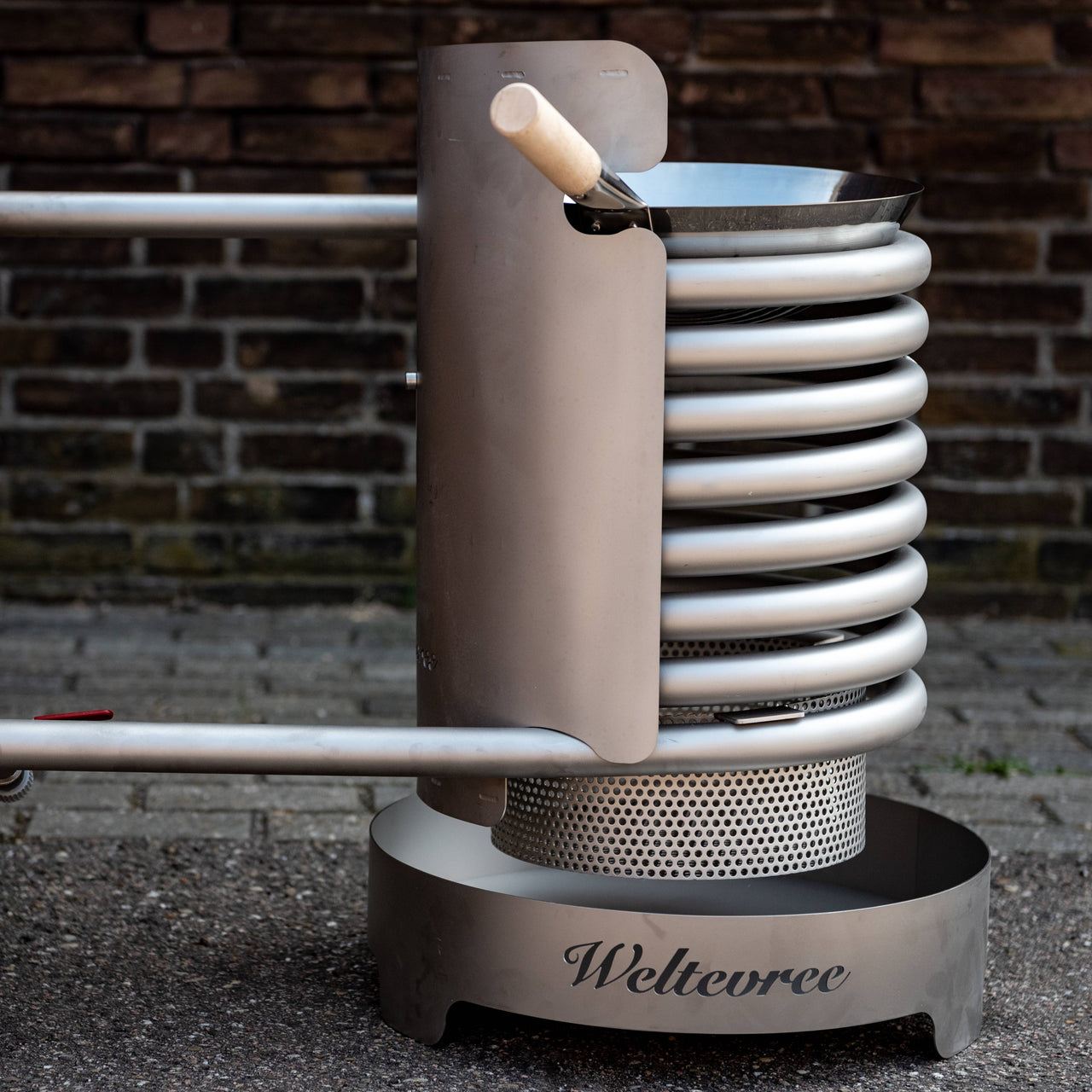 Dutchtub: Accessories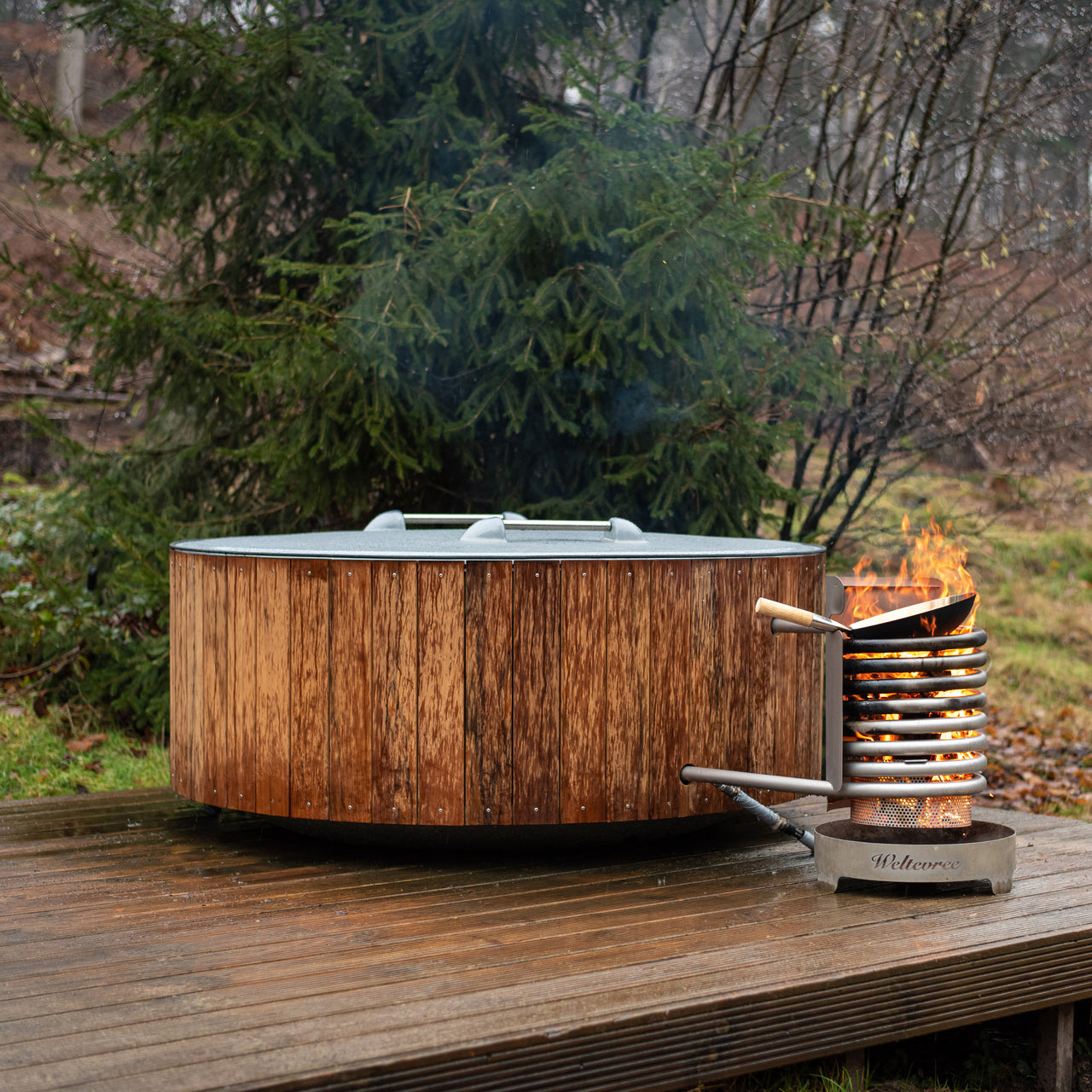 Dutchtub: Accessories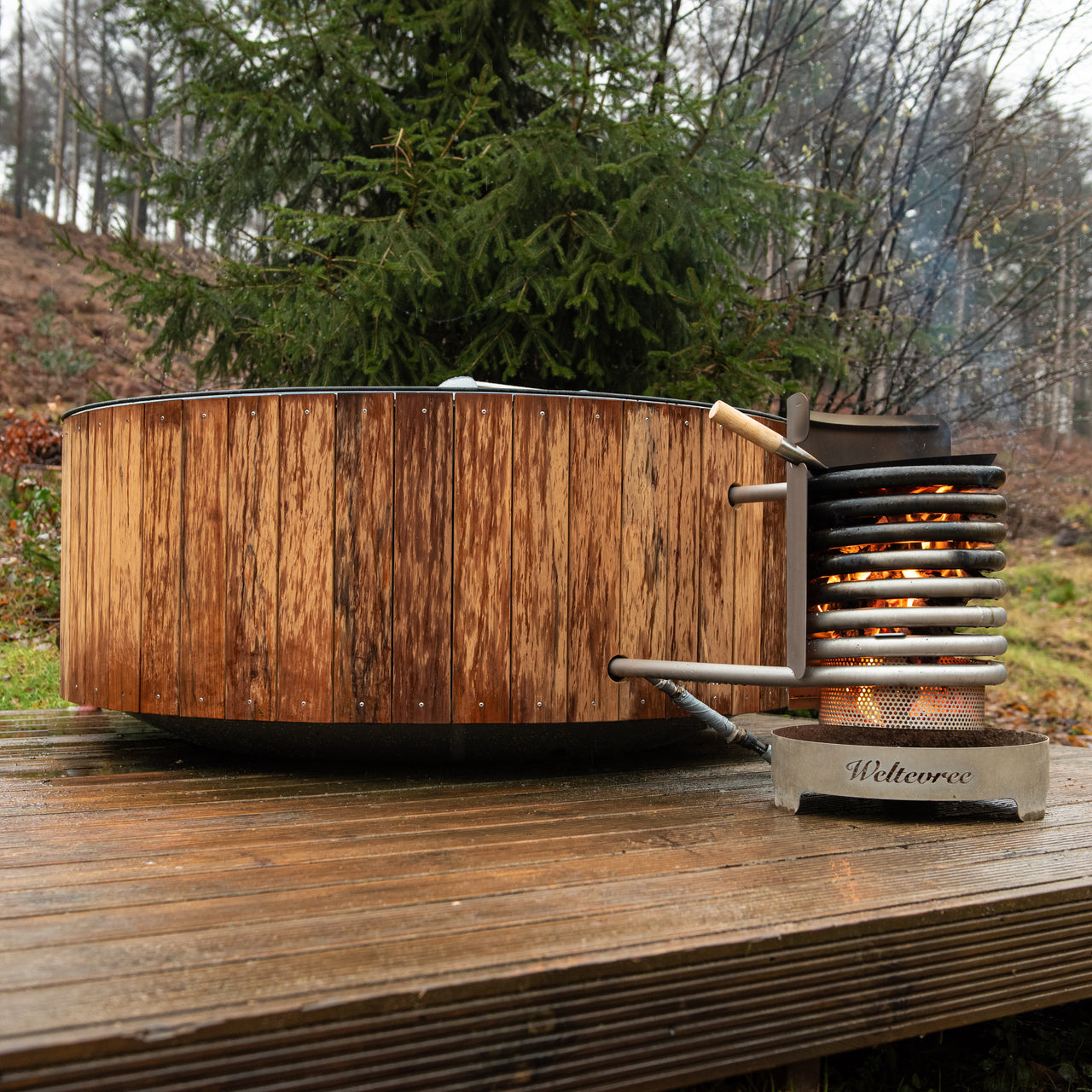 Dutchtub: Accessories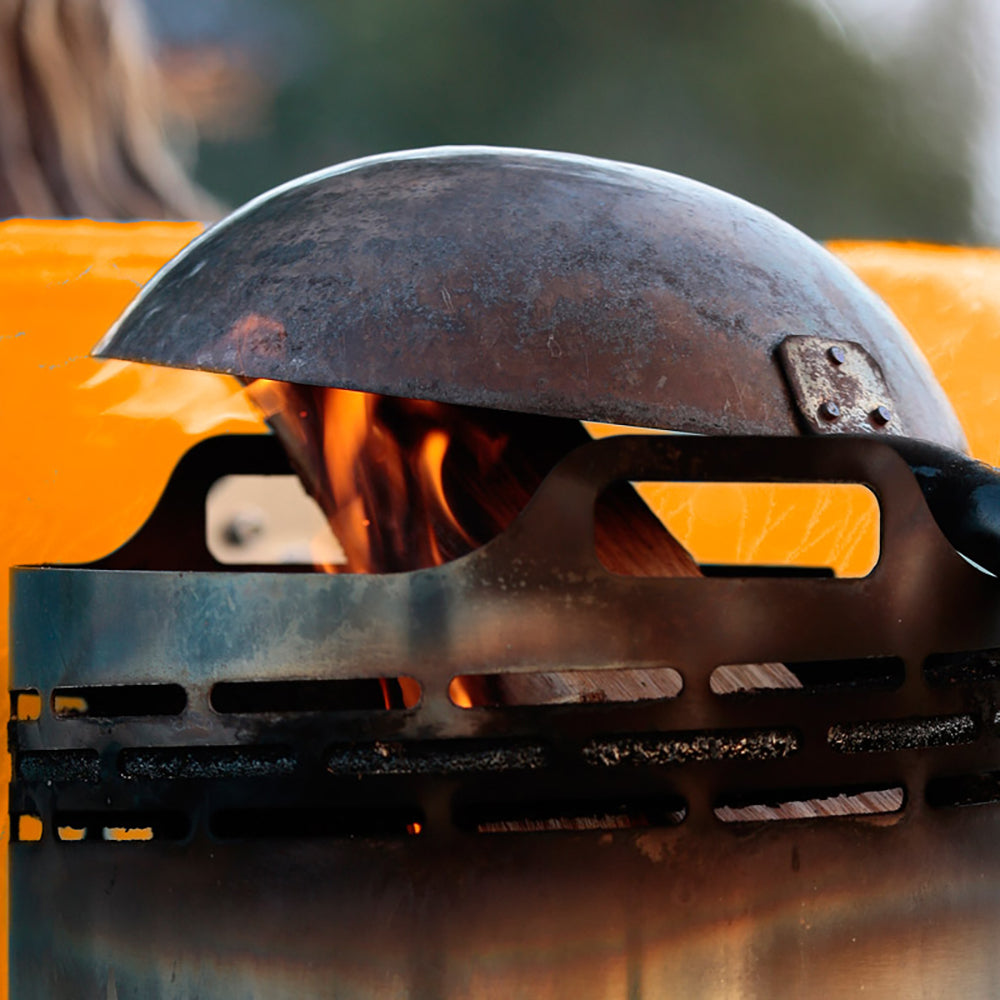 Dutchtub: Accessories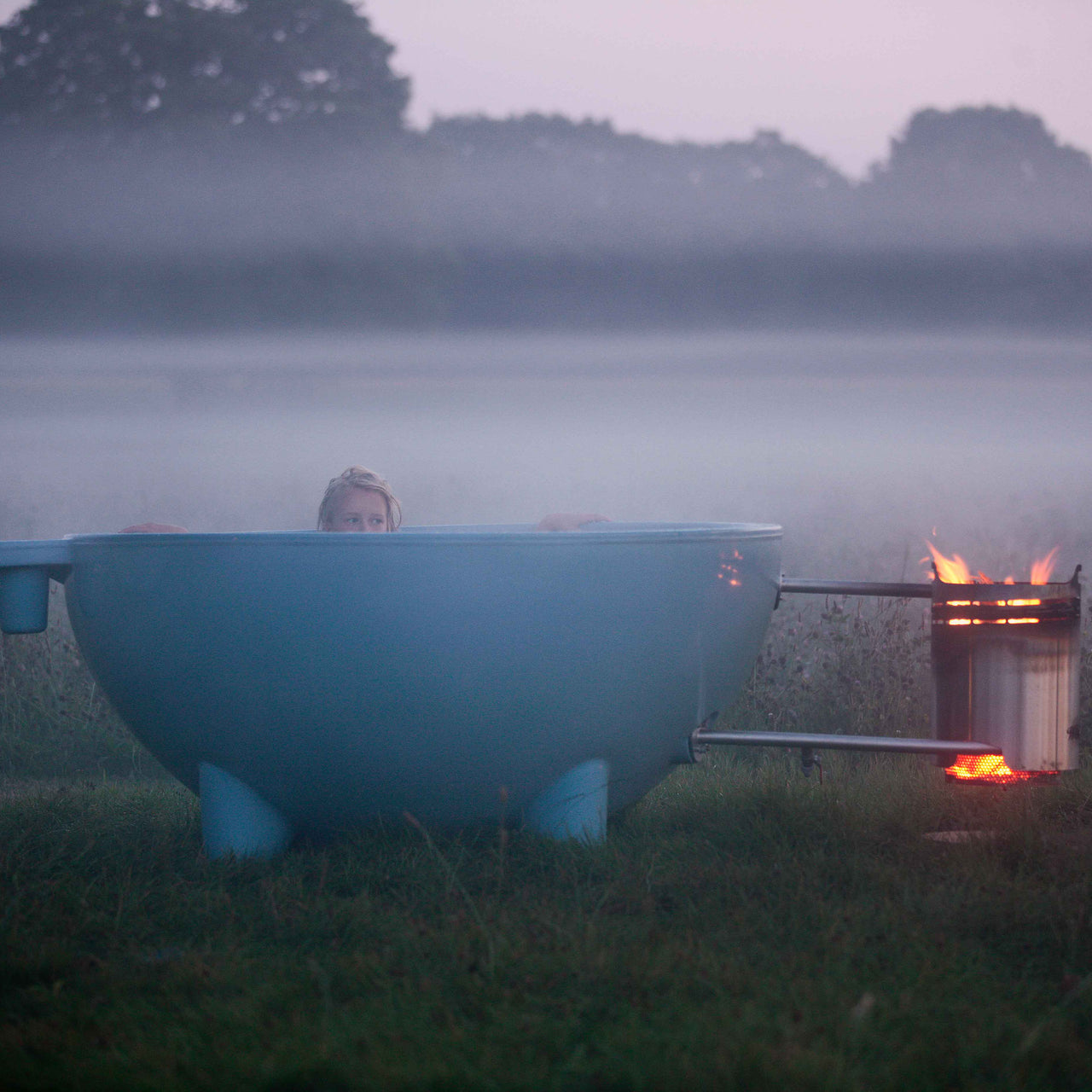 Dutchtub: Accessories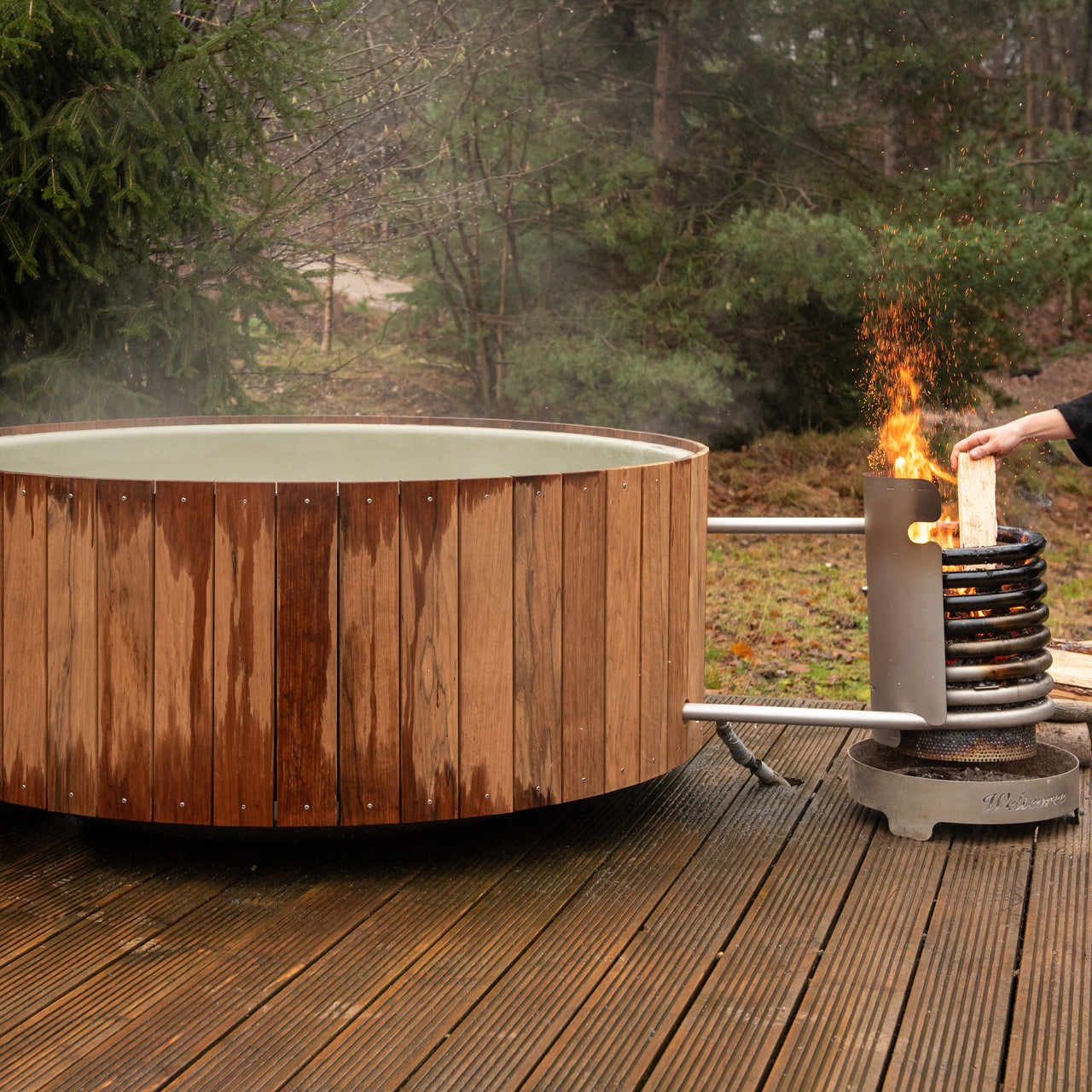 Dutchtub: Accessories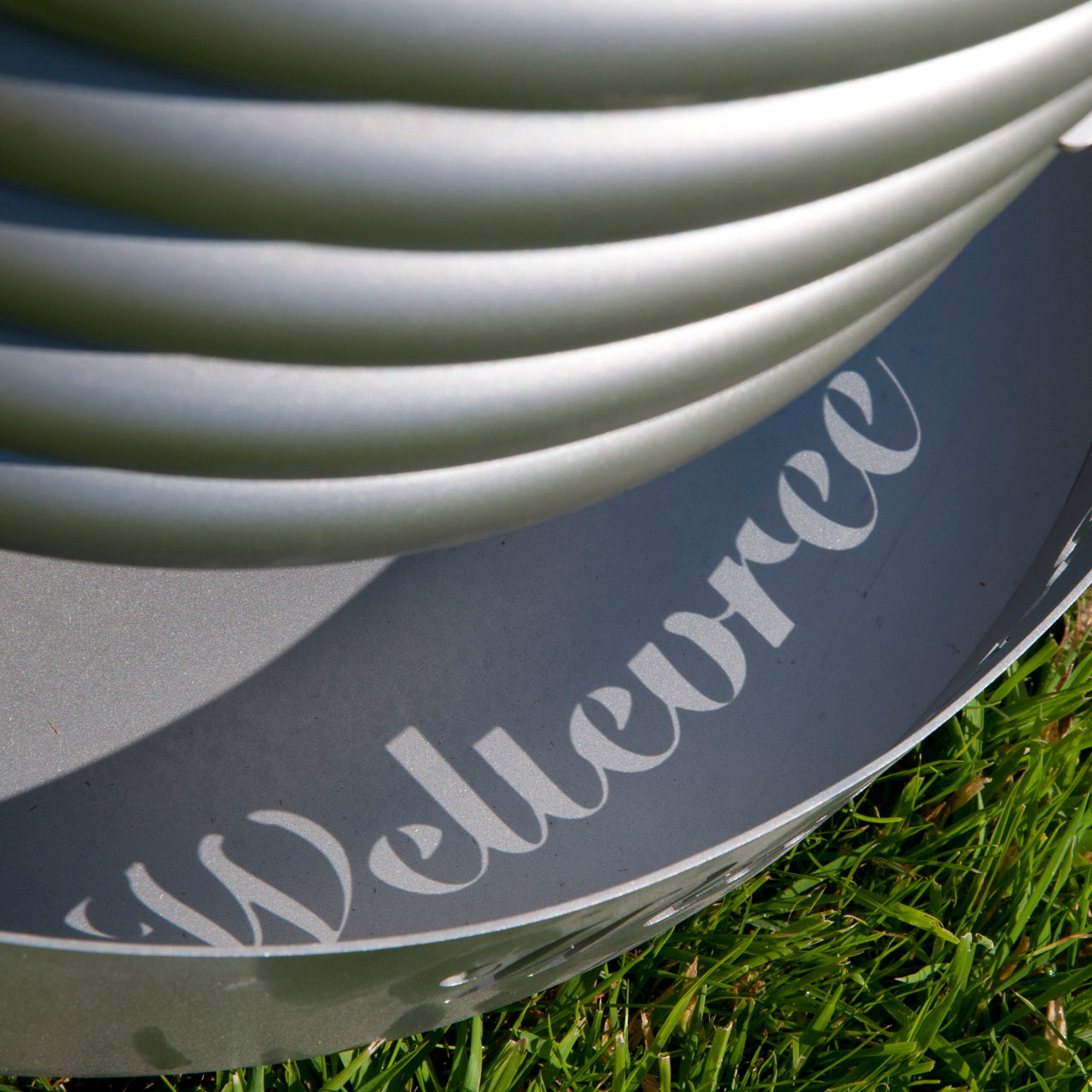 Dutchtub: Accessories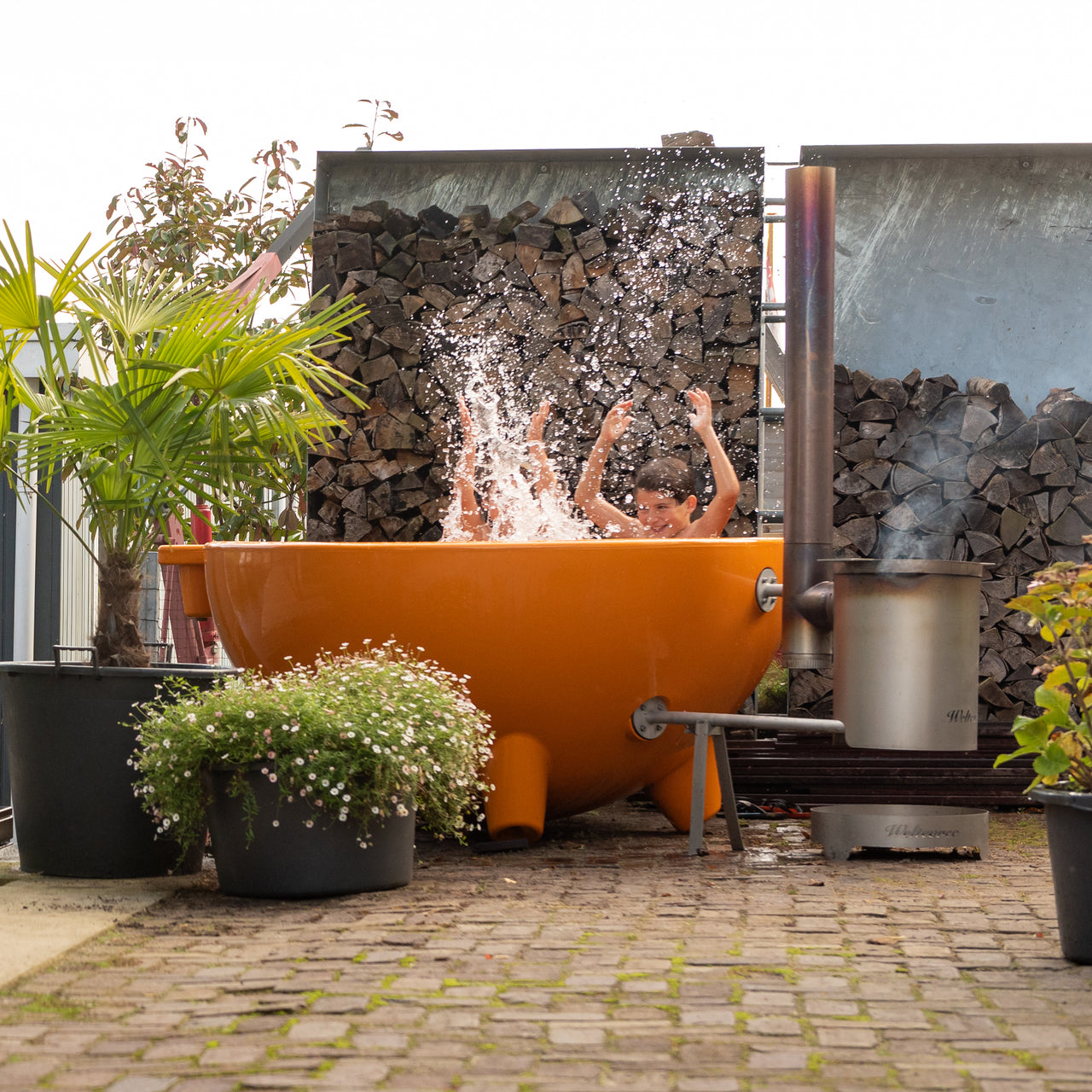 Dutchtub: Accessories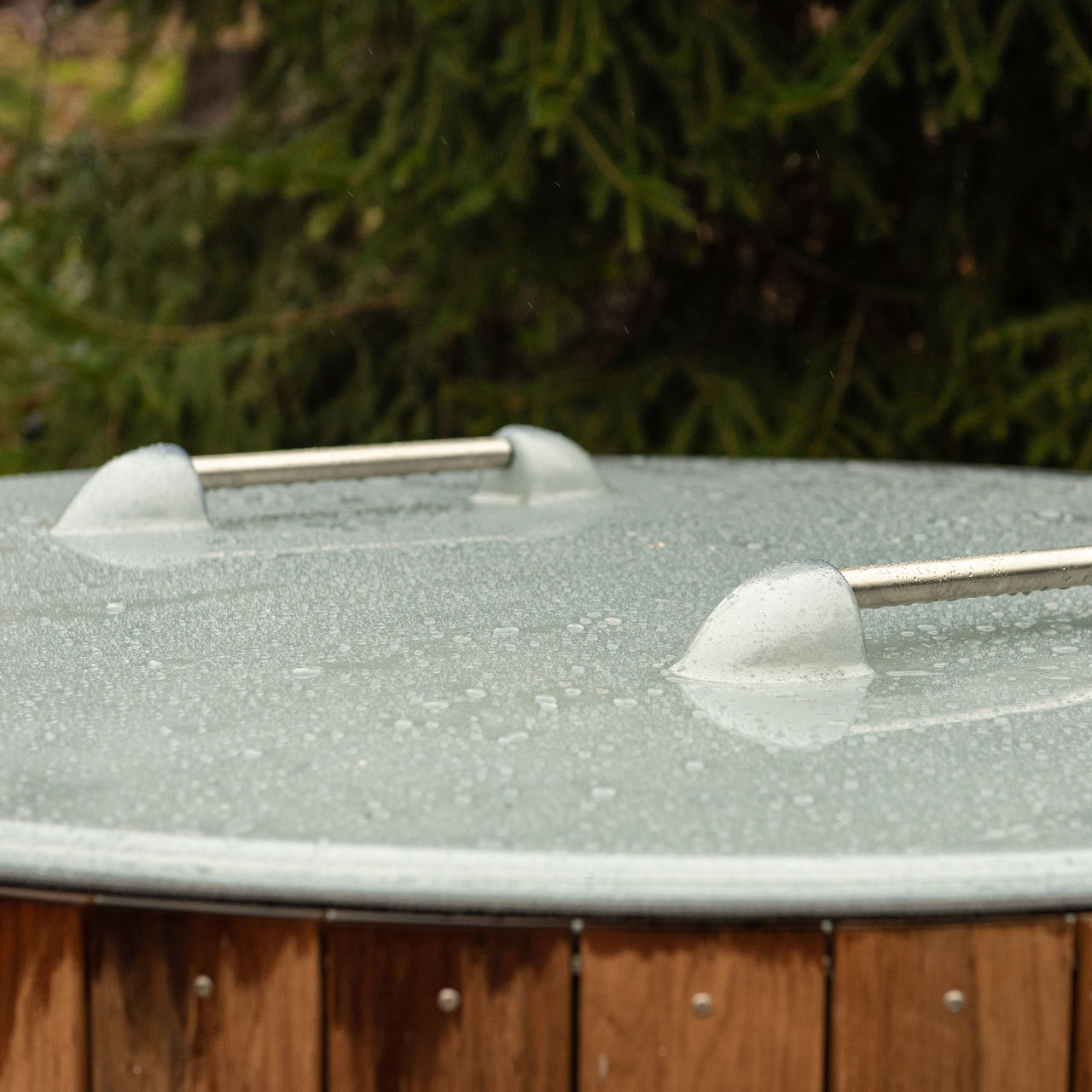 Dutchtub: Accessories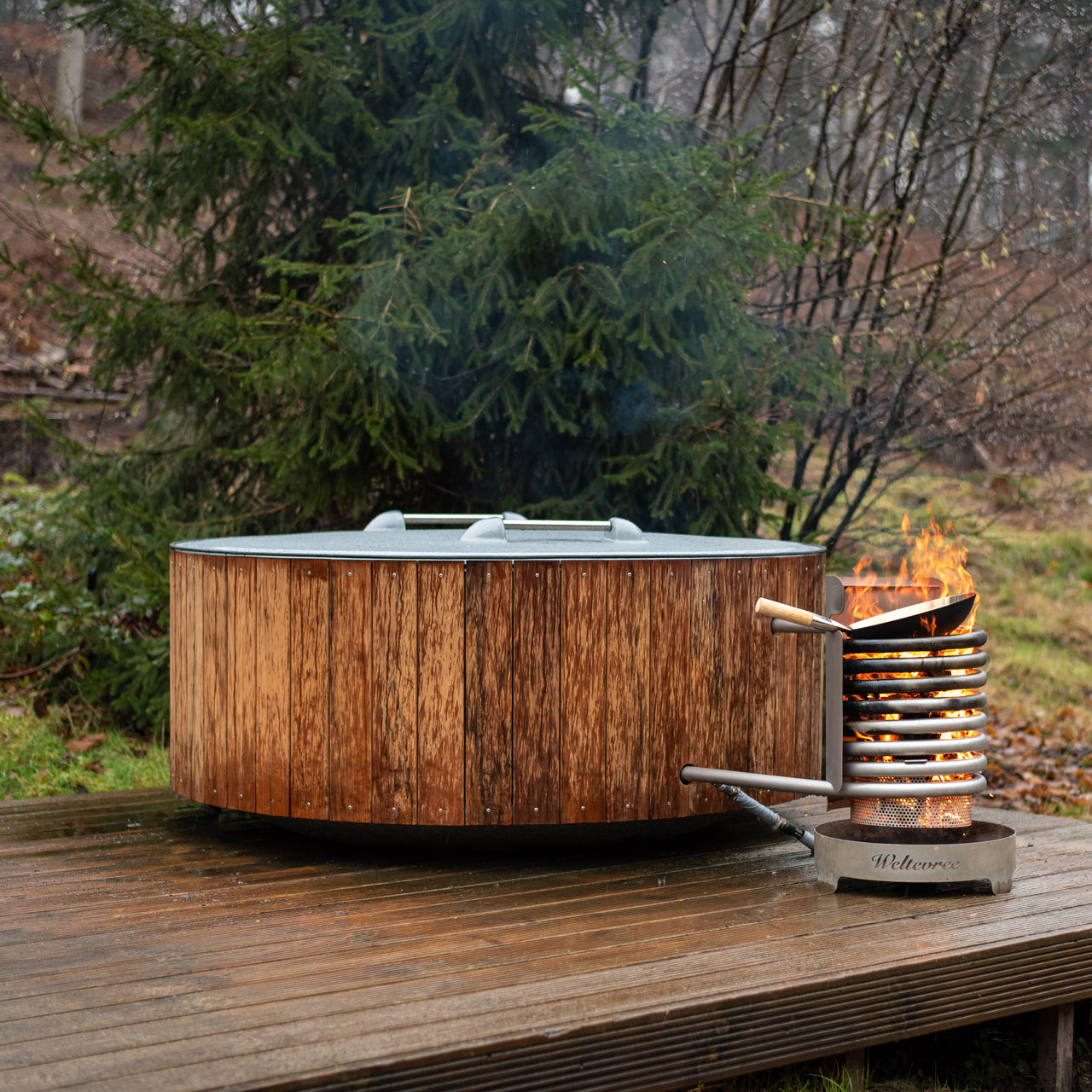 Dutchtub: Accessories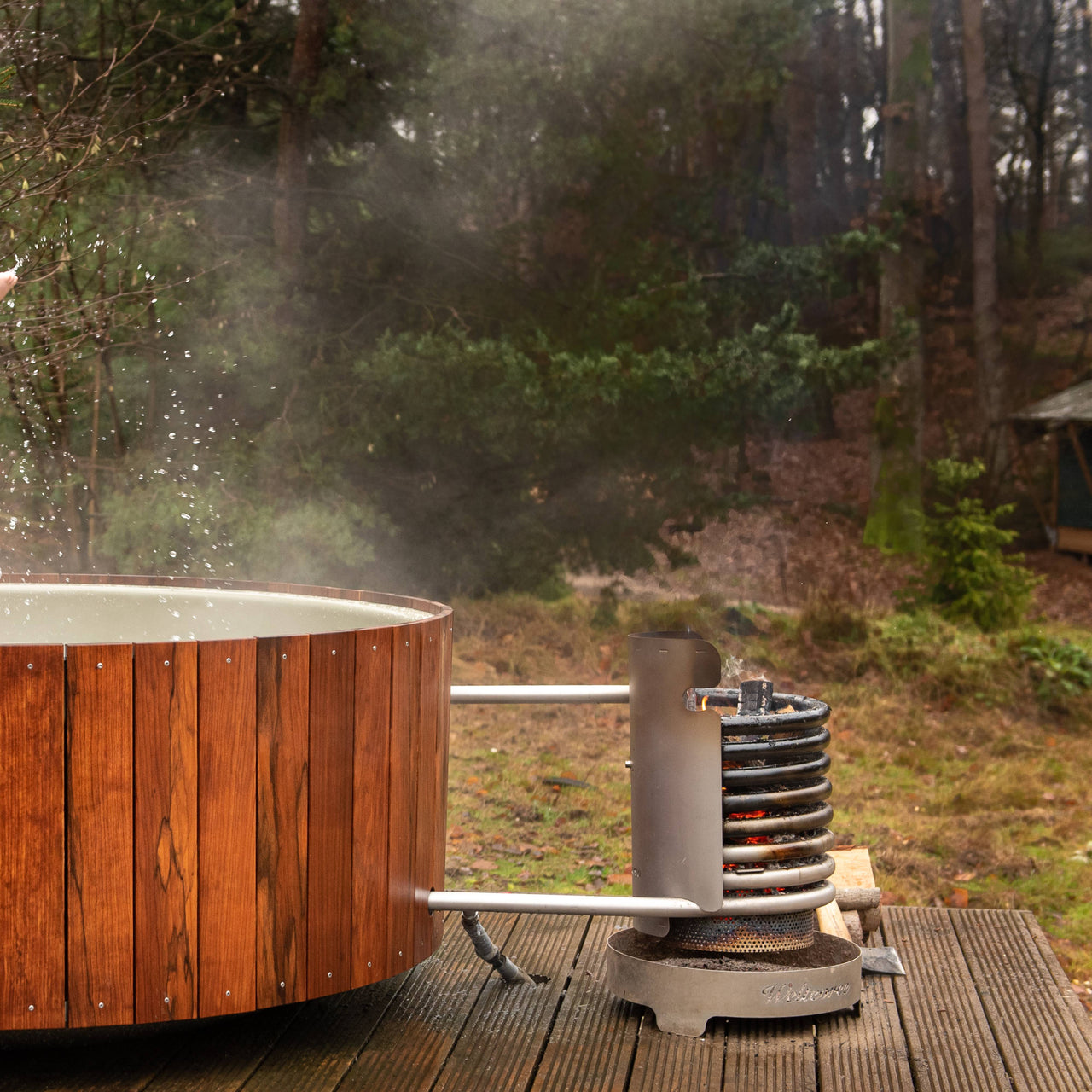 insitu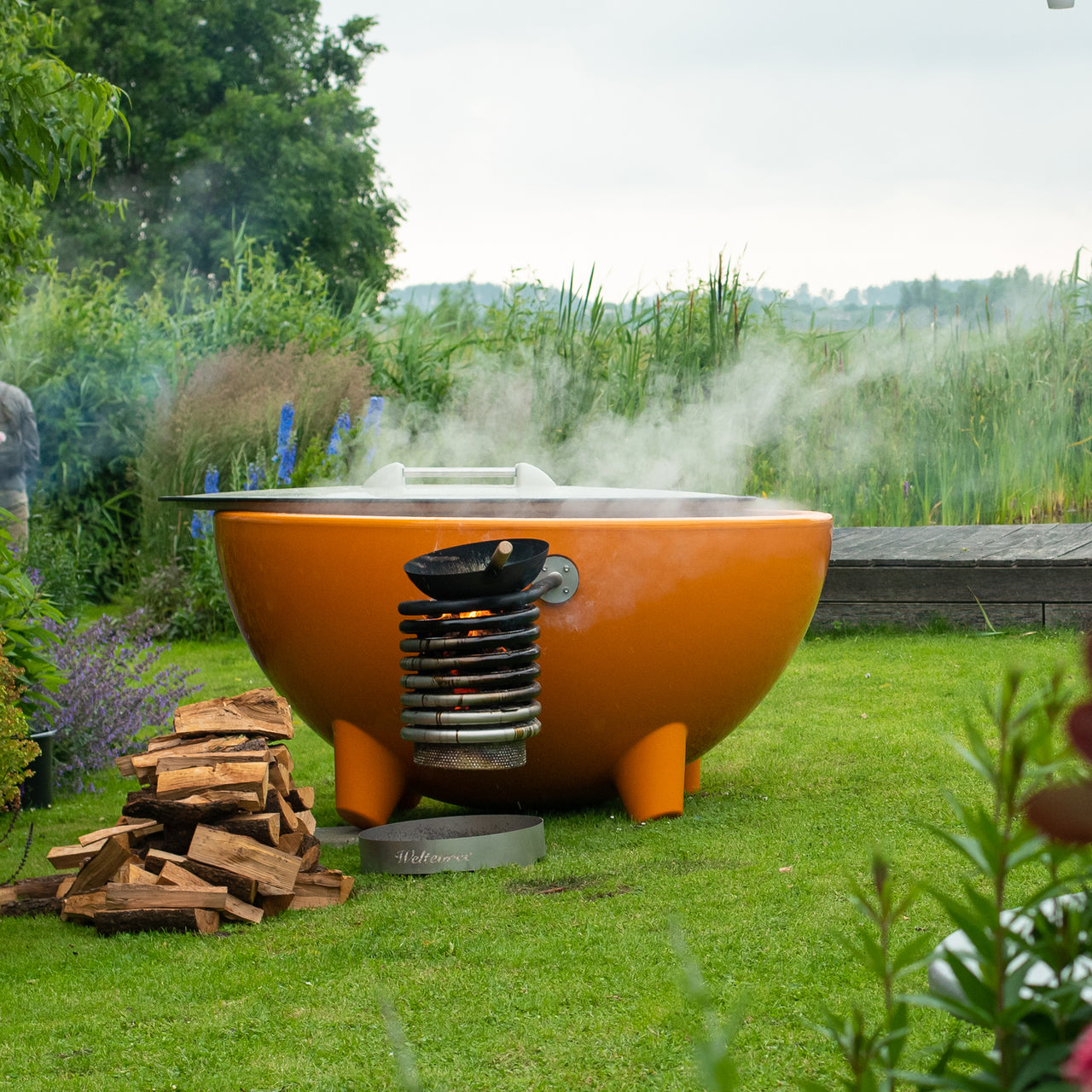 insitu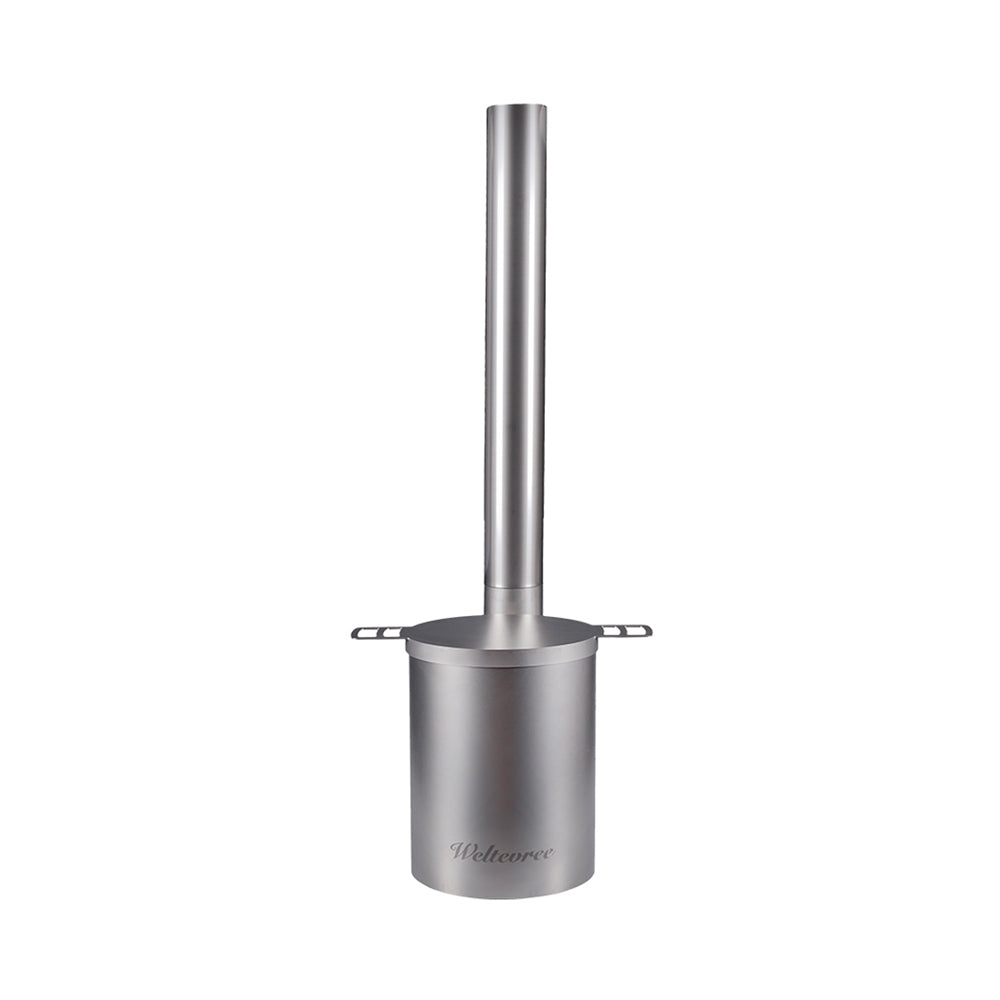 Dutchtub: Accessories + Chimney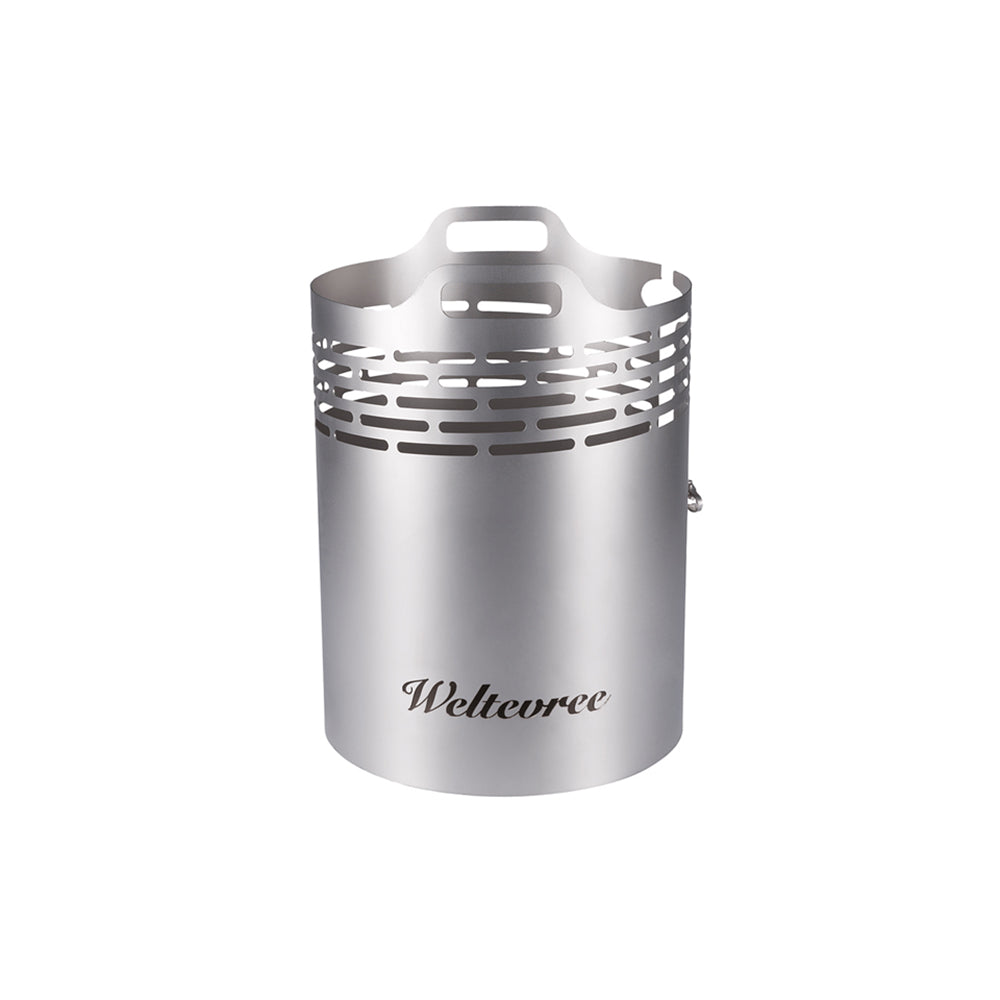 Dutchtub: Accessories + Wind Sheild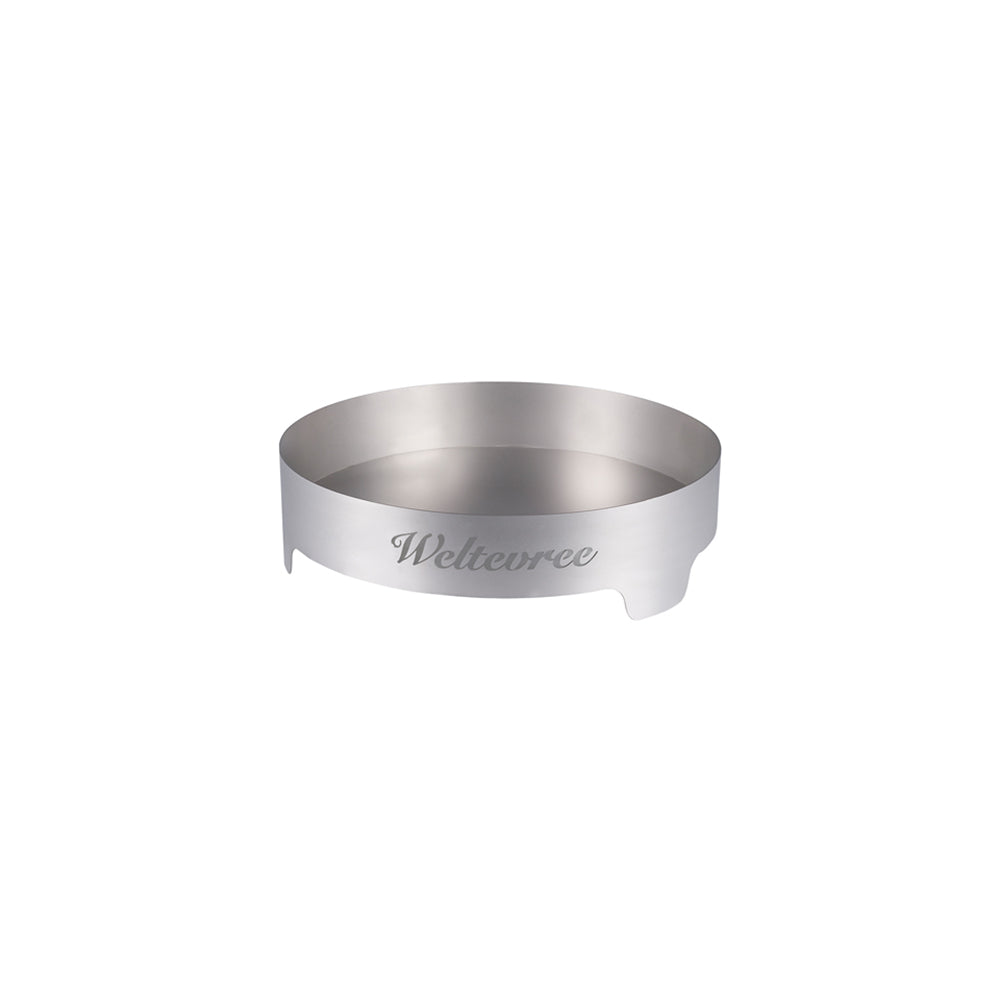 Dutchtub: Accessories + Ashtray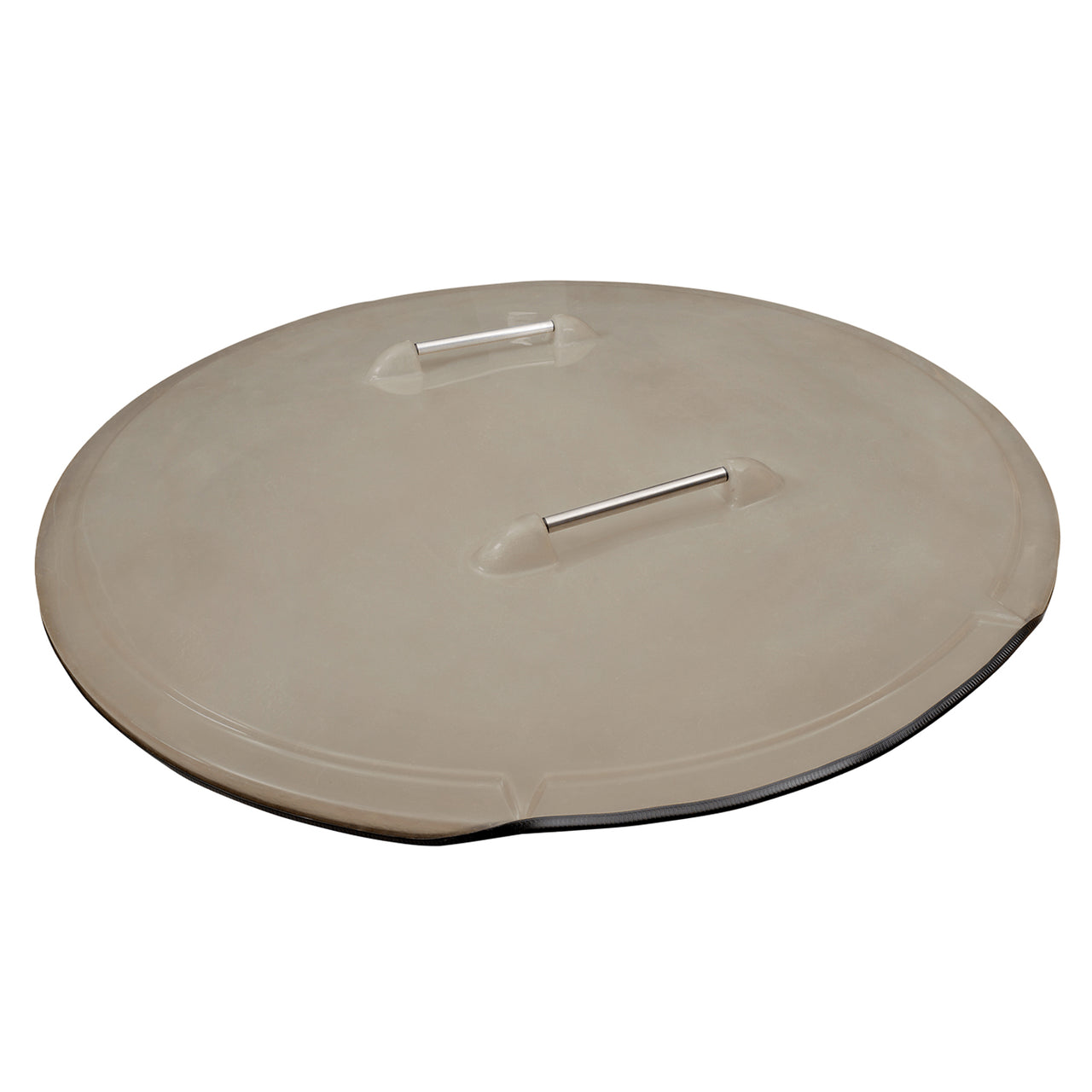 Dutchtub: Accessories + Cover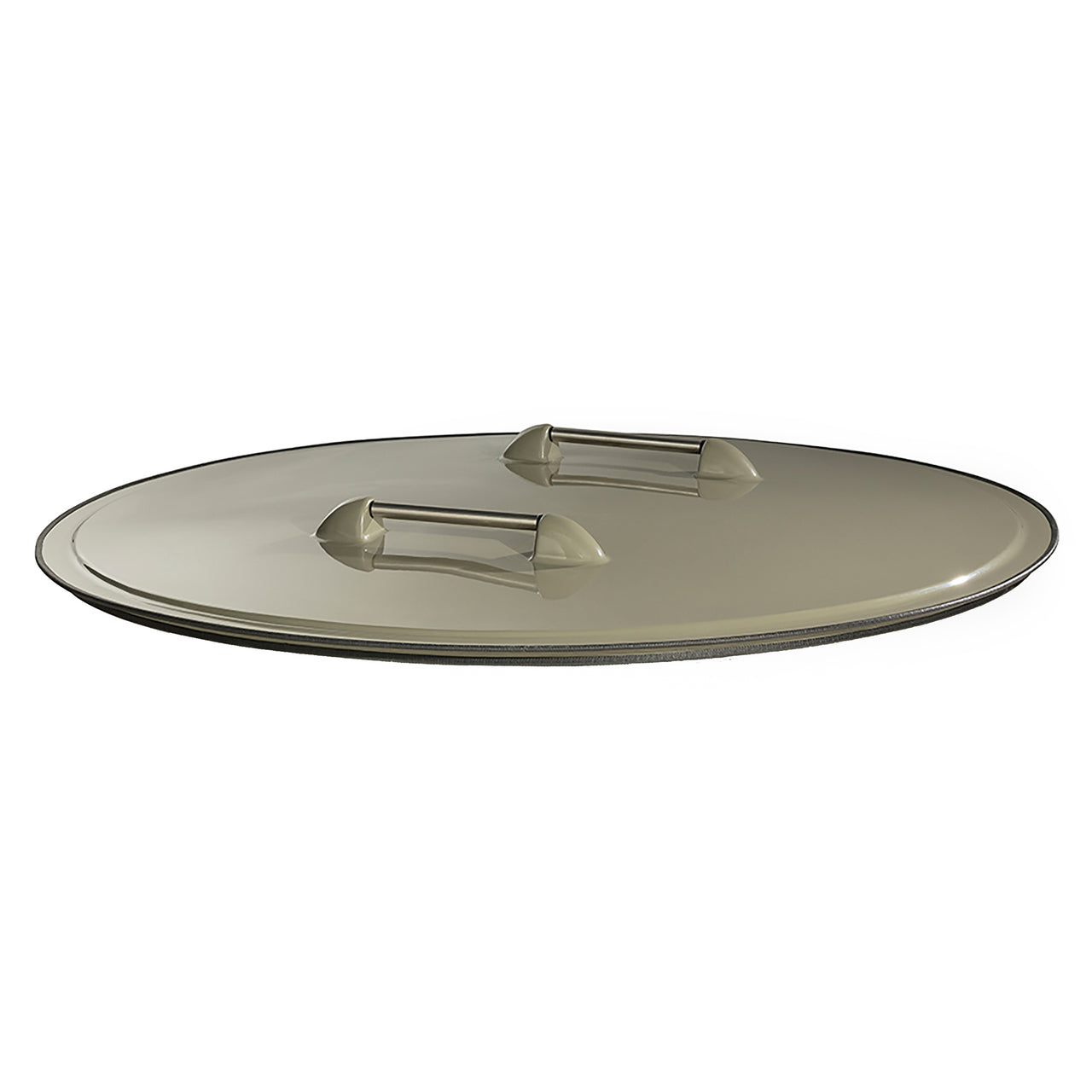 Dutchtub: Accessories + Cover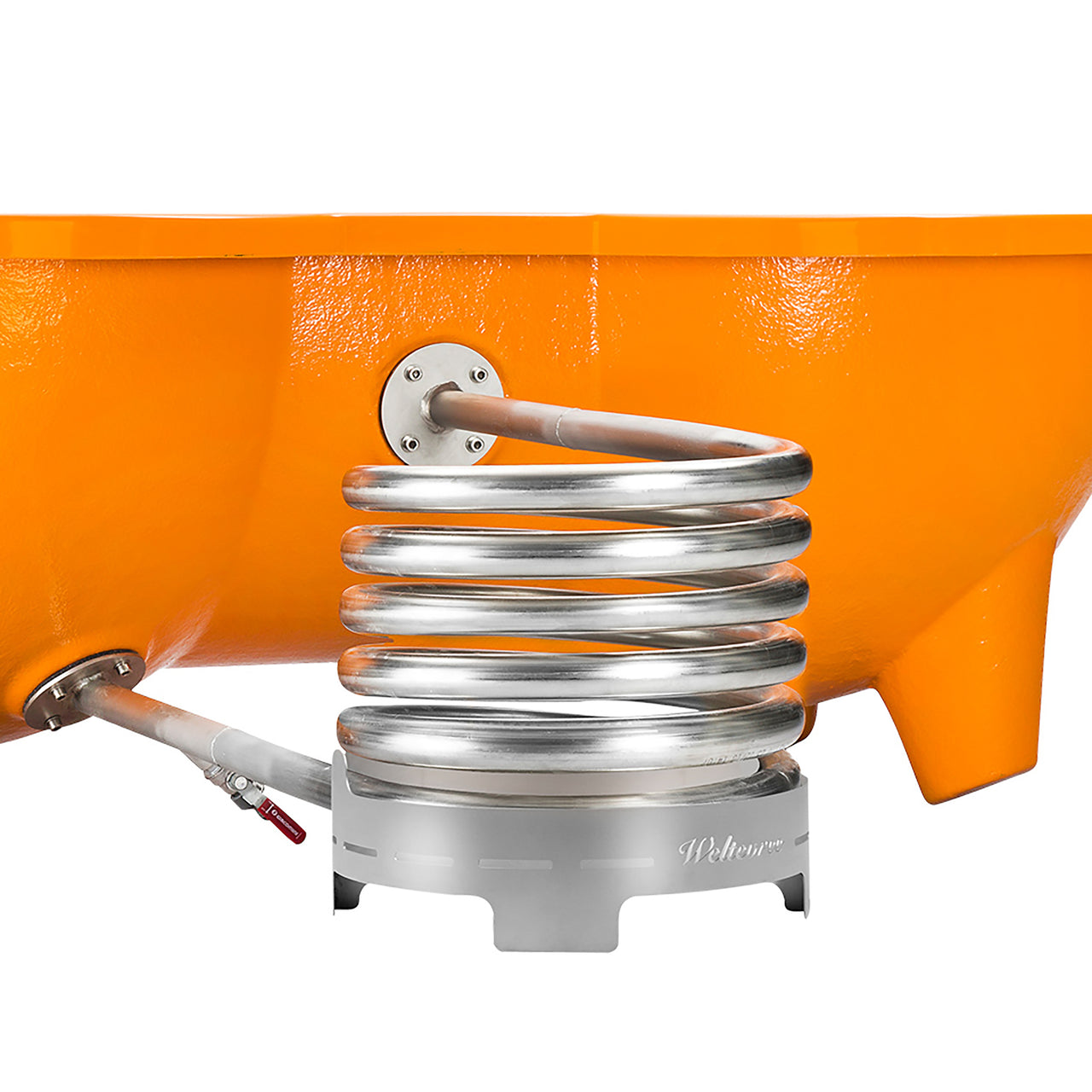 Dutchtub: Accessories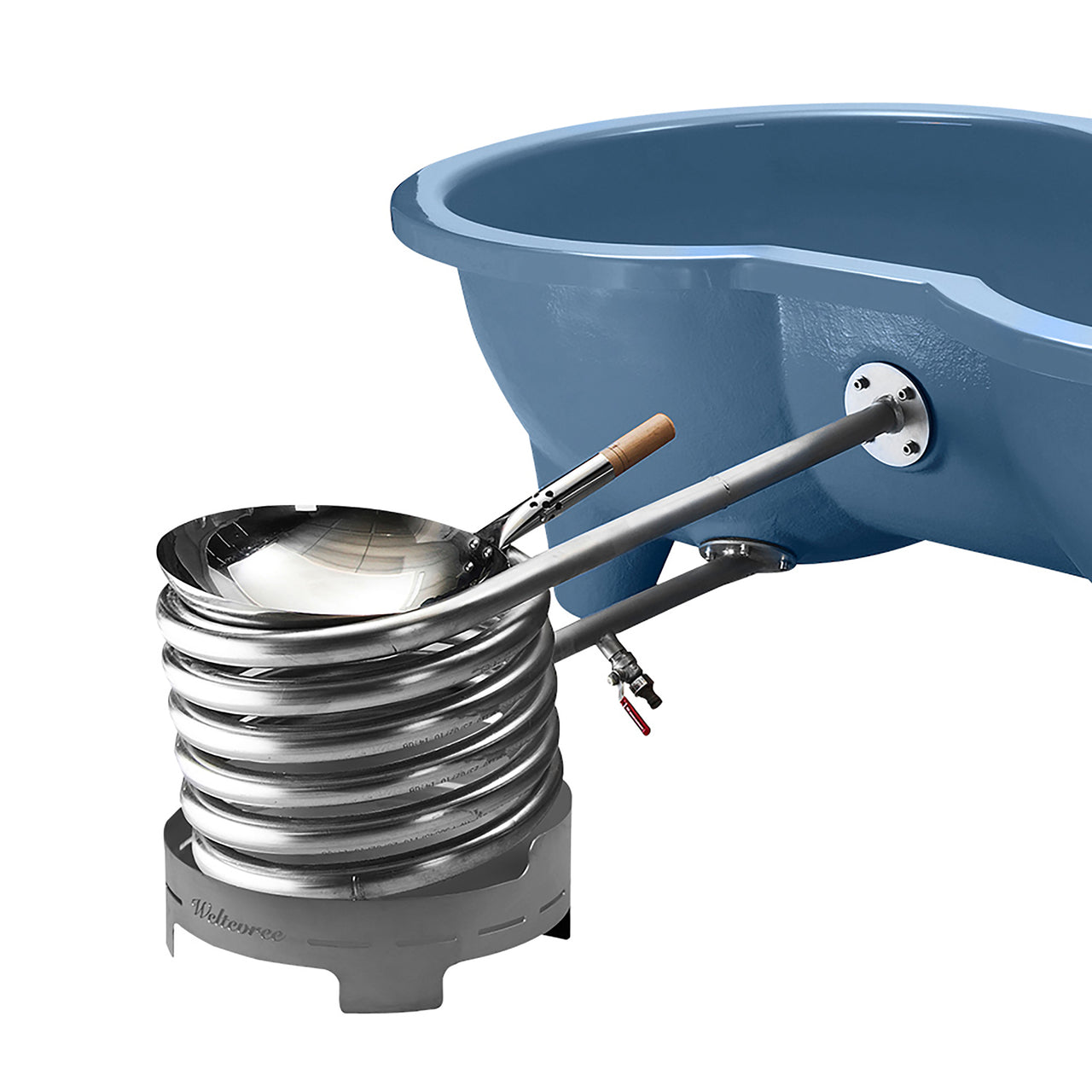 Dutchtub: Accessories
Dutchtub: Accessories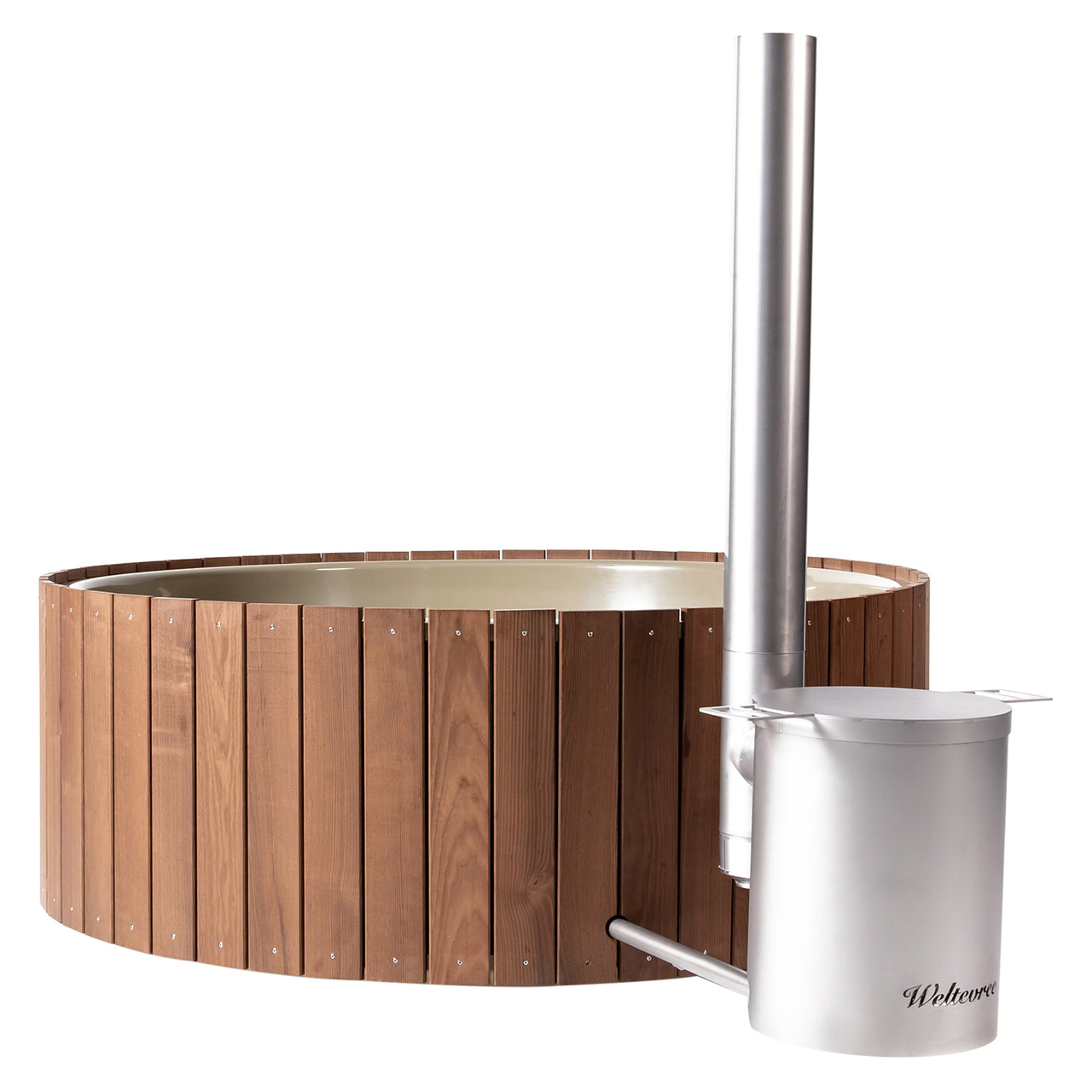 Dutchtub: Accessories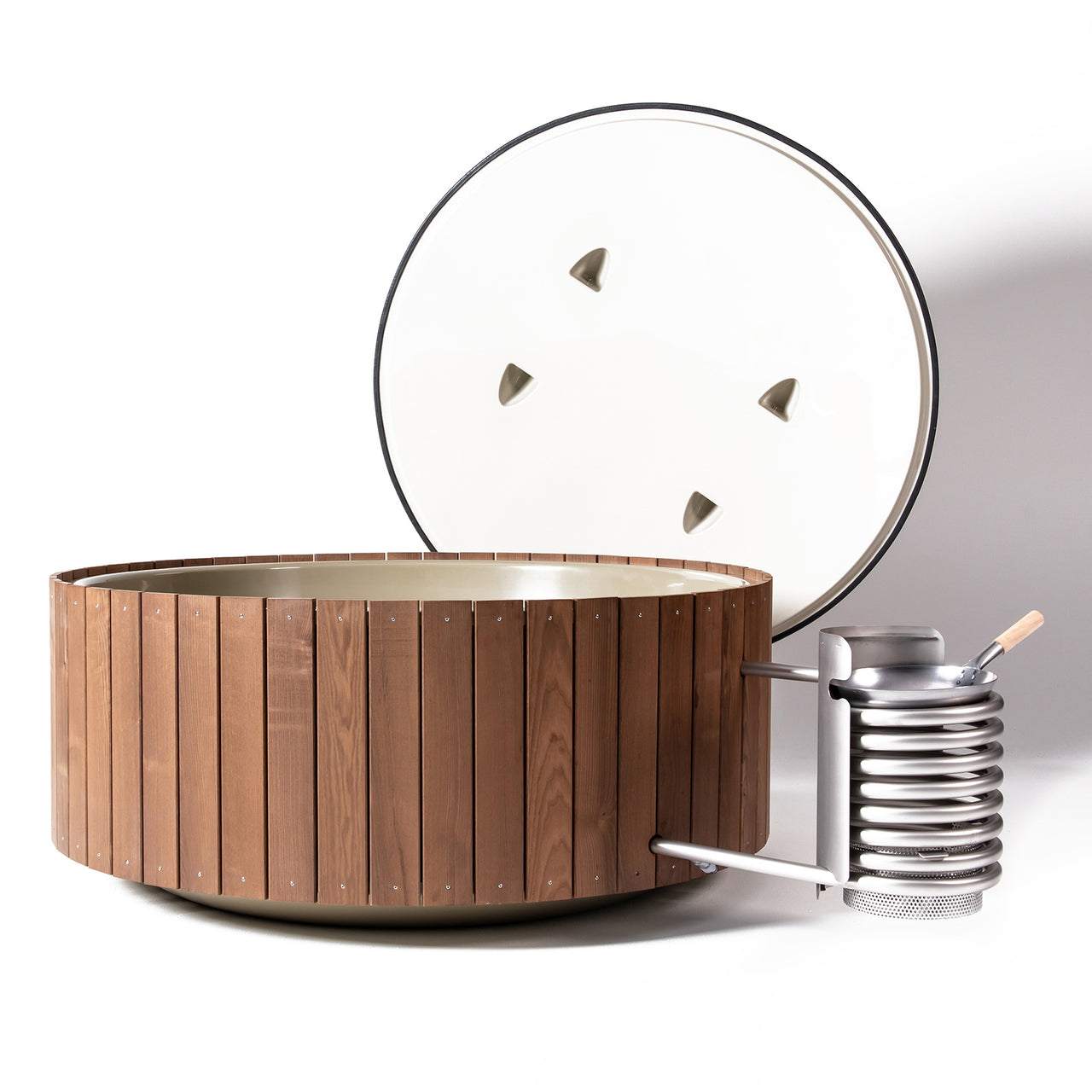 Dutchtub: Accessories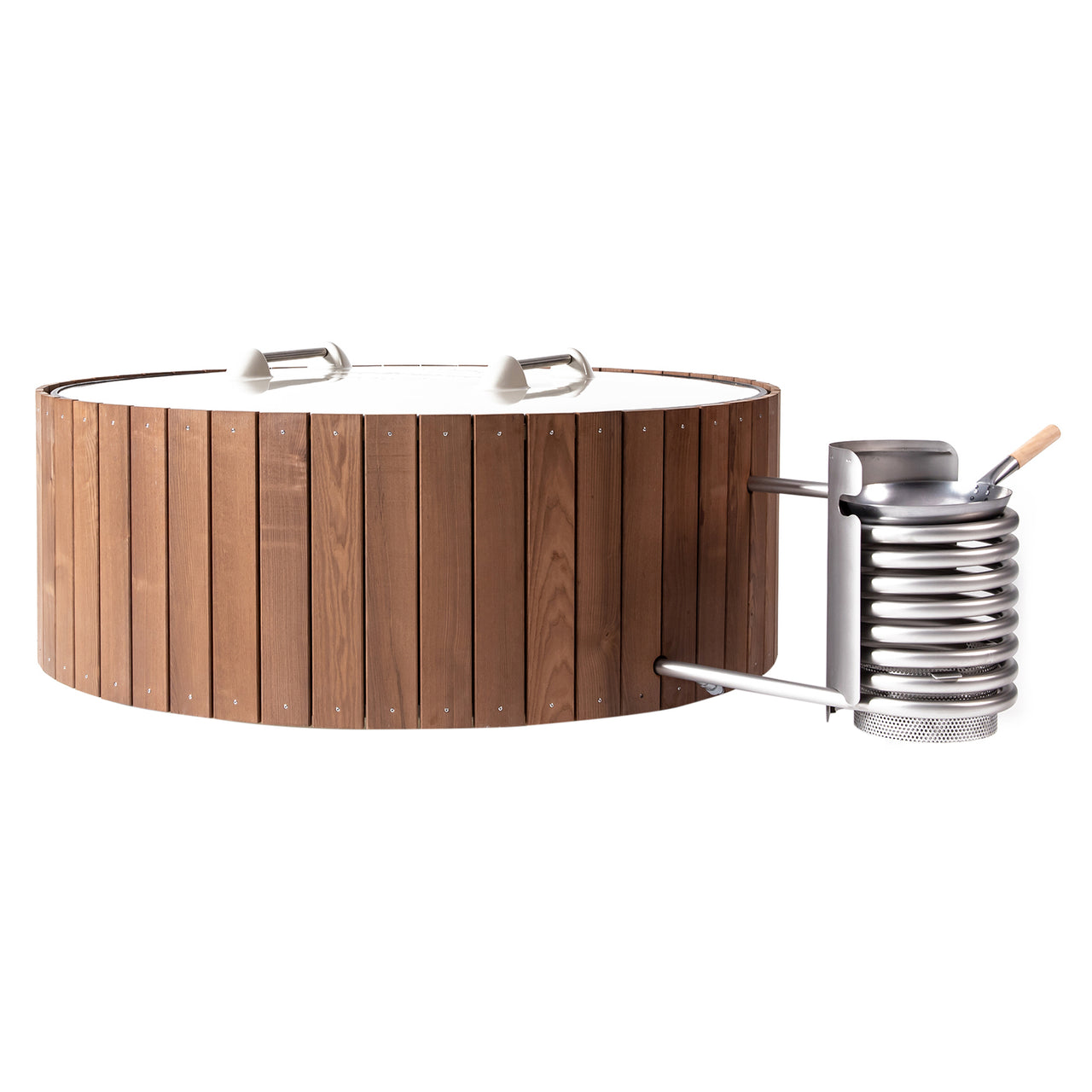 Dutchtub: Accessories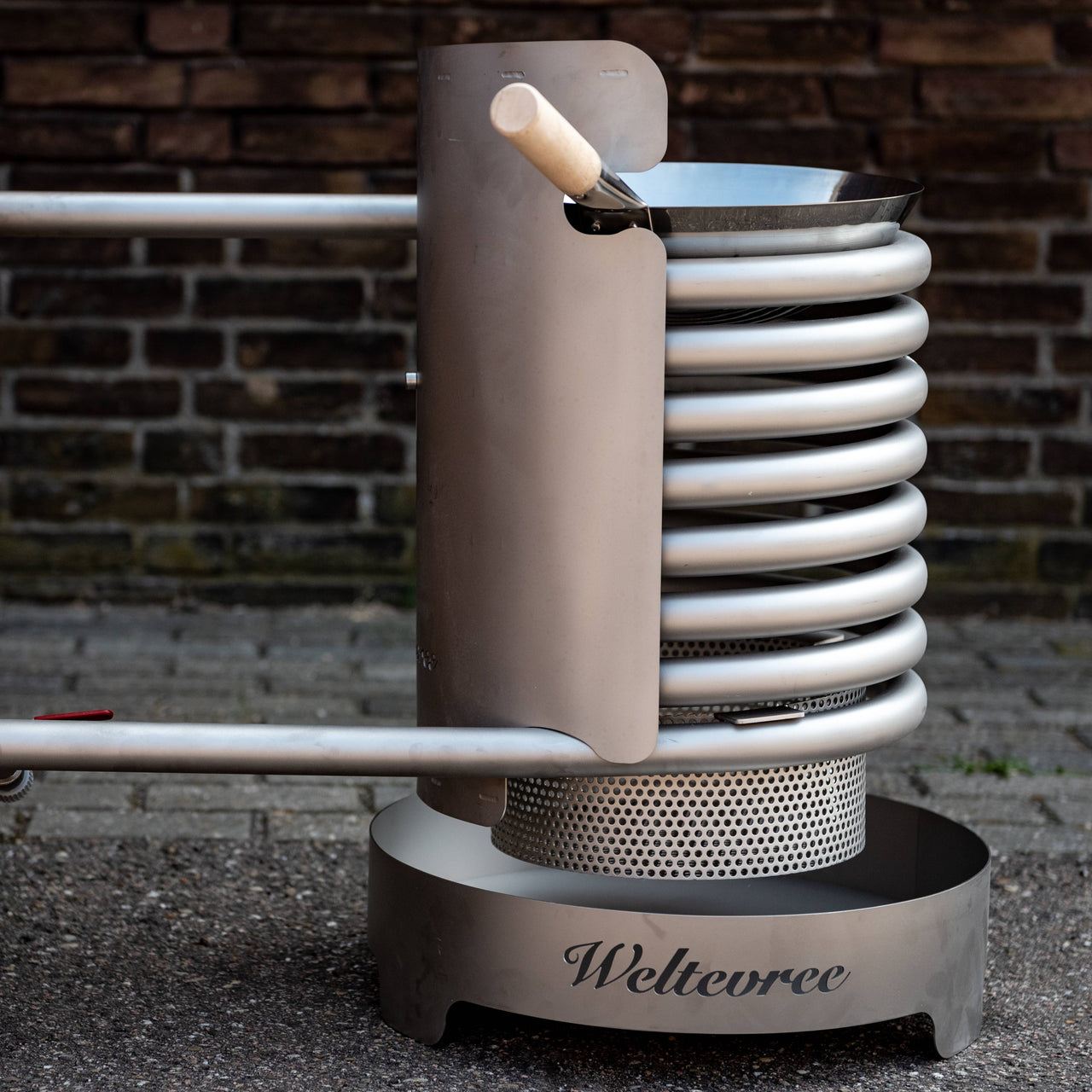 Dutchtub: Accessories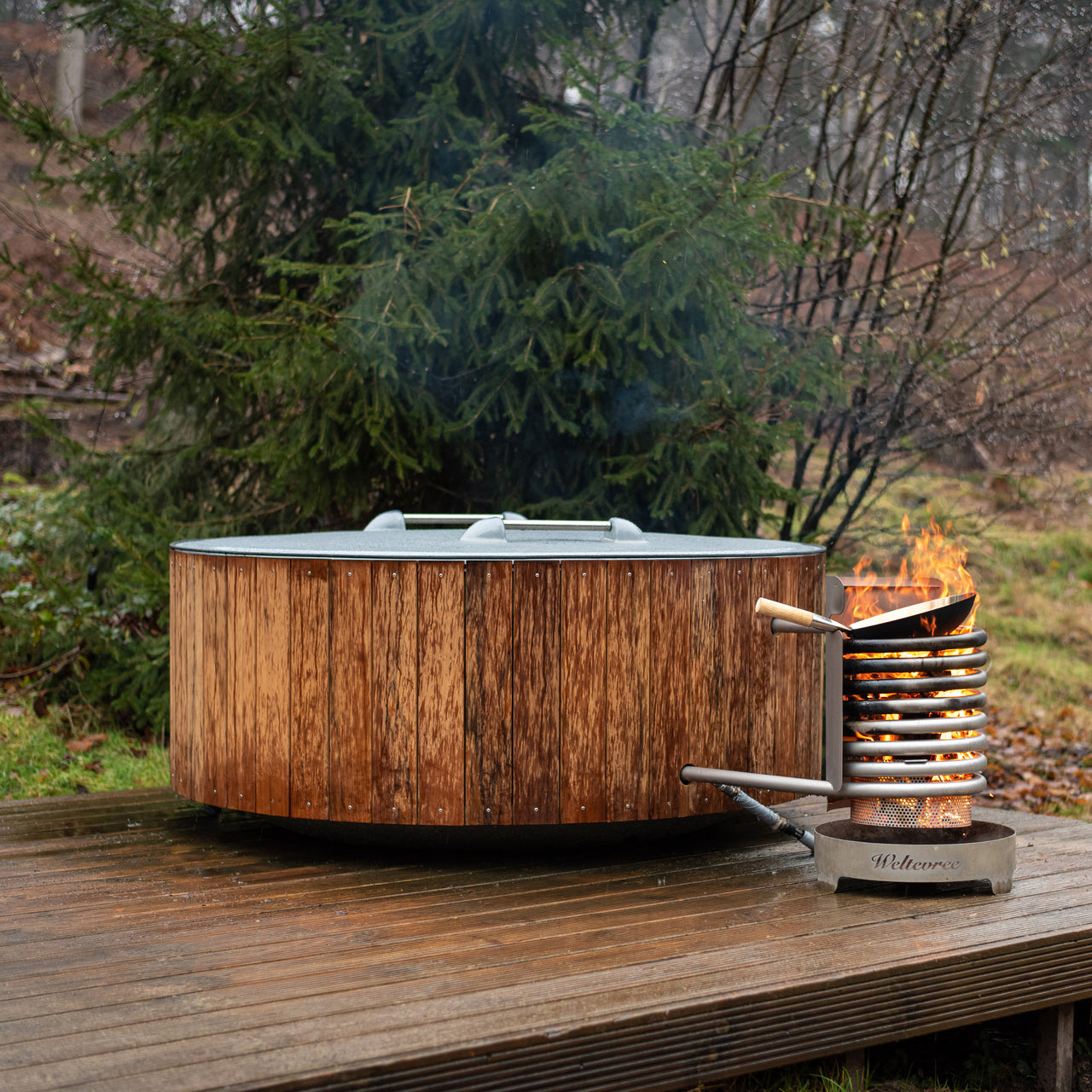 Dutchtub: Accessories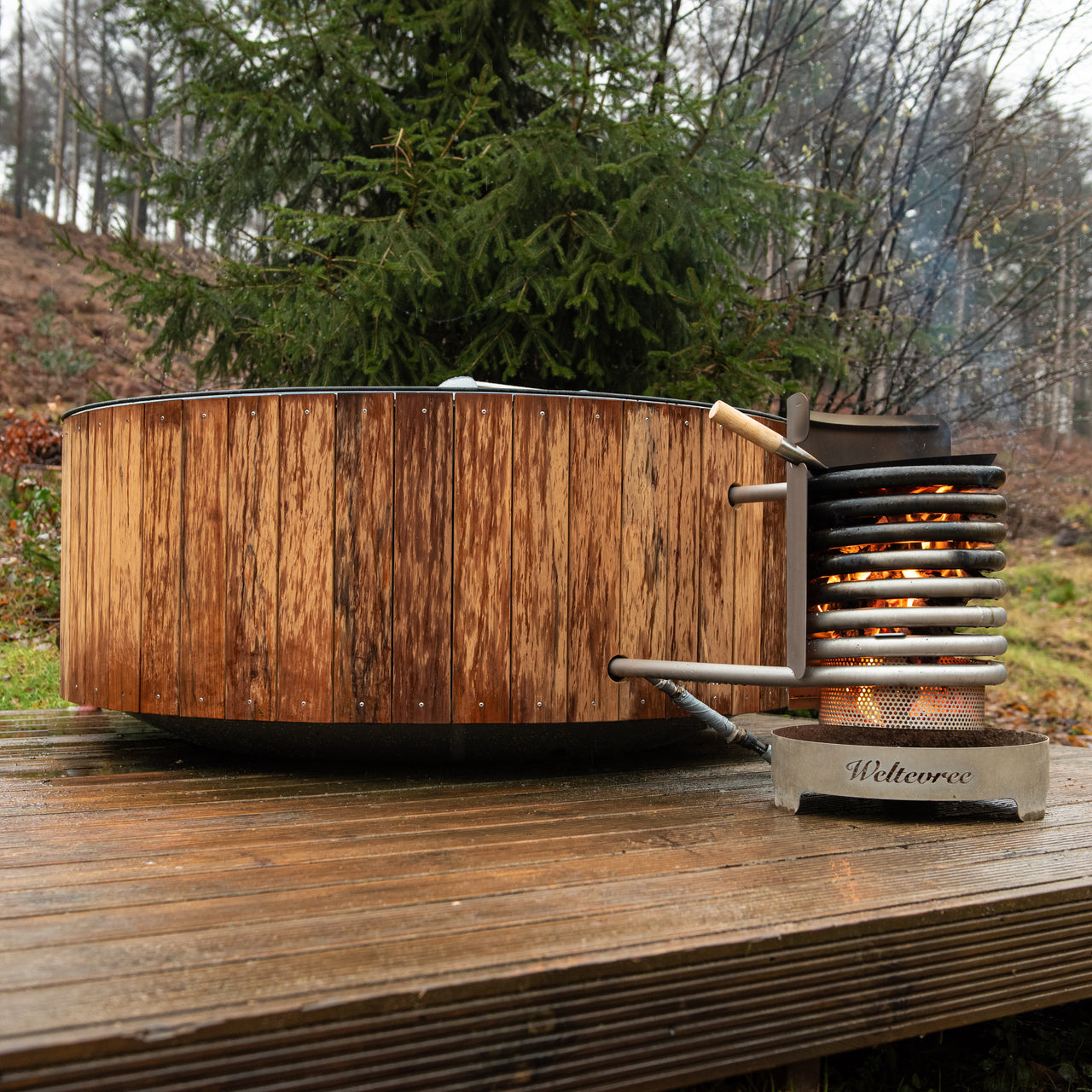 Dutchtub: Accessories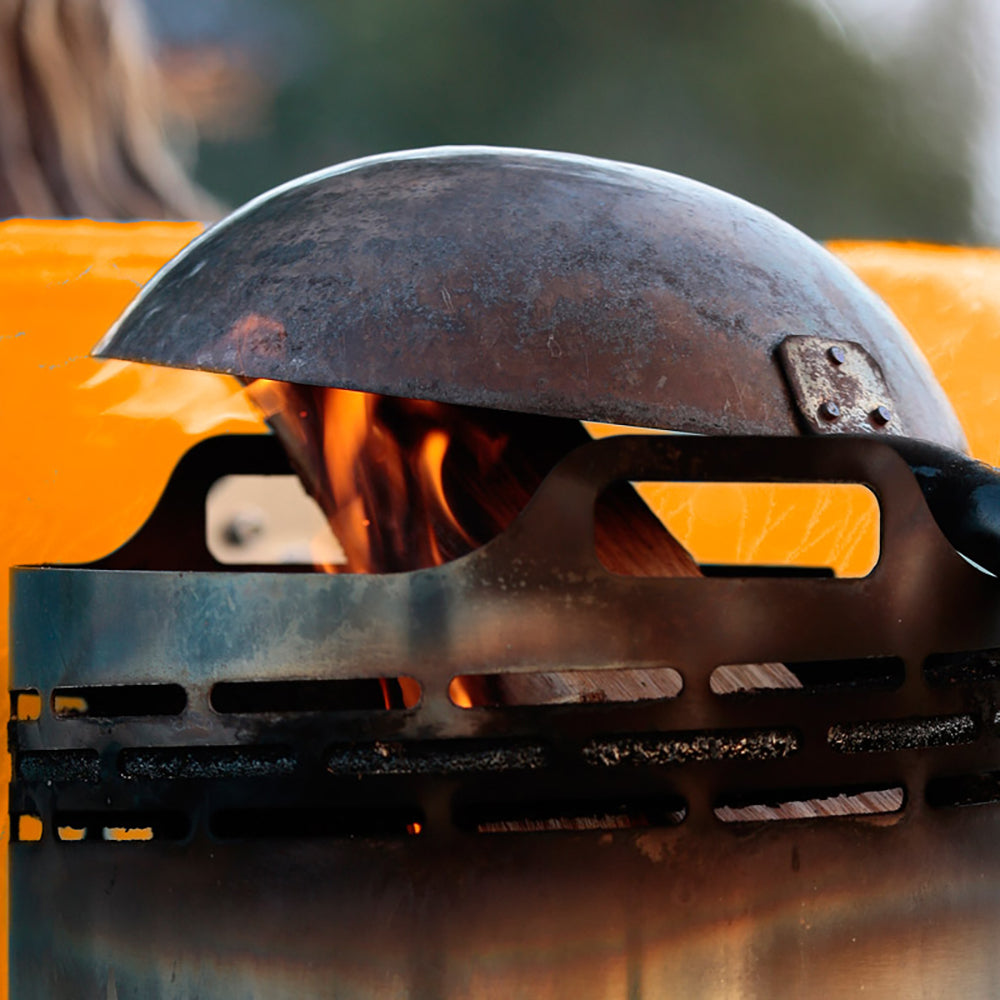 Dutchtub: Accessories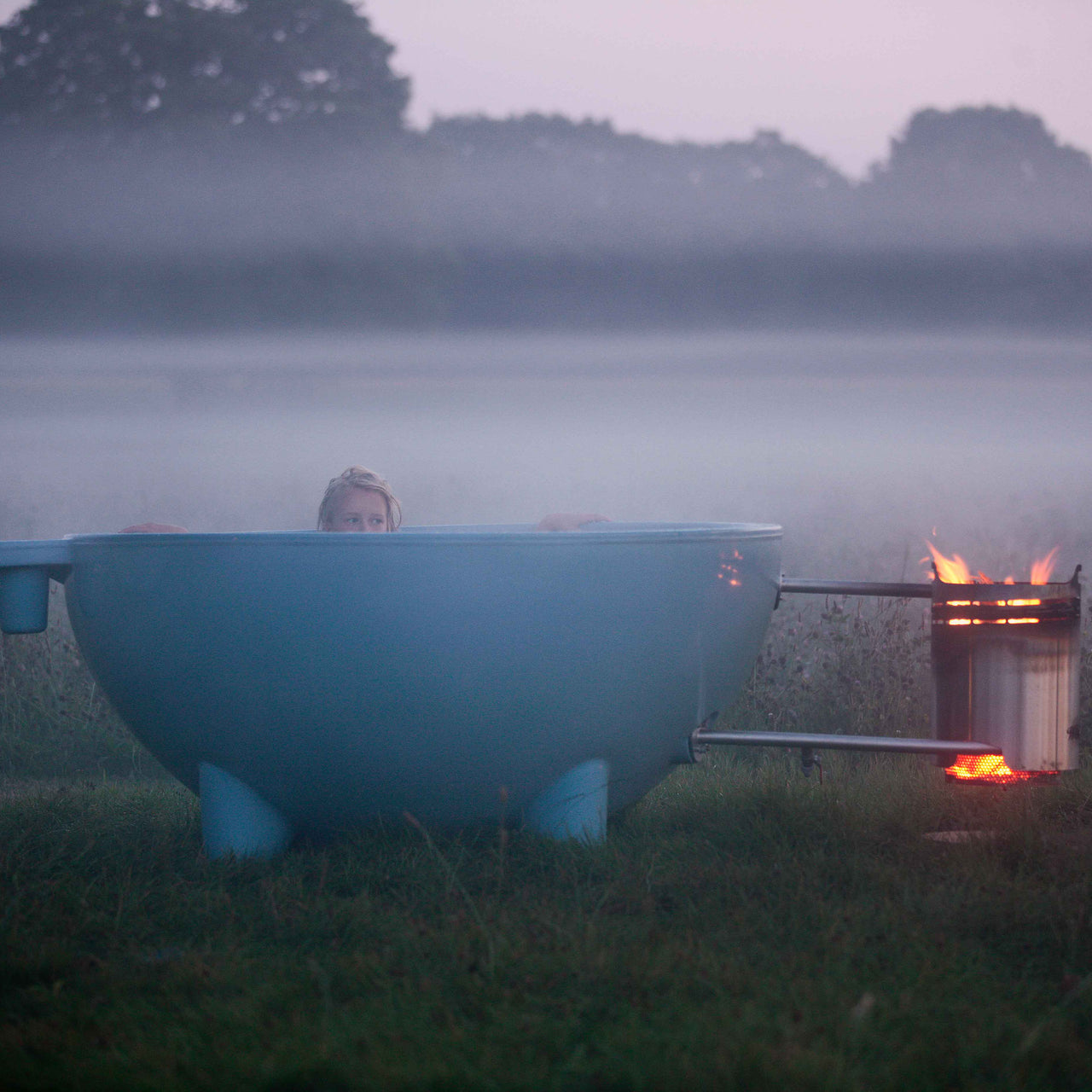 Dutchtub: Accessories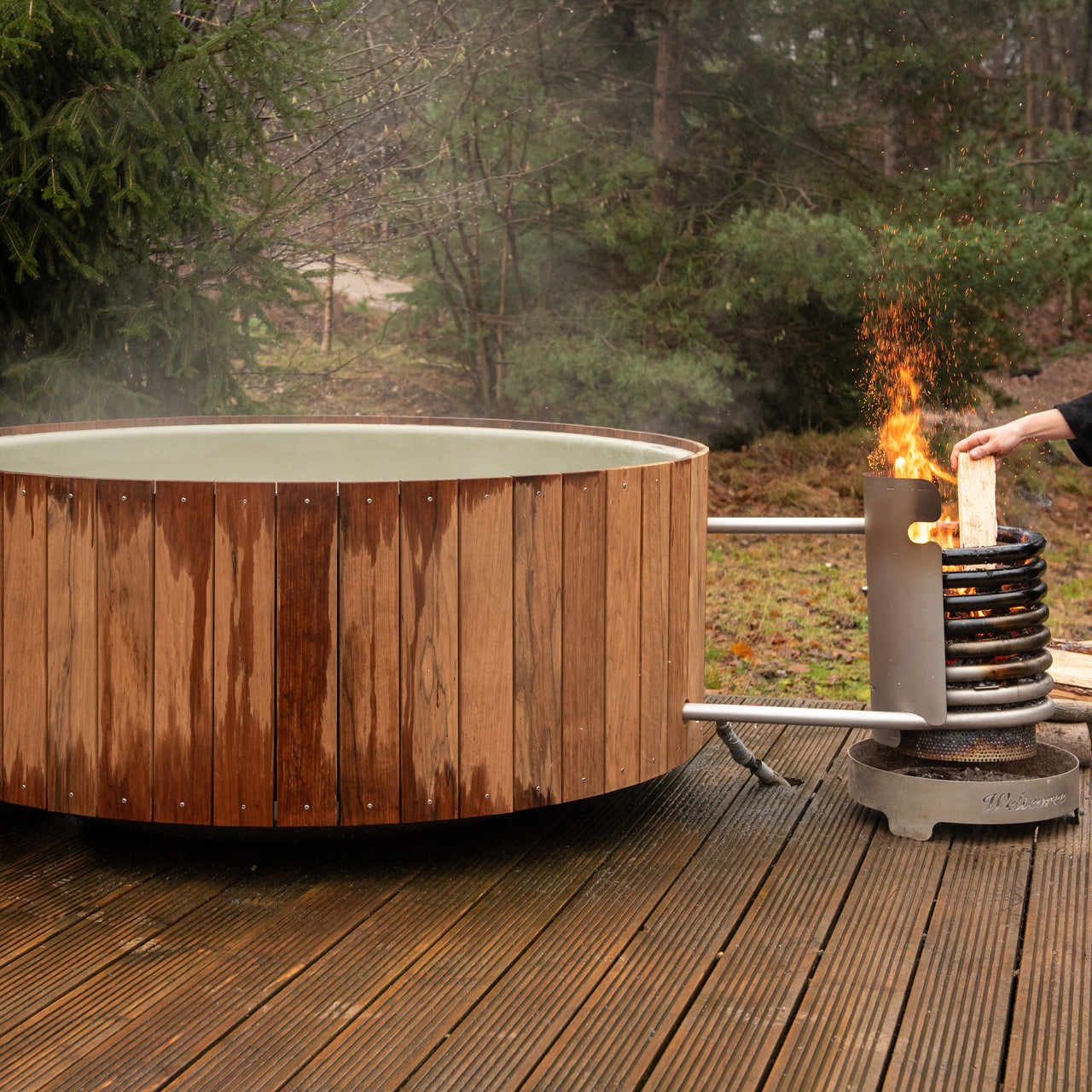 Dutchtub: Accessories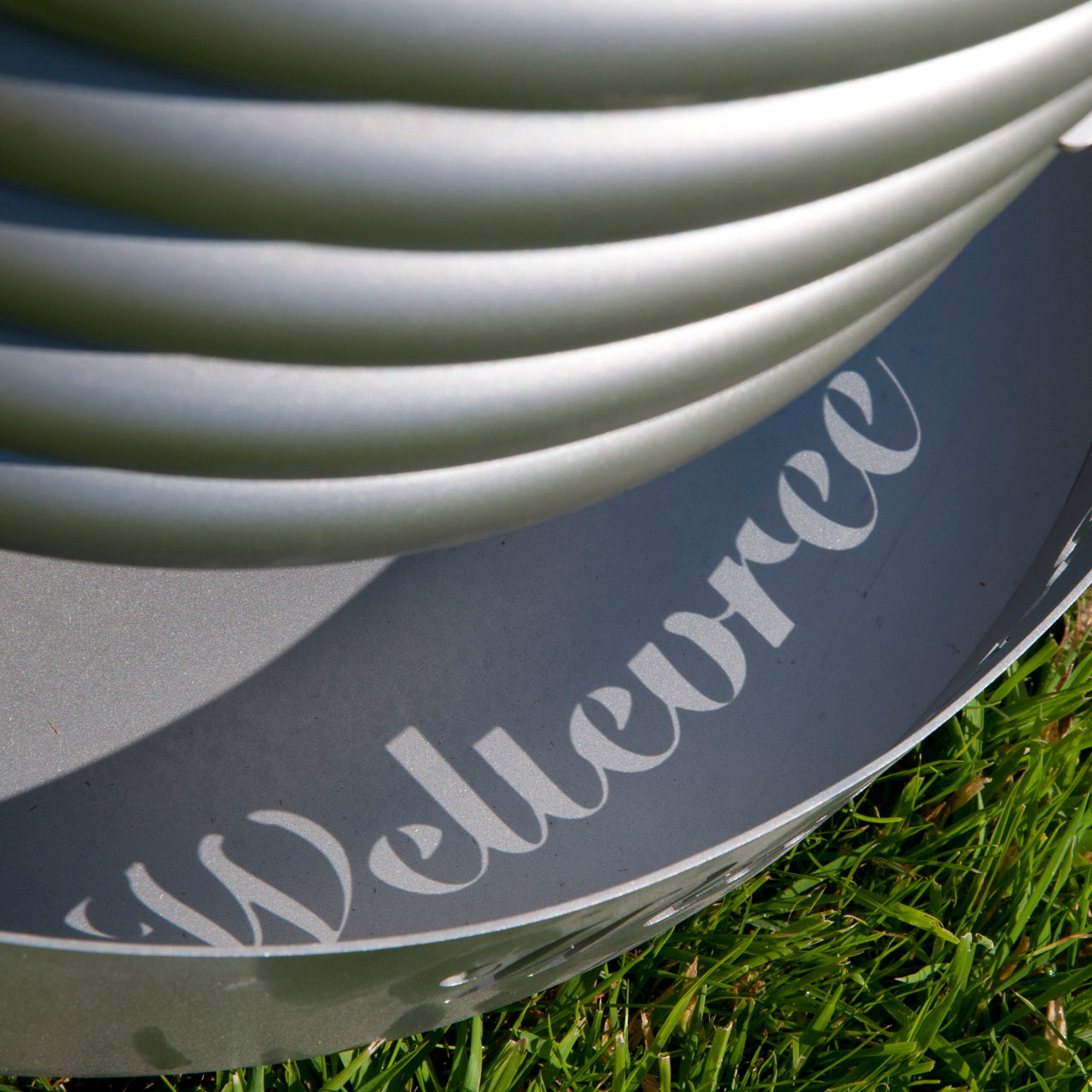 Dutchtub: Accessories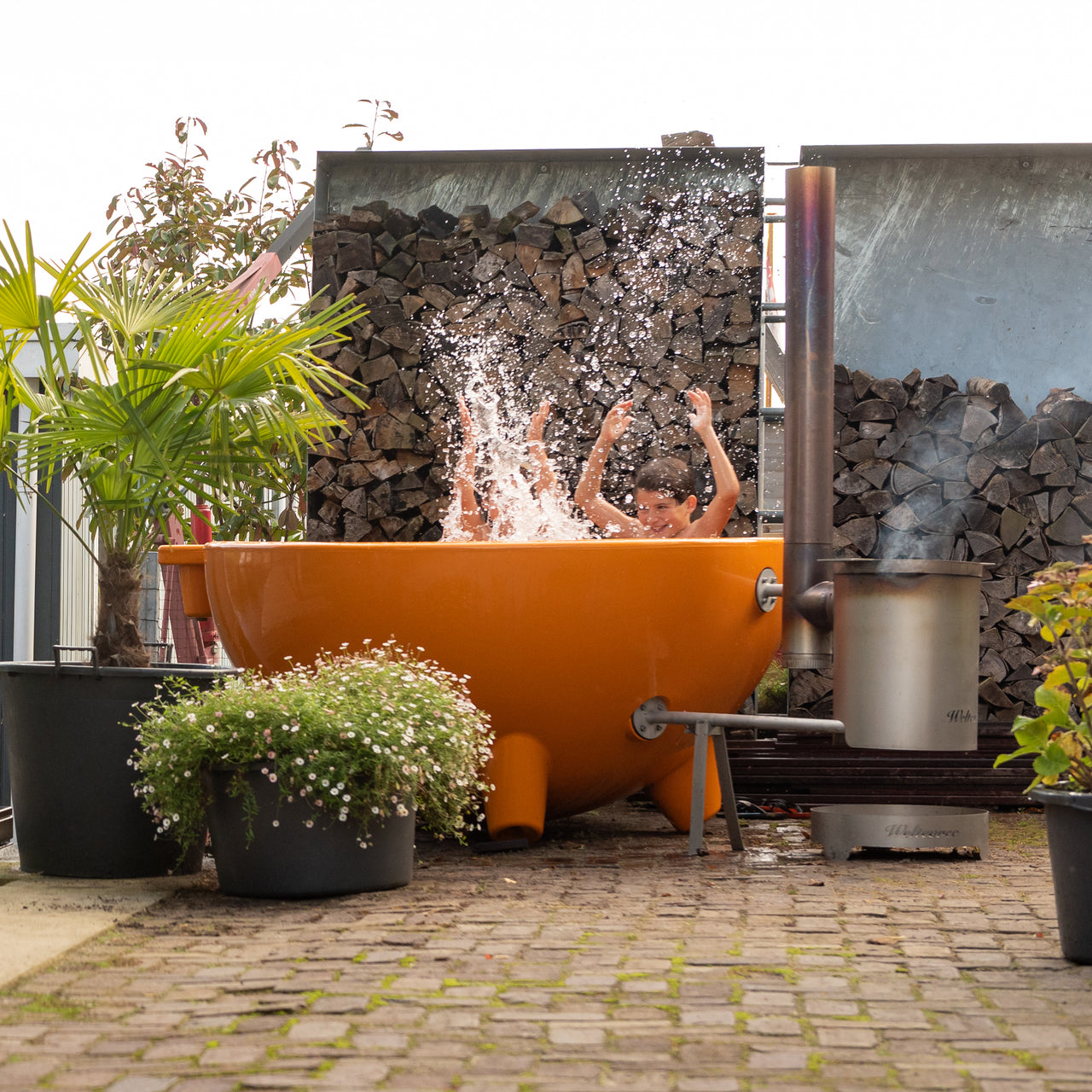 Dutchtub: Accessories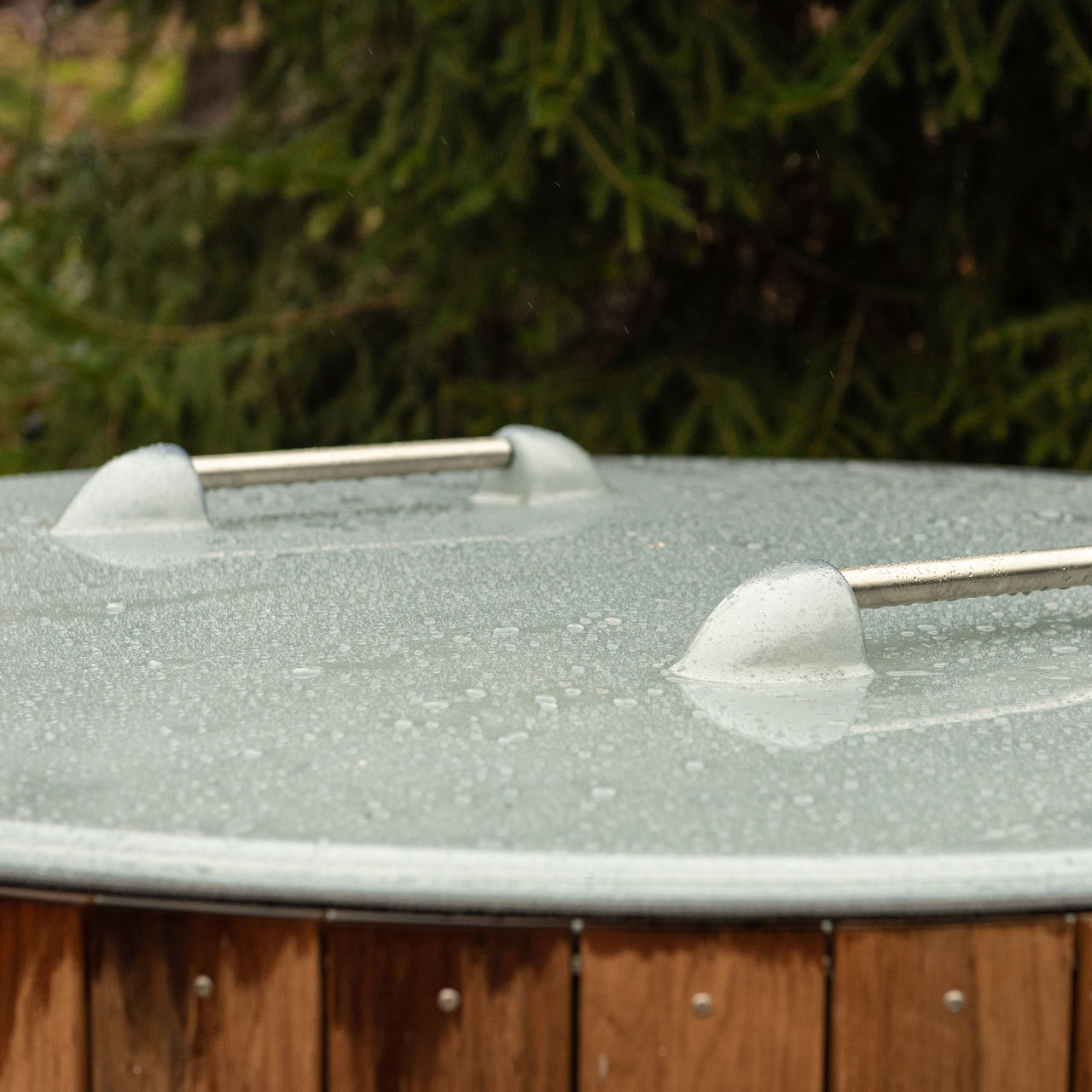 Dutchtub: Accessories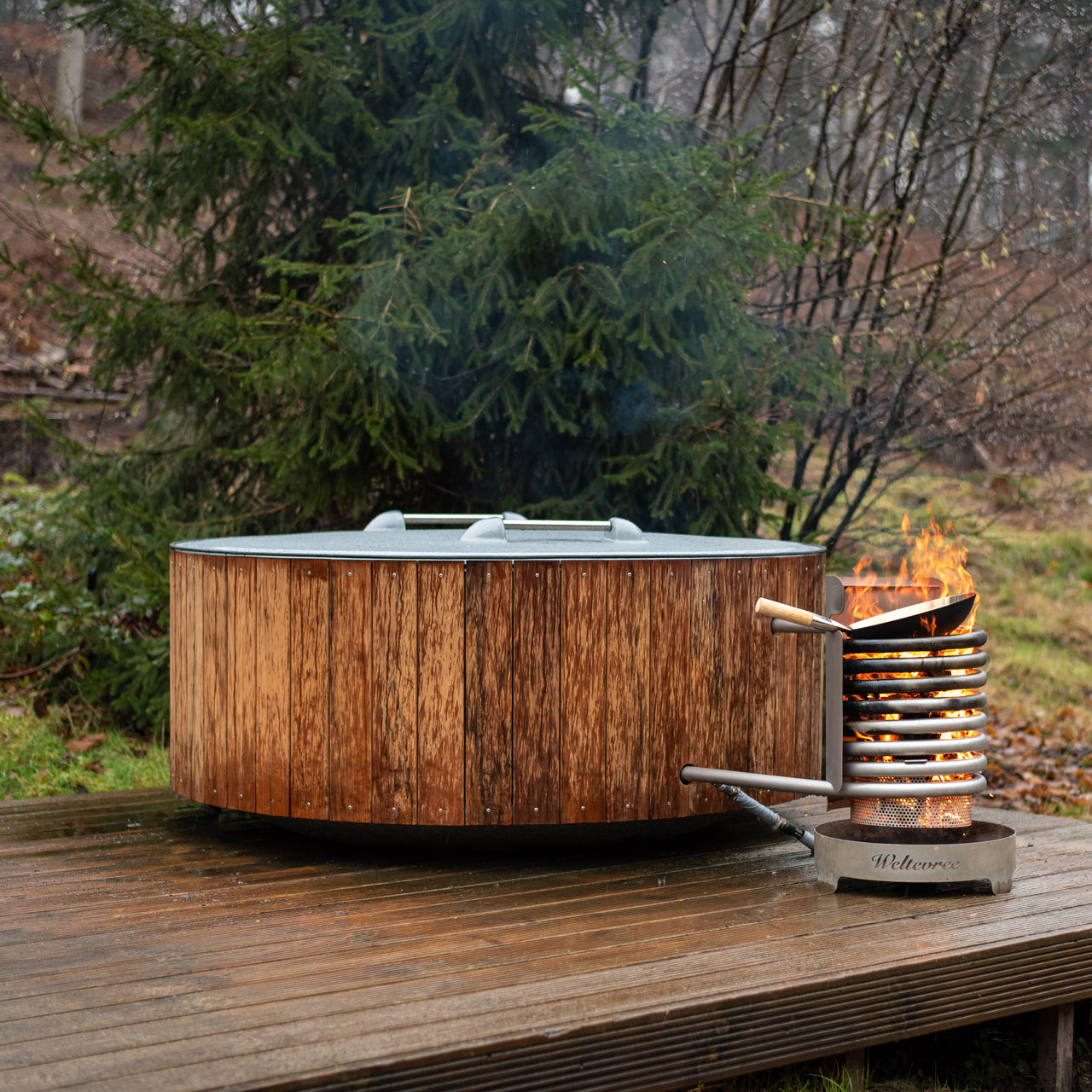 Dutchtub: Accessories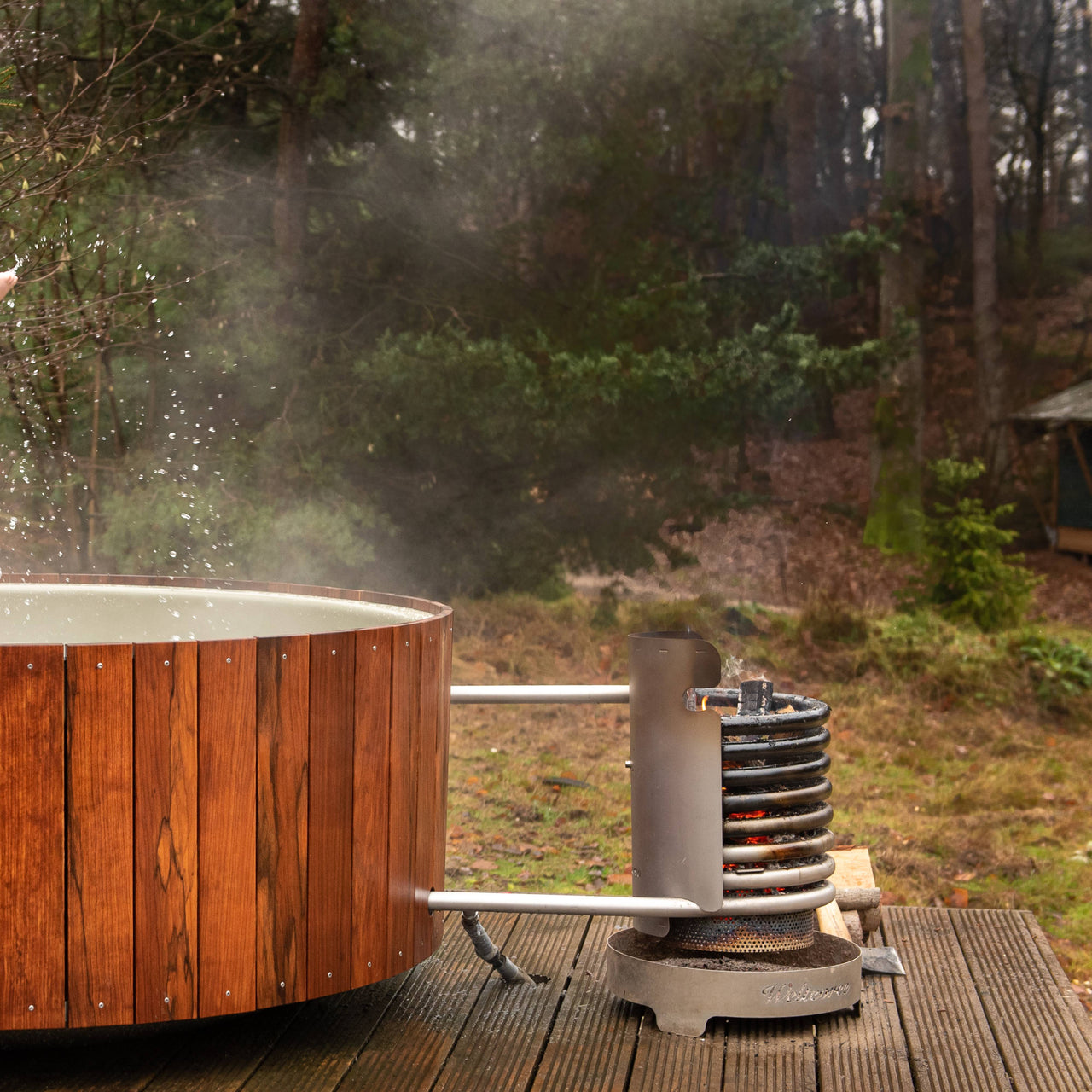 insitu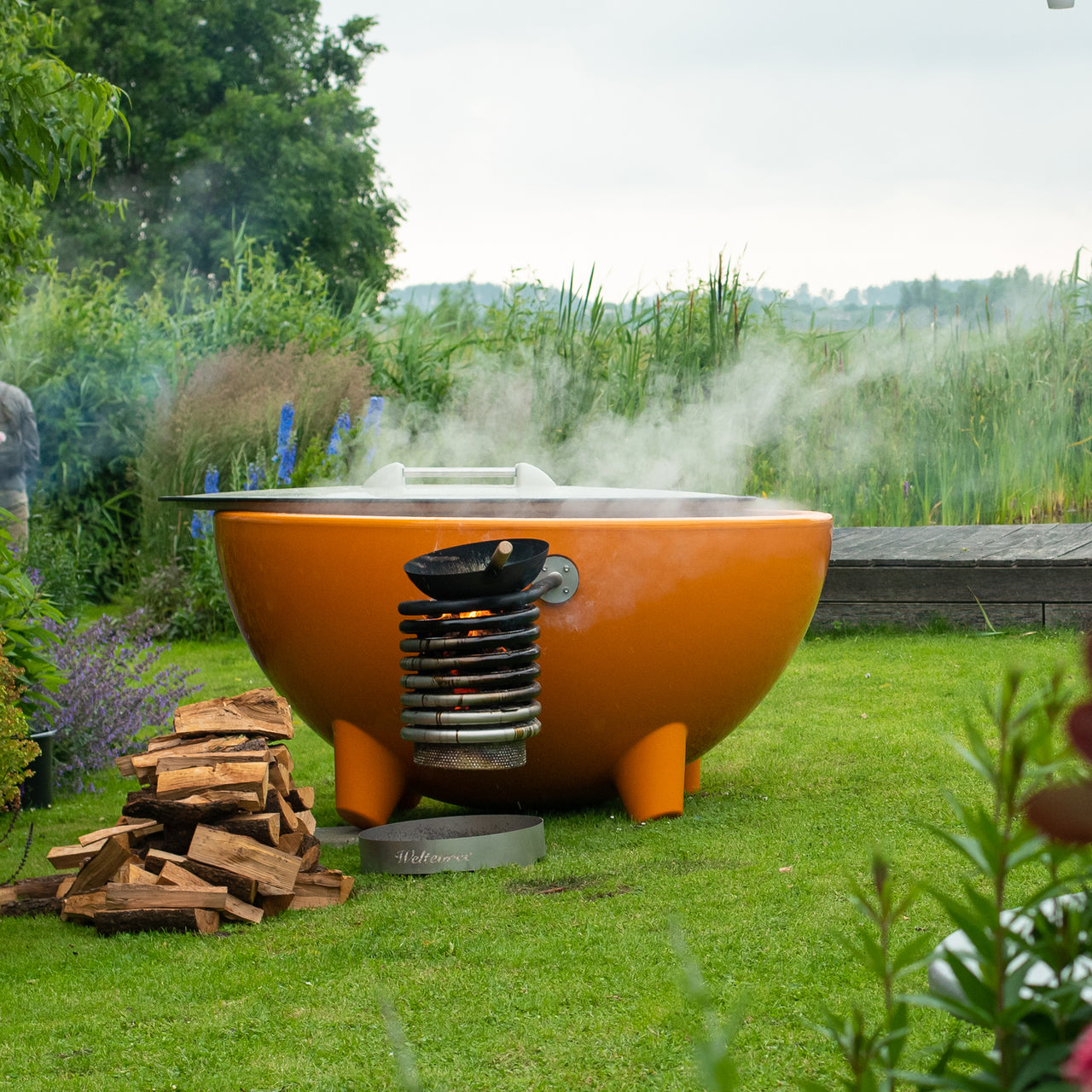 insitu
---
---
Finely crafter stainless-steel accessories for the Original and Wood versions only improve on the ingenuity of Floris Schoonderbeek's unorthodox Dutchtub. Chimney increases the heating process and guides the smoke to the top to burn wood more efficiently in cold weather conditions. Shield envelops the coils and protects the fire against gusts, also for use when the weather is cold and windy. Ashtray collects ash particles as they fall from the fire basket and is designed for use when the tub is placed on a terrace. 
Size
Ashtray: 4.7" h x 17.7" dia (12x45cm)
Wind Shield: 18.9" h x 13.8" dia (48x35cm)

Chimney: 59.8" h x 23.6" w x 22.4" d (152x60x57cm)

Cover: 66.9" dia (170cm)
Material
Stainless steel
Details

Suitable for outdoors

Brand
Weltevree
The bold and bulbous wood-burning Dutchtub hot tub grabbed our attention in 2013, and with a wider range of equally unorthodox, high-quality, yet essential outdoor furniture and lighting newly on offer from this Holland house of design, it was high time A+R roll it out stateside as the brand's first North American dealer. Perfect poolside at home or in hotels, or take the to-go Beach Rocker or Guidelight seaside or camping. 
Quality of life is what drives the Weltevree family, and that includes their approach to design: from FSC-approved and -certified timber, much of it harvested from Dutch forests; to premium steel and finishes. To them, it's about "indulging experiences that promote well-being. We totally believe life is about what you experience; not what you own." We can totally get behind that.