Stringlight: Multicolor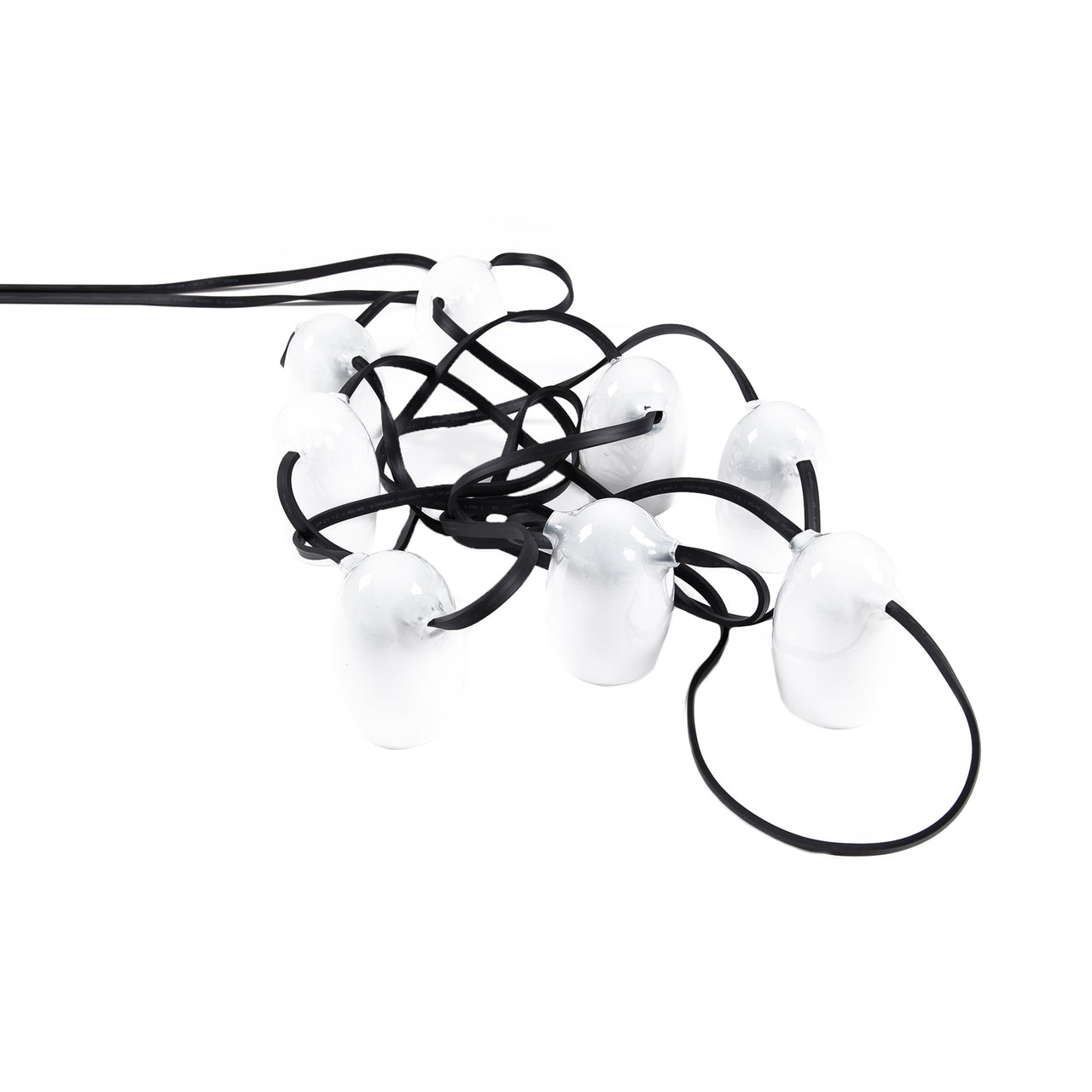 Stringlight: White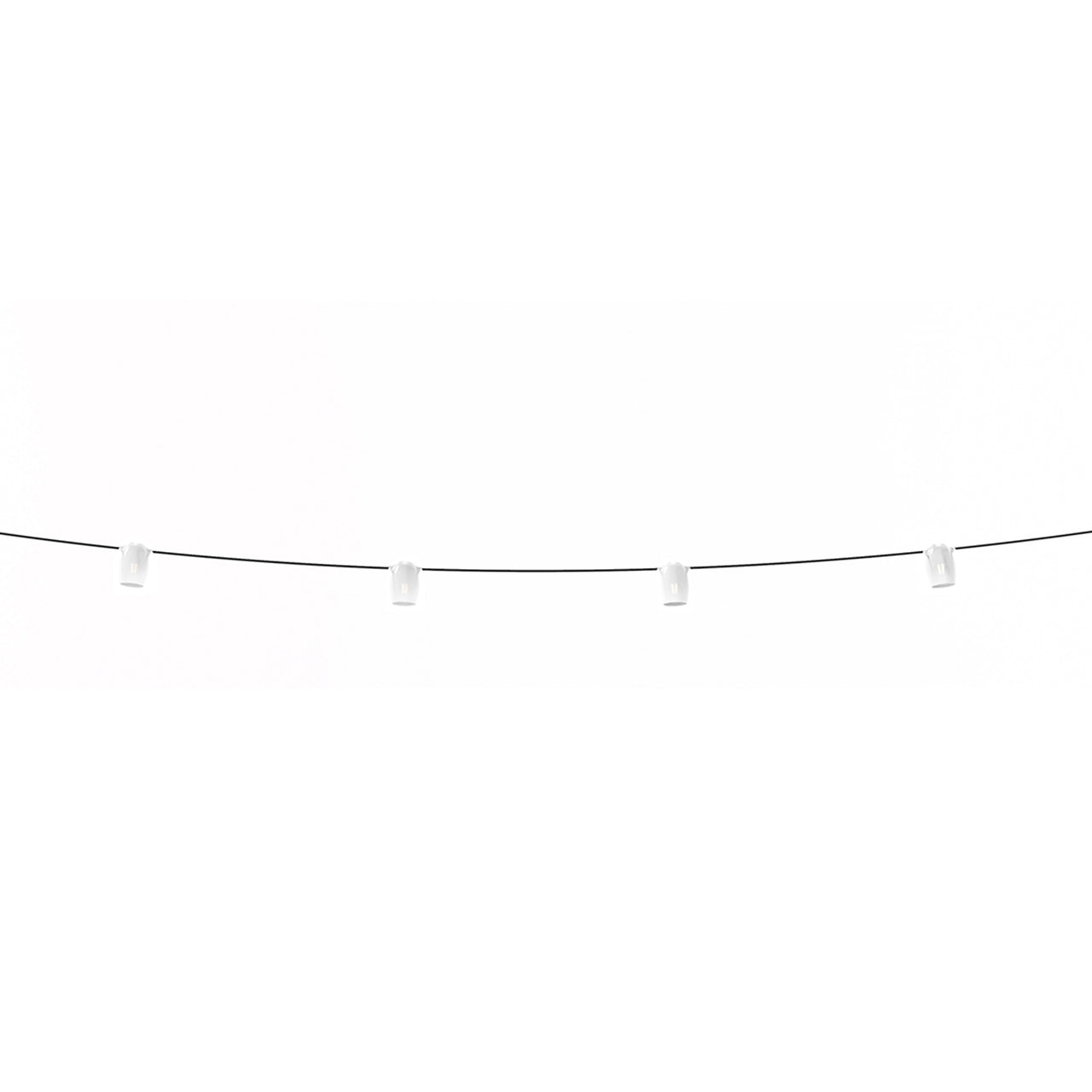 Stringlight: White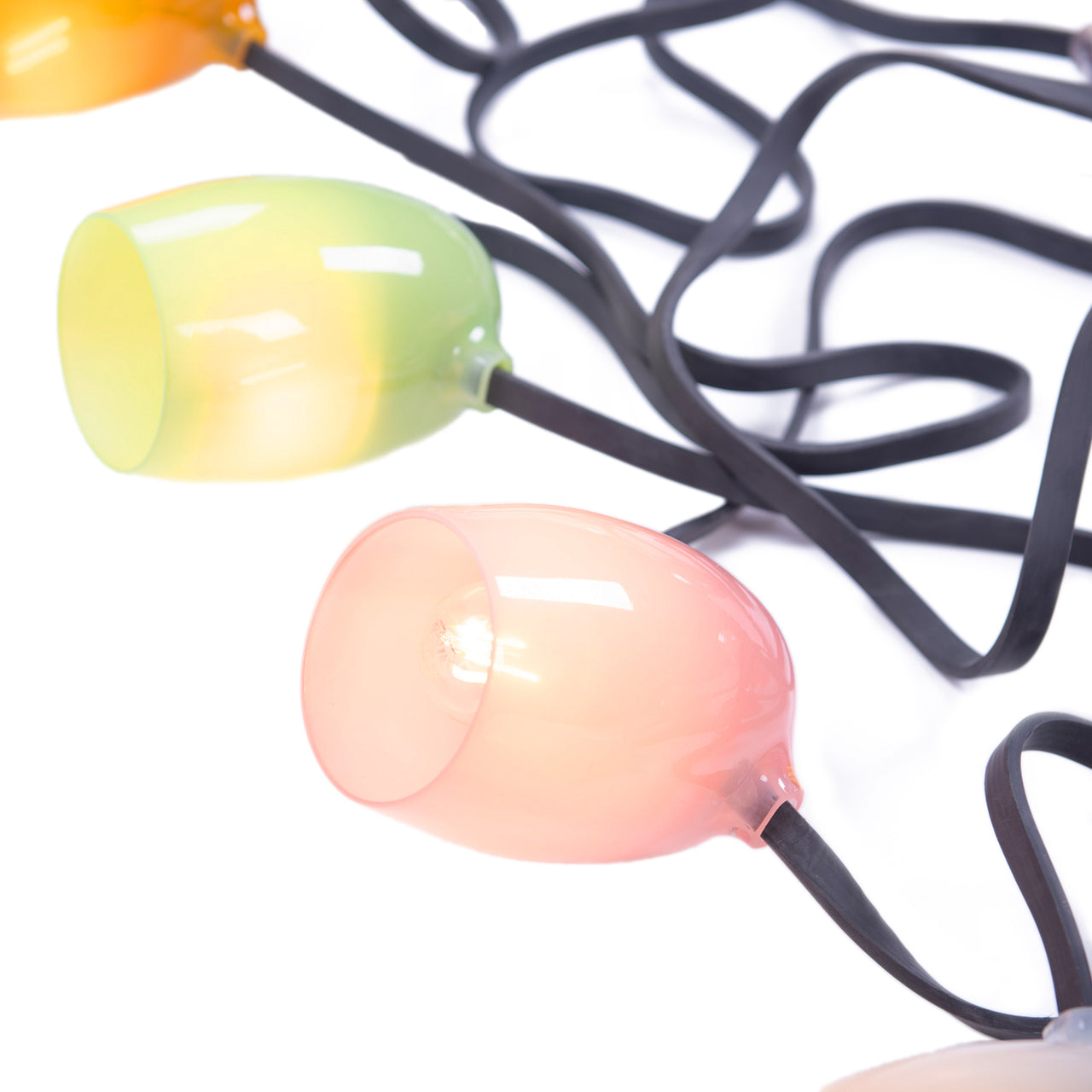 Stringlight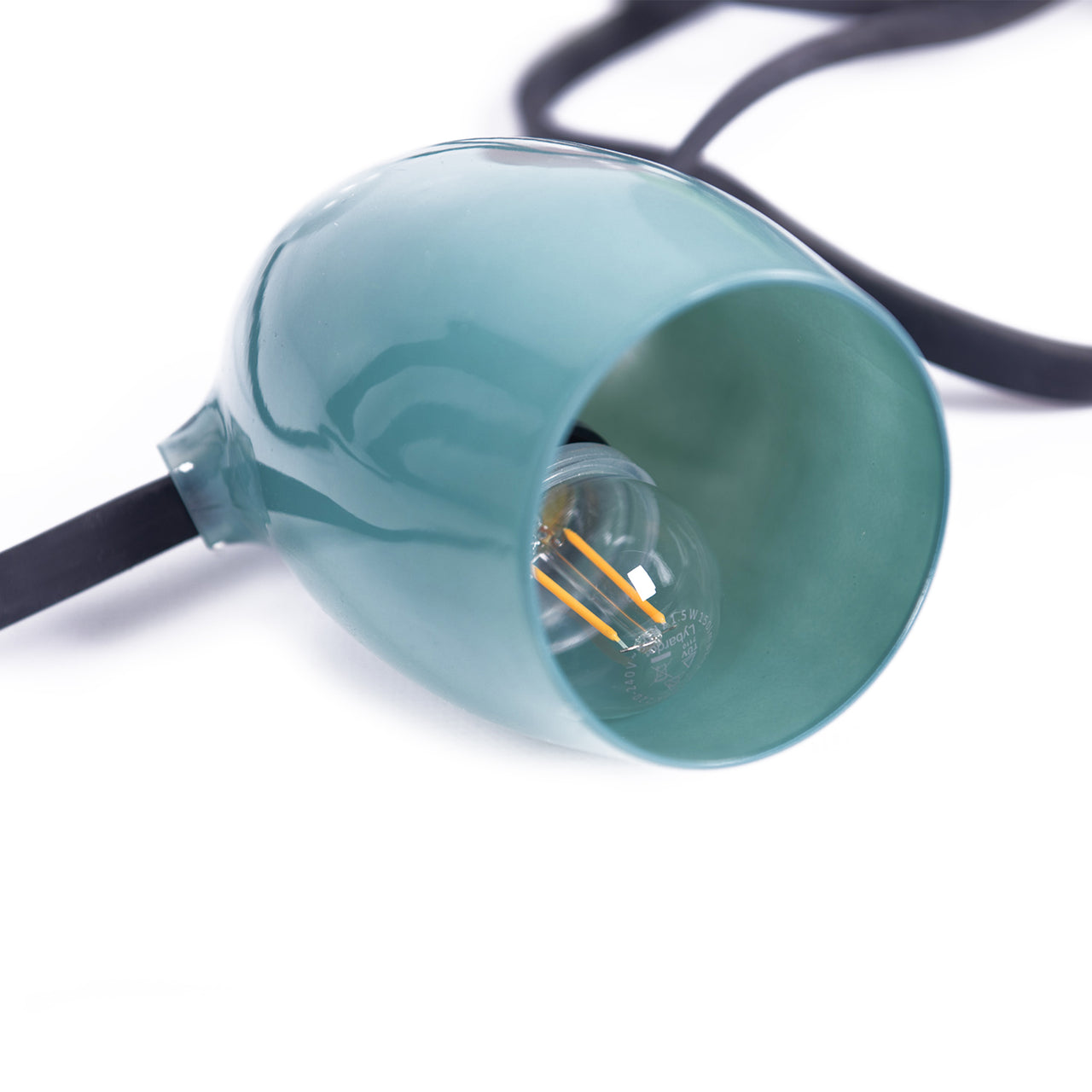 Stringlight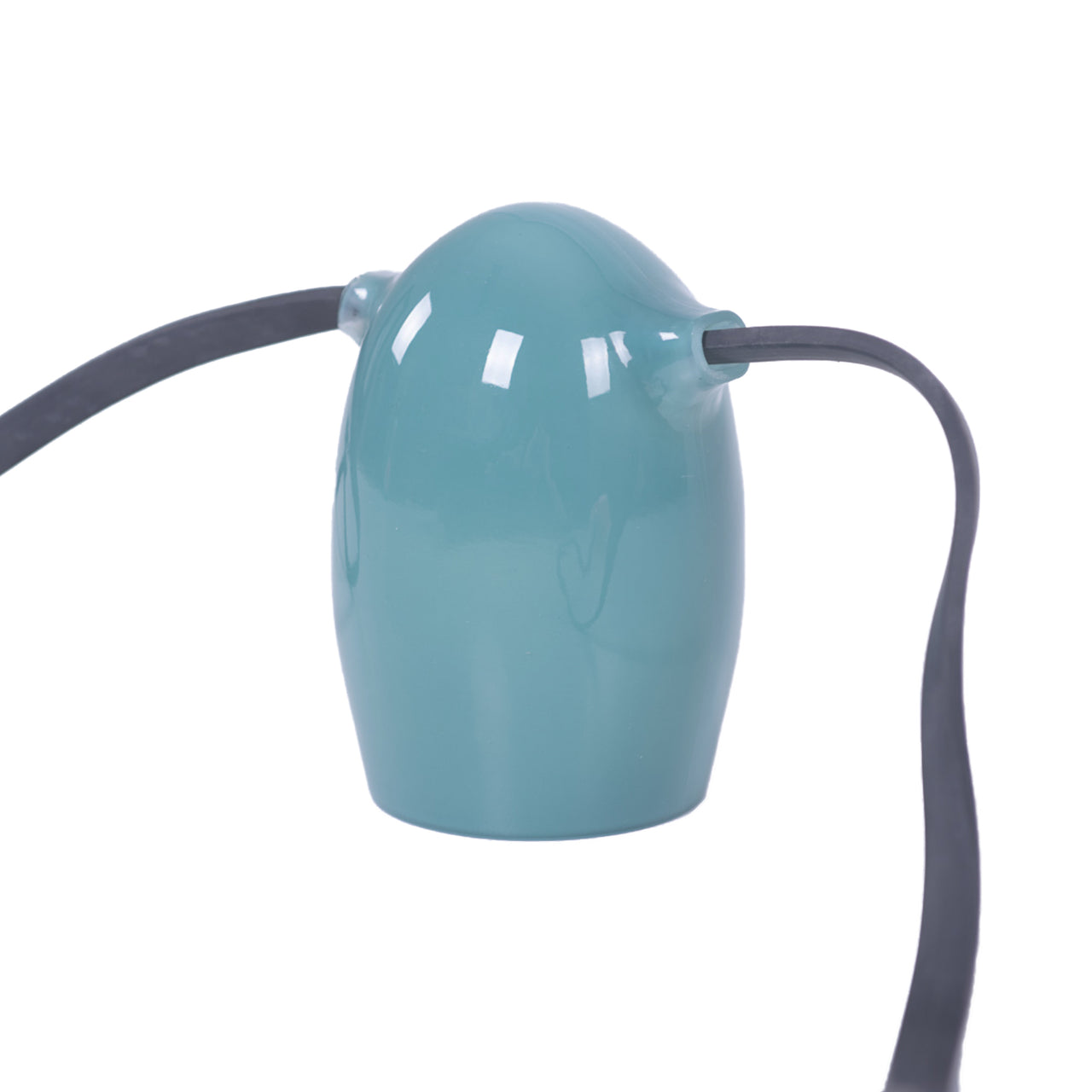 Stringlight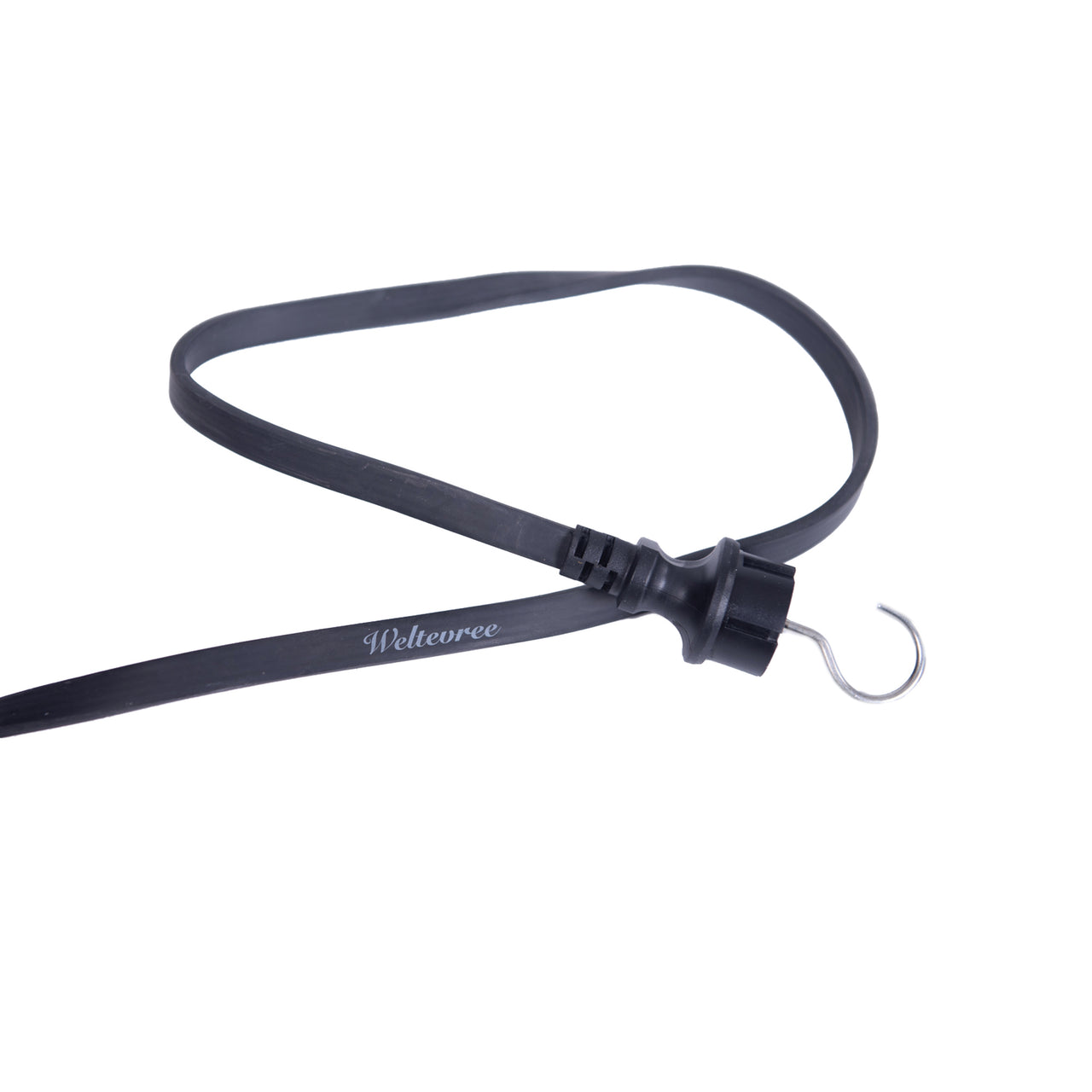 Stringlight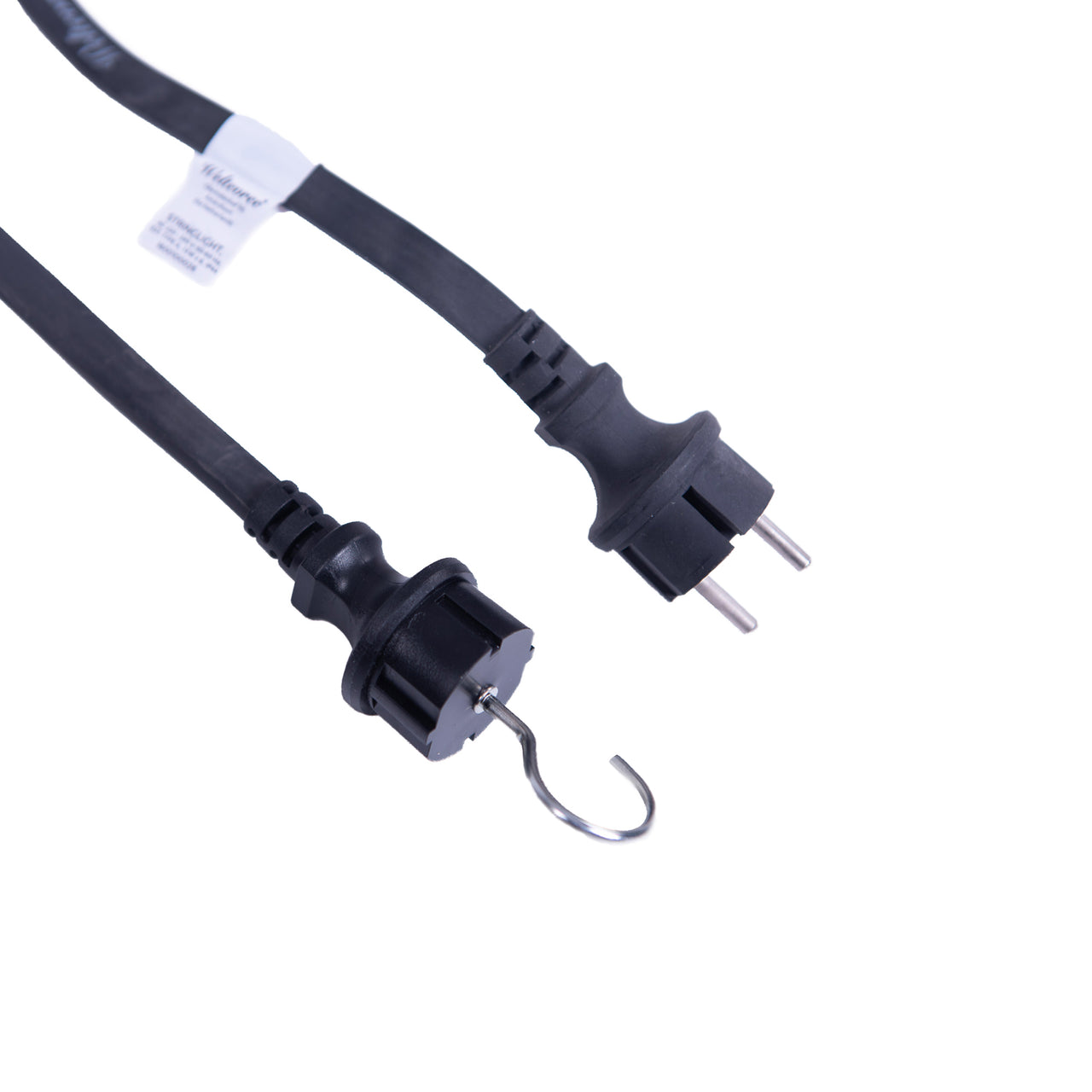 Stringlight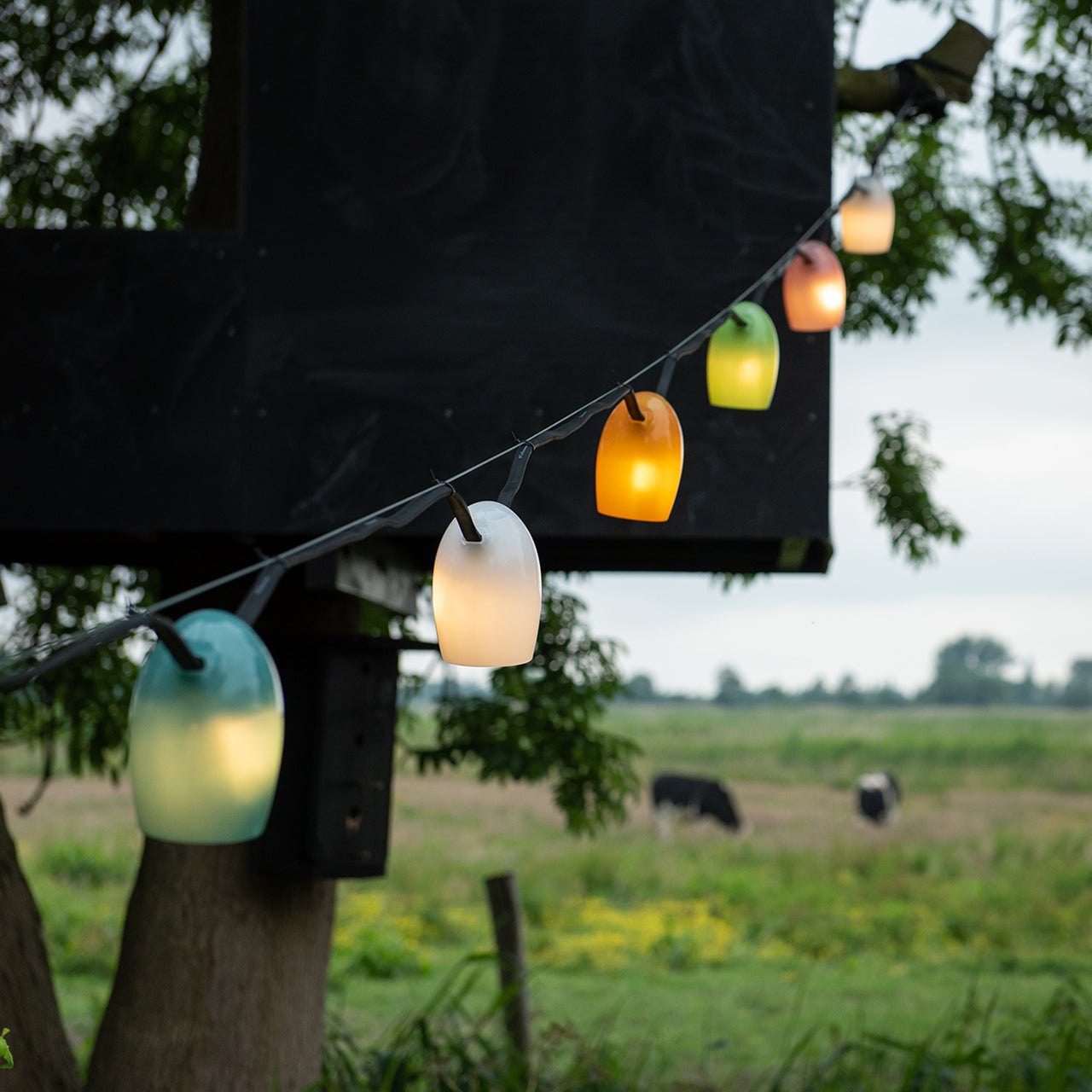 Stringlight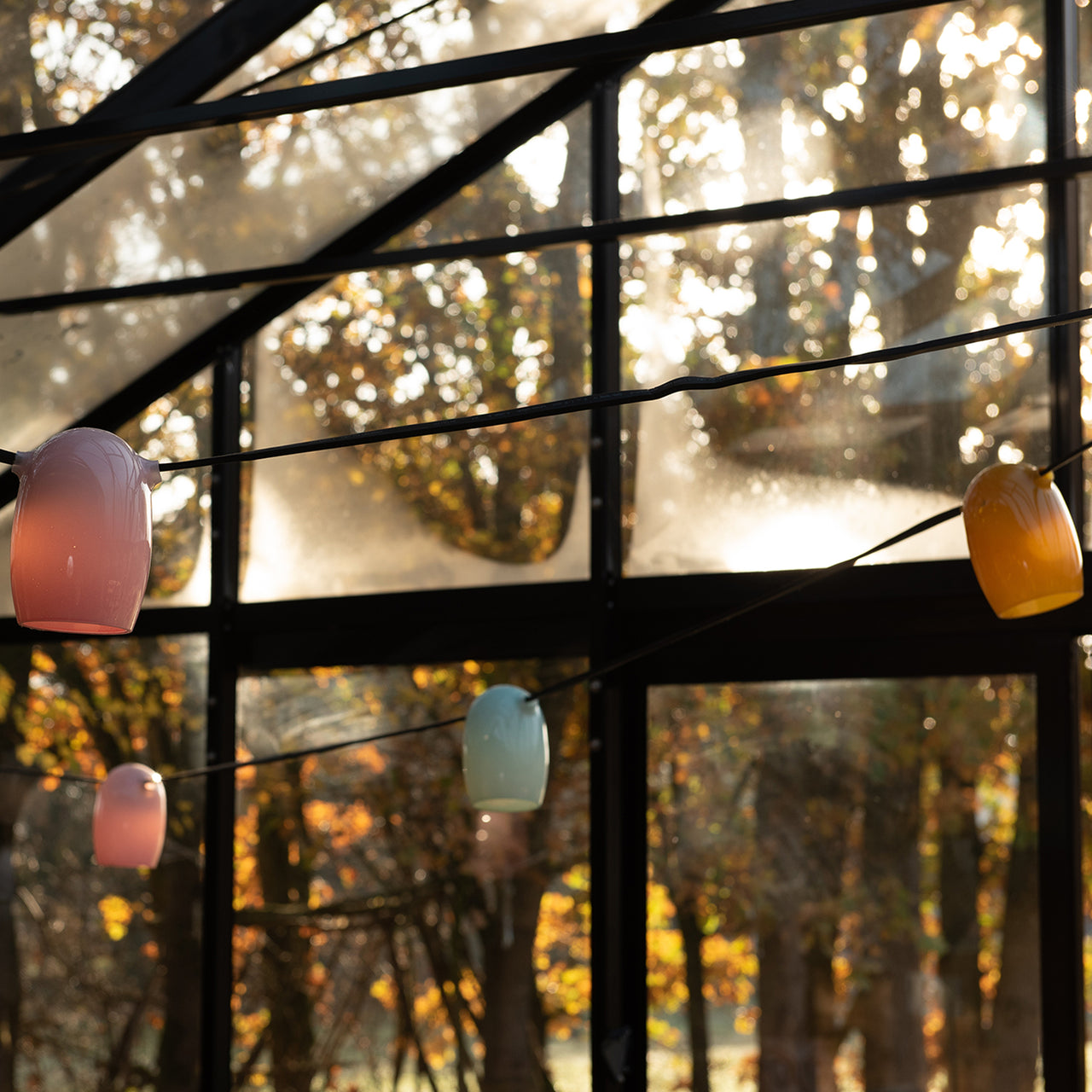 Stringlight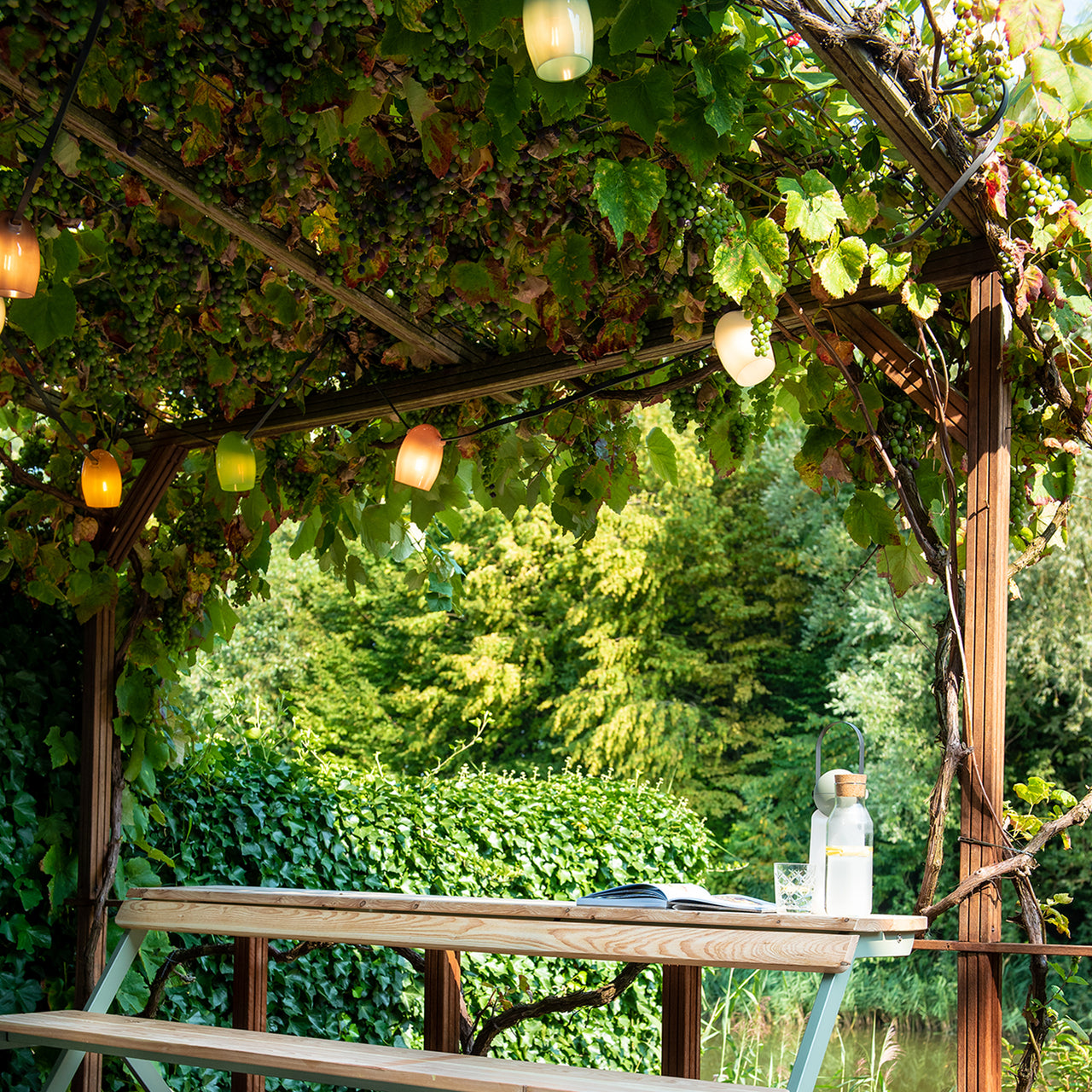 Stringlight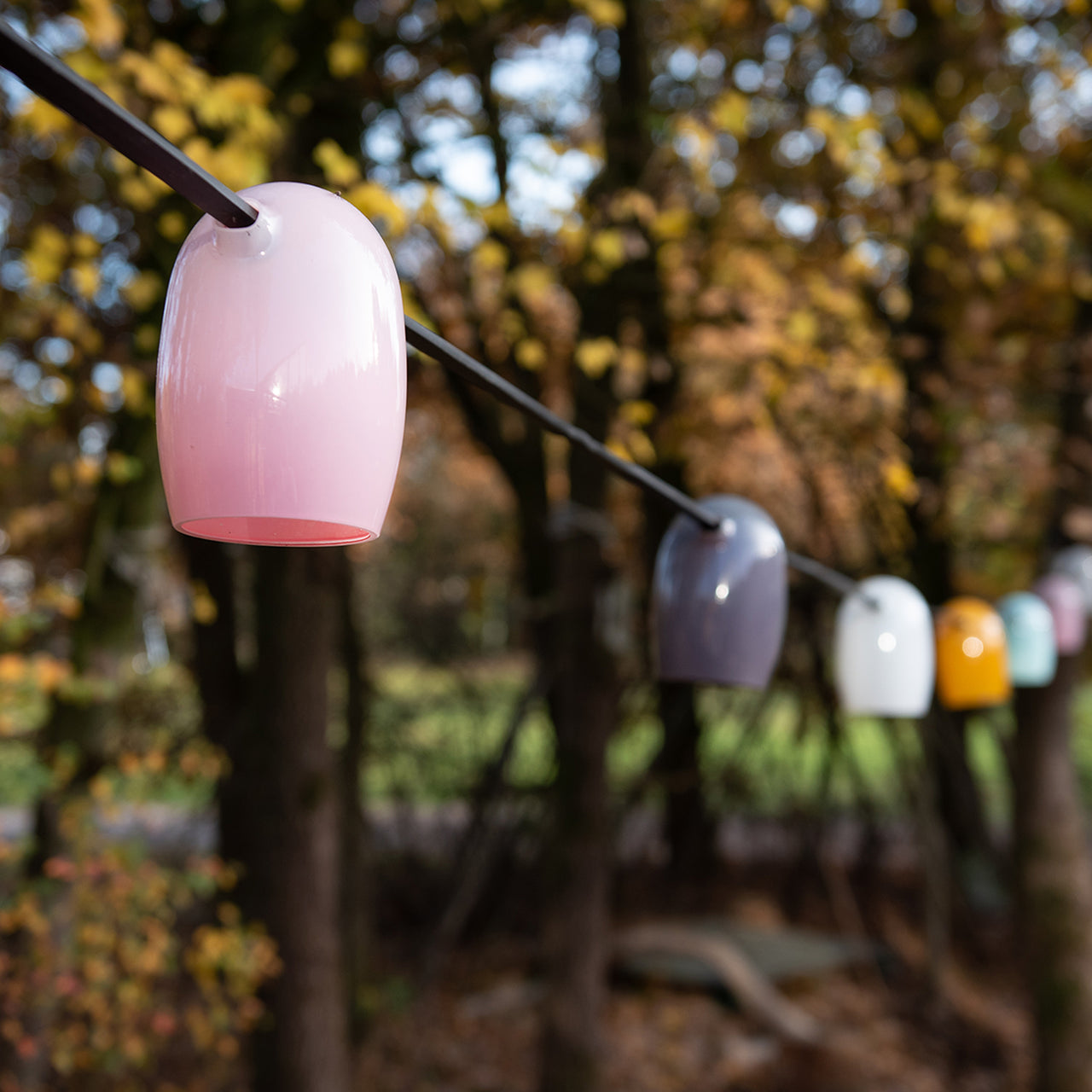 Stringlight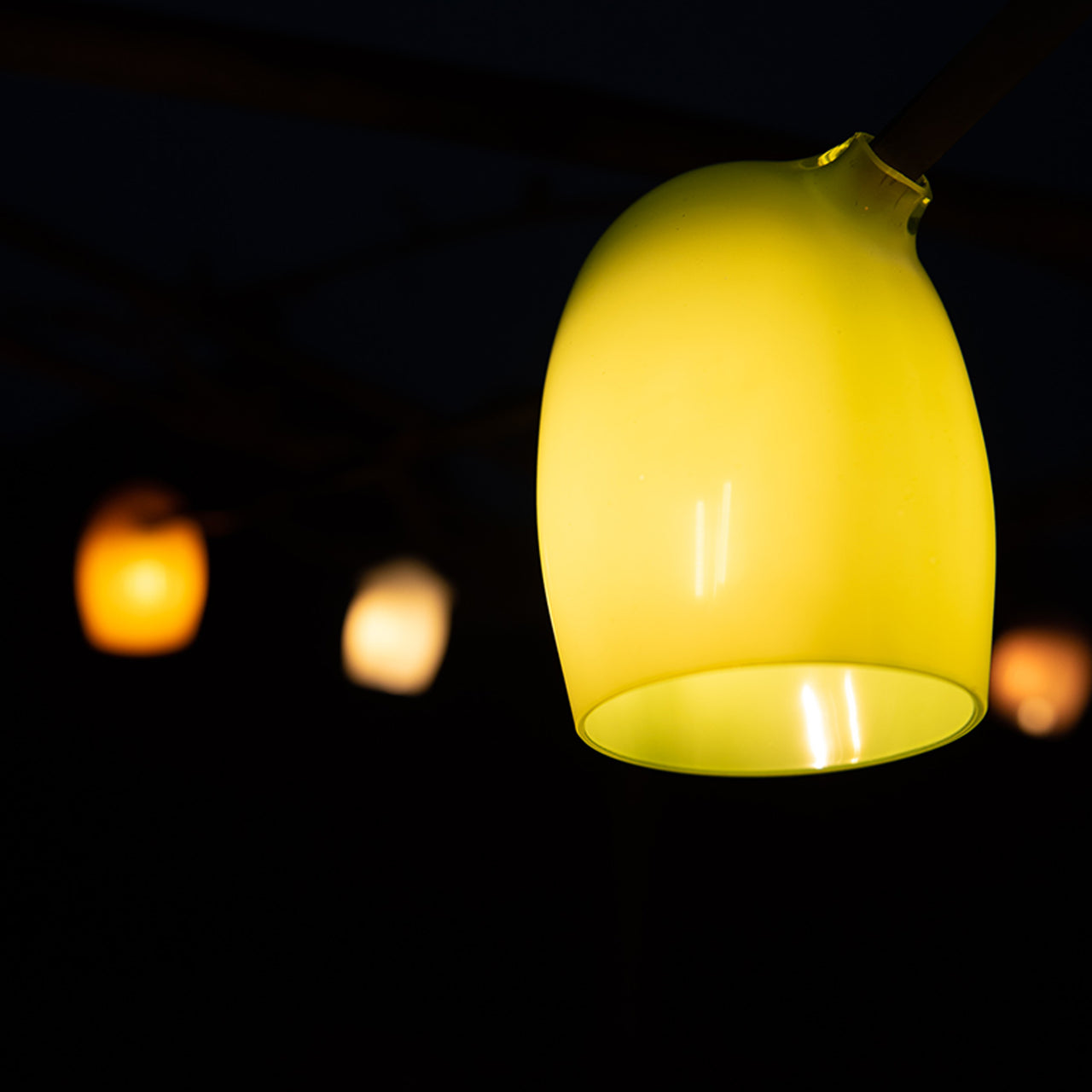 Stringlight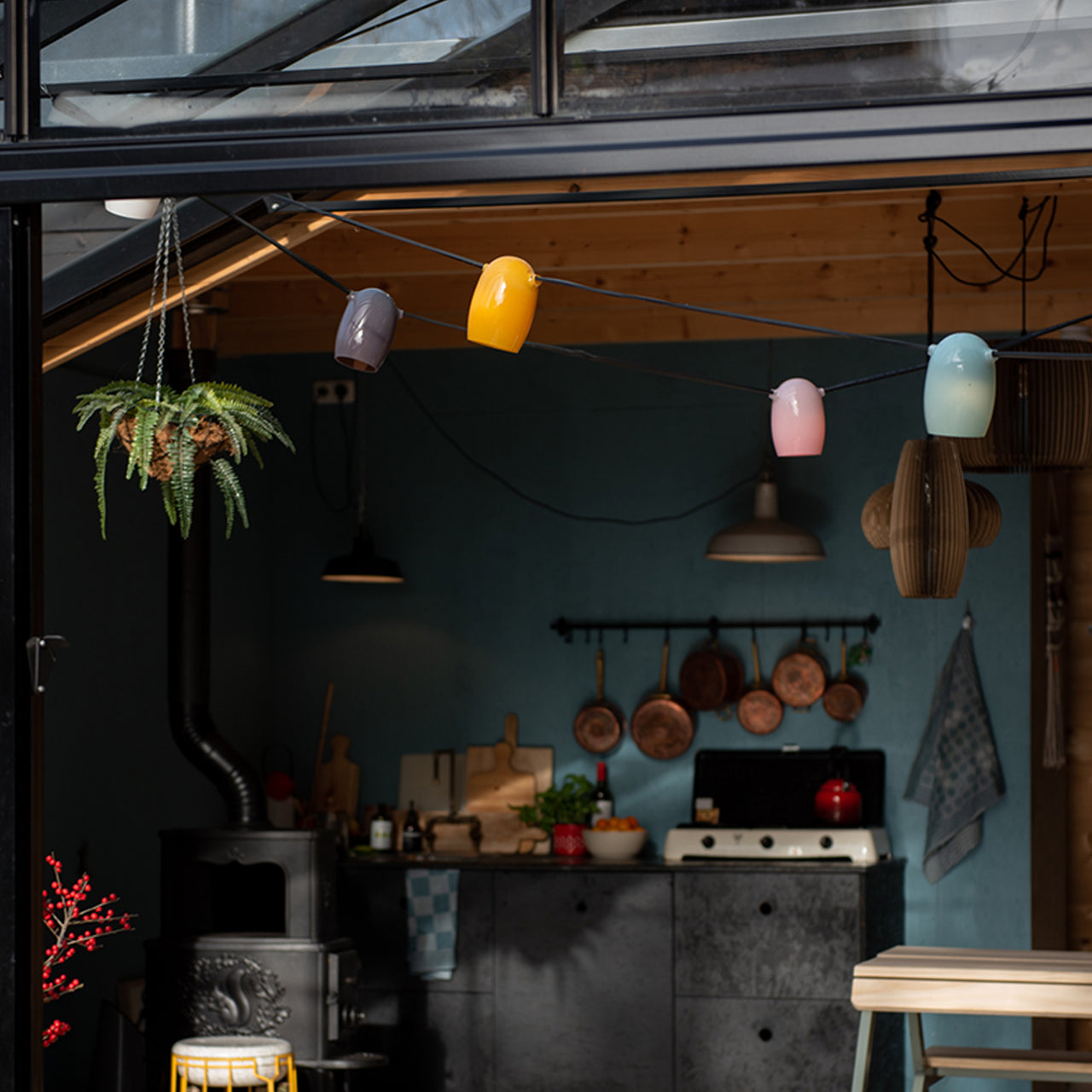 Stringlight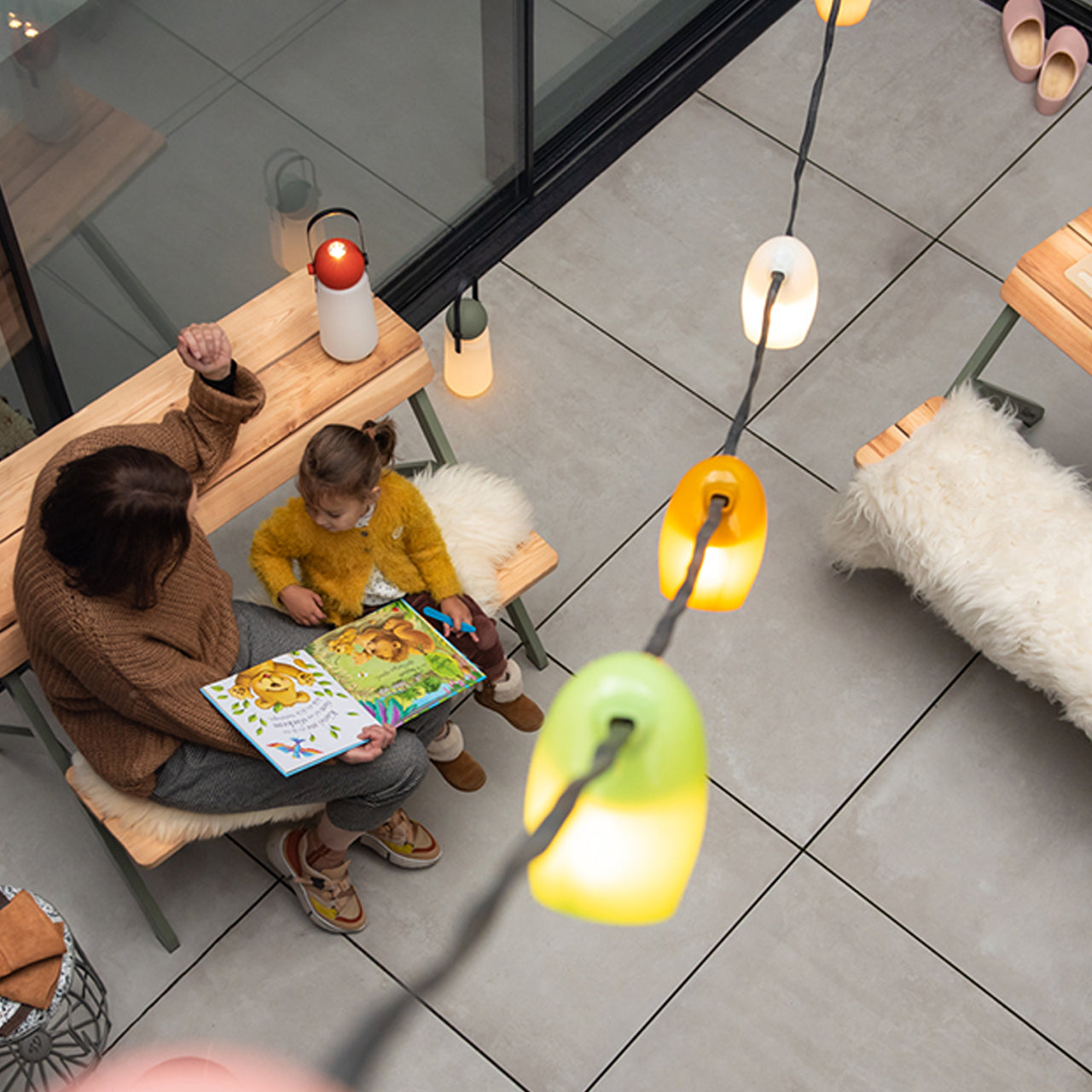 Stringlight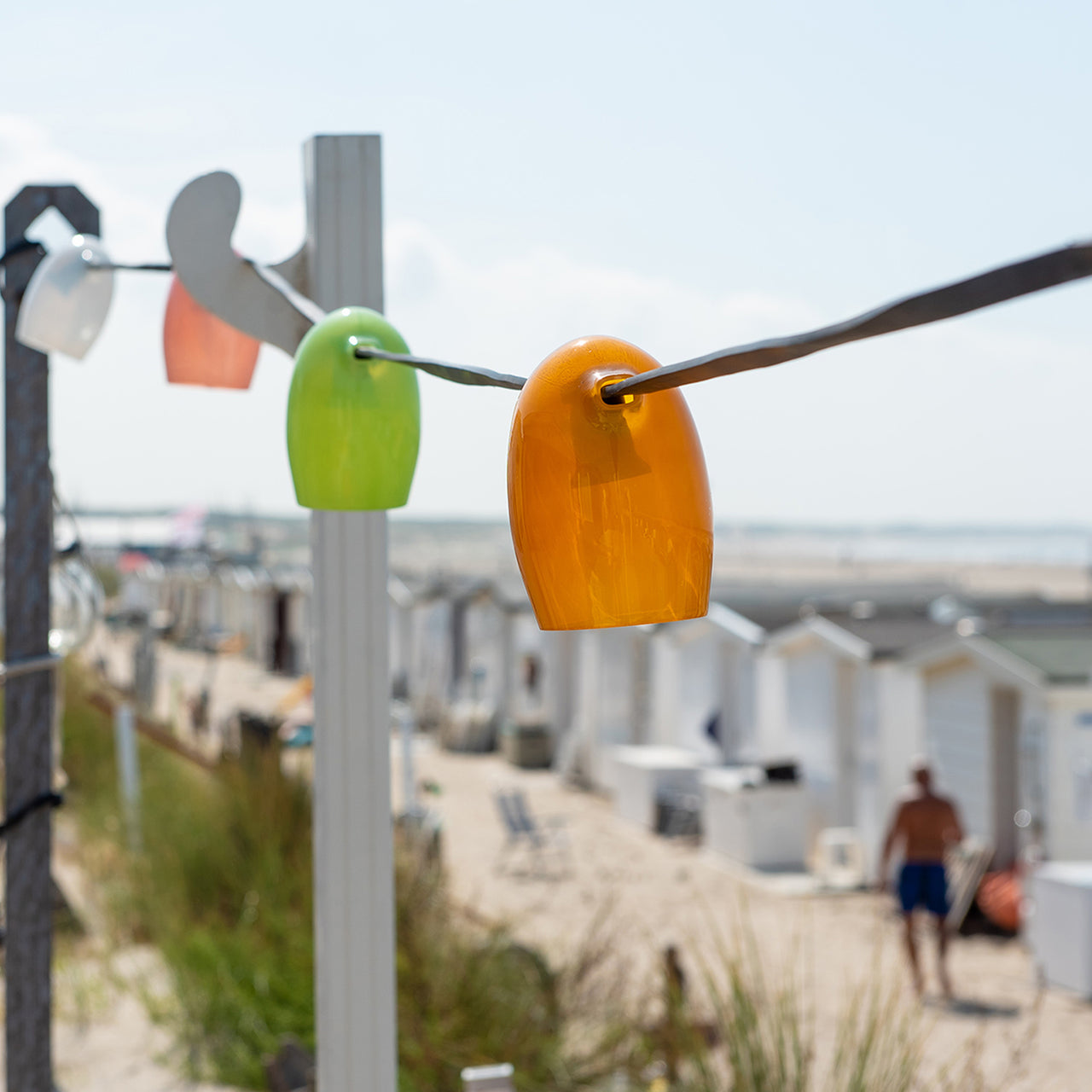 Stringlight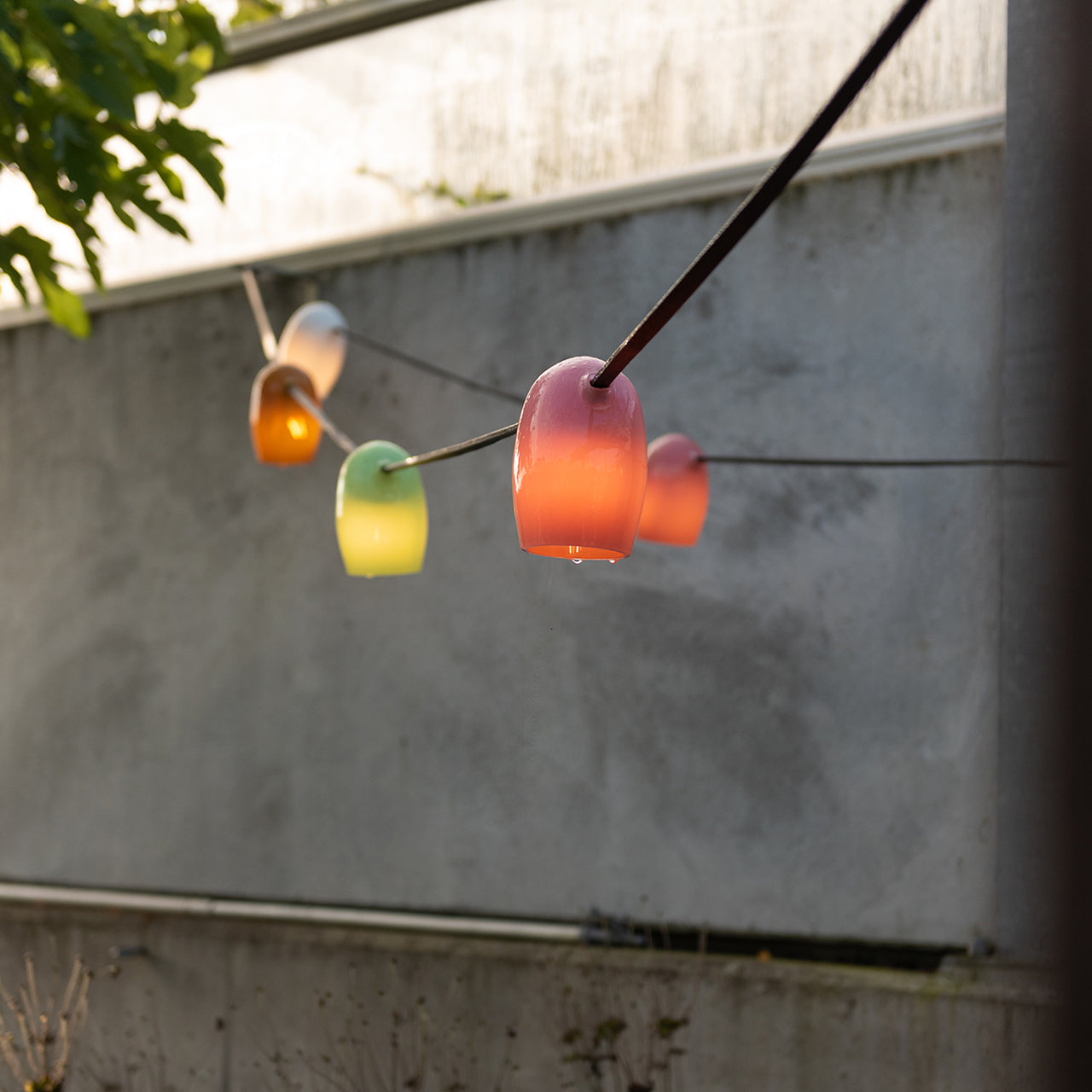 Stringlight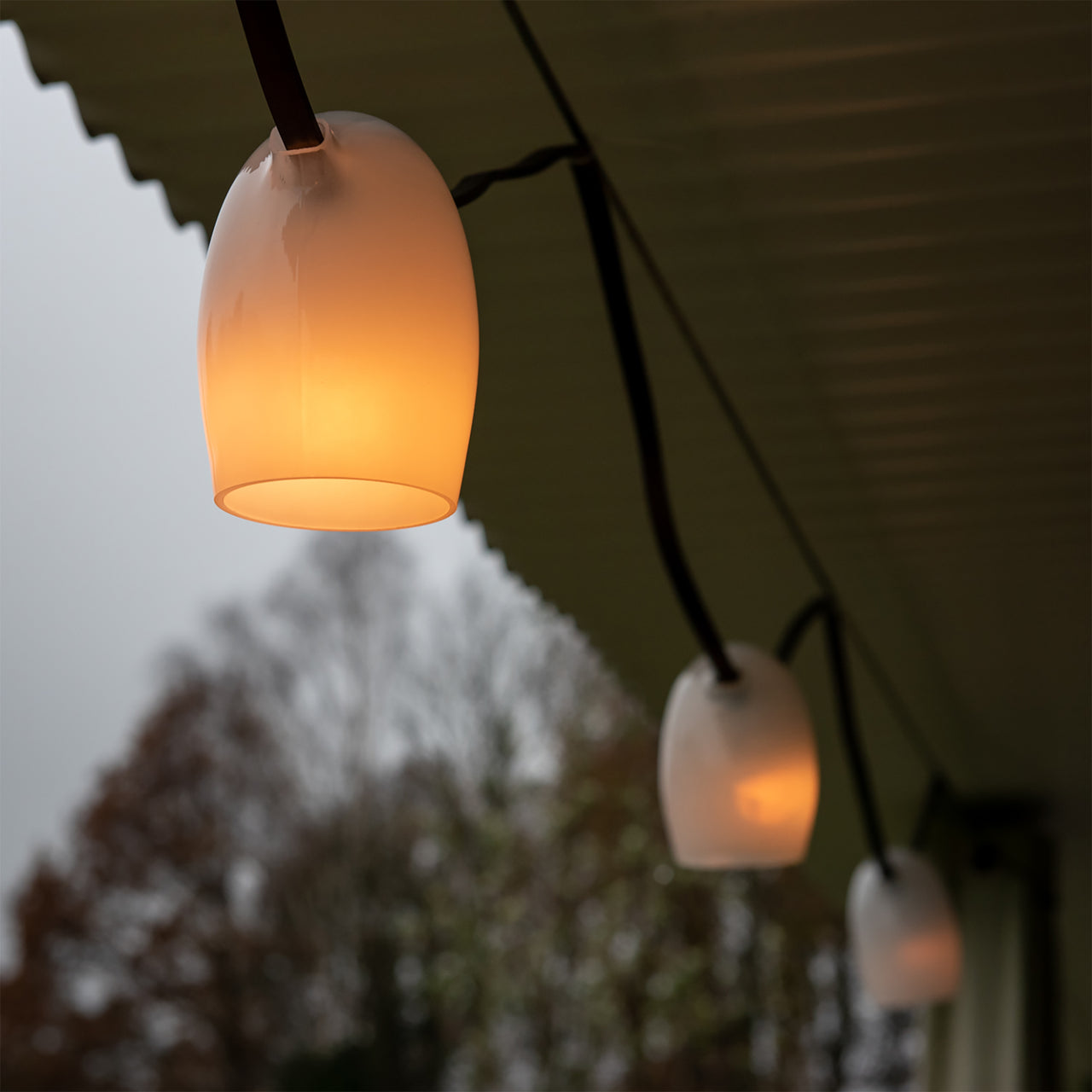 Stringlight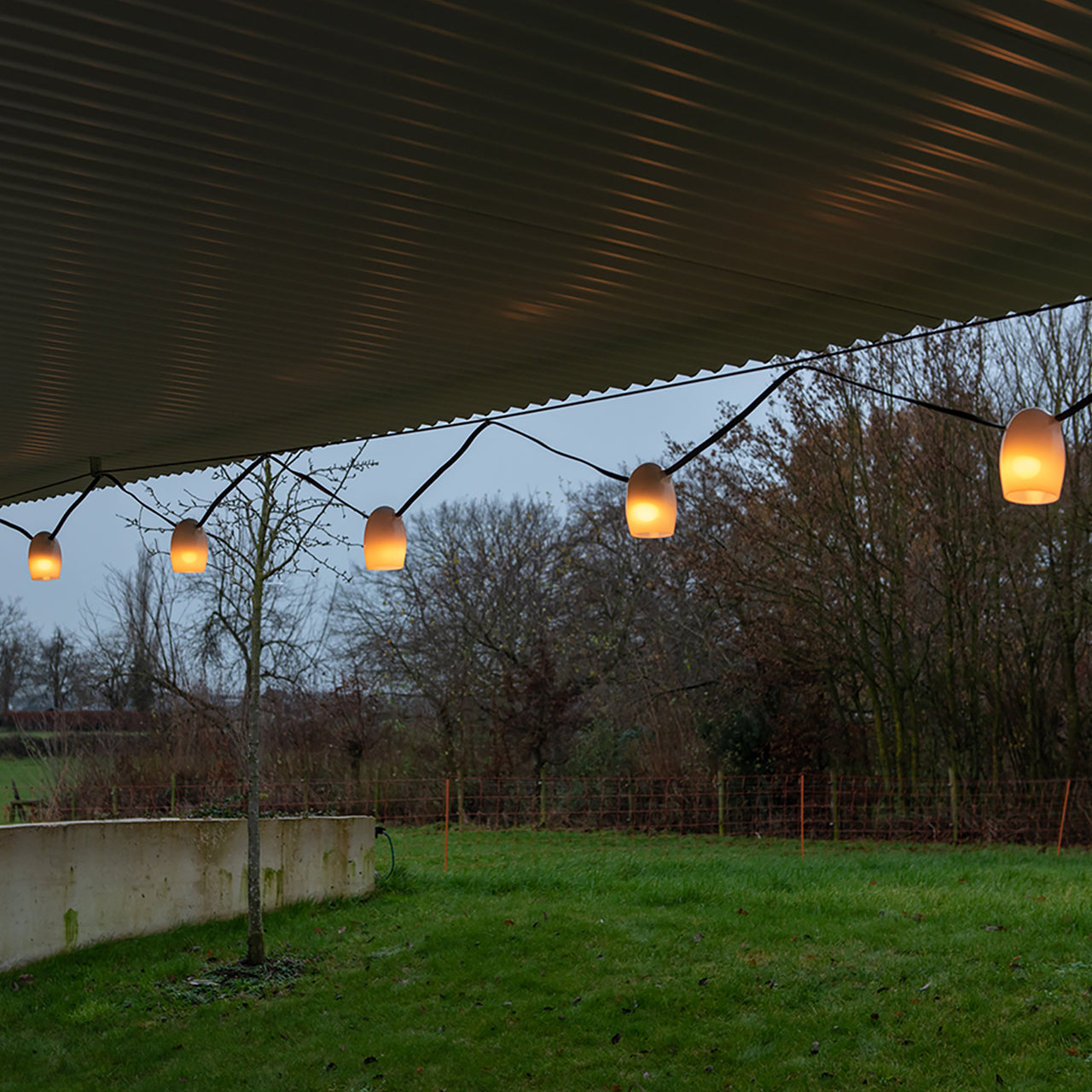 Stringlight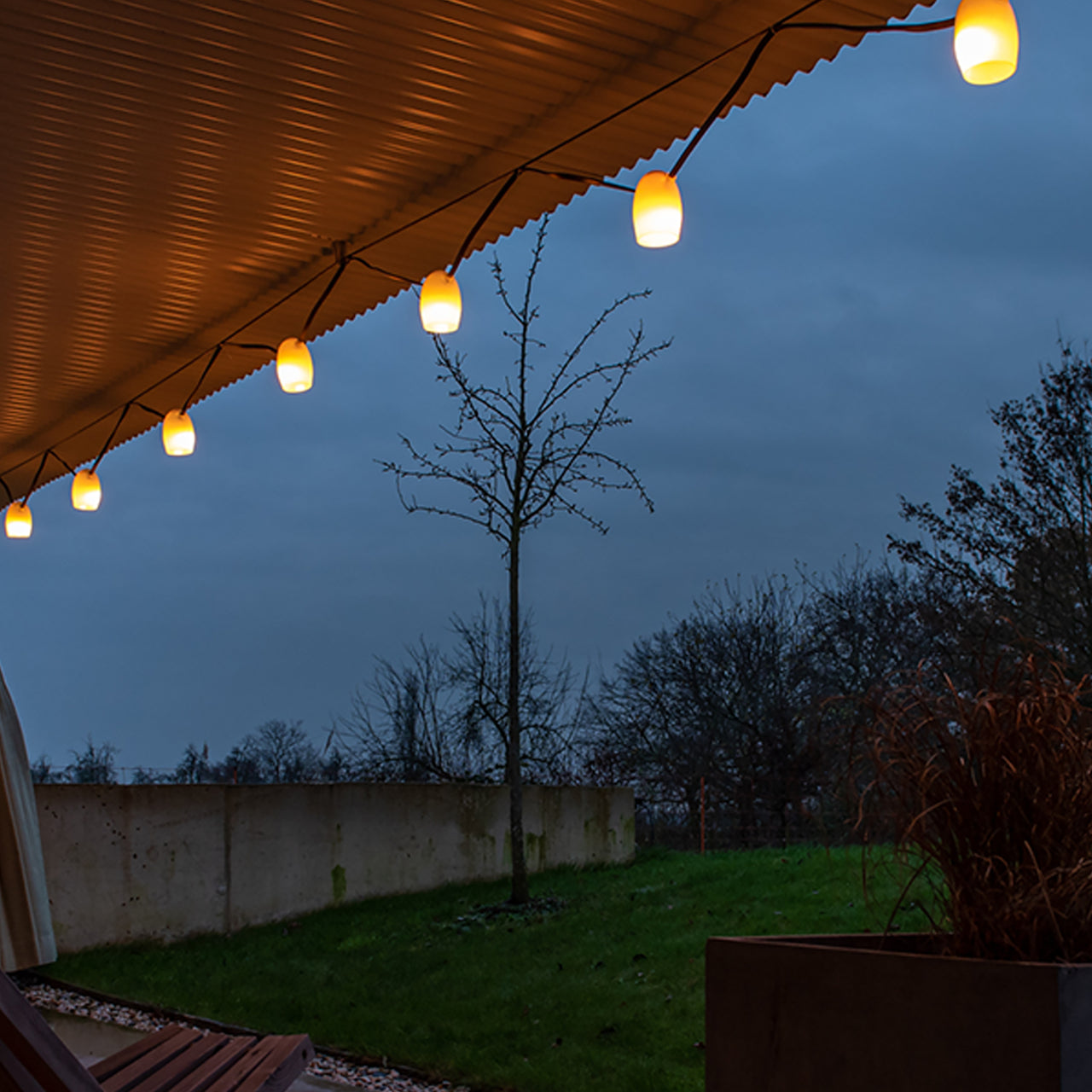 Stringlight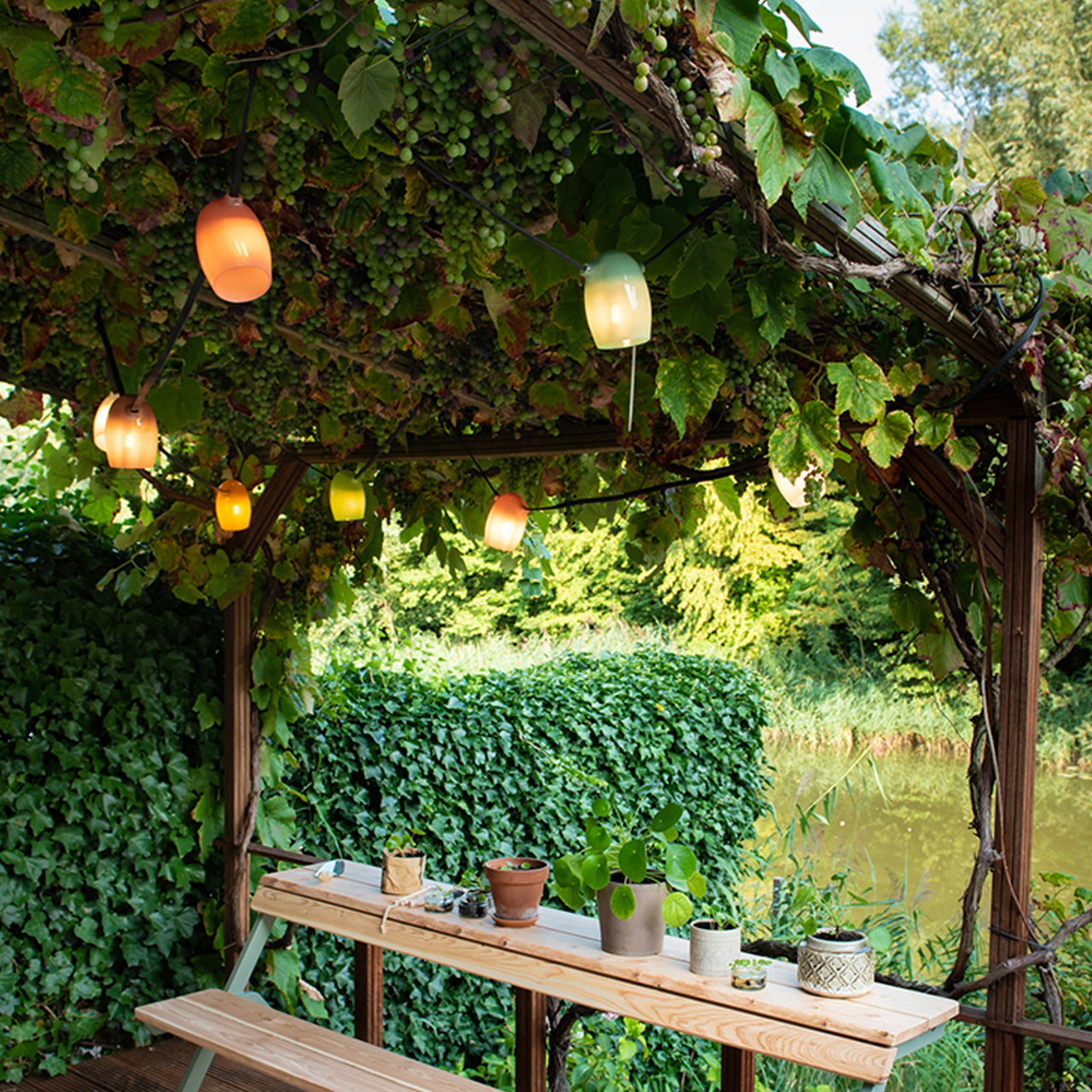 Stringlight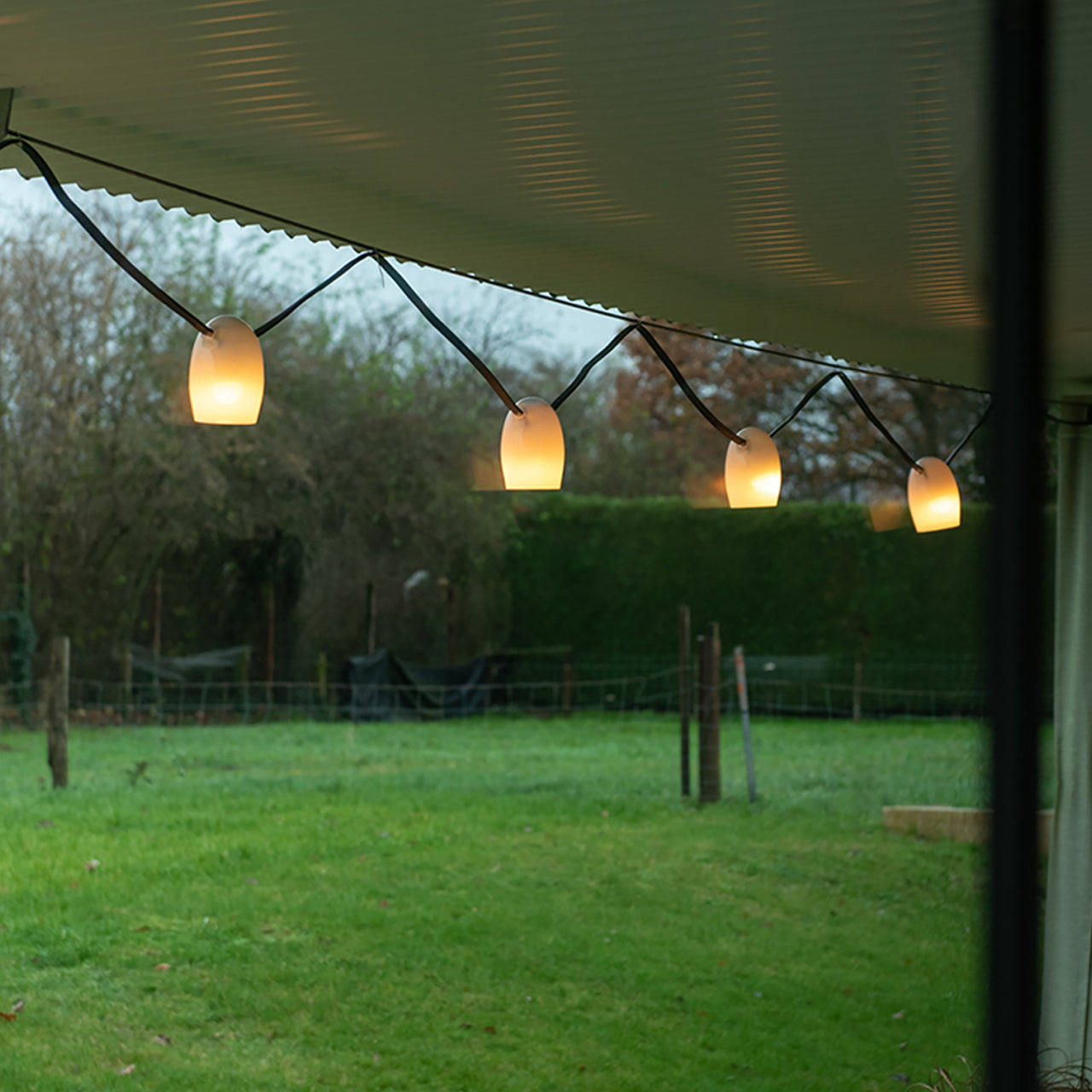 Stringlight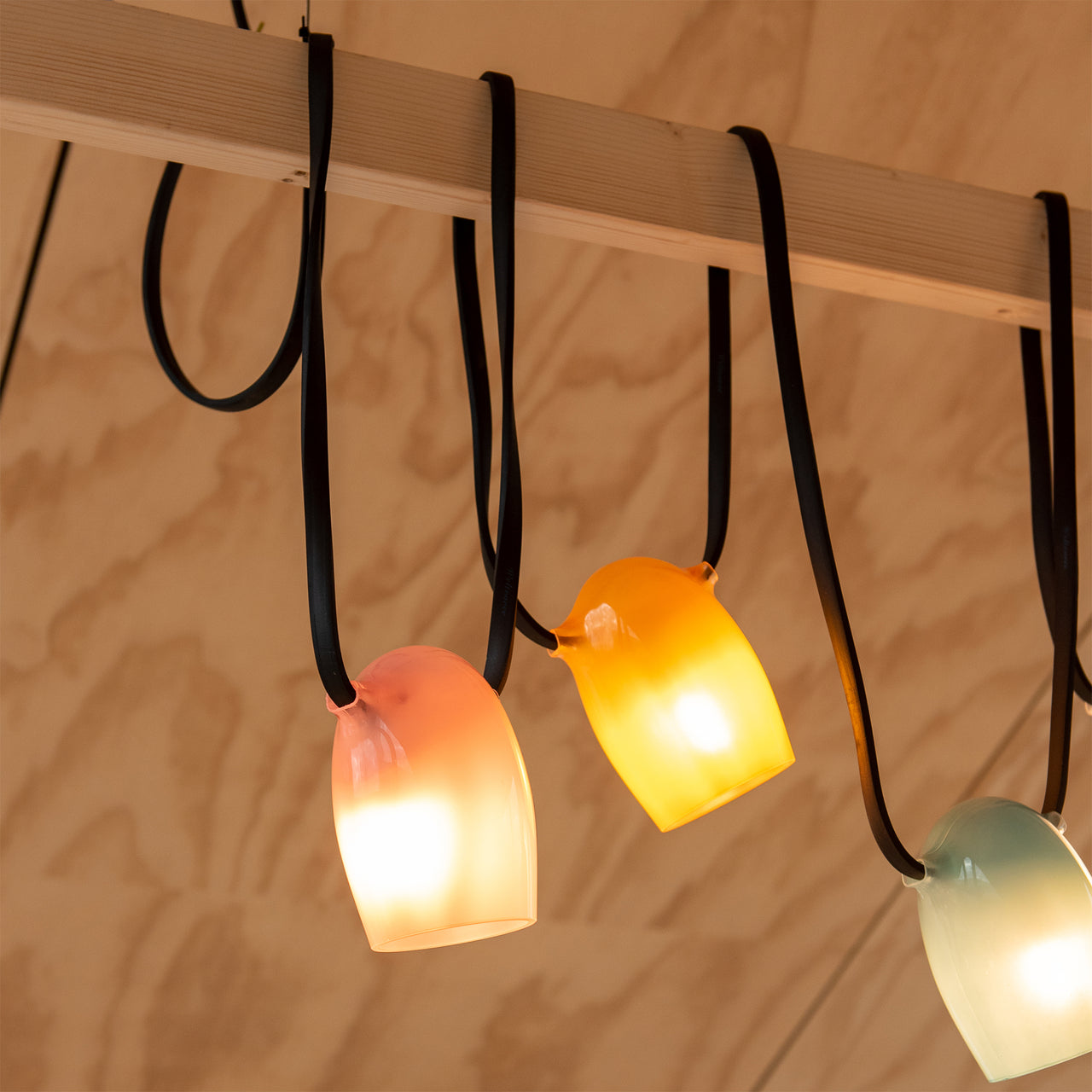 insitu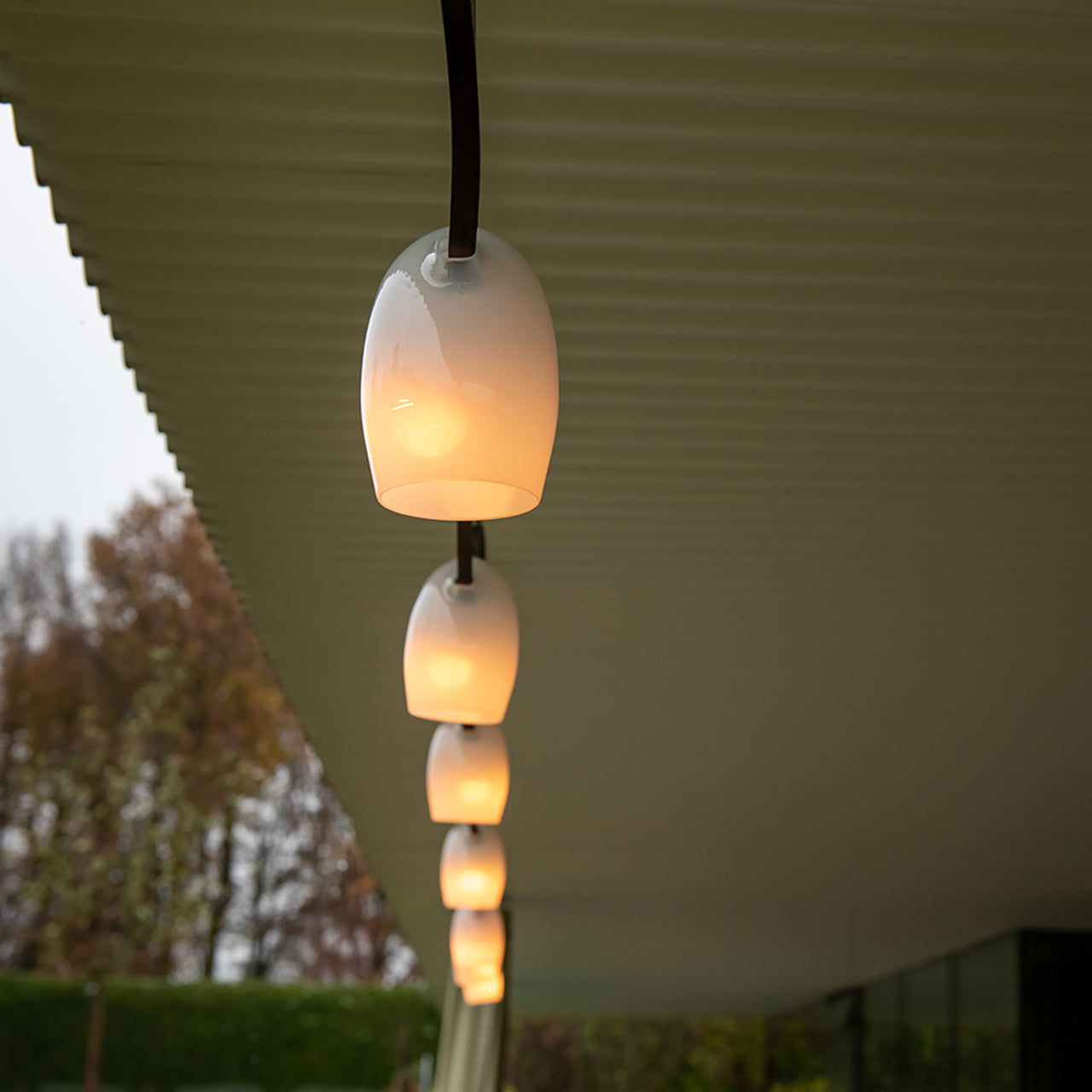 insitu
Stringlight: Multicolor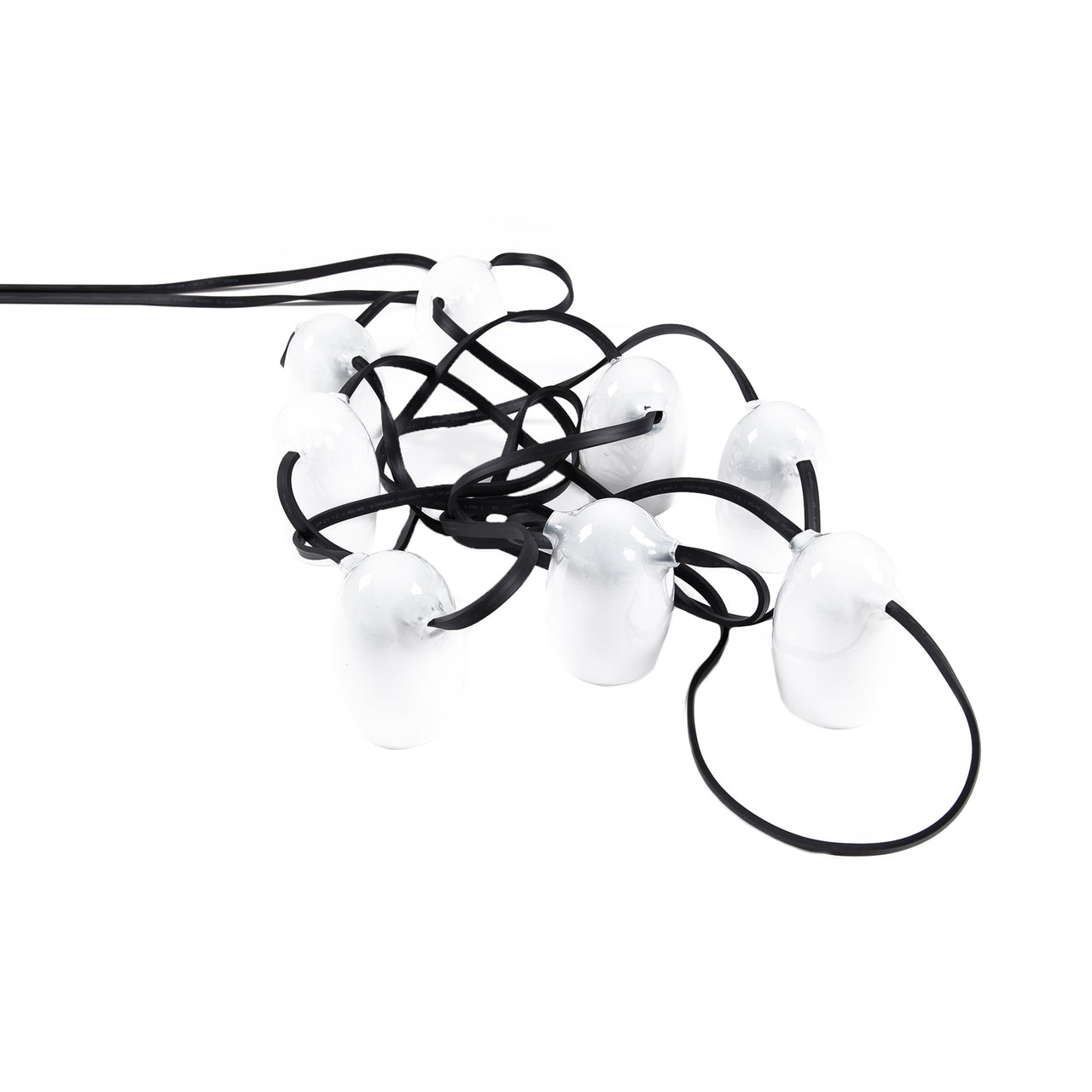 Stringlight: White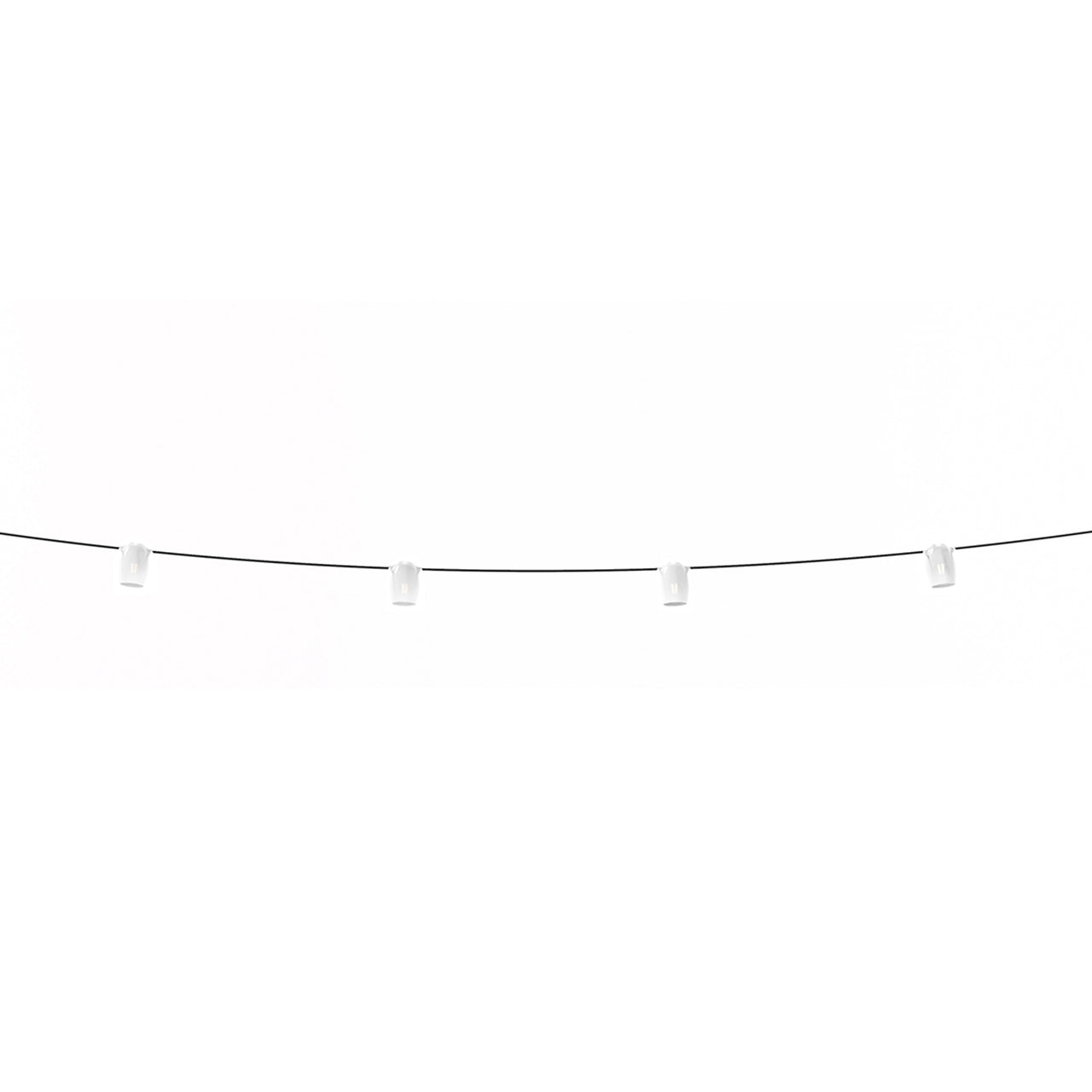 Stringlight: White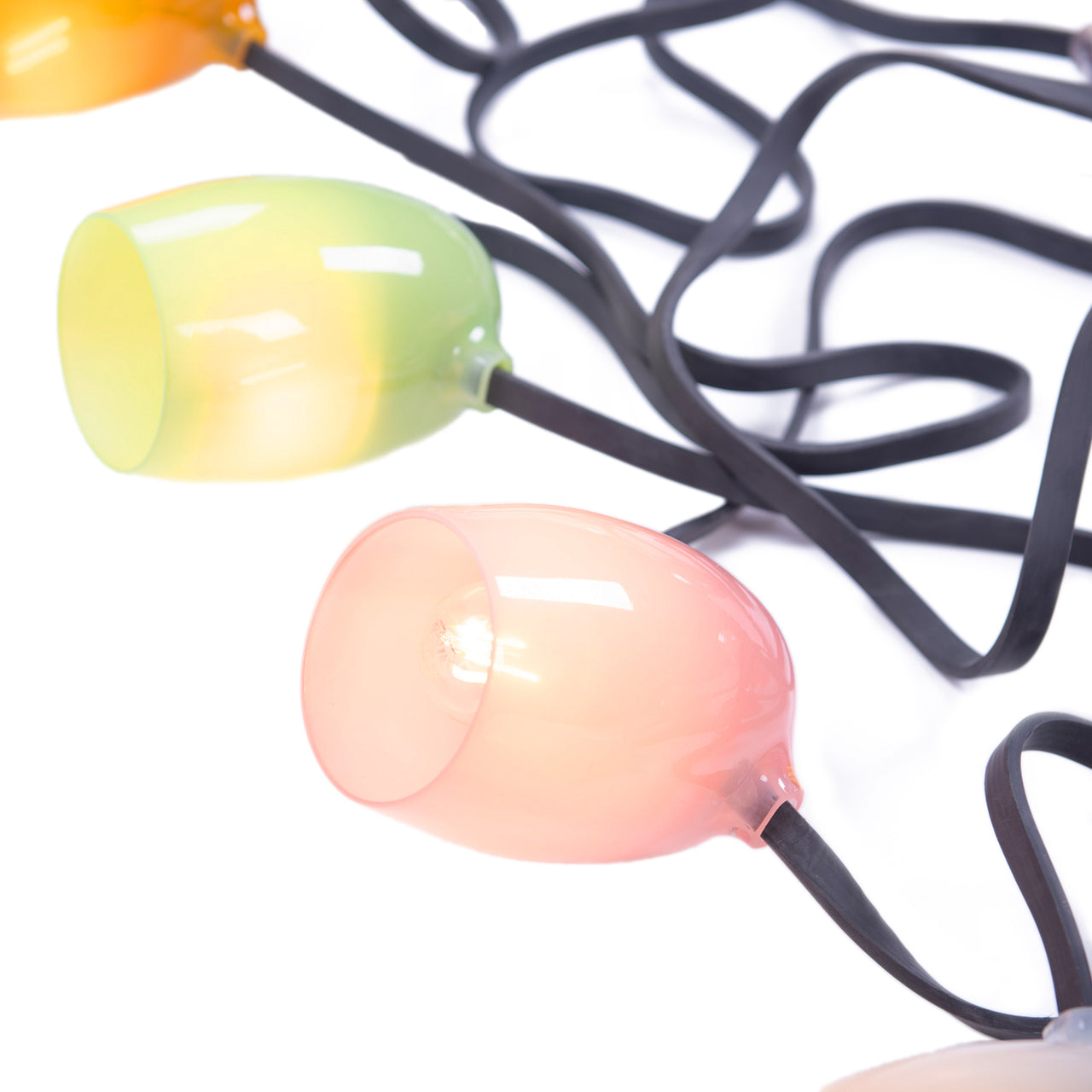 Stringlight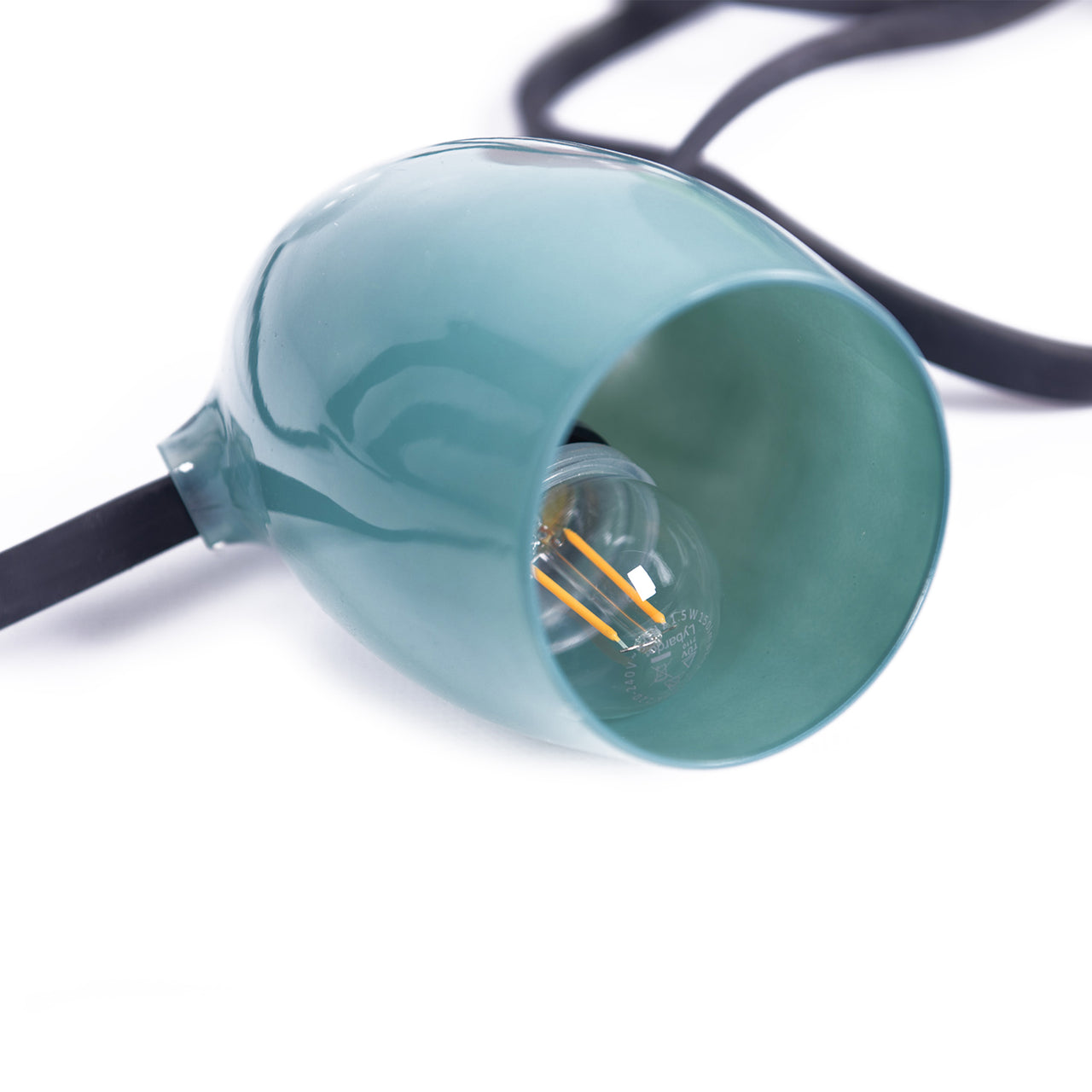 Stringlight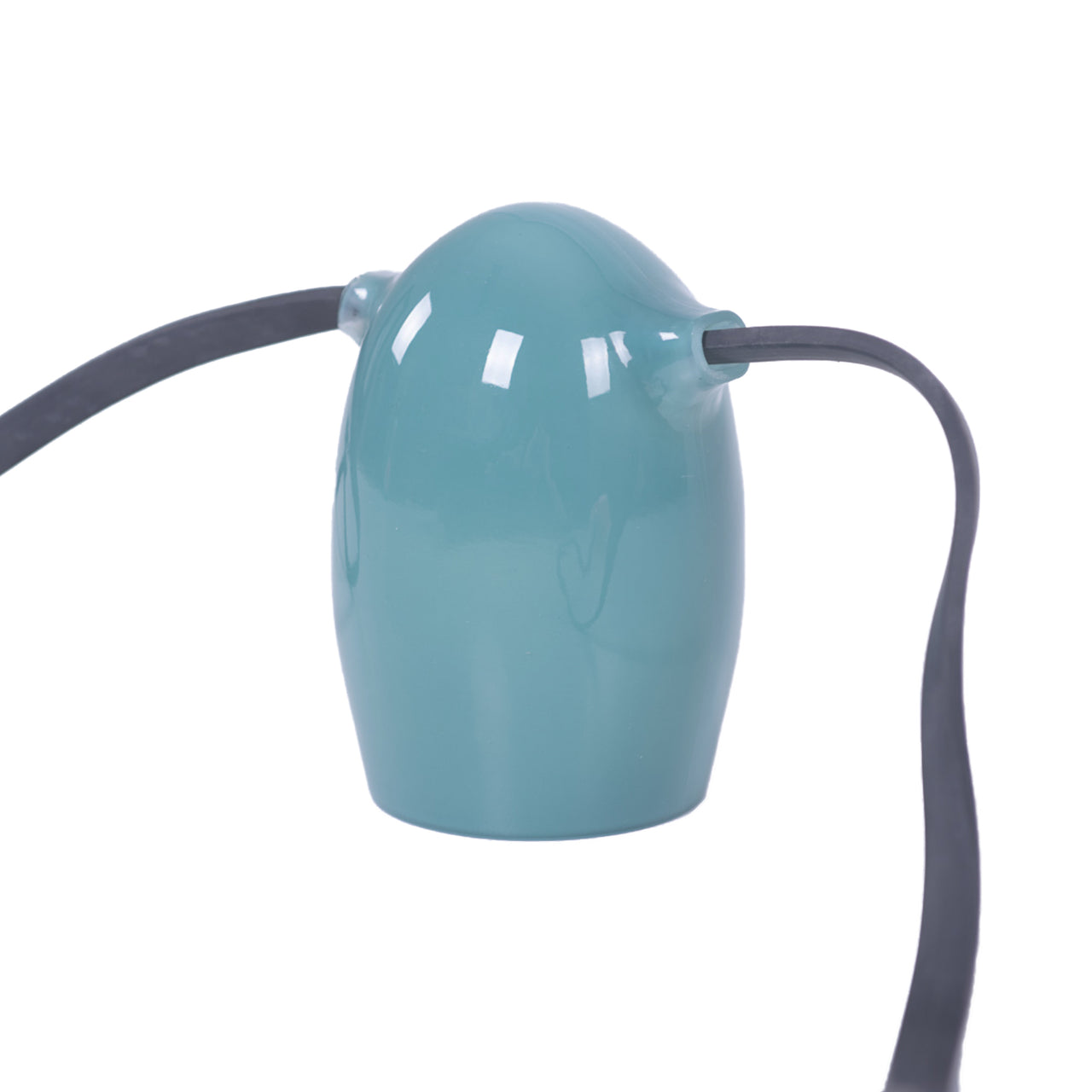 Stringlight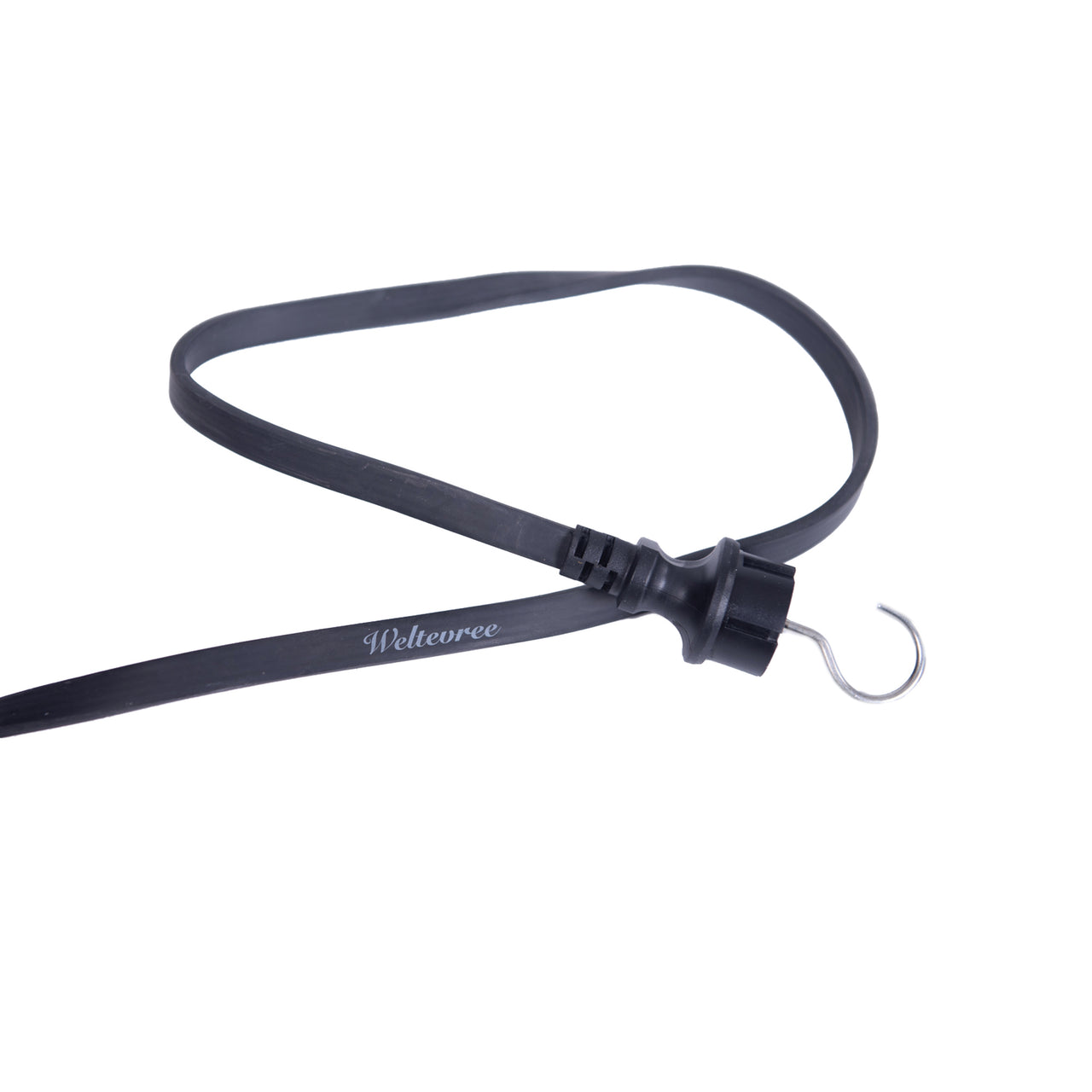 Stringlight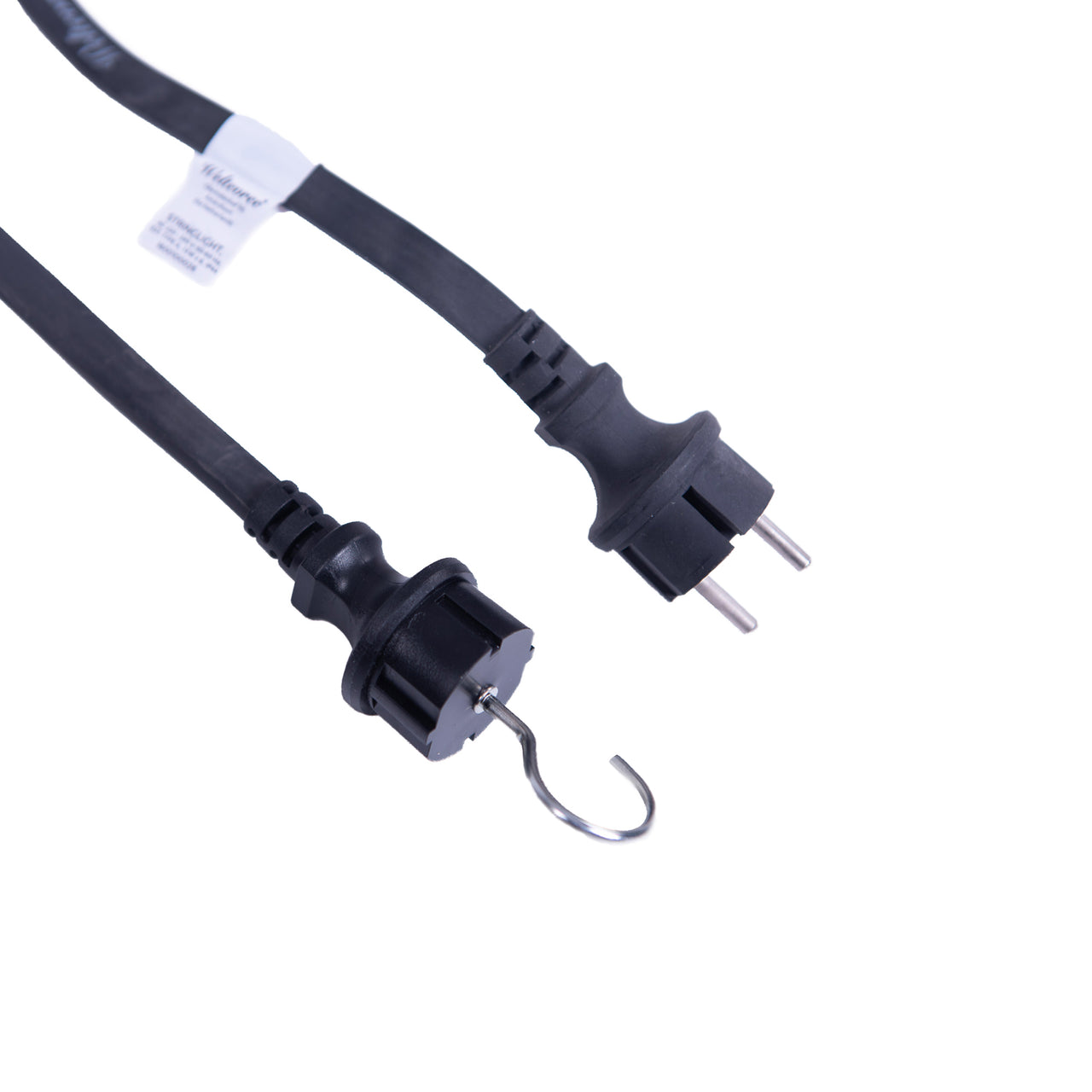 Stringlight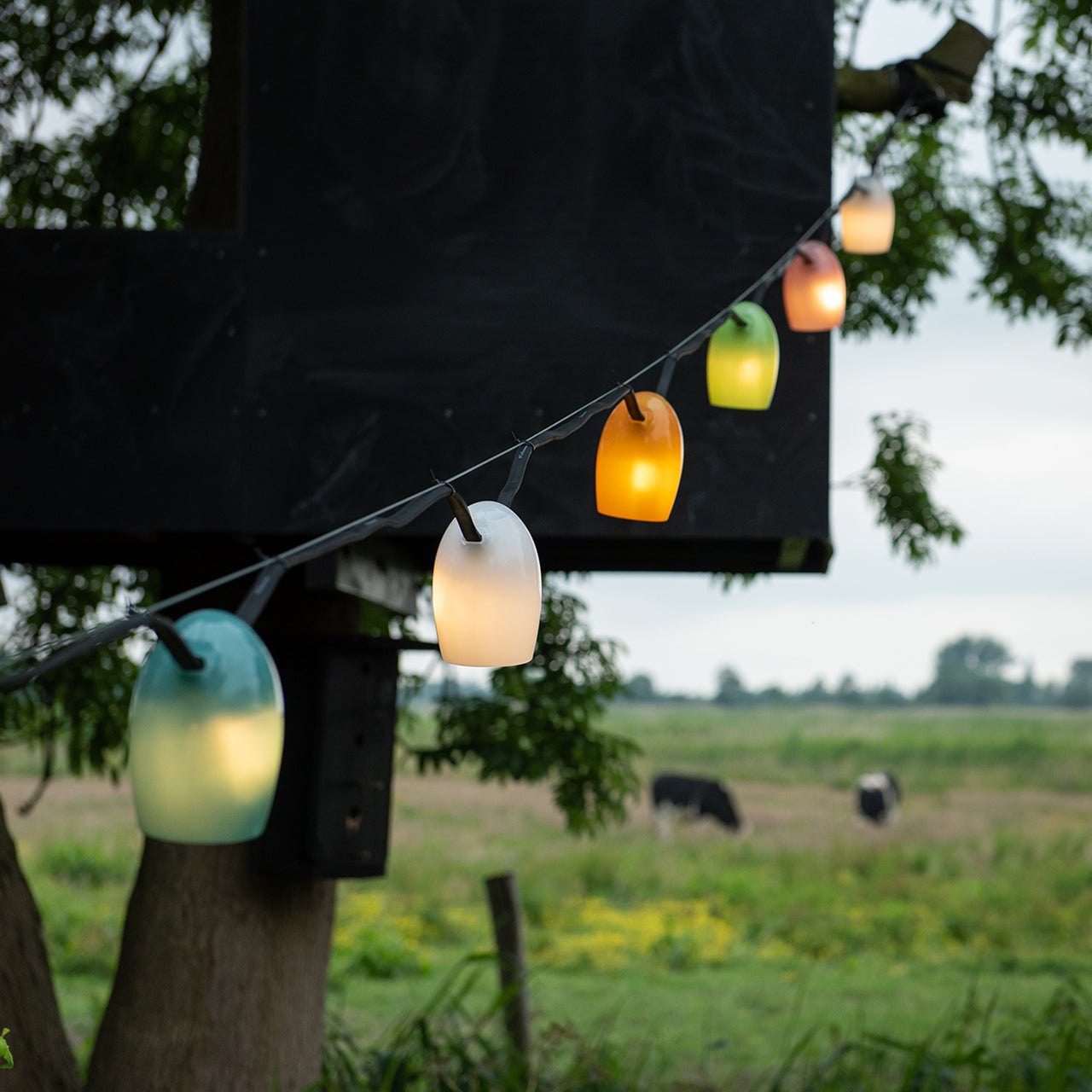 Stringlight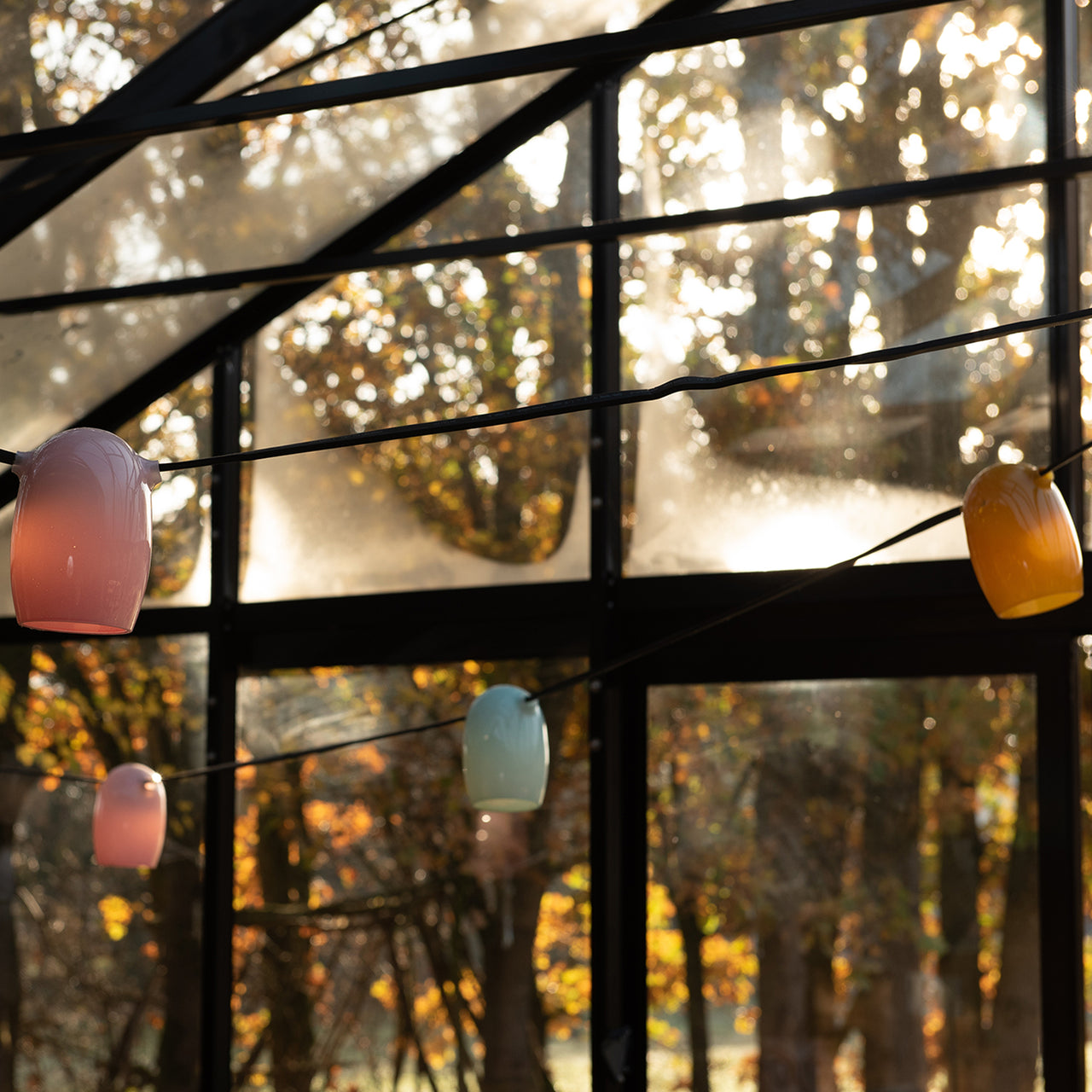 Stringlight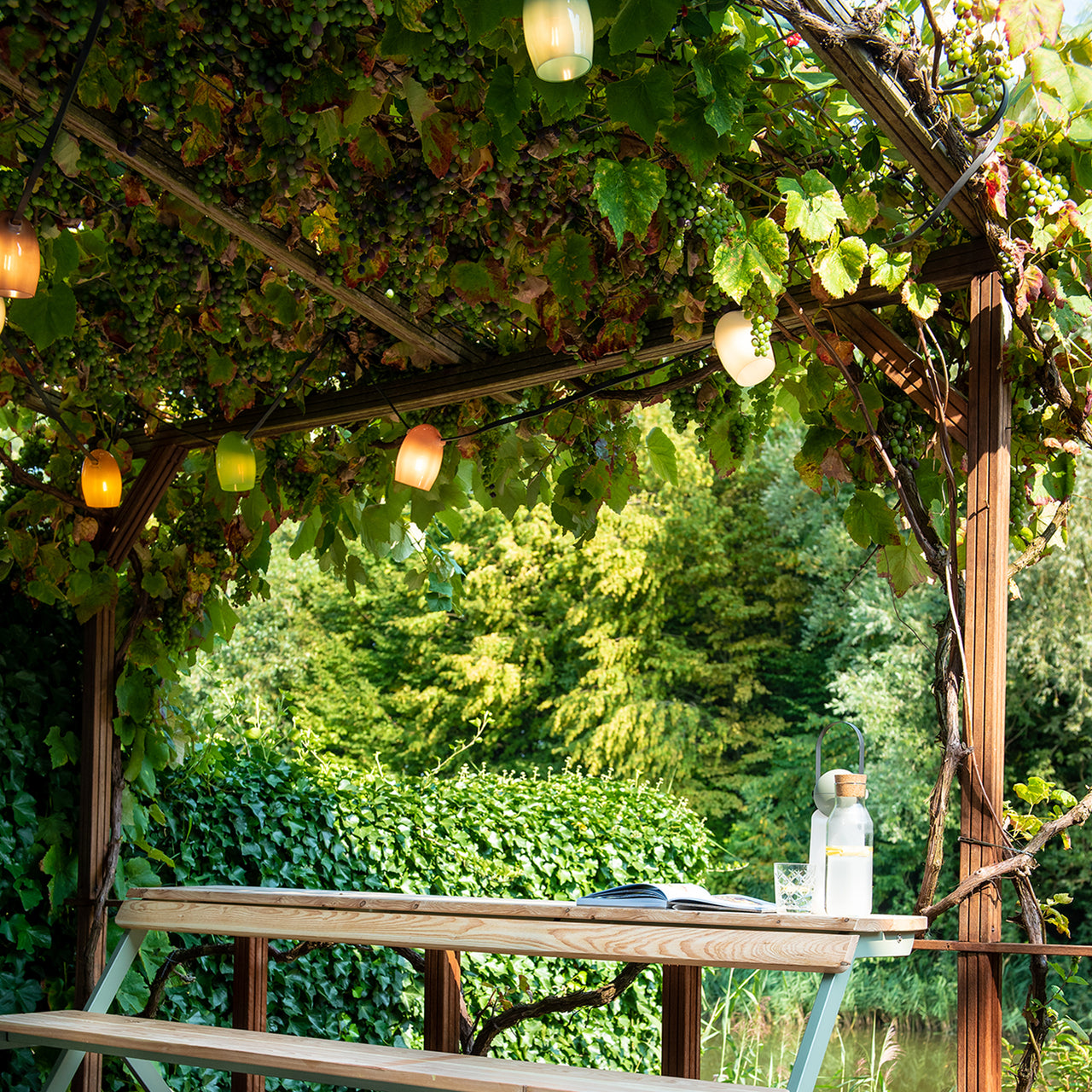 Stringlight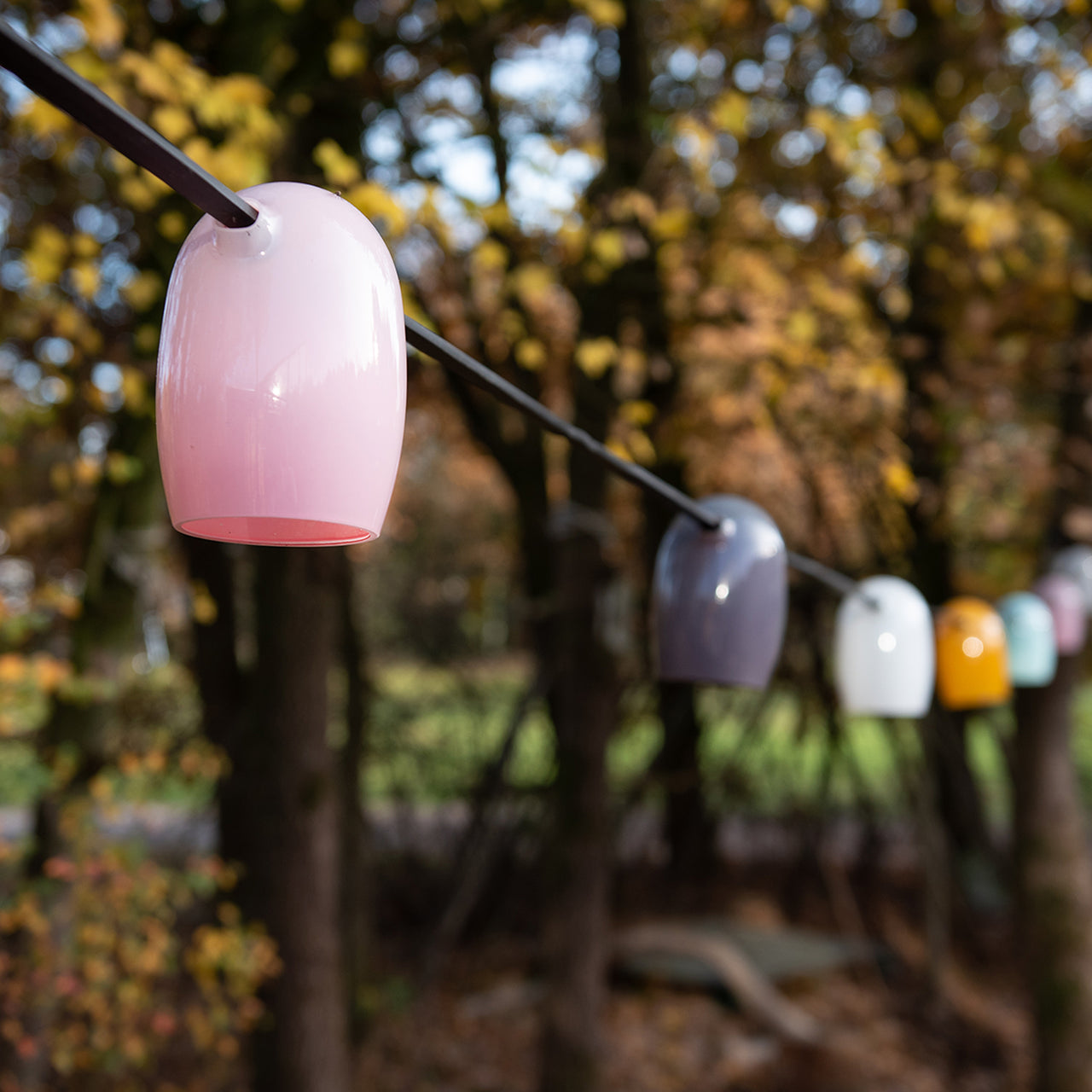 Stringlight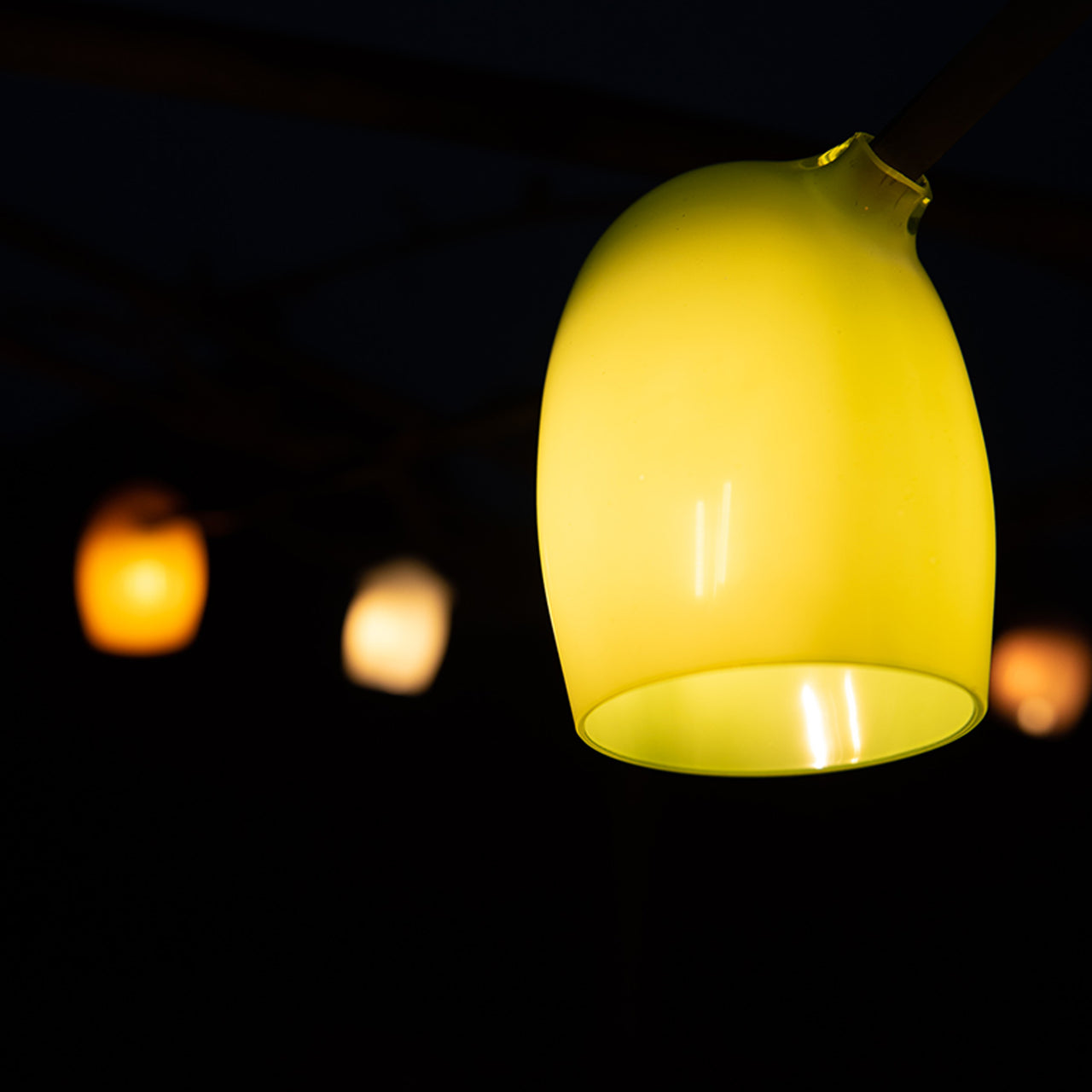 Stringlight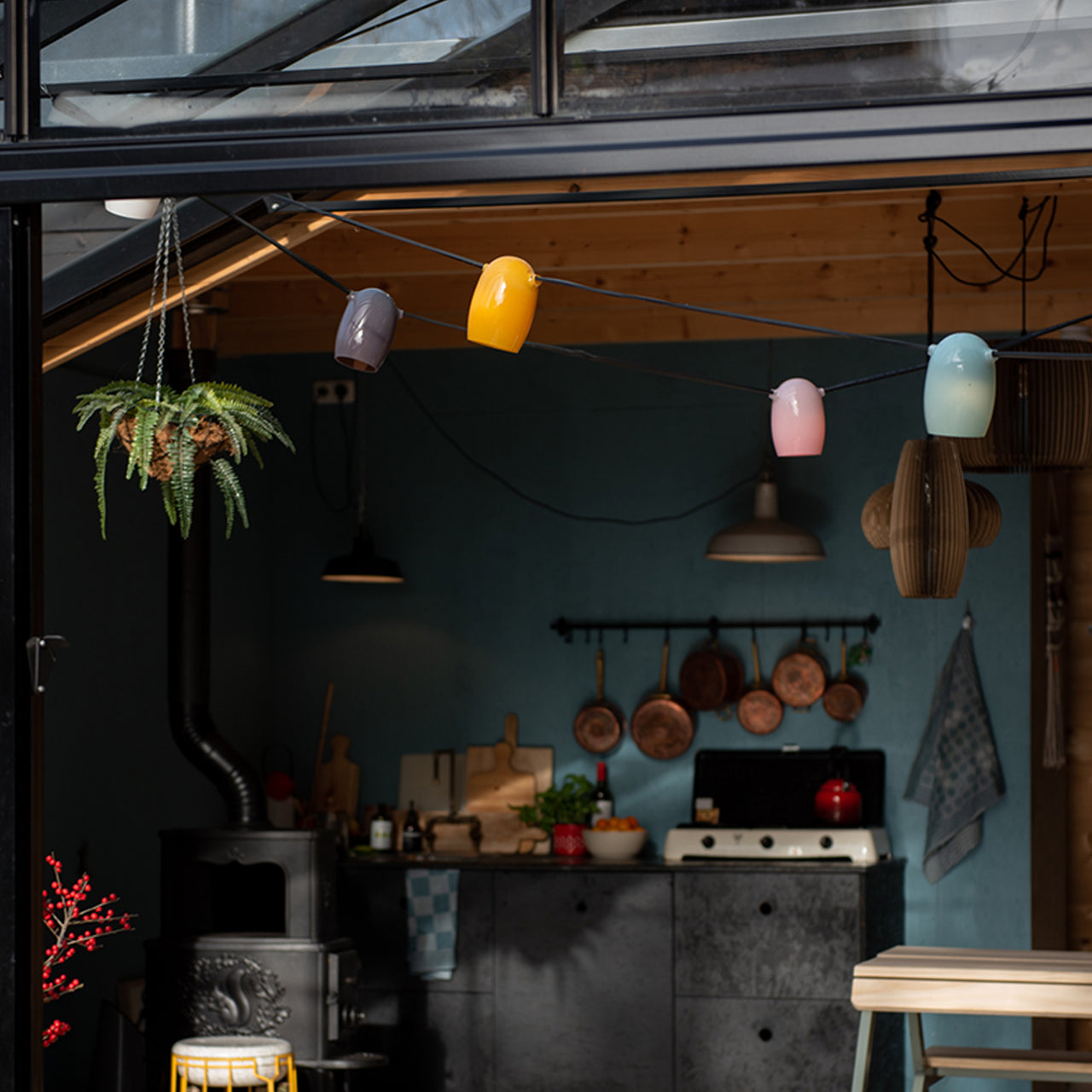 Stringlight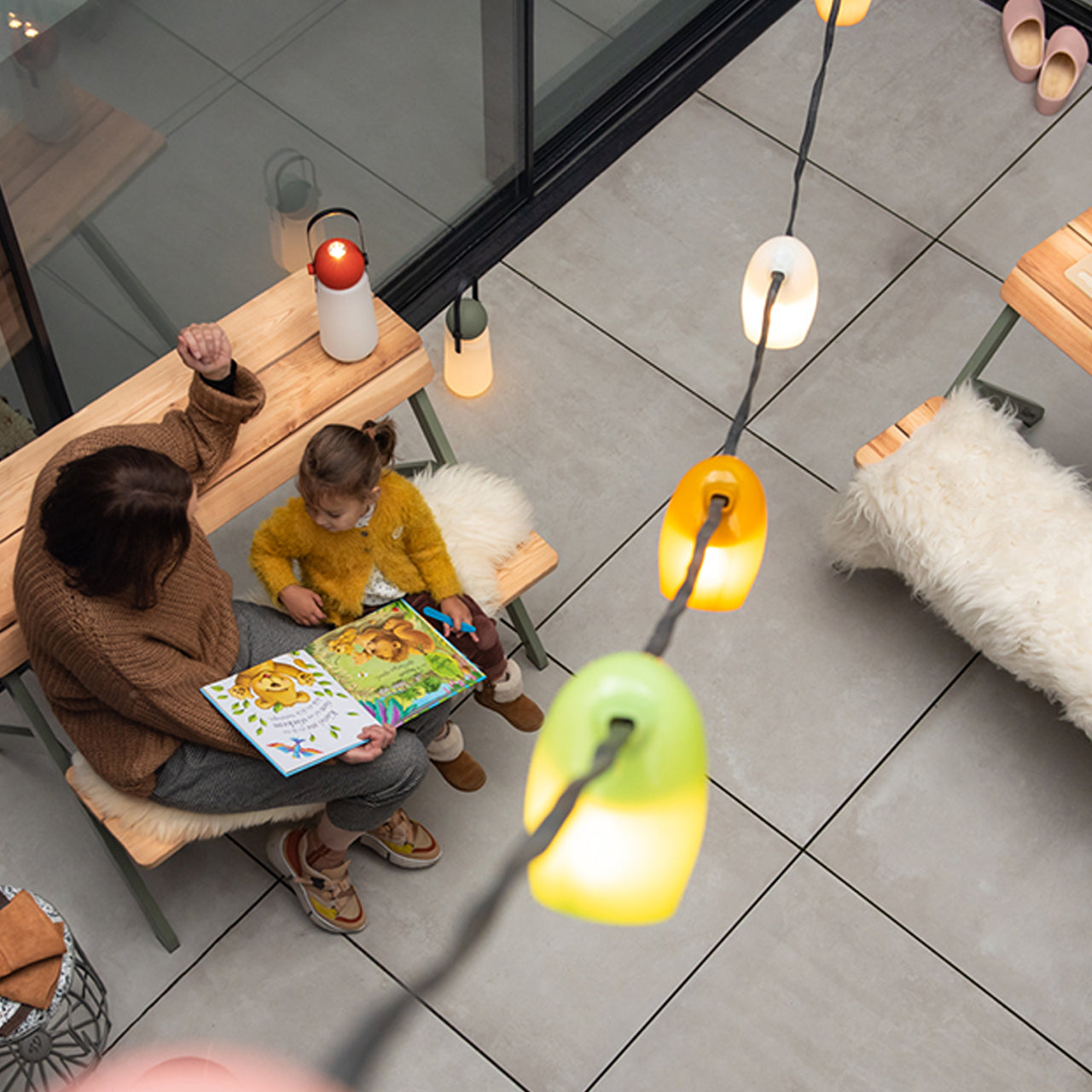 Stringlight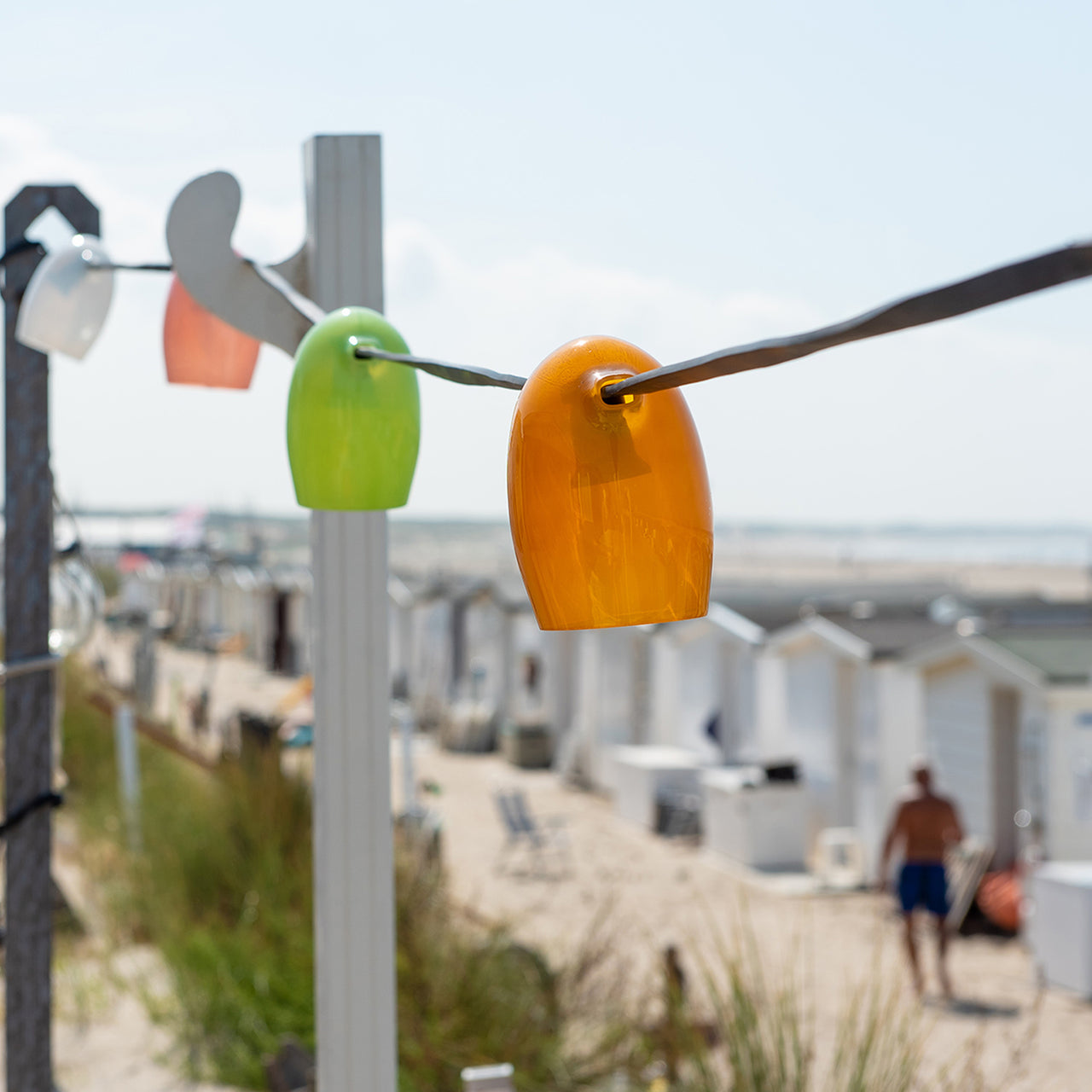 Stringlight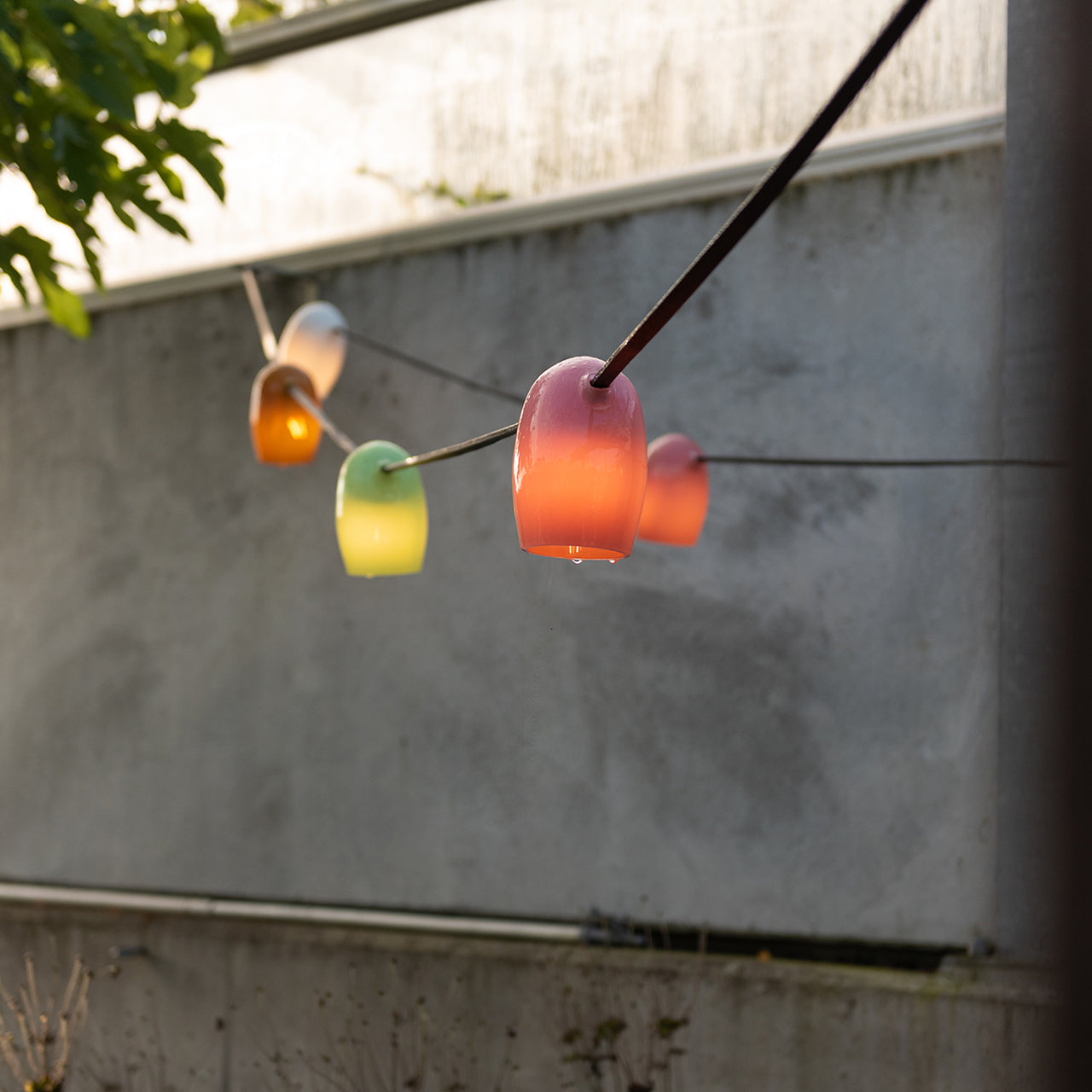 Stringlight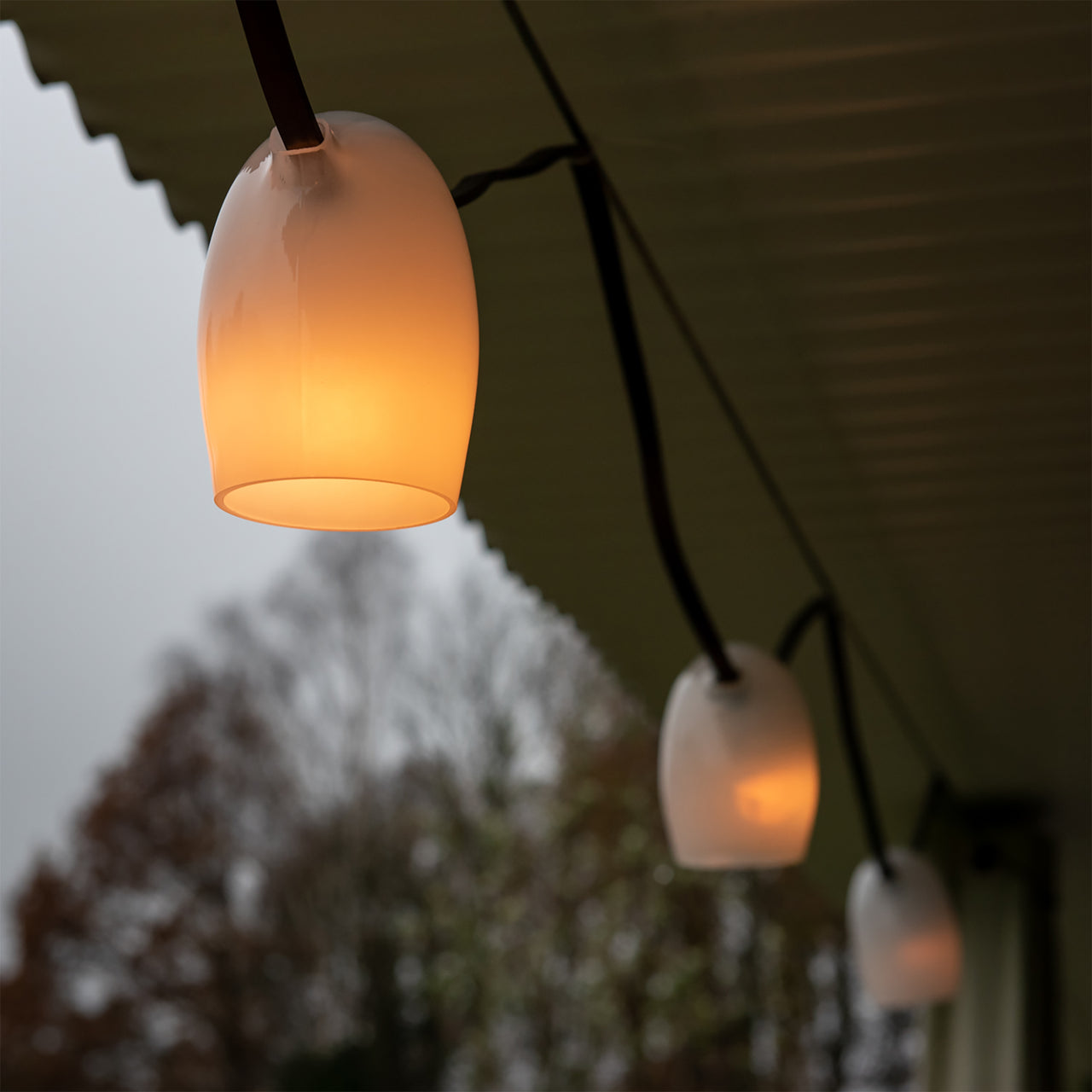 Stringlight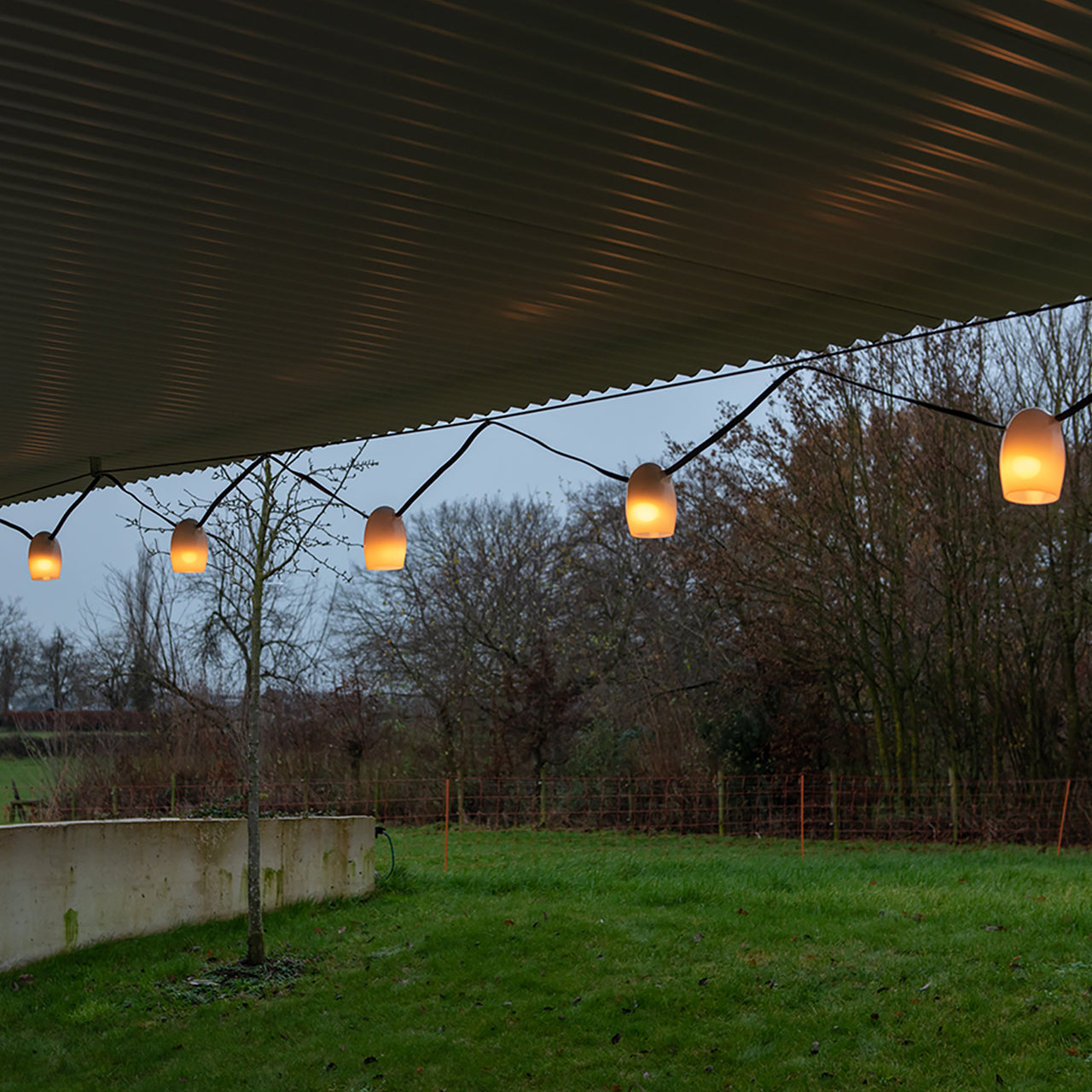 Stringlight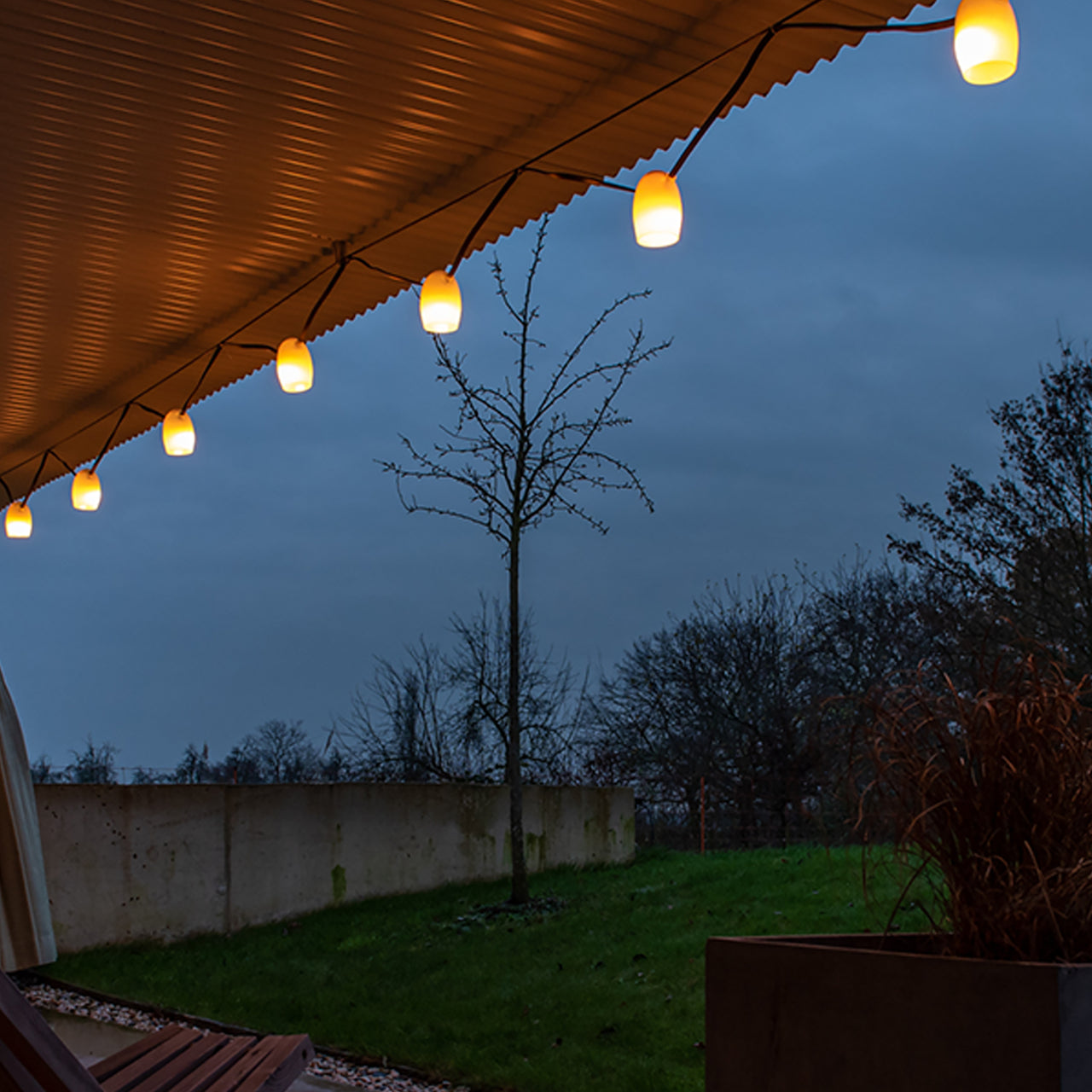 Stringlight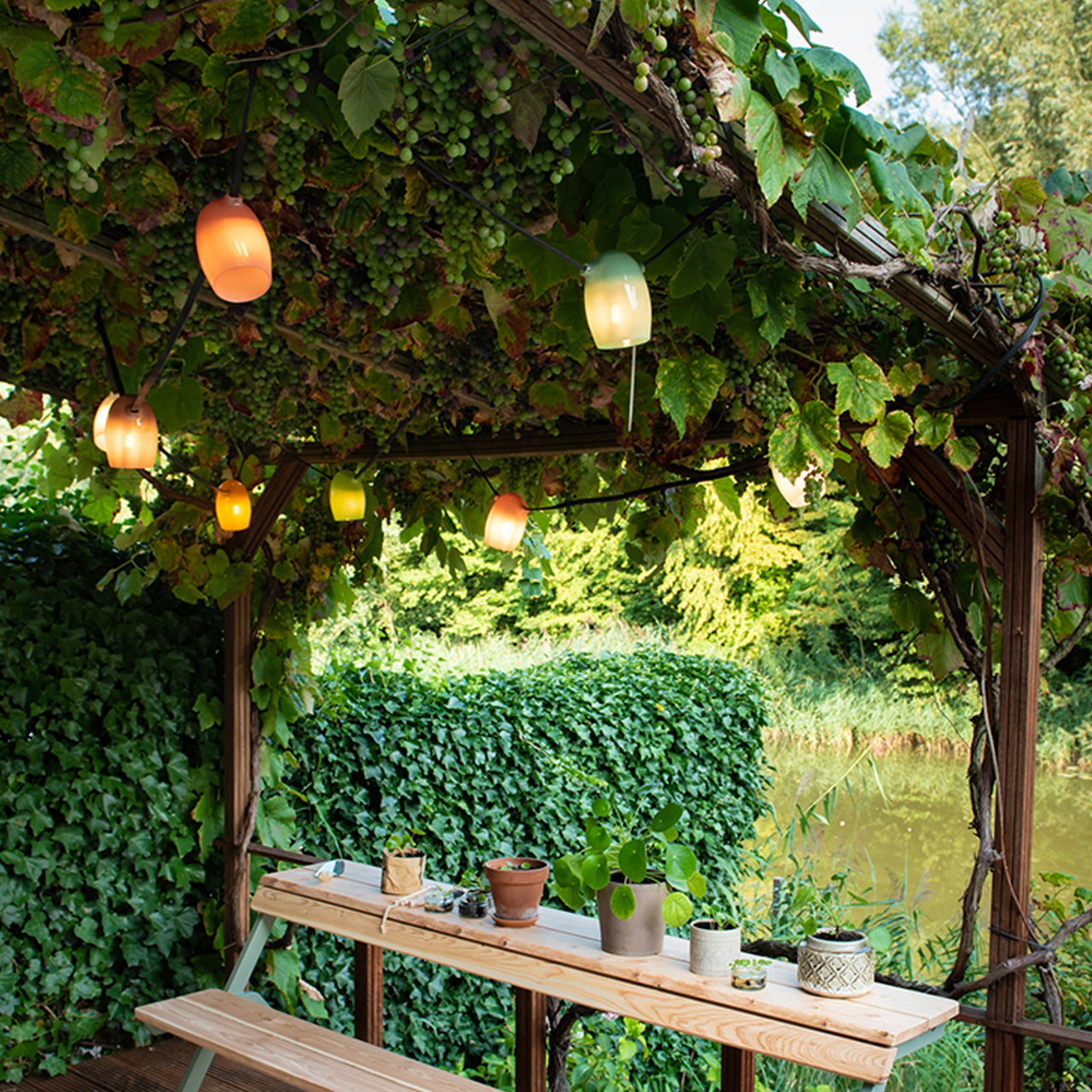 Stringlight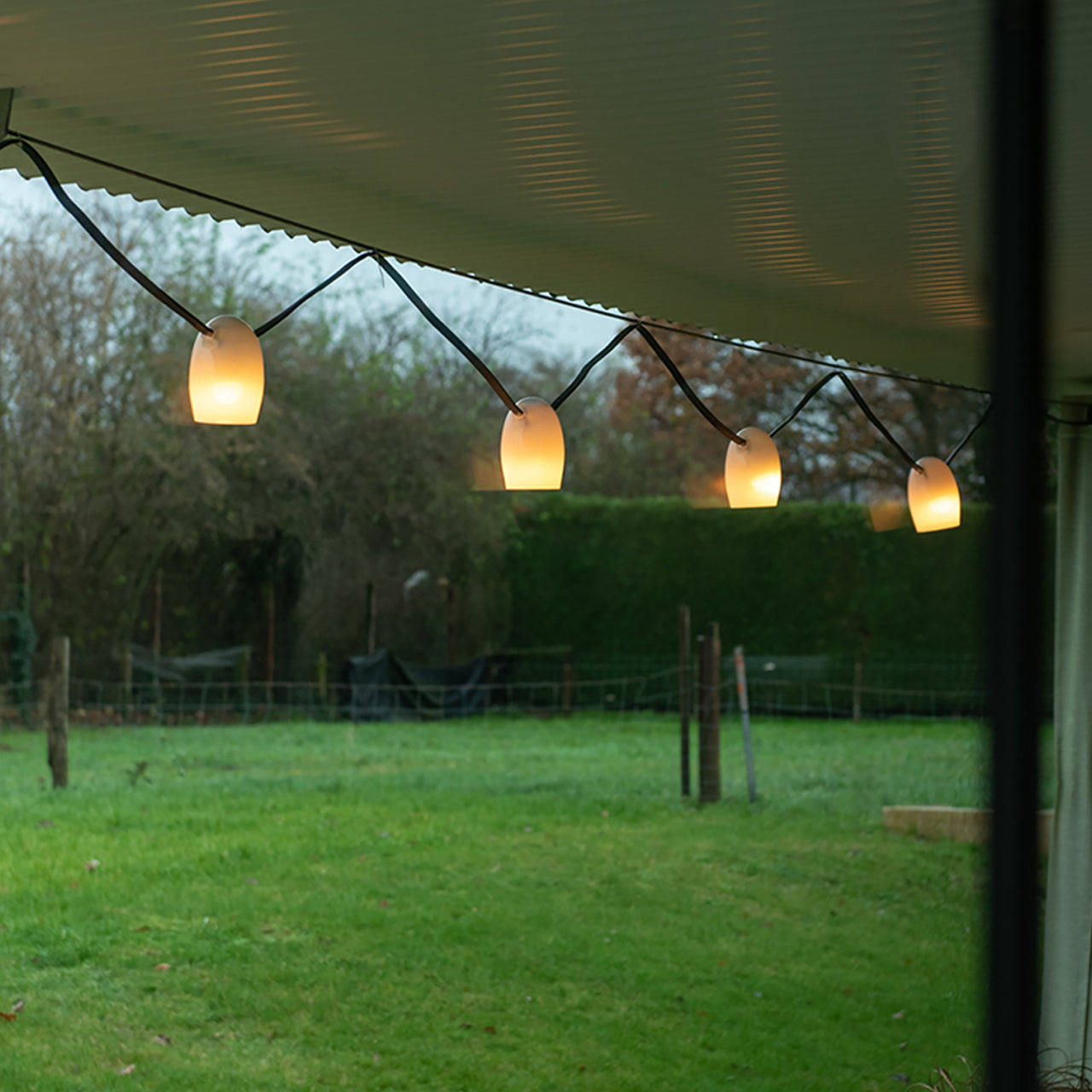 Stringlight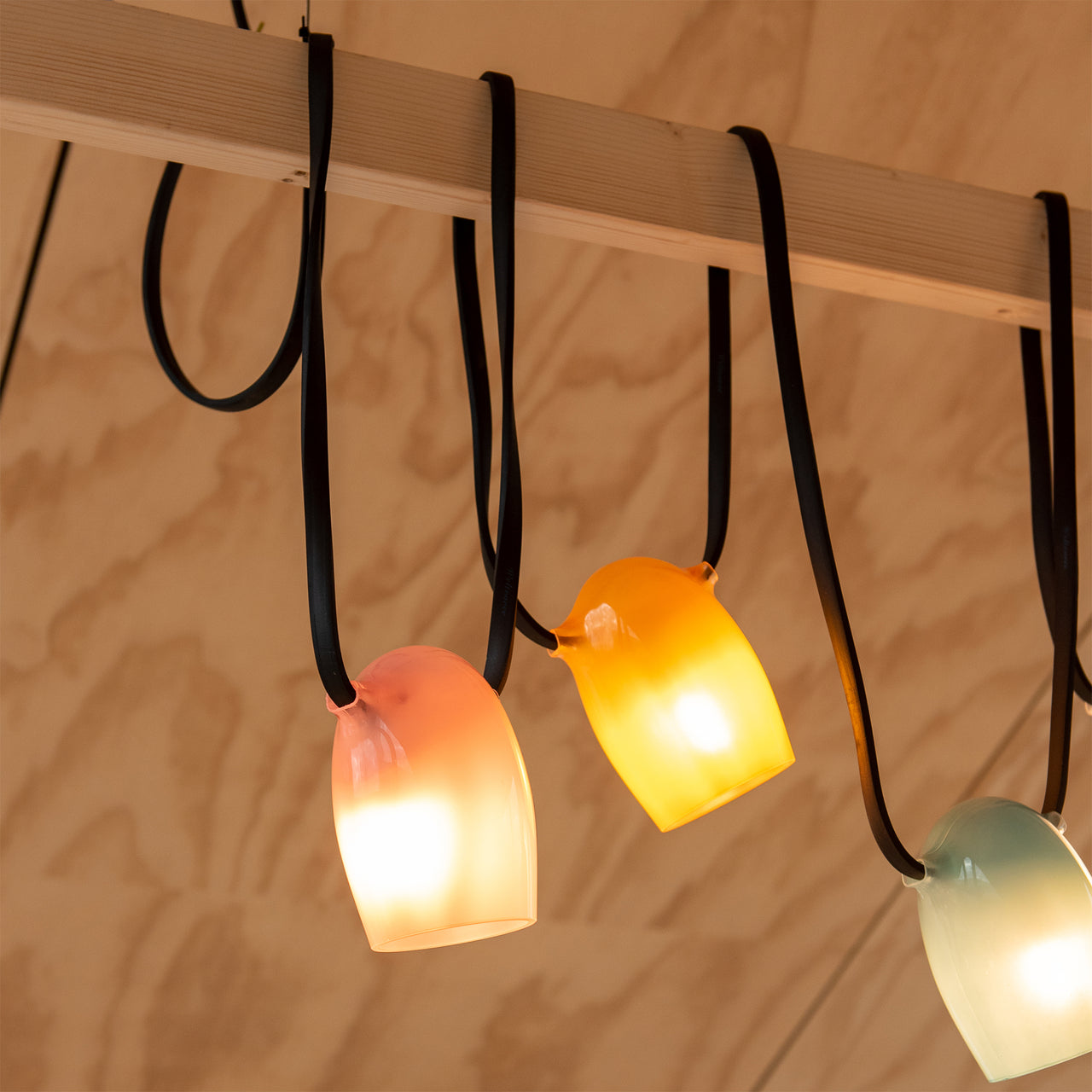 insitu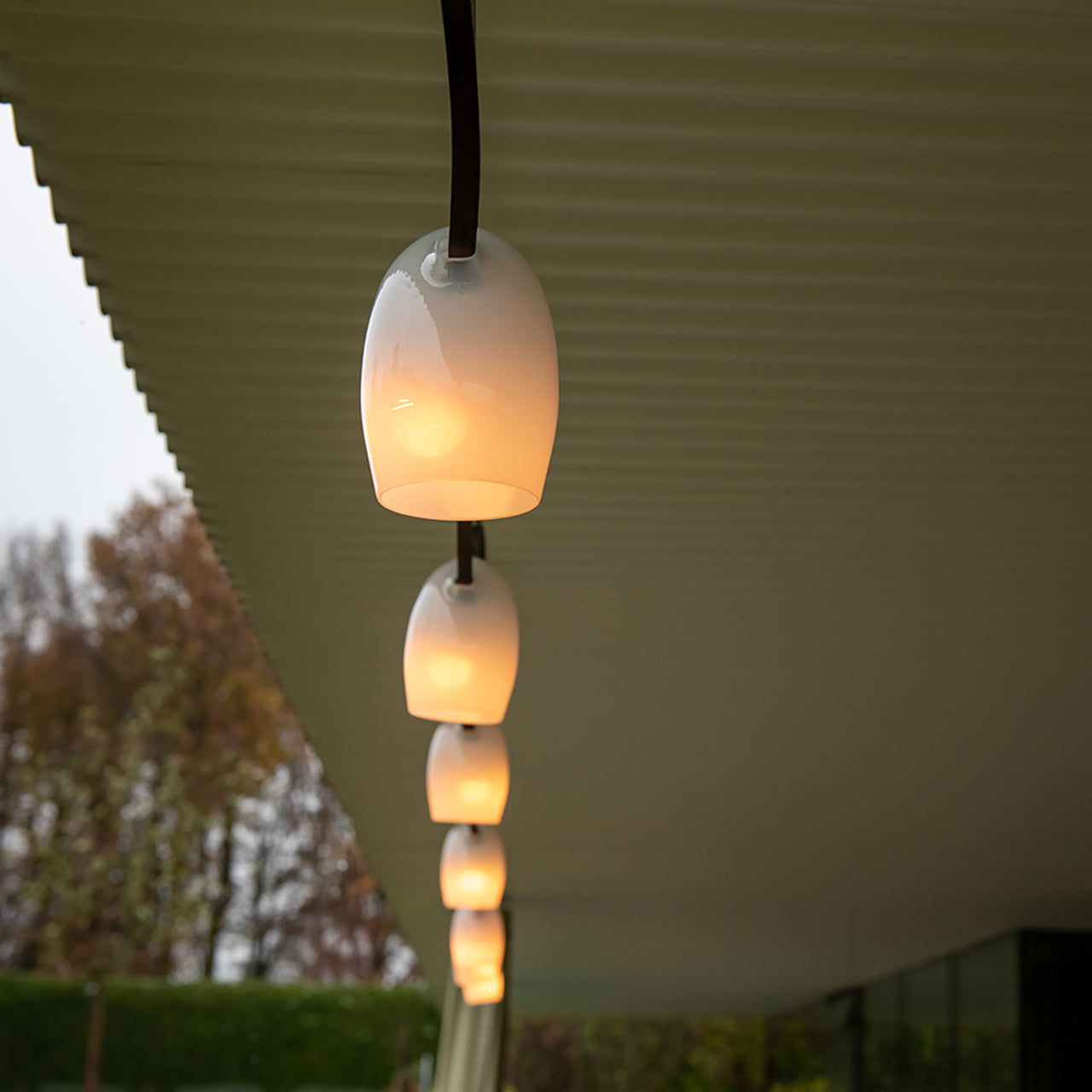 insitu
---
---
Designer Floris Schoonderbeek provides an enchanting mood-setter with Stringlight, its mouth-blown glass shades dancing across an extended cable to festoon indoors or outside. In a multicolor mix or pure white, the LED-illuminated artisanal glass forms are each charmingly unique, with a tempered coating so they can remain outdoors year-round—above the garden table, lighting the porch or glowing between the trees.
Size
Shade: 5.9" h x 3.9" dia (15x10cm)
Card length: 472.4" l (1200cm)
Material
Glass
Technical
Details
Suitable for outdoors
4 meters from the electrical plug until the first shade.
2 meters between the last glass shade and the hook.
90 centimetres between each glass shade.
The Stringlight must be attached at a minimum of 5 points to avoid too much pressure on the ends.
Brand
Weltevree
The bold and bulbous wood-burning Dutchtub hot tub grabbed our attention in 2013, and with a wider range of equally unorthodox, high-quality, yet essential outdoor furniture and lighting newly on offer from this Holland house of design, it was high time A+R roll it out stateside as the brand's first North American dealer. Perfect poolside at home or in hotels, or take the to-go Beach Rocker or Guidelight seaside or camping. 
Quality of life is what drives the Weltevree family, and that includes their approach to design: from FSC-approved and -certified timber, much of it harvested from Dutch forests; to premium steel and finishes. To them, it's about "indulging experiences that promote well-being. We totally believe life is about what you experience; not what you own." We can totally get behind that.