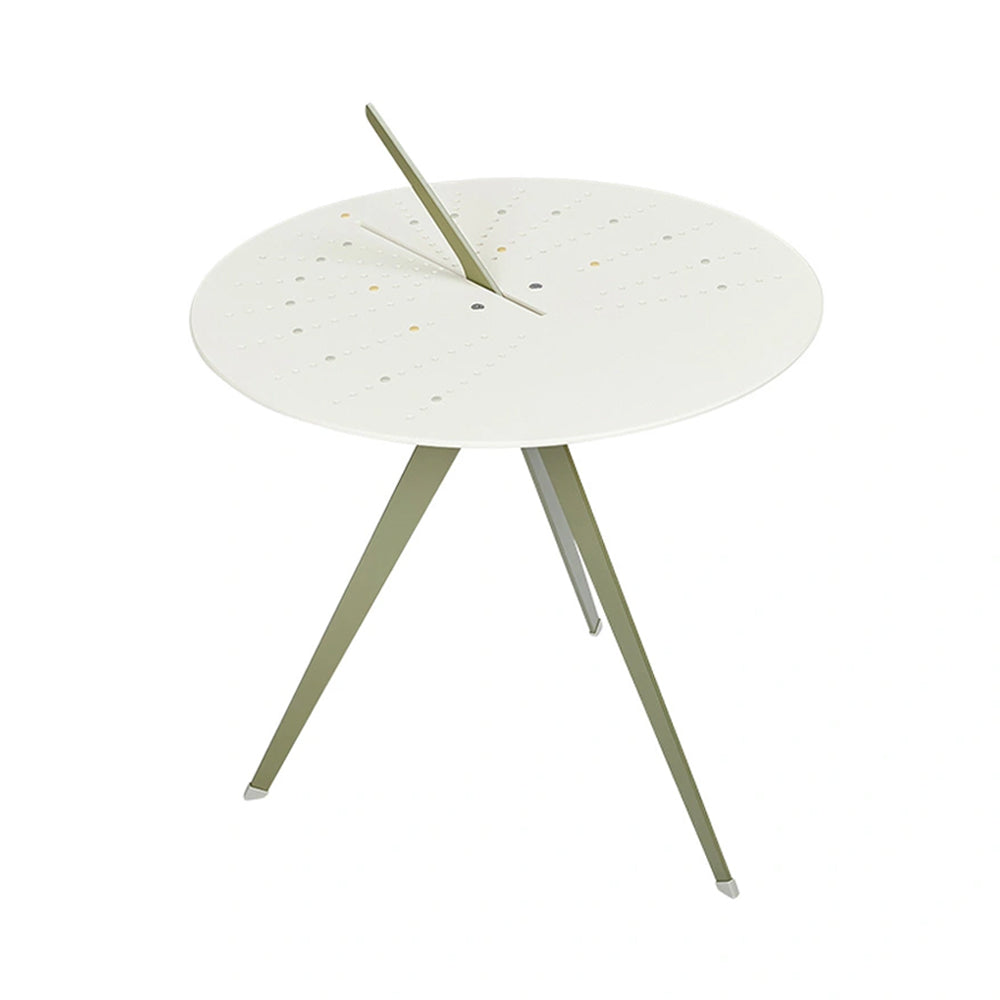 Sundial Table: Reed Green
Sundial Table: Sand Yellow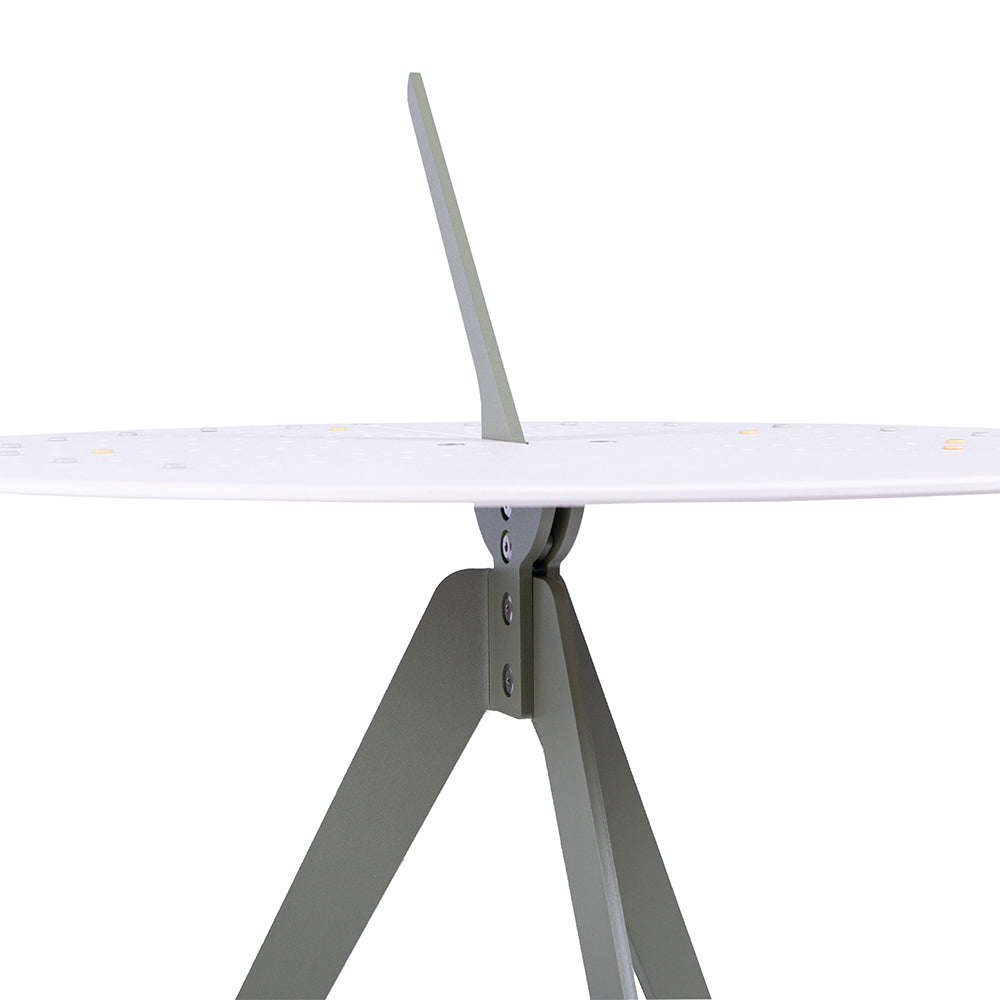 Sundial Table
Sundial Table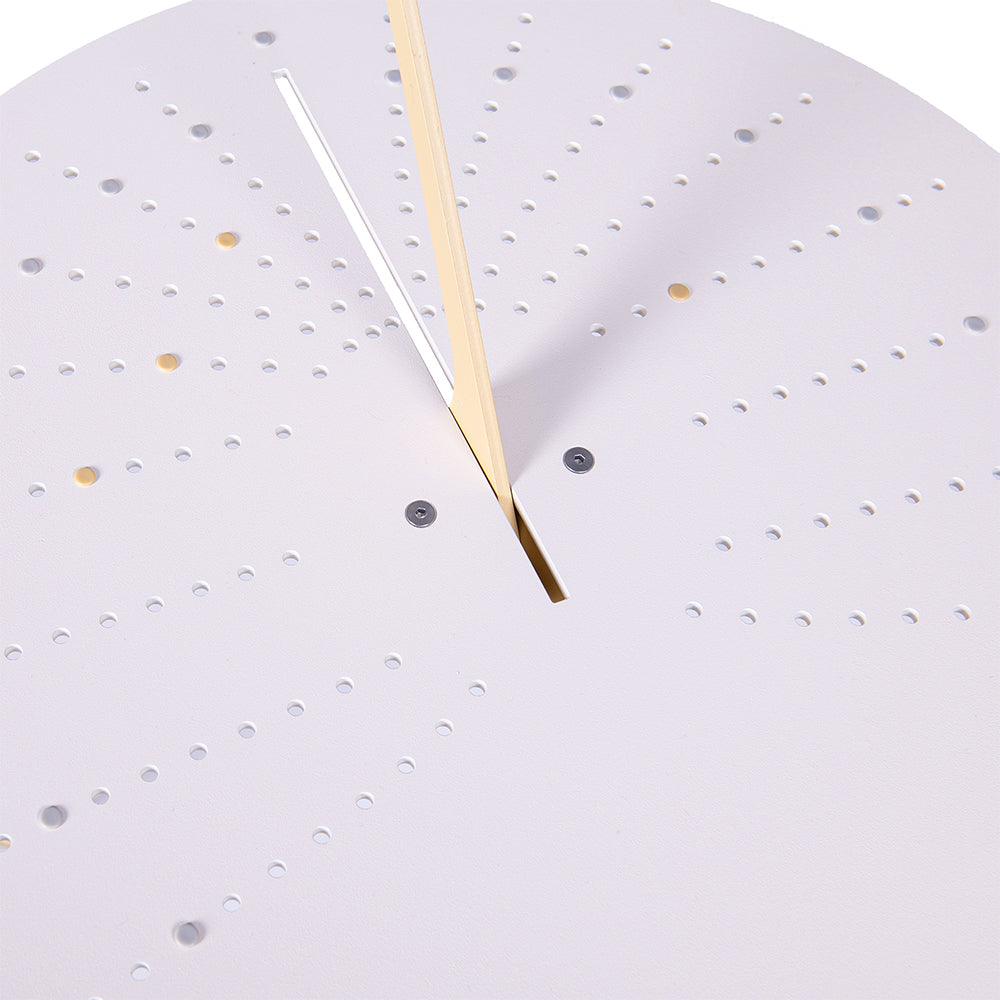 Sundial Table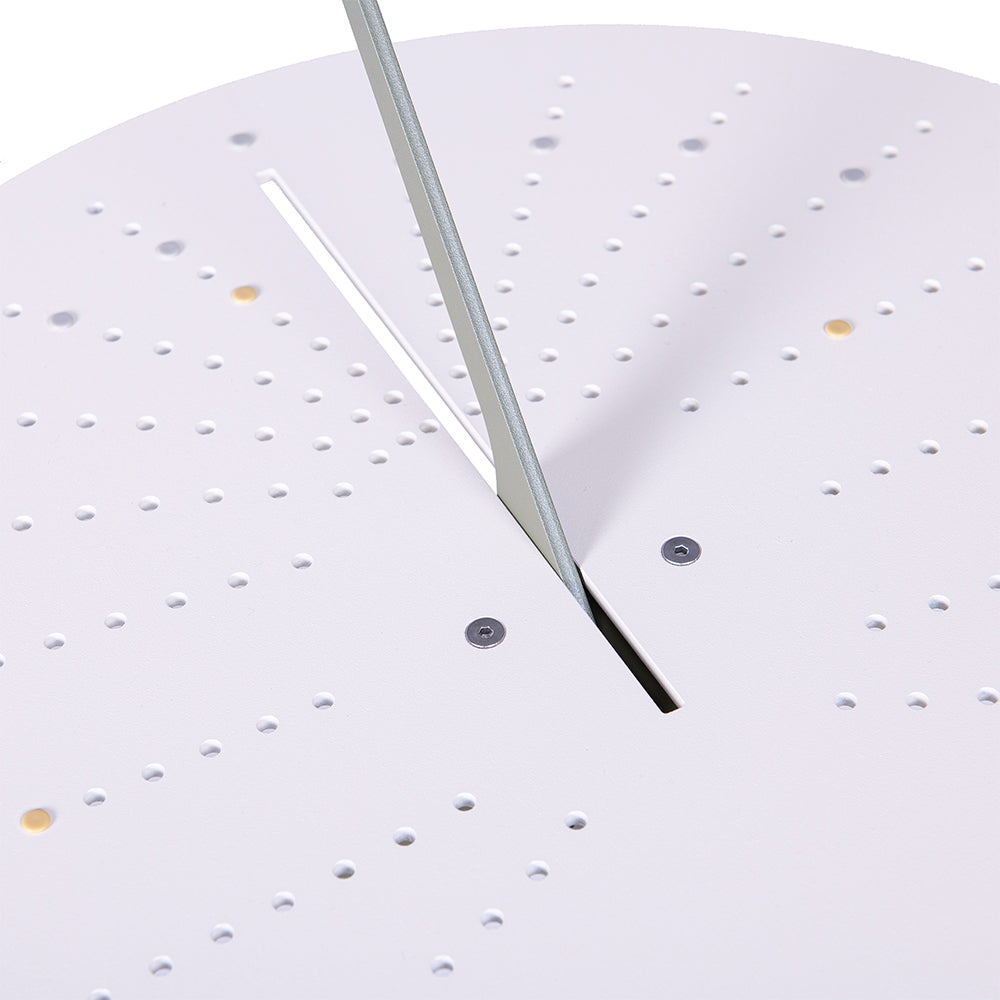 Sundial Table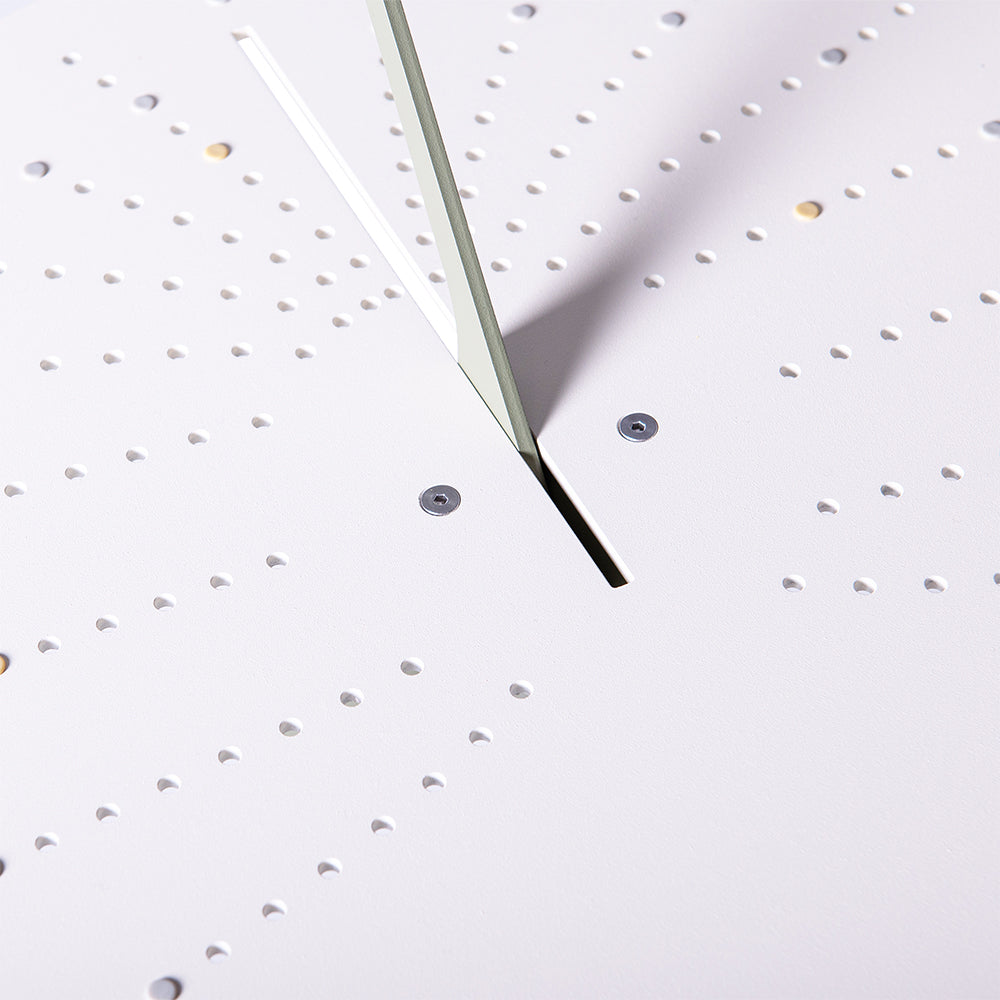 Sundial Table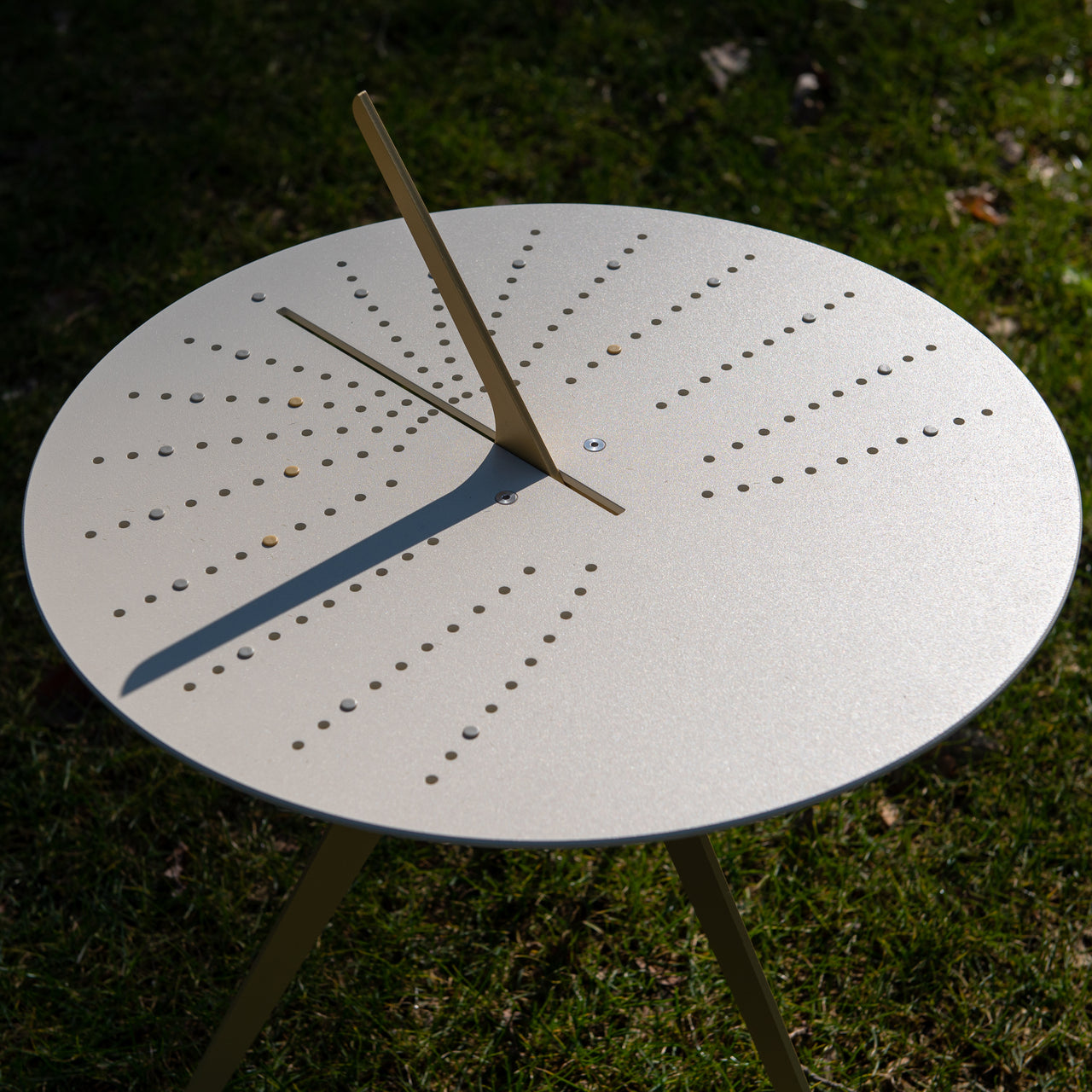 Sundial Table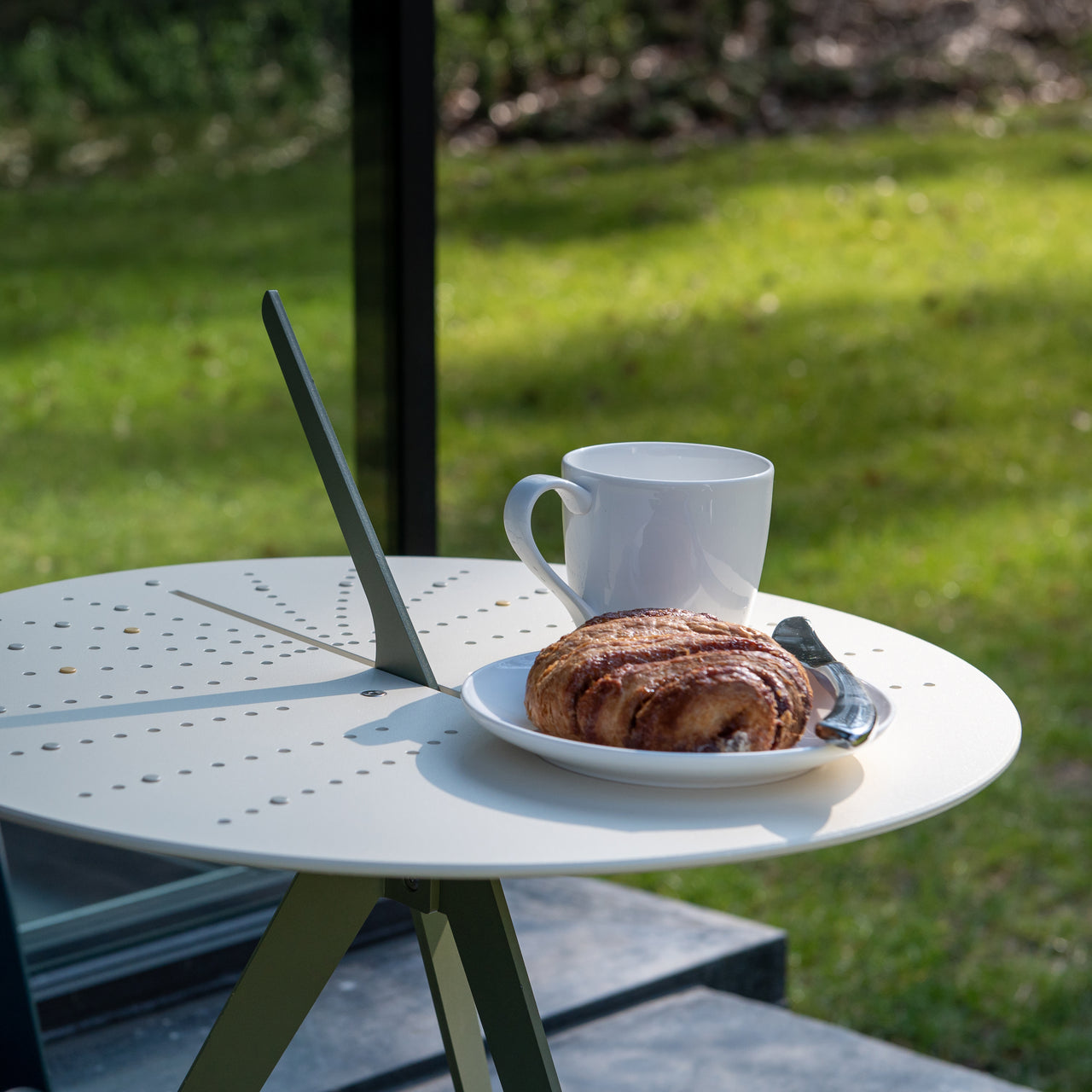 Sundial Table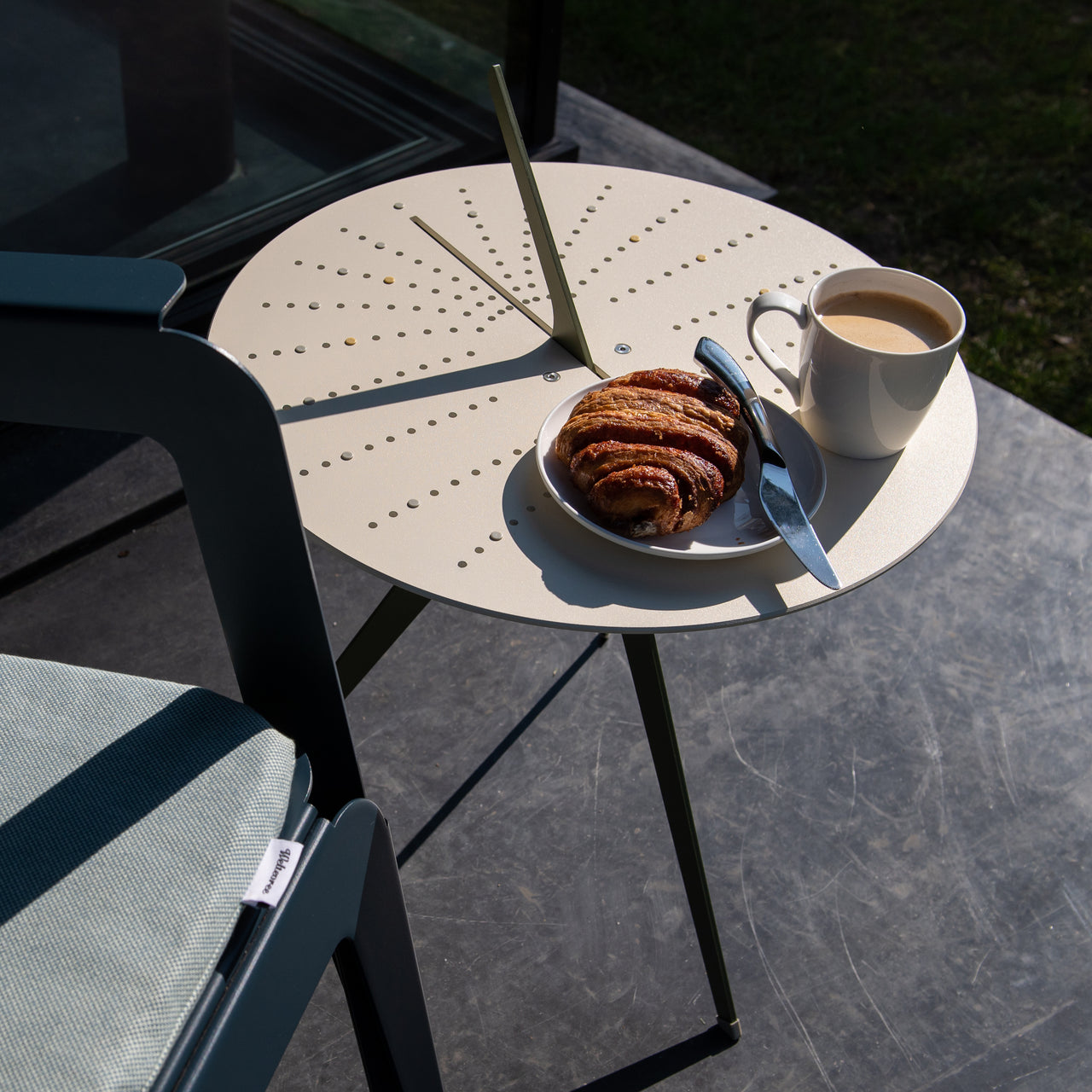 Sundial Table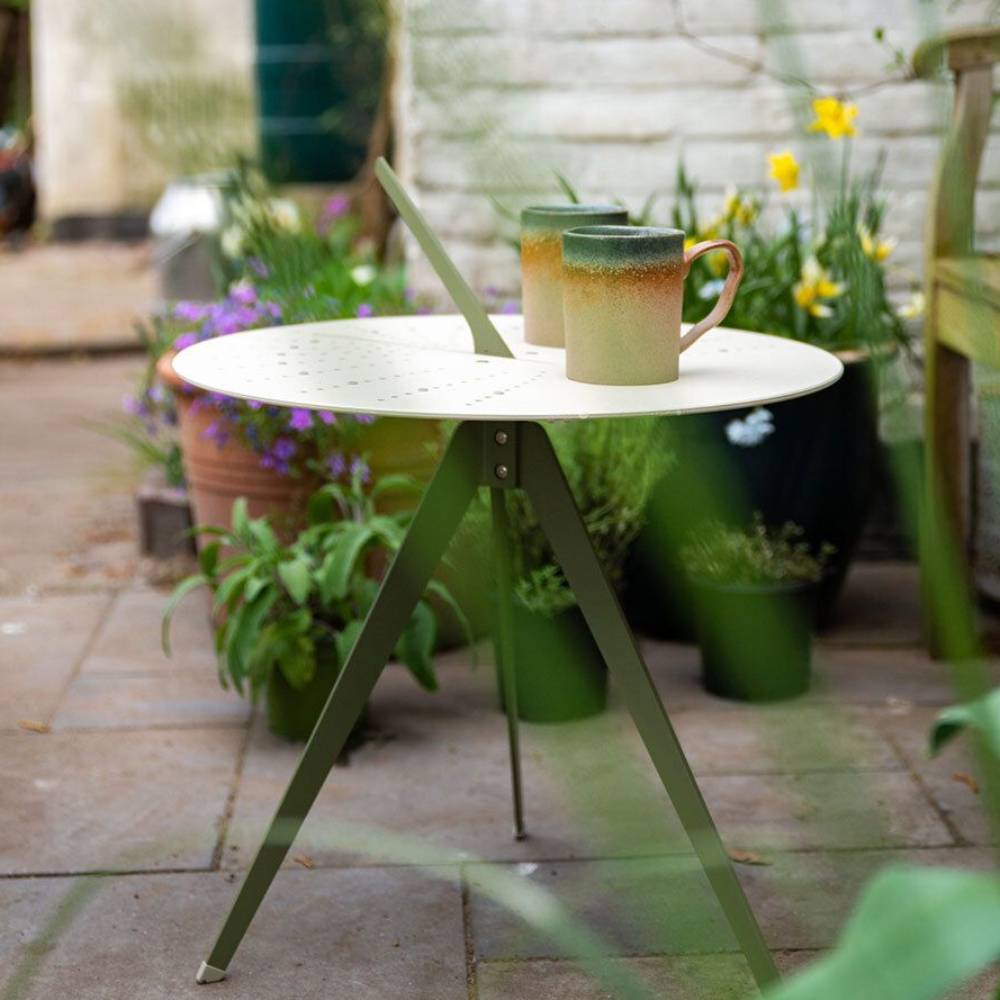 Sundial Table
Sundial Table
Sundial Table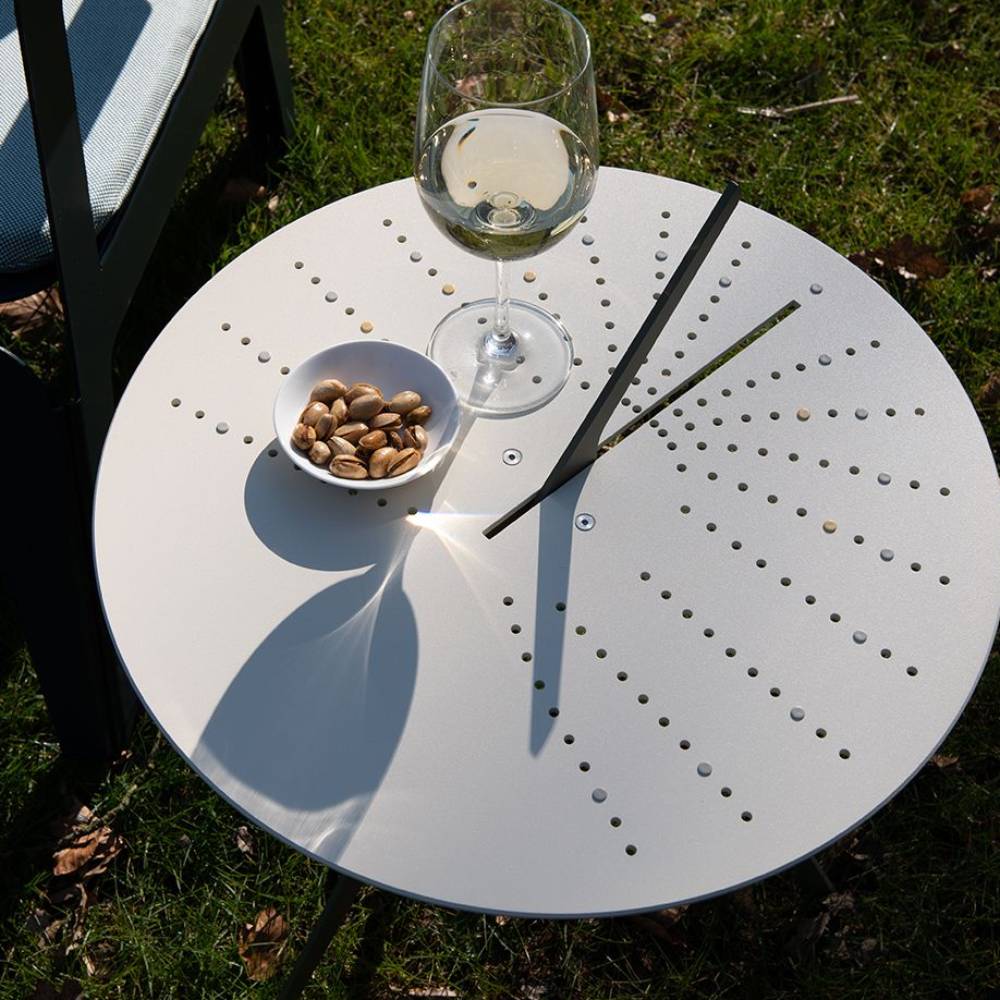 Sundial Table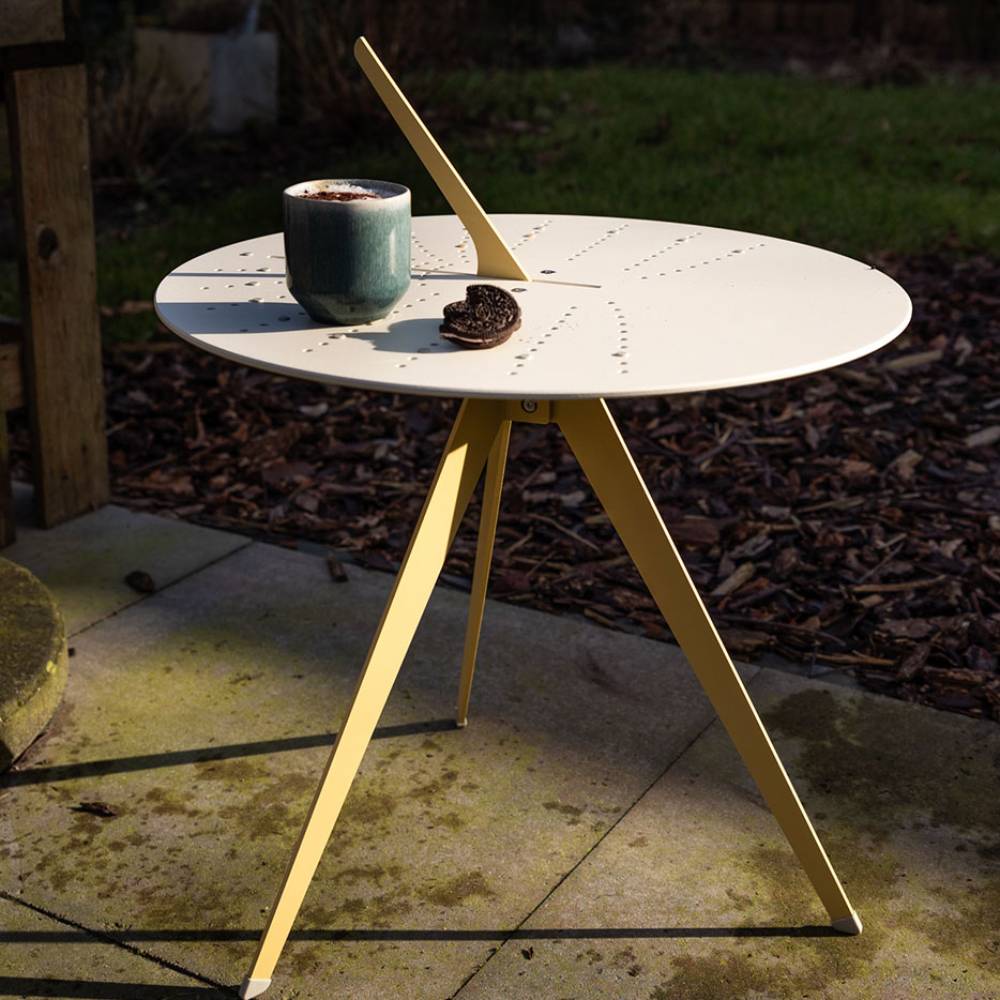 Sundial Table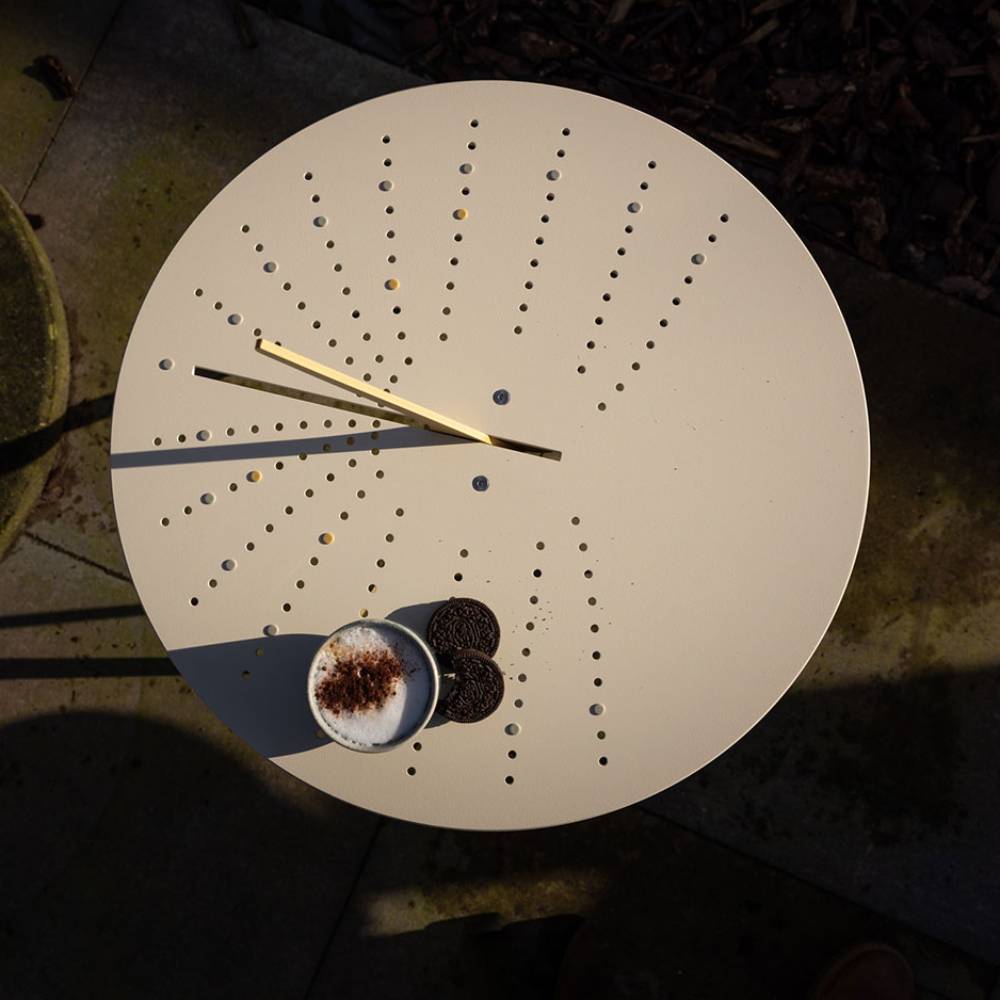 Sundial Table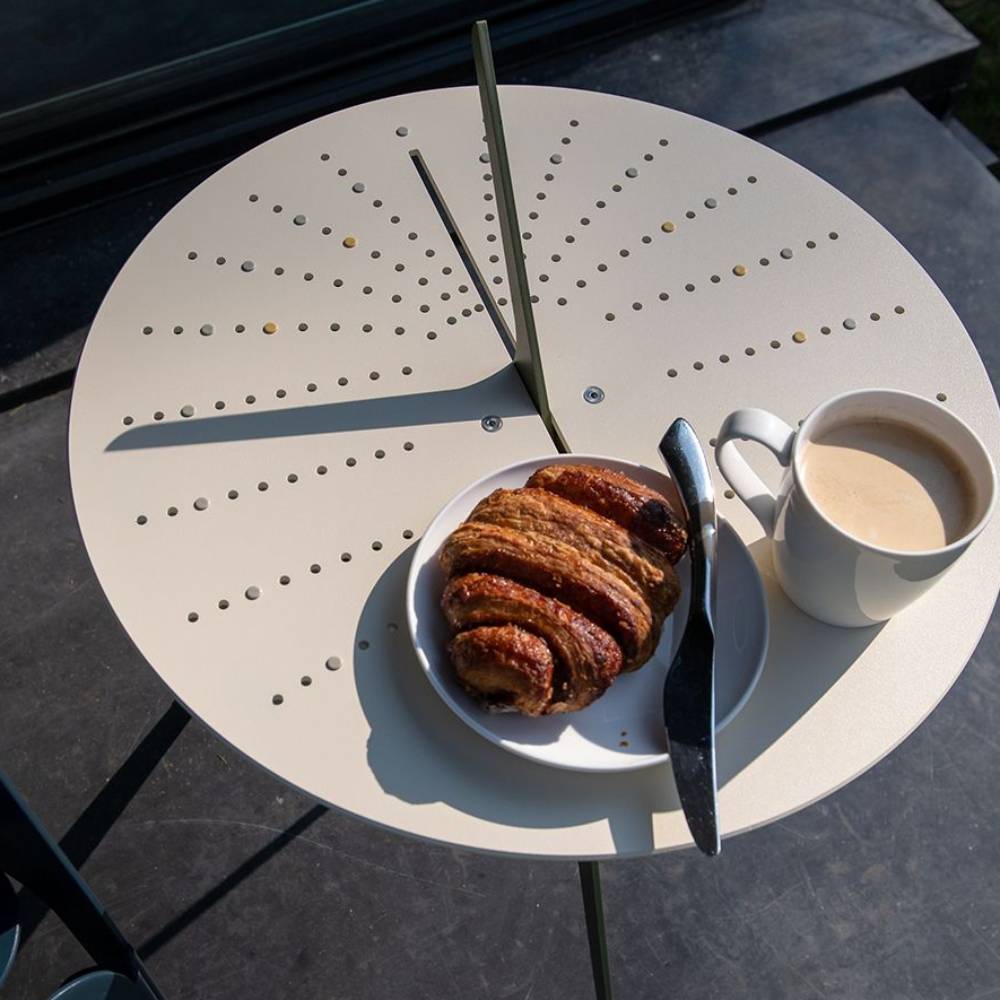 Sundial Table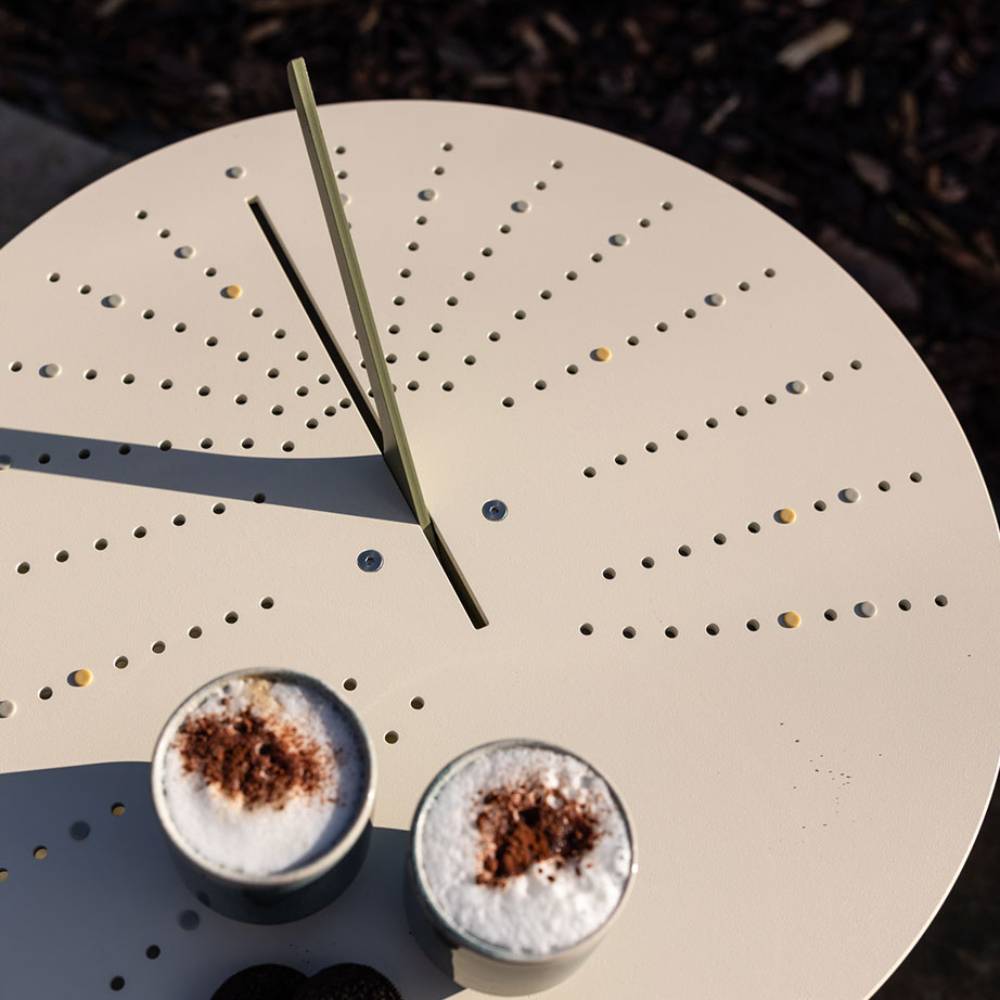 Sundial Table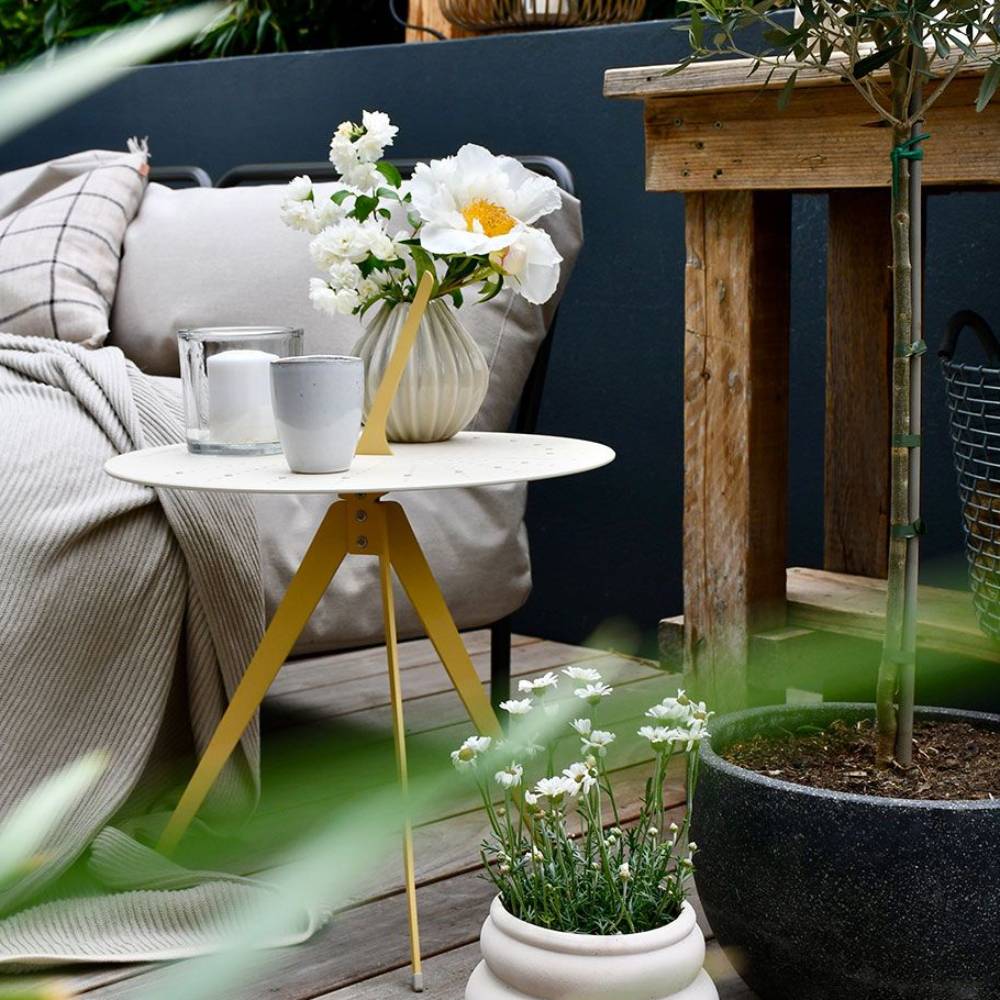 Sundial Table
Sundial Table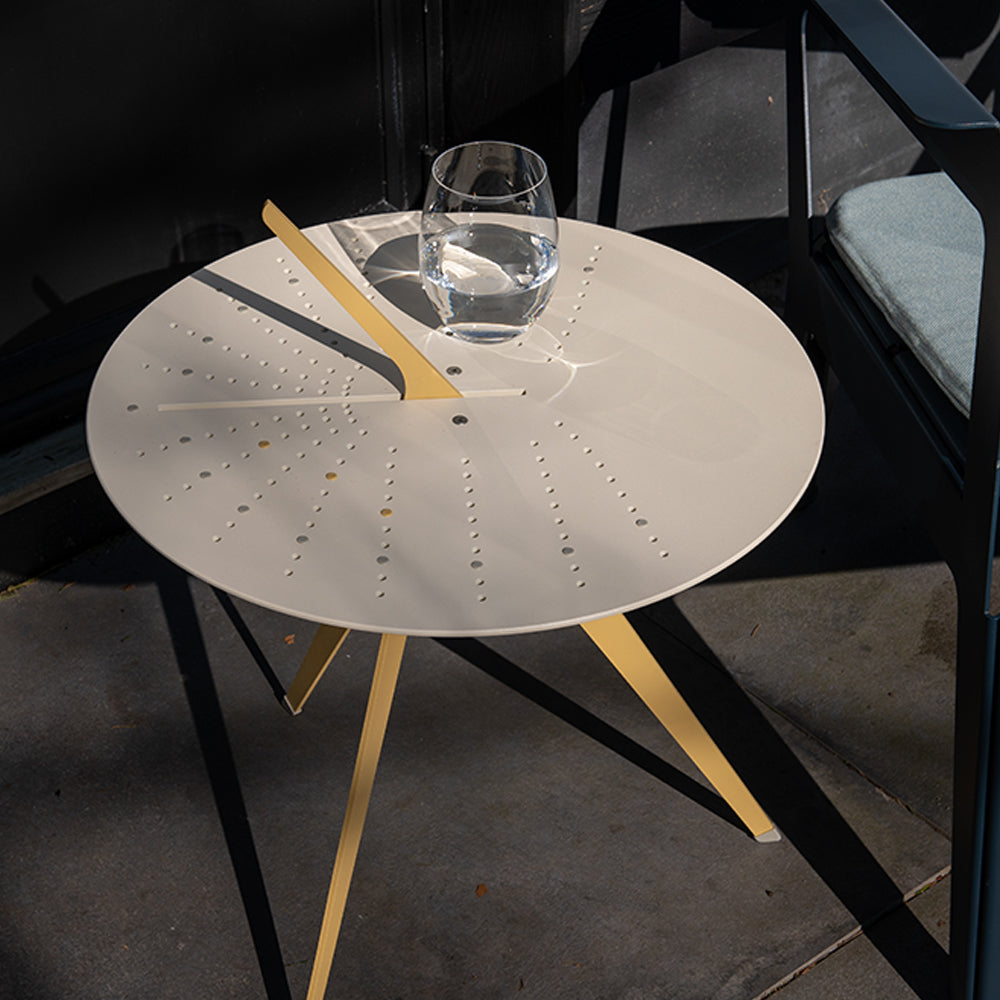 Sundial Table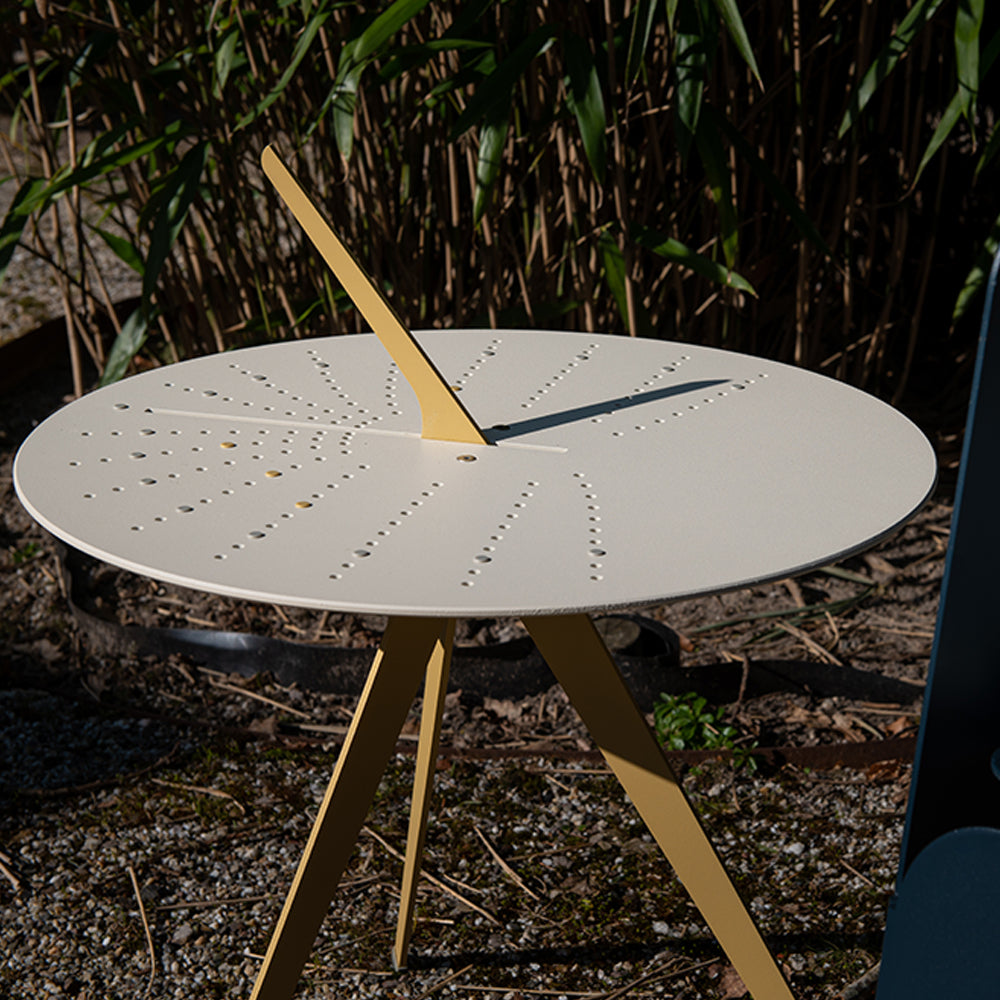 Sundial Table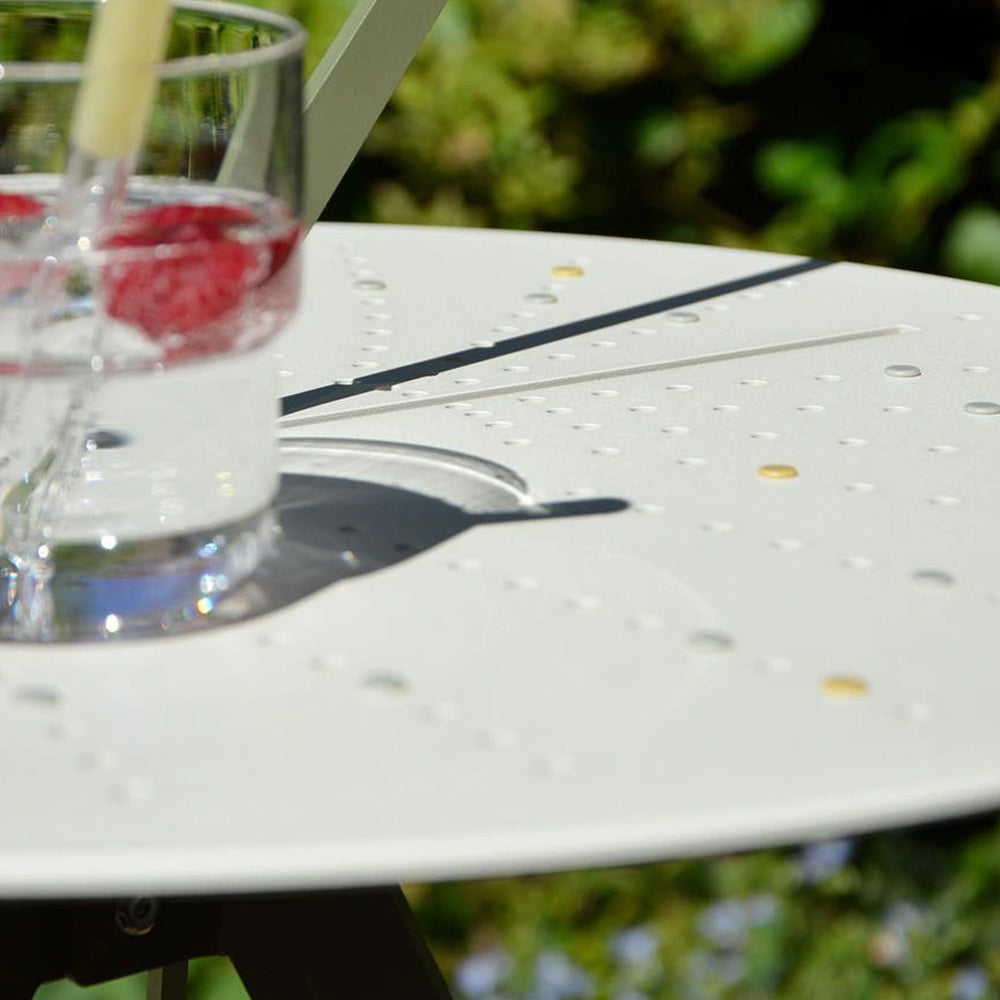 Sundial Table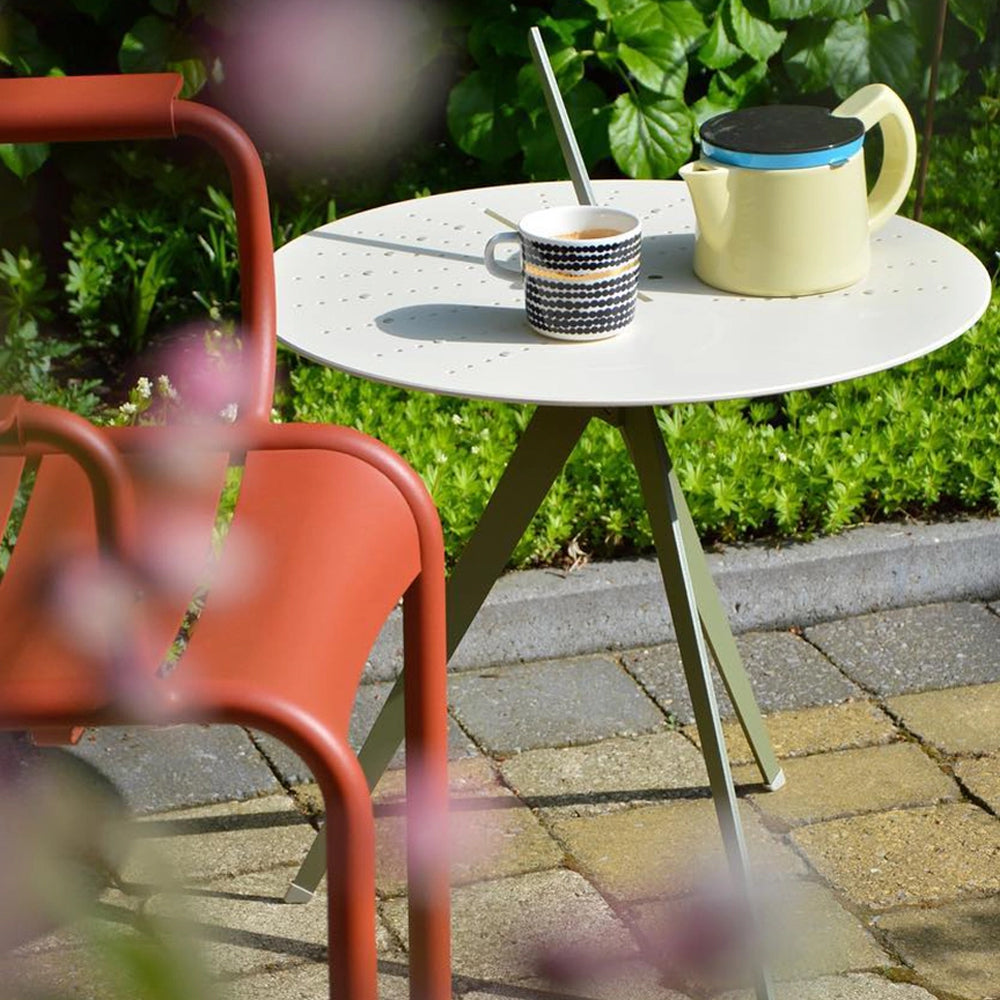 Sundial Table
Sundial Table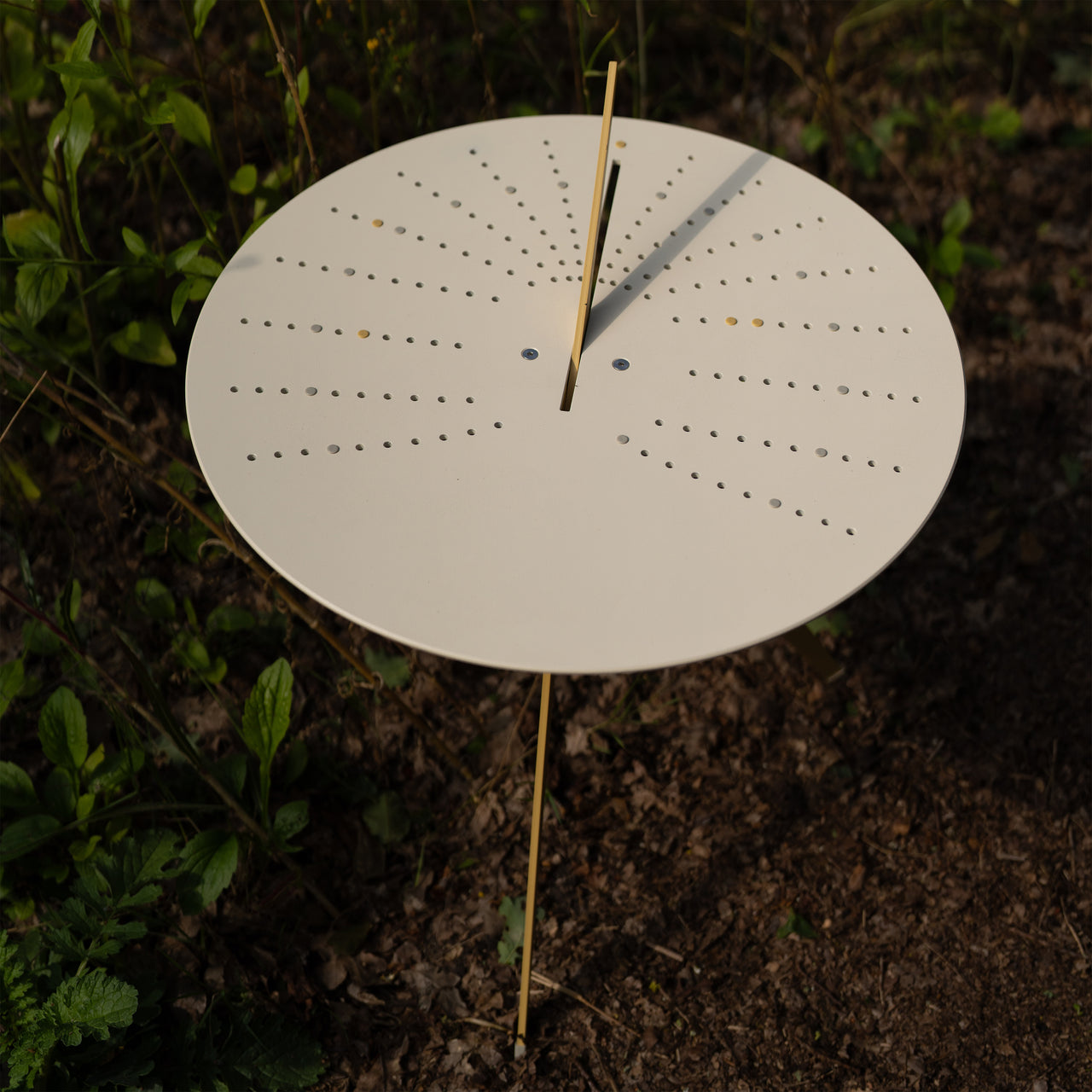 Sundial Table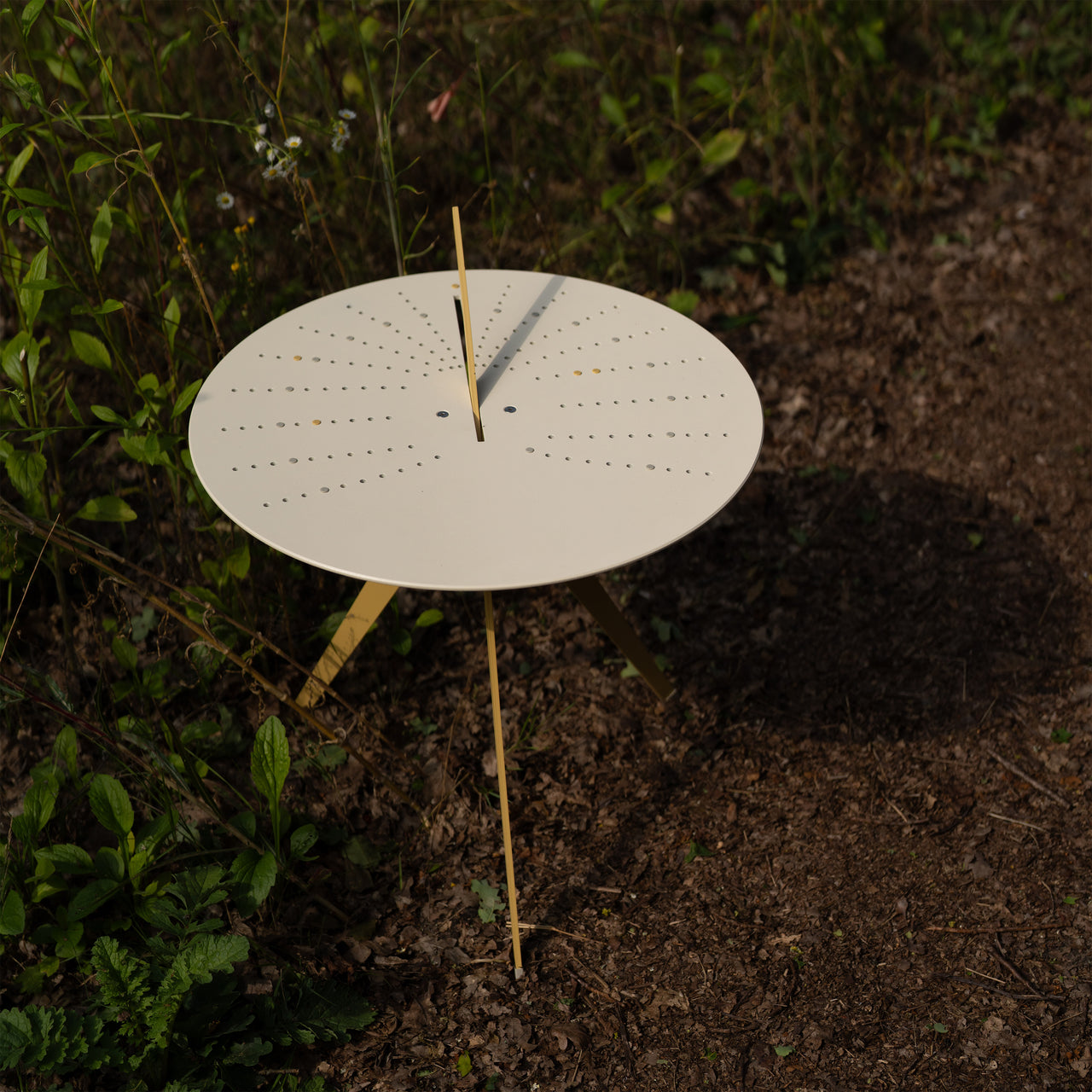 Sundial Table
Sundial Table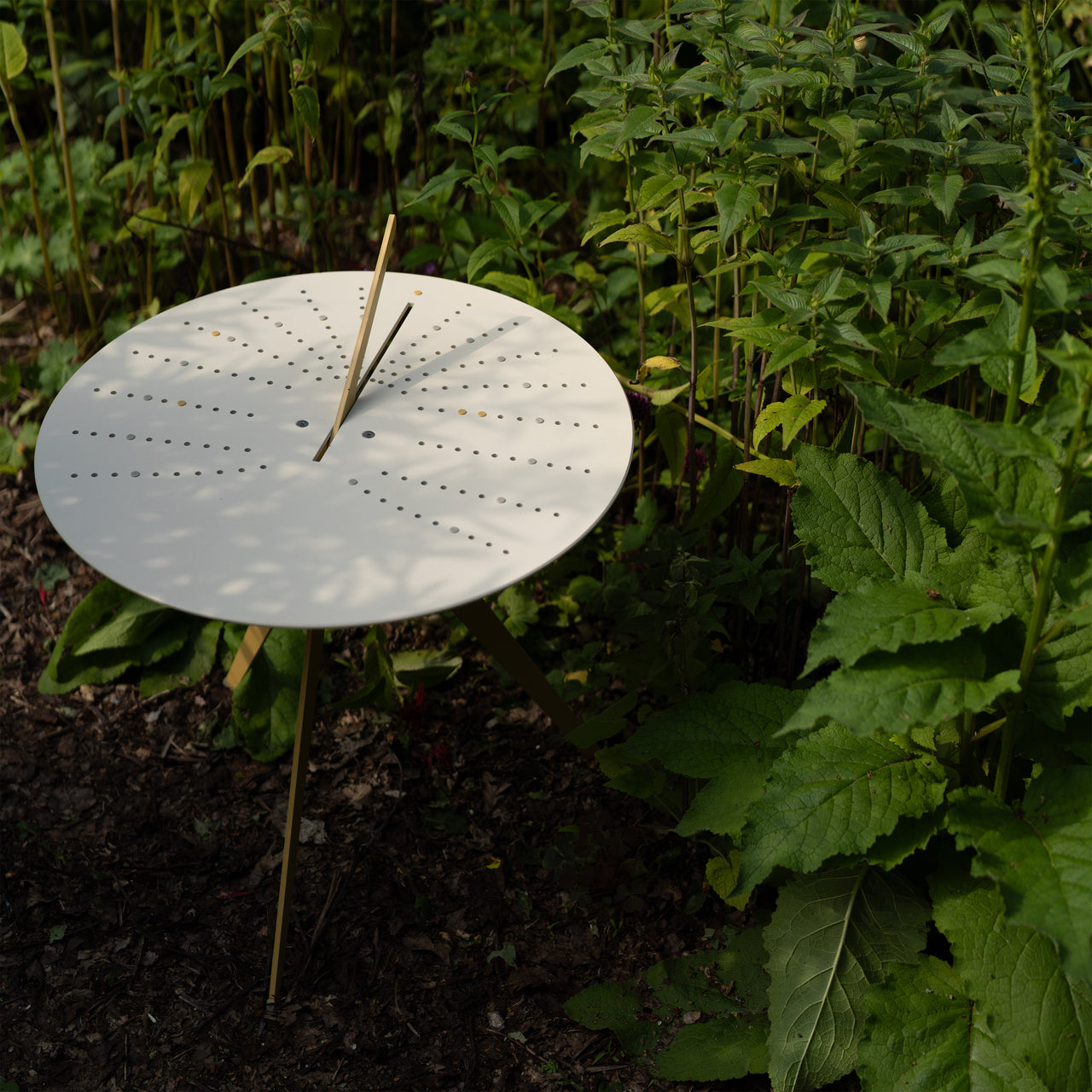 Sundial Table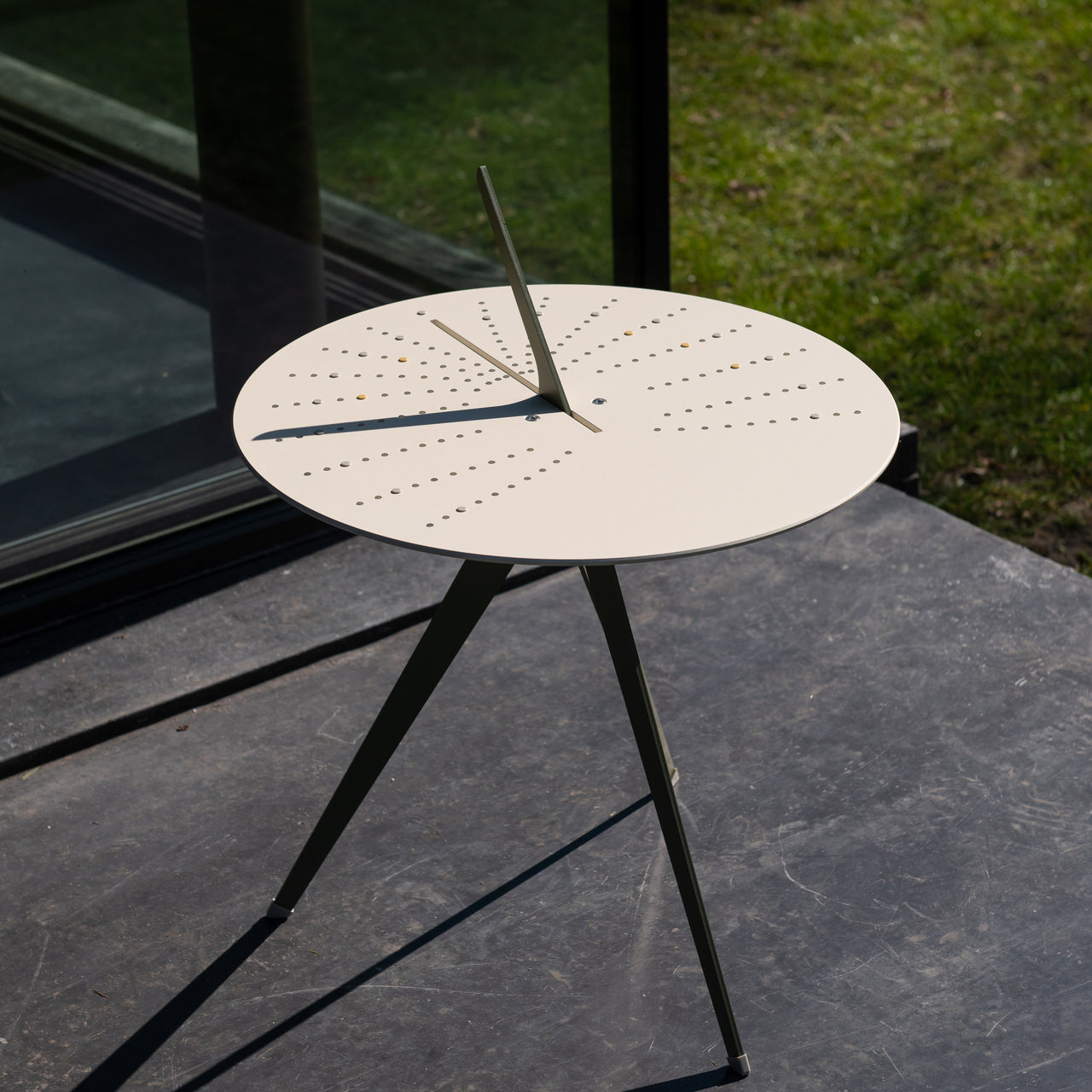 Sundial Table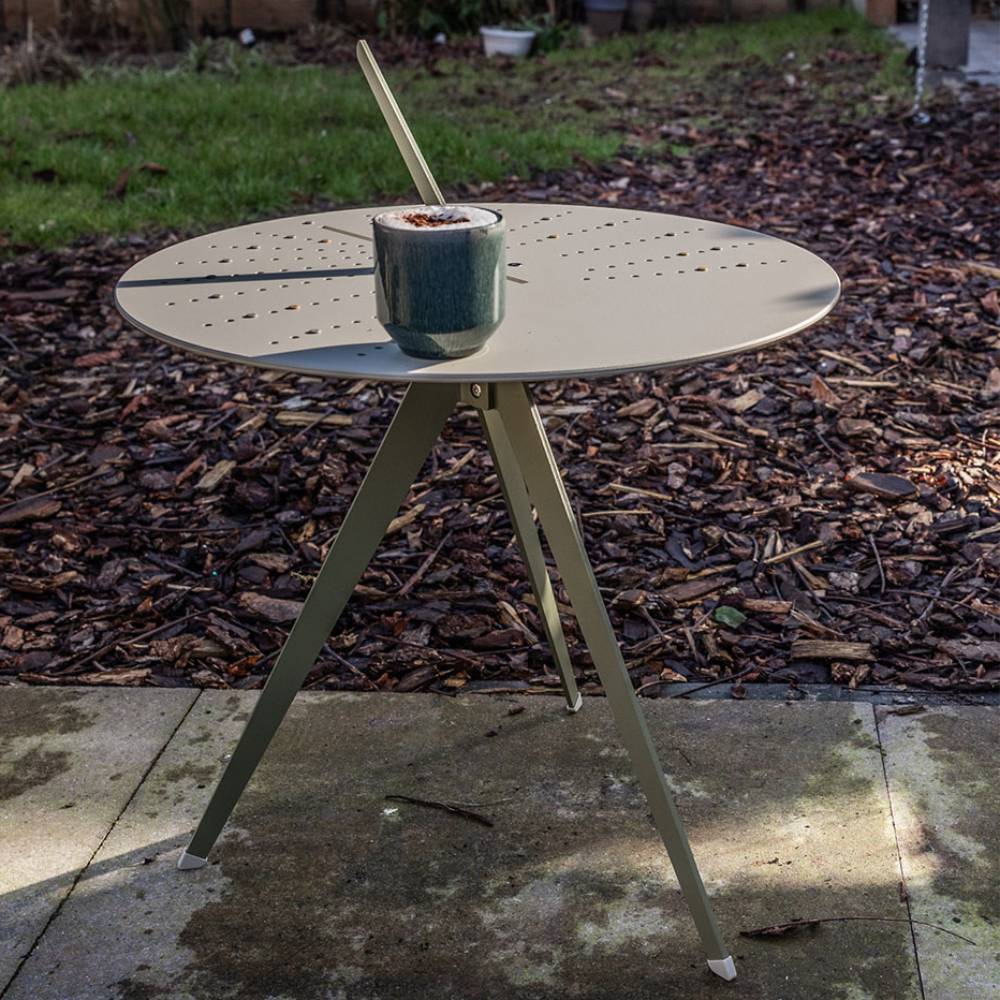 insitu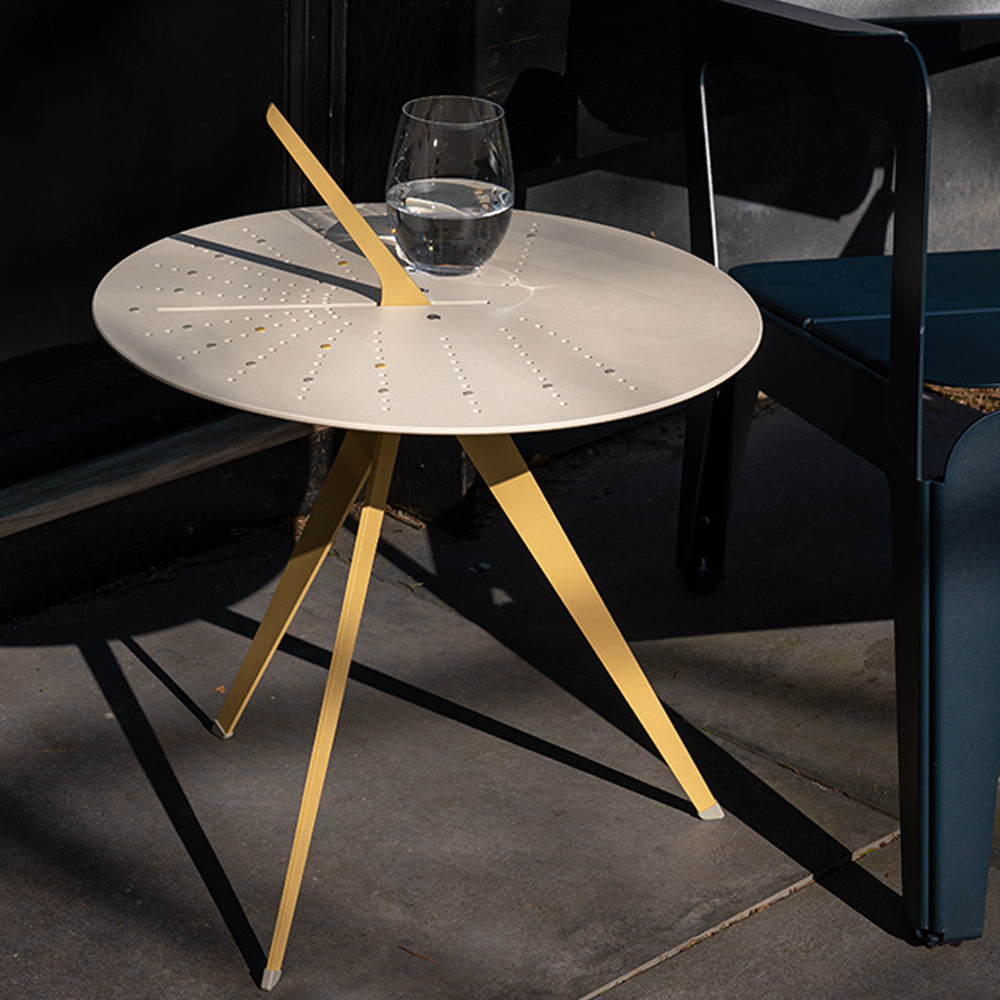 insitu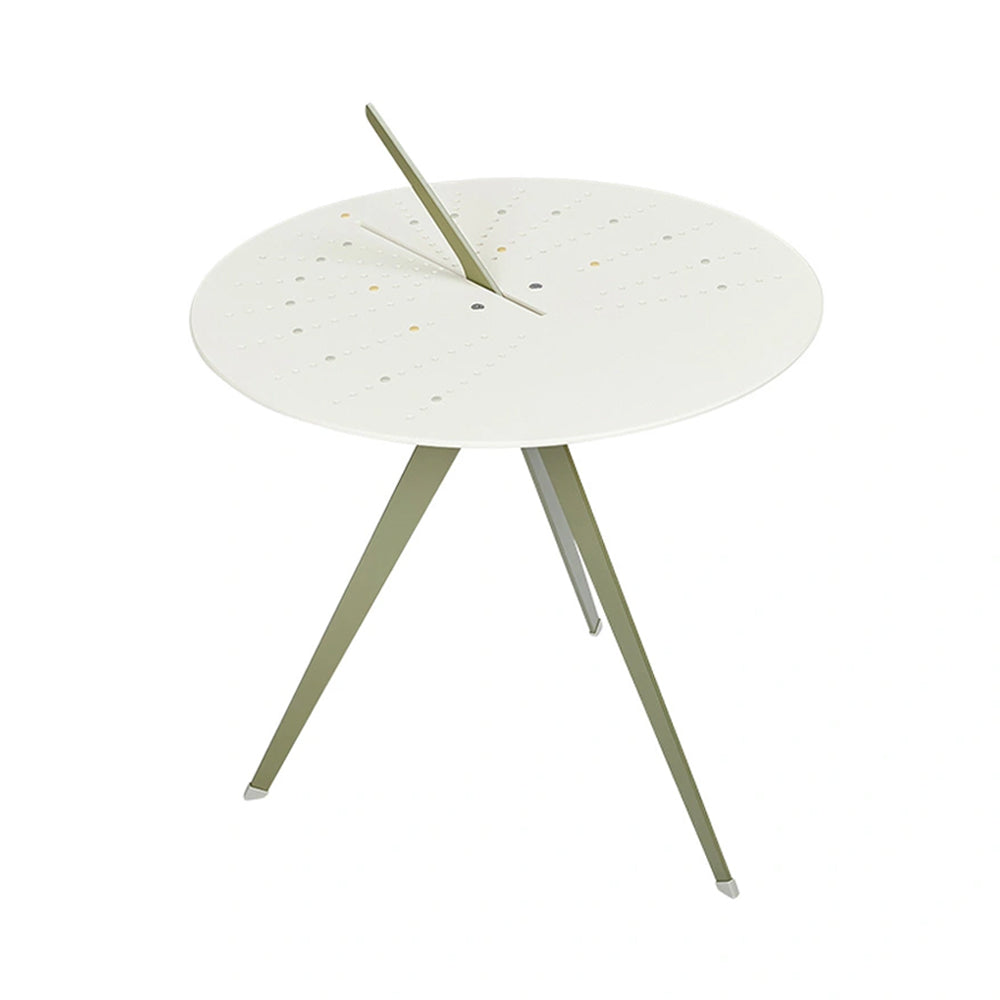 Sundial Table: Reed Green
Sundial Table: Sand Yellow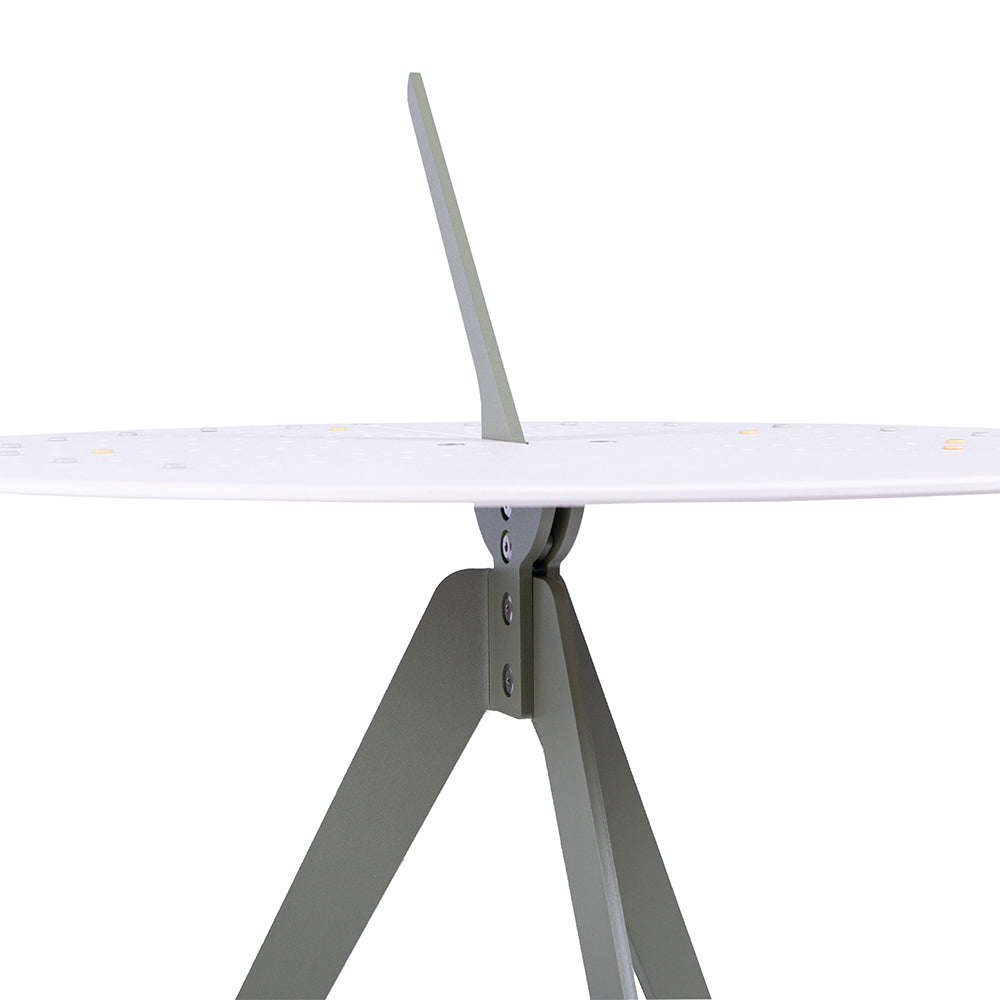 Sundial Table
Sundial Table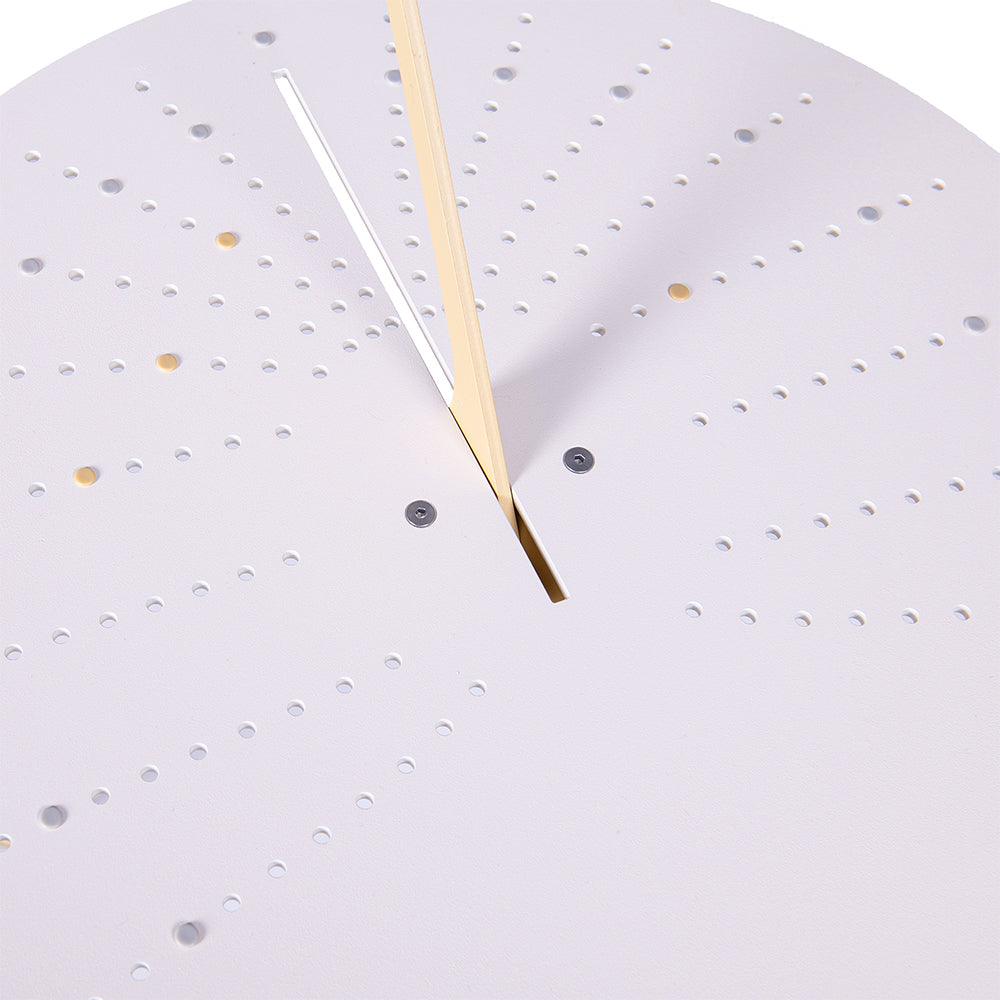 Sundial Table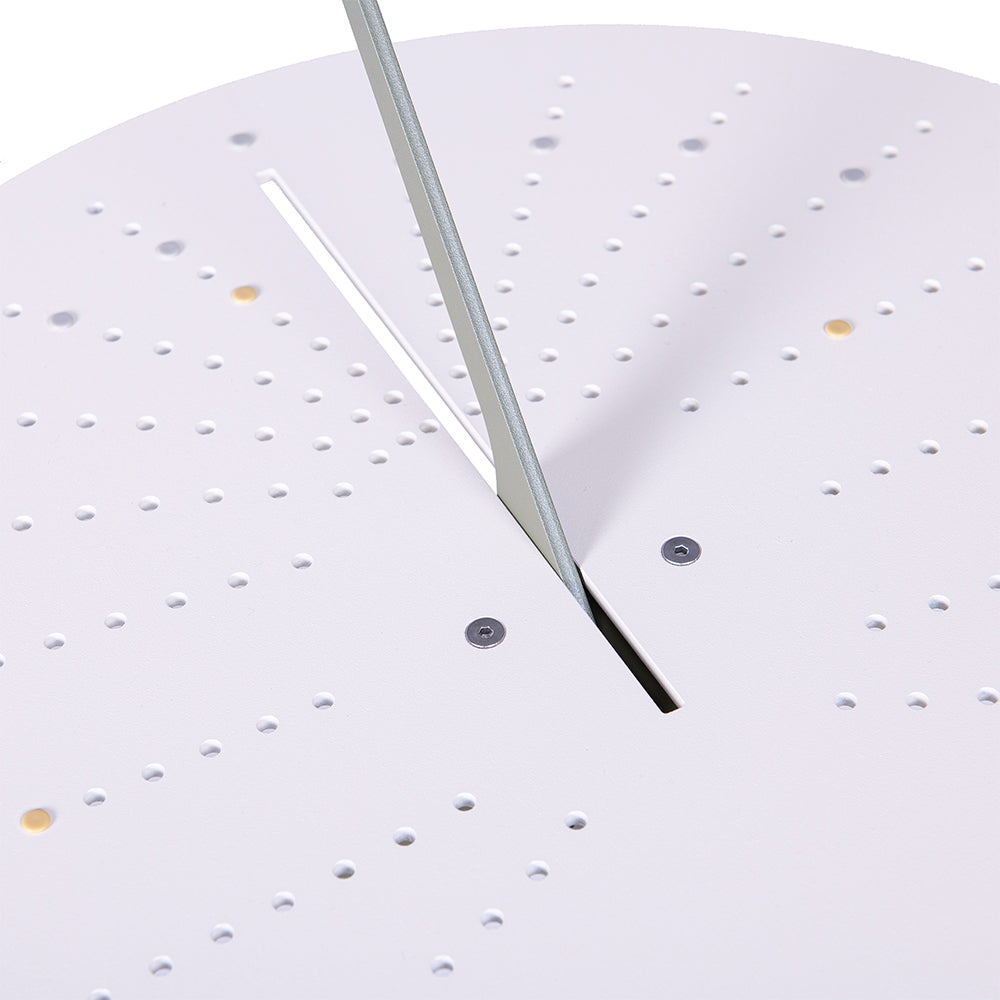 Sundial Table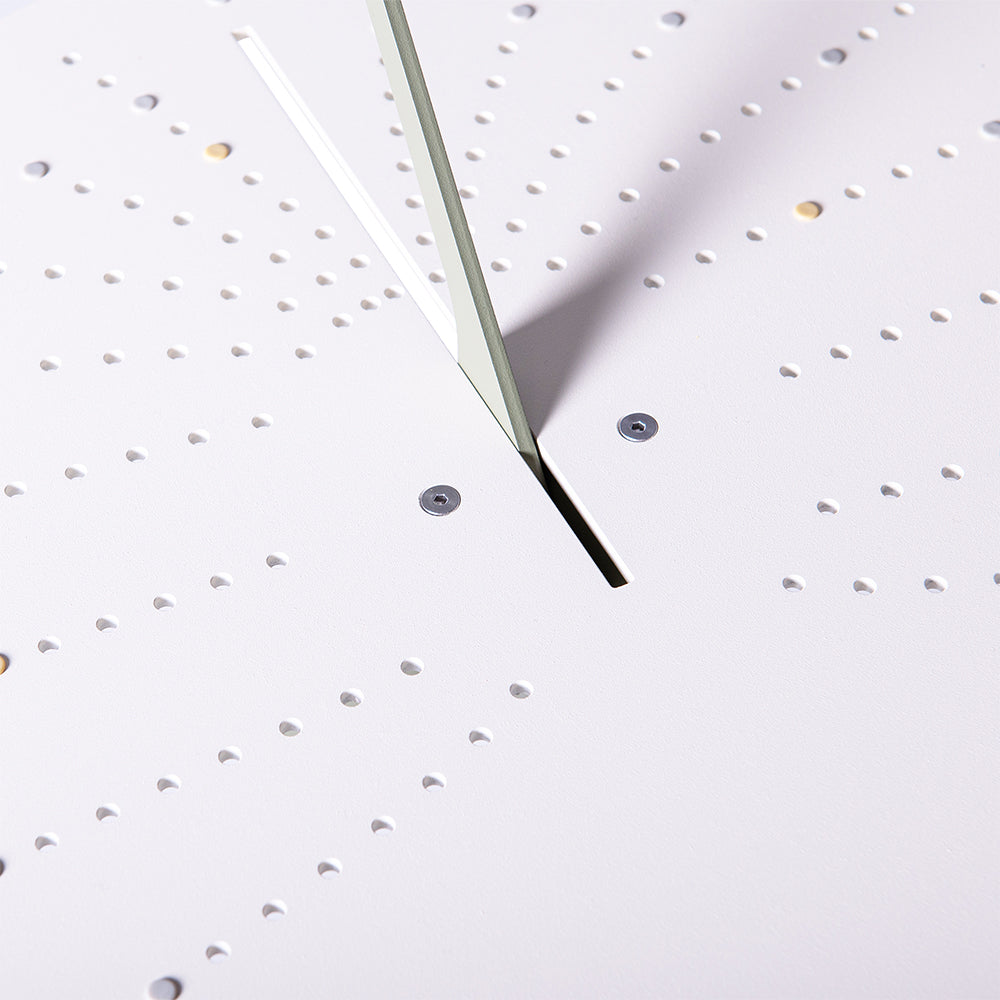 Sundial Table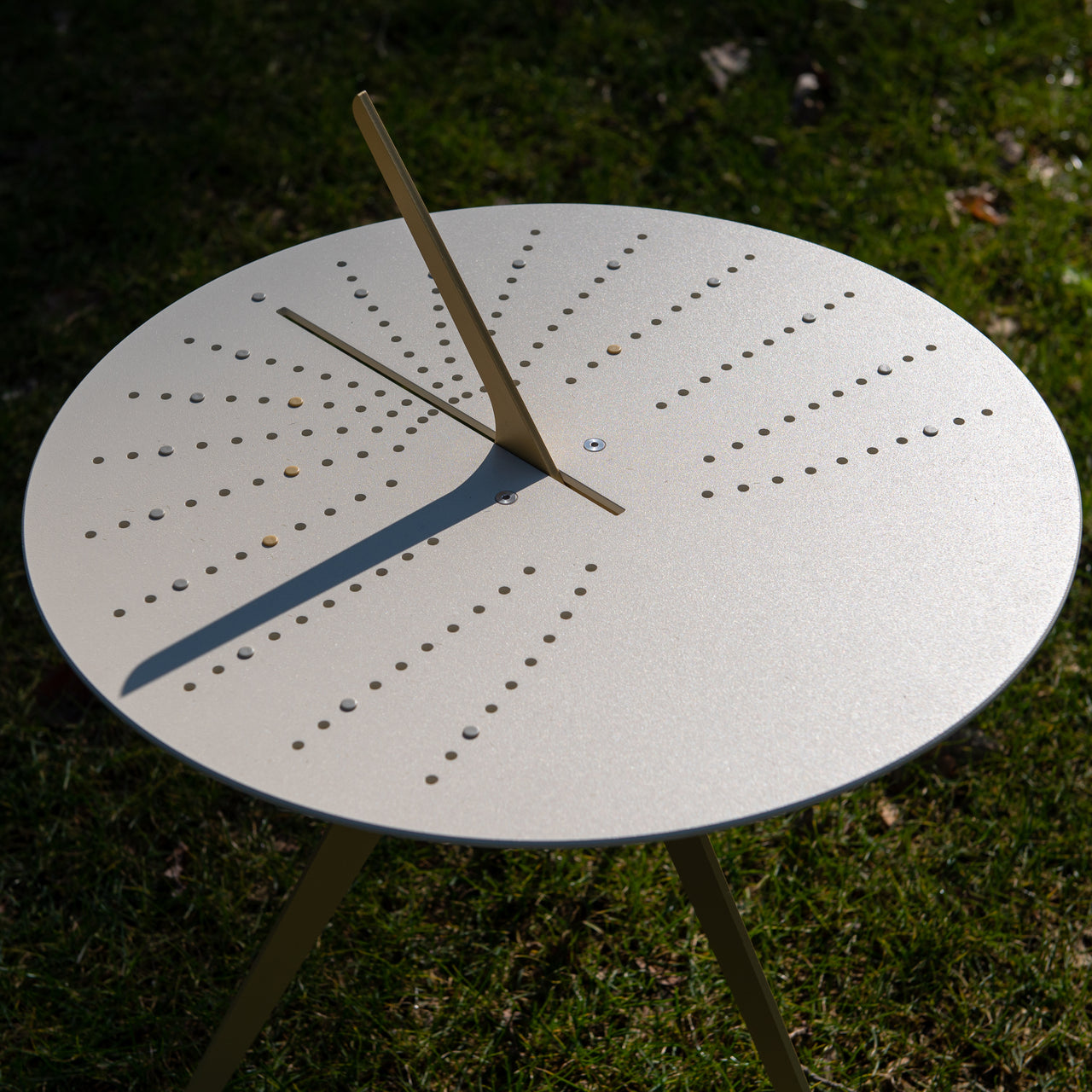 Sundial Table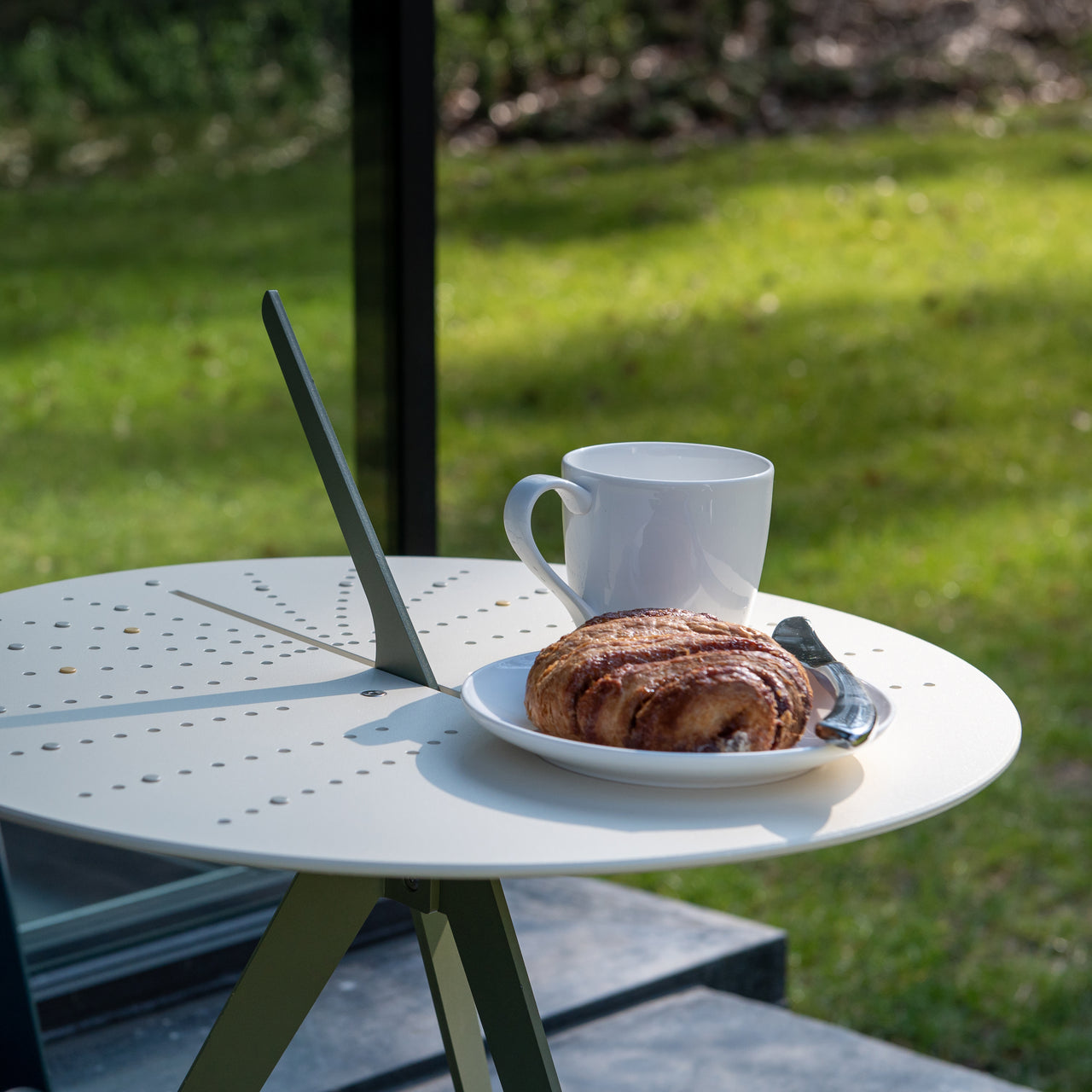 Sundial Table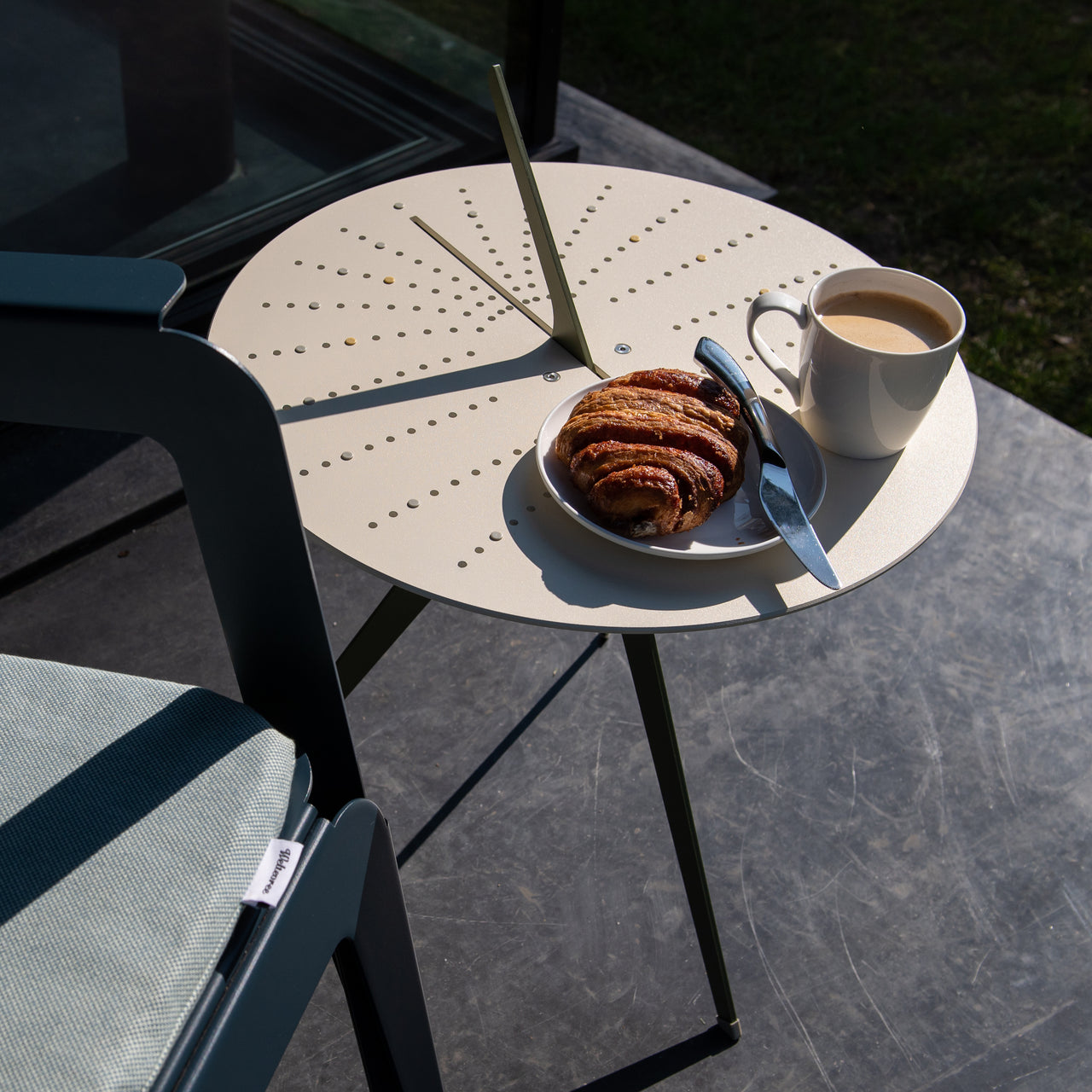 Sundial Table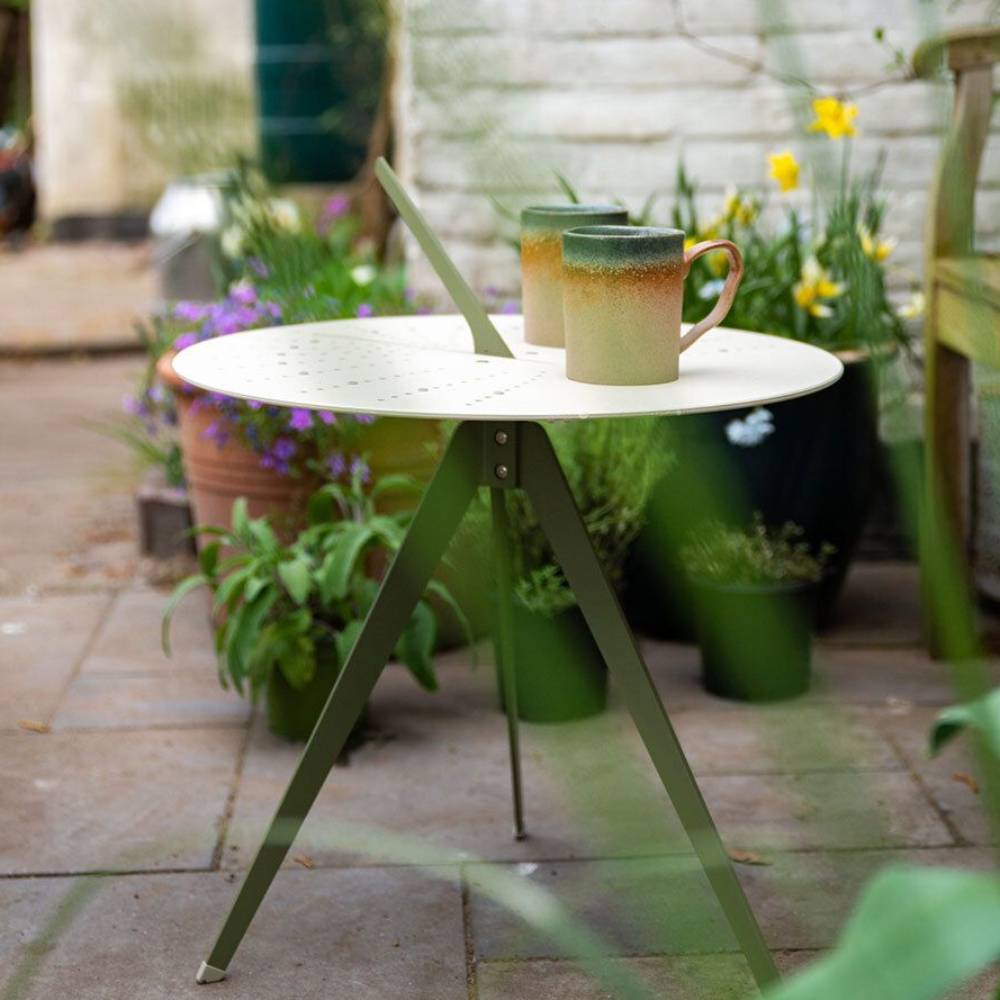 Sundial Table
Sundial Table
Sundial Table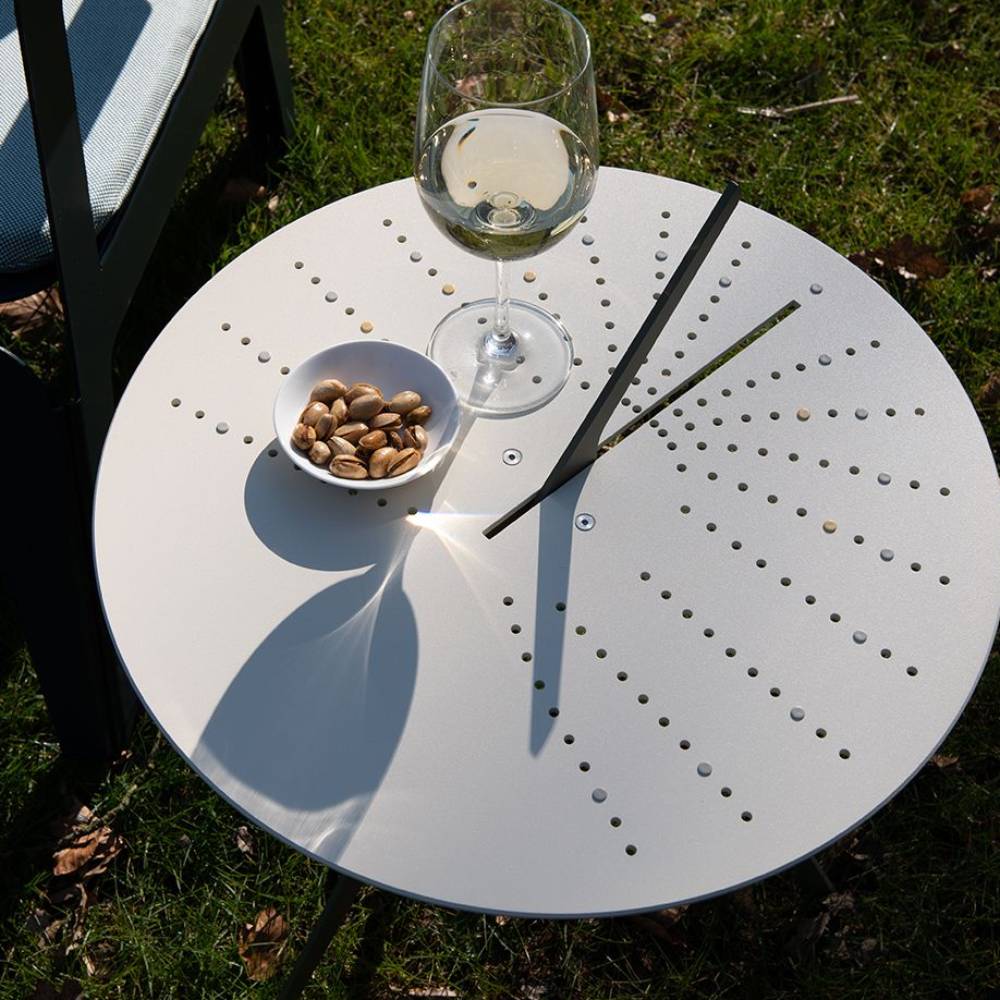 Sundial Table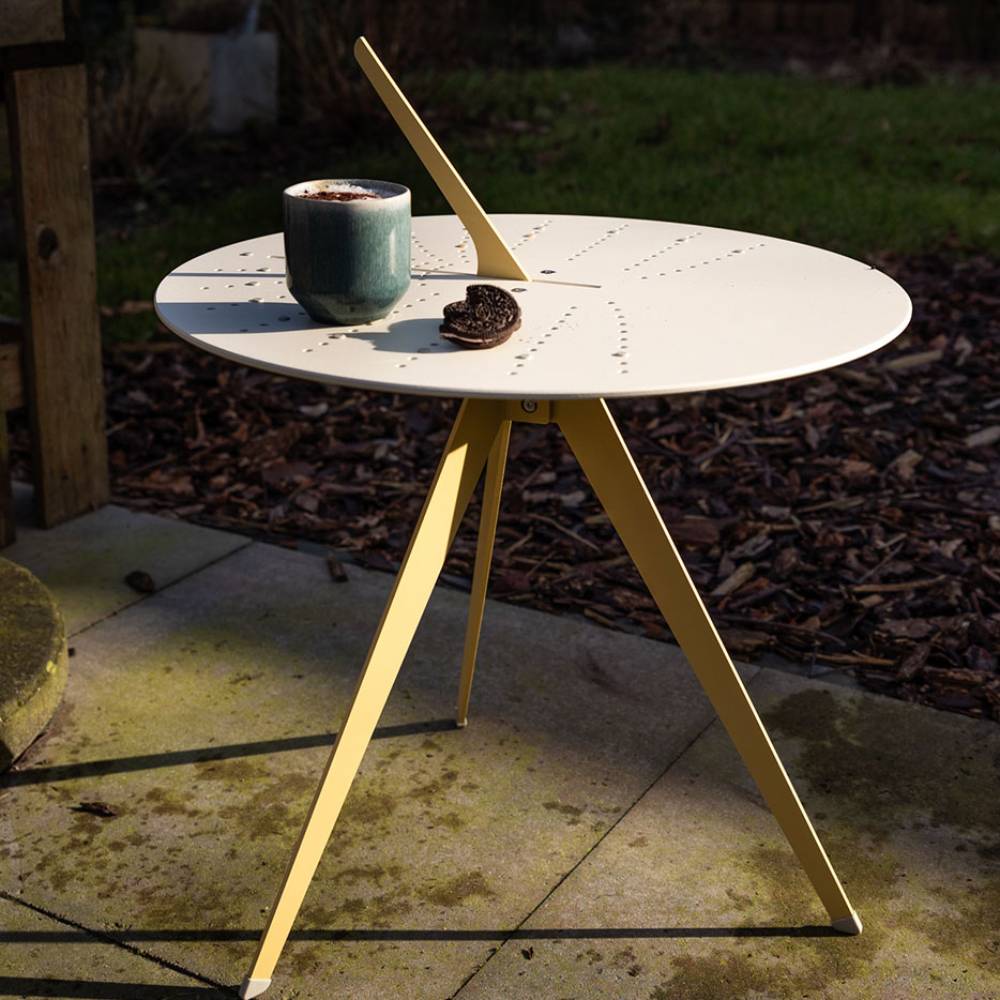 Sundial Table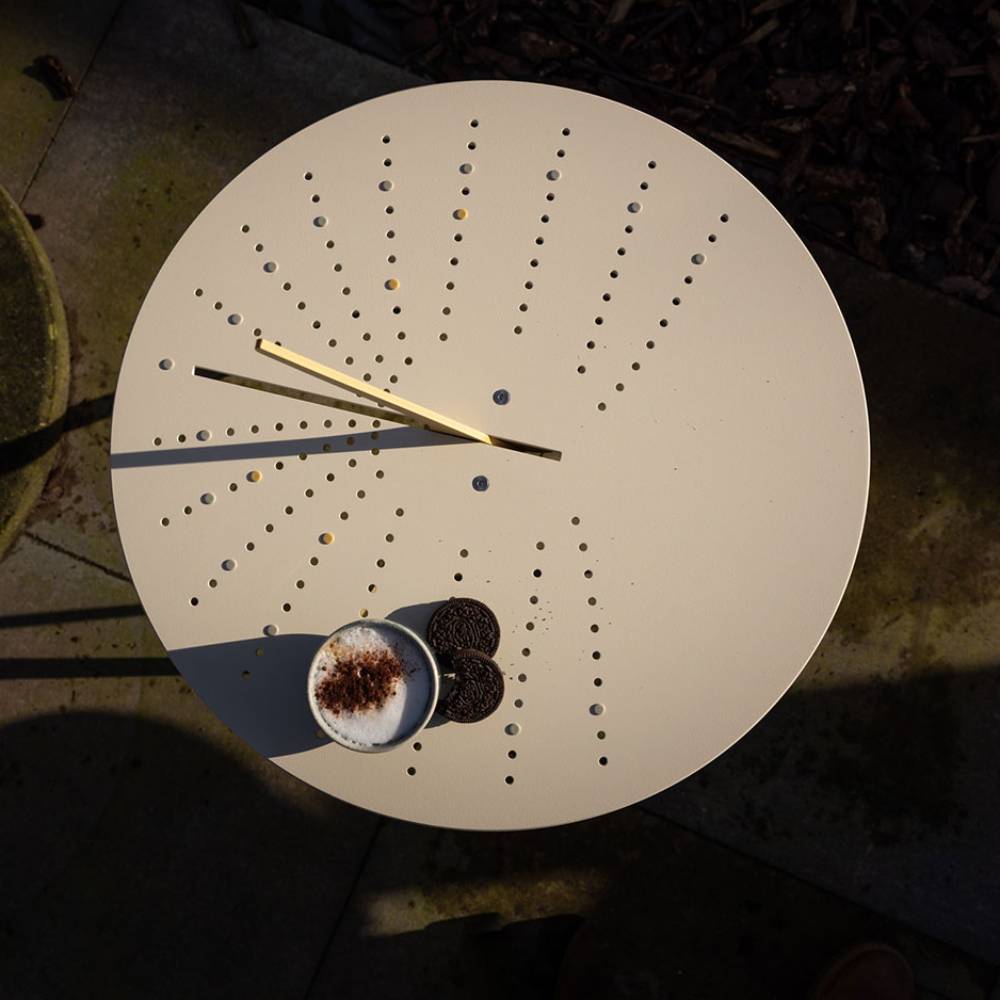 Sundial Table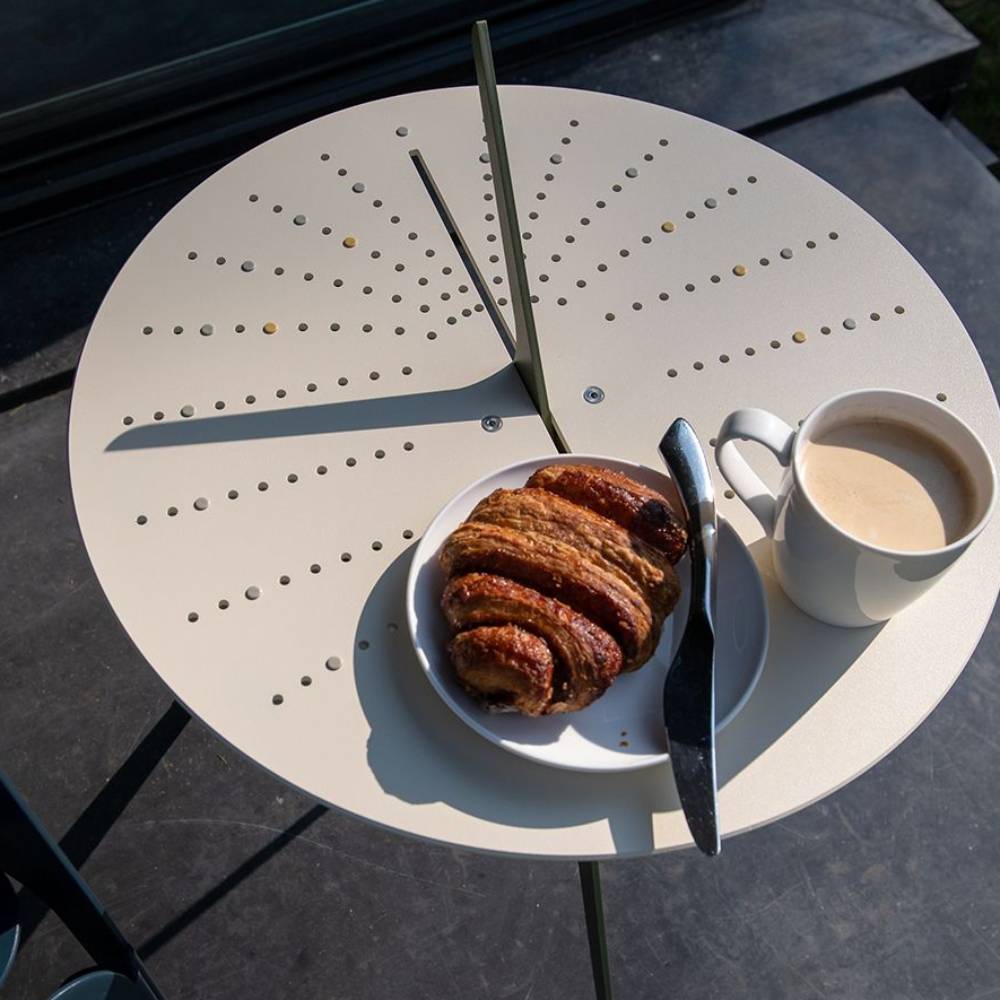 Sundial Table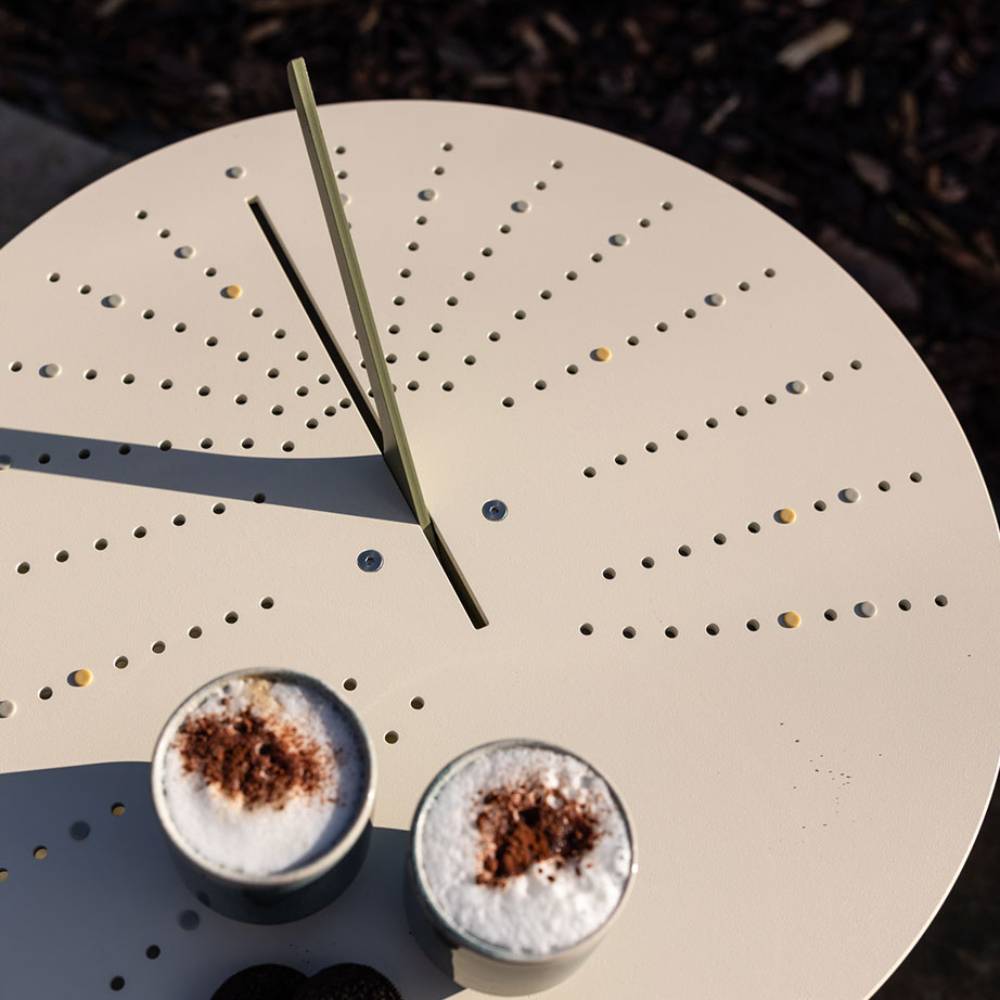 Sundial Table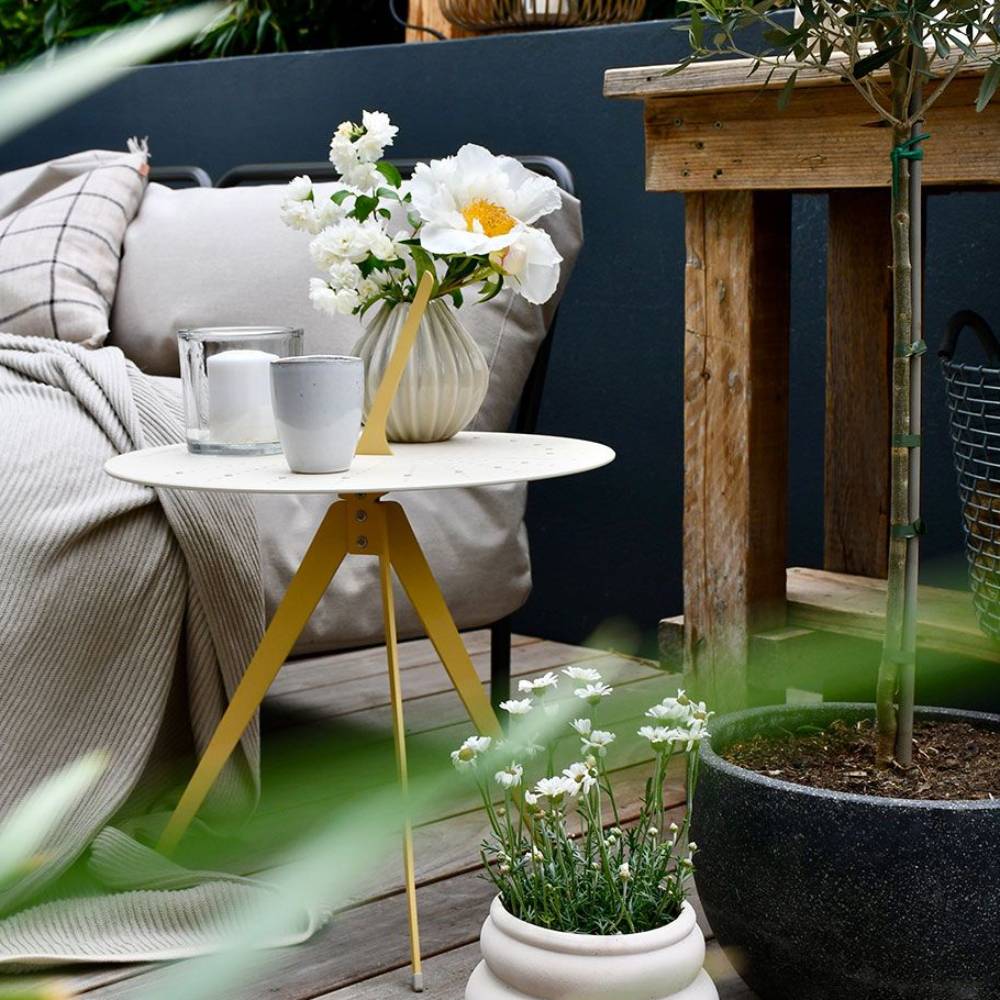 Sundial Table
Sundial Table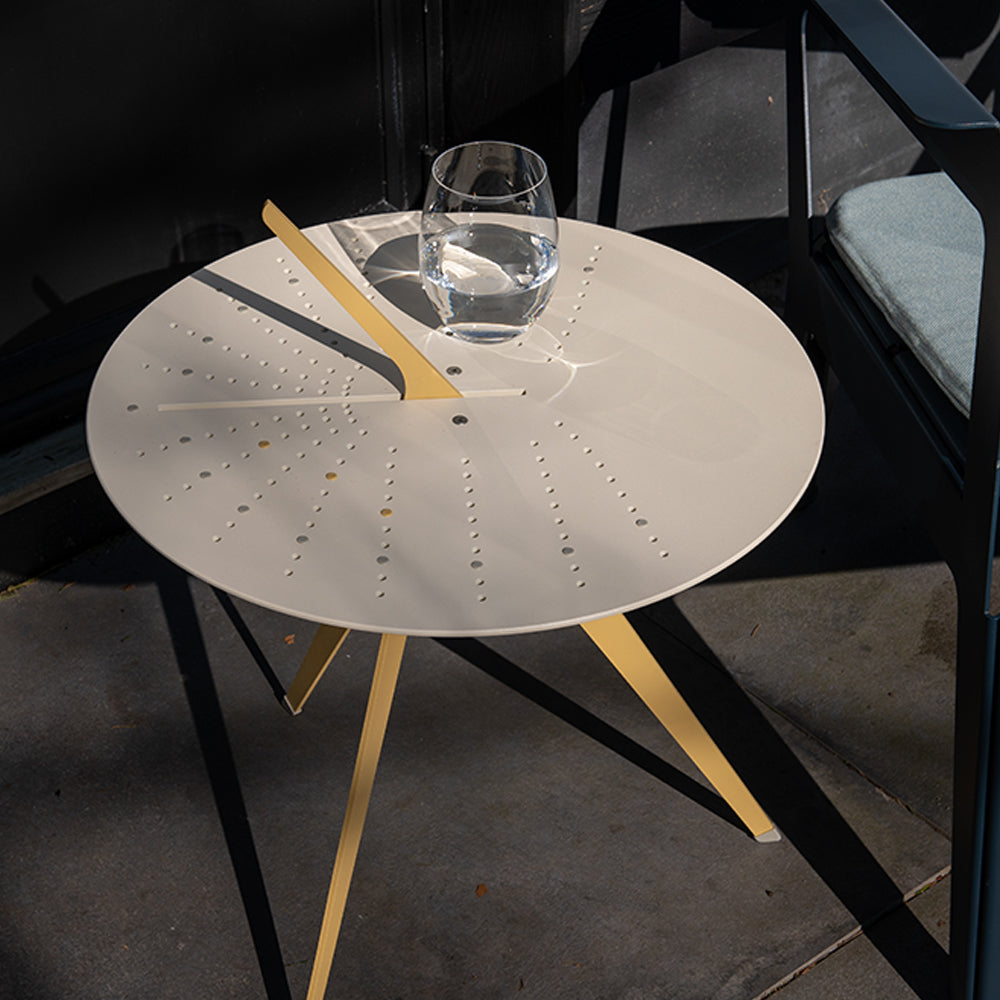 Sundial Table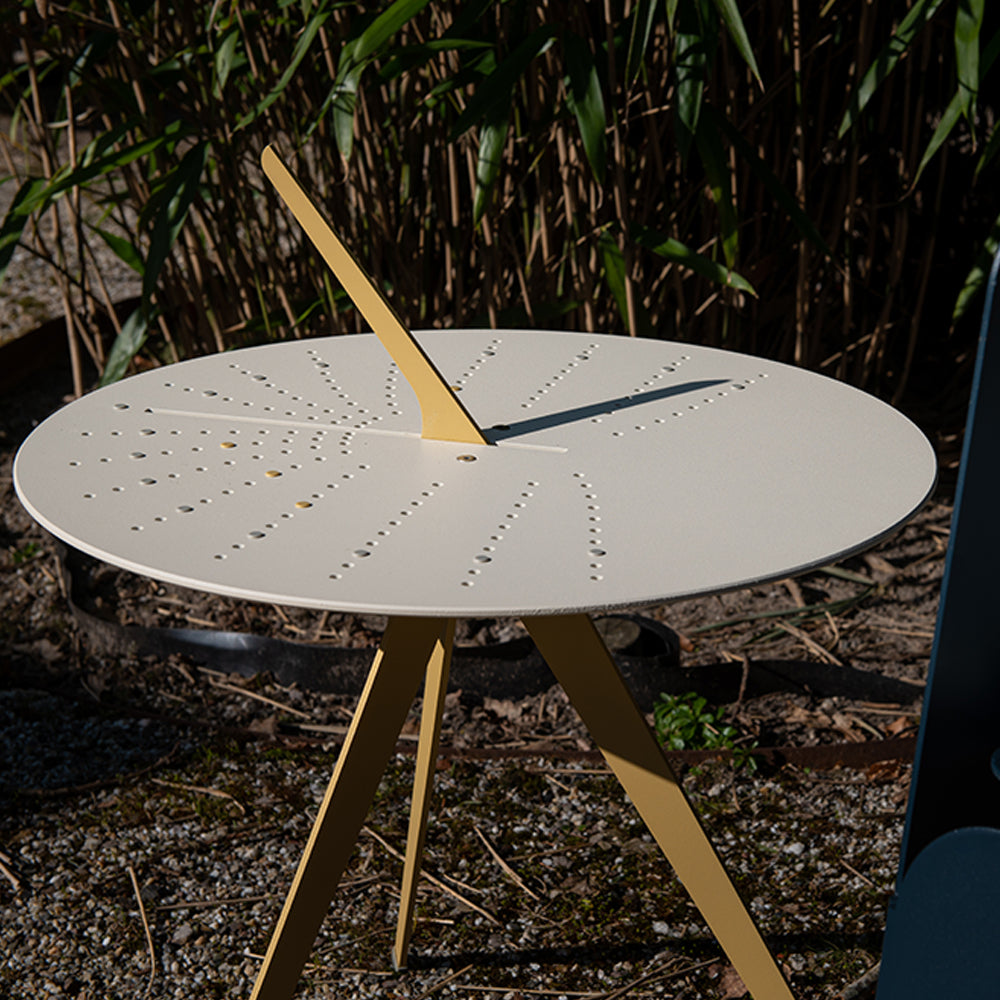 Sundial Table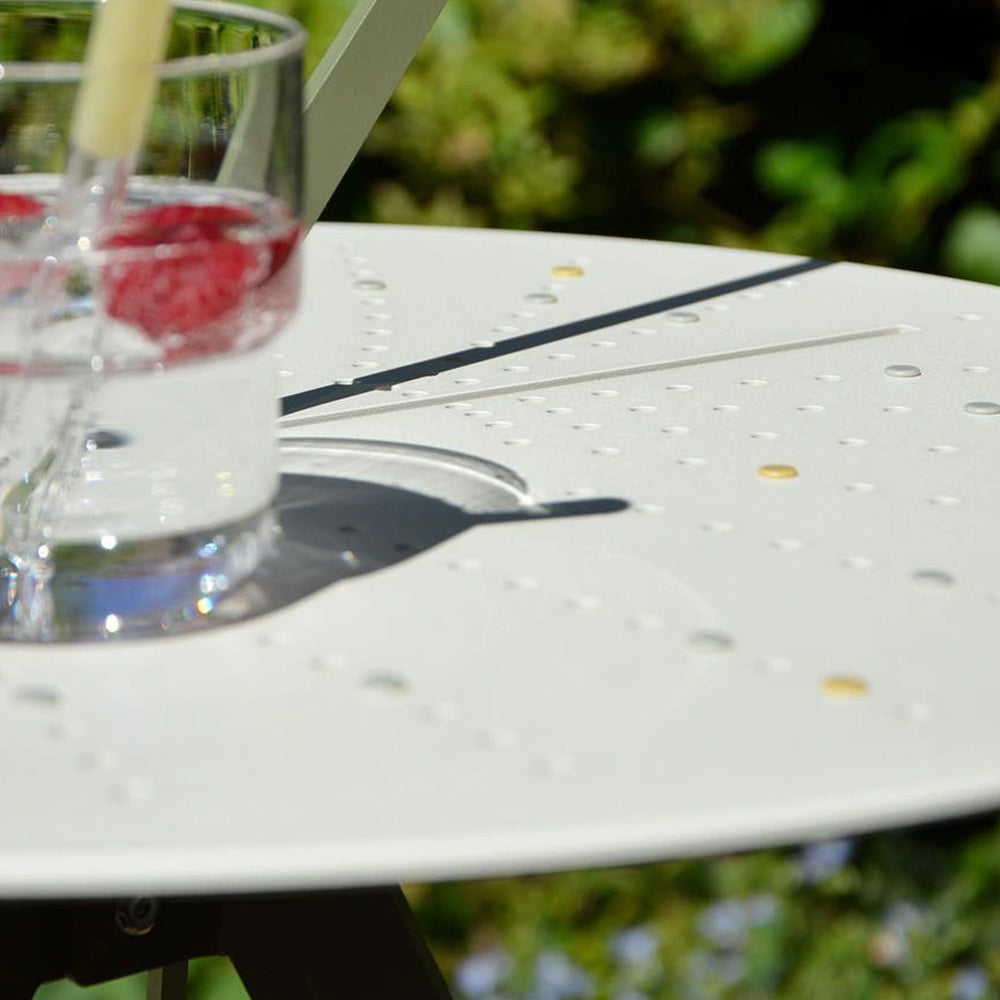 Sundial Table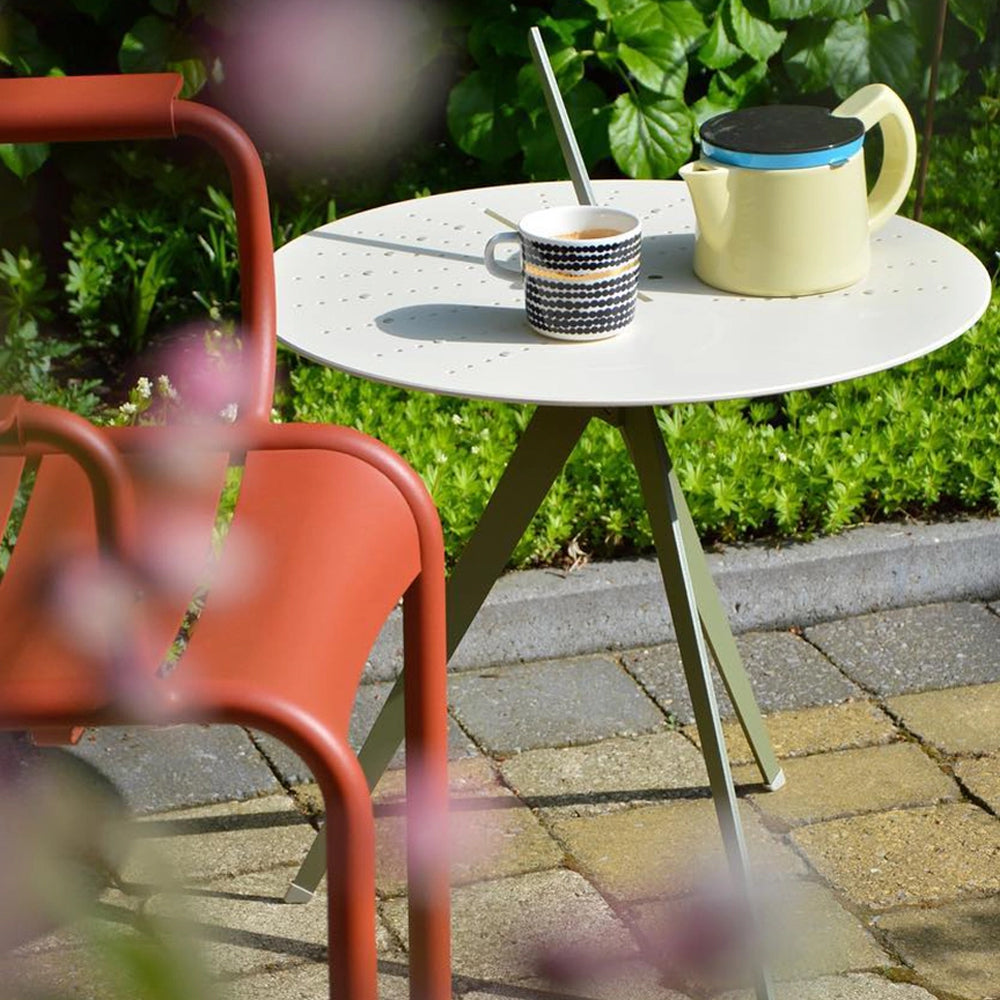 Sundial Table
Sundial Table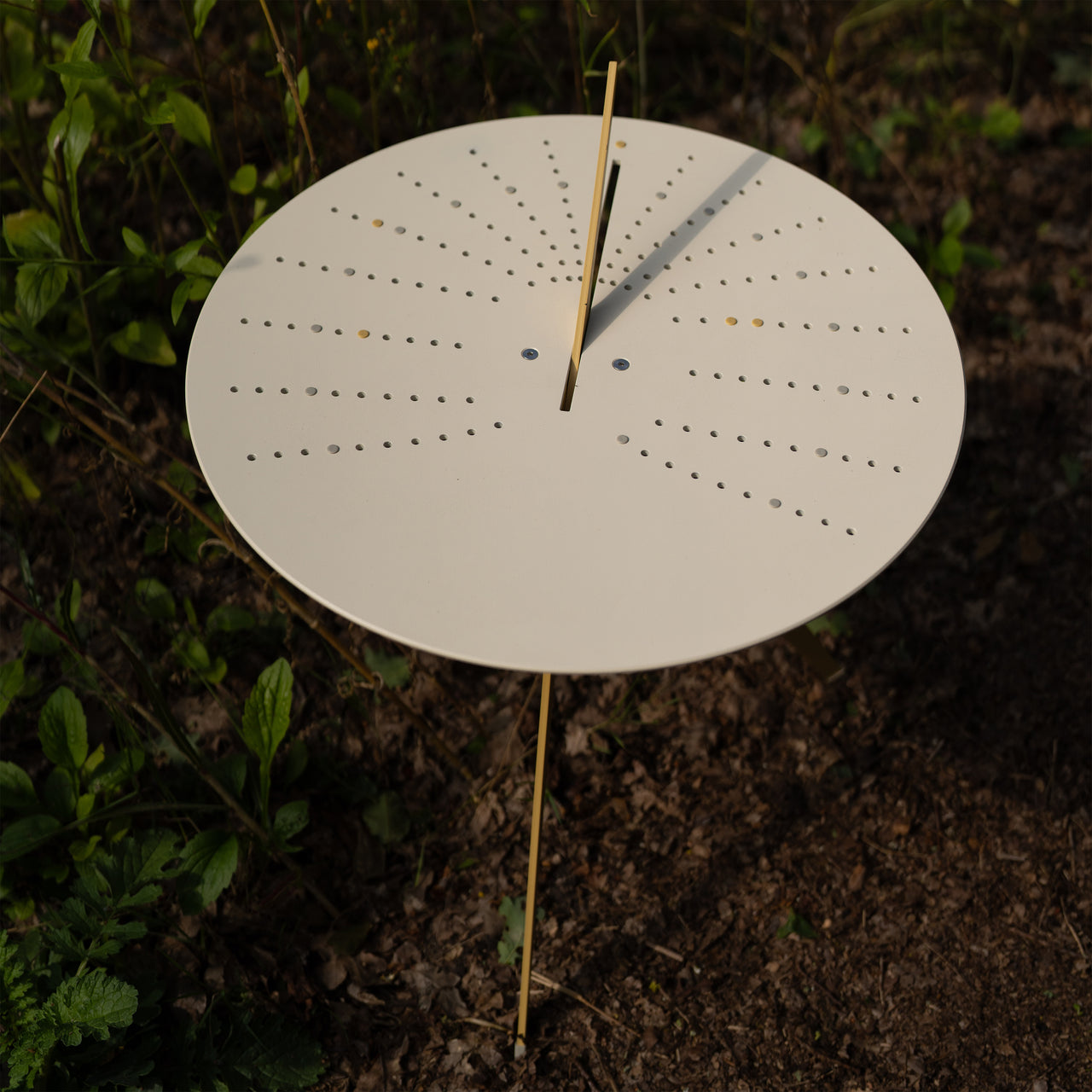 Sundial Table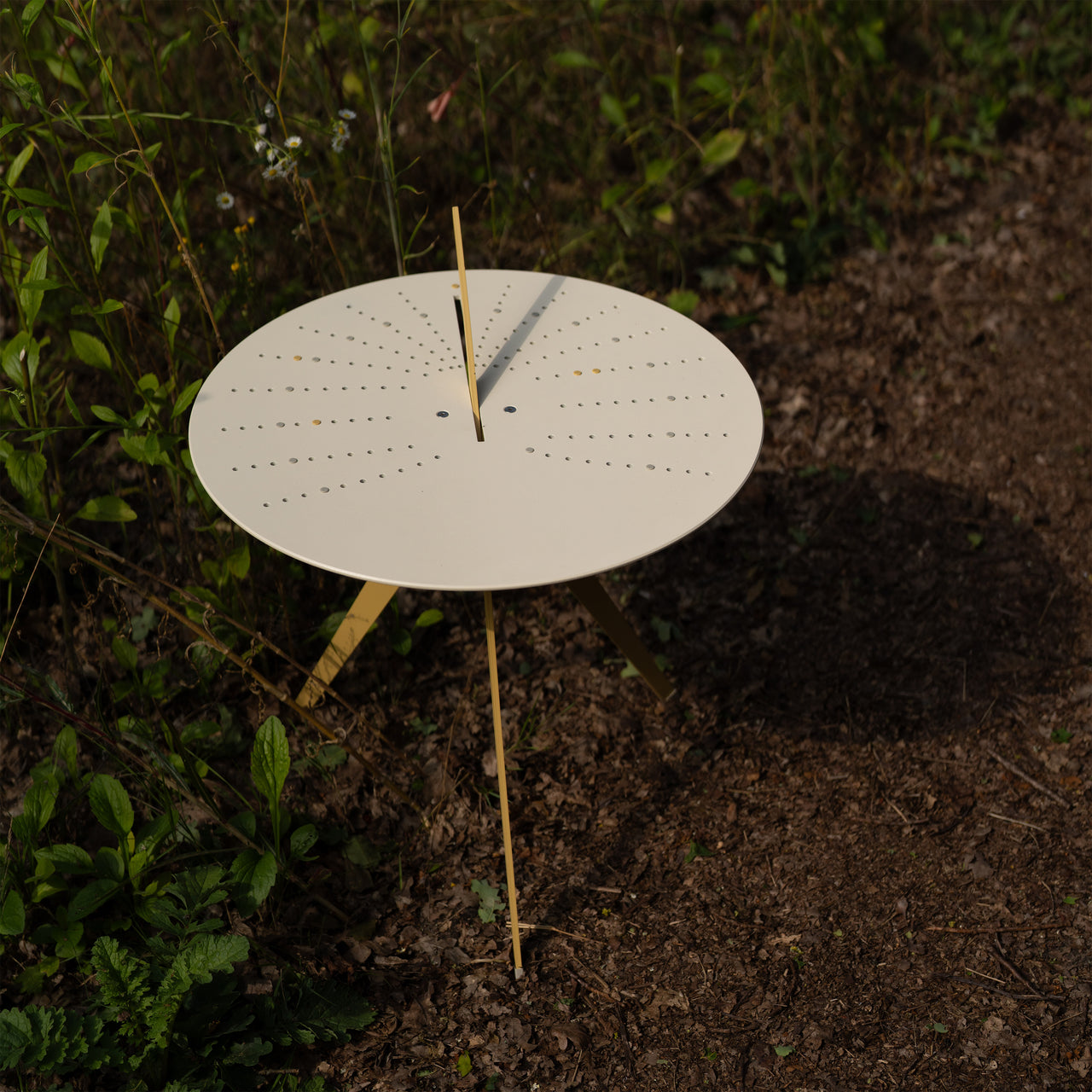 Sundial Table
Sundial Table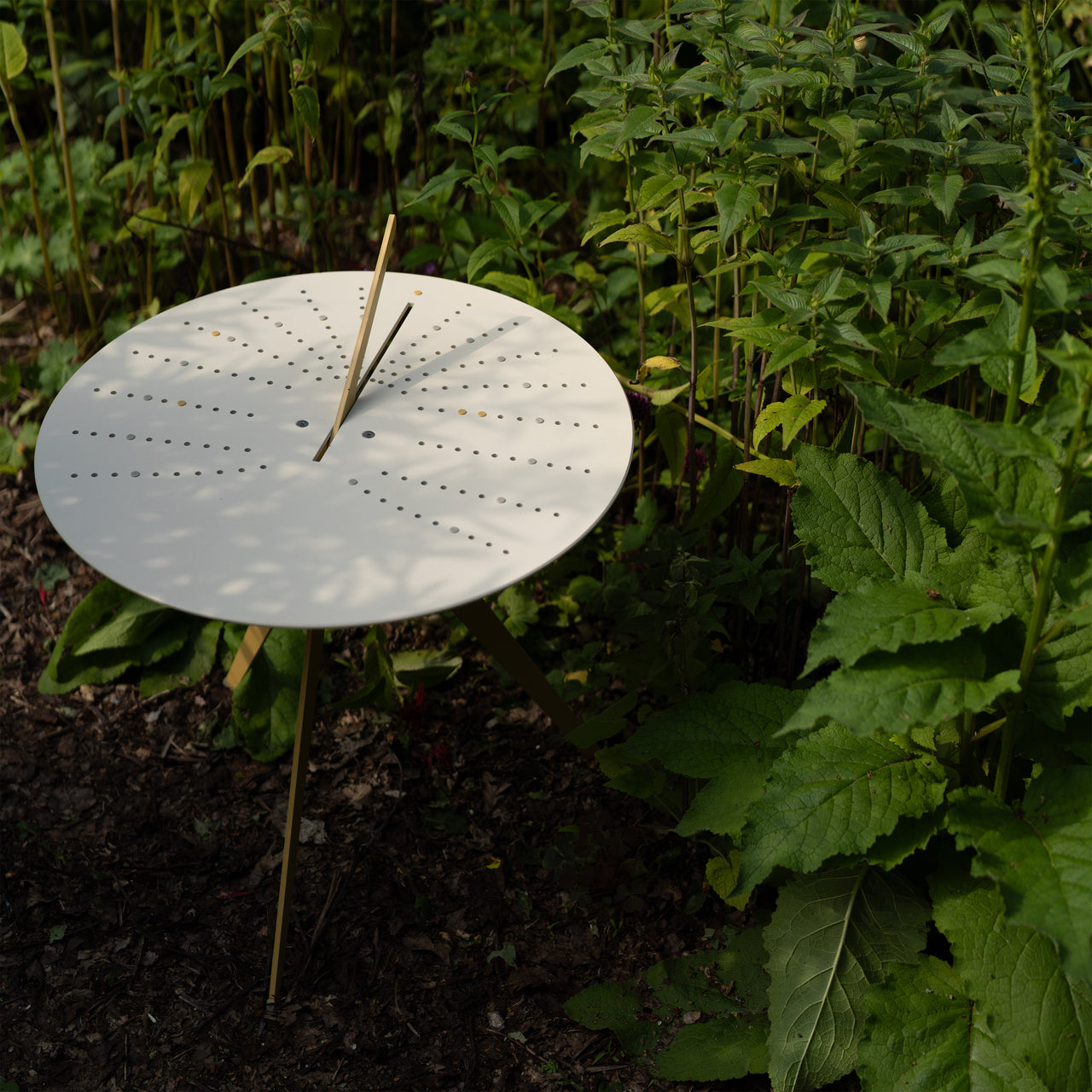 Sundial Table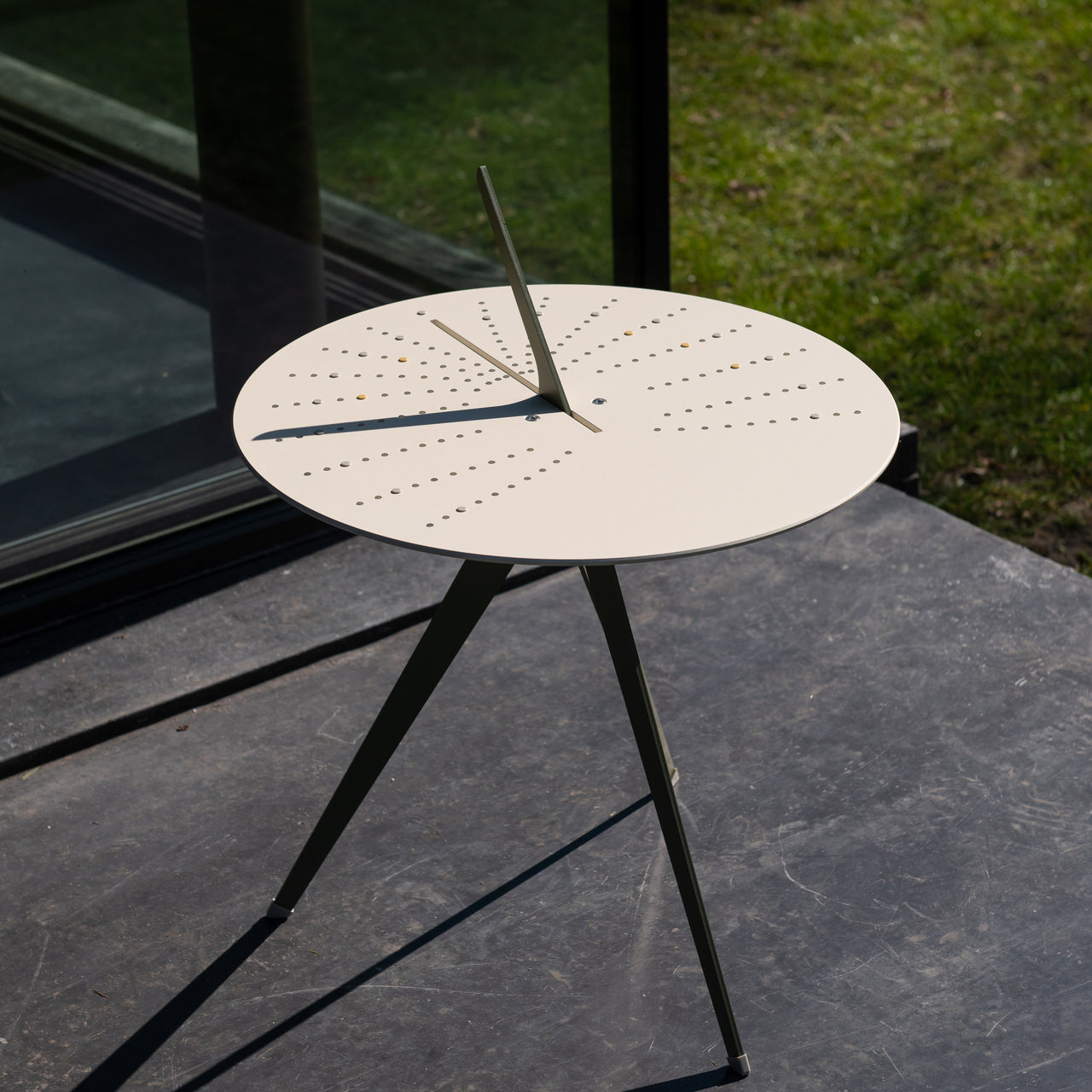 Sundial Table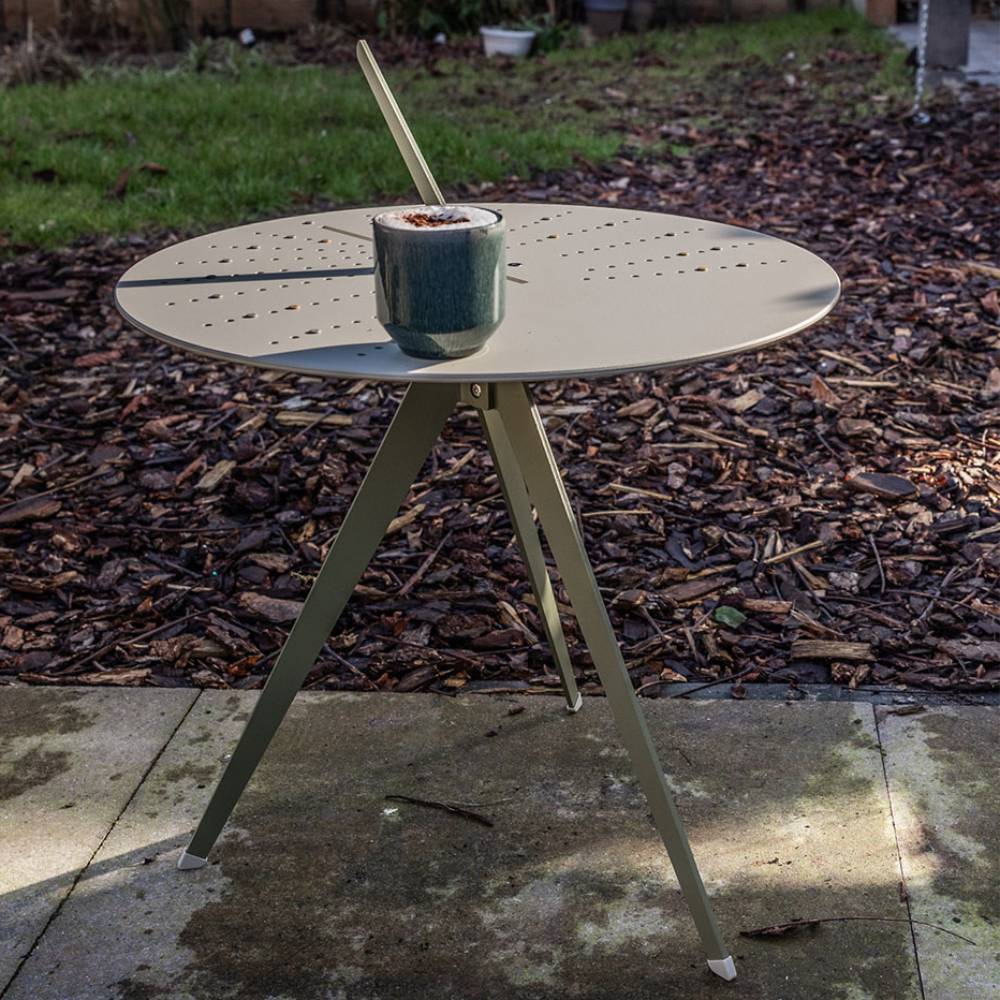 insitu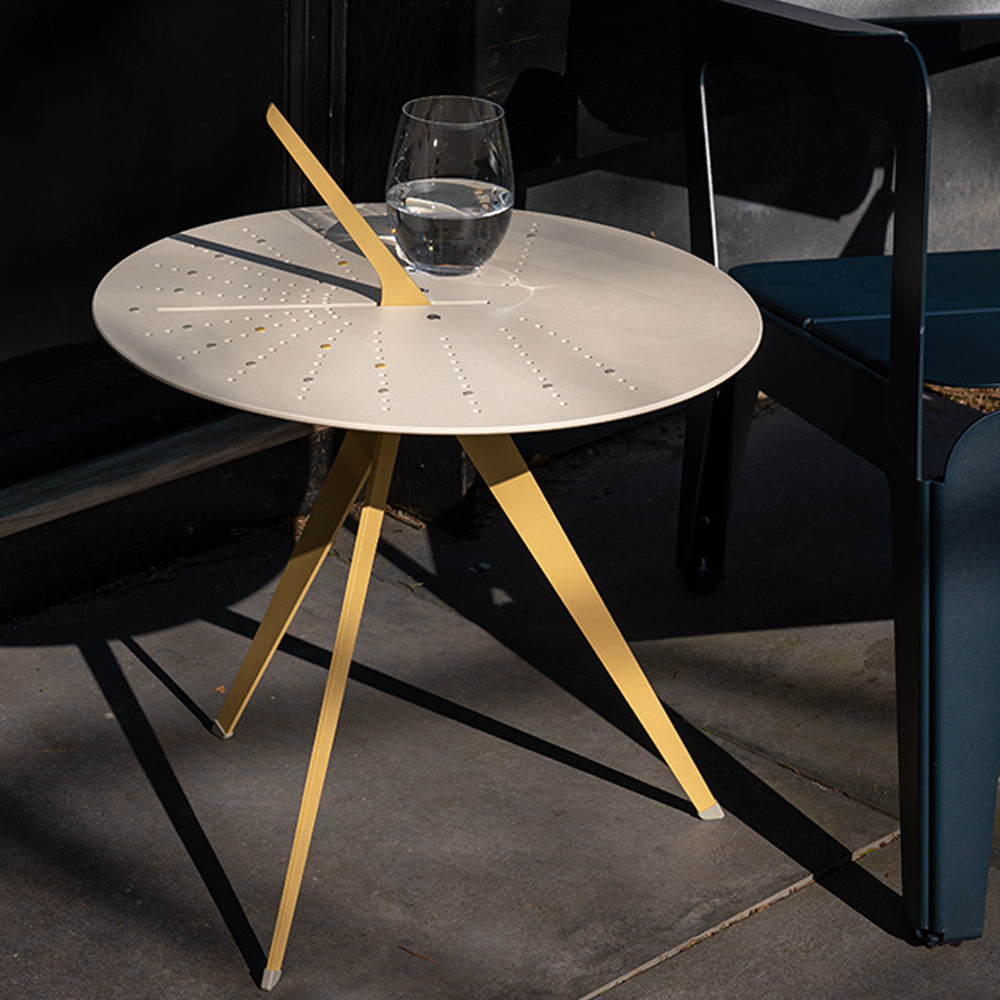 insitu
---
---
Weltevree's Sundial Table combines a handsome outdoor coffee table with a universal sundial, made of weatherproof powder-coated aluminum and steel. Designed by Umut Yamac, it tells time by casting shadows as the sun moves across the horizon, connecting it to nature's rhythms. Mark the hours with the included grey pins and use the yellow ones as a reminder for a coffee break, lunch or children's playtime.
Specifications
Size
17.3" h x 18.9" dia (44x48cm)
Material
Powder-coated steel, aluminum
Details

Suitable for outdoors

Brand
Weltevree
The bold and bulbous wood-burning Dutchtub hot tub grabbed our attention in 2013, and with a wider range of equally unorthodox, high-quality, yet essential outdoor furniture and lighting newly on offer from this Holland house of design, it was high time A+R roll it out stateside as the brand's first North American dealer. Perfect poolside at home or in hotels, or take the to-go Beach Rocker or Guidelight seaside or camping. 
Quality of life is what drives the Weltevree family, and that includes their approach to design: from FSC-approved and -certified timber, much of it harvested from Dutch forests; to premium steel and finishes. To them, it's about "indulging experiences that promote well-being. We totally believe life is about what you experience; not what you own." We can totally get behind that.